WHY GO: When bold-faced names wanted to sneak away from the "Big City" – back when our country was first formed – they came to the wilds of what is now Bedford and Katonah NY.
They still do, though the "wilds" have been tamed a bit.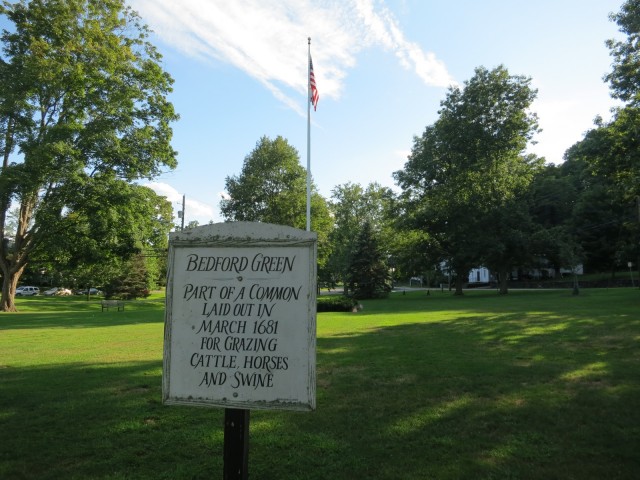 But there's an outdoor music venue to rival Tanglewood, an open-to-the-public estate of our country's first Chief Justice, an innovative world class contemporary museum, and two charming villages within a few minutes drive of each other. Plus, a laid-back 8-room luxury inn co-owned by a Hollywood star.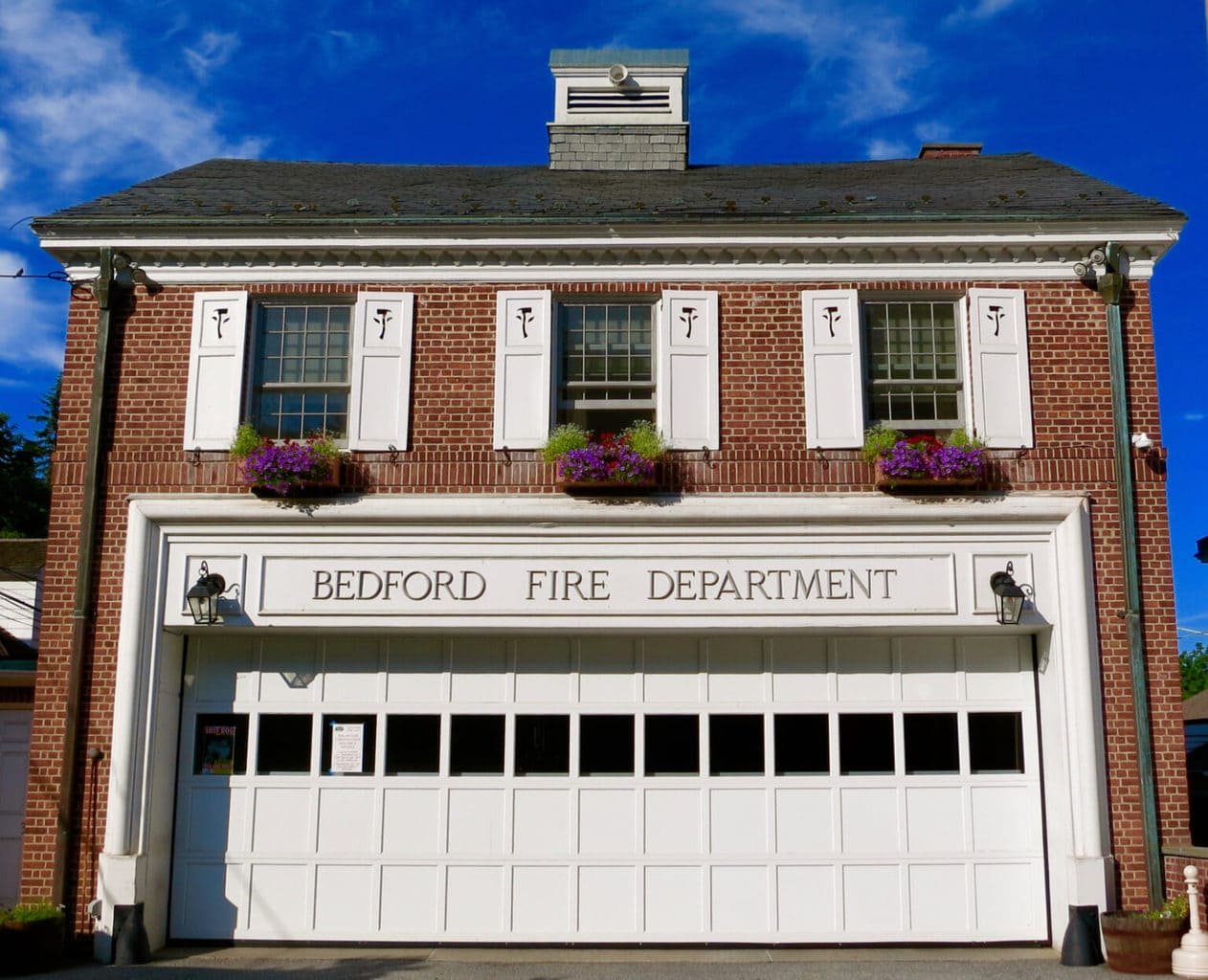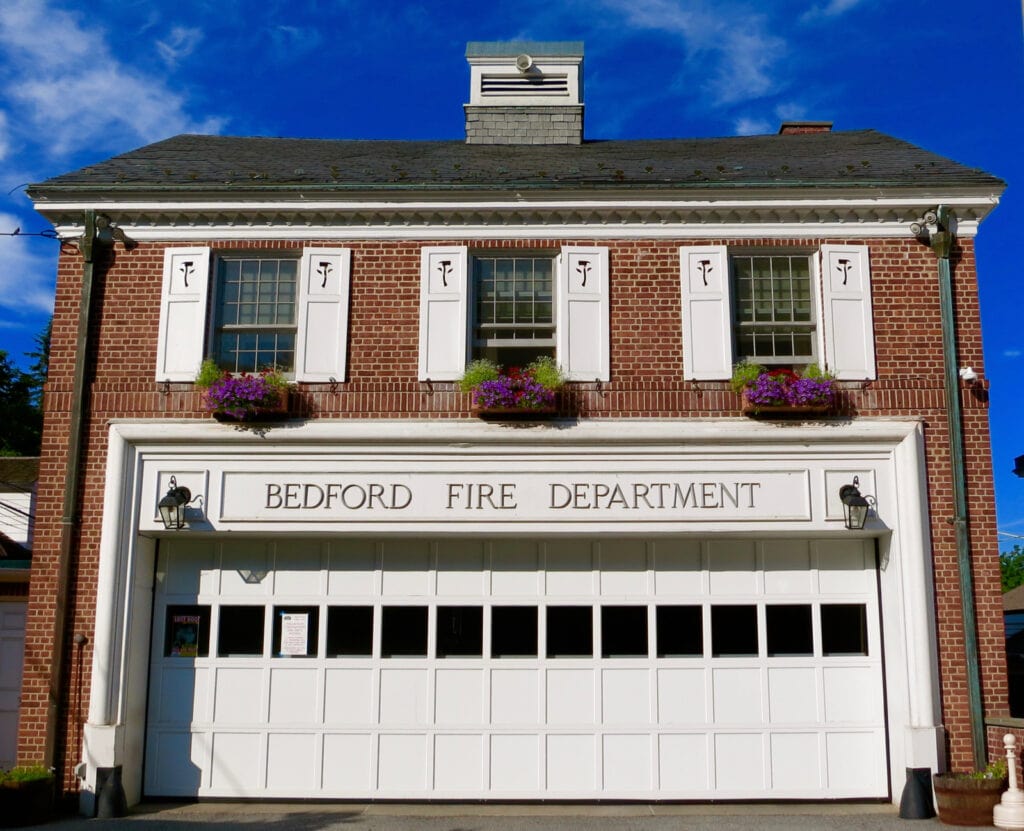 As Bedford/Katonah NY is in my own back yard, yes visit, but please keep word of mouth to a whisper. It's just that kind of place.
Things To Do In Bedford and Katonah NY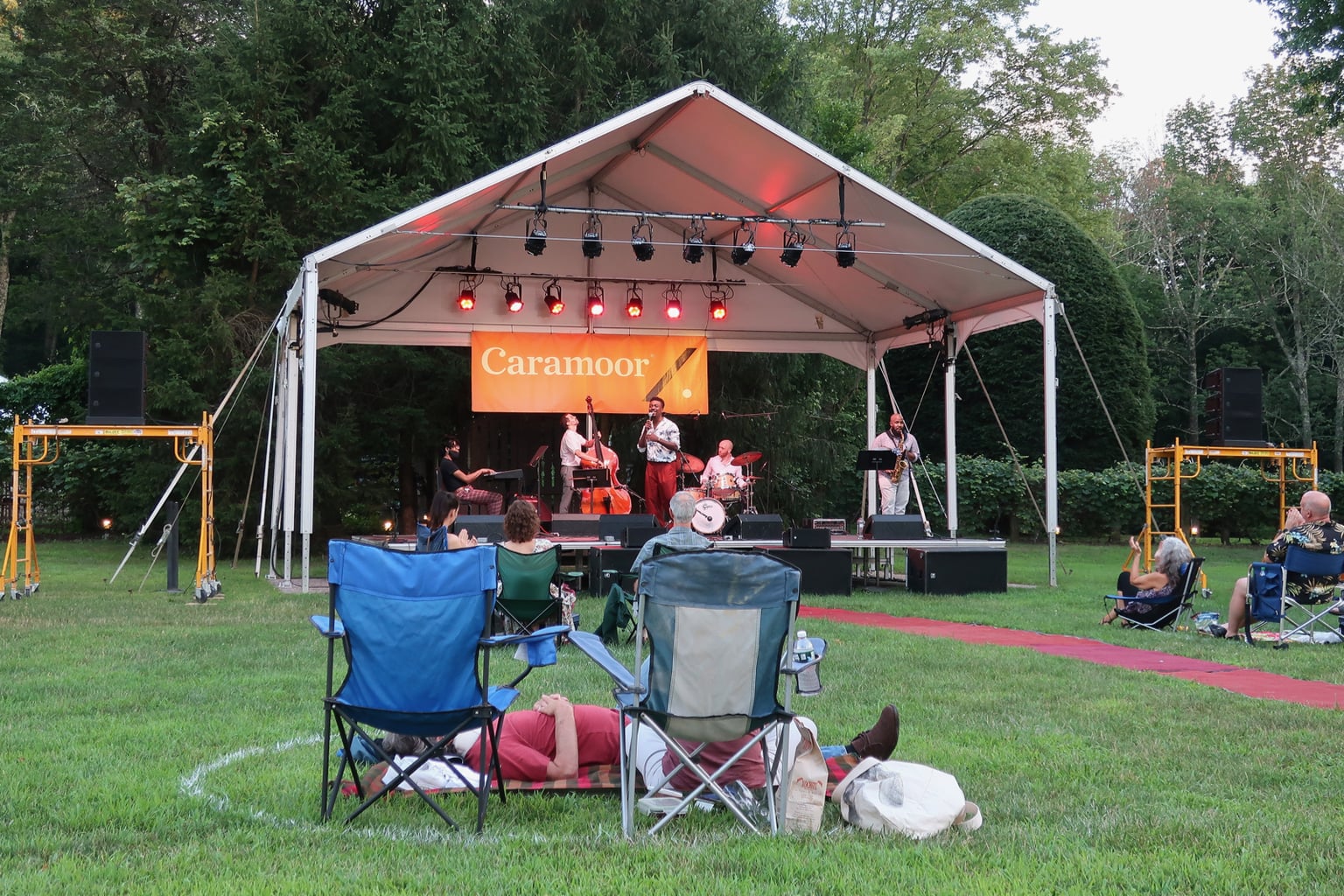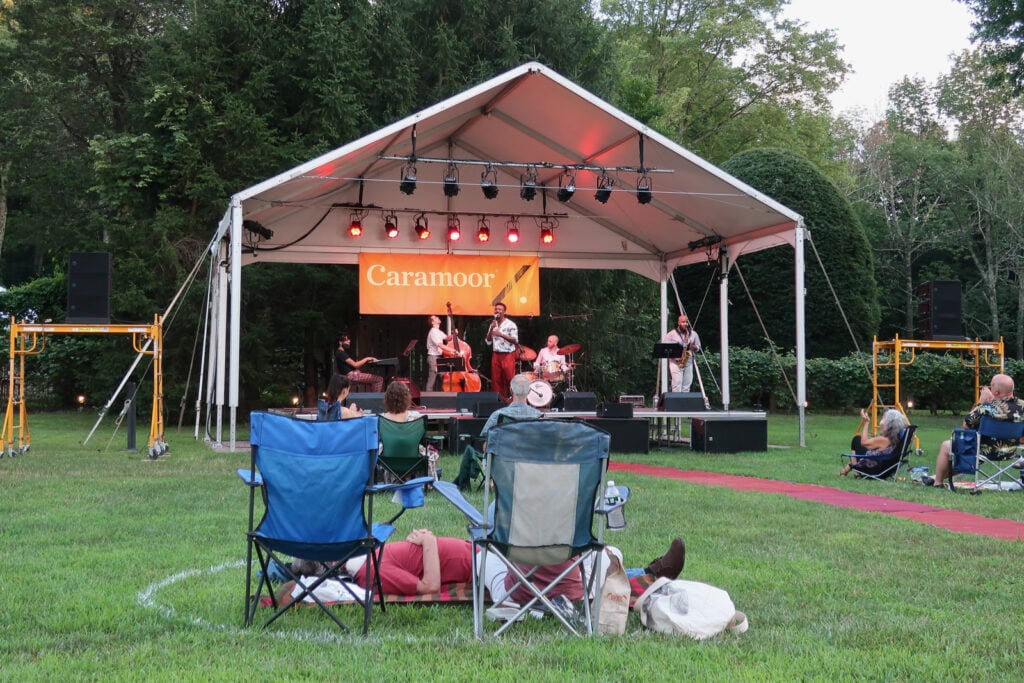 GO TO A CONCERT: Caramoor
An electric gate opens onto a long, winding primeval-forest of a driveway that takes you through 100 acres of gardens, greenhouses, performance pavilions and the main house – a Spanish-style stucco villa that encircles an open courtyard.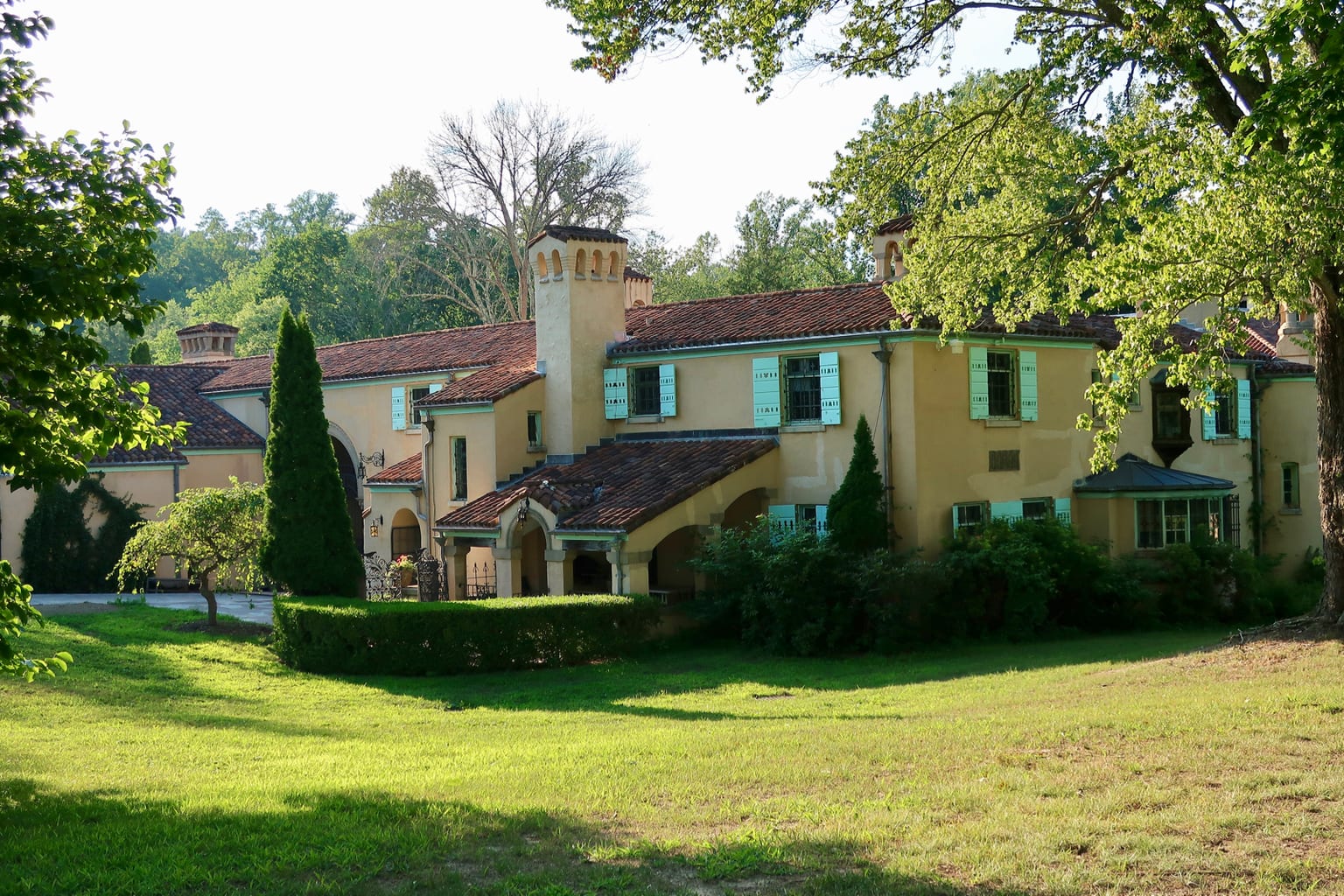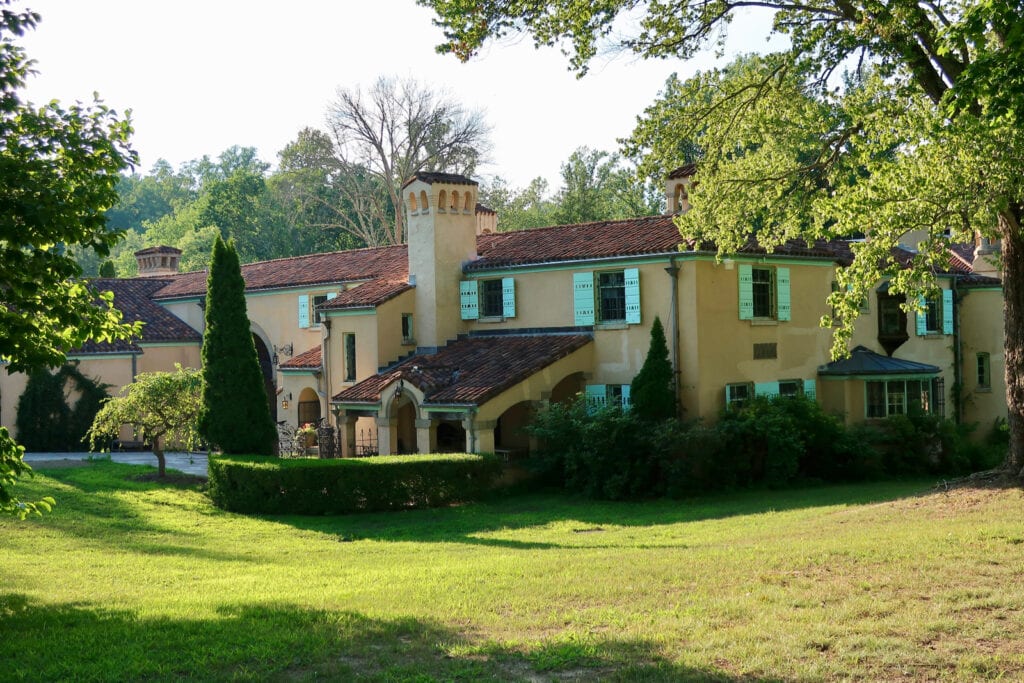 It took investment banker Walter Rosen and his wife, Lucie ten years (from 1929 – 1939), to build a summer home to house their collection of Renaissance, Rococo, Chinese and English art and furnishings.
And also, to entertain a diverse group of friends with concerts, recitals and parties.
The museum-like home is cause in and of itself to find your way to this pocket of Westchester, NY. However, it's not the numero uno reason people flock here from all over the world.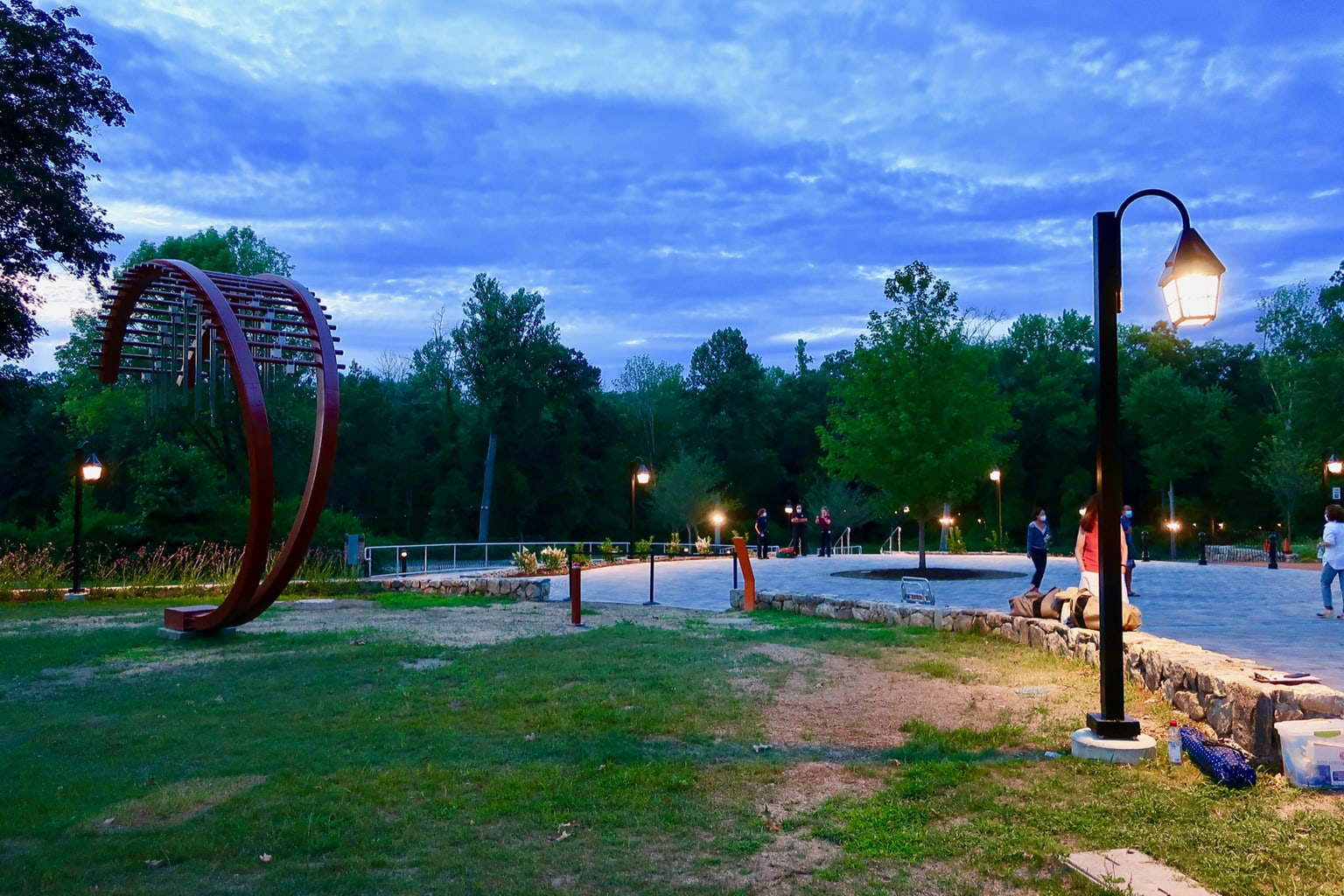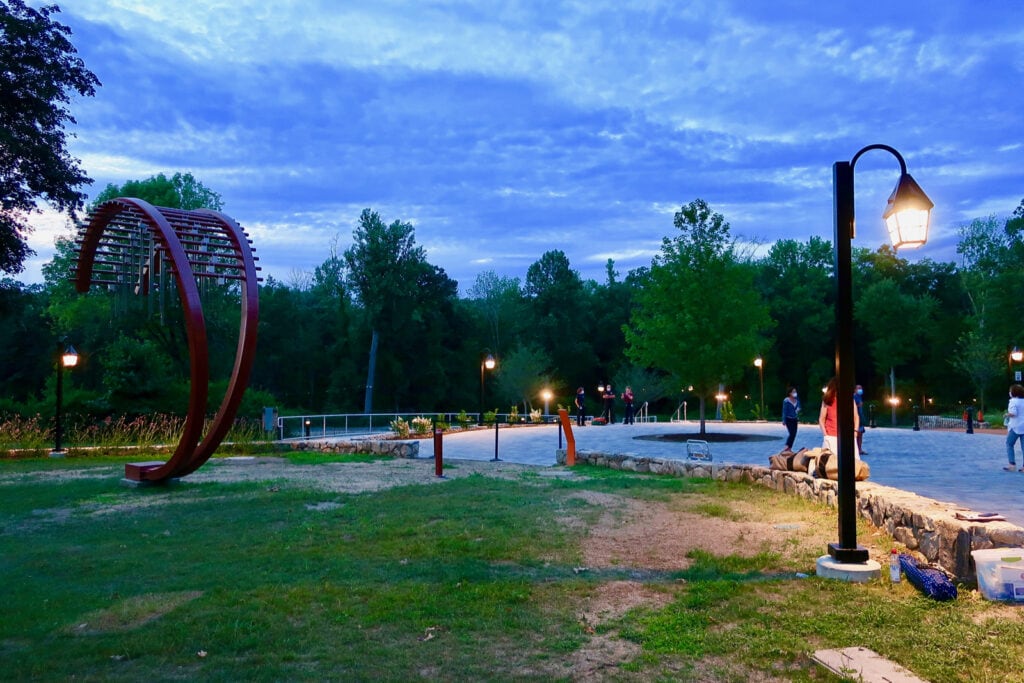 Caramoor is billed as a "Garden of Great Music": Jazz, Chamber Music, Classical and Roots concerts play to blissed-out audiences in the gardens, courtyard and home throughout the year.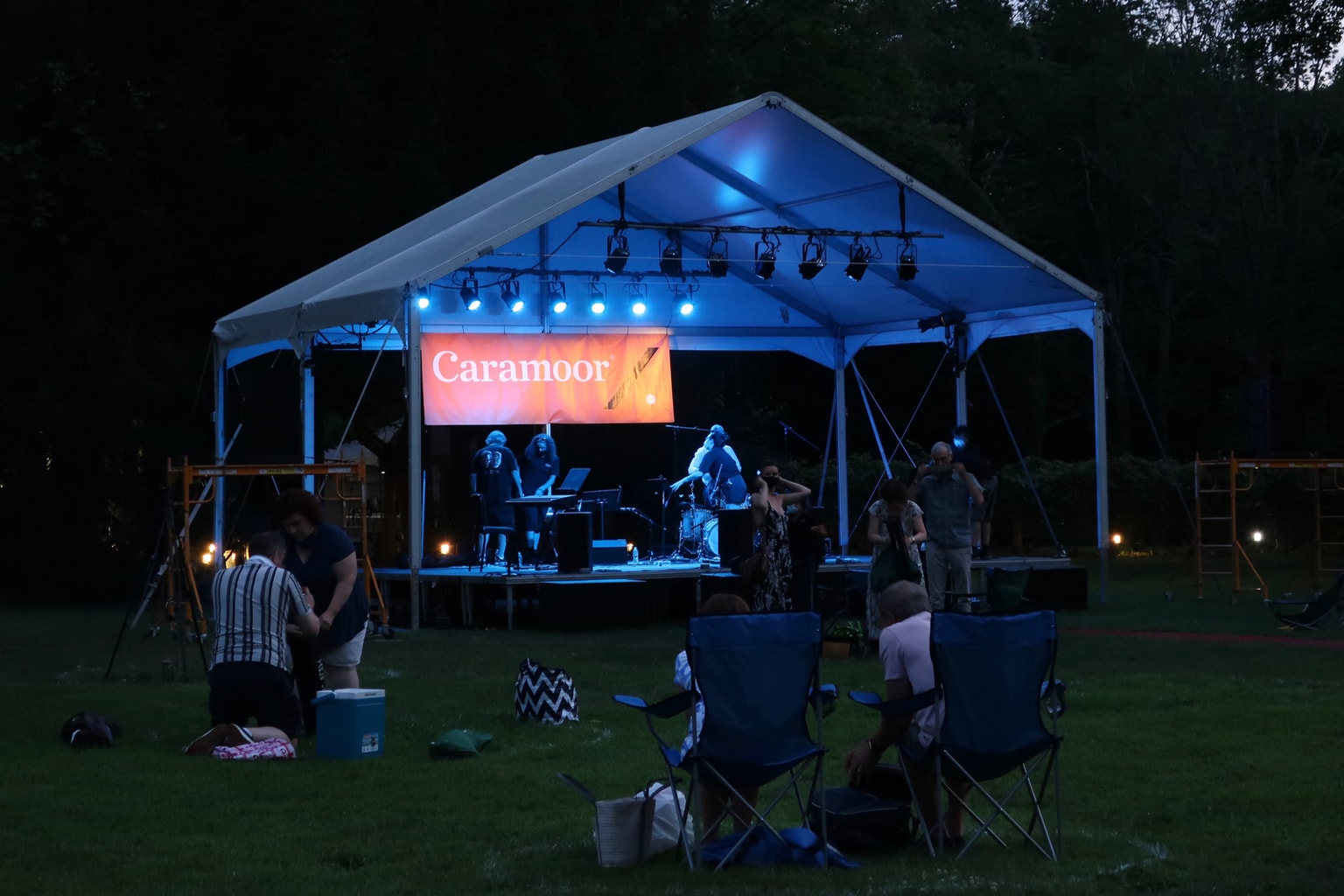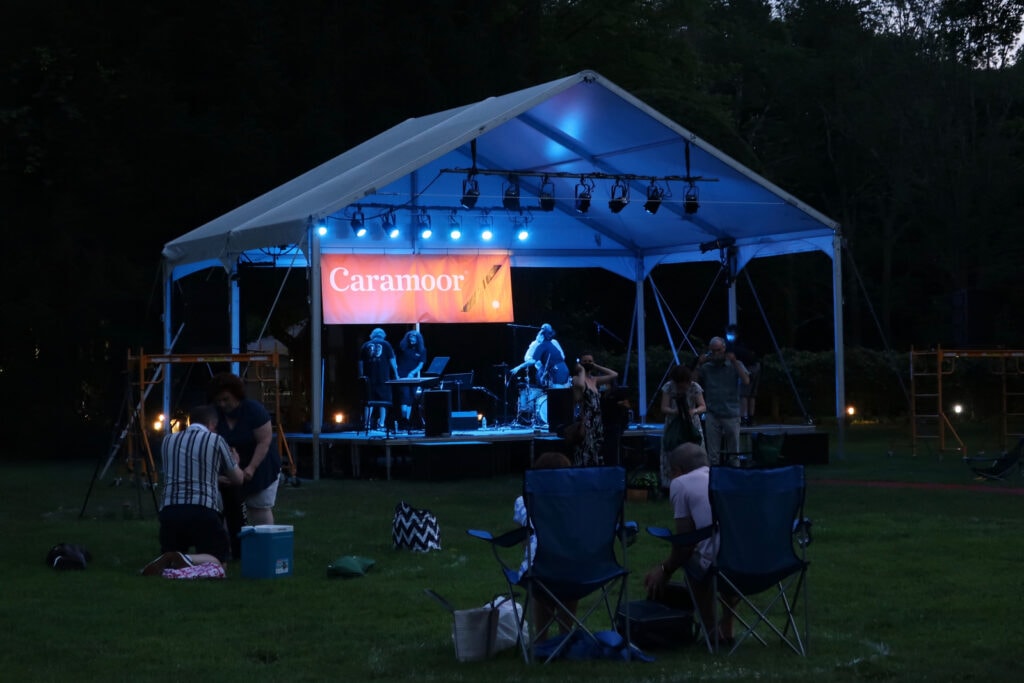 It's like a slice of the Berkshires in a New York City commuter town, and sometimes feels like Westchester County's little secret. For a special experience, visit Caramoor on select dates for a tour of the home and tea and scones served on the Rosen's china ($40).  Check website for concerts and programs year round.
John Jay, along with John Adams and Benjamin Franklin, helped broker the Treaty of Paris in 1783, which effectively ended our new nation's war with England.
In turn, President George Washington offered Jay any post in the newly formed United States government.
Jay chose to utilize his law degree as America's first Chief Justice. Years later, when he was elected Governor of New York State in 1795 (in absentia), he stepped down as Justice to serve his State until 1802.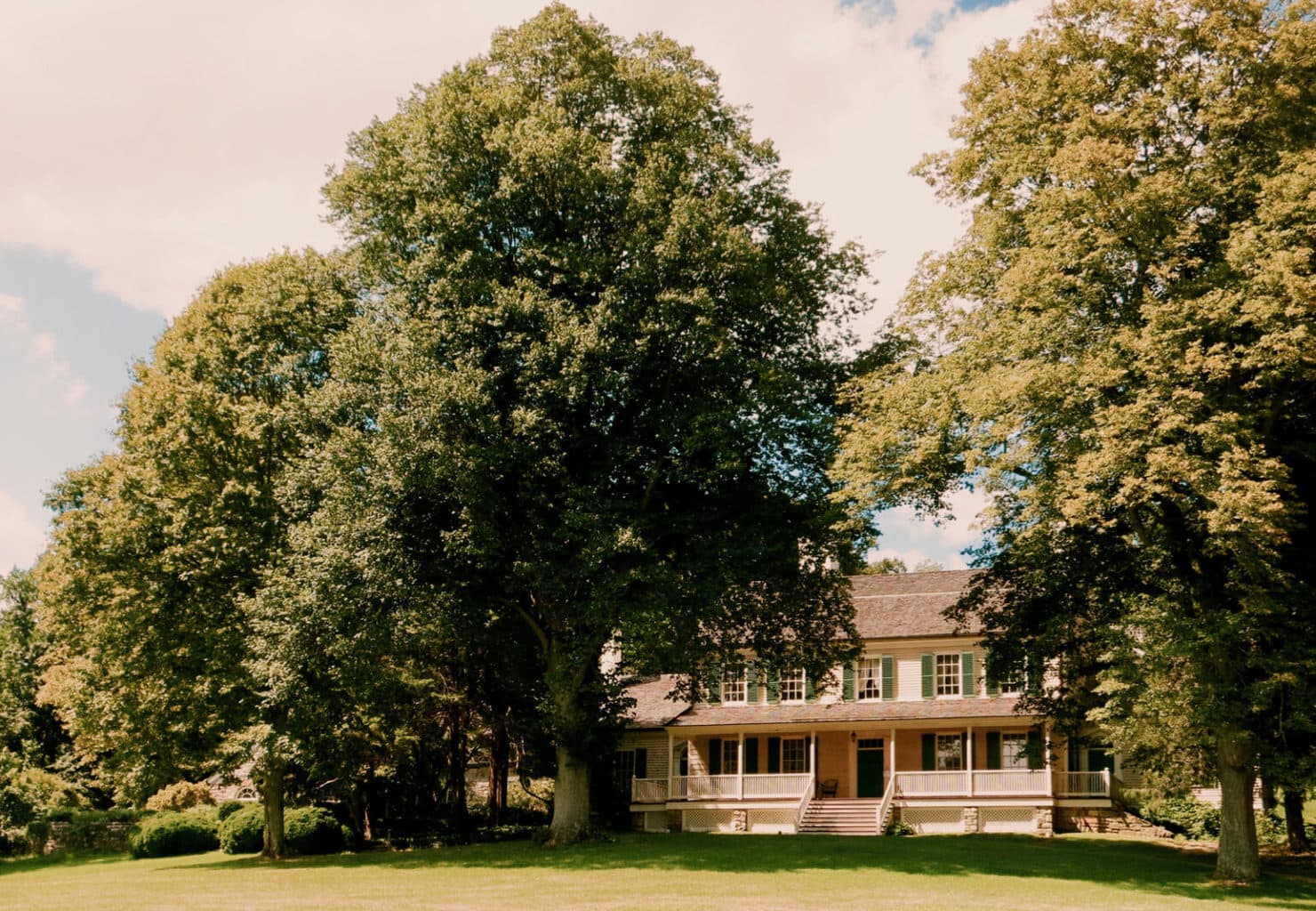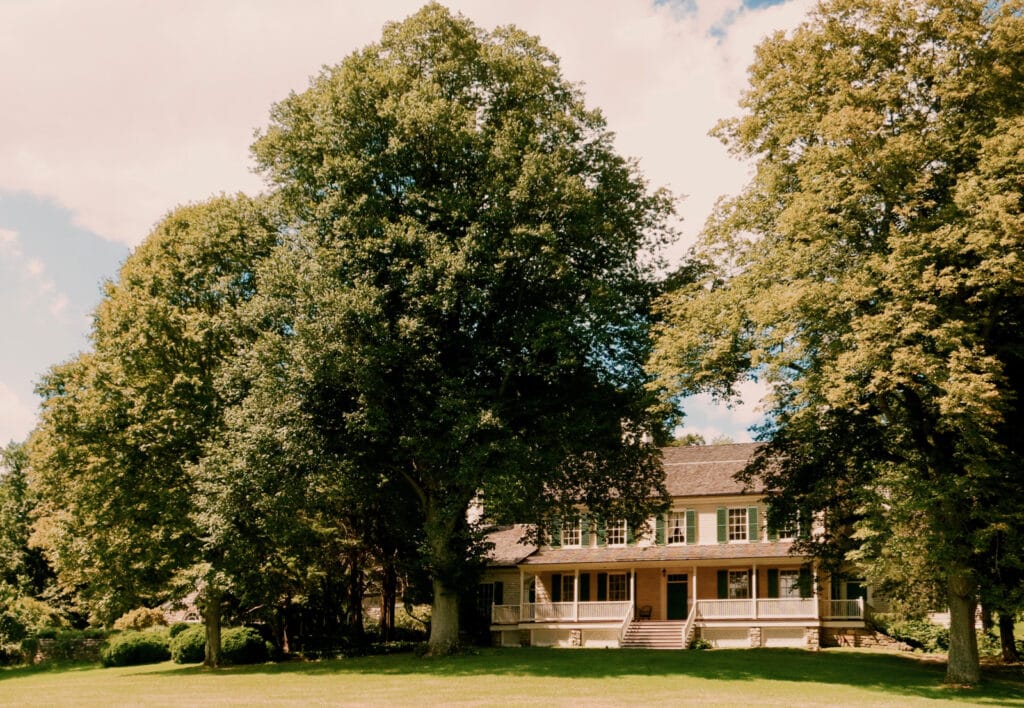 Yet with all these bone fides, most people have never heard of the man who was not as outspoken as Adams and Franklin. And who preferred to live out his post-public service life in the middle of nowhere – a two day carriage ride from New York – as a "Gentleman Farmer" on 750 acres.
The home stayed in the Jay family through five generations, until 1954, when it was turned over to the State as a tourist site – one of the few with most key pieces of furniture original to the home.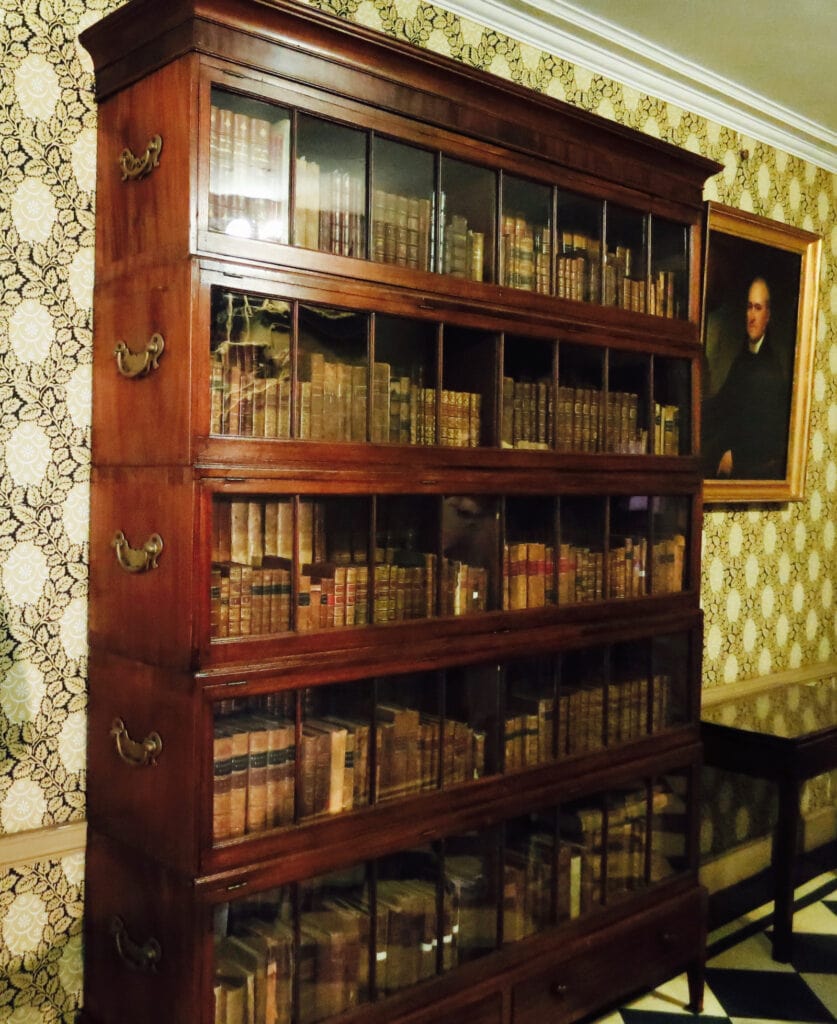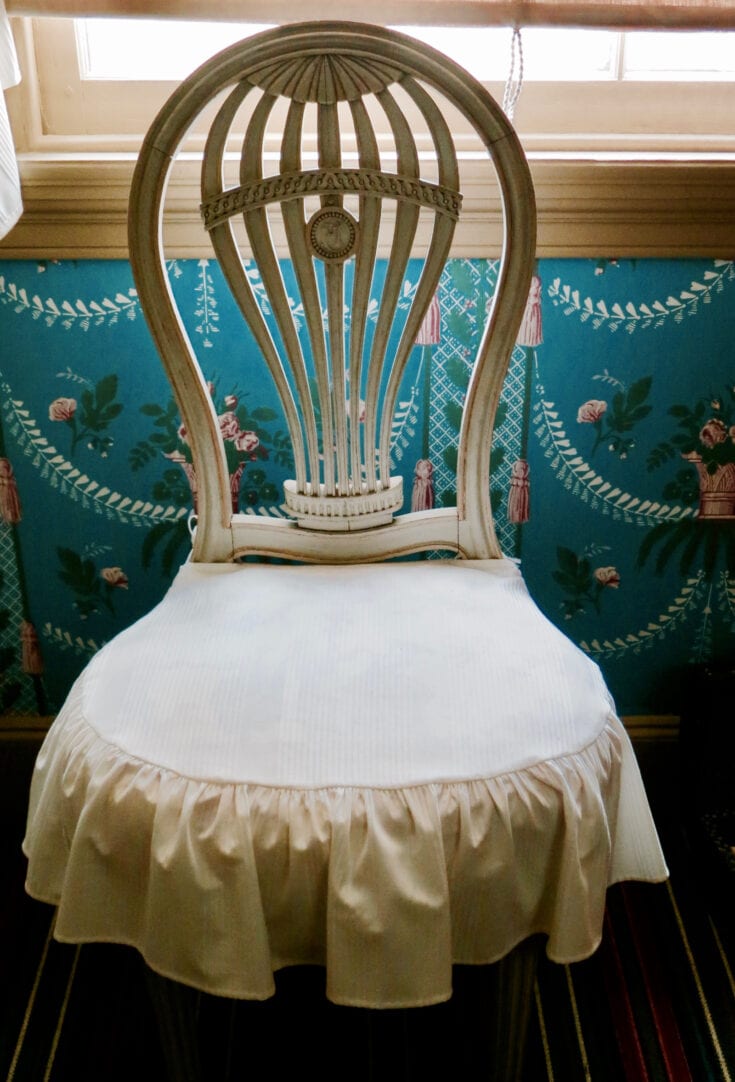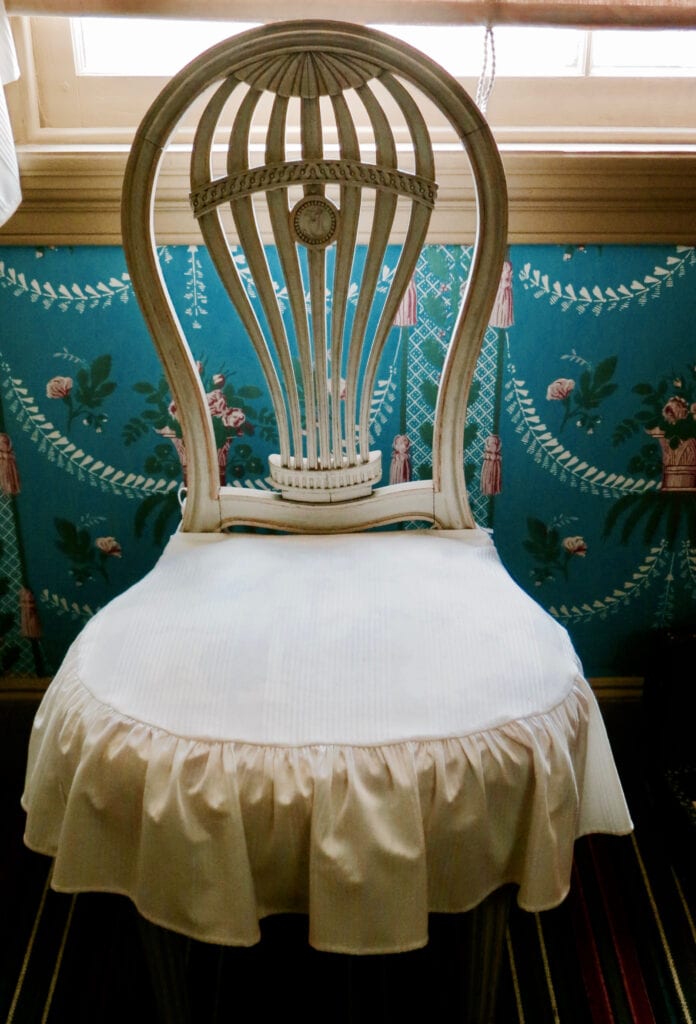 But the artifacts that most astounded me were two commemorative "Balloon Chairs," purchased by Sara Jay in Paris. Sara and her friend Benjamin Franklin, witnessed the first flight of a hydrogen air balloon in Paris in 1783.
Perhaps most thrilling for visitors to see is Jay's original roll-top desk, imbued with history. One is only left to imagine the important documents that must have been signed upon it.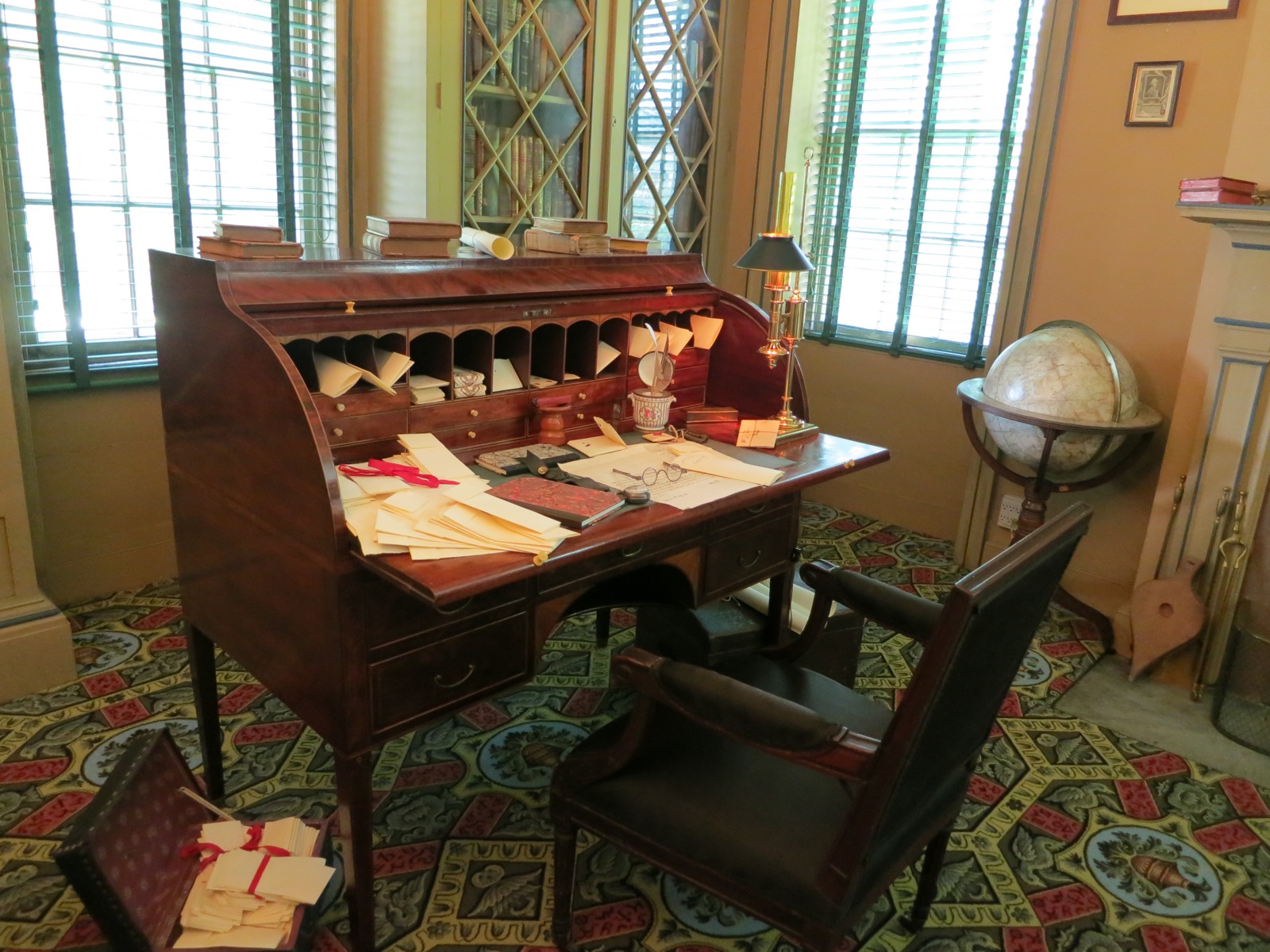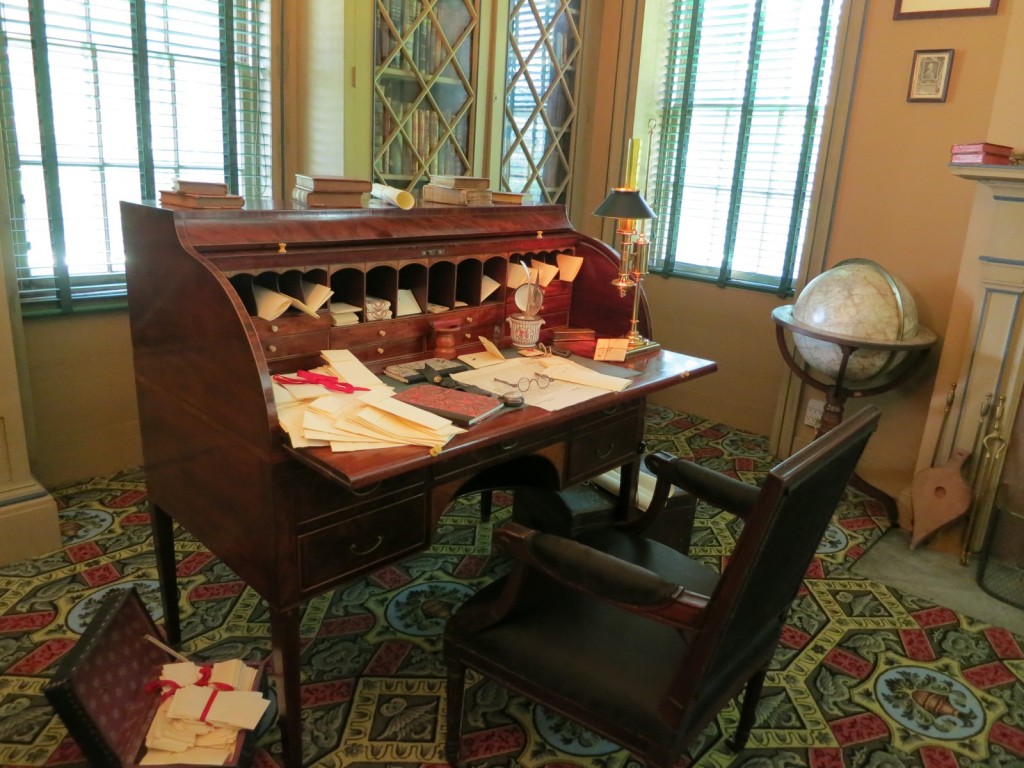 Expect to spend at least 1½ hours. $10 adults, kids free, May – October hour-long tours at 1, 3, 4.  Nov – April, Thurs-Sat. 1, 3pm.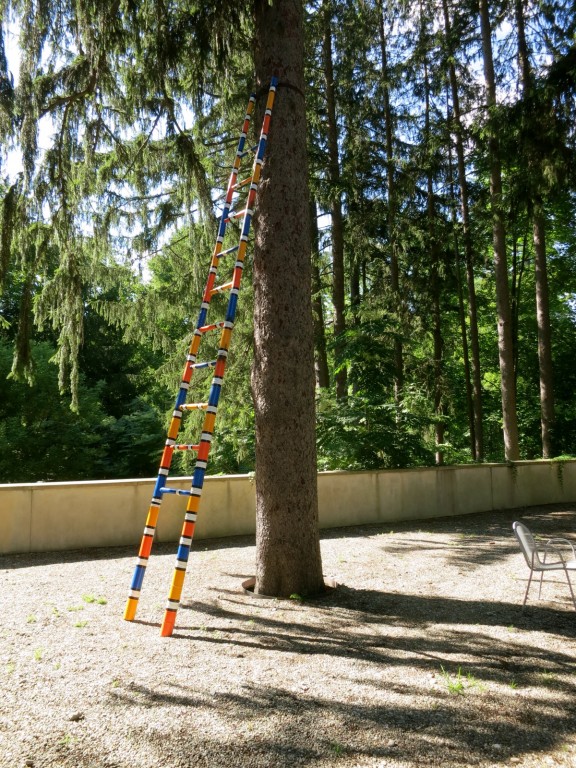 As a "non-collecting" museum, The KMA curates ten exhibits each year. Curators build programming and family events around works of contemporary art, furniture, found objects, collage and at times strange juxtapositions. $10 adults, open Tues – Sat 10-5, Sun. 12-5.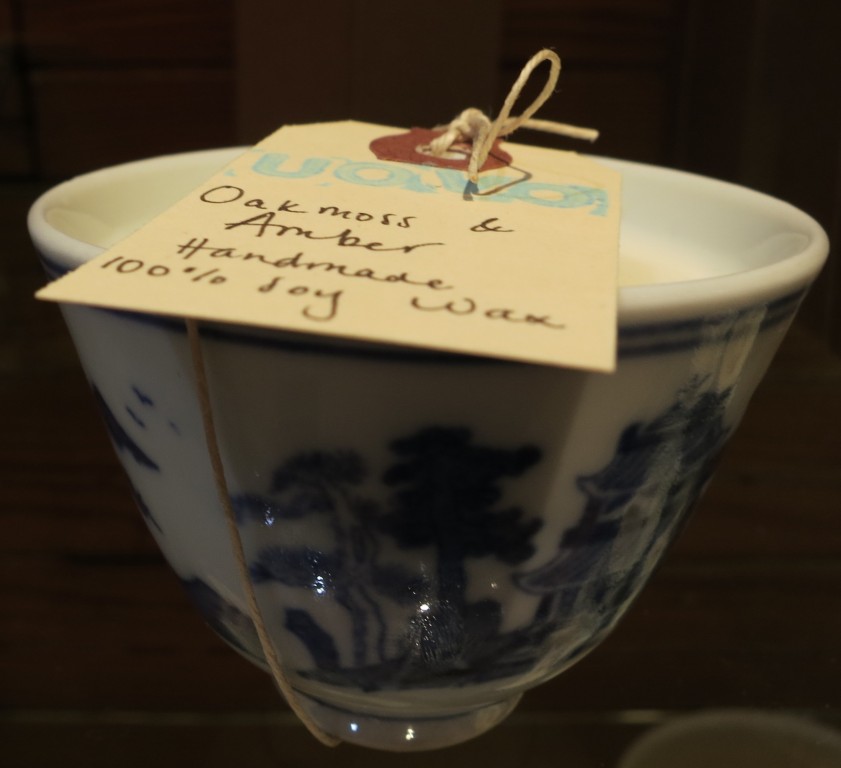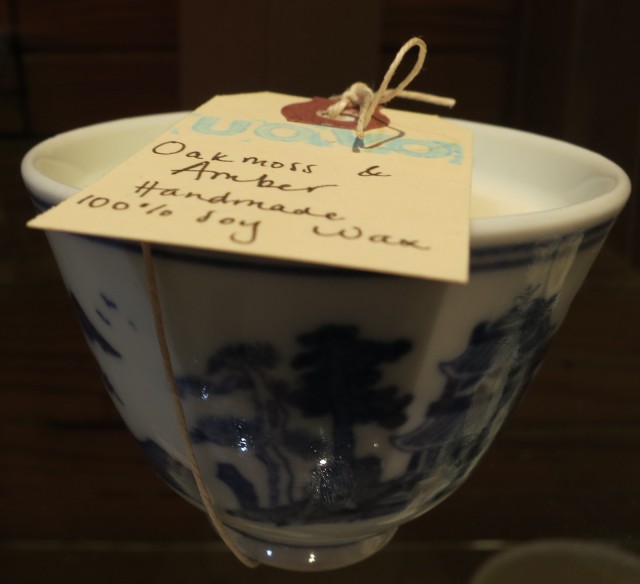 STROLL/SHOP: Katonah Village Downtown
This small suburban commuter-rail-stop with a bit of the Brooklyn about it has found footing as a boutique'y day trip.  You won't find any big-box or franchise stores here, but instead, less costly  "with-it" alternatives to shops an hour to the south in New York City.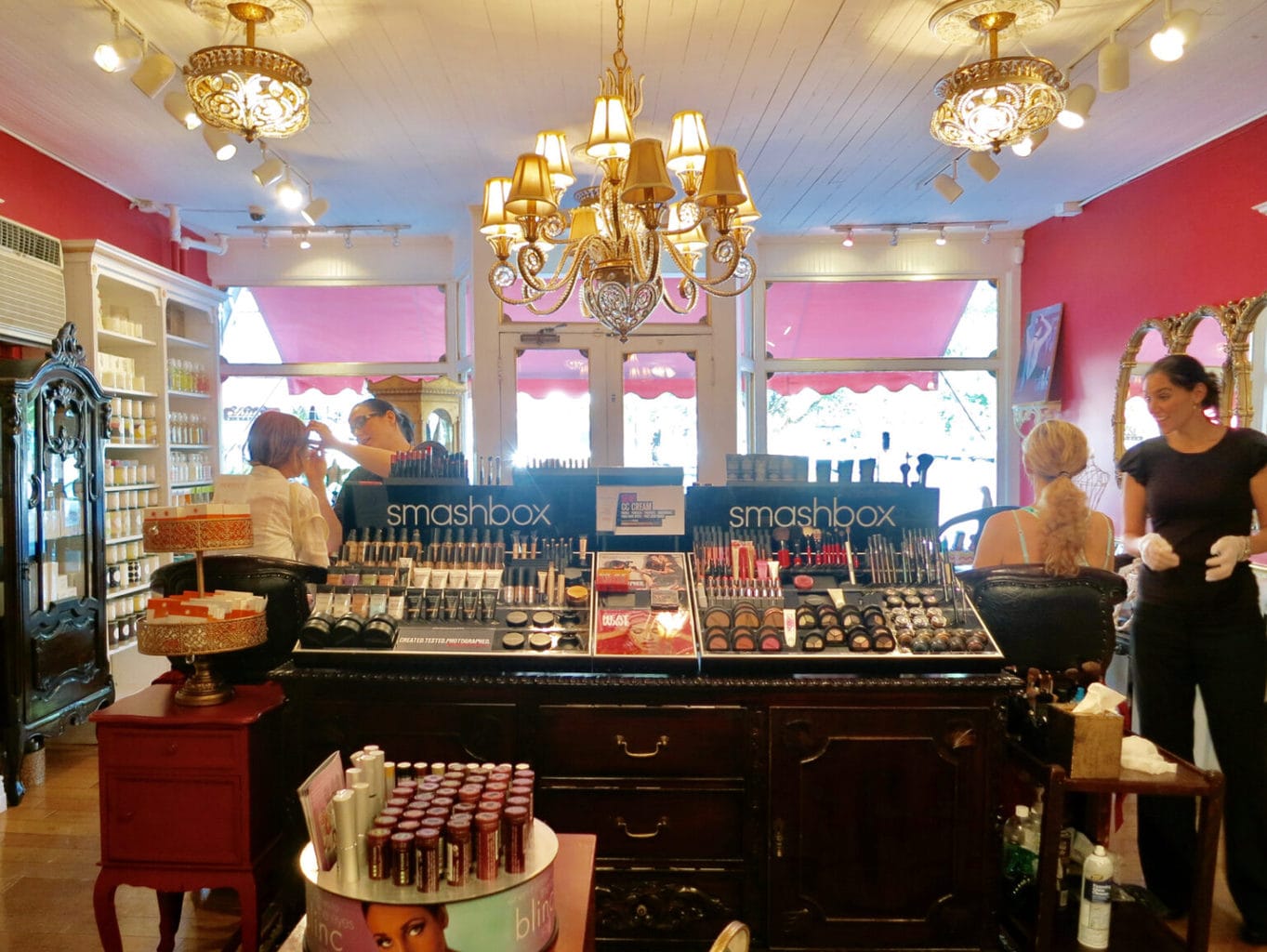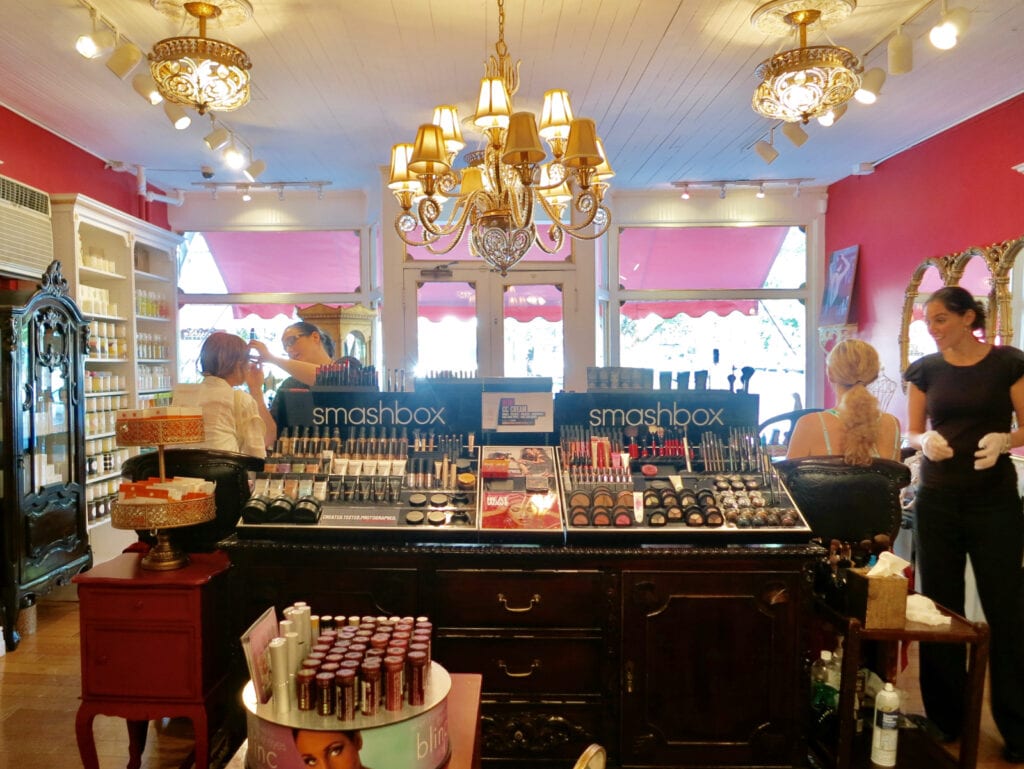 Splurge on a makeover at Eiluj Beauty Lounge, which features cutting edge cosmetics and creative stylists to show you how to use them.
Scented soy candles made from Chinese teacups and soup bowls make the perfect hostess gift. You can pick up a bunch, along with other stylish home and body accessories, without breaking the bank at Uovo Moderno. (small $9, large $18 in the most sophisticated scents).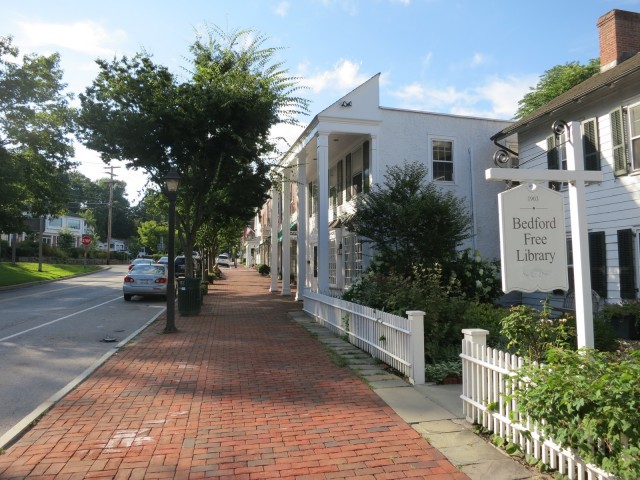 VISIT: Bedford Town Green
The Bedford Historical Society manages ten buildings rimming the 1681 Town Green in Bedford Village. The spire of the gleaming Presbyterian Church is the highest point around, rendering this quaint hamlet, on the National Register of Historic Places, a living museum.
Where To Eat In Bedford and Katonah NY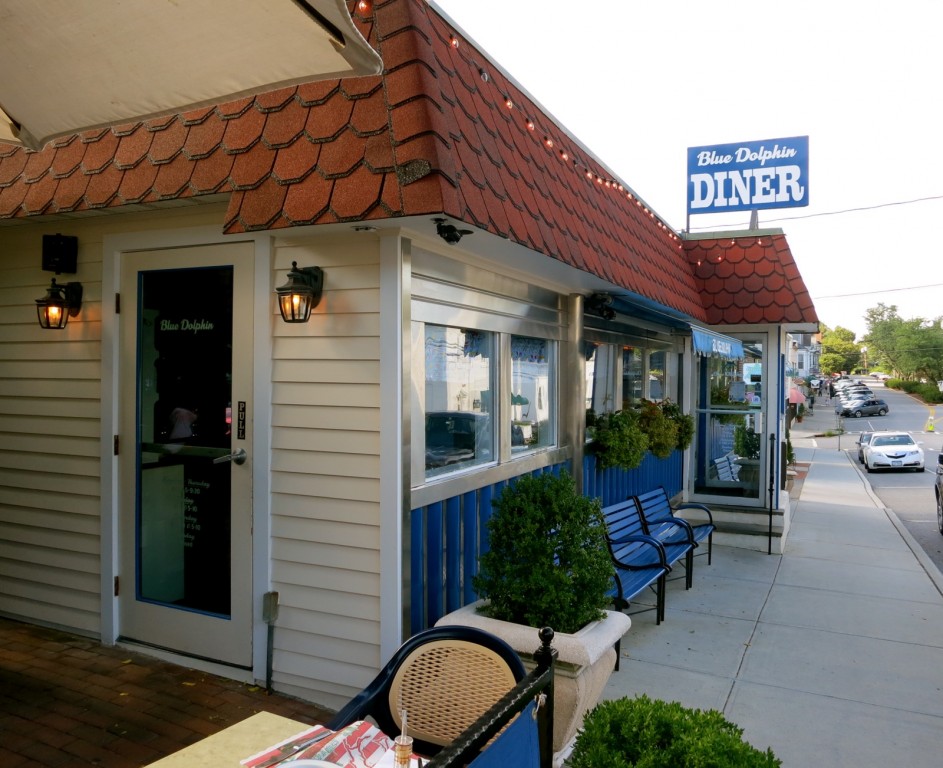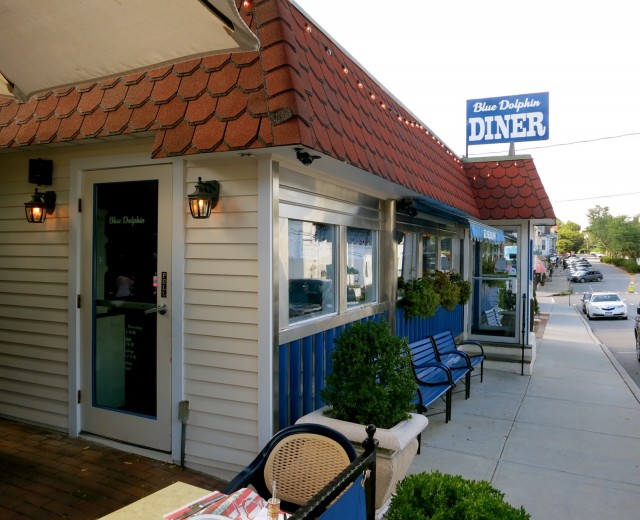 The most recommended restaurant in town, ("it's not really a diner"), this little blue Italian eatery has a cute homespun interior. Furthermore, it churns out satisfying, very reasonably priced meals you might find in Capri or on the Amalfi Coast.
Most pasta dishes are in the $16 range, and the most expensive entrees are barely $20.  And that's for dinner. Expect a line around lunch and dinnertime – the Blue Dolphin doesn't take reservations.
Once a casual coffee house and the only restaurant in town, Bedford 234 has been elevated to a sophisticated burger and chops kind of place with a smattering of small and large bites – and even vegan options. Perfect for before of after a movie at the Bedford Playhouse next door.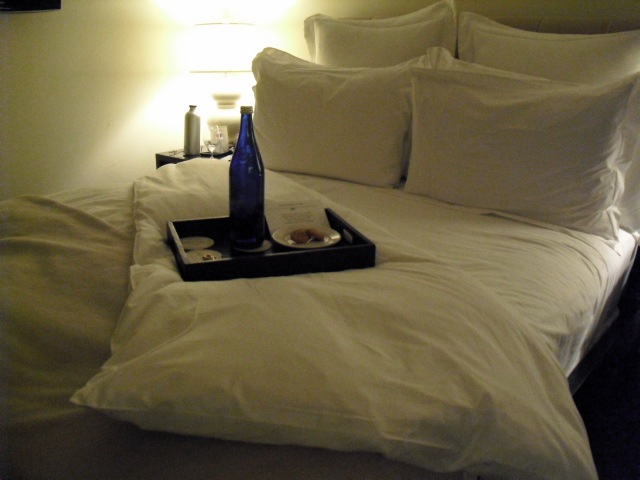 Where To Stay In Bedford NY
A decade ago, actor Richard Gere and partners took a dilapidated farmhouse and turned it into a Relais & Chateaux hideaway, much to the delight of town officials. In Bedford, movie stars were a dime a dozen, but a decent luxury inn – now THAT was hard to find.
Back then, unless you could score a guest room at Ralph Lauren's, Martha Stewart's, or Michael Douglas and Katherine Z-J's home in this horsey, whitewashed, historic town about 45 miles from NYC, there was really no place to stay overnight.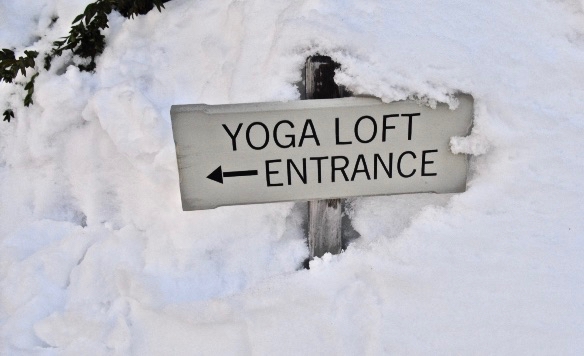 Currently,  8 guest rooms are outfitted in the colors of serenity; creams, eggshells and lots of wood.  White louvered shutters frame windows. Grey marble baths are massive with showers big enough for a couple to dance in. And in the morning, join a Yoga class in the adjacent studio – free with room. $495-$825  per night includes breakfast and wi-fi.