WHY GO: The body of water that most people take to be Lake Placid is, in fact, not. Main Street in this Adirondack getaway town actually fronts Mirror Lake – not much larger than a Cape Cod kettle pond – used for crew practice in summer and speed skating in winter.
Lake Placid is the undisputed gateway to the Adirondacks, a pristine region of Upstate New York that features the Adirondack Mountains. It's also home to Adirondack Park, the first state preserve of its type, and a National Historic Landmark.
Outdoor sports is a way of life in Lake Placid. With over six million acres of Adirondack Park beckoning, nature awaits the adventurous.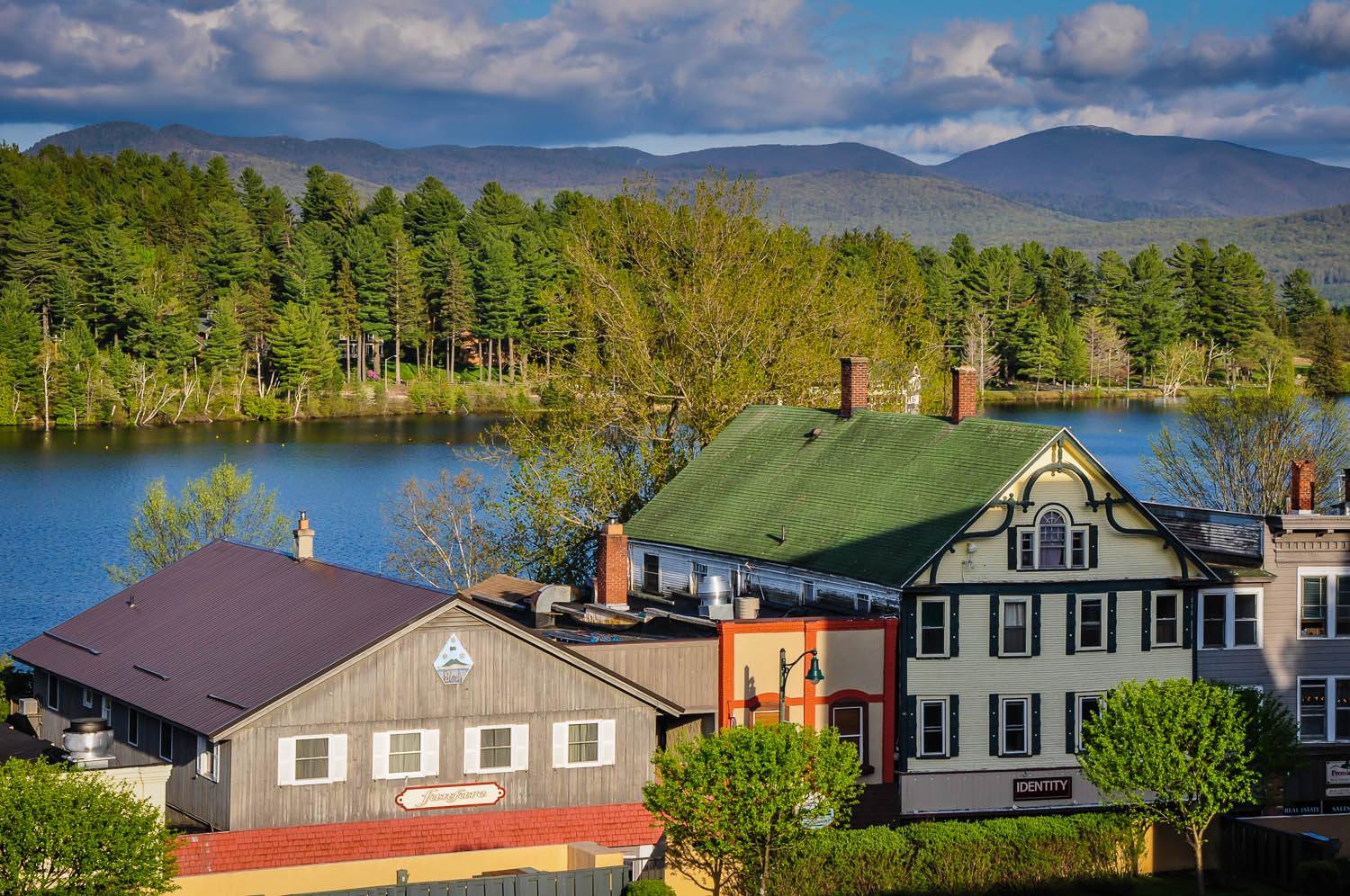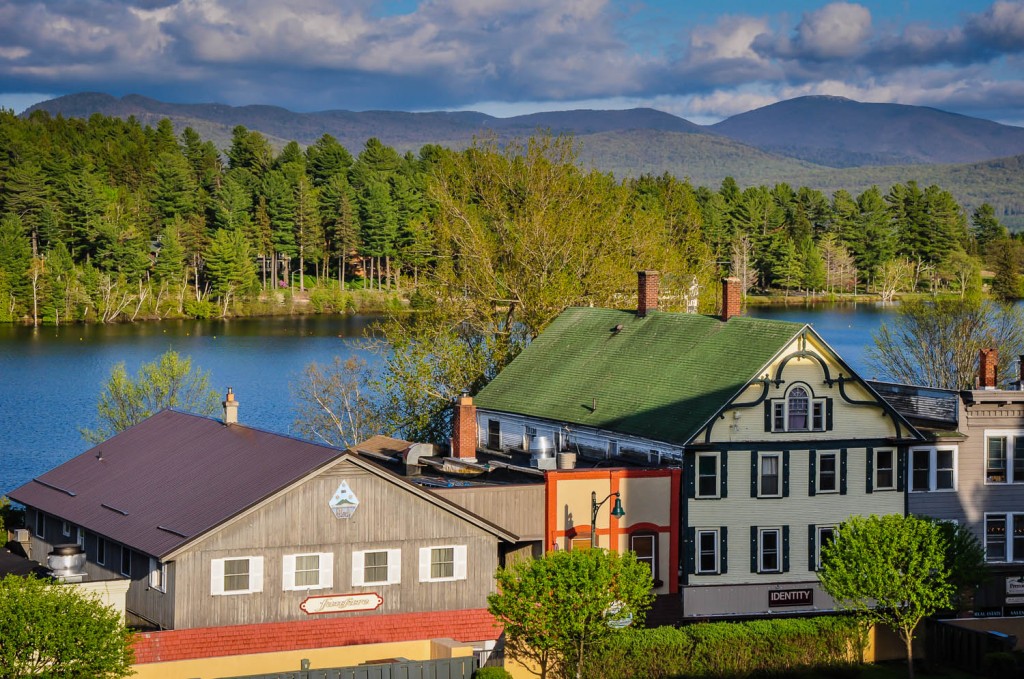 Approaching the settlement with its array of resort-type galleries, boutiques, restaurants and hotels; an industrial-sized building, the Olympic Center, incongruously rises from the much-photographed Olympic Oval.
You can tour the Center, swoosh around the Oval, rattle your teeth on a bobsled ride, ride an elevator to the top of the 120-meter ski-jump tower and watch future Olympiads flip and fly in the Freestyle Ariel Training Center.
Immersing oneself in all things Olympics, if only for a couple of days, is but one lure to this well-known Adirondack village.
OFFBEAT FACT: Melville Dewey – who devised the library classification system that bears his name- was an early player in what is now the Winter Olympics. A Winter Sports booster, he carved out nearly 10,000 acres of backcountry wilderness for his Lake Placid Club.
He and then his son, Godfrey, petitioned to have Lake Placid host the Winter Games III in 1932. (The first was held in 1924 in Chamonix, France).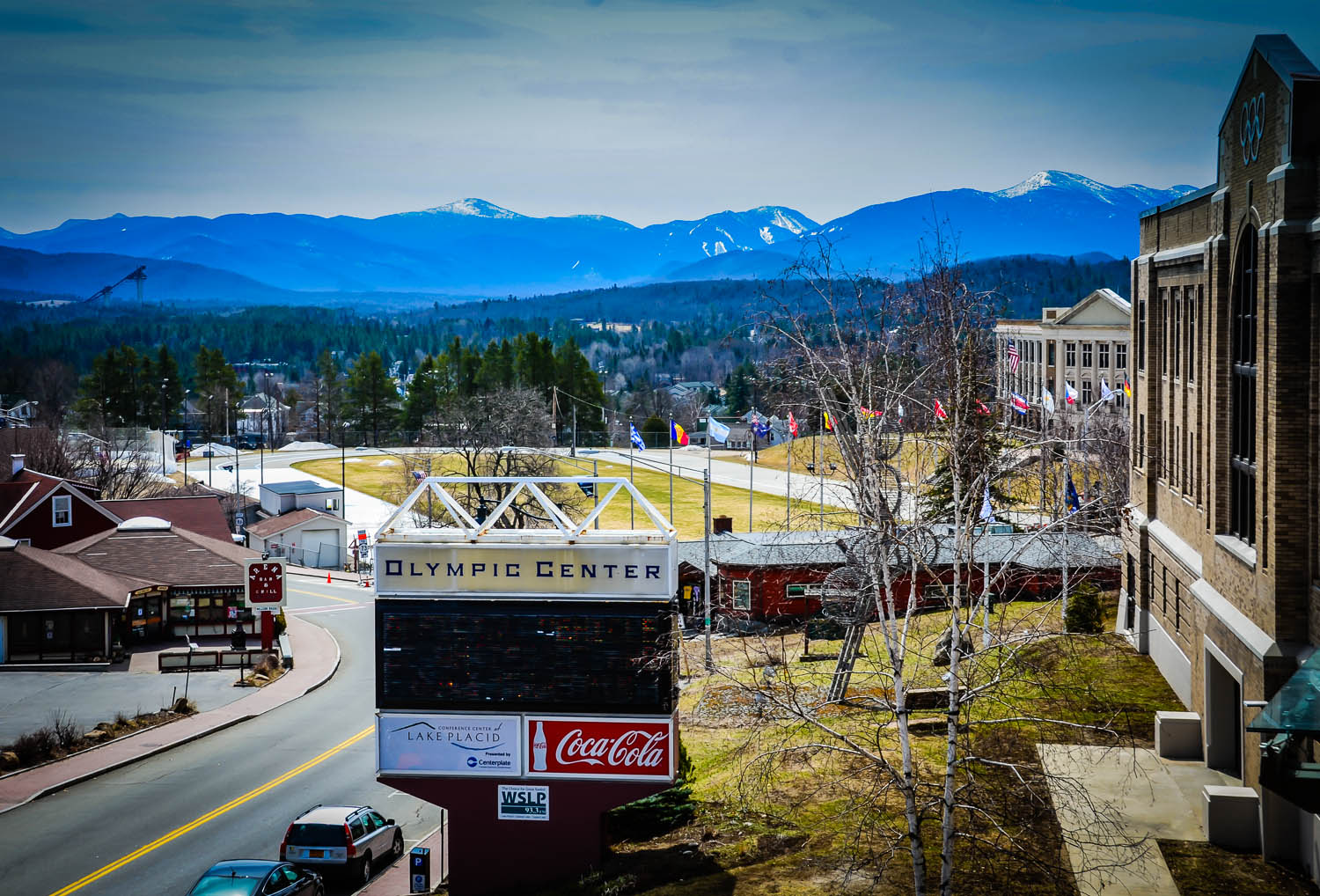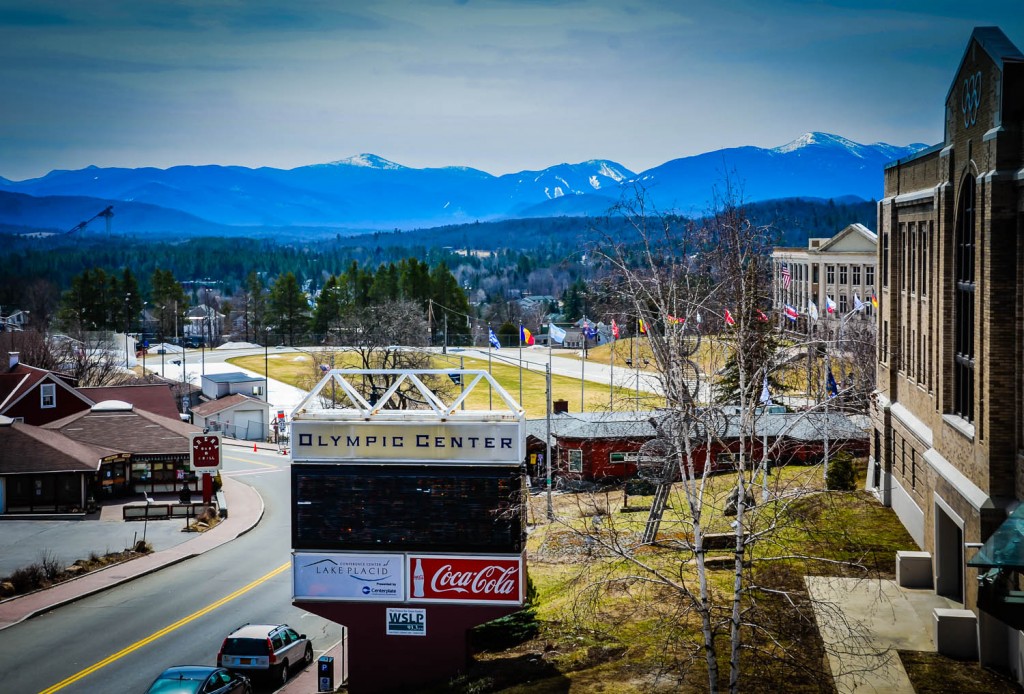 Adventurous Things To Do In Lake Placid
TOUR: The Olympic Center Arena, where the 1980 "The Miracle on Ice" occurred. You'll climb up into the stands of the Herb Brooks Arena to see clips of the final three minutes of that miraculous US vs. Russia playoff, while simultaneously gazing at hockey players practicing in real time below.
Bring tissues. Olympic Regional Development Authority (ORDA); 2634 Main St.; www.orda.org; (518) 523-1655. $40 for Olympic Sites Passport gets you into all venues.
DO: Two Olympic Ski Jumps loom incongruously over the landscape. An elevator takes visitors to the top of the larger one – 120 meters, 26 stories – from which you get a vertiginous peek at what these flying skiers survey right before they launch.
DO: Skate the Olympic Oval: Take a few laps on the outdoor Oval where speedskater Eric Heiden raced in his gold jumpsuit to win an unprecedented five gold medals. It's the outdoor ice-skating equivalent to running up the "Rocky" stairs at the Philadelphia Museum of Art, and something every aspiring speed skater has to do at least once. Oval open for public skating in season from 7pm-9pm most winter nights.
SEE/DO:The Olympic Bobsled Complex. If you're lucky, you'll see bobsled teams training – squished into covered sleds and hurtling down a mile plus course like life-size bobbleheads. With enough guts, you can sit behind a driver and race down the last half mile of the track, avoiding the g-force perils of the starting mile. ($75 per ride).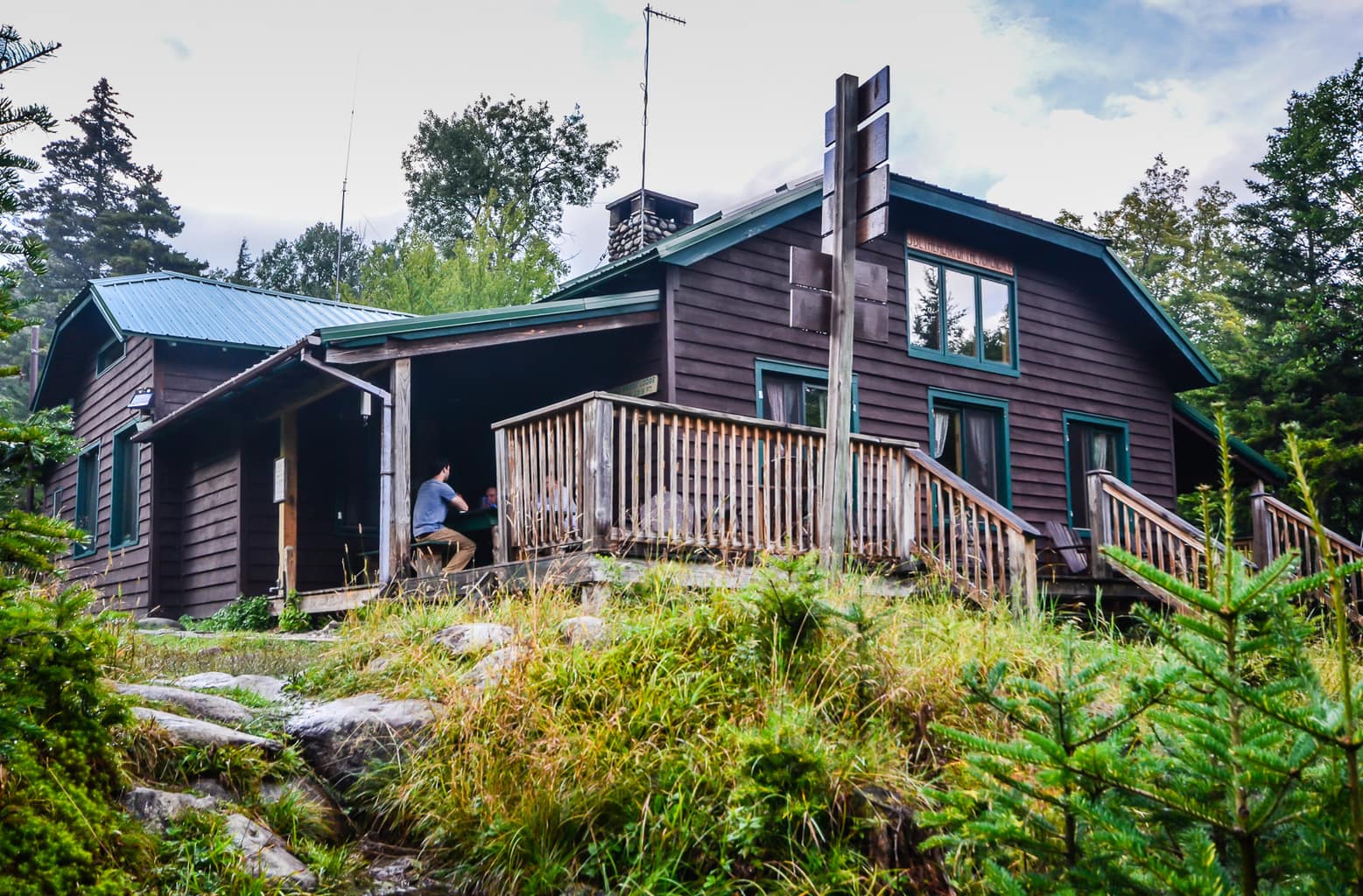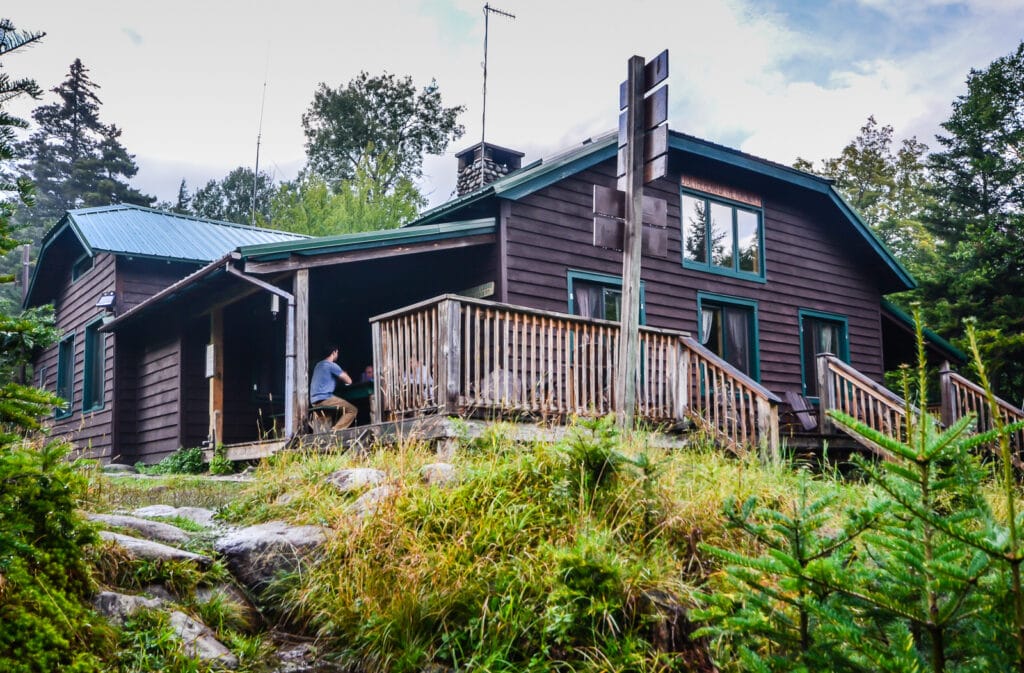 HIKE: Adirondack Mountain Club. When you tire of all things Olympics, head out to The Adirondack Mountain Club Loj (this spelling one of several vestigial "Deweyisms" in his failed attempt to phoneticize written English) – a roughly-paved five miles off Route 73.
The non profit AMC publishes a wide range of magazines and books that are essential reading for exploring this region. Also, they organize many recreational and social events through its many chapters. Recreational programs are available in the Adirondacks, as well as all around the world. And, in our view, best of all is access to backcountry lodging.
Trails to many of the region's 46 peaks over 4,000 ft. (climb all of them and you become an honored "46er") radiate out from here, though it seemed so hidden I felt as if I'd secretly stumbled on an intoxicating hiker's paradise. In a town overrun with tourists, this place reminds us of why our city-weary forbears came to the Adirondacks in the first place.
EXTREME SPORTS: Eager to try an extreme sport, but not sure where to start? Go to school with Eastern Mountain Sports, the outdoor gear shop also runs clinics, demos, and a school program offering instruction in climbing, kayaking, paddleboarding, and backcountry skiing. Or hire a guide at High Peaks Mountain Guides who will teach you skills and safety while leading you on a outdoor adventure you won't soon forget. Programs & clinics include: snowshoeing, telemark skiing, rockclimbing, hiking/backpacking, and mountain biking.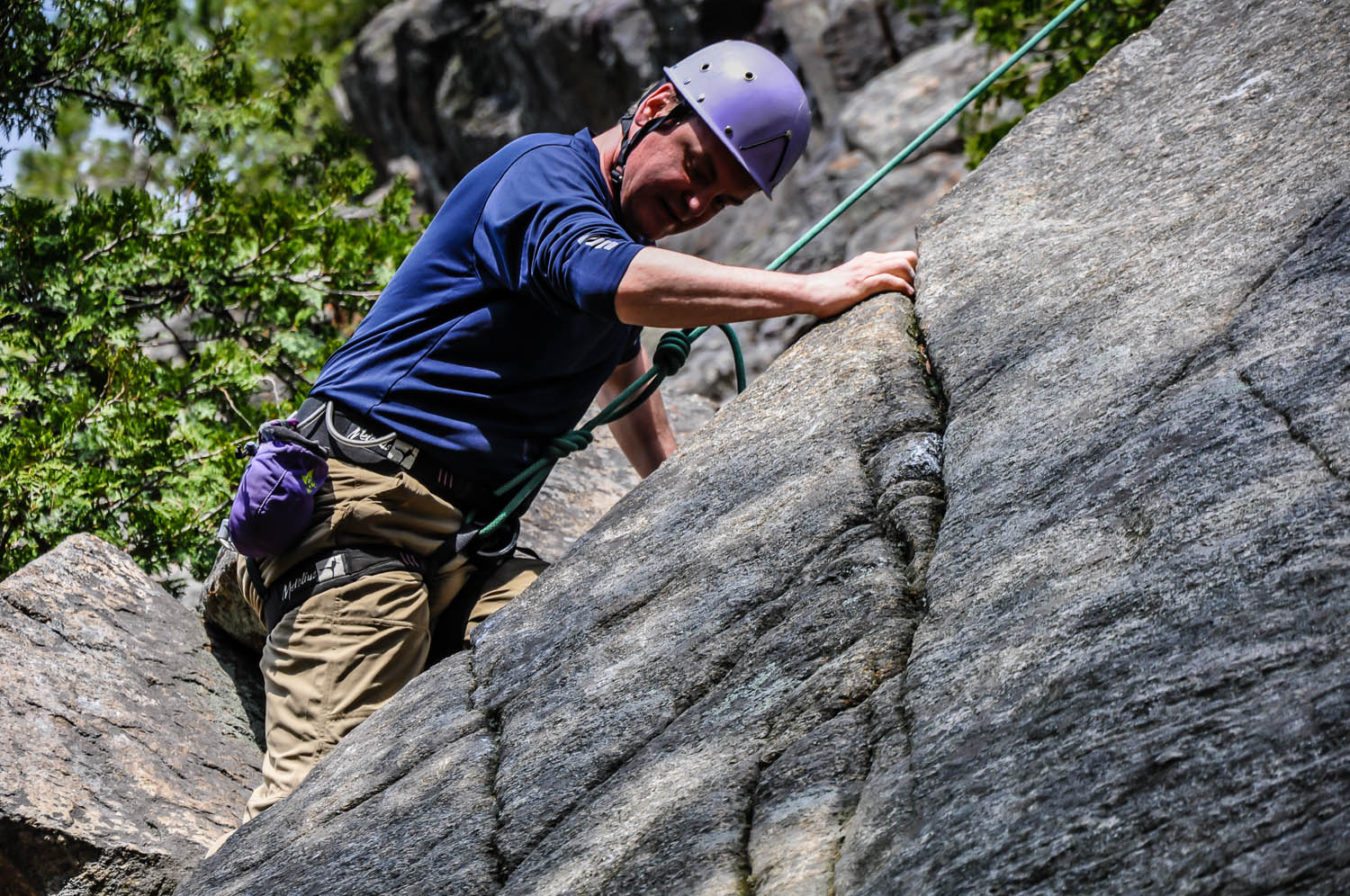 Lake Placid Restaurants
EAT: Maggie's Pub at Lake Placid Lodge. You will feel to the manor born when the low-key French sommelier casually recommends the best vintages in Maggie's Pub. Maggie is the resident champagne-hued Golden Retriever who never misses an opportunity to hike with guests, and here, you'll chomp on upscale pub-fare, dog at your feet, in front of a roaring stone fireplace.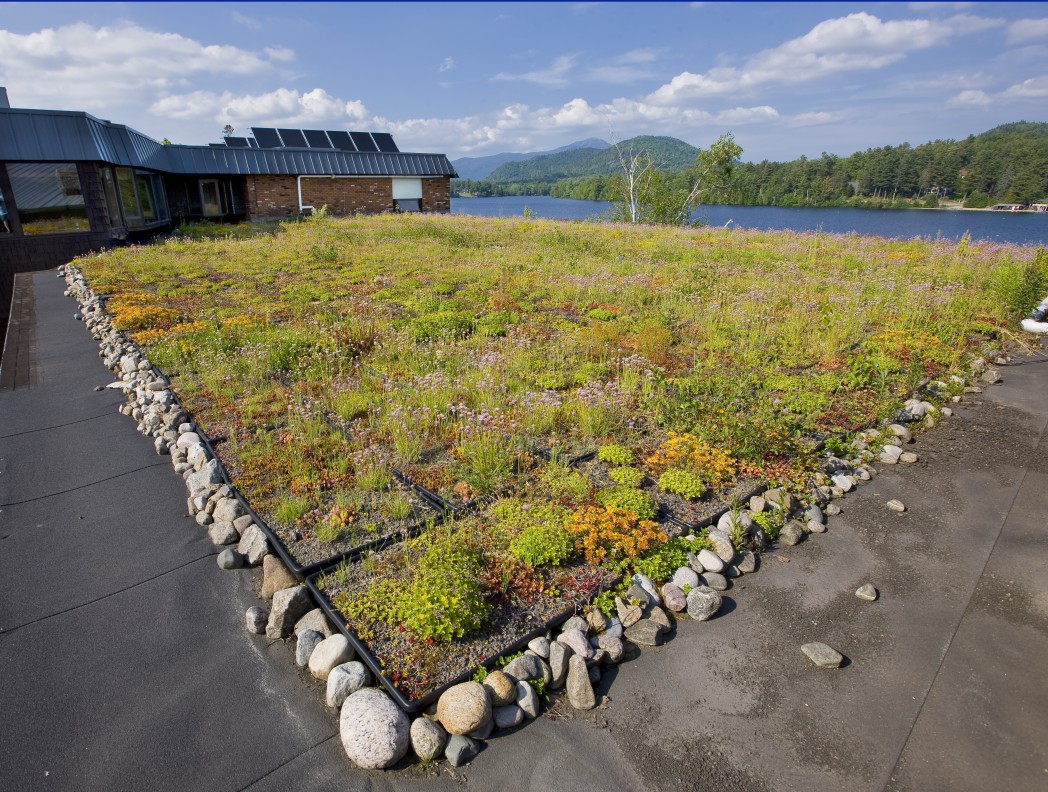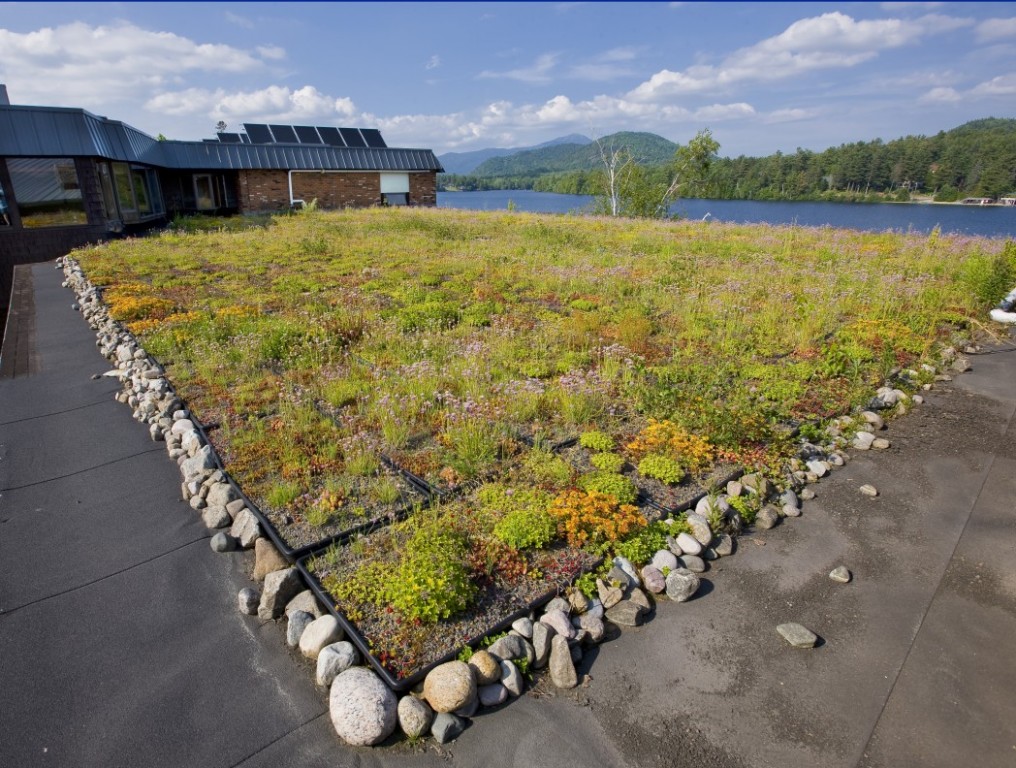 EAT: Farm to table doesn't get any closer than the green roof herb garden seen from the deck of the Golden Arrow's Generations Restaurant & Bar. Executive Chef David Hunt is a major advocate of seasonal local products; current special menu features Adirondack Maple–Maple Vinaigrette, Maple Salmon, Maple Cheese Cake, and a personal favorite, the Adirondack Cocktail (ingredients: Saranac Ginger Beer, homemade Maple Syrup, and Lake Placid Spirits Alpenglow Vodka.)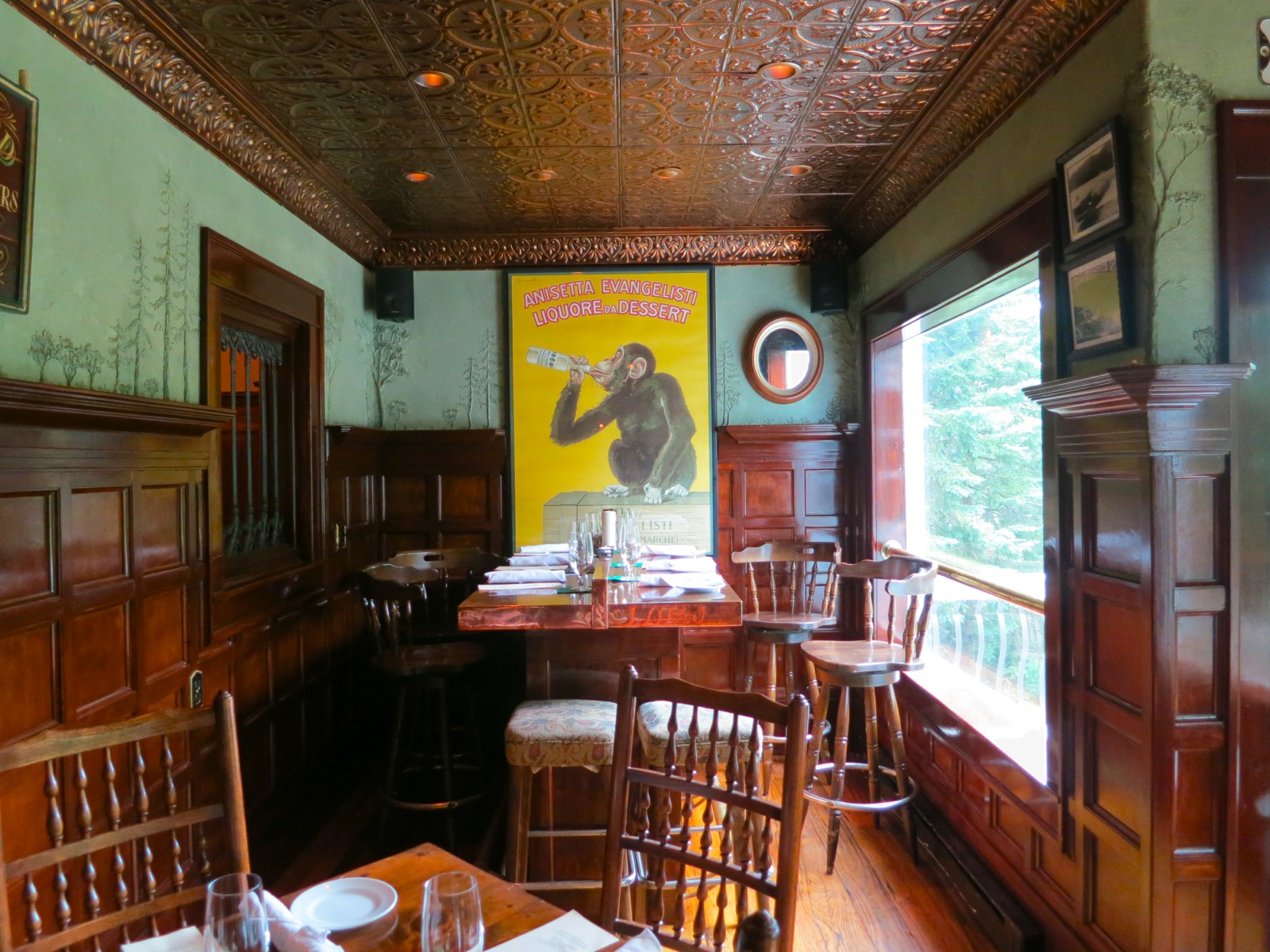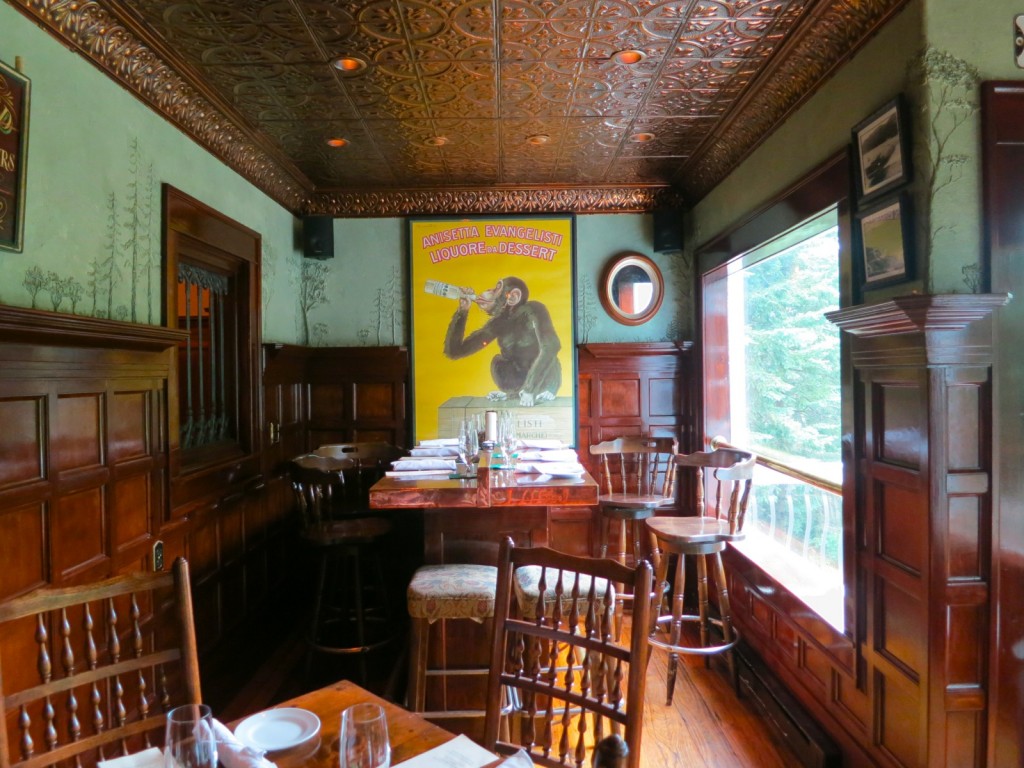 EAT: Interlaken Inn. Choose from pub or fine dining menu–ask about the privately staffed Tuscan wine room; either way you'll be swept away by some of the finest food in the Adirondacks. Sit in the one booth near a head-high stone fireplace for optimal warmth and atmosphere, or dip into champagne fondue at the bar.
You can also indulge in fine fare within the dining room's four-wall woodlands mural that puts you in the center of an Adirondack idyll.
DRINK: Lake Placid Brew and Pub 14 Mirror Lake Dr. (518) 523-3813 Artisanal beer; try a flight of six 4oz. pours. Brewmaster Kevin Litchfield crafts signature ales and lagers, including the popular Ubu Ale, now sold in six states. Feeding the hungry hordes here won't break the bank. Starts filling up after last chairlift up Whiteface.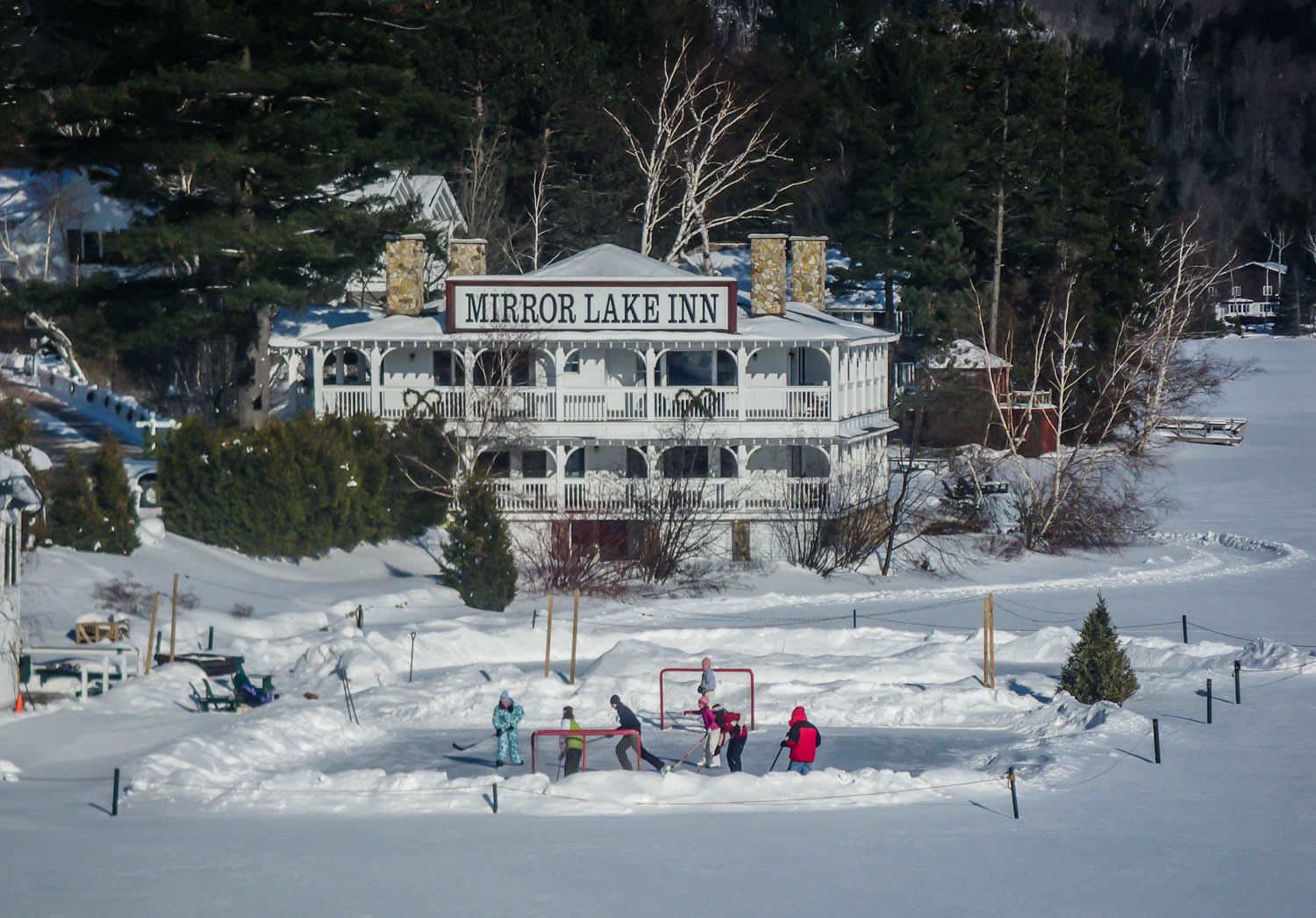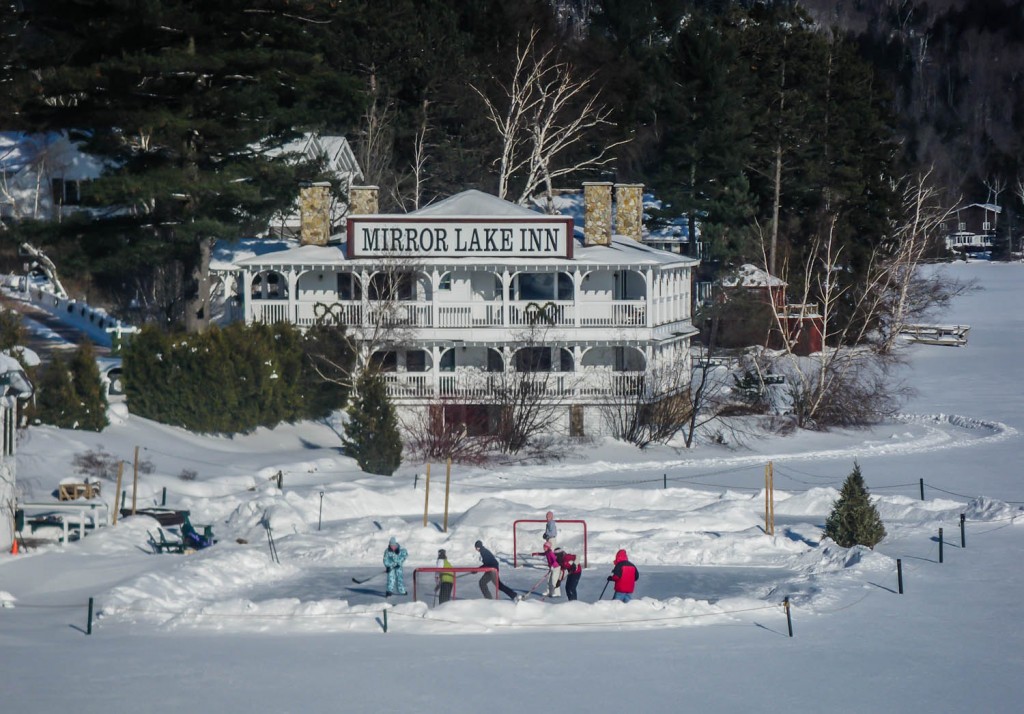 Lake Placid Hotels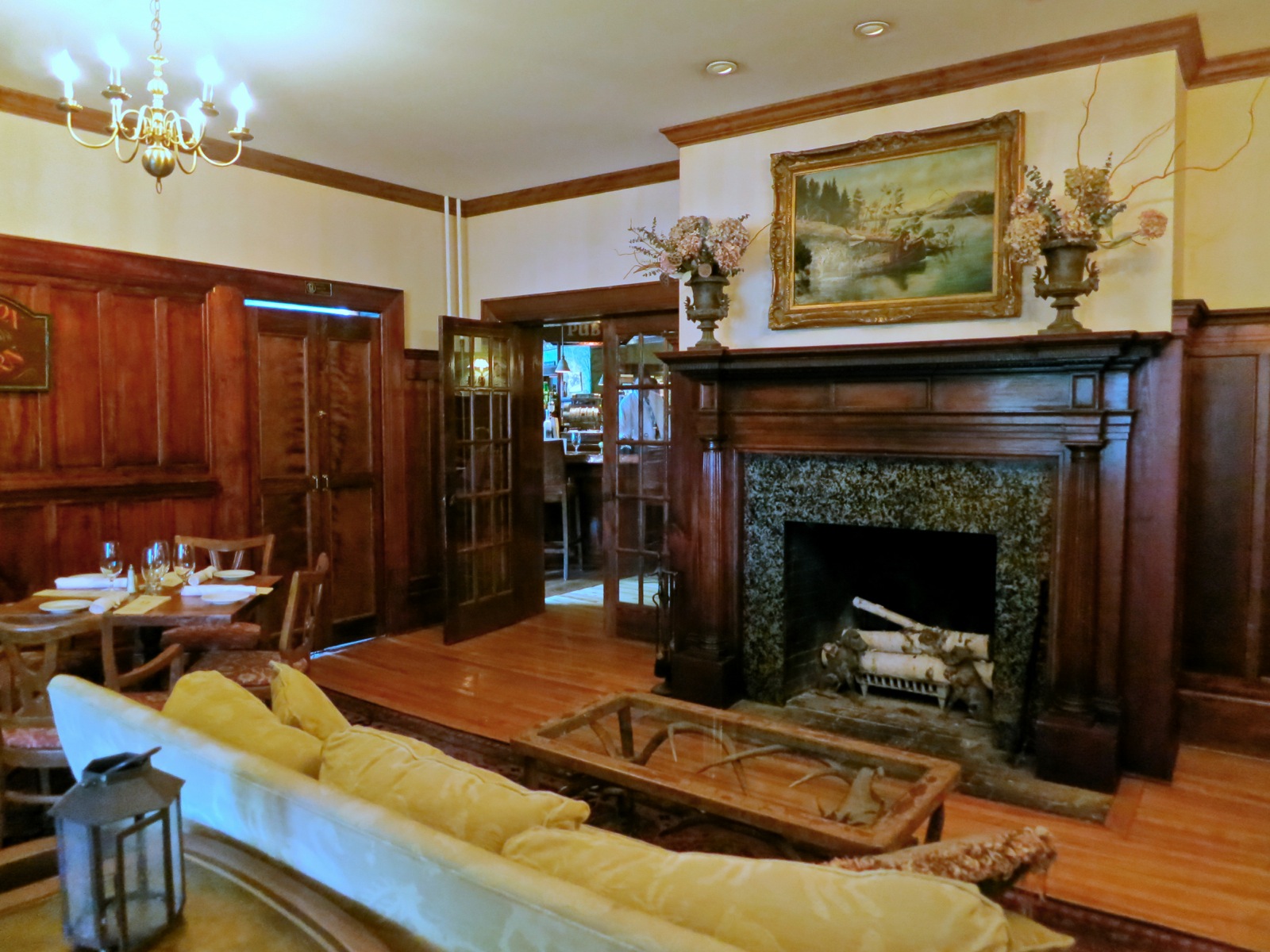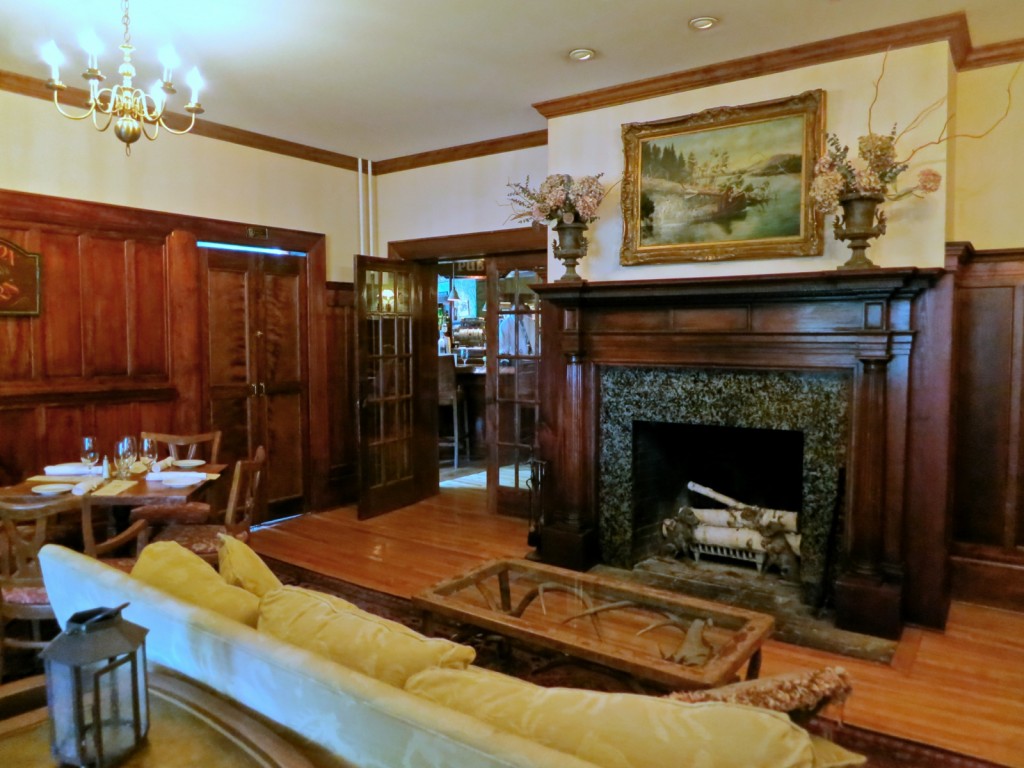 Favored by the local gentry, this boutique inn has won Wine Spectator Award of Excellence many years running. It is also the best value in town. Right next door to the venerable Mirror Lake Inn, owner Mary Nealy feels that visitors should enjoy luxury without outlandish rates.
Each of nine distinctly decorated rooms befit an upscale boutique inn; antiques with the most up-to-date bedding. $175 to $275 per night.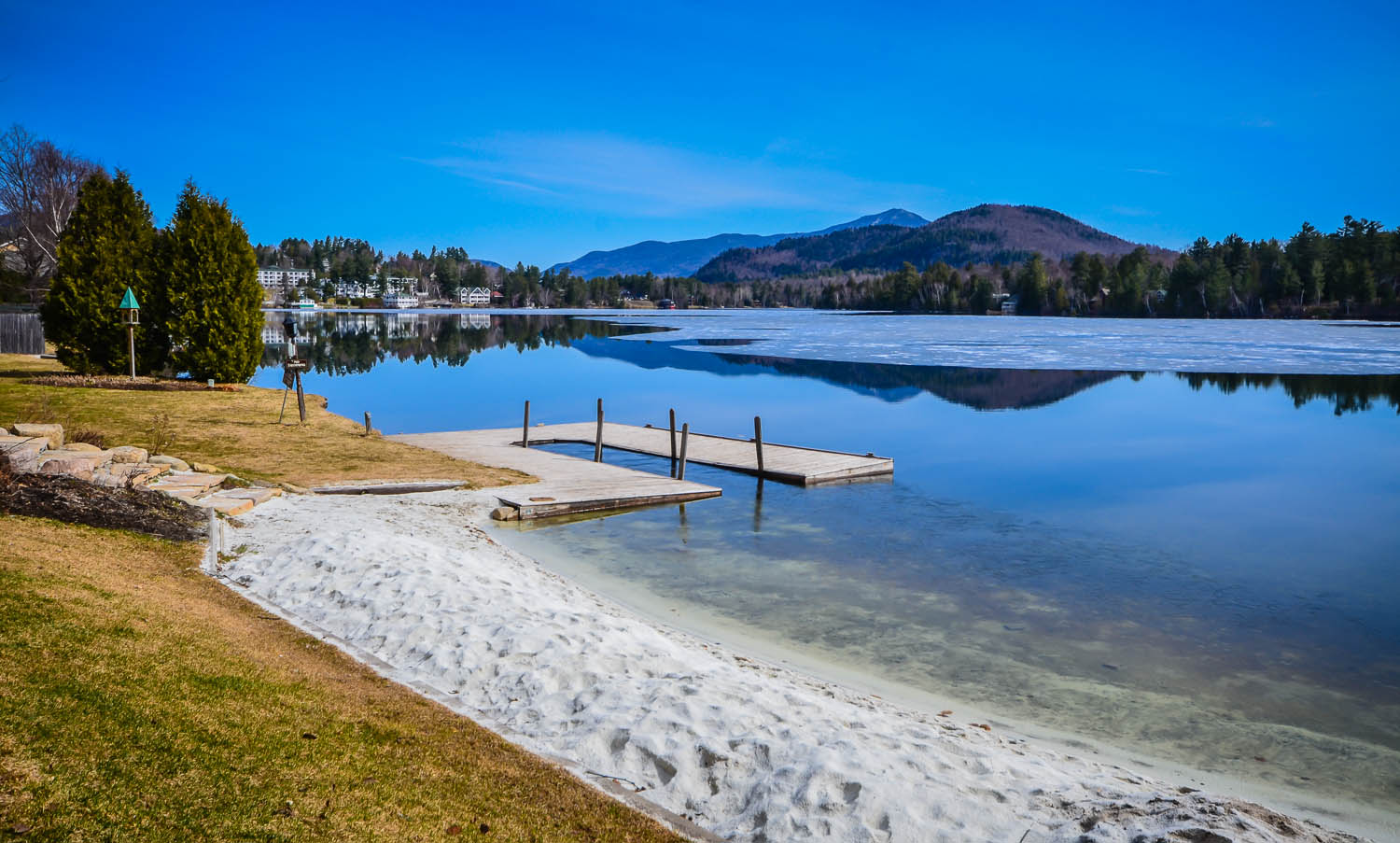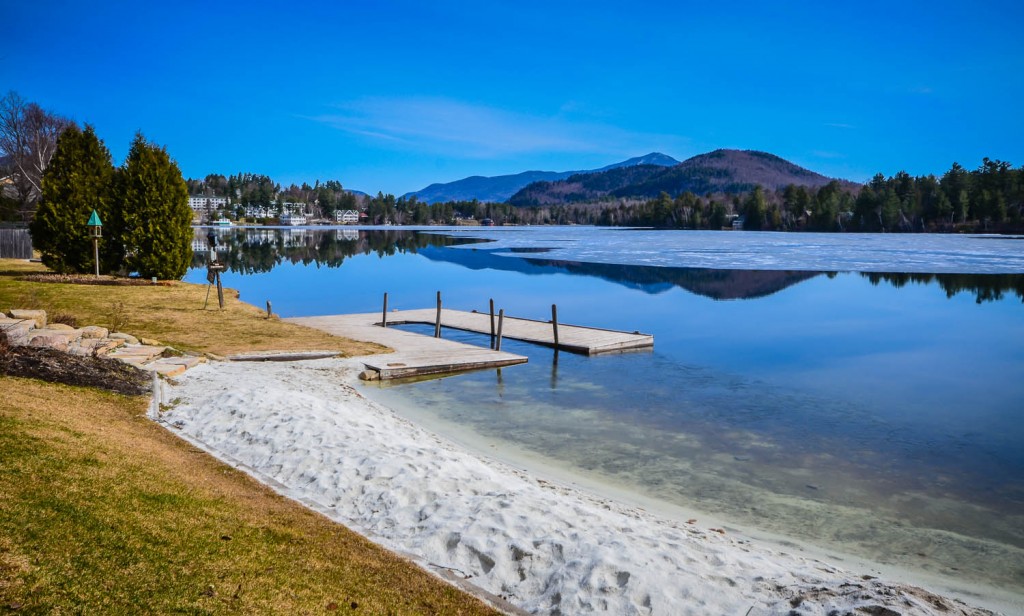 FAMILY: Golden Arrow Lakeside Resort.
Featuring the only beach on Mirror Lake, Golden Arrow Lakeside Resort is a family favorite. But those white sands serve a higher purpose–the crushed limestone mitigates the effects of acid rain, a big problem in the Adirondack Park. Every spring, they truck in tons of it to help keep Mirror Lake clean, one of the many environmentally conscious actions that helped it earn Audubon Society's Platinum Certification, an honor given to only six resorts in the USA.
Additional perk of eco-friendly focus–allergy-free rooms and suites, some with patios facing the beach. Rates as low as $109, prices reflect seasonal availability and wide variety of room features.
FAMILY: High Peaks Resort.
Encompassing multiple buildings, one right on the water, High Peaks Resort makes it easy to plan a group meeting or family reunion with a good range of rooms and meeting space options. Families can depend on the "natural hospitality" of a concierge team that helps guests plan activities–golf, birding, fly fishing, etc.–reflecting individual interests. Summer rates start at $150, expect to pay more for lakeside accommodations.
The Gilded Age Adirondack Camps, where oil and steel barons came to recreate, made rugged chic. Lake Placid Lodge, is "rugged-chic" of the highest caliber. After a fire destroyed the main building (keeping most cabins intact), forty local artisans were hired to re-interpret camp design for the cosmopolitan set. The Lodge's current incarnation retains the purity of tradition – lots of twigs, bark and logs as structural and design elements – bolstered by a transcendent dining and lodging experience. At $1250 per night, though, it's got to be transcendent.
What can justify lodging at such stratospheric rates? Well, you are securing a Swiss Family Robinson tangled-tree-limbs suite in the main lodge or a slice of lakefront property – ripples lapping up to your picture window – for a night or two. It's Pendleton blankets and birch bark furniture with butler service.
Ask for the Owl's Head Cabin – a hotel room like the Bentley is a car – with a bed you need to pole vault into and unsurpassed views of Lake Placid with Whiteface Mountain as back-drop. $600-$2100 per suite per night includes full-to-order breakfast, nightly bonfire, unlimited water, soda and snacks, use of mountain bikes, kayaks, complimentary lake tours and the ever present personal service.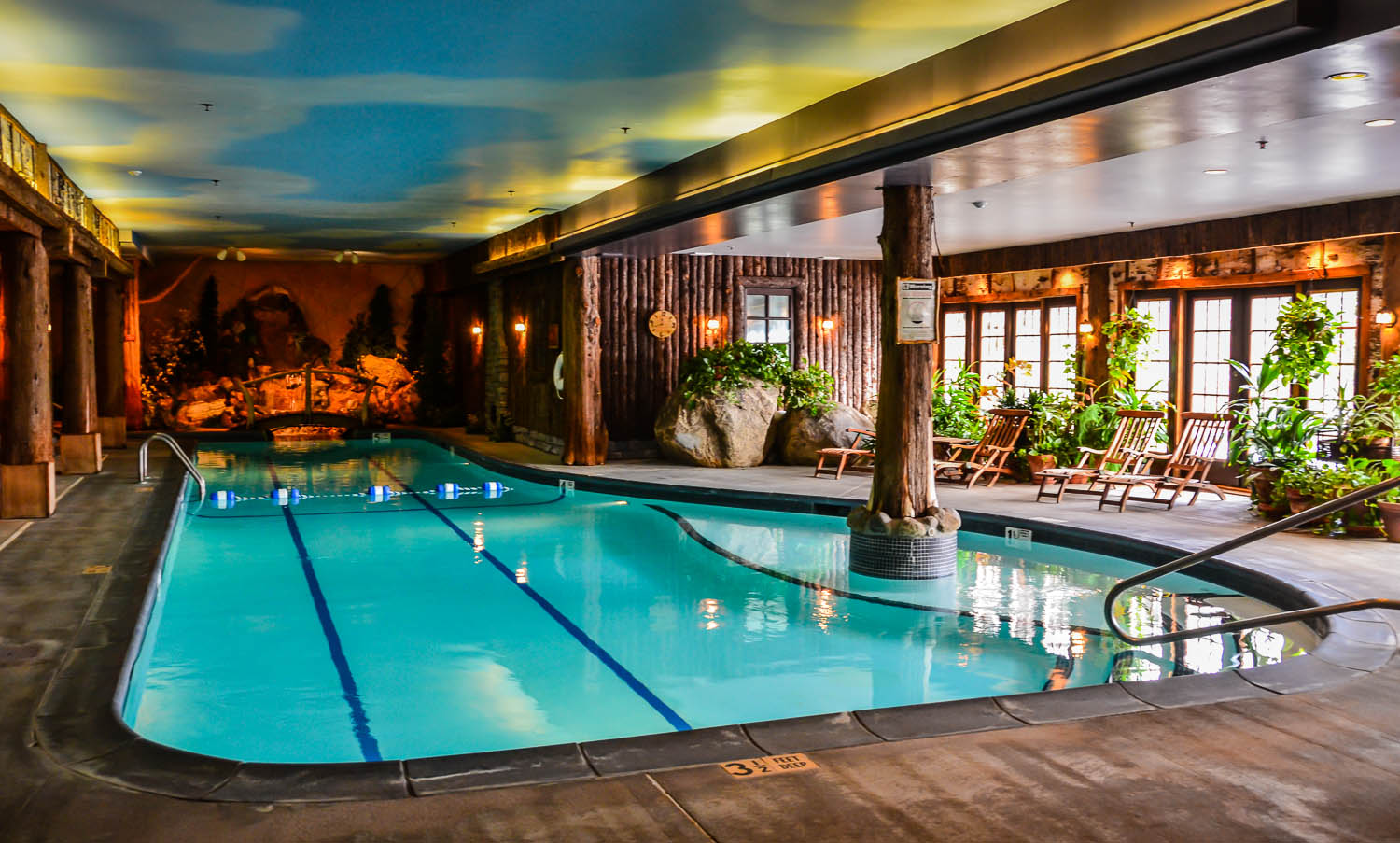 SPA/RESORT: Mirror Lake Inn Resort & Spa.
Treat yourself to an Adirondack Maple Sugar Body Scrub, the signature treatment at Mirror Lake Inn Resort & Spa, available as a Day Spa Package as well as to registered guests. Rejuvenate in a setting that harks back to more gracious times; afternoon tea service finds guests mingling, cellphone use banned from public areas. Rates start at $350, but we've found rooms as low as $230 on multiple hotel booking sites.
BUDGET: The Pines Inn.
The last survivor of Lake Placid's "golden age of hotels," The Pines Inn has seen a lot of history, not to mention a number of changes in management. Today, it's a homey place that specializes in welcoming large groups–with the discounts and amenities that make this an ideal place to stay with an athletic team or multigenerational family looking to save a buck.