It's shockingly painless to travel from New York to Reykjavik. The nonstop NYC to Reykjavik flight is just over 5 hours long, and sometimes under five hours when winds are favorable.
That places the NY to Iceland route among the shortest transatlantic flights. And with roundtrip airfares dipping below $300, a romantic Iceland vacation is surprisingly affordable.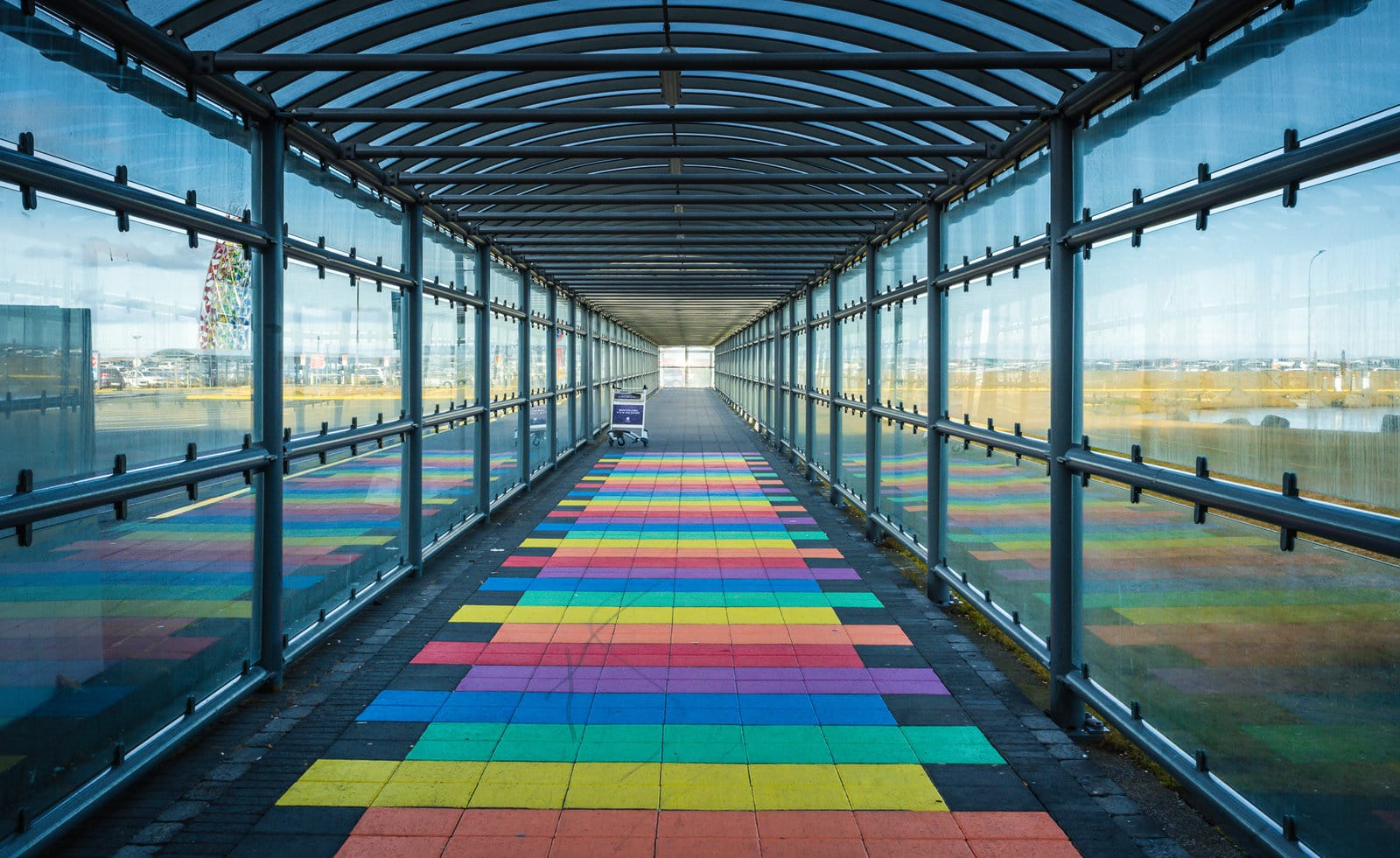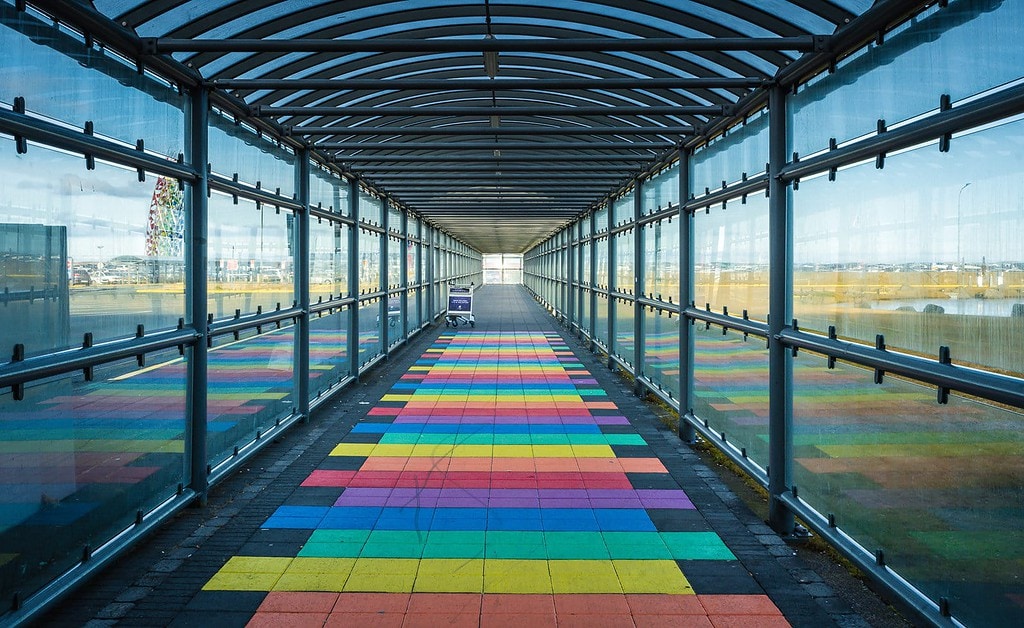 Which US airports have nonstop flights to Iceland?
Most flights to Iceland involve a layover, which can be great if you want to check out the hidden gems in London. However, there are three US airports offering nonstop flights to Reykjavik. On the West Coast, you can fly nonstop from Seattle-Tacoma International Airport (SEA.) In the Midwest, O'Hare International Airport in Chicago, Illinois offers a nonstop flight.
Fortunately, in the Northeast, we have a number of choices: one in Boston (Boston Logan International Airport [BOS]), two near Washington DC (Dulles International Airport [IAD] and Baltimore Washington International Thurgood Marshall Airport [BWI,]) and three in and around New York.
Which airports offer flights from New York to Reykjavik?
Iceland has five major airports, but most international flights land at Keflavík International Airport (KEF.) Choosing a New York airport is more complicated.
When you search for NYC to Reykjavik flights online, booking sites typically list three New York City airports: John F. Kennedy International Airport (JFK,) LaGuardia Airport (LGA,) and New Liberty International Airport (EWR.) Online searches often overlook the New York airport with the shortest and cheapest flight to Iceland–Stewart International Airport (SWF) in Newburgh.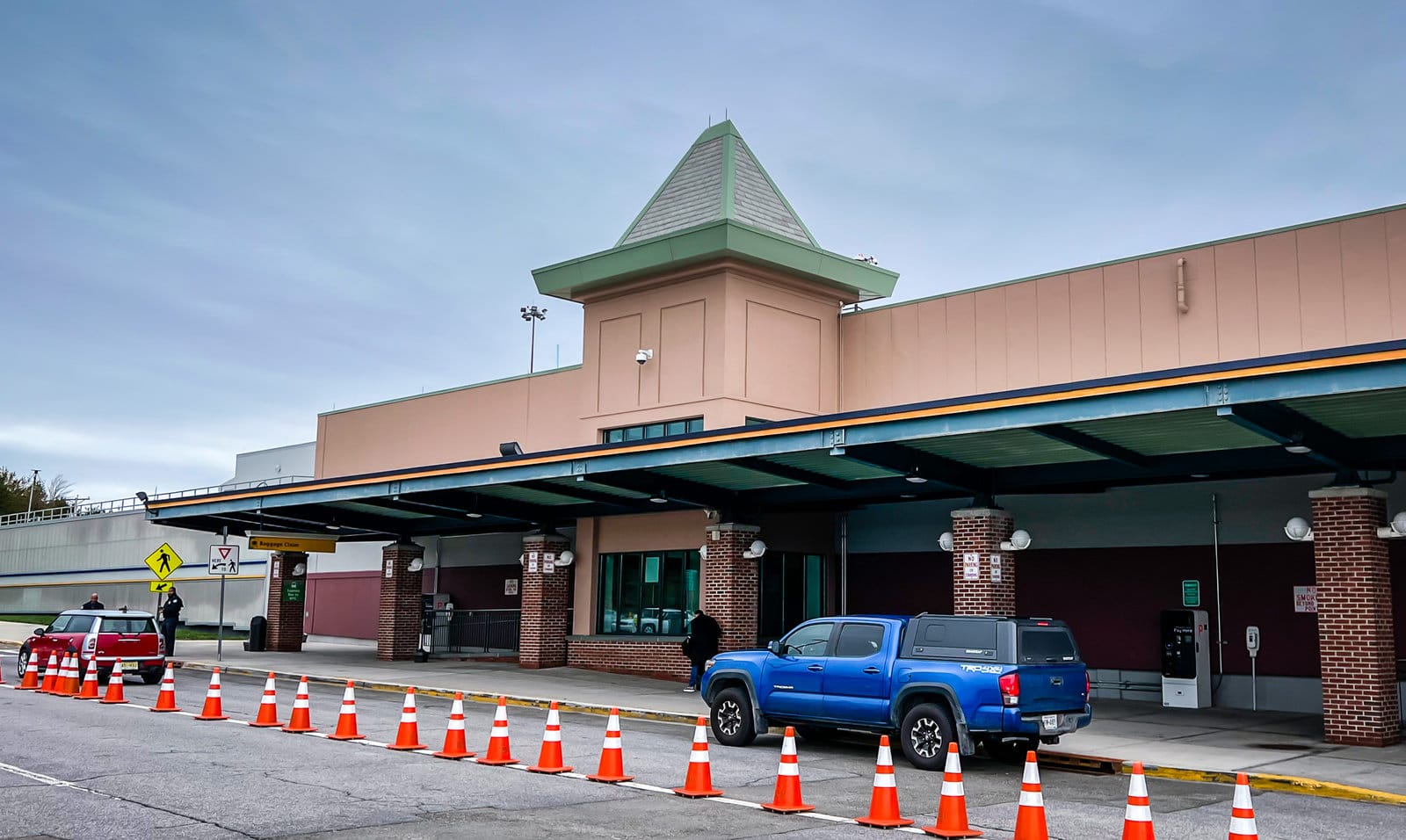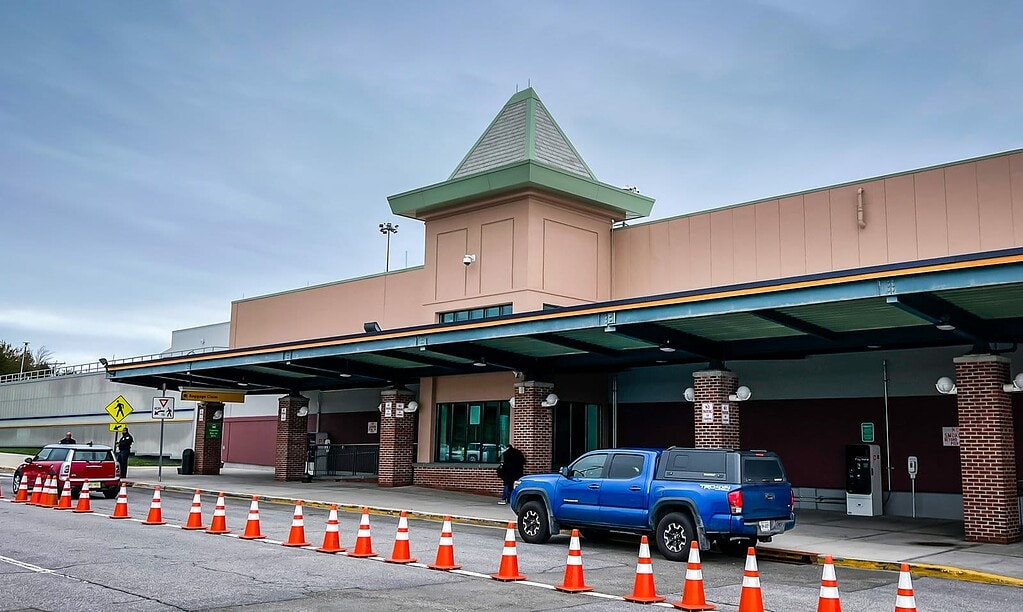 How long is the flight from NYC to Reykjavik?
There are three New York area airports offering nonstop NYC to Reykjavik flights: John F. Kennedy International Airport (JFK) in Queens, NY; Newark Liberty International Airport (EWR) in Newark, NJ; and New York Stewart International Airport in New Windsor, NY.
The first two are massive airports with hundreds of international flights, while SWF boasts just one.
How long it takes to travel from New York City to Reykjavik depends on a number of factors such as wind speed, wind directions, and airport delays. Nonstop flights from JFK to KEF are listed as taking 5 hours and 40 minutes, while SWF-KEF is supposed to take 5 hours and 25 minutes.
My recent flight from SWF to KEF came in at well under five hours, but I've heard that flight delays at JFK can cause the overall trip to take substantially longer. And then you have to consider how long it might take to get from JFK to Penn Station or other stops along the way.
Your final destination obviously impacts the length of the trip. Since I live near Troy NY, it's actually much more convenient and faster to fly out of Stewart Airport.
But travelers planning a connecting flight to a final destination elsewhere in the US could save time by choosing JFK or EWR.
Flights From JFK to Iceland
Direct flights from John F. Kennedy International Airport (JFK) in New York to Keflavík International Airport near Reykjavik provide a convenient and relatively brief gateway to Iceland's unique landscapes and culture. These flights, often operated by Iceland's flagship carrier, Icelandair, typically last around six hours. Modern aircraft and in-flight amenities ensure a comfortable journey. Beyond serving those with Iceland as their final destination, these flights also act as significant connecting routes for travelers.
Due to Iceland's strategic location halfway between North America and Europe, many passengers use Reykjavik as a stopover point en route to cities like London, Paris, or Copenhagen. The summer months see an increase in flight frequency, aligning with Iceland's peak tourist season when long days and milder weather make outdoor exploration particularly inviting.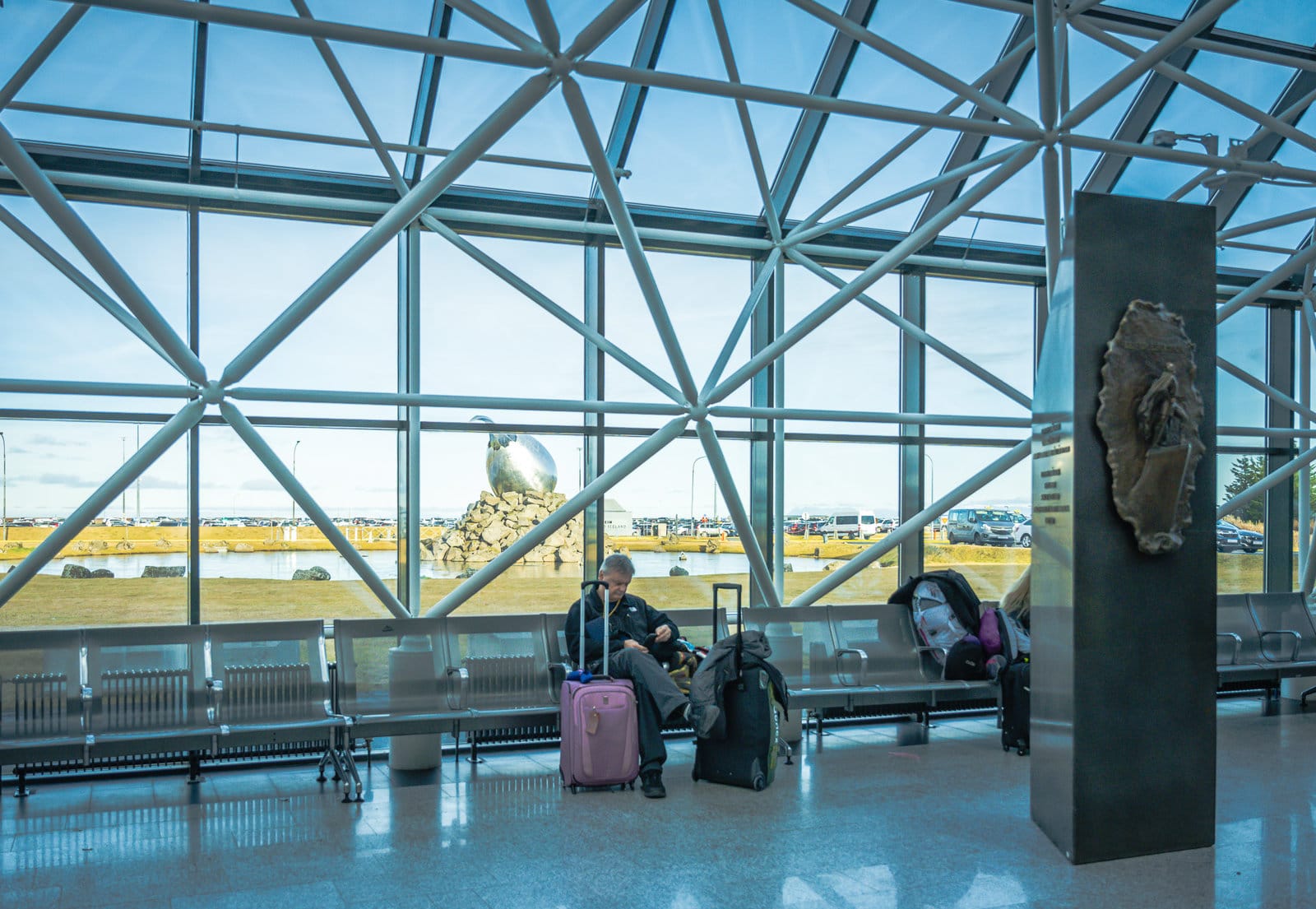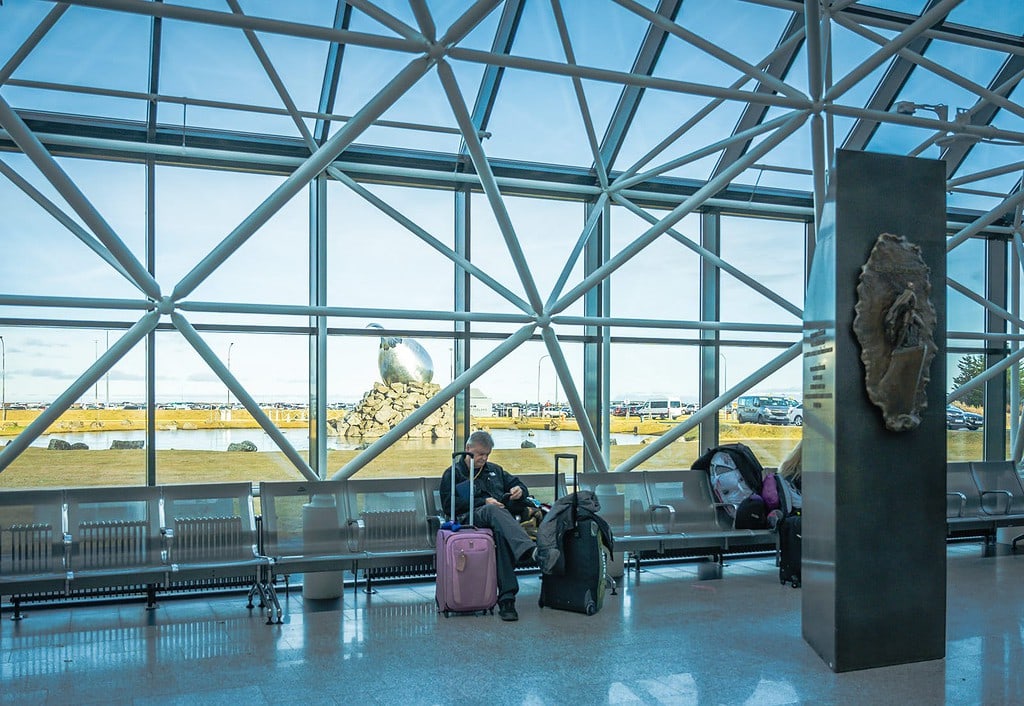 Which airlines offer nonstop flights to Iceland?
Currently, there are only two airlines offering nonstop flights to Iceland from US airports. They are Icelandair, the flag carrier of Iceland, and a new ultra-low-cost carrier, Play Airlines.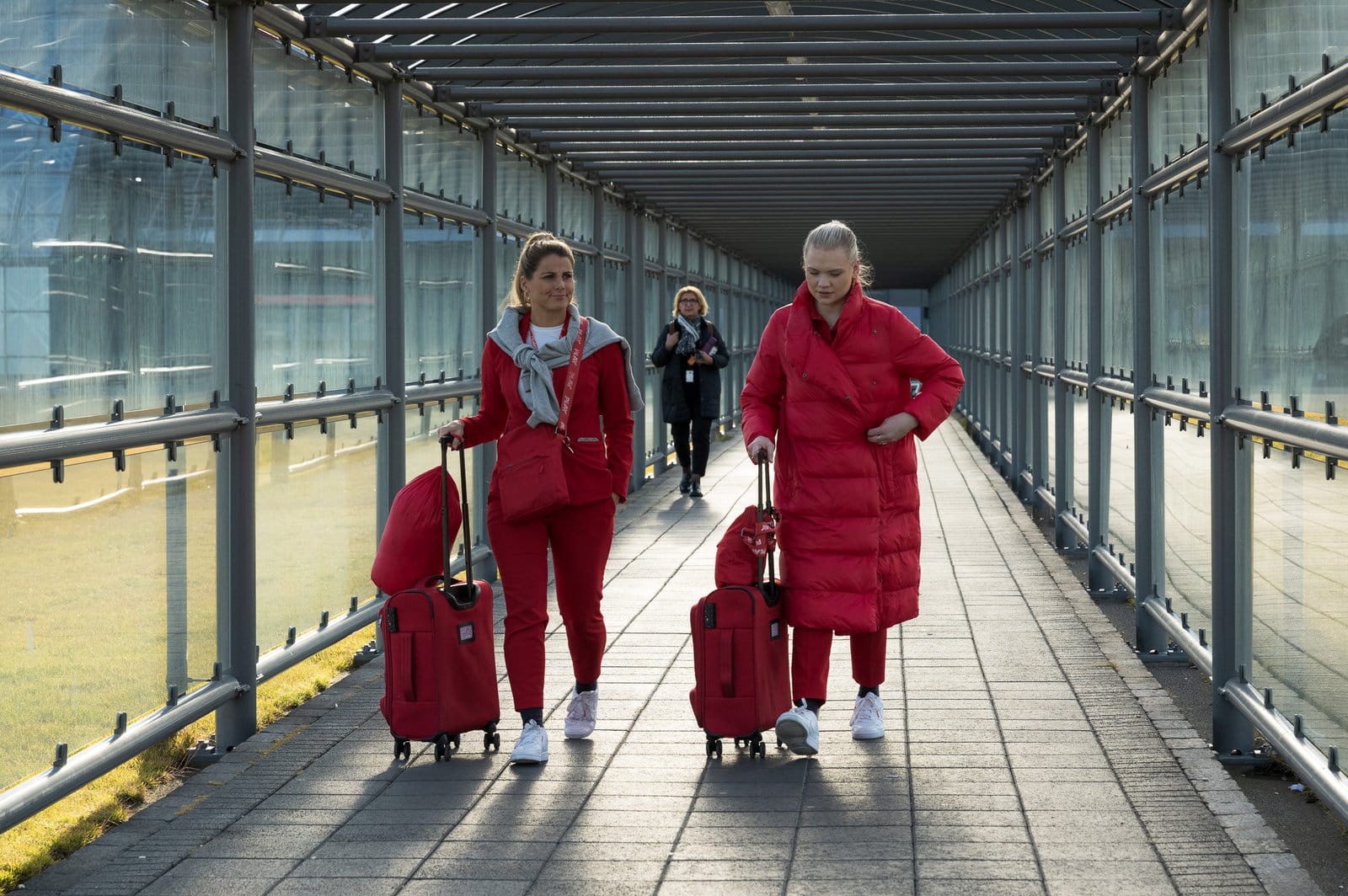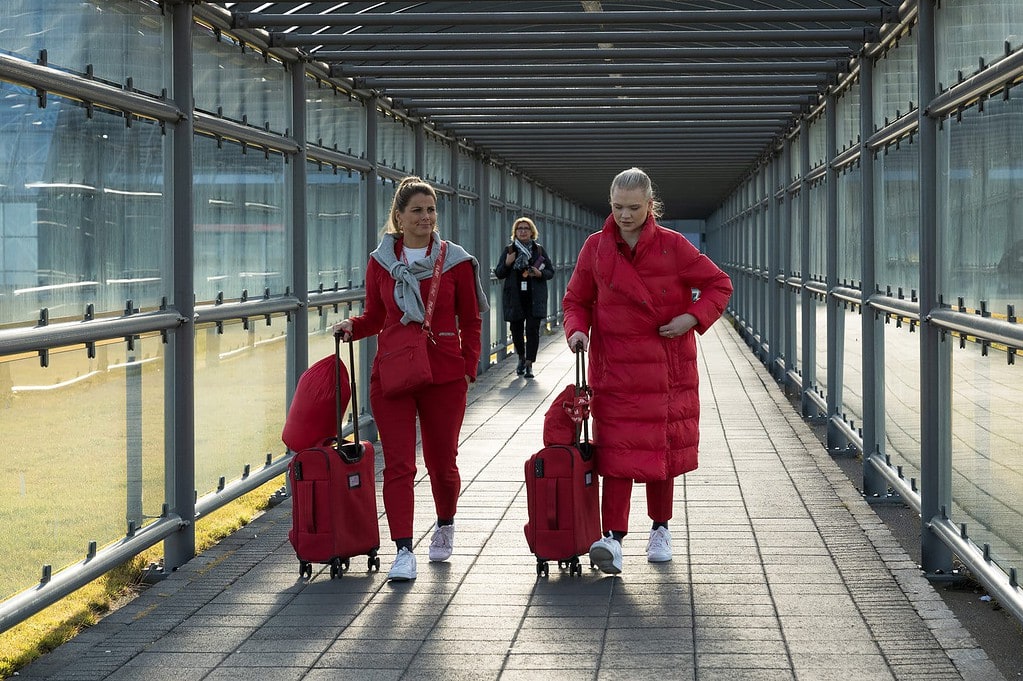 When are the least expensive flights to Iceland?
Typically, the least expensive months to travel to Iceland are in the shoulder seasons of Spring and Fall, while flight deals often make Iceland In November a bargain.
Pricier fares reflect higher demand in summer and during the holiday season in December. As for which days of the week are cheaper, it can be somewhat random.
Experts suggest that midweek flights are less expensive, while Thursday fares are higher due to long weekend demand. However, a search of Google Flights turns up unexpected deals, even on weekend dates.
Travel Tip – plug in your destination (ex. SWF and KEF) into Google Flights and use date selections to scroll through the monthly calendars; these can be filtered by the length of the trip to show the best price deals.)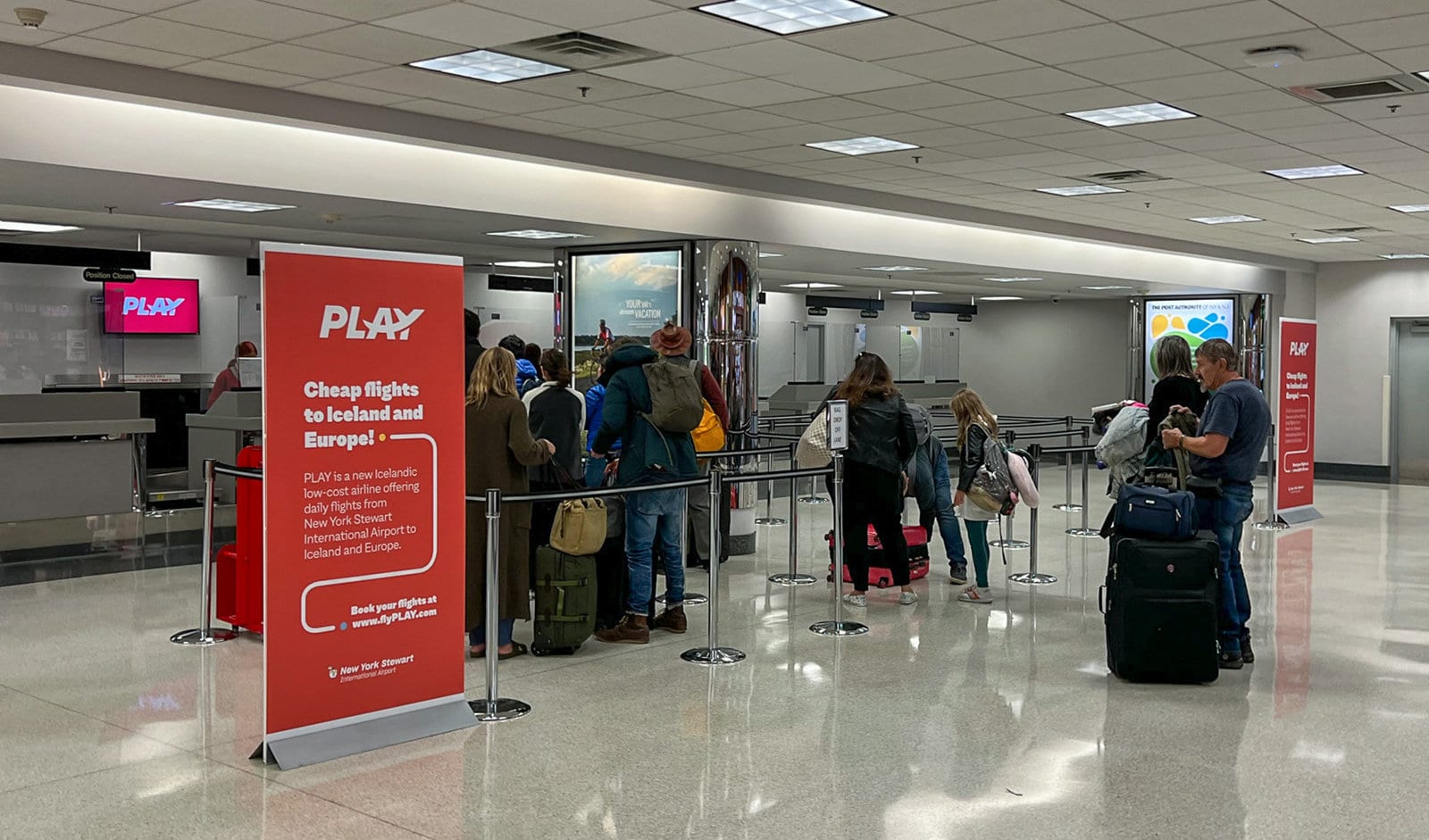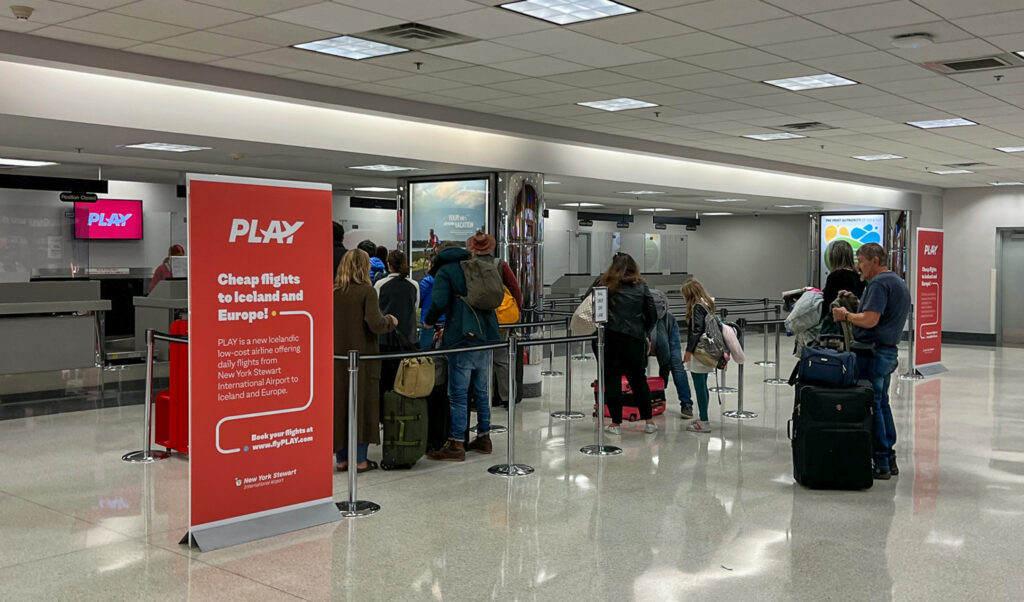 Which airlines offer the cheapest flights from New York to Reykjavik?
Right now, Play Airlines offers the least expensive NYC to Reykjavik flights, with nonstop flights departing from SWF in New York and BWI in Maryland. The lowest-priced flight currently on the calendar is as low as a $260 roundtrip from SWF-KEF.
As for the only other nonstop flight carrier, Icelandair, flights start at $488 for the EWR-KEF route.
Do keep in mind, however, that Play Air charges for everything from carry-on bags to snacks can significantly raise the overall fare. See Play Airlines Baggage Fees below.
How To Track Flight Deals
Tracking flight deals to Iceland can save you a significant amount of money and make your dream trip more accessible. The first step is to sign up for fare alerts from travel search engines like Skyscanner, Kayak, or Google Flights, specifying your departure city and destination as Reykjavik. These platforms will notify you when there's a price drop on flights that match your criteria.
Additionally, consider following airlines that operate routes to Iceland, such as Icelandair and Play Air, on social media or via their newsletters, as they often announce special promotions and discounts. Using flight aggregator websites to compare prices from multiple airlines can also yield cost-effective options. Keep in mind that flexibility in your travel dates and willingness to have layovers may unlock even better deals.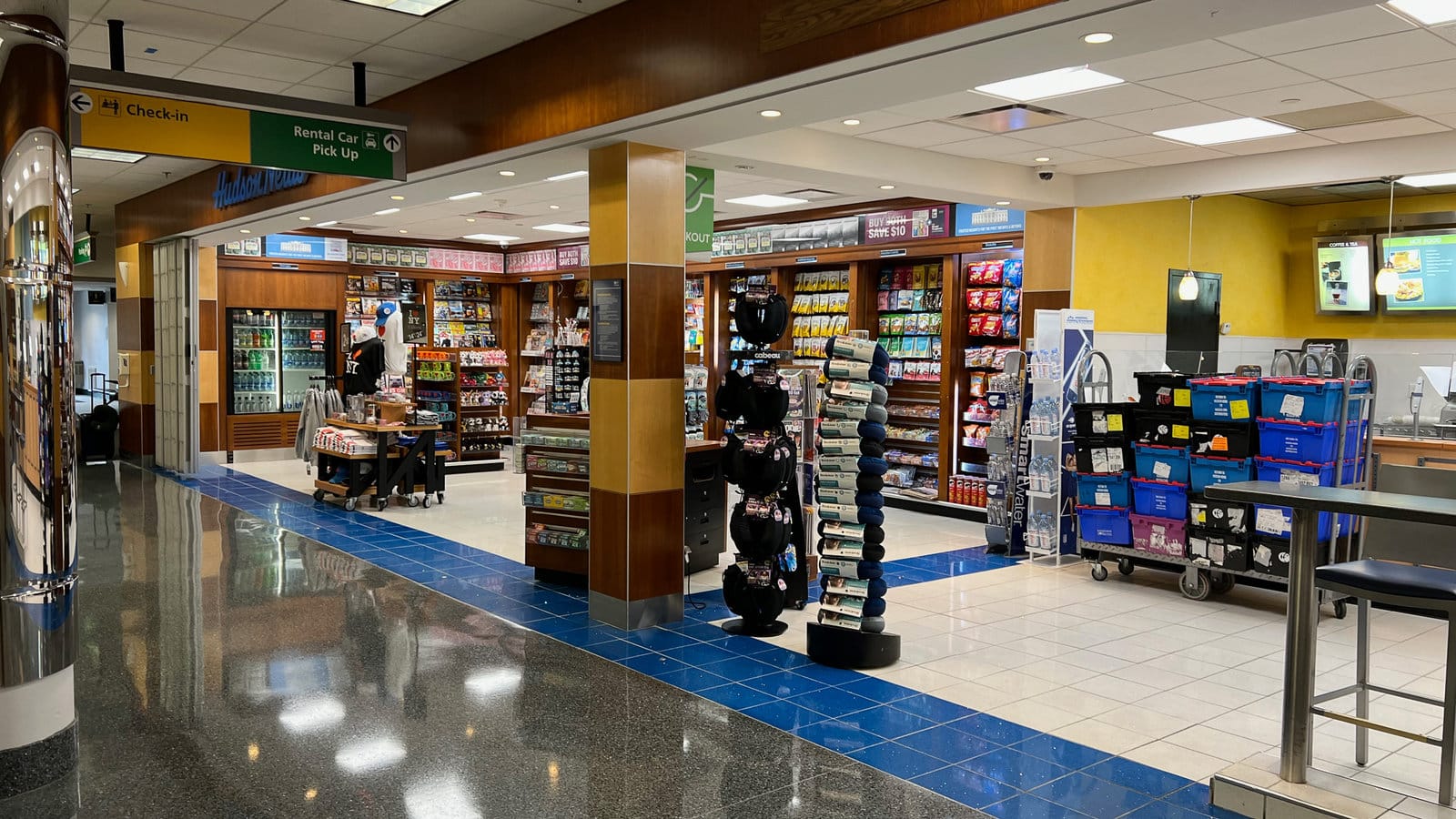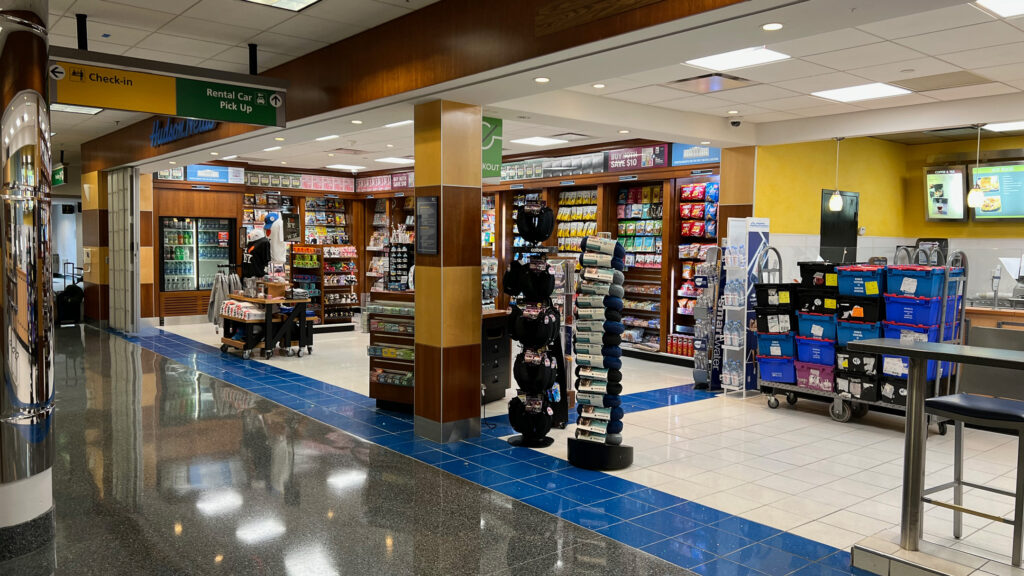 Stewart International Airport Travel Tips
Stewart Airport is located in the Hudson Valley, about an hour north of New York City. There is no direct connection between SWF and other New York City airports.
However, you can book an express bus ($22) that runs from Stewart Airport to the Port Authority Bus Terminal in Midtown Manhattan. From there, you can catch a train or subway to the JFK airport tram. Alternatively, taxis to area airports are available for about $100.
Parking rates at Stewart International Airport are the same as at the official parking structures of other New York Airports, about $35/day for long-term parking. The difference is that the busier airports also have a plethora of discounted offsite parking options.
On the other hand, while there are fewer available nearby airport hotels, rates are much lower here.
And because the Newburgh NY airport sees so much less air traffic, it's also much faster to get through TSA. Unlike the other airports, where you should allocate at least three hours for international travel, two hours is plenty at Stewart.
Of course, the other side of the coin is that amenities are sadly lacking at the airport, and dining options are almost nonexistent.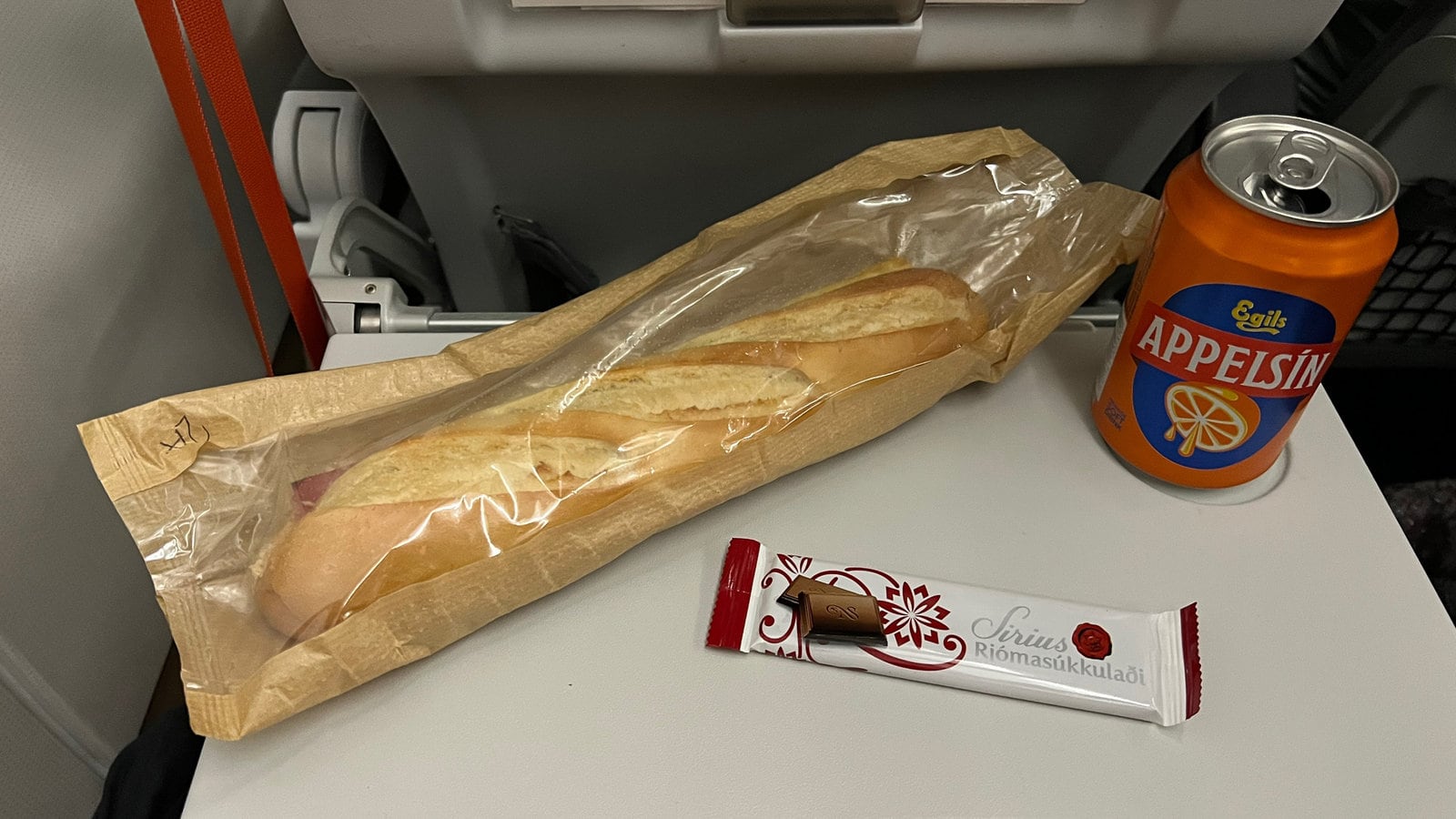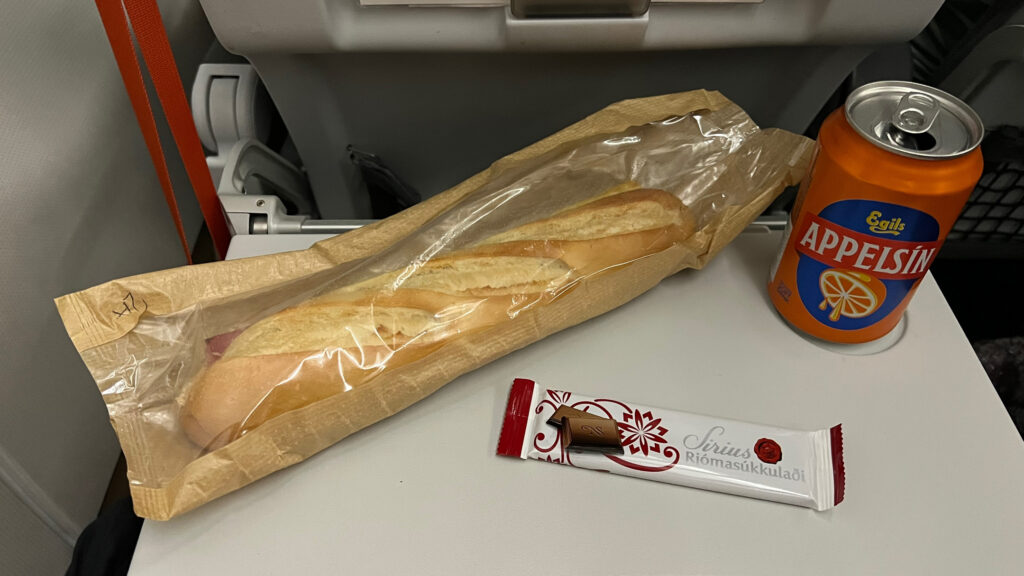 Play Airlines Review
Although Play Airlines is very much no-frills, flights are on new Airbus A320neo aircraft, which makes for a pleasant ride. I splurged on one of the more desirable front-row seats. And because paying for carry-on baggage automatically comes with priority seating, it turned out to be a relatively comfortable flight.
However, there is no entertainment available on the plane and there are no power jacks. But that's easily solved by downloading videos on the iPad and carrying an external battery pack (#Amazon.)
Don't expect a free meal on the flight either. Even drinks must be paid for with a credit card. But the Play Airline Menu is a quick introduction to Icelandic cuisine, with options including Gull Beer and Icelandic chocolate.
Play Airlines Baggage Fees
Keep in mind that Play Air charges for everything, even carry-ons cost $26 (and more if not purchased during booking.) And their luggage weight allowance is less than other carriers.
While other airlines allow up to 50 pounds for checked luggage, Play Air charges $39-54 to check bags with a weight limit of 44 pounds (20 KG.) You can pay for additional pounds, at a rate of $16USD/KG.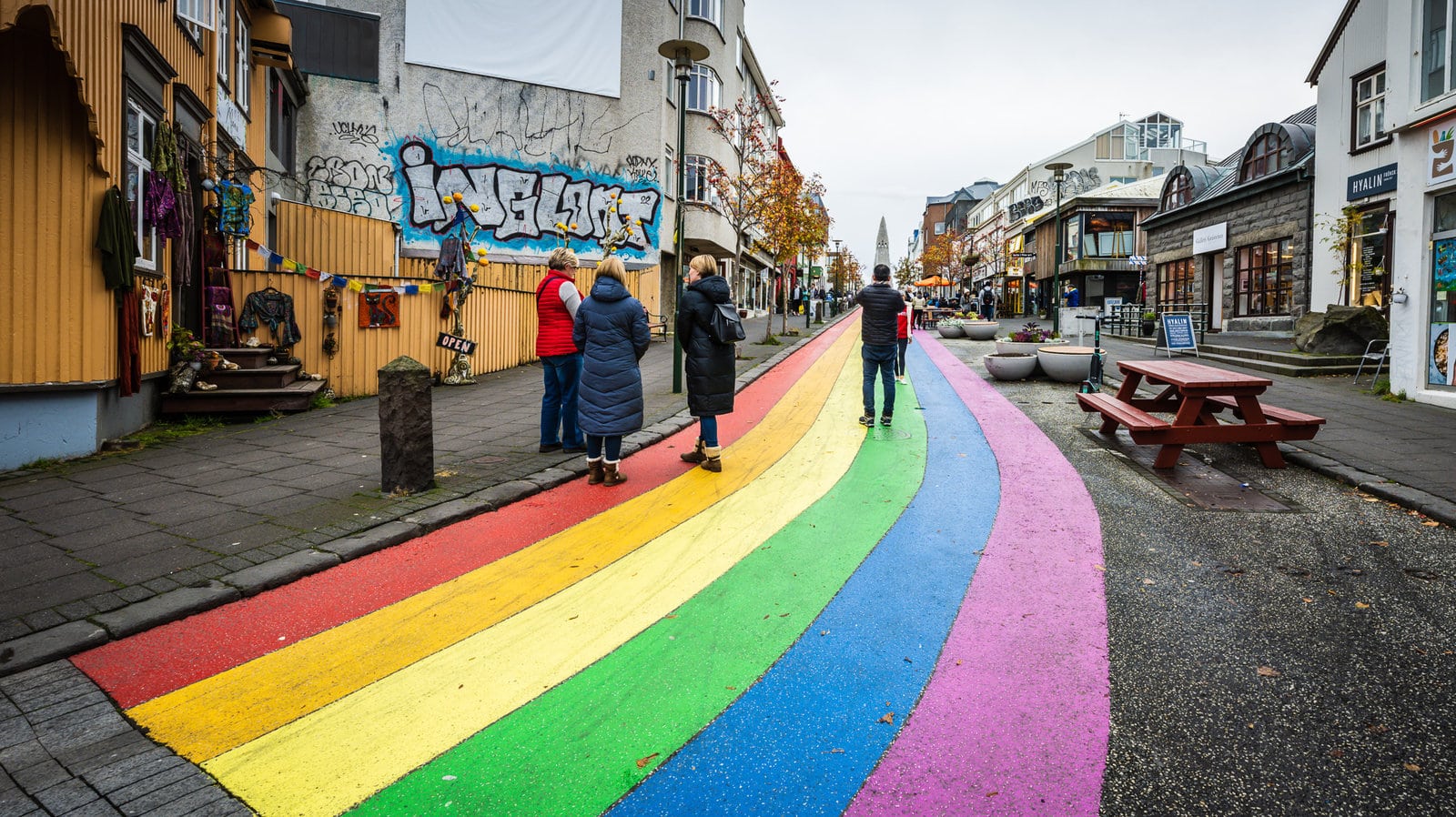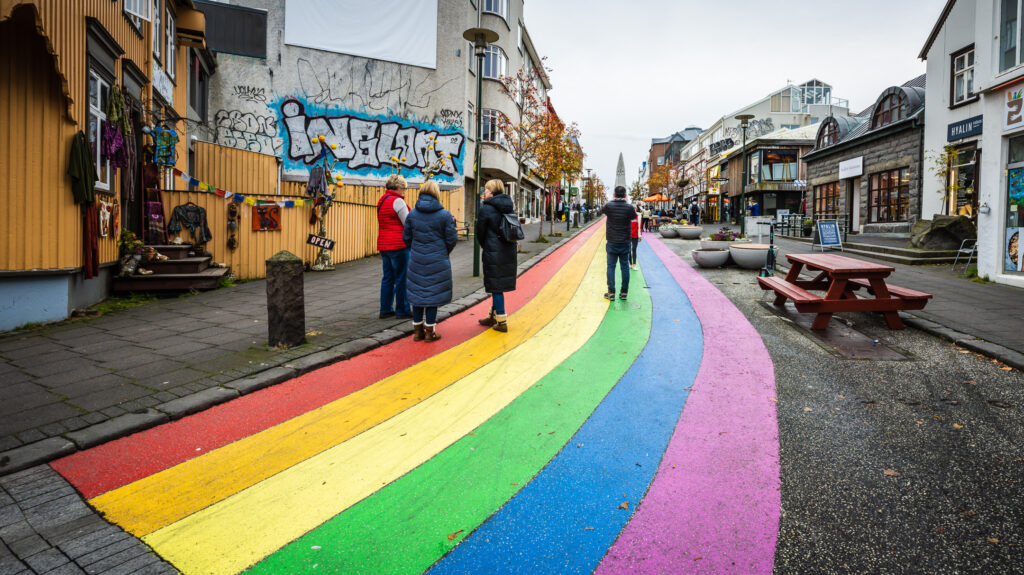 Final Bill For Play Air NYC To Reykjavic Roundtrip Flight
$234 Roundtrip Flight
$113 Fees & Taxes
$ 82 Seat Upgrade
$119 Baggage Fees At Time of Booking
$ 32 Additional Baggage Fee at Airport (Only Needed For One Flight)
$ 21 Combo Meal on Outbound; Coffee/Soda/Pretzels on Return
TOTAL: $601 Roundtrip Airfare
My total bill for the roundtrip NYC to Reykjavic trip wasn't that much less than it would've been to fly from one of the major airports. But I didn't mind paying for comfort, convenience, and extra baggage.
I would definitely choose the SWF Play Air option again as it was much less complicated to travel from the small airport.
Since Stewart Airport is close to home, my son dropped me off. Later, my husband joined me for a romantic getaway in Iceland. He parked at the airport and traveled with just a carry-on. So, he was able to check my second bag (a tote bag brought for purchases) on the return trip.
The only thing that might sway a future NYC to Reykjavik decision is the non-availability of flight reward programs. Play is not part of any airline alliance. But since Play Air services other major European destinations, it might be worth it just to reduce a trip to London cost, for example.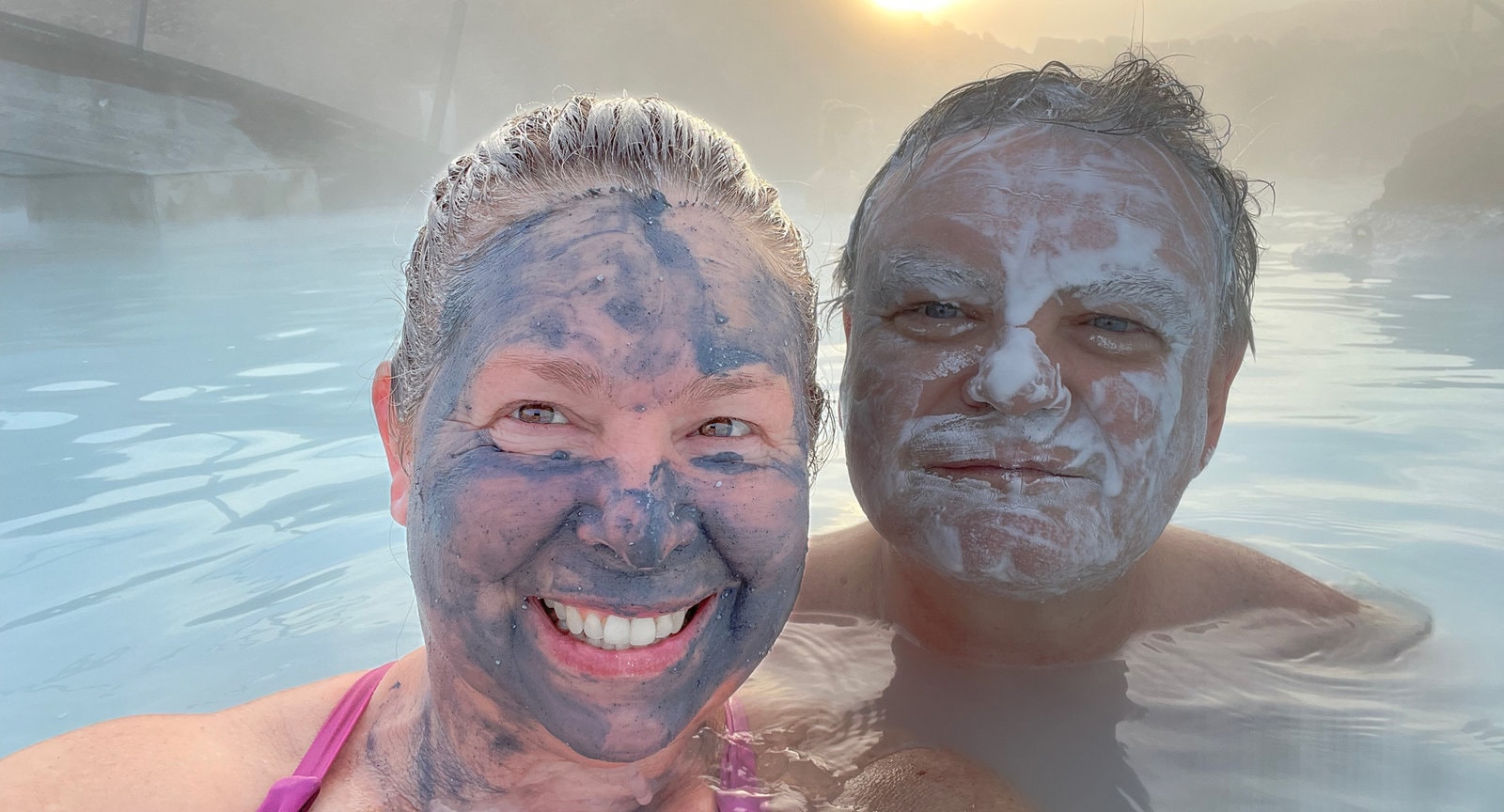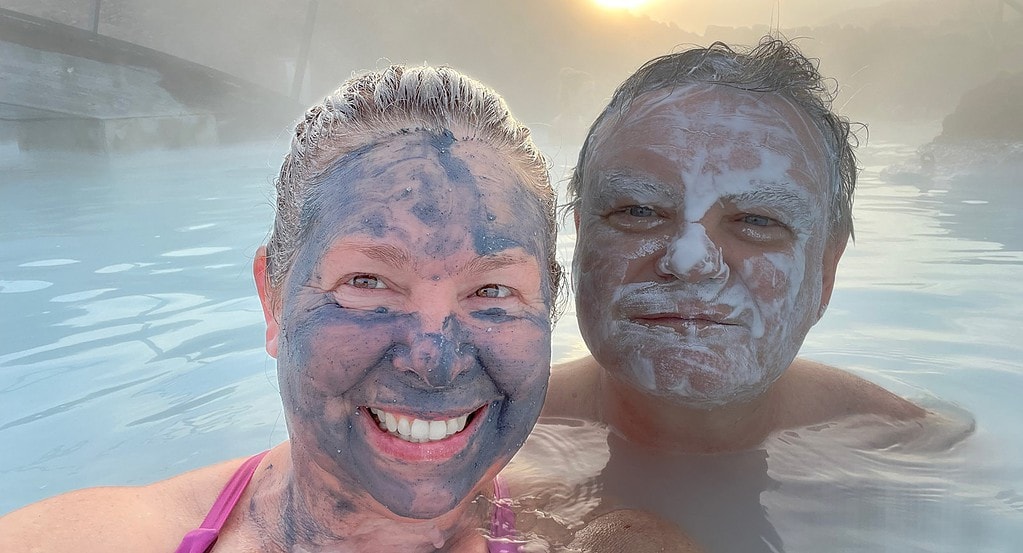 Iceland Travel Guides
Disclosure: Some of the links above are affiliate links. This means that, at zero cost to you, I will earn an affiliate commission if you click through the link and finalize a purchase.