Downtown Reykjavik restaurants run the gamut of dining options, as can be expected in such a lively city. You can find outstanding Sushi, Pad Thai, or even yummy Beef Noodle Soup at the Noodle Station.
For those on a meat-free diet, most dining establishments usually have vegetarian options on the menu. And there's at least one dedicated vegan and vegetarian restaurant, the Cafe Gardurinn – Ecstasy's Heart Garden.
As for epicureans, there's no dearth of Michelin-star restaurants. The current list includes the very creative DILL and the Middle Eastern Sumac.
But you're traveling in Iceland and want traditional Icelandic food to eat in Reykjavik, right?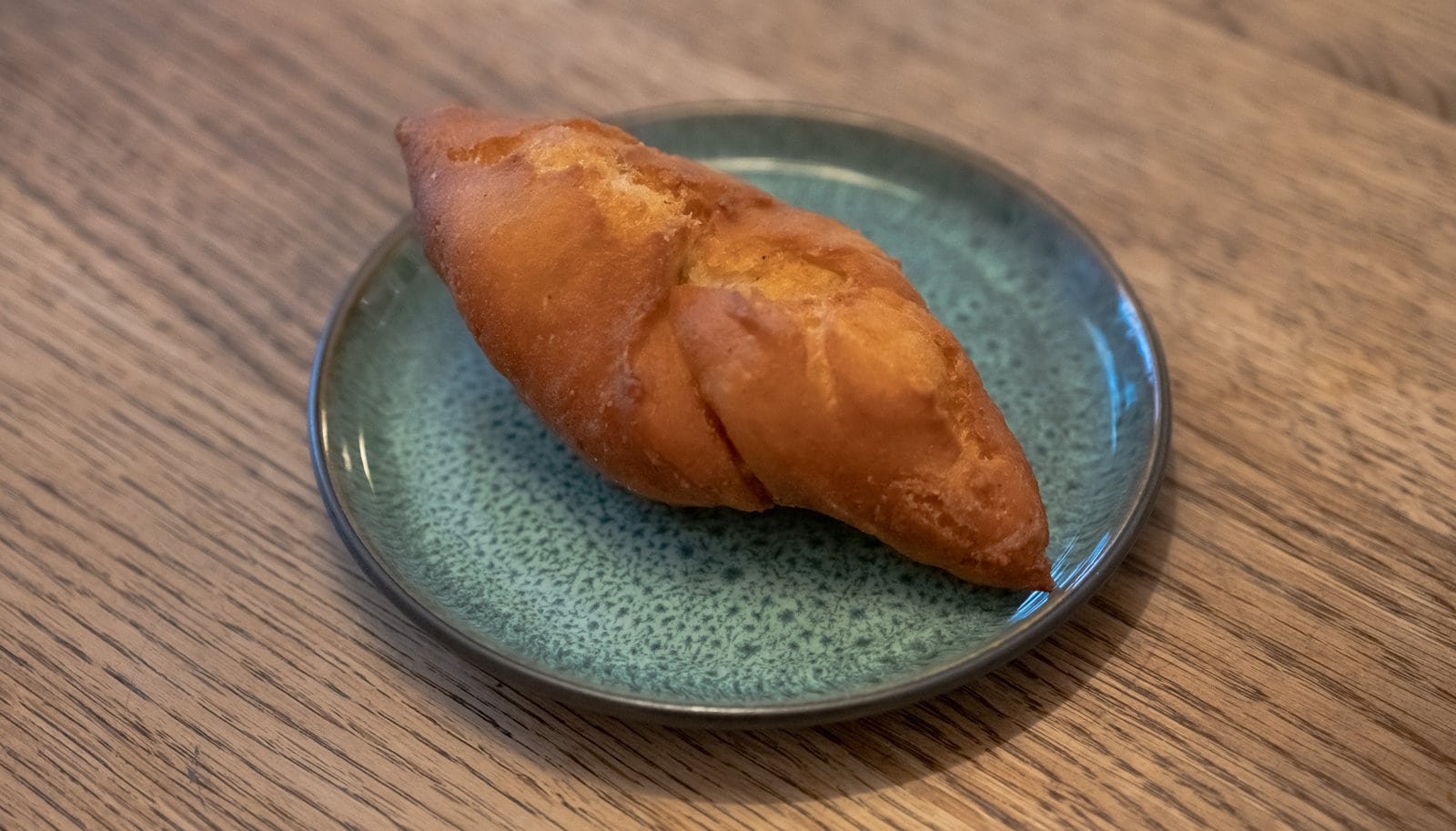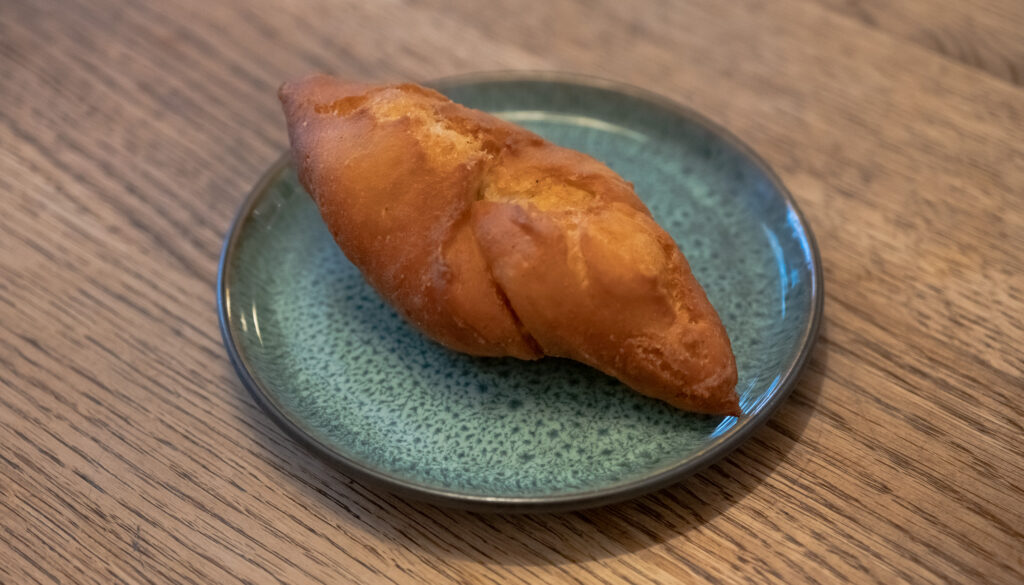 Sampling the pastries at city bakeries is on most visitors' list of top things to do in Reykjavik. But man doesn't live on bread alone. Where Icelandic cuisine truly shines is its fresh seafood and lean lamb dishes, free-roaming since the days of Vikings.
There are even a couple of Michelin star dining experiences–OX Restaurant and Matur Og Drykkur— where the restaurant serves Icelandic foods, albeit with a modern twist.
Still, we've narrowed down our list even further for our picks of favorite spots to go to eat in Reykavik on a date. Each restaurant is located in Downtown Reykjavik, with most right around Rainbow Street.
What To Expect In Downtown Reykjavik
Downtown Reykjavik, often identified by its postal code 101 reykjavík, is the vibrant core of Iceland's capital city. This central district is a dynamic mix of old and new, with traditional wooden houses alongside cutting-edge contemporary buildings. Serving as the epicenter for culture, shopping, and social life, the area boasts a variety of art galleries, boutique shops, and bookstores.
Food enthusiasts will appreciate the range of dining options available, from eateries serving authentic Icelandic fare to international restaurants. Laugavegur's main shopping thoroughfare is a lively strip that provides more than just retail opportunities; it's also a window into the city's complex social landscape.
Amidst the buzz, landmarks like the towering Hallgrímskirkja church and the serene Austurvöllur Square offer peaceful retreats. In essence, Downtown Reykjavik is a multifaceted locale that encapsulates the city's diverse offerings in a compact and easily navigable space.
Iconic Restaurants In Downtown Reykjavik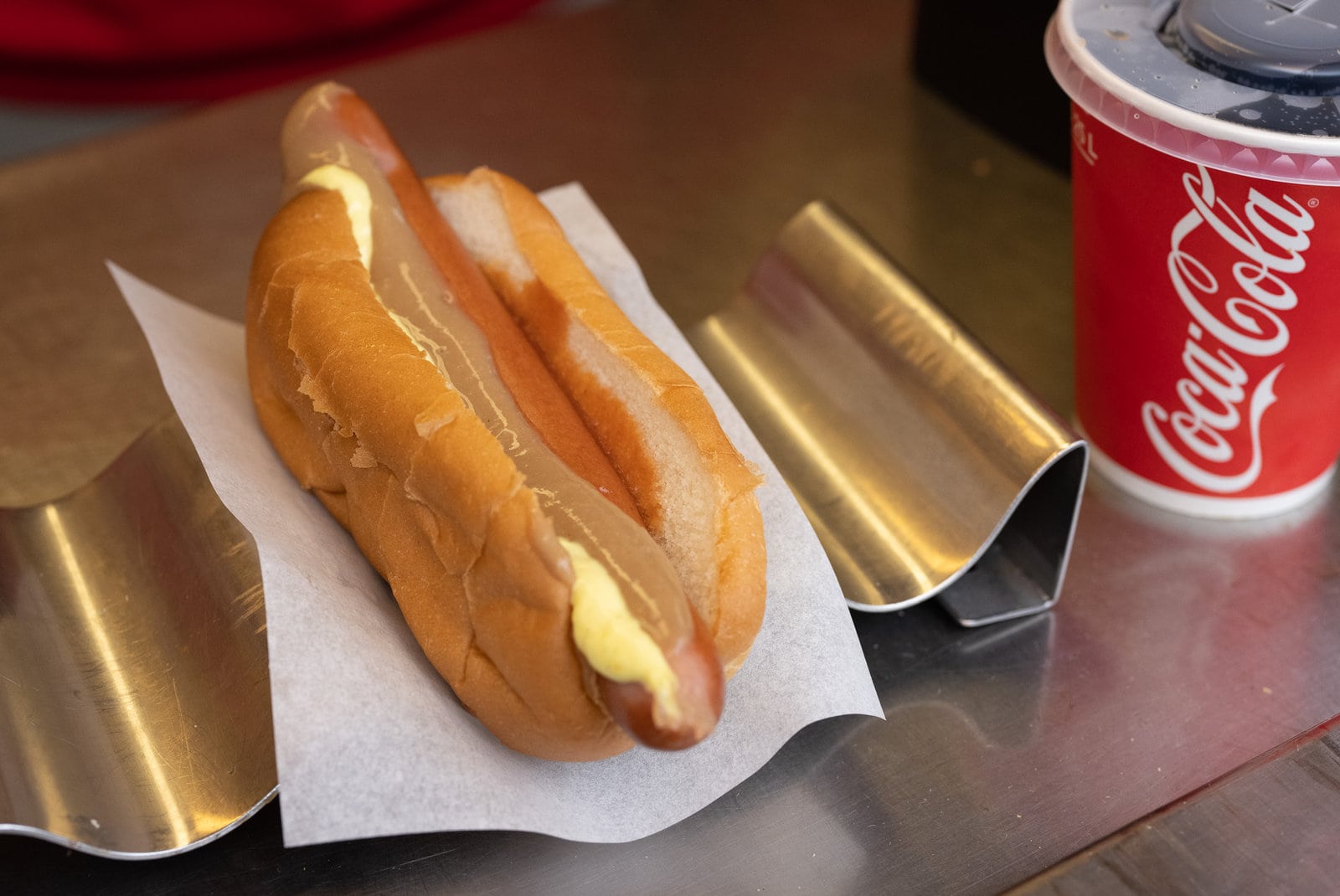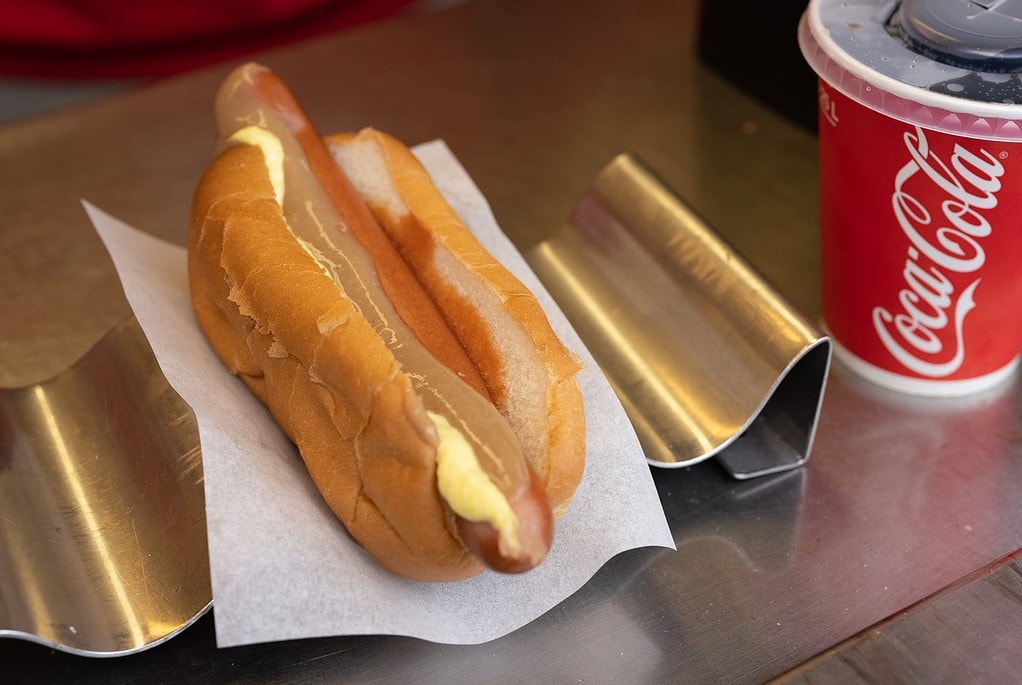 Bæjarins Beztu Pylsur
Street food from the Bæjarins Beztu Pylsur hot dog stand might not be the most elegant choice, but these aren't your ordinary hot dogs. Named for President Bill Clinton, "Clinton," the simplest option, is the big dog with mustard.
But what makes these hot dogs so special is the layer of crispy onions laid under the sausage that adds crunch to the condiments on top.
Family-owned and open since 1937, Bæjarins Beztu Pylsur has mastered the art of the hot dog.
There are locations all around Reykjavik but the oldest and most famous hot dog stand is in the city center, just a 2-minute walk from Hotel Borg or 7-minutes from the Harpa building on the waterfront.
Kaffi Loki
Kaffi Loki is a family-run restaurant that specializes in traditional Icelandic cuisine. Their Meat Soup (lamb) or Lamb Shank is deliciously filling; however, what they excel in is their tasting menu.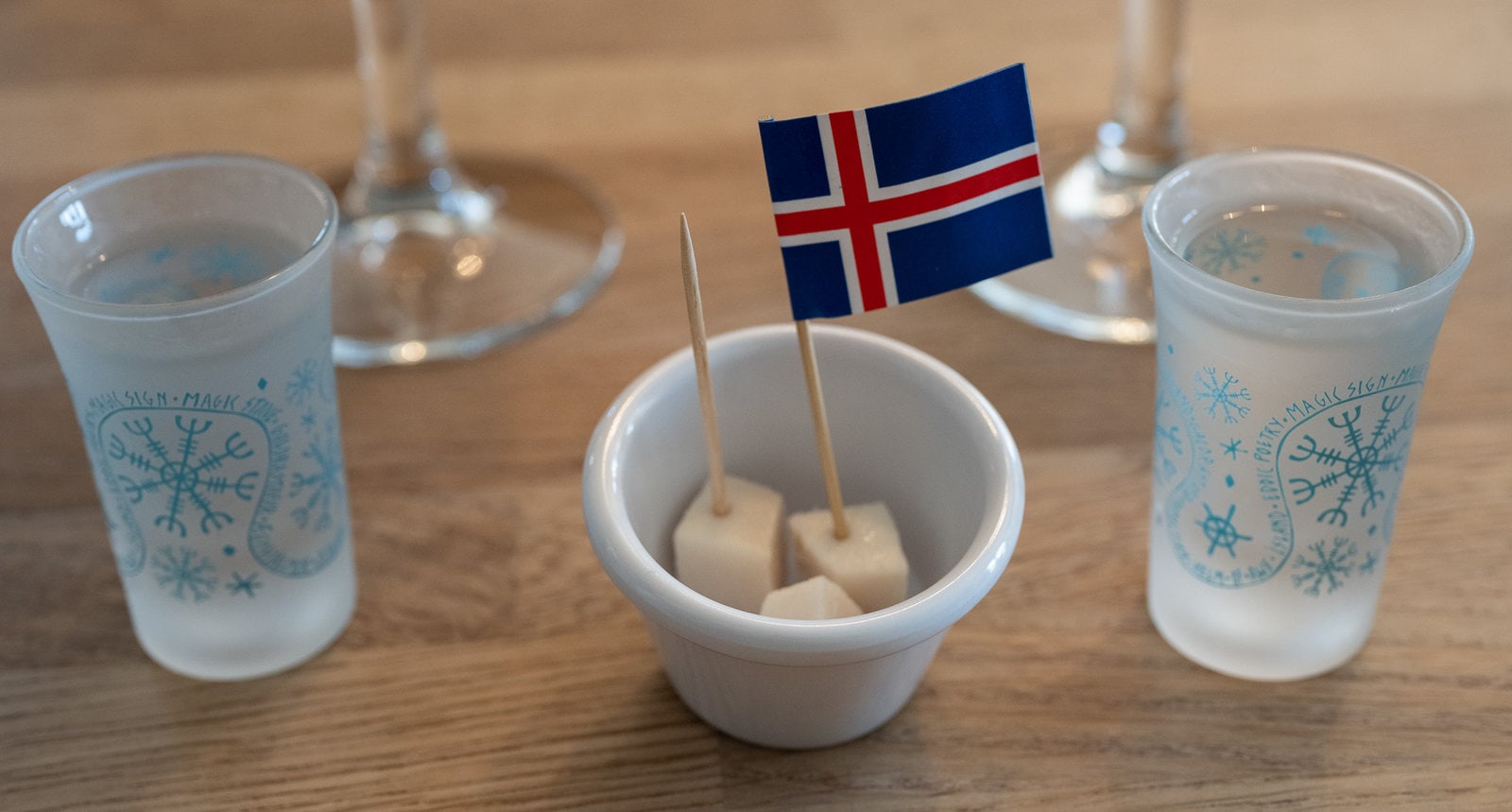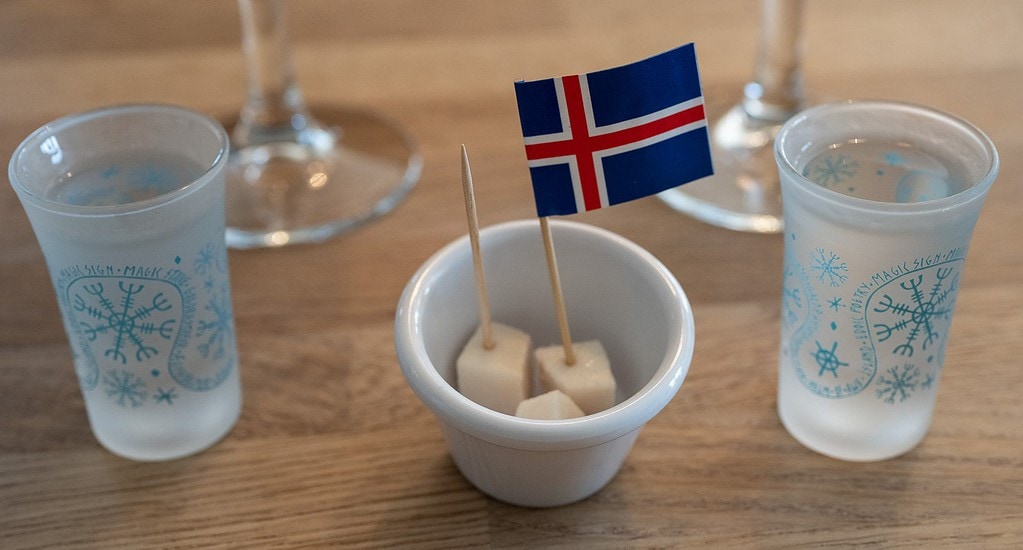 It's practically a rite of passage for tourists to try Hákarl, the fermented shark bites that make grown men cower. Here, the Icelandic Braveheart platter comes with buttered rye bread, flatbread, and a shot of brennivín, the caraway-flavored schnaps known as "Black Death."
Open seven days a week from 8 am-10 pm, Kaffi Loki is located across the street from the city landmark, Hallgrímskirkja. Opt for a table upstairs and you'll be rewarded with a view of the waterfall-shaped church.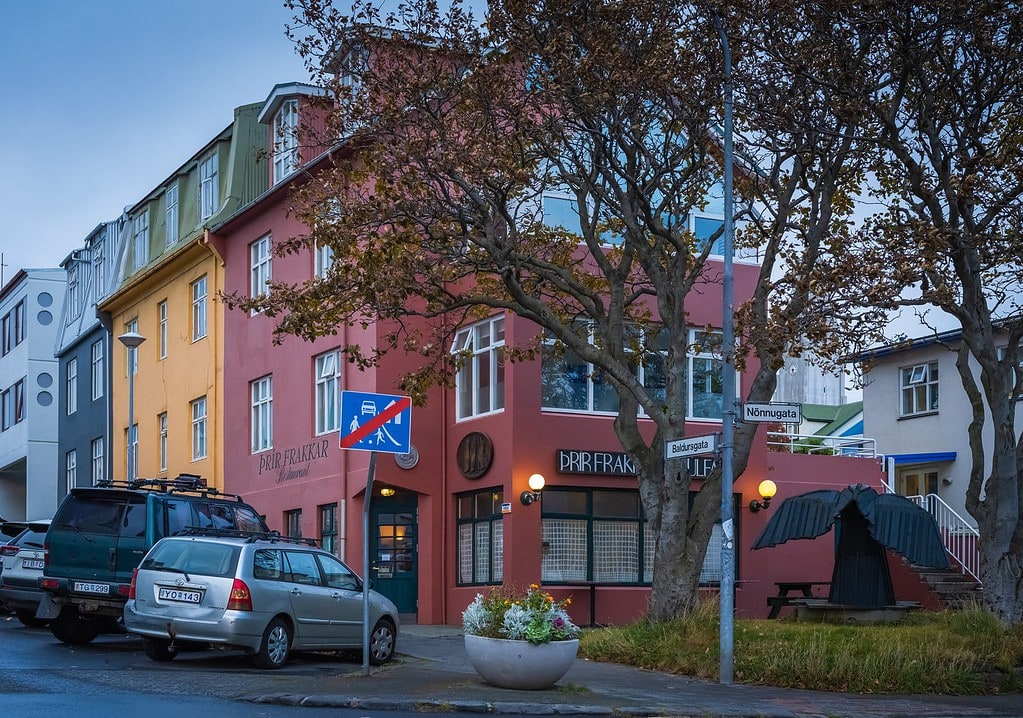 Most Romantic Reykjavik Restaurants
In Iceland, even the most romantic restaurants aren't too fussy. Most couples are dressed for the weather and appreciate a relaxed environment where the emphasis is on the freshest ingredients, top-notch wine lists, and decadent desserts.
Each of the downtown restaurants that made our Most Romantic Reykjavik Restaurant fits this description, but with their own unique twist.
(Walk-ins are accepted but reservations are strongly recommended.)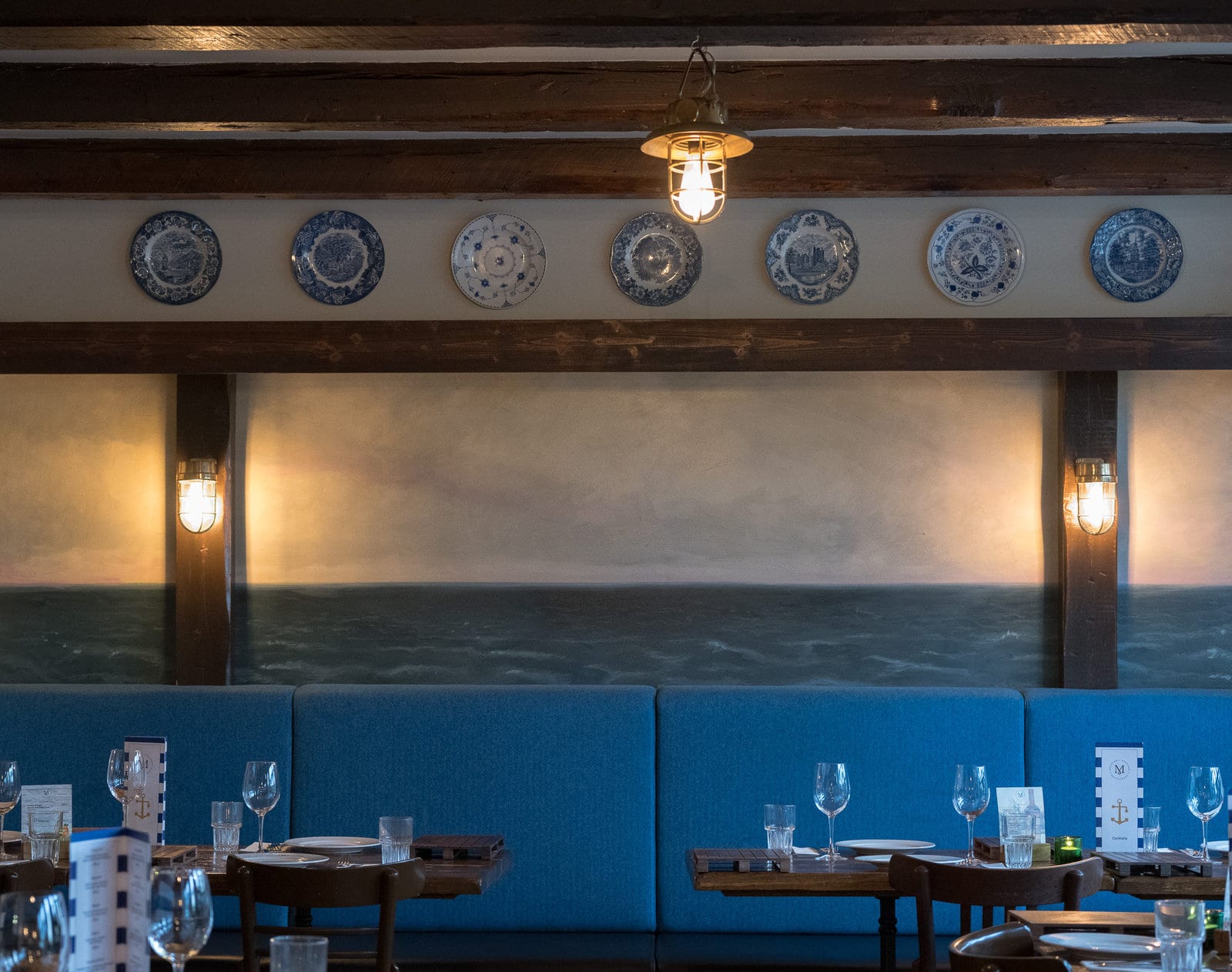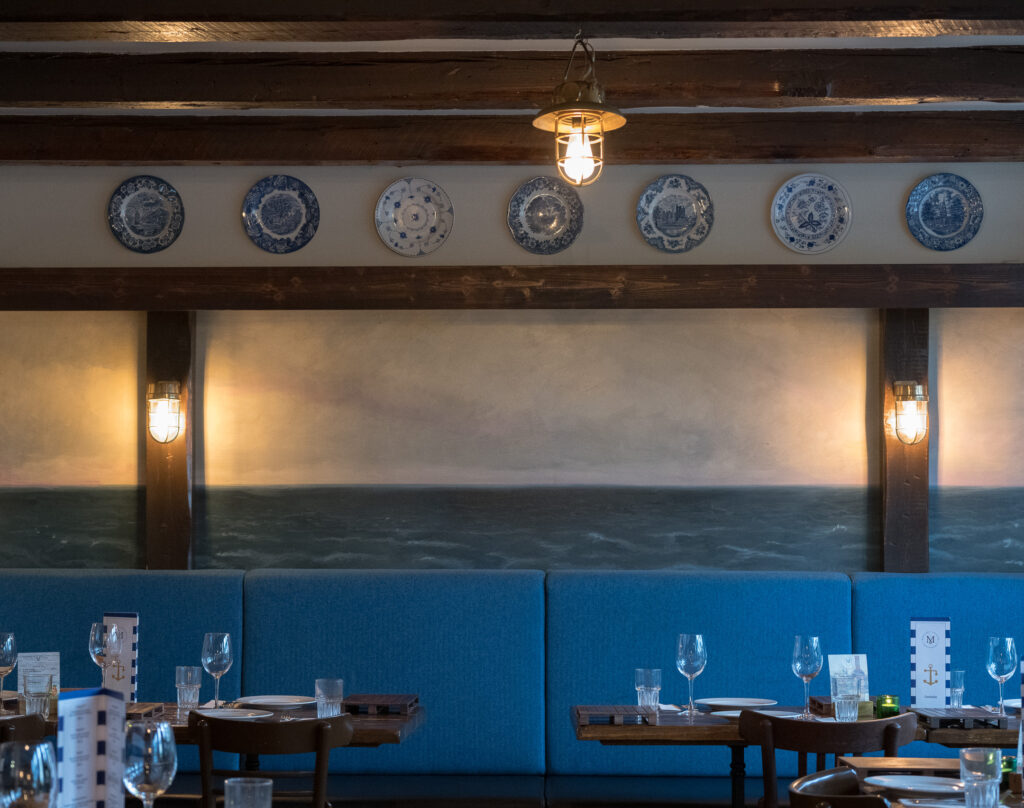 Messinn Seafood Restaurant
Messinn Seafood Restaurant's distressed beams and ceramic blue plates suggest old-world Europe, but it's a relative newcomer to the city's culinary scene having opened in 2016. However, if you only have time for one Reykjavik restaurant, make it this one.
The menu is as uncomplicated as the meals. You can order a Seafood Pasta, Fish Burger, or vegan option. But that's not why you dine here. What you really, really, really want is one of the Fish Pan options.
There are a few, but best of all is the Icelandic freshwater Arctic Char. This Icelandic fish can be described as a cross between salmon and trout but tastes more like a trout.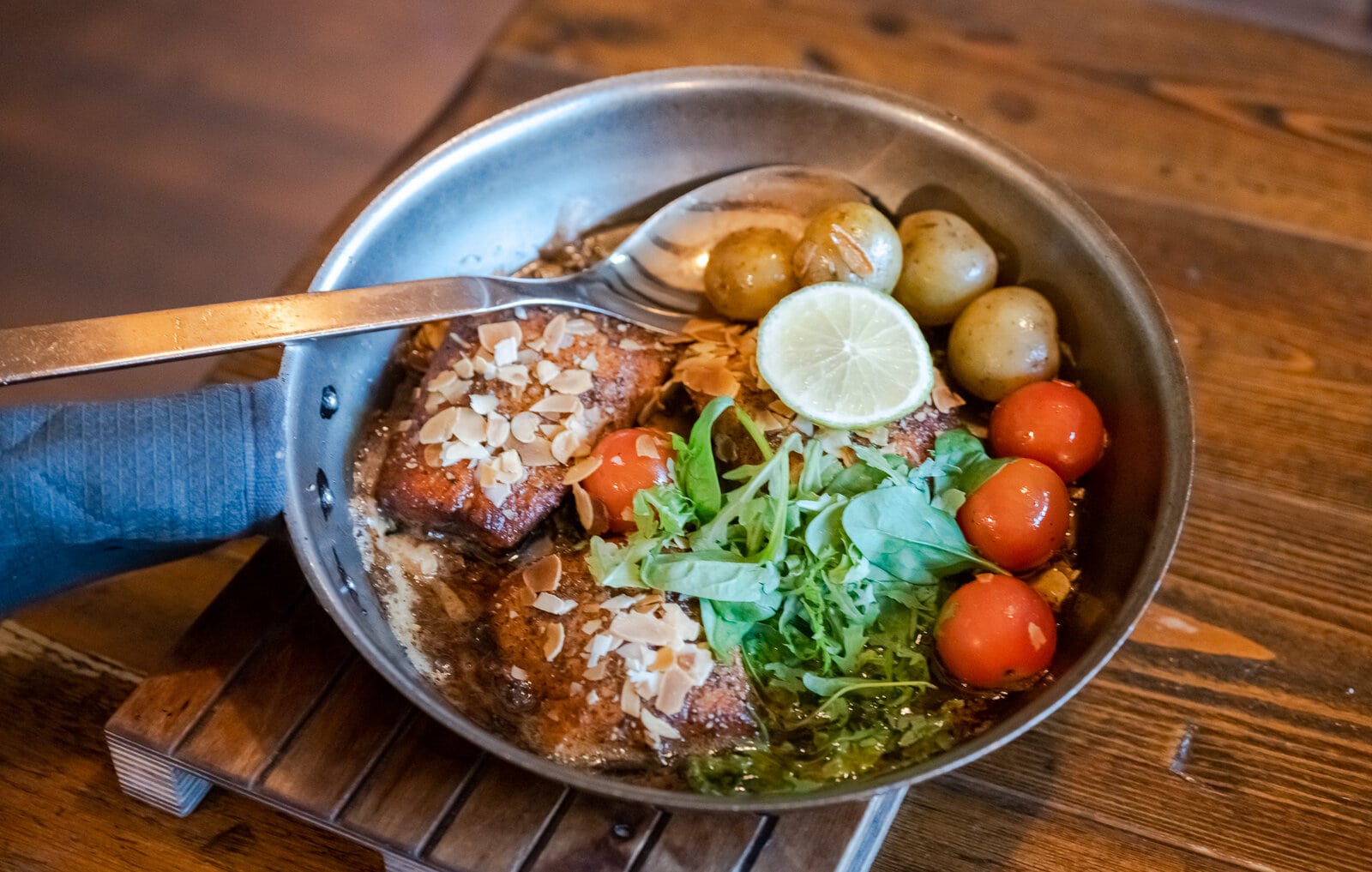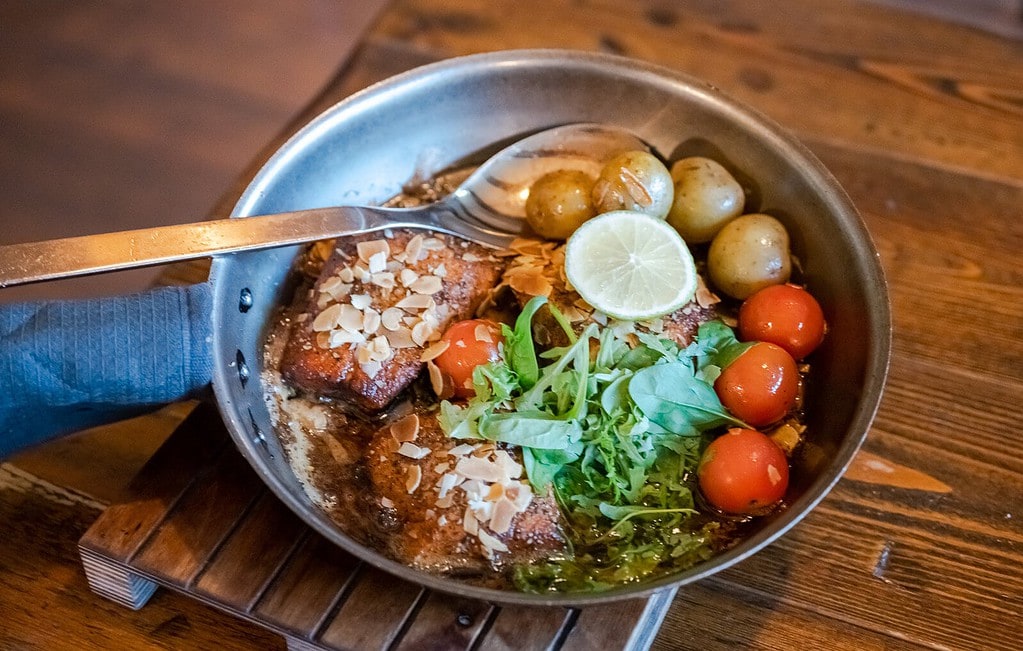 Because it's so fresh and brought to your table in a sizzling skillet accompanied by potatoes, tomatoes, and greens, it's hard to resist devouring every last delicious bite.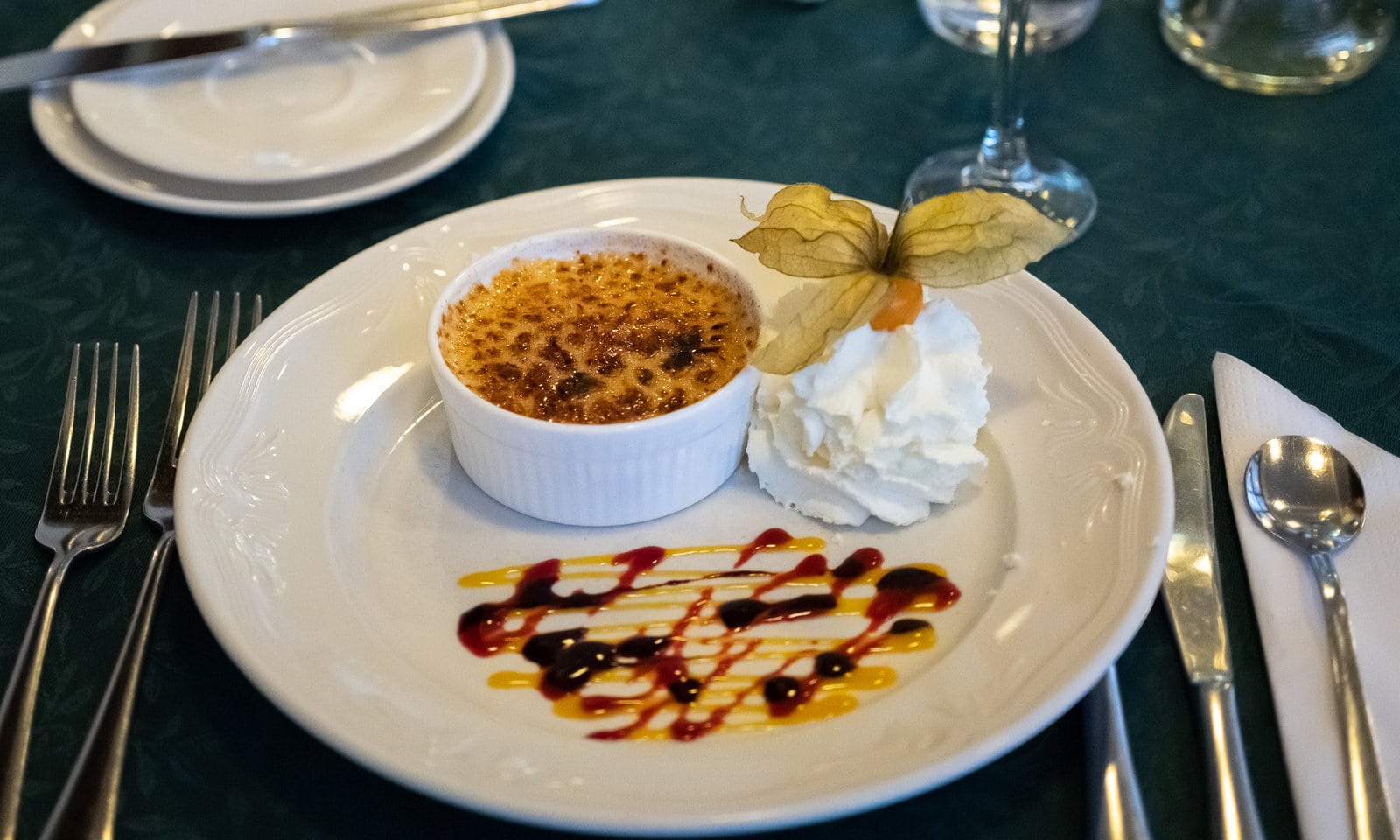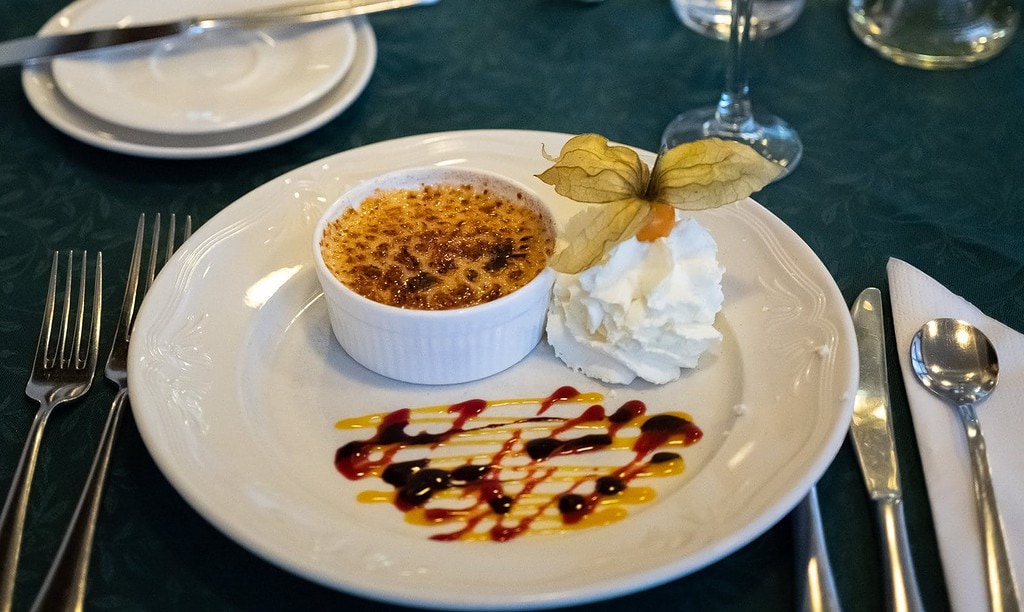 Prir Frakkar
Tucked away on a corner, near the National Gallery but a couple of blocks away on a residential street, Prir Frakkar might be the very definition of intimate. Lace curtains adorn a small room with tiny tables made just for couples; larger parties are seated by bar-side tables or in the back room.
I only wish I had brought my appetite. Having heard all about Anthony Bourdain's fermented shark experience, I wasn't eager to sample entrees.
And others had warned me about the touristy Icelandic menu that includes (raw) puffin, whale, and horse meat.
In fact, I only dropped in for dessert as the restaurant was conveniently located around the corner from Hotel Holt, where I was staying for one night. But I do regret not arranging for a full meal after all. The menu includes a variety of grilled seafood or lamb dishes, plus daily specials.
All I can say is that the Skyr Brulee was as yummy as it looked.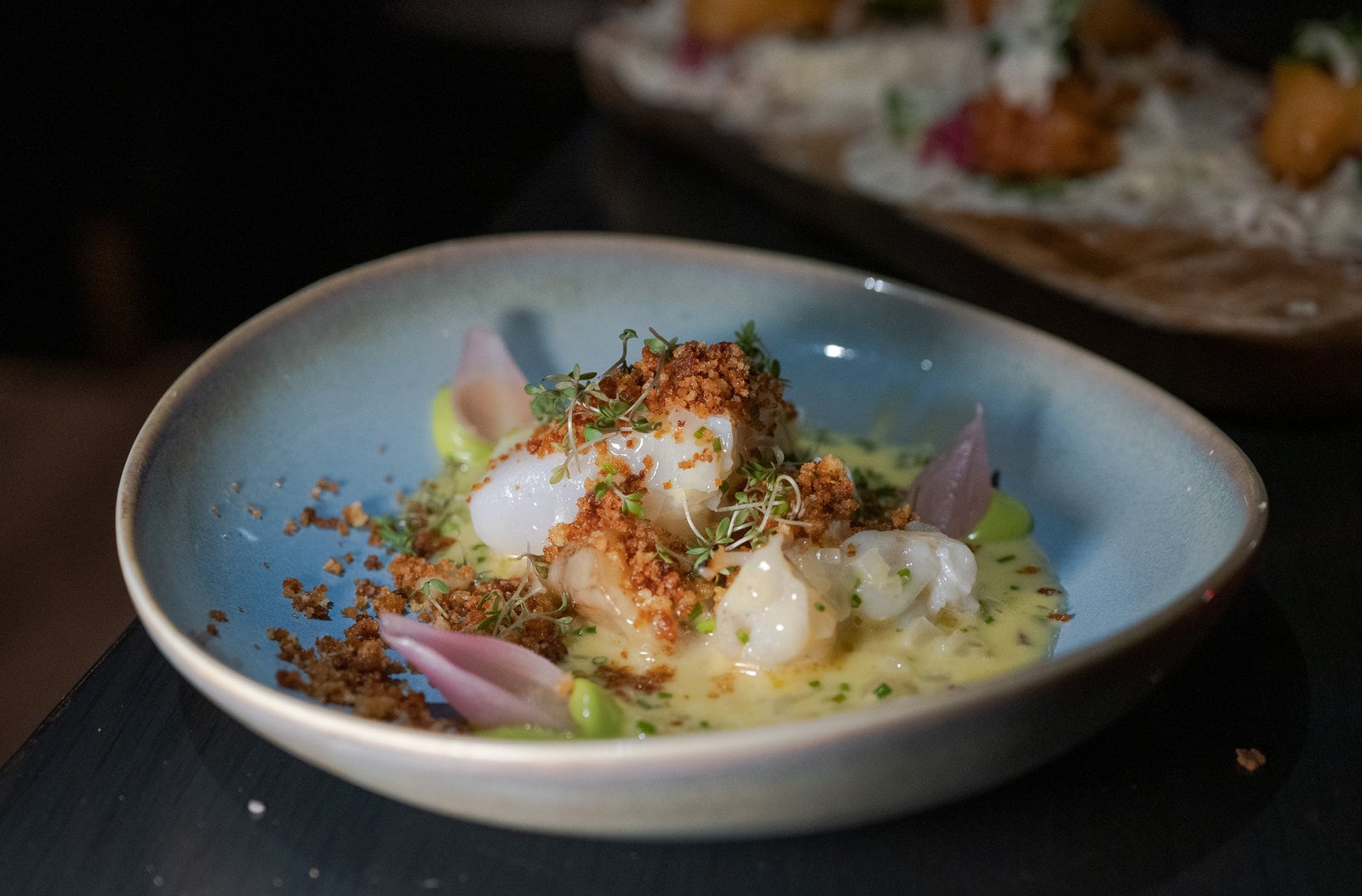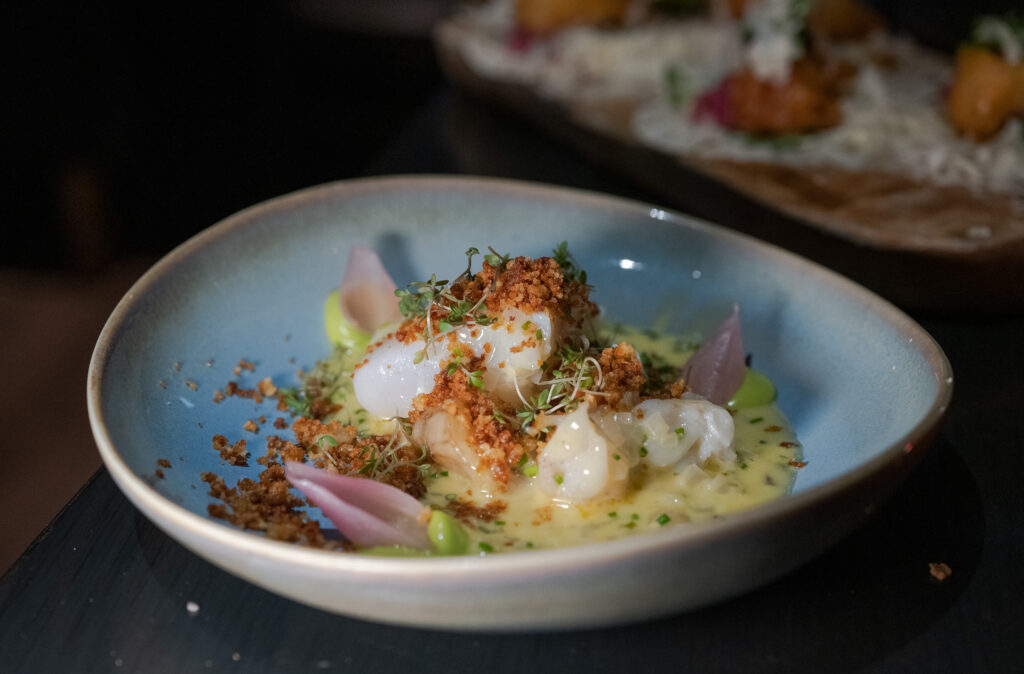 Sajavargrillid – The Seafood Grill
We asked locals for their recommendations for the best seafood restaurants in Reykjavik, and Sajavargrilled Seafood Grill kept topping their lists. It also turned out to be super convenient as it's located on a Rainbow Street corner, between Hallgrímskirkja and Laugavegur Street.
Inside, the upscale contemporary vibe infuses decor as well as plating and menu selection.
While Sajavargrilled is known for its modern twist on Icelandic cuisine, its tasting menus ensure that patrons can sample an excellent variety of traditional dishes.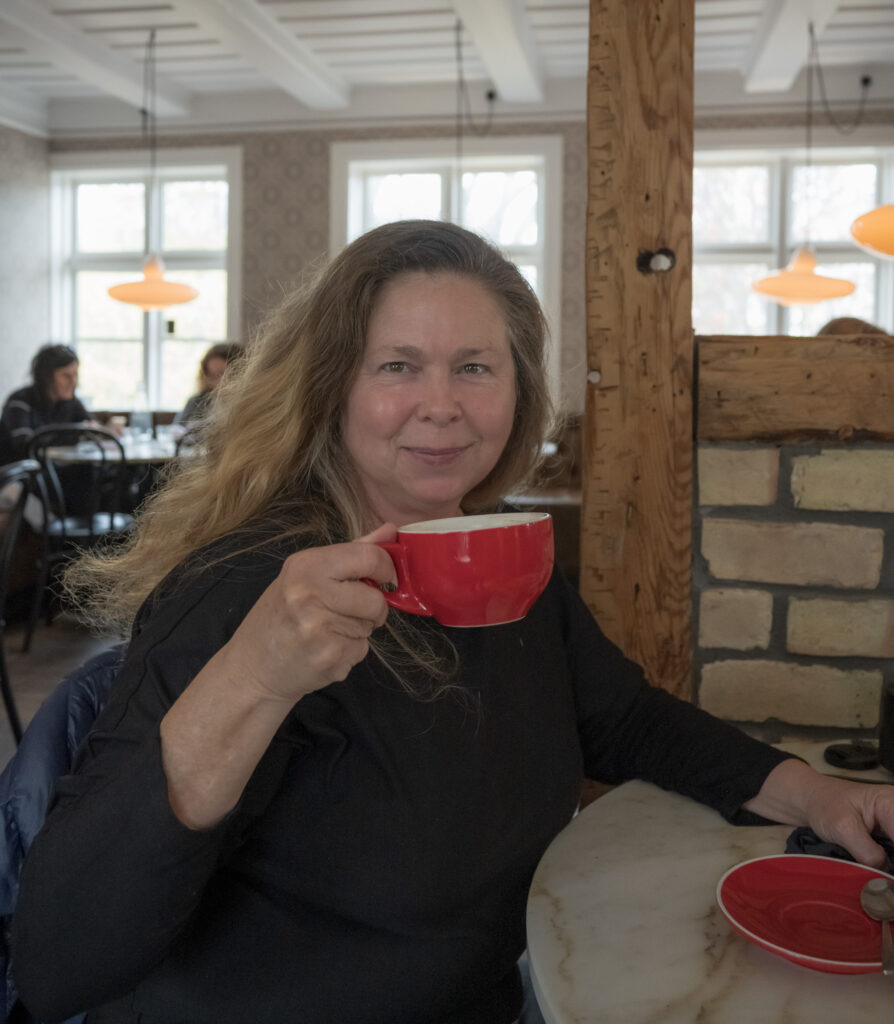 Brunch Restaurants In Reykjavic (Bakeries Too!)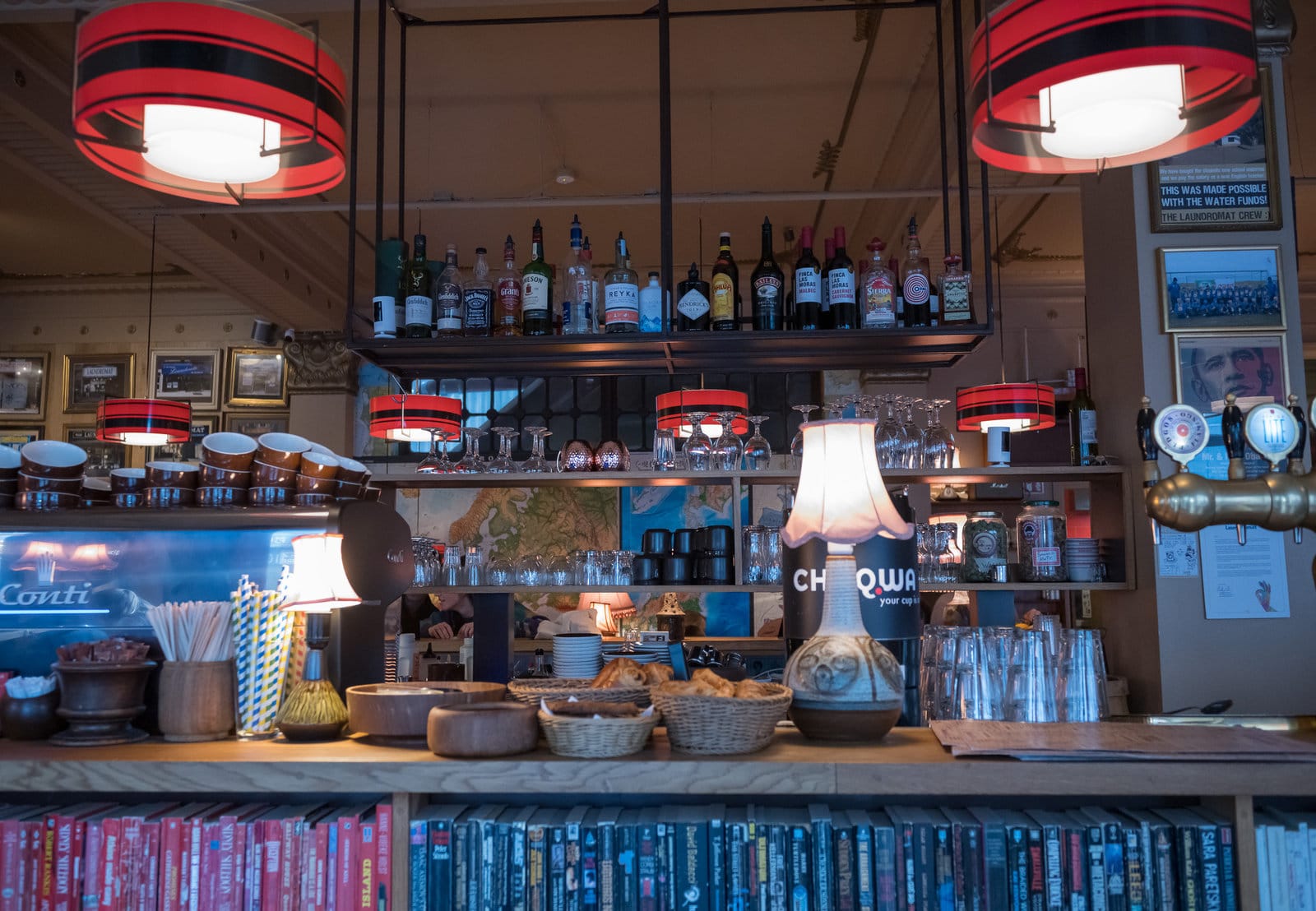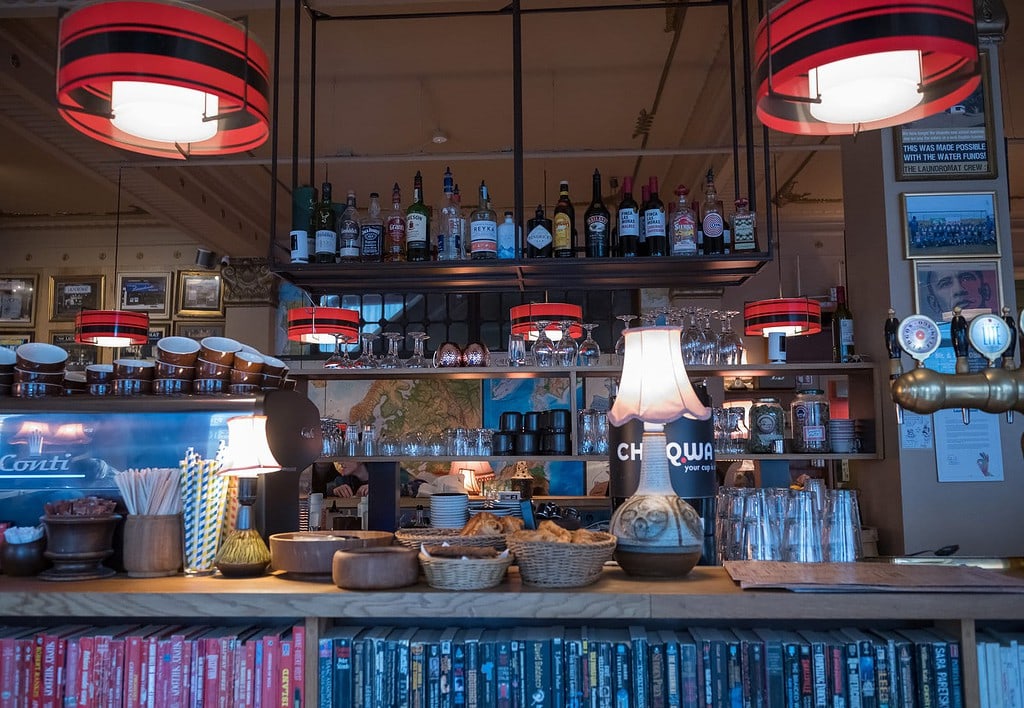 The Laundromat Cafe
After arriving in the dark morning hours on the NYC to Reykjavik flight, and napping in my Hotel Borg room until noon, I was more than ready for a bountiful Sunday brunch. Quirky and fun, The Laundromat Cafe delivered, and then some.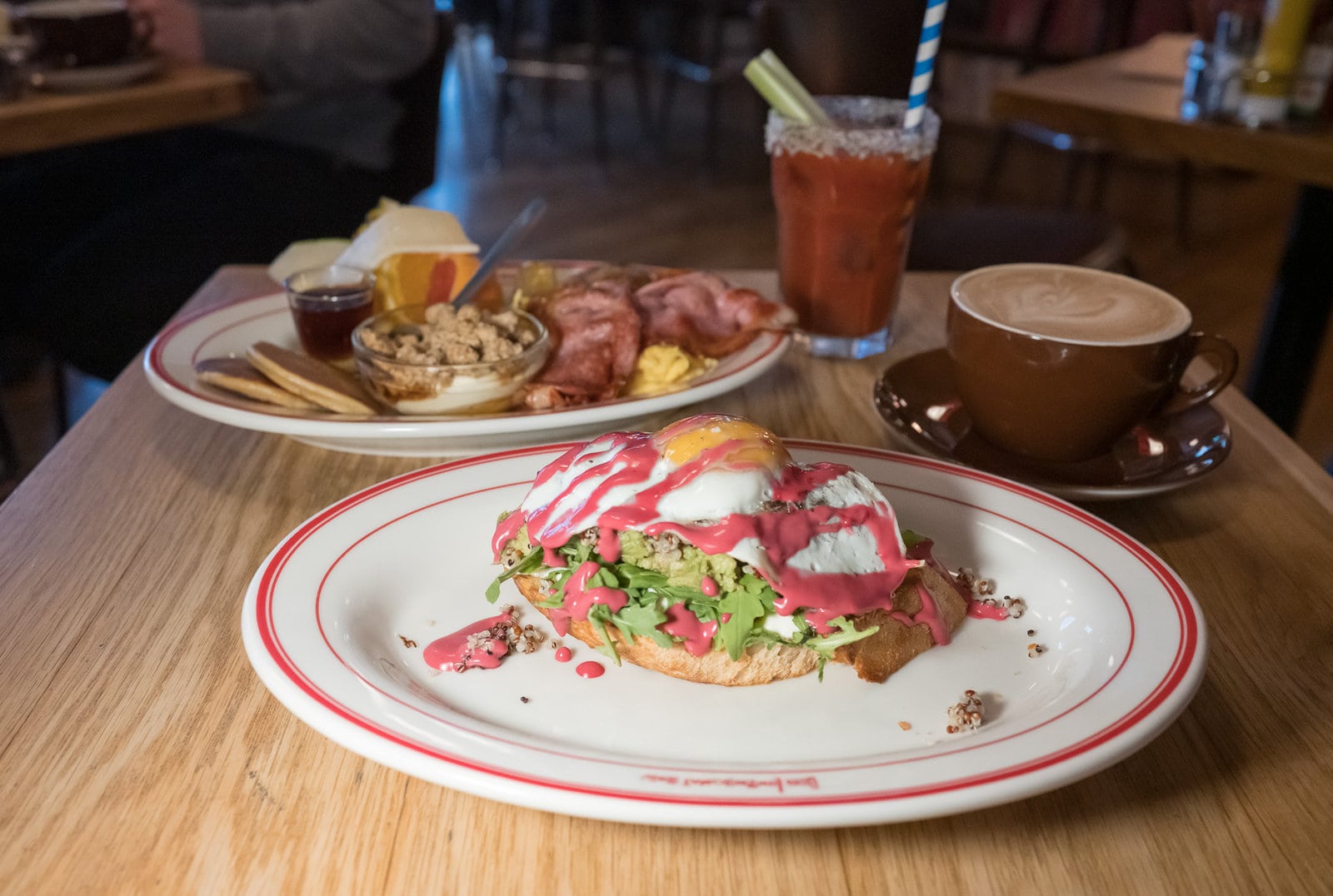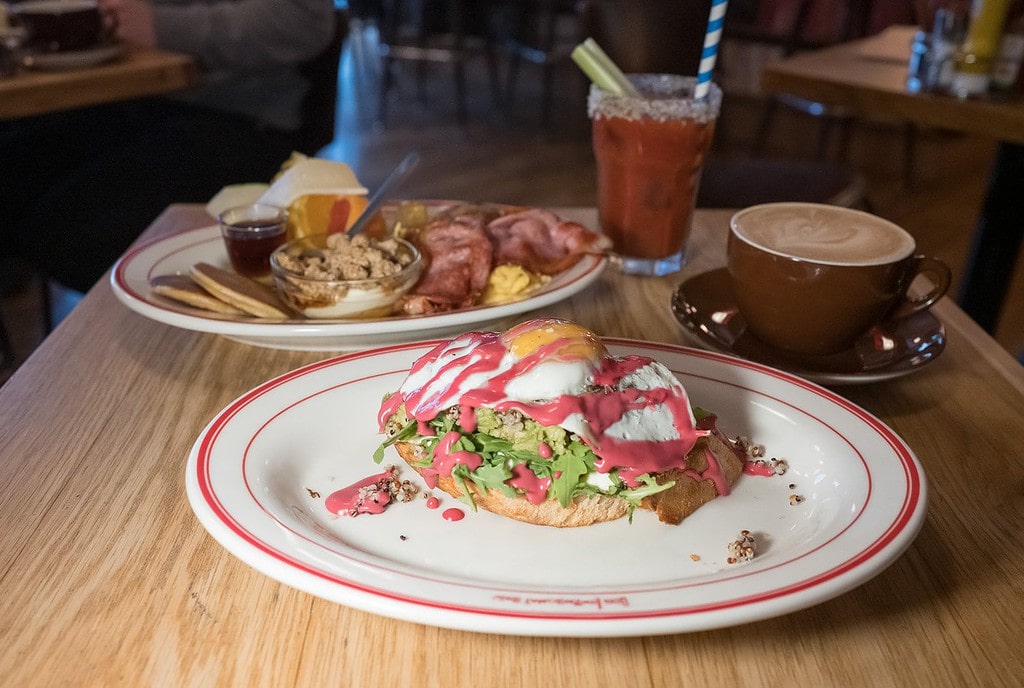 Maybe I was distracted by the decor–every square inch was filled with books, games, posters, and memorabilia–but I never saw or heard the laundry machines.
But they're supposed to be there, I think. To me, it seemed more like the kind of joint you might find near a university, where students nibble on pastries while downing cup after cup of coffee.
Except it was a lot more boisterous.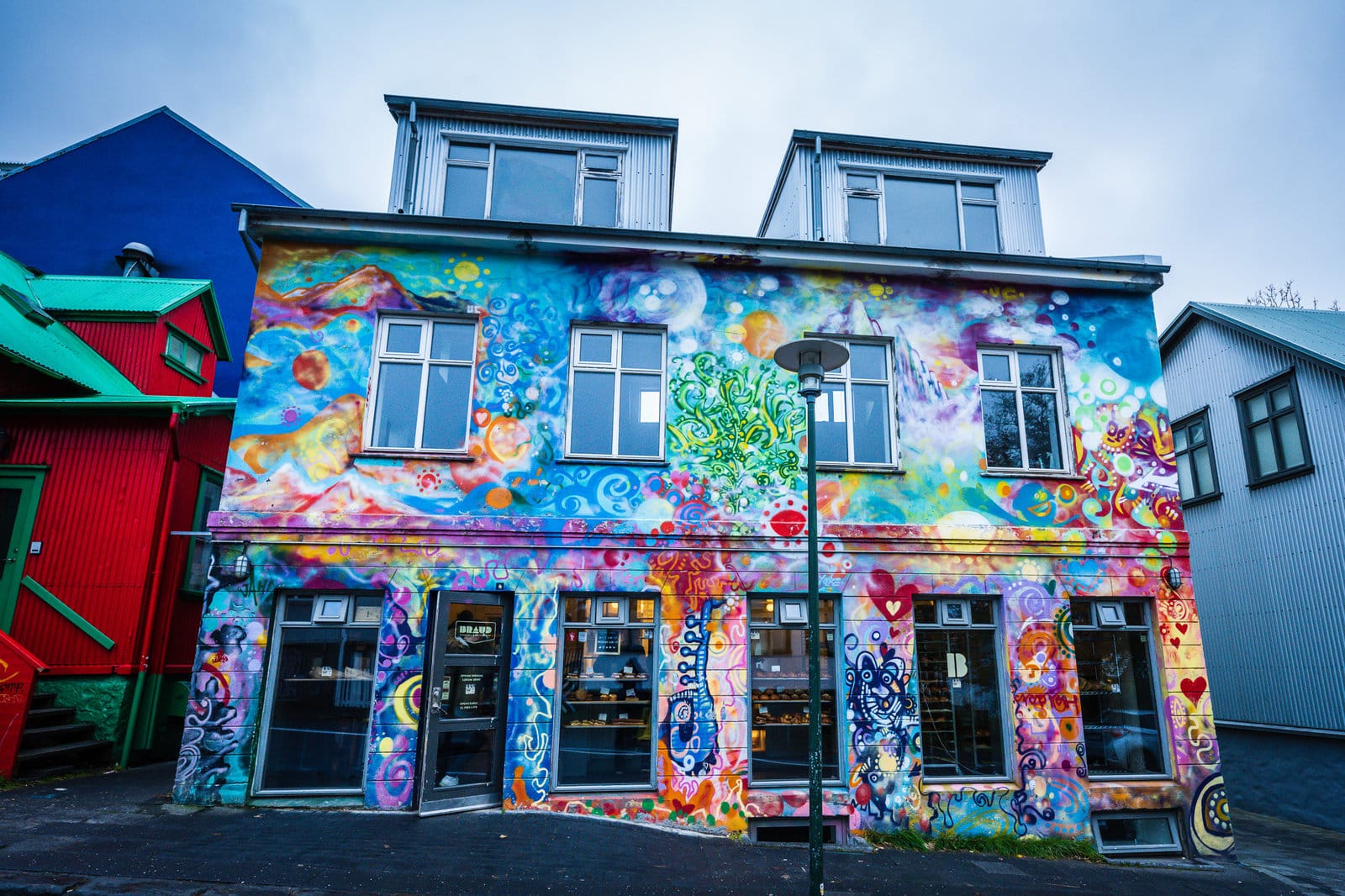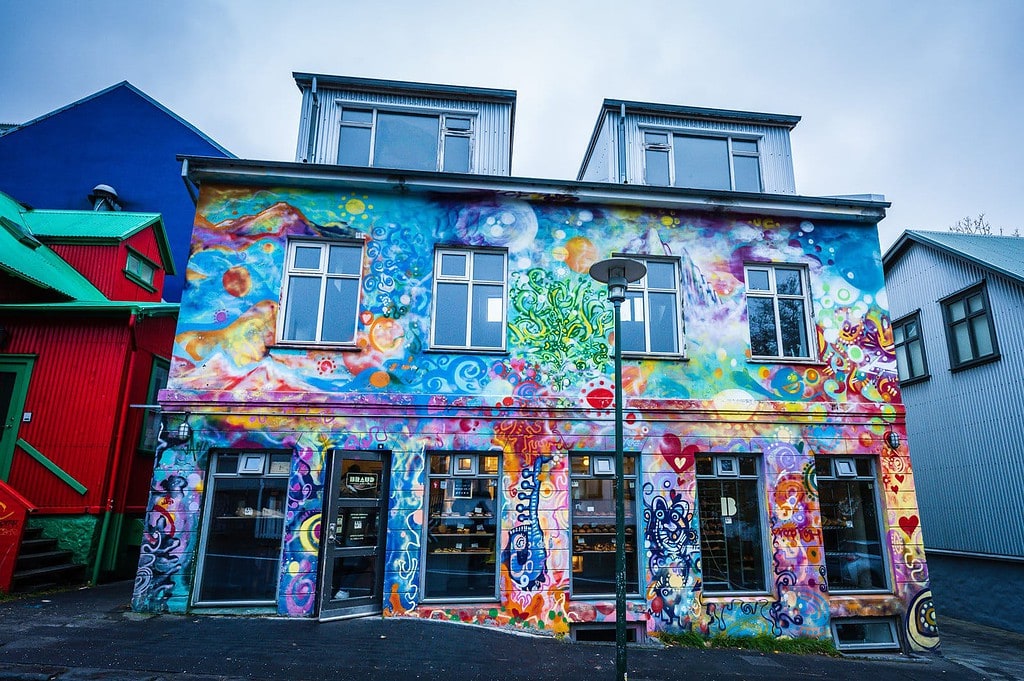 Best Bakeries In Reykjavik
By all accounts, there are at least four can't-be-missed bakeries in Reykjavik. Most visitors have heard of the legendary cinnamon rolls at Braud & Co. But you have to head to the waterfront to find Iceland's oldest bakery, Bernhoftsbakari, open since 1834.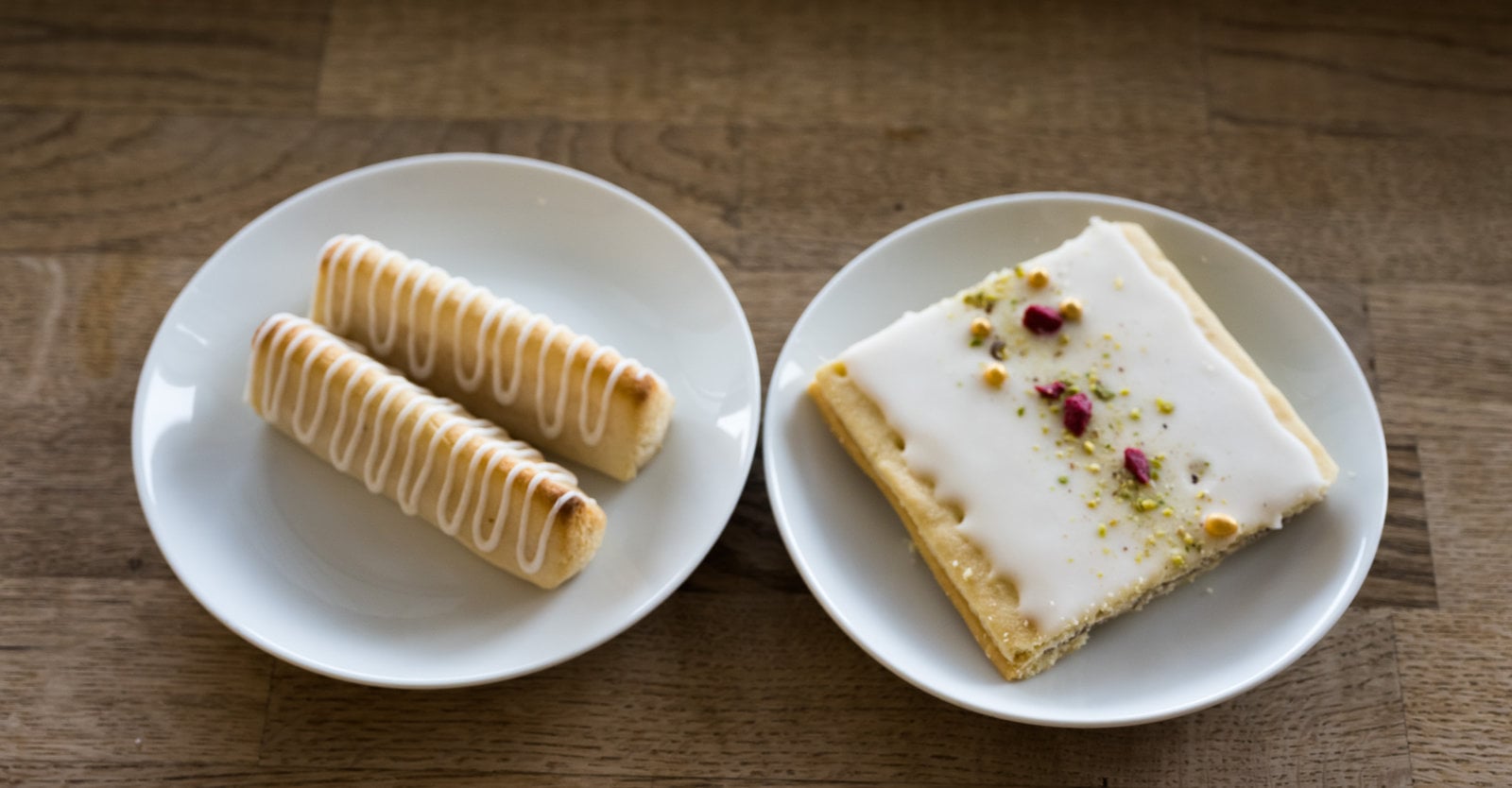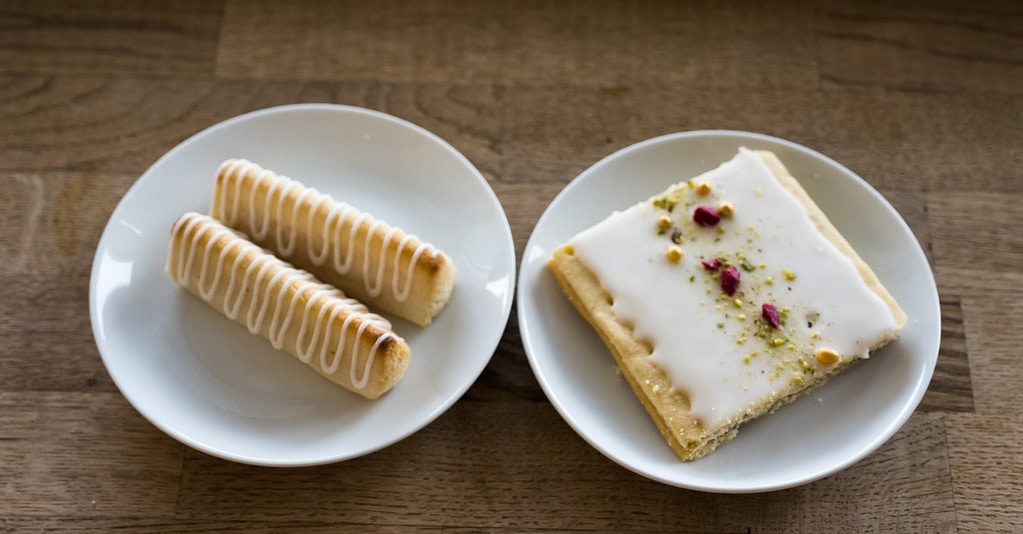 Like Braud & Co., seating is limited to a bar counter where you can pair a coffee with your favorite pastry before heading back to your hotel with the rest.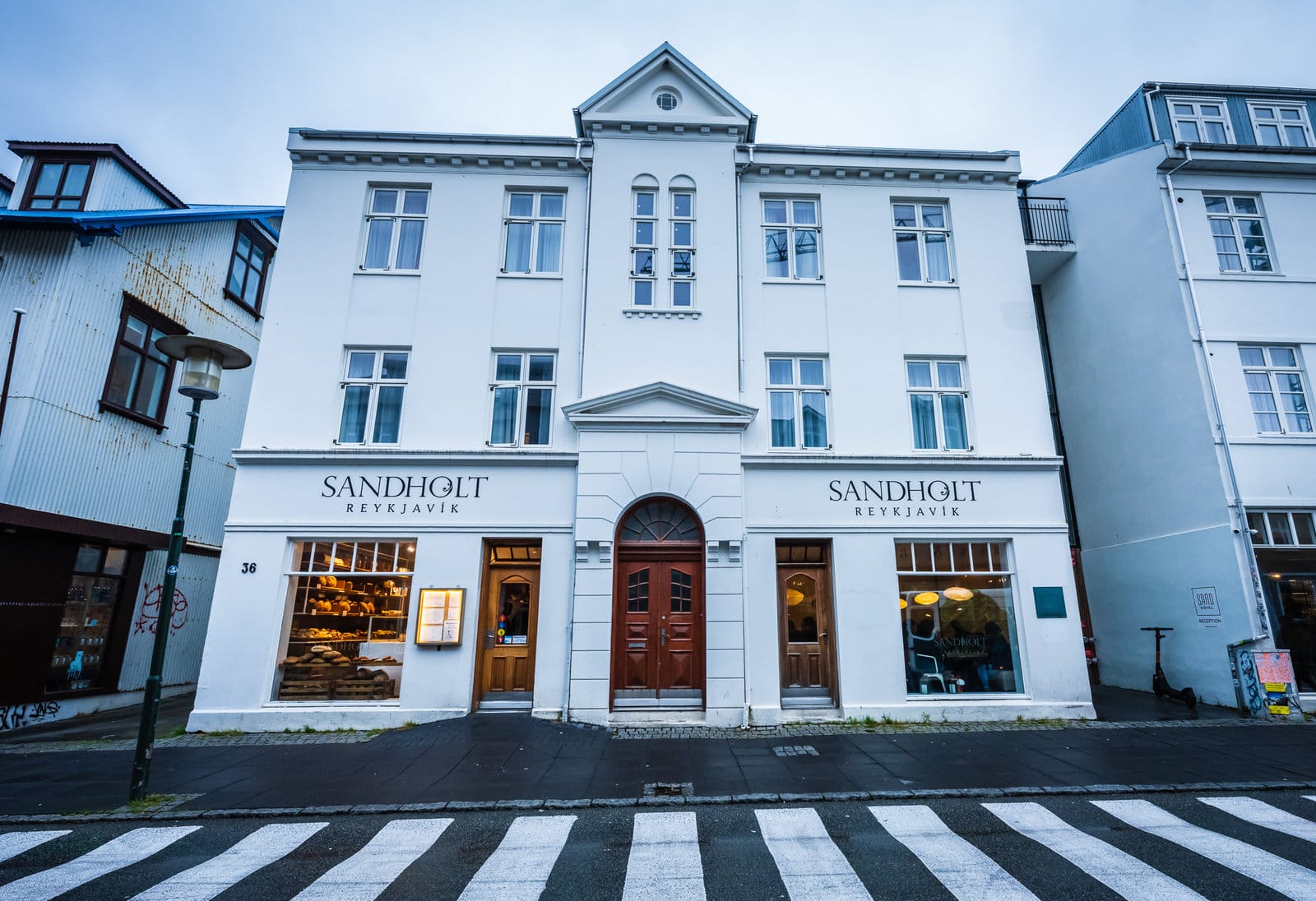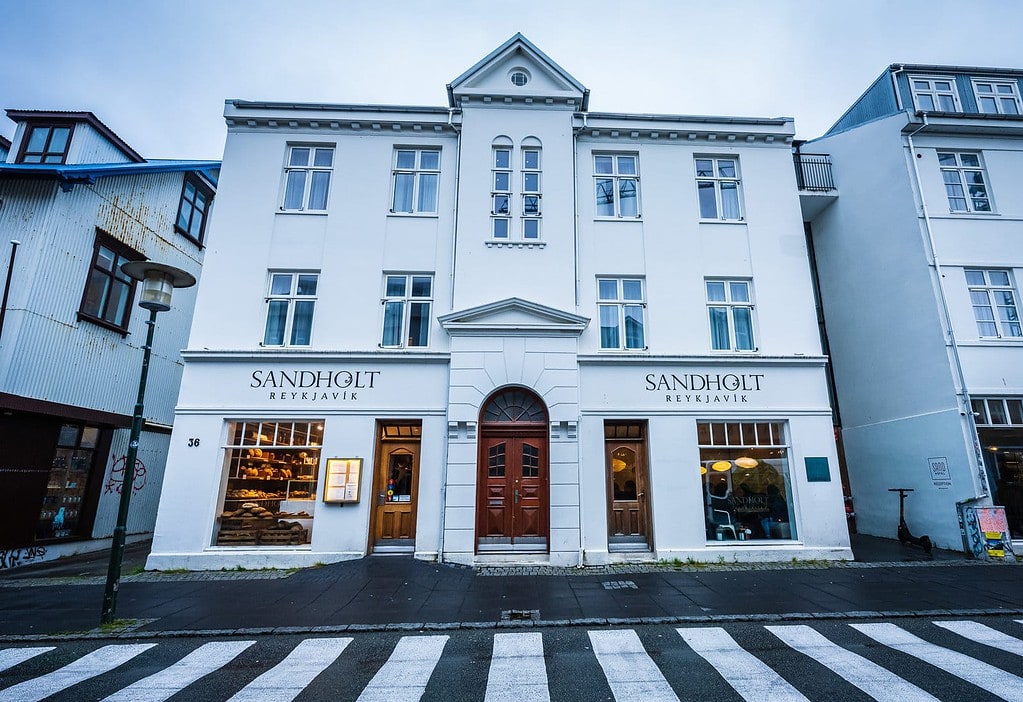 Downtown Reykjavik Bakeries That Are Great For Brunch
Sandholt
If you want your fancy pastries and a leisurely brunch meal in a refined restaurant, then you have to go to the very popular Sandholt Reykjavik. At least that's what my foodie friend told me. So I went at 7:30 am thinking it wouldn't be crowded at that hour.
I was wrong.
Sandholt is located on Laugavegur, the city's main shopping street. And even at that hour, there were two lines, one for the artisanal bread and delicate pastries, and another for the eatery.
The first moved very quickly, the second took about 45 minutes. I think it was worth the wait.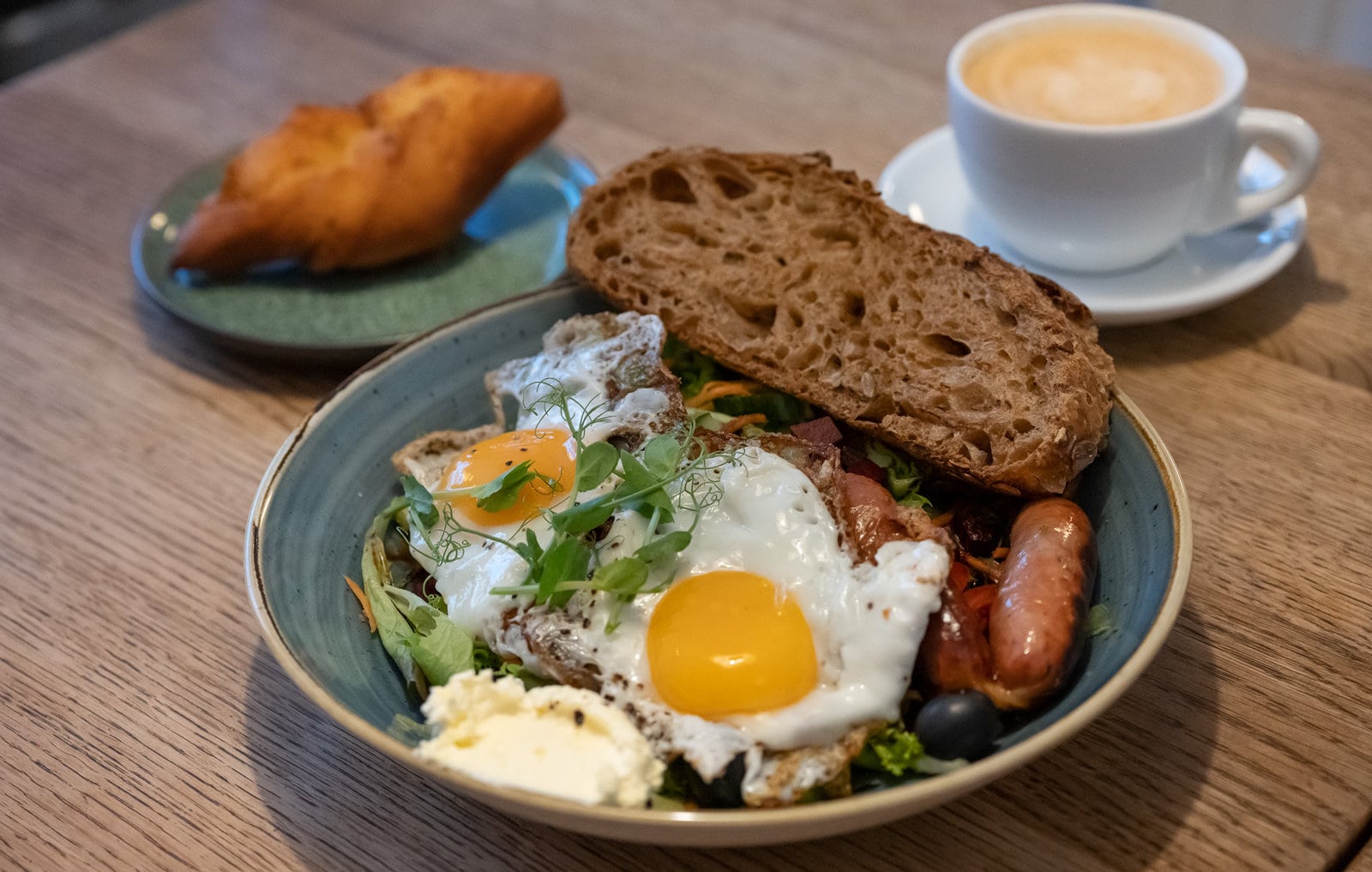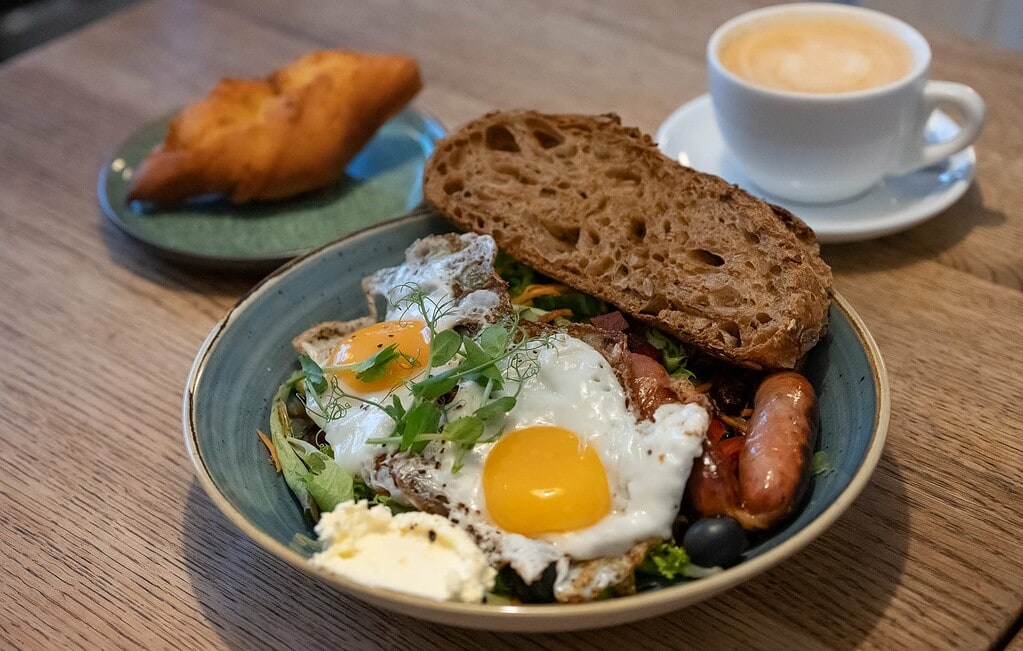 My breakfast salad, Kleiner donut, and latte were exactly what I craved. Next time, however, I would either reserve a table or just get the takeout. All the very best items can be found in the bakery aisle.
BakaBaka
BakaBaka is also located near everything, and yet perhaps because it's kitty-cornered to Rainbow Street, it doesn't seem to get the same level of pedestrian traffic. Their pastries and artisan bread are more hearty than pretty, but who can resist sweets topped with bacon?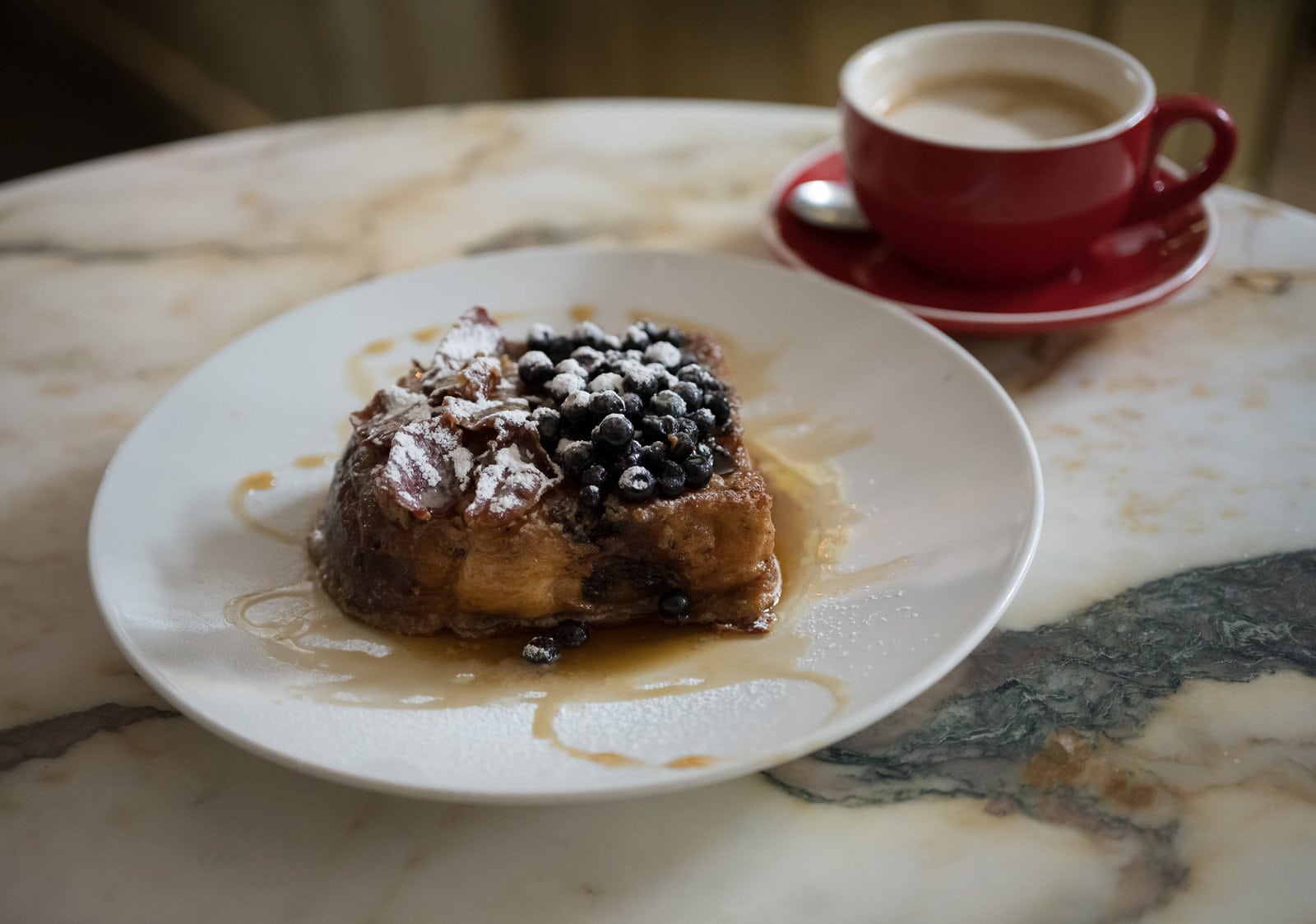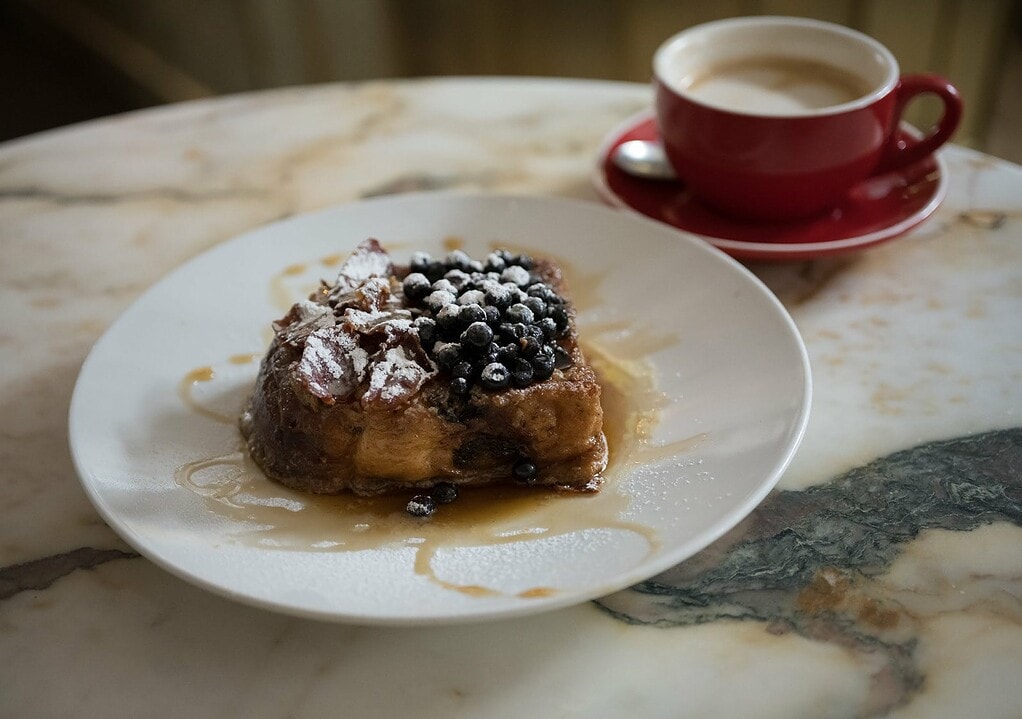 What's truly interesting about BakaBaka is that, unlike the other Reykjavik bakeries, the bakery transforms into a pizzeria when the day's bread is gone. Now that's more!
How late are restaurants open in Reykjavik?
In Reykjavik, restaurant hours can vary widely depending on the day of the week and the type of establishment. Casual eateries and cafes often close earlier, around 9 or 10 p.m. However, more formal dining spots and restaurants located in busy areas like Laugavegur, the city's main shopping street, may stay open until 11 p.m. or midnight.
During weekends, some places, especially those that are more bar-centric or popular with the nightlife crowd, can extend their hours even later, sometimes up to 1 a.m. It's advisable to check specific restaurant hours online or by phone, especially if you have a particular place in mind. In the summer months, when tourism peaks, you may find that some restaurants extend their hours to accommodate the increased number of visitors.
Iceland Travel Guides