Iceland, from the tourism perspective, seems to have just two seasons: Sightseeing in Summer and Northern Lights in Winter. But, there's a shoulder season in which you might, and here I stress the word, might, be able to tour around AND see the green dance of the Aurora Borealis.
That's from mid-October through November, and again in March through April. But for the best combination of low airline fares, milder weather, and the best things to do, your best bet is to visit Iceland In November.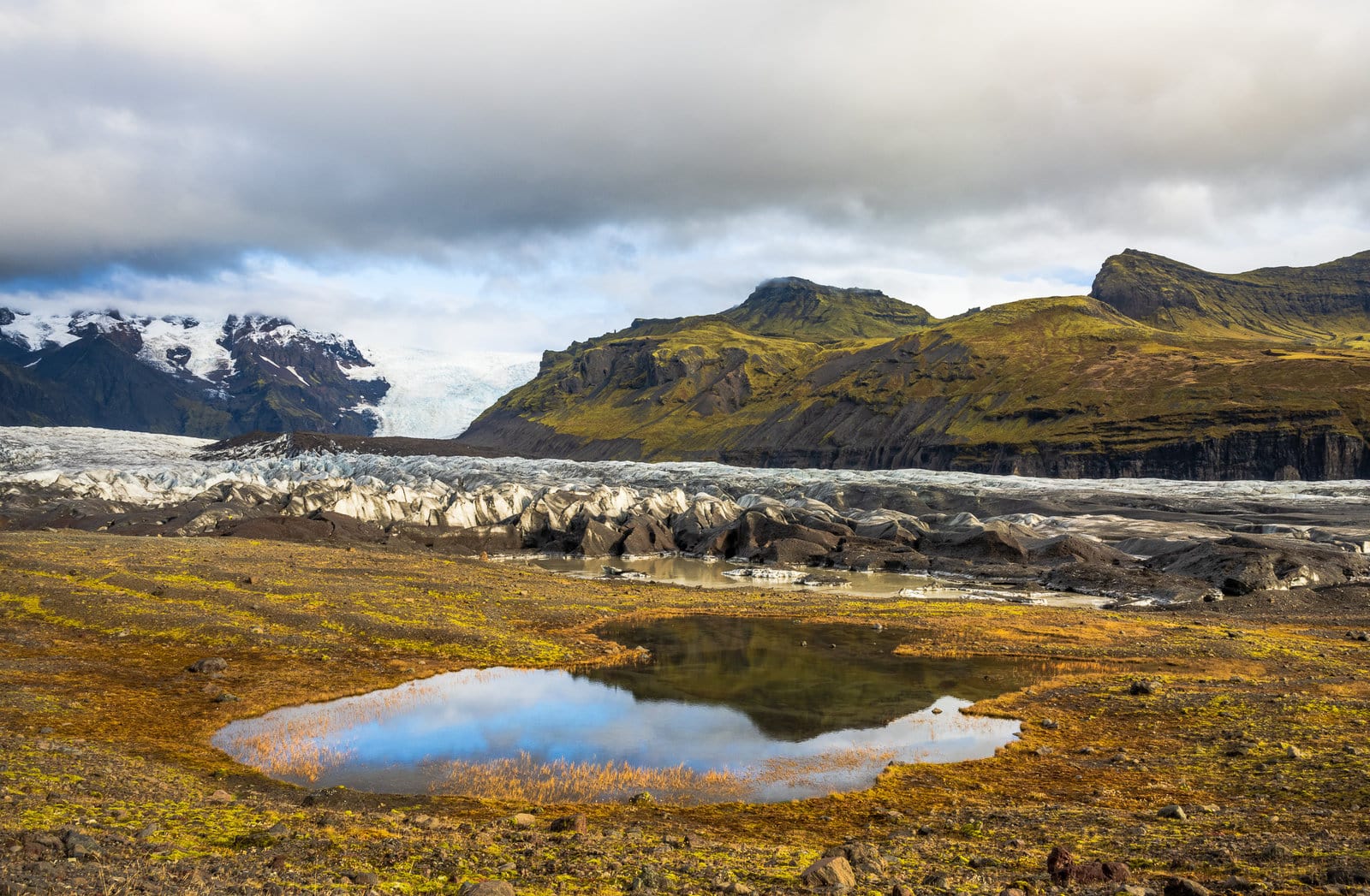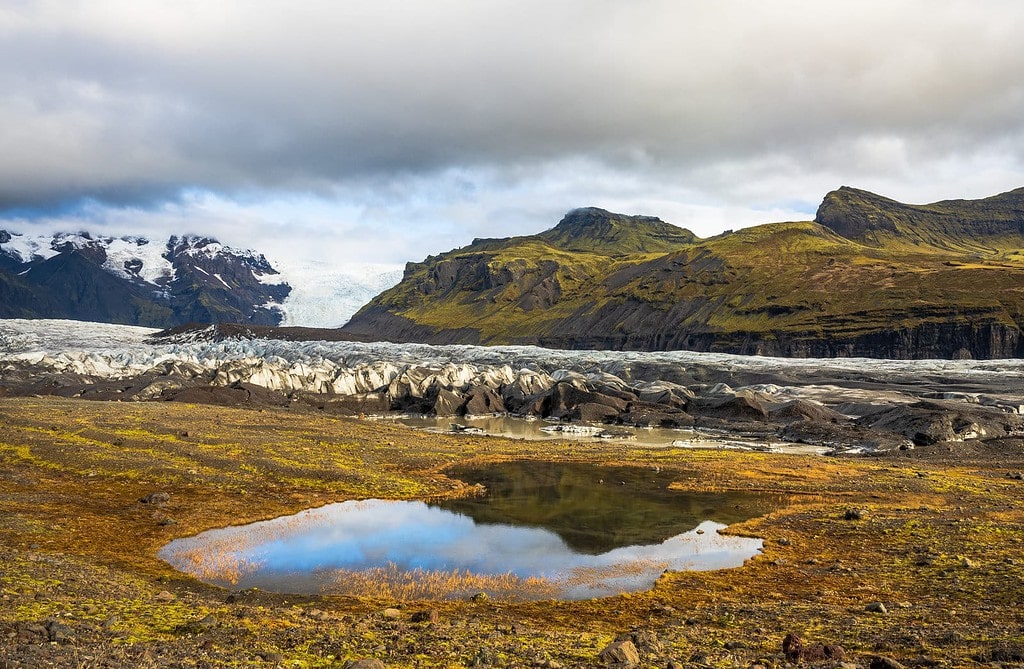 Iceland doesn't need hype to draw visitors: its natural features speak for themselves. But it also doesn't hurt that this Iceland tourism video, spoofing Mark Zuckerberg's introduction to the virtual "Metaverse," went viral.
The narrator awkwardly states, "We have water. That's wet. Skies you can see with your eyeballs. Volcanic rock you can caress." It's hilarious. And true.
By early November, Iceland crowds thin out. At this time of year, it can also be relentlessly windy, rainy, chilly, and cloudy. To be blunt – a bit bleak.
But you can also get lucky and encounter some of the best weather conditions of the year.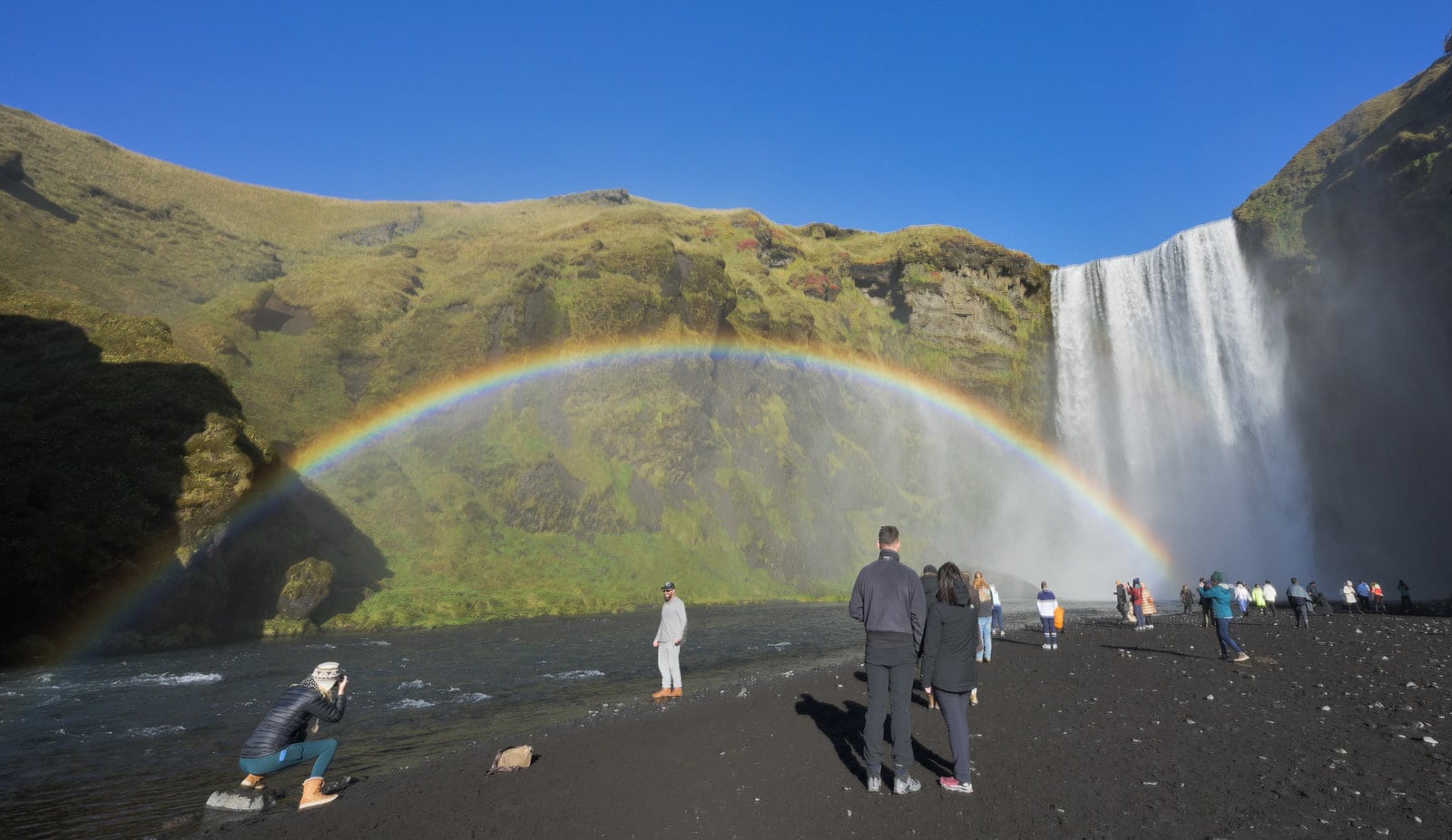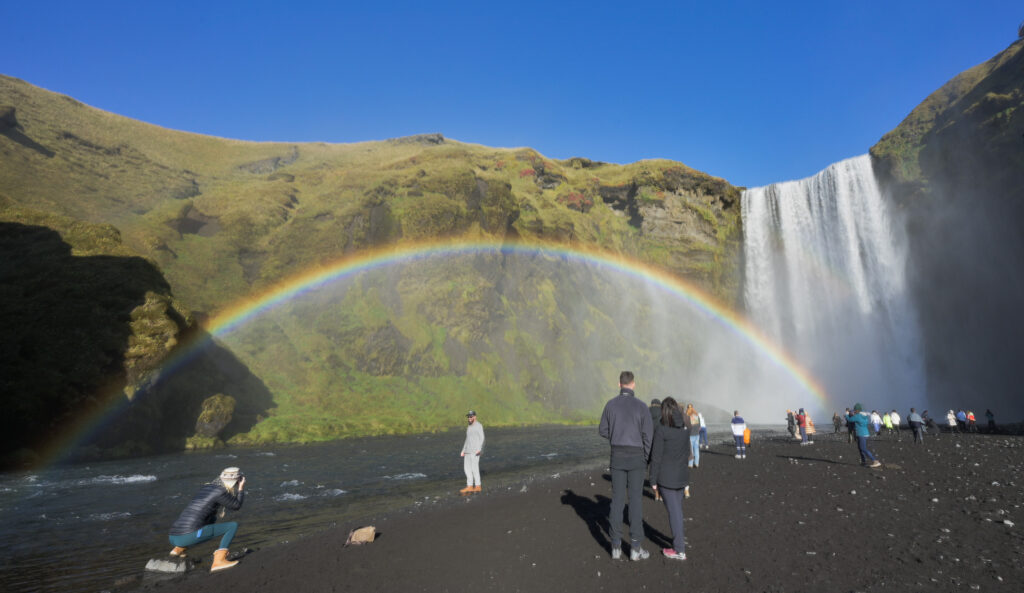 Iceland is acclaimed for its otherworldly landscapes; a dizzying number of waterfalls; superfine black-sand beaches; hardy sheep and horses; its unpronounceable volcanoes; dreamy dusky-pink sunsets; and, of course, the Northern Lights in winter months.
You can see all of these in their mystical finery before snow accumulates and waters freeze well into November, and perhaps beyond on the southern coast.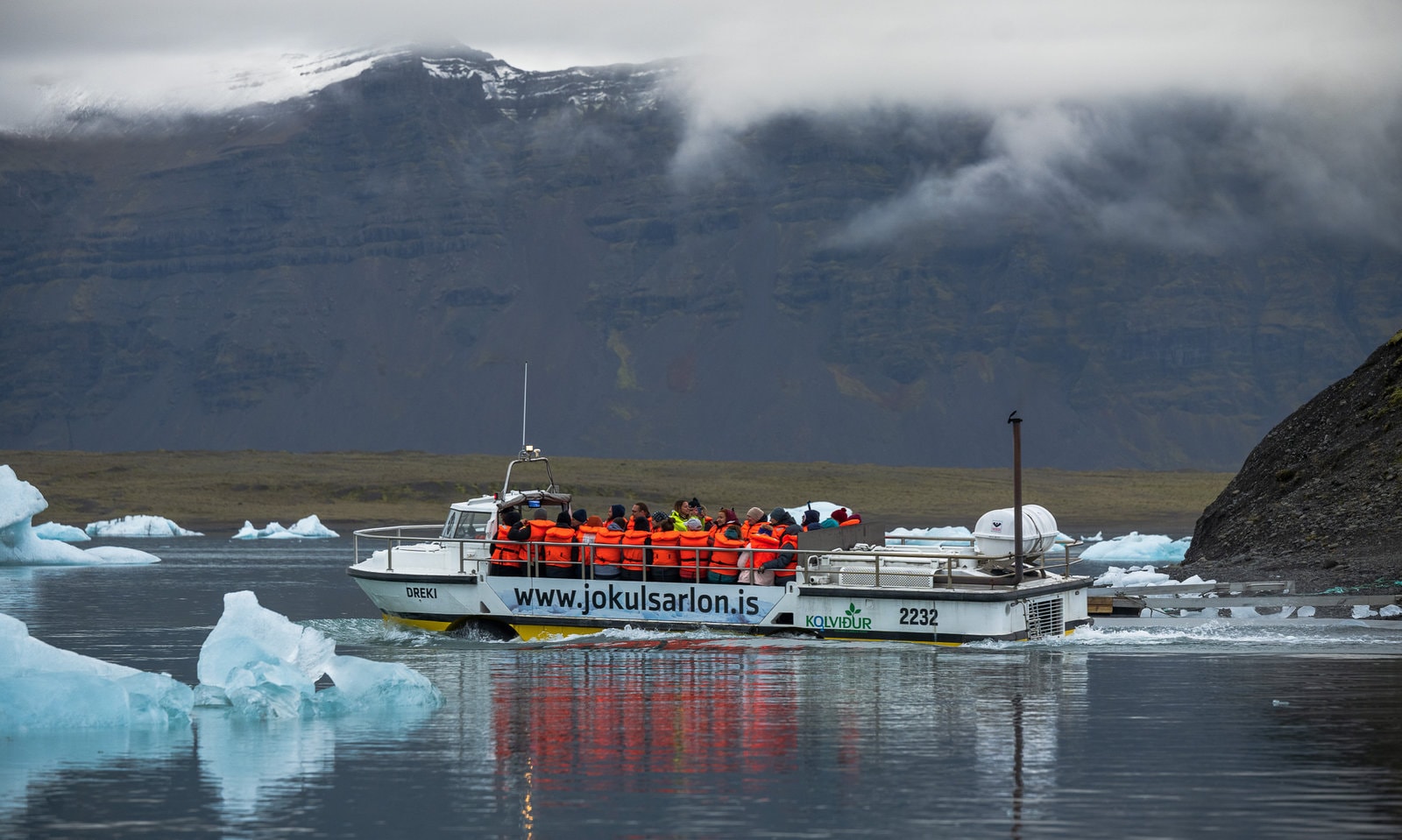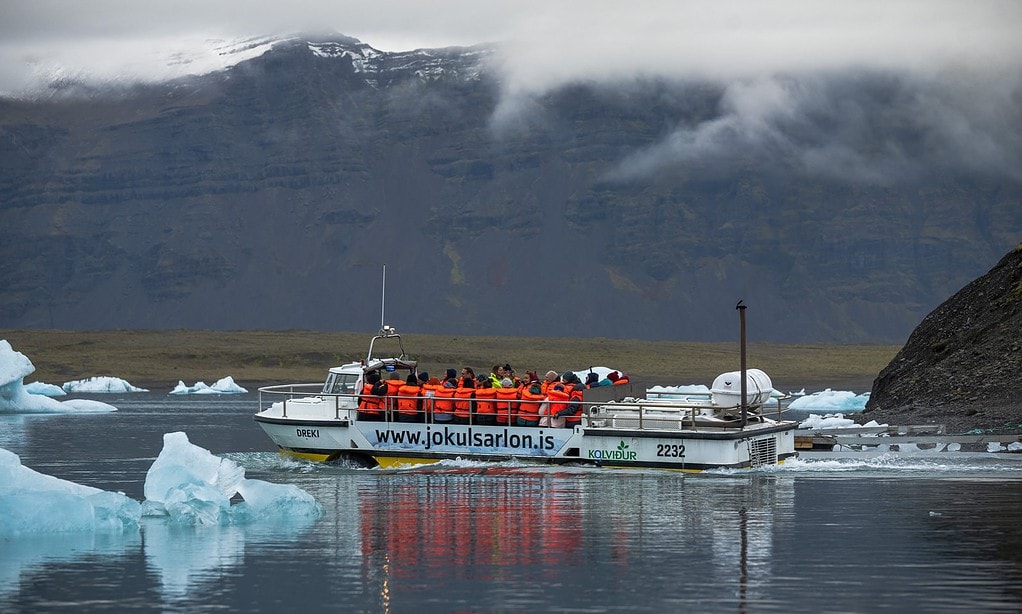 What To Do In Iceland In November
Most of the best things to do in Iceland can be done as easily in November as in the summer, as this 8 Day Iceland Itinerary undertaken in mid-November attests. Of course, you could spend several days exploring cultural attractions in Reykjavic, and joining day tours in Iceland to the Golden Circle or Reykjanes Peninsula. But there are a few activities that are only available when the mercury drops.
Ice Cave Tours
By November, it's usually cold enough that water remains frozen and caves are safe enough to explore. Find ice cave tours departing from Jokulsarlon Glacier Lagoon or Vik.
Glacier Hikes
You can hike year-round at Skaftafell Glacier but by November it's an even more magical experience as crowds thin and the glacier shifts from white to blue. Just bear in mind that winter also brings shorter days so that toward the end of the month there may only be five hours of daylight.
Snowmobile Tours
There are snowmobile tours on glaciers in Iceland year round, but more options open up by November. In October and through April, it's also possible to combine snowmobile trips with ice cave tours.
Iceland Airwaves Music Festival
The Iceland Airwaves Music Festival is an annual music event held in Reykjavik, Iceland, usually in early November. Known for its eclectic lineup that includes a mix of both established and up-and-coming artists, the festival has garnered international acclaim for its focus on diverse music genres, from indie rock and electronic to folk and hip-hop. Originally started to showcase local Icelandic talent, the festival has grown to include artists from around the globe.
Set against the backdrop of Iceland's stunning natural beauty, including its famous Northern Lights, the festival offers a unique experience that blends music, culture, and scenic wonder. Iceland Airwaves not only fills Reykjavik's larger venues but also transforms unconventional spaces like bookshops and art museums into intimate concert settings.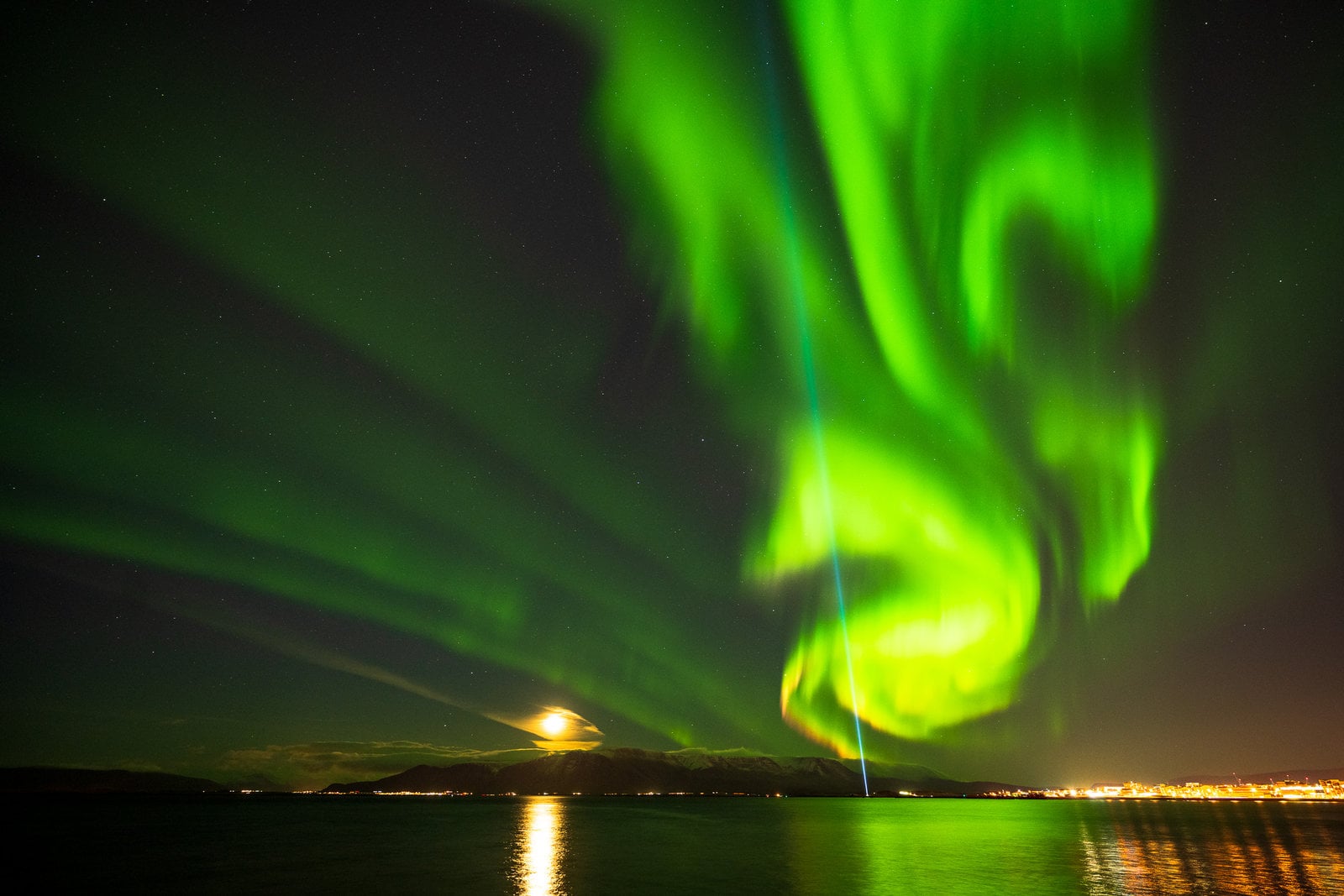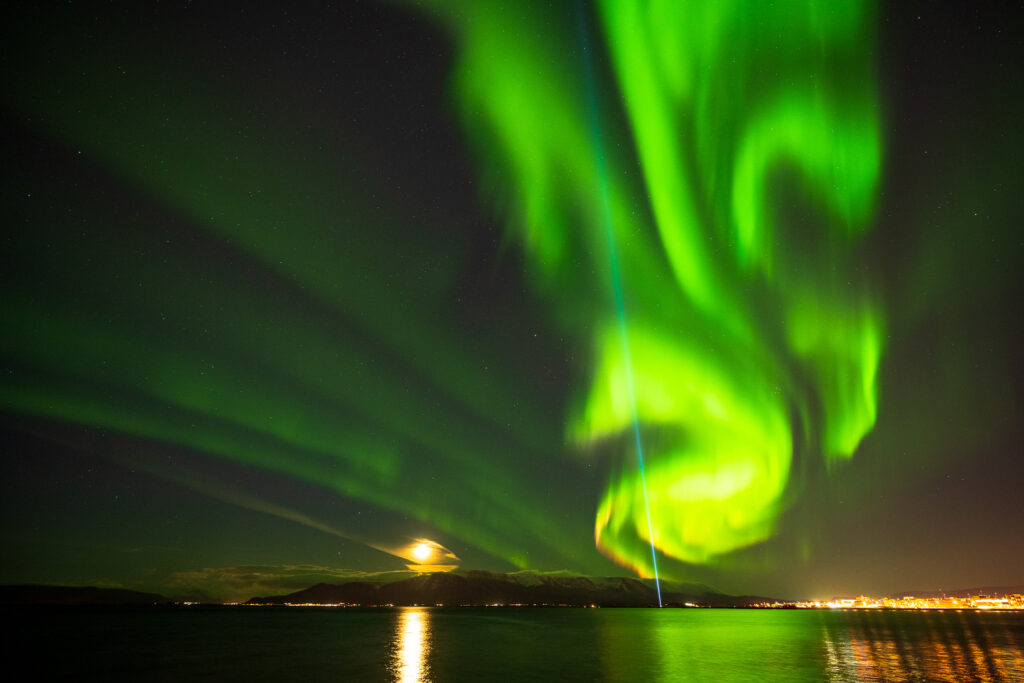 Can You See Northern Lights In Iceland In November?
The aurora borealis might be seen any evening from September to April, but it's a fickle phenomenon. Tour operators claim to be able to find better spots for viewing, although anywhere away from street lights can provide good viewing. There are several apps that help track the Northern Lights, and several hotels (especially outside Reykjavic) offer a wake-up call. We found that just going outside and looking at the sky, or asking around at night, was as good a way as any to improve your chances of seeing the Northern Lights in Iceland in November.
Can you see puffins in Iceland In November?
No, you won't find puffins in Iceland in November, unless it's on the dinner menu (yes, there are a couple of restaurants, mostly catering to tourists, that serve this.) Puffins migrate to Iceland in late April or early May and stay through August. There is a large puffin colony in Reyjavik and a couple of nature reserves on the South Coast that are sometimes closed to visitors in summer when they nest.
Weather In Iceland In November
Weather in Iceland varies by region. The coldest days of November are in northern Iceland where temperatures range from a low of 20° F to a high of 28° F. But in Reykjavic and the southern coast, temperatures in November are much milder, ranging from 32° F to 40° F.
Even so, it can snow at any time from October through April in Reykjavic, although the snowiest month is January.
What To Wear In Iceland In November
Because the weather in Iceland in November is similar to that of Northeast USA, what to wear in Iceland is not much different. It's advisable to dress in layers. But in this in-between-month the necessary outer layer might vary from rain to snow protection; better yet, bring gear that does double duty such as North Face's Futurelight Collection. For more ideas on what to bring, check our Iceland packing list.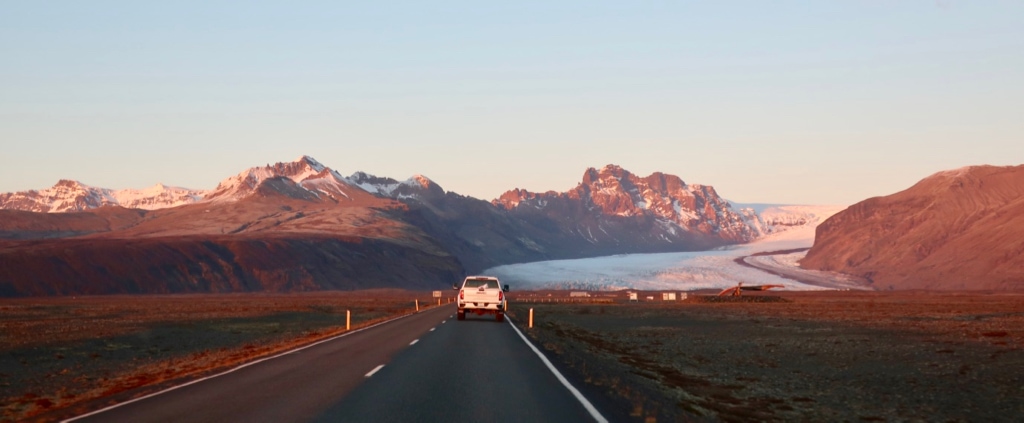 Driving In Iceland In November
The 900-mile-long Ring Road, Route 1, generally remains open year-round. It's cleared promptly after snowstorms so that vehicles can get back on the country's main transportation corridor. However, high winds and blizzards may prompt road closures. Do check signs at major intersections showing wind velocity and traffic alerts. Even when roads are not yet closed, high winds can cause major damage–even blowing out passenger windows.
Additionally, blowing sand and gravel can cause expensive damage to rental cars. If you rent a car in Iceland, consider purchasing rental car insurance that covers exterior damage if you don't have credit cards, such as the Capital One Venture or Chase Sapphire cards, that provide primary car rental insurance.
Snow tires and AWD vehicles are advisable if you plan to drive in northern Iceland in the winter. And even in summer, you do need a 4-wheel-drive vehicle with high clearance to tackle the F-roads that cross into Iceland's interior highlands.
As for navigation, Google Maps works well on the ring road. You can download your route for use when there's no cellphone reception, but we found that we had excellent reception via T-Mobile all along Route 1.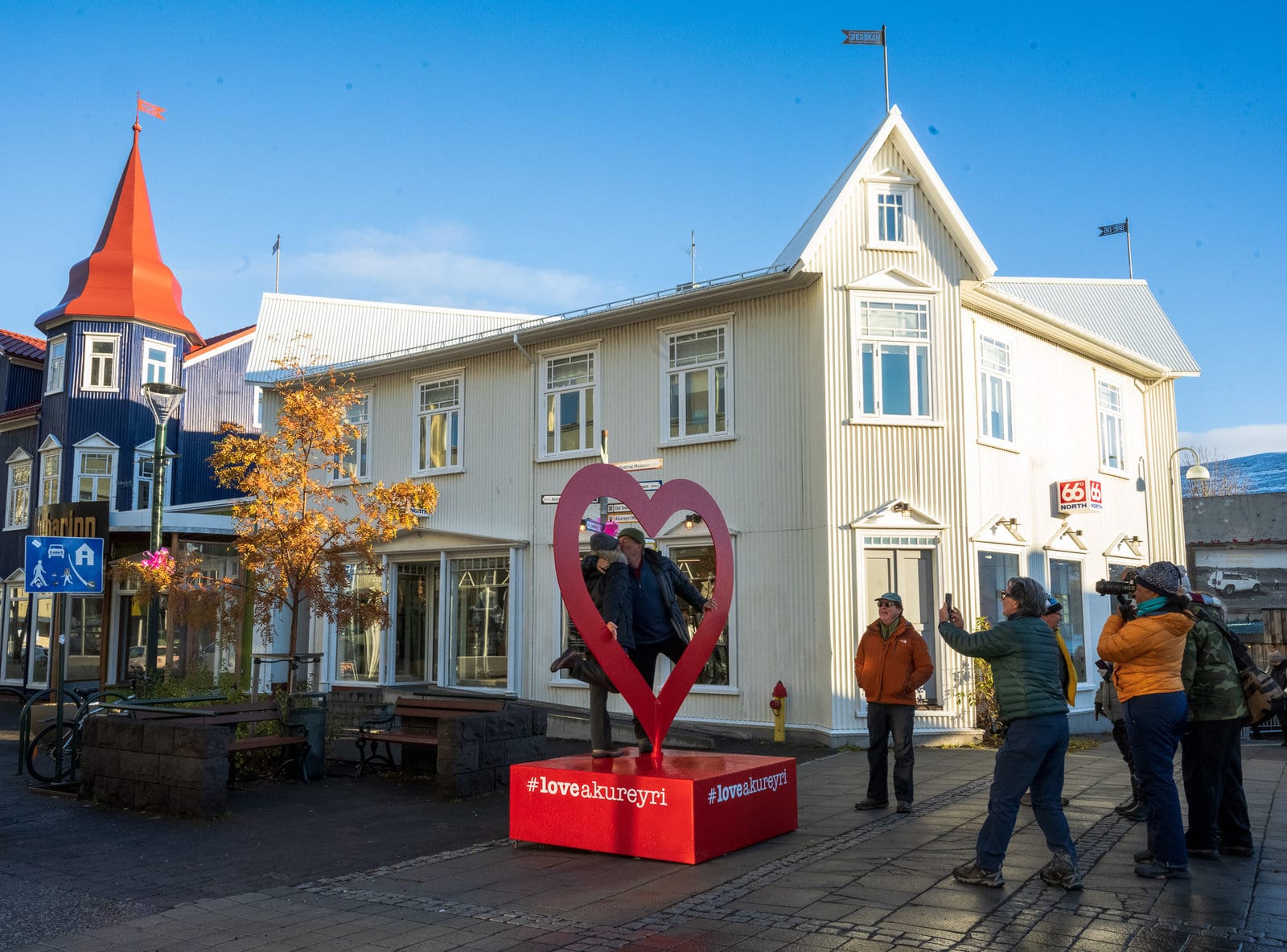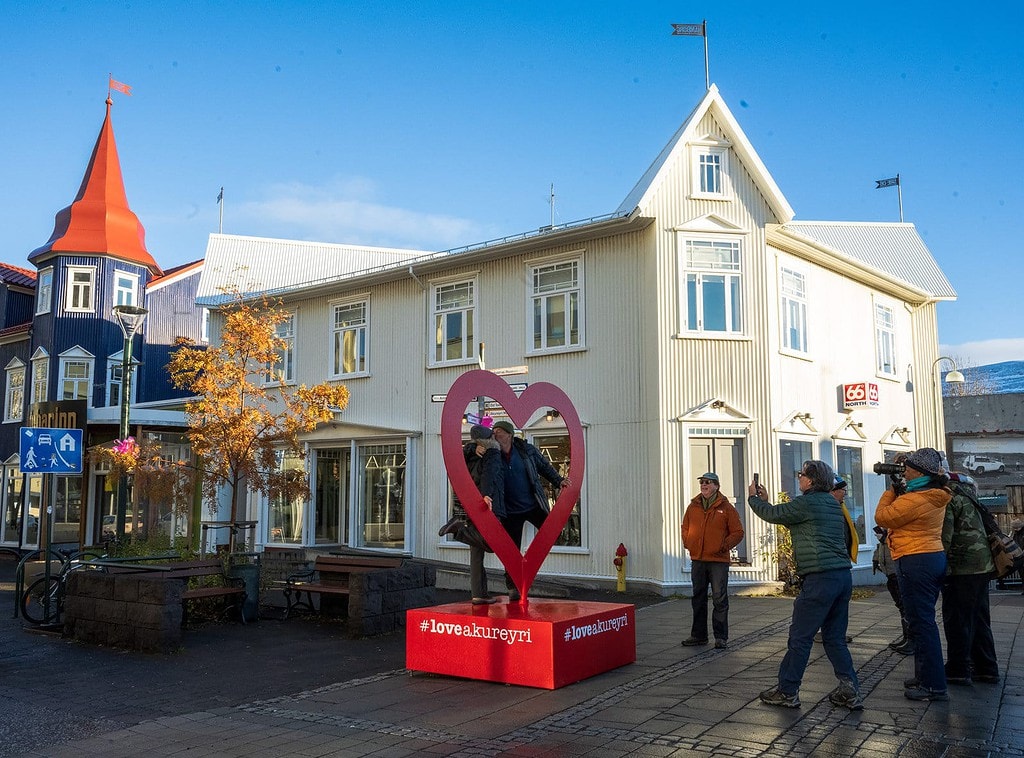 Those who choose to visit Iceland in November may be rewarded by seeing glaciers at their bluest and (hopefully!) the dancing green lights of the sky. November is a great time to explore this bucket list destination, and the silver lining is that it's a budget-saving choice too.
Iceland Travel Guides