Last Updated on
WHY GO: Nyack NY, hometown of American artist, Edward Hopper, is also the perfect vantage point from which to watch the progress of the midst-of-construction "New NY" Bridge that will replace the getting-dangerous-by-the-day Tappan Zee. Nyack has long been known as a haven for artists, with cool shops and restaurants, but the recent addition of the boutique Time Hotel, has added another level of chic to this Hudson River Town. Plan on an overnight to get the best out of the place that inspired an American icon.
Things to Do in Nyack NY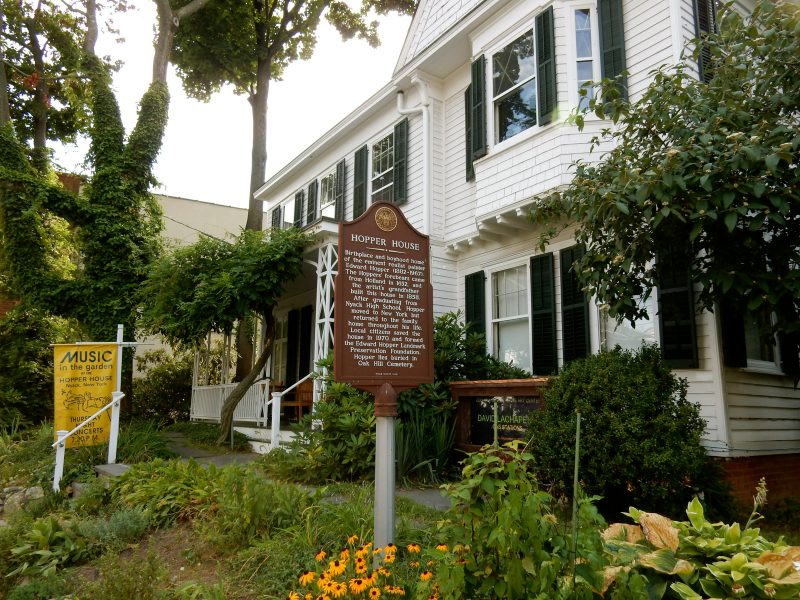 VISIT: Edward Hopper House Art Center. Over fifteen percent of the visitors who make a pilgrimage to artist Edward Hopper's family home in Nyack NY are from abroad, emphasizing this iconic American artist's global and enduring appeal. The modest whitewashed house now serves as an art center, exhibit space (for Hopper-influenced artists), jazz and movie venue.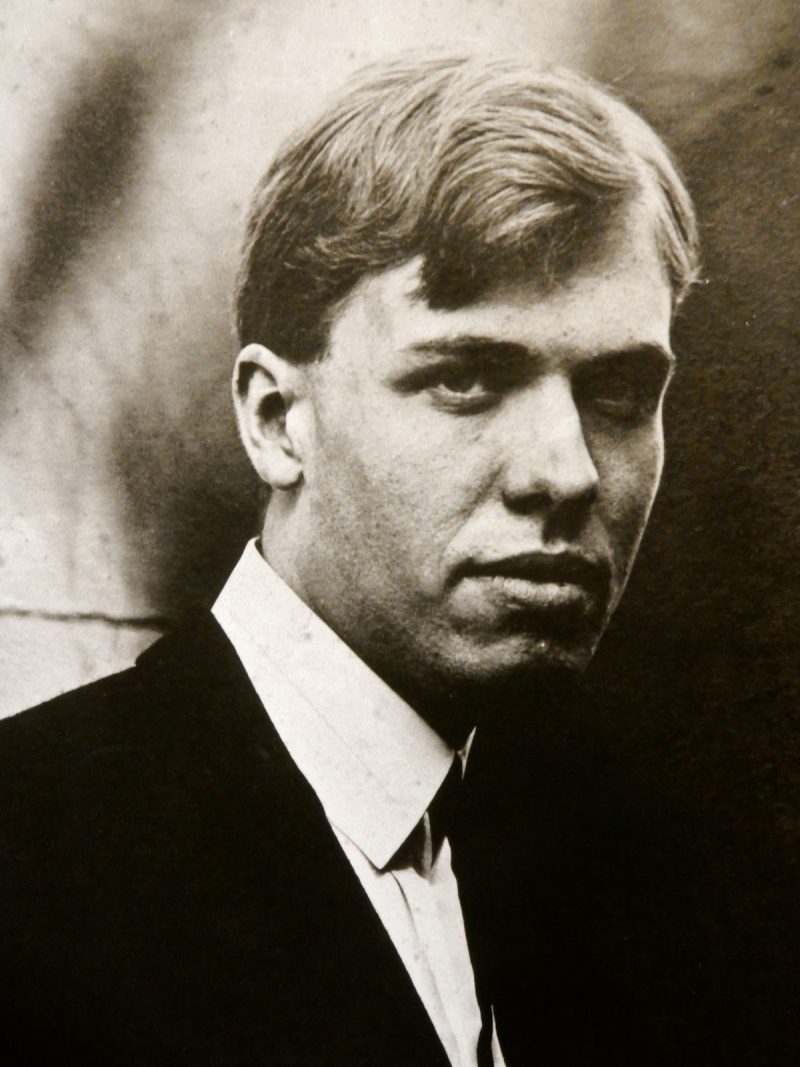 Nighthawks, Hopper's depiction of several lonely night owls through the glass window of a 1940's city diner, is probably his most famous painting, but this theme of human alienation (co-opted by Alfred Hitchcock, who often referenced Hopper's images in his movie sets) is but one among many. A latter-day Vermeer, Hopper's use of concentrated and diffused light figures prominently his paintings, with natural light depicted as blades of white in stark juxtaposition to shadowy pigments. While his urban scenes could be depressing, his mood (and palette) lightened considerably when he painted out on the New England Coast and at his home in Truro (on Cape Cod).
Hopper, who was born in 1882, had a remarkably normal upbringing. He wrote letters home to his mother from summer camp, biked to shipyards nearby, was a self-taught naval architect, married the artist Jo Nivison, and made a good living as an artist. Hopper died in 1967, a couple of years after his sister, who lived her whole life in Nyack, passed away. The home, originally built by Hopper's maternal grandfather in the mid-1800's, was rescued by local historians and architects, and preserved "floorboard by floorboard."
A tour will take you through three gallery rooms, where you'll see some of Hopper's and Nivison's work and personal artifacts, displays of Hopperesque artists (currently David Lachapelle's Gas Stations), and upstairs to his Hudson Riverview bedroom. It's there you'll discover the light through his windows that so informed his work. $7, Open year round Wed-Sun 12-5, with docents on hand Fri-Sun 12-2:30 and tours every Sat. at 1pm. Other programming includes Thurs. night concerts in the garden, Film Noir showings, free First Fridays and 2nd Sunday Drop-in art projects.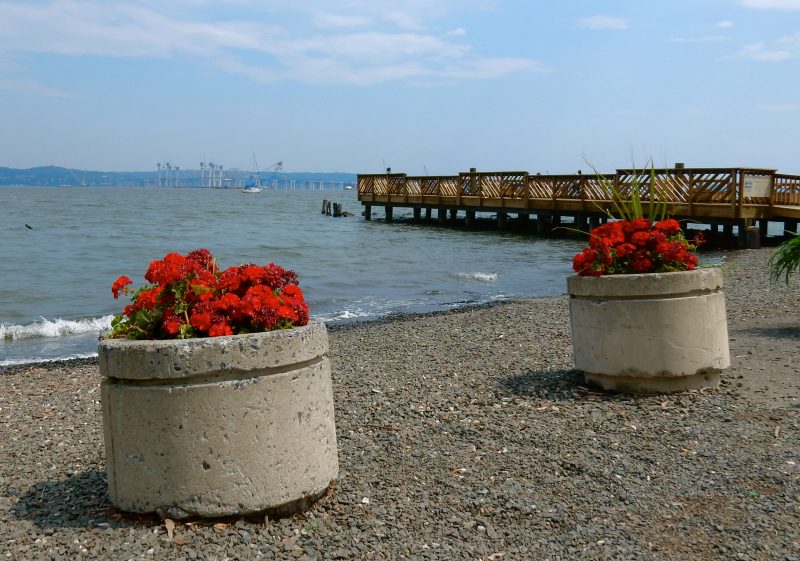 DO: New NY Bridge Viewing Platform, Memorial Park. Replacing the antiquated (but still in use) Tappan Zee Bridge that links Tarrytown NY to Nyack NY on I-287 is a costly ($4 Billion, estimated) endeavor, but oh so fascinating to watch. Thankfully, you can see the new bridge go up, girder-by-girder, piling by piling, lane-by-lane, from a protected viewing platform that extends into the Hudson River from Nyack's Memorial Park.
SHOP: Hippy dippy co-exists with comfy-boomer clothing and accessories on Broadway (N. and S.) and Main Street. My favorite boutiques include Gina Lisa Lingerie and Resortwear, Lorybird and Maria Luisa, which offer a range of clothing for women whose days of stilettos and spandex are way behind them. (Think soft cottons and relaxed fits).
Where to Eat in Nyack NY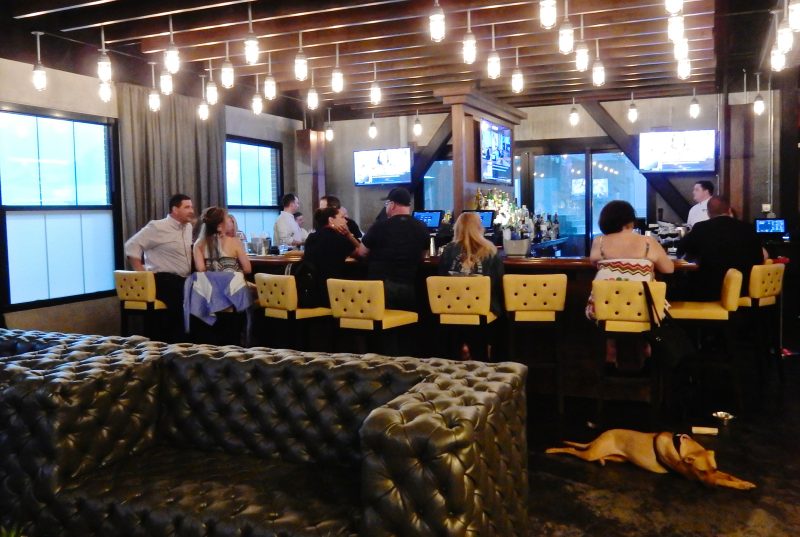 EAT: BV's Grill at The Time Hotel. BV's, (the newest addition to Bobby Van's Steakhouse franchise) does what a good steakhouse should do. It offers the basics – various cuts of meat ($31-$45), free-range chicken ($23), and a couple of fish dishes ($27) – without stepping out on a culinary limb. So, you won't find innovative or risky fare here, but what's on offer is well prepared, with organic produce locally sourced from Fishkill Farms. Hang out at the convivial bar, and not only can you expect a fun infused-cocktail list; you'll also get excellent, personalized attention from Ken, who knows his patrons by name (or quickly learns them).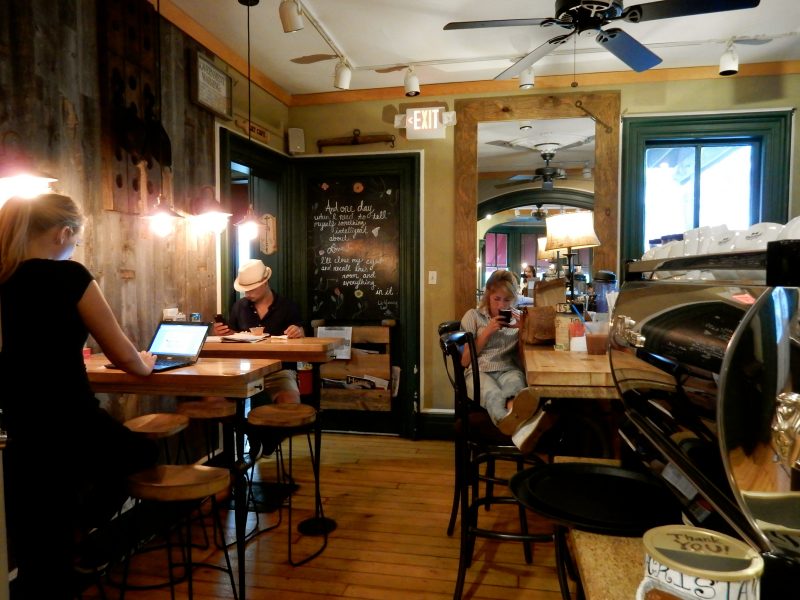 EAT: Art Café. Procure the best artisanal coffees, teas and Middle Eastern fare at this ultra-casual breakfast, lunch and dinner spot inside an old Victorian home right next door to the Nyack Library.
EAT: Locals also like 8 N. Broadway for fine Mediterranean cuisine and Hudson House for fun dining in the old village hall and jailhouse.
Where to Stay in Nyack NY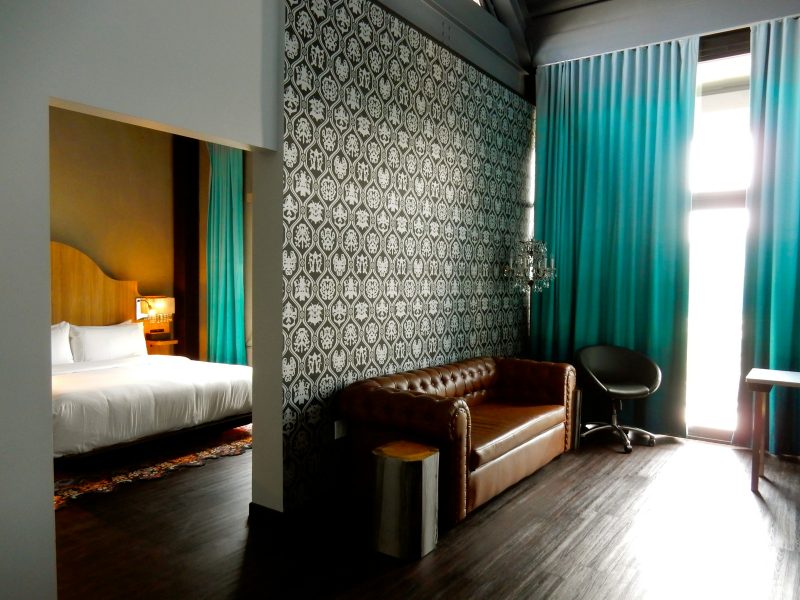 STAY: The Time Hotel. A new edgy boutique hotel and Maven Favorite – see the complete write-up here.