Last Updated on
The Getaway Mavens take pride in finding the most obscure, insider'y, behind the scenes, New England tours.
Find a very out of the way plant nursery/restaurant with a Little Red Riding Hood connection, Uncle Sam's boyhood home, the model for Dorothy in the Wizard of Oz who fought for Women's Rights along with Susan B. Anthony, the man who invented the "snap" camera, the starchitect's famous Glass House, the Woodstock Music Festival, and so much more.
New England Tours In New Hampshire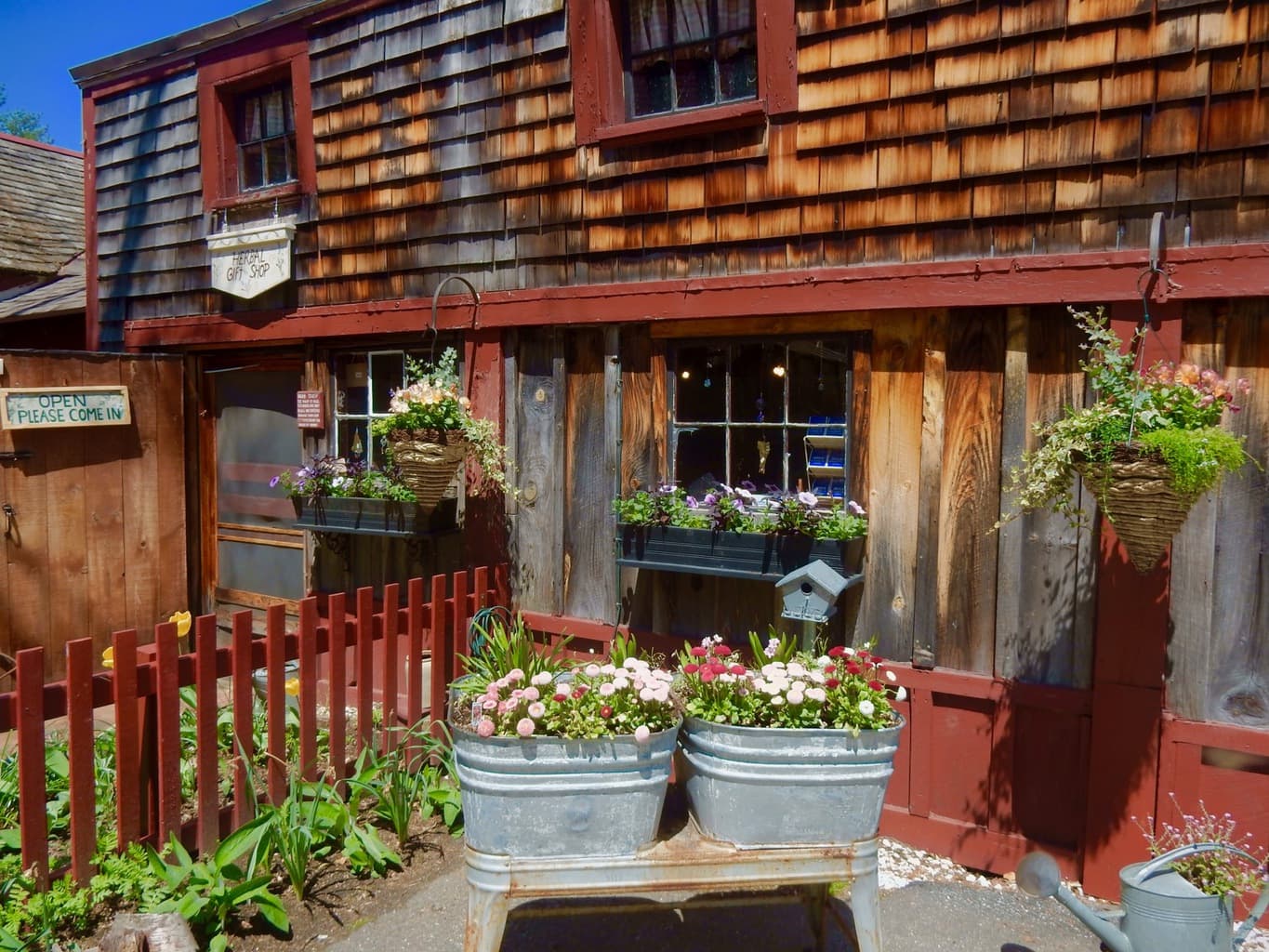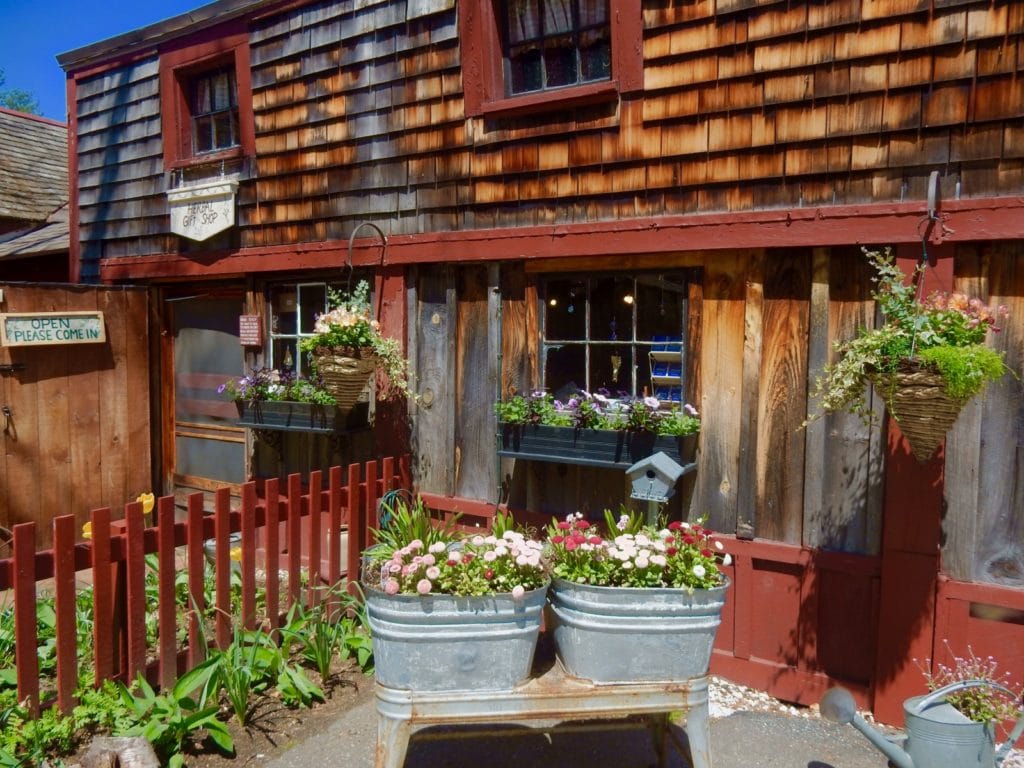 Meet "Little Red Riding Hood's Grandma" at Pickity Place in Southwest New Hampshire.
You'll have to make a concerted effort to get to this 10-acre compound, bouncing on miles of rutted dirt roads in rural Mason NH before finding a sign at the entrance. But you'll be in good company – scores have been coming here to eat, wander the gardens, and purchase all manner of dig-in-the-dirt items in the Herb Shop since this 1786 farmstead opened as a 55-seat restaurant in 1977.
Pickity Place is "over the river and through the woods," appropriately enough, as it was rendered as "Grandma's House" in the 1948 American version of Little Red Riding Hood (Golden Books). Commissioned to illustrate the European fairy tale for Simon & Schuster, Elizabeth "Twig" Orton Jones came to New Hampshire from Chicago, identifying this red cottage as the perfect setting for the story.
Now, a chamber off the entry foyer is fashioned as "Grandma's Room" – straight from "Twig's" illustration – complete with granny-hatted wolf on the bed.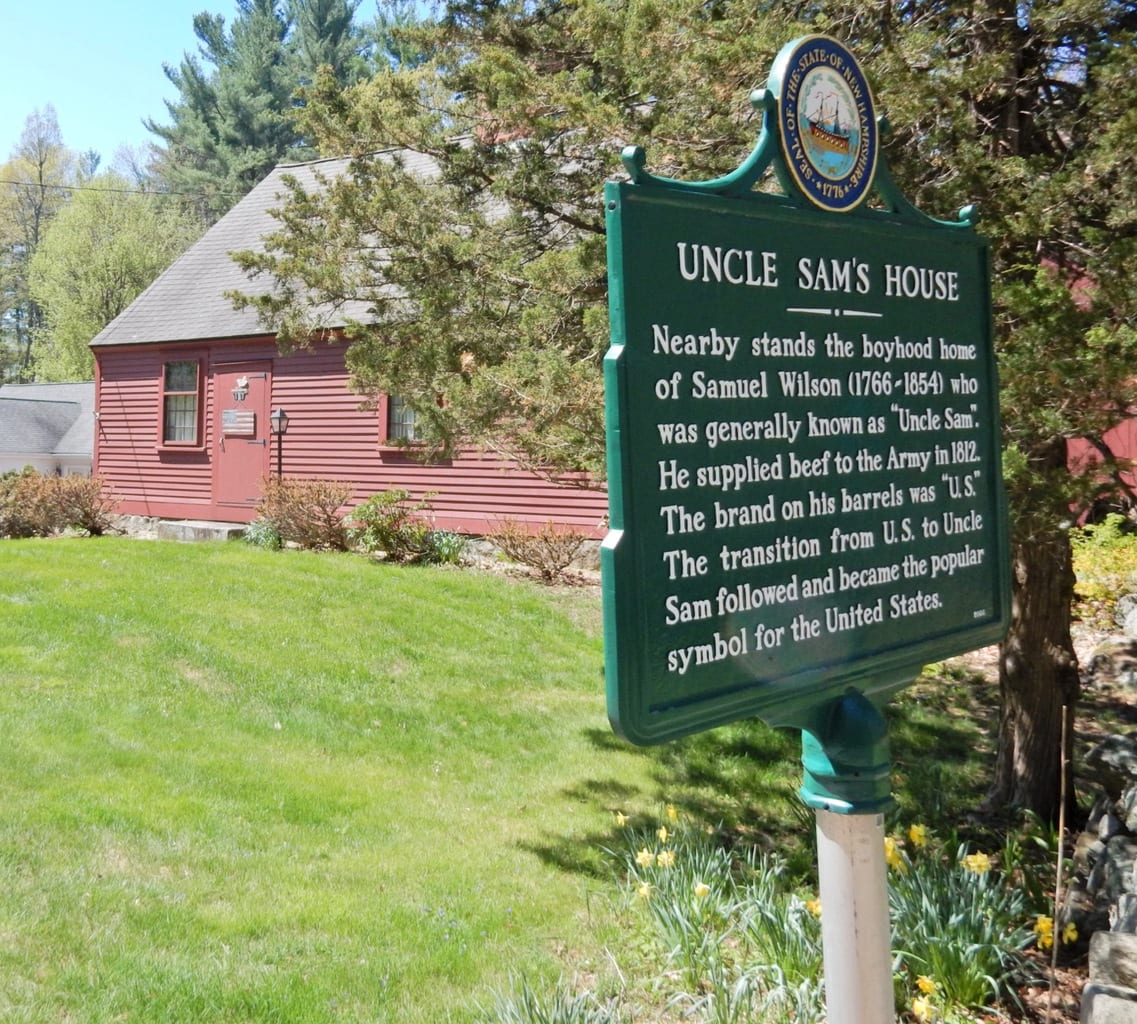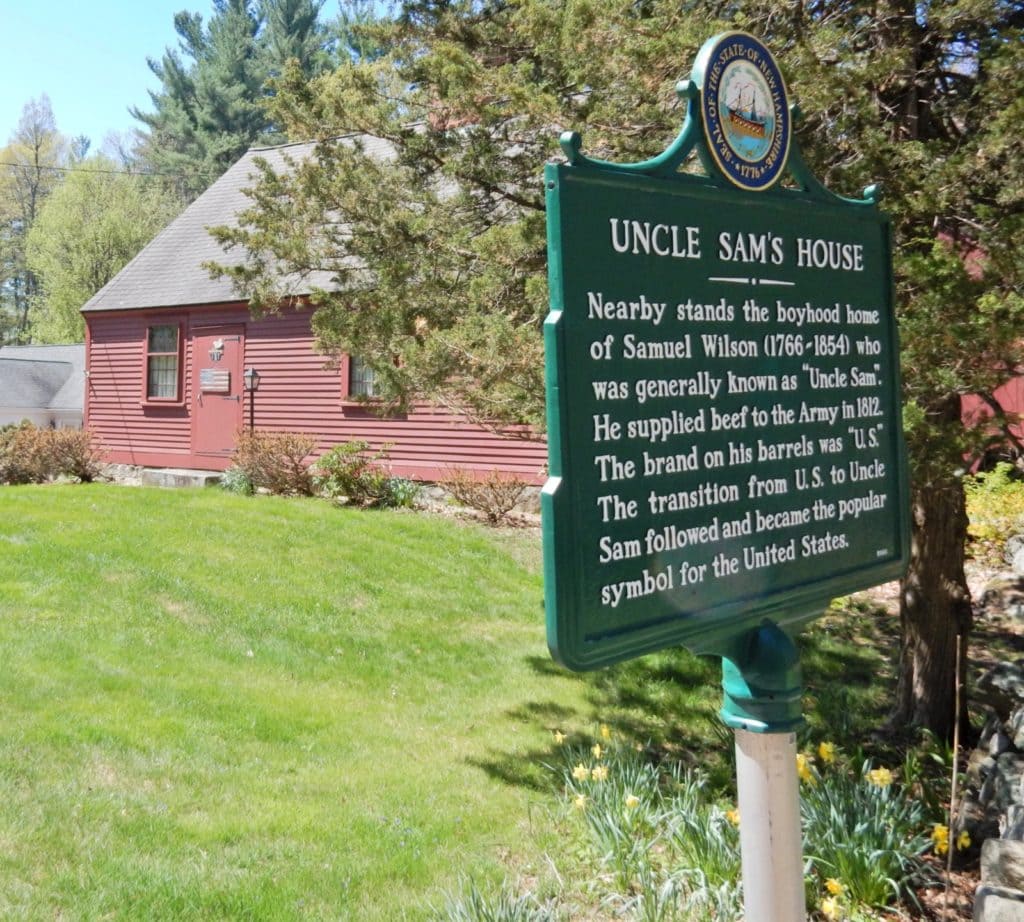 Get a gander at Uncle Sam's Boyhood Home in Mason NH.
Yes, there was a real "Uncle Sam" and he lived in New Hampshire before moving to Troy NY. Provisioner, Sam Wilson, supplied beef to the newly formed U.S. Army during the War of 1812.
His shipment barrels were stamped "U.S." to indicate U.S. Government property, but because his first name was Sam, the initials U.S. gave rise to "Uncle Sam." Sam Wilson became the face of Army recruitment, broadening into a symbol of America itself.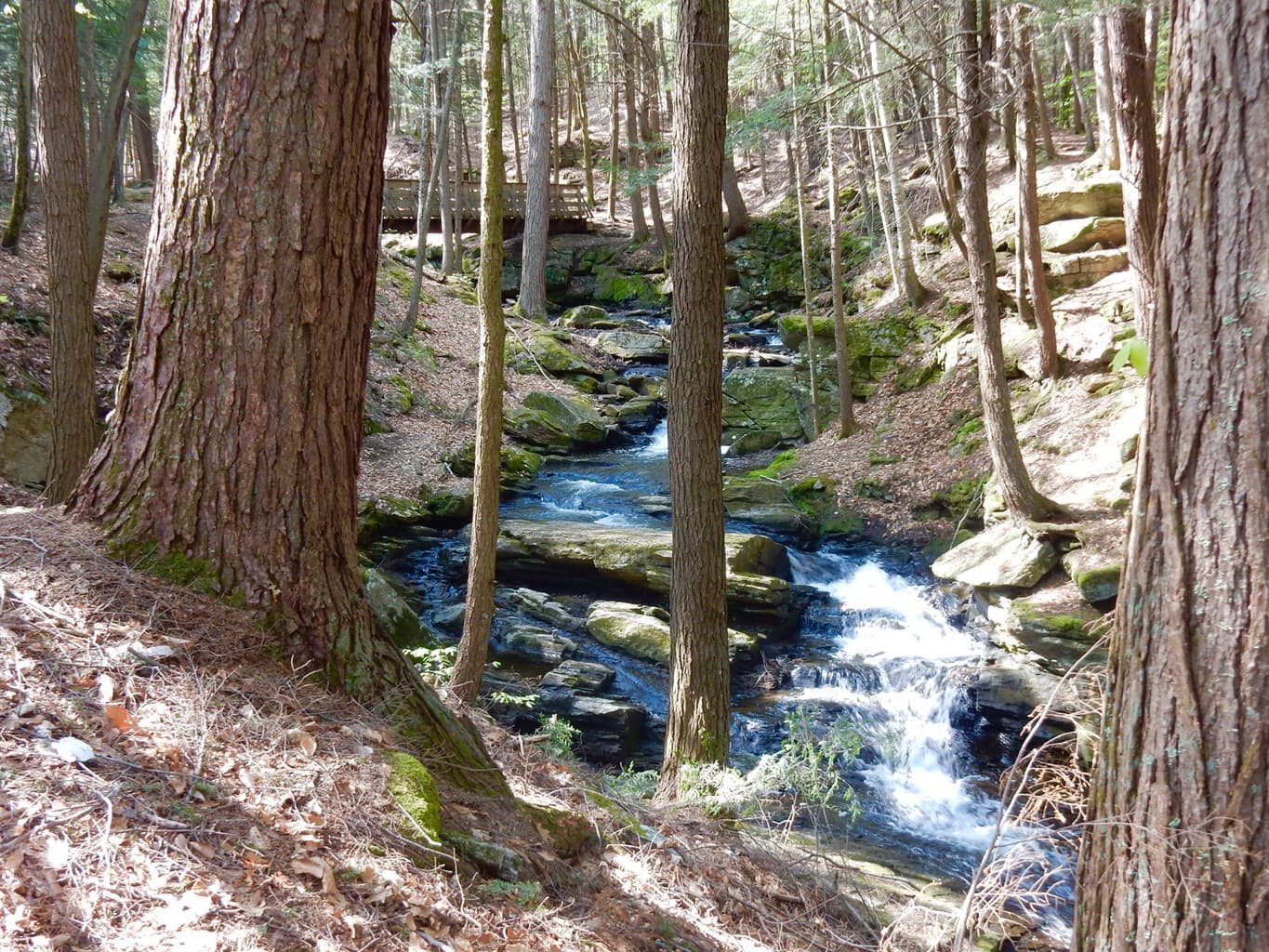 You'll find the trailhead on Route 9 between Keene and Chesterfield. It's a popular one, as evidenced by the spray of walking sticks in a box at the beginning of the 1.6-mile trail. To do it justice and get your forest bathing in, plan 45 minutes to an hour.
While marked "easy" – this is not a flat paved path. There's a 121 ft elevation, peppered with roots and rocks, but……white water tumbling over boulders and fallen trees in the cataract of a forest floor is as "gorges" as it gets.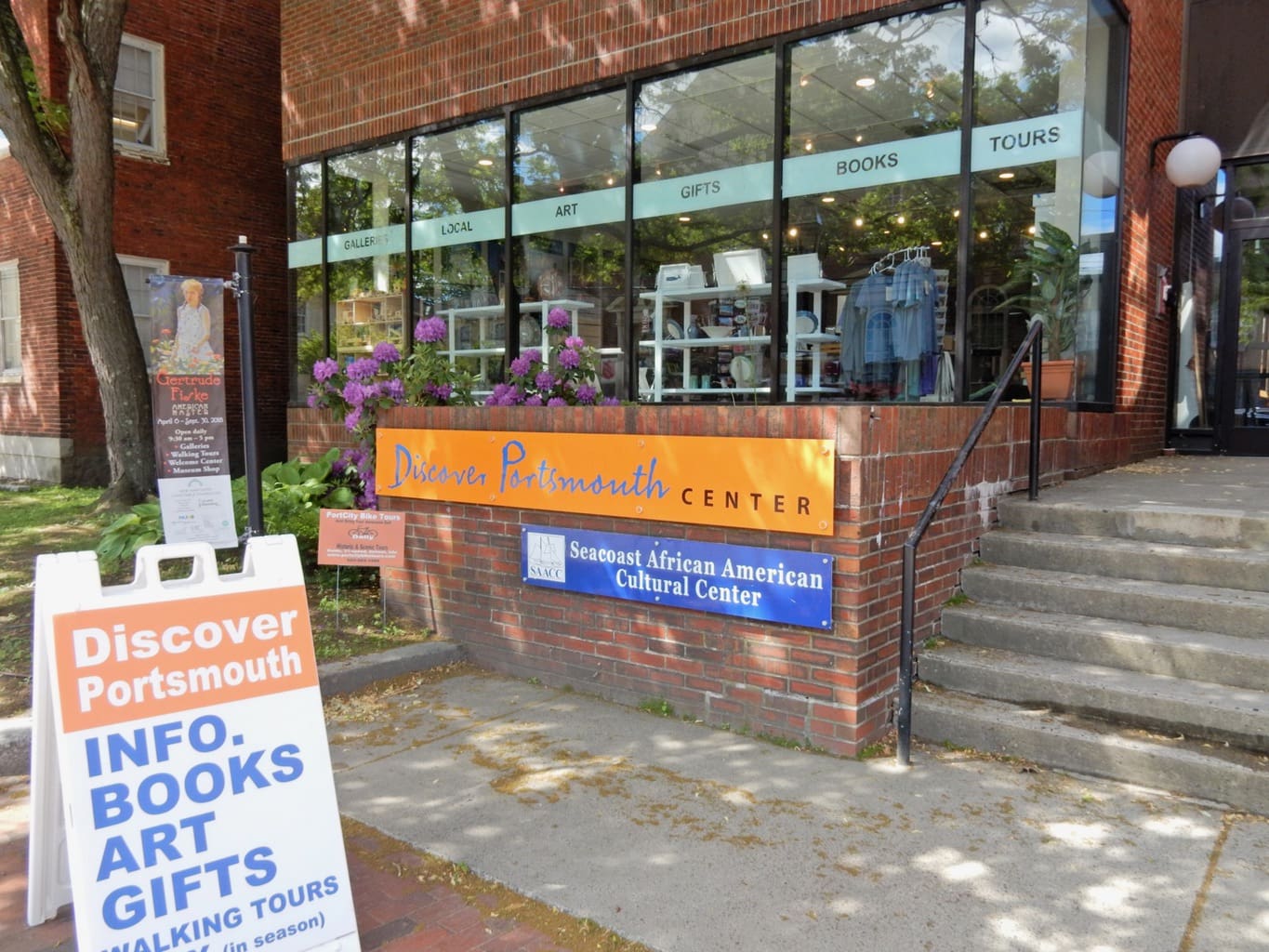 Portsmouth NH: Into craft beer? Granite State Growler Tours, Portsmouth is the best way to learn about the city and its environs.
To understand this multi-layered city, the 4th largest during the Colonial era, it's a good idea to start at Discover Portsmouth – the large Federal Style brick building (built in 1810 as an Academy with 25 women in the first class) right across from the John Paul Jones House. An art museum, gallery, and great gift shop, Discover Portsmouth is also the starting point of several 75-minute walking tours that begin with a 12 minute video.
Hops on and hops off on this intimate and engaging bus tour to several of the NH Seacoast's best breweries and pubs.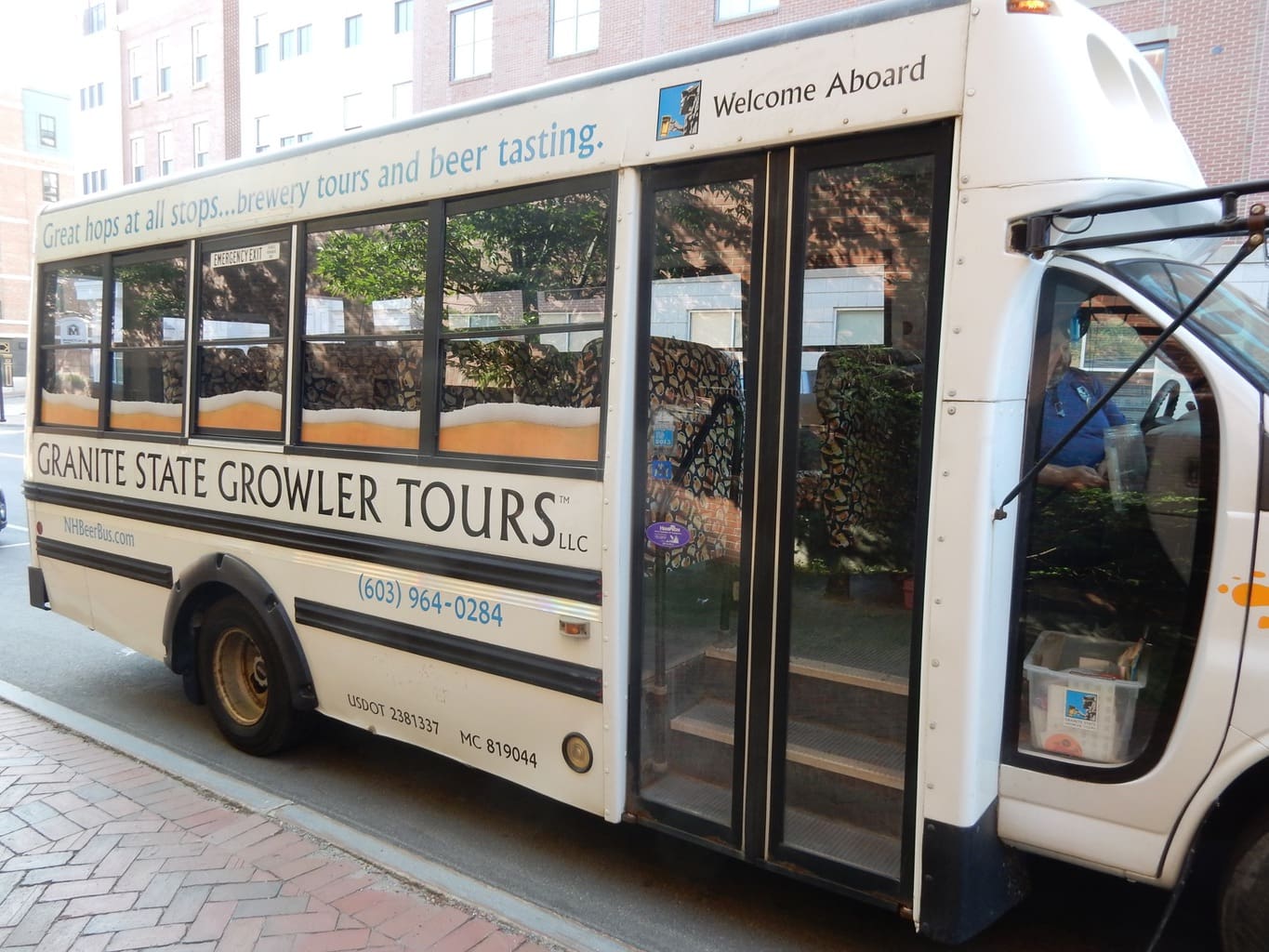 Isle of Shoals: Spend an afternoon scrambling around the rocky circumference of Star Island, one of the nine Isle of Shoals with the Isle of Shoals Steamship Authority.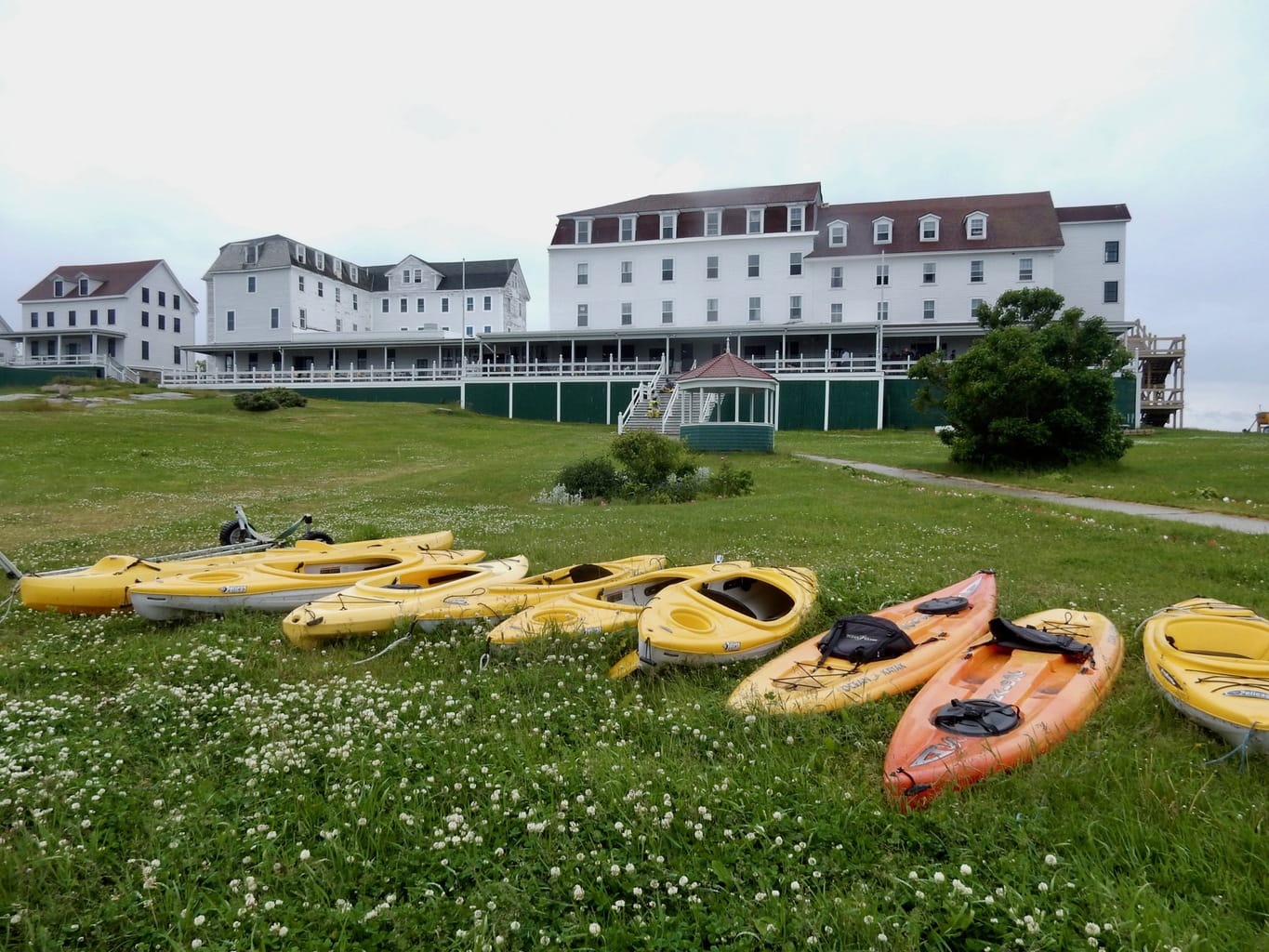 On a narrated tour, passengers get a good overview of the natural and maritime history of Portsmouth Harbor, before heading seven miles out to nine small islands collectively called the Isle of Shoals. You'll have an hour or so to explore Star Island, with one of New England's last remaining Victorian era grand hotels.
Rye NH: Seacoast Science Center @ Odiorne Point State Park.
Situated in a State Park with a good chunk of New Hampshire shoreline encompassing a rocky beach, walking trails, and remnants of WWII military fortress, the area is a fascinating place to explore even without the Seacoast Science Center. But plan to add 30 – 40 more minutes onto a park visit to get a gander at what's inside this compact, entertaining, and engaging institution.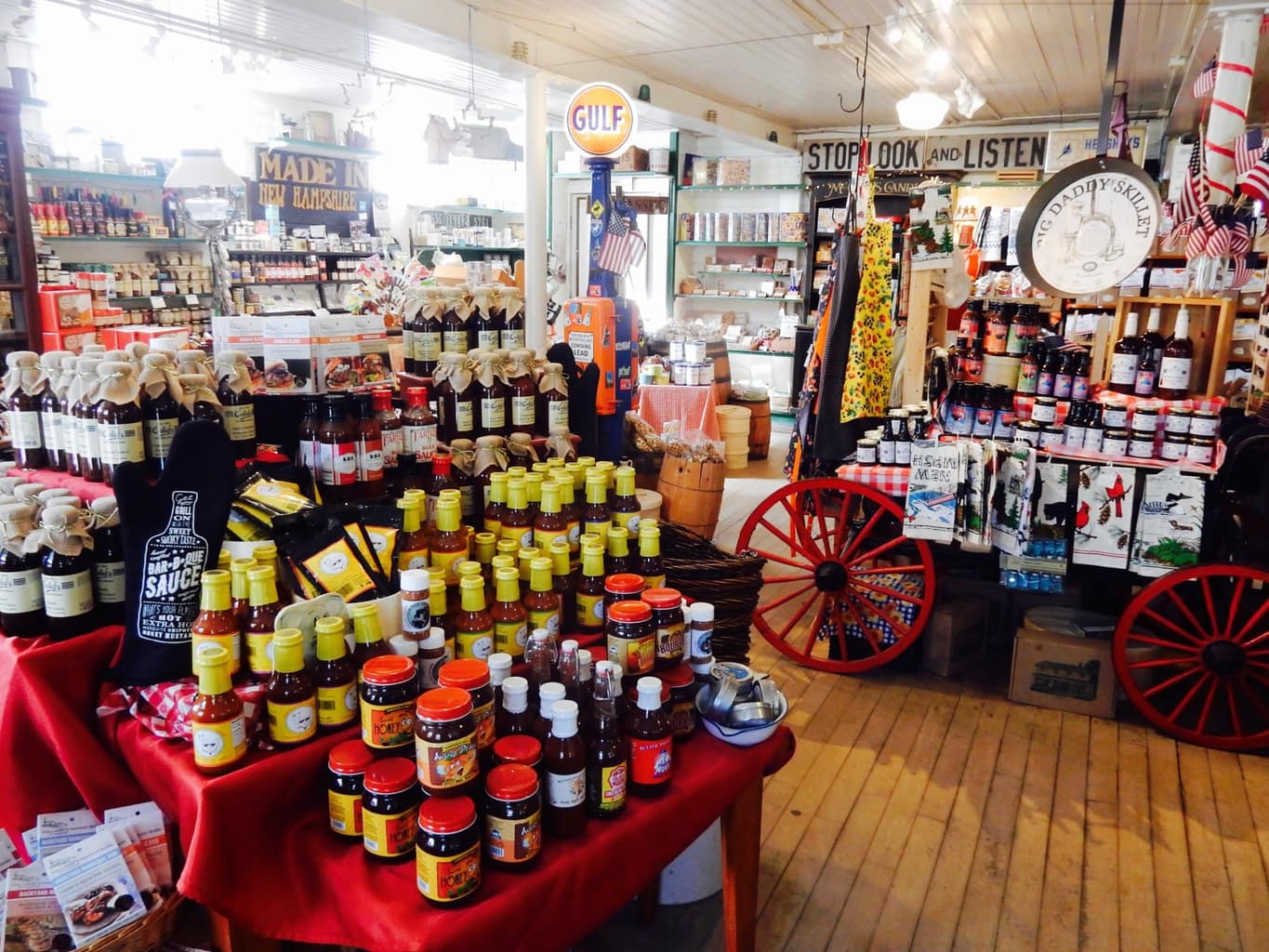 Barrington NY: Calef's Country Store.
"a New Hampshire Tradition since 1869," is certainly the real thing, with its original creaky wood floors and wood stove – "buying local" since Ulysses S. Grant was President.
Tours In Massachusetts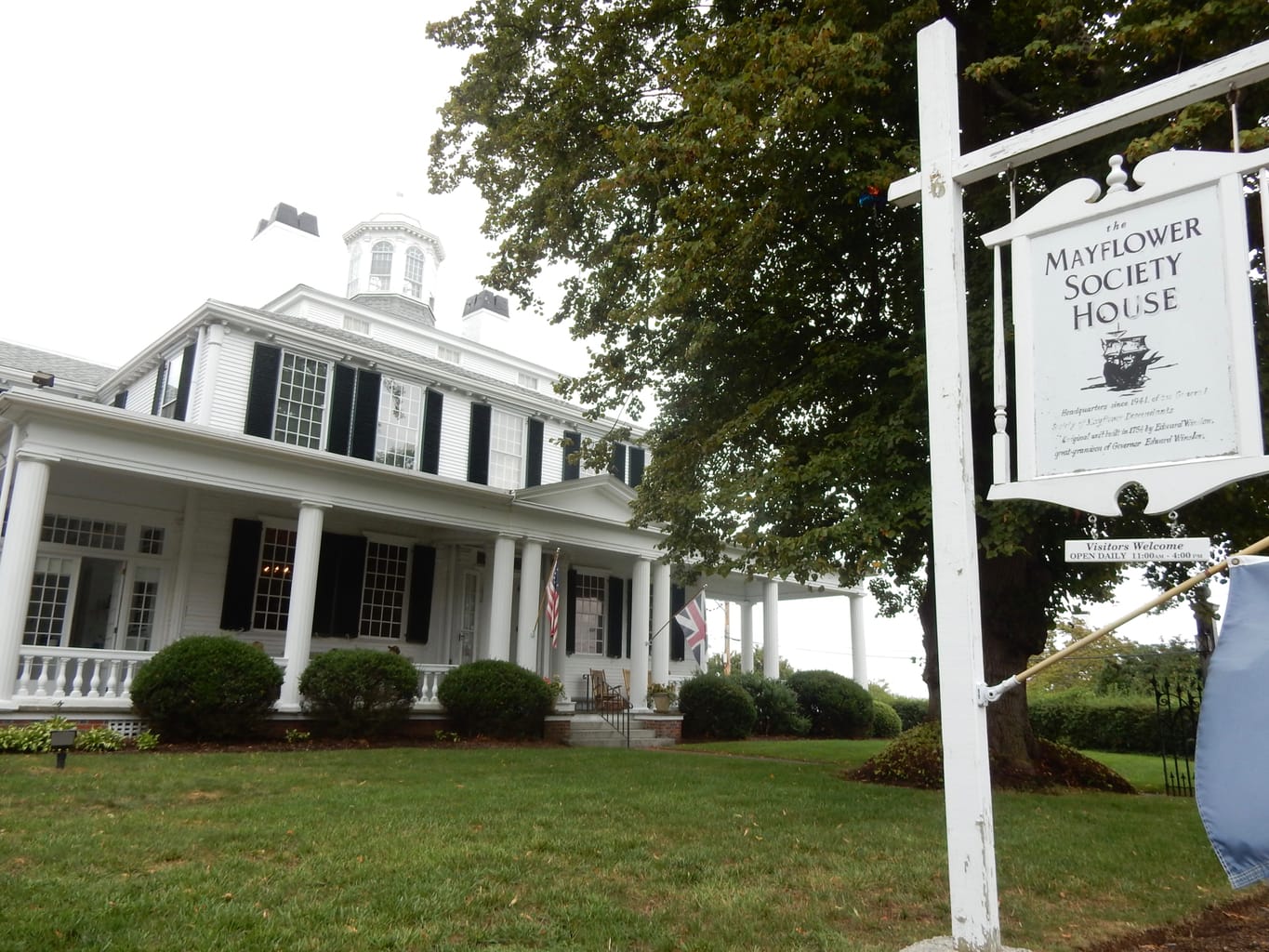 Plymouth MA: Tour The Home Of An Original Mayflower Passenger
In all the hoopla about the recreated Plimoth Plantation itself, visitors to Plymouth MA might not be aware of the slew of historic homes and attractions here. For example, have you perused the actual artifacts that came with the Pilgrims in1620? You'll find them at the Pilgrim Hall Museum.
In 1820, local citizens and descendants of the 102 Mayflower passengers realized that treasured family artifacts – those transported here and handed down through the generations – were disappearing and would likely be gone in a few more generations unless they did something to preserve them.
And so, in 1824, the group spearheaded a fundraising campaign to build Pilgrim Hall – now considered the oldest continuously operating museum built as a museum in the country – in order to house the wares brought over on the Mayflower. And, even if you're not one of the ten million Mayflower descendants, stop into the Mayflower Society House, Plymouth.
Housing the headquarters of the General Society of Mayflower Descendants, this high-ceiling manor also serves as a museum open to the public. You can also take a fascinating tour of the last remaining home where a Mayflower passenger lived – the Jabez Howland House.
While sailing from England, John Howland, 13th signer of the Mayflower Compact, fell off the ship during a terrible storm and lived (he held onto a line and was pulled back aboard). Good thing, too, as he was then able to marry fellow passenger, Elizabeth Tilly (who was 13 during the voyage) several years later, and fathered ten children who all lived into adulthood (practically unheard of at the time) and who each had passels of kids of their own. One of those children was Jabez Howland, who purchased the home in 1670. John moved in with his son and family in his later years and died in 1673.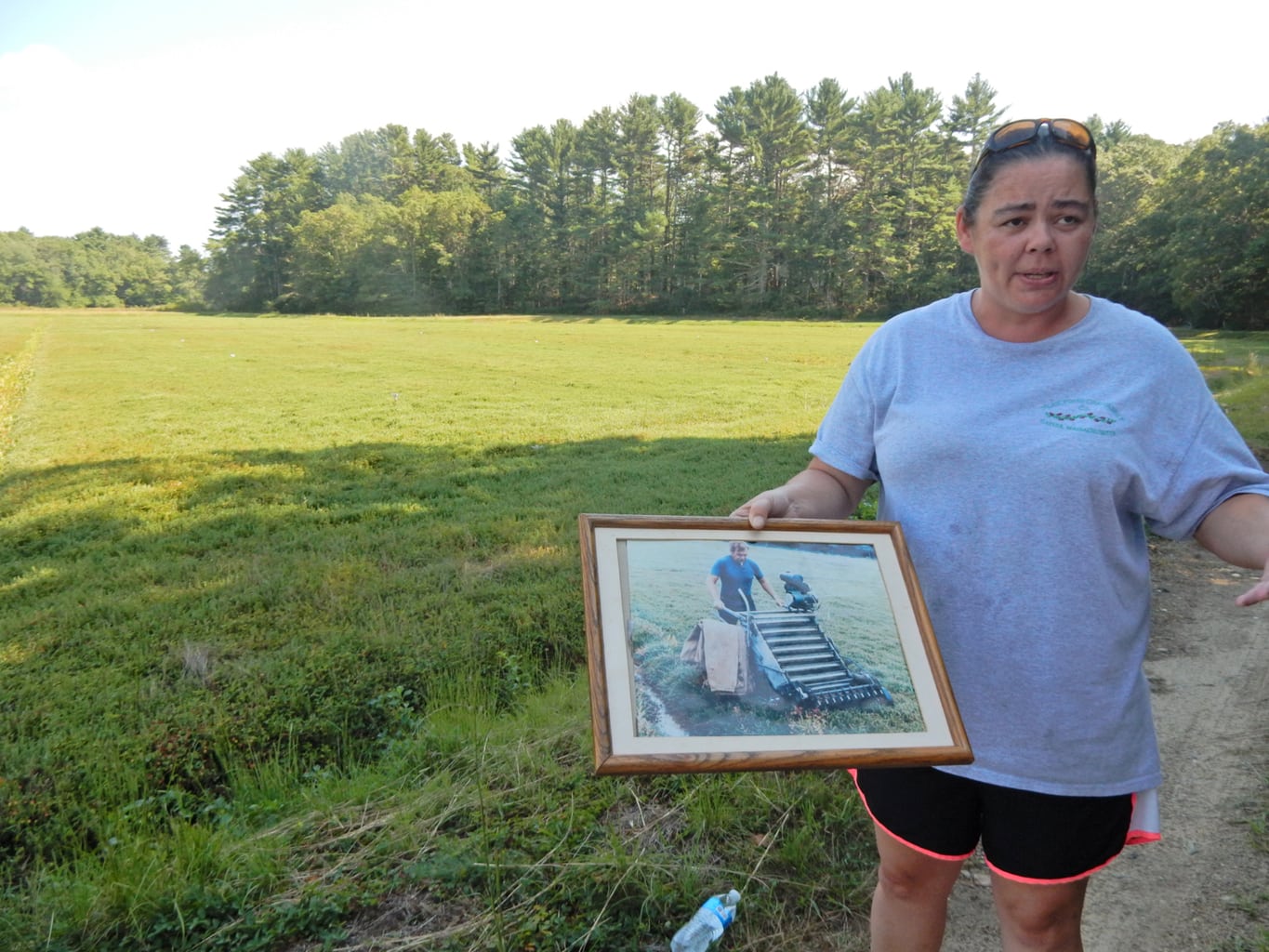 Carver MA: Tour An Ocean Spray Cranberry Farm
Thought you knew everything about cranberries? You know nothing. Stop by Flax Pond Farm Cranberry Bog for a tour and orientation.
It's a bit of a drive (about 20 minutes) from Plymouth to Carver, but worth it to learn about the Cranberry biz from Dot and Jack Angley, Ocean Spray grower-owners. (Flax Pond Farm is one of the 800 plus farms that make up the Ocean Spray cooperative, formed in 1936.)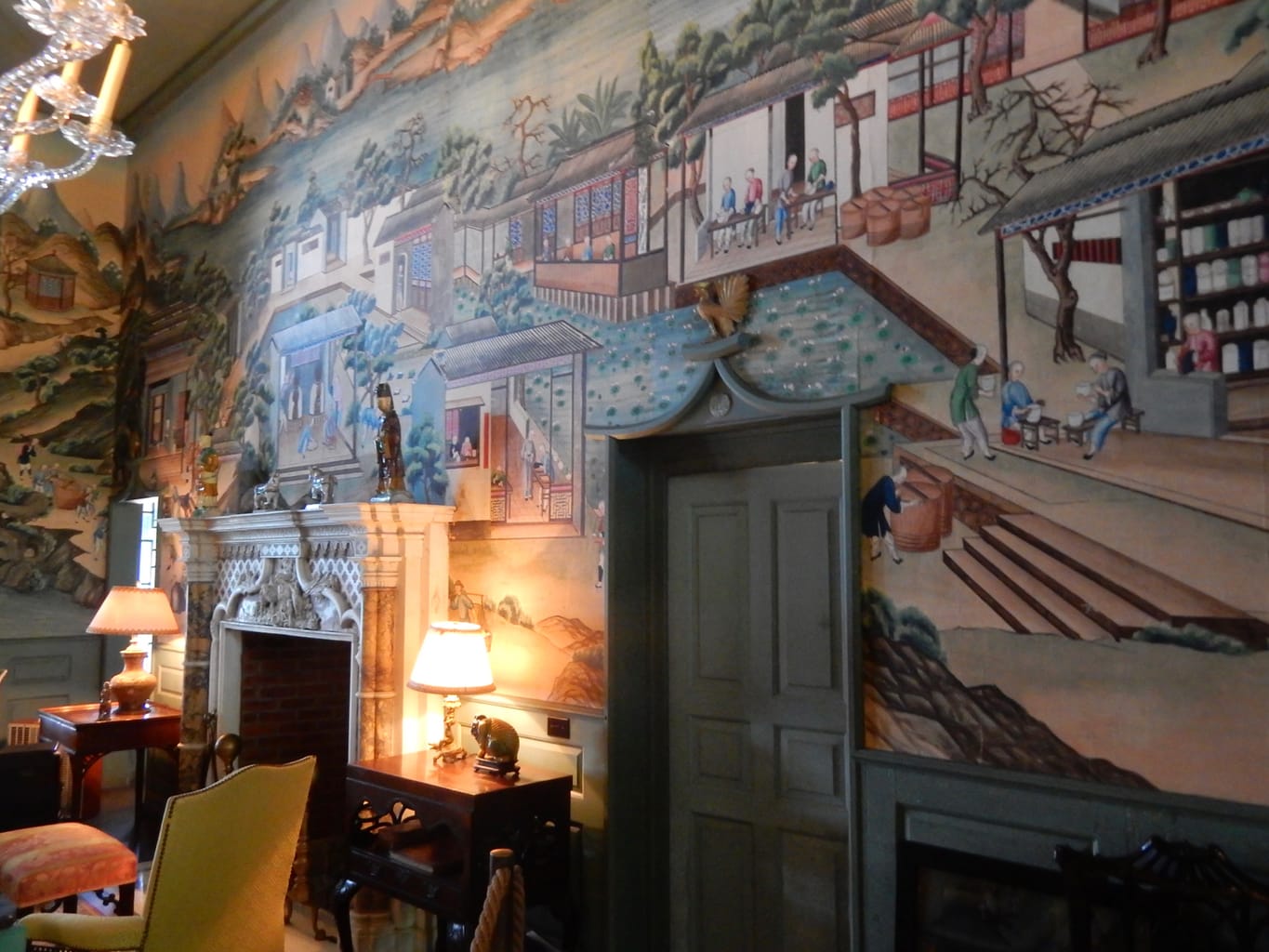 Gloucester MA: Tour one of the best "show homes" in the country: the Beauport/Sleeper-McCann House.
Constructed in 1906 by one of America's first professional interior designers, Henry Davis Sleeper, this unsung yet remarkable waterfront mansion is known among greats in the trade, but it should be known to all. Sleeper lived here for 27 years, continuously changing and rebuilding the abode that would become the showcase for his Interior Design practice in Boston.
New England Tours In Connecticut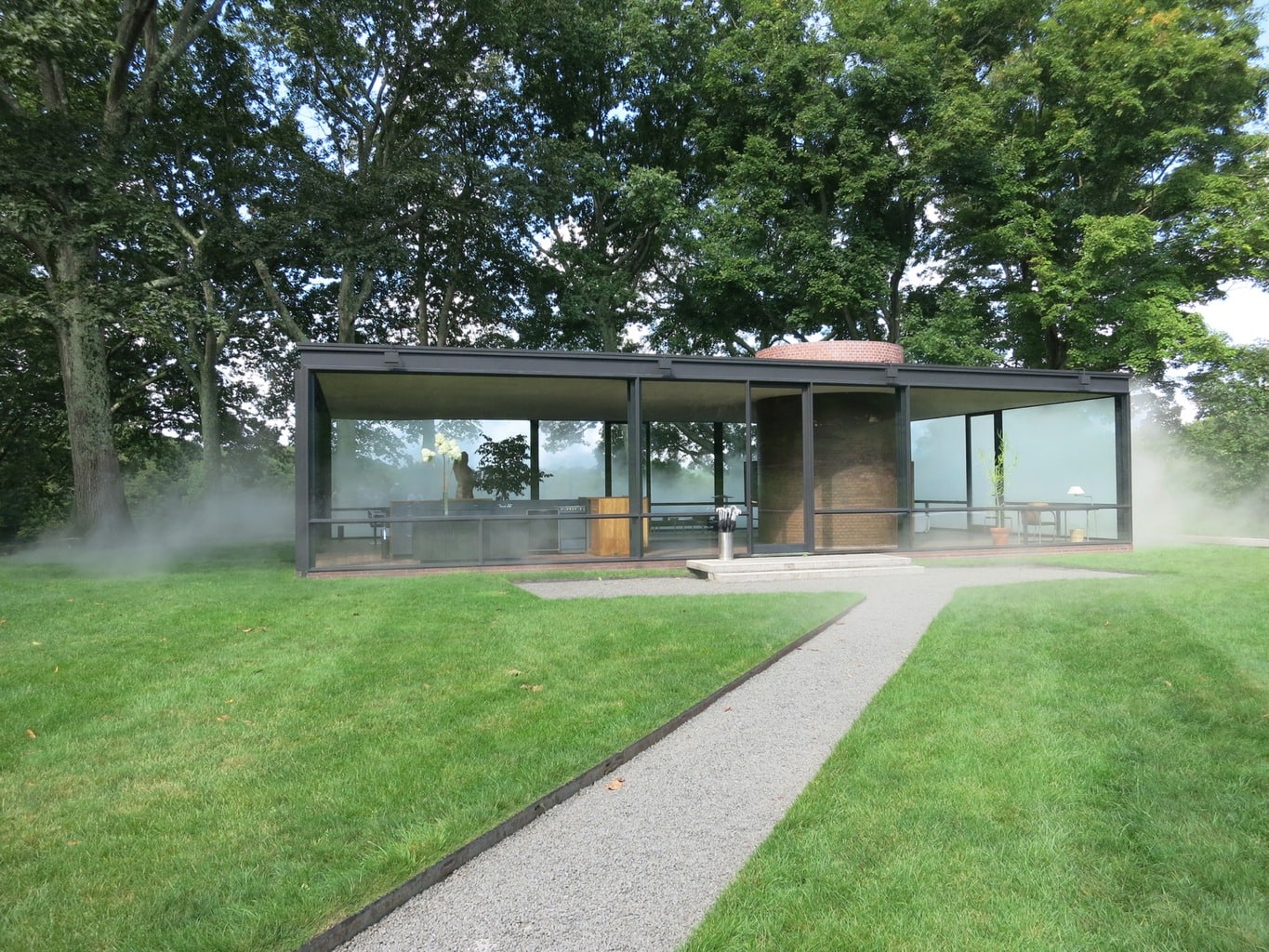 New Canaan CT: Philip Johnson's Glass House.
After Phillip Johnson's death in 2005 (at the age of 99), fans of this mid-century modern starchitect deliriously awaited the opening of his transparent home and property. When guided tours were offered to the public in 2007, at $100 a pop, they quickly sold out.
Even now, because only 13 people are allowed at a time, a visit to Johnson's inner sanctum might prove to be a tough ticket, so book far ahead. Expect to walk a lot on uneven surfaces, on a 2 ½ hour tour of the 49 acre Glass House campus, which includes at least three other outbuildings. A
fterwards, wander the grounds of Grace Farms, also in New Canaan, a welcoming new place, where a series of contemporary buildings, designed by SANAA, are seamlessly integrated into 80 acres of open space for people to experience nature, encounter the arts, pursue justice, foster community, and explore faith. The buildings and property are spectacular any time of year.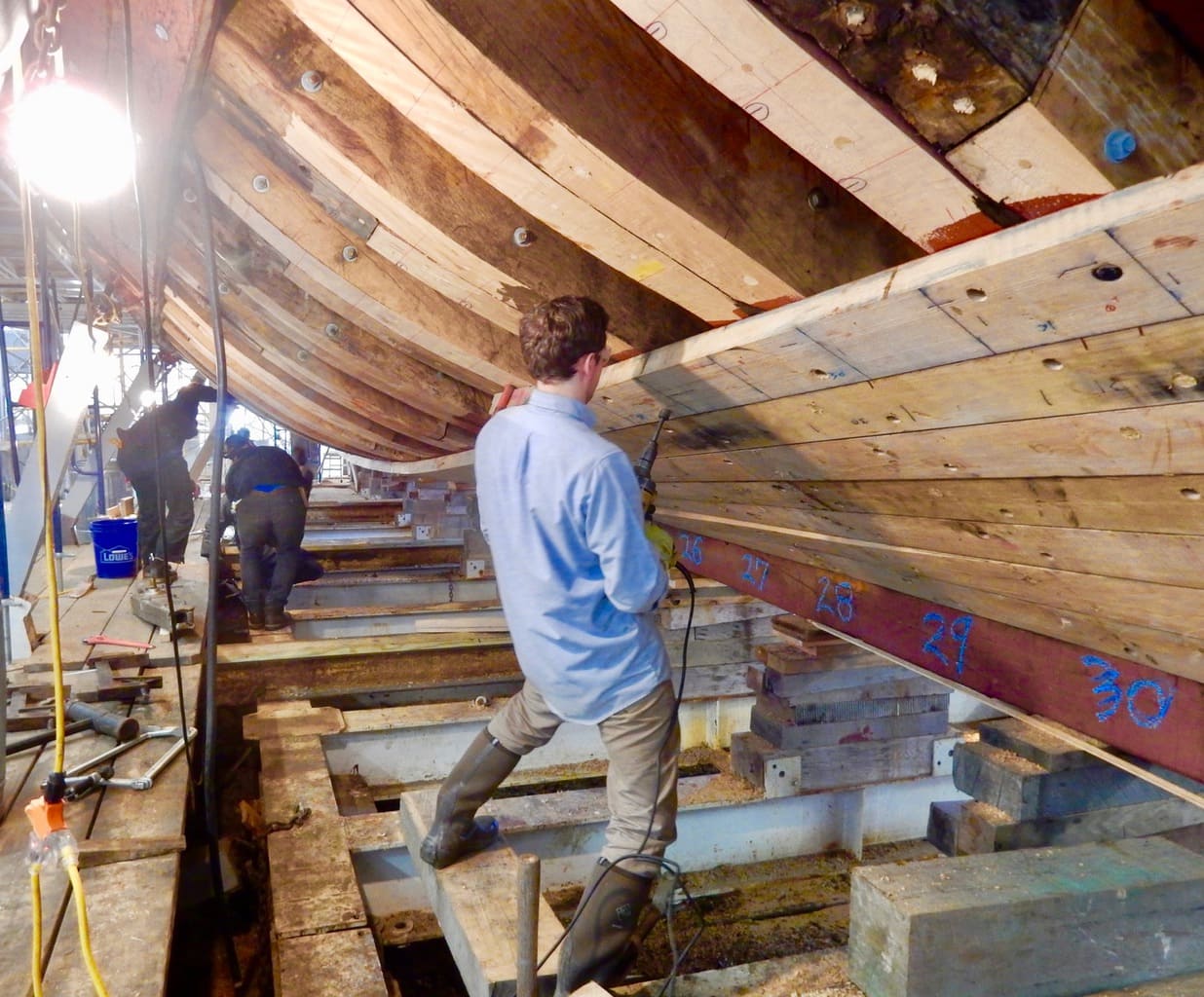 Mystic CT: Restoration of Mayflower II, Mystic Seaport.
Plimouth Plantation has much in common with Mystic Connecticut's Mystic Seaport. They are both "Living History" museums with strong public programming and educational components.
And so, it was only natural for the Plantation to reach out to the Seaport – which is prominent in this esoteric field, having ten full time wooden boat restorers on staff – to lend some hands. Mystic Seaport welcomed the Mayflower II on November 3, 2016, adding over 20 wooden boat tradesmen to its ten on staff, to work on replacing 60% of the ship's interior and exterior planking.
Directors anticipate that the restoration will be completed sometime in mid 2019, when Mayflower II will sail back to Plymouth MA in advance of the 400th Anniversary of the Mayflower's landing in 1620.
New York Tours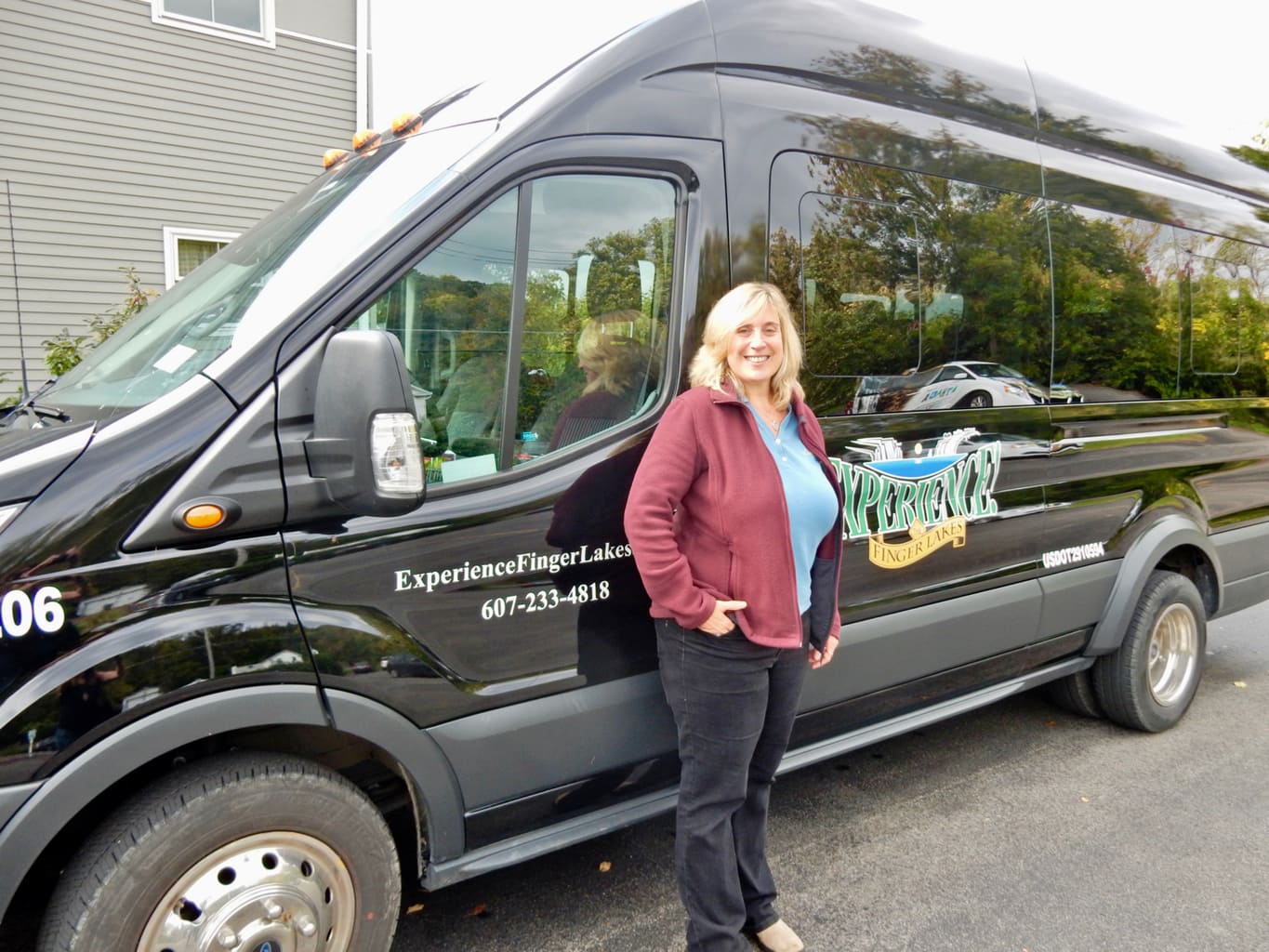 Ithaca NY: Tour the Finger Lakes and visit lesser-known Ithaca area waterfalls in comfort with a knowledgeable guide through Experience! the Finger Lakes.
Offering the most popular vineyard and waterfall van tours in the area, Experience the Finger Lakes! has some pretty serious wine knowledge cred. Laura Winter Falk – who owns the tour company with her husband Alan – earned a PhD in Nutrition from Cornell and is a Sommelier as well.
She and other trained guides drive guests around all of the Finger Lakes in posh 14-seat vans stocked with snacks and take-home plastic bottles filled with cold water. The majority of requested full day tours are "wine related," and include four stops at partnering wineries ("which elevates the experience for visitors as each winery has a great story") and lunch.
EFL also offers hidden waterfall tours, guided hikes, and interpretive walks as well.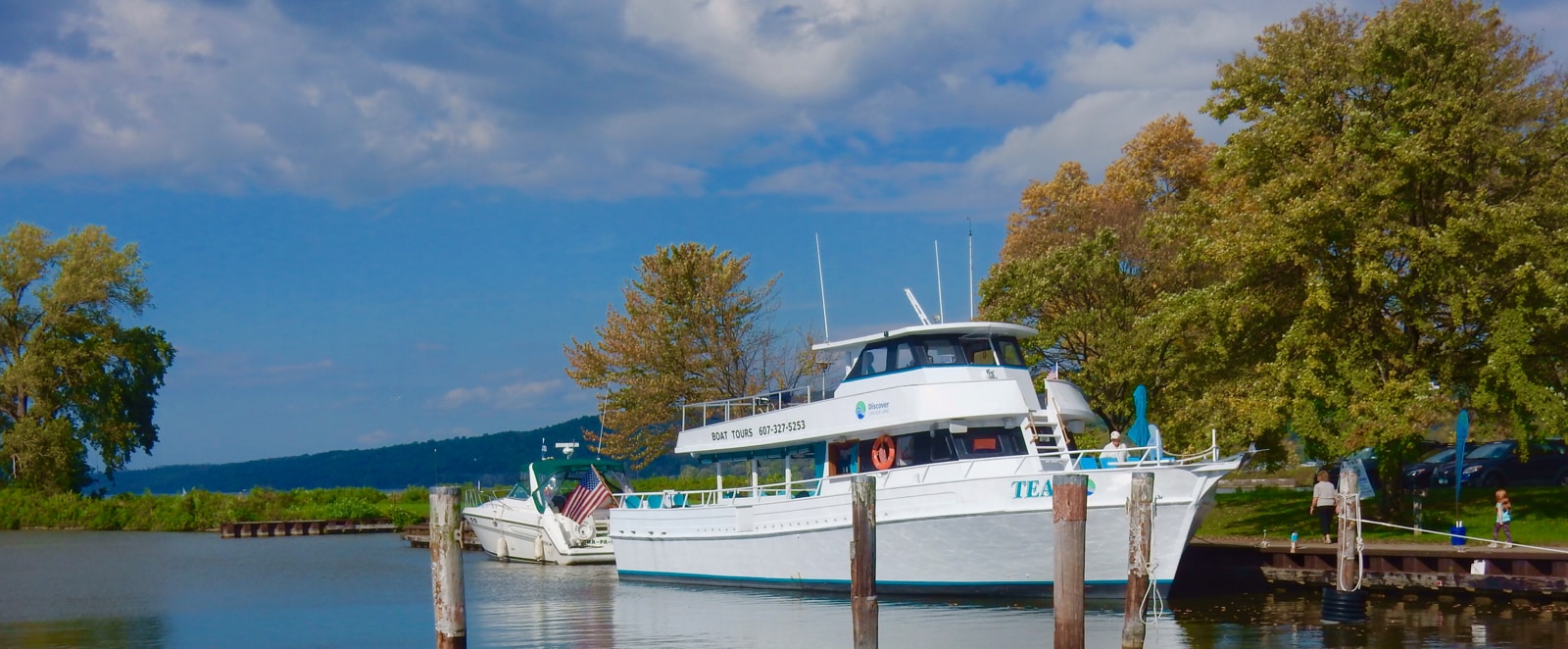 Ithaca NY: Imagine you're a 19th century summer resident on the Cayuga Lake shoreline on a Discover Cayuga Lake Boat Tours on MV Teal.
On your two hour narrated tour six miles up and back on the 39 mile long Cayuga Lake, try to imagine it's the late 1800's, and this is just one of the 17 passenger ferries plying the water, transporting summer residents to their waterfront cottages. Back then, though horse and buggies trudged the dirt roads that ringed the Lake, steamships were the most efficient and comfortable option.
In 1916, the rock-salt mining company, Cargill, opened up on the banks of the Cayuga, and is now, with gigantic mounds of road salt under tarps, and elevator shafts that bring miners 2,500 feet underground, the most prominent feature on the Lake.
Birdwatchers will be in heaven at the Cornell Lab of Ornithology at Sapsucker Woods Sanctuary. Before getting here, you might misconstrue the Lab of Ornithology as a bland science building, but, on the grounds of a 400 acre nature sanctuary with a contemporary Visitor's Center/Library, it's a thrilling, often overlooked attraction about five miles from campus and town. Yes, Cornell Undergrads and Graduate School students do research here, but the public is welcome with open arms and a knowledgeable staff.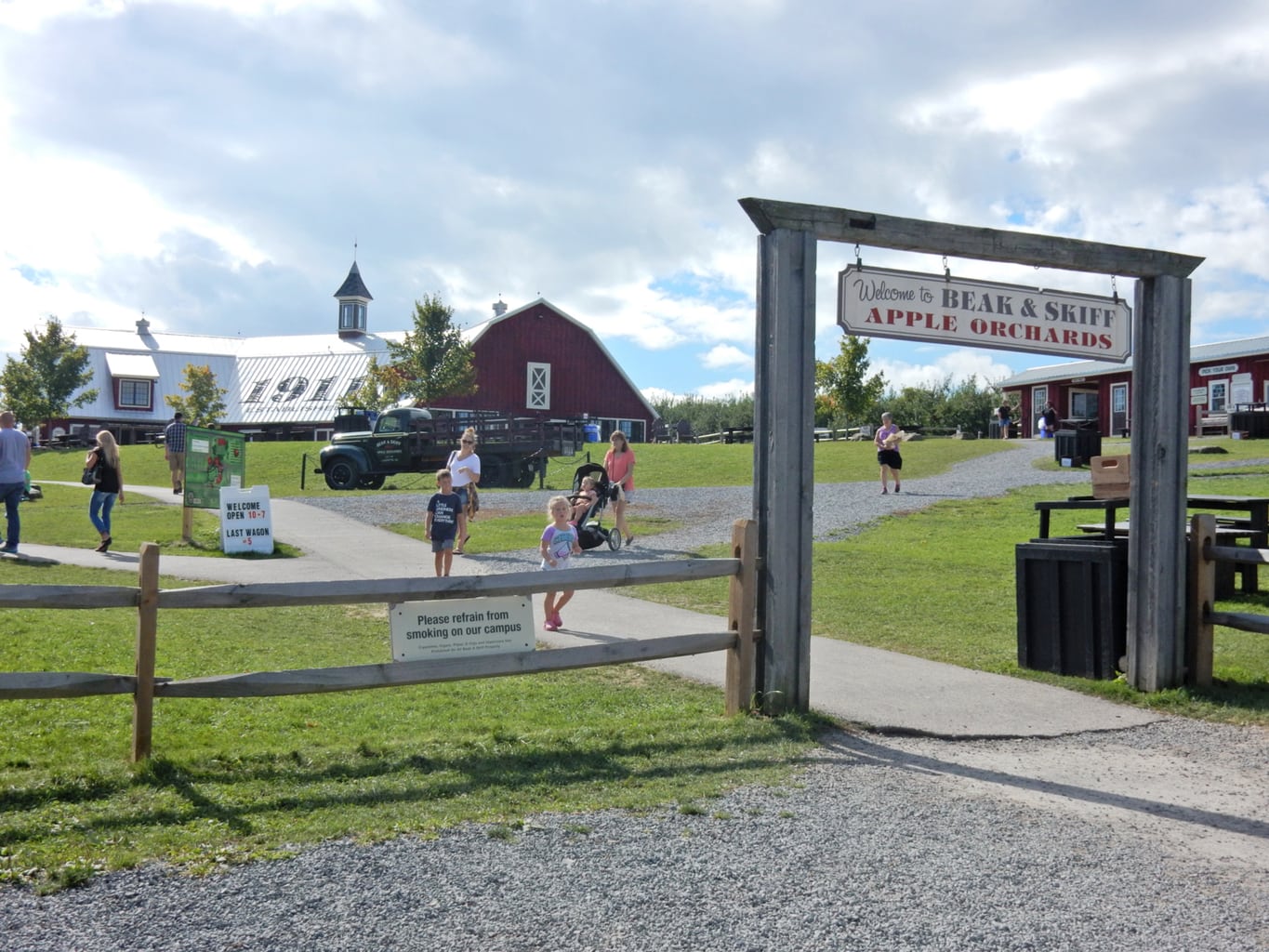 Syracuse NY: Beak and Skiff Orchards has been voted USA Today's #1 Family Orchard in America for several years running.
Families flock to Beak & Skiff each fall for "Pick Your Own Apples," an annual tradition for many around here. Fifth Generation, Eddie Brennan (whose mother, Debbie, is a Skiff), now manages the 1911 Distillery and Cidery, and has his eyes trained on a wedding business and upgrading the 1911 Store and Tasting Room for year round events.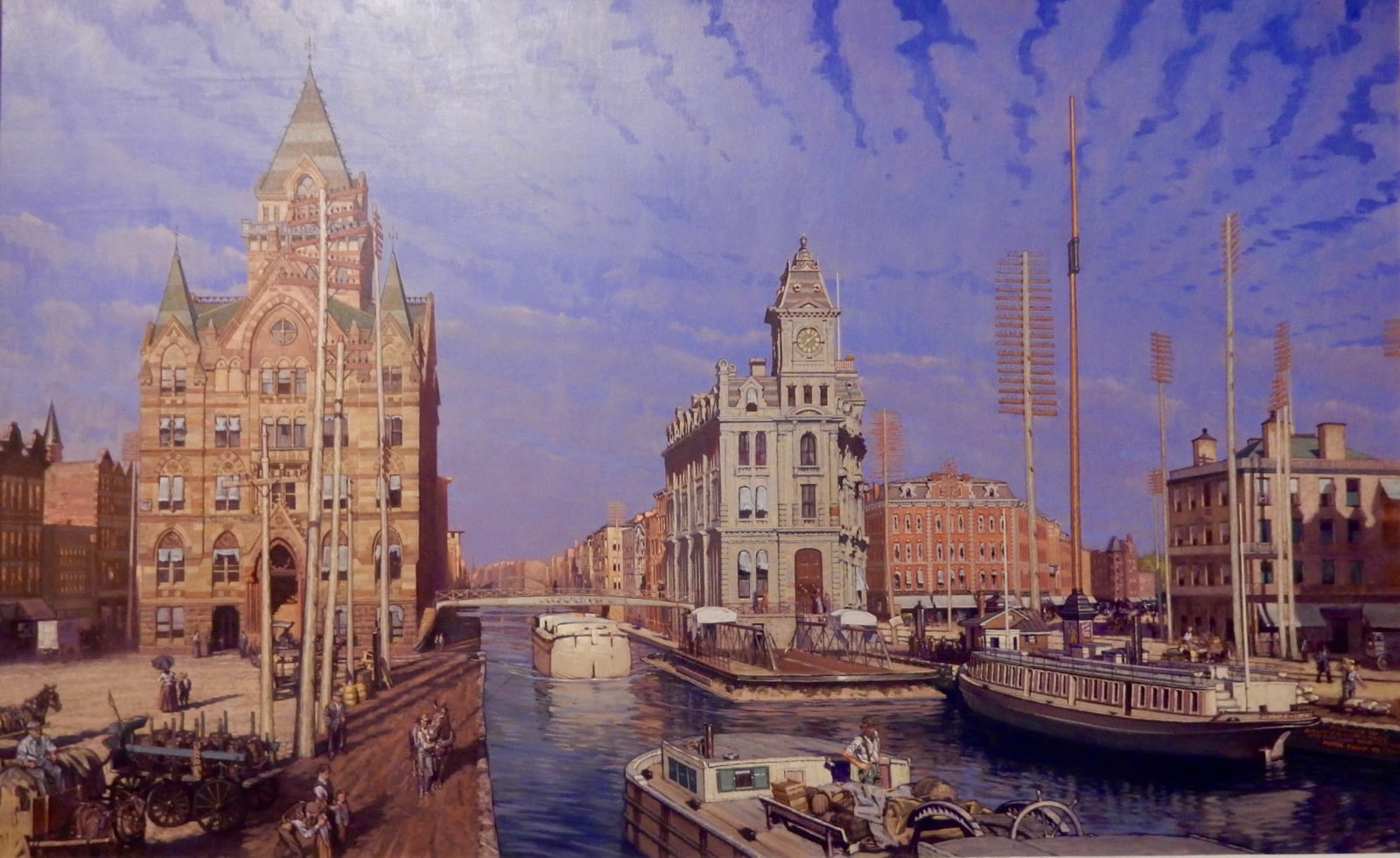 Syracuse NY: The Erie Canal once ran right through the center of downtown Syracuse, NY and you'll learn all about it in the fantastic Erie Canal Museum.
The older part of the Erie Canal Museum was, in 1850, the Weighlock Building – where canal boats were weighed for tolls, like semi-tractor trucks are today. It stands as the last remaining canal boat weigh station in America. Since the museum first opened in 1962, it doubled in size with a new 2016 first floor exhibit showcasing "functional interactives" (read: phone stations where you can listen to stories) amid text panels and artifacts.
Perhaps the most important exhibit at the OHA – Onondaga Historical Association is of the sculpted clay faces discovered in a small tunnel under the former Wesleyan Methodist Church (now The Mission Restaurant), dating to the mid 1800's, and most likely created by escaped slaves hidden by abolitionist parishioners.
A mile or so away, discover the indigenous Nation that taught Ben Franklin a thing or two about democracy and peacekeeping at the Ska.Nonh Great Law of Peace Center – a Haudenosaunee (Iroquois) Heritage site. Franklin was inspired by the way the five nations of the Haudenosaunee made treaties with each other and with the Europeans.

Fayetteville NY: Meet the American suffragist who was too "radical" for even Susan B. Anthony and Elizabeth Cady Stanton at the Matilda Joslyn Gage Foundation Center and Museum. Gage was the inspiration for Dorothy in the Wizard of Oz, and was also one of the three founders of the National Women's Suffrage Association (NWSA) with Susan B. Anthony and Elizabeth Cady Stanton, yet we never hear of Gage today.
Why? With her insistence of separation of Church and State, her views were even too radical for a faction that sought to create coalitions with the religious fundamentalists of the Temperance Movement. Gage believed that the Church kept women at heel, and the bond of the trio broke down over the religious issue: after 20 years agitating for Women's Rights (1869 – 1889), Anthony and Stanton kicked her out and wiped her name from most documents.
It took some journalists' sleuthing to bring Gage back to the fore. Gage's daughter, Maude, married the author of the Wizard of Oz, L. Frank Baum, and his feisty mother-in-law became the model for "speak truth to power" Dorothy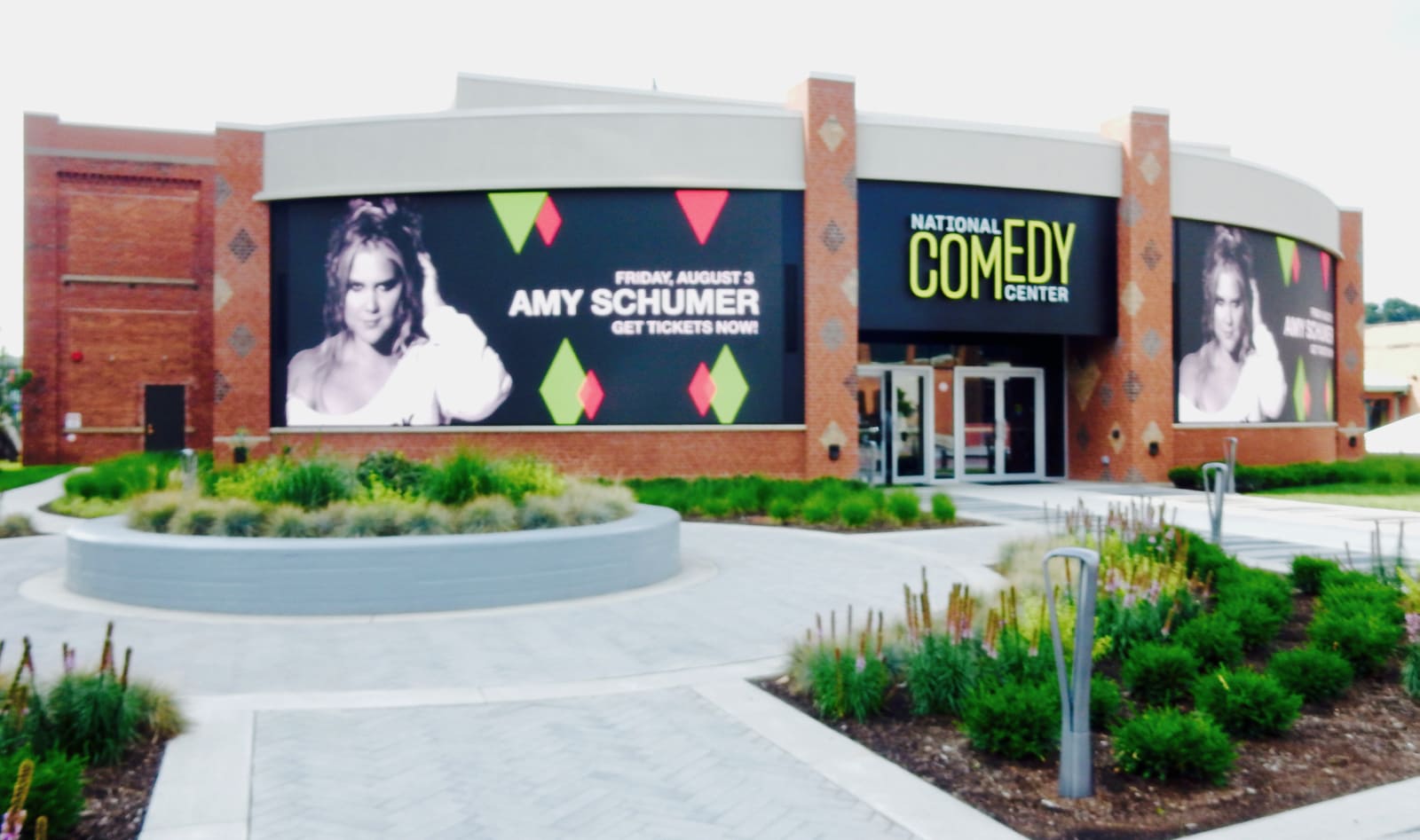 Jamestown NY: Have a laugh – or a million – at the brand new National Comedy Center.
This zingy, incredibly interactive 50-exhibit museum is an outgrowth of the annual Lucille Ball Comedy Festival, and the biggest thing to hit this remote area of New York in, well, forever. And we have our beloved Lucy to thank for it.
The daffy but shrewd businesswomen, Ms. Ball, didn't want a shrine to her alone – she preferred that her hometown be a destination for comedy as a whole. Of course, her fans just had to open a Lucille Ball and Desi Arnez Museum but now the focus of Jamestown NY is on the Titans of Titter, the Champions of Chuckle, the Lions of Laughter.
At the near by Lucy-Desi Museum and Desilu Studios learn all about Lucille Ball, the groundbreaking Queen of Comedy, spirited from the get-go, in these two museums located side by side.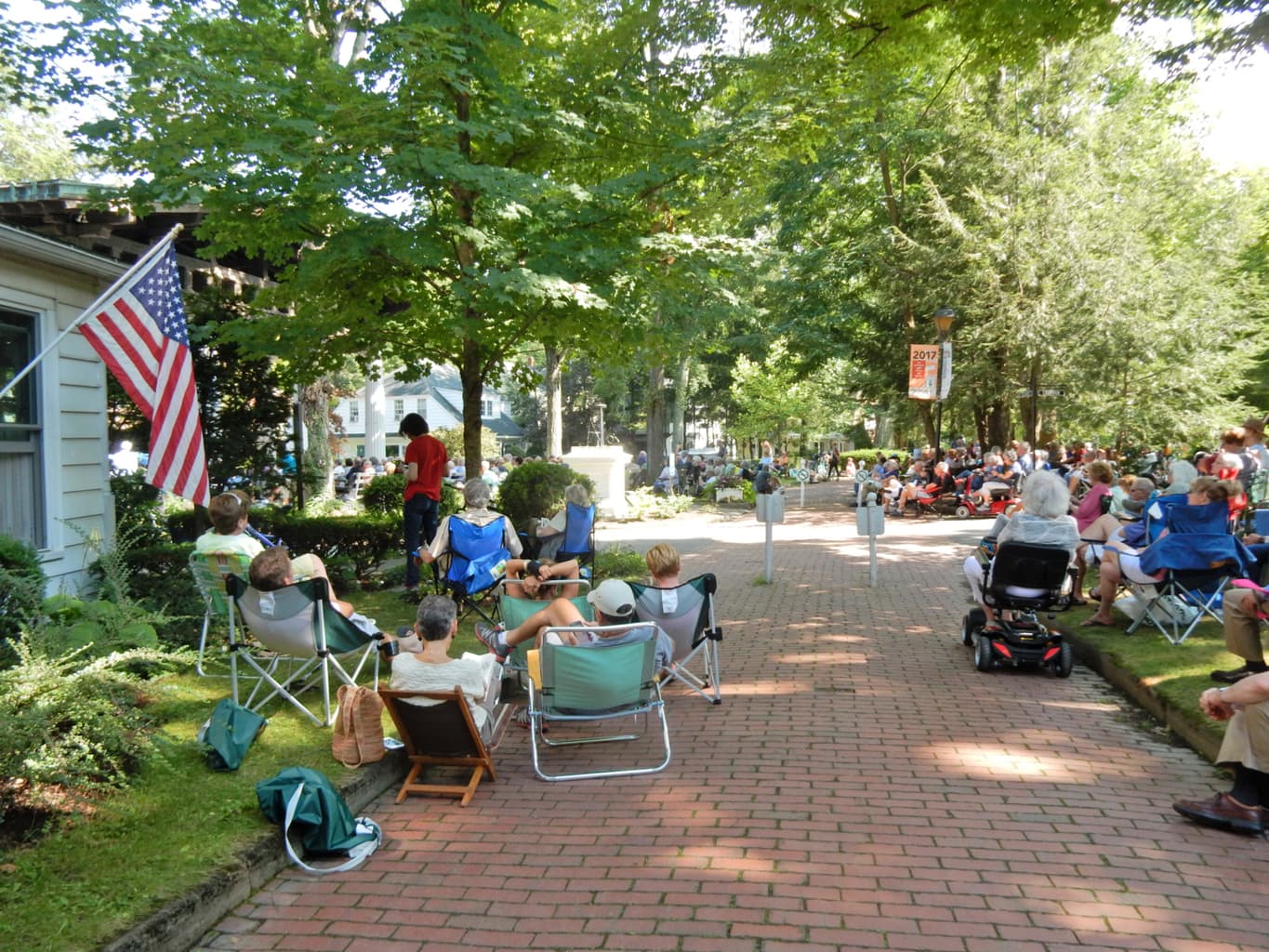 Chautauqua NY: Learn, relax, and play music and or golf at Chautauqua Institution,
Chautauqua (20 minute drive from Jamestown) – founded in 1874 as a retreat from "everyday life" for Methodist Sunday School teachers on the pristine Lake Chautauqua in the Western NY wilderness. Since then, this 9-week-long summer learning/recreational village has grown into a multi-faith lakefront resort.
The list of attractions runs long: with fine and performing arts, classical and rock concerts, lectures by stellar politicians, scientists, academics, religious figures, and visionaries, movies, golf (two 18-hole courses), sailing, tennis, fitness centers, two beaches, and so much more. It is, as those involved say, "a festival for the mind, body and spirit." Each week features a different theme. Come for a day, a week, or stay the whole season.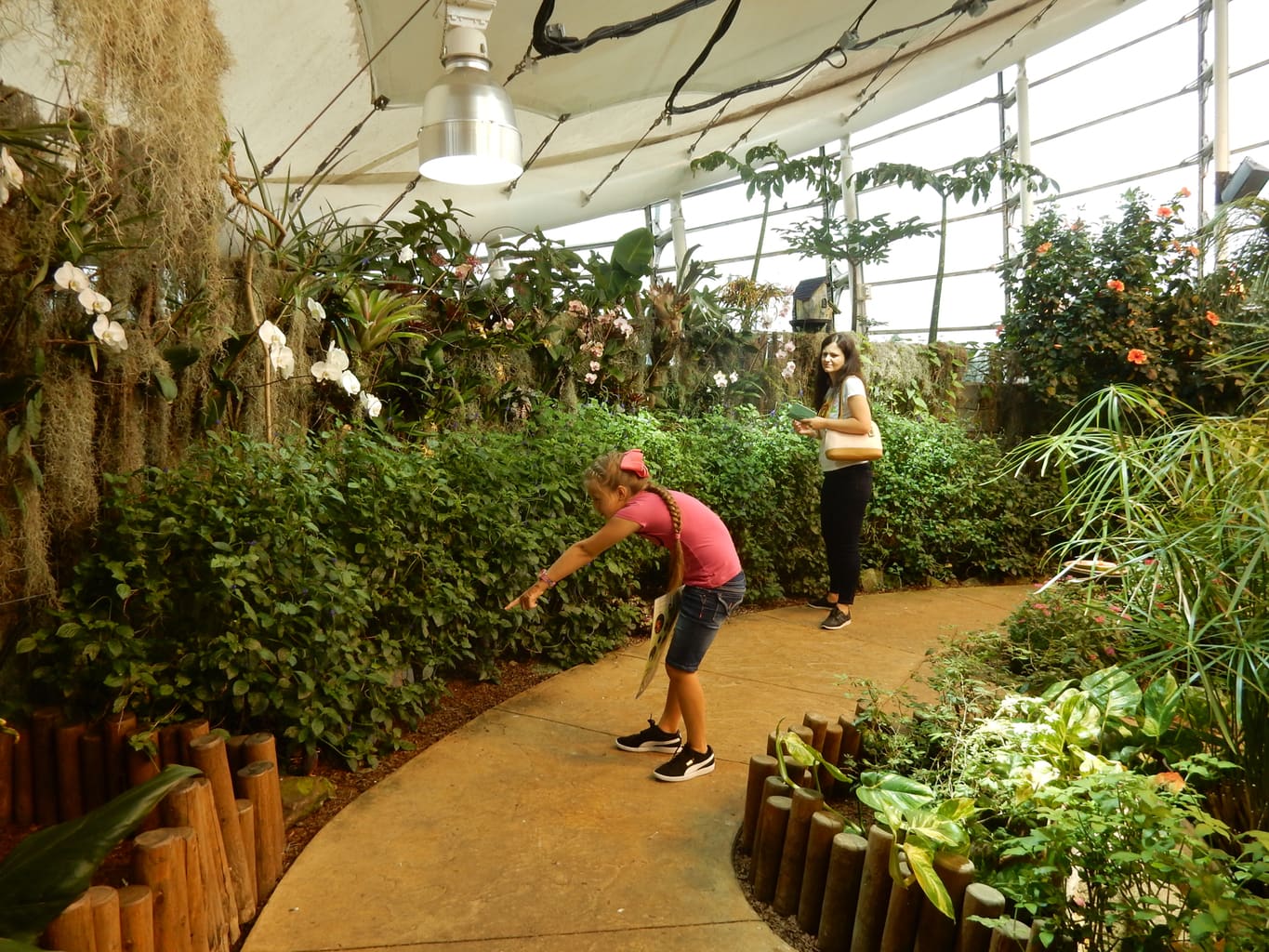 Rochester NY: You'll have the most fun you've ever had in a museum at the Strong Museum of Play.
This humongous (285,000 sq ft.) temple of toys sprang from the toy chest of buggy whip company heiress, Margaret Strong in 1968 (originally in her home). Needless to say, the Strong Museum, opened to the public in 1982, is "family friendly," but it also transports adults back to childhood, with cherished playthings of yore that spark conversations between parents and children.
And for those who love to "play around" with cameras, explore the world of the man who invented the Kodak film camera at the George Eastman Museum. Eastman was the "pioneer of popular photography and motion picture film," and exhibits in galleries and mansion rooms will occupy you for hours.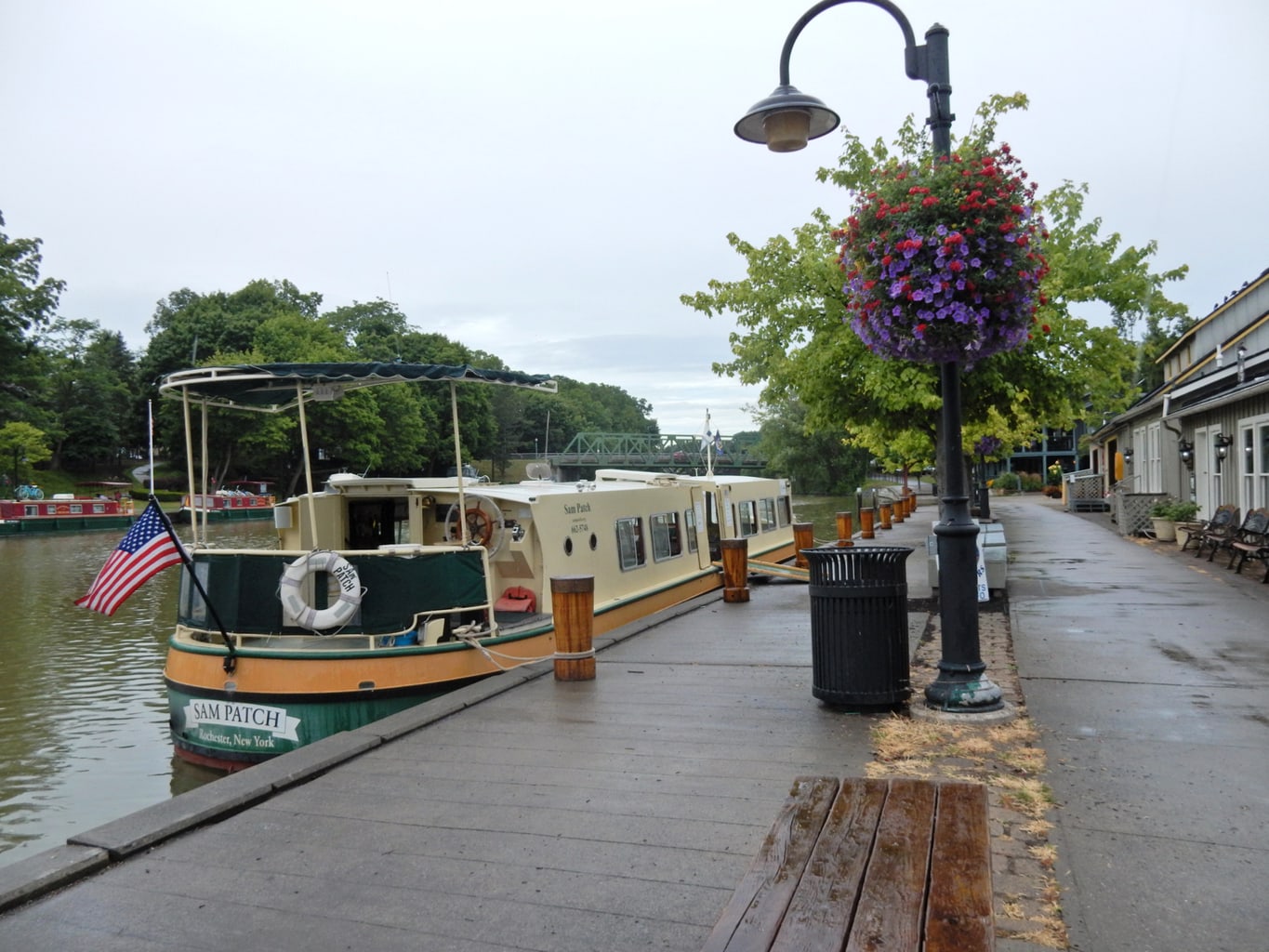 Pittsford NY: Learn all about the building (and folly) of the Erie Canal, while taking a glide on a portion of it on the Sam Patch Canal Boat.
The Erie Canal, declared a National Heritage Corridor, was built starting in 1817 to transport goods from the Atlantic Ocean to the Great Lakes, but became nearly obsolete when completed in 1825. You'll learn this and more as you travel a few miles of the originally 40 ft wide, 4 ft deep 323 mile long canal – and into one of the locks that allowed early freighters to navigate these waters.
"NY is not flat, and boats don't like going downhill," our guide quipped. "The level change from one end to the other is the height of a 50 story building."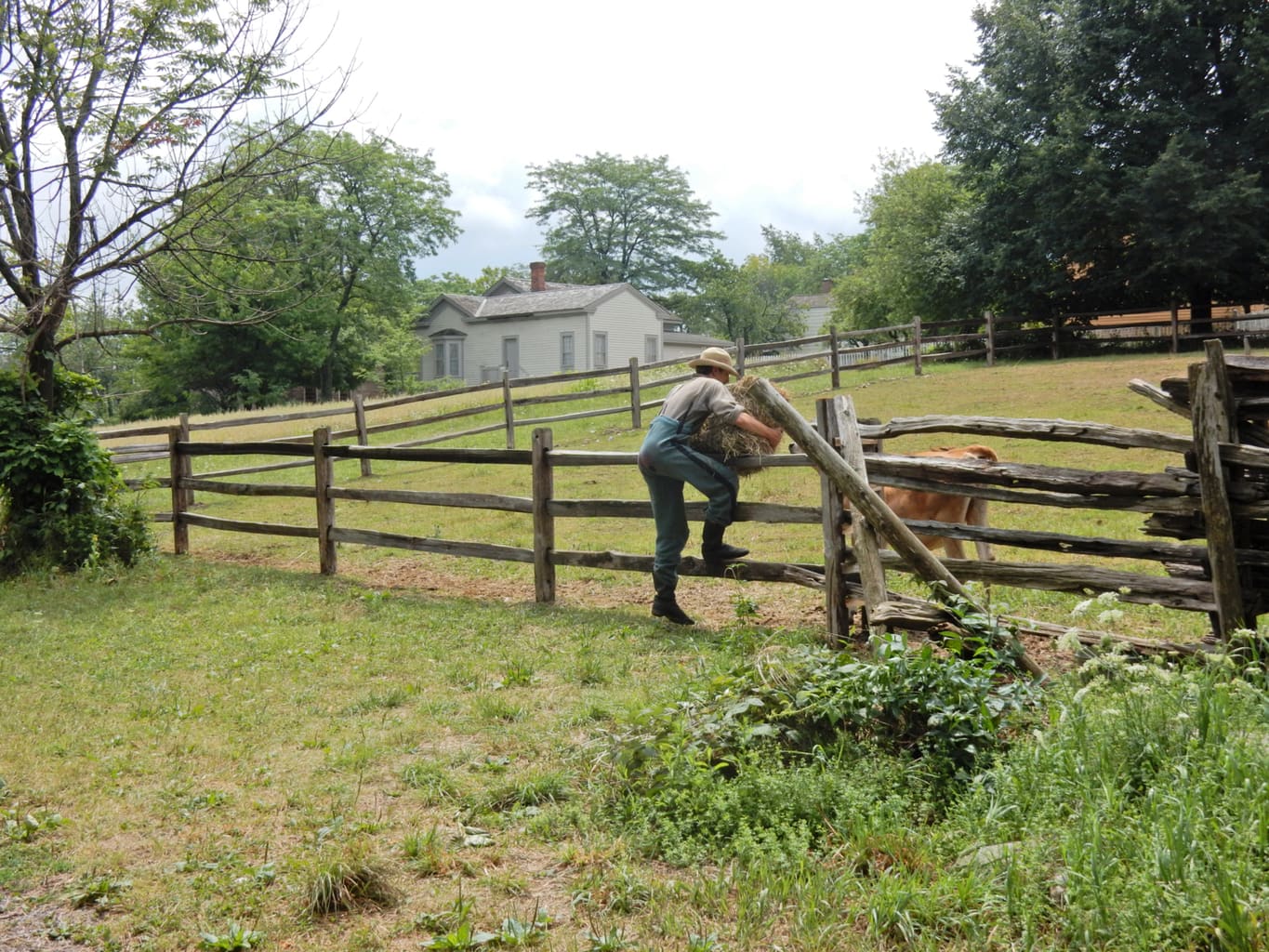 Mumford NY: Explore the many sections of Genesee Country Village and Museum.
Looking for a unique, fun date night? Hosmer's Tavern at the third largest living history museum in the USA (in number of historic buildings, after Williamsburg and Greenfield Village), Genesee Country Village and Museum, offers a 4-course meal and candlelight tour of the Village Town Square on select Friday and Saturday nights in Spring and Fall.
If those dates don't work, or you want to explore all 68 pedigreed historic buildings (one, the boyhood home of George Eastman) on 20 acres, come mid-May to Mid October, when costumed docents bustle around, tending to the duties of a working 19th century village.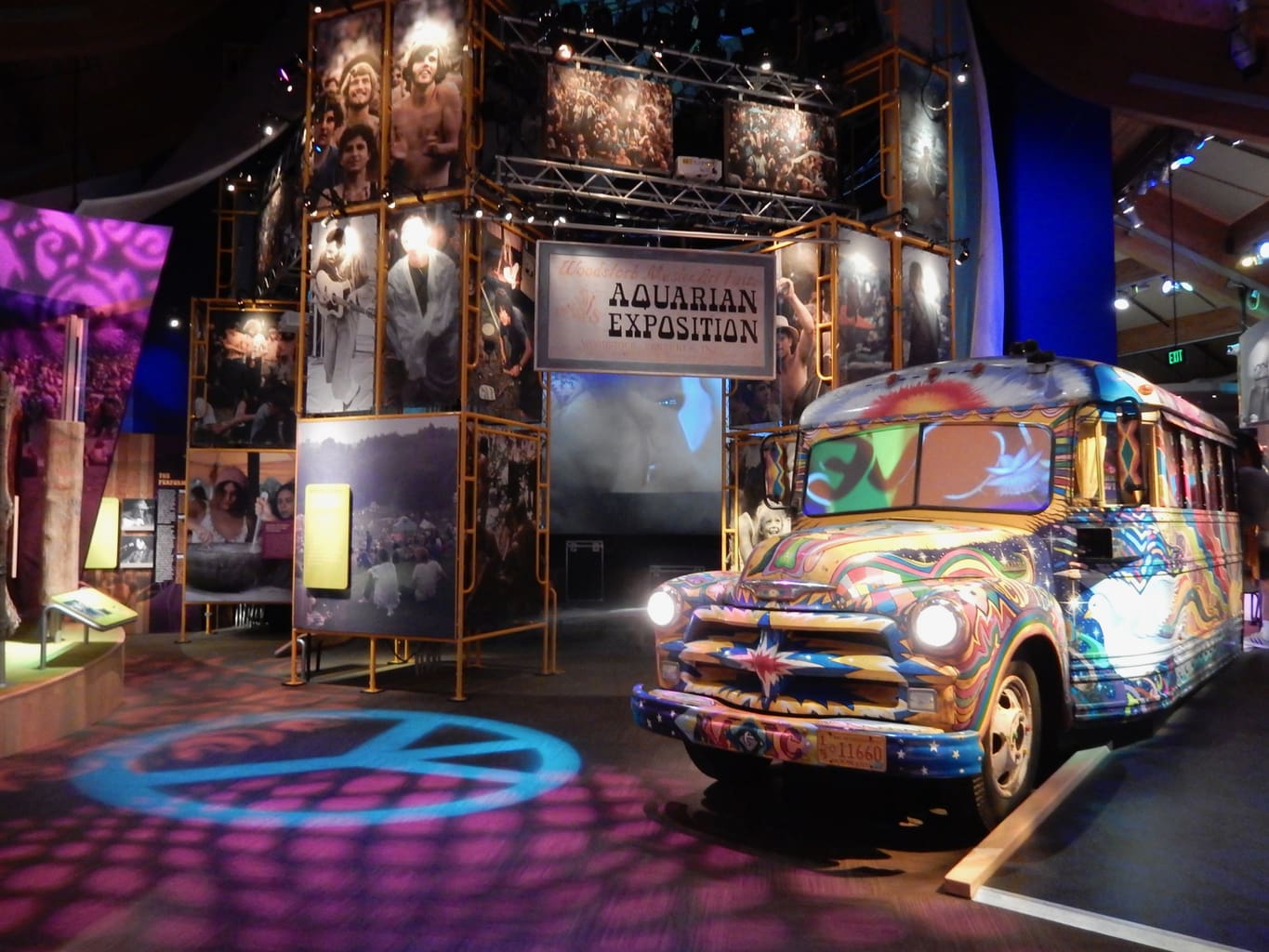 Sullivan County: Celebrate Woodstock Music Festival's Big Anniversary at Bethel Woods Center for the Arts.
Can you believe that the Woodstock Music Festival took place 50 years ago – in 1969?
For many of you, the name "Bethel Woods" might not ring a bell but this was Yasgur's Farm, now a fantastically moving museum and once again a live music venue. Bethel Woods is hallowed ground and a touchstone for Boomers who lived through the 60's, and also for youngsters intrigued by that era.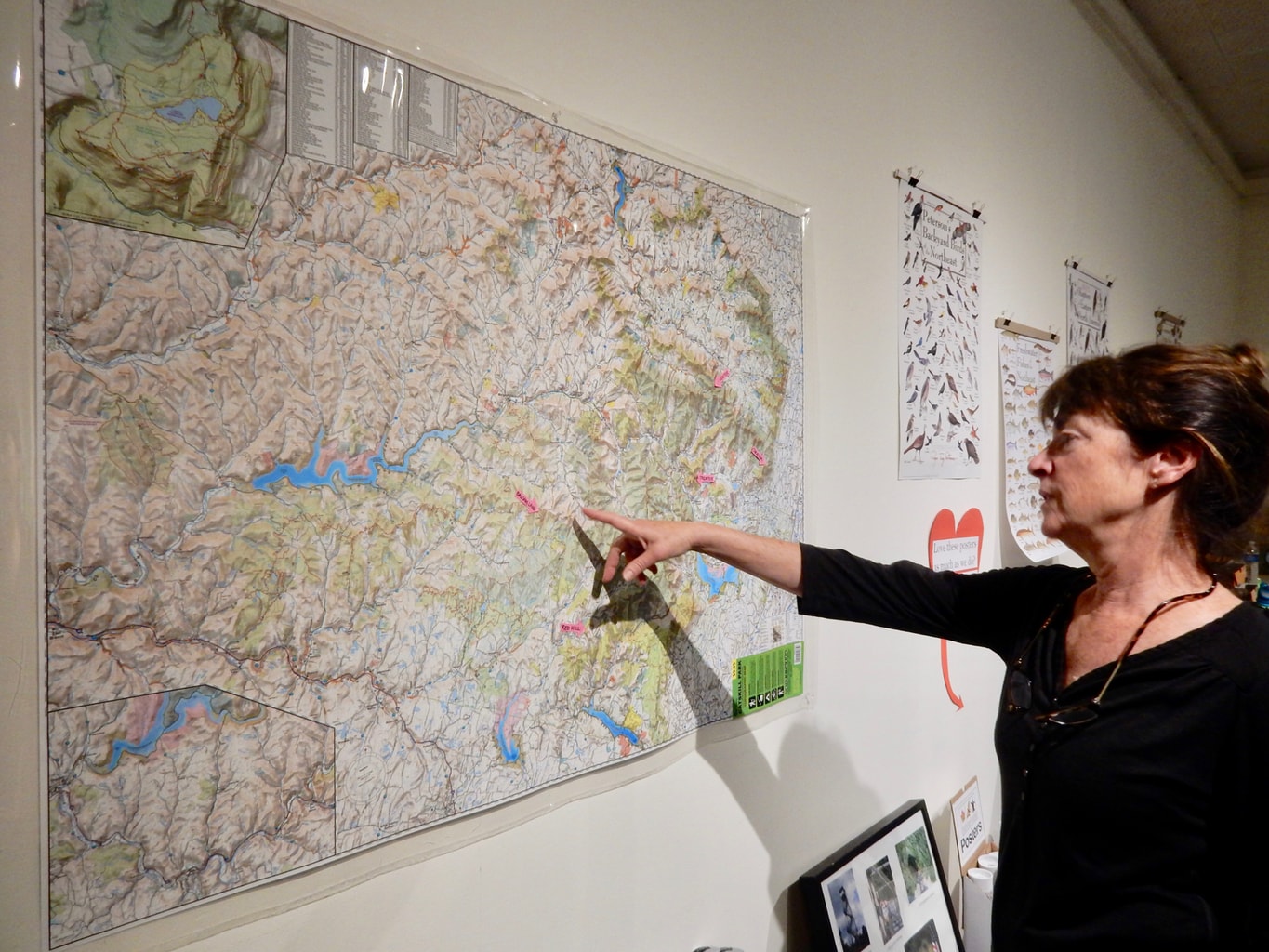 Sullivan County: Cast your line at the Catskill Fly Fishing Center and Museum.
Fly-fishing begat tourism in the Catskills, so it makes sense to stop in to this informative museum, set on 53 riverfront acres, dedicated to preserving the fly-fishing heritage. In addition to being allowed access to fish and practice casting in Willowemoc Creek, you can picnic in a family pavilion, and study the history of fly fishing in a museum jam packed with everything to do with the Angler lifestyle: delicate hand made flies, photos of famous fly-tiers, tourism posters, and a unique Casting Simulator Machine.
In town, find the ideal Catskills hike and hiking poles at Morgan Outdoors. Owner Lisa Lyons can assess your hiking level as soon as you walk through the door, and will size you up and send you on your way with a map to her favorite spots. Sullivan County, the "gateway into the 287,500 acre Catskill Park," has hundreds of miles of trails for beginners and intermediates as well as for the most strenuous hiker, so being unfamiliar with the terrain can waste lots of time unless someone with local knowledge points you in the right direction – with the proper gear.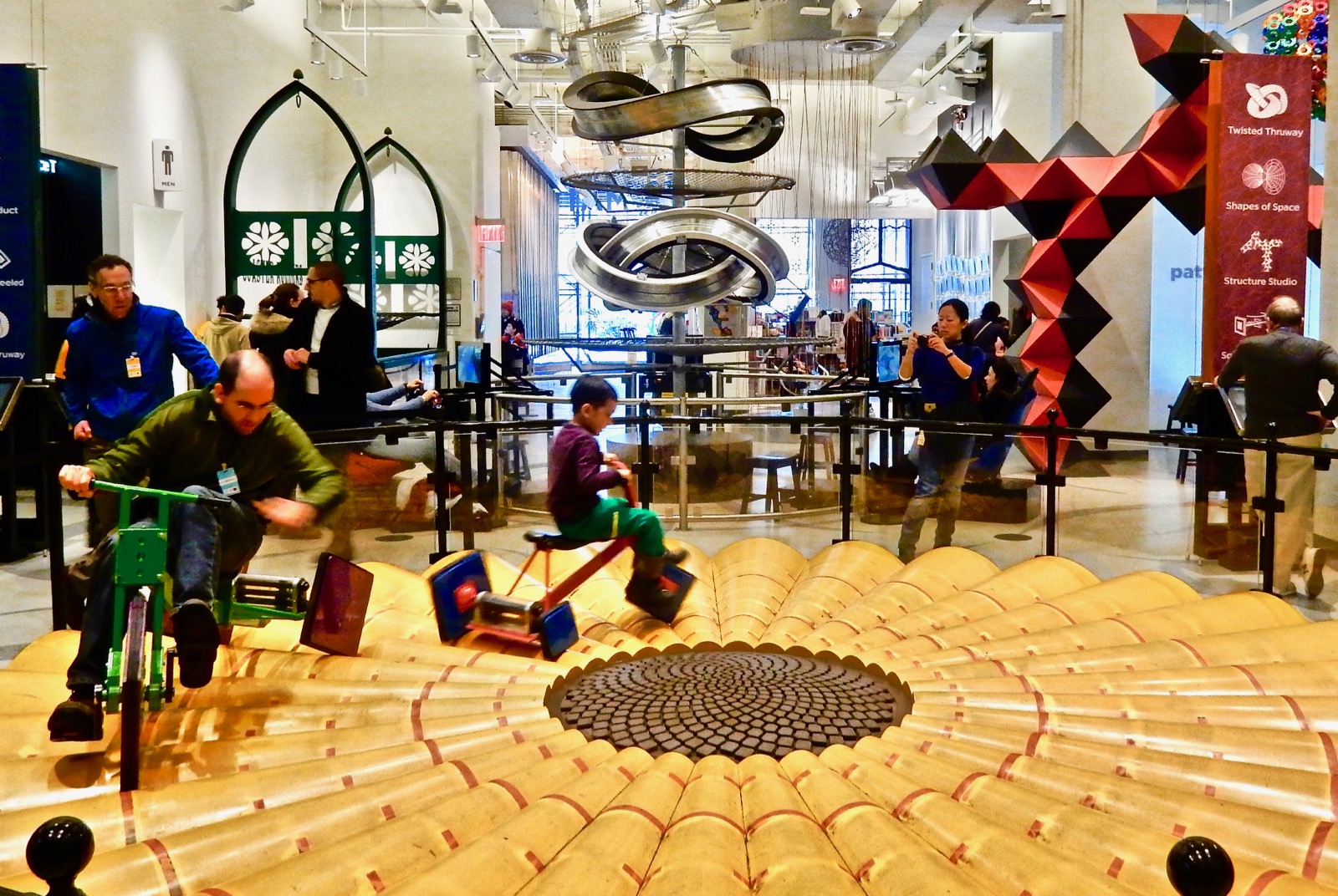 Chelsea NYC: Museum of Mathematics aka MoMath.
Though it may sound a tad academic, the innovative and interactive MoMath is a two-floor playground for number nerds and, too, for those who claim to have no faculty for figures. Despite aptitude, all who enter here will thrill at driving a car on a mobius strip, running through virtual "gates," sinking basketballs, and peddling a trike with square wheels, along with many more mathlete-approved merriments.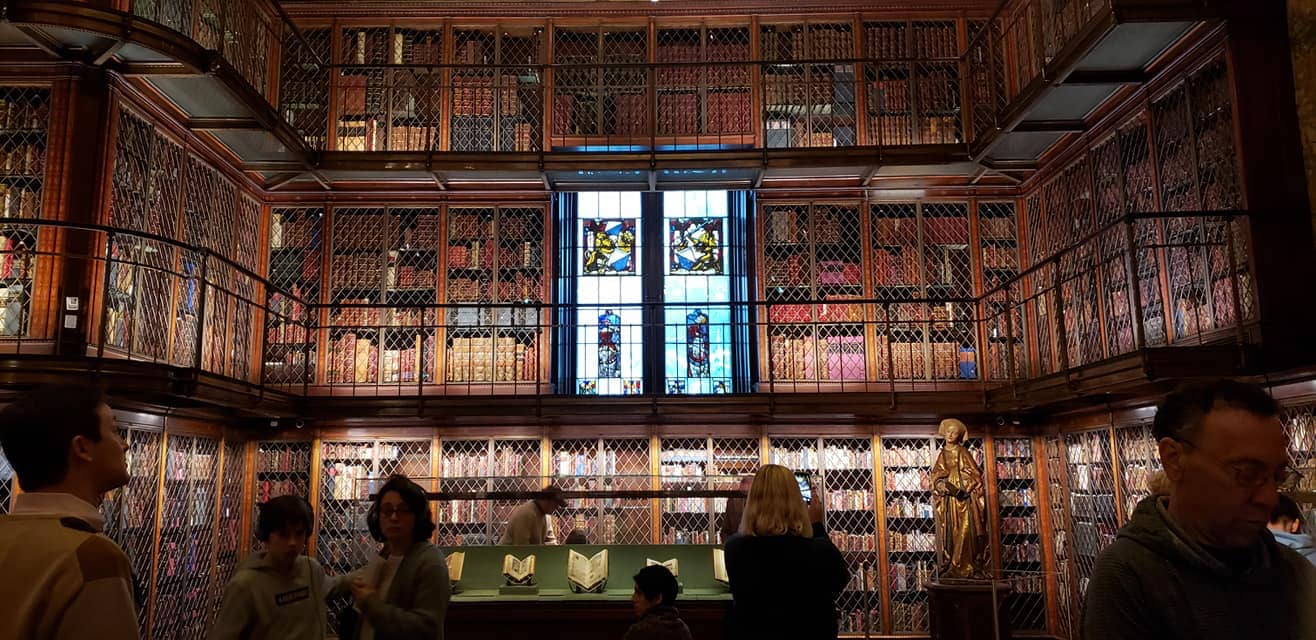 Manhattan NoMad: Morgan Library and Museum. Most tourists don't know about this terrific museum and the exquisitely preserved library designed by Charles McKim of McKim, Meade and White, and commissioned by John Pierpont Morgan – founder of J.P. Morgan. The 2006 expansion by Renzo Piano – a magnificent glass box atrium – connects a lovely restaurant and other galleries to the incredible 4-room Library, restored in 2010 to its original 1906 splendor.