Last Updated on
"Don't judge a book by its cover," says one reviewer of The 34-room The Brooklyn, A Hotel, opened in Summer '15, on Bed-Stuy's commercial Atlantic Ave. And so, you'll have to call upon your most adventurous luxury-hotel seeking mojo for this one.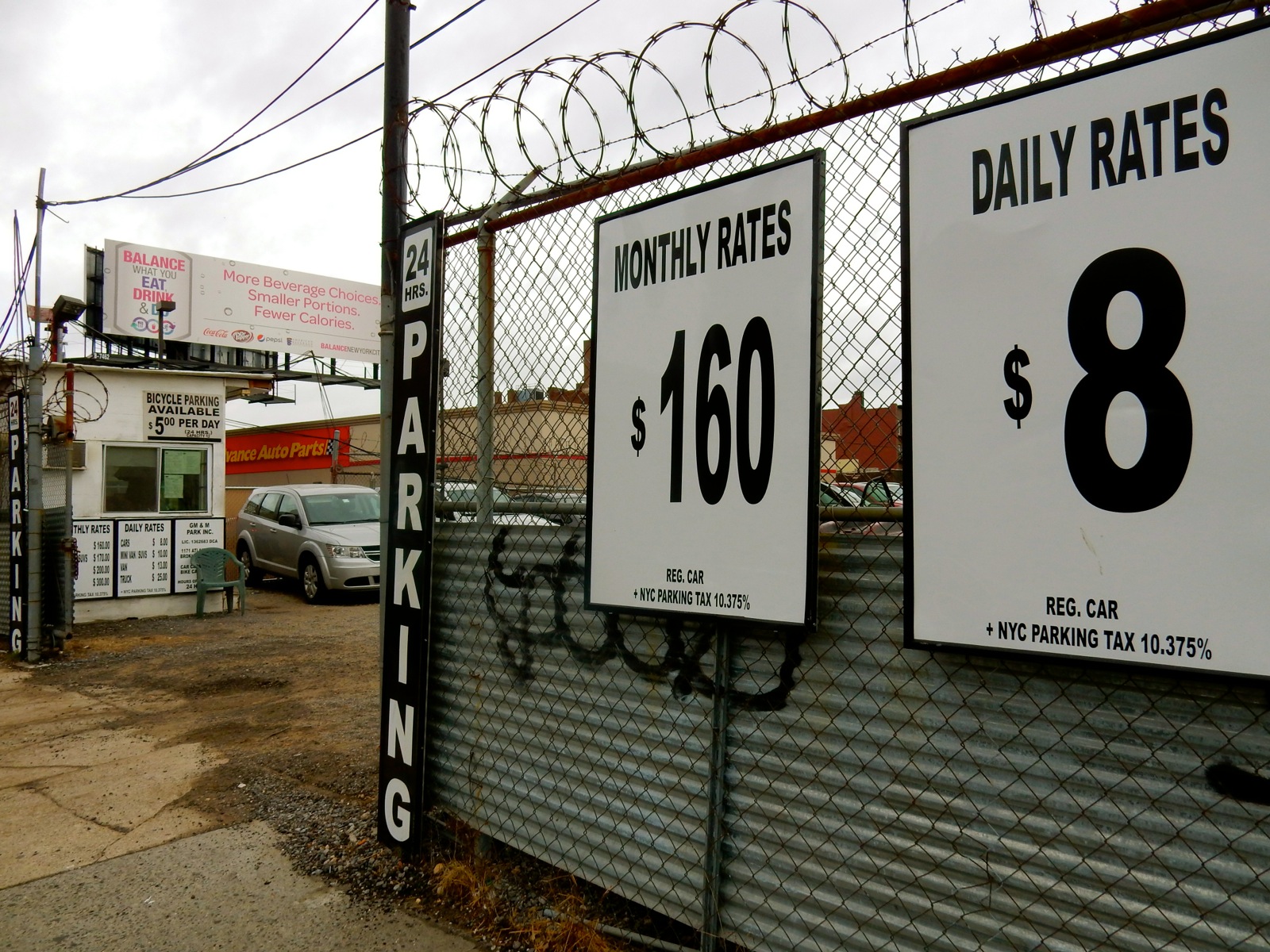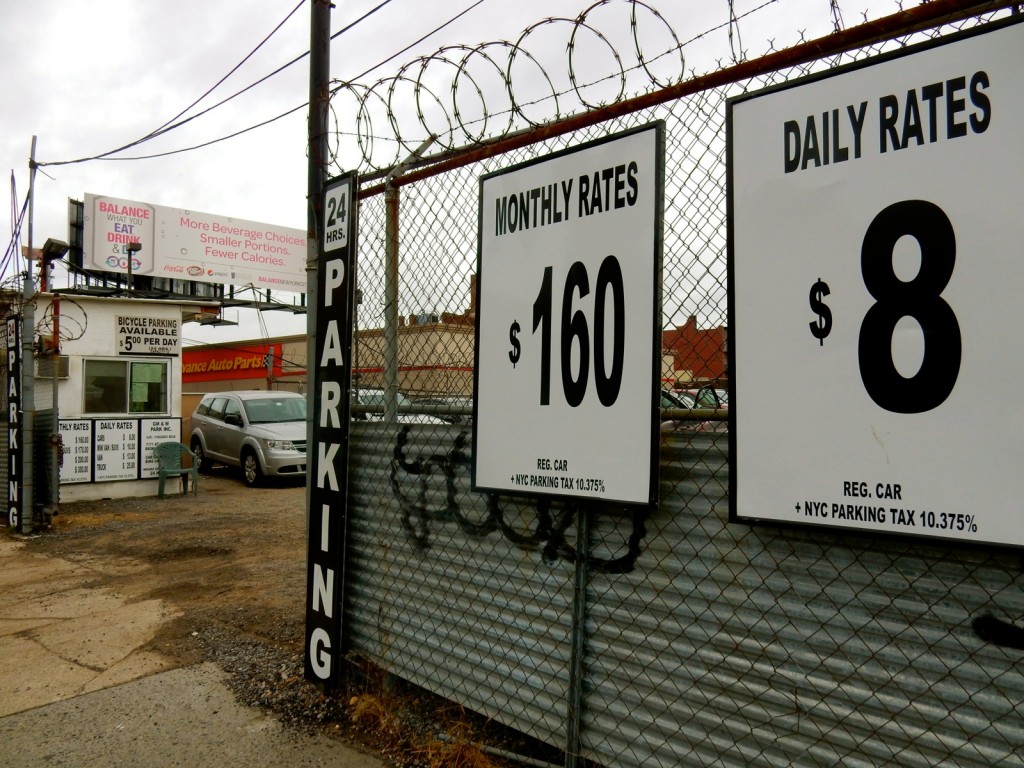 Whether you drive in and park at the $8 per night open lot, encircled by barbed wire, at the end of the block, or walk from the A Train station, you'll be faced with cracked sidewalks, Long Island RR tracks and trains that run down the center of the street, and graffiti-laced, deteriorating neighborhood buildings.
That is, until you arrive at the double glass front door of The Brooklyn A Hotel (1199 Atlantic Ave.), and then it's another ballgame.
First Impressions of The Brooklyn, A Hotel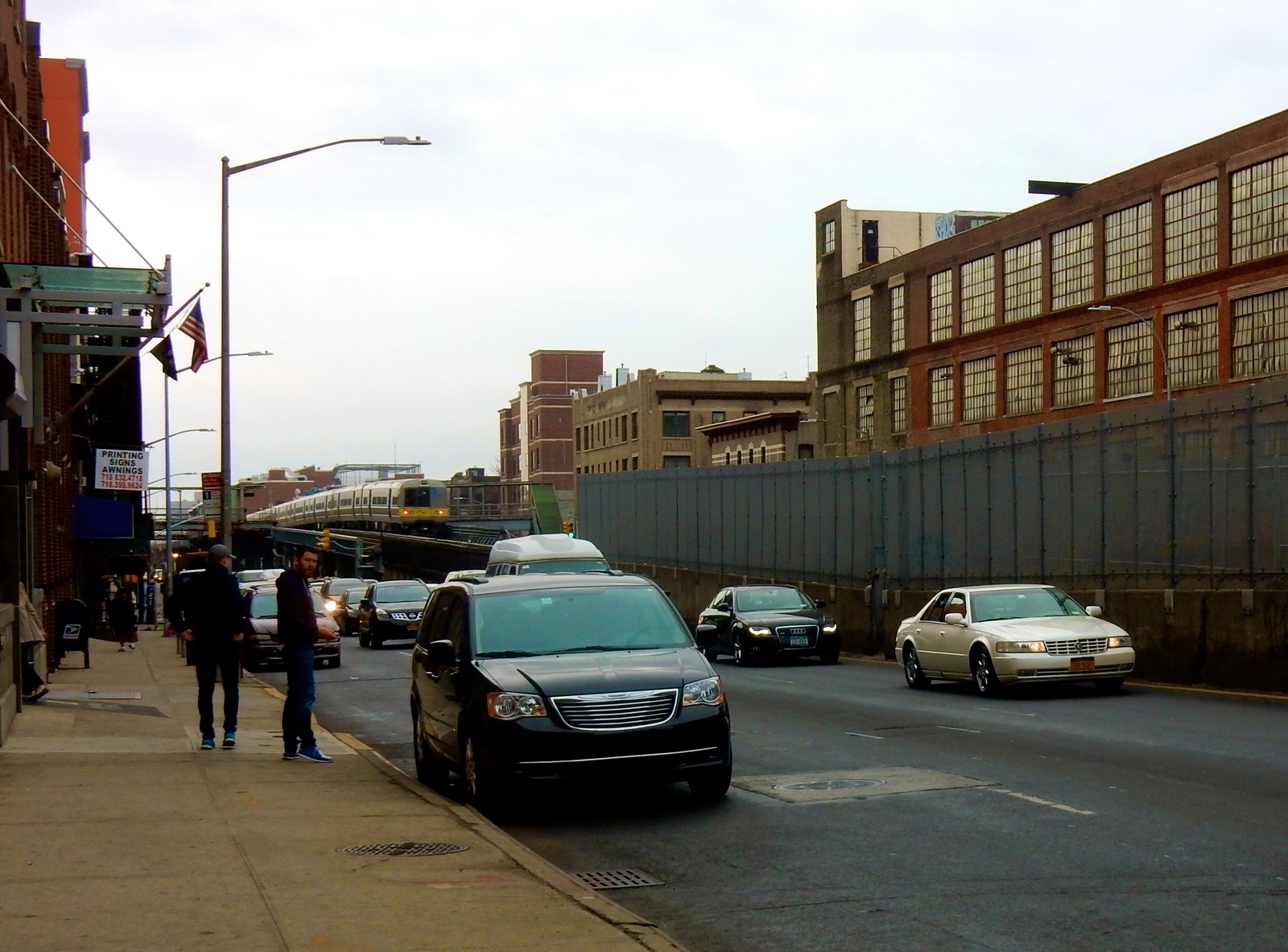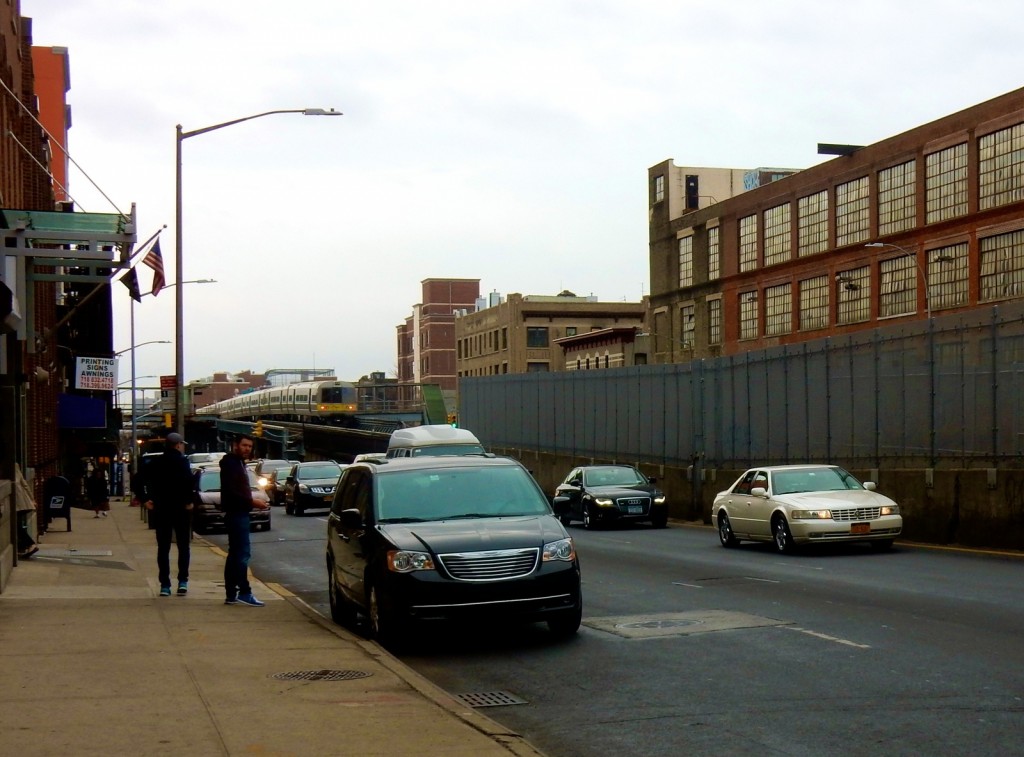 This is unquestionably, the most disorienting hotel setting on the Getaway Mavens hit parade. Even Bushwick's BKLYN House is near rising apartment buildings – while The Brooklyn is across from what looks like an abandoned factory and car service industrial complex.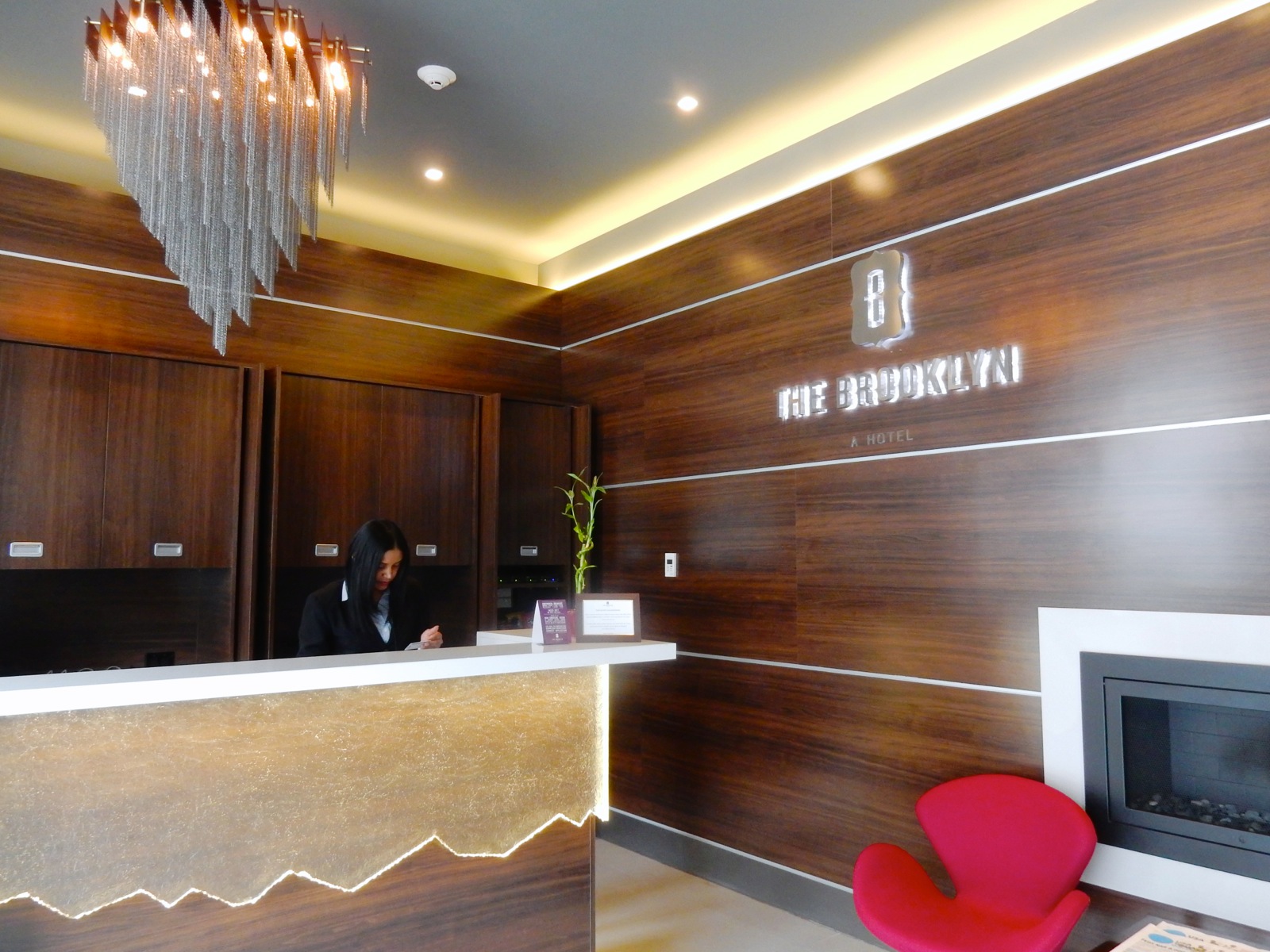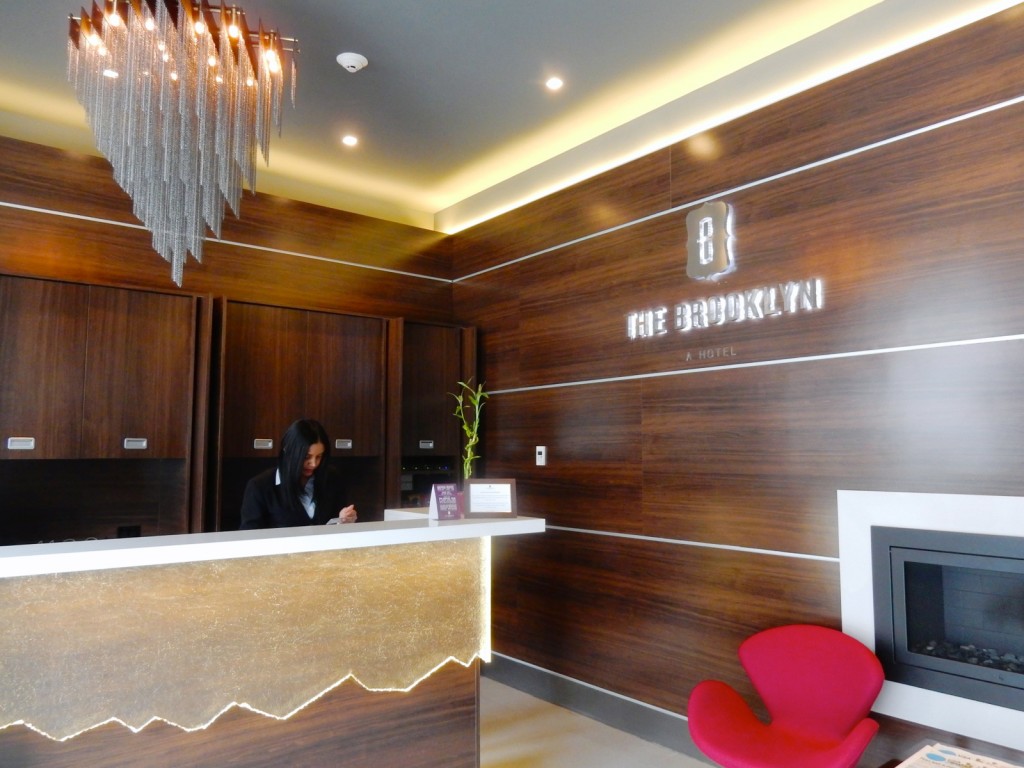 However, once here, you'll sweep through the automatic glass doors into a welcoming lobby – clothed in modern décor with judicious use of metallic-charcoal leather, chartreuse and chrome.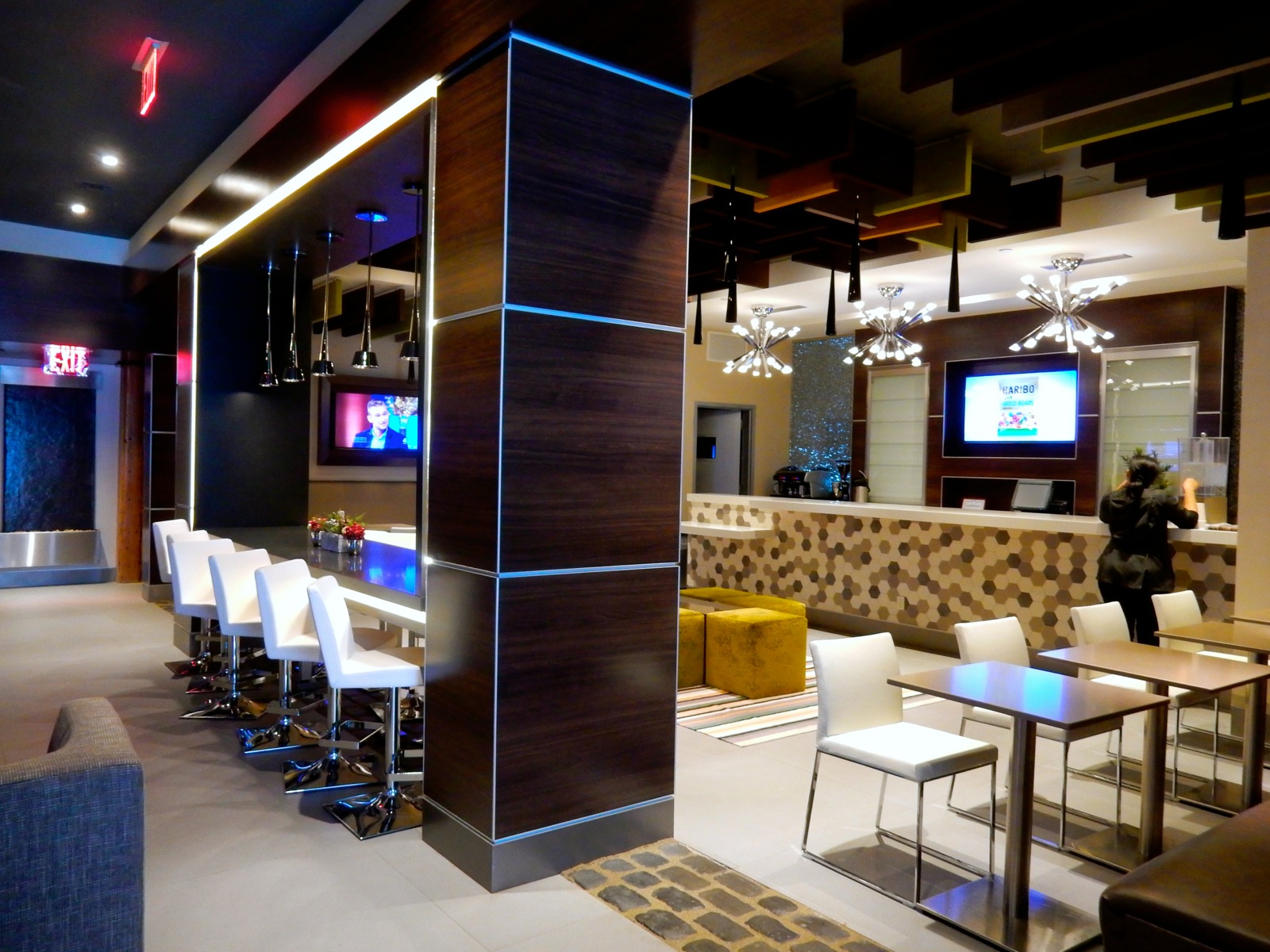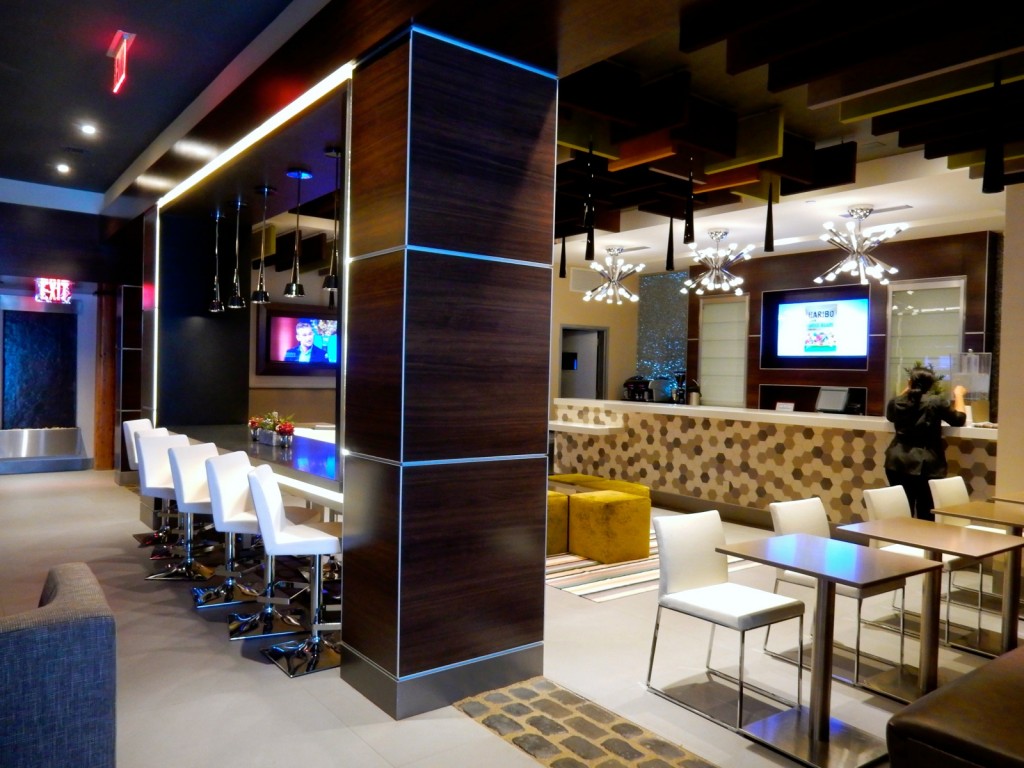 Rooms At The Brooklyn, A Hotel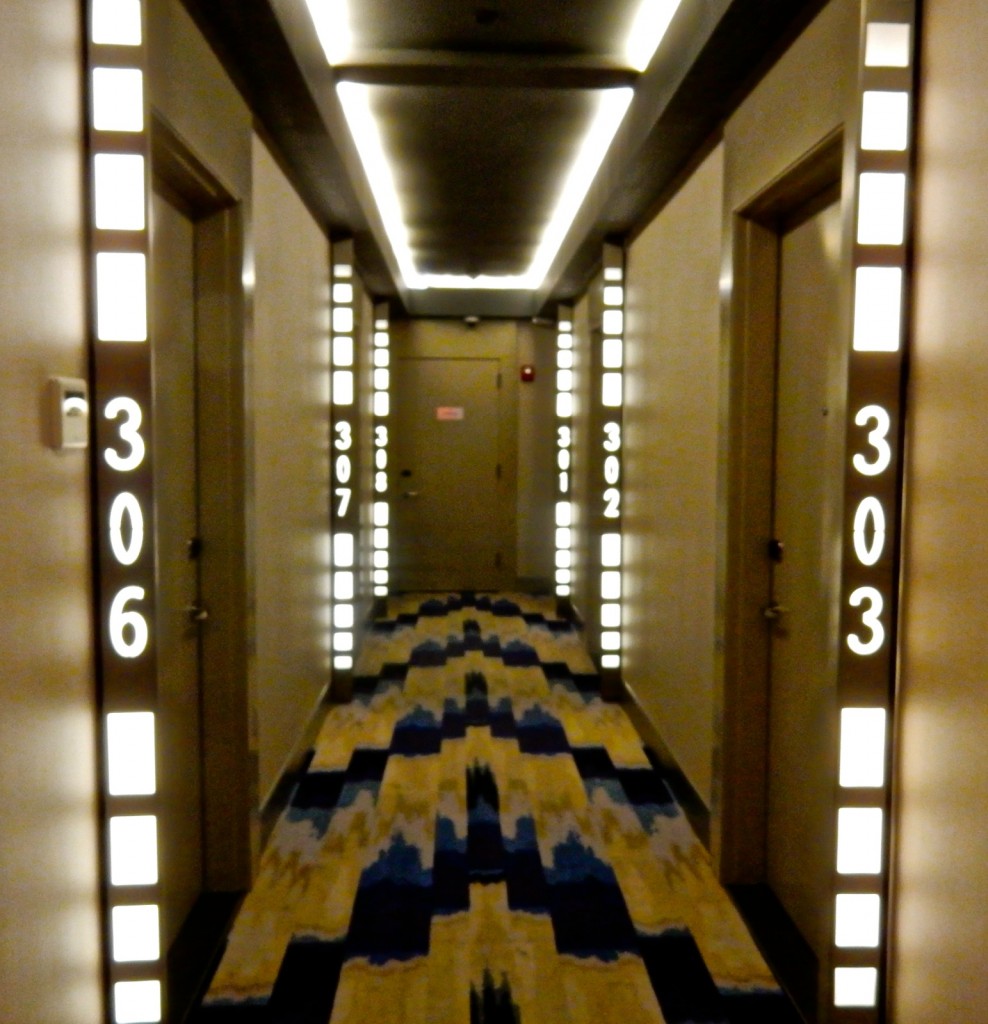 Except for its exterior, all aspects of The Brooklyn prove to be upscale, well-designed and luxurious; a true "Boutique."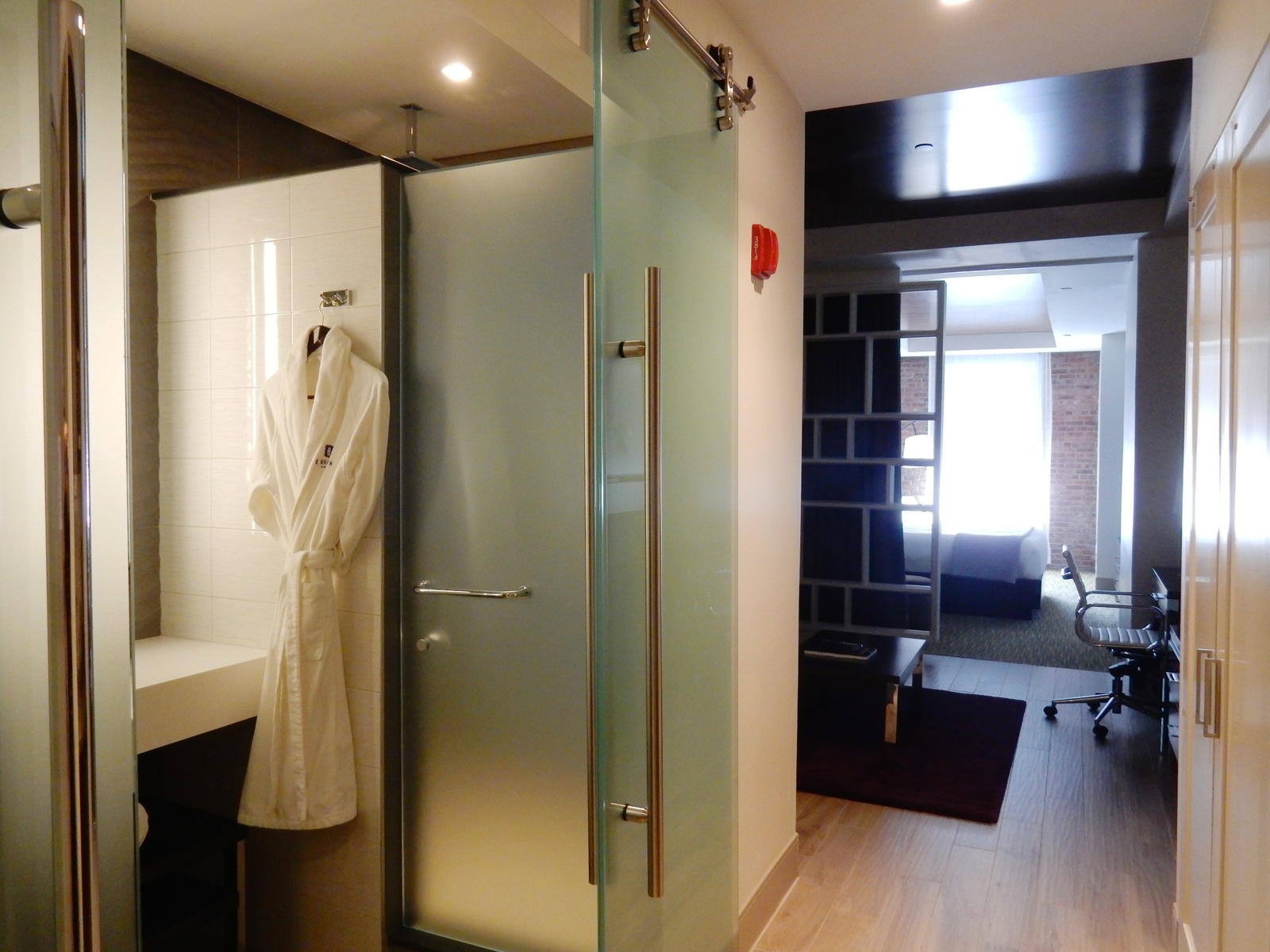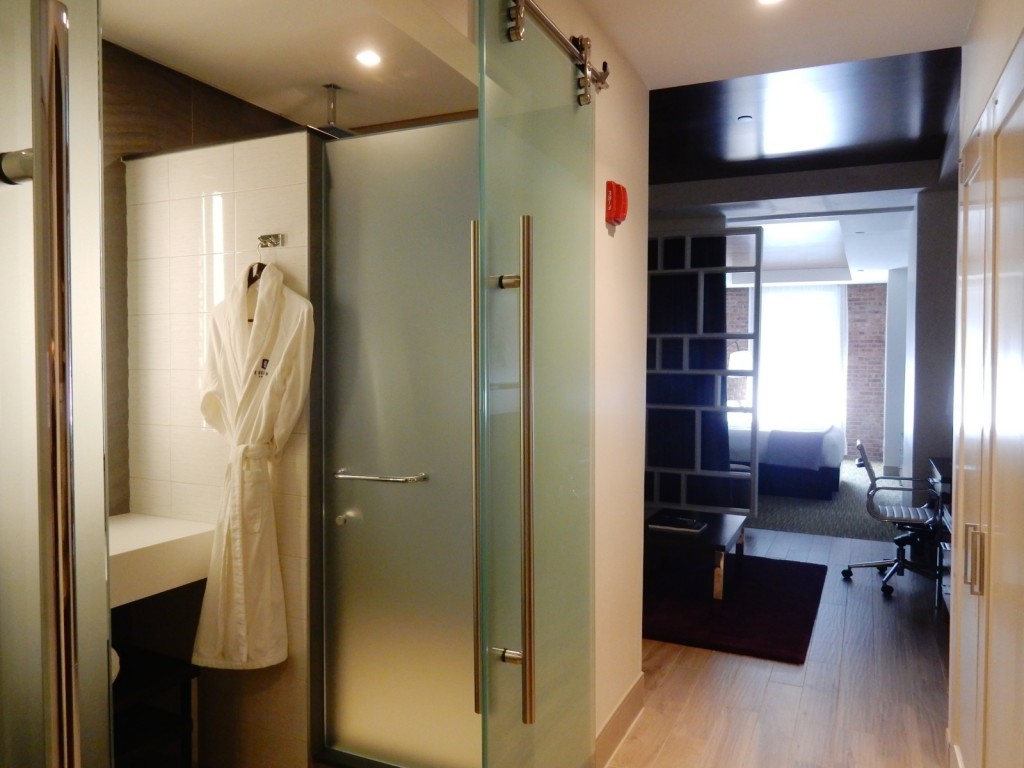 Guestrooms are spacious – junior suites doubly so. Laid out "shotgun house" style, the suite is elongated and narrow, with a sitting room that features a 55" flat screen TV, desk with ergonomic chair and a poem about nearby Prospect Park etched on the wall.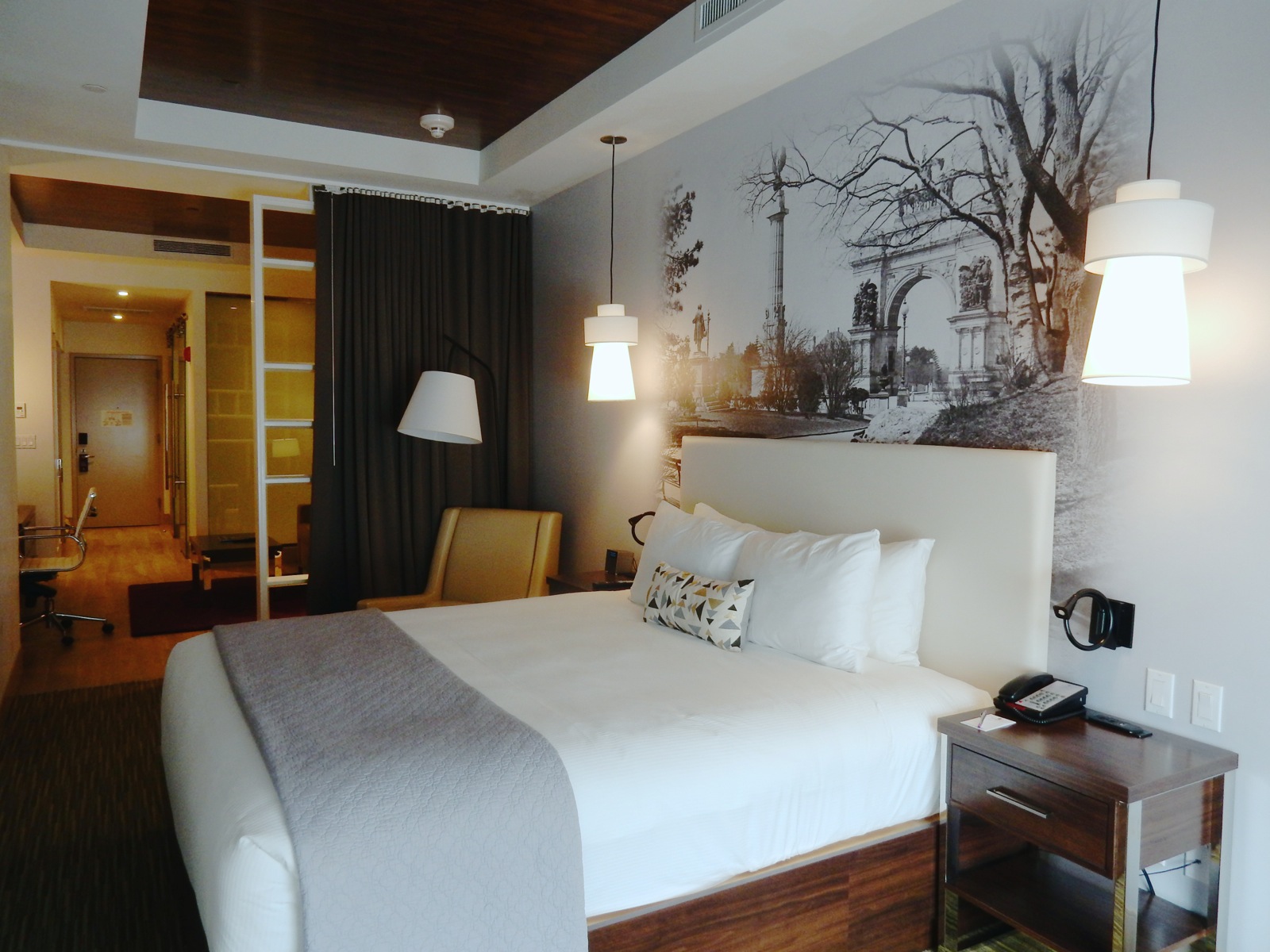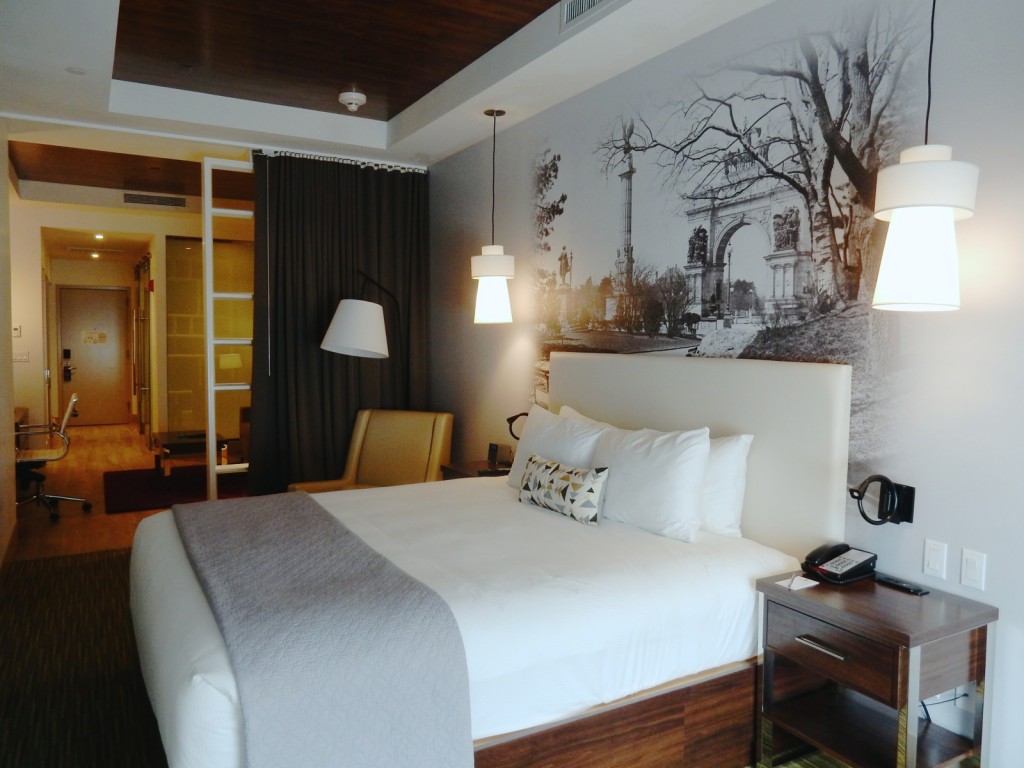 The bedroom is a textural mélange of red brick wall, polished hardwood ceiling (!), cream-colored walls, ecru leather chairs, large floor lamps, another large flat screen TV and soft, dreamy bedding. You lay your head beneath a black and white photo mural depicting the distinguished monuments of Grand Army Plaza at the entrance to Prospect Park – less than a mile away in real life.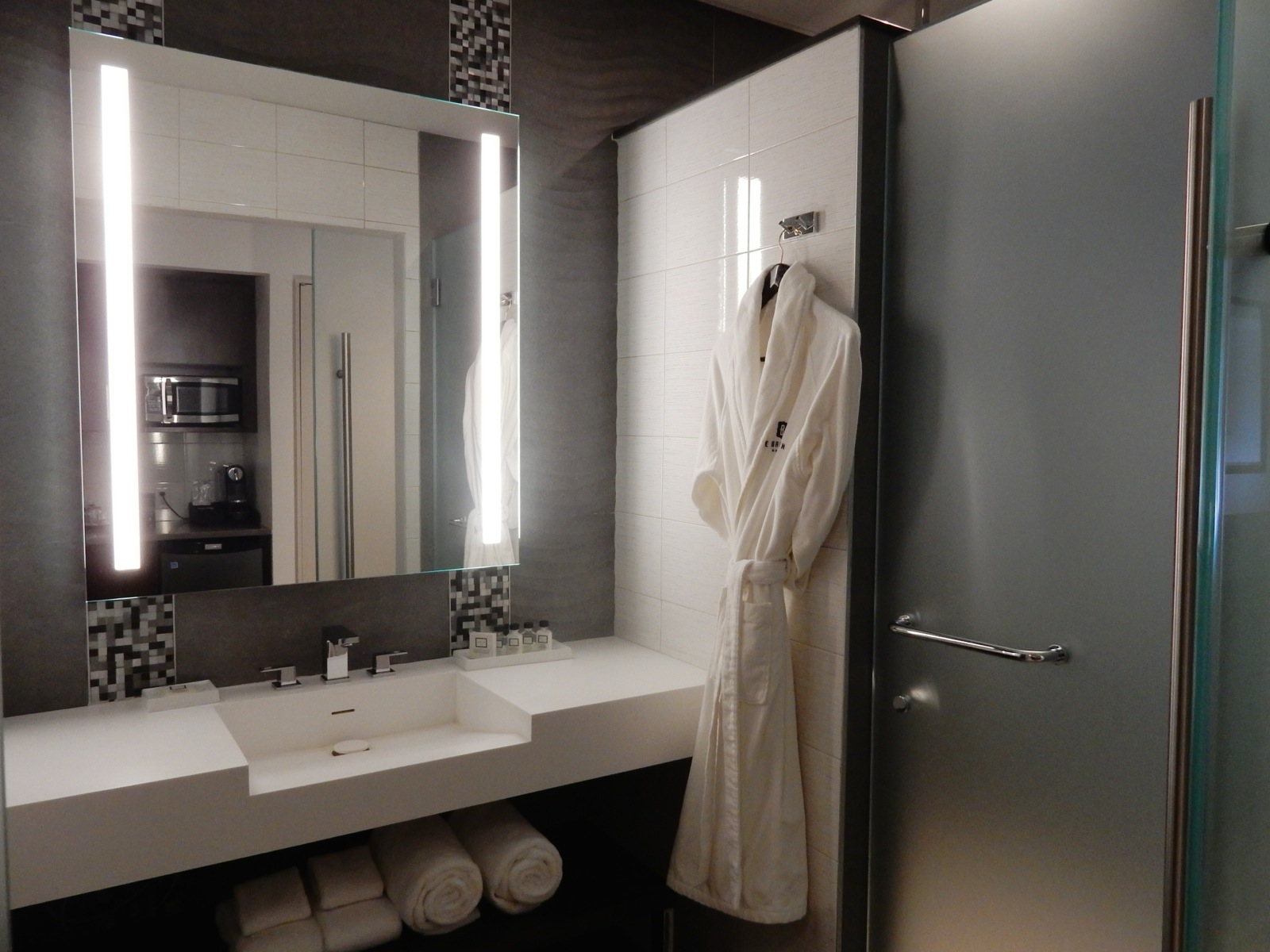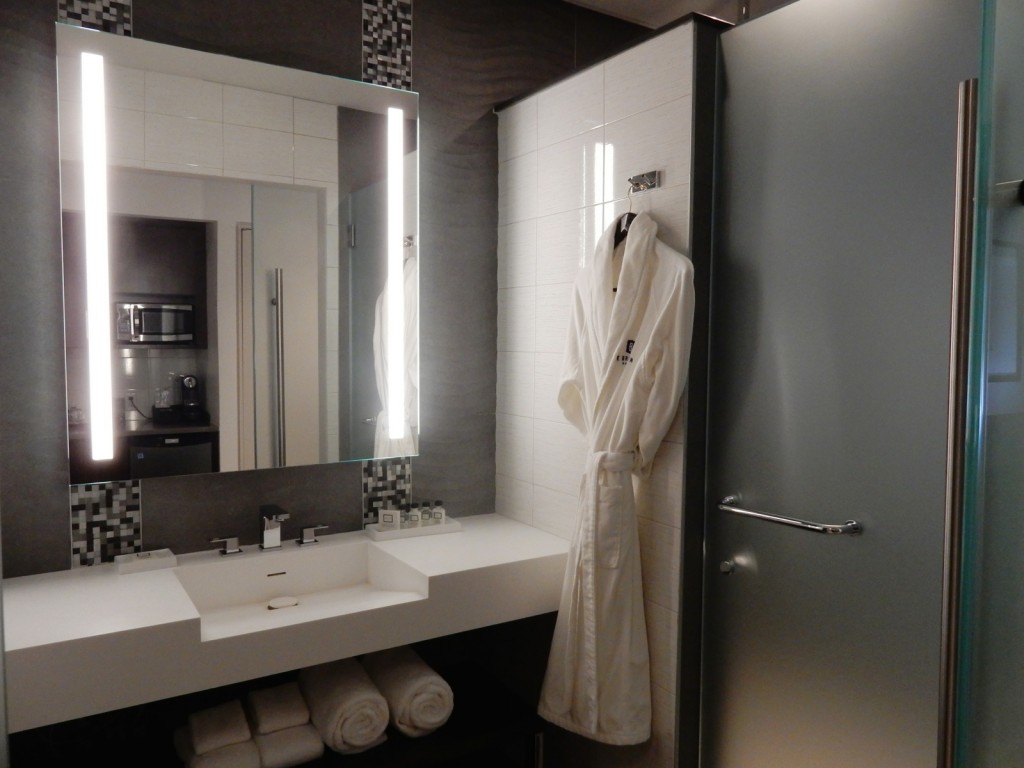 Bathrooms are Porcelanosa-tile cool, in shades of grays and tans, with frosted glass sliding doors, rain showerheads, and modern fixtures.
Toiletries come from Beekman 1802 Farm in upstate NY, an establishment run by two guys from the city who bought a goat farm and became famous on reality TV (we visited the brick-n-mortar establishment in Schoharie NY.)
Food
There's no in-house restaurant, but breakfast in the morning is an eye-catching buffet of fresh-baked bagels, huge muffins, Nutella, peanut butter, cold cereal, hard-boiled eggs, yogurts, juice and fresh-brewed coffee – served on a lobby counter beneath star-burst light fixtures.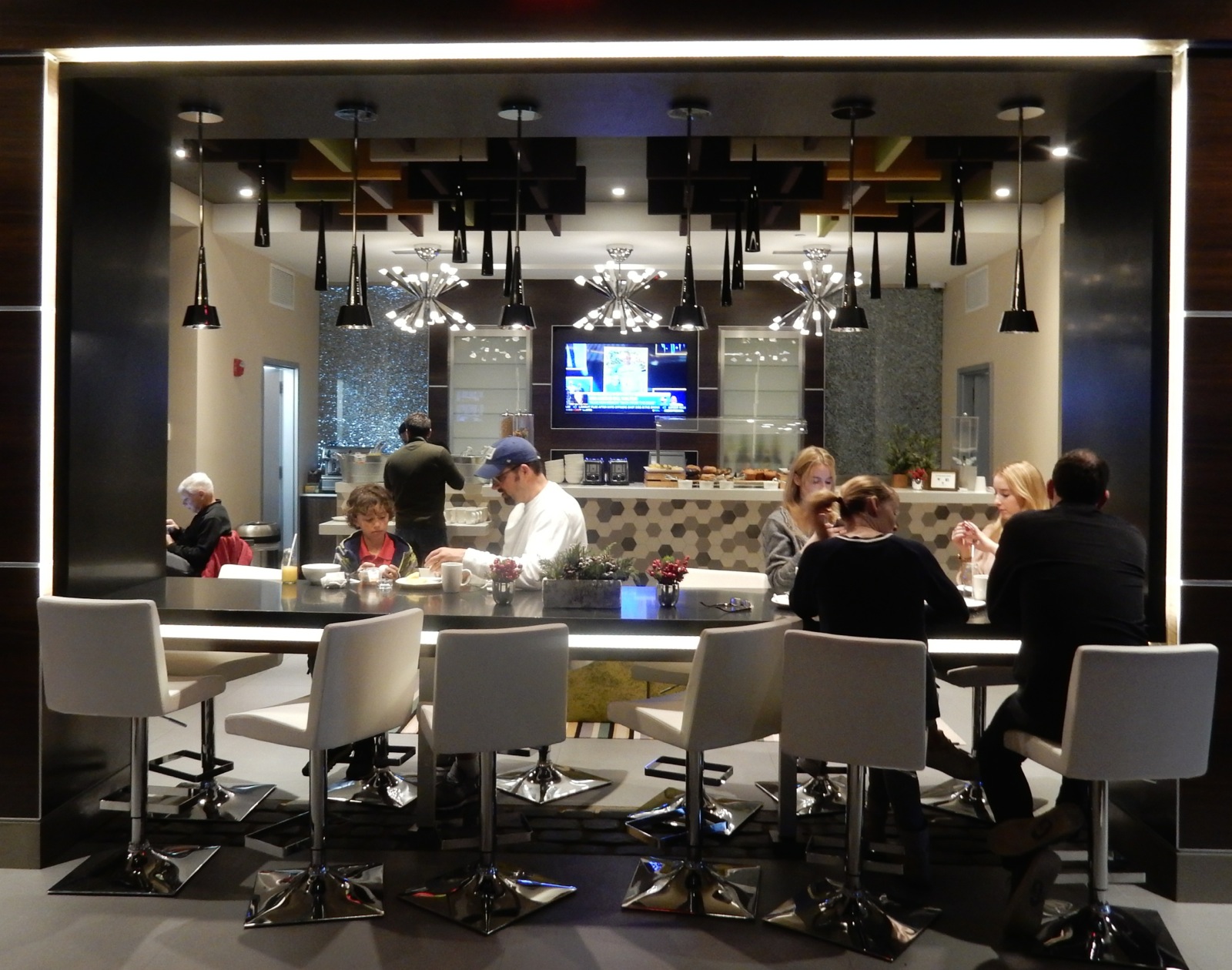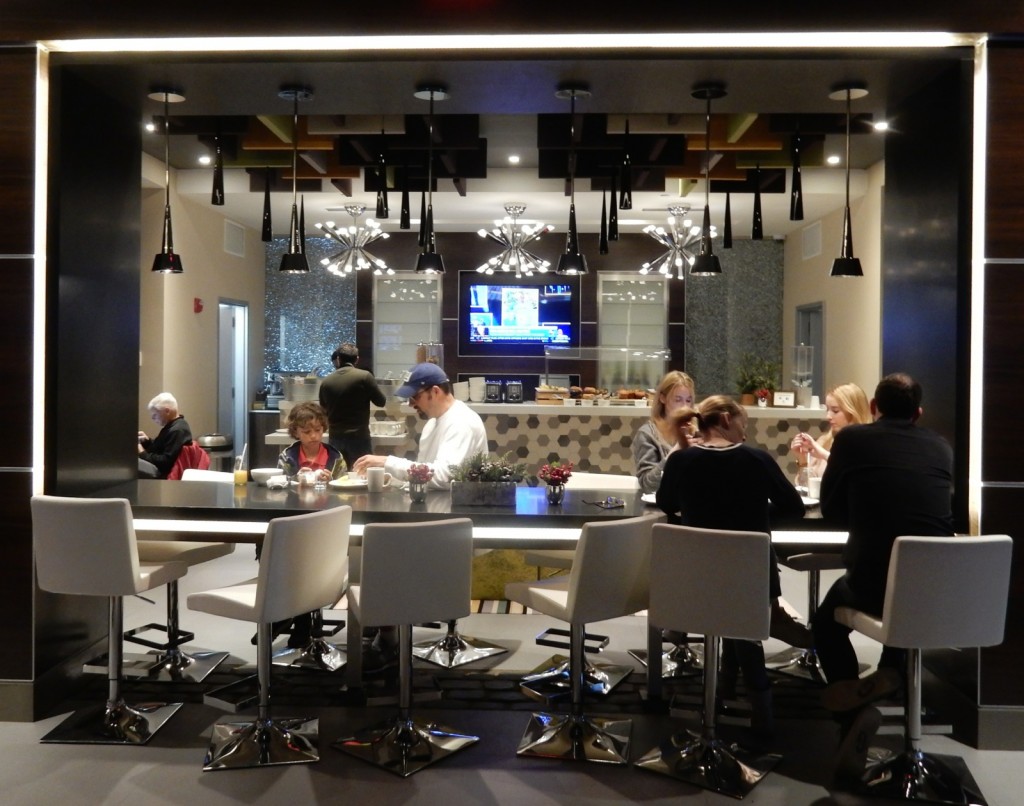 Five flat screen TVs play different channels, so sit at a metalic-leather banquette or revolving bar chair facing the morning show of your choice.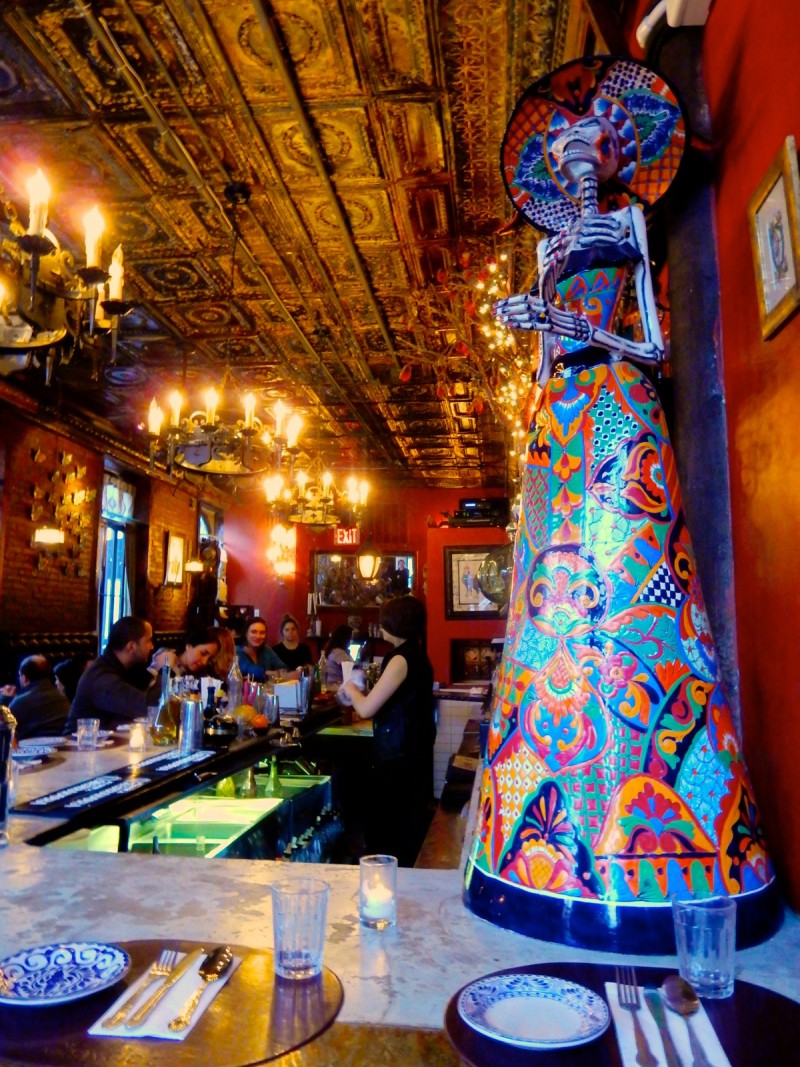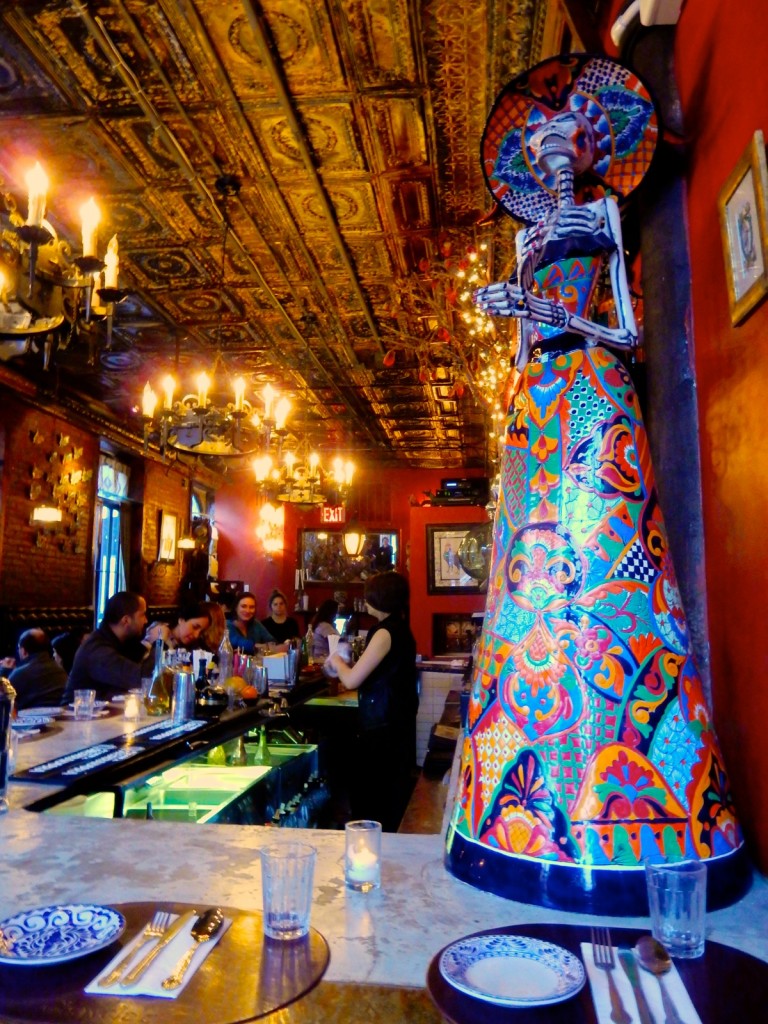 For lunch or dinner, you'll need to walk about 15 minutes to get to Franklin Street – where you'll find a myriad of great restaurants on the edge of Crown Heights.
We stumbled on Chavela's, an excellent and apparently popular Mexican place festooned with Day of the Dead imagery and funky painted tin ceilings. I'll vouch right here for the guacamole, which comes heaped in a traditional bowl, and is so amazingly good, I'd drive over an hour just to have it again.
Just the Facts
Rooms from $119 – $400, Suites from $180-$550 (depending on day of week and season) includes breakfast, fitness room, and wifi.