New boutique hotels in Greenpoint Brooklyn have sprouted in the least expected places. In recent years, returning visitors to New York City have sought out new neighborhoods to explore. Greenpoint, a section of Brooklyn bordering Queens across the Pulaski Bridge, has been a hot destination of late.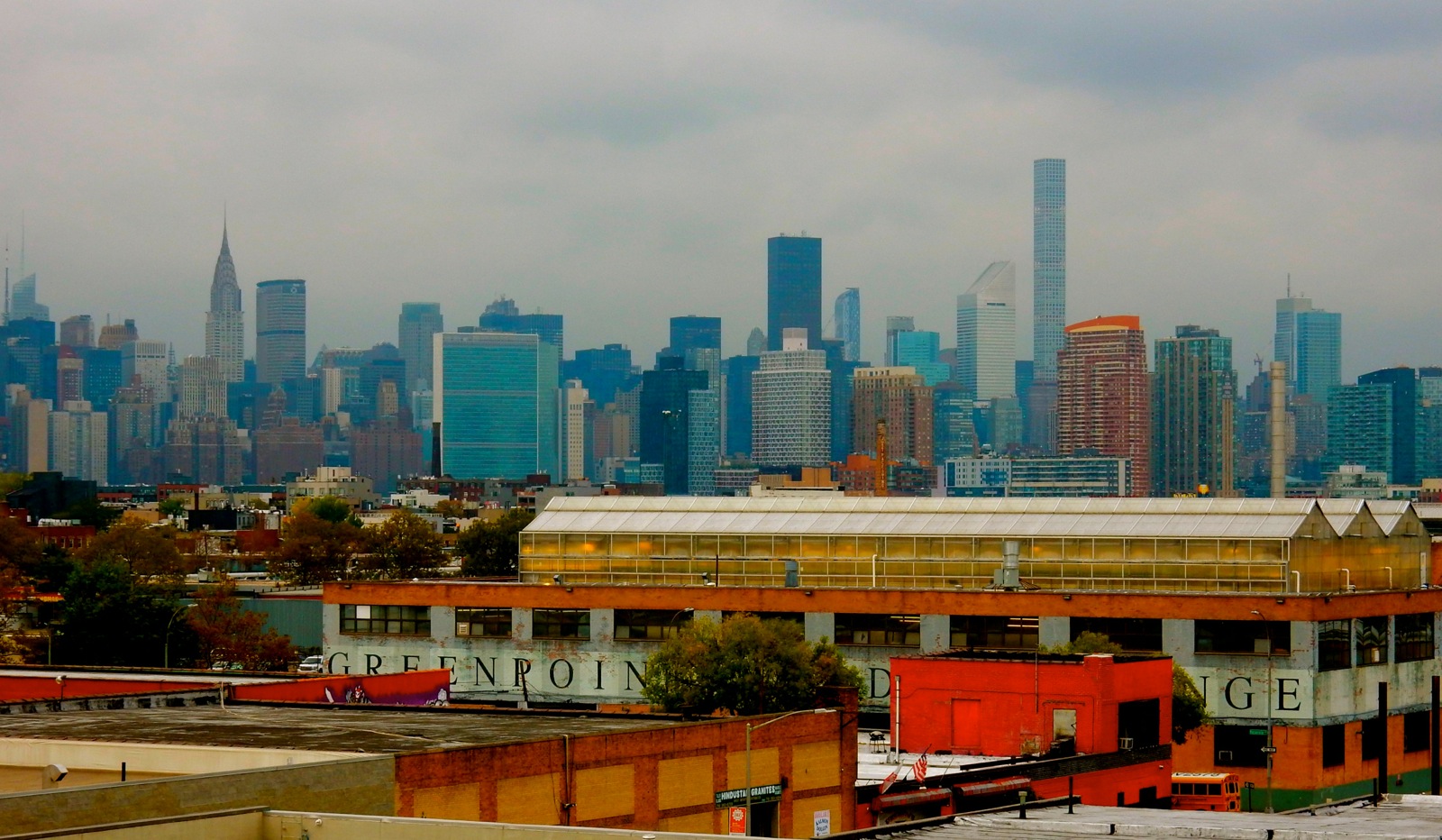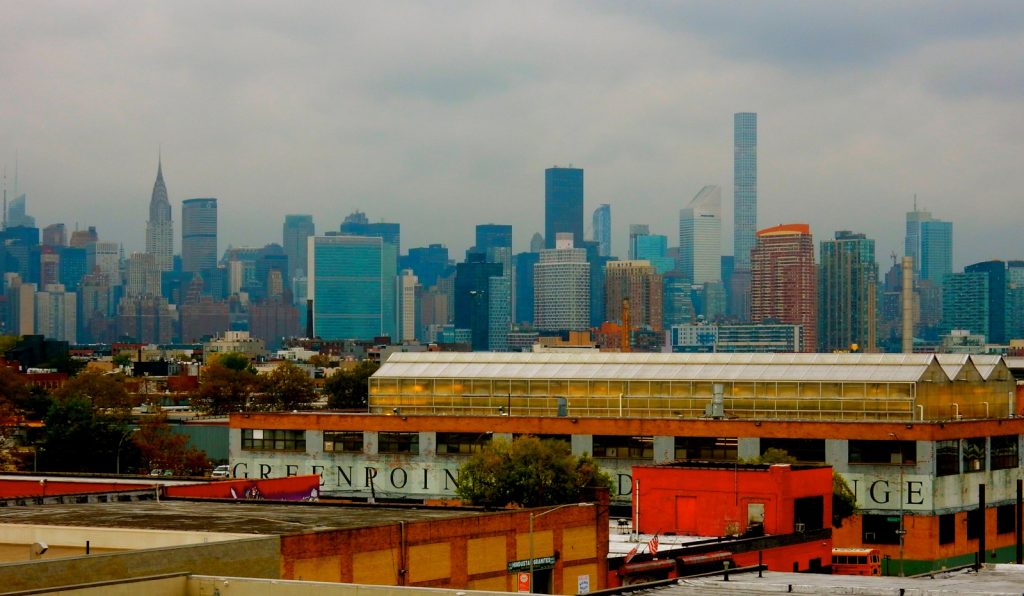 In fact, Greenpoint, on the northern edge of Brooklyn, is blooming like tulips in May.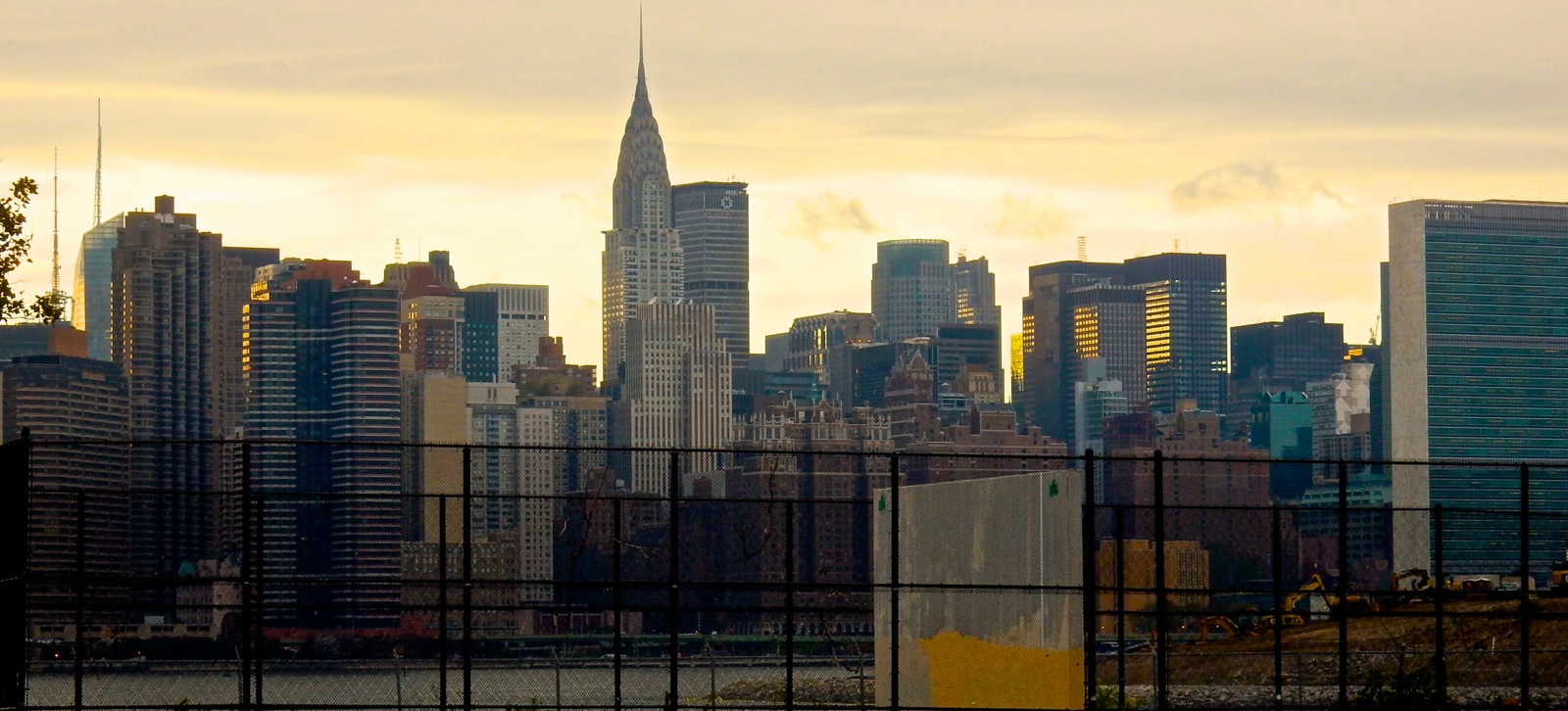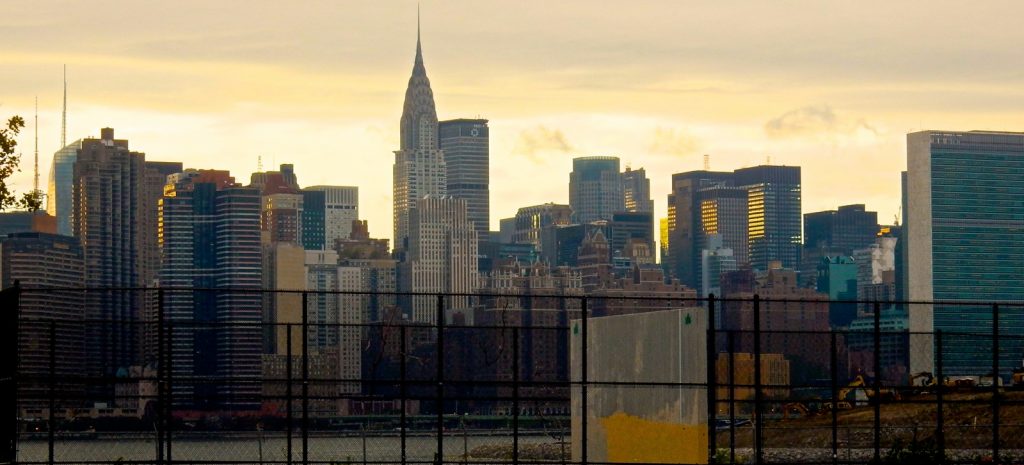 New construction, renovated apartments, and gutted and repurposed factories are attracting more and more Millennials priced out of Manhattan real estate. And travelers priced out of Manhattan hotels.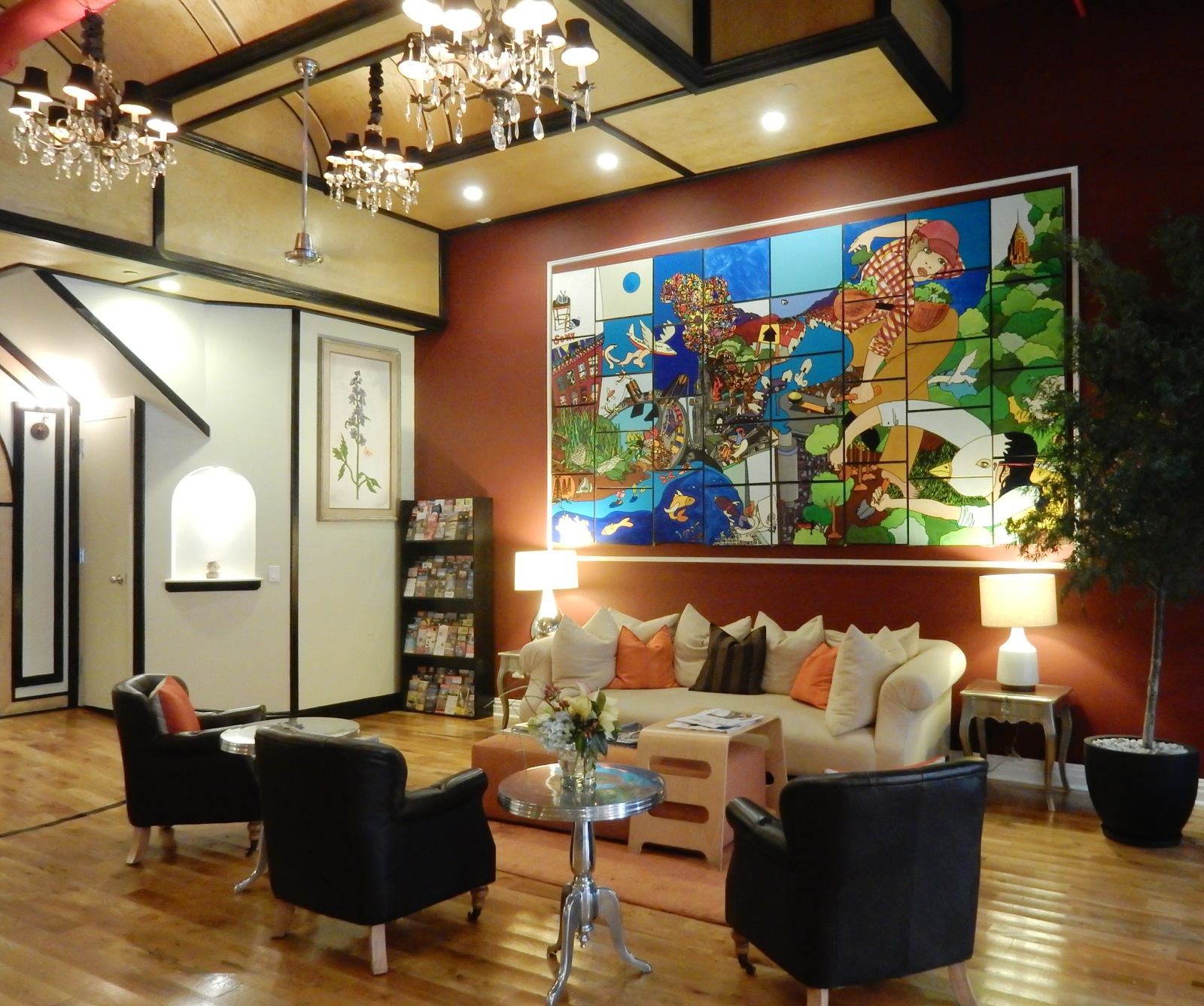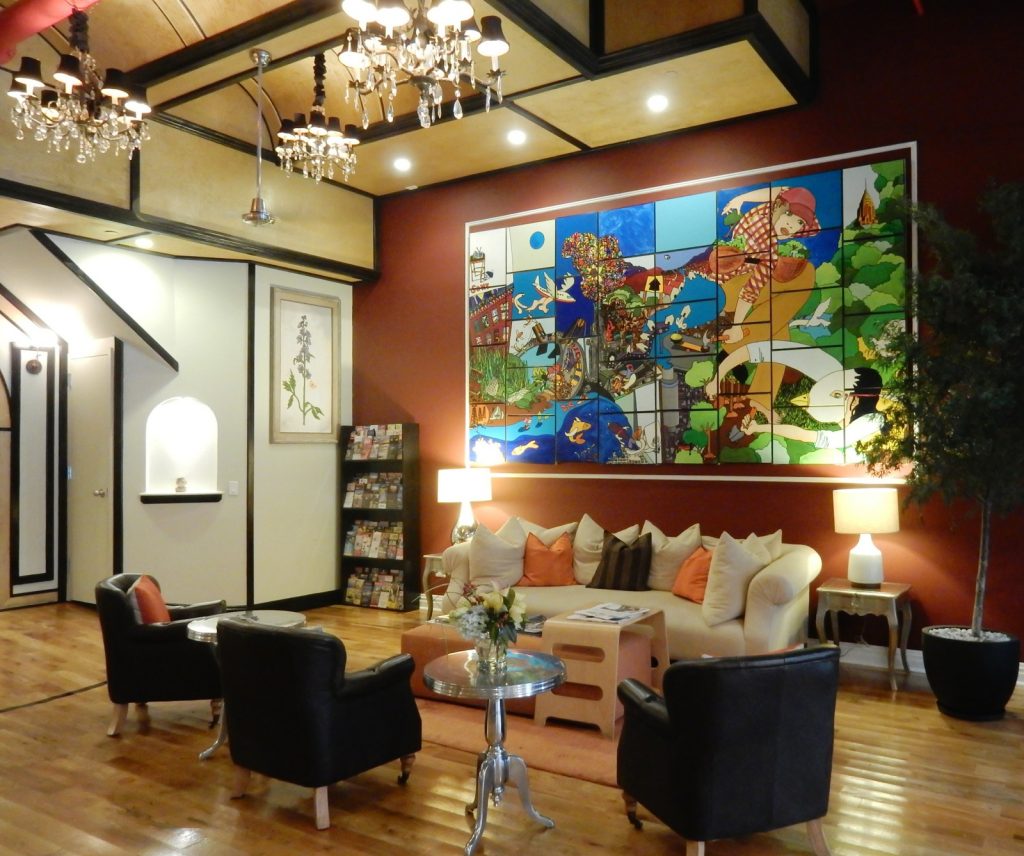 The following trio of boutique hotels in Greenpoint Brooklyn– The Box House Hotel, The Henry Norman Hotel and The Franklin Guesthouse–have garnered a loyal and eclectic clientele.
Guests range from celebrities to globetrotters to out-of-town parents visiting Brooklyn-settled children and grandchildren.
The Box House Hotel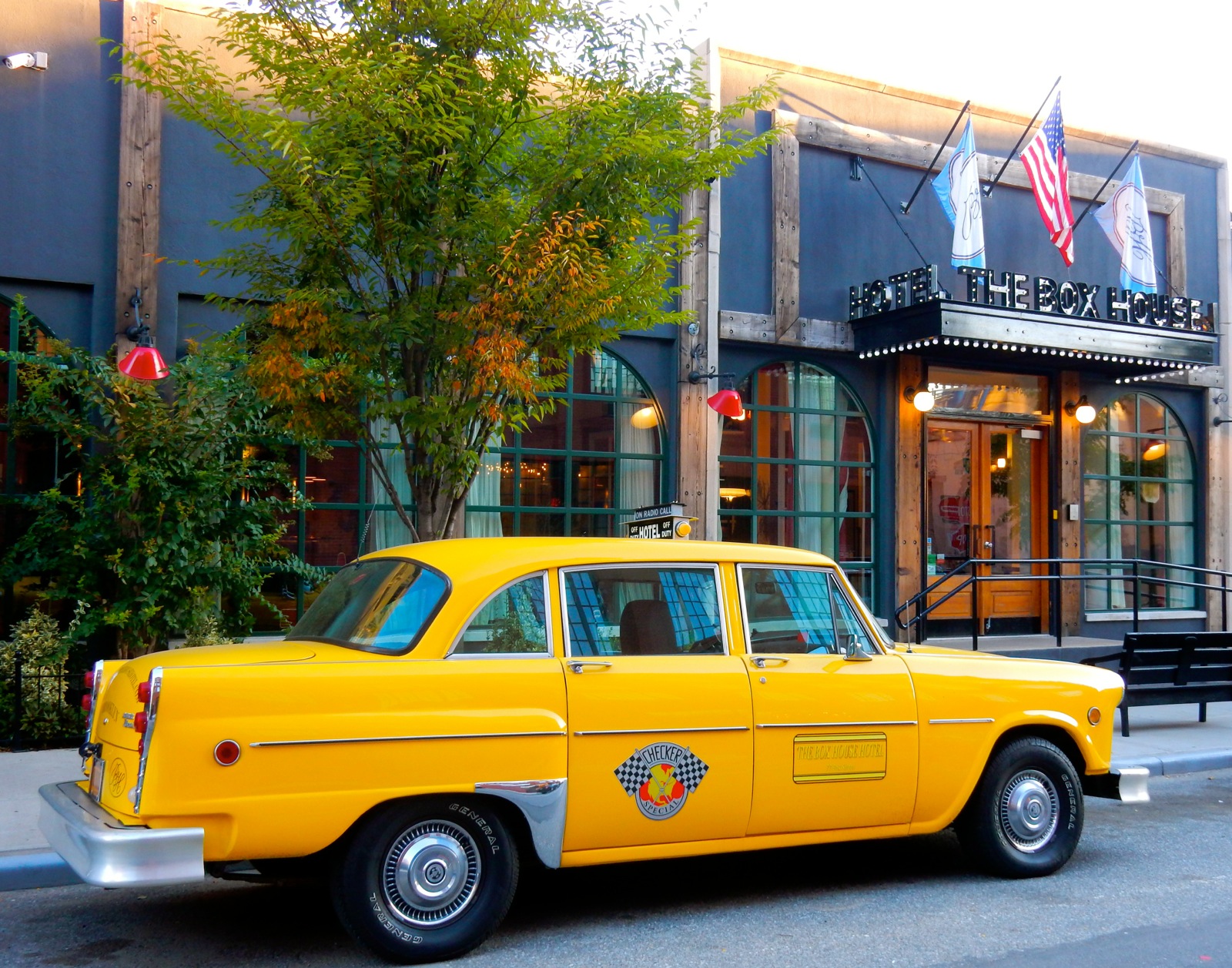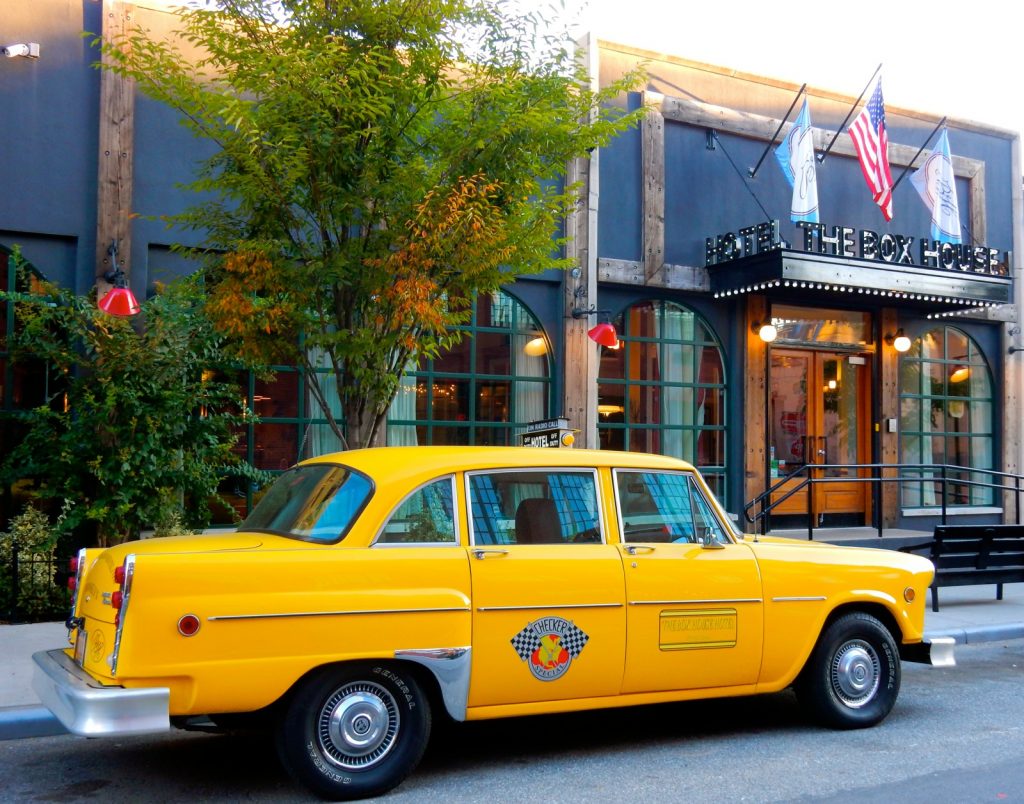 You can't miss The Box House Hotel, with its white and yellow 60's Checkered Cabs at curbside. These vehicles await wedding parties and other guests who need a (complimentary) ride to subway stops or restaurants within a mile radius. It's just one guest perk among many.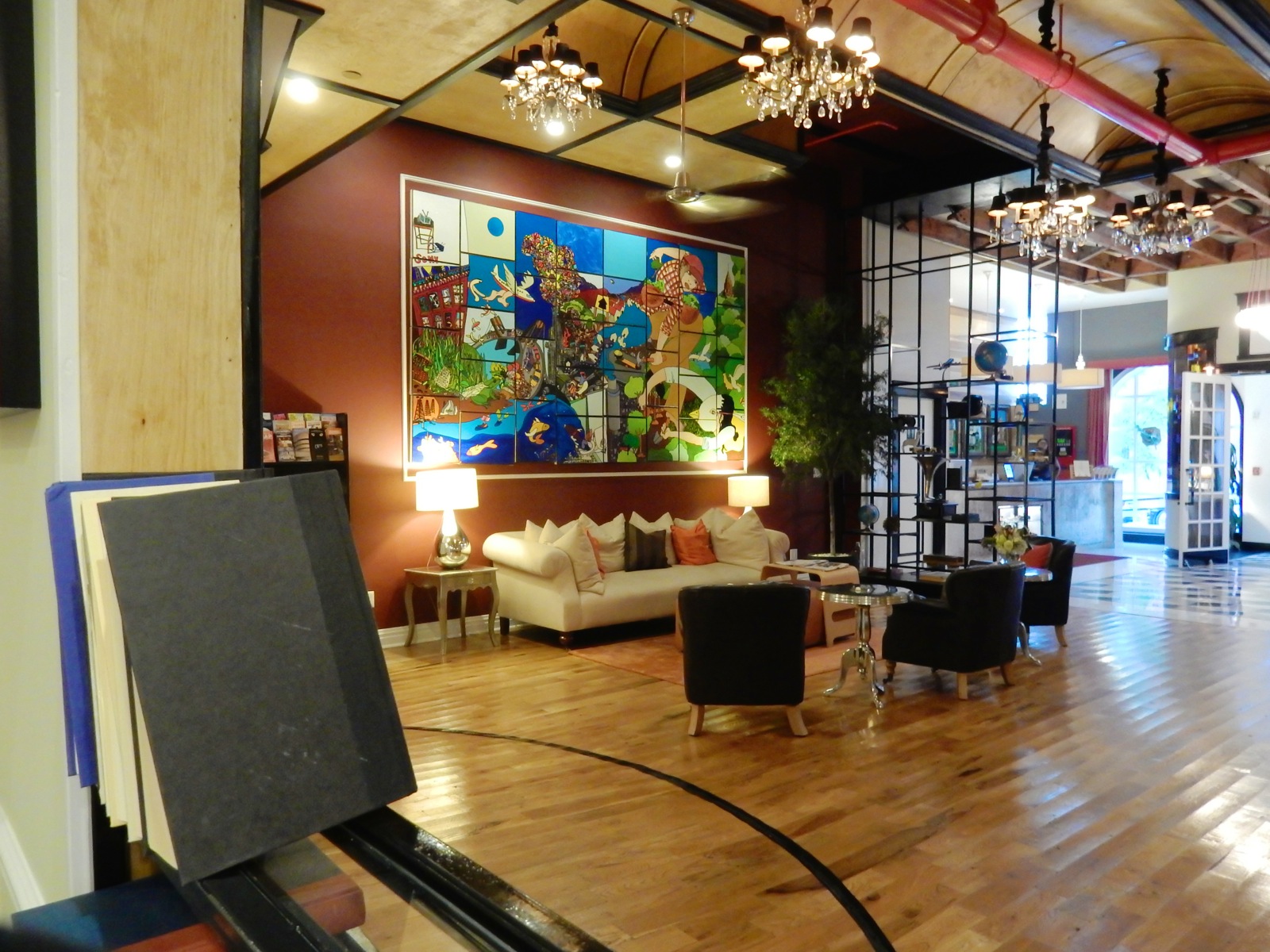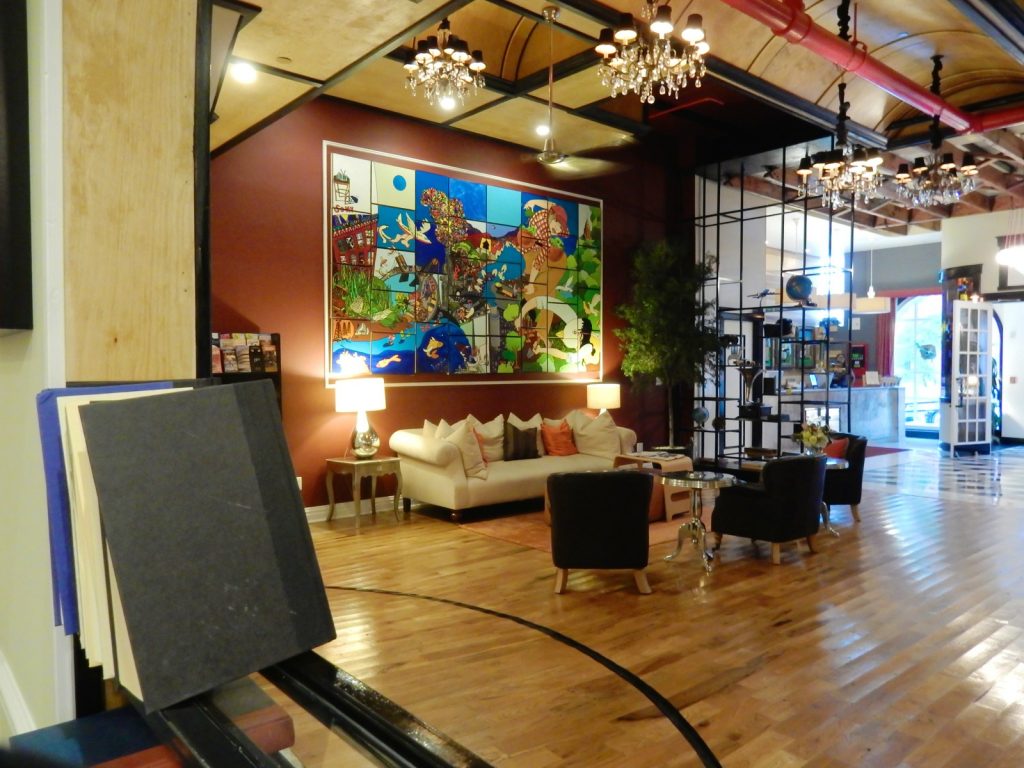 Greenpoint's first boutique hotel, the Box House was in its former life a door and window factory. It was gutted, renovated and opened as a 56-suite hotel in 2010.
The Box House is now one of the top places to stay in all of Brooklyn, according to several review sites and happy visitors. All apartment sized chambers are outfitted with fully-stocked kitchens, sitting rooms and ample closets.
First Impressions of Box House Hotel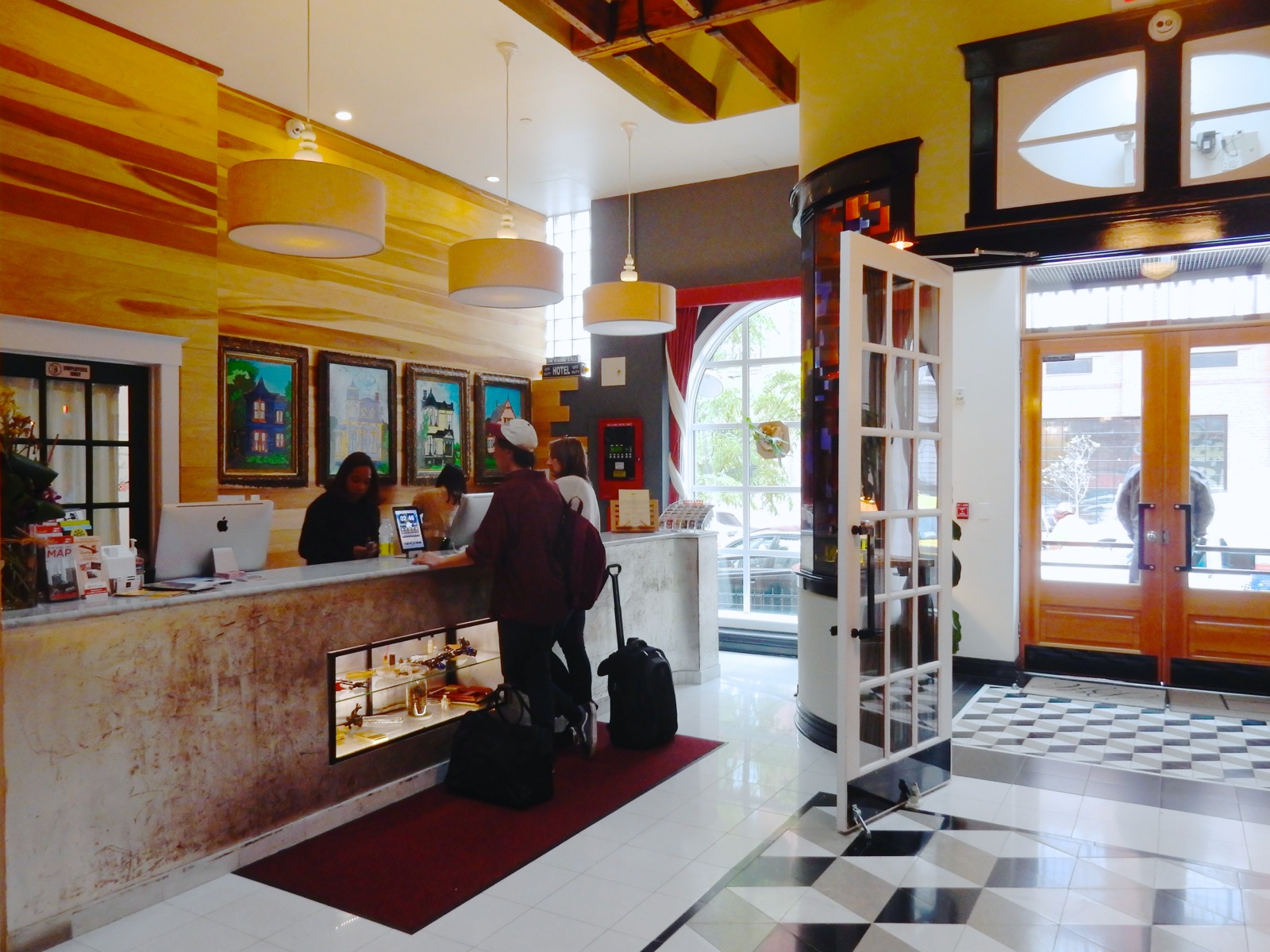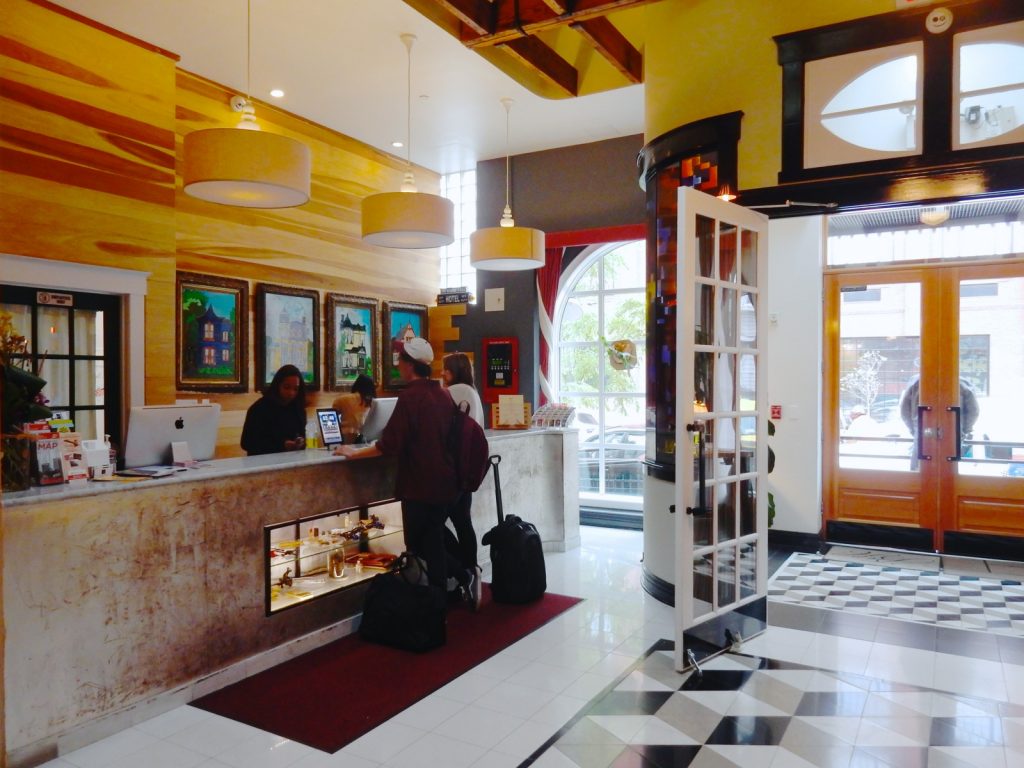 The expansive lobby is wild with color – mostly due to stained glass windows and the vibrant art of interior designer, Kip Jacobs. Evidence of his vast range of work can be found throughout all three hotels. Here, from abstract saturated color panels to the more realistic bird prints that adorn the halls. Jacobs also has a whimsical way of juxtaposing random antiques and knickknacks throughout the properties.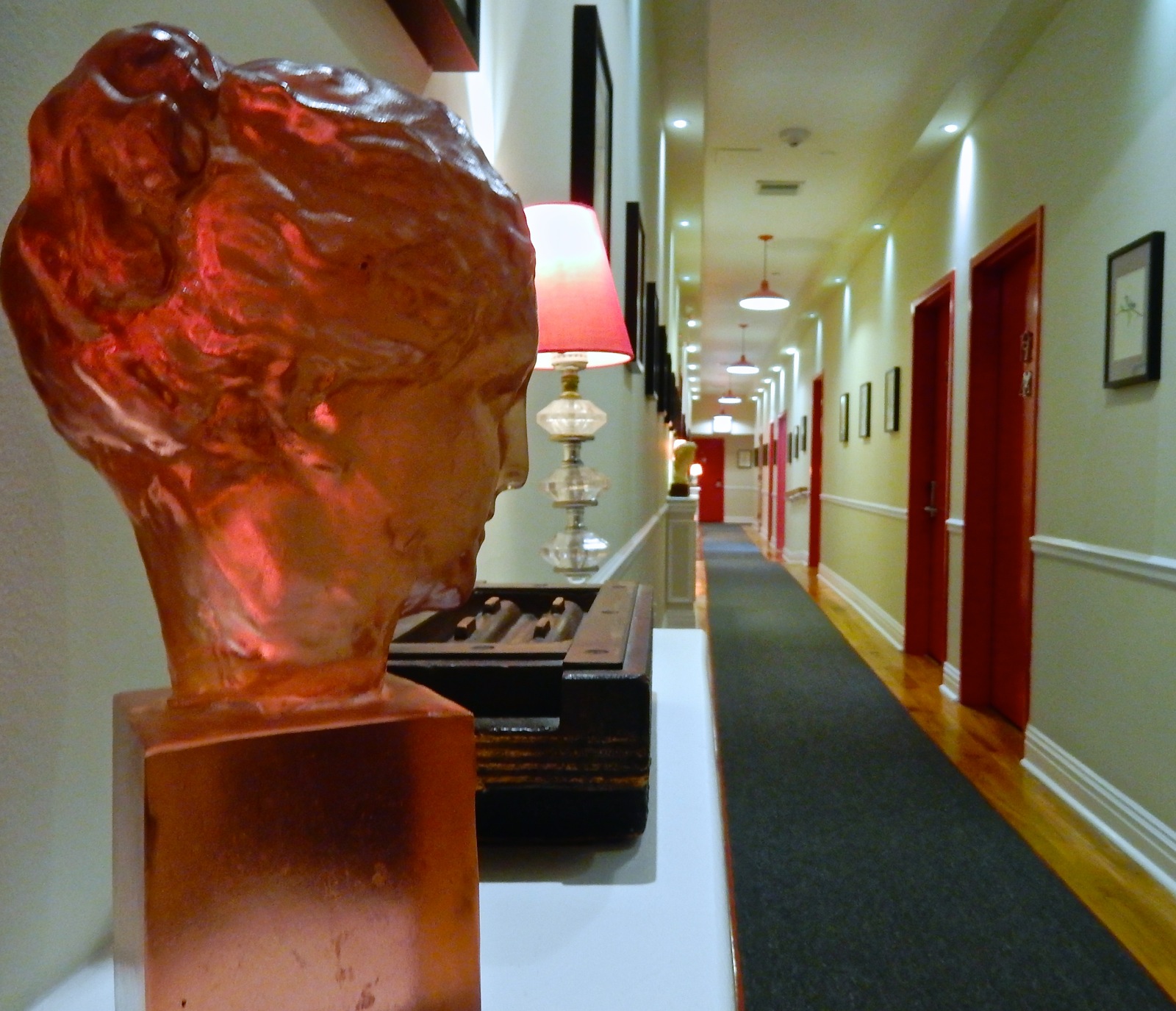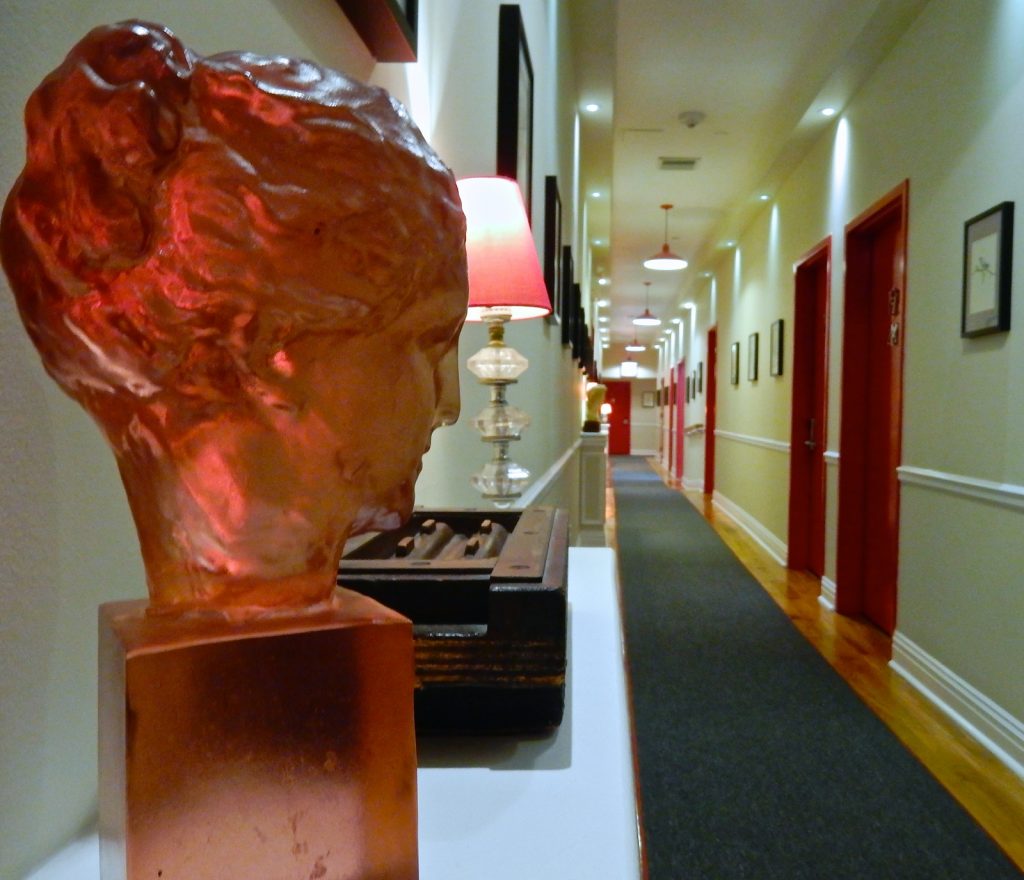 Employees are well schooled in upscale service without an iota of snooty pretension. Check-in is easy, friendly and really chill. Need a ride? No problem Need a dinner rsvp? Here's where to find a whole slew of restaurants within walking distance.
Want to just hang out in the lobby with a glass of wine from the in-house bar/restaurant? You won't be alone, and you'll probably make some friends. It's that kind of place.
Rooms and Suites at Box House Hotel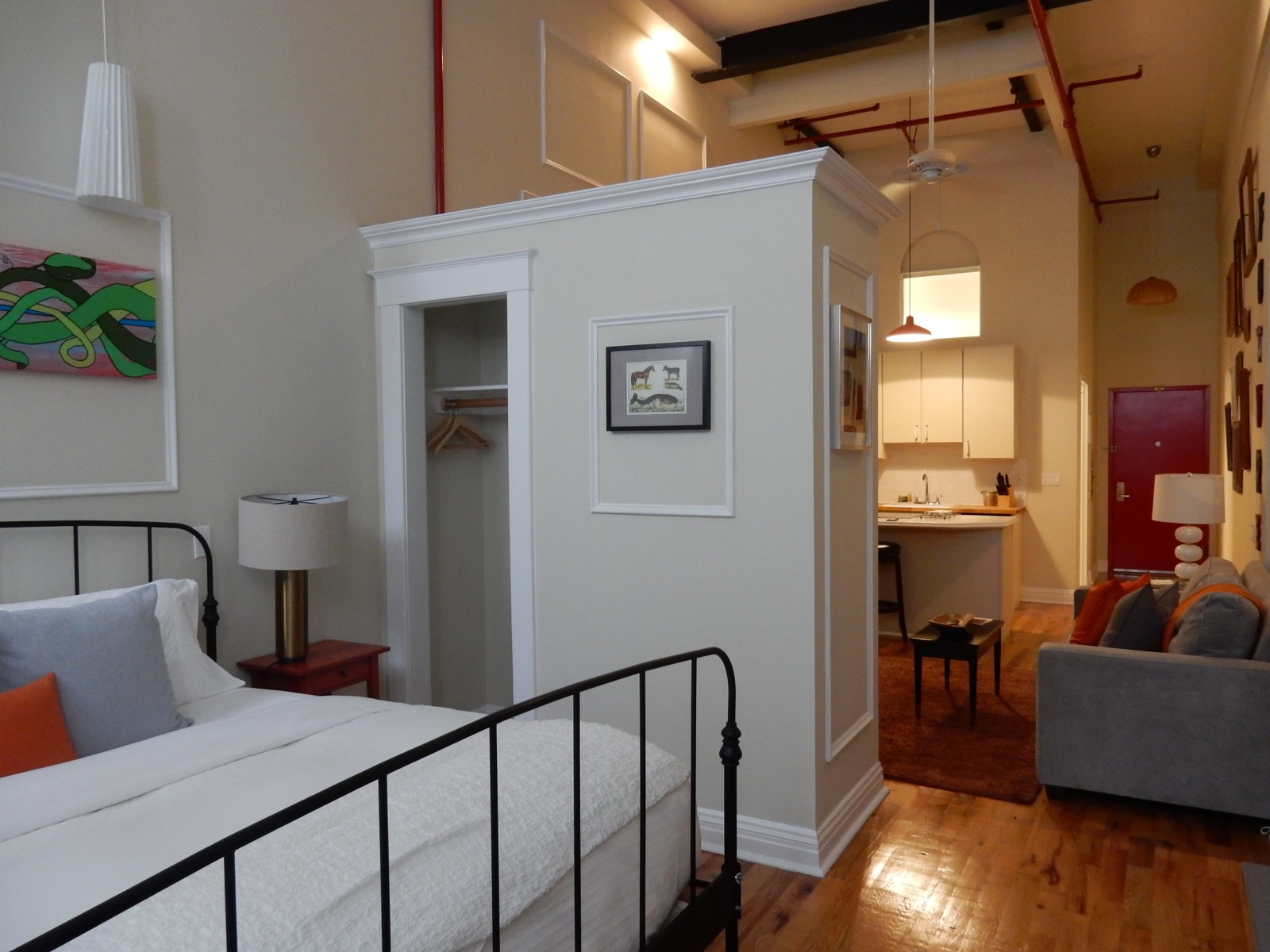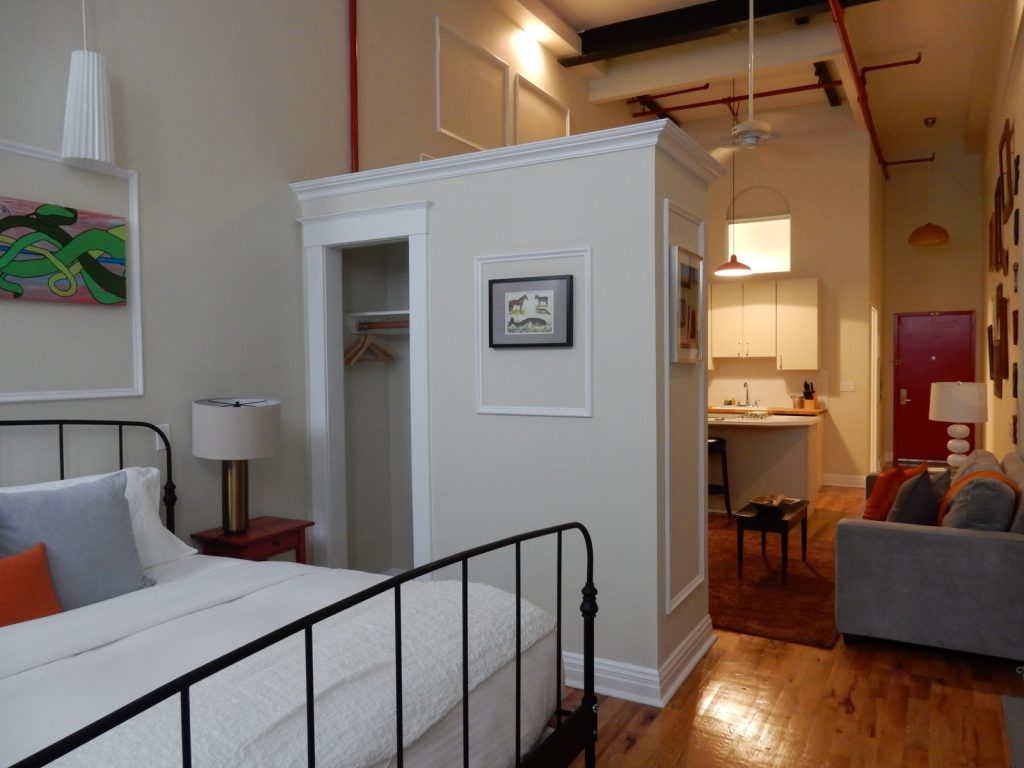 Most loft-style suites are larger than Manhattan apartments –no hype. So, its not unusual for visitors to check in and never leave the property. As most have mile-high ceilings (or so it seems), hardwood floors with area rugs, eclectic furniture and art, each suite is homey if your home happens to be downtown Manhattan.
Tchotchkes abound. Skee-balls stacked in terrarium boxes. Empty antique milk bottles jammed in crates. Globes, manual typewriters, old cameras on desks, and the like suggest a bountiful weekend in Brimfield or an afternoon at Home Goods.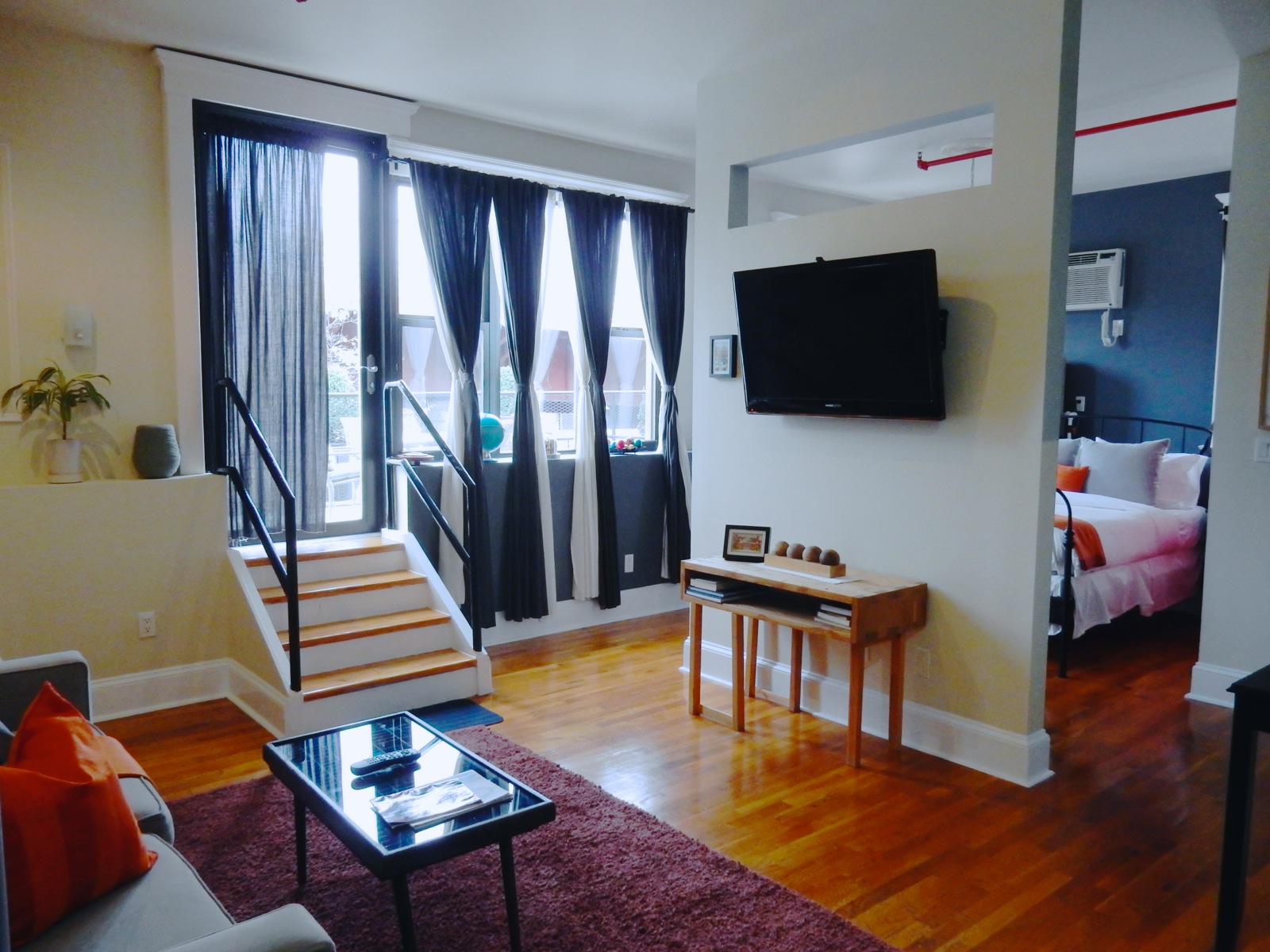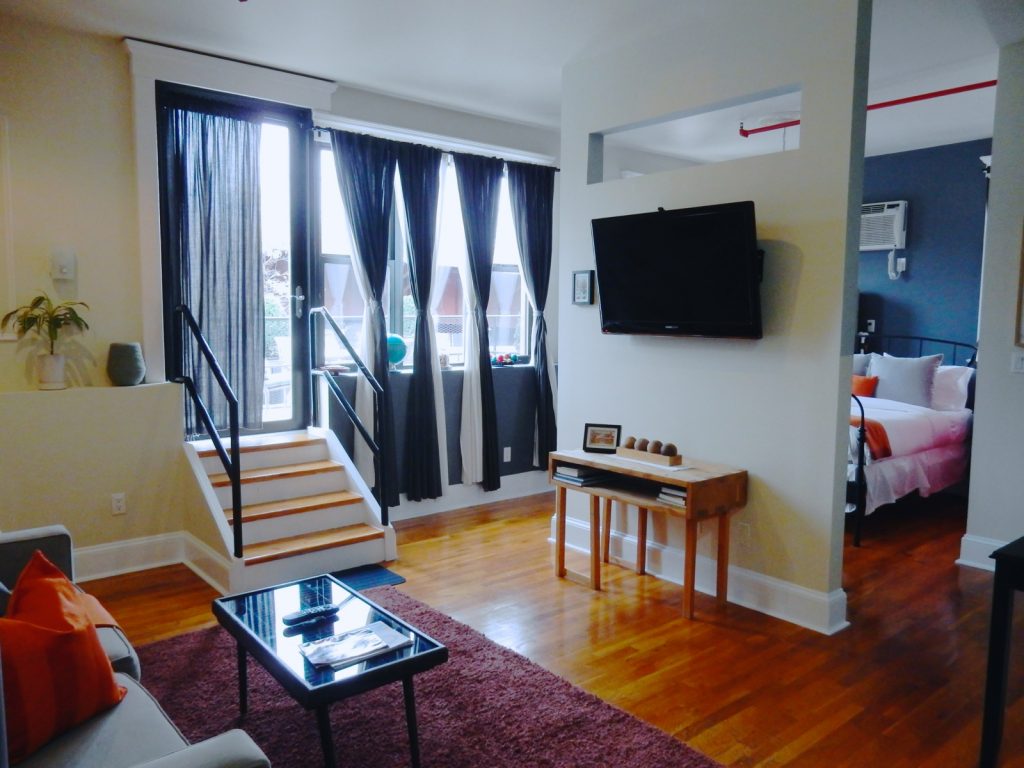 For now, all eclectically decorated suites feature a full galley kitchen, sitting room and separate bedroom area. Usher loved his Loft Suite with Terrace: room #9 on the 2nd floor.
Two Honeymoon Suites on the 3rd floor are sunlit penthouse-esque apartments with views of the Pulaski Bridge, Long Island City and Manhattan beyond.
Amenities at Box House Hotel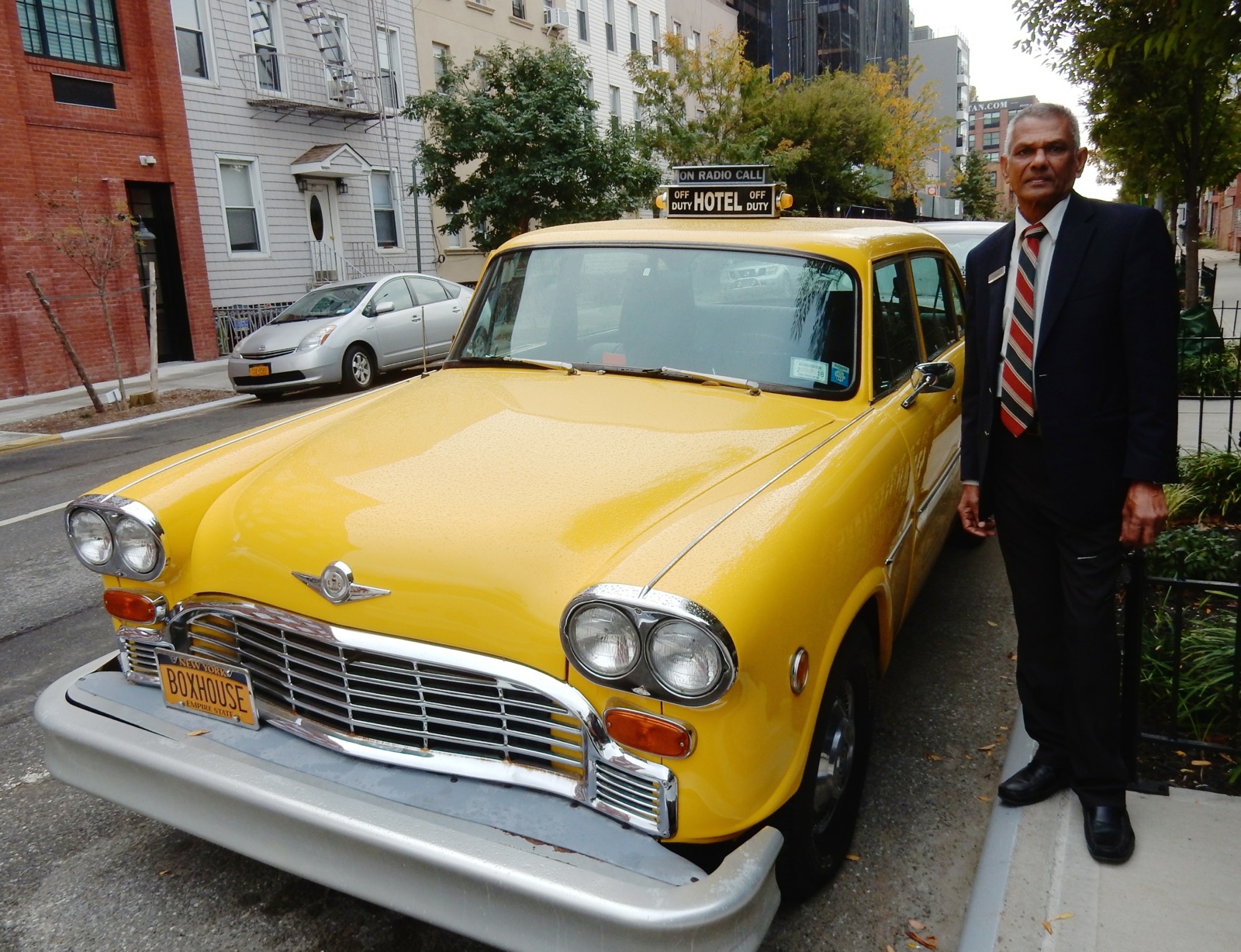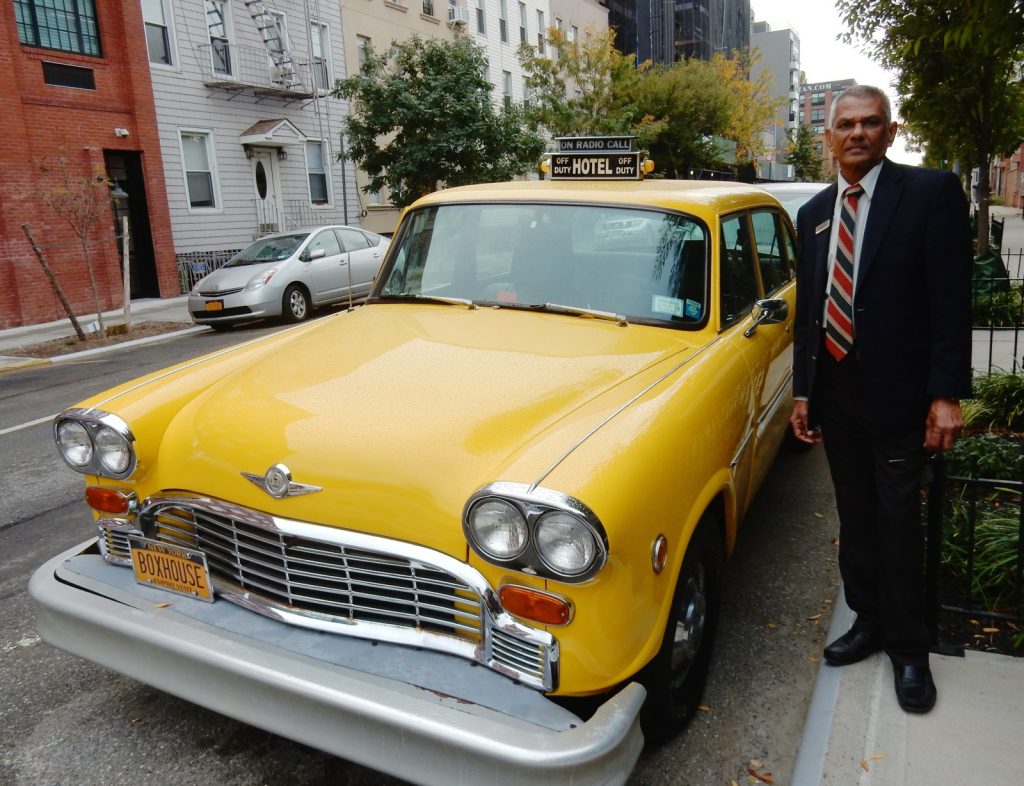 Complimentary transportation (7am-10:30pm) within a mile radius of the hotel includes pickup and drop off to subway stops, shops and restaurants. The professional and really nice Mr. Singh or other drivers are more than happy to show you the area.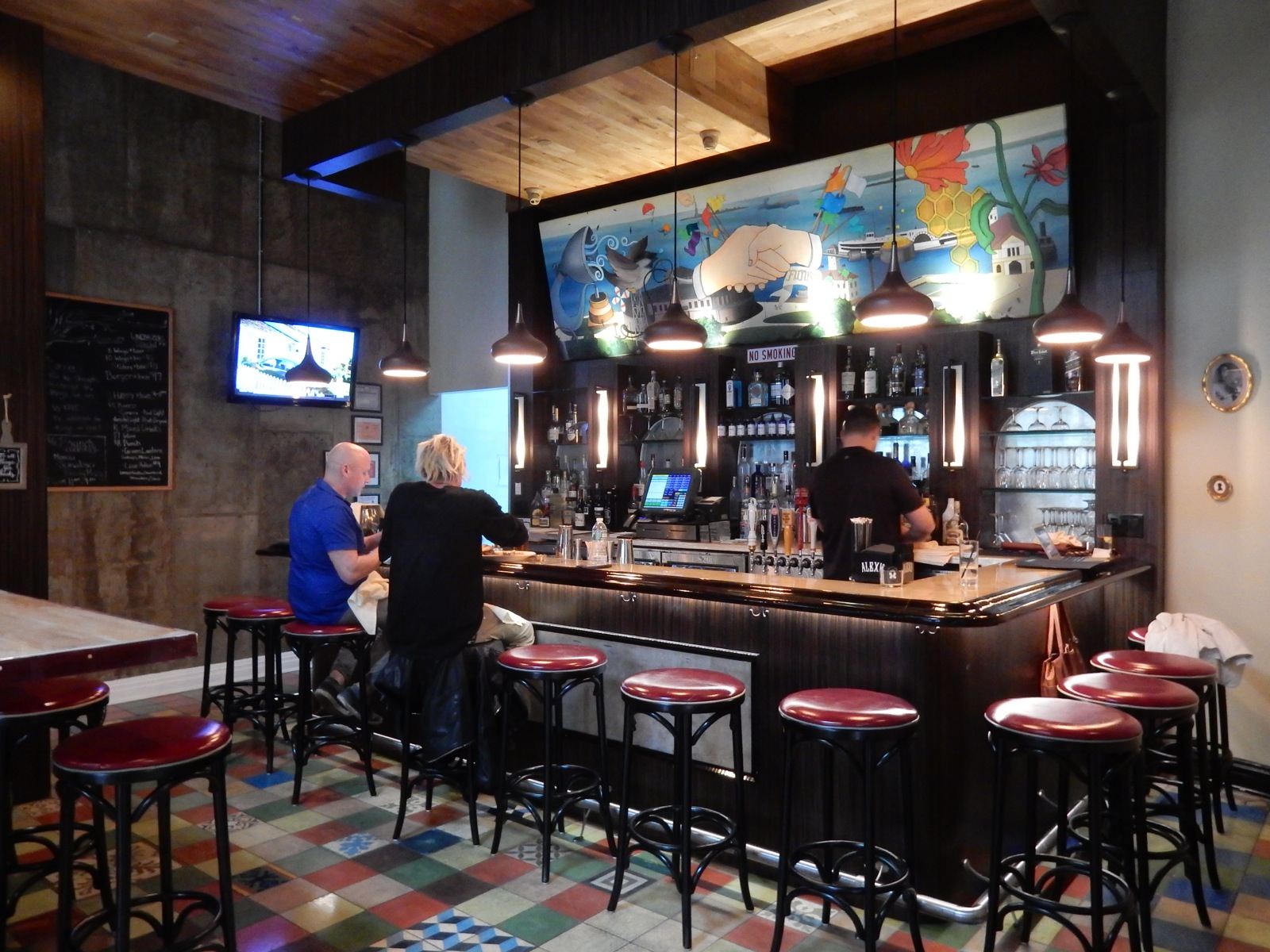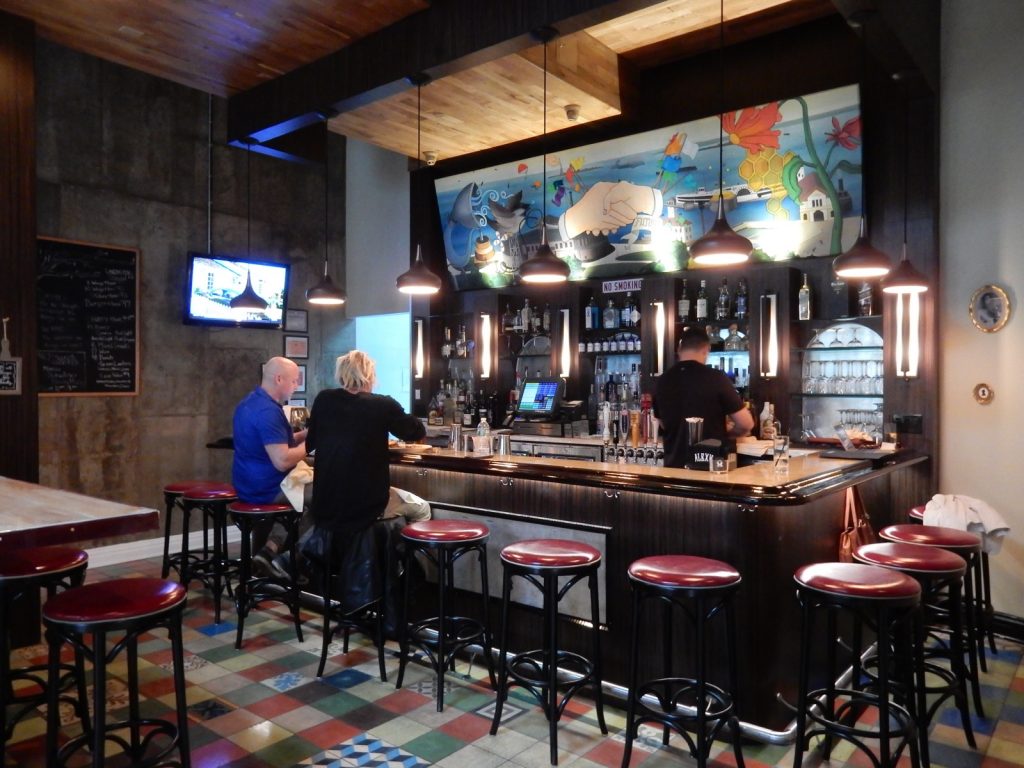 On-Site Bar and Restaurant, Brooklyn Lantern, specializes in creative American cuisine, craft beer, and innovative cocktails.
Laundry Room. Unique in luxury NYC hotels, this perk alone attracts road trippers and longer term guests. For just a few dollars you can purchase detergent and wash and dry a couple of load of laundry on your own time.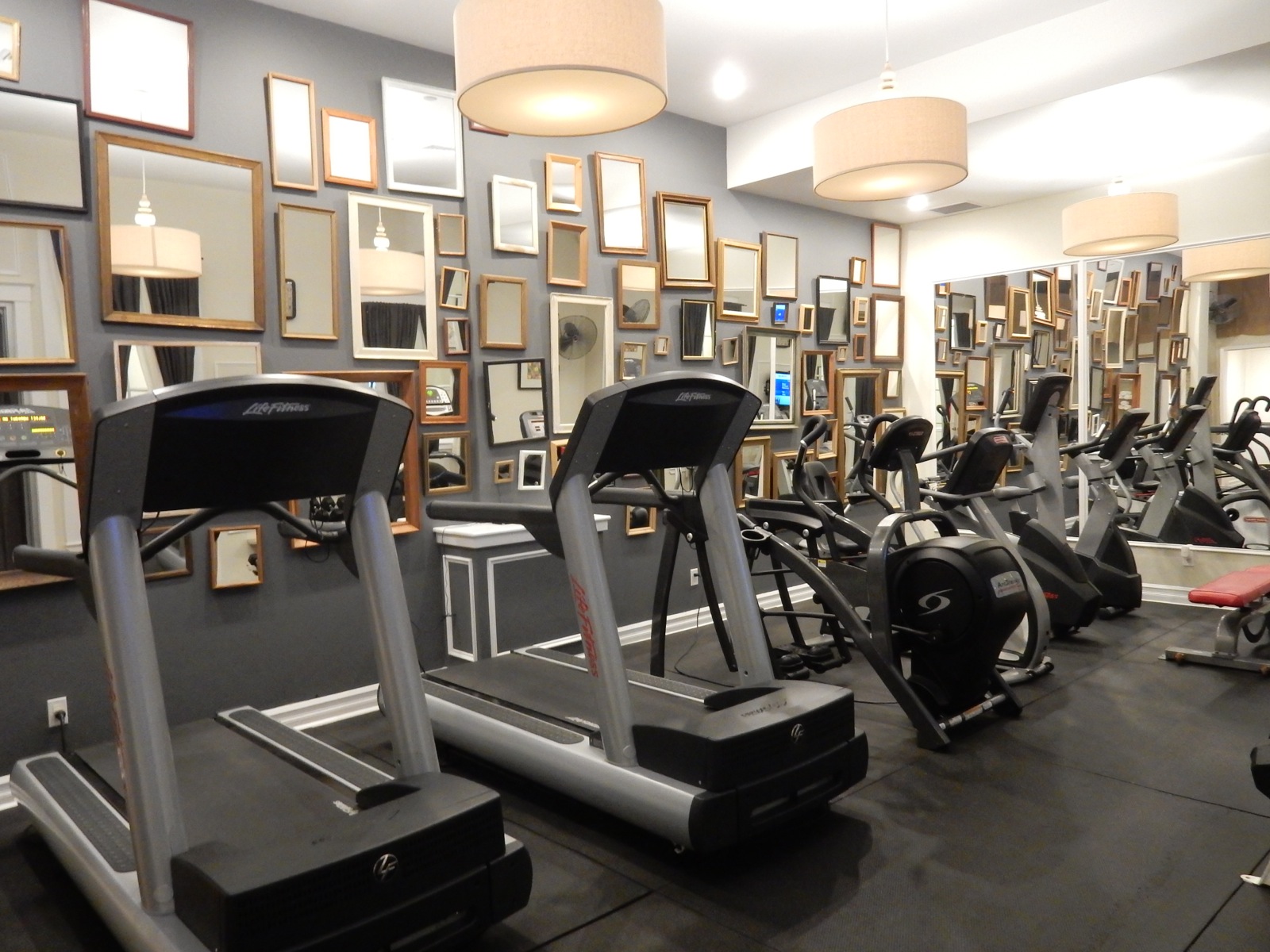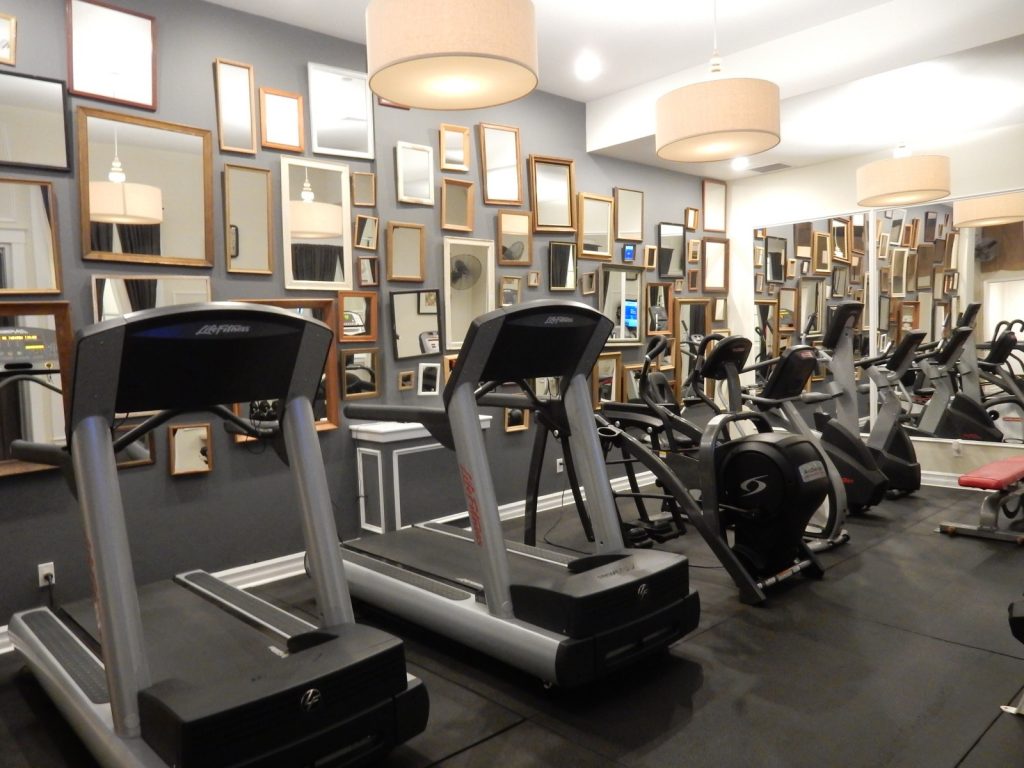 State of Art Fitness Center with two steam rooms and one dry sauna.
Business Center with two computers and printer complimentary for guests
Complimentary Wi-Fi.
Just the Facts
Rooms and suites start at $249 per night and include wi-fi, and complimentary shuttle within a mile radius.
Henry Norman Hotel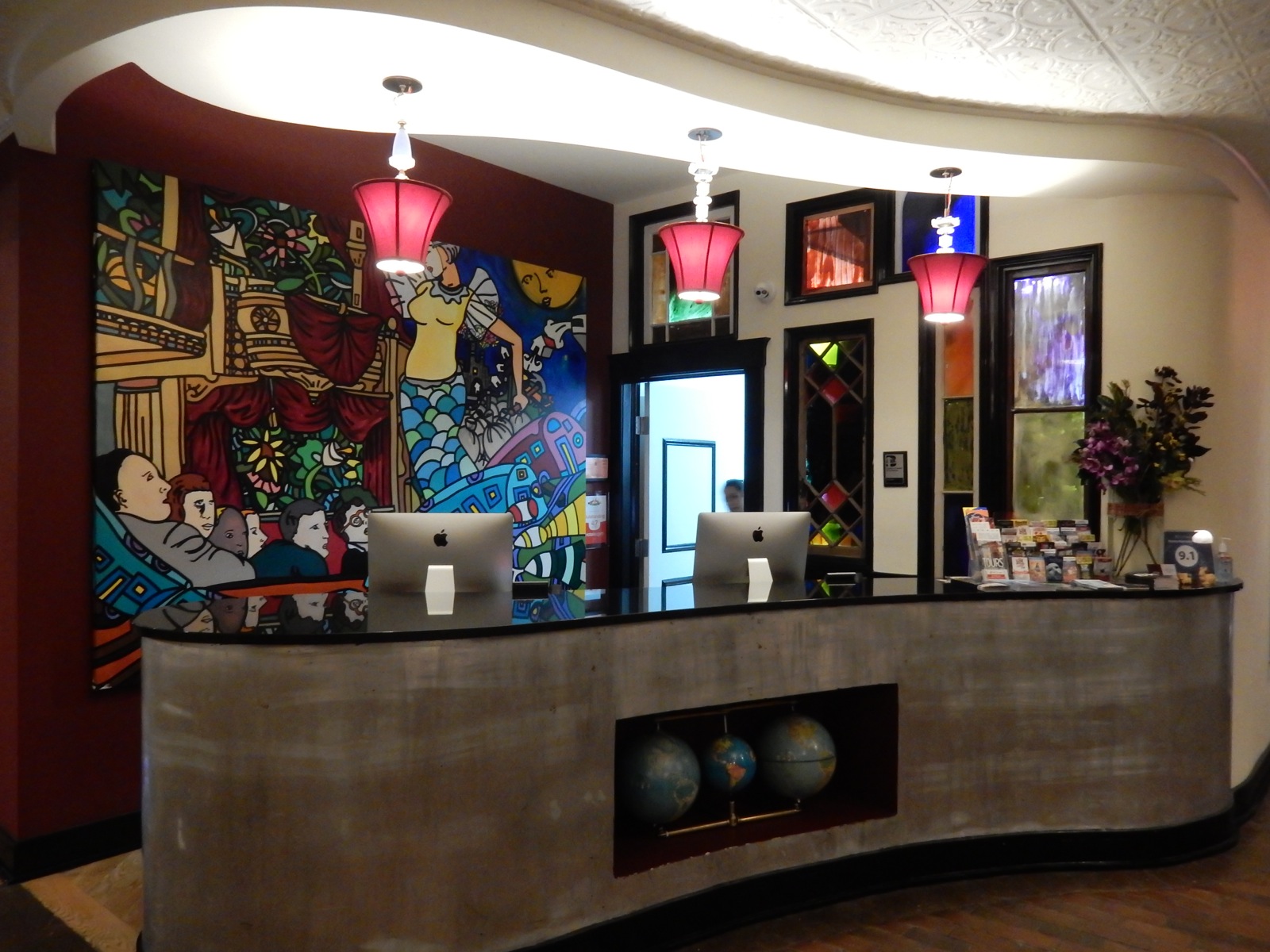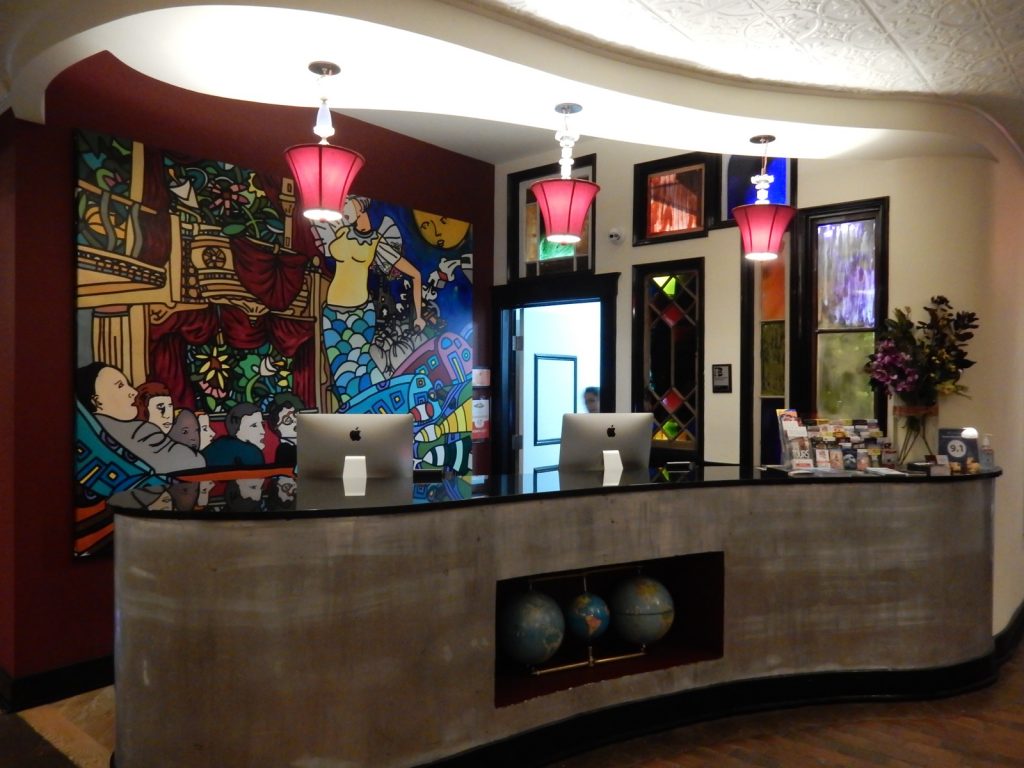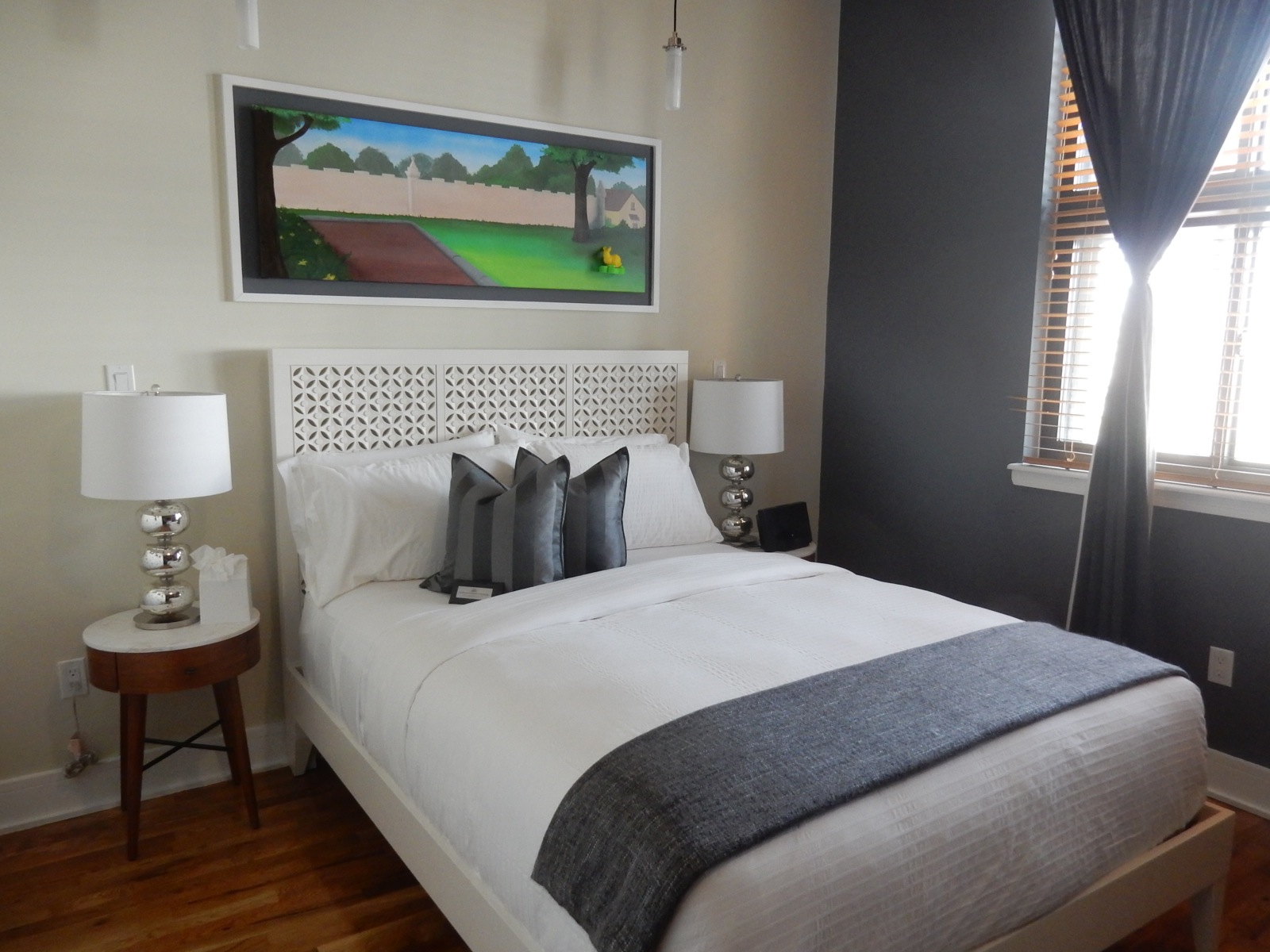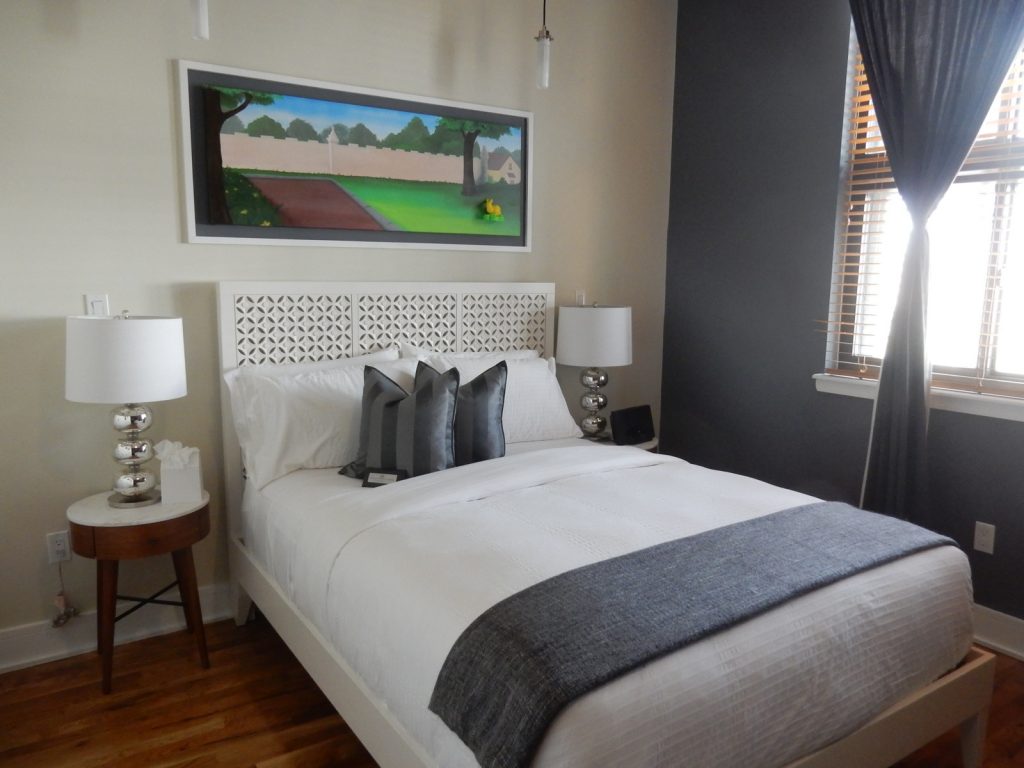 Closer to the Williamsburg section of Brooklyn, this boutique hotel is home away from home for TV show directors and others in the industry working at the Marvel Studio a block away. It also attracts a fair share of foreign visitors yearning for a true Brooklyn experience.
Though smaller, the Henry Norman is similar in feel to its brother-properties, the Box Hotel and Franklin Guesthouse. It offers the same quirky luxe rooms and perks to visitors; complimentary transportation within a mile radius, free wi-fi, laundry room, business center and fitness room.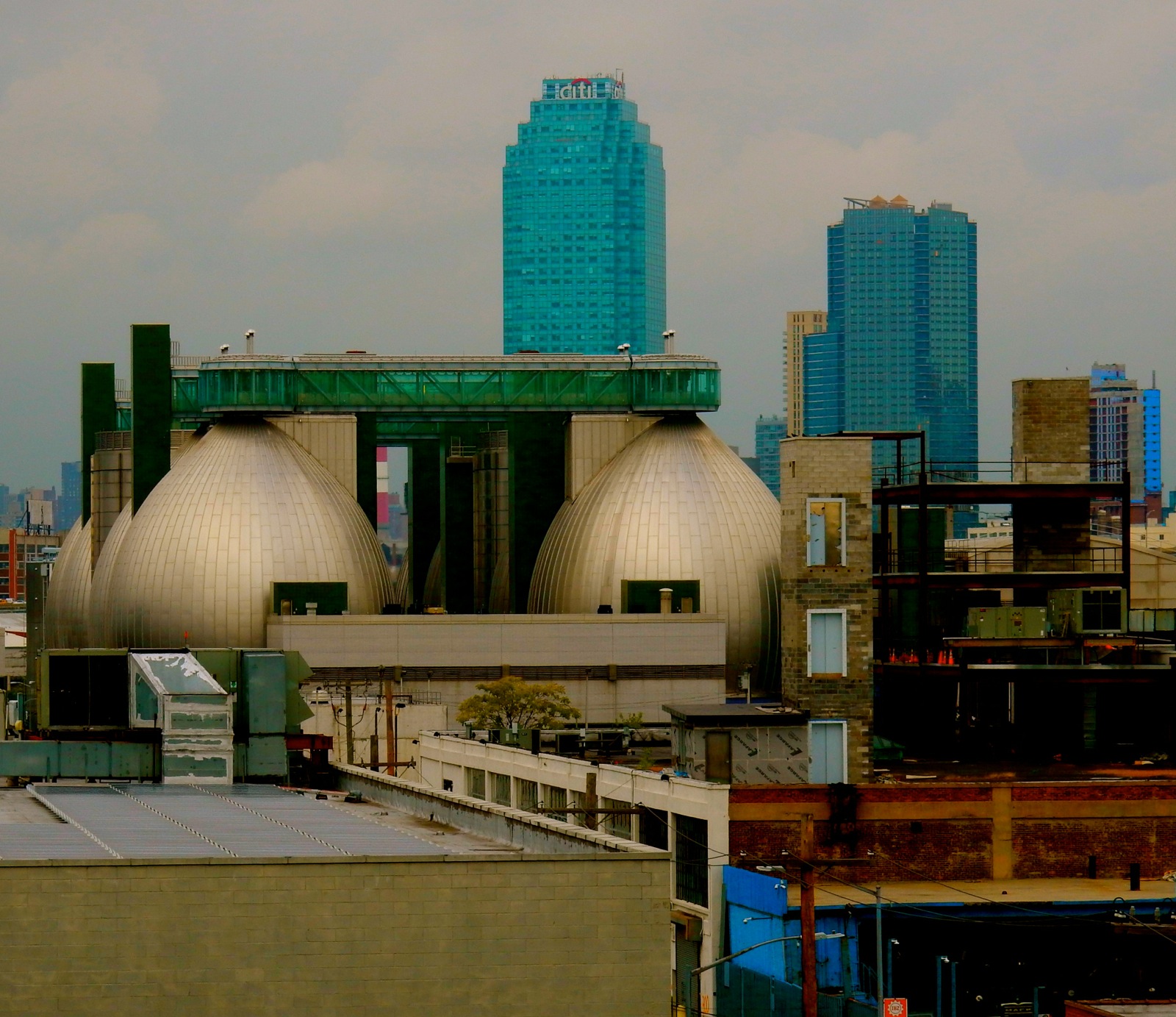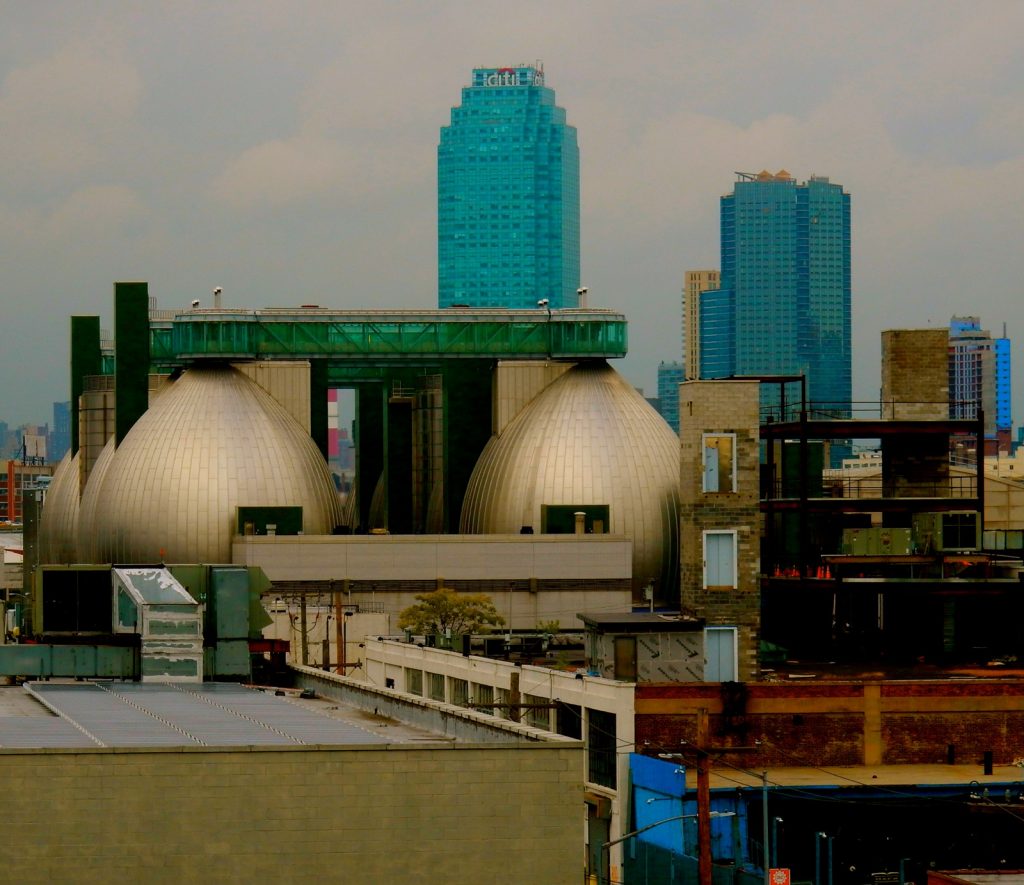 With views of Mid-town Manhattan over the East River from the roof deck, the Henry Norman is a top spot for unobstructed viewing of the Macy's 4th of July Fireworks. But fans of more commonplace cityscapes will find much to admire in the foreground any time of year.
The Newtown Creek Water Treatment Plant nearby has won architectural awards and applause from the neighboring community. Suites start at $290 per night and include all amenities cited at the two other Greenpoint boutique hotels.
Franklin Guesthouse
The smallest and newest of the trio of boutiques, opened in April 2016, the 23 room Franklin Guesthouse is located on chic Franklin Street. Bright, colorful and welcoming rooms, here with slatted blond wood panel walls and partitions, are slightly more Scandinavian in feel than the other two properties though just as upscale.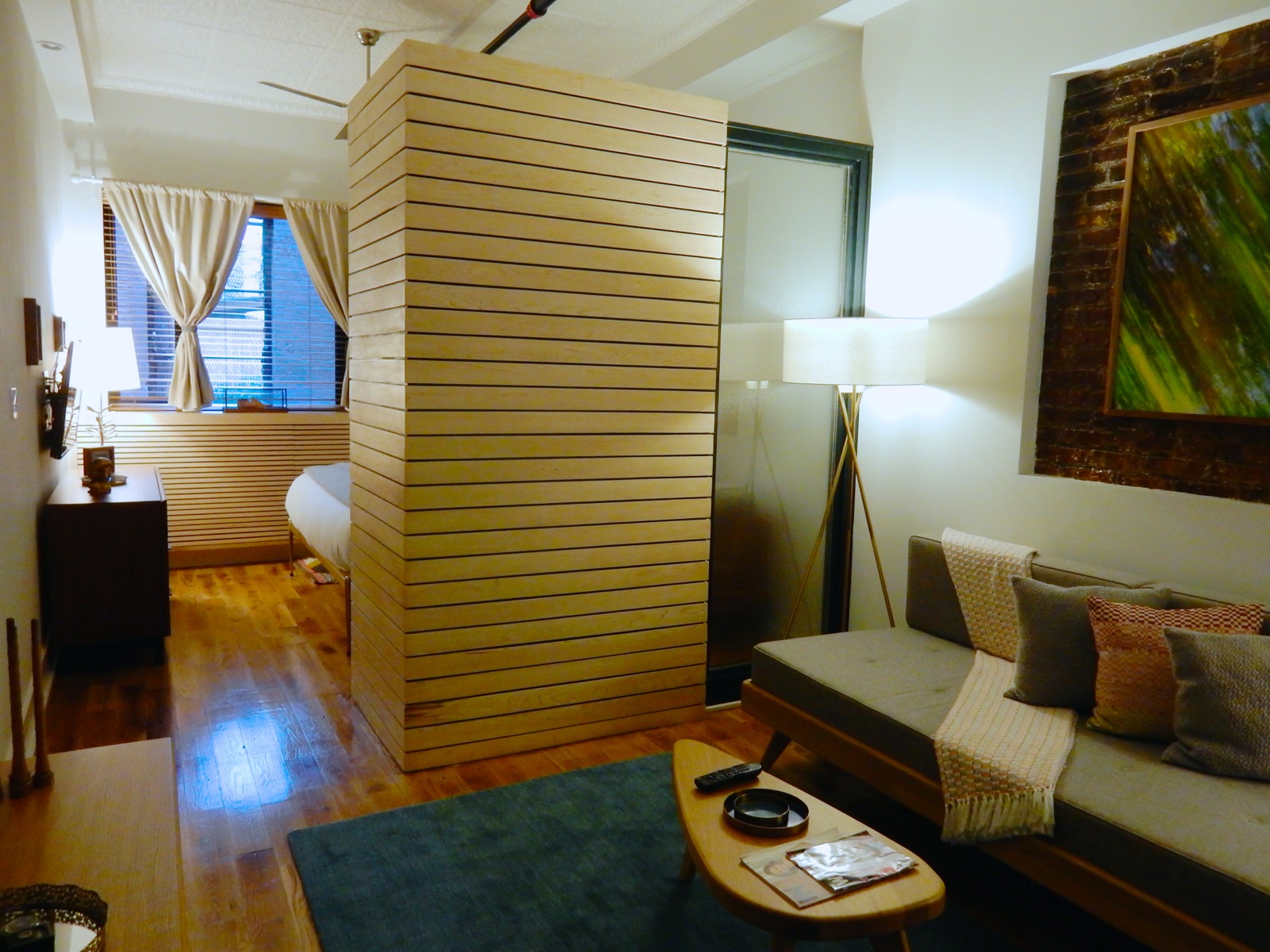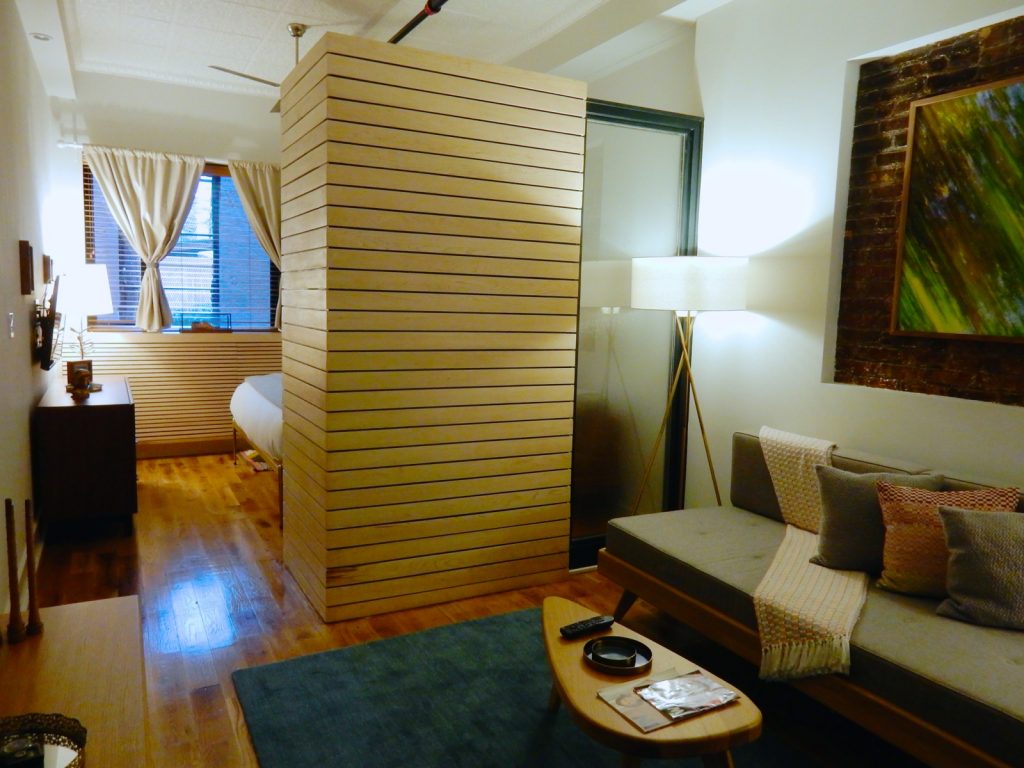 Franklin Guest House caters to a growing global clientele, who may have until late in the day to tour the area before an evening flight. Staff invite guests who have already checked out to store luggage, do laundry, and use the Fitness Center shower before leaving.
The Franklin Guest House offers the same perks as do The Box House and Henry Norman Hotels, and now serves a cross cultural menu at Madre Restaurant. Suites start at $269 per night and include all amenities cited at the two other Greenpoint boutique hotels.