Why Go: Greetings From Asbury Park NJ! Come to this Jersey Shore town, an hours drive from midtown Manhattan, and you can utter the title of Bruce Springsteen's first hit album with a sense of place. (Better yet, send a postcard).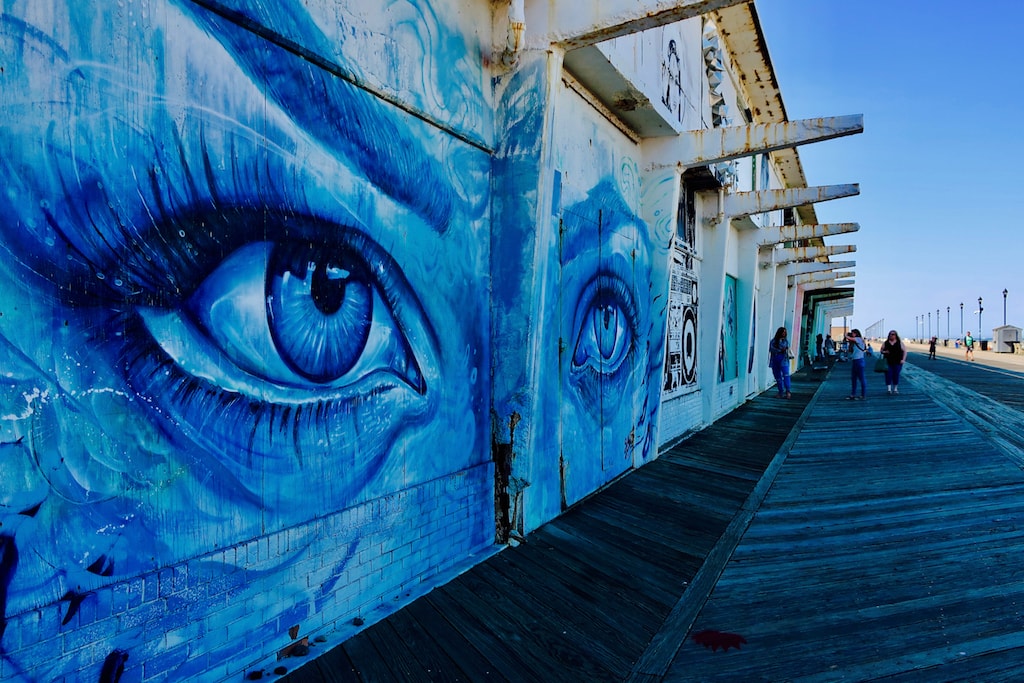 Wander the boardwalk, Instagram the hell out of the Stony Pony Club, bang those pleasure machines. And, yes! There really is a "Madam Marie," and she's still telling fortunes better than the cops do (or, so I'm assuming).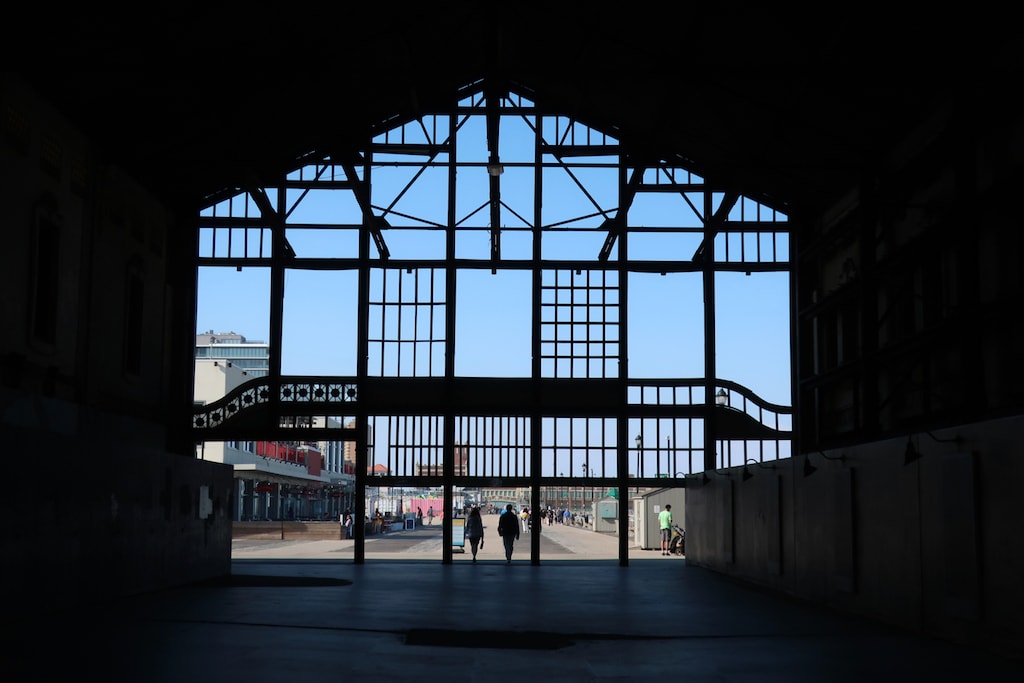 There's another side to Asbury Park that most day-trippers never get to: a restored downtown, off the beach, replete with fantastic restaurants of every kind.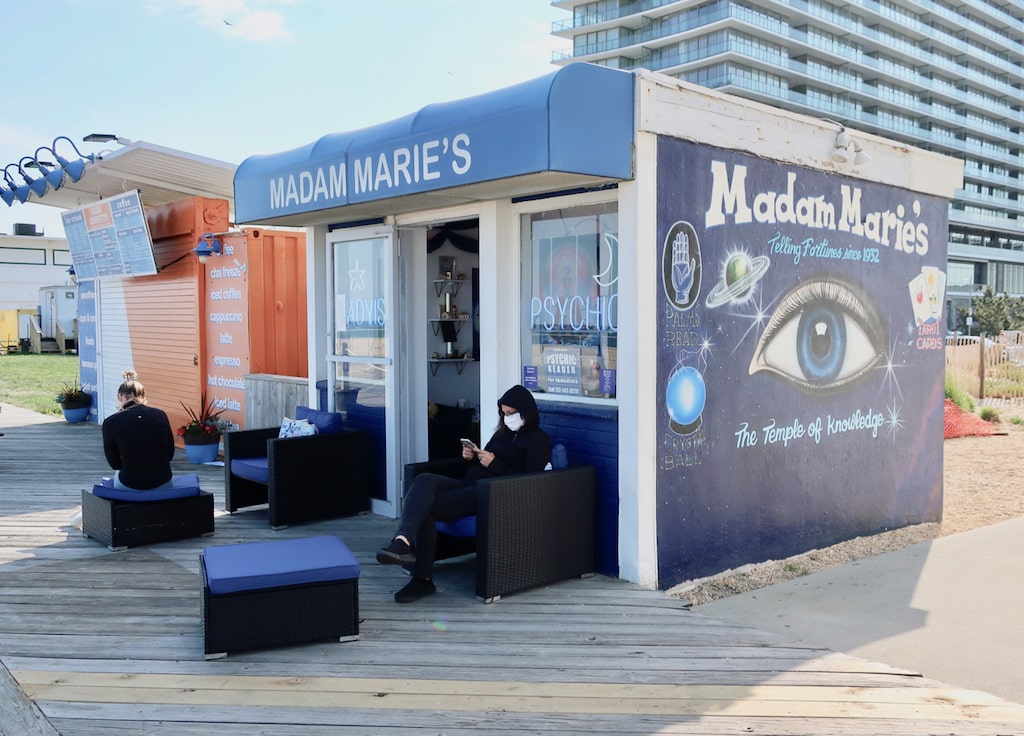 And, of course, there's a boutique hotel fit for artistes, trendy travelers, life-celebrators. To avoid crowds, it's best to visit in the shoulder months, May and October, when only the brave frolic in the waves. Follow along and we'll fill you in.
FYI, The Asbury hotel made it onto our 20 Best Romantic Hotels Northeast USA 2021 list.
Read this post for more Jersey Shore ideas and other Romantic Destination in the Garden State.
The Getaway Mavens recommend this as one of the Best Places to Propose in NJ. 
Things to Do in Asbury Park NJ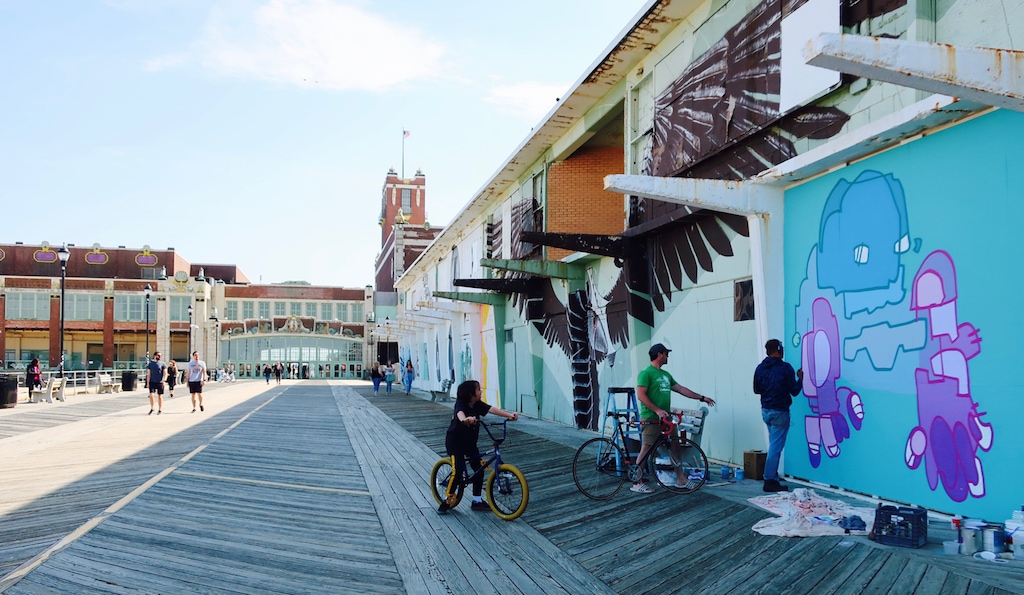 DO: Walk the Boardwalk
All visitors inevitably end up on the Asbury Park boardwalk, built in the 1880's to draw city slickers to the Jersey Shore. It, along with the 1920's Convention Hall have been spiffed up over the last 10 years, with art murals running the length of several sections. There's always something to see, places to stop for a bite. And the "World Famous" Madame Marie, of course.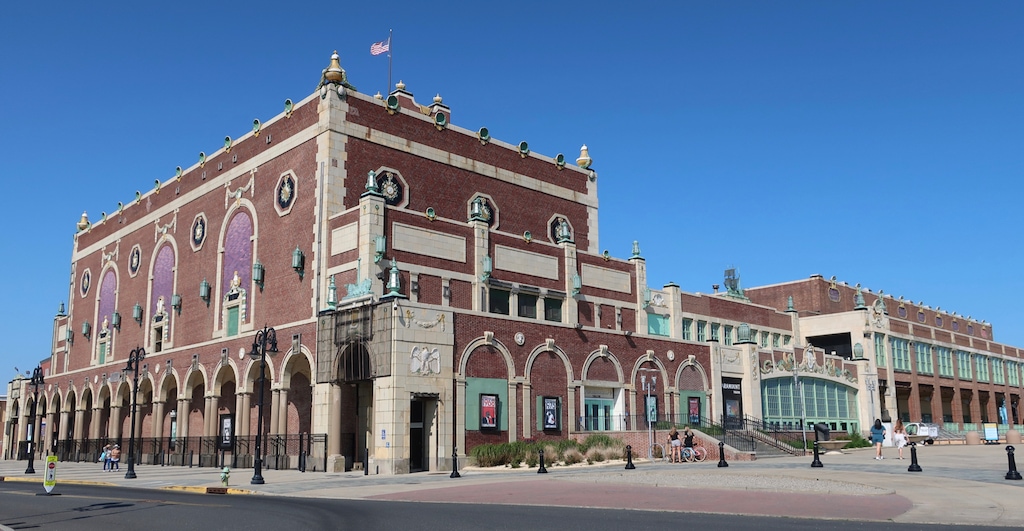 The same architectural team that designed Grand Central Terminal in New York City shaped this grandiose hall in the mid 1920's, merging Colonial Revival- Art Nouveau and European style. Inside, find a walk through arcade of shops and coffee kiosks. And, the entrance to the famous Paramount Theater, where many a rock star has played.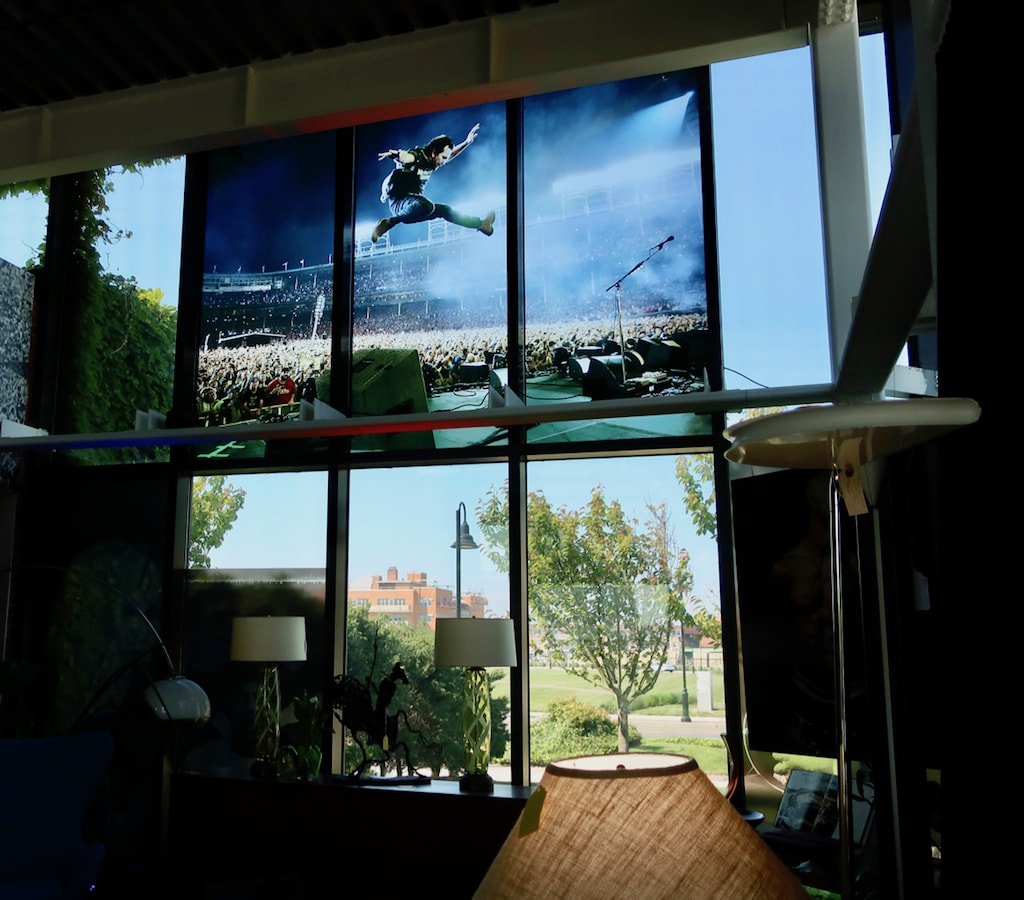 Want to actually see Bruce Springsteen? Then walk into this art/photo gallery and intimate music venue, attached (but not part of) The Asbury Hotel, to dozens of photographs and posters of The Boss. Most, you've already seen. But not all.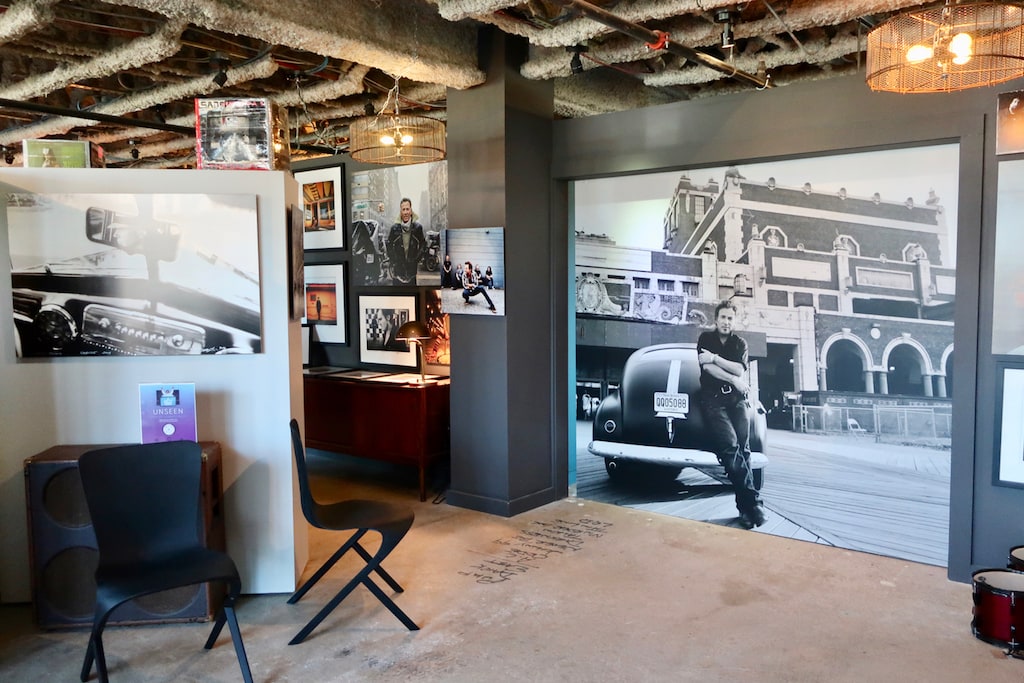 Danny Clinch as been capturing images of musicians and entertainers for over thirty years. He snapped the last 7 out of 8 Springsteen album covers, as well as first albums for Kanye West and NAS.
He's covered all the greats who played in Asbury Park at the Convention Center: Pink Floyd, Led Zeplin, and tons more. He's photographed Bonnaroo for 19 years – since its inception in 2002 – and other concerts around the world.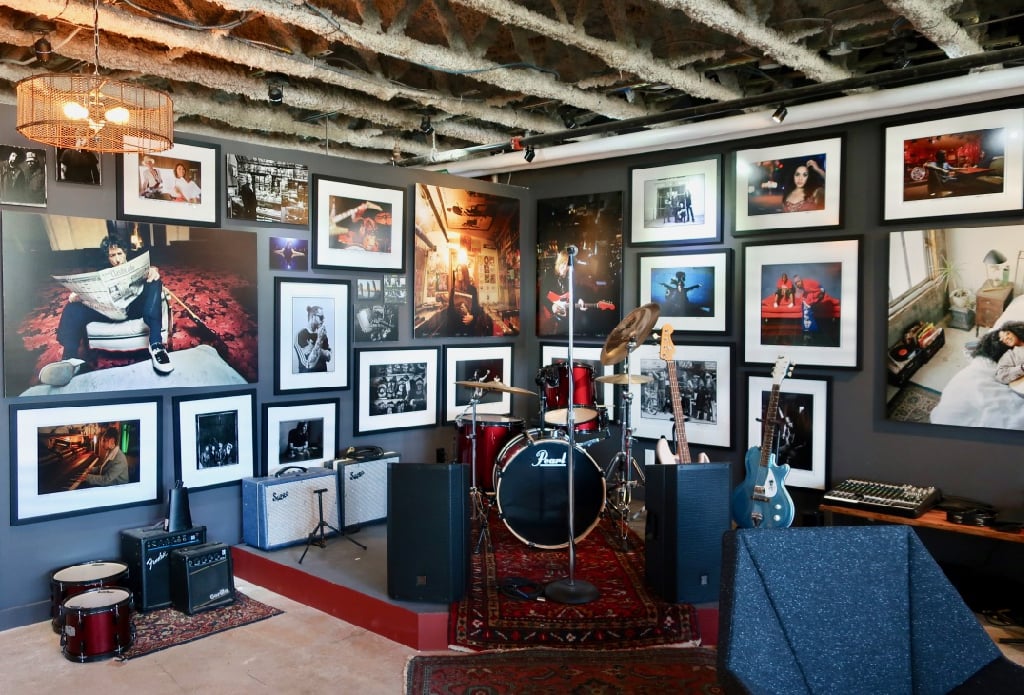 "We're on Stan Goldstein's Rock 'n Roll tour," Clinch says. "On his 4-hour Springsteen tour of the Jersey Shore."
Lately, Clinch has been getting into film. He directed A Tuba to Cuba (2018), a doc about the leader of the Preservation Hall Jazz Band, and another documentary about Blind Mellon singer, Shannon Hoon, All I Can Say, in 2019.
Yet, here Clinch is – in his rather bohemian gallery – modest as can be. "I wanted it to be a living room, where people can feel comfortable, listen to some music, bring their dogs. A community hub." Surrounded by photos of musical greats, small stage set up for the next band, Transparent Clinch Gallery is just that.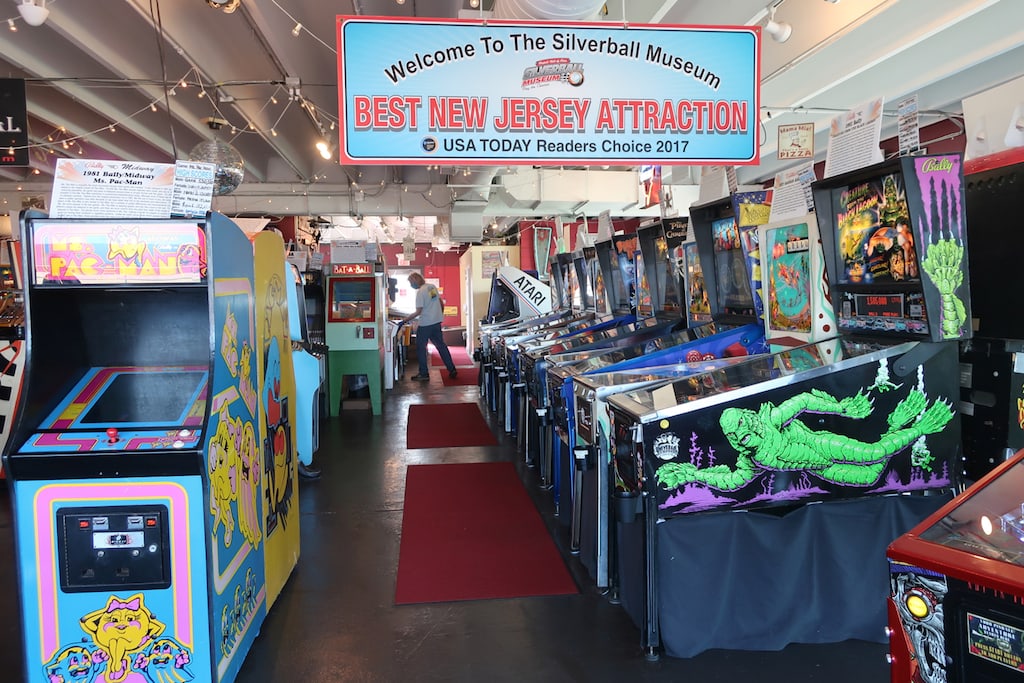 All your Boomer favorites are here – PacMan, Donkey Kong, Atari Millipede, and every pinball machine you've ever played on the sandy boardwalks of your youth. For good measure, you'll even find Skeeball. Sure, call it a "Museum," if that brings in the crowds. But, to most pinball enthusiasts, Silverball is the greatest Amusement Arcade of them all. Mon-Thurs 11-9, Fri 11-midnight, Sat 10-midnight, Sun 10-9, $15 hour, $20 open to close.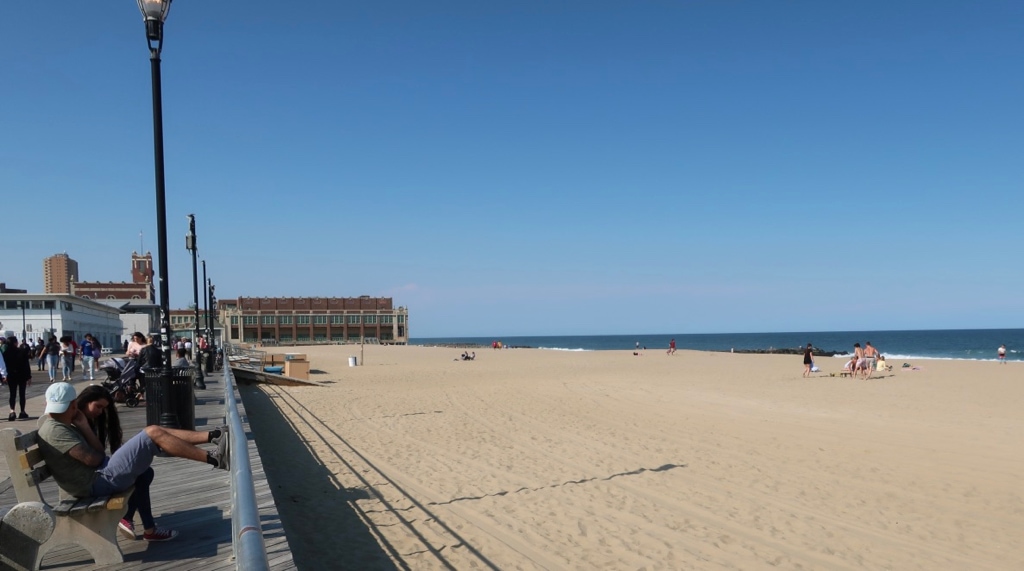 BEACH IT: Asbury Park Beach
You can have your custard ice-cream and eat it, too, on this vast expanse of sand. The Boardwalk is just steps away, as is the Atlantic Ocean. No need to choose one or the other.

It's where Bruce Springsteen and the E Street Band got their start. You'll never know who will be the next Big Thing at the Stone Pony. Check website for calendar lineup.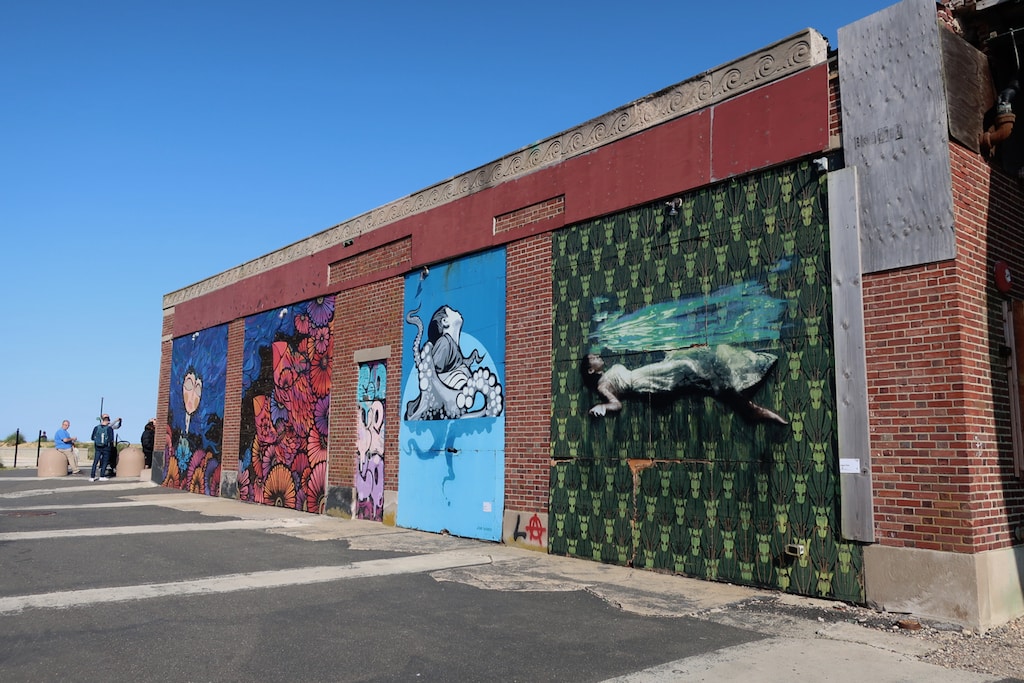 WALK: Casino and Carousel "Wooden Walls"
The once grand Casino and Boardwalk Carousel and arcade fell to ruin. But, there's a certain beauty in decay, especially when abandoned building walls are used as art canvases.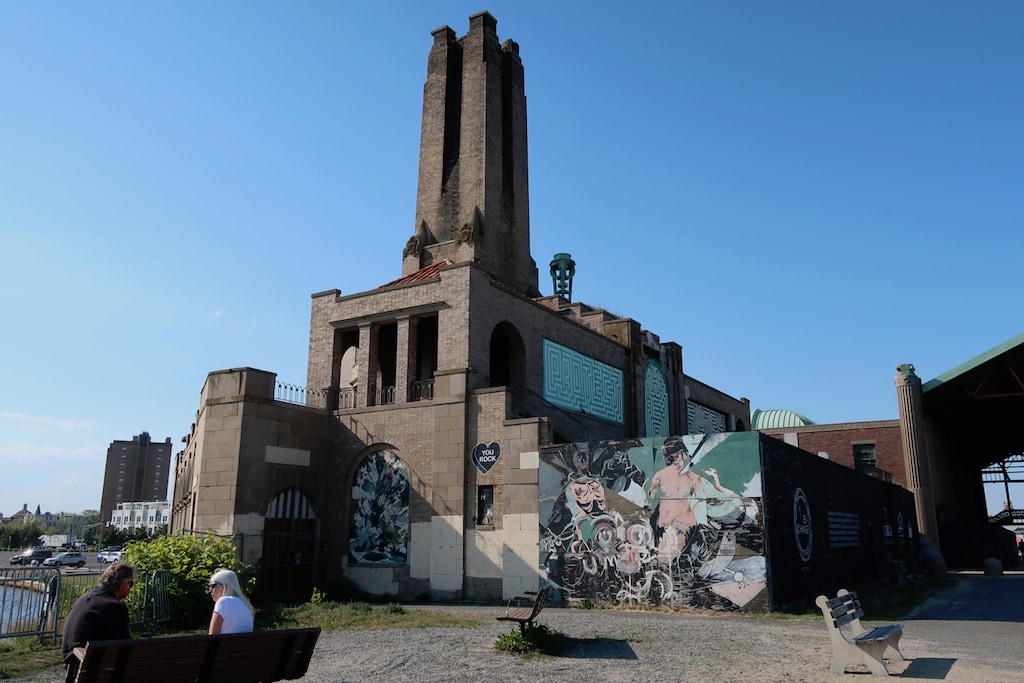 You can set a spell and take in the sea air, dreaming of what once was in this beach town. From what I can see, it's coming back. Springsteen helped. But it's all about the Atlantic Ocean locale.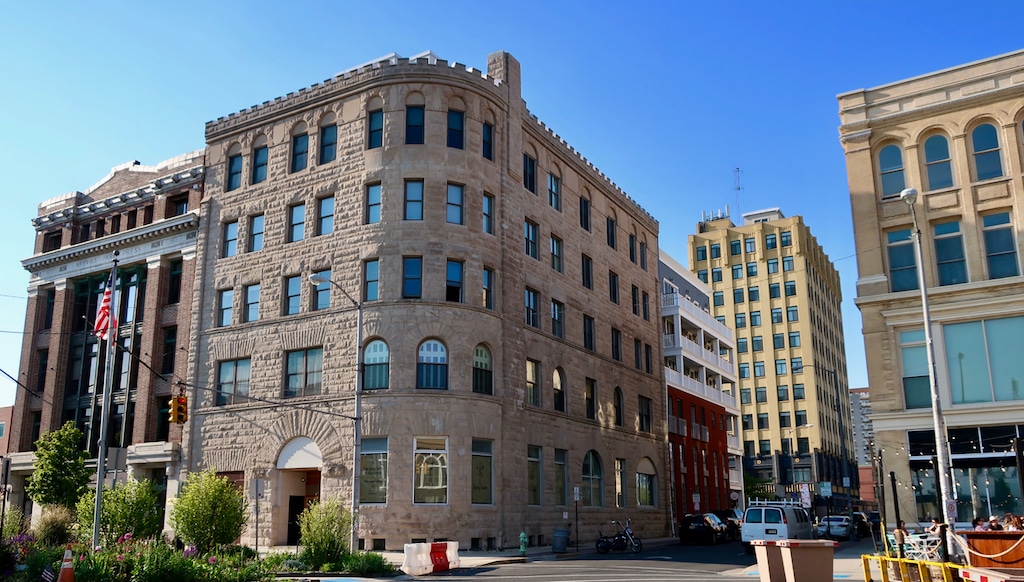 EXPLORE: Downtown Asbury Park
Take a detour and head downtown for dinner. Start on Cookman Ave, and then wander. Turn of last century buildings have been restored to their former dignity and grandeur, indicating a rich past. Restaurant tables spill out onto sidewalks and roads closed to pedestrians.
The main streets are chock full of art galleries and boutiques to peruse, with a lively downtown scene in the evening. See Where to Eat for more recommendations.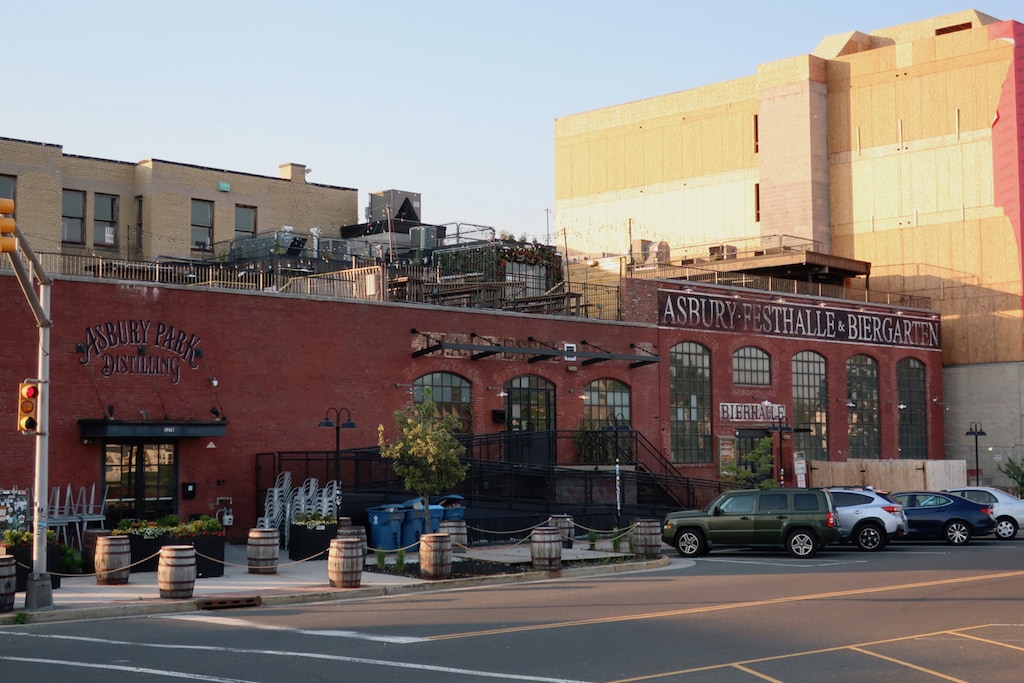 Try the best spirits made here since Prohibition. Sip alone or in clever cocktails.
Same as above – but with beer.
Best Restaurants in Asbury Park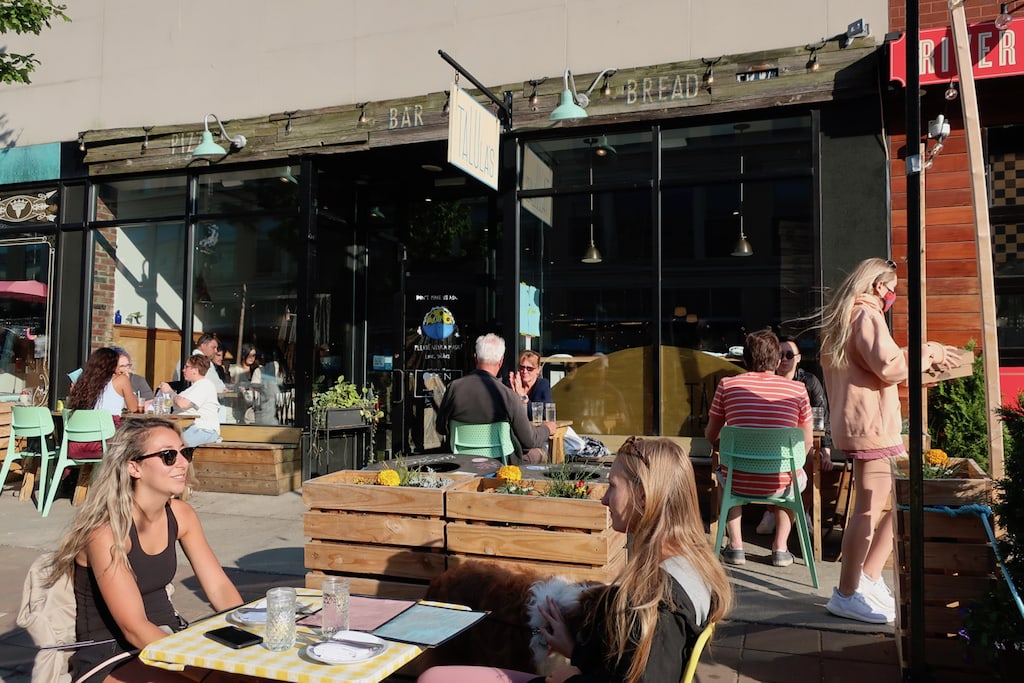 Don't expect thin, crispy crust on your gourmet pizzas at Talula's in downtown Asbury Park. But, do expect to be wowed by the soft, chewy, sourdough version, especially on the signature "Beekeepers Lament." which combines the sweetness of locally sourced honey with the bite from hot Italian soppressata. Vegans and those who appreciate a good craft cocktail will be pleased, as well.
EAT: Locals Love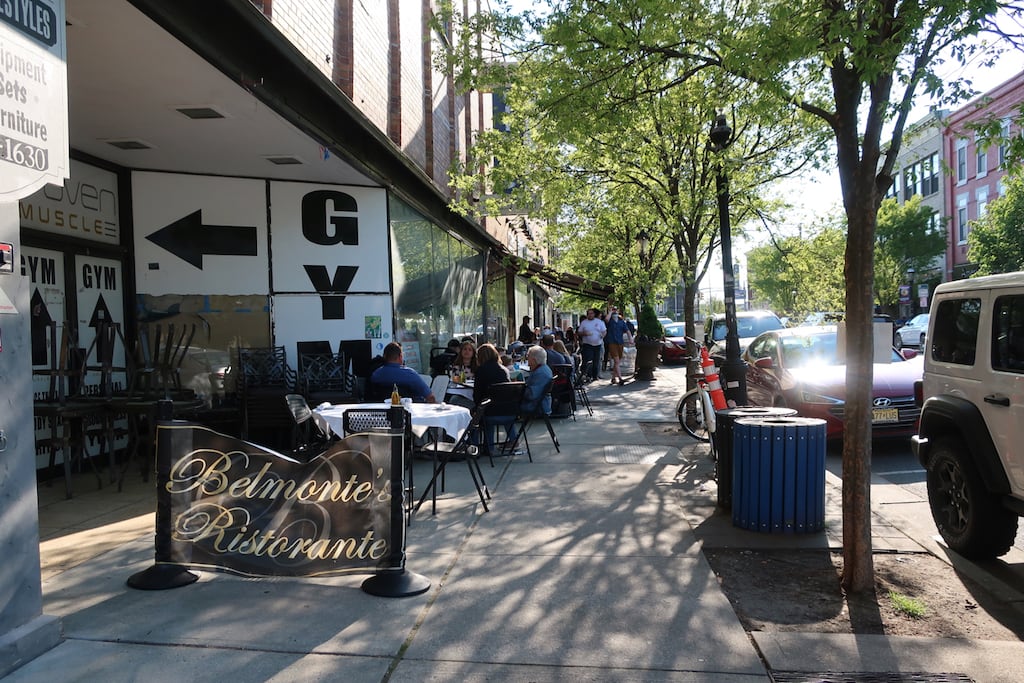 Downtown eateries hit the highest notes in Asbury Park: Lunch-spot, Speakeatery, dishes out P'or Boys and other stuffed sandwiches, Pascal & Sabine serves up fine French fare, head to Belmonte's for Italian, and TAKA for great sushi and Lychee Martinis.
If you crave "boardwalk food," stay near the beach. There's a Ralph's Italian Ice, Coney Waffle for ice-cream treats, Tony's Sausage, Dogs and Cheesesteaks. And, for a bit of upscale drinking – head to Watermark – where you can lounge around on indoor and outdoor couches and toast to the lapping waves.
Best Hotels in Asbury Park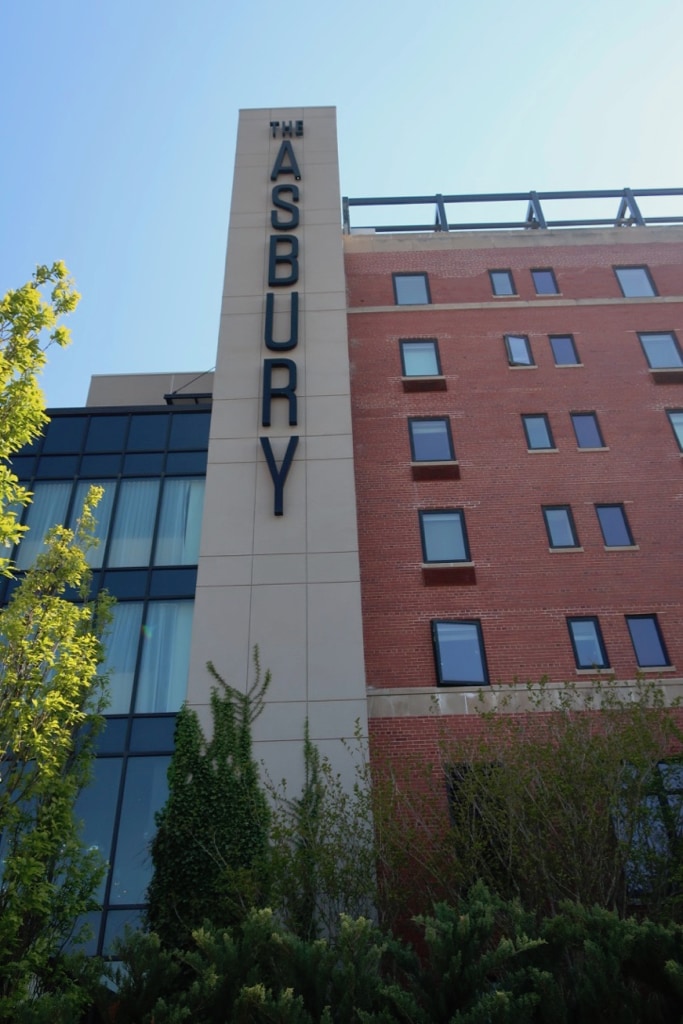 Retro-cool-trendy "The Asbury" is Millennial heaven. Shelves of vinyl records line the lobby. A soaring backlit bar anchors one side of the room.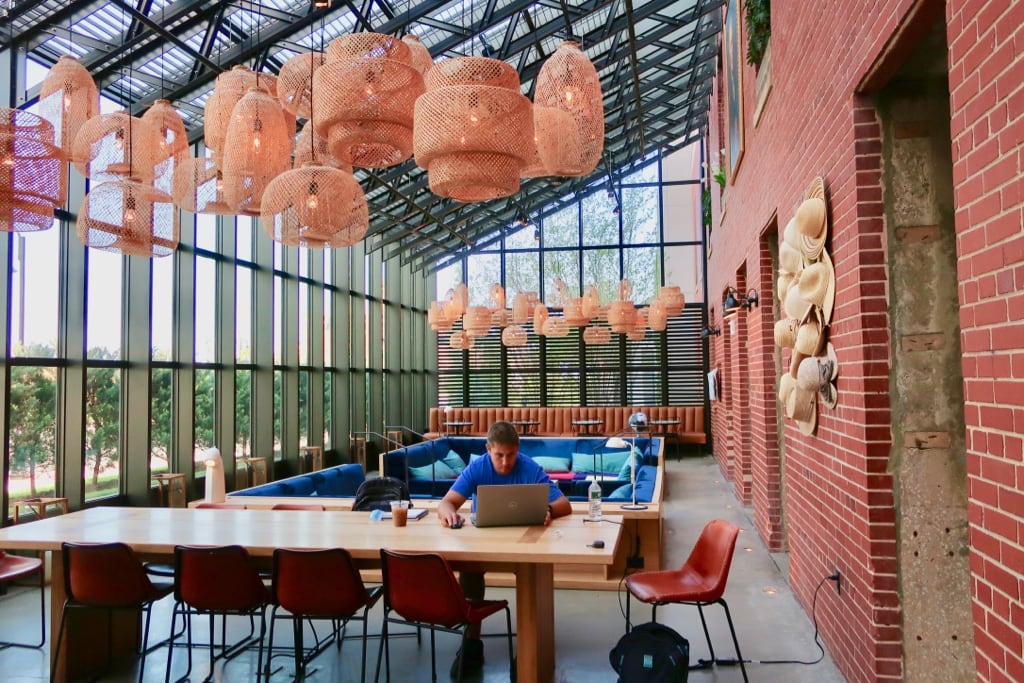 Business folks peck at laptops on communal tables flanking the boutique hotel version of a gem-toned foam-pit. A bouquet of woven-basket lamps hang from a soaring glass ceiling.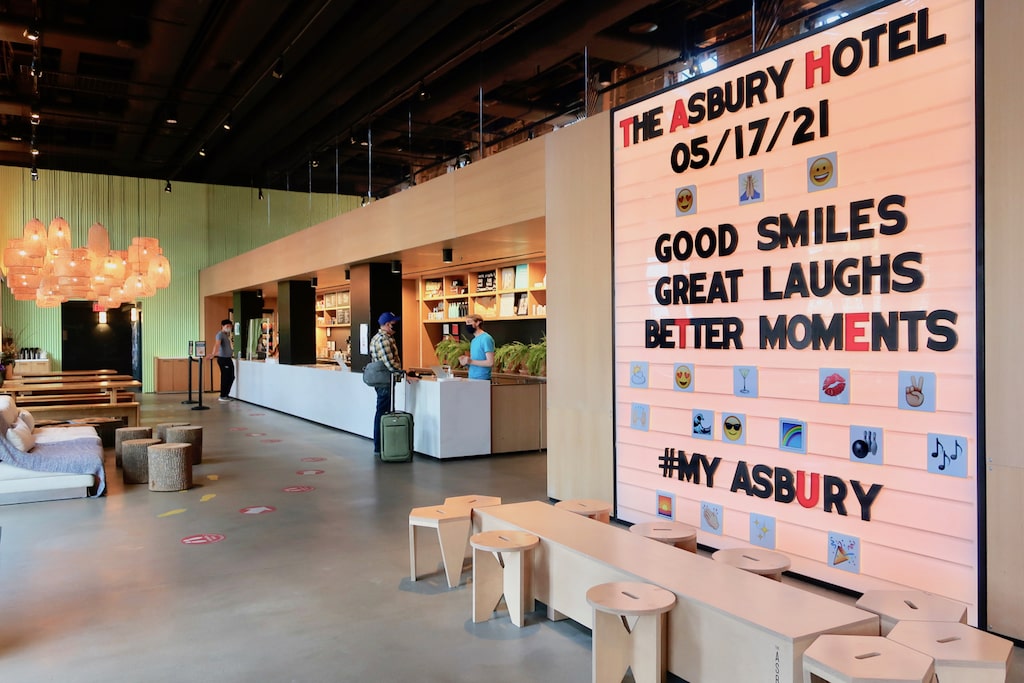 Though a couple of blocks from the beach, The Asbury is clearly an Asbury Park NJ hotel of choice for stylish trend-seeking guests.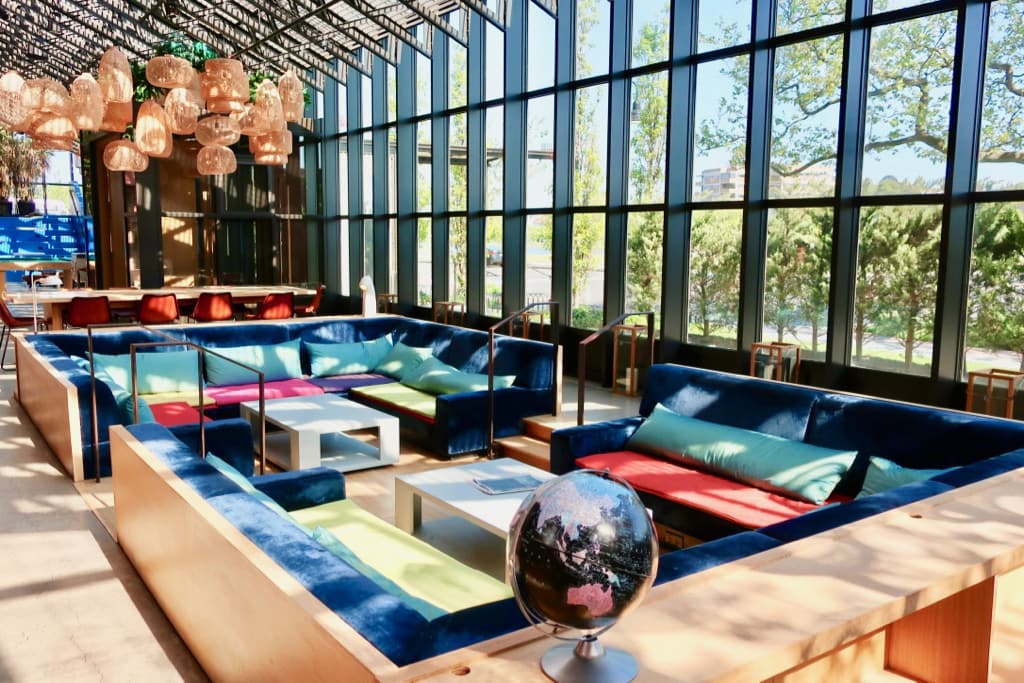 On an off-season Monday afternoon there were lots of people – of all ages – checking in. On this unseasonably warm May week, city slickers were apparently looking forward to a few breezy days at the shore, rather than a swampy stay in town.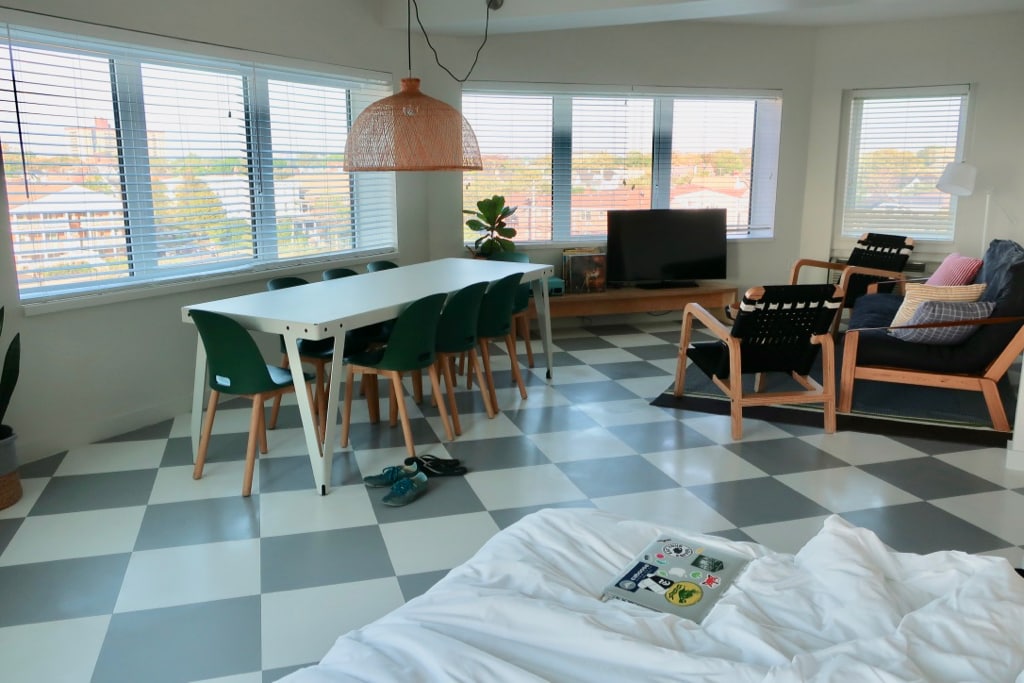 Rooms at The Asbury
Guest rooms are appropriately beachy-modern, bright and sunlit. Many have ocean views, albeit from several blocks away. The bed, unadorned, is white-cloud soft and sinkable. A tough place to leave in the morning.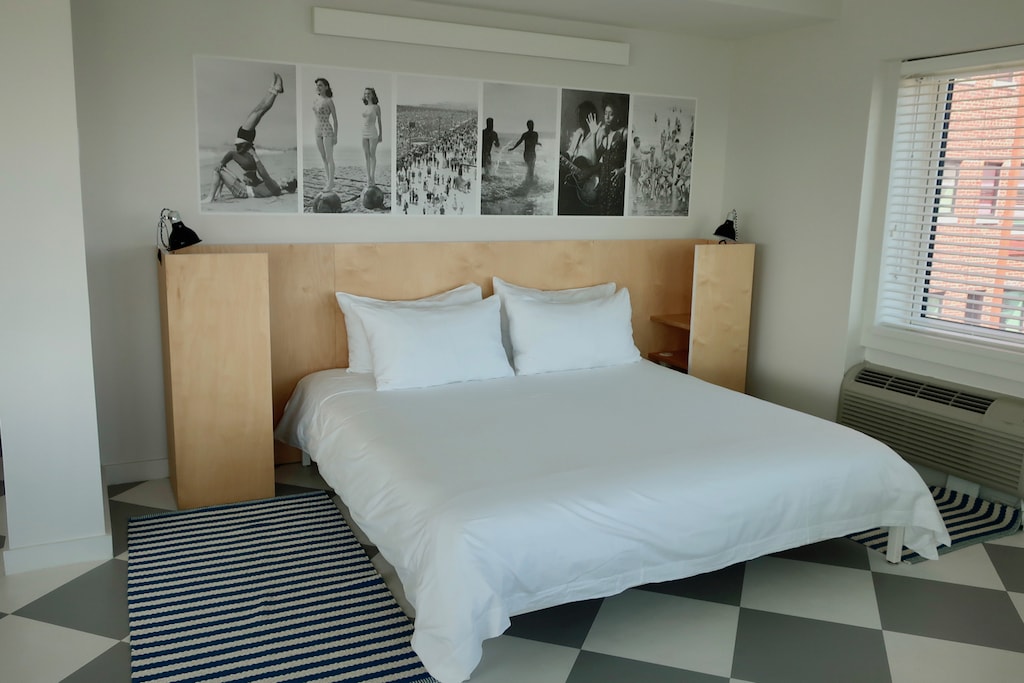 If celebrating anything: baby, engagement, anniversary, making it through 2020, or, you're just a romantic fool in love, book the Panoramic Suite.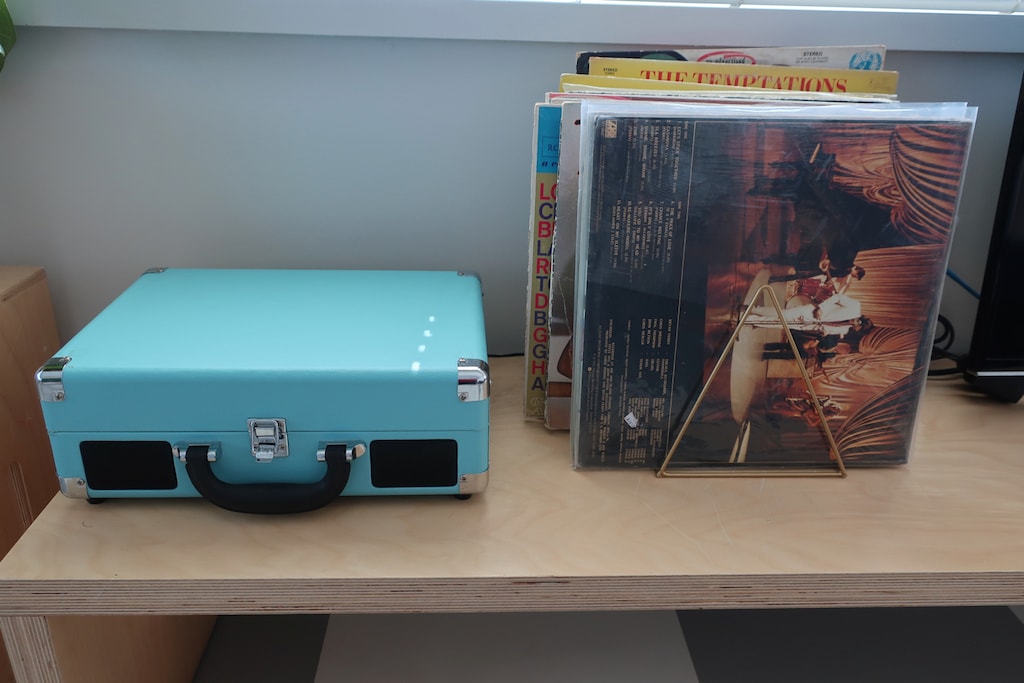 This room, awash in sunlight, provides 180 degree (partially obstructed) views of the ocean and town, a king bed, and a TV nook with futon-style couch and chairs, stocked with a small record player and vinyl albums from Nat King Cole to Southside Johnny and the Asbury Jukes to ELO. (And, surprisingly no Bruce).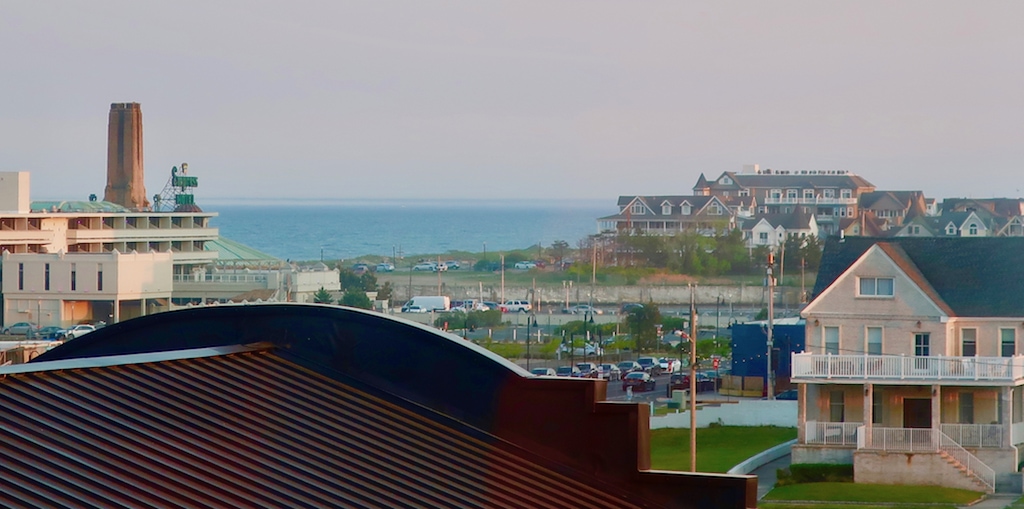 There's a dining table for eight (invite your friends!), and large gleaming, subway tile bath with huge rain shower.
You'll awake – if you awake so early – to a blinding sunrise reflected in the windows of nearby Ocean Club.
Coffee and Food At The Asbury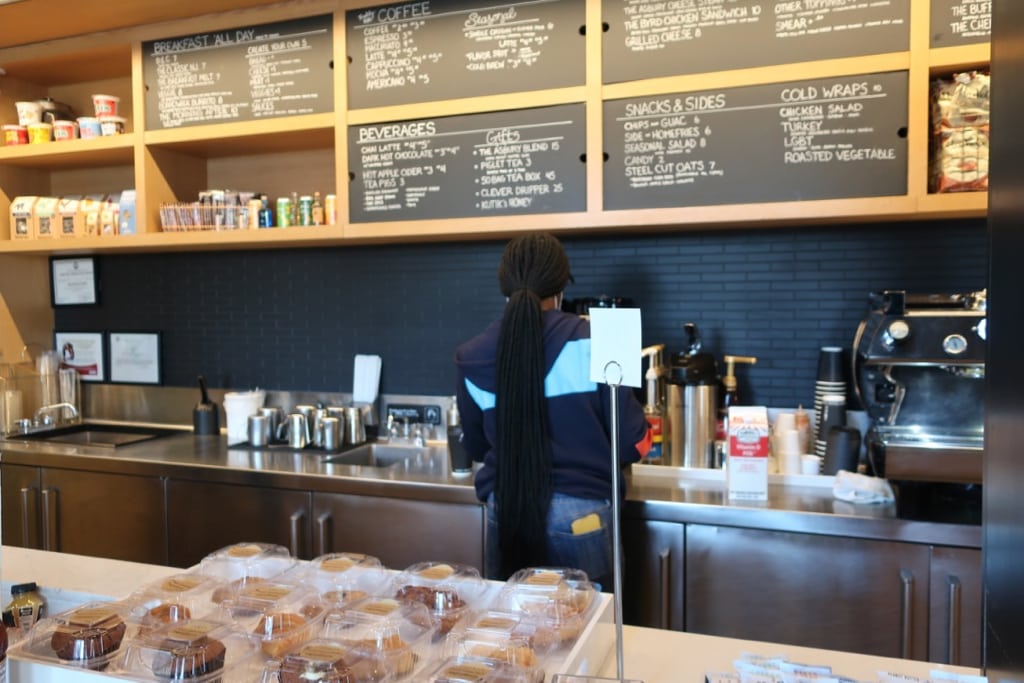 What amazed me most about this place? There's a live human barista at the ready at the reception counter slash food bar, at all hours, to steam and foam your perfect cup. Yes, you read that correctly – at all hours. Say, you need a quick pick-me-up at 3am? She (or he) is there. However, after 11pm, only snacks and drinks are available.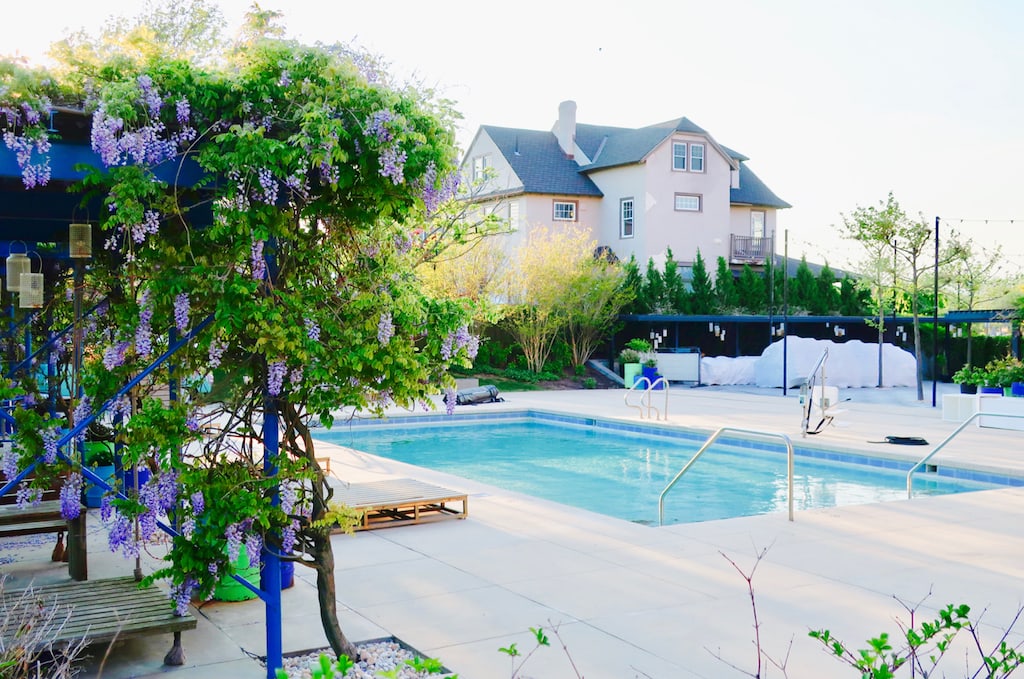 The Asbury Pool
Open cabanas surround a large swimming pool (for guests only). With vibrantly colored seating, fire-pit, and VW Bus beer and wine bar, the effect is less Jersey Shore and more South Beach.
Rates range from $250-$550 per night for smaller rooms. Panoramic Suite from $450-$950 per night depending on time of year and day of week.
STAY: More Asbury Park Hotels
Both The Empress Hotel and Asbury Ocean Club Hotel win high marks for aesthetics and service.