WHY GO: Home to Bates College, the twin cities of Lewiston-Auburn ME feature attractions and restaurants to keep parents in town for a day or two after drop-off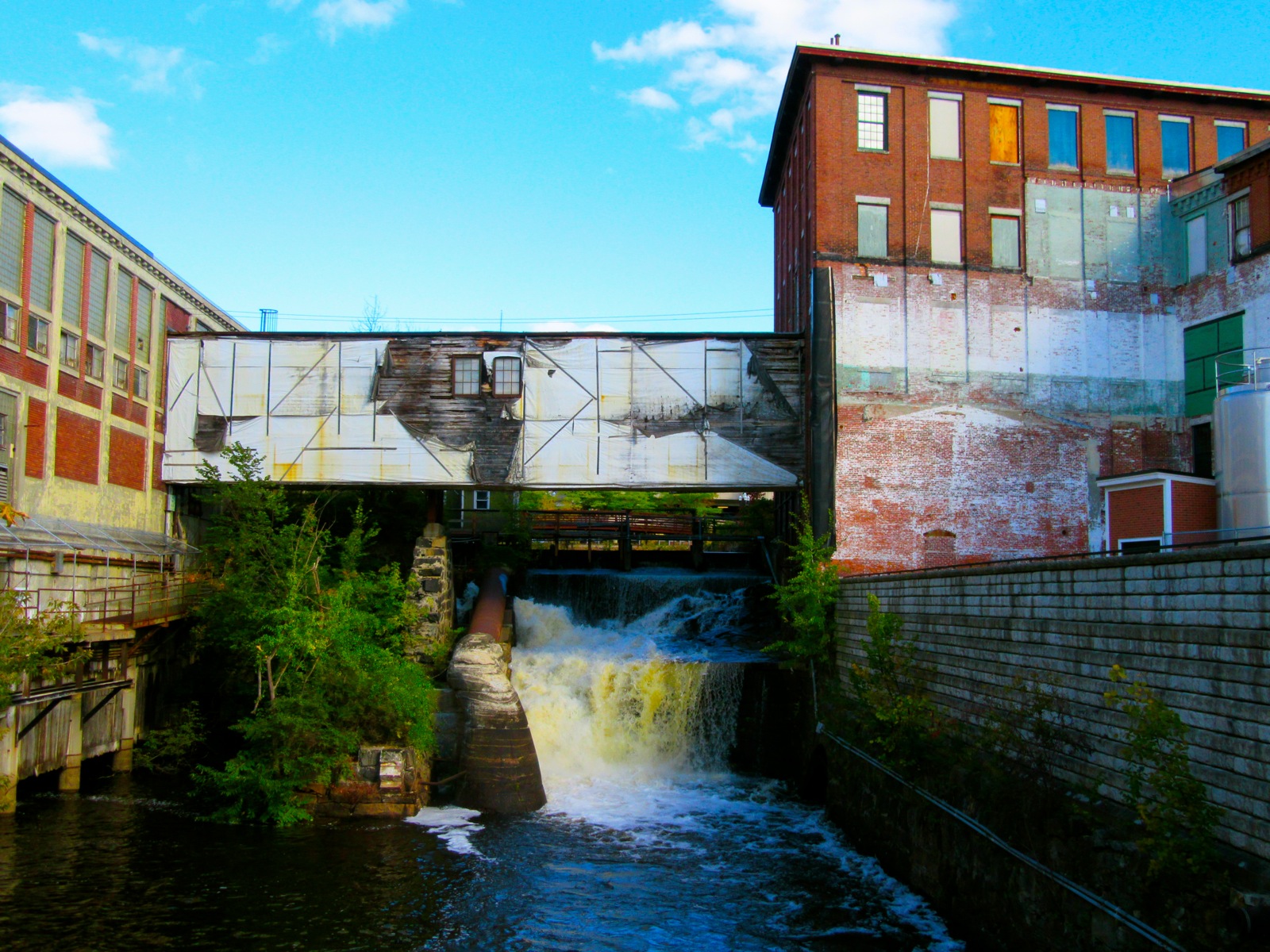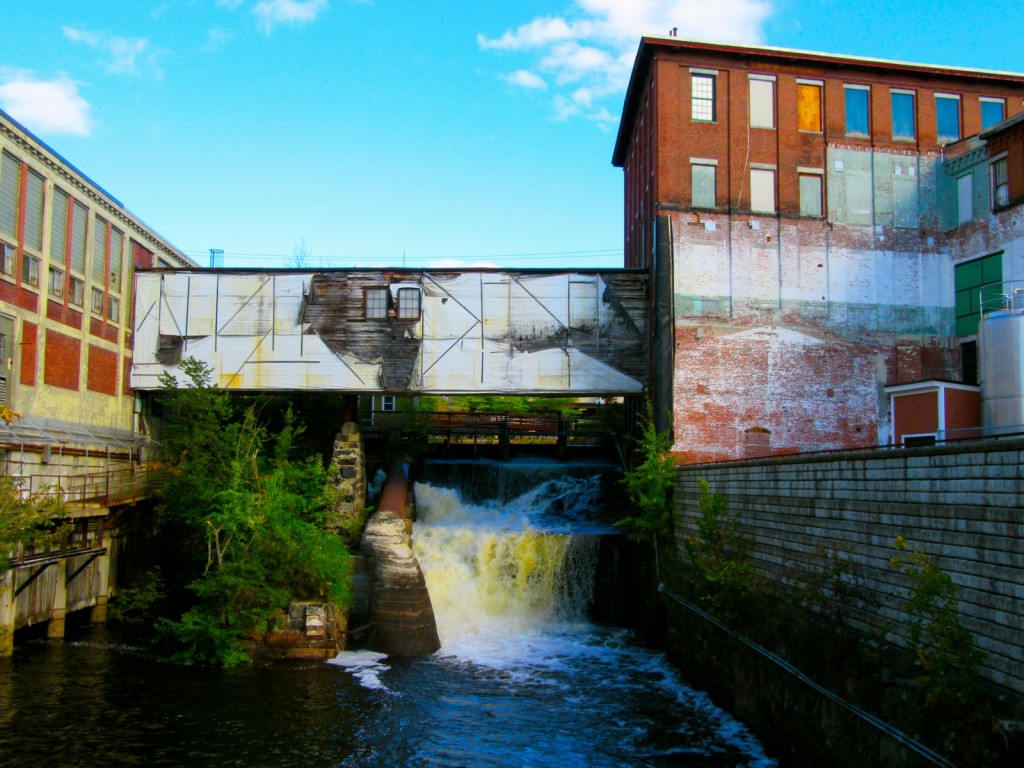 Hunt for gems, watch buttery leather become high-end shoes, and learn about the Bates Mill and other factories that put East Coast's L-A on the map. To top it off, stay in a one of a kind B&B that showcases the timber industry to its greatest effect.
Things to do in Lewiston-Auburn ME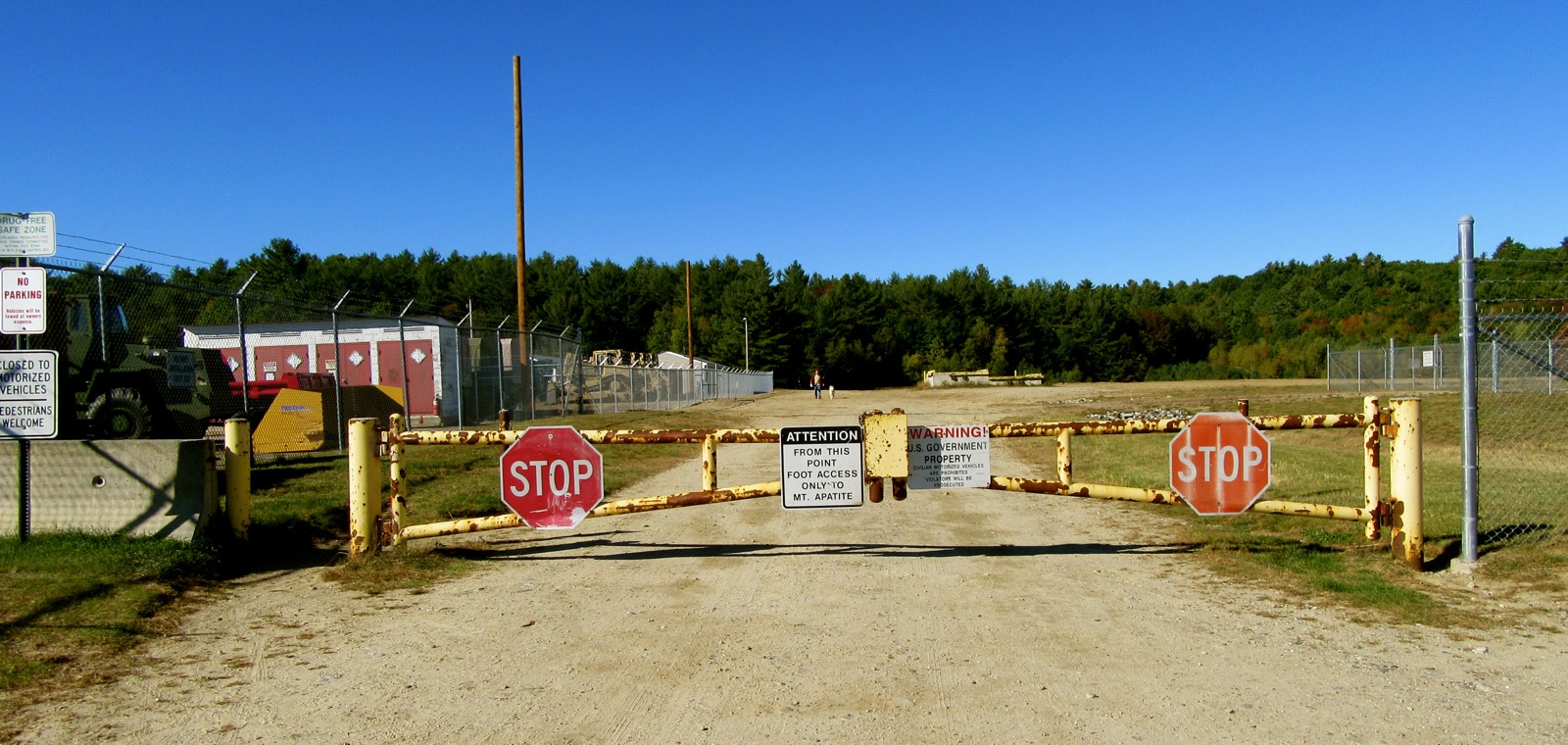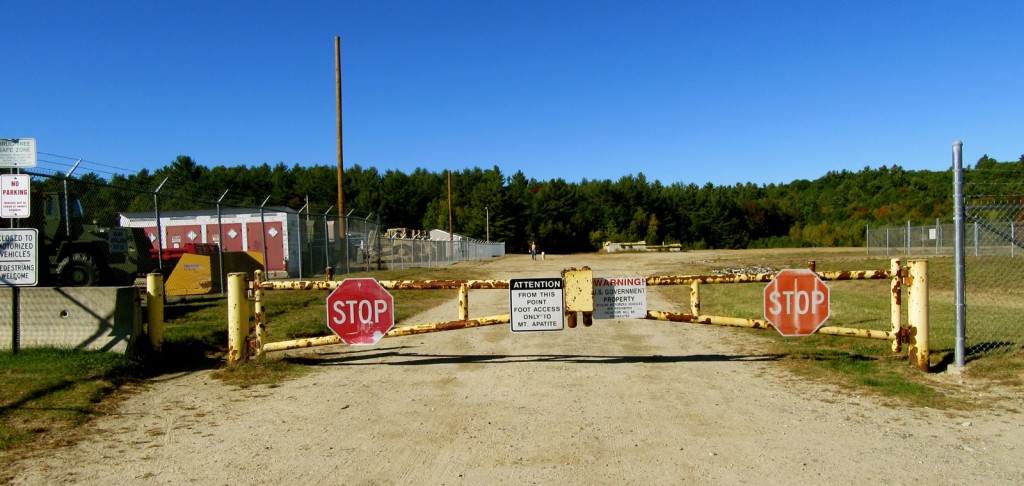 Just three miles from downtown Lewiston, this Park sits next to a military installation and Little League ballpark. Incredibly, it's unknown to many locals. You'll have to park outside gates that open only for Maine Army National Guard Training vehicles. And then you must walk about a mile to the abandoned quarries.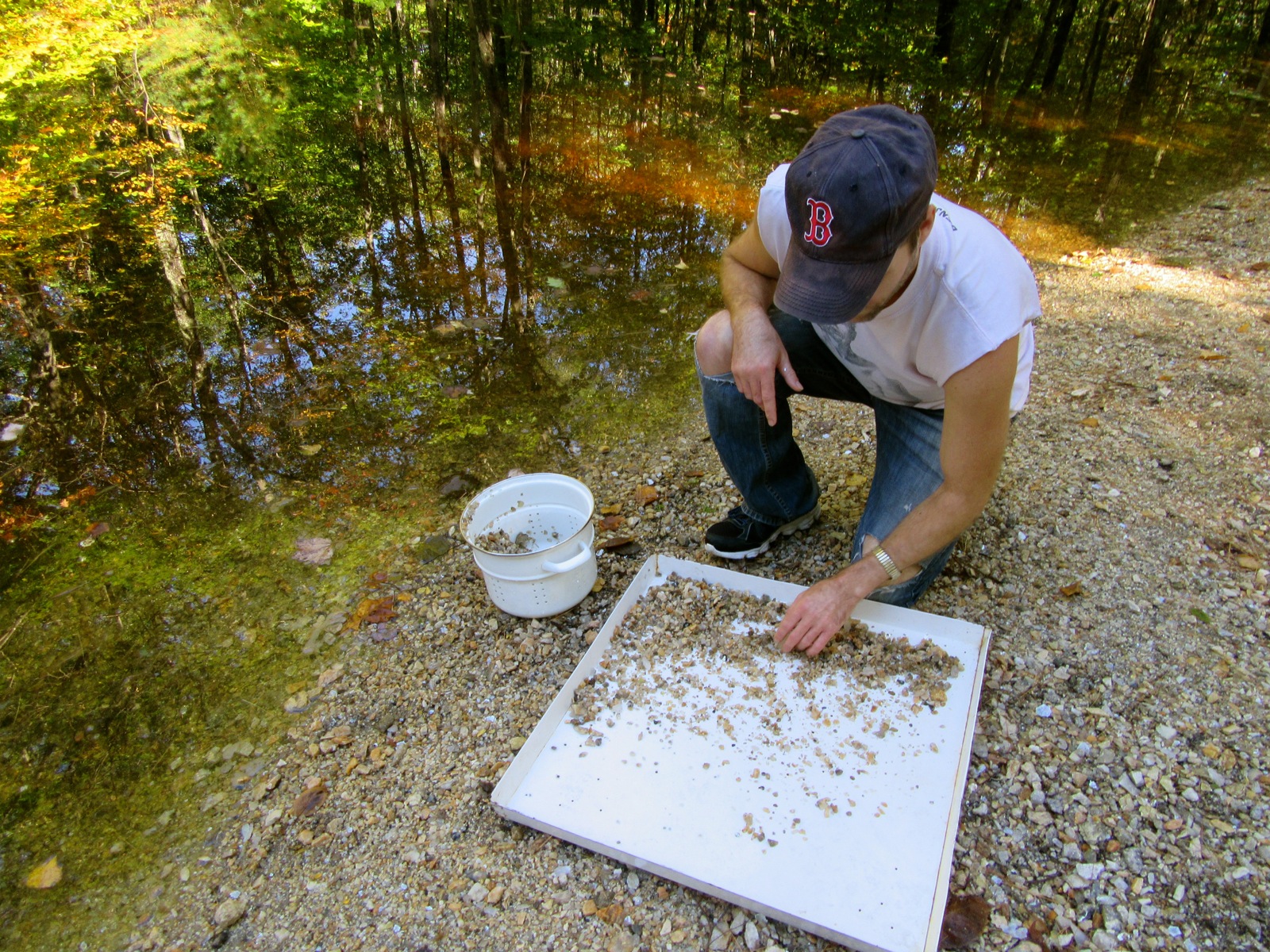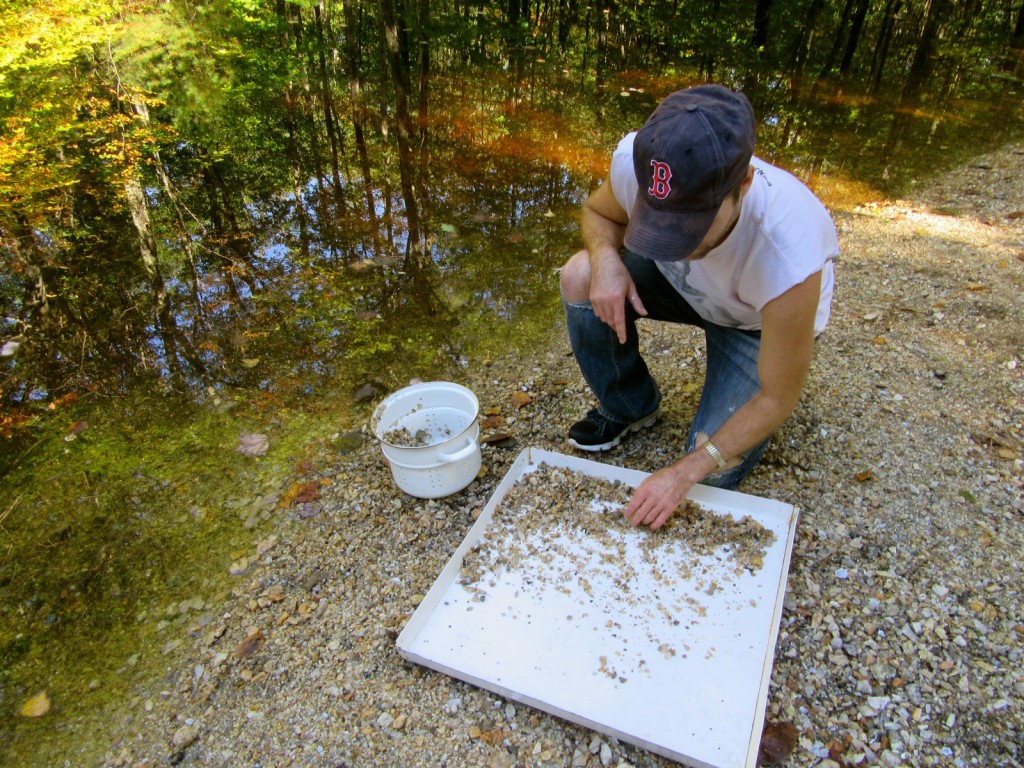 You'll hear chisels before you see anyone, as this place is a known entity to rock hounds around the world, and quite popular. Though you might not find eye-catching purple-green tourmaline or the cobalt-blue apatite for which the park is named, you will surely find tons of clear and smoky quartz and mica-rich rock. Open daily dawn to dusk, free.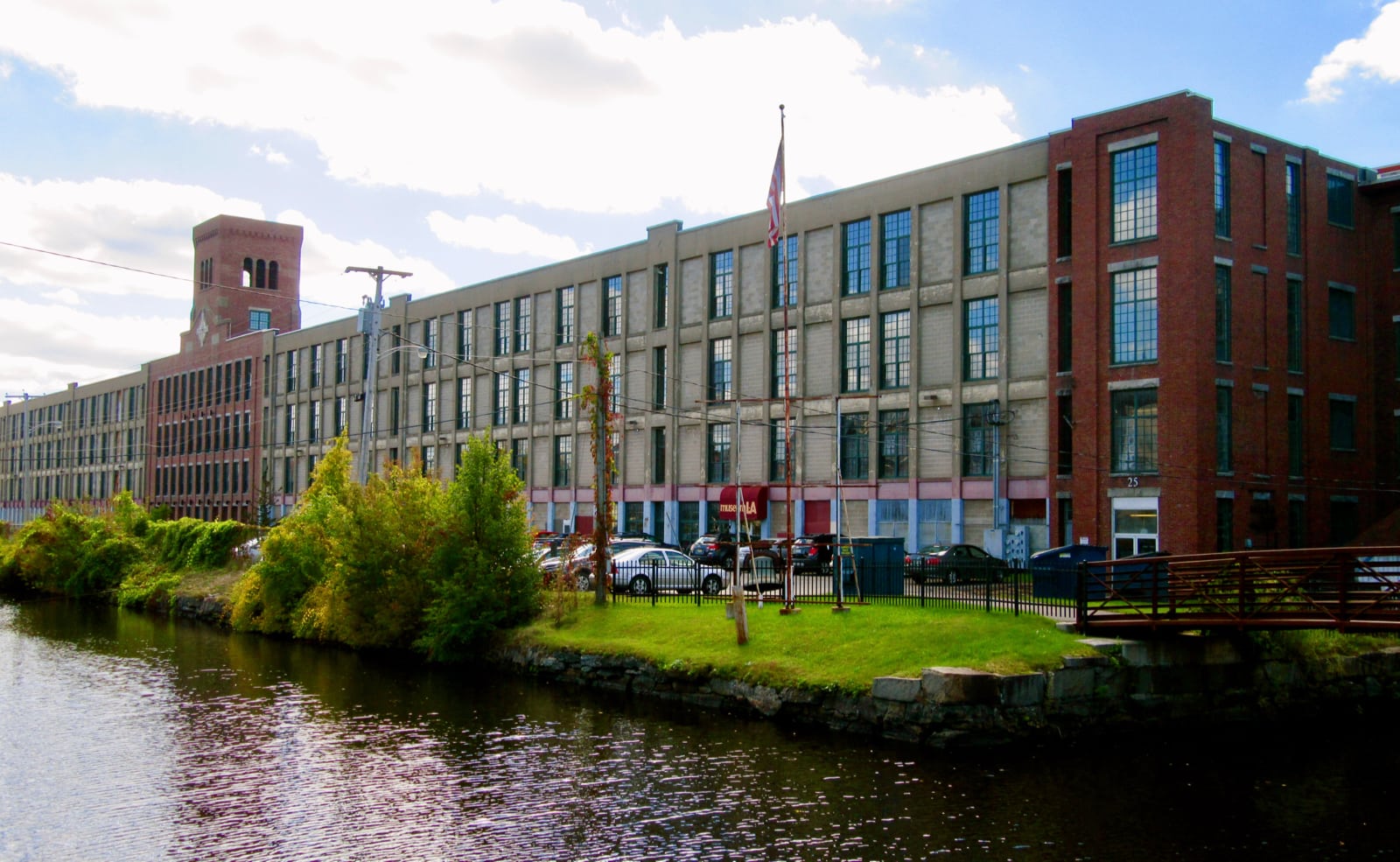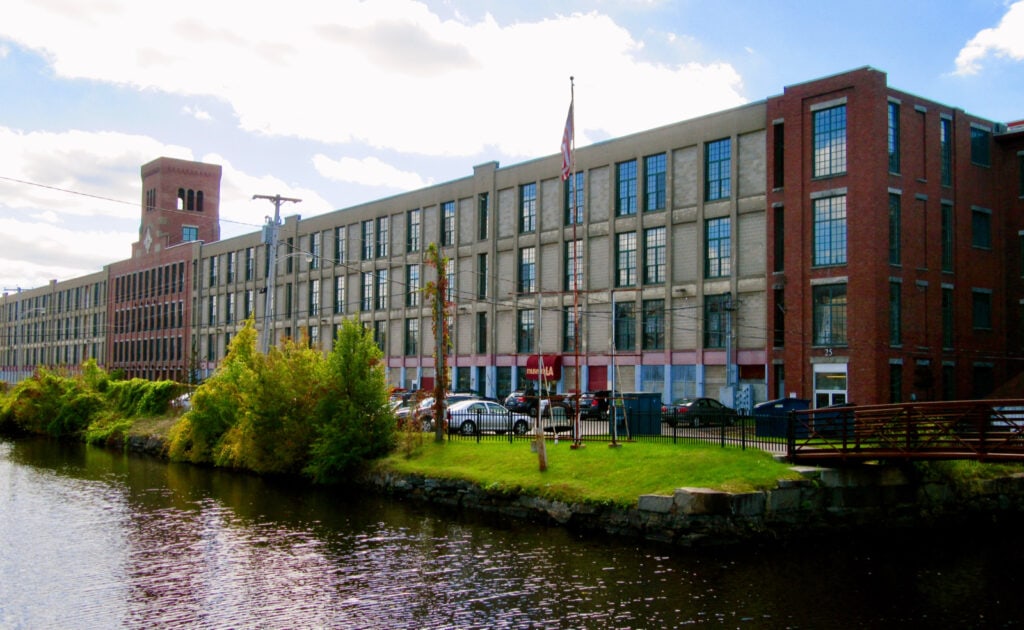 Located in a repurposed mill building on the Androscoggin River, this "Museum of Work and Community" began as a Textile Museum and grew. And it's still growing.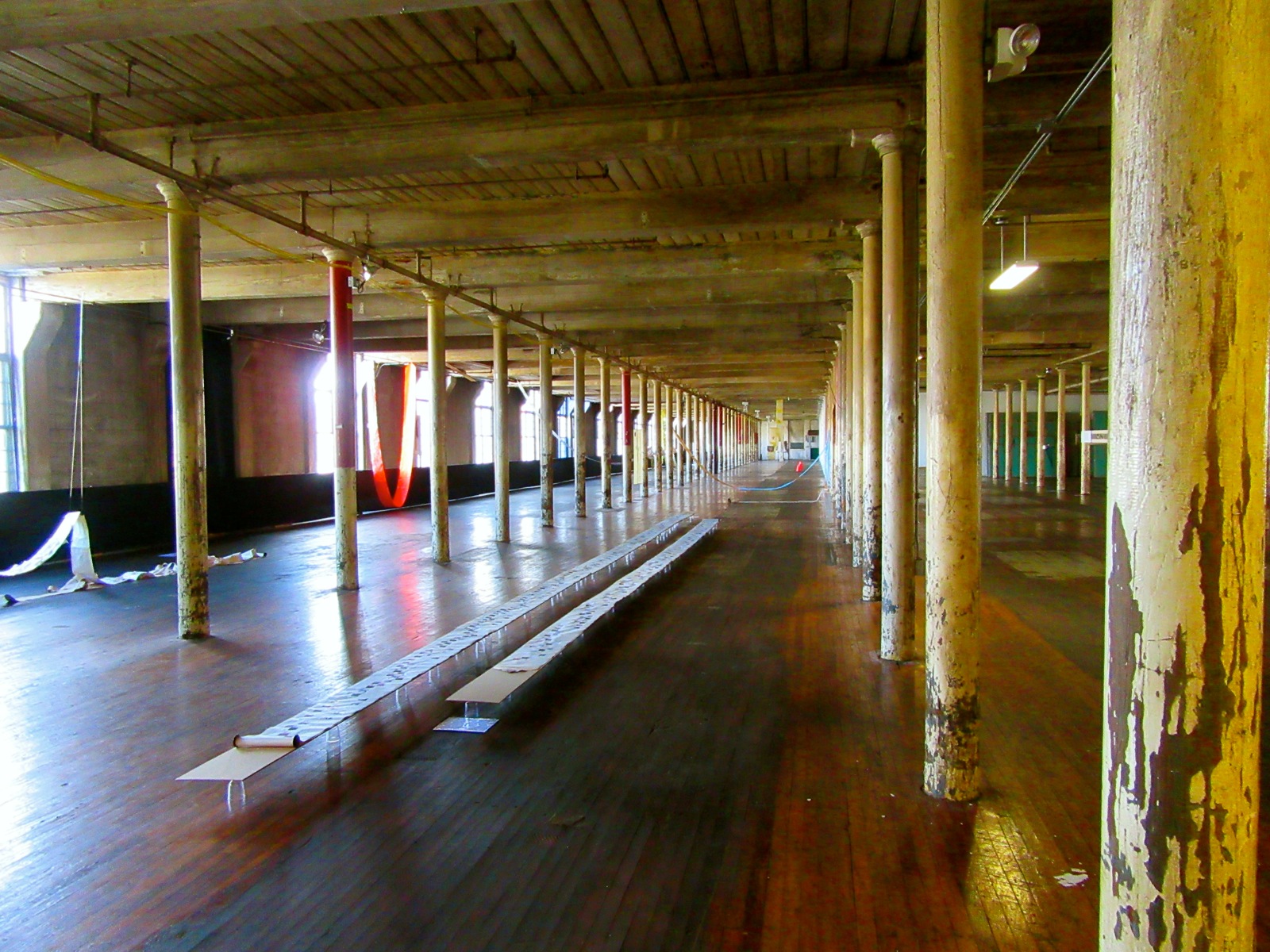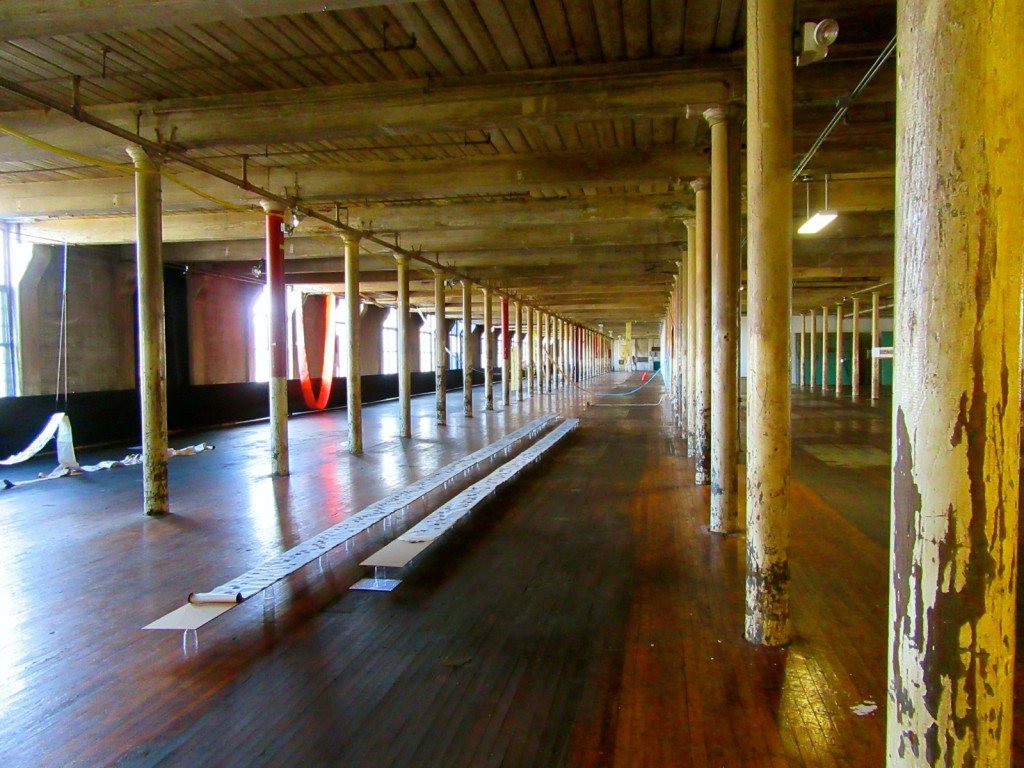 Walk into what you think is the whole museum on the main floor of the mill. This room is actually only the reception area.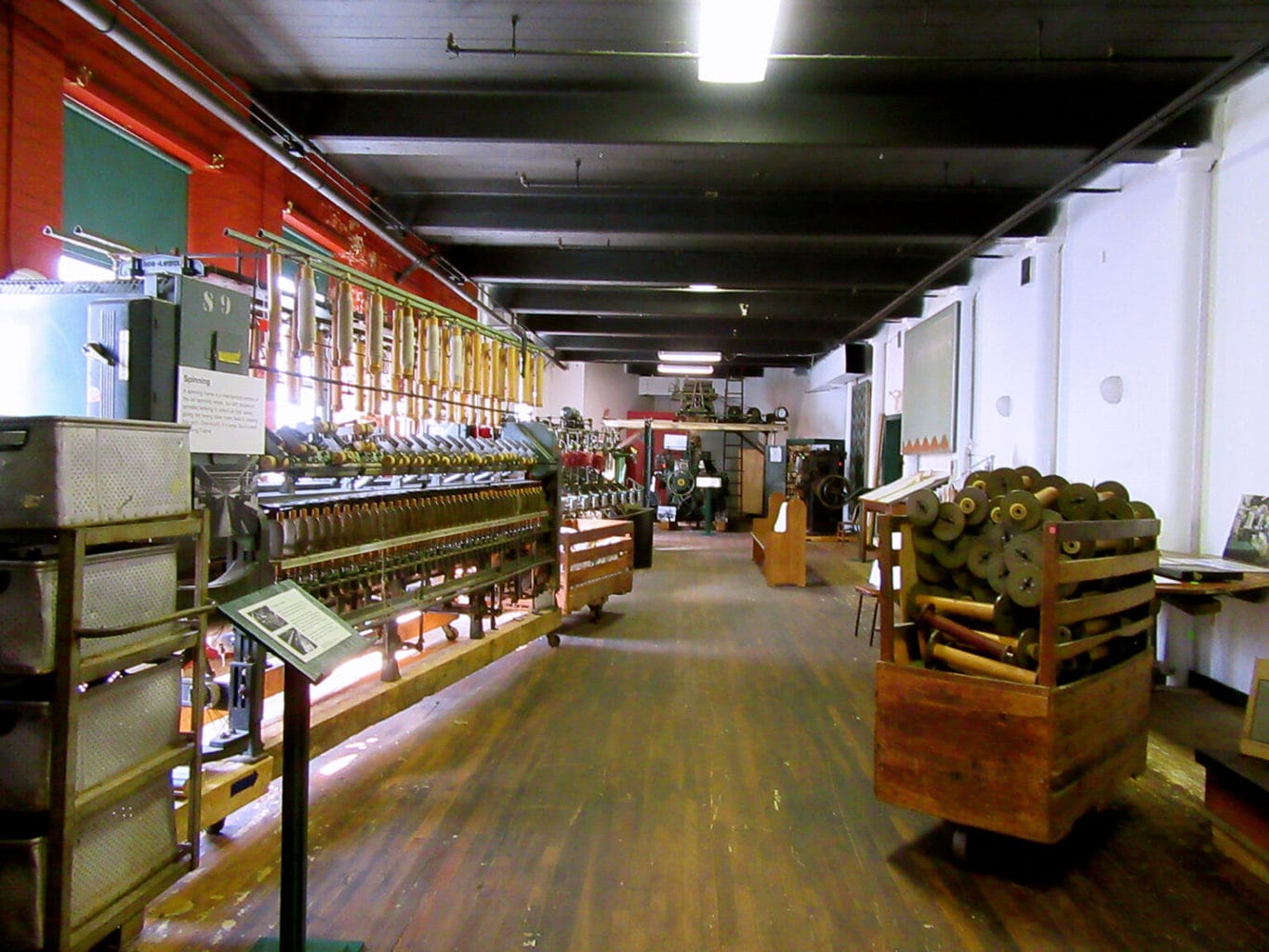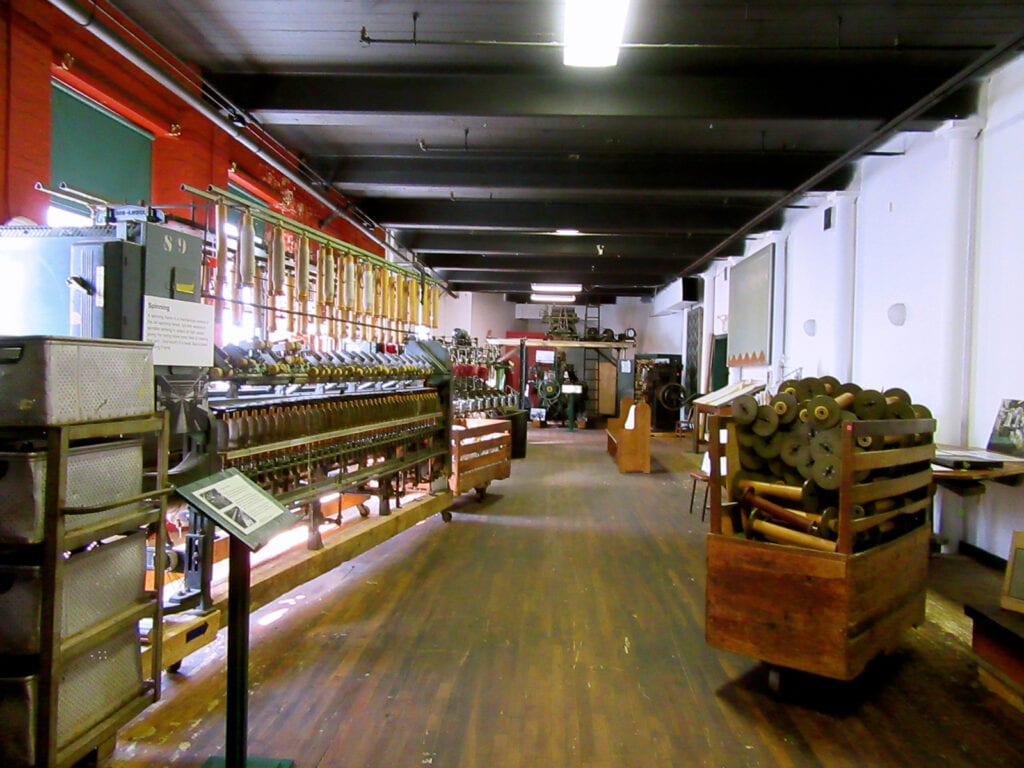 Continue upstairs through a vast chamber that until 1992 thrummed with the vibrations of dozens of industrial sewing machines. What follows is a terrific exploration of this area's history.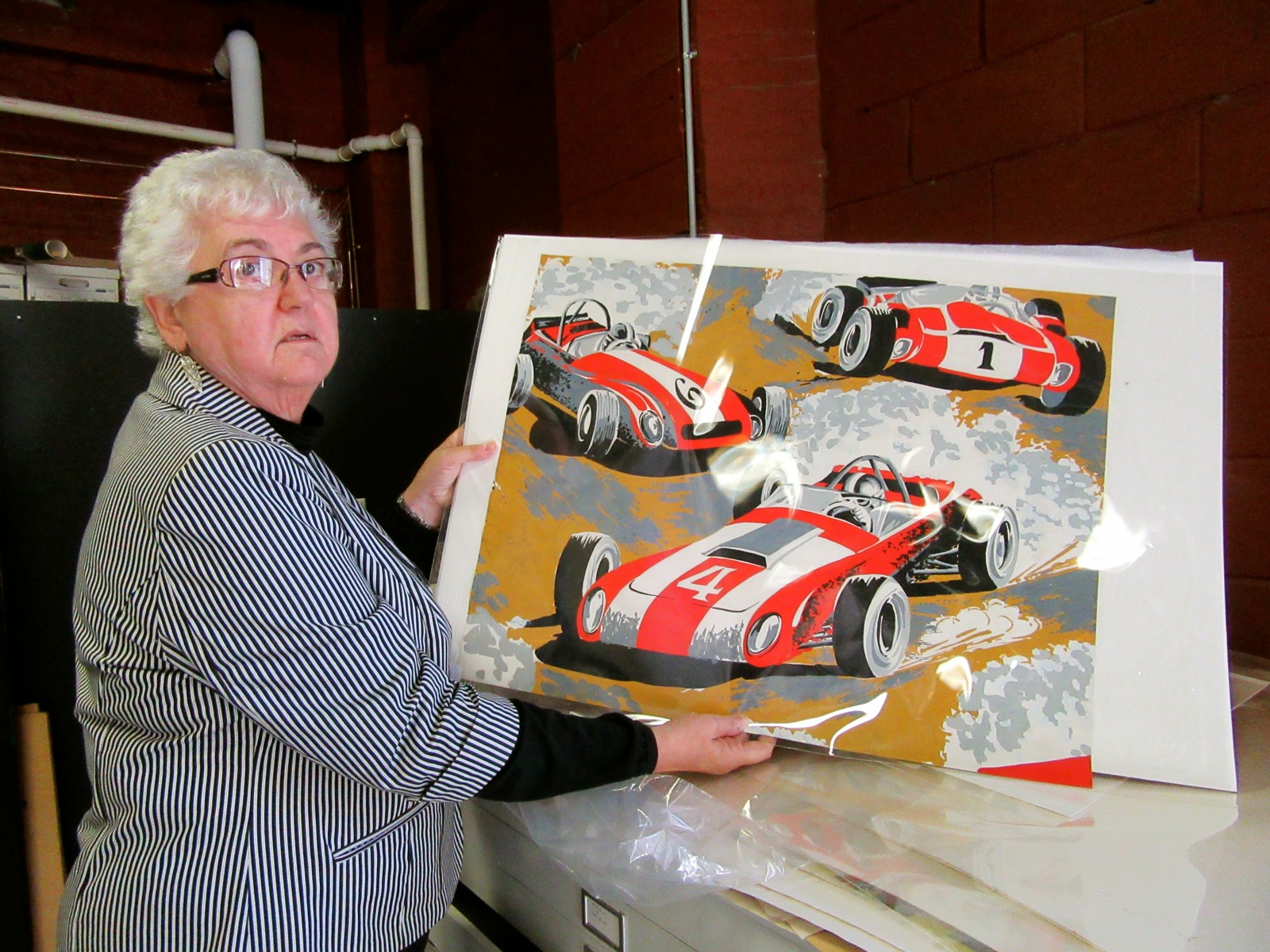 Vivacious Museum Director, Rachel Desgrosseilliers, went so far as to dumpster-dive for treasures destined for the trash during mill renovations. In doing so, she came across a trove of silk-screened pictures created by millworkers during downtime.
Rachel called upon former factory workers and their families for photos of those who worked here. This guaranteed a steady stream of visitors happy to identify Moms, Dads, Aunts and Uncles featured in the black and white pics.
Immigrant History in Lewiston-Auburn ME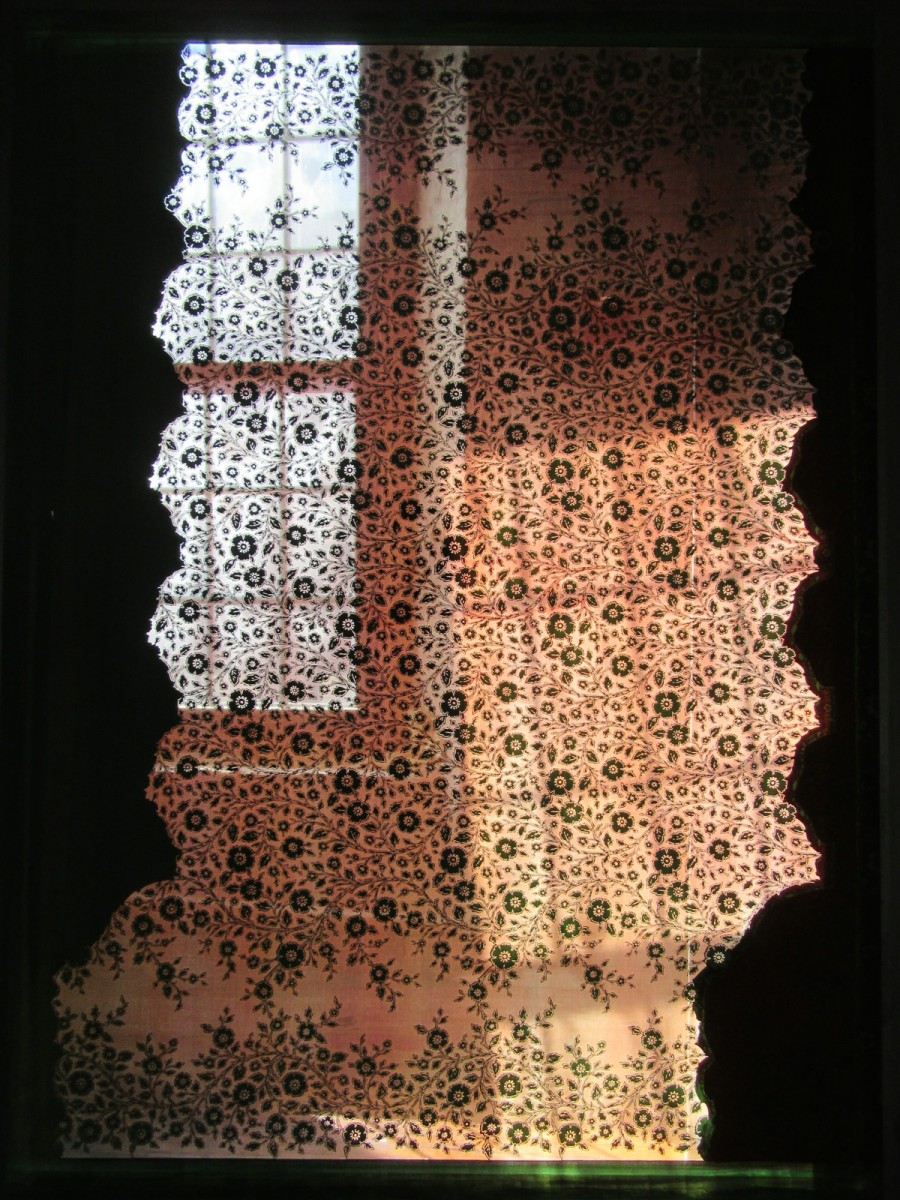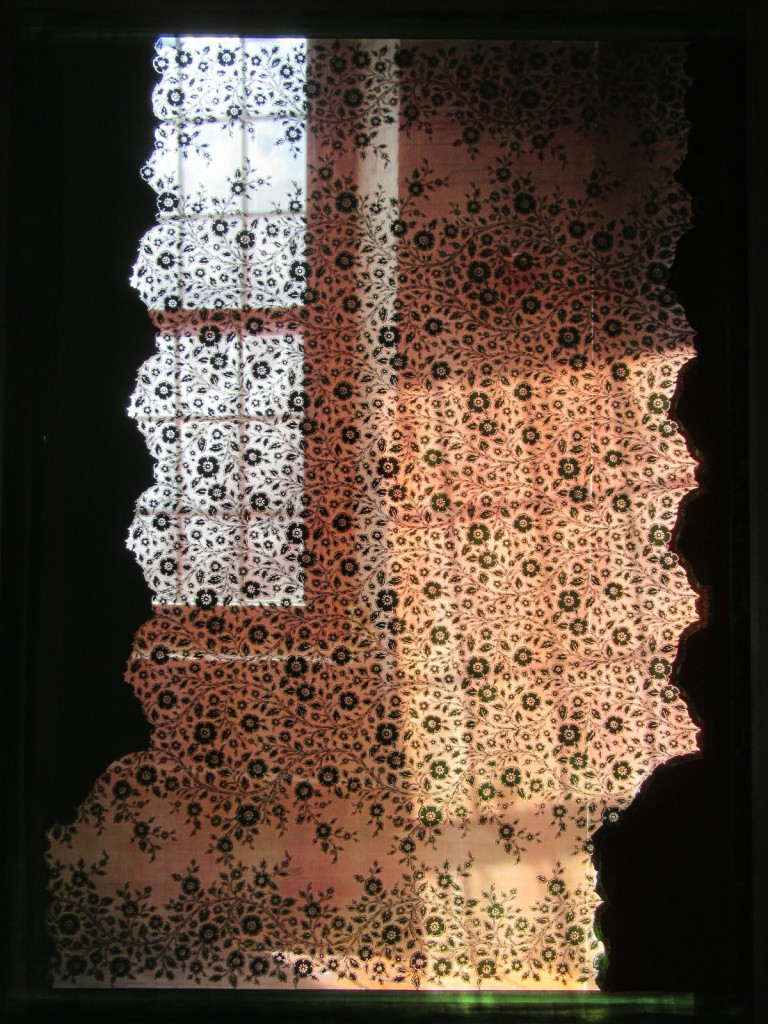 The museum begins with an exhibit on immigration. Mill towns tended to attract workers from all over the world. Here, French Canadians, Irish, Chinese, Germans, and Eastern Jews arrived in waves one after another.
Lately, 1,500 Somalians have been resettled here. This exhibit is a reminder that even though various populations didn't always accept the "new kids on the block" in times past, the melting pot pulled people together over time.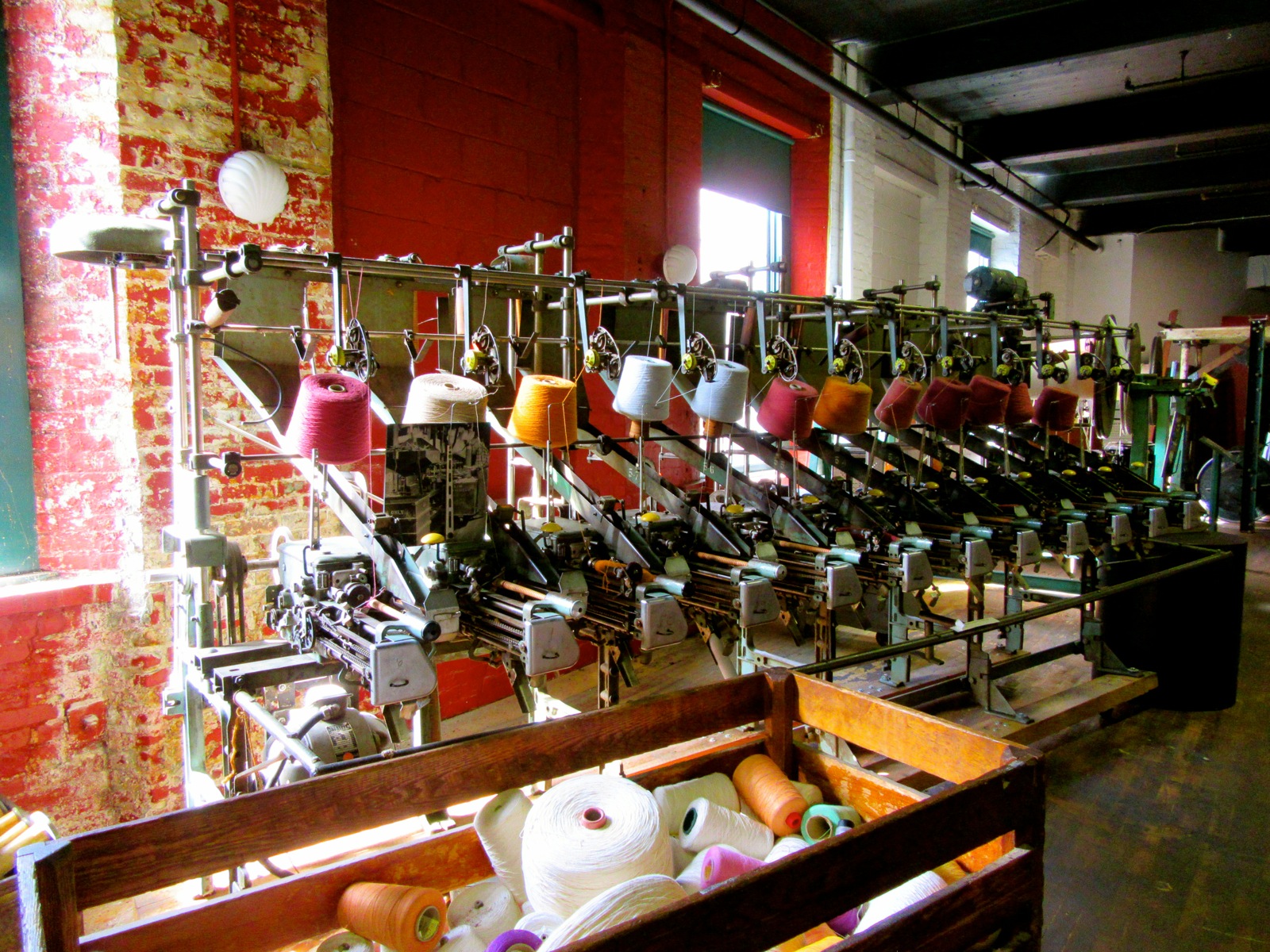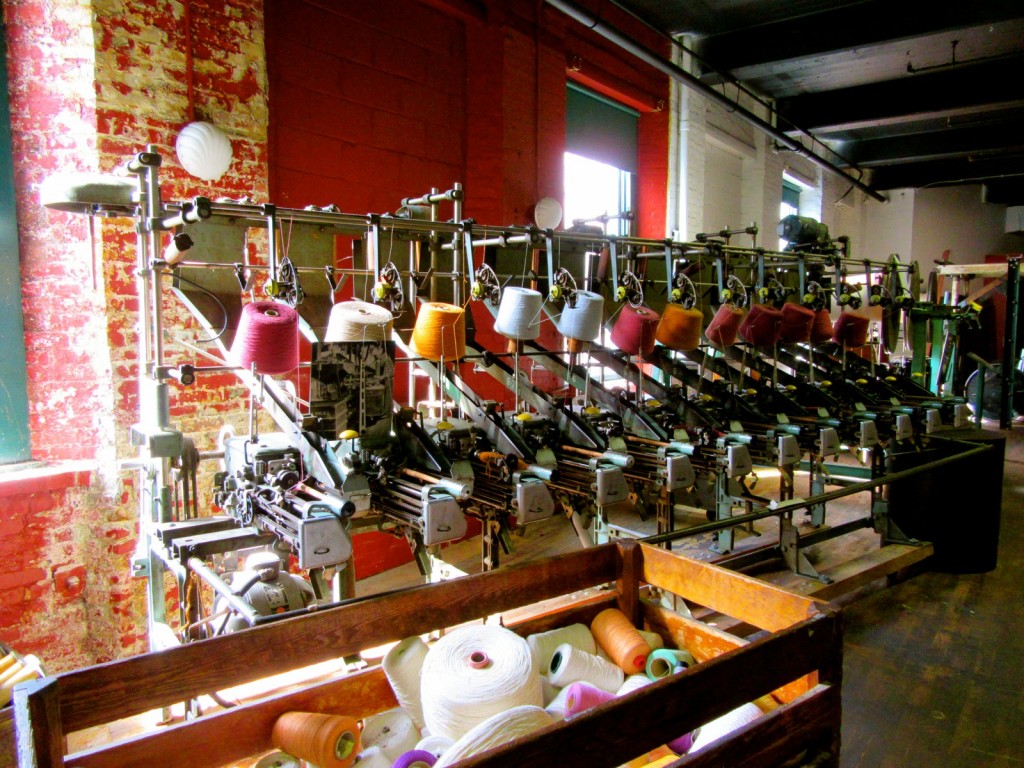 For decades, Bates Mfg. sold bedspreads all over the world. Humungous silk screens used in the creation of these quilts stand like works of art against windows. Beautiful looms, still fitted with colorful spools of thread, are displayed in their original working form.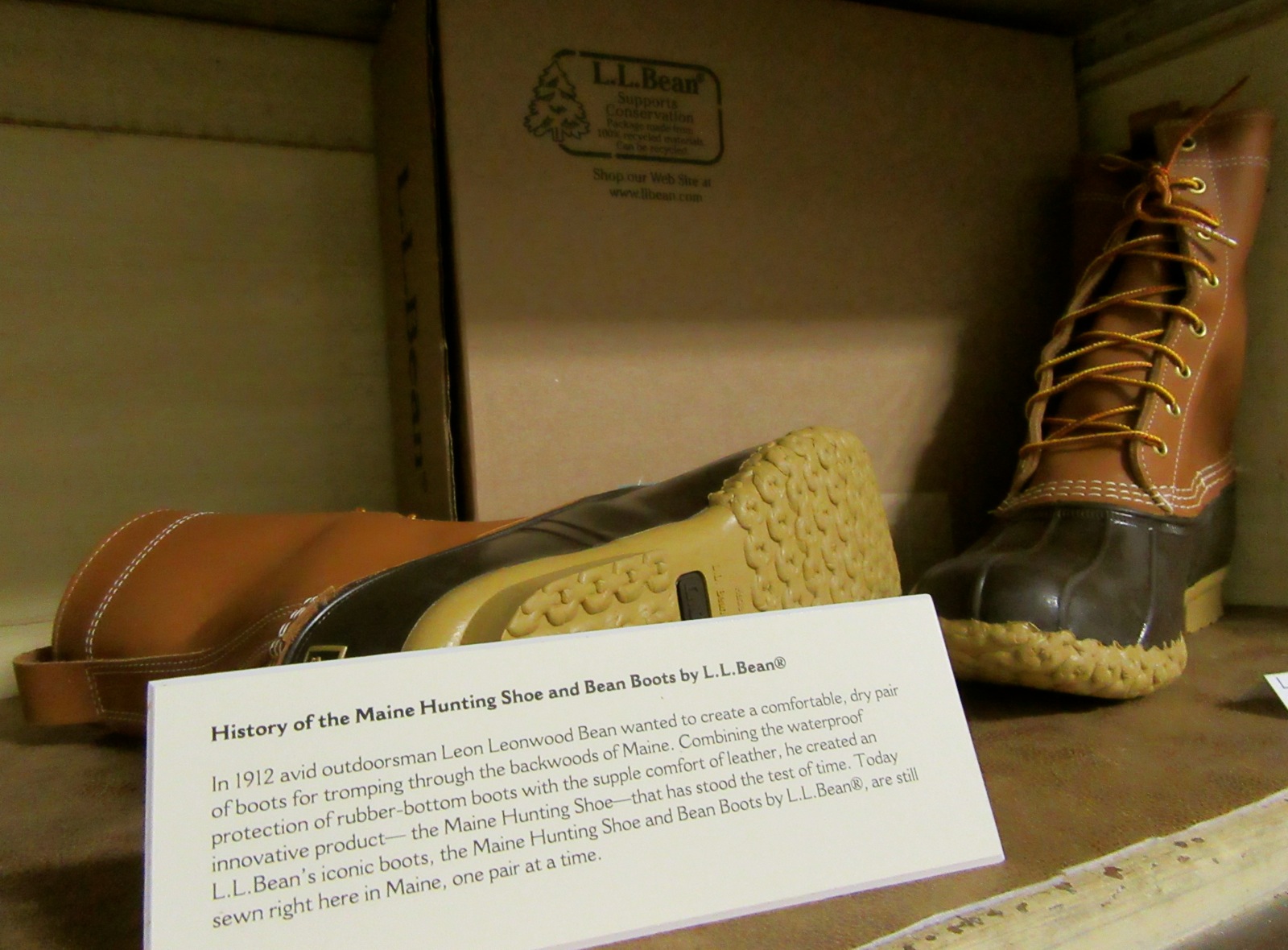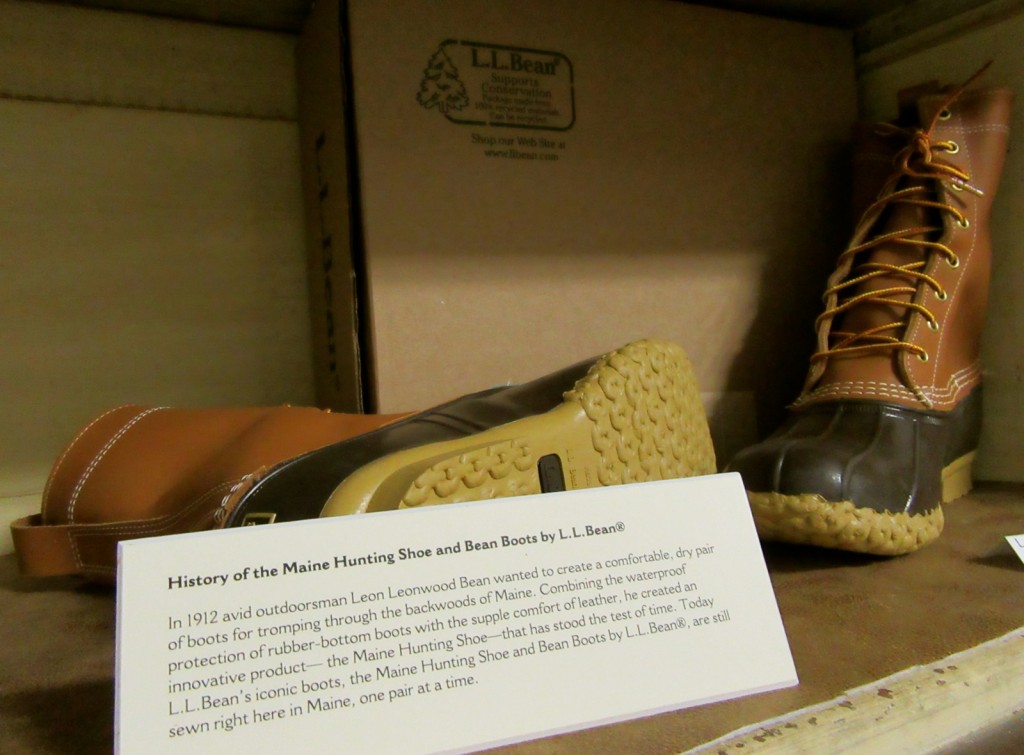 Contrary to the total decline of textile mills, shoe factories are still operating in Lewiston, albeit on a smaller scale than in the past.
One excellent exhibit depicts the 110 steps in the shoemaking process. The L-A Museum showcases the smallest hand-sewn moccasin – which, though minuscule, took all 110 steps to make. For now, the museum is Open Tues and Thurs 12-4 and by appointment. $5.
Letter from Maine Heritage Weavers
UPDATE 9-22-16; I received this email from a reader:
We were started in Lewiston by my grandfather and mother shortly after Bates closed in 2002. In 2013, we moved to a much larger location in Monmouth (about 20 minutes from Lewiston) and right down the street from the historic Cumston Hall theater. We're proud to continue to weave the same bedspreads that had made Bates famous with many of the former craftsmen and women who worked at the former textile giant. We love giving folks tours of our production floor and showing them how the textile tradition can still be found in Central Maine today. I thought this may be an interesting point of interest for folks visiting Maine who may want to see how locals are continuing old traditions that many thought had faded into the past.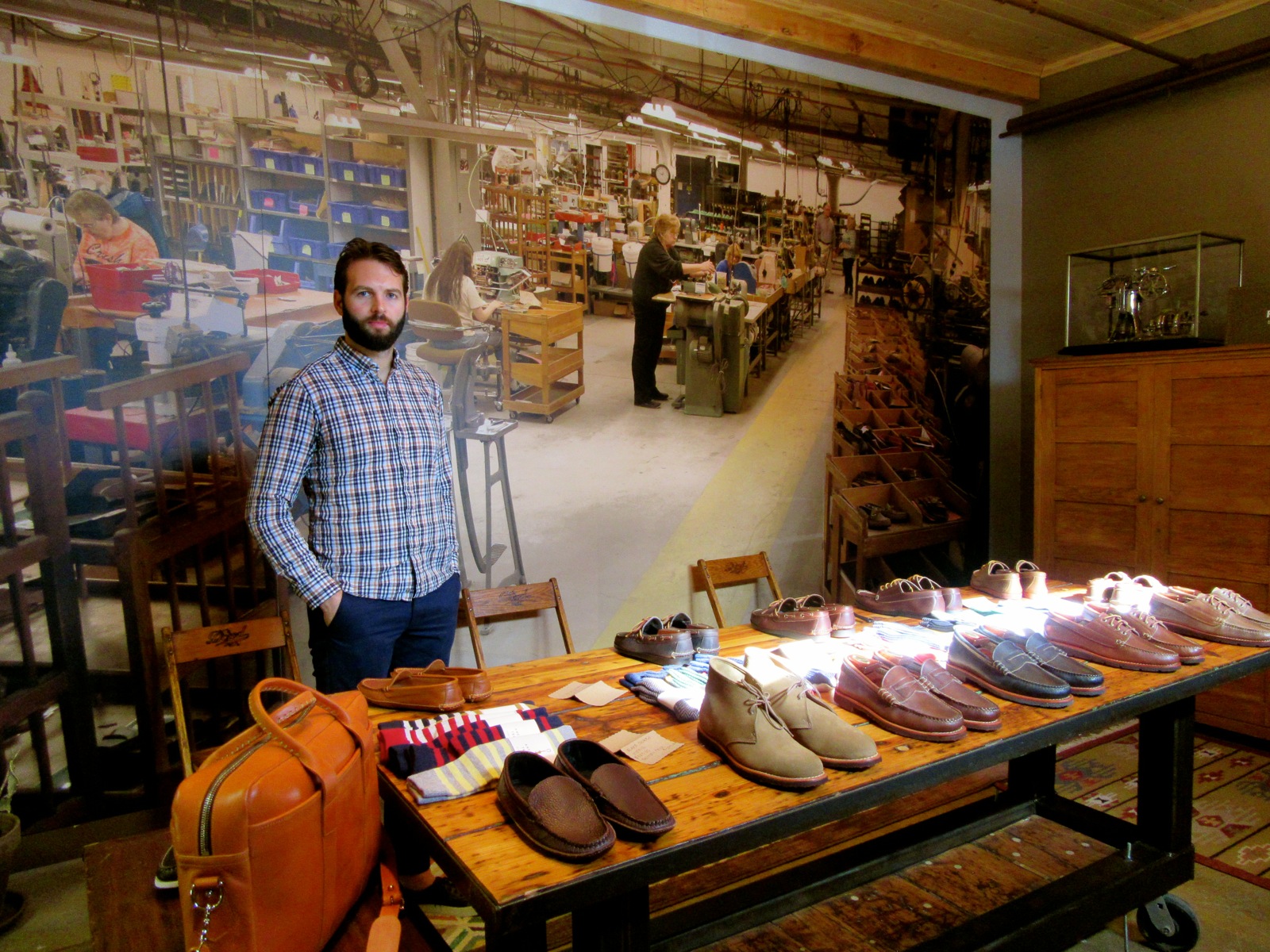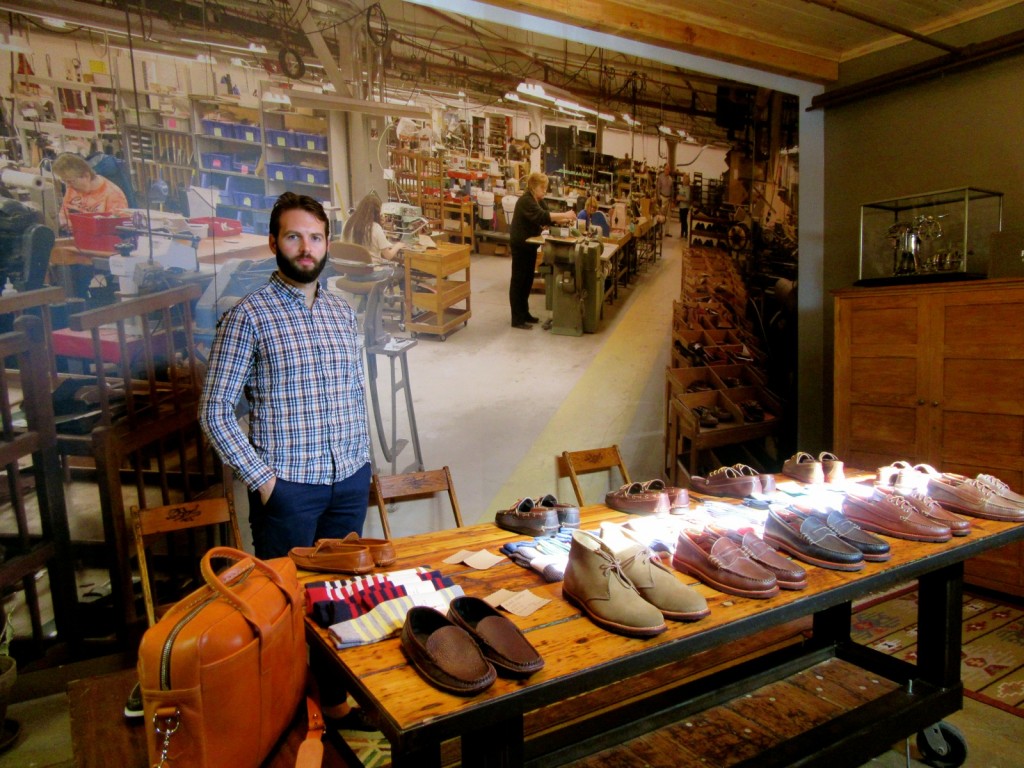 TOUR: Rancourt & Co, Lewiston (behind Central Maine Medical Center)
Kyle Rancourt, grandson of the founder of Rancourt & Co., now presides over this boutique shoemaking company. A cool factory tour will introduce you to the buttery leather that is cut, formed, and sewn into works of art you wear on your feet.
Anyone interested in well-made and beautiful shoes will adore this very intimate look at artisans who hand-craft 30,000 to 35,000 pairs a year.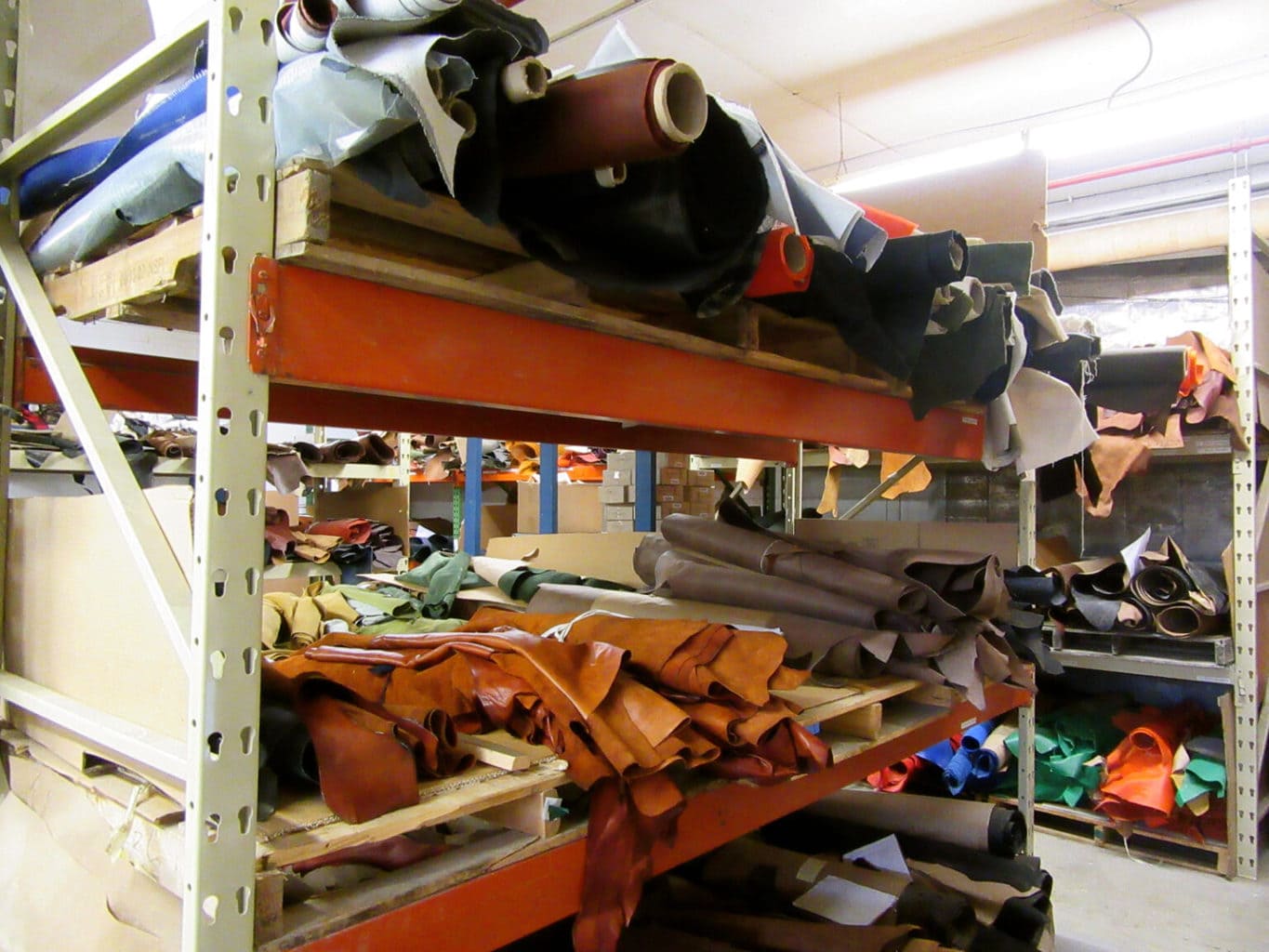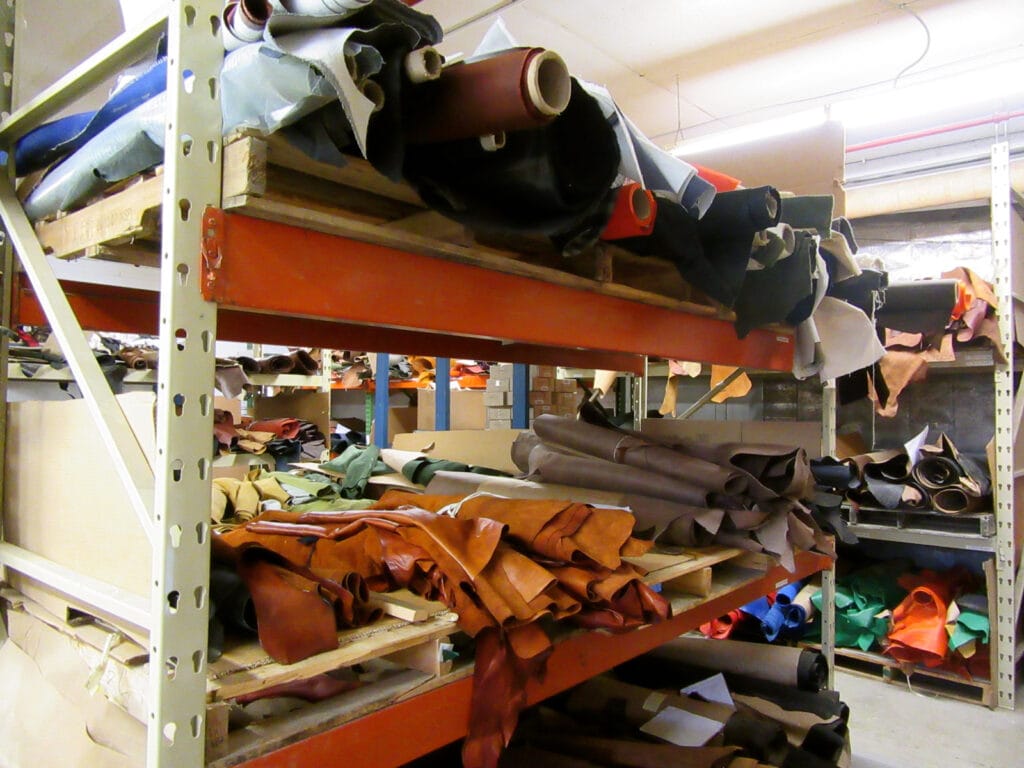 Begin where bolts of leather are stored on shelves, and walk the same path that the shoes take. It is a walk back in time, with employees using, for the most part, original machinery at each step.
Shoes are hand-sewn, placed on a last, sent through a dryer. This helps it shape and form around the last. Finally the shoe is fitted with a sole – two pieces of hard leather separated by cotton fabric to prevent squeaking. Not one conveyor belt in sight.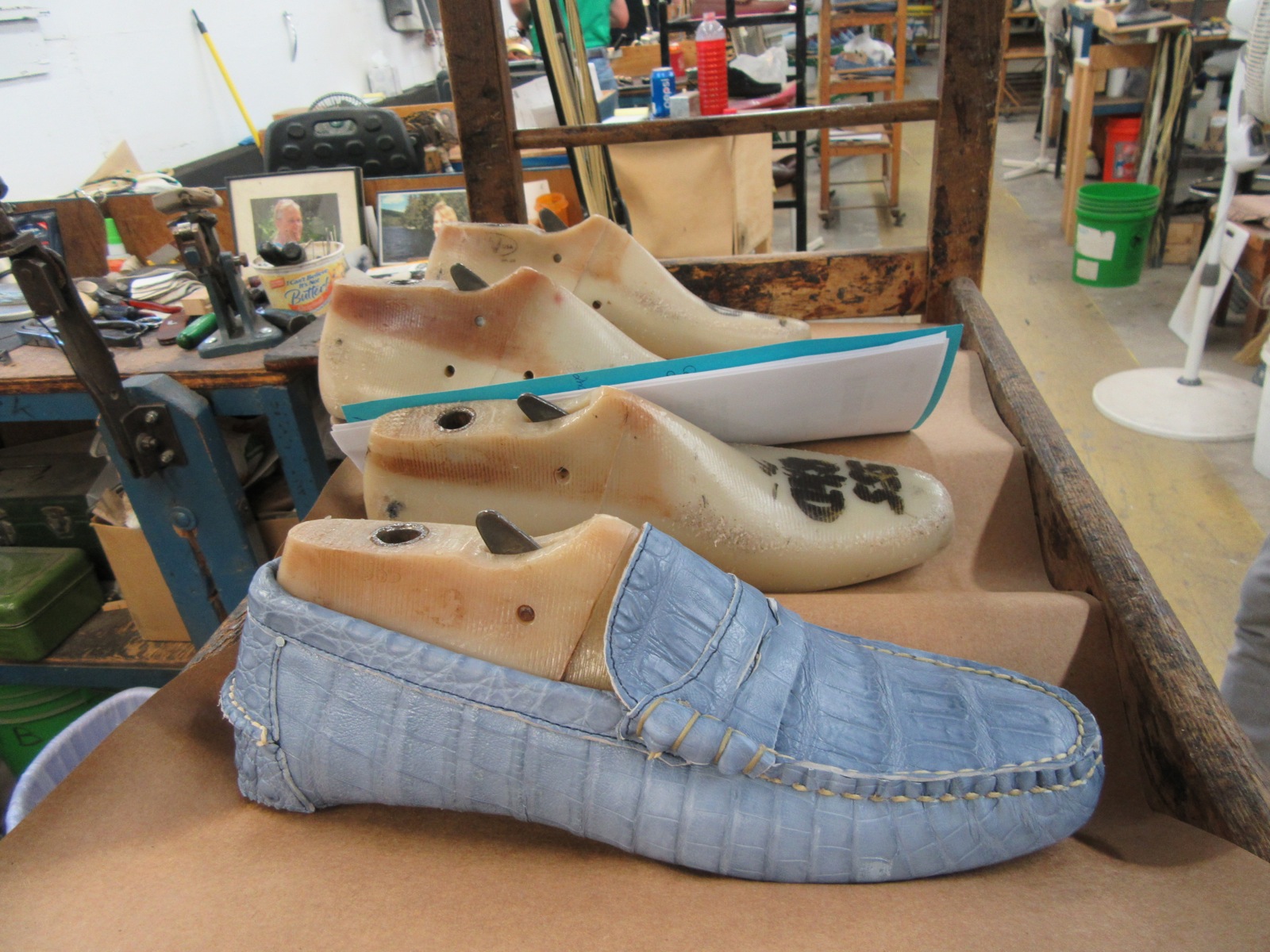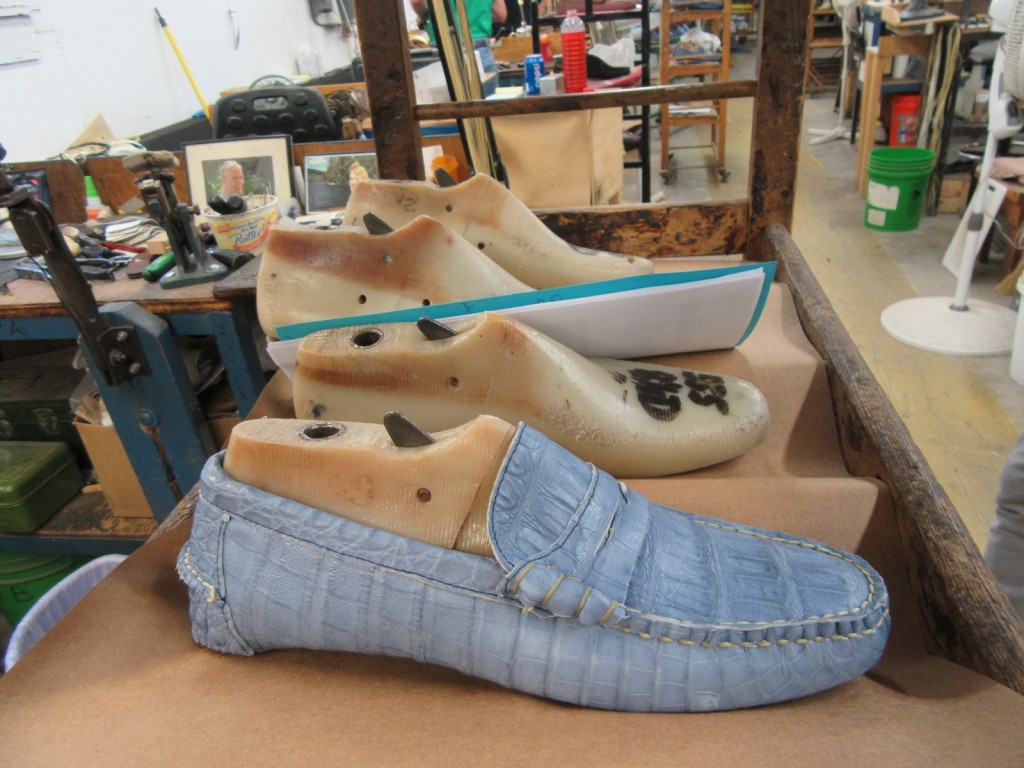 On the day I toured, I spied baby blue and navy crocodile loafers being buffed and packaged for Ralph Lauren. Other prototypes were in the process of being tested.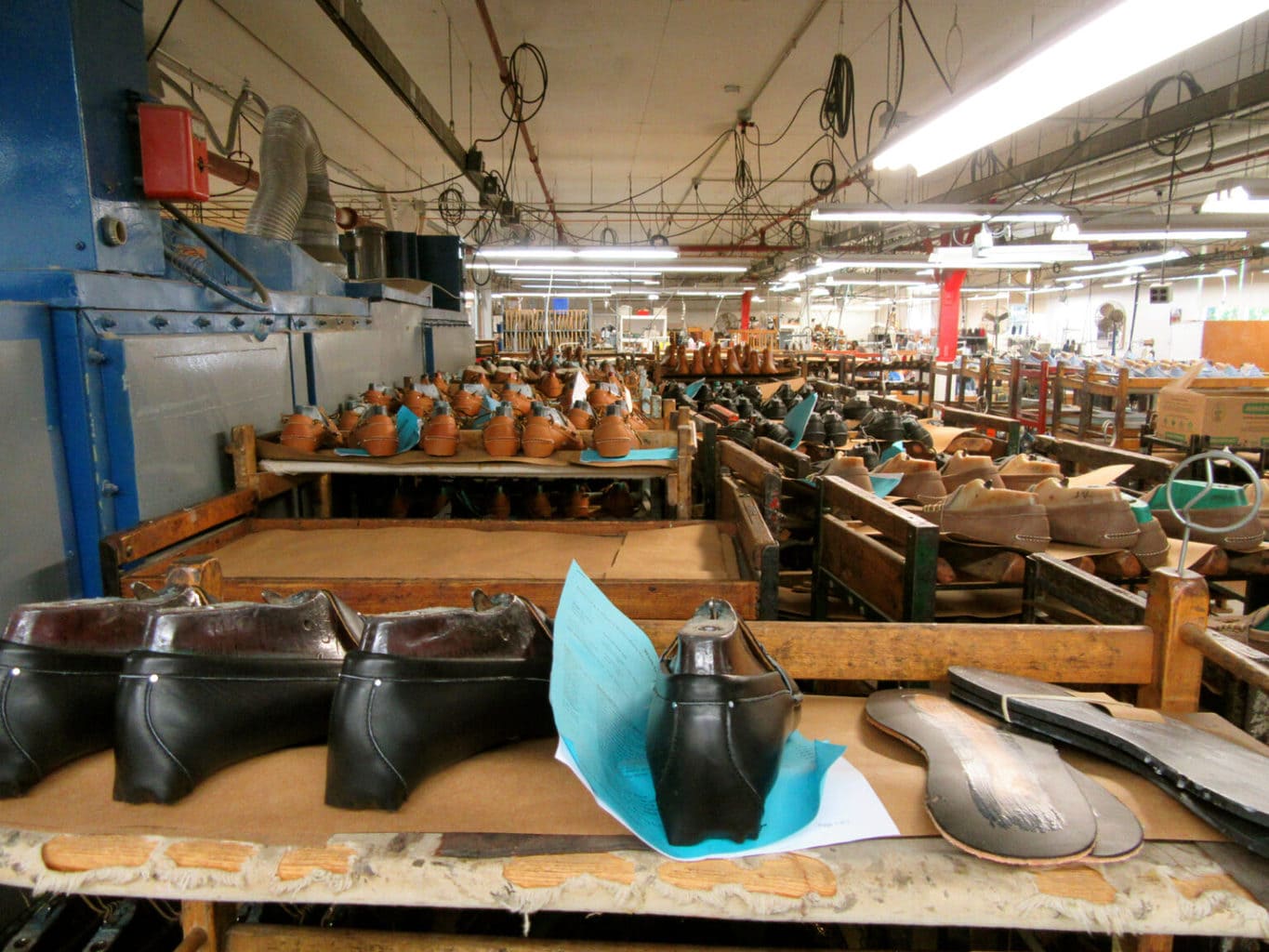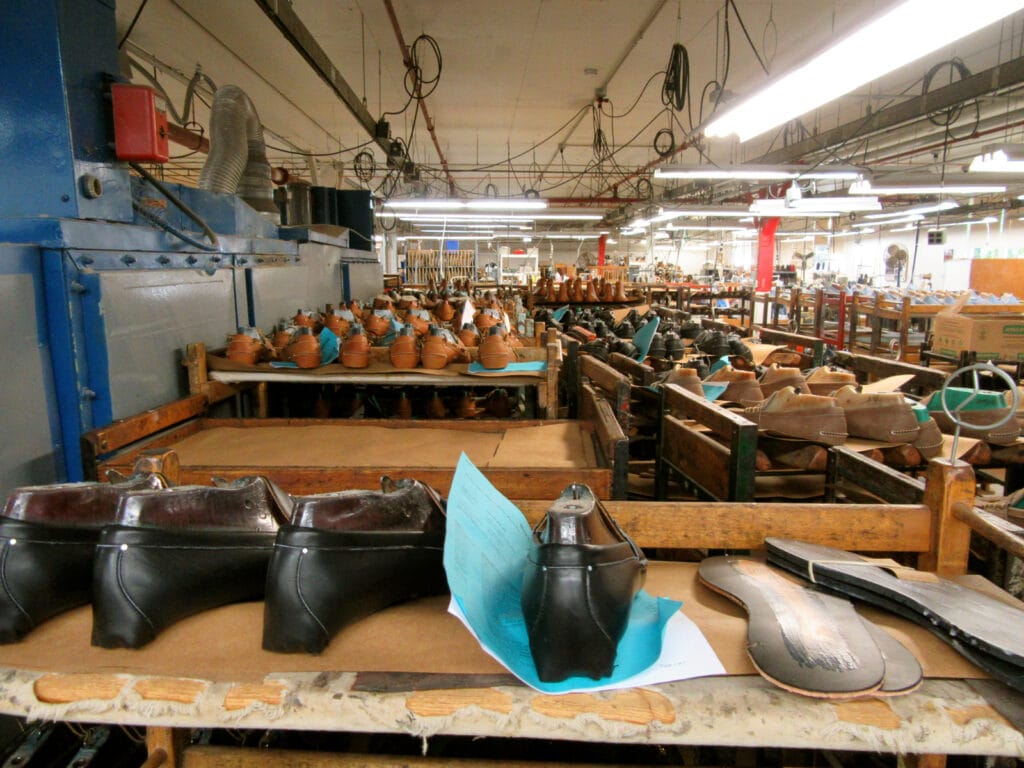 Though Penny Loafers and Driving Moccasins are the biggest sellers, you can order custom designs as well. Shop for shoes in the on-site factory store, and caress the merchandise before buying. Prices from $225 . Mon-Fri. 8-5, free.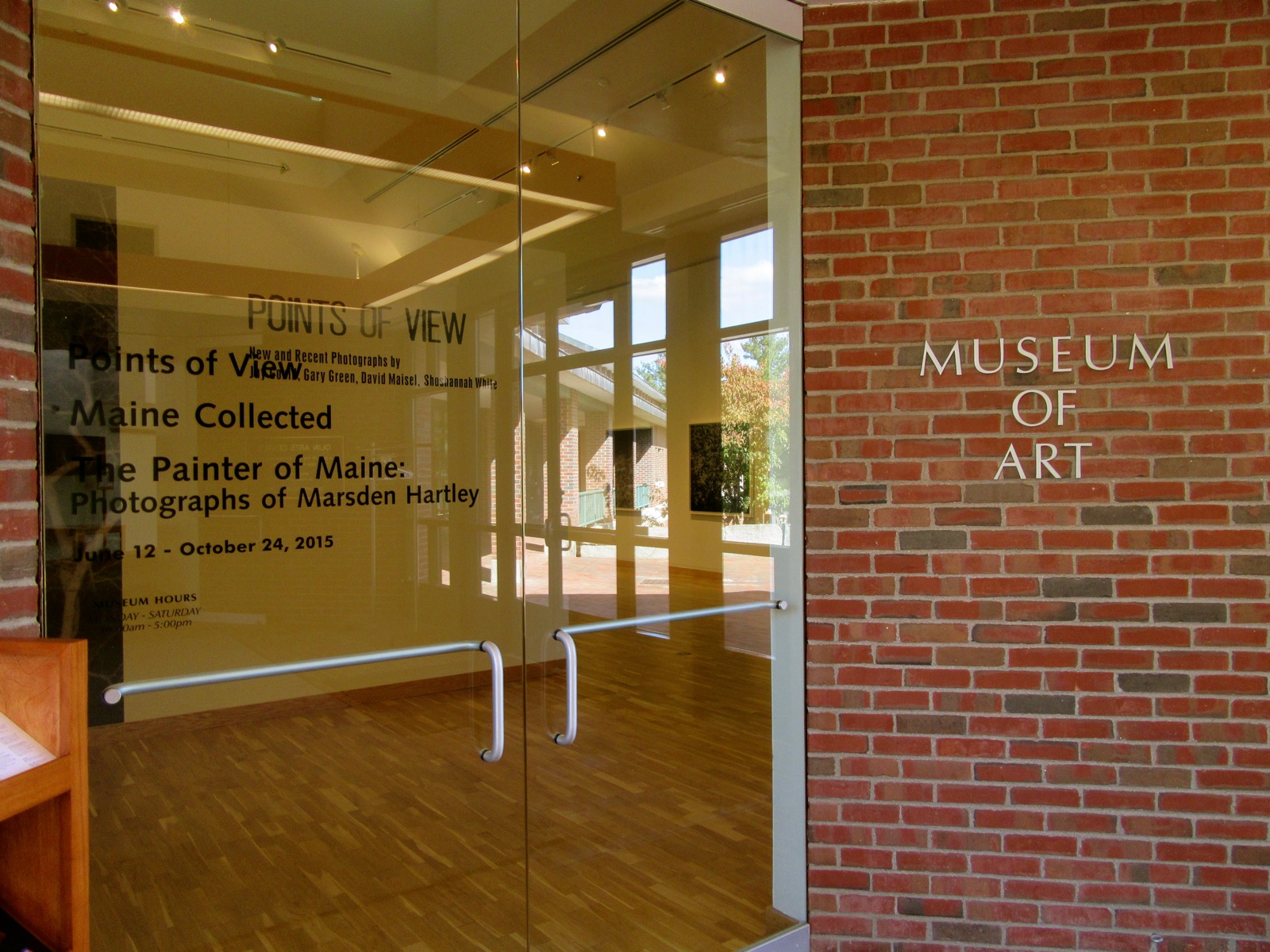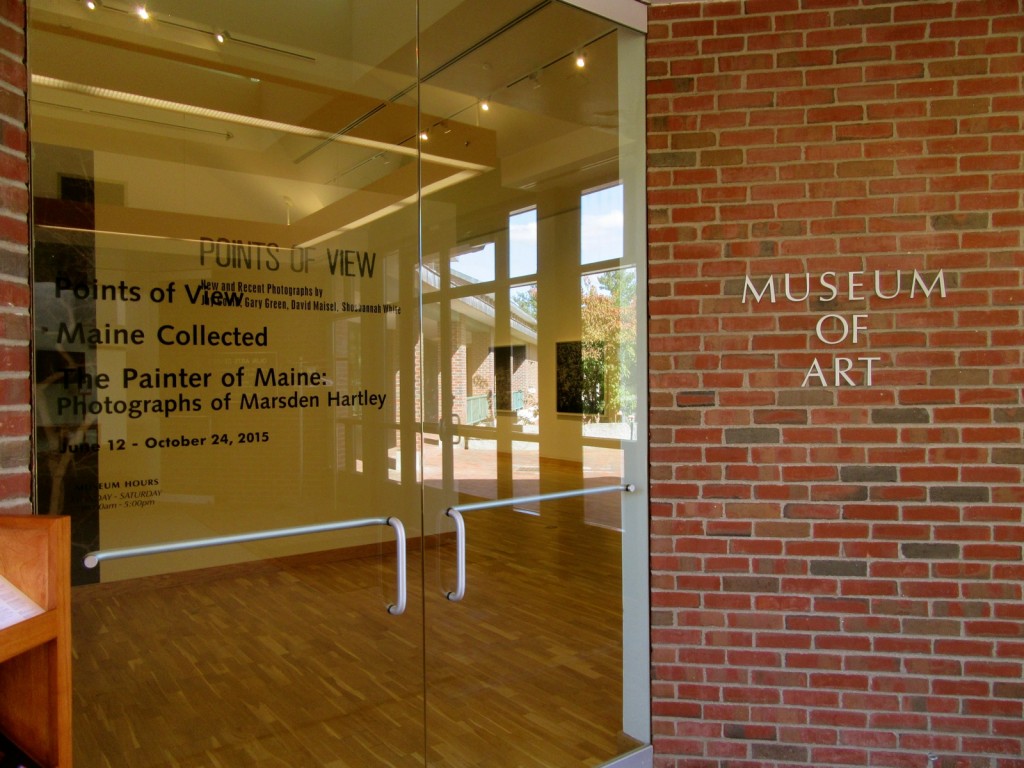 It's small but worth popping into for 20 minutes or more if you'd like to study "Maine Roots Artists," and other contemporary and modern art in two large galleries. Mon-Sat 10-5, Wednesdays during academic year until 7pm, free.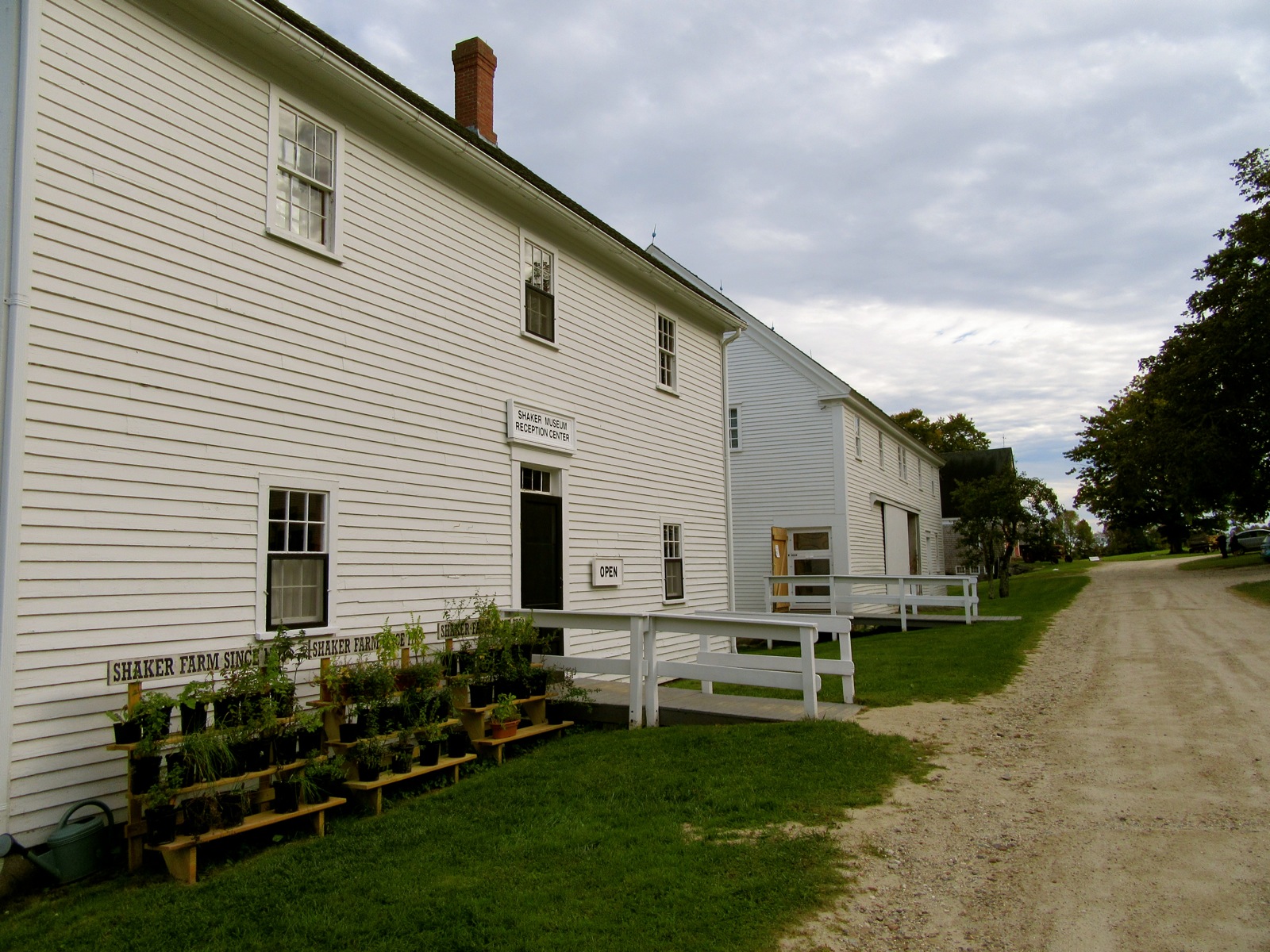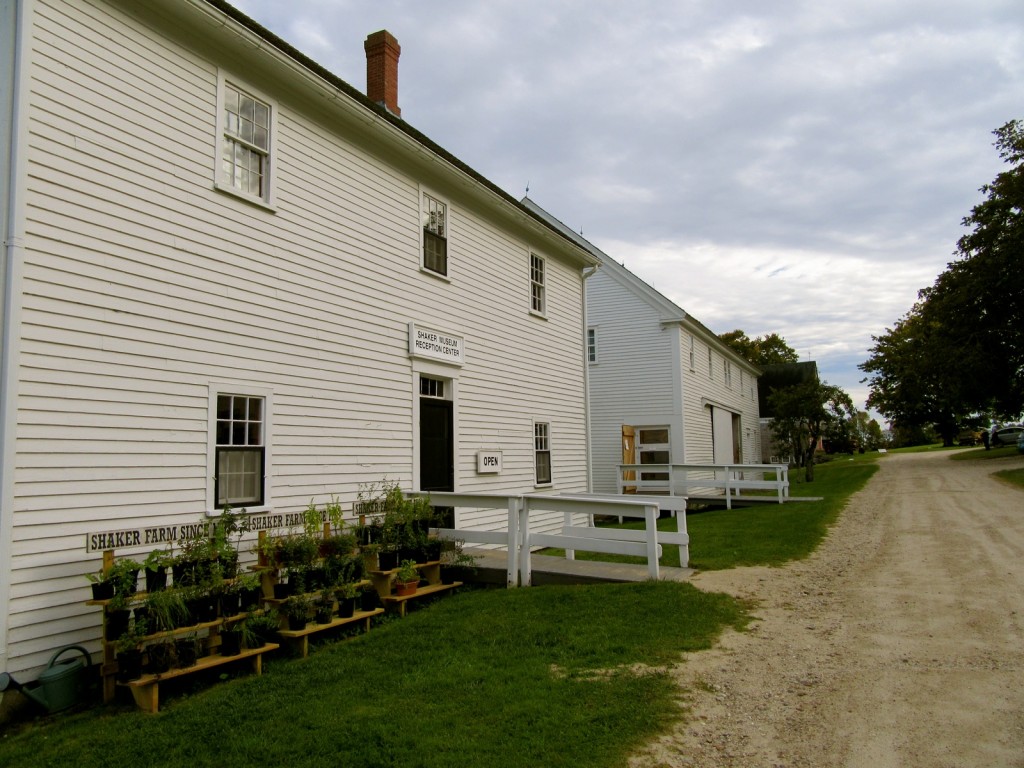 The very last Shakers in the world (only 3 left as of 2015) welcome you freely to this whitewashed collection of buildings on 1,800 acres of farm and forest land about 10 miles from Lewiston-Auburn ME.
Though you'll learn more about the history of the Shakers at New Hampshire's Canterbury Shaker Village, Sabbathday is the last active Shaker Community in the world where you can actually join in a "Meeting" every Sunday at 10am, participate in "Testimony" and sing along to several of the 10,000 known Shaker songs (no cameras or recording devices allowed).
At the height of the sect's popularity in the 1850's there were 20 Shaker communities in Maine alone. Sabbathday was home to 180 adherents who lived by the "Three C's: Celibacy, Communal Goods and Confessing of Sins."
Touring A Working Shaker Village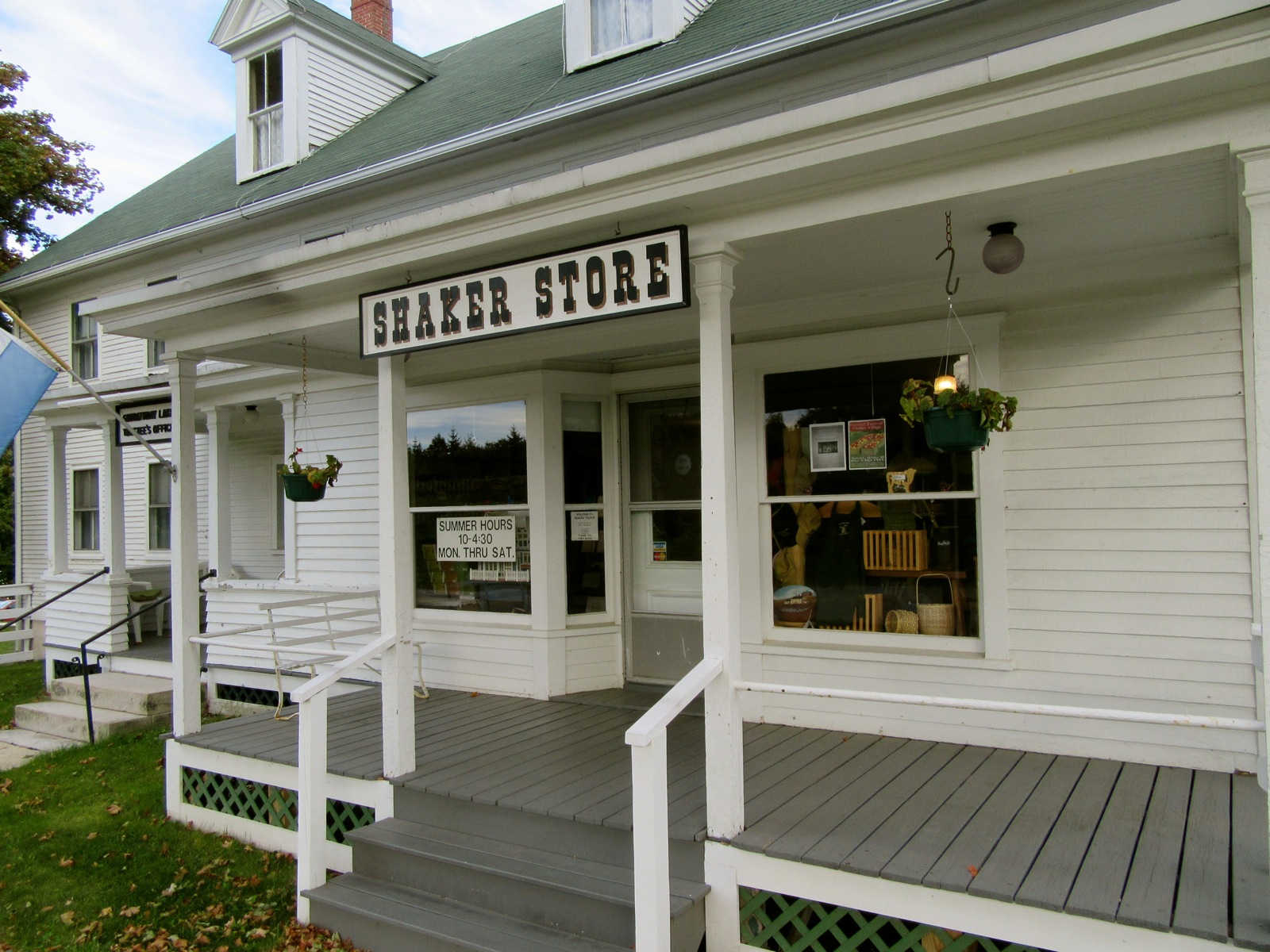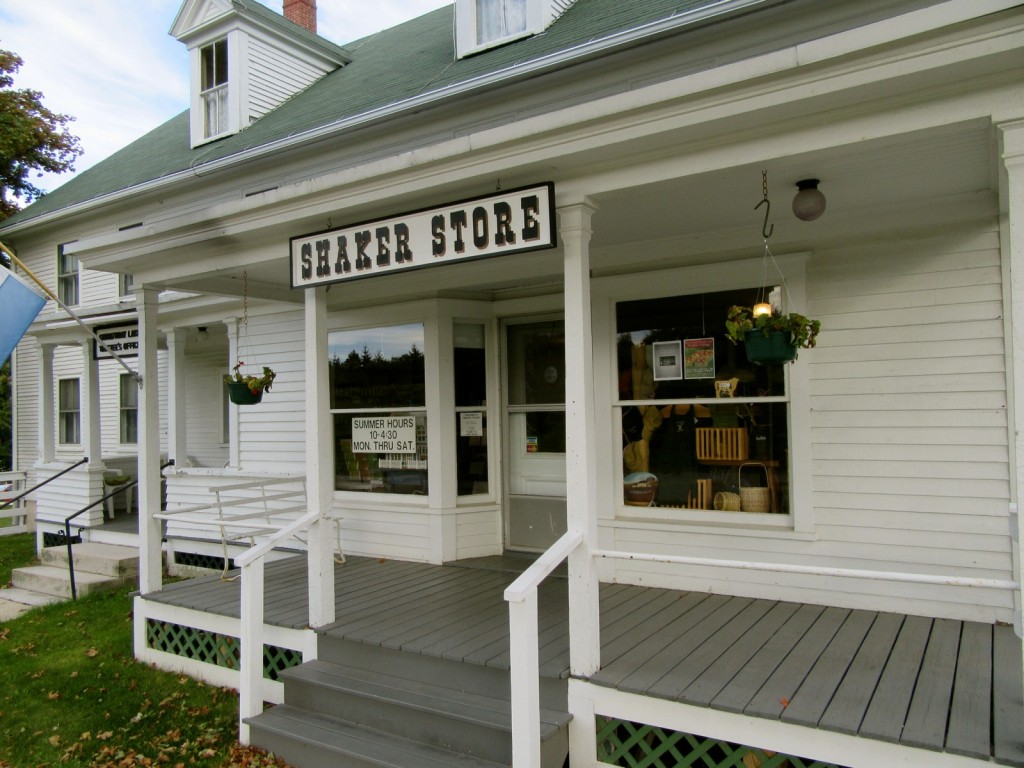 A one-hour tour will bring you into a few of the five buildings that cover 200 years of Shaker culture, including the original 1794 Meeting House room, walls painted a lovely heather blue – a "holy color" now identified as Shaker Blue – and upstairs, residence halls as they would have looked in the late 1700's until mid 1800's.
Flat brooms (3,000 were once produced per year here), invented by Shakers, hang from walls. Also on display – a shiny 1820 quilt: dipped in zinc chloride, the cloth was wrinkle and water-resistant.
The second building on the tour houses the "Fancy Goods" workshop, where oval boxes, sewing kits, Dorothy Capes, candy and other Shaker merchandise was made and sold to Victorian-age tourists who couldn't get enough of the well-made products. The current shakers continue to farm, and sell dry herbs and teas through both a mail order and on-site business.
Important to researchers, Sabbathday is also the repository of the most extensive archive of Shaker life in the country, and is open to the public. Mid-May – Columbus Day, Mon-Sat 10-4:30 (last tour at 3:30). Tours $10.
Where to Eat in Lewiston-Auburn ME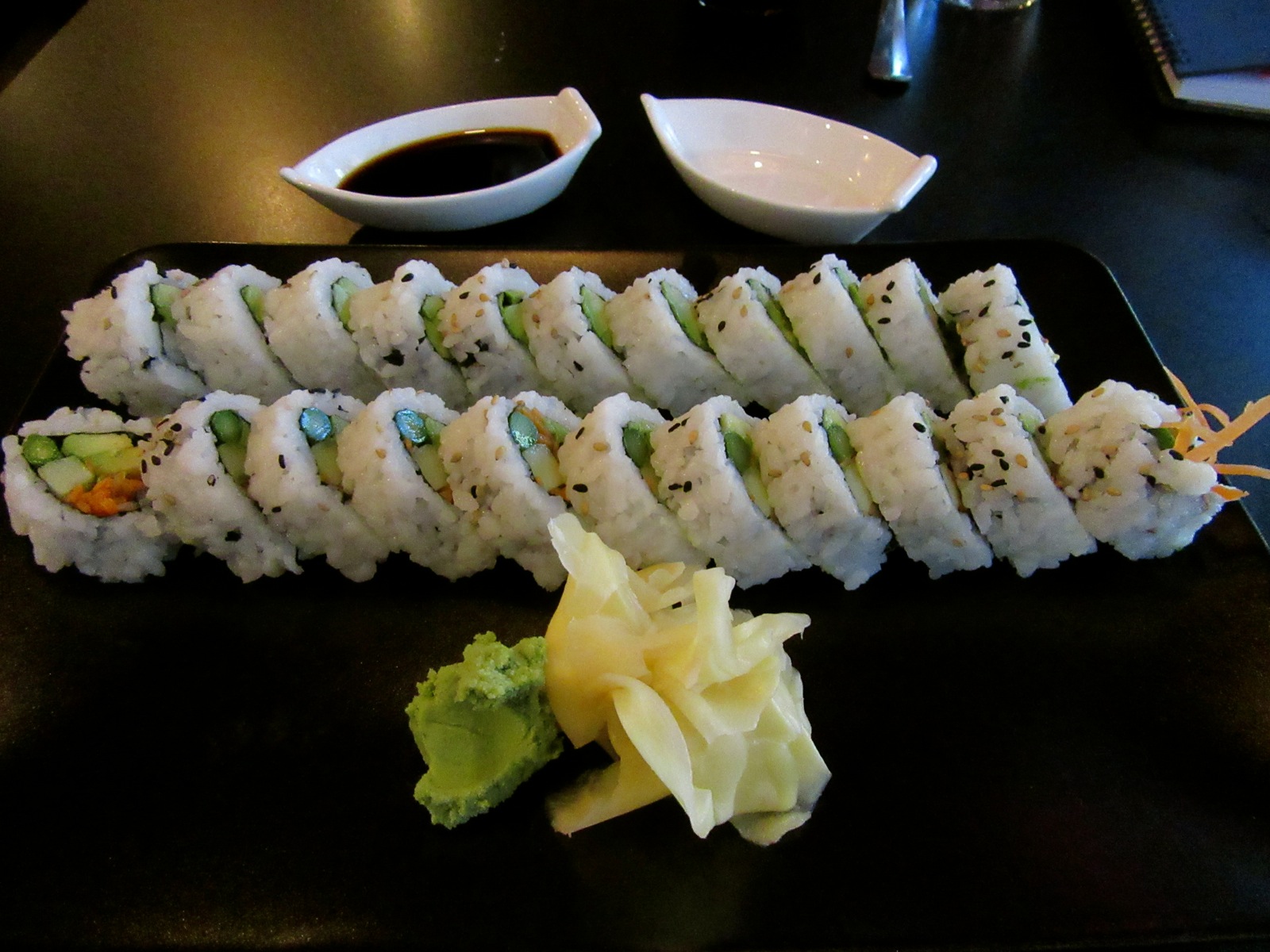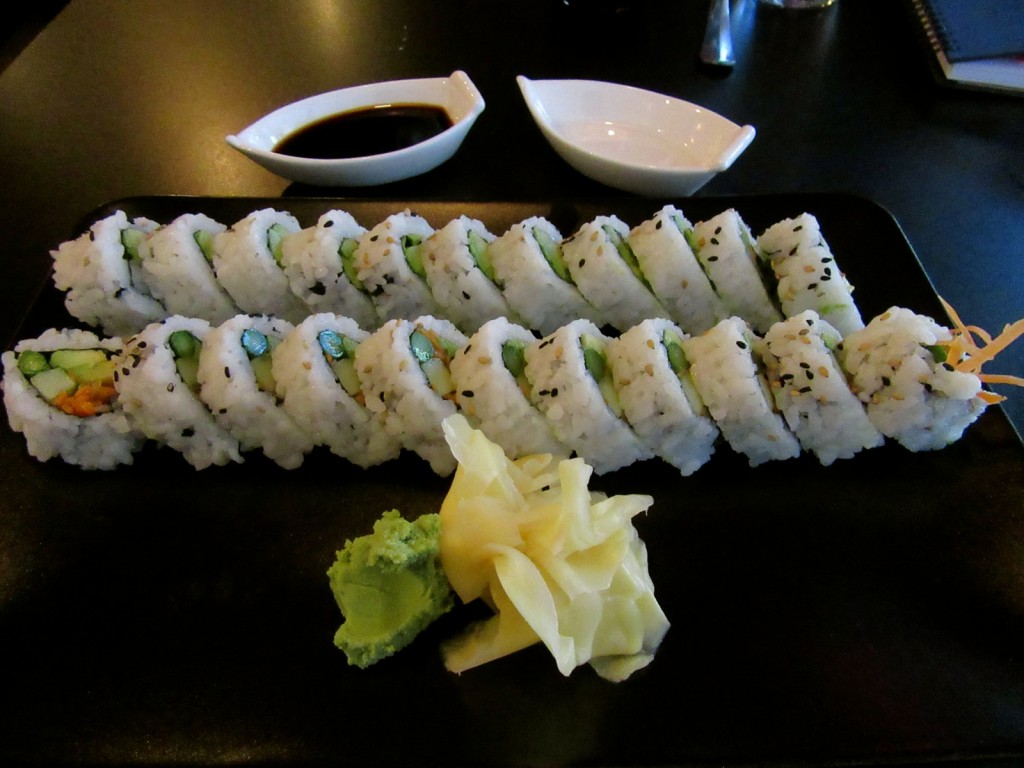 EAT: Locals Recommend
Several other restaurants win applause from locals, including Fish Bones Grill for seafood, Davinci's for Italian, and Orchid, which dishes out ample portions of tasty Chinese, Thai and Vietnamese dishes.
Where to Stay in Lewiston-Auburn ME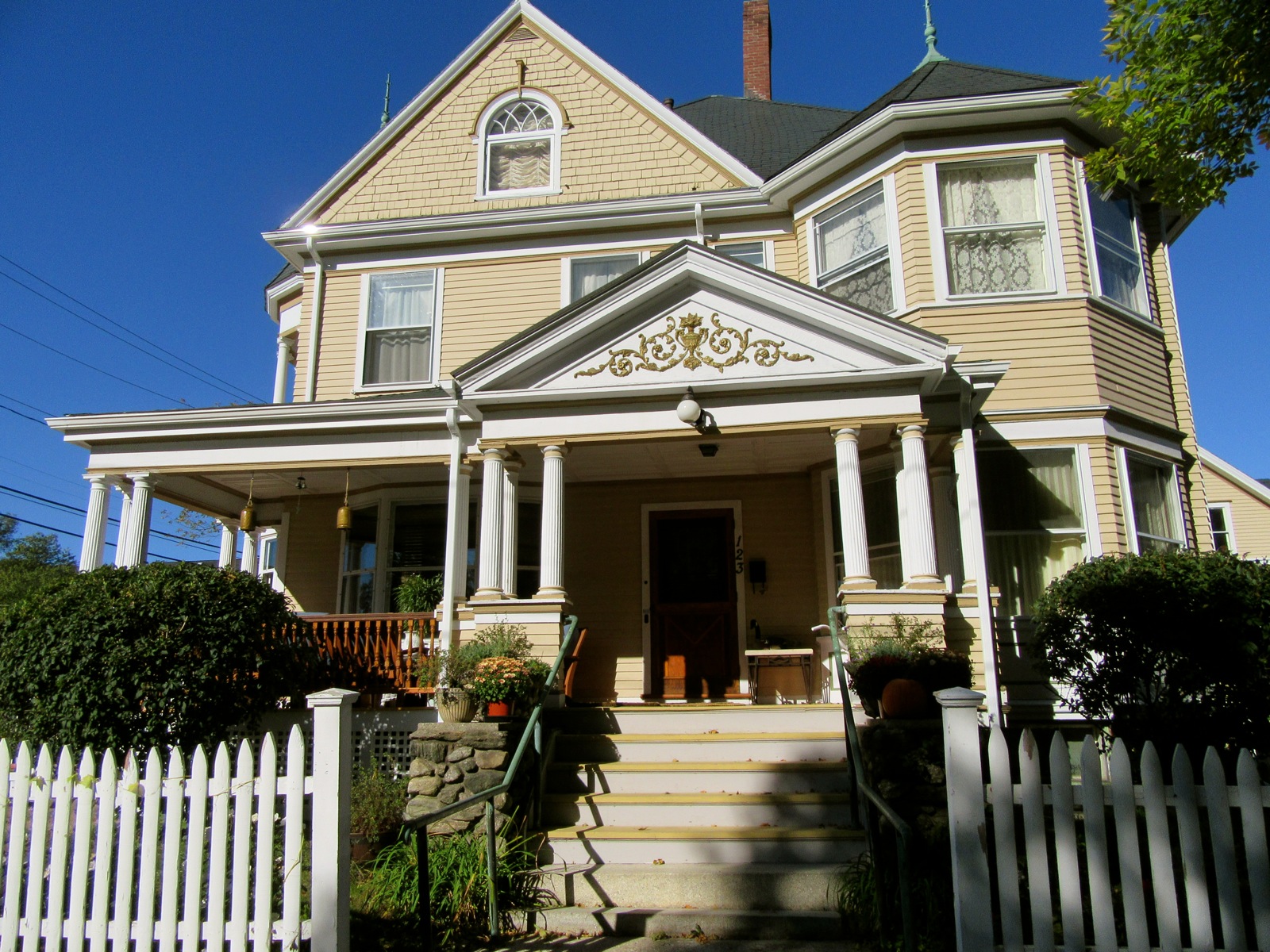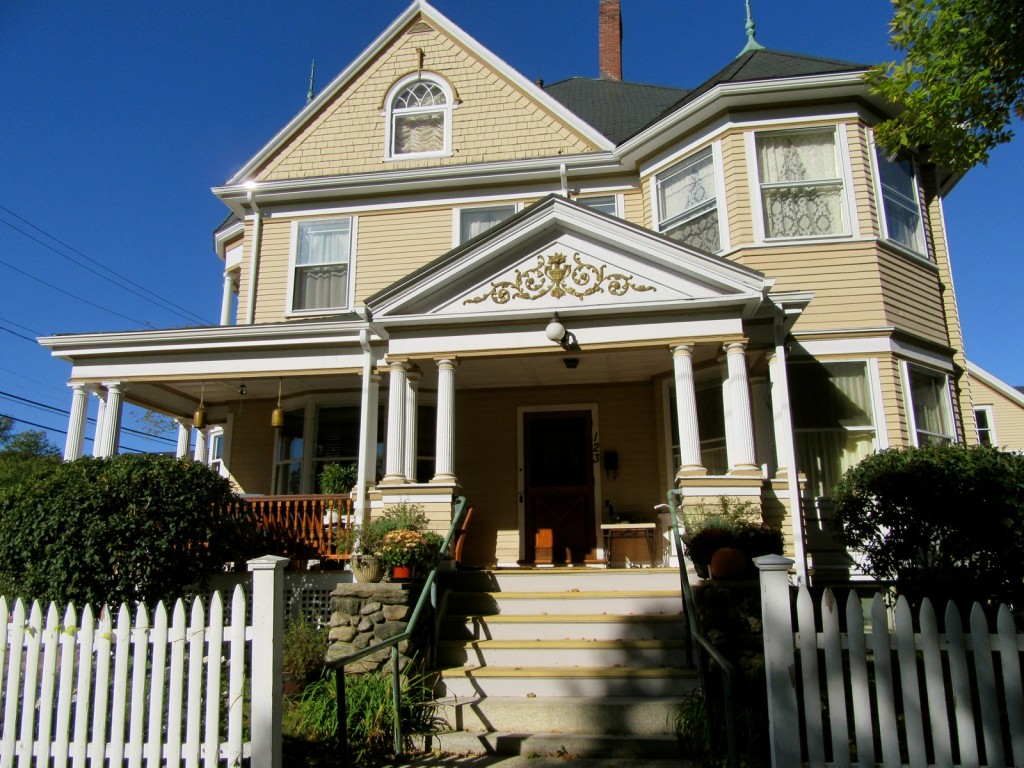 This pretty boutique inn won Yankee Magazine's 2014 "Best Queen Anne Restoration." One look at the preserved museum-quality stained glass and leather-like oak woodwork within and you'll understand why.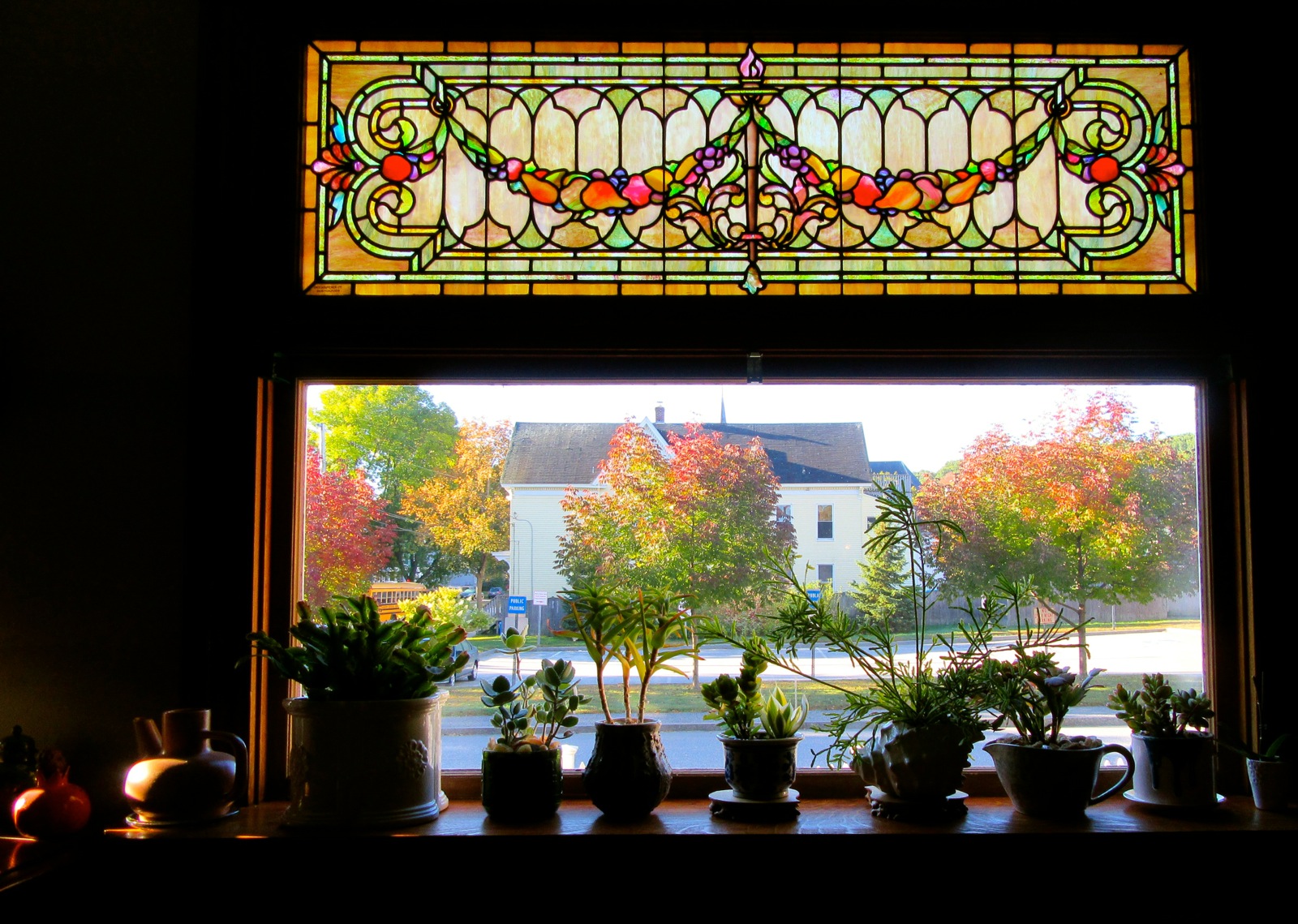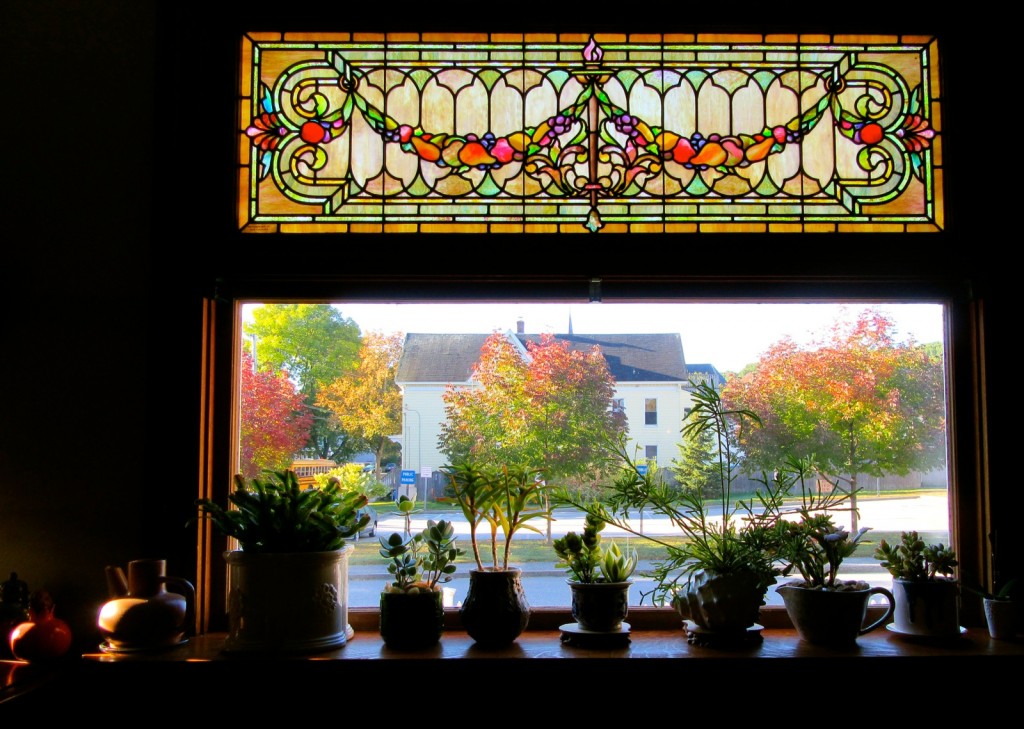 The original owner was a wealthy lumber tycoon who displayed his wealth in the oak walls, ceilings and floors throughout the 1899 home.
Décor is eclectic – Victorian to Deco to Modern – reflecting the diverse aesthetic of charming new owner, Olga, who has also updated guest rooms, which sport upscale amenities, and antiques.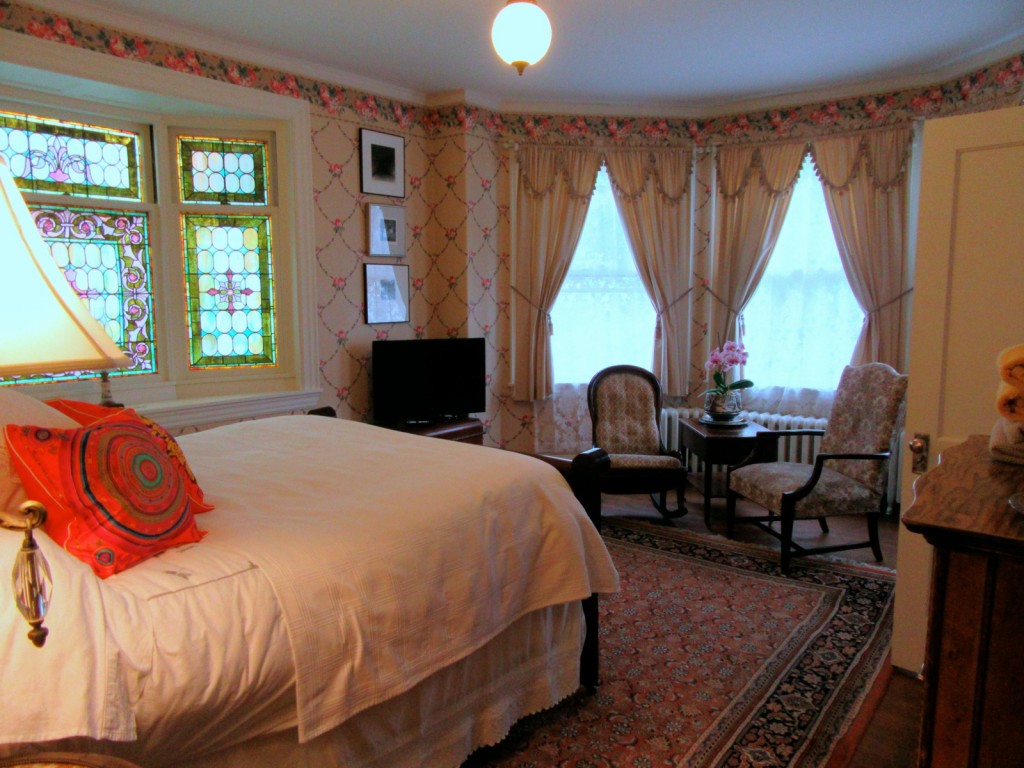 In the morning, just-brewed coffee comes with hot milk, juices are fresh of the season, and the very delectable cooked to order gourmet breakfast is made with ingredients from local farms – a true treat and complimentary with the room. Rooms $115-$170 per night includes gourmet breakfast.