Last Updated on March 31, 2020 by Malerie Yolen-Cohen and Sandra Foyt
WHY GO: How can you resist a town that decided to counter Spain's Running of the Bulls with its own chill, groovy, Vermont take: "Strolling of the Heifers?" Brattleboro VT is just the sort of fun-poking place ripe for exploring.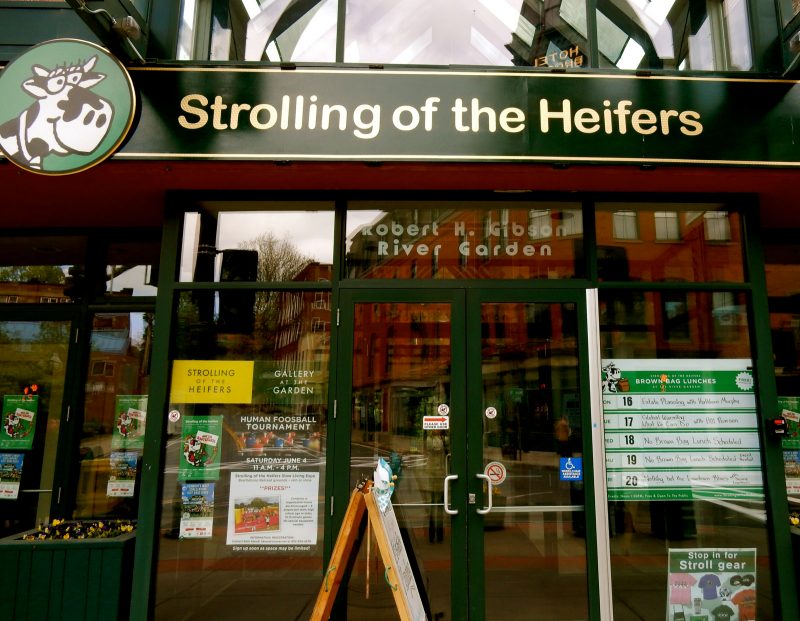 There are three brewhouses in town, each with its own focus and specialty. So even though this strolling bovine event draws thousands of visitors one weekend a year, visitors come to Brattleboro at other times for the beer, as well as for its one premium liqueur distillery, a phenomenal cheese emporium, restaurants, and unique craft shops and studios.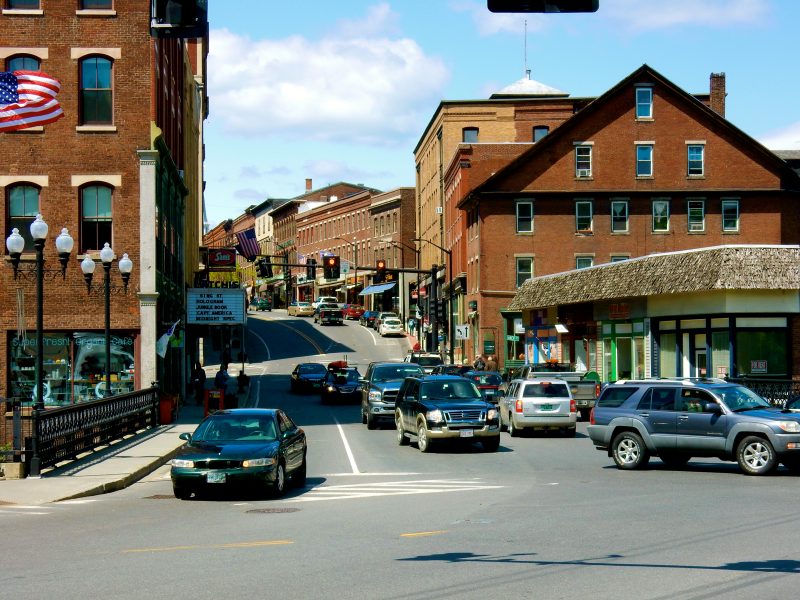 For lodging, we chose a revived inn, once hot, then not, now hot again, about 10 miles away in Newfane. Want to hit other hot spots in Brattleboro VT? Read on.
Things to Do in Brattleboro VT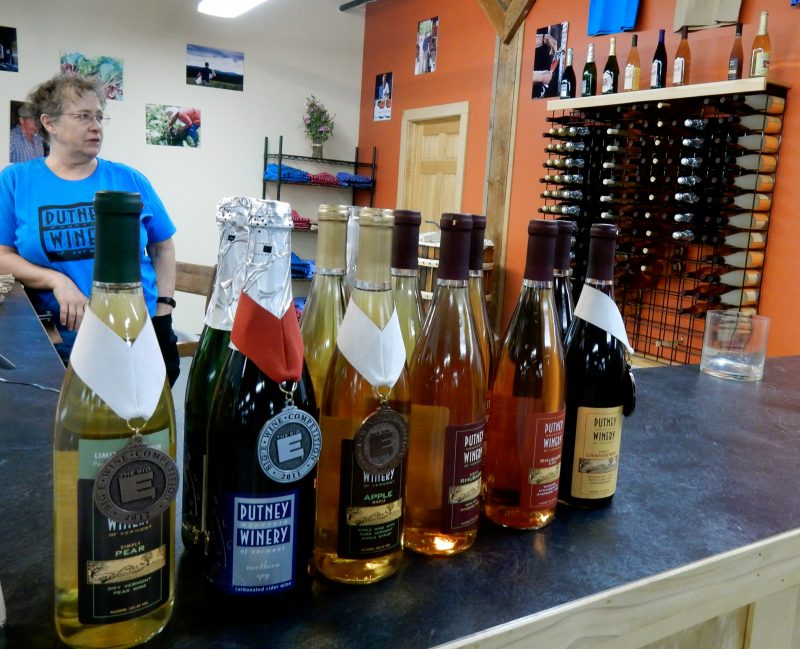 Located in the very touristy Basketville about 12 miles north of Brattleboro (how can you miss those billboards on I-91?), you'll find the Putney Mountain Winery, owned by local couple Kate and Charles Dodge.
Sure, you can go nuts buying baskets of every sort. But walk to the rear of this massive store and try some decent dessert wines and liqueurs. My favorite is the Black Currant Vermont Cassis, a tasty concentration of anti-oxidant berries. Simply Ginger, however, is gaining popularity. It's all made in the back room – incredibly, a Mom and Pop operation inside a tourist spot.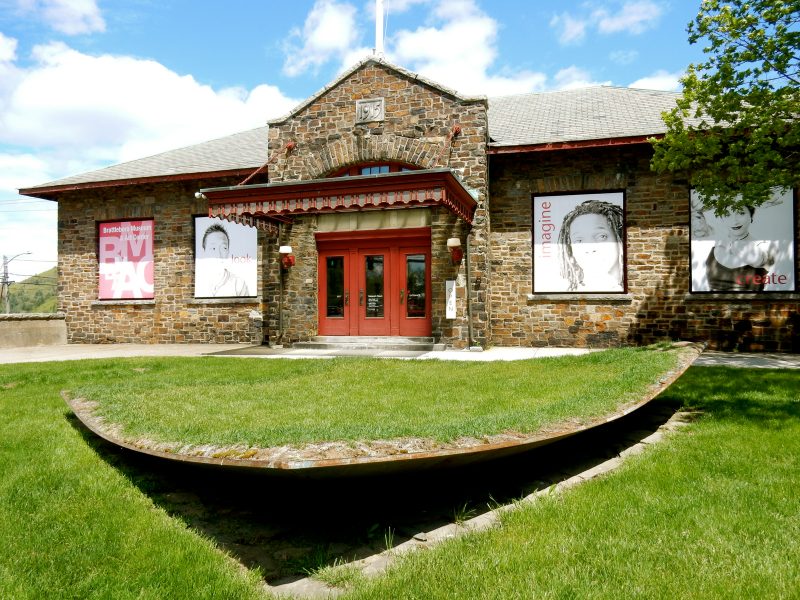 You'll find something new each time you come to this non-collecting contemporary art museum within a repurposed train station. BMAC displays art of all kinds; fine, video, performance – as it pertains to contemporary art. And it promotes artists on the fringes as well.
Outsider, visionary, and "artists on the autism spectrum" are all featured here. Exhibits change three or four times a year, so there's always something new to see. Open Wed. – Mon 11-5. $8 adults, youth 18 and under free.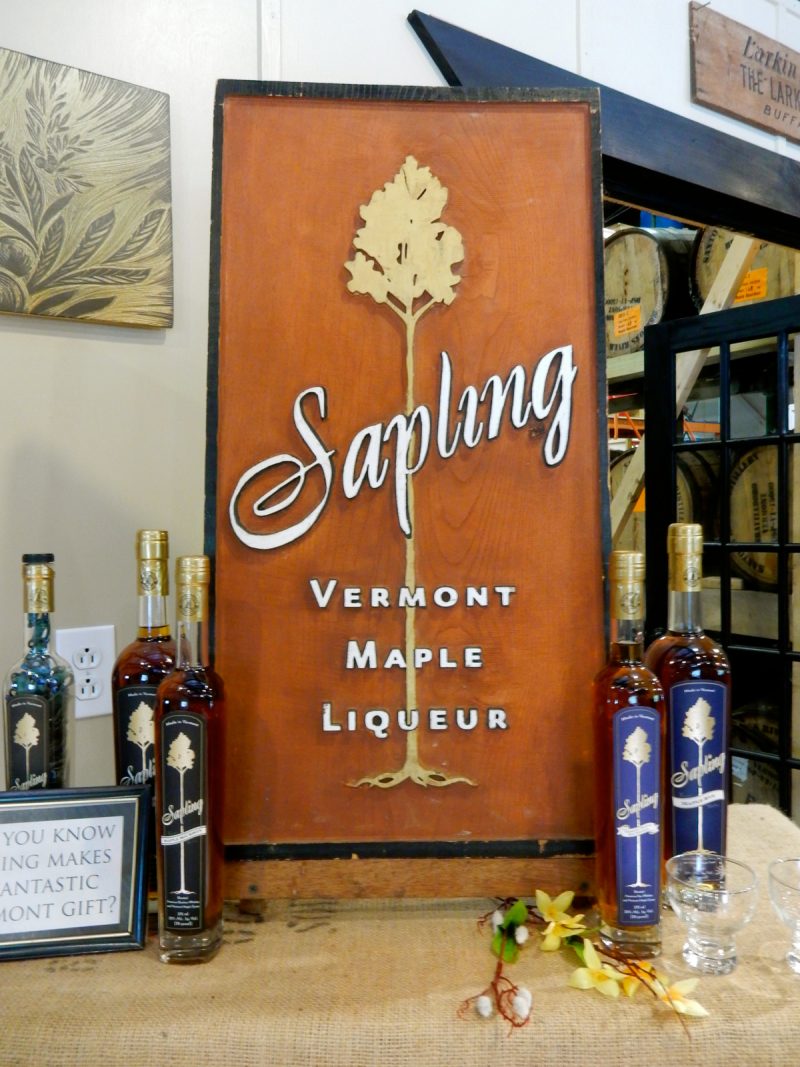 You'll find this tiny craft distillery out on Rt. 30 (near Grafton Cheese, below). Founder Christian Stomgberg began making spirits at home in 2006, and sells both Sapling – a Maple Liqueur – and Perc, a coffee Liqueur, along with other spirits, from this non-descript roadside place. Stop in for a sample, and you'll most likely walk out with a few bottles.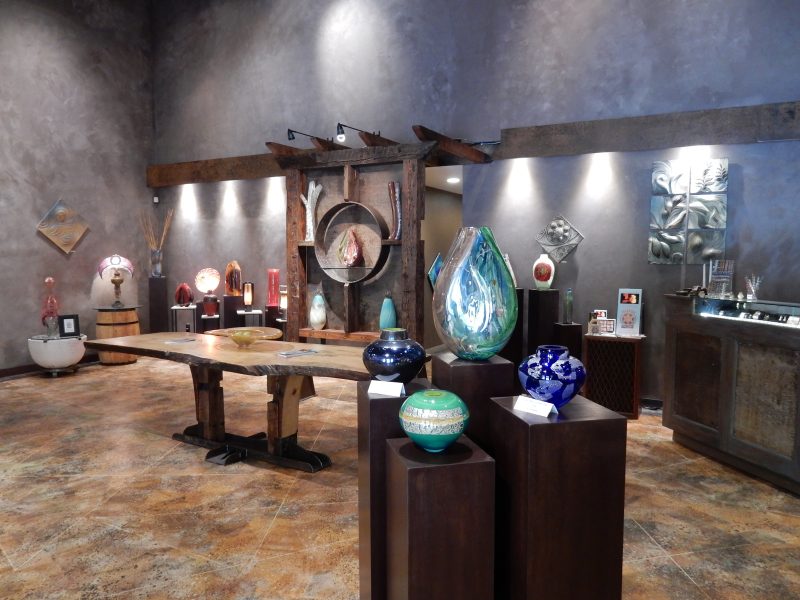 This gallery shares the roadside building with Saxton's River Distillery. But is not associated with it. Even if you can't afford the glass or ceramic art (both made in on-site studios), stop in to see this striking, Instagram-worthy showroom.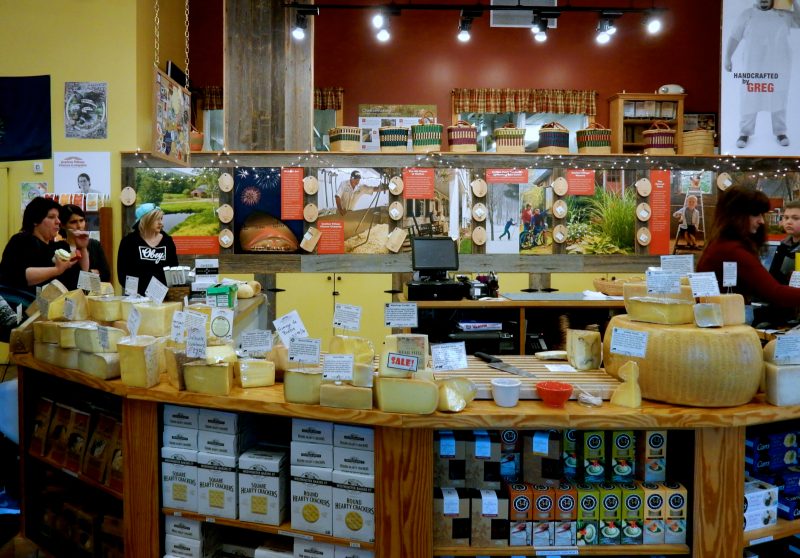 Also on Route 30, this cheesery is less about the cheese-making process (i.e. Cabot) and more about the cheese eating process. You can buy a cornucopia of Grafton cheeses, as well as other Vermont cheeses, jams, breads, chips, crackers and smoked meats. It's the perfect place to provision for a romantic picnic.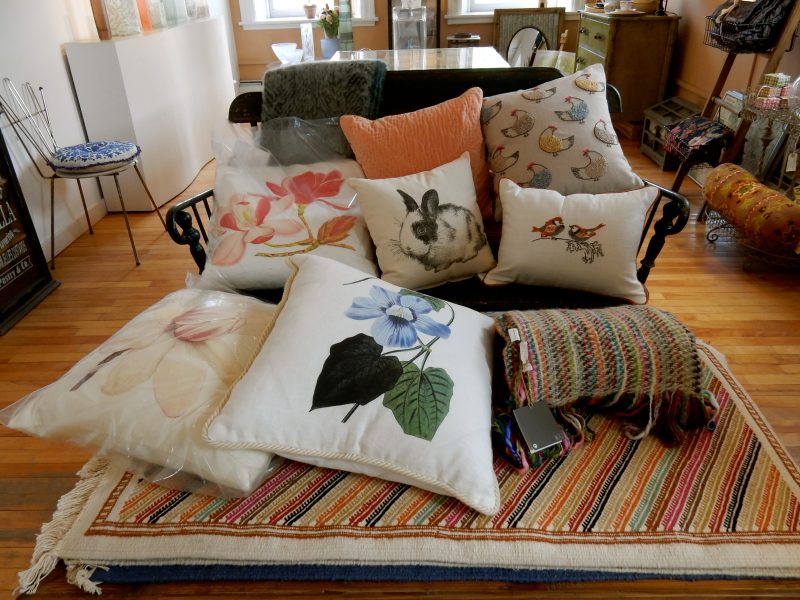 Though famous for her glass vases and bowls, Wurr specializes in artful things UK. Homegoods, gifts, accessories, books – she's all about contemporary European style, with a distinctive British accent.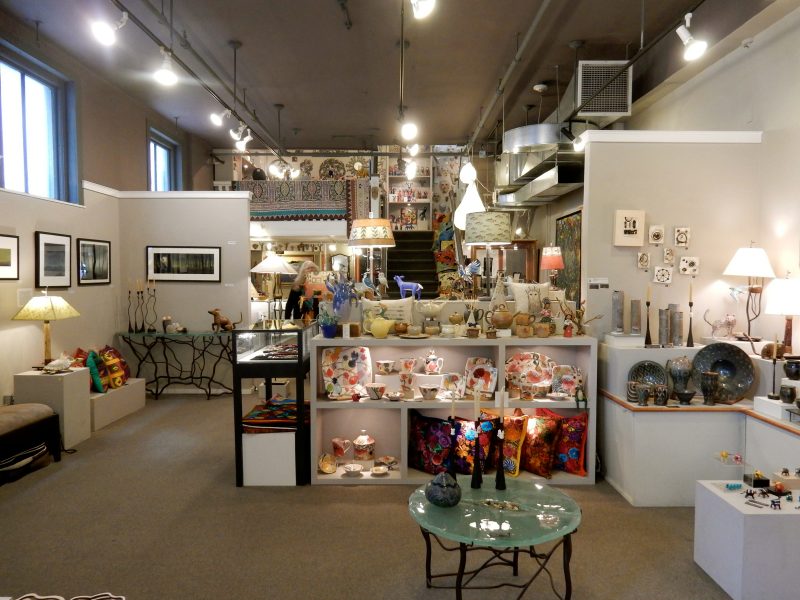 Three floors of hand-made crafts from all over (56 New England artists), you really won't know what to ogle first. It's a kaleidoscope of a shop, with lots of things you won't find anywhere else.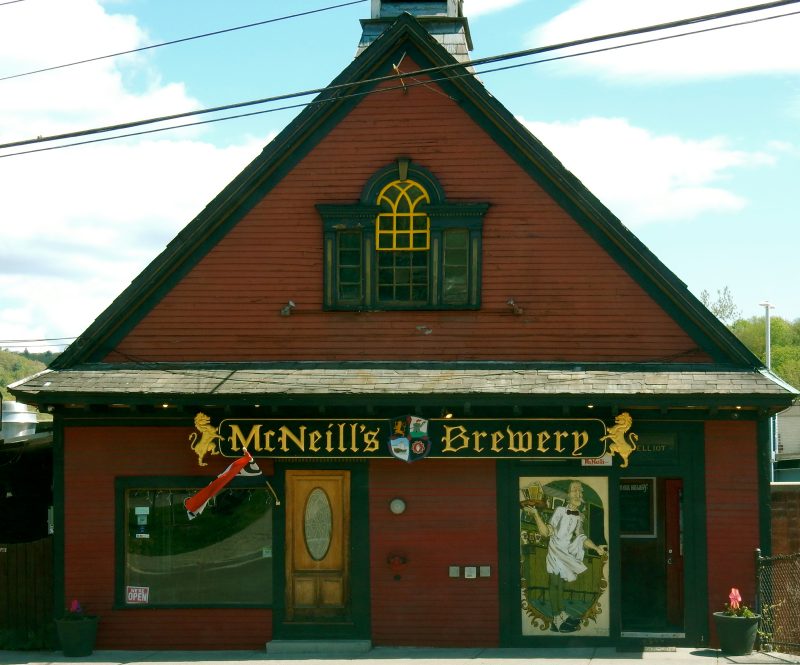 Breweries in Brattleboro VT
With a growing reputation outside of Vermont, it's nearly impossible to score a table on a Sunday afternoon.
Named after the State Bird, Thrush has a focus on Belgian sours
One of the oldest breweries in Vermont, with a concentration on German and English brews.
Where to Eat in Brattleboro VT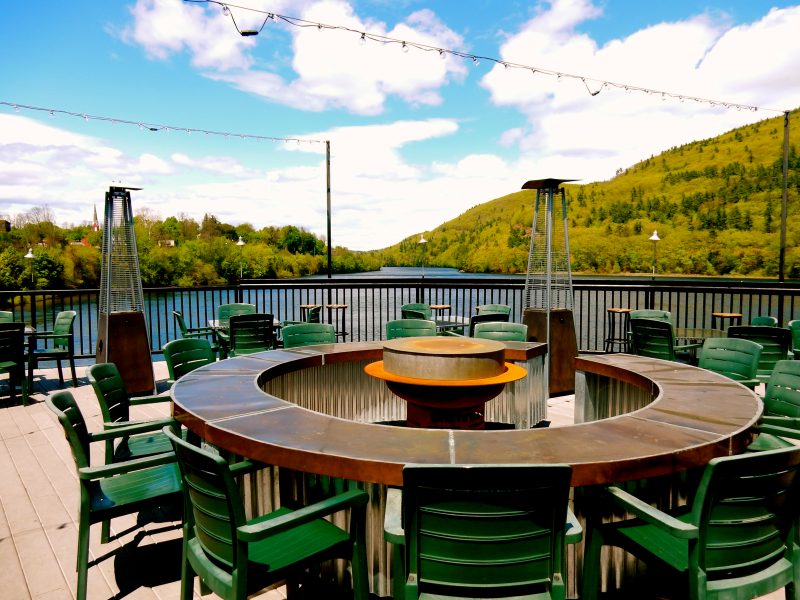 EAT/DRINK: Whetstone Station
River views, arched-steel bridge views, and brews; what could be better on a temperate eve? Decent burgers, pulled pork and other elevated pub-grub round out a great experience and more reasons it's always so crowded at all times.
EAT: Locals recommend
Three Stones for authentic Mexican food from the Yucatan, and T.J. Buckleys and Peter Haven's for New American.
Head 15 minutes out of town for one of the best meals in the area. Dishes are inventive, lovely to look at and yes, amazingly good.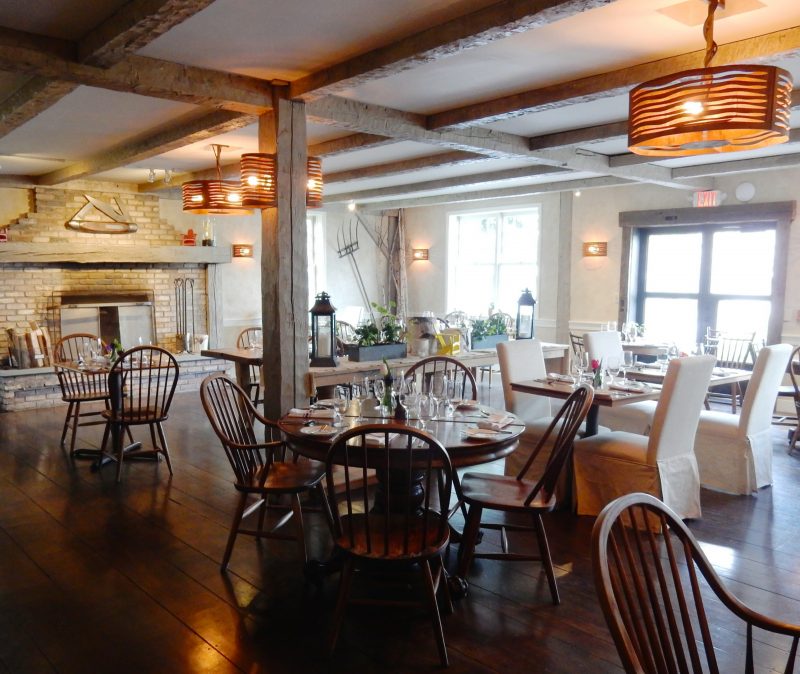 Though you can't go wrong with Artisan's dining menu, the lower priced Tavern Menu has its merits. –
Where to Stay in Greater Brattleboro VT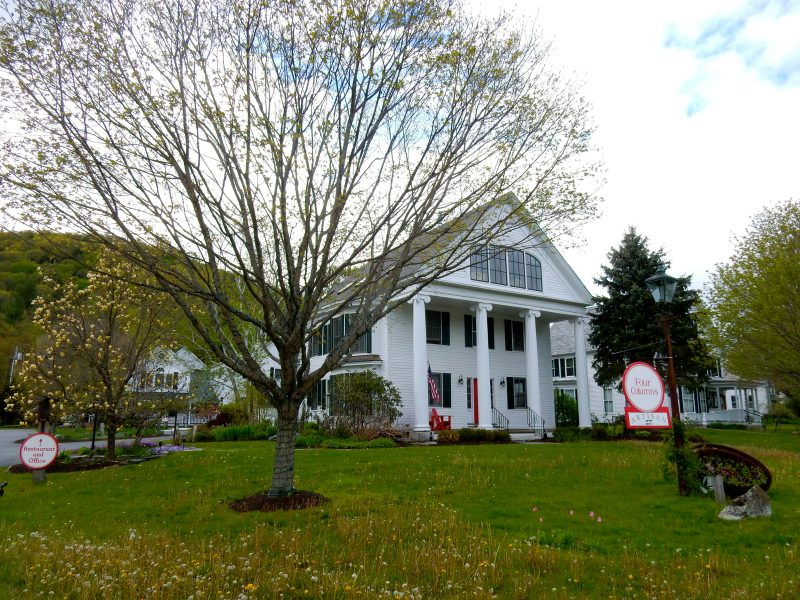 STAY: Four Columns Inn, Newfane
This iconic, whitewashed 16-room "Country Inn," a dozen miles from Brattleboro, was shuttered in 2013 and reopened, afresh, in mid 2015. Once enchanting enough for the likes of Mick Jagger (who stayed over for his 40th birthday), it had fallen off its imperial pedestal, and was purchased by Greenwich Hospitality Group, which gave it new life. A Maven Favorite – the Inn has its own post HERE.
STAY: Forty Putney Road B&B
No room at Four Columns? Visitors also rave about Forty Putney Road B&B in Brattleboro VT.