WHY GO: Back in the 1930's and '40's, my Mother spent her summers in Glen Wild NY. Mountain Dale, just 4 miles away, wasn't even on her radar. Coming from the hot and sweaty Bronx to the Utopia of the Catskills as a toddler, she remembers running free in the woods, eating berries from the vine, and walking, with her Aunt, Uncle, and cousins, a couple of miles to Rock Hill to get the mail. Every time Mom talked about her years coming up to "the country," she'd get a wistful look in her eye.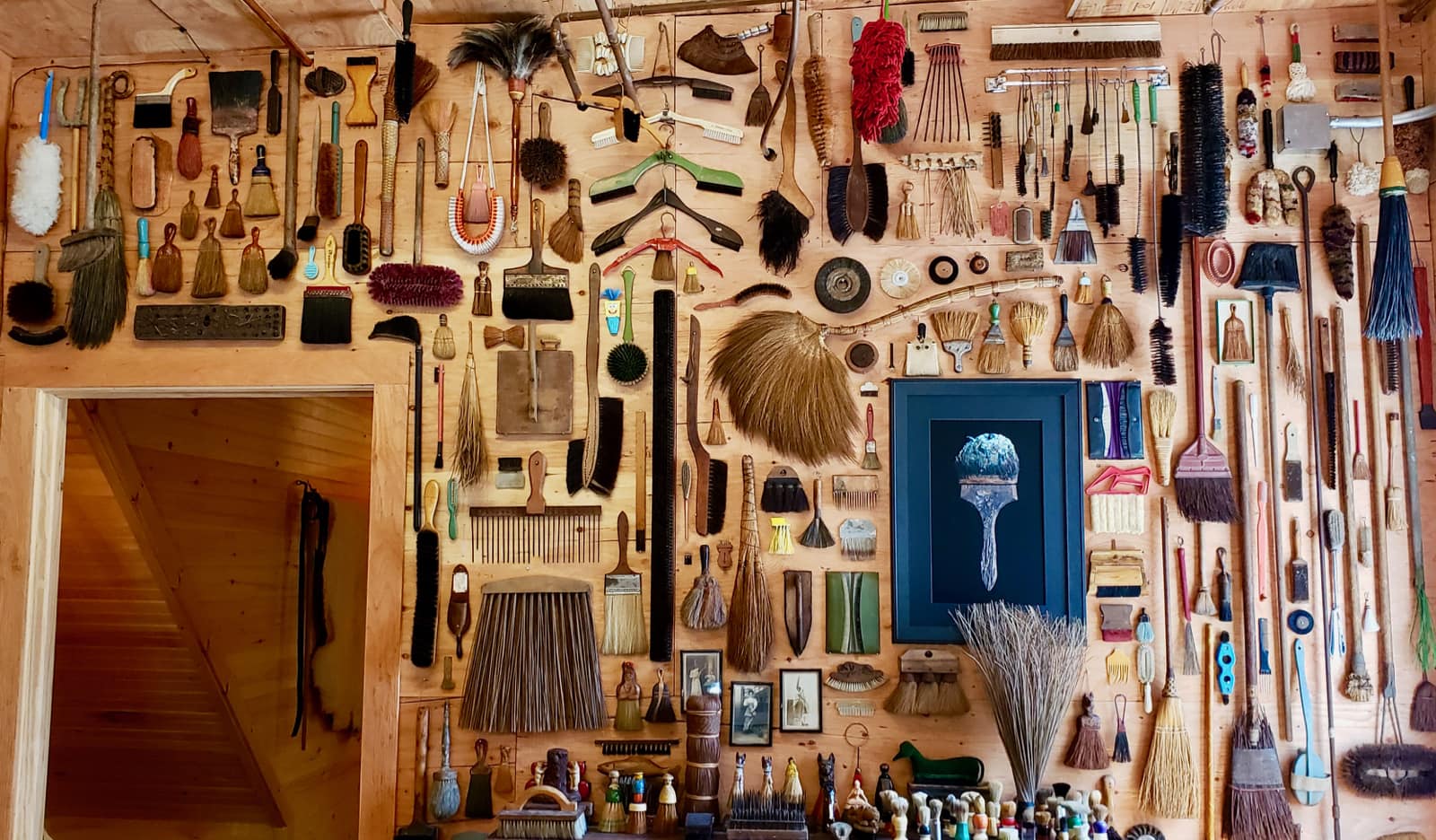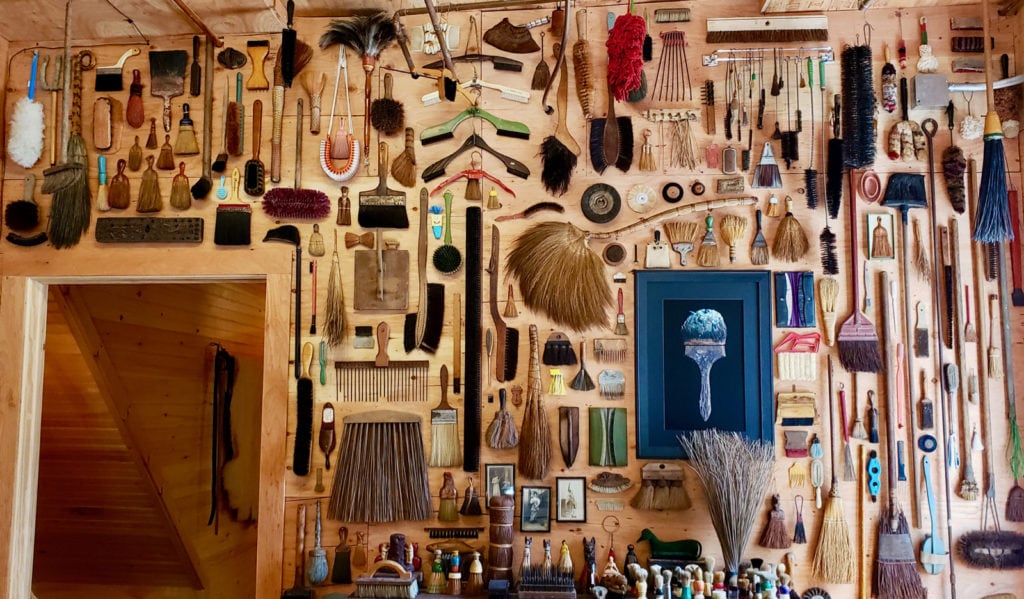 So, when I received a press release touting the new Glen Wilde, "a 1940's Catskills bungalow colony reimagined for modern living," it sparked a great idea. Why not surprise Mom with a weekend there on her 86th birthday. Back to the simplicity and innocence of her childhood?
Though not exactly in the same town as her long ago family compound, The Glen Wilde in Mountain Dale was close enough. A cursory search identified the town as having one restaurant and not much else.
But that wasn't quite true. When we arrived, we started hearing about this "Butch" character who, with deep pockets, had bought up most of the abandoned main street buildings and was turning them around.
"Can You Curate a Town?"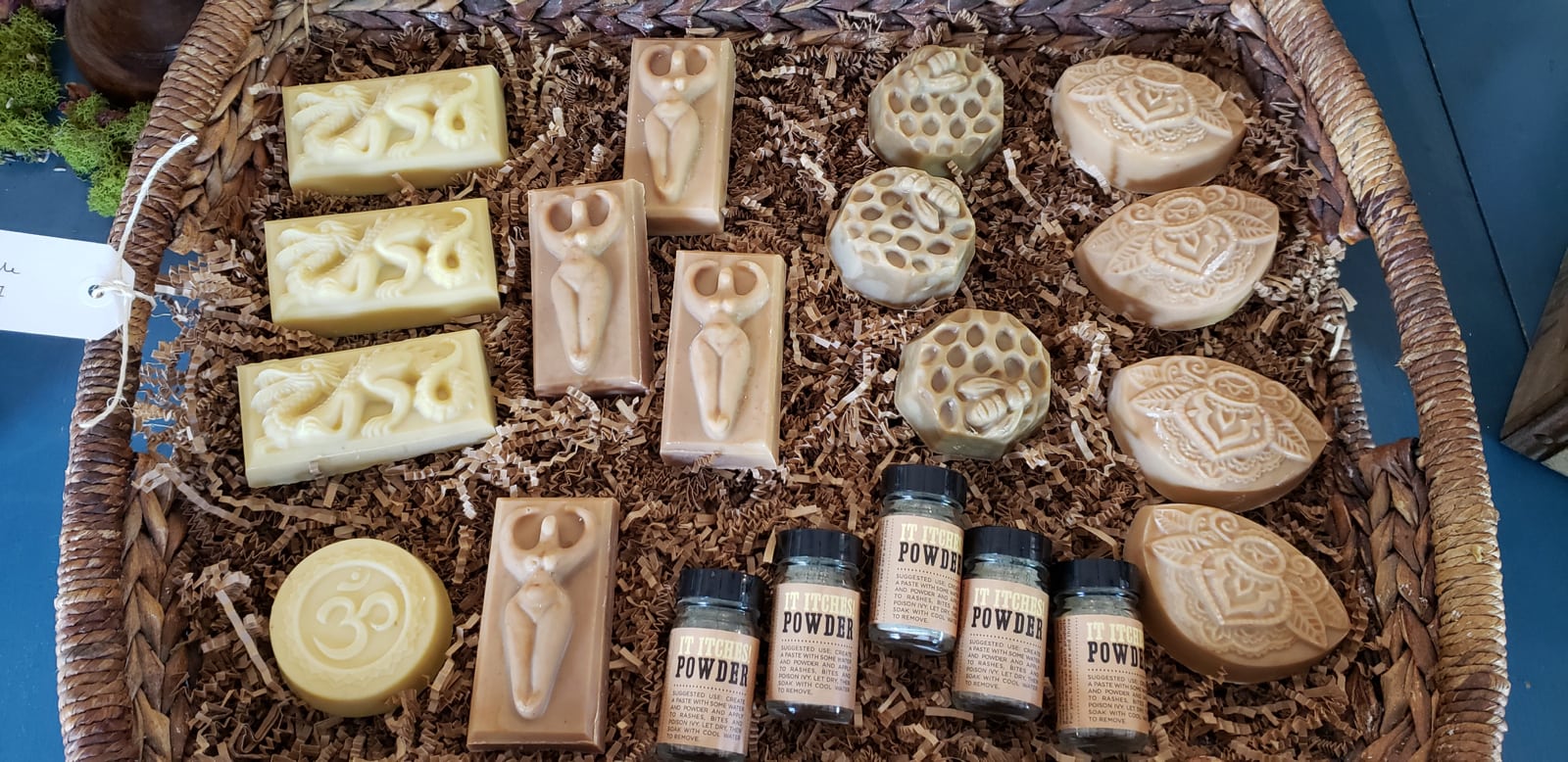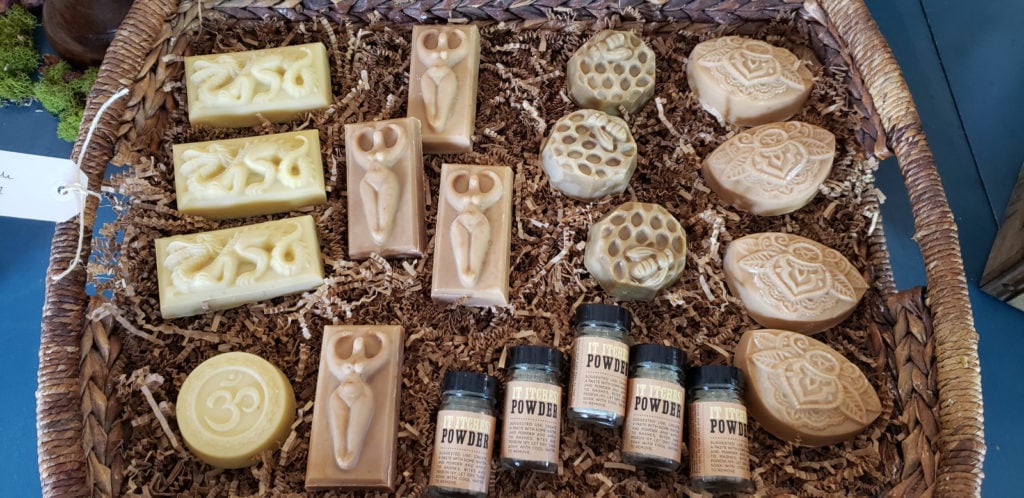 Turns out local entrepreneur, Daniel Resnick, aka Butch, was fixing up downtown Mountain Dale; "curating" it from obsolescence into a hot tourist commodity. Last year (2018), he offered artists, shopkeepers, and restaurateurs free rent to create demand and a sense of merchant community. This endeavor was unique and quirky enough to grab the attention of the New York Times. In a November 2018 article, Jennifer Miller asks, "Can You Curate a Town?"
The answer, half a year later, seems to be a tentative yes. (For more to do in Sullivan County, including Bethel Woods, site of the Woodstock Music Festival, check out this post).
Things To Do In Mountain Dale NY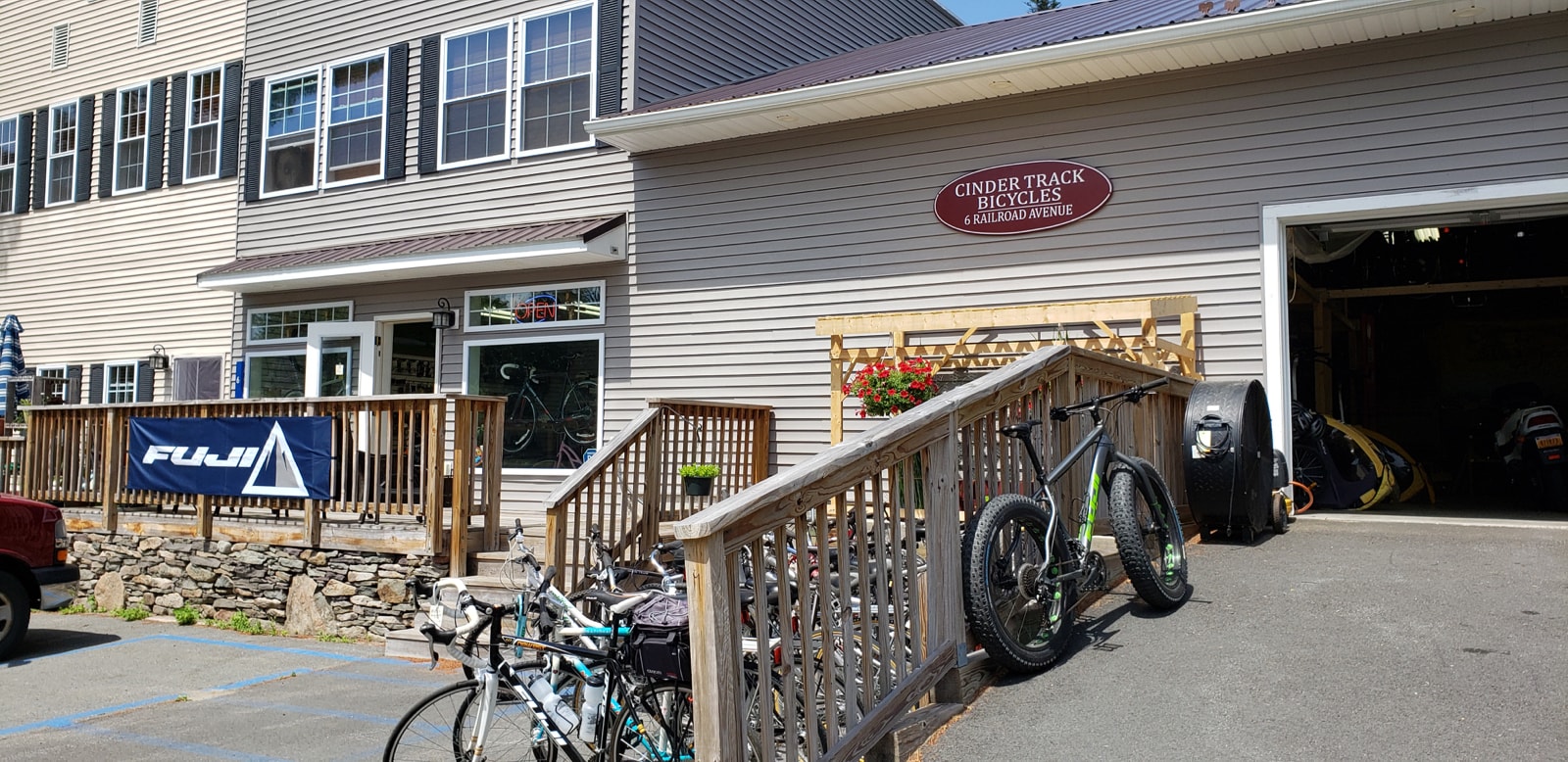 Bring your mountain bike or rent one at Cinder Track Bicycles near the trailhead. The eight mile round-trip trail almost to Fallsburg is "flat and soft" – some parts grass, others dirt. It's a beautiful, shaded ride and stays relatively cool midday summers.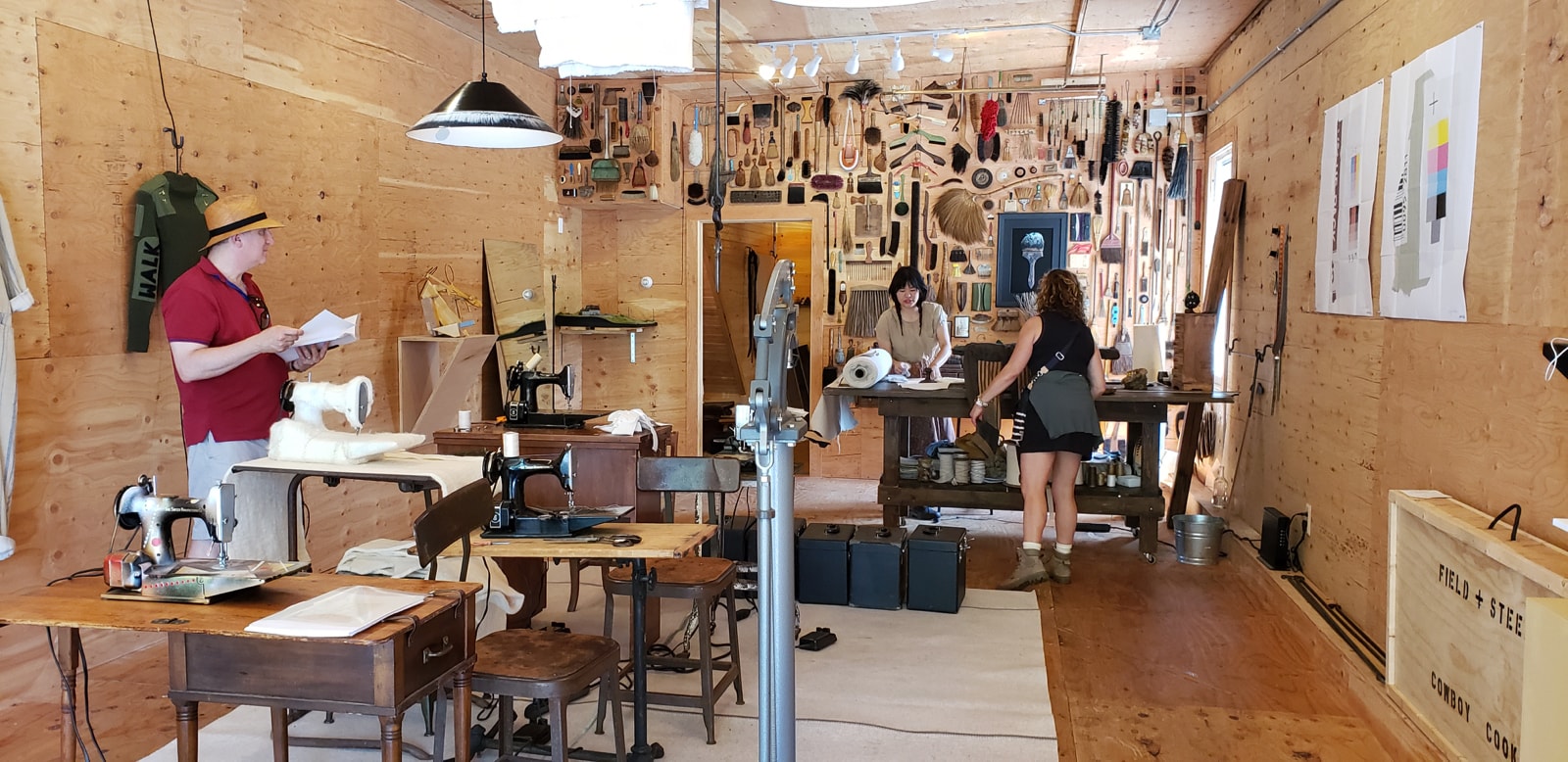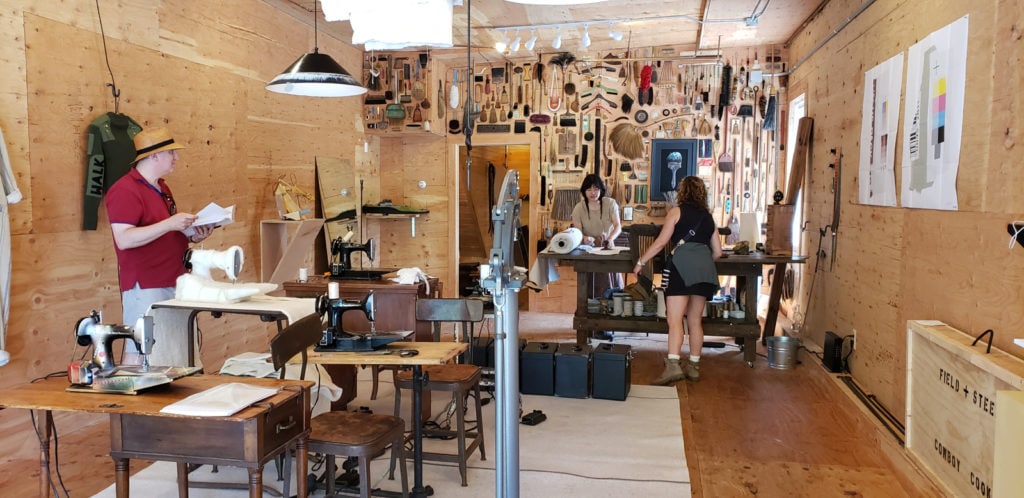 Take some brushes, oil cans, antique sewing machines, and other everyday objects, and arrange them just so, and you, too, can call the result "art." Everything on "exhibit" inside this crate-like space is for sale (after all, it's a gallery, not a museum), with themed shows expected to change about three times a year.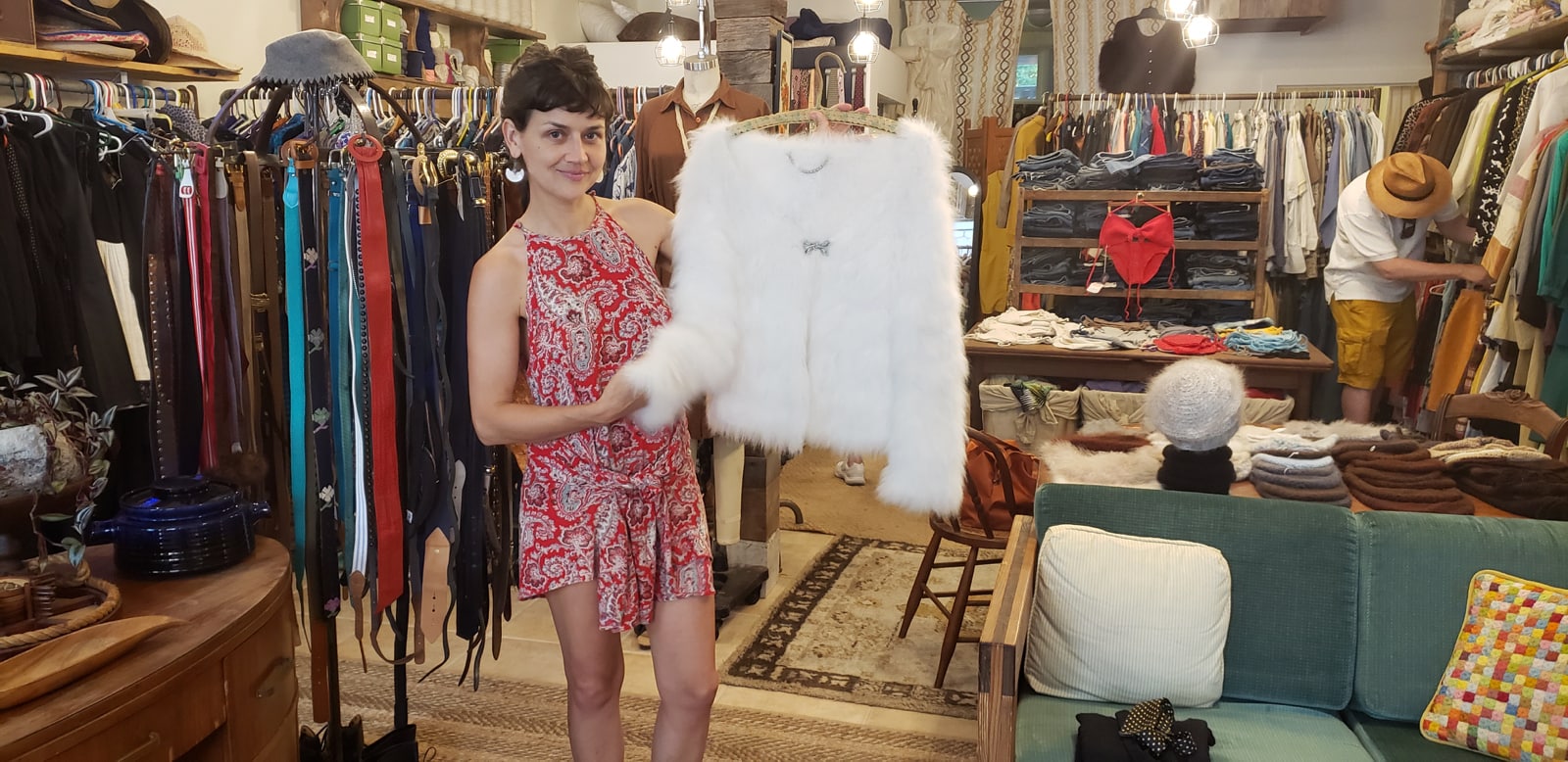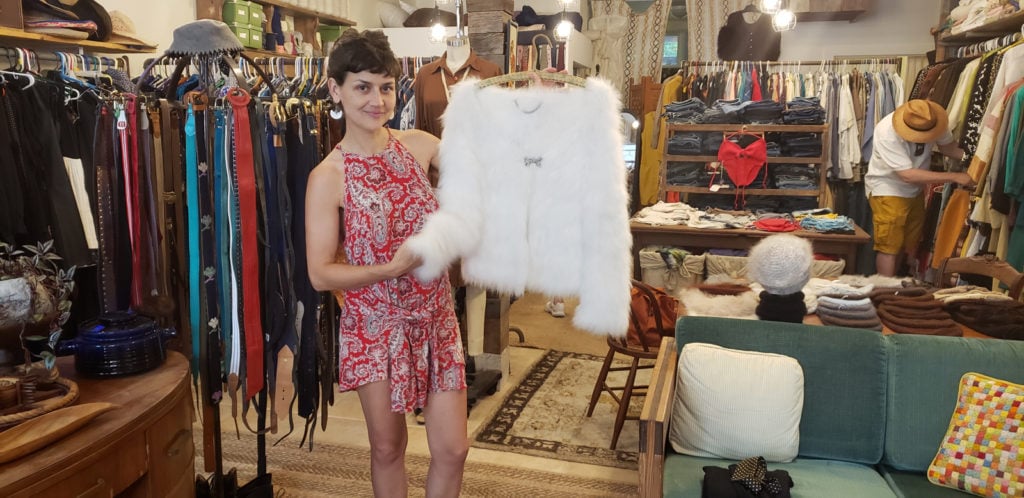 Ambika raises Angora Rabbits on her farm outside of town, and every three months she shears them for their extravagant wool. (Ambika claims that the bunnies love their haircuts in the heat of summer). She spins the yarn and knits Angora hats, mittens, and vests that she sells in her own Main Street shop where vintage items are on offer with her new creations.
I tried on the mittens: they are the softest, silkiest, and warmest things I've ever slipped my hands into ("8 times as warm as sheep wool"). I would have purchased them on the spot, but, at $260 for the pair, they are "an investment." I'm still mulling.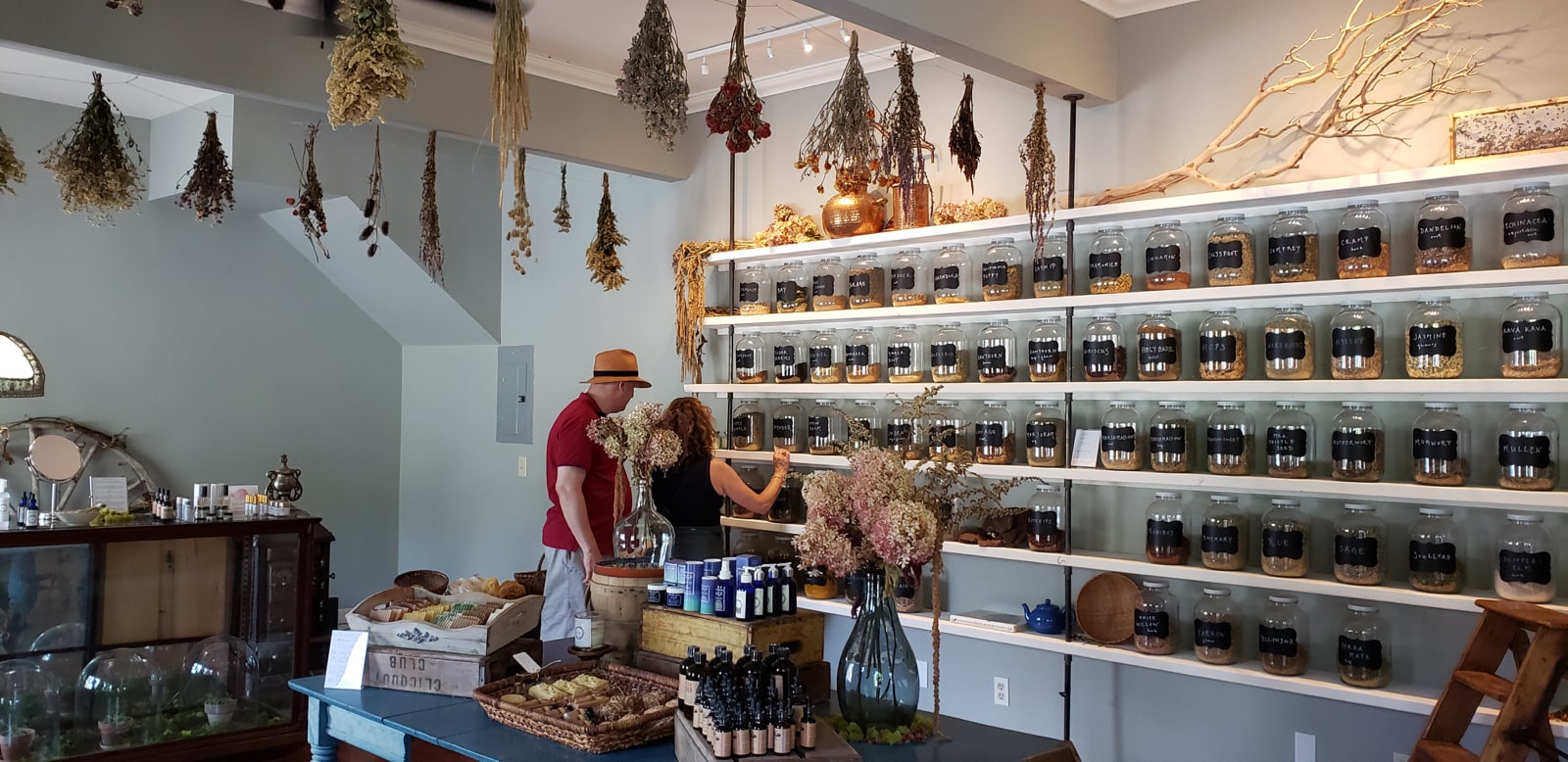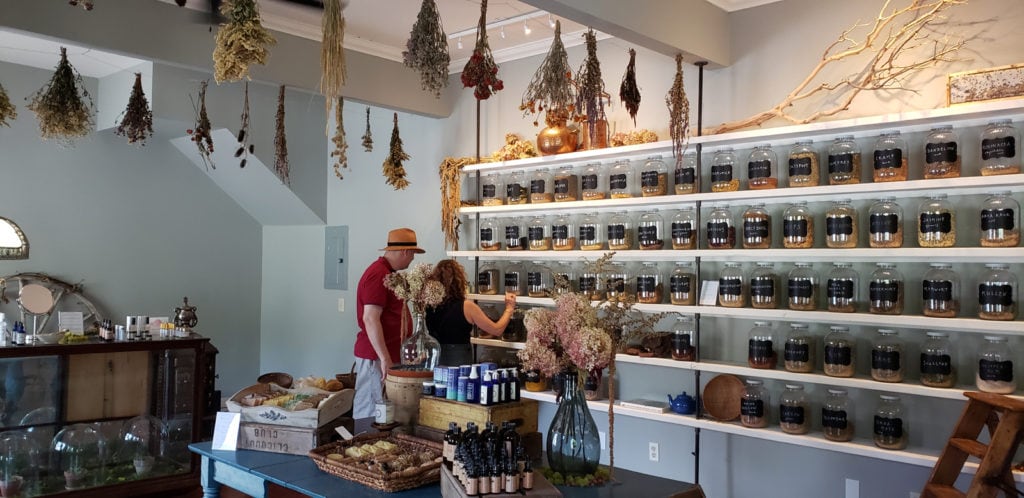 Body oils, scented candles, and goddess soaps abound in this lovely herbal lotions and potions shop. Countless jars containing herbs for tea and tinctures dominate one whole wall. Mom is a fool for rosebud tea, and here, the prices are a steal: $4 per ounce. A small bag full will last her months and cost under $10.
Restaurants in Mountain Dale NY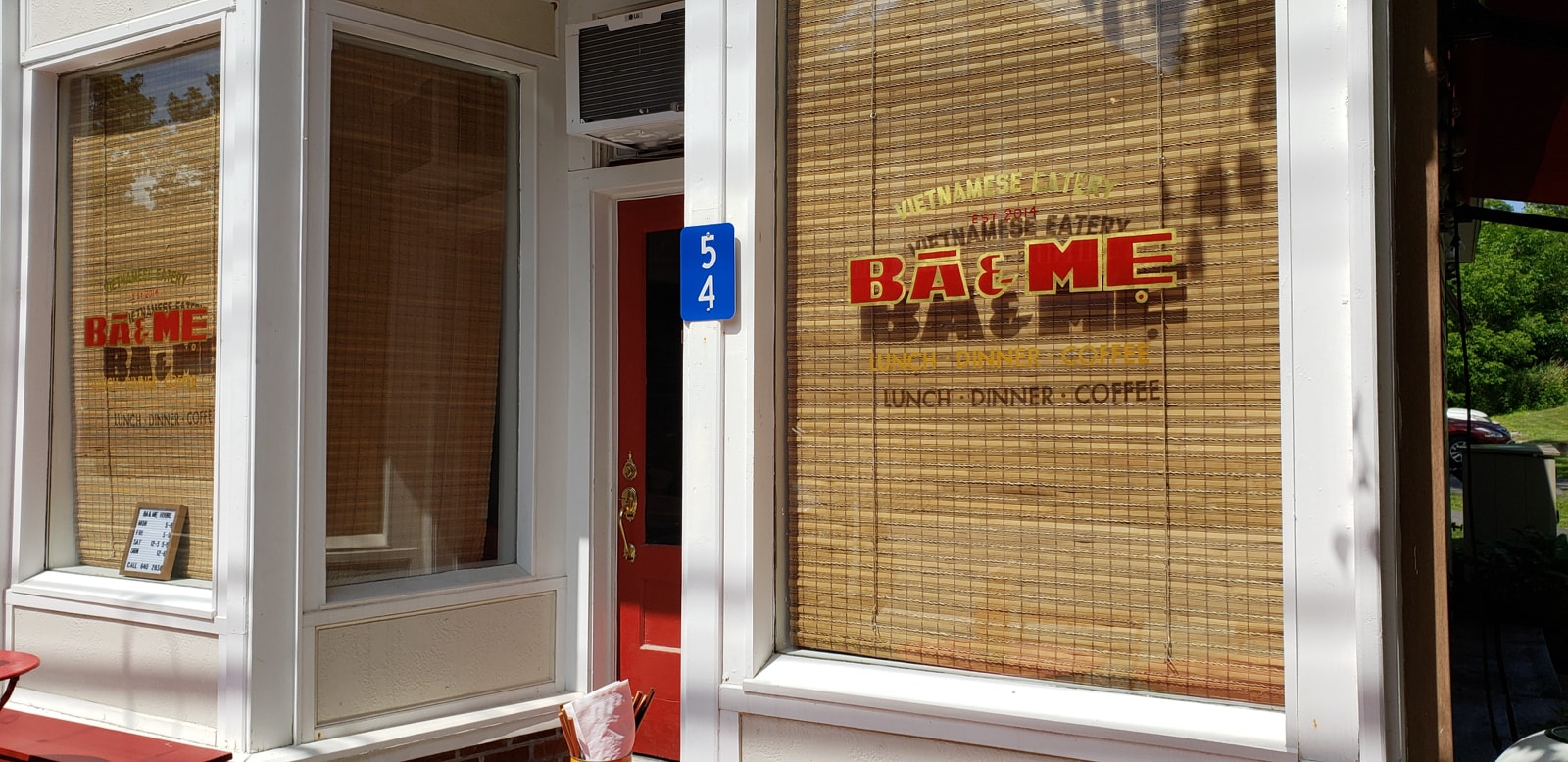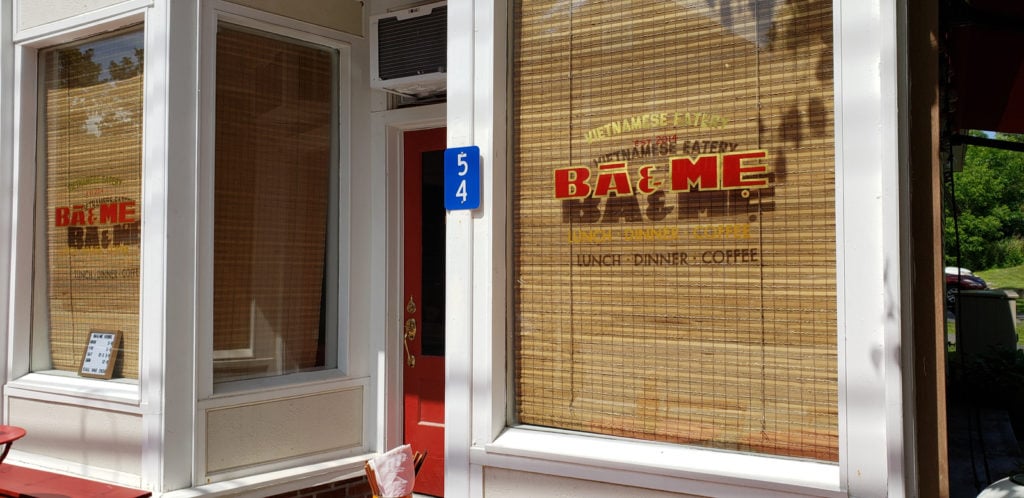 Fans of Vietnamese food (like me) will be thrilled to find this authentic spot in a small town. Chunks of incredibly tasty spiced chicken sit on a bed of rice noodles and greens in the Five Spice Chicken Bowl: the most popular dish on the menu since the small eatery opened last year. There are Pho's and Egg Noodle Dishes, but give me that Five Spice Chicken any day. I couldn't get enough.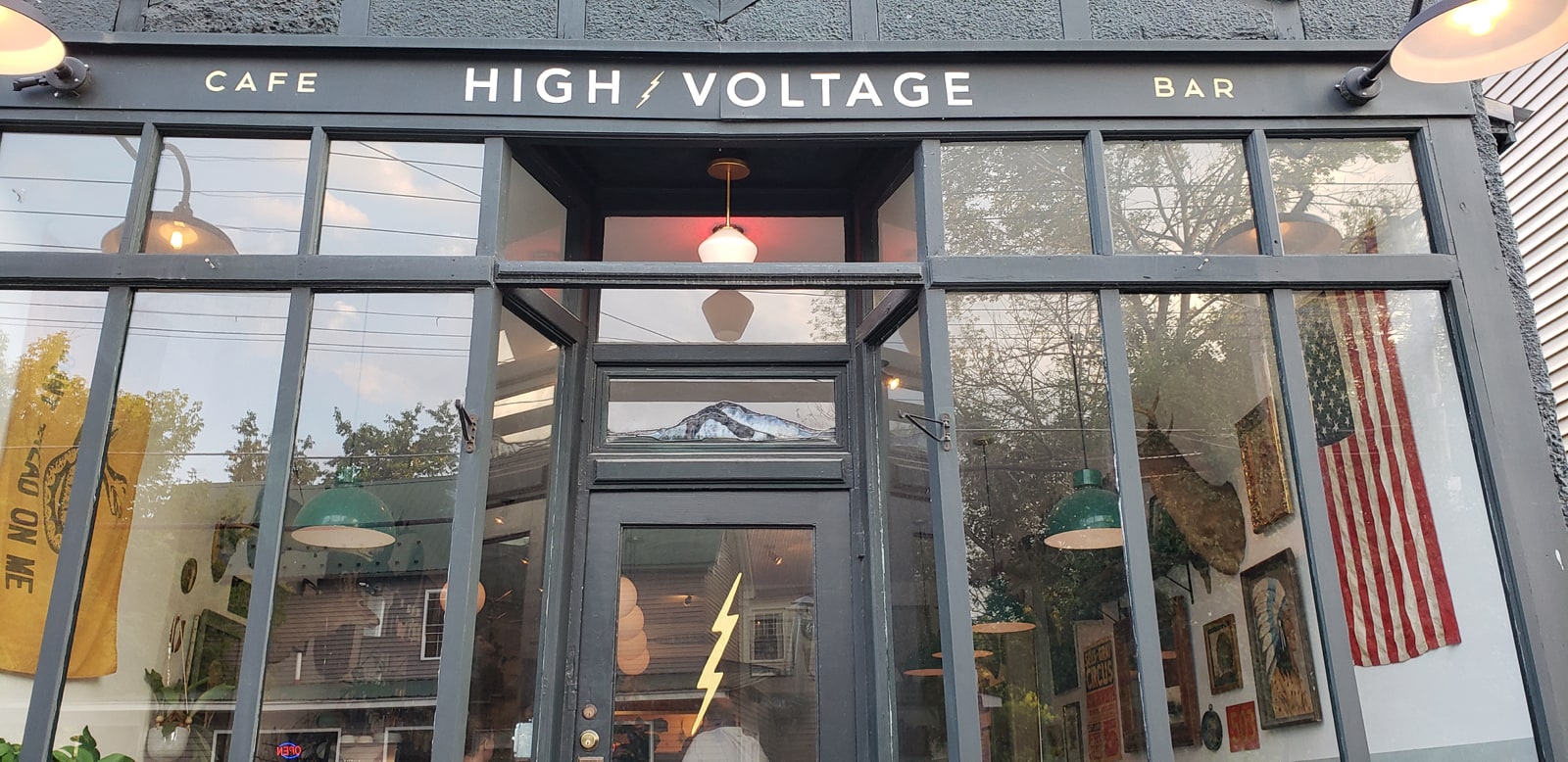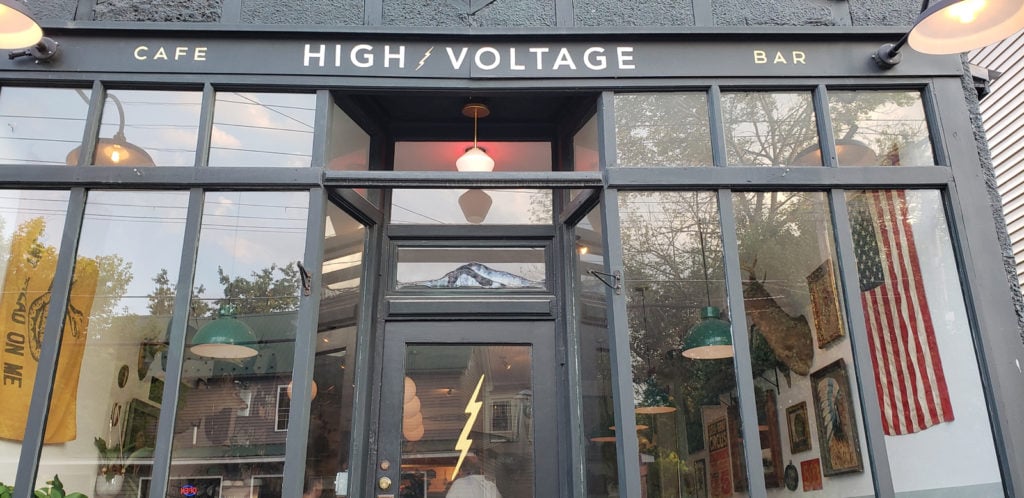 The Wagu Burger is fantastic, Fish and Chips great, and the local Trout delicious at this farmhouse-chic establishment. The bar is a local hangout for sure.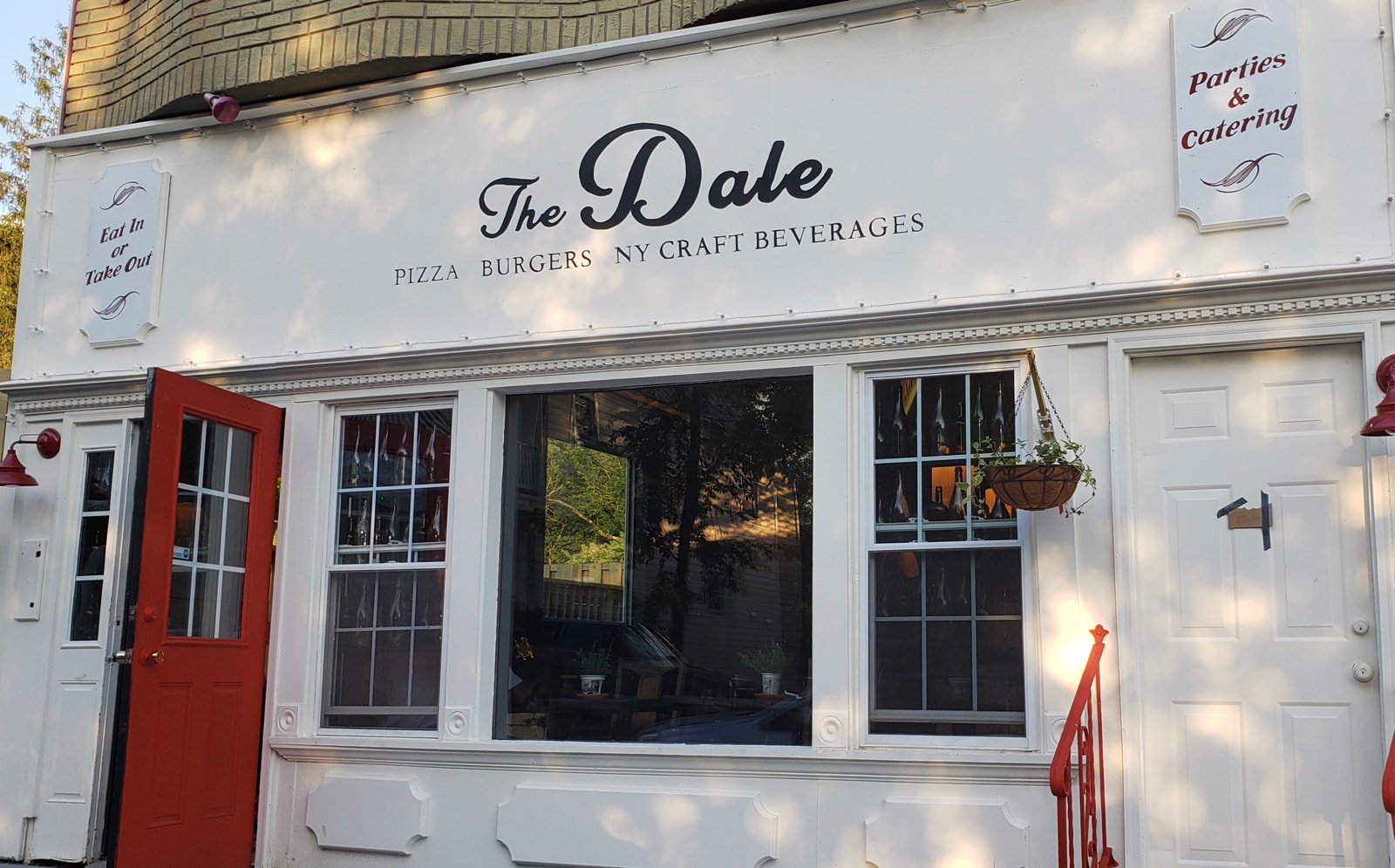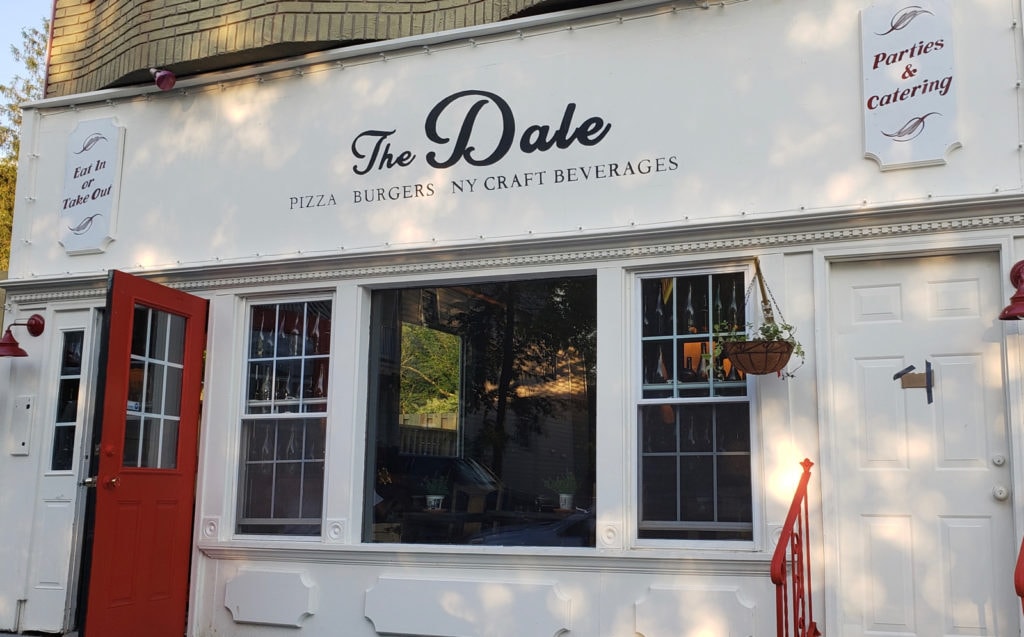 Recently opened, The Dale is touted for its pizzas, craft beer, cocktails, and backyard garden. Advanced buzz was all about the Chef's Award Winning Burger (in NYC), and thick crust pies, but the large dark bar has grown into a townie and tourist haunt.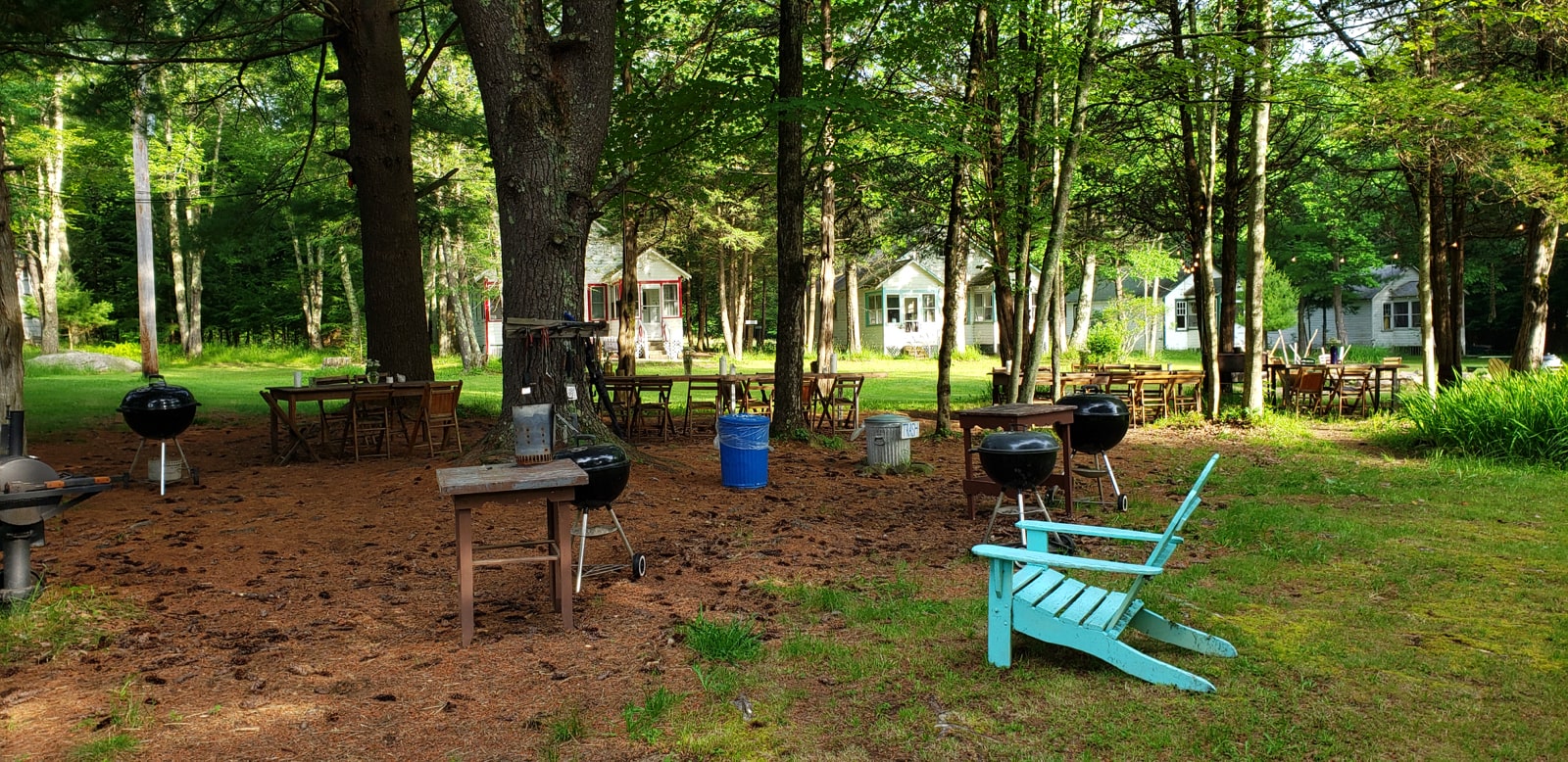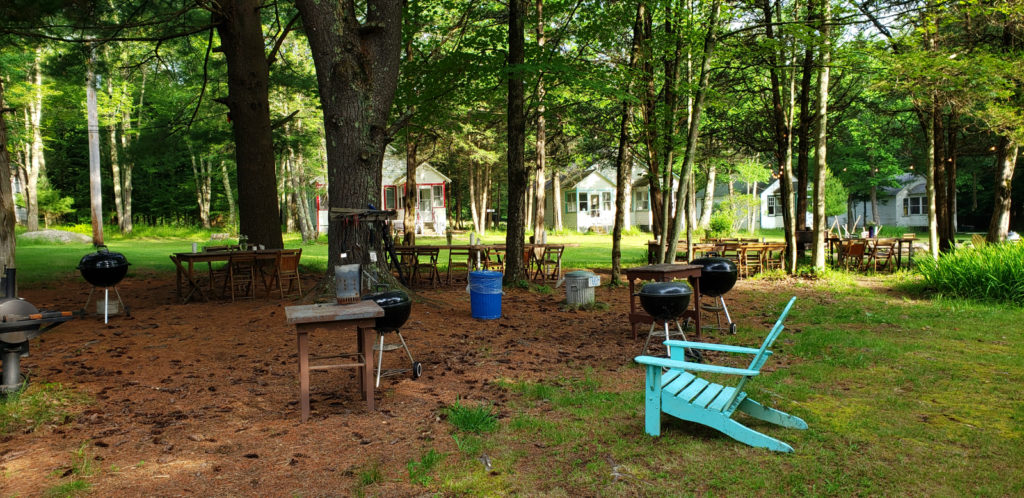 This 11-acre bungalow colony about a minute drive (10 minute walk) to downtown Mountain Dale was built in the 1940's as a compound for an extended Armenian Family. It's now being renovated, bungalow-by-bungalow, to hipster approval. So far, eight of the dozen have been redone.
Inside the Bungalows
Though their outward appearance hasn't changed, each bungalow interior has what it takes these days to draw design-seeking travelers. Cathedral ceiling loft bedrooms. Check. Clean en suite bathrooms. Check. New galley kitchen. Check. Distressed "antique" furniture from the 40's. Check. Kitsch knick-knacks, like vinyl record players. Check.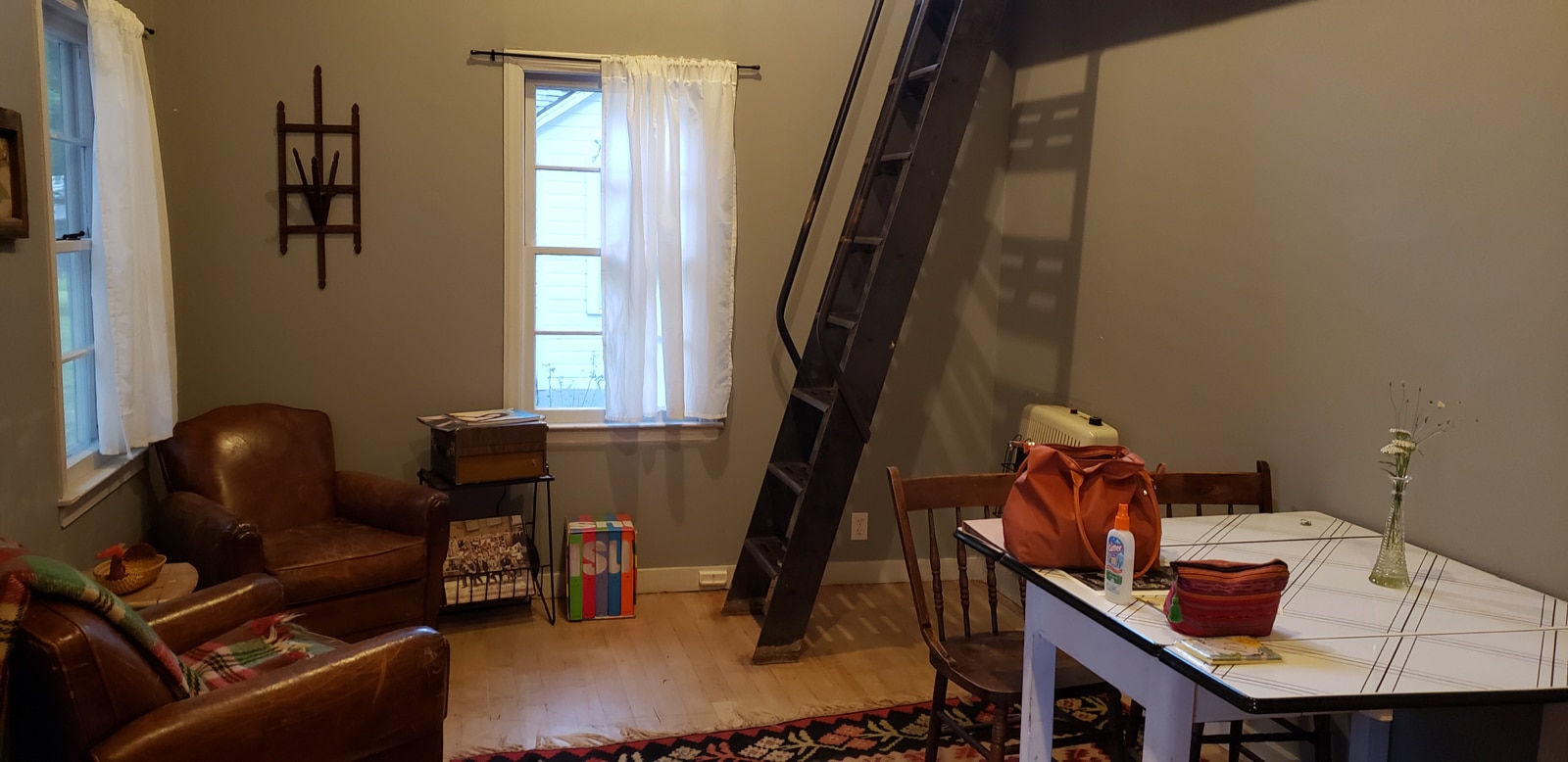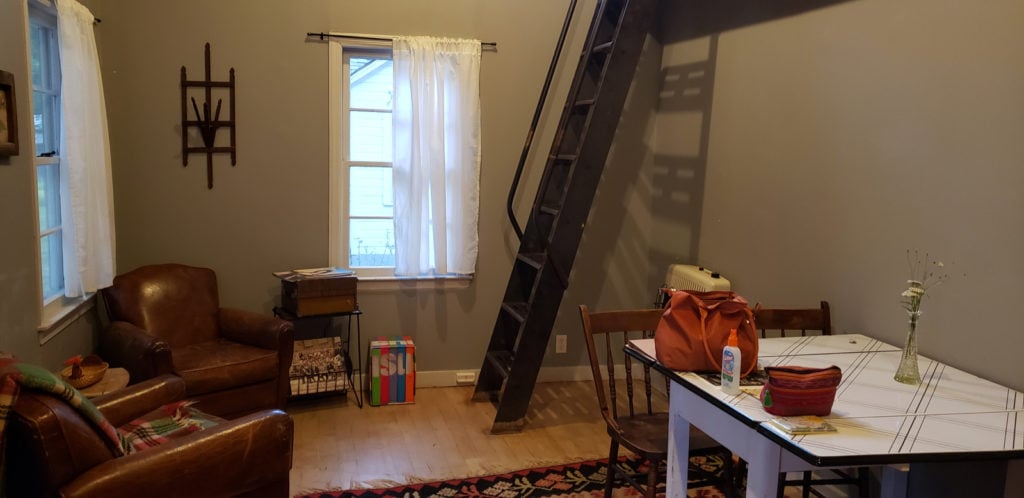 Guests are welcome to use the outdoor grills and wild-flower dressed picnic tables for communal meals (bring your own charcoal). On weekend nights, visitors can sit and chat around a big bonfire, just like they did up here when my Mom was a kid.
In fact, just as we were leaving, Mom commented on the diapered two-year-old twins who were running around the property with abandon. From New York City, their family had come to the country for some peace and quiet. "They remind me of me at that age," Mom said. That wistful look in her eye was back. 2-bedroom bungalows $175-$225 per night on AirBnb. Total for the weekend $598 for two nights with fees. Includes wi-fi, parking, use of grills and tables.