In a world where bigger and faster equal better, Mad River Valley Vermont insists on being slow.
Skiers know Mad River Glen as one of only three U.S. ski resorts that ban snowboarding (Utah's Alta and Deer Valley are the other two.)
But Mad River Glen's insistence on a quieter pace is exactly what's right with this New England destination. A romantic getaway to Mad River Valley VT is perfect for couples who long to connect with nature while enjoying its casual luxury and farm-fresh fare.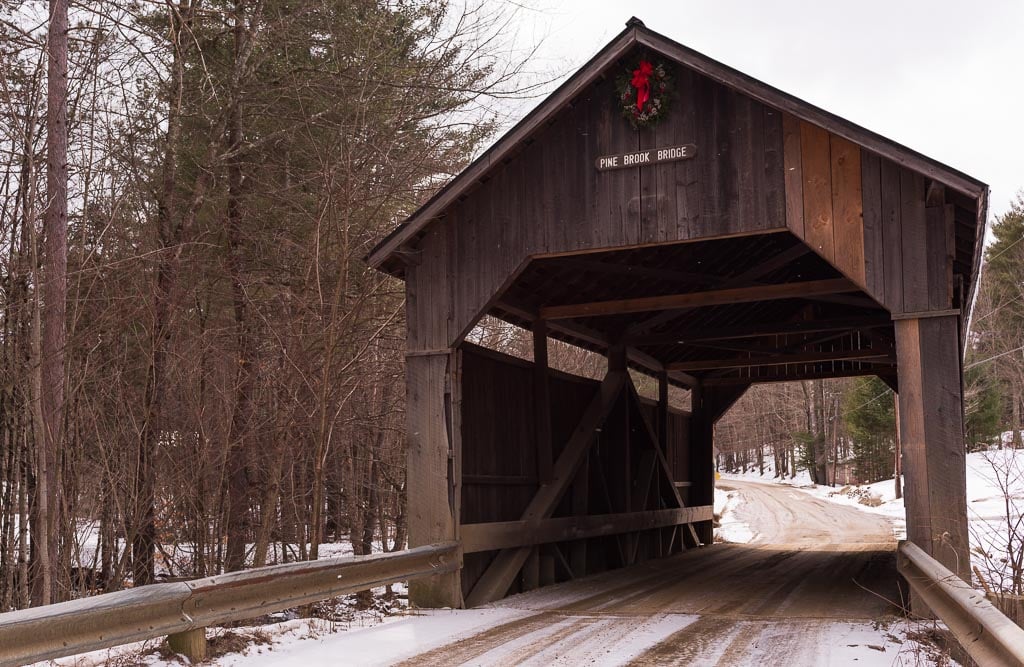 Where Is Mad River Valley Vermont?
Located in Vermont's Green Mountains, Mad River Valley is located along Route 17, just off Route 100. It's a little under an hour by car from Burlington VT. Also, just one tank distance is Albany NY (3 hours) or Boston MA (3.25 hours by car.)
Ski enthusiasts will be happy to hear that Mad River Valley is within a 15-minute drive from Sugarbush Resort, and only 45 minutes from Stowe Mountain Resort.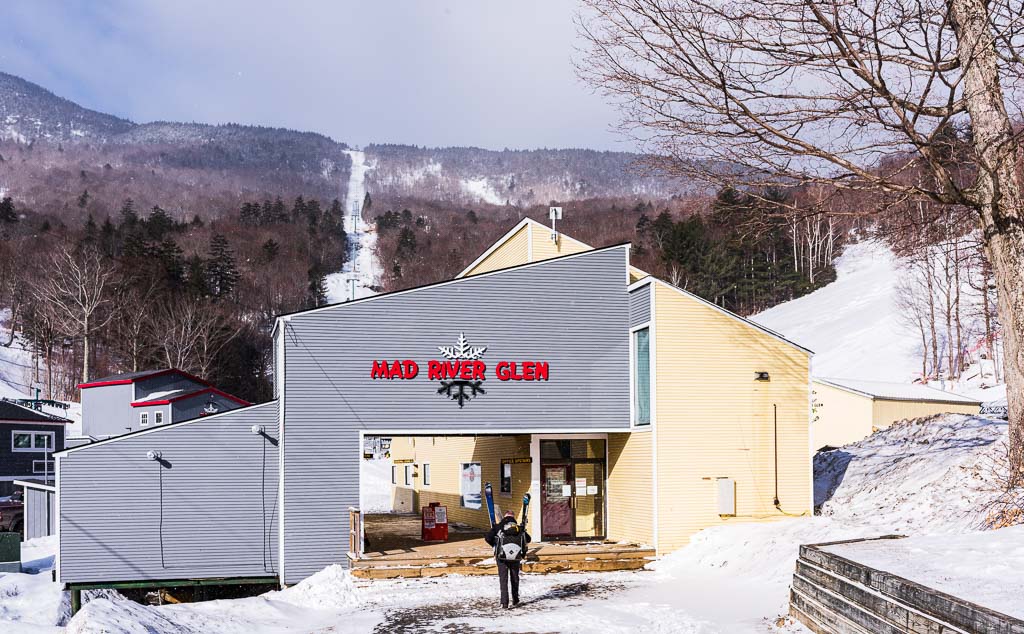 Things To Do In Mad River Valley Vermont
Mad River Glen
What makes Mad River Glen Cooperative different is right in the name. As the last remaining shareholder-owned ski area in the country, the co-op is committed to protecting the skier experience.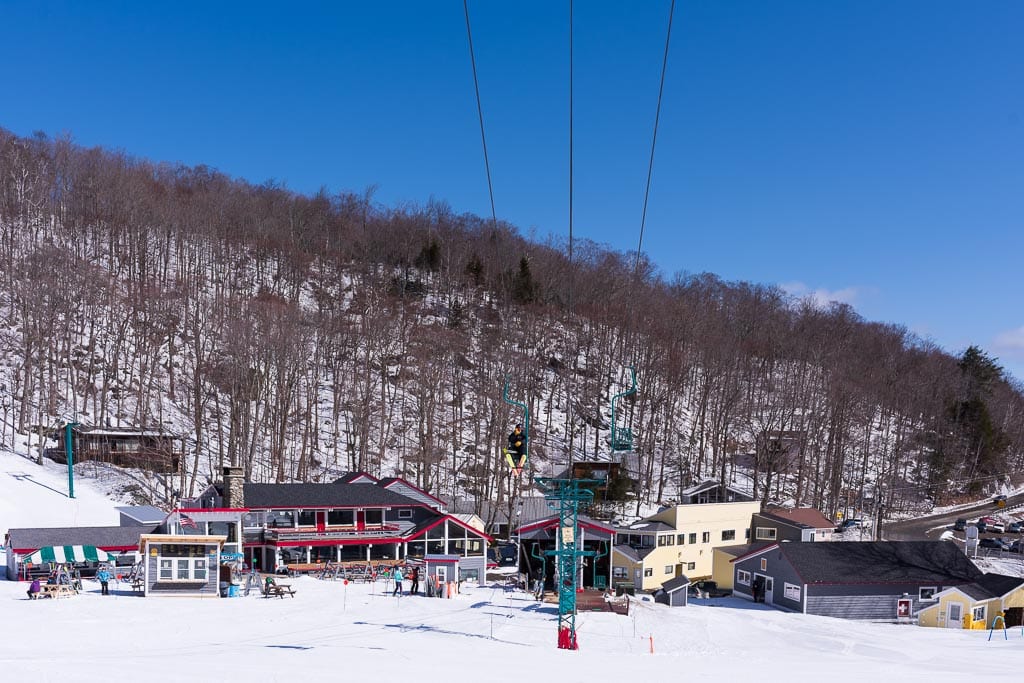 No fast-speed gondolas here (just 4 chair lifts and 1 handle tow.) But that only helps with the goal of maintaining low skier density.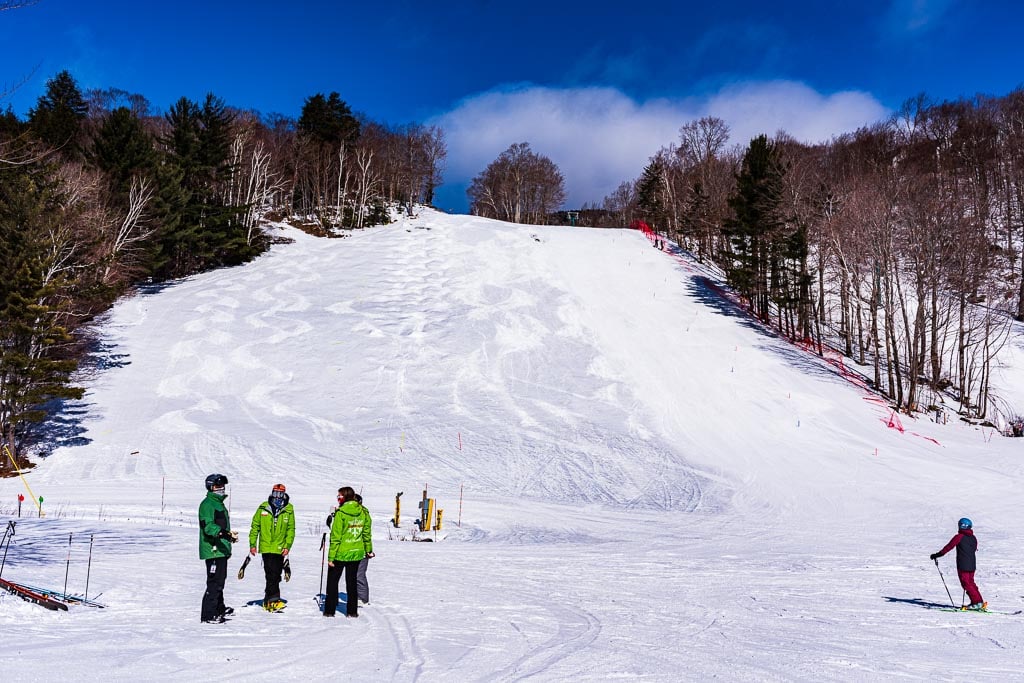 Hardly any snow-making capability; instead, skiing is on natural snow terrain.
No snowboarding or fat-biking. But snowshoeing and skinning (uphill skiing with synthetic skins attached to the bottom of skis) are allowed.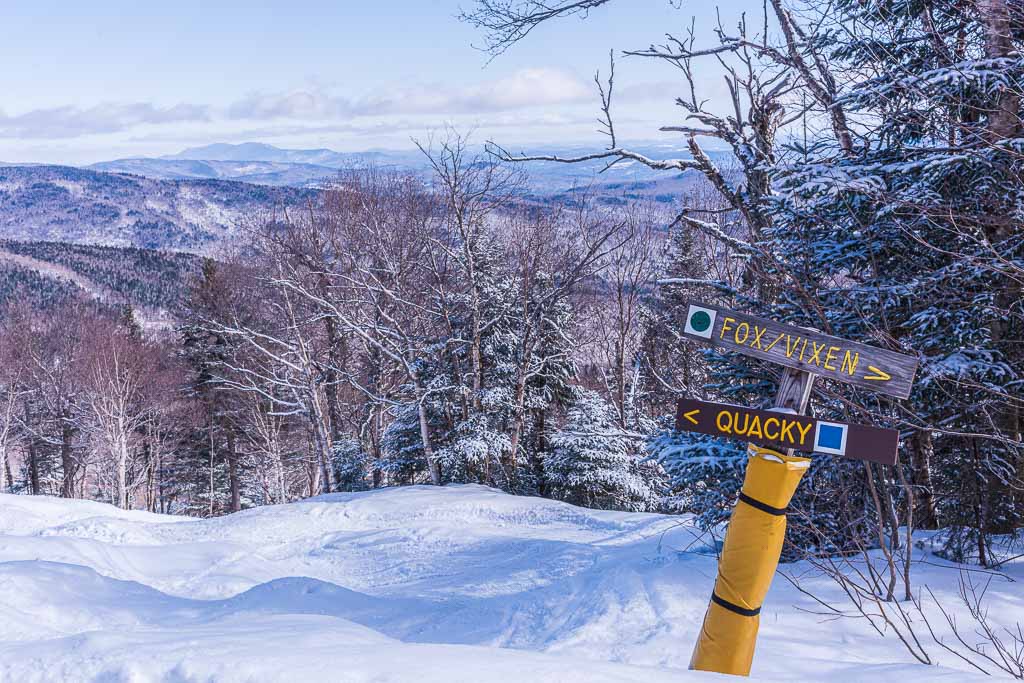 Mad River Glen isn't like other ski resorts. It's special. Tranquil. Friendly. All that, and the ski mountain features trails that are as challenging as can be.
In summer, those same trails on General Stark Mountain welcome hikers. (See Hiking Map and trail descriptions here.)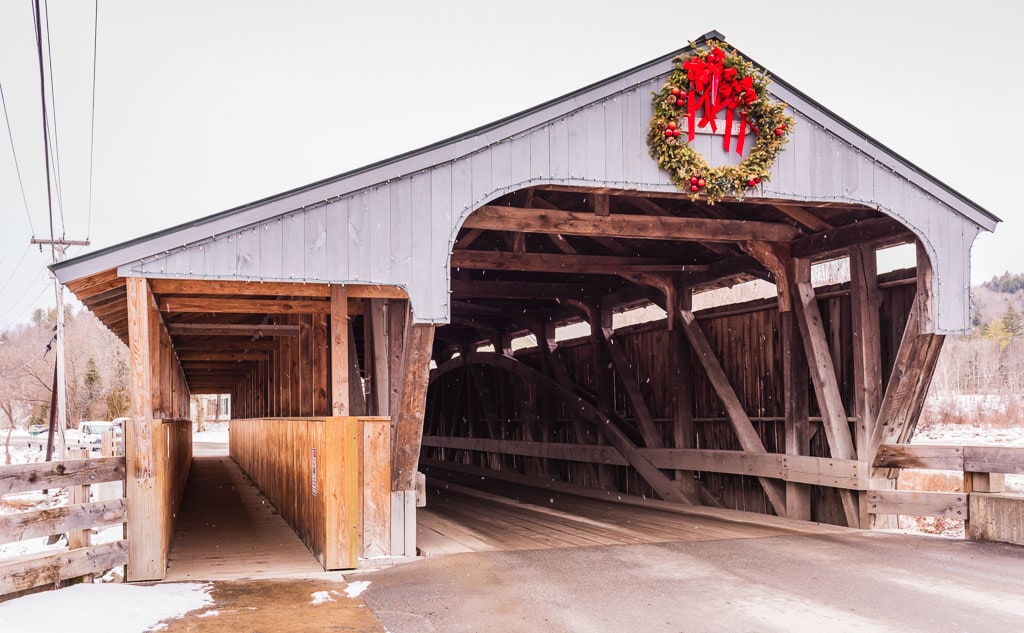 The Great Eddy Covered Bridge
Given that Vermont is the state with the most covered bridges per square mile–there are over 100–you literally can't miss seeing one.
The Great Eddy Covered Bridge is the oldest operating bridge in Vermont, and one of the longest. But the reason we're recommending a visit is that its location makes it an ideal jumping-off point for exploring Historic Waitsfield.
Explore Historic Waitsfield
Historically a commercial center that grew from a farming community, there are several interesting shops and even a quirky museum to explore in Historic Waitsfield.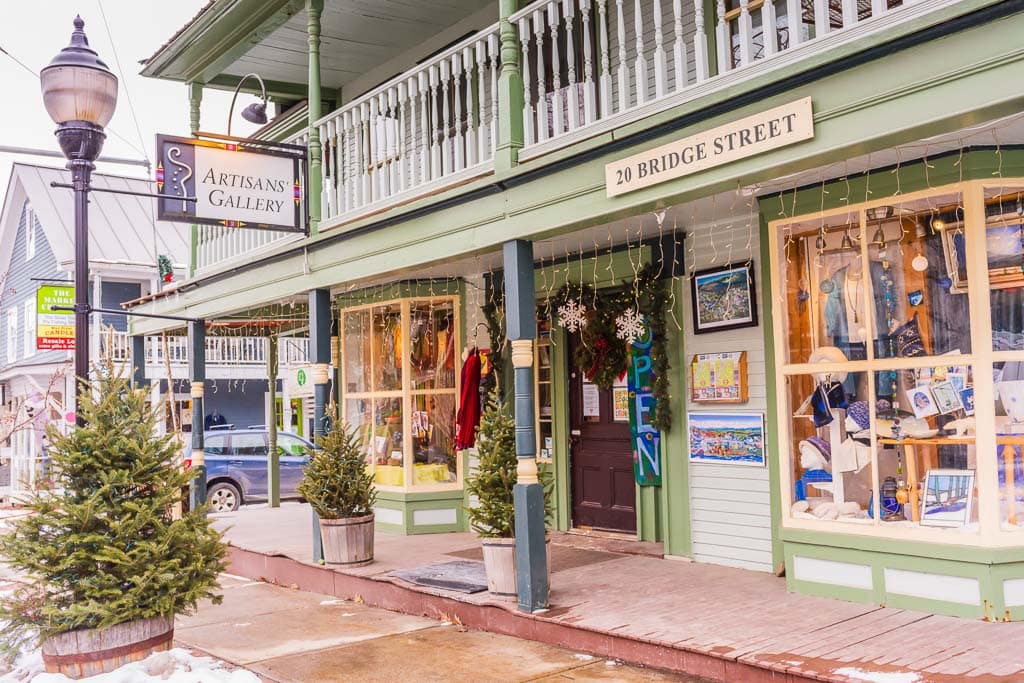 The Artisan's Gallery exhibits a fine collection of regional artwork–framed photos are particularly eye-catching–as well as a wide variety of Vermont crafts. We picked up a mosaic-tiled hook rack handcrafted by a local artist but were tempted by so much more.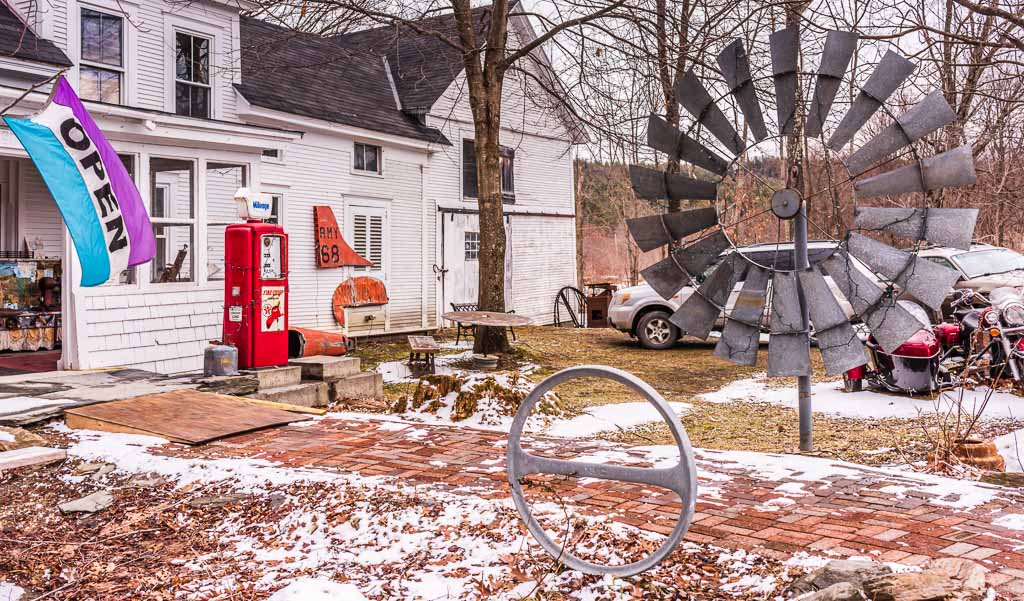 And no lover of quirky attractions will want to miss the Madsonian Museum. It's home to 2000 objects honoring the best in Industrial Design.
Located in Waitsfield, Clearwater Sports offers lessons, rentals, and tours for seasonal sports. Winter tours include snowshoe and sledding adventures, while summer tours head to the river for canoe and kayak outings.
With multiple locations in Vermont, Umiak Outdoor Outfitters offers a full range of gear for winter, spring, and summer activities. We were especially intrigued by the Sip, Slide, and Dine tour pairing the sledding hill at 1824 House Inn with a tastings menu.
Vermont is said to have more raw-milk cheesemakers than any other state in the U.S. Be that as it may, what it does have is some of the finest cheeses. At the top of that list is Von Trapp Farmstead's Oma, a washed-rind semi-soft cheese with a pungent aroma and almost pudding consistency.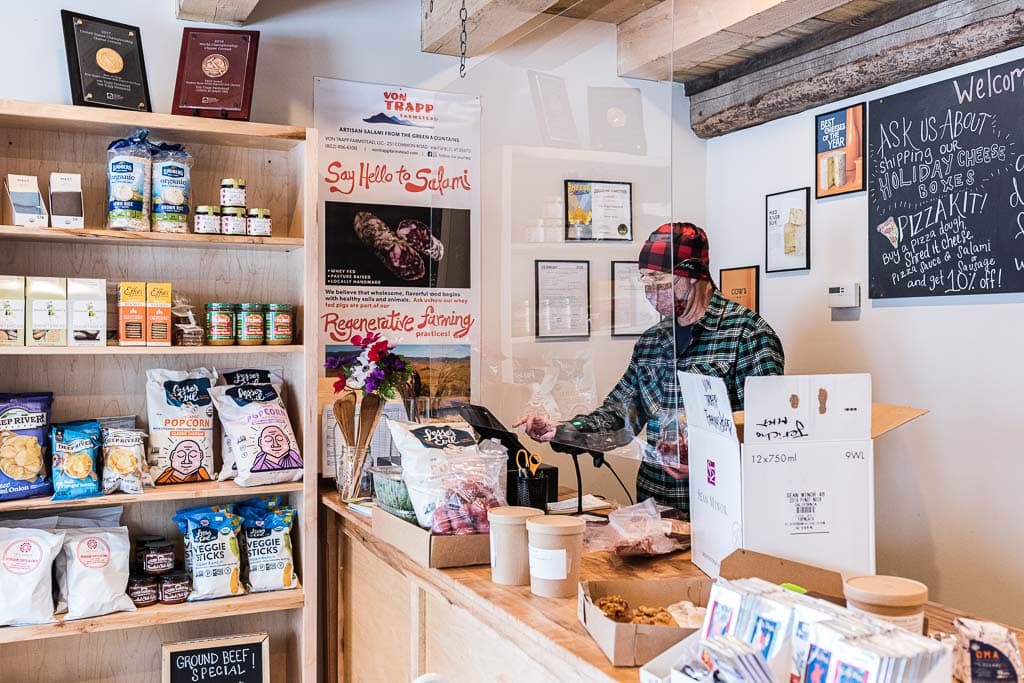 The Von Trapp Farm Store (the farm was purchased in 1959 by Erika and Werner von Trapp, Sound of Music sibling,) offers a good variety of organic produce and pastured pork and beef.
We stocked up on a variety of cheeses, salami, ground beef, tri-tip, as well as ready-to-heat vegan soups. The chocolate selection was tempting too.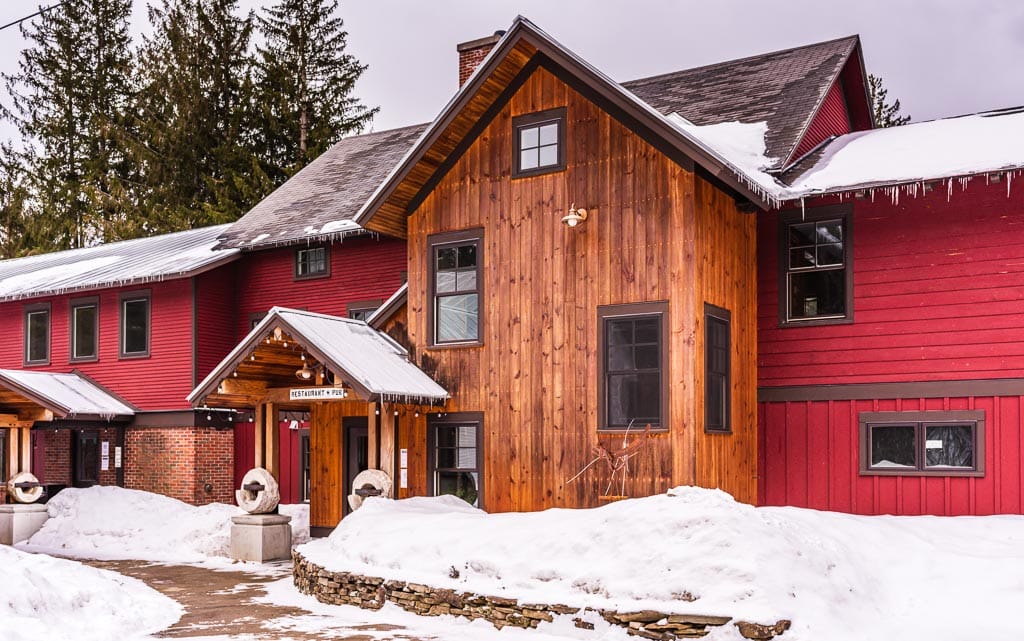 Mad River Valley Hotels
We chose to stay at Mad River Barn both for its convenience and its reputation. Located only a 4-minute drive from Mad River Glen, it's one of the closest places to stay near the skiing.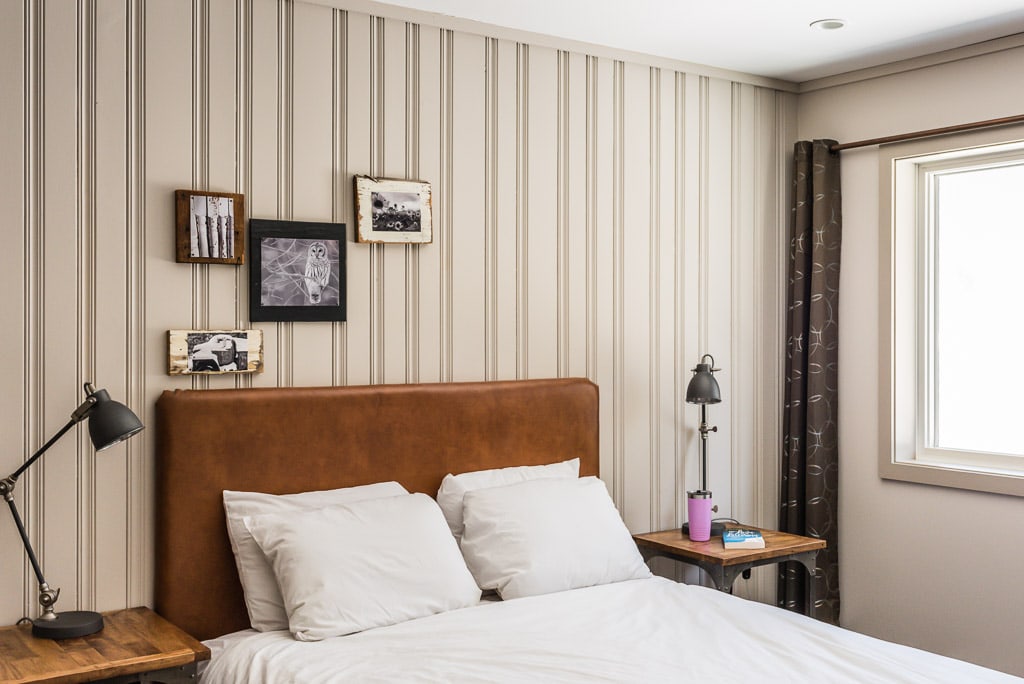 But what sold us was the boutique vibe and reputation for delicious meals. The room decor is salvage-chic, and the beds are super comfy.
As for dining, Mad River Barn has two restaurants. Reservations are highly advised at the main dining room downstairs, while the Pub upstairs is first come, first served. Tabletop games, a festive atmosphere, and Jalapeño Margaritas make any wait fly by.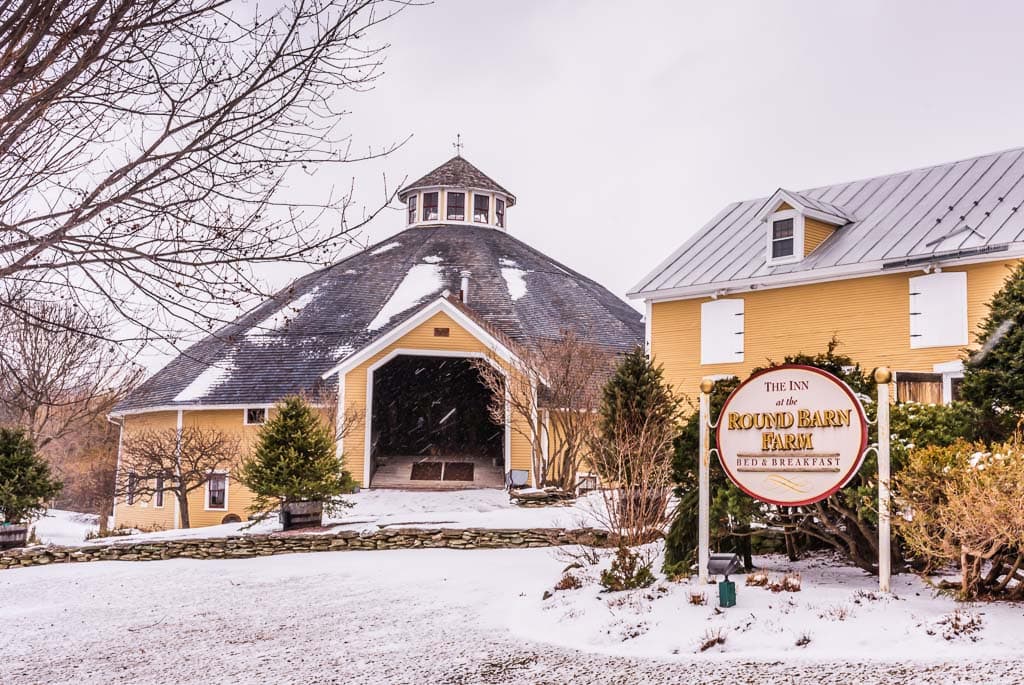 Originally a dairy barn when built in the early 1900s, now grown to 245 acres, the Inn at Round Barn Farm is considered to be one of Vermont's "best-landscaped inns." Organic gardens and a marked trail system are well worth exploring, and the "romantic getaway package" has us craving a return visit.
This Vermont Bed and Breakfast is within a 13-minute drive from Mad River Glen, and only 3 minutes from Waitsfield.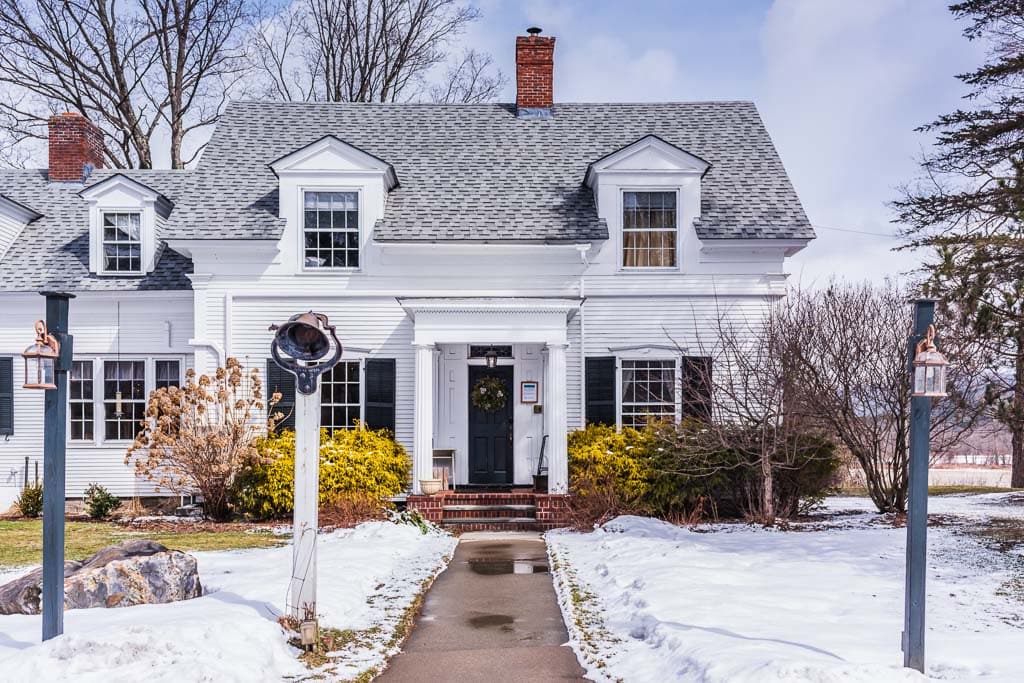 Located 14 minutes by car from Mad River Glen, but only 3 minutes from Historic Waitsfield, the newly renovated 1824 House Inn boasts comfortably luxurious accommodations and full sit-down breakfasts.
Only slightly further away from Mad River Inn (16 minutes by car,) Pitcher Inn is a Relais & Chateaux property–with all the bells & whistles that the luxury hotel brand is known for.
Mad River Valley Restaurant
Chicken Fried Steak, Hungry Carpenter, you get the idea. Bring your appetite to this all-day breakfast spot.
House-brewed coffee, fresh-baked scones made with locally sourced fruits, and made-to-order frittatas are what's on the menu. The cafe is only open 8-11 am, seven days a week.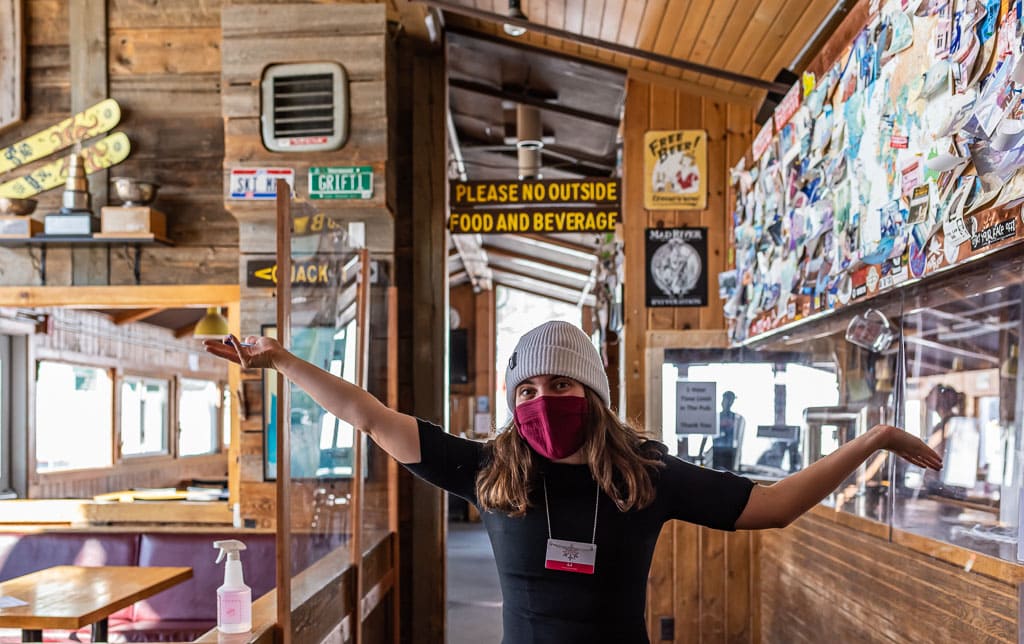 The best apres ski drinks are slopeside at Mad River Glen. Salads are outstanding and we like that you can choose from a grilled Portabella or Prime Rib Sammy. On Sundays, Brunch is available from 10 am-2 pm.
Appealing to both meat-lovers and would-be vegetarians, there's a meatloaf burger and a beet salad that satisfied our desires. Our only regret was that they were out of the Bread Pudding.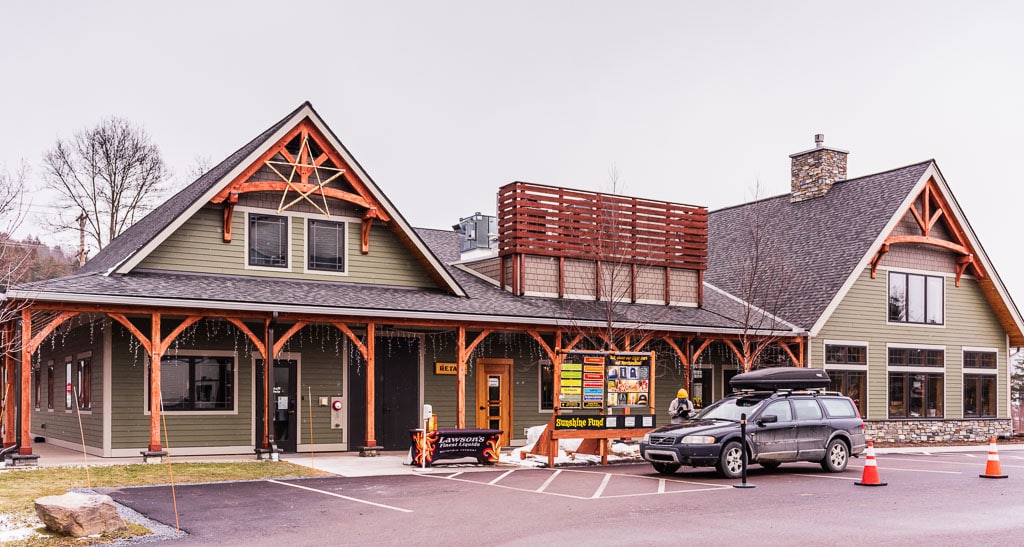 Currently closed for in-house dining, pick up beer and food to go. We can attest that the Sugarhouse IPA and the Triple Sunshine IPA (aged in tequila barrels) are especially good, and either goes well with their specialty sandwiches.
The Honey Blue Boo (Jasper Hill Farm Bayley Hazen Blue, crisp sliced apple, and Sugar River bacon) may be reason enough to drive back.
We hear that Chef Jacob Ennis is creating exceptional meals at the Pitcher Inn, and that its upscale dining room is particularly romantic. It's definitely at the top of our bucket list for when we return.
Ski Getaways
Eager to Ski The East? We've gathered a few more travel guides: