Last Updated on
WHY GO: True South begins here. Cross over into Shenandoah County VA, and you'll feel it right away. Especially as you drive its 30 miles from north to south through Strasburg, Woodstock, Edinburg, New Market – all linked together on US 11.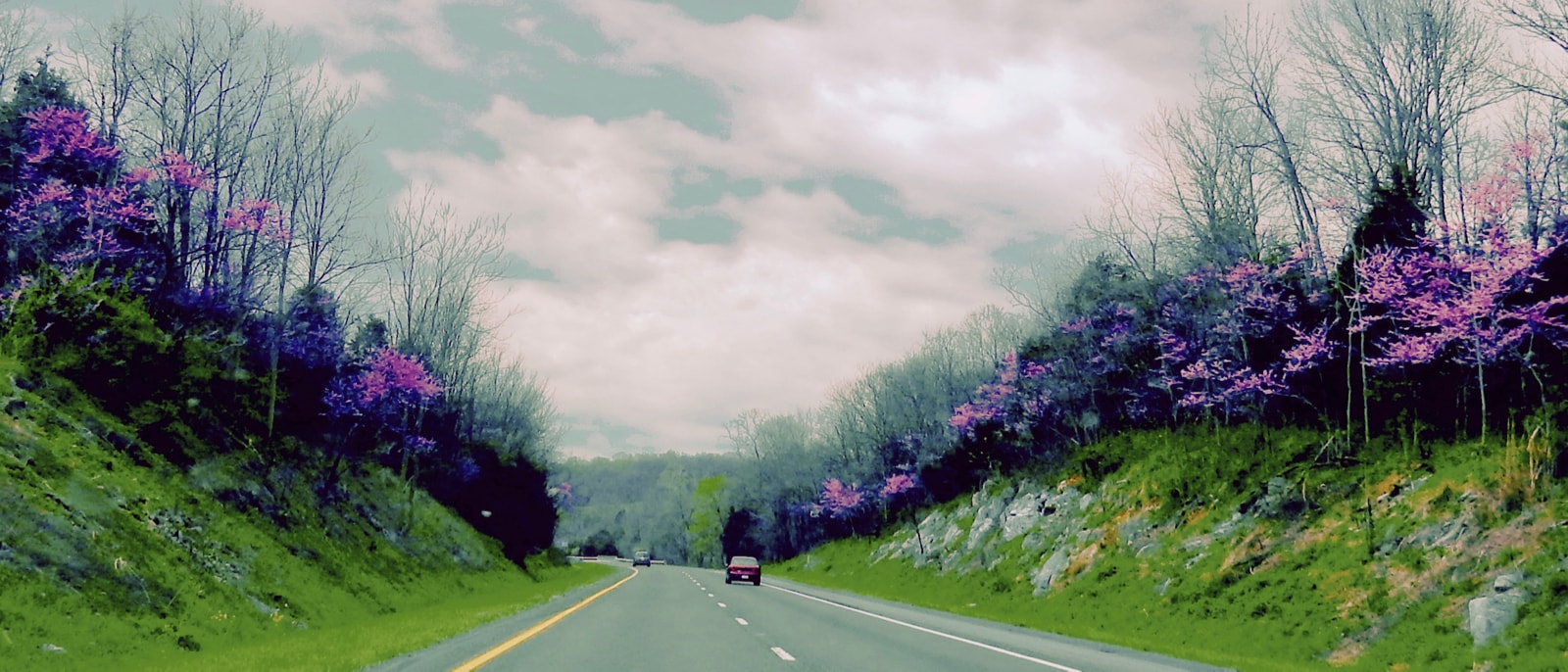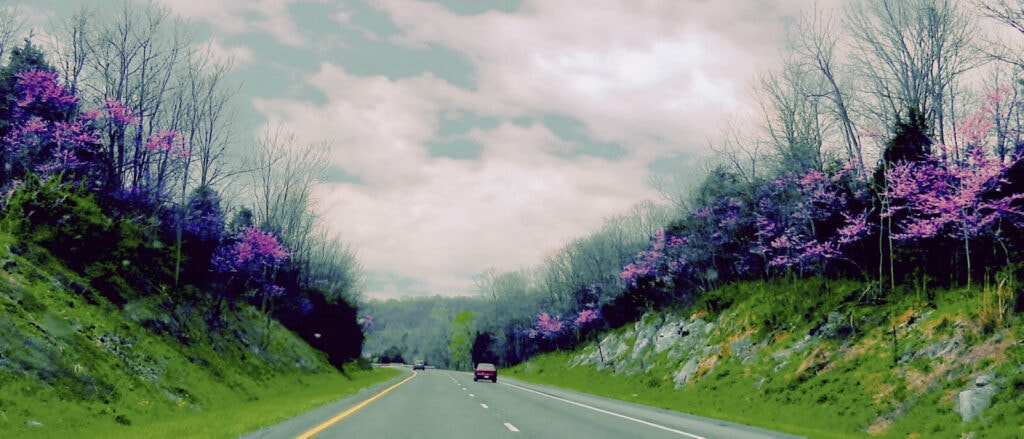 In the 1800's, Shenandoah County was the "Breadbasket of the Confederacy," torched by Union General, Philip Sheridan, during the Civil War. Destroying every last sprig of wheat, stalk of corn and storage barn, the raid succeeded in cutting off Confederate food supplies.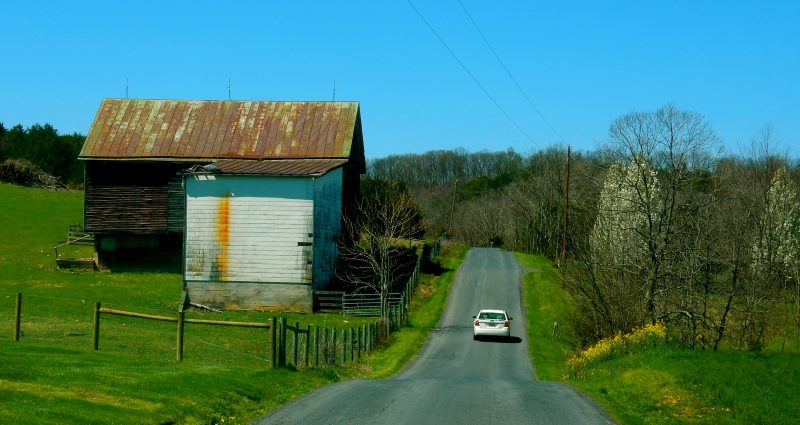 Now, "The Burning Raid" is generally relegated to the history books. The Shenandoah Valley is once again verdant, beautiful and open to all. There are caverns to explore, Rose Bowl floats to ogle, superb potato chips to munch, and, surprisingly, a growing number of passionate artisans and crafts-people who are more than happy to welcome you into their studio-homes.
The Getaway Mavens tells you how to get the best out of this region through its history, food and art. Read on….
Things to Do in Shenandoah County VA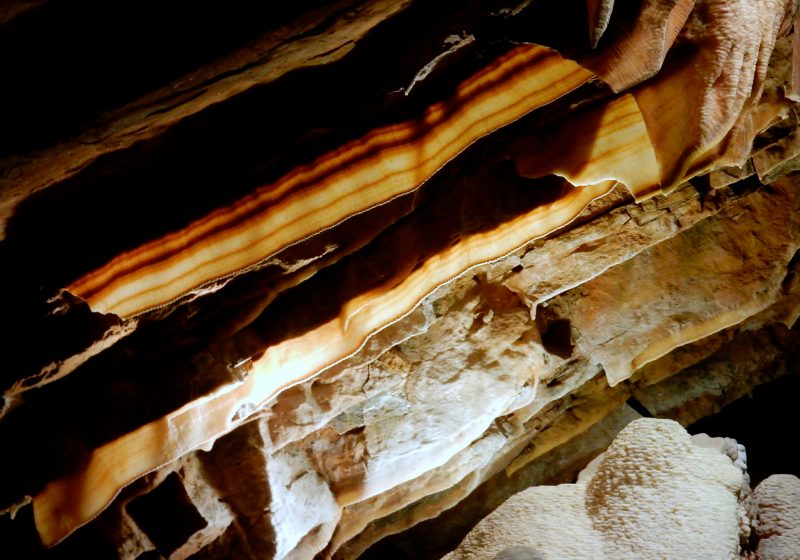 TOUR: Shenandoah Caverns and Main Street of Yesteryear, Quicksburg
Descend 60 feet into the only cavern in Virginia with elevator service to a wondrous subterranean world. This is the most formation-rich cave I've ever seen.
Throughout 17 rooms – this one-hour one mile tour will expose you to some of the best of them. Opened in 1922, Shenandoah Caverns has employed most of the surrounding population (within a 15-mile radius) at one time or another.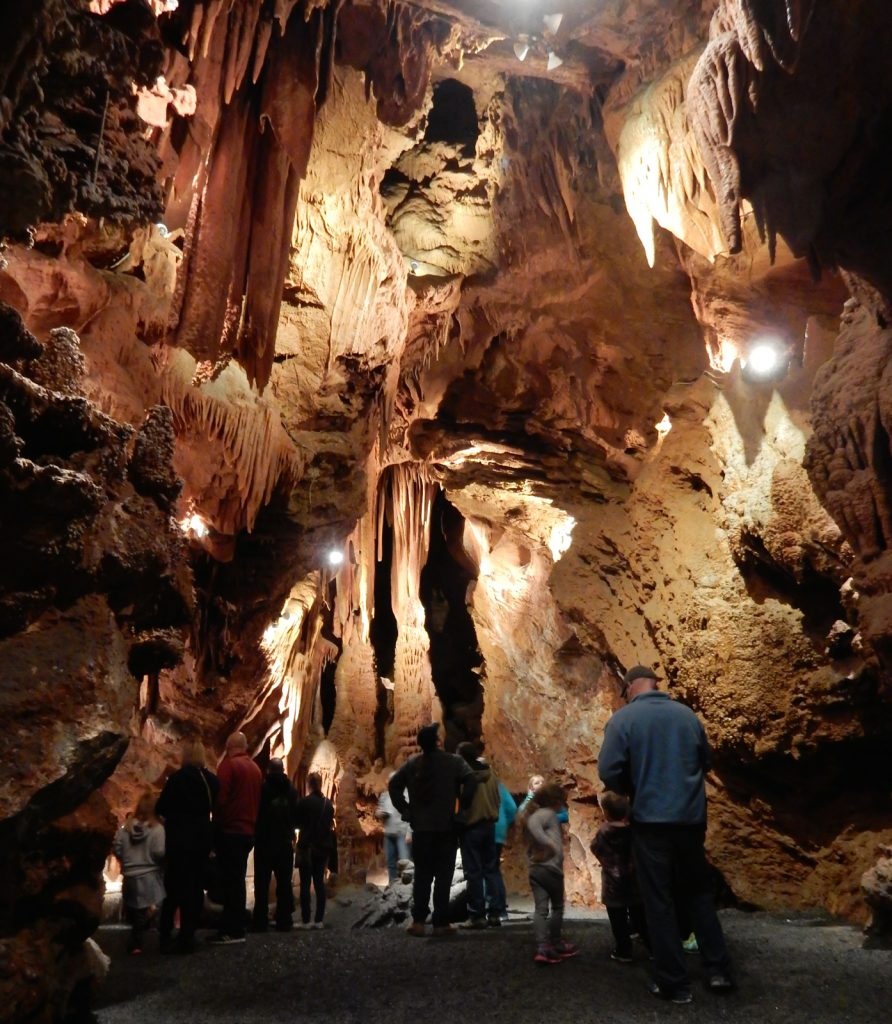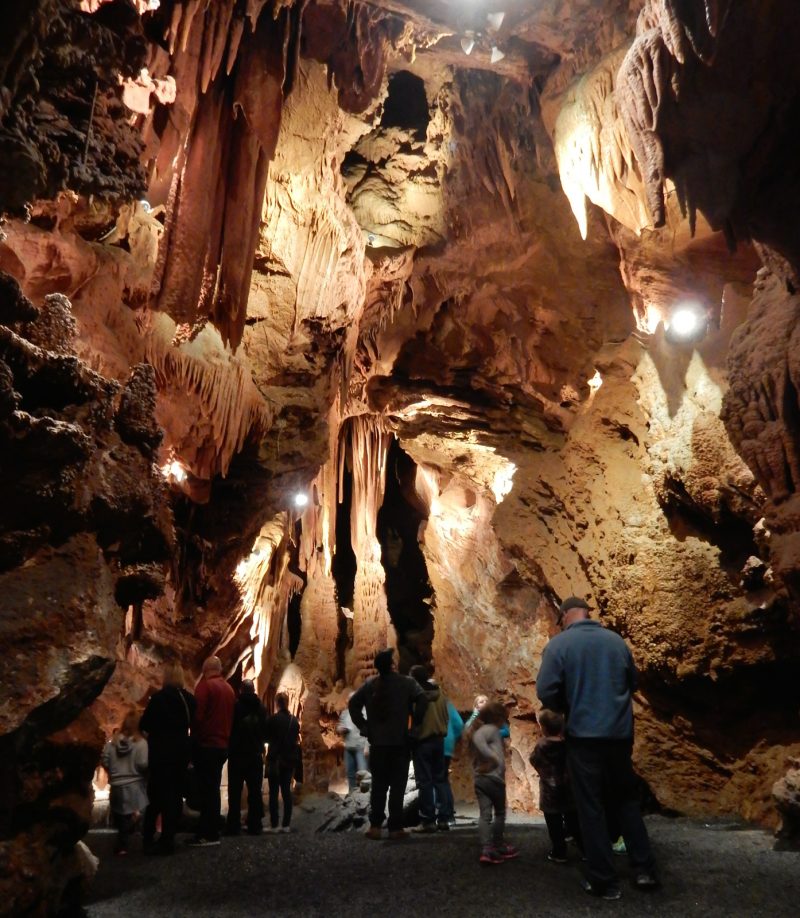 There are visual delights around every bend. You'll see the multi-colored lit Grotto of the Gods, Cathedral Hall (most popular for weddings), Diamond Cascade glittering with calcium crystals, the "Capital Dome," and let's not forget the bacon. In 1964, National Geographic proclaimed Shenandoah Caverns to have some of the most realistic bacon formations on earth.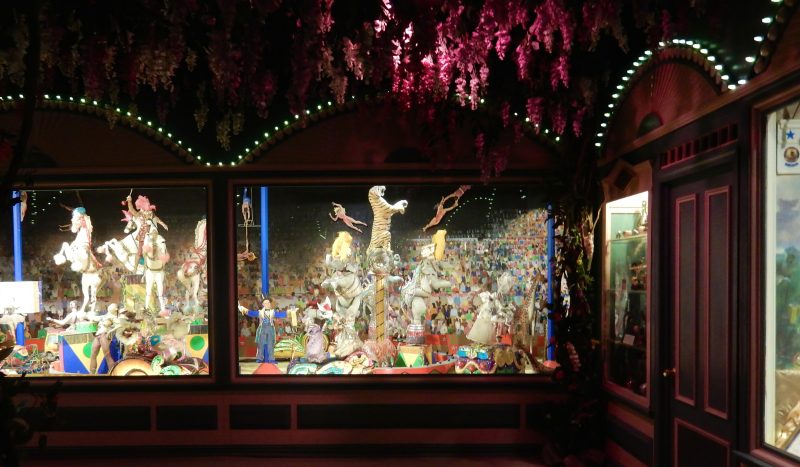 Access Main Street of Yesteryear from the Cavern gift shop. This collection of electrified, dynamic department store window displays from the 40's and 50's are in mint condition and still thrill. Circus scenes, Nutcracker reproductions, Cinderella at the Ball – you can stare for hours at these animatronic scenes. Open daily 9-5 (until 6pm in summer). $25 for Caverns, Main St. and American Celebration entrance.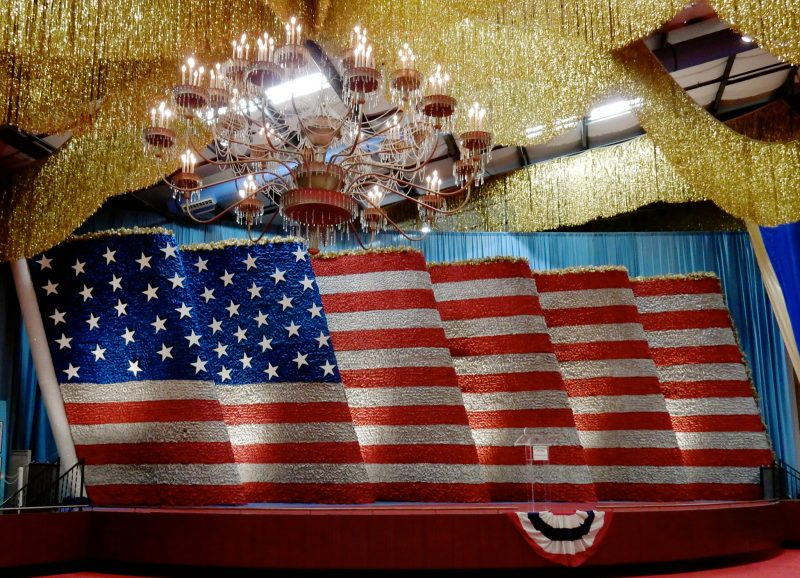 You'll find this homage to Rose Bowl and Presidential Inauguration floats in a humongous warehouse just down the hill from the Shenandoah Caverns.
Opened in 2000, this Technicolor extravaganza of a museum showcases over 20 full-sized parade floats created by Hargrove, Inc, a company that originated with a horse-drawn float for Truman's 1949 Inaugural Parade.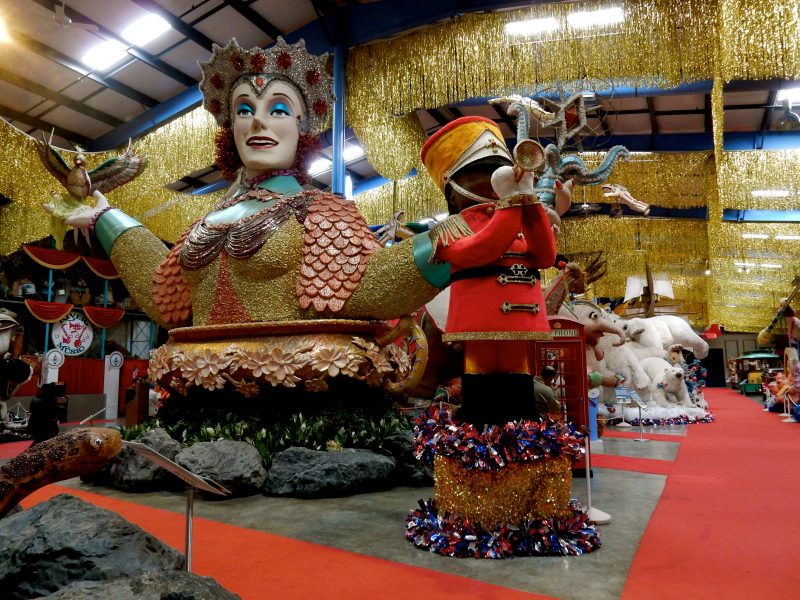 Don't miss the 47 ft wide, 20 ft. tall glittery woman used for the Miss America Pageant, the Rose Parade and Philly's Thanksgiving Day Parade.
The ginormous 60 ft. long American Flag, appearing in both Reagan's and Obama's Inaugural parades, is arguably the most popular float here. Hargrove still creates these movable pieces of art for events all over the country. Open in season only, $25 adults for a Cavern Tour, Main St. and this museum.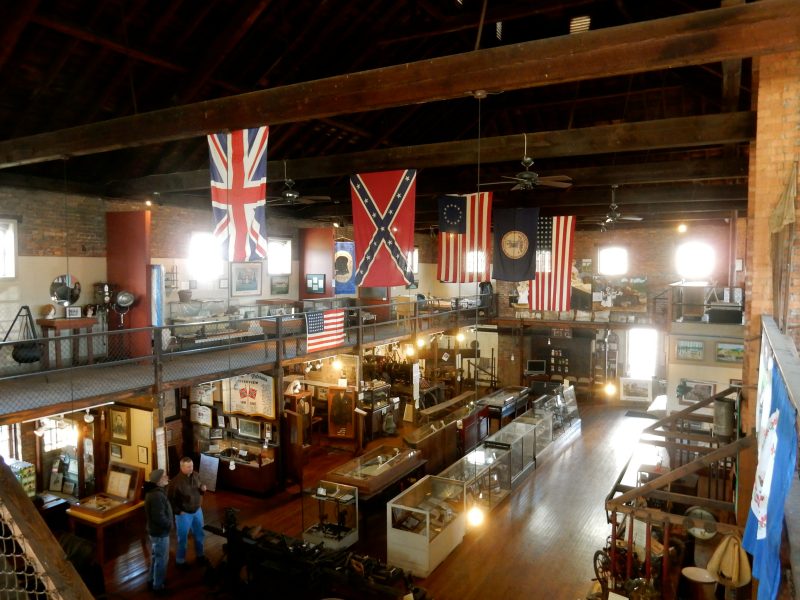 You might first dismiss this museum as a dusky place with a lot of old dusty stuff, but resist the urge and plan at least an hour here. You'll see some amazing things related to Shenandoah County. Inside a former steam-driven pottery factory in use until 1913, and a railroad station until the 50's, it was turned into a museum in 1970.
Strasburg citizens delved into attics, barns and closets to create exhibits you see now. Black history, Native American History, Civil War, German heritage, farming – you'll find it all here. Representing two sides of a conflict and then Unification, Confederate and Union Flags hang alongside the American Flag from a soaring 40-foot ceiling.
If you have only 30 minutes, be sure to see these three things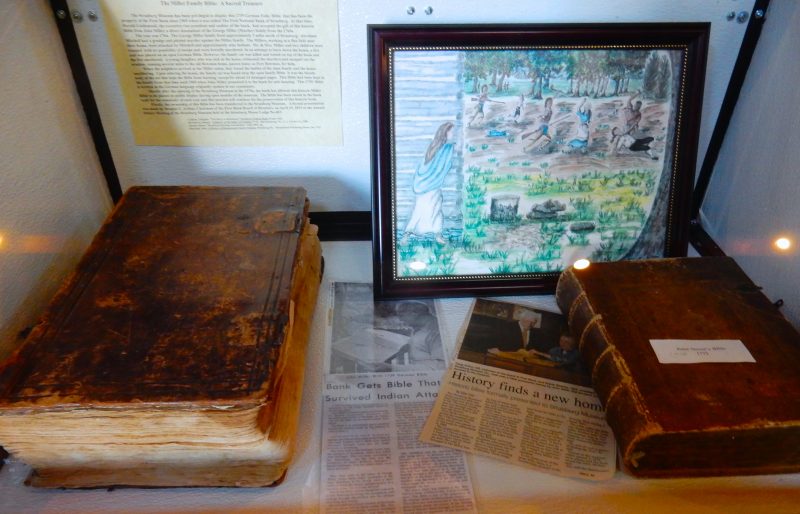 Two intact Colonial Era German bibles: One saved by a dead cat
This 1773 bible was owned by founder of Strasburg, Peter Stover. The larger one, printed in 1739, was in the possession of the Miller Family.
The 1739 bible was nearly destroyed during a Native American raid, when many in the Miller family were massacred. The bible was set afire, saved only by the weight and blood of a dead cat tossed on its cover. The last of the Millers donated it to the museum.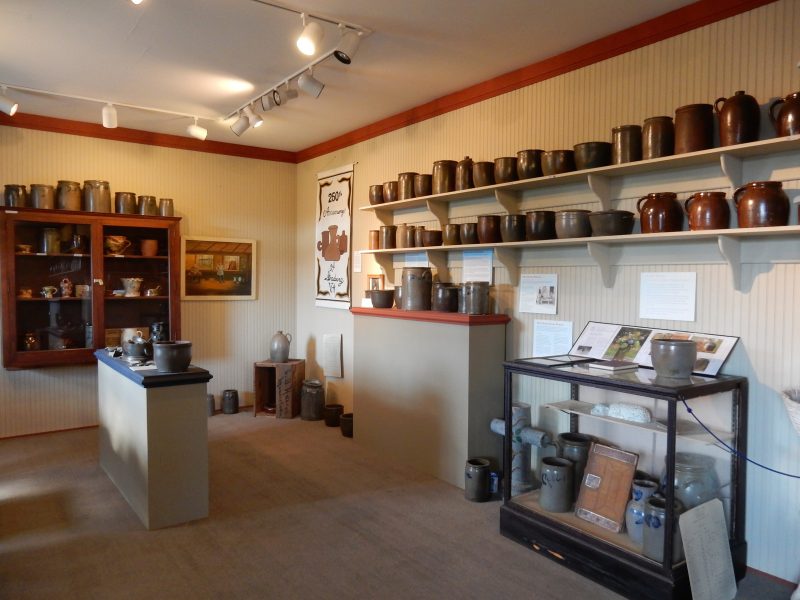 Pottery room
Strasburg was so famous for its pottery the town was nicknamed "Pot Town." This museum happens to be repository for what is considered the best public display of Strasburg Pottery in the same place where said pottery was made.
A thriving industry in the 1800's, most clayware companies in Strasburg turned out utilitarian ceramic food storage vessels. By the turn of last century, glass bottles and tin cans had effectively put pottery companies out of business.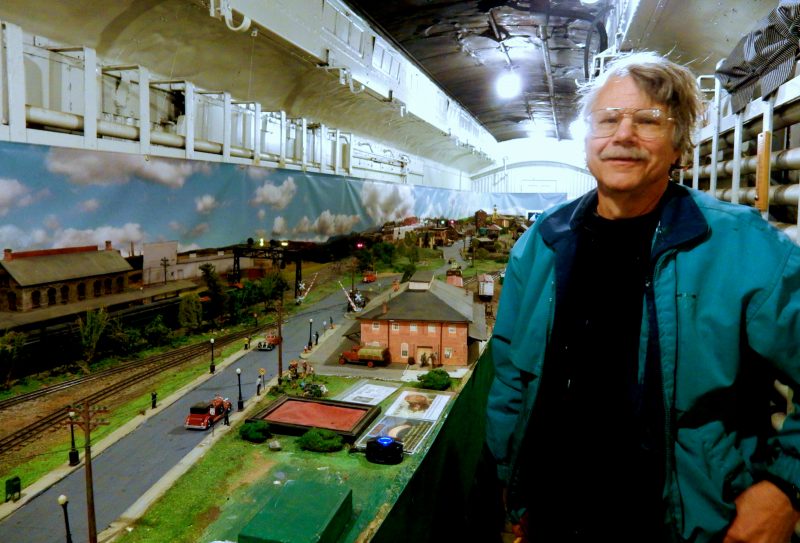 John Schreiner's Golden Age of Rail Model Train Set
Out back in a restored railroad car, you'll find a version of September 21, 1939 writ small. Constructed in great detail by model-train set wizard, Schreiner, this multi-media diorama incorporates the Arthur Godfrey radio broadcast from that day, Gone with the Wind playing at a tiny drive-in-theater, a passenger train with interior lights, four smokestacks pumping out steam, night scenes with neon lights and stars in the sky, a very believable sunrise, and so much more.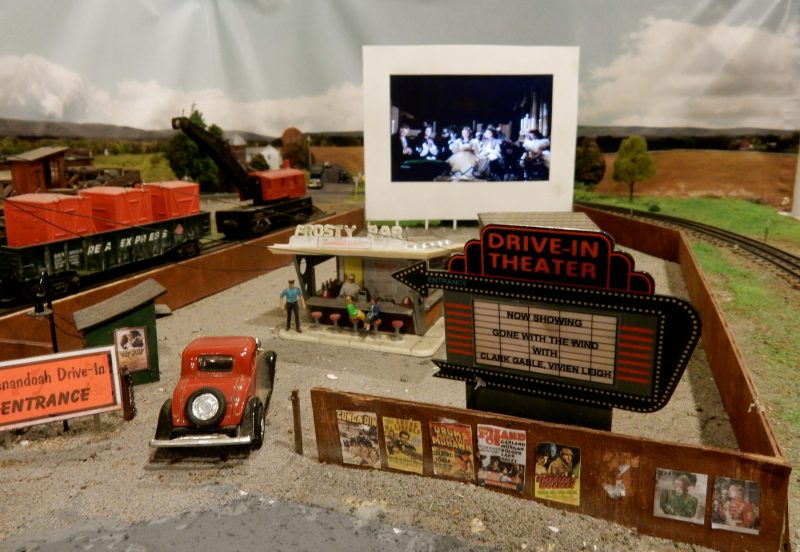 Schreiner's latest project involved photoshopping 300 images to use as backdrop for his 55 ft by 5 ft creation. This pulls the whole incredible scene together. If you have just a few minutes to spare – make a beeline to this dynamic historical wonder. Open May-October daily 10-4, $3 adults $.50 kids.
There are now over 70 artists on the Trail, but stopping in at the studios of the following few is a start, and brings you to some that are most involved in community events. This is a fantastic way to discover back roads and small hamlets, and of course, fantastic people.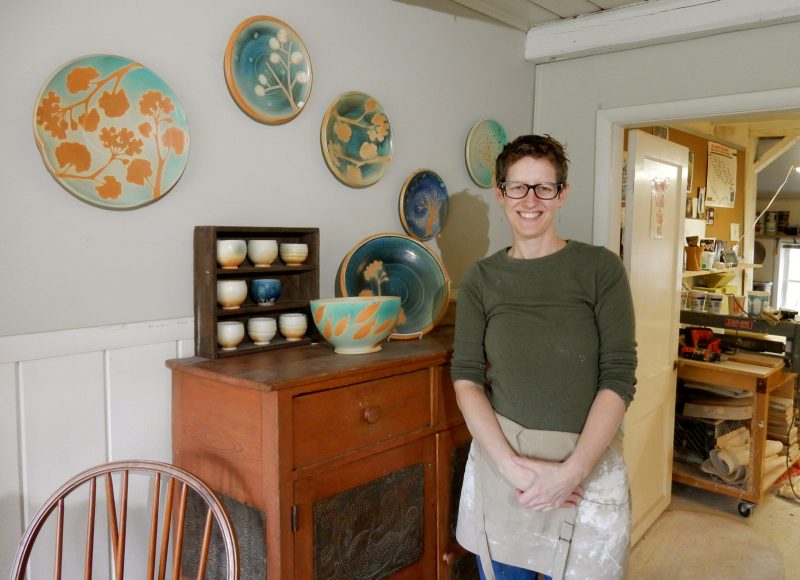 Haun's painting-like glazes are distinctive works of art. She works "slow and steady," concentrating, for example, on the shape of geranium blooms, or woodland scenes.
Most popular for wedding gifts are her one-of-a-kind pour-over coffee brew pots, a unique and lovely version of the standard Melitta, that recipients will want to keep on display.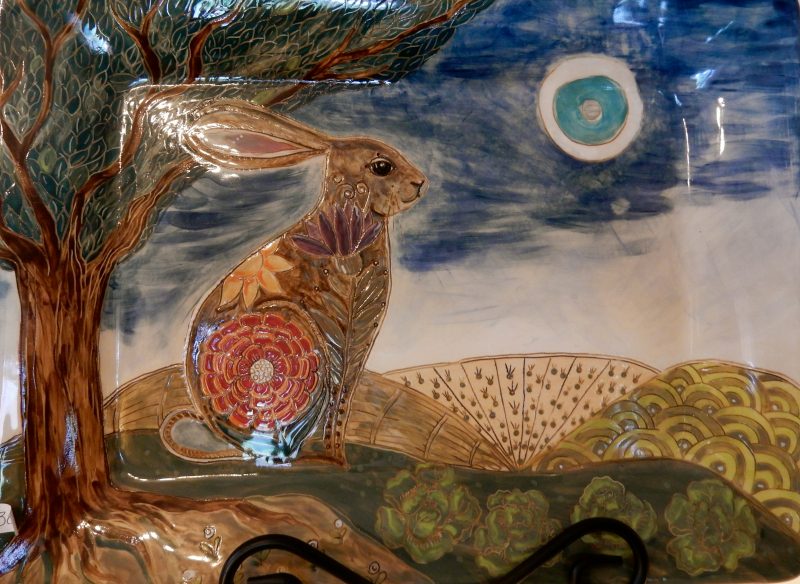 Susie Wilburn, Laughing Orange Studio, Tom's Brook
One look at the bright orange/yellow house and you'll know how the pottery studio got its name (which happens to be the name of the Sherman Williams paint color).
Though known for her diminutive fairy garden décor – mini fairy ponds, tables, leaf-seating, toadstools – Wilburn's fantastical platters and bowls are stunning museum-worthy pieces.
You can still see 1898 graffiti in this pre-civil war jailhouse turned art gallery. Watch hand-thrown pottery being made in the back and then pick up a piece.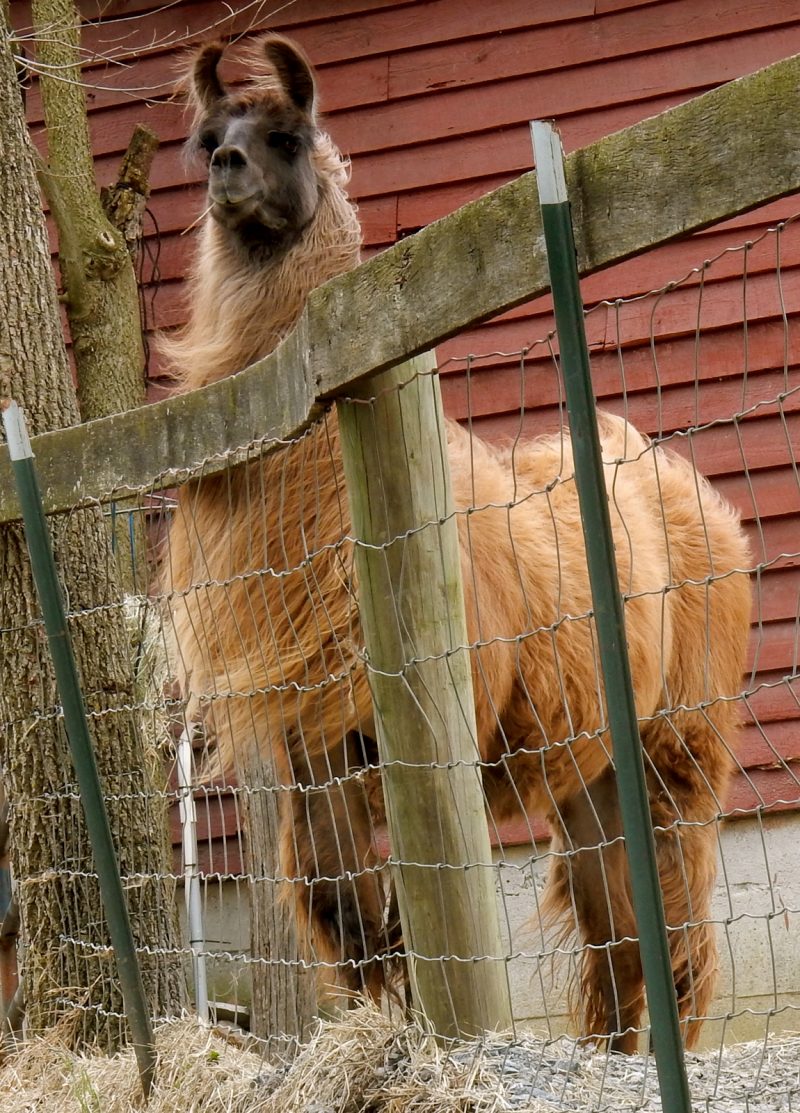 Llamas manage to look regal and adorable at the same time, with their dignified stares and impossibly long eye lashes. Joyce Hall (nicknamed "Posey") keeps 31 llamas on this farm open to the public. You first meet the attention-seeking "Mocha Man," who greets you coming up the drive.
Also, meet "Butterscotch Mink," who loves a deep tissue back massage, rolling his eyes in satisfaction. And "Easter Bunny" who demonstrates a "Llama Kiss" with a quickly eaten mouth-to-mouth-co-joined carrot.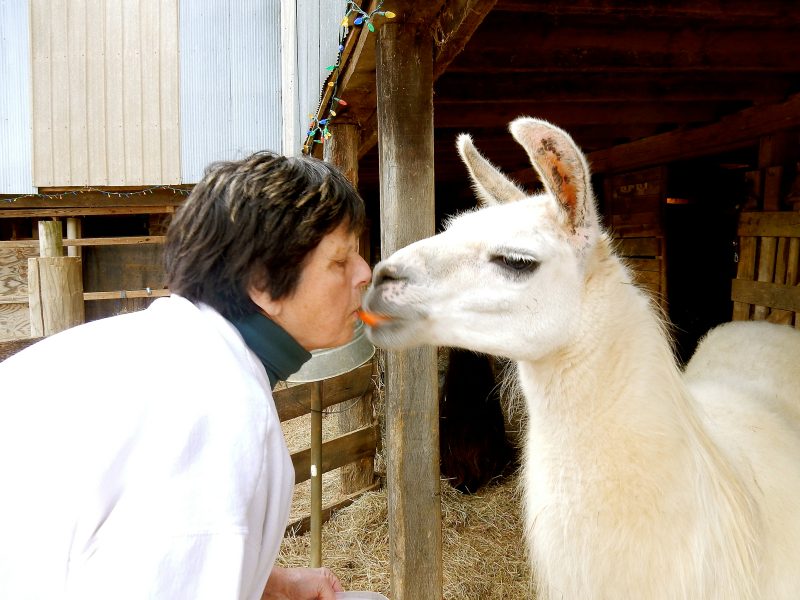 These animals are so docile, they are brought to nursing homes as therapy animals. Plan a stop here to break up a hectic day. Call for an appointment – (540) 436–3517.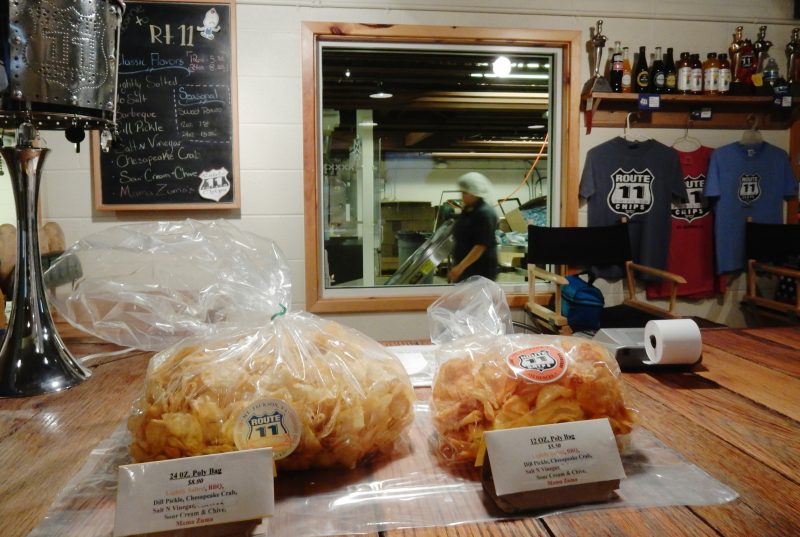 Route 11 is the South's version of Cape Cod Chips – and comes in all kinds of flavors (e.g Old Bay). Come into the factory to see 100 pounds of potatoes sliced in 42 seconds, then fried in 300 degree sunflower oil. Chips are inspected and "bad ones" – with holes, green etc. – are pulled out and fed to local cattle. Lucky cows. Open Mondays – Saturdays, 9am-5pm, free.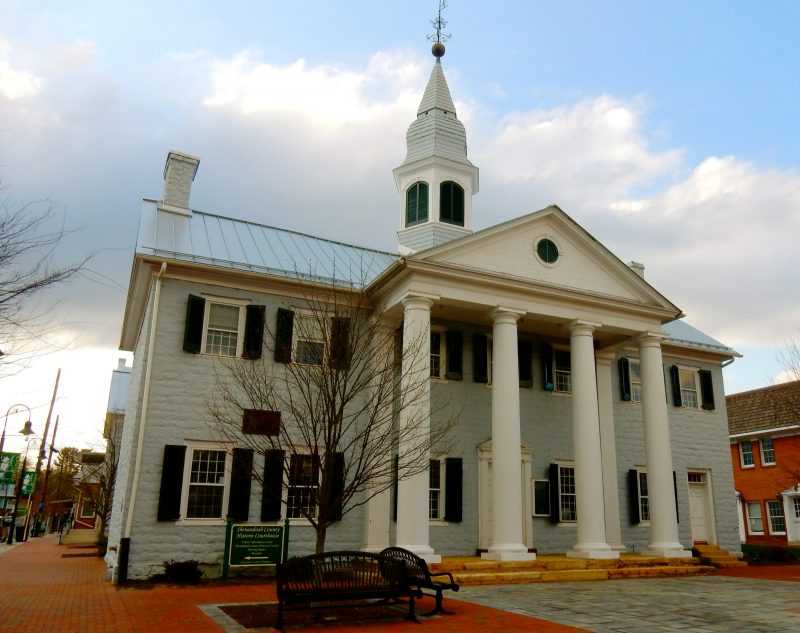 A symbol of Shenandoah County, this is the oldest working courthouse west of the Blue Ridge. Until 2012, trials were still held here, but local citizens wanted this historic building opened to the public.
A bit of Revolutionary War history. In January 1776, Pastor John Peter Muhlenberg had his Patrick Henry moment. Ending his sermon with, 'There is a time to preach and a time to fight. This is the time to fight," Muhlenberg threw off his frock to reveal his Continental Army uniform.
The current building has stood here since 1795, and was a prison for both Union and Confederate soldiers whose graffiti you can still see on the walls. Thurs – Sat. 11-4, free.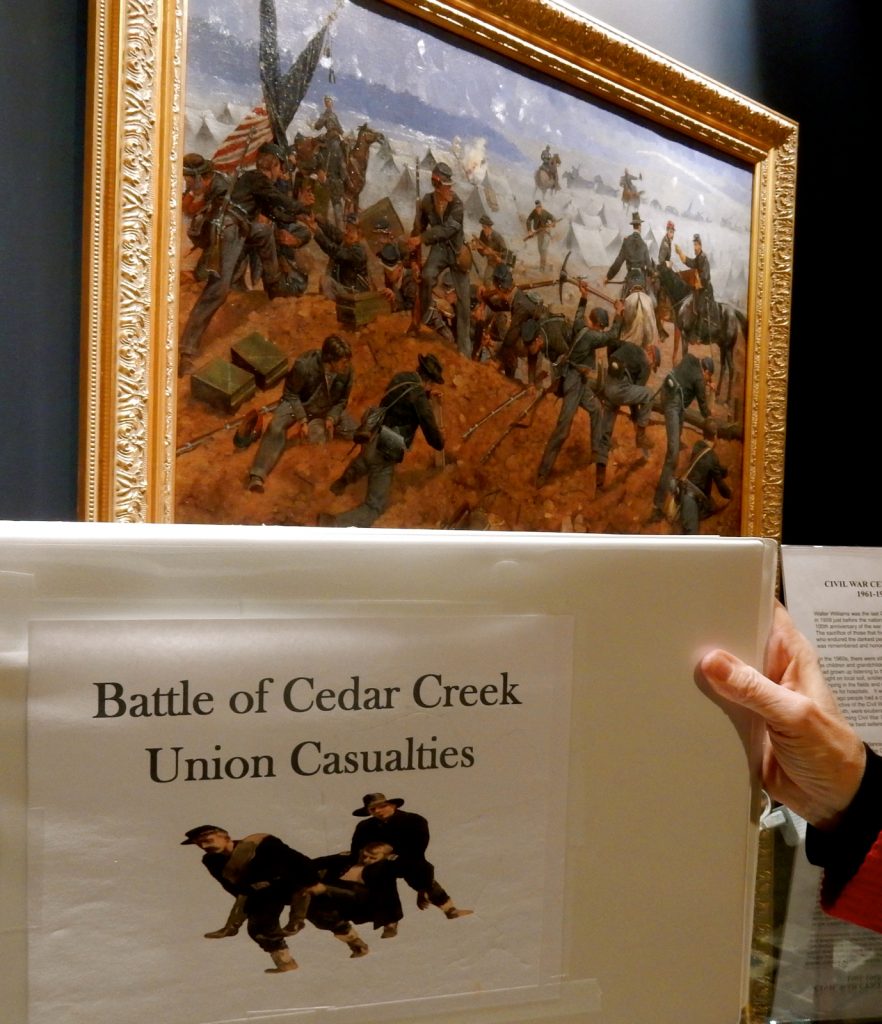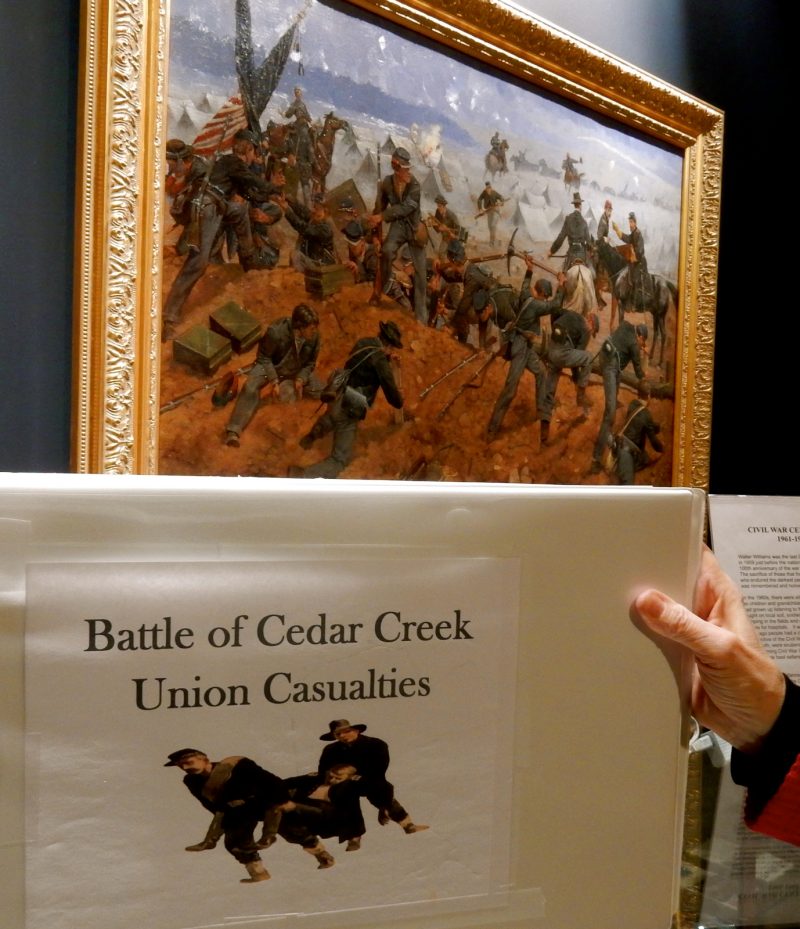 This little known museum is a must see for every Civil War buff. It tells the story of the last battle of the Shenandoah Valley Campaign on October 19, 1864 (which began in New Market in May of that year).
On General Grant's orders, Union General Sheridan had taken a torch to Confederate food supplies in the valley on a destructive raid called "The Burning." Once the breadbasket of the South, the Shenandoah Valley was so decimated, it was said, "a crow flying over would have to carry its own knapsack."
Outside, a walking trail has signage about the battle, and the museum itself is worthwhile for its exhaustive database and printout of soldiers killed, captured and wounded in the Battle of Cedar Creek on both the Union and Confederate sides. $5, open daily 9-5.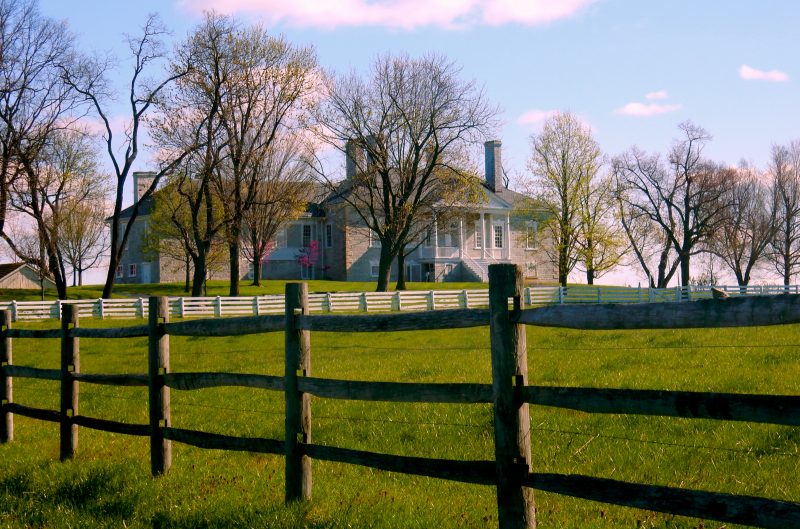 A "witness house" during the Civil War, The Battle of Cedar Creek was fought in part across the street from this distinctive 1797 limestone home, quarried from the still-operating open-pit mine down the road.
Owned by Isaac Hite and his wife Nelly (James Madison's sister), the 7500-acre gristmill, sawmill, livestock and whisky-making plantation kept 101 slaves at its peak. (Copper Fox Distillery now makes a 1797 Belle Grove Whiskey using the same recipe as Hite's).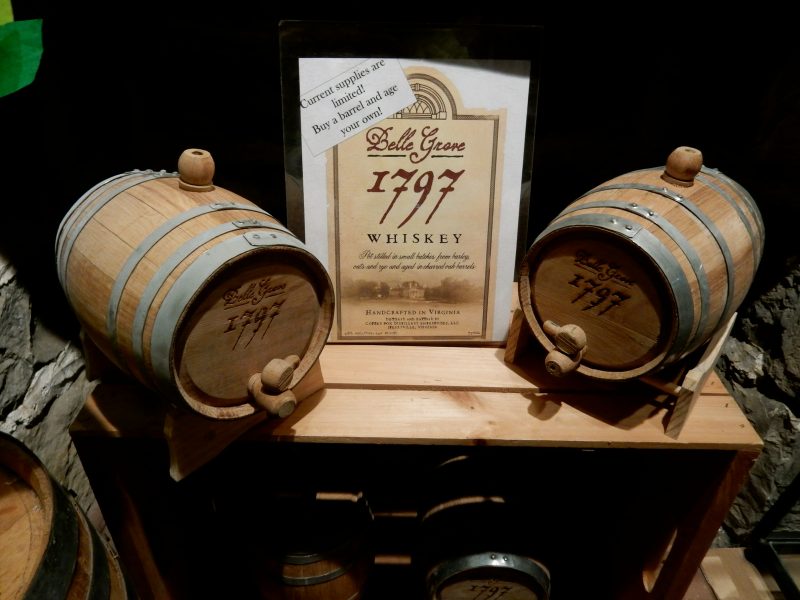 Thirteen ft. ceilings are more Antebellum than Colonial – very high for the era – and have been restored to original bright colors. Nellie died in 1803, and Isaac remarried Ann Morey who bore him ten children in 14 years. The bourgeoning family necessitated the addition of another wing.
A 45-minute tour will take you through the house, out onto the front porch where you can see indentations from Civil War bullets on one of the columns, and cannonball holes on the limestone façade.
You'll continue into the original children's bedroom, where Civil War General, Stephen Ramseur, died surrounded by his best West Point friends, General George Custer, and Captain Henry A. DuPont. A photo of that scene is posted on the wall. Open Mid-March – Dec. Mon-Sat 10-4, Sundays in summer 1-5. $12 adults, $6 children.
A Confederate victory at dawn and a Union victory by early evening, October 19, 1864 was one hell of a whirlwind day during the Civil War. Marching at night, the greatly outnumbered Confederate unit stealthy snuck around the clueless Union camp. Surrounding them on three flanks by 5am, the soldiers pushed them north to Middletown.
General Sheridan heard the cannon fire as he rode south from Winchester, and quickened his pace to rally his troops (later commemorated as "Sheridan's Ride"). The men rose to the occasion with a Union victory by 5pm.
The 6th Regiment Volunteer Vermont Infantry sustained the greatest loss- out of 164 men, 110 were killed or wounded. Visitors from that State often want to see the Vermont Monument sculpted from Vermont granite that honors them.
The Battle was fought over a ten-mile range, and there's lots to see on both public and private land, including the location of the bridge where the Confederate Army crossed at 3am.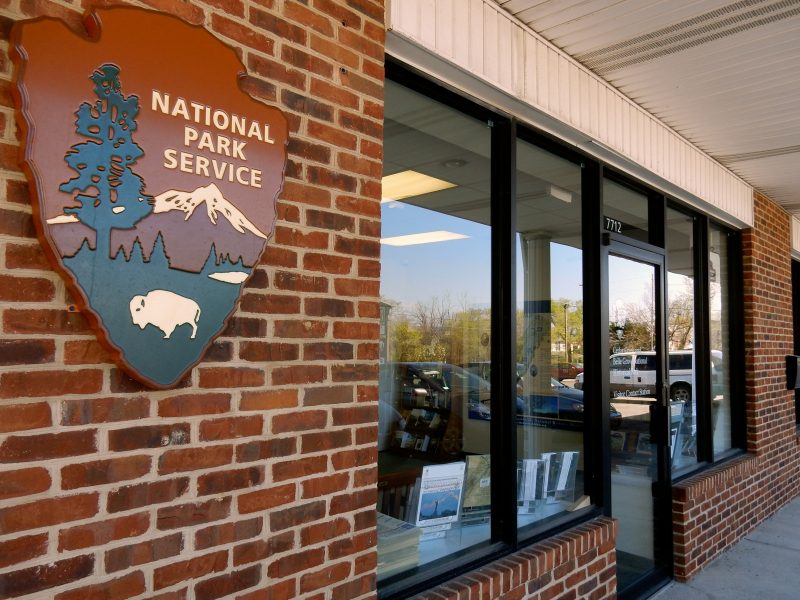 Covering 3,700 acres, this somewhat confusing site is not your typical National Park. For starters, it's managed by 6 entities, and is still improving with signage and mission.
And the Contact Visitor's Center is located in a strip shopping center. But do stop there first. You'll get an overview of the Battle and can pick up a free audio tour – or, if you'd like, arrange for a 2-hour car caravan or step-on tour led by Park Rangers. Open daily 9-4:30, free, fee for tours.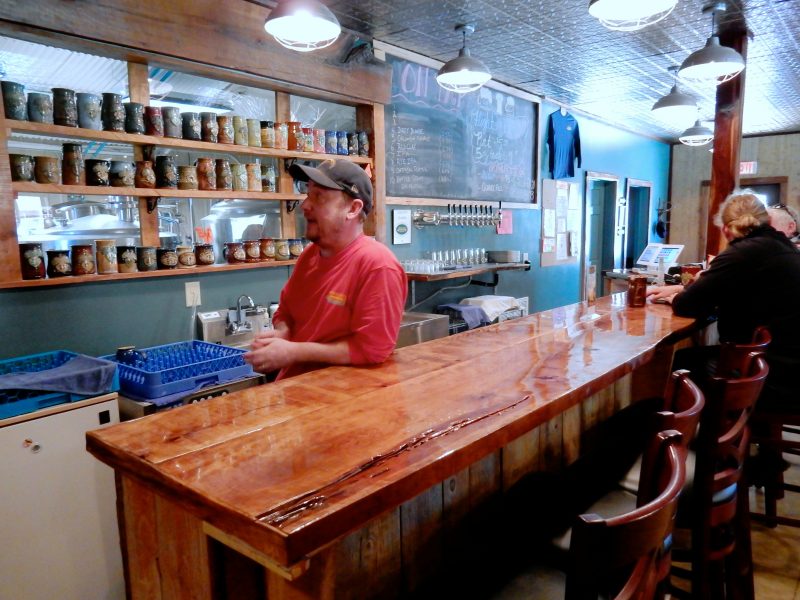 Who knew this little obscure place could hold so many surprises. A "Century Farm," – meaning it's been in business at least 100 years – Swover Creek has moved into beer-making as a "Farm Brewery" (yes, that's a thing).
The farm grows its own hops, and utilizes homegrown ingredients in the making of its Dirty Blonde, Red Clay (my favorite), IPA and other small-batch brews. Walk into this unassuming building to find a pretty tasting room and bar shelves lined with local-potter-thrown mugs, representing 130 members of the Swover Creek Brewery Mug Club.
Even more amazing – house-made sausages, served snug inside pretzel rolls, are the best I've ever had. No surprise that they took 1st Prize in Virginia Living Magazine.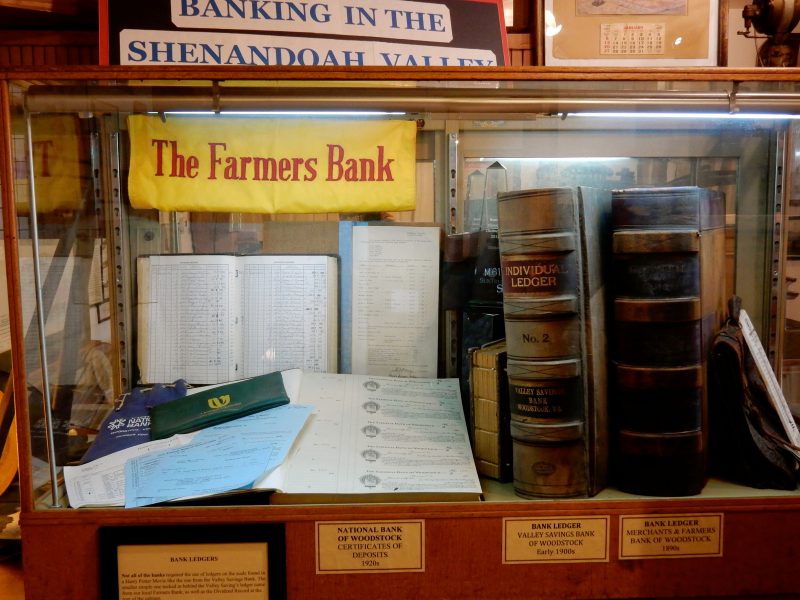 This is one of the few mills to survive "The Burning," though some scorched timbers are still visible. A 40-minute documentary about Sheridan's torching of the Shenandoah Valley shows here four times a day. This is reason enough to stop by, but you may also want to wander through this somewhat slapdash trove of local artifacts, donated by Edinburg residents.
Most notable is an extensive collection of Red Cross memorabilia, and a display of the First Civilian Conservation Corp's (CCC) camp in America – Camp Roosevelt. Established in 1932 , it's just nine miles from here. Open Mon-Sat 10-5, Sun 12-5, $3.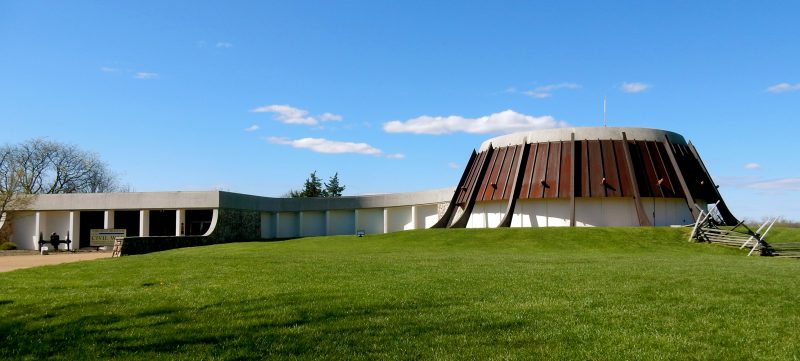 Every Civil War battlefield has its own dramatic story. This one involves kids. The Battle of New Market was the first time in history that 257 cadets, ages 15-21 from Virginia Military Institute, were called up as Confederate reinforcements to face the encroaching Union Army.
They marched 85 miles in five days, and fought on an open field so muddy from rain, it sucked the shoes right off their feet. (The battleground was subsequently called, "The Field of Lost Shoes").
The Southern victory came at great cost. Ten cadets were killed and 47 wounded on May 15, 1864. Along with a stained glass wall by Israeli artist, Ami Shamir, depicting the battle, the museum houses uniforms, body armor and copies of letters that the cadets sent home. Those letters, imploring parents "not to be uneasy" about the upcoming battle, are the most heartrending of all. Open daily 9-5, free.
Where to Eat in Shenandoah County VA
Stop into this 100+ year old Shenandoah County Farm. Order fresh-brewed beer, brick oven pizza, and one of the best Sweet Italian Sausages on the planet.
Set inside a lifestyle nursery/garden center, this little salad spot is perfect for lunch. And you know the greens are fresh-picked.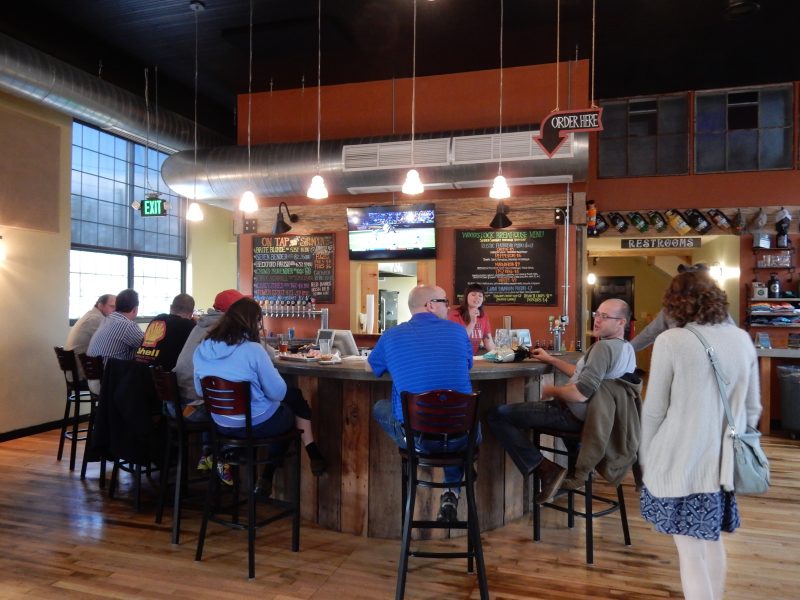 Belly up to the curved poured concrete bar in the repurposed Casey Jones Work-Clothes factory (which manufactured Wrangler jeans). Eight friends – all with other careers – got together to open this brewhouse. In 2015, "there was no place like this to go. So we created it."
Sit overlooking fermenting tanks or on chairs from several baseball stadiums around the country. There's even a green stool from Fenway's Green Monster! Pub-grub, like Flatbread pizzas, hits the spot. Especially if it's washed down with Brite Blonde, Tipsy Squirrel (nut brown ale), 7-Bender (referencing the Shenandoah River), Crow's Provender IPA or other fresh brews.
Where to Stay in Shenandoah County VA
For now, the Getaway Mavens recommend Holiday Inn Express in Woodstock VA. And Fairfield Inn and Suites in Strasburg VA.