Last Updated on January 11, 2022 by Editor
WHY GO: This is not the Concord of the "Shot Heard Round the World." That Concord – site of the first armed rebellion in the American Revolutionary War, the Battle of Concord and Lexington – is in Massachusetts.
But you could say that New Hampshire's Concord generates the "Shouts Heard Round the World," as every four years presidential candidates converge on this New England state capital to start stumping for the nation's first Primary.
On that note, there are more State Representatives in New Hampshire – a state with a total population of 1.3 million – than in any other state in the country, including New York and Texas. Why is that?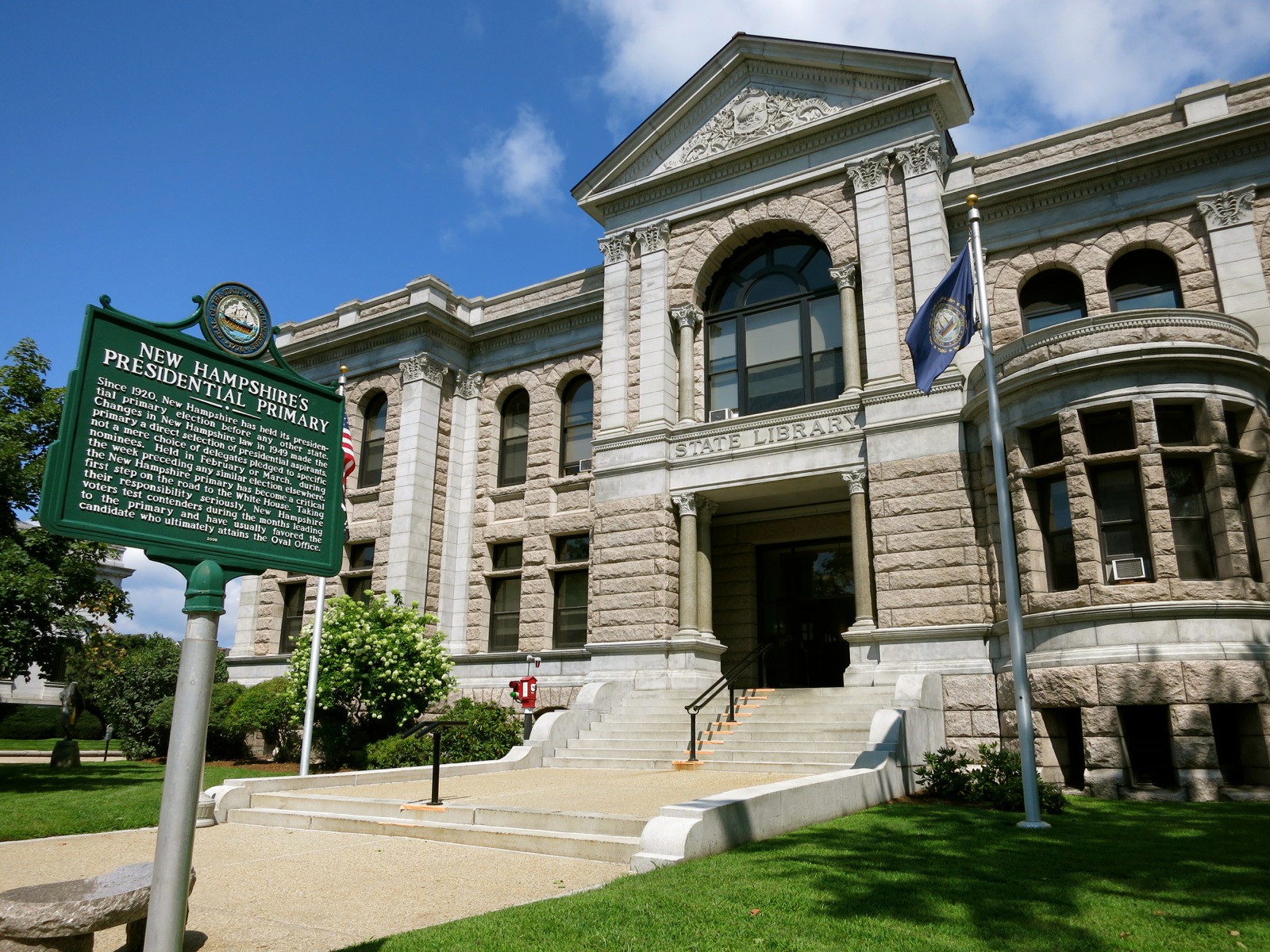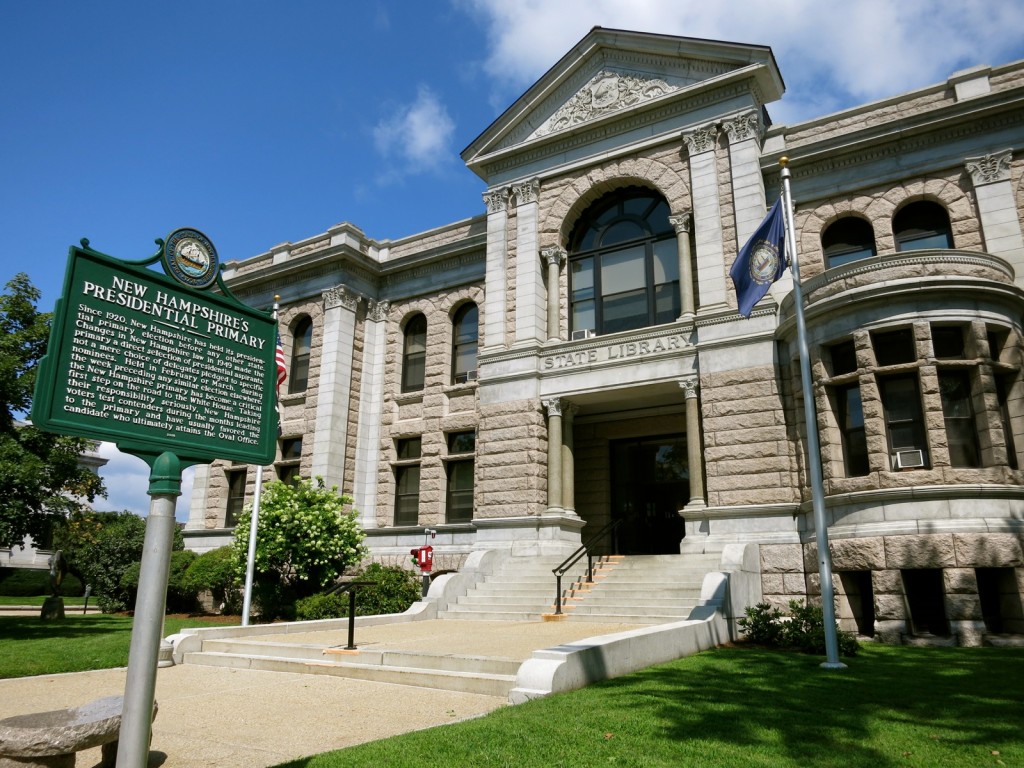 The Mavens explore this puzzling fact on a foray to the center of government in the Granite State – a New England State where the motto remains "Live Free or Die." Never a "tourist town," Concord is outfitted with the goods to be one.
You'll find an indie-movie house that doubles as a wine and beer bar and a pub where Irish musicians jam every Tuesday night. There's a privately owned bookstore that grew so successfully, it forced out the chains. And of course, there's a cool boutique hotel. All of these are wrapped up in a civic-minded "pedestrian-friendly" downtown.
Things to Do in Concord NH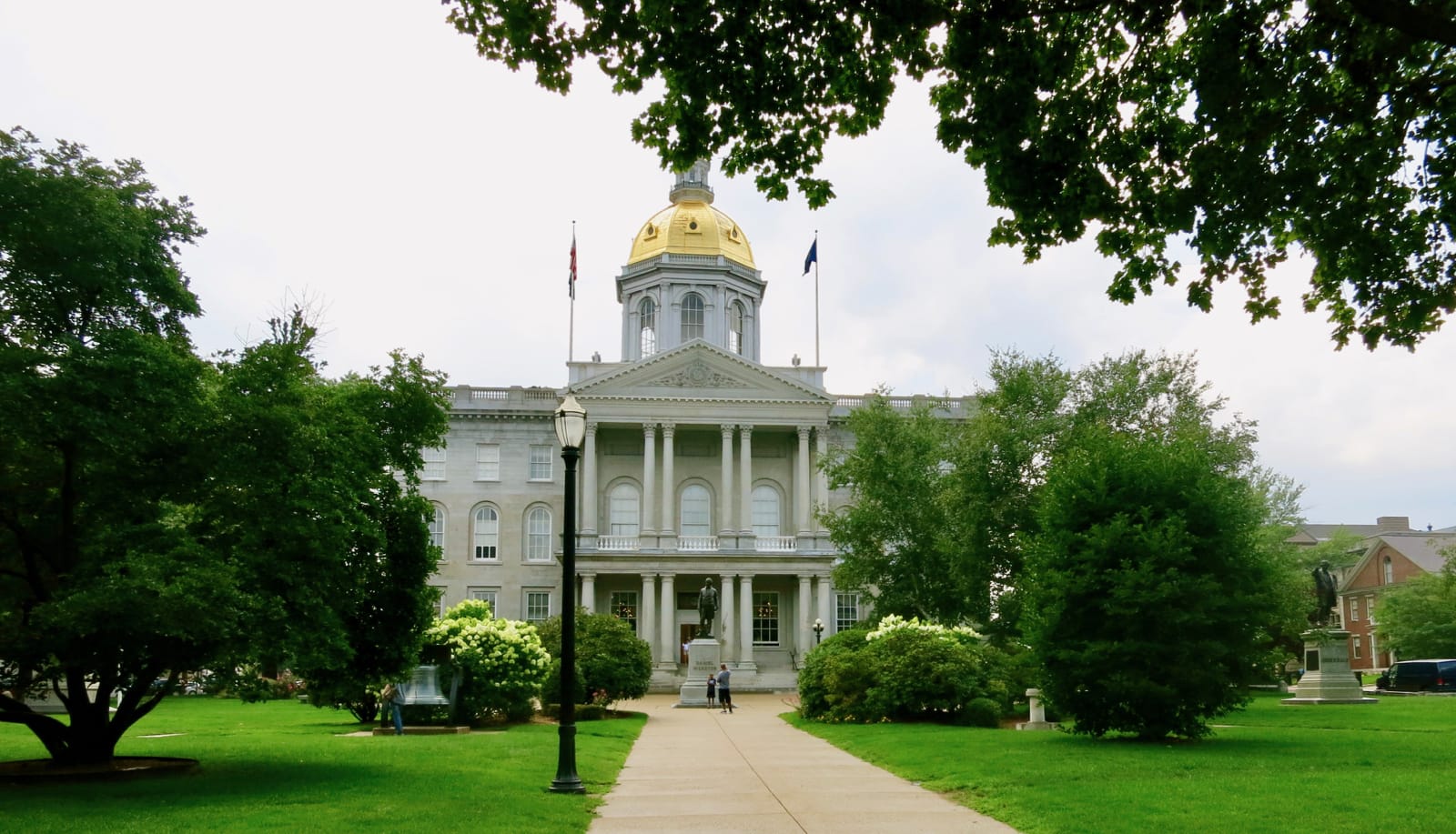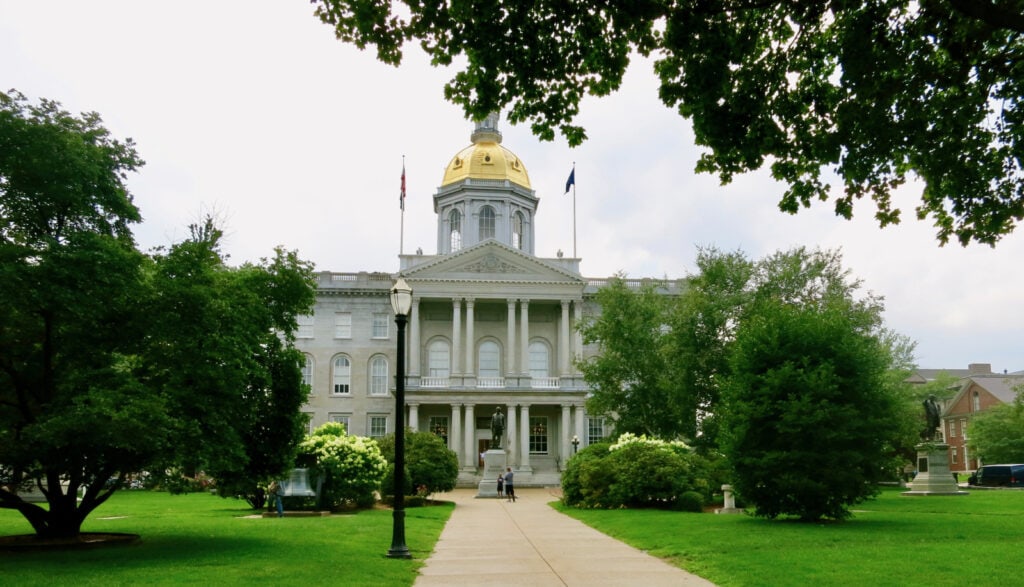 This is not a Capitol on a Hill. New Hampshire's State House stands right in the center of a thriving downtown. The 144 ft. tall structure was built in 1819 with grey granite cut by NH prisoners from a quarry just out of town. (This IS the Granite State, after all).
But New Hampshire's Capitol building, the oldest state house in the nation in which the legislature meets in its original chambers, isn't grand or elaborate.
There's a nice gold dome. The lovely courtyard showcases a statue of Secretary of State, Daniel Webster, who served for 10 years as a NH State Rep. But the interior is modest by government standards. One could say that the State of New Hampshire is frugal with its public funds.
Even if you do not plan to tour the NH Capitol, there is one startling and poignant reason to stop in here. You can see the actual tattered, faded, bloodstained Regiment Flags carried by New Hampshire soldiers in Antietam, Gettysburg, Bull Run and other Civil War battles. You might just get goose bumps staring at the 107 relics that have been preserved in glass cases in the State House lobby. They've been hanging on their original poles for over 150 years.
Touring the NH State House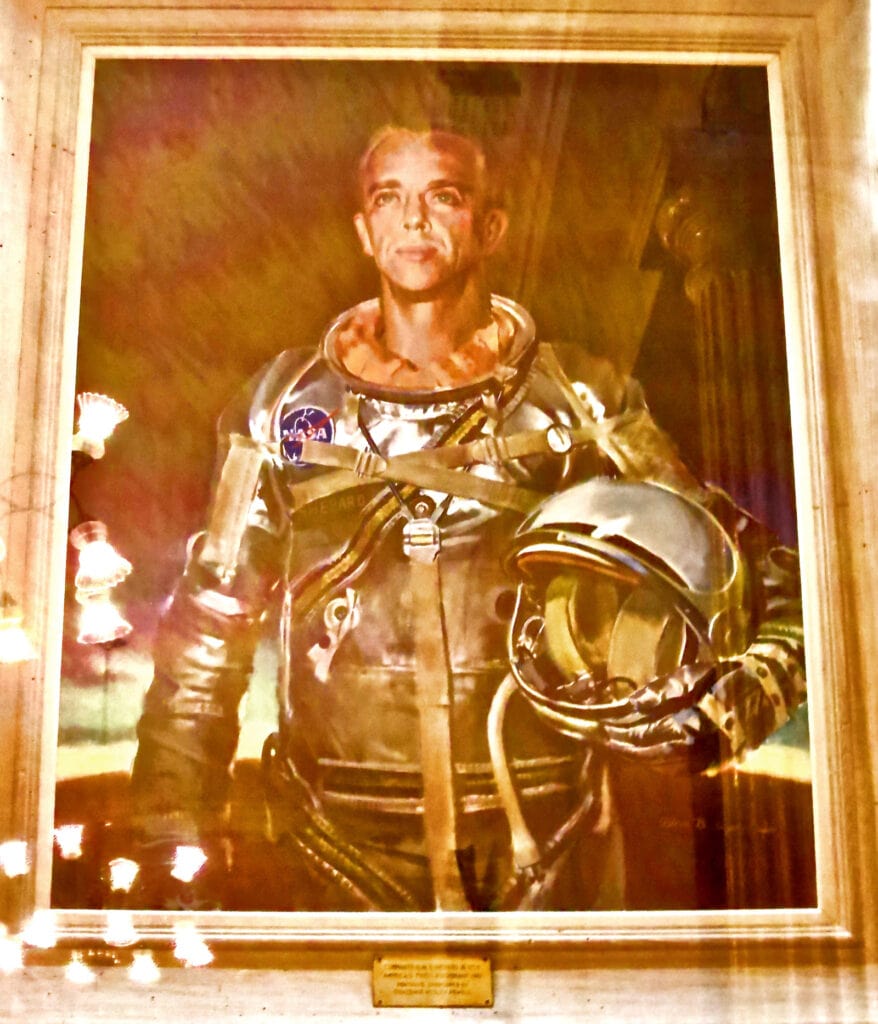 Start your tour in the Statehouse Visitor's Center, which served as the Civil War enlistment office in 1861. If she's available, ask for the Visitor Center's Director, Virginia Drew, whose passion about New Hampshire history and politics is infectious.
The Center contains a mini-museum of dioramas depicting what's considered the first non-lethal act of the Revolutionary War on Dec. 14, 1774, when patriots raided what is now Fort Constitution. See depictions of The Battle of Bunker Hill led by New Hampshire men on June 17, 1775, and The Battle of Bennington on Aug 16, 1777. John Stark, whose words "Live Free or Die" became the NH State motto, fought in the latter.
Portraits of famous New Hampshire natives, including astronaut Alan Shepard, who was born and raised in Derry, and Civil War nursing heroine, Harriet Dame, a contemporary of Clara Barton, who served with the 2nd NH Regiment, hang in the lobby.
Inner sanctum of the largest House of Representatives in the USA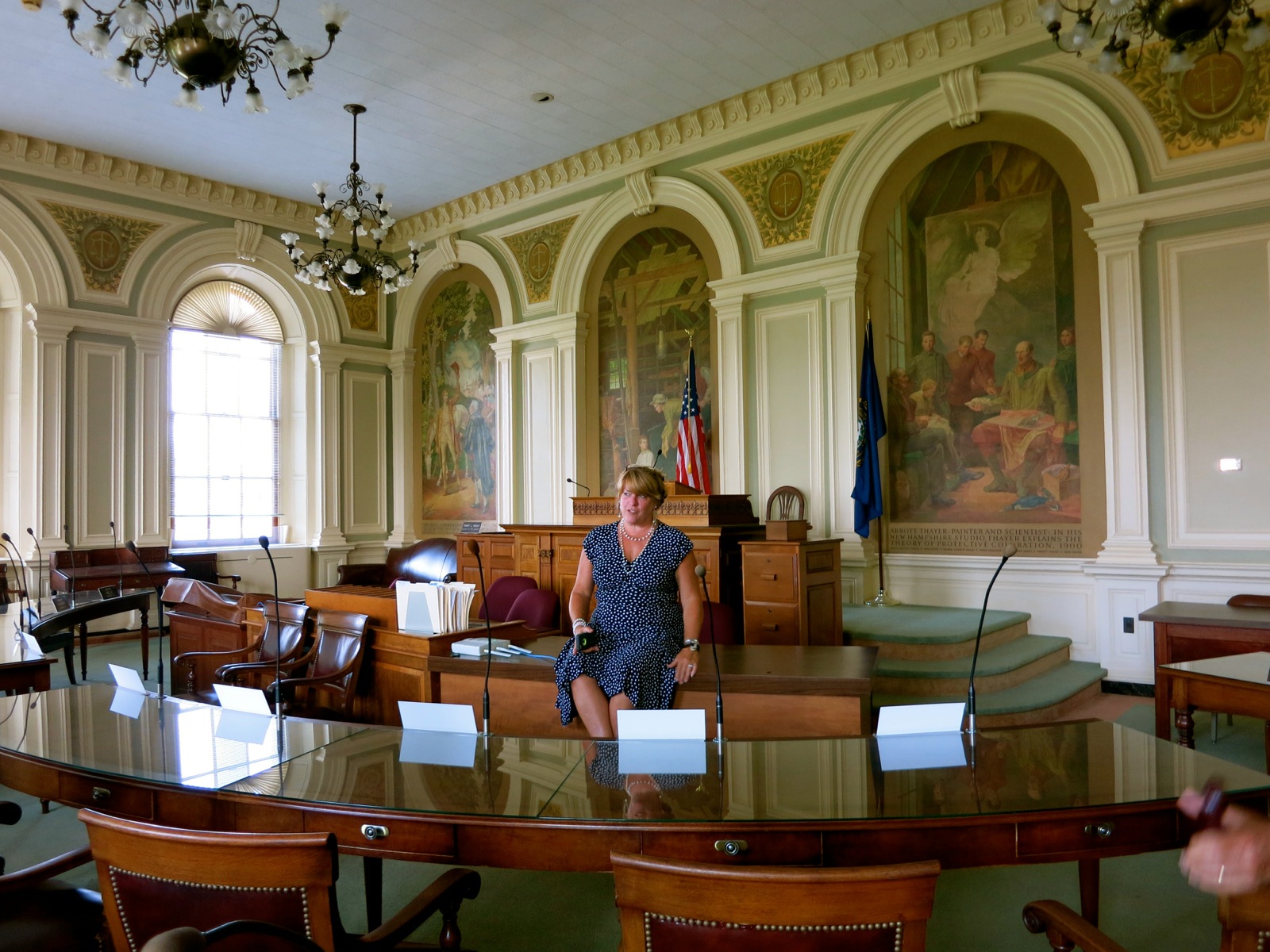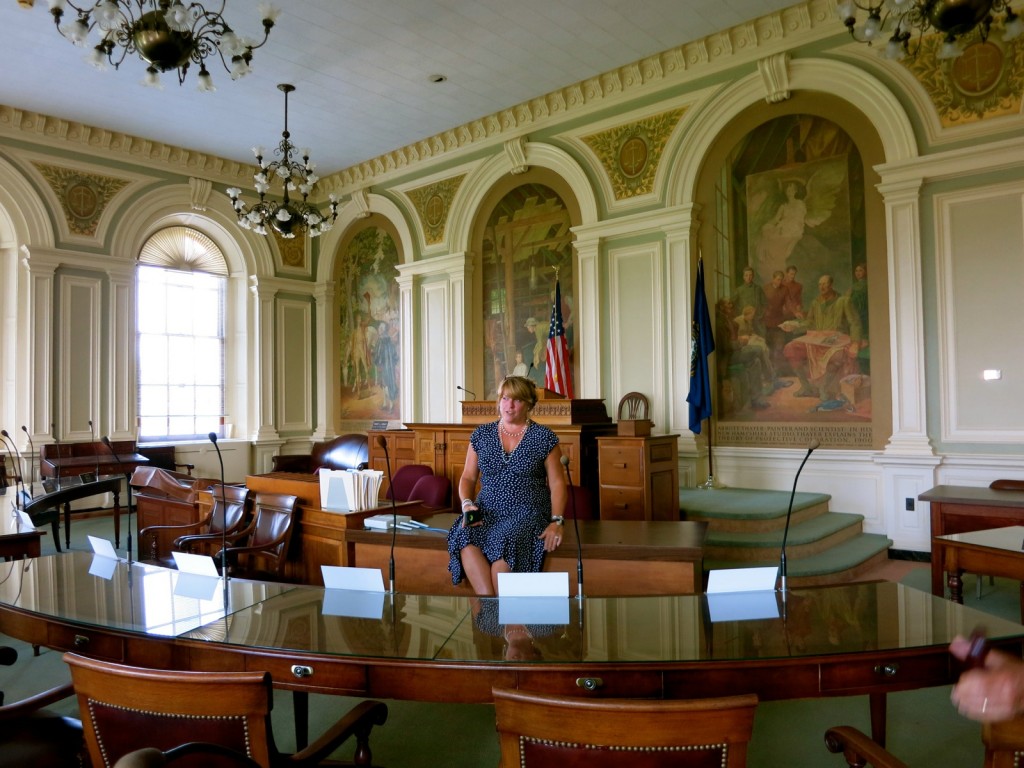 The most fascinating part of the tour takes you into the inner sanctum of the largest House of Representatives in the USA. With 400 State Reps and 24 Senators acting as public servants in this low-population state, locals joke that if you haven't run for a House seat, you eventually will.
Unlike in other State Houses, Democrats and Republicans from all walks of life sit together, allowing for discussion and negotiation. These politicians, currently 18-98 years old, earn $200 total for a two-year term. Most balance full-time farming, industrial or professional jobs with public service.
Serving in New Hampshire's State House is effectively a volunteer job with no fame or fortune payoff. The sense of civic duty runs deep in this state.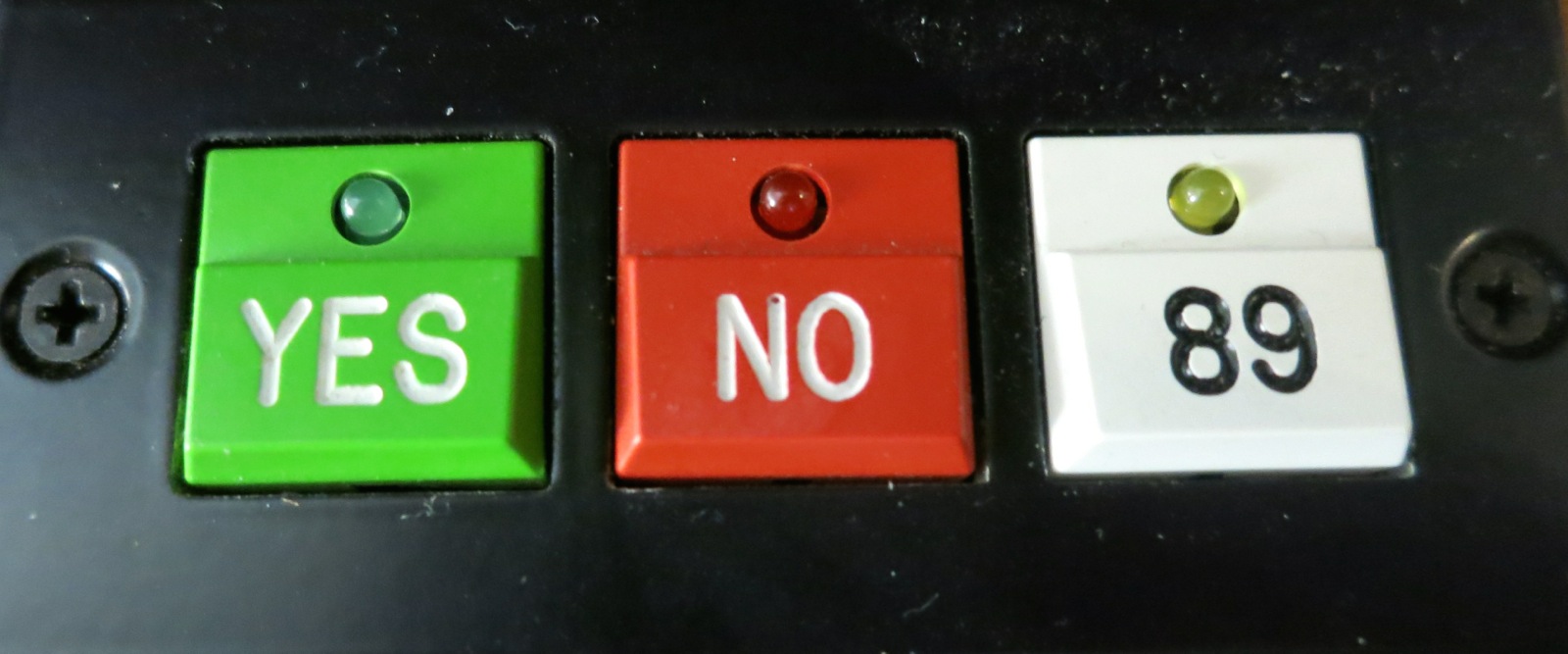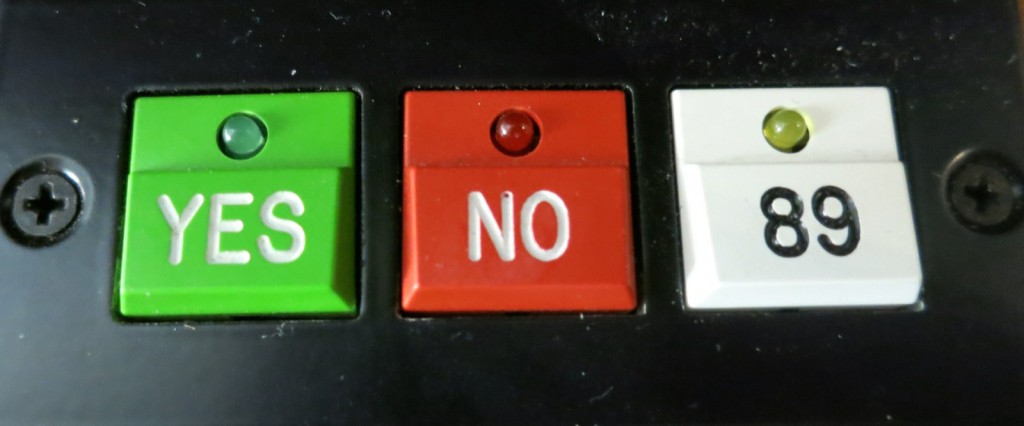 Enter the State Senate chamber — "The House of the People" — and set your eyes on a desk dating back to 1819. For the "First In Nation" Presidential Primary, every single presidential candidate has traditionally signed in at this desk before embarking on his or her campaigns.
Here, Virginia explains, the 24 senators conduct sessions the old fashioned way. They request the floor not just by raising their hands, but adding a hand gesture that evokes the Chicken Dance. It's these little details that make a tour here so engaging. Visitor's Center open Mon-Fri 8am-4:30pm, Free.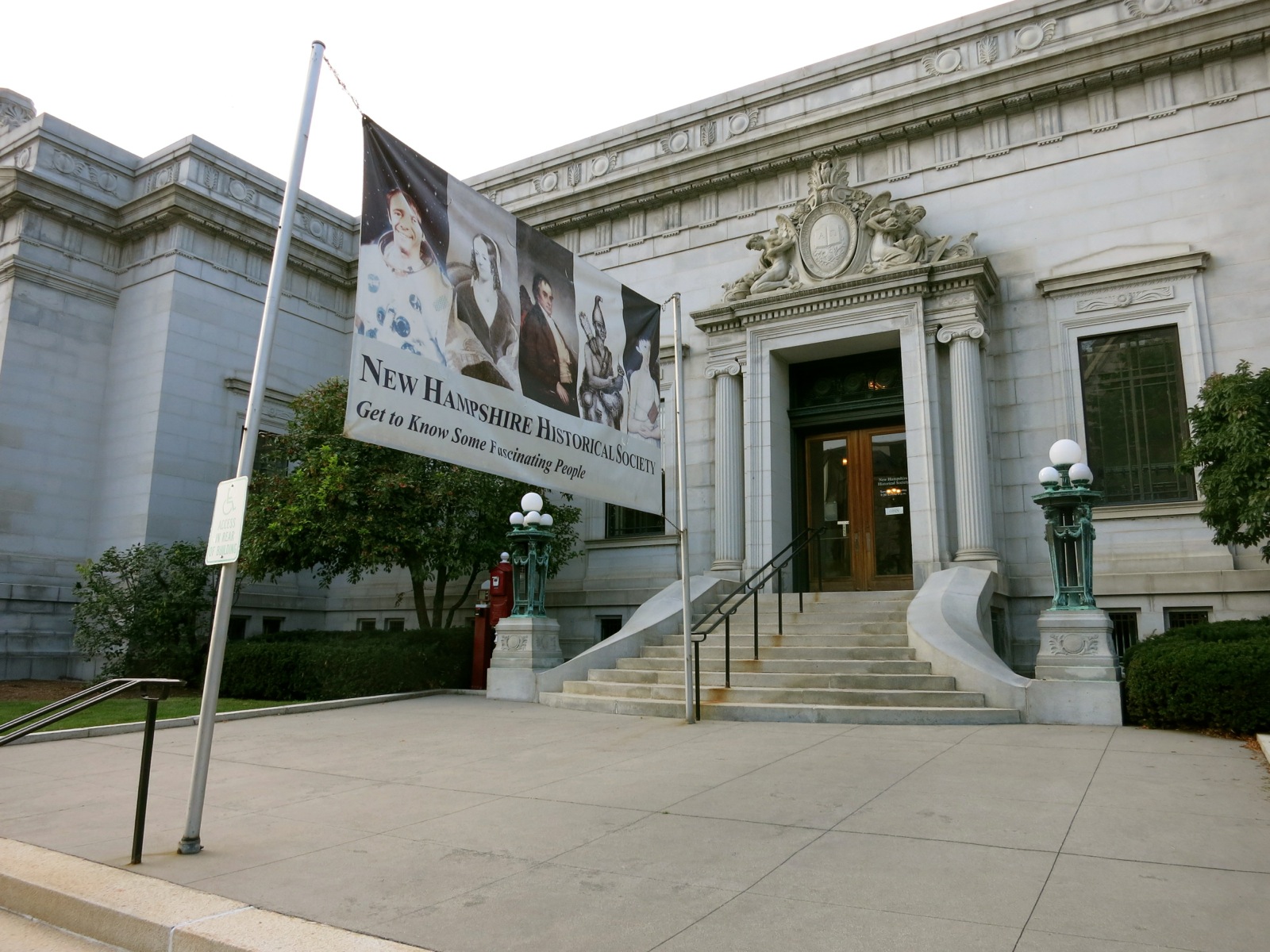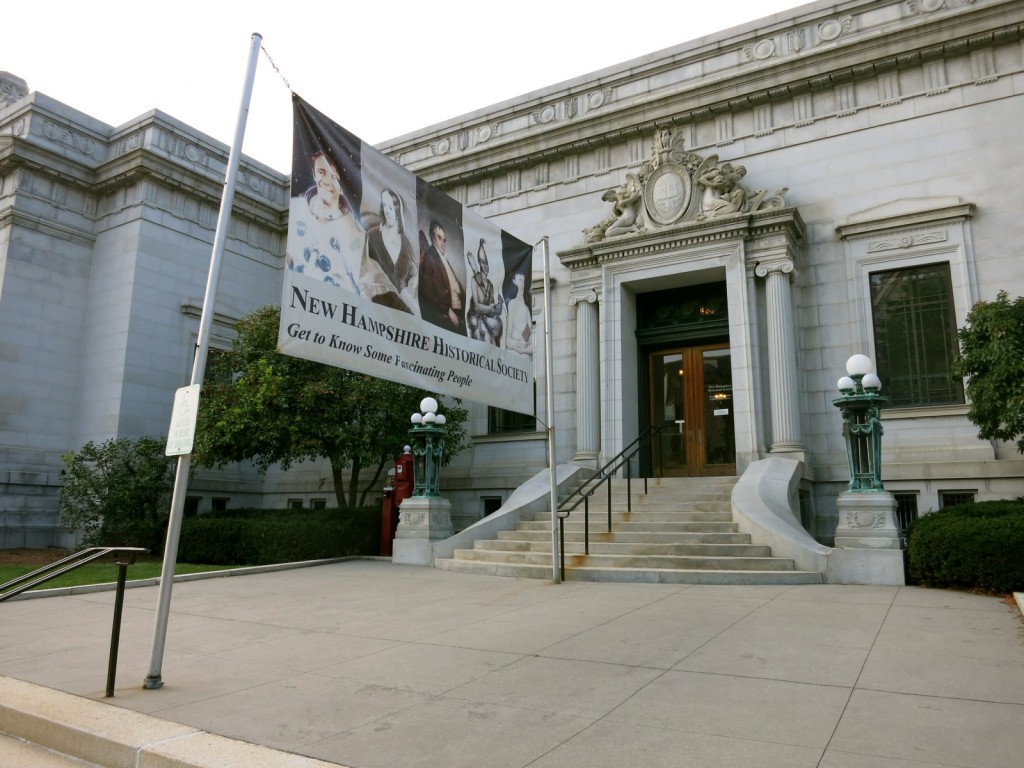 Before entering, note the pediment carved by Daniel Chester French (who sculpted The Lincoln Memorial in DC) over the entrance to the Beaux-Arts Tuck Building, giving you an idea of the value and praiseworthiness of this stunning structure.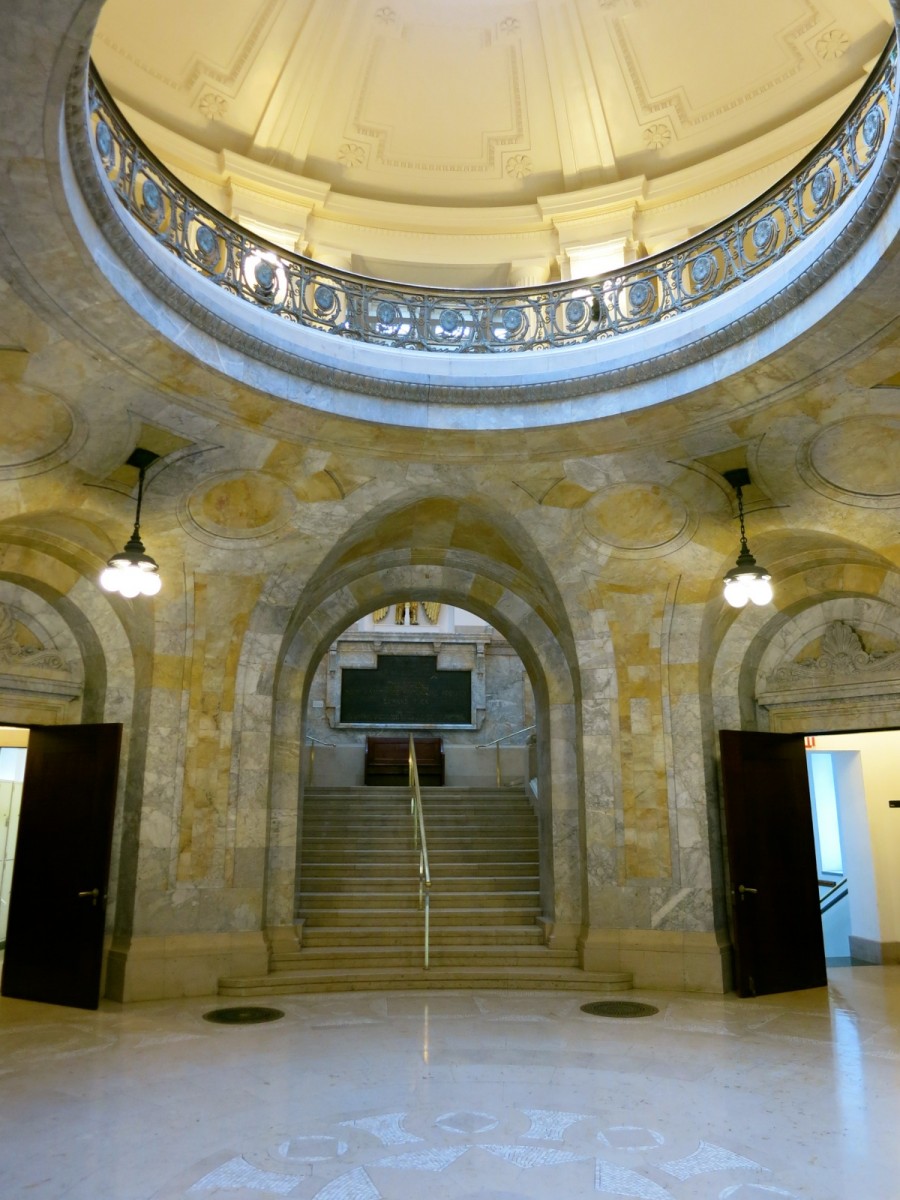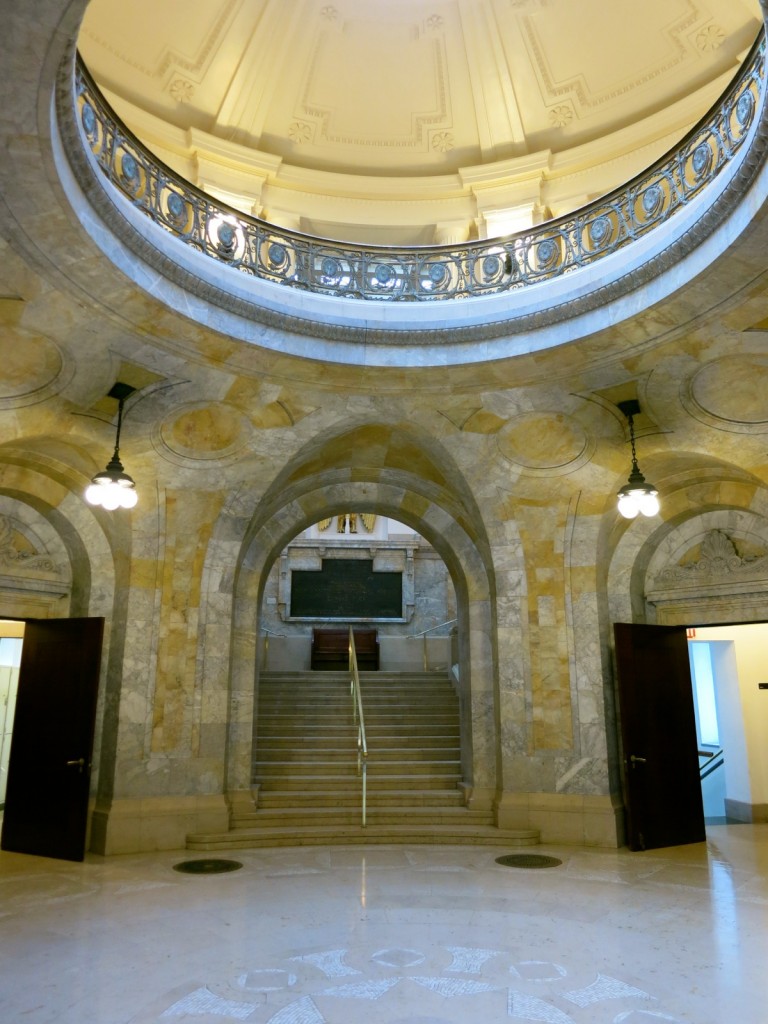 It's worth a quick few minutes to pop inside if only to see the gorgeous skylight-dome rotunda, brass work banisters, arched walls, French marble floors, and ceiling clad in magnificent rust-red Sienna Marble. The building houses more than 33,000 artifacts – "the saved history of New Hampshire"- including antique ad signs, furniture, and libraries open to all.
The Tuck Library, named for the founder of Dartmouth College Business School, has the largest collection of historical information available in northern New England. Open Tues – Sat. 9:30-5, $7, adults. Members, military, and kids under 18 free.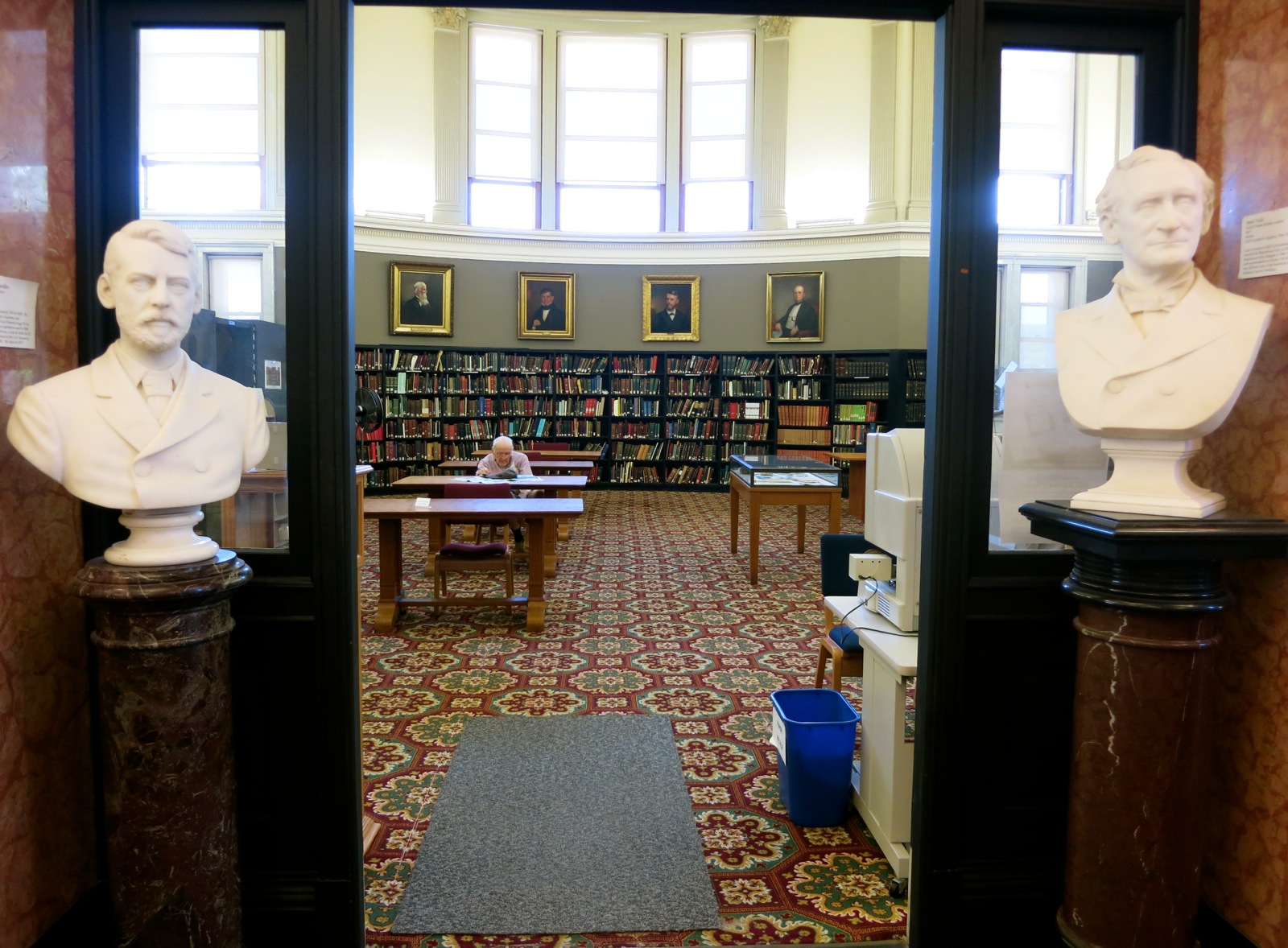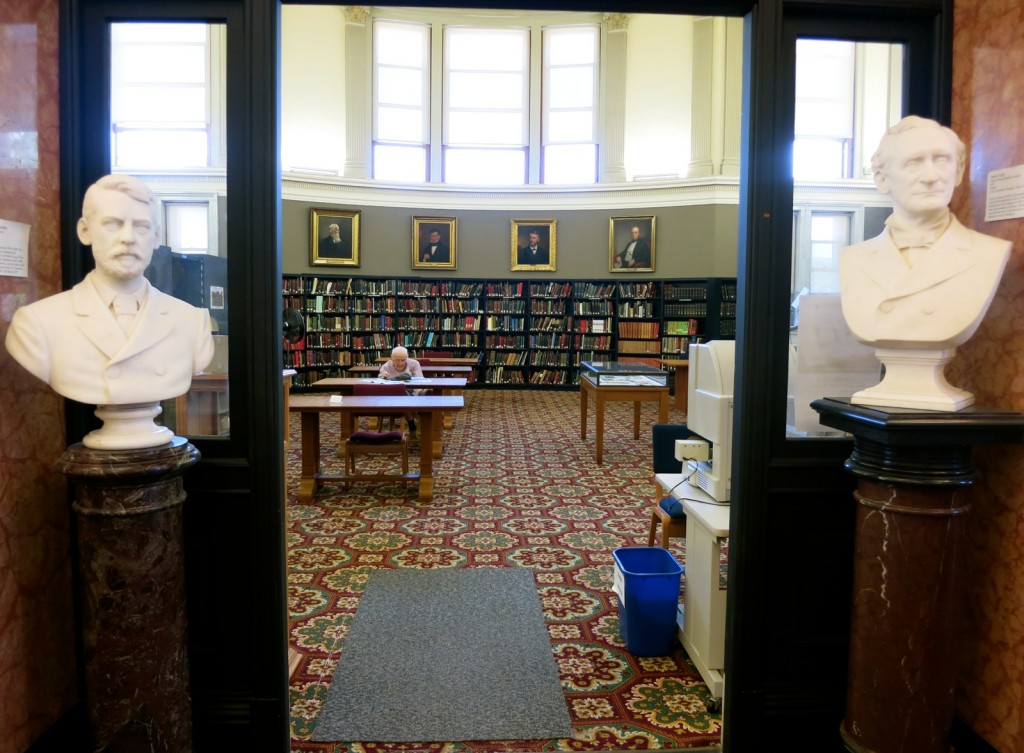 If you are researching your family ties to New Hampshire you'll want to get down to work in the well-stocked and spacious Genealogy Room.
The State Library Building was erected in 1894 as home to the New Hampshire Supreme Court. Funds were apparently spent on its grand Italian Renaissance exterior (grey Conway and Concord granite, natch). But inside, not so much.
Think library stacks lit by fluorescent bulbs standing on linoleum floors. Upstairs, sense how spectacular this place must have been when first built, with an arched arcade-style glass ceiling that runs the length of the top floor. Open Mon-Fri 8am-4:30pm, Free.
Custom built in 2007 to be 100% Digital, this non-profit membership-based Indie Theater goes beyond the usual art movie. Join Sing-Alongs, "Quote-A-Longs," Film Discussions and other specialty programming in three comfortable cinema rooms.
A full selection of beer and wine sweetens the experience. Red River is incredibly popular with the Concord community, and visitors too, once they discover its small-town, sophisticated charms.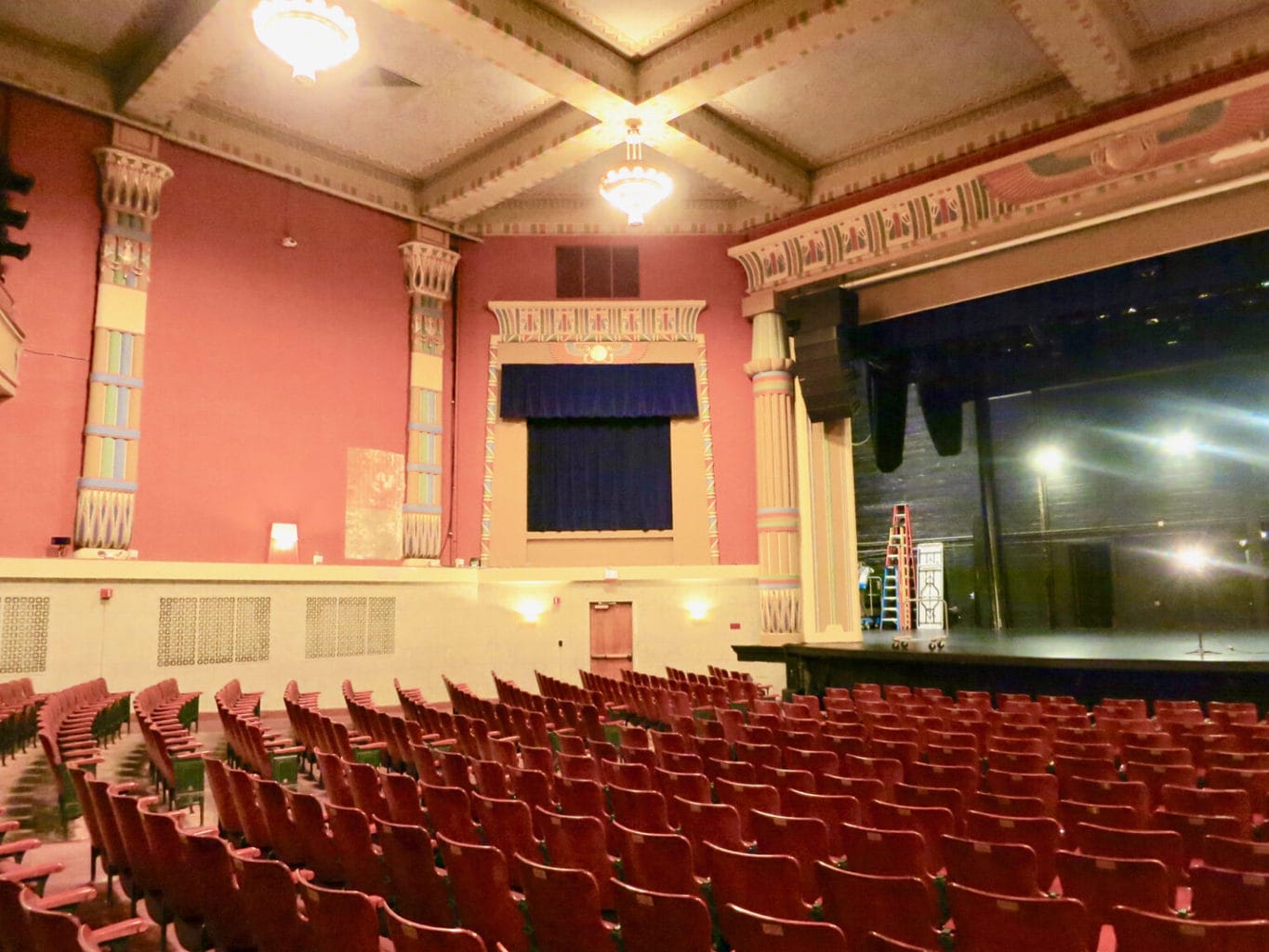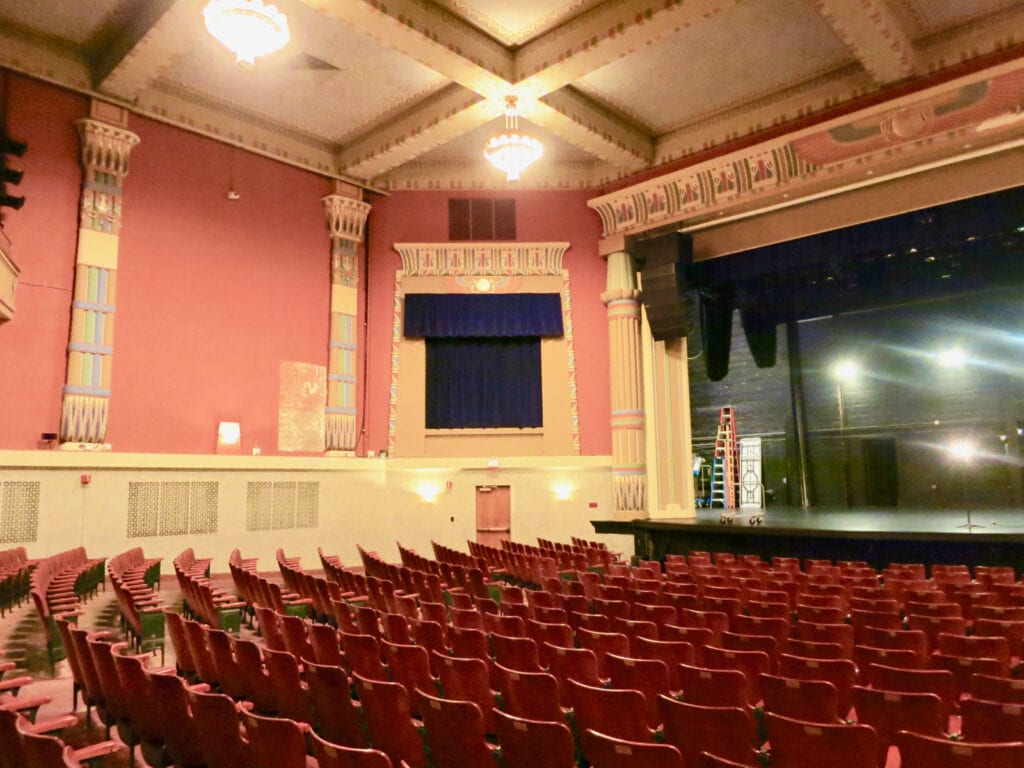 This 1927 Vaudeville House was rescued by members of the community after going down the tubes in 1989. Reopened in 1995, it now hosts the likes of Elvis Costello and Jackson Browne along with live feeds from the Bolshoi Ballet, the Metropolitan Opera and the National Theater.
First built just after the discovery of King Tut's Tomb, the latest renovation brought the theater's original colorful Egyptian motif back to life.
This museum is named for hometown astronaut heroes Alan Shepard and Concord teacher Christa McAuliffe (who died in the Space Shuttle Challenger disaster in 1986). The planetarium offers daily shows and Friday Night events. The Center also has hands on science exhibits. Open Friday and Saturdays 10:30-4. Extended hours during summer months. $10 adults, $7 kids.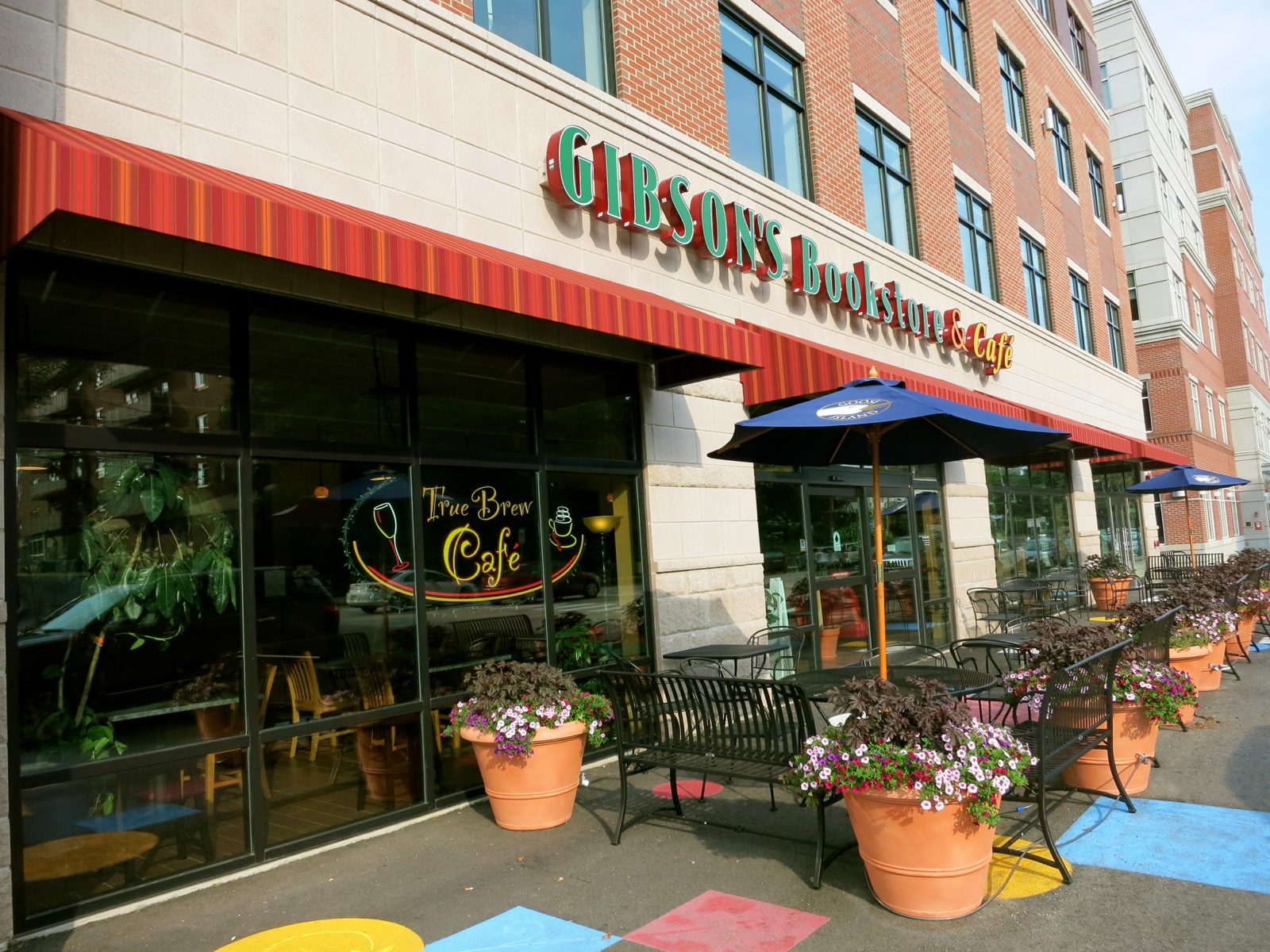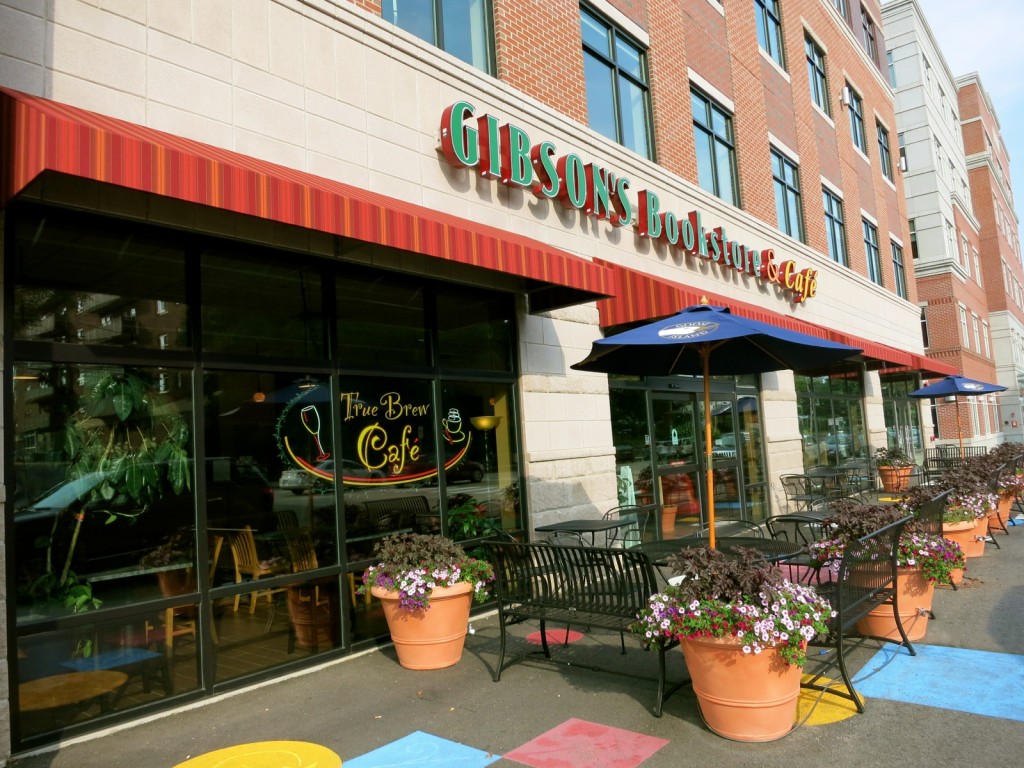 VISIT/SHOP: Gibson's Bookstore/True Brew
When an independently owed bookstore forces out a Barnes and Nobel or Borders, they are doing something right. Gibson's, which hosts author readings and other programming, and has taken over a full city block, is doing just that.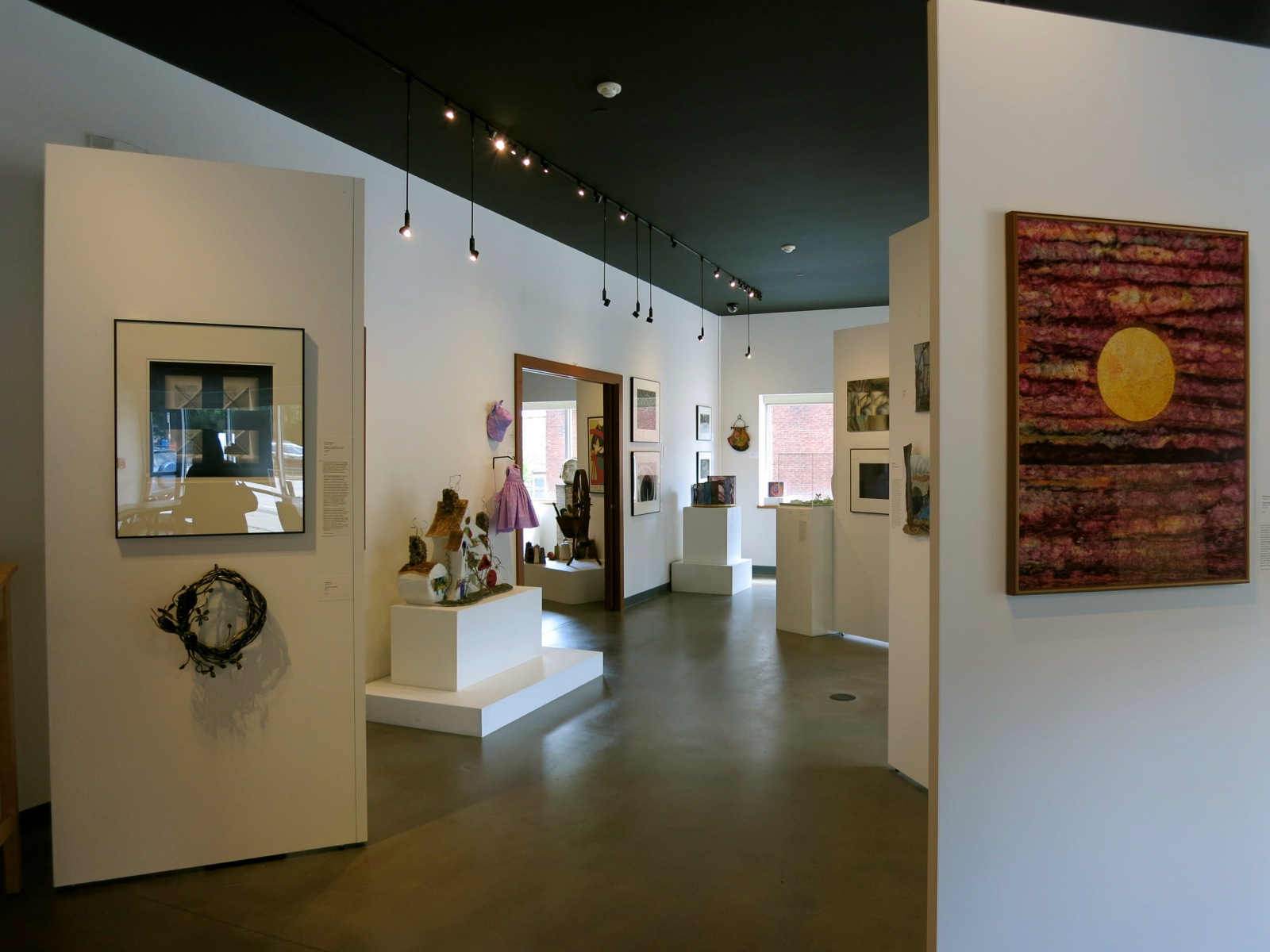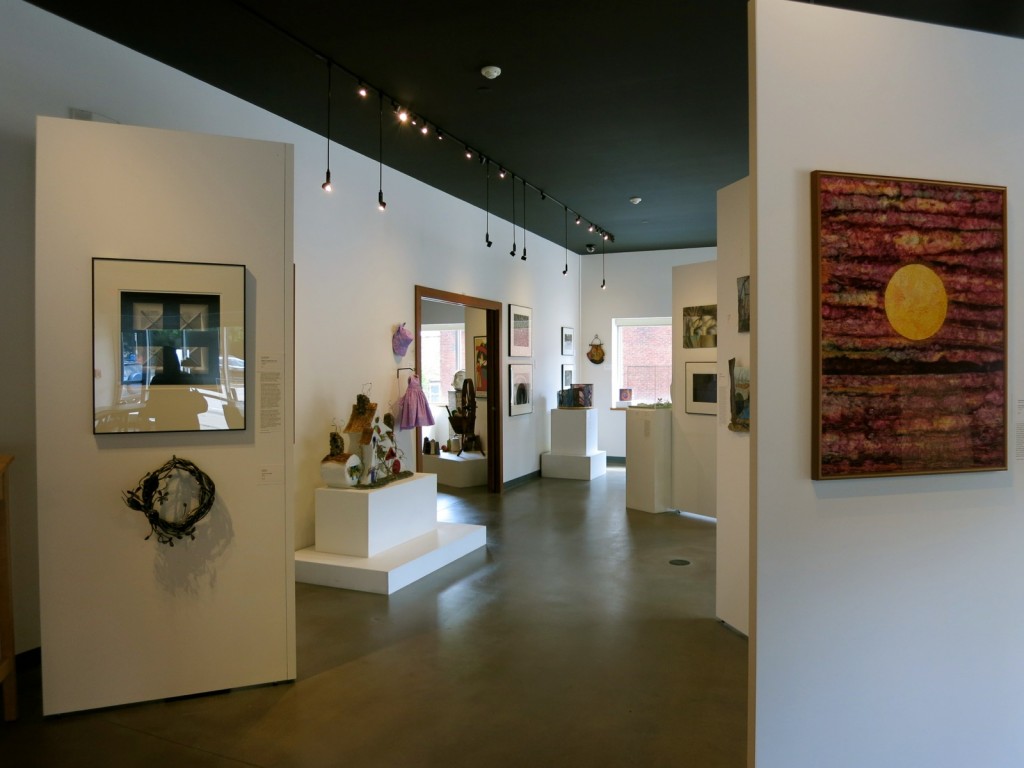 Two outposts in Concord (on the same street!) exhibit regional mixed media and hand made crafts. The first, adjacent to the Concord Visitors Center, is more like a museum than a store. It literally sheds light on the work of the best quilters, ceramicists, painters, photographers, woodworkers and others in New Hampshire.
The store downtown offers a bigger and better selection of one-of-a-kind gifts. It's the perfect New Hampshire souvenir shop for those loath to discover that a "local craft" has been stamped with "Made in China." Here, you'll find the certified real deal.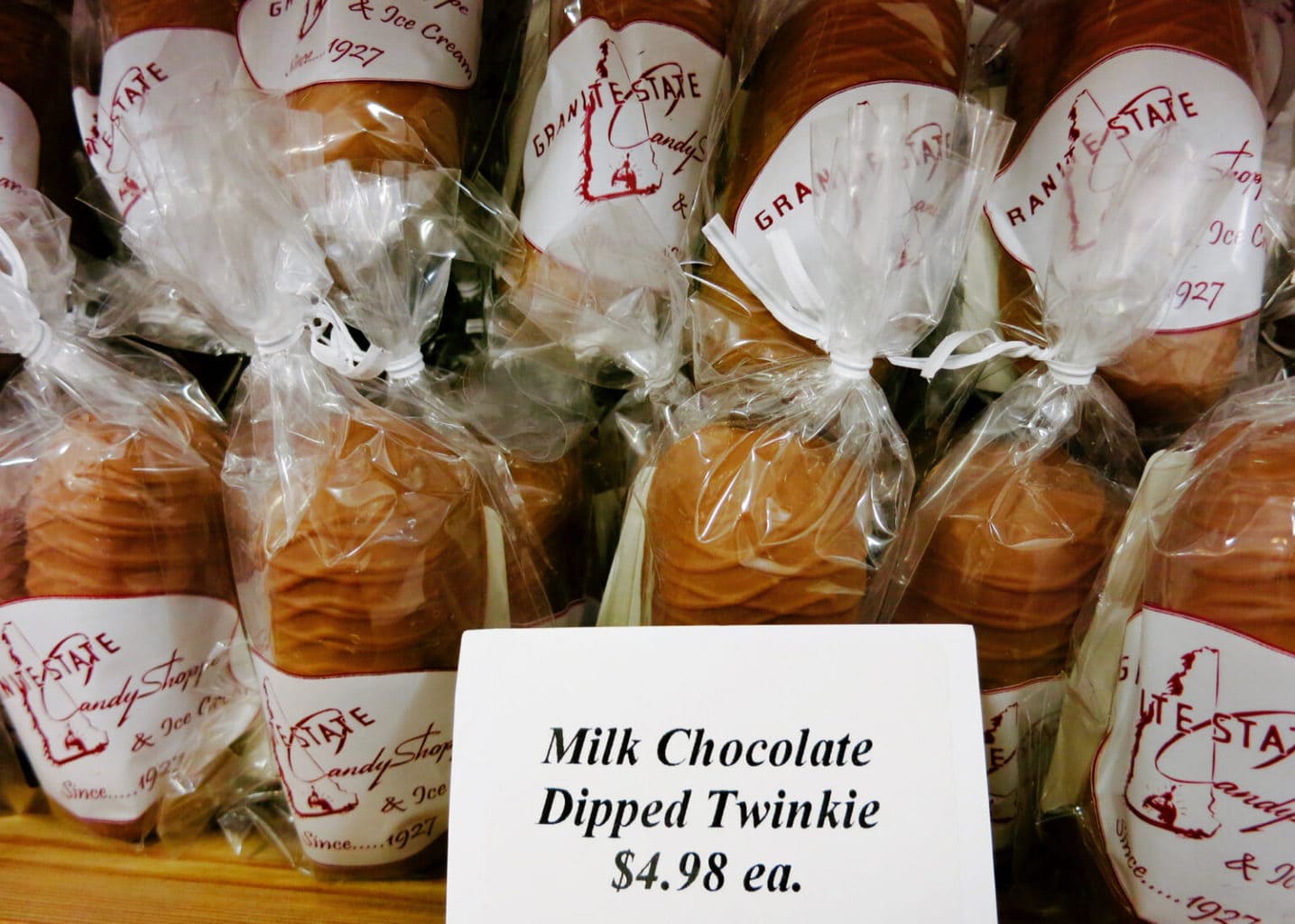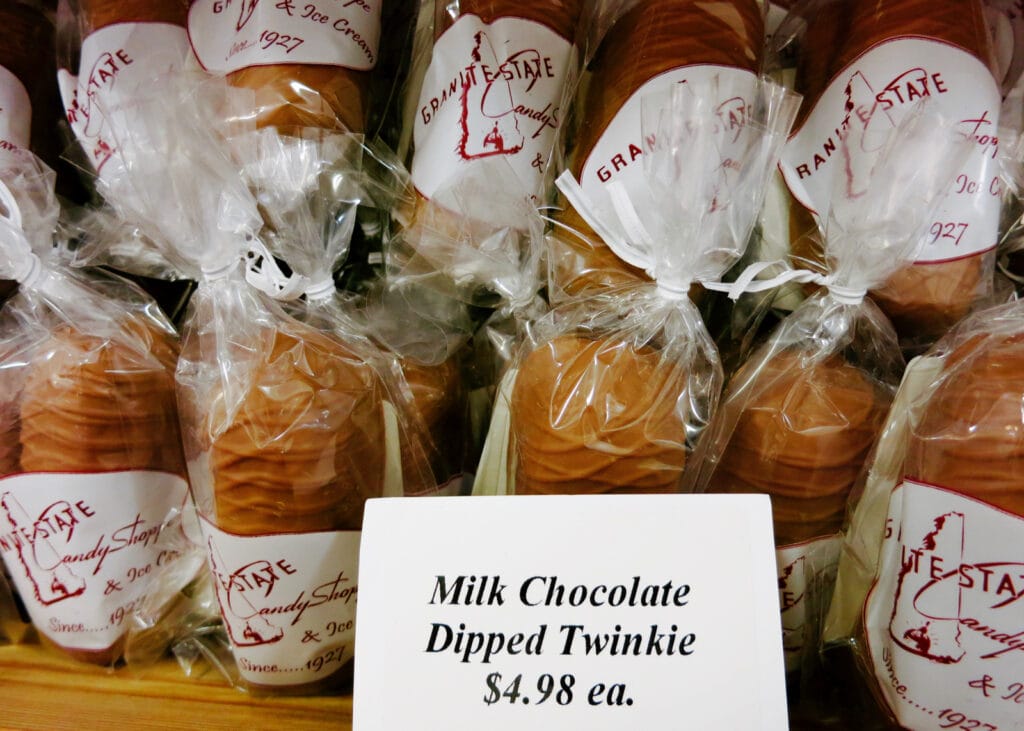 Chocolate lovers, beware. Once you step inside these antique doors, you're hooked.
Best Restaurants in Concord NH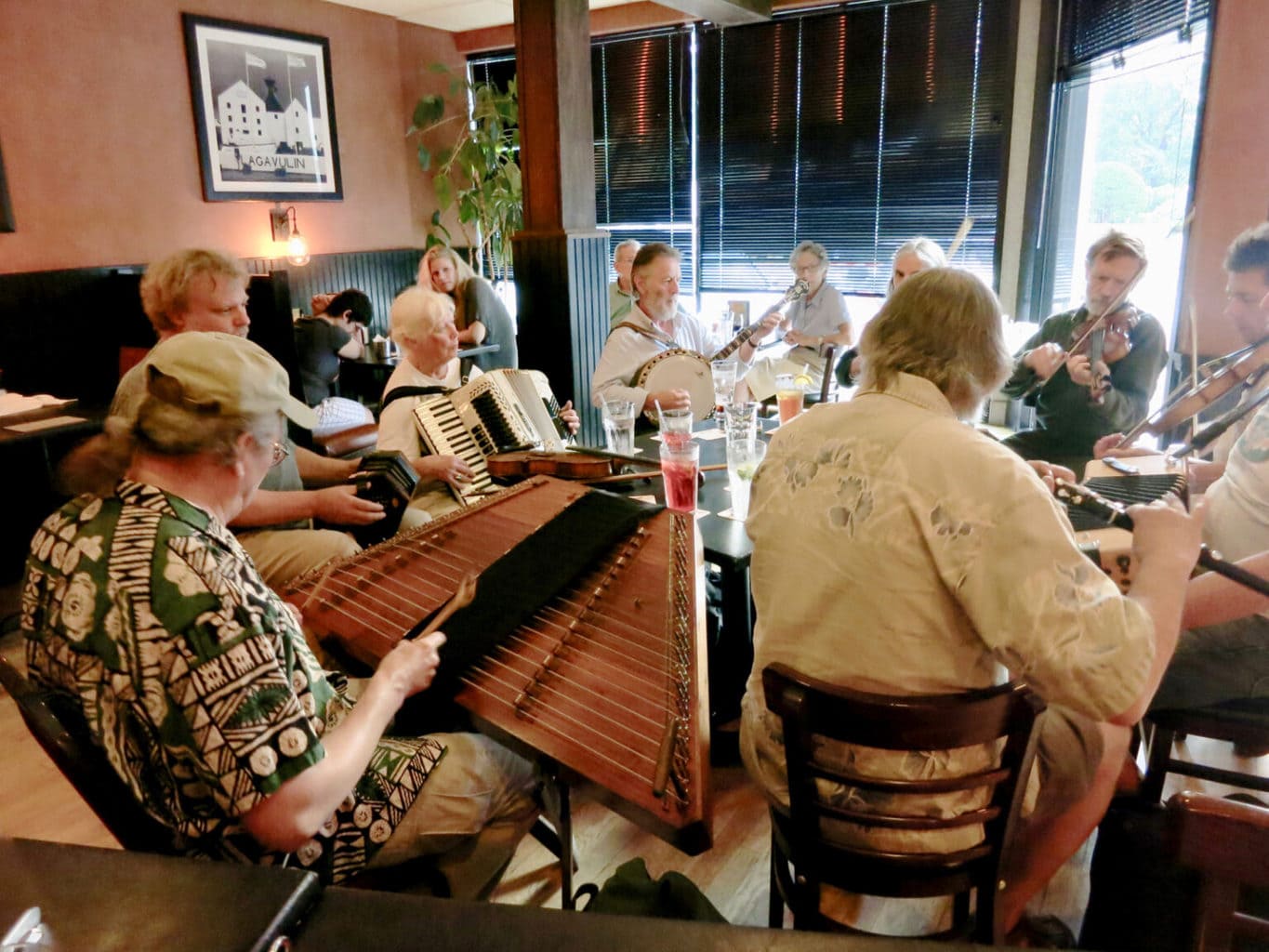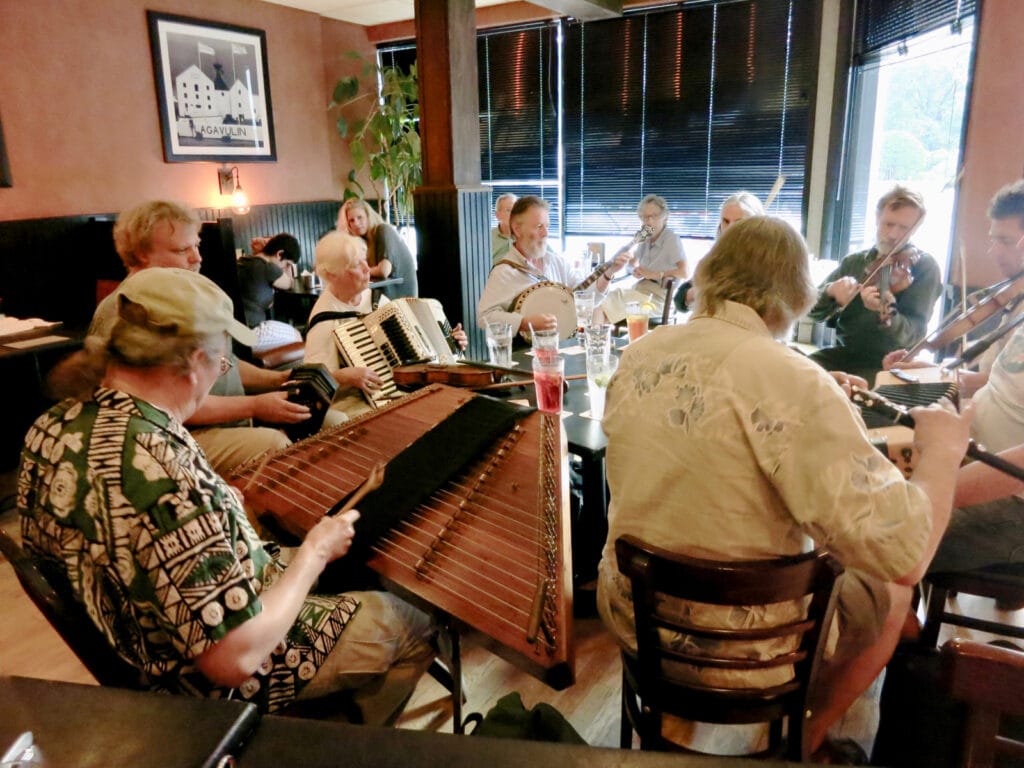 EAT: The Barley House Tavern
Right on Main St. across from the State House, this Irish Pub is known for its "killer" burgers. But the Brick Pressed Crispy Maple Chicken is nothing to scoff at either.
And neither is the grassroots entertainment here. On Tuesday nights, the Barley House turns into a rollicking fiddle-fest. Irish Musicians pick up fiddles, accordions, dulcimers, banjos, flutes and other instruments to delight surrounding diners.
It's so grass-roots and authentic, you might assume that you've stumbled into an Ole Irish Pub in Killarney. And what of those burgers? The McBarley with Russian dressing, pickles and roasted red onions, and Korean BBQ with Soy Ginger Sauce and pickled cukes are just a few favorites.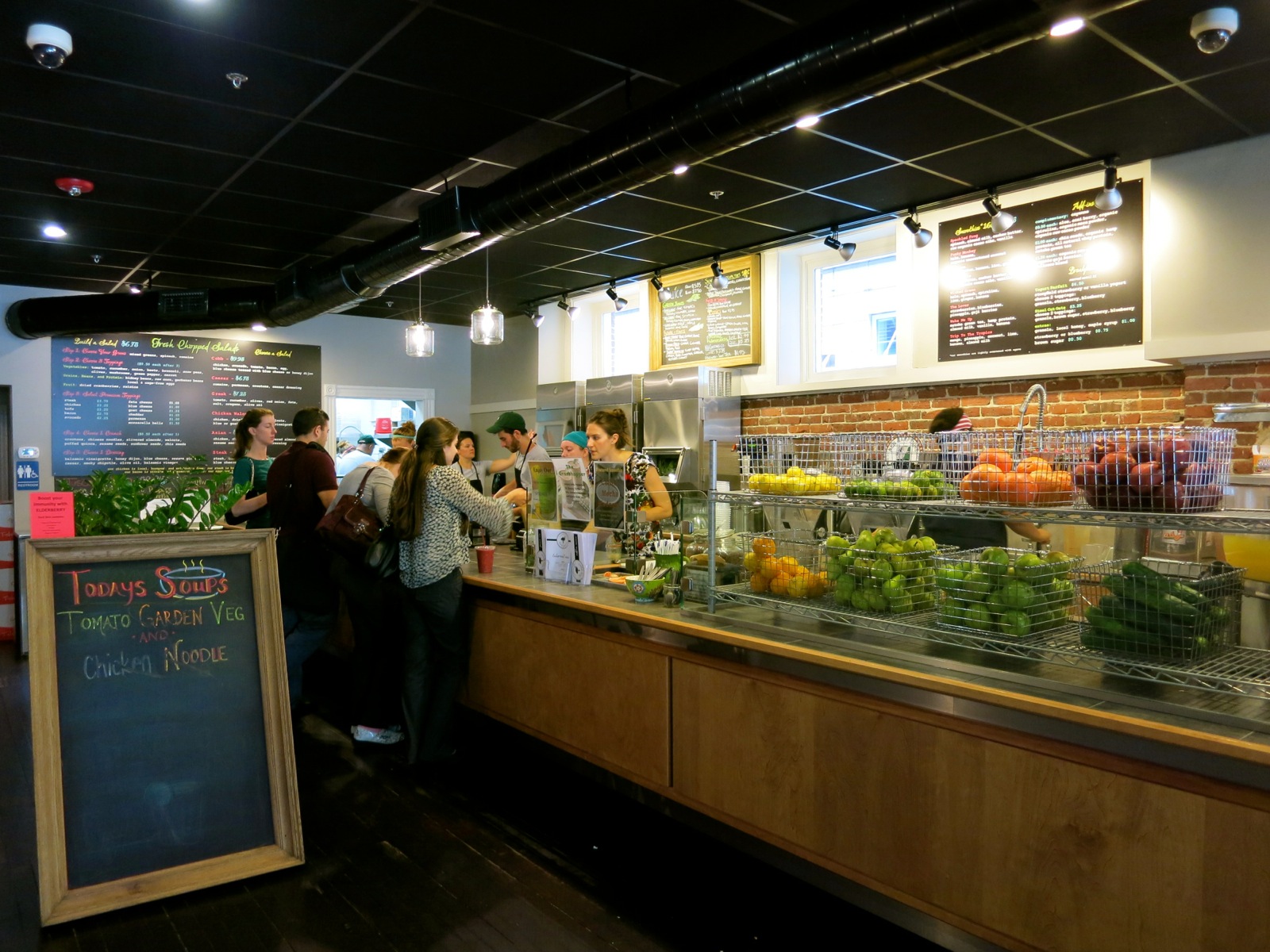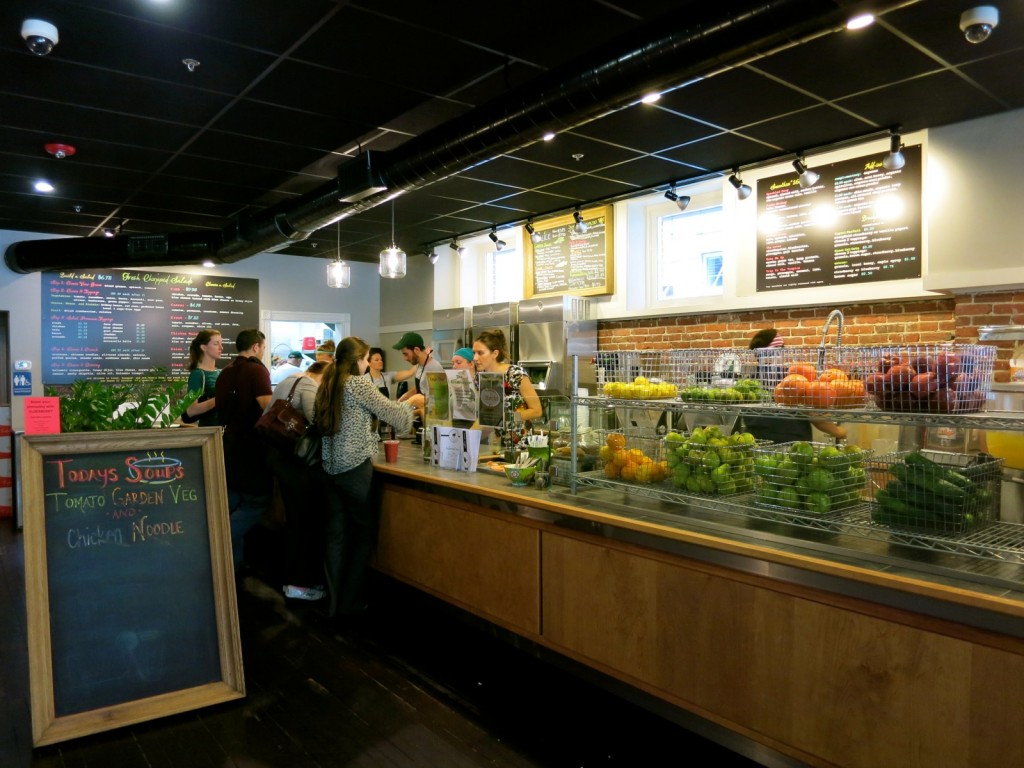 Get fresh juice squeezed and blended from fruit that picturesquely adorns the counter. You'll also find custom-made chopped salads, and other raw dishes in this Concord Main Street hot-spot. When you tire of burgers and fries and yearn for higher-order rabbit food, brand new Live Juice is more than just peachy. It's the whole produce section.
EAT: Locals Recommend
Revival Kitchen and Bar for sipping wine," Smokeshow BBQ for the best Q, and the cool little speakeasy, Chuck's Barbershop.
Hotels in Concord NH and Environs
What was, in the 1870's, a nursing home for the indigent elderly is now a sleek, contemporary luxury boutique hotel a ten-minute stroll from downtown.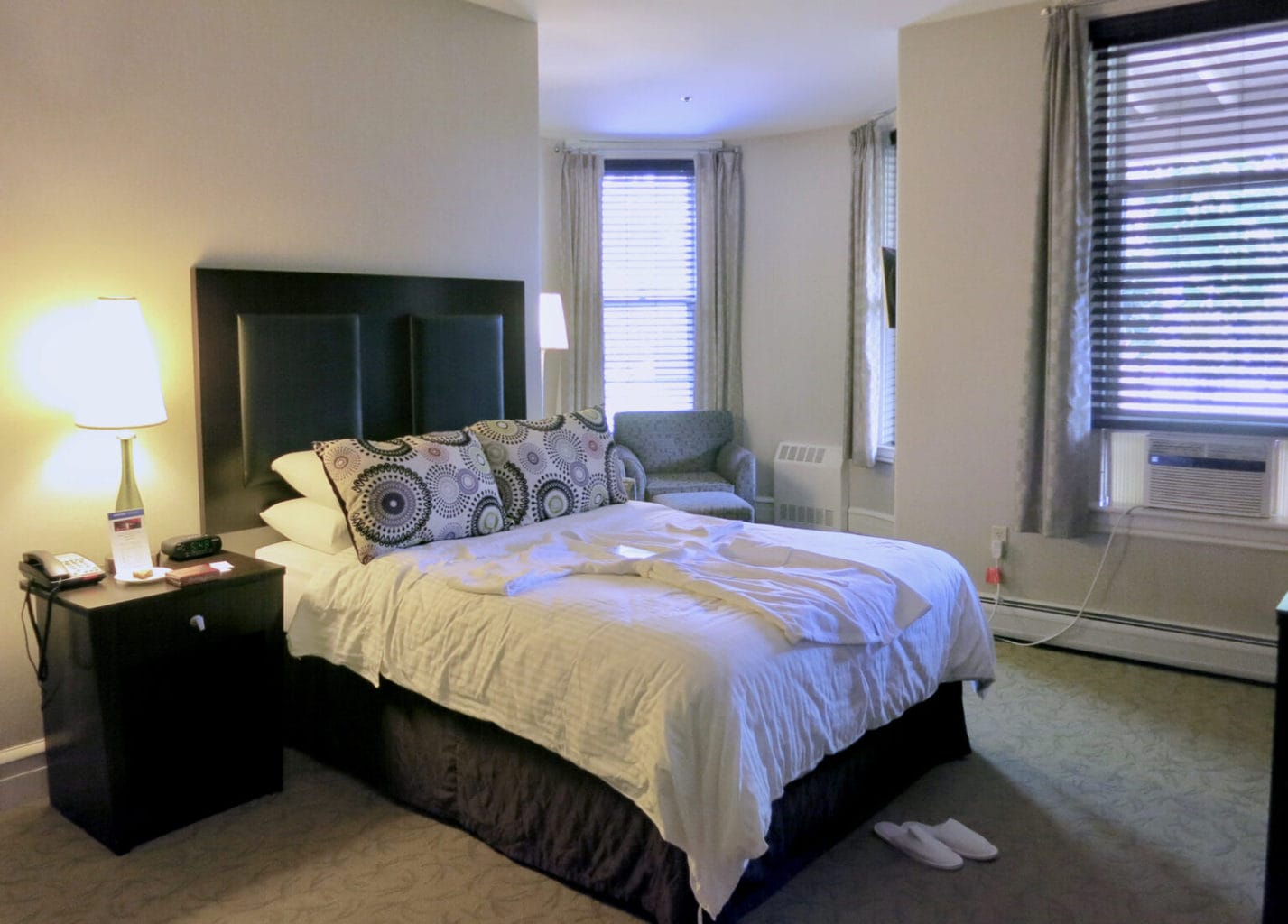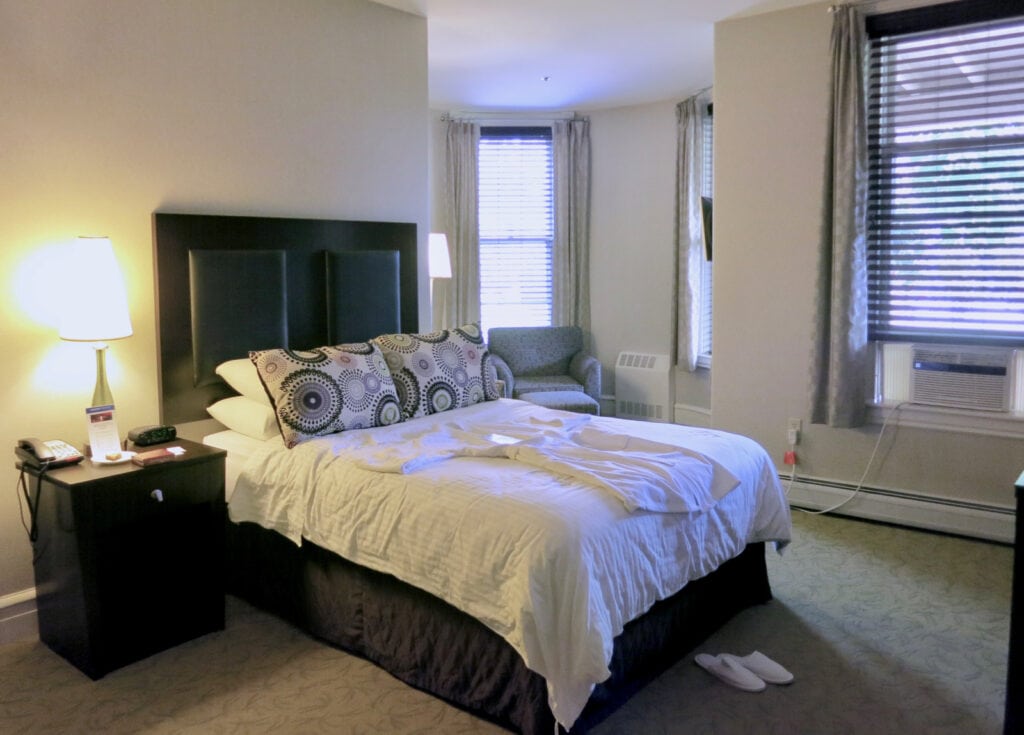 It's strange to carry your bags up the cement steps of this turreted brick building into what you're imagining will be a drab institutional corridor to find – surprise, surprise – a bright 21st Century lobby.
"Not what you expected, huh?" a perky receptionist says, and most likely repeats each and every time a guest checks in. Suites are large, comfy and modern in an unfussy way that doesn't assault the senses. They feature large flat-screen TV's and plump white duvets topped by crisp pinstriped pillows. Updated bathrooms have stone tile floors, modern fixtures and wonderful glass and mosaic-tile showers.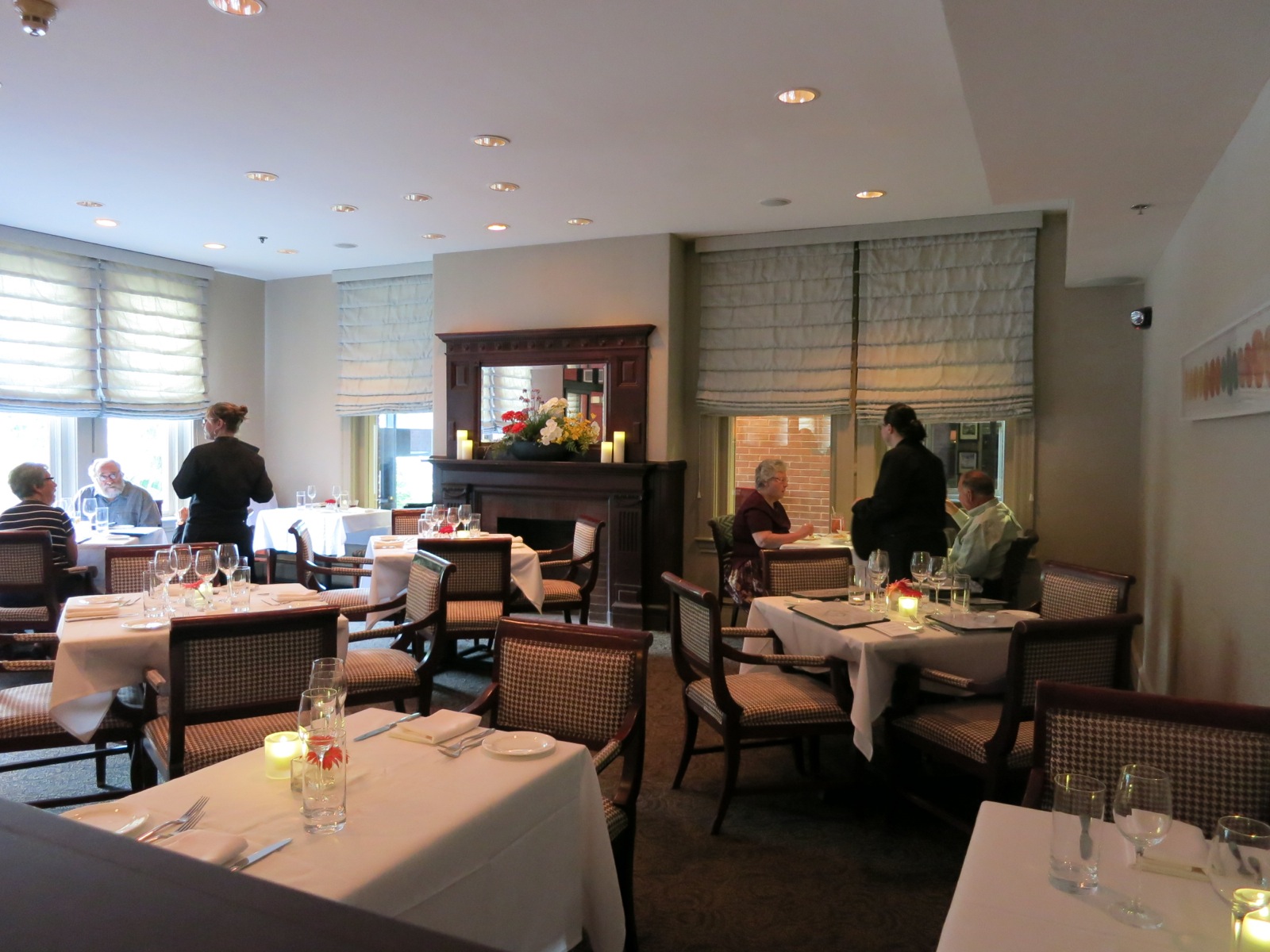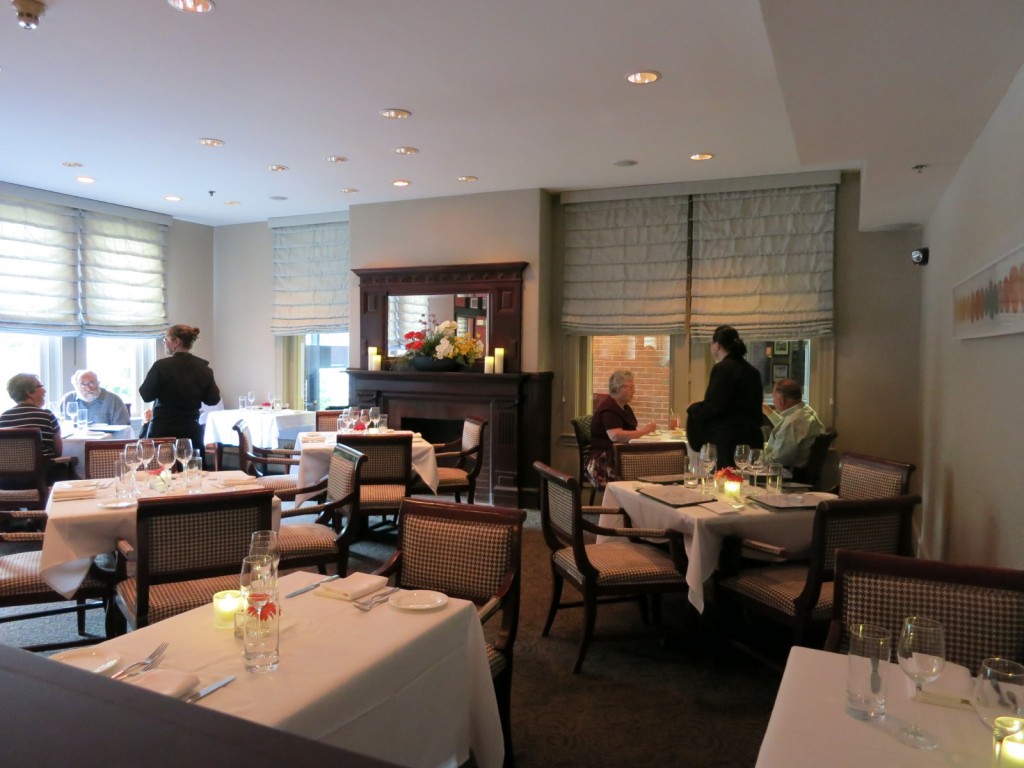 And you don't have to go far to dine in one of the best restaurants in town. Granite is just off the lobby. Rooms and Suites $135 – $240 per night.
STAY: Colby Hill Inn, Henniker (20 minute drive from Concord)
This iconic inn features traditional American four-poster beds, fluffy brocade bedding, and small fireplaces. It's as if George Washington had just stepped out to tend to his troops and horses here at the Colby Hill Inn.