The Cayman Islands have some of the best dive spots in the world, but did you know there were mermaids? This and six other quirky attractions make Grand Cayman a Getaway Maven favorite.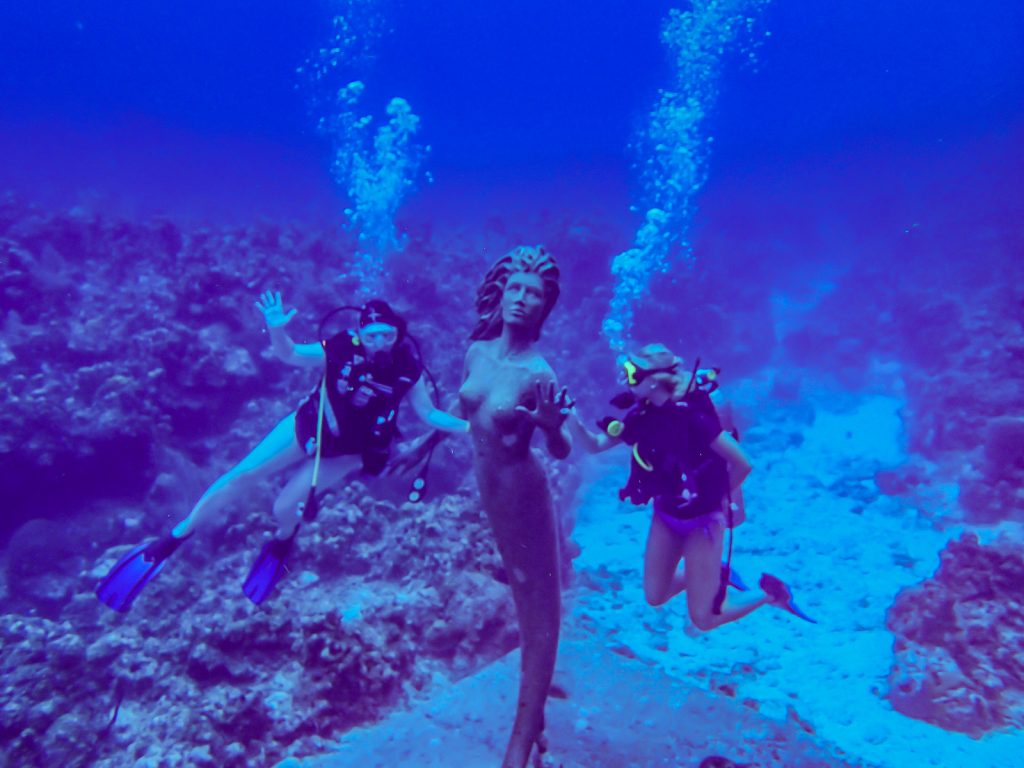 Underwater Mermaid Statue:
Amphitrite, the 9-foot-tall bronze mermaid known as the Siren of Sunset Reef, is found 55 feet deep in the coral reef offshore at Sunset House Hotel. Created by Canadian artist Simon Morris, the piece was named by a fourteen-year-old girl who won a trip to the islands for her contest entry. The resort offers diving packages to this and other sites as well as hosting the Cathy Church Photo Center where you can rent underwater cameras and learn how to use them.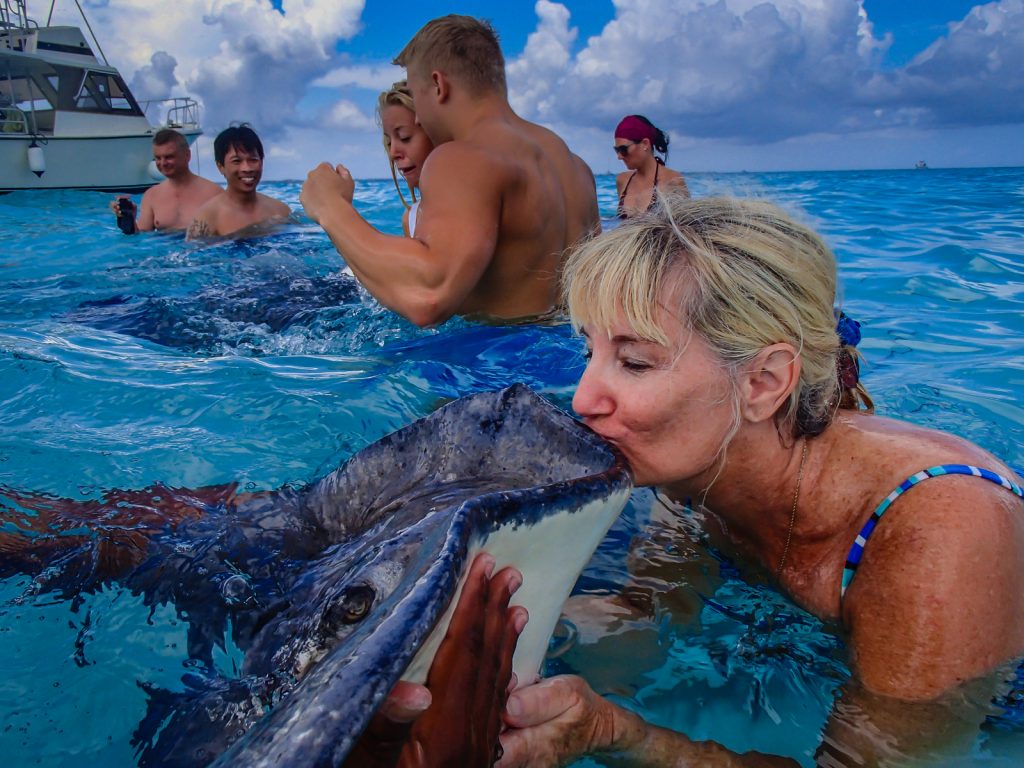 Stingray City:
Experience the ultimate in aquarium touch pools, but in the natural world. Multiple tour groups–we went with Red Sail Sports–offer boat trips to Stingray City. Standing on a sandbar in shallow water, visitors interact with southern stingrays. Dozens of the creatures congregate at this feeding spot, and some are so accustomed to humans that they allow people to handle them.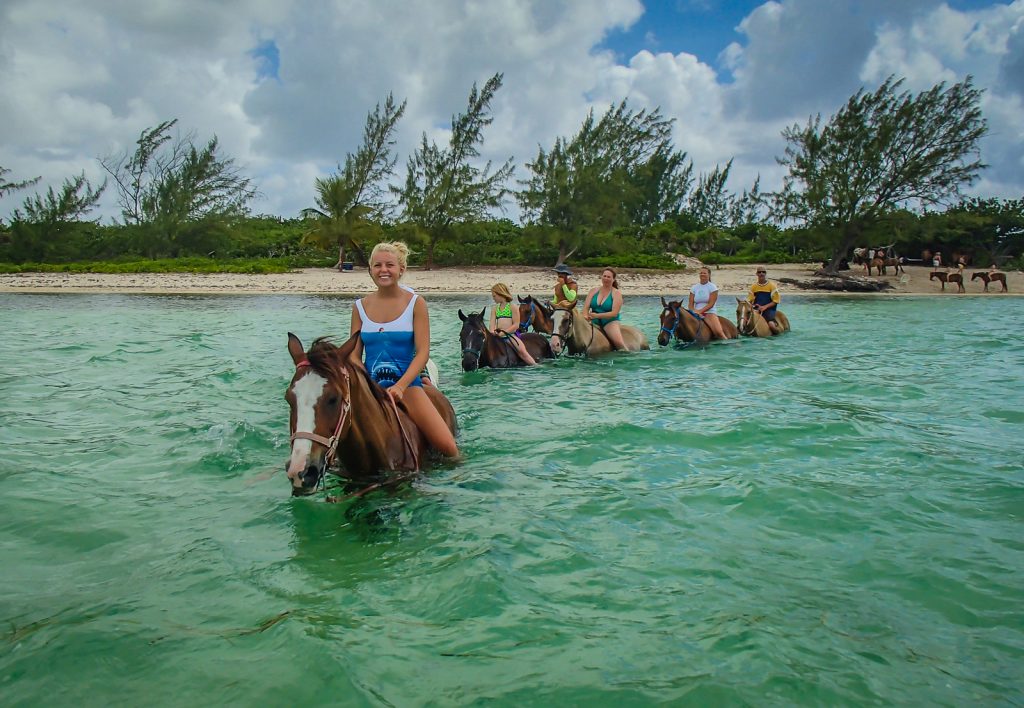 Bareback Swim:
A horseback ride on a deserted beach is the stuff of dreams, but in Grand Cayman you can kick it up a notch. Pampered Ponies Riding Tours will let experienced riders gallop on the shore in Barker's National Park, and even novice riders can experience the amazing feeling of riding bareback into the ocean.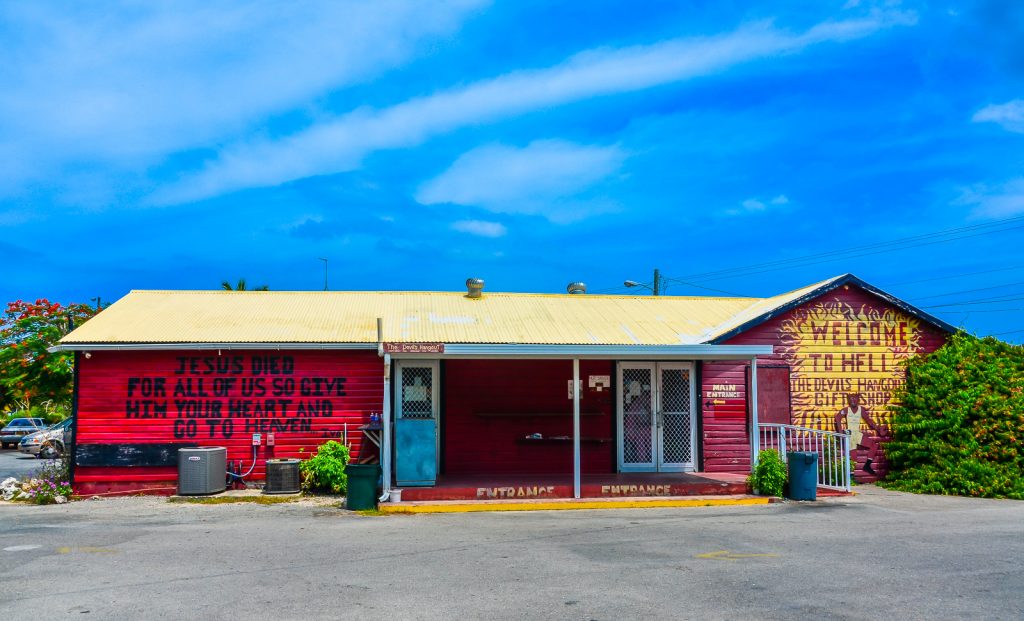 Hell
Get your passport stamped at the most unlikely destination: Hell. Named for limestone formations that are now embellished with a statuette of the devil, the attraction boasts a gift shop, photo portrait stations, and, of course, a post office so that you can send a postcard from the underworld.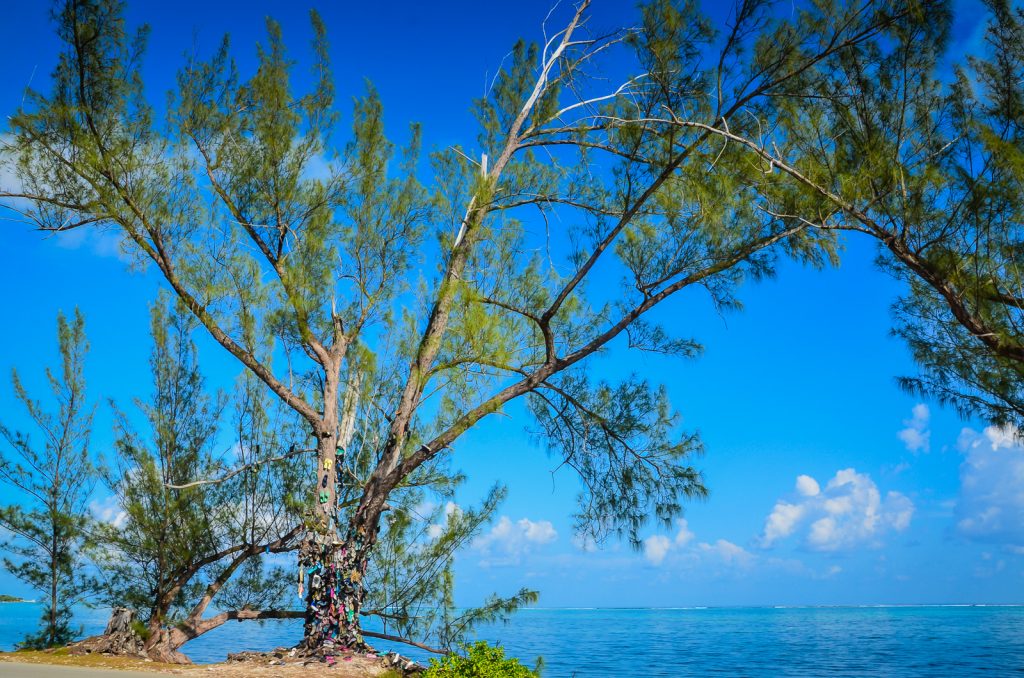 Cayman Shoe Tree
Begun as a cautionary statement about litter and recycling, the Cayman Shoe Tree makes for an interesting roadside attraction and colorful backdrop for a photo opportunity.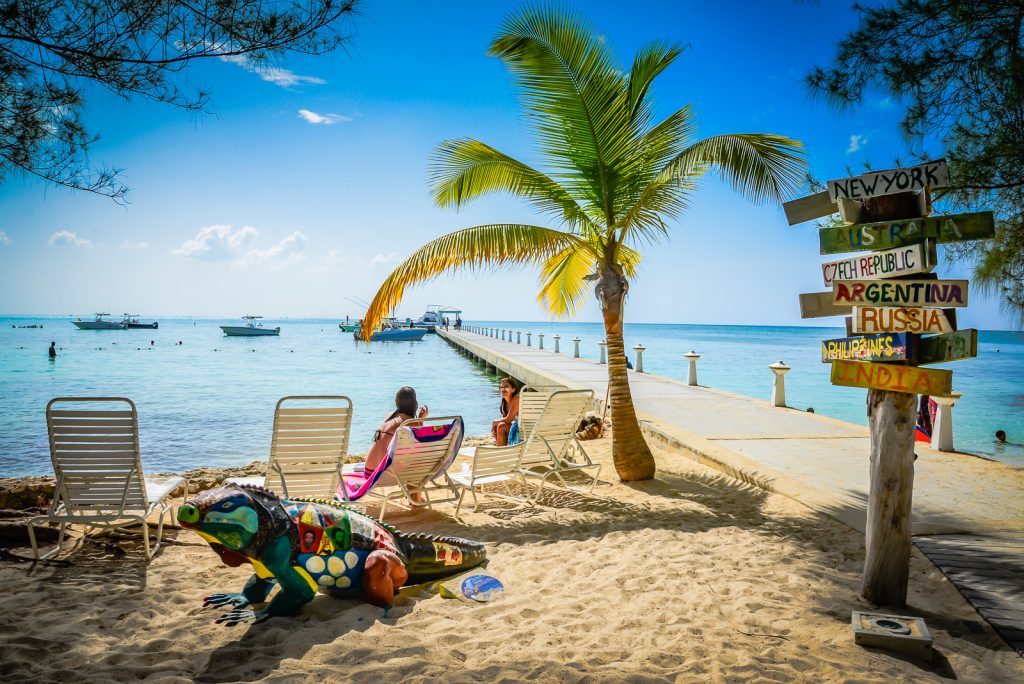 Rum Point
Named for the rum barrels that once washed ashore from shipwrecks, Rum Point Club's claim to fame is the invention of the Mudslide. As the story goes, the Wreck Bar came up with the idea of replacing the cream in a White Russian, and so a star was born. Today, Rum Point is a fun beachside hang out spot, with good snorkeling, great food, and even better drinks.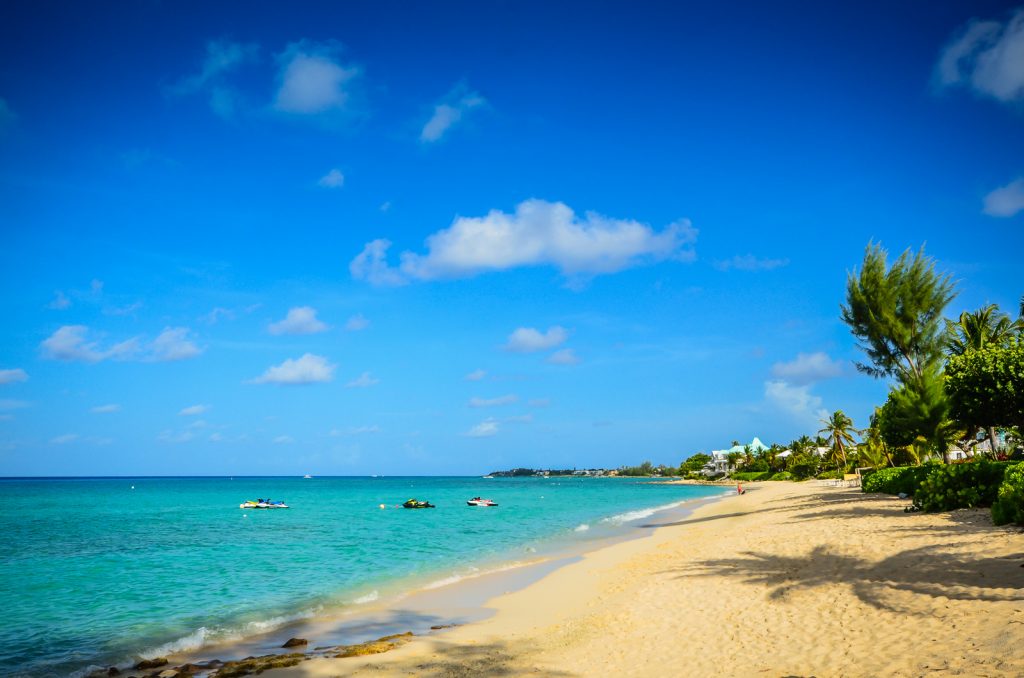 Seven Mile Beach
As one of the most popular spots in Grand Cayman, it might be a stretch to place Seven Mile Beach on a list of unusual attractions. Except that, despite the name, Seven Mile Beach is actually 5.5 miles long–more than long enough that you can find plenty of quiet corners, especially in early morning.