WHY GO: Most of the things to do in Hunterdon County NJ – with its largest towns of Lambertville, Flemington, Stockton, and Frenchtown – centers on driving, or cycling, around; visiting Delaware River towns that are not yet as well-known as those on the PA side: stopping at drool-worthy farms and restaurants; hugging goats; and making friends with really, really cool people who are bettering the world.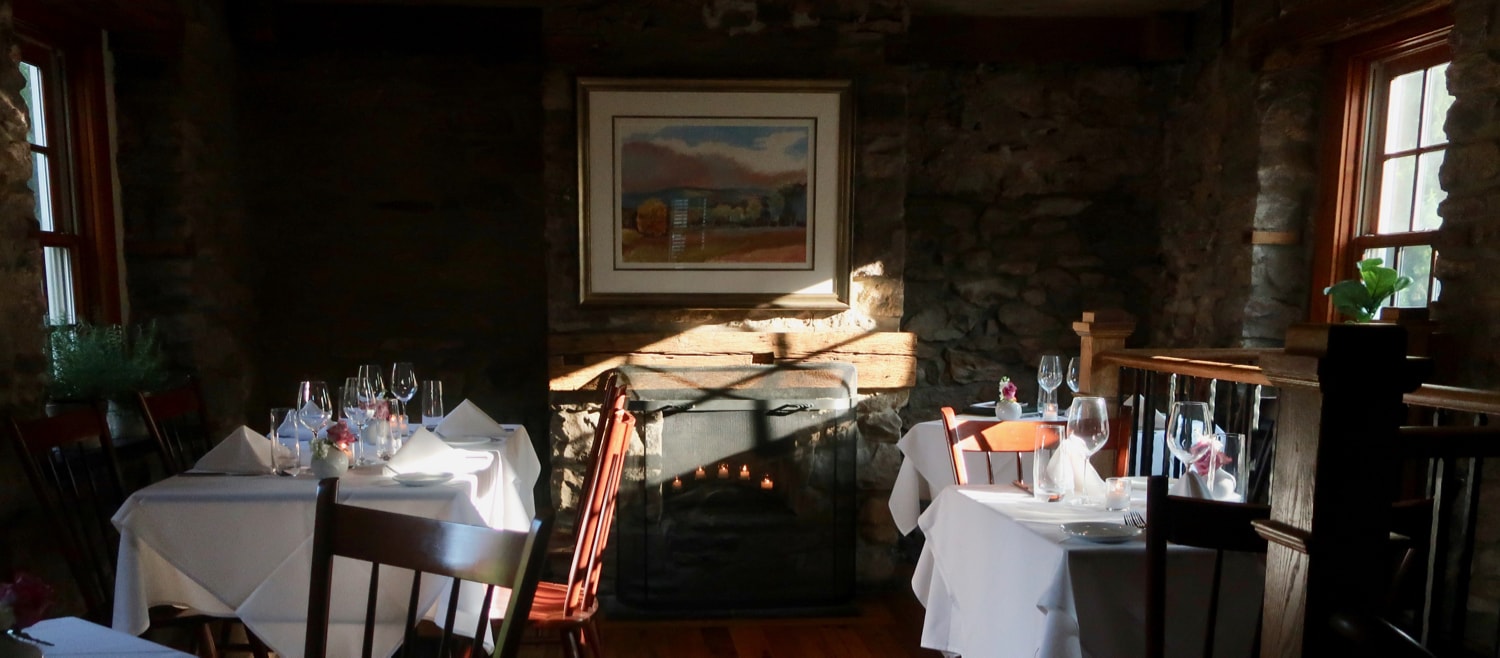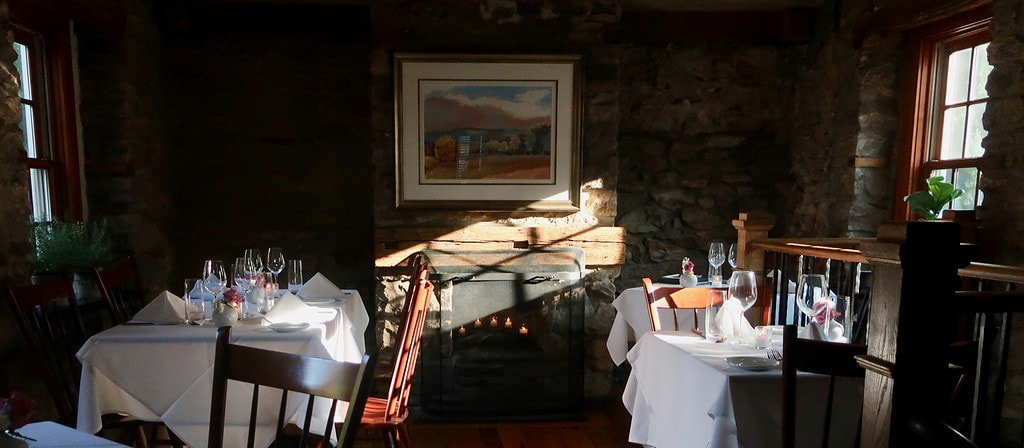 If you've heard of Hunterdon County at all, it's probably due to Flemington Furs (storage and sales) or Liberty Village NJ Outlets – the first ever outlet town in the country. Flemington Furs changed hands and moved, and the overstock shops have closed. But in their place is a new young energy driving coffee houses, farms, breweries, boutiques, and more.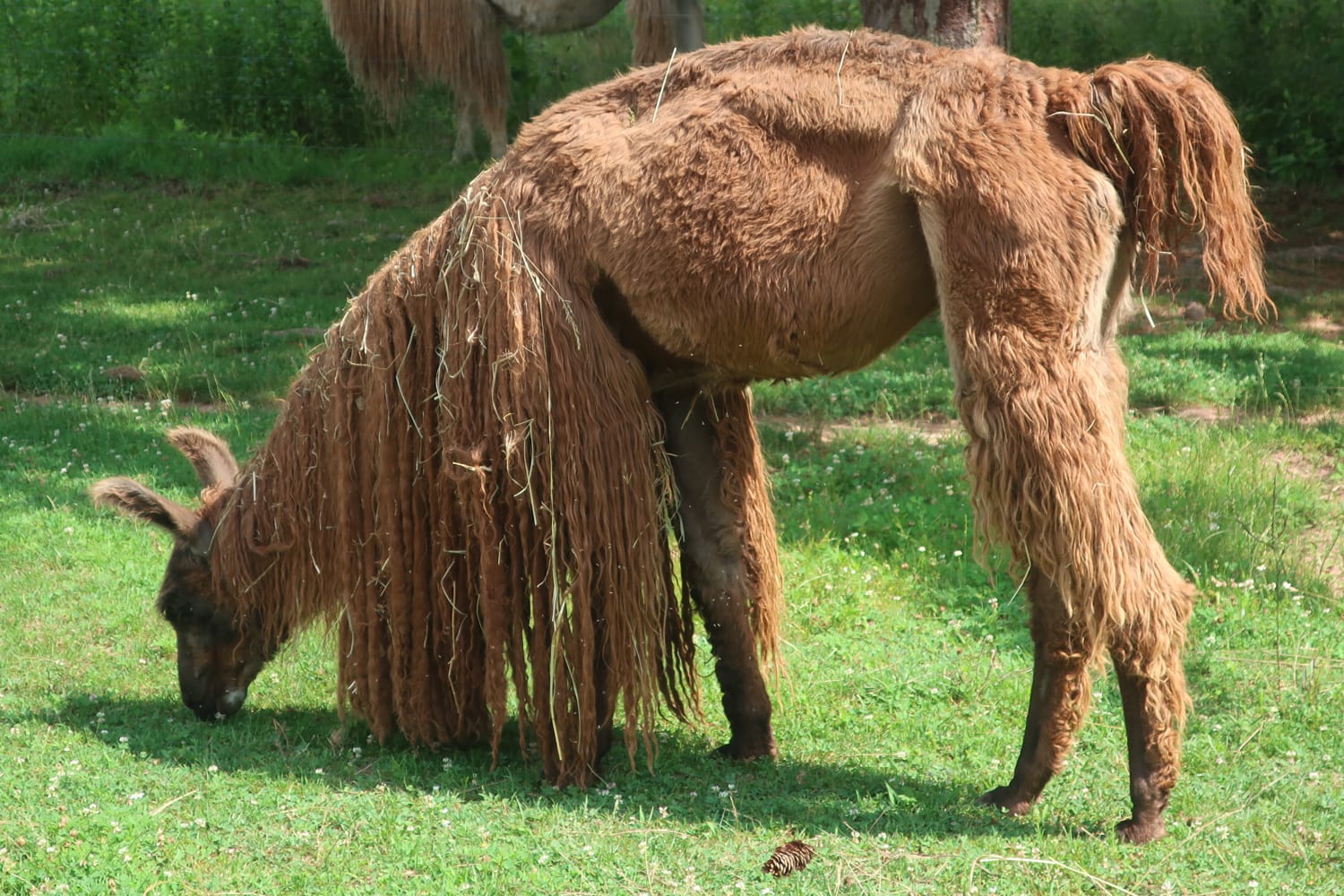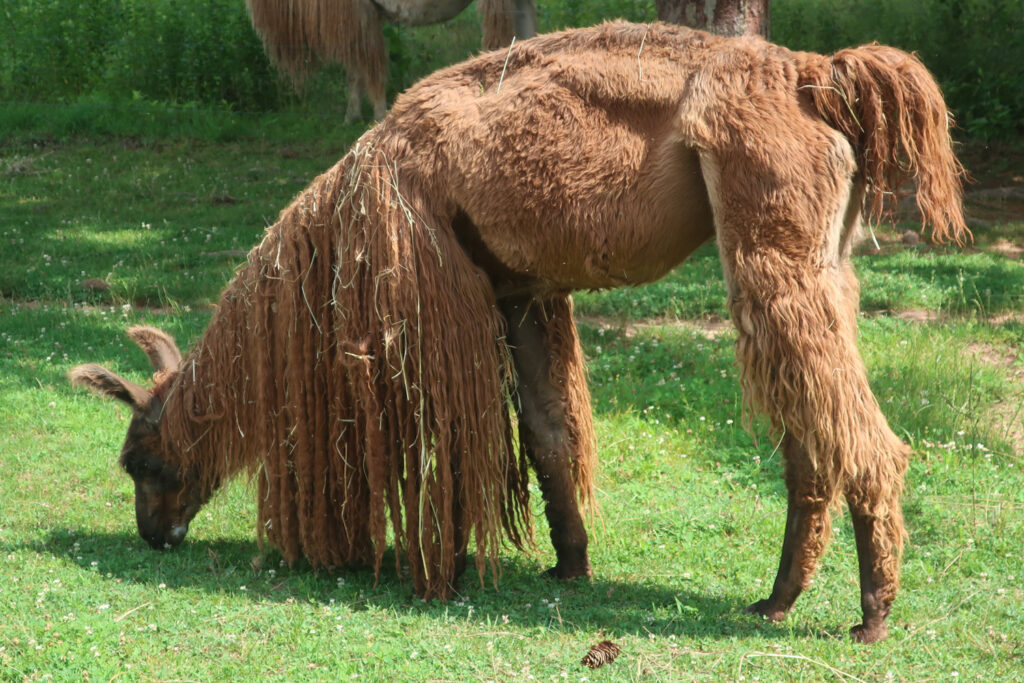 Hunterdon County NJ, has been called, "The Center of Central New Jersey," and "The Garden of the Garden State:" surrounded by and encompassing 1,600 farms. It has also initiated and perfected "Goat Tourism," which gives you an idea of what to expect here.
If the two of you consider a weekend full of charming main streets, vineyards, tubing or paddling on lazy rivers, hugging goats, and eating true farm-to-table food, romantic, Hunterdon County NJ – an hour from both Philly and NYC – makes for the perfect nearby getaway.
Want more time in New Jersey? Explore Princeton NJ, 20 miles away. Or Somerville in Somerset County NJ – 16 miles from Flemington.
Things to do Throughout Hunterdon County NJ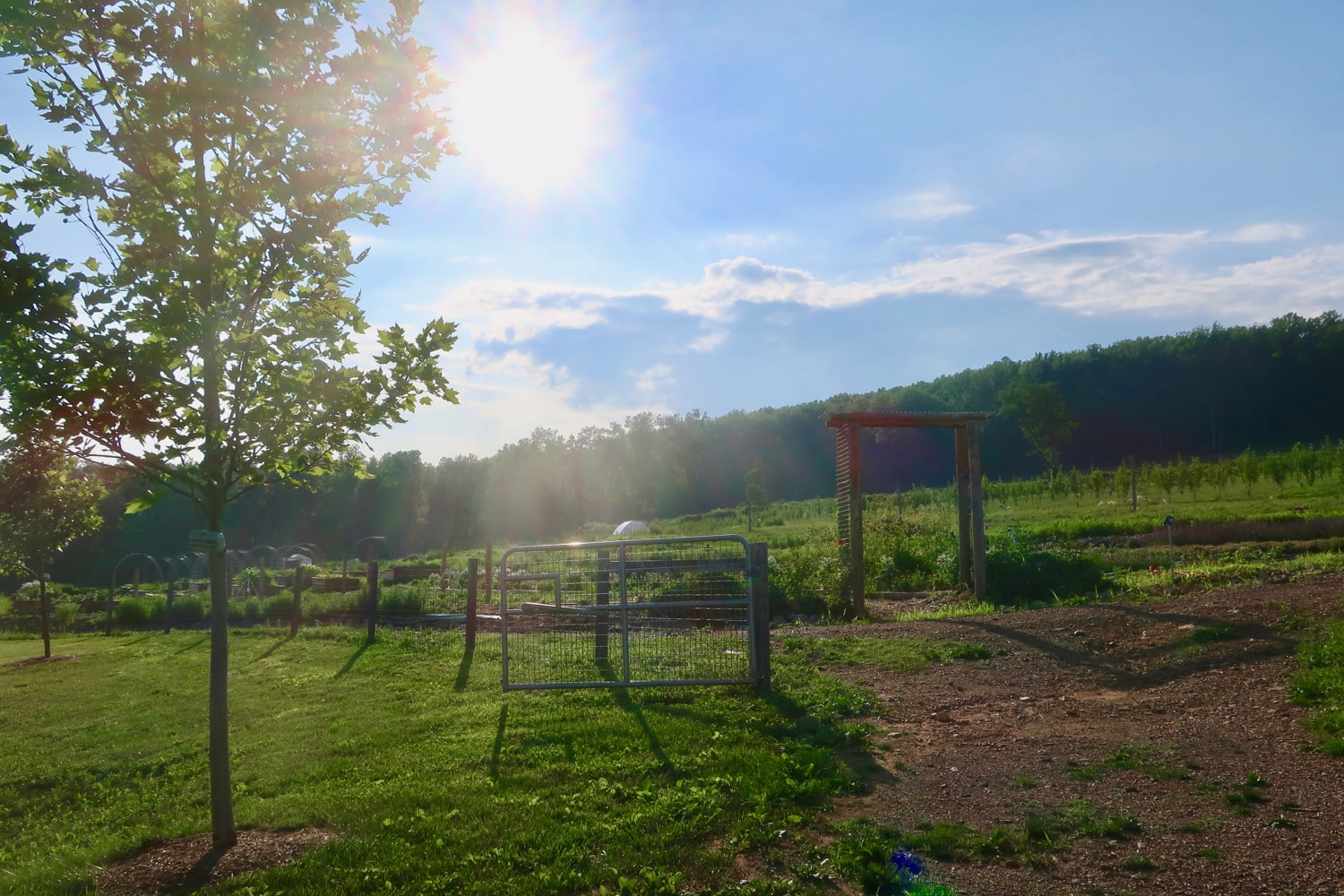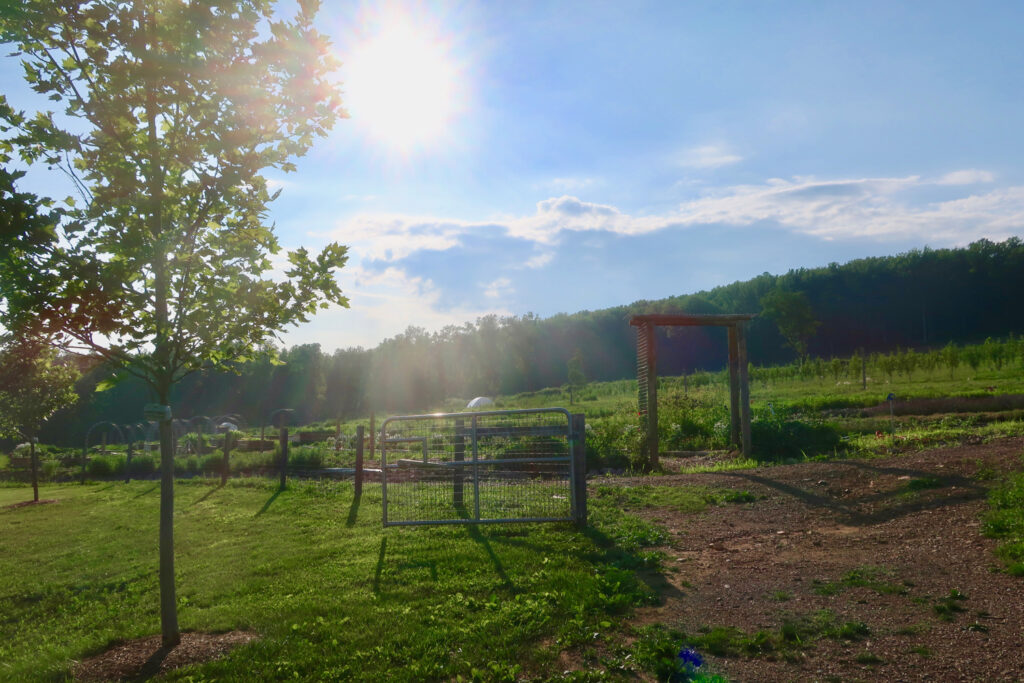 AG TRAIL: Hunterdon County 579 Trail
Oh, the places you will go on this 25-mile stretch of Route 579 in Hunterdon County NJ! There are 37 "reasons to stop" along the way: farmer's Markets, U-Pick Farms, and Farm Stores. Wineries, Goats, Llamas, and Alpacas! Grab a trail brochure or download this Hunterdon 579 Trail Map to start you on your way.
BEER TRAIL: Hunterdon Beer Trail
Begin anywhere, and visit all seven breweries around the county on the craft brews Hunterdon Beer Trail.
Things to do in Frenchtown NJ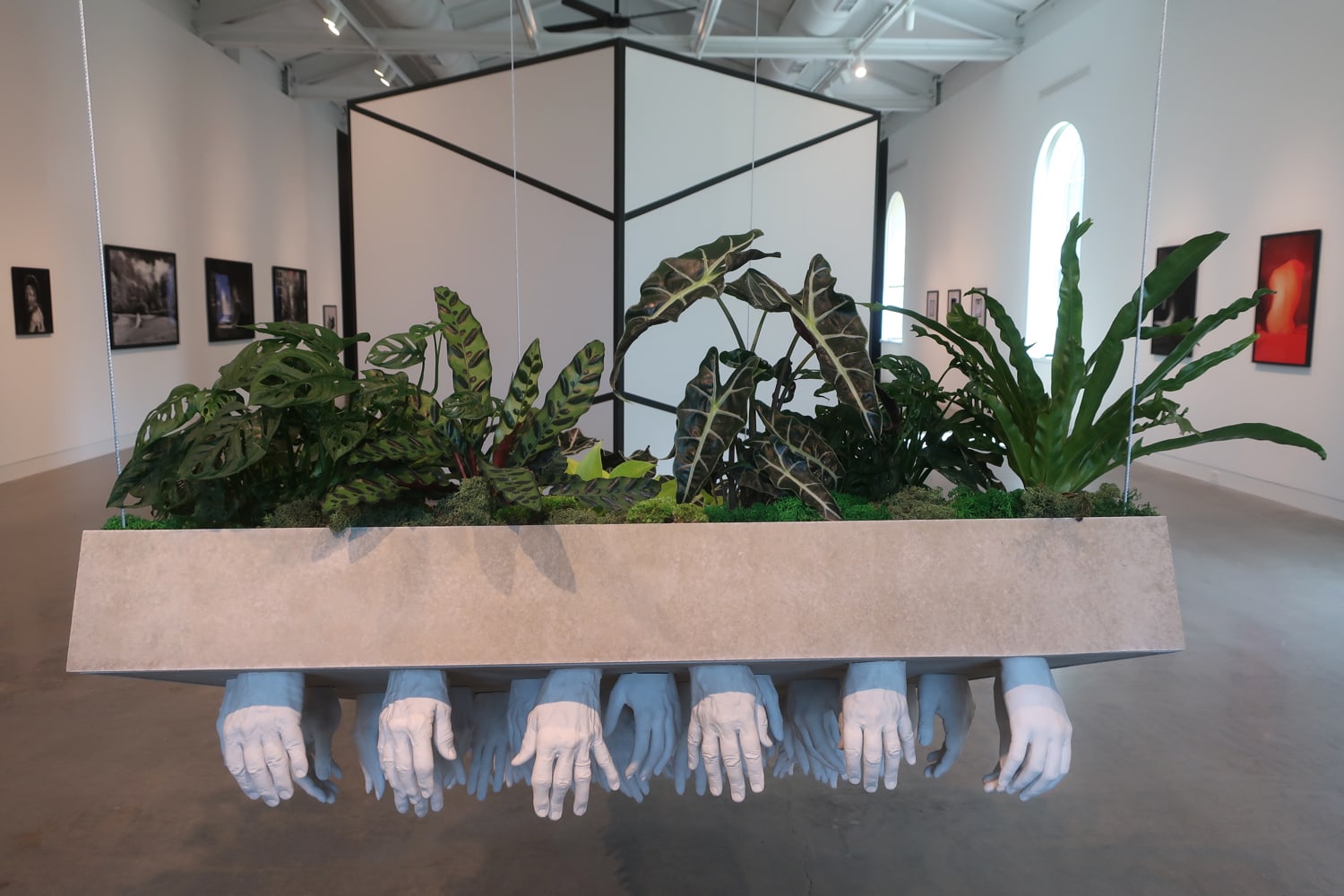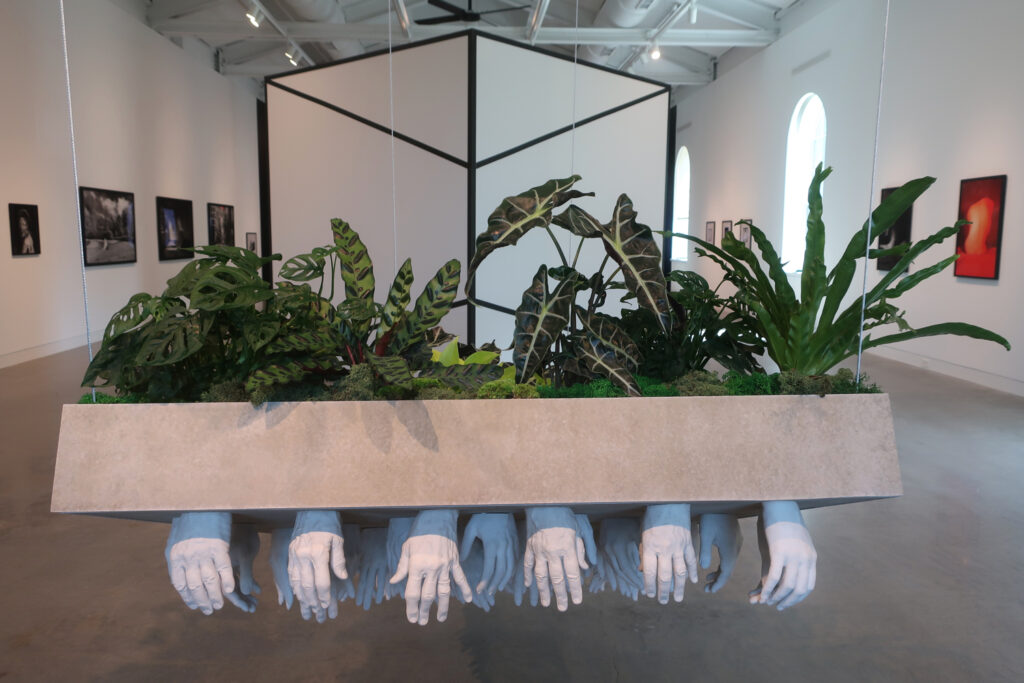 VISIT: ArtYard, Frenchtown
ArtYard, a contemporary museum gallery and performance space, has basically reshaped small Delaware River towns on the New Jersey side, by adding a world-class, yet intimate art institution to this farm region.
Primary investor, Jill Kearney, (who, with her husband, Stephen McDonnell founded the organic meat company, Applegate Farms, and then sold it after McDonnell suffered a nearly deadly stroke), has made a huge splash, and is cherished by the residents of "crunchy" Frenchtown.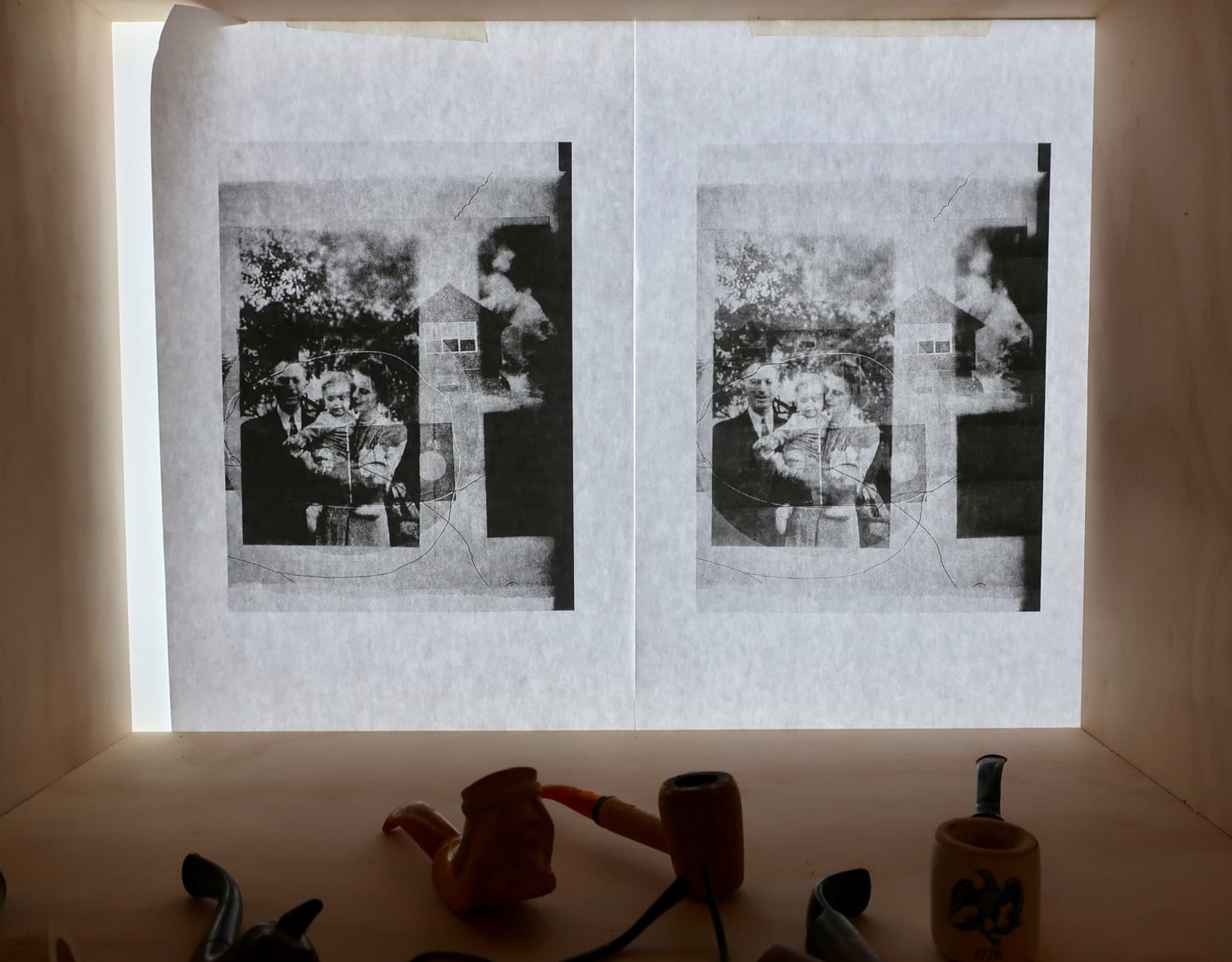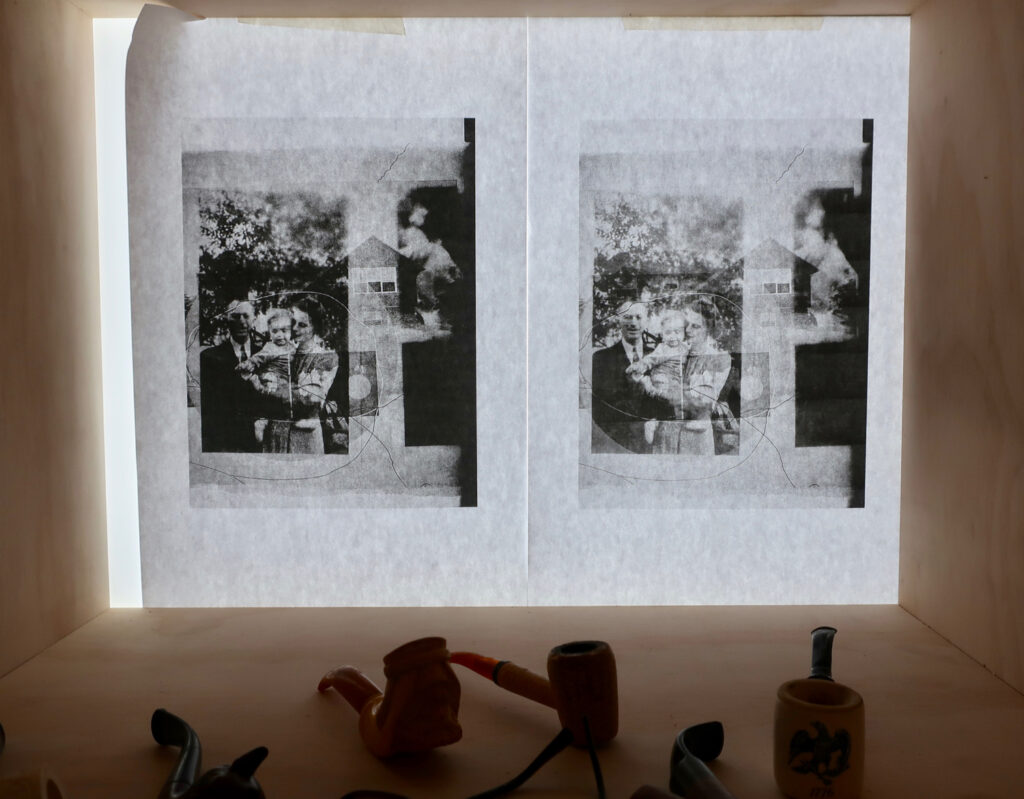 Opened in 2021, the wheelchair accessible ArtYard features edgy and poignant multi-media and interactive art installations in two major galleries sure to provoke and spark conversations. Don't miss the mini-art-galleries – most a few inches in length and height, found by opening Tinkerbelle-sized bronze doors in the walls.
ArtYard Initiatives
ArtYard hosts artists in residence, and presents film festivals, dance, and other community events. The campus includes a number of buildings – including one once owned by Eat, Pray, Love author, Elizabeth Gilbert, who settled in Frenchtown and ran a South Asian import-export business out of it.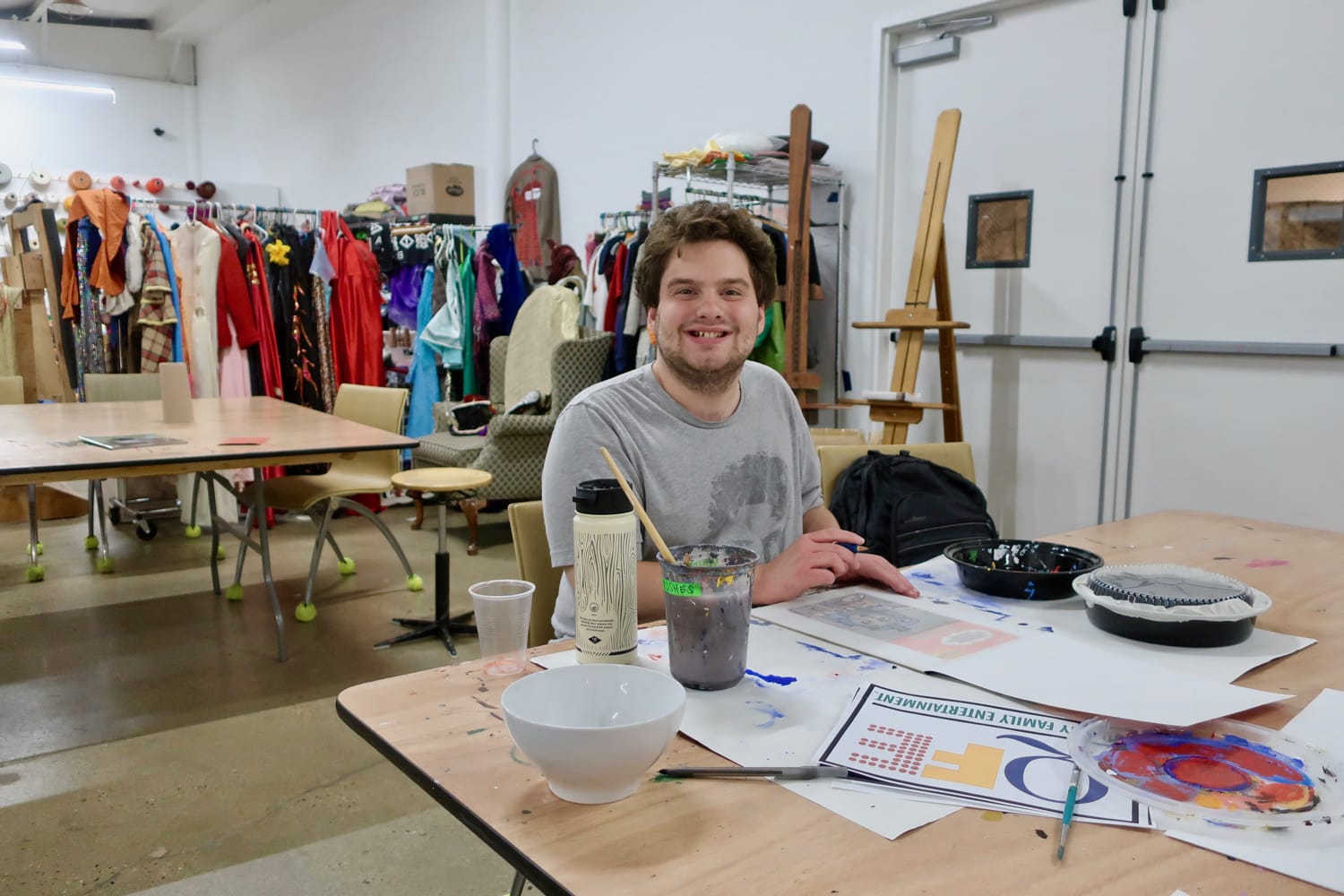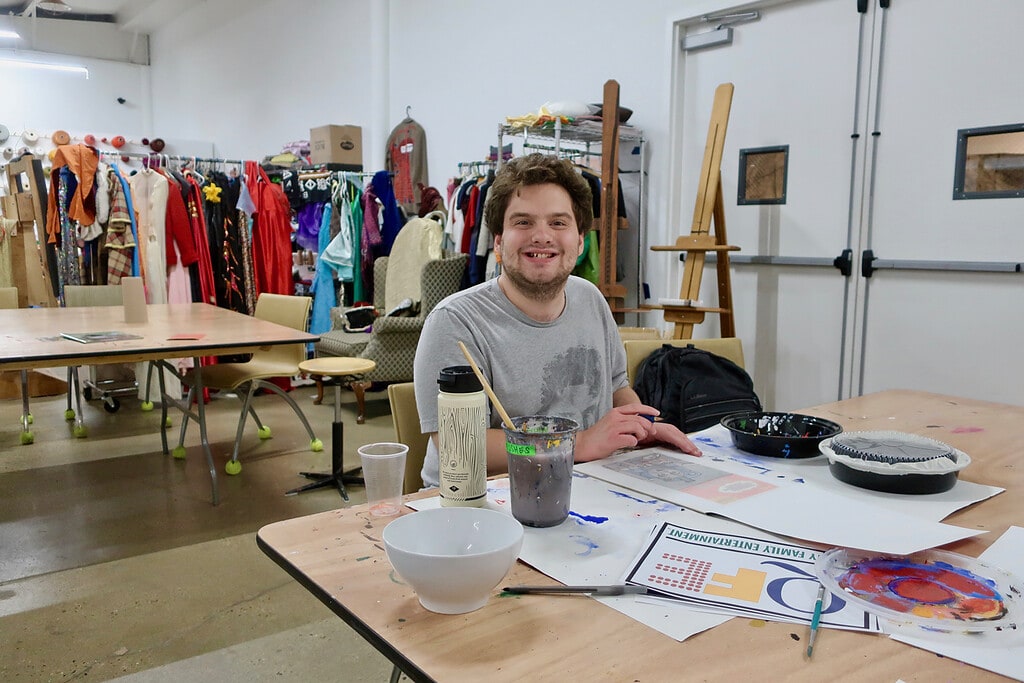 That building now serves as an incubator of creative expression, with both a 162-seat theater, and Studio Route 29 – a fantastic, inclusive program for adults with developmental disabilities, supervised by professional artists, that brings unlikely groups together.
Student, Theo Baransky, took me on a guided tour of his solo exhibition – renditions of Hollywood Movie Studio logos. He was a font of information about each one, and passionately proud of his work.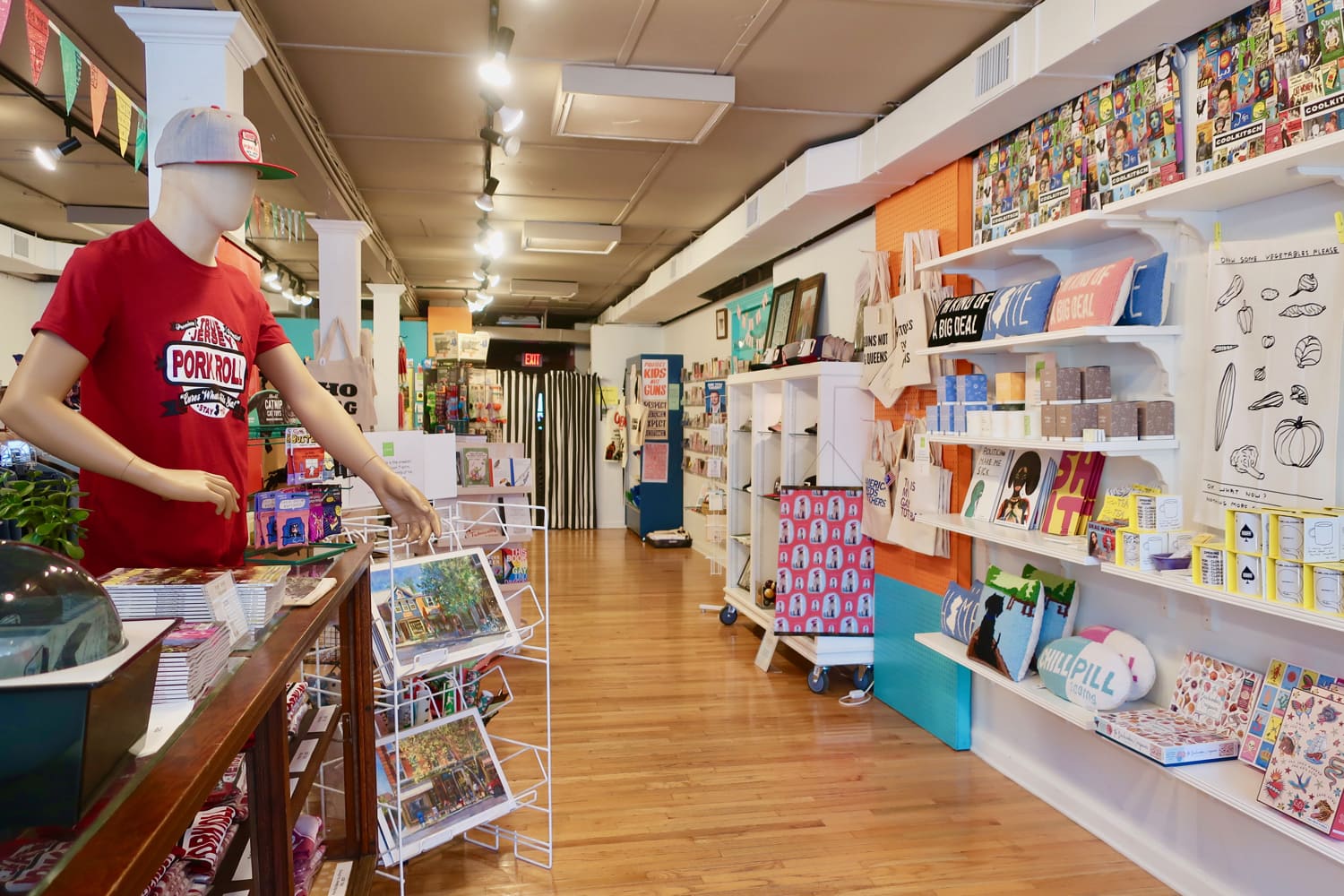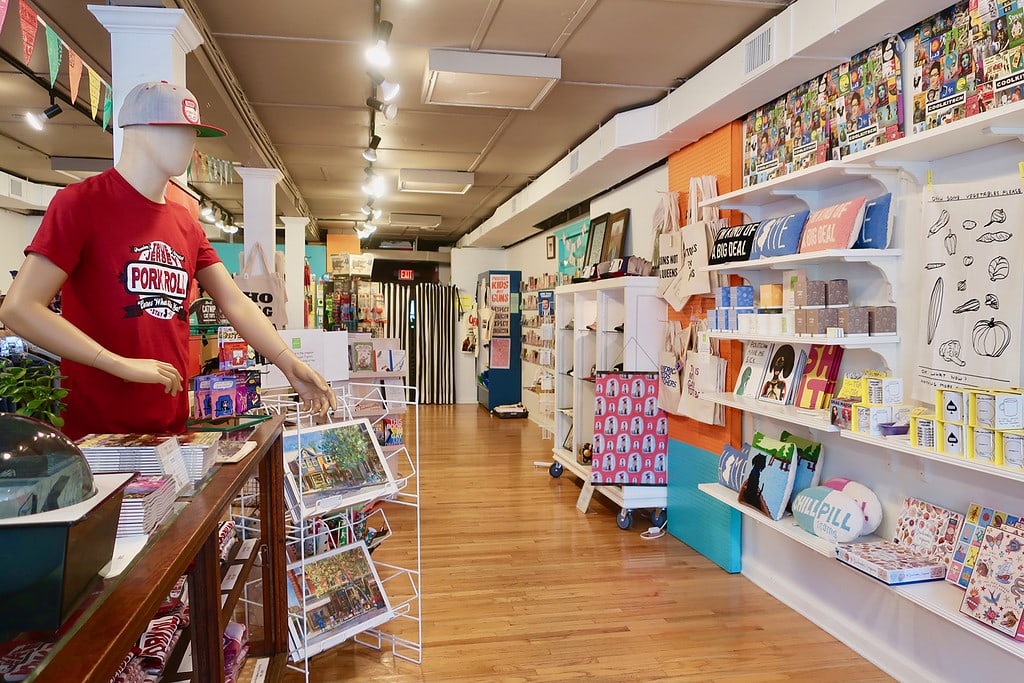 SHOP: Frenchtown Main Street
A mini-Lambertville, Frenchtown does have some great indie shops, including of course, the Frenchtown Bookstore. For witty, snarky, sarcastic, and absurd gifts for the smarties in your life, check out Sublime. Says owner Renee Olson, "We curate clever books and gifts."
DO: Tubing With Big Bear River Tubing Center, Frenchtown
Star in your own rom-com, on a long, rapturous lazy-river float with your hearts desire. There's nothing more relaxing (and cooling, and kinda cool) on a hot summer's day than tubing down the Delaware River. Big Bear rents tubes and kayaks, and, at the end of your float, will shuttle you back to your car. RSVP strongly recommended. In season only.
Things to Do in Lambertville NJ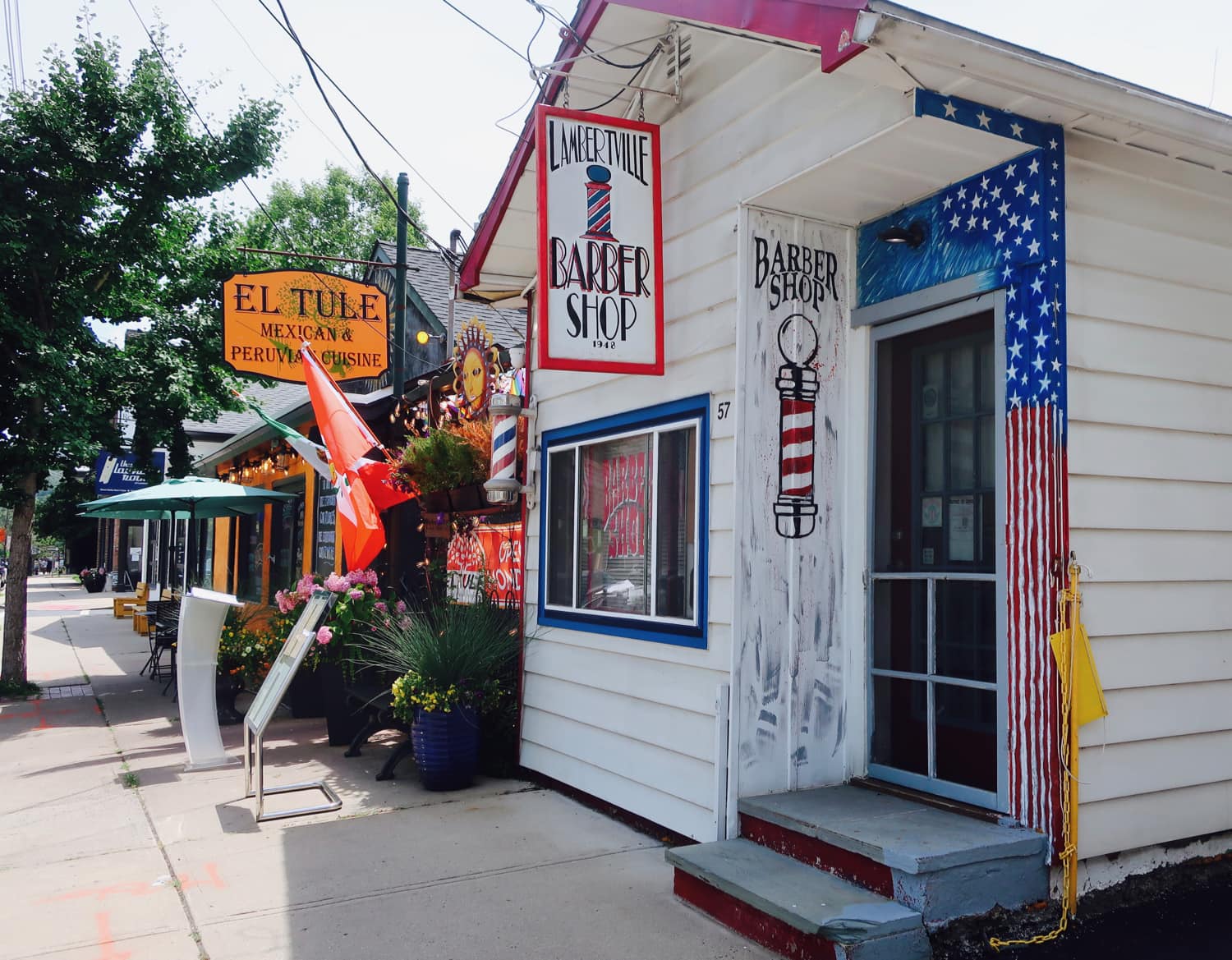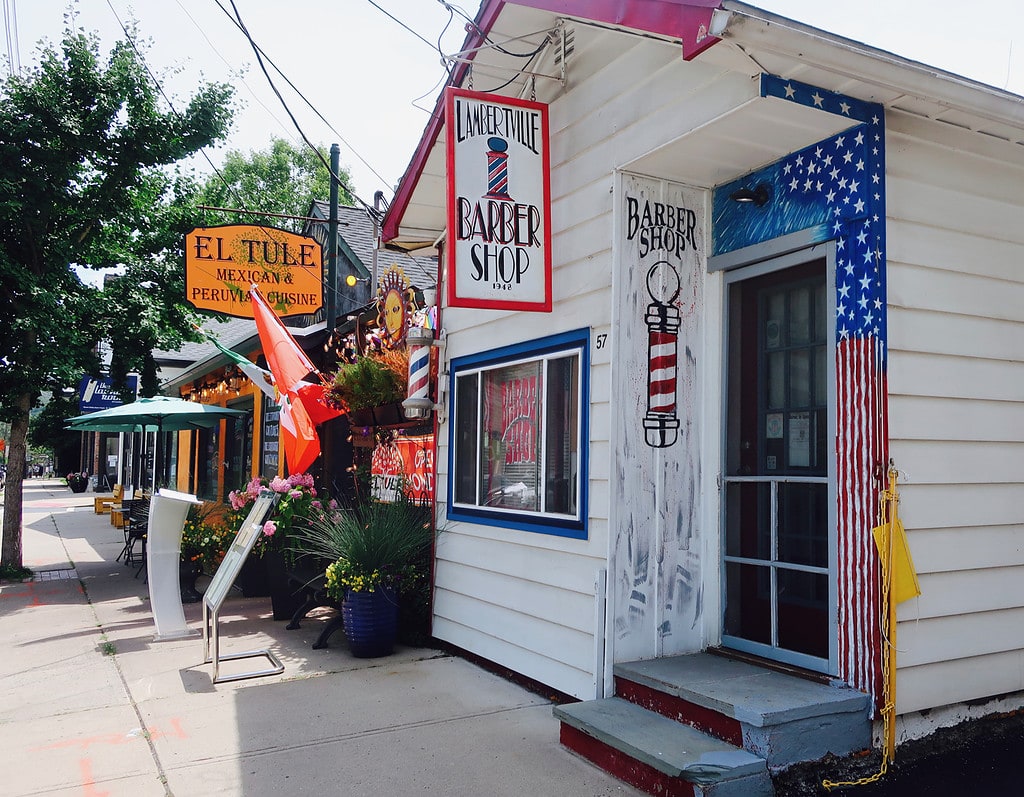 SHOP: Lambertville Downtown
You can spend a whole day wandering in and out of stores in downtown Lambertville. Over the last few years, this side of the historic Lambertville -New Hope Bridge (that serves as the NJ-PA State border over the Delaware River), has become as much a tourist draw as it's Pennsylvania neighbor. For maximum fun, sign up for a Sister Cities Food Tour. (See below under Where to Eat).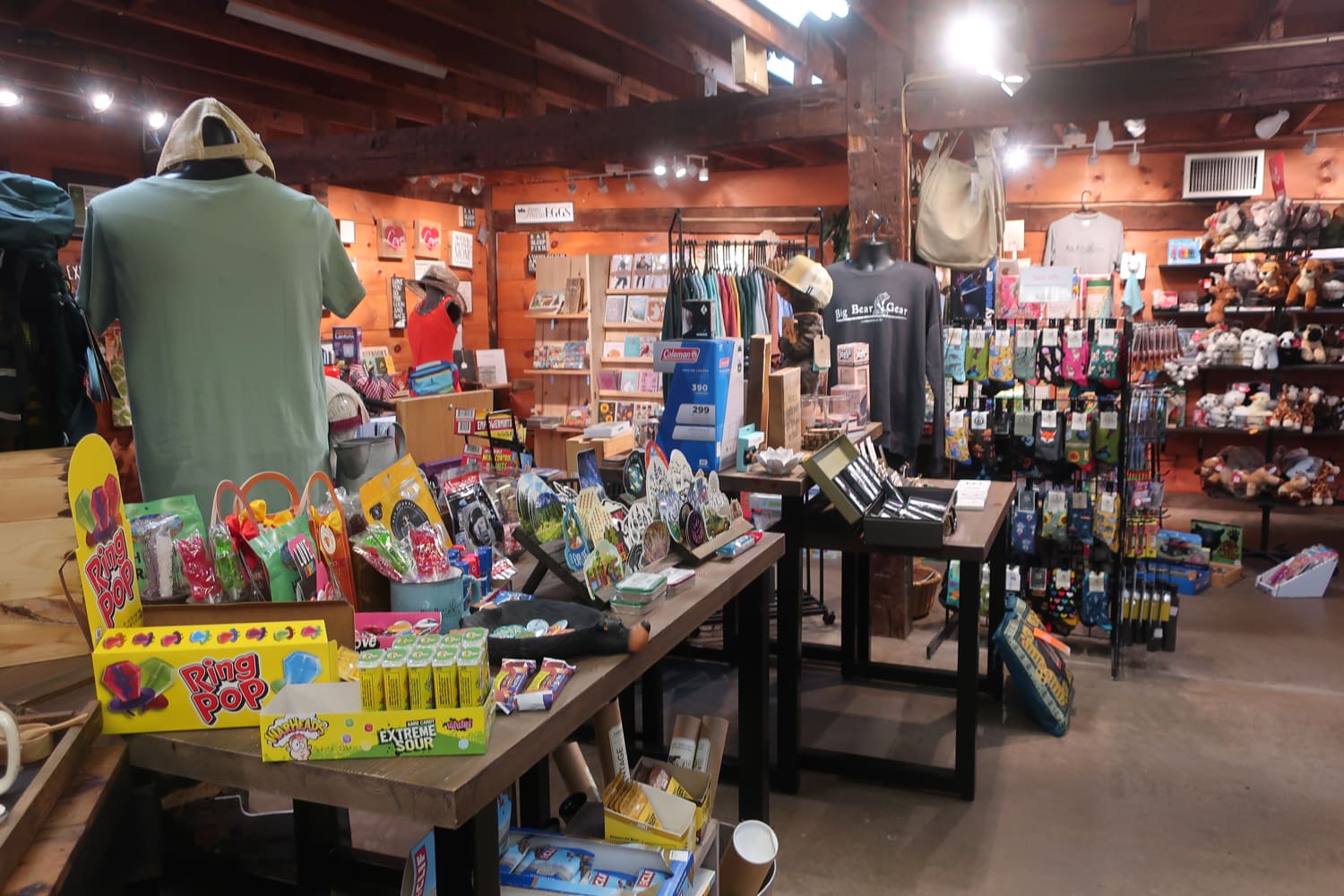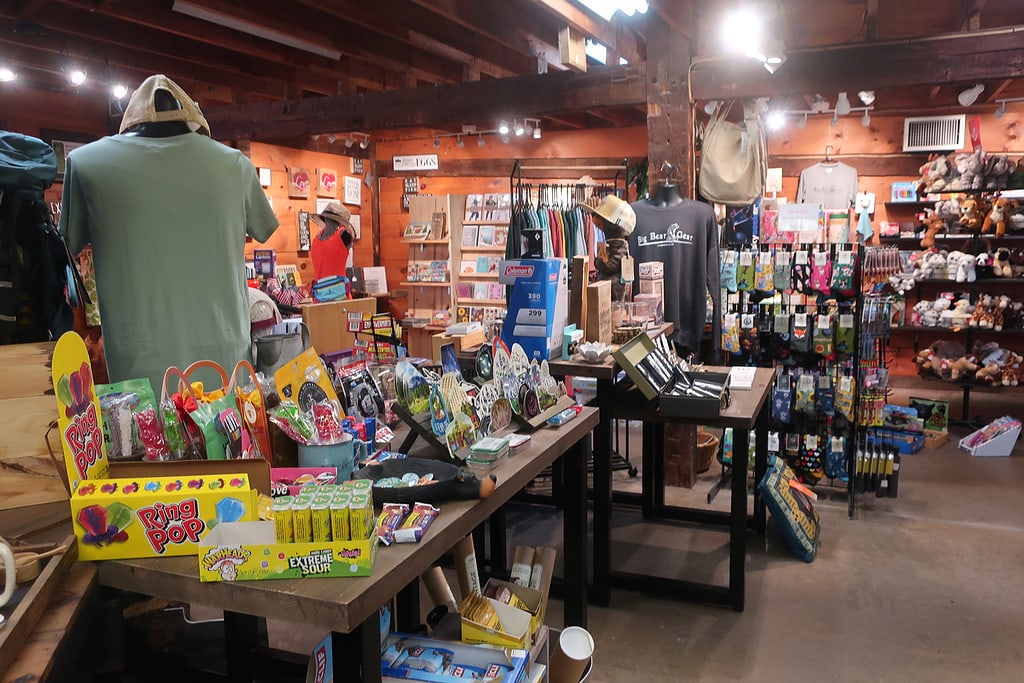 SHOP: Big Bear Gear, Lambertville
You'll find this well-stocked adventure sports outfitter on the river road outside of Lambertville, in a building that used to be an antique lamp shop. Now, rather than lighting, Big Bear Gear can gear you up for skiing, kayaking, biking, and camping.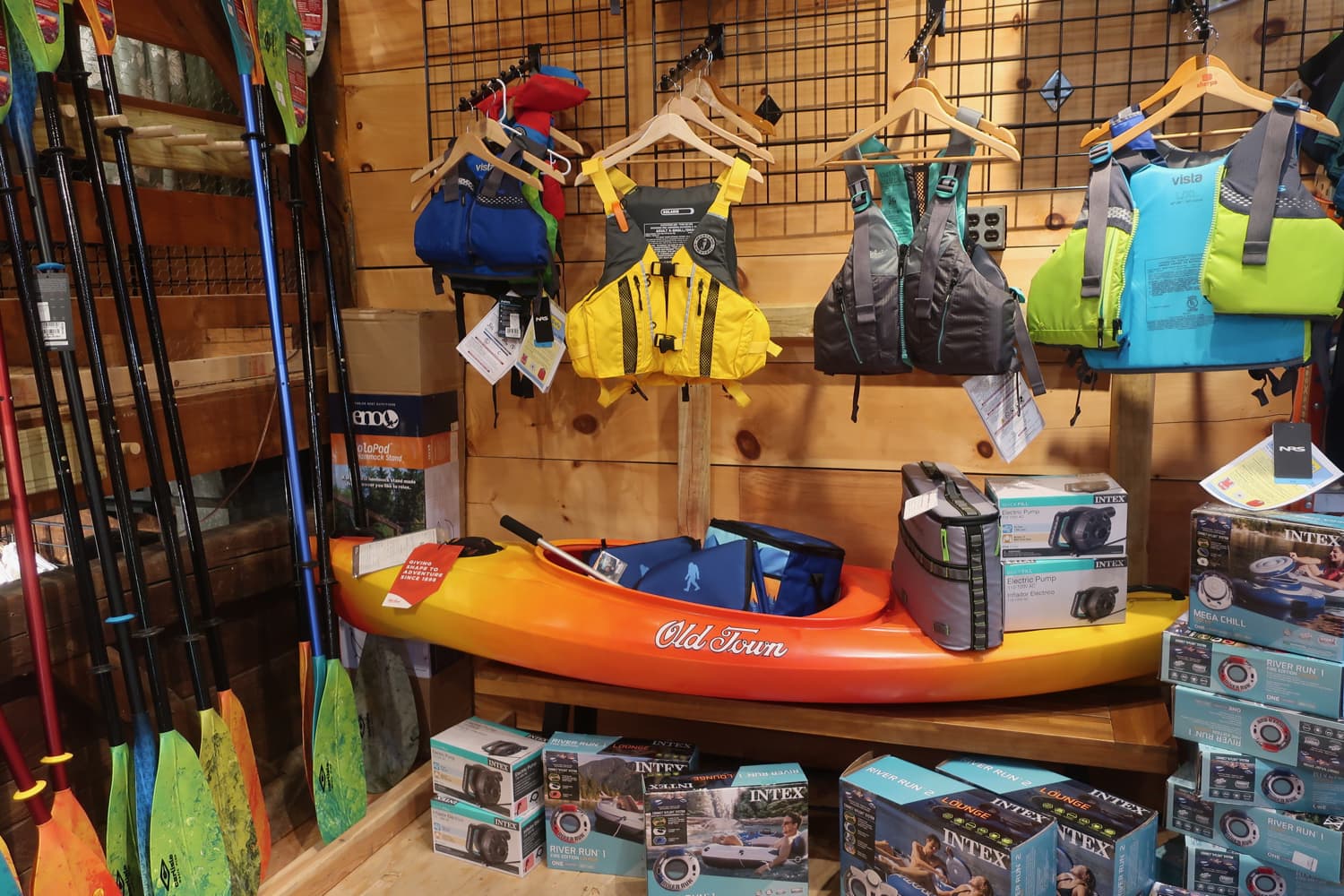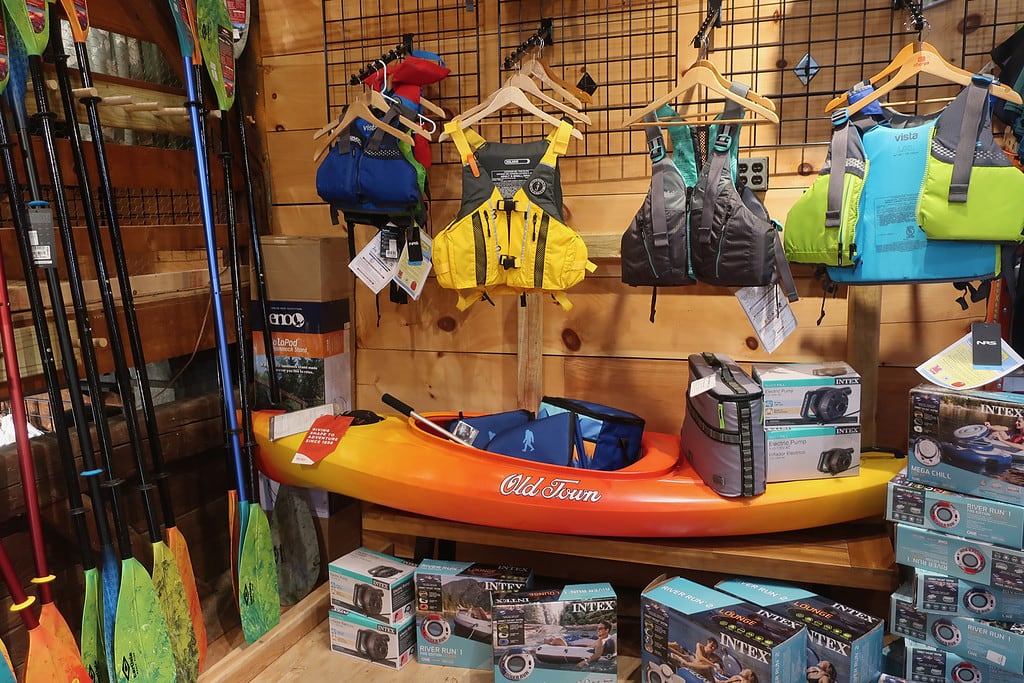 Surprisingly, there's a slew of gifts, cards, games to play while camping, baby/kids toys, art, boots, sandals, shoes, socks, and even farm produce from the owner's own farm. Be aware that Big Bear's other location, outside of Frenchtown, is the one that offers a shuttle for tubing and kayaking on the Delaware River.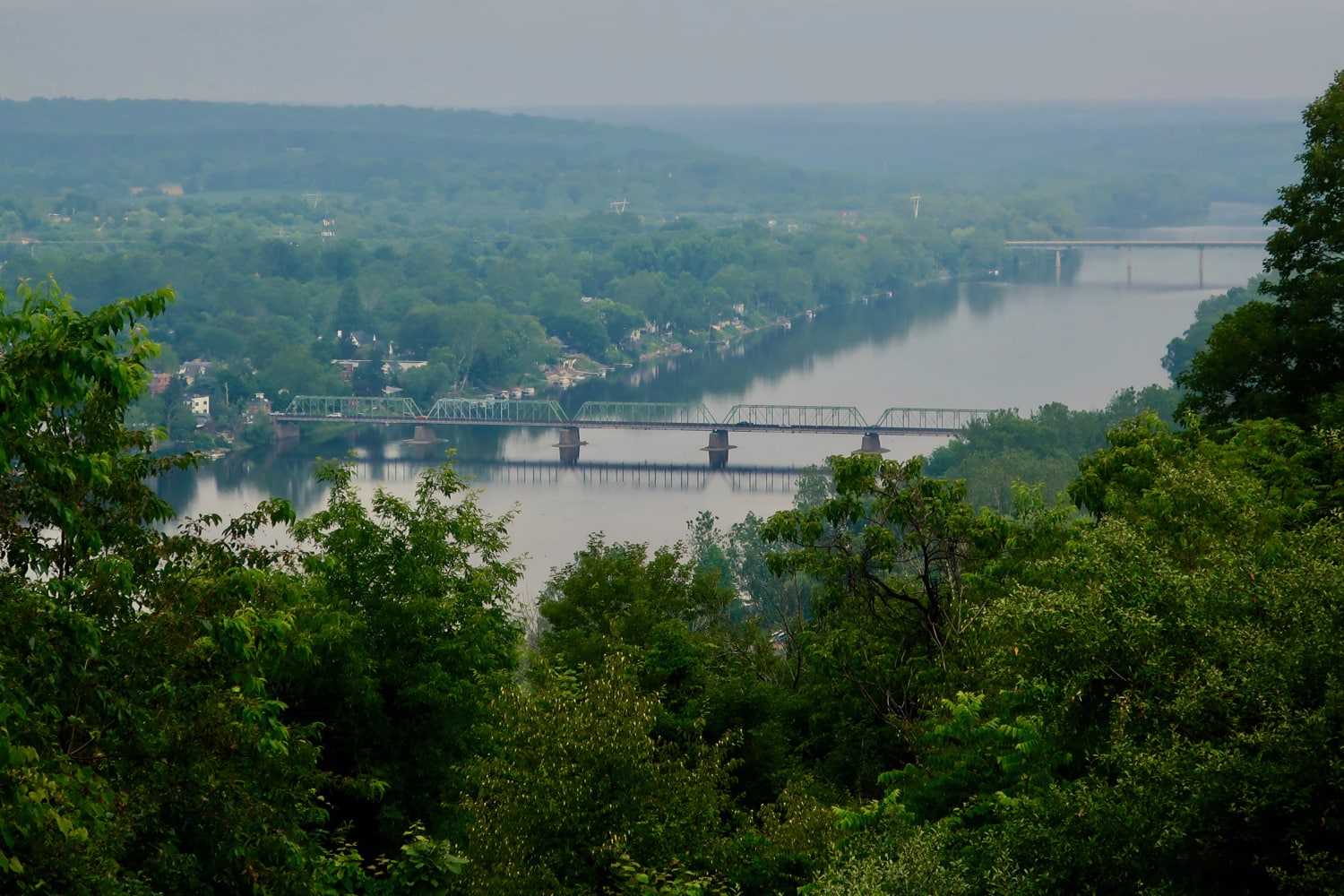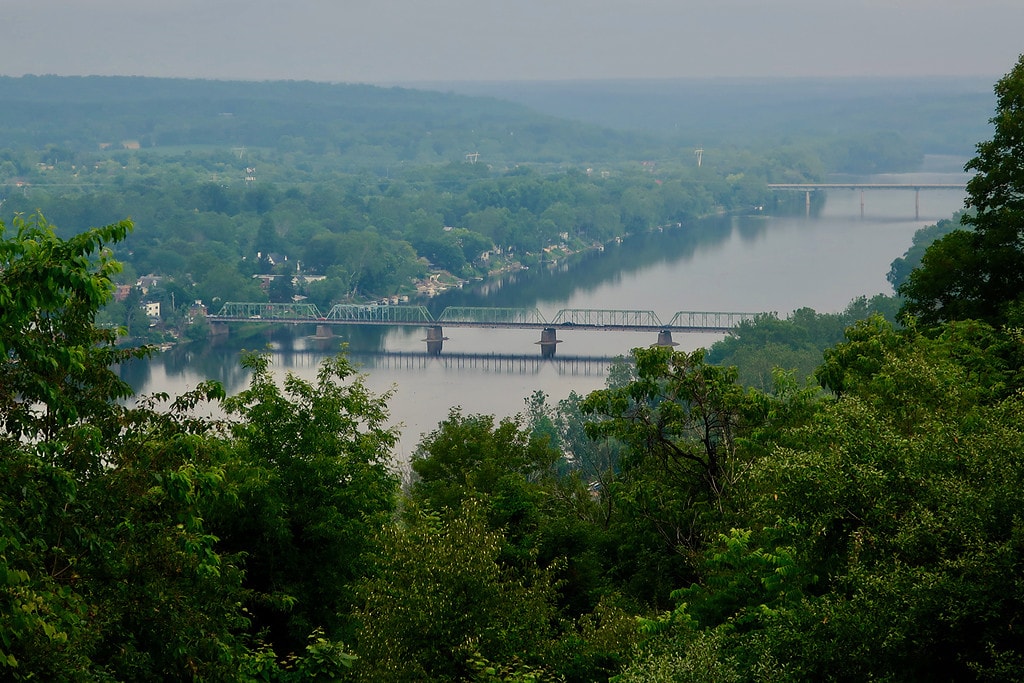 HIKE: Goat Hill Overlook, Lambertville
It's about a 45 minute out and back hike up to the top of Goat Hill to a clearing overlooking the Delaware River. Even on foggy days, its worth it to see what George Washington may have observed (without buildings and bridges) when on reconnaissance during the Revolutionary War.
Things to Do in Stockton NJ in Hunterdon County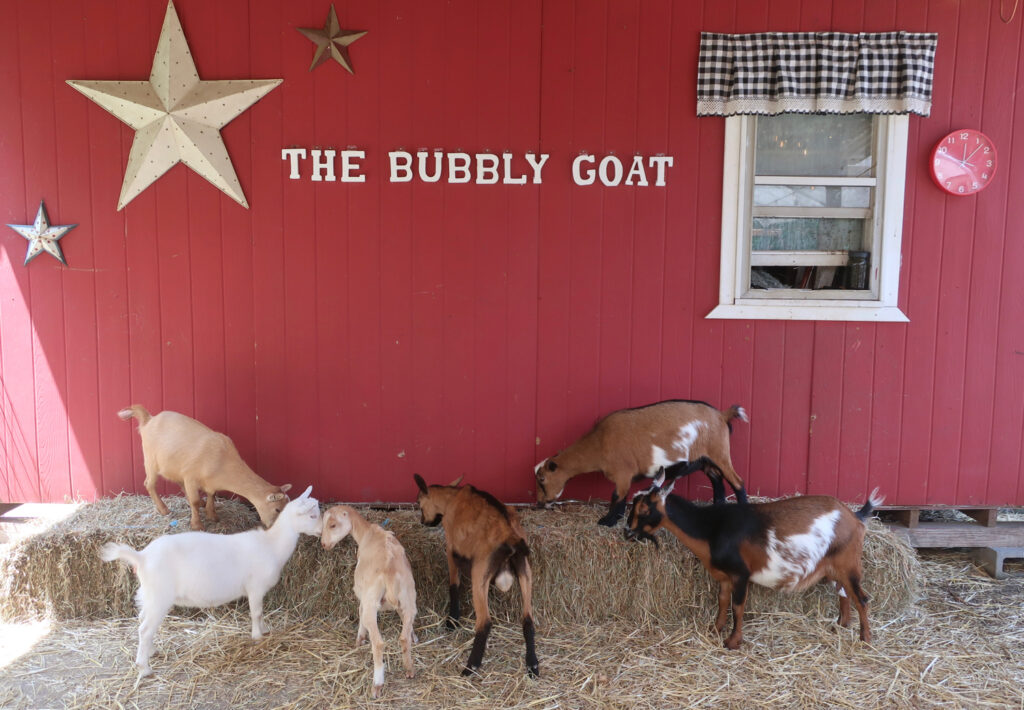 VISIT: The Bubbly Goat, Stockton
Barbara, Anthony, and Joy Leone have always been a homesteading family. When daughter, Joy, enrolled in 4H, she wanted a few goats to milk. The Leones procured Nigerian Dwarfs and Lamancha breeds, and the family made goat milk lotions and soaps to sell at farmer's markets.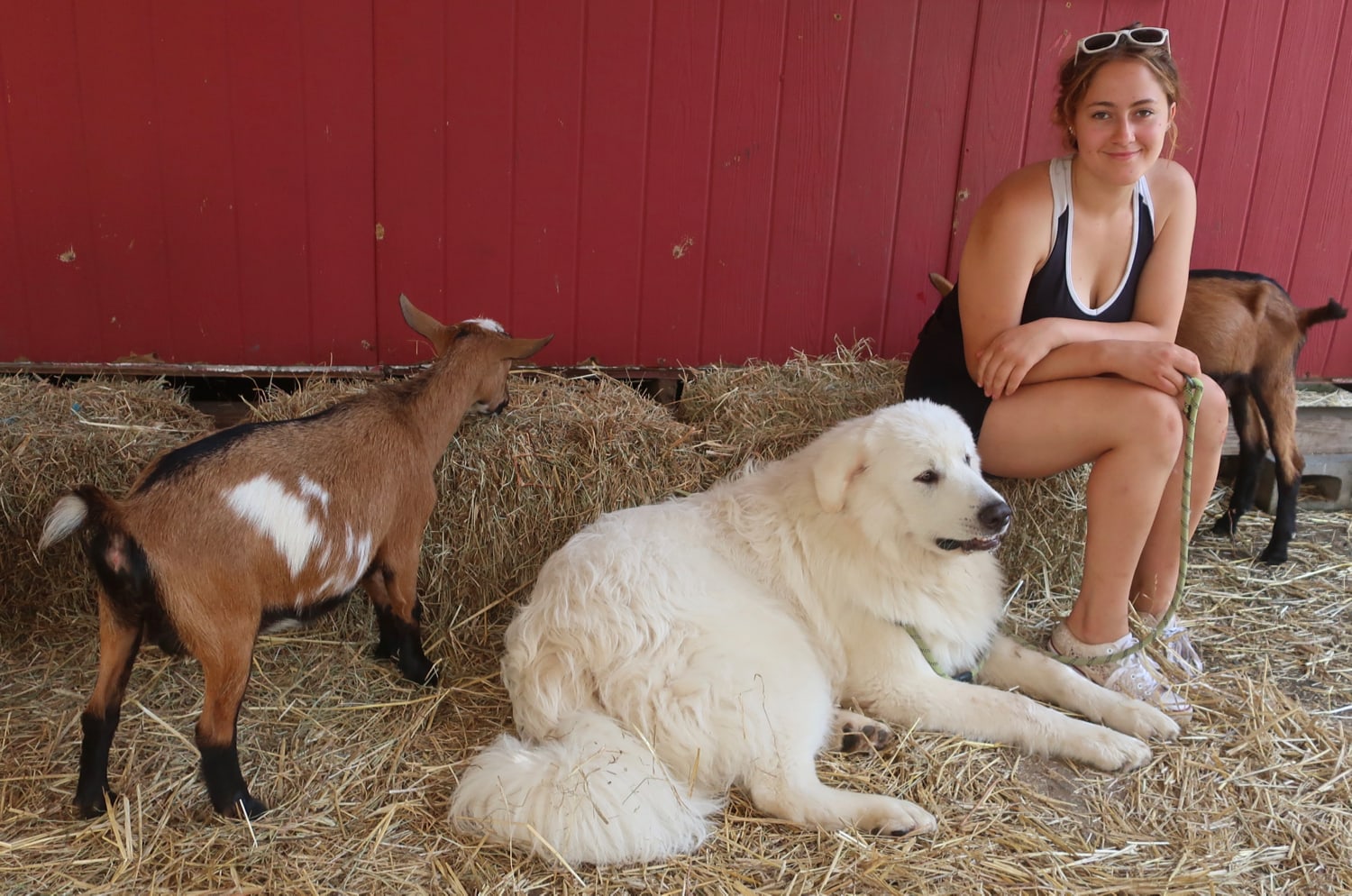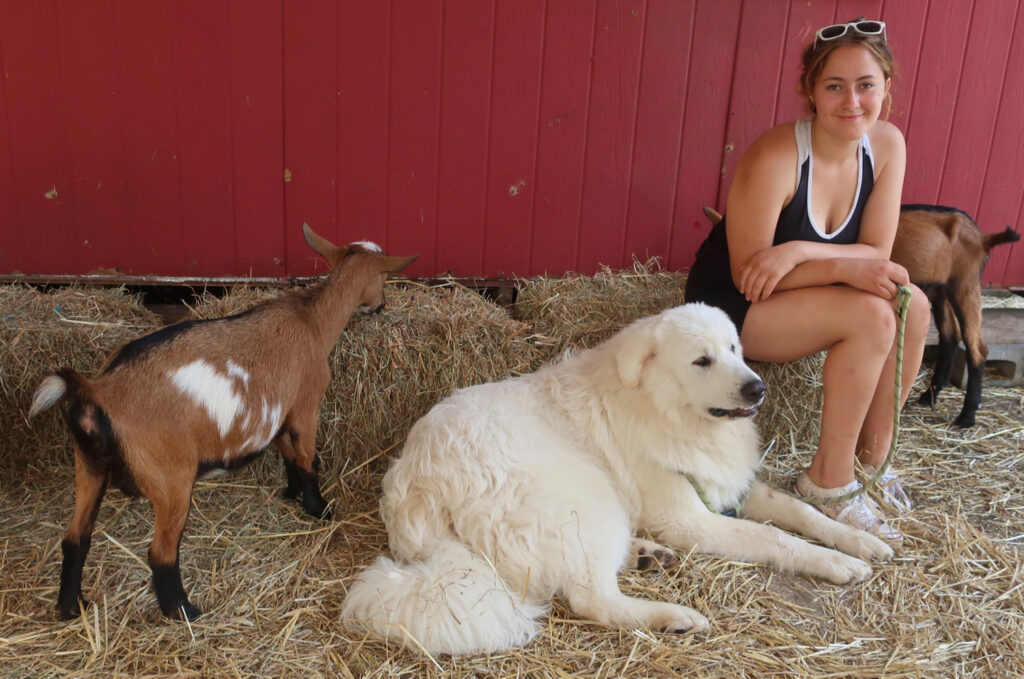 In 2020, when the farmers markets – and everything else – shut down, the Leones found that people wanted to be outside. With goats. They'd show up unannounced to the six-acre Bubbly Goat farm.
Seeing a way to supplement their income, and control the number of visitors, the Leones began selling timed tickets, charging a token amount to hug and commune with the goats for 45 minute intervals. Almost immediately, their phone started ringing off the hook.
In effect, The Bubbly Goat spearheaded "Goat Tourism" in Hunterdon County NJ. Now, you must book everything online (at which point, you get directions to the farm), and events change with the seasons.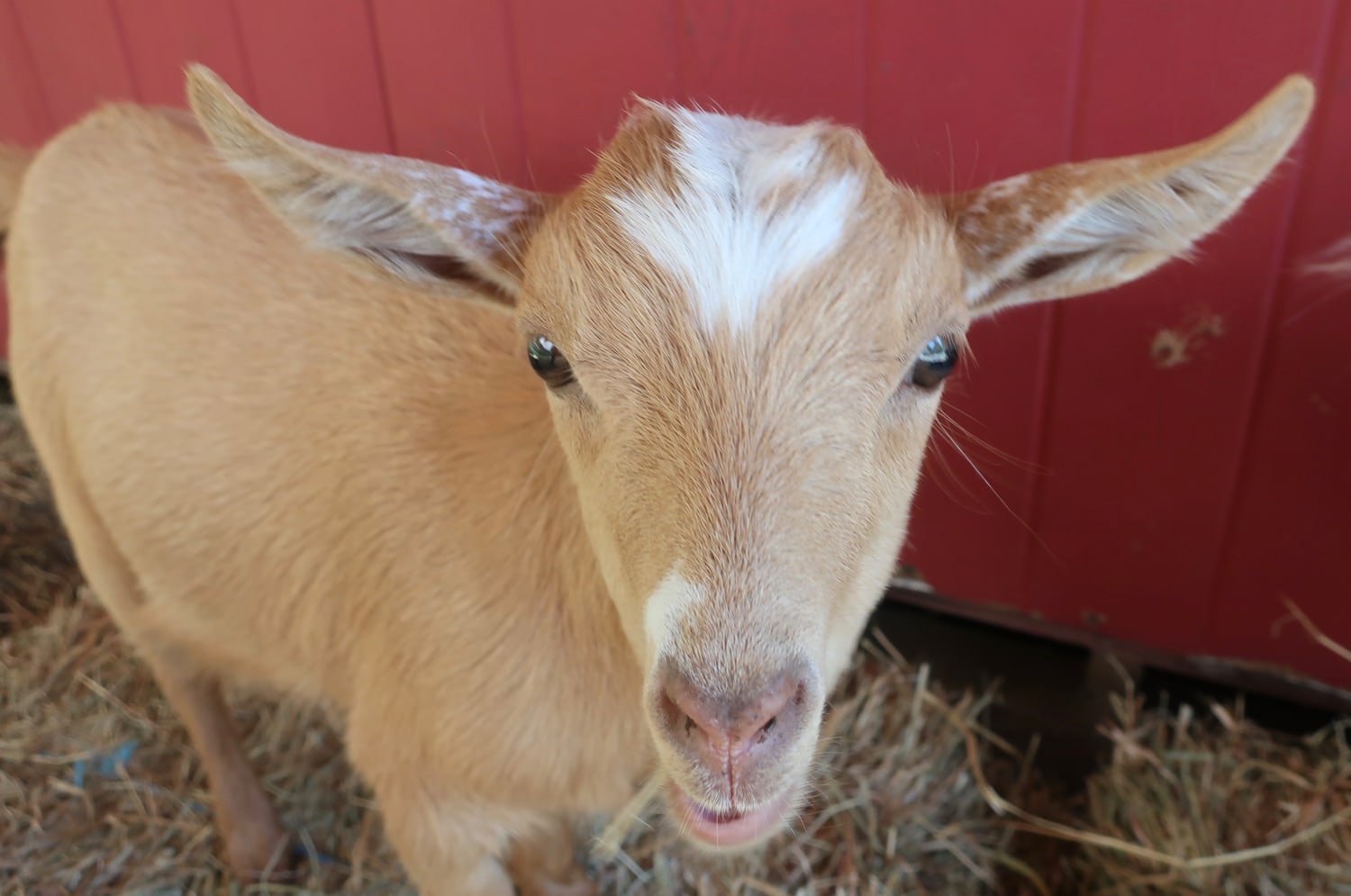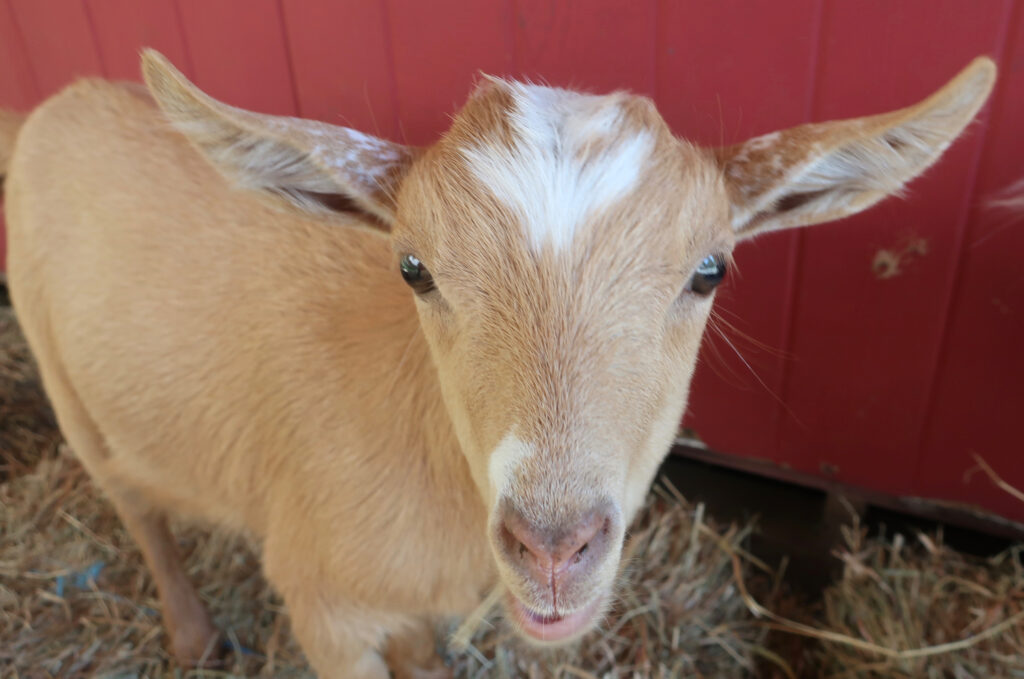 Barbara loves the fact that when people start interacting with the animals, "their whole demeanor changes. People come here grieving, emotional, angry. But with the goats, their hearts open." Barbara has this sense that "we're all on this earth together," and the goats, with their inquisitive, sweet nature, help people realize this.
Sign up for a bread or cheese making class. Come in winter for hot chocolate and goat cuddles. Book a Spring slot, when babies are born, well in advance. There are just a set number of bottle feeding times, after all.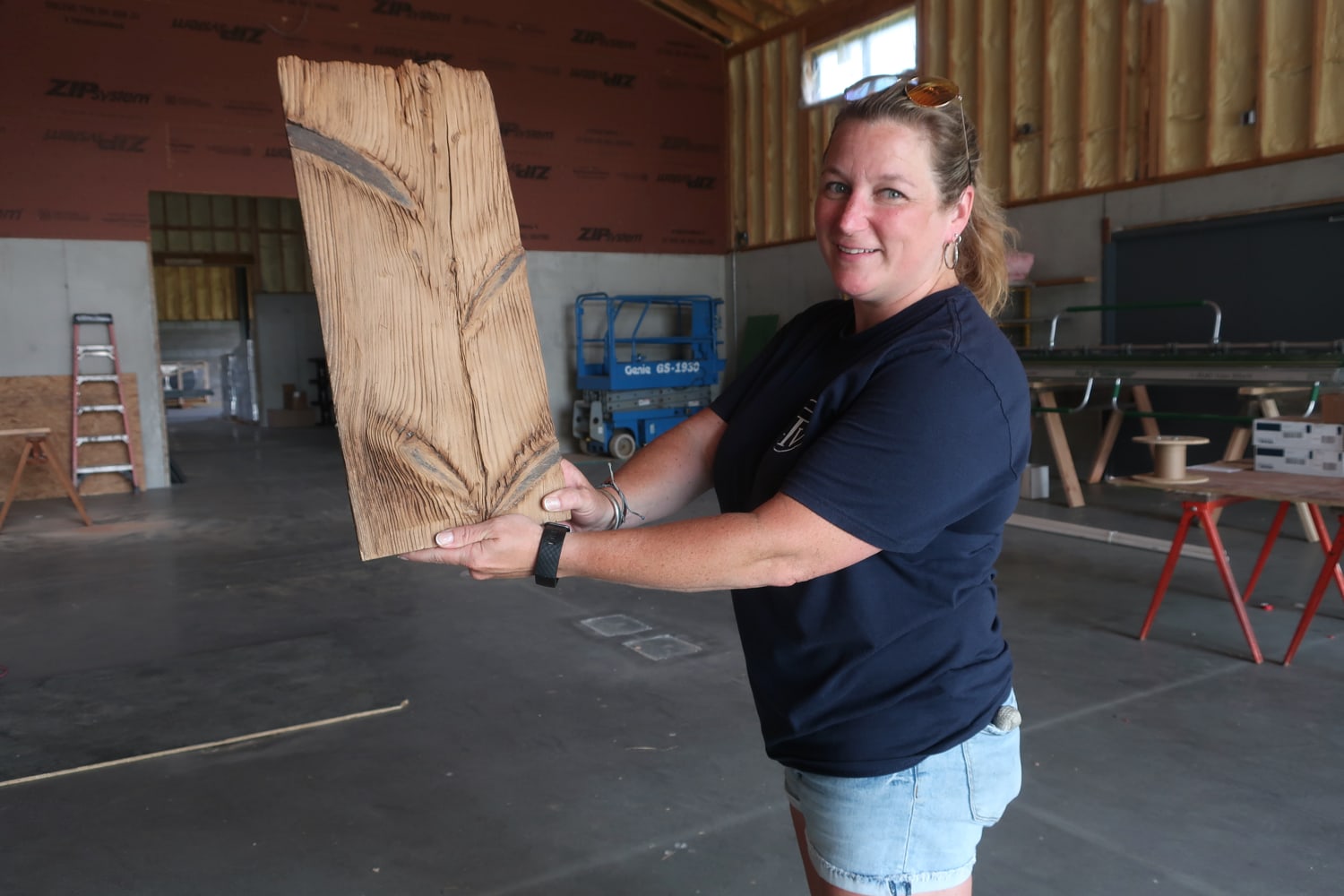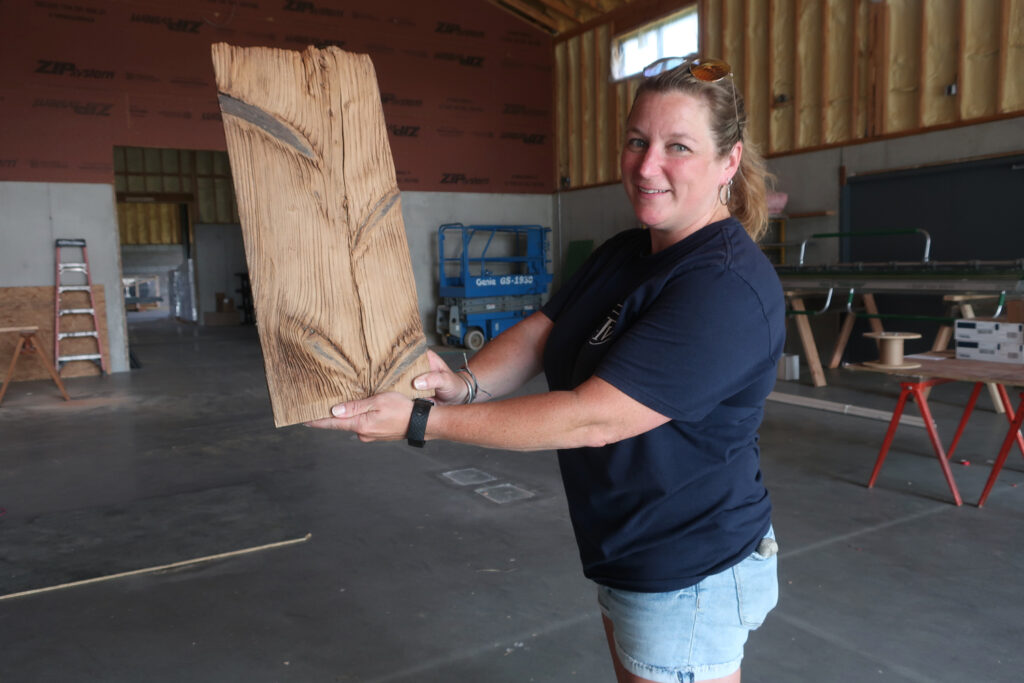 WINERY: Federal Twist Vineyard, Stockton
Big things are happening at Federal Twist Vineyard, a winery that turns out very good Rose, Vidal Blanc, and Chambourcin wines. The Vineyard (so named because it's on Federal Twist Road) is a family affair. Parents, Paul and Hettie Dorko, and offspring, Jessica, Ian, and Libby, each have a particular role.
Federal Twist sits on the Dorko's landscaping nursery, which, by dint of Paul's profession as a landscape architect, is very fetching indeed.
Daughter, Jessica (Horne), is quite the interior design and finishing's geek (she and her mother owned a tile store). As of July 2023, she was overseeing the final design of Federal Twist's new contemporary production and tasting building: nerding out over the reclaimed mushroom wood that will overlay the soaring cathedral ceiling.
As soon as the spectacular building opens later in 2023, the Vineyard is sure to draw more locals and visitors who want to chill out in a bucolic Delaware River setting.
Good thing you don't have to leave at night, either. You can book the fully renovated (in 2017) 1810 Stone house on the property with 5 bedrooms, 3 ½ baths, and a dining table for 12. Plan a getaway with friends, a family reunion, or just secure the place for the two of you.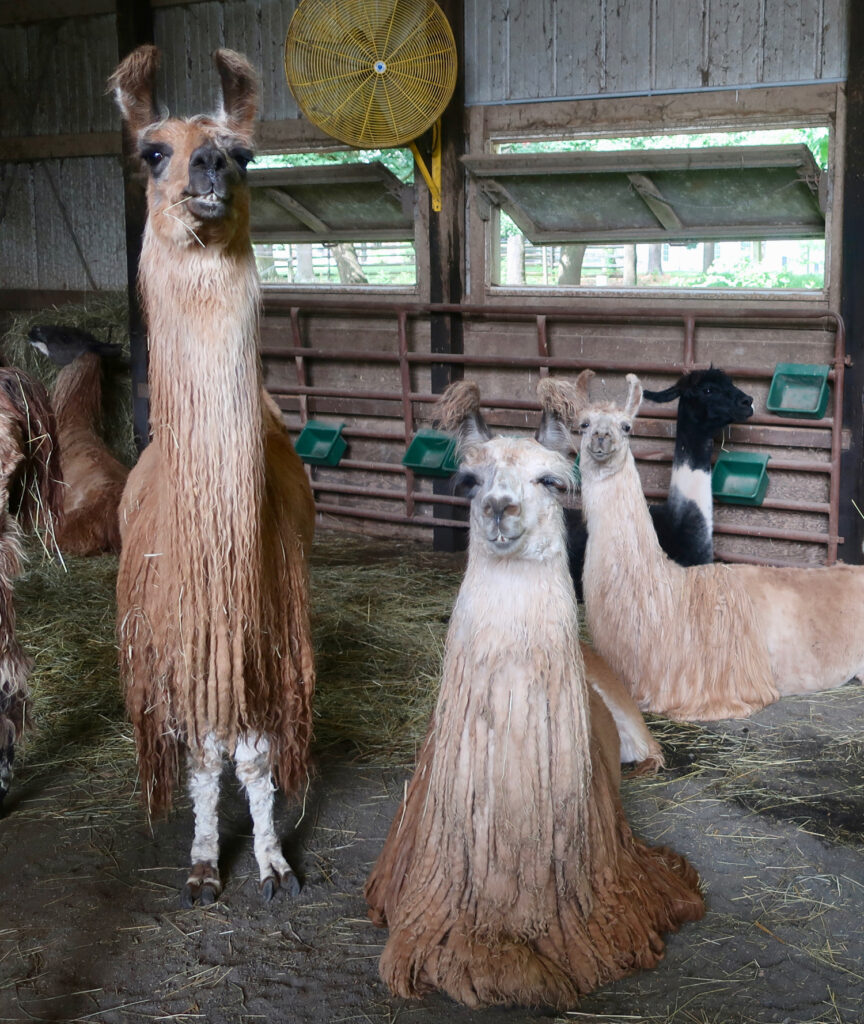 VISIT: WoodsEdge Farm, Stockton
If you love llamas and alpacas, and your sweetheart does, too – you MUST come to WoodsEdge Farm to look these dreamy creatures in the eyes. And, by the way, you can get married here as well.
WoodsEdge owner, Brent Walker, was born into an Alpaca and Llama breeding family. In 1989, his parents turned their soy and Christmas Tree farm into a Llama farm: considered to be the first of its kind in New Jersey.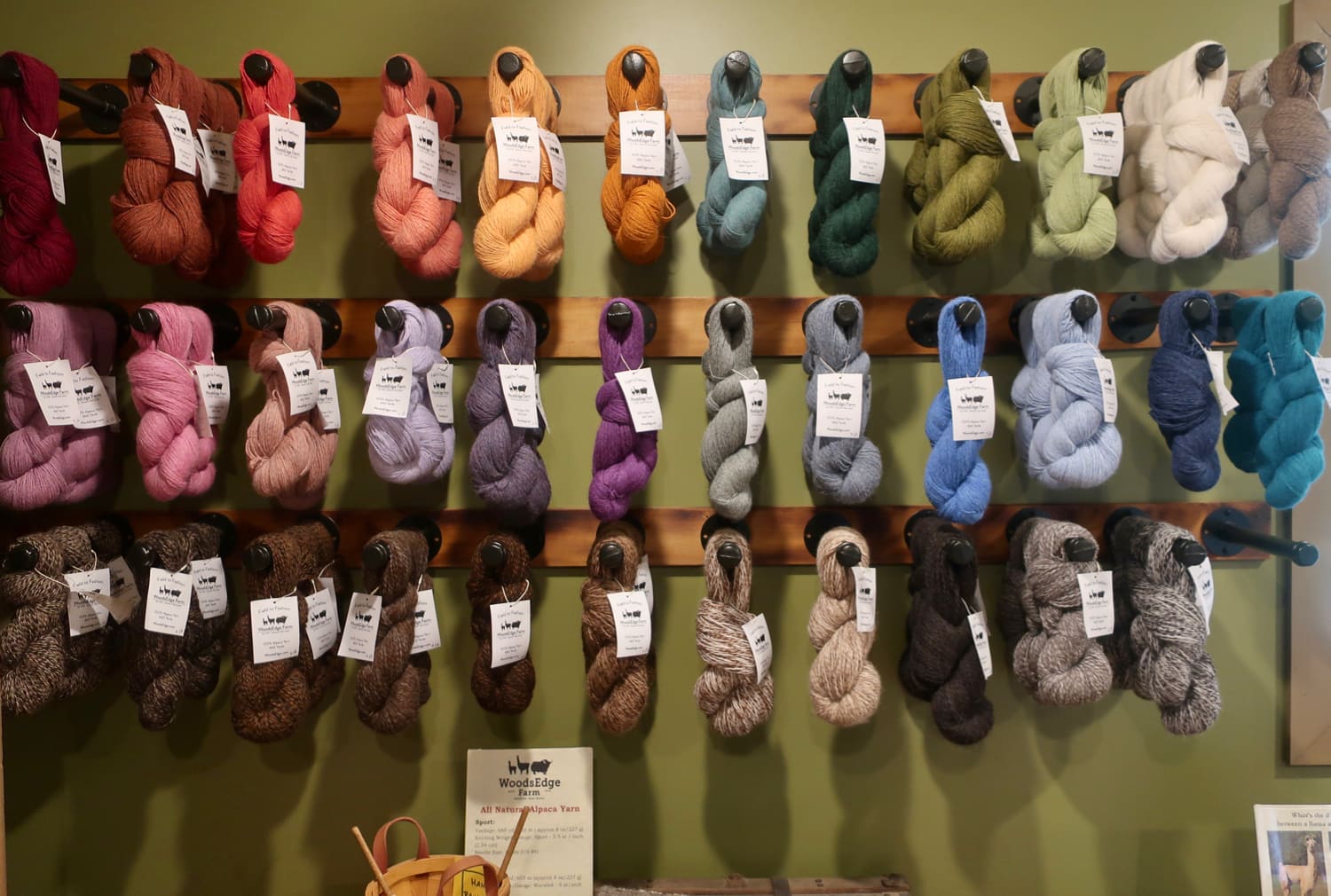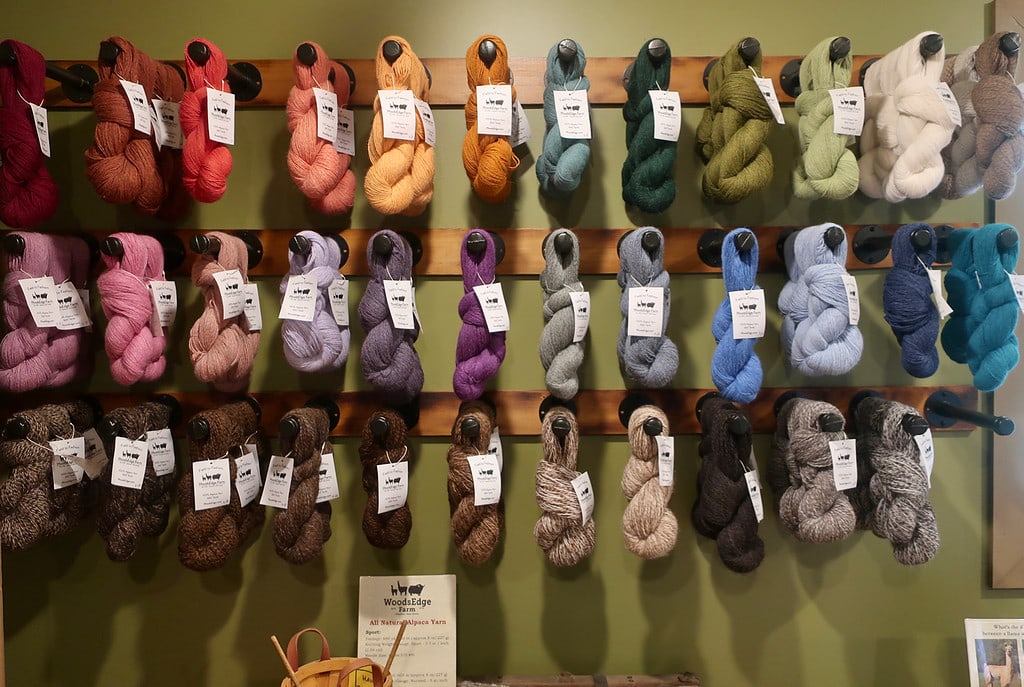 Now, Brent and his wife, Amy, are "Fiber Farmers," and famous for their yarns and woven goods made from their animals' fleece. Stop in to the beautiful Farm Store to pick up a pair of socks, along with rugs, sweaters, and other products.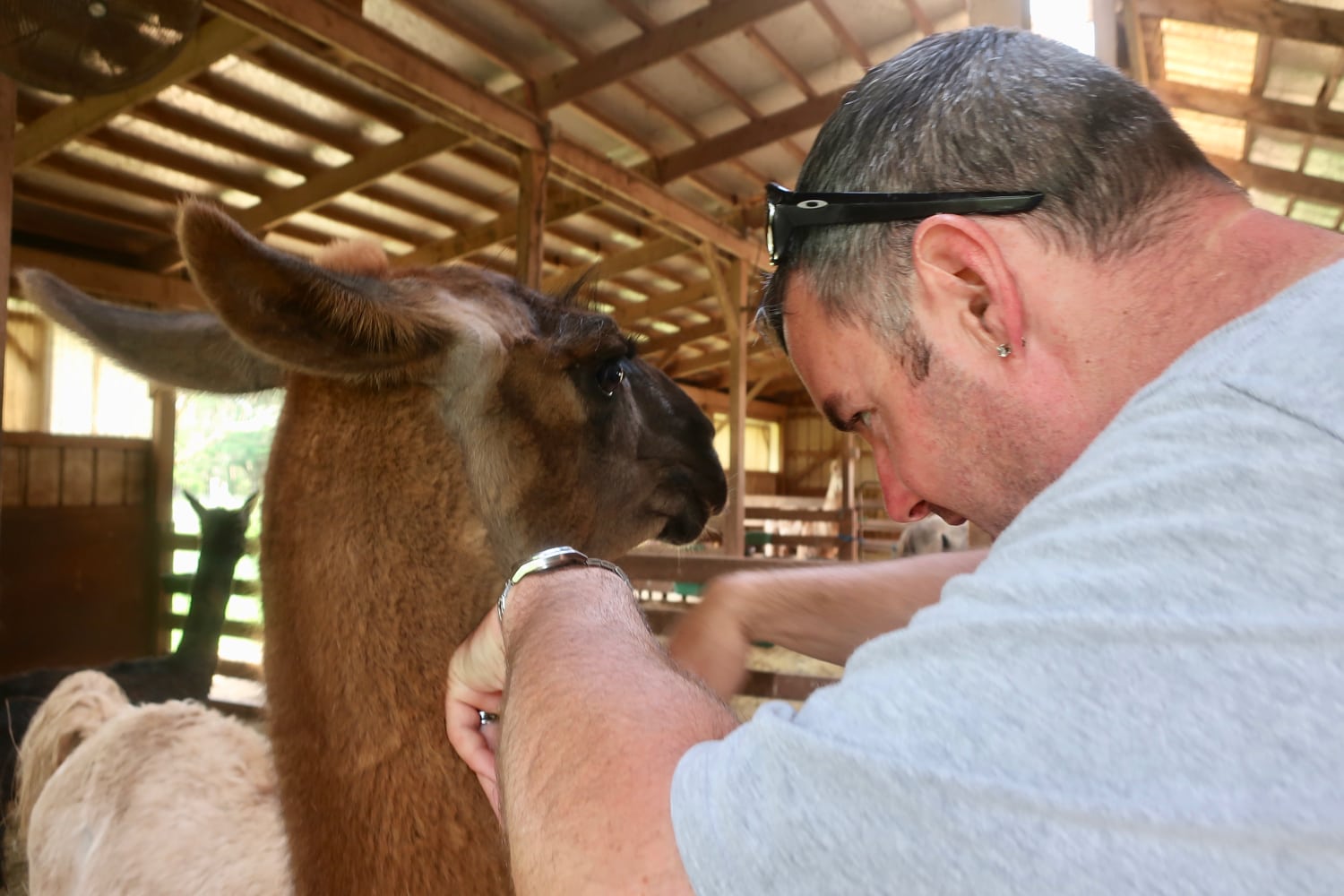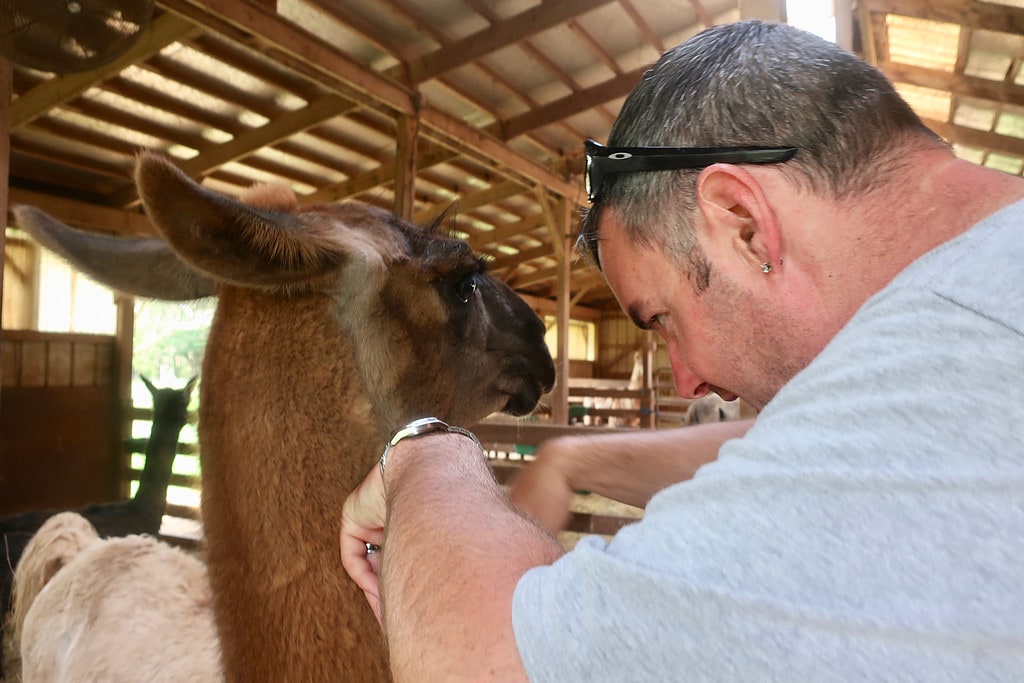 If you'll time it right, you may see the animals half-shorn, their Rastafarian brown locks grazing the ground in reverse mullet style. Party in the front, business in the back. I'd never seen it before, and if you haven't, either, it's a strange sight to behold. The Walkers explained that they grow the llama and alpaca hair out in front for three years – and use those longest fibers in their handmade rugs.
Yes, the camel-esque beasts are cute and the Farm Store is stocked with terrific goods made from their fleece. But most visitors come to WoodsEdge for weddings.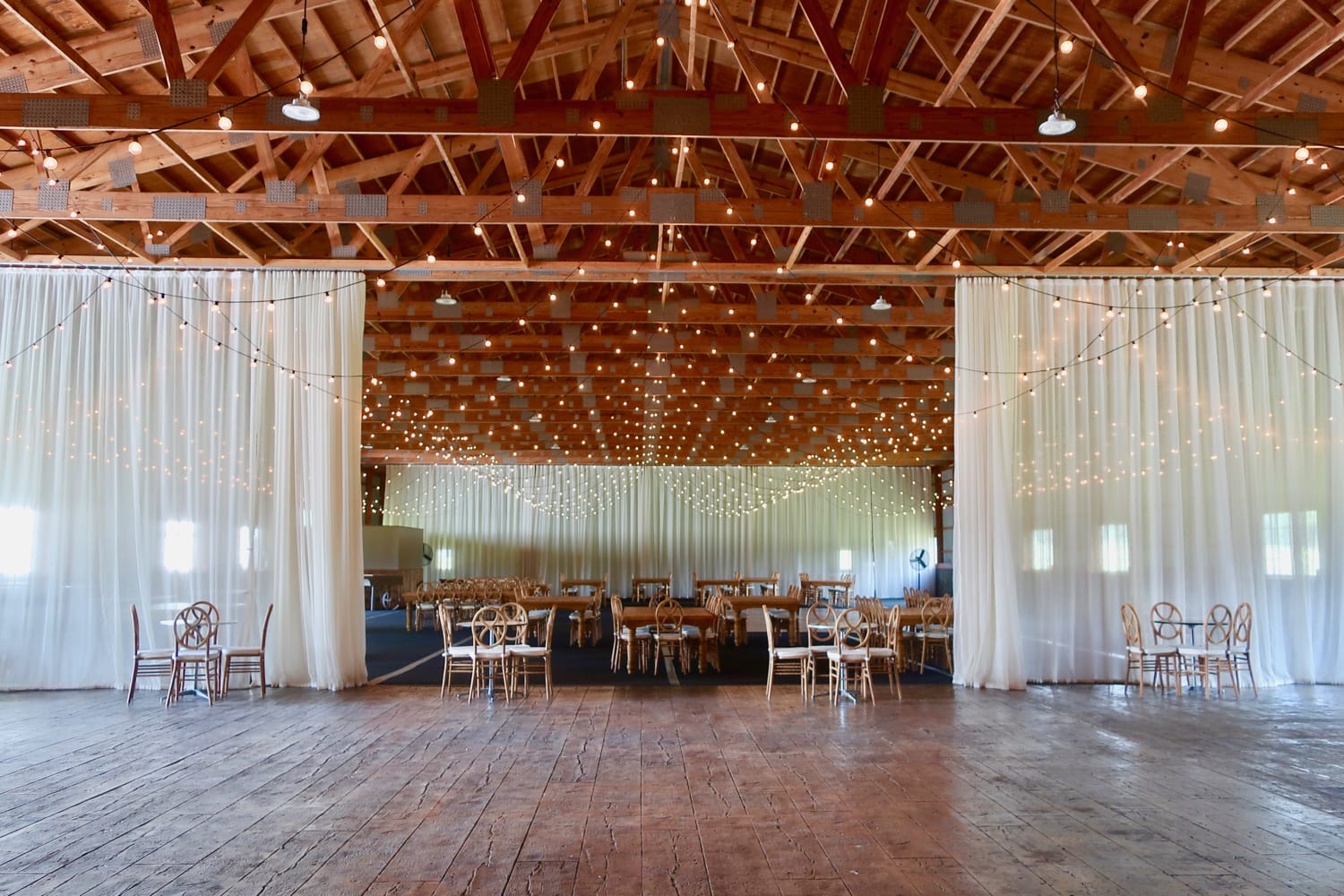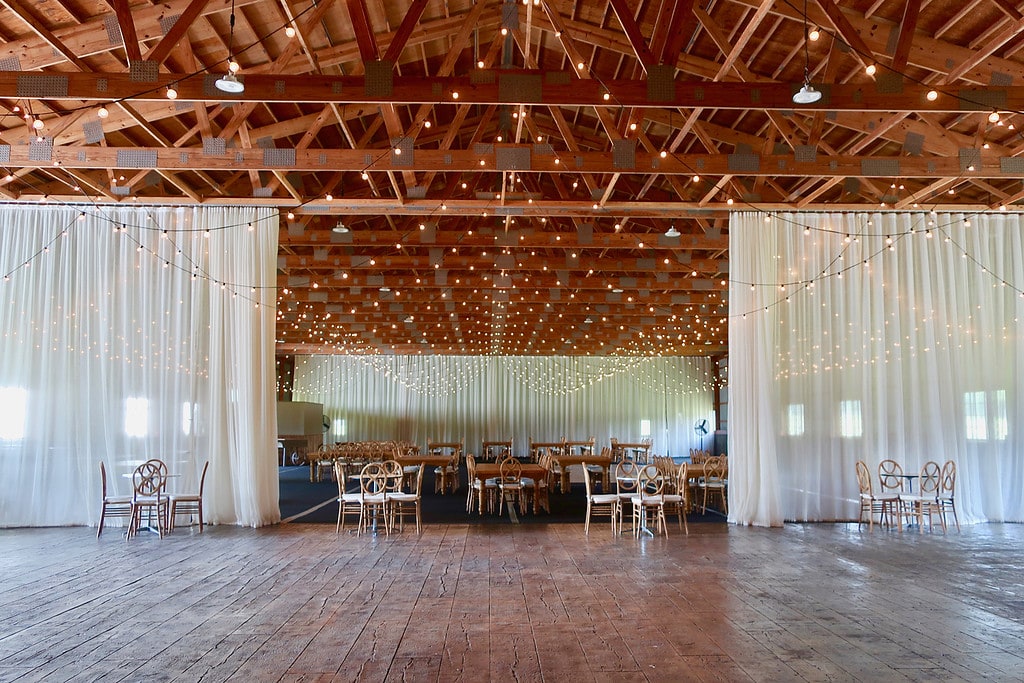 Brent opens the door to a cavernous building behind the Store as llamas and alpacas look on: "we can seat 400 in here." As you can imagine – with all these sweet creatures around, not to mention a very adept and detail-oriented crew, it's an extremely popular place to get hitched.
Things To Do in Pittstown NJ – Hunterdon County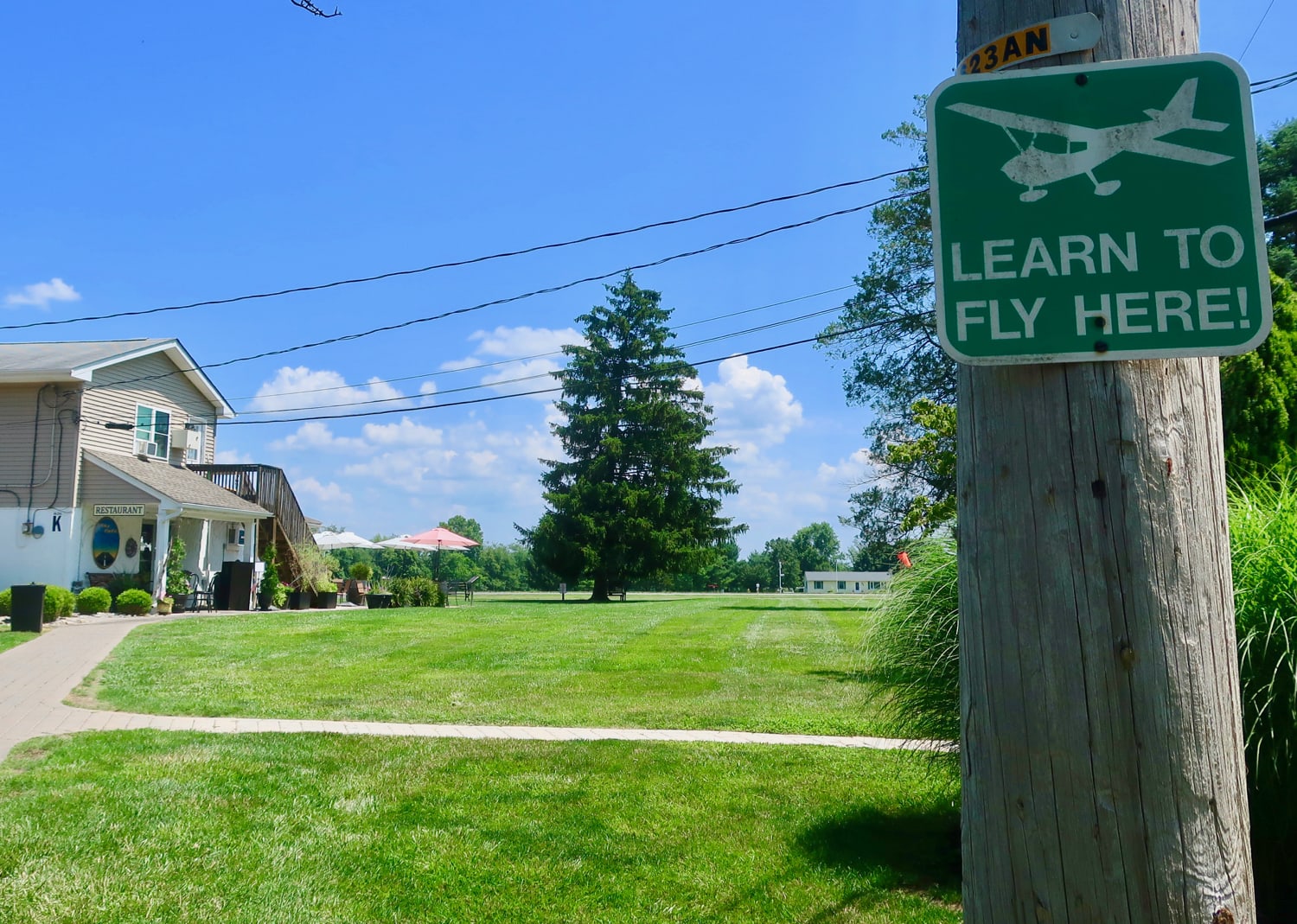 WATCH: Sky Manor Airport (and Sky Café)
If you love watching small planes taking off and landing on a regular basis, make it a point to drive out to Pittstown – in the center of Hunterdon County – to Sky Manor Airport. In the midst of farmland, it's odd to see so much airborne activity. But there's a reason for that.
Onsite Sky Café (see below under Where To Eat) has become quite a dining destination, with regulars flying in from near and far. An added benefit: the airport sits right next to the uber-popular Beneduce Vineyards, another draw for visitors to this part of Hunterdon County.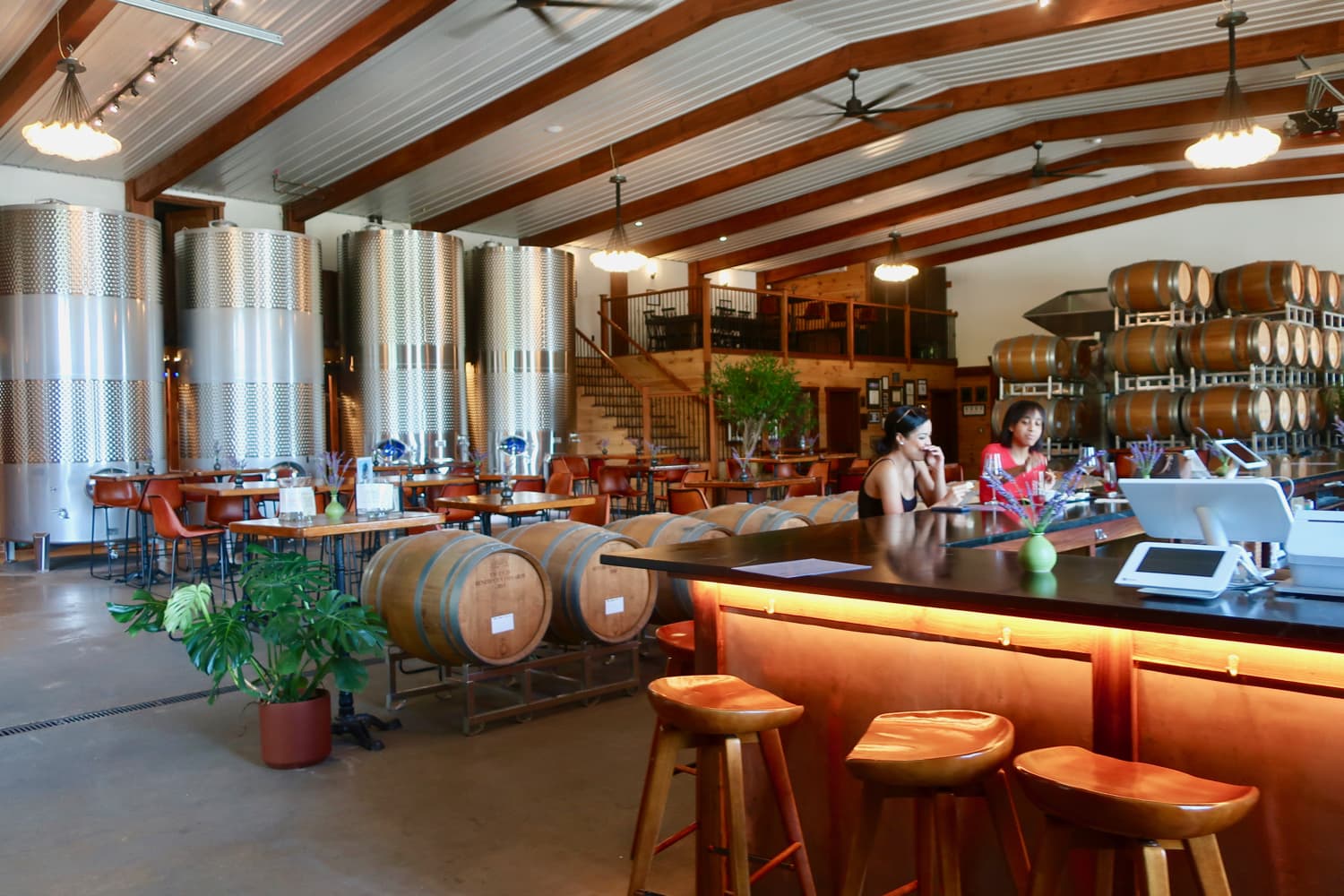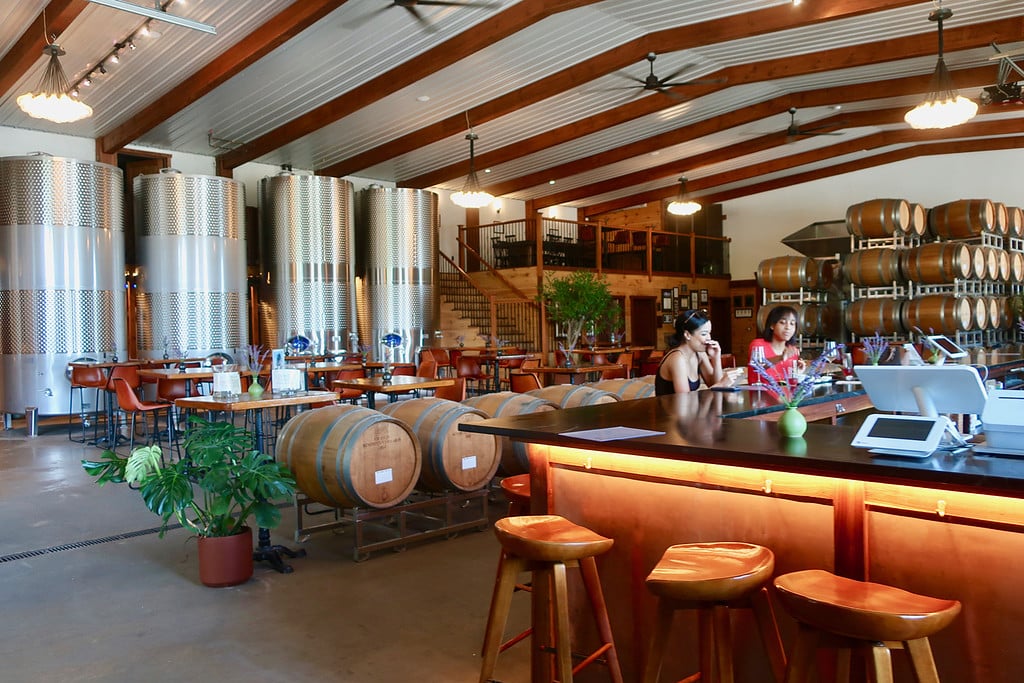 WINERY: Beneduce Vineyards, Pittstown
Situated right next door to Sky Café at Sky Manor Airport (see below under Where to Eat), Beneduce Vineyards is one of those middle of farmland surprises that encompasses acres of planted vines, a humungous contemporary tasting room and production building, beautifully landscaped property, and outdoor seating.
You can make a day of it – delighting in an incredible lunch at Sky Café, and then enjoying a "flight" of excellent wines al fresco (or inside).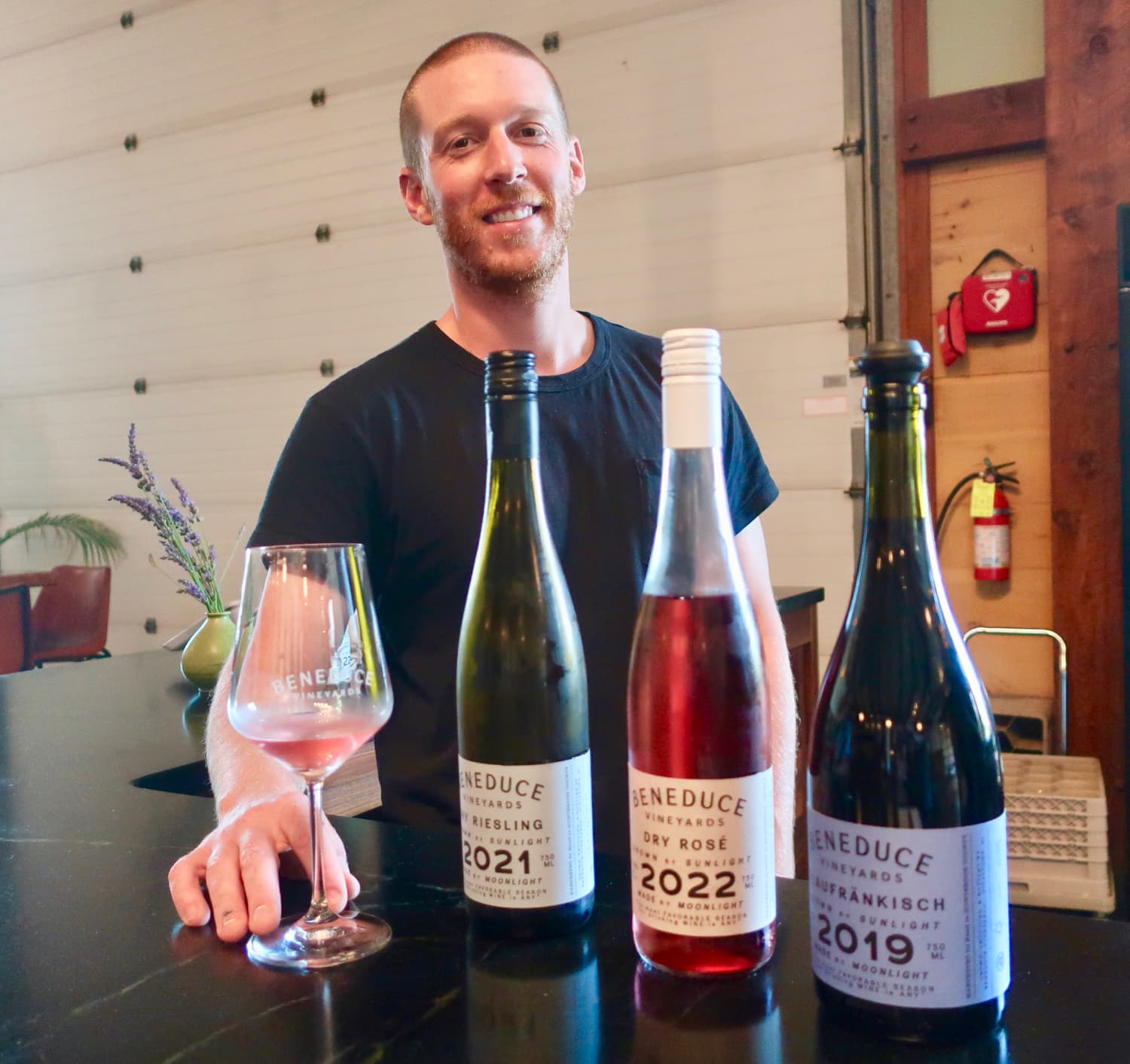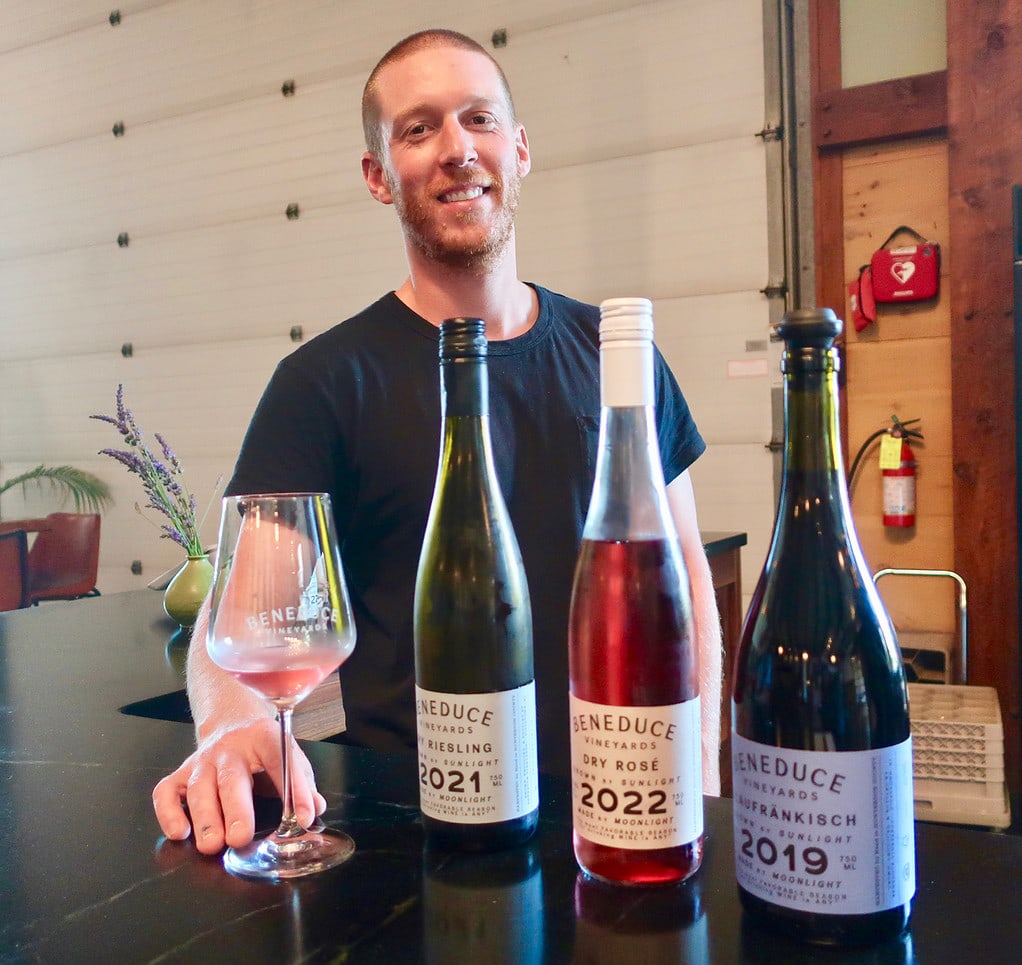 Mike Beneduce learned the art of winemaking at Cornell University – focusing on the "weird varieties" grown here. Best known for grapefruit-y Dry Riesling and Rose, he also cultivates the Austrian Blaufrankisch grape – a unique and smooth red.
Beneduce Vineyards draws a slew of fans every weekend for events. On select Saturdays, 500 + people show up for much needed "Group Therapy:" with live music, food trucks, wood-fire pizza, and, of course, plenty of wine.
STOP/MUSEUM/EAT: Clinton NJ
Right off of I-78 (thus, farthest from the Delaware River), Clinton NJ is home to what is purportedly the "most photographed building in New Jersey," the 1810 Red Mill: One of several historic buildings at the Red Mill Museum Village (open to the public year round). Shop the boutiques in downtown Clinton, then cross the historic pony truss bridge (one of only 12 left in the USA) to the Museum Village – and to the 1743 Clinton House Restaurant.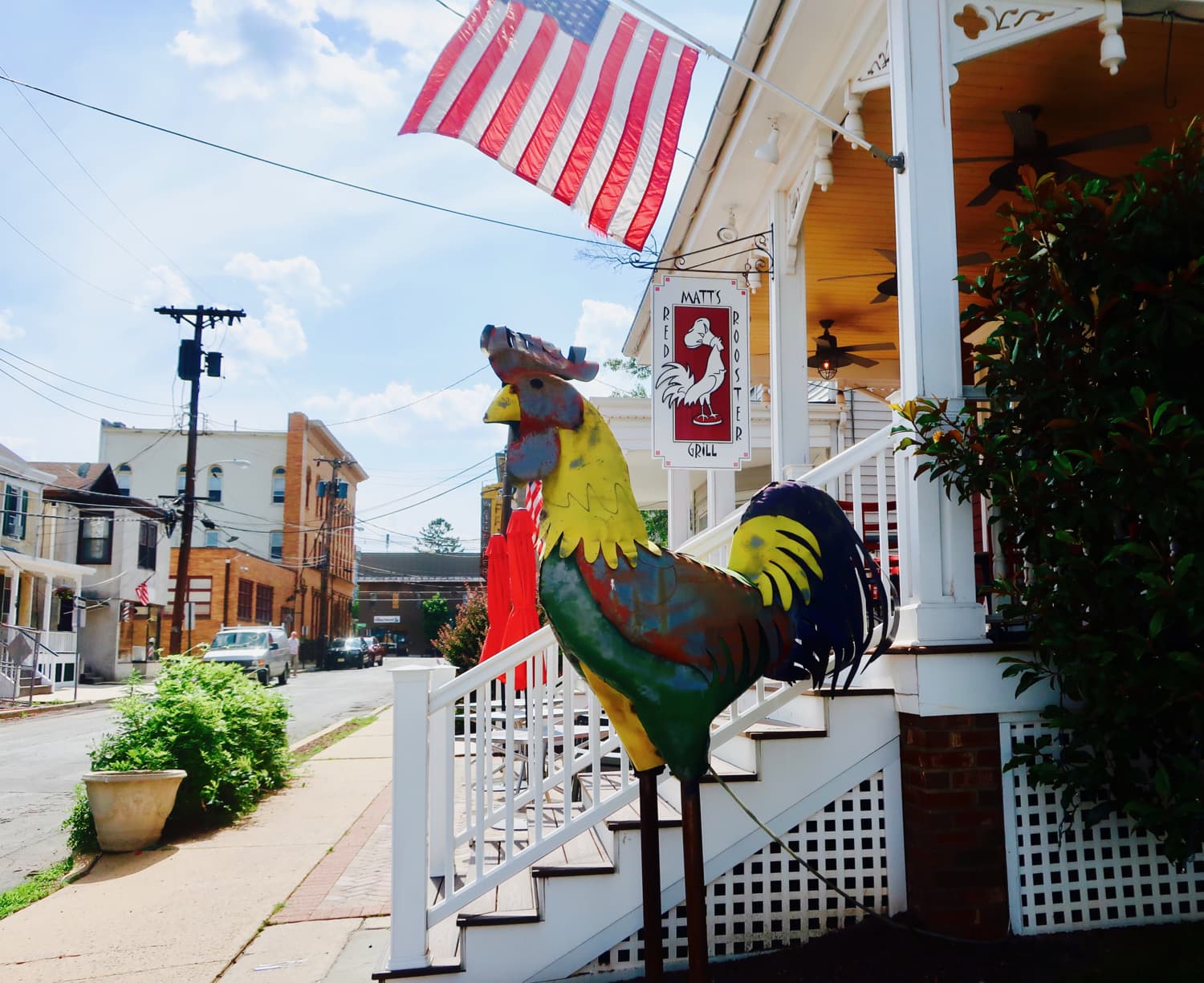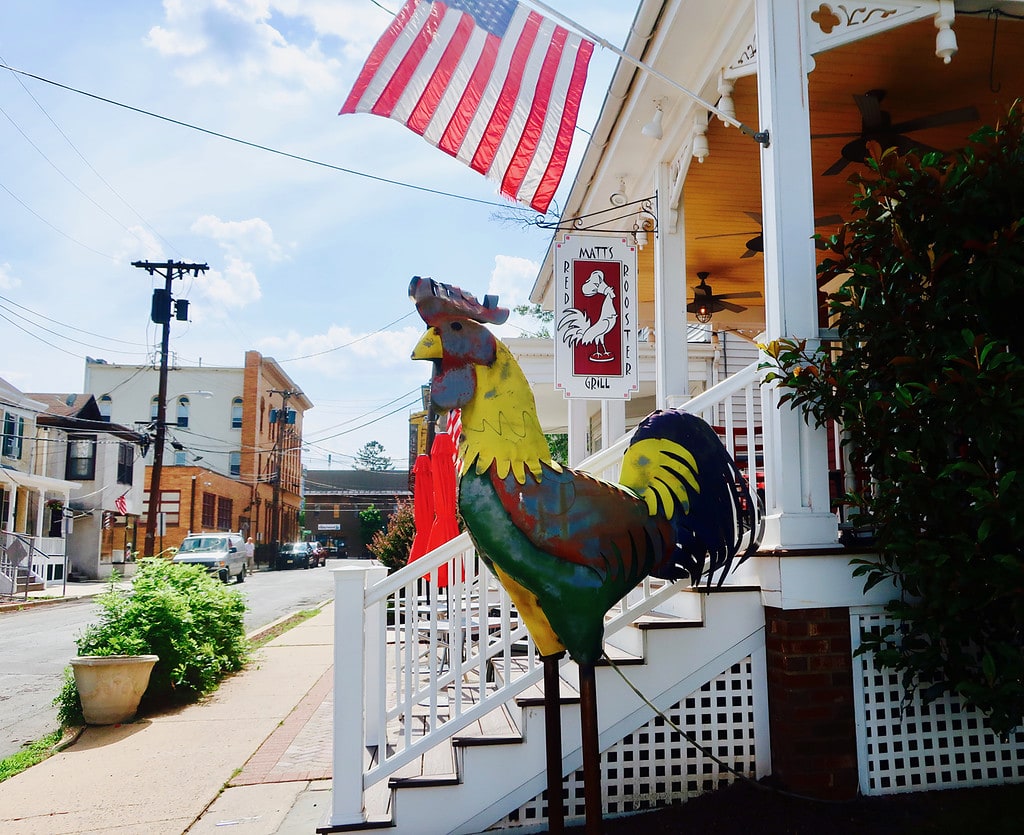 Things To Do in Flemington NJ
Follow the link to our Cool Things to Do In Flemington NJ post for the latest in what was, until 2023, a Factory Outlet Town. Now, reinventing itself.
Best Restaurants in Hunterdon County NJ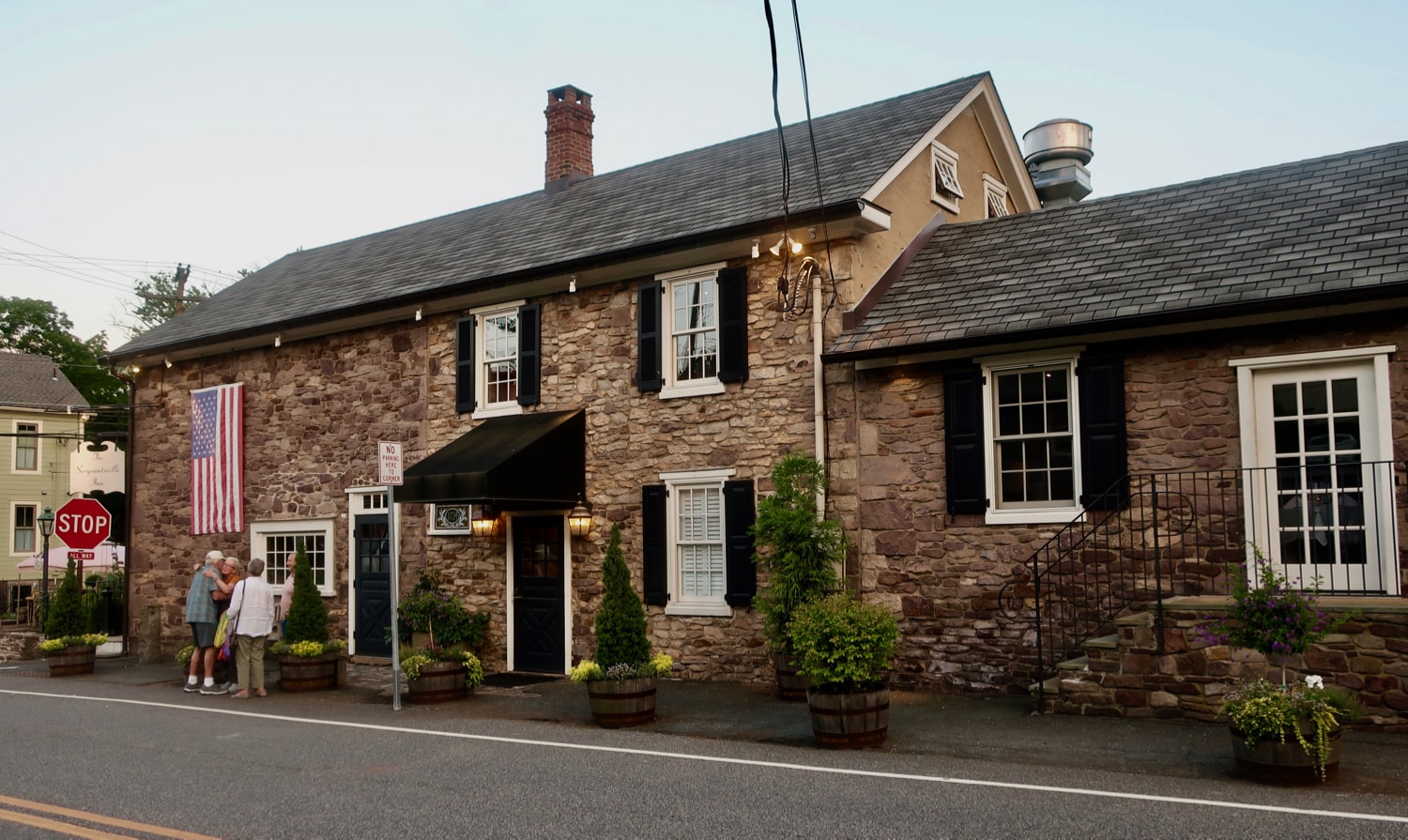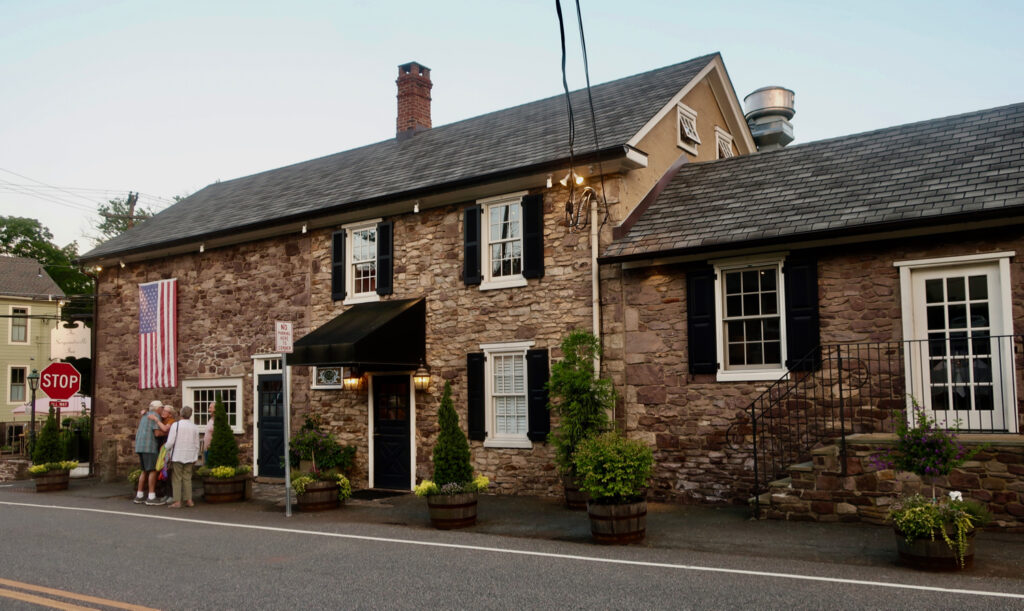 EAT: Sergeantsville Inn, Sergeantsville
Since the 1930's, this 1830 stone building has been a restaurant. But never one as exceptional as the Sergeantsville Inn.
In 2022, Jes Taylor (Service Director at Daniel Boulud Restaurants in NYC, then GM for Harvest Restaurant Group in NJ) and Chef Dan Brunina (CIA Grad, with stints at Inn at Little Washington and Little Nell) purchased Sergeantsville Inn on an intersection in a barely there town. (3.5 miles from Woolverton Inn).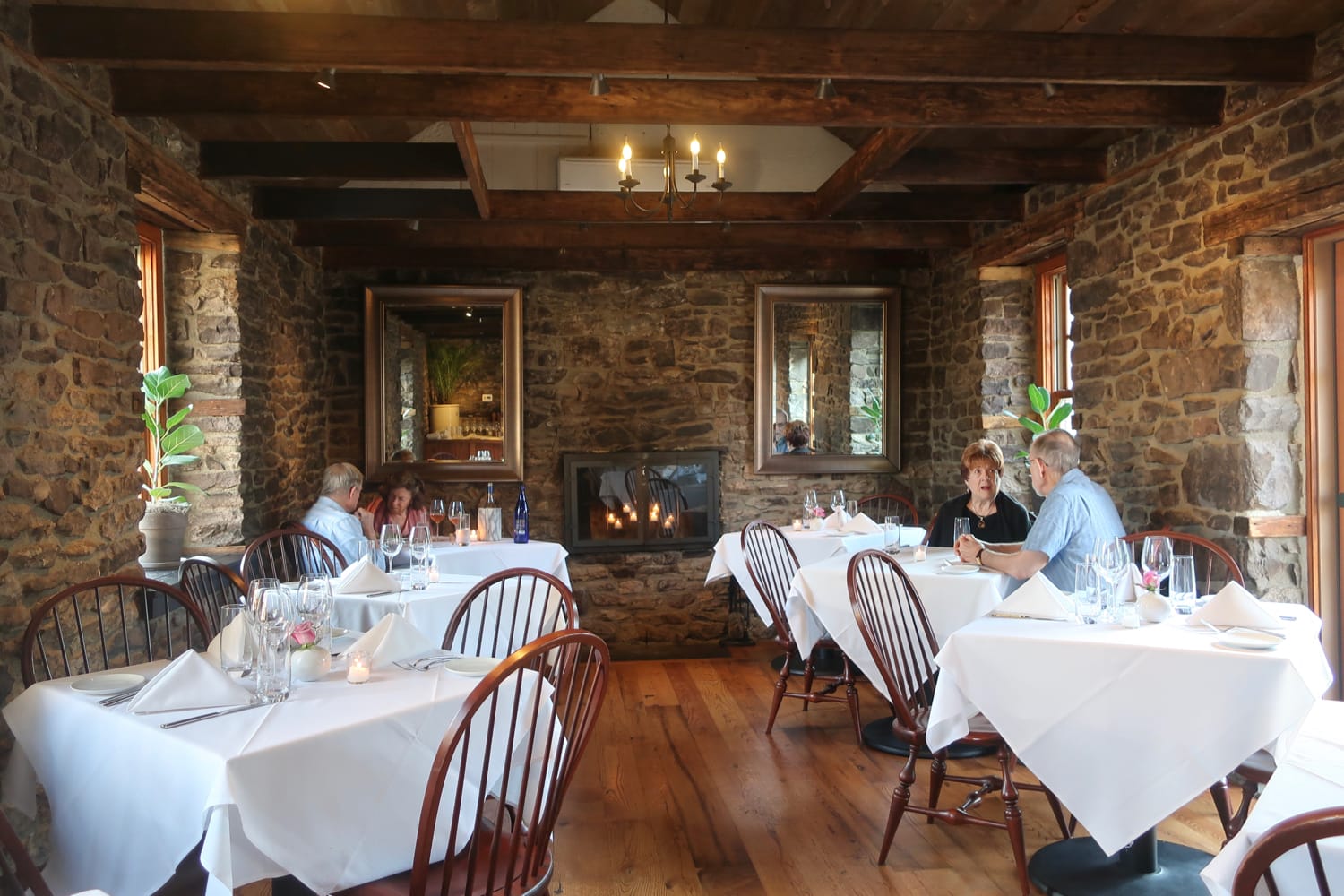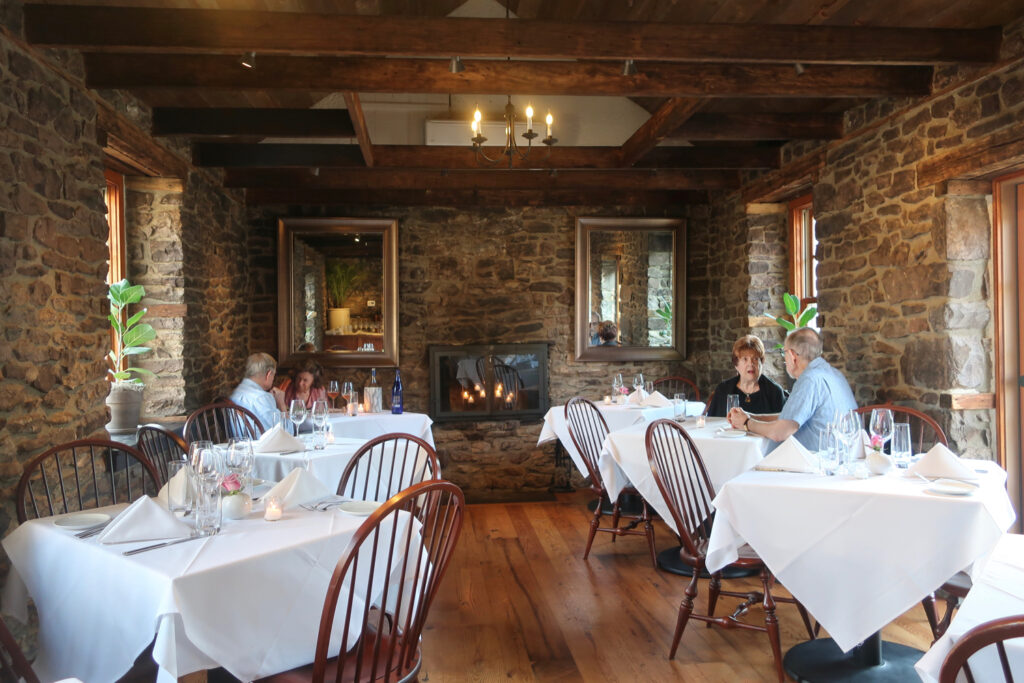 It has since gone through quite the transformation – the kind of transformation of space and food quality that can put an out of the way restaurant on the map.
The interior is stunning – worth walking into just to gasp. Some stonewalls have been opened up. Diners from the top floor can look down on others below. Linen clothed tables glow with real (not faux) votive candlelight. The whole effect is romantic beyond belief.
Dishes are innovative and top notch. This is a chef with a gift for integrating and balancing flavors. Even the Carrot Salad – small, simply roasted and left whole on the plate – elevates the vegetable experience. Pastas, like the Smoked Ricotta Ravioli, are homemade and toothsome. And, meats are as fresh as possible, as beef sides are butchered in-house.
Although some menu items can be pricey, the tavern menu is relatively modest – you can get a burger and beer on Tuesday and Wednesday evenings (in 2023) for just $18.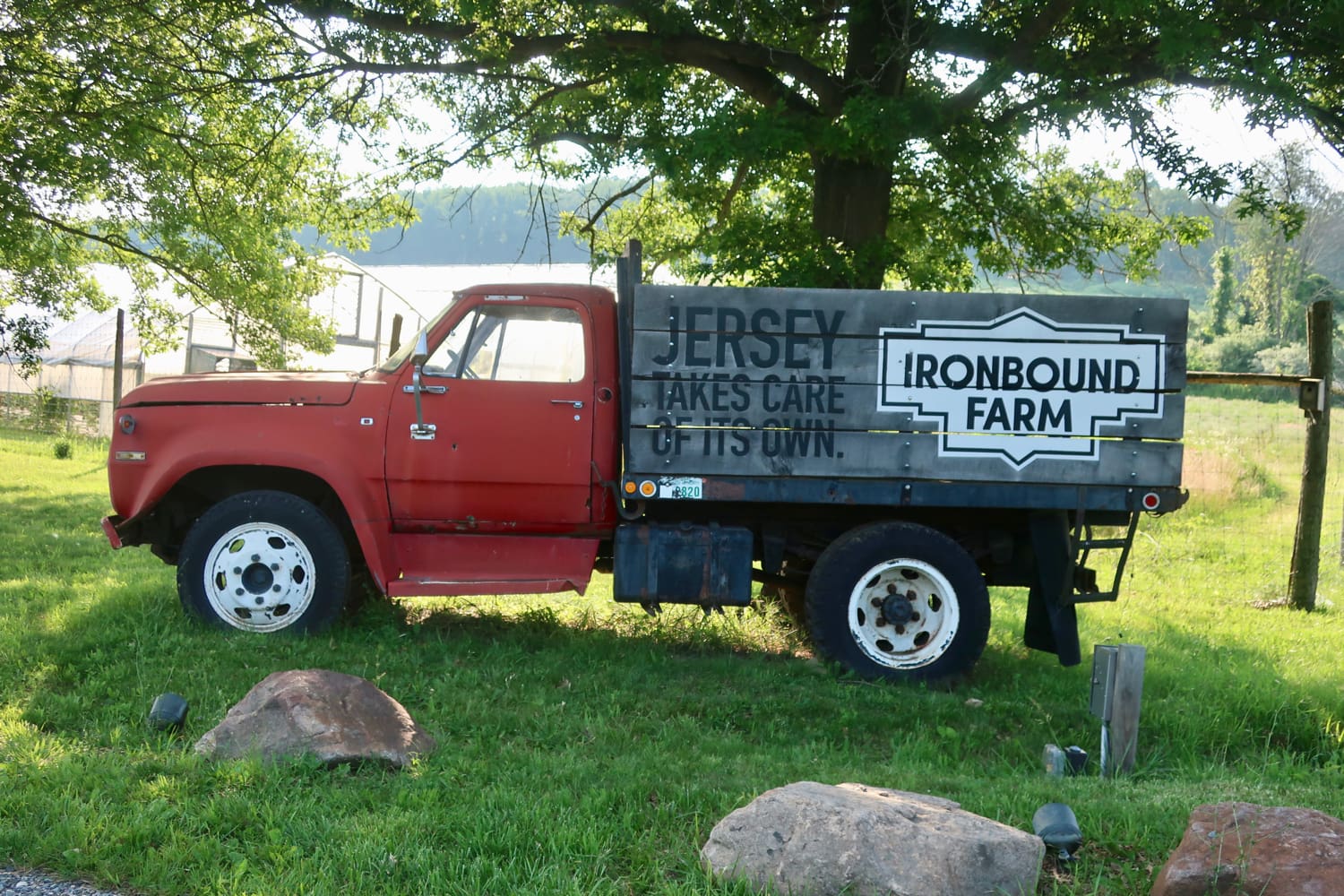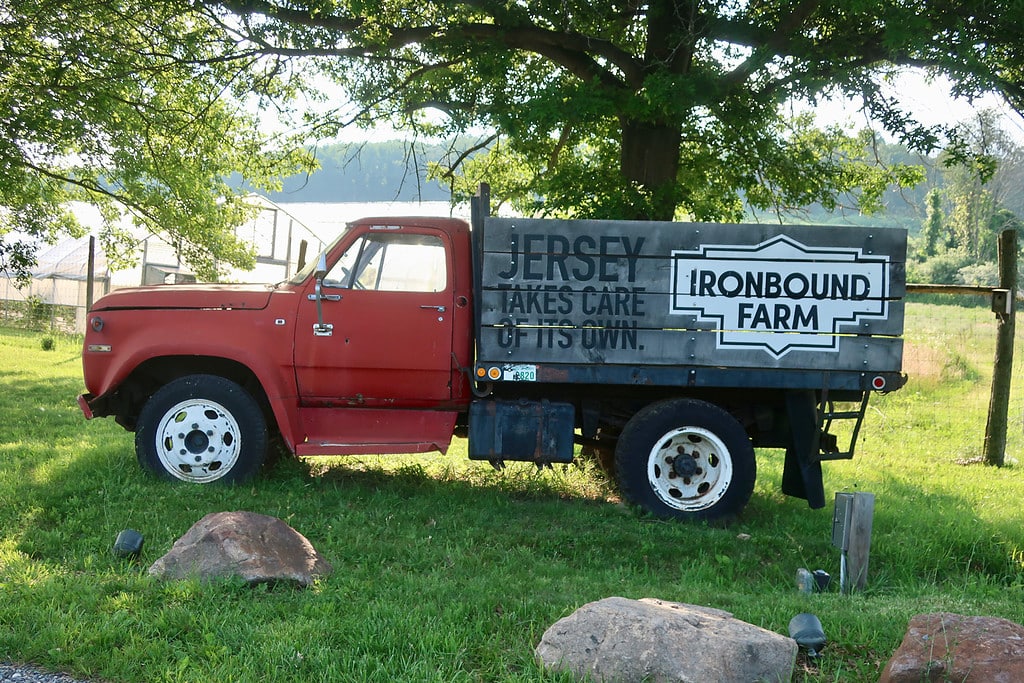 EAT/DRINK/VISIT: Ironbound Farm and Ciderhouse, Asbury NJ (Not Asbury Park!)
Ironbound Farm and Ciderhouse is Exhibit A of the collaborative spirit in Hunterdon County NJ. That's because the loquacious, smart, and funny Charles Rosen, a Madison Avenue exec from Newark, who morphed into lawyering, and then chucked it all to become a farmer in the NJ sticks, is a people connector extraordinaire.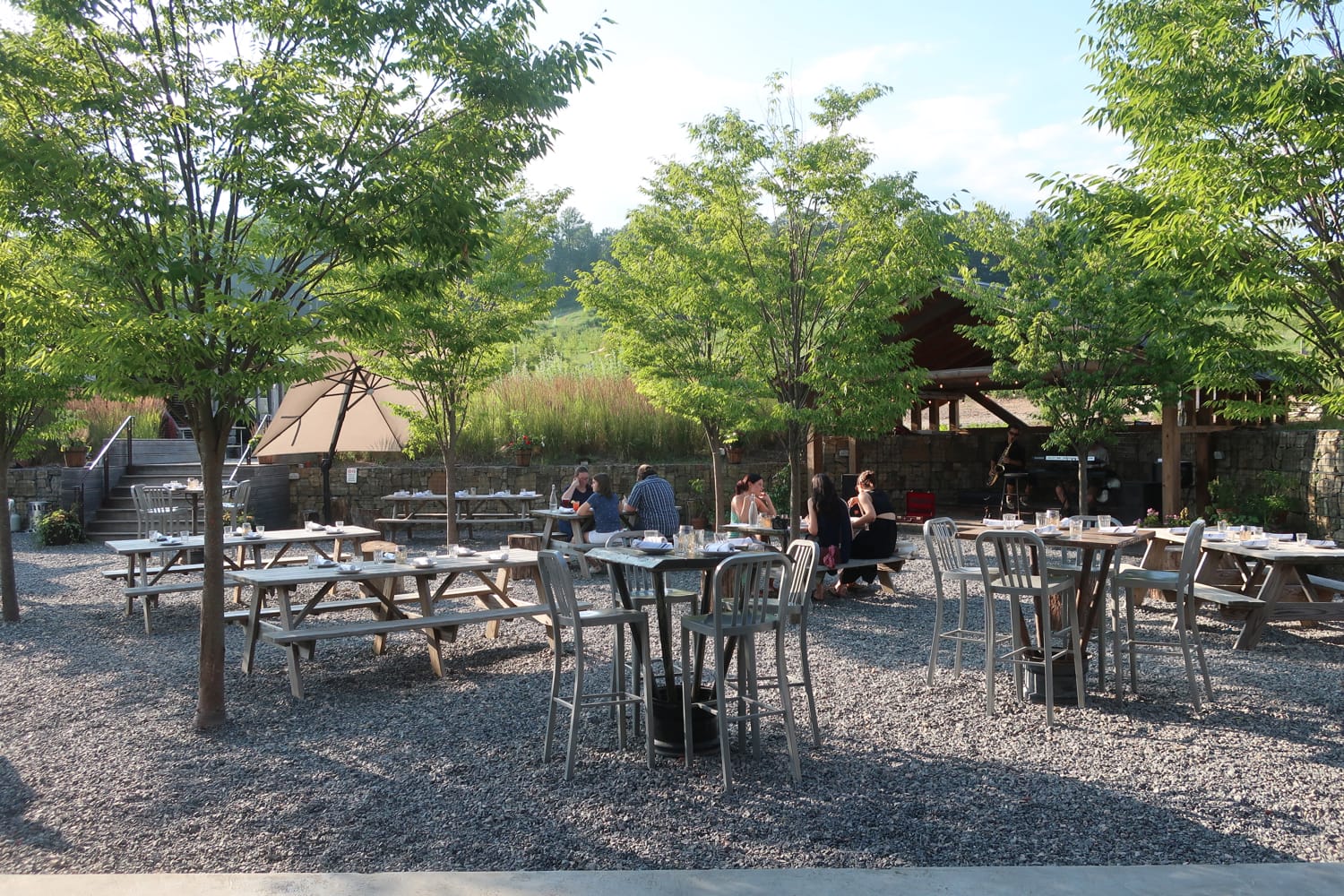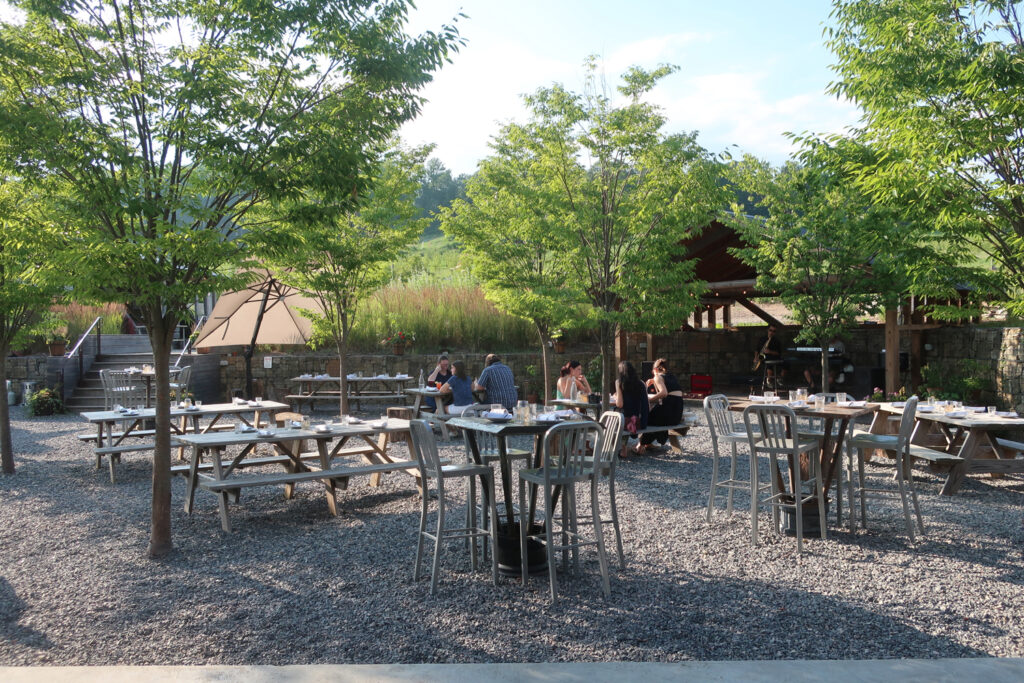 The Ironbound Farms origin story is pure Rosen. He became fascinated with applejack, one of New Jersey's chief exports during Colonial times. That was thanks to Alexander "Bill" Laird, who, in 1698, discovered an abundance of Harrison Apples in the area, and built the first applejack distillery here. The spirit is still being produced in the very same place by 11th generation Lisa Laird.
Due to these apples that still grow in Hunterdon County, Rosen envisioned this rural area as a prime location for making hard apple cider. He famously brought a group of out-of-work ex cons here to help him turn 20-years-fallow soil into acres of productive land. Rosen named his Ciderhouse and Farm after a section of Newark: Ironbound.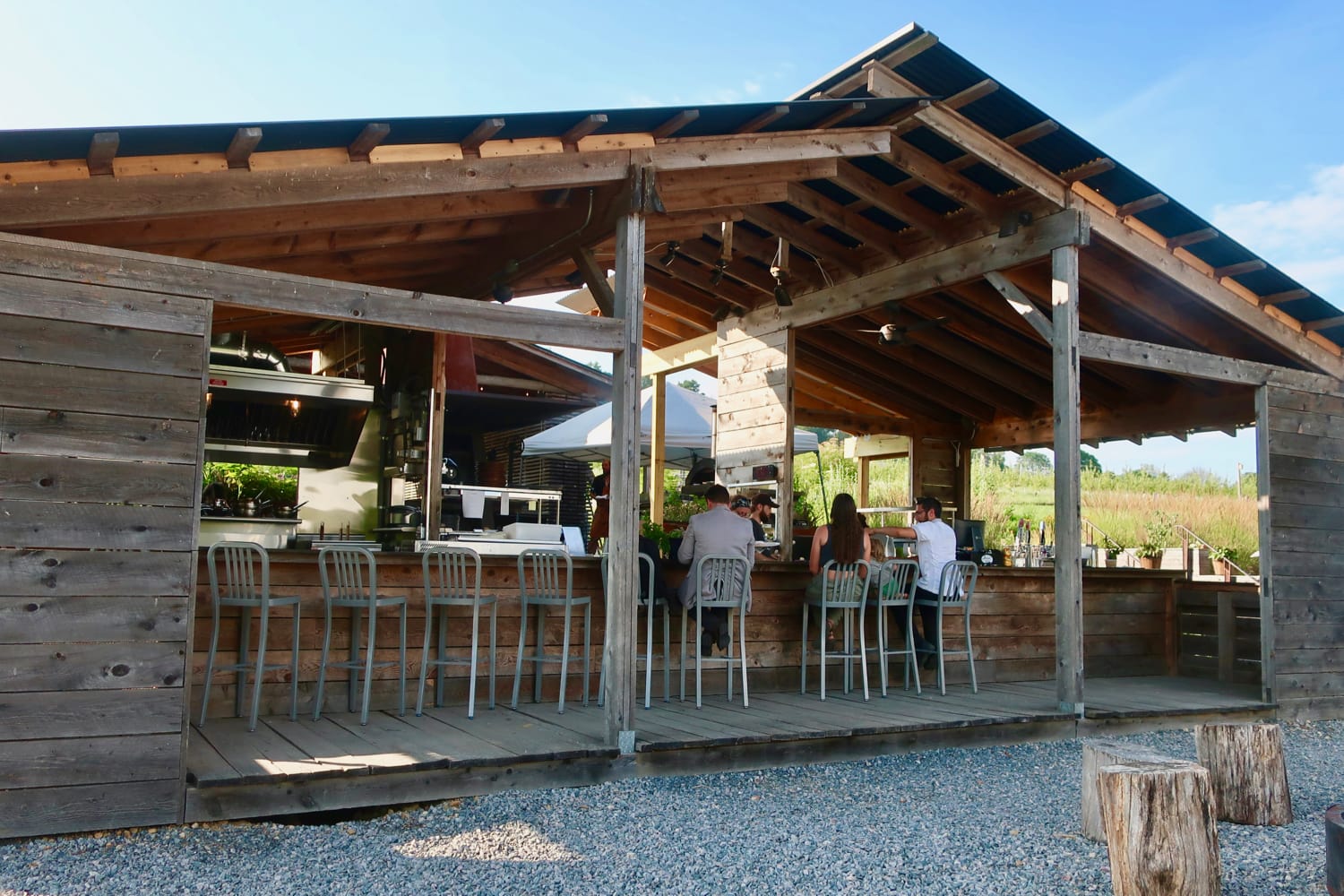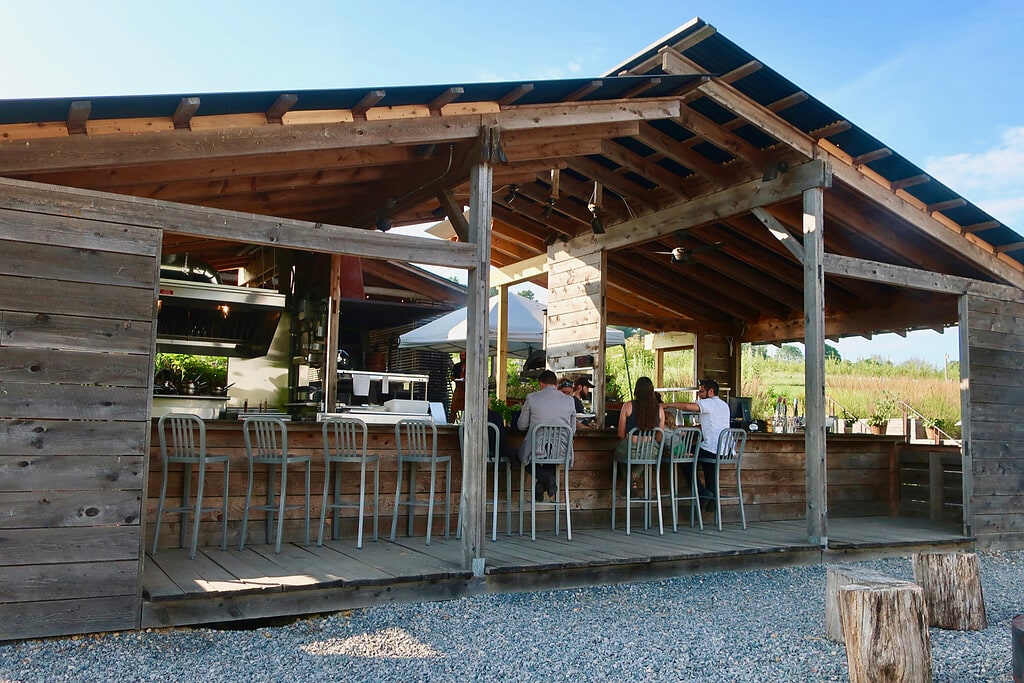 And then, he hired farmers experienced in regenerative agriculture, and chefs with vision, to expand his farm and cider-making operation into a restaurant as well. A role model for all, Rosen is an enthusiastic business owner who actually gives everyone else credit for the exemplary products and food that comes from the farm, ciderhouse, and several Ironbound kitchens.
Spring Run Dairy and Creamery
Ultimately, Ironbound Farm and Ciderhouse is part of the local food system and works with nearby agricultural businesses. One, Spring Run Dairy and Creamery, is indicative of those that are leading the way for other small family farms to prosper.
Dan Lyness is third generation dairy farmer. His wife, Sarah, is a lawyer. Their farm supplies restaurants and ice-cream parlors with homemade ice cream, along with plain and chocolate milk. "There's no reason you have to buy essential grocery items shipped from 100 miles away," Sarah states.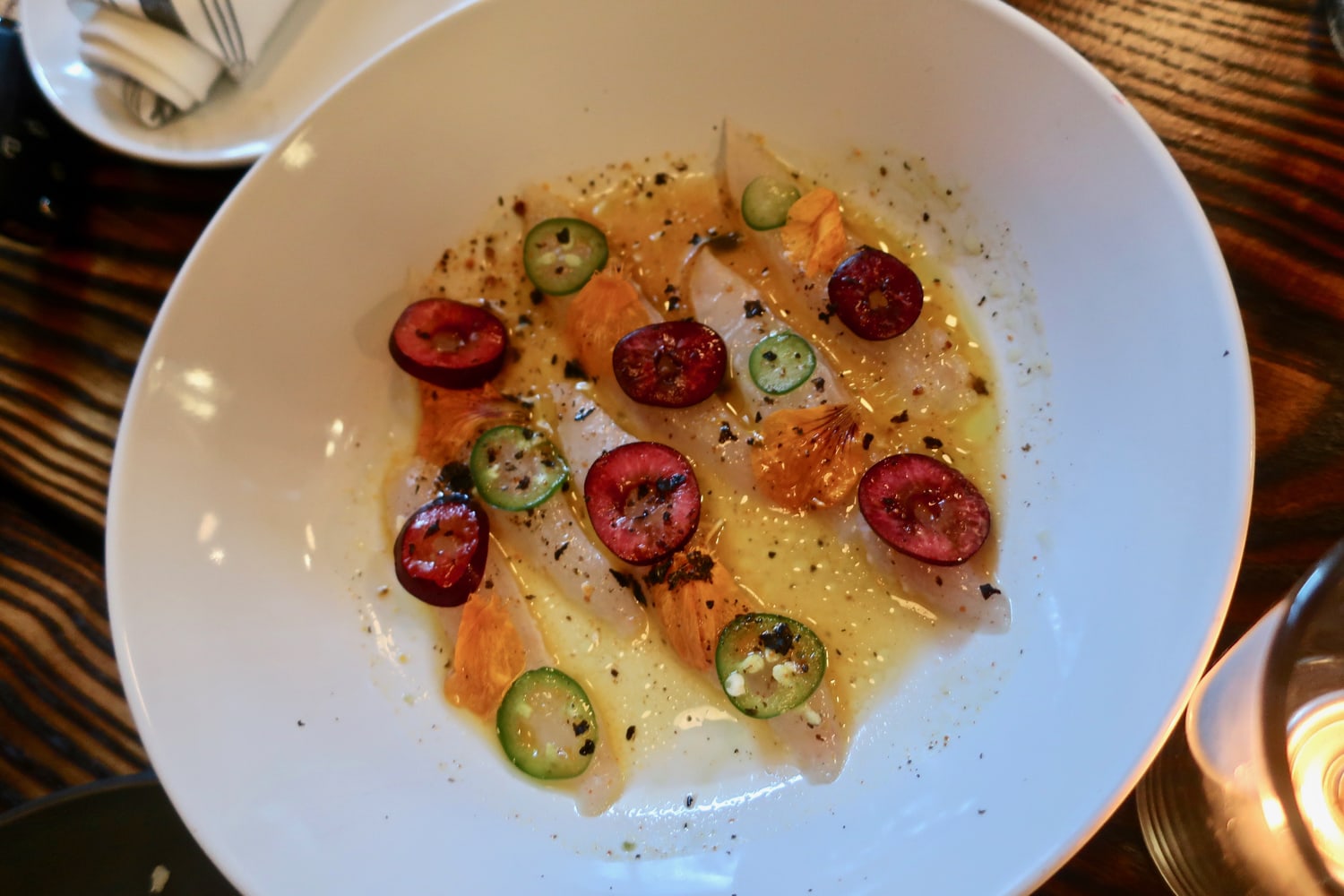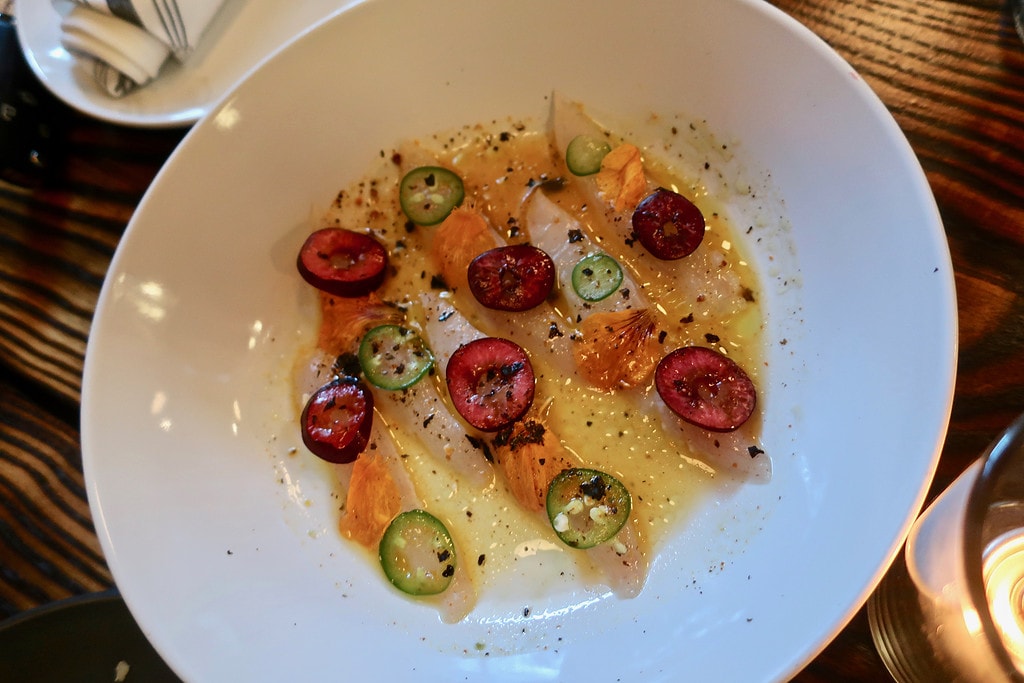 Ironbound Restaurant
What about the farm restaurant? It's amazing. You can sit outside on barstools around a covered open kitchen – grills aflame. Or eat on a large patio or inside a restored 1700's barn.
All ingredients, of course, come from the farm or around New Jersey – including the oysters and sea bass. And even vegan delights, like "Crab Cakes," are made from NJ Lion's Mane mushrooms and shredded zucchini. Naturally, menu items change with the seasons and what is harvested that day. Ironbound is farm-to-fork dining at its best.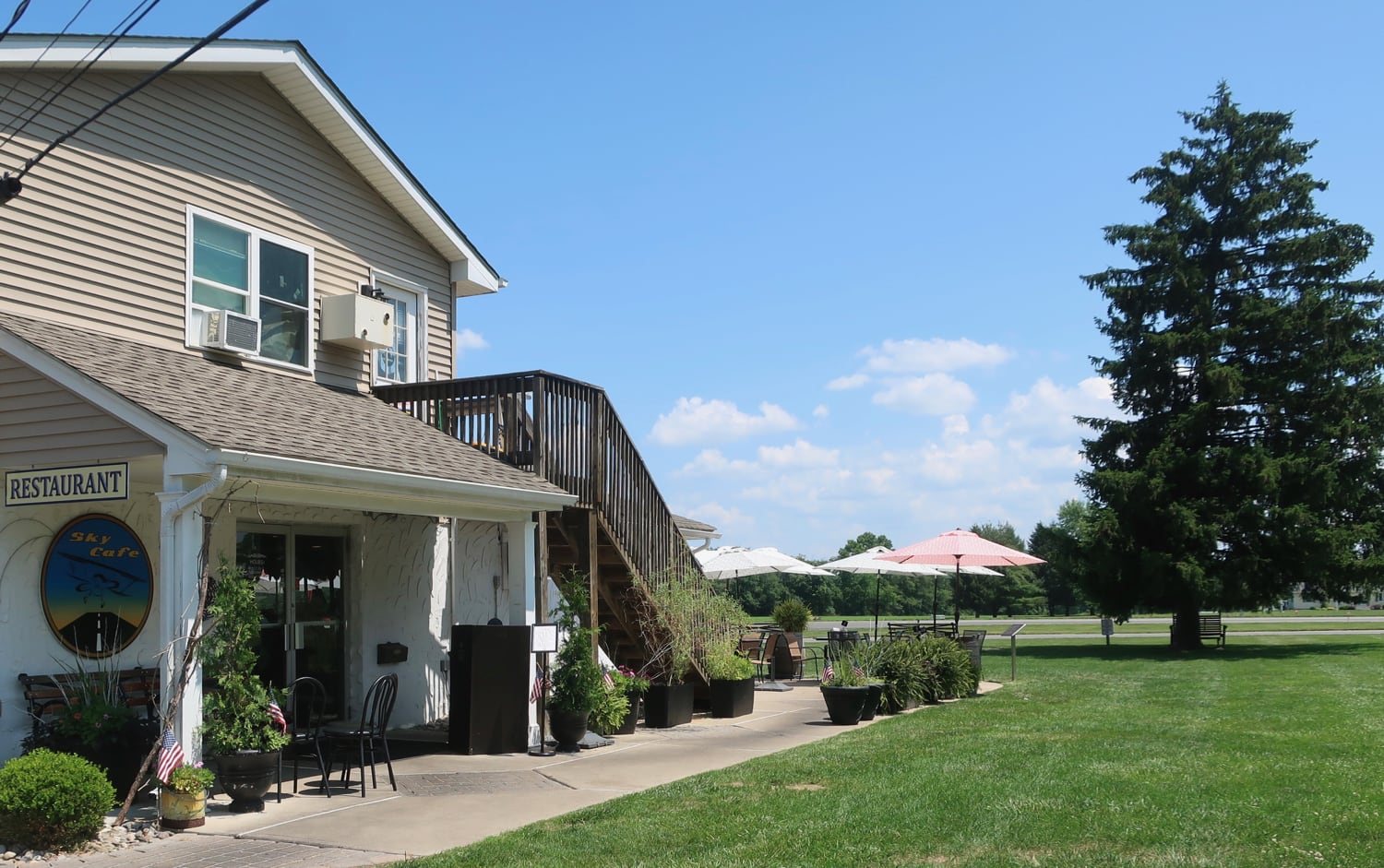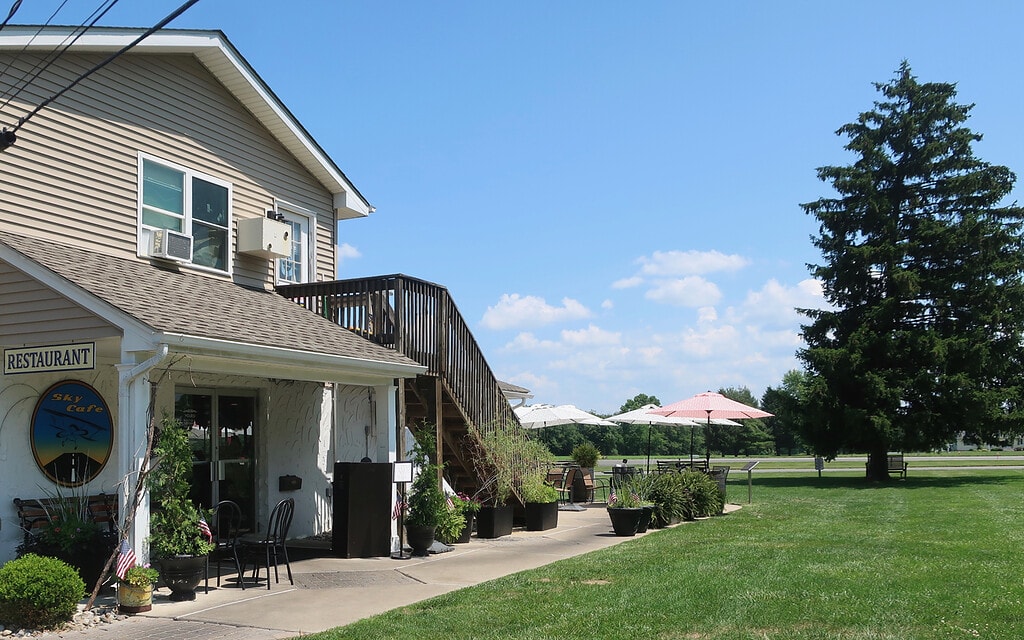 EAT: Sky Café at Sky Manor Airport, Pittstown NJ
Sky Cafe at small-plane Sky Manor Airport has become so renowned, private pilots drop in (from the sky) for a meal. Owner since 2015, Rosella Caloiero, (who also owns the Frenchtown Café) credits her chef, Adrian Kribs, for the phenomenal food and the eatery's success.
Watch small planes take off and land as you dine on stellar salads, sandwiches, and other dishes – with flavors that blend to perfection.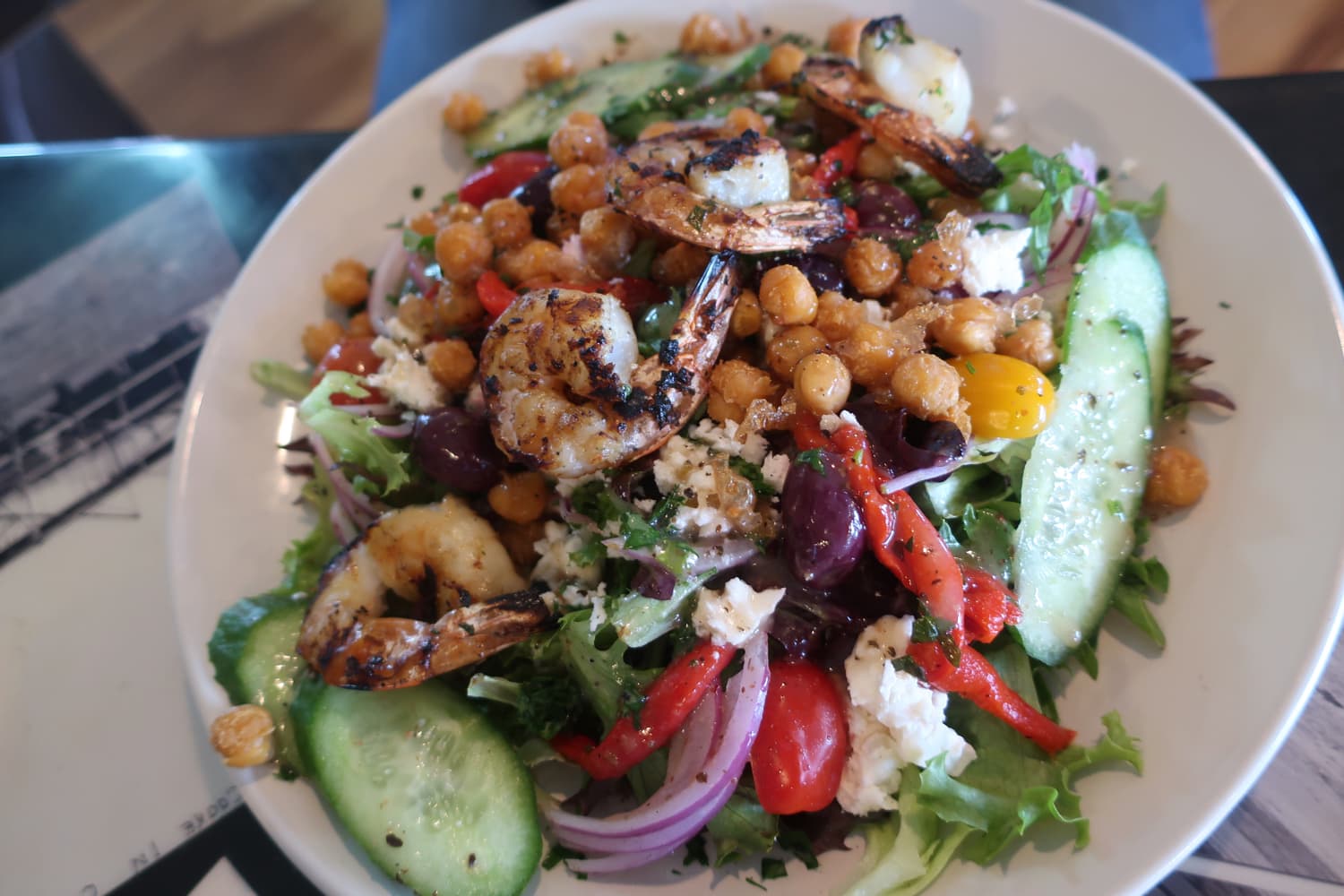 How amazing is the food? When we dined there on a packed June Thursday afternoon, we watched as a military helicopter landed and three guys emerged. I asked where they'd come in from. "West Point," one answered. Why did they make the trip? "We heard this place has really good food," he explained.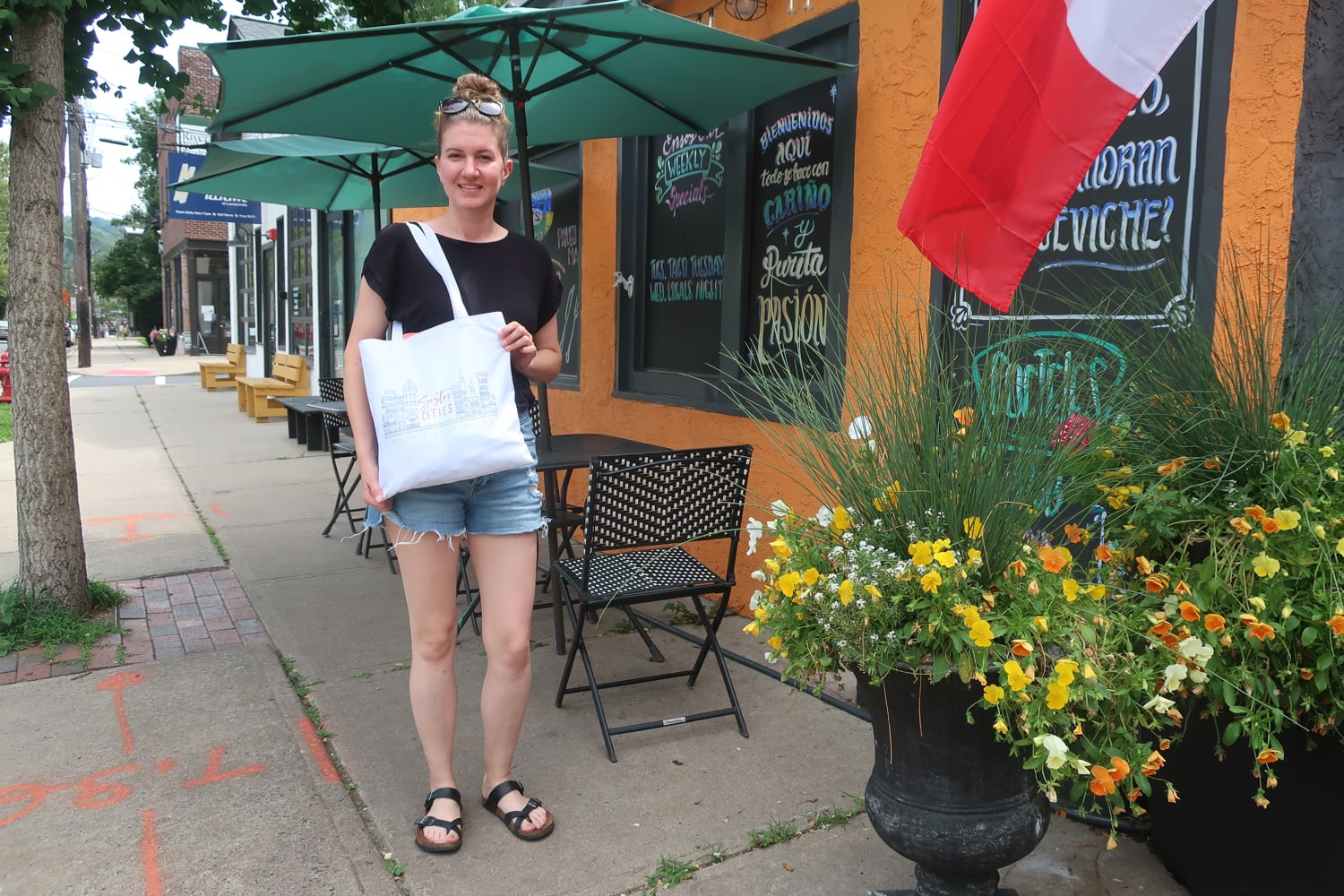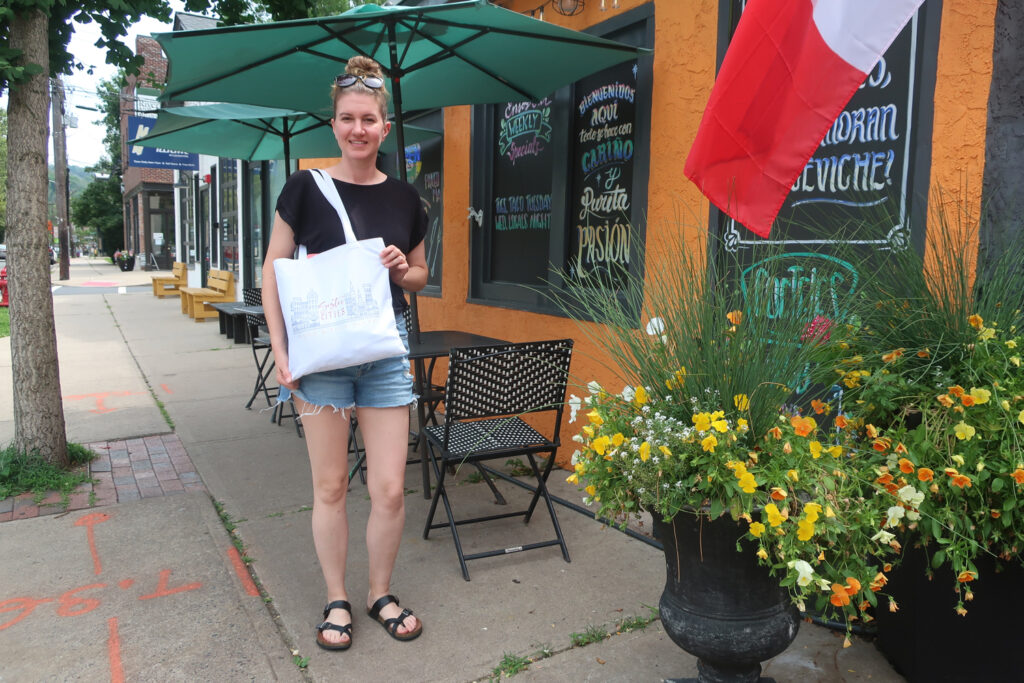 FOOD TOUR: Sister Cities Food Tour, Lambertville
Liz Pacelli, owner of and guide for Sister Cities Food Tour, usually takes groups from Lambertville NJ across the bridge to New Hope PA. However for this post, we stayed on the Jersey side.
Pacelli runs both Historic and Food Tours – the latter being the most popular – and she'll introduce you to her favorite coffee houses, sandwich shops, and restaurants. Even better, you'll get a sampling – sometimes a HUGE sampling – at each.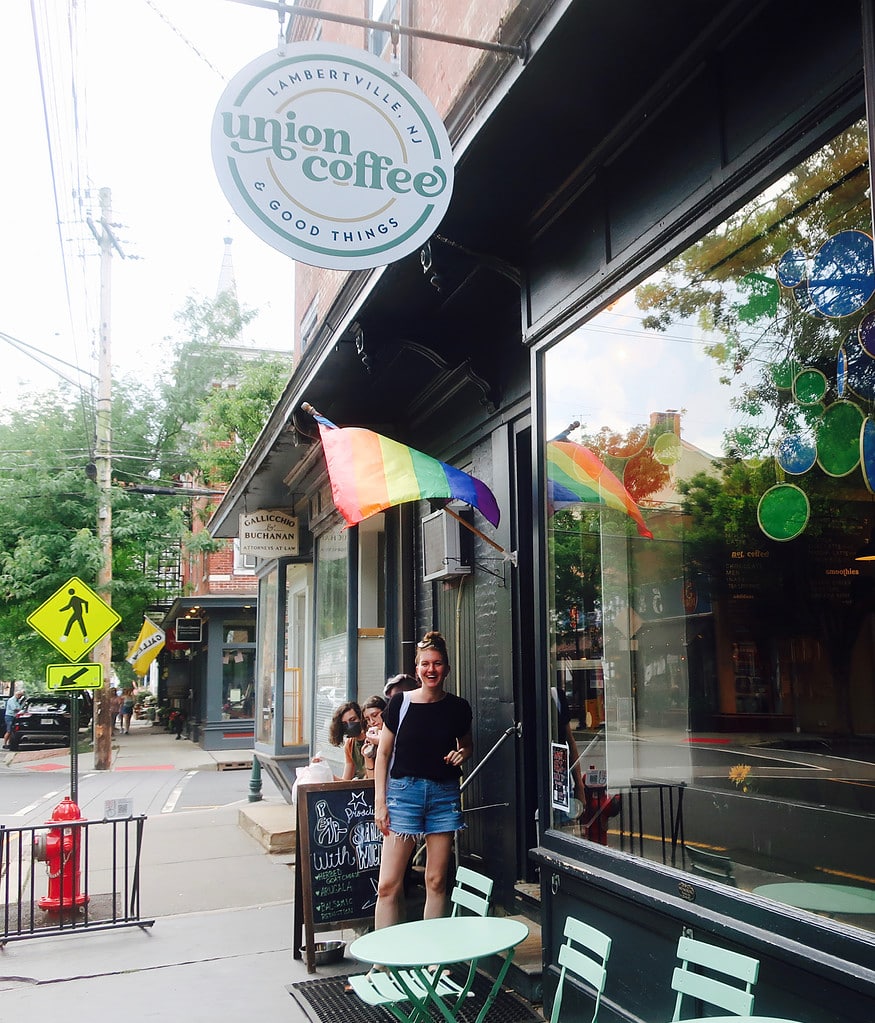 Union Coffee – Lambertville
Union Coffee, owned by energetic Carolyn Gadbois, is incredibly popular and "always jammed with people," according to Pacelli. And so it was on a Friday mid-day in July, when a cross-section of patrons, some working at a large central table, sipped Lavender Oat Lattes and Espresso Spritzer while nibbling on bagels and sandwiches.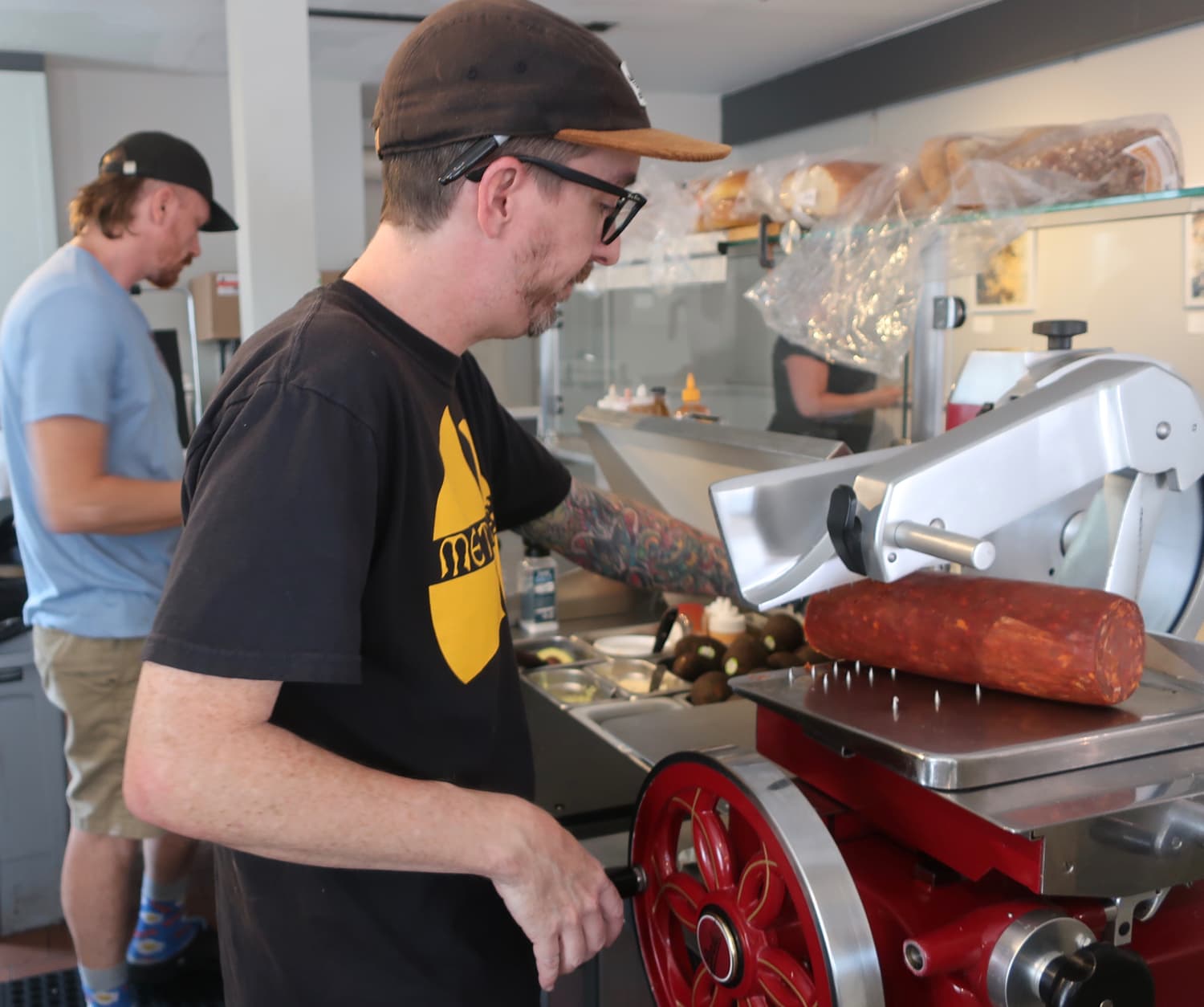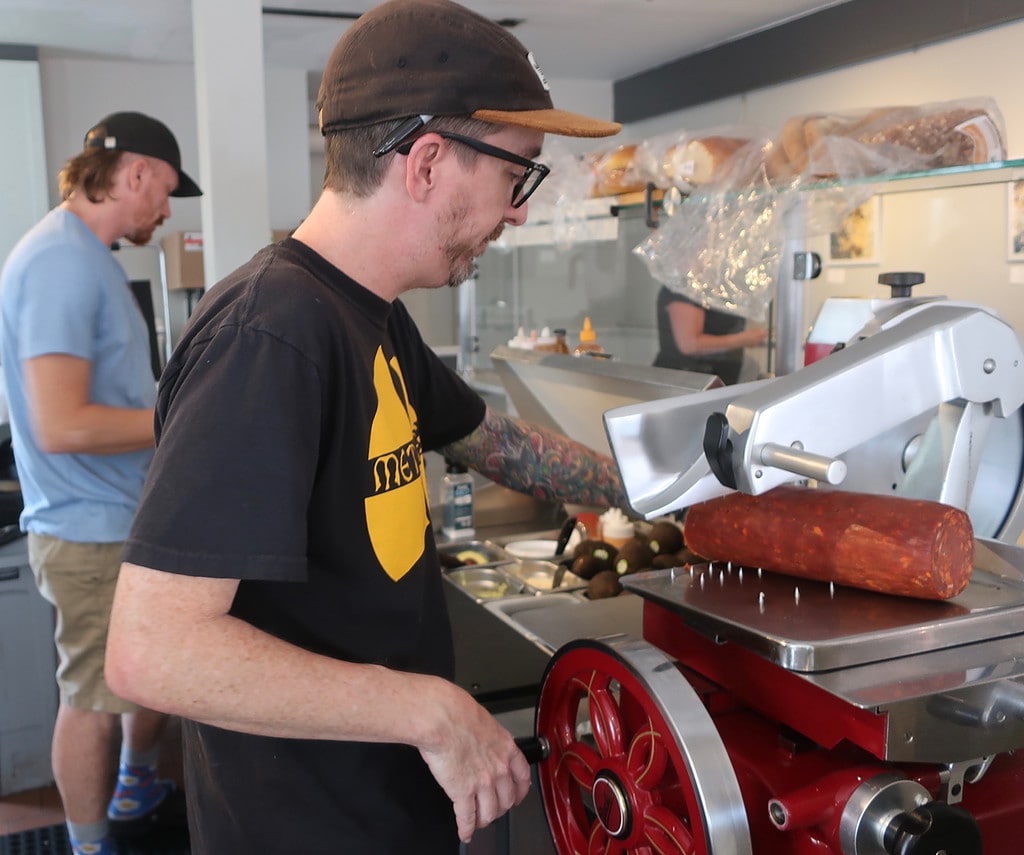 Meta Café – Lambertville
Most people find Meta Café and its "secret menu" via Instagram. The ooey-gooey sandwiches are so photogenic, they've turned this little hyper-locally sourced, grab-and-go sized eatery into a superstar.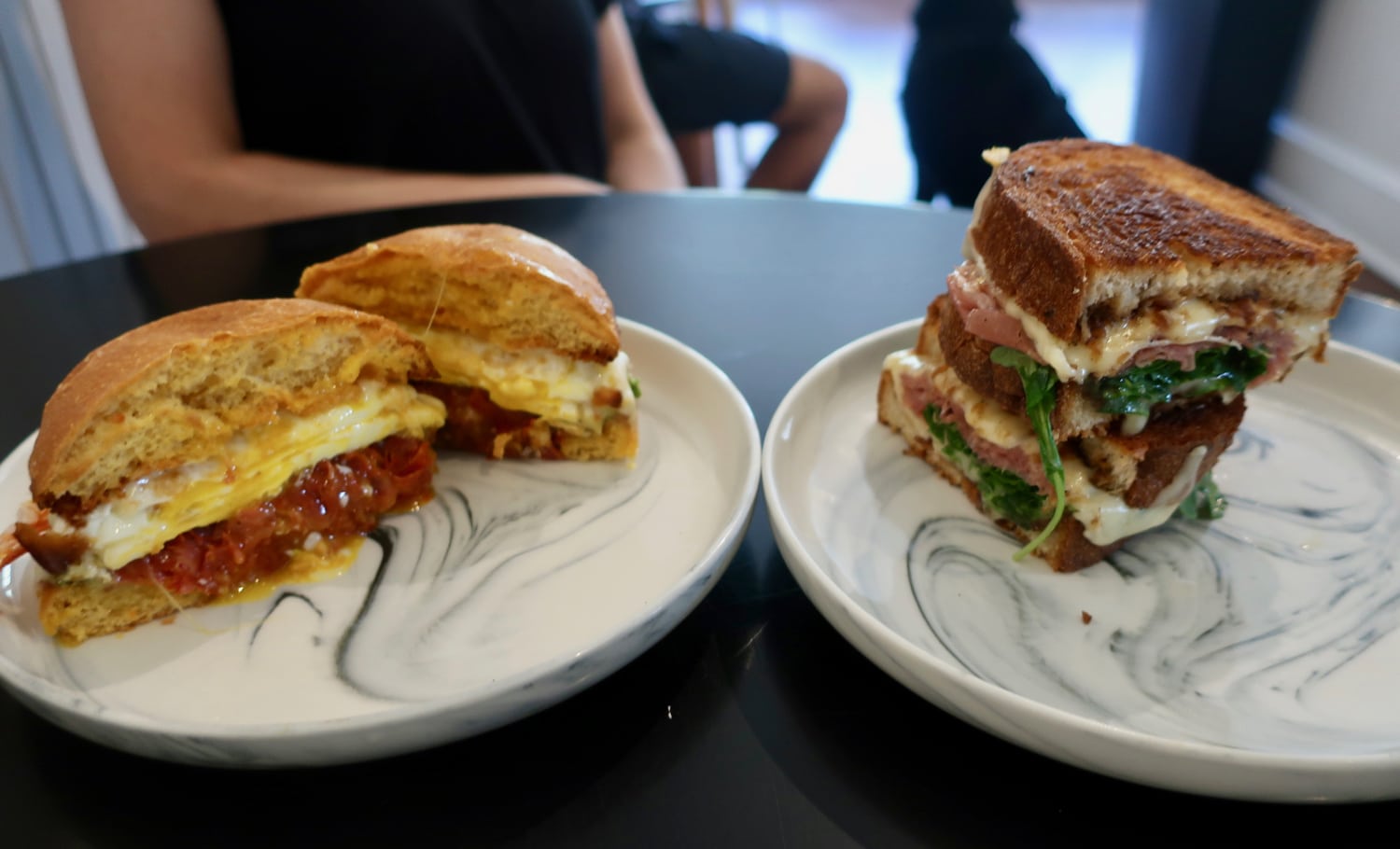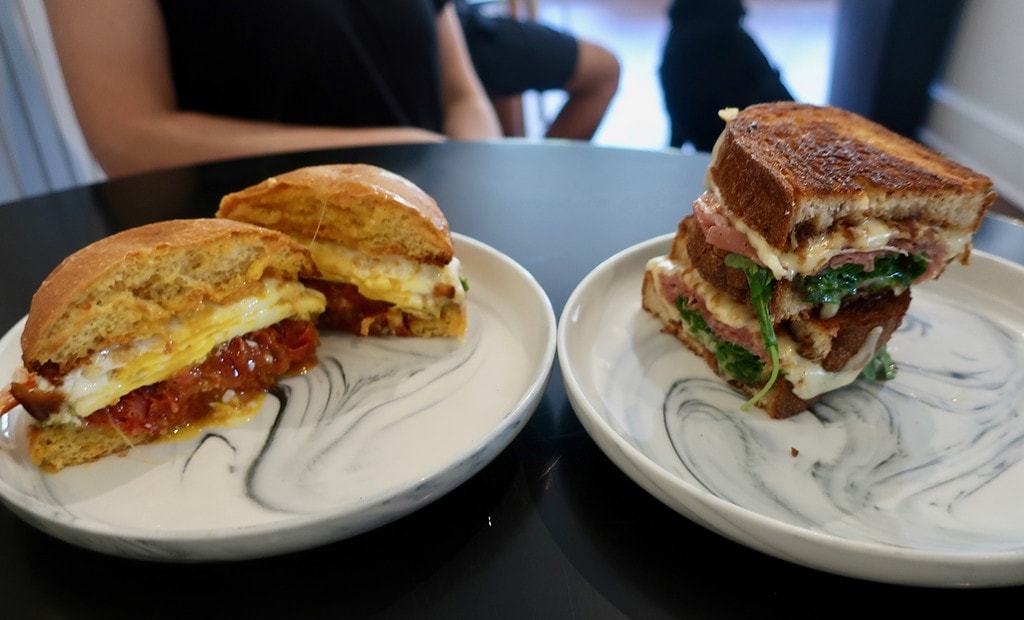 Although Amanda Politi owns Meta, Brian Schreck is the self-proclaimed Boss, who adds his own tweaks to the "breakfast Sammies" that put this place on the map. As you can imagine, the banter at the grill can get a bit off-color. "We're unapologetically ourselves," says Schreck, as he dishes out yet another melty Figgy Grilled Cheese With Prosciutto.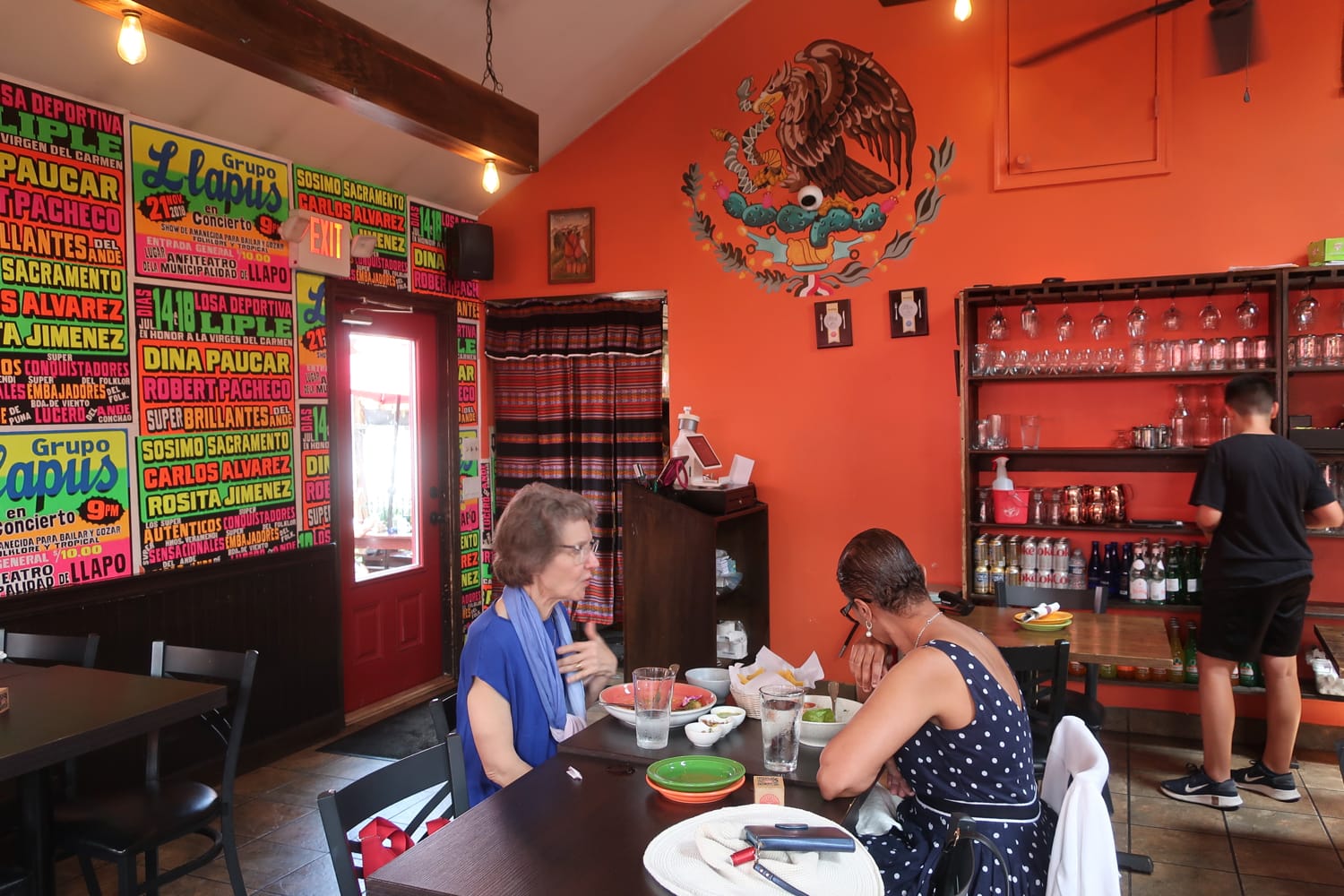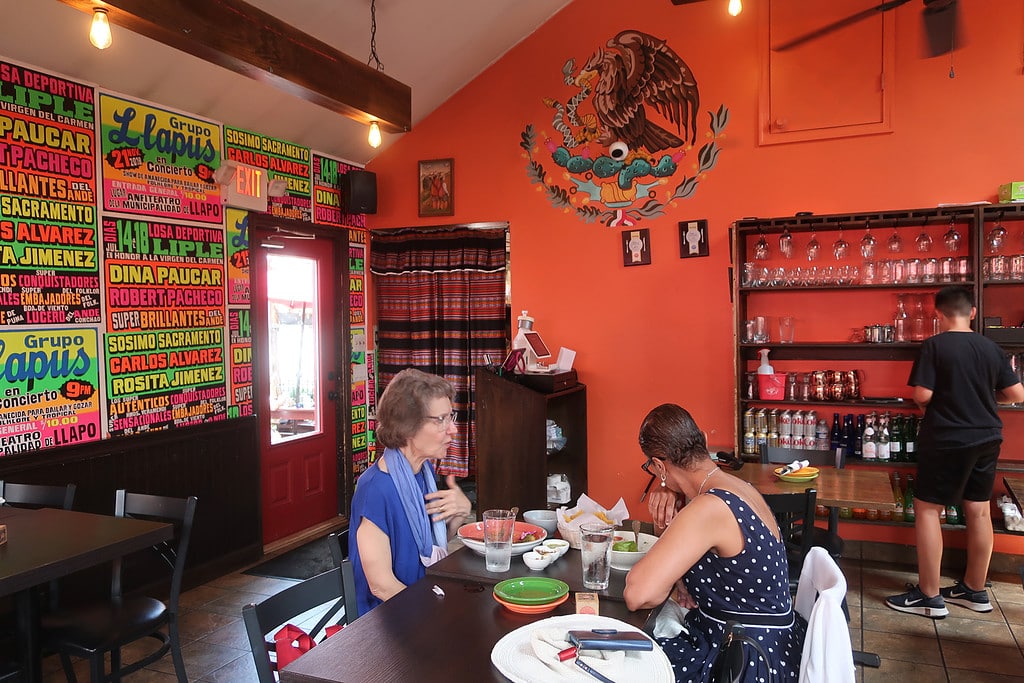 El Tule
Jack Egoavil is from Peru. His brother-in-law – from Mexico. Together, they own the adorable and incredibly yum Per-Mex El Tule restaurant starring tried and true recipes from their Grandmas and Great-Grandmas. Vegan? You're in luck! Many of these dishes are plant based – including the excellent Black Bean and Quinoa Balls – sort of like Peruvian Hushpuppies.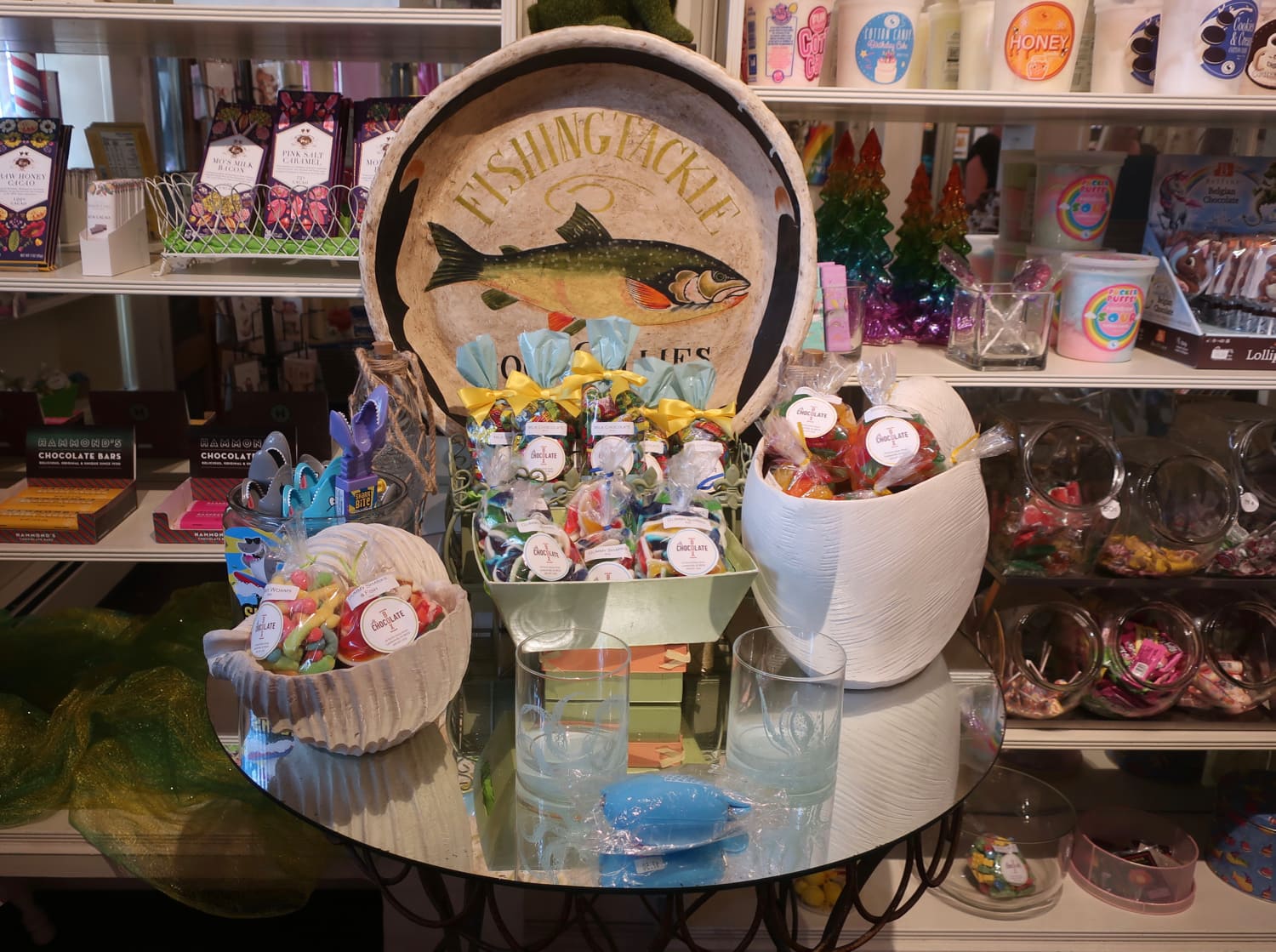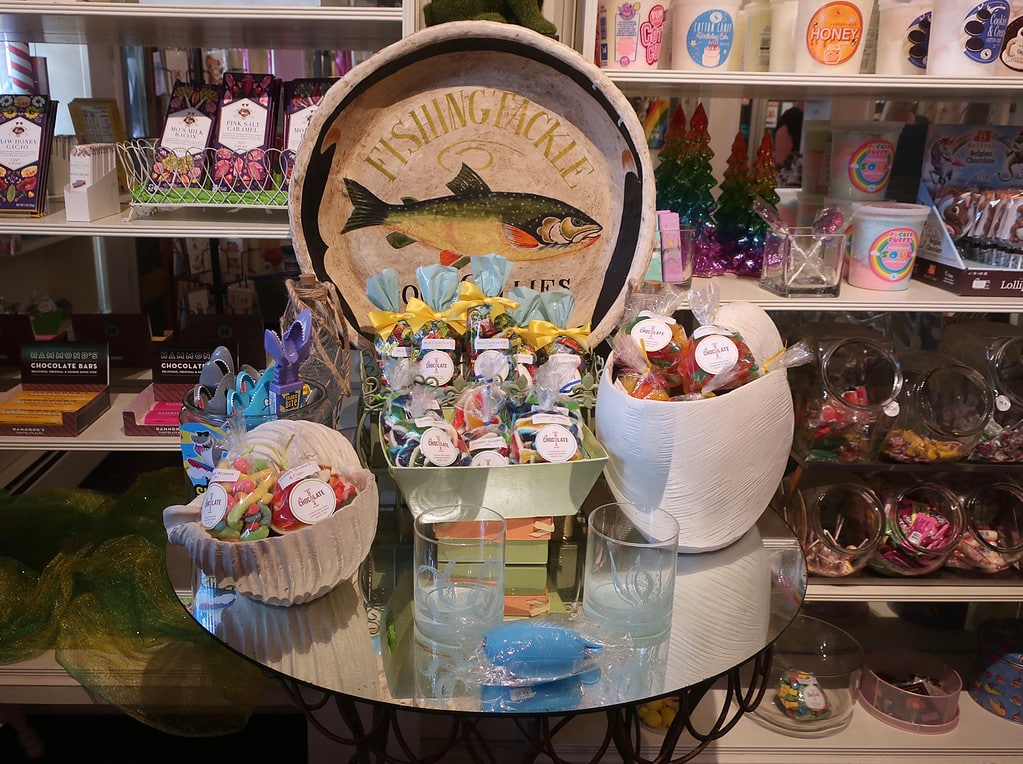 La Chocolate Box
For 20 years, the original storeowners sold antiques "with some candy" from this space, But when Craig Andrews recently took over, he focused on the sweets, and renamed it La Chocolate Box. Feeling bold? Try a square of "Green Fairy": dark chocolate infused with Absinthe.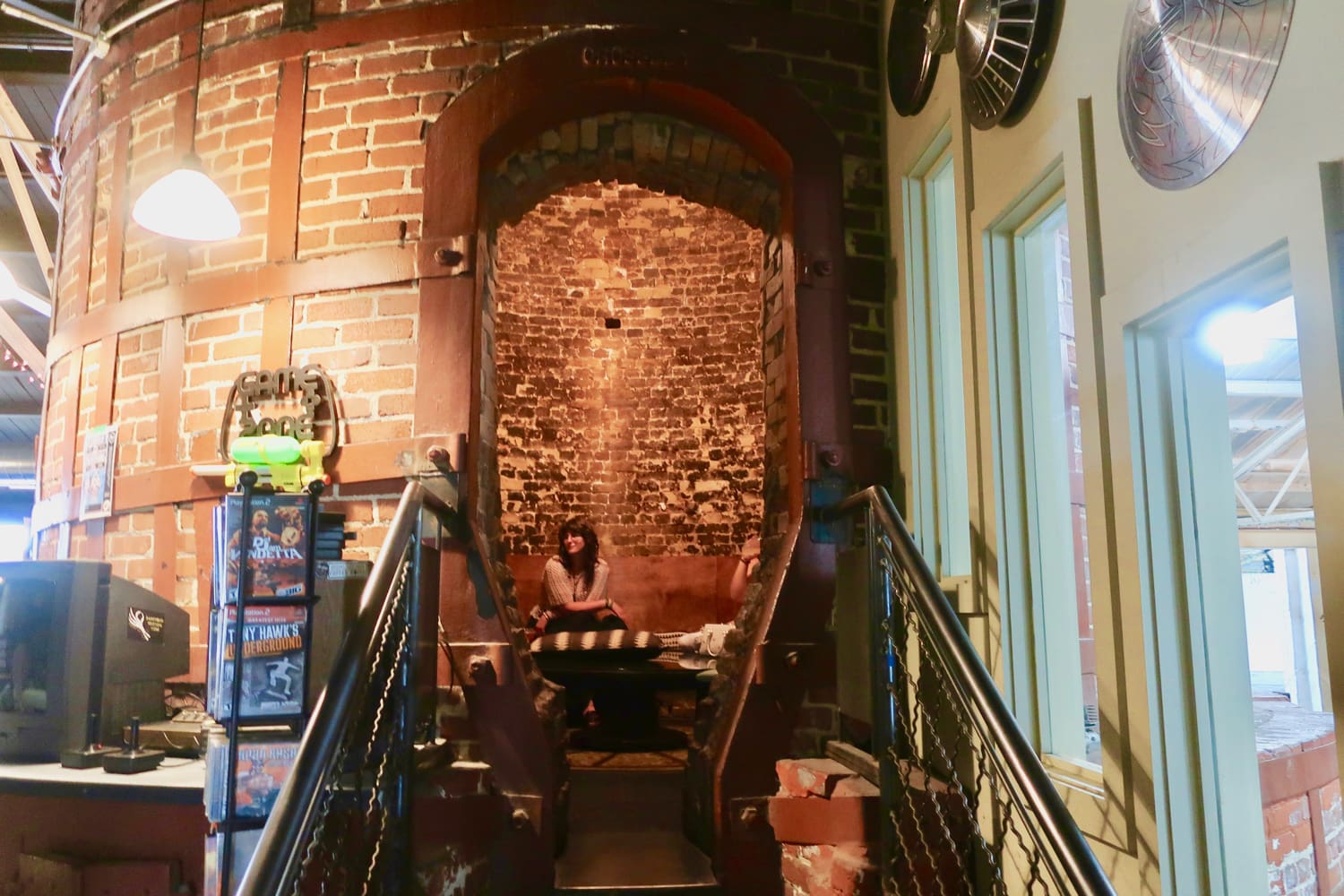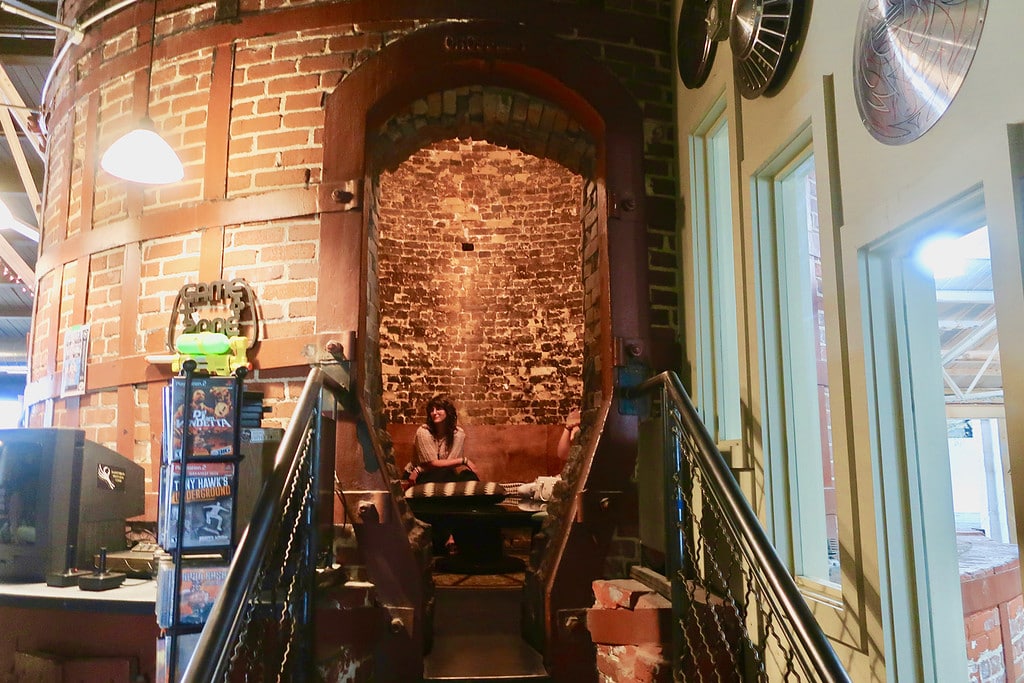 EAT: Flemington NJ
See this Flemington NJ post for more restaurants in that corner of Hunterdon County.
Where to Stay in Hunterdon County NJ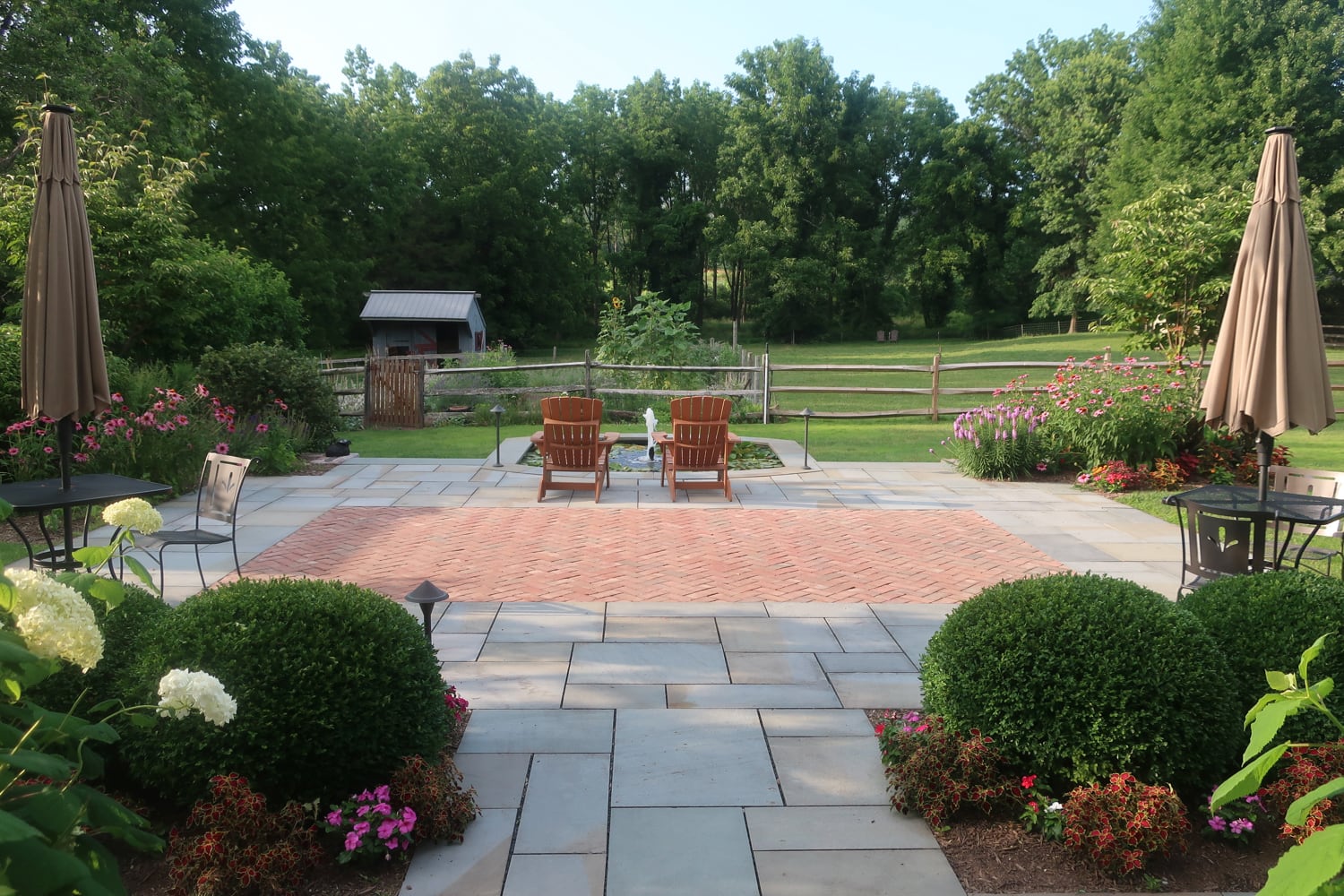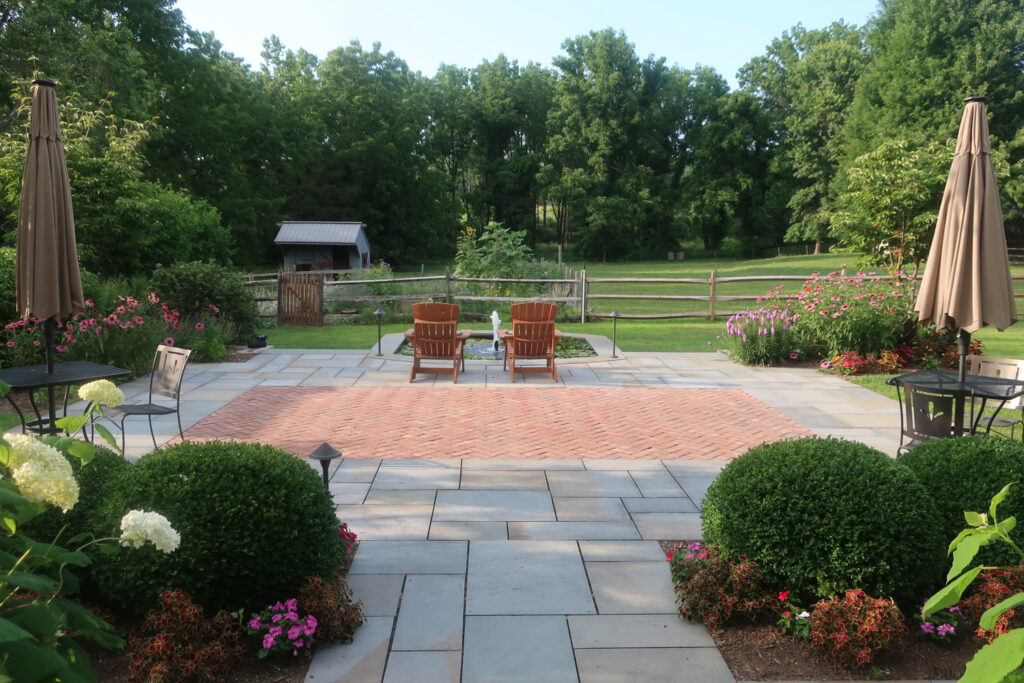 STAY: Woolverton Inn, Stockton
Calling all starry eyed duos. Book one of 8 rooms or suites in the 1792 stone Manor House or choose one of six luxury cottages at the Woolverton Inn in Stockton NJ. How romantic is this place? So romantic, it's a Maven Favorite with its own Woolverton Inn post here.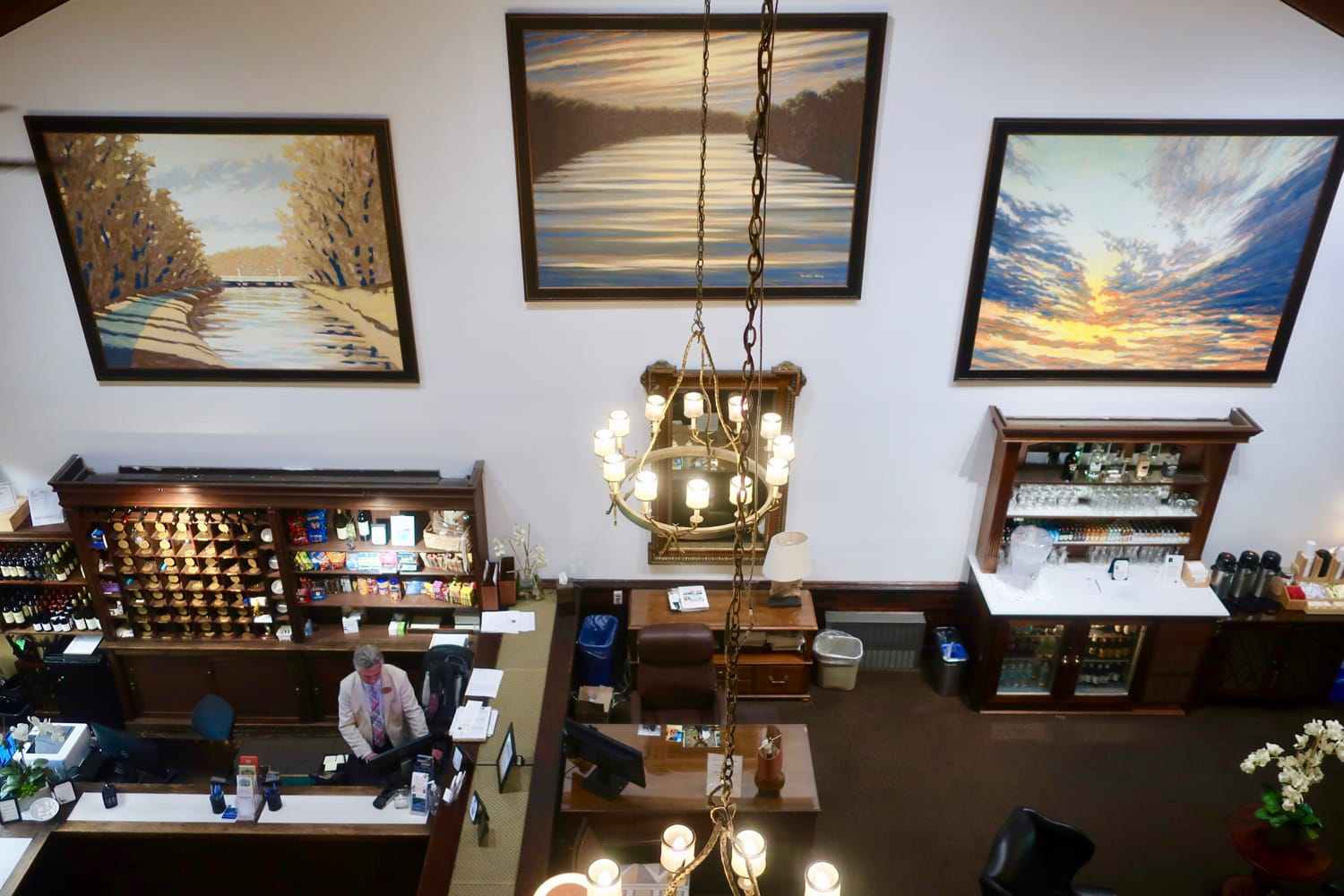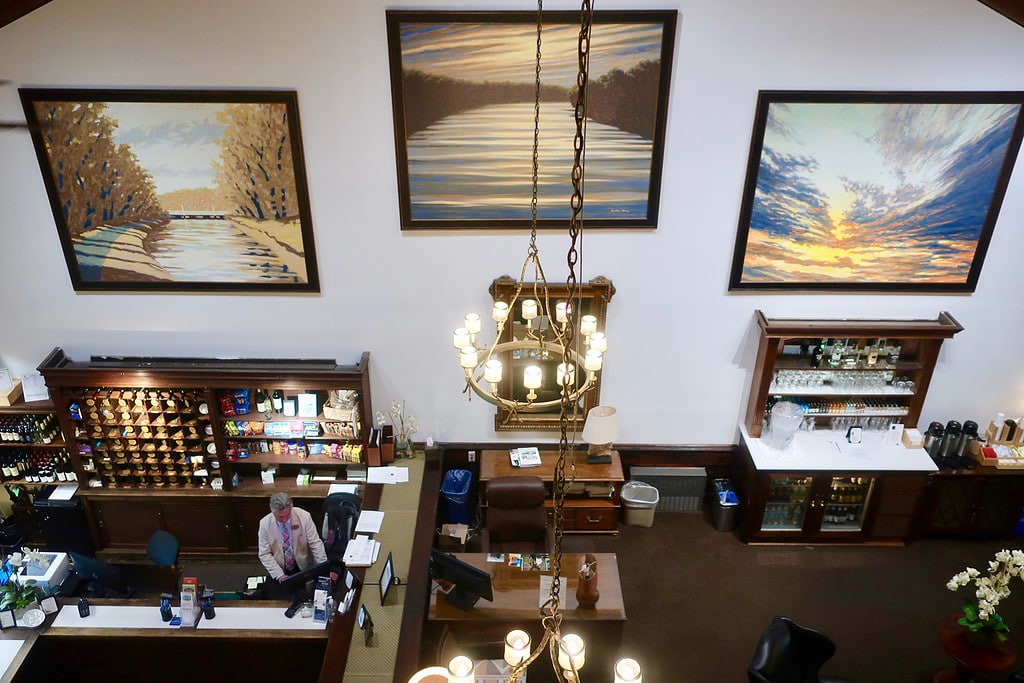 STAY: Lambertville Station Restaurant and Inn, Lambertville
Located between the D&R Canal Towpath and the Delaware River in Lambertville, directly across from the Buck's County Playhouse in New Hope PA, the Lambertville Station Inn was built in 1985 to look older than it is.
That's because it was constructed to blend in with the 1875 train station on the property, which itself became a bank at the turn of the century, and is now the highly rated Lambertville Station Restaurant. So, not quite historic – but "historic adjacent."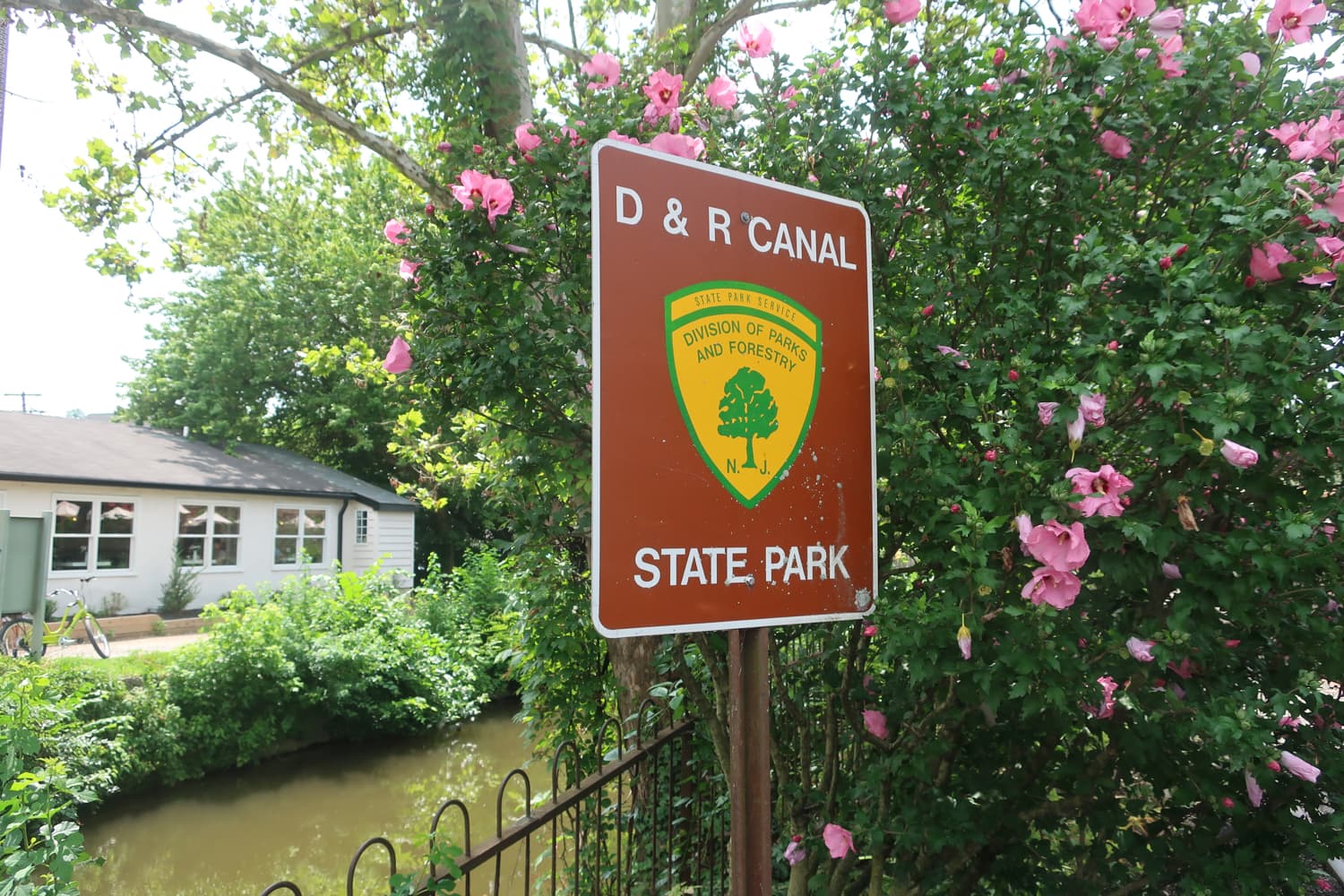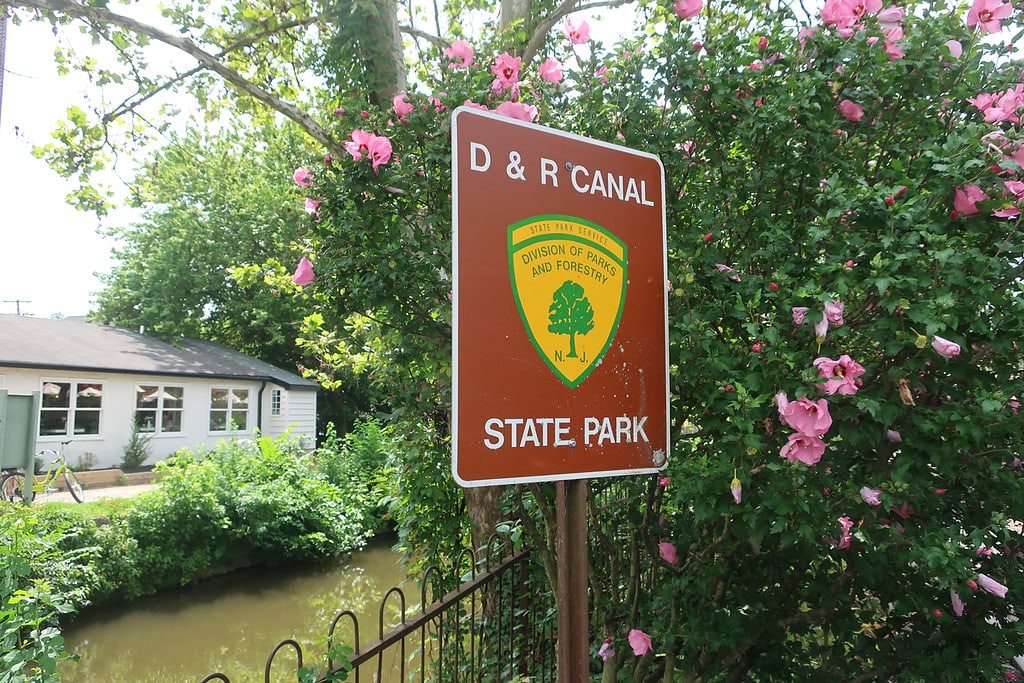 The large soaring reception, seating, and bar room offers nods to the area's Victorian-era visitors. A pegboard behind the antique check-in desk holds real keys on large brass key chains – not those little plastic electronic ones we've all come to expect these days. You can leave them with the desk when you go out, so as not to loose them – a nice, old fashioned, and welcomed perk.
Large oil paintings in the lobby, over reception, and other smaller ones throughout the hotel are by local landscape artist, Gordon Haas. Beautifully rendered, they put you in the proper Jersey river and farmland mood.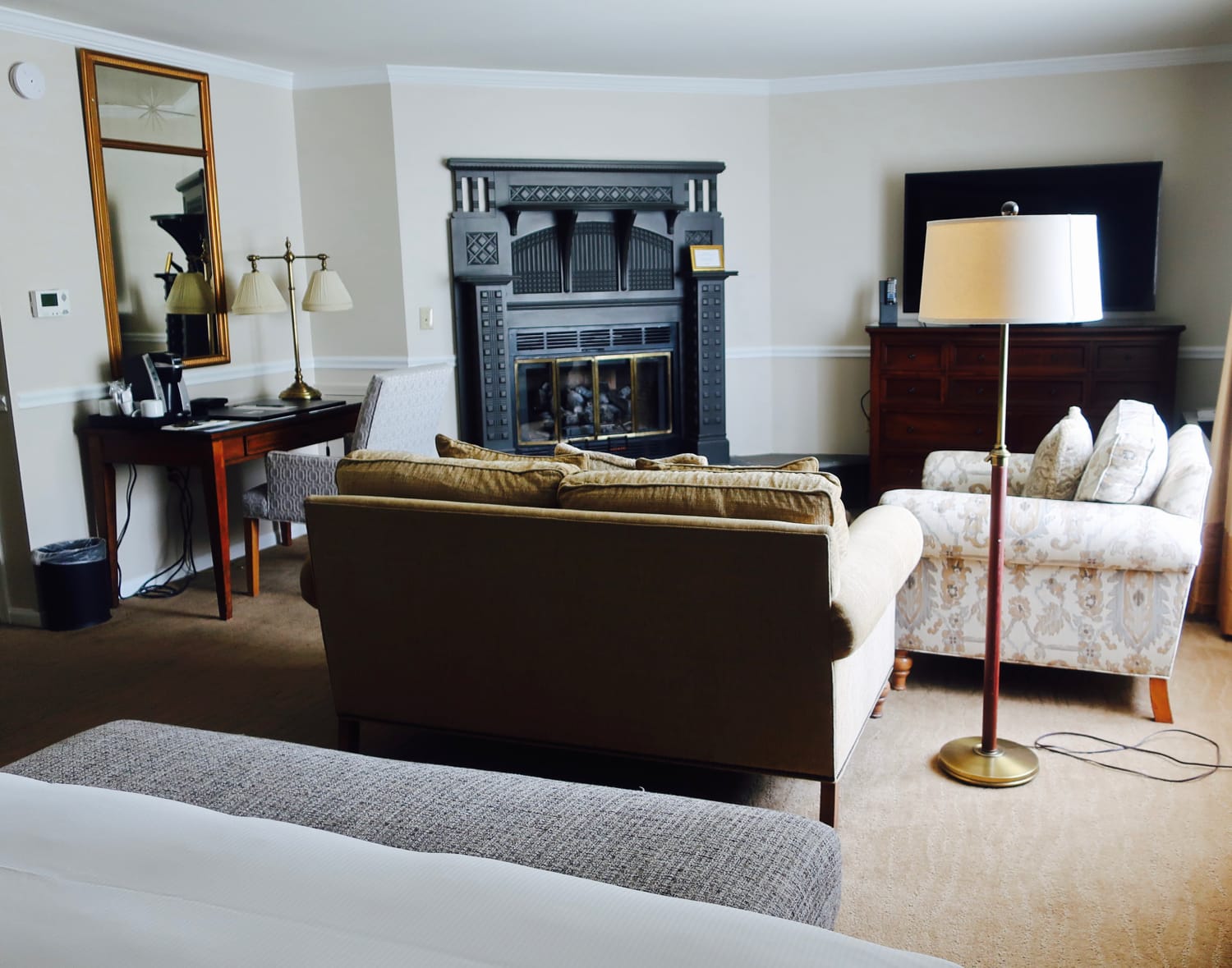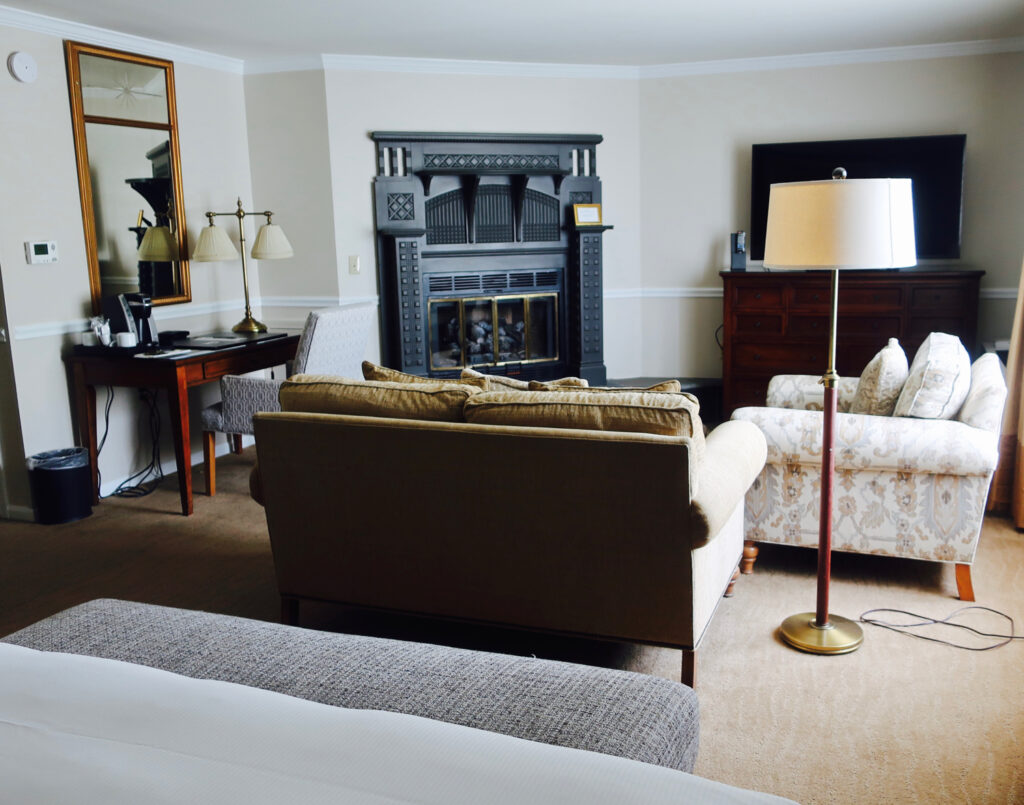 Each of 46 nicely appointed rooms and suites are named after a city that the original developers visited. (The hotel turned over to Genesis Hospitality Group in 2022).
Ask to stay in a luxury suite with corner views of the river – the most popular. Each sports a gas fireplace, plenty of seating around it, and a comfy bed with crisp white duvet. Bathrooms feature multi-jet showers and marble sinks.
The hotel does a brisk wedding business – with room in the reception hall for roughly 200 guests. The "Ceremony Room" has dead on views of the water, as so does the Honeymoon Suite above.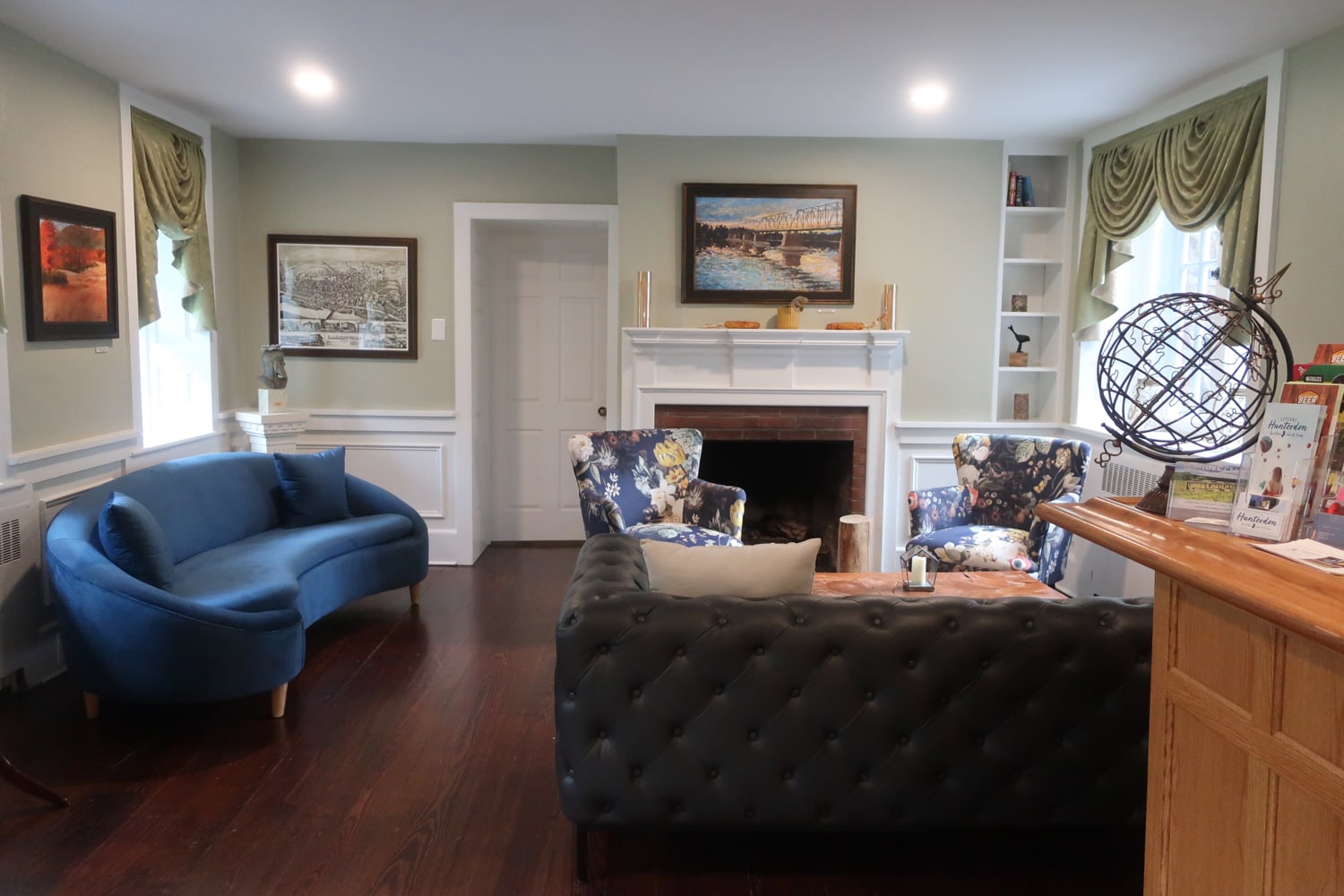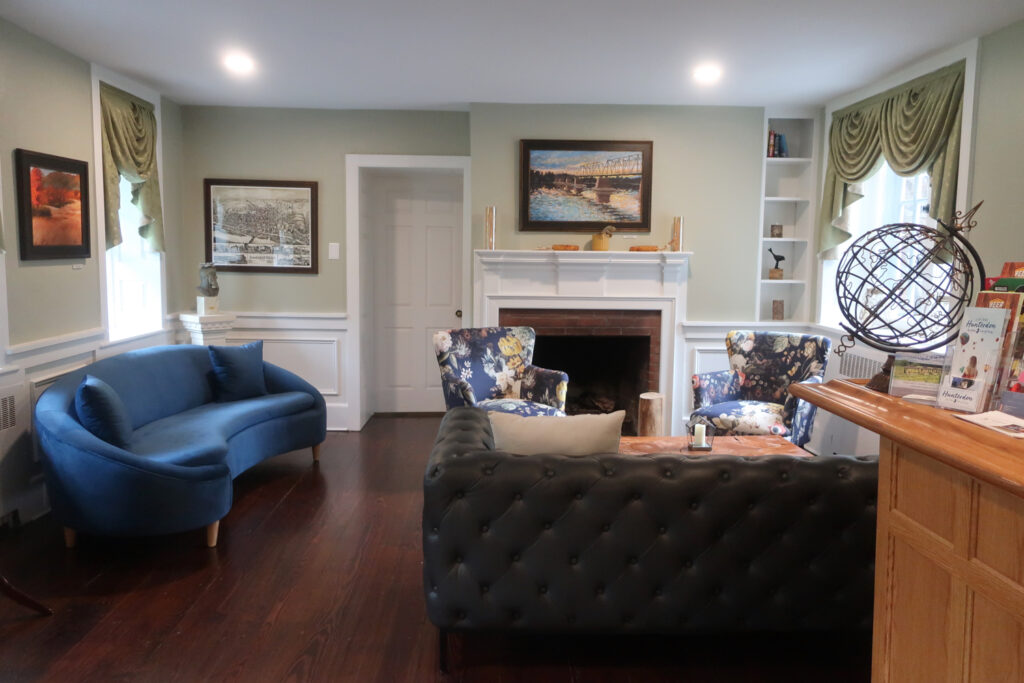 STAY: Chimney Hill Estate Inn, Lambertville
A couple of miles from downtown Lambertville, the completely renovated Chimney Hill Estate Inn, on the hill now offers 16 modern, chic rooms, 7 suites with kitchenettes and washer-driers, and abundant ways to relax.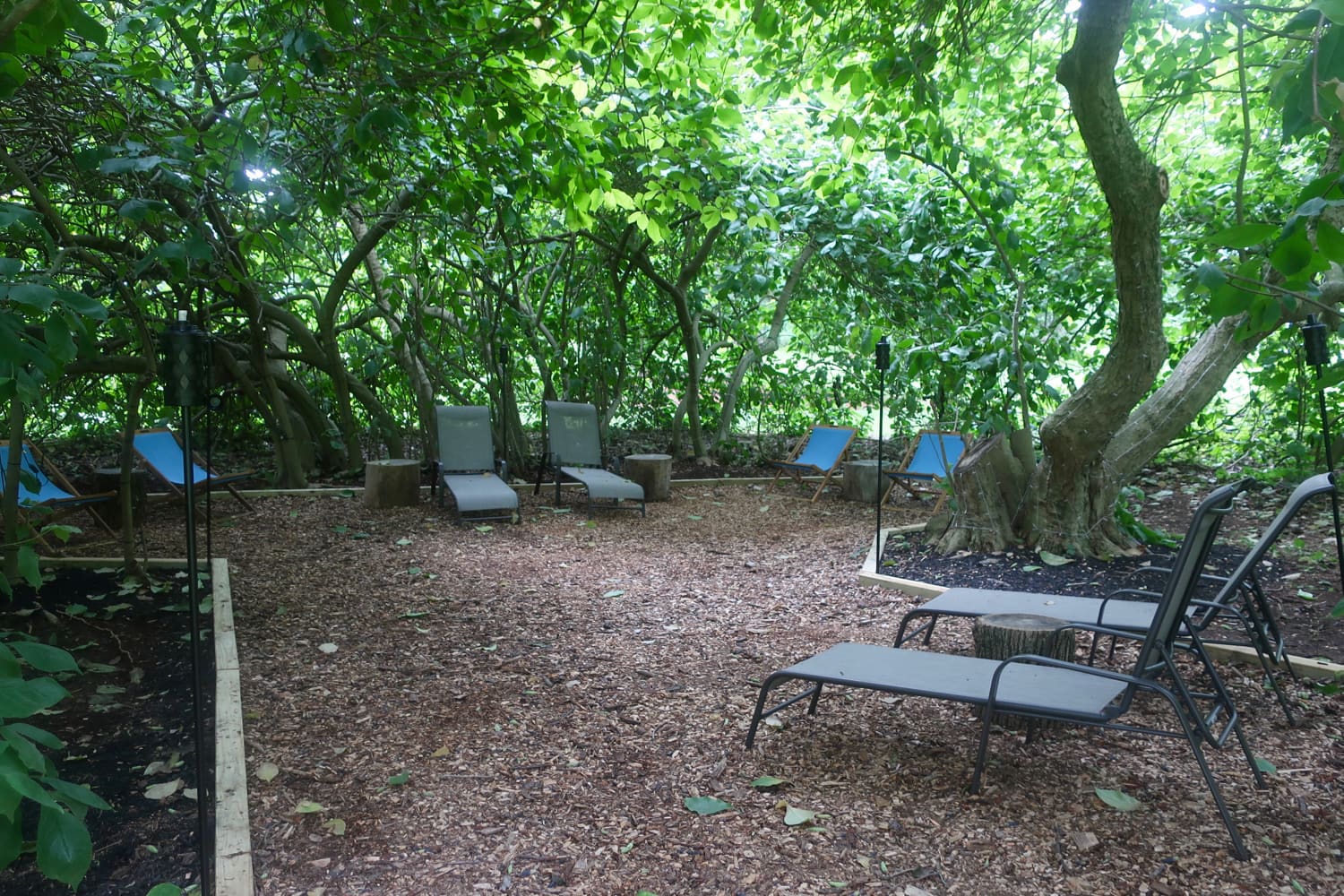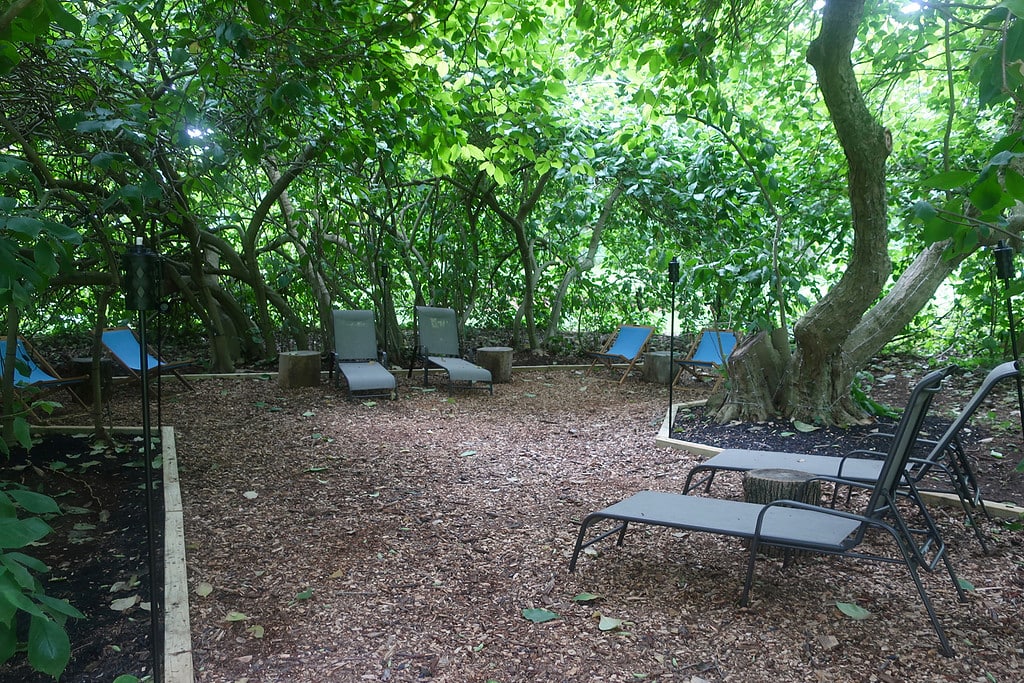 Plans are afoot to turn this 8-½ acre inn into a Wellness Resort. There's already a meditation area "inside the bush," with lounge chairs and pin lights illuminating a natural dome where you can chat and drink wine.
There's also a fire pit, two outdoor hot tubs, and a Swedish Sauna building on site. Owners are building a table inside the property's greenhouse for on site farm-to-table meals. Come and you can just feel your blood pressure decreasing.