WHY GO: There are things to do in Flemington NJ that you couldn't have done ten, or even five, years ago. Most revolve around downtown and Stangl Rd – areas in the midst of resuscitation, now experiencing waves of new independent shops, breweries, and restaurants.
If you haven't been to Flemington New Jersey in the past few years, you'd never recognize this town in Hunterdon County.
In 2011, the area on and around Stangl Rd was run down and abandoned. But the community saw unlocked potential, and began to rescue its historic factory, train station, and ancillary buildings with gusto.
Once the center of mass-market (but very cute) pottery, it made sense that someone would come up with a way to turn surplus – from area pottery makers, iron foundries, and glass factories – into a business.
In 1981, Liberty Village Outlets, the first "factory outlet" center in the USA, stemmed from an overabundance of factory goods – the Overstock.com of its day.
With the closing of the outlet stores by 2023, Flemington's Stangl Rd. has been repurposed as an Arts and Cultural District. It's coming into its own as a chic coffee and brewing culture destination, with several boutiques, galleries, eateries, and even a used-rare bookshop.
While aggregator travel websites might mention the municipal Deer Path Park and Dutch Country Farmers Market as "Best things to do in Flemington NJ" – of course the Getaway Mavens dive deeper – and cooler. So read along to find our picks for a great day in Flemington.
Add an afternoon in Flemington NJ as part of this Hunterdon County NJ Getaway.
Want more time in New Jersey? Explore Princeton NJ, 20 miles away. Or Somerville in Somerset County NJ – 16 miles from Flemington.
Things to do in Flemington NJ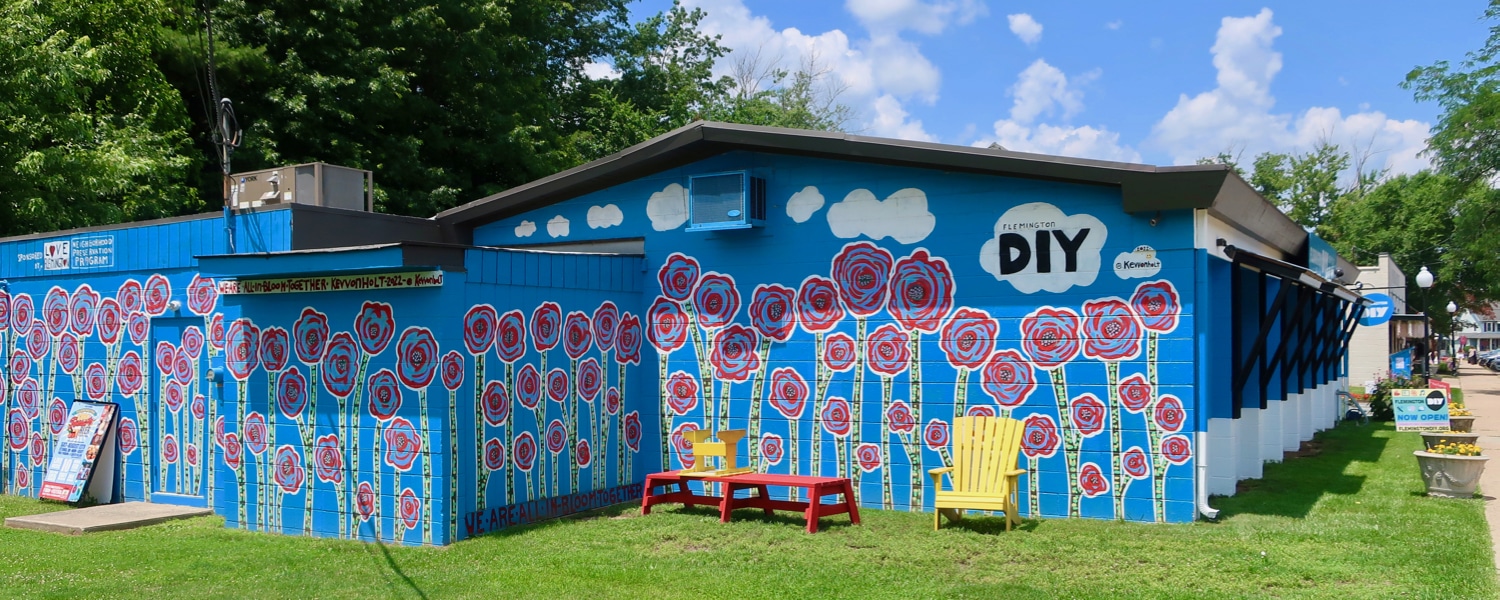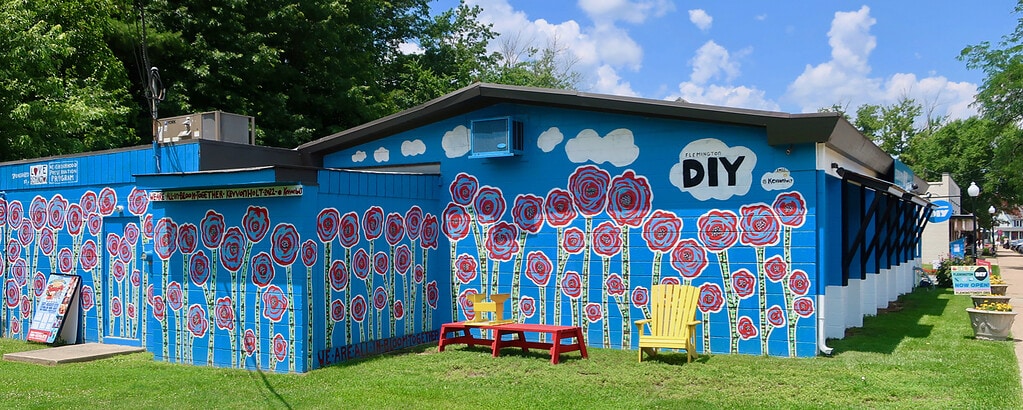 WANDER: Stangl Rd.
Just a few blocks from downtown Flemington, you can wander into establishments on Stangl Rd.– and then take a walking tour of Historic Flemington (see below) for a great overview.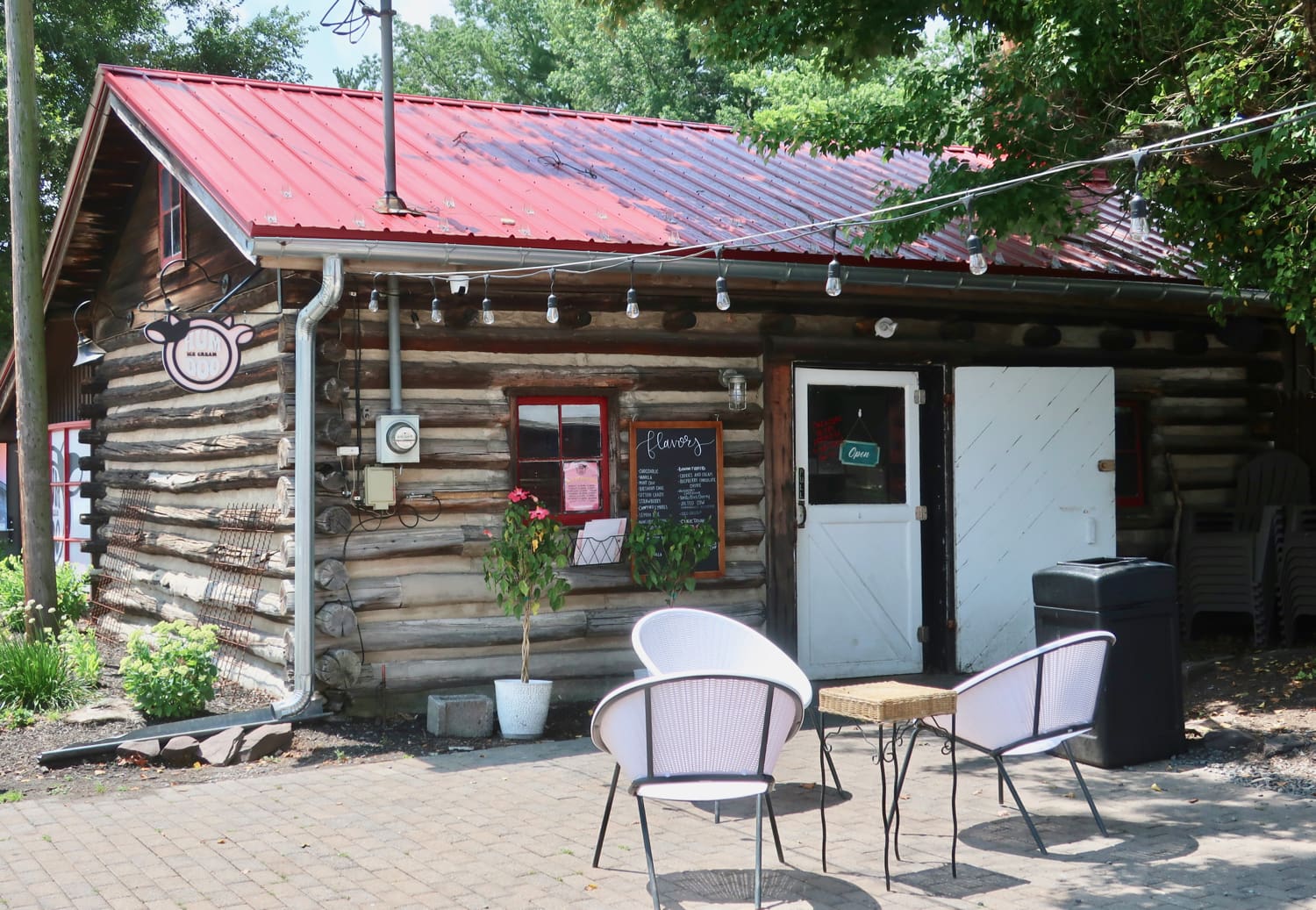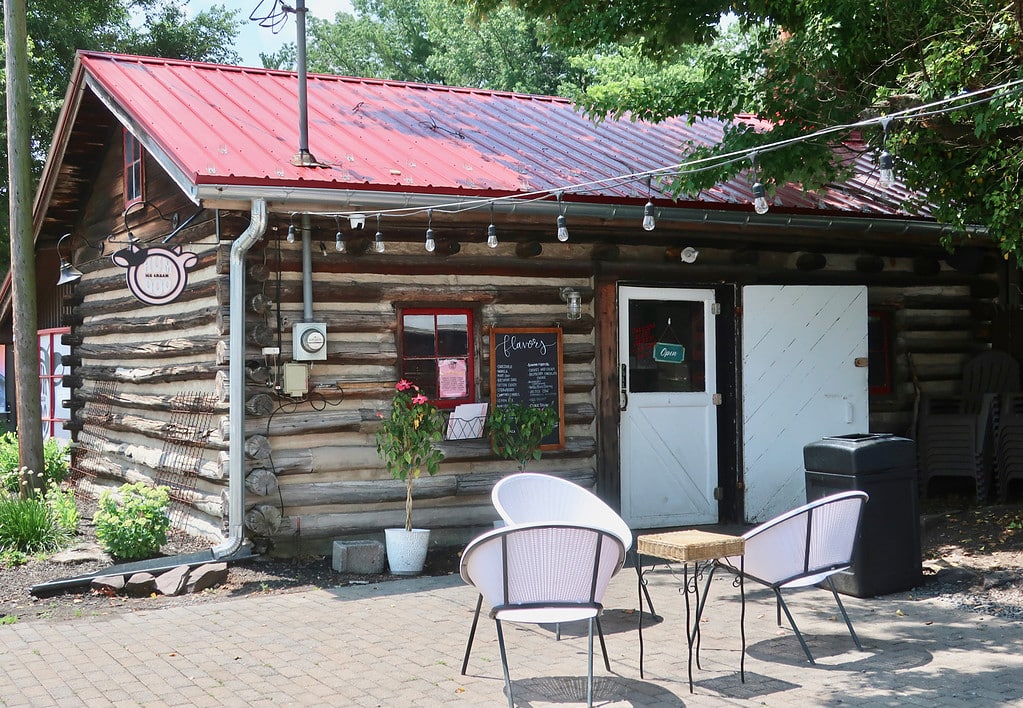 In what could be a great collaboration with the hit Broadway musical, "Shucked," Flemington hosts an annual Corn, Tomato, and Beer Festival, drawing over 15,000 revelers. There's a "Corn Hub" truck, craft brewery outposts, and a train to vineyards. Food vendors are required to be creative with corn and tomatoes – coming up with some interesting iterations.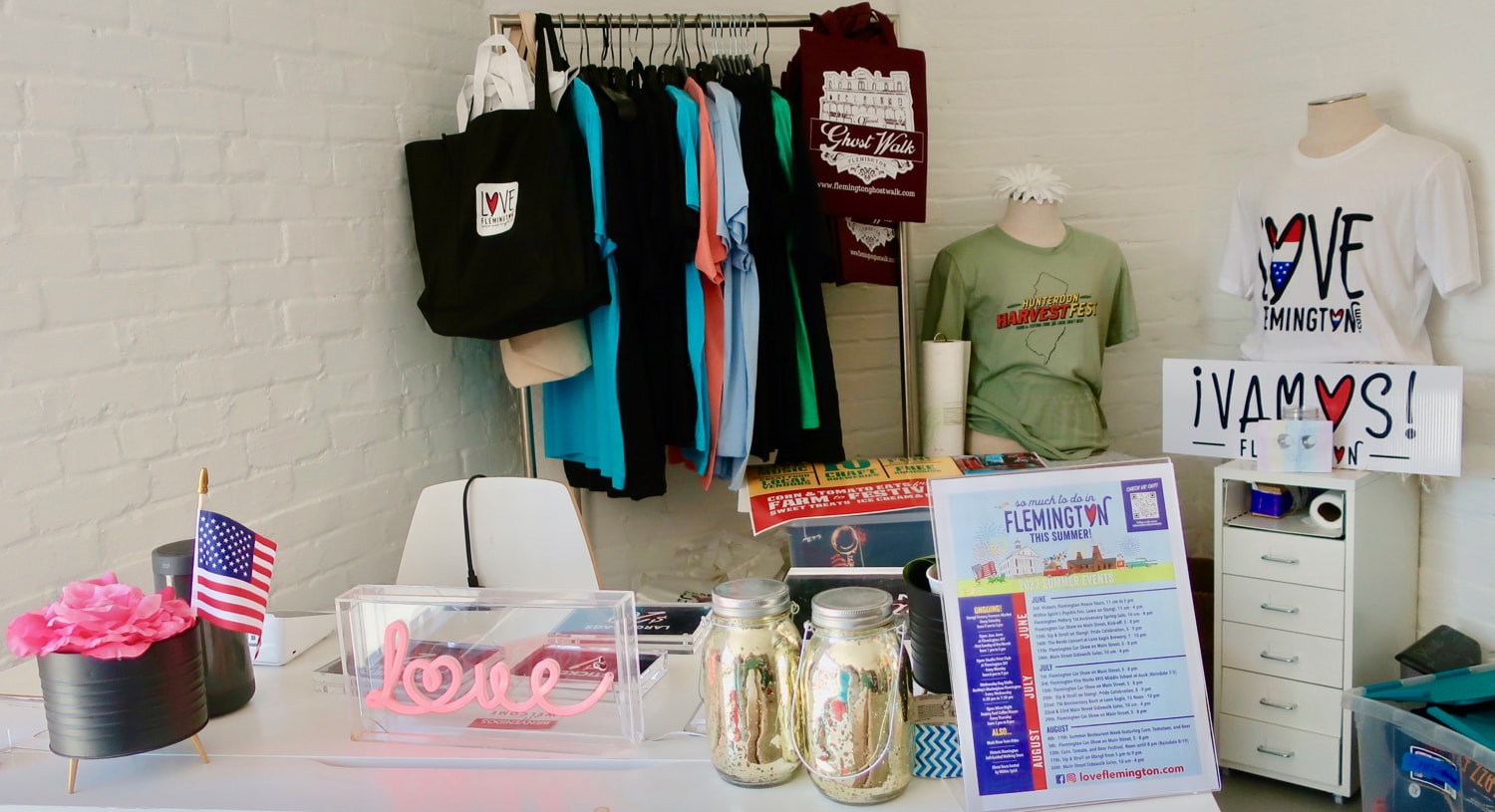 Flemington Welcome Center
What's a tourist attraction without a Visitor's Center? Flemington's is cute and sassy, and full of ideas. (Not to mention t-shirts and tote bags). So, stop in for good advice, some coupons, and perhaps a little gift.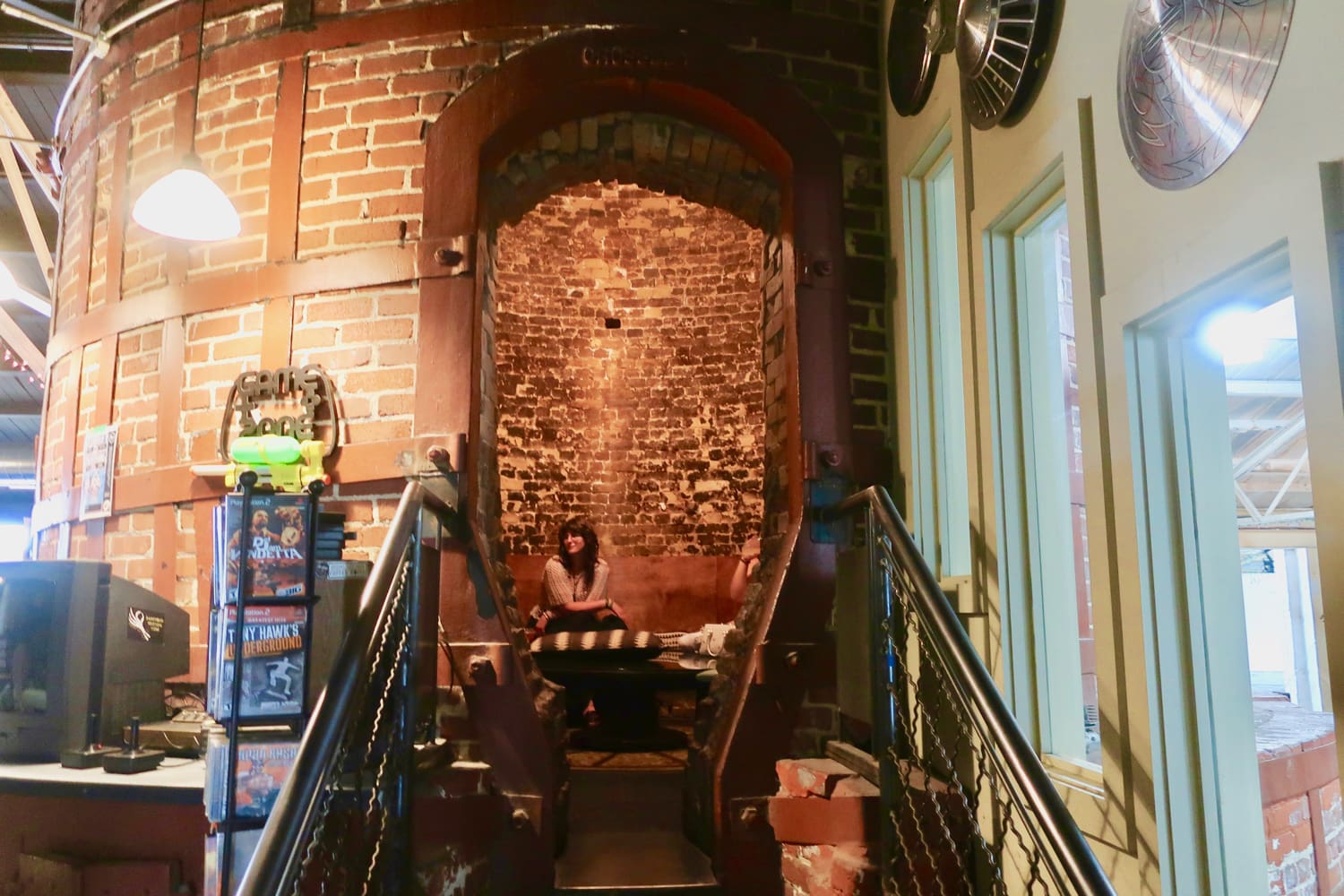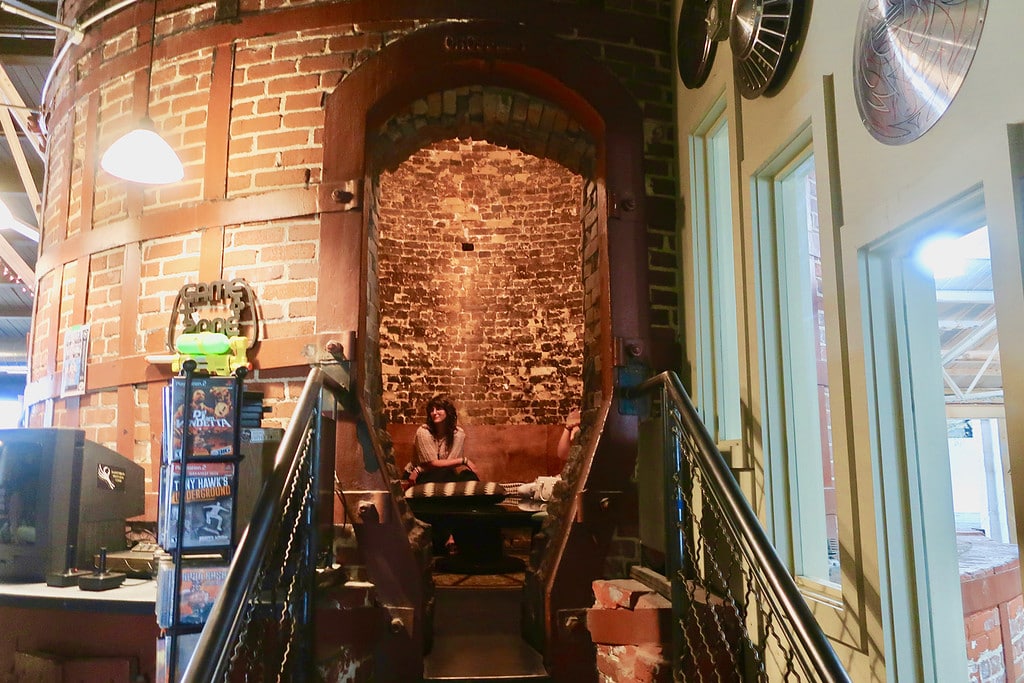 Factory Fuel Coffee
Carved from the innards of the former Stangl Pottery Factory, Factory Fuel Coffee shop now turns out artisanal coffees, teas, and baked goods. Shop for locally made crafts, and if you're lucky – witness singer, and performer, Toby Chernesky at work.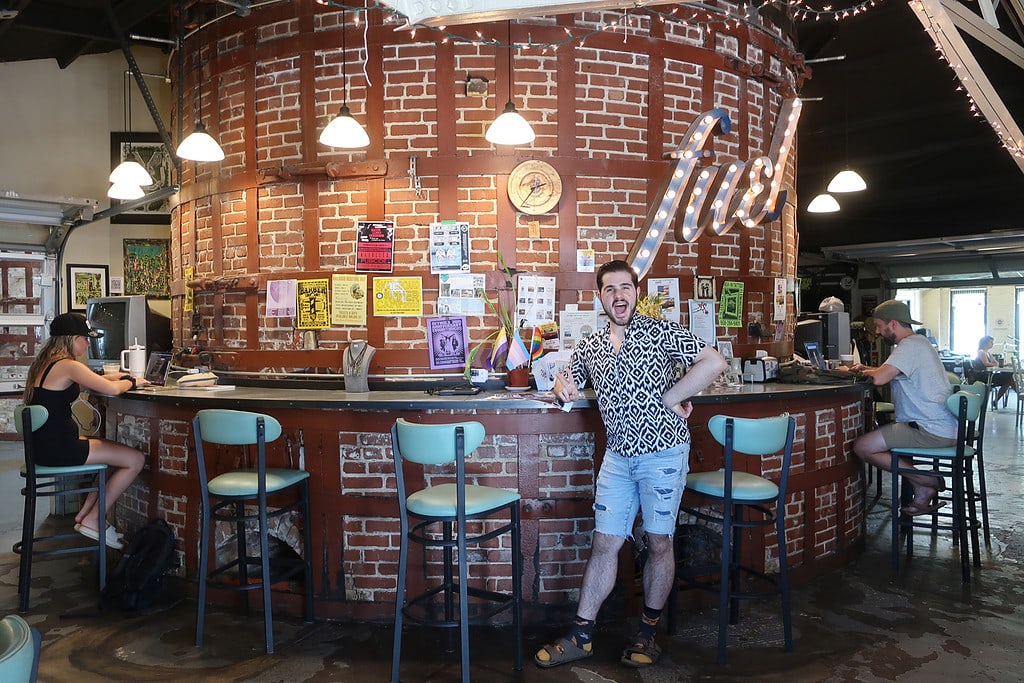 And, yes, you can sit inside the kiln to eat and drink. Just be aware that on hot summer days it's like an oven in there.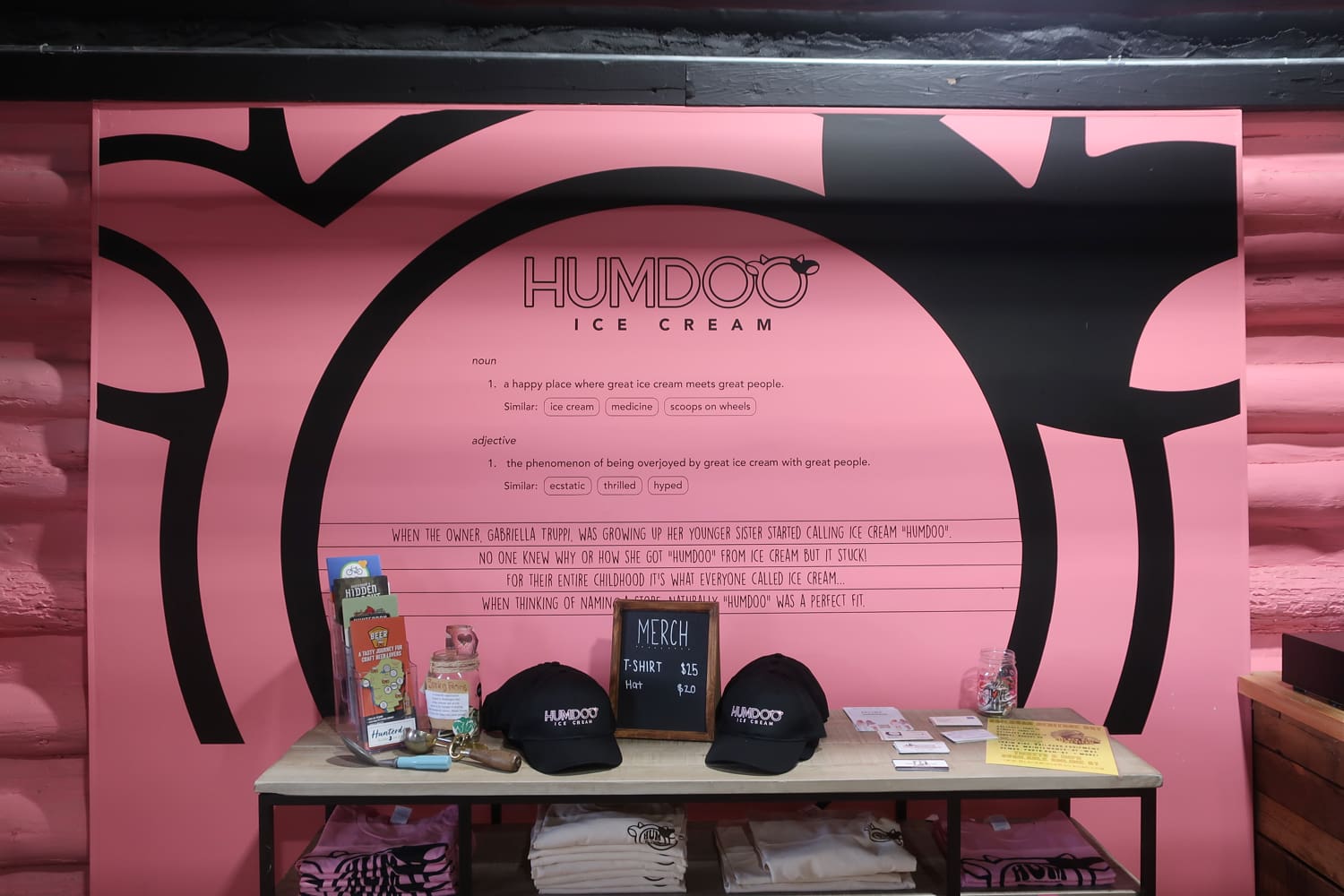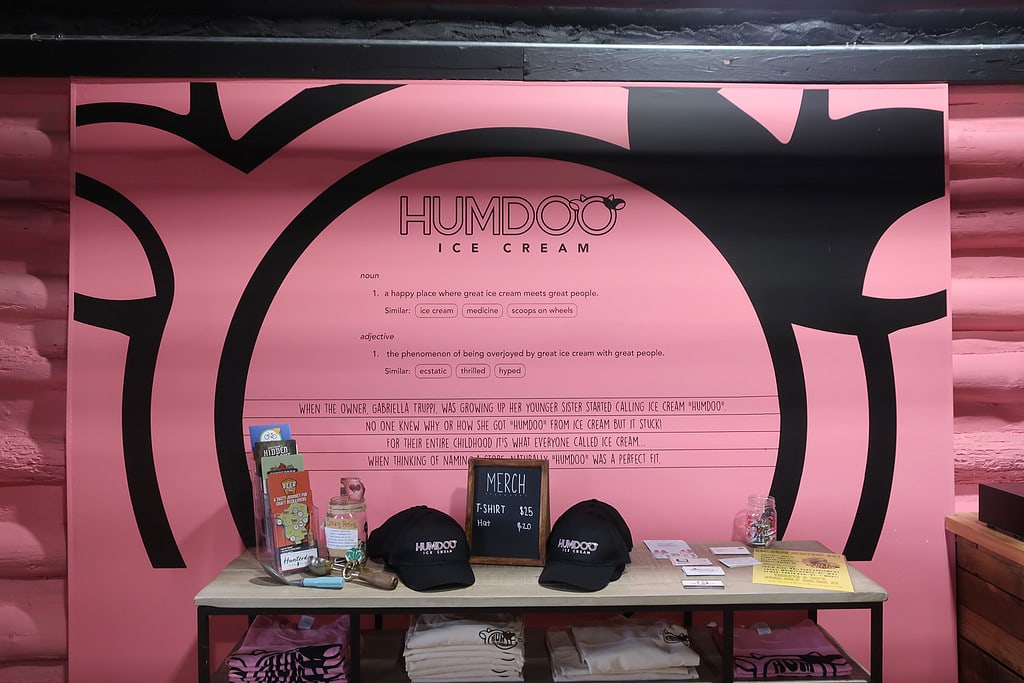 Humdoo Ice Cream
From 1941-42, this log cabin housed Stangl Stoneware hand-thrown pottery. Now, you'll find some of the creamiest and most innovative ice creams around within its walls at Humdoo Ice Cream. In midsummer 2023, flavors included refreshing Lemon Bar, Cocoa Coconut, and Banana's Foster.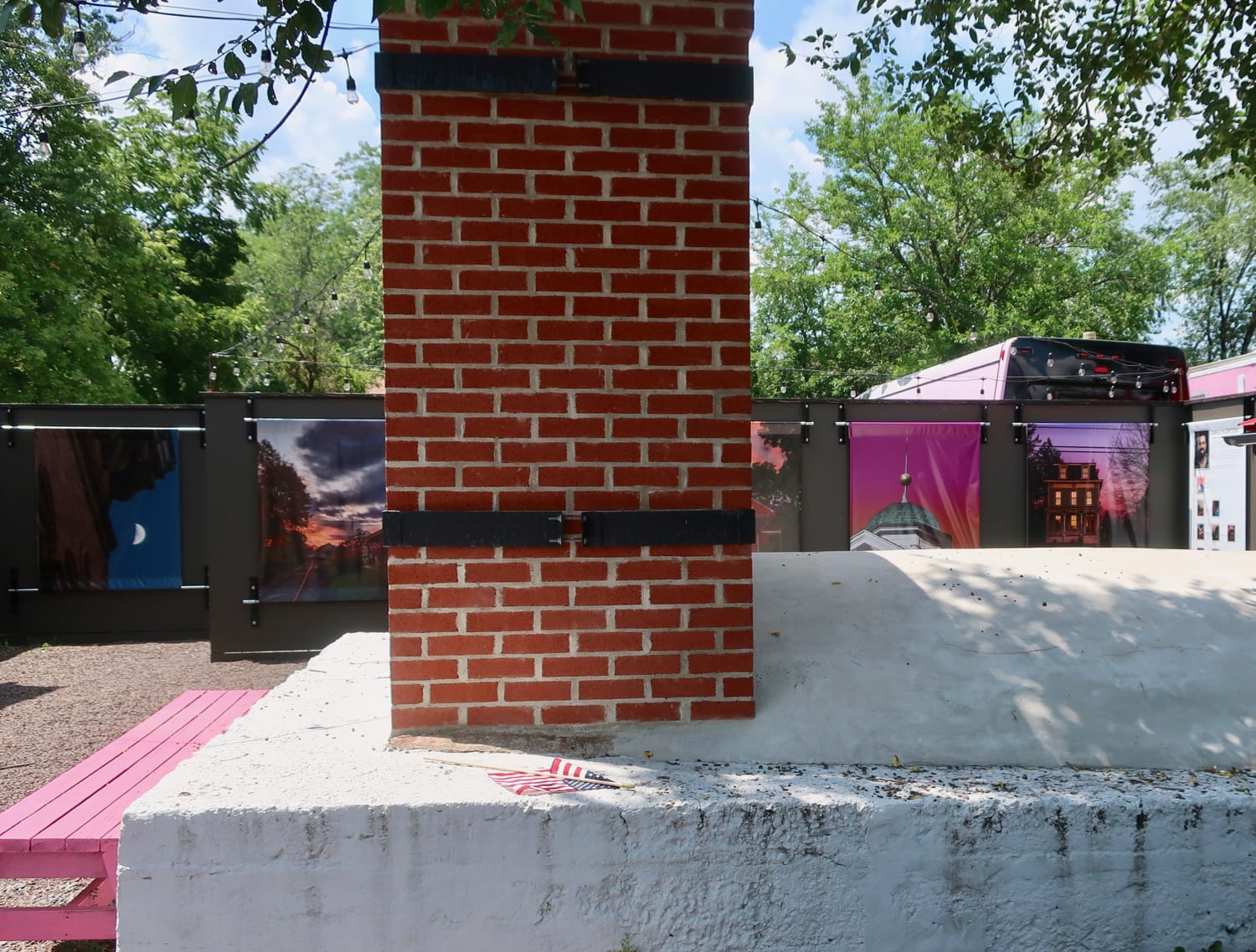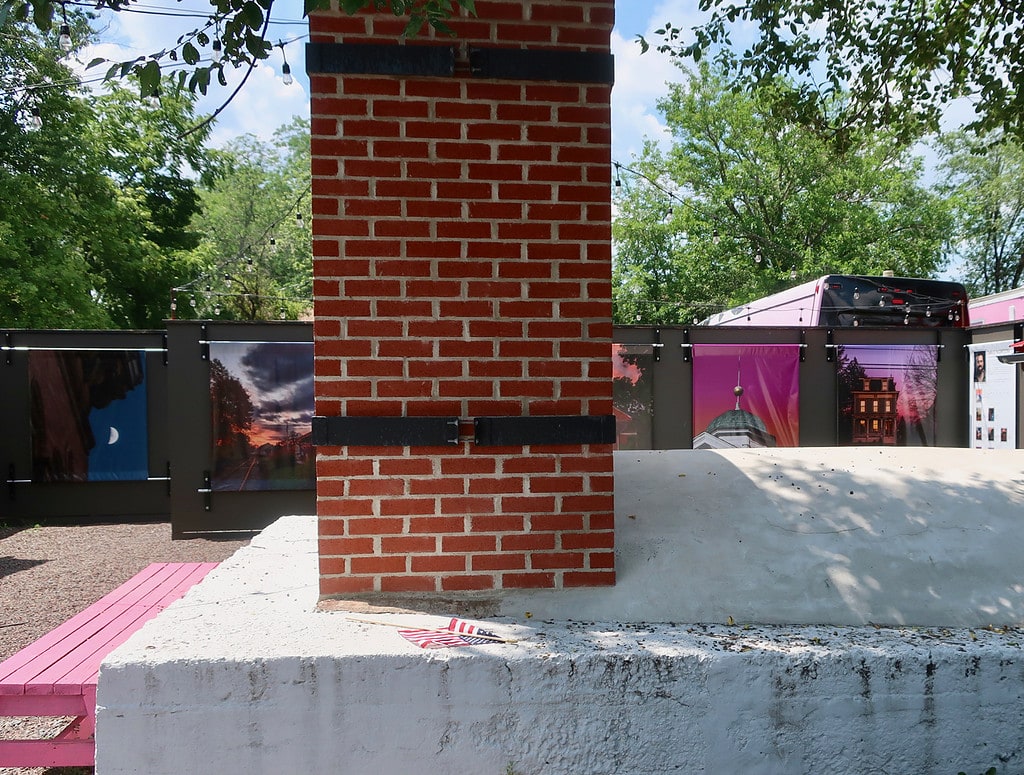 Outdoor Art Gallery Around Groundhog Underground Kiln
This "art gallery" is open 24/7 – no matter the weather. See gorgeous photos of the area, enlarged on vinyl panels.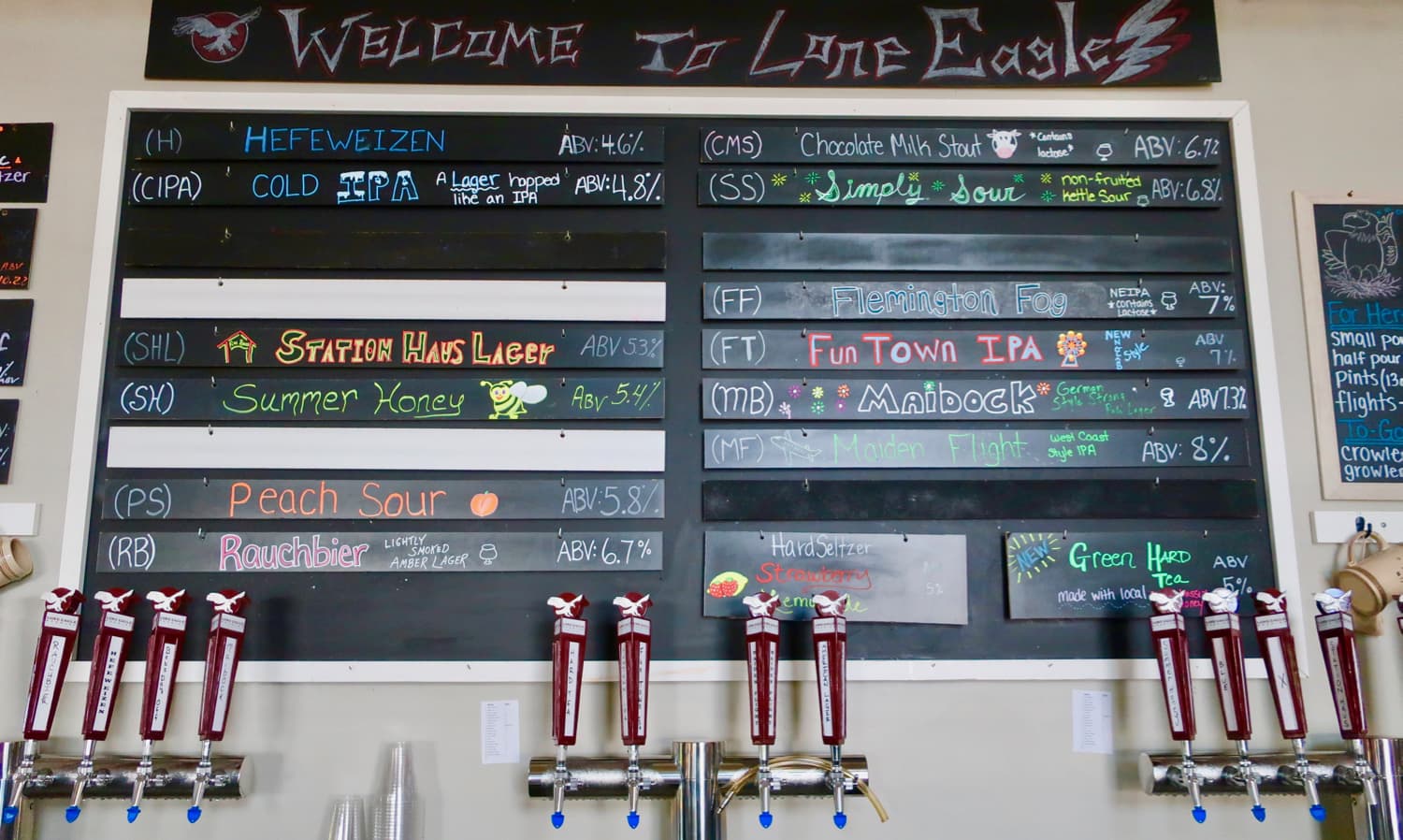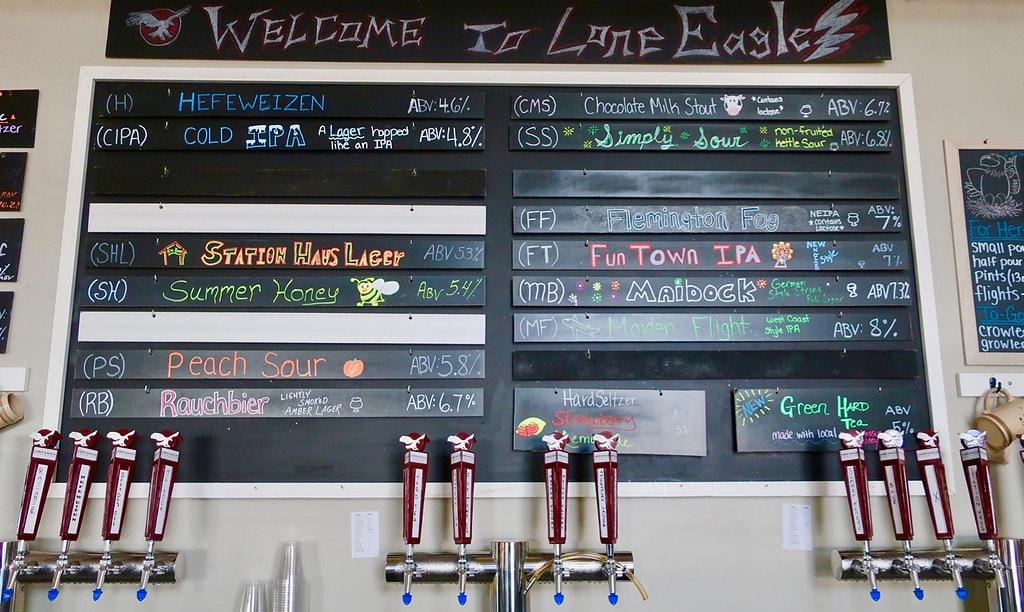 Lone Eagle Brewery
Home to the Corn, Tomato, and Beer Fest, Lone Eagle Brewing was one of the pioneers on revitalized Stangl Rd. Down a pint of Maiden Flight IPA, Flemington Fog New England Hazy IPA, Station House Lager, or any of their other tasty brews.
Skunktown Distillery
Still a staple of Stangl Rd., the summer hours of this local Skunktown Distillery (Apple Pie Moonshine, anyone?) are a bit iffy. So, call first if making a trip.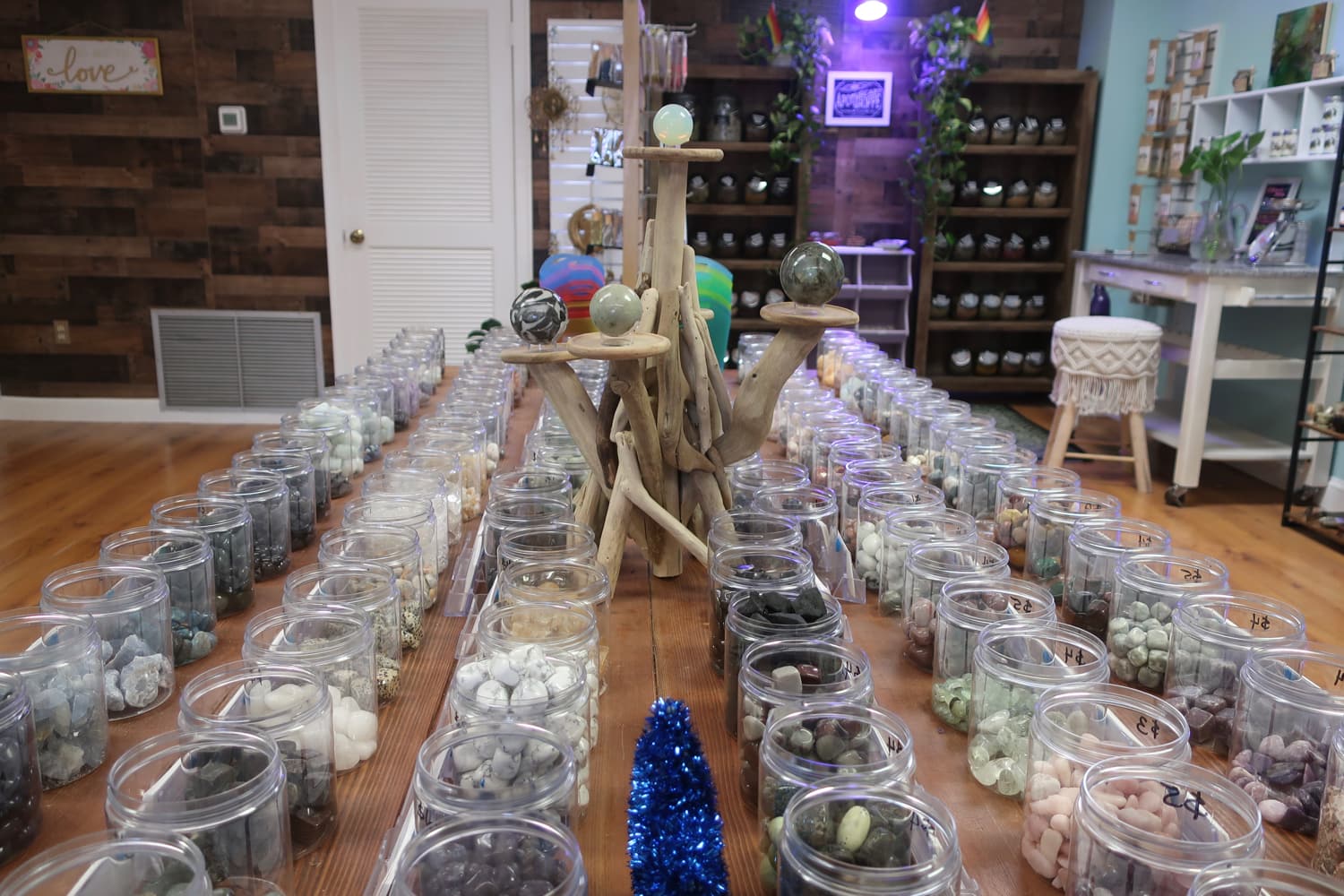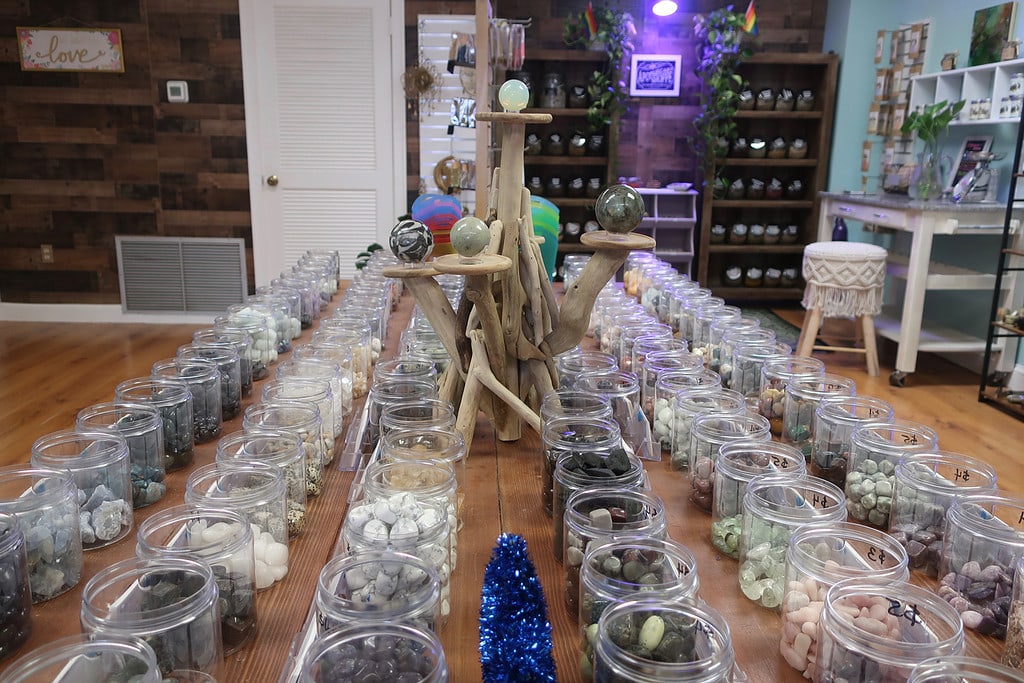 Within Spirit and Flemington Ghost Walk
Join a workshop, or book a reading at metaphysical shop, Within Spirit. Walk into a room bursting with crystals of all kinds. Ask for and get advice on ways to access the spirit world.
On that note, owners run the official Flemington Ghost Walk, where you might be introduced to a specter or two while investigating supernatural past and present in this old NJ town.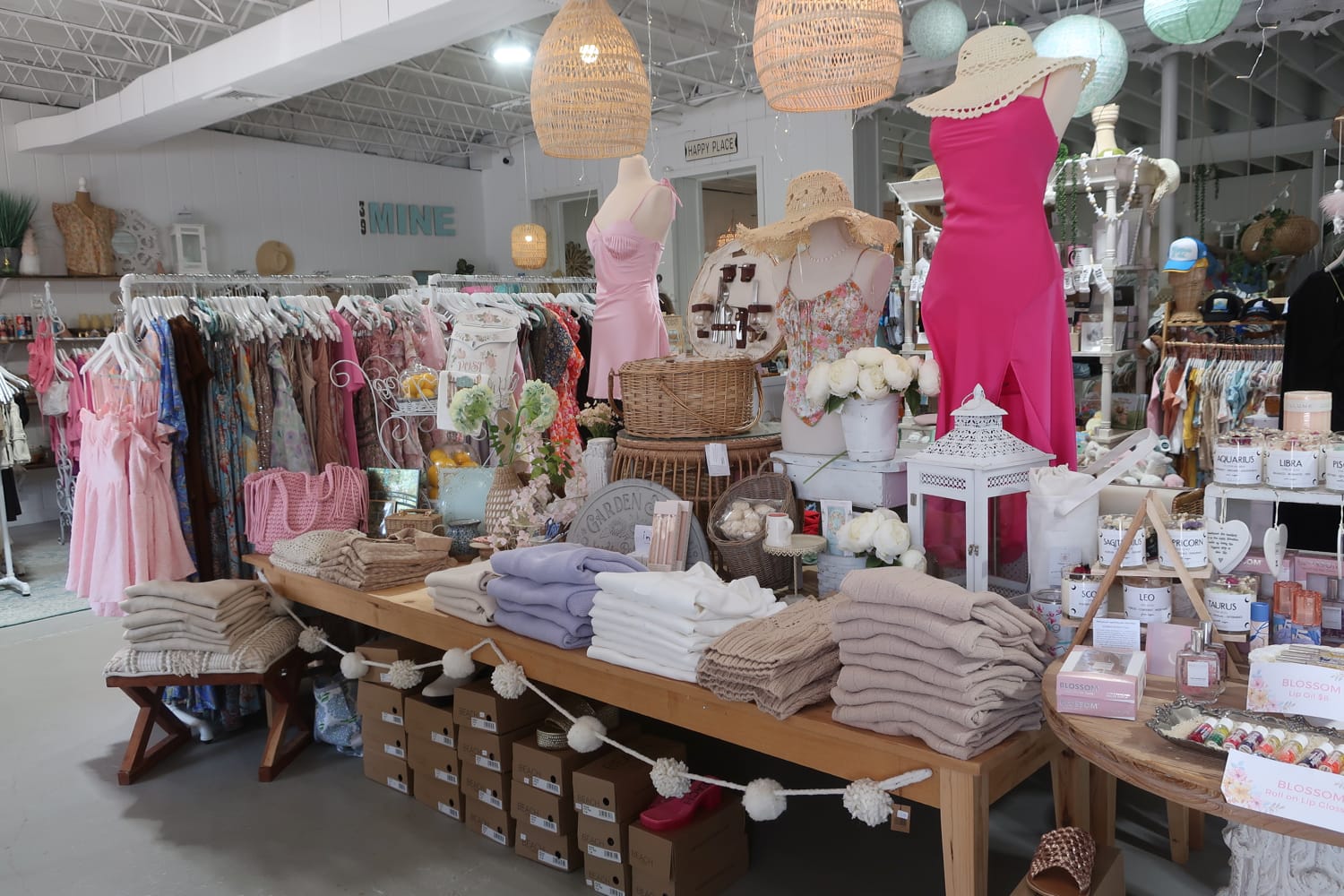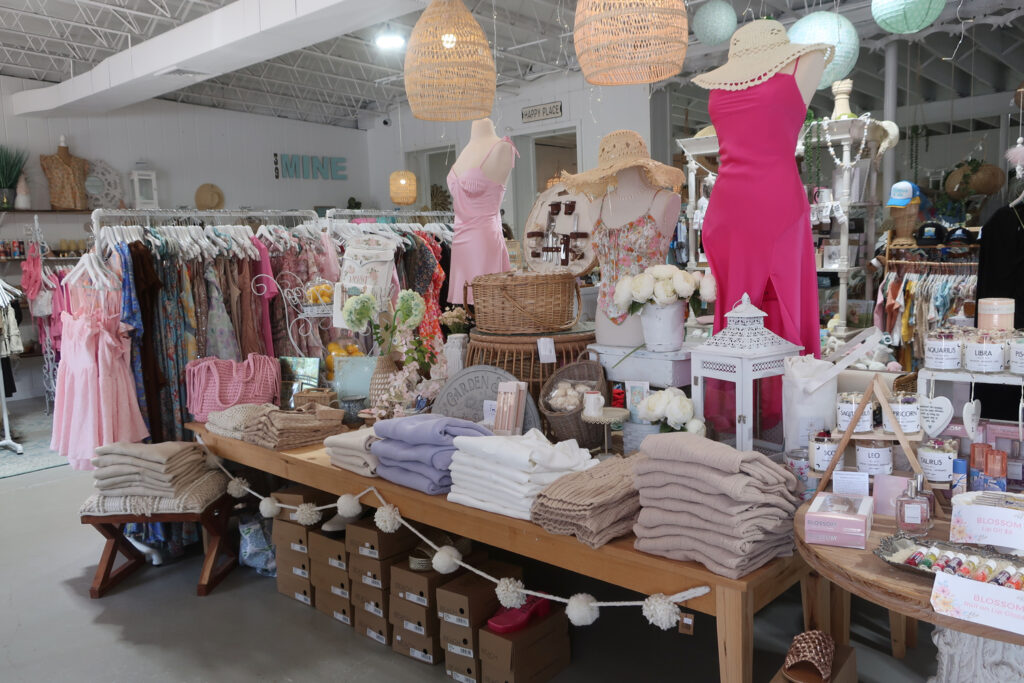 39 Mine Boutique
Are you Gen Z or a grandparent-to-be? The adorable gift emporium, 39 Mine Boutique, has everything from clothing to jewelry, wedding, bridesmaids & baby gifts, and even cocktail kits. Stop in to see the latest trends, and you might walk out with a few packets of Bloody Mary dry packet mixes.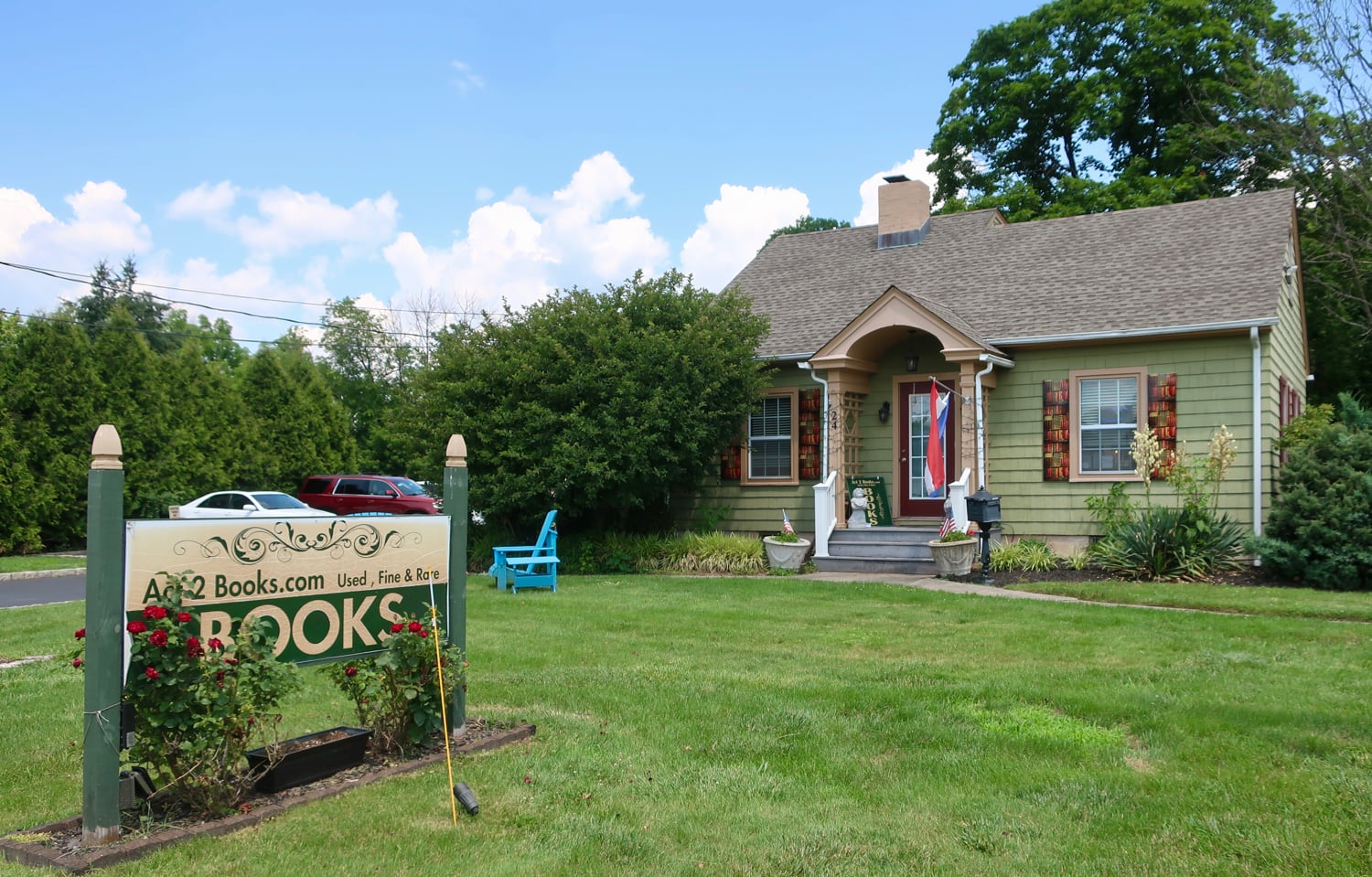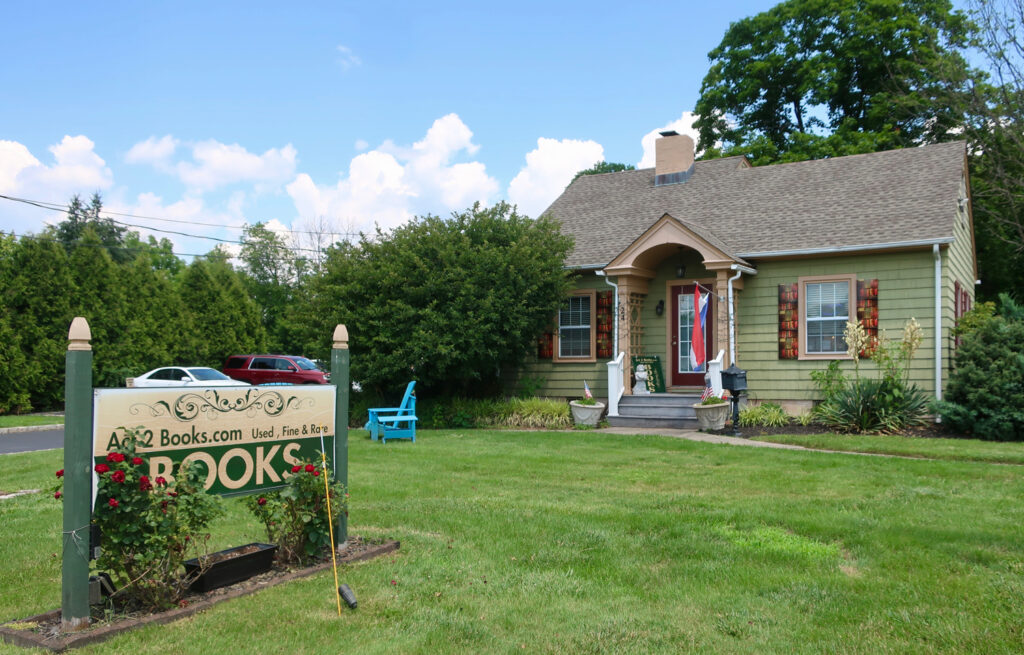 Act 2 Books
This modest shop just off of Stangl Rd carries some surprises. Not only do they sell old and some rare books – Act 2 Books sells them "by the foot!"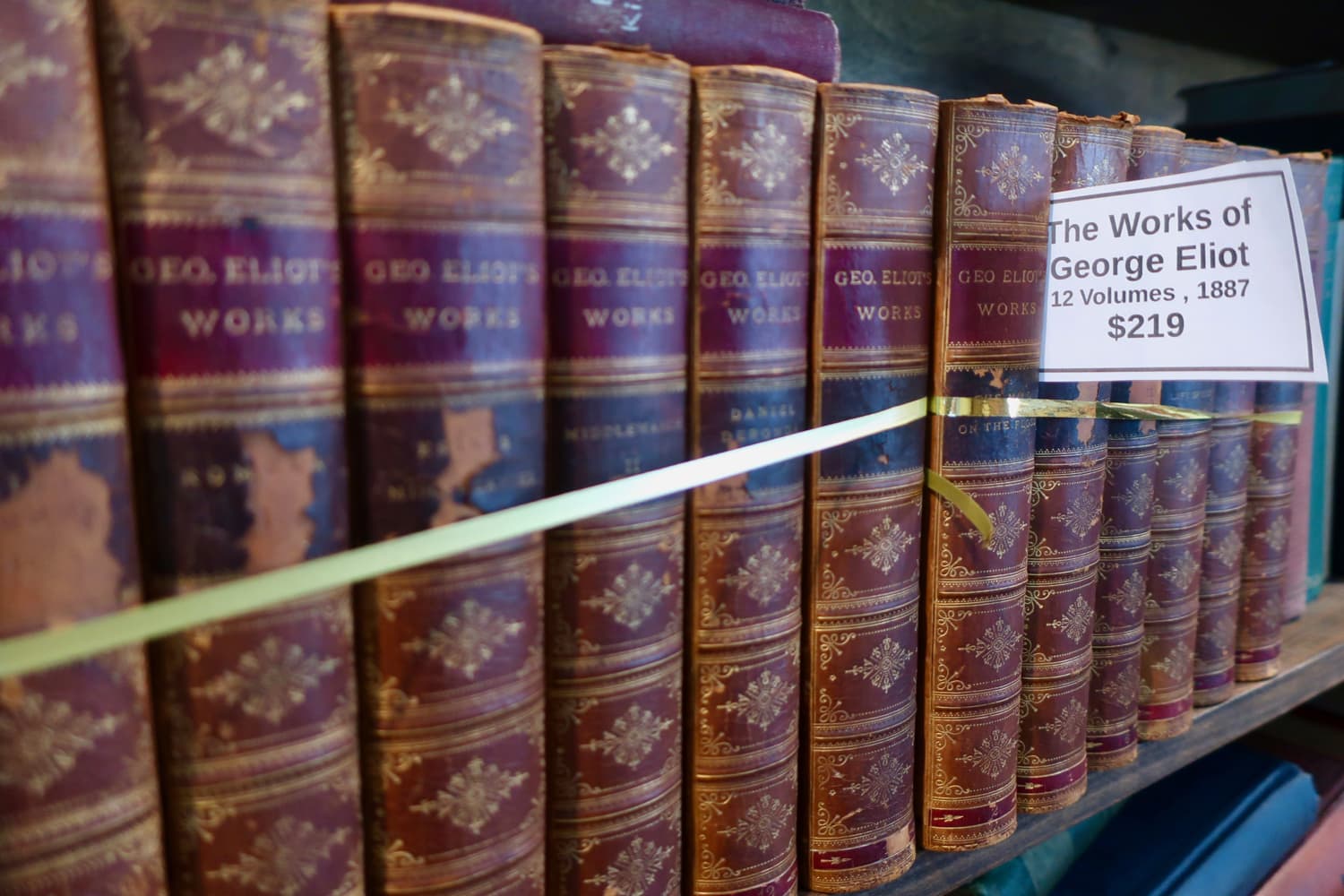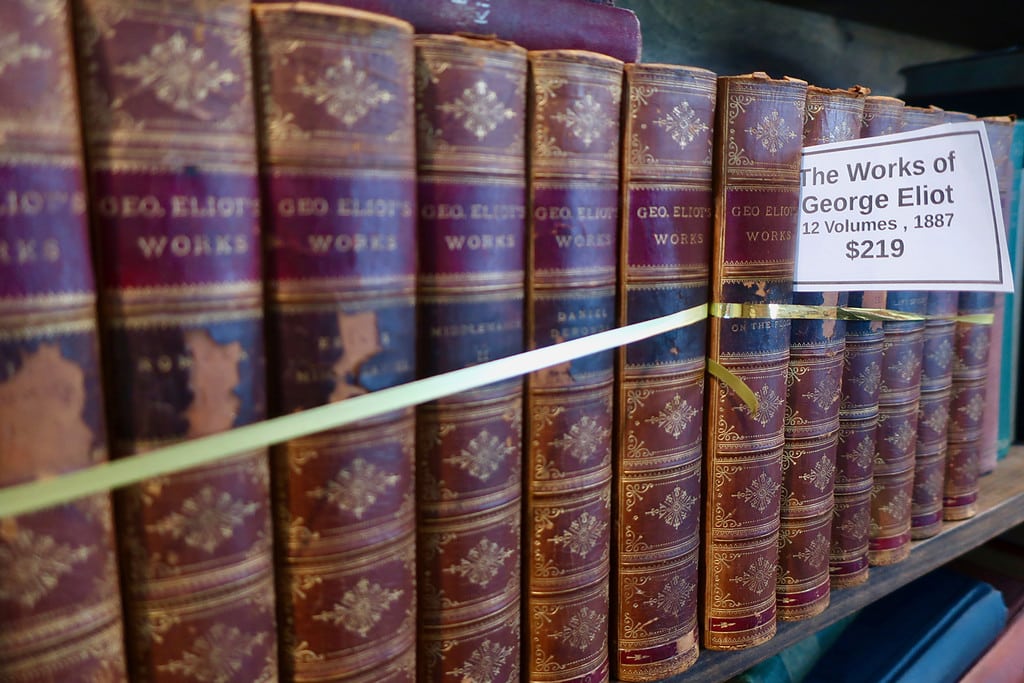 According to Act II's marketing card, the bookshop serves "Decorators and Set Designers with Common Vintage and Leather BOOKS BY THE FOOT starting at $1.95 per foot." A bargain for voracious readers of old leather-bound series. Found recently: a 12-volume array of George Eliot books (pub. 1887) for $219.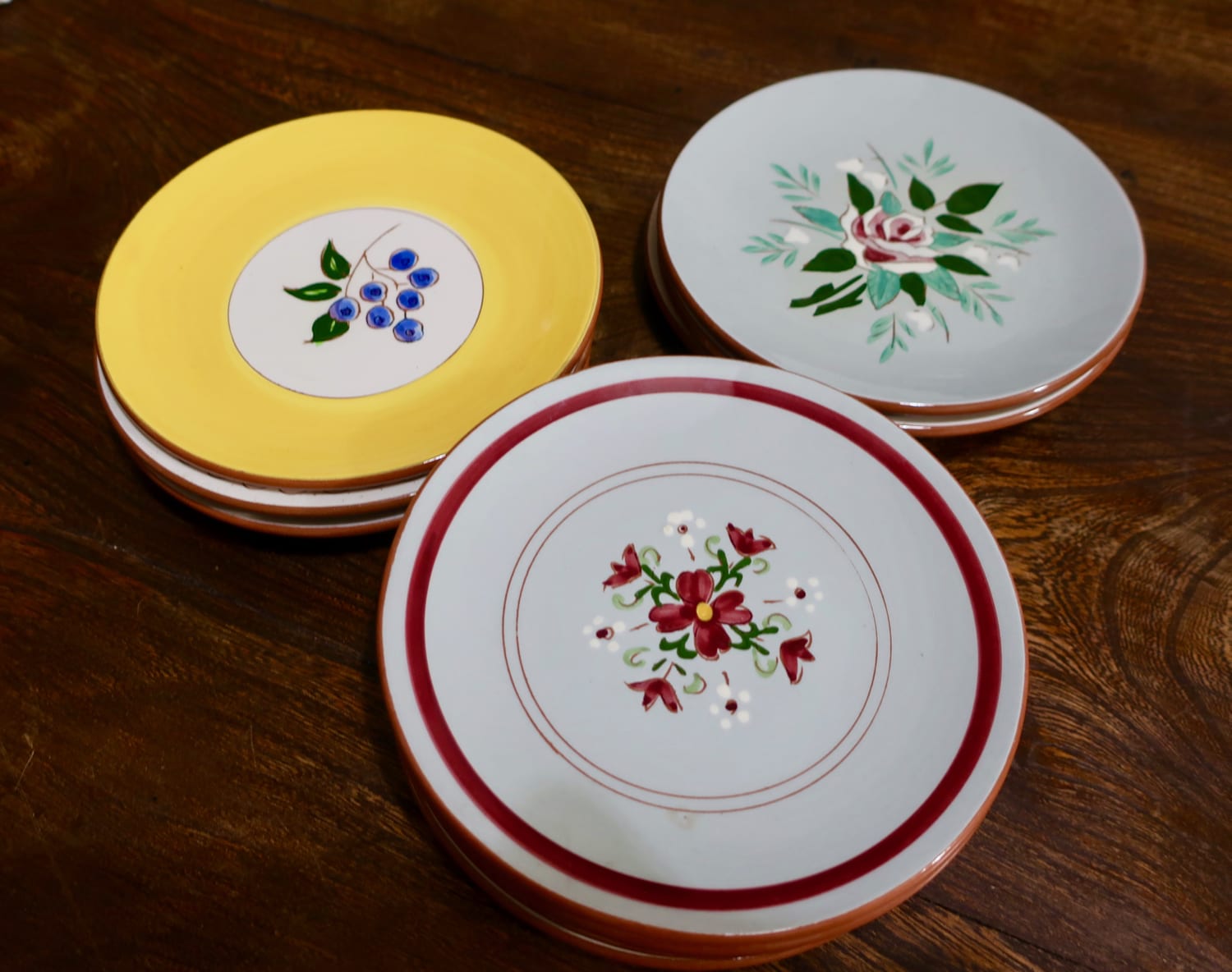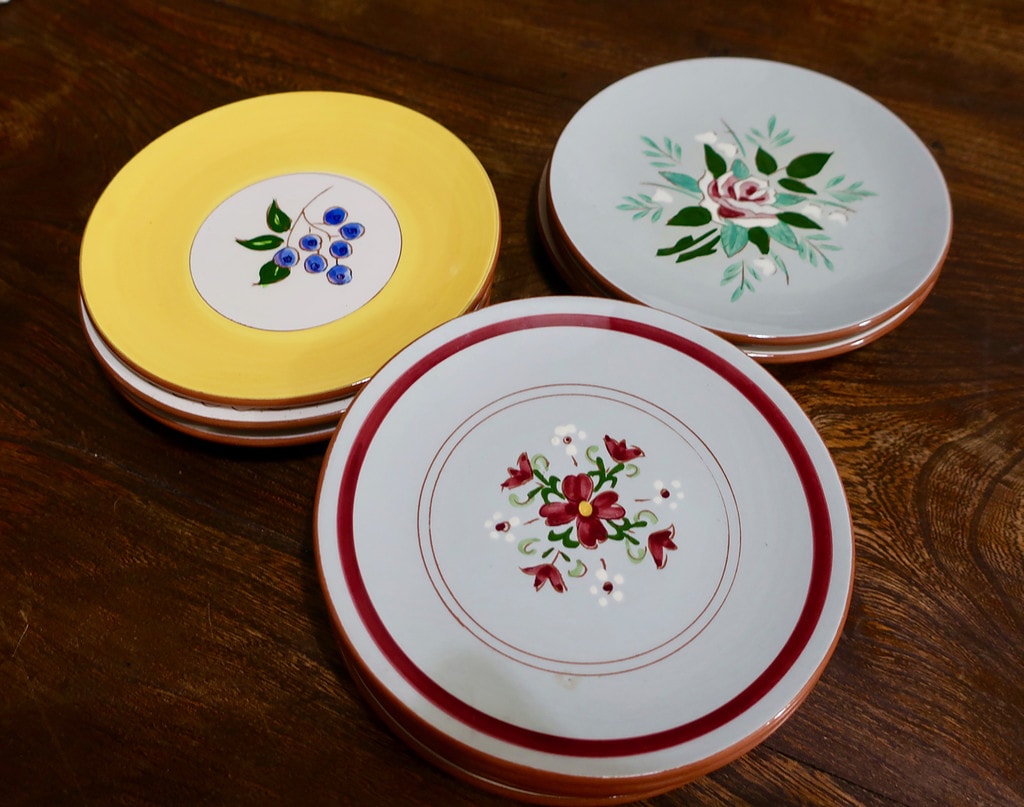 WALKING TOUR: Historic Flemington Trail
As the Hunterdon NJ County Seat, Flemington is one of the State's most historic towns. On this 30-stop walking tour of downtown Flemington, within one square mile, see four centuries of architectural styles, and the Historic County Courthouse that was mobbed during one of the trials of the century: The Lindbergh Baby Kidnapping Trial.
The façade of the Greek Revival Hunterdon County Courthouse is getting a facelift. And, across the street, as part of the Downtown Flemington Redevelopment initiative, the historic 1877 Union Hotel (where journalists covering the Lindbergh Trial stayed) is getting a complete modern overhaul and expansion – while keeping the façade of the original hotel intact.
Buy Antiques and Gifts
You can shop, eat, and drink along the way. Purchase something old at Fat Farm Antiques, and Ye Old Antiques and Curiosity Shop. Or, snap up something new at The Corner Flemington Mercantile, Attachments and Sage, or The Gift Horse.
Eat and Drink Downtown Flemington
Some of the best things to do in Flemington NJ revolves around food and drink. So, stop into Bread & Culture for everything sourdough (including the croissants). Grab a bottle of fermented tea at The Kombucha Bar, or a pick-me-up java at Hardy's Coffee Bar.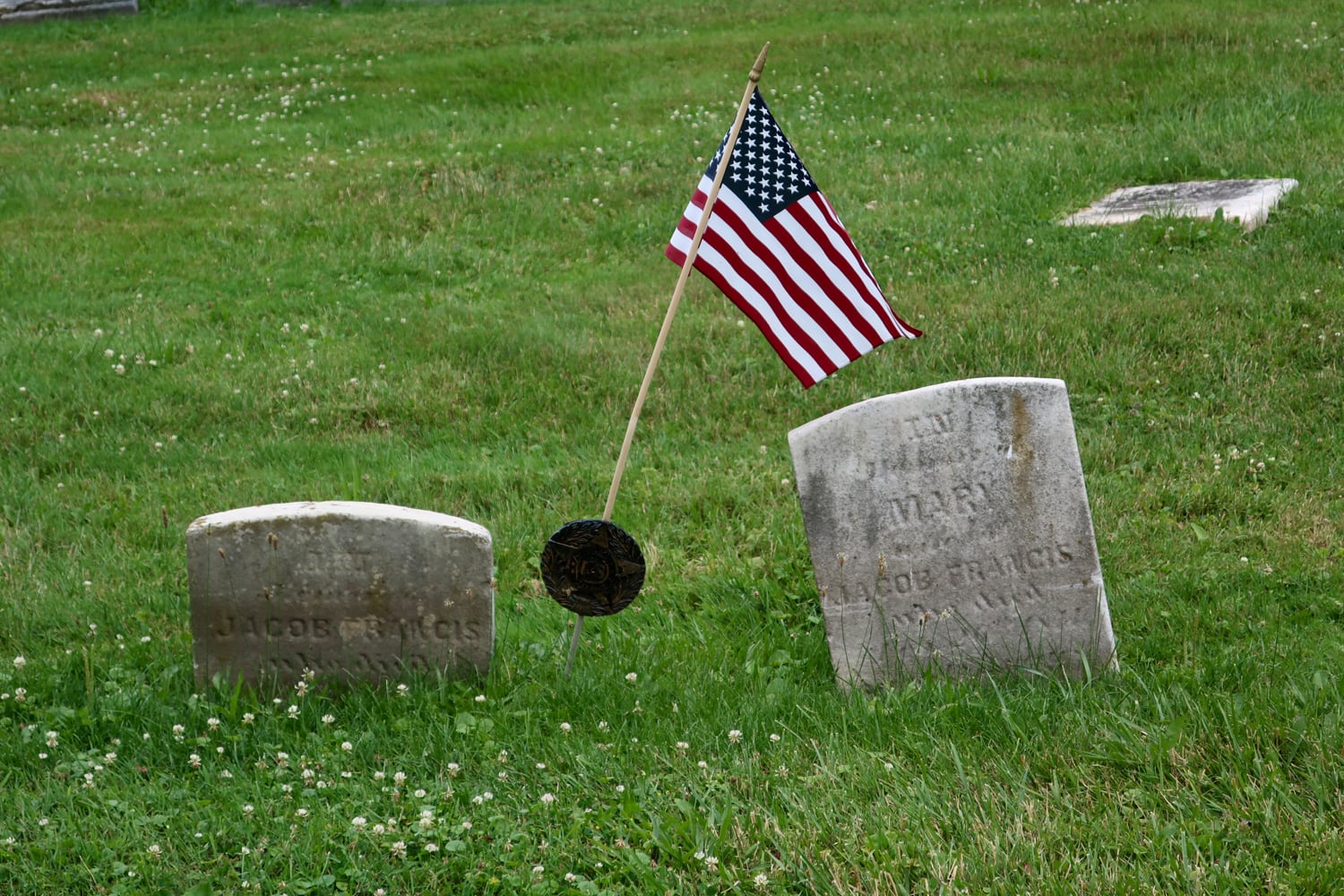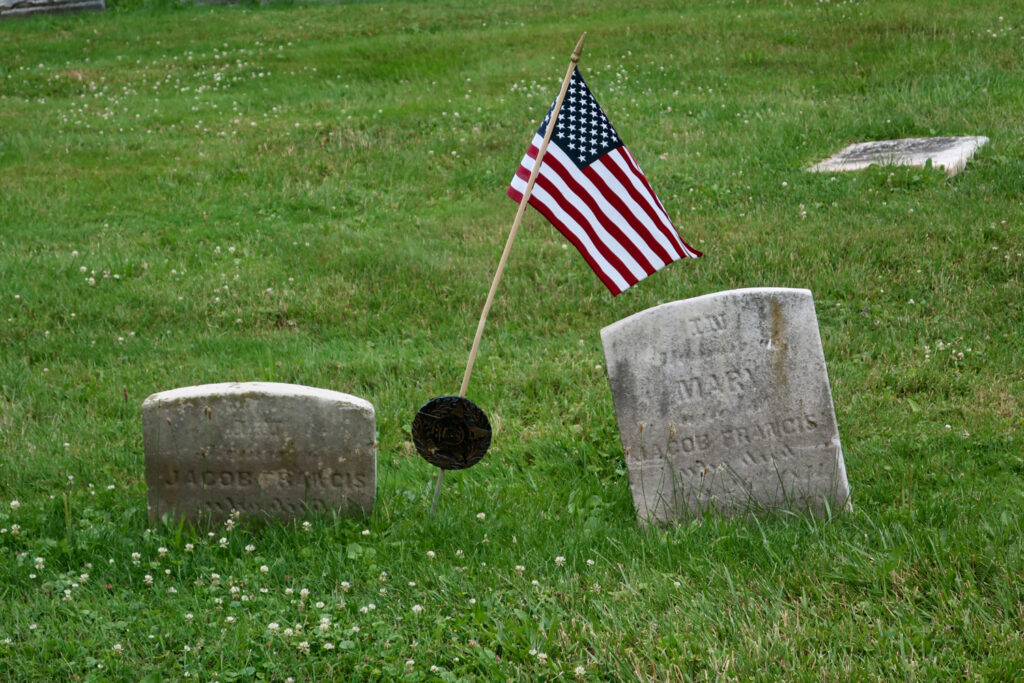 Pay Respects to Flemington's First Black Revolutionary War Soldier
Before leaving Flemington, pay homage to Jacob and Mary Francis at their gravesite. Jacob, a free Black man, was a Patriot who fought in the Revolutionary War.
Besides Jacob's patriotism, he and his wife, Mary were known for their Ginger Cakes and Root Beer: leading the way for the artisanal food culture in Huntington County to come.
Where to Eat in Flemington NJ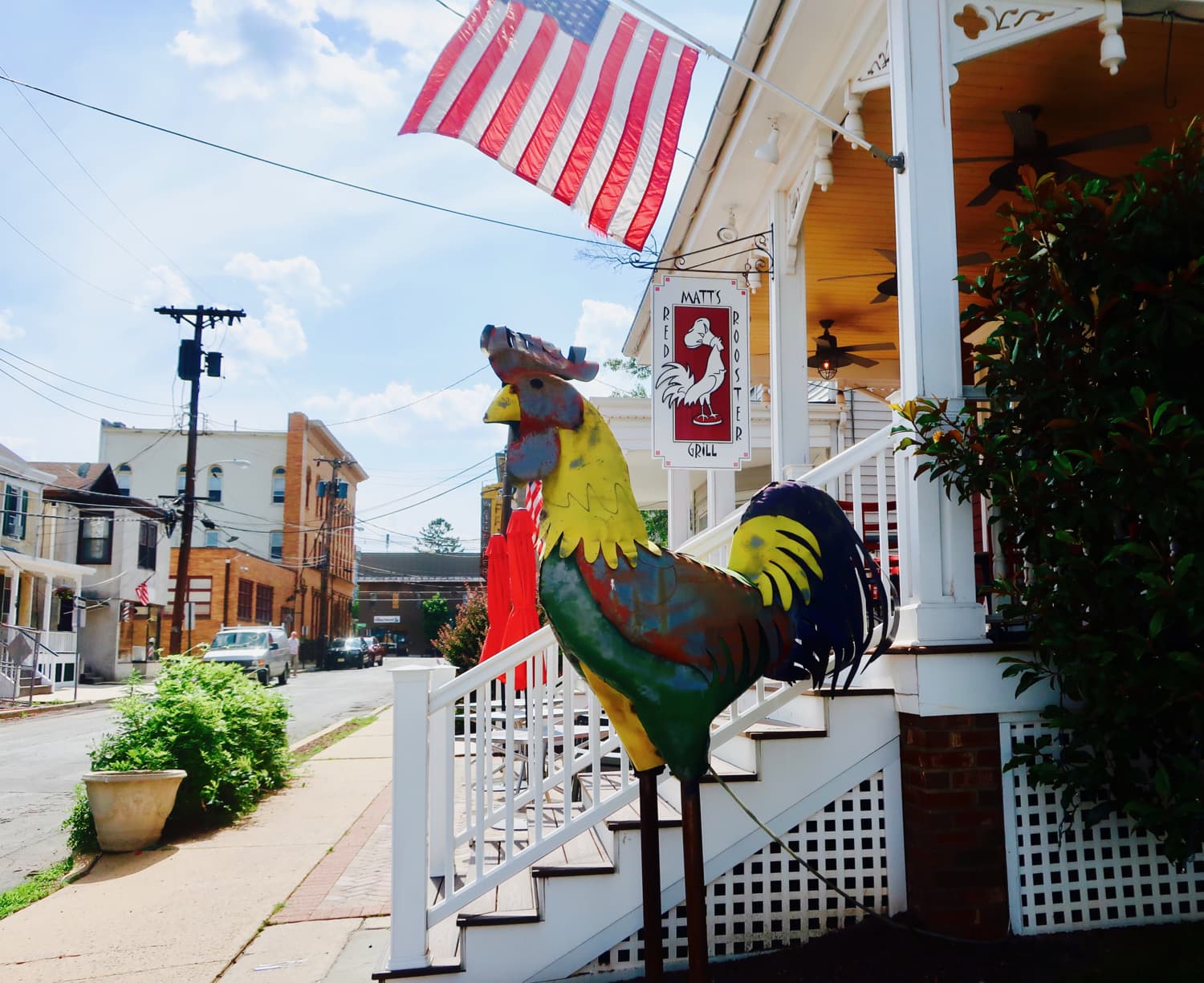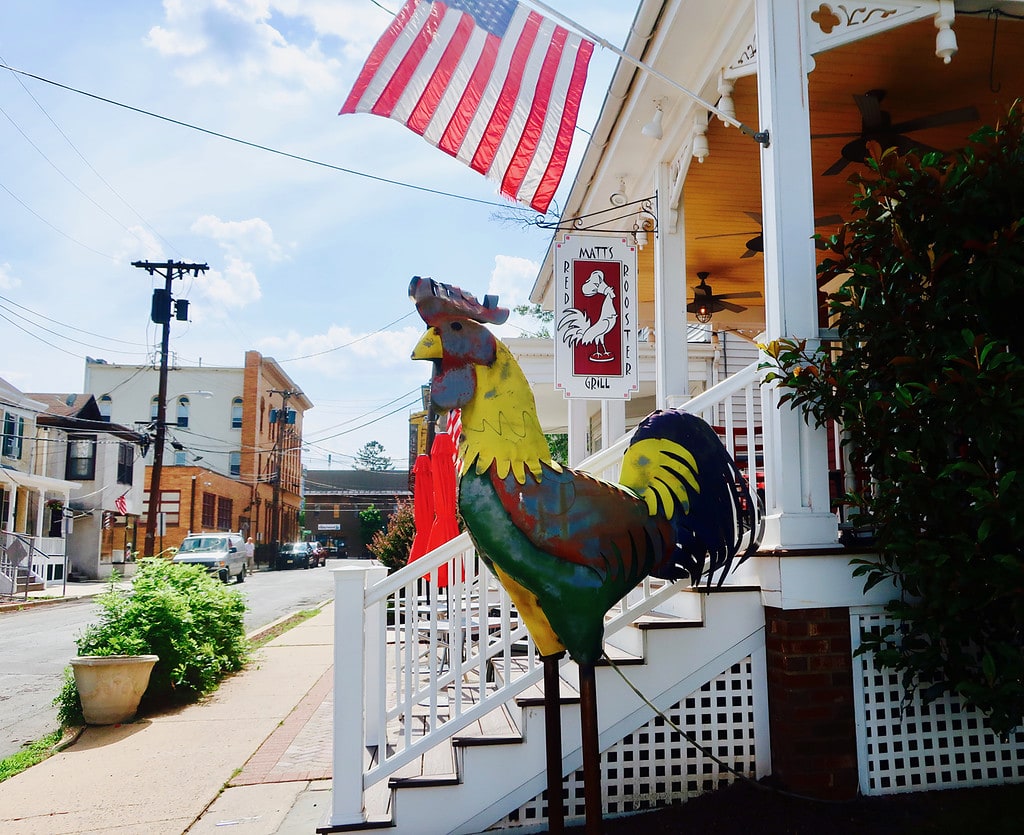 EAT: Matt's Red Rooster Grill
Called Best Dinner Restaurant in Flemington (by Open Table), and "a foodie paradise," and "can't get a bad meal here," by fans, Matt's Red Rooster Grill is known for great Grilled Romaine (a New Jersey classic), and everything else
EAT: Blue Fish Grill, Flemington (Stangl Rd)
California-style Blue Fish Grill, on Stangl Rd. is "legendary" for its fries. But its morsels of Chicken Bites" and "Spicy Tuna Nachos" are no slouches in the nomnom department.
LUNCH/TEA: Teaberrys, Flemington
At preeminent teahouse, Teaberries, in a room full of hats, and costumes, sip tea from around the world, and eat the most ethereal Apricot Scones served on fine china.
EAT: Locals Also Recommend
Dolce Italian Restaurant, and Viva Mexico Restaurant – both in downtown Flemington.