Woolverton Inn, Stockton NJ Review
Calling all starry eyed duos. Book one of 8 rooms or suites in the 1792 stone Manor House or choose one of six luxury cottages at the Woolverton Inn Bed and Breakfast – each of those with a private entrance, outdoor garden, whirlpool tub for two, fireplace, and king bed.
How romantic is this place? So romantic, Julia and Paul Child got married here in 1946.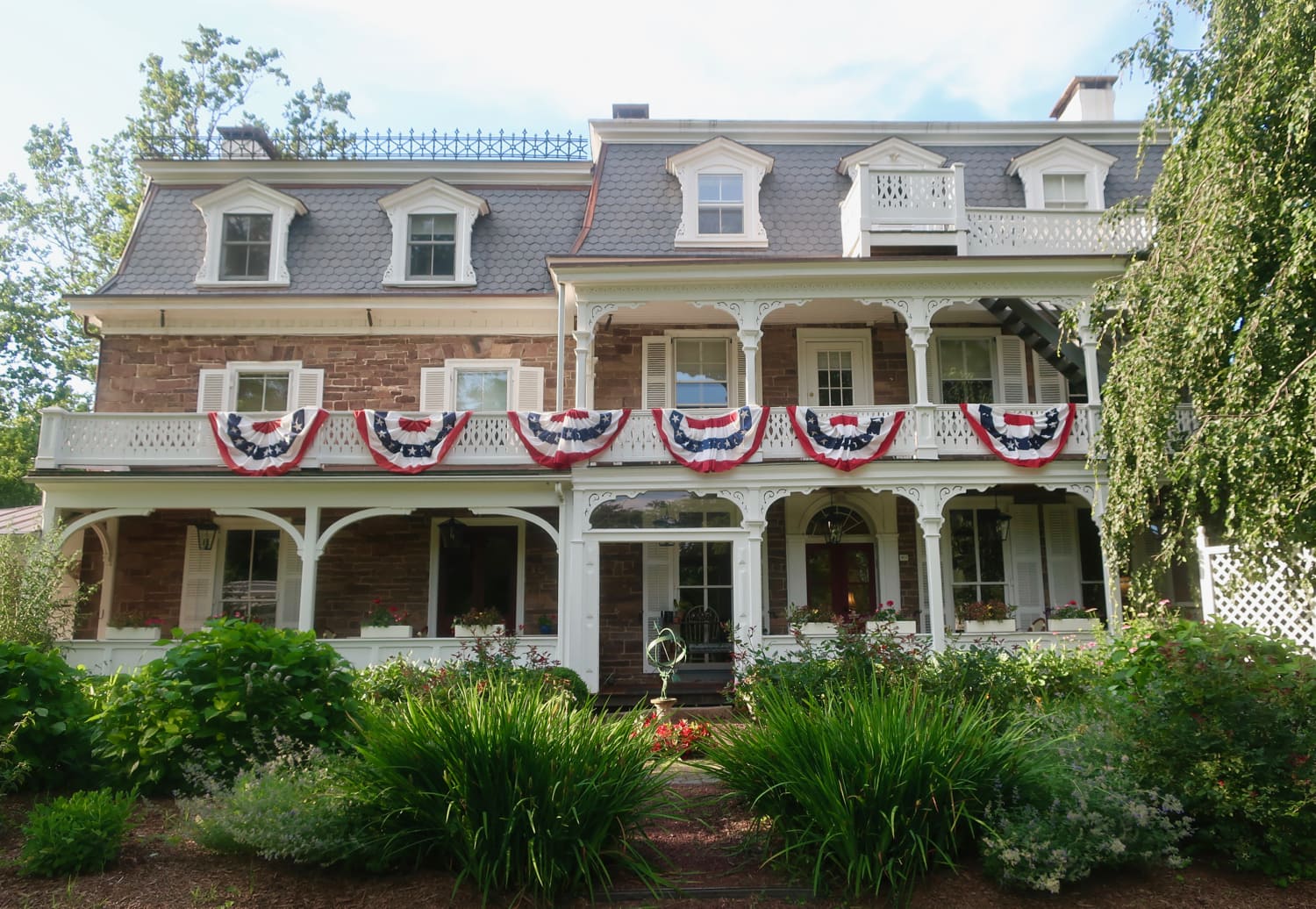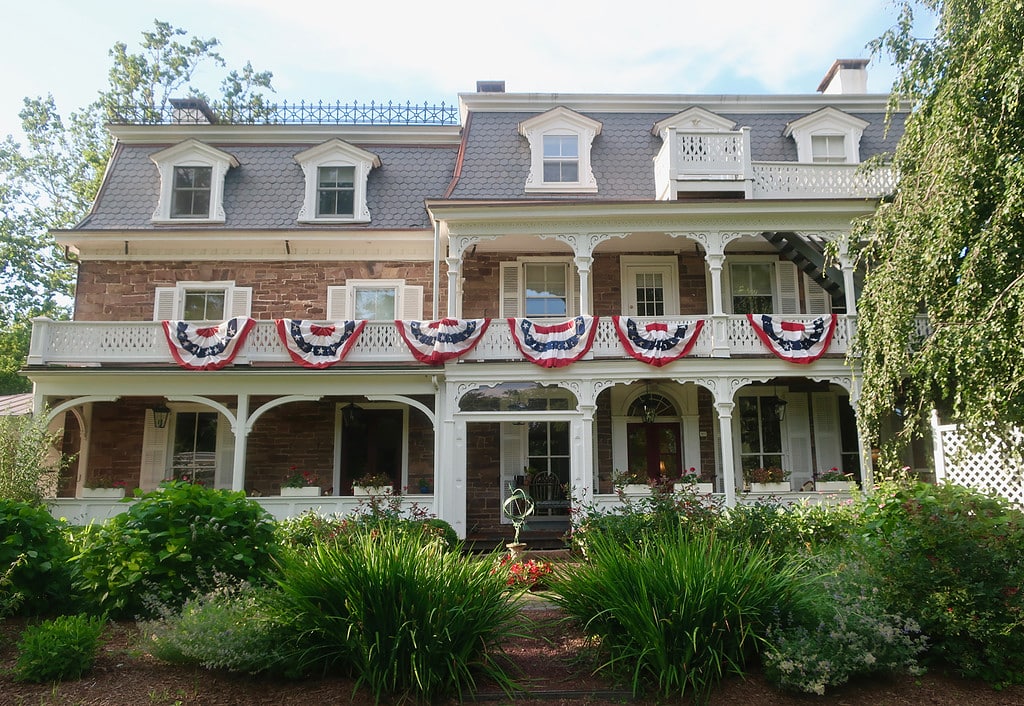 Hands-on owners, Mary and Mario Passalacqua, purchased this storied place in 2015, and have continued to maintain, improve, love, and steward this most beautiful of properties.
Stay here while exploring the rest of Hunterdon County NJ.
Woolverton Inn History
How old is the Wolverton Inn? Well, original owner, John Prall, Jr., served in the Revolutionary War. He built a simple 2-story farmhouse in 1792 on 290 acres of land.
In the mid 1800's, Maurice and Asher Woolverton purchased the property and transformed it into the 3-story Colonial Style Manor House it is today.
In the 1930's, top NYC lawyer, Whitey North Seymour, purchased the mansion after the Bucks County Playhouse opened across the Delaware River in New Hope PA. At that time, the area began to draw the best and brightest in arts and entertainment each summer. Wealthy city dwellers follow suit.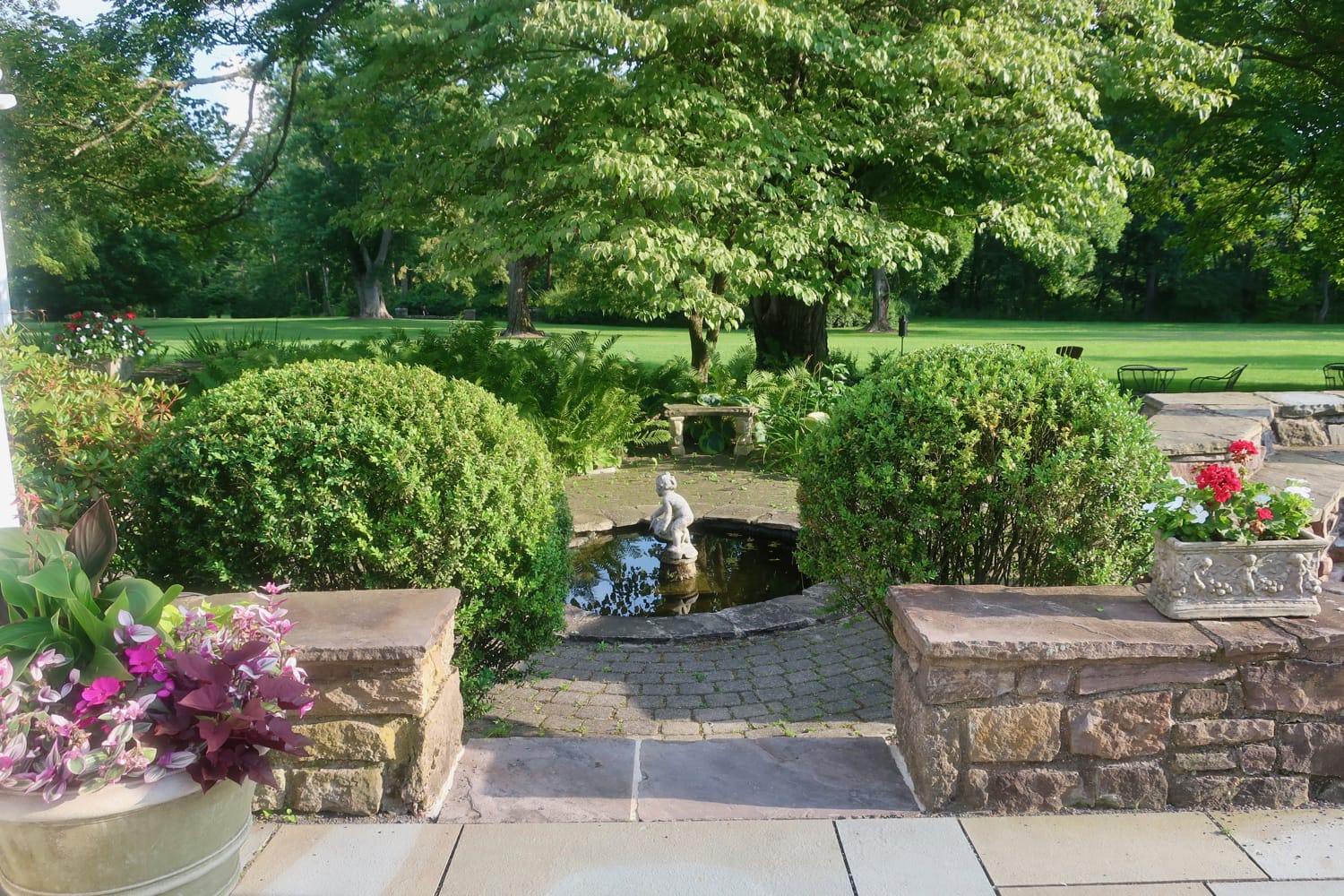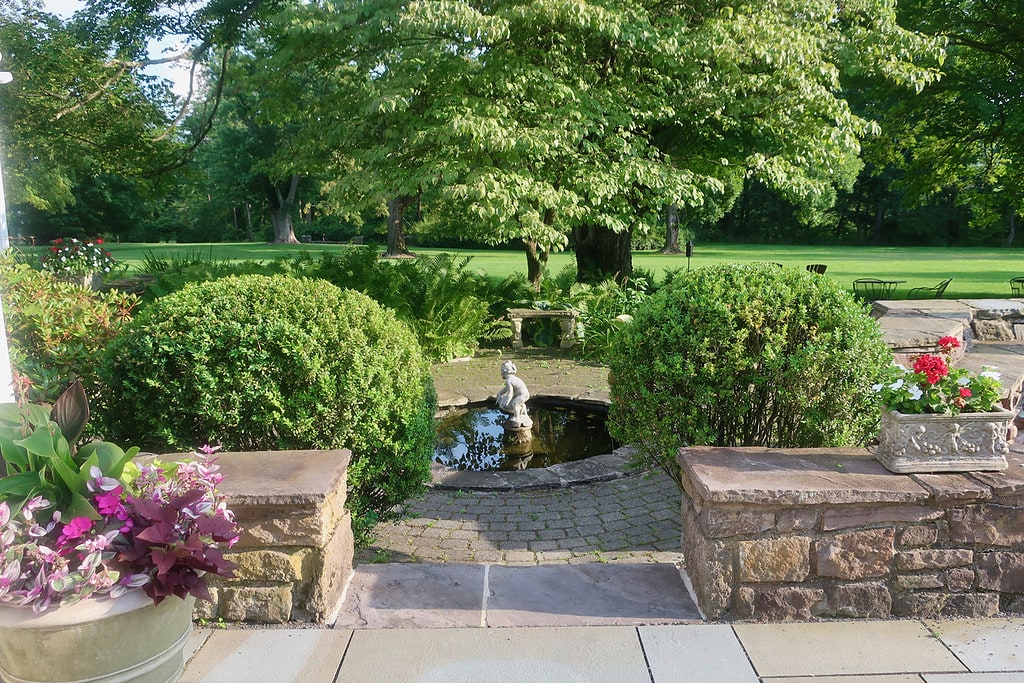 With its luscious veranda, lush gardens, and great lawn, the Woolverton Estate made the perfect summer home for a City bigwig. In 1946, Seymour offered his property to his friends, Paul and Julia Child, as a last-minute wedding venue. It seems that a freak flood had washed out their planned wedding site across the Delaware River in PA.
Woolverton became an inn in the 1980's under owner Ann Hackl, who updated it in the 1990's and added cottages in 2002.
When the Passalacqua's bought the property in 2015, they upscaled it even more.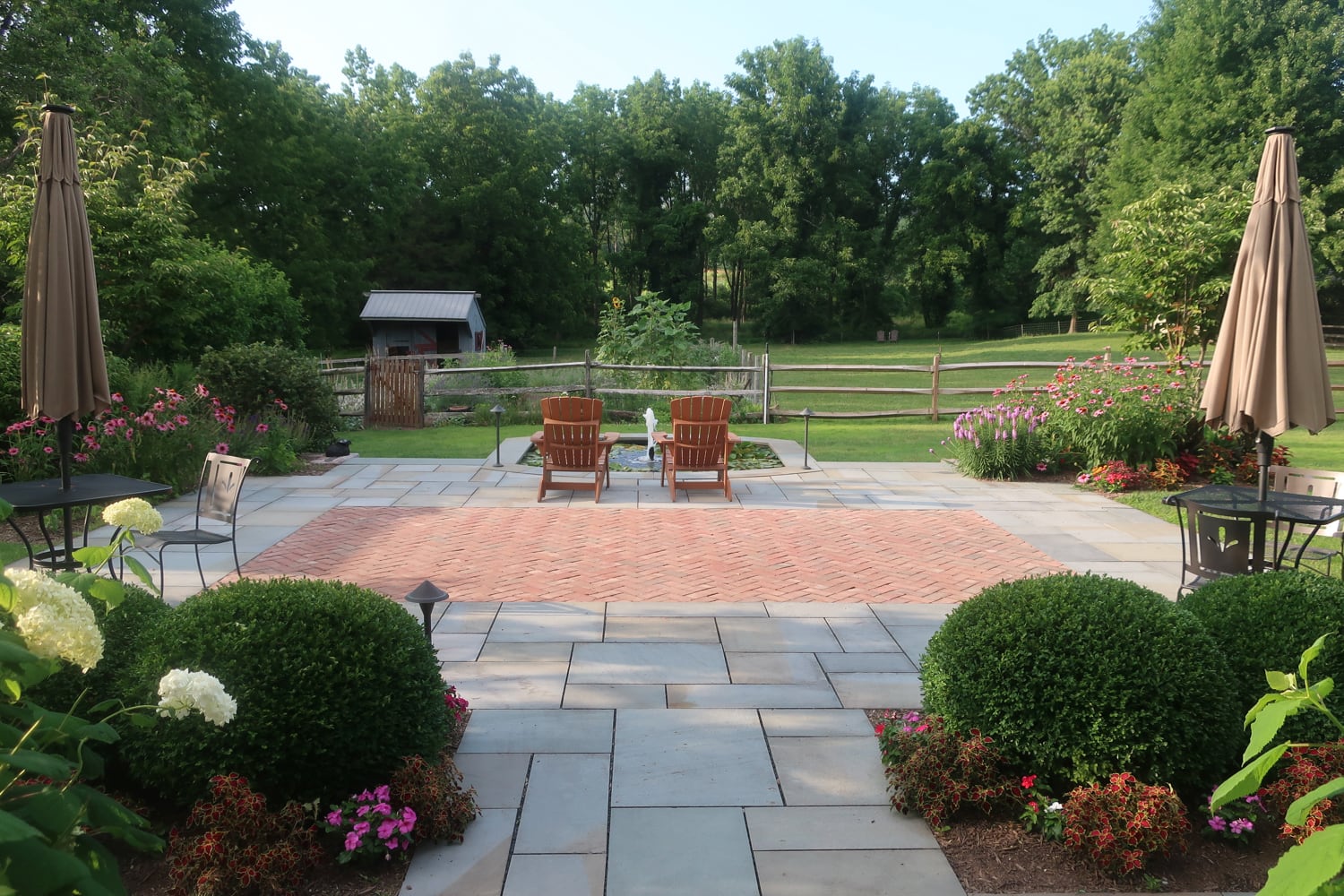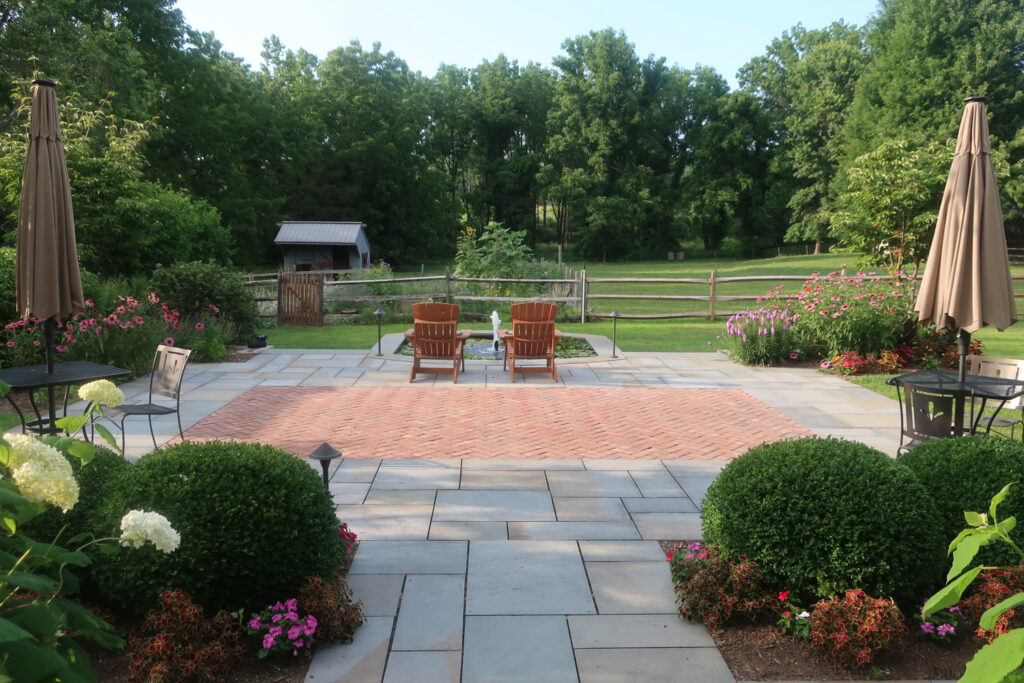 First Impressions of the Woolverton Inn
It's tough to convey the absolute beauty of this property – the solace you feel immediately while walking to the entrance around back. I found it impossible to resist sitting in one of the Adirondack chairs on the patio, overlooking a small fountain and fenced sheep pasture beyond. In late afternoon – the view is breathtaking.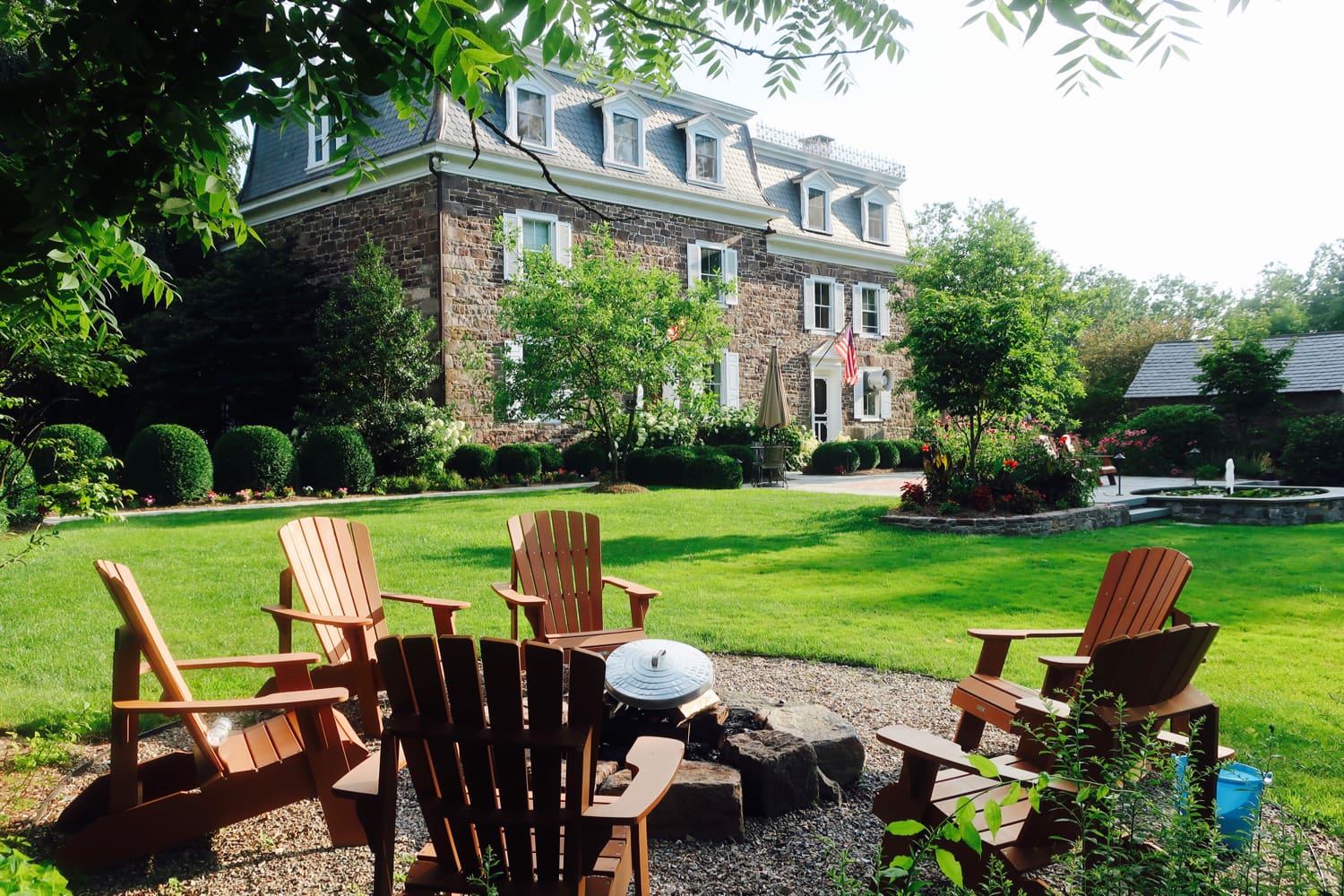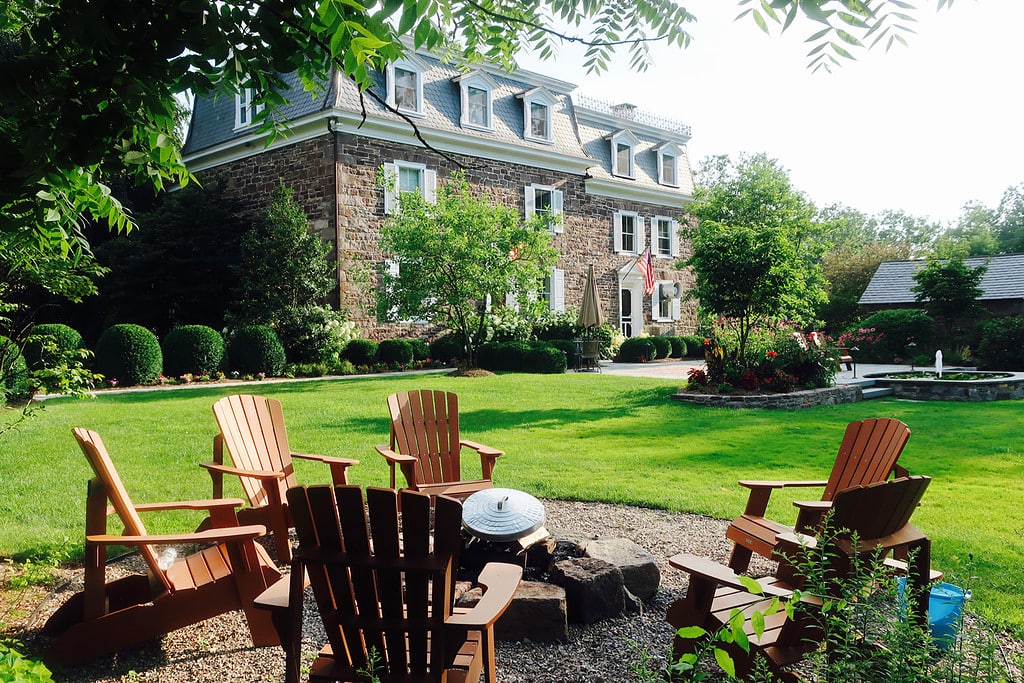 The landscape – with its undulating lawns, fire-pit, spring flowers in bloom, shade trees, and trimmed hedges – makes for an entrancing hour or so of just doing nothing. A stay at the Woolverton Inn is a true country getaway in its most elemental form.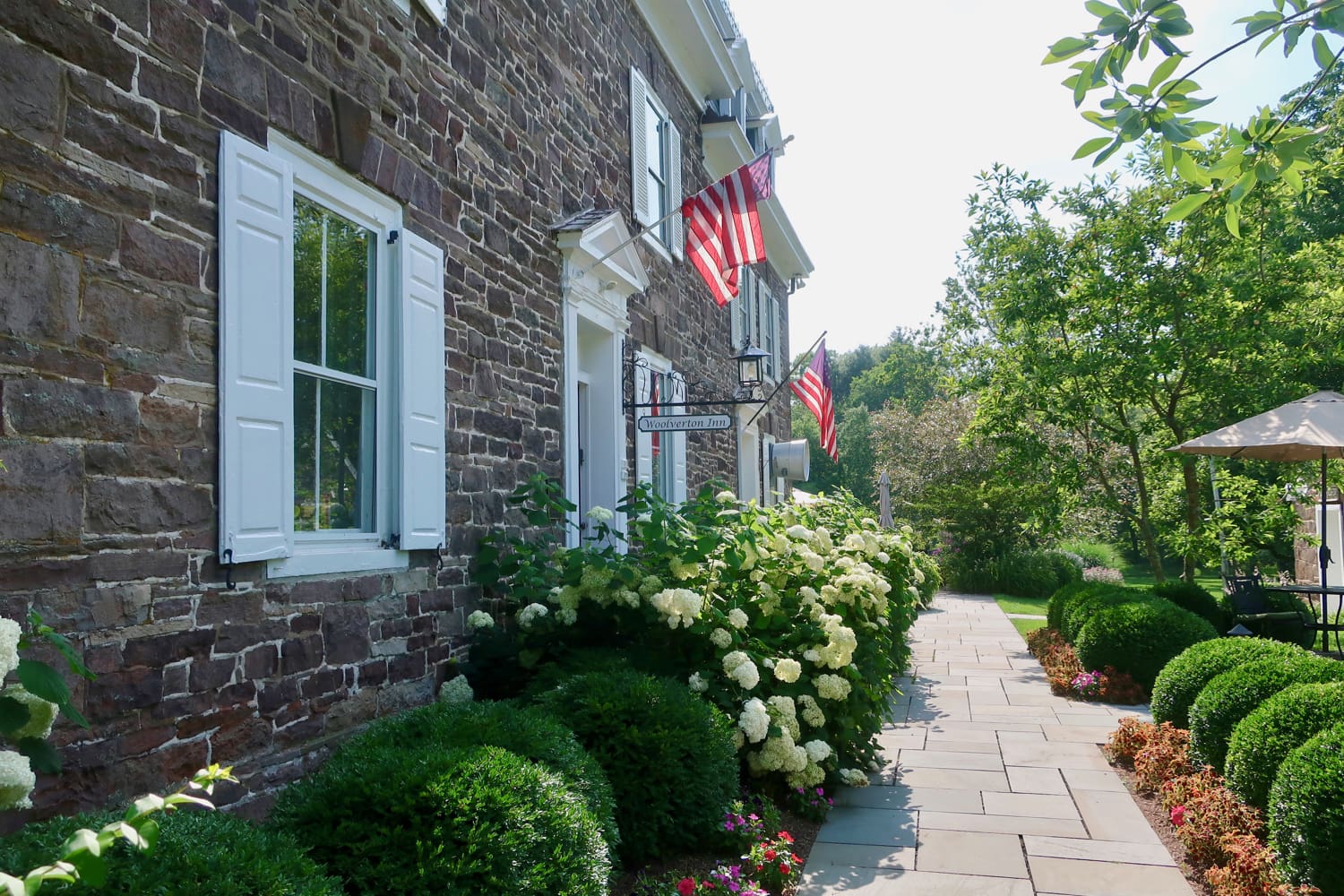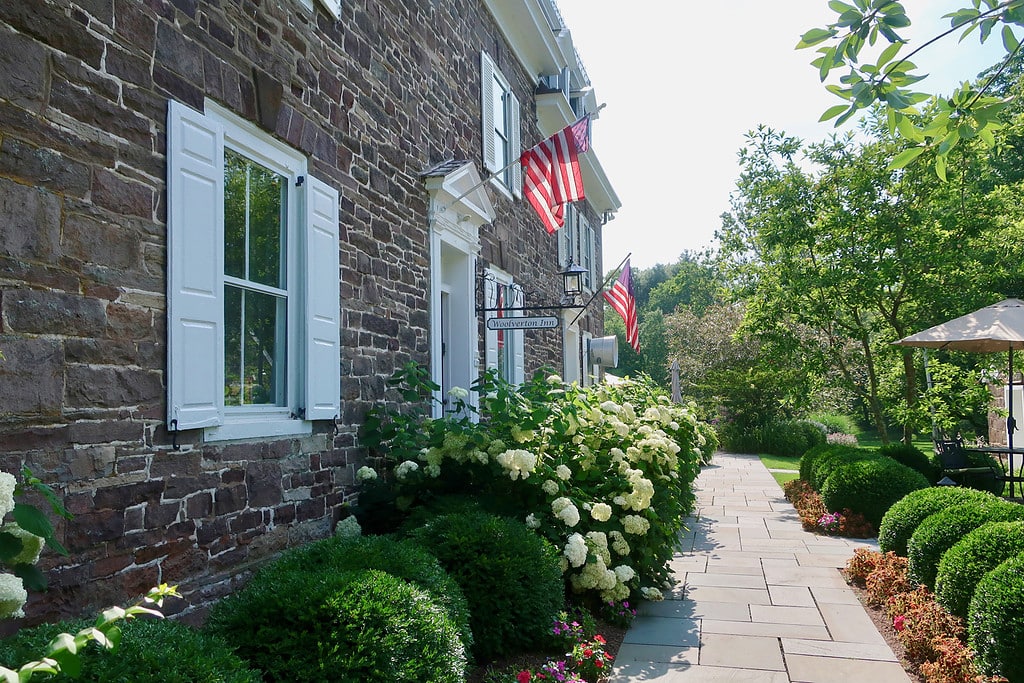 When checking in, expect warm greetings, a tour of the manor, the offering of fresh-baked cookies, and presentation of paper bag containing "Sheep Treats." Why treats for sheep? There are five on the property – and they rush out to greet every visitor (ok, sure, they're rushing for treats).
The sheep element is so Hunterdon County NJ; where domesticated working animals – be they alpacas, llamas, goats, or yep, sheep – are happy to nuzzle you for the right "price."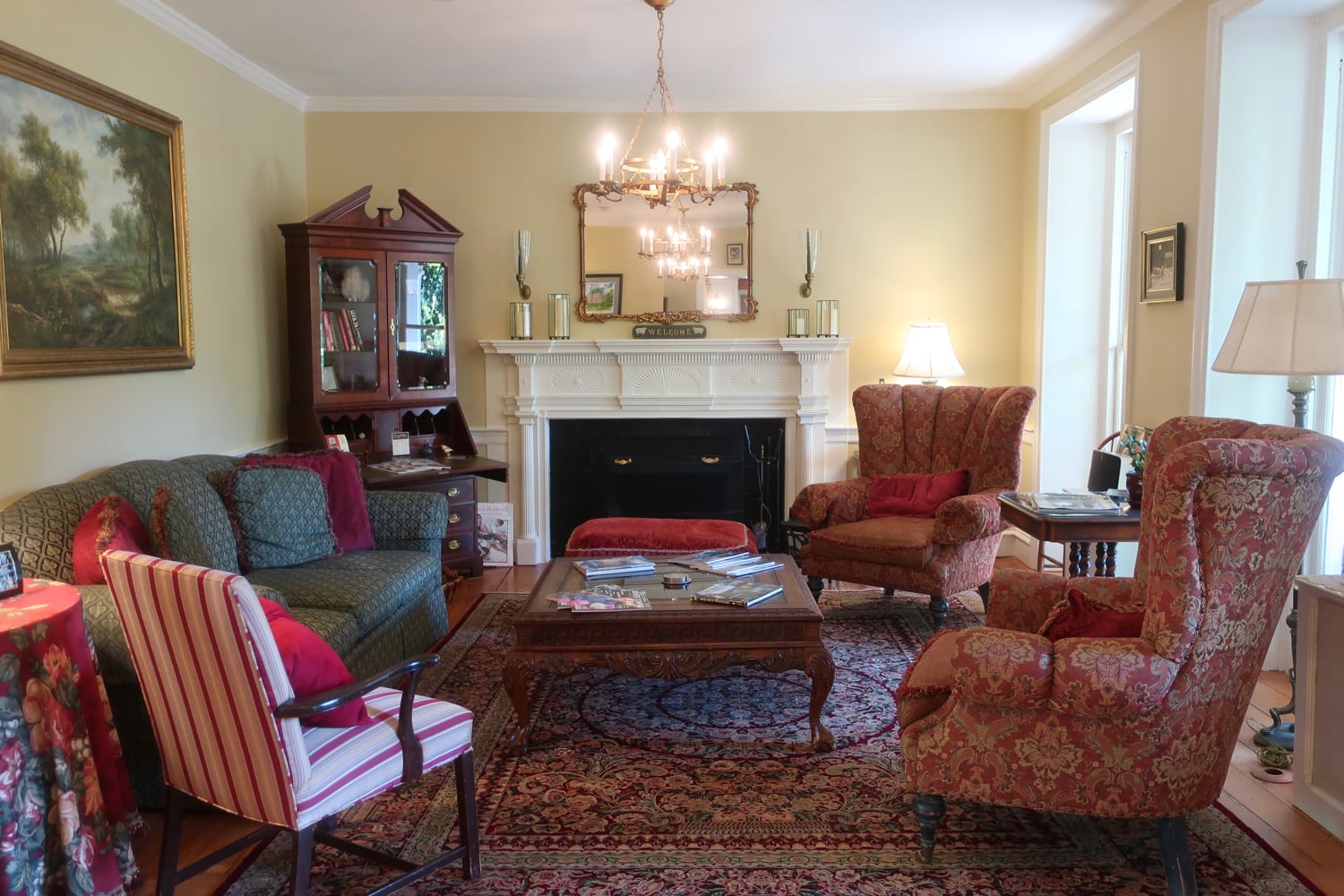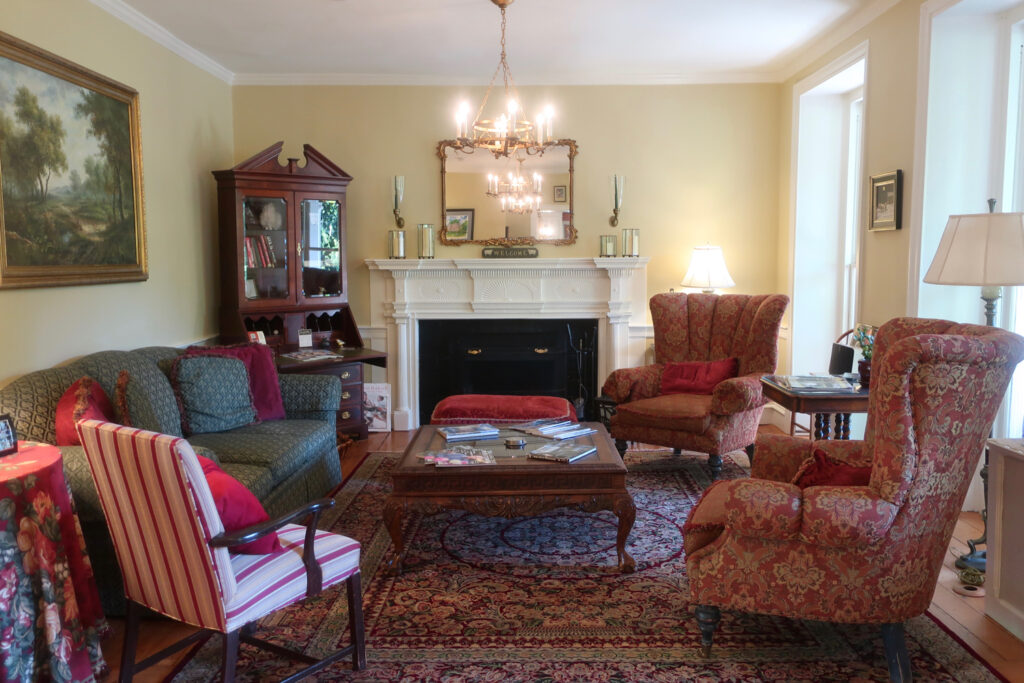 Common rooms, casually opulent, are dressed in Federal finery: overstuffed chairs, fireplace, landscape paintings, wide hardwood floors. A time traveling George Washington would feel right at home here (although he might be confused by electric lights and instructions for WiFi in each guest room).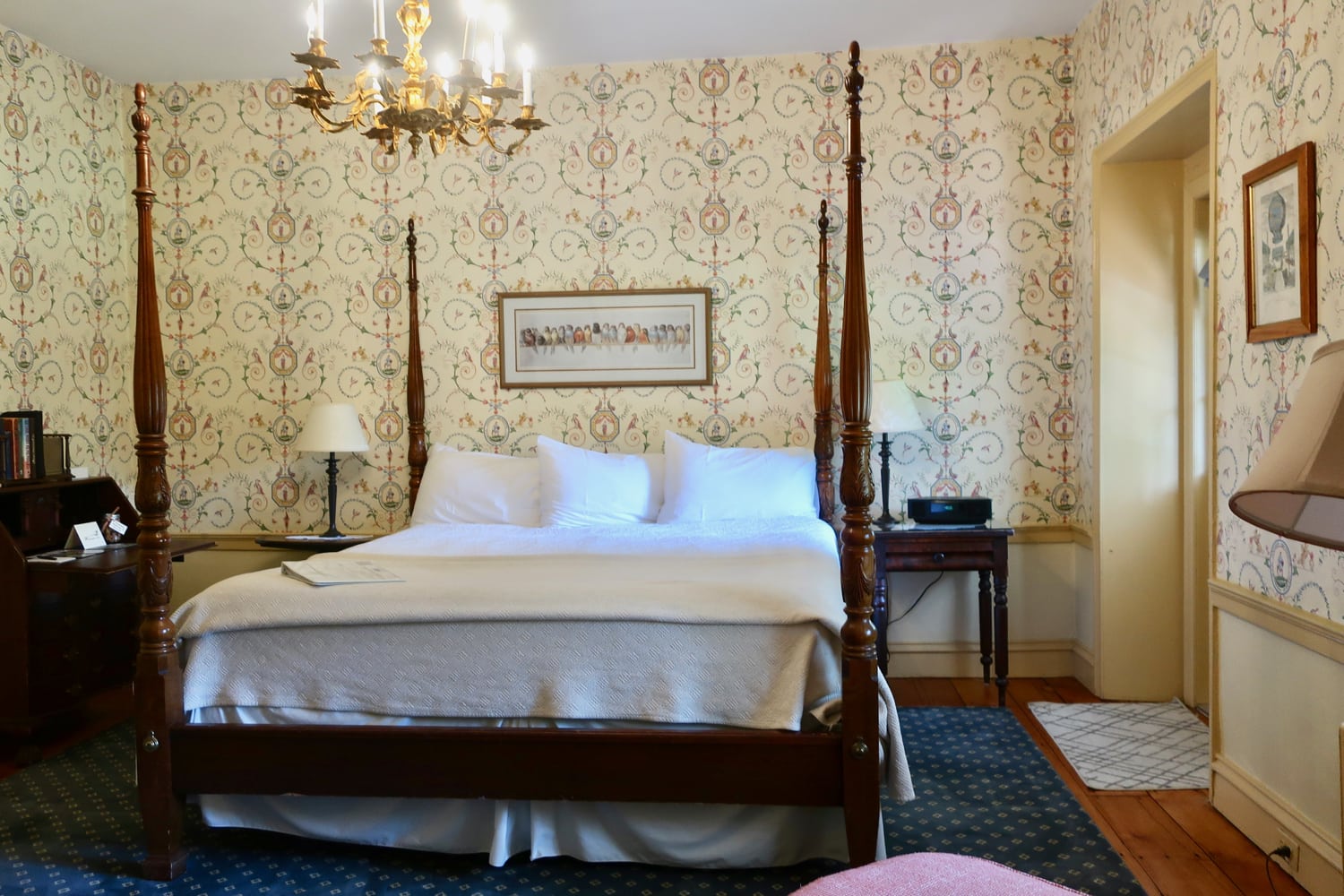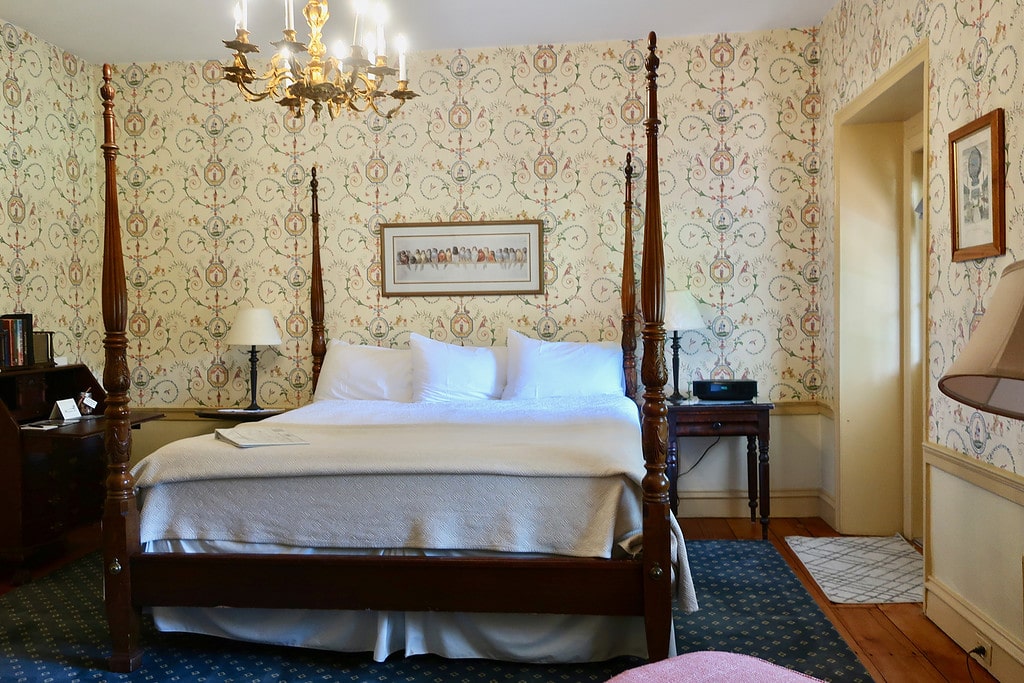 Rooms at Woolverton Inn
Rooms range from farmhouse chic to baronial – all with en-suite bathrooms. Quilts on four-poster beds, Federal-style wallpaper, hardwood floors with area rugs: a true country escape.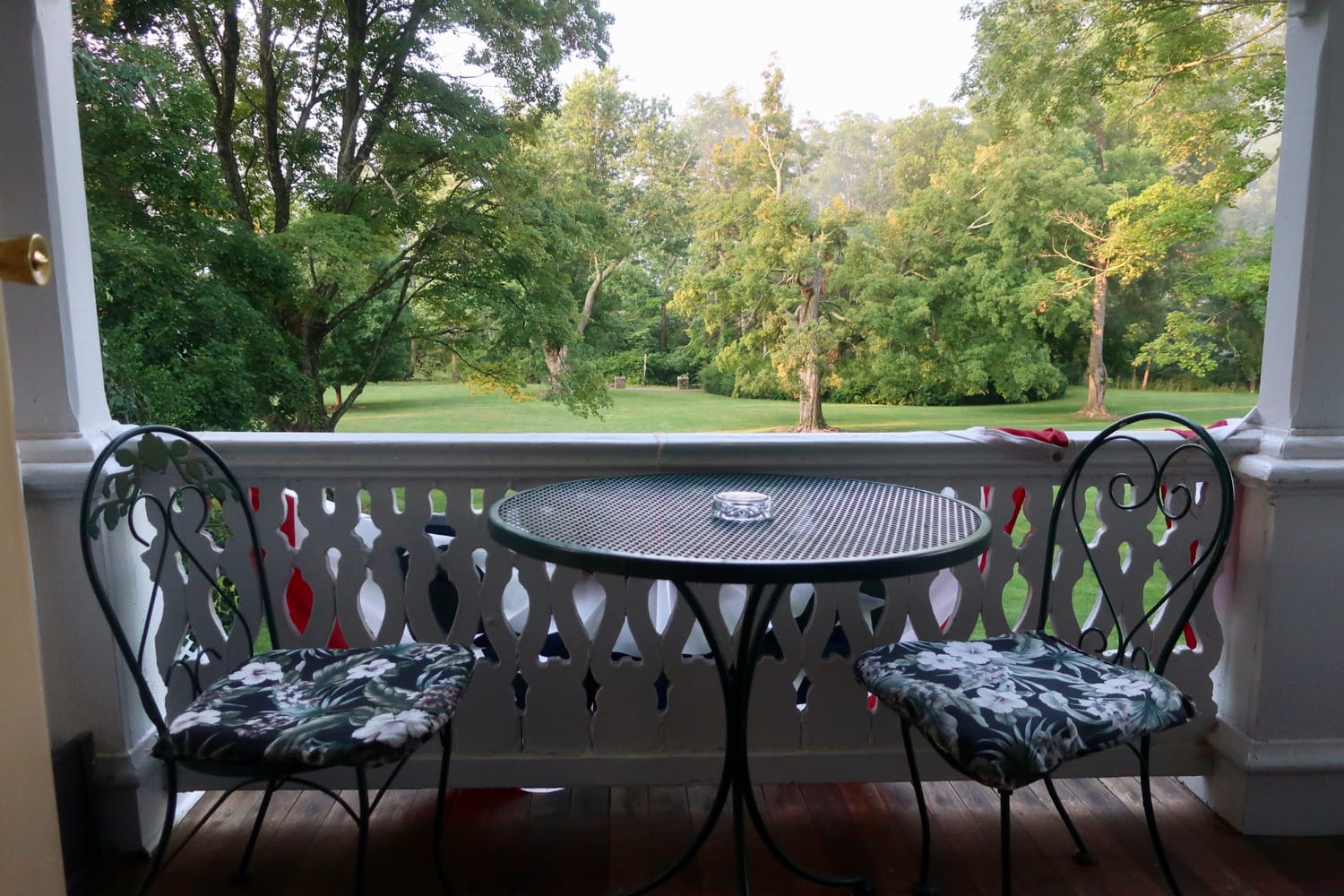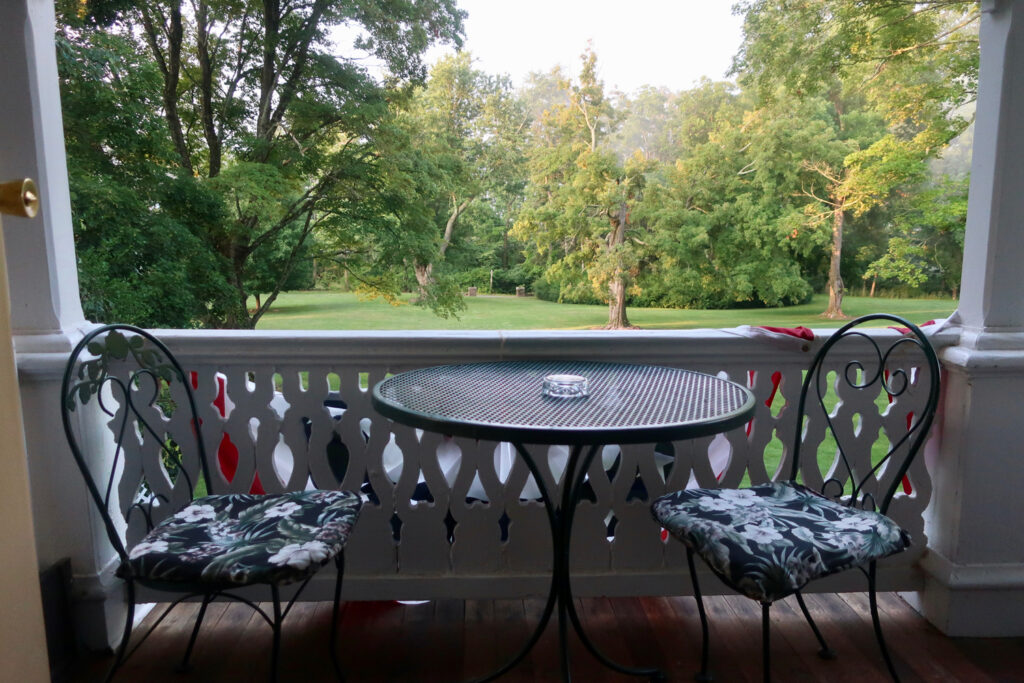 My room – the Balustrade Suite – was the manor's original nursery. It's pretty, cozy – and for couples hoping for a nursery in their future – the jetted hot tub in the bathroom will put you in the mood. There's also a private balcony, overlooking the gorgeous front lawn.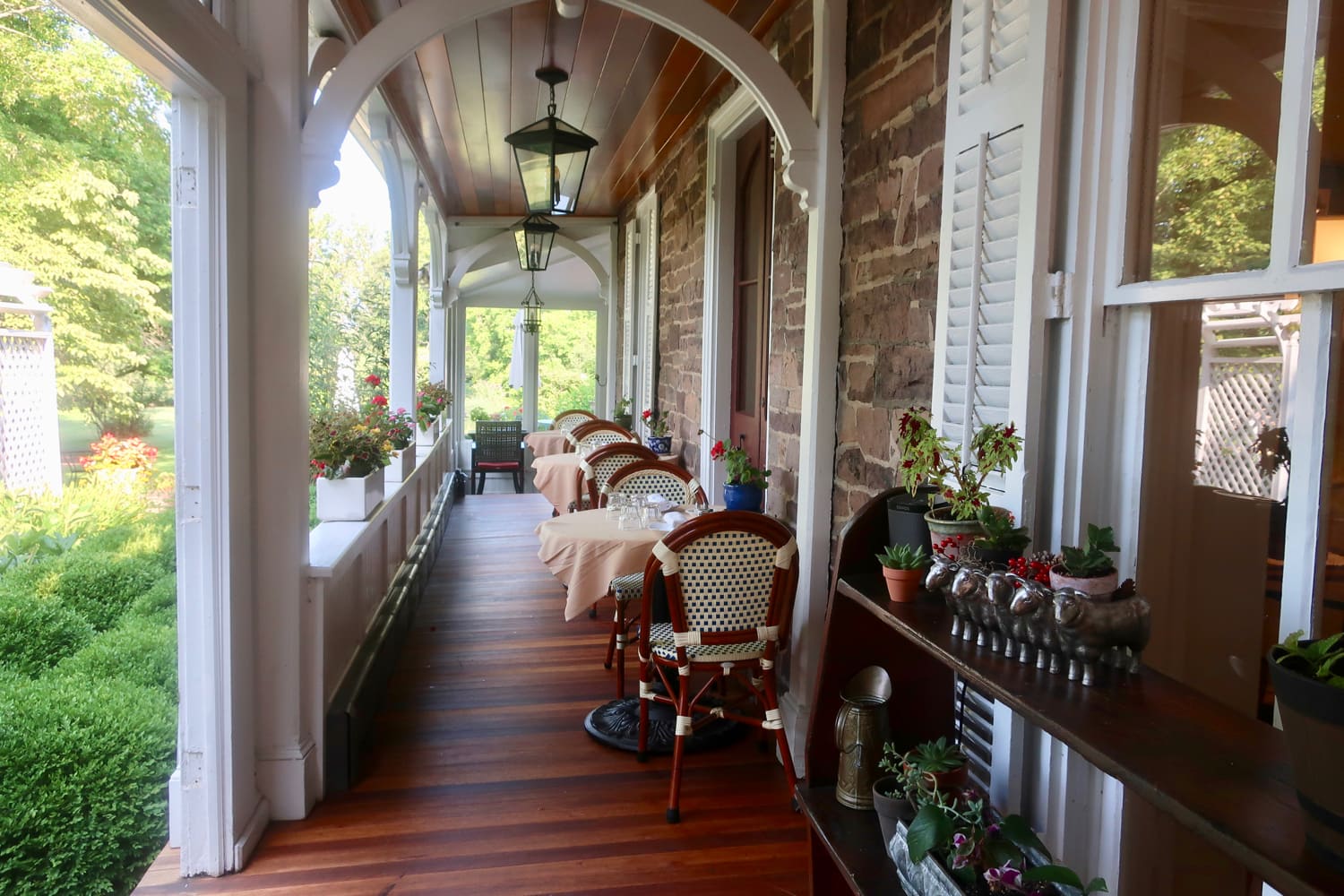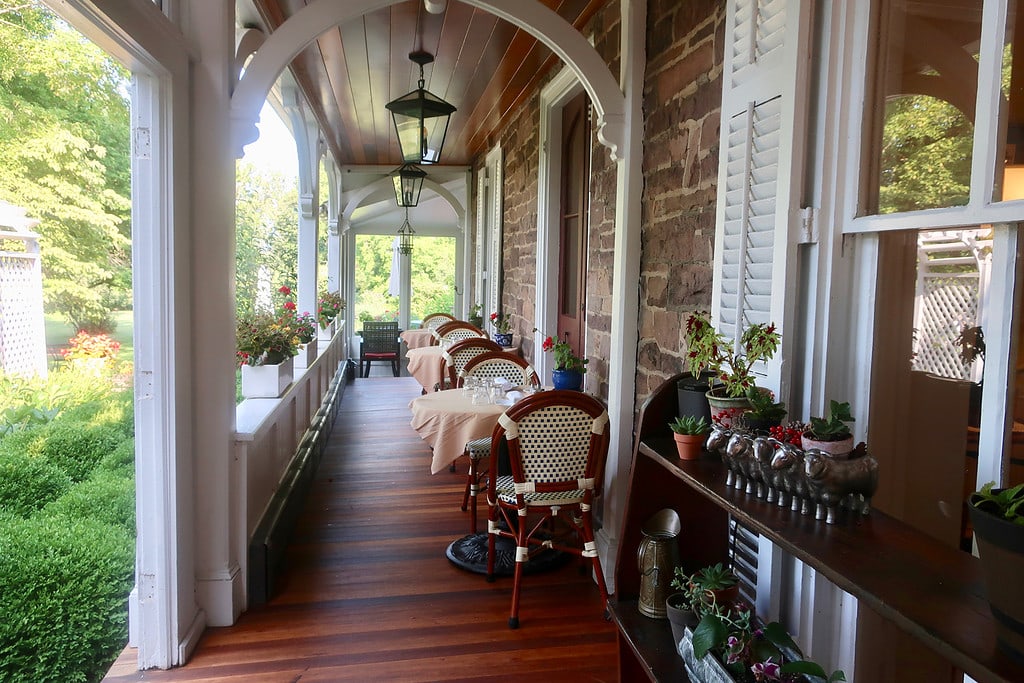 Breakfast at the Woolverton Inn
The Woolverton Inn shines in the morning – when a bountiful, beautifully plated breakfast is served either on the Manor's front veranda, on the patio out back, or, during inclement weather, inside in the dining room.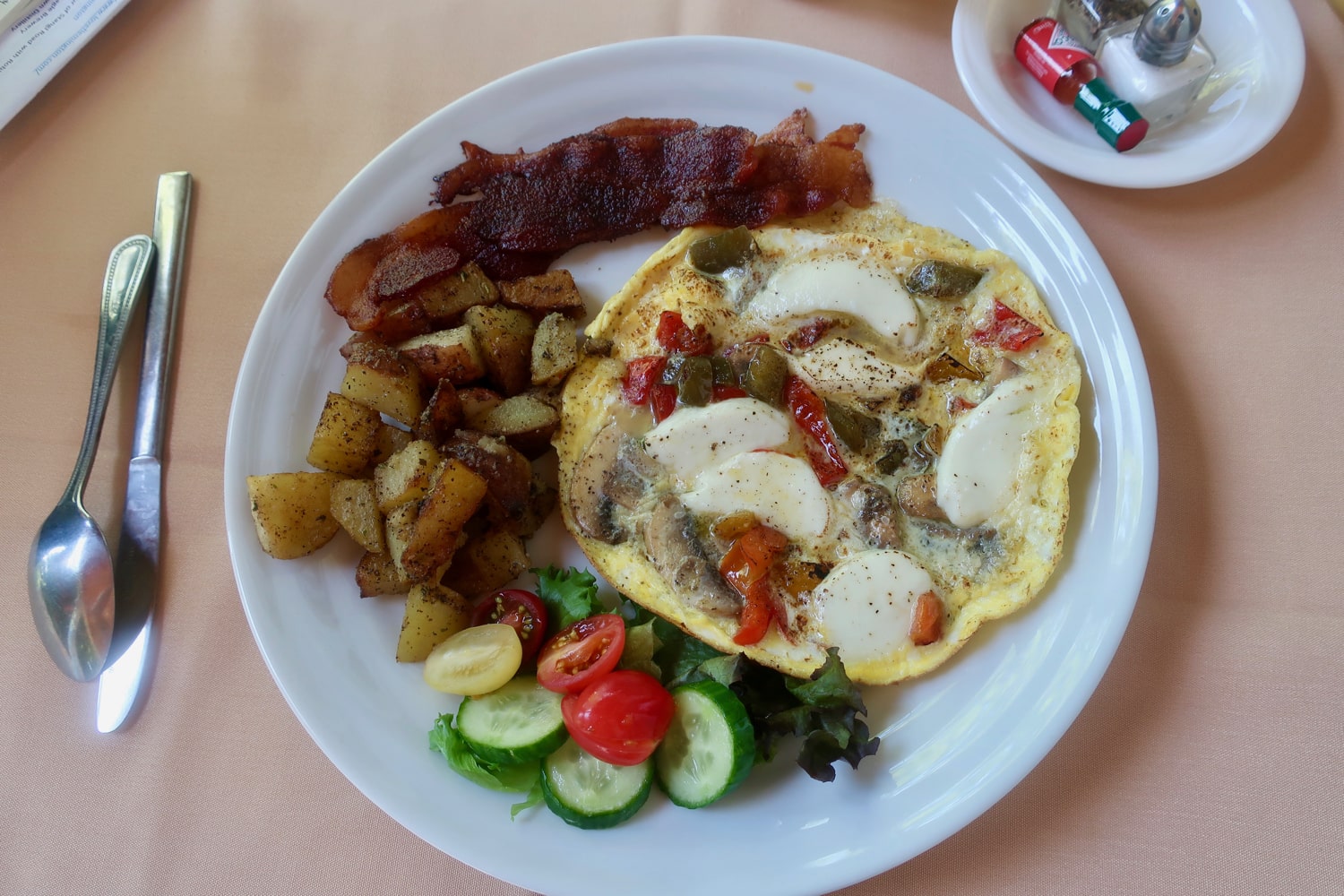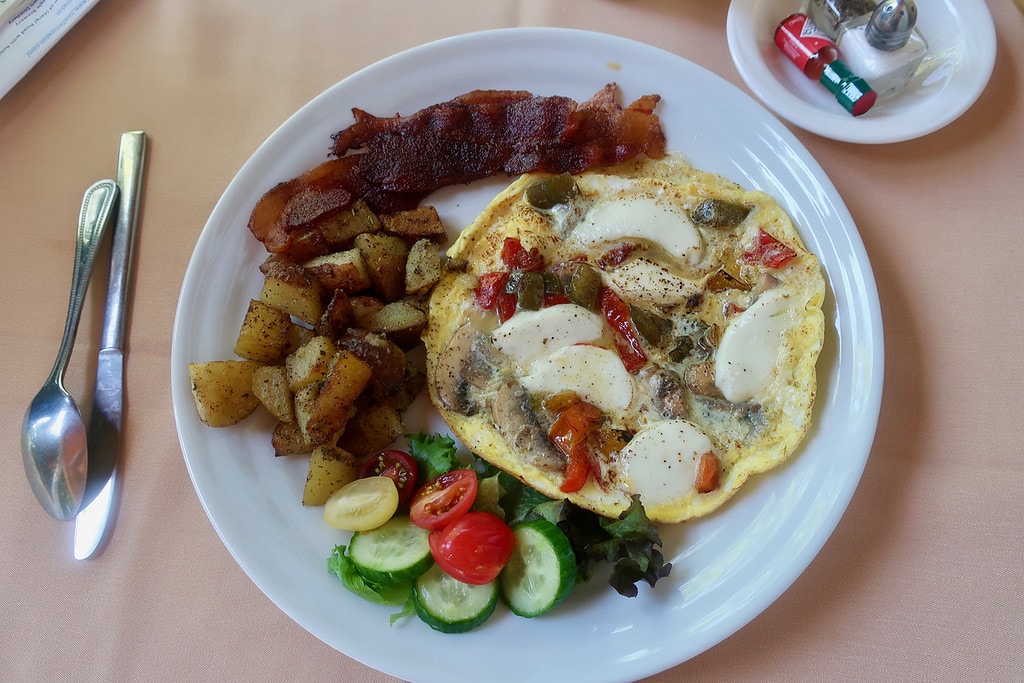 Expect the best: the likes of frittata, scones, and ambrosial Maple Glazed Bacon. The meal will fill you up and make you smile well into afternoon.
While the Woolverton Inn doesn't have an on-site restaurant, the exceptional Sergeantsville Inn is a mere 3.5 miles away.