Why Go to Omaha NE?
Omaha NE is worth a couple of days to explore, not only for its art, but also for its heart. It's no surprise that sensible, unflashy, frugal billionaire – The "Oracle of Omaha," Warren Buffet – was born and lives here, steeped in the make-a-buck-then-give-back mentality of the Midwestern Plains. Apparently, the Midwest fosters philanthropy.
The Joslyn Art Museum, the Henry Doorly Zoo, and Dunham Museum are all named for Omaha residents who made it big and recognized the community's hand in their wealth. When urged to move his business elsewhere, newspaperman George Joslyn stated, "My money was made in Omaha, and it will be spent in Omaha."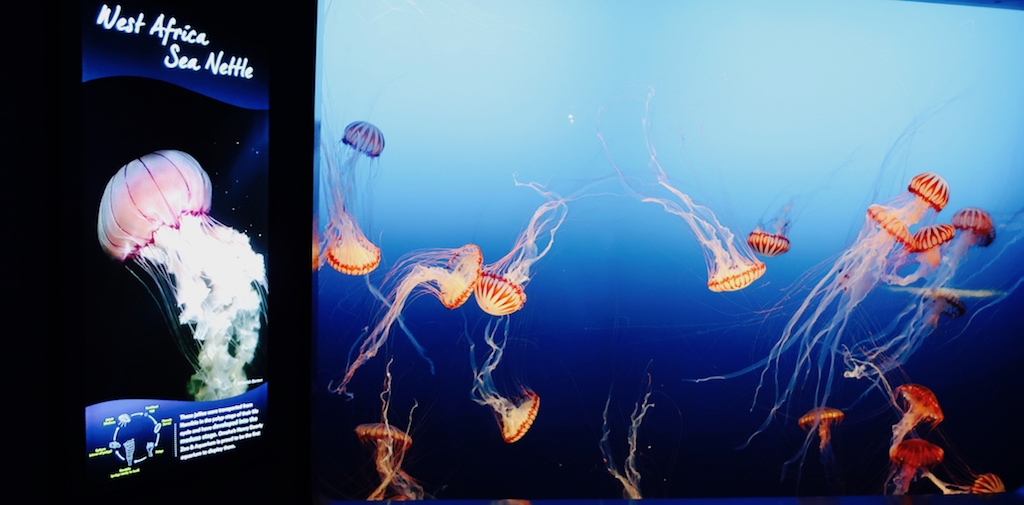 Of course, we include all of these in our must-sees in Omaha, and throw in a bridge, a new hotel, and old meat market as well.  
Have time for a 373 mile road trip? Check out this post about romantic stops on US Route 6 NE.
Omaha NE is on US Route 6. Should you wish to travel the whole Route, check out our post covering Route 6 from Massachusetts to California.
Things to Do in Omaha NE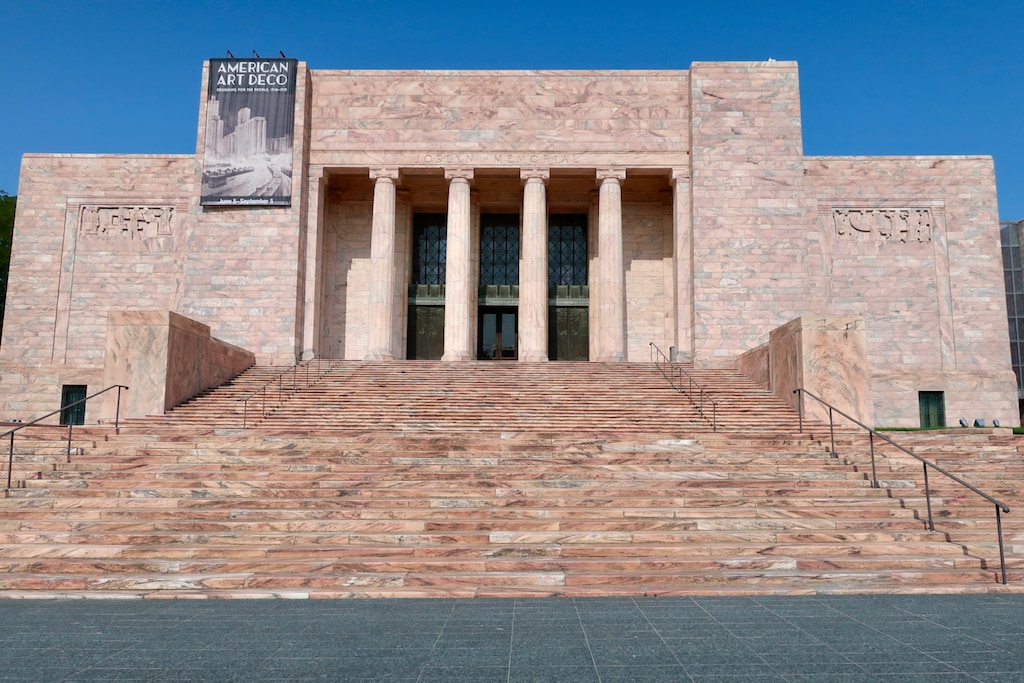 VISIT: Joslyn Art Museum
** Be aware that the Joslyn has initiated a 42,000 sq ft expansion, with all the construction challenges that entails. Just follow signs for new entrance.
The Art-Deco Joslyn Art Museum was Sarah's Joslyn's loving memorial to her philanthropic husband, George, after his death in 1916. Built out of richly veined unpolished Georgian-Pink marble, the Joslyn made a splash when it opened during the Depression in 1931.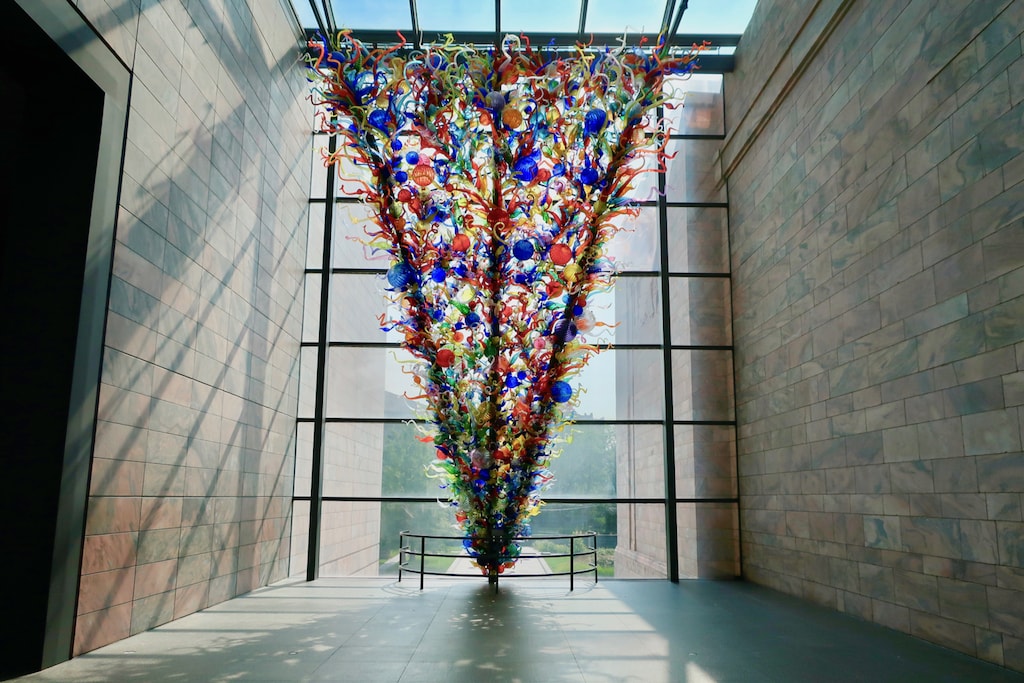 Divided into two buildings, linked by a sun-streamed glass walkway, the more contemporary wing holds treasures from antiquity to just off the easel. Beginning with the Middle Ages, user-friendly galleries take you easily through the centuries; Degas, Monet, Remington, Russell, and Ansal Adams among hundreds of artists.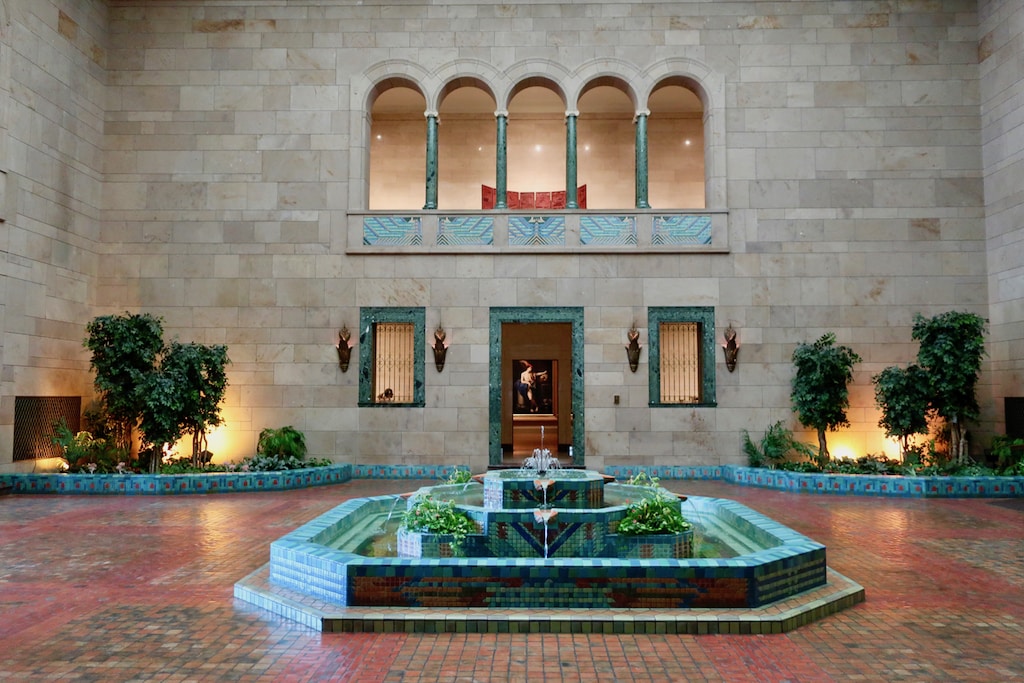 Miro, Klee, LeWitt, Nevelson, Pollack – are all represented here, along with a fantastic soaring Chihuly glass sculpture. Don't miss the mosaic fountain room – once the museum's entrance, and now a mesmerizing space. Open Wed-Sun 10-4, free.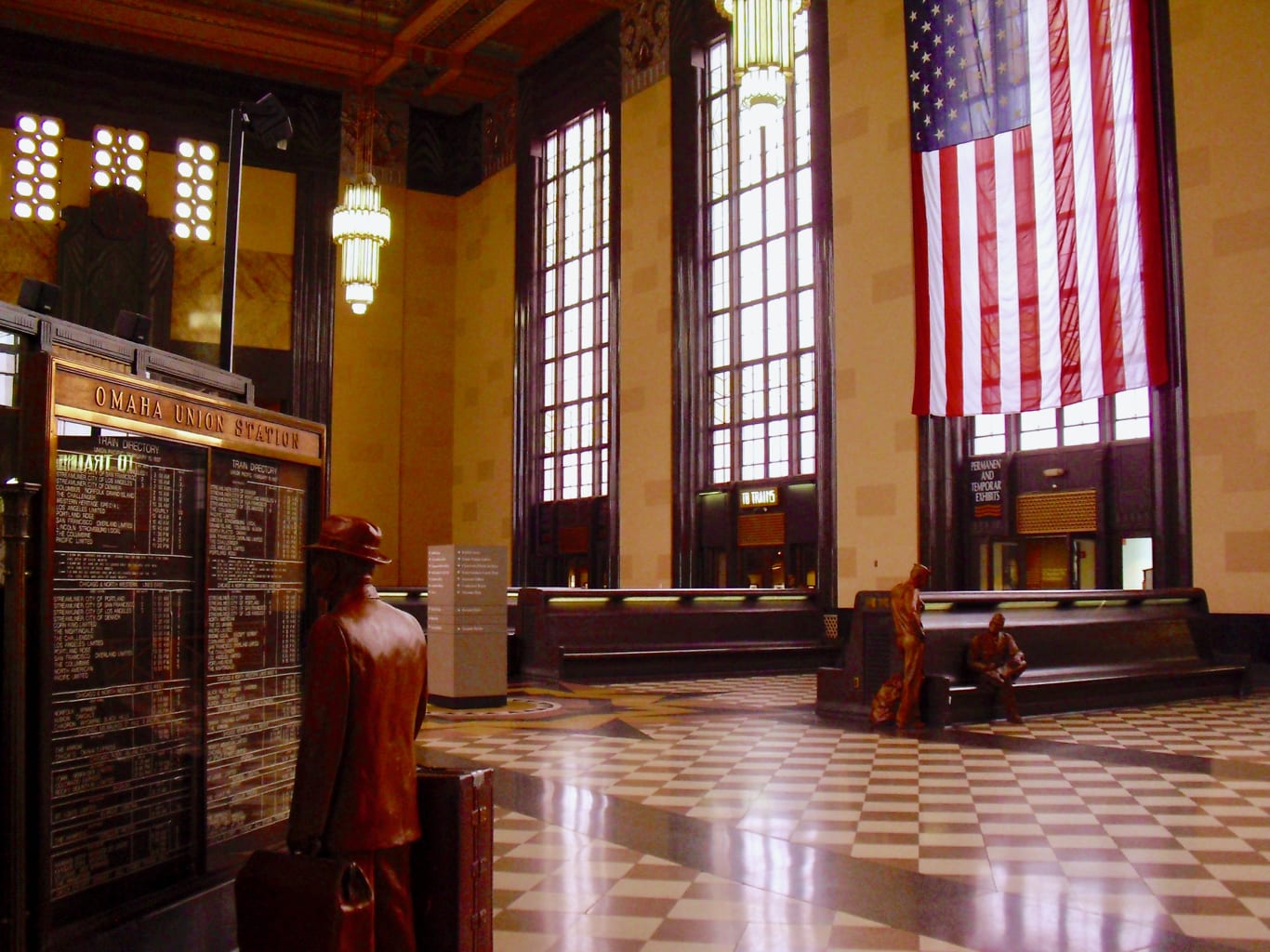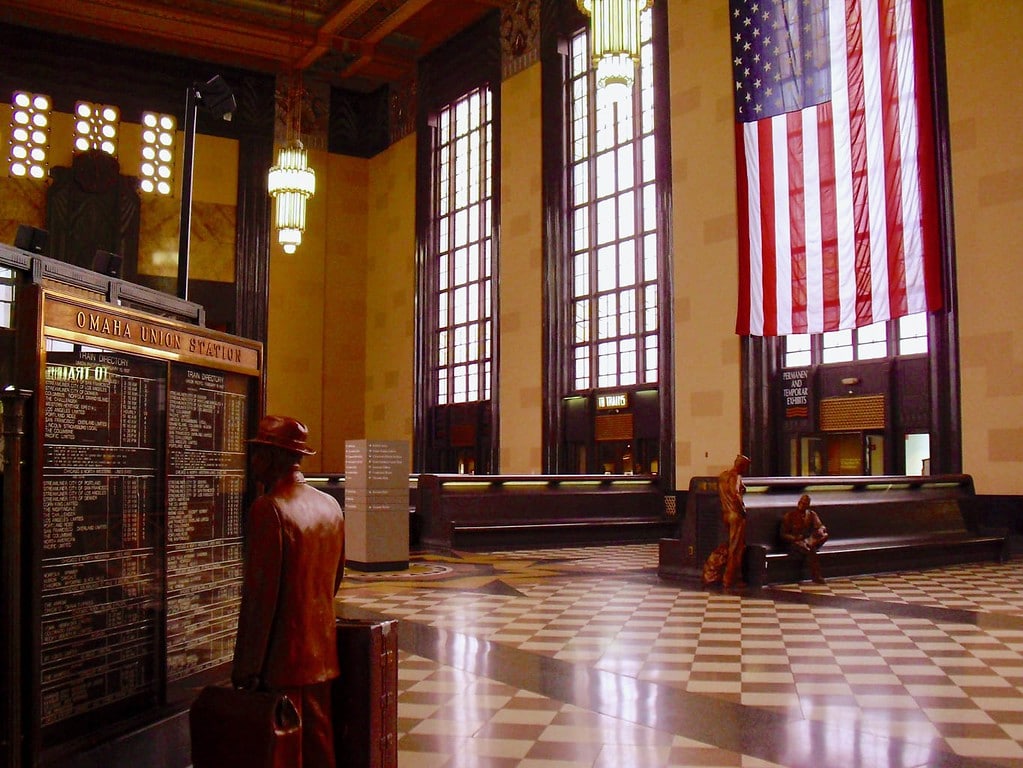 The Durham Museum, located inside the old Union Station, was the first Midwestern affiliate of the Smithsonian, and it's easy to see why. Completed in Jan. 1931 as one of the nation's first art deco train depots, Union Station saw as many as 10,000 travelers a day until 1971. After a complete $25 million renovation that began in 1995 (thanks to generous benefactors, Charles and Margre Durham), the museum is overwhelming in scope.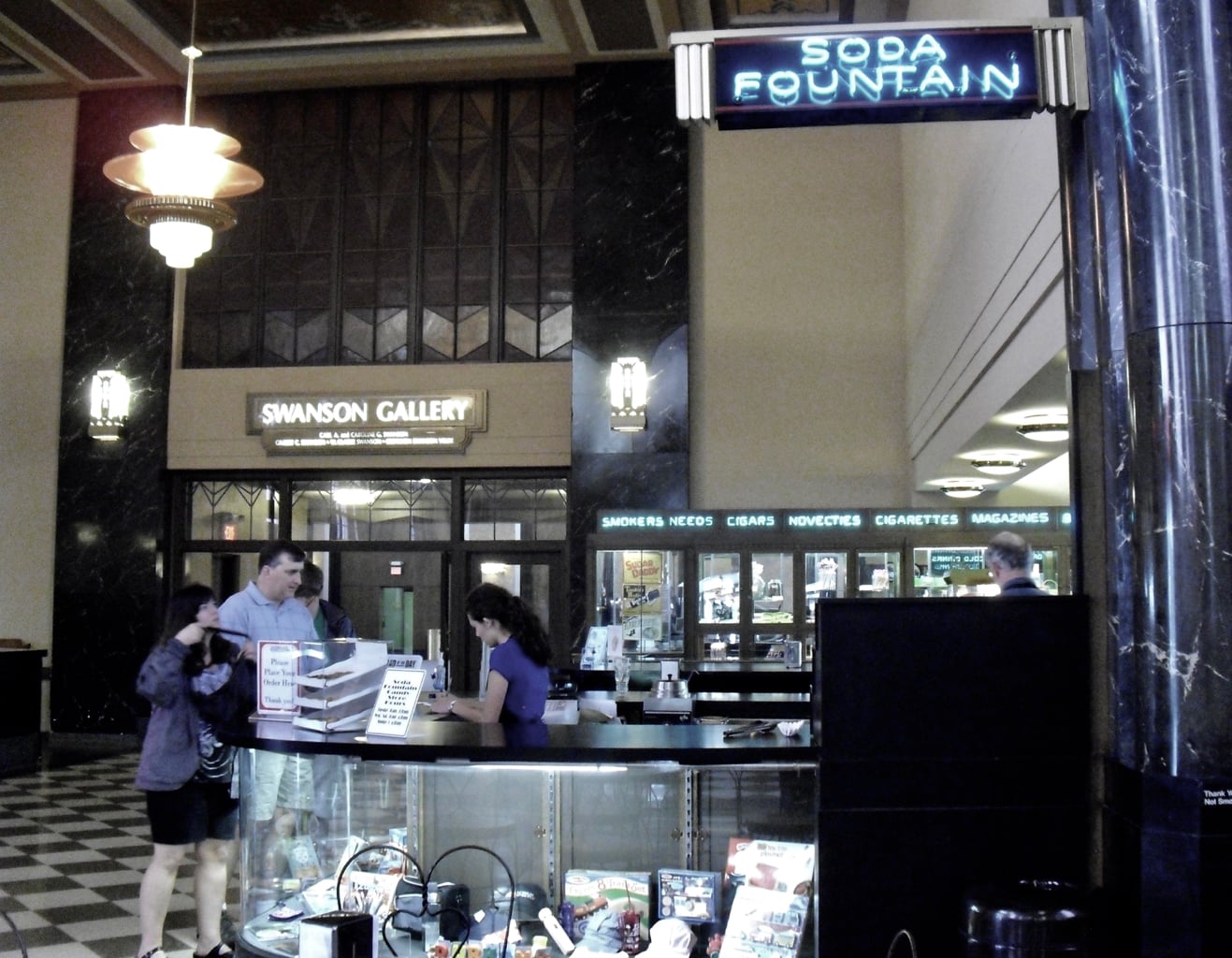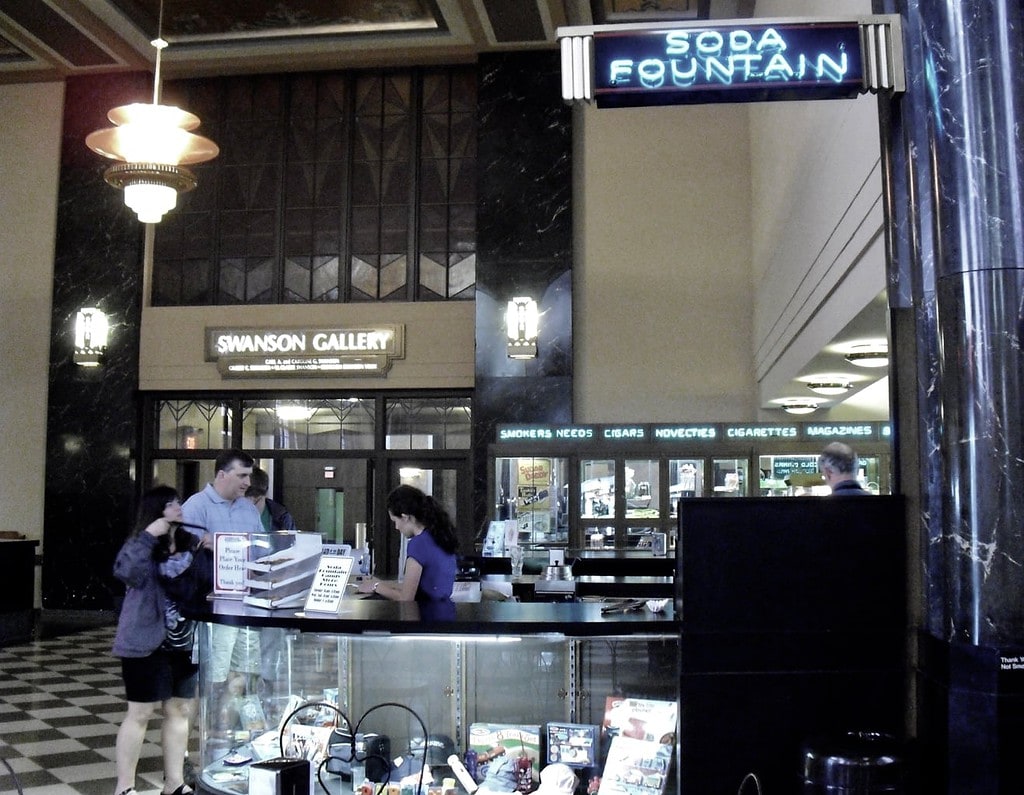 Upstairs, the Great Hall – with 60 ft. ceiling, original Art Deco design, original fixtures, mosaics, bronze "travelers" from the '30's, and an operating Soda Fountain – still wows new visitors. It also generates major nostalgia trips for those who traveled the rails as youngsters, or just came to the station to eat at the iconic Hayden House Restaurant. One of those young men was Warren Buffet, and he still sits himself down at the continuously operated 1931 Soda Fountain every so often.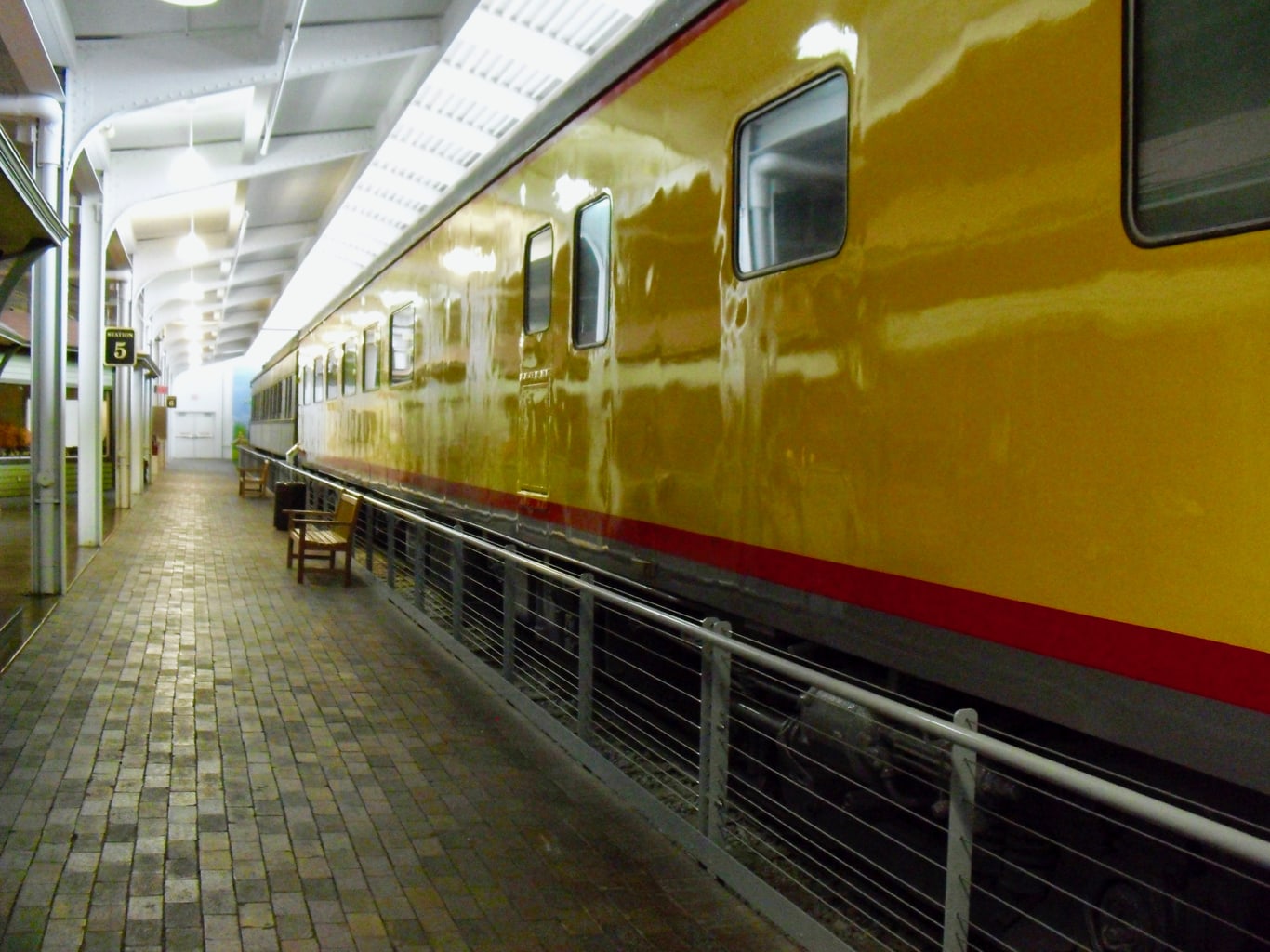 Downstairs, there's an incredible collection of Omaha's history from the recreation of Ernest Buffet's (Warren's grandpa) grocery, and an old Union Pacific passenger train with five cars you can walk through. It can take hours – or even days – to see everything, but one thing you can't miss is an ice-cream soda at the original Soda Fountain upstairs. Open Tues-Sat. 10-4, $11.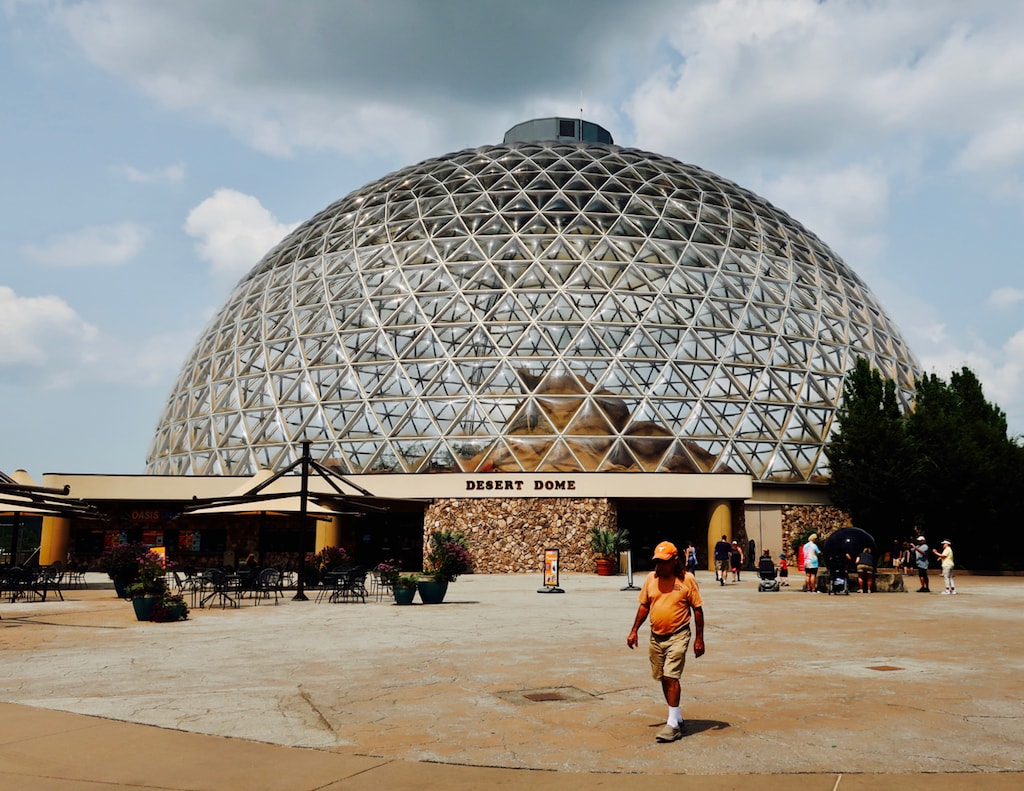 You'll be doorly impressed by the Henry Doorly Zoo, home to the "World's Largest Glazed Geodesic Dome" that contains the "World's Largest Indoor Desert" and beneath it "The World's Largest Indoor Swamp." Yes, the zoo has a skyride, a miniature steam train, a tram, an aquarium, lots of animals in lots of habitats, but the enclosed deserts, caves, and swamps in the dome set this zoo apart from all others.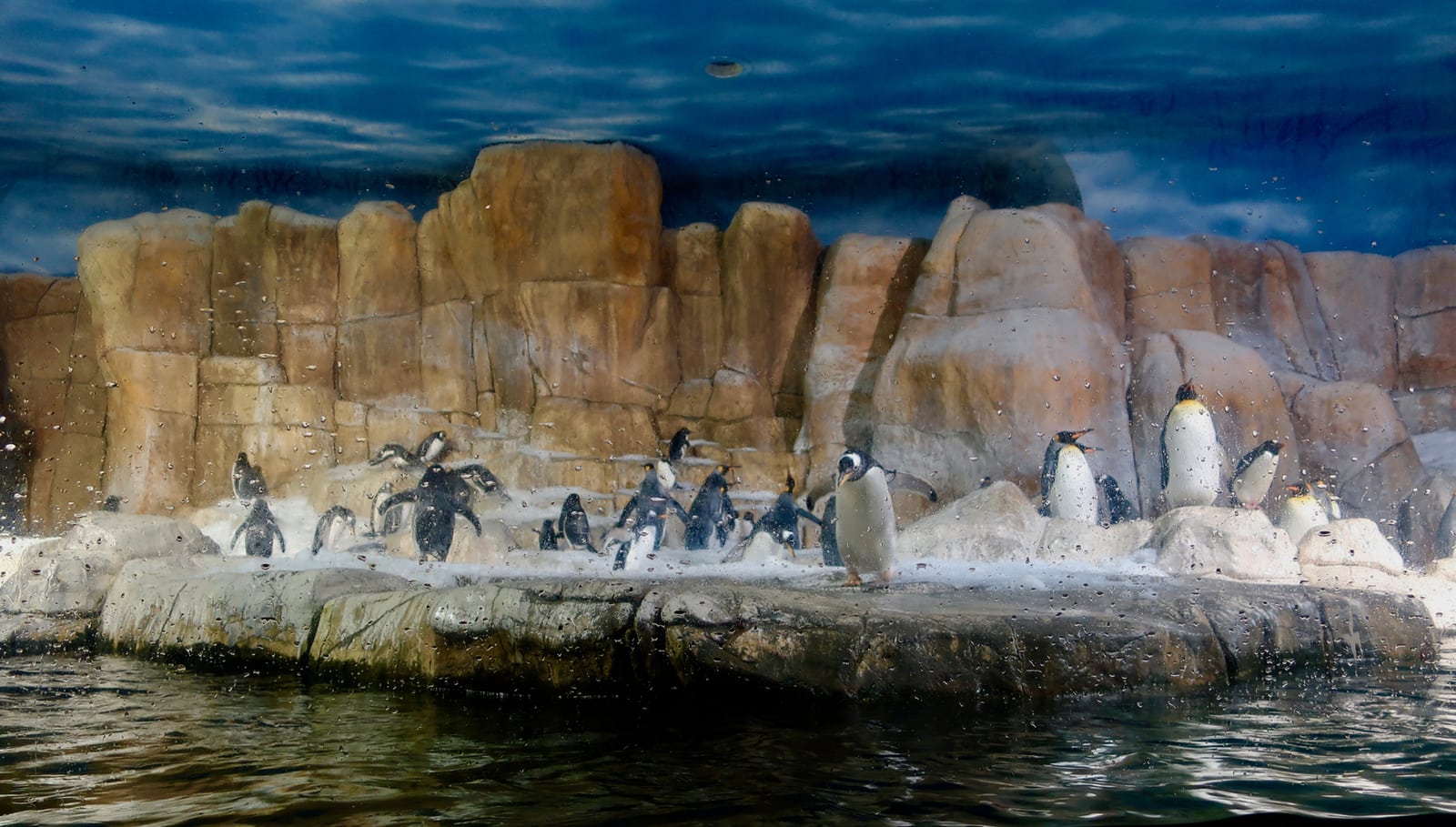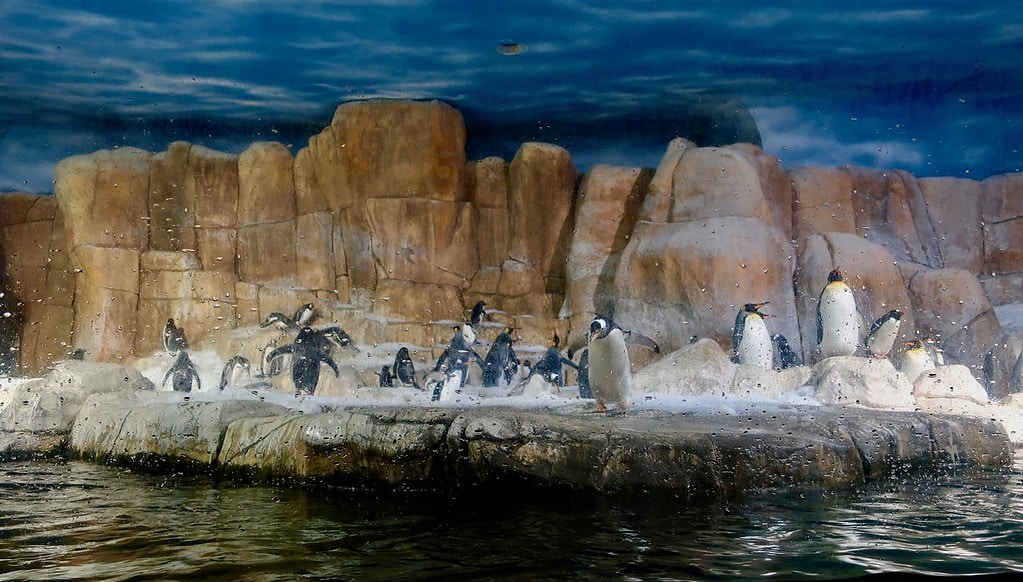 There are sand dunes big enough for ATVing and lots of exotic birds (like the Kookaburra), mini-deer, meerkats, pumas, roadrunners, quails, teals, fox, and rattlesnakes. Any animal that lives in the desert lives here. Remain on a concrete path and you can't get lost, which is helpful because downstairs in the nocturnal "Kingdom of Night" exhibit, it gets pretty dark.
When you descend further into caves and swampland you're practically blind as a bat, but you've got lots of company; there are fruit bats in droves. It's like being in a haunted house, but with big-eyed animals and swimming beavers instead of ghosts. Open daily. April-Oct 9-5, Nov-March 10-4, $26 adults, $19 kids.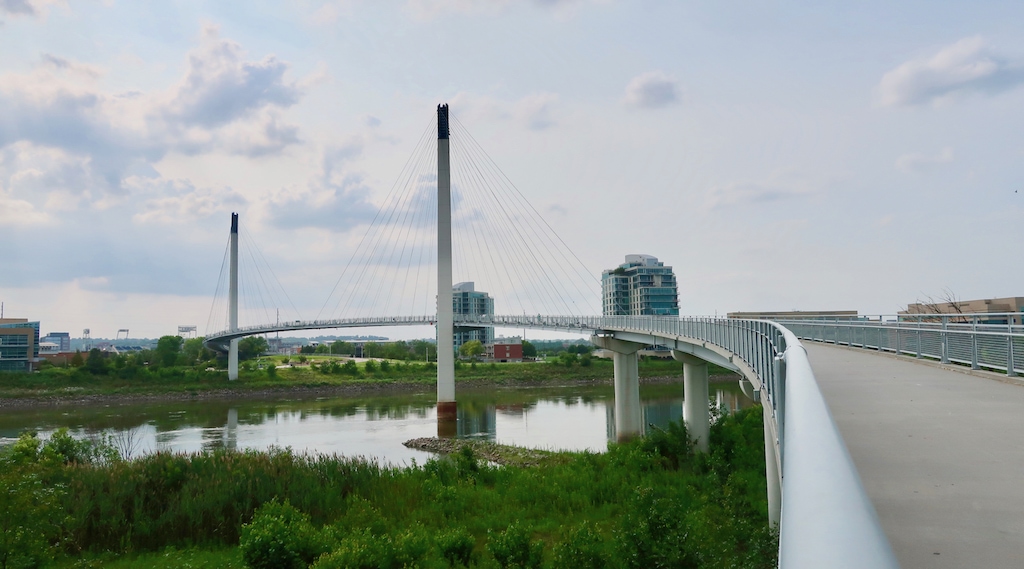 The Bob Kerrey Bridge is the country's longest pedestrian bridge linking two states and offers one of the best panoramic views of downtown Omaha. This elegantly designed "S-Shaped" 3,000 foot long Cable Stay bridge looks more like a treble-clef as it curves and rises about 60 ft above the Missouri River.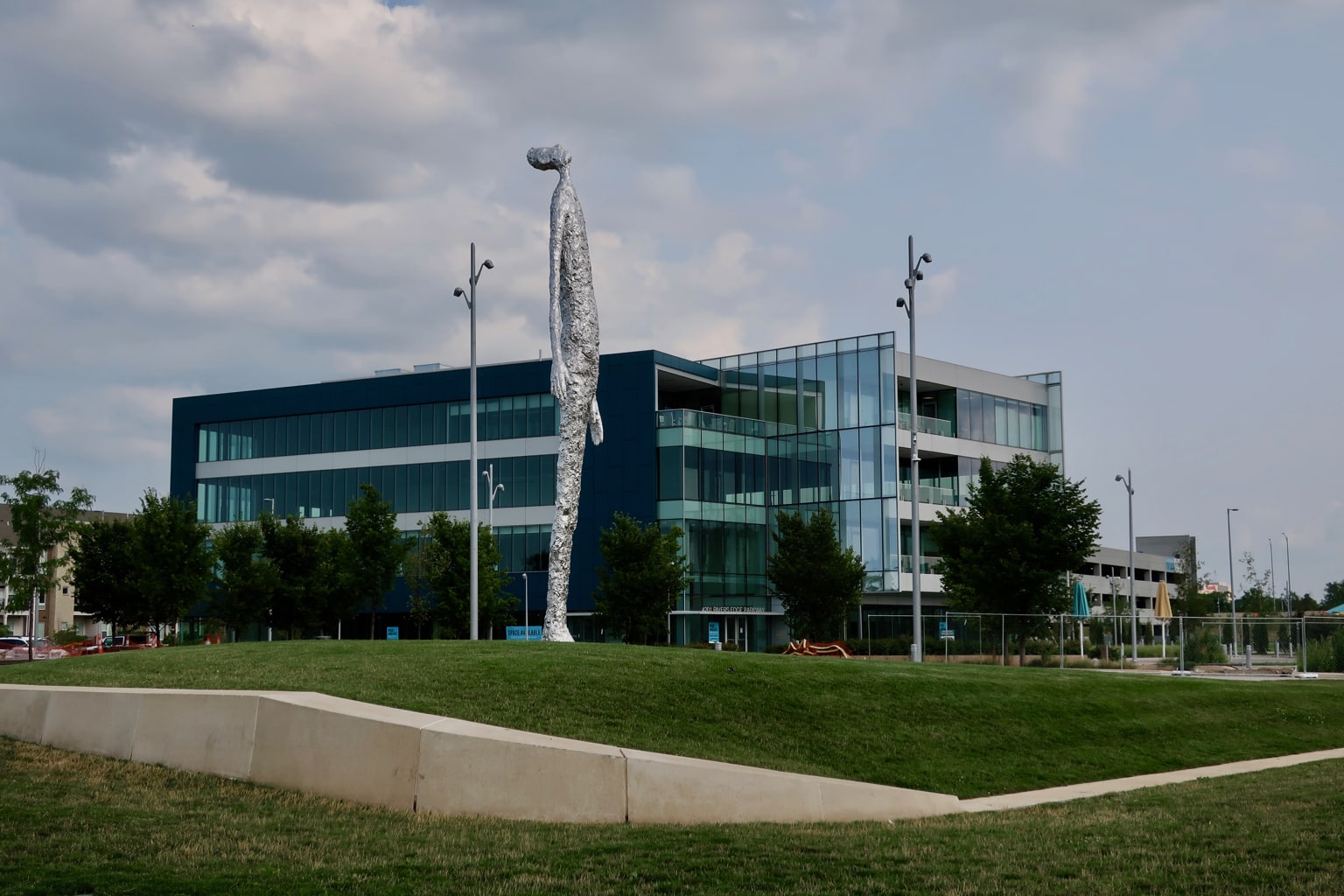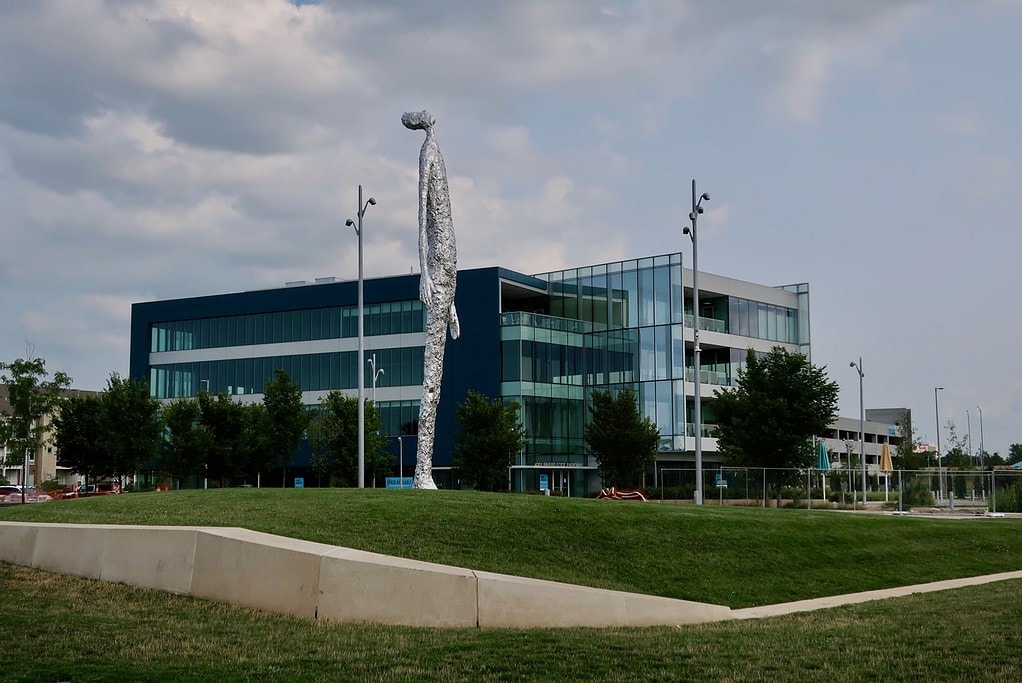 Start at Lewis and Clark Landing (where the explorers pulled out their canoes in 1804) in Omaha and end at recreational park in Council Bluffs, IA. The Pedestrian Bridge is extremely popular with bicyclists, joggers and photographers and the perfect leg stretcher.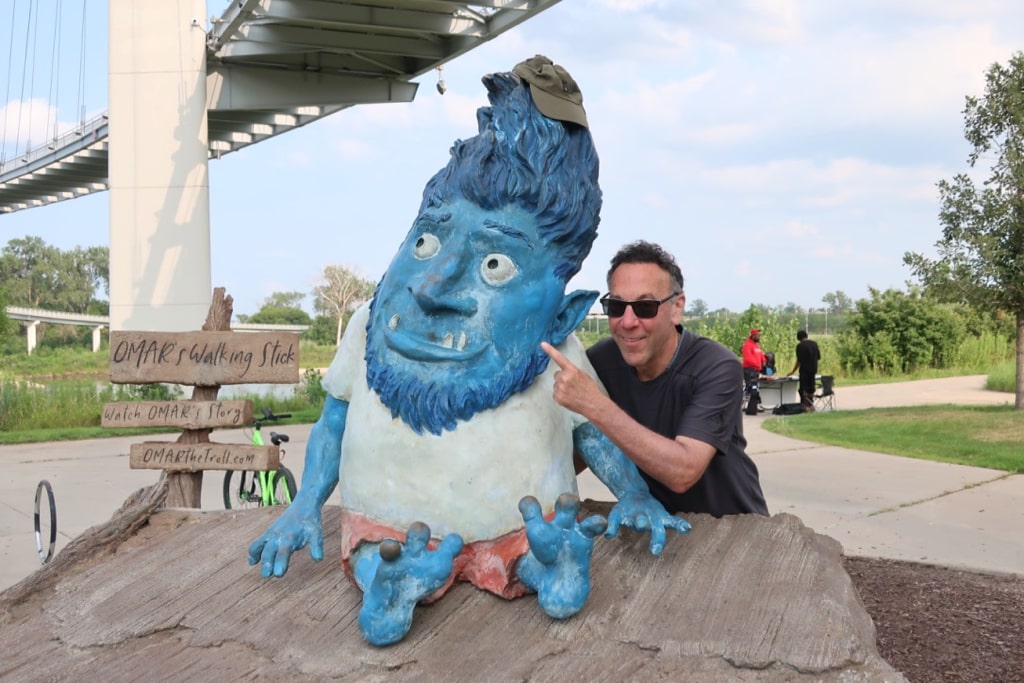 Don't leave without saying "Hi" to Omar the Troll, under the bridge on the Nebraska side. The Three Billy Goats Gruff were nowhere in sight.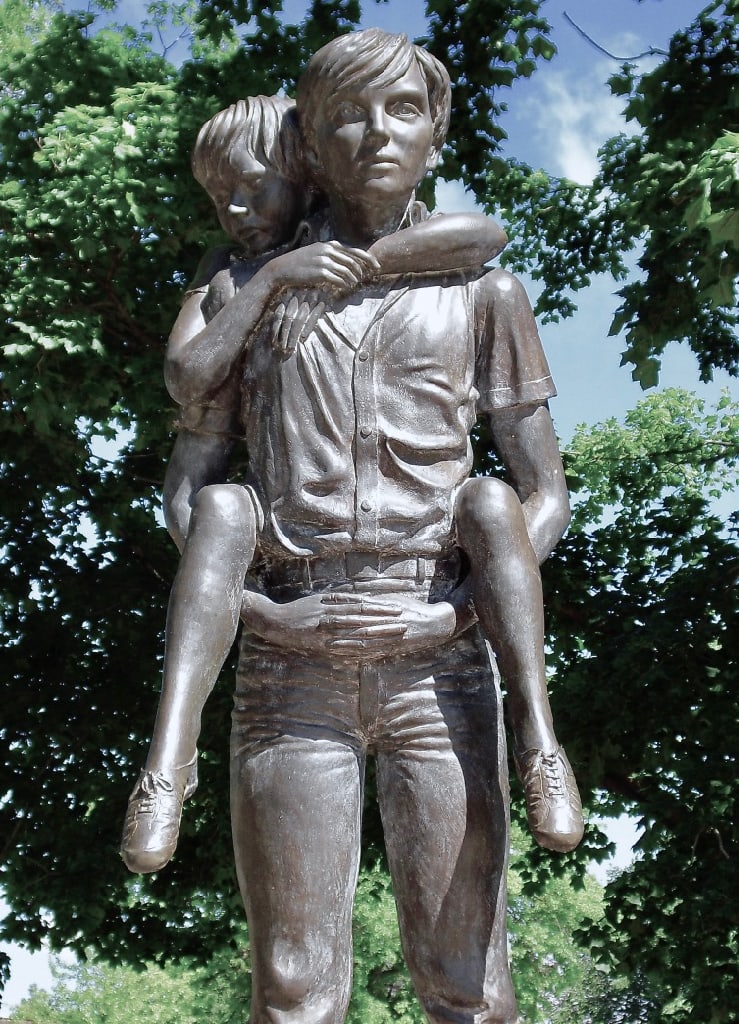 TOUR: Boy's Town – 10 miles west of Omaha on US Route 6
** Due to Covid, all tours and buildings are closed until further notice. Consult the Boys Town website for up to the minute information. Follow the below, when things get back to new normal.
A visit to Boys Town is a can't miss, restore your faith in humanity treat for the heart. Start at the Visitor's Center (there are plenty of signs), and download the campus app.
Drive around the campus that now houses about 400 at-risk boys AND girls in 71 family-style homes and also includes a Middle School, High School, Voc Ed School, Field House, Police Station, and two churches.
This self-contained village was the brainchild of Irish born Father Edward Flanagan in 1917. Flanagan's mantra, "I've never found a boy who wanted to be bad," lives on in this hopeful place.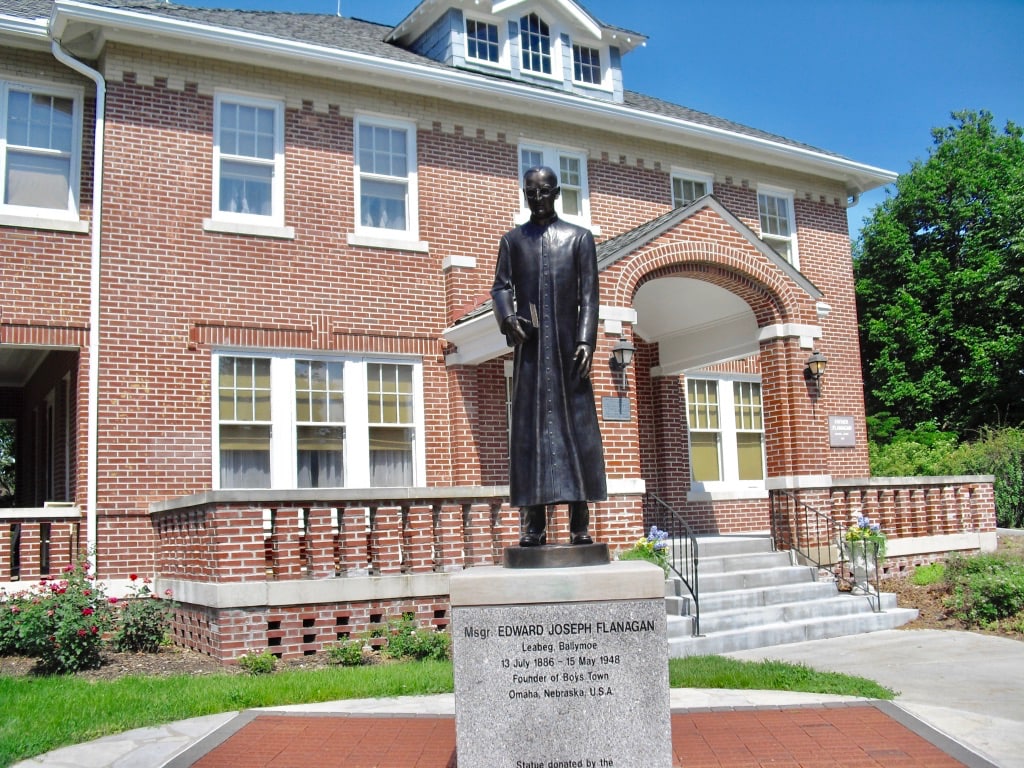 The 1938 movie, starring Spencer Tracey as Father Flanagan, and Mickey Rooney as a juvenile delinquent turned sweetheart, catapulted Boys Town into the national consciousness.
When Tracey won the Academy Award that year, he presented the Oscar statue to Father Flanagan who kept it on his desk until the day he died. After the movie, Mickey Rooney was installed as "Honorary Boys Town Mayor For Life." Visit the incredible Hall of History Museum and the Father Flanagan House, and expect to spend at least 1½ hours. Bring tissues. Check website for reopening date after Covid.
Where to Eat in Omaha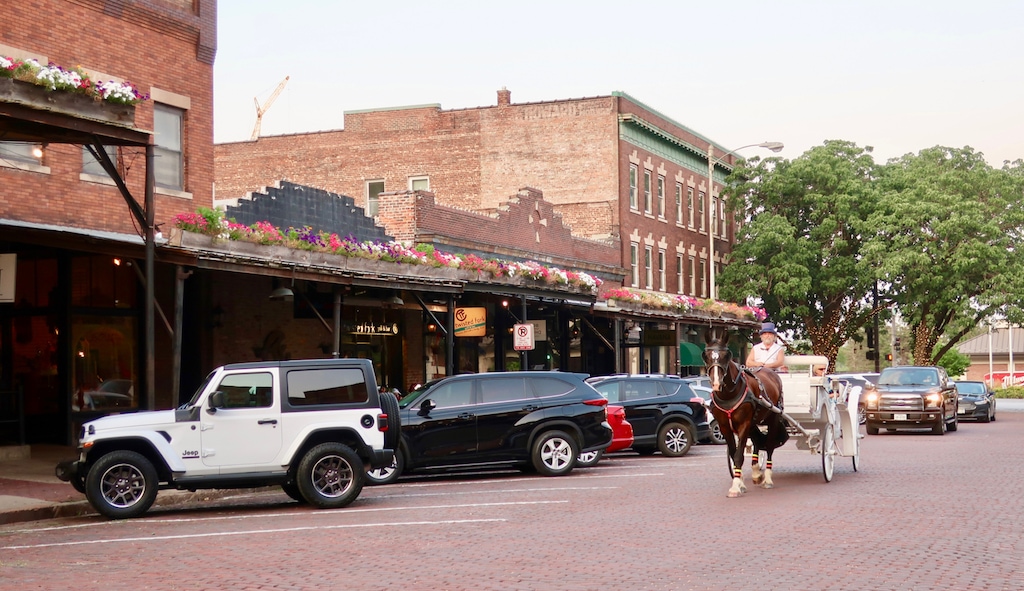 EAT: Old Market – Harney to Jackson Streets and 10th to 13th Streets, Omaha, NE
Old Market is Omaha's answer to New York's hip Meat Packing district. In fact, it's Omaha's old Meat Packing district, with the grunge expunged and rustic charm intact. The place is crawling with shoppers and eaters – lots of funky stores and fun restaurants.
Two of our favorites: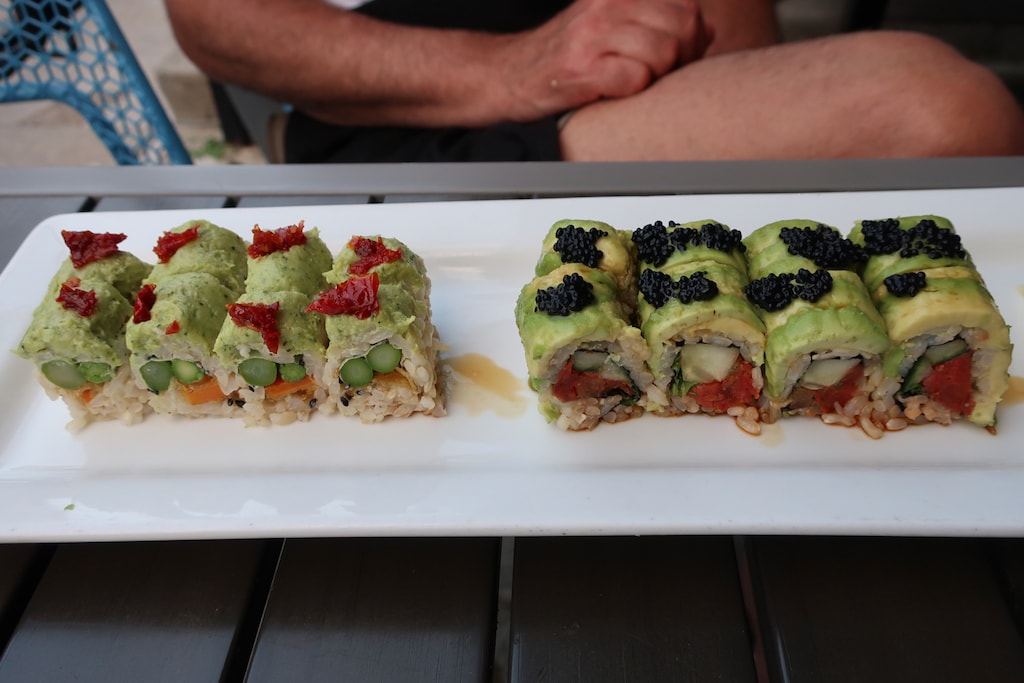 Sure, the sushi dishes are picture-perfect. But Blue Sushi is also famed for its Vegan Makki. So, fear not. Even if you don't eat fish, plant based is on equal footing at this fun, modern, eatery. So much so, Blue has branched out to 17 other locations in the Mid and South West.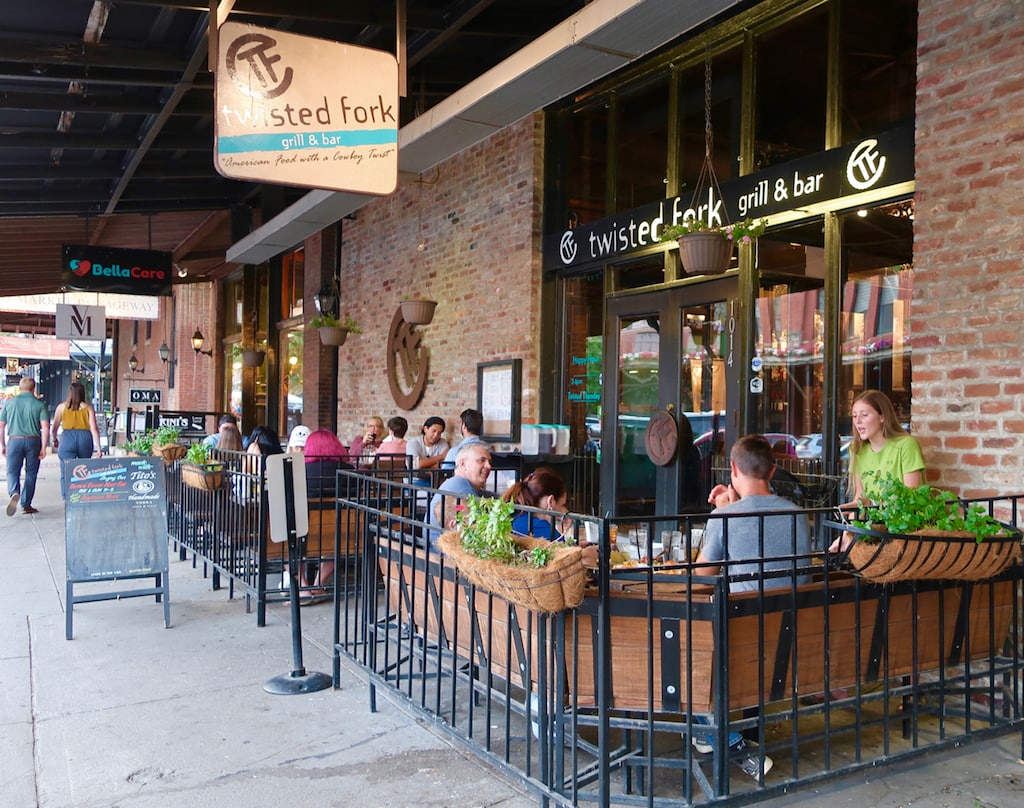 Crystal Chandeliers and tweaks on southern comfort food. Hoo Yeah!
Where to Stay in Omaha NE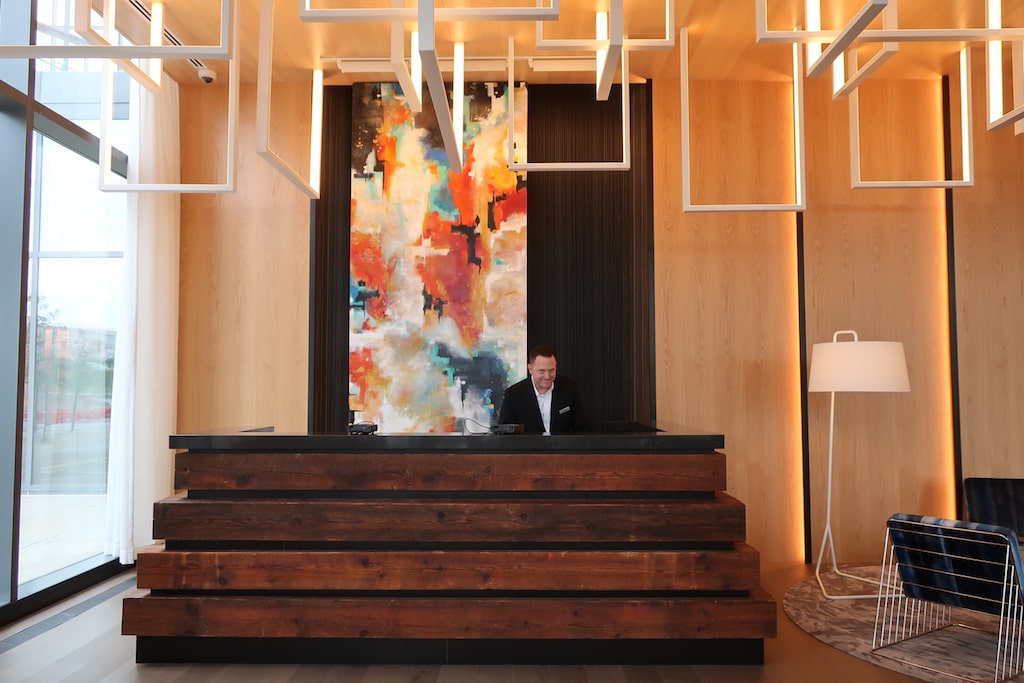 There are hundreds of hotel rooms in Omaha, but the Mavens love the new boutique Farnam, a Marriot Autograph Collection hotel. From reception to check-out, service is friendly and warm. And – Old Market is a mere block away.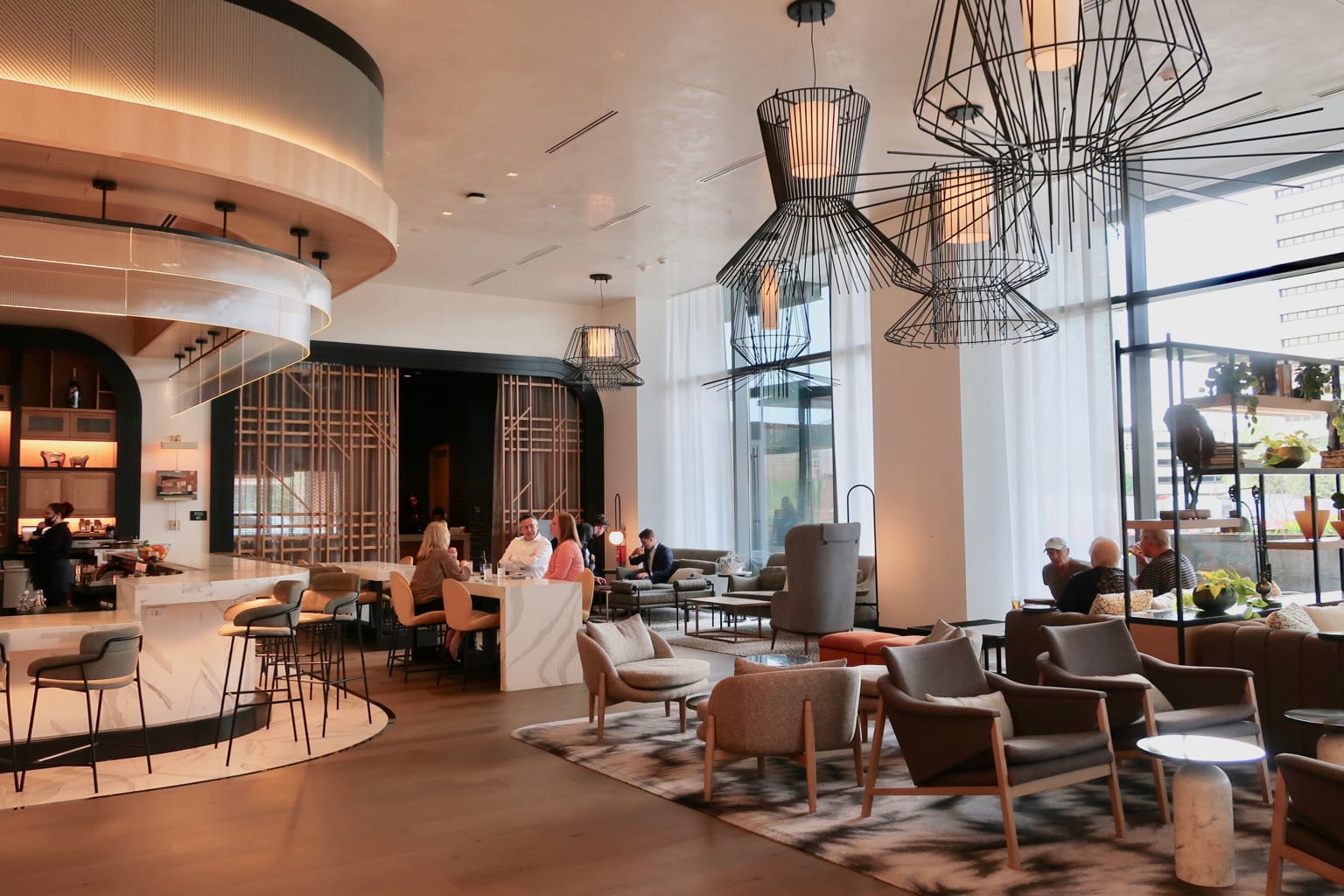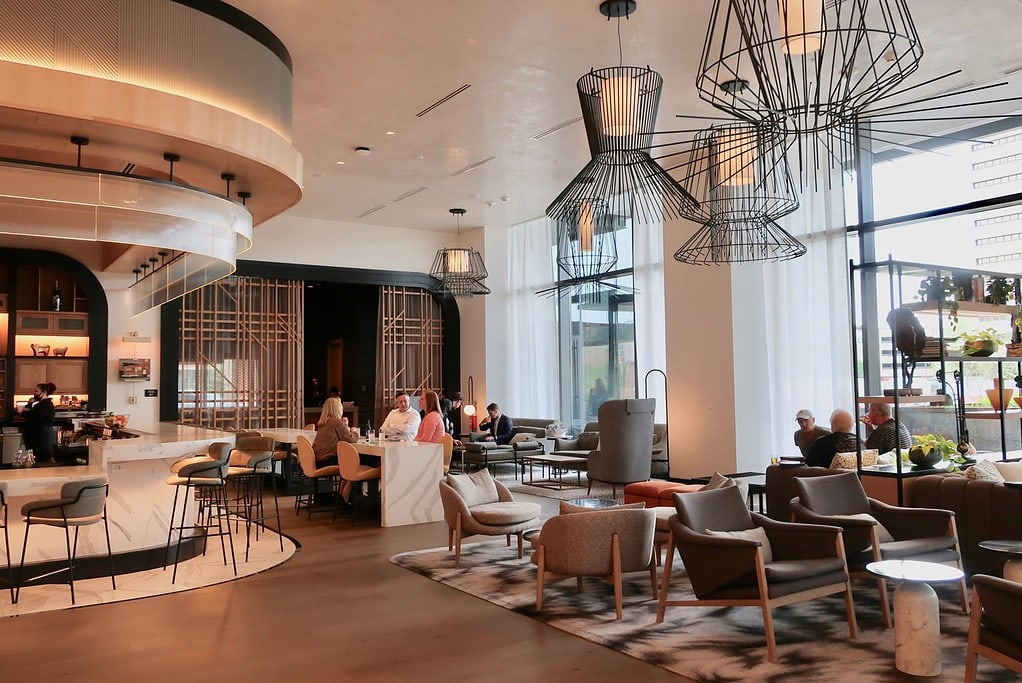 As befits a boutique hotel, the lobby is earth-toned artsy and contemporary, with an accessible bar, massive windows, and plenty of seating.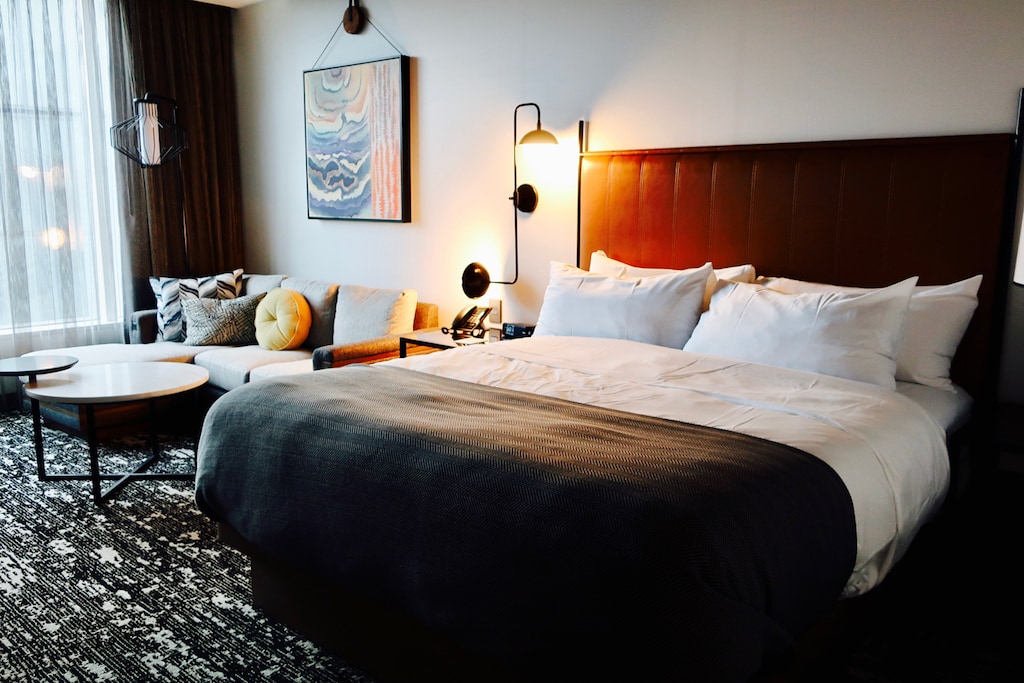 Rooms are sizeable and just on the refined side of splashy, with dreamy beds, leather headboard, a couch, and subway tile rain shower. Rates from $265 per night.