What's So Romantic About US Route 6 NE?
If you drive all 373 miles of US Route 6 Nebraska, you'll get a good sense of this Plains State. From populous cities in the East to the achingly beautiful grasslands to the west, Nebraska is surprising to most first timers. In some sections, the drive can leave you spellbound.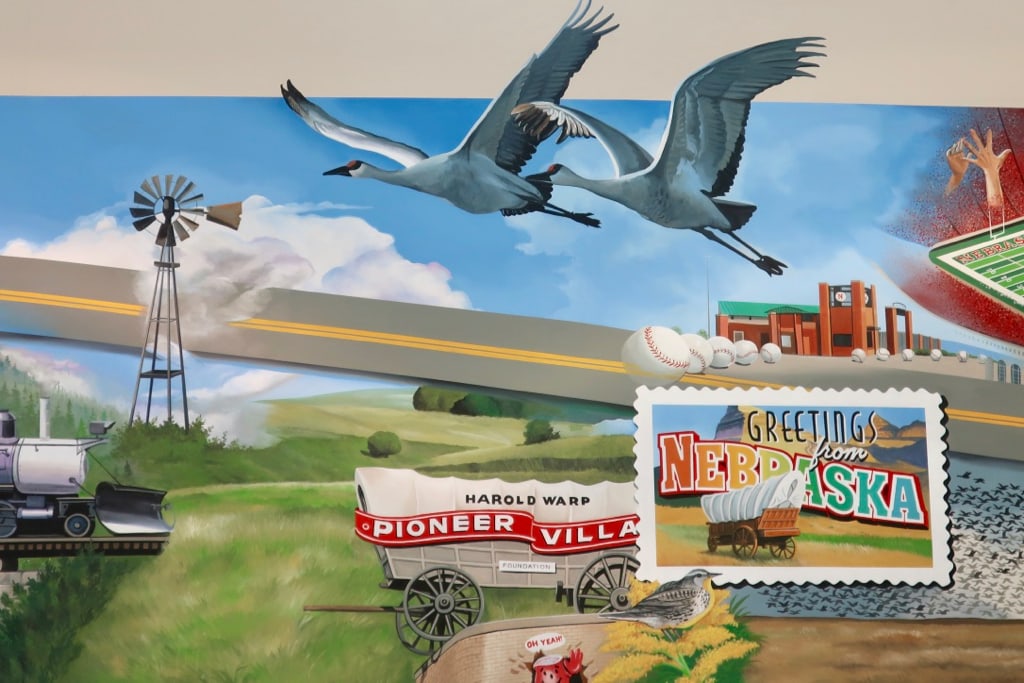 The precursor to US Route 6 in Nebraska was the OLD (Omaha-Lincoln-Denver) Highway; part of a nationwide highway system (mostly dirt) that stretched from Boston to Los Angeles. In 1911, a map of the O-L-D incorporated a guide to points of interest, including "banks, garages, hotels, buffalo wallows, groves, barns and windmills."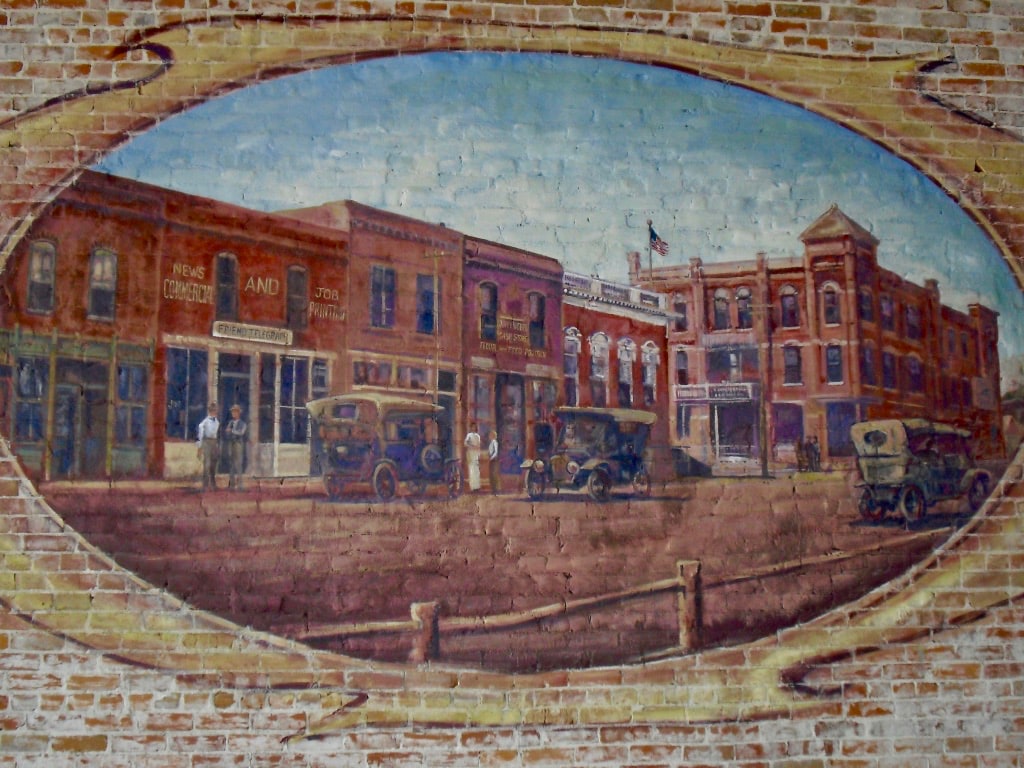 Communities along this first highway coughed up funds for advertizing (it was promoted as "a good dirt road") and labor. By the1920's the O-L-D extended to Detroit – at which point the acronym was changed to D-L-D. By the time the DLD officially became US Route 6, in 1933, paving had begun.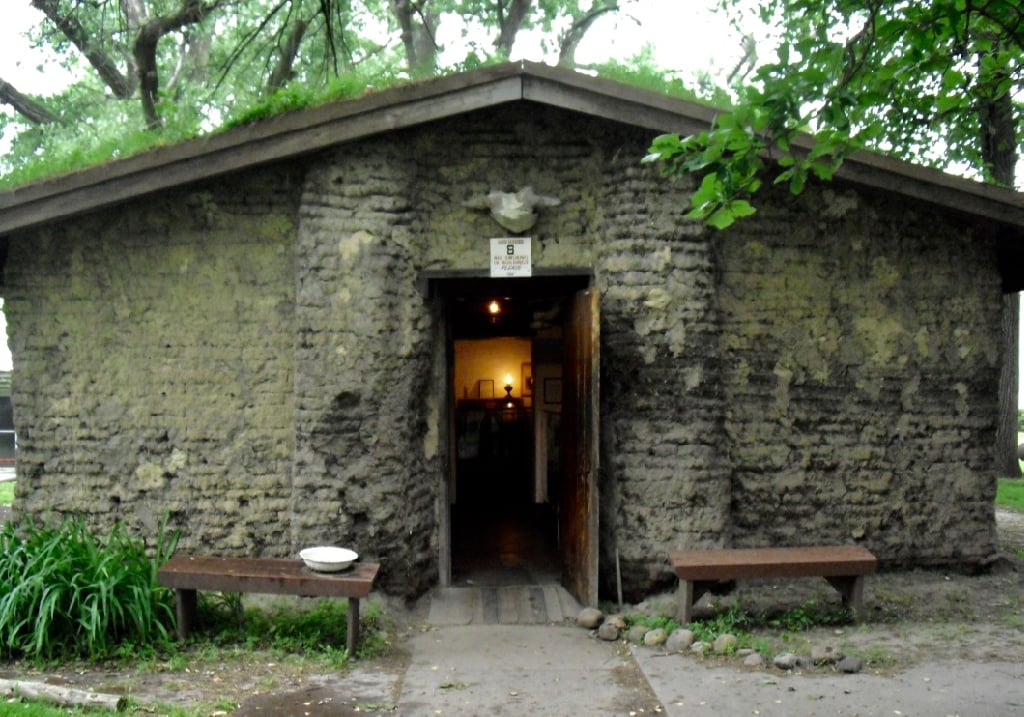 Over the years, US Route 6 NE has been widened, improved, and in some cases relocated. But it remains an astounding surprise (mostly because central and western Nebraska is not as flat as you think).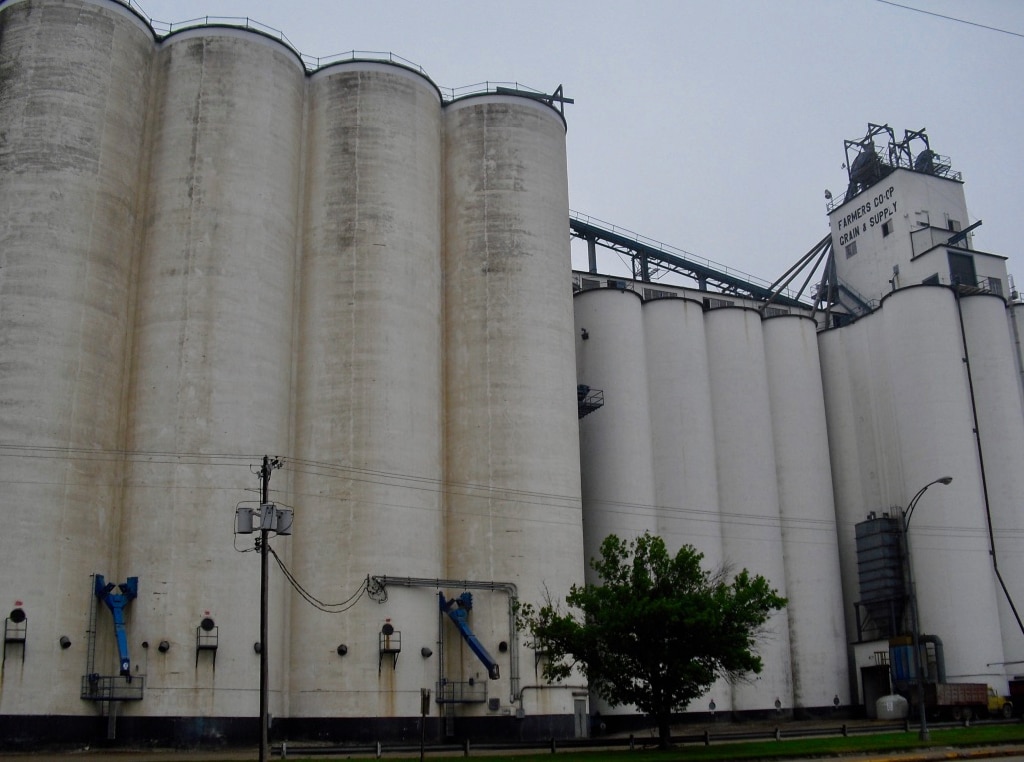 Of course, we include Nebraska's cities – Omaha and Lincoln. But head west 373 miles on US Route 6 NE, and discover, also, our favorite small towns and attractions: an inland lighthouse, a village named "Friend," the birthplace of Kool-Aid, a lovely B&B in the shade of a grain elevator, and so much more. If you've taken to wearing prairie dresses and spending lots of time crafting meals in your kitchen during Covid-times, you'll most likely appreciate these homespun romantic sites.
13 Stops On US Route 6 Nebraska For Homespun-Romantic Couples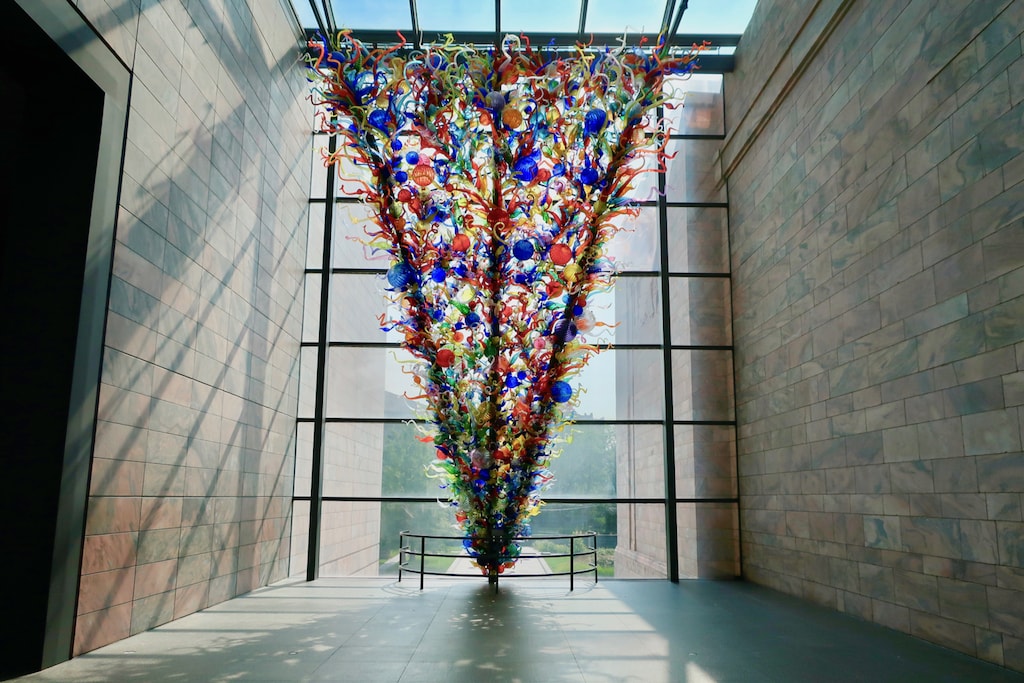 Spend A Day or Two in Kindhearted, Artsy Omaha
We covered the best attractions in Omaha in its own post.
Snap a Pic of An Inland Lighthouse Built as O-L-D Tourist Draw
From Boys Town, drive 22 miles through Gretna on "the new" Route 6, which has a suburban feel. Suddenly, out of nowhere, you'll spy a completely out of place lighthouse (what the??) – the circa 1939 Linoma Beach Lighthouse. Once the most popular tourist attraction in Nebraska, this quirky landmark on the east bank of the Platte River, was built to draw travelers from the O-L-D (the Omaha-Lincoln-Denver Road) to a 1924 public resort and sandy river beach.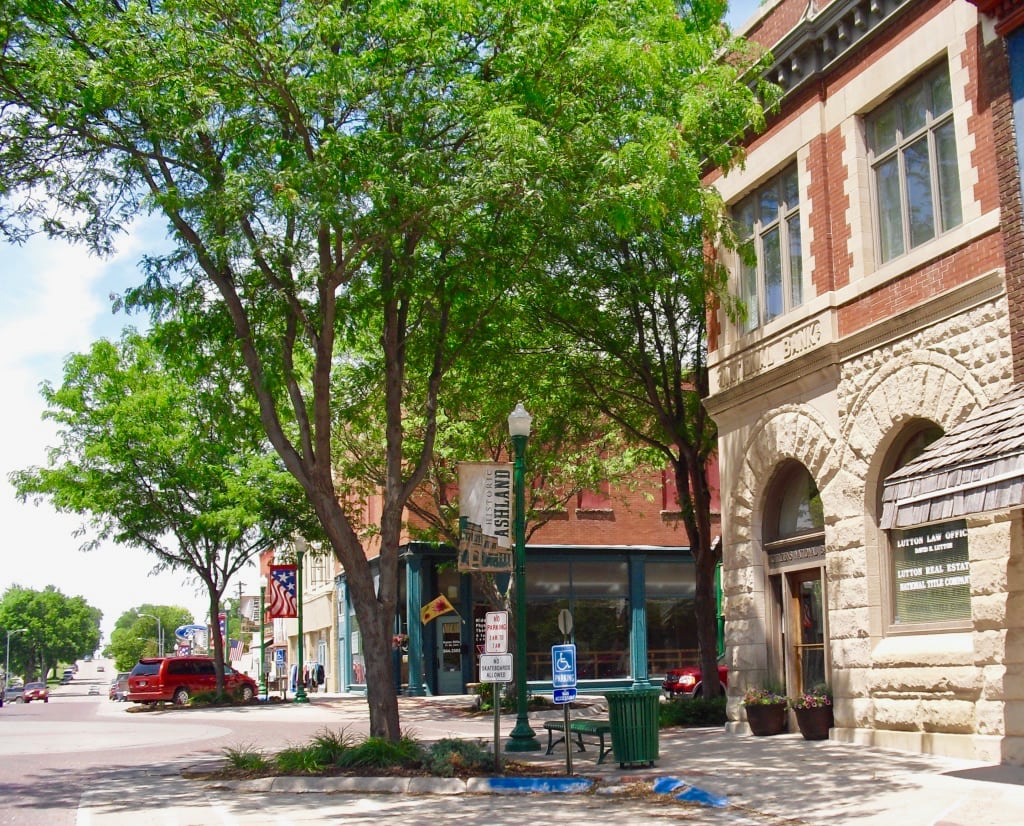 Art Galleries and Adult Beverages in Ashland NE
In roughly 3 miles, turn right into Ashland – a community inextricably linked to US Route 6. The road originally ran down its main street – Silver St. – bringing Omaha to Denver travelers right through the heart of town.
Ashland, NE is a surprisingly artistic and friendly place. This area was a critical portion of the Ox Bow Trail, where, due to a firm limestone ledge on the muddy Salt Creek River, Oregon Trail and Mormon Trail wagons could cross without sinking.
These days, most people visit Ashland for the imposing Strategic Air Command and Aerospace Museum, which is definitely worth a stop. But, don't miss the charming Historic downtown district, with art galleries such as the Willow Point Gallery and Museum, owned by artist Gene Roncka and his wife Mary, Cooper Studio, owned by Artist Kim Cooper and his wife Lynn, and upscale watering holes like Glacial Till Cider House, and Cellar 426 Winery.
Grab a bite or cone at the cheery Cheri O's Coffee House, owned by a fun-loving Cheri O'Kelly since 1999. Cheri O's has earned quite a following with great sandwiches, shakes and specialty coffees.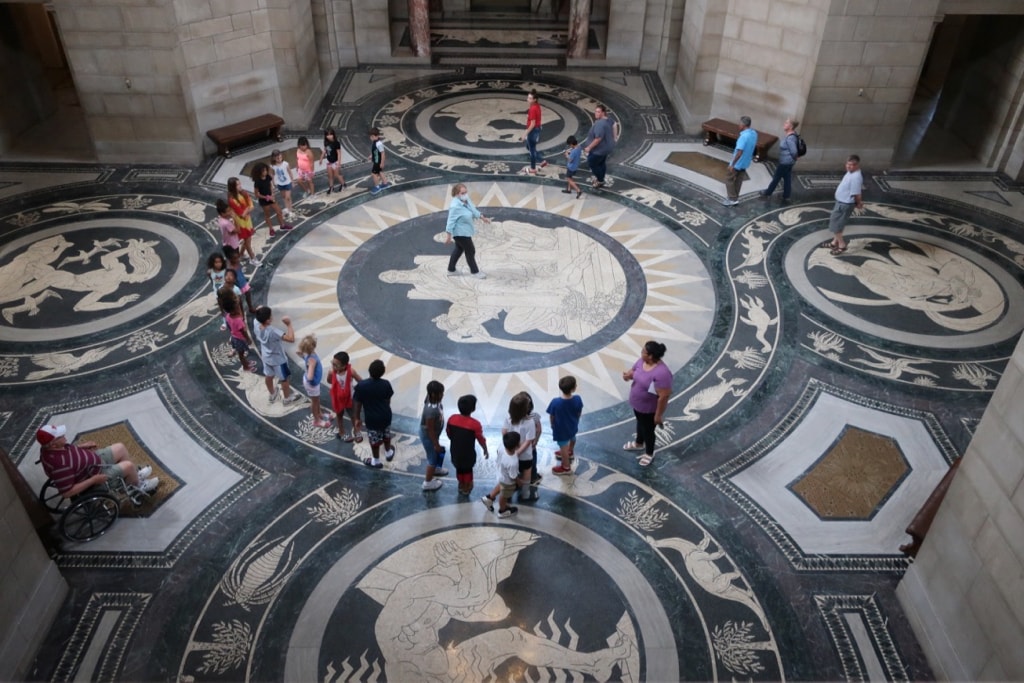 Nebraska's Stunning Capitol and Quirky Museums in Lincoln
From Ashland, it's only 28 miles to Lincoln on US Route 6. There's enough to see in Nebraska's Capitol City to warrant its own post.
Revel in the Drive Through Breathtaking Landscapes
From Shoemaker's Truck Center in Lincoln, US Route 6 NE parallels I-80 for about 20 miles then hooks south to Milford, NE, and the Blue River State Recreation Area. Riveting, undeveloped and otherworldly green, it's like cruising through Paul Bunyan's Golf Course. On the way, you actually traverse a little town called Emerald.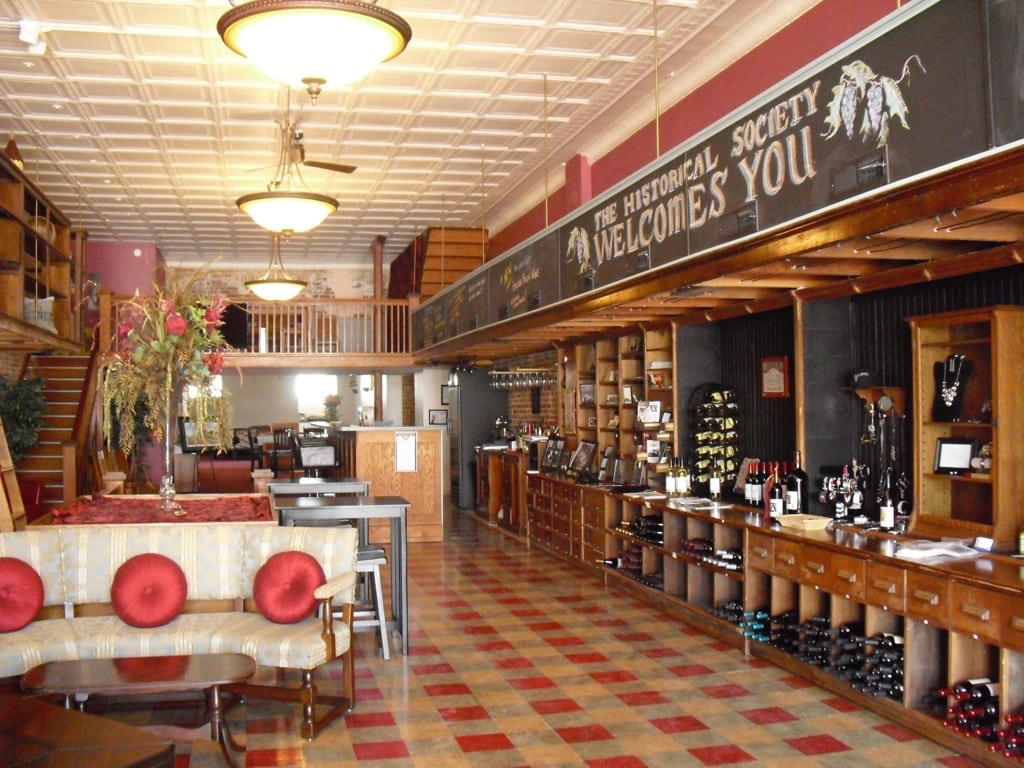 Find A Friend – and Wine and Nibbles – in Friend NE
It's a tad over 20 miles from Milford to the tiny town of Friend, where entrepreneur and screen-writer, Carey Potter, opened a wine bistro called Pour House, in the renovated and repurposed Friend Opera House. It's a surprising bit of sophistication in this small, quiet place. Enjoy a sip along with apps and full meals.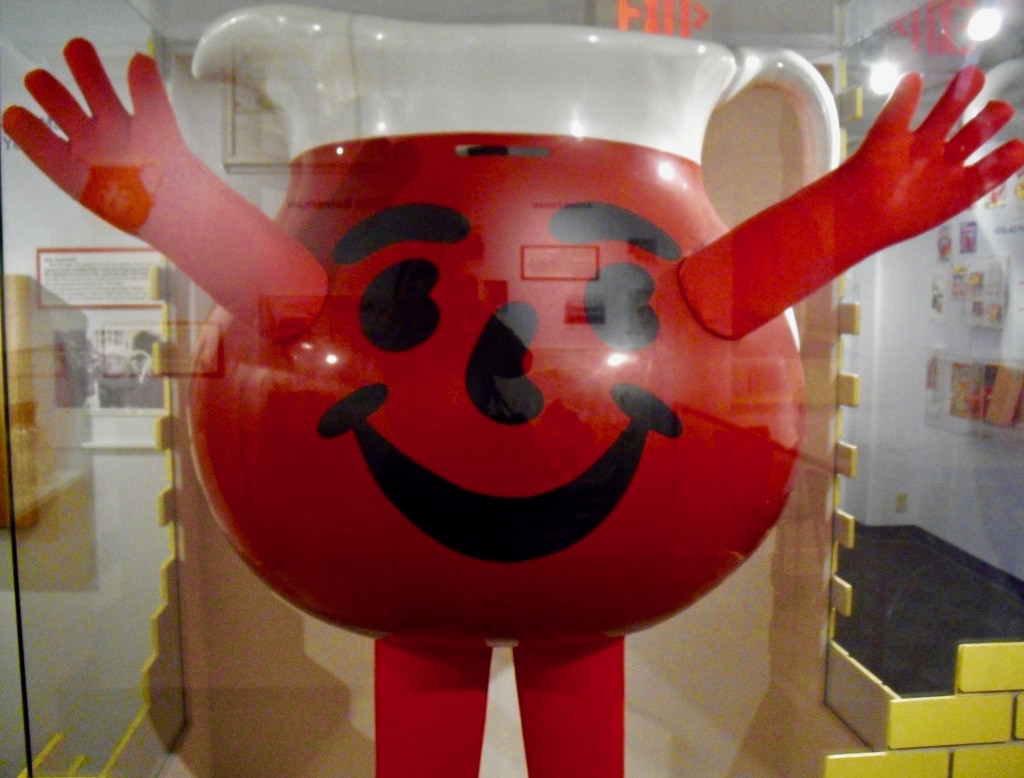 See the World's Only Kool-Aid Exhibit In the Town Where It Was Created: Hastings NE
Drive a quick 60 miles to Hastings, NE, to visit the Hastings Museum of Natural and Cultural History, Planetarium and Super Screen Theater. In addition to Kool-Aid history, this museum features the "largest collection of mounted Whopping Cranes (10) in the world." But, you came here for the world's only Kool-Aid exhibit. Marketing genius, Edwin Perkins, dreamed up the famous "just add water and sugar" powdered drink in his Mom's Hastings kitchen, right in town.

Stop at Pioneer Village in Minden to See a Crazy Amount of Everything
You begin to notice signs and billboards for Harold Warp Pioneer Village east of Hastings; and when you get to Minden, 32 miles later, you see why. It's one of those Roadside Attractions from the vital days of US Route 6 – positioned right on the Route (not on the Interstate) – pulling car-trippers in on their way to elsewhere.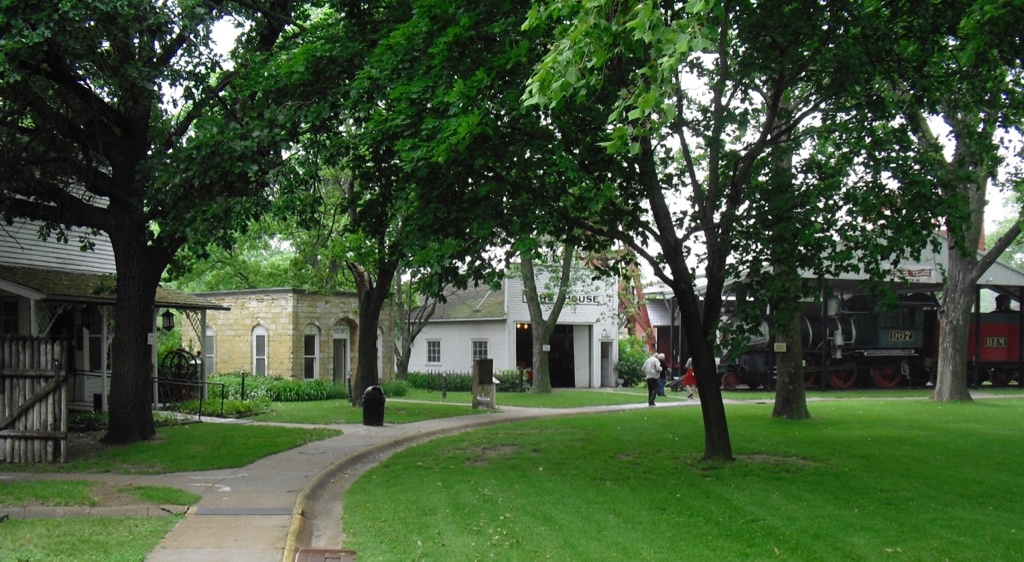 Harold Warp was a pioneer in plastics. He invented "Flexiglas" long before DuPont came out with Plexiglas – and used his fortune to buy anything and everything he could. He put all of these antiques in one place – and now you can tour a complex of 26 buildings containing a bedazzling 50,000 objects ranging from house-ware knickknacks to 40ft. cruising boats and full-sized airplanes. His mission? To show "man's progress since 1830."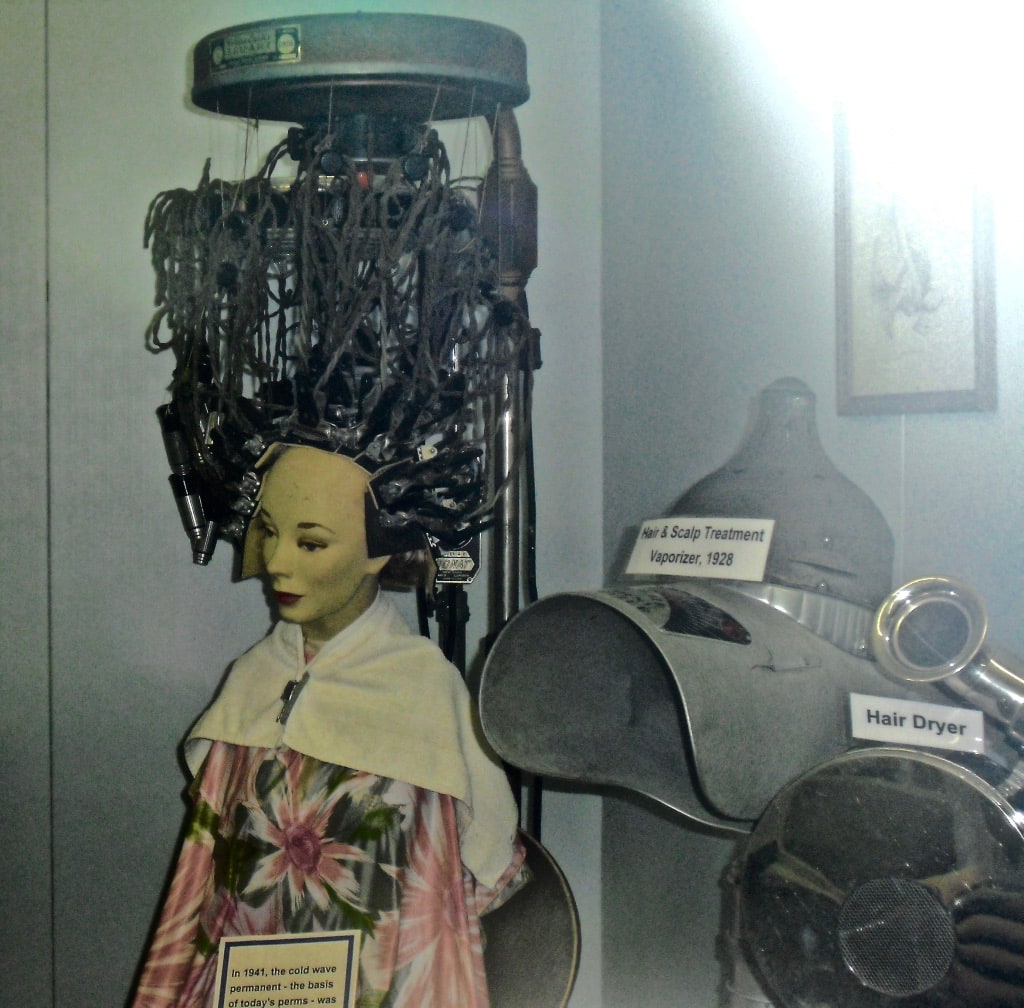 Among the multitudes of Conestoga Wagons, Model T's, Antique Fire Engines, and thousands upon thousands of dusty artifacts are gems like an old horse-drawn Standard Oil kerosene delivery truck, a limestone Government Land Office, a small sod home, and a Pony Express Relay Station. The Beauty Parlor diorama inside "rooms of yesterday and today" – today being 1960 – portrays a mannequin having her hair "cold waved" with a device that would scare the bejeesus out of anyone.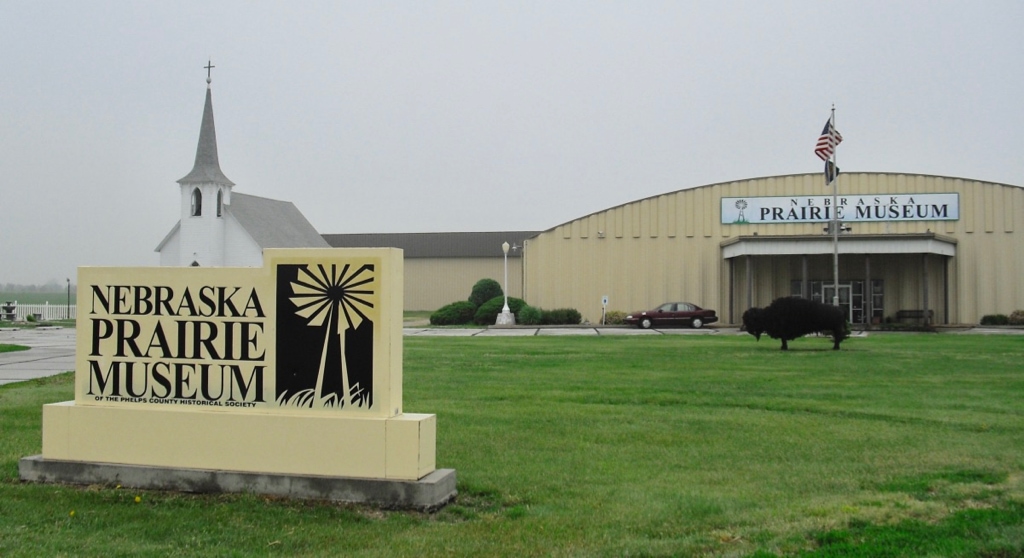 Learn About American WWII German POW Camps in Holdrege NE
From Pioneer Village, it's 23 to Holdrege. Stop into the Nebraska Prairie Museum to see a trove of artifacts from little known Camp Atlanta. This POW camp held thousands of German prisoners of war during WWII – a little known piece of US history. Thomas F. Naegele, a 20-year-old German refugee, served in the US Military as an interpreter and folk artist. Some of his playful and somber portraits of life at Camp Atlanta hang in a contemporary gallery built specifically for his small Grandma Moses style paintings.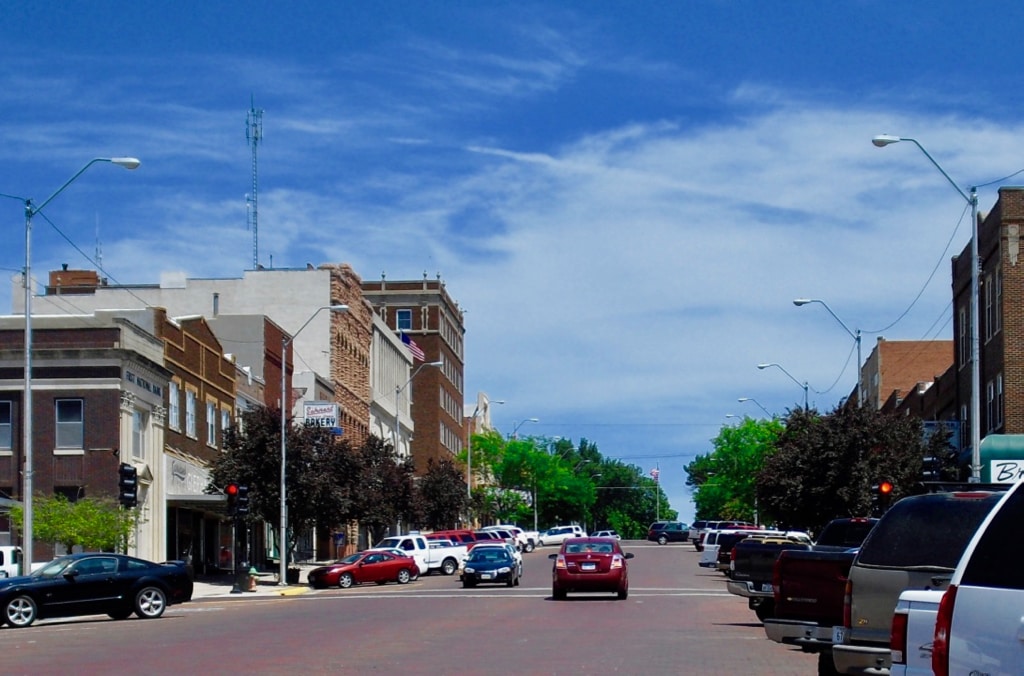 Frank Lloyd Wright and Bierocs in McCook NE
It's 63 more miles to the "crossroads" (US Routes 6 NE and Rt. 83) town of McCook, identified by a historic downtown, a perfectly preserved (and private) Frank Lloyd Wright home, and one of the neatest bakery/music venues around – Sehnert's Bakery and Bieroc Café.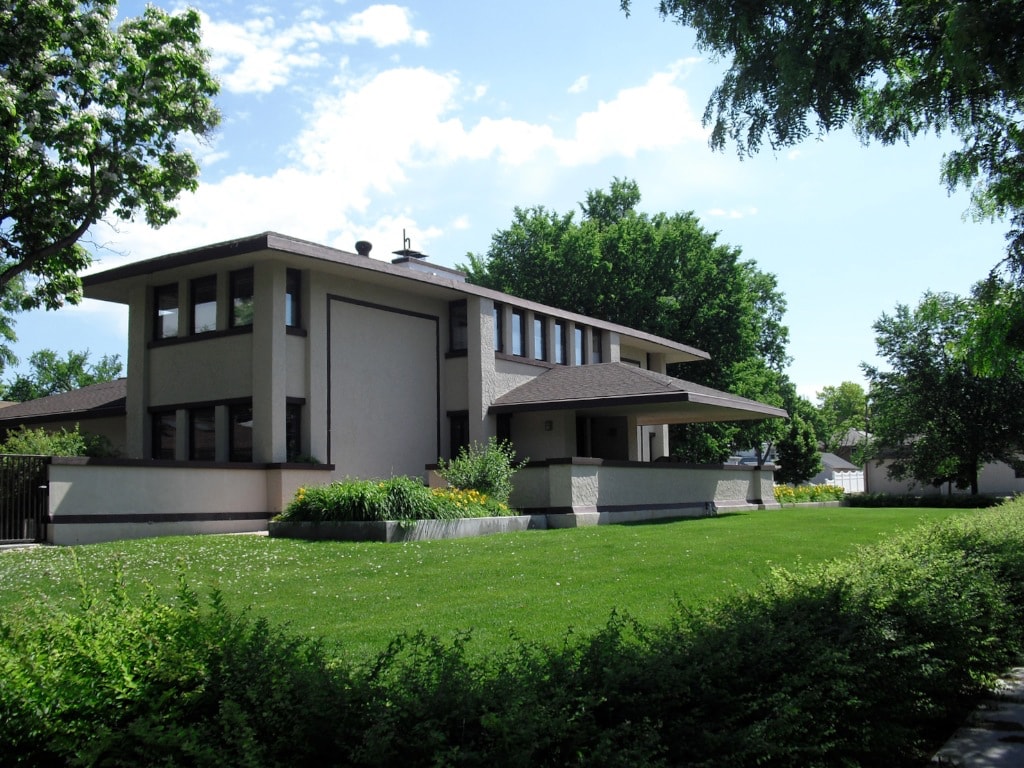 Drive slowly up Norris St. to find The Sutton House – a private home designed by Frank Lloyd Wright. It sits on the corner of F and Norris St. – beautifully maintained by the current owners.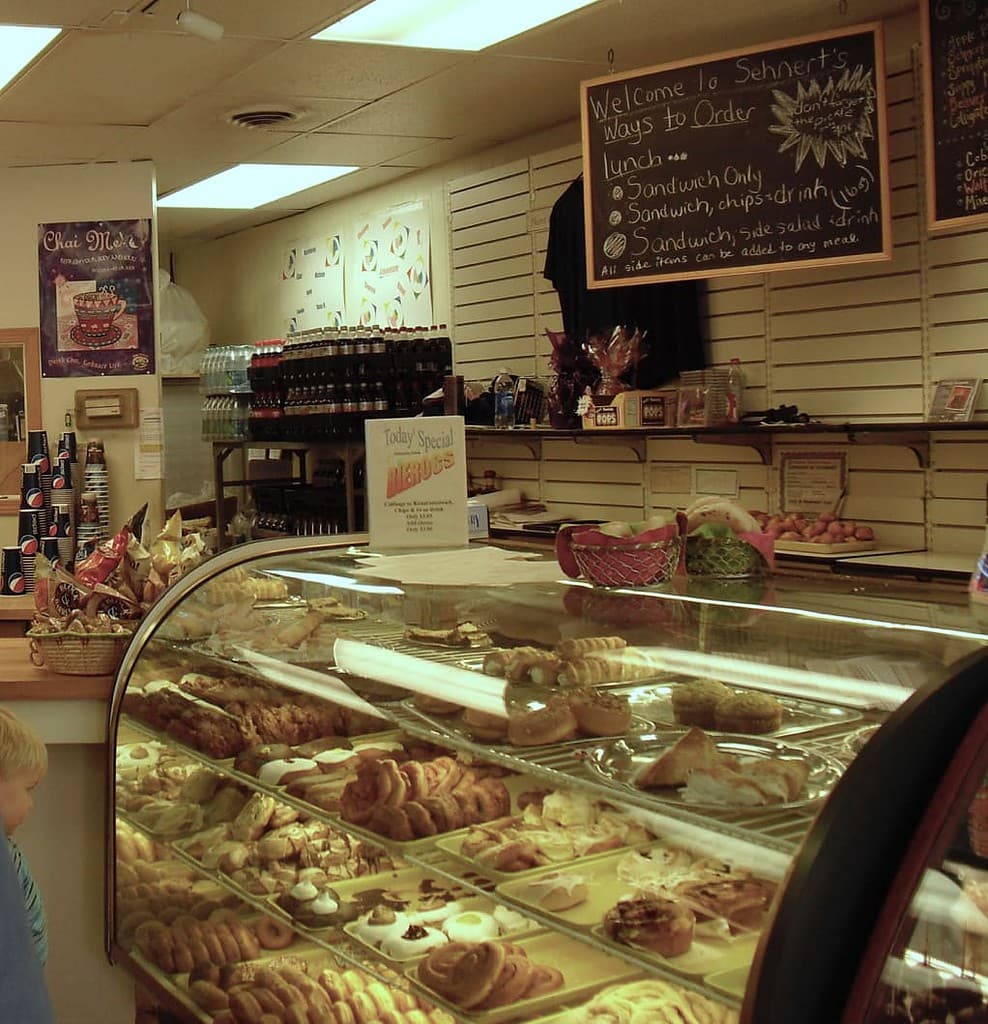 For sure, try a bieroc, a hot calzone-like meat and cabbage roll, at Sehnert's Bakery and Bieroc Café. This McCook institution opened in the mid 1950's. Wood floor, local art work on brick walls, a stage ready for live bands (on weekends), the funky, comfy Beiroc Café would fit well in any upscale, artsy city in the country.
Have Fun Driving 62 Bucolic Miles on US Route 6 NE
Route 6 pairs with 34 through Culbertson and then swerves right as 34 goes straight. At this point, 6 becomes a fun-to-drive, windblown tar-streaked two-lane road. The landscape begins to swell, and the scenery is so breathtaking, you might get lost in it. Grassy hills fold into each other like a rumpled blanket, cows graze near brown streams – you are nearing Nebraska's Little Grand Canyon, which dispels the myth that Nebraska is boring flatland.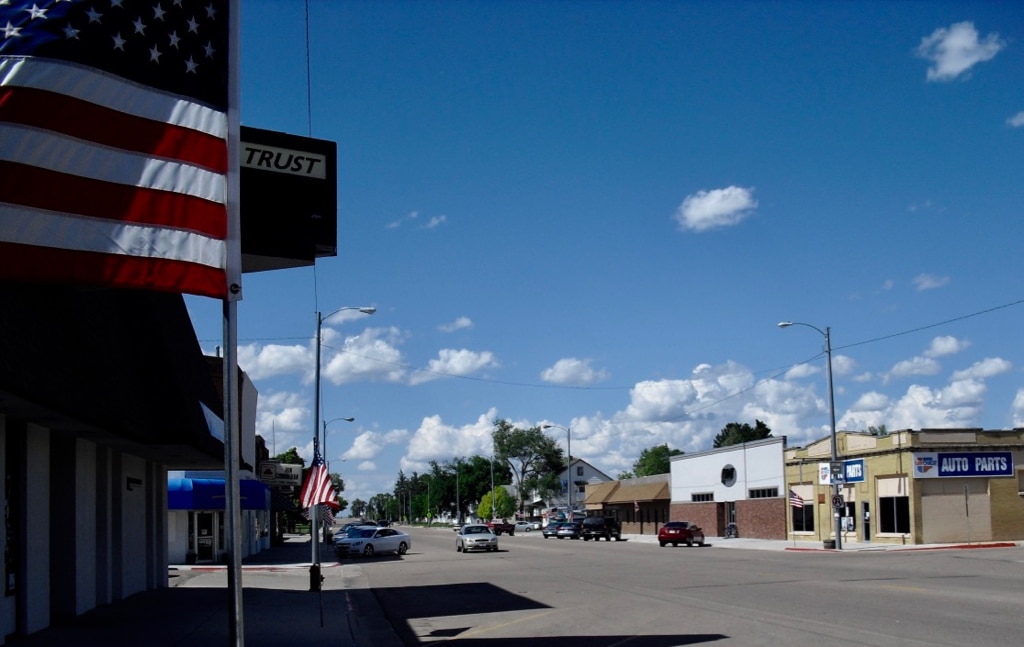 Stay in Imperial, Last Town Before Crossing Into Colorado
It's 62 miles from McCook to Imperial NE, a small Western Nebraska town of only 2,000, marked by a series of attached grain elevators standing like a fortress wall at its eastern end. Find terrific, individually-owned establishments like the fabric-emporium, Prior's Fabric Store, said to be the largest of its kind between Omaha and Denver, and The Added Touch, a fully stocked and artfully displayed gift and flower shop.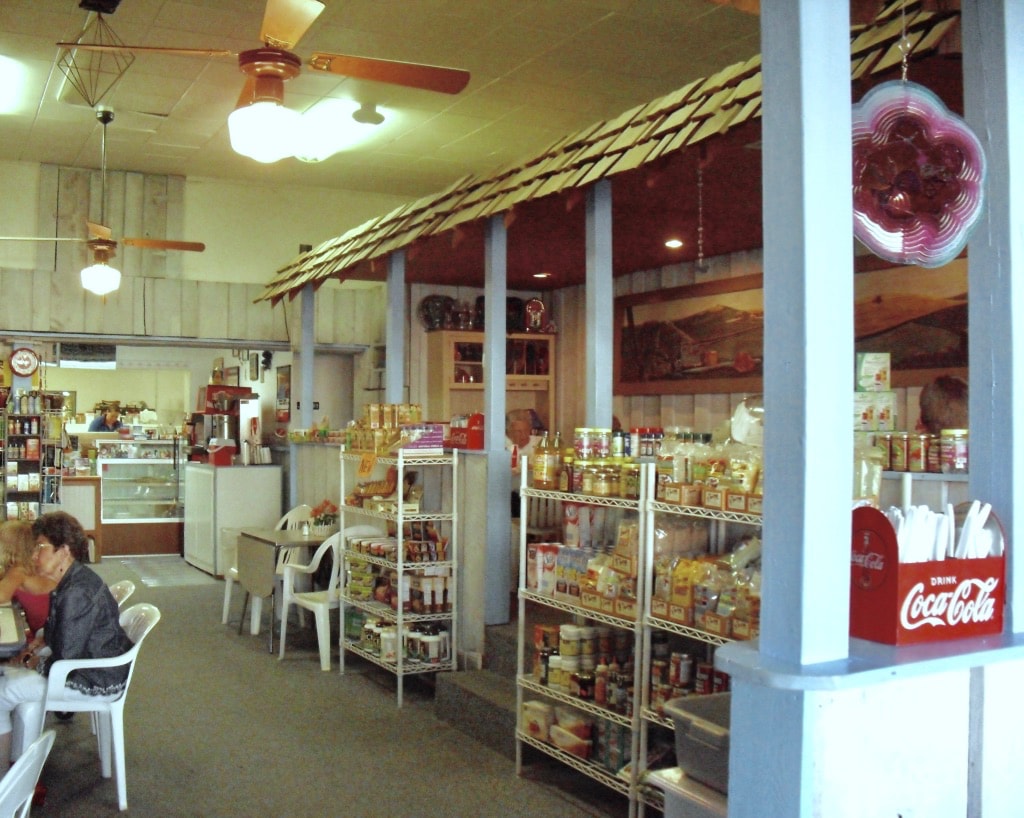 Have a tasty meal at M&M & Jaz Sandwich Shop and Health Food Store, named for all members of the family including the dog (Jaz). It's a crowd favorite and perfect for those with food sensitivities.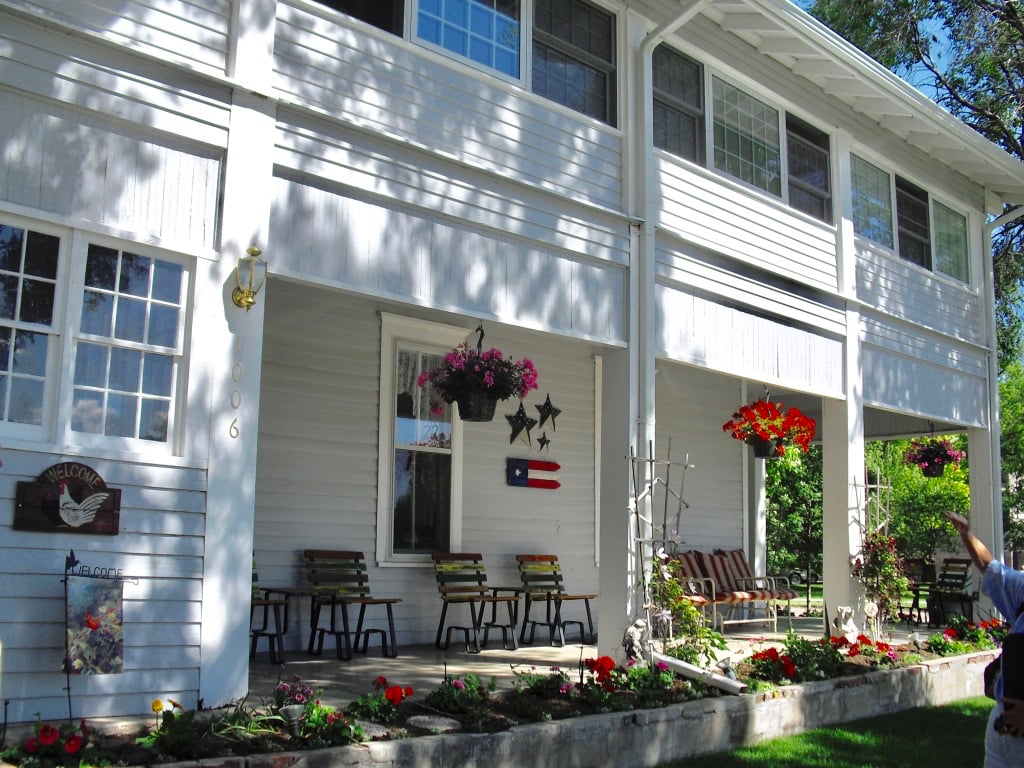 There is no better place to stay within hundreds of miles than the 5-room Balcony House, in itself a true slice of Route 6 history. In 1920, when Route 6 was still known as the O-L-D (Omaha-Lincoln-Denver) Highway, the Balcony House opened as a tourist campground and hotel.
The local newspaper, The Imperial Republican frequently commented on the number of visitors at the site and the multitude of activities, like free band concerts, that took place there. Jim and Linda Pirog purchased the Tourist Camp turned Boarding School turned Migrant Worker Flophouse turned eyesore (the Fire Department wanted to use it as a "practice burn" according to Jim), gutted it and turned it into one of the most charming B&Bs on the prairie – most incredible since it's really in the middle of nowhere (Denver, CO is the closest metro area, 3 ½ hours away).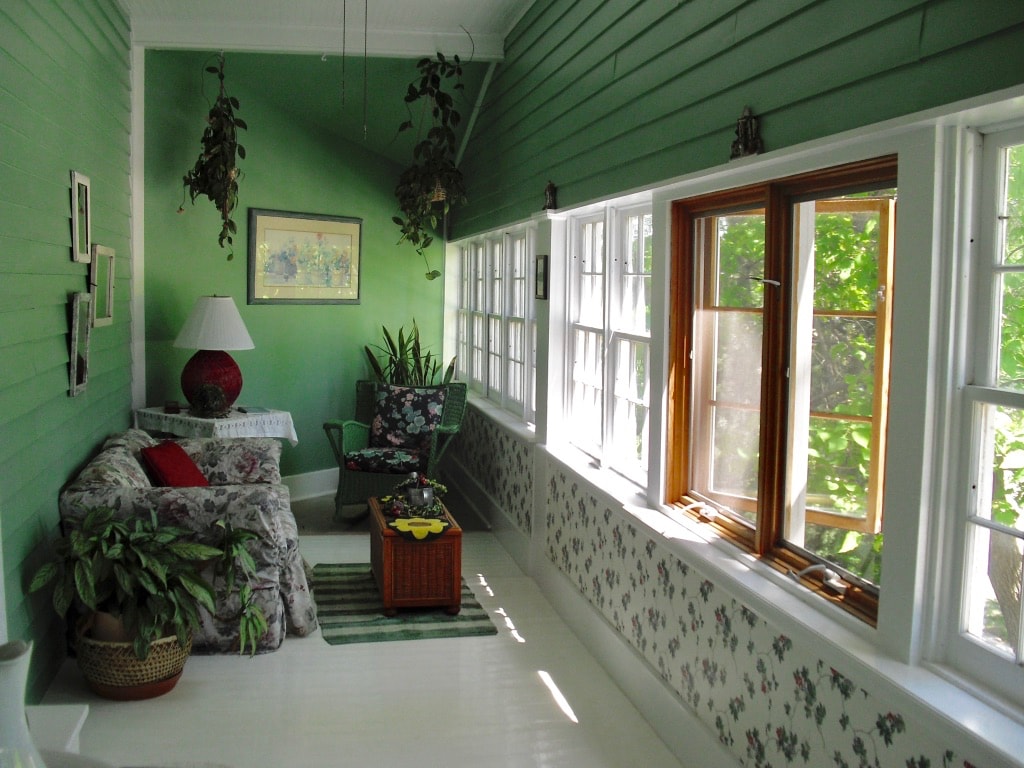 Sit on the flowery porch, grab a homemade cookie from the kitchen cookie jar, or just snuggle up in one of five impeccably decorated rooms. All come with free wi-fi and a hot breakfast served in a casual dining room. Rooms from $90 – $120 per night include hot breakfast.