Last Updated on June 24, 2022 by Editor
WHY GO. Fairhaven MA wasn't a company town. It was a lucky town. Henry Huttleston Rogers, President of six (out of 13) Standard Oil Trust Companies, was overly magnanimous when it came to his hometown, endowing it with public buildings to rival those in the greatest European cities. (Rogers also happened to be a major benefactor of Mark Twain).
Sharing a harbor with New Bedford MA, Fairhaven has been a center of shipbuilding since the 1700's. High profile vessels, ferries, fishing boats and freighters come here for repair. In addition, Fairhaven is famous for something quite unique: as home of the first Japanese person to ever live on US soil. In 1843.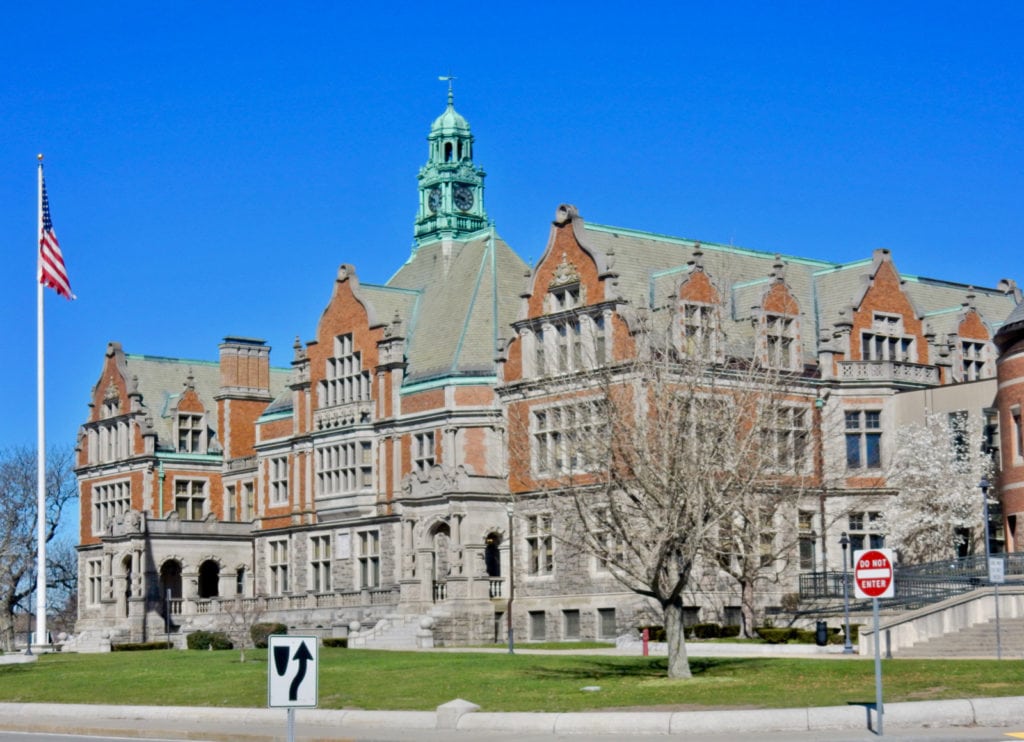 In addition, Fairhaven is a pilgrimage site for Seventh Day Adventists, as one of the Church's founders, Joseph Bates, was born and raised here. This trip, which can be paired easily with New Bedford across the Historic Route 6 Bridge, brings Rogers, Twain, shipbuilding and Japanese-American History together in an enlightening, unexpectedly entertaining Getaway.
Things To Do In Fairhaven MA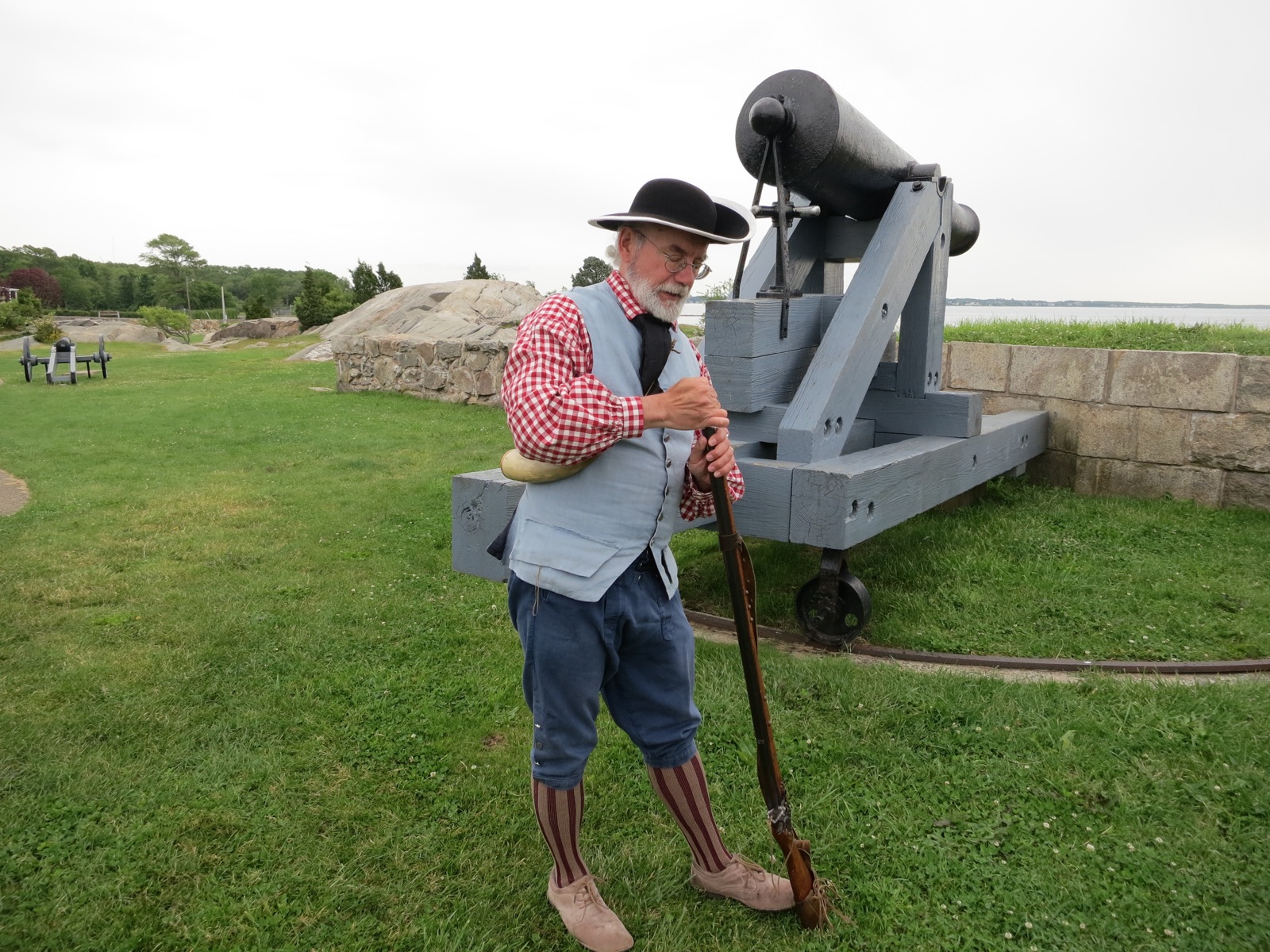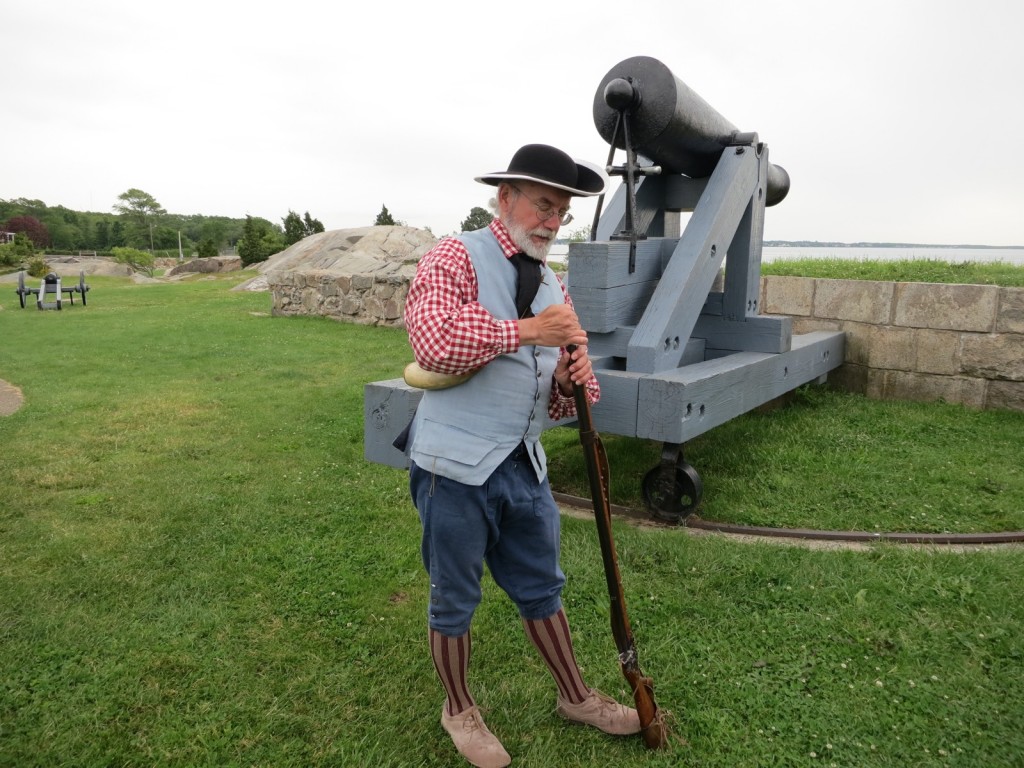 Look for relics from Fairhaven's far, as well as recent, past inside Fairhaven's 1798 One Room Academy. From 1909-1985, Fairhaven was the manufacturing home of Gold Bond Power. Early on, according to a local, "it was just four or five guys packing the stuff" in a small factory by the river.
In addition, from 1867-1985, Atlas Tack Company turned out millions of these office staples (favored, too, by school pranksters). Most industry has left this seaside town, but one industrious guy is still plugging away: the One Man Band Fairhaven Tourism Director, Chris Richard. Unless Richard is out giving one of his entertaining costumed walking tours, you can find him at the Fairhaven Visitor's Center.
Anyone who makes this town their base for even a day or two is bound to meet him. Mon, Tues, Thurs, Fri., Sat. 8:00am-4:30PM. Weekly Huttleston Marketplace every Sat. June-Sept. 10-4.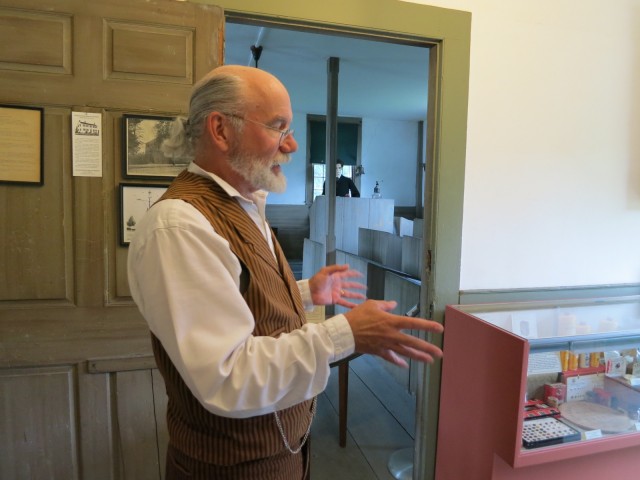 WALKING TOUR: Henry Huttleston Rogers Tour
With pocket watch in his Victorian businessman striped vest, Chris Richard (Thurs, Bob Foster on Tues) leads this illuminating 90-minute walking tour of Roger's life and legacy in Fairhaven. Partners with Rockefeller in the successful Standard Oil Co, Rogers was purportedly ruthless in business but gentle and generous with his homies.
He befriended and financially supported Mark Twain and funded Helen Keller's education, in addition to "creating an EPCOT in this little Yankee seafaring town." The French-Gothic Town Hall, dedicated by Twain, the Italian Renaissance Millicent Library – built in memory of Roger's daughter who died at age 17 – and the English Perpendicular Gothic Unitarian Church, a 15th Century Cathedral with 1 ¼ ton cast bronze doors, are among the incredible buildings you'll visit.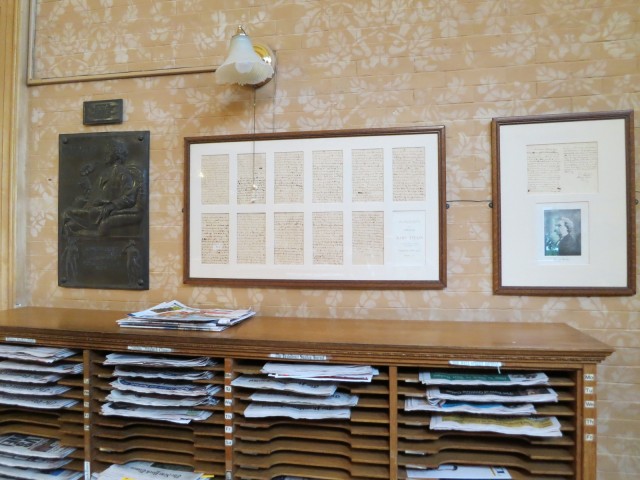 If you are a Mark Twain groupie (like this Maven), you'll thrill to see his handwritten notes to the Library Trustees, as well as his Town Hall dedication speech, innocently hanging out above a periodical cabinet in the Millicent Library. Just ask the friendly folks at the desk, and they'll point them right out. Henry H. Rogers Walking Tours, Tues and Thurs. mornings, 10:00 a.m. June through September. Free.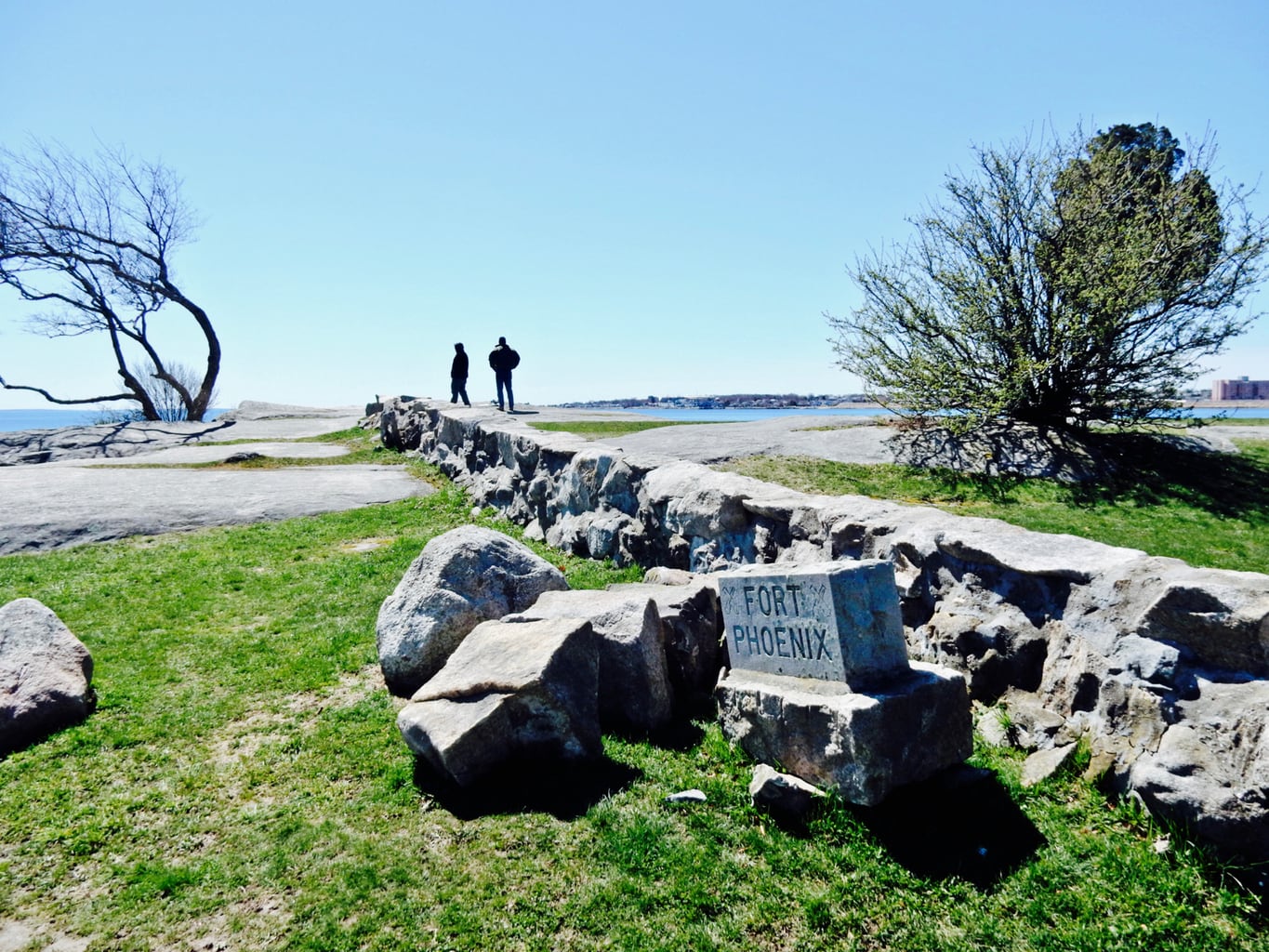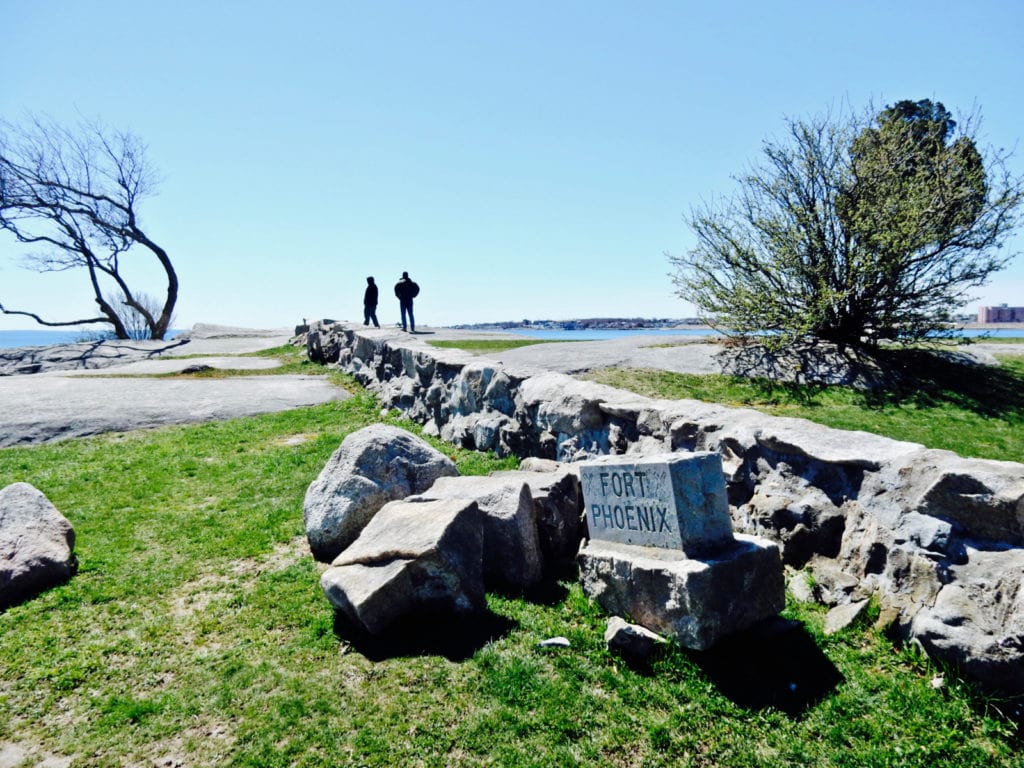 TOUR: Pirates & Privateers Presentation at Fort Phoenix
Attacked and destroyed by the Brits on September 5th 1778, Fort Phoenix "rose again," and went on to guard Fairhaven during the War of 1812 and the Civil War. It's a swell setting for this myth-busting presentation about pirates and privateers back in those days.
Abby Black, whose husband died at sea, explains how she dresses in men's clothing and serves as a doctor onboard. Mr. Church tells historical stories about being a ship's cook. And, Andrew the Powder Monkey, climbs on a cannon and explains how it's fired. Chris Richard MC's, with a "magic trick" at the end. Fridays, June-September, 10am. FREE.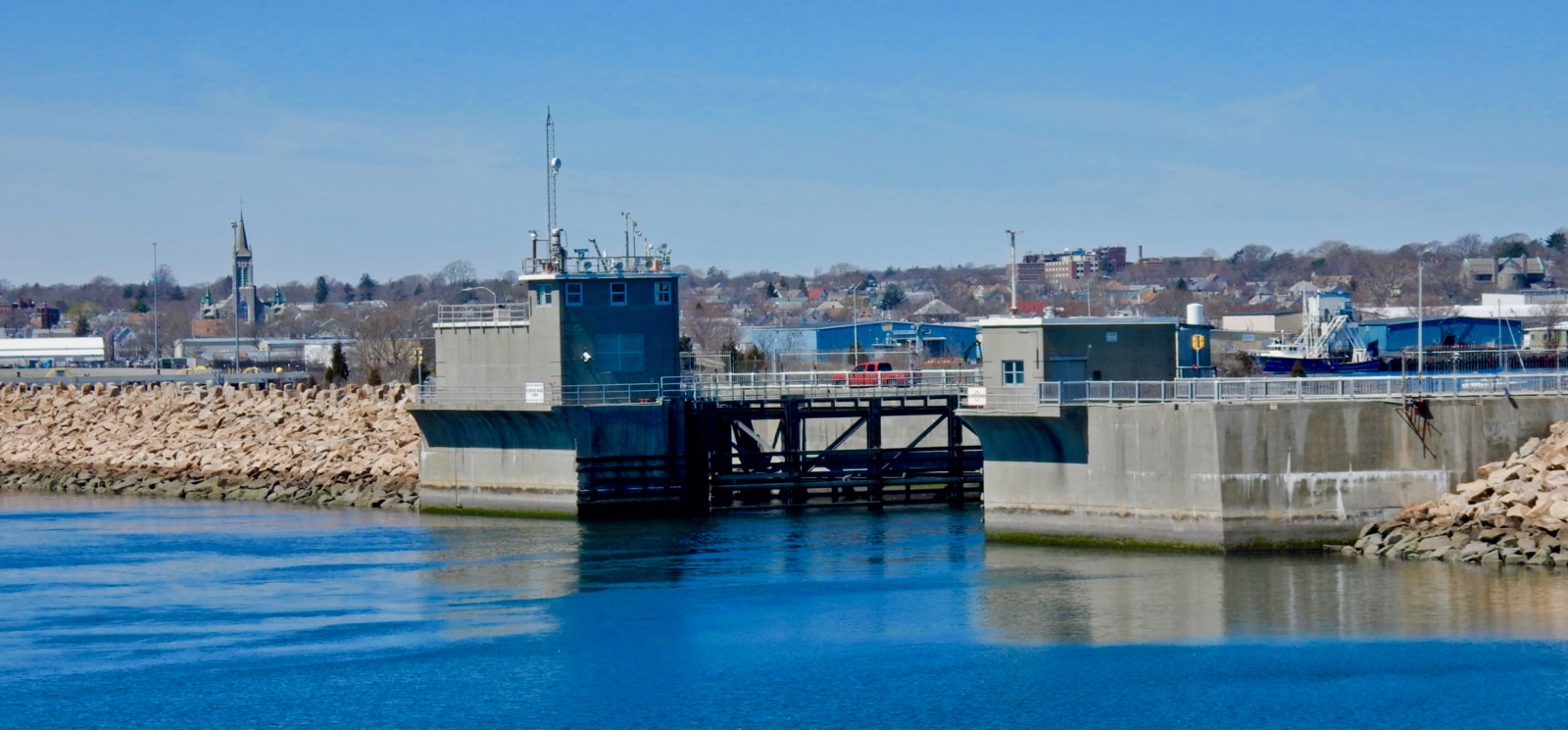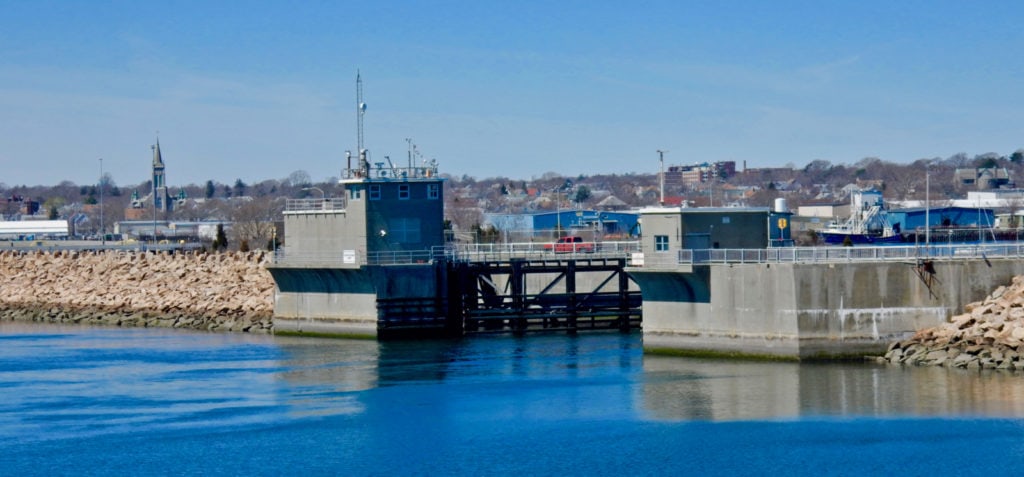 The hurricanes of 1938 and 1954 nearly decimated New Bedford and Fairhaven. So, in 1962, the Army Corps of Engineers built this bad boy. At twenty feet tall and 3.5 miles long, the Hurricane Barrier is is the largest manmade stone structure on the East Coast. It's so large, in fact, you can see it from many vantage points – including from space. Besides via boat going through the 150 ft wide gates, or from a helicopter, your best view of the exterior barrier wall is from Fort Phoenix.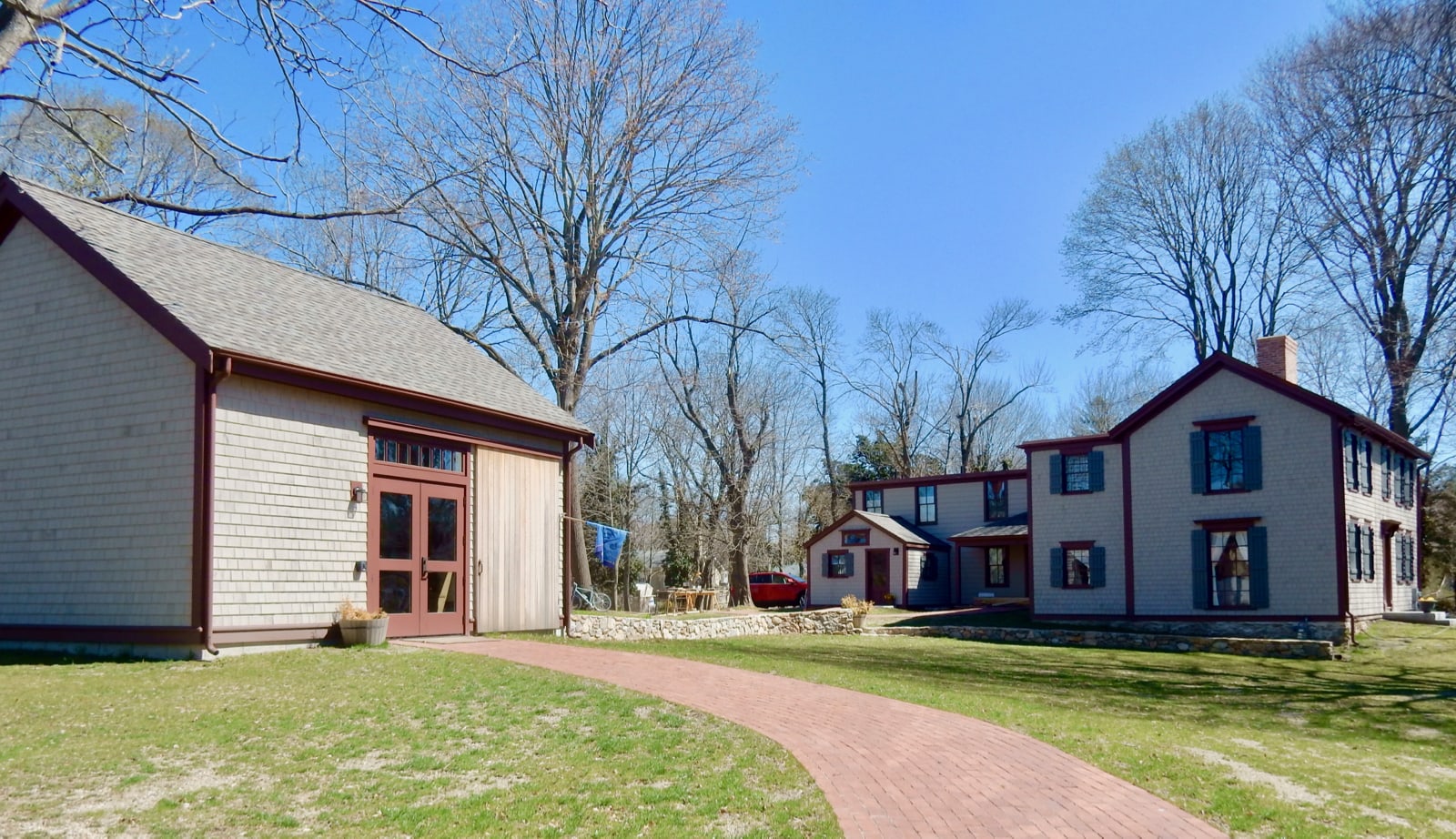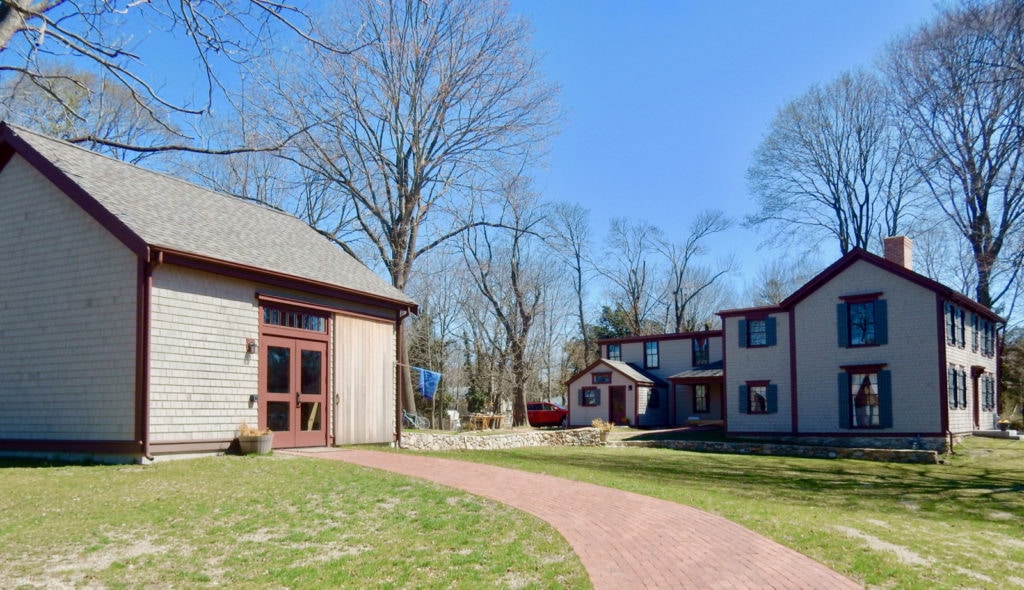 VISIT: Joseph Bates Boyhood Home, Co-Founder of Seventh Day Adventist Church
First a Merchant Ship Captain, and then a follower of William Miller, Joseph Bates suffered a "Great Disappointment" when Miller's prophecy of a Second Coming did not happen on the first, and then the second, appointed date.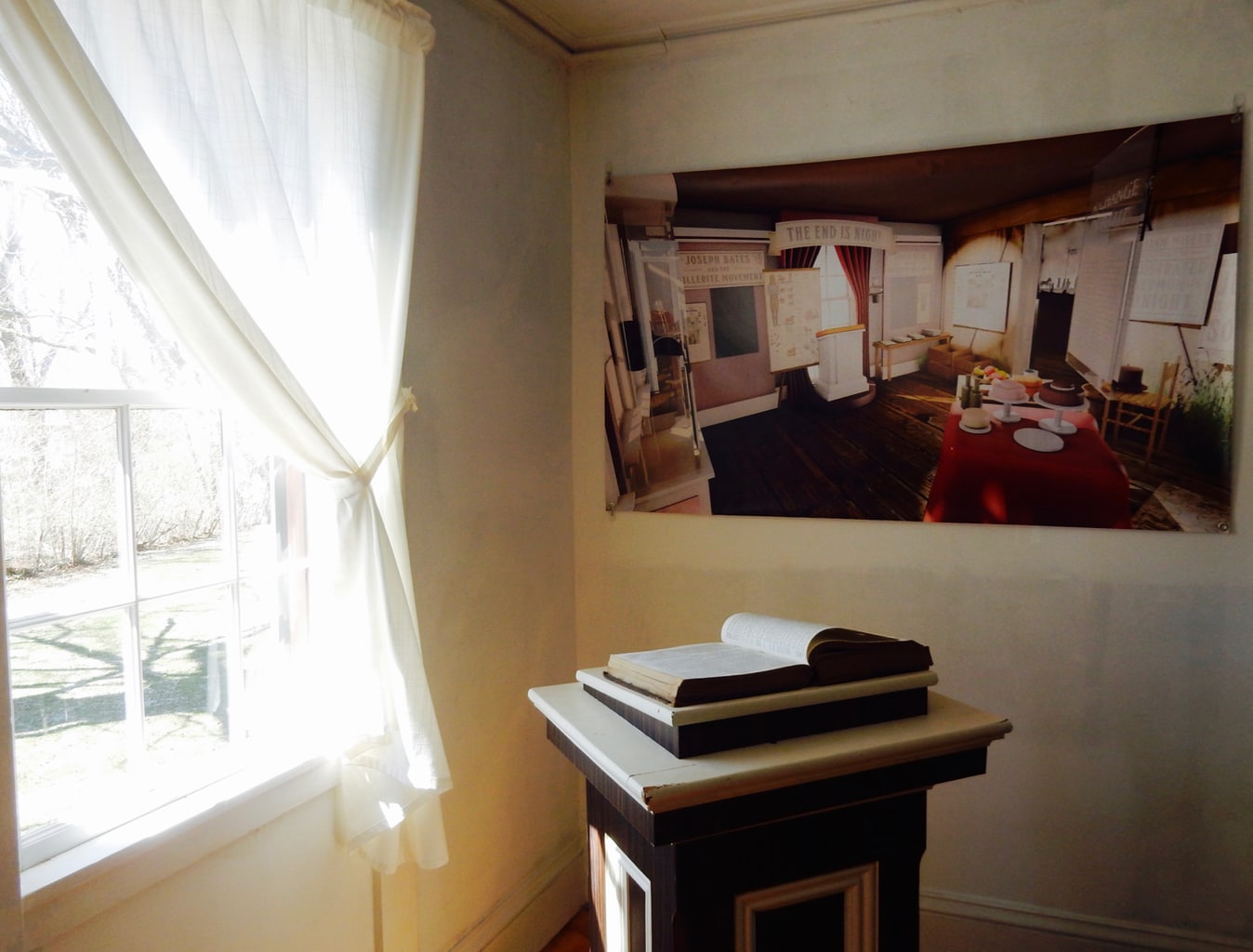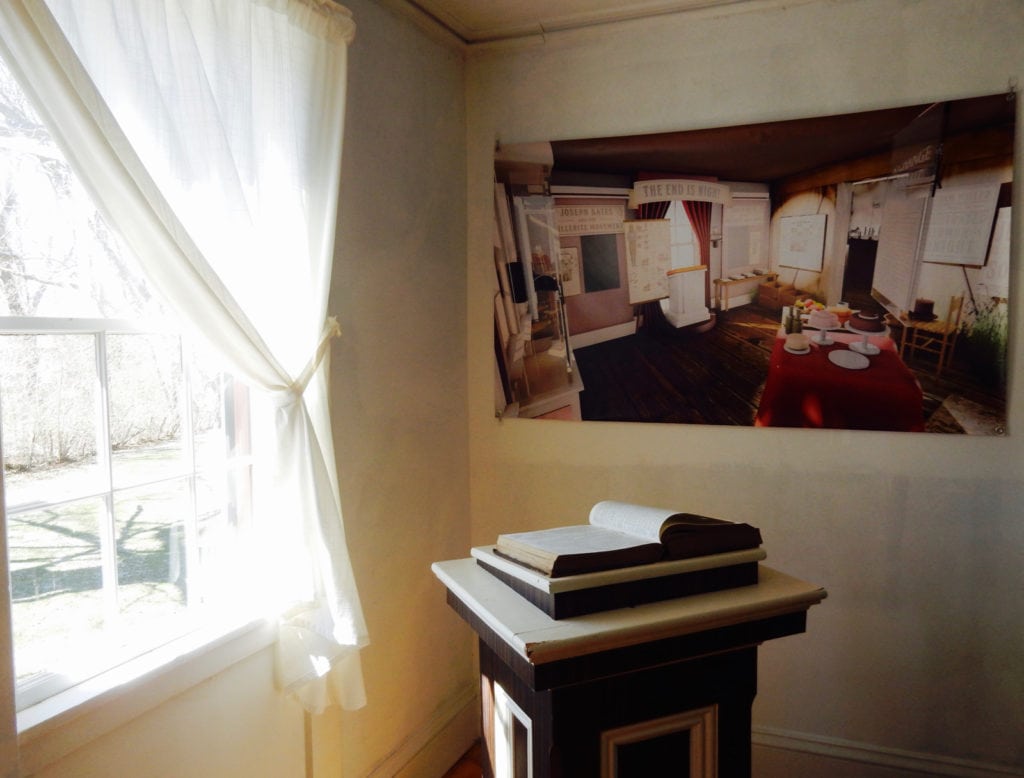 Bates surmised that when Christians began to celebrate the Sabbath on the first, not the seventh day of the week, it threw Miller's calendar completely off. To rectify this, he called for worship on Saturday, becoming the "Father of the Sabbath Message."
There are currently millions of Seventh Day Adventists all over the world. Bate's newly renovated boyhood home is open for guided tours through rooms with original floors and 18th century wallpaper and another (in a space added on at a later date) designed like a ship's hold.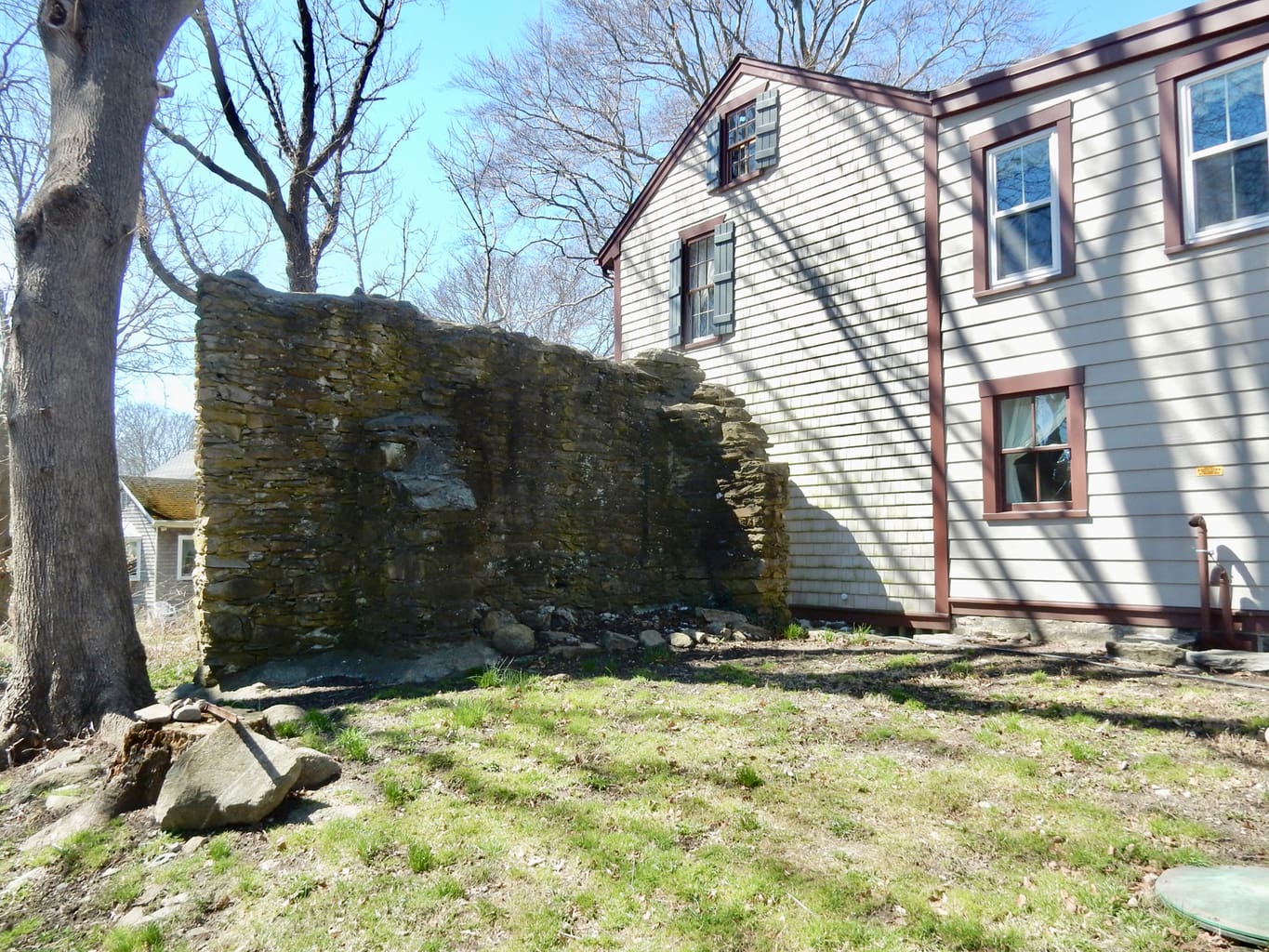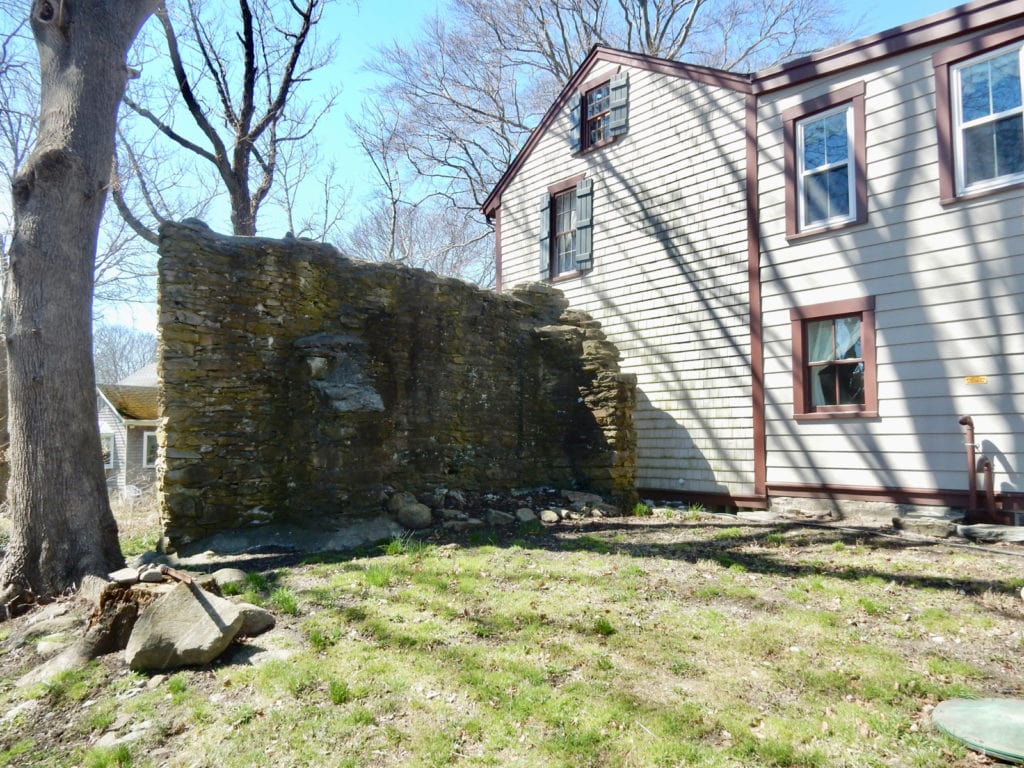 Don't miss the stone ruins of a ten foot wide fireplace behind the house. This is all that is left of the thatched roof cottage built in the mid 1600's by Thomas Tabor, son-in-law of Mayflower passenger, John Cooke. Cooke lived with his daughter and son in law for a time, and might very well have warmed himself by the fire here.
It remains a mystery why William Wood built this home, in 1742, inches from the ruins. In any event, Wood sold his house to Joseph Bates, Sr. in 1793, and it's now a pilgrimage site for 7th Day Adventists. Tours April-October (by appointment) relate stories of those who lived here and their influence worldwide.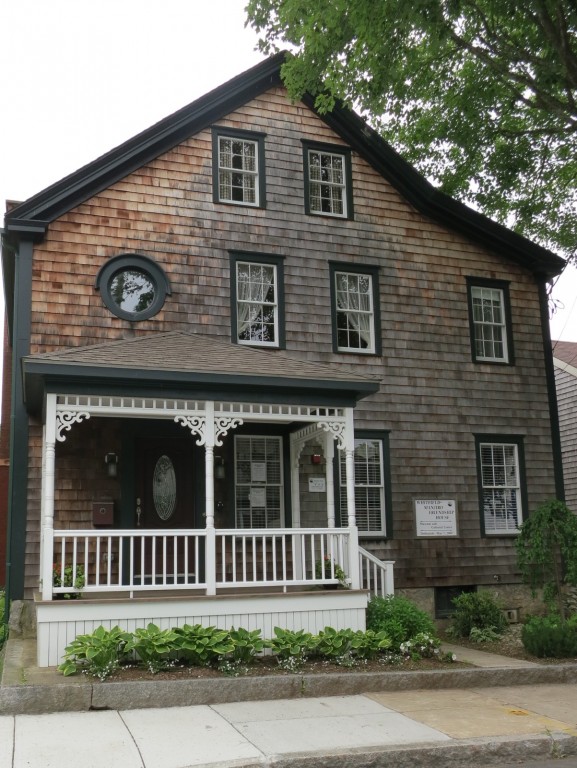 In 1841, Whaling ship Captain William Whitfeld discovered 14 year old Manjiro Nakahama shipwrecked on an uninhabited Pacific Island. The widower Whitfeld brought the Japanese boy back to America with him, and arranged to have him stay with a local family. Manjiro attended the The Old Stone Schoolhouse to learn English.
After ten years, Manjiro returned to Japan, where he influenced his countrymen to trade with the United States. Perhaps not so surprisingly, Manjiro became an instructor in navigation and ship engineering at the Naval Training School, in what is now Tokyo.
Relations were strained with Japan after WWII (to say the least). Despite this, in 1987, Crown Prince Akihito – former Emperor of Japan – visited Fairhaven in memory of Manjiro and to promote peace between communities. June-Labor Day, Sat, Sun noon-4pm.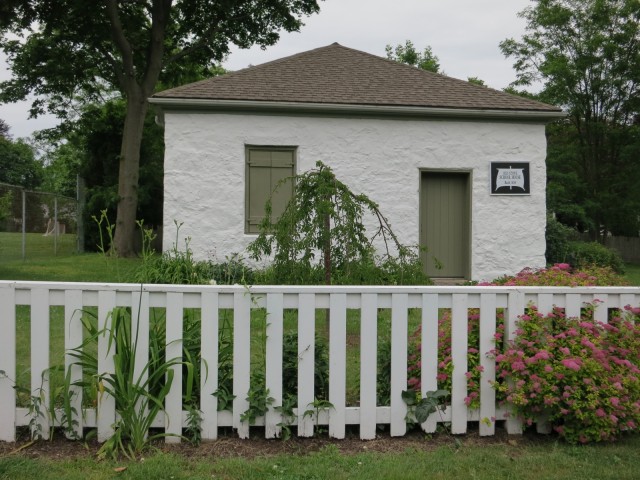 A touchstone for the Japanese, and Fairhaven's oldest school, this is where Manjiro Nakahama, learned English. He returned to Japan and acted as an interpreter for Western visitors.Tours by appointment only.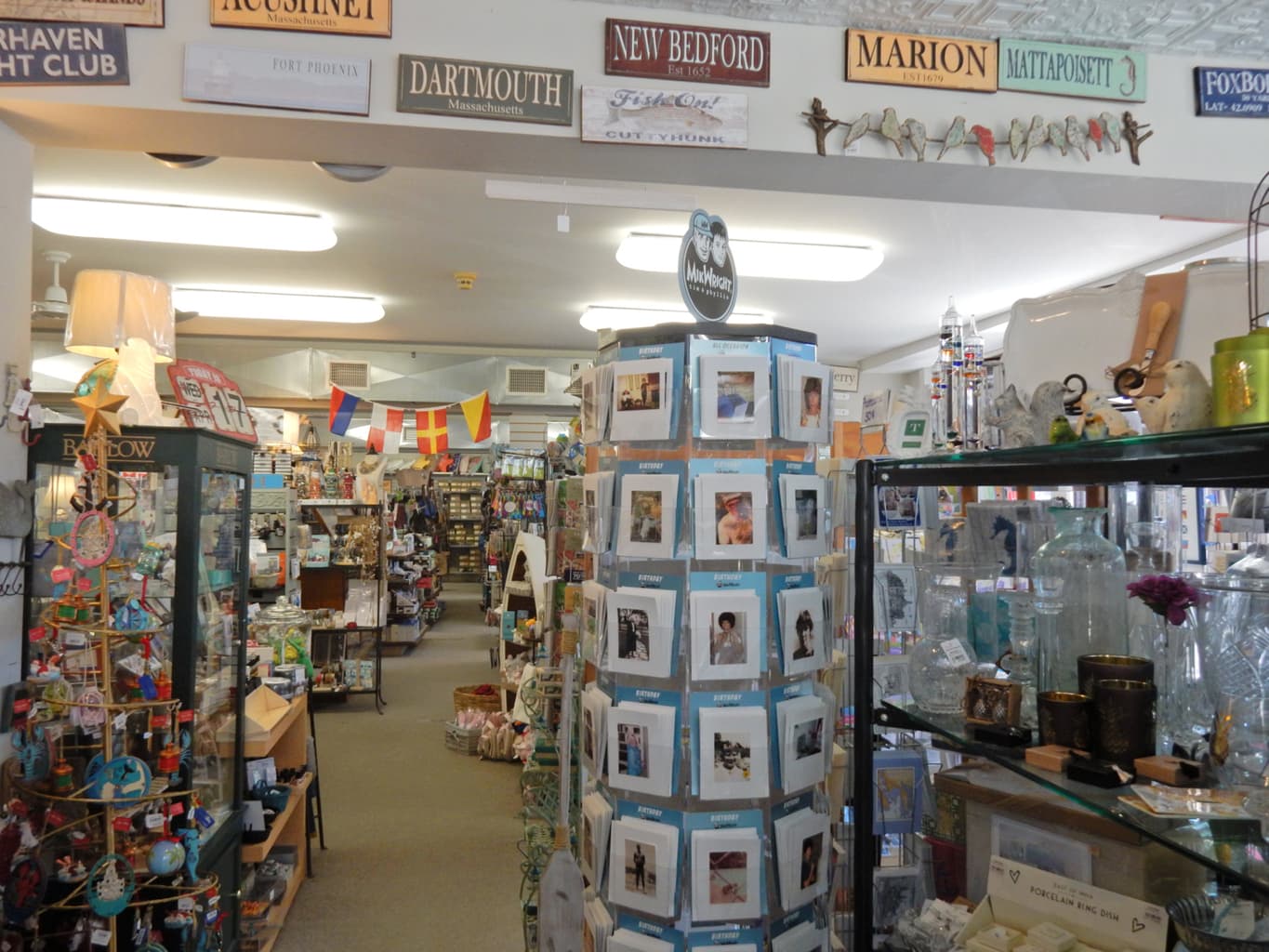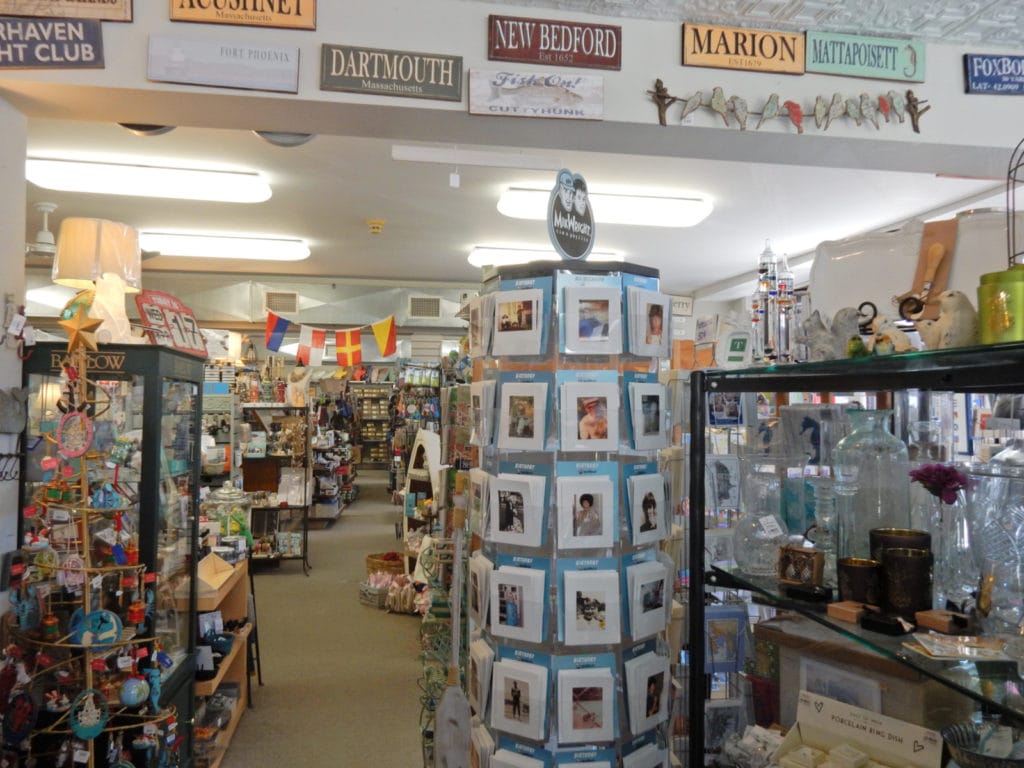 SHOP: Euro/Phoenix
What began as a ships supply store for fisherman changed when owners started adding "gifty stuff." Now, Euro is a virtual general store, with clothing, shoes, home goods, cards, gifts, toys, pet items, and anything else you'd ever want or need.
Fairhaven MA Restaurants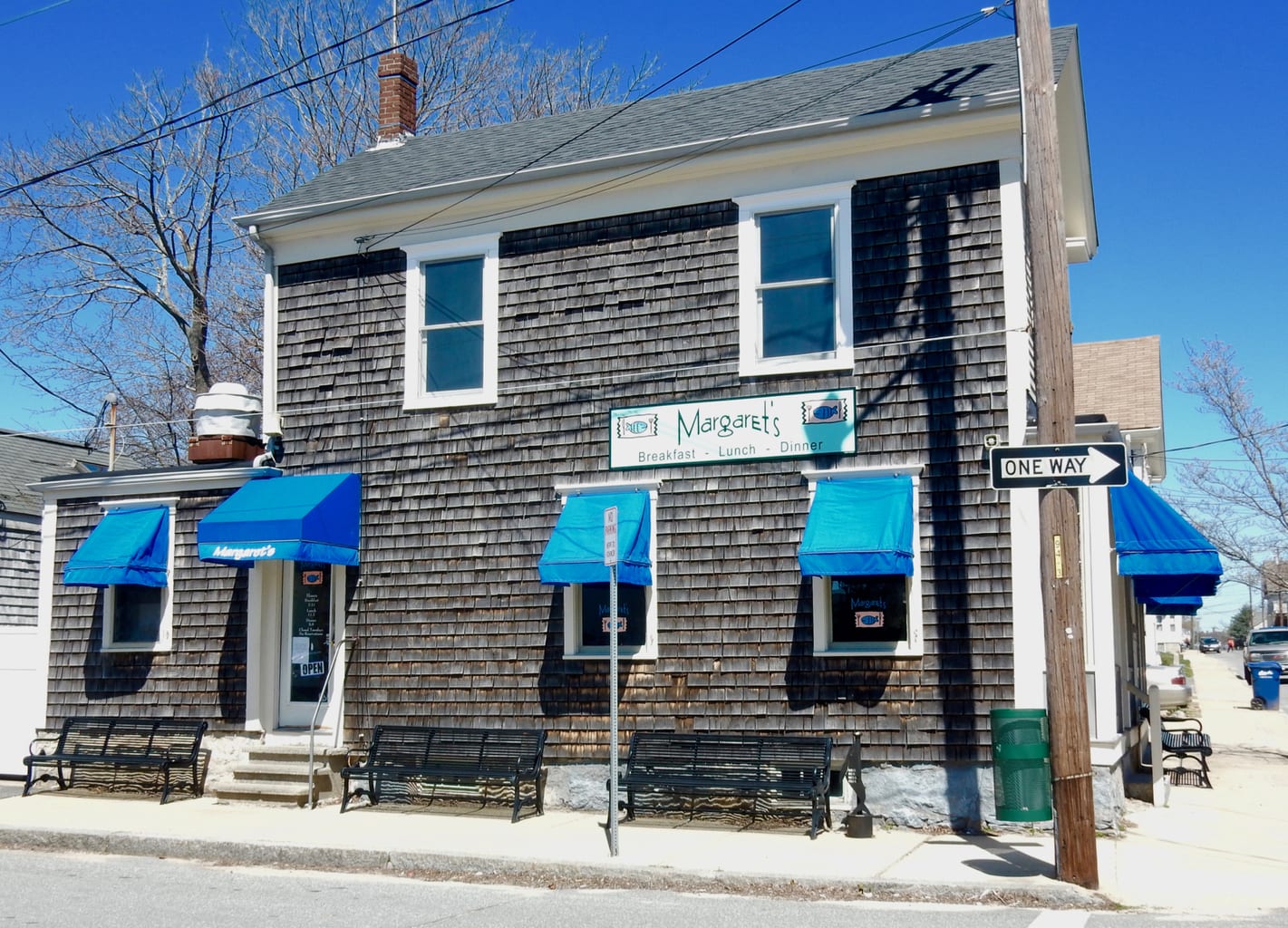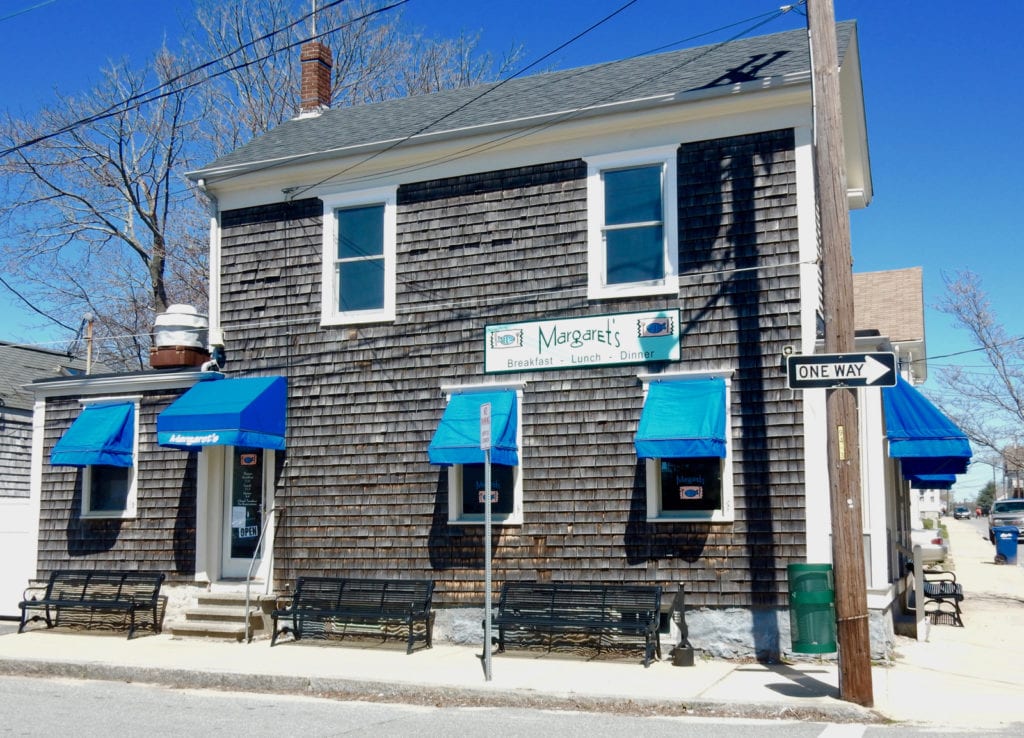 Margaret's is just a little 43-seat place. But first bite of Margaret's grilled scallops, sweet and juicy, and fresh from the boat out back, and you'll be hooked. Established by a scalloper of Norwegian heritage, Margaret's also excels in crepe-like buttery Norwegian Pancakes – the best choice for breakfast. File under "find."
It's Margaret's – but a bit more upscale and with a liquor license. Owned by the same people.
Fairhaven MA Hotels
FDR's grandparent's home is now an upscale B&B. Stately and fine, you'll be immersed in history as you stroll the same backyard in which young Franklin frolicked. $130-$160 per night.
Right on the waterfront, this motel-like lodge has been renovated, with rooms updated to clean and modern standards. Rooms from $129-$179.