Last Updated on
WHY GO: Are you into excellent State Museums? State Houses? Old (very old, the oldest) fortifications? Then, visit Augusta ME, which has it all, plus a very charming suburb with great restaurants, bars and shops. Maine's Capital City might not have the charm of the craggy coastline or adventurous lure of the rugged wilderness, but there's no better place to learn about both aspects of our country's easternmost state. Here's what to do.
Things to Do In Augusta ME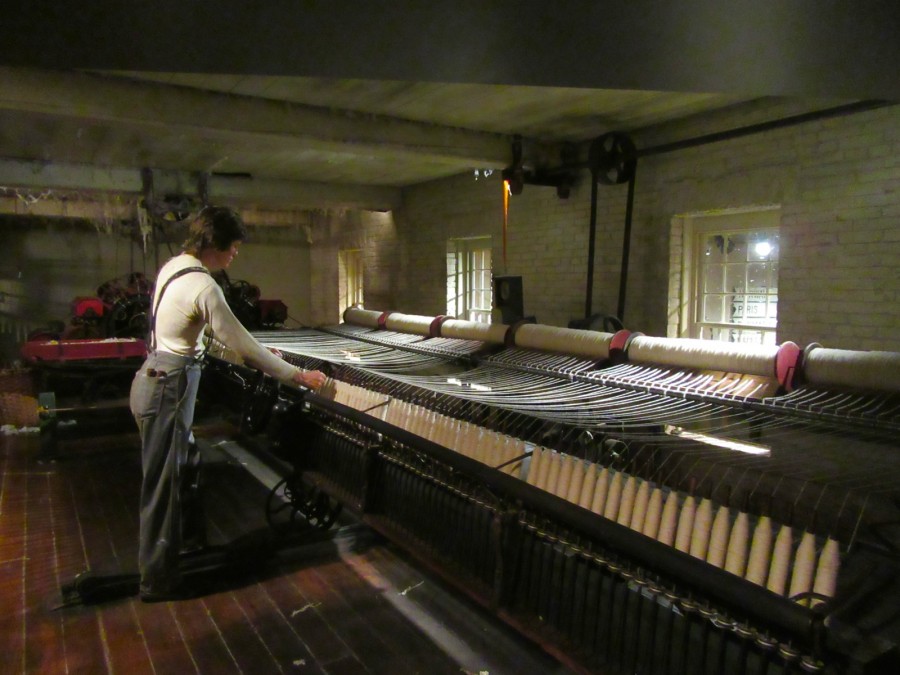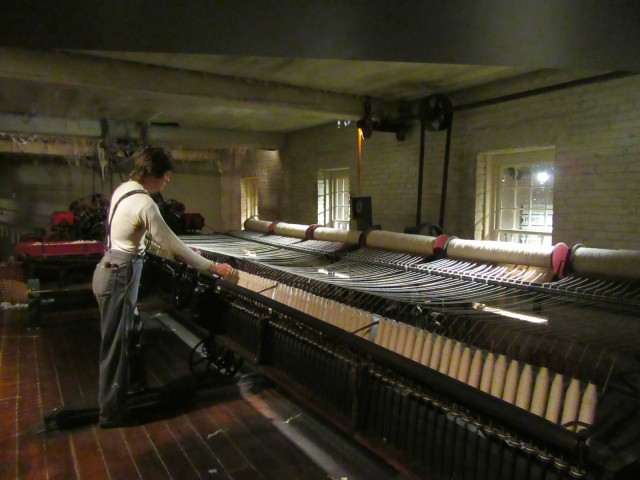 VISIT: Maine State Museum. Do not be deceived by appearances. Low slung and not much to look at, the 1971 building that houses both the State Library and Archives and the Maine State Museum is built into the side of a hill and in fact encompasses four floors of exhibits – some really engrossing.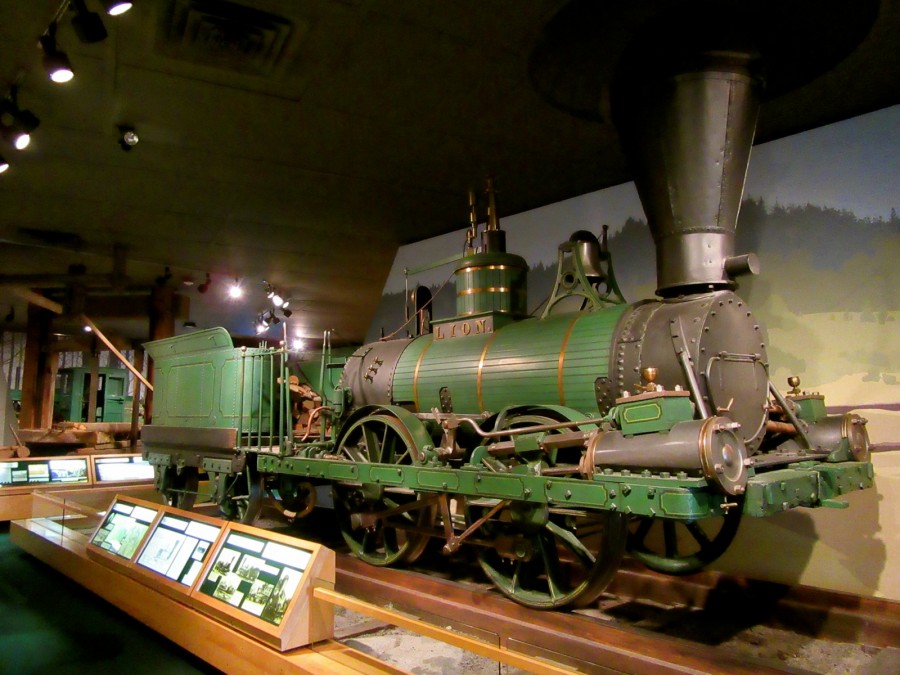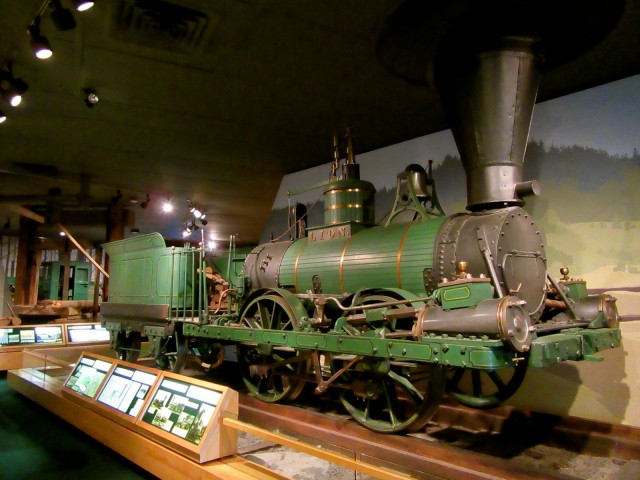 Enter on the 3rd floor where you can't miss New England's oldest locomotive, the 1846 Lion, which ran on (and currently sits on) wooden tracks covered with a thin metal veneer.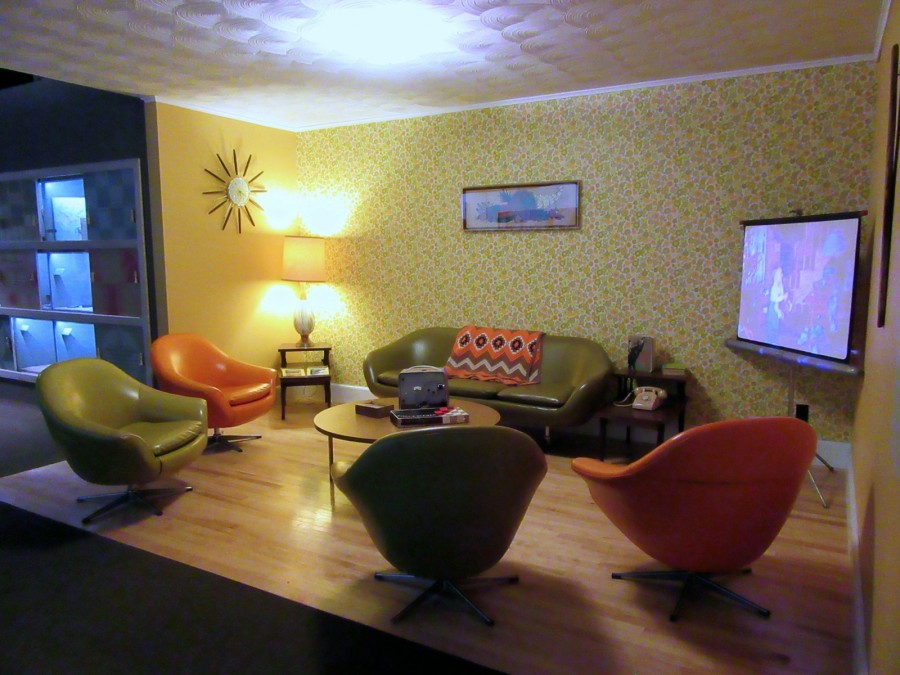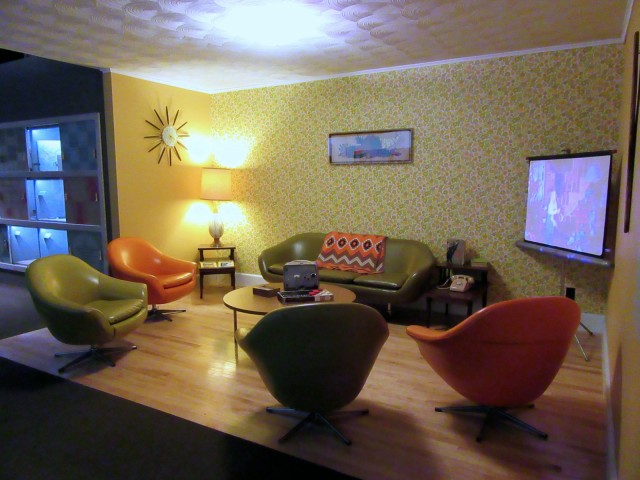 The Museum excels at creating scenes and environments. Take "Maine @ Home" on the 4th floor (the recommended starting point), where visitors are invited to sit in a 1960's living room to catch up on some TV shows, step onto a lakefront porch and listen to the sounds of boat motors and loons, and pull a flush-toilet chain and hear its rush of water, among other interactive experiences.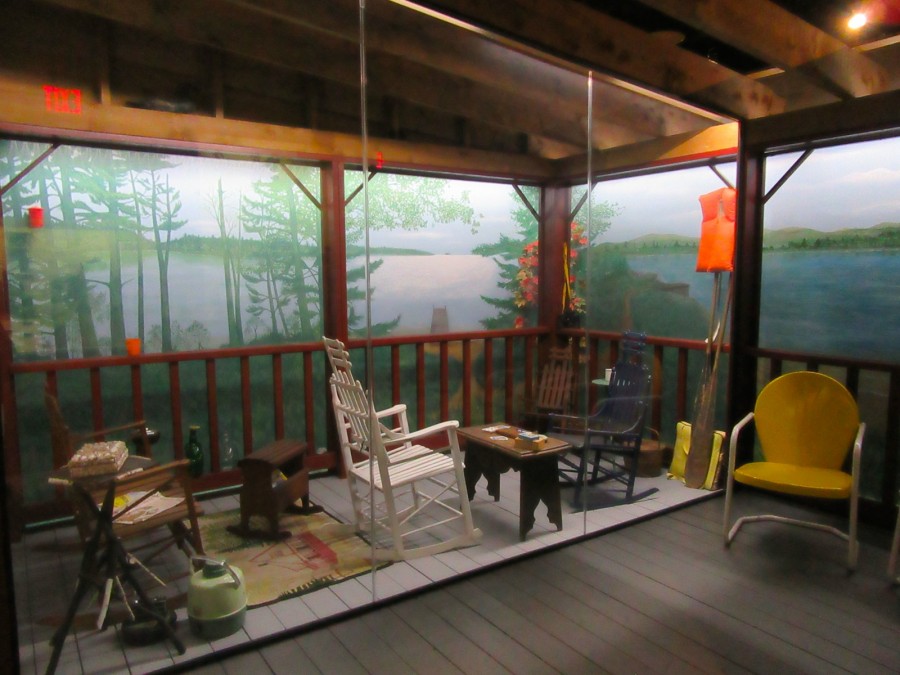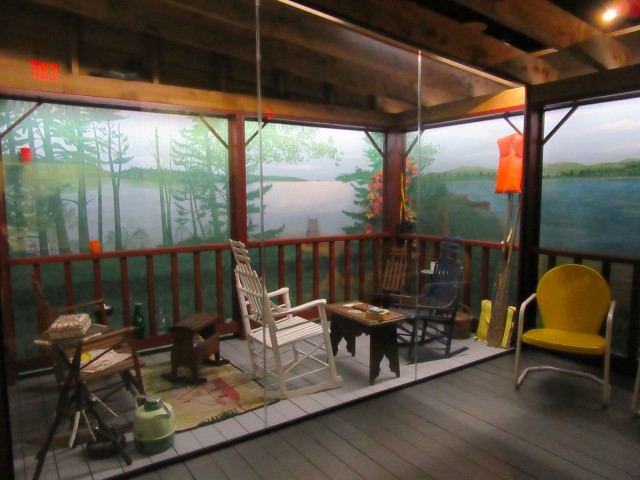 The 2nd floor "Made in Maine" features a two-story working water mill with ramps that wind around its inner workings. You'll end up within view of a Cabinet of Curiosities and the "Luck Chair" made of Deer Antlers, its fur seat worn down by hunters who rubbed it for luck before deer hunting season.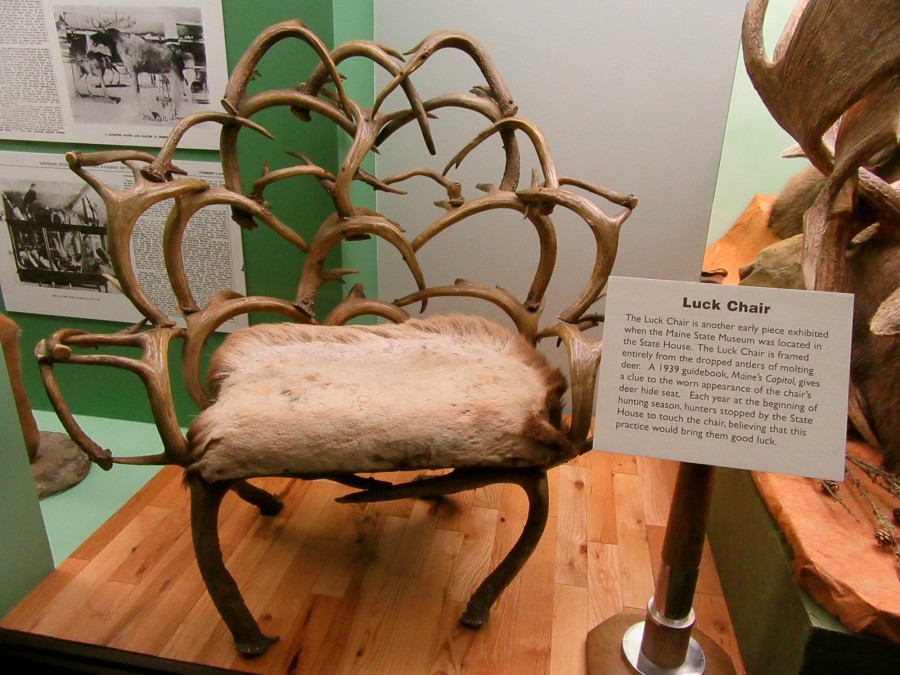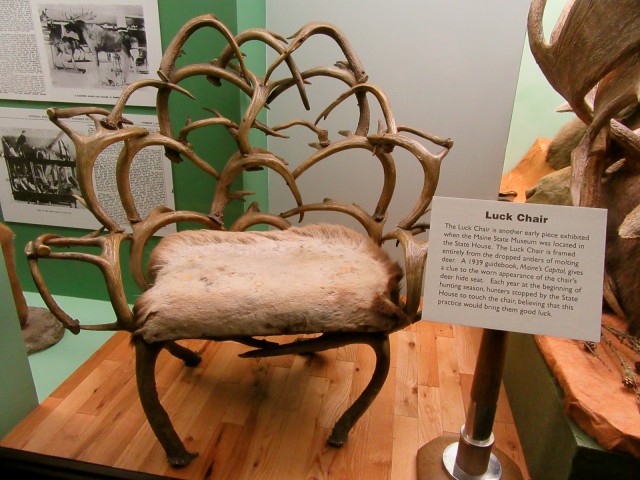 Fantastic nature dioramas – that rival the Museum of Natural History in NYC – and multi-media scenes of Maine industry will keep visitors engaged a long time. Plan at least an hour plus to see everything. $2, Tues-Fri 9-5, Sat 10-4.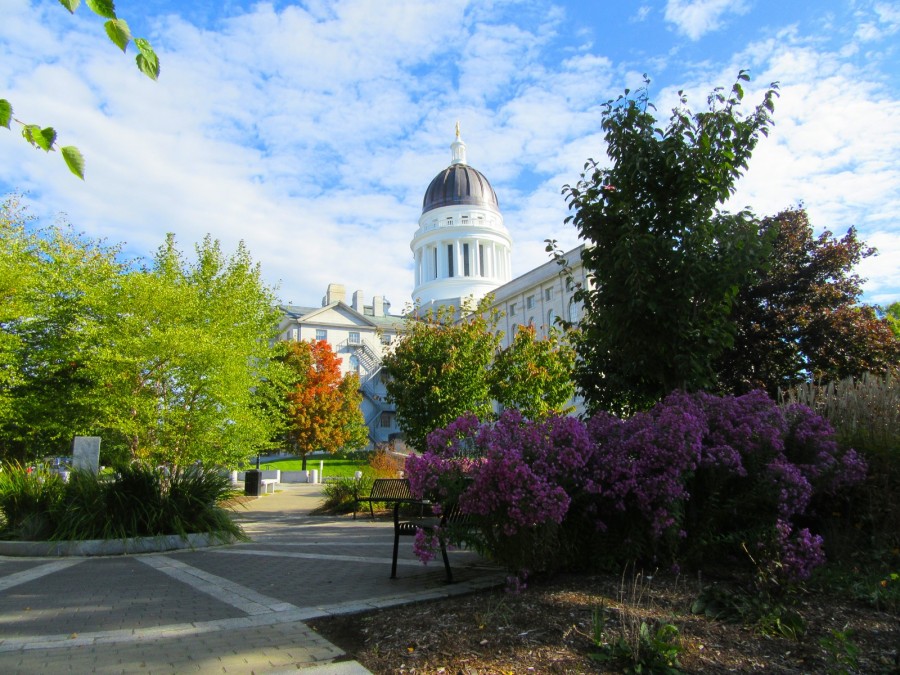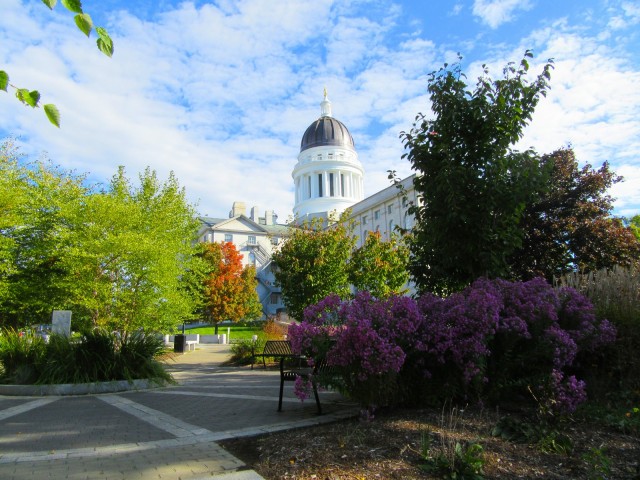 TOUR: Maine State Capitol Building. It's just a short path through pretty gardens from the Maine State Museum to the entrance of the State House. Designed by Charles Bullfinch (U.S. Capitol, Massachusetts State House), and finished in 1831 (with new wings added in 1917), Maine's Capitol building is as unembellished as a Puritan home.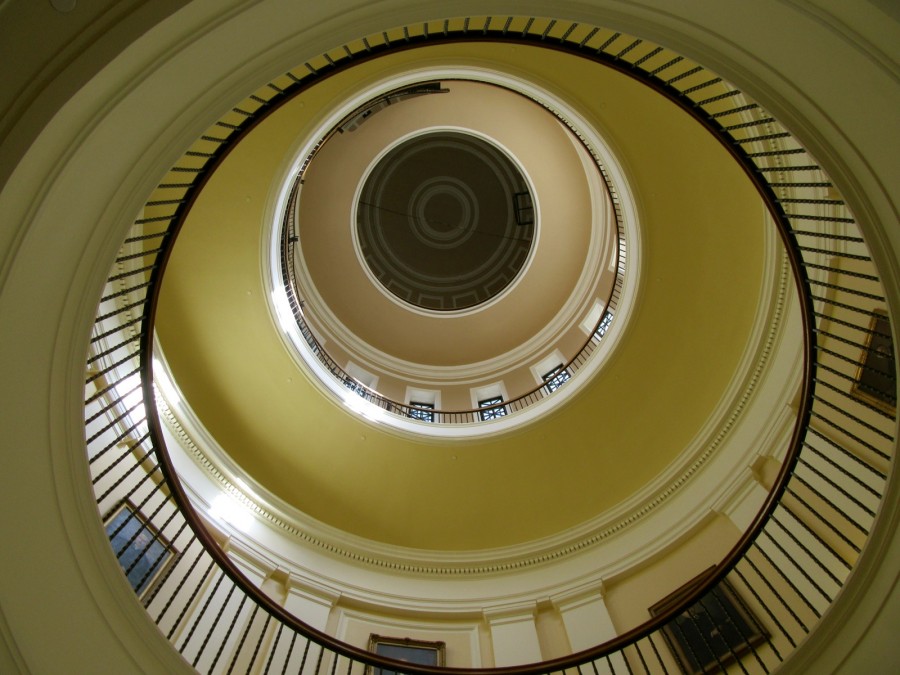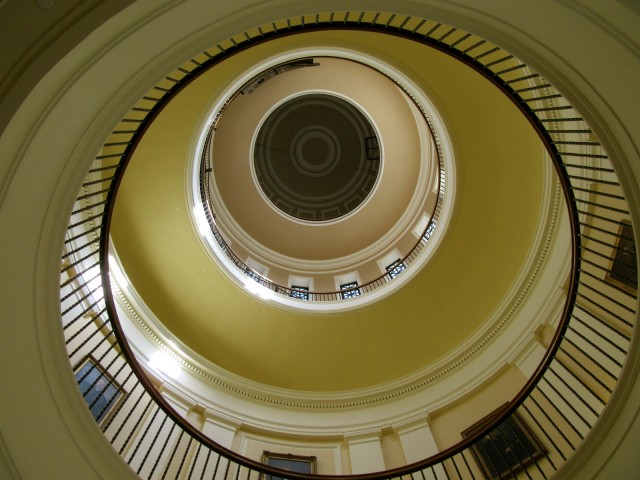 Because the interior is not gilded or festooned with fanciful architectural details, several portraits stand out. A bust of Percival Baxter (who endowed the state with the thousands of acres of forest that became Baxter State Park) is situated in the center of the rotunda. A portrait of one of the country's first women to be considered presidential material – Margaret Chase Smith (who served terms in both the Senate and Congress in the 1960's), hangs near a portrait of Edwin Muskie. Muskie, who served as Secretary of State under President Jimmy Carter, was from the very industrial and polluted Rumford ME, and as Senator, pushed though the Clean Air and Clean Water Acts in the early '70's.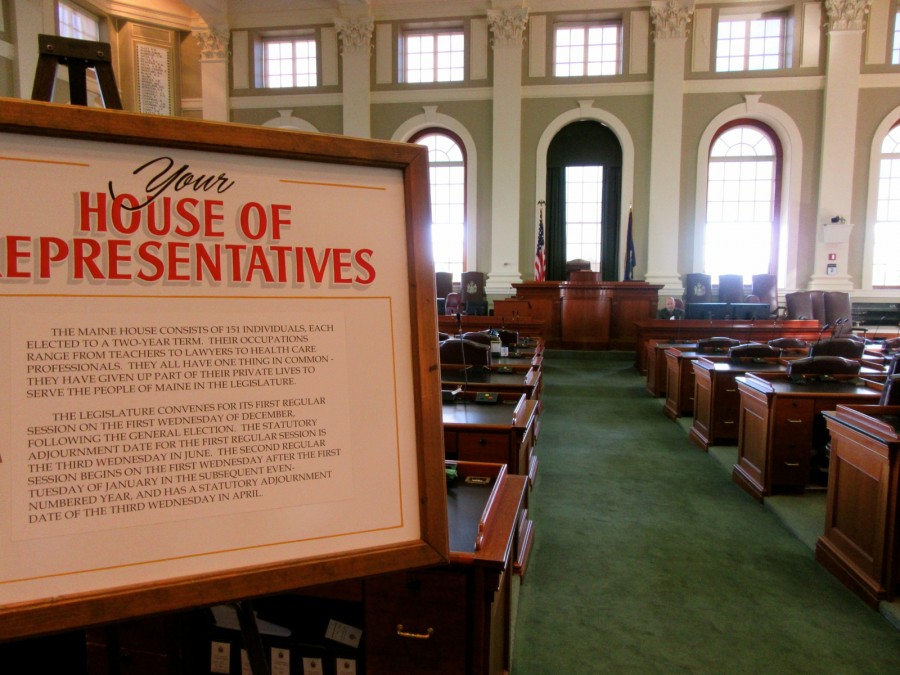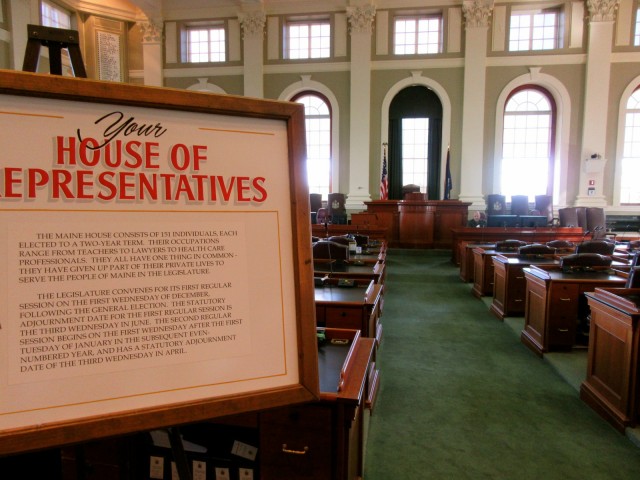 When you finished peering into the modest looking House of Representatives and Senate chambers, step outside on the patio overlooking Augusta – a beautiful view. Tours Mon-Fri 9-12 on the hour. Free.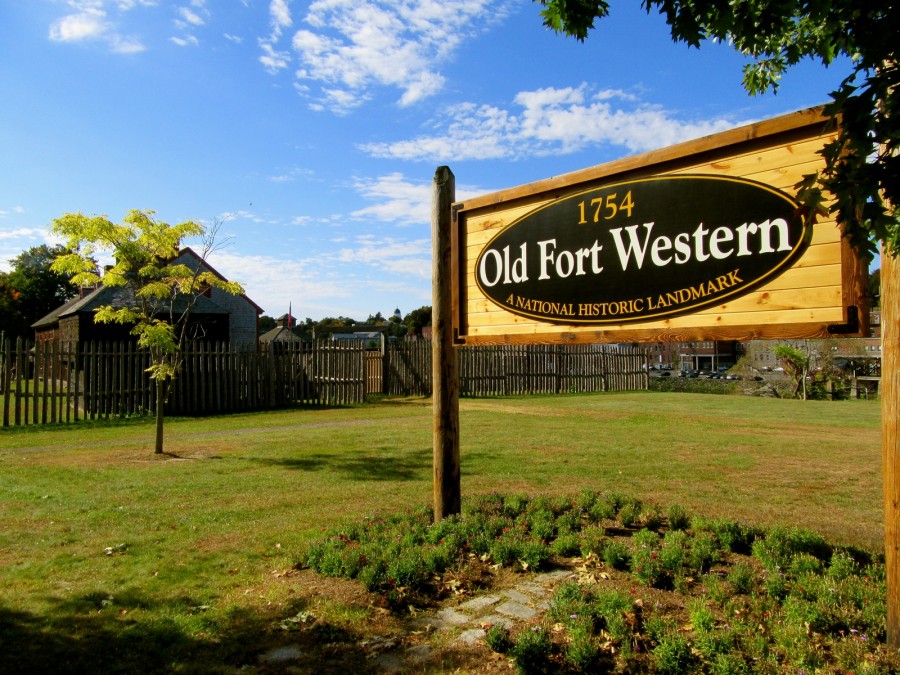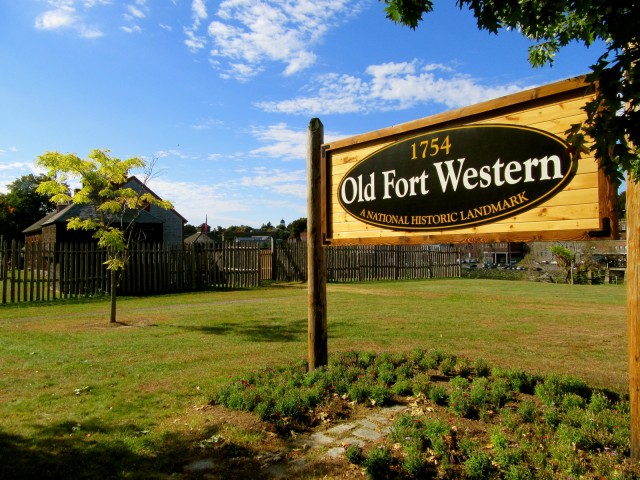 TOUR: Old Fort Western. On the National Historic Register, Old Fort Western, built in 1754, is the oldest remaining original wooden garrison in North America – a 100 ft. by 32 ft. remnant of the French and Indian War. A tour is a fascinating trip through time, from Colonial America, when this was the wilderness, and overseas merchants used the Kennebec River as transportation route to trade for Native American beaver pelts, to the 1920's when this place was a run down apartment house for Irish immigrants.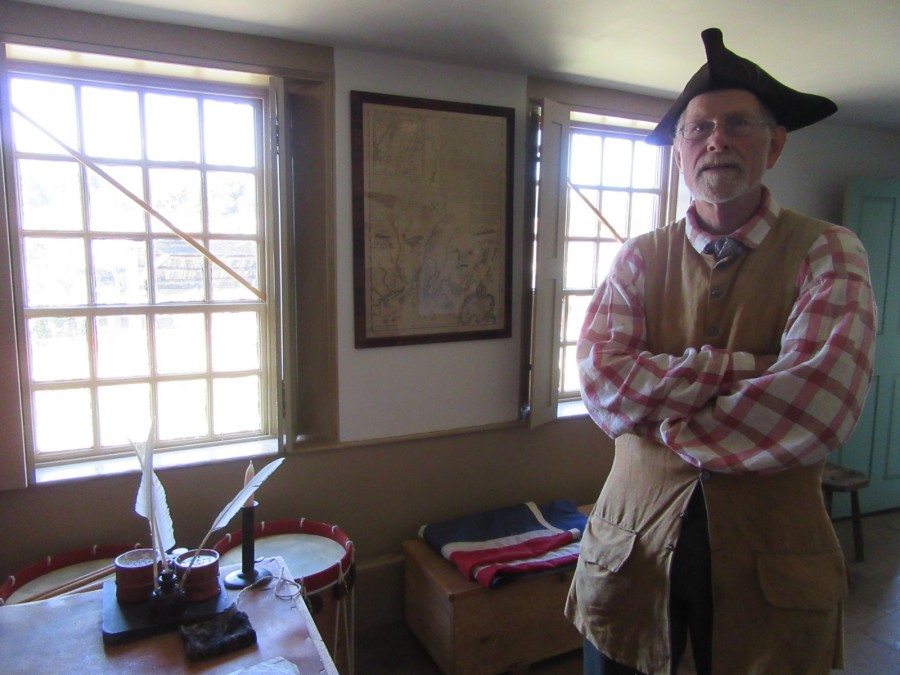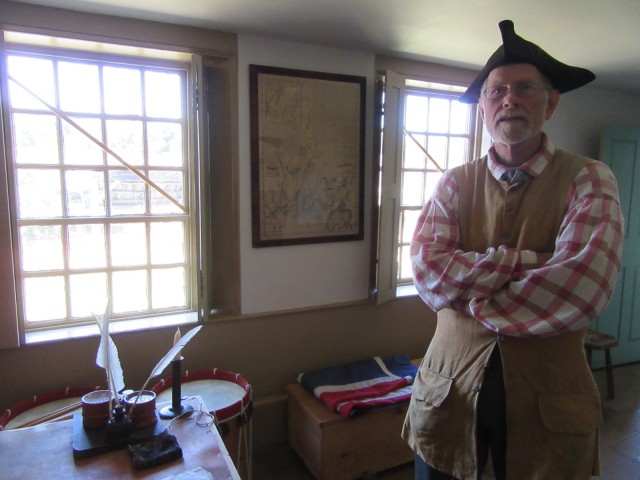 In the mid-1700's, traders began to settle the land – the last straw for local Native Americans who were incensed at the incursion of the White Man. These hostilities fed the French and Indian War. Reconstructed Block Houses on either side of the original structure offer visitors a glimpse of how this fort looked in 1750's during that conflict. After the war, Captain James Howard, the Venture Capitalist of his day, purchased the fort building, shingled it, and used it as both his home and general store for the influx of settlers who made their way up the Kennebec River from the Atlantic Ocean shipbuilding town of Bath. From here, they could transport goods to and from all corners of the world. Most fascinating are documents from that time provided by descendants of the Howard family – ledgers listing items such as fish, pork, and timber, purchased for cash and barter.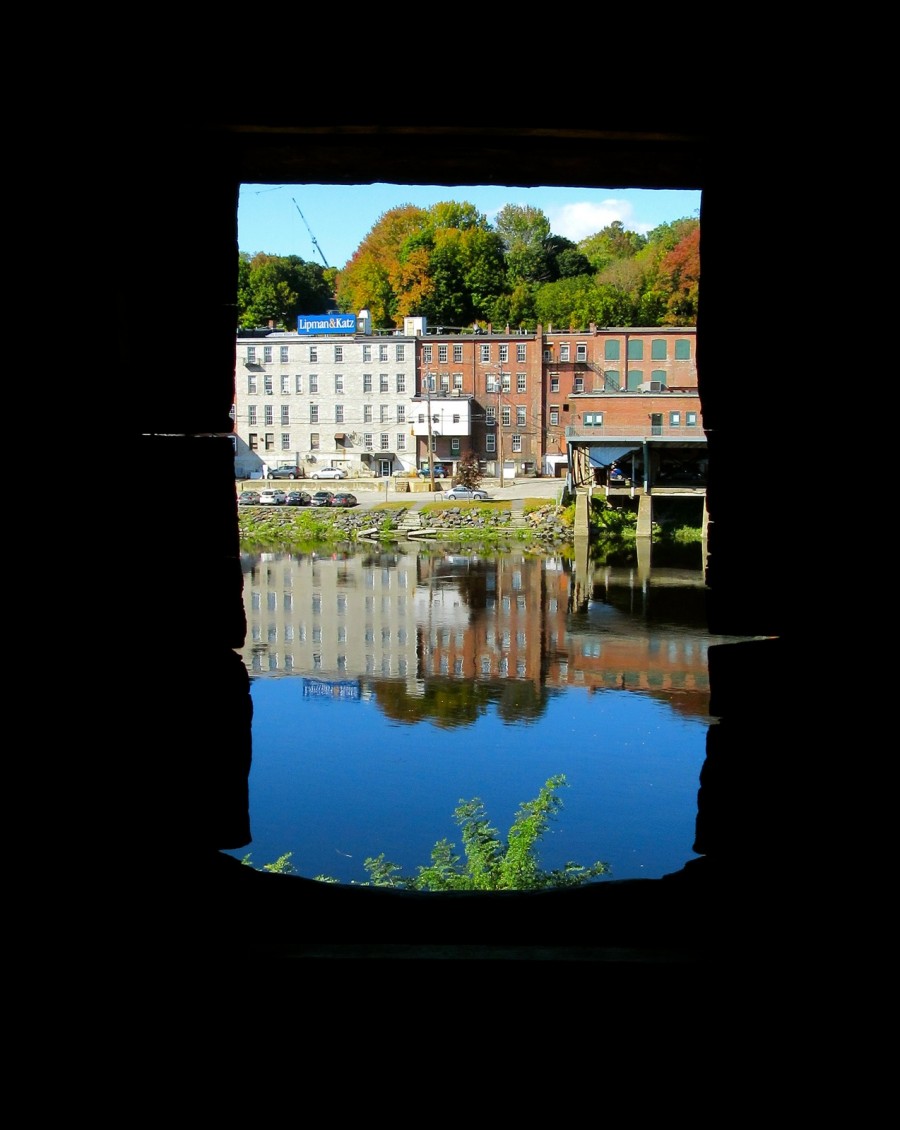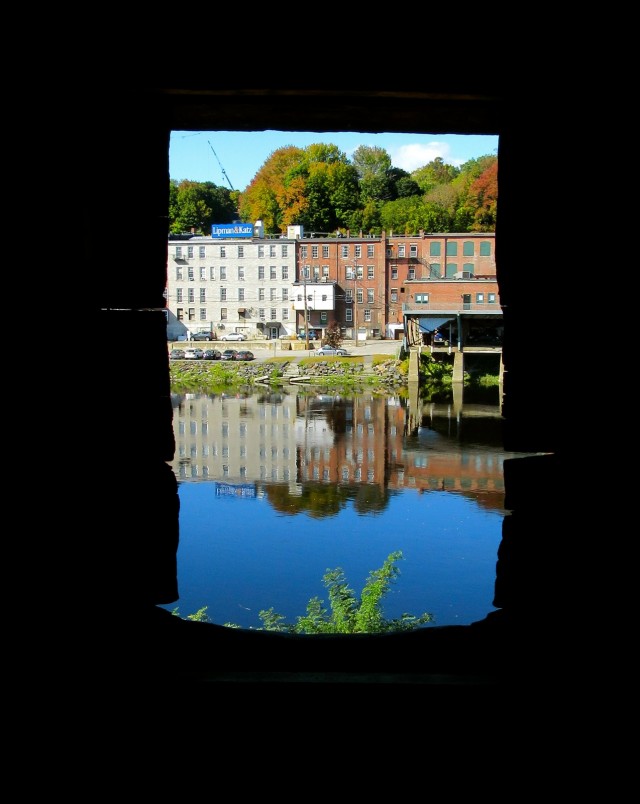 The store is set up as it would have looked in the late 1700's – settlers could buy tools, bolts of fine cloth, buckles, buttons, pins, needles, tobacco, pipes, silk from China, fashion dolls, household goods, paper, ink, ceramic ware, and other exotica one wouldn't imagine could be found in the middle of the woods. James's son, William Howard, inherited the property and turned it into a showpiece. He loved to entertain, and so the dining room is set with a china cups, crystal wine glasses and decanter, and original wooden chairs (circa 1790) painted to look like bamboo.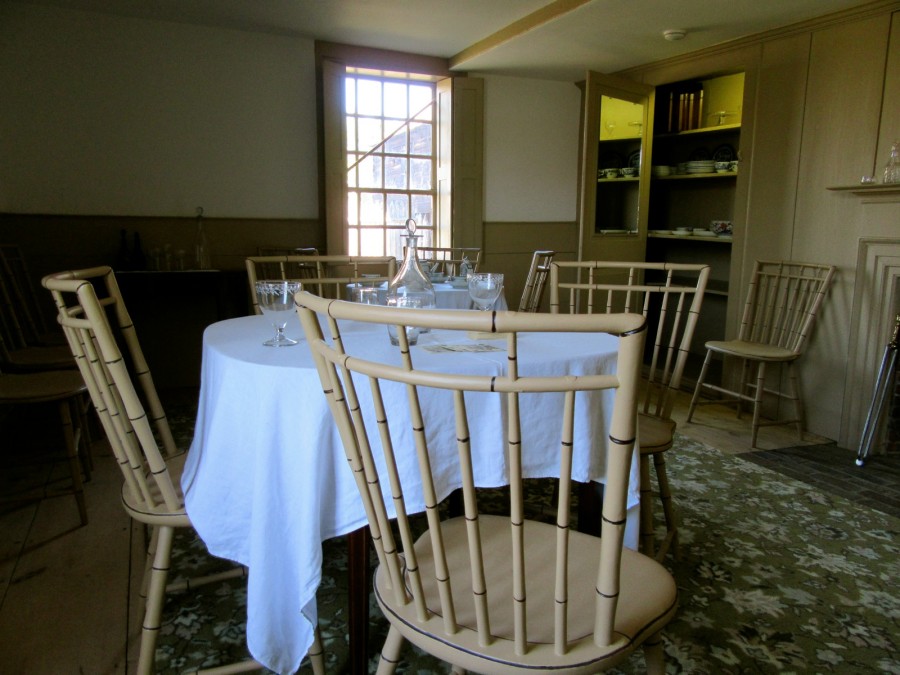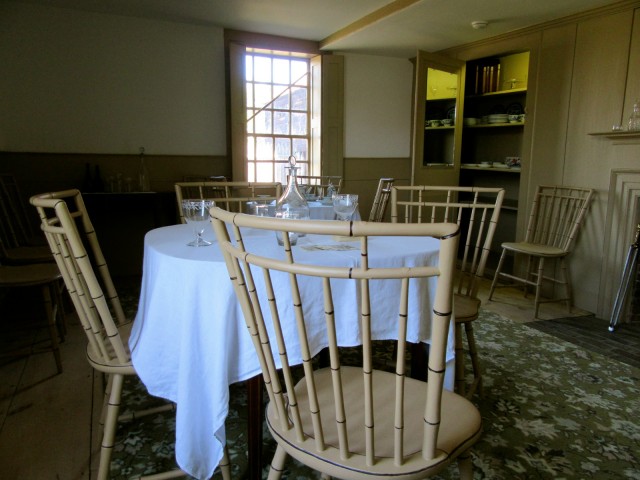 By the mid 1840's, the Howard Family had moved out and the building was sold to a real estate company that turned it into an 8-room apartment house for mill workers. In 1922 the Gannett Family (descendents of the Howards) purchased the run down place, restored it and turned it over to the city as a museum. It has been in operation as a historic site ever since. Open Memorial Day to Labor Day Wed-Mon 10-4 weekdays, 11-4 weekends. Labor Day to Columbus Day 11-4 Weekends only. One hour tours $10.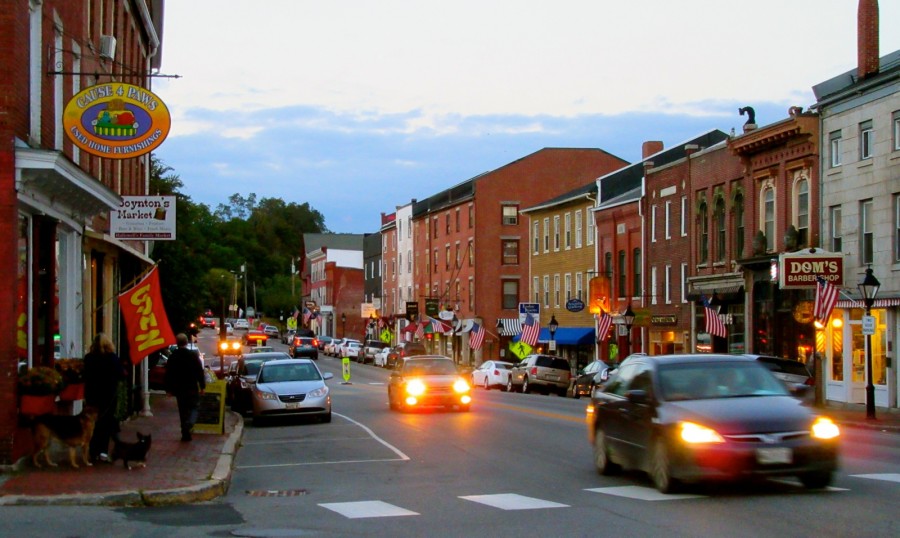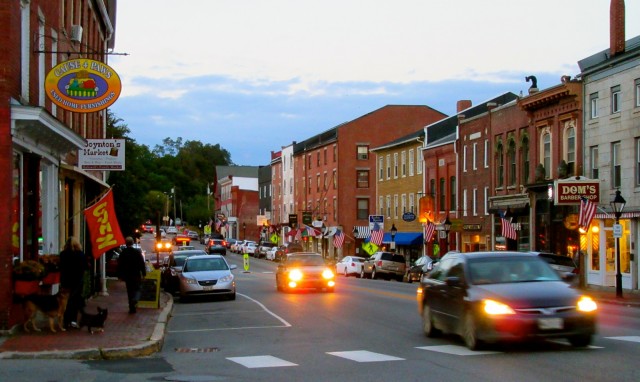 VISIT/SHOP: Hallowell. A cute 'burb of Augusta, Hallowell's Main Street invites window and actual shopping in stores with names like Scrummy After's Candy Shop. You can spend hours perusing art galleries, antique stores, and pause for the best restaurants and bars in the Augusta area.
Best Places to Eat in and Around Augusta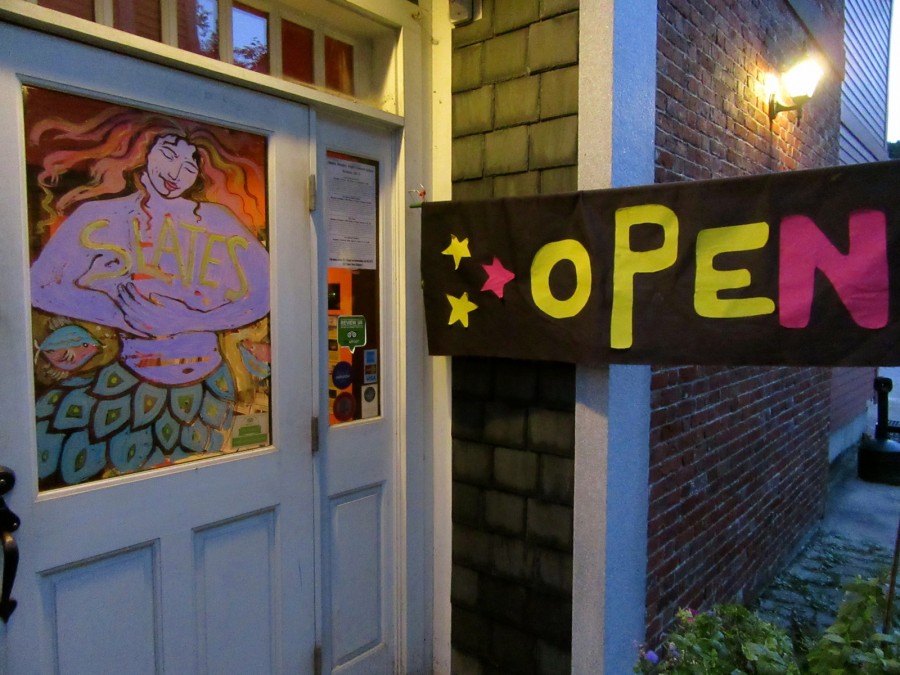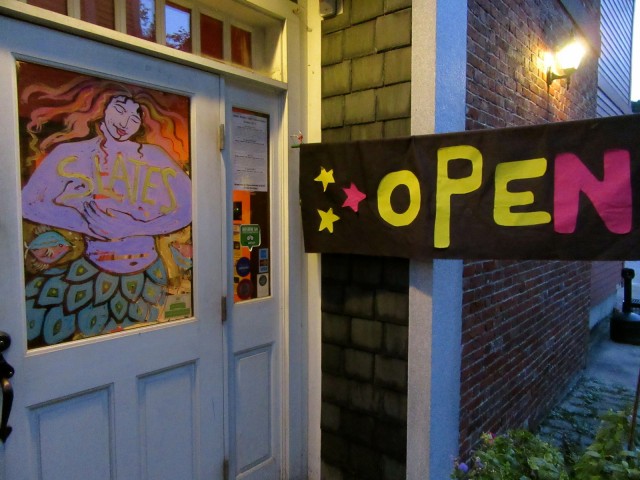 EAT: Slates Restaurant and Bakery, Hallowell. On the hippy end of the farm-to-table movement and way before its time, Slates has been dishing out locally sourced foods for thirty years. Dine on wonderful Boneless Chicken Breast with Blueberry BBQ Sauce ($20) or Toasted Pumpkin Seed Crusted Seared Ahi Tuna ($25) – with sides of Broccoli Slaw and Parmesan Cauliflower – in a funky Caribbean-hued space. Homemade desserts are excessively decadent. I bestow a thousand blessings and curses on the too good Chocolate Mint Cheesecake.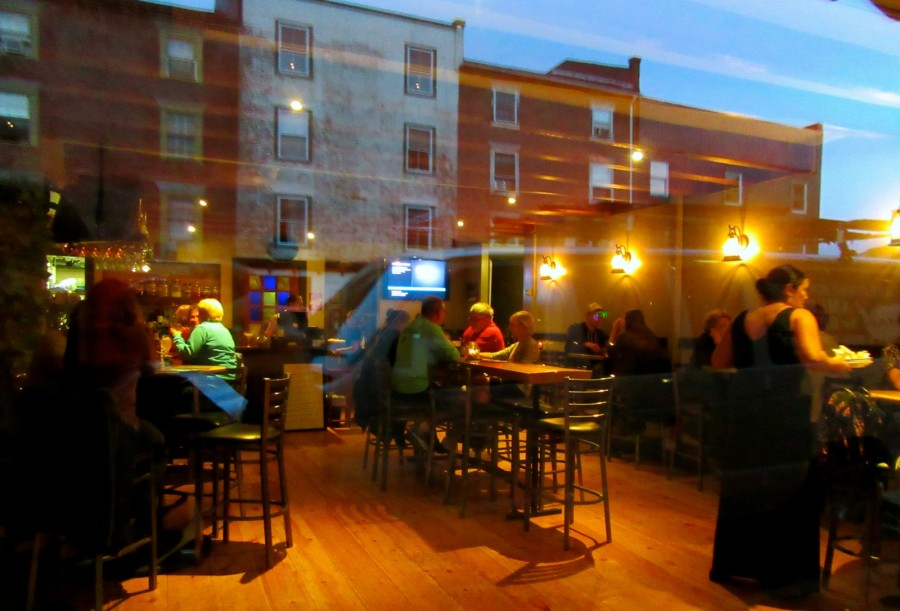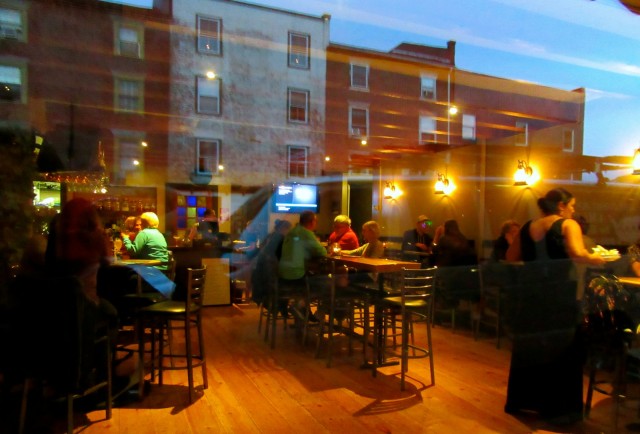 EAT/DRINK: Maine House, Hallowell. Dine on small plates and imbibe in the creative efforts of an expert mixologist (i.e. smoke from "burned cedar plank" as ingredient) at this trendy-rustic spot.
EAT: Locals also love Liberal Cup, a microbrewery, Café de Bangkok for Thai and the new pub on the block – The Quarry Tap Room.
Where to Stay in Augusta ME
STAY: Hampton Inn. Comfy, updated, and though a chain hotel, the best place to stay in town. Rooms have been refreshed, bathrooms sport granite sinks, and to top it off you'll find excellent, friendly service and a pretty expansive hot breakfast. Rooms start at $116 include hot buffet breakfast.