WHY GO: Plan a weekend in Woodstock NY. Yes, this is the Woodstock – best known for the famed 1969 "Peace, Love and Music" Festival that was actually held on Yasger's Farm down the road in Bethel, New York.
The hippies never left, and Woodstock itself has expanded to serve tie-dye wannabes, nostalgic Boomers, and retro Millennials. Nearby, the little nook of Phoenicia NY  appears to have escaped the rampant commercialization of other resort areas, with some shops, restaurants and a little tubing outfitter.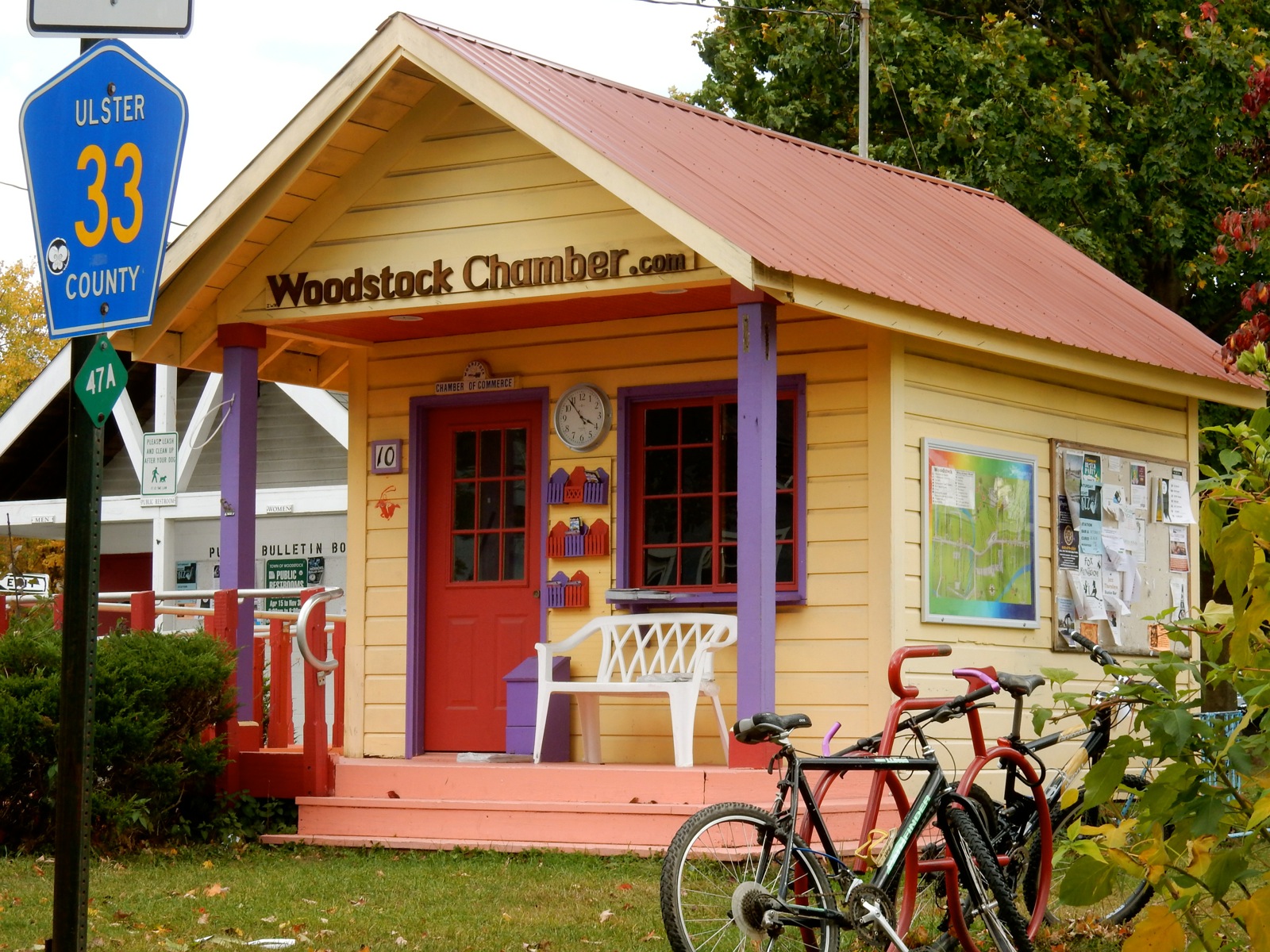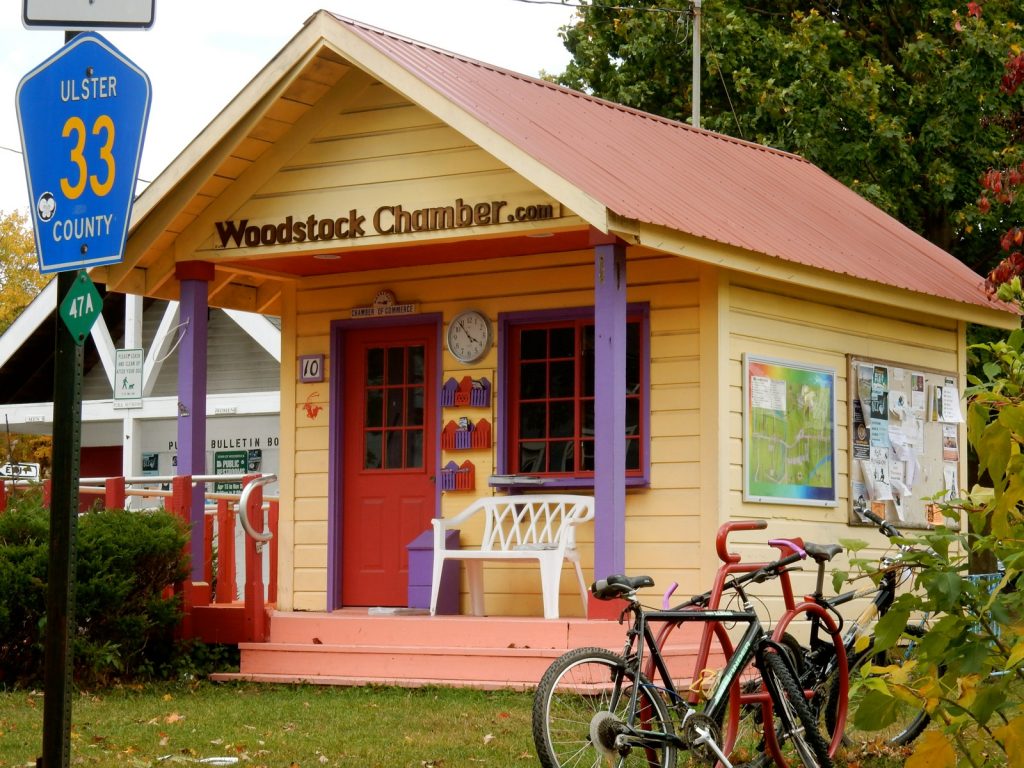 Here in the Catskills, the stellar surroundings speak for themselves, but to feel stellar inside and out, stay at one of the best Spa resorts on the East Coast (which also happens to be home to the Largest Kaleidoscope in the World), The Emerson Resort and Spa. Here's what to do once you get "back to the garden."  
Things To Do In and Around Woodstock NY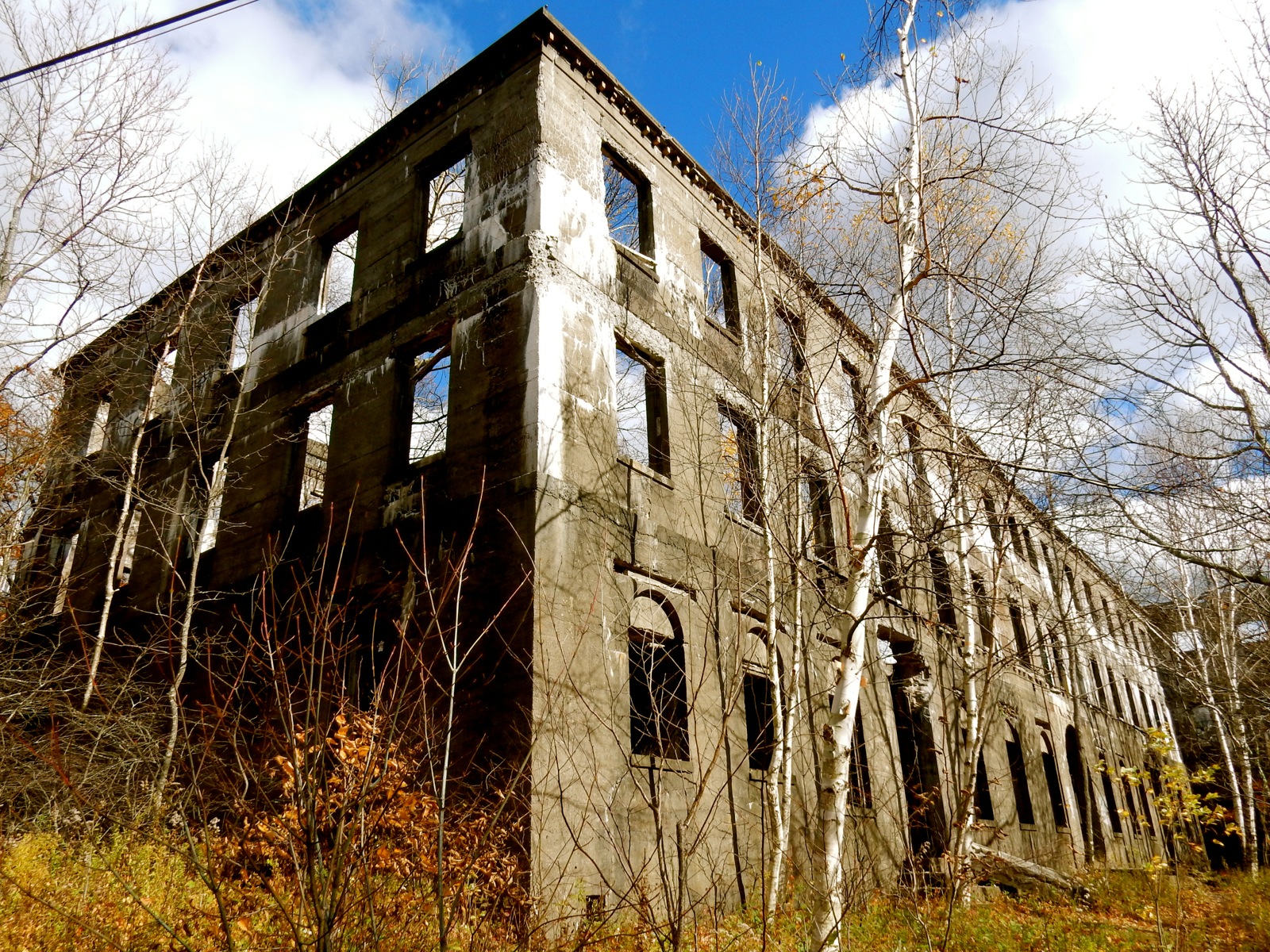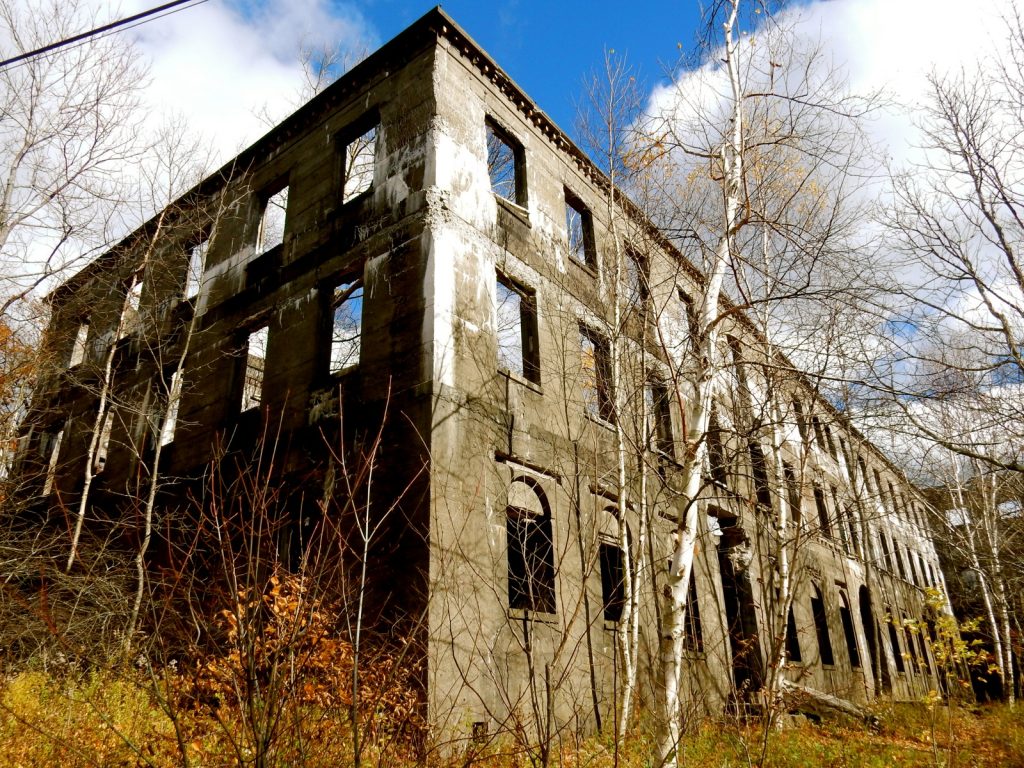 You'll find the trailhead of this 5 mile roundtrip hike a few miles from downtown Woodstock NY. Although the 2.5 mile climb up is unrelenting, it's worth it to wander through the ruins of a 1940 concrete hotel that was never finished.
No big surprise there. Yes, the wide carriage road is now well-trodden by serious hikers. But it would have been all but impossible to bring hotel guests and their luggage up the rocky, forested path – especially off-season. The ruins are 2 miles up – but push on another half a mile to the fire tower and commanding views of the mountains.
Be prepared to be blown away, literally and figuratively. It's VERY windy up there! There are a few parking spots at the trailhead, so you may be so inclined to park on the mountain road. Just be aware that the police will ticket those cars.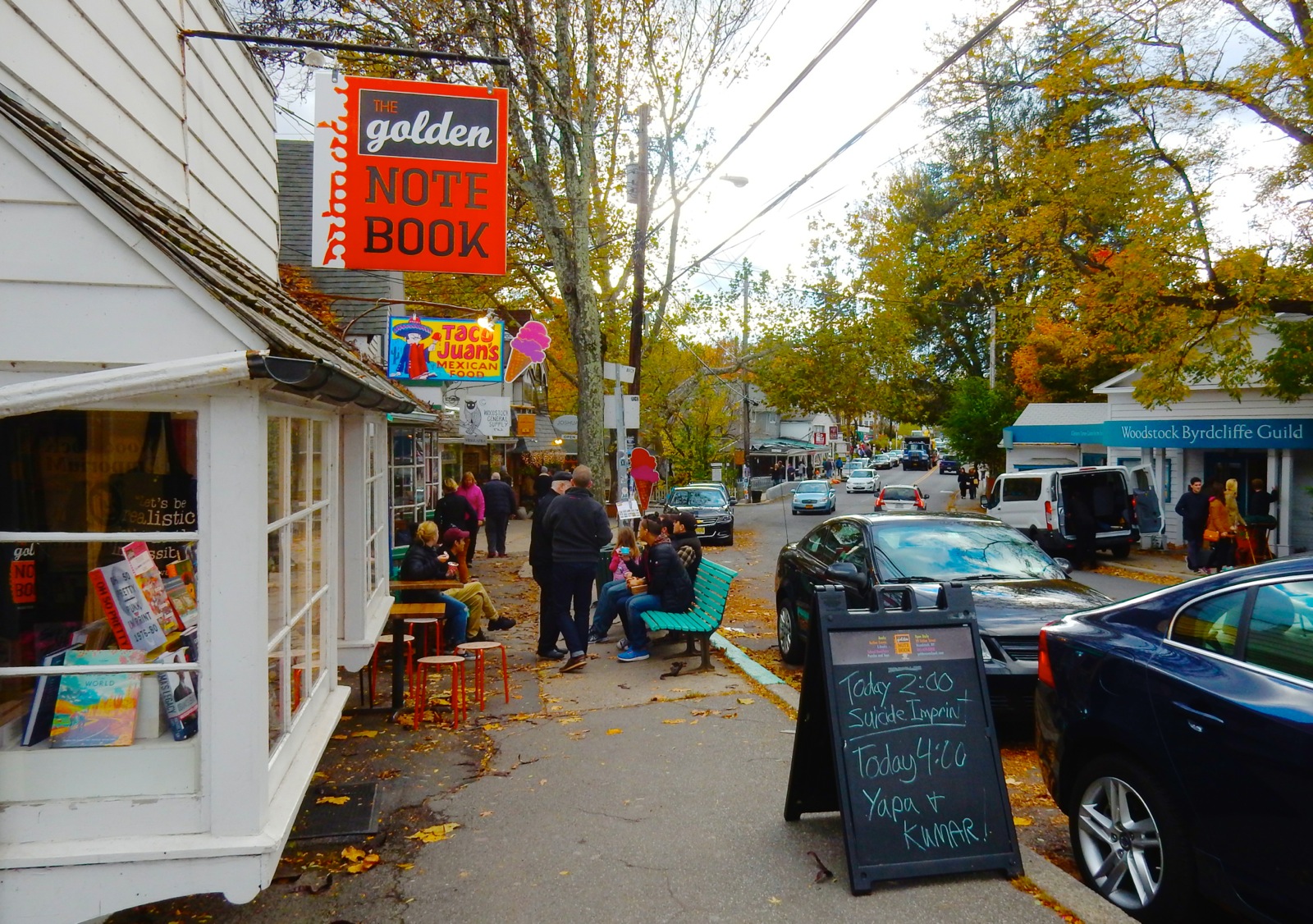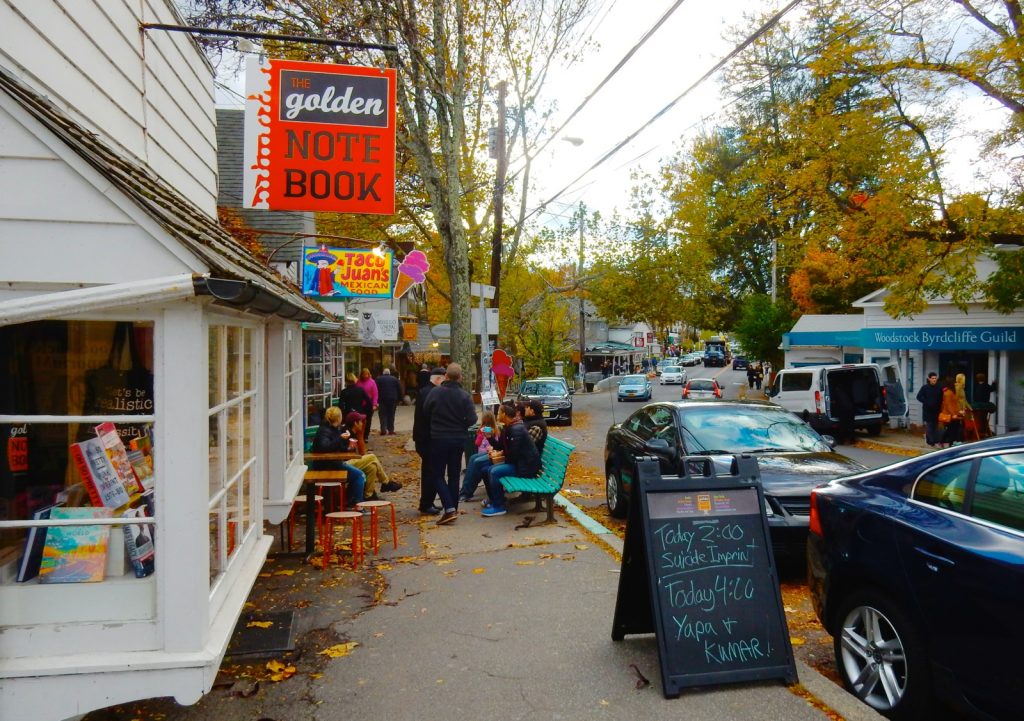 SHOP/WANDER: Downtown Woodstock NY
Naturally, head shops abound. But so do boutiques, gift shops (heavy on crystals), art and photography guilds, and galleries.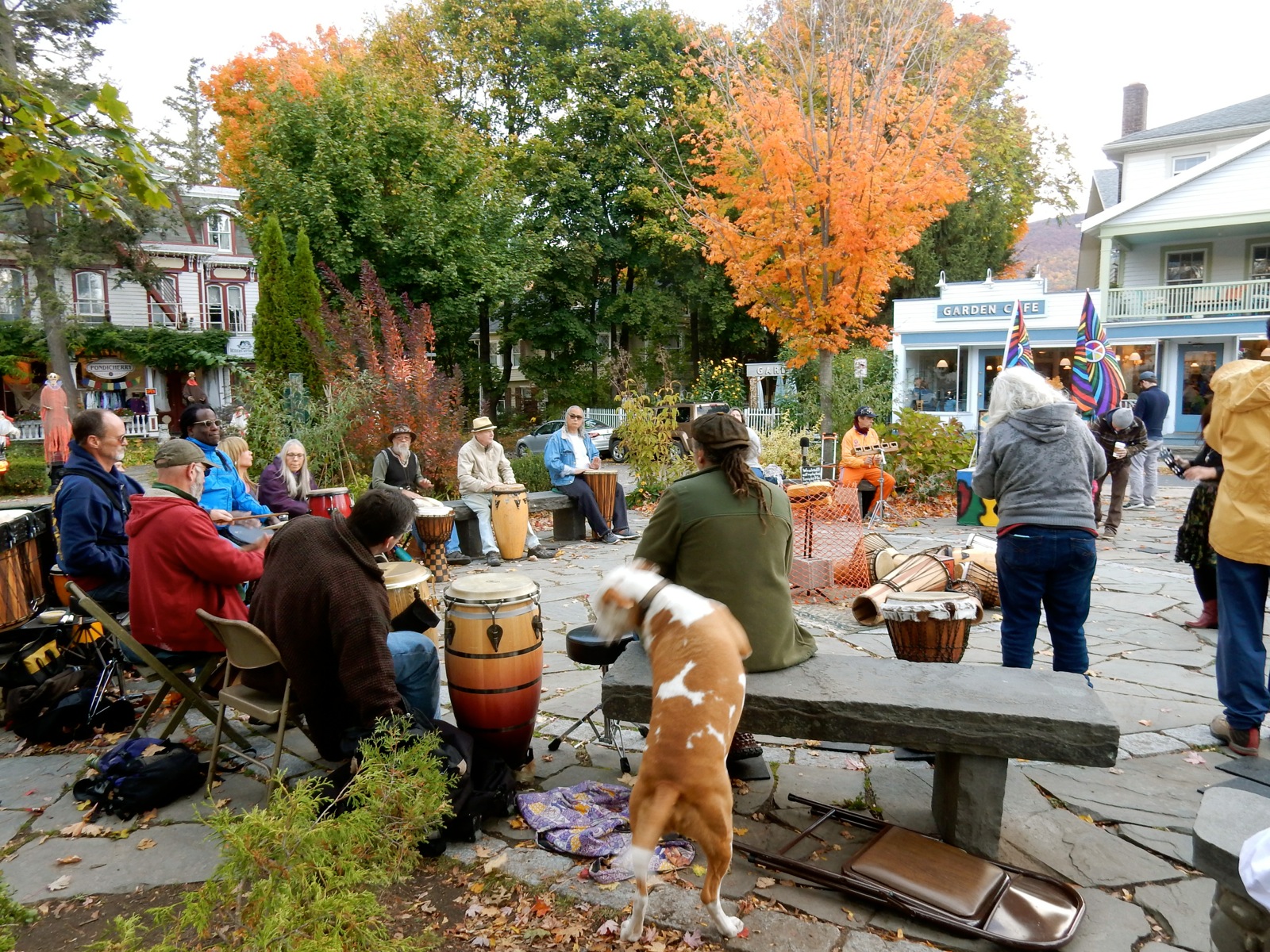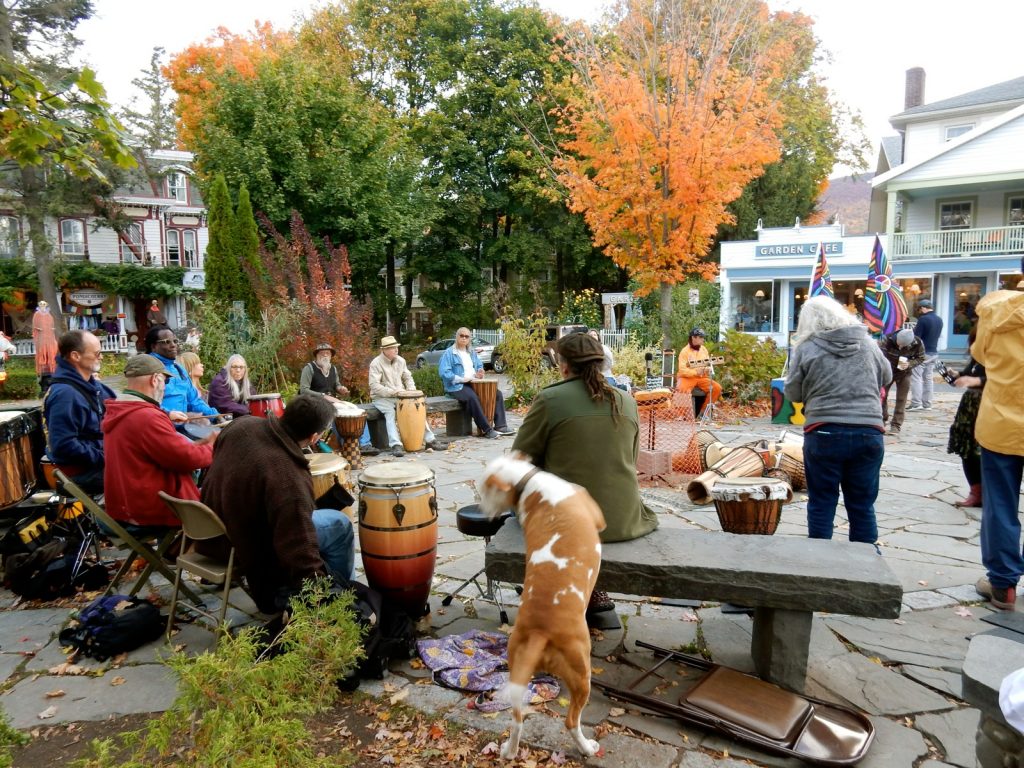 PARTICIPATE: Drum Circle on Woodstock NY Village Green
Old hippies don't die. They just go to Woodstock. So, join up if you just so happen to be in town on Sunday between 4-6pm. A percussive treat.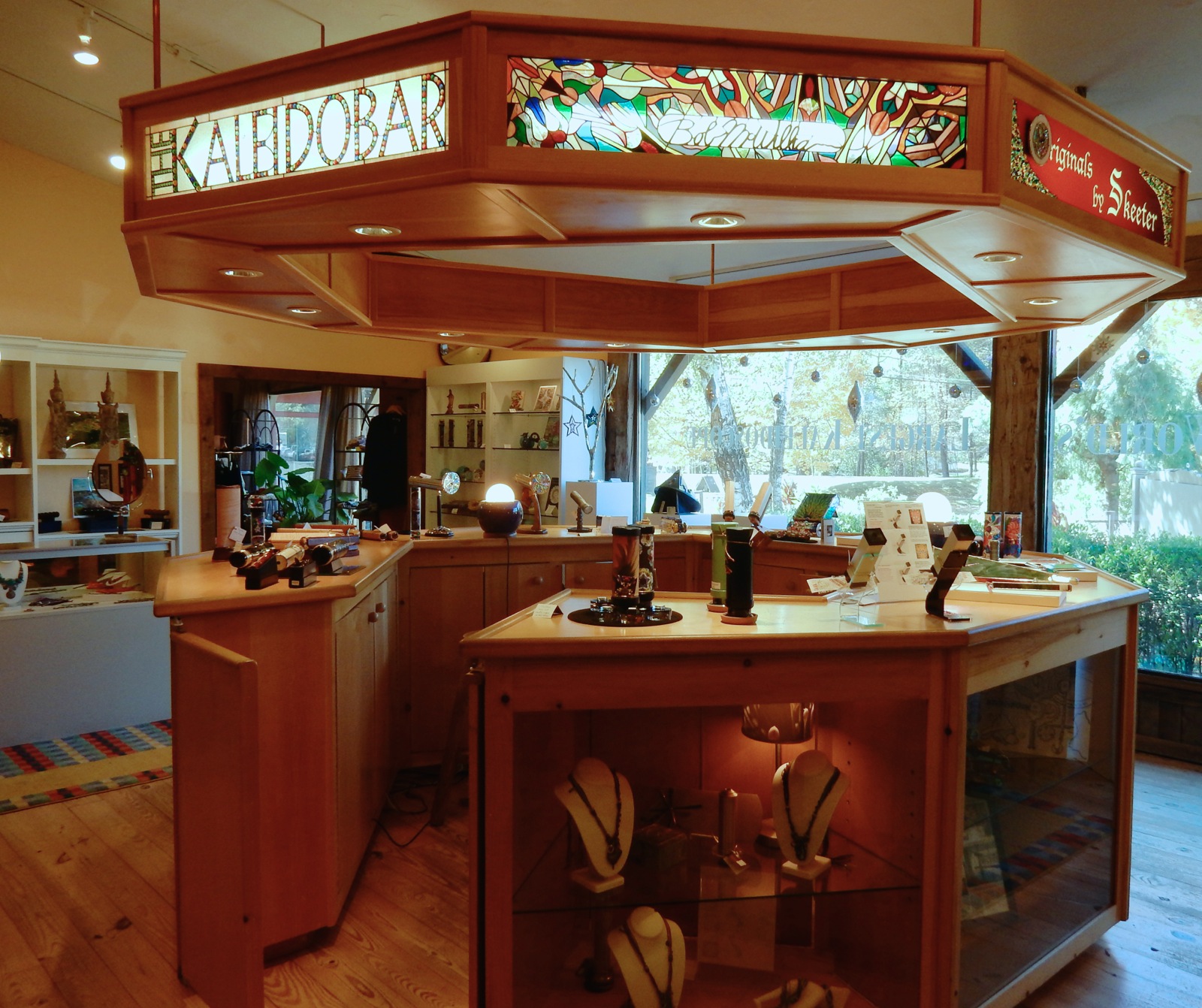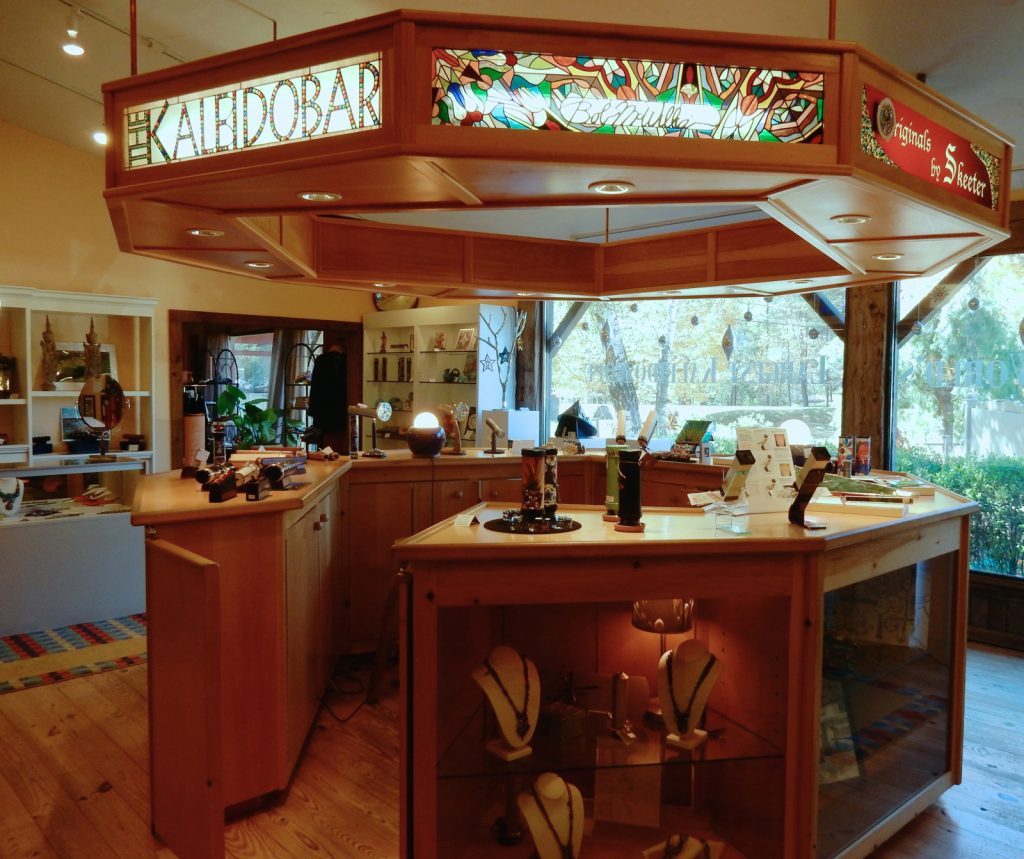 Experience this 60 ft tall mind-bending vibrating, pulsating, audio-visual extravaganza either tilted slightly on padded boards or on your back. You'll end up on the floor – it's the better of two choices for viewing the trippy ten-minute cavalcade of outer space and "we are all stardust" images.
When done, doors open onto the Kaleidoscope shop, where, primed, you can purchase any type from cardboard ($3.95) to amazing art pieces (many $thousands), most in the $50-$500 range. On Emerson Resort property in the Country Store, it's free for guests and $5 for walk-ins.
DO/Winter:  X-Counry Ski or Go Snowshoeing
Rent X-Country skis or snowshoes at the Emerson Country Store and glide outside on site; no need to get in your car. Even rookies will be exhilarated by the bracing mountain air and looming hills without having to worry about surprise descents or getting lost.
DO/Winter: Ski at Belleayre Mountain
It's the least crowded with conditions equal to several area ski resorts and just a fifteen-minute drive from Phoenicia.  If you happen to go Monday – Friday, you'll quite possibly have the place to yourself.  (Lift tickets $54 midweek, $66 weekends).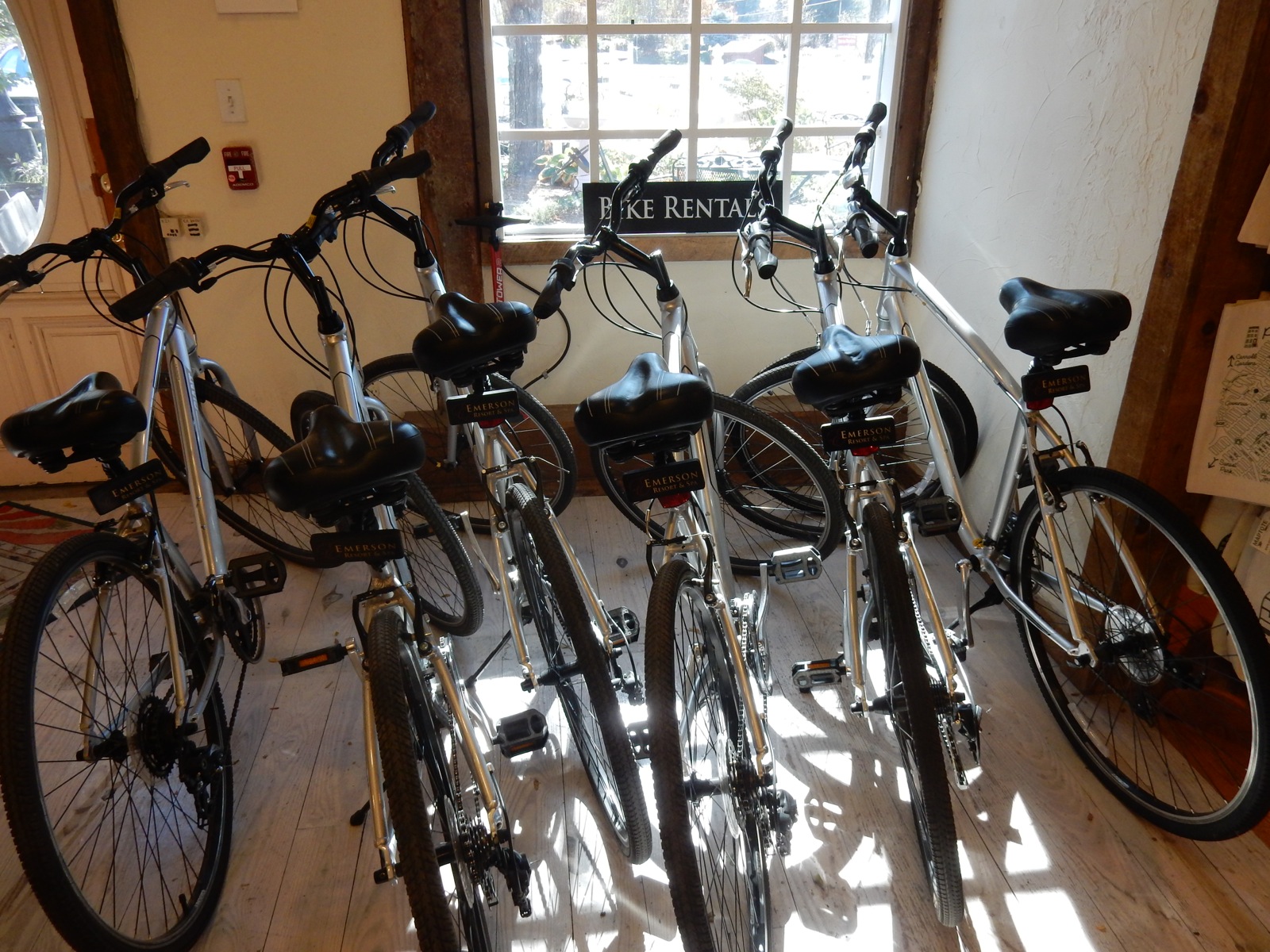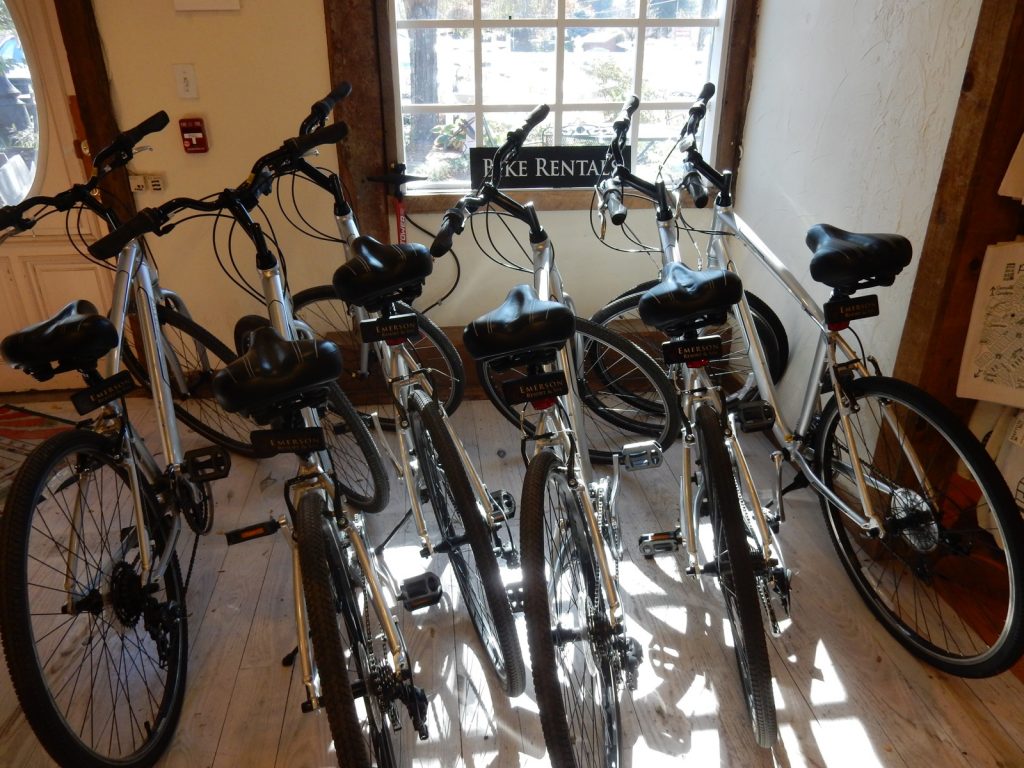 DO/Summer: Rent a bike @ Emerson Resort
– or bring your own…. if you've got the thigh power. These hills are not for sissies.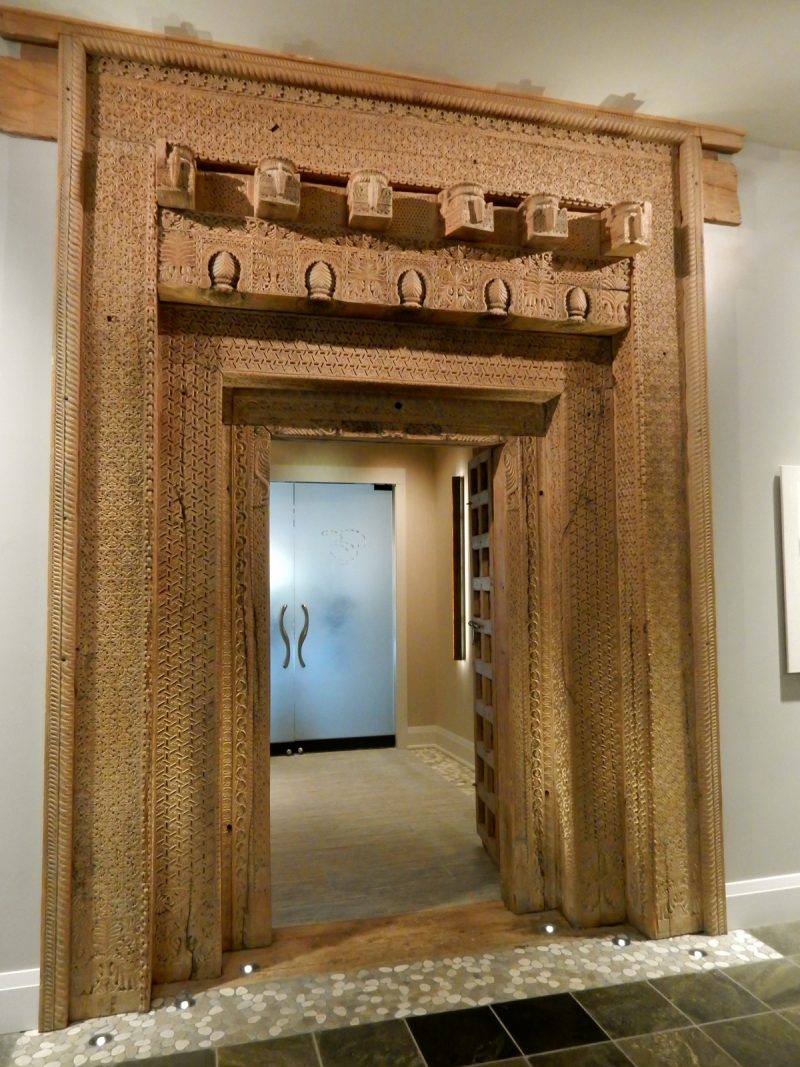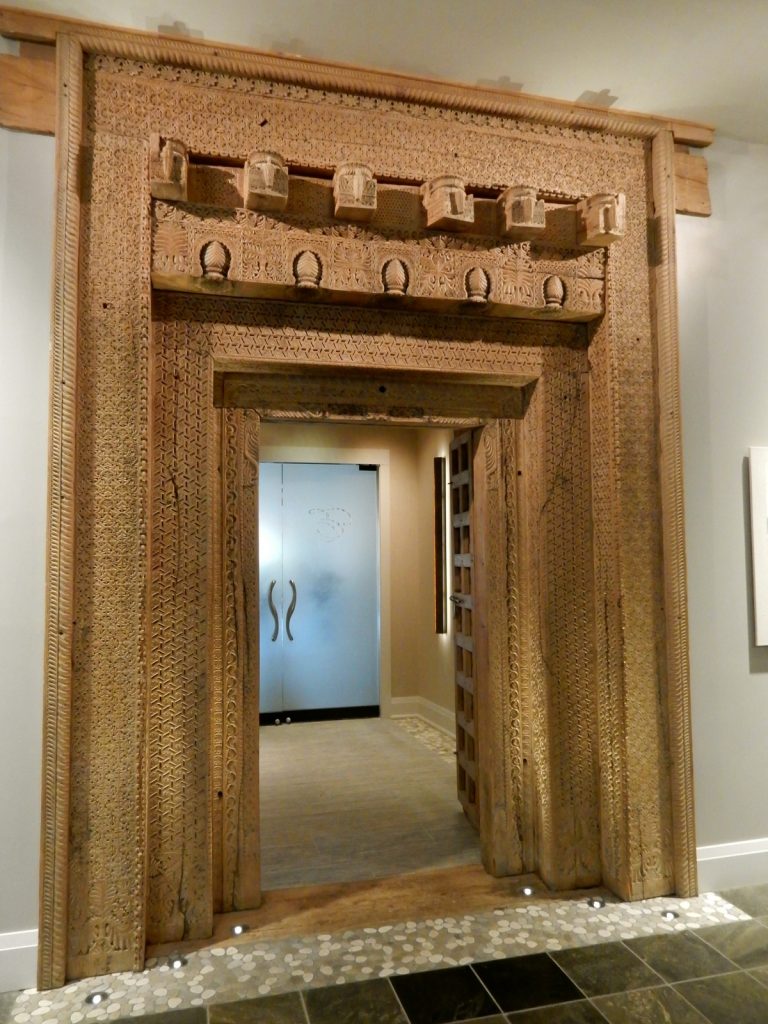 Candle-lit treatment rooms are equipped with heated, ergonomic beds that lull you into a relaxed state even before healing hands begin.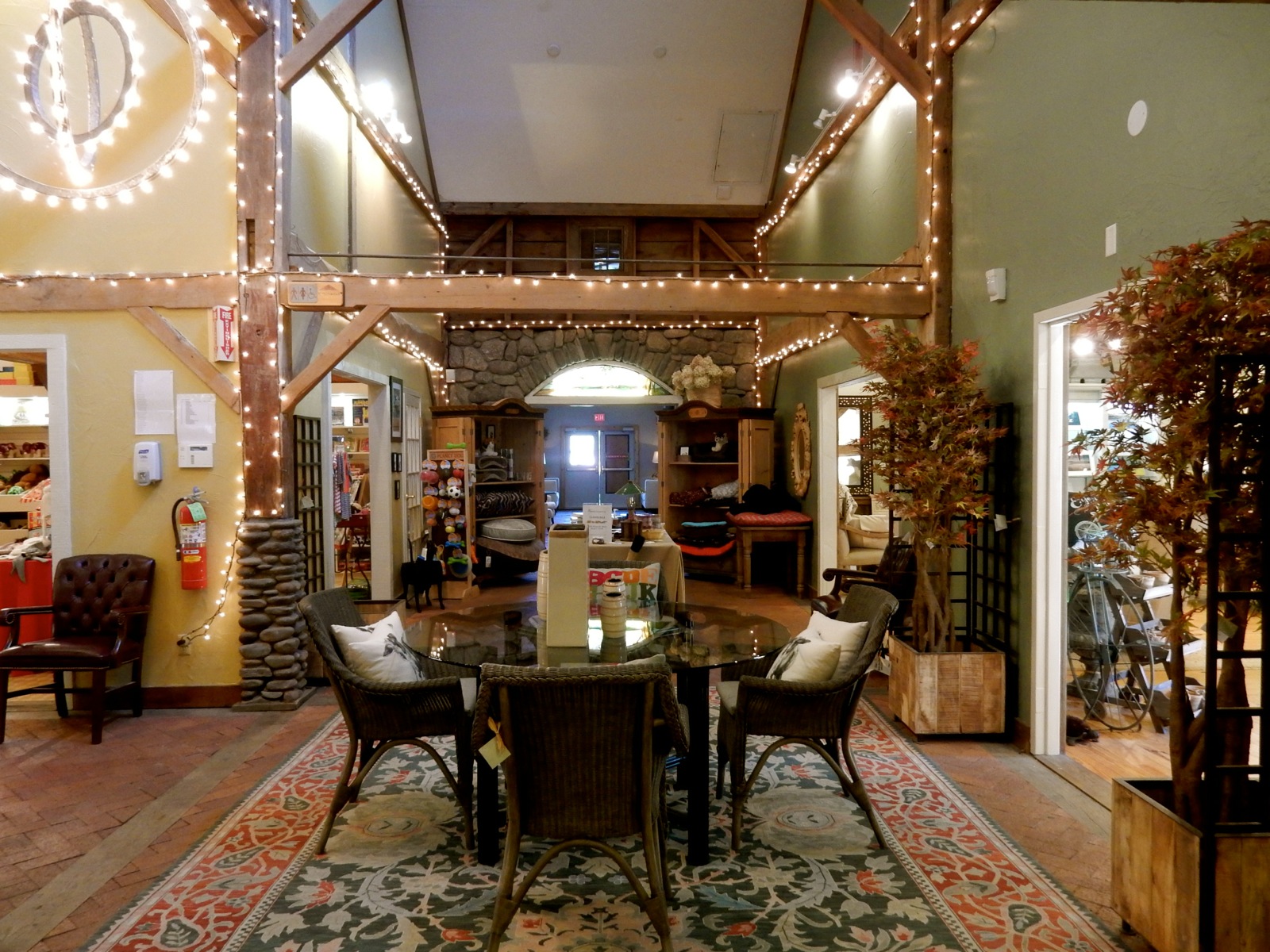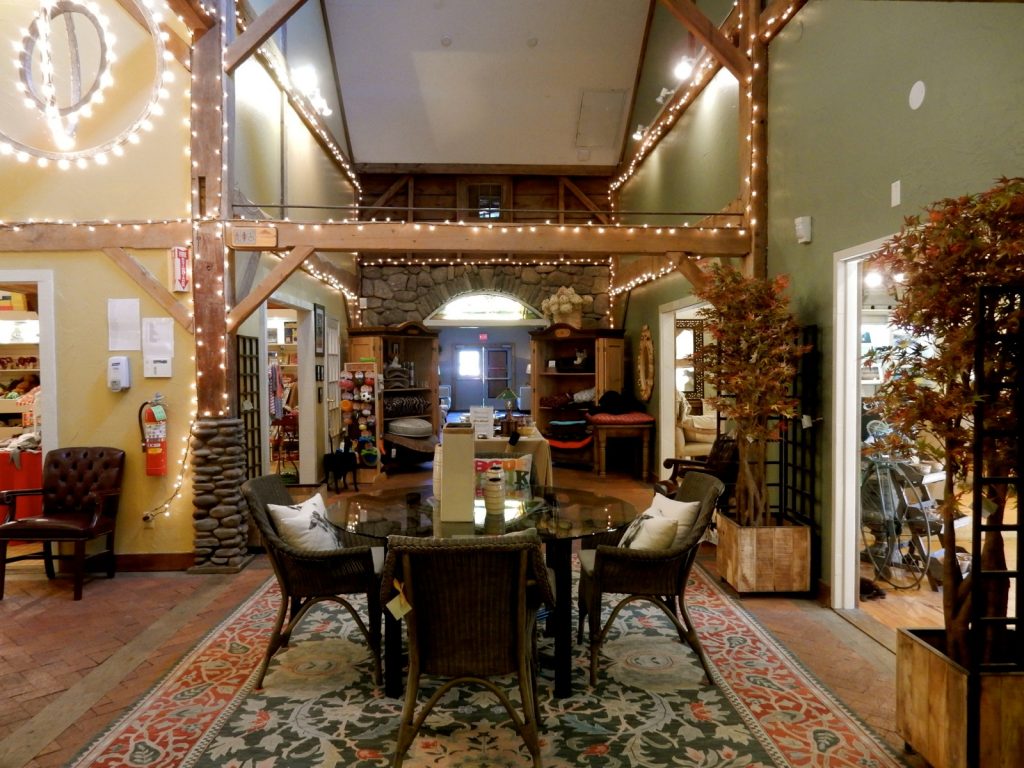 More like an enclosed mall,  these series of shops in a former dairy barn can take up a good part of a morning to peruse.  An indoor brick-lined walkway takes you through clothing, pet, gourmet food (including a rack of penny-candy jars) and house-wares shops; and the piece-de resistance – a Kaleidoscope Store where you'll find every conceivable permutation of the rainbow-hued light bending toy.
Things To Do In Phoenicia NY
SHOP: Main Street Phoenicia
Downtown Phoenicia is blessedly free of franchise stores.  You'll find fudge, toys, souvenirs and stuffed animals of every size and shape at The Nest Egg, and find well-priced jewelry, crafts and cool house wares at Tender Land Home – which has also been noted for offering the best gift-wrapping anywhere.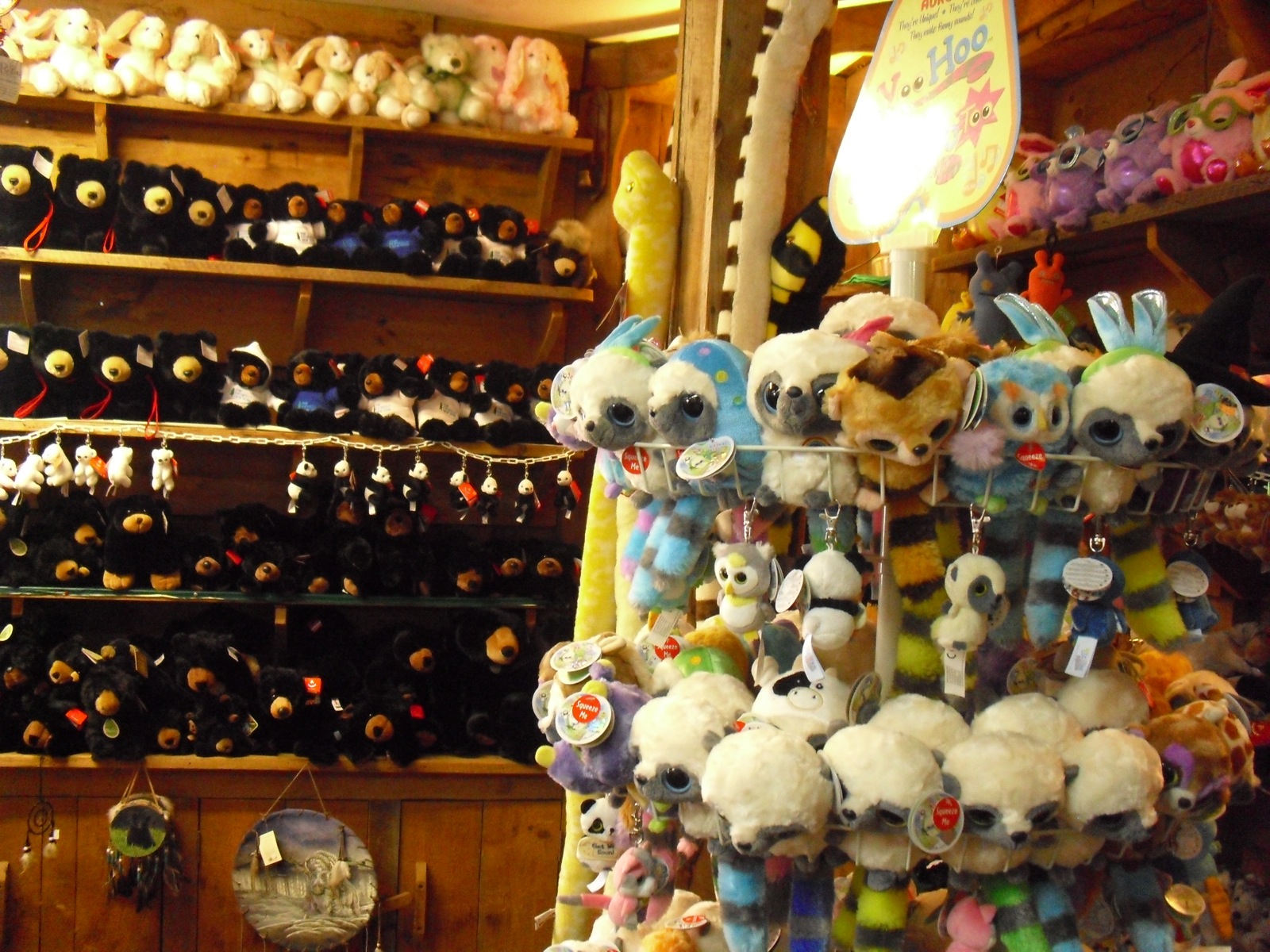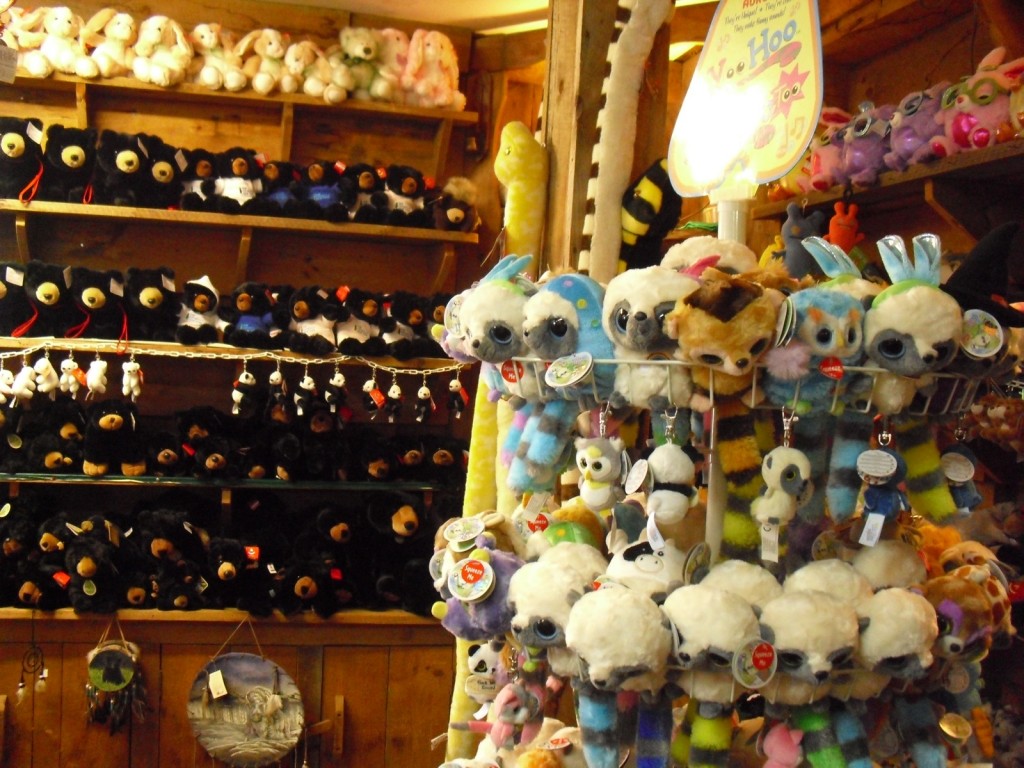 First week of August. From the website; "The Phoenicia International Festival of the Voice promotes the human voice as an instrument of healing, peace and artistic expression through presenting world class performances in Phoenicia, New York and surrounding areas.
From opera to gospel, world music to Broadway, the Festival celebrates the human voice in all its multi-faceted glory." Venues range from tents to churches, and last year (its 4th) brought over 5,000 concertgoers.
Woodstock NY Restaurants [And Nearby]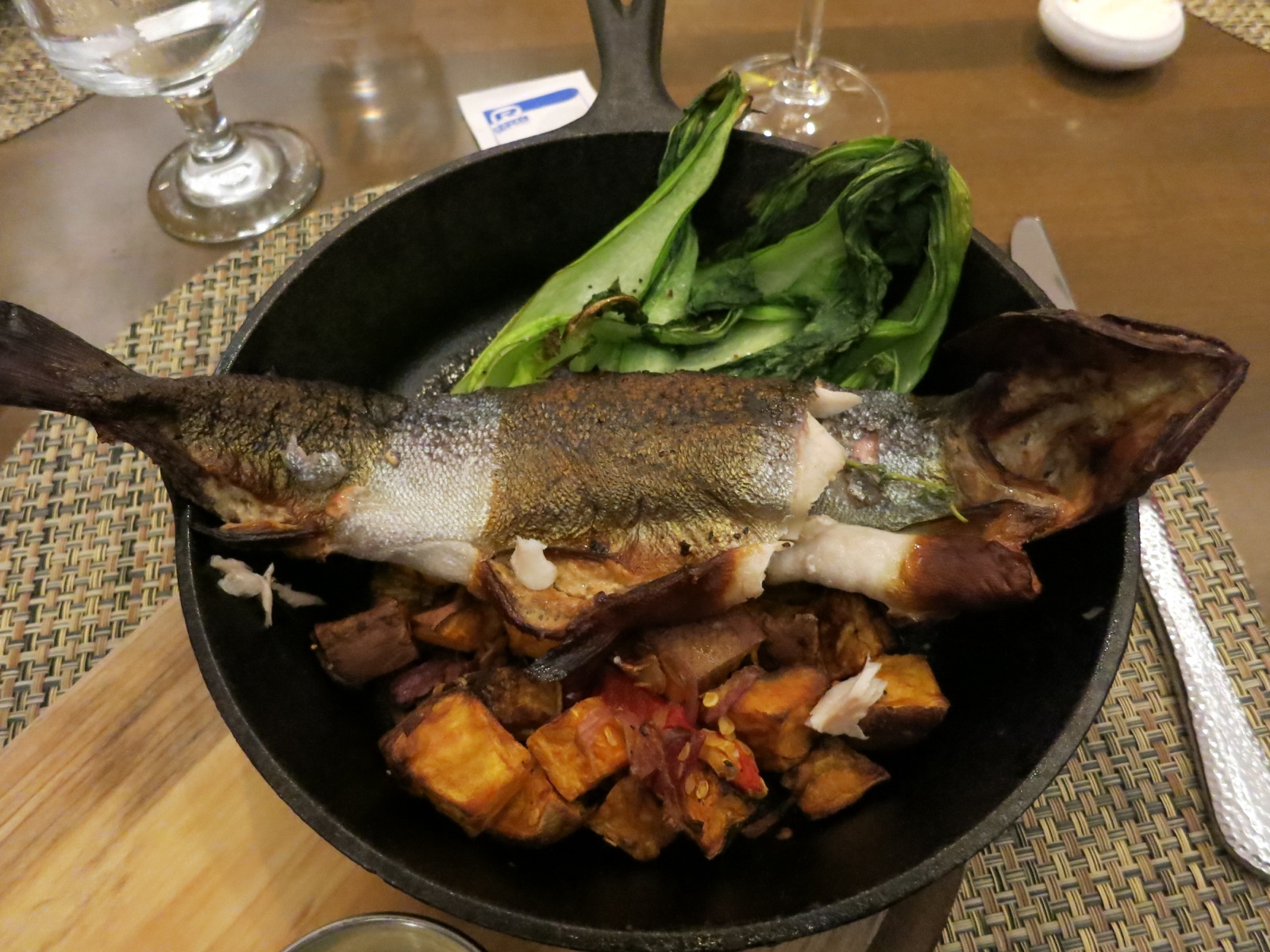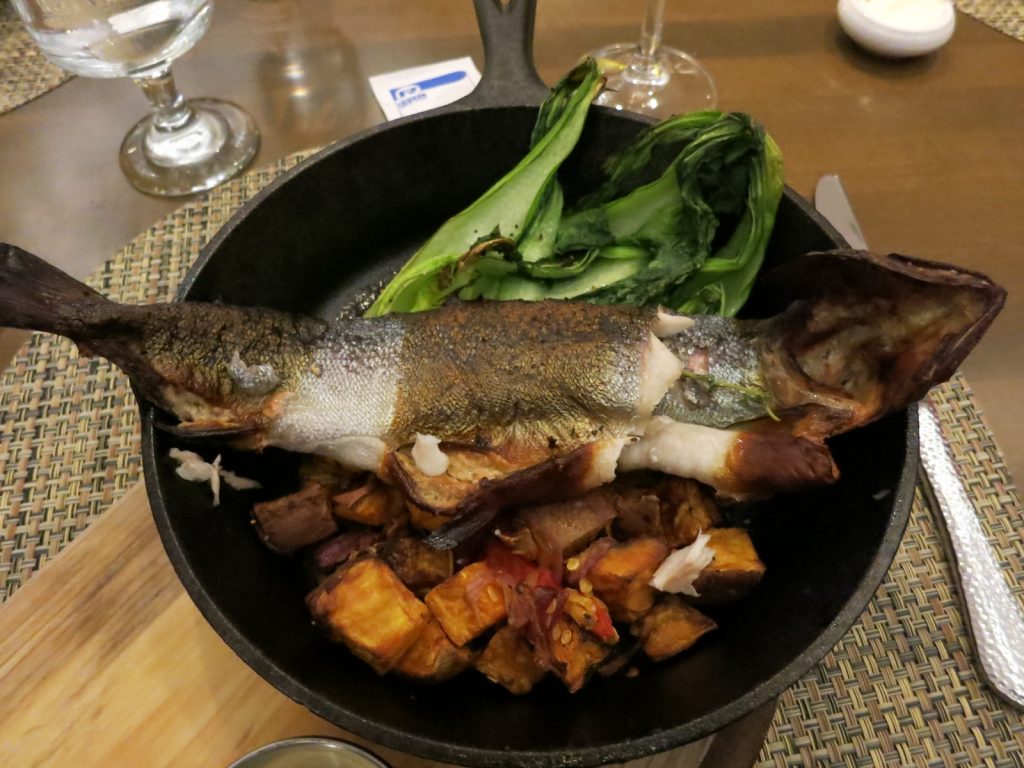 This is true stream-woods-farm-to-fork fare, described as "Catskill Creative Cooking," inspired by the Hudson Valley, and worthy of a top-notch inn. To whit: the delightful to eat smoked trout, plated in a cast iron skillet over cubes of seared sweet potato and wilted bok choy. Though the menu changes often, you can be assured of an outstanding meal, even if you're vegetarian.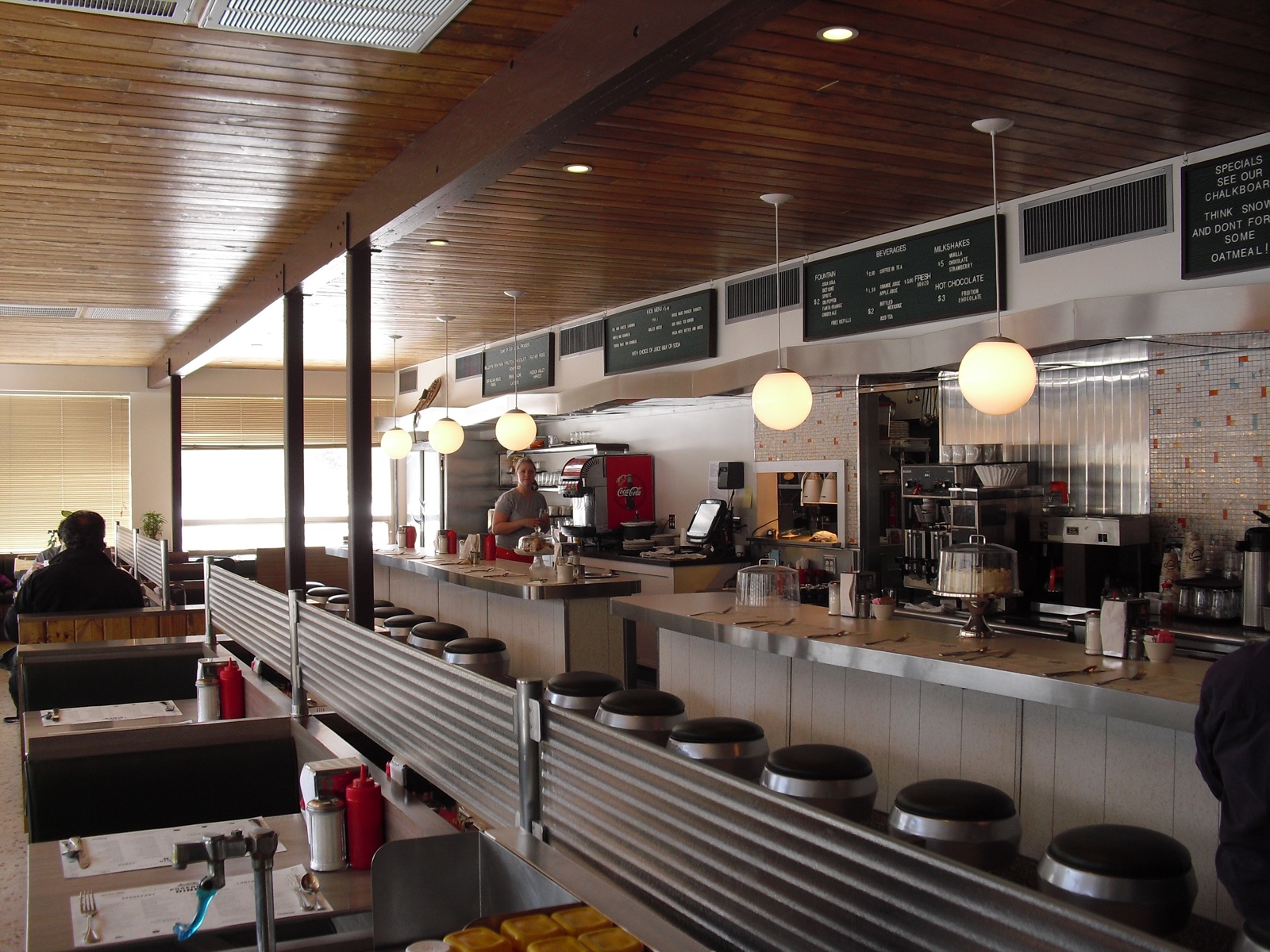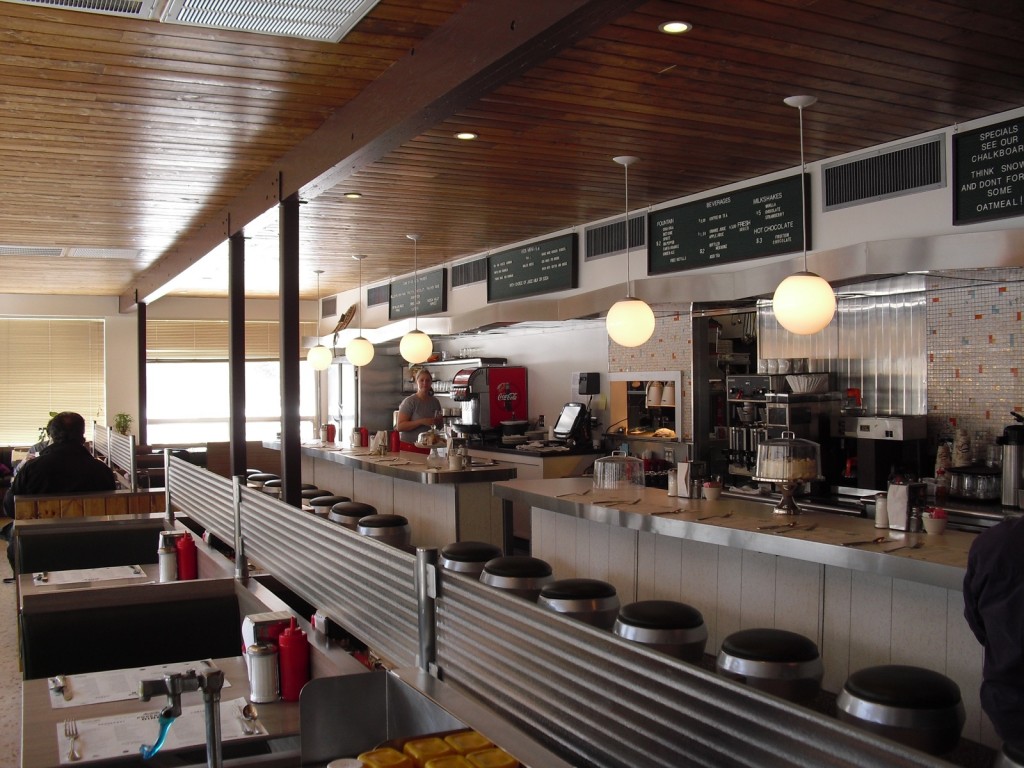 EAT/Breakfast, Lunch: Phoenicia Diner, Phoenicia 
Find "Farm to Counter" food at the fine, silver Phoenicia Diner, where you'll usually have to wait an hour or more on weekends. All ingredients are sourced from the Catskills and Hudson River Valley, and expertly flamed, roasted, grilled and otherwise prepared.
Not your typical diner, this one serves up "Grilled Veggie Sandwich with White Bean Puree and Herb Pesto," ($8), which doesn't even begin to express the satisfying crusty-chewiness of the roll, and the perfect carmalization of its slabs of zucchini, mushrooms and onions.  Burgers are "Grass Fed" (which begs the question; how do you feed a burger?), and equally fresh.
It's easy to rush by on Route 28, but take my word for it and stop in for a bite.
EAT/WOODSTOCK NY: Garden Cafe 
Garden Cafe is perfect for vegans, and those who love them. The ambience is adorably cute, and the plant based food decent, even for carnivores. This is what Joni Mitchell must have meant when she sang it was time we got ourselves "back to the Garden."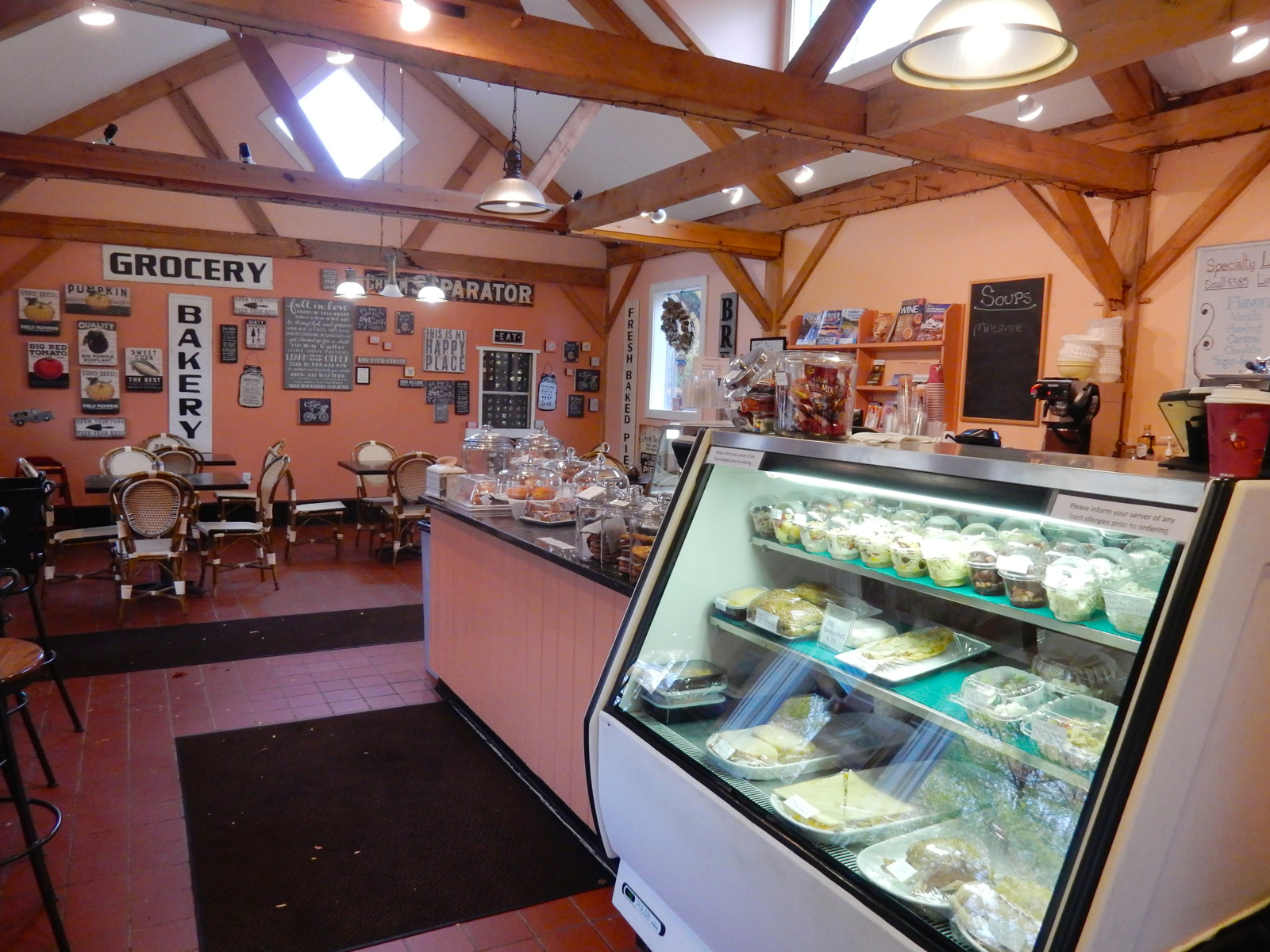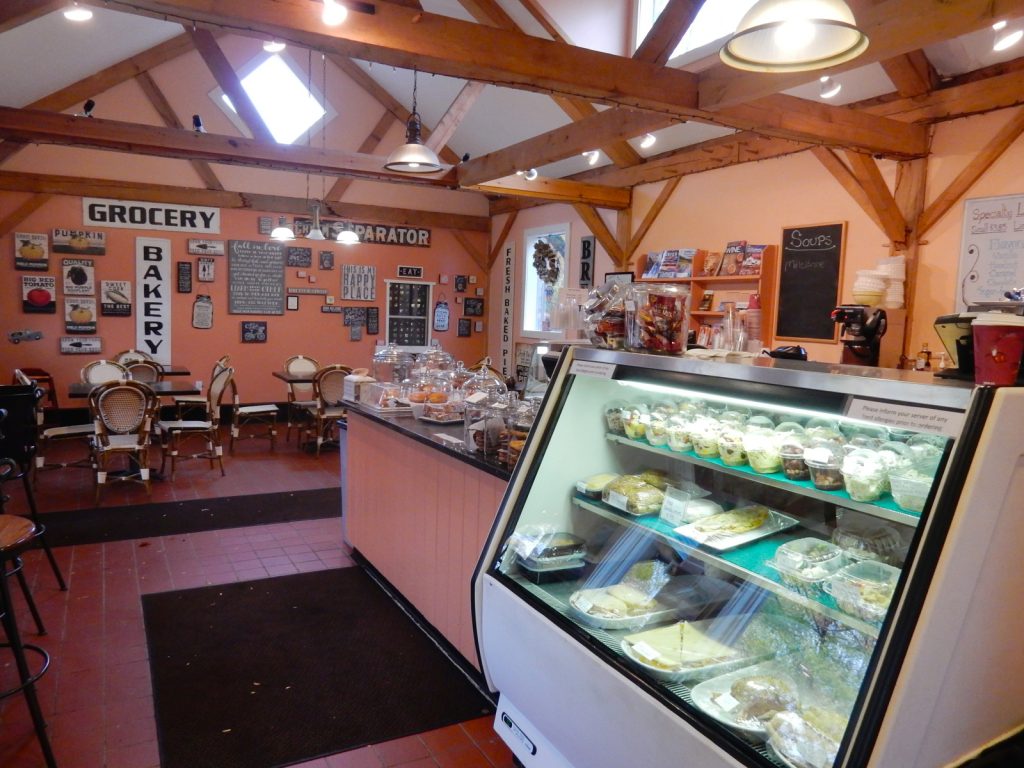 PICNIC: Emerson Café at Emerson Resort, Mt. Tremper
Arrange for a backpack full of wine and cheese, sandwiches, or anything you choose at Emerson Resort's Country Store Café. Price varies.
Strangely, this tiny-town casual wood-fire oven spot has won raves from New Yorkers, Jersey Guys and other hard-core pizza connoisseurs. It's one of the top restaurants in town, and the perfect ending to a day on the slopes, mountains or river. In the summer, patrons jockey for a outside patio table.  In or out, the pizza is good, and the service – down-home warm.
Woodstock NY Area Hotels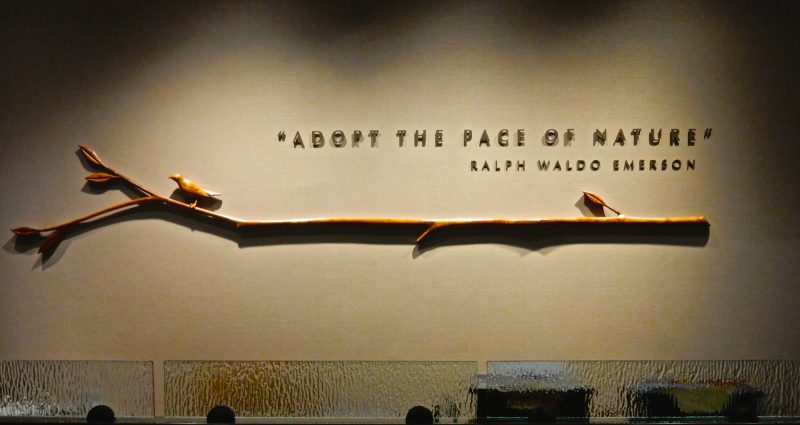 Emerson Resort and Spa is named after poet Ralph Waldo Emerson. In fact, excerpts of his poems can be seen throughout the property, most notably over the reception desk, and above gas fireplaces in deluxe rooms.
Emerson Resort is both classy and serene and for those looking for a luxurious home base from which to hike, bike, ski and otherwise explore the Catskills. Or not. With upscale spa, restaurant, and shopping, the Emerson Resort is a self-contained treasure. To top it off, it's Dog Friendly.
First Impressions of Emerson Resort and Spa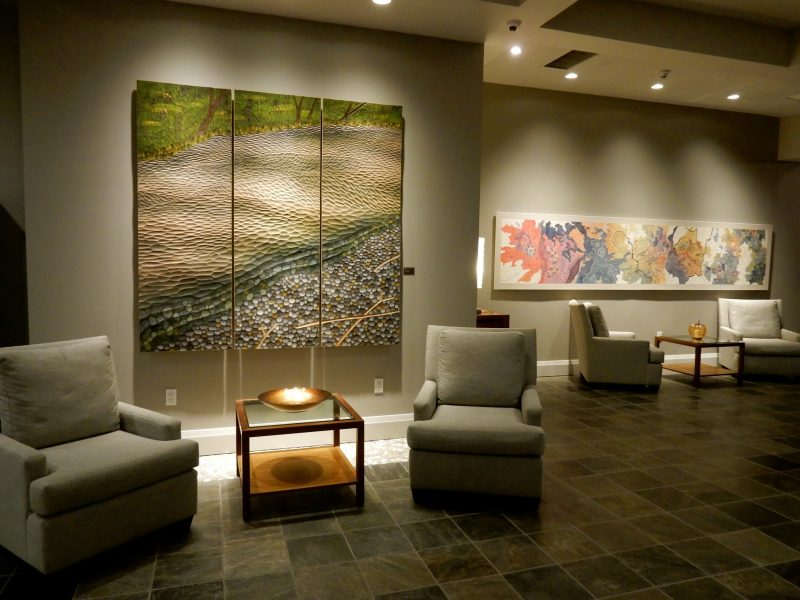 The resort is actually made up of several establishments: the 26 room Inn, the 27 room Lodge, and an inclosed shopping mall.
Within the Emerson Country Stores find The World's Largest Kaleidoscope. The Inn is the most luxurious (the lodge, though upscale, is perfect for families), with a lobby enhanced by stunning original works of art by local artists. Staff is friendly and helpful, with lots of advice on places to hike and information on neighboring towns.
Rooms at Emerson Resort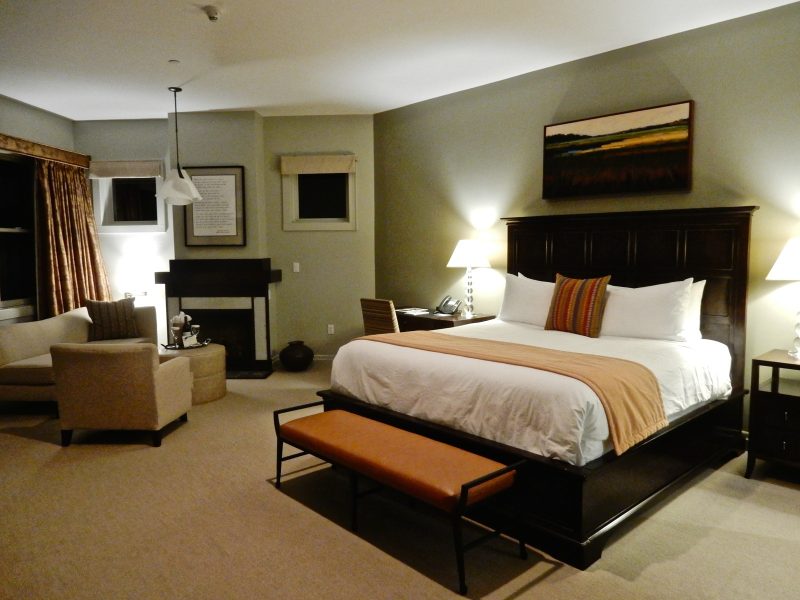 Spacious suites have been updated in earth tones, with contemporary furniture, flat screen TV's, gas fireplace, and a bed you don't want to leave in the morning.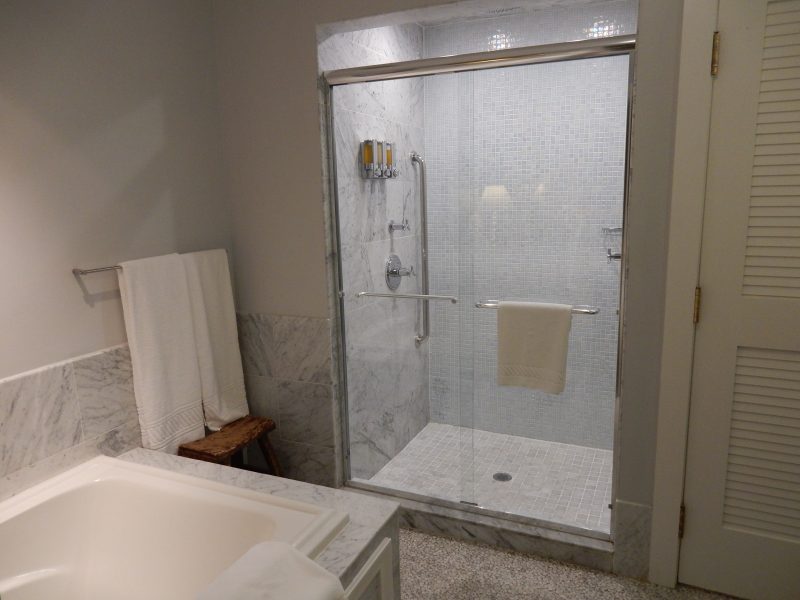 Bright marble bathrooms are outfitted with rain showers featuring iridescent mosaic tile, and a tub perfect for apres-hike soaks.
Emerson Spa (See Above Under What To Do)
Dining At Emerson Resort (See Above Under Where to Eat)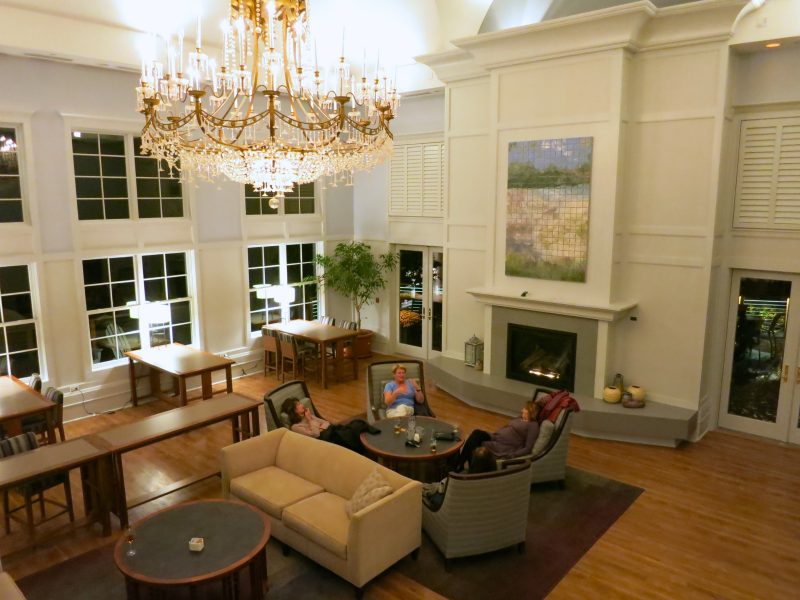 In cooler months, you'll be tempted to read by a roaring lodge fireplace in the Great Room, lit by a dramatic chandelier that once hung in the Florida Breakers. Or, climb a set of stairs to the Great Room balcony for a wonderful overview and an intimate game of chess.
Join locals in the extensive Fitness Center, or participate in a morning or afternoon Yoga Class.
Both the Emerson Inn and the upscale rustic Emerson Lodge welcomes families of all ages. Lodge rooms begin at $259 per night – $439 for family suites. Inn rooms and suites are $359-$409 per night. And bring your dogs! Both are pet friendly and offer a great dog park.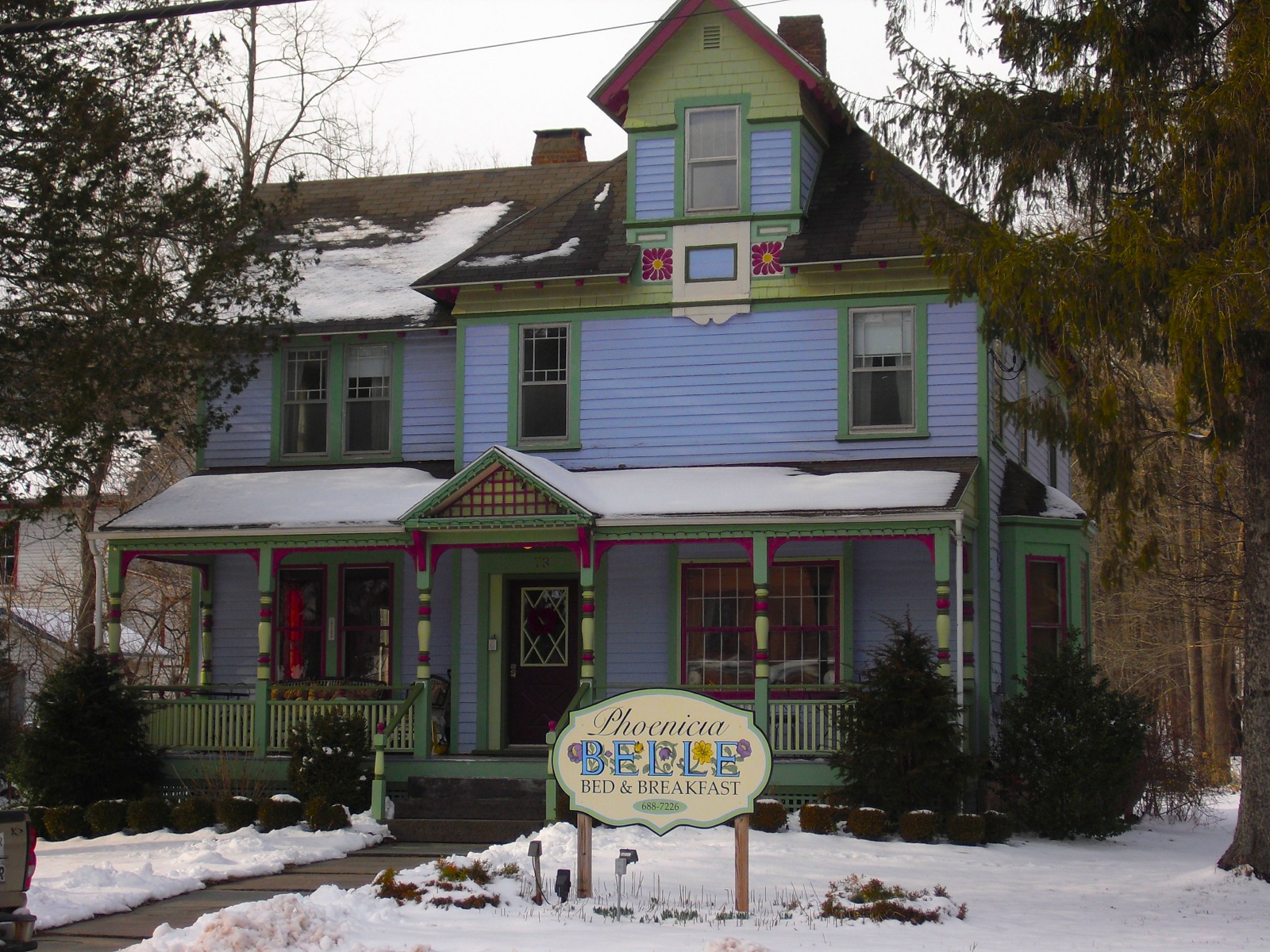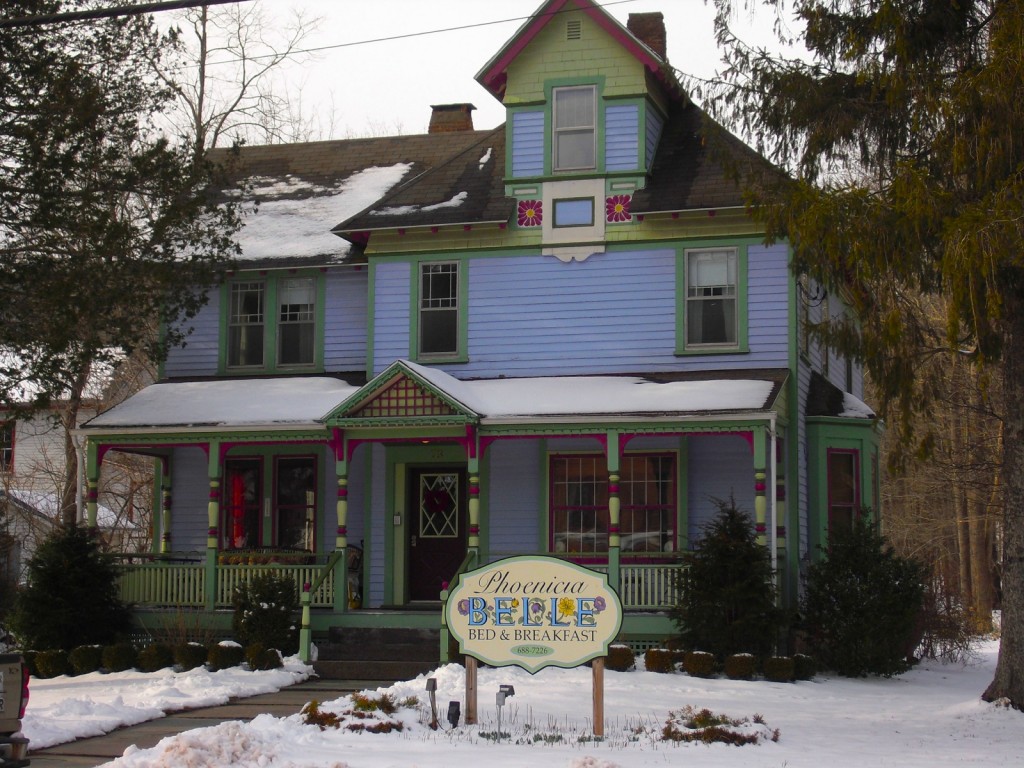 If your lodging taste runs toward the smaller, cozy B&B, you won't find a prettier one around.  Right in downtown Phoenicia, The 5-room Belle places you within steps of shops and restaurants. $105-$175 per night.
Contrived for a hipster clientele, this minimalist redo of a mom and pop motel brings pork-pie hats to Phoenicia.  Rooms are Spartan, but clean and comfy.  Guests love the Garage Bar, pool, free bikes and outdoor movies in the summer. $125-$260 per night.