Last Updated on January 30, 2022 by Editor
WHY GO: If the Cape Cod town of Wellfleet MA seems vaguely familiar, it's because Edward Hopper captured these scenes in many of his paintings and Henry David Thoreau penned his journals nearby.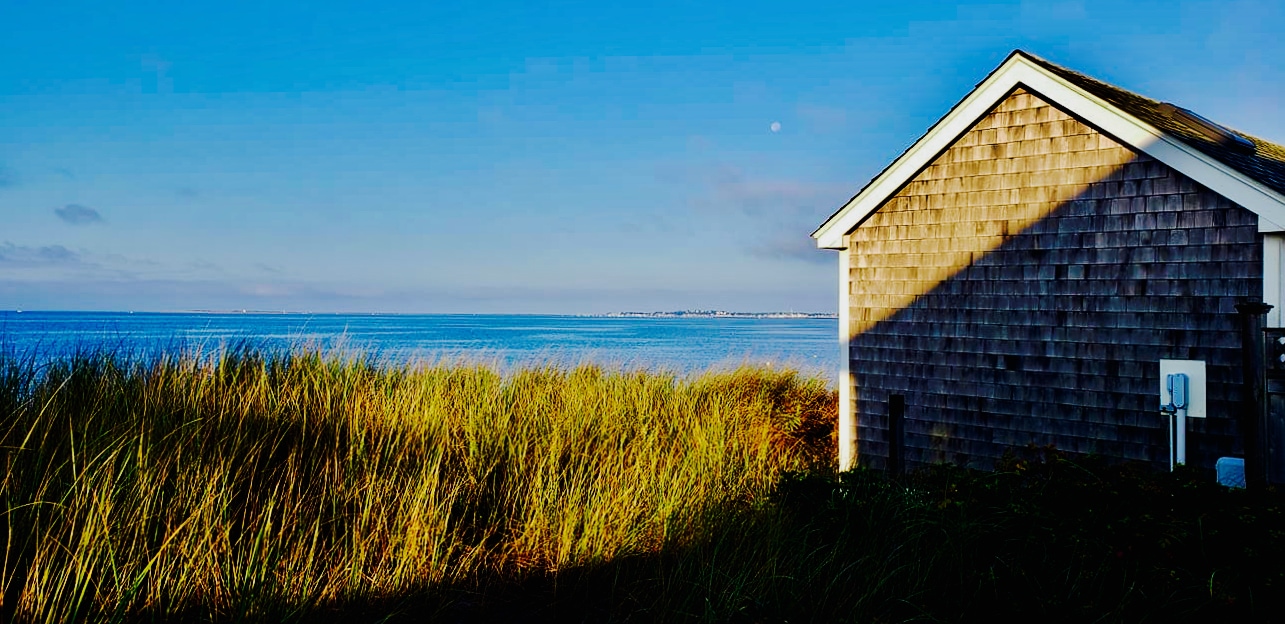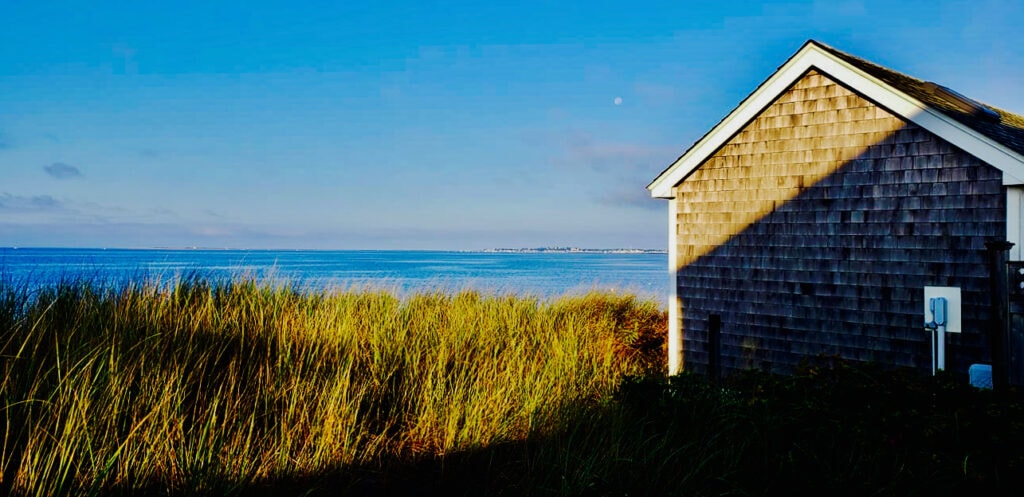 Besides the vast beaches of the National Seashore, you'll find remnants of Victorian-era technology, one of the country's last surviving drive-ins and a wildlife rich sanctuary. There's a reason that Wellfleet Oysters are so popular around the world: come to the source and find out for yourself.
Things to Do in Wellfleet MA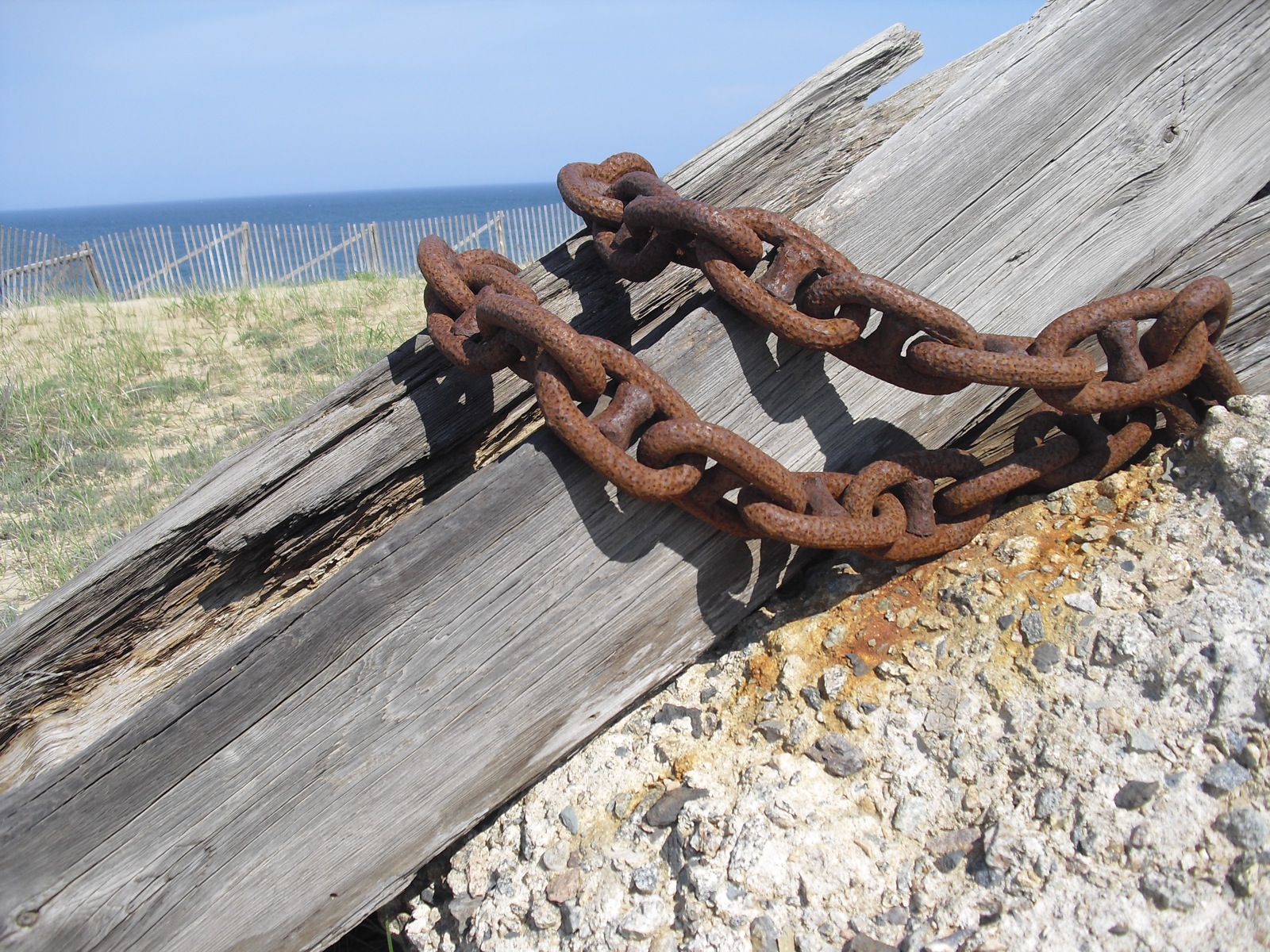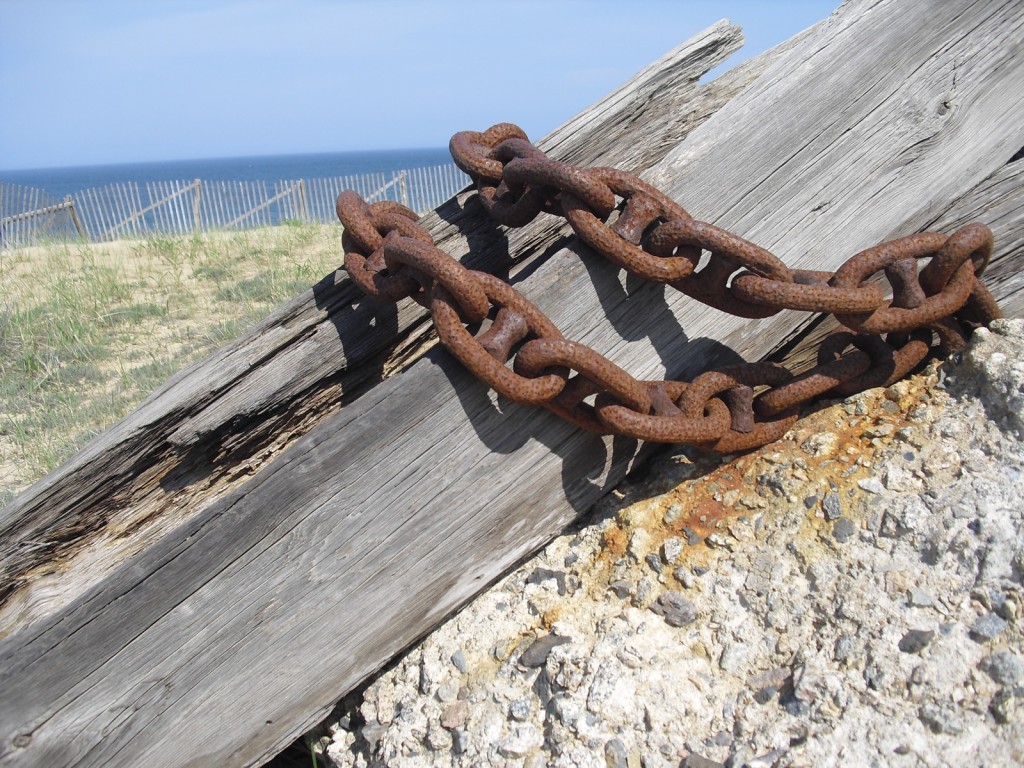 Remnants of the Marconi Wireless Telegraph are located in the spot where the first Telegraph Station once stood ( terminus in England), offering some idea about the precursor to the internet.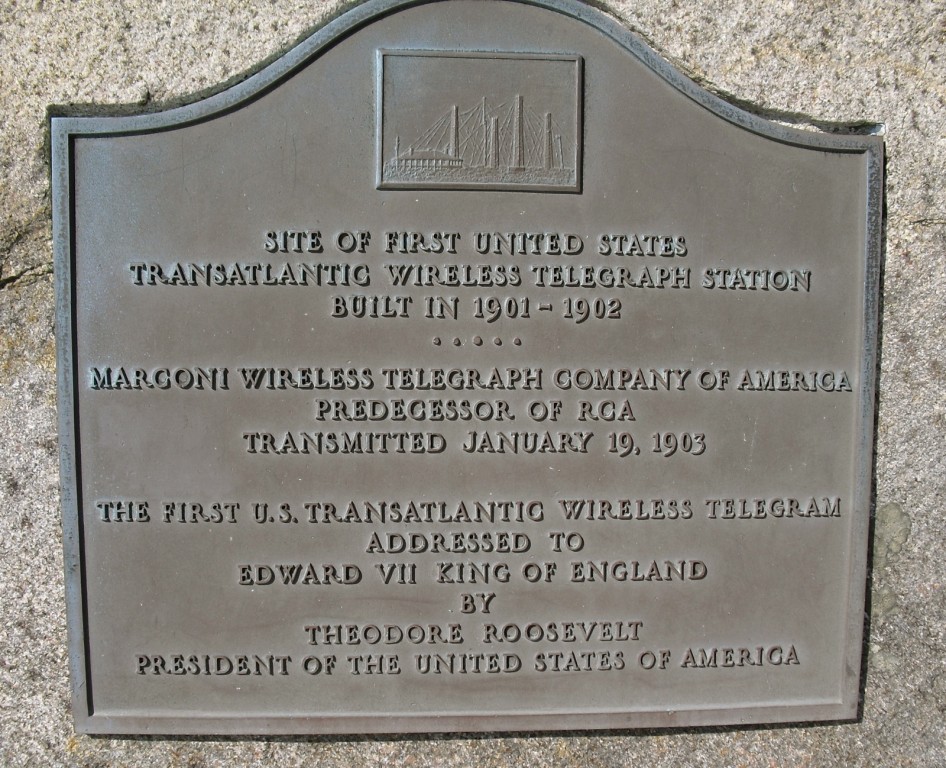 A marker is all that remains of this antiquated international communications center. On January 18, 1903, the Italian inventor and electrical engineer, Guglielmo Giovanni Maria Marconi, successfully transmitted messages between President Teddy Roosevelt and King Edward VII of England.
Get a good idea of why Marconi choose this then-barren site by hiking the 1 1/2 mile Atlantic White Cedar Swamp Trail. Descend gradually from the Marconi Station Site platform into the swamp to find Atlantic White Cedar and Red Maple trees.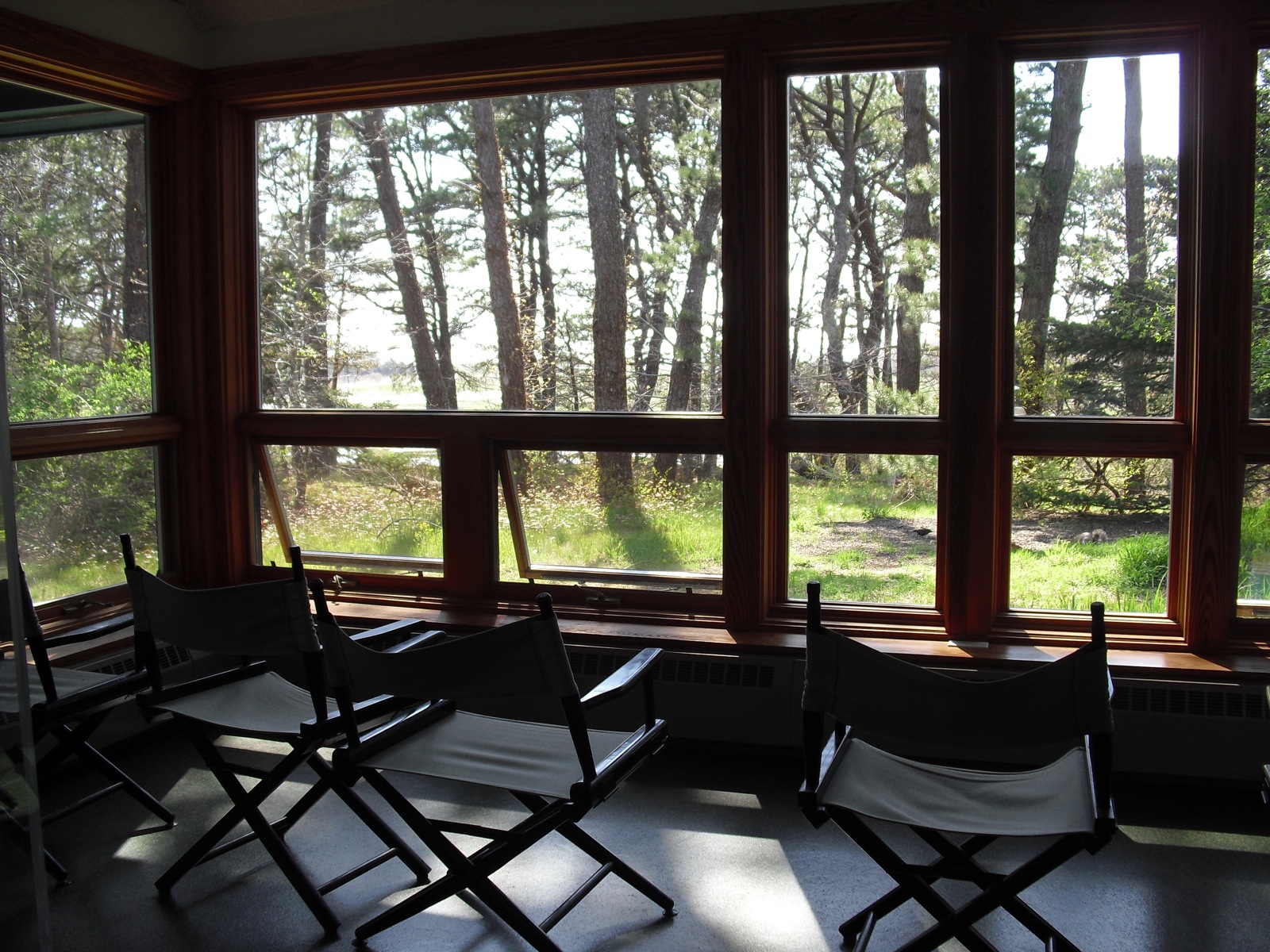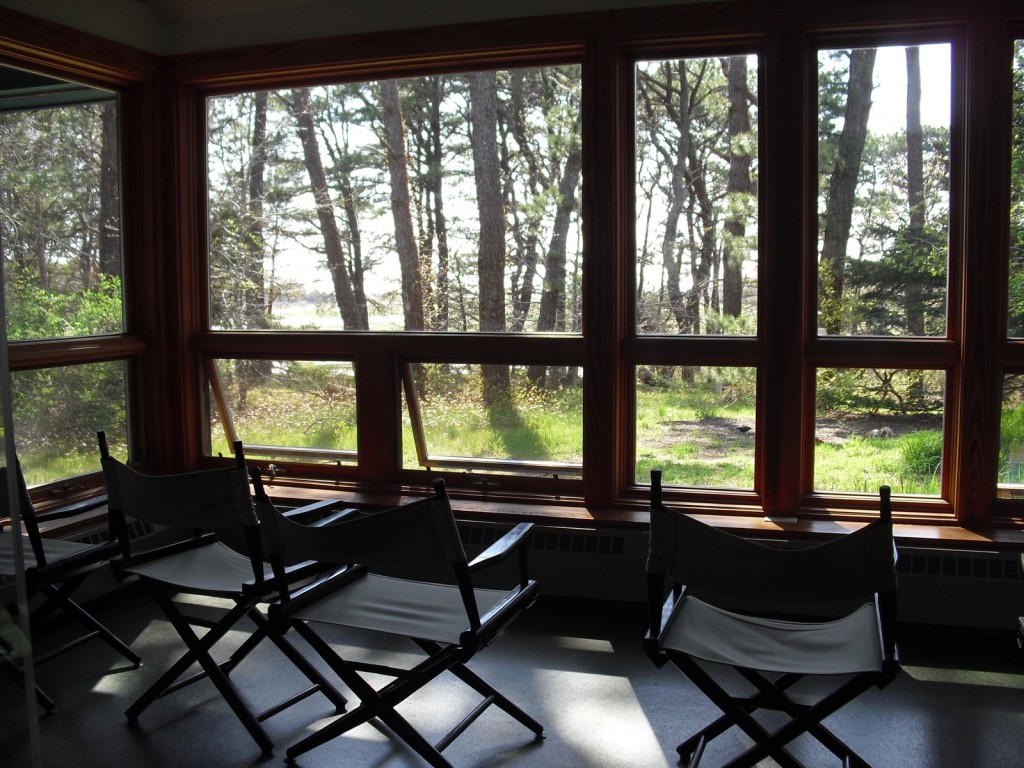 For another taste of Cape Cod and its varied landscapes, don't miss this former bird-banding station run by Mass Audubon.
On 1,200 acres, you can easily spend a full day hiking along five miles of trails and boardwalks through a variety of habitats – woodlands, tidal marsh, beach, coastal sand plains, and fresh water ponds.
You very well might encounter ospreys and otters, kingfishers and muskrats, crabs and hundreds of other miracles of nature.
Walk into the LEED Certified (read: Eco-Friendly) Esther Underwood Johnson Nature Center and sit in a sling-back chair for a bit while gazing at bird feeding stations through a wall of glass. Open daily 9 – 4:30. Trails 7am to dusk. Free for members. Non-members $8 adults, $3 kids.
SURF/SAND: Cahoon Hollow Beach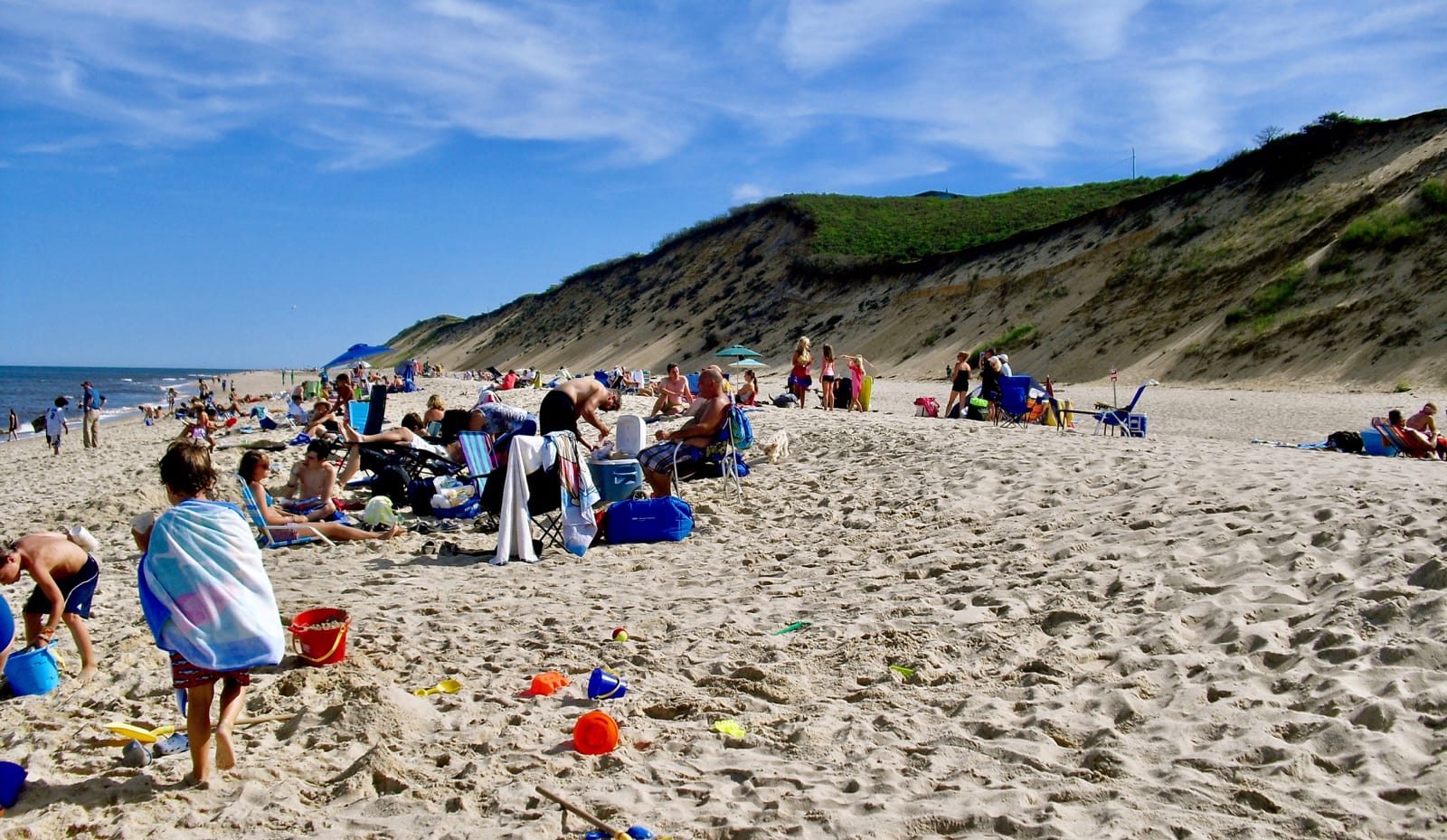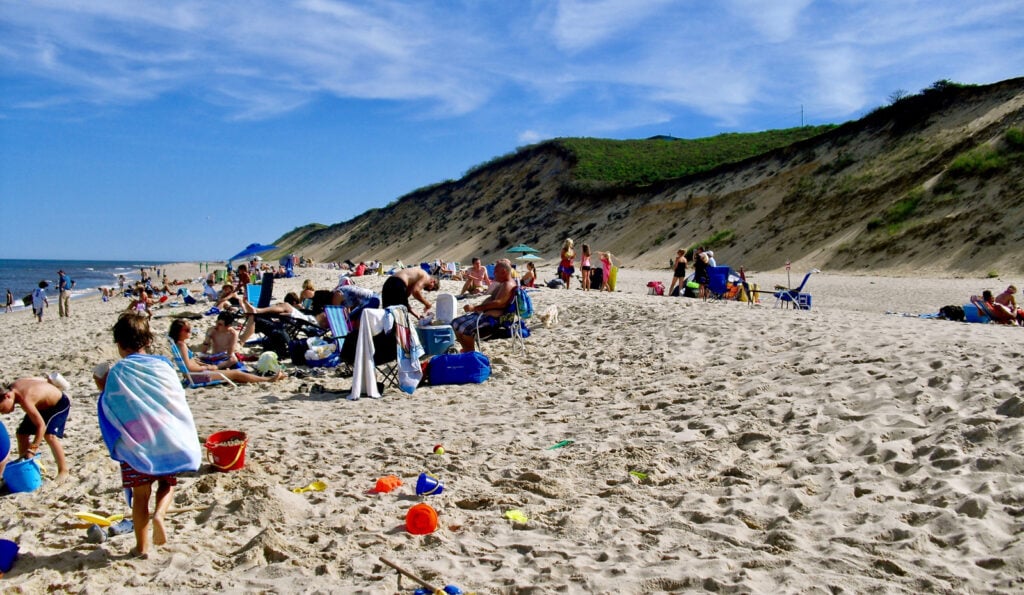 Though it's a hike to get to – down, down, down a huge sand dune, Cahoon Hollow is pristine, popular and pleasing to the eye.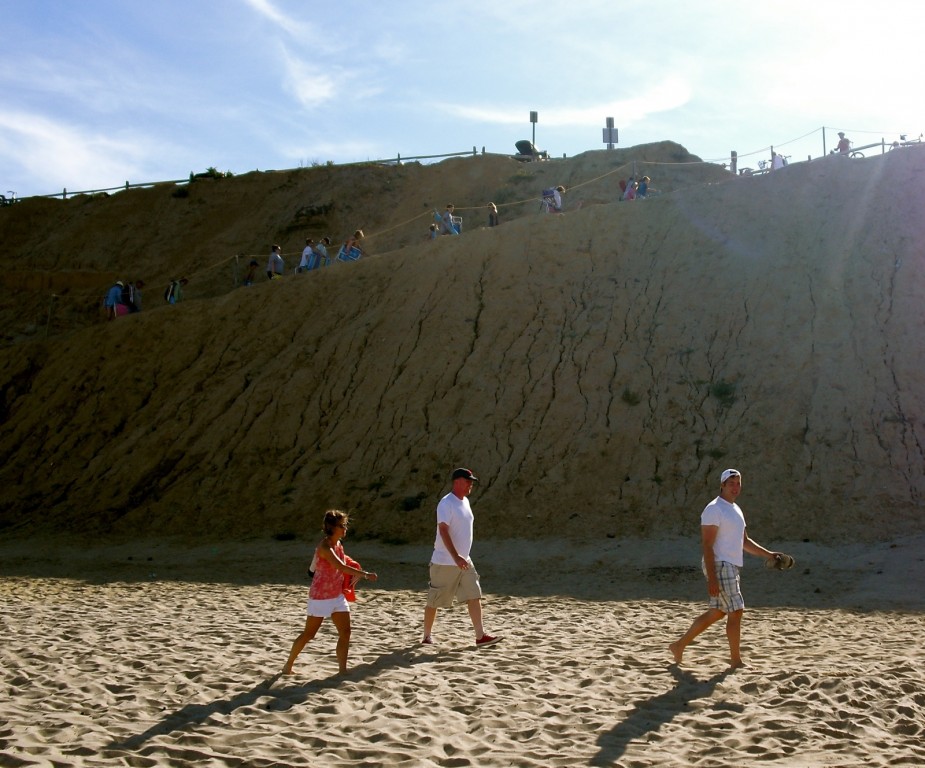 If you need a pick me up at the top of the hill come late afternoon – the Beachcomer, in a former US Lifesaving Station, offers some good burger-type grub and award-winning cocktails. Stay later for live music – it's quite the scene. Open Memorial Day – Labor Day.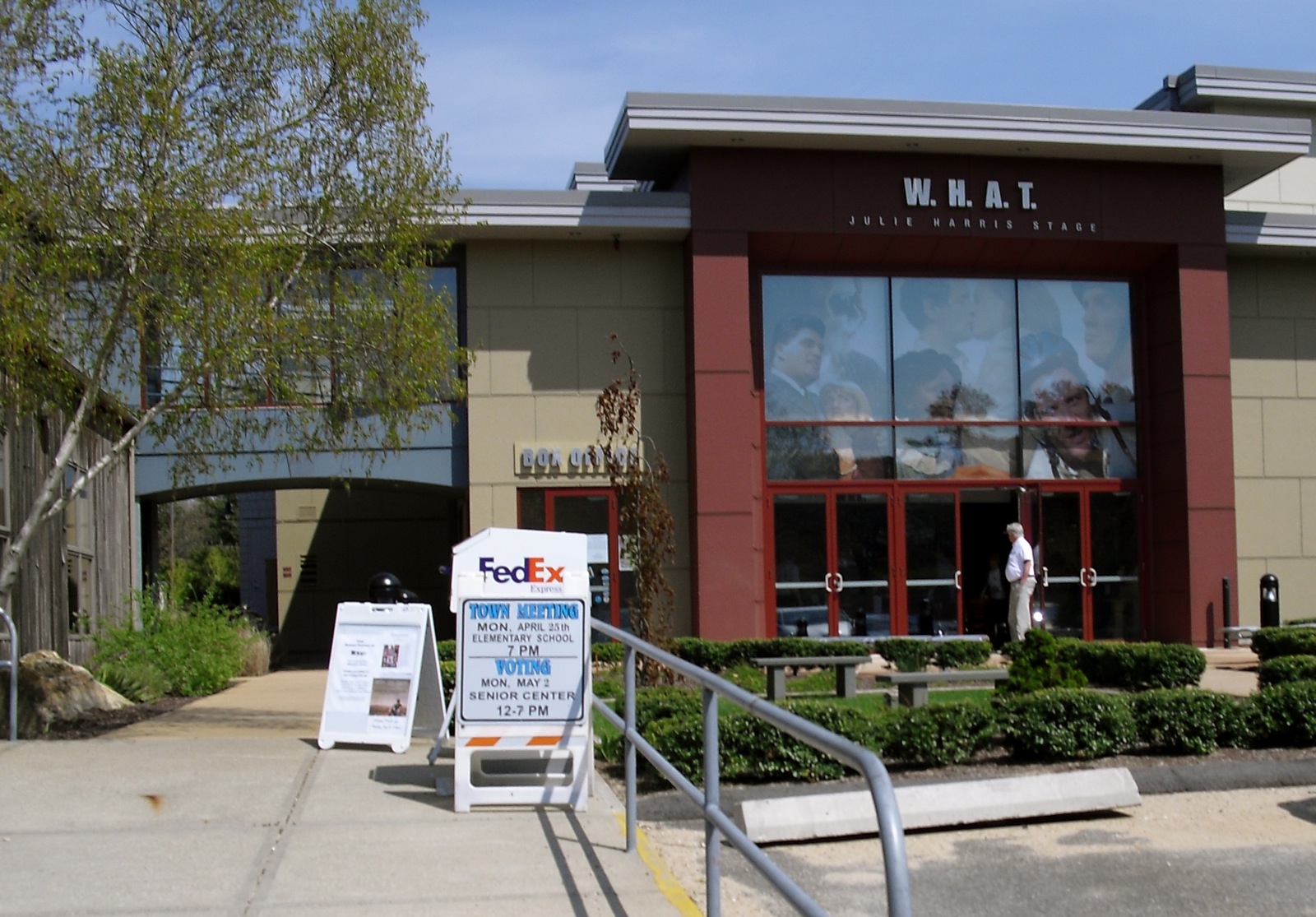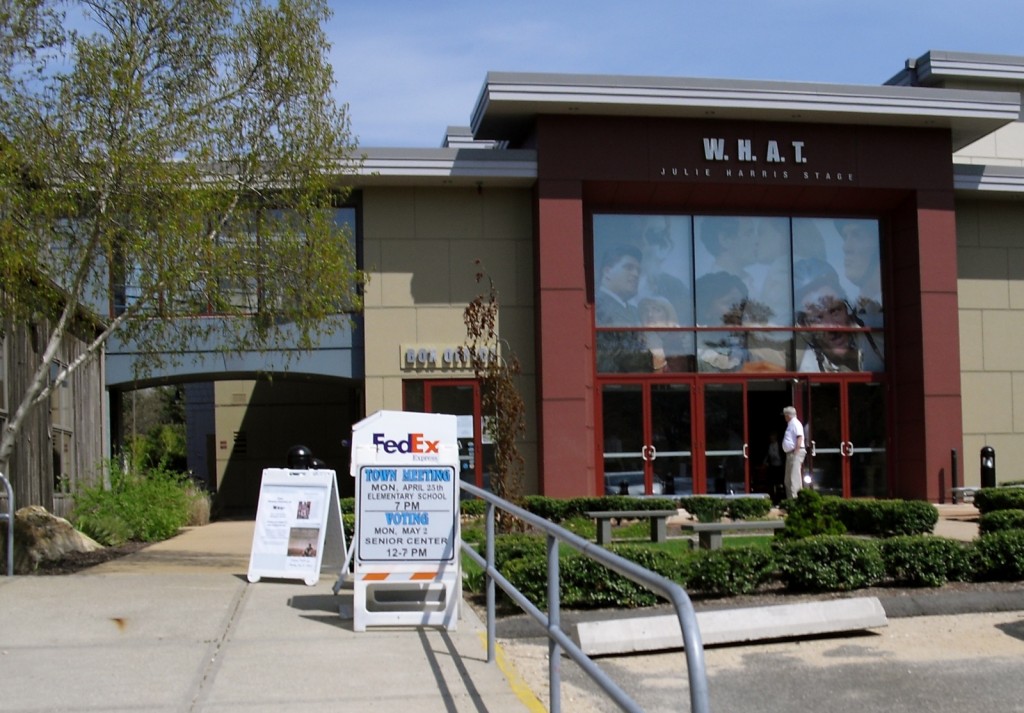 W.H.A.T is the acronym for Wellfleet Harbor Actor's Theater. If you happen to be in town for a show, you might just encounter a Hollywood star on stage.
Summer is high season, of course, but there are other events throughout the year, including broadcasts of Metropolitan Opera productions and Yuletide fundraisers.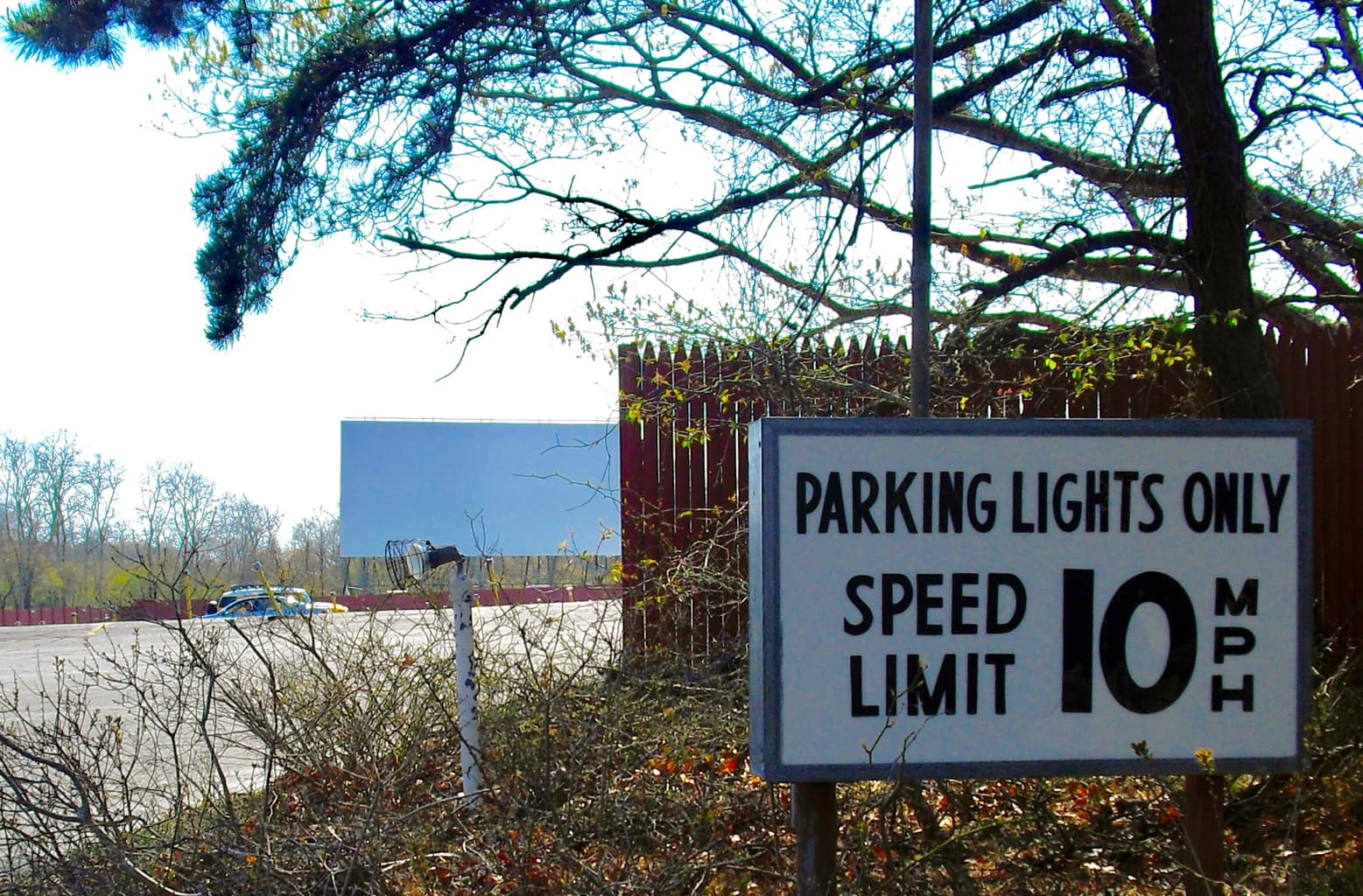 The last of its kind on Cape Cod (and one of just 300 left nationwide), the Wellfleet Drive In has been a family and couples favorite since 1957.
Yes it's age old, age old. But nothing says summertime romance like a drive-in-theater. Whether you're 16 or 86, neck with your honey while watching a first-run flick from the comfort of your own car. Memorial Day – Labor Day, Adults $12, kids $9.
Restaurants in Wellfleet MA
Ciraldi, next to the Wellfleet pier, turns out innovative, foodie-approved meals for a reasonable price by New York City standards.
Chef Michael D Ceraldi and his team "use premium local ingredients to tell the stories of the coastlands of Cape Cod." To do so, they craft a different 7-course price-fix dinner each evening, apparently winning fans the world over. 7-courses $77. With wine pairing $110.
EAT/BREAKFAST/LUNCH: PB Boulangerie and Bistro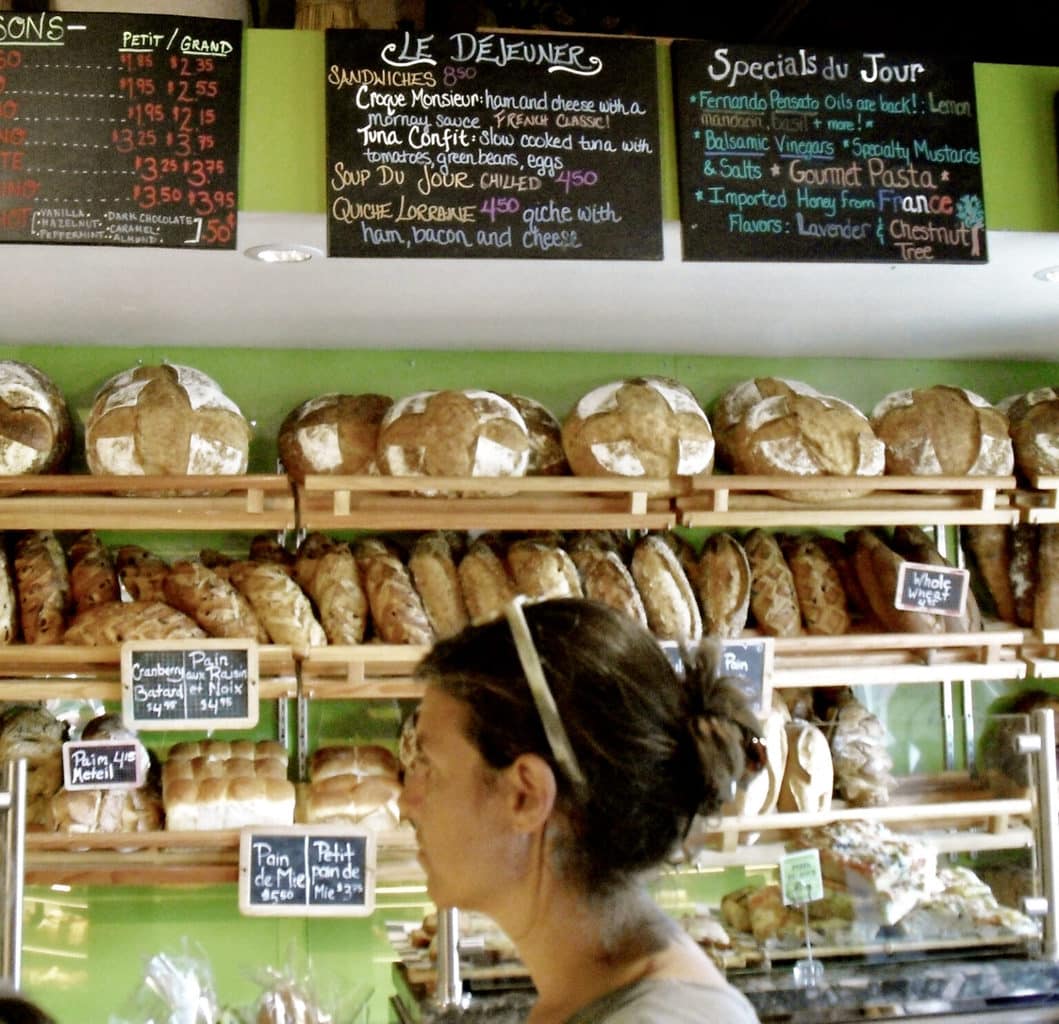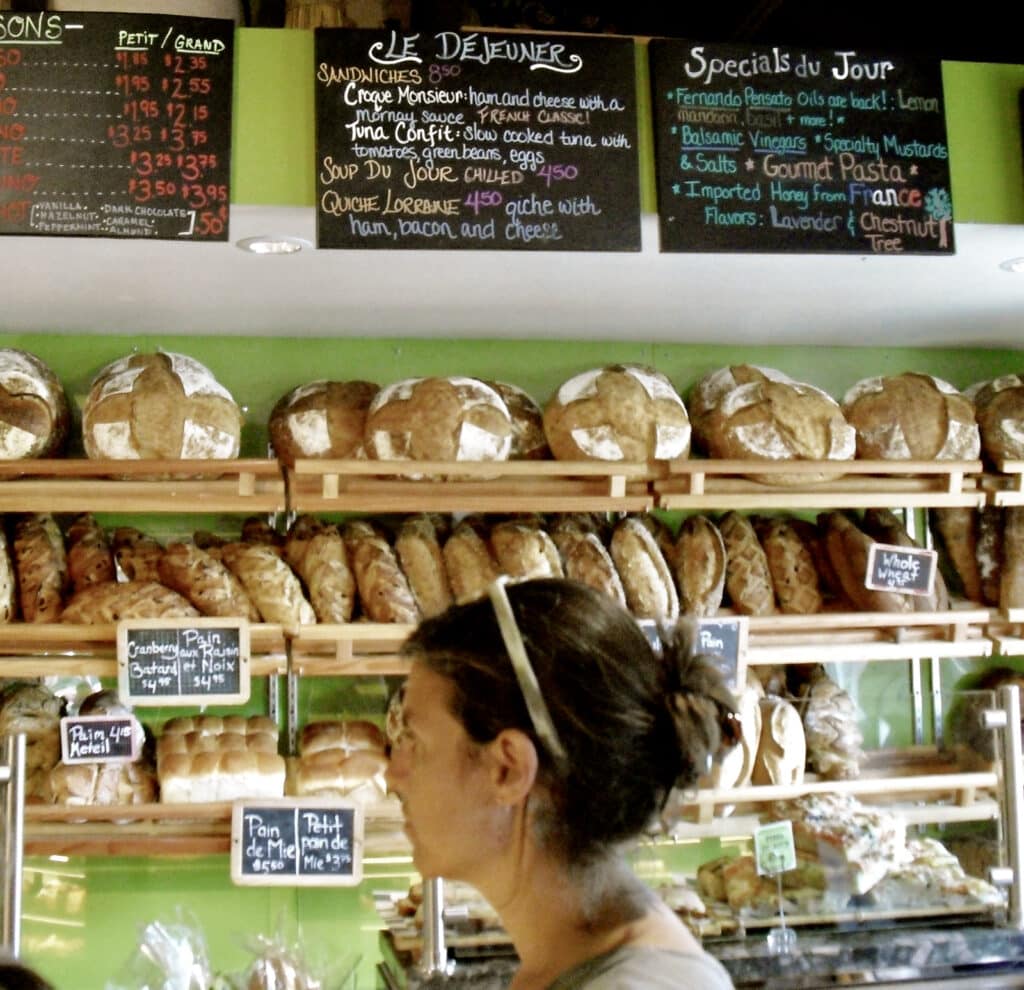 This pastry shop/café appears to have been airlifted from Provence and plopped down in the middle of busy Route 6. A favorite for through bikers on the 25.5 mile Cape Cod Rail Trail, PB Boulangerie is open year round. (Bistro section closed Jan – mid Feb).
EAT/BREAKFAST/LUNCH: Blue Willow Bakery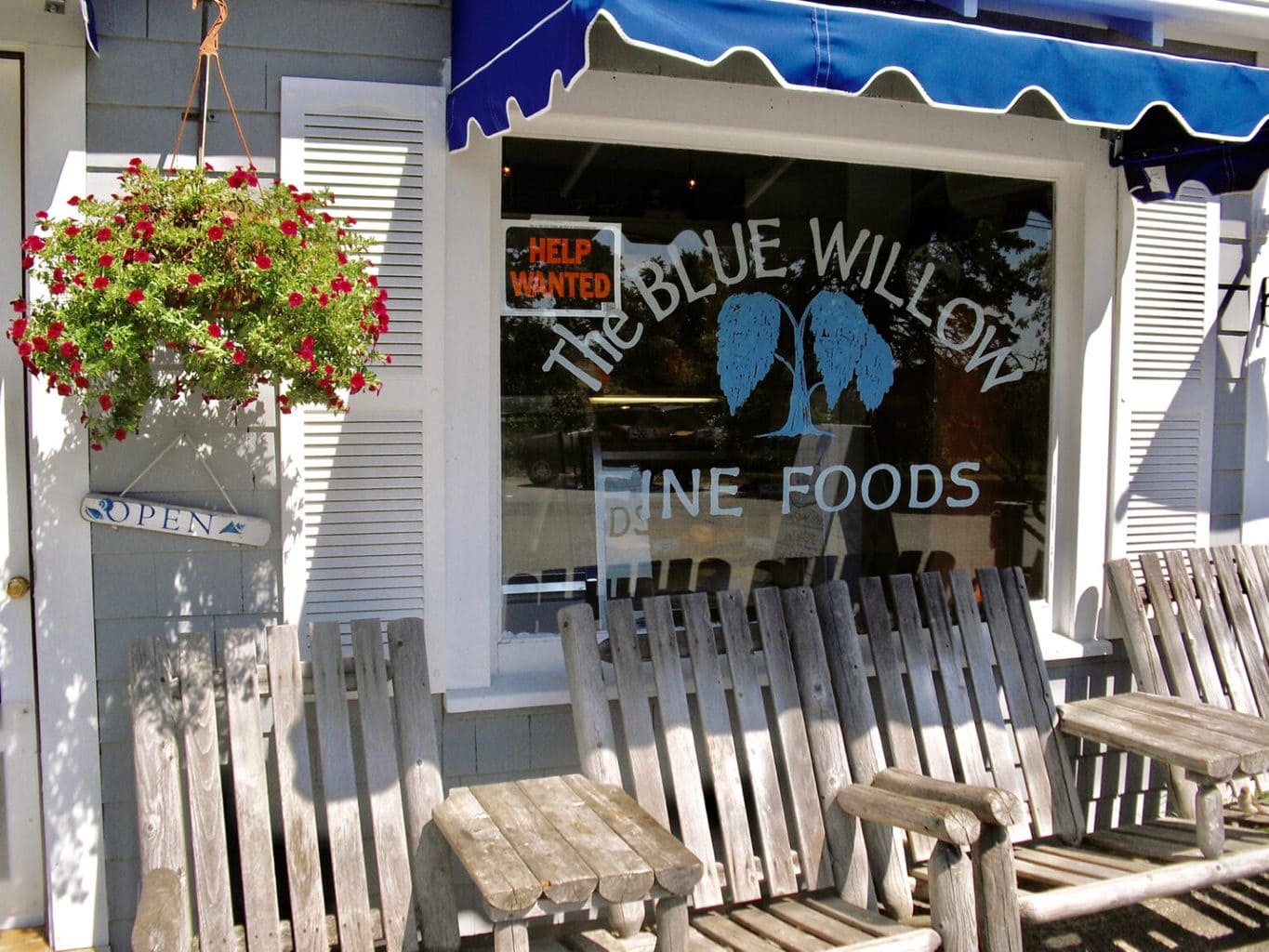 For an equally toothsome, but unheralded option, walk across the parking lot to the Blue Willow Bakery, which specializes in terrific fresh from scratch breakfasts and lunches. Open seasonally.
Are oysters really wicked? Well, here in Wellfleet they are wicked-good, that's for sure as they are just plucked from nearby oyster beds,.
Though this top-rated restaurant specializes in fresh-caught seafood, chefs here know how to work magic with meats as well. Grilled Filet Mignon with Bourbon Caramel Sauce and Seafood Stew are equally delectable.
Where to Stay in Wellfleet MA
STAY: Accommodations in Wellfleet tend towards rustic family run motel resorts like Even'Tide Motel and Cottages, Wellfleet Motel and Lodge, and Southfleet Motor Inn.
Or the more intimate B&B's like Gull Cottage B&B or Oyster Cove on Wellfleet Harbor.
If you are searching for more upscale private lodgings, take advantage of Airbnb or VBRO here, which offers the widest array of accommodations.