WHY GO: Called "The City That Lit the World," New Bedford MA, once the planet's premier whaling town, claimed more millionaires than any other city in America. From the 1820's until whaling's demise in 1925, when the last whaling ship sailed out of New Bedford Harbor, this city dominated the industry. More pure, smokeless spermaceti (whale oil) came from New Bedford than from anywhere else on earth.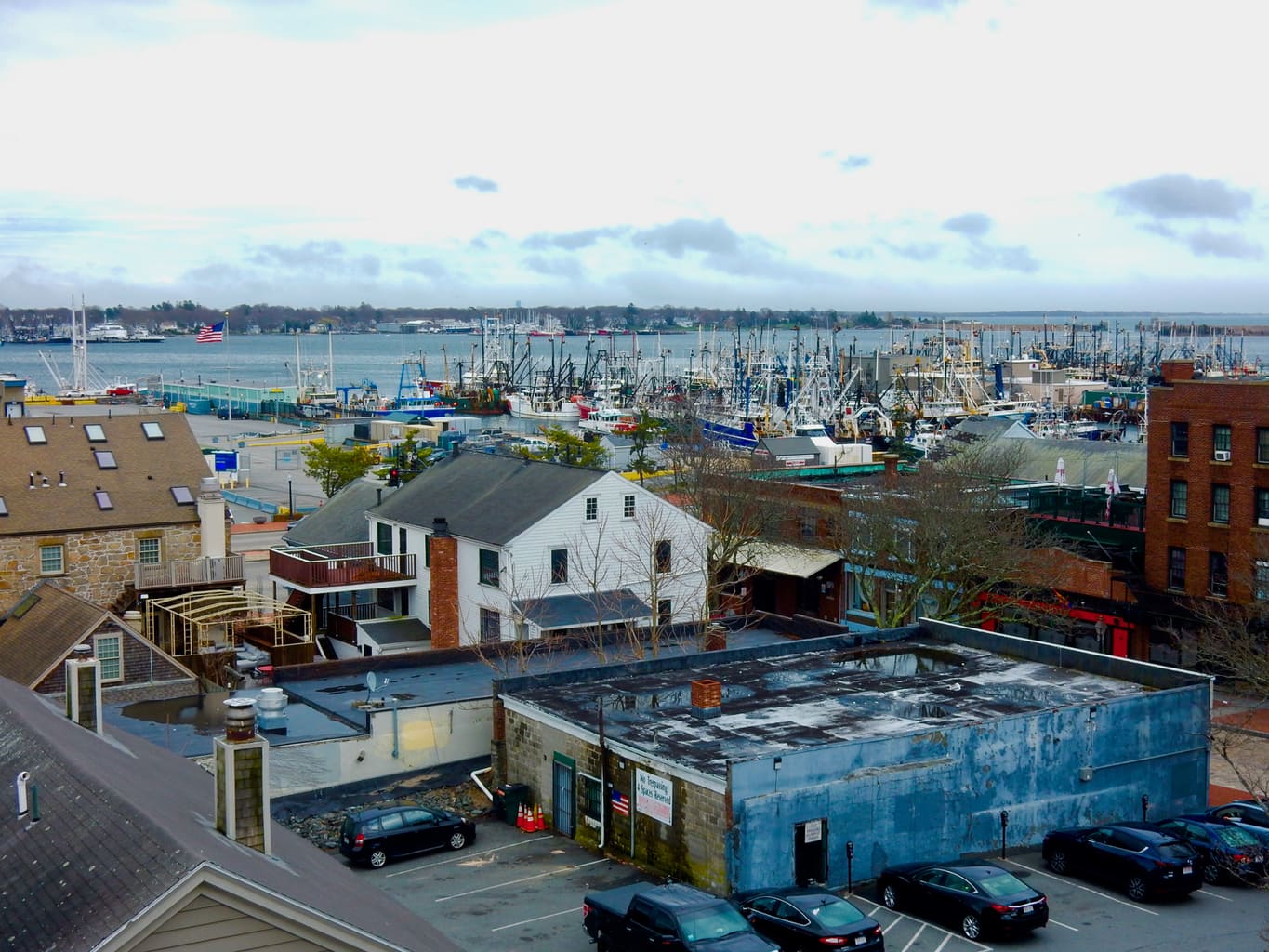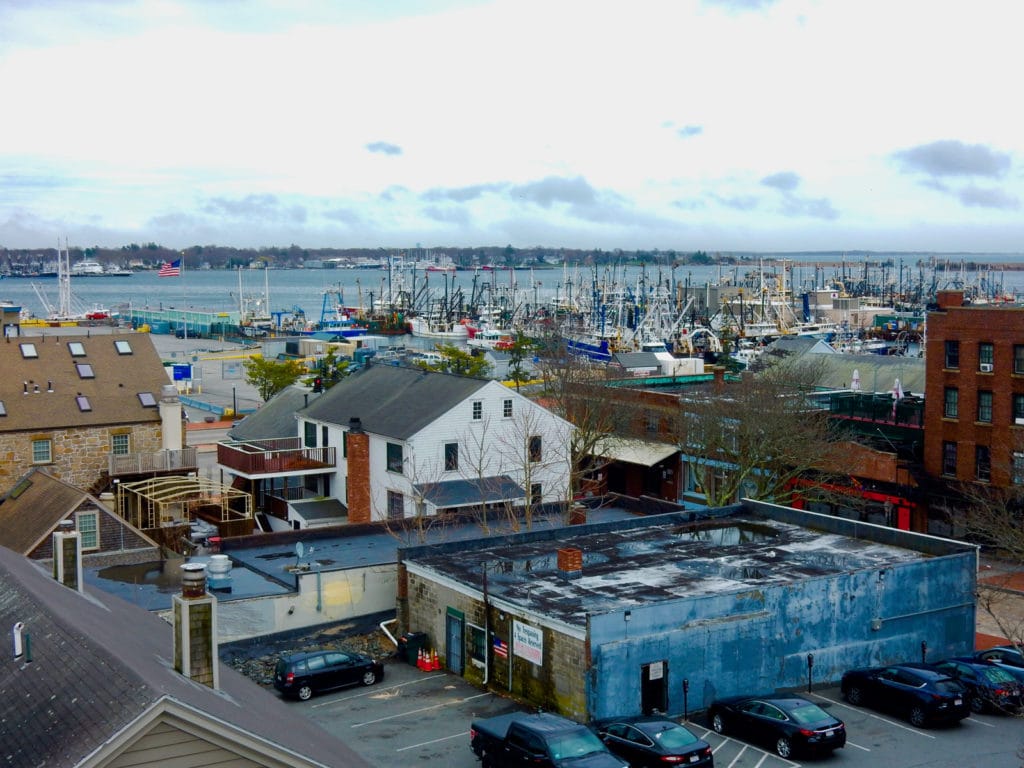 In its heyday in the mid 1800's, 750 whaling vessels plied the Seven Seas from U.S. shores. Of those, nearly 450 hailed New Bedford. One was the Acushnet, on which a 22-year-old Herman Melville toiled for over a year.  His experiences, of course, informed his classic novel, Moby Dick.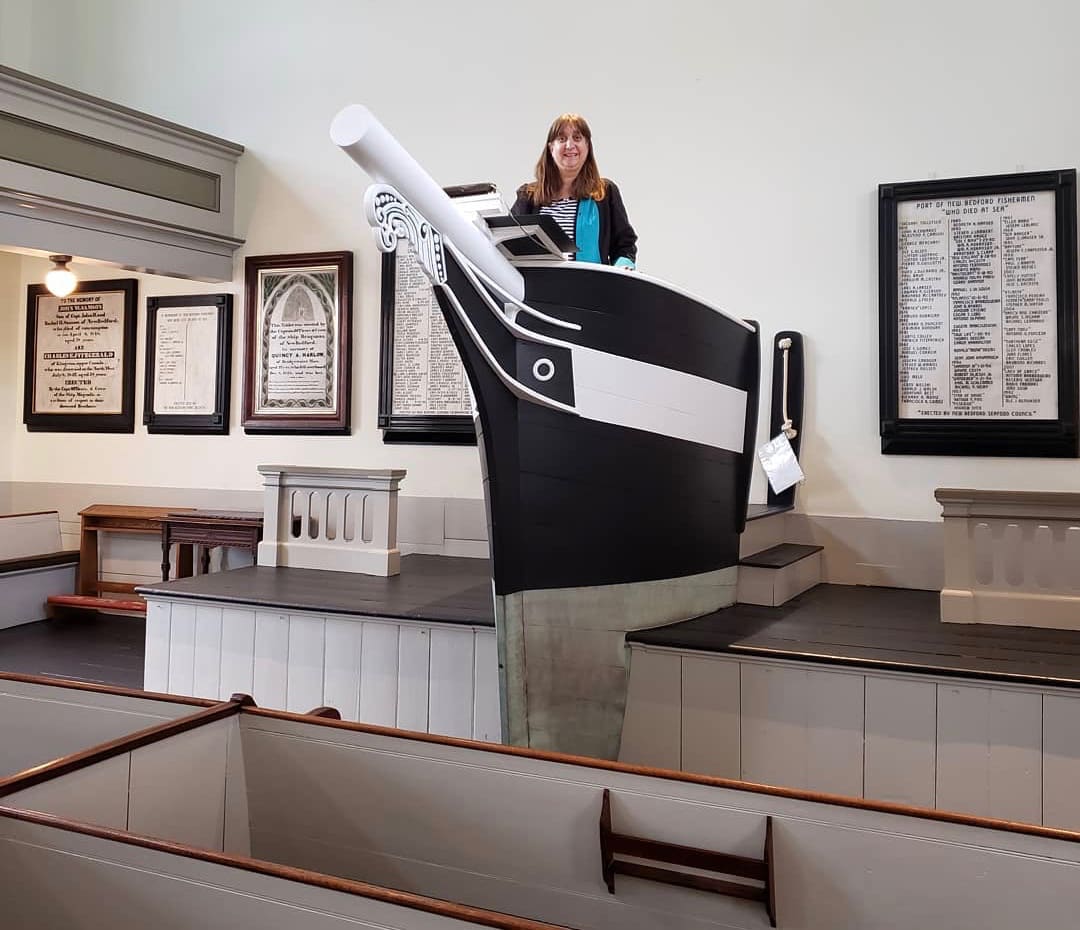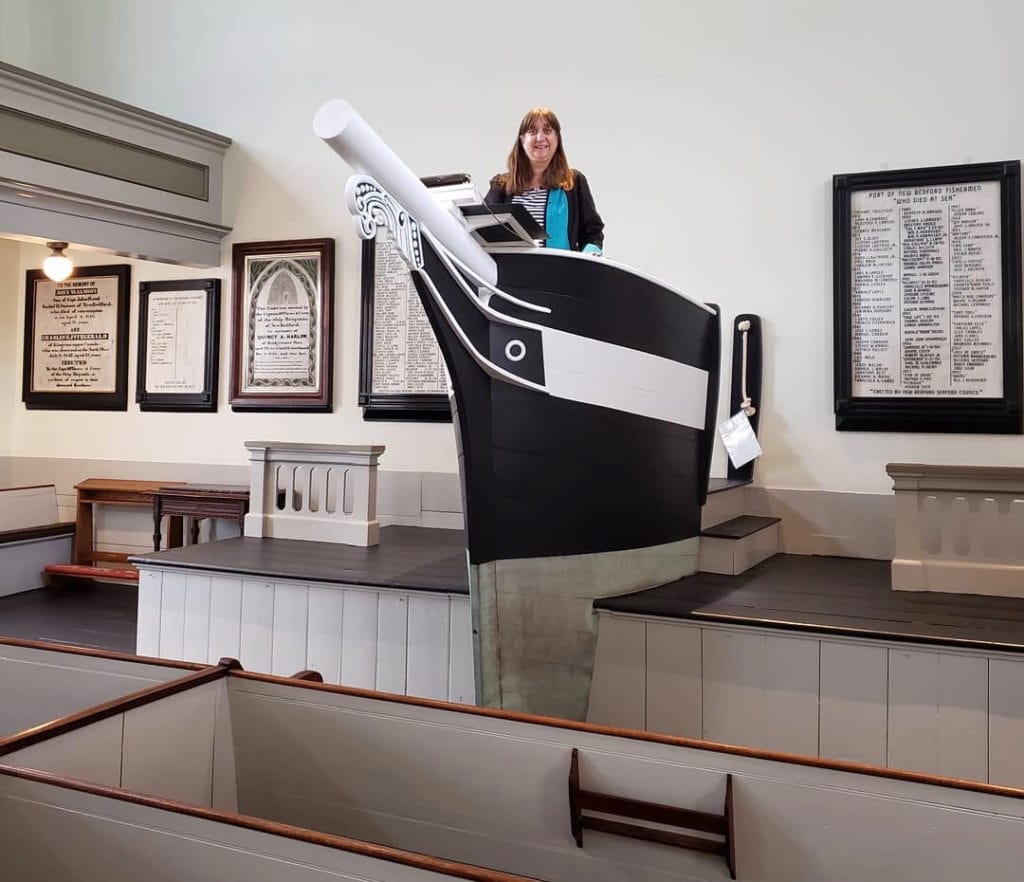 Though it's been through several booms and busts, New Bedford is still today the number one fishing port in the country in profits – based largely on the tonnage of weight-in-gold scallops caught by New Bedford fishermen each year.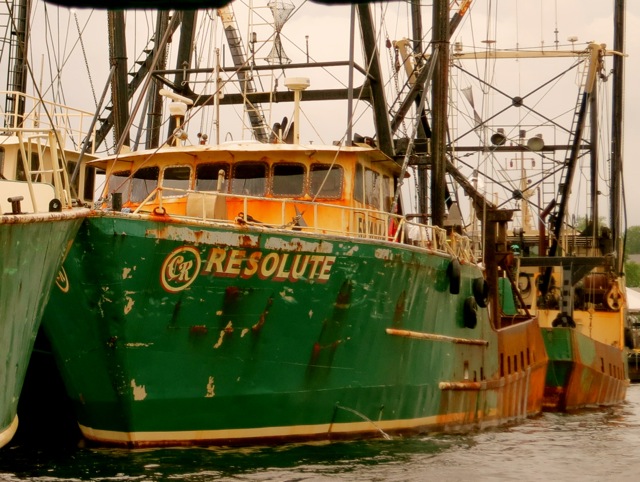 In 1996, Congress designated a segment of New Bedford as a National Historic Park, deeming it the best place in America to tell the story of whaling. Since then, the city has transitioned into a burgeoning tourist mecca, attracting countless creatives due to its "exploding art scene" and low real estate costs.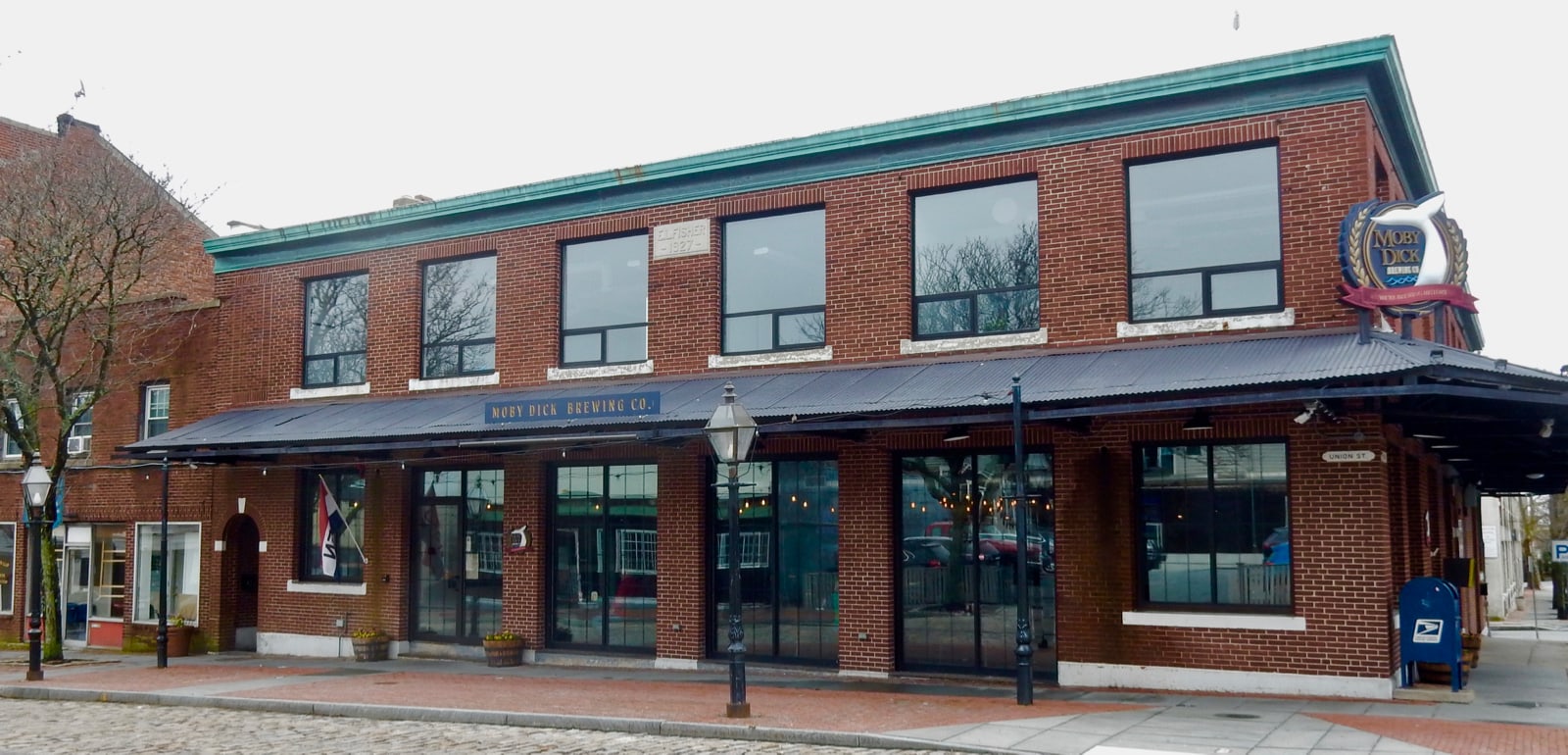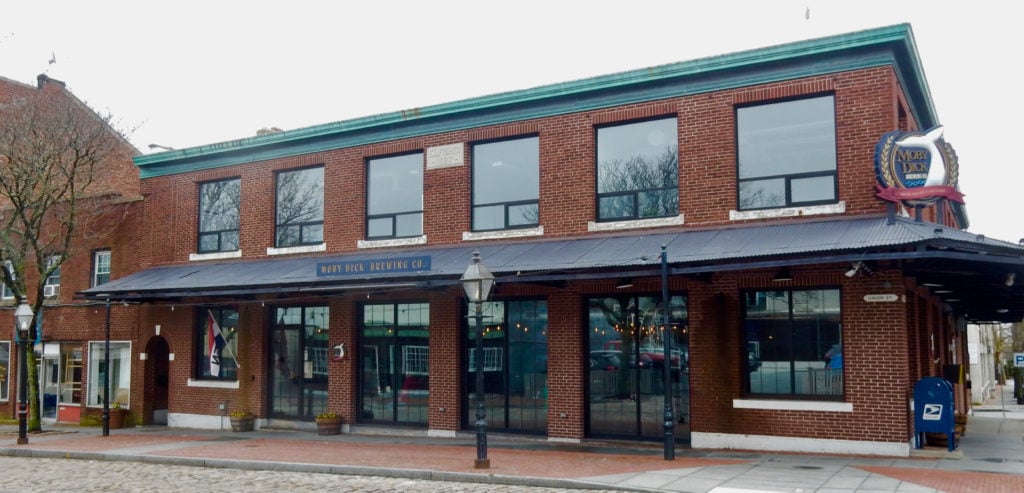 With upgraded infrastructure, a second boutique hotel, trendy wine and beer bars, and picture-perfect cobblestone streets, this Getaway is perfect for history buffs, Melville fans, and art aficionados who wish to explore a working waterfront and be well-fed in the process.
Things To Do in New Bedford, MA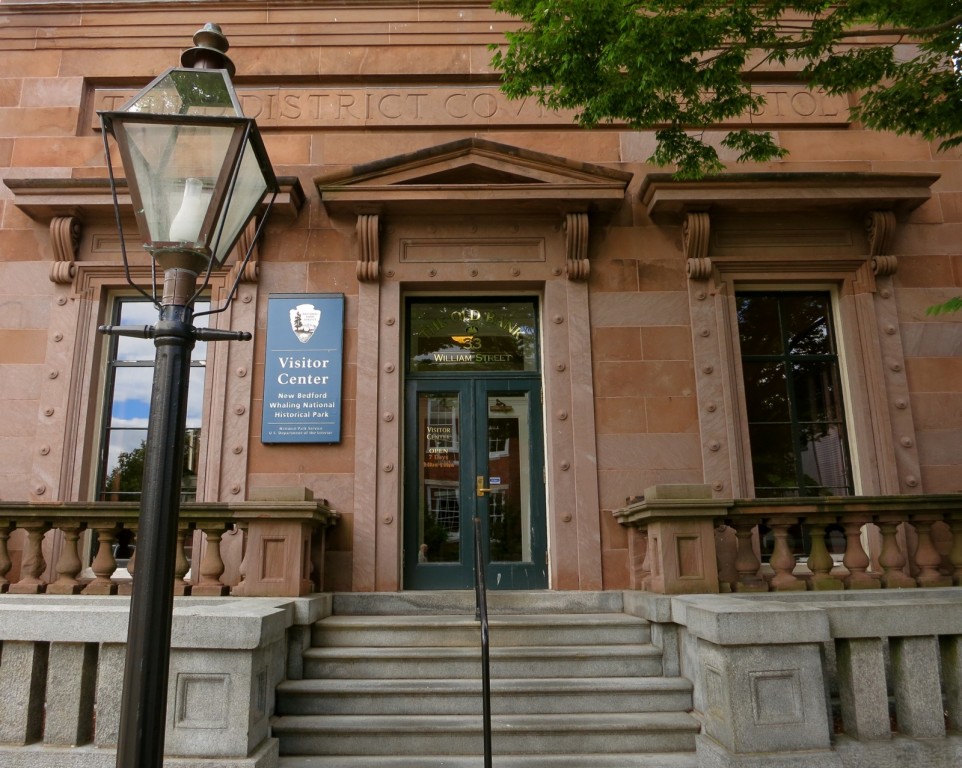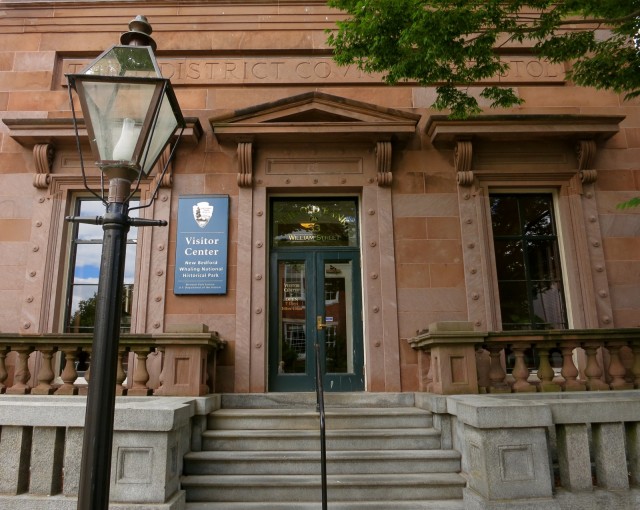 Begin at the Visitor's Center for a 22-minute movie, "The City That Lit the World," and then peruse exhibits that expound upon The Lure of Whaling, Life in a Port City, Faces of Whaling, and Women in Whaling.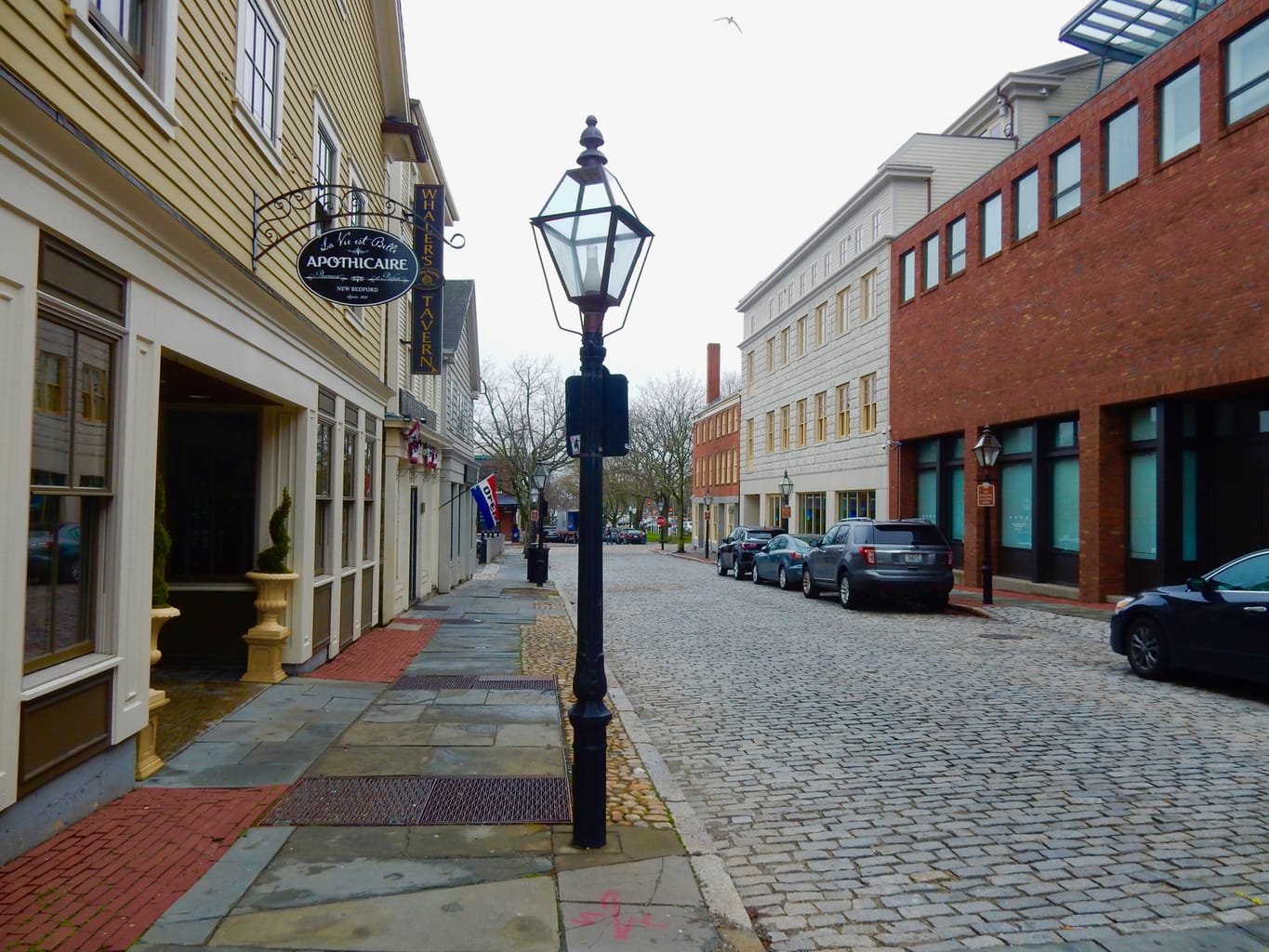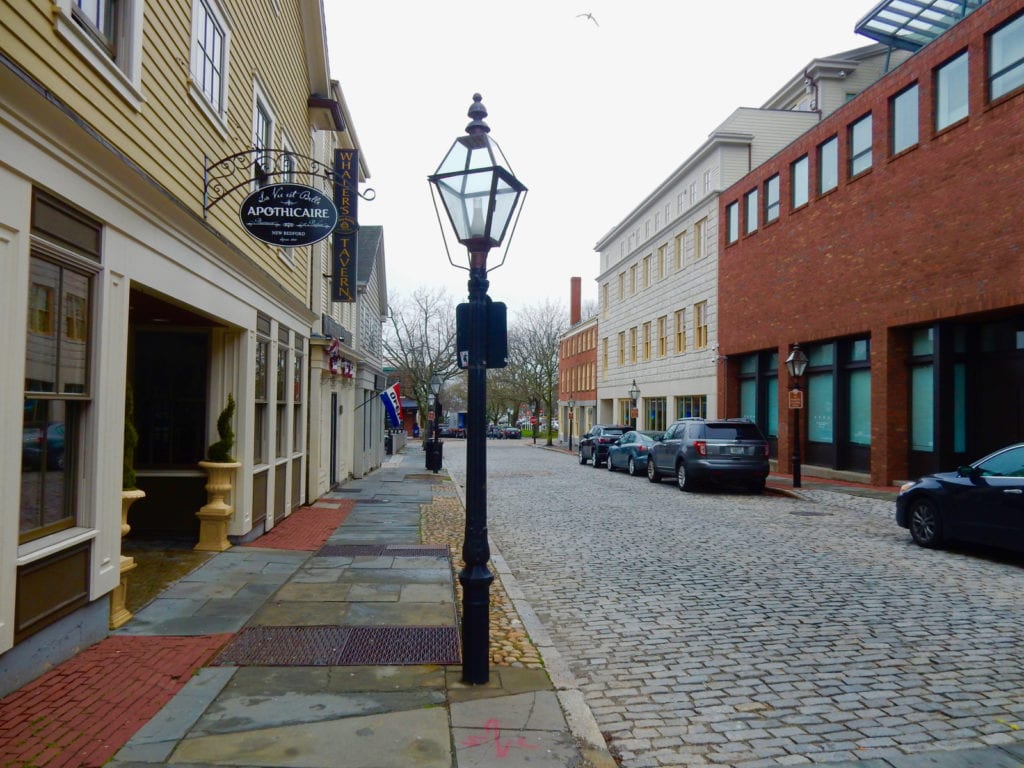 From here, you can take a free 45-minute walking tour of this diverse town. Several narrated walks center on the History of Whaling, Herman Melville, and the Underground Railroad.
In the mid-1800's New Bedford was "a hotbed of abolitionism" – encompassing a large Quaker community that believed God did not discriminate among his creations. Frederick Douglass and his wife, Anna, fled from slavery to New Bedford, and were housed by free blacks, Polly and Nathan Johnson. Douglass swept church floors, caulked ship hulls, and then, with his brilliant mind, found his footing as an abolitionist crusader.
Color-Blind Whaling Captains
Whaling Captains, in particular, were color-blind; jobs on a whaling ship were based on merit only and each ship housed a virtual United Nations. Sailors were forced to get along, as teamwork increased the whaling profits that were divvied up at the end of each voyage.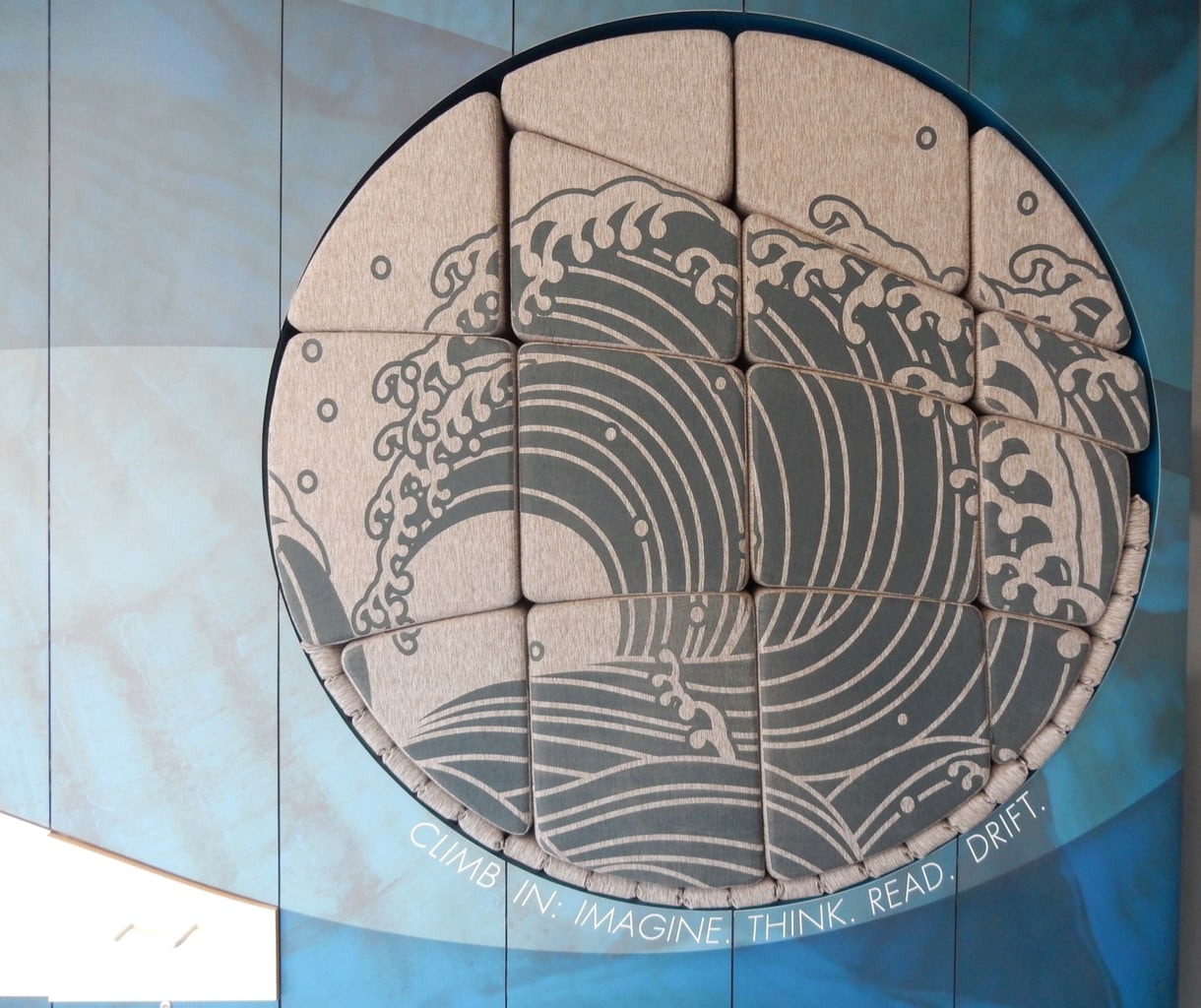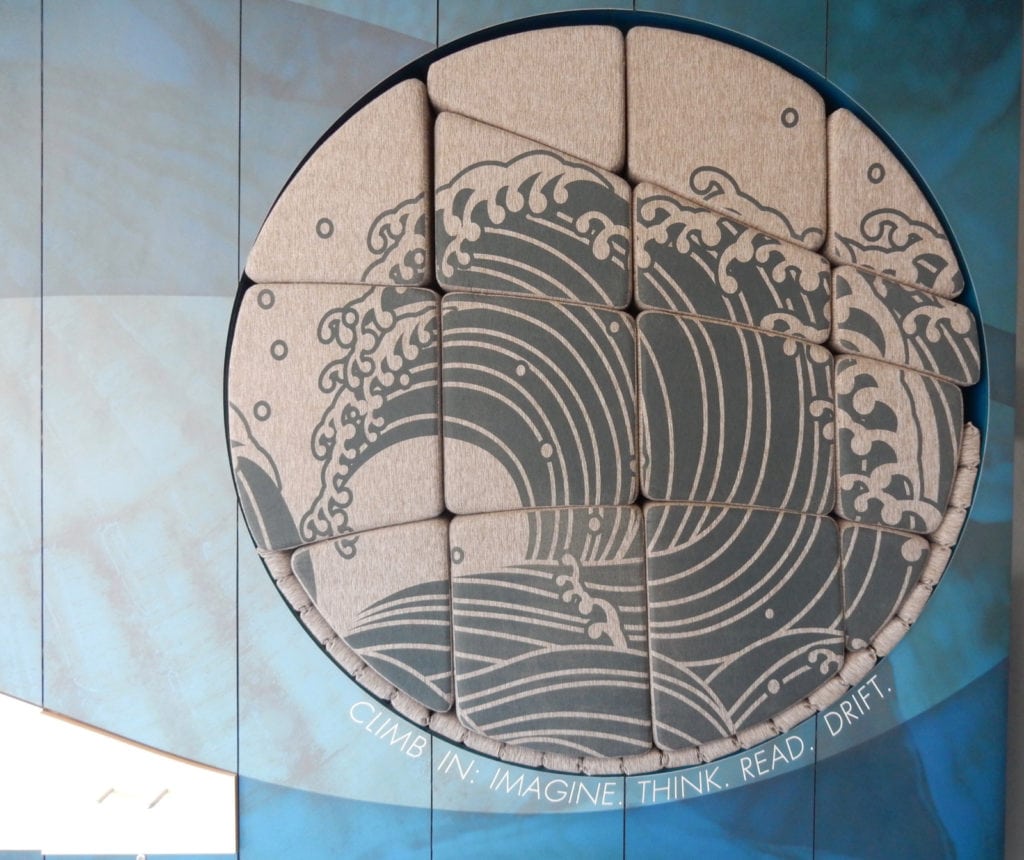 The Visitor's Center newest sensation is The Maker Space upstairs – where hands on exhibits serve as "inspiration, not information." Besides watching an artist-in-residence at work, you can participate in games, activities, and craft making. There's a comfy reading nook, and a 3-D printer. Best of all, on hot days, it's air conditioned and free to enter. Visitor's Center open daily 9am-5pm. Maker Space open daily July-Sept. and weekends throughout the year. Free.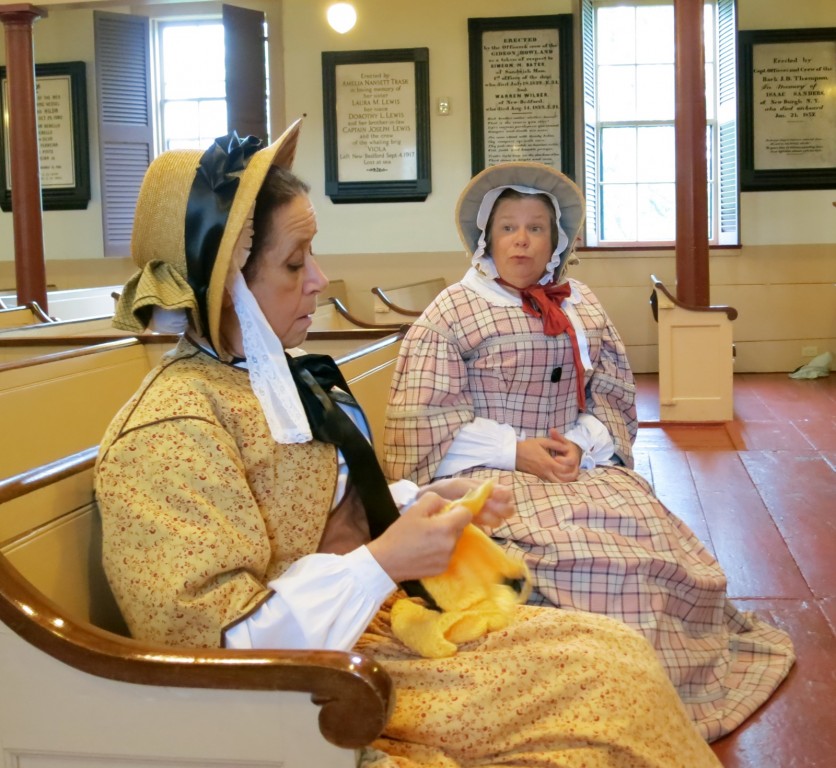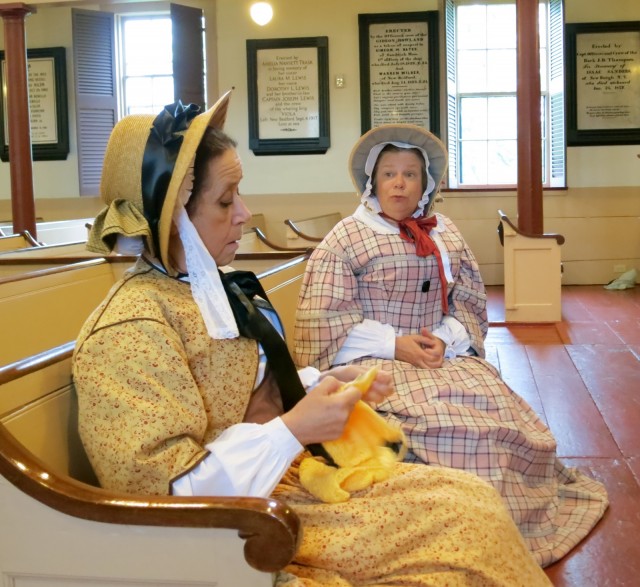 SEE: Ruth and Abby
Join the fun, the gossip, the banter between two 1850's busybodies, Ruth and Abby.  Dressed in period garb, they dish about the food of the times, their neighbors, shopping and running a home at the height of New Bedford's wealth. Mid July – end of August; Thurs 5pm – 6:30pm, Friday 11am-2pm, Sun. 2pm-4pm, Free.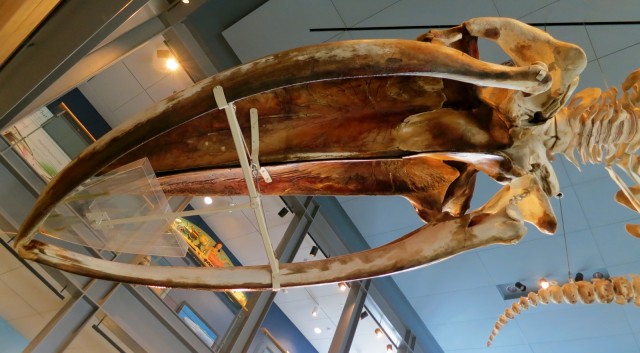 Four fully articulated whale skeletons hang from the ceiling in the entry hall of one of the best Whaling Museums on the planet. There's a Humpback, a North Atlantic Right Whale with her ten-month-old fetus, and a Blue Whale – the largest mammal on earth.
This juvenile Blue, killed accidentally by a tanker in 1998, is half the size of one full grown, and one of only four on display in the world. Amazingly, even after the bones were cleaned and bleached for months, its sinus cavities are still leaching oil, which drips into a Lucite pan fitted beneath the skull and then transported by hose into a graduated beaker kept at eye level.
Worlds Largest Collection of Scrimshaw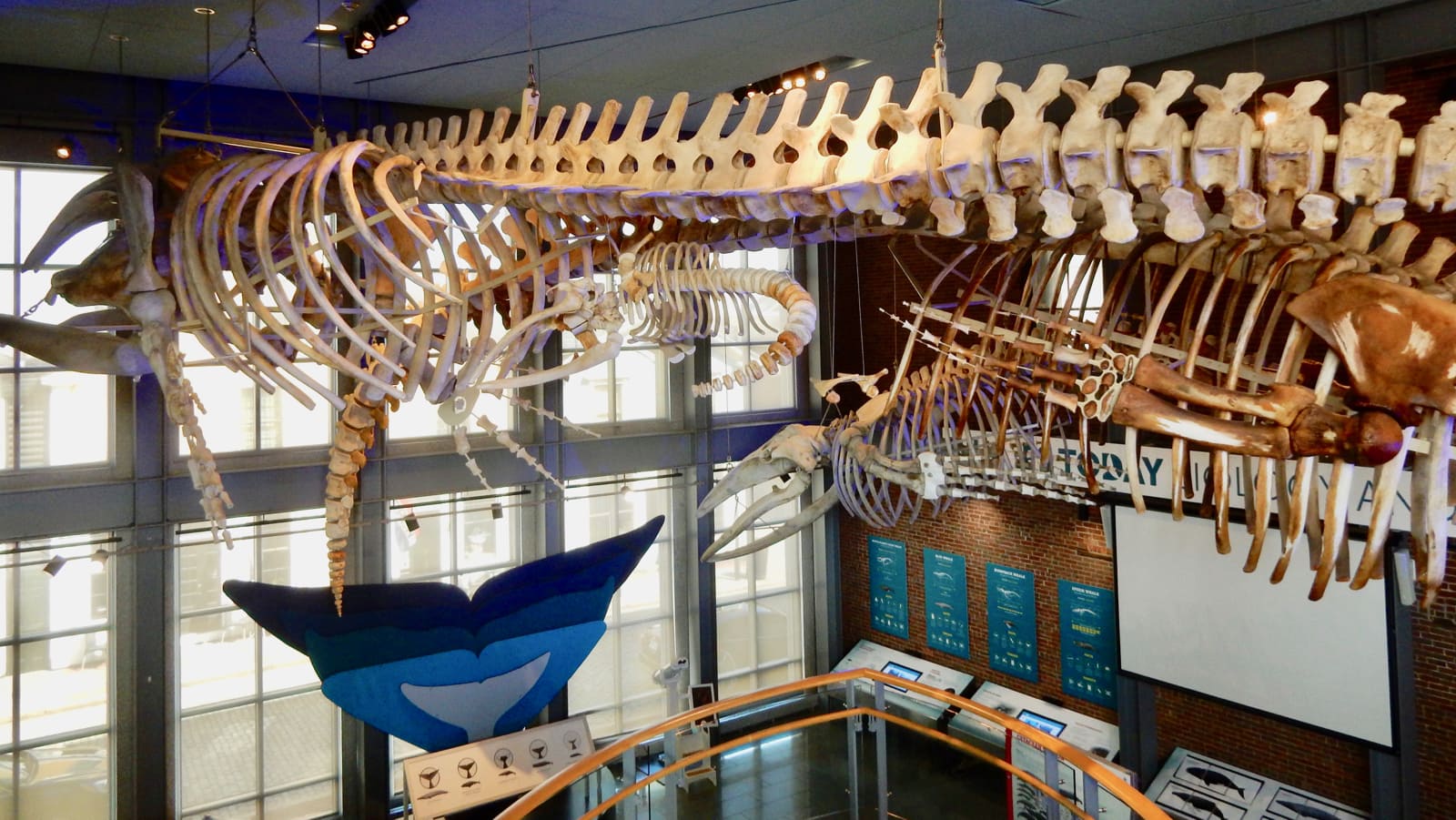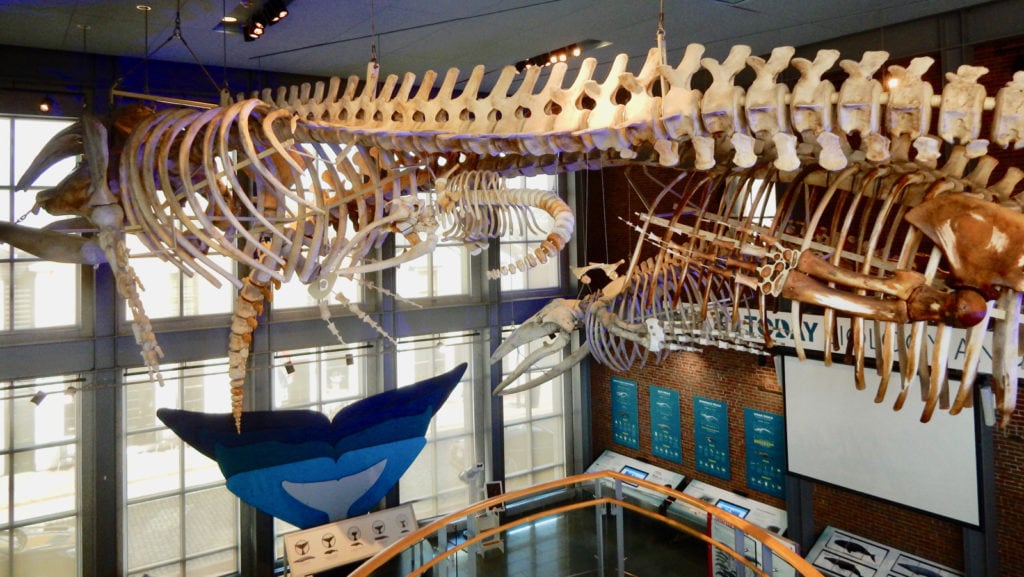 This is just one of many wows! you'll experience among 750,000 artifacts, from the Worlds Largest Collection of Scrimshaw to the Worlds Largest Ship Model (at half scale, the Lagoda Whaling Ship, which can be boarded, was built by aging shipwrights in 1916 inside the then brand new museum hall), to products made from bones and baleen, to harpoons – which were kept so sharp, the sailors shaved with them.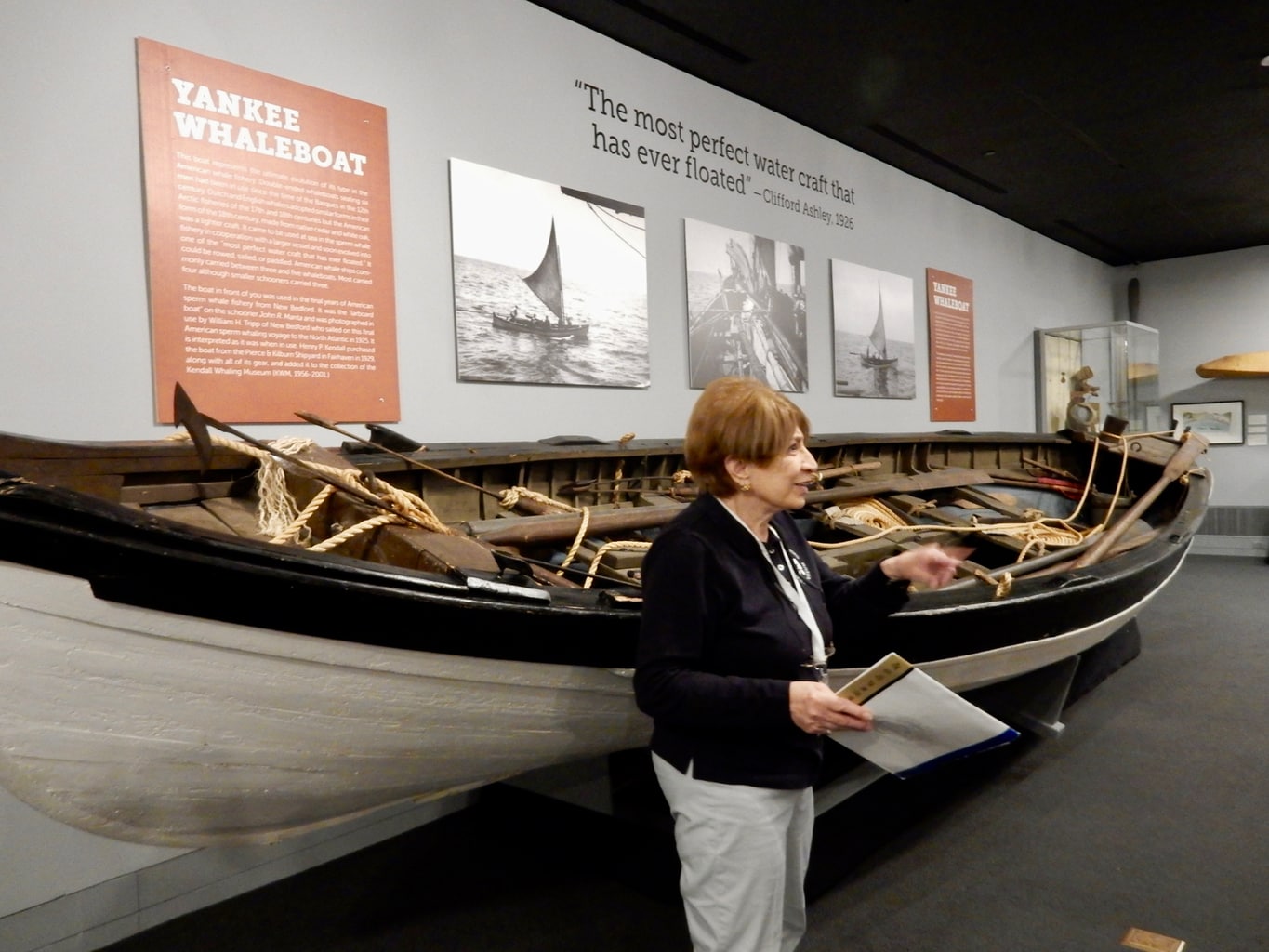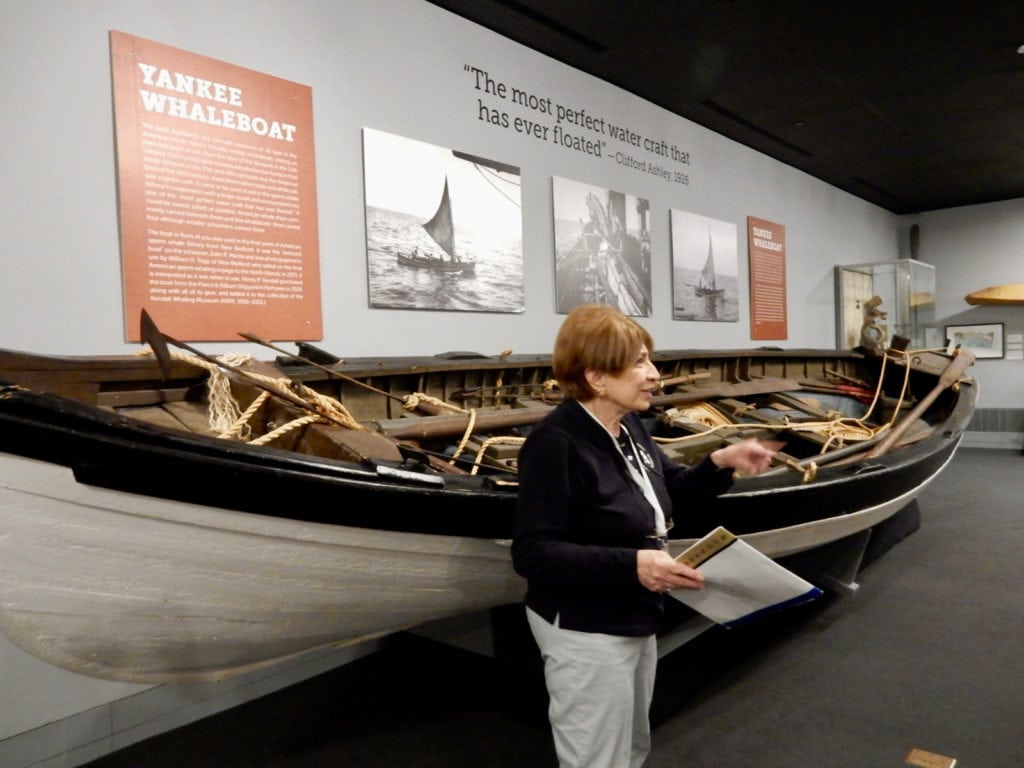 For an exceptional overview of the Museum – and stories about whaling ships, sailors, and the whales themselves – be sure to join a one-hour tour docent led tour. My guide was the uber-knowledgeable Penny. Her sweeping narrative covers everything from economics to biology, spotlighting the grim, precarious, but incredibly lucrative business of catching and killing these sentient beings, and rendering their body parts into oil, corsets, home goods, and scrimshaw art.
Worlds Largest Ship Model – Lagoda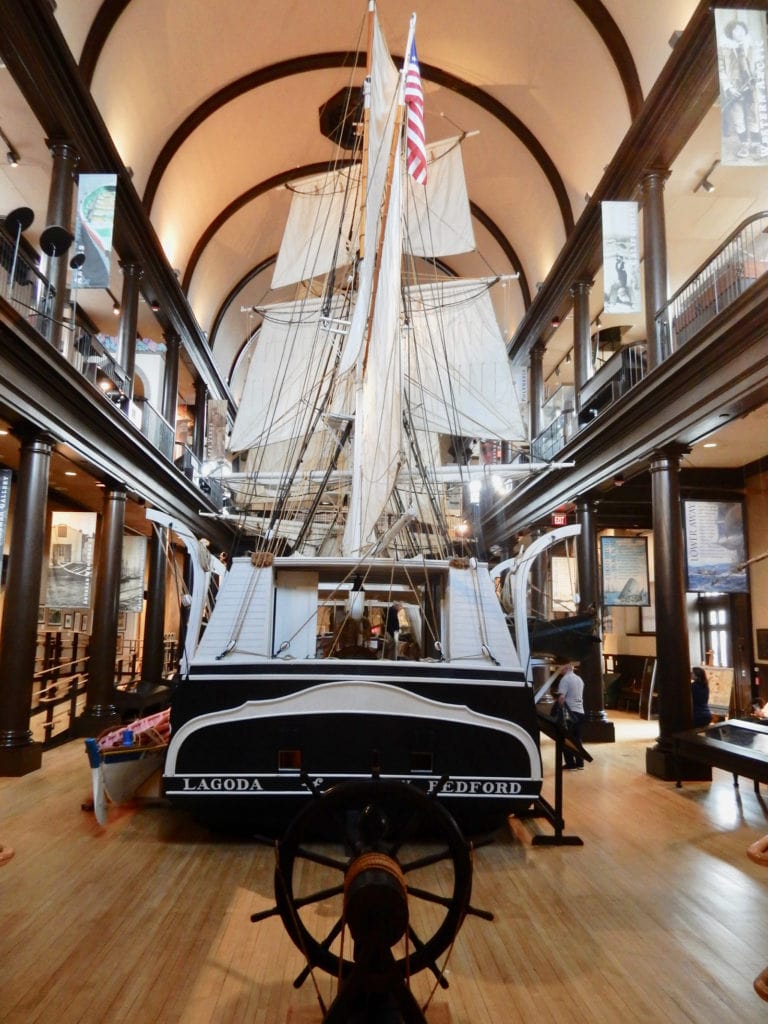 Jobs on a whaling ship – each vessel a self-contained oil factory with all the reeking, bloody, slippery, and dangerous conditions you can imagine – attracted three different kinds of sailors: second-and-subsequent-born farm boys who were not in line to inherit property; adventurers like Herman Melville; and fugitive slaves. Eventually, whaling merchants sought cheaper labor in the Azores off of Portugal, and Cape Verde off of Africa, diversifying the crews even further.
With its head cavity full of spermaceti oil the Sperm Whale was the most coveted of the species – though ships had to travel around Cape Horn to the Pacific Ocean to find them. Thus, whaling was the first "globalized industry." Sailors returned home with souvenirs, exchanging language and art with people of Asian cultures and beyond.
Demise of Whaling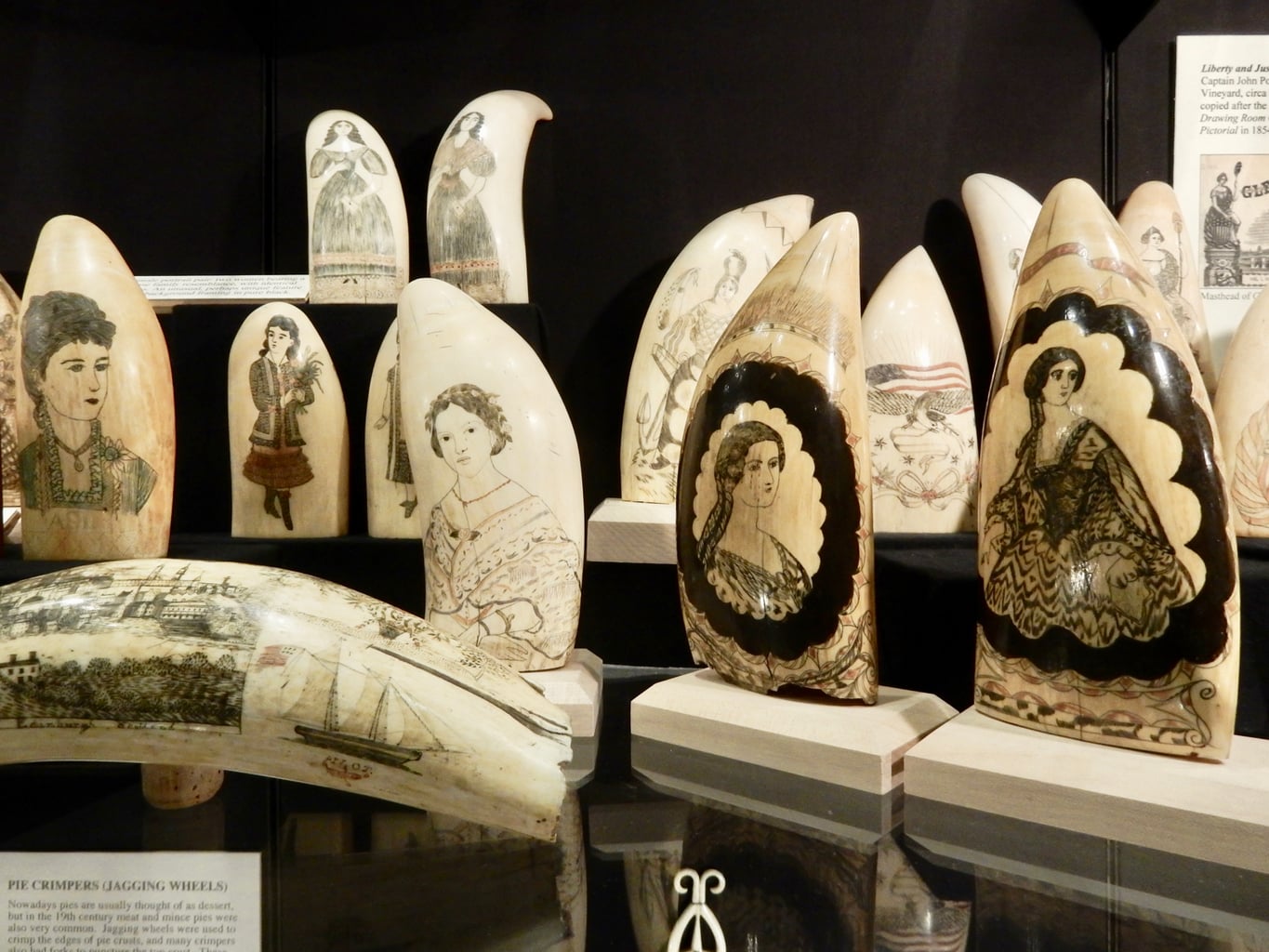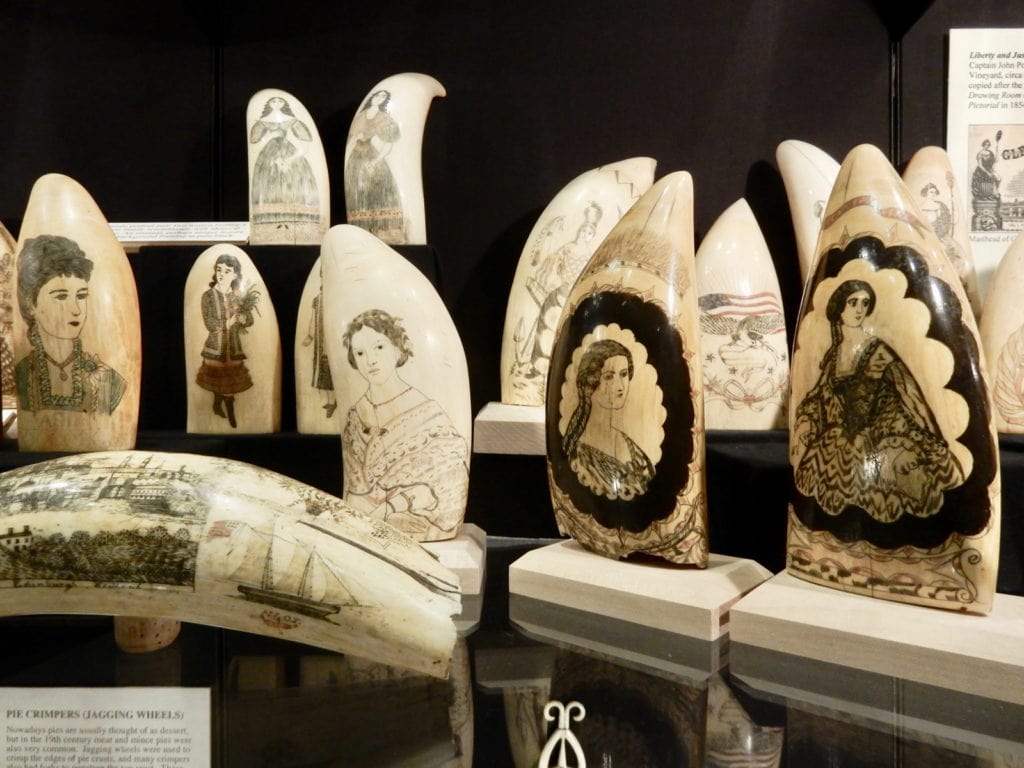 Oil from the ground and Edison's light bulb ultimately killed off the whaling industry, at which point New Bedford transitioned into a textile-manufacturing hub. When that industry went kablooey, it took some time for the city to reinvent itself as a living history museum and art mecca. $17 adults, $7 kids, May-September 9:00 a.m. – 5:00 p.m. daily. Jan-March Tues-Sat 9-4, Sun 11-4. Docent led tours at 11am. Penny's tours on Tuesday afternoon.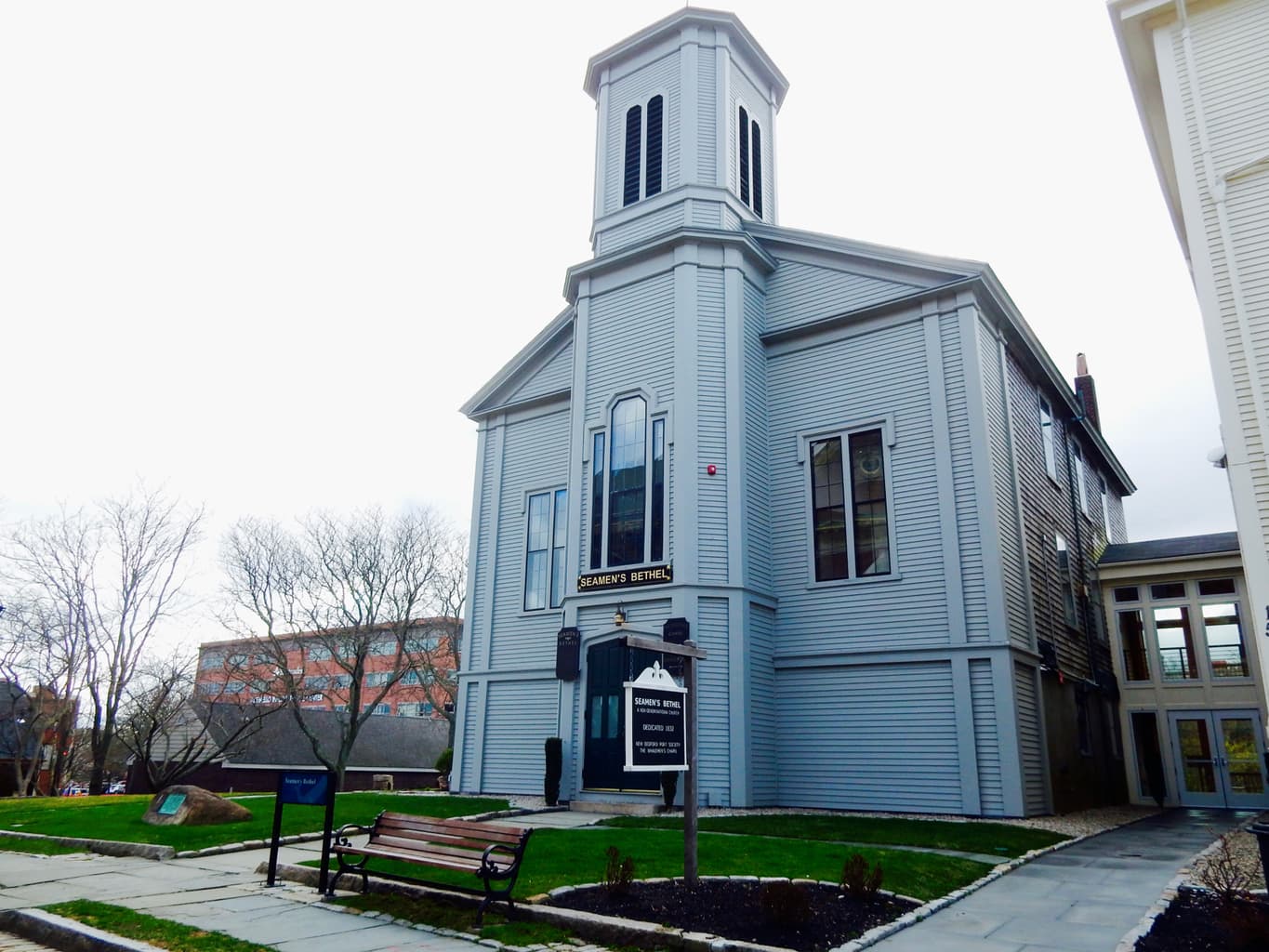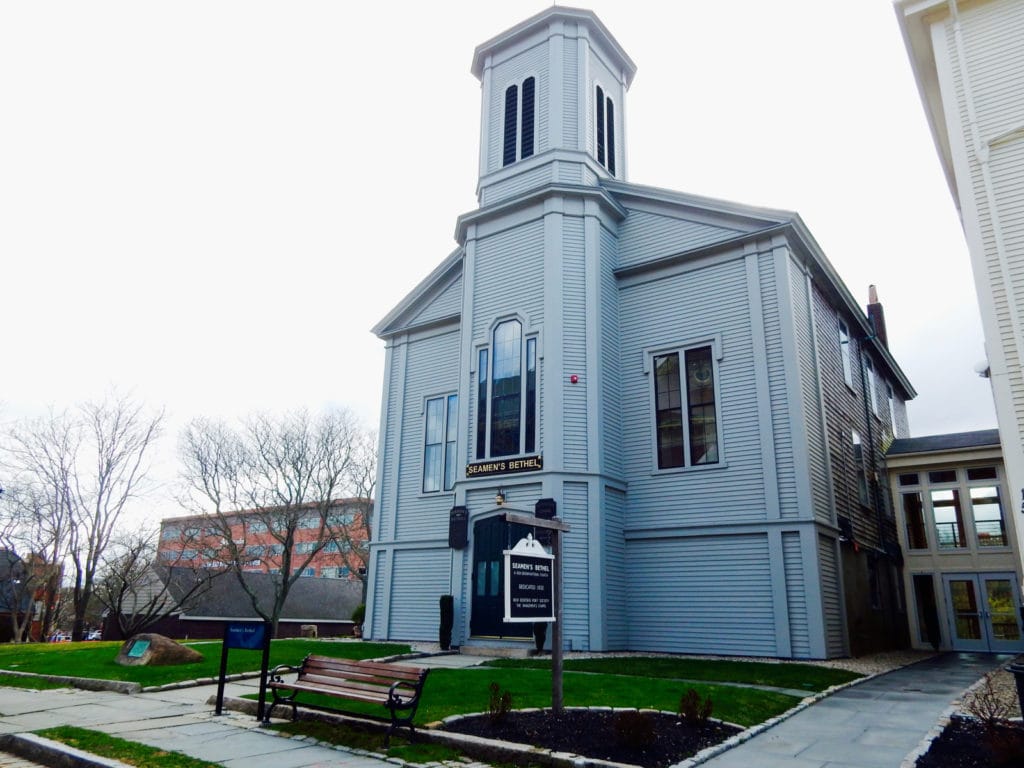 In the heady days of the great whaling ships, New Bedford's docks thrummed with bars and brothels. Resident Quakers sought to counteract the "licentious" temptations of the waterfront, first by boarding boats at dock to sermonize and hand out bibles, and in 1832, by building a house of worship for the sailors: The Seamen's Bethel.
The Whalemen's Chapel in Herman Melville's Moby Dick
Known as "The Whalemen's Chapel" in Herman Melville's Moby Dick, the Seamen's Bethel underwent a $3.2 million renovation in May 2017 to save it from complete collapse. Construction workers removed stucco from the exterior walls, leaving the original pre-Melville stone intact.
A modern breezeway, linking the Bethel to the adjacent Mariners Home, is the Church's new main entrance and features a reception desk made from 150 year old lumber reclaimed from the renovation.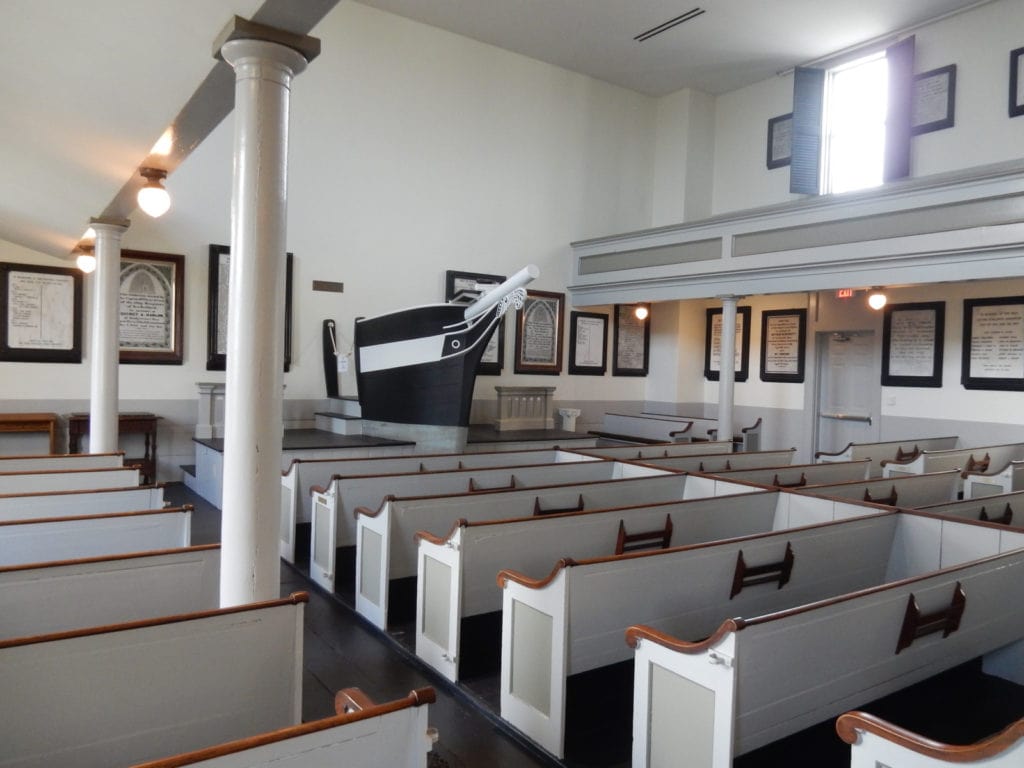 The bow-shaped pulpit – from which Reverend Enoch Mudge (Father Mapple in Moby Dick) spoke to his parishioners from 1832-1844 – juts into a small bench-lined room. Melville's pew, the second to last row on the left as you walk in, is of course a photo-op favorite.
New Bedford was unique in that sailors shipping off from here were required to register by name, age, height, complexion, eye color, ship's name and Captain, and so family members came to New Bedford to determine the whereabouts of their loved ones.
Marble Cenotaphs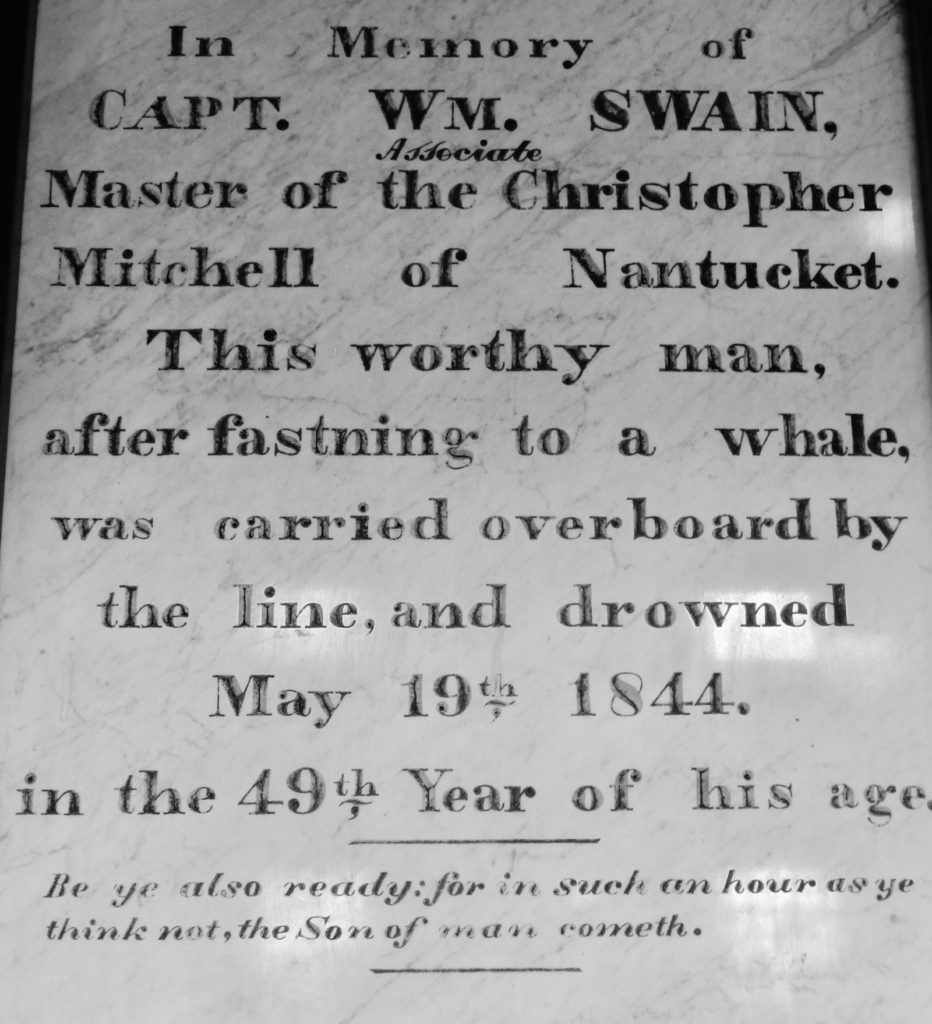 Marble cenotaphs ("empty tombs") of men who did not return from the sea line the sanctuary walls. One is believed to be Melville's inspiration for Captain Ahab, Captn. Wm. Swain, who "after fastning to a whale was carried overboard by the line and drowned on May 19th 1844." Another cenotaph memorializes poor 18-year-old Charles Petty who, in 1863, was killed by a shark while bathing off the African coast.  Apparently whales weren't the only sea life to be wary of on these dangerous voyages.
These inscribed tablets remain touchstones for the modern fishing community who come to pay respects to those lost. Additionally, every year since Memorial Day 1866, the 1835 church organ is wheeled down to the waterfront in a decorative wheelbarrow, and played during the memorial service for New Bedford fishermen lost at sea.
Other Artifacts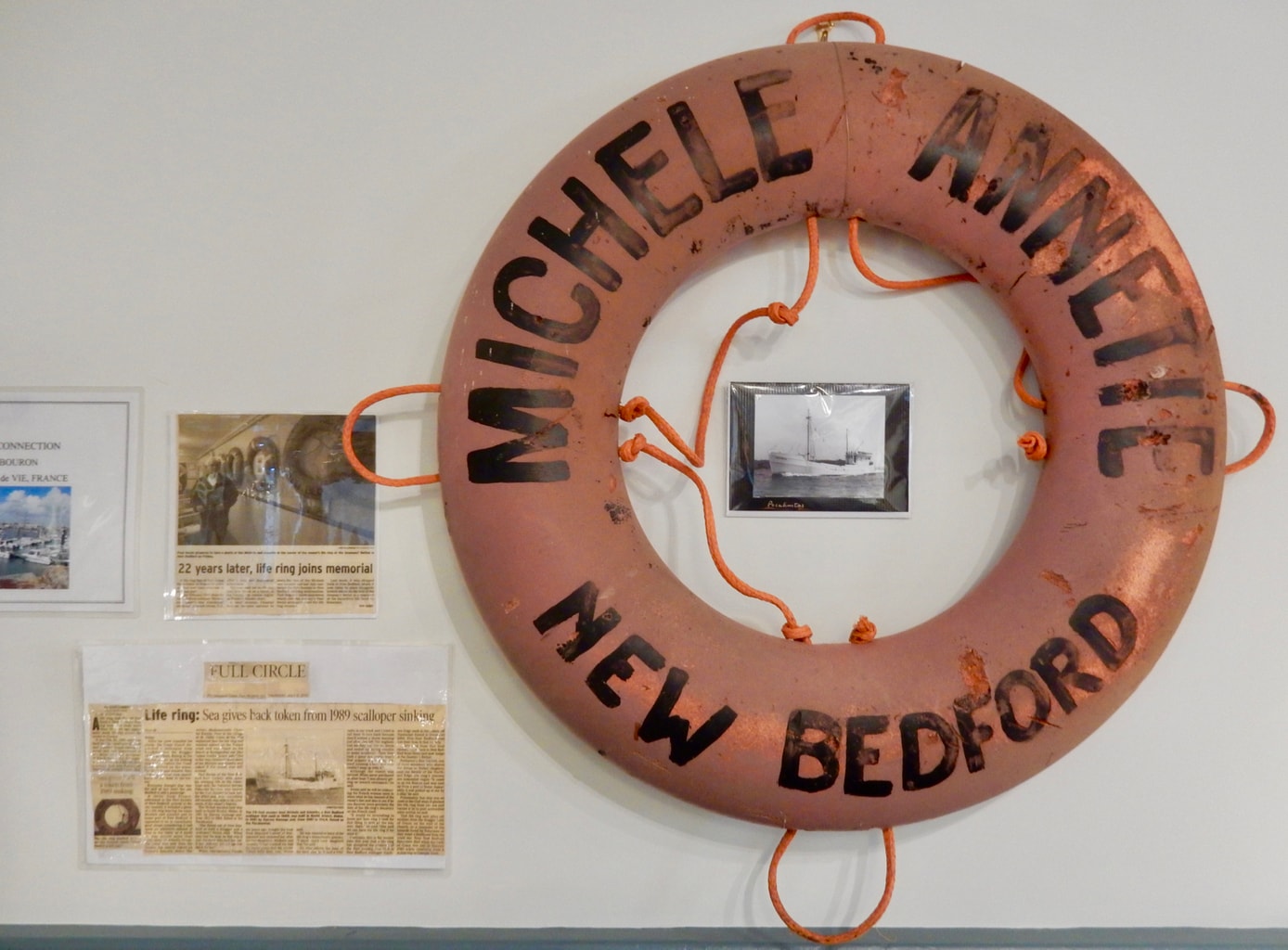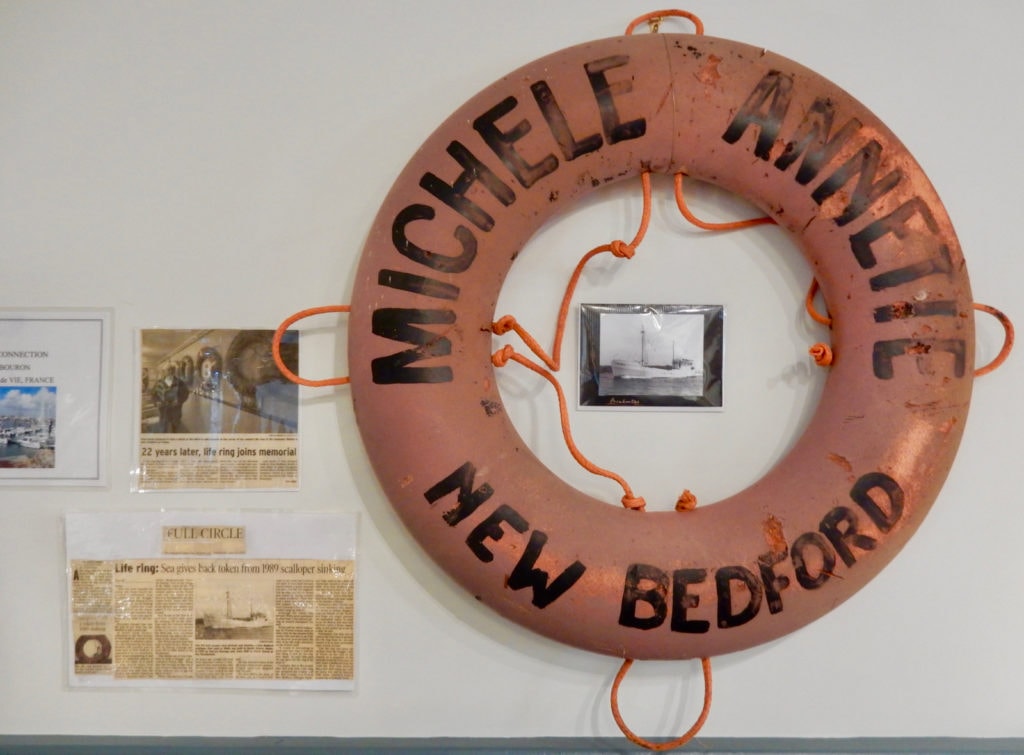 Don't miss artifacts on display in several other rooms – one, the Life Ring from a 1988 wreck off of Nantucket that was found on a French beach in 2010, and wonderful drawings of New Bedford by the New Yorker Magazine artist, Sergio Garcia Sanchez. Though, this church does not operate as a house of worship on a regular basis, it's a popular wedding and baptism venue.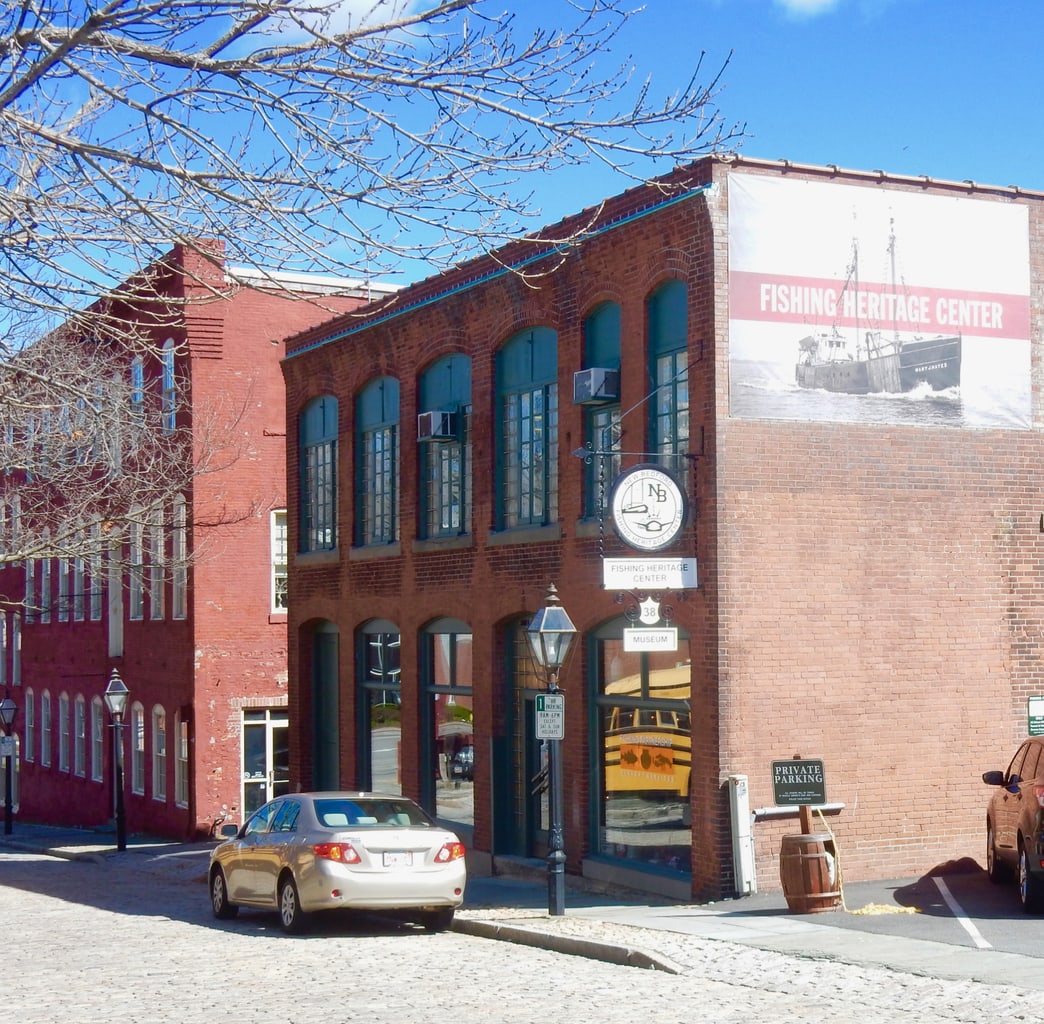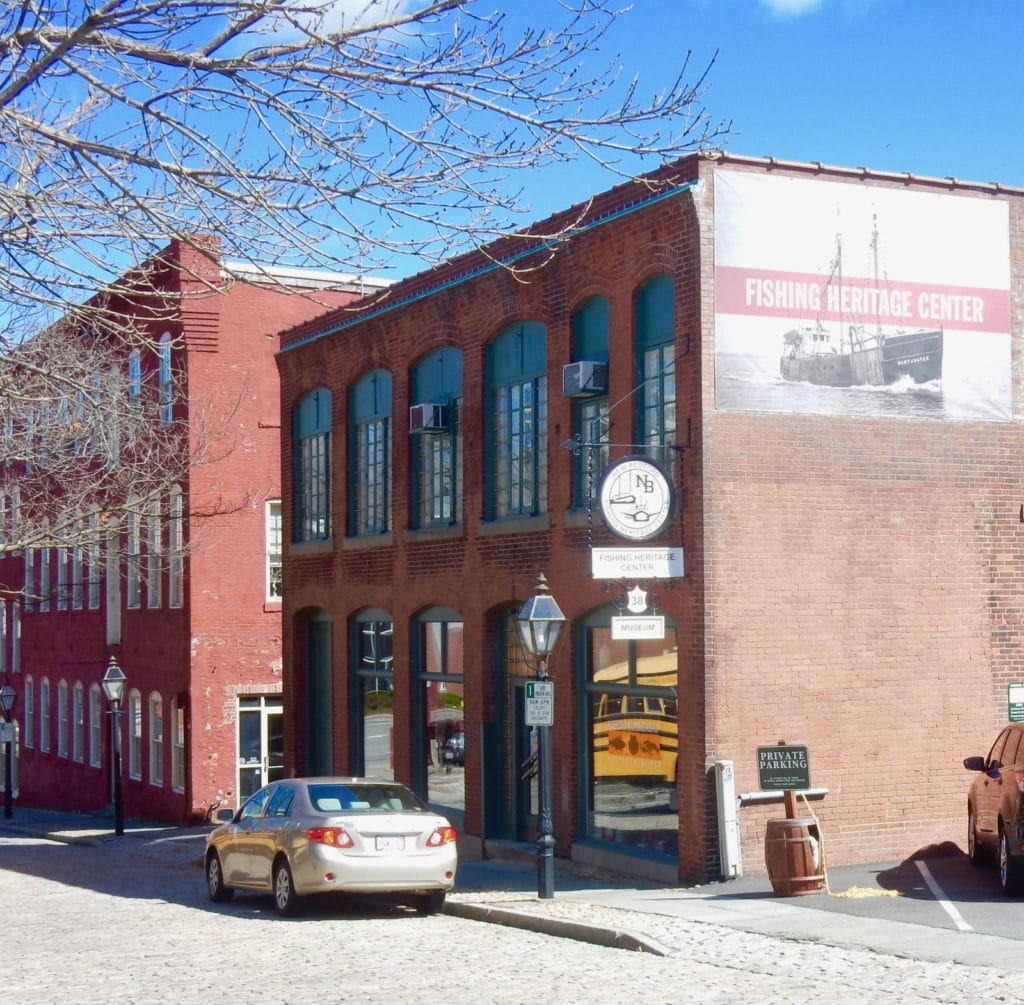 Bring a fishing boat into port. Quickly don survival gear. And learn what it's like to be a commercial fisherman, in this small but excellent museum that opened quite by accident. What started out as an office for the annual Working Waterfront Festival has turned into a bricks and mortar space celebrating the "fishing industry of New Bedford Past, Present, and Future."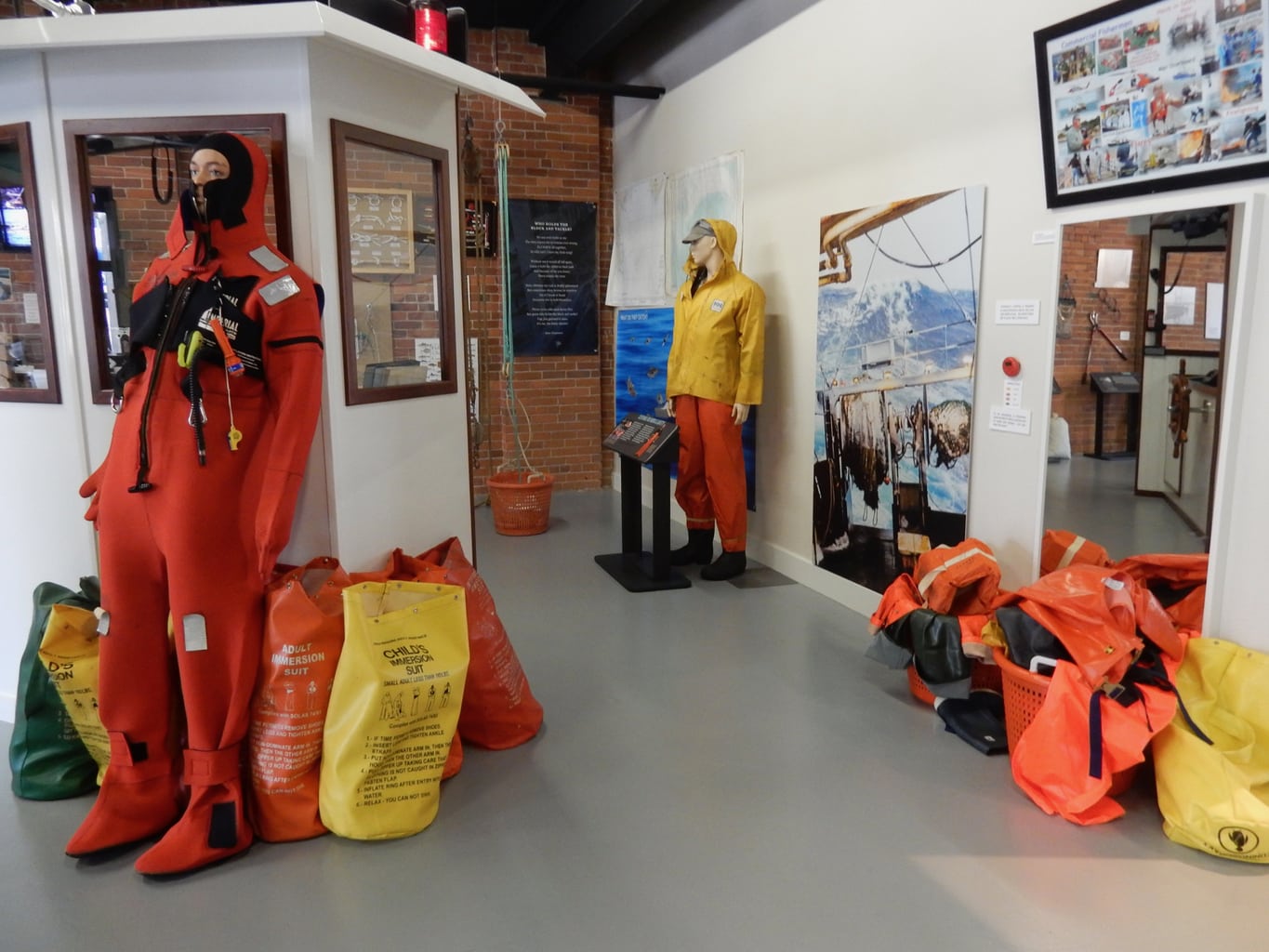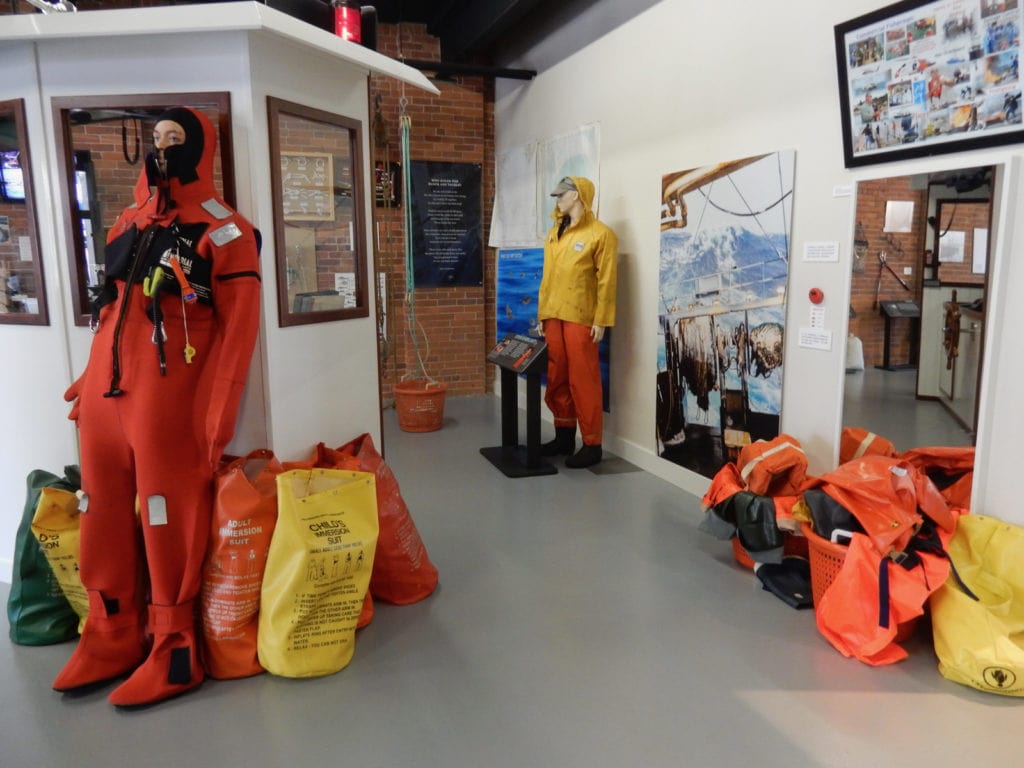 This interactive museum is divided into the various aspects of the fishing life. You can watch the construction of a fishing vessel "from keel to launch." See several oddities in an "Unusual Catches" display. Read a whole wall of crazy fishermen nicknames. Tie nautical knots. And scroll through an interactive website that details ships that went down, incident reports, and bios on those who died (one of the most utilized exhibits for those who lost loved ones).
There's a makeshift wheelhouse composed of a navigational simulator (programmed with many American harbors) and all the electronics found on a modern vessel. You'll even hear radio chatter from corresponding bridge and harbor masters.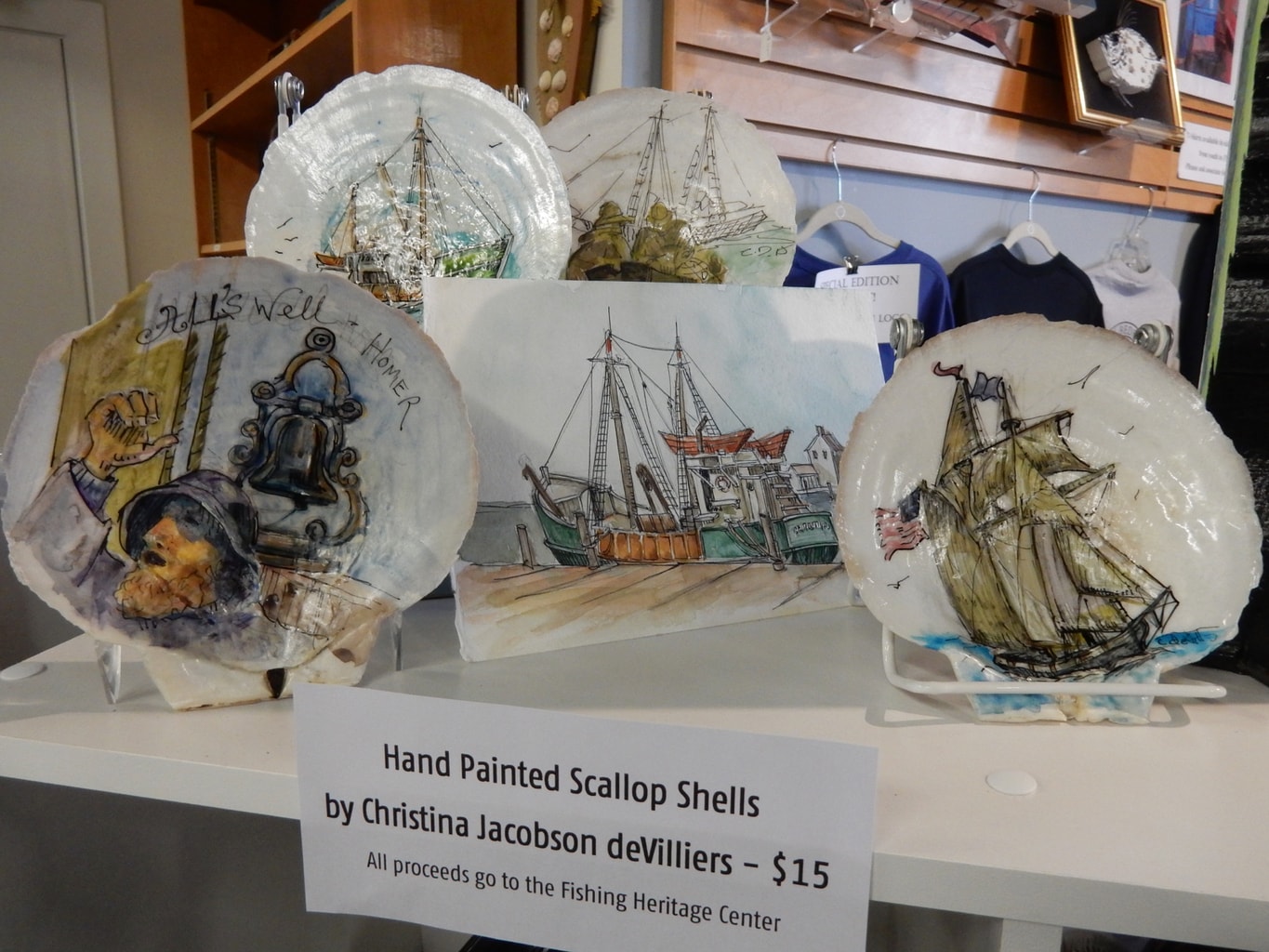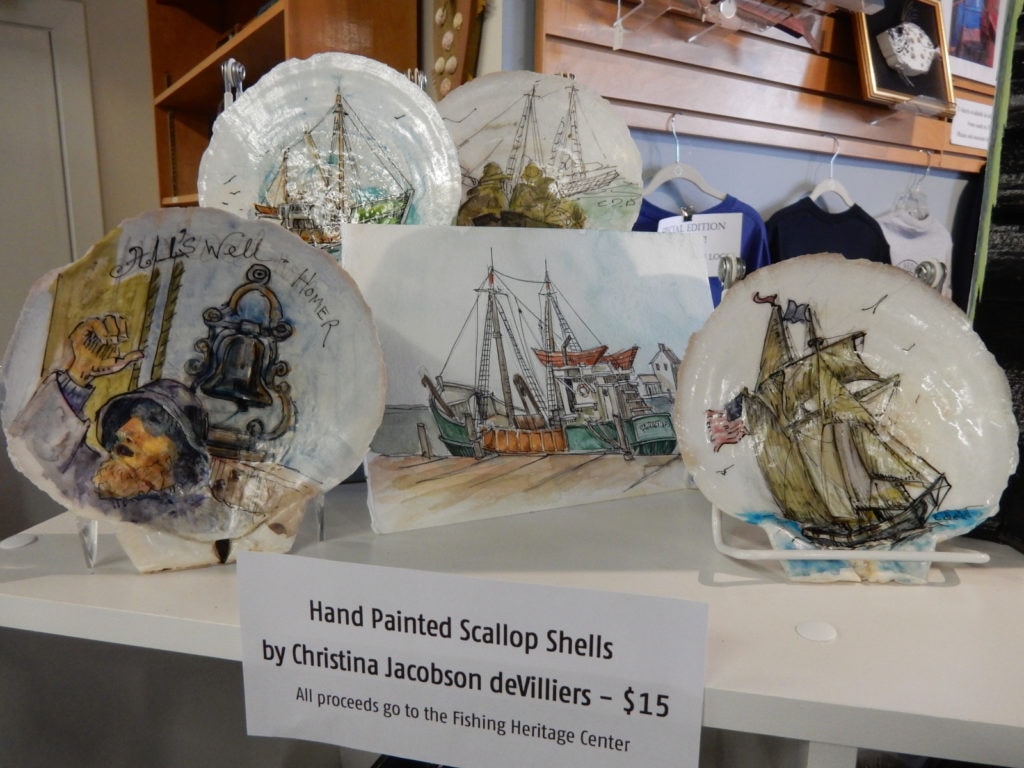 The most popular activity for teens, though, is the 60-second challenge to dress in survival gear: an endeavor much more difficult than it sounds. Open Thurs-Sun 10-4, free, but donations gratefully accepted.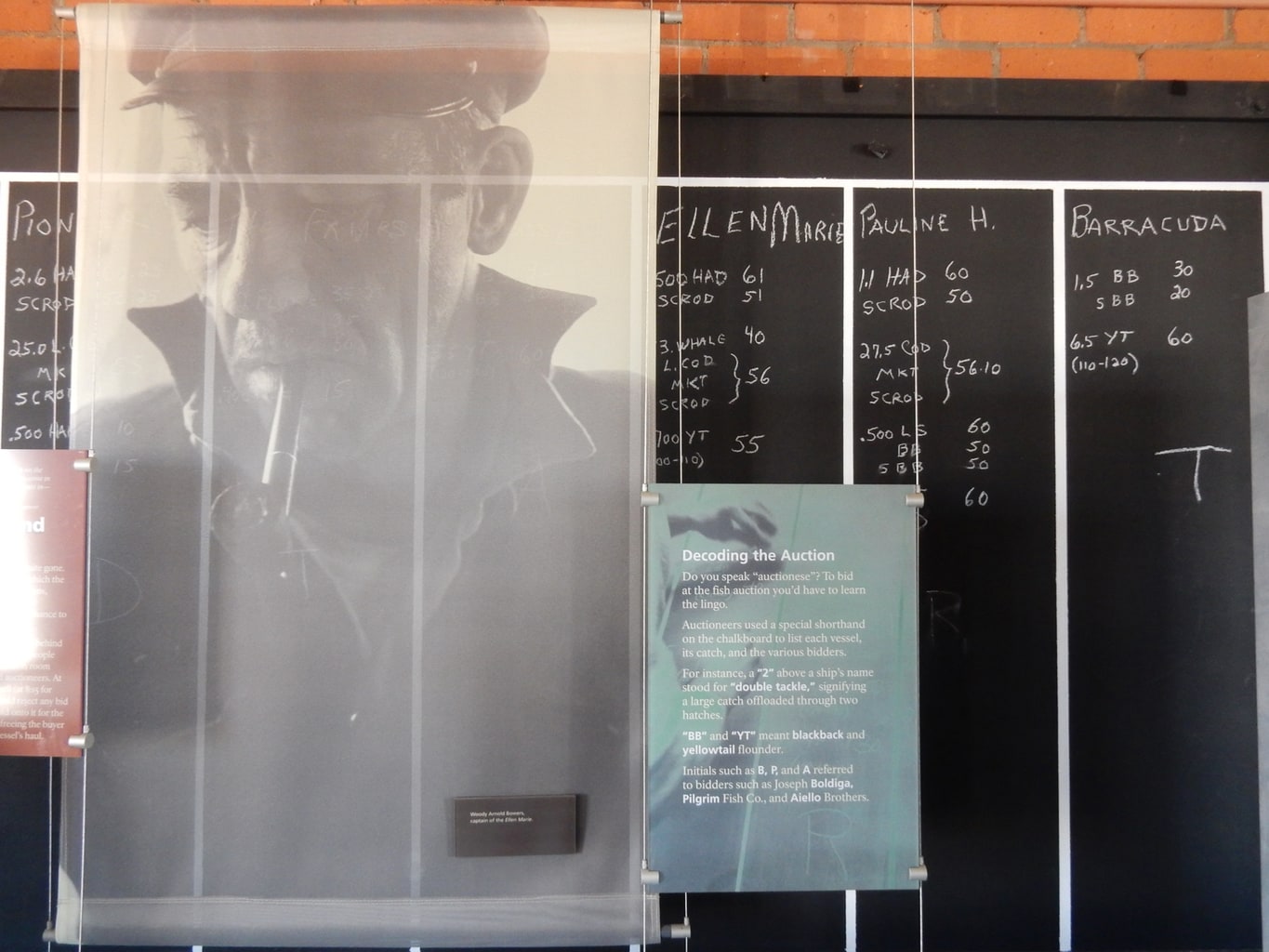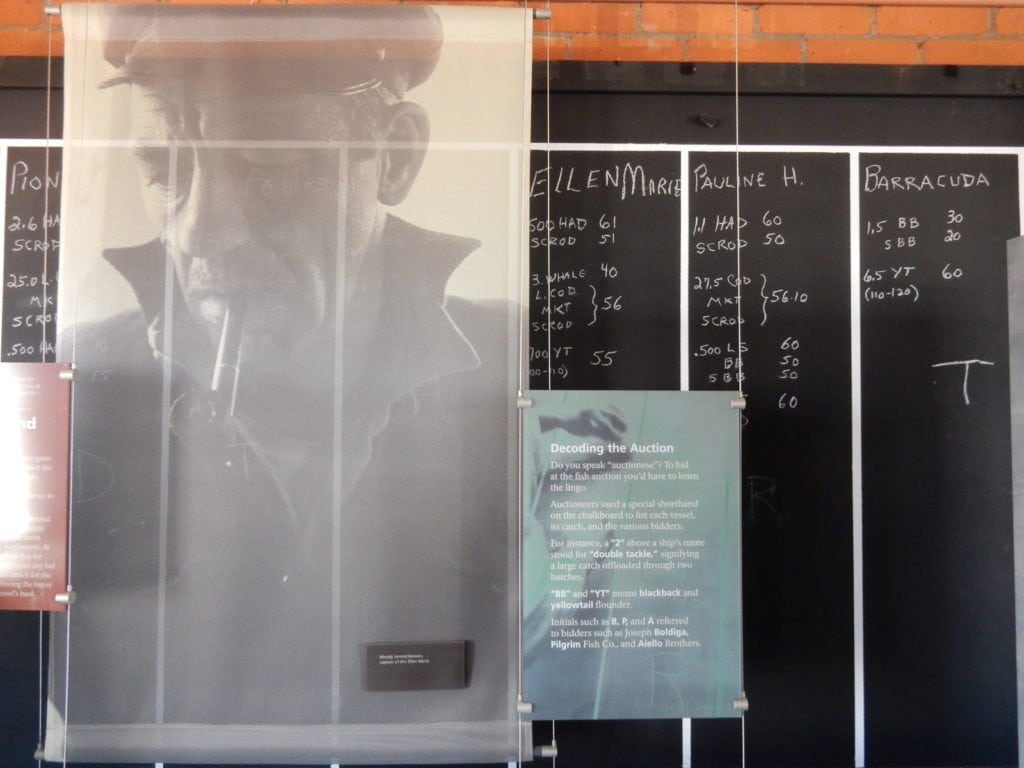 The small brick structure, built in 1935, once housed the robust New Bedford Fish Auction. You'll get a sense of the frantic 20 minute New York Stock-Exchange-like negotiations that took place here before proceedings went online in 1985.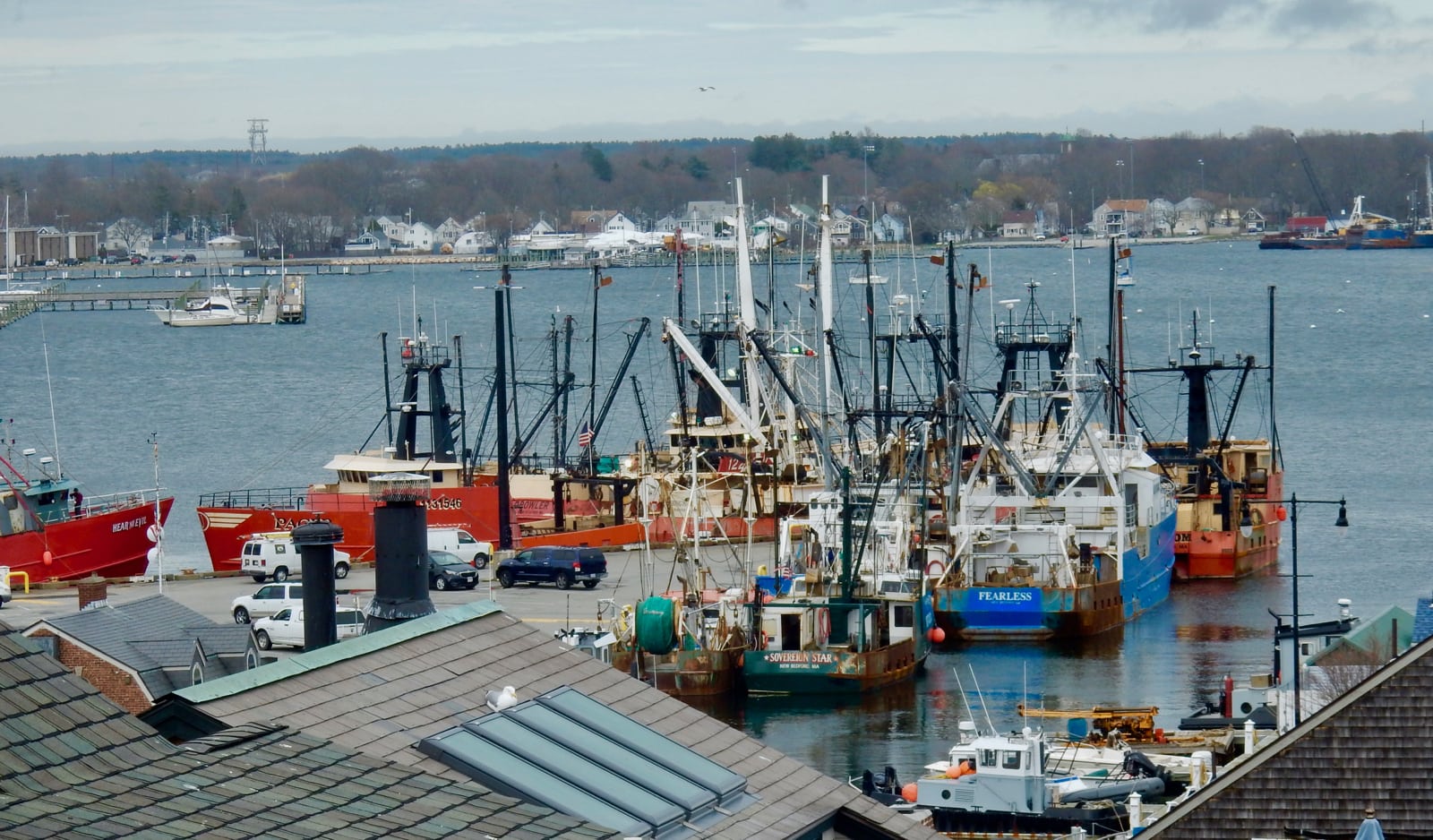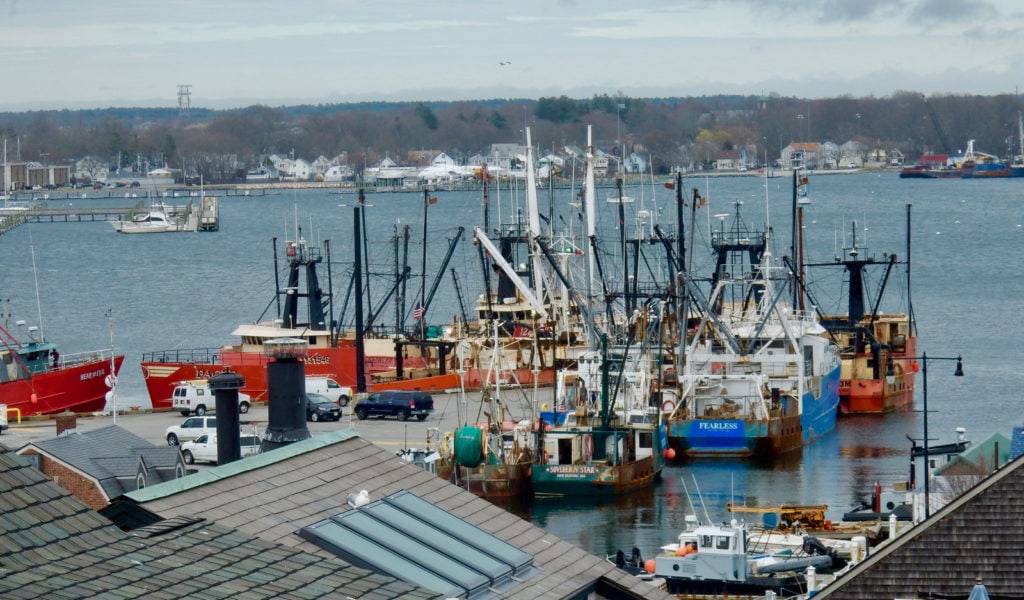 Afterwards, head to the docks for captivating views of the harbor. If you time it right, you'll find some of the 200 commercial fishing boats of New Bedford – scallopers and trawlers – offloading catch. Monday-Friday 9:30 a.m. – 4:30 p.m. year round
Saturday and Sunday 9:00 a.m. – 5:00 p.m. Memorial Day through Labor Day
SEE: Recruiting Station for the 54th Regiment
The local recruiting station for the 54th Regiment, the first African American Civil War regiment, was behind the Customs House. In 1989,  the movie "Glory," staring Denzel Washington, brought the 54th to national attention. More than 350 New Bedford men of color – both escaped slaves and those born free – served in the Union forces between 1861 and 1865.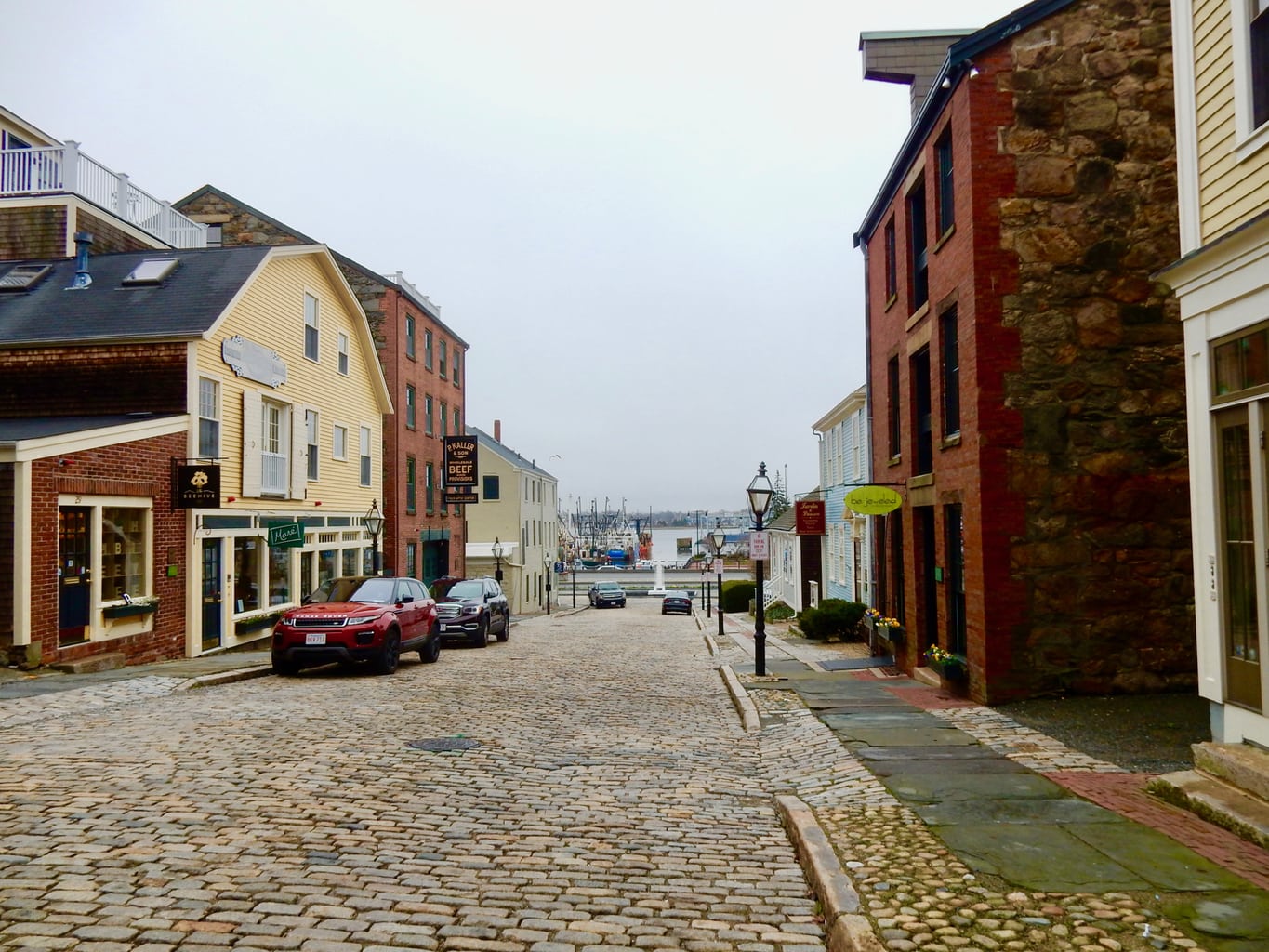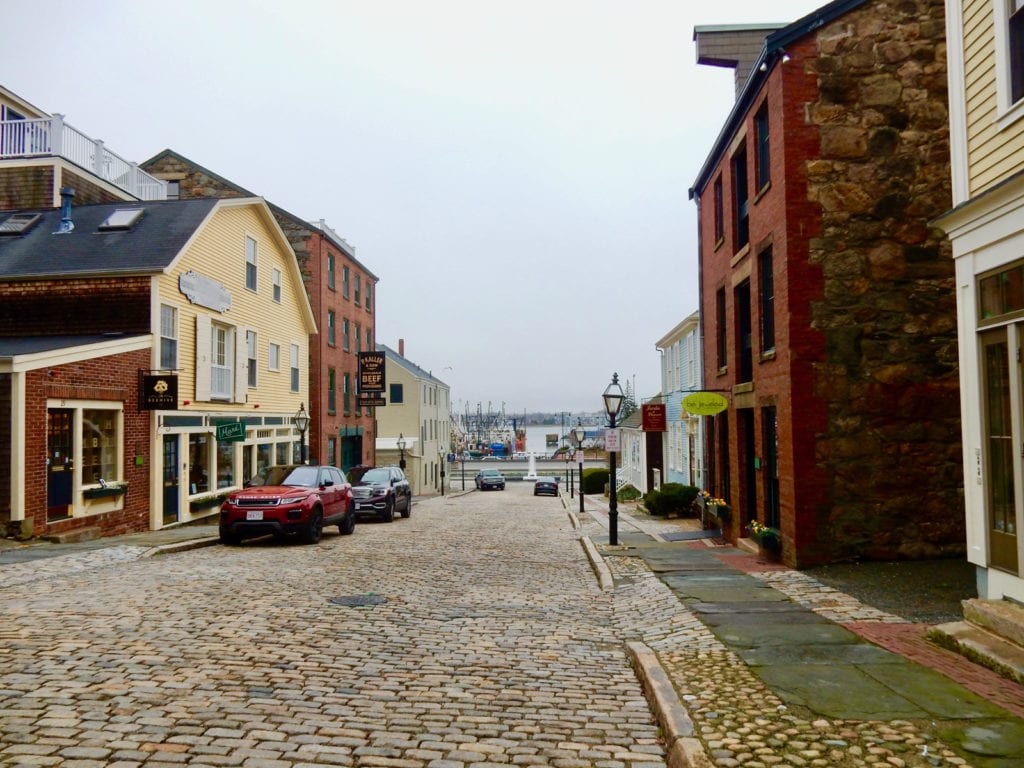 WHALE's unofficial motto is "two days after the fire — one day before the wrecking ball." The organization has been instrumental in preserving the authenticity of New Bedford's landmark buildings — going so far as to move several to prevent them from being demolished.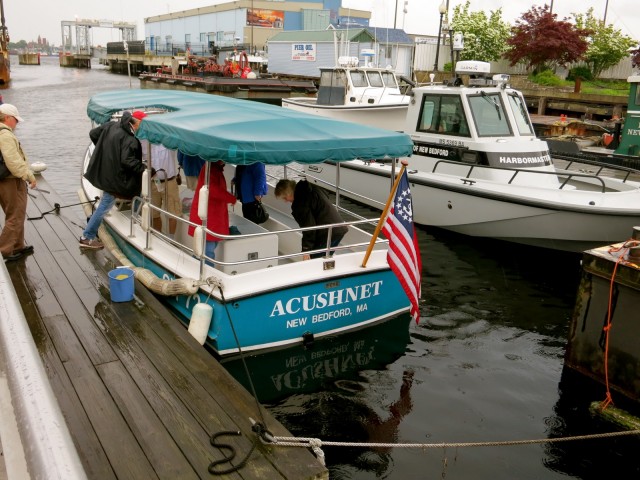 It's a harbor tour unlike any other. After an hour on the water, you'll come away knowing why scallop boats are not painted completely, and learn all about the rise and fall of one hard-working, trash-talking Azorean, known as "The Codfather," who came to the US dirt poor but managed to amass a fleet of 30 fishing boats.
If the forecast is bad, you may see the whole fleet at the docks – and get as close to them as possible without being on deck.  You'll also glide through the longest hurricane barrier (9,100 feet) in the world, which is also the largest stone structure on the East Coast, and hear stories of whaling ships and oil tycoons. Mid-June through end of September Daily 12 Noon, 1:30, 3:00 & 4:30 PM. September –Weekends Only – Saturday & Sunday, same times. $15 adults, $8 kids.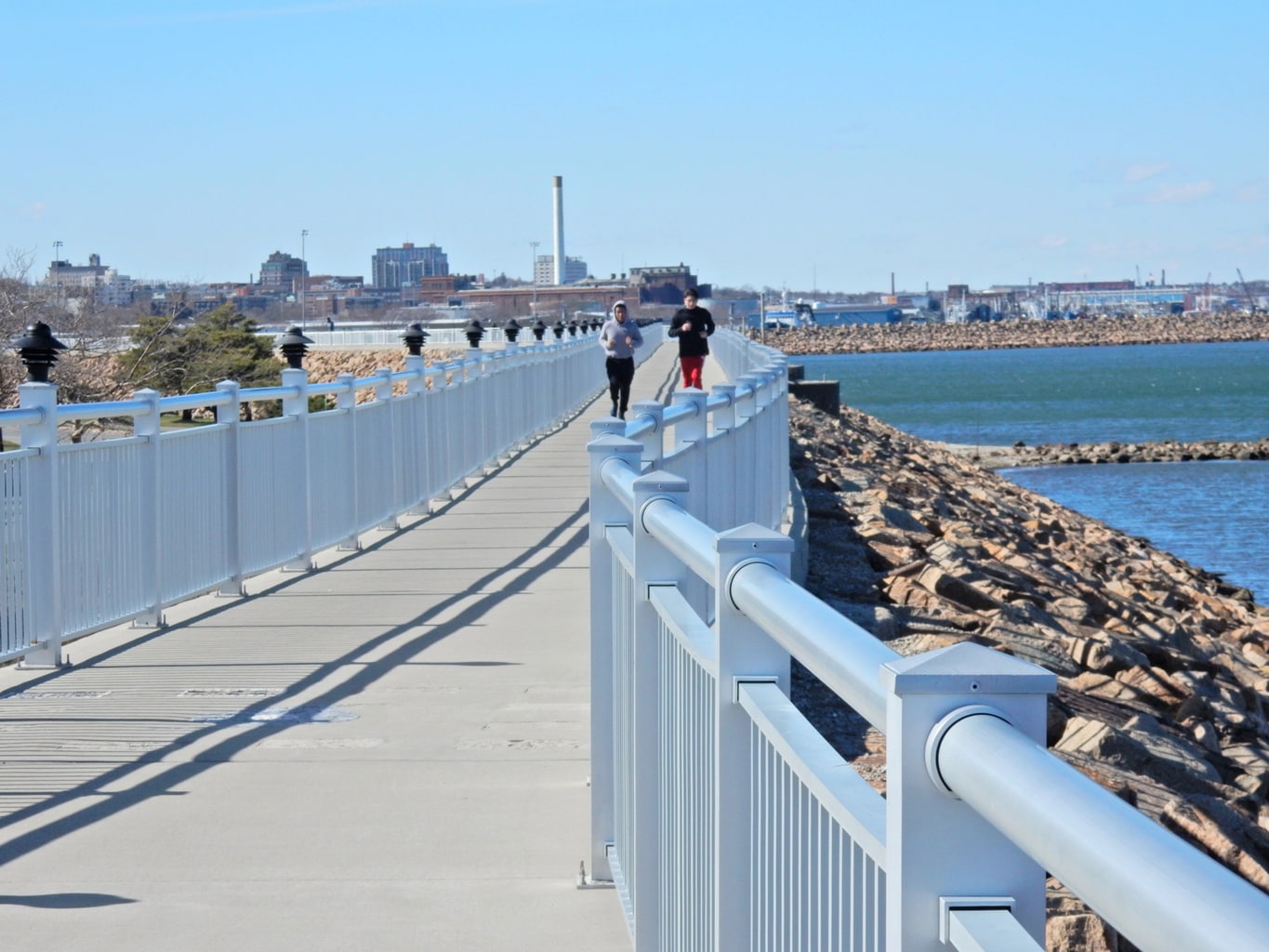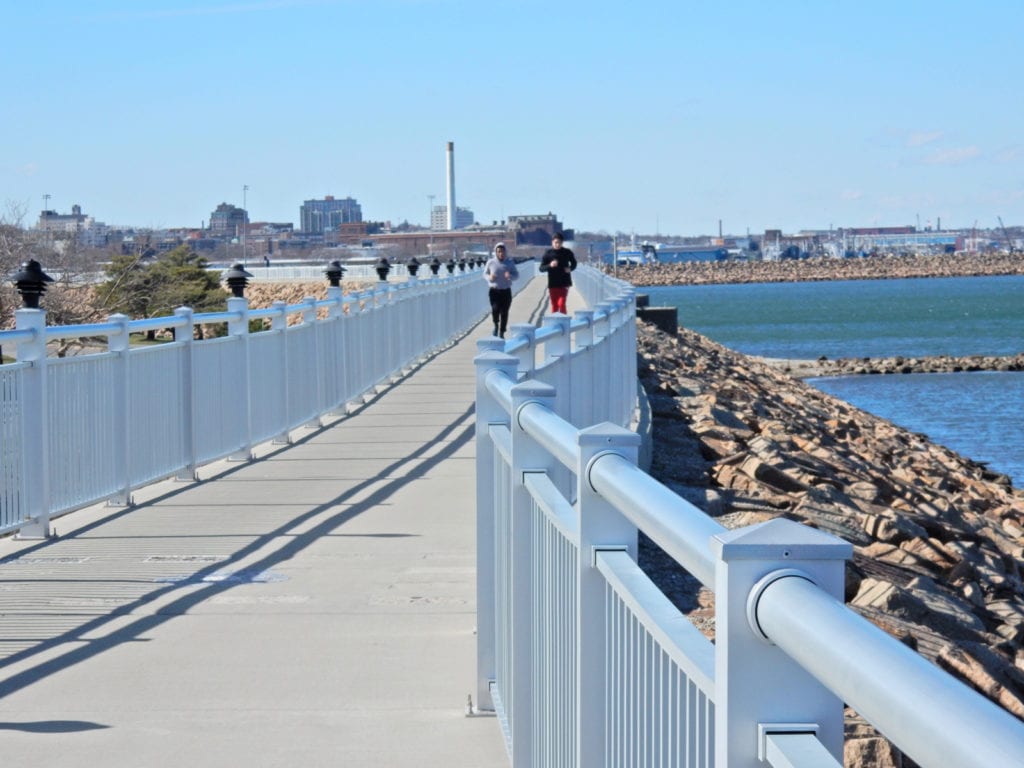 This new sleek and contiguous esplanade, an elevated waterfront path atop the rocky Hurricane Barrier bulwark linking the Covewalk, Harborwalk, and Riverwalk, has enhanced the 4.5 mile long shoreline experience for New Bedford residents and visitors alike. It's lit up at night, and pet and stroller friendly, too. 24/7, free.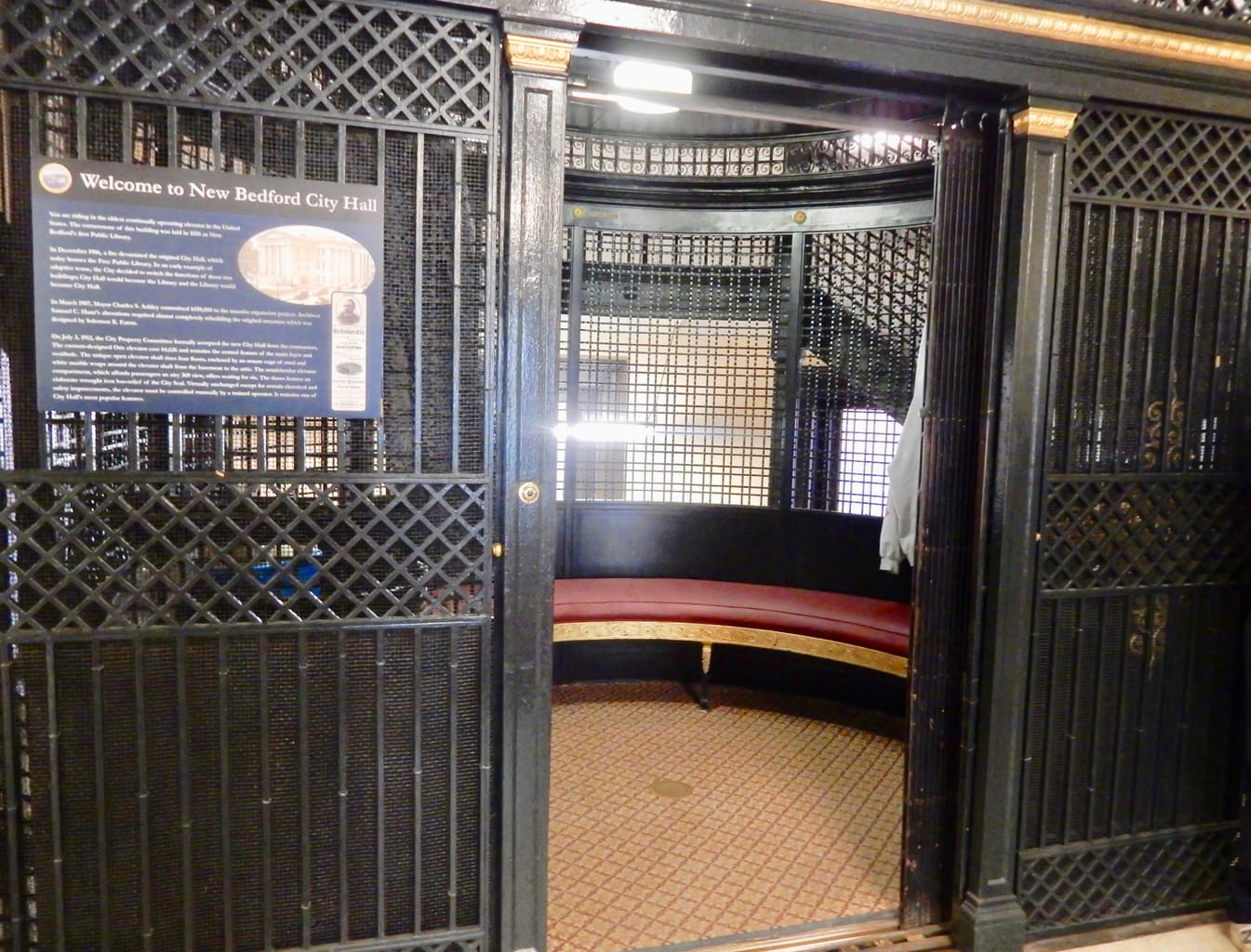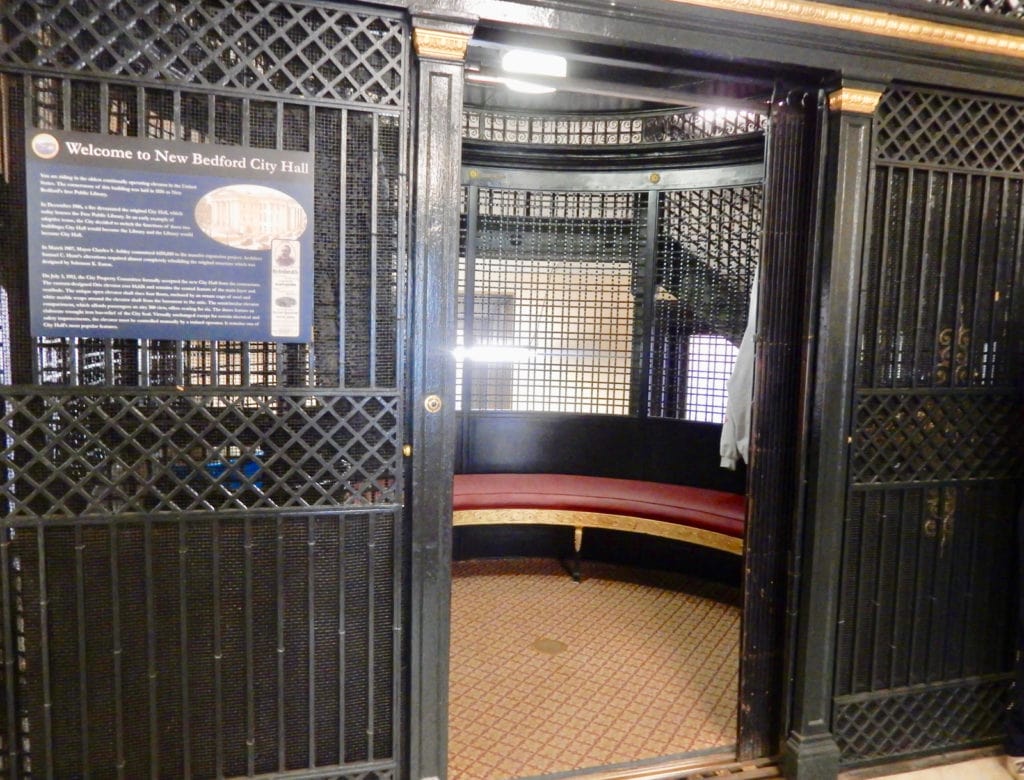 RIDE: New Bedford City Hall Elevator
Here's something that not many guidebooks will recommend.  Stop in to City Hall to find the Oldest Operating Elevator in the US – a 1912 Otis human-run steel and wrought iron cage with a curved cushioned bench large enough for six. Ask for a ride to the top floor – the 4th. It's a time machine for sure. Mon-Fri. 8am-4pm. Free.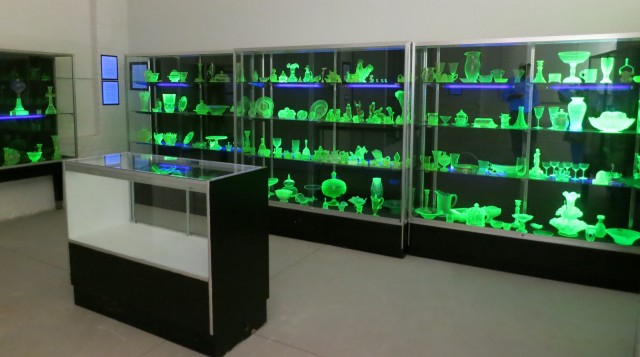 Once hidden in the back of the former Wamsutta Textile Mill, the Museum of Glass is moving into new digs at the Wamsutta Club in the James Arnold Mansion up on the hill. Glassmaking was a huge New Bedford industry in the 1860's; tableware, quality cut glass, and fancy chandeliers were all manufactured here.
The Museum of Glass showcases glass of all kind from ancient to contemporary – much of it rare, including shelves of Vaseline Glass, made with uranium, which glows green under ultraviolet light in a dark room. (Listen to the insistent Geiger counter in one of the cases). You'll find Stuben, Orrefors, Tiffany and Chihuly masterpieces. If you have any interest in decorative glass at all, this unassuming museum is a must-see. Check website for updates on opening, hours, and entry fees.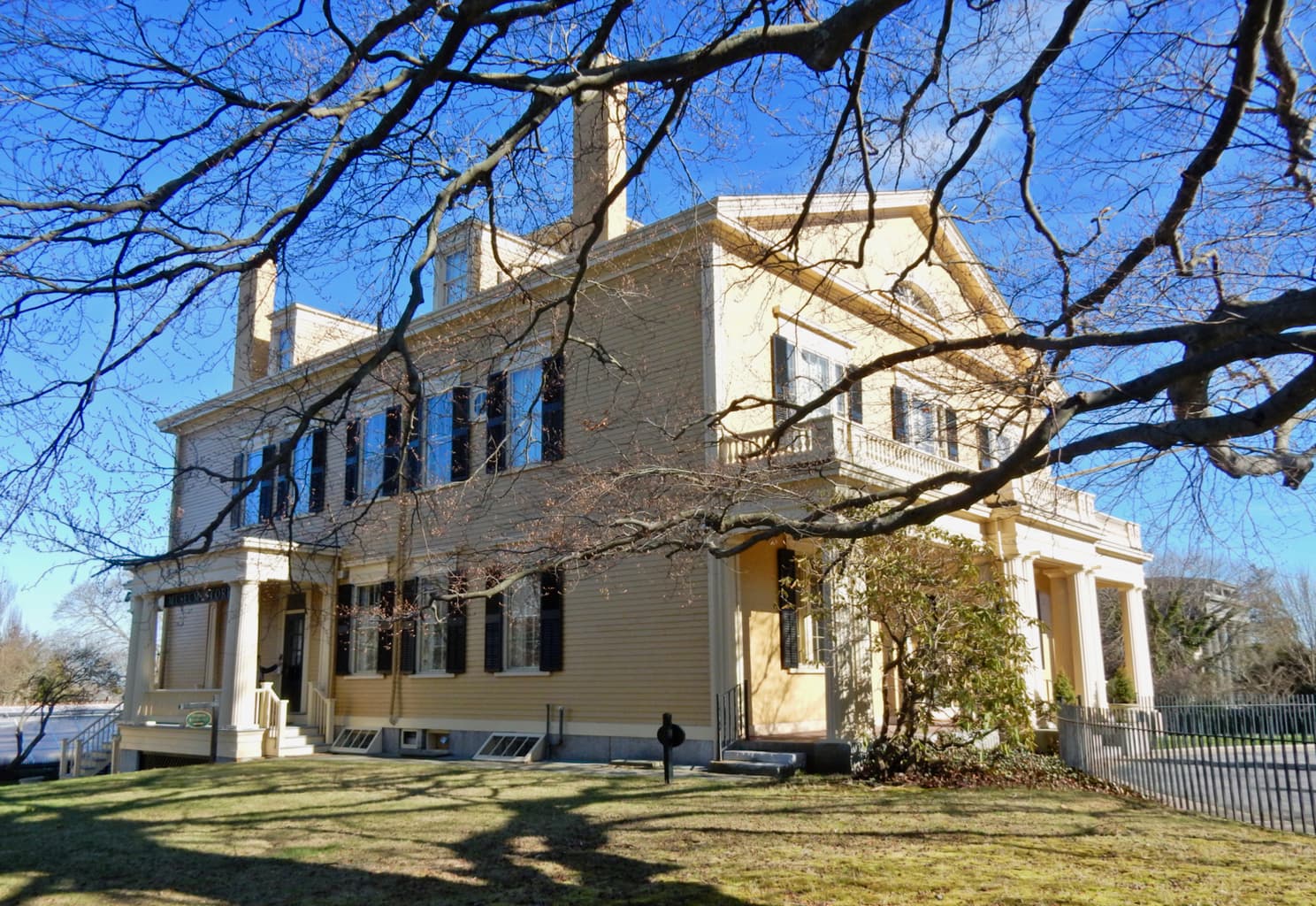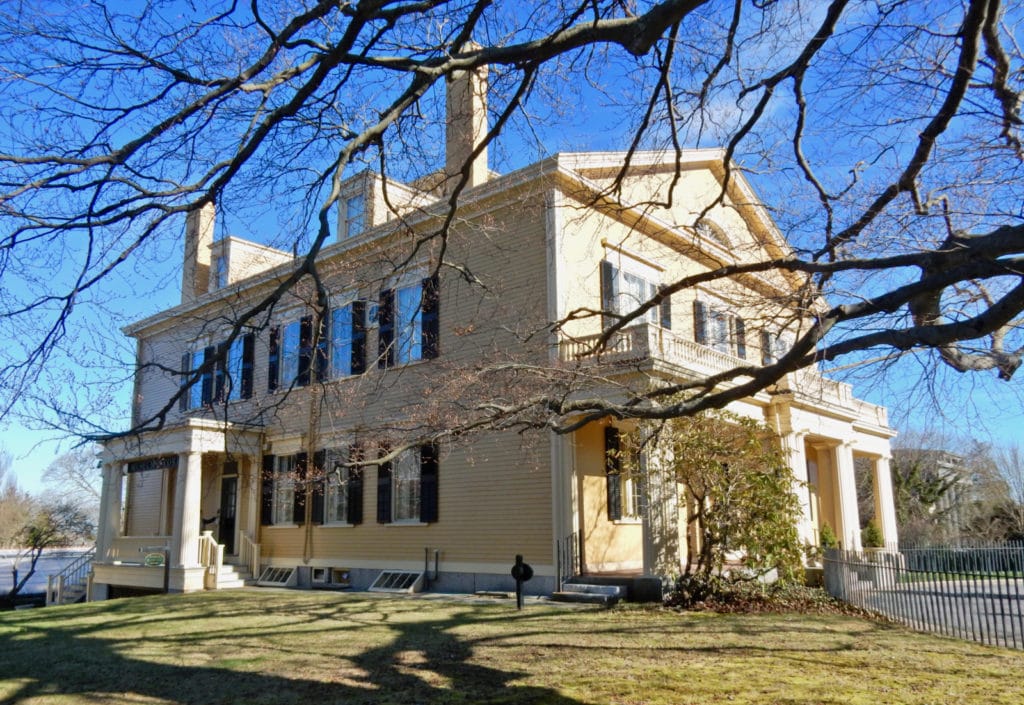 This stunning manor on the hill, built in 1834, gives visitors a glimpse at the lifestyle of wealthy whaling merchants. The gardens are truly enchanting. Open May-Oct. Mon-Sat 10-4, Sun. 12-4, Nov-April Tues-Sat 10-4, Sun 12-4. $6 adults, $3 kids.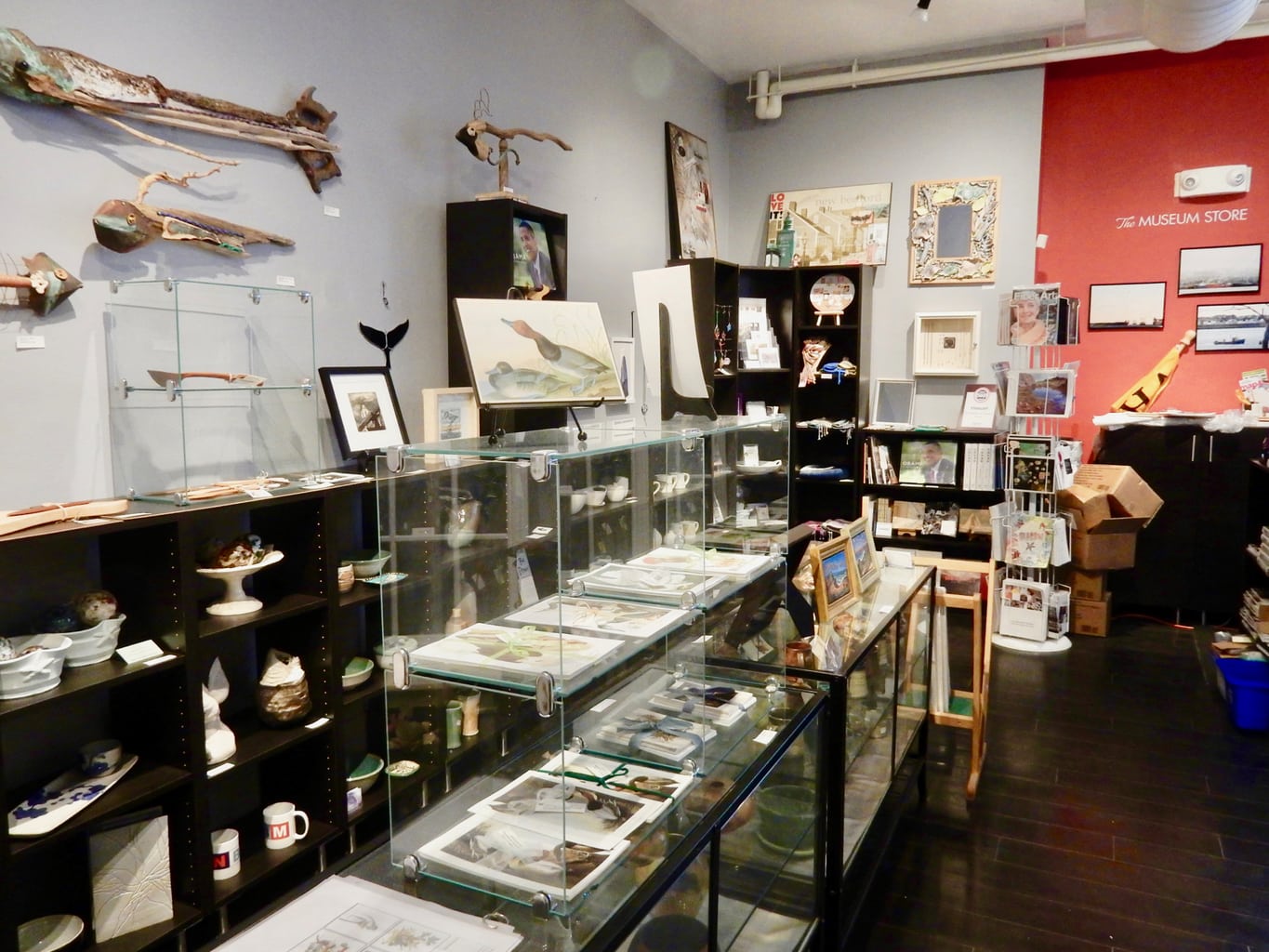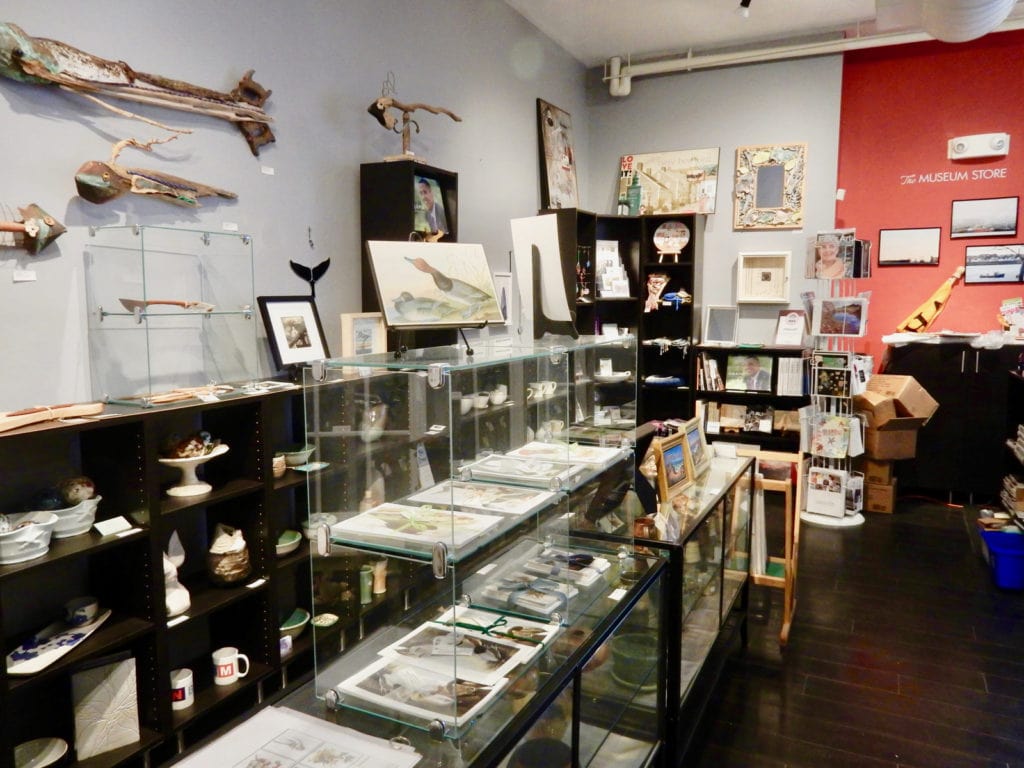 President Obama's official photographer, Pete Souza, is from New Bedford, so proud locals came out in droves when, in April 2019, this small art museum mounted an exhibit of his best work. Though NBAM exhibits rotate several times a year, you can count on the Museum Store to stock one of a kind crafts, clothing, and jewelry. Open Wed-Sun. 12-5, Thurs 12-9pm, $5, free Thurs nights from 5pm-9pm.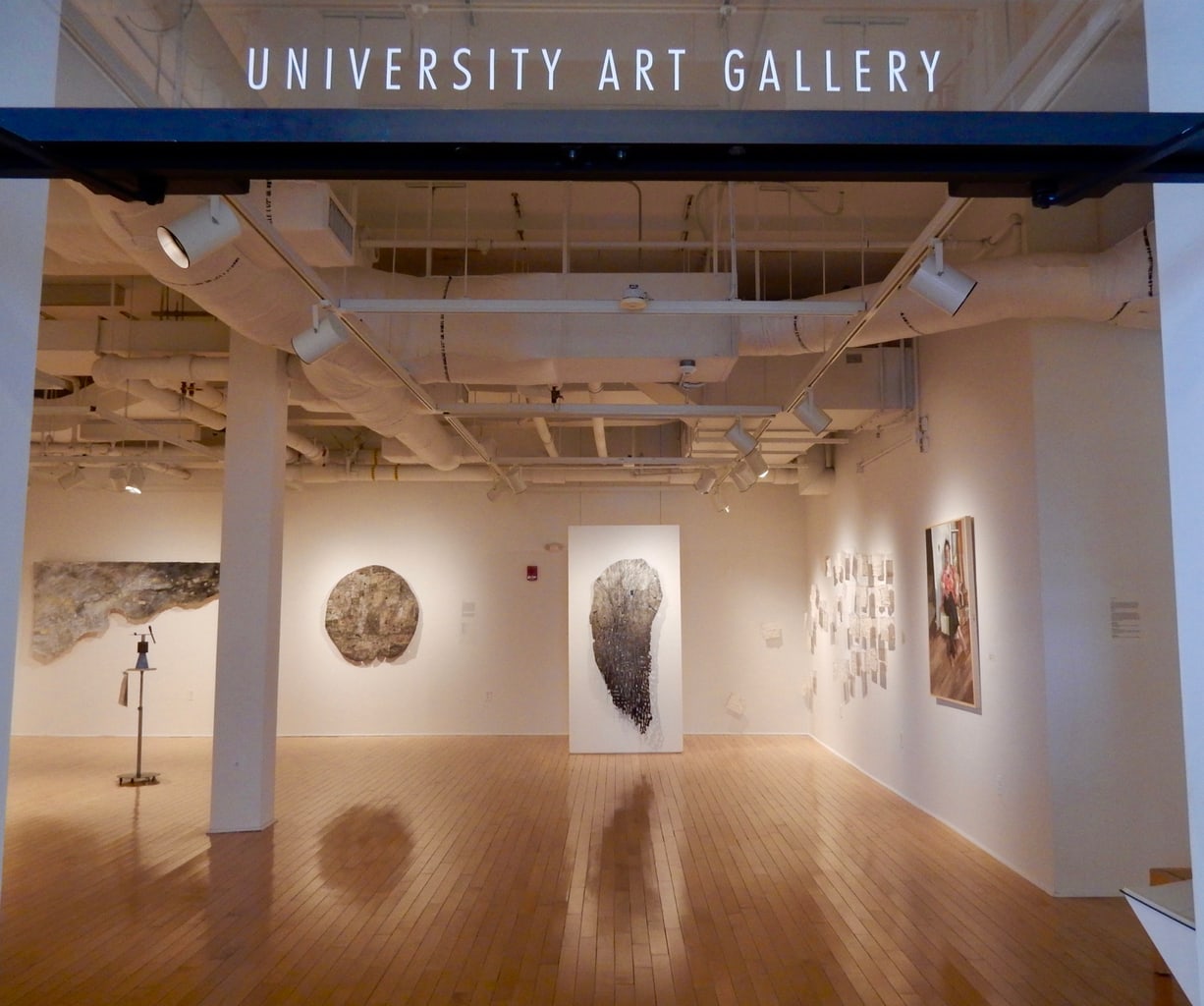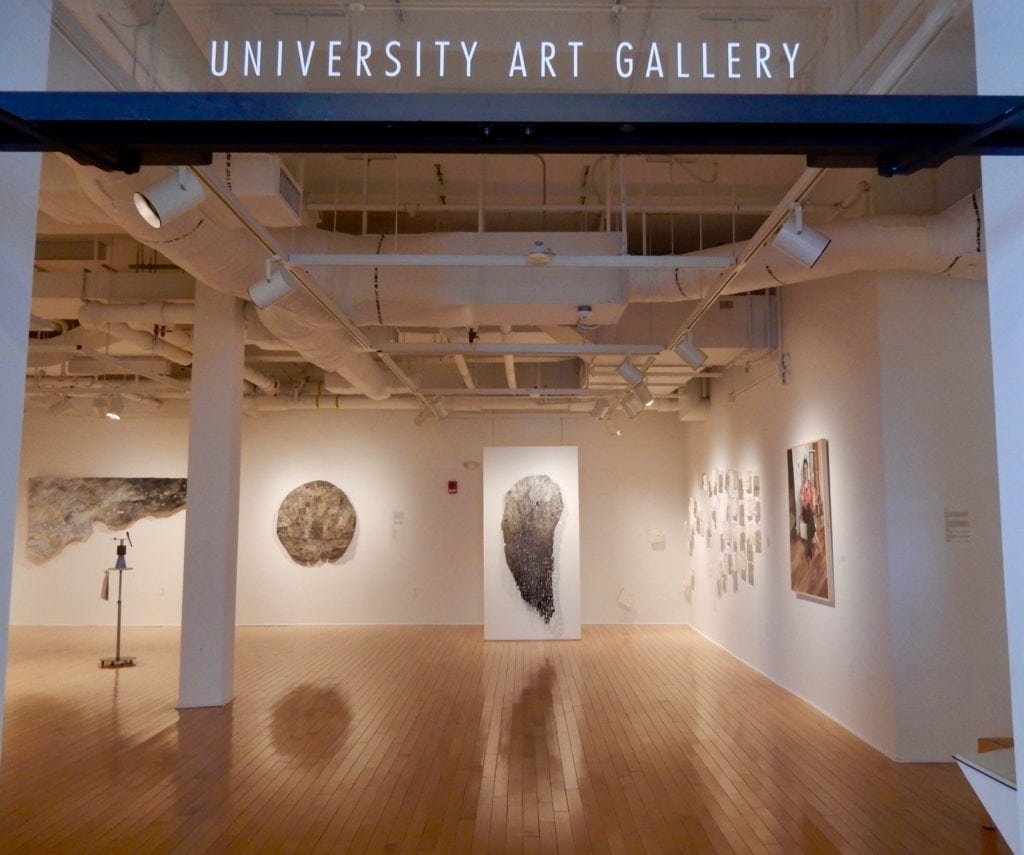 It's free to walk in to these sunlit galleries and see what students are up to.
Be it a staged show, a ballet, symphony orchestra, or other performing art, there's always something going on at this historic, renovated theater. Check website for calendar.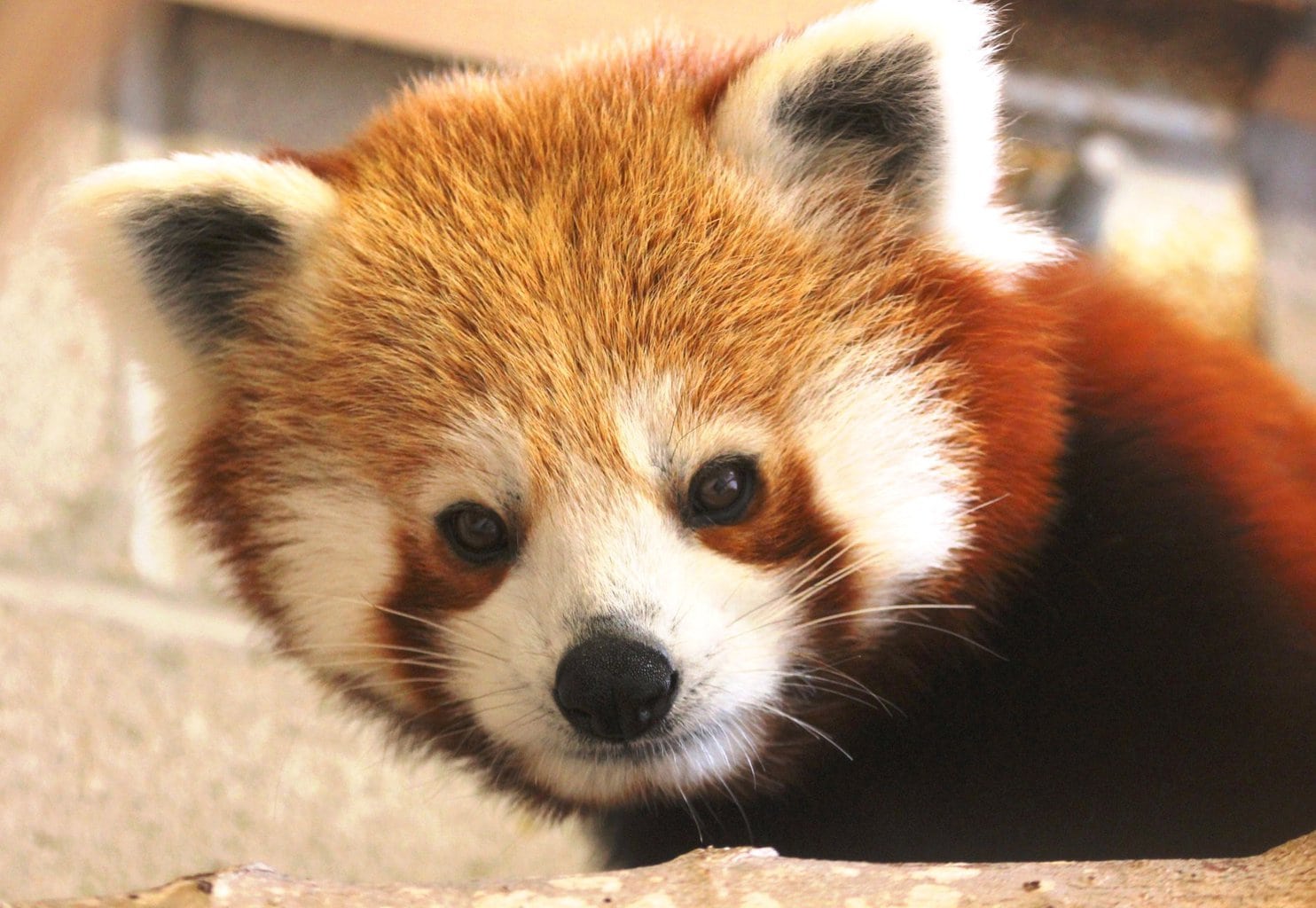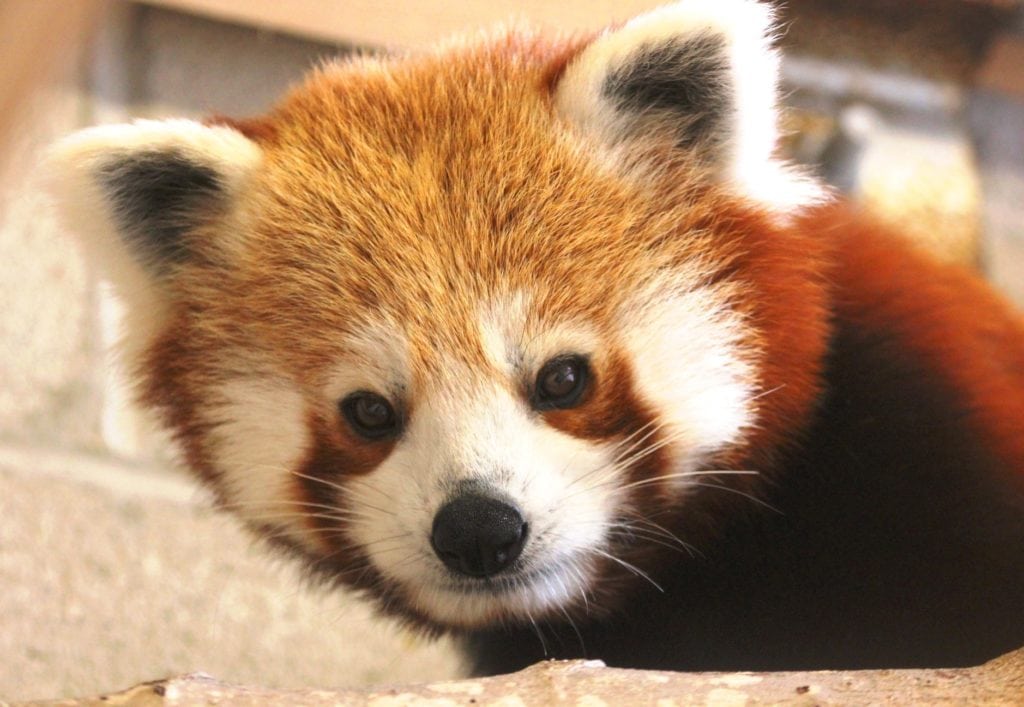 GO: Buttonwood Park Zoo
Buttonwood Park is home to the Zoo's first ever red panda, Jacob, who was born on June 20, 2017 at the Cleveland Metroparks Zoo. Buttonwood Zoo is considered one of the Best Small Zoos in America.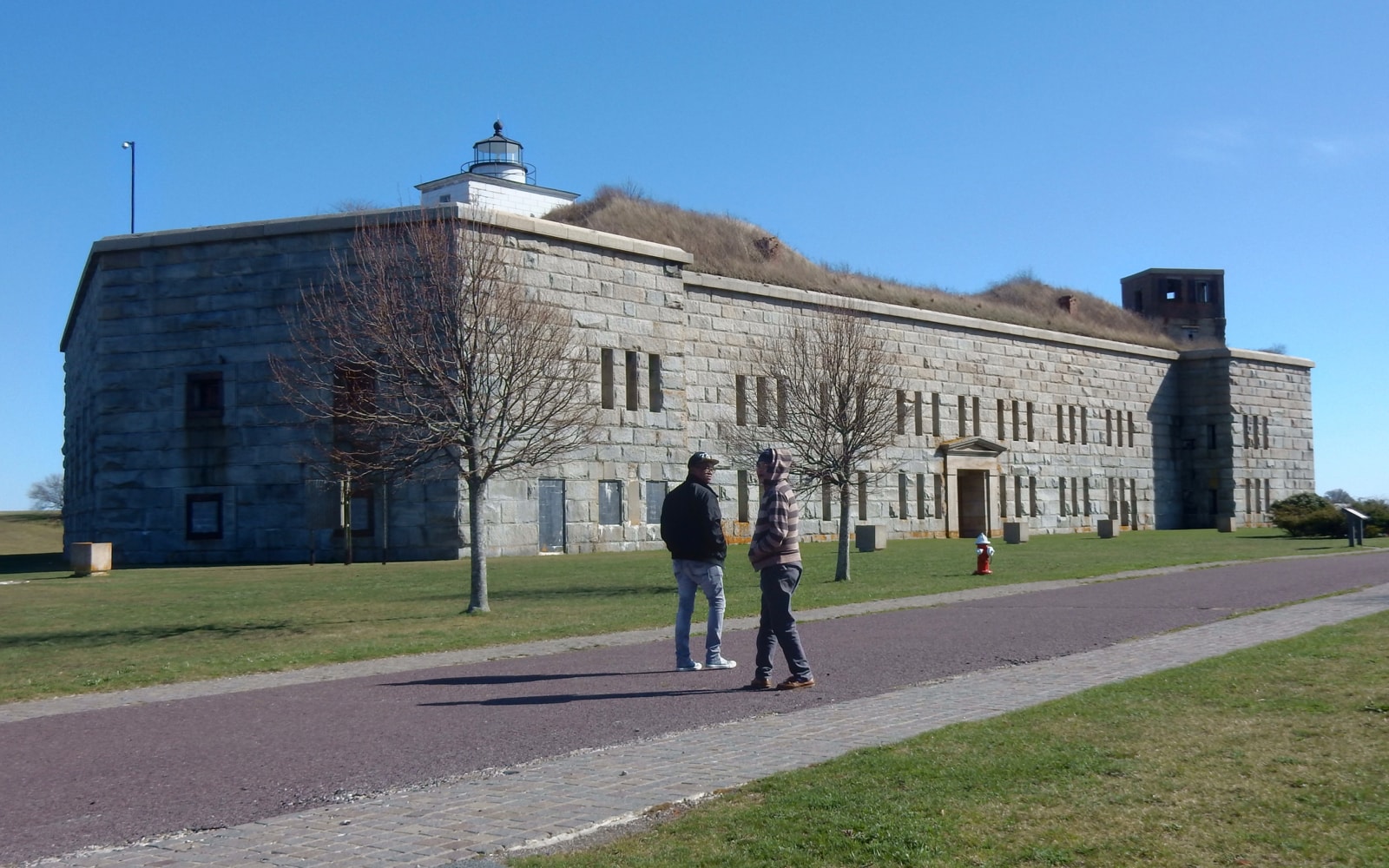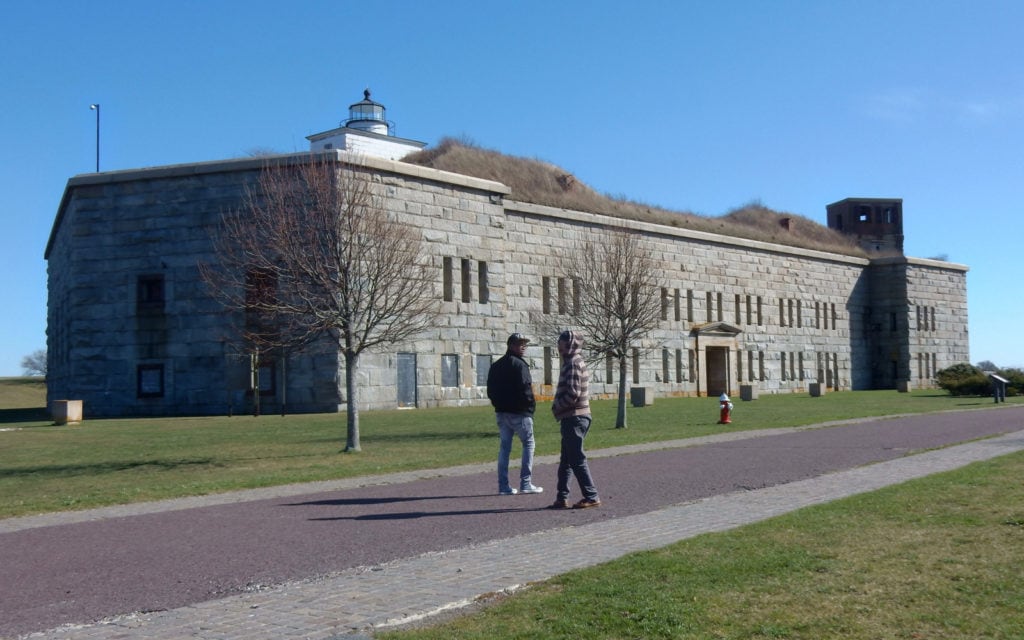 Even if you aren't into armaments or cannon/gun history, come to this seaside granite fortification, built in 1860, for the expansive views of Narragansett Bay.
This is not the first textile mill to be repurposed into artist studios (see Lowell MA), and it won't be the last. Here, you'll also find other enterprises and plenty of events and programming. Check website for info on Farmer's Markets, music, comedy, and beer events.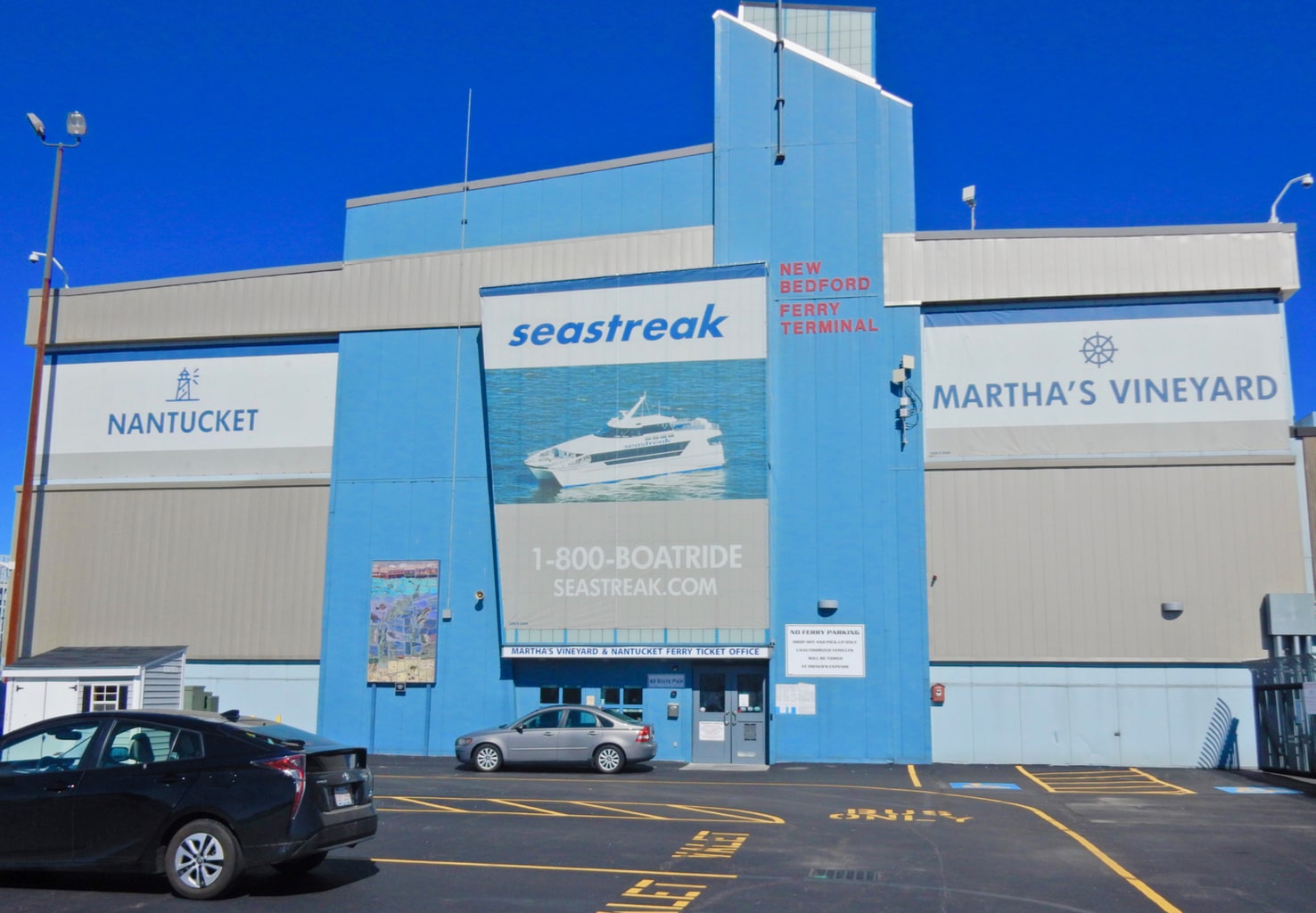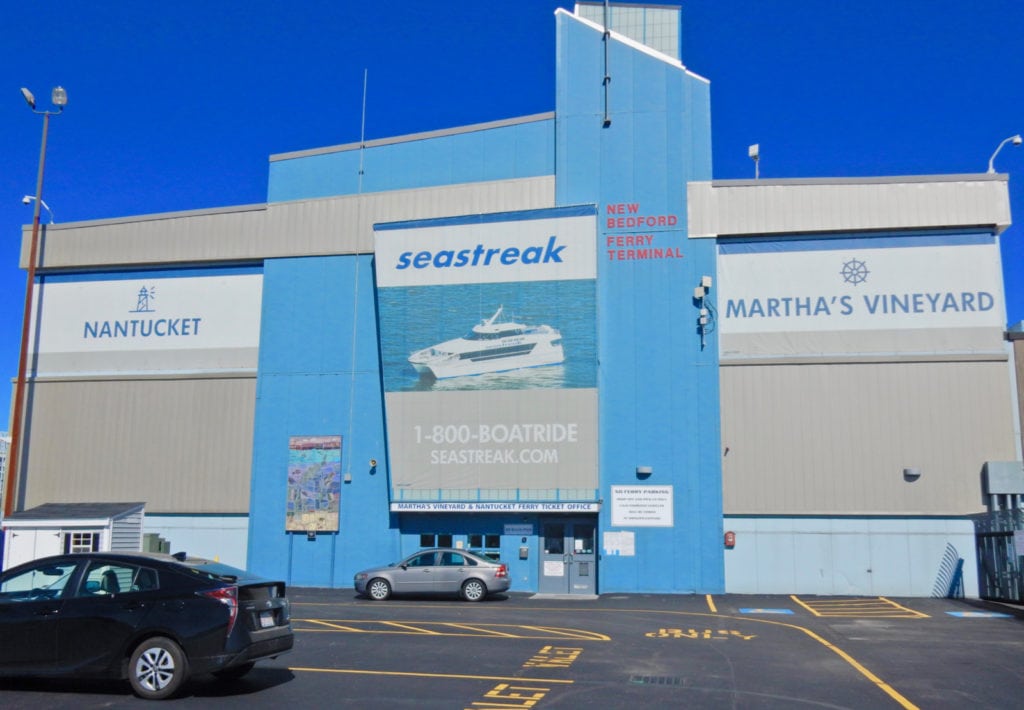 While travelers could always get to Martha's Vineyard from NB, the Nantucket route is brand new and much anticipated. On the waterfront – Pier 3.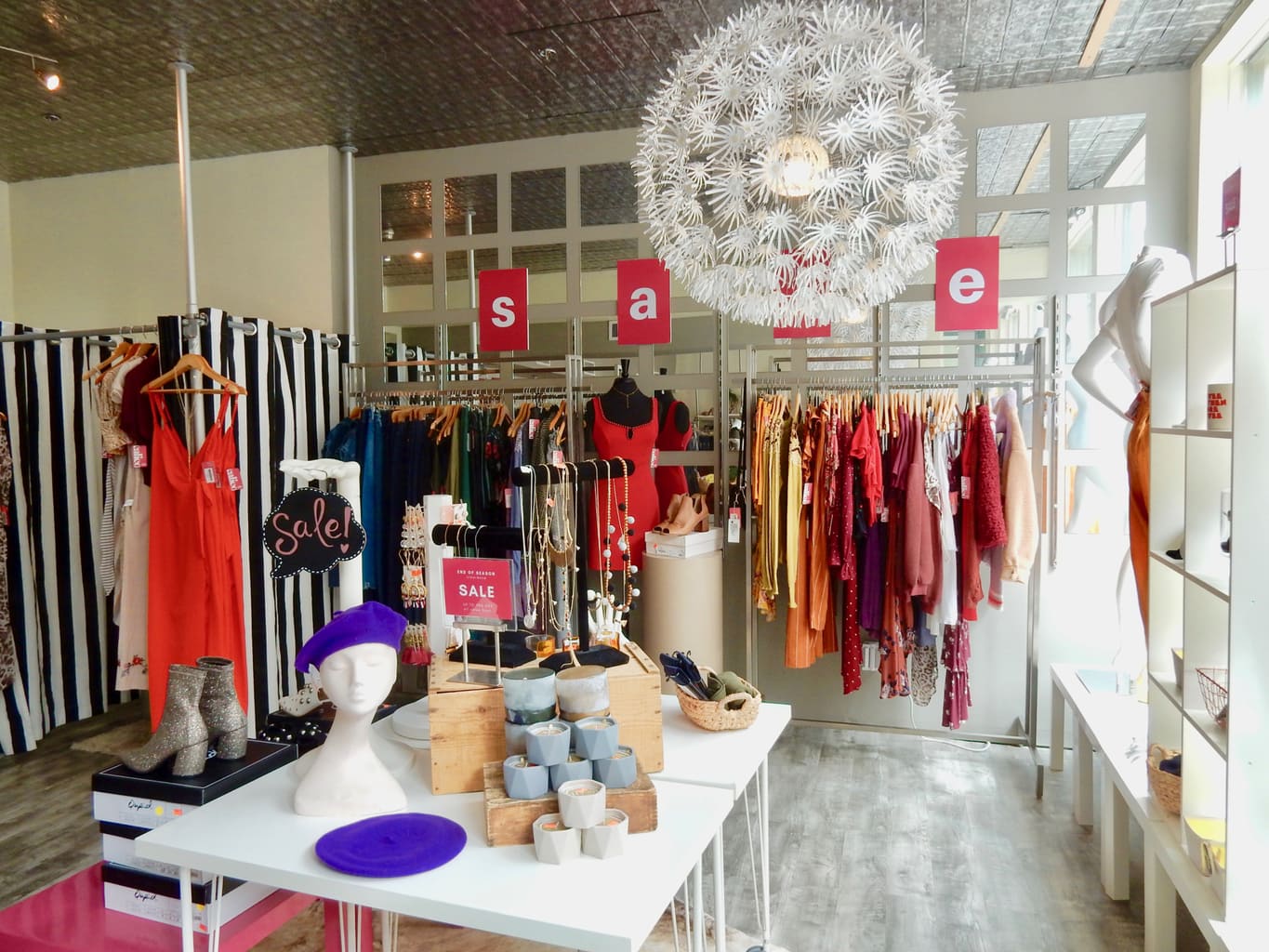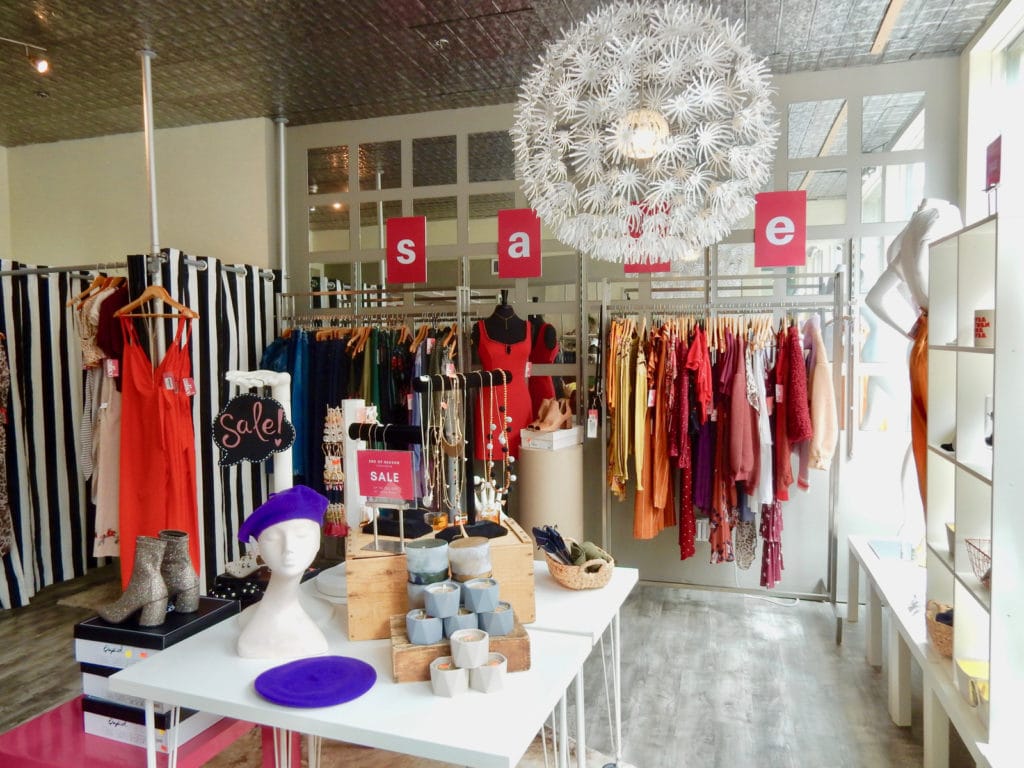 Find the latest ladies fashions, cute one of a kind accessories, and "Neue Beige" (New Bedford in Portuguese) t-shirts.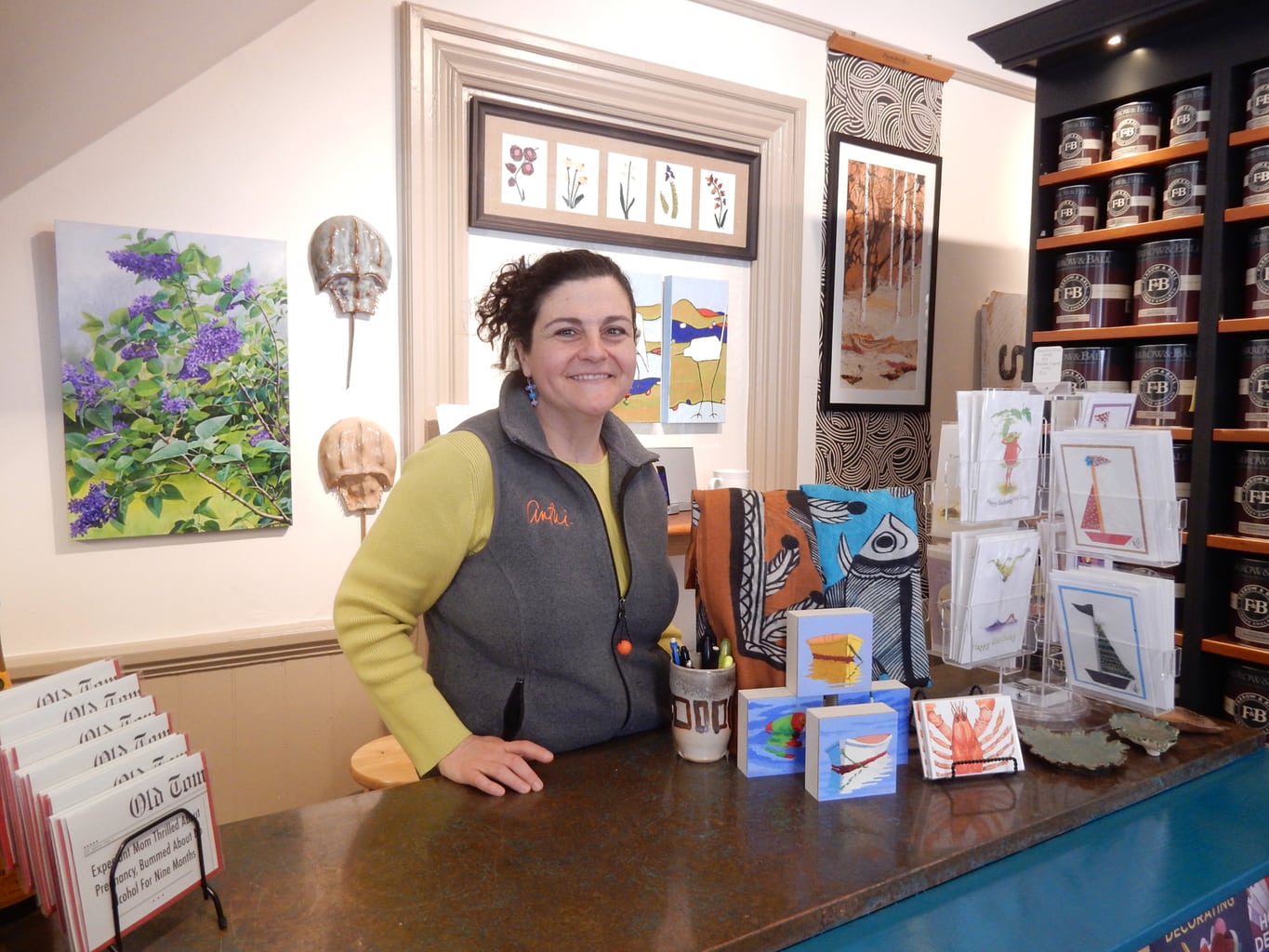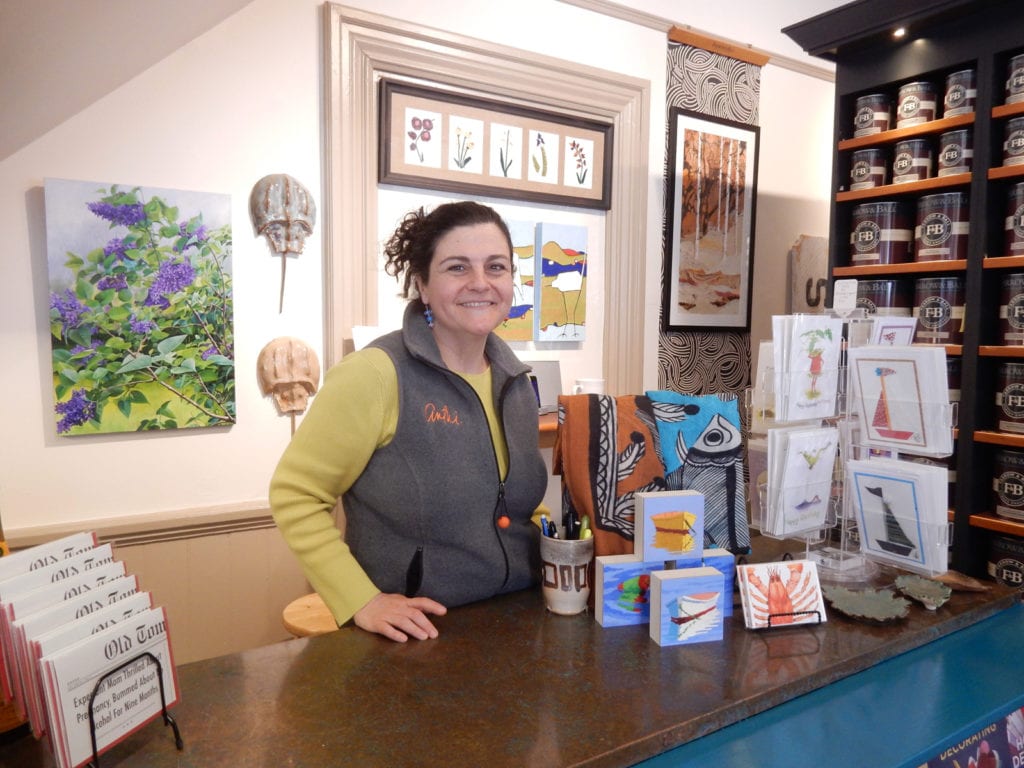 Architect Anthi Frangiadis owns this newly opened "shop for artful living," where you can find ceramics, jewelry, paintings, topographical wooden maps, and hefty bronze doorknockers among other statement pieces.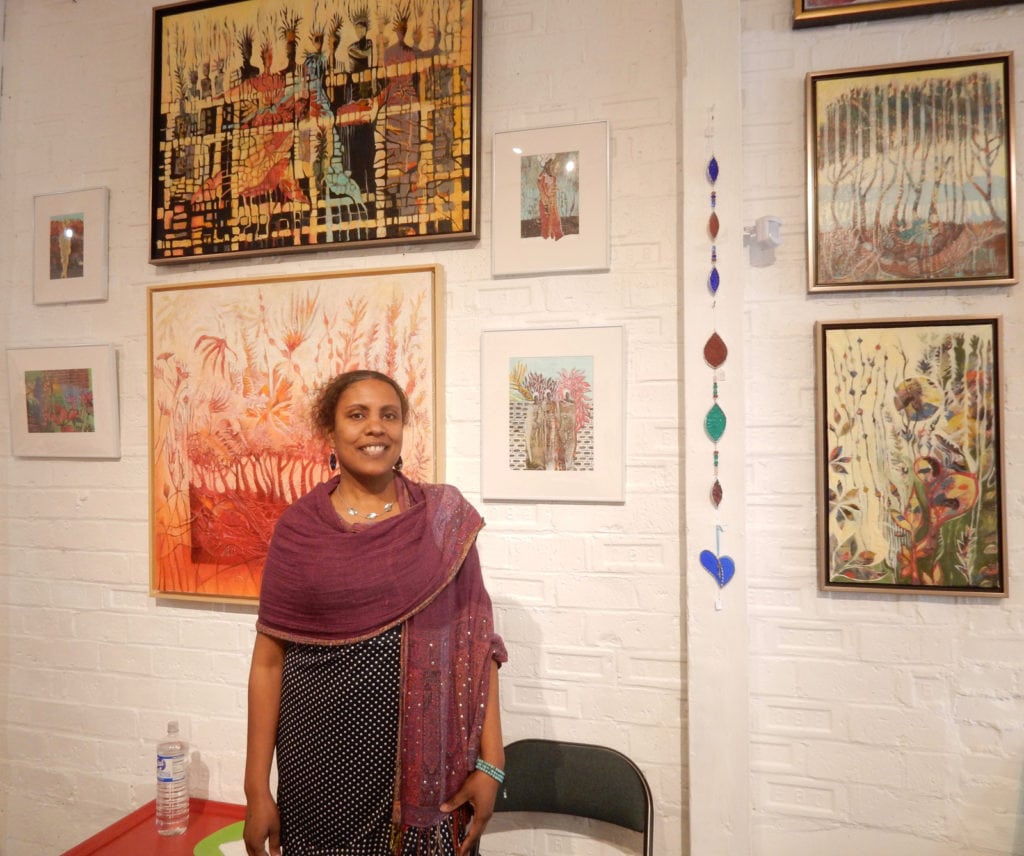 From Trinidad, Alison Wells adds a splash of island color to her paintings. She also hosts guest exhibitions, mixed media shows, and classes for kids, teens, and adults. Sign up for a weekend workshop online.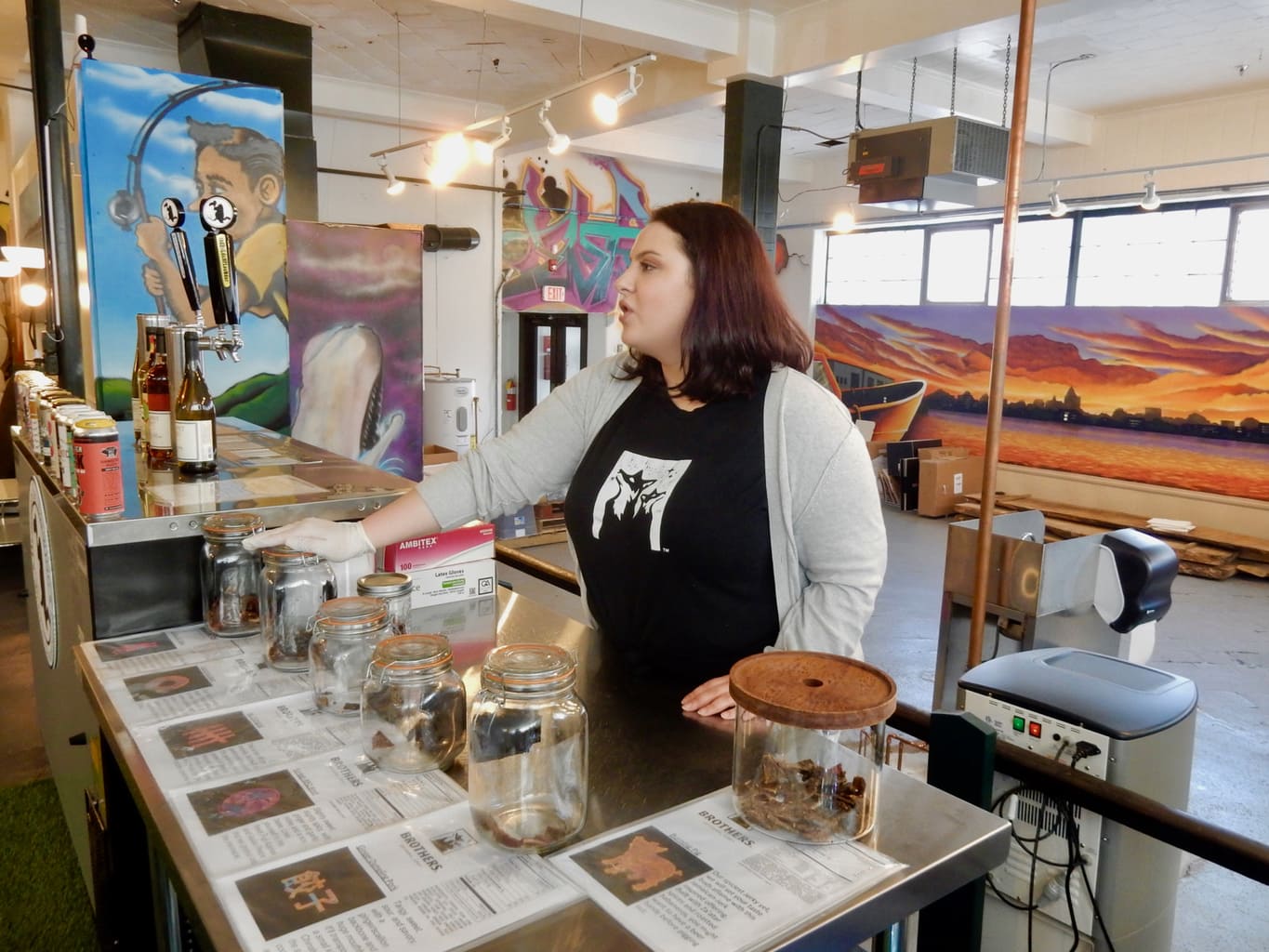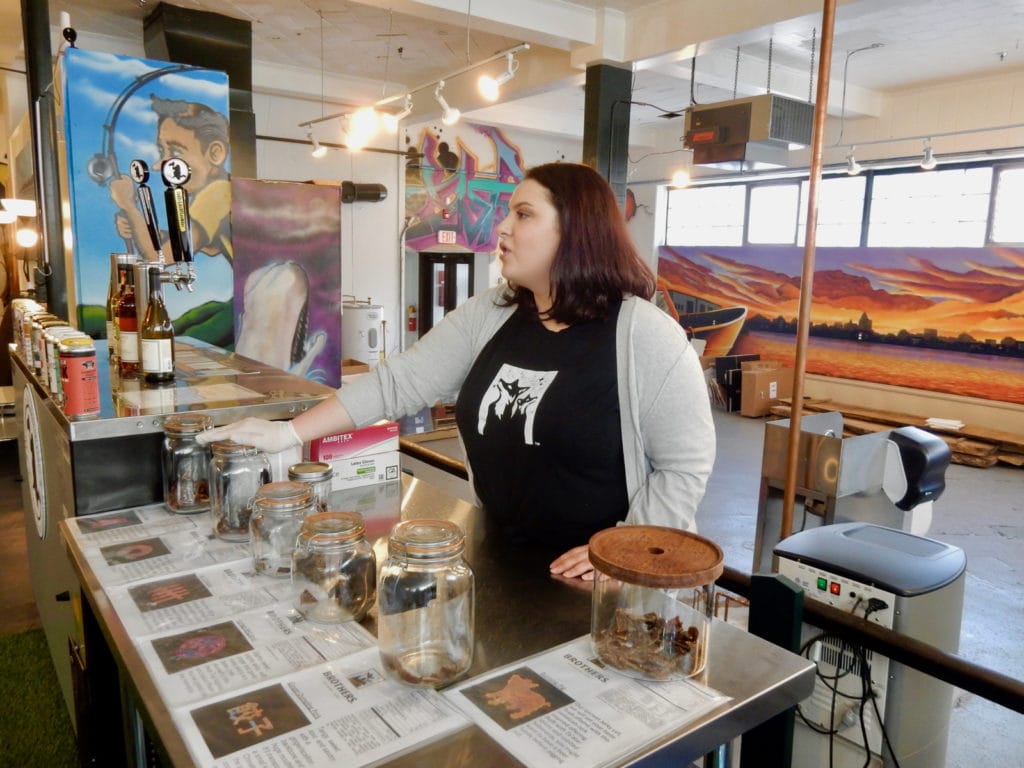 Dehydrated spiced beef, turkey, and pork never tasted so amazing. Though pricey ($8.99 per 2 oz. package), you'll savor every organic-grass-fed nibble. Brothers is also a funky rec-room of sorts, with billiards, picnic tables, beer and wine bar, and an excess of space.
SHOP: More New Bedford Stores
At Bedford Merchant Gift Shop you'll find typically "resort" like gifts at very reasonable prices. Festoon yourself with craft jewelry from BeJeweled for a lot less than you'll pay in other cities. You'll find apparel stamped with everything New Bedford (and mermaid) at The Landing Gift Shop and Chandlery on Front St. Also, be sure to wander the cobblestone streets of the Historic District and stop in to as many of the Art Galleries and studios as you can.
Best Restaurants in New Bedford, MA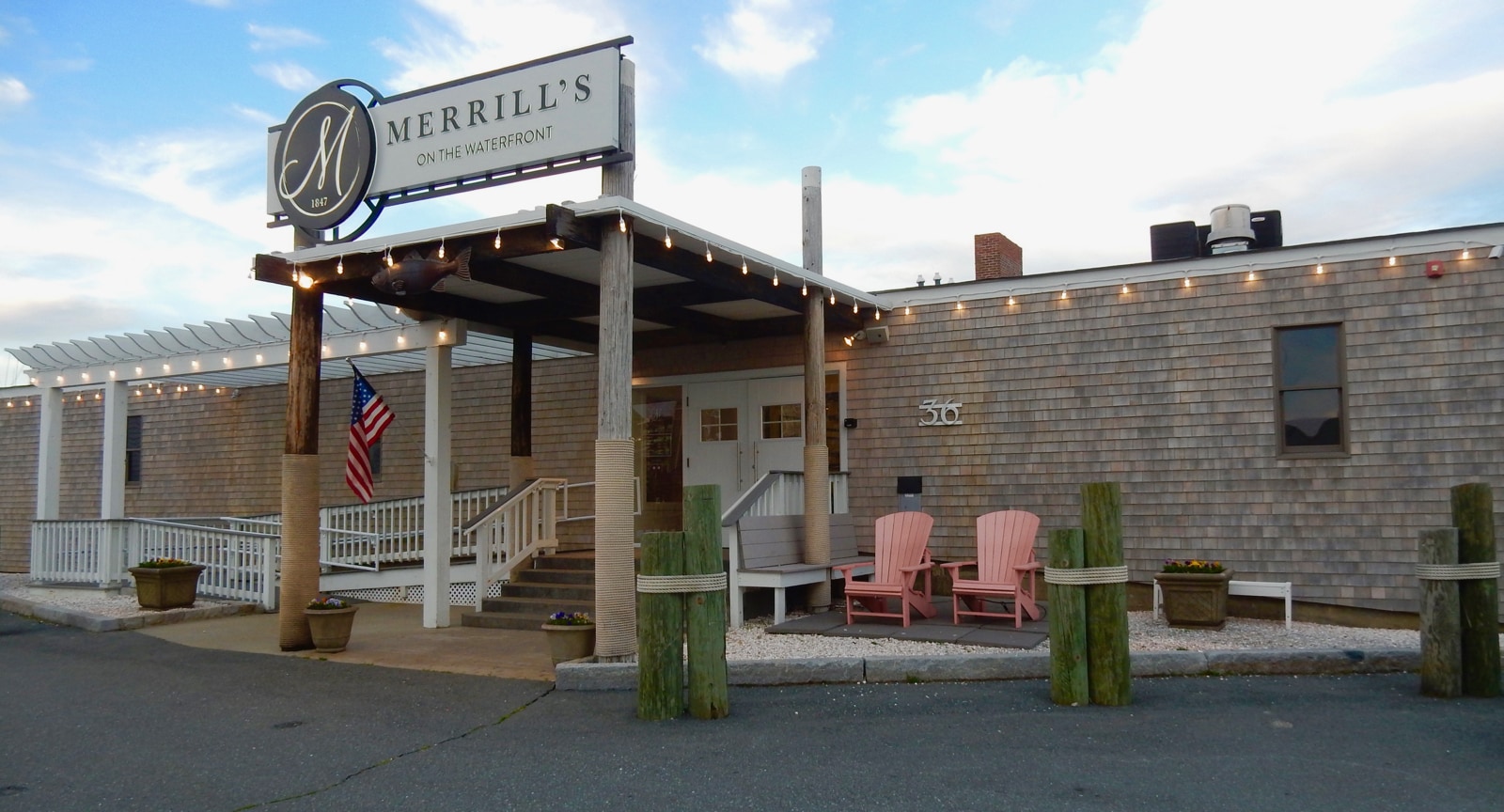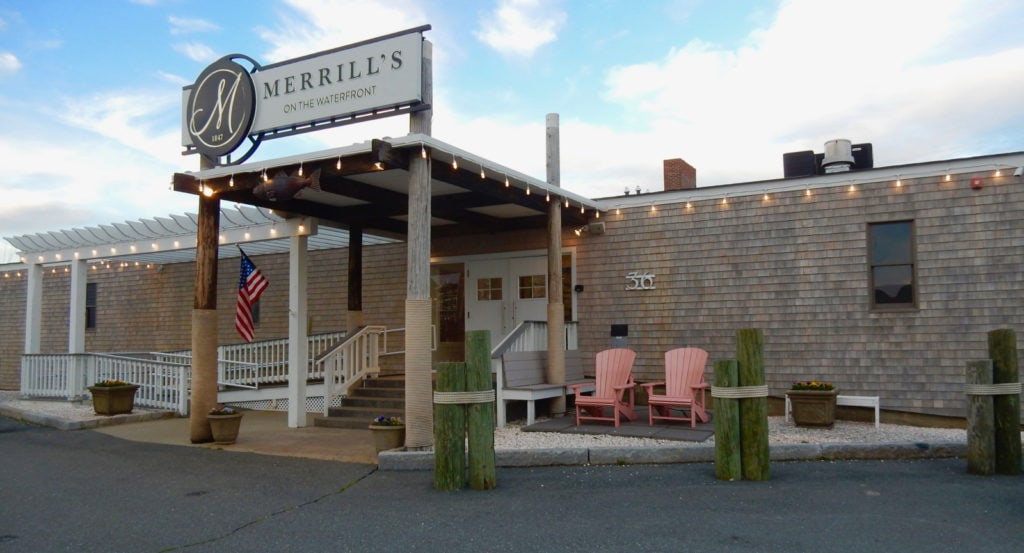 EAT: Merrill's (on the Waterfront)
Right across the parking lot from Fairfield Inn and Suites – diners wishing to stare into the cockpits of scallop boats at dock, while eating, won't find a better location than this. Besides the proximity to the fishing fleet, if the weather is clear, it's a safe bet you'll also observe a dazzling sunset that casts the ships in a rosy-gold hue.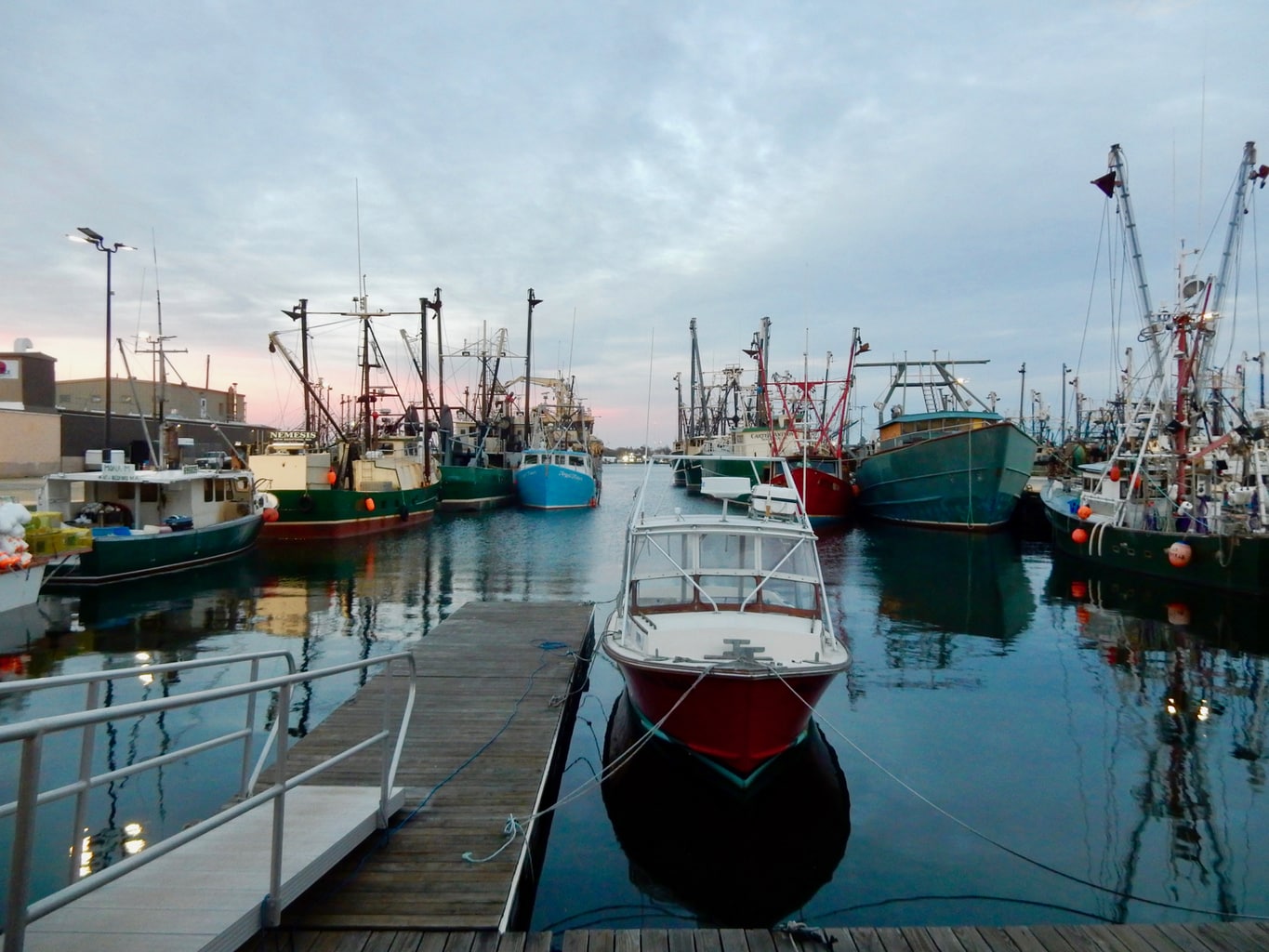 Views are fine, but the food is, too. Honestly, how can you go wrong with any scallop dish when the source of said shellfish is right out the window? The Pan Seared Orange-Ginger Scallops ($26) are fresh from the sea delectable. And so is the Signature Oven Roasted Cod with Littlenecks, braised kale, and white beans ($25). Not into seafood? Steaks every which way (Filet Mignon – $30), are formidable options.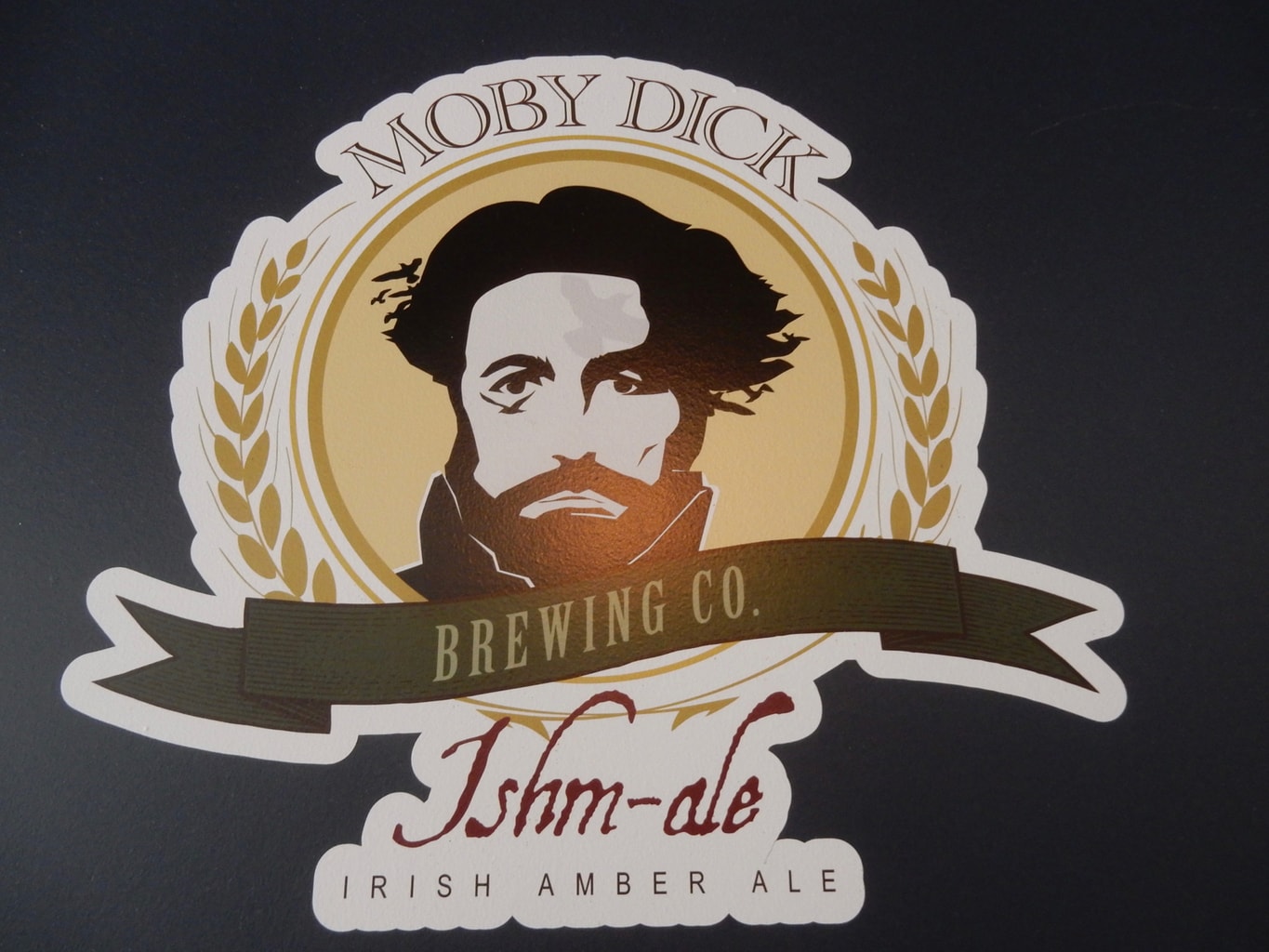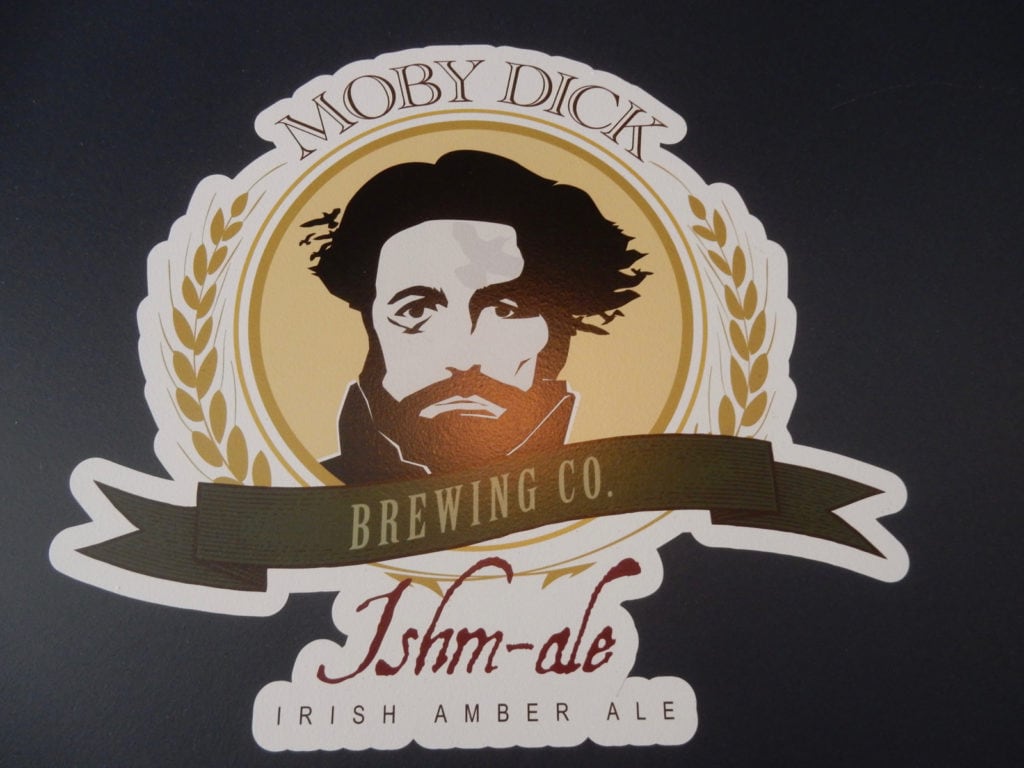 A block from the docks, Moby Dick Brewery is a labor of love for seven co-owners who saw opportunity in this literary-culinary-beverage-brewing mashup of a place. Formerly a chandlery, a marine electronics store, and then a fruit wholesaler (banana hooks are all that's left in a room downstairs once flooded with carbon monoxide to kill stowaway tarantulas), Moby Dick Brewery opened in March 2017. Brew names refer to Melville's novel: Ishm-ale (Red Ale), Simple Sailor (Lager), Quick Eternity (West Coast IPA), Sailor's Delirium (Double IPA), and more.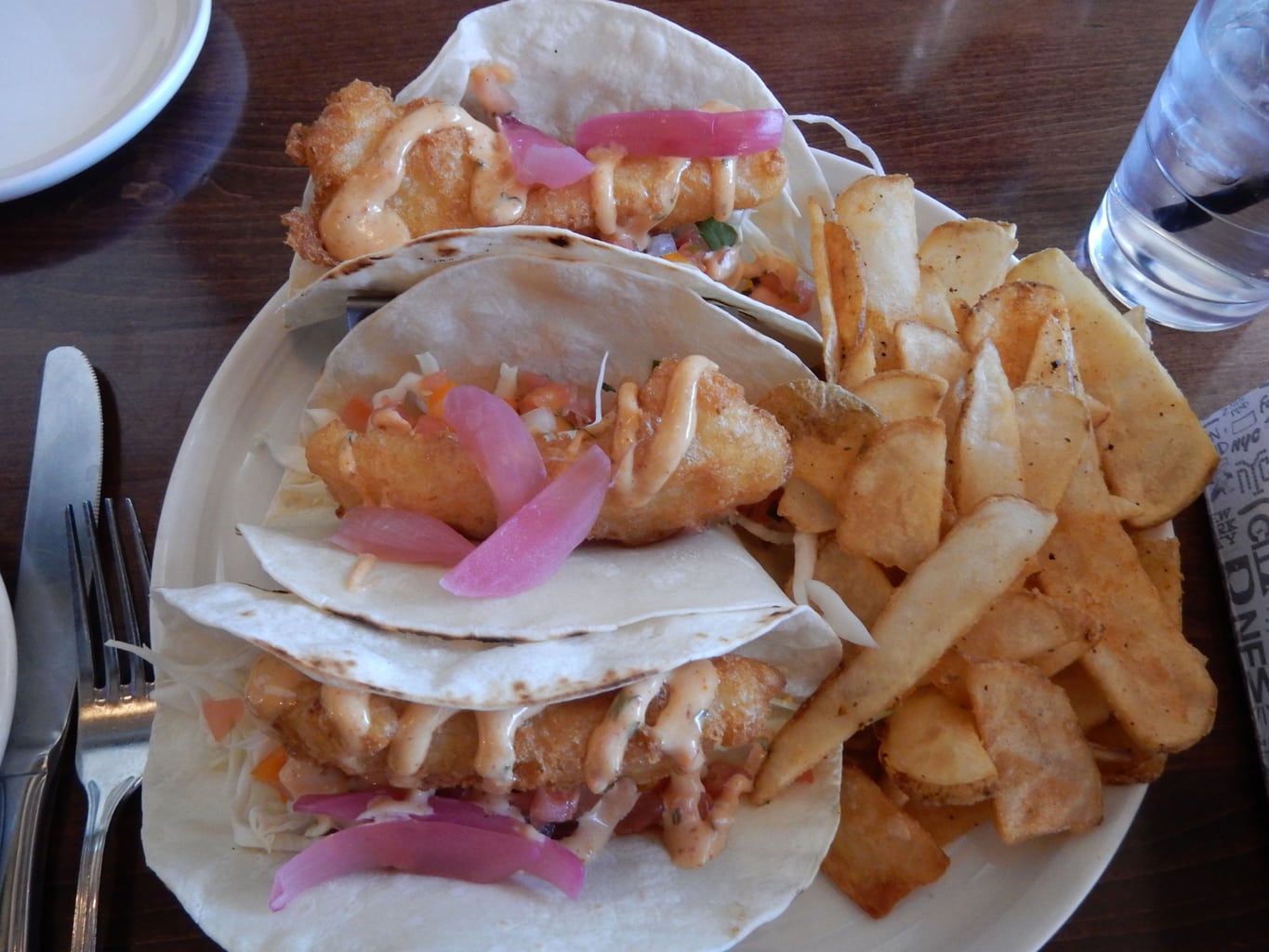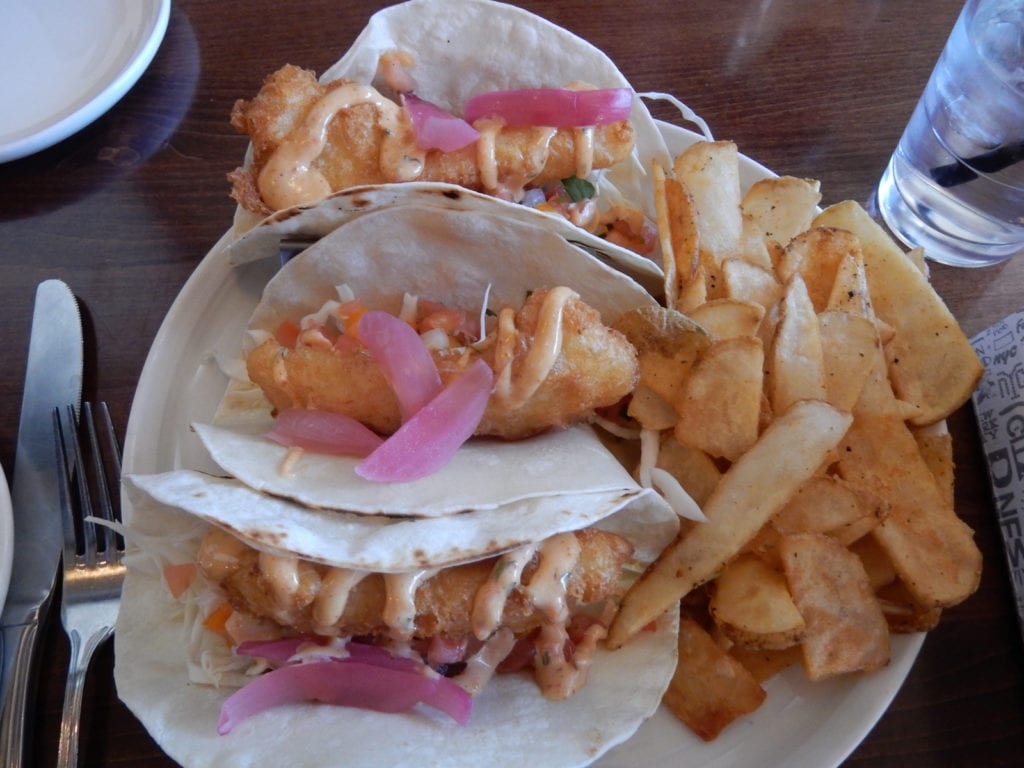 The beer is top notch, fresh, and tasty, and the food, gobble-up good. My particular favorites are the Fish and Chips ($17) or Fish Tacos (3 for $18), both with light and airy fried cod, and billowy thin fries. If I lived closer, that would be my go-to dish on the daily.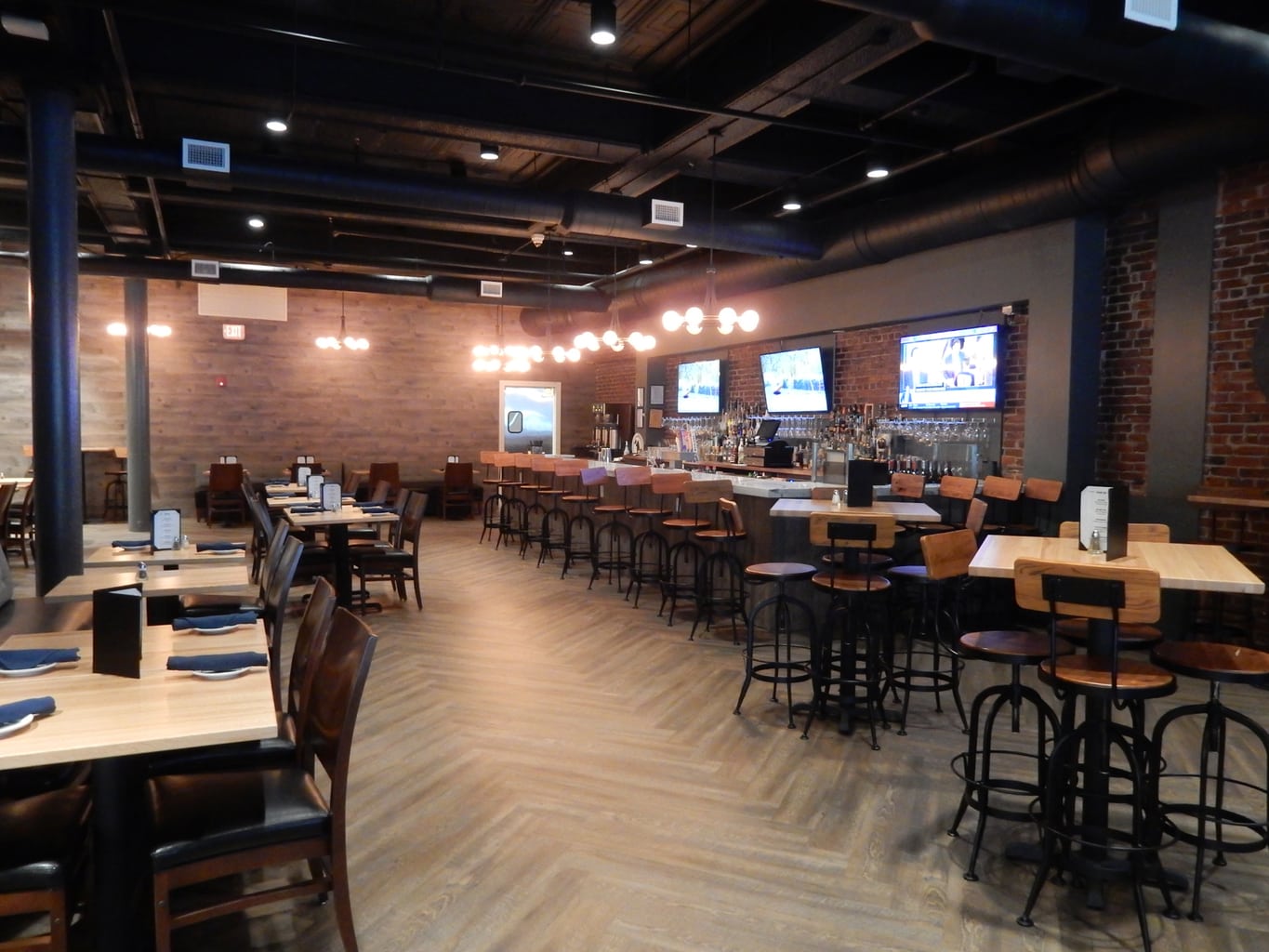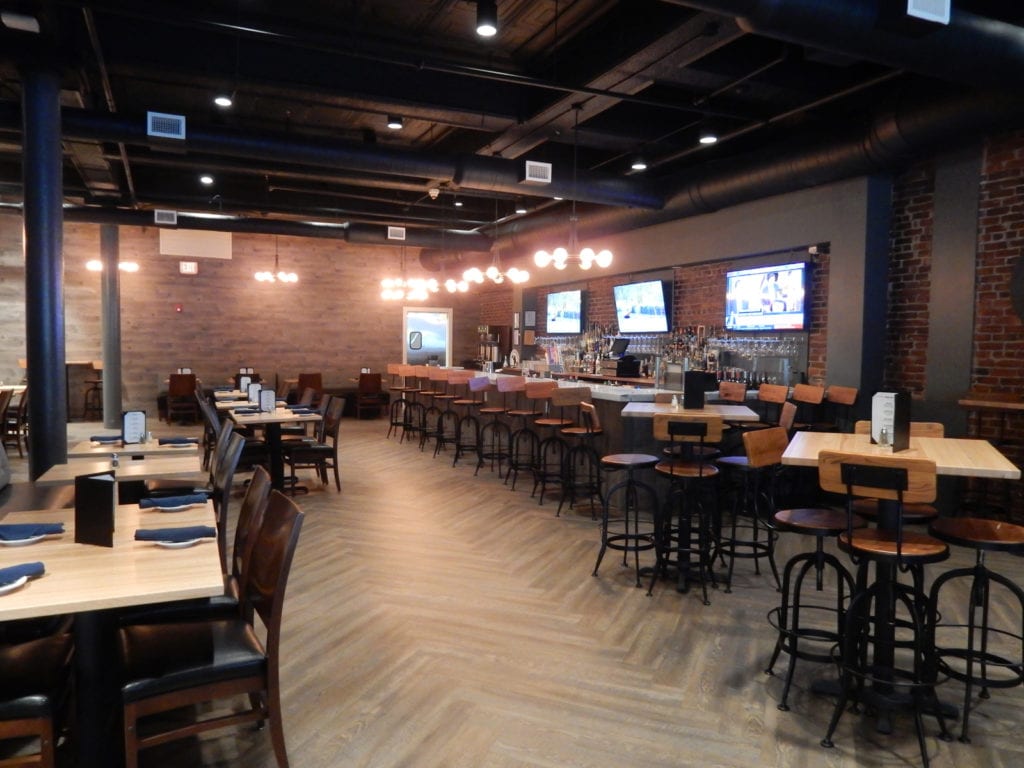 The head bartender here takes his cocktails and especially, his craft-draft seriously. Discover new brews, and beer you won't find anywhere else (like my now personal fave, Jali – a Jalapeño-Apricot Sour from Maine's Hidden Cove Brewing Co.).
The restaurant dishes out elevated pub grub – Whaling Captain style from around the world and heavy on seafood. Try Little Necks sautéed in olive oil with roast garlic ($14), Shrimp Mozambique ($18), and the lightly battered, fried, and succulently flavored Calamari ($13) – my pick for best dish.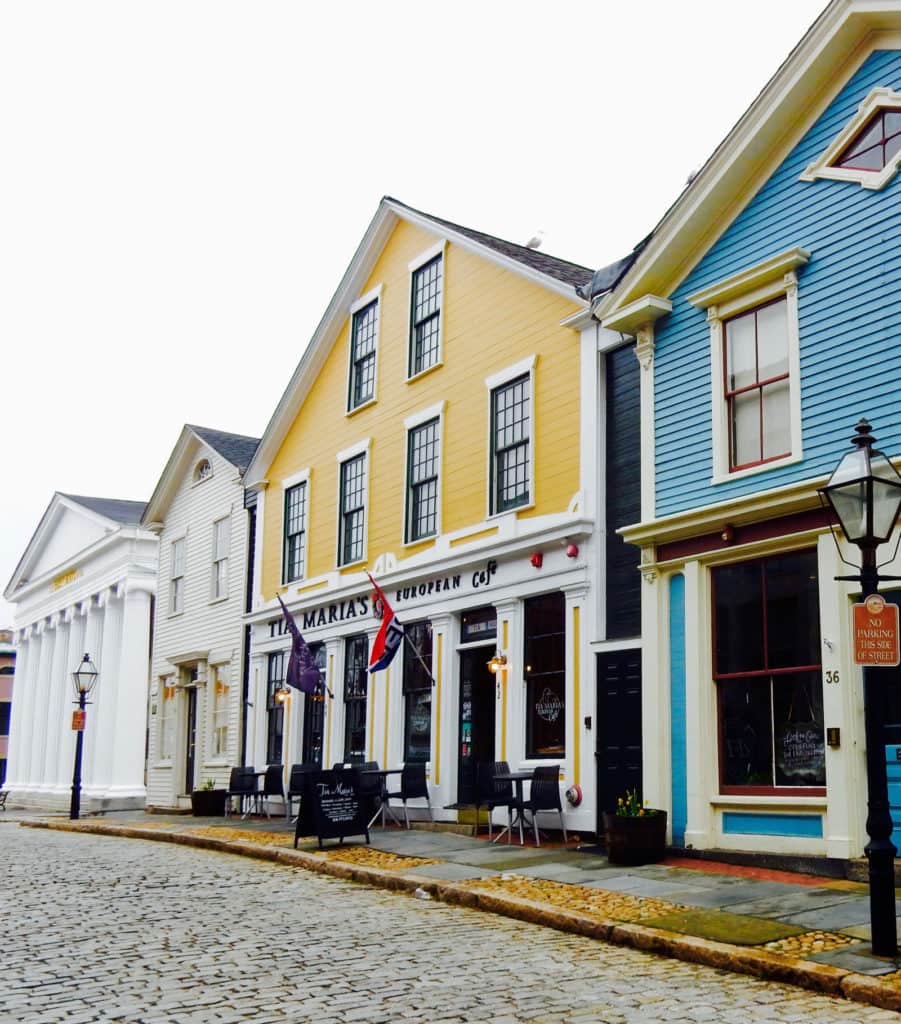 Tia Maria's is owned by locals who were thrilled when this Historic District location became available. This adorably homey eatery across from the Whaling Museum specializes in Portuguese cuisine at reasonable prices.
Signature dishes include the broth-based Caldo Verde ($3.15, cup) – a potato-kale-sausage soup served in a rustic crock; Bifana Sandwich – pan fried pork steak topped with hot peppers; Sao Jorge Pizza ($7.50) with Portuguese sausage and Sao Jorge cheese; the often requested Shrimp Cakes with a slight citrus kick; and Chicken Mozambique Sandwich ($8.50) made up of chicken breast in a saffron garlic sauce.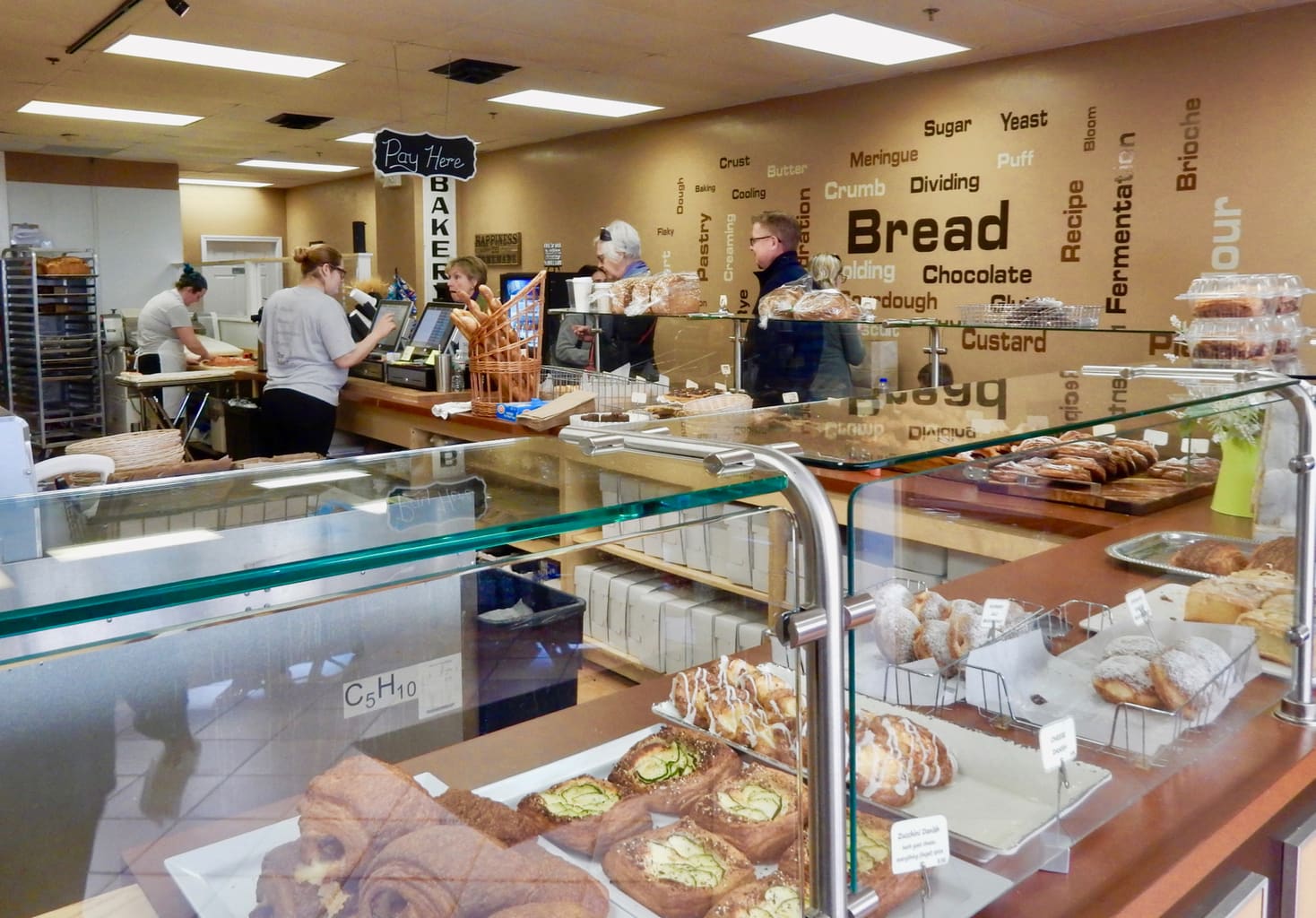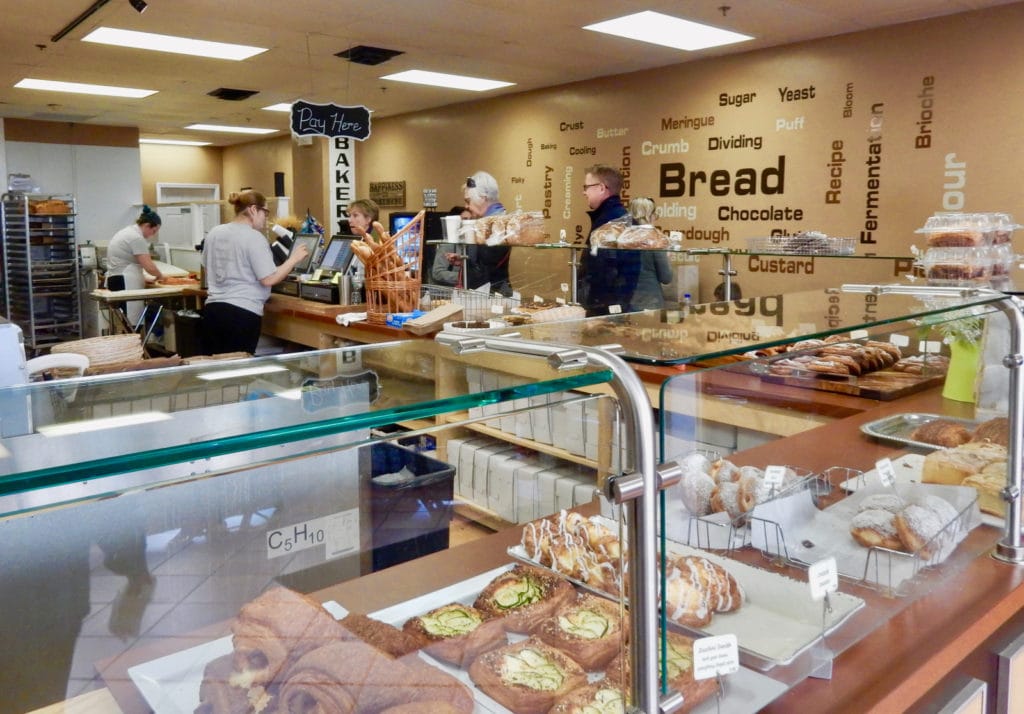 Whenever locals talk about this bakery and sandwich shop, their eyes light up. Pastries are flaky, not cakey. And bagels are so fresh and chewy as to give your jaw a workout. In a very good way. All accolades are well deserved.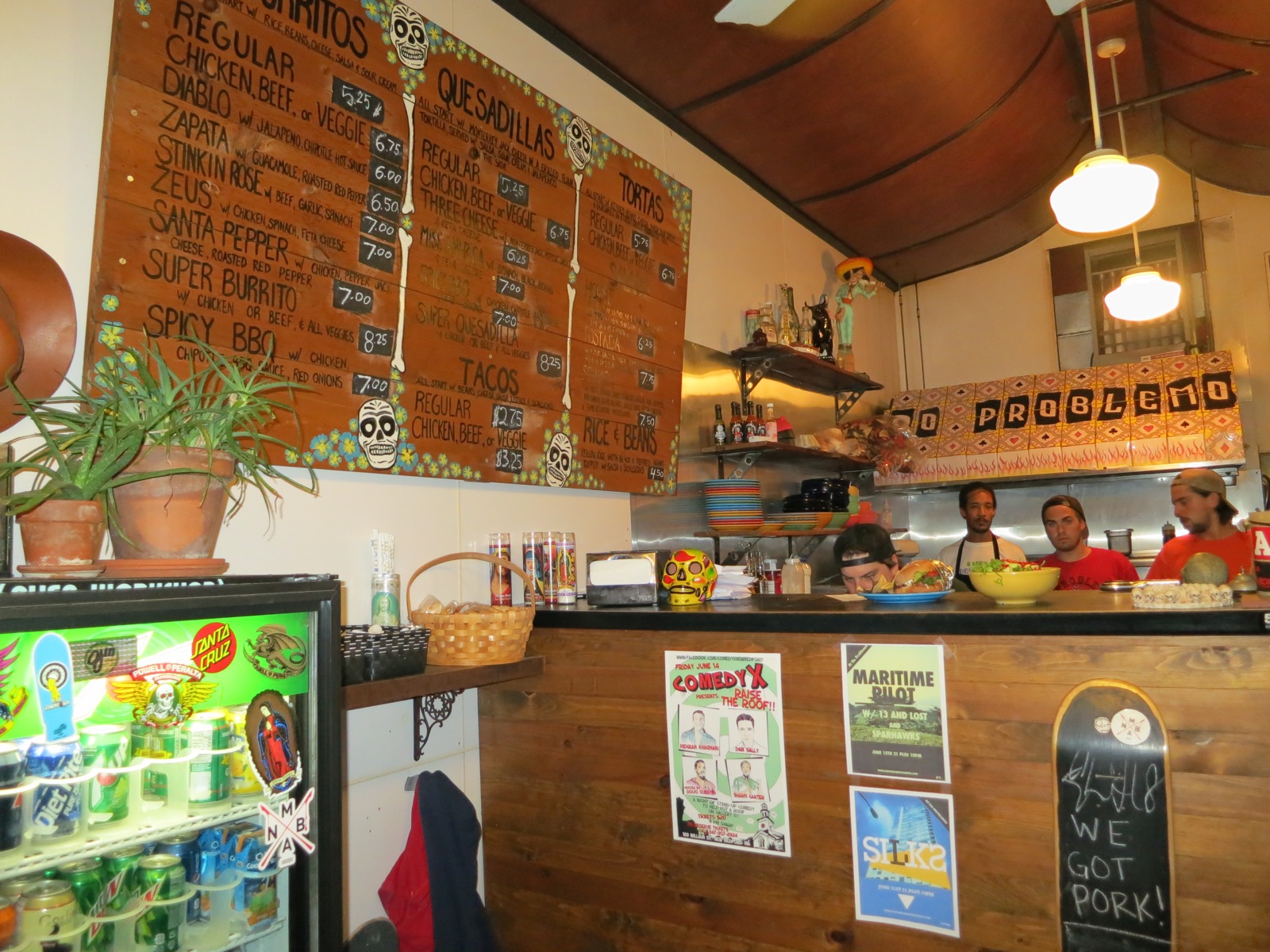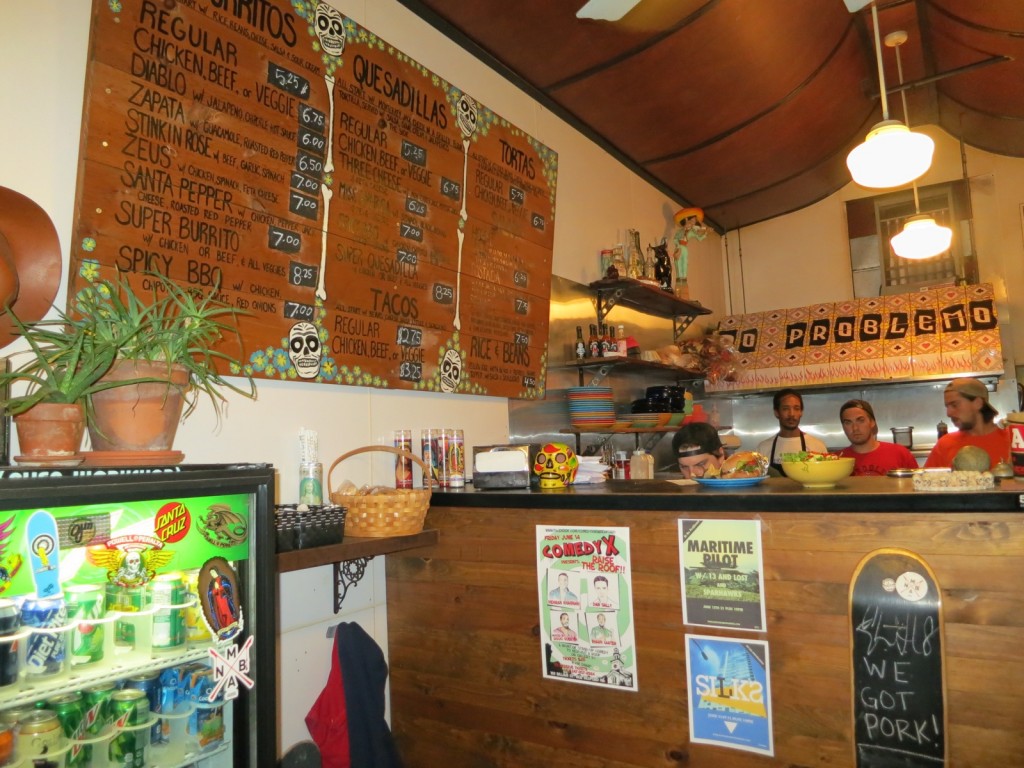 A bevy of patrons, from  tattooed skateboarders to boardroom executives, line up for the fantastically fresh burritos, tacos and all manner of handheld Mexican Food.  When asked about a favorite restaurant, most locals mention this for deliciousness, freshness, speed and low price. Tacos start at $3.00, Tortas at $6.00.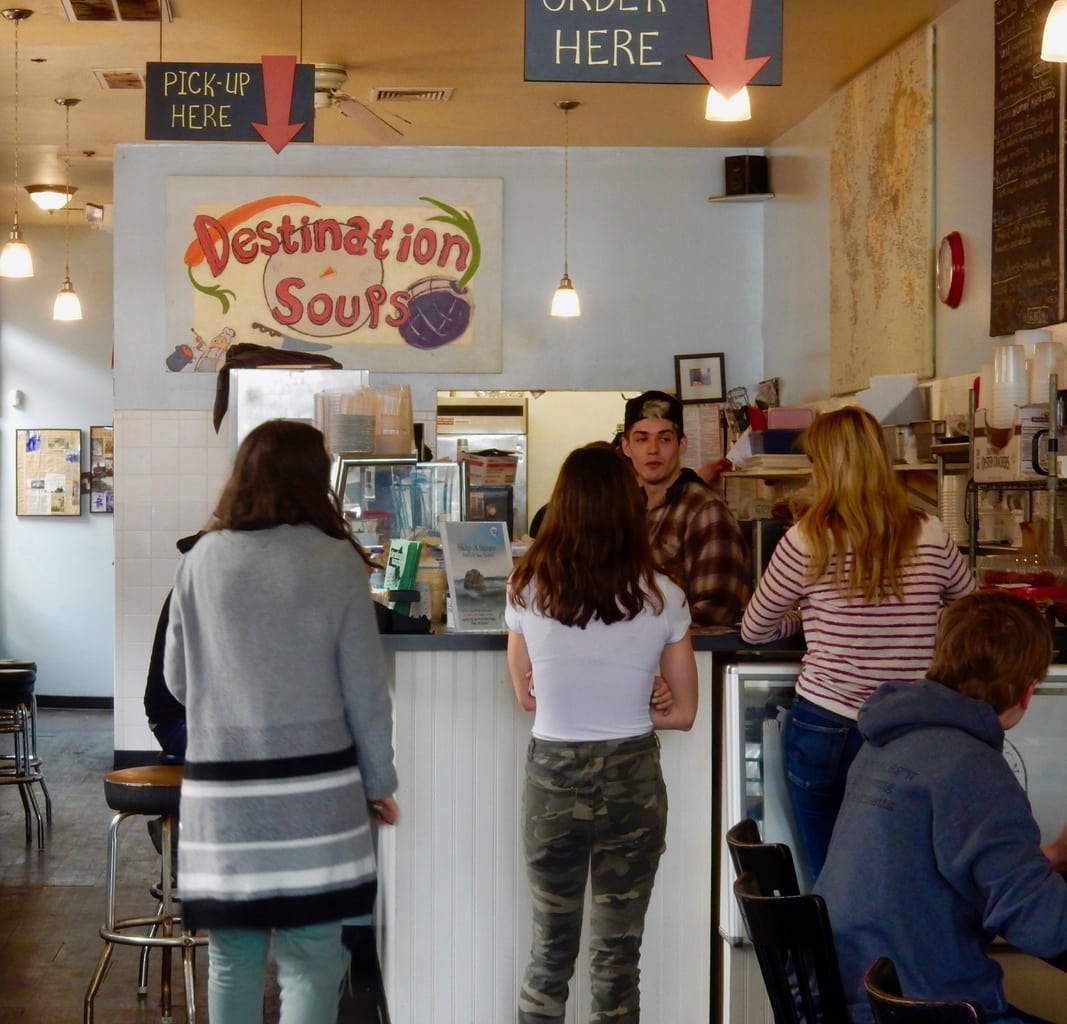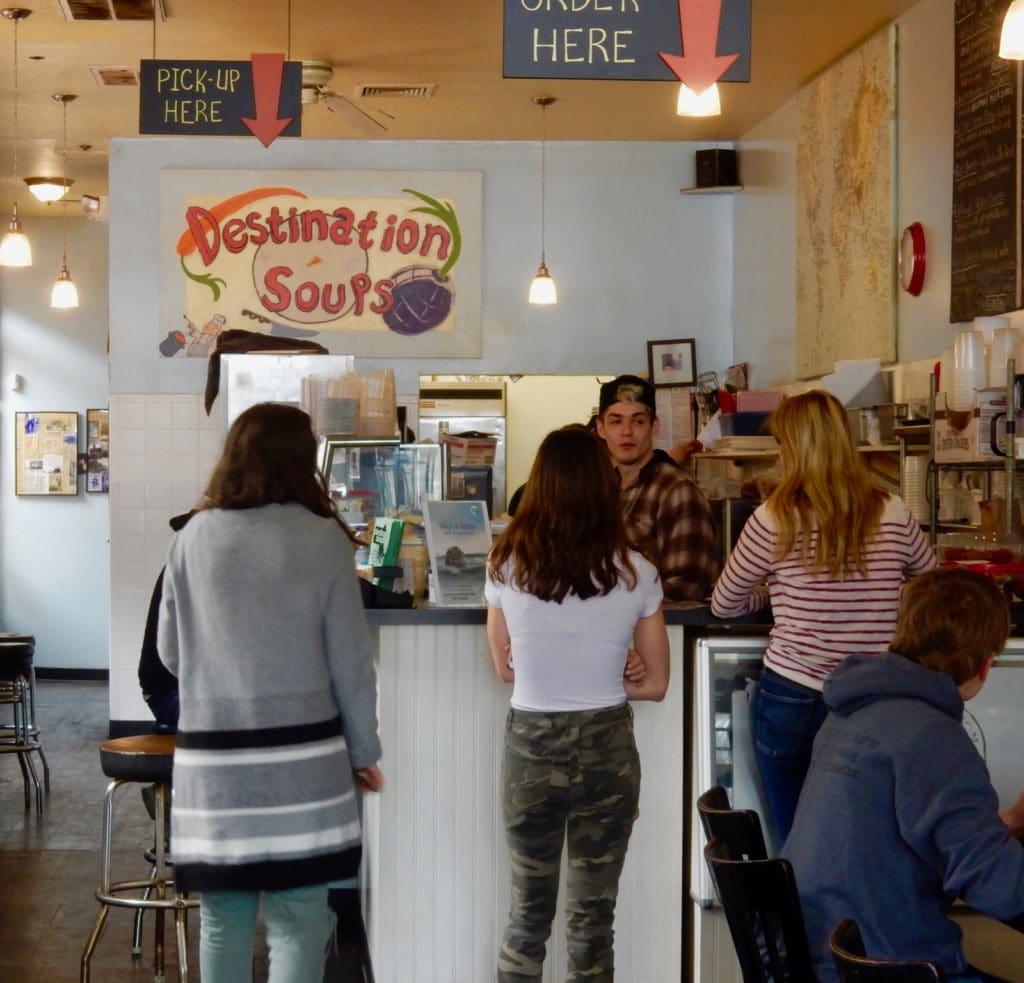 Would these soups pass muster with Jerry Seinfeld?  I'd say very close, but without the attitude.  Don't restrict yourself to soup alone, however.  This place does an excellent job with specialty Grilled Cheese, as well, like the Rick Cheese – stuffed with apple, bacon and balsamic vinegar ($3.80 small, $6.00 full size).
The chowder served within this former 140 year old Citizens National Bank Building keeps winning awards. You'll see why. Close to the Whaling Museum, Freestone's has been a local favorite for years.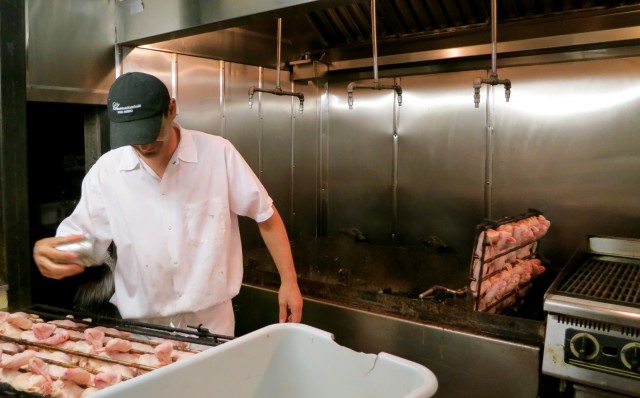 Walk into this less-than-nondescript building and you'll be rewarded with some of the best chicken this side of the Azores. Toasted to perfection on an unusual Portuguese indoor barbecue spit, these flattened half chickens come to the table with heaps of fries and rice for just $6.99.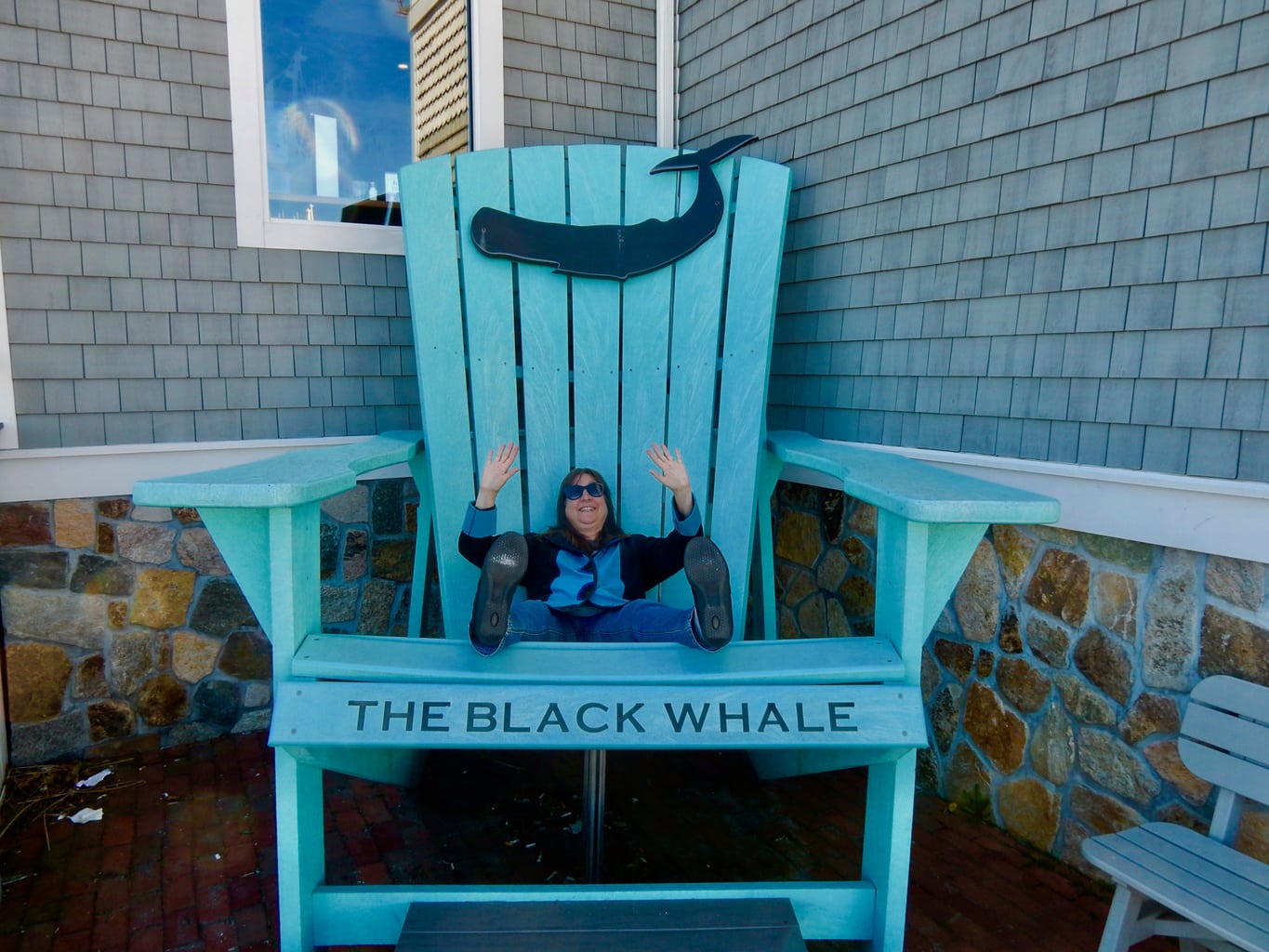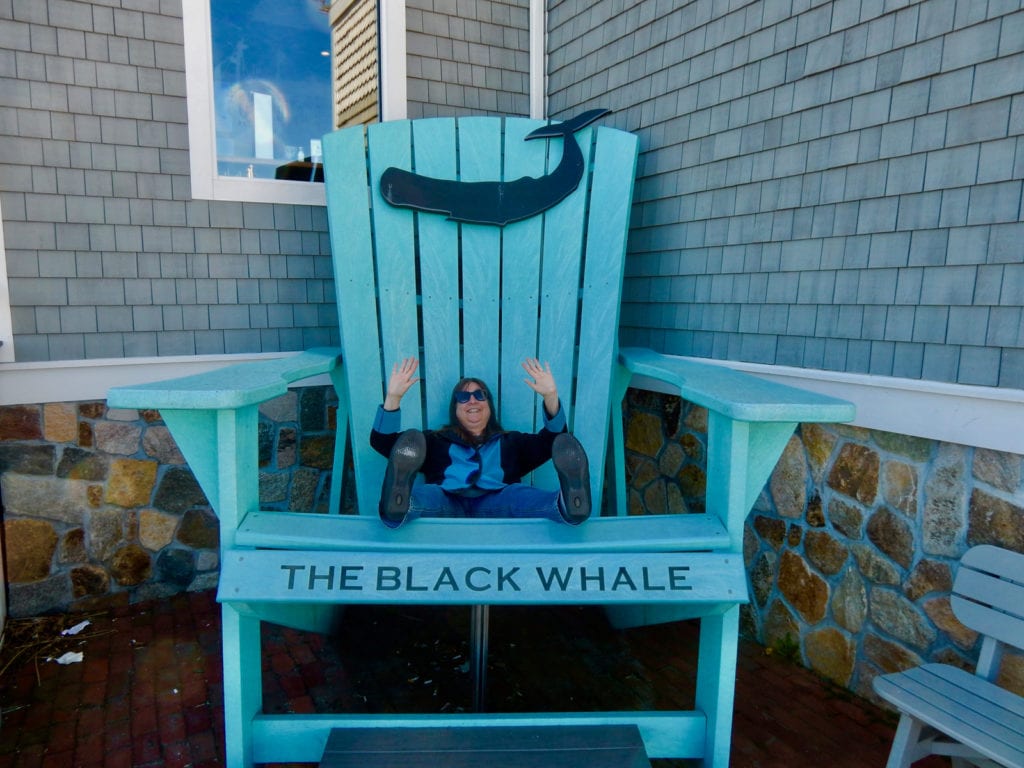 DRINK: Recommended Spots
There are several bars in repurposed waterfront buildings that attract Vineyard Ferry travelers like frat boys to keg parties. Find vibrant nightlife scenes at Cork Wine and Tapas (for wine flights). Rose Alley Ale House (beer flights). And the newest The Black Whale (oversized Instagram-perfect chair outside).
EAT: Locals also love
Café Italia (opening up a second location soon). Brick Pizzeria. And, if you ask, almost every restaurant in town for something or other.
Best Lodging in New Bedford, MA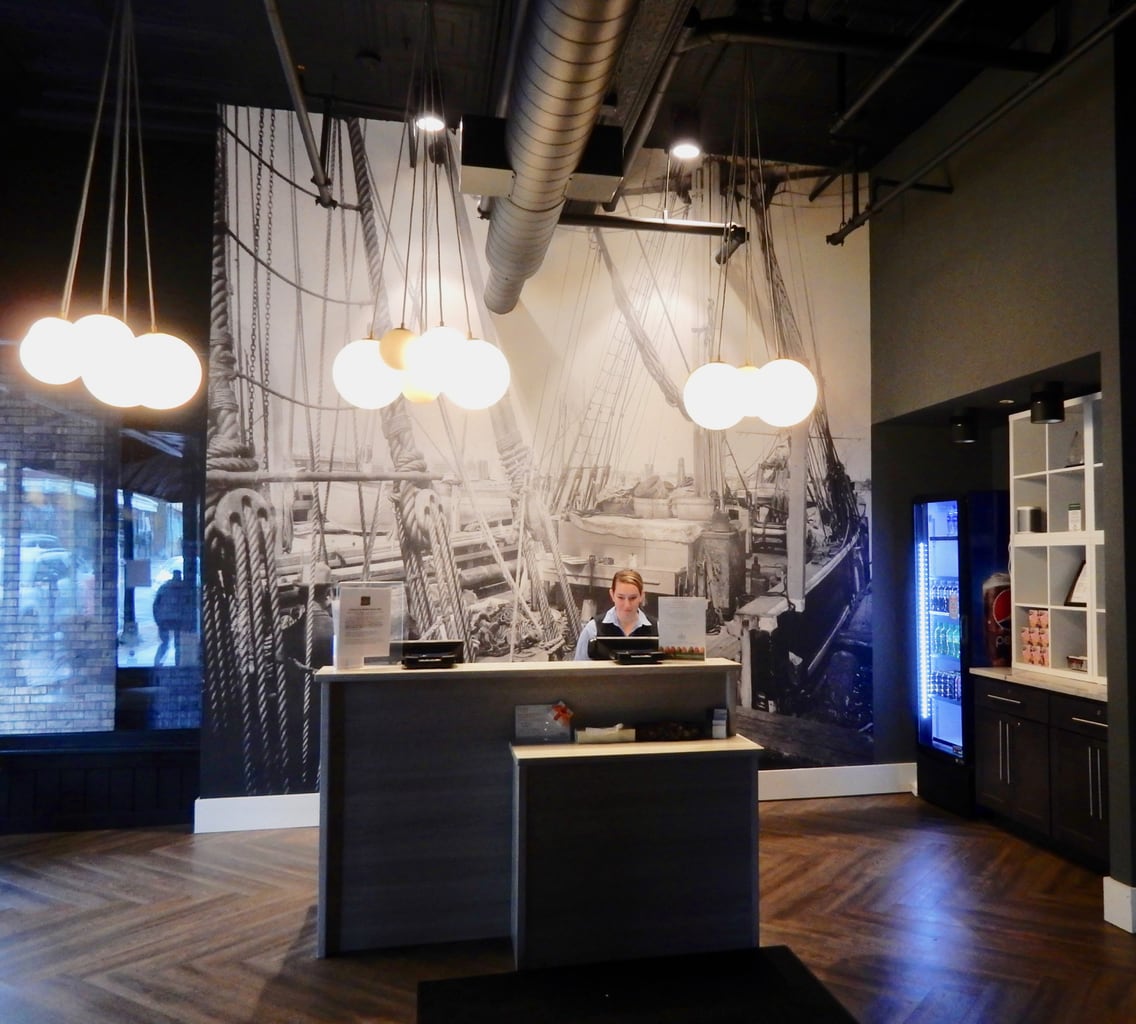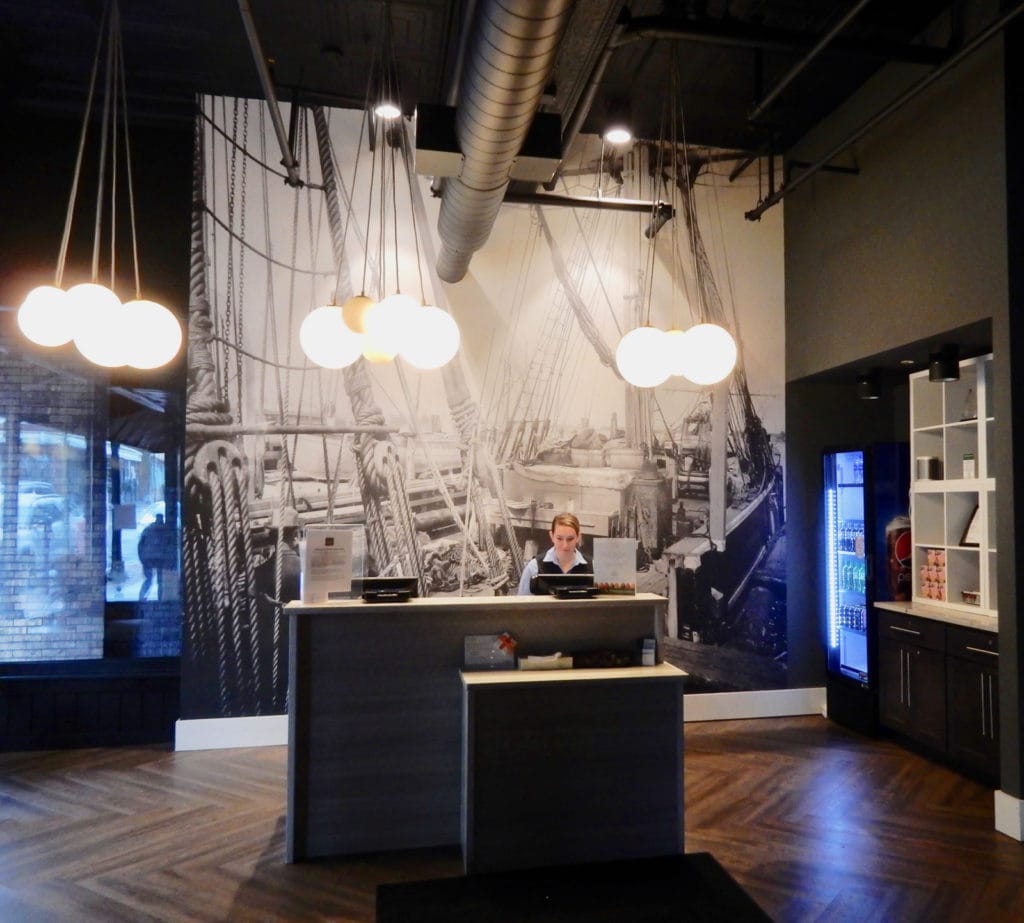 Sitting about a quarter mile up Union St. from the waterfront, the New Bedford Harbor Hotel, opened in July 2018, fills a downtown lodging niche close to museums, historic Town Hall, and the cobblestoned Historic District.
Like all trendy boutique hotels, the reception area is small, but personable. And rather dramatic. An enlarged photo of a whaling ship takes up the wall behind the desk. For a moment you feel as if you're onboard – sailing away.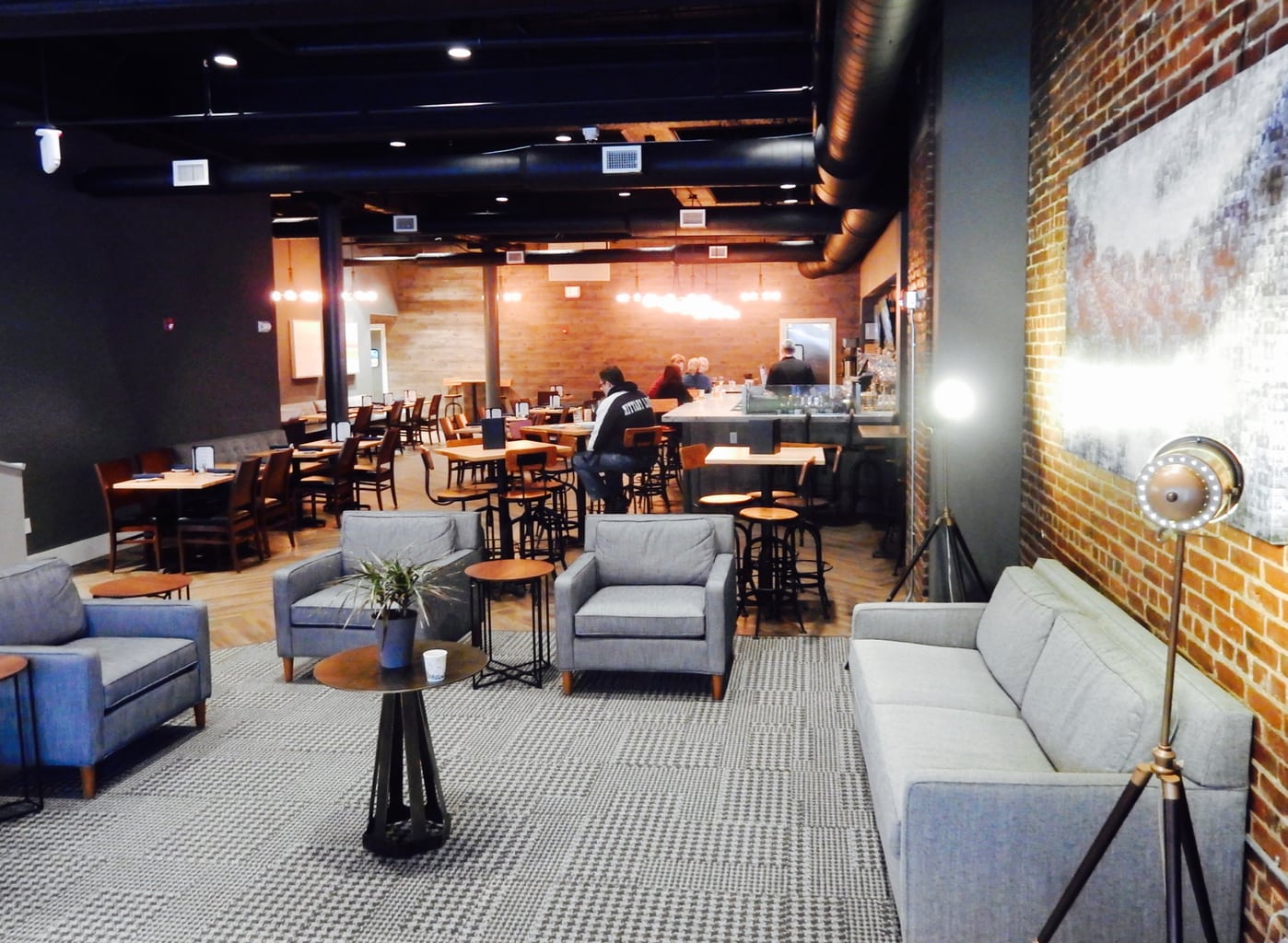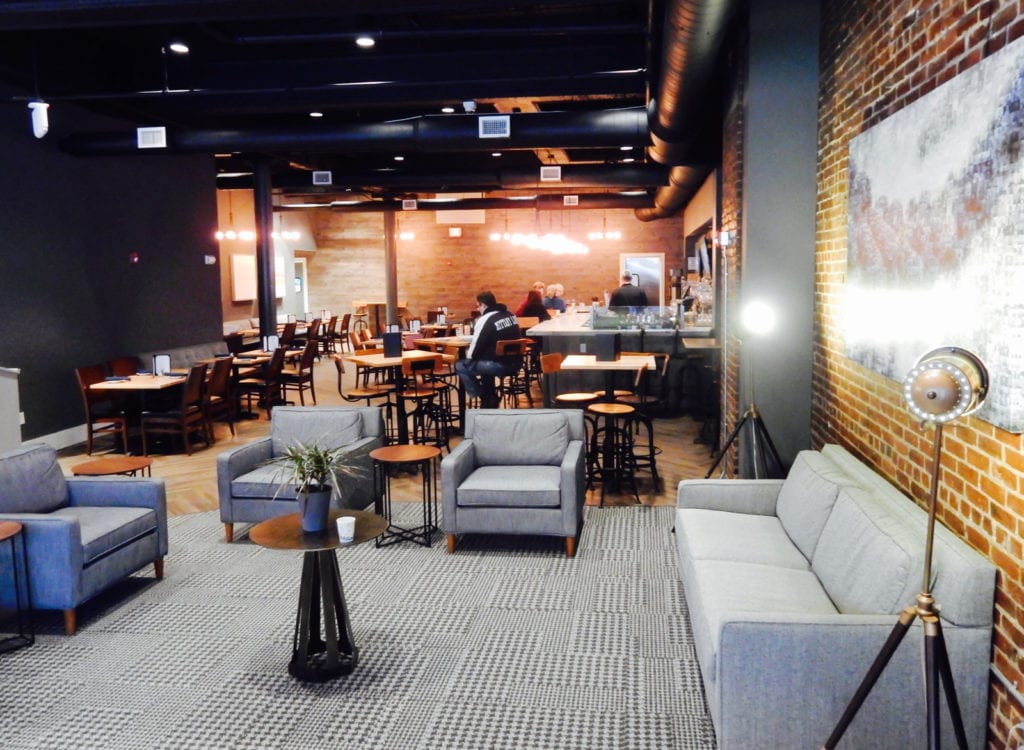 Carved from a former department store/office building, the commercial meets maritime vibe is evident on the main floor. Though the soaring industrial ceiling could potentially make the massive space seem stark and cavernous, the room is cozied up with separate seating areas, a hopping bar, and restaurant. (FYI – the 70 rooms on five floors are serviced by one slow elevator, so, hoof it upstairs or be patient.)
Rooms at New Bedford Harbor Hotel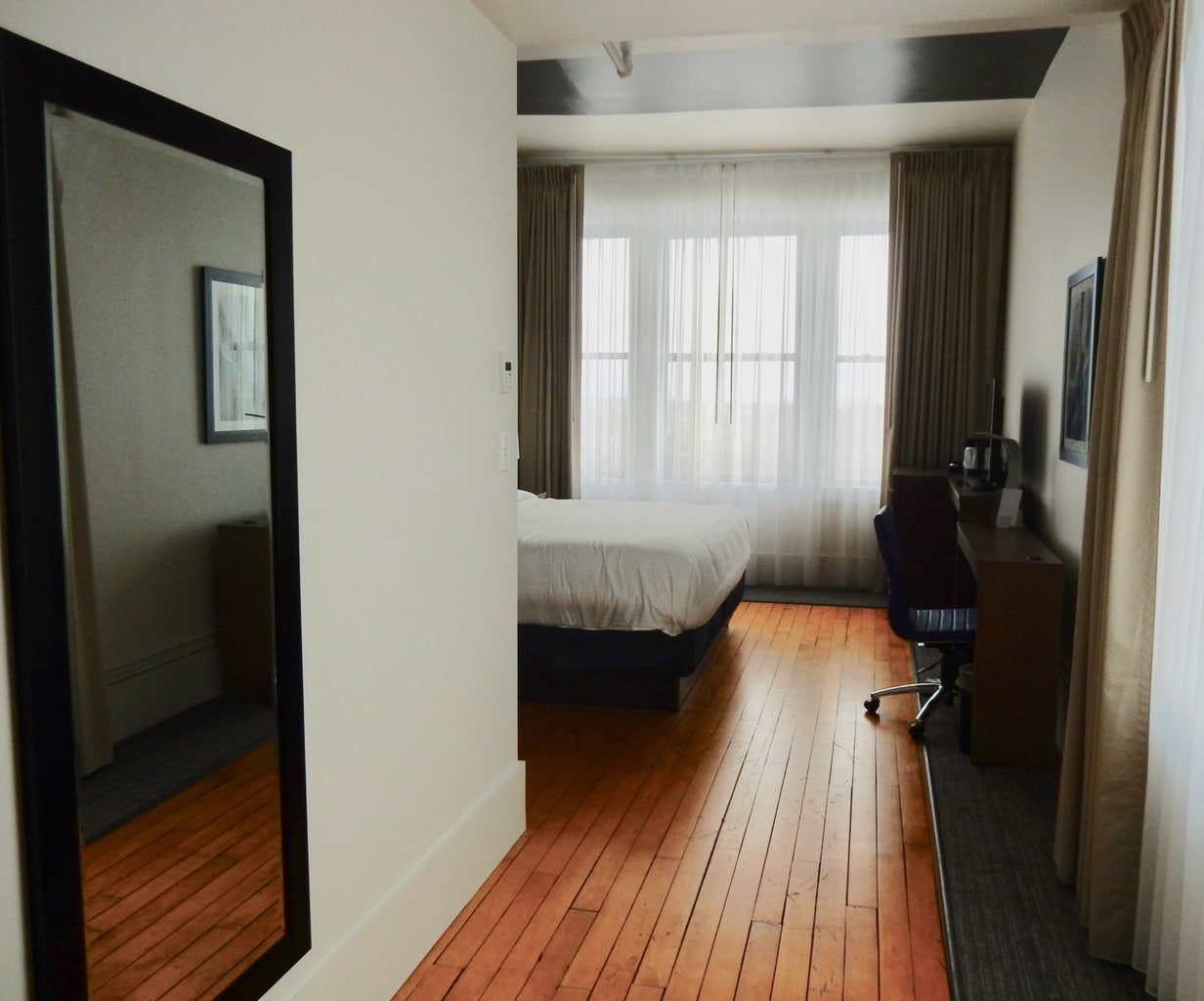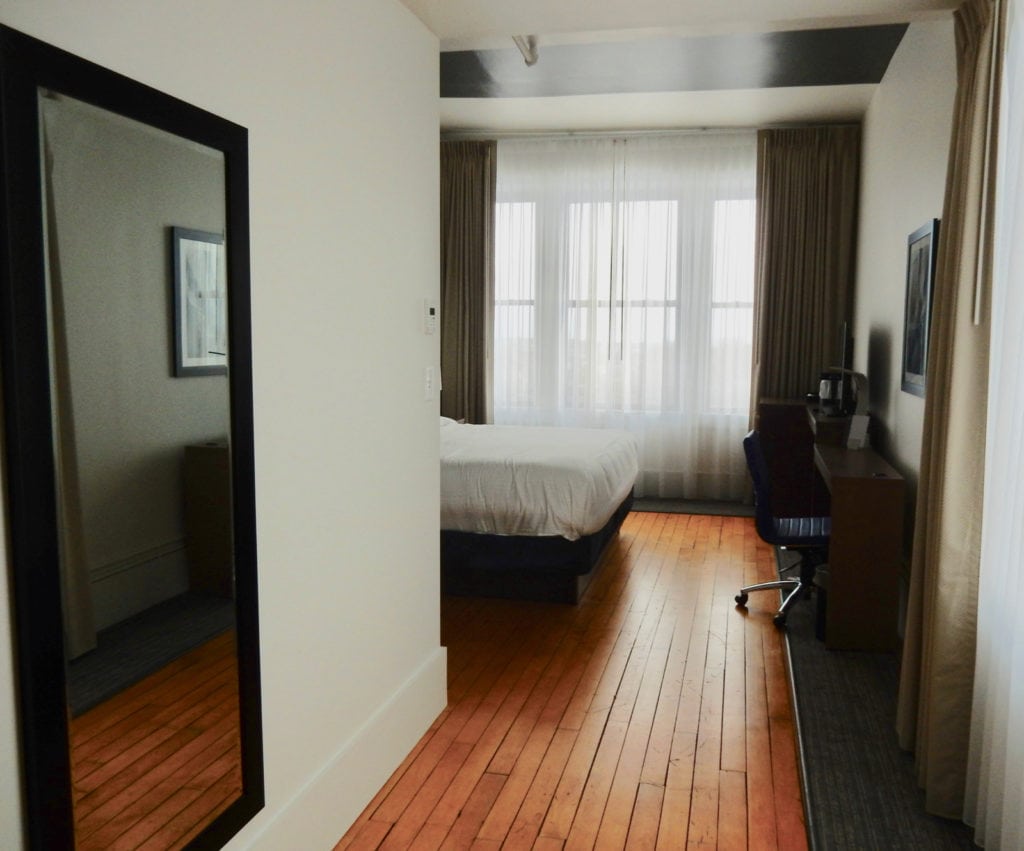 Tidy, contemporary guest rooms are each configured differently. Some have original hardwood floors, and long narrow entry halls, with brick walls and lots of windows that overlook the distant harbor. (Over city rooftops).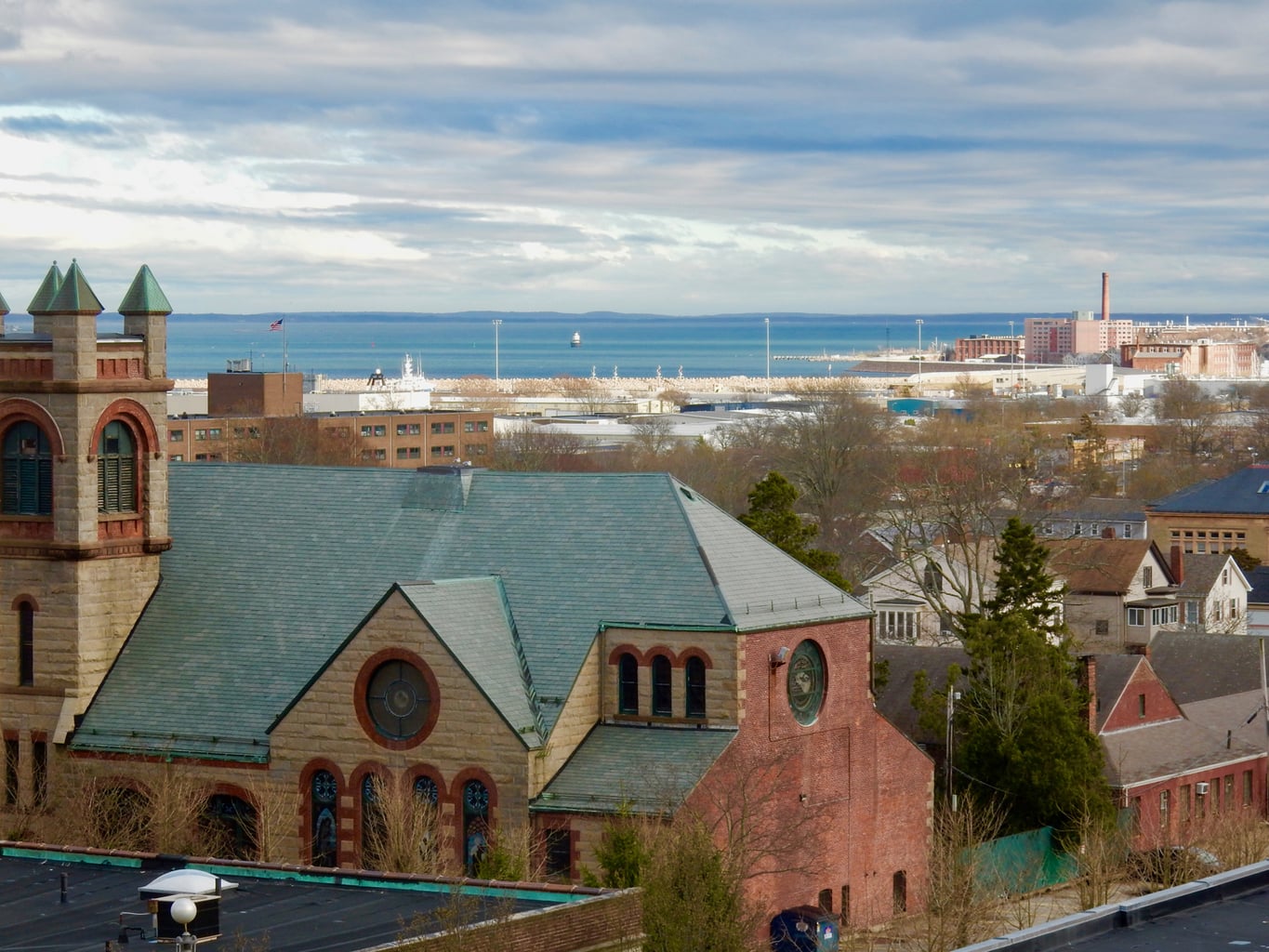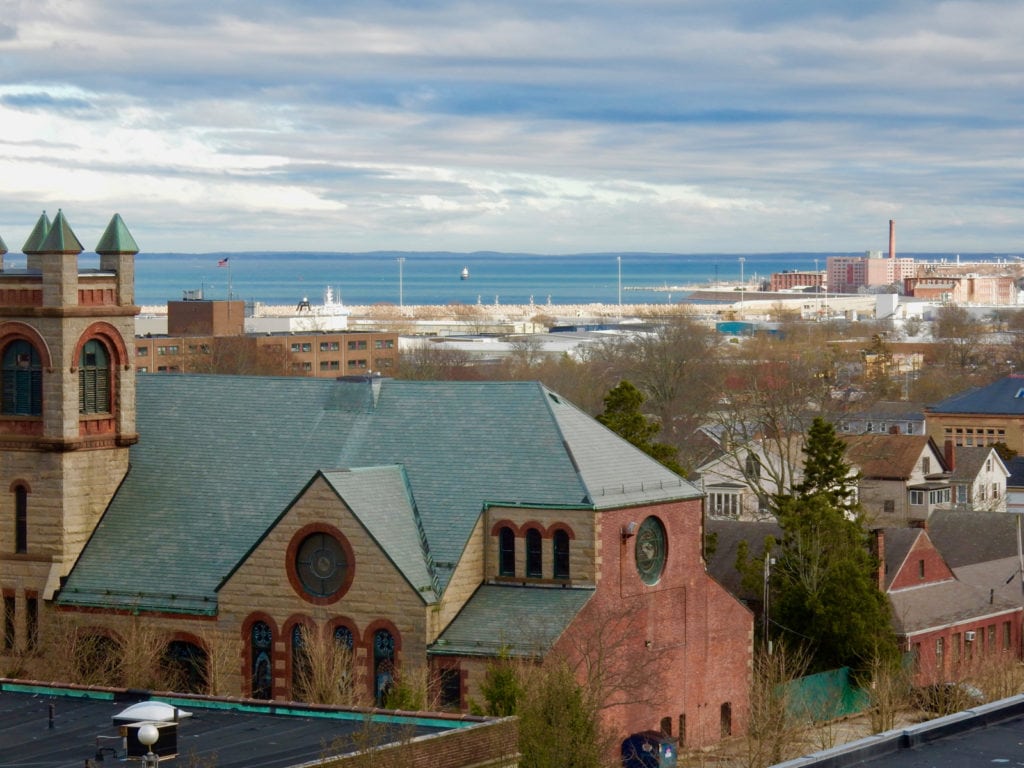 Pared down bathrooms are pristine with granite sinks and subway tiled showers.
For dining – see Food/Drink section.
Rooms Rates $110-$259 include Continental Breakfast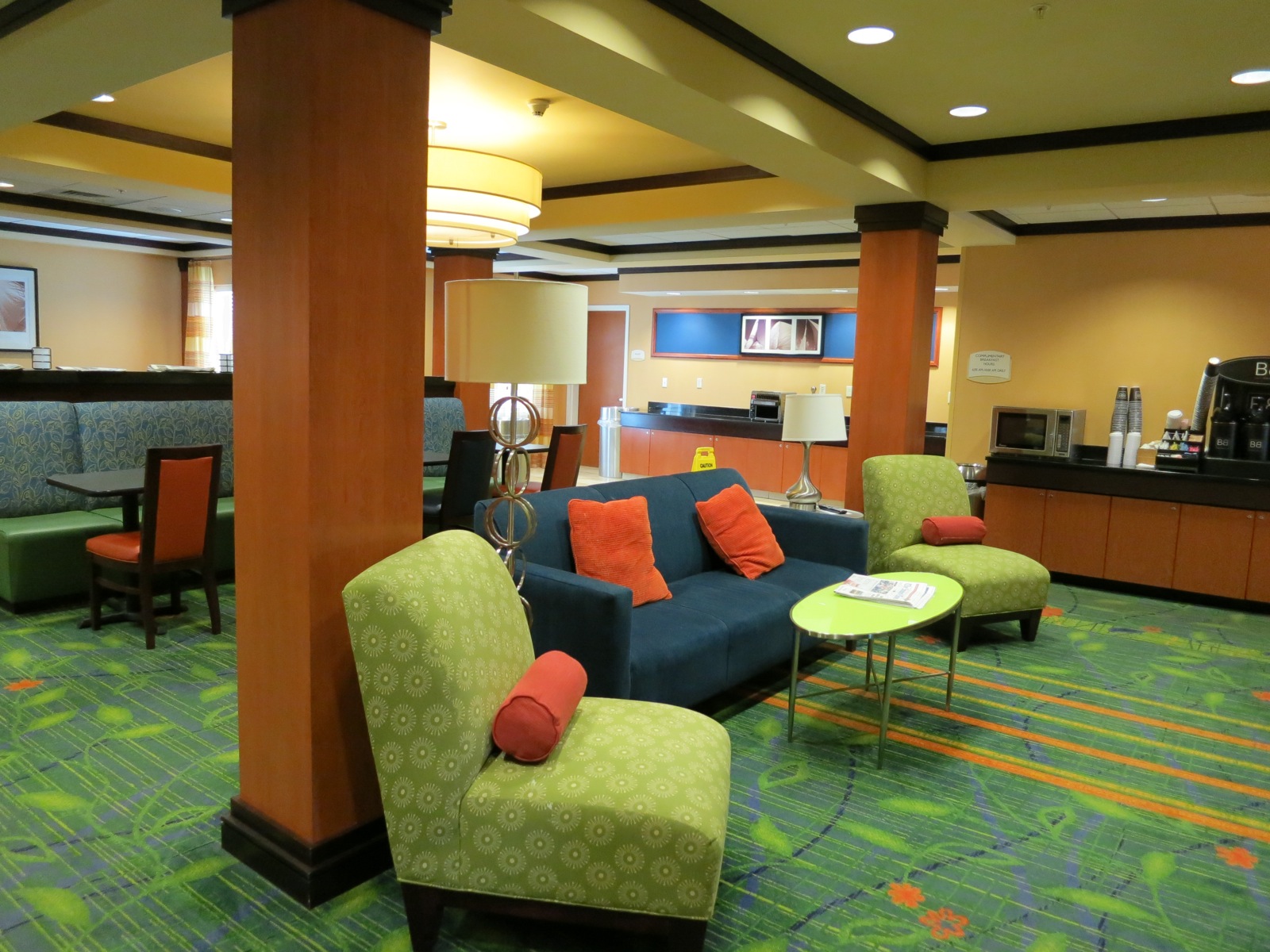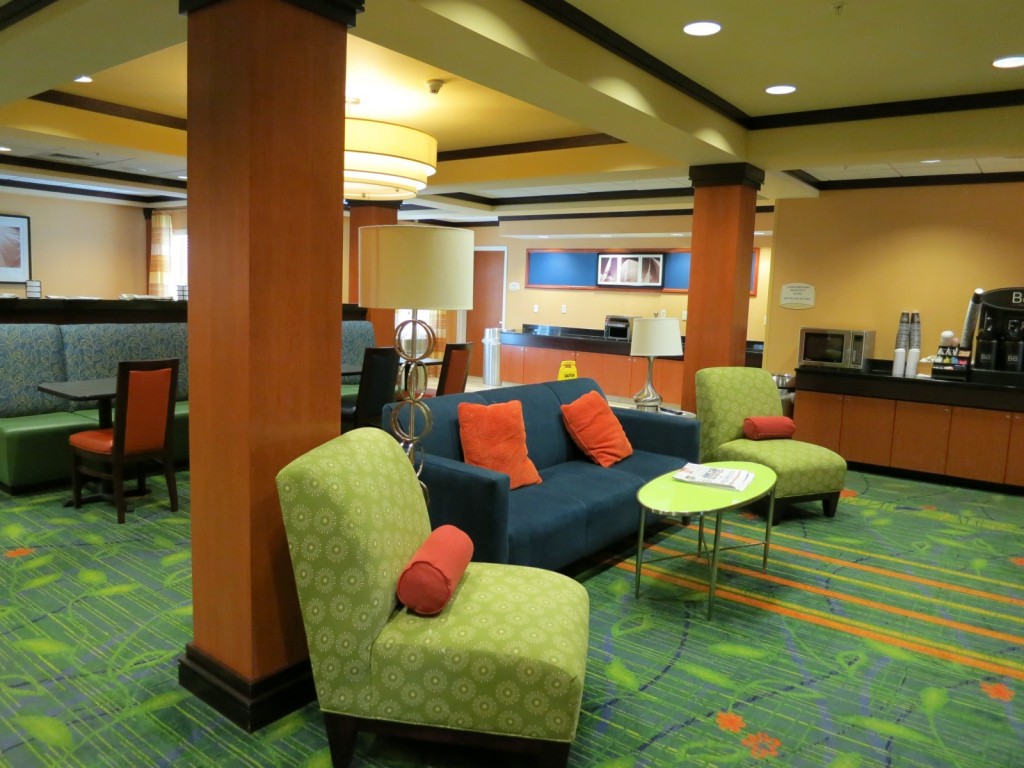 STAY: New Bedford Fairfield Inn and Suites
The Mavens don't usually extoll the wonderment of chain hotels. But this is one of the few exceptions. In punchy blues and orange hues, this establishment hard by the working docks took a big leap of faith when it opened several years ago.
Now, rooms are nearly 100% occupied in season, because more and more tourists traveling to Boston or the Cape or who come off the high-speed Vineyard/Nantucket Ferry across the street are choosing to stay overnight.
With helpful friendly staff, this franchise feels more like a B&B. It offers a free shuttle within a five-mile radius, free Wi-Fi, a small fitness room that overlooks a sparkling indoor pool, and complementary hot breakfast.  Rates – $129 to $269 – vary with size of room and season. Includes internet, hot breakfast, parking, tea and coffee 24/7, and complimentary shuttle.
A former 1845 Captain's home "on the hill," Orchard Street Manor is filled with antique gleaned from the world travels of hosts Al and Suzanne Saulniers. Enjoy hot homemade muffins and fresh fruit salads each morning in a unique oval dining room. The Saulniers provide great insider information about New Bedford as well.  $125-$250 per night includes gourmet breakfast.