WHY GO: Stand on the banks of Croton Point Park in Croton-On-Hudson NY and you are inside a sublime landscape painting. Witness the looming forested bluffs of the Palisades, the graduated fingers of land extending into the Hudson River, the sun's reflection on steely waters merging into a familiar tableau.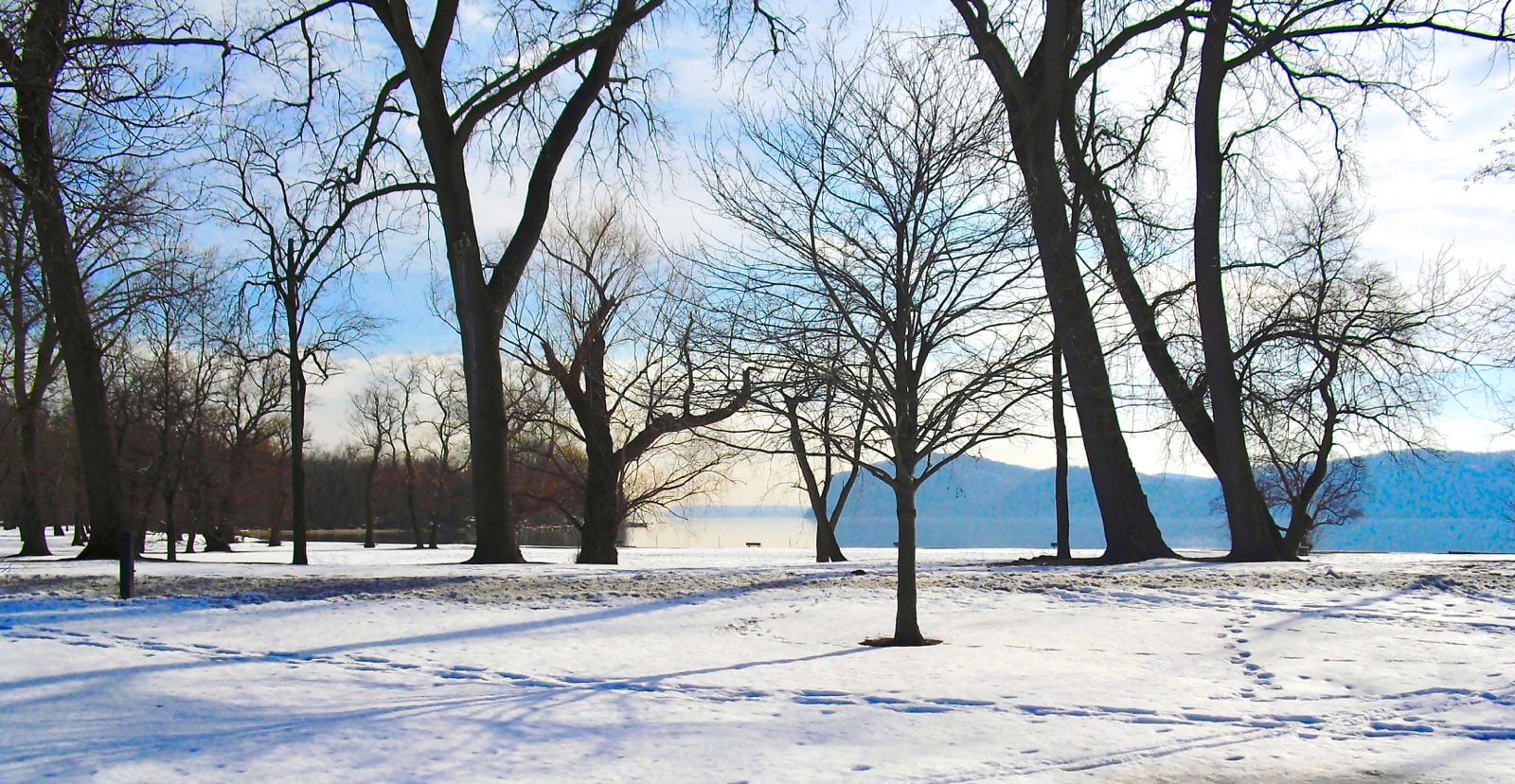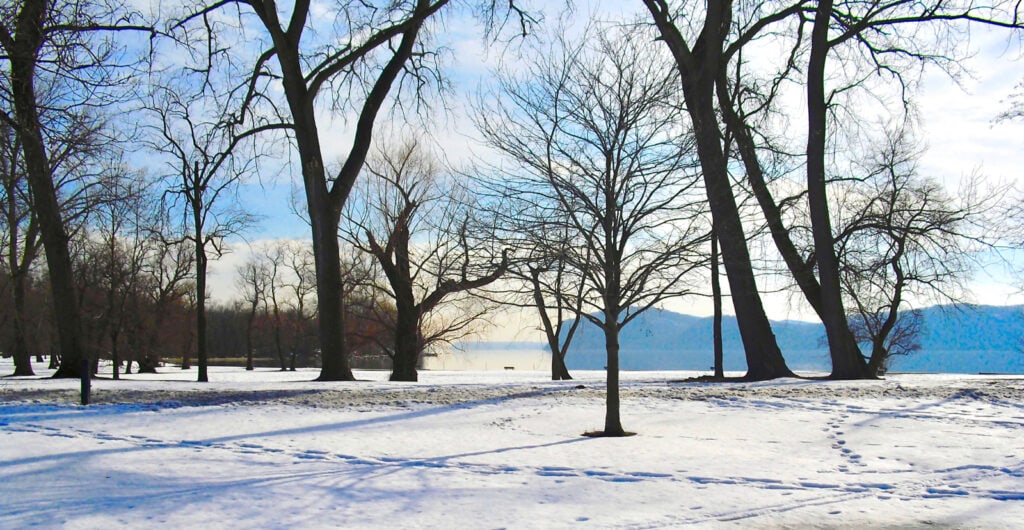 It is, after all, where the artists of the Hudson River School of Art captured the bliss that Henry Hudson himself must have felt when he made his exploratory trip up this River in 1609. This Getaway includes these Billion Dollar Views. But you'll also discover Dutch merchant and American drinking history, a turn-of-last-century engineering wonder, inventive seafood and other attractions. Oh and a comfy airbnb that was formerly a B&B.
Things To Do In Croton-On-Hudson, NY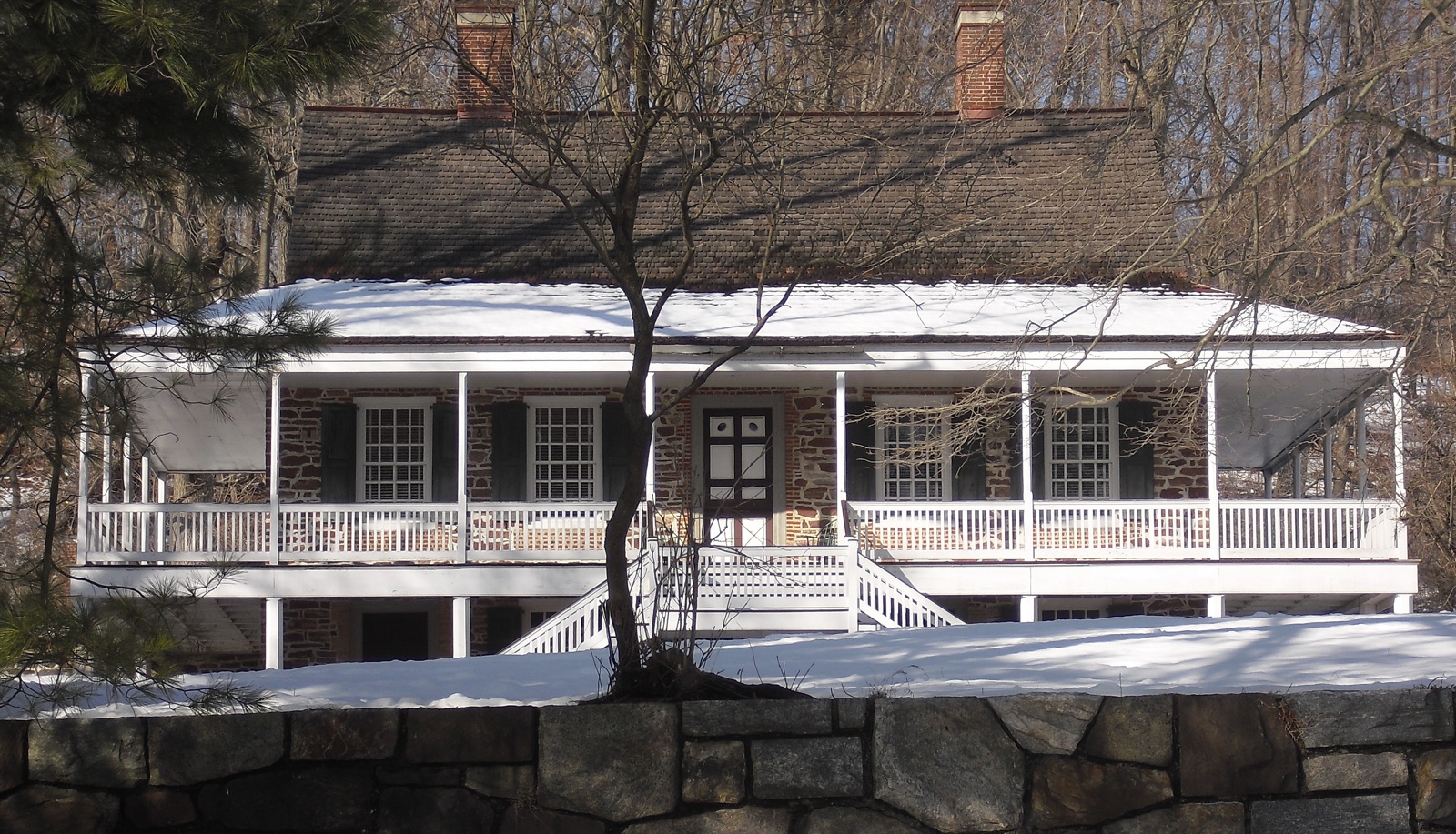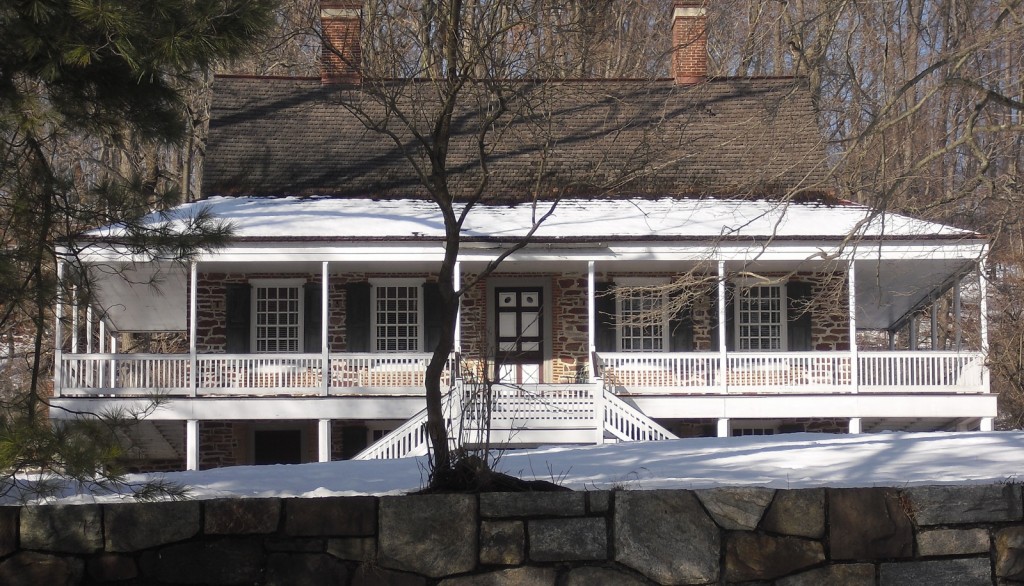 Not your stuffy house tour, entertaining guides usher you through this 1748 Dutch Merchant's home focusing on the year 1805. when drinking was on the rise and Ancient Greece and Rome were models for our new government, home design, and fashions of the day.
Women wore empire waist dresses. Furniture featured ionic columns. And people read the classics. Half the Manor's furniture belonged to the Van Cortlandt's, and the other half "museum quality," which makes this particular historic site unique.
Like Downton Abby, the kitchen downstairs was the engine that drove the Estate. House staff preserved foods, made medicines and even concocted the Master's favorite cologne.
Ask to see the recipe for Pierre Van Cortlandt's custom fragrance (alcohol, lavender, lemon and herbs) – ready made and available for purchase in the gift shop. Walk a gravel path behind the house to find the more austere 1729 tenant farmhouse and Ferry House/Tavern.
On the rutted Old Albany Post Road, (an original milestone reads "40 miles to NYC") wayfarers could grab a bite or rent space in a bed. In those days, stagecoaches were like public buses. In forced egalitarianism, the wealthy traveler dined with the laborer, horrifying visiting Europeans no end. This era saw a disturbing rise in alcohol consumption, which spurred a strong temperance movement.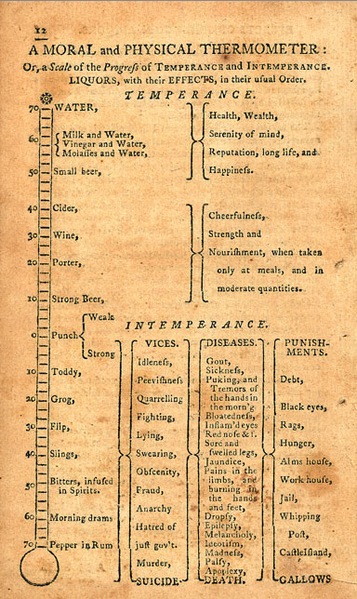 Read The Moral Thermometer by Dr. Benjamin Rush – who associated beer and wine with cheerfulness, and rum with suicide, death and gallows. The tavern displays Dr. Rush's chart, a number of intriguing "puzzle jugs" and evidence of outlandish drinking games that put our current Beer Pong and frat parties to shame. $12, Manor closed for tours until July 2020.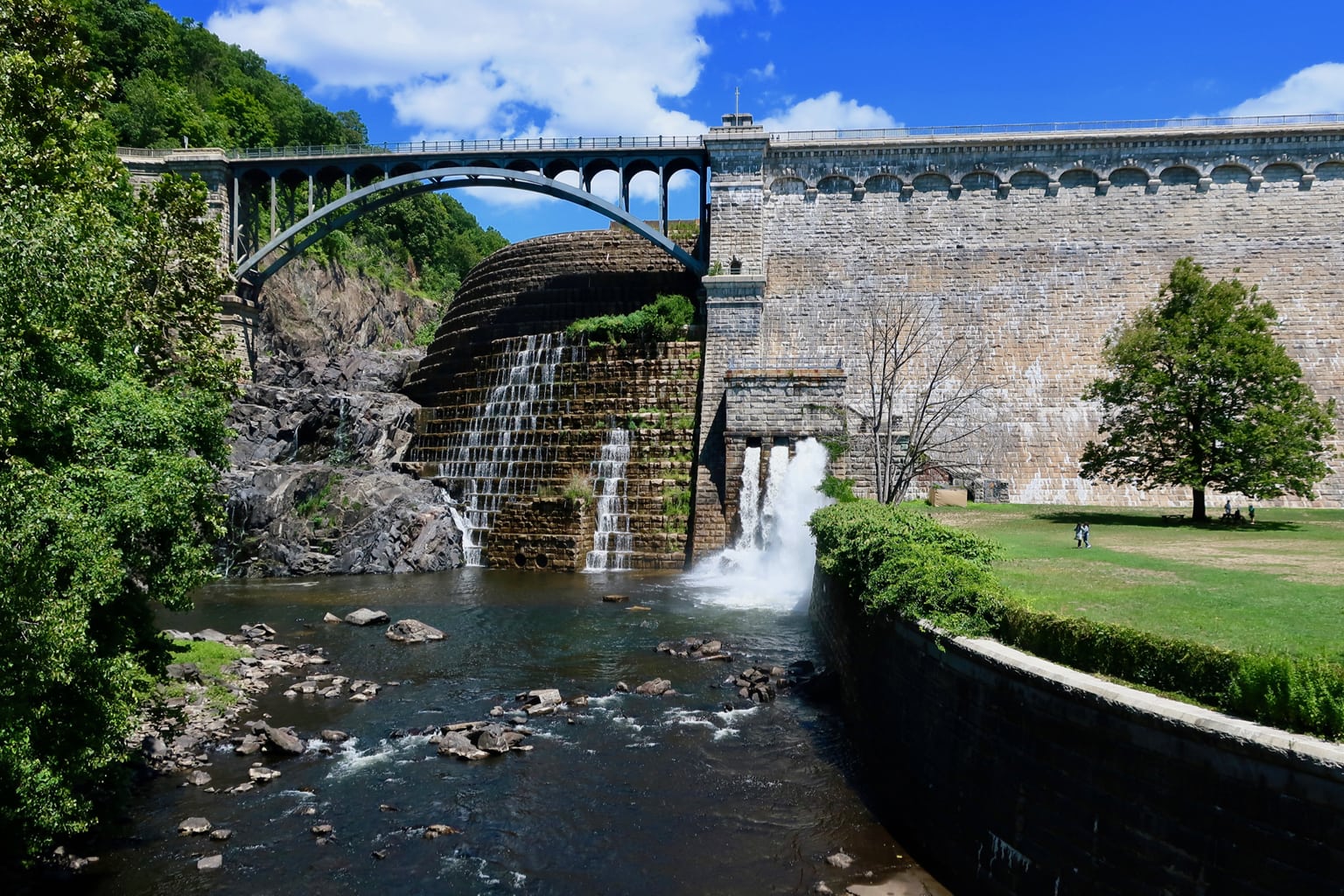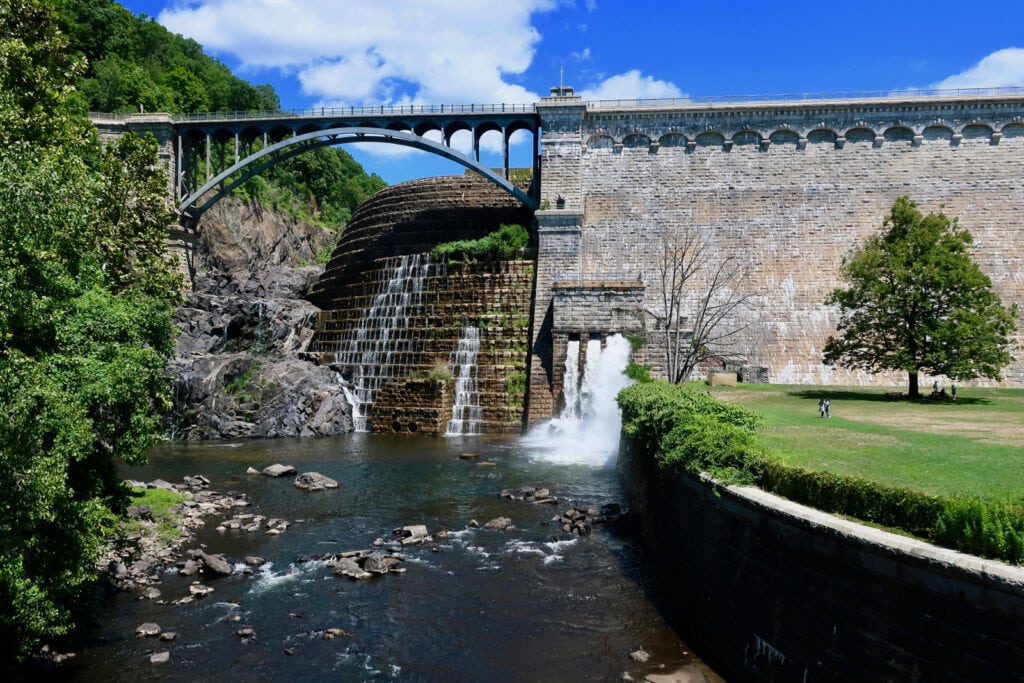 Heading down a gravel road off of Route 129 in Croton-On-Hudson, this engineering marvel appears like a fortress wall from the mind of J.R.R. Tolkien.
The New Croton Dam rises 297 feet from manicured Croton Gorge Park. Families go about the business of grilling burgers, throwing frisbees and staring in awe at this "in-the-middle-of-nowhere" spectacle.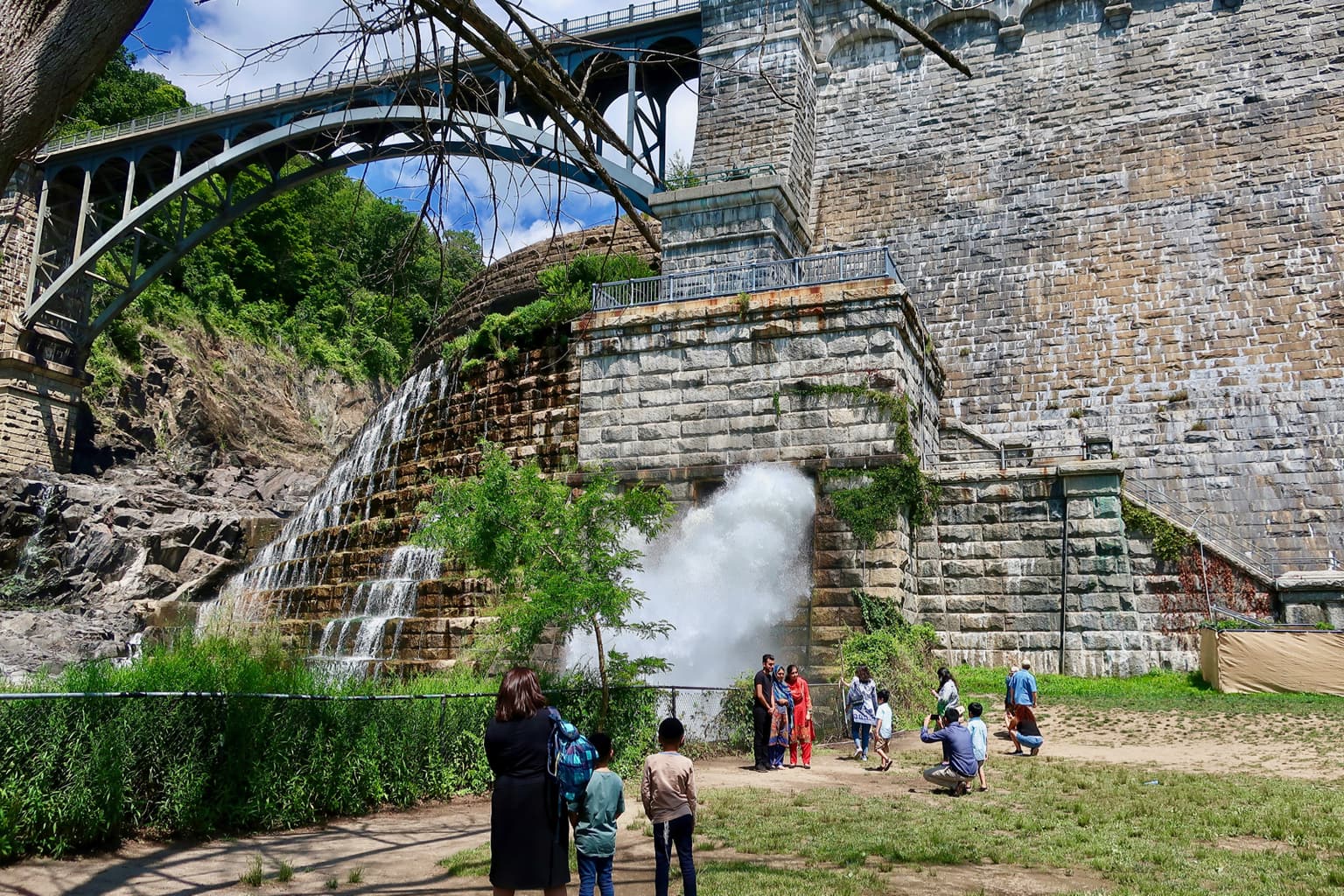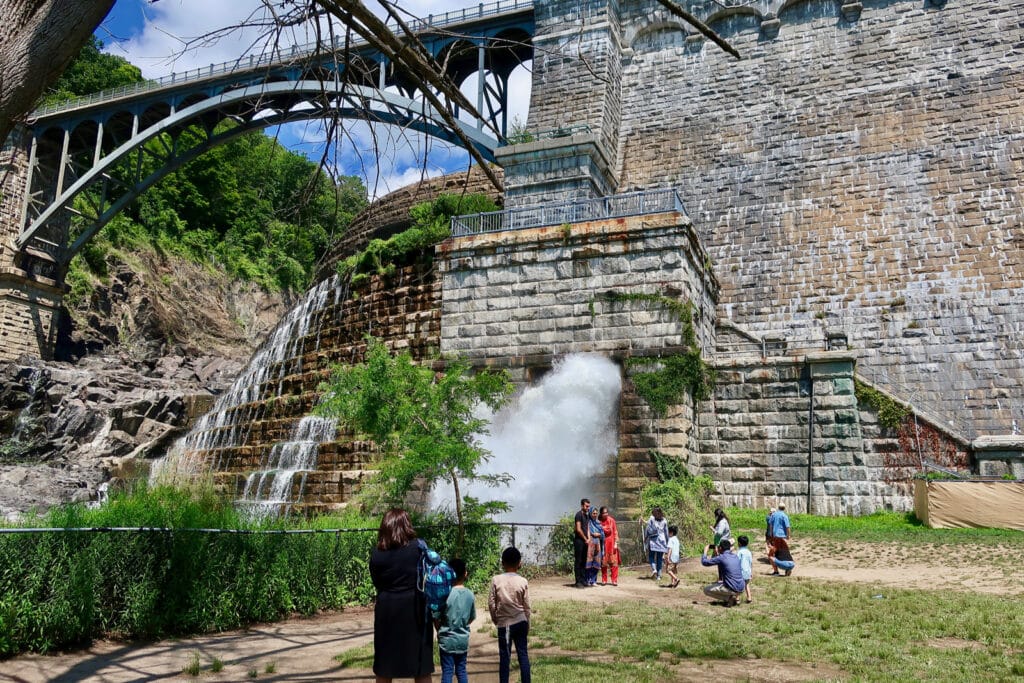 A wall of rough-hewn granite blocks, 2,188 feet across and as high as a 25 story building, holds back 19 million gallons of water from a reservoir that serves New York City 22 miles to the south. Its massive spillway, incorporating natural boulders and man-made curved and terraced stair-steps, seems like something out of King Hammurabi's Hanging Gardens. Stunning. Dawn to dusk, $10 parking fee, check website for dates.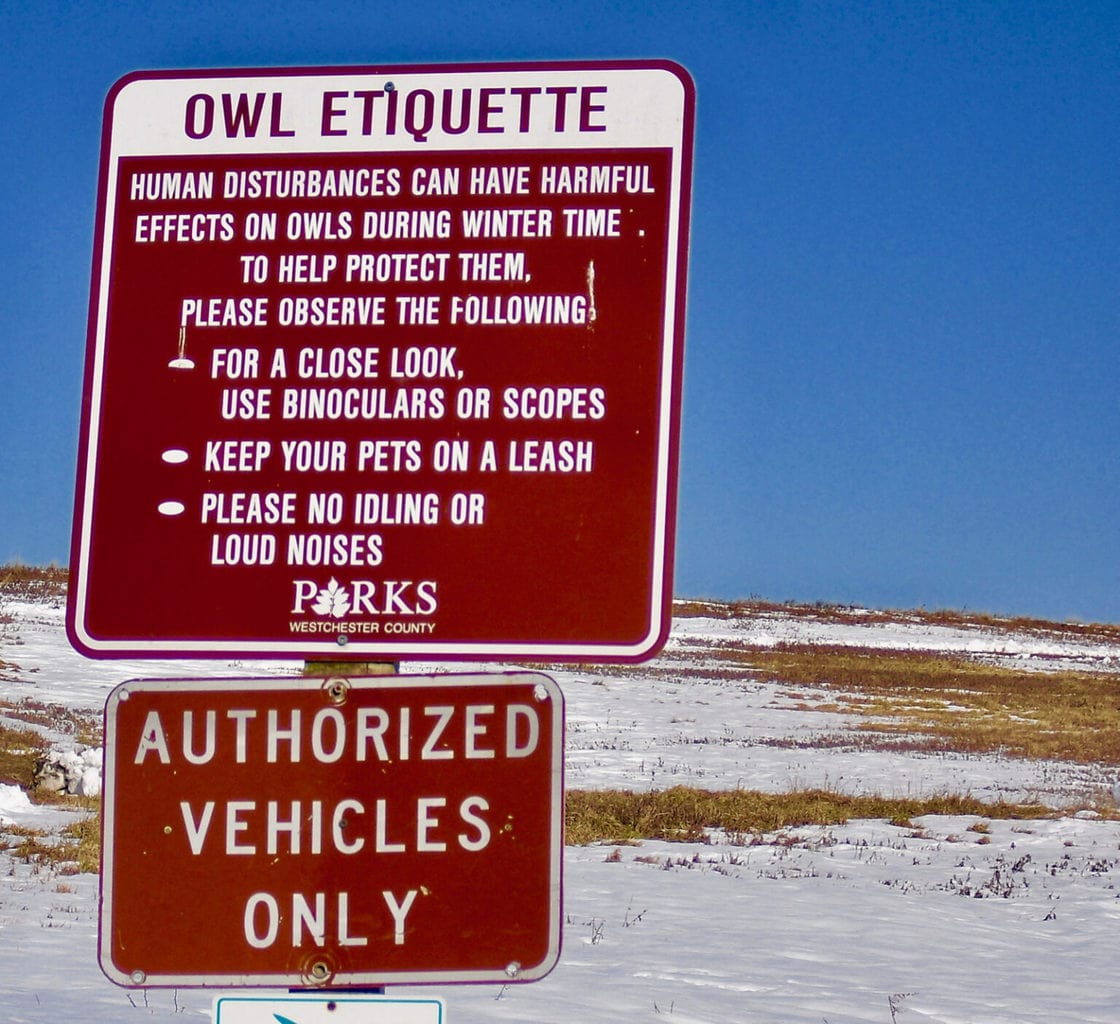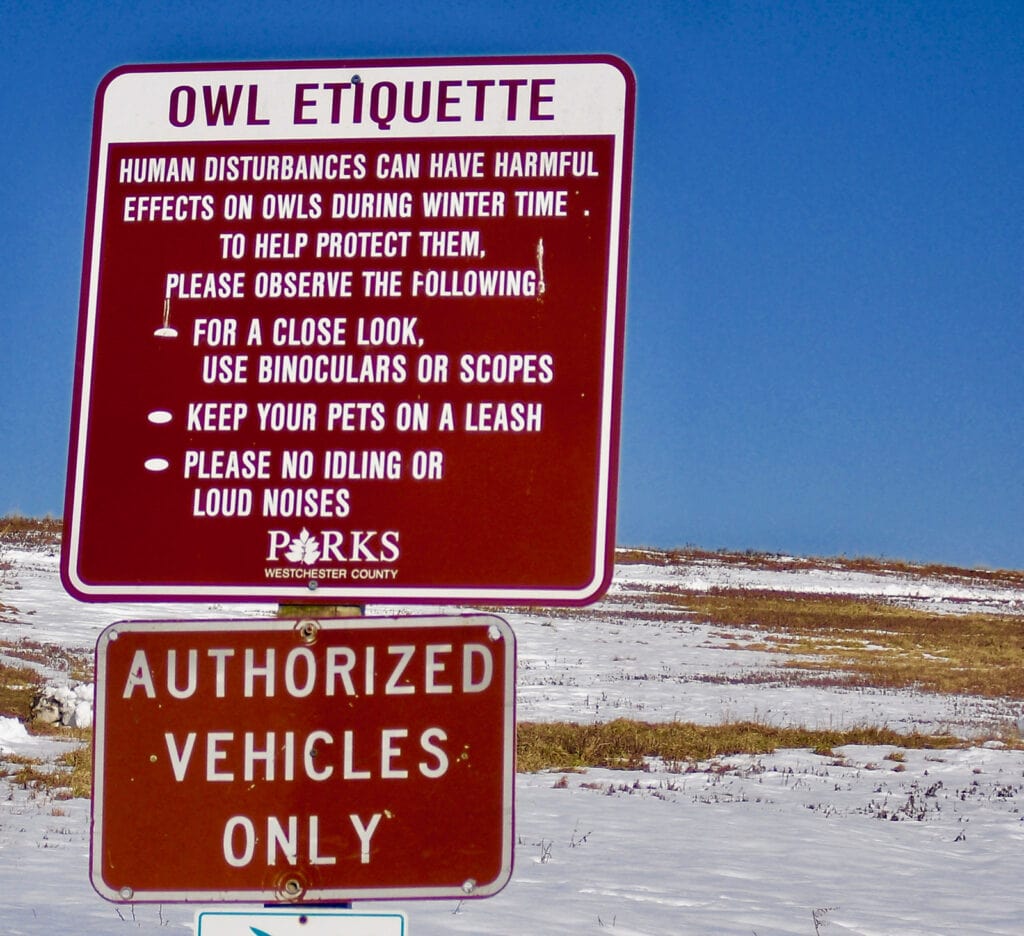 Thirty years ago the stench from fetid, polluted Hudson River water repelled even locals. Now, the Hudson is pristine. And the 508-acre Croton Point Park, pillowed with greenery, laced with beaches, is a magnet for picnickers, kite-fliers, fishermen, hikers, and yes, swimmers, who take advantage of riveting views.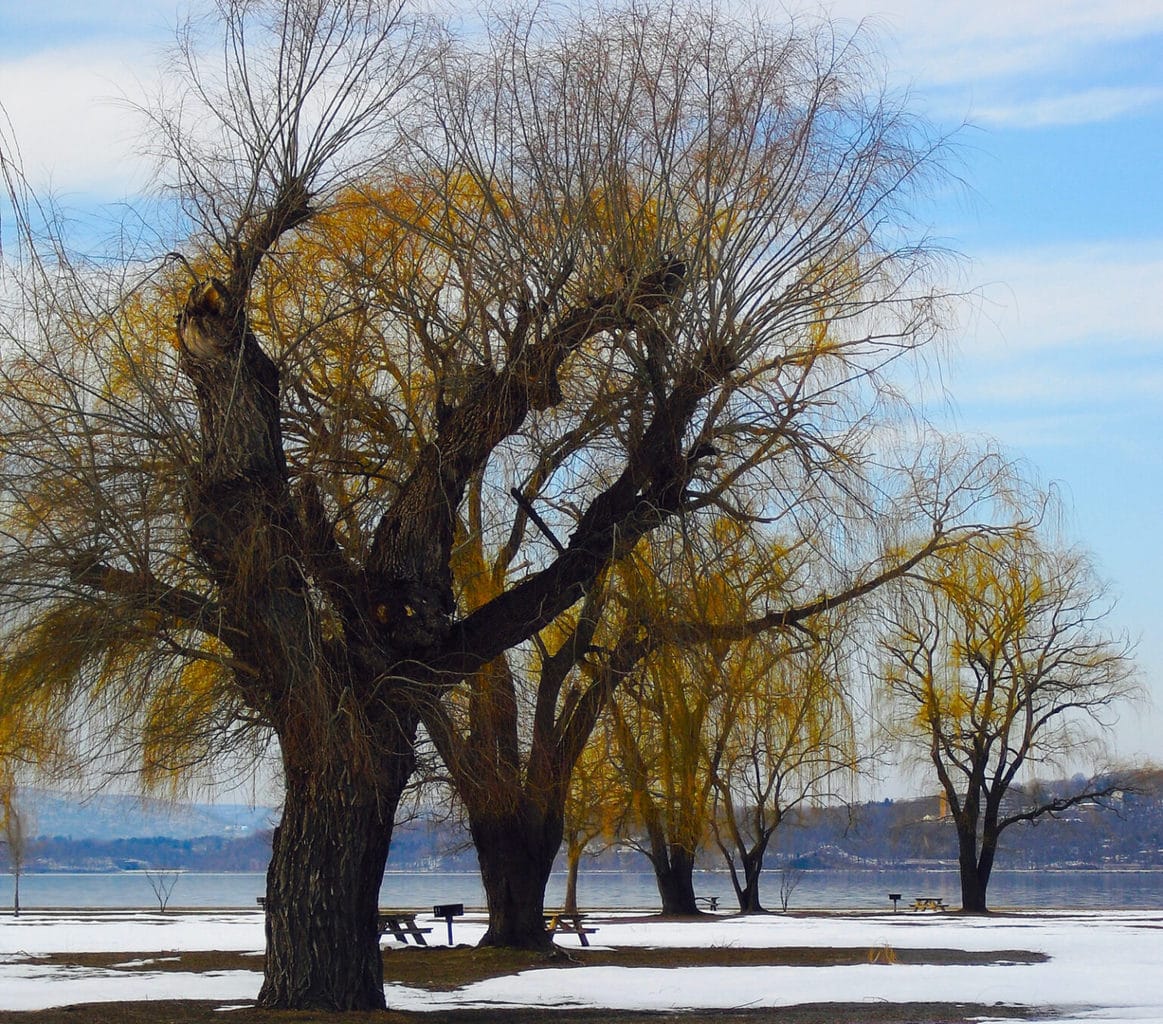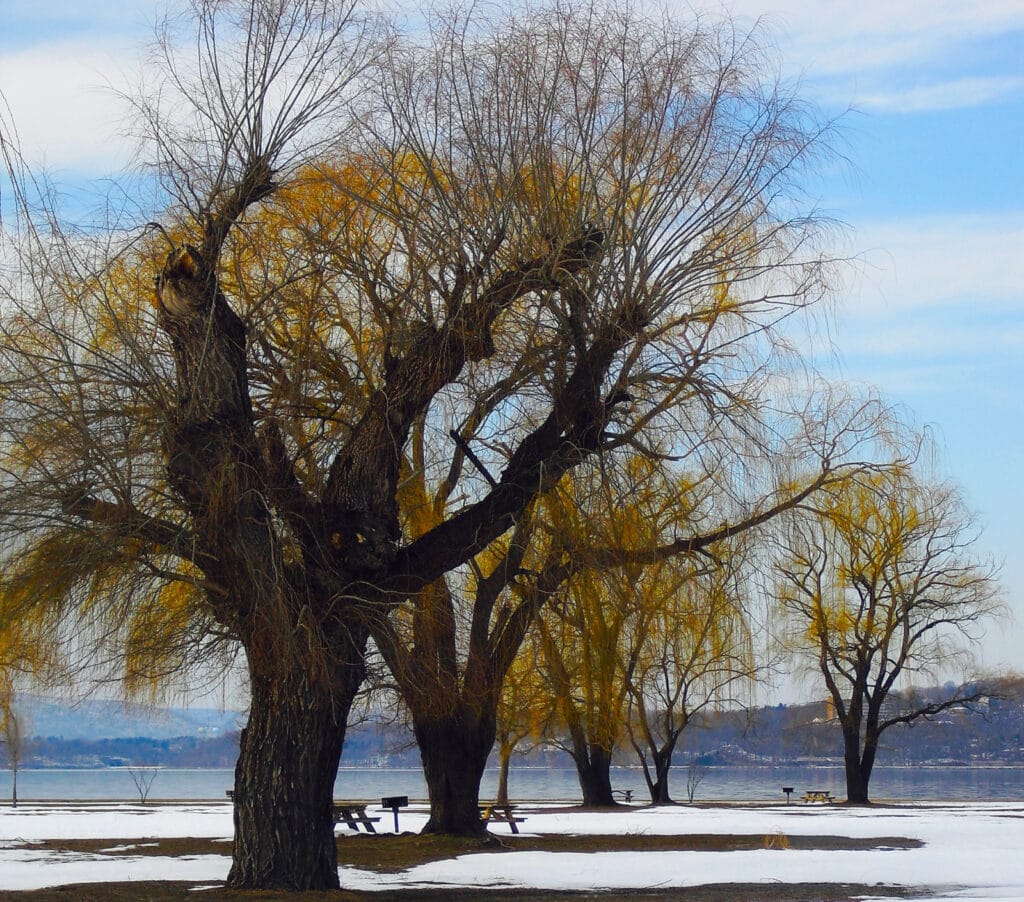 In the early 1800's, this area was a thriving vineyard that turned out a very popular vintage.  An 1865 article in the NY Times described Croton Point Wine as "decidedly the best and safest beverage that ladies can offer their callers on New Years Day."
Banks of the lower Hudson River were made up of the sticky red clay perfect for manufacturing bricks.  In its heyday, there were 35 brick factories along the river. One, the William A. Underhill Brick Factory, was located right on Croton Point grounds.
Thousands of old bricks stamped W.A.U. can still be found underwater just off shore. During low tide, you might be able to pick up a few.
If you find bricks stamped I.X.L., that was also Underhill's, who bragged that he "excelled" at this brick-making gig.  Like beachcombers scanning the shoreline for treasure, there are people who come to Croton-On-Hudson just to collect these bricks. (Check www.brickcollecting.com for more information about this esoteric community).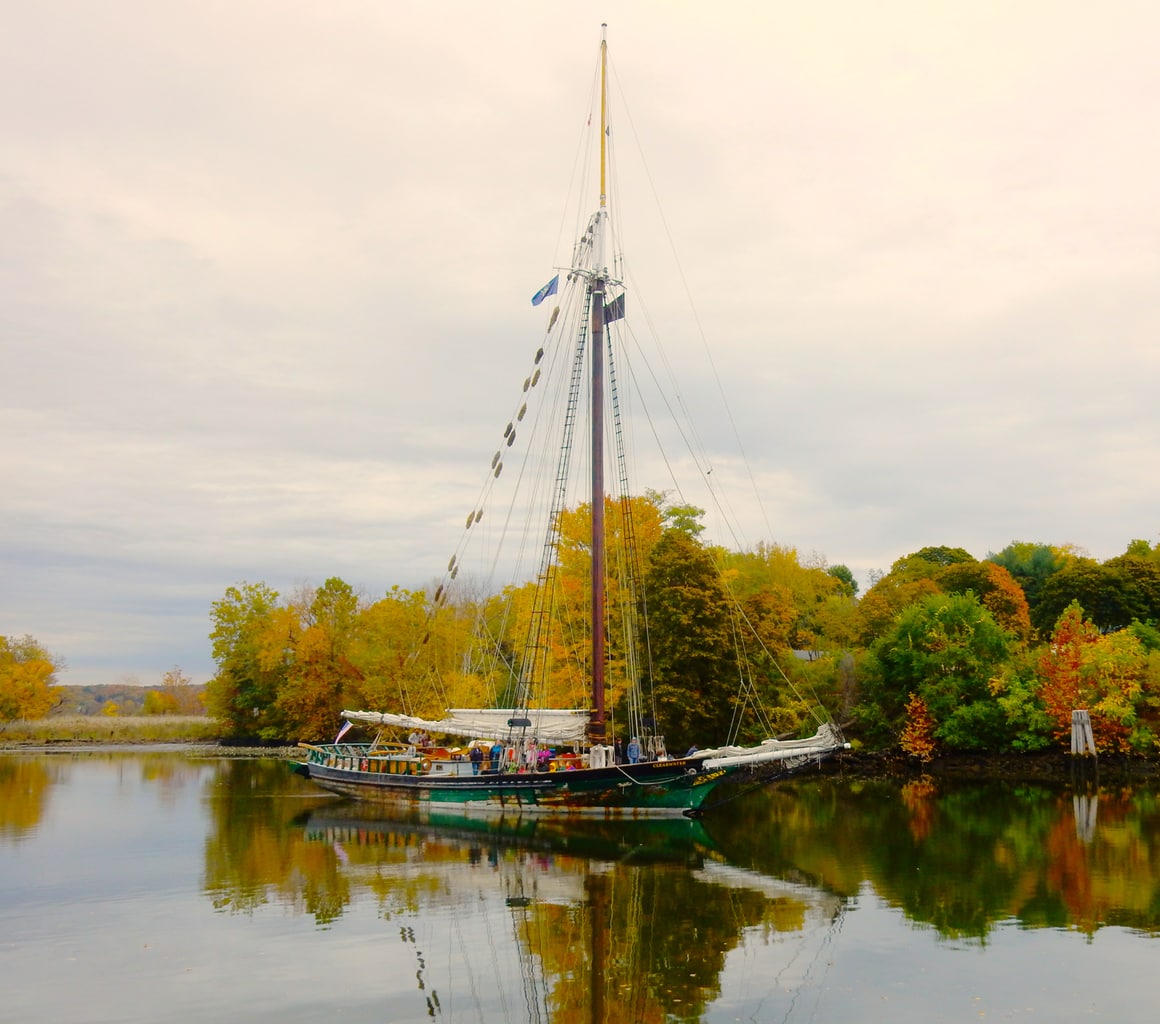 It is no wonder that the late Pete Seeger, whose influence led to the Hudson River clean-up, chose Croton Point Park as venue for the annual hippy-dippy, tie-dye favorite, Great Hudson River Revival Clearwater Festival. This much loved annual shindig still raises money to keep the Sloop Clearwater afloat.
Where To Eat In Croton-On-Hudson NY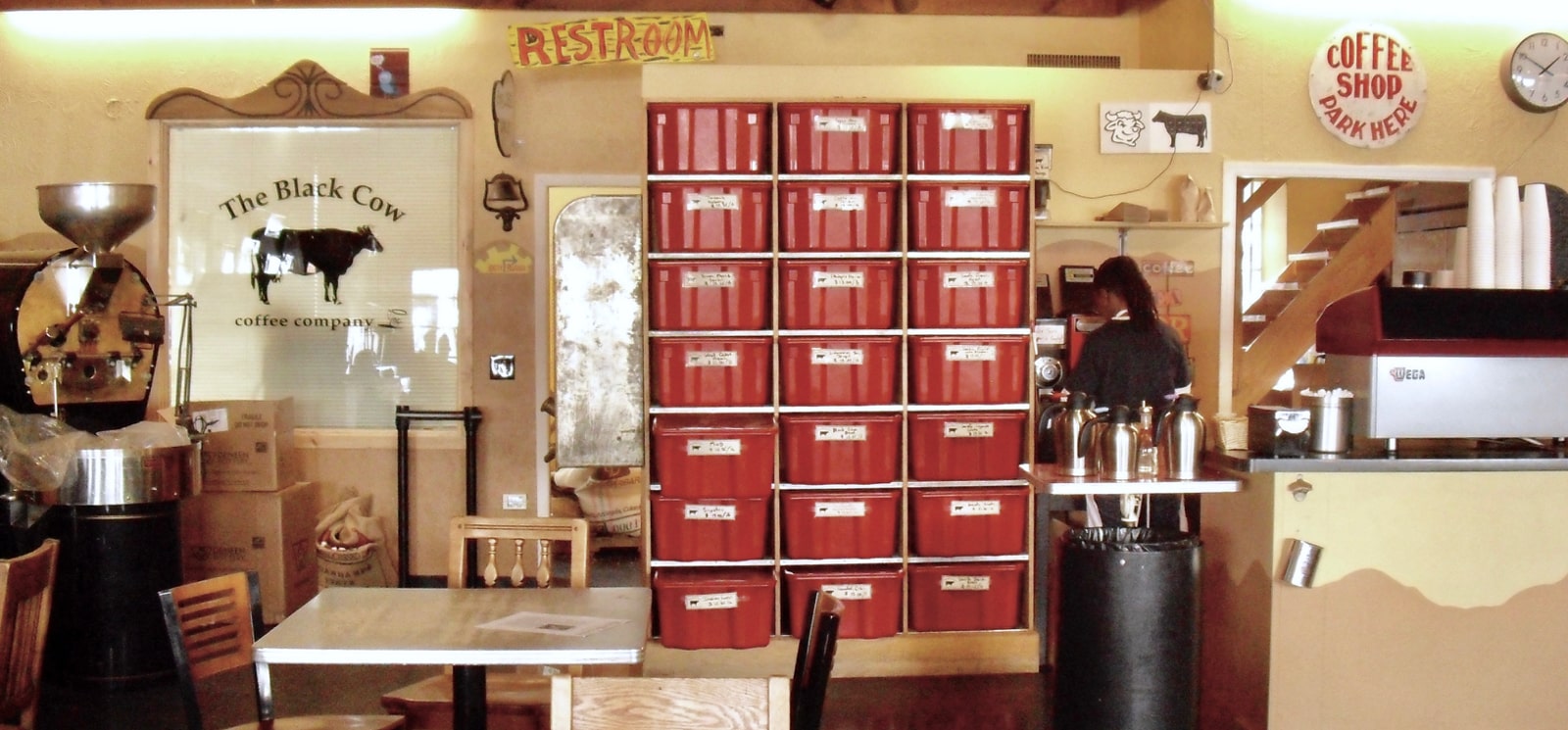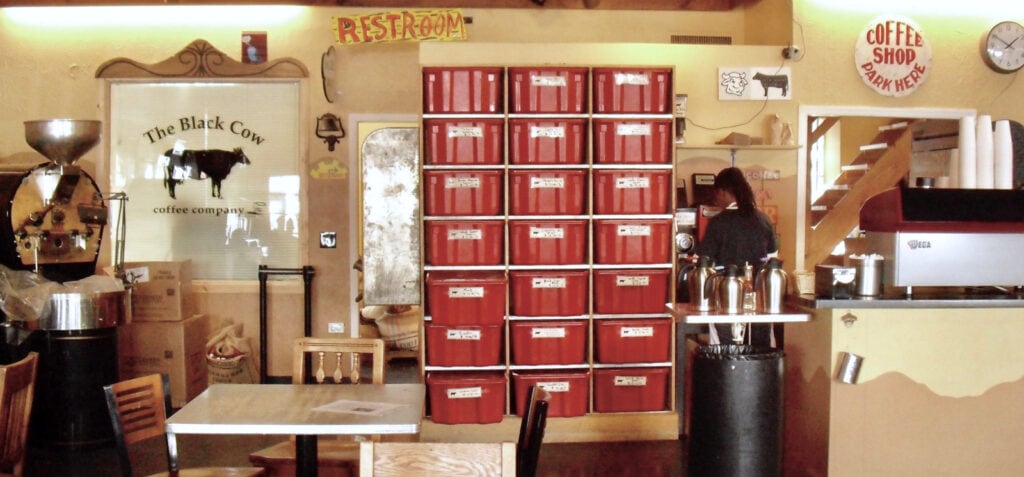 Not only does this funky anti-Starbucks coffee spot sell cups of java – it roasts its own, too.  With 20 blends to choose from, it might take you awhile to decide what you'd like. In any case, take your caffeinated beverage to a big upholstered chair, sink in, and recharge.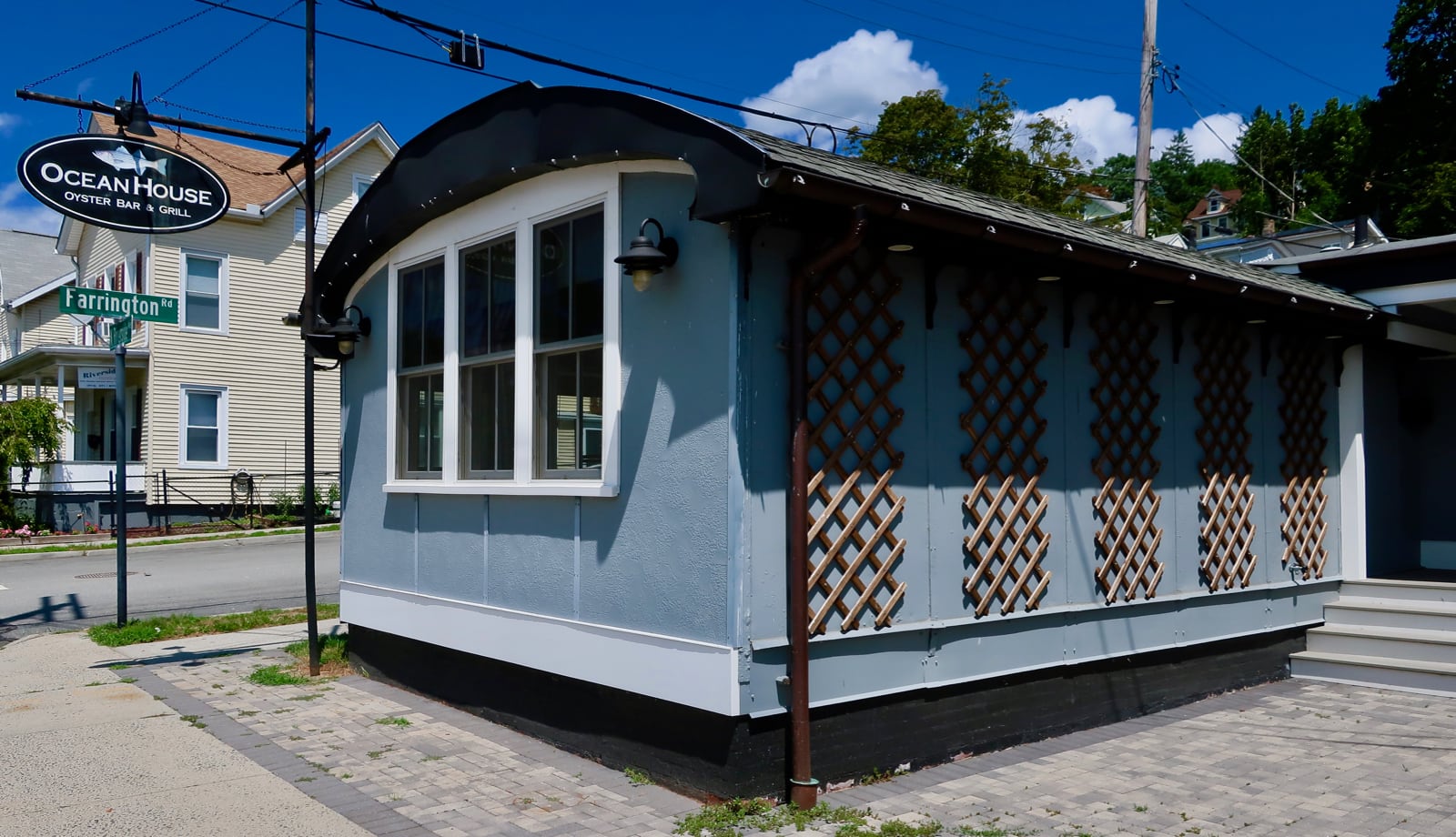 Ocean House is not close to the ocean or in a house of any kind.  Situated across a highway in an upgraded shack the size of a large shipping container, it has nonetheless won awards for its top-notch cuisine. Innovative dishes like Seafood Risotto and Sesame and Pepper Crusted Yellowfin Tuna, are artistically presented. As an end to the meal, order the signature Banana Sushi. It comes with chopsticks and looks like the real deal.
EAT: Locals Recommend
The Blue Pig is an ice-cream shop, but it's also considered one of the best places to eat (sweets, at least), and much beloved in COH. So, too, are The Tavern At Croton Landing, EATalia on the Hudson, and Fratelli's Tratoria are also local faves.
Where To Stay In Croton-On-Hudson, NY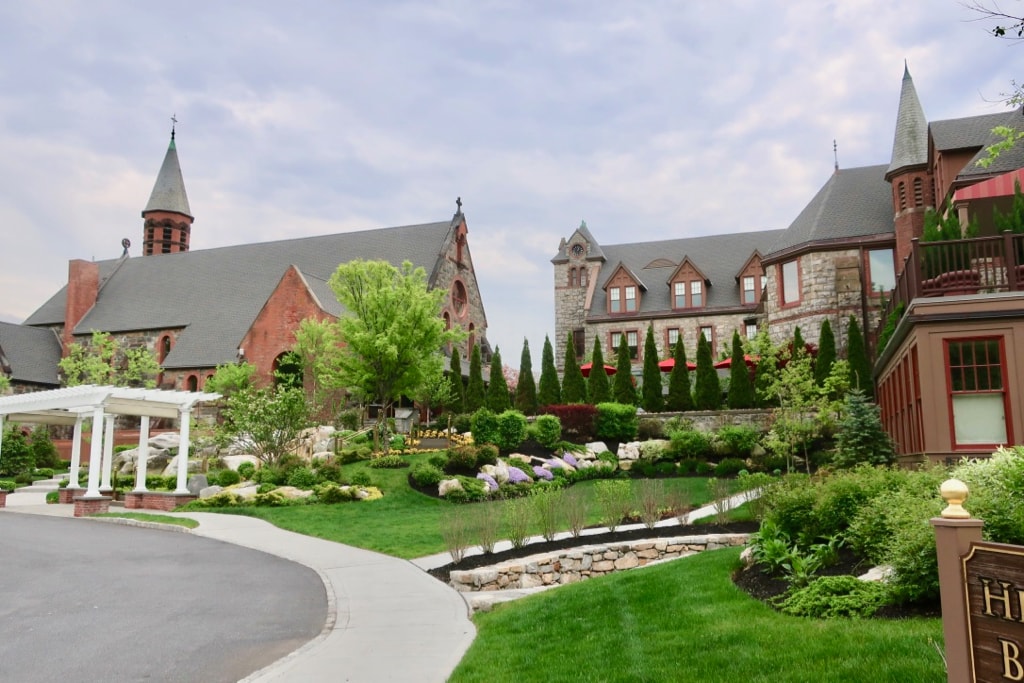 STAY: The Abbey Inn and Spa, Peekskill NY
While there are no boutique hotels in Croton on Hudson, there is one of the best places to bed down in the Hudson River Valley  just 10 minutes away, in Peekskill. Opened in 2020, The Abbey Inn and Spa is so fine, it warranted its own page on Getaway Mavens.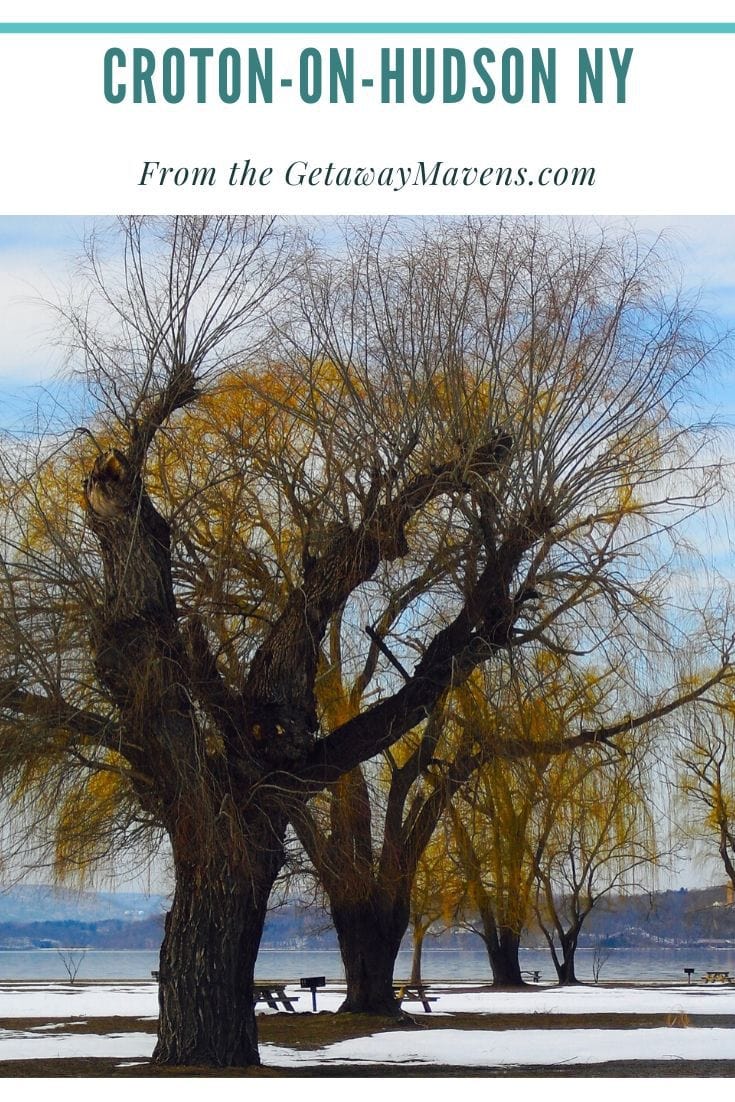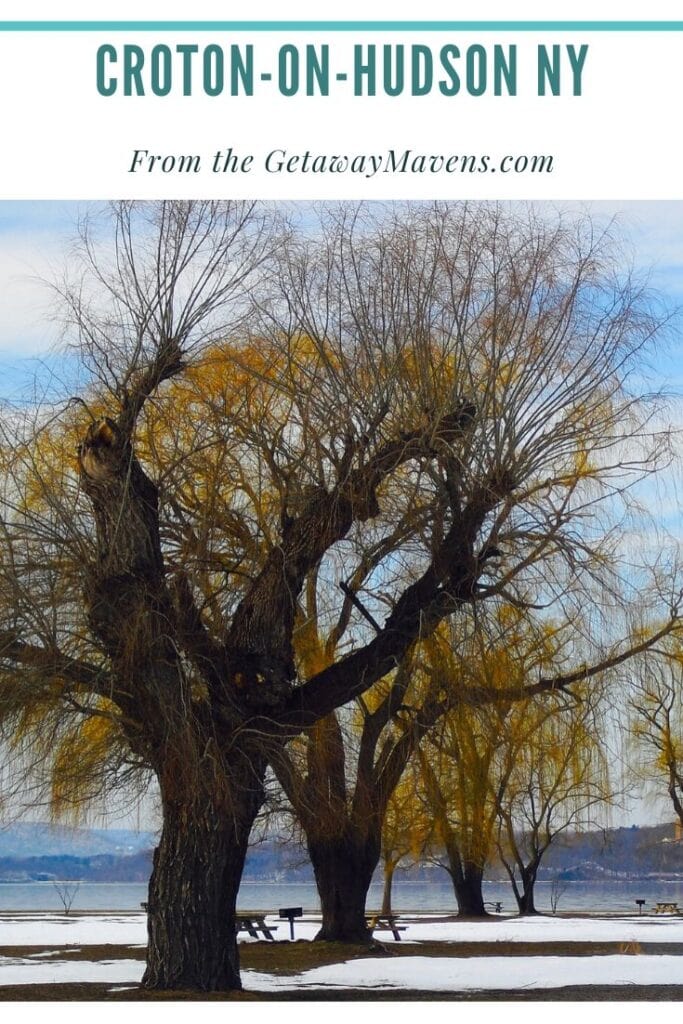 Easy Getaway From: New York City (42 miles) by car; or by train to Metro North Croton-Harmon Station.