Last Updated on September 17, 2021 by Editor
US Route 6 Illinois: Coolest Things to Do East to West
Illinois Route 6 begins in the not-so-pastoral Chicago Southlands and ends on the Mighty Mississippi River in Moline.  In between there's an encounter with Route 66, the influence of Abraham Lincoln, an overabundance of soy and corn, and the confluence of canals.
For more information on Route 6 coast to coast, check out this Getaway Mavens post.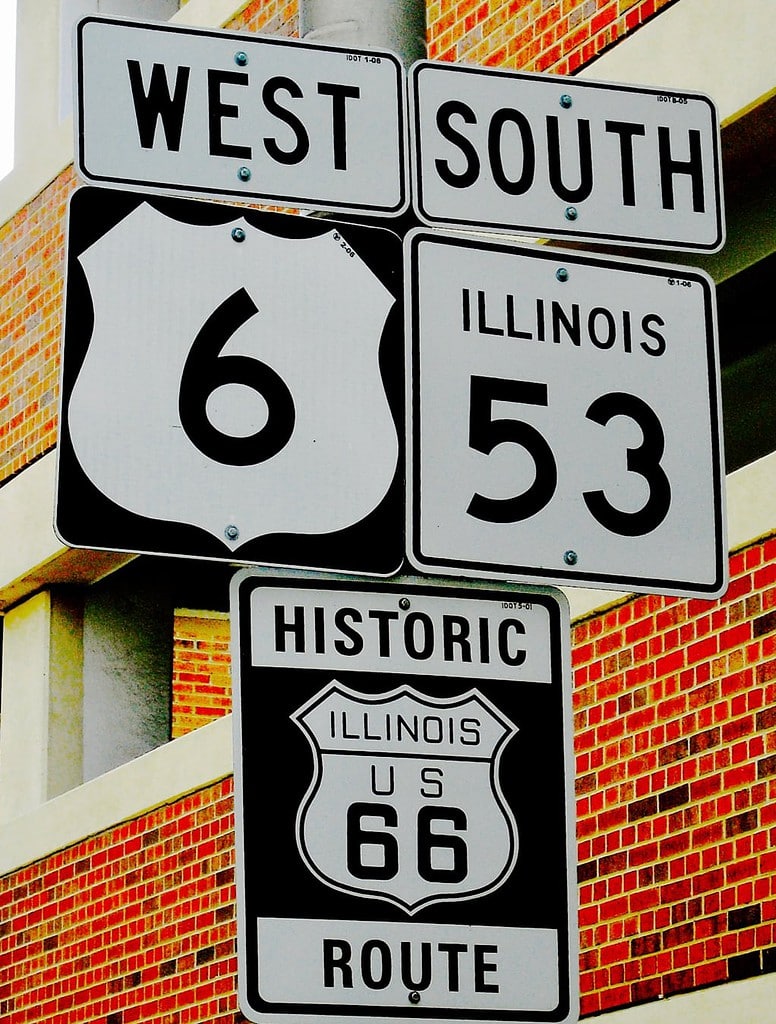 Joliet IL At Intersection of US Route 6 and Route 66
Joliet is a Route 6 City. But it is also a Route 66 City; and therein lies a strange and vexing truth. The best attraction in town occupies the corner of Route 66 and Route 6 (Ottawa St.) and yet it ignores Route 6 completely; serving instead as a Route 66 Visitor's Center! Joliet History Museum and Route 66 Visitors Center is situated in one of two spots where Route 6 and 66 intersect (the other is Los Angeles), and yet this museum nearly ignores information about Route 6.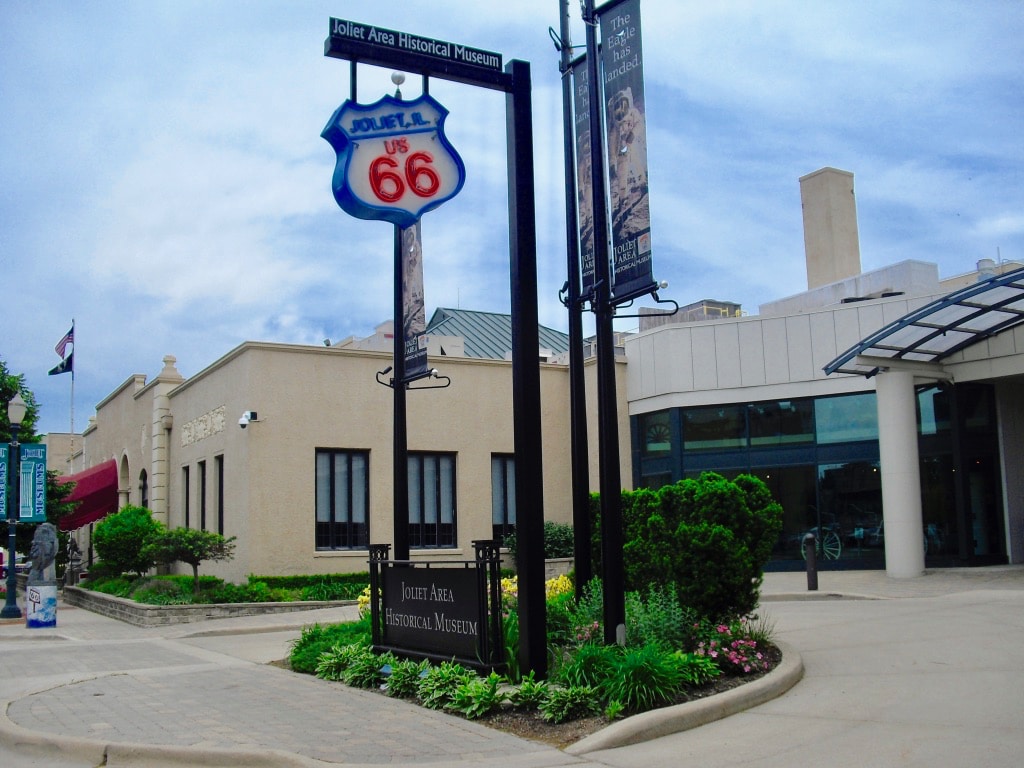 The institution itself is a wonderful "walk through Joliet history." After a 12-minute video (long on city-pride), double-doors open to reveal a nearly full-scale re-creation of the construction of the I&M Canal (Illinois and Michigan); a manmade waterway that provided a navigable water route from the east coast to the Gulf of Mexico by connecting Lake Michigan to the Mississippi River via the Illinois River. You walk through the canal and into a series of exhibits about this and other facets of life here. Open Wed-Sun 10-5, $8 adults.
If you're the sort of duo that travels with bikes on the back of your car and looking for history along with nature's splendor, this canal-side path is worth a whole day (or more) to explore. From Joliet, drive 11 miles to Channahon – where the State Of Illinois 61.5-mile I&M Canal Trail begins. Now basically a hiking, canoeing, and biking trail, US Route 6 runs parallel to the canal for most of its length.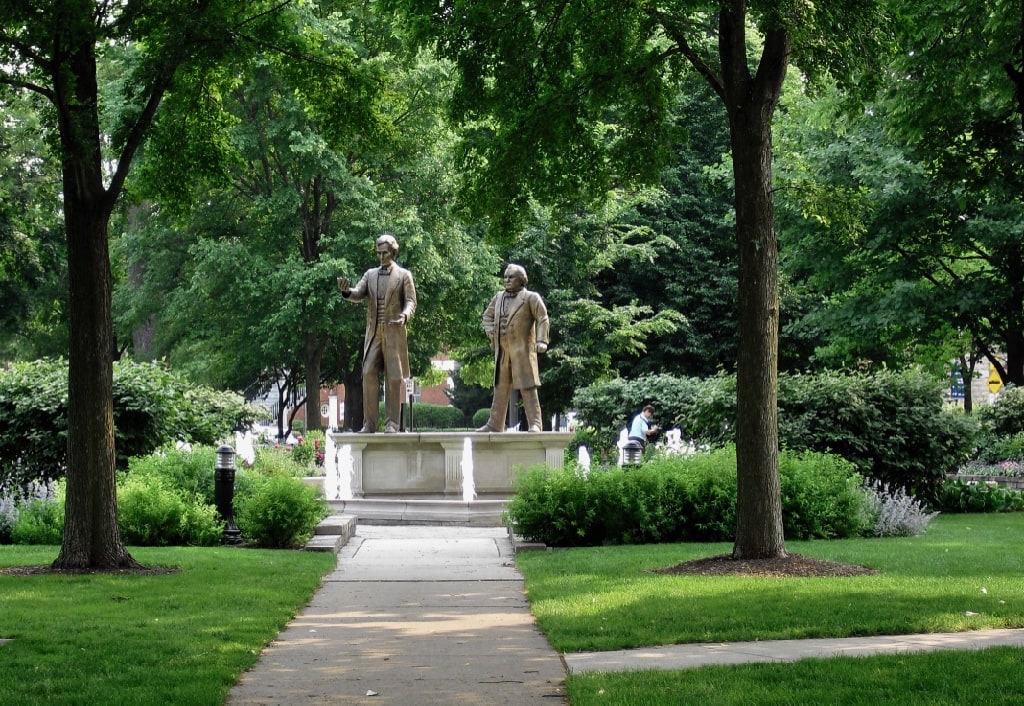 From Channahon, it's 55 miles to the "Land of Lincoln" town of Ottawa, IL. Make a left off of Route 6 onto Route 71 and travel three blocks to W. Lafayette St. Park on the square. Advertised as the spot "Where Lincoln's Voice was First Heard," your Ottawa tour should begin in Washington Park – a befuddling name for the place where Abraham Lincoln first sparred, verbally, with Stephen Douglas in the presidential debates of 1858.
Stand beneath an impressive bronze depiction of this historic debate in the center of a meticulously maintained town park, and then hunt for 8 murals – images of Abraham Lincoln, the Civil War and the building of the I&M Canal – in the Old Town District.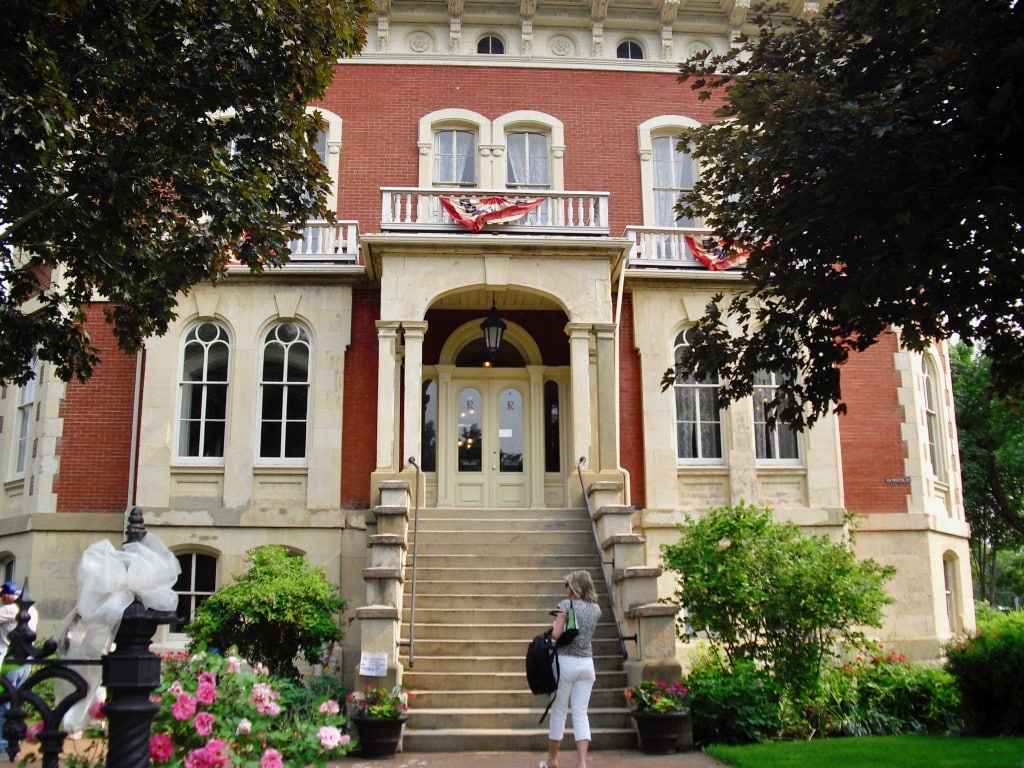 Take a 45-minute tour of the Italianate-Style Reddick Mansion, Ottawa
While serving his first term in the State Senate, William Reddick was instrumental in drawing Lincoln to Ottawa, IL to debate Douglas. Although he was a Douglas-supporting Democrat, Reddick inclined more towards Lincoln's abolitionist way of thinking about slavery in the United States.
In his early years, the frugal Reddick farmed in his bare feet to save on shoe leather. But, with fortunes made in dry goods and real estate, his home was anything but chintzy. When he died in 1889, Reddick left an estate of $300,000: enough to establish a "Free" library in his former living quarters, as per his request.
The library remained in this home until 1974, when passionate preservation society members decided to restore the home to the way it would have looked in 1875. Original grained pocket doors, ornate plaster ceiling, carved marble fireplaces, and shutters are all still intact. Tours Fri-Mon 11am and 1pm, $10.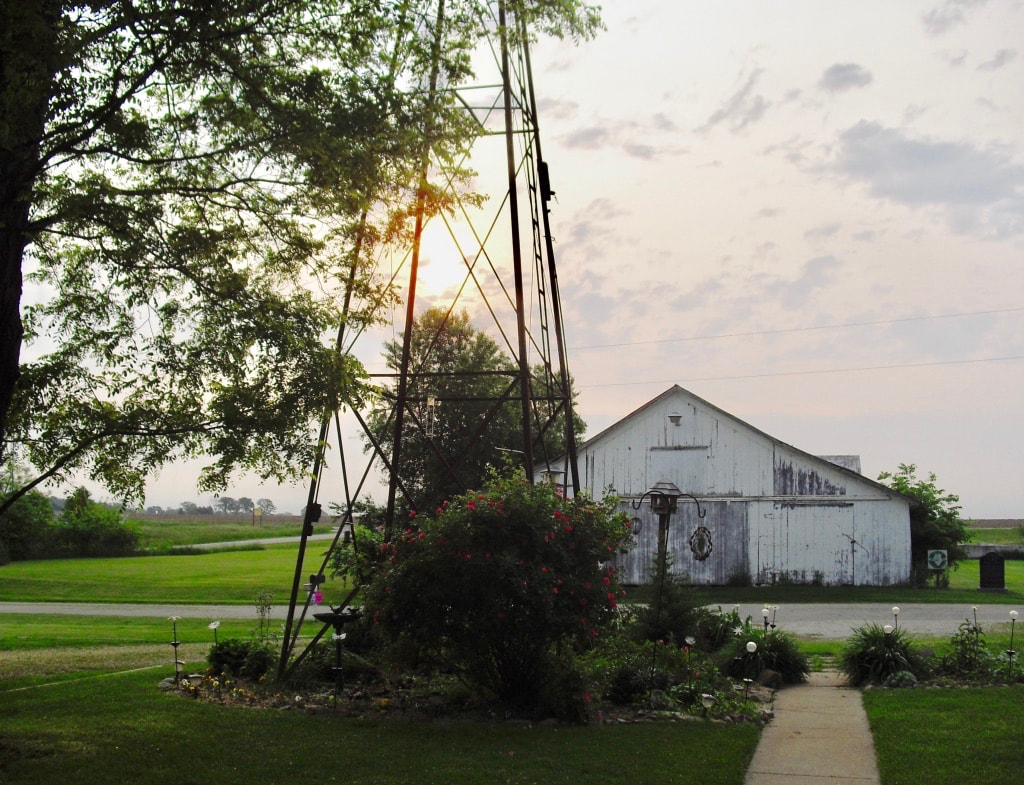 When Reopened, Stay in a Pretty B&B With a Lindberg Connection, Ottawa
For an intimate, comfy and unique Ottawa experience, stay 8 miles from town at the Fox River B&B, once a haven for none other than Charles Lindberg. (Check website for reopening date after Covid).
On a September eve in 1926, Lindberg had to ditch his airmail plane when it ran out of fuel on a St. Louis to Chicago run, and he found his way across the field to this whitewashed antique farmhouse, where he stayed the night. Now (when reopened), you can, too.
A charming B&B run by soft-spoken Registered Nurse, Charlotte Beach, you can stay in the "Lindberg Room" – decorated with airplane paraphernalia – or one of 4 others, most with shared bathrooms. In the morning, Charlotte whips up fresh biscuits, cut fruit and eggs from her laying hens right outside; it's the anti-fast-food. Themed Rooms, $87-$117 per night includes breakfast.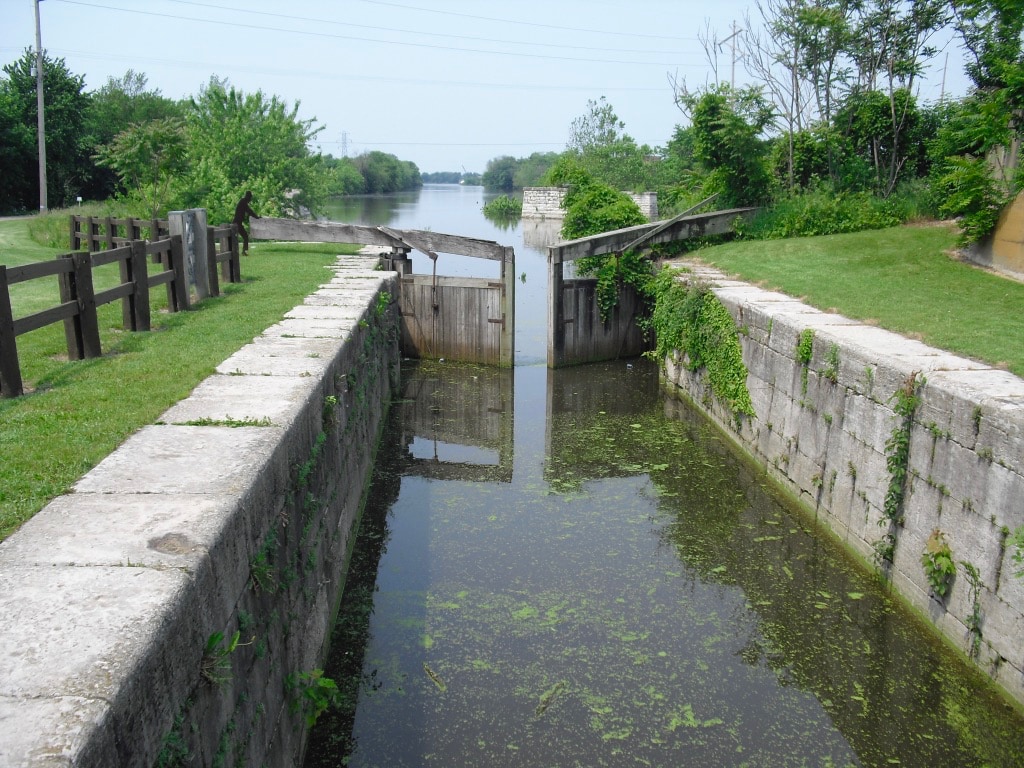 Take a 60-Minute Ride on a Mule Drawn Canal Boat, LaSalle
From Ottawa, it's 15 farmland miles to LaSalle – the terminus of the I&M Canal Trail, at the Canal Lock # 16. This rusted vestige is all that's left of the once-busy shipping canal between Chicago and small farming towns to the south.
By the mid 1800's, rails replaced the slow-moving inland waterways, so canals fell into neglect. Now, the I&M Canal is a tourist attraction where you can take a ride on a mile-long, mule-accompanied canal boat from the I&M Canal Lock 16 Visitor's Center. $20 per person. Visitor's Center open Thurs-Mon 9-3.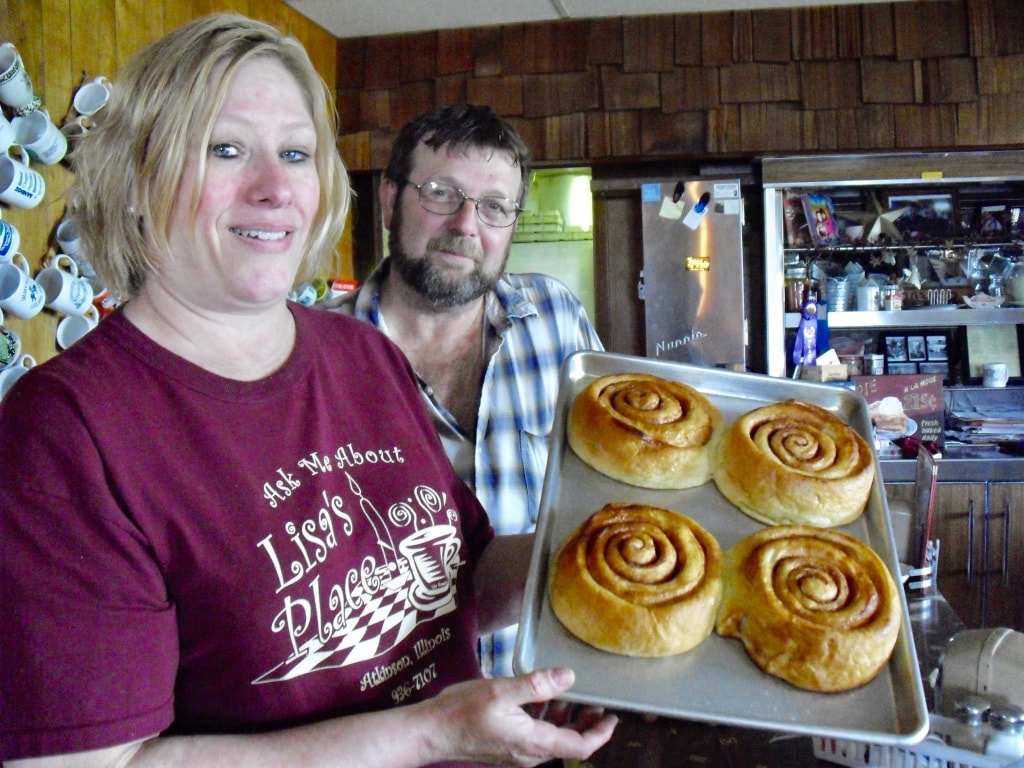 Nosh on a Cinnamon Roll Larger Than A Dinner Plate At Lisa's Place, Atkinson
It's about 50 miles on US Route 6 from LaSalle to the tiny town of Atkinson, and Lisa's Place.
Located in the old Chicago-Atkinson Livestock Yard, where farmers used to buy hogs, the restaurant hasn't changed much since it opened in the mid-70's, except for the owners, Ted and Lisa Brants. (Lisa's Place had its moment in the sun when President Obama gave Lisa's pies a shout-out during his Summer '11 Jobs-Bill swing through the Midwest).
Built in 1965, the auction house once dispatched thousands of hogs all over the country. The sales ring is long gone and the arena is now used to fatten up cows. And people. Get a gander at Ted and Lisa's best selling cinnamon rolls – larger than a dinner plate, they are light, yeasty, and yum.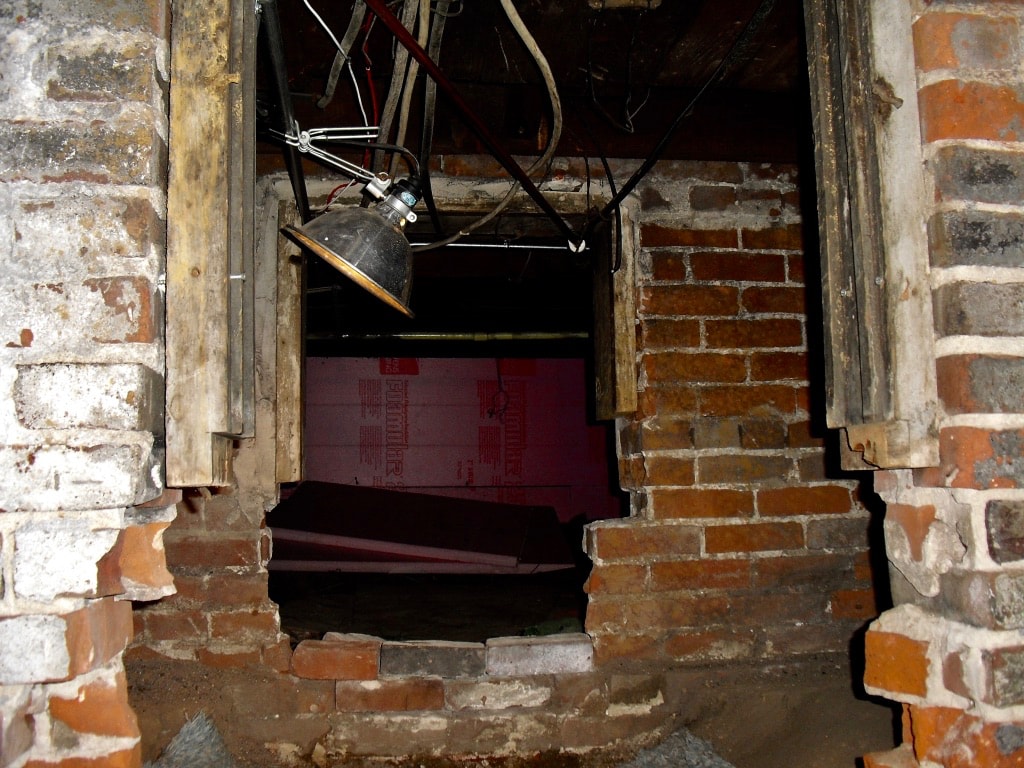 See A Stop on the Underground Railroad at Geneseo Historical Museum
(12 miles from Atkinson)
The three-story Geneseo Historical Museum is one creative and adoringly organized history museum. Inside a magnificent white brick Victorian mansion, the place is a treasure trove of donated antiques arranged into dozens of mini-dioramas in its 27 rooms.
There's a working pump in the kitchen sink (a particular favorite of school groups), period dresses used by local performers, a 197-crystal chandelier from Chicago's Hull House, and in the basement – a documented hiding place on the Underground Railroad. While renovating the home, workers found candles, matches and arsenic behind a brick wall – all indications that this cramped space hid runaway slaves. Open Tues-Fri 10-2 and 1-3.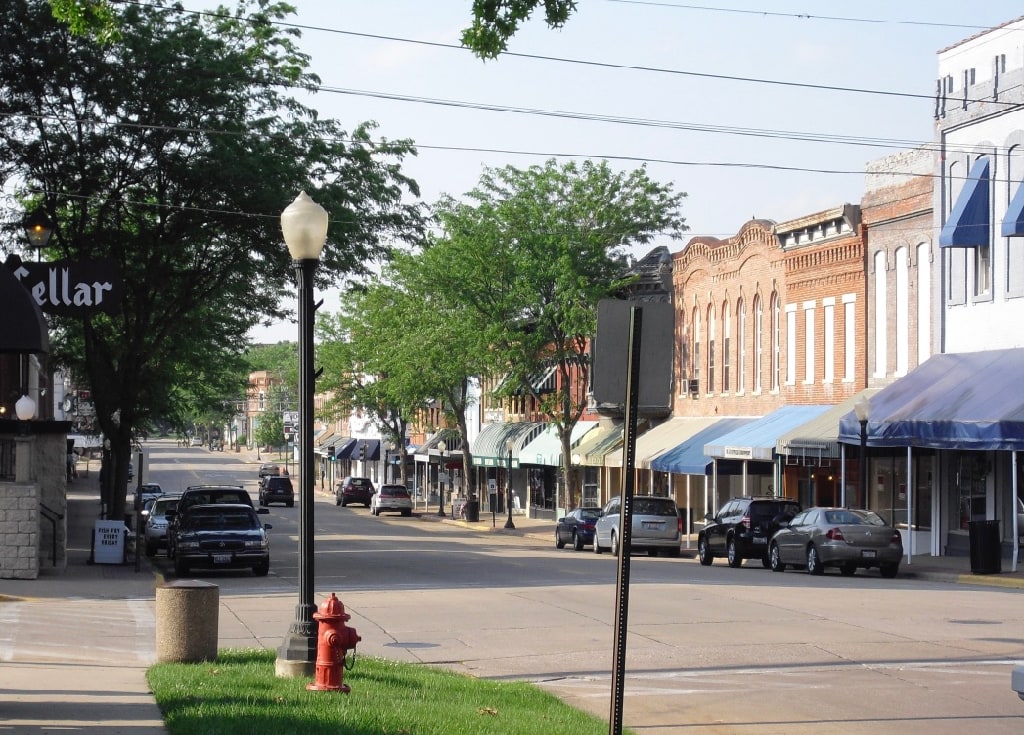 Dine Underground in The Cellar, Geneseo
The Cellar, a white-tablecloth, glassed-in kitchen, local-art-on-walls fine dining eatery, has been a community favorite for decades. Nothing "gourmet" or fussy. Just uniformly good food and awesome service at reasonable prices. RSVP required.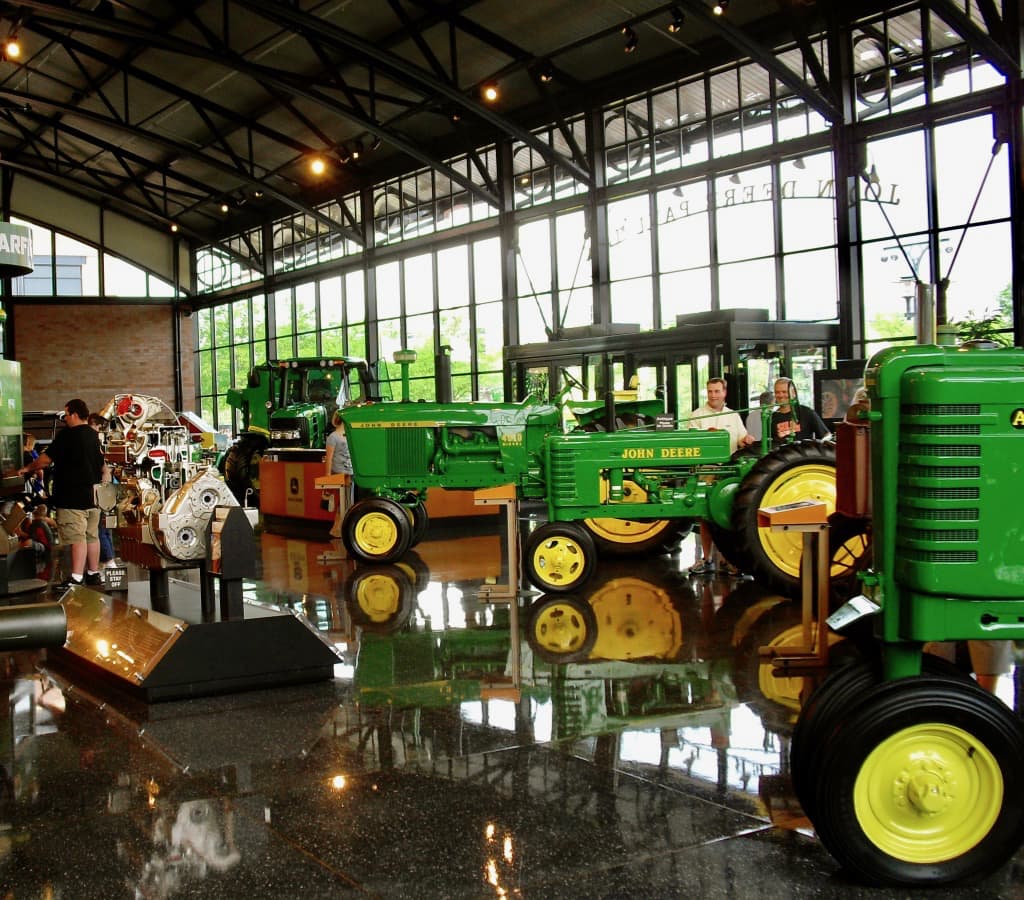 Spend A Couple of Days Exploring Moline IL
The Getaway Mavens tell you how in our Moline IL Post.