WHY GO: There are plenty of things to do on Kiawah Island in the winter. Romantically adventurous couples know that our coldest season is the most energizing time to visit this barrier island on the United States Atlantic coast.
Not only will you beat the crowds and high prices on this exclusive resort island, but you'll find relaxed employees at the ultra-luxe Sanctuary at Kiawah Island Golf Resort fawningly attentive.
Those expecting a downtown will discover that Kiawah is less a small town than an impressive nature sanctuary. With seven 18-hole golf courses, the island is basically a collection of links, interspersed with dappled walkways, an abundance of wildlife, private homes, and a resort hotel.
Outdoor adventurers and nature lovers will find activities aplenty, even in the colder months.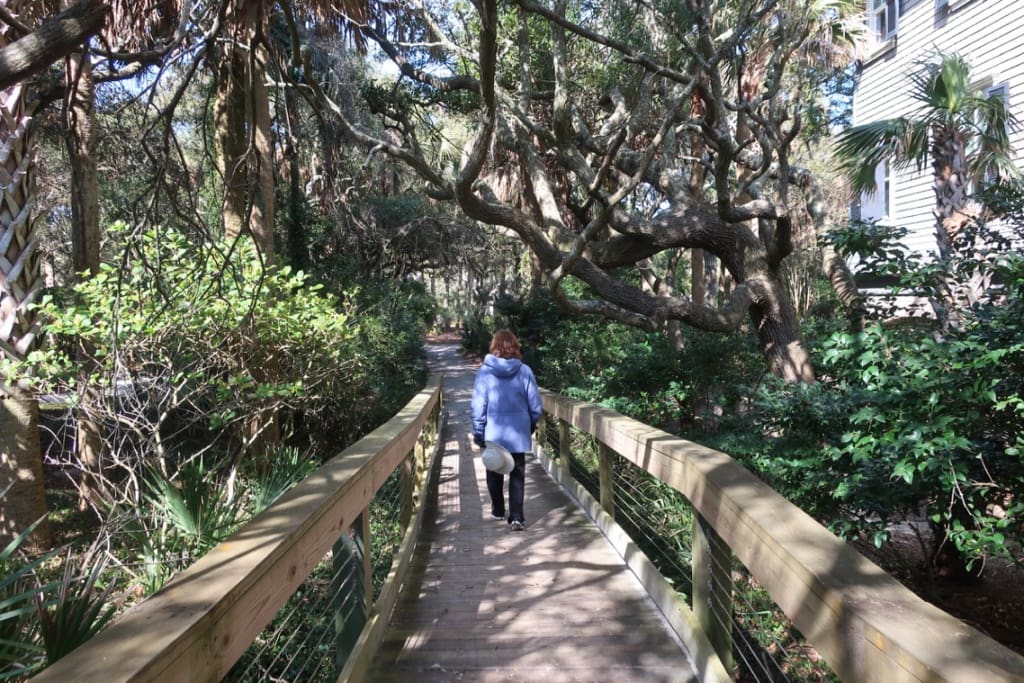 Kiawah Island is 5 1/2 hours from Atlanta GA, making it a great three-day romantic getaway. But it's also close enough to all the things to do in Myrtle Beach to assure that you can choose between all the touristy attractions or Kiawah Island's quieter pleasures.
Things to Do on Kiawah Island in Winter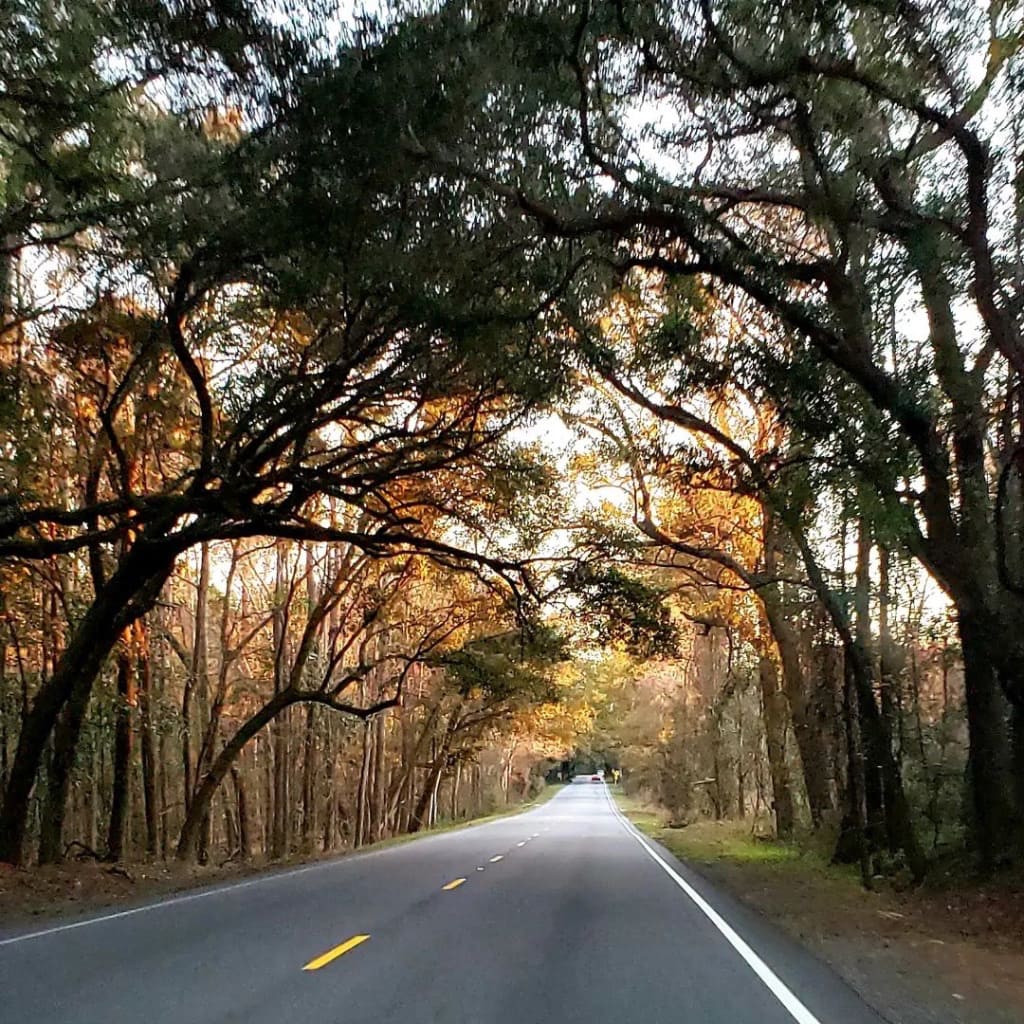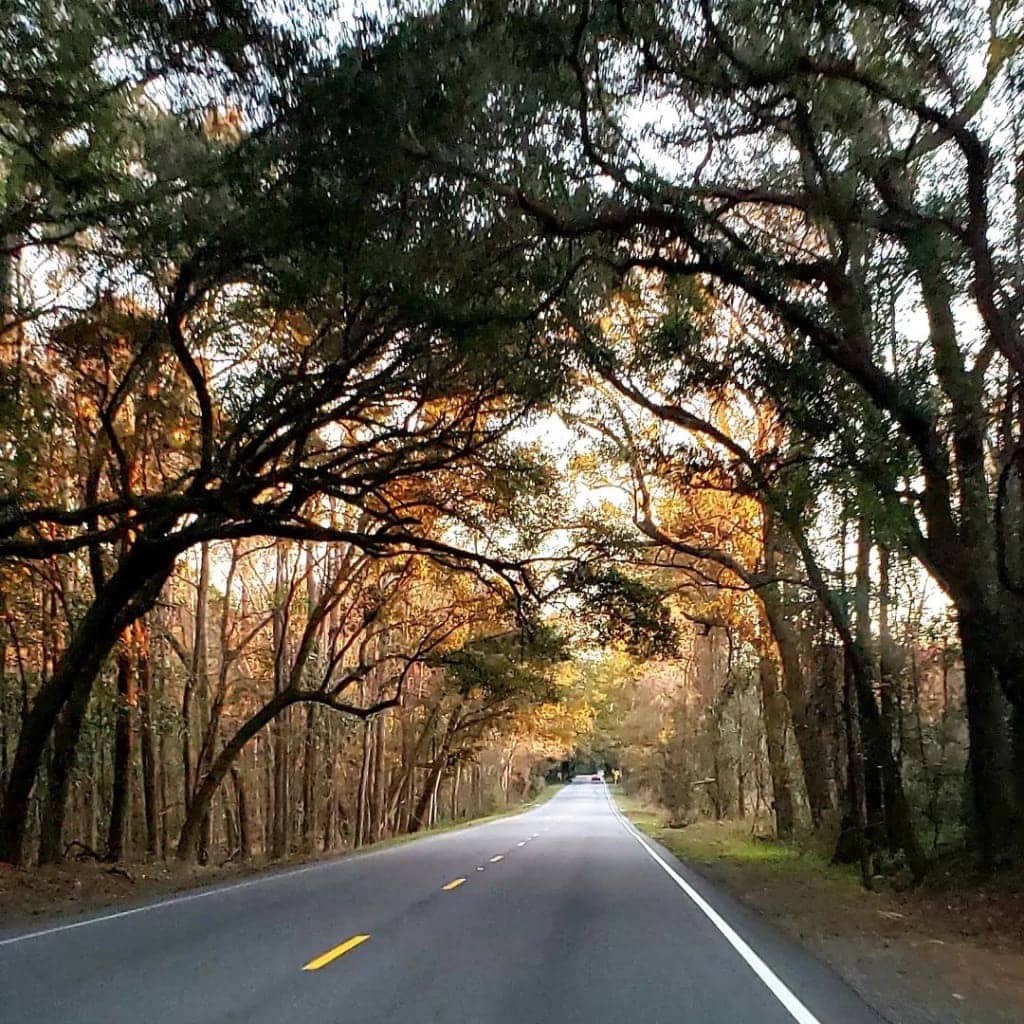 Revel in the Approach to Kiawah
Live Oak trees, dripping with Spanish moss, line both sides of the roads coming in to Kiawah Island. Branches, draped in this gossamer air-plant, arc over cars to form a mystical tunnel. The effect is so otherworldly, you might feel as if you're being spirited away to Brigadoon.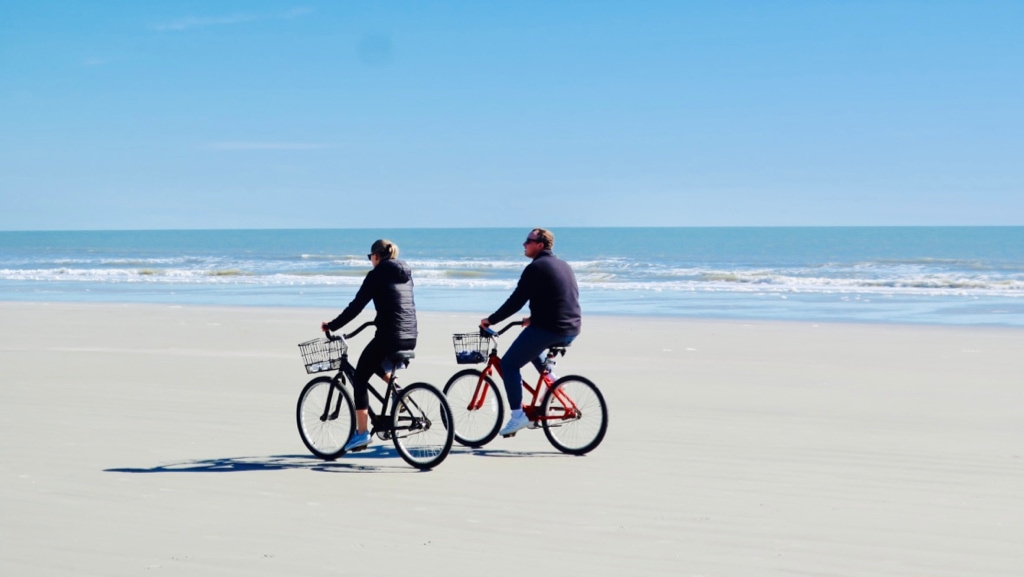 Bike on the Beach
You won't find many people swimming in the frigid Atlantic Ocean in January, but you will see plenty of folks of all ages riding bicycles on the beach. Throughout the year, the packed sand is hard enough to ride on. But winter brings a stark beauty to the sweeping shore.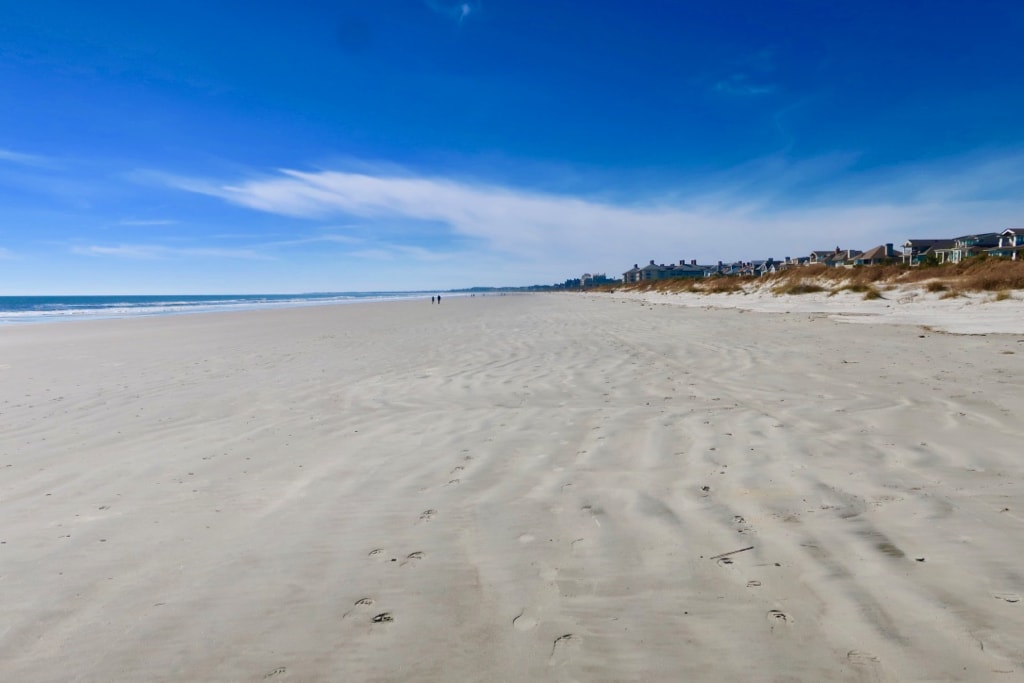 Look For Shells
Get your 10,000 steps and some squats accomplished as you walk along the beach, bending to pick up fantastic, untouched shells. In winter, there's less competition for the best of them.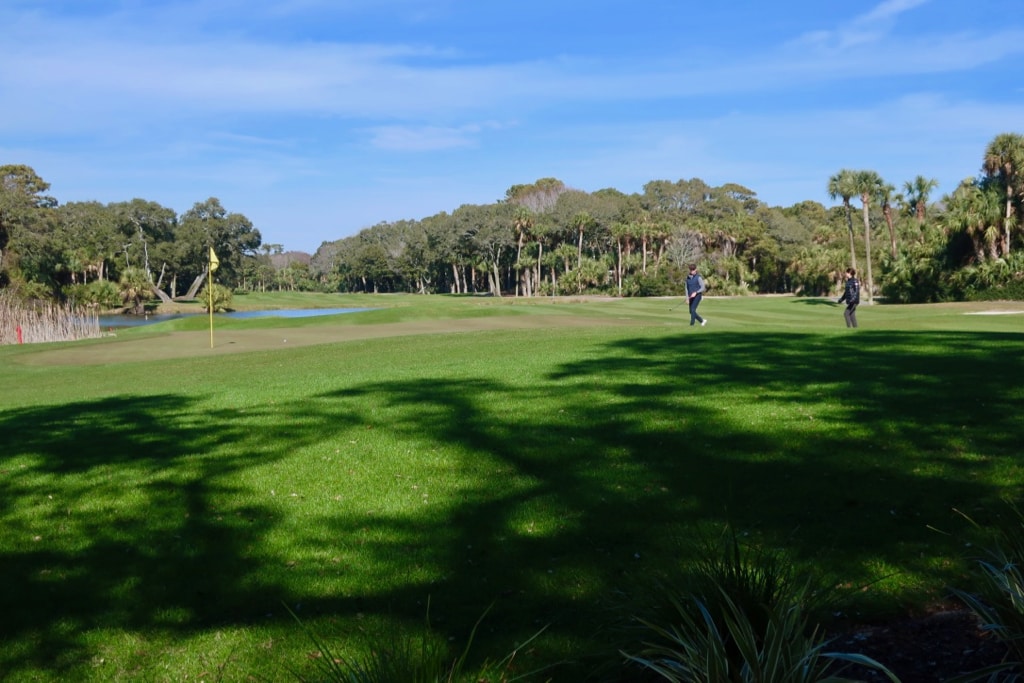 Play Golf
As mentioned above, there are 7 golf courses on Kiawah: five public, two private. Have a yen for challenging and windblown? Reserve the Ocean Course. Care to take a neighborhood tour between swings? Turtle Point places you practically at the front doors of Kiawah Island homes. There's a course for everyone – but some say the greatest challenge is scoring a tee time at the most popular ones.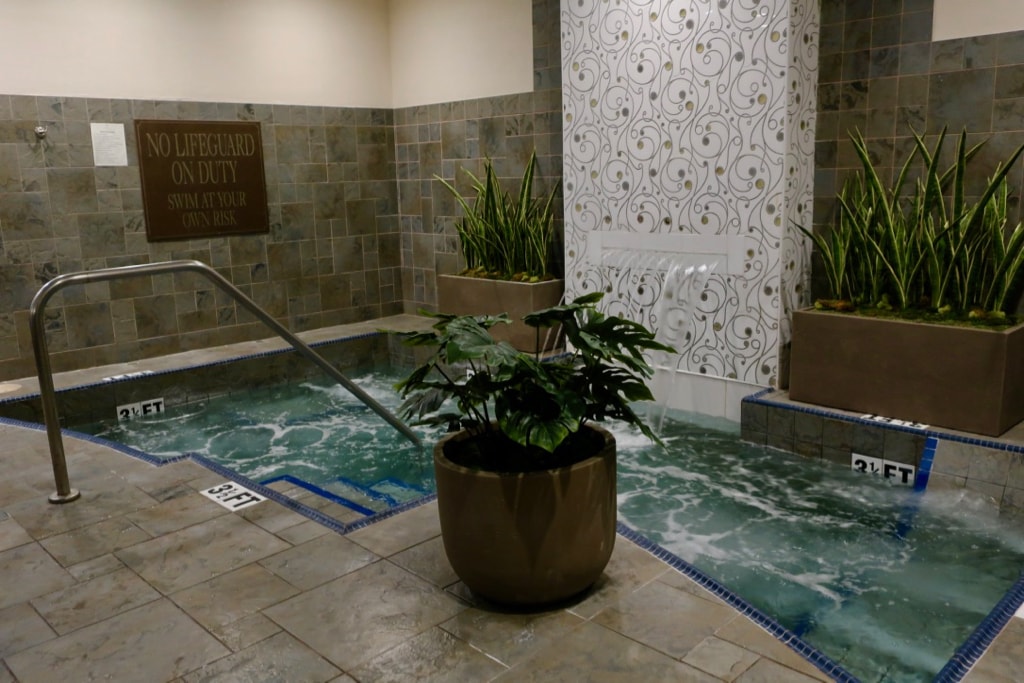 Get A Massage At The Sanctuary Spa
Arrange for a treatment at The Sanctuary Spa. You'll not only get those kinks worked out by a professional masseuse, but you are also permitted to use the women's or men's steam and dry sauna, and a warm, delightful Mineral Whirlpool large enough to paddle around in.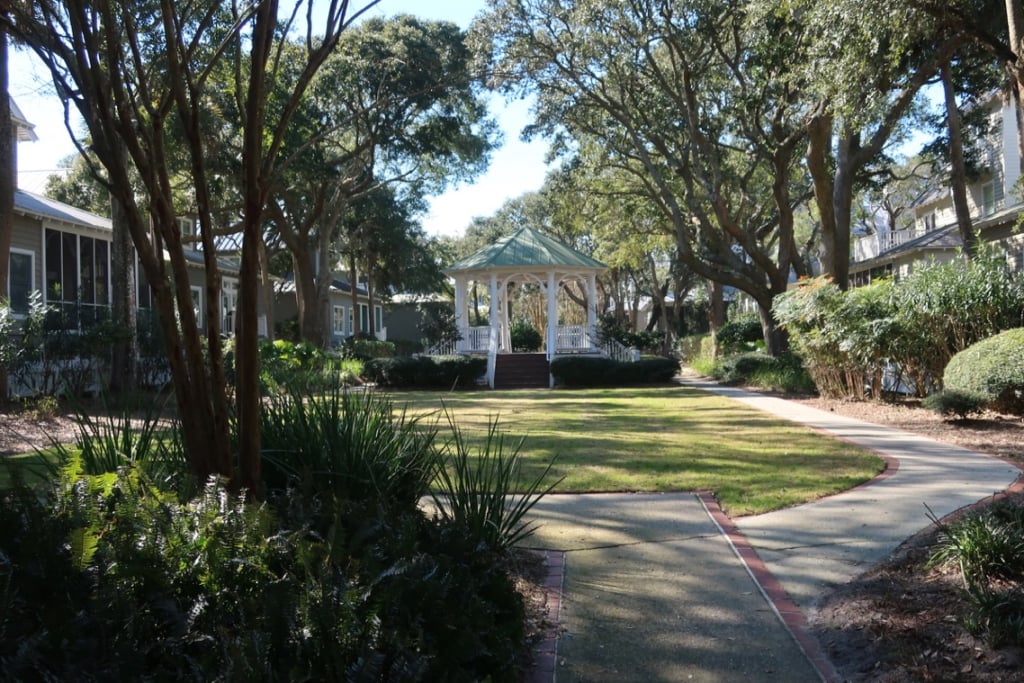 Walk or Bike Through Residential Neighborhoods
Walk on soft paths through strands of ancient oak trees. Tread on boardwalks that lead out to the wide ocean beach or by ponds visited by a range of birds. Stumble on a golfer putting her ball into the hole – at last. Stop at a gazebo that serves as a backyard meeting place. The neighborhoods on Kiawah are as varied as the people who live in them – but all have one thing in common. They are all lovely to explore.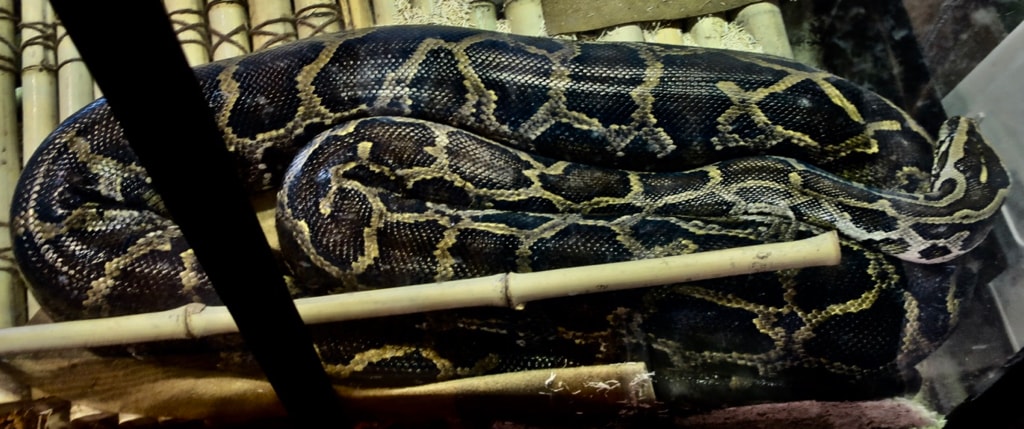 Visit Frankie The 10 Foot Python at Heron Nature Center
According to naturalists at the small, but worth-checking-out Heron Park Nature Center building, Frankie, the Python, is a friendly chap. Staff hope to expand the big snake's indoor habitat to accommodate its 10 foot length. You can also see other local wildlife up close and personal in several glass cases around the room. The Center sits within Night Heron Park – which encompasses a pool, bar & grill, sports fields, and walking paths.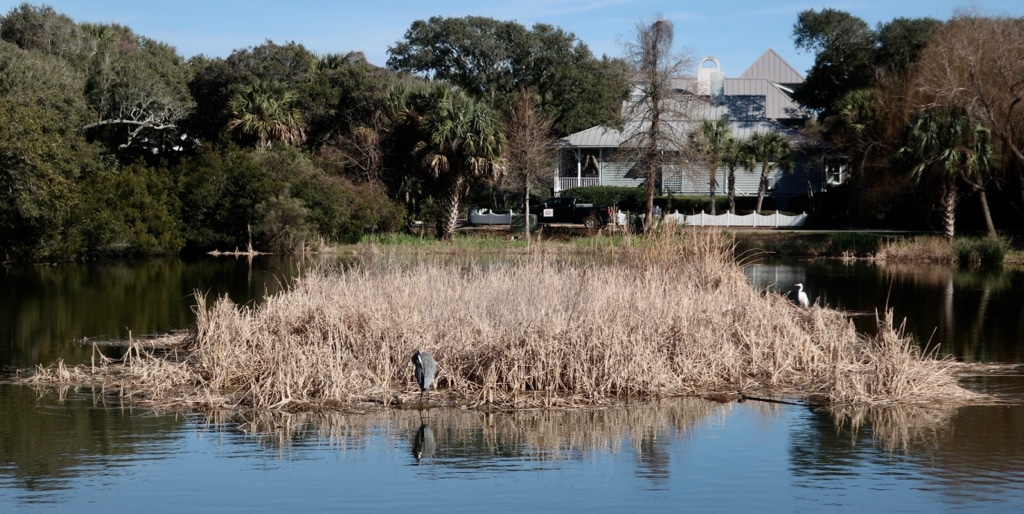 Bird Watch
For those who love our fine-feathered friends, bird watching is one of the best things to do on Kiawah. You're bound to come across Great Blue Herons, egrets, and Ibises, and so many more bird species on your meander around the island.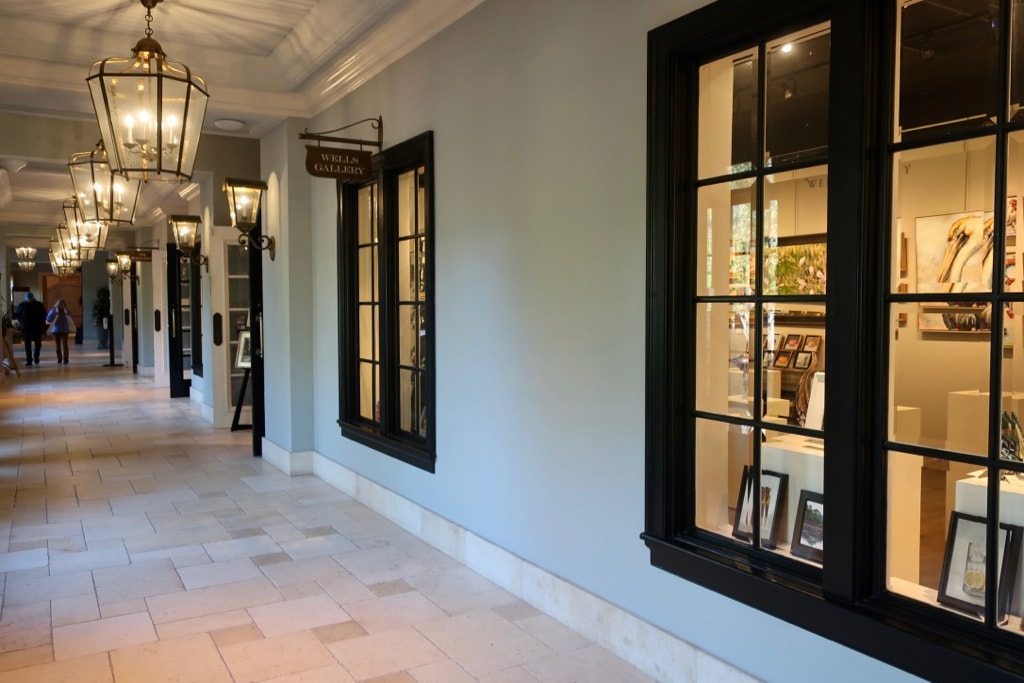 Shop the Boutiques and Galleries at Freshfields Village or at The Sanctuary Resort
One of the best things to do on Kiawah Island on rainy days is to peruse the shops and galleries. Most of the establishments at Freshfields Village are national brands – like Lily Pulitzer, Blue Mercury, Vineyard Vines, and the like. The few boutiques at The Sanctuary Resort include the Wells Gallery, featuring art that depicts the charms of this maritime forest and beachfront.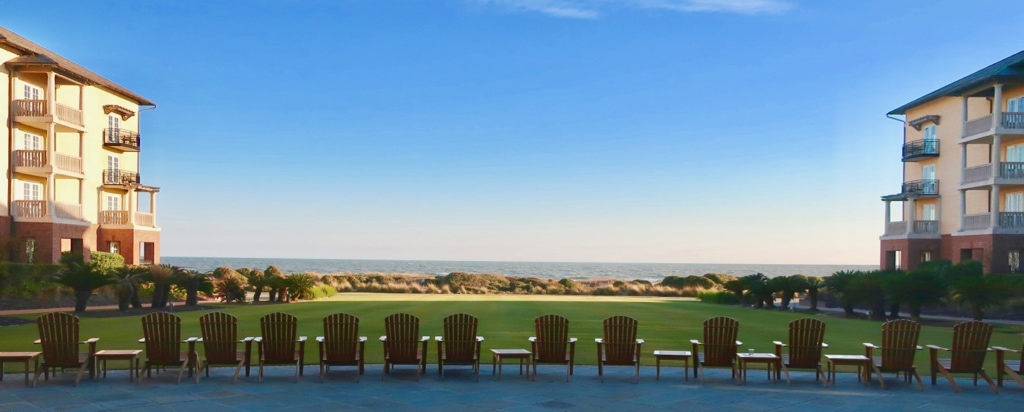 Sit on an Adirondack Chair and Stare At the Atlantic Ocean
Sometimes, you just want to sit and ponder. So, unless you've got your own house with its own front porch on Kiawah, the best place to do so is on The Sanctuary Resort's patio where you'll find a long row of Adirondack chairs. This is also the optimum spot to sip a drink, read, or watch the sky change colors at sunset (see below).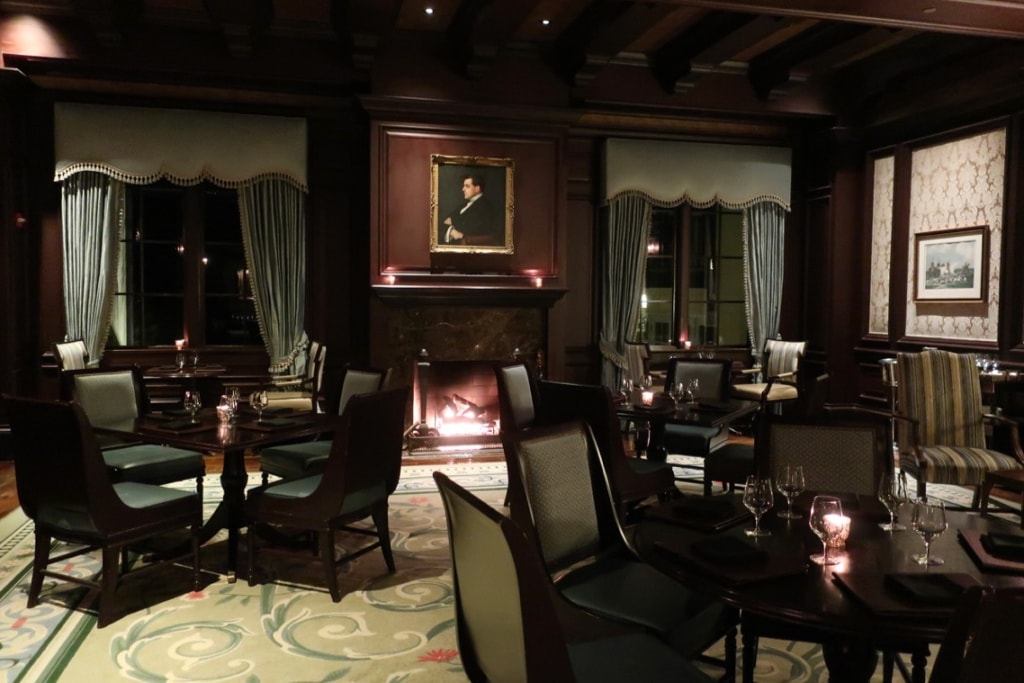 Sit and Sip By the Fireplace in The Sanctuary's Lobby Bar or Ocean Room Bar
The vibe is lively on most winter evenings at The Sanctuary's Lobby Bar. If you're in the socializing mood, it's the place to be at the hotel. Head upstairs to the Ocean Room Bar for a more subdued experience.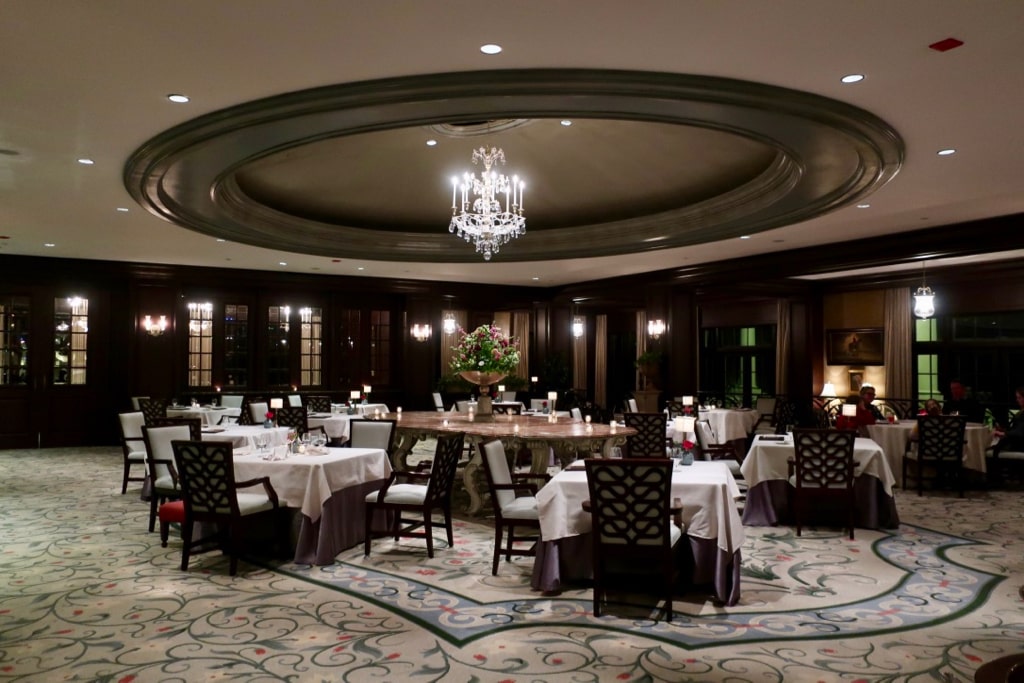 Have A Fancy Dinner in the Ocean Room at The Sanctuary Resort and Spa
The ambiance and service is as wonderful as the food is well crafted at The Ocean Room at The Sanctuary at Kiawah Island – a pricey steakhouse that earns its accolades. Yes, a 12-oz NY Strip costs $75, and other cuts and sizes range from $72-$240 (that one, a 32 oz Dry Aged Tomahawk Ribeye for two): but if you're restricting your red meat intake, these steaks justify breaking that diet. Vegans will also find one or two good options on the menu as well.
Dine on Elevated Pub Food at The Players' Pub At Cougar Point Clubhouse
While the Ocean Room is a splurge, the Players' Pub is less expensive and more casual, but equally friendly and service oriented. In winter, a big-enough-to-walk-into fireplaces blazes as patrons dine on Chicken Wings, BBQ Sliders, sandwiches, burgers, Fish & Chips and more.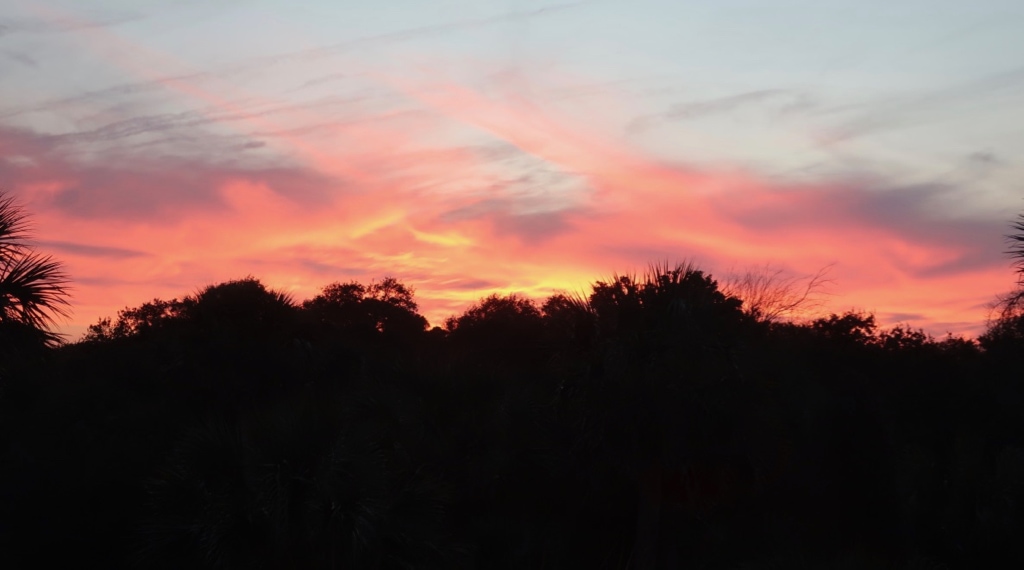 Watch the Sky Aflame at Sunset
This needs no explanation. Sunsets on Kiawah pack a punch nearly every evening in winter.