Last Updated on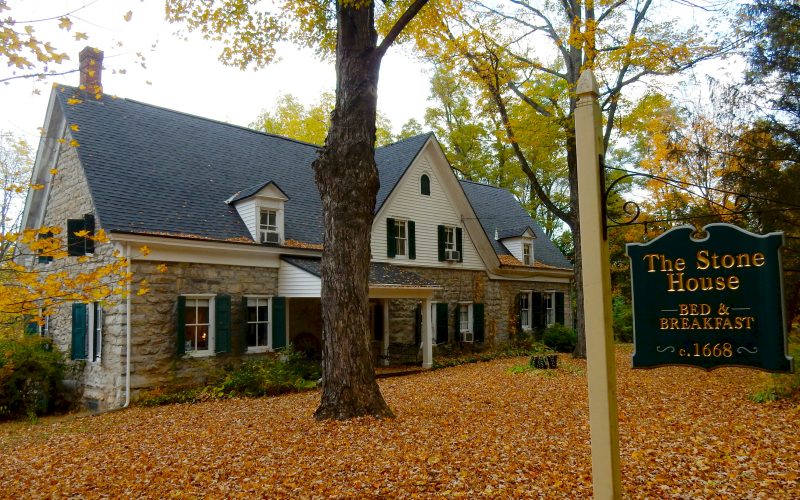 You've toured the famous stone houses nearby – now sleep in one – actually one of the oldest homes in New York State that you can stay in. Sam and Nadia Scoggins preside over The Stone House B&B,  a fieldstone Dutch vernacular structure dating from 1705,  just outside of tiny Hurley NY. Each of five distinctive rooms contains a trove of antiques with updated beds as comfy, soft and cloudlike as a luxury inn's can get.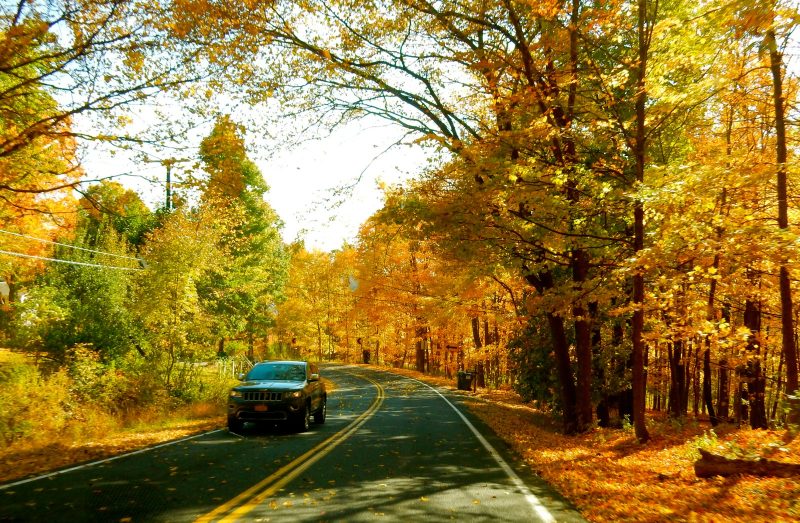 The inviting Stone House B&B is located on a country road about 4 1/2 miles (10 minute drive) from Upper Kingston.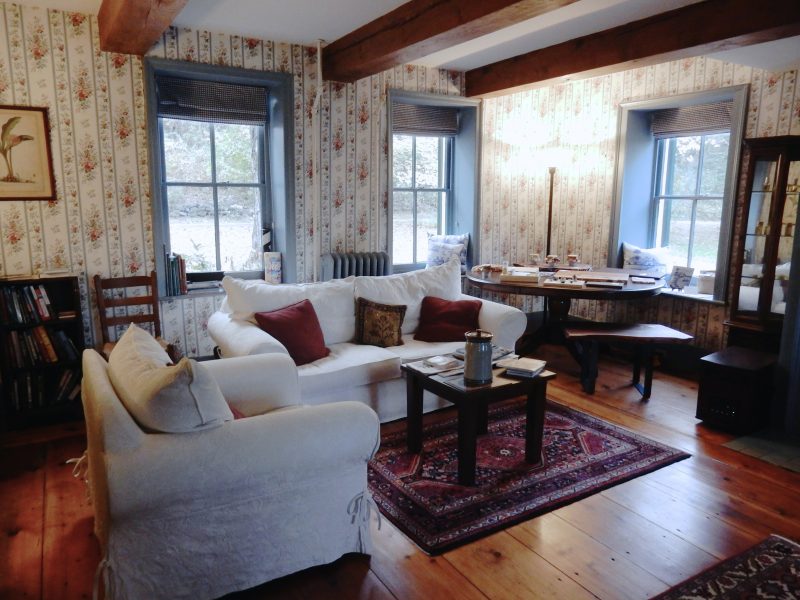 Sam greets visitors at the back door with his winning British accent and warm countenance, and is proud to show off his well tended home. The communal parlor/living room, dressed in historic finery, trimmed in Federal Blue, with polished wide plank floors, is warmed by a large fireplace in the colder months, and stocked with couches, seating and some of Sam's hand-crafted cheese boards and home-made items for sale.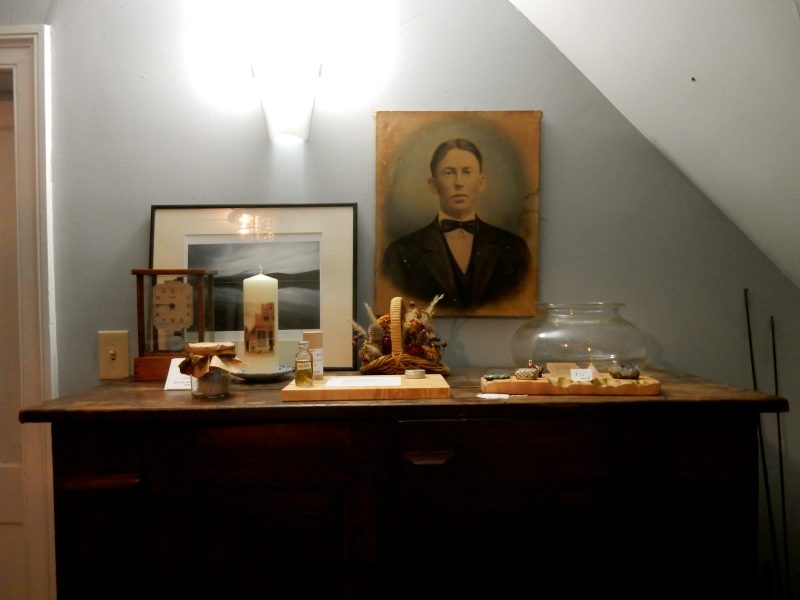 Poke around long enough and you'll see some pretty impressive architectural elements – e.g. the original iron hinges on the front door and Delft tiles on display (though Sam is quick to point out that those that grace the showers in some rooms are contemporary copies). As the Scoggins live on site, they can be available at any time, but are generally unobtrusive until breakfast.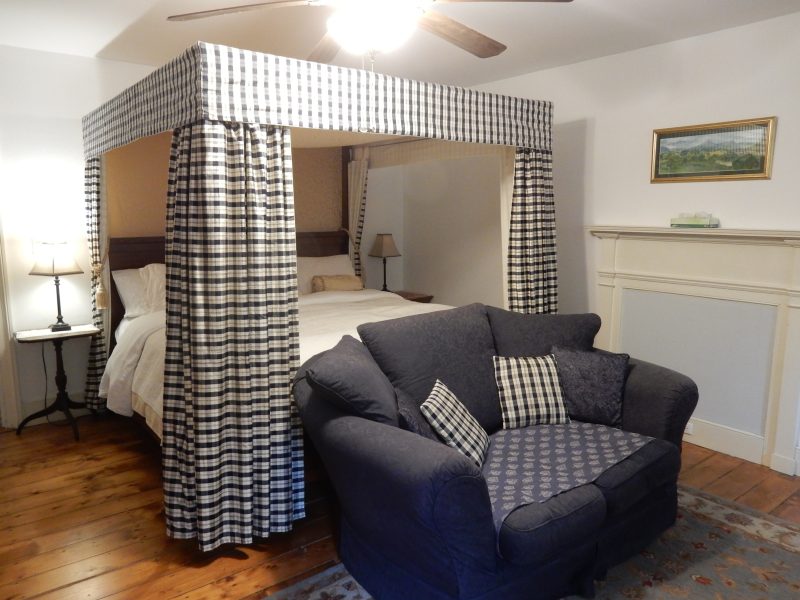 The Girl With the Pearl Earring room coddles guests in a canopy bed plumped with down pillows and Frette Linens.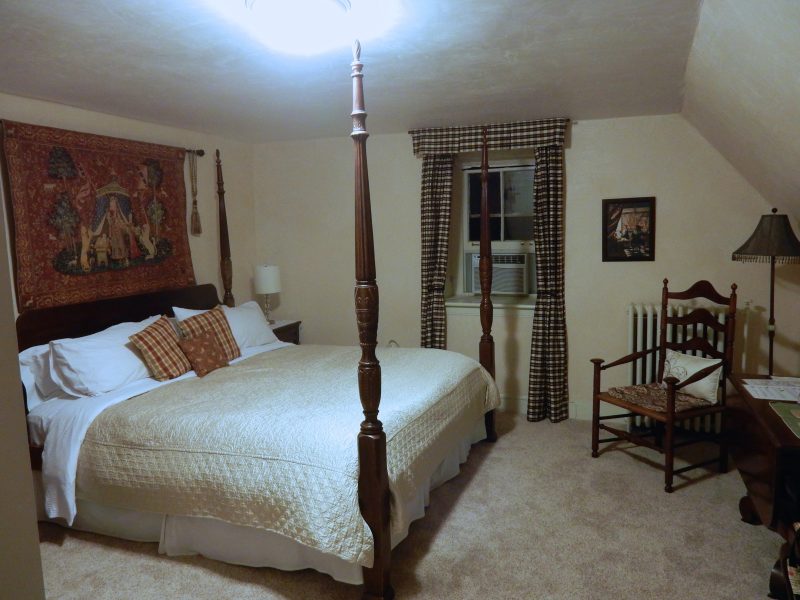 My room – the Art of Painting – features a four-poster bed, Persian rug tapestry as "headboard,"plastered walls, and a shower inlayed with contemporary Delft tiles.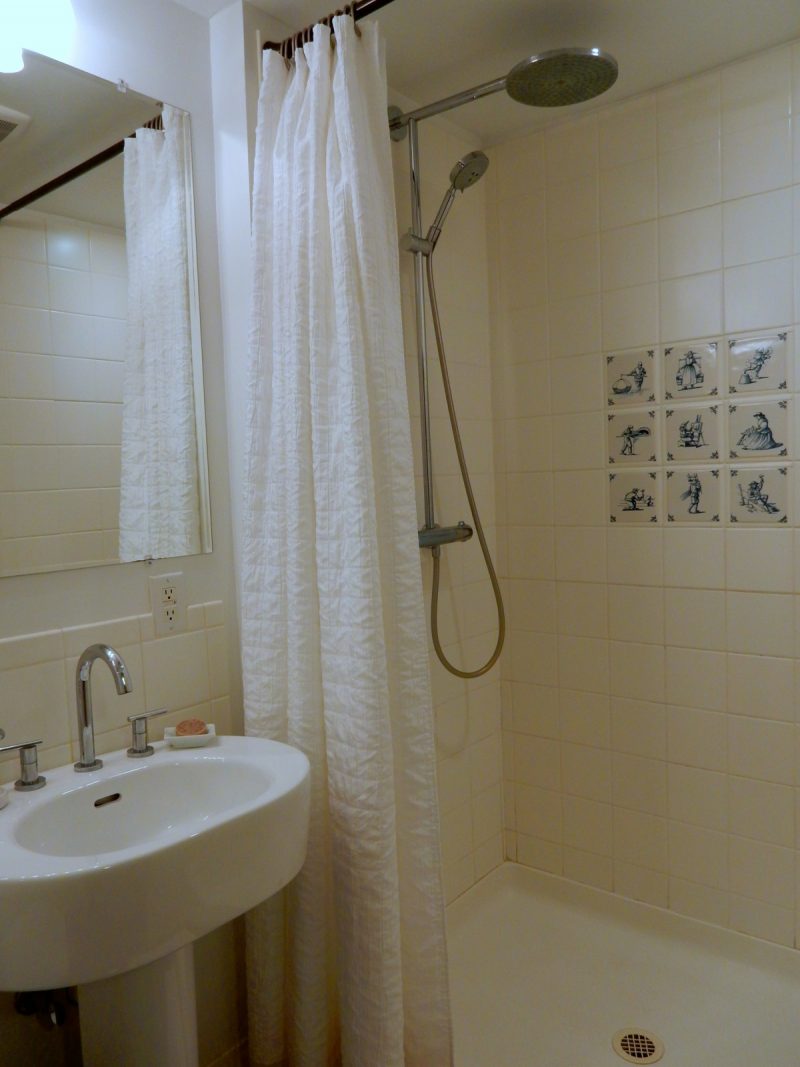 Breakfast at The Stone House B&B, Hurley NY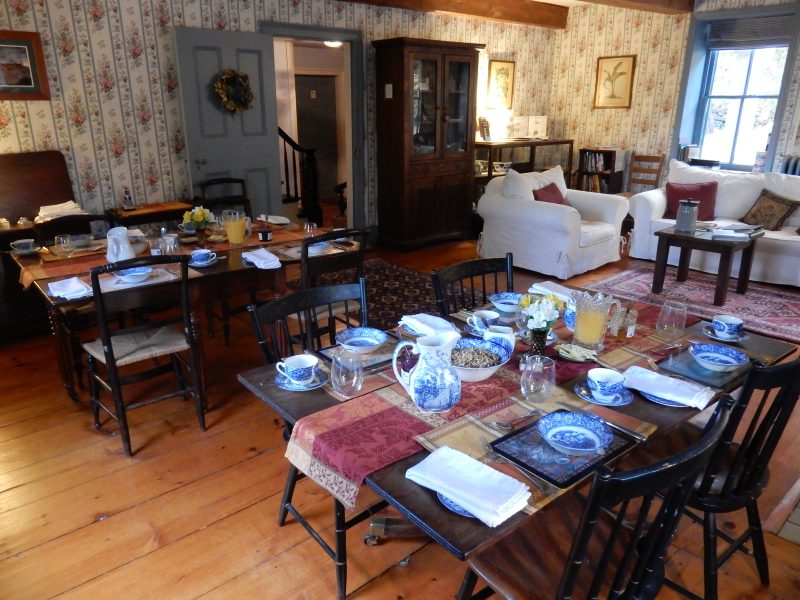 Mornings are social, as guests from all over the world sit with each other at two large tables.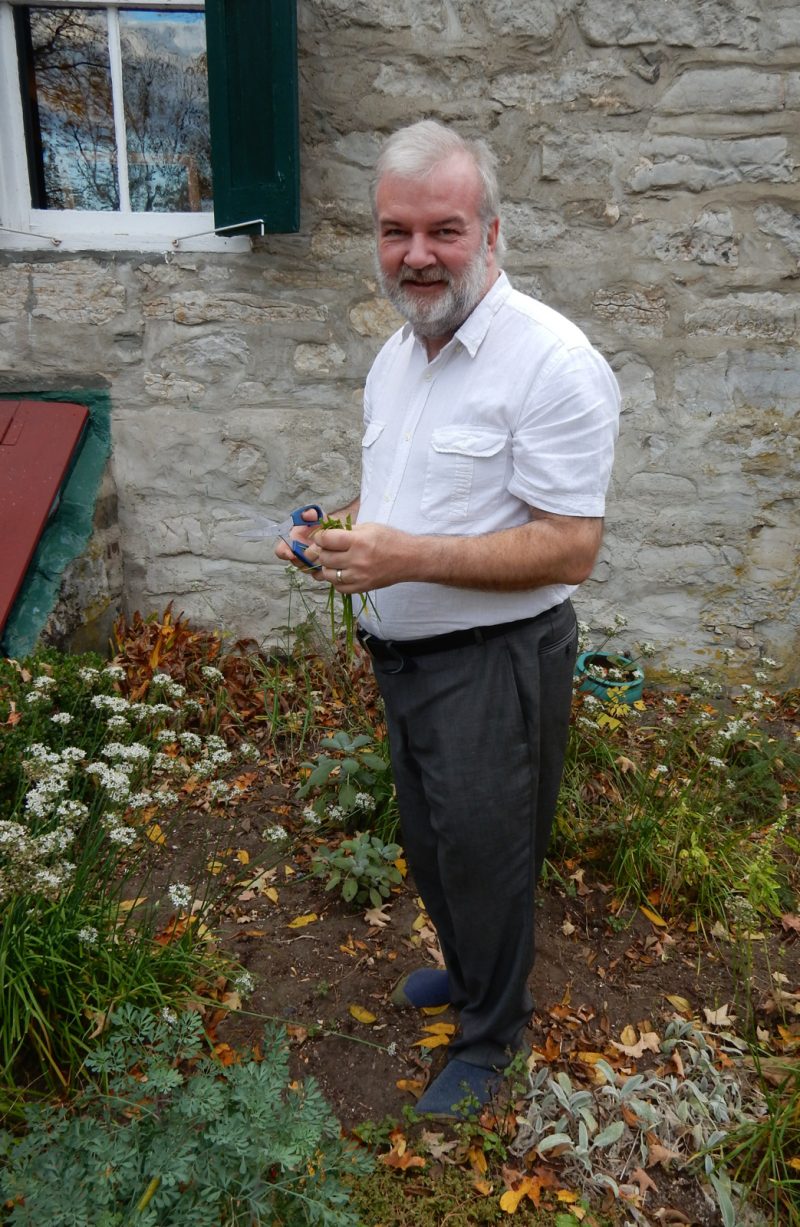 Sam and Nadia serve a wonderful made to order 3-course gourmet breakfast in the large parlor beside the fireplace. In warmer seasons, Sam uses fresh herbs and greens from the garden outside as breakfast ingredients. Put aside your diet so as not to miss out on the B&B's incredible crusty-chewy breads – I'd return for those carbs alone – and homemade granola, delectable Chocolate Ricotta Muffins, Smoked Salmon Scrambled Eggs, Mushroom Quiche and more. "Breaking bread" with fellow travelers has never been so delicious.
Just the Facts
Rooms are $199 and $225 and include gourmet breakfast and wi-fi. Just FYI, there is just one TV in one room.
For some great ideas on what to do and where to go in the area, check out our coverage of KINGSTON and NEW PALTZ/HIGH FALLS nearby.