WHY GO: If all you know about Southampton NY, the ritziest town in "The Hamptons," is what you hear or see on TV, there's always another side to the story.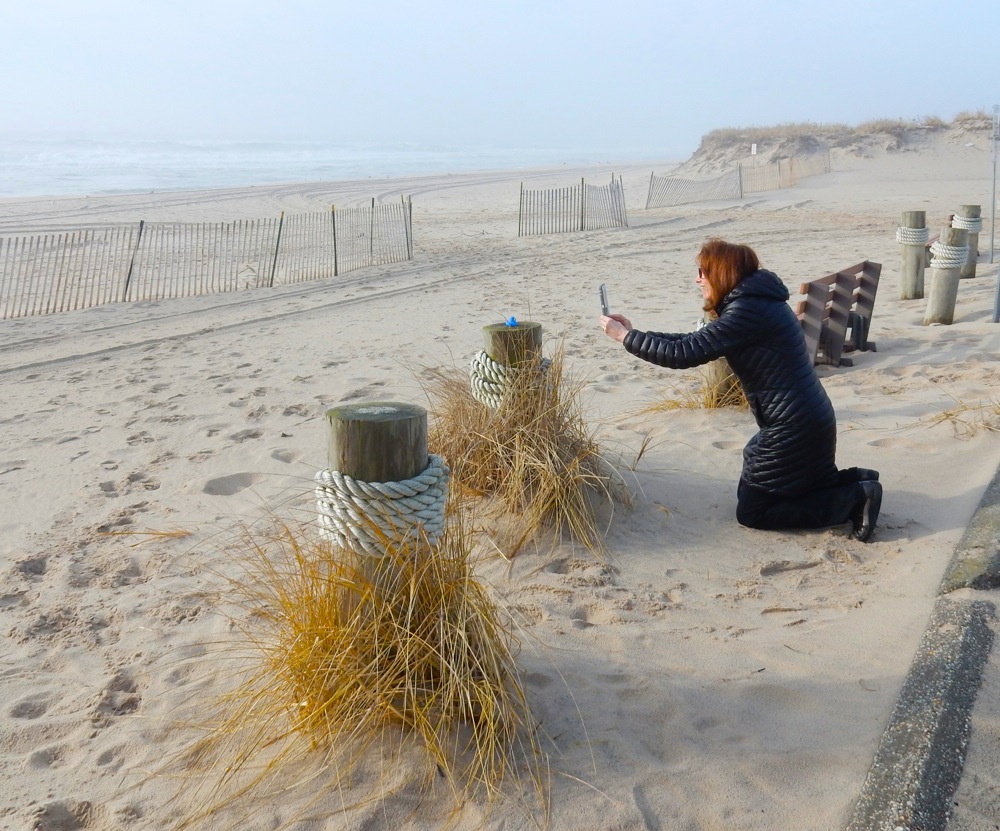 Though made up of several towns, including Water Mill, Bridgehampton, Amagansett, East and West Hampton, the apex of The Hamptons, as far as Arts and shopping goes, is tony Southampton NY.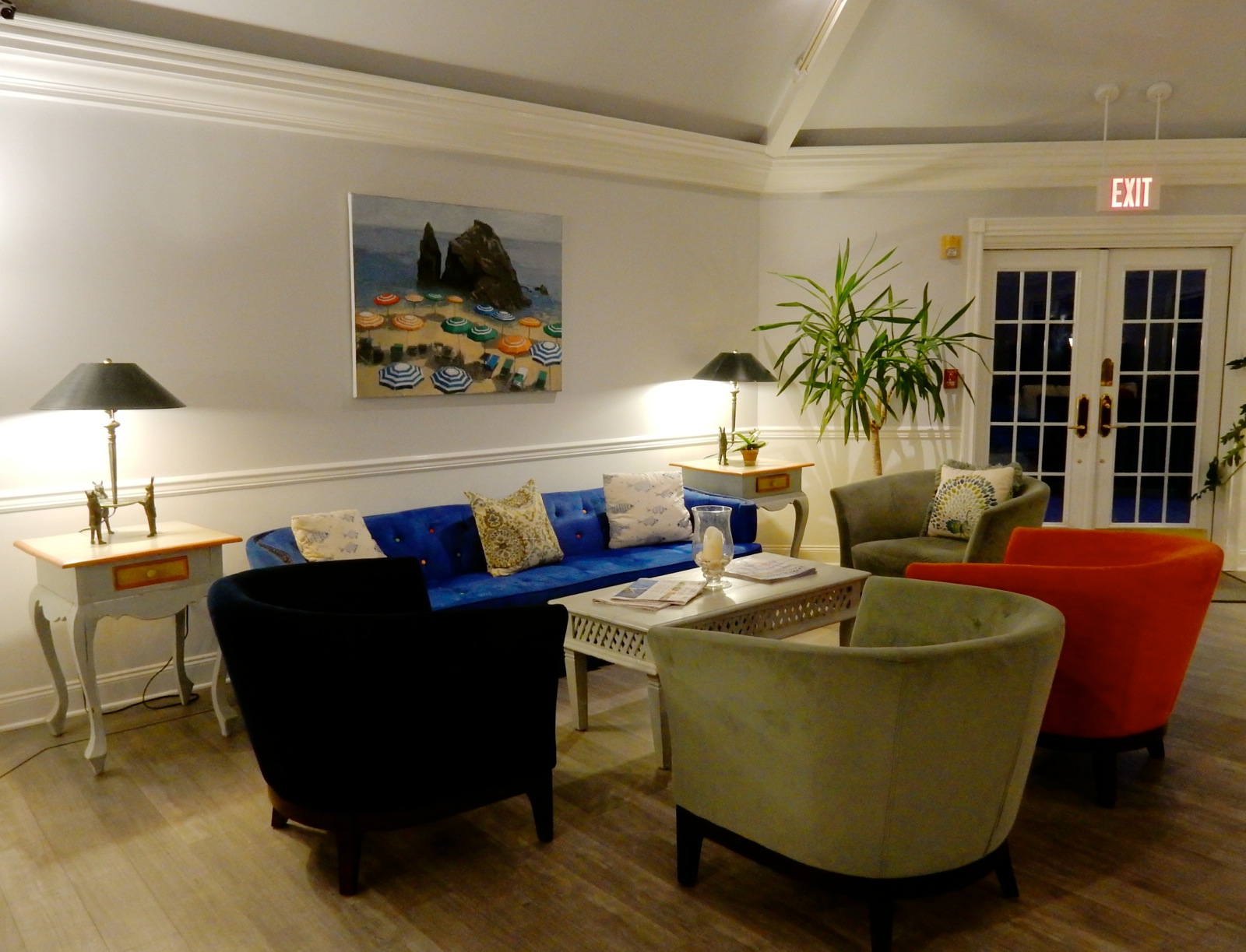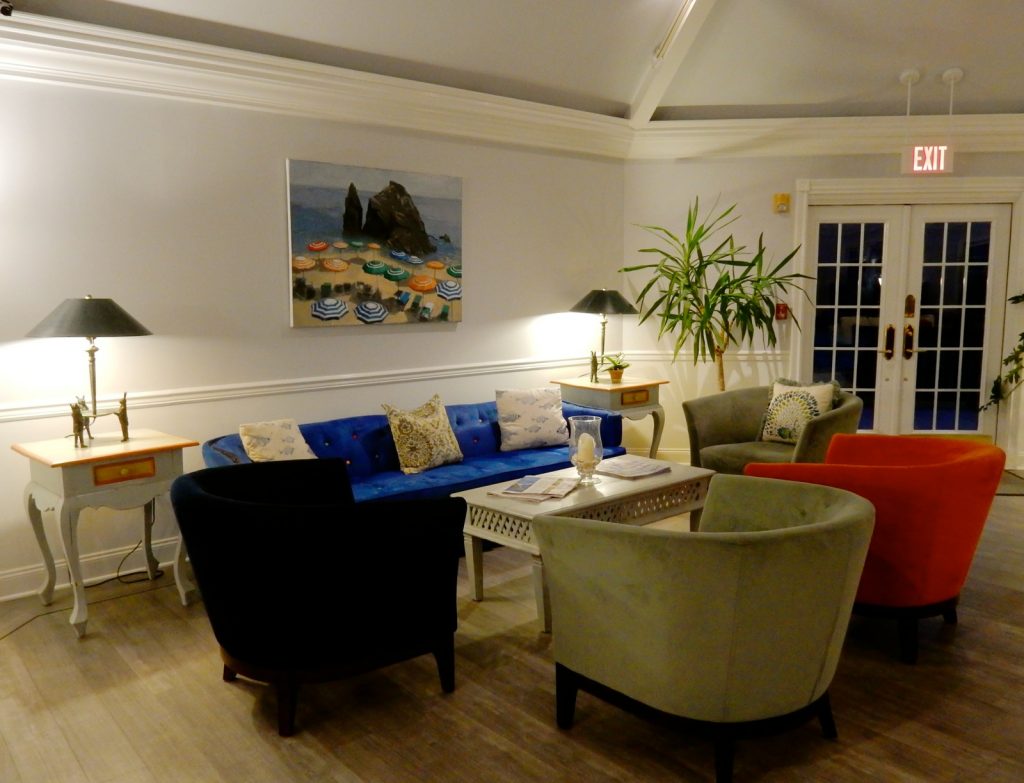 Sure, Southampton NY has its share of ostentatiously wealthy people doing only what filthy rich people can do. (This was fictionalized in the HBO series, Succession. Logan Roy's $200M family compound is actually a Southampton mansion, now for sale at the reduced price of $147M).
And, sure, lodging rates are pretty out of control in summertime. But visit off season for a whole other experience.
You can stroll the beaches as solitarily as Jane Eyre on the moors, and get a table at a restaurant no problemo. There's even a renovated hotel right in the center of town where you can stay for under $200 per night midweek. So, read on for the best off-season Hamptons adventure brought to you by the Getaway Mavens.
Things to Do on the Way To and In Southampton NY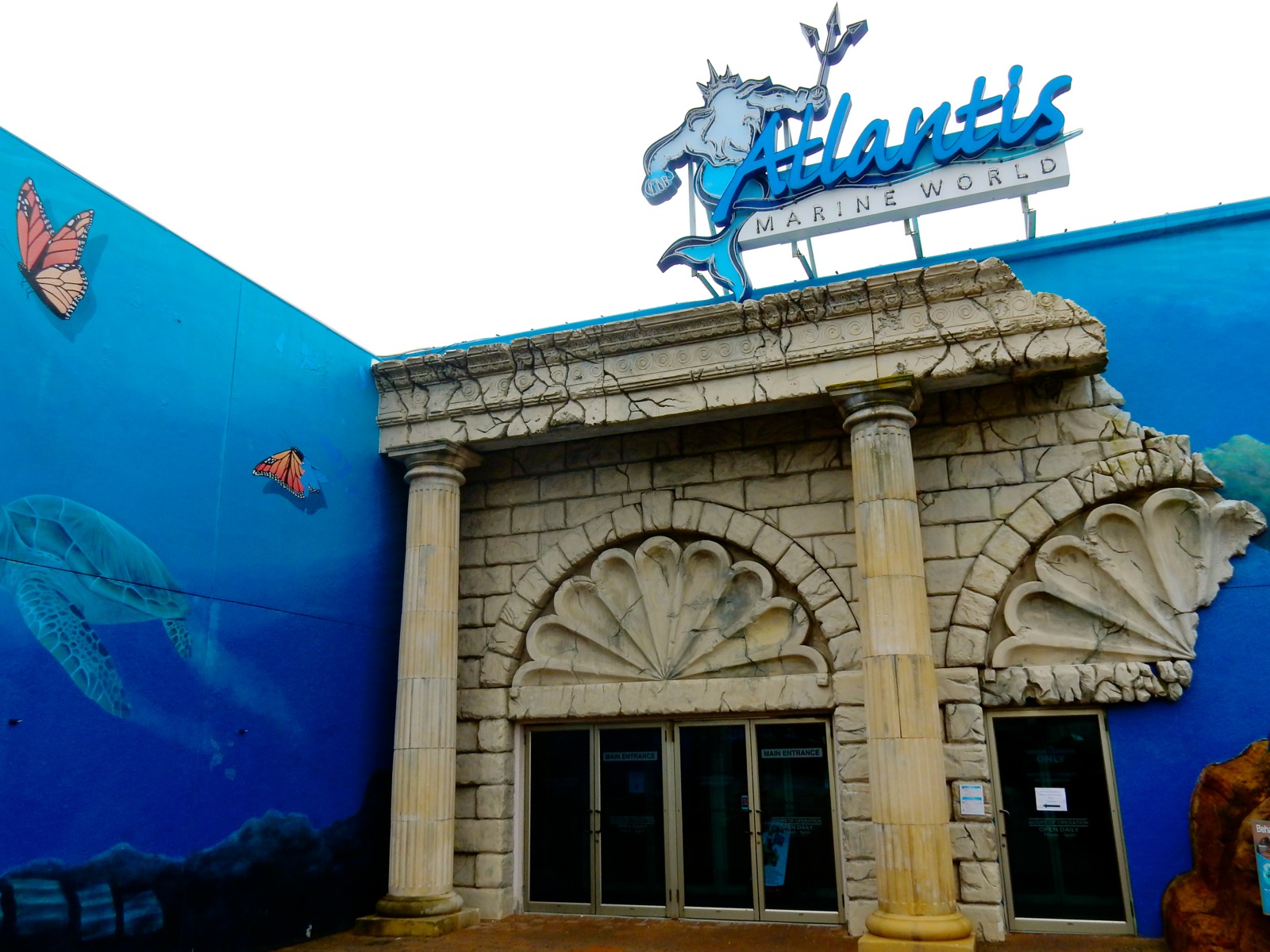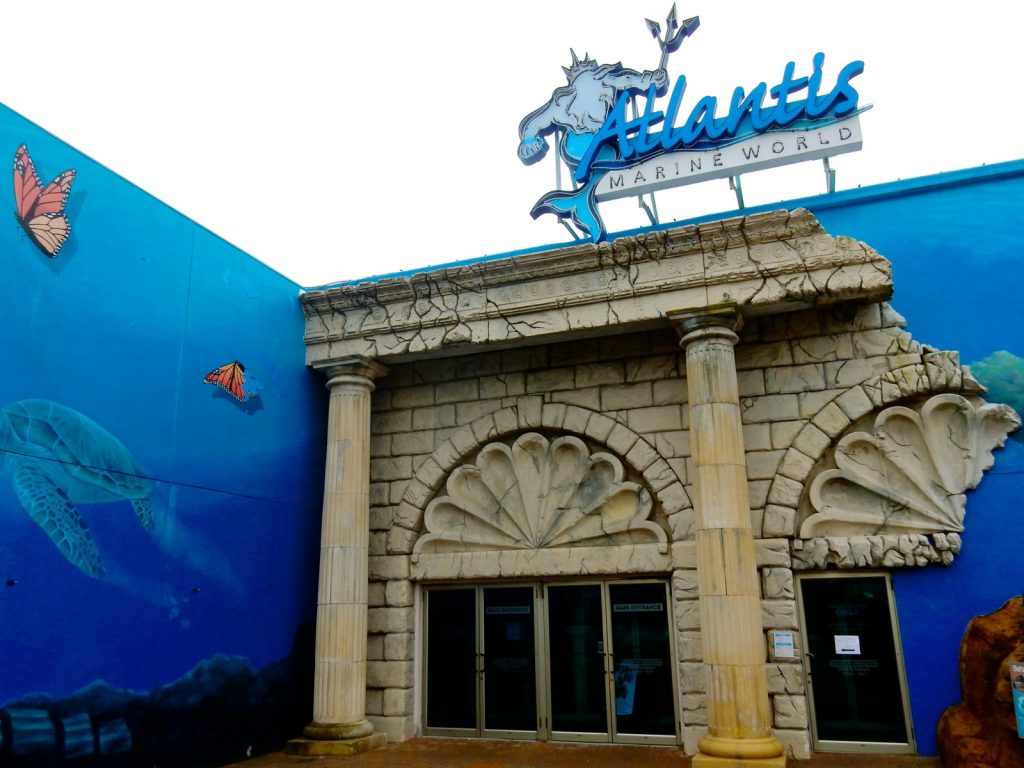 If you're driving from NYC and you have never been to the Long Island Aquarium, or it's been years since you have, please stop in. This home to a cornucopia of sea creatures and mammals, first opened in June 2000, has never been more interactive, compelling, and immersive in the most literary way.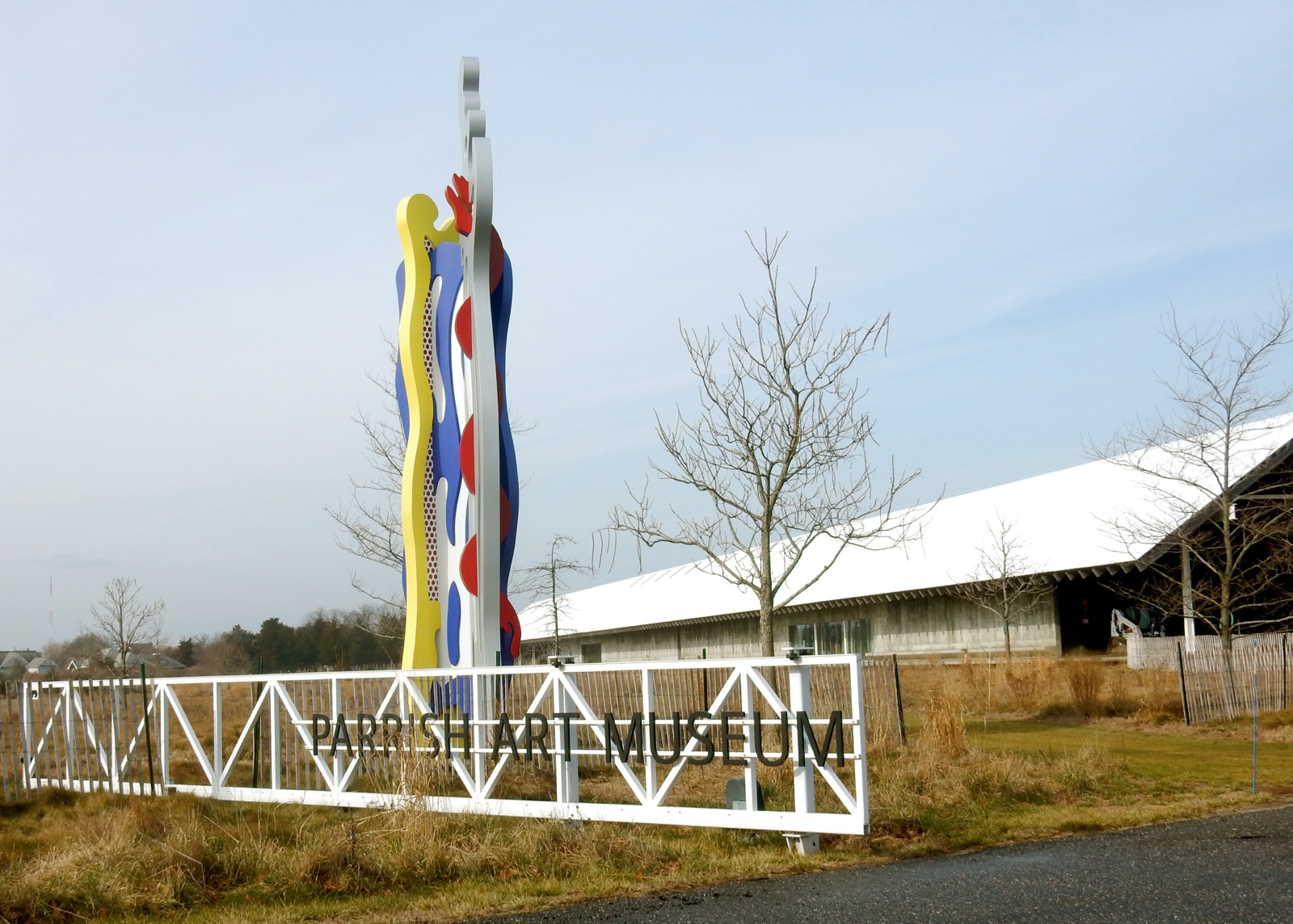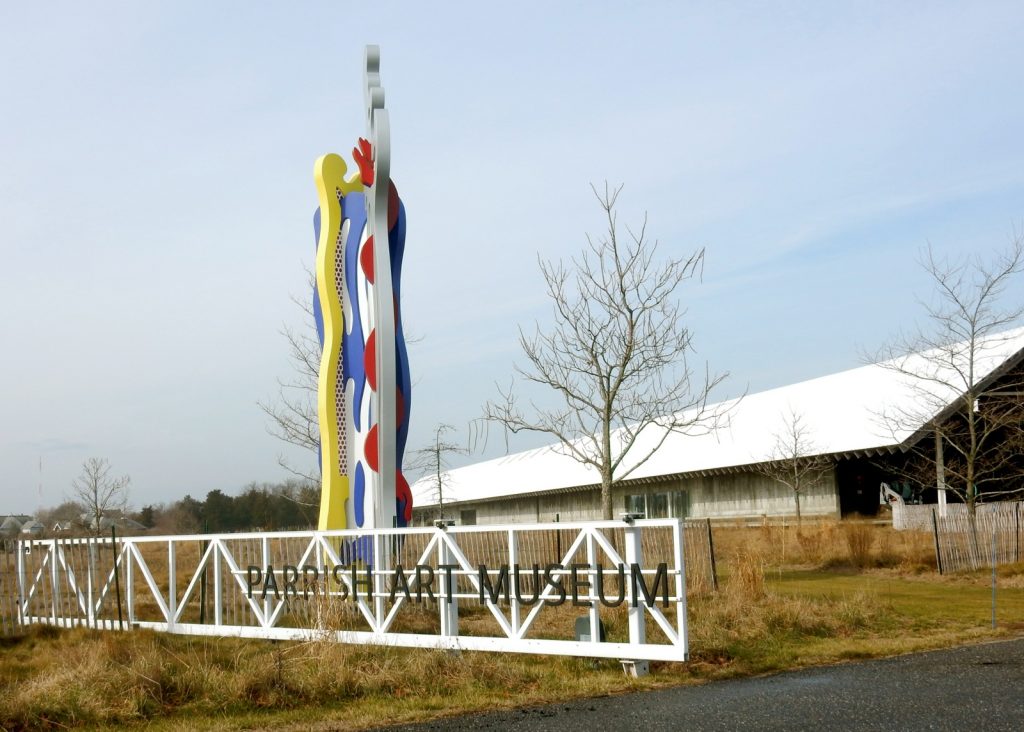 In 2012, the downtown Parrish Art Museum moved into its digs on 14 acres of meadowland on the border of Southampton and Water Mill. Architects Herzog & de Meuron designed the building to evoke the potato barns and sheds (subsequently converted into artist studios) that were so prevalent in this agrarian section of New York.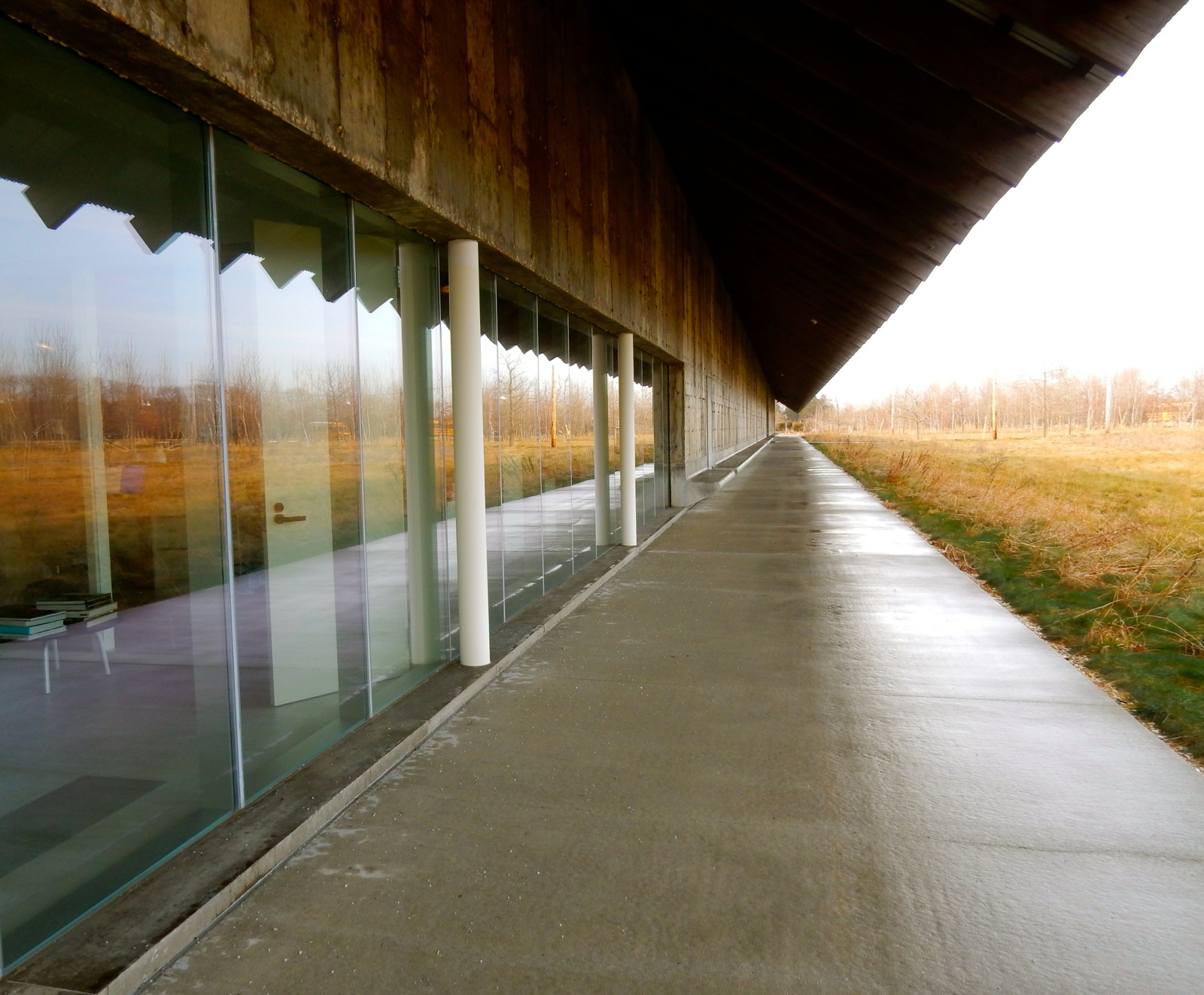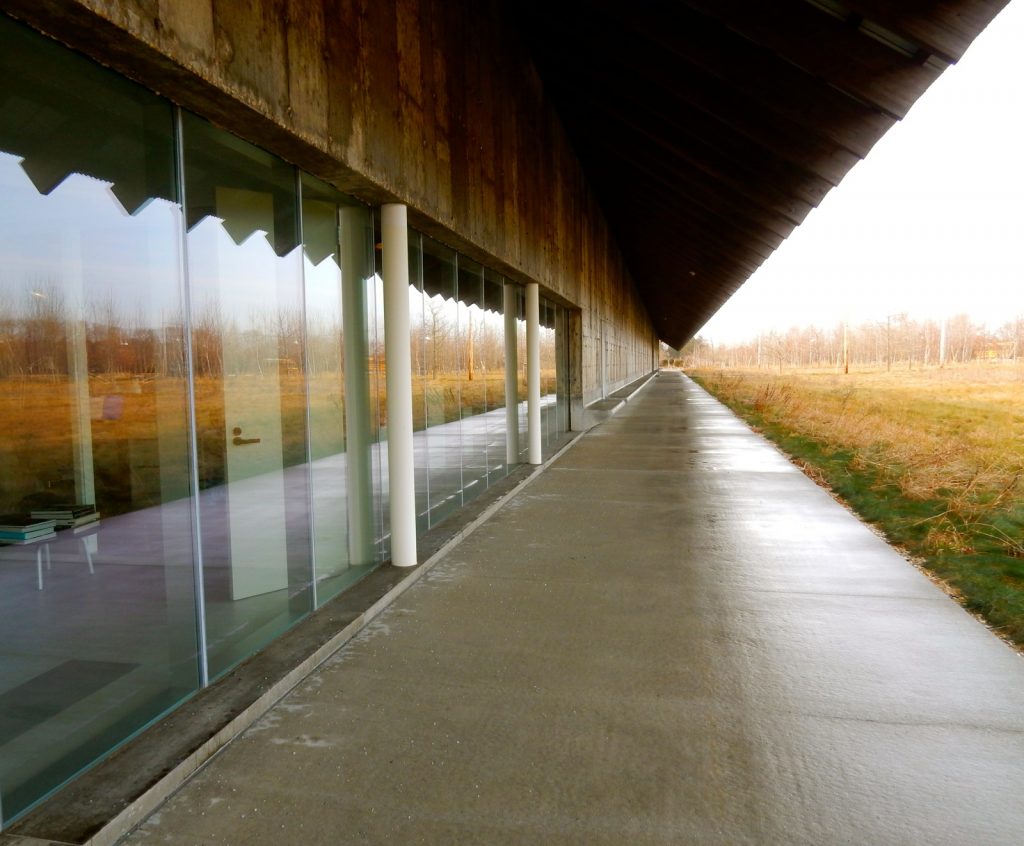 The elongated rectangular structure, a longhouse of glass, poured concrete and wood, is airy and spacious inside. Well-proportioned galleries are naturally lit. Seven showcase a rotation of the museum's 3,000 works, changed out annually.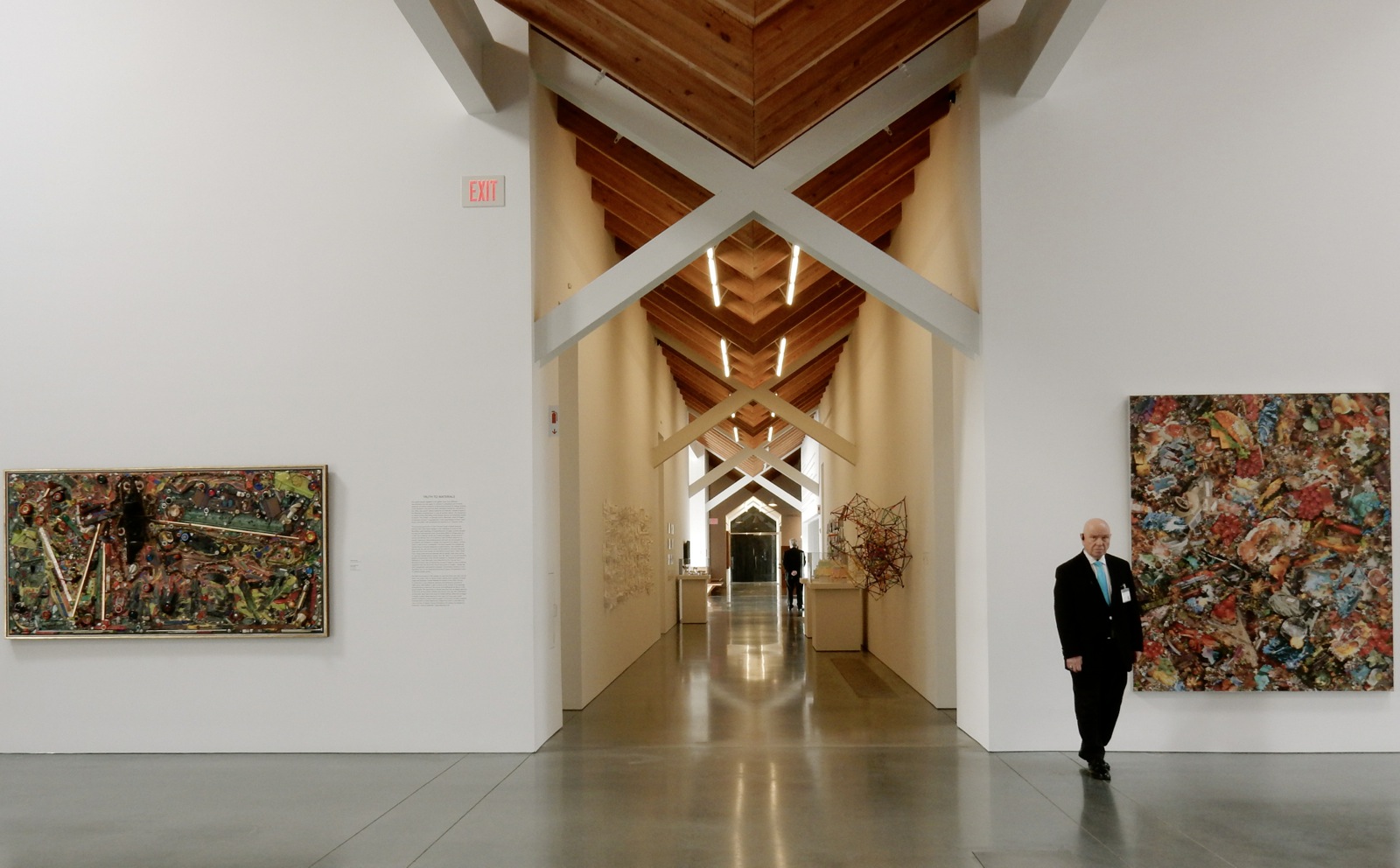 With a concentration on local artists, Fairfield Porter and William Merritt Chase, the Parrish also features other major modern artists. Most have some connection – no matter how tenuous – to Eastern Long Island.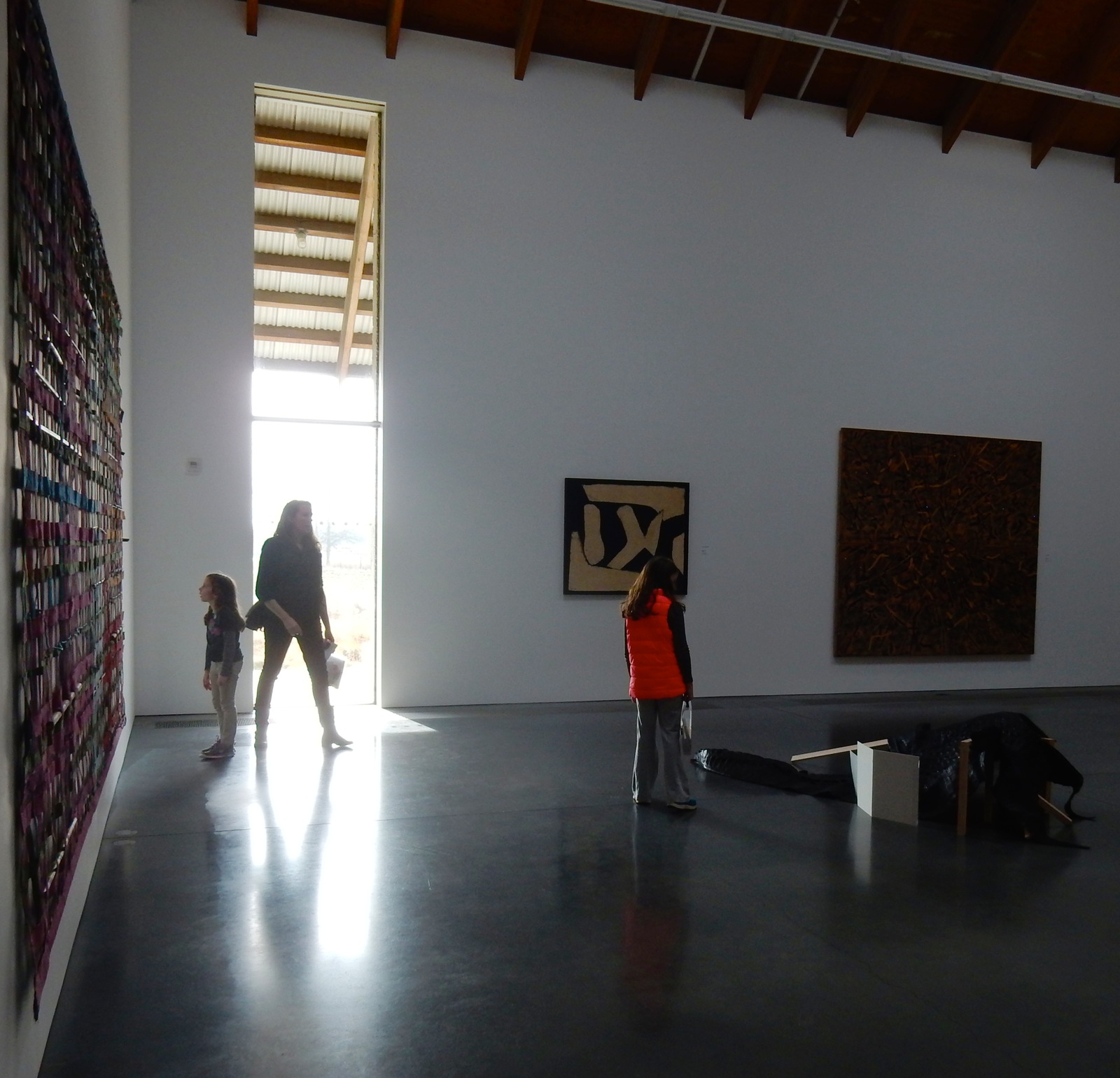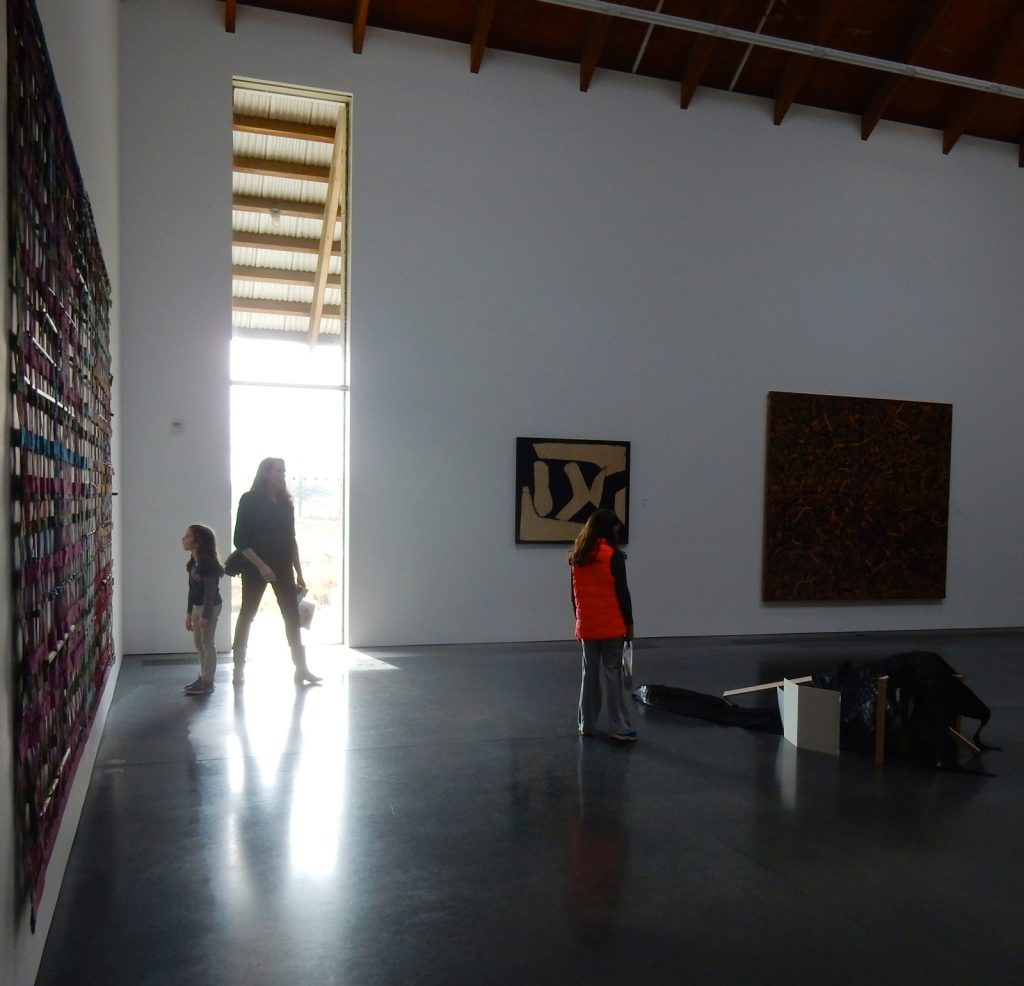 During the school year, soaring galleries reverberate with the voices of kids discovering the works of established artists and creating artwork of their very own.
Every Saturday, Sunday and Wednesday at 2pm you can take a guided tour of the museum (free with admission). And on weekends, visitors can take art classes or drop in on open studios.
If you get to the Hamptons on Friday evening and are looking for something to do – come for a Public Program offered in the 200-seat theater. Depending on the schedule, it could be live music, a film, one of an architectural series talks, or a lecture by an up and coming (or established) artist. Open Wed-Mon (closed Tues), $12 adults, children and students free.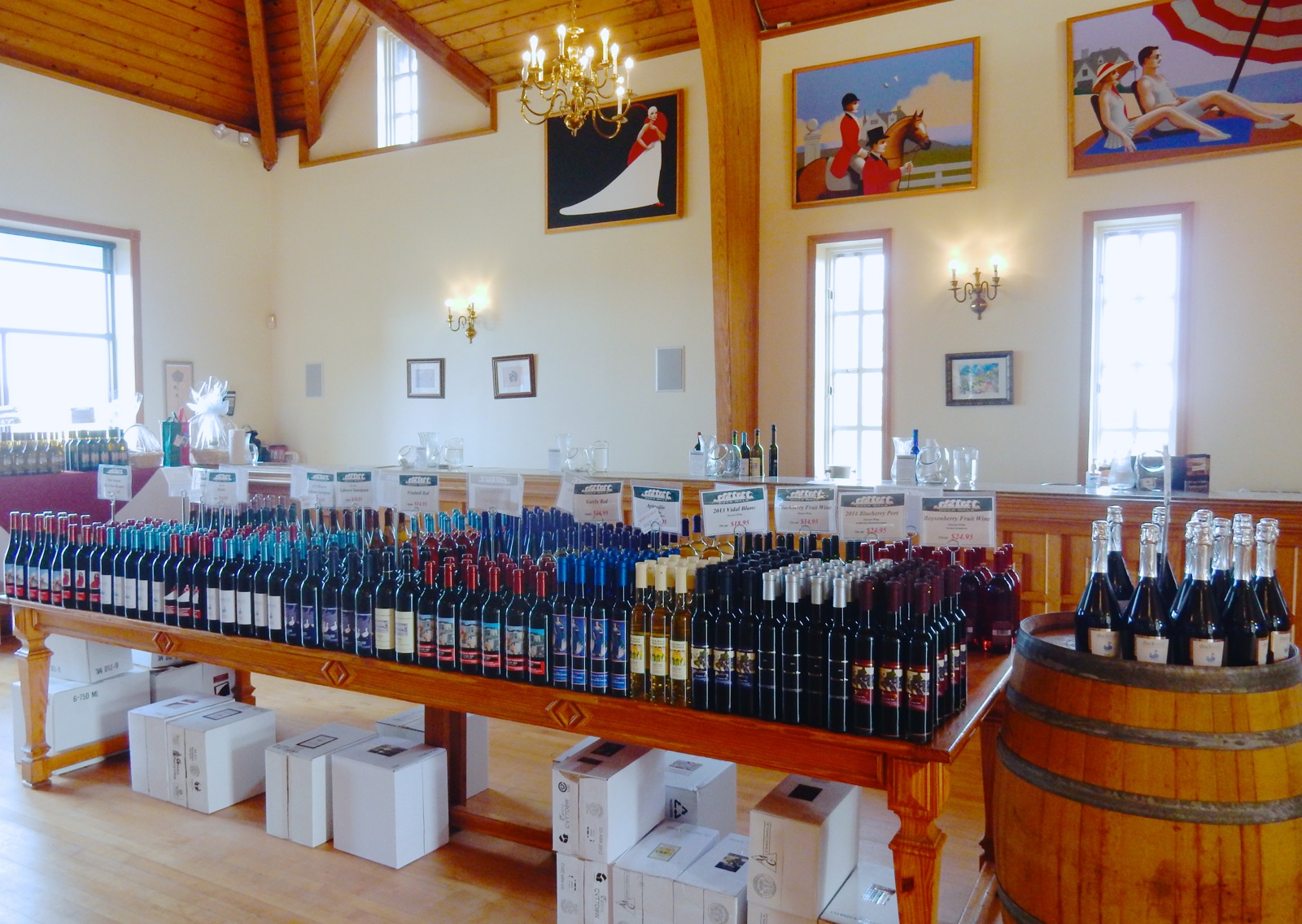 In Southampton NY for 23 years (North Fork for ten), Duck Walk backs up onto the Parrish Art Museum property. So it's easy to waddle in to the pretty tasting room and try out a few of your favorite kinds of wine, in particular the signature Blueberry Port.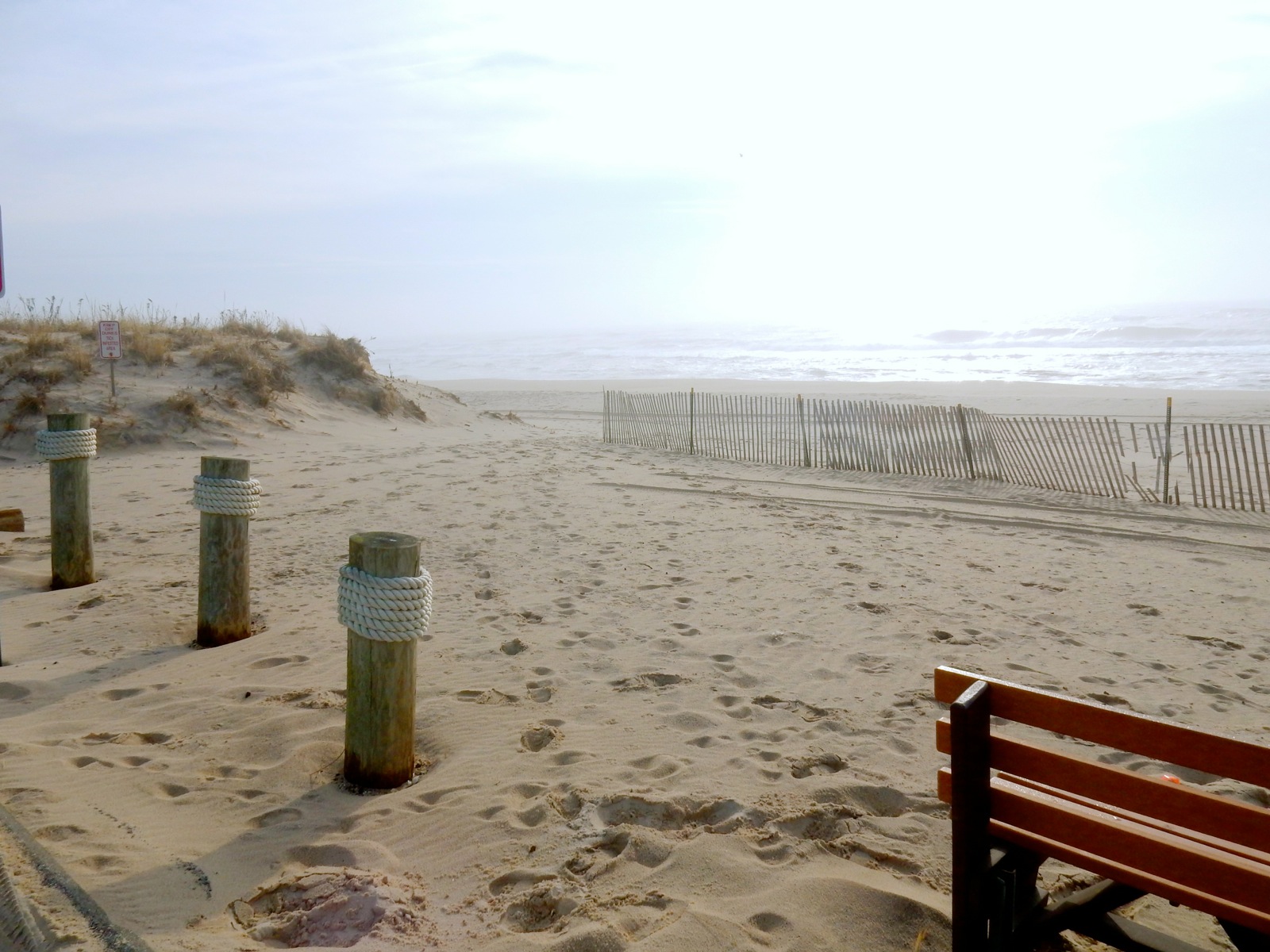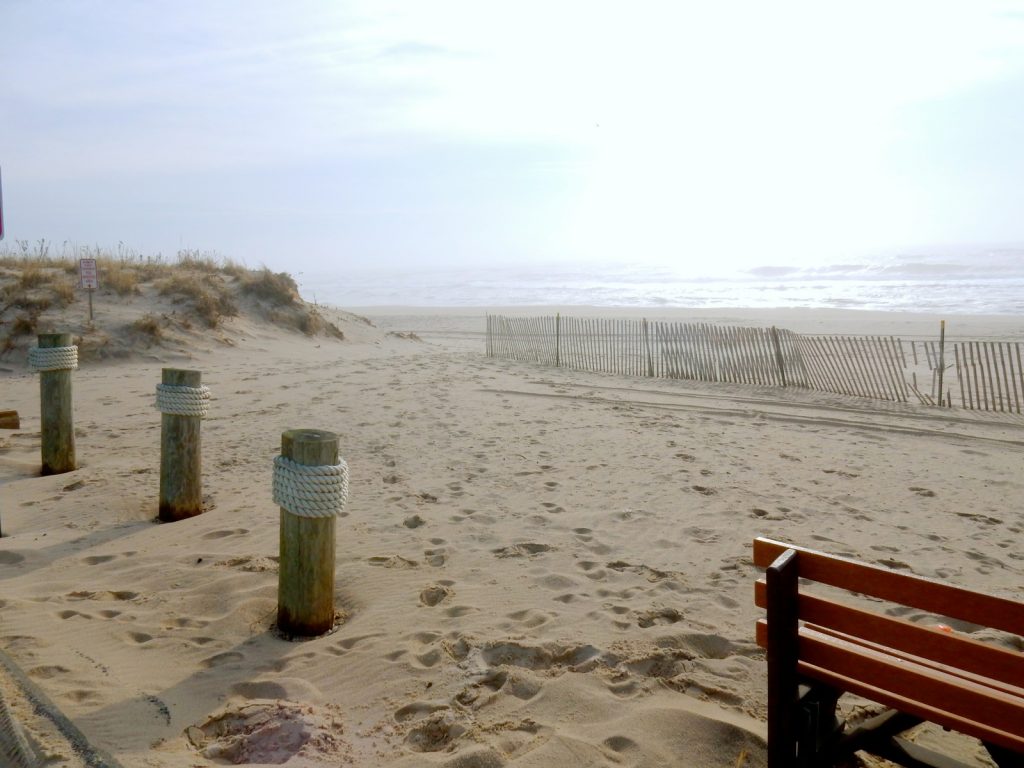 BEACH: Coopers Beach
This is the only beach open to the public in Southampton Village.  So yes, it gets very busy in the summer (though of course, you'll have it to yourself in the wintertime). Park in a lot for a fee. Or better yet, catch a ride or shuttle there. On Meadow Lane, it's about a mile walk from town.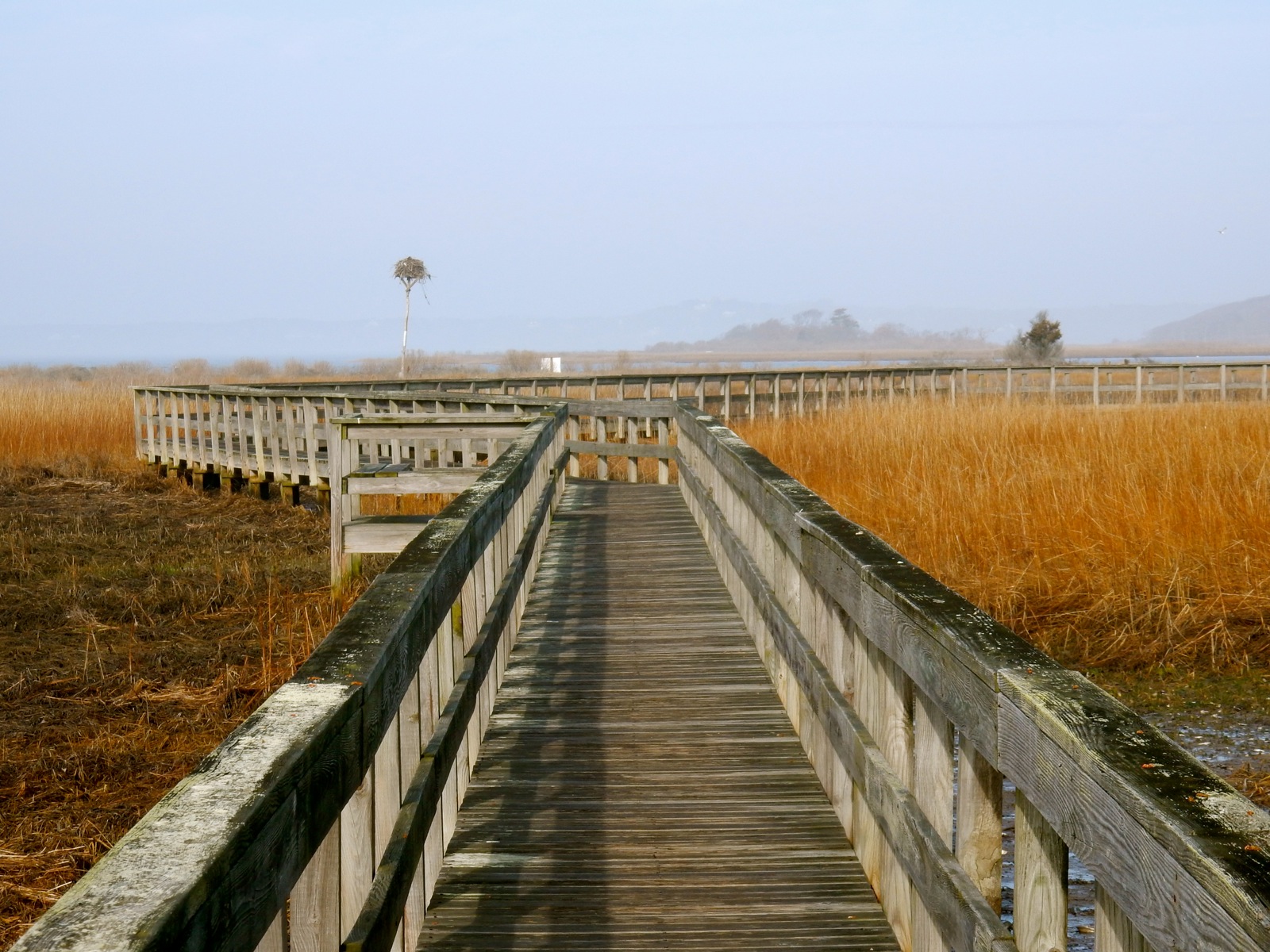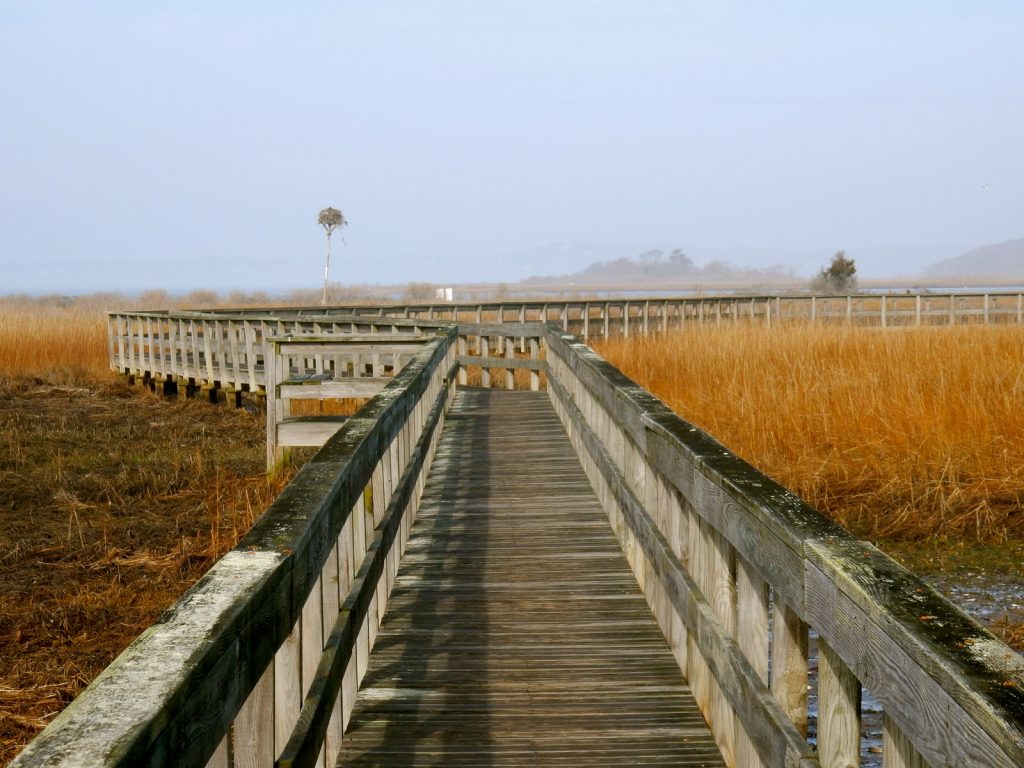 DRIVE: Meadow Lane
It's all about the water, salt marsh and mansion views on the few miles out to Shinnecock Point and the Inlet into Shinnecock Bay.
Off season, you'll share the road with a bevy of construction workers who are either building new or renovating older mansions right on the Atlantic Ocean beach. Some are much more ostentatious than others.
Be sure to stop at the boardwalk that goes out to Munn Point. If you're lucky, you'll see ospreys in the nest.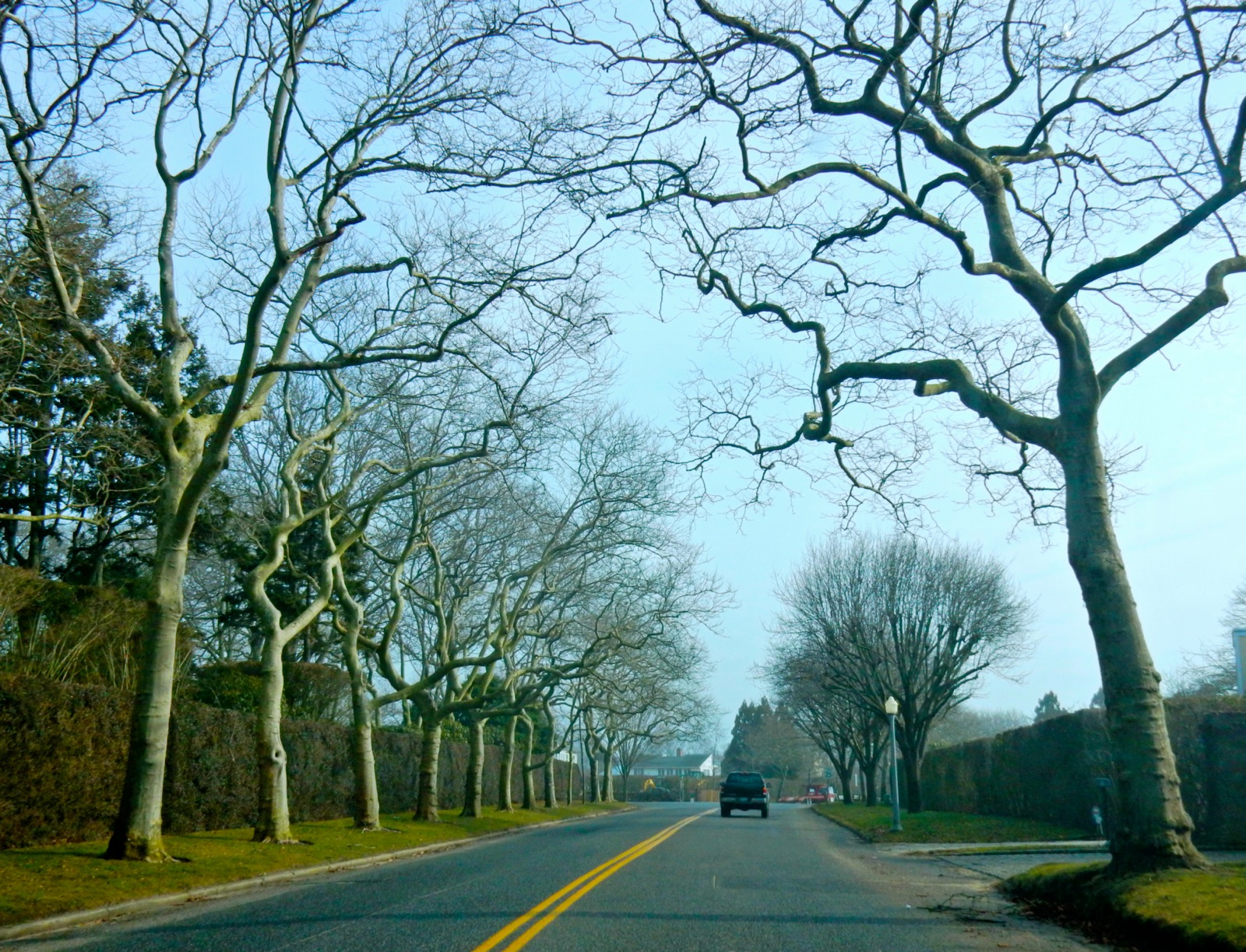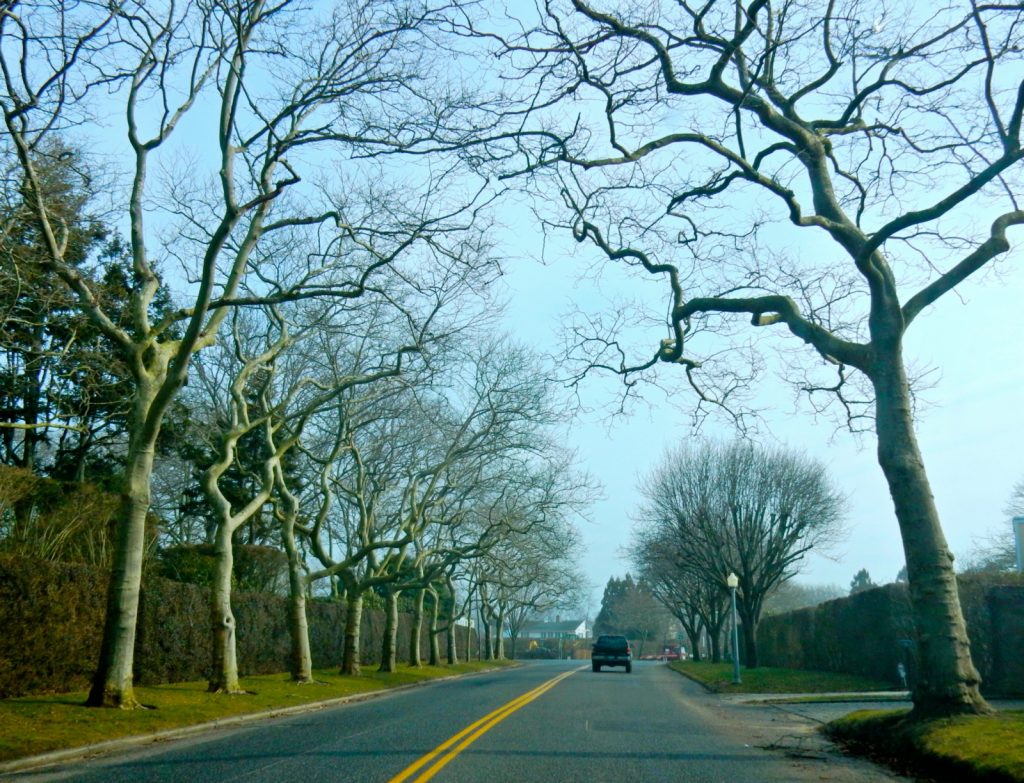 DRIVE: Gin Lane
Another seaside street – Gin Lane is slightly more "old money" with more modest – or at least subdued – homes. Tall old growth trees, skeletal in winter, line what was surely once a carriage road.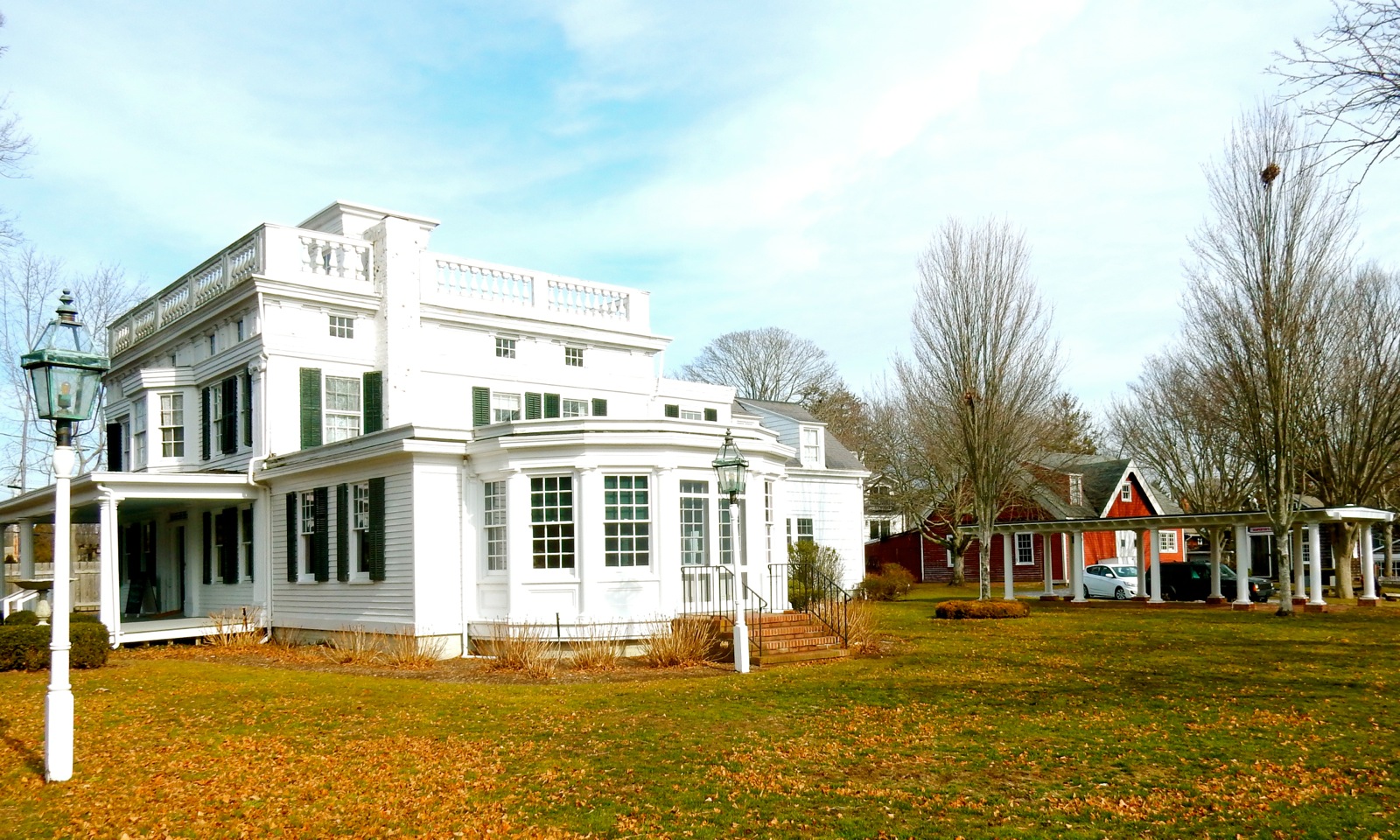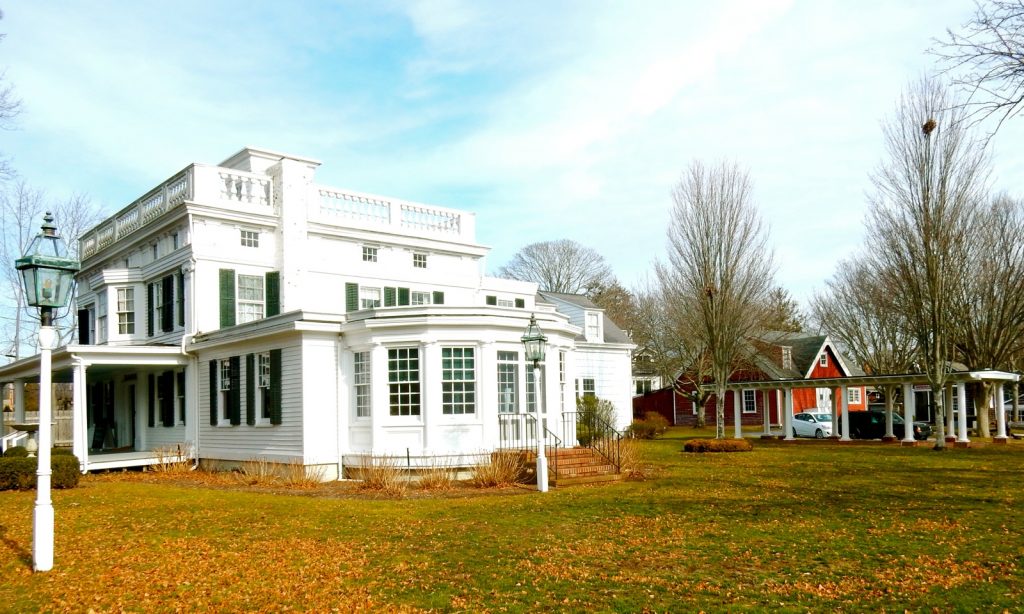 This repository of Southampton history is located within and outside of the large white Rogers Mansion just off Main St. Inside you'll find collections of community artifacts mostly from the Victorian and Edwardian eras. But it's what's outside, on the property, I found most offbeat.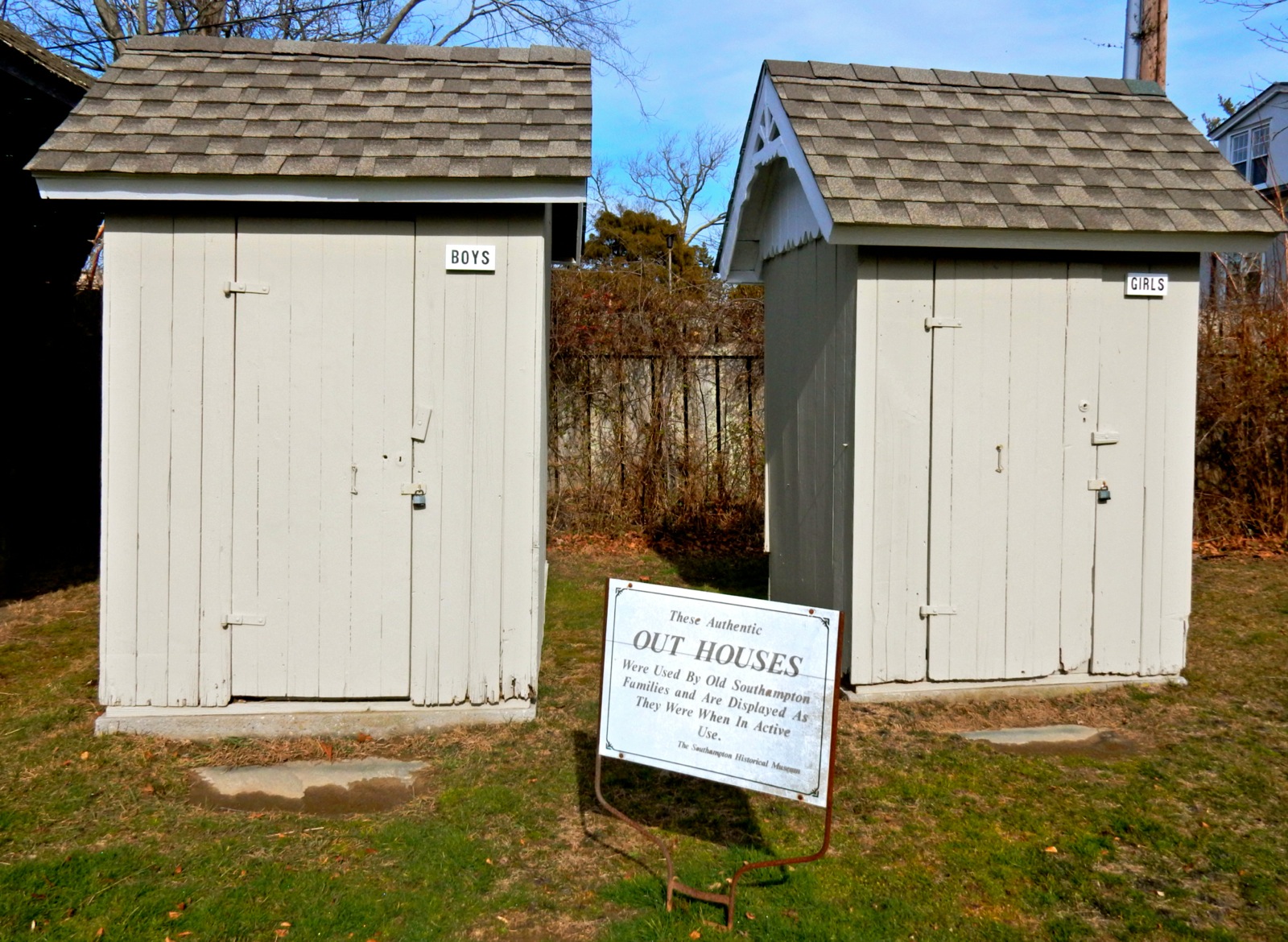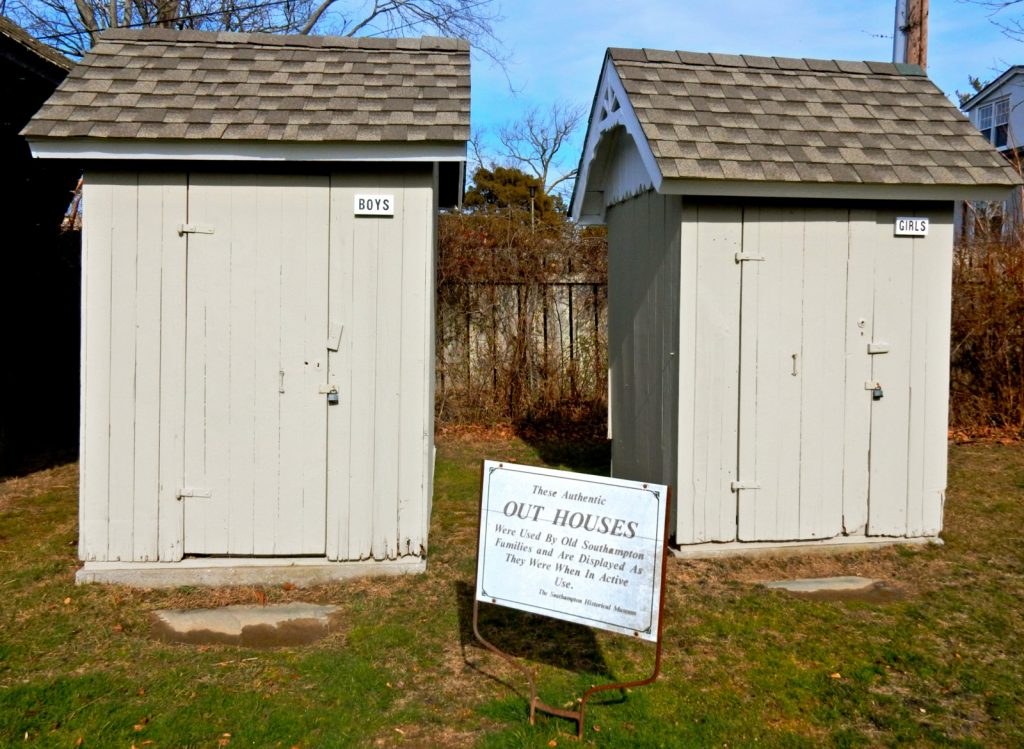 Included in a collection of 12 historic structures, is a one room school house and a 19th century paint store. However, my favorite has to be a pair of outhouses, marked Boys and Girls, with a sign that explains, "These authentic outhouses were used by Southampton Families and are displayed as they were when in active use." These artifacts, at once, disabused my notion of the "glamorous Hamptonites" of yore. Open March – Dec. Wed – Sat 11-4.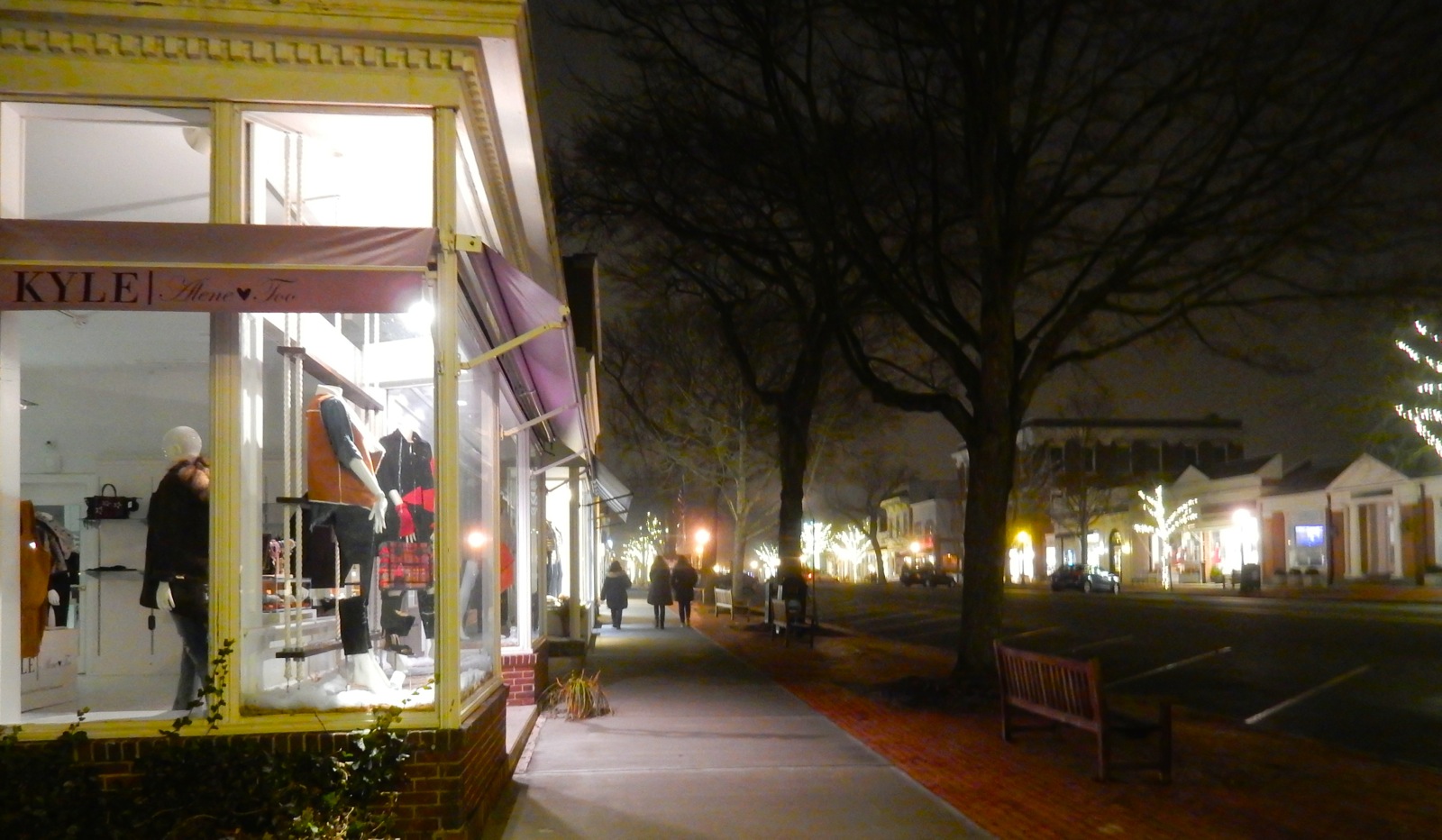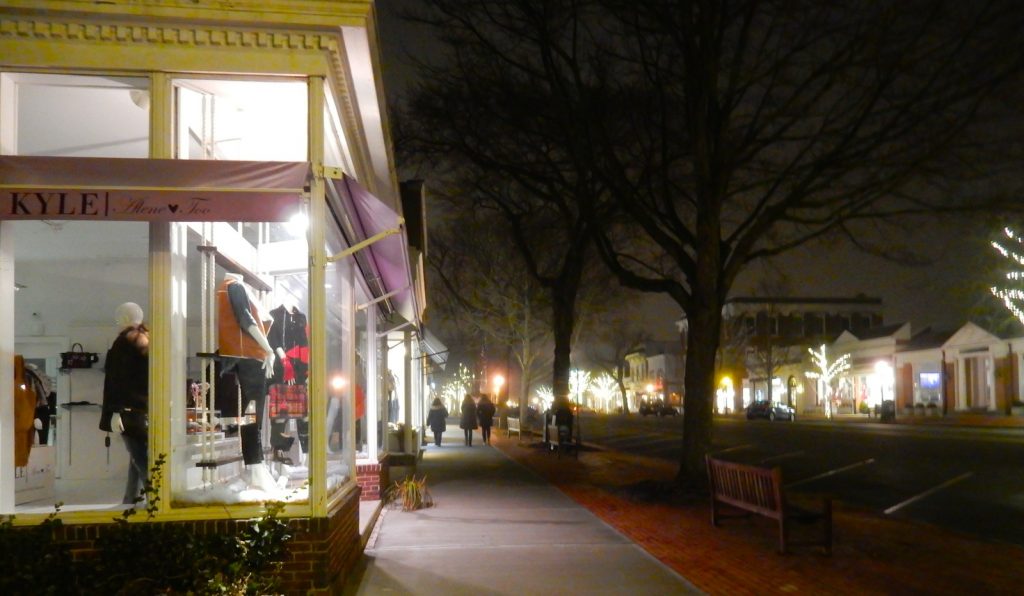 SHOP: Jobs Lane and Main Street shops
Many stores in Southampton can also be found on Greenwich Ave. in Greenwich CT, Newbury St. in Boston, and upscale malls throughout the land, but there are several here worth mentioning:
Funky filigreed leaves and colorful baubles stand out in all the pearl-on-leather-cord mania of today.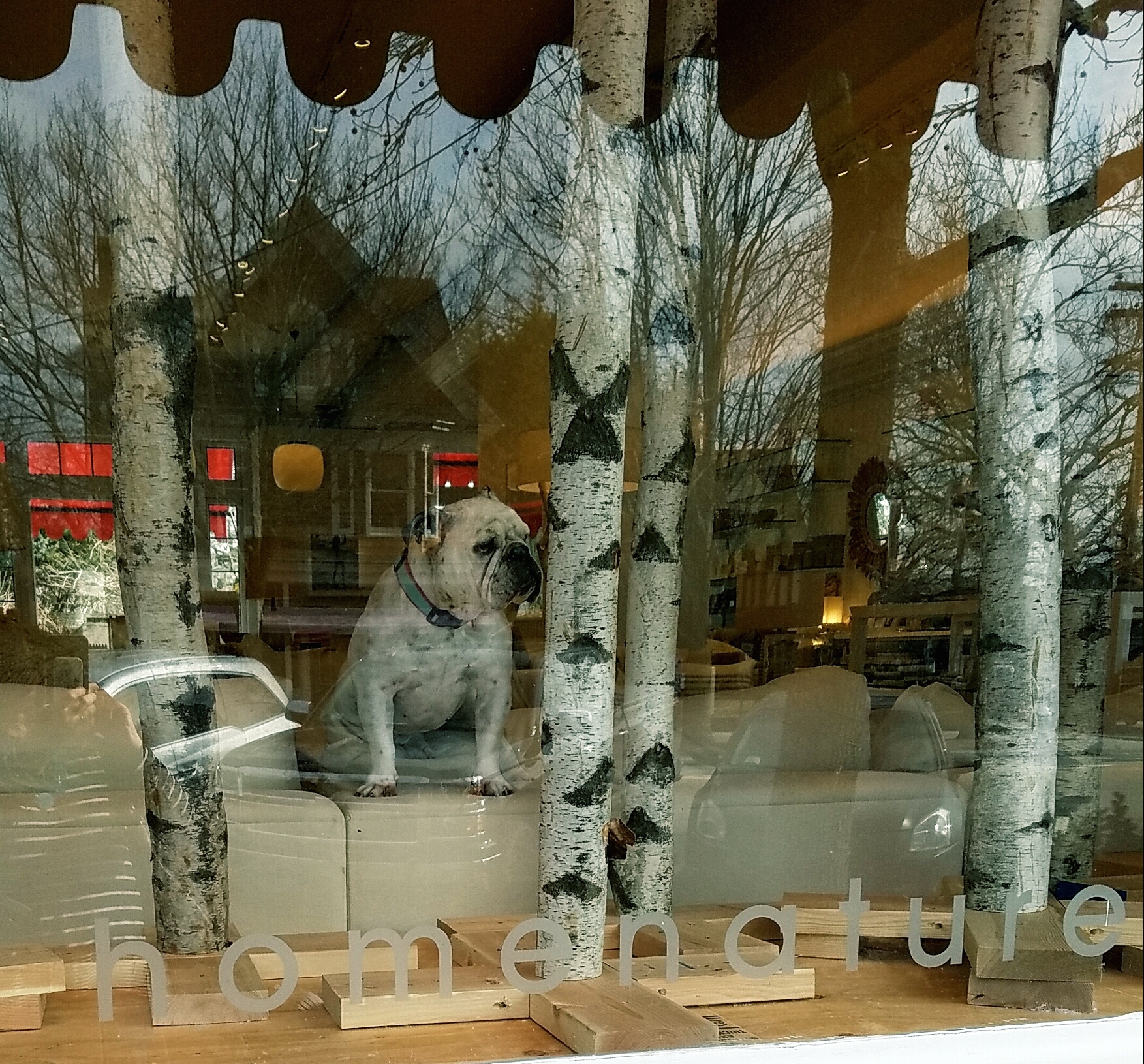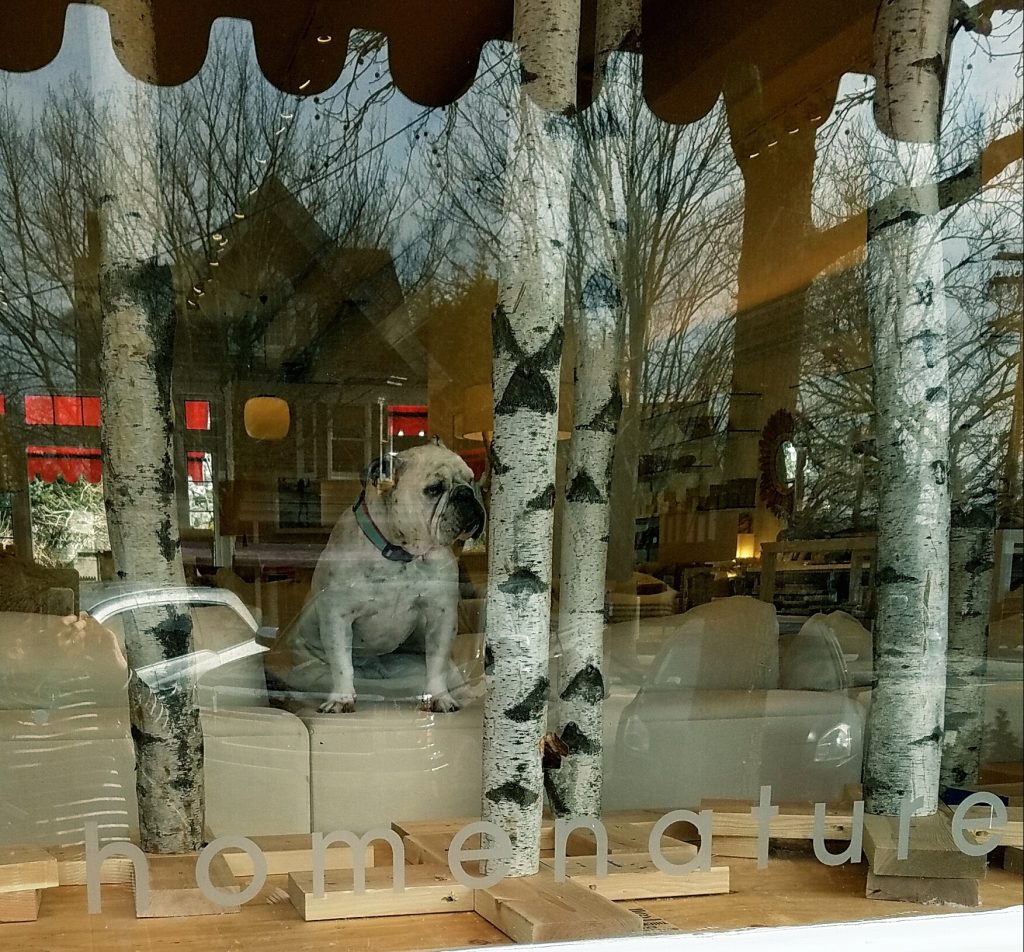 making rattan, quartz and oak chic again. The resident bulldog is an added bonus.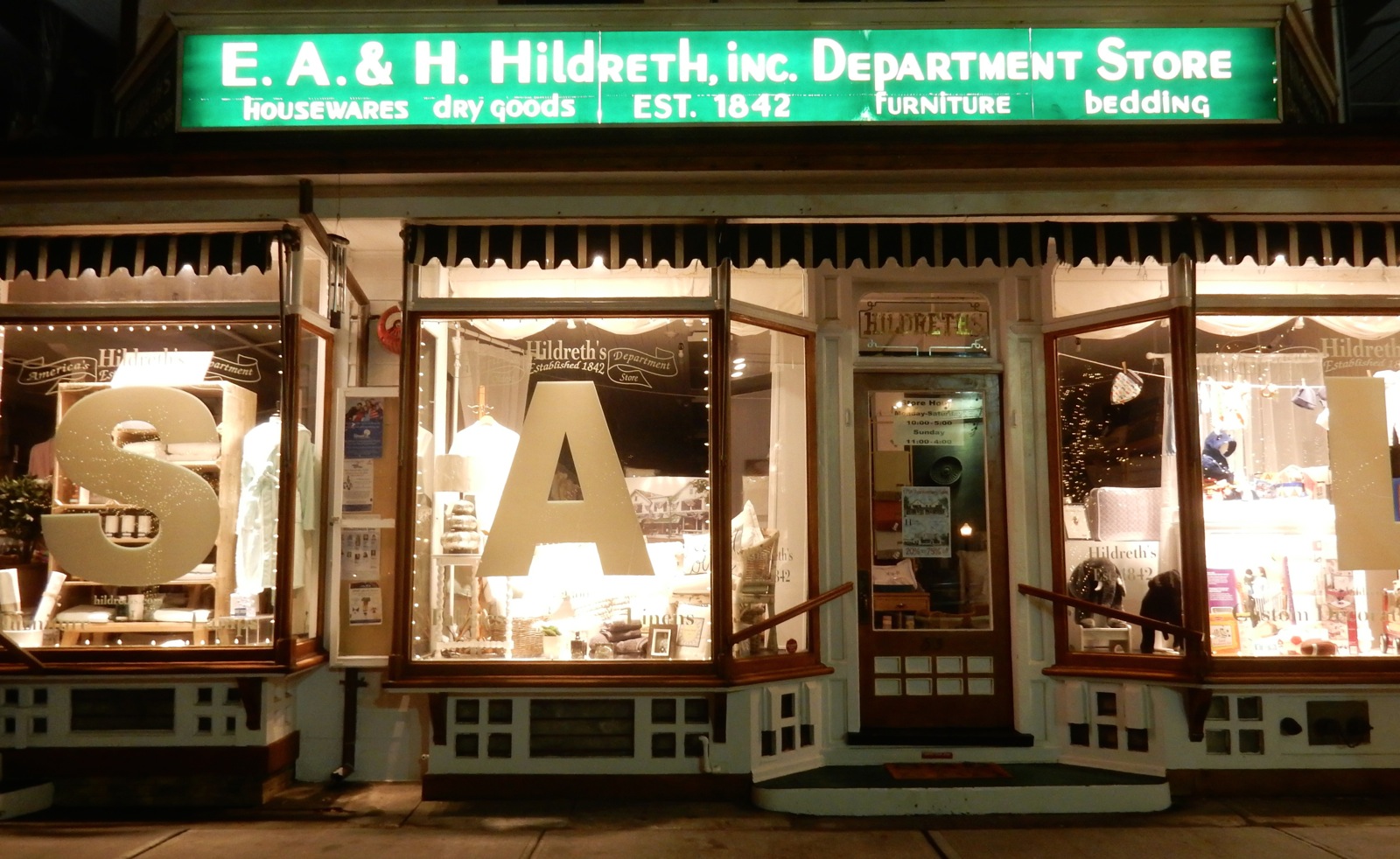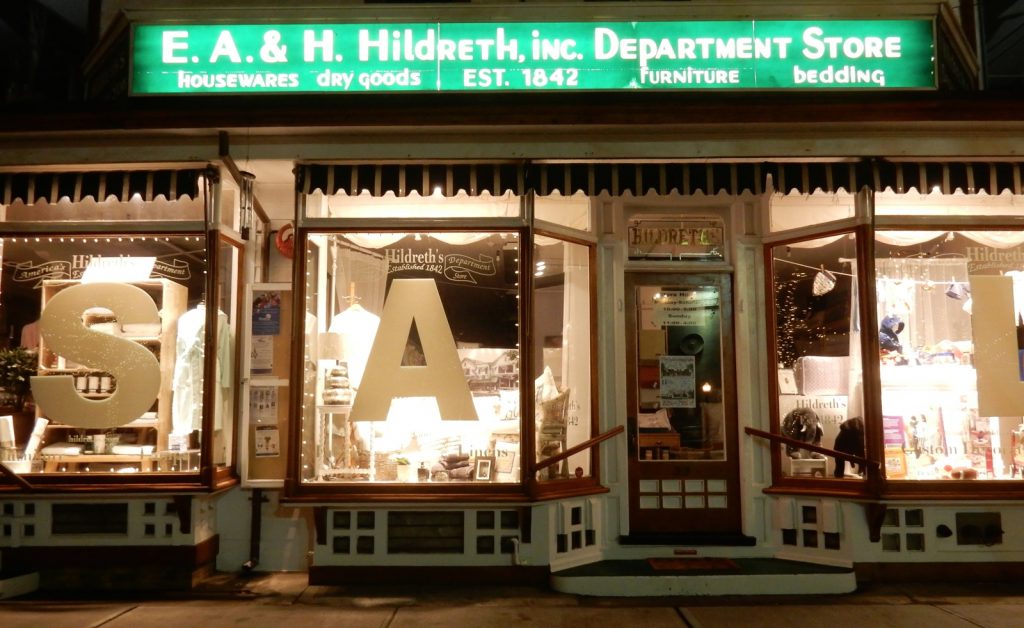 At 180 years old, Hildreth's is America's oldest Department Store. It's filled to the brim with home goods and everything, really. Boiled down, it's an upscale General Store in the midst of fashion boutiques and a real, worthwhile local attraction.
Restaurants in Southampton NY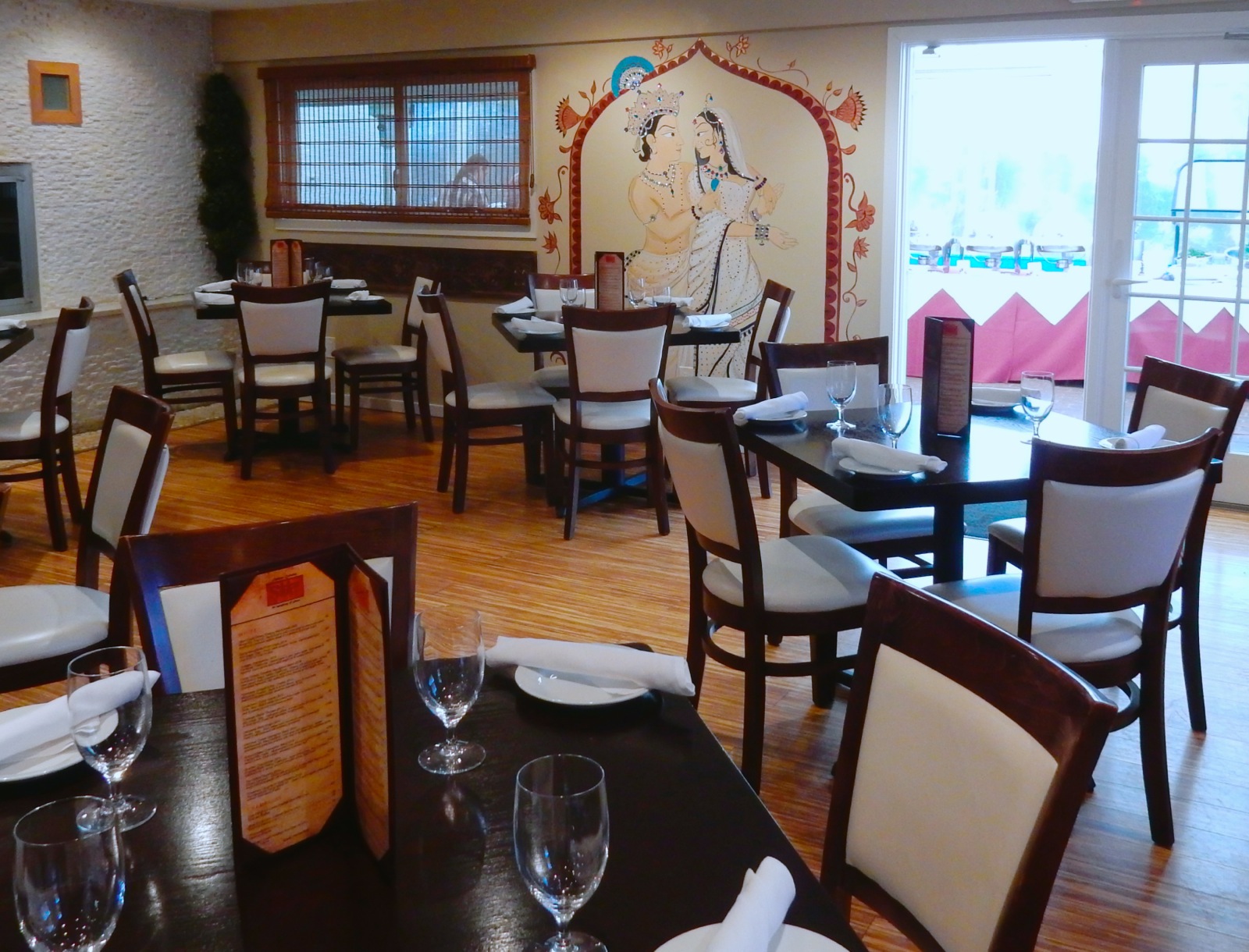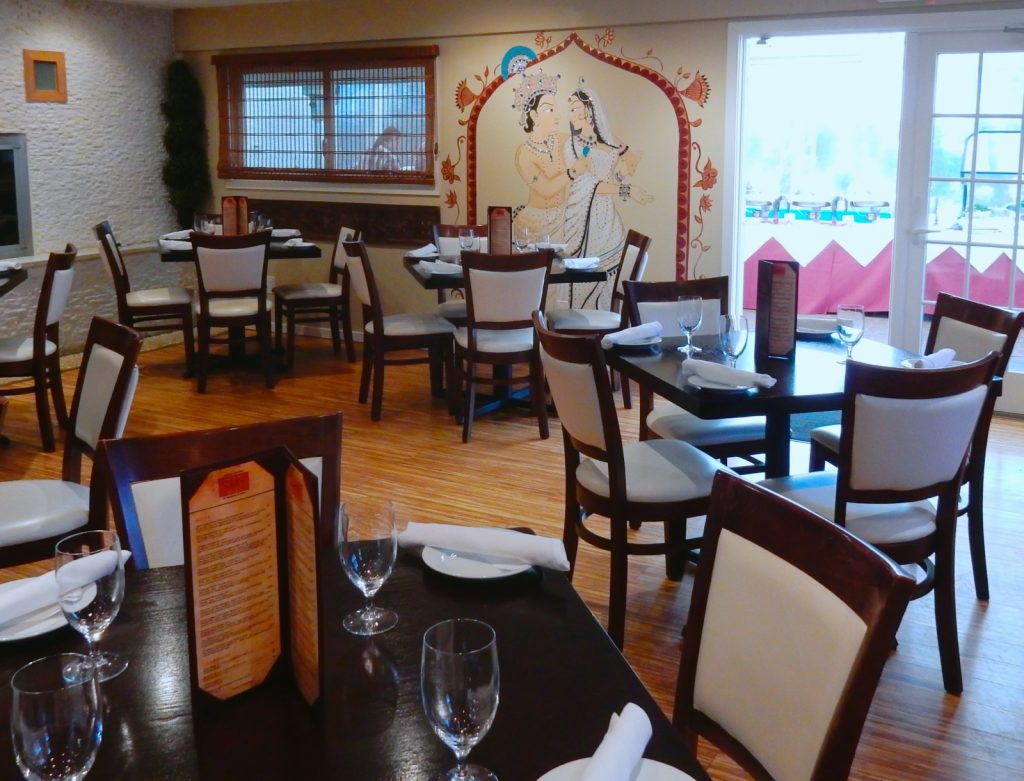 This fantastic Indian restaurant is one of those "local favorites" that has fast become a Yelp darling. There are people who stop here "for a treat" on their way to and from Montauk. After having the buffet lunch ($15), I can see why.
Tandori Chicken spiced three ways, Lamb Vindaloo, veggie samosas, salads and deserts were all wonderful as was the service. And, given that the prices are very reasonable for the area (highest $30 for Lobster Tail Masala and other signatures, but most entrees in the $15-$25 range), having a meal at this excellent upscale spot is a no-brainer.
For those staying at the Southampton Inn, you're in luck. This popular place is the Inn's in-house eatery. Prices won't break the bank – ranging from $15 for the Claude burger to $30 for a 10oz. NY Strip Steak.
Where to Stay in Southampton NY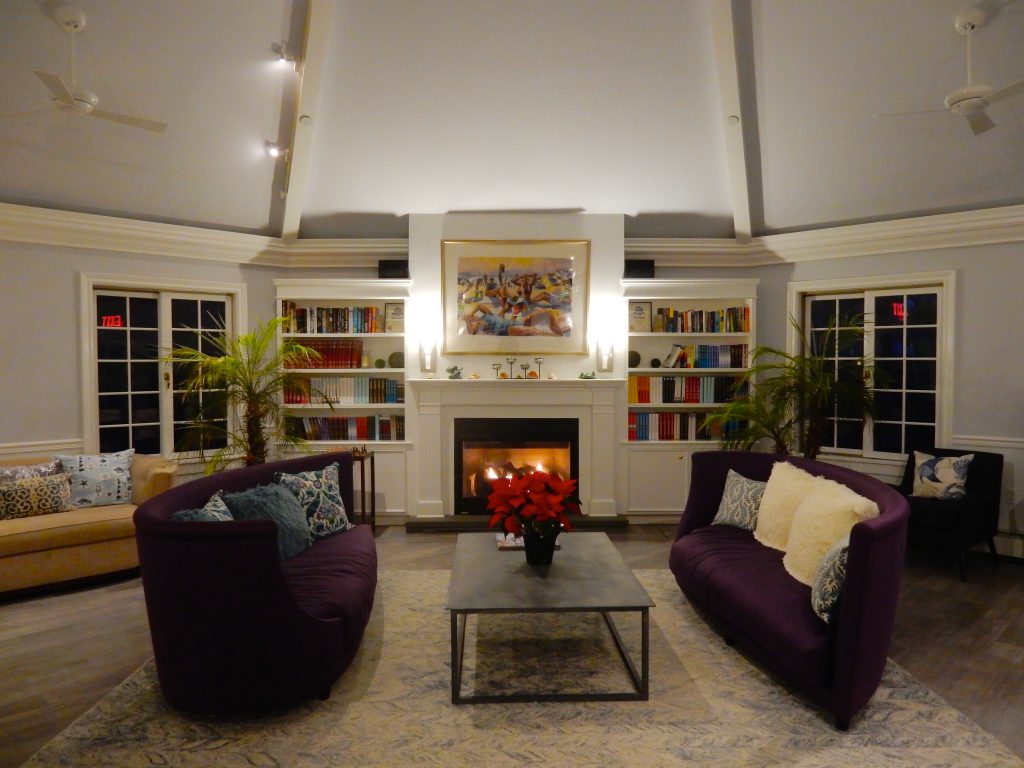 The first choice of most visitors to Southampton, naturally, would be to stay with friends or family. Especially if said friends or family have a huge house on the water with ample room.
The second choice, especially for our readers who don't have those kinds of relatives, should be the newly renovated Southampton Inn.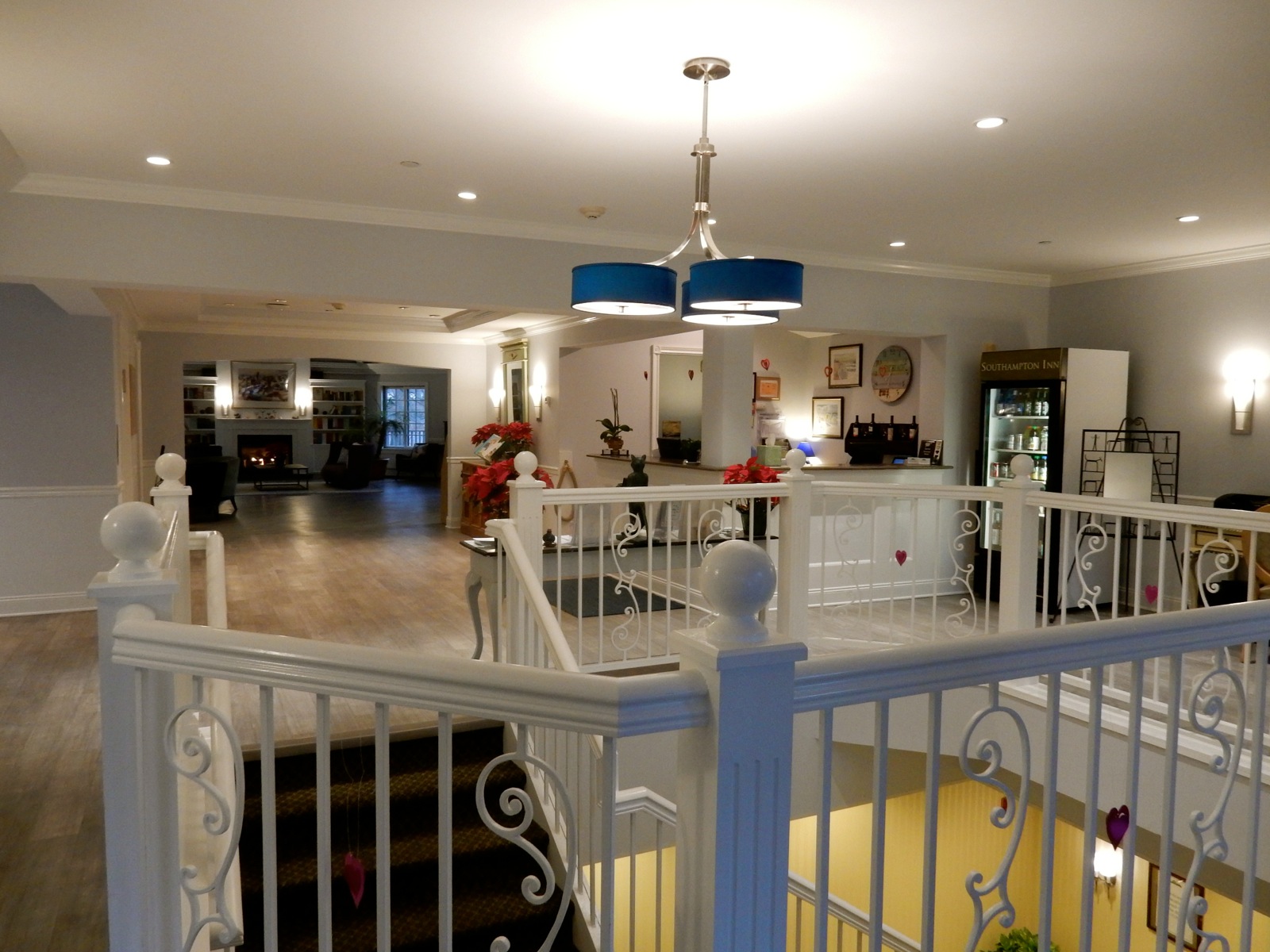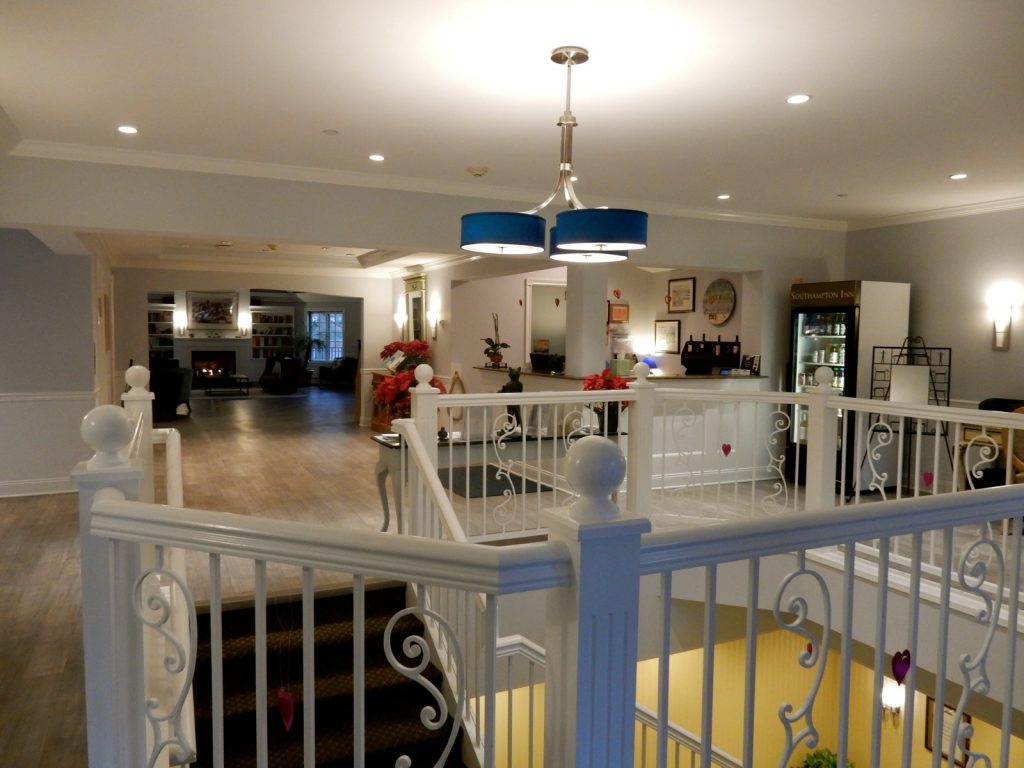 If you've stayed here five years ago, you might question this recommendation. The Southampton Inn had devolved into what I would kindly refer to as a "faded glory" hotel. Though the sprawling brick building still looks more like a motel than a swanky in-town hotel on the outside, be assured things have improved considerably within.
Today, enter the front door into a fresh, stylish reception area and living room like lobby, and all bad memories will fade away. Renovated in mid 2016, rooms are nicely designed with deep-colored walls, Temperpedic Beds, small but immaculate white tiled bathrooms with black and white mosaic floors, and flat screen TV's. Not a brass drawer pull in sight.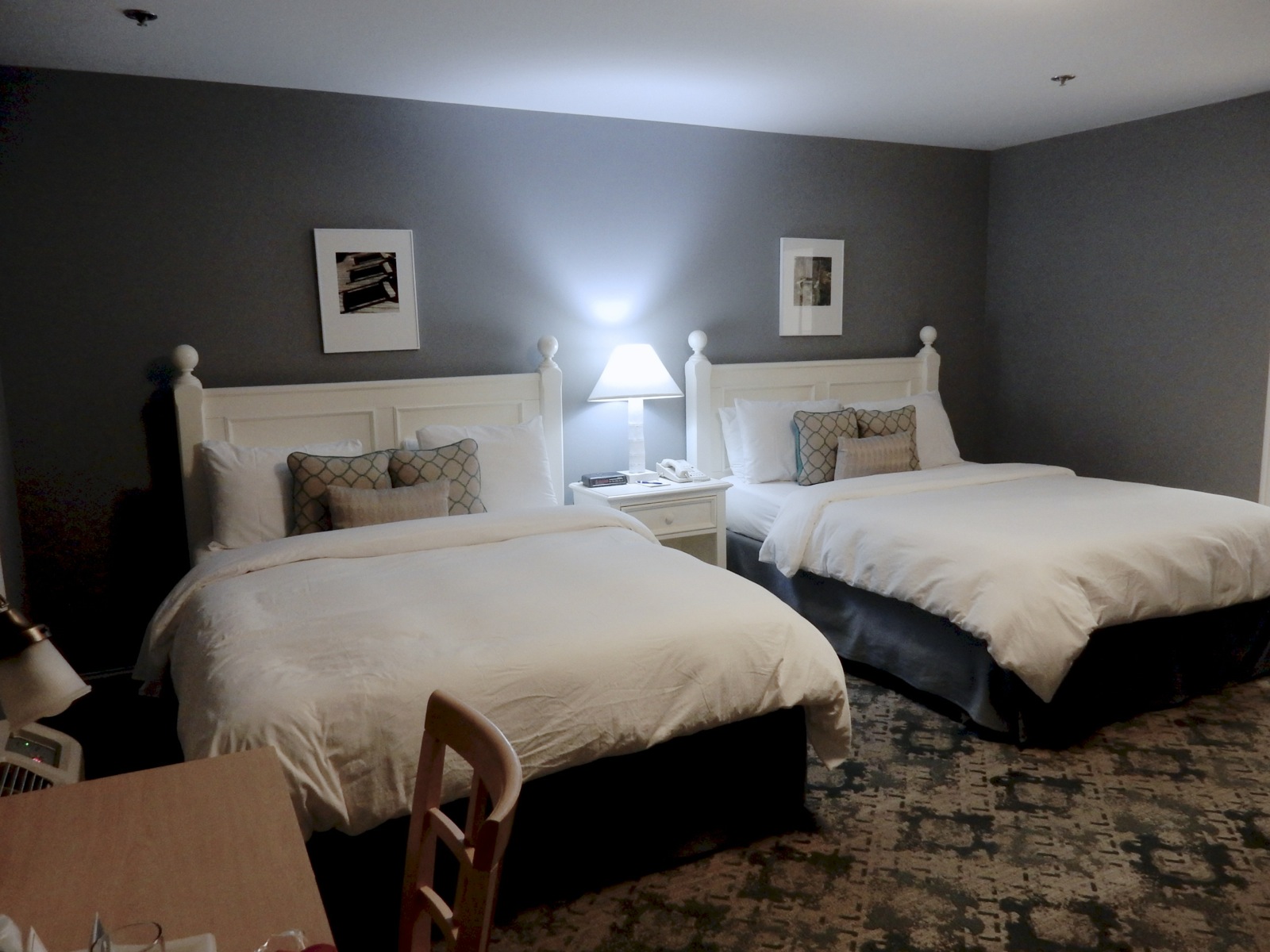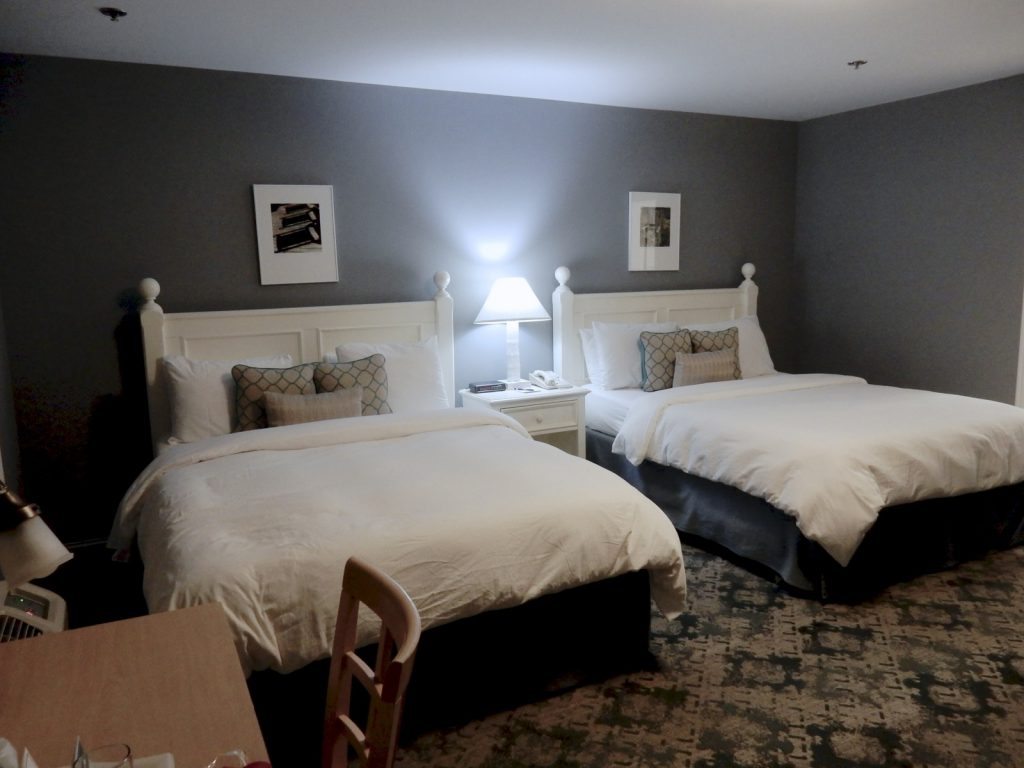 Yes, there's still a pool, tennis courts, shuffle board, incredibly fresh mini bagels for Continental Breakfast each morning, and free shuttle service to Coopers Beach. All of this adds value and elevates this hotel to a higher level lodging.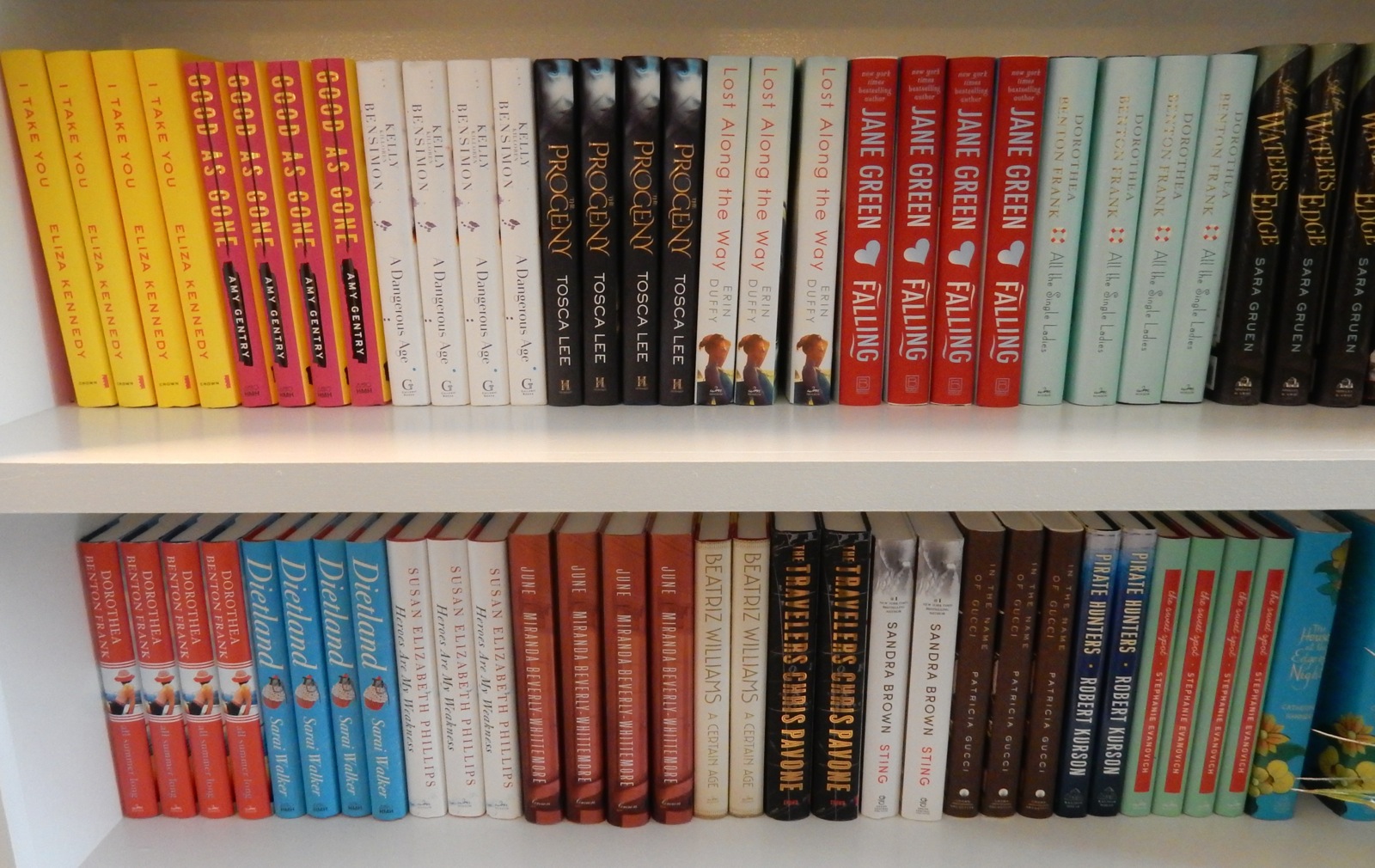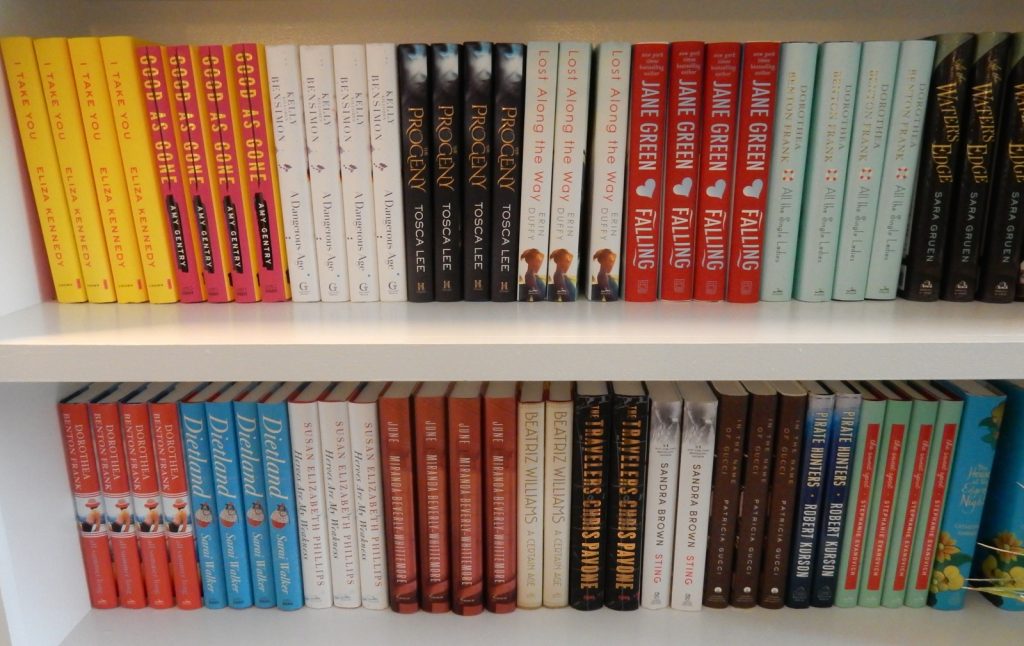 And here's a unique perk you'd never expect. You can read and take home a newly published book for free. Every year before Memorial Day, a publishing house holds a conference here and brings cases of New Arrival Books as a gift; many in multiple copies. These go up on the shelves in the lobby, and are offered, complimentary, to guests.
Rooms rates from $159-$525 depending on season and day of week, include shuttle to Coopers Beach, wi-fi, Continental Breakfast and choice of newly published book while available. 
Check out the post links below for more Long Island Getaways:
Explore the Gold Coast of Long Island
North Fork of Long Island – the Anti-Hamptons
Montauk NY: Tip of Long Island Going Old School