WHY GO: There are things to do in Middletown CT and across-the-Connecticut-River in Portland CT that have nothing to do with Wesleyan University: although you might need some assistance to find them.
Middletown, of course, is known for its liberal arts college vibe. But not many people know about Portland CT's role in building 19th century America.
Portland's brownstone quarries supplied the blocks used for apartments and public buildings all over the United States. In fact, most of the now-coveted New York City townhomes began as dinosaur stomping grounds on this bend in the Connecticut River.
Should you live in one, a visit to Portland Connecticut, and its across-the-river neighbor Middletown CT, also in Middlesex County, is one kind of weirdly romantic way to meet the (b)earth mother of your city dwelling.
You'll also discover waterfalls, breweries, wineries, farm stands, fun shops, and cultural opportunities on this unique getaway to middle Connecticut.
Looking for more weekend getaways in Connecticut? We've detailed an itinerary to Connecticut River Towns, and for even more, check out our round-up of romantic getaways in CT.
Things To Do In Middletown CT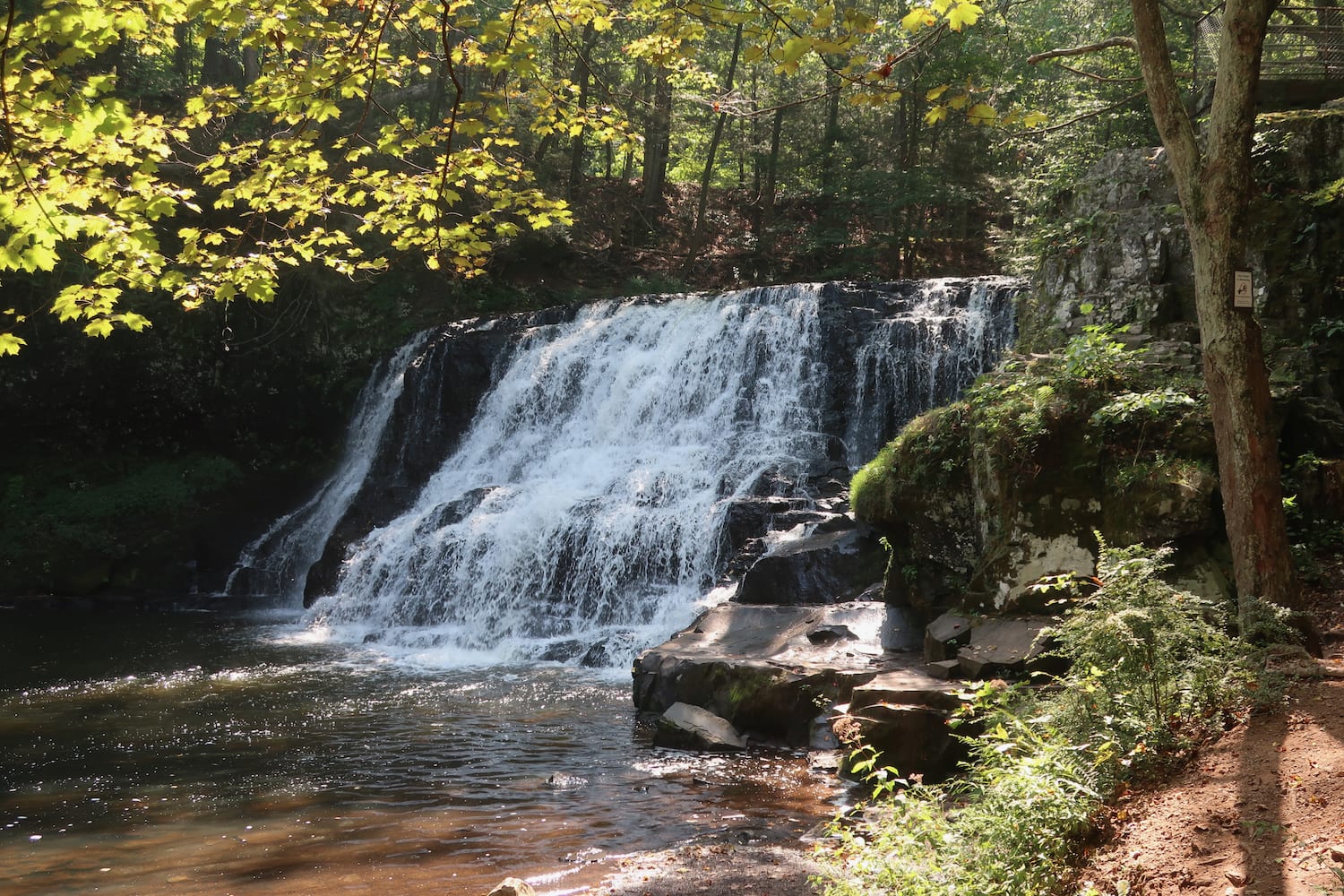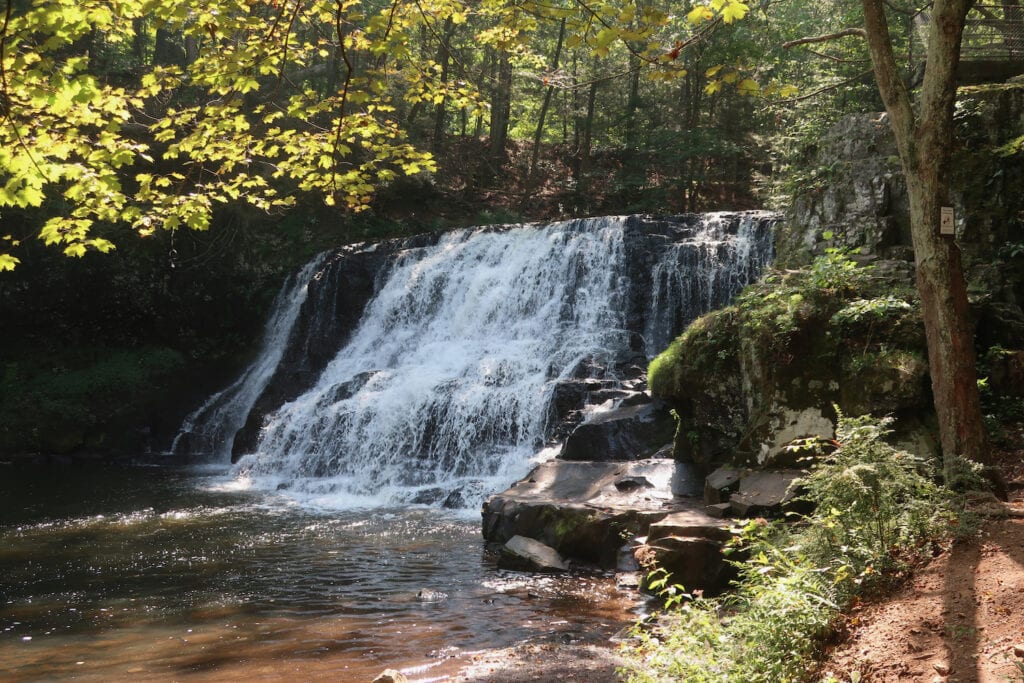 VISIT: Wadsworth Falls State Park
Yes, the Connecticut River flows a block from downtown Middletown CT. But, drive a bit out of town for a waterway of a different sort. There, the woodland river, known by its Native American name – Coginchaug – tumbles 25 feet down a rock ledge at Wadsworth Falls State Park.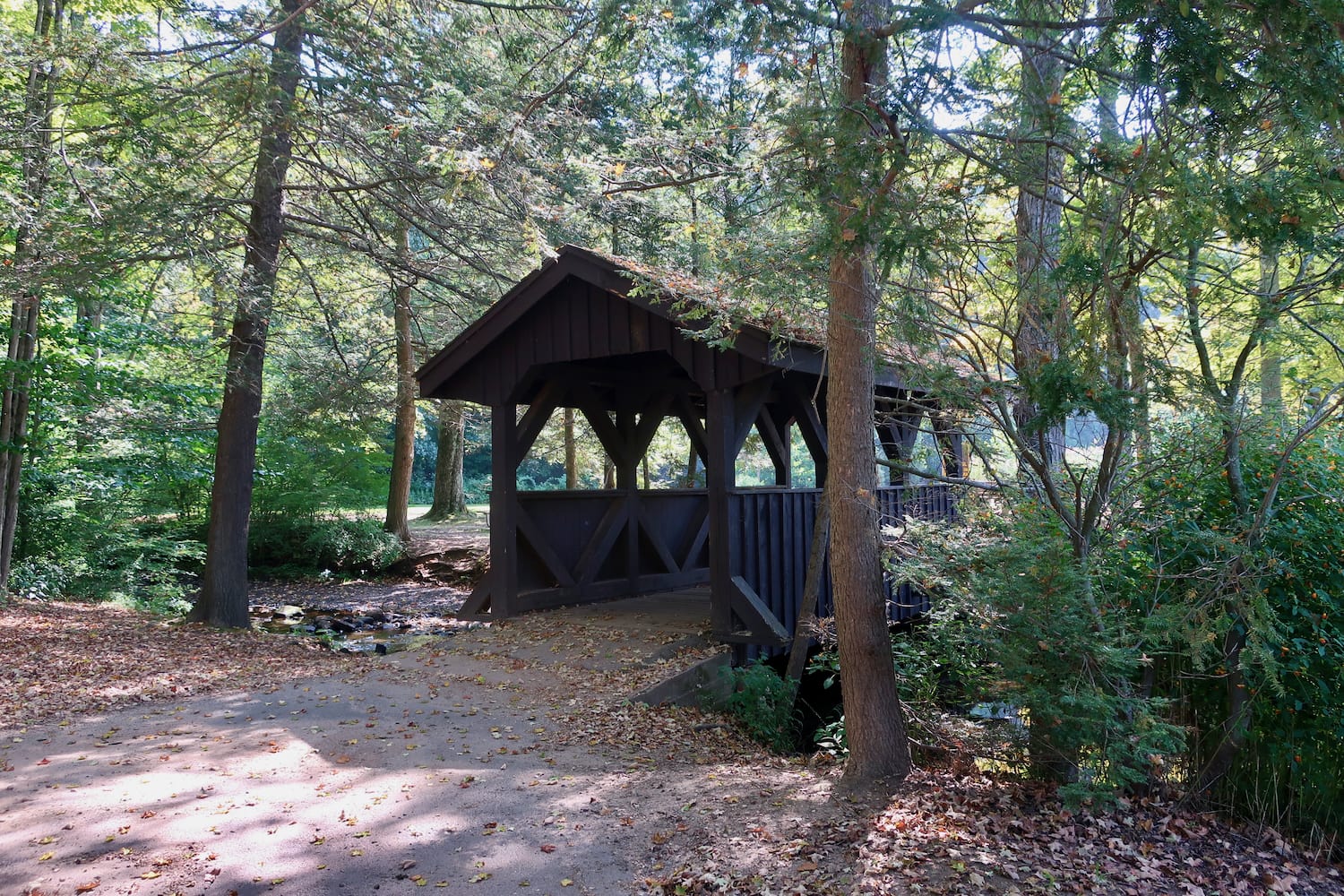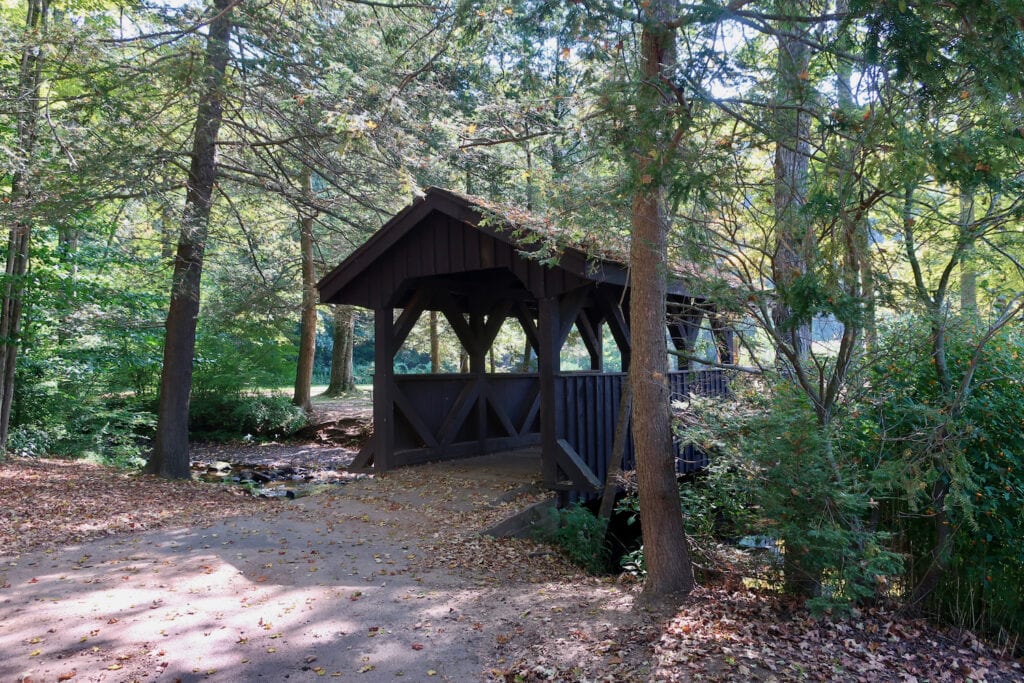 Just FYI – There are two entrances to Wadsworth Falls SP. From its main entrance in Middletown, walk over a pedestrian covered bridge to get to the very popular swimming pond. This area has bathrooms, changing rooms, and a large parking area.
To get to the main waterfall, however, you must hike about a mile from the pond, or drive to the small Cherry Hill Road parking area, which is actually in Middlefield. (But part of the same Park). From the Cherry Hill parking lot, it's just a short downhill walk to the falls.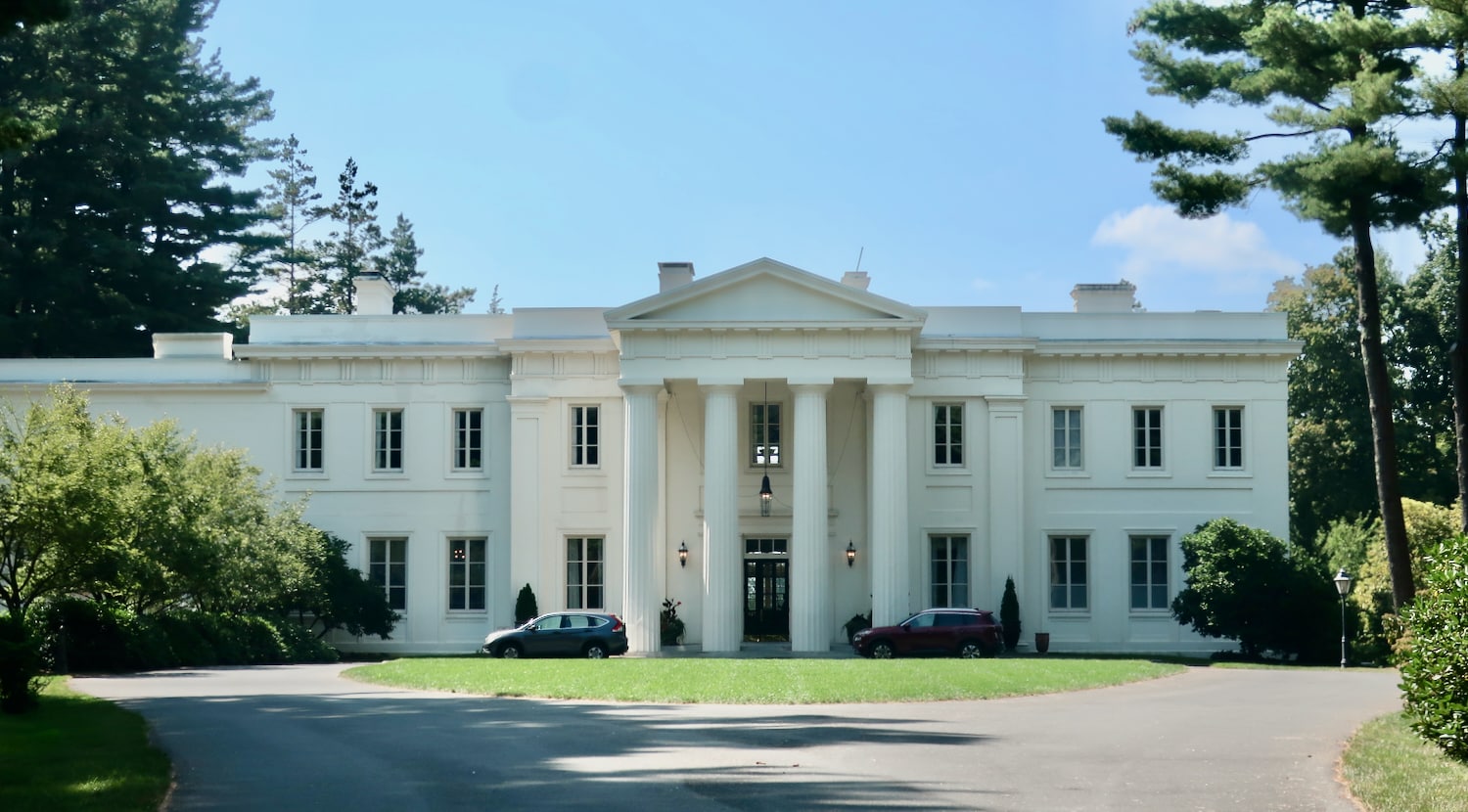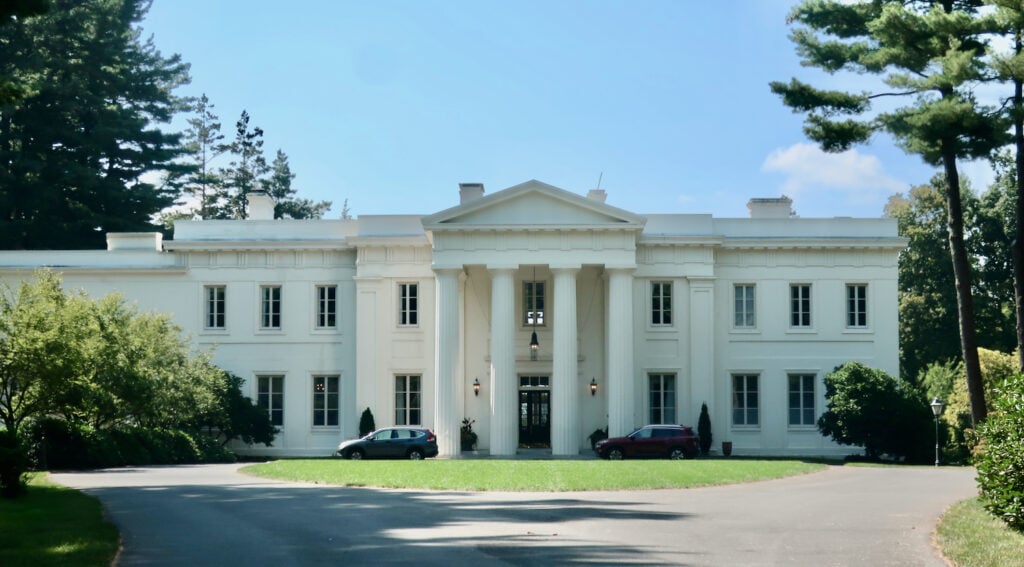 WALK: Wadsworth Mansion
The Wadsworth Mansion returned to its glory days, thanks to a concerned citizenry. Built for Colonel Clarence Wadsworth and his wife, Katherine, in 1917, this architectural jewel had gone to seed by the 1980's. Sold to the City of Middletown in 1994, town residents approved a multi-million dollar restoration project. The Man now serves as an event venue for private and public use.
What can visitors do here? Walk the Olmsted Brothers landscaped 1 1/2 mile Perimeter Trail that takes you around the mansion, to the main entrance, and by ponds and a variety of tree species. The 1/2 mile Inner Trail follows the original mansion driveway – bordered by curved brownstone walls and lined with white oaks.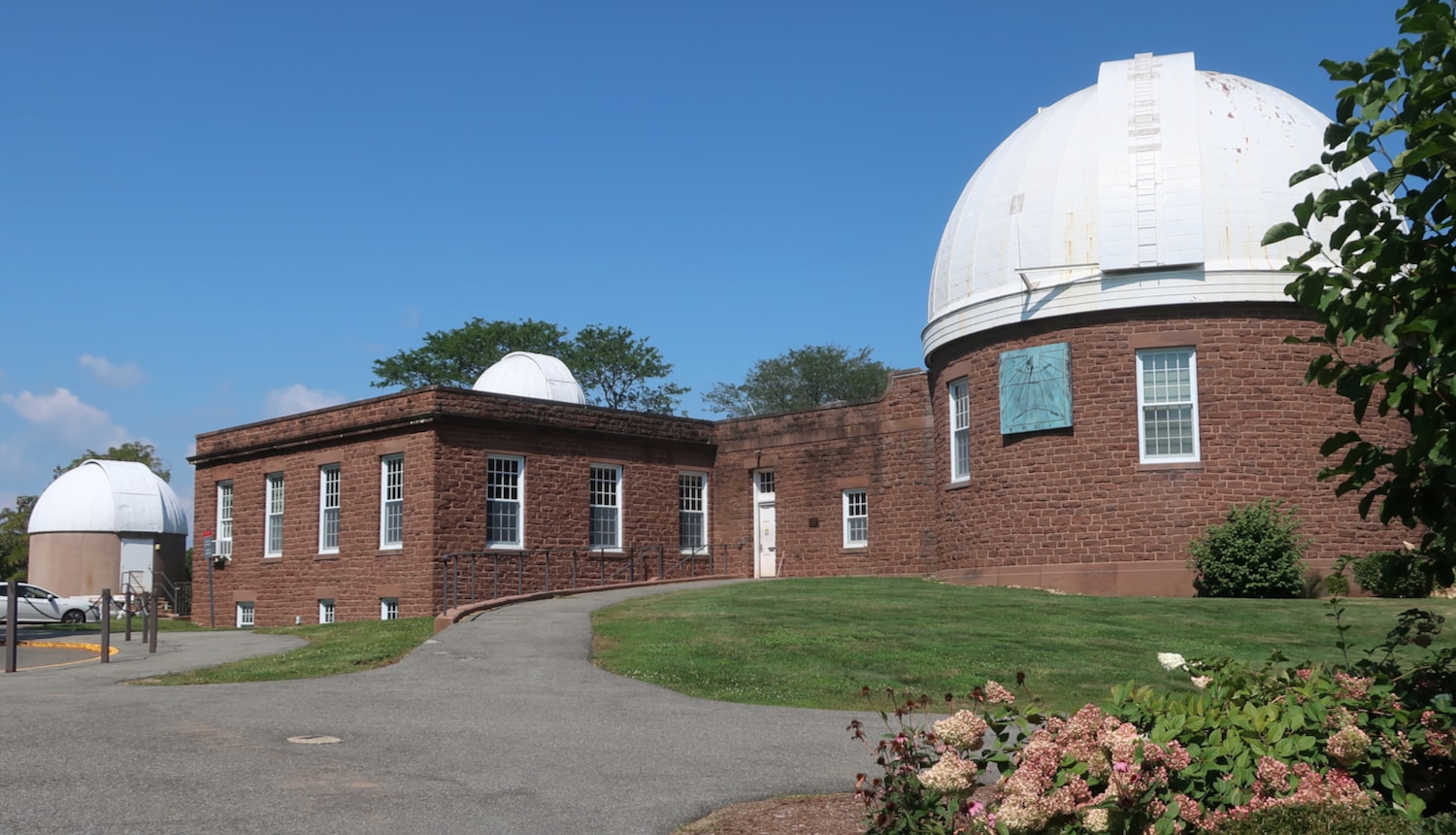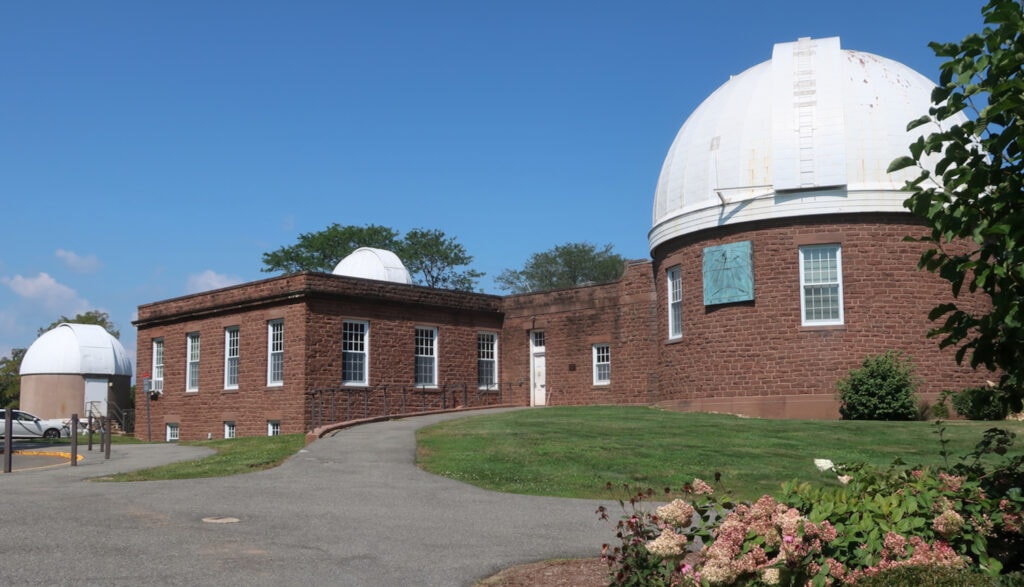 DO: See the Stars
Once a month, on a clear Saturday night, the public is invited (for free) to stargaze through a 20" refractor at Wesleyan University's Van Vleck Observatory. Check the observatory website to see if your own stars align with the college calendar.
SEE: Theater, Dance, or Music at Wesleyan Center for the Arts
The benefit of visiting a college town is that there are a multitude of inexpensive options when it comes to performing or fine arts. Check out the Center for the Arts calendar and witness youthful energy and creativity in action. Free or nominal ticket charge.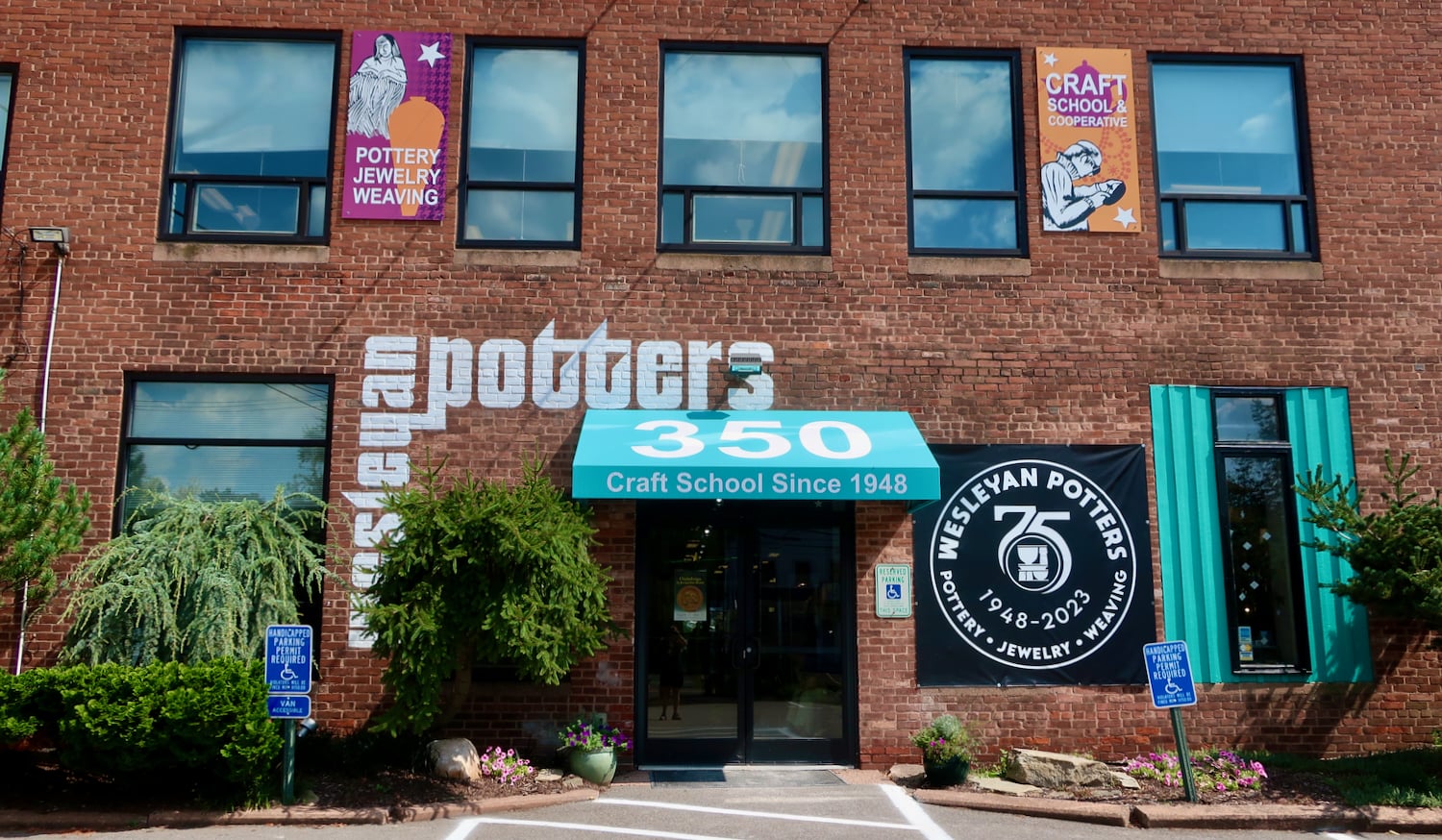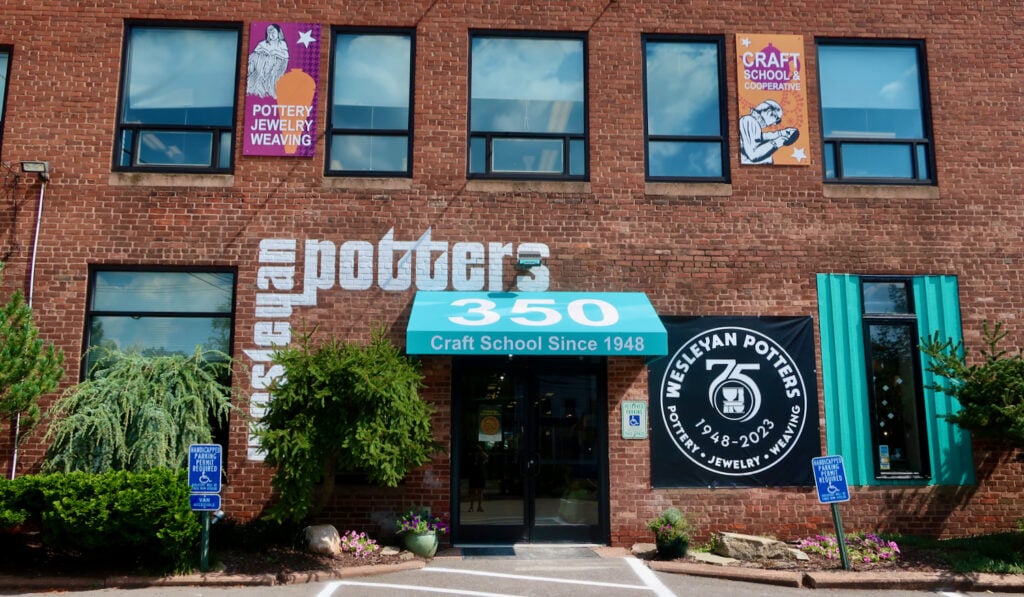 SHOP: Wesleyan Potters
Wesleyan Potters is not part of Wesleyan University, but plenty of alumni, parents, and locals have taken classes here. First opened in 1948, this craft school also runs jewelry and weaving classes – the latter in a large sunny second floor room.
Stop in for a unique piece of pottery, jewelry, or clothing in the art collective shop. Though not on Middletown's Main St. – it's worth the mile drive from there.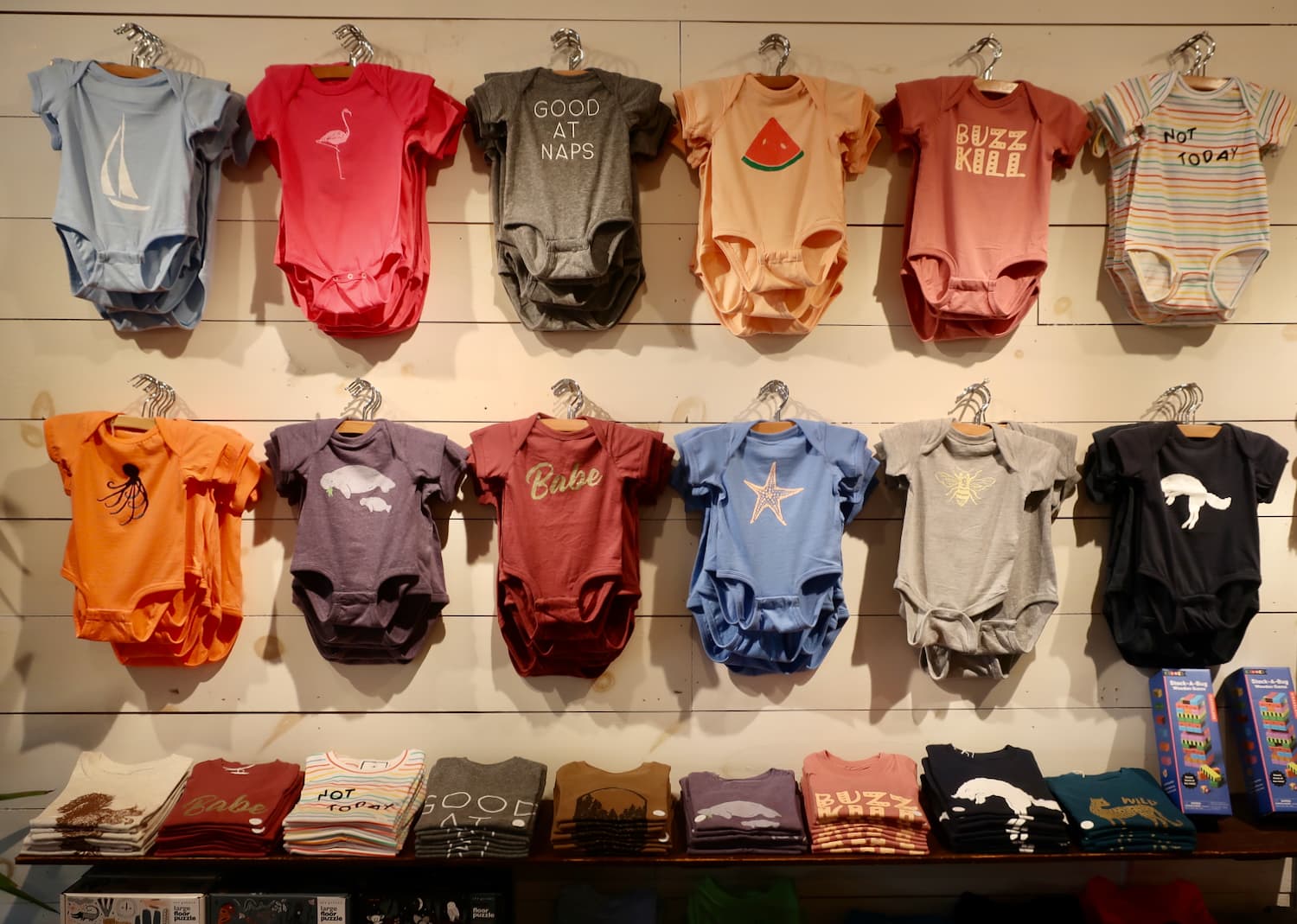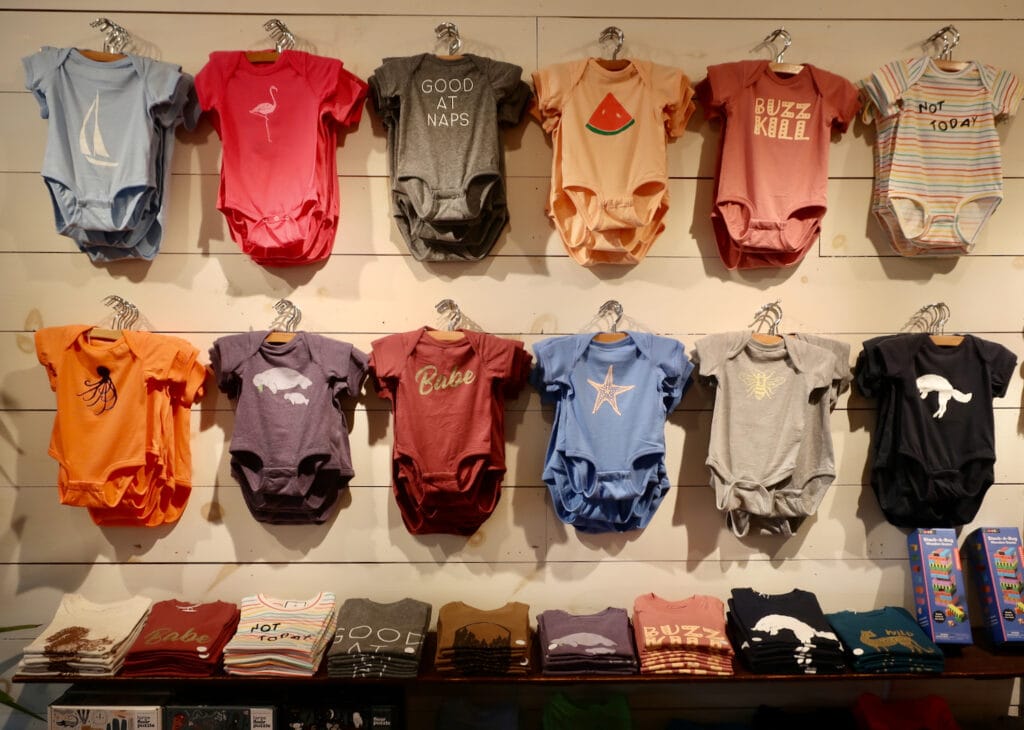 SHOP: Main Street Middletown
Middletown is home to some cool indie shops – two owned by artists who fashion some of the wares themselves. So, stop into the brightly named, A Pocketful of Posies, for that velvet mushroom or fern backpack you never knew you needed.
Or pick up a one of a kind silk-screened onesie from Cinder + Salt for your grandchild to be – and get a matching hoodie or t-shirt for yourself. You'll find items at both of these stores that you won't see anywhere else. (Speaking of grandchildren, or children in tow, Kidcity Children's Museum is a good rainy day option).
Bookish folks will be happy to learn that Madison-CT based RJ Julia Booksellers just opened a second store in Middletown that caters to Wesleyan students. That's right. Big Box Barnes & Nobel has some competition.
FYI – Main Street runs parallel to the Connecticut River, so, when tired of shopping you can veer off a couple of blocks to Harbor Park for a stroll-along-the-boardwalk breather.
IMBIBE: Two Middletown Breweries
As a huge fan of repurposed old buildings, especially those factories and institutions reimagined as hotels and spirit-makers, I was delighted to find these two hopping breweries side by side in a bicycle manufacturing plant, built in 1897. These brewhouses are worth traveling a few miles from downtown Middletown for.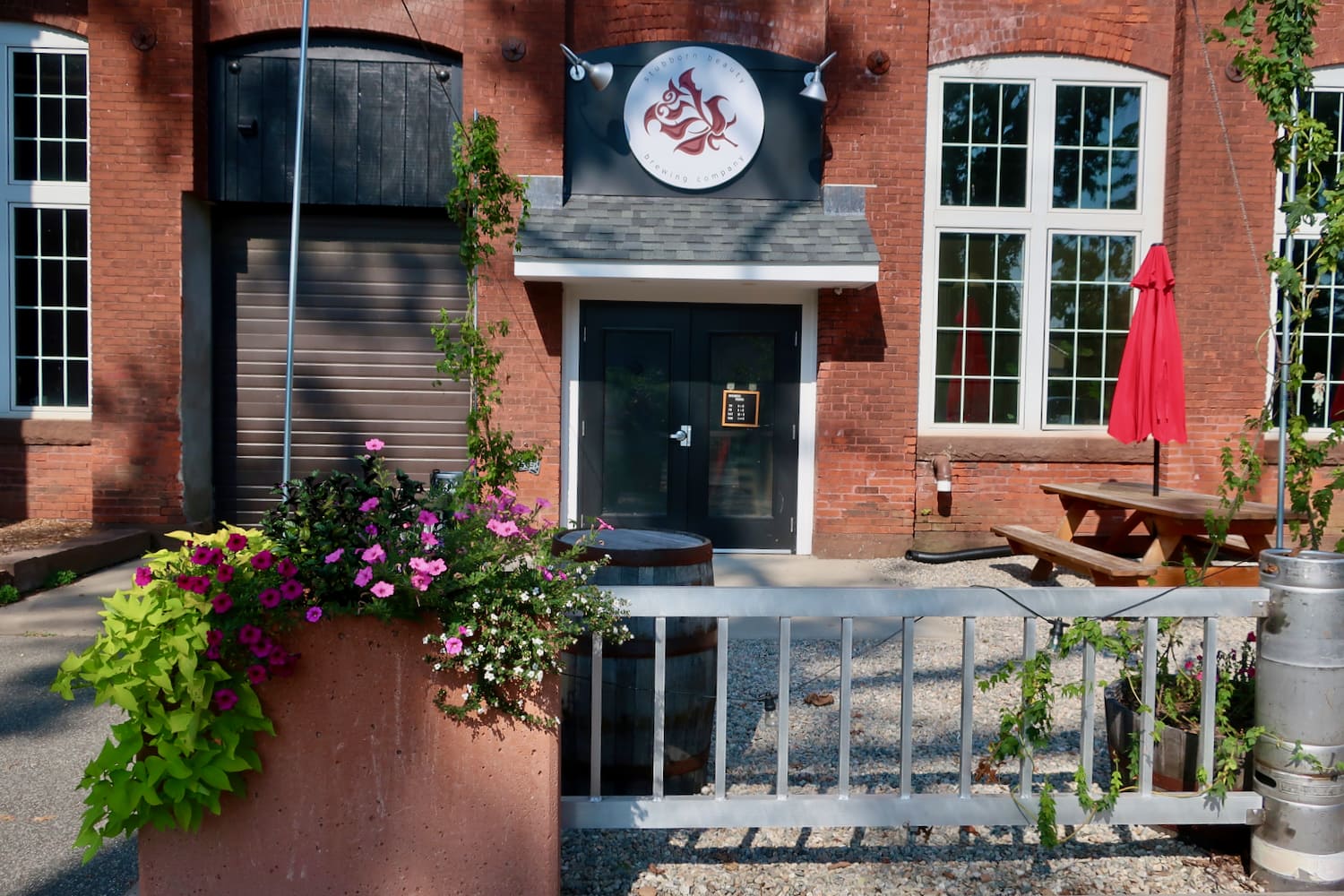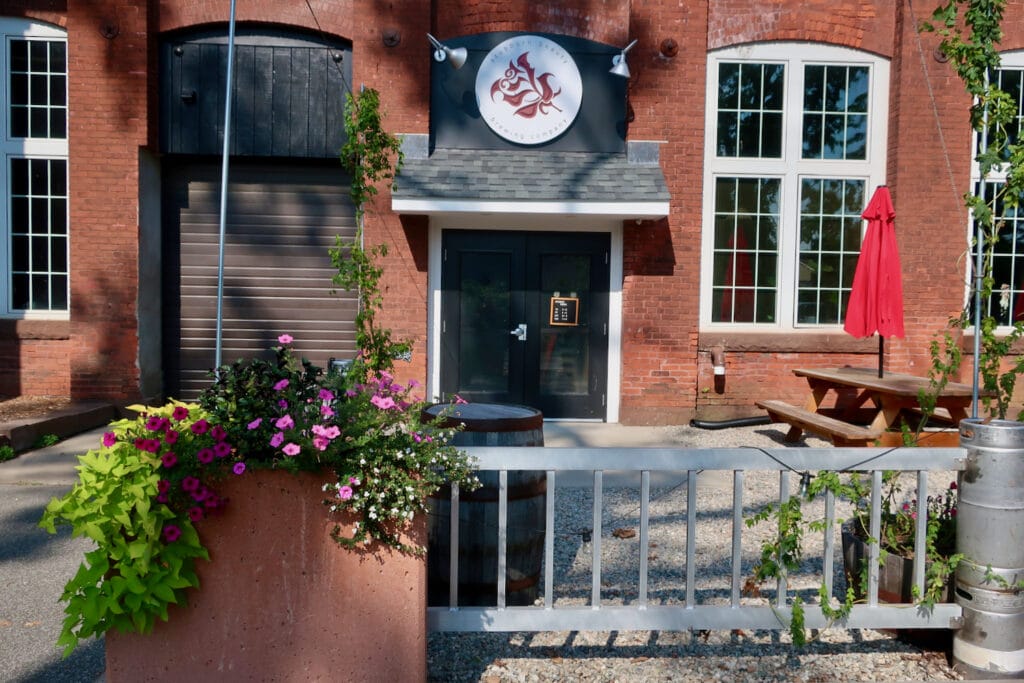 Stubborn Beauty Brewing Co.
Opened in 2014, Stubborn Beauty Brewing was the first business to open in the renovated Remington Rand building. It's stubbornly held its place through economic downturns and pandemics and remains a great place to join friends for a fresh pint of beer.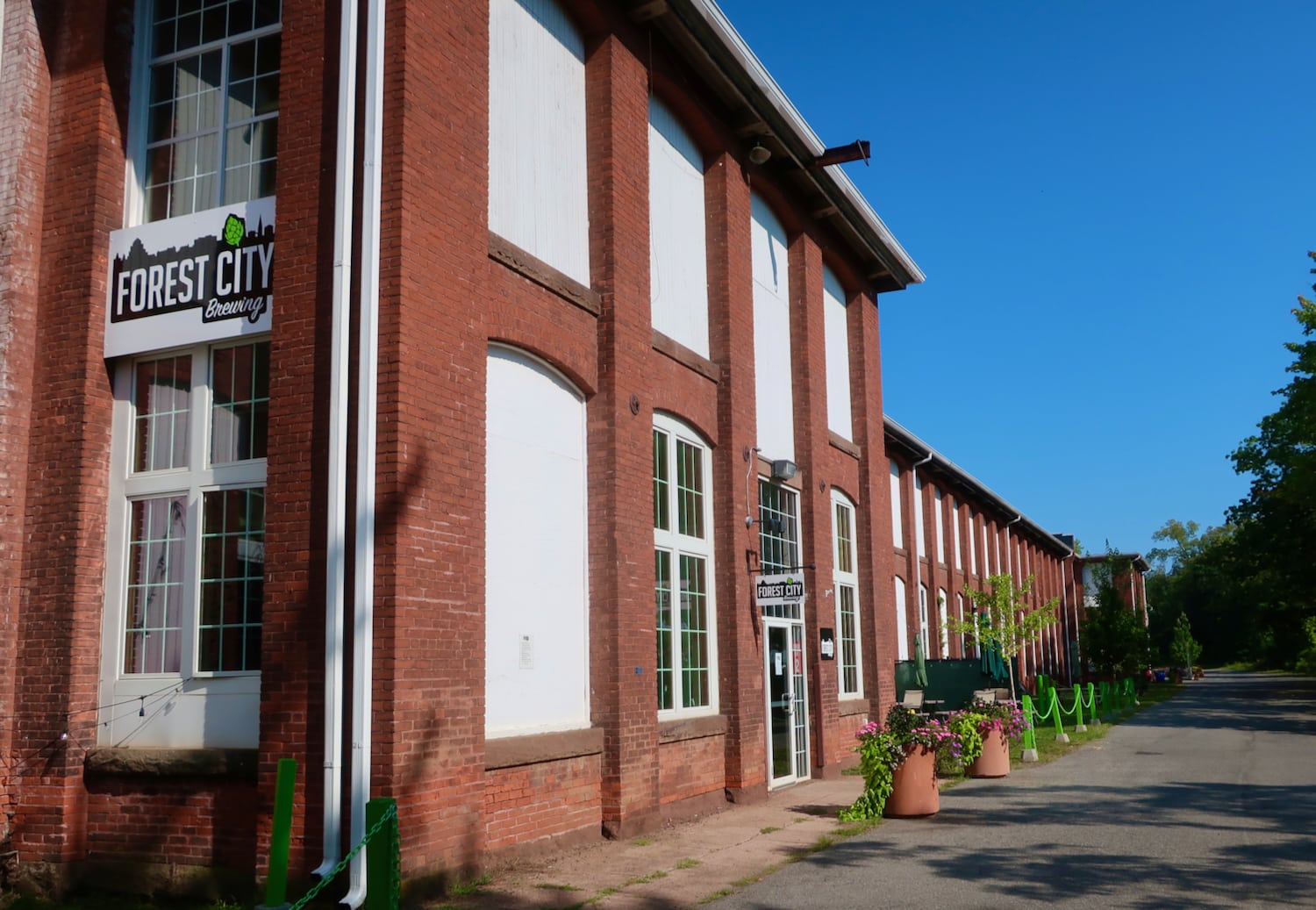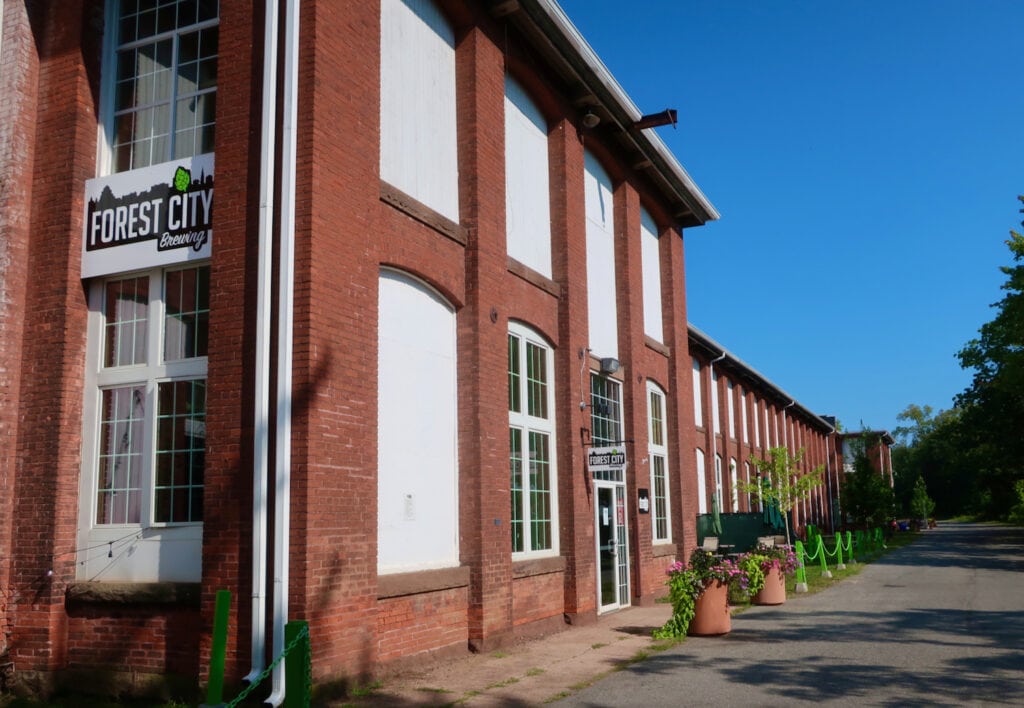 Forest City Brewing
Forest City Brewing, named for Middletown CT's nickname (due to the prevalence of treelined streets in the 1800's), sits right next door to Stubborn Beauty Brewing – making this an easy brew-pub crawl. There's plenty of room inside and out in which to knock down a craft kolsch, IPA, or sour. Just remember to drink responsibly, and plan for an Uber or a long walk home.
Things to do in Portland CT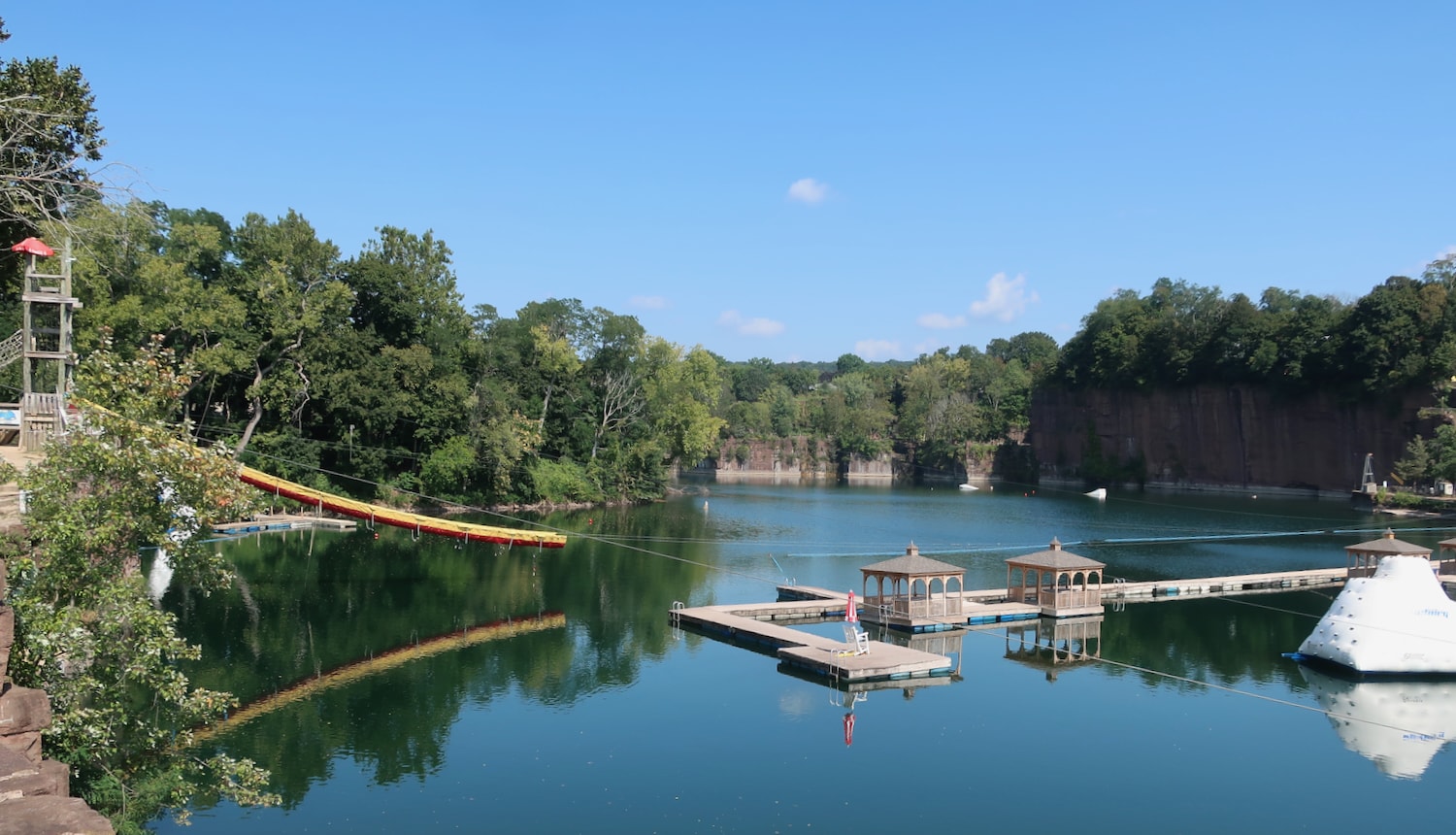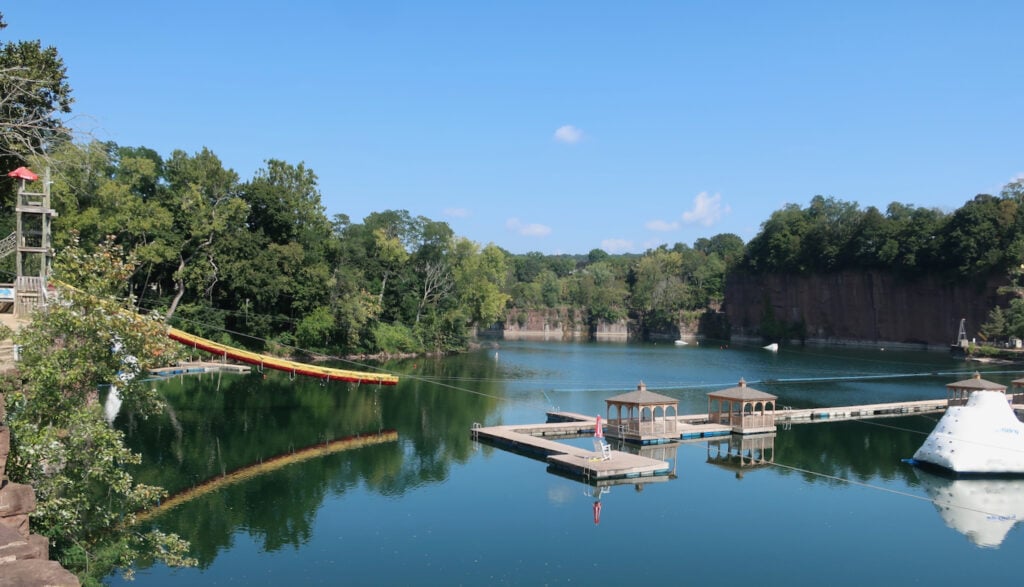 GO: Brownstone Adventure Sports Park
When new technology allowed cement companies to match the rich brownstone color at a much-reduced cost, the Portland quarries ceased operation. But, at least one is far from abandoned.
This vast 100 ft deep hole in the ground flooded during the 1938 Hurricane, is now Brownstone Adventure Sports Park a fantasyland for pre-teens and adults with highly active inner children.
Drawing scores of families from New York, MA, CT, and RI, the park offers zip lines, giant slides, swimming, wake and knee boarding, cliff diving, and a rigorous ropes course.
There are floating cabana gazebos with room for groups of 8. Parents can hang out in comfort while their kids go wild.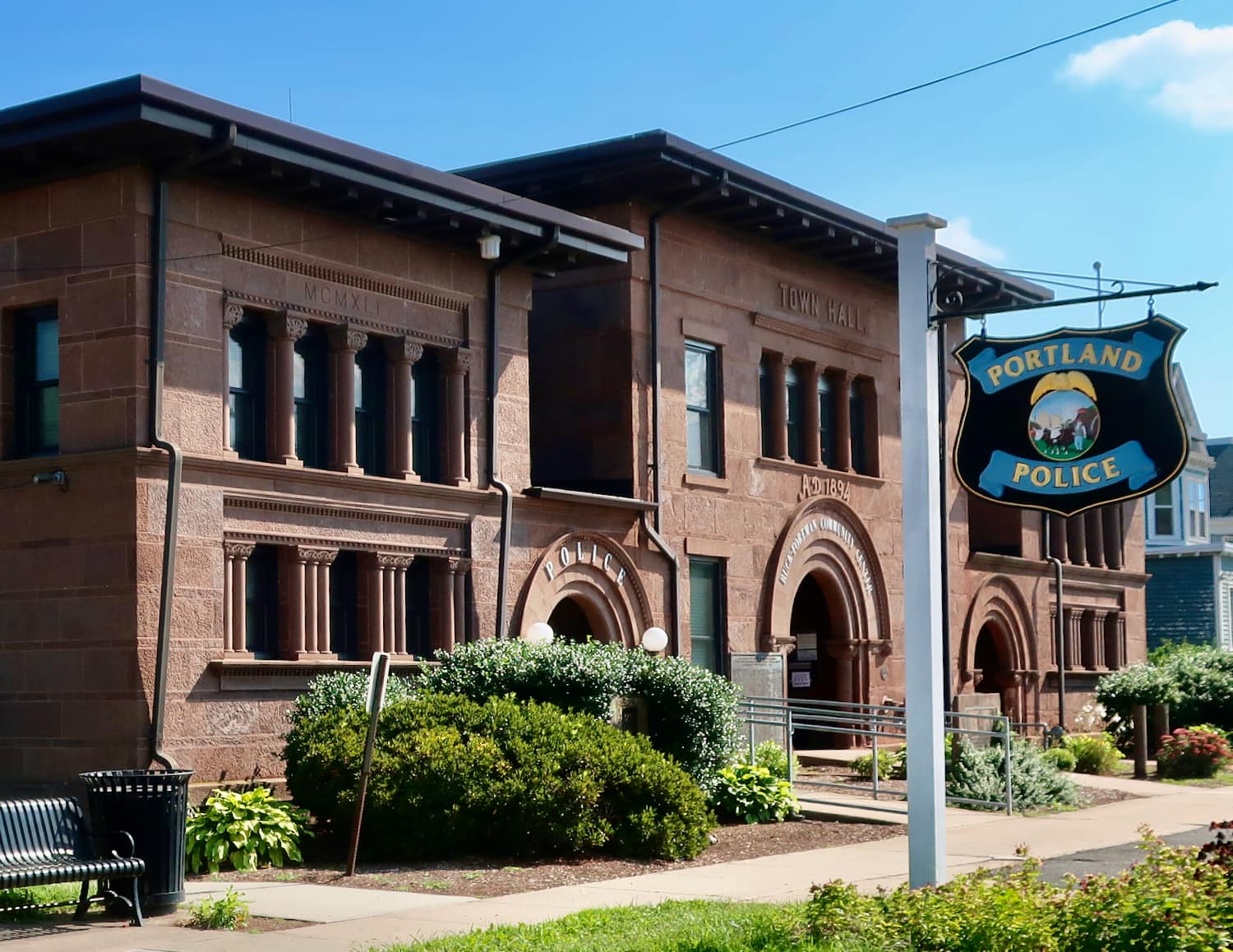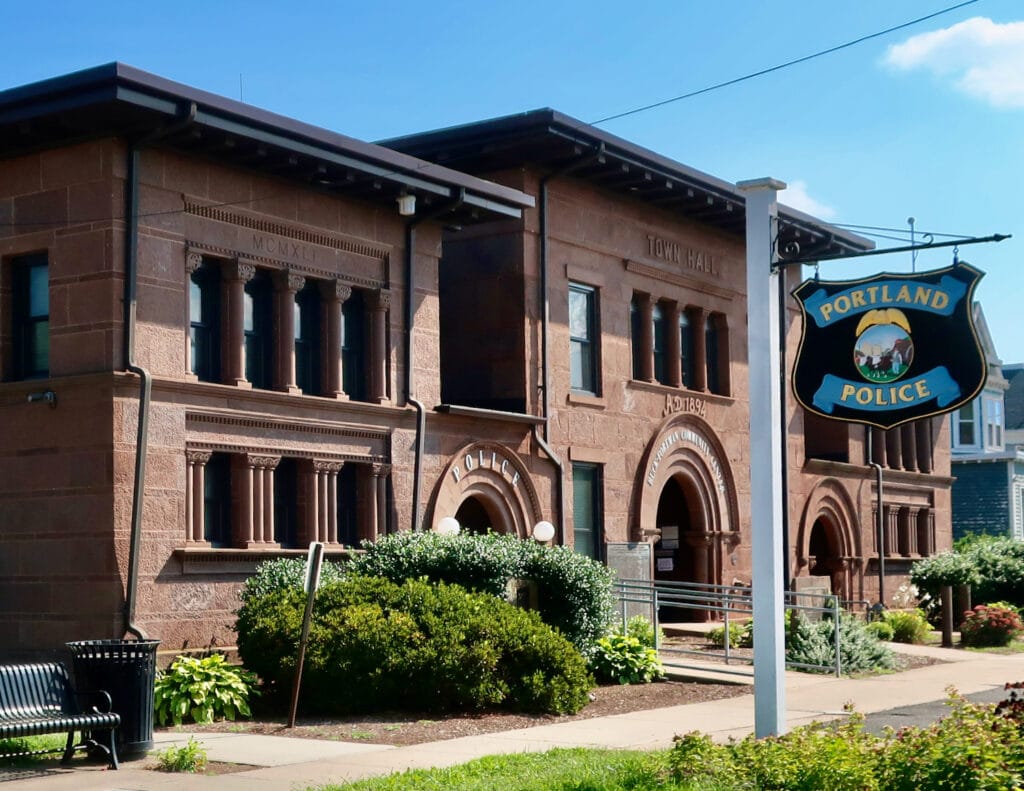 PHOTO OP: Iconic Brownstone Portland Police Station
Now that we've established the bonafides of Portland CT as one of the country's primary sources of brownstone, take a gander – and perhaps a photo – of its former Town Hall (now the Police Station and Community Center building. It's certainly a prime example of 1894 architecture – lovingly restored and renovated in later years.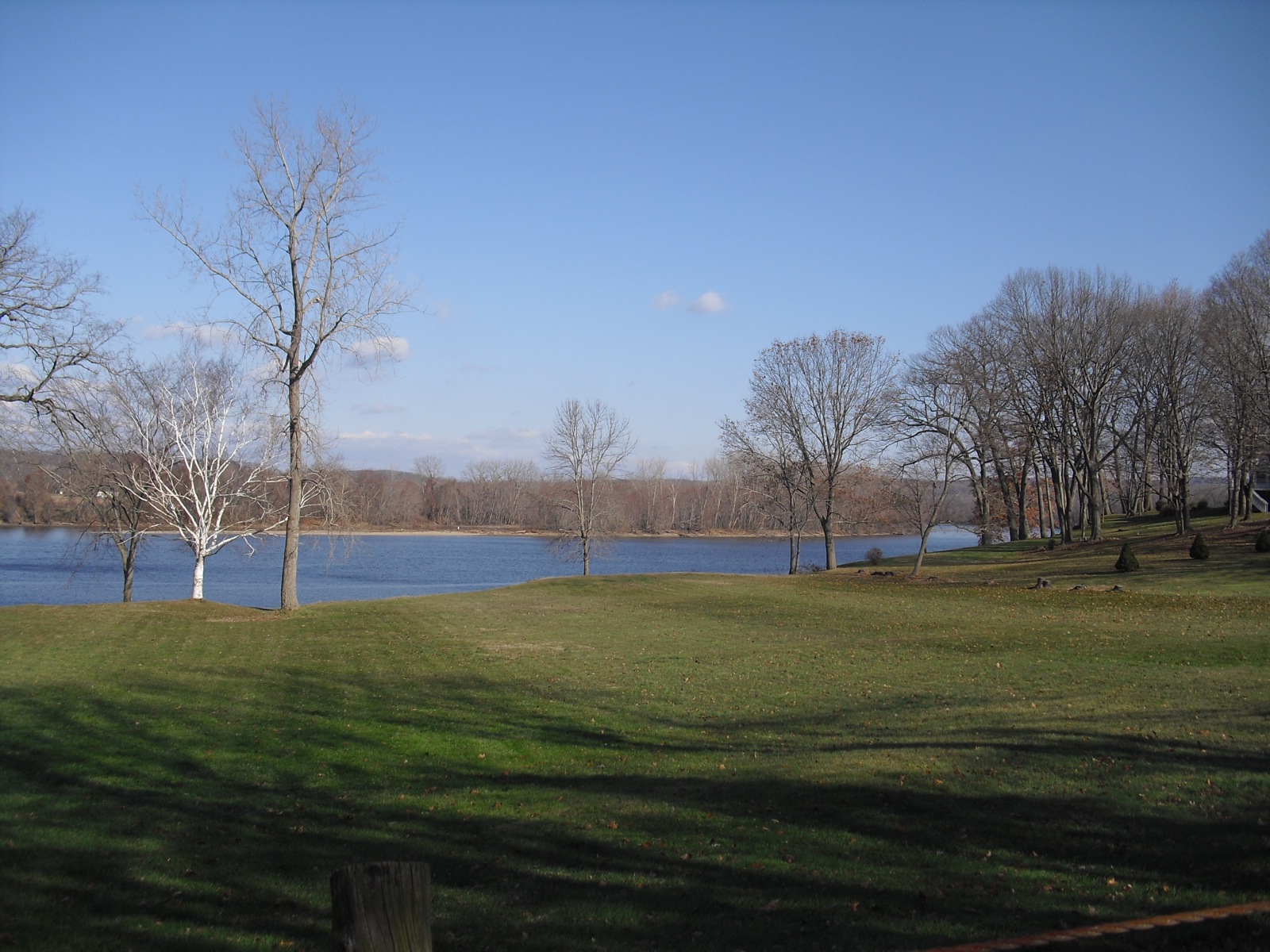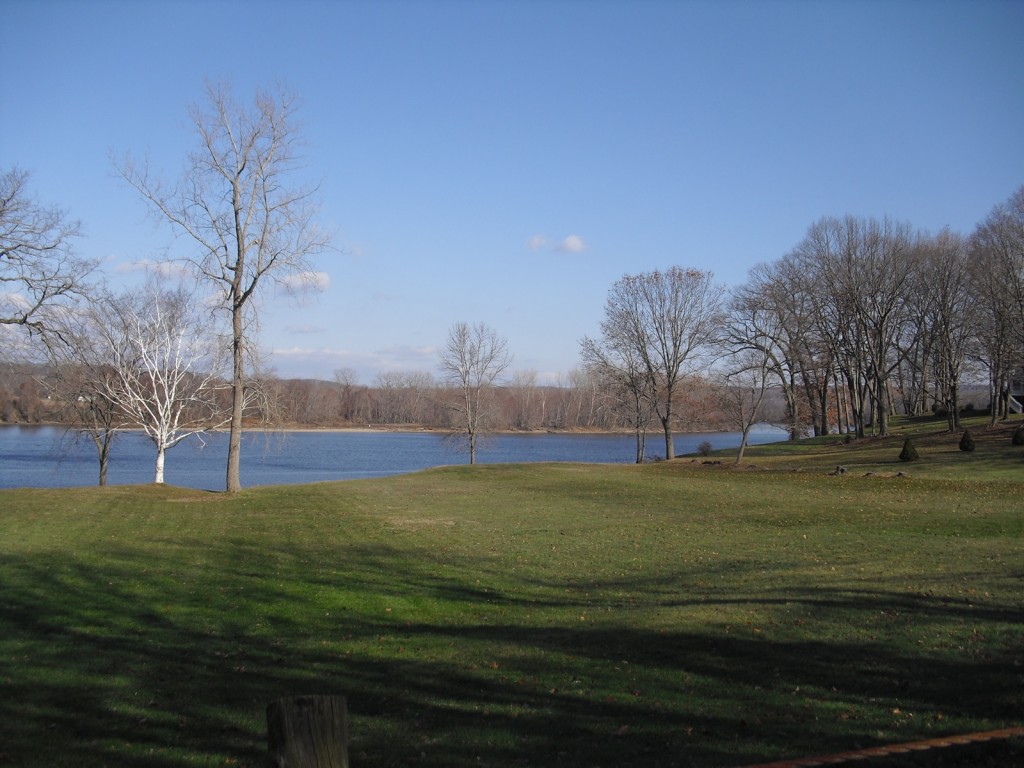 DO: Get on the Links
If you're into golf, bring your clubs. Portland was once covered in tobacco fields. Though they have long since been left to fallow, Portland's flood-plain status keeps development at bay.
With all this open land, the town supports three beautiful public golf courses. One, Quarry Ridge, sits on a hilltop near a former fieldstone quarry from which you can see Hartford 21 miles away.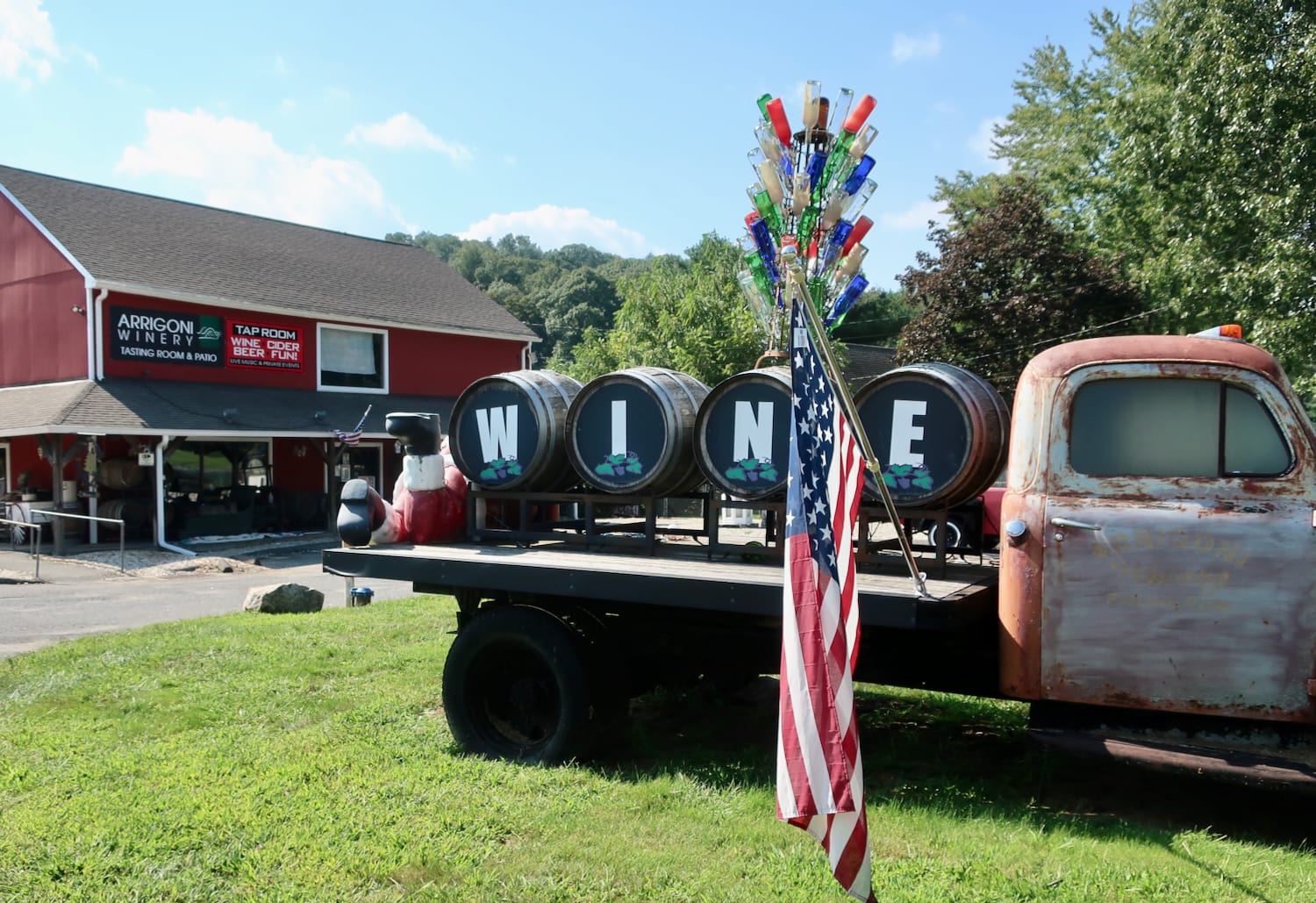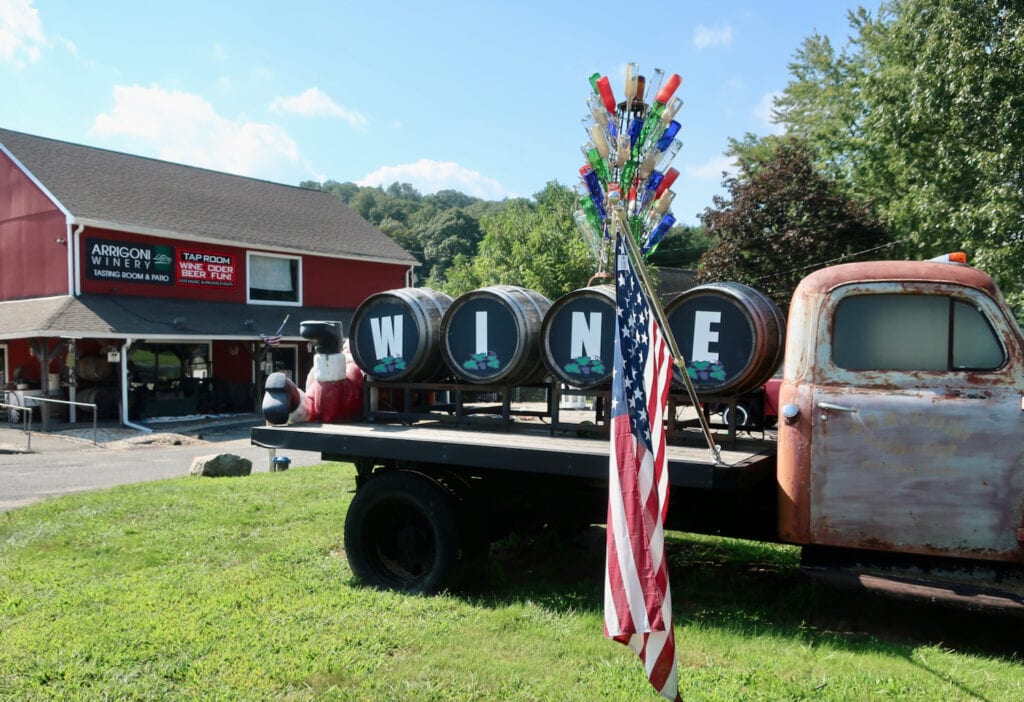 DO: Sip Vino at Arrigoni Winery
Some wineries are serious and sophisticated. Others are quite fun and outlandish. Arrigoni Winery falls into the latter category. You get that impression from the road – even before you turn in to the parking lot – where a faded 40's pickup truck holds barrels that spell out WINE. It's got a vineyard meets moonshine vibe in a farmhouse setting and perfect for fun-loving wine drinkers for whom a Wine Slushy is the ultimate drink on a hot summer's day.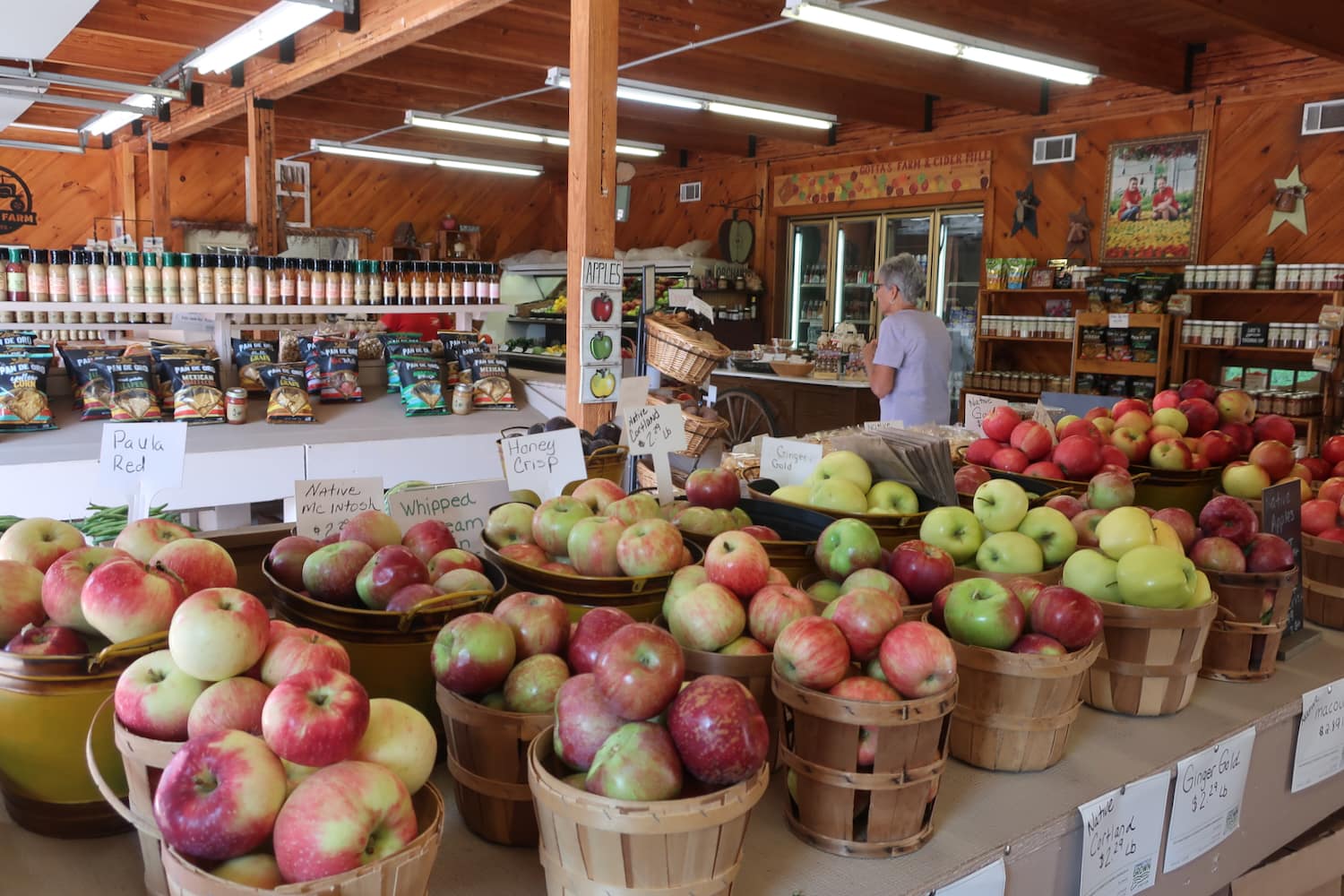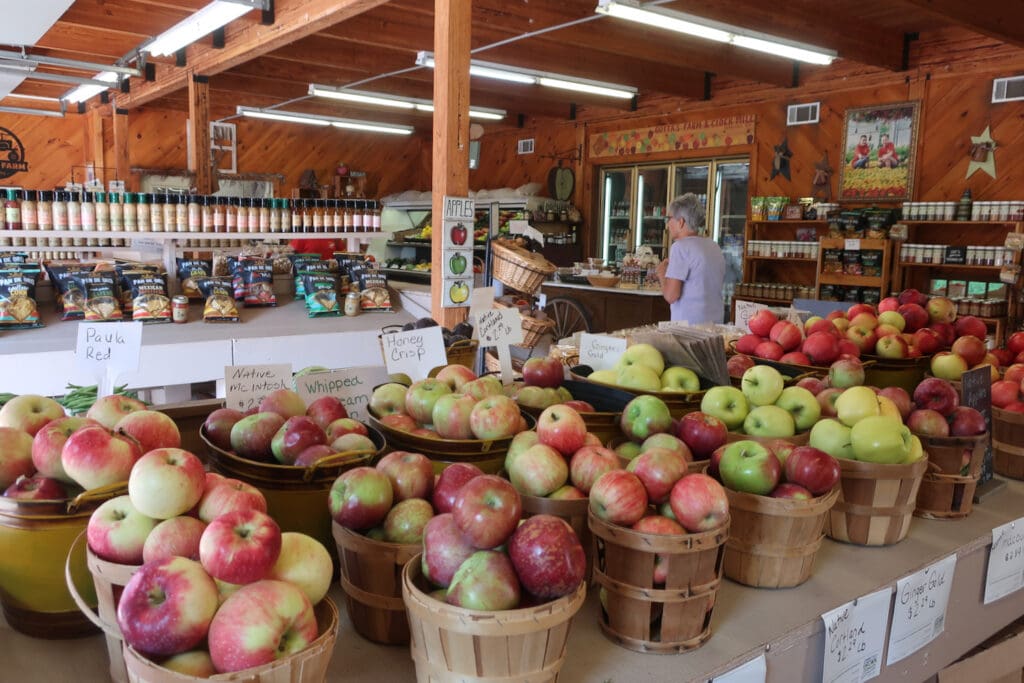 DO: Pick Up Local Food and Produce at Gotta's Farm and Cider Mill
If you love farm stands, you gotta love Gotta's. Gotta's Farm and Cider Mill sells just picked fruits and veggies along with jarred sauces, jams, and pickled peppers (and other greens). You can also find dips and chips, cheese, and some prepared foods for an impromptu picnic.
Restaurants In Middletown CT
College towns tend to feature fast food joints and bars geared toward young adults with unrefined taste and a new license to drink. Middletown, however, is home to a United Nations of good – in some cases insanely good – restaurants.
From Sushi to Spanish, Tibetan to Tap Room, dive to fine dining – there's a place to suit you. We can't possibly cover all the worthy spots – but we'll start with the following list.
Locals Recommend
Osa for New American upscale; El Pulpo Tapas for Spanish bar food, Mondo for Italian.
Our Favorites
Niuda Noodle & Sushi
The sushi chef is a whiz at this popular Court St. hole in the wall.
Potala Tibetan Kitchen
Earning a "Very Good" in the New York Times, Potala Tibetan Kitchen "authentic taste of Tibet" has won over Wesleyan Students and parents – and Middletown in general.
Celtic Cavern
Contrary to what you might expect of an eatery named Celtic Cavern, this joint doesn't serve Irish food. Instead, the gastropub does comfort food well and good.
Eli Cannons Tap Room
If you are as serious about beer as a sommelier is about wine, allow the bartender at Eli Cannons Tap Room to pull you one of 36 esoteric beers on tap. Like a good farm-to-table restaurant, the beer menu changes daily to guarantee freshness. Pub grub, like wings and burgers, accompany pours perfectly.
Middletown CT Hotels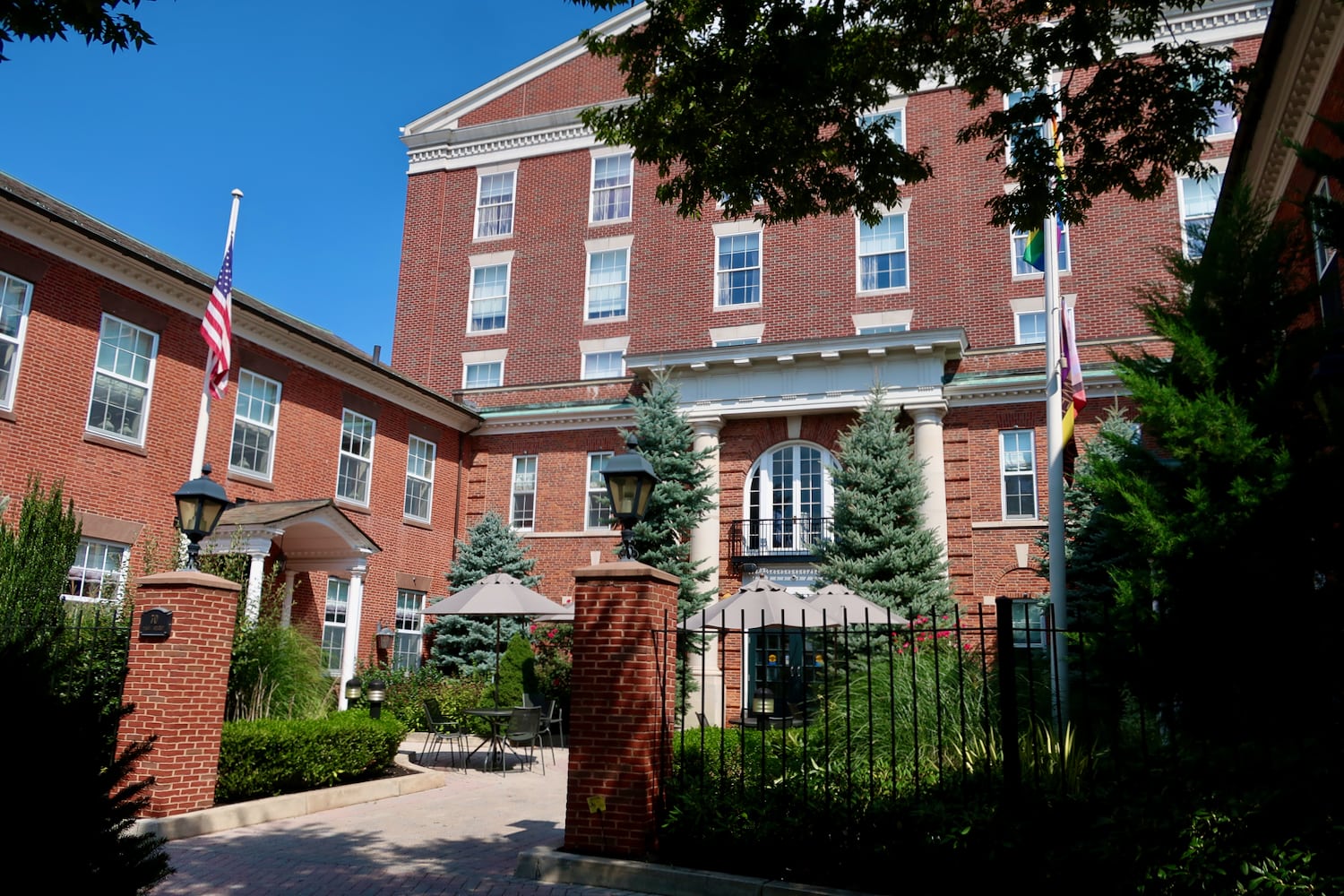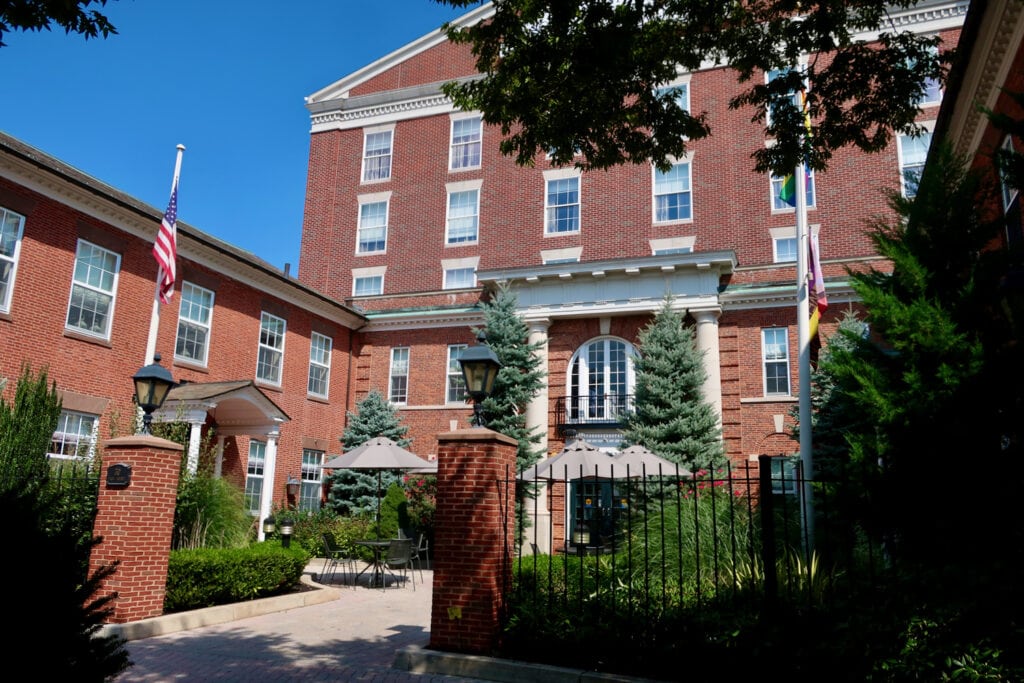 STAY: Inn at Middletown
What was once a National Guard armory, the Inn at Middletown has been reborn as the best non-chain place to stay in Middletown. A graceful two-story spiral staircase topped by a dramatic chandelier adorns the marble lobby.
Service is very friendly and 100 tasteful rooms are repro-Colonial. This is choice #1 for parents of Wesleyan students. You'll be in the midst of the action, right on a vibrant Main Street.
All articles belong to Getaway Mavens LLC, and all photos belong to us as well, unless otherwise noted. It's all copyrighted. Please don't repost anything elsewhere without asking us first. All rights reserved. This site uses cookies to enhance your experience.
We make no guarantees of any price listed on our site. We're not responsible for content on external websites linked to ours, including linked resources, an external blog post, any partner site, hotel property sites, or affiliate sites. We only write about places we have vetted, but can't guarantee that your experience will be exactly the same.
Posts may contain affiliate links at no cost to you. Several of our trips are also compensated by the respective tourism boards for the city or state we are visiting. This never impacts how we share the destination with you – opinions are always our own and we pride ourselves on that. We do not sell links or accept unsolicited guest posts under any circumstances. Don't even ask.
United States Copyright, Getaway Mavens, LLC