Last Updated on
Things to Do in Northern White Mountains NH
FOR INTRO AND INFO ON OTHER WHITE MOUNTAIN AREAS, CLICK HERE.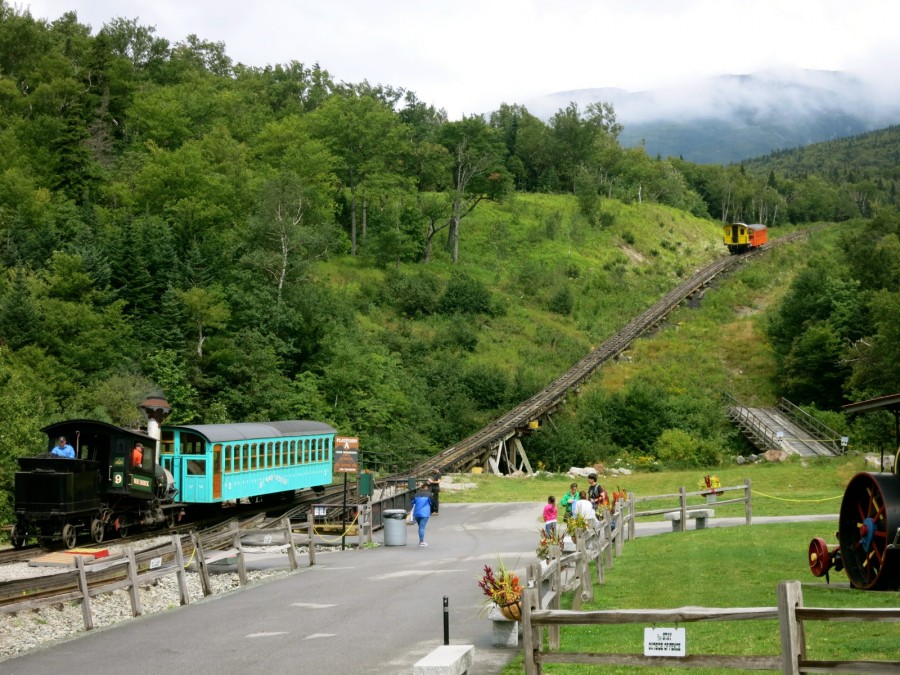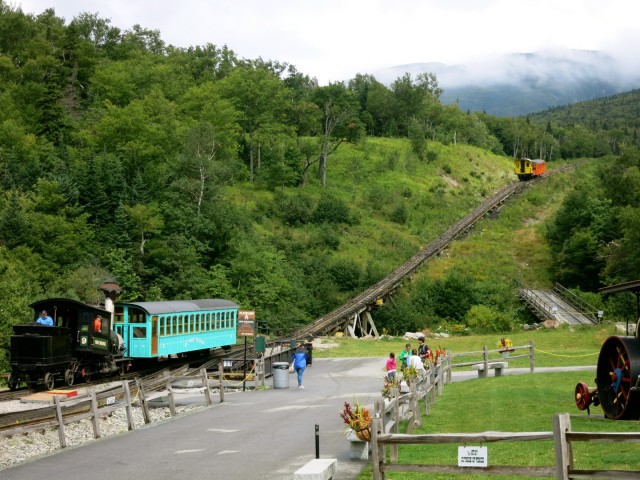 DO: Mount Washington Cog Railway, Bretton Woods. The top of Mount Washington in New Hampshire, the highest peak in the Northeast, is known to have "the most extreme weather" on the planet with winds that have been recorded at 231 MPH. But that didn't stop one man, Sylvester Marsh, who had gotten lost on a 1856 climb to the summit, from dreaming up a way to transport tourists to the top of the mountain more directly (and with less uncertainty). He and several engineers fashioned a new kind of rail, one with a chain in the middle that, when gripped by gears in the train, enabled it to climb safely and steadily. Opened in 1869, this Cog Railway was the first mountain climbing cog railway in the world, now on the National Historic Register, and surprisingly, in private hands.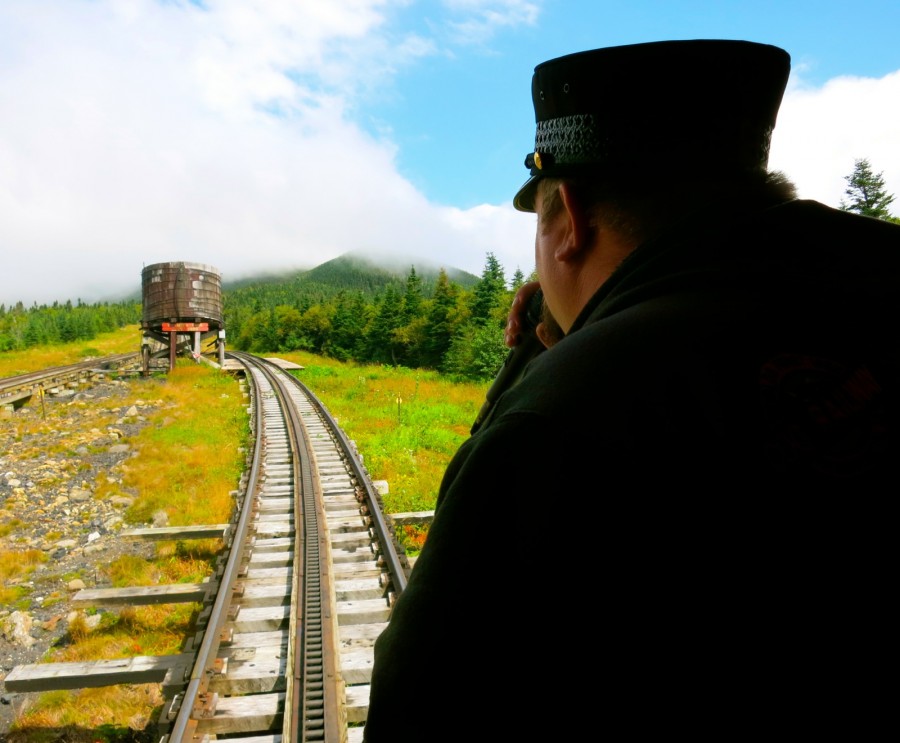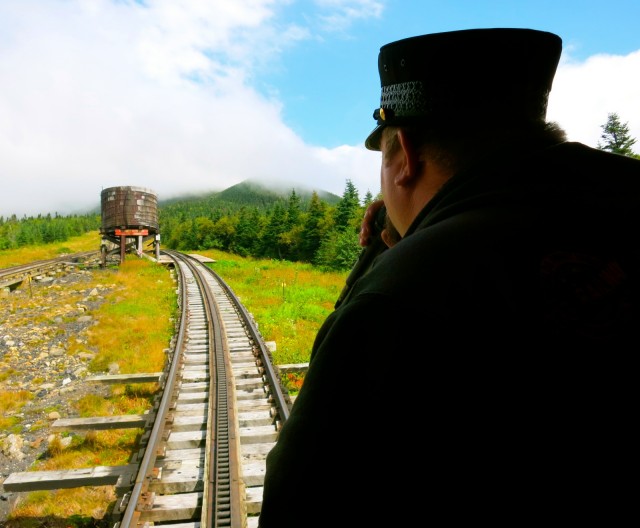 Originally utilizing dirty coal fired steam power, most engines have recently been converted to the cleaner and more efficient Bio-Diesel, which also makes the trip faster. Now, the train climbs at a speedy 5.5 MPH, and takes 47 minutes to ascend to the top of Mount Washington, elevation 6,288 ft. Along the way, you'll hear tales and learn a good amount from your jolly (and sometimes really funny) brakeman – who narrates the trip through a headset while watching the track. He'll encourage you to try to stand in the center isle while the train car makes its way up "Jacob's Ladder" – a 37.8% grade 300 feet off the ground, once called "the most treacherous trestle in the world."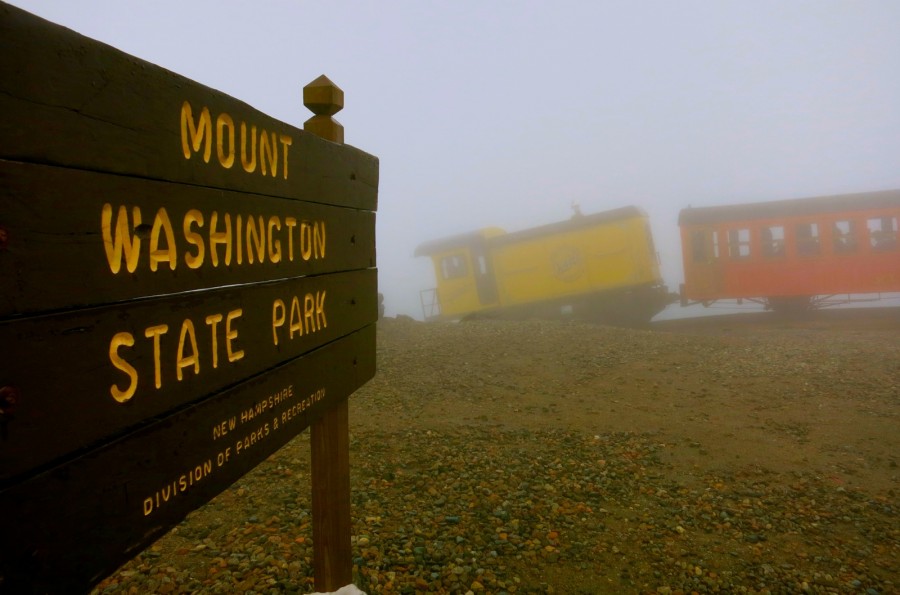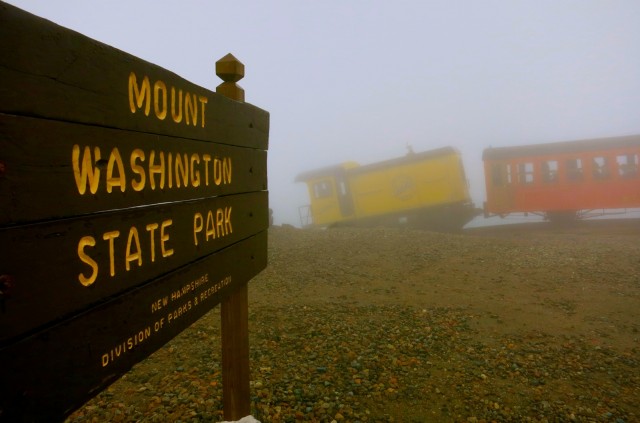 At the summit, you'll have an hour to check out the historic 1853 Tip Top House – a hiker's hostel, the Mount Washington Observatory, and take a picture by the summit sign before heading back down (45 minutes).
Despite its turtle-pace, this is one fun and thrilling ride – and enjoyed by kids to seniors – who all get into the spirit of the climb. Definitely worth three hours of your day. Runs May-October, check website for specifics. $68 adults, $39 kids for three-hour ride and summit visit.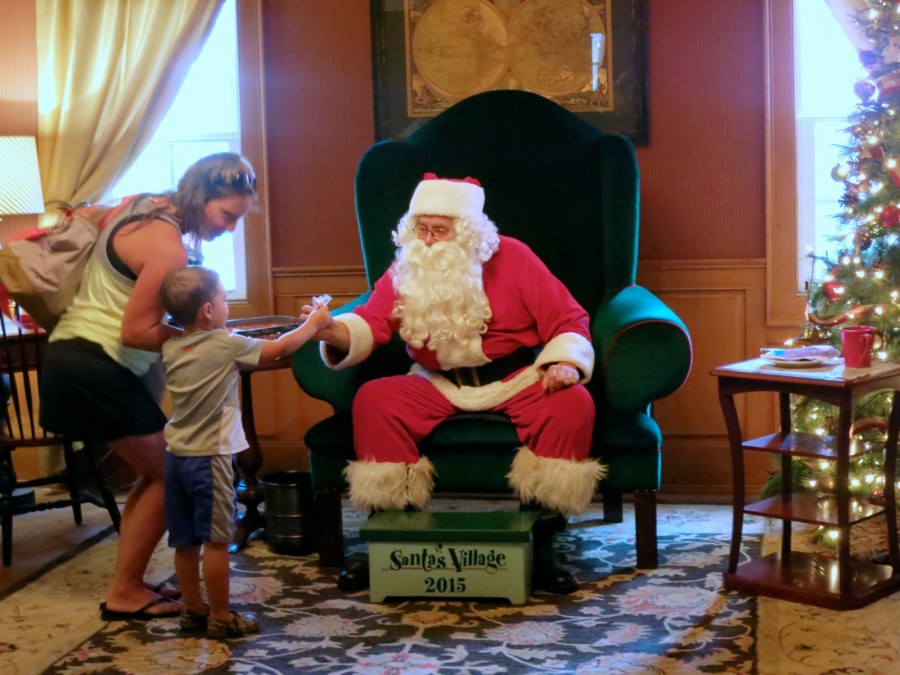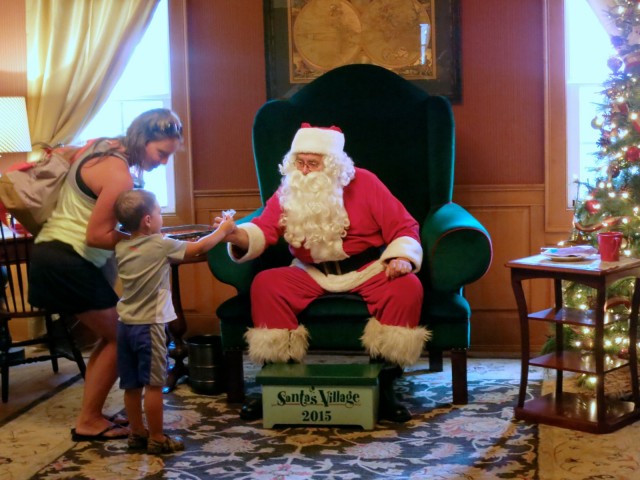 VISIT: Santa's Village, Jefferson. This tip of a hat to St. Nick has been a Presidential Highway (Rt. 2) attraction for generations, and you don't have to be of the Christmas-celebrating persuasion to enjoy it. Begin by talking to Rudolph outside the main gate – an animatronics reindeer with keen listening and speaking (ok, human powered) skills. Pay $30 for a full day of fun (per person), and stop in first at "Elf University" to pick up a punch card that you'll use around the park, and then return for a gift.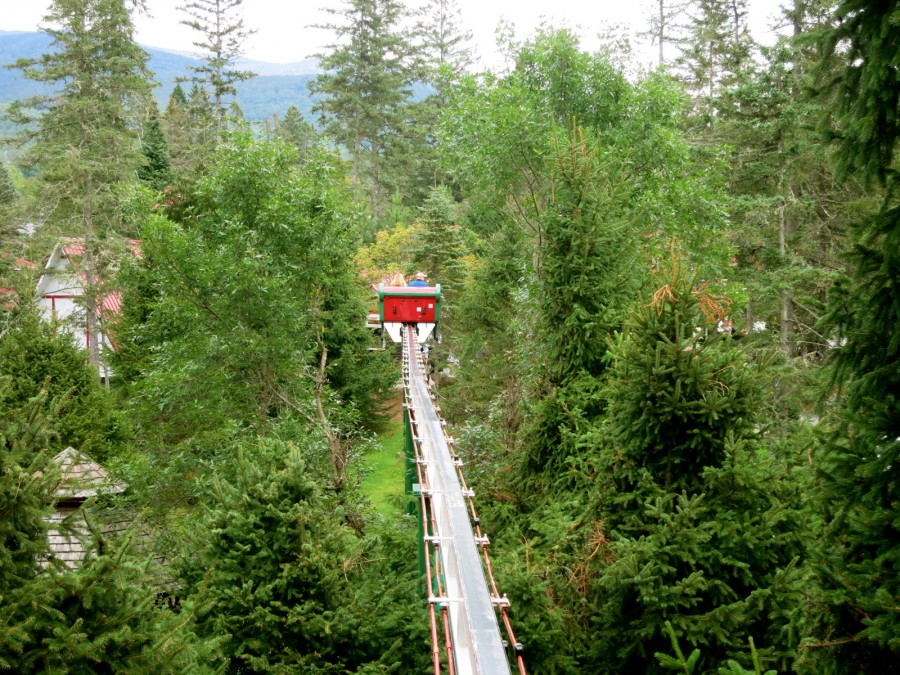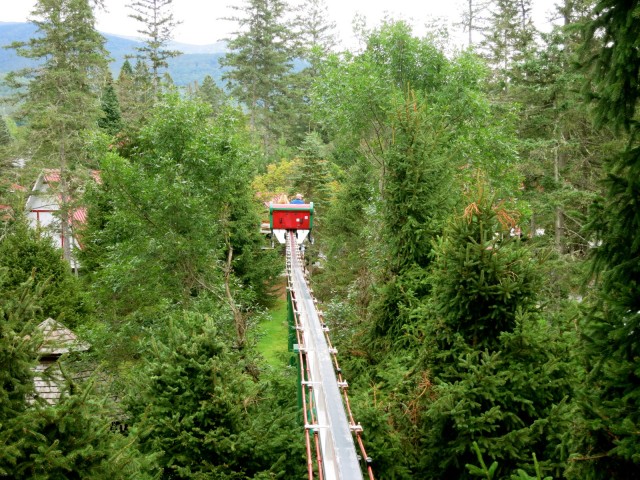 There are, in fact, gifts and rides aplenty here: the monorail "Skyway Sleigh," a Blacksmith who gives out Nail Rings in return for a smile, a Gingerbread Boy or Girl to decorate and then eat, a junior Roller Coaster, Antique Car Ride, A "Yuletide Log" Flume Ride, "You-Tubing Hill," the Disney-like "Jingle Bell Jamboree," an interactive multi-level water-park and water slide, a real 319-seat movie theater (cool when the heat gets to be too much outside), and on and on.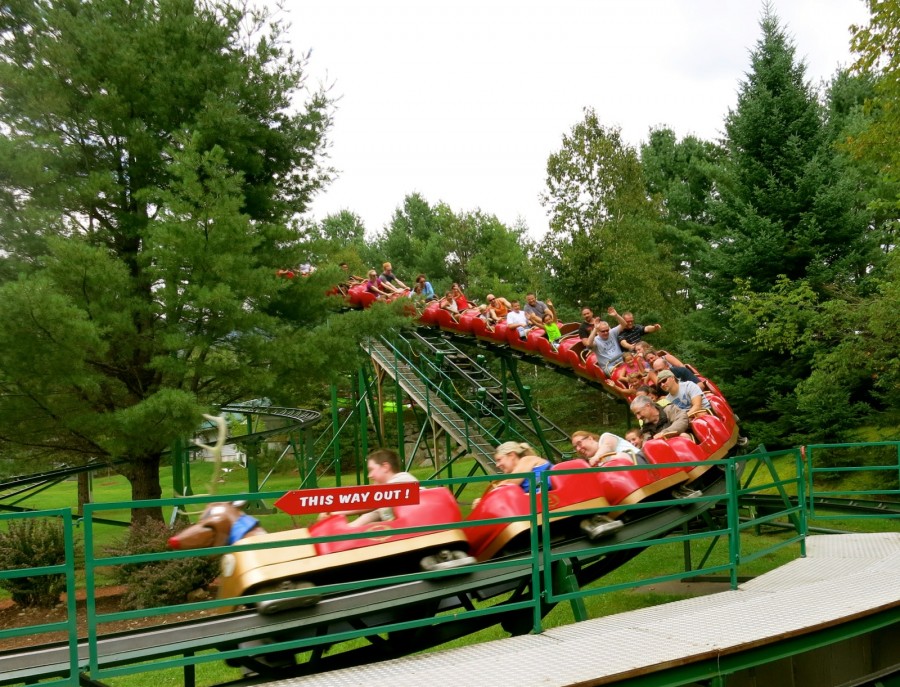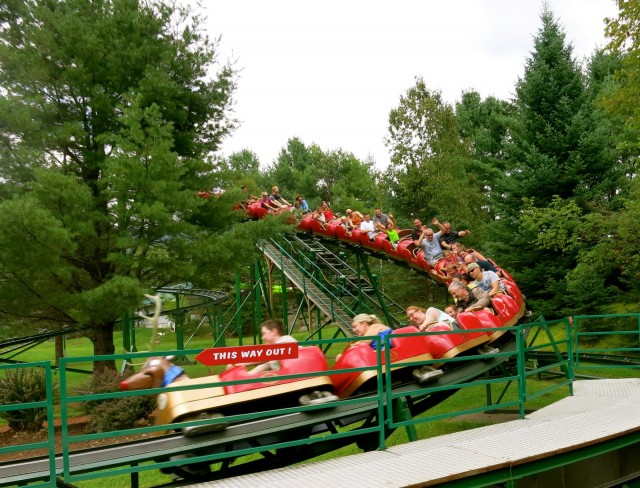 Of course, Santa is in residence every day. And there's one religious section of the park, marked by a large wooden cross – a gift from a guest who loved visiting every year – where guests love to pose in the human scale Manger Scene.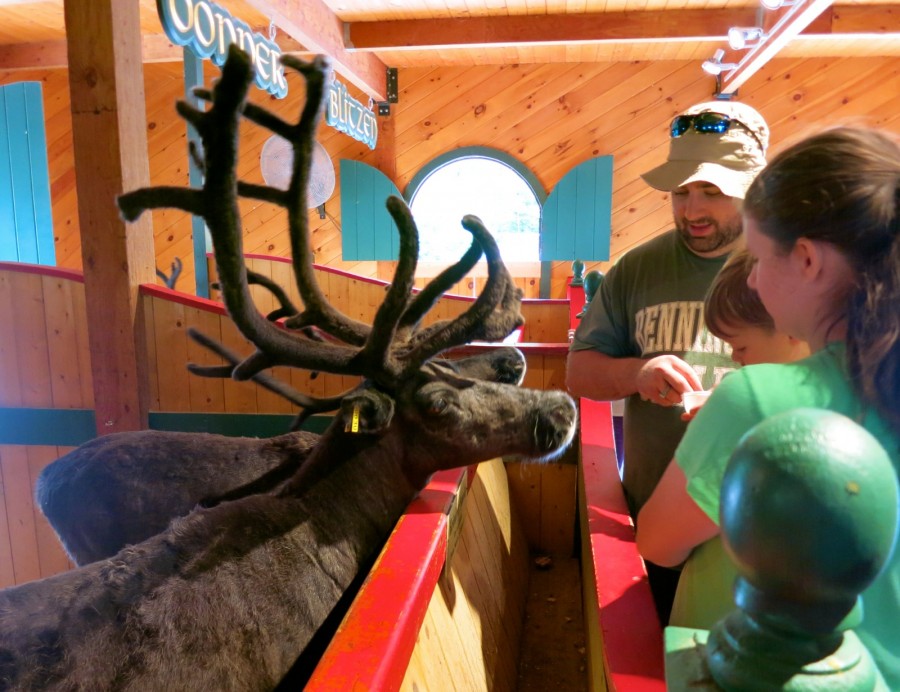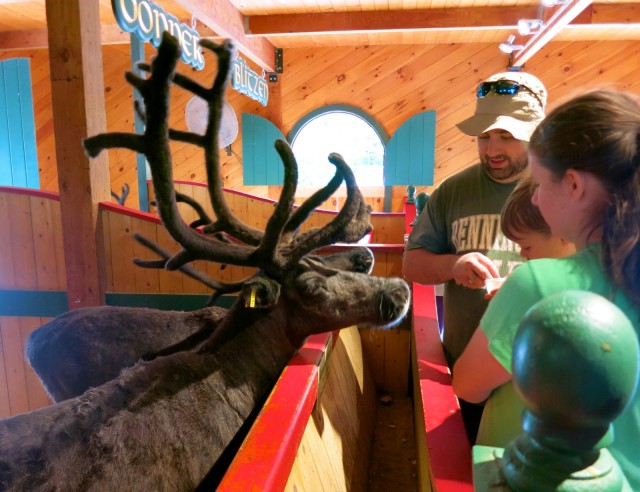 My absolute favorite spot, though, is the Reindeer Barn, where dozens of engaging, soft-antlered, doe-eyed animals nuzzle up for food (available from Santa's elves).
Santa's Village, ever the family-friendly theme park, operates in all weather (staff will hand out umbrellas when it starts to rain), lends out strollers and wheelchairs for free, and allows visitors to bring in their own food. In November and December, the park is lit with 400,000 lights. Open Memorial Day to Weekend before Christmas, $30 (discounts for younger children and seniors), includes all rides and activities all day long.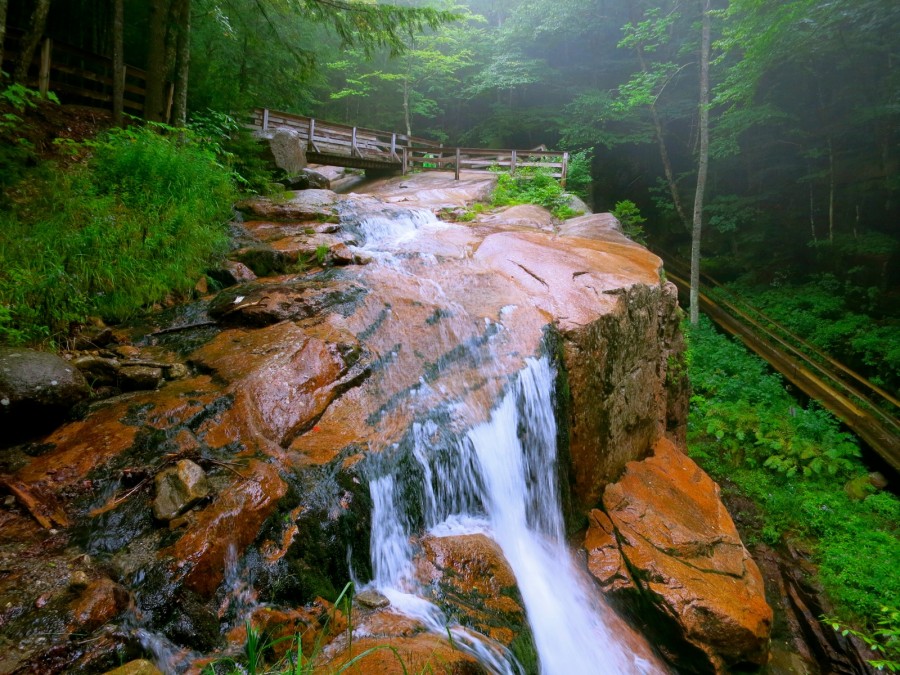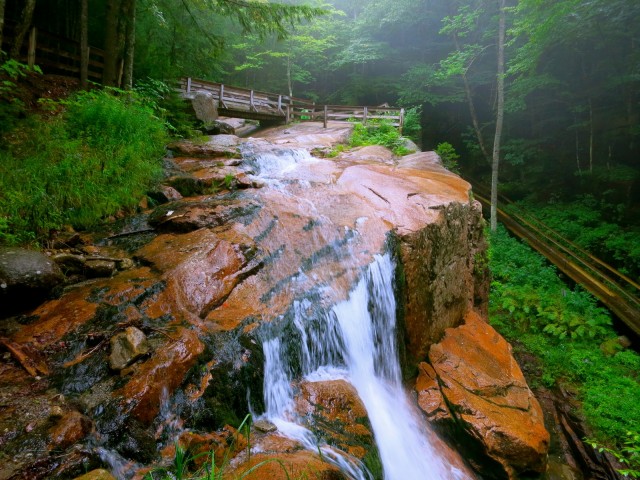 DRIVE/VISIT: Franconia Notch State Park. After Nathanial Hawthorne visited Franconia in 1832, he wrote the short story – "The Great Stone Face" about the Old Man in the Mountain. The tale influenced tourism, and by the 1860's, White Mountains-bound stagecoaches were bursting with well-to-do visitors from Boston and wealthy New Hampshire mill towns. Though the Old Man in the Mountain fell on May 3, 2003, there's still plenty to see.  Start with these: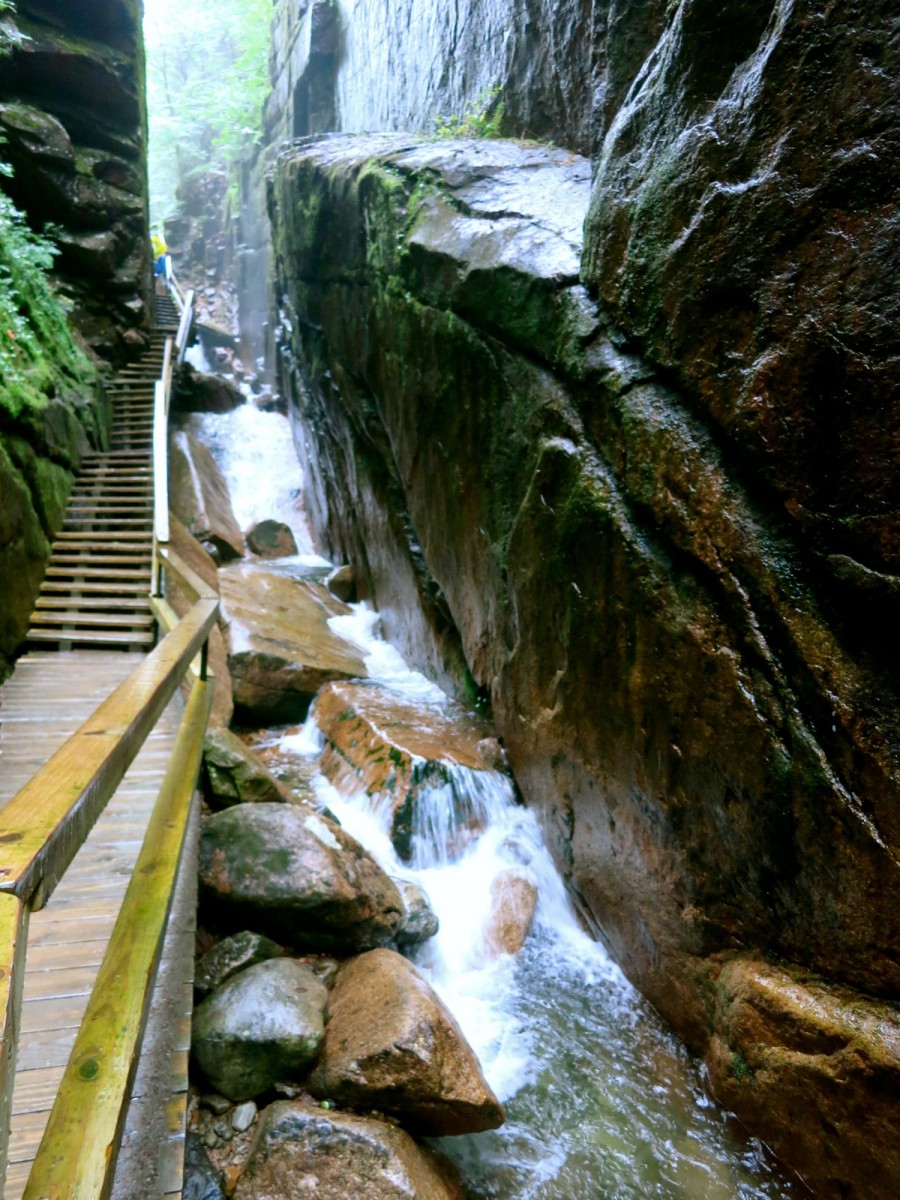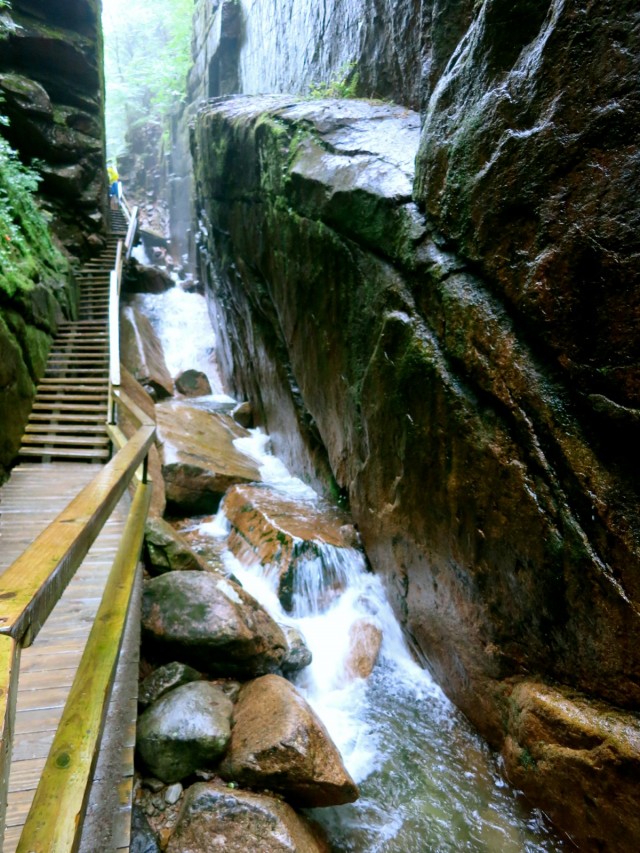 The Flume – I-93N Exit 34A. Hike two miles round trip from the Visitor's Center or take the bus and walk 1 mile round trip (lots of uphill walking either way, FYI) to the granite chasm overflowing with thundering water. A series of stairs and walkways take you under, over and pretty much through the Flume. Incredible. May-October, $29 Combo Ticket with Cannon Mt. Tramway.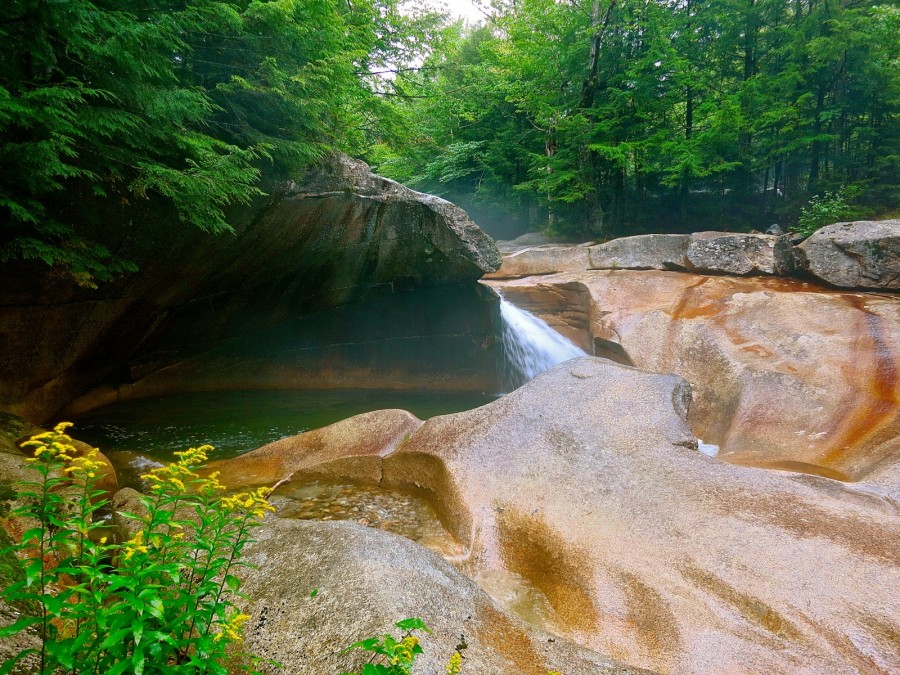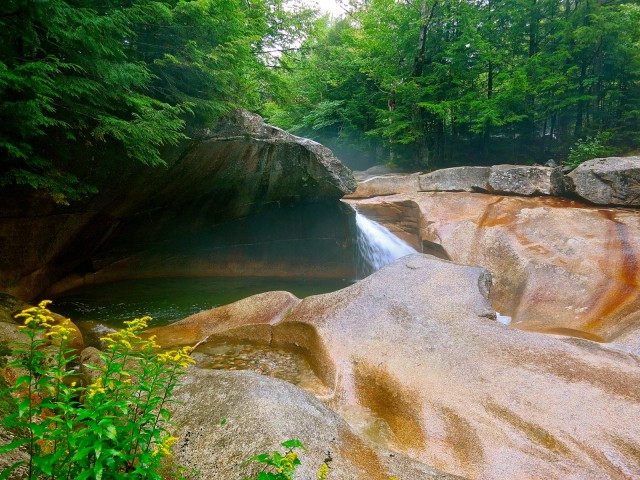 The Basin – it's a two-mile drive from The Flume between Exits 34A and B. Park on the right side of the road in the dedicated parking area and walk under I-93 for about ten minutes to the spot in the riverbed that forms a bowl. A quick, pretty photo op.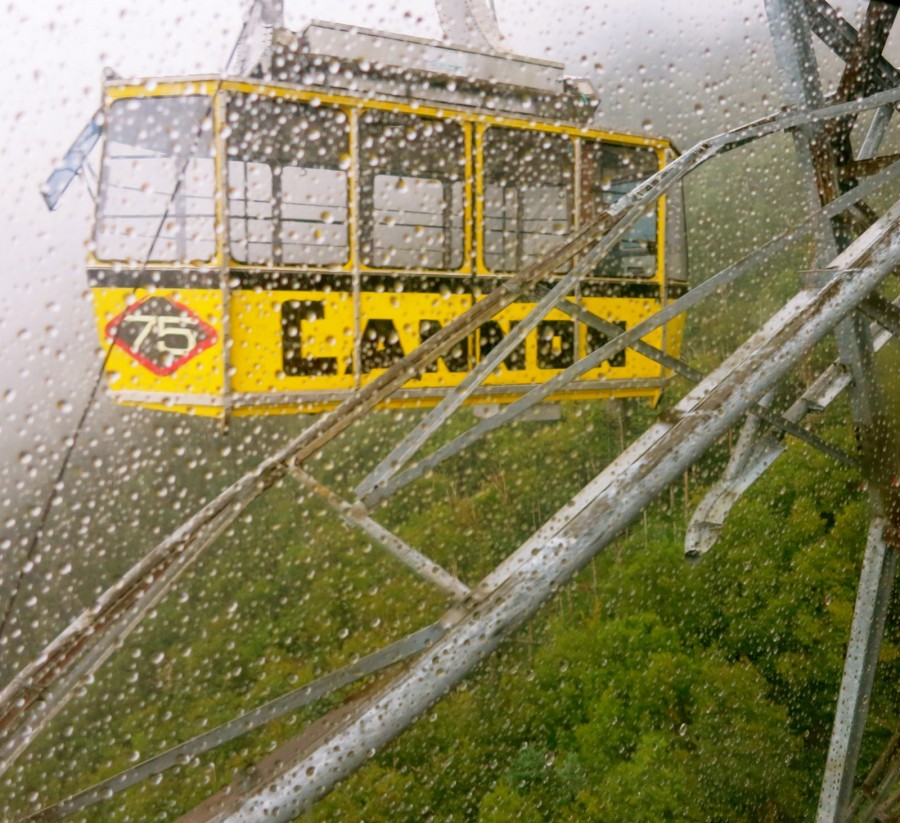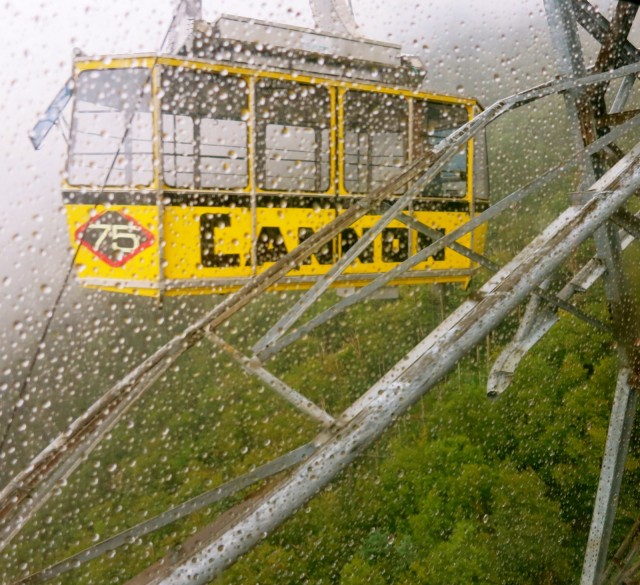 Cannon Mountain Aerial Tramway/ New England Ski Museum, I93 Exit 34B. Olympic medalist, Bodie Miller, earned his chops on this mountain, and in fact you can see all of his Olympic Medals in a glass case at the compact and worthwhile Ski Museum adjacent to the Tramway.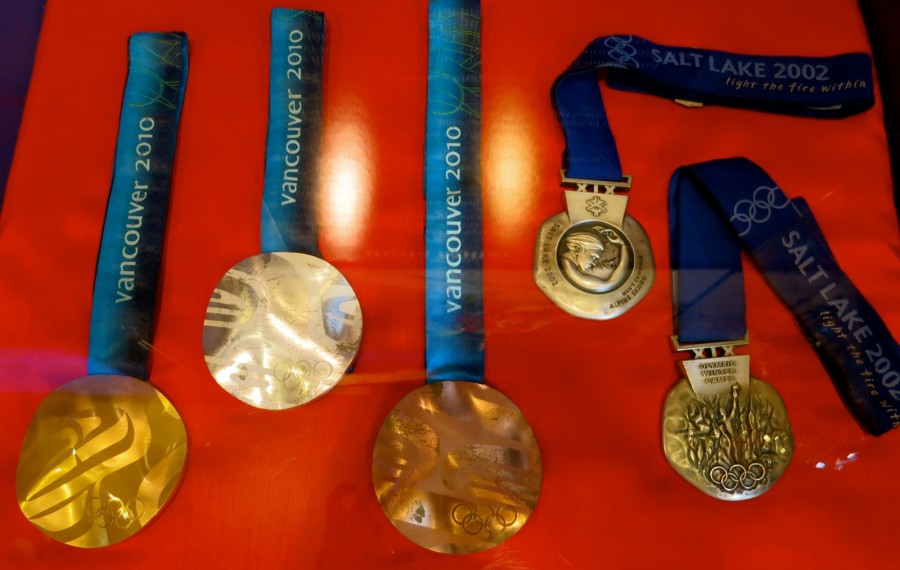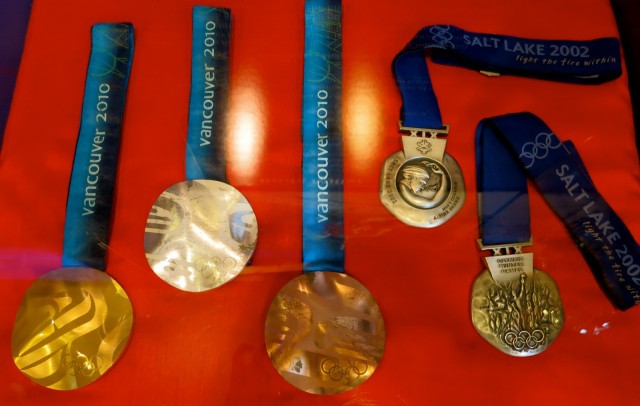 Be sure to ride the 70-person tramcar, which whisks skiers and sightseers to the summit of Cannon Mountain in 8 minutes. Even in fog, the ride itself is fun. And here's a little trivia – the bar at the top of the mountain serves the highest beer on tap in New Hampshire. May-October, $29 Combo Ticket with The Flume.
DRIVE: Pinkham Notch. Drive North on Rt. 16 from Jackson for these attractions: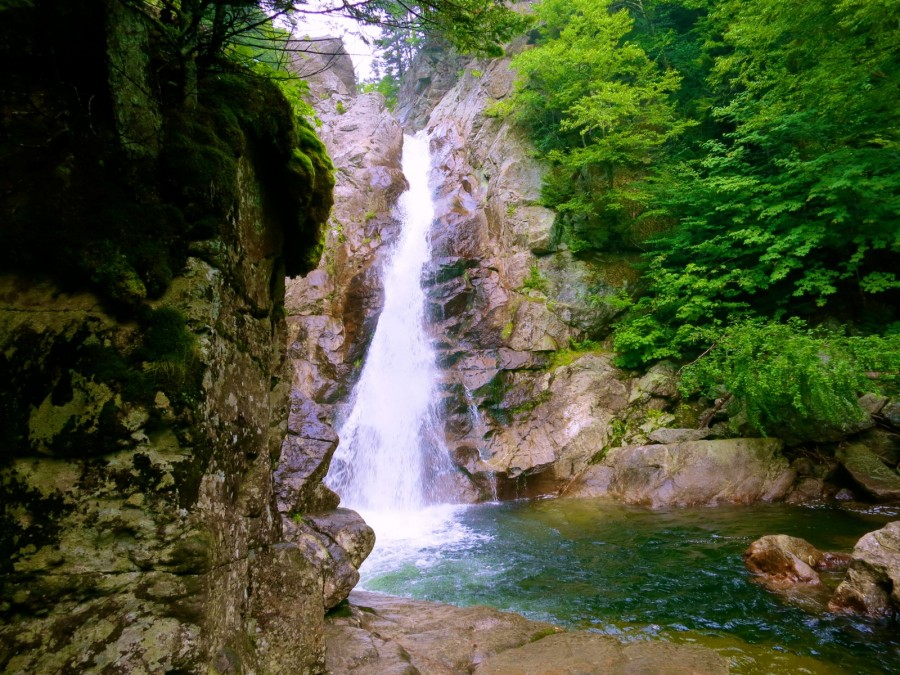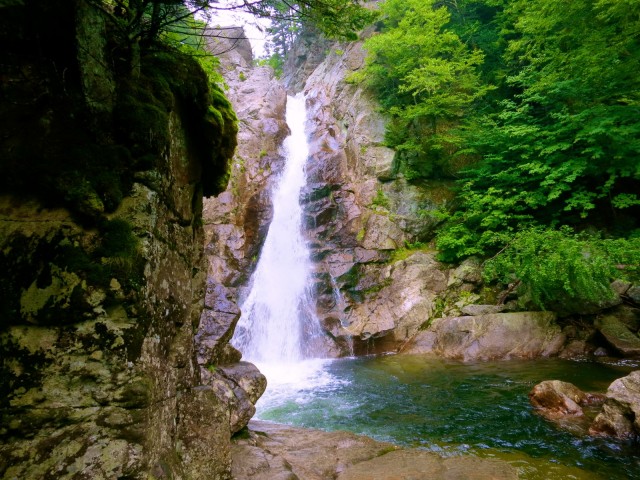 Glen Ellis Falls – you must park your car on the southbound side of 16, and take a tunnel to the other side to access this 64 ft. waterfall. Be aware, there are hundreds of steps down (and then up), but the payoff is worth it. It's a spectacular cascade. Plan on 30 minutes, longer for slower walkers or for those who get winded easily climbing stairs.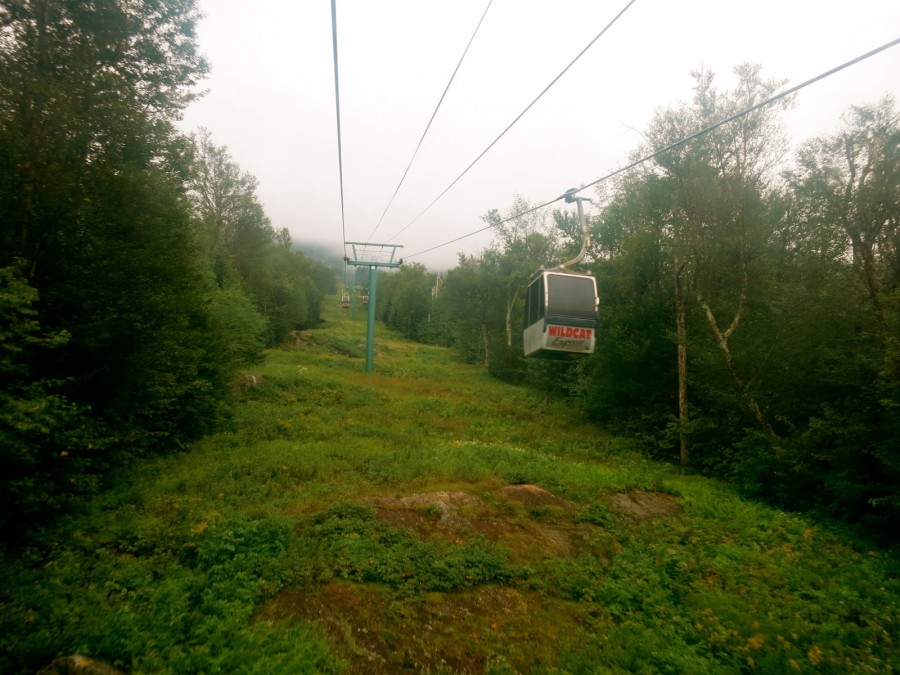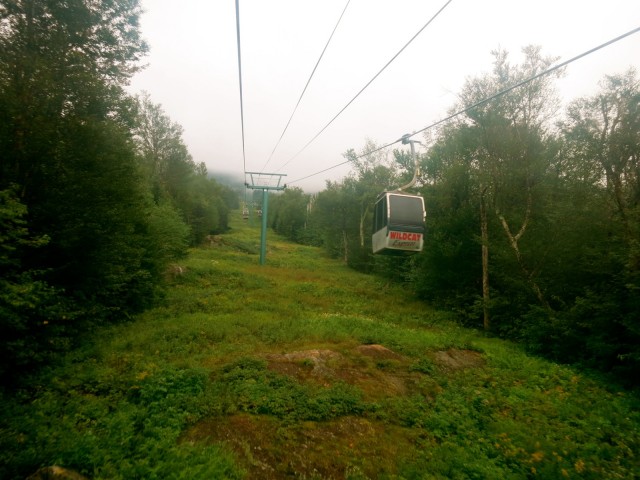 Wildcat Gondola – In winter, you take it to the summit to ski. In summer/fall, it's for the views. The ride is slow and steady (13 minutes), but not worth it if visibility is nil – unless you are accessing the Appalachian Trail on top. In fog, best to try the 2,100 ft. Zip Line or play a game of Disc Golf, both available from the foot of the mountain. Mid June – Mid Oct, daily 10-5, $15.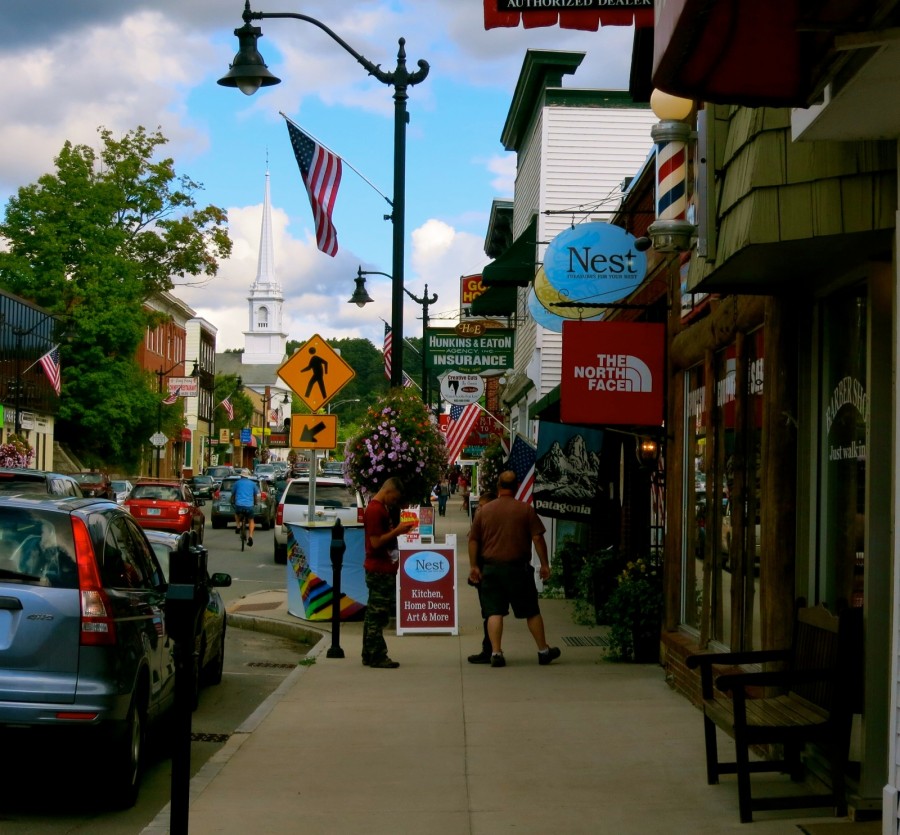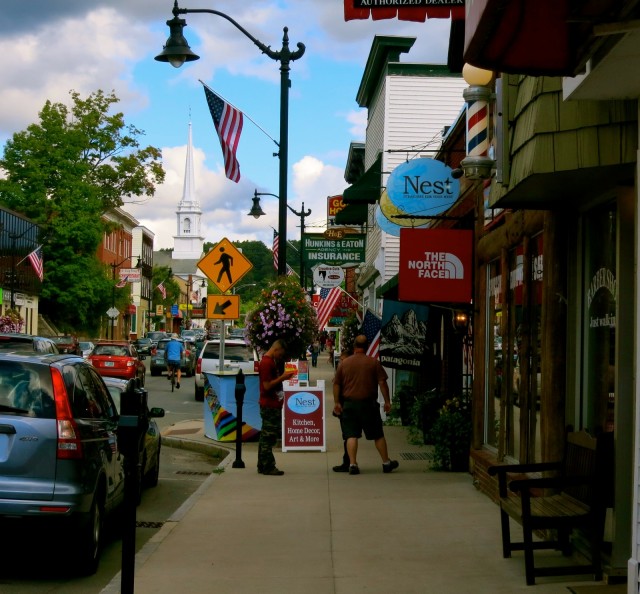 VISIT: Littleton NH. As opposed to North Conway that is most associated with White Mountains tourism, Littleton is a lived-in, community-minded burg filled with small town charm and optimism.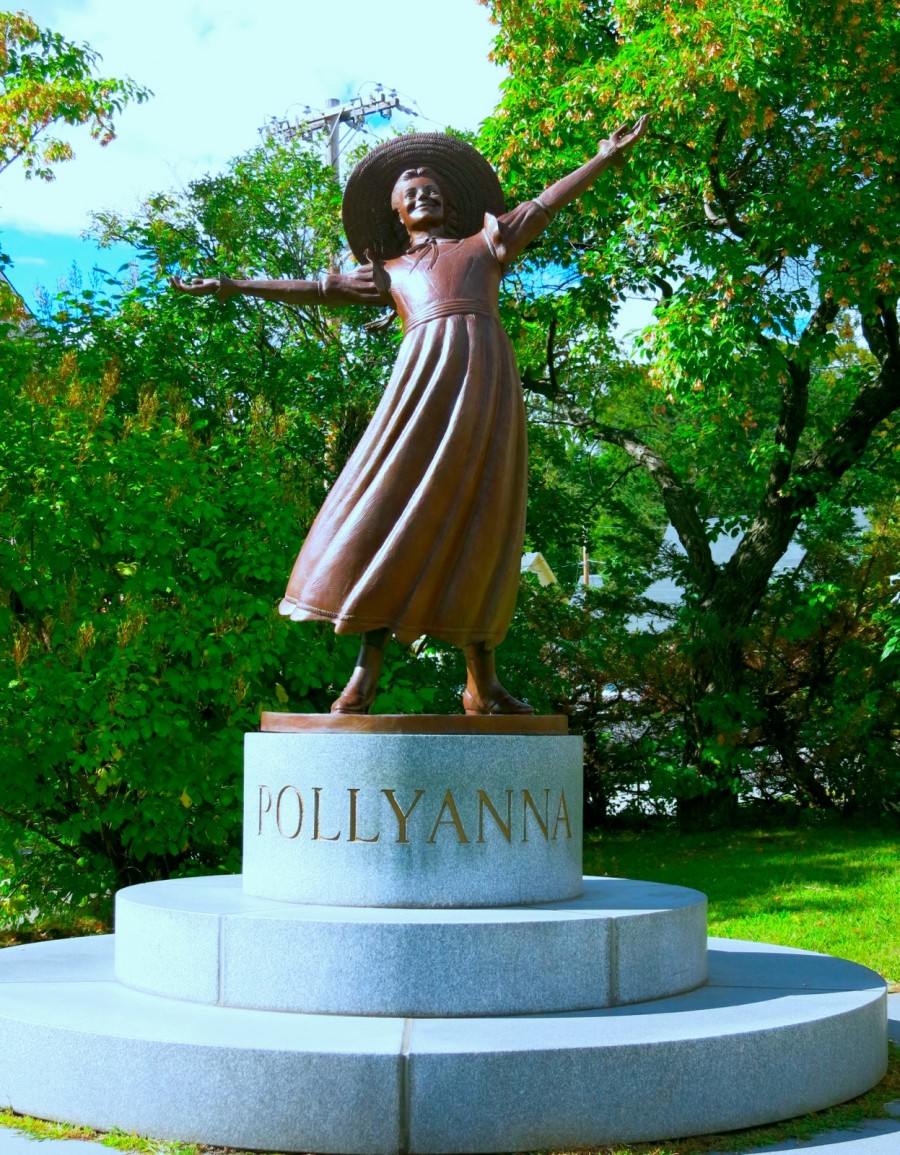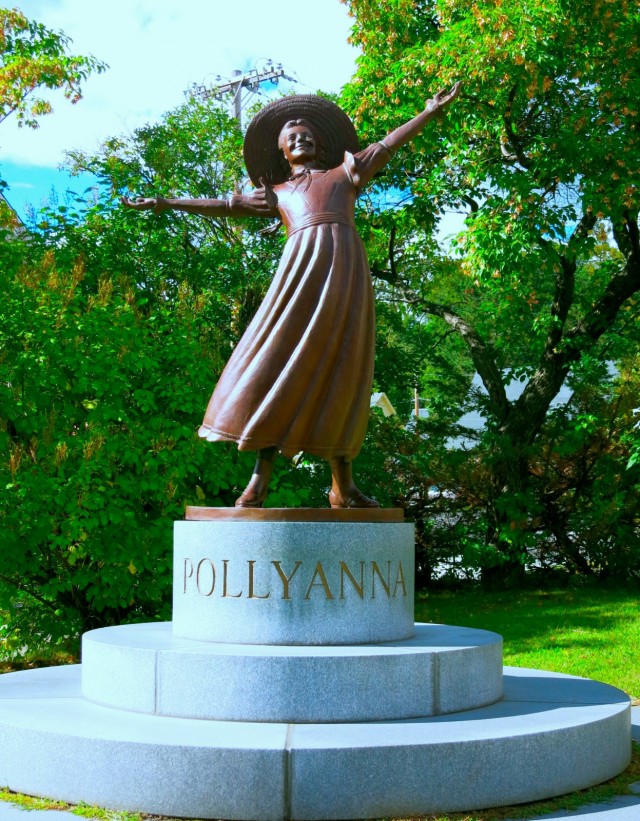 So, it's no surprise that the author of Pollyanna, Eleanor Porter, was born and raised here. Naturally, there's a statue of Pollyanna (in the guise of her Hollywood iteration, Haley Mills) at the entrance of the town library. But there are several other must-sees spots in Littleton, including: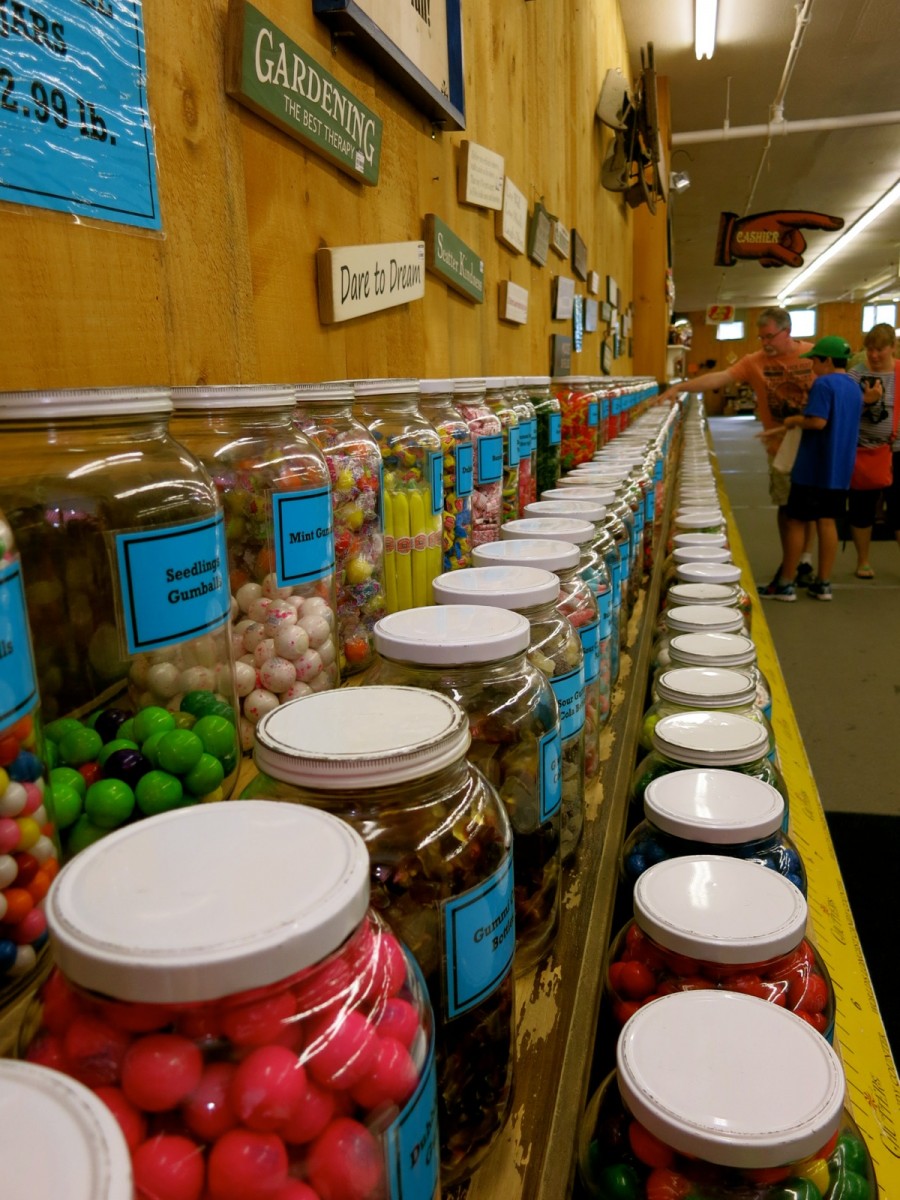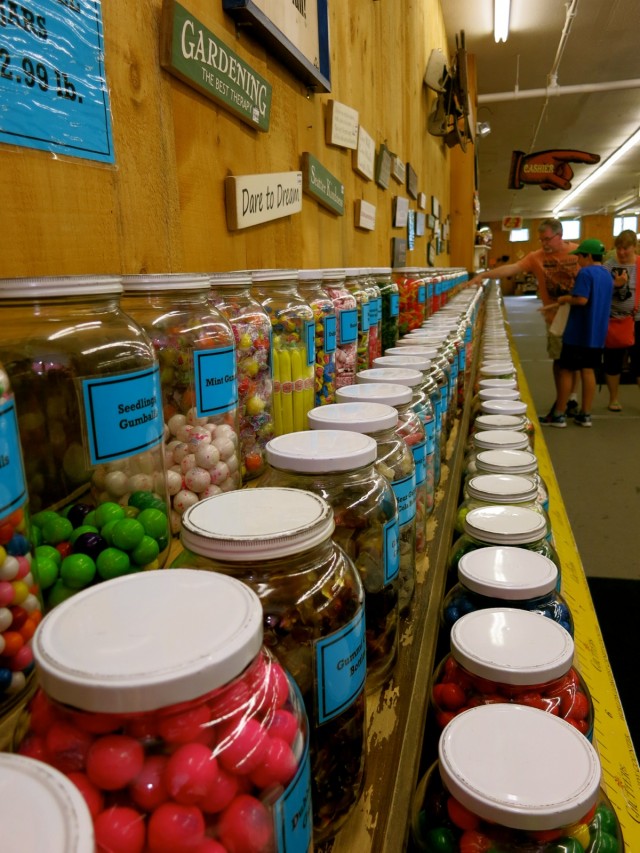 Chutters –Mike and Carol Hamilton opened Chutters in 1995, and it has since become a stand-alone tourist destination, with The World's Longest Candy Counter at 112 ft (Guinness World Book 2000). Chutters is stocked with every kind of candy you or your kids have ever heard of: all flavors of Jelly Belly's, fruit slices, candy corn, chocolate shells, licorice twists, rainbow shoe lace licorice, sour everything, rock candy, gumi-fantasia (including 3-foot long gummi snakes, gummi flip-flops, gumi chicken feet), and tennis gumballs – all in jars lined up to infinity, and most priced by weight ($12.99 lb). Employees make and sell 15,000 pounds of fudge a year. It's a sugar-sweet, happy place.
Jax, Jr. Theater – its retro façade probably hasn't changed much since Bette Davis (who lived the next town over) arrived here for the premier of her movie, "The Big Lie" in 1941.
Thayers Inn – this 1843 main street hotel has hosted several presidents and many presidential hopefuls who pontificated from the portico overlooking Main St.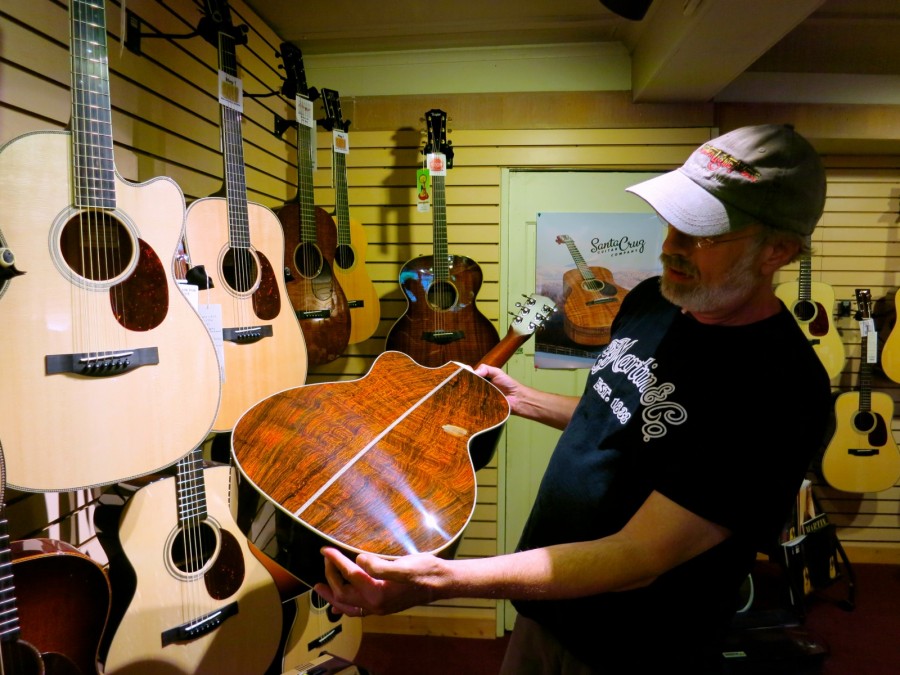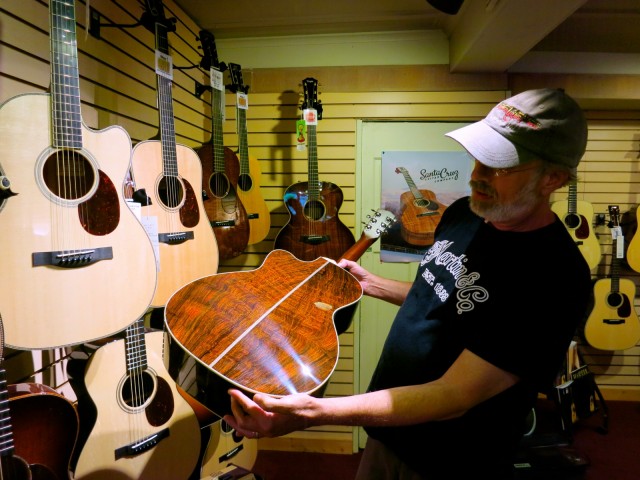 Northern Lights Music – owned by Dan Solomon, a lover of all guitars, but mostly historic electrics (1955 Fender Telecaster – $26,000, 1956 Les Paul -$11,500), and Santa Cruz acoustics, clad in the most stunning tigers-eye wood ever found gracing a musical instrument.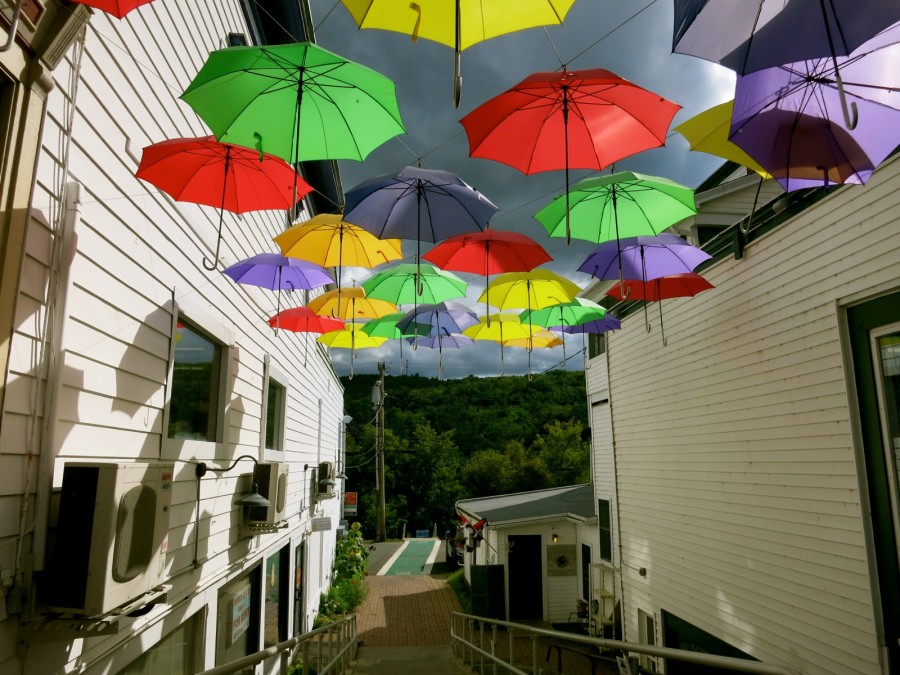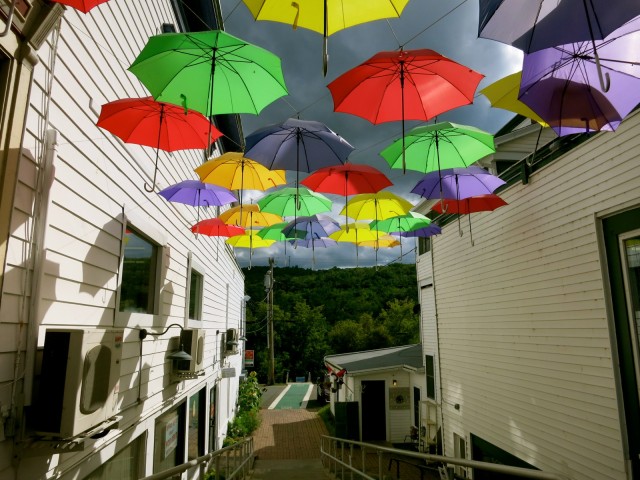 Riverwalk Gateway – duck beneath the multi-colored umbrellas and downstairs to the newly developed riverfront. Here, you'll find a walkway along the Ammonoosuk River, Harmony Park (where you can literally make music), a pedestrian-only covered bridge, and the very hip and hot new tasting brewery, Schilling – in a 1796 mill building (see below).
RENT ATV: White Mountain ATV Rental, Gorham. Roam the offroads of Jericho Mountain State Park, or go on a guided Evening Moose Tour. 2-seater rentals, $158 for 2 hours, Moose Tours $60 per person.
Where to Eat in Northern White Mountains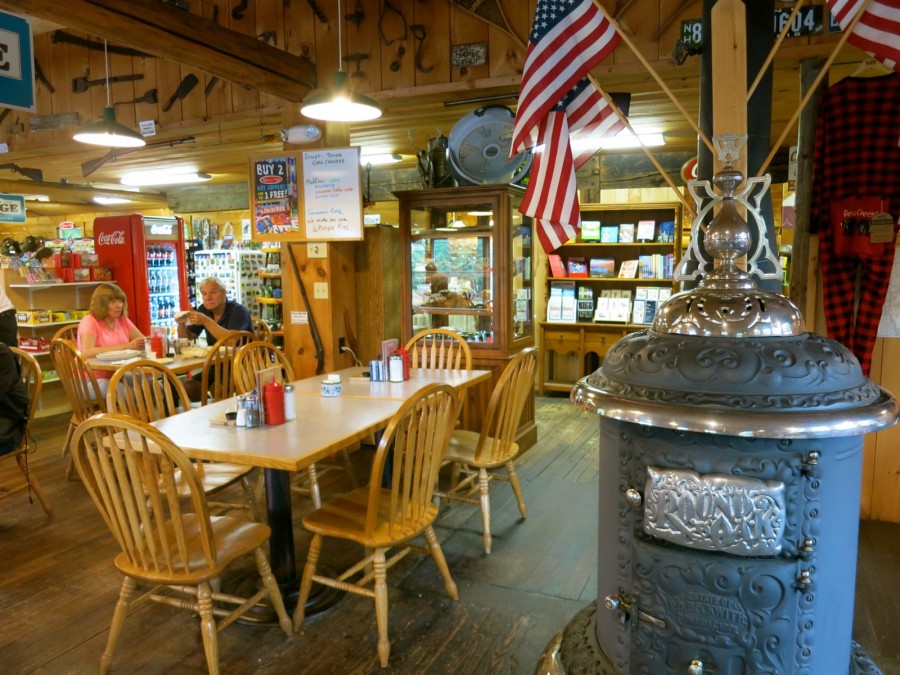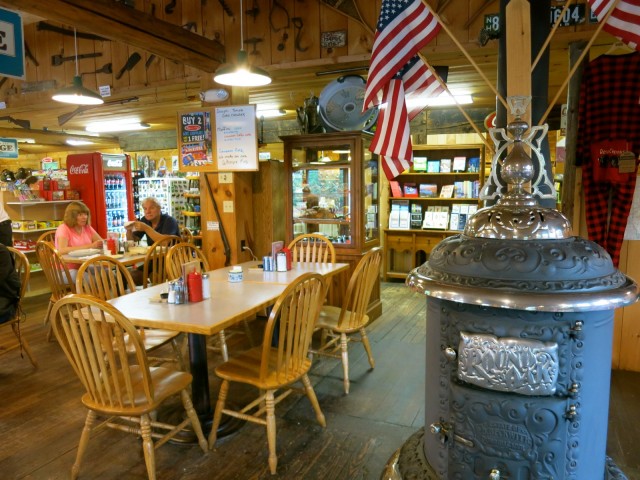 EAT/BREAKFAST ALL DAY: Waterwheel Breakfast and Gift Shop, Jefferson. In an antique Sugar House, this place, known for its thin, but hubcap sized crepe-like buttermilk pancakes has been packing 'em in due to rave reviews. Trish and Kevin Arakelian purchased this stand-alone gift shop (on Route 2 – the Presidential Highway between Gorham and Jefferson) in 1999, adding a homey restaurant component. Try the Mount Washington – 4 pancakes, three eggs, home fries and bacon for $11, or just go for the very yummy Peanut Butter and Chocolate Chip Pancakes. One will do you just fine.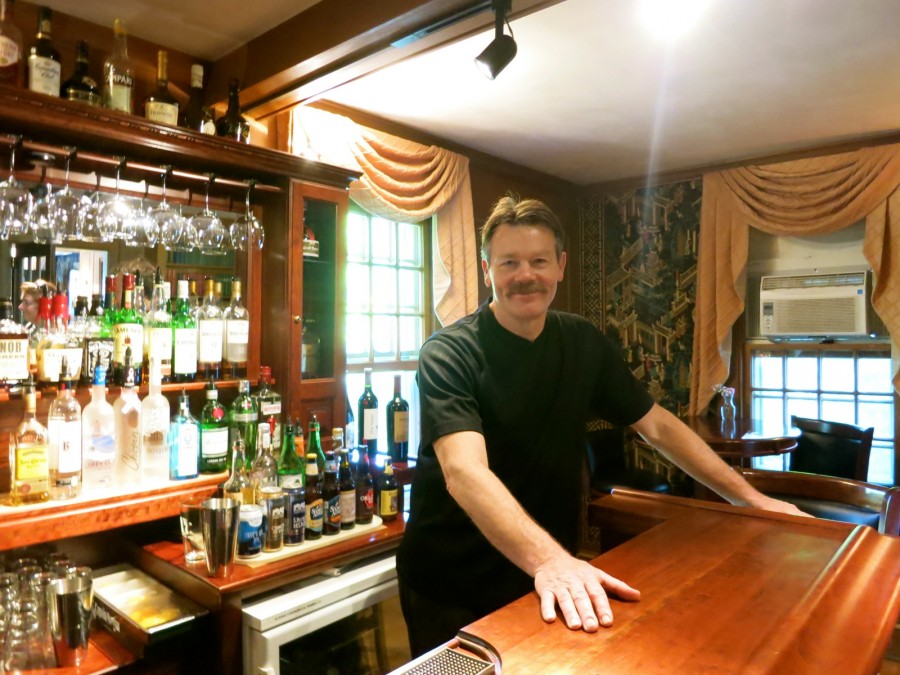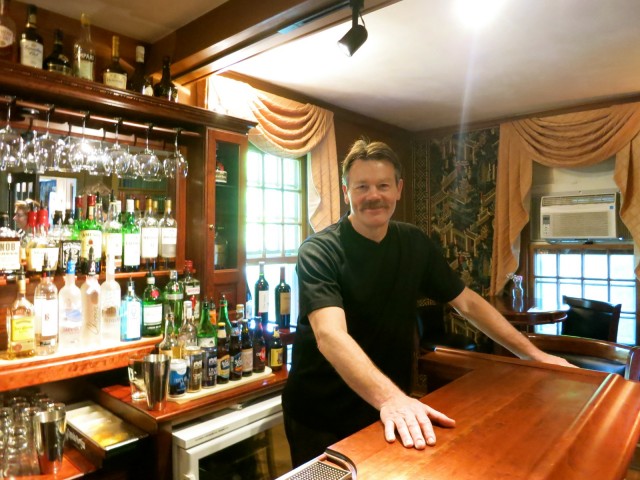 EAT/DINNER: Adair Country Inn, Bethlehem. I'd stake the Salmon with Bourbon BBQ Sauce ($25) over greens against any dish in New Hampshire – it's that good – as are the other farm-to-table offerings on the menu. If you're dining solo, ask to eat in the atmospherically dark and clubby bar area, where amiable bartender, Barry, will make sure you don't feel so alone.
EAT/DINNER: Stickney's at Mt. Washington Hotel, Bretton Woods. Even if you don't stay in the Grand Hotel most identified with NH's White Mountains, a meal here will give you an idea of what it's like. Stickney's is first and foremost a steakhouse, where steaks are grilled in Montegue Ovens at 1800 degrees, and served with the most spectacular Garlic Fingerling Potatoes (Filet Mignon – $36-$42 for 8oz and 10oz).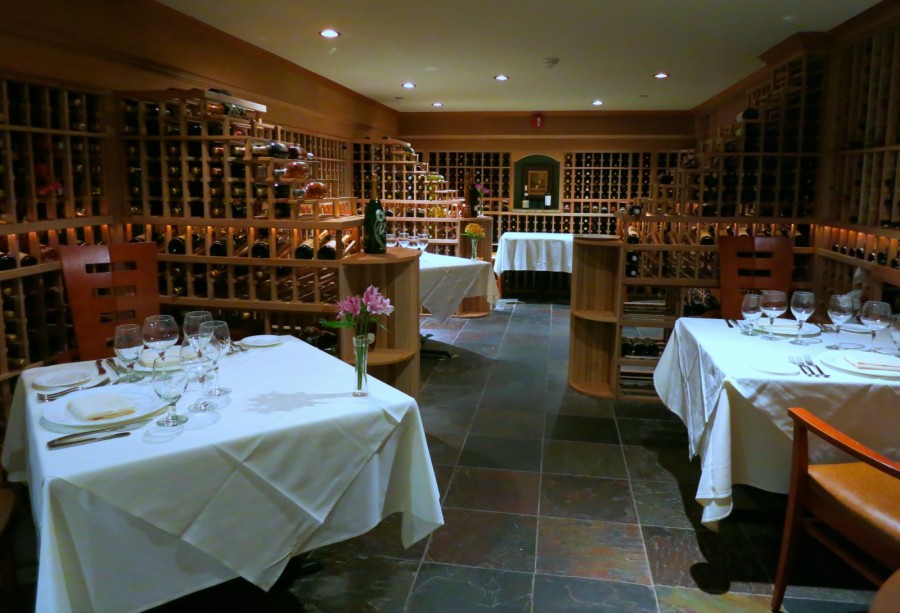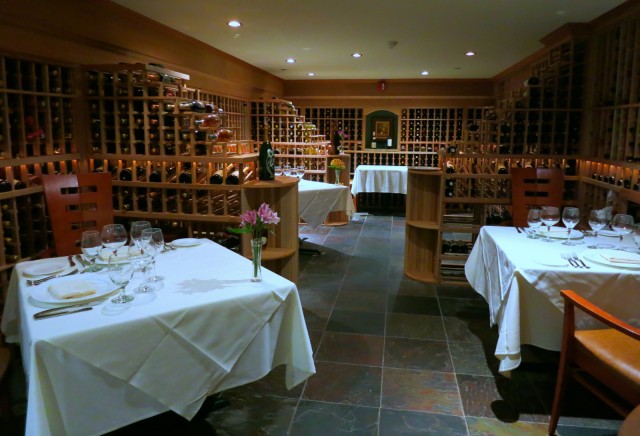 EAT/PROPOSE: 1865 Wine Cellar at Mountain View Grand Hotel. Snuggle with your honey among the bottles of vino in this uber romantic restaurant.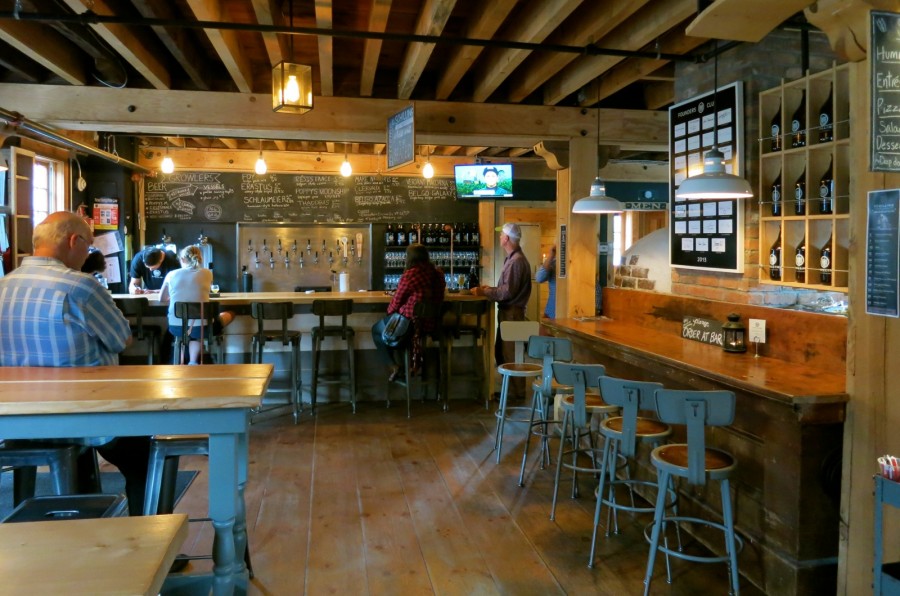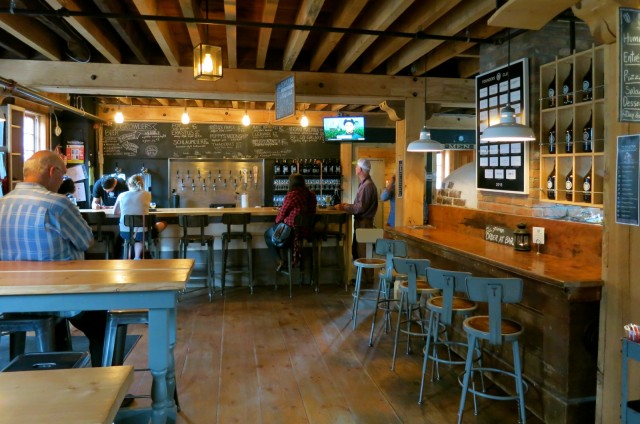 DRINK/DINNER: Schilling Beer Co, Littleton. Opened in 2013, out of staters have discovered this cool spot inside a 1796 mill building right on a rapid river. Views are great, beer is wonderful, and even the flatbread from a wood-fire oven is terrific.
Where to Stay in Northern White Mountains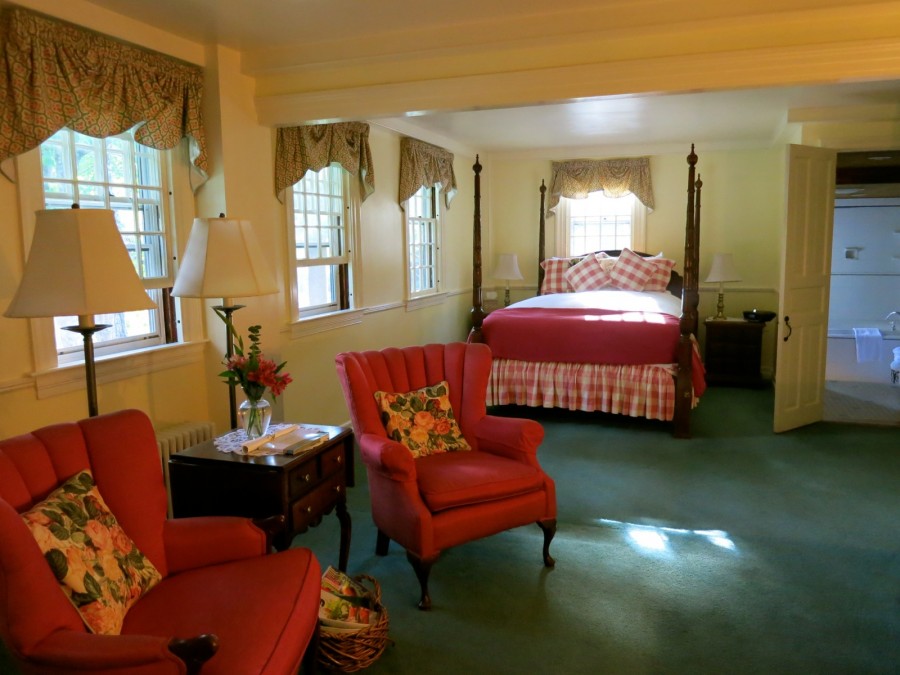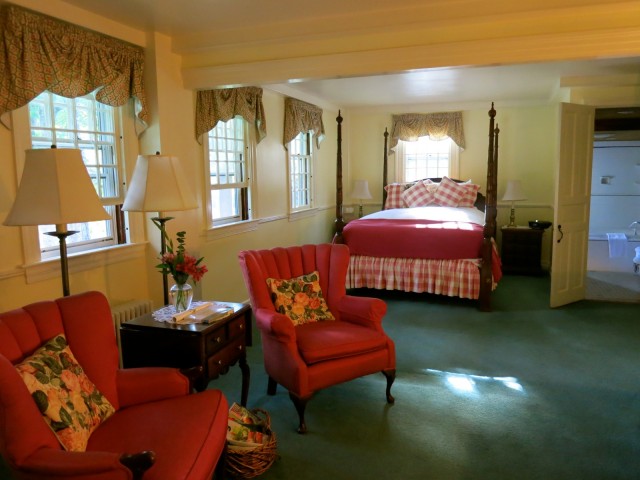 STAY: Adair Country Inn, Bethlehem. Owned by Cathy and Joel Bedor (who also co-own the Mt. Washington Cog Railway) this exclusive 11-room hideaway is just seconds off of I-93, though so quiet and tranquil, you'd never know it. Built by Frank Hogan (attorney for Teddy Roosevelt) as a wedding gift for his daughter in 1927, this elegant establishment was home to Dorothy Adair Guilder until her passing in 1991. Dorothy's hats, and her husband's books, including a signed copy of Ulysses S. Grant's Personal Memoirs, were kept as reminders of these former residents.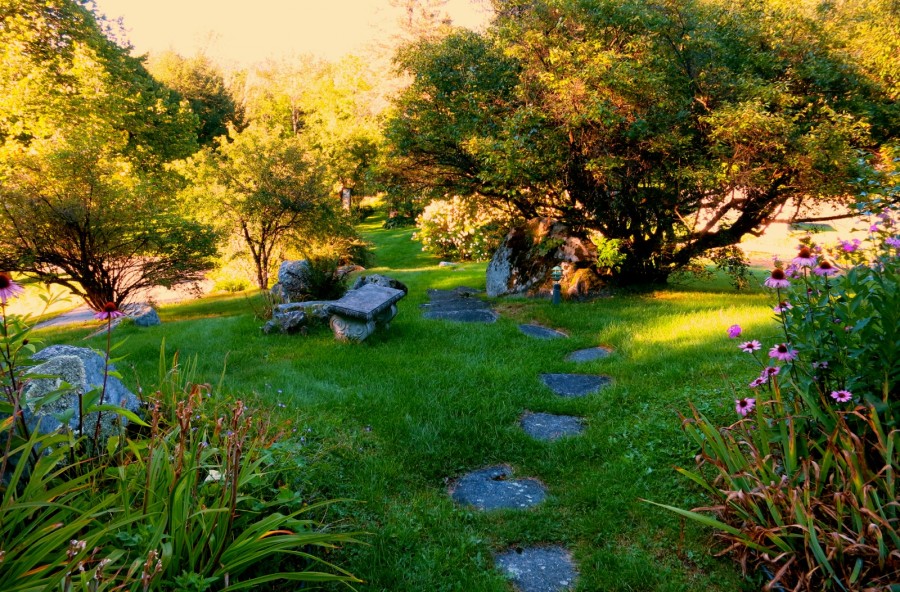 The inn and its 200 acres of landscaped grounds, designed by the sons of Frederick Law Olmstead, are preserved as if time has stood still. Each room features a billowing luxurious featherbed and other stately appointments. It is the height of privilege to sit on the patio overlooking the lush gardens, sipping a glass of wine, before heading into the dinning room or the darkly atmospheric former library, now a fabulous bar, for dinner (see Where to Eat). Rooms from $199 – $349 include gourmet breakfast (with popovers), afternoon tea with homemade treats.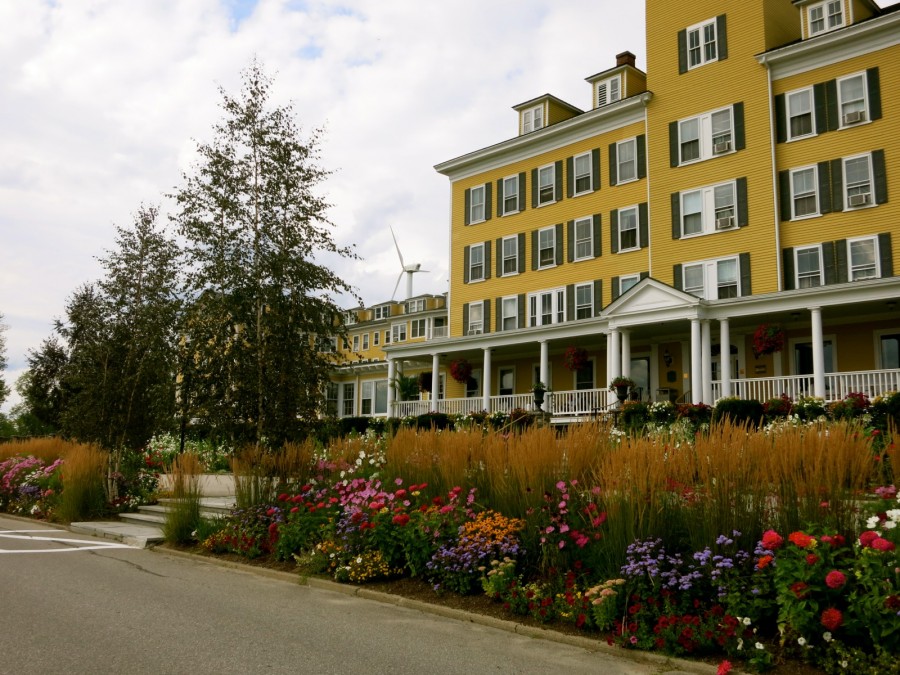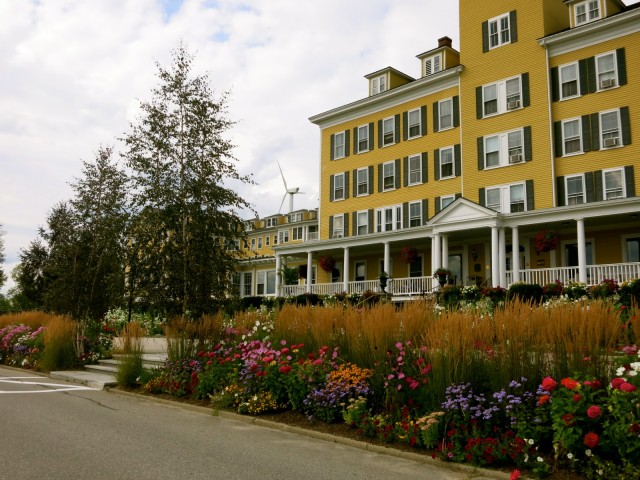 STAY: Mountain View Grand Hotel, Whitefield. Called Mountain View House when first opened in 1865, this Grand Hotel was closed for 16 years and reemerged in 2002 beautifully renovated. Views of the White Mountains are spectacular, the gardens are stunning, and the 1865 Wine Cellar Restaurant has earned a reputation as a popular place to pop the question. Even if you don't stay here, ask to see the Oldest Operating Elevator in New Hampshire, and if you do, sign up for Axe Throwing, a unique "way to unwind" for guests over 15. There's a movie theater, indoor pool, "Meet the Farmer" tours, and plenty for couples and families to do. Rooms start at $229 per night.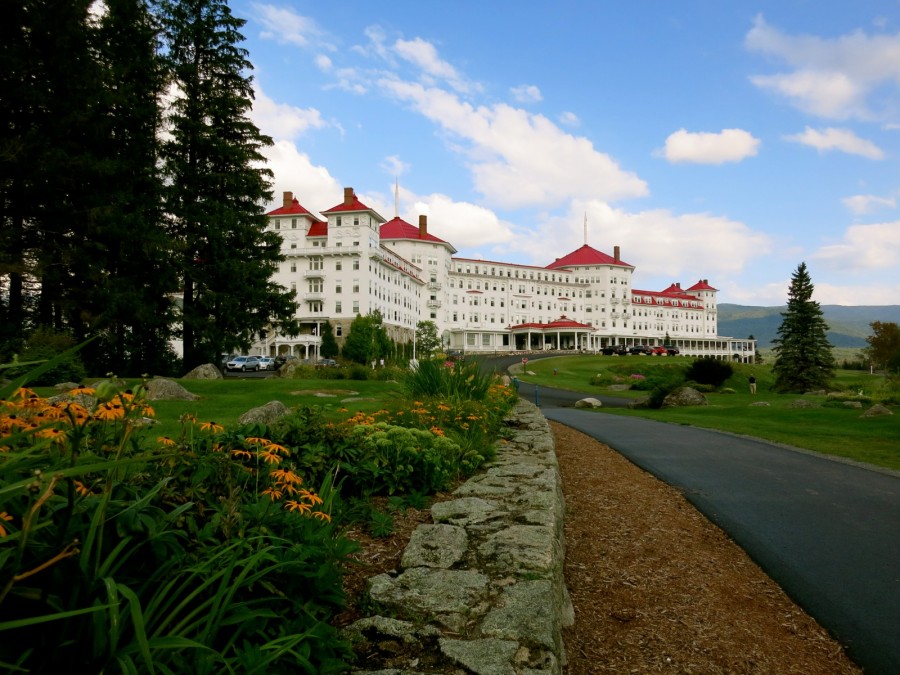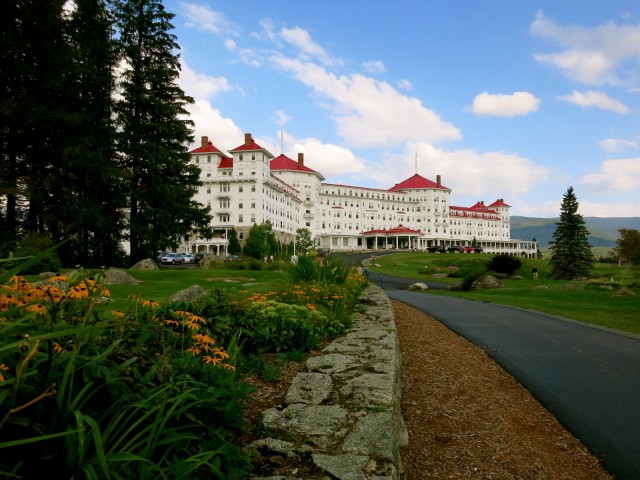 STAY: Omni Mount Washington Resort, Bretton Woods. The most recognizable of the three Grand Hotels remaining in New Hampshire (two in the White Mountains – see above, and one in Portsmouth), this imposing white and red resort is easily identified from afar. The soaring, massive lobby with crystal chandeliers is both hushed and bustling. Verandas in the front and back are stocked with chairs, where patrons sip beverages while drinking in majestic views. Rates from $200 per night (does not include taxes of $57).