WHY GO: With a population of 7,500, Montpelier VT is the smallest State Capital in the United States, and, as a point of pride, the only one without a McDonalds.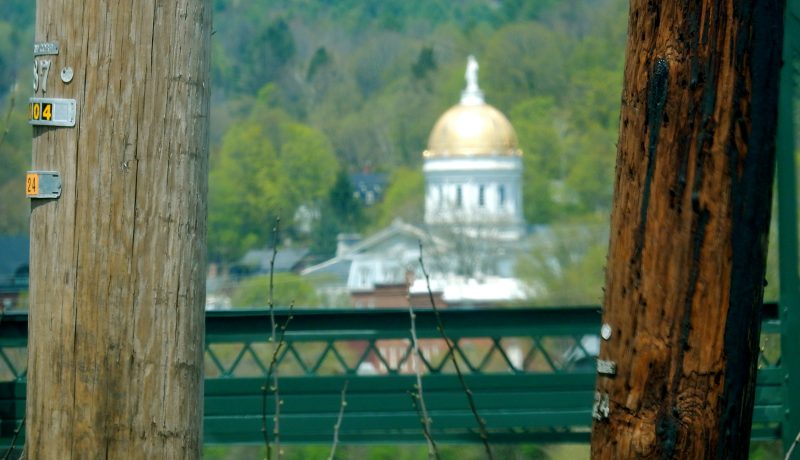 It's also got a hippie (though not hip), socialist vibe about it. That's not so surprising, given that Montpelier is Bernie Sander's home away from home, one that perfectly exemplifies the Vermont State Motto: Freedom and Unity.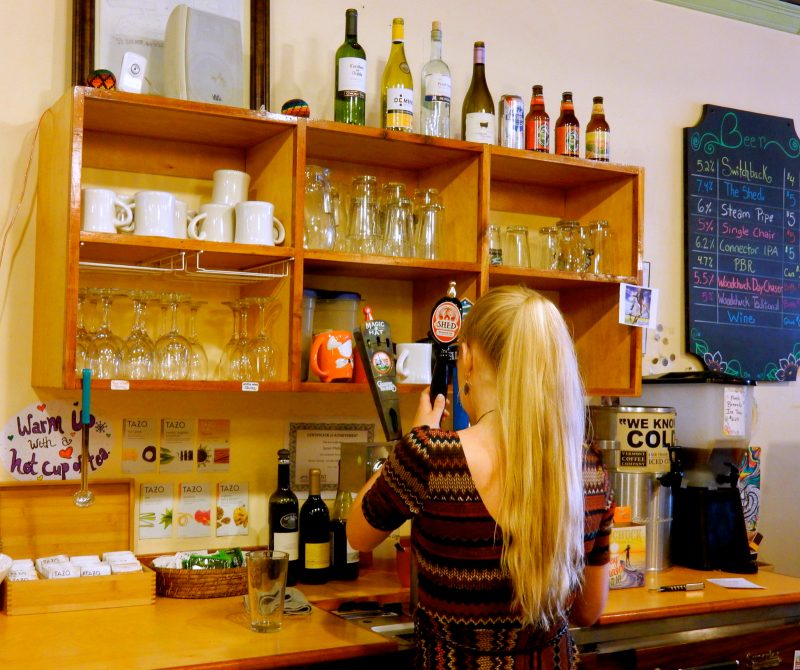 You can stay right in town in a lovely B&B, tour the State House, enjoy the, some say, best Maple Creemee in Vermont, shop one of the quirkiest pet shops on earth, and of course, drink the hottest craft beer and eat like a Head of State on this Vermont Capital getaway.
Things to Do in Greater Montpelier VT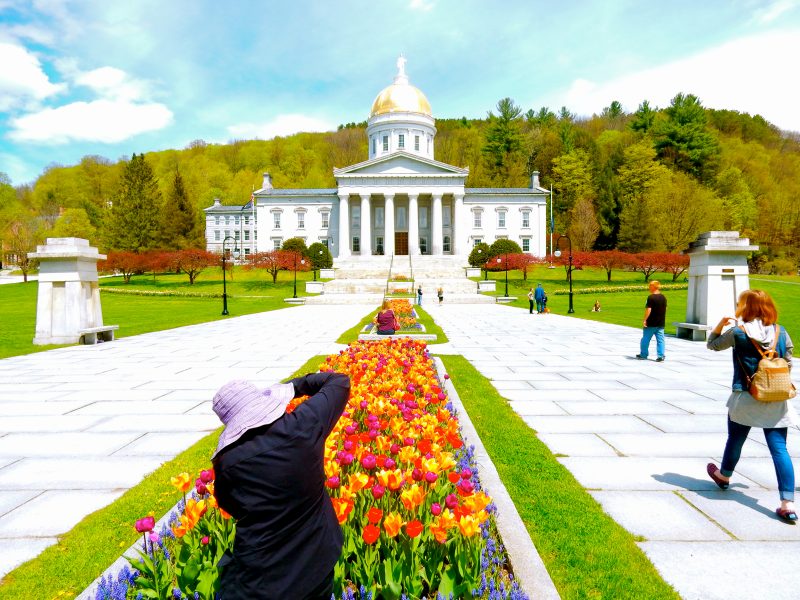 TOUR: The Vermont State House Montpelier VT
Most stunning in Spring, when beds of multi-colored tulips run arrow-straight to the front steps, the plaza leading up to the front doors of this comparatively small State House swarms with photographers. Even on days that the building is closed to visitors.
This version of Vermont's State Capitol was built in 1859, after a fire claimed the first one in 1857. This Renaissance Revival structure, gold dome gleaming in the sun, is open for tours during the week only. Open Mon-Fri, 9-3, self-guided tours.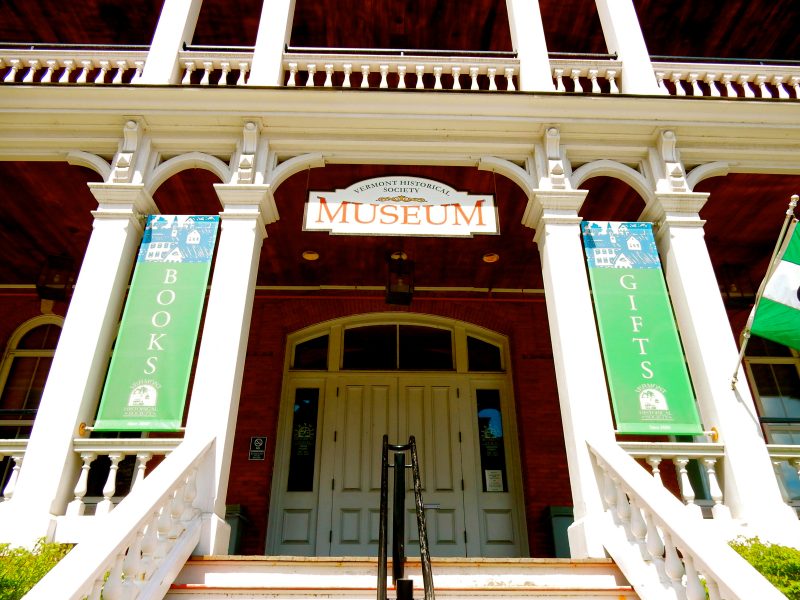 The first thing you'll see when you enter the Vermont History Museum in Montpelier Vermont is the last Catamount (Mountain Lion) shot in Vermont enclosed in a glass case along with the rifle that shot it.
For some reason, kids adore this somewhat macabre display. But there's much more for adults to appreciate in this single floor, 5,000 sq ft. museum.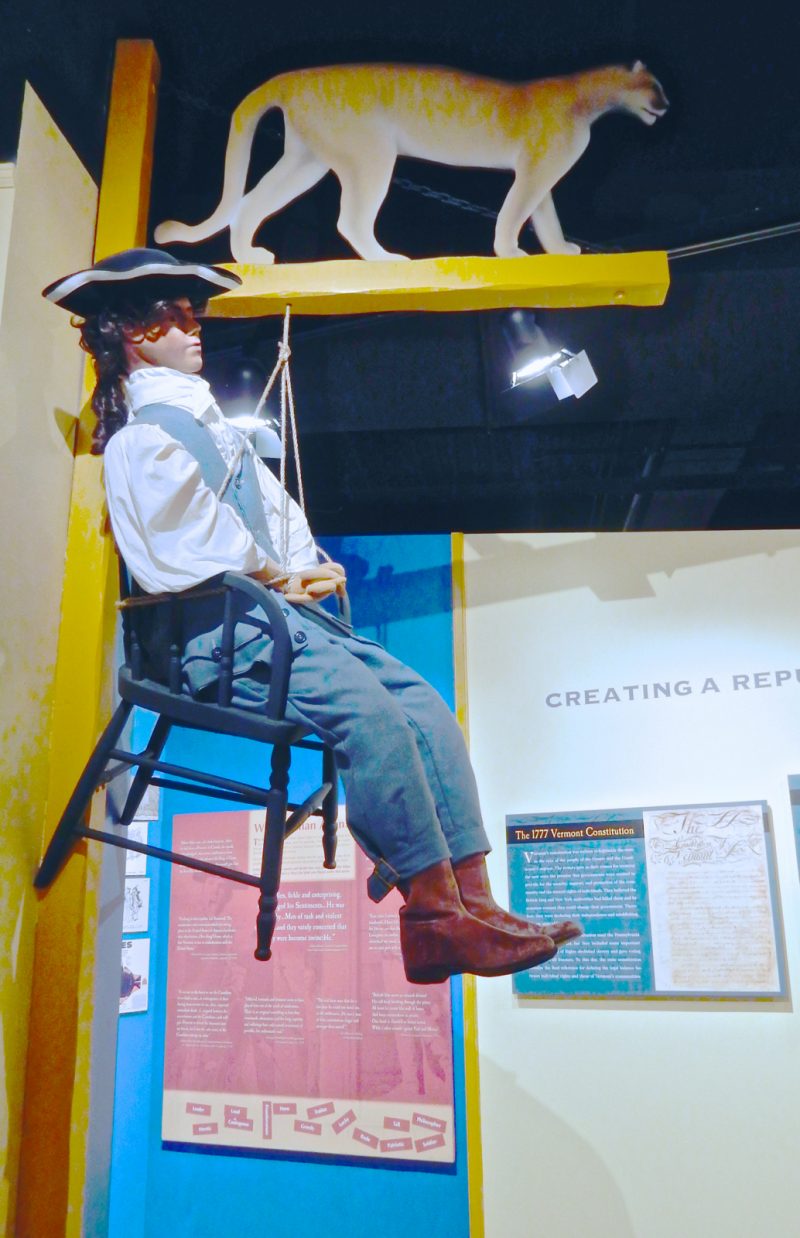 Ease through a Native American Longhouse, step into a Colonial Era tavern, and learn why Sam Adams (yes, the namesake of the beer) was strapped to a chair hung from the Catamount Tavern sign and ridiculed by the townspeople for a few hours.
Don't miss the 18 minute video, Freedom and Unity, which delves into three contentious issues debated and decided on in the State House; Slavery, Women's Suffrage and LGBT Rights.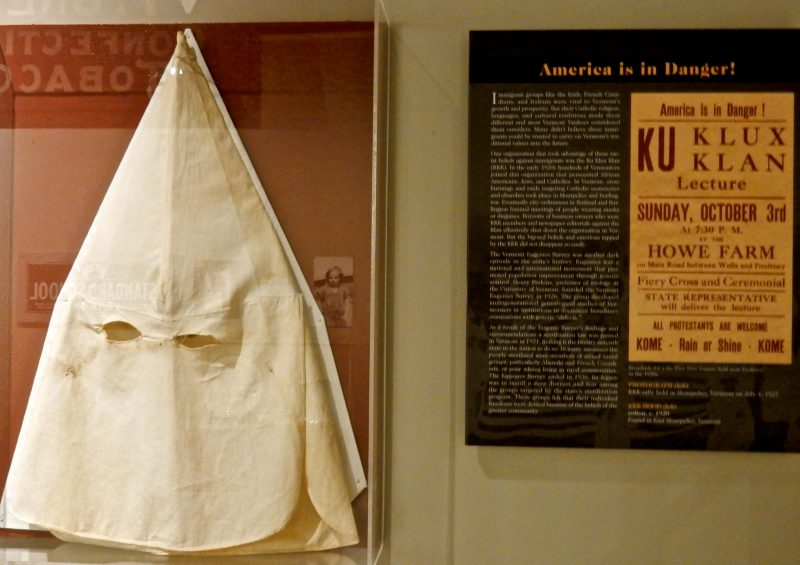 Though it focuses on industries most identified with Vermont – Maple Syrup, Cheese, Stone (especially marble and granite), and Skiing – the museum does not shy away from its darker elements.
One highlights the rise of and prevalence of the KKK in the 1920's. Not surprisingly, it coincided with the influx of an immigrant work force. The more things change…… Open Tues-Sat. 10-4, $7 adults, $5 kids.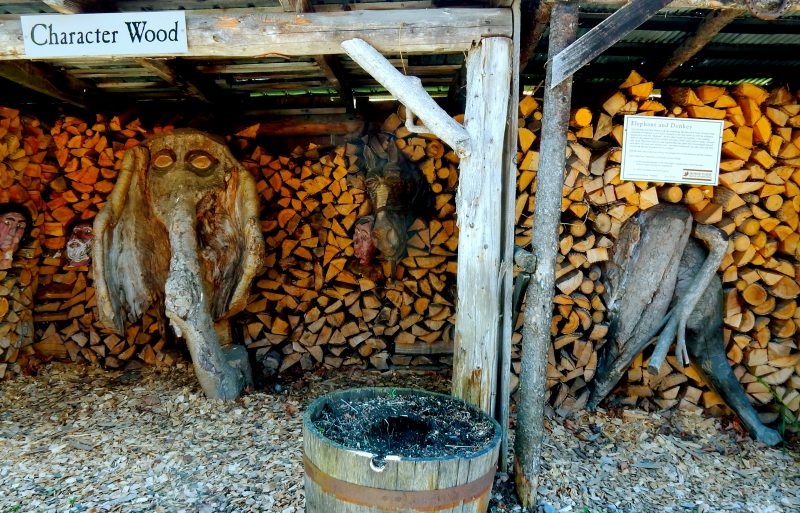 Ask for "Burr," the burly owner/artist who is quick to tell visitors that he's the 7th generation of Morse's to be running this enterprise. According to Morse, "60 years in this location, 150 years before that down the road."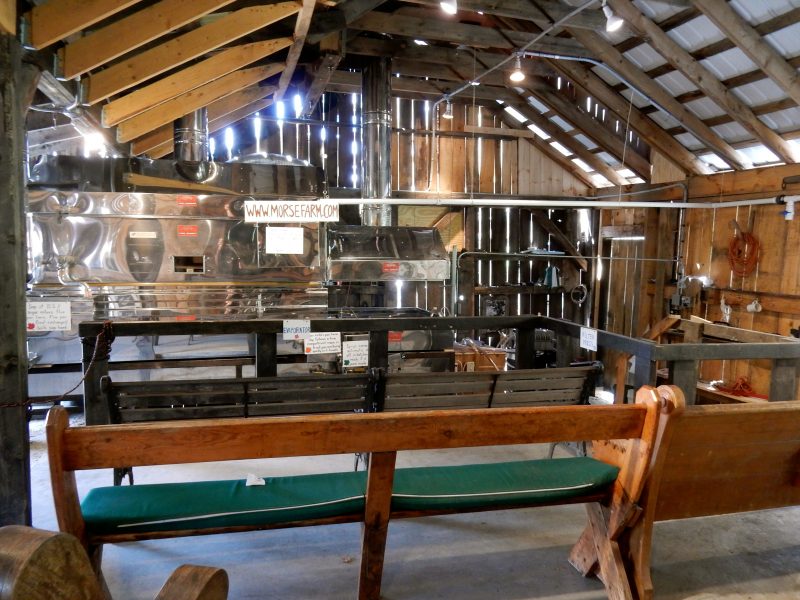 Burr's dad was a dairy farmer who hated milking cows. "One day Dad said, 'I'm getting rid of the critters. I want to start milking people.'" So, He began making maple syrup.
In 1967, Dad Morse moved the operation closer to the State Capital where he'd be assured of a steady stream of year round tourists.
Capitalizing on a growing number of Midwesterners looking for authentic New England experiences and real Vermont Maple Syrup, Morse marketed to bus groups from Illinois. When Tauk Tours joined up in the 1980's, business really took off.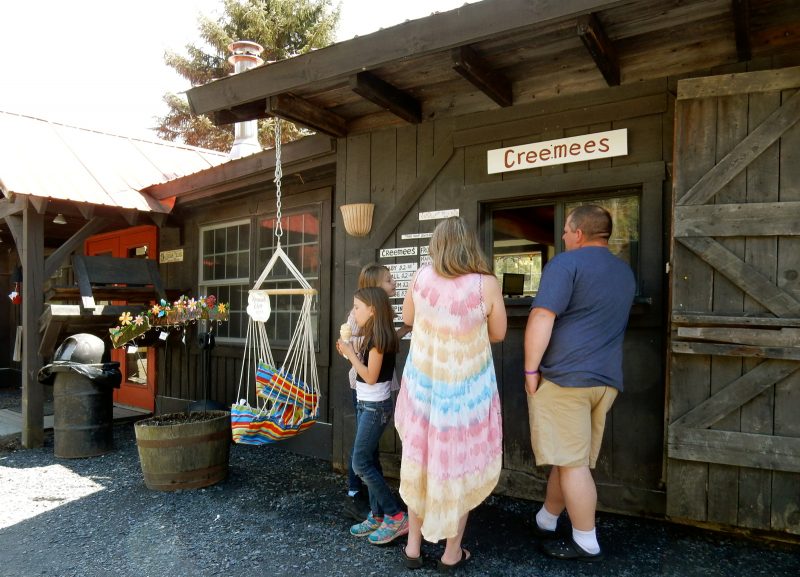 Morse Farm encompasses a store where, of course, you can purchase Morse Farm Maple Syrup. Also, watch a sugaring demonstration, treat yourself to a smooth Maple Creemee (voted the Best in Vermont), and laugh at some of Burr's most irreverent "tree trunk" sculptures. For example, the head of an elephant and the back end of a donkey. Burr claims he is making no political statement – "it's just how the limbs came together."  Open daily 9-5. From Memorial Day to Labor Day, 9am-8pm.
The Morse Maple Farm is one of 10 quirky-romantic places to propose in Vermont.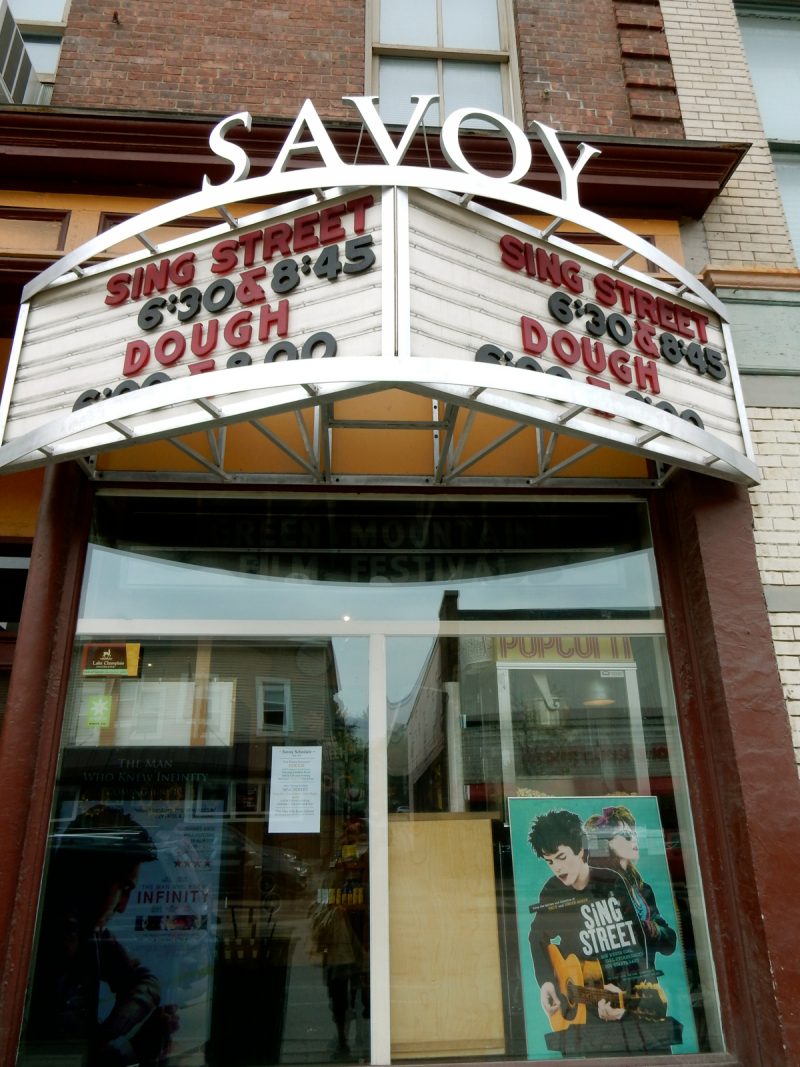 CINEMA: The Savoy
Montpelier, a tiny city of 7,500, has two, count 'em, two movie theaters! One shows current, first run flicks, and The Savoy plays the indie stuff.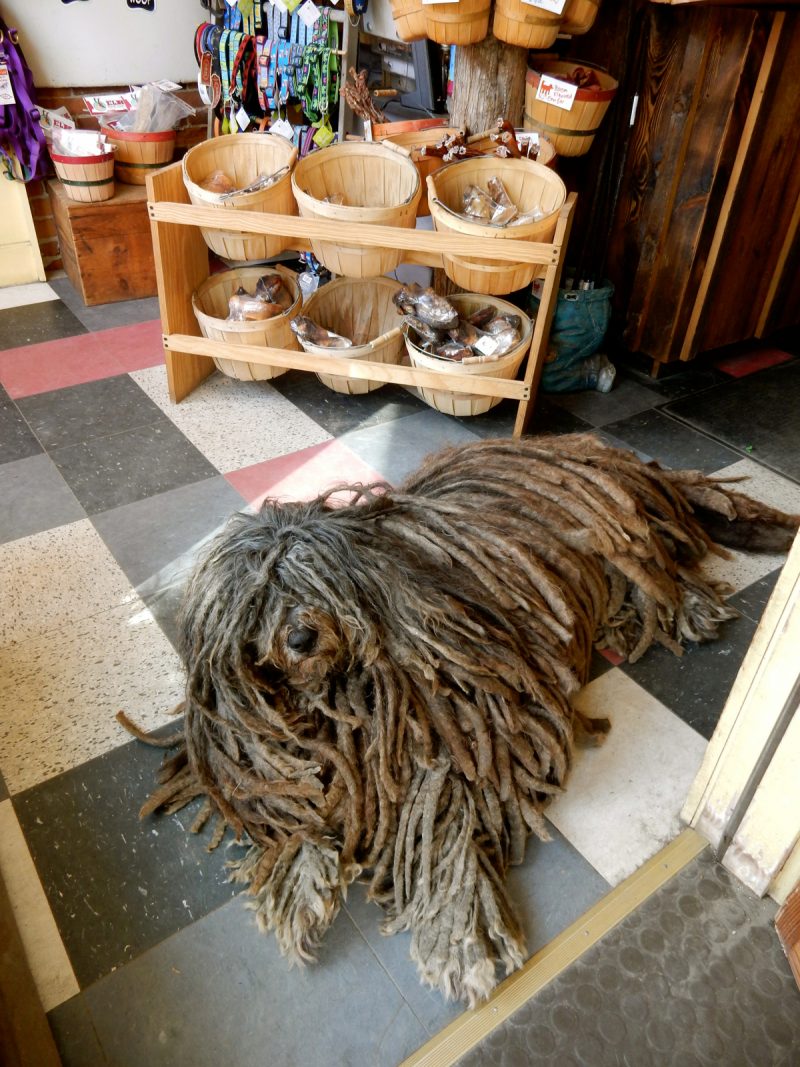 The door to this happy puppy establishment might be blocked by a Rastafarian hair-do'd dog. The owner owns three of these Komondors, Hungarian sheepdogs also known as Mopdogs, and they just might be the quirky pets to which the proprietor refers to in her shop's name. But of course, you can find anything your own quirky pet desires in  this funky pet shop.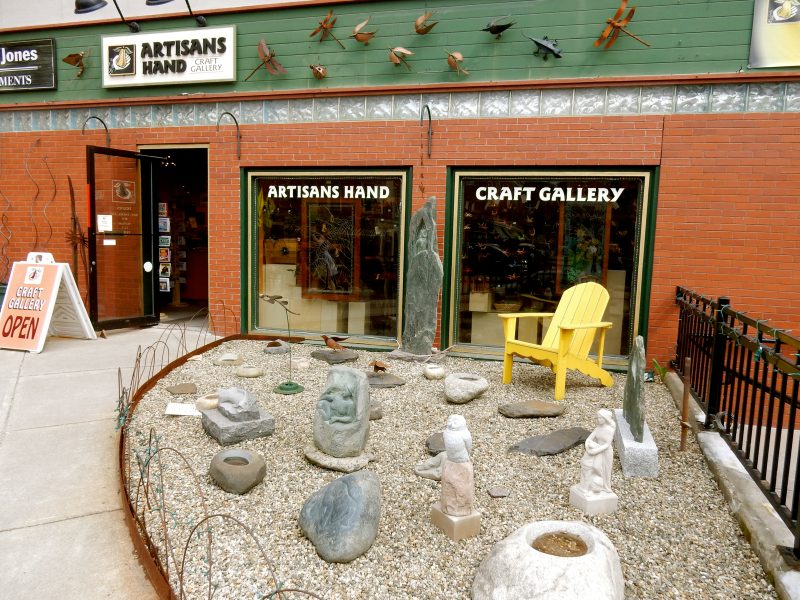 For lovers of local crafts in wood, glass and other mediums, this one does not disappoint. And the "Sale" table is incredible.
SHOP: Bear Pond Books
An indie bookstore with a creaky old wood floor. My favorite kind.
Where to Eat in Montpelier VT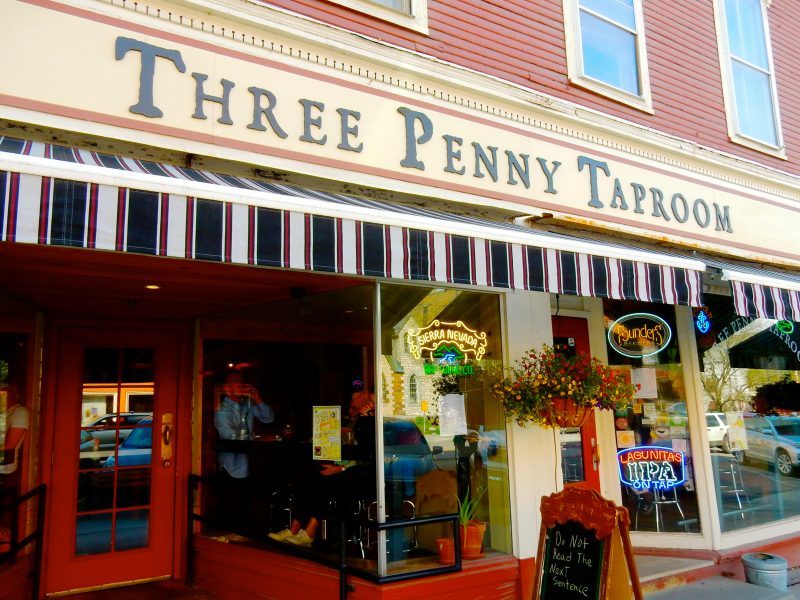 With 25 craft beers on tap, this place is first-stop for esoteric-beer hounds. Come in for a pint, even if you don't plan to eat here.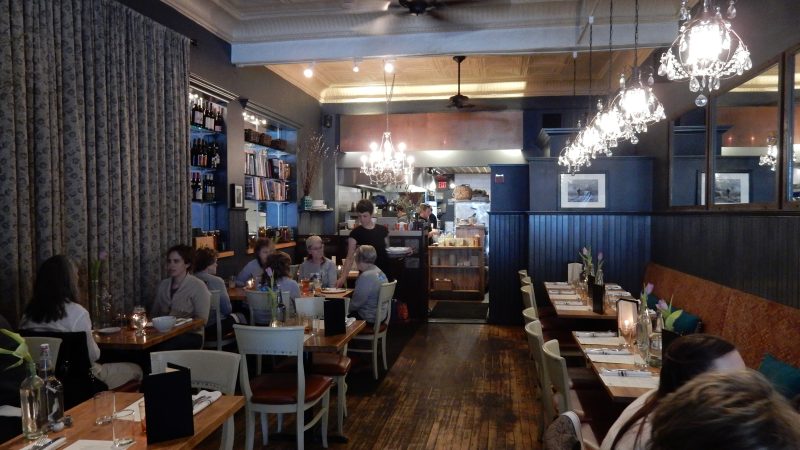 This small earth-to-fork spot is spot on with a range of seasonal dishes. The Fingerling Fries are to die for, "Leaves and Seeds" are literally lettuce leaves pulled right from the garden. And dishes like Cod with Chili Sauce set on wilted greens is light and delightful. FYI – even on a weeknight, the place is packed by 6pm.
Where to Stay in Montpelier VT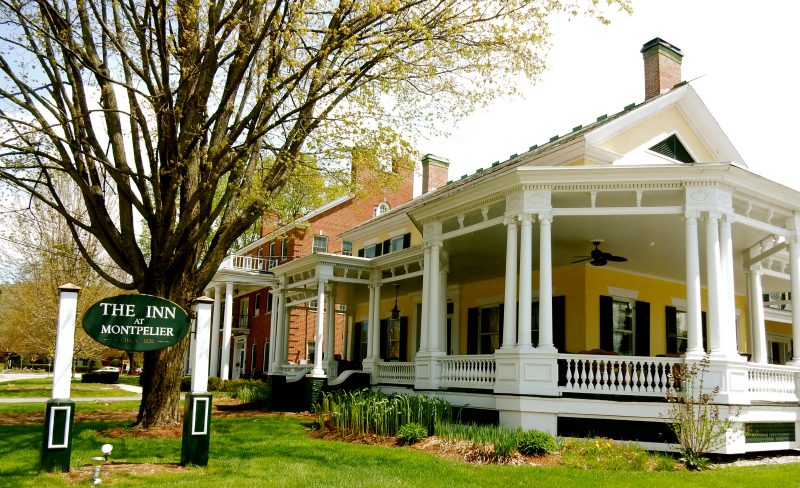 Though not ultra-luxe, the Inn @ Montpelier is clean, charming and welcoming. Refreshed rooms are available in the main house and another building steps away, and range from cute-small to large and plush.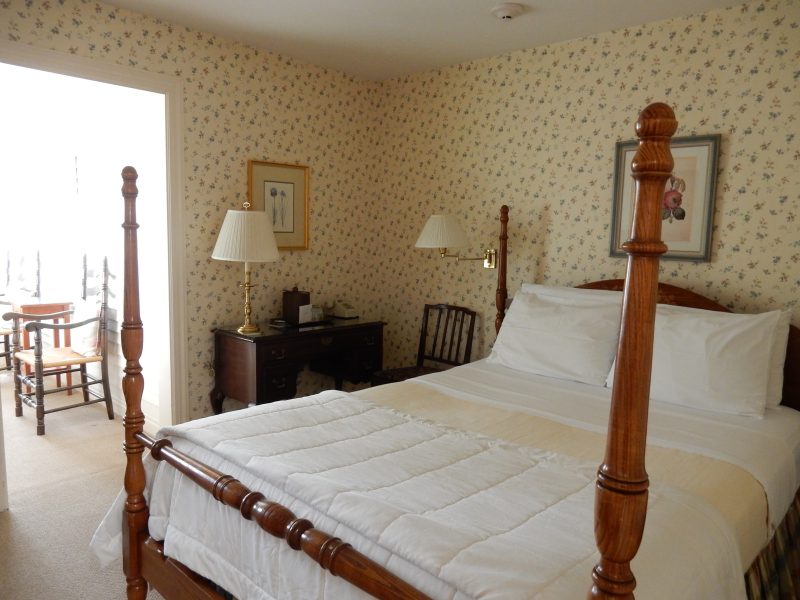 Mine – at the mid price point of $190, was bright and cheerful with floral wallpaper, a tiny enclosed porch and small clean bathroom with shower tub.
What makes this place ideal is its charm and proximity to town – just one block from the start of the business district and a walk to everything from restaurants to the State House and History Museum.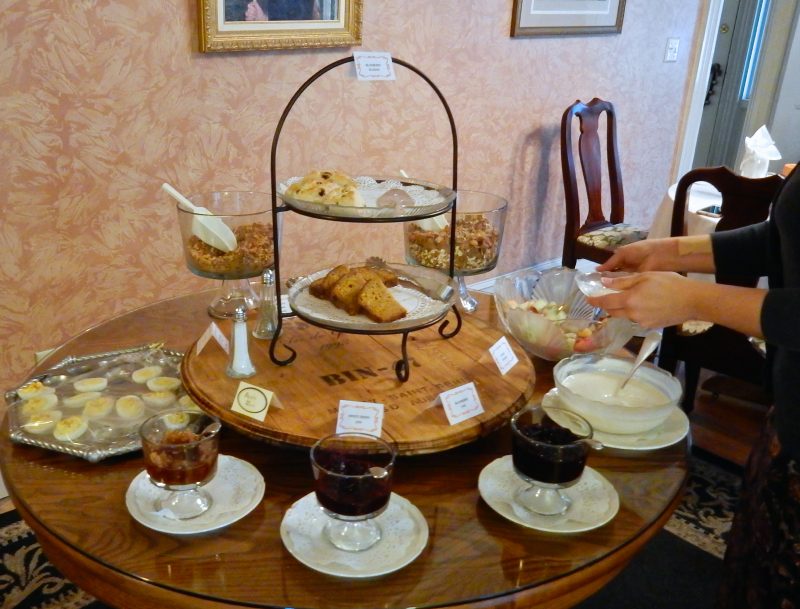 Continental breakfast in the nicely decorated main house is complementary with stay. Rooms from $170-$290 depending on size, category and season, include breakfast, wi-fi and parking.