Last Updated on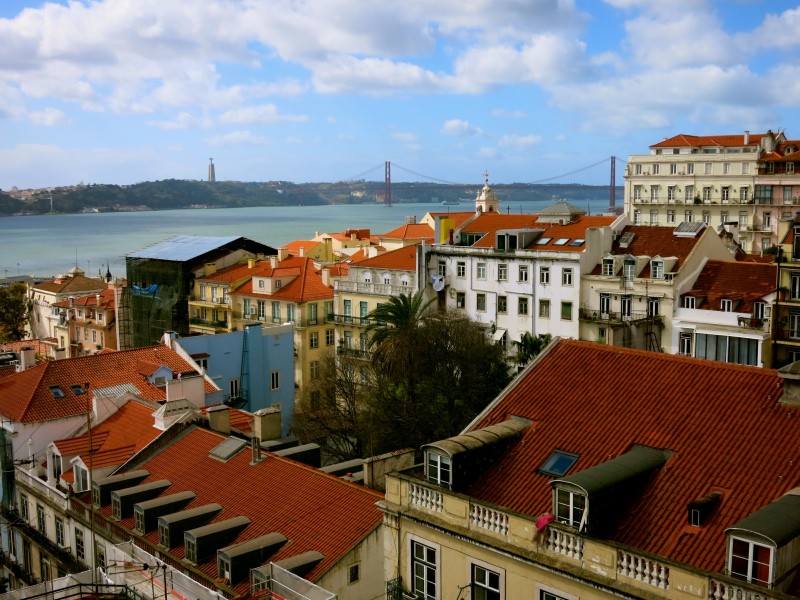 WHY GO: Lisbon Portugal is a hot destination right now – and should be. It's the closest Mainland Europe city to New York (a 6 1/2 hour flight), colorful, classic and innovative all at once. Mosaic sidewalks, cobblestone streets, terra cotta roofs, tiled buildings – Lisbon is eye-catching no matter which way you look. Here – the Getaway Mavens give you real time tested advice about what to see, where to shop, hottest places to eat and one great hotel to put you in the center of things.  Read (and look) on:
Things to Do in and Around Lisbon Portugal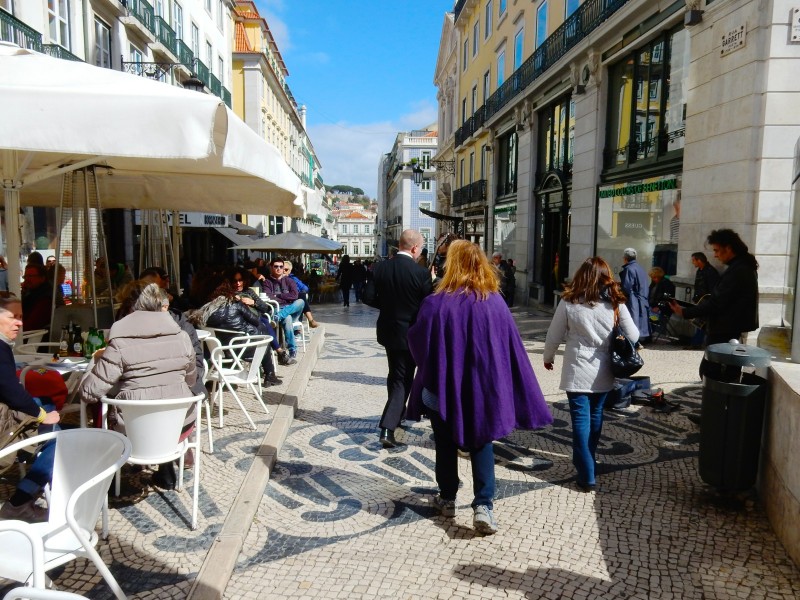 Take in the stunning walkways and streets of the Chiado shopping district.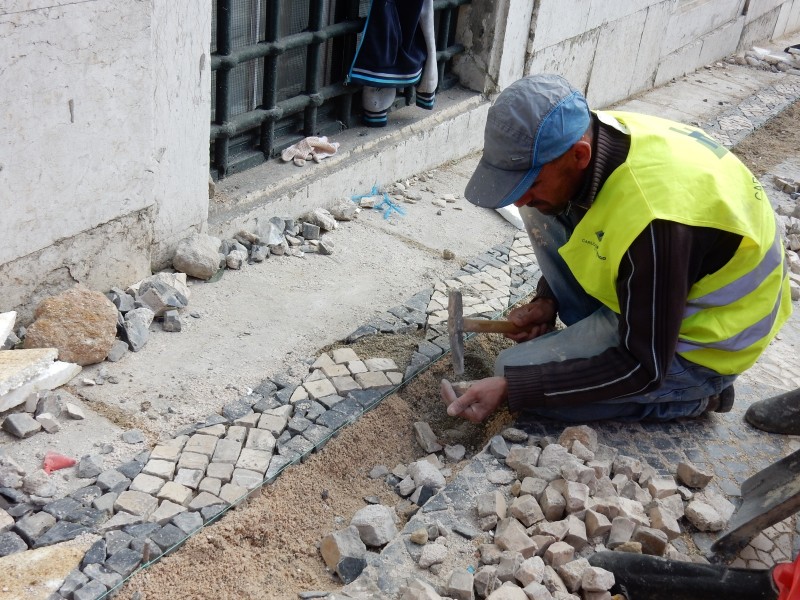 Lisbon carefully tends to its aging streets – fixing them with an artistic eye.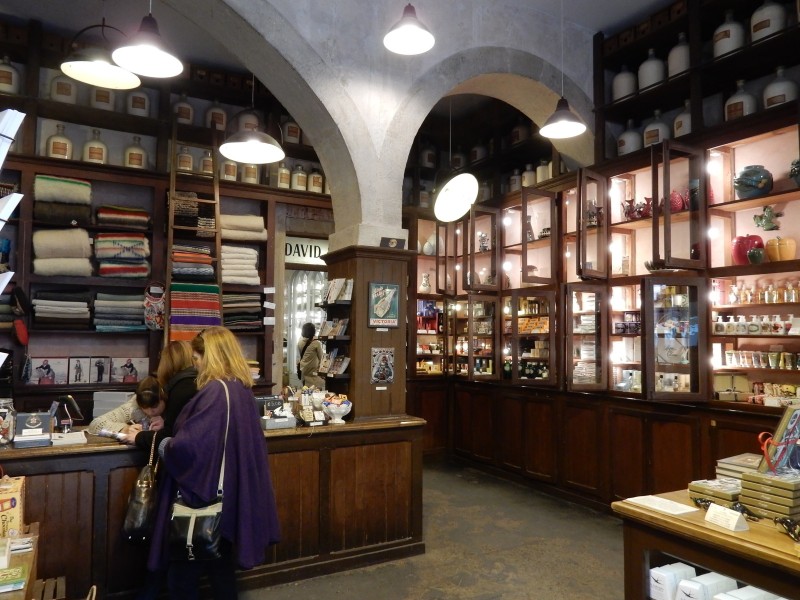 You can find every Portuguese product worth bringing home at A Vida Portuguesa: beautiful tins of sardines (3-7 Euro), luxurious soaps, art tiles and plenty more attractively presented high quality local goods.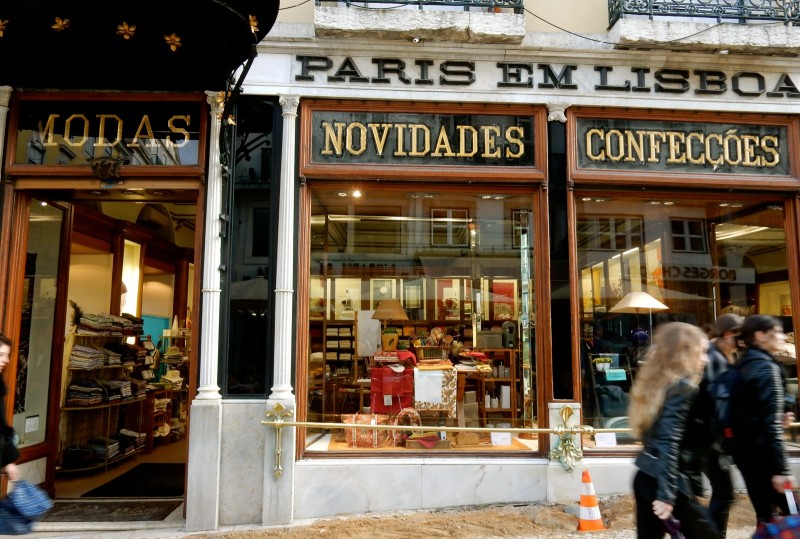 Shop for linens at the 130 year old Paris Em Lisboa Linen Shop in Chiado. You'll find luxury sheet sets and duvet covers for a fraction of what you'll spend elsewhere.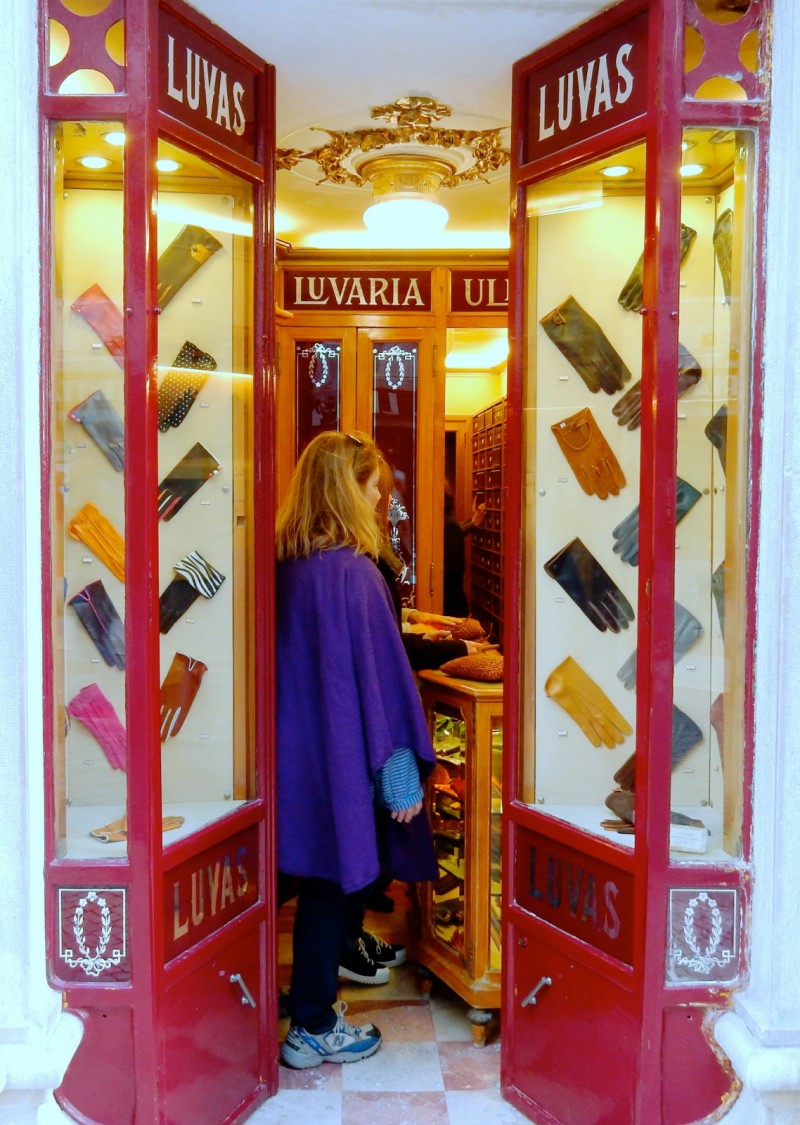 Buy custom-fitted leather gloves for 55-75 Euro at the tiny two-person at a time Luvaria Ulisses glove shop, which has been at the same location since 1925.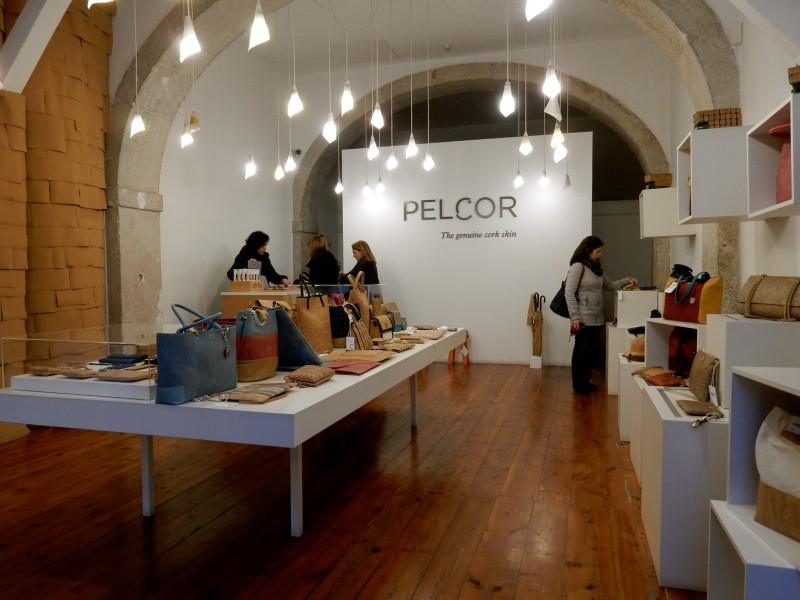 Portugal is known for its cork products, and you'll find some of the best cork handbags at the off-the-beaten-track Pelcor. Just FYI – ask for a Tax Return form if your purchase exceeds 62 Euro. They may not offer this information to you, but you are entitled to the 23% tax back at the airport with the proper form.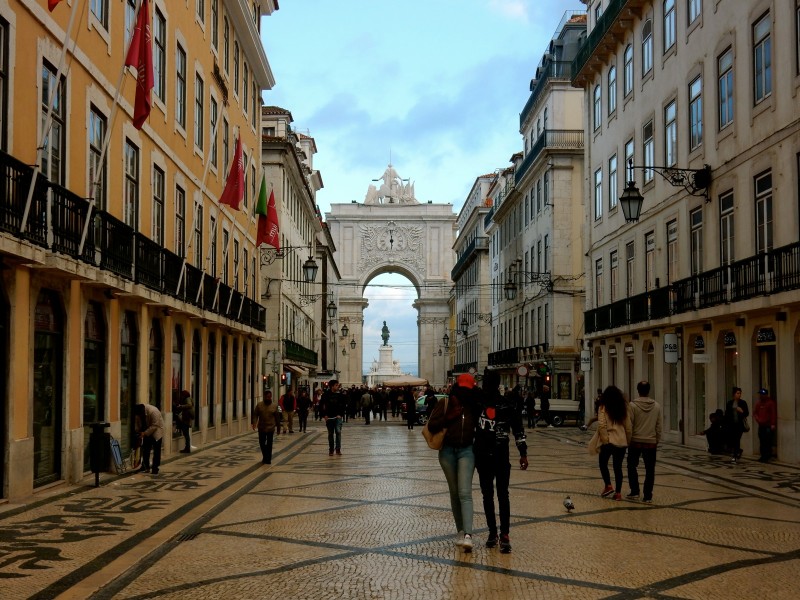 Walk down Rua Augusta – to the magnificent arch. And yes, you can go to the top for a fee.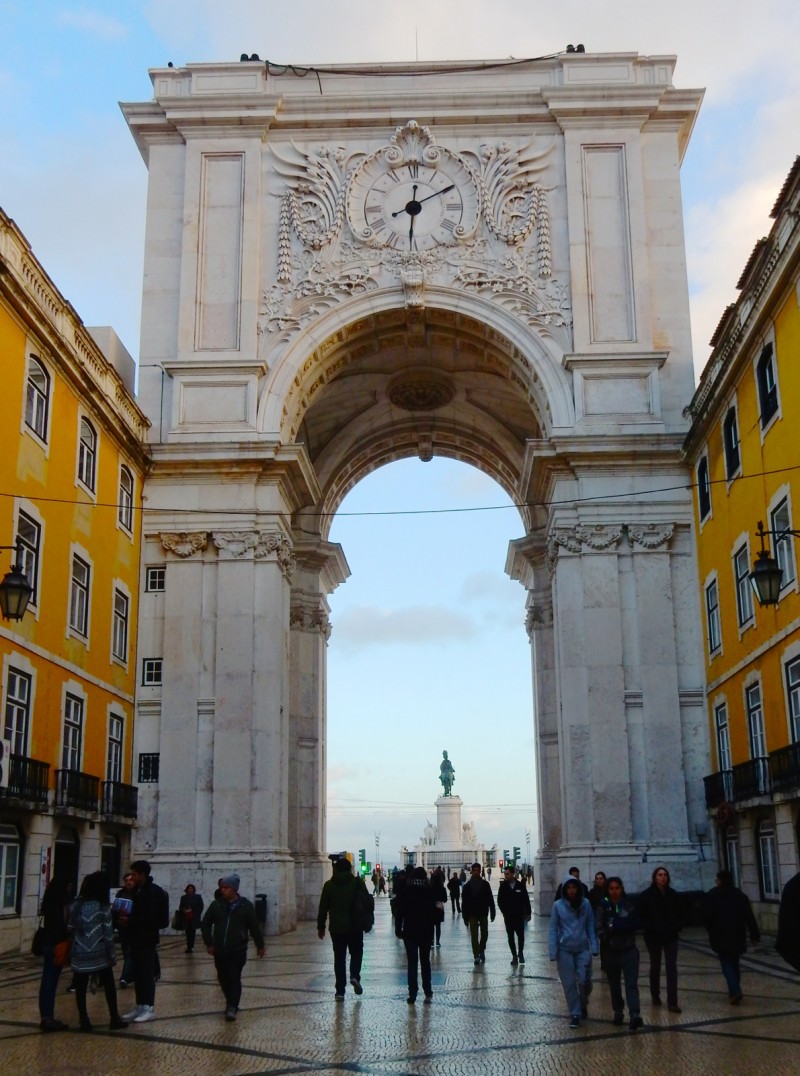 The monument beyond the arch looks out over the Tagus River, which was once peppered with protective towers and forts. One of these was the Tower of Belem.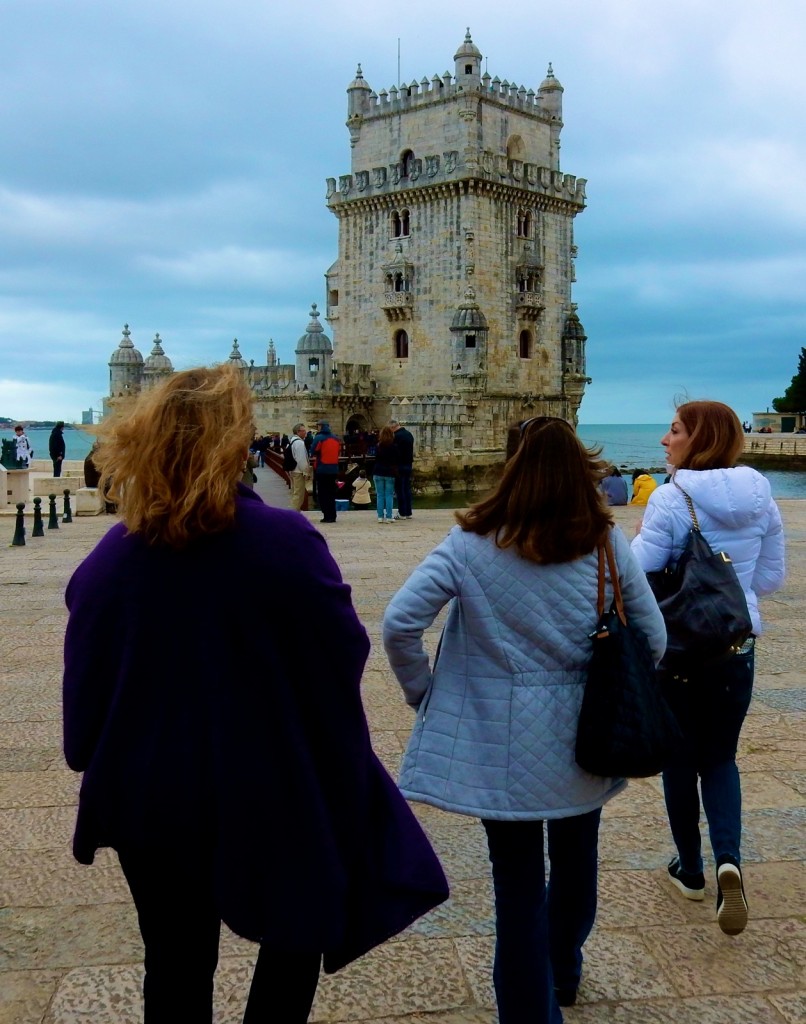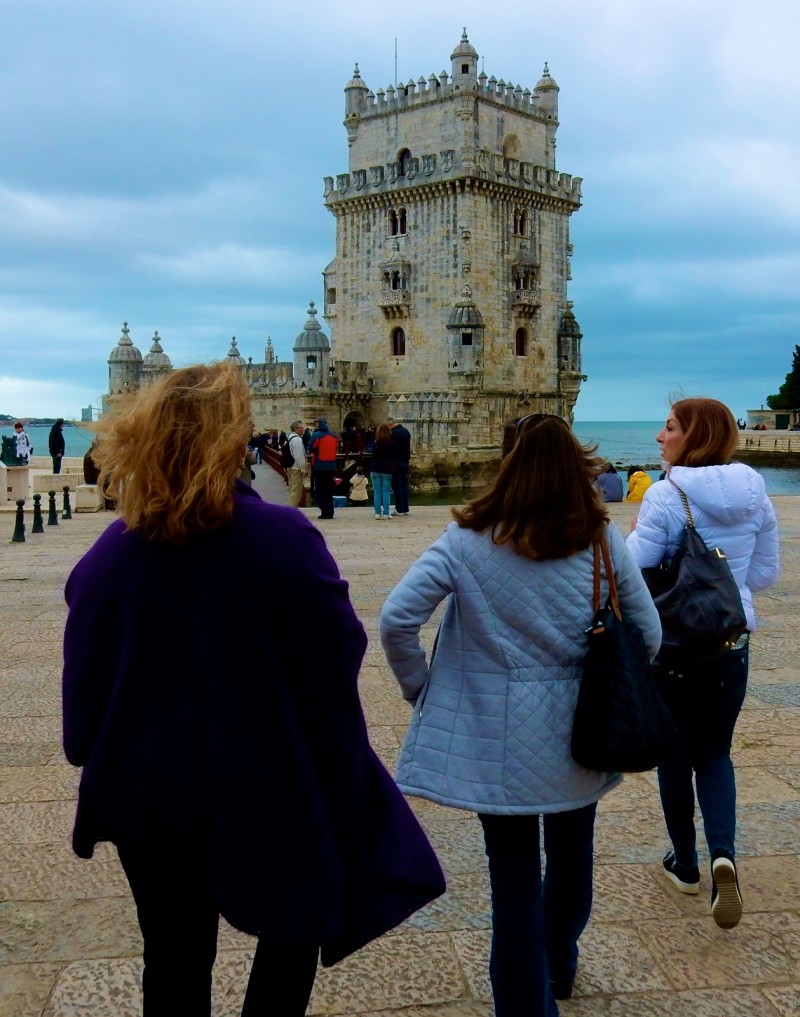 Located in the Belem section of Lisbon, a visit to this fortification, built in 1515,  provides an overview of Lisbon history and grants great river views.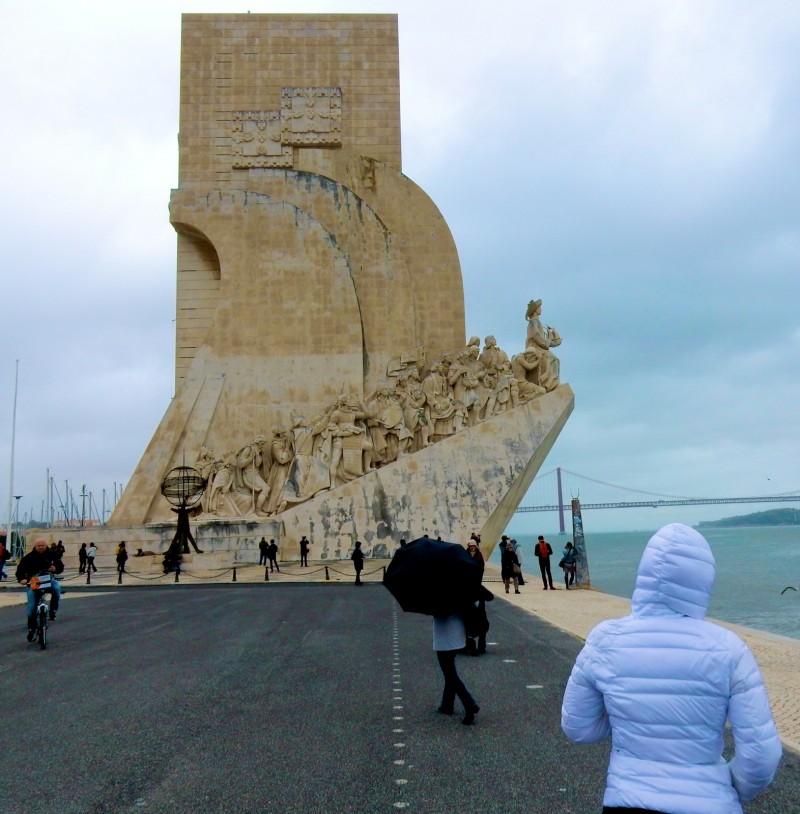 Nearby, you'll find this homage to explorers who set off from Portugal for new lands: The Discoveries Monument, built in 1960 to commemorate the 500th anniversary of the death of Lisbon's own Prince Henry the Navigator.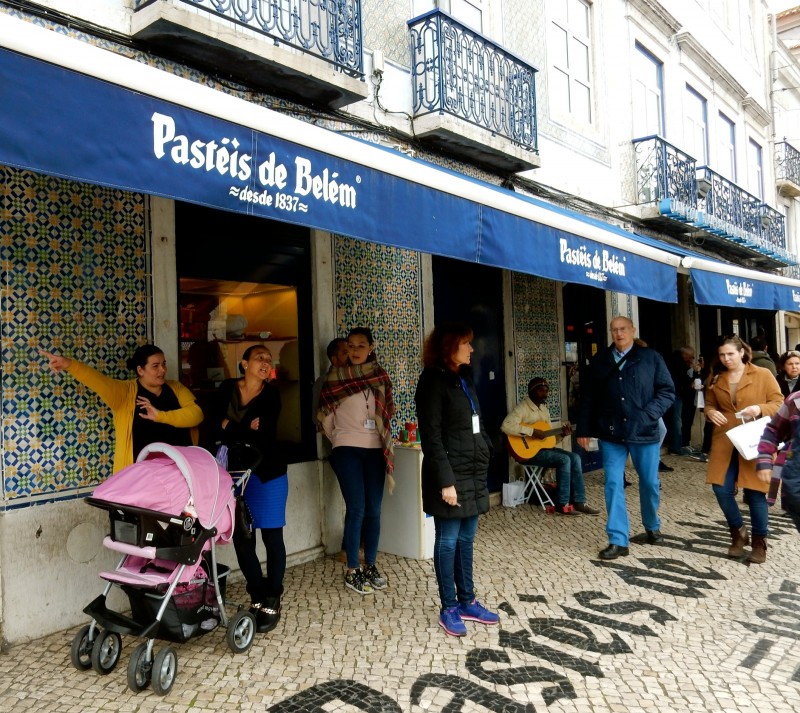 Do not leave the Belem area without trying one of the city's best known pastries – Pasteis de Belem – which is to Lisbon what Cafe Du Monde's beignets are to New Orleans. The recipe hasn't changed since 1837, when monks at the Monastery of Jeronimos next door began selling these sweet custard tarts to keep their home solvent.
Next, head back to the Bairro Alto district to compare pastries. Makers of these "Pastel de Nata," as the Belem pastries came to be called, are quite competitive. You'll find Manteigaria's version right off the square next to the Diesel store. You can watch them being made and they are served hot from the oven.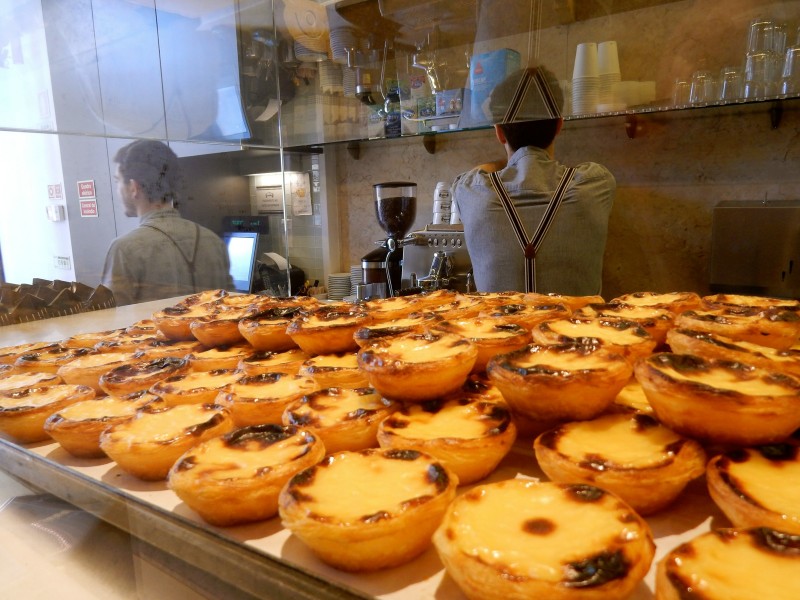 The square is also where you'll pick up Tram #28.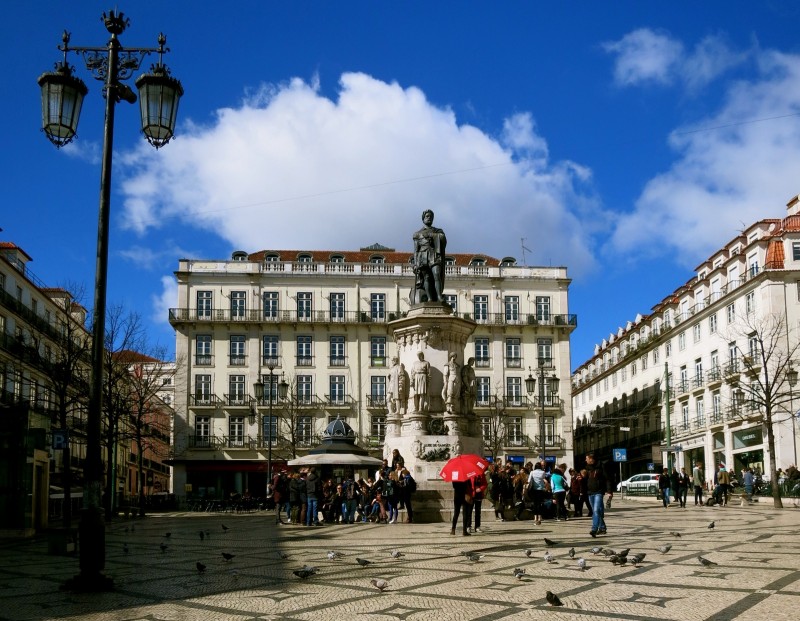 You'll find the tram stop on the other side of the monument (above).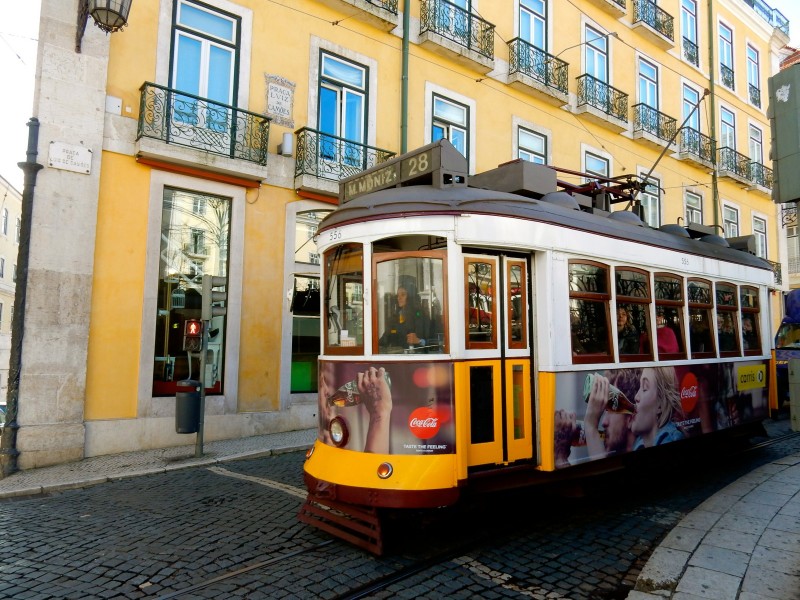 Ride the #28 Tram. Electric trolly cars come every five minutes or so on the route from Bairro Alto neighborhood to the Alfama District.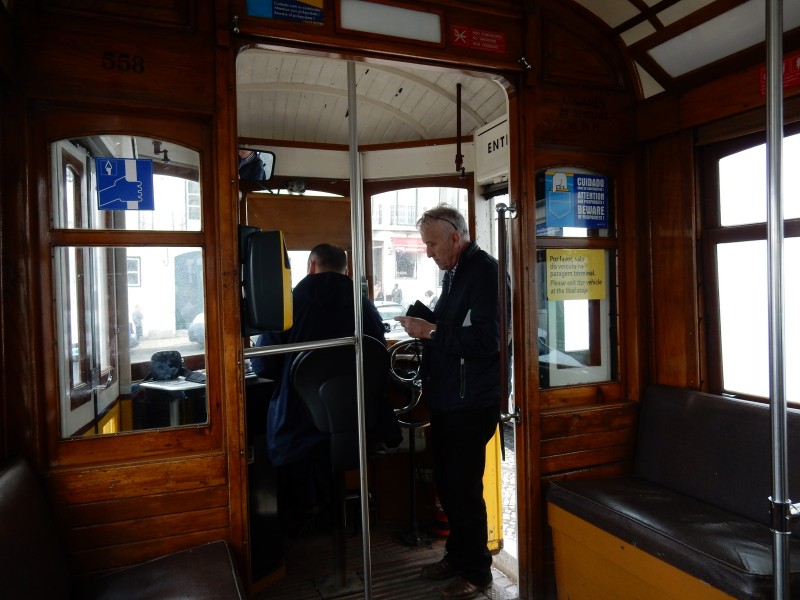 If you intend to use the great public transportation system throughout the day, it pays to purchase a day-pass for 7 Euro (each ride costs 2.95 Euro).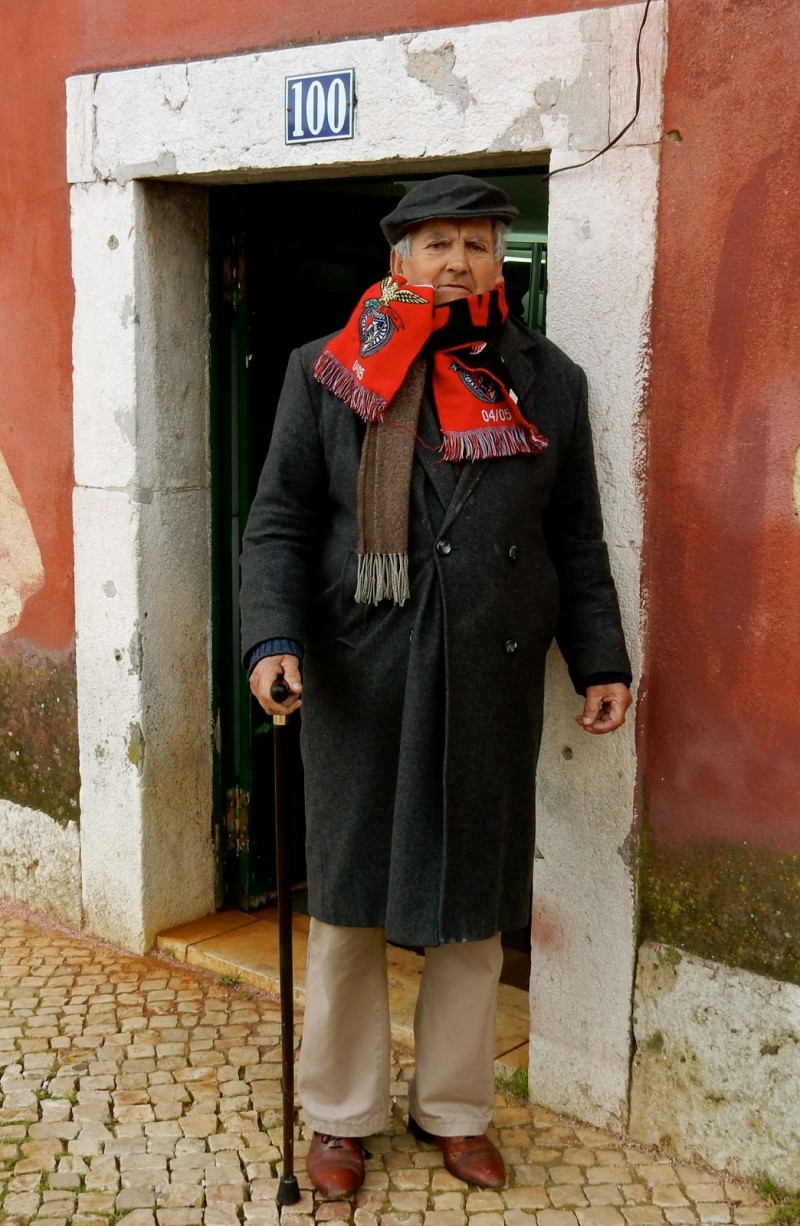 In Alfama, you'll come across local characters like this nattily dressed gentleman sporting the colors of his favorite soccer team.
Day Two – Sintra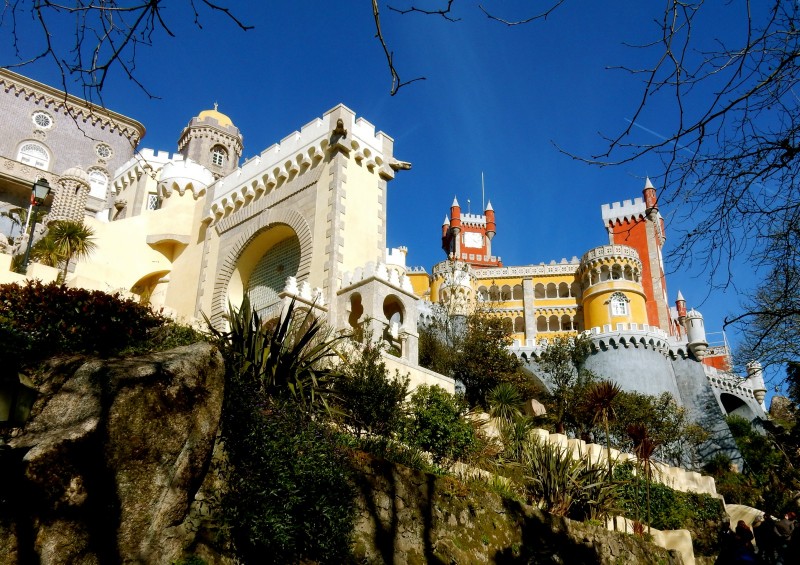 Spend the day in the UNESCO World Heritage Site of Sintra – about 30 minutes from Lisbon and home to several Royal Palaces, including the whimsical and colorful Pena Palace.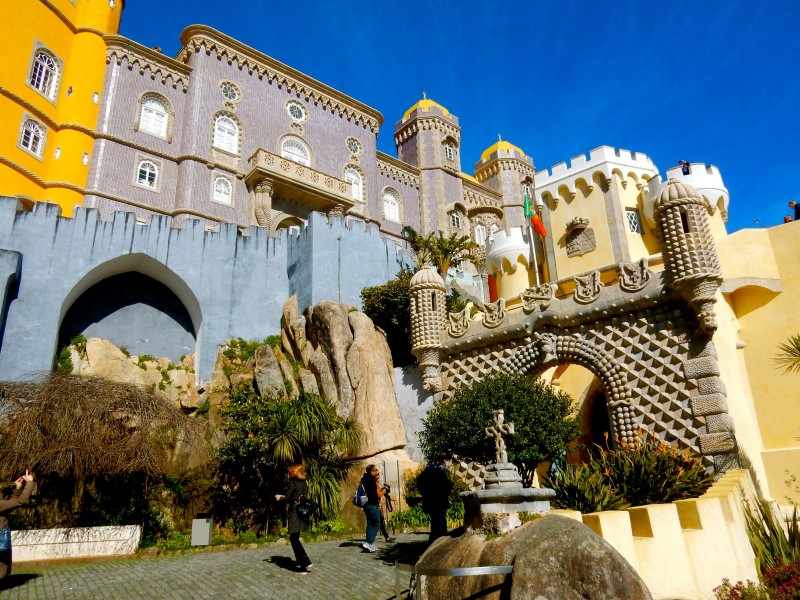 To get the most out of a trip here – and the "Golden Triangle" area of Sintra, Cabo da Roca (the westernmost point of mainland Europe), the tony town of Cascais and a fresh-from-the-sea lunch at a local fishing village, book your tour through Sintra Magik Private Tours. This is personalized and professional service at its best – with incredibly knowledgeable and engaging guides who know history, speak English well and are very keen to showing visitors the best and most "local" restaurants and attractions.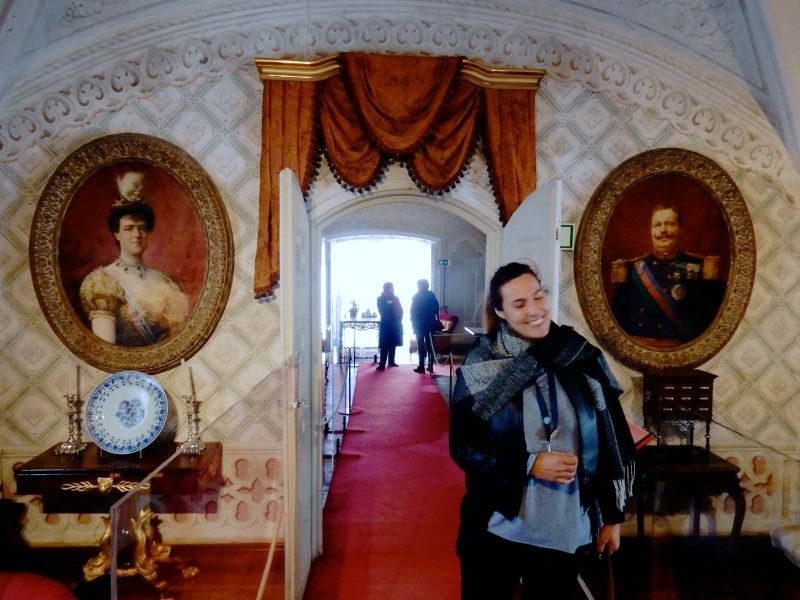 A full day private tour, which includes all transportation from 9am-5pm, entrance fees and a guided tour through Pena Palace, lunch at a local fresh seafood restaurant (not a tourist trap) costs just 135 Euro per person (plus a 35 Euro pick-up fee).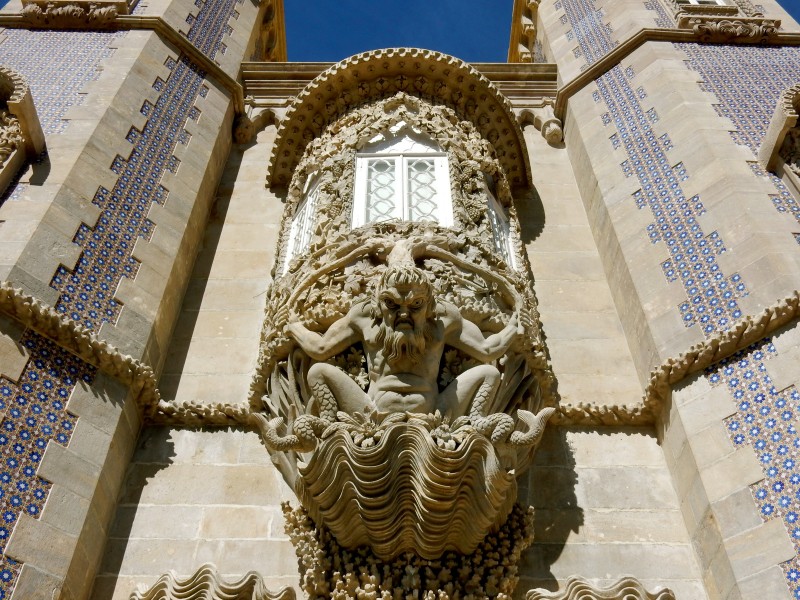 Pena Palace is an amalgam of styles, themes, and colors – built on the grounds of a monastery and expanded by King Ferdinand in the mid-1800's.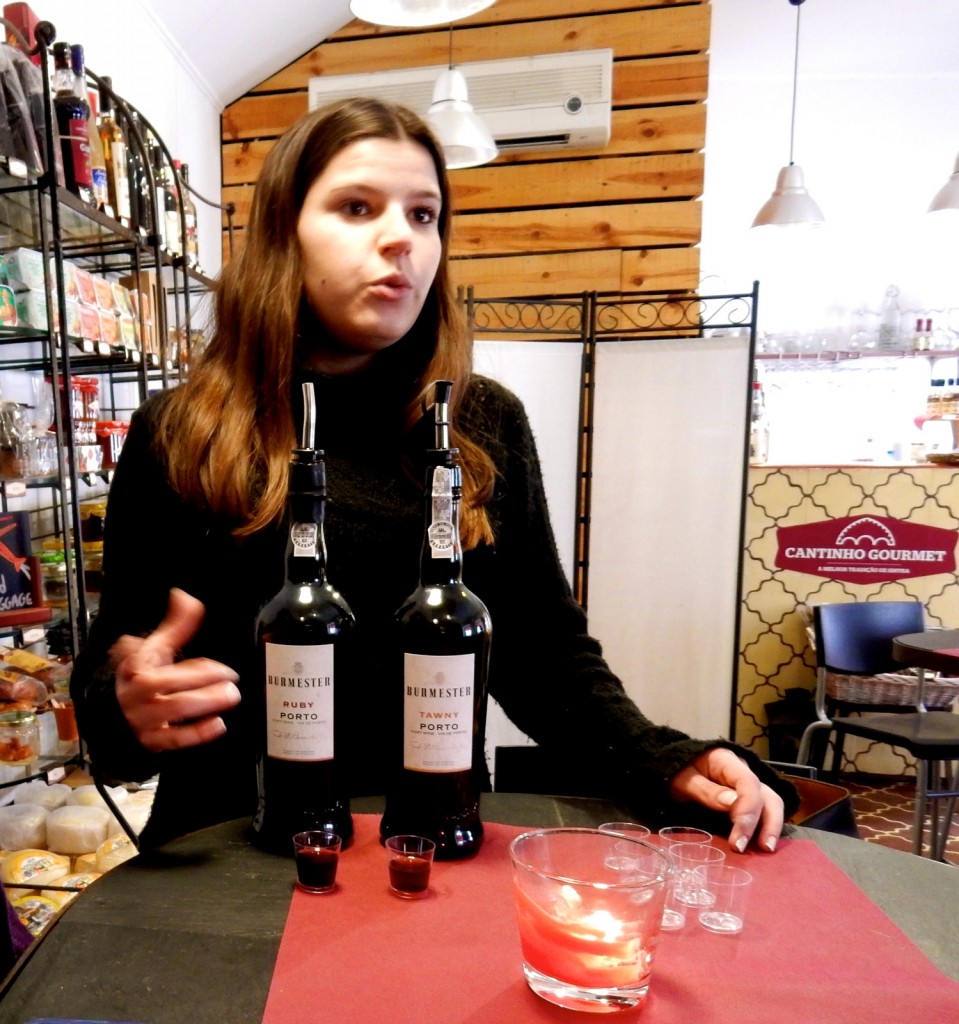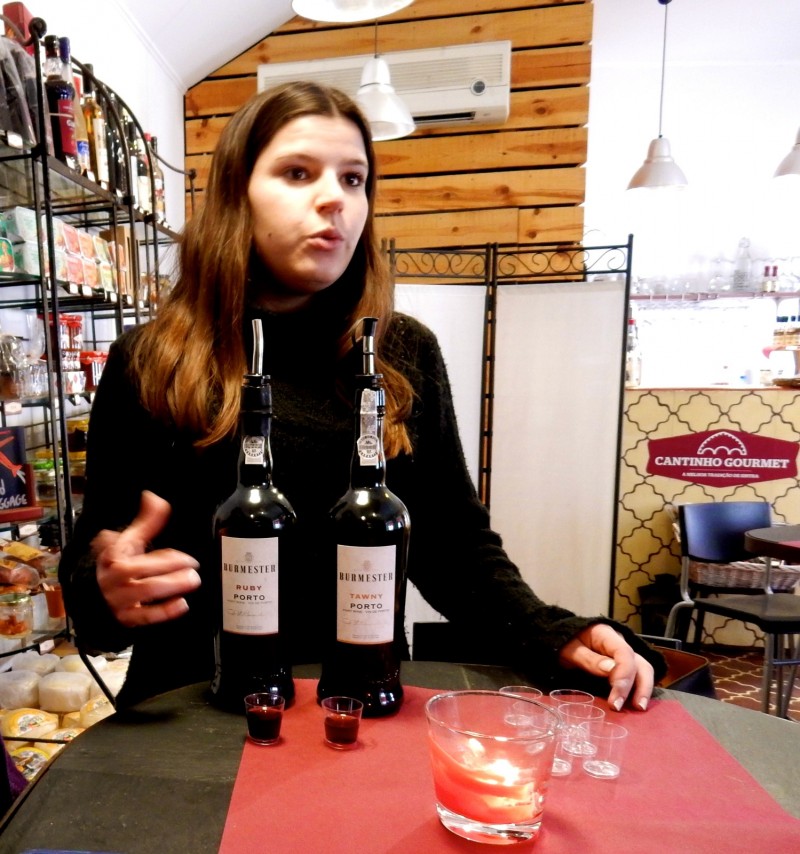 Sintra is also a little village (it's not just the Palace, as many believe), where you can try out the Portuguese specially, Port Wine. The best place to do this, according to our guide, is in Cantinho Gourmet – in a back tasting room. You'll learn the difference between Ruby and Tawny red Ports, and the rare but developing White Ports. There's also cheese to try as well.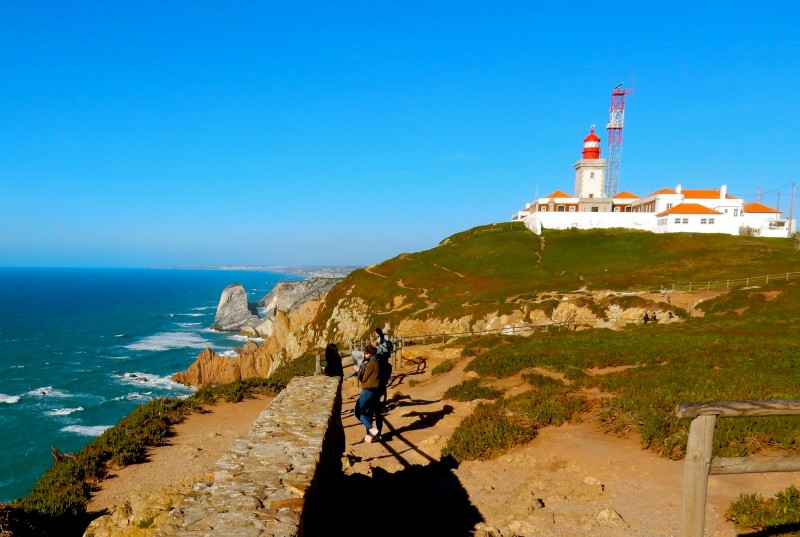 For those who thrill at "extreme" directional points on the globe, a stop at the Atlantic Oceanside Cabo Da Roca is in order, as it's the Westernmost Point of European Mainland.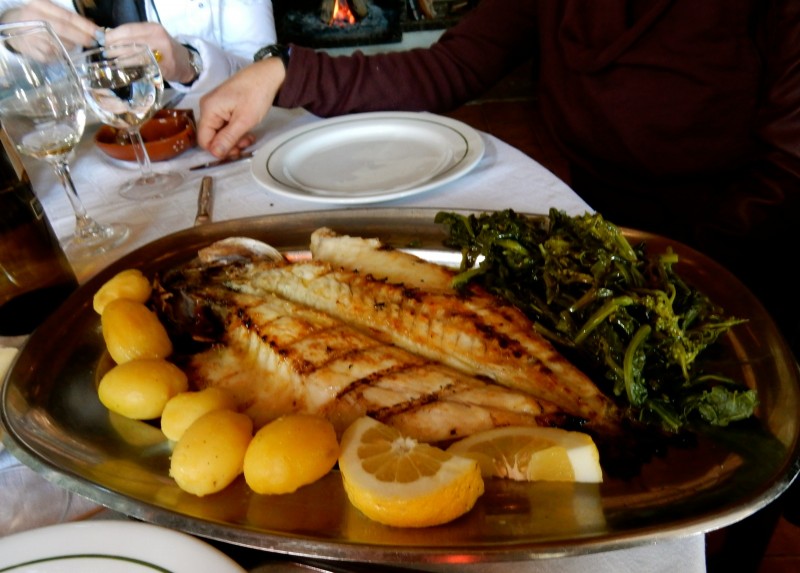 Cabo Da Roca is a very quick (and windblown) stop, before heading to Azoia, a small fishing village and home to the local favorite Casa Do Luis for just-pulled from the water Sea Bass, lightly grilled with olive oil and salt, filleted table side and served with potatoes and greens. Wow! Afterwards, you'll return to your hotel with a heavy belly and a light heart. (Just an added affirmation – our group was so impressed with our Sintra Magik Guide, we tried to hire her to take us around Lisbon the next day, but she had other tours already booked).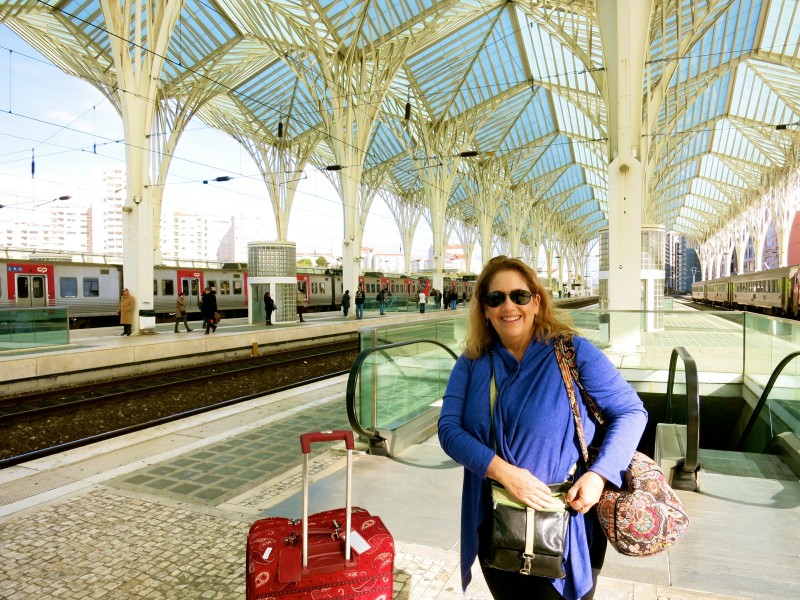 Those who plan to travel by train to Porto will probably end up at Lisbon's Orient Train Station. Even if you have no plans to travel out of the city, you should check out this beautifully designed structure by architect Santiago Calatrava. New Yorkers might recognize Calatrava's style, as he also designed the just-opened the dove-shaped World Trade Transportation Hub in downtown Manhattan.
Places to Eat and Drink in Lisbon
This is not an exhaustive list in the least – in fact, I've barely got started – but it gives you a toehold.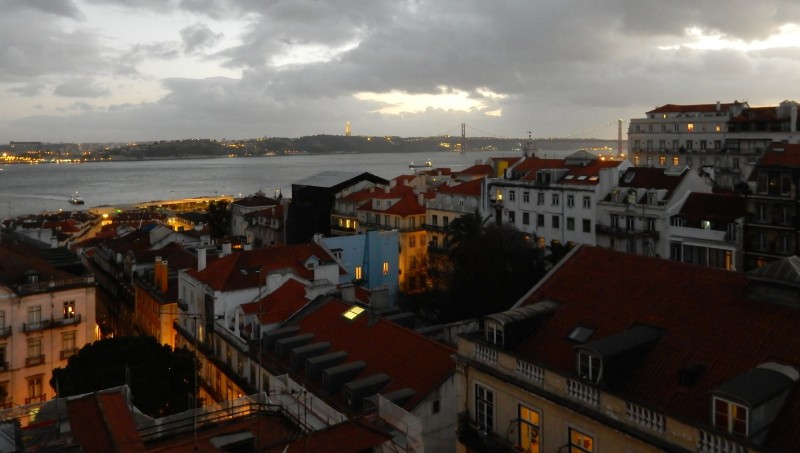 This is your view from the Barrio Alto Hotel's Rooftop Terrace Bar, where your evening should begin at least one night. If you cannot draw yourself away (and most can't), stay for dinner.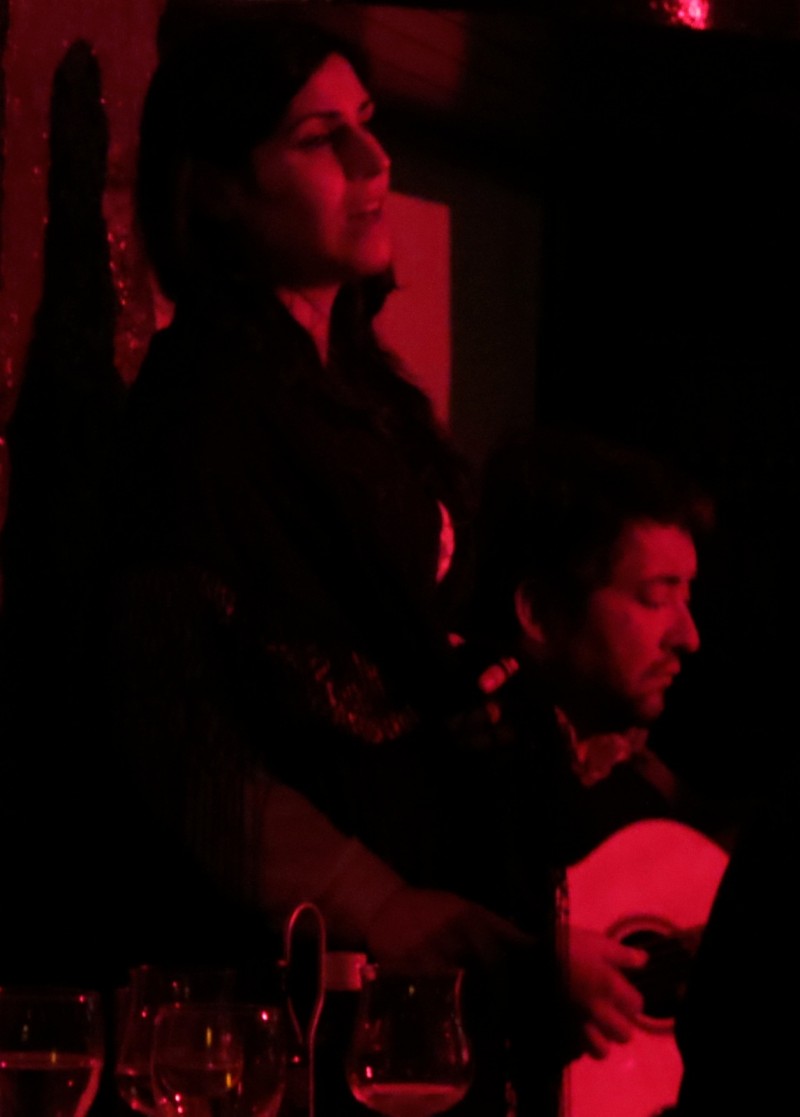 And, to really get into Lisbon culture, plan one night listening to Fado Music. This from-the-gut, low-register mix of The Blues, Opera and Jazz – all in the Spanish-Russian sounding Portuguese language – is very alluring. Fado clubs in the Bairro Alto Neighborhood are like jazz clubs in New Orleans: One after the other on narrow lanes. For the best (with dinner as well), book a table at Clube Do Fado, which is known to feature rising stars in a very esoteric firmament.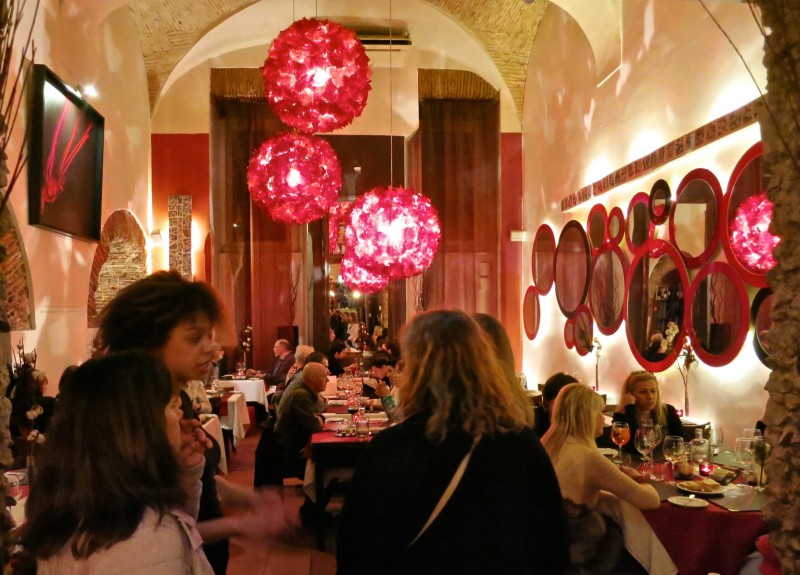 From traditional (Fado) to contemporary, Lisbon is busting out all over with innovative cuisine. Here – the fun pink interior of Sacramento Restaurant offsets its serious foodie food. One of the best in the city, it was packed on a weekday night.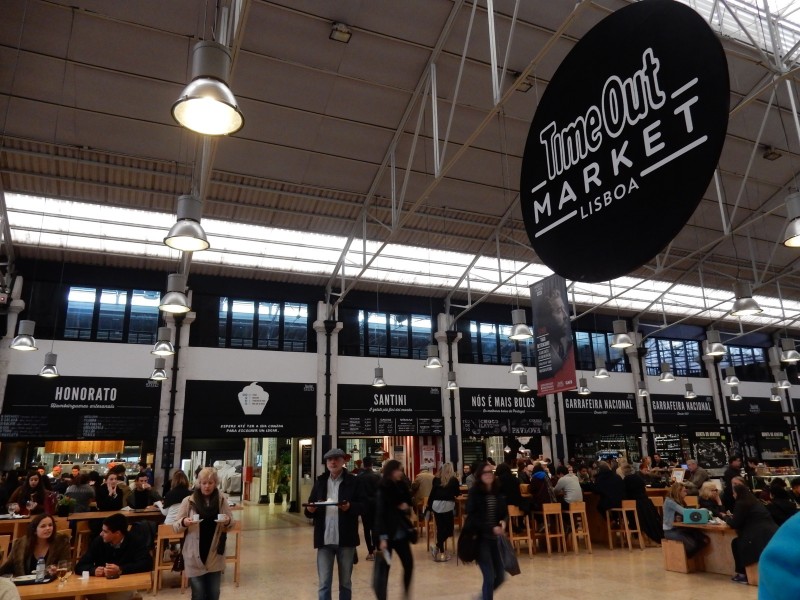 If you can't decide on cuisine, chose from a huge selection at Time Out Market near the waterfront in Barrio Alto (just down the street from Barrio Alto Hotel). A food court the likes of which you've never seen, this is where you'll discover some of the best up and coming celebrity chefs. No big surprise its a great hit with locals and tourists alike.
Where to Stay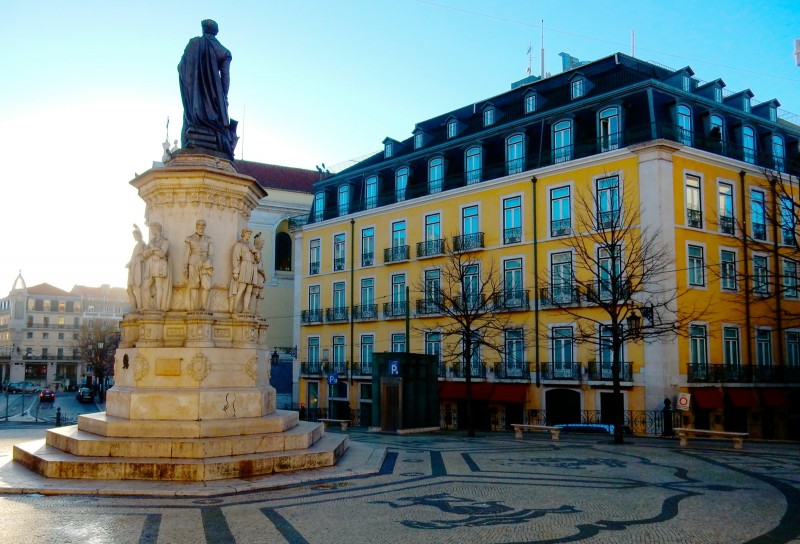 The Barrio Alto Hotel is steps from Chiado, steps from the riverfront,  Tram 28 goes right by the front door, and to top it off, it's got one of the best rooftop bars in the country.  A boutique hotel, service is fun and on the ball, rooms and baths, though a bit small, are charming, wi-fi is free and European breakfast (including order your own egg dish) is hearty and delicious. Rooms from $270 per night.