Last Updated on September 7, 2022 by Editor
Fun Facts About Lima Peru
Visiting Peru for the first time? Chances are you're bound for Machu Picchu or the Amazon and will stay in Lima a very short time. But, perhaps you should rethink that.
(Find your Guide to Machu Picchu, Cusco, and The Sacred Valley here.
Get more information about the Peruvian Amazon here).
We'll start with some Getaway Maven fun facts:
Lima, Peru's capital city, has a population of 8.5 million.
Tourism is the third largest industry in Peru after Mining (gold, silver, copper) and Fishing.
Guinea pigs are a delicacy in Peru and "always presented with potatoes."
Peru grows between 3,000 and 5,000 species of potatoes, depending on who you ask. In any case, it's a considerable number.
It never rains in Lima – a desert city on the Pacific Ocean.
Peru was a colony of Spain from 1532 – 1821. The country celebrates its Independence Day on July 28.
Parts of Miraflores (a high-end district of Lima) could be confused with commercial centers in any European or American city: you'll find Starbucks, Apple (called I-Store) and even Pinkberry here.
Though most visitors to Peru fly in and out of Lima, usually to get to Cusco, the Sacred Valley and Machu Picchu, this desert city is worth exploring for at least a few days. Here are the best ways to do that:
Best Things to Do In Lima Peru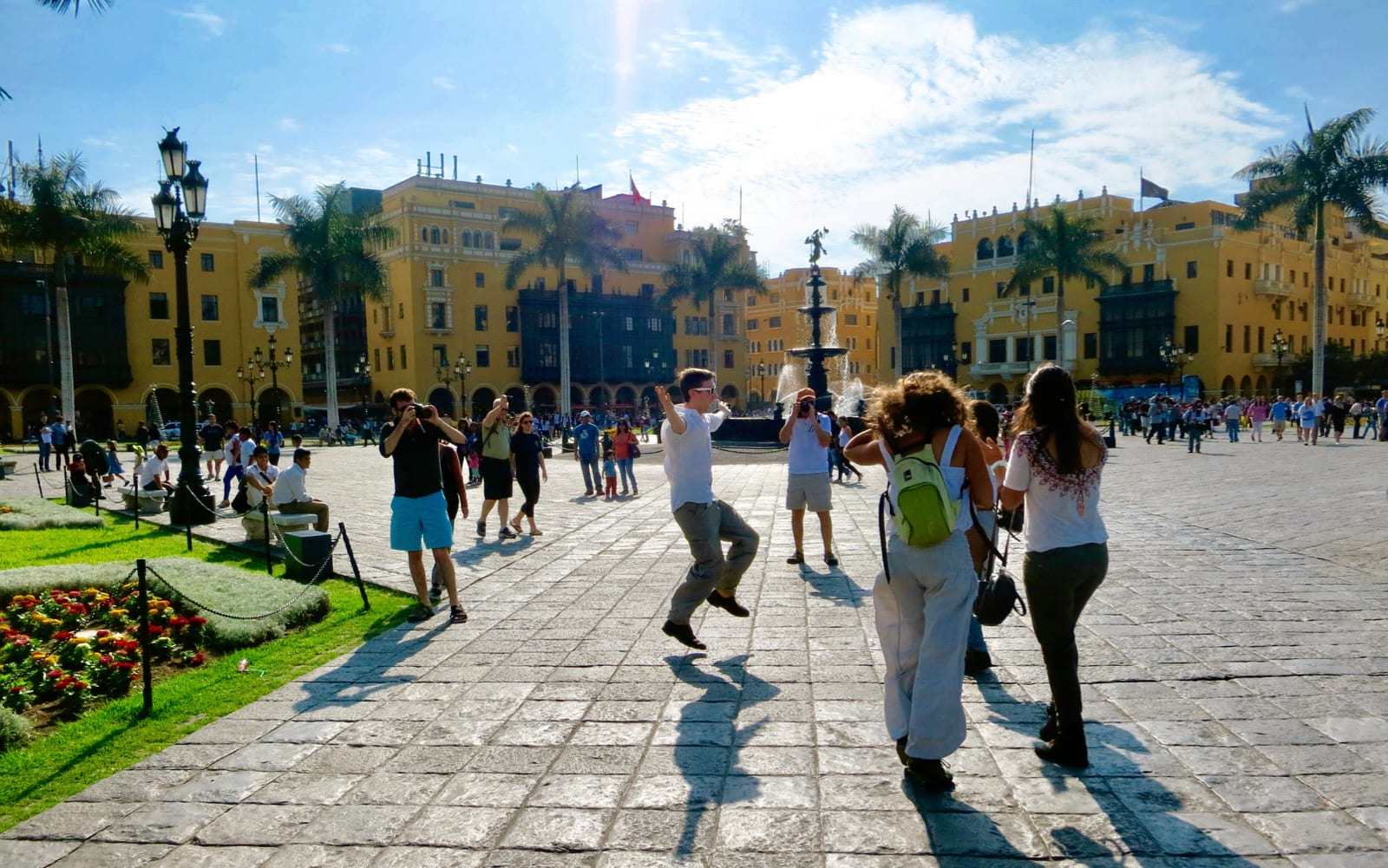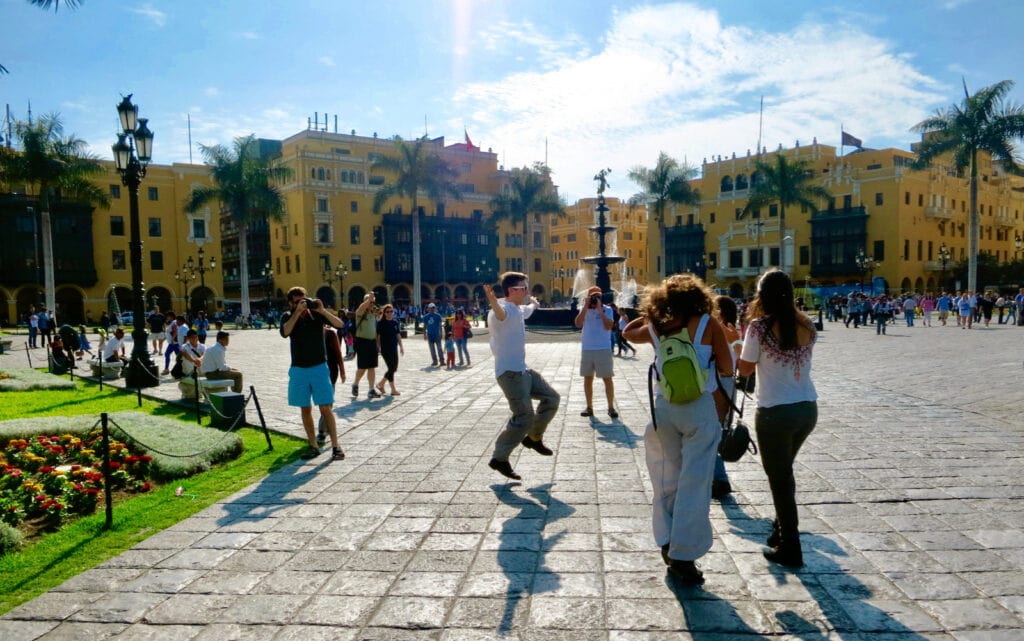 TOUR: Modern and Cultural 3+ Hour City Tour
This half day tour is the most efficient way to see the city of Lima Day One of your visit.
Tours generally begin at Huaca Pucllana – a 4th century pre-Incan holy temple made of adobe bricks. It's quite anachronistic – appearing like an ancient anthill in the middle of a wealthy modern neighborhood.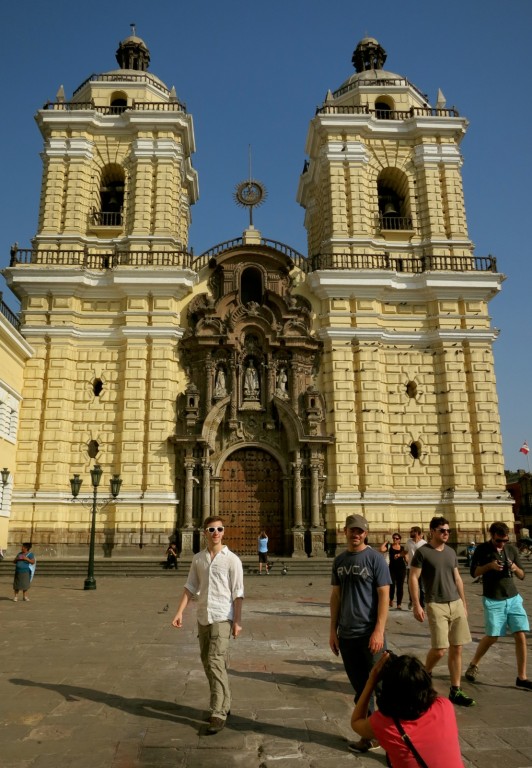 You'll walk around the city's historic center – the Plaza Mayor – with its striking goldenrod colonial architecture. Enter the hushed Monastery of San Francisco to descend into the catacombs, once the city cemetery and still thick with the bones of the dead.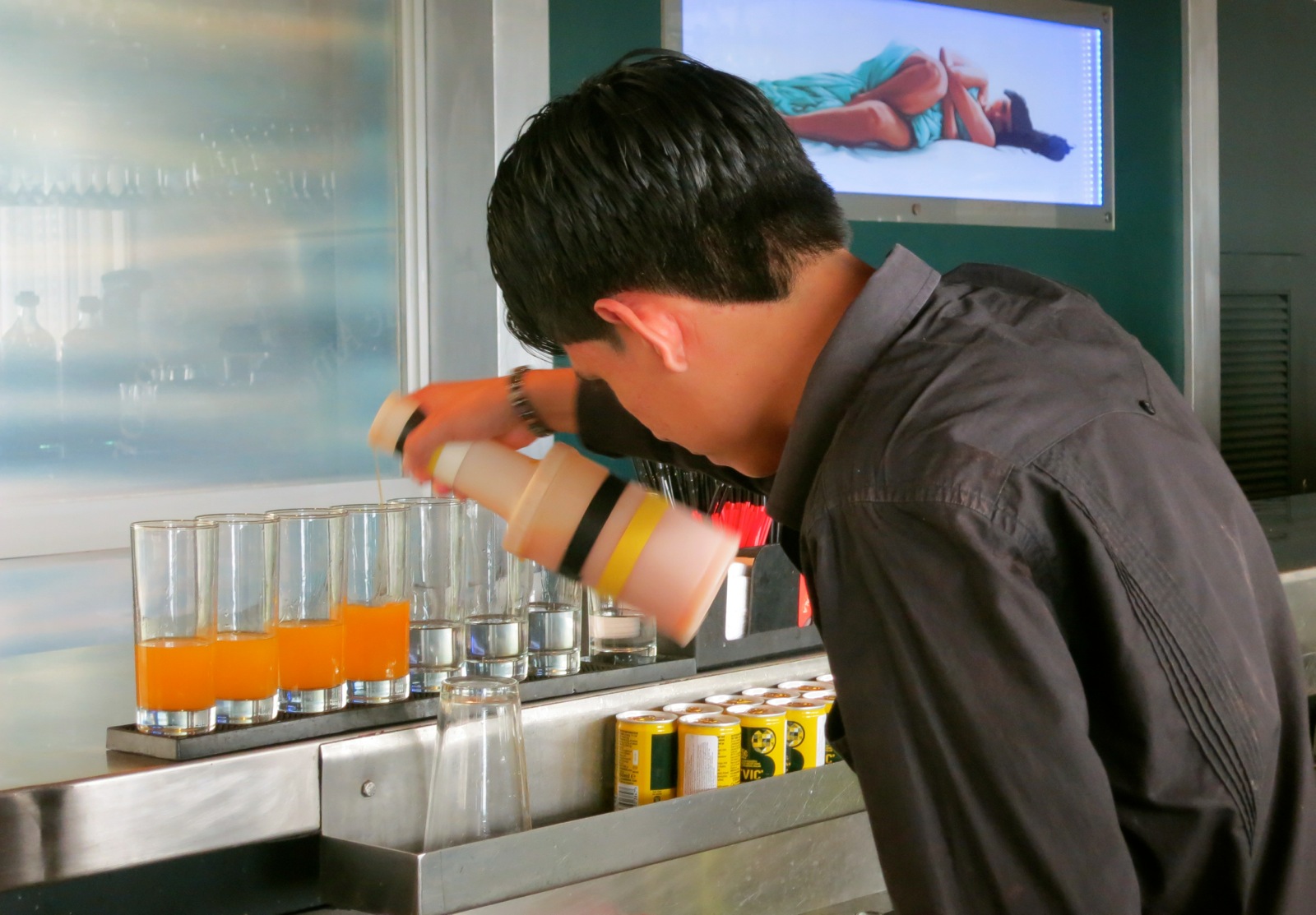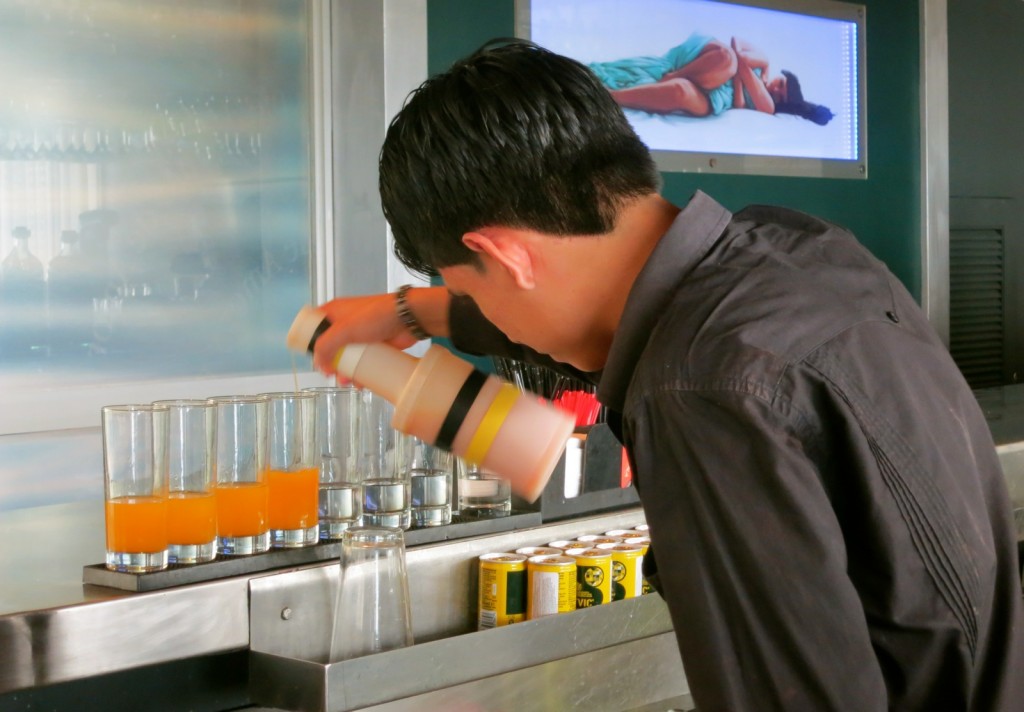 This culinary exploration of Lima will no doubt be a highlight of your time here. Though the daytime tour is more popular, I took and will recommend the 5-hour Night-Time tour.
$135 per person includes many, many drinks, transportation, a guide and bust-your-gut tastings, with stops and nibbles in some of the toughest-reservation restaurants in the city.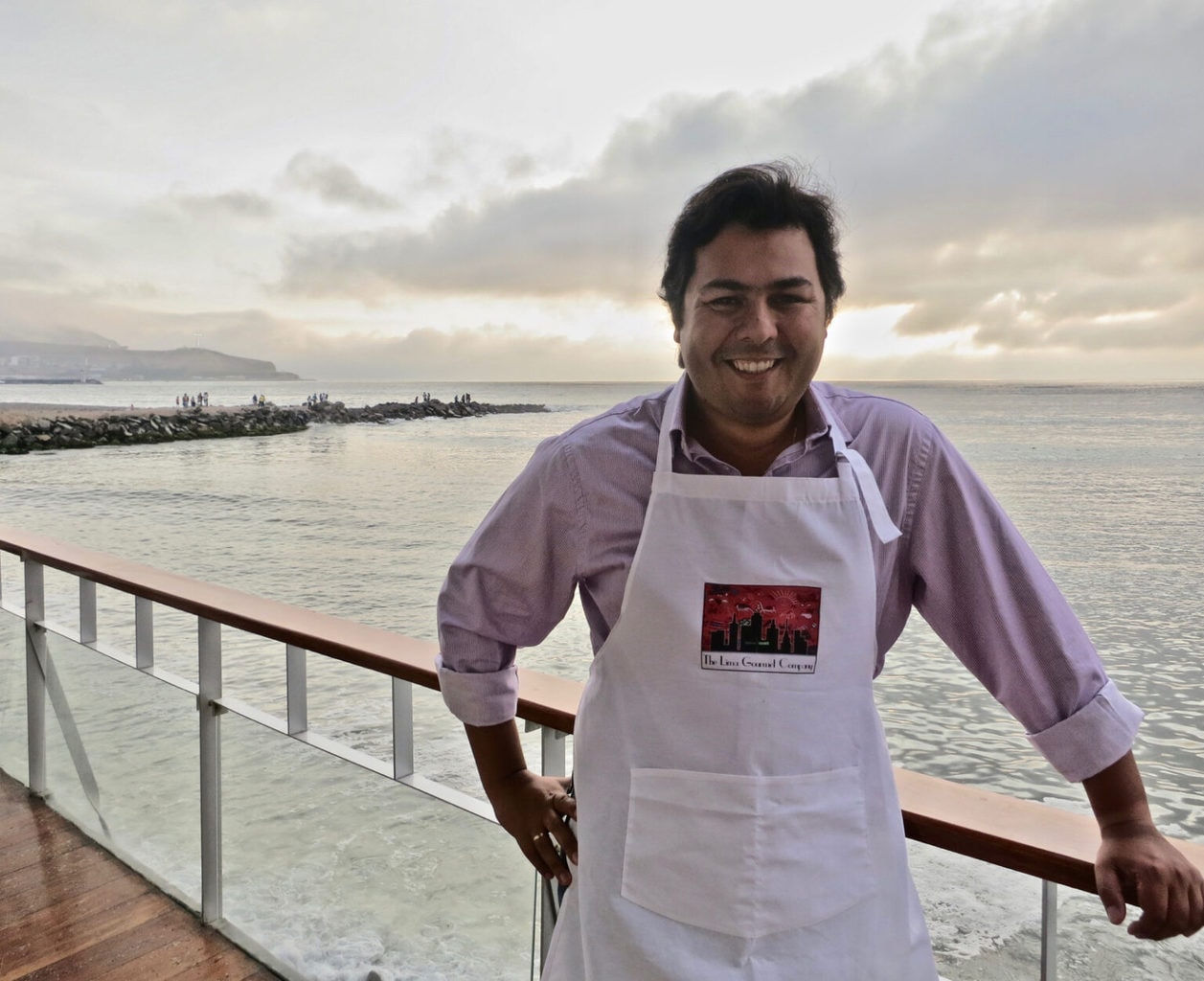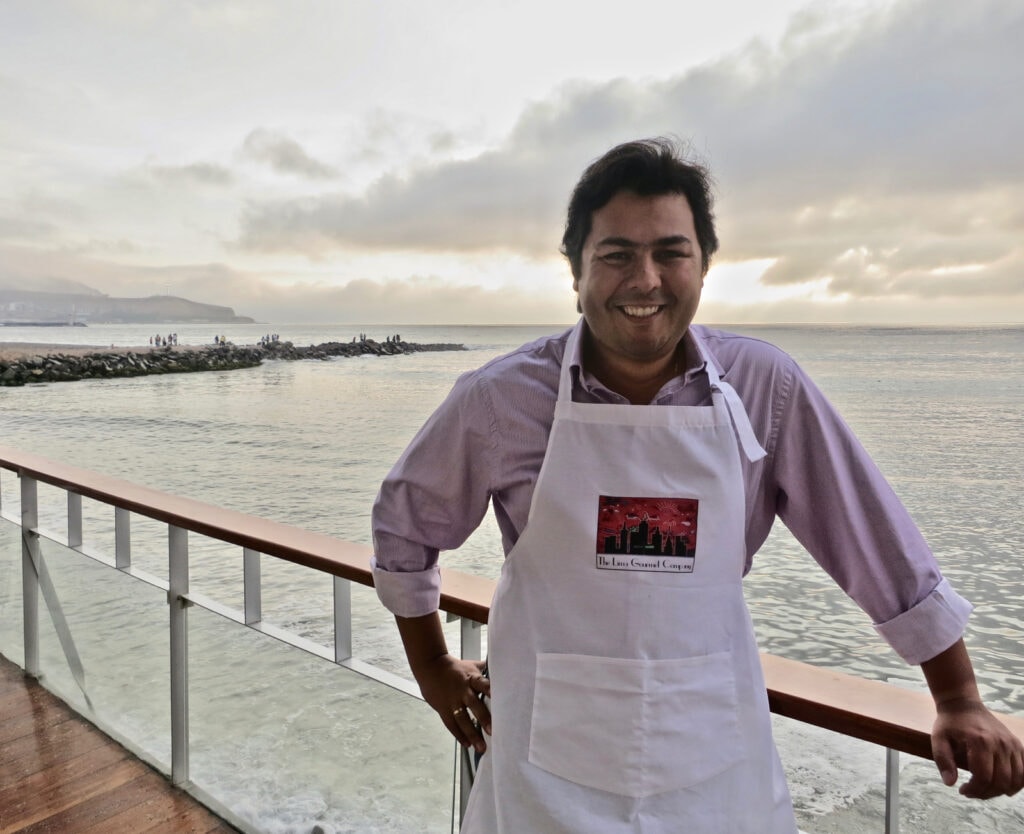 Lima Gourmet owner, Lucas Montes de Oca, loves people, food, the social scene and the growing prominence of Lima in the culinary world. His exuberance is downright infectious.
Married to Samantha Lewis, a gal from Kansas City, MO, Lucas spent time in the United States. Not only is his English impeccable, but he has a unique perspective on restaurant culture in both countries.
Top Notch Ride and Food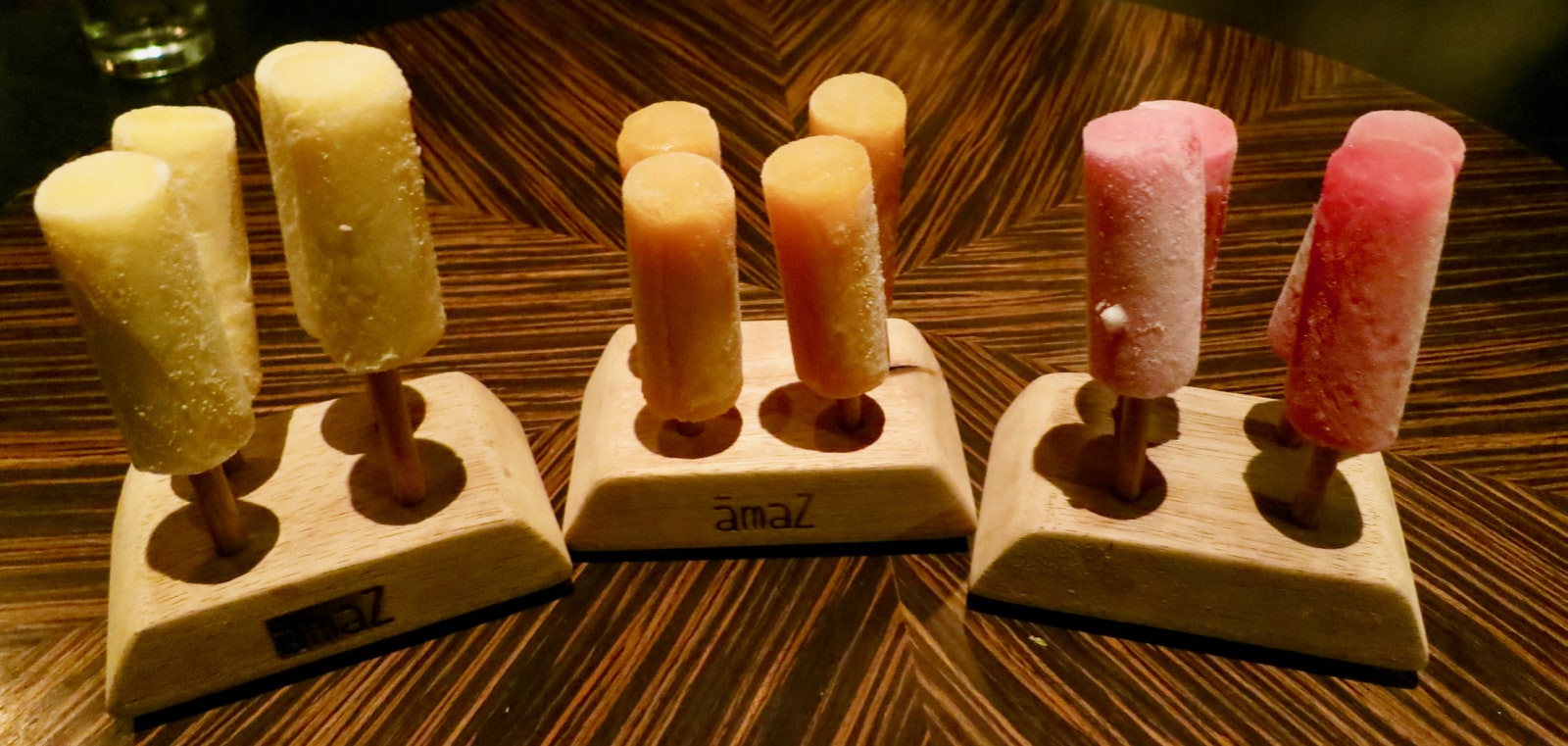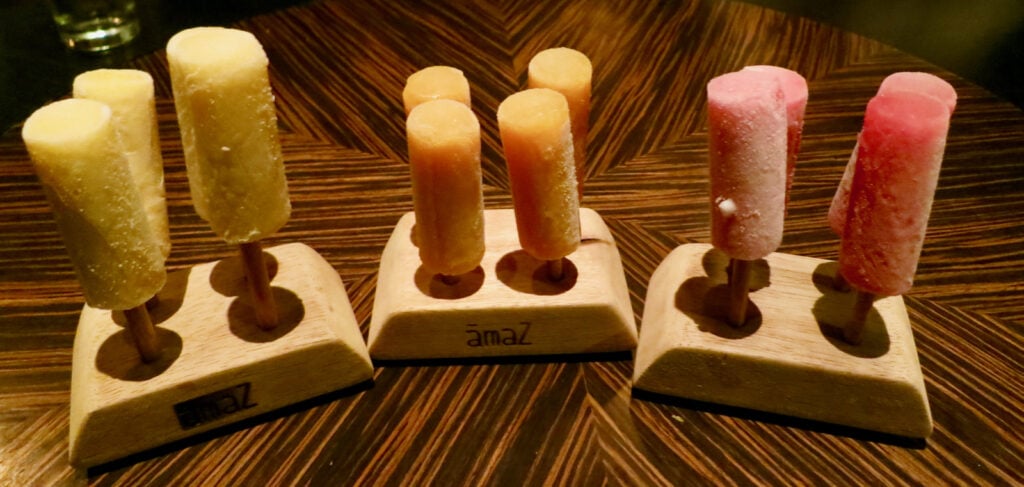 Lucas, or one of his equally passionate guides, will pick you up at your hotel in a 9-person, leather seat luxury van. You'll stop for either food, drink or both at four hot restaurants.
In my case, stops included Cala – right on the beach – for Pisco Sours, Amaz for haute Amazonian jungle food, and Huaca Pucllana at the pre-Inca ruins, where photos of Bill Clinton, George Bush, and other American dignitaries line the walls.
(In fact, in a wonderful example of private enterprise caring for public historic sites, Huaca Pucllana Restaurant owners promised to restore and manage historic adobe ruins in exchange for placing a top restaurant there. A win-win situation at no cost to the government).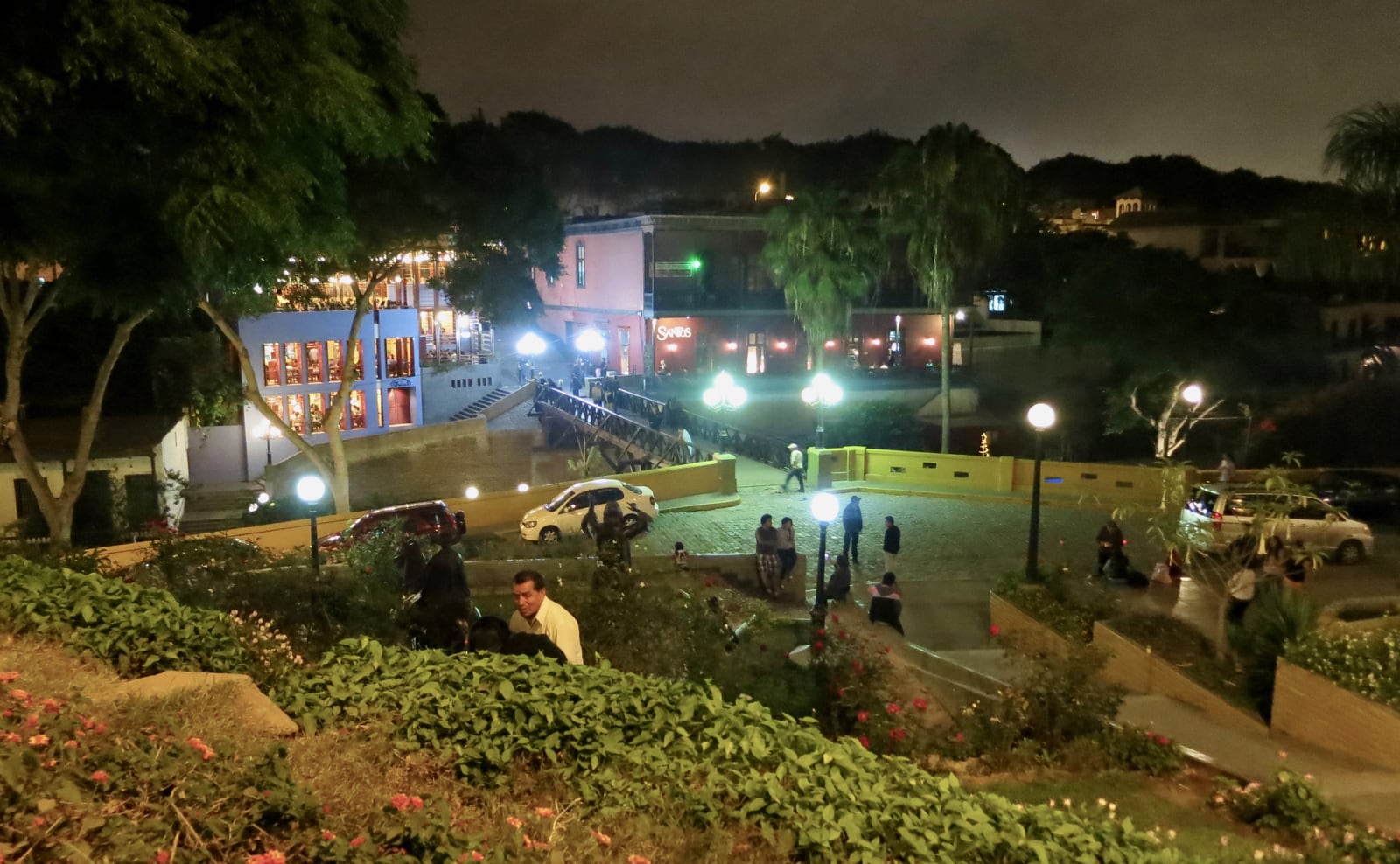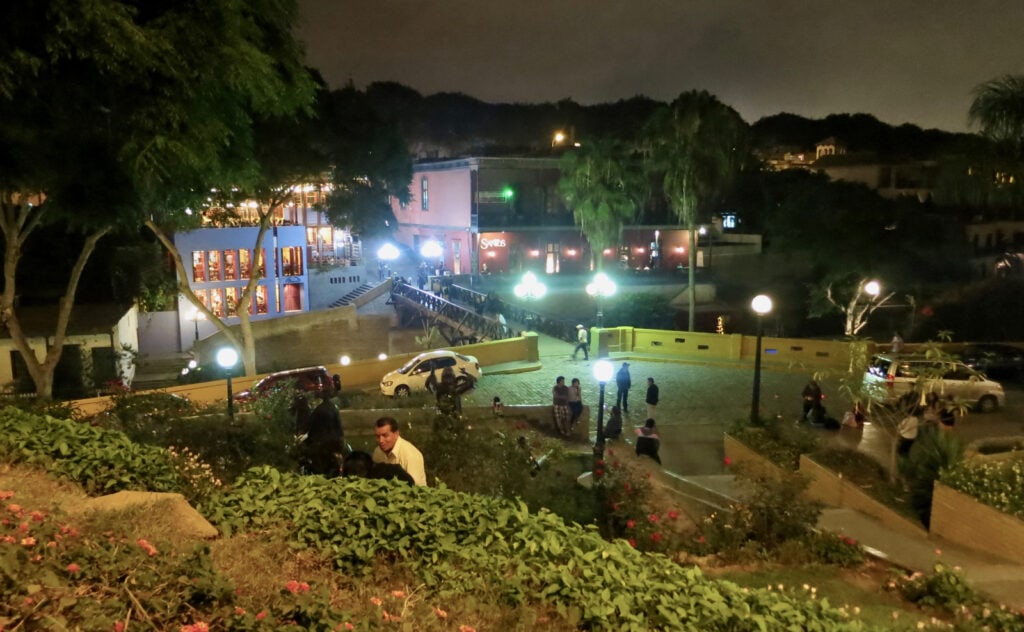 The last stop is a casual spot in the Bohemian Barranco district for fried pumpkin donuts and a stroll over the Bridge of Signs – Lima version.
Along the way, Lucas or your guide will point out the places that make Lima so special. "Here's something you won't find in America," he said as we rounded a corner. "It's the Cuban Embassy."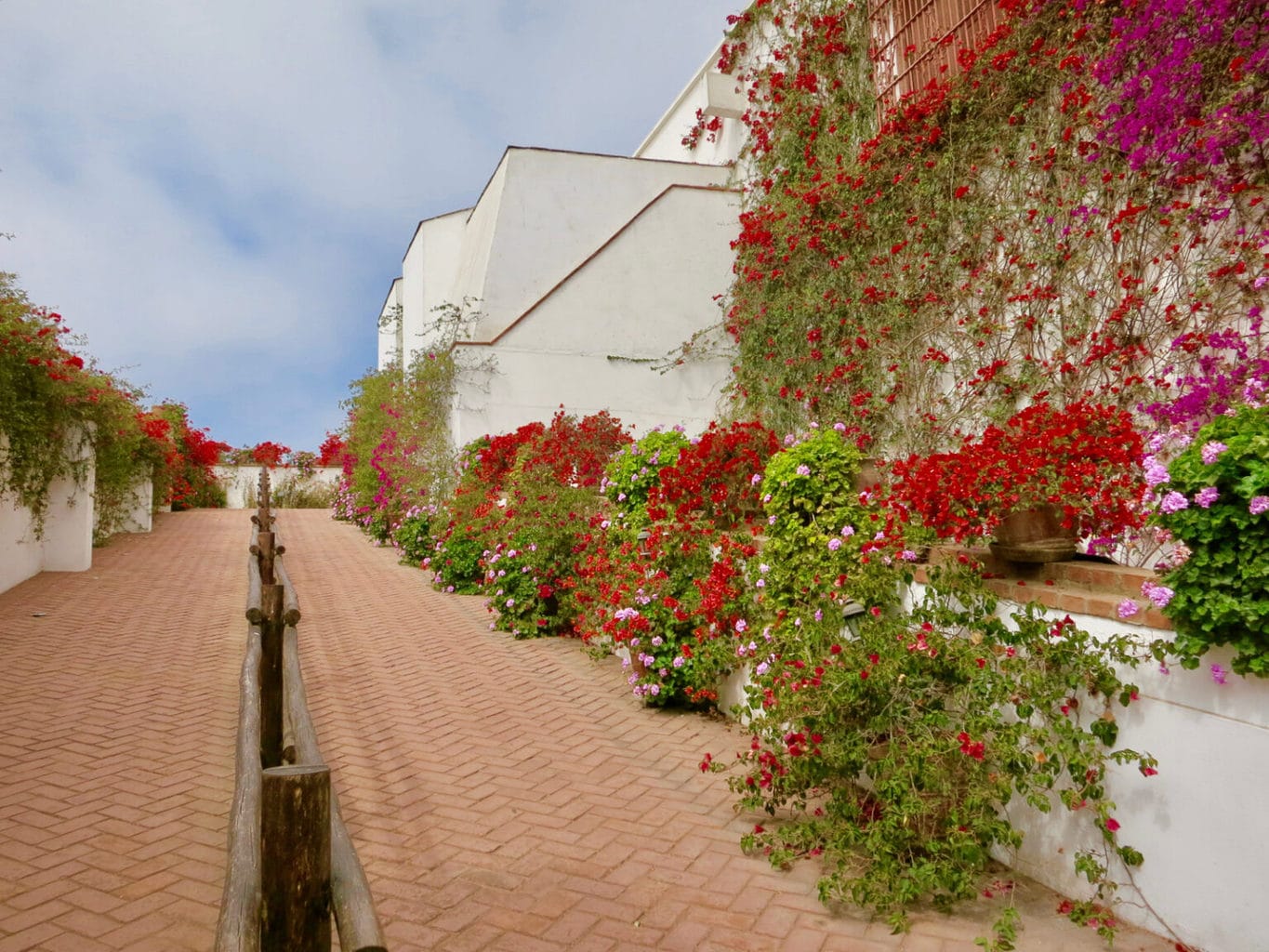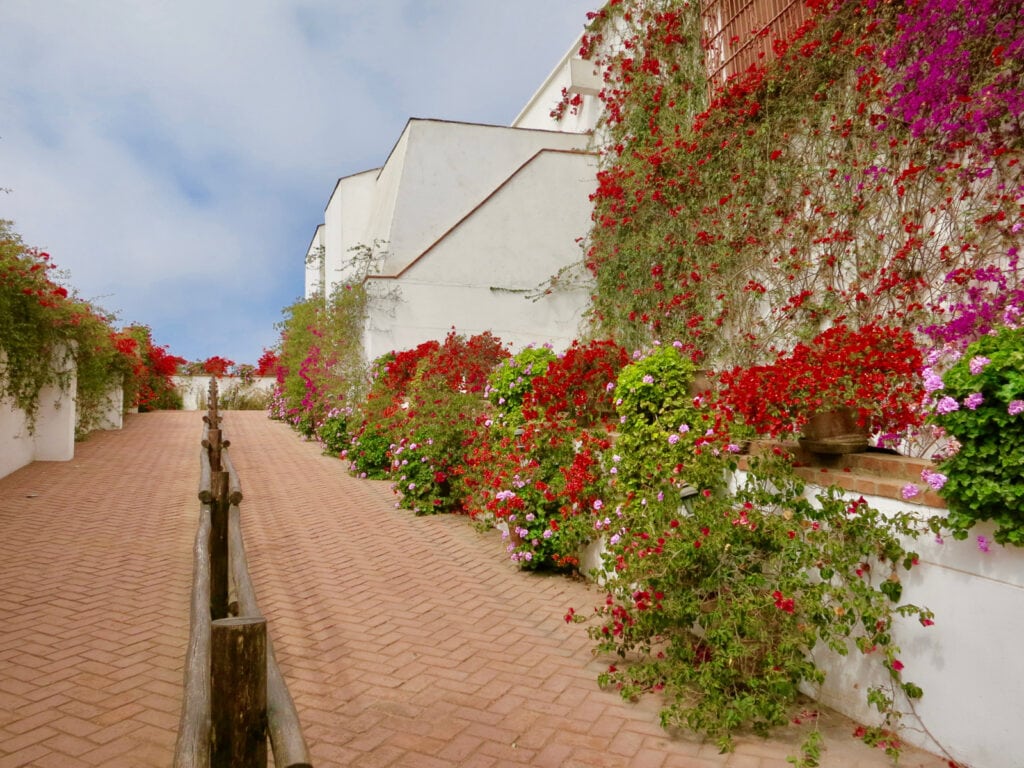 Let's set aside the ceramic porn exhibit for a moment.
The world-class Larco Museum encompasses the private collection of a wealthy man obsessed with Inca and pre-Inca pottery, gold and silver headdresses and masks, and other artifacts from archeological sites in Peru.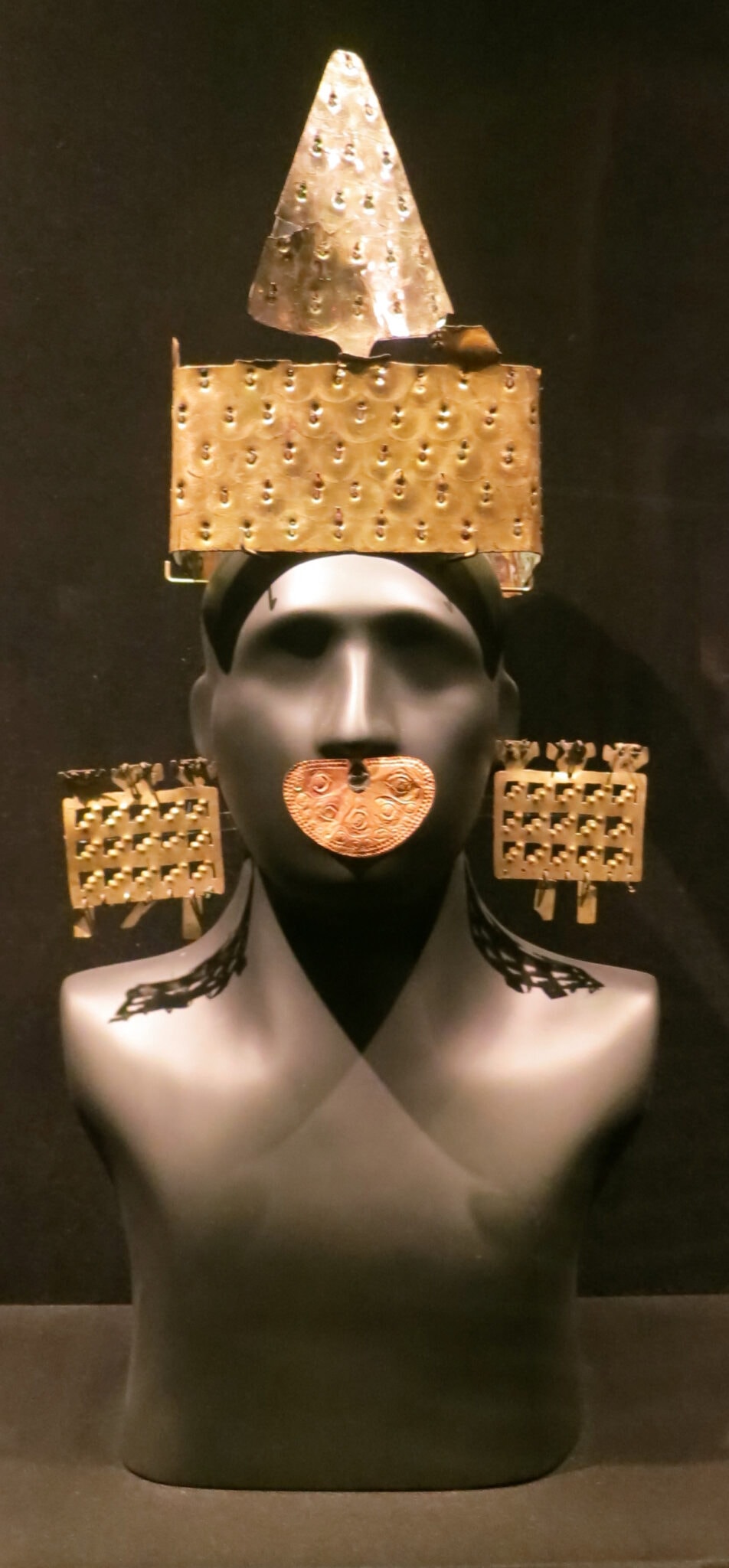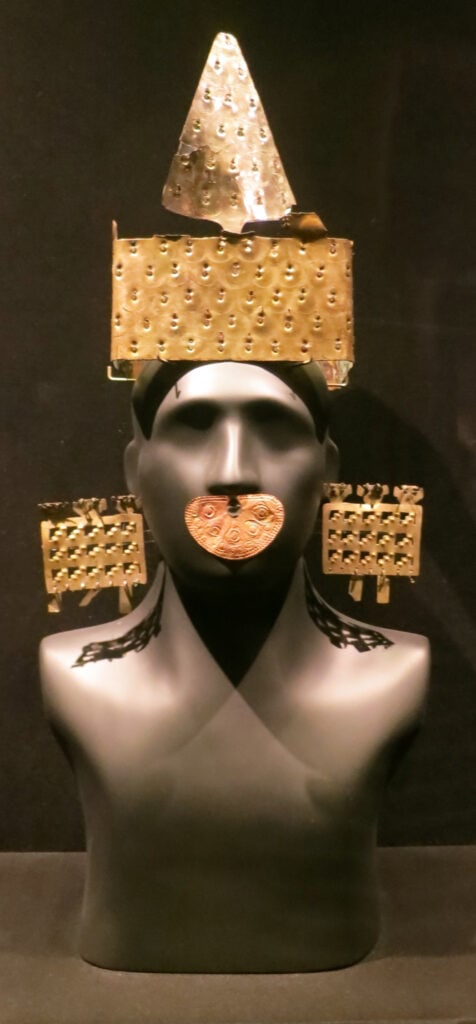 The museum building itself is a wonder – whitewashed and blanketed with Bougainvillea vines in every color.
Storage Gallery glass cases are crammed with 45,000 ceremonial pitchers in human, animal and food shapes. And each subsequent gallery showcases ceramic and precious metal jewelry throughout 4,000 years of pre-Columbian history.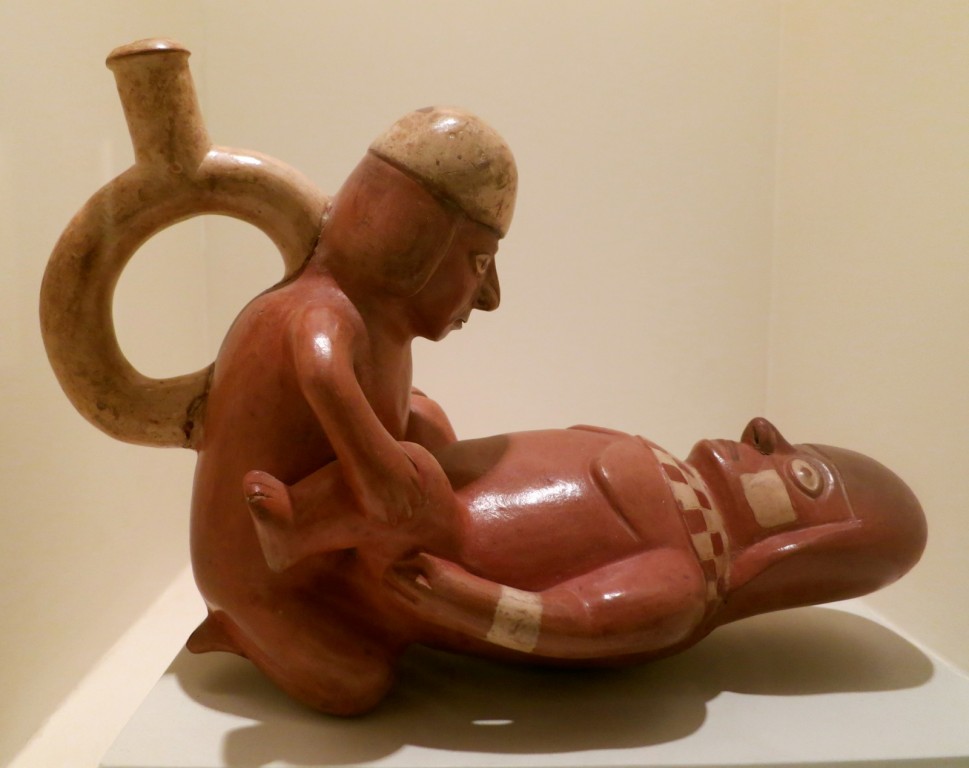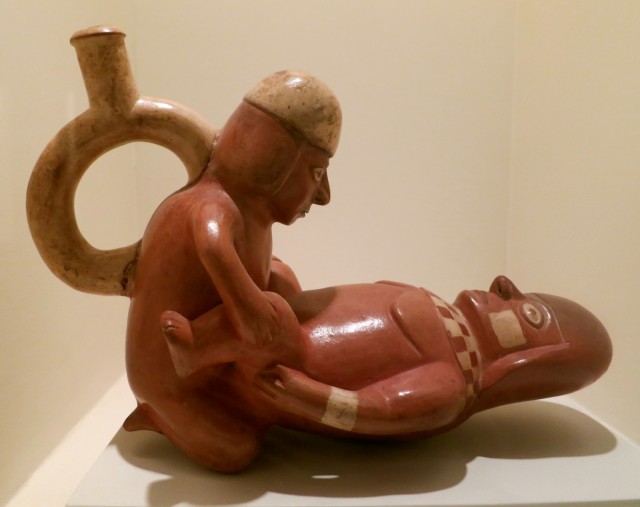 The Museum's biggest draw, as you might expect, is its graphic and stimulating "Erotic" pottery exhibit. Visitors love seeing ceramic figures in every conceivable sexual position dating to 2nd Century ACE.
According to one guest: "It's the Latin Kama Sutra." Plan to stay for a while, and perhaps have lunch at one of the best restaurants in Lima, right on site.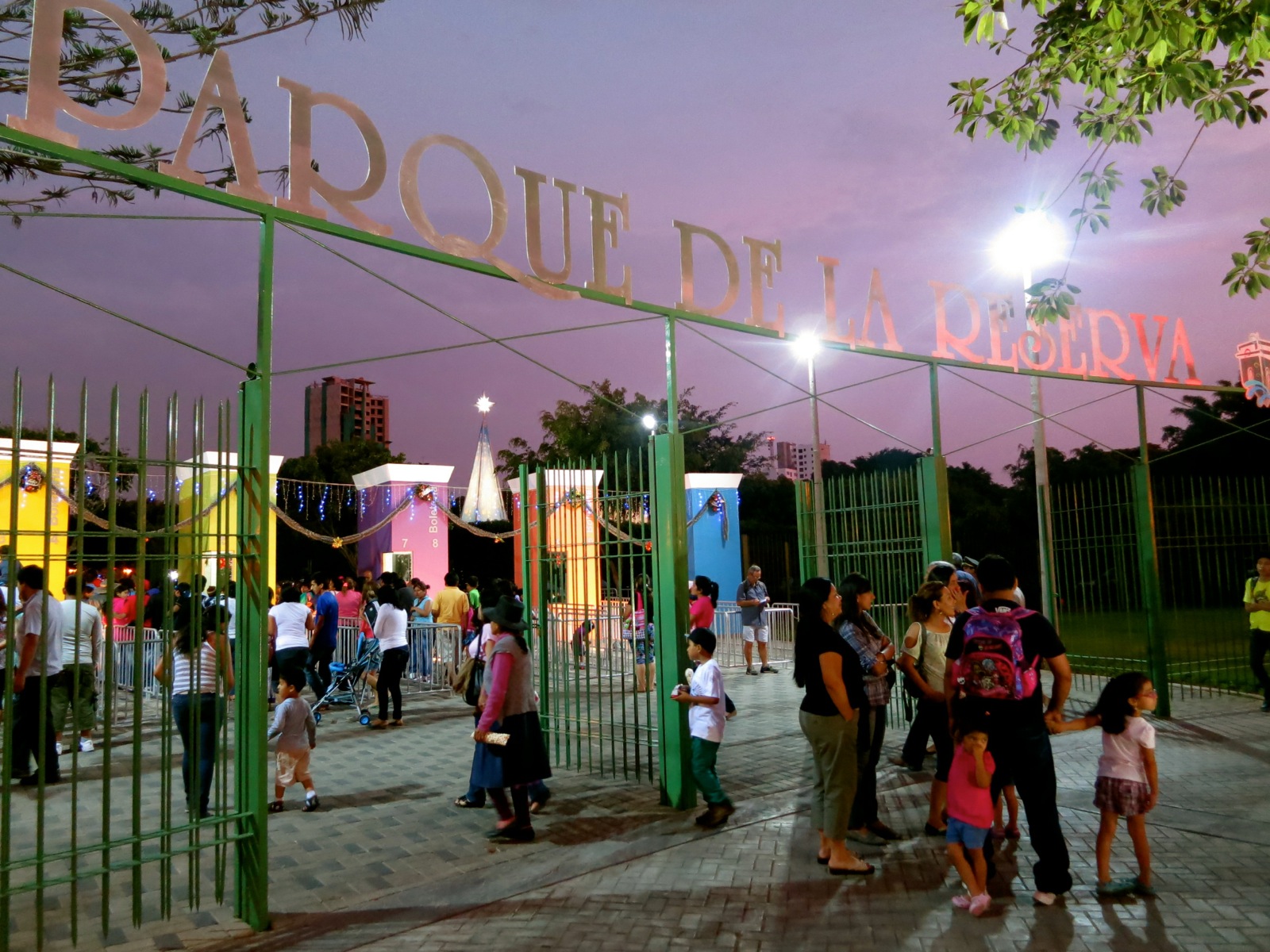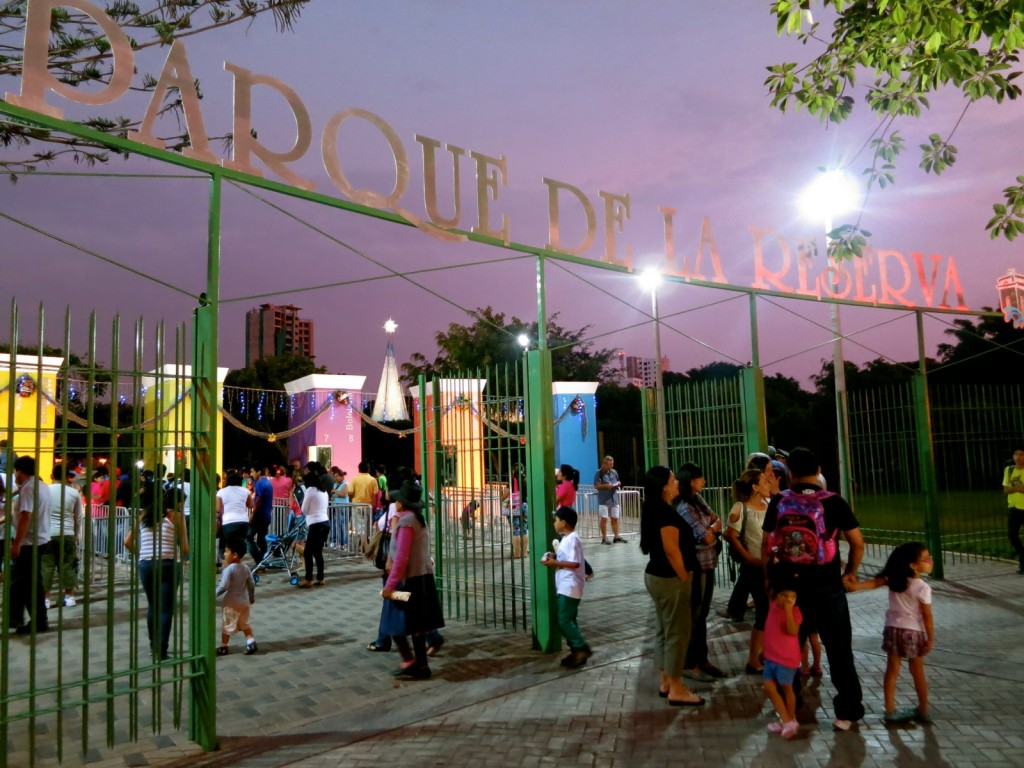 SEE: Magic Water Circuit at Reserve Park
Take Central Park, add about a dozen computerized fountains, charge a buck to see a 20 minute synchronized fountain sound and light extravaganza, and you've got this not-to-be-missed event that runs every night from Wed – Sat.
Spouts of water jump, furl, sway and shoot heavenward while videos light up the spray.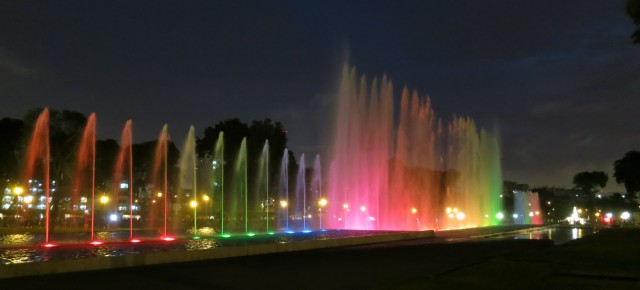 The show in and of itself is beautiful to behold, but even better is the people-watching. You'll see young and old lovers, families and groups of friends having a wholesome, fun, sometimes wet, time.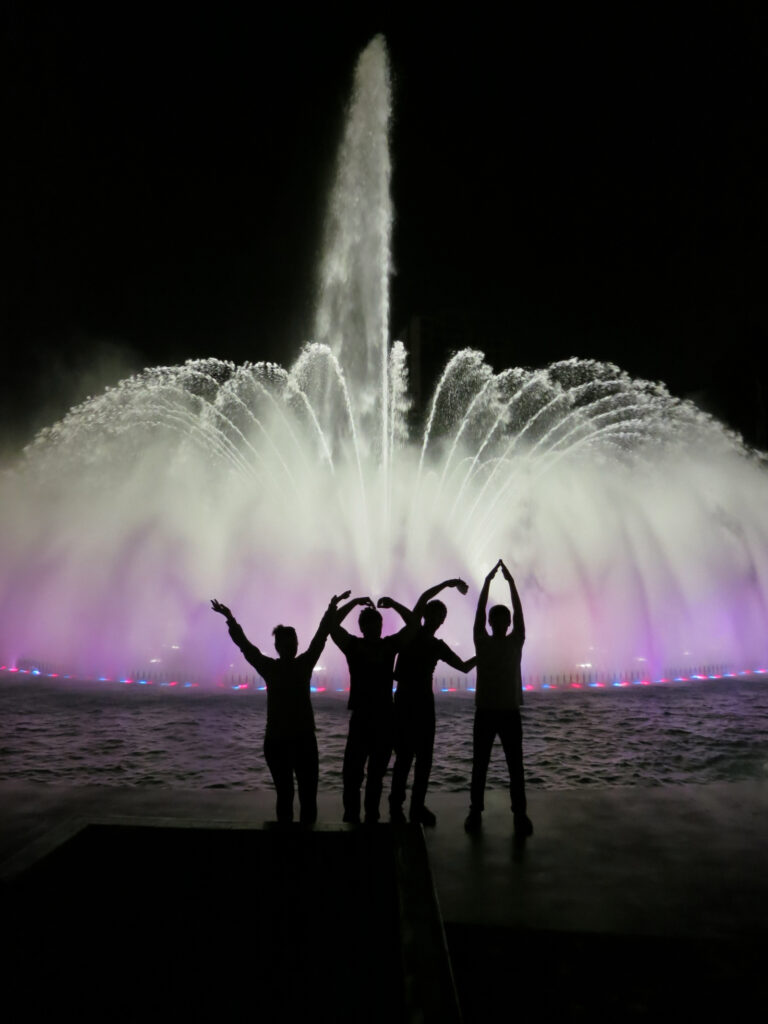 Reserve Park is about 30 minutes drive from Miraflores. So either arrange for transport, or, if you've got a midnight flight out of the country, stop here for the 7:15 show on your way to the airport – a 45 minute ride from the park.
SHOP: Larcomar Shopping Center
Carved into the side of a cliff, overlooking the Pacific Ocean, this is one of the most stunning malls in the world. Right across the street from the JW Marriott Hotel (see below), this park/shopping plaza also features a first-run movie theater and a couple of hot nightclubs.
Best Hotels In Lima Peru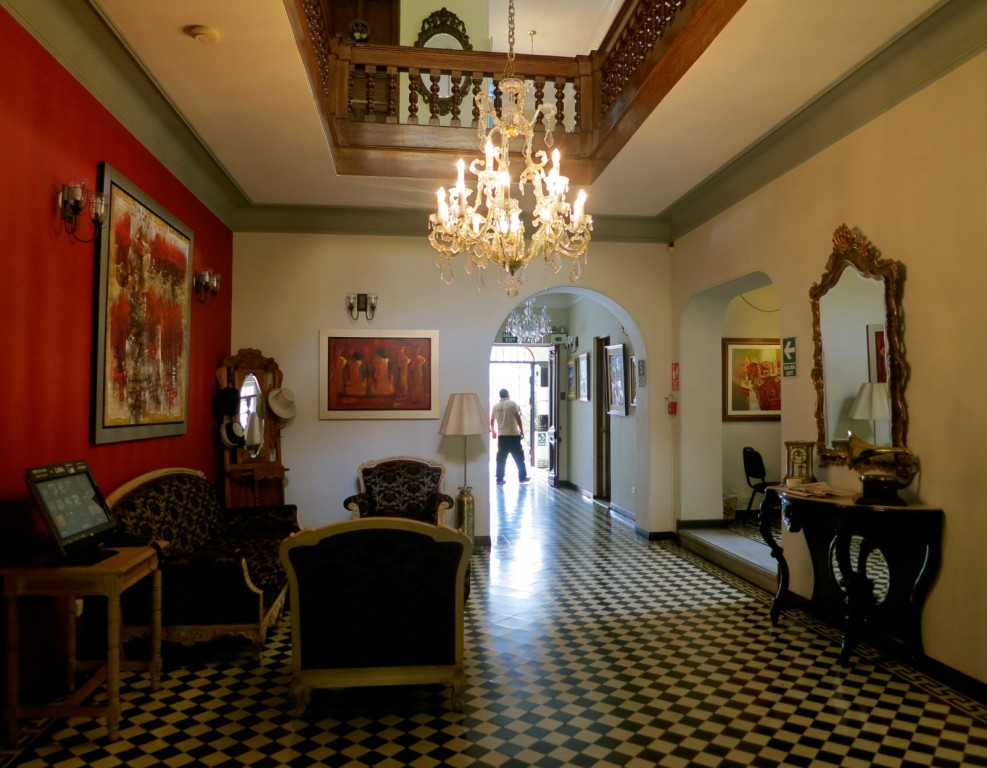 In the tony, tourist-safe Miraflores section of Lima, this charming Spanish style hotel is more a "boutique inn." Rooms are not the height of luxury, but more comfortable than most.
What makes it special? Vibrantly colored walls, arched doorways, splashy contemporary art, eclectic furniture, and crystal chandelier in the public areas.
The bar in the lobby features Pisco Sours infused with a variety of bottled fruits.
STAY/SPLURGE: JW Marriott, Miraflores, Lima
The JW Marriott Lima is luxurious, with sumptuous sheets, dreamy beds, large marble rain showers. Situated right on a Pacific Ocean bluff across from Locamar, it's the perfect place to regroup after roughing it in the Amazon and other parts of Peru.