Last Updated on January 4, 2020 by Editor
Machu Picchu Bound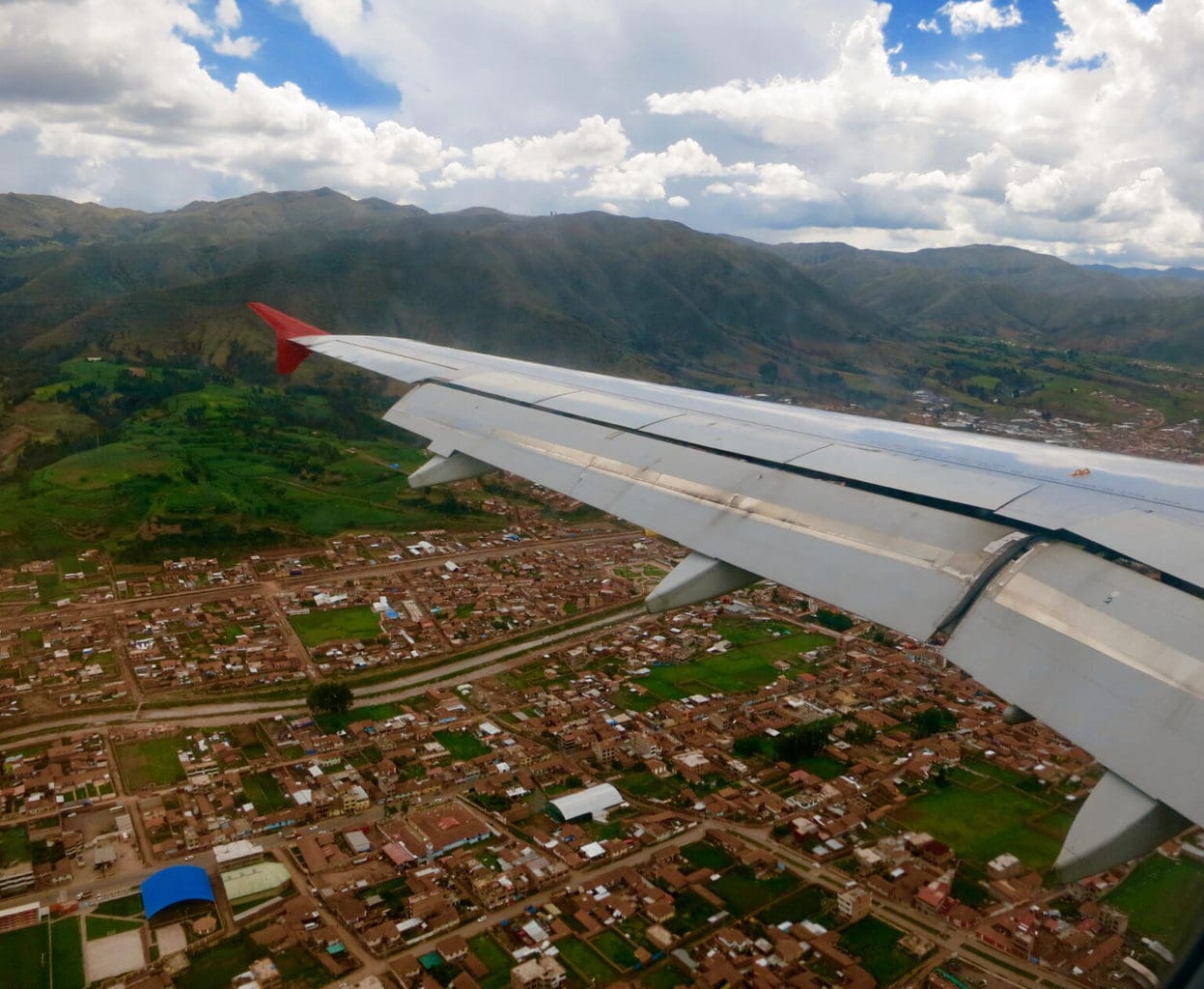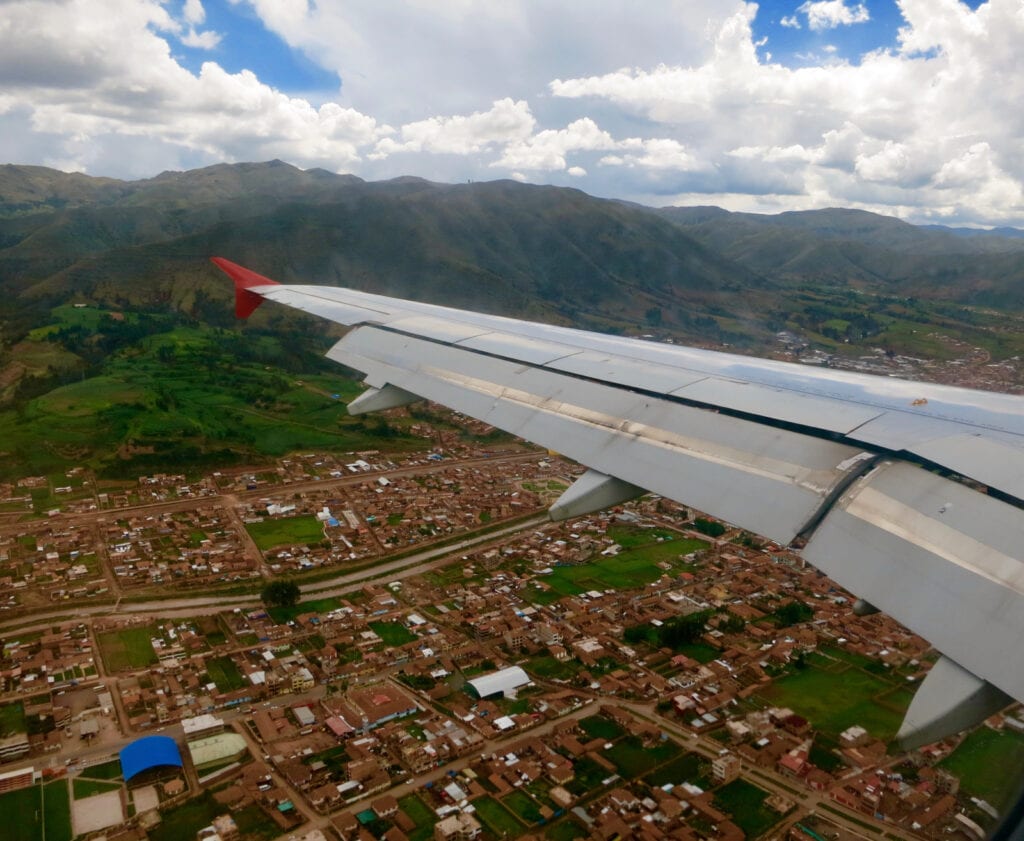 Going to Machu Picchu? Cusco, Peru is the launch point for all trips there and to the Sacred Valley.
You have to tell yourself over and over that these pilots have flown into this snug-tight airport a million times. That's the only way to enjoy the approach into Cusco – a city of 500,000, and at 11,200 ft. elevation, one of the highest cities in the world.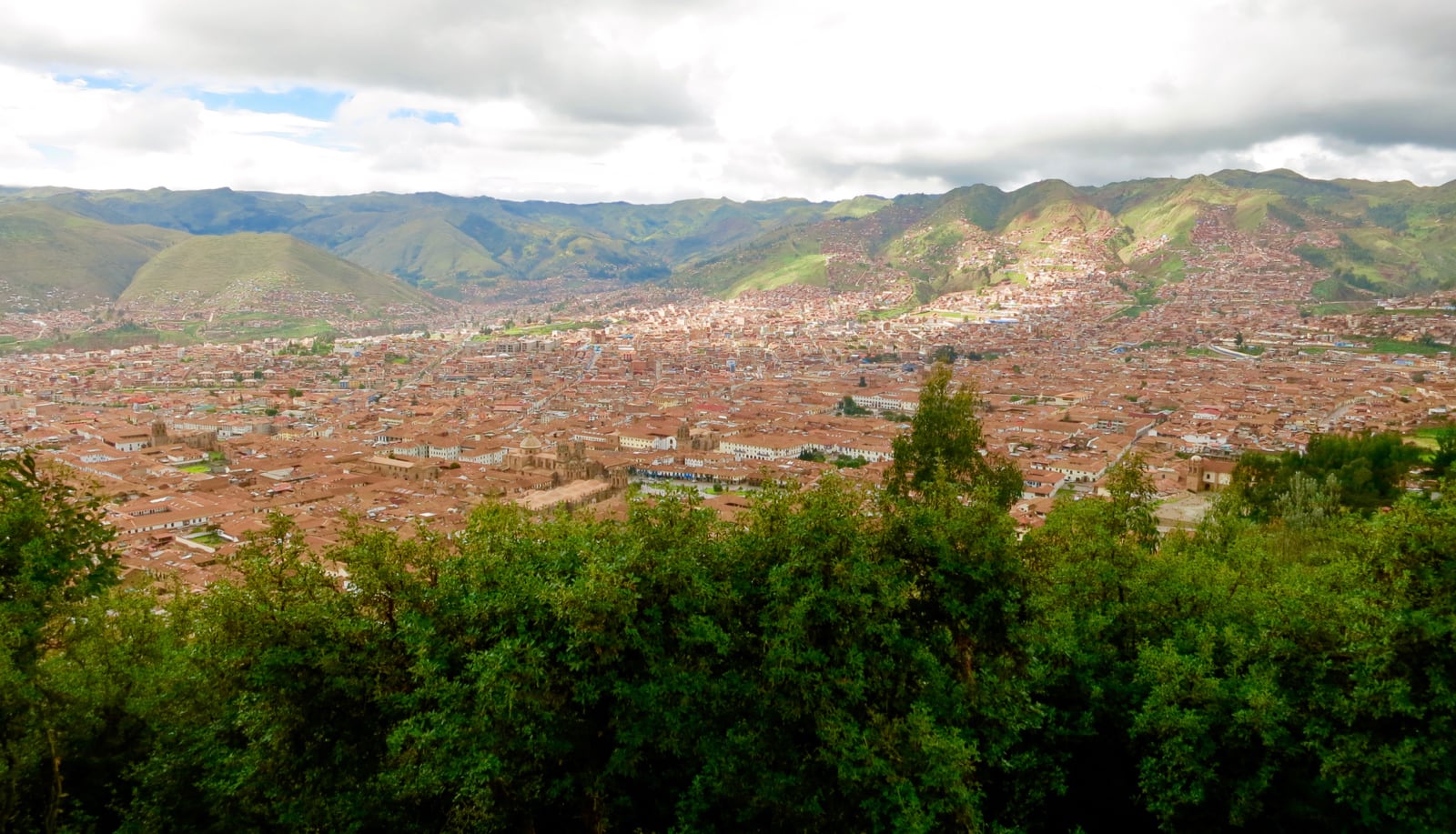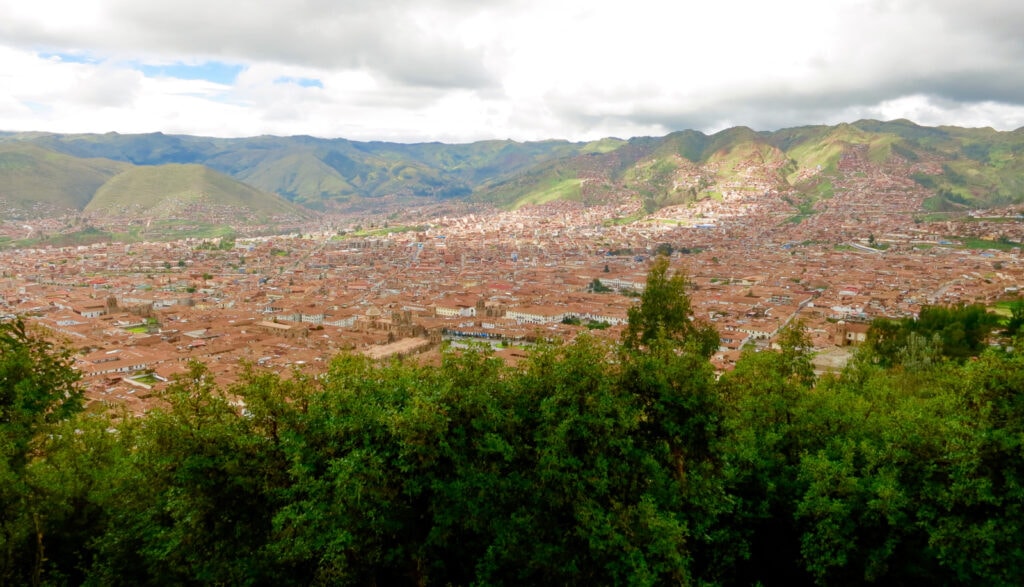 Cusco sits in a valley surrounded on all sides by towering mountains. So the plane's landing gear nearly touches the mountain tops as the pilot takes a sharp left, nose down, floating perfectly onto the runway.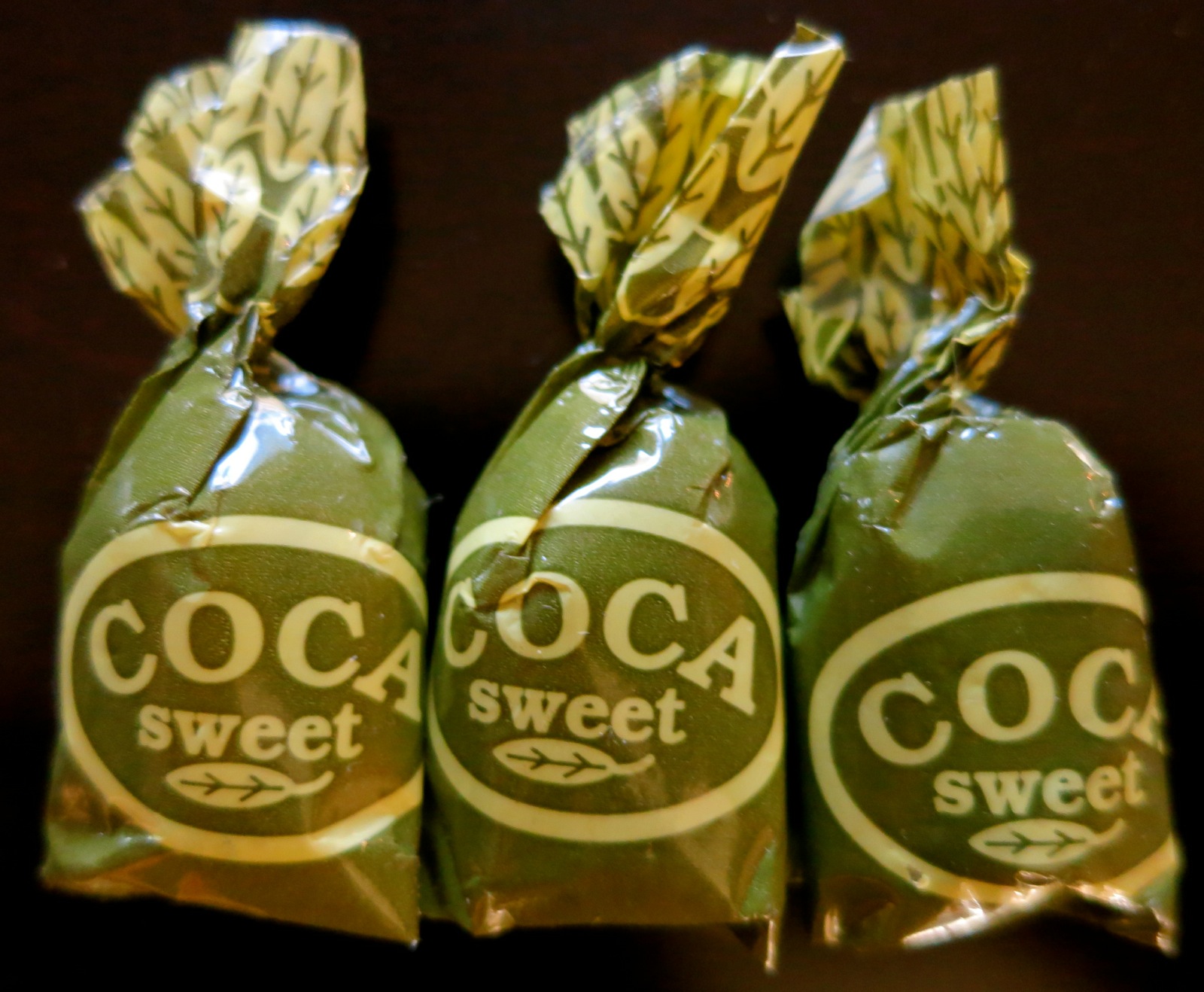 You'll feel the thin air as soon as the airplane doors open. You might get a bit lightheaded, headachy or dizzy: all normal for lowlanders.
Fortunately, Cusco entrepreneurs have created quite an industry around alleviating the effects of altitude sickness.
The first thing you see in the airport terminal as you make your way to baggage claim is something you will never ever find in the States (as a matter of fact, it's illegal here): huge bushels of coca leaves. You know – the stuff from which cocaine is derived.
You'll find coca tea bags, coca candy, and the ever-present coca leaves in every hotel, restaurant and market.
Sure, take advantage of this source of personal energy. But don't forget to drink water often, keep hydrated and use Ibuprofen for unrelenting headaches. (I was fine after a day, even though I could not take Diamox – a sulfa drug – as I'm allergic).
Things to Do in Cusco, Sacred Valley and Machu Picchu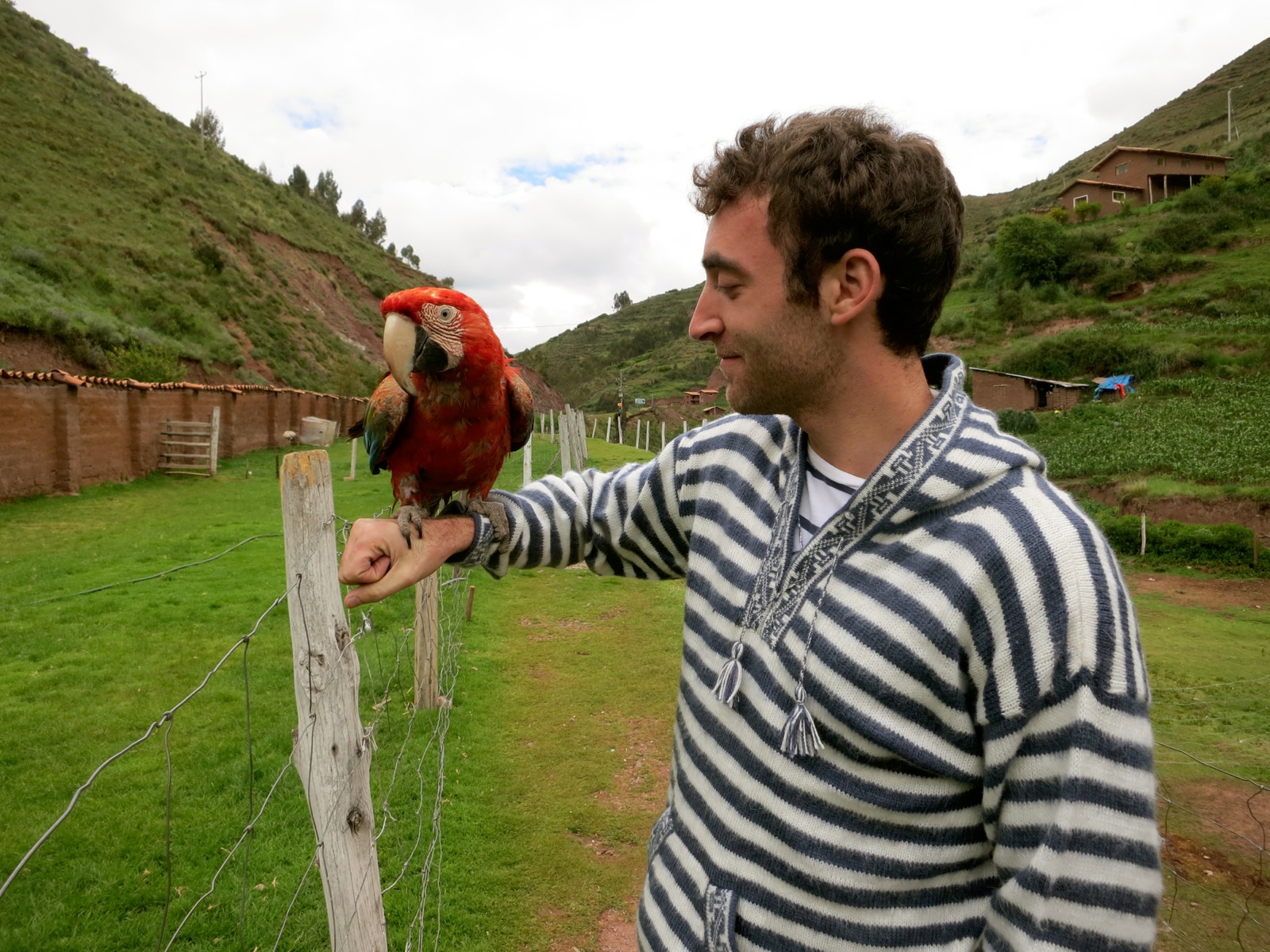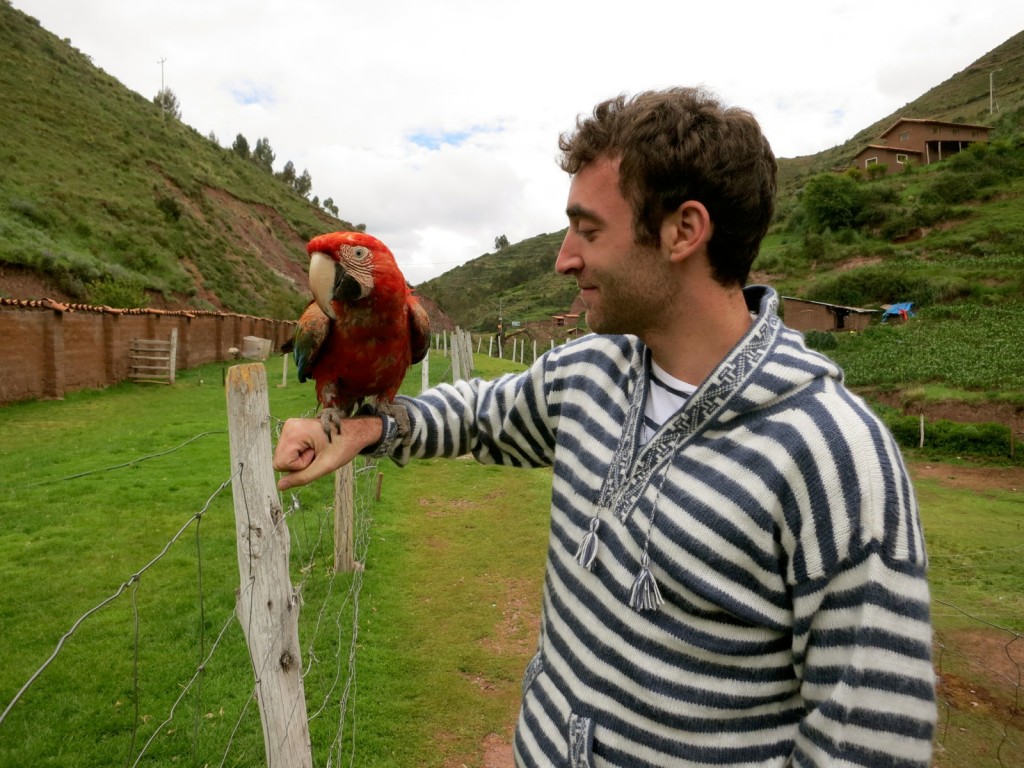 Run by one family, this animal sanctuary rehabilitates wounded and orphaned wild animals. Discover friendly macaws that will feel perfectly comfortable on your arm in addition to llamas, alpacas sorely in need of orthodontia, and several condors with 9-foot wingspans.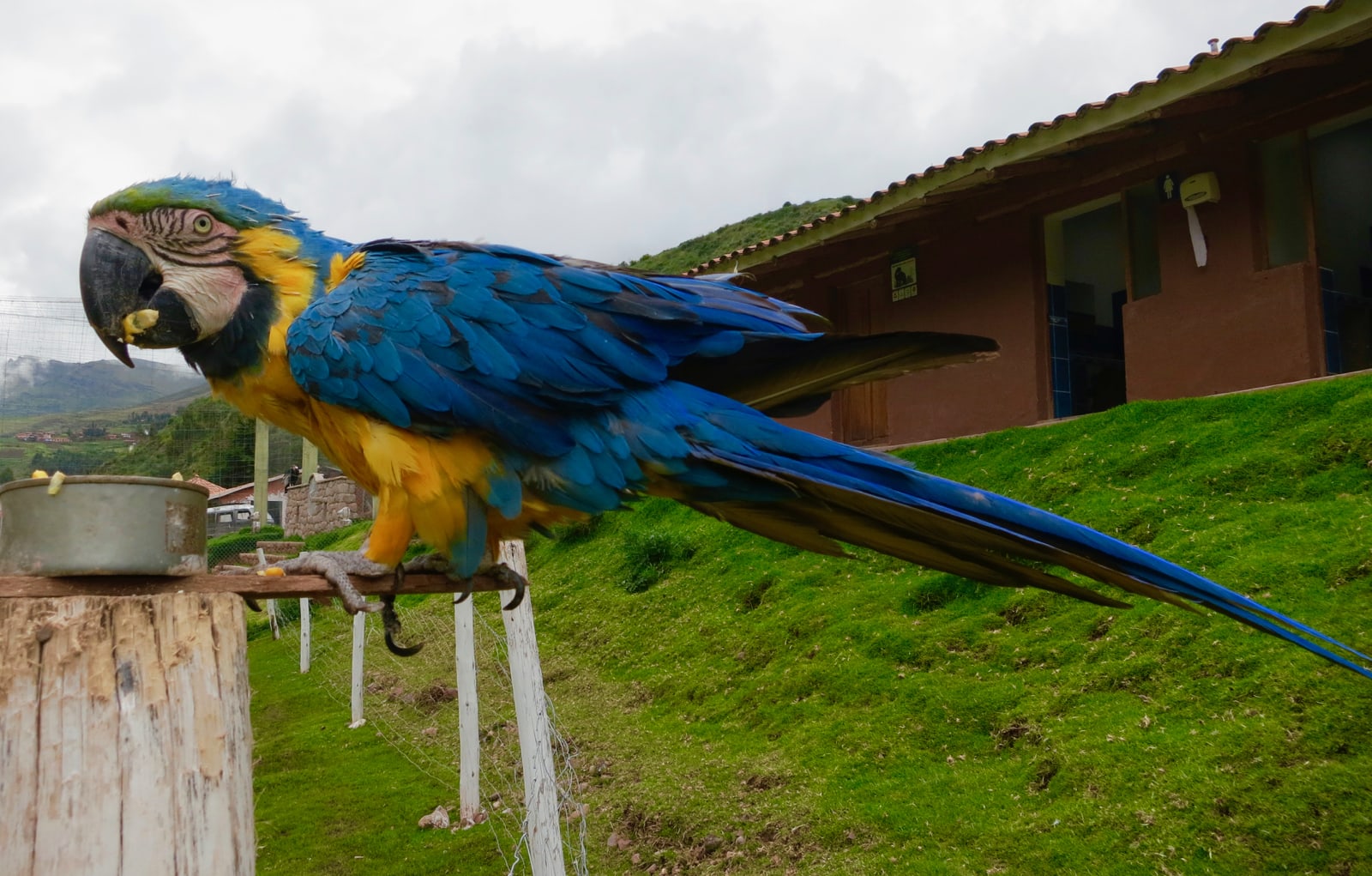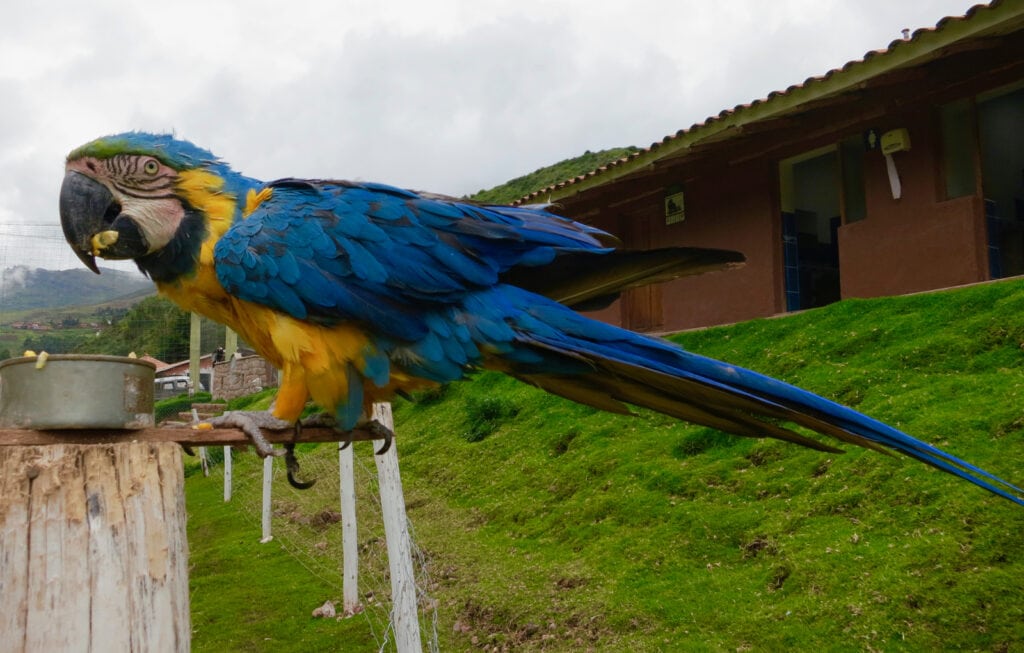 An animal handler calls the condors one by one over to the visitor's side of the aviary, providing one of the most dramatic photo opportunities of the day. Who knew that those intimidating birds of prey like their heads rubbed?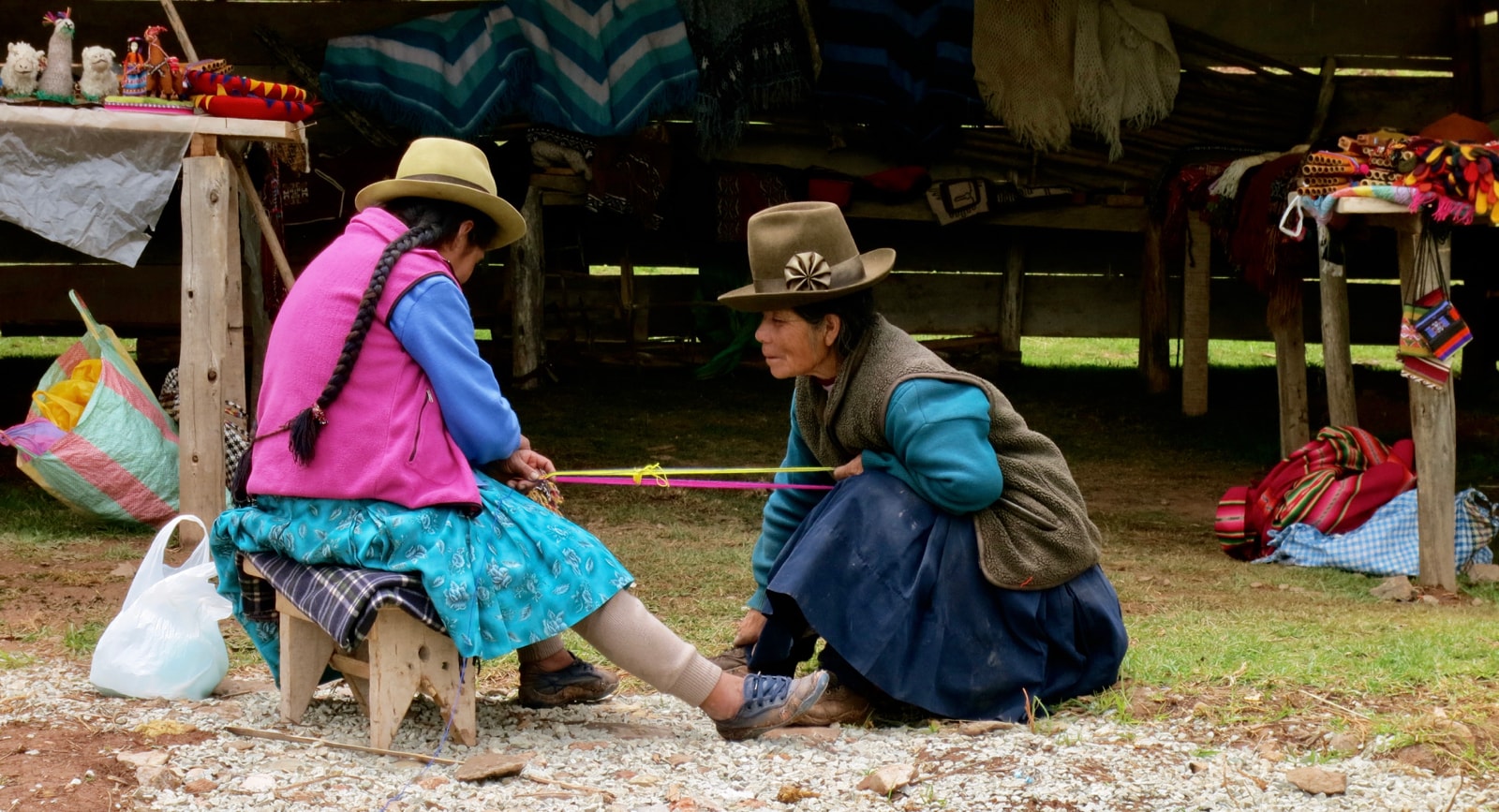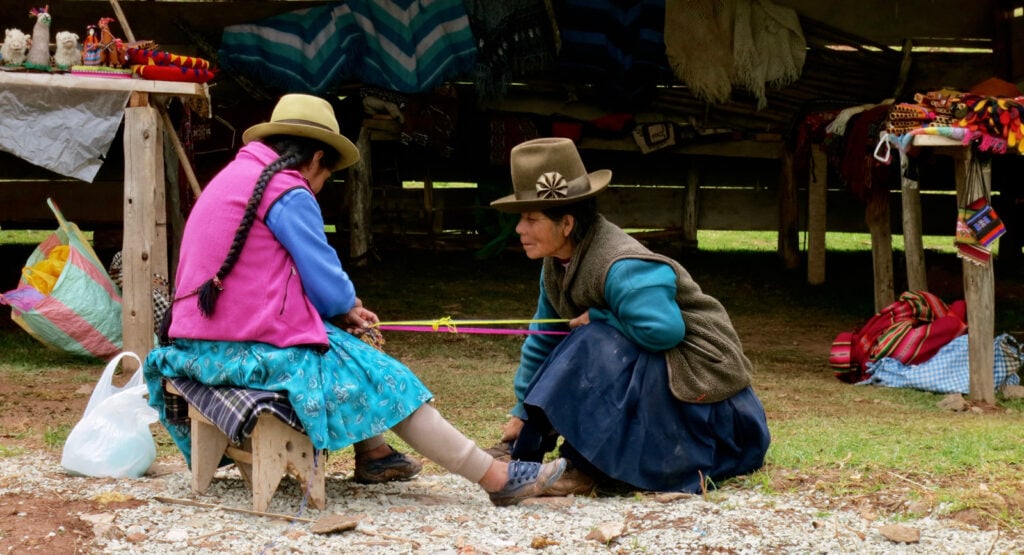 The Planeterra Ccaccaccollo Community Women's Weaving Project is well worth an hour or two of your time. A community liaison dressed in typical colorful Andes garb greets guests warmly. She then explains the intricacies of various textile motifs and what they represent.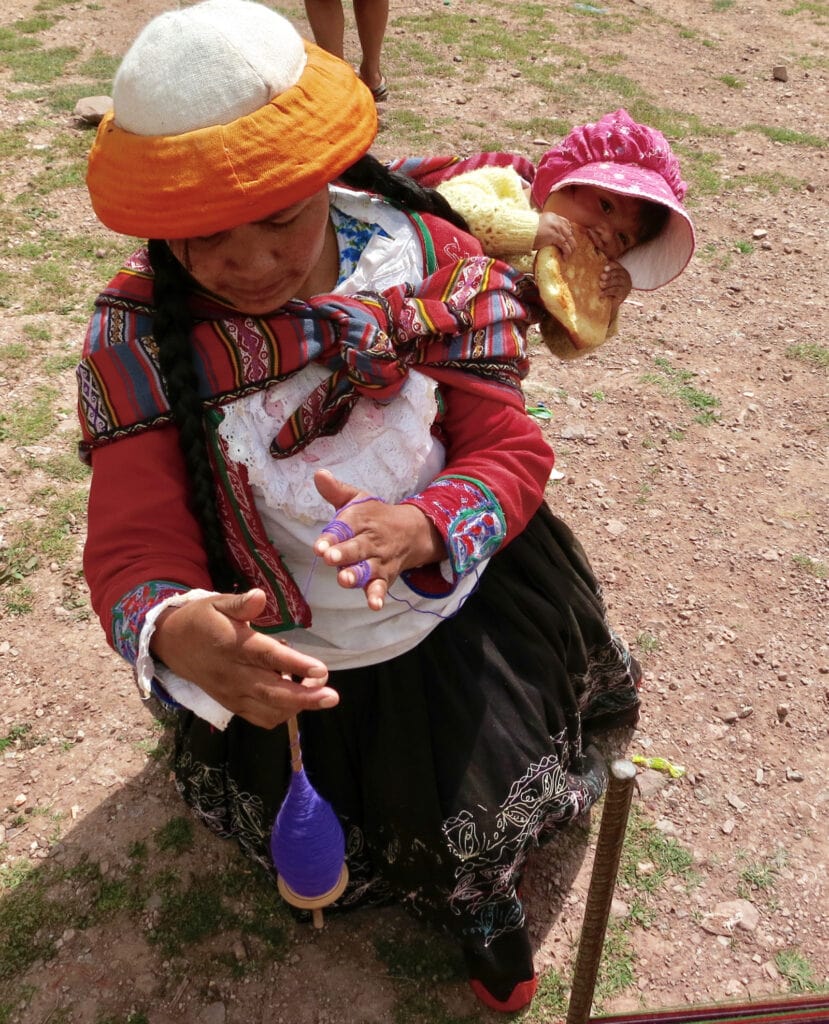 Watch women, some with babies swaddled on their backs, work complicated looms. They are noticeably proud of their handicraft and happy to be recognized for it.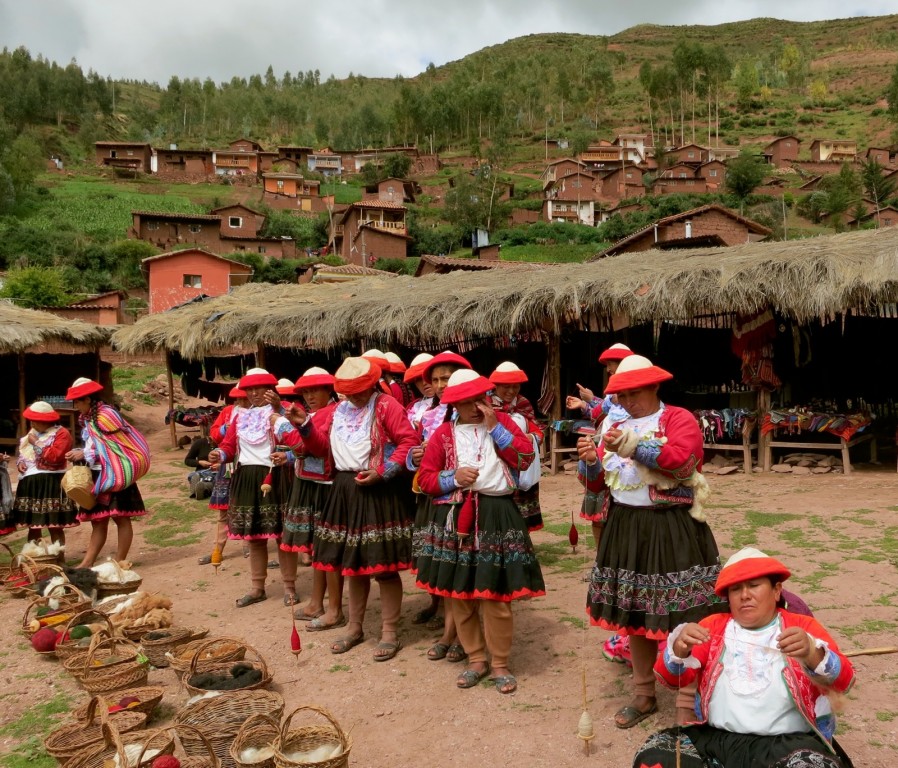 Outside, over a dozen others spin wool via top-like spindles as toddlers and puppies amuse themselves underfoot.
Witness the fascinating ways that alpaca wool is washed and dyed naturally. Artisans use only plants, minerals and insects to create vivid colors. Of course, you can purchase everything made here at extremely reasonable prices.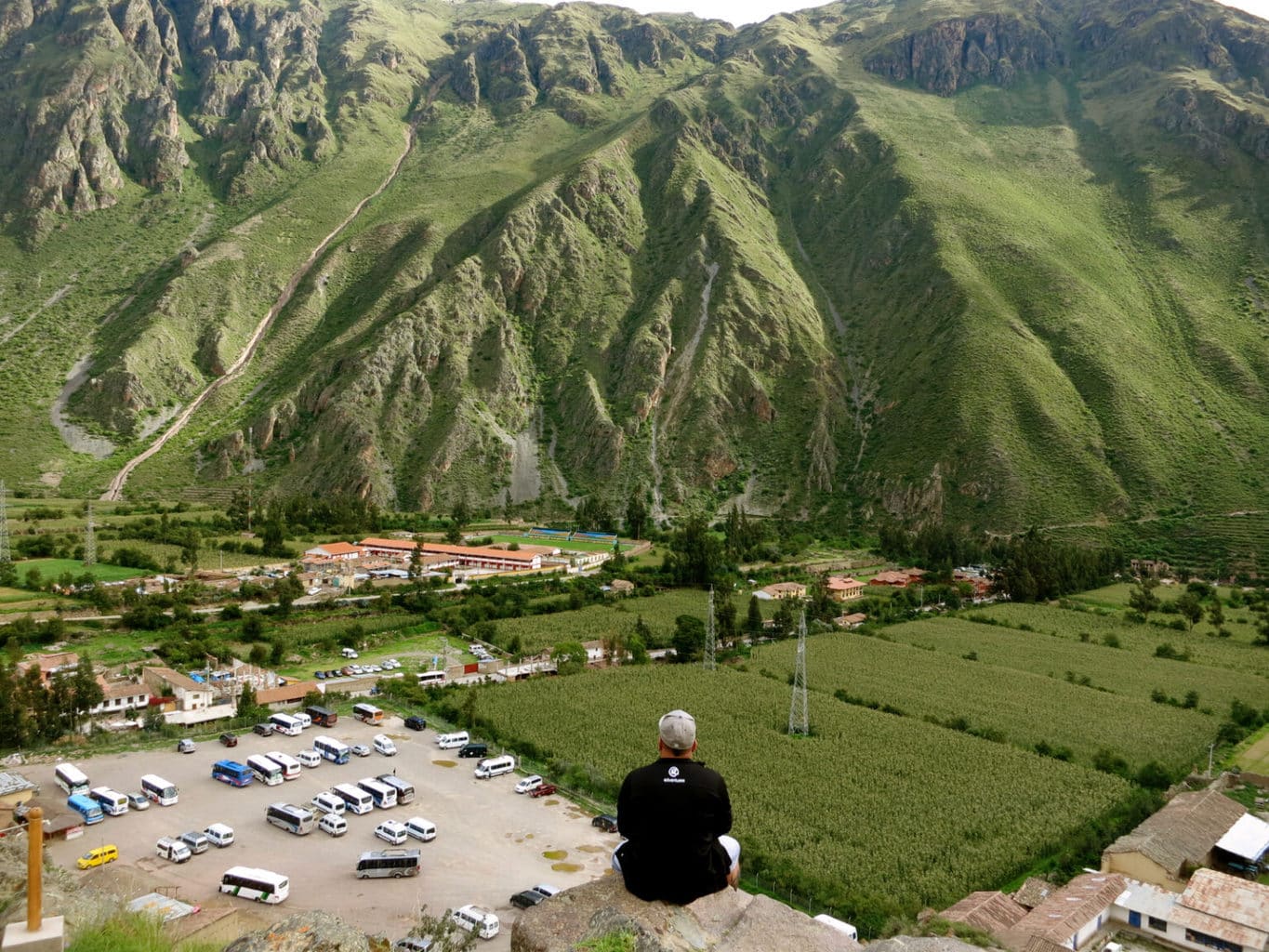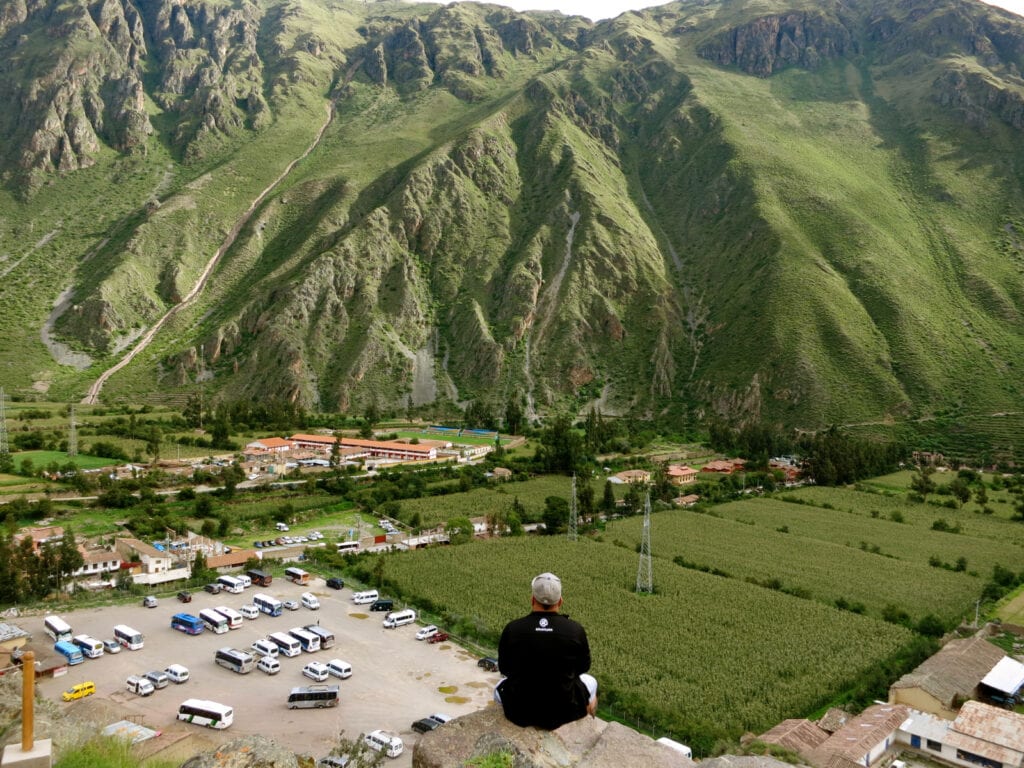 These Inca ruins, built strategically into and atop a hill served as assembly hall, temple, and fortress. Guides gauge if their guests are Machu Picchu ready- you've got to hike up hundreds of steps that flank a large amphitheater to get to the top.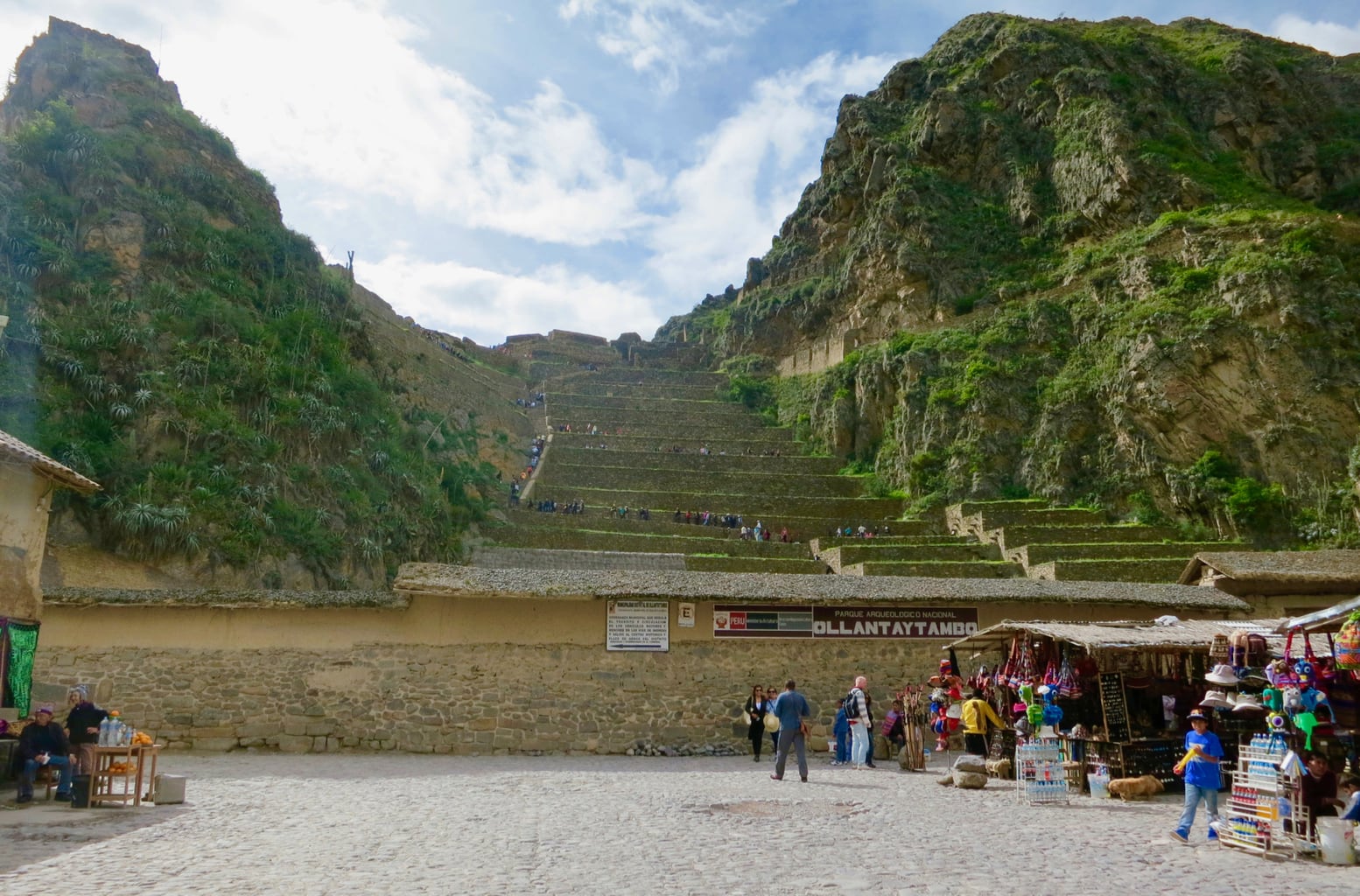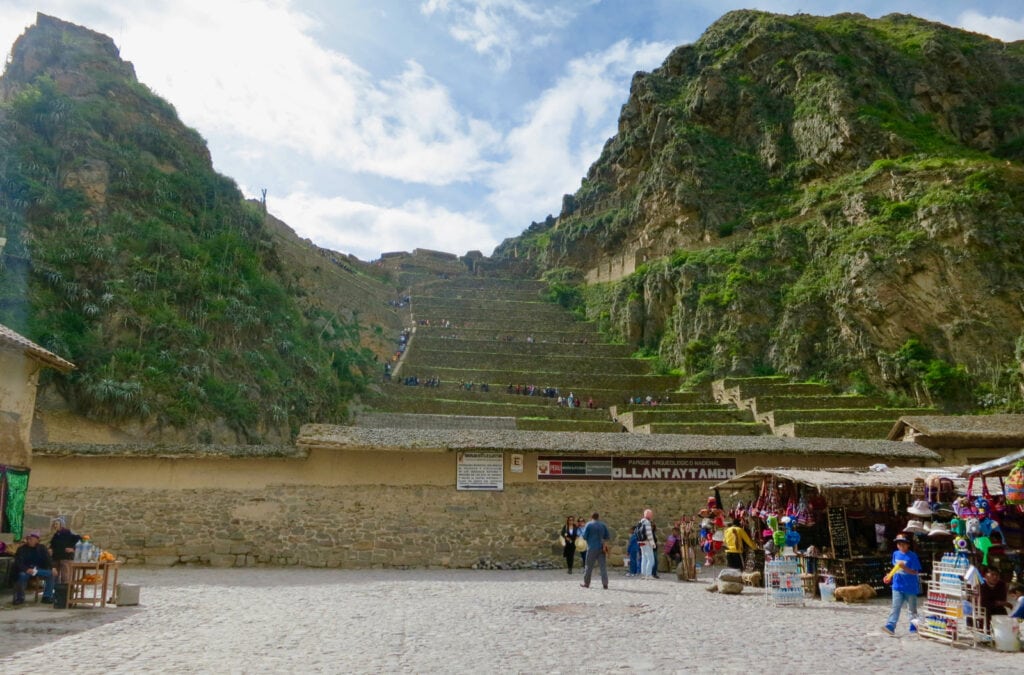 On the way, learn about Incan architecture and the methods used to cut large boulders so precisely, they fit together like jigsaw puzzle pieces. Though more modern structures have crumbled during earthquakes, these formidable edifices have remained intact.
Discover how the builders cut rock, created echo chambers within walls to maximize acoustics, and used thin pieces of stone between colossal chunks of granite as earthquake shock absorbers. It was so much easier to replace those small sections than larger boulders.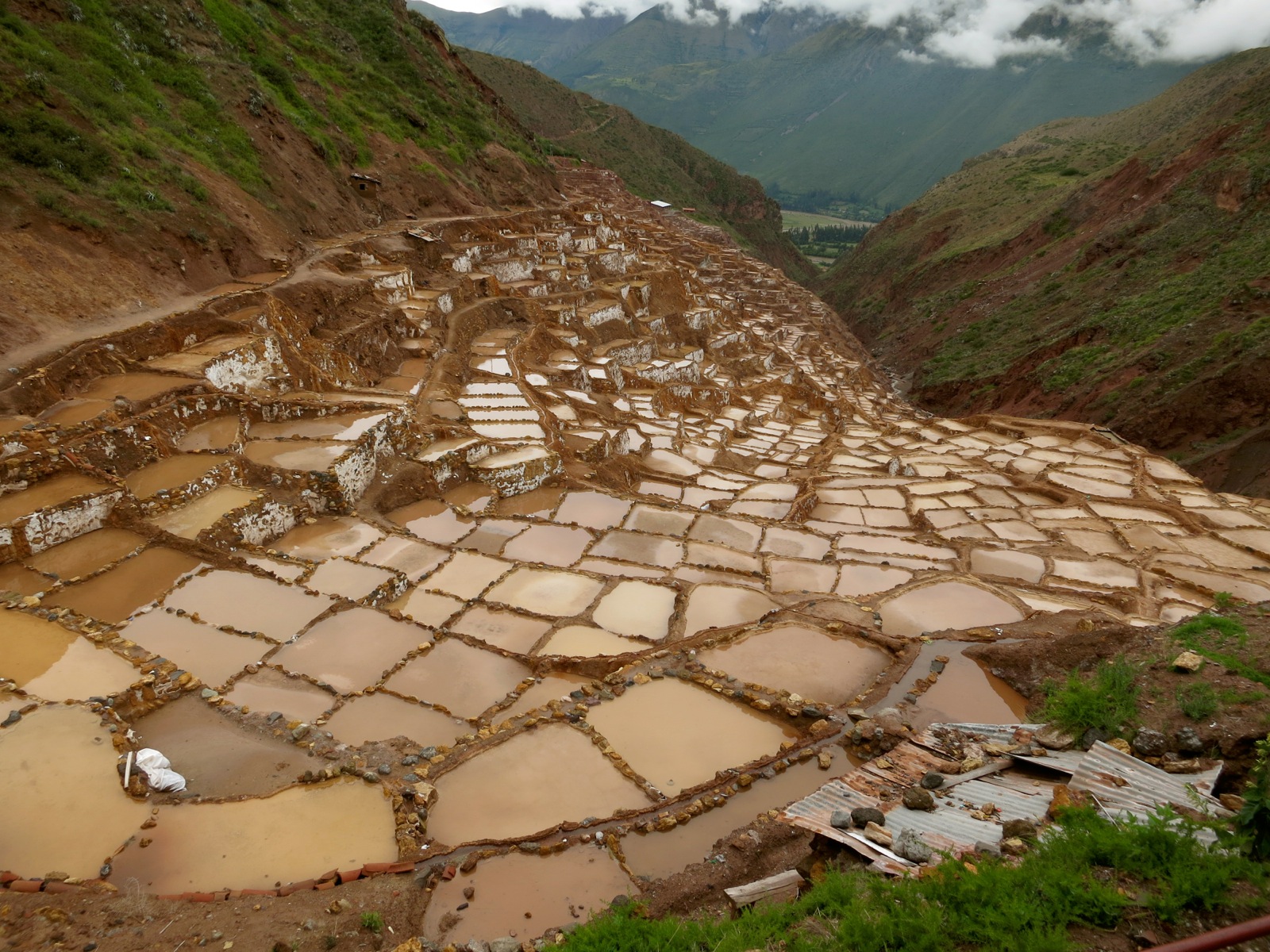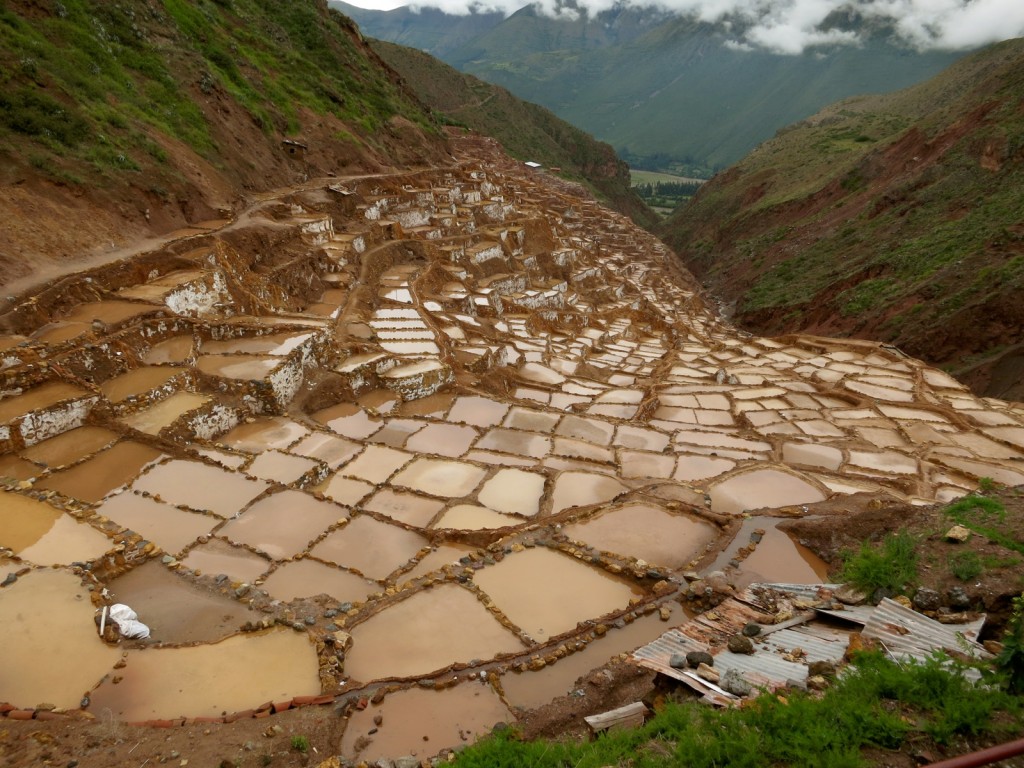 VISIT/SACRED VALLEY: Maras Salt Pools
Local families have been harvesting salt here since "Incan times." One small unusual saltwater stream feeds this series of pools high within a secluded mountain valley. Like every other form of farming in the fertile Andes Mountains, these salt "mines" are terraced downhill and create a striking landscape.
During dry season the water evaporates, leaving mineral-rich, highly priced pink Peruvian salt, which you can purchase on site for a song.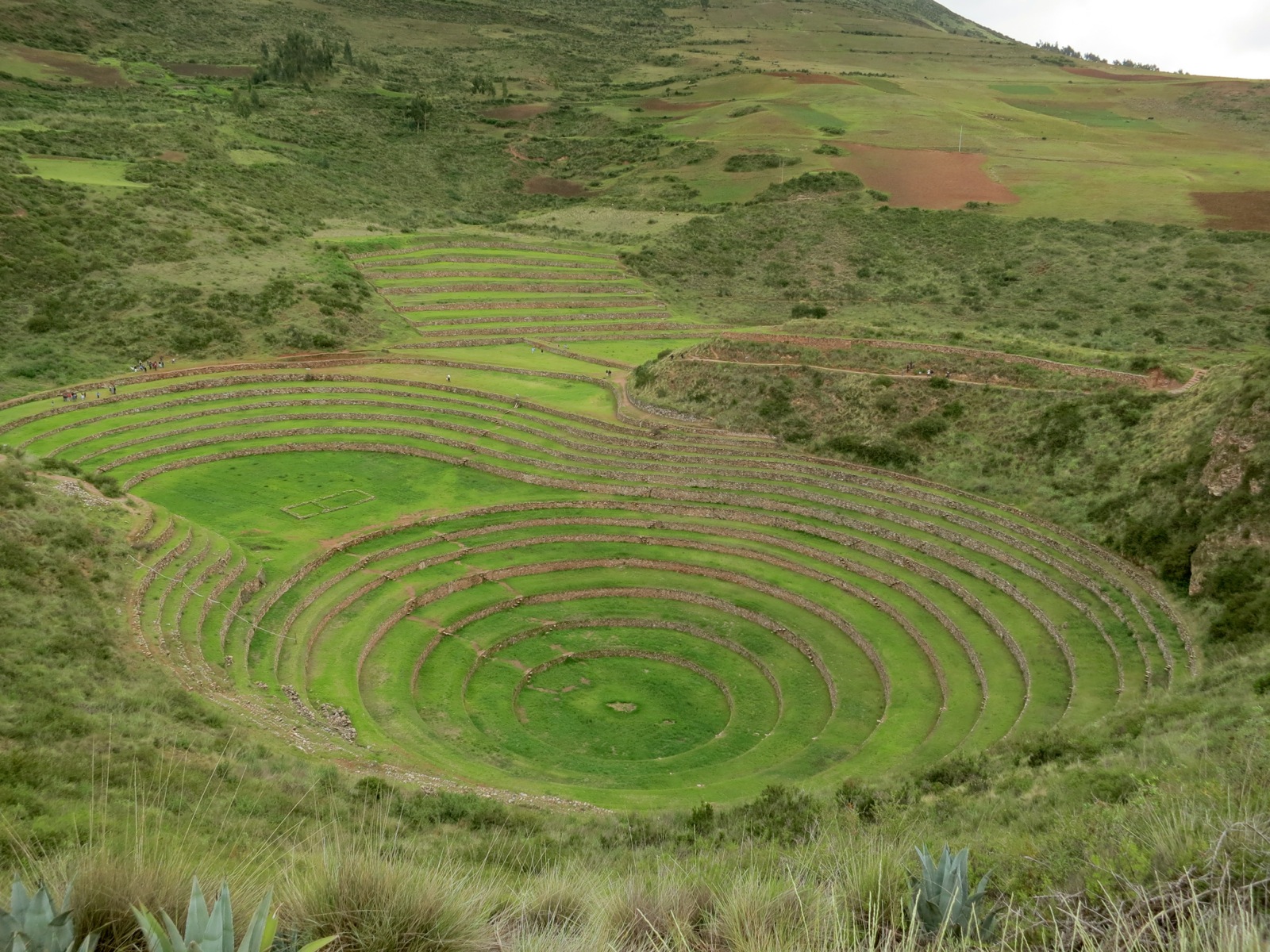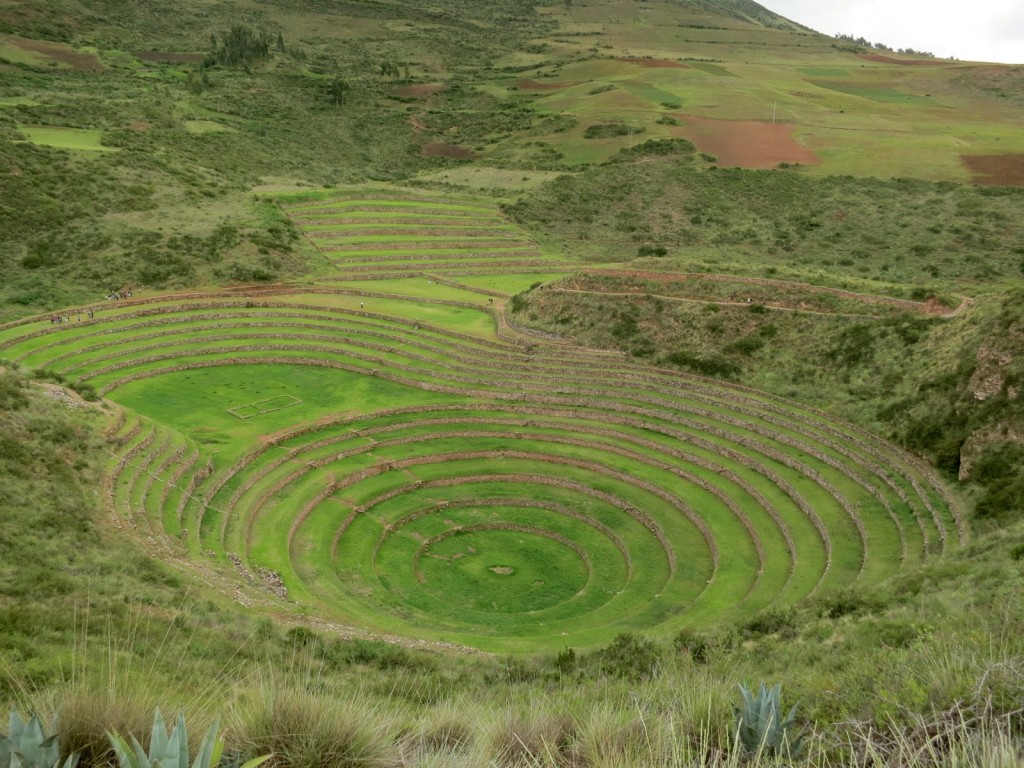 VISIT/SACRED VALLEY: Moray Archaeological Site
Discovered in 1930's, these large circular depressions are believed to be some of the world's oldest experimental agricultural stations.
Made up of a series of terraces, with 20 micro-climates from top to bottom, scientists believe this site helped ancients determine the best climate for cultivating a series of crops.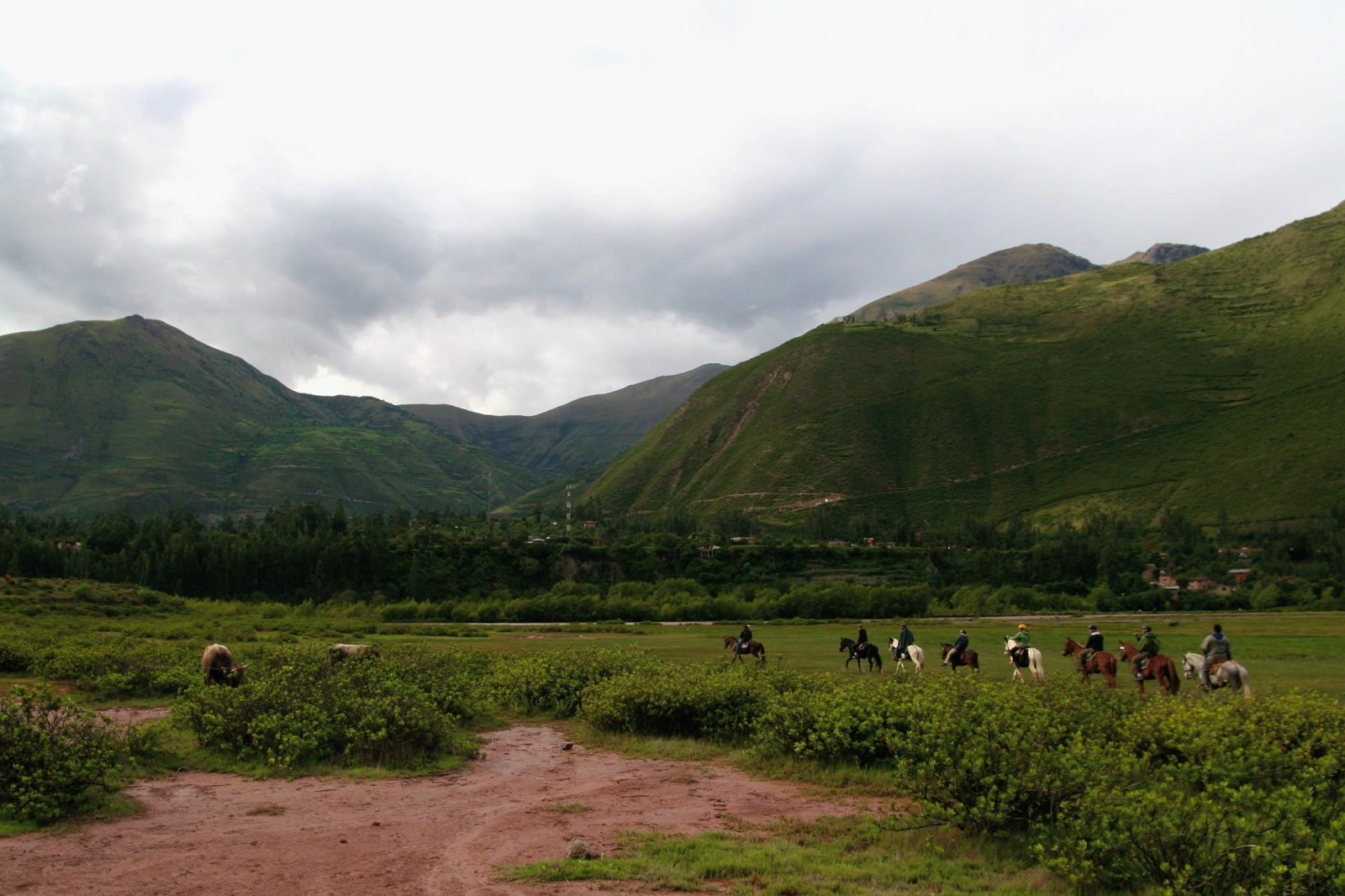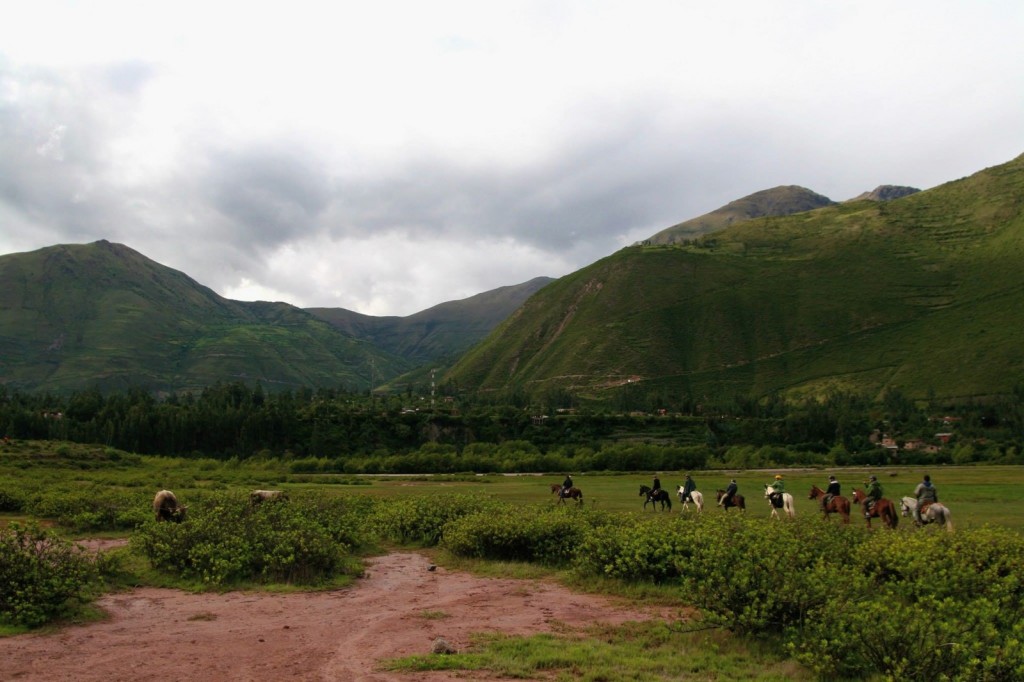 DO/SACRED VALLEY: Go Horseback Riding
A half-day excursion takes you through the most breathtaking and exhilarating landscape on earth.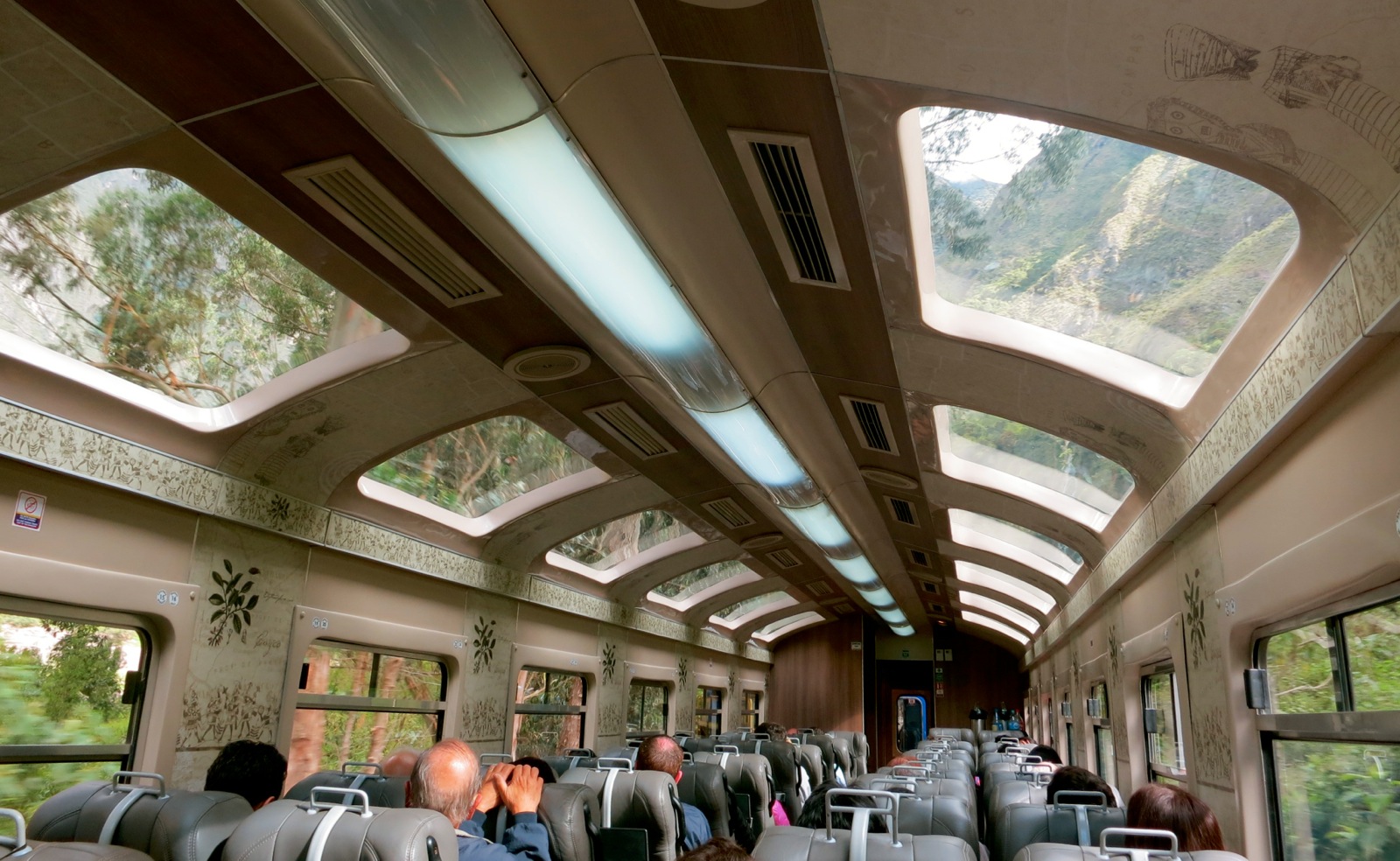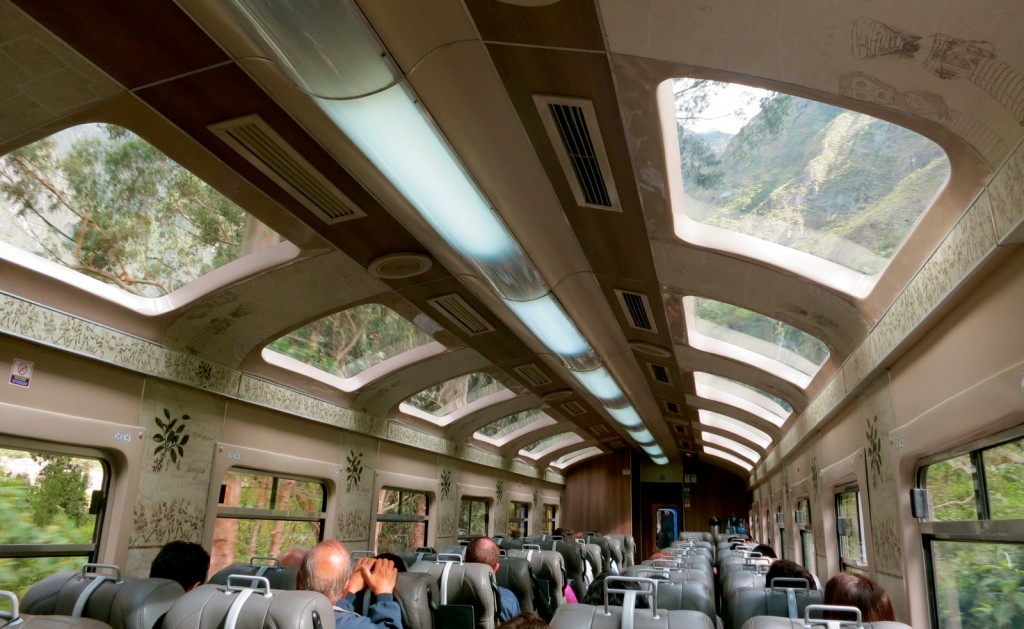 DO/OLLANTAYTAMBO TO AGUAS CALIENTES/MACHU PICCHU: Take PeruRail
Of course you can hike the 4-day Inca Trail. But for those short on time and stamina, this is the less strenuous way to get to Machu Picchu.
Book a ride on the VistaDome, which allows views of the mountains and valleys all around you. It's only 1 ½ hours in civilized comfort: your ticket includes a drink and muffin, too.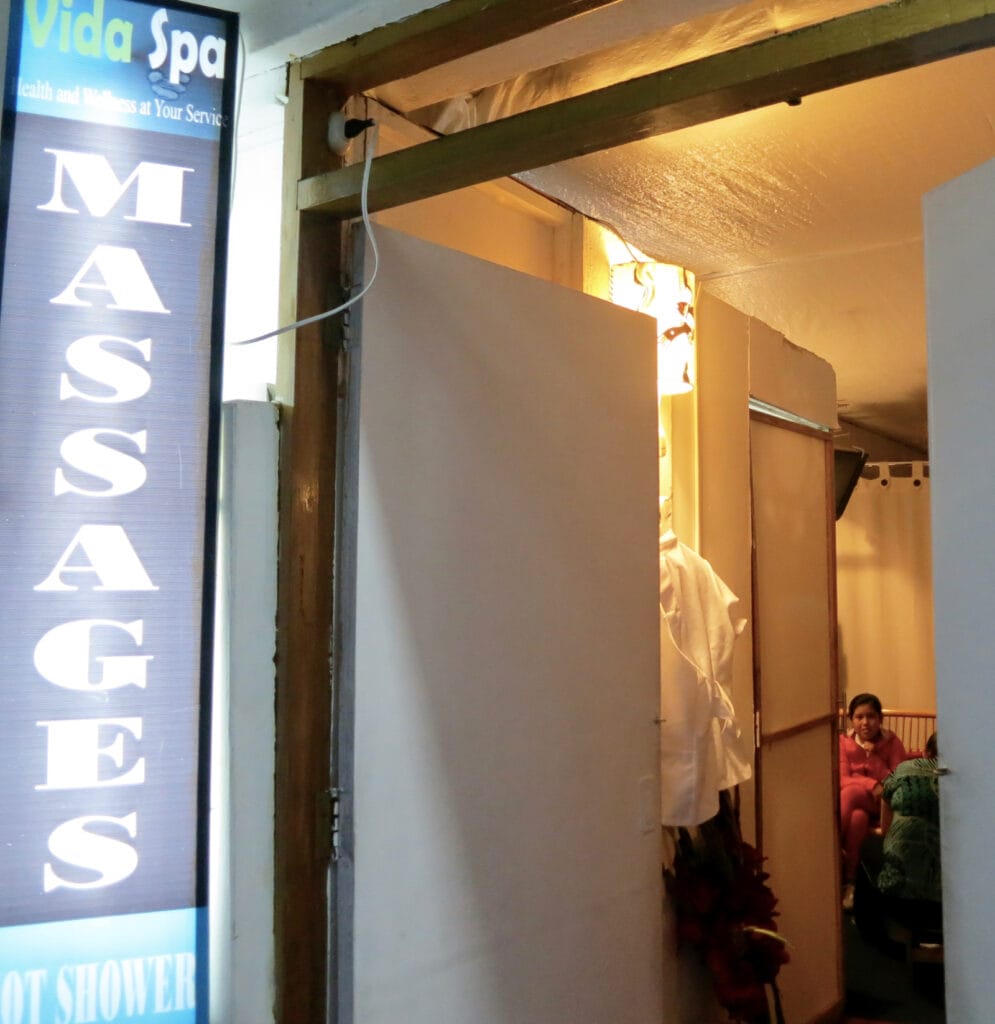 DO/AGUAS CALIENTES. Get a professional massage at Vida Spa
If ever there was a place that required an oversupply of massage therapists, it's in Aguas Calientes, where sore and broken bodies, fresh from hiking the Inca Trail, wander into town like zombies from Dawn of the Dead.
I didn't have that excuse: the trip to Aguas Calientes on PeruRail wasn't a trial. But I did want a good massage and got one of the best in my life at a little hole in the wall called Vida Spa.
"Spa" is pushing it: Vida won't win any awards for décor or even space ("rooms" are just curtained off sections). But these practitioners know how to combine Swedish, Shiatsu, Reflexology and Hot Stone Massage to nirvana-effect. Good thing I was steered here. Peeking in, I probably wouldn't have entered the door.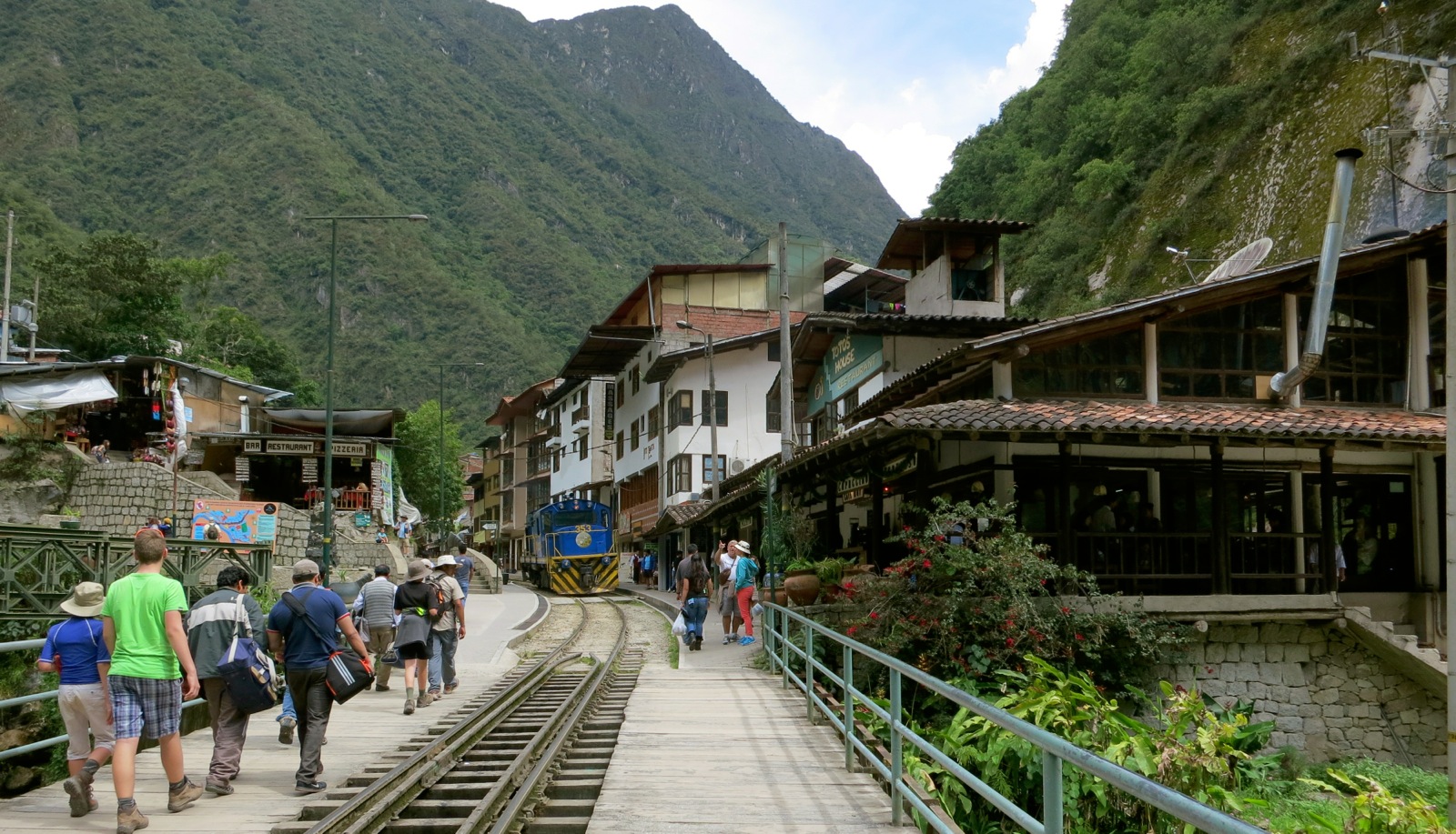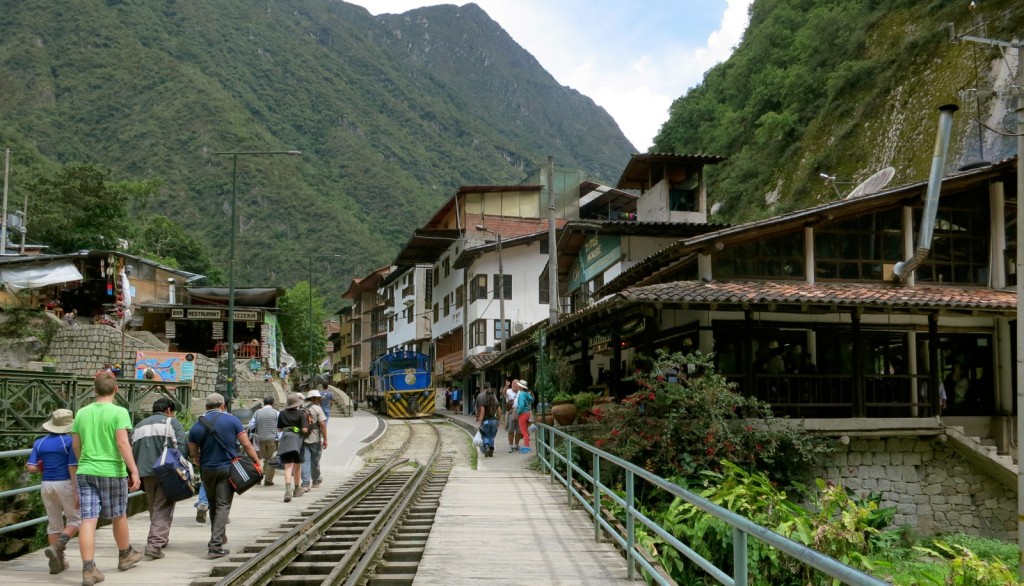 WANDER: Aguas Calientes
It's a touristy town by virtue of it being the closest town to Machu Picchu – just a 25-minute bus ride up the mountainside. Shop in the shuk-like handicraft market, and make sure to dodge the many trains that run right down the middle of the main street.
DIP: Hot Springs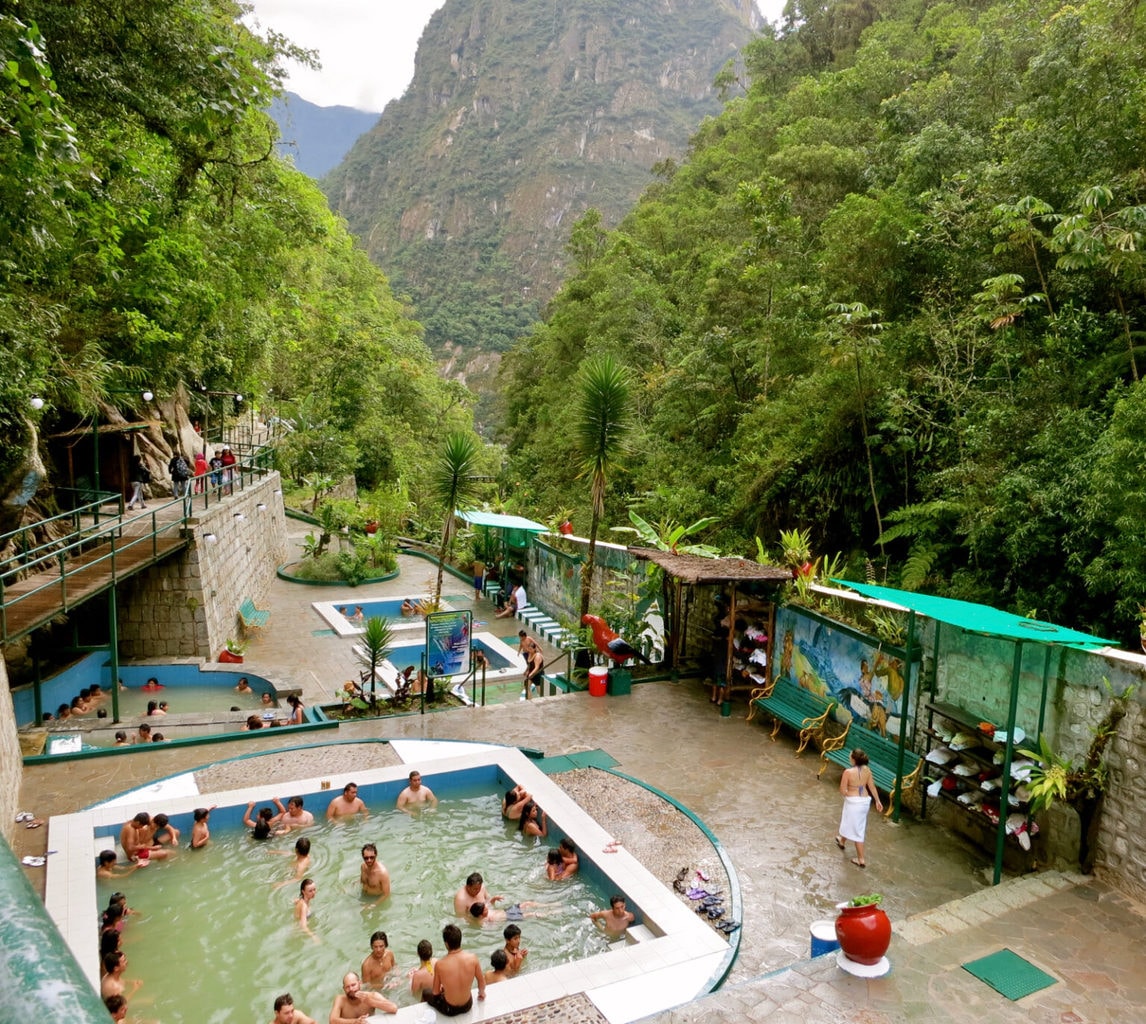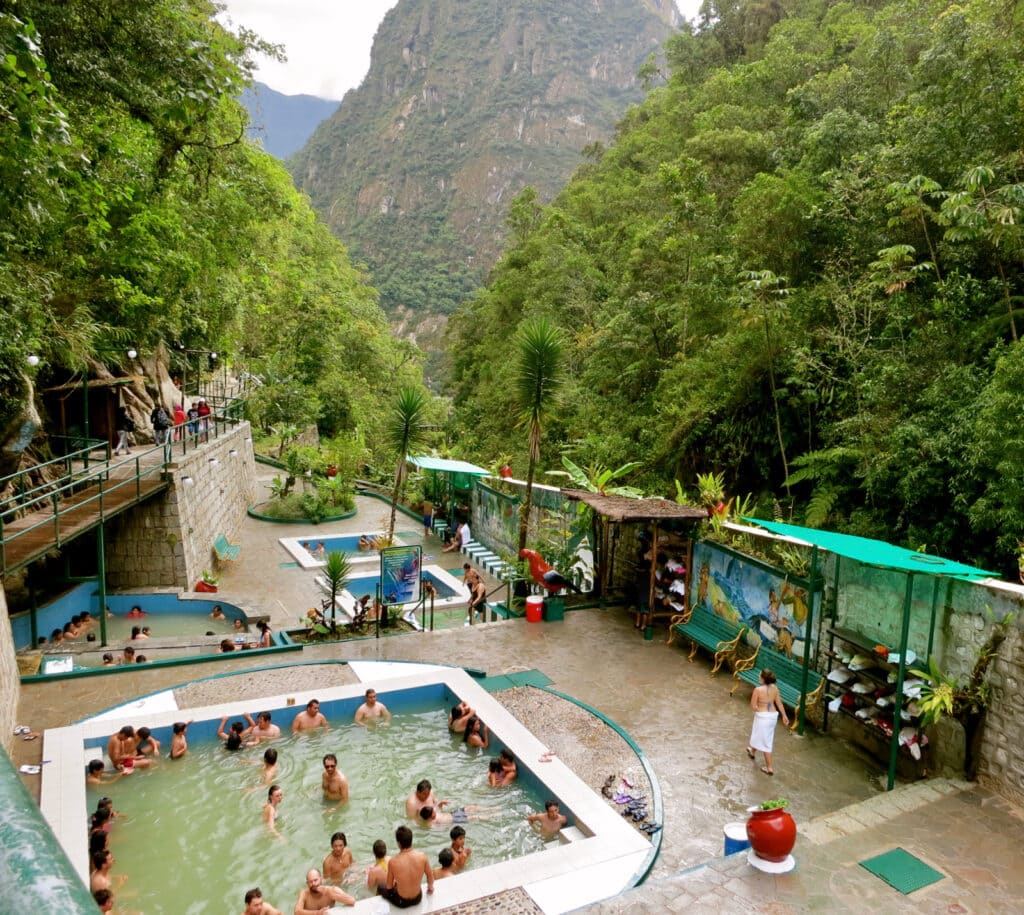 Take a dip in the hot springs for which Aguas Calientes is named. There's a small charge for entry.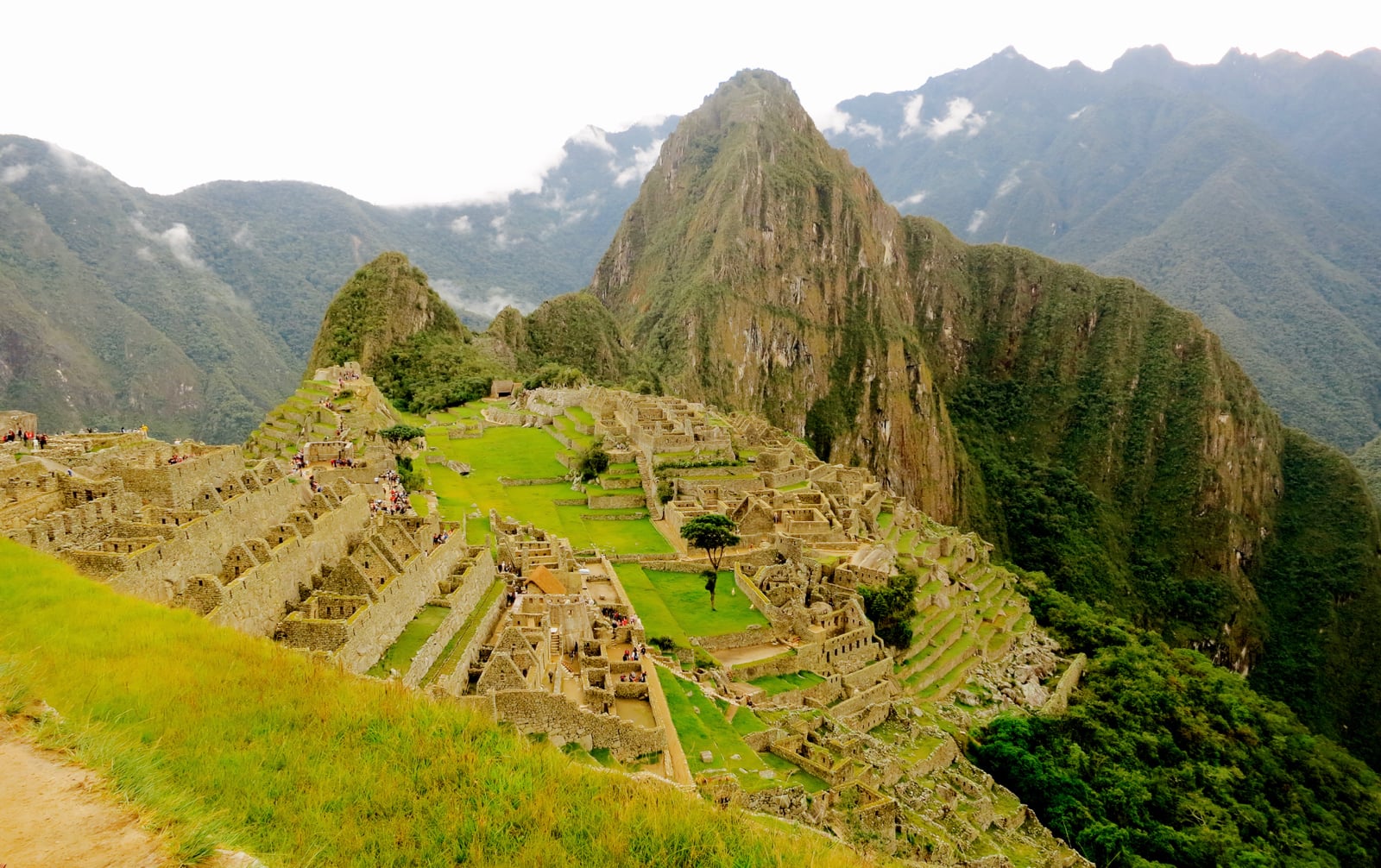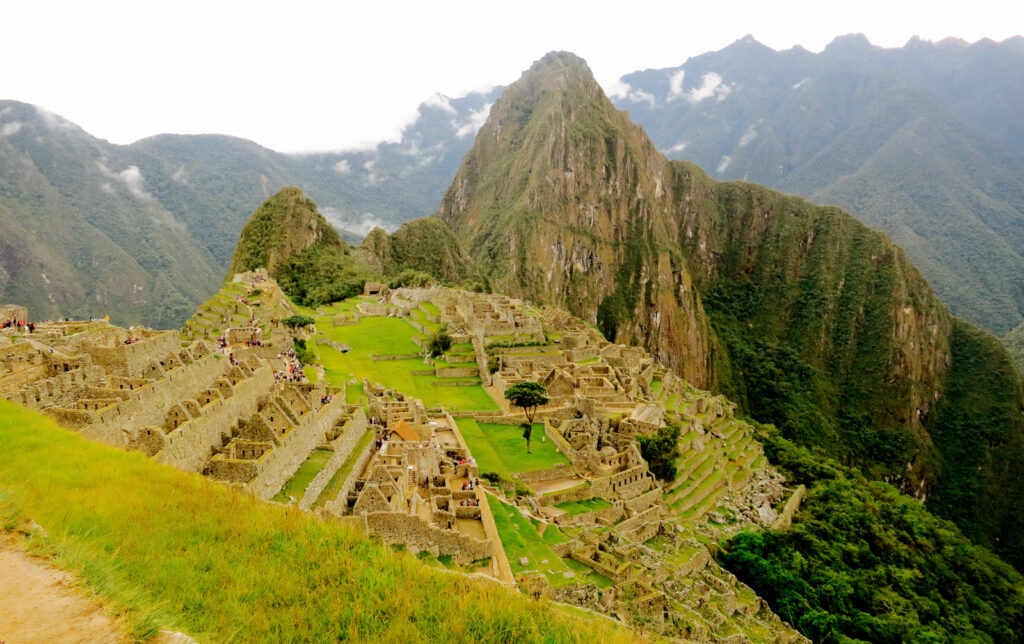 First of all, get your tickets in advance. Tourism is increasing each year and you may face restrictions on entry otherwise. Here's another tip. Get up at 5:30am, take the first bus (around 7am) with your passport to the top of the mountain ($18 US each way for the 25 minute trip).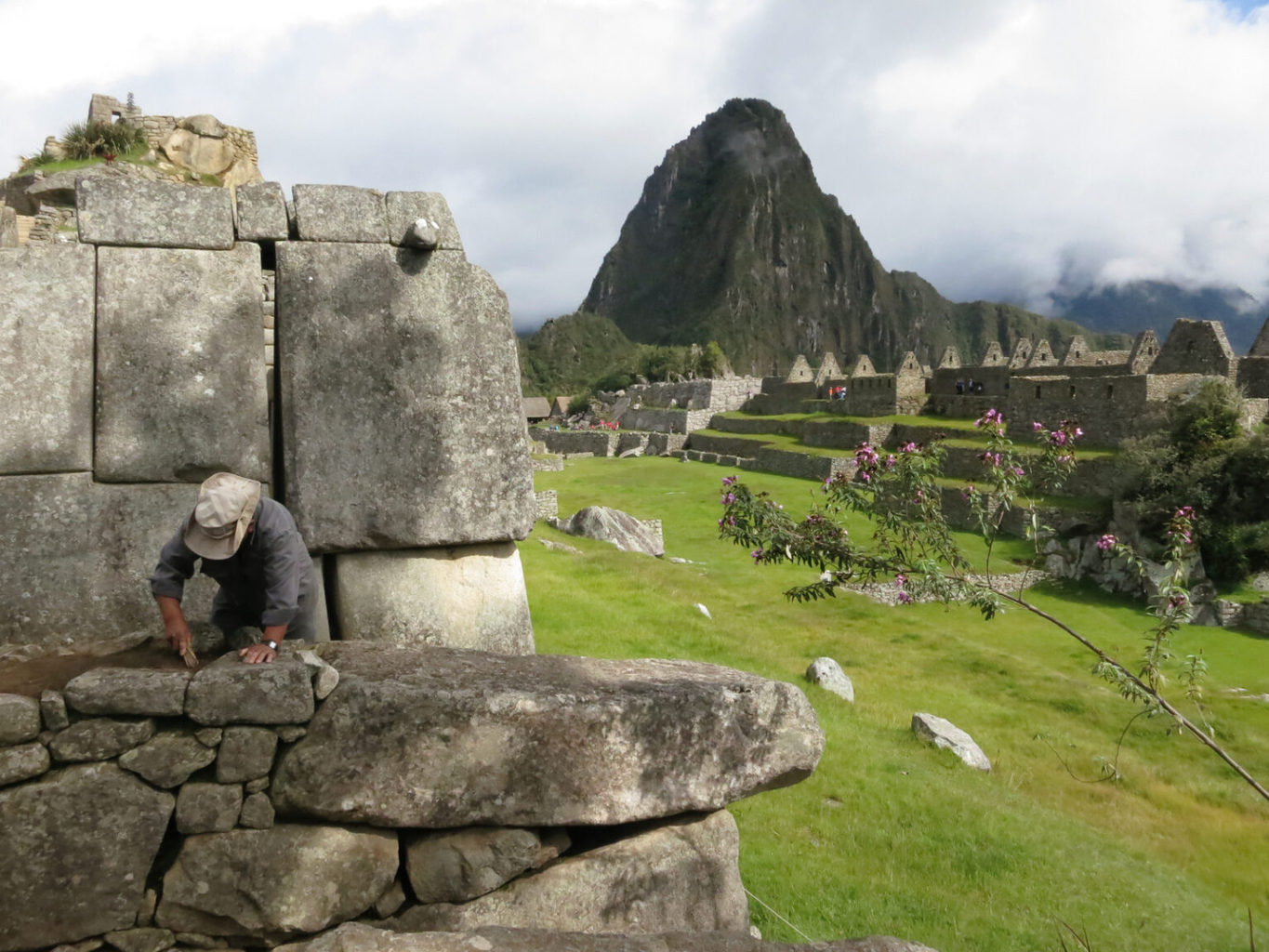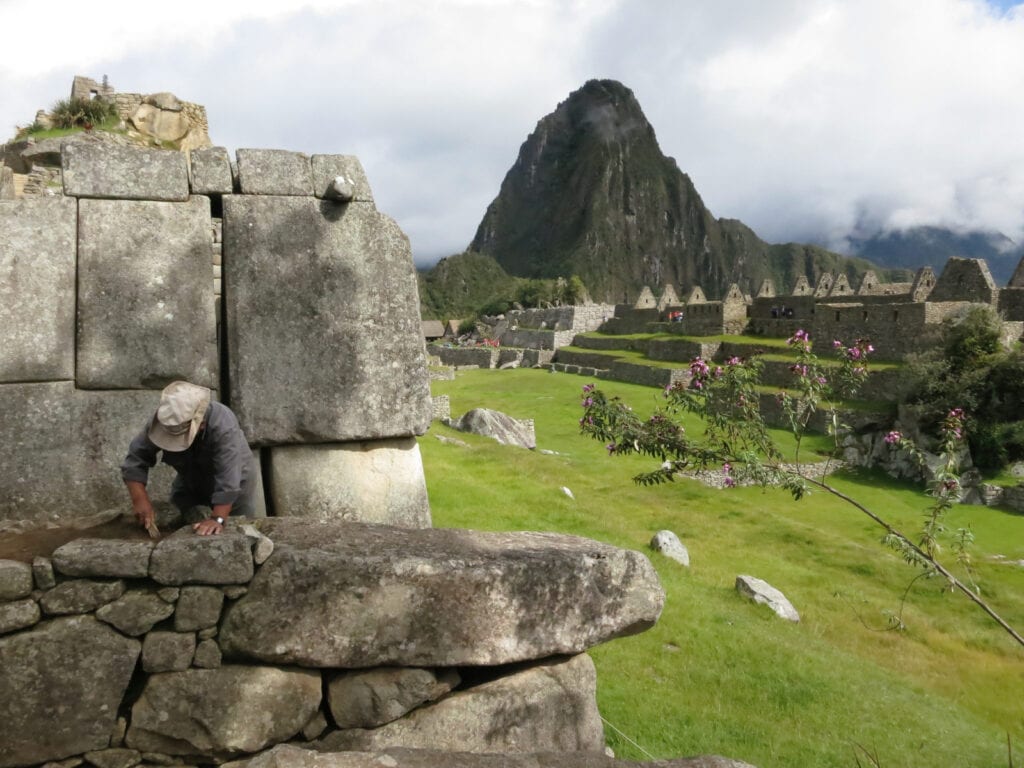 As soon as you enter the site, climb the stairs to your left for the "money shot" overview of this fairytale stone village. Come with a guide or secure one at the entrance: he or she can cover the highlights in a couple of hours. Machu Picchu stands apart in Peruvian history as the one Incan compound that was never found by the colonizing Spaniards.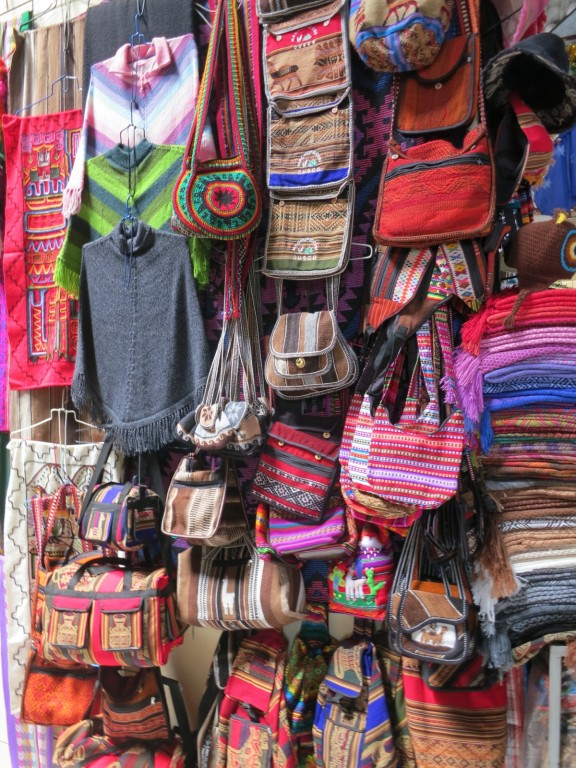 SHOP/CUSCO: Cusco Handicraft Market
Bright woven tablecloths ($20), llama-festooned overnight bags ($12), ceramic mugs and bowls ($5), eye-catching leg warmers ($2): you'll find bargains galore – all negotiable – throughout dozens of stalls. This is what you brought that extra suitcase for. Just don't expect that $10 "Baby Alpaca" sweater to be anything other than synthetic, no matter what the salesperson says. The real deal will cost upwards of $100 US.
Best Restaurants in the Andes, Peru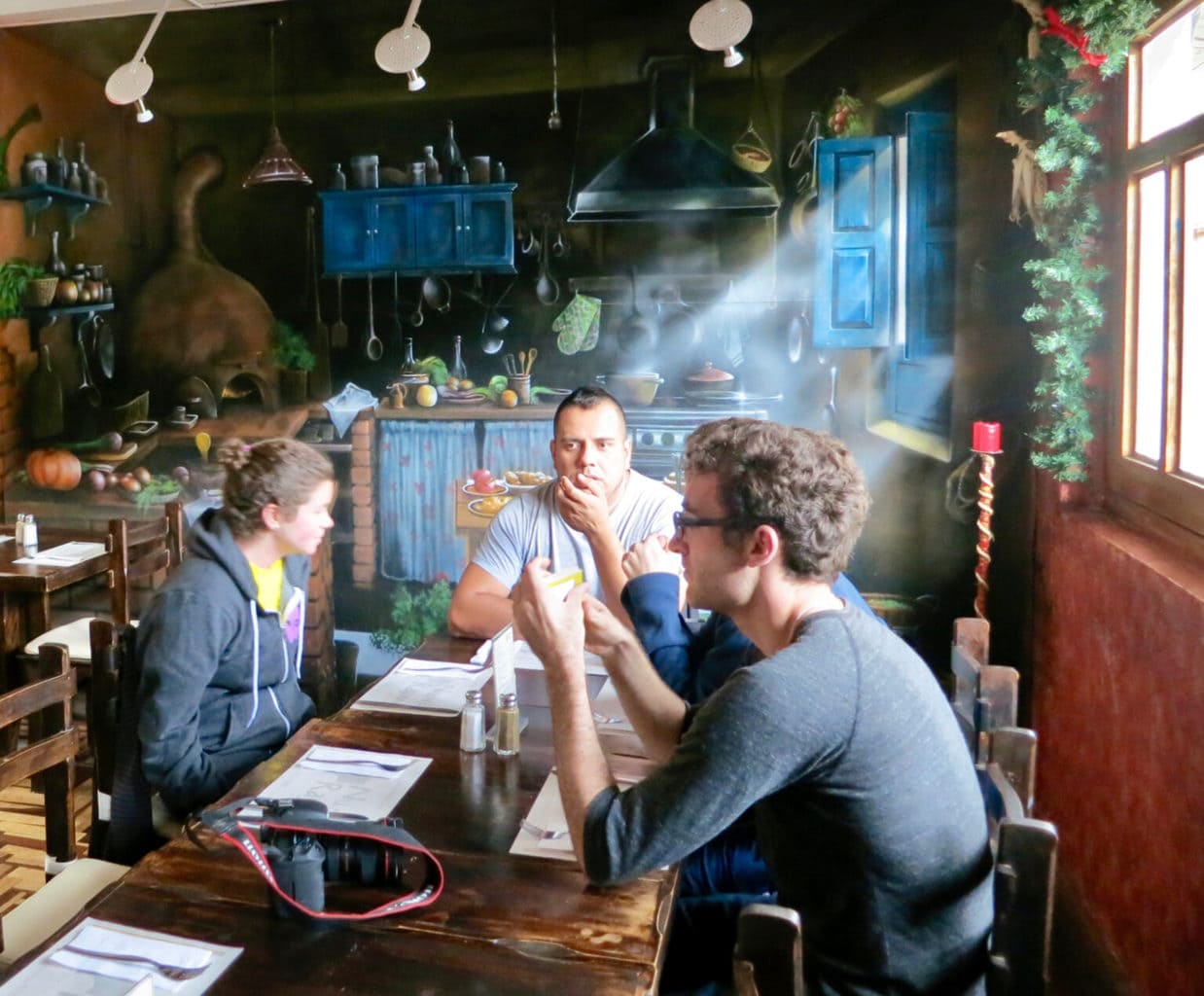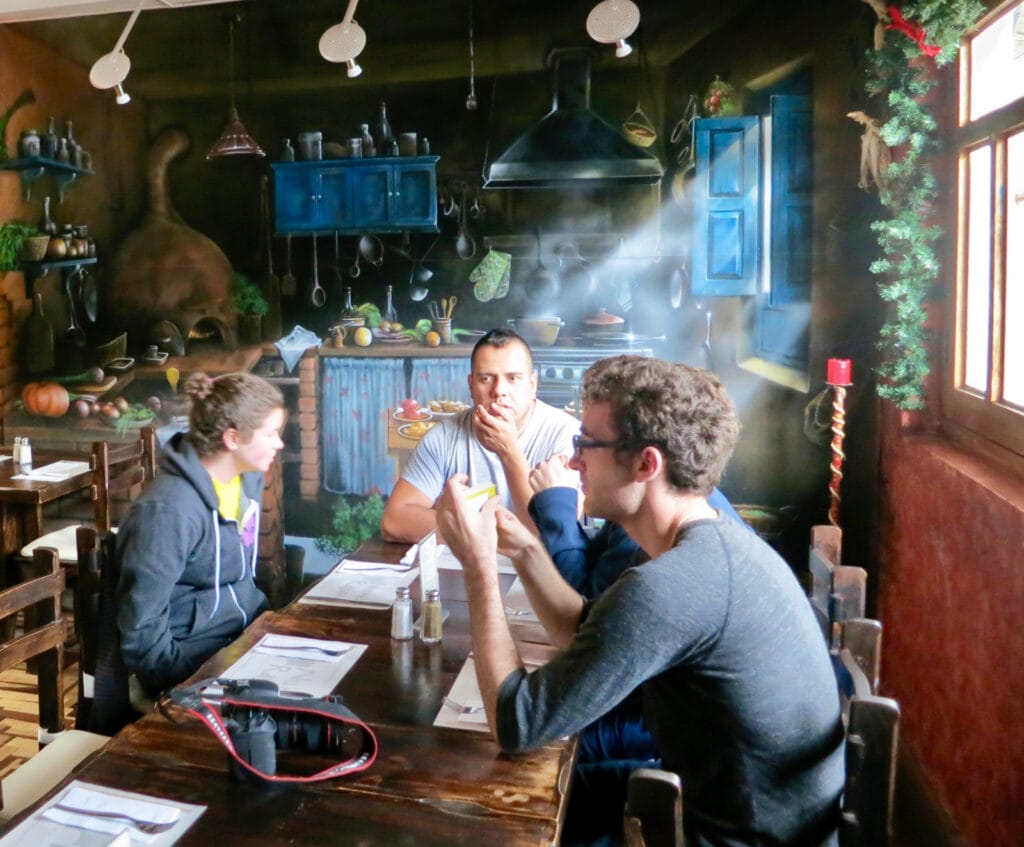 A cute upstairs café, this is apparently the place for "Cuy" – also known as Guinea Pig – a delicacy in Peru. This one arrives tableside whole, like a suckling pig, with an apple in its mouth. It's then taken back to the kitchen to be carved.
EAT/SACRED VALLEY/URABAMBA: el Huacatay
You'll feel as if you've stumbled into a secret garden. Walk through the door from a very run down street to find a votive-lit pathway that leads to one of the best restaurants in the Valley. All dishes – from salads to alpaca steaks – could compete with the best of New York city cuisine, and is quite a find after a day of hiking and adventuring.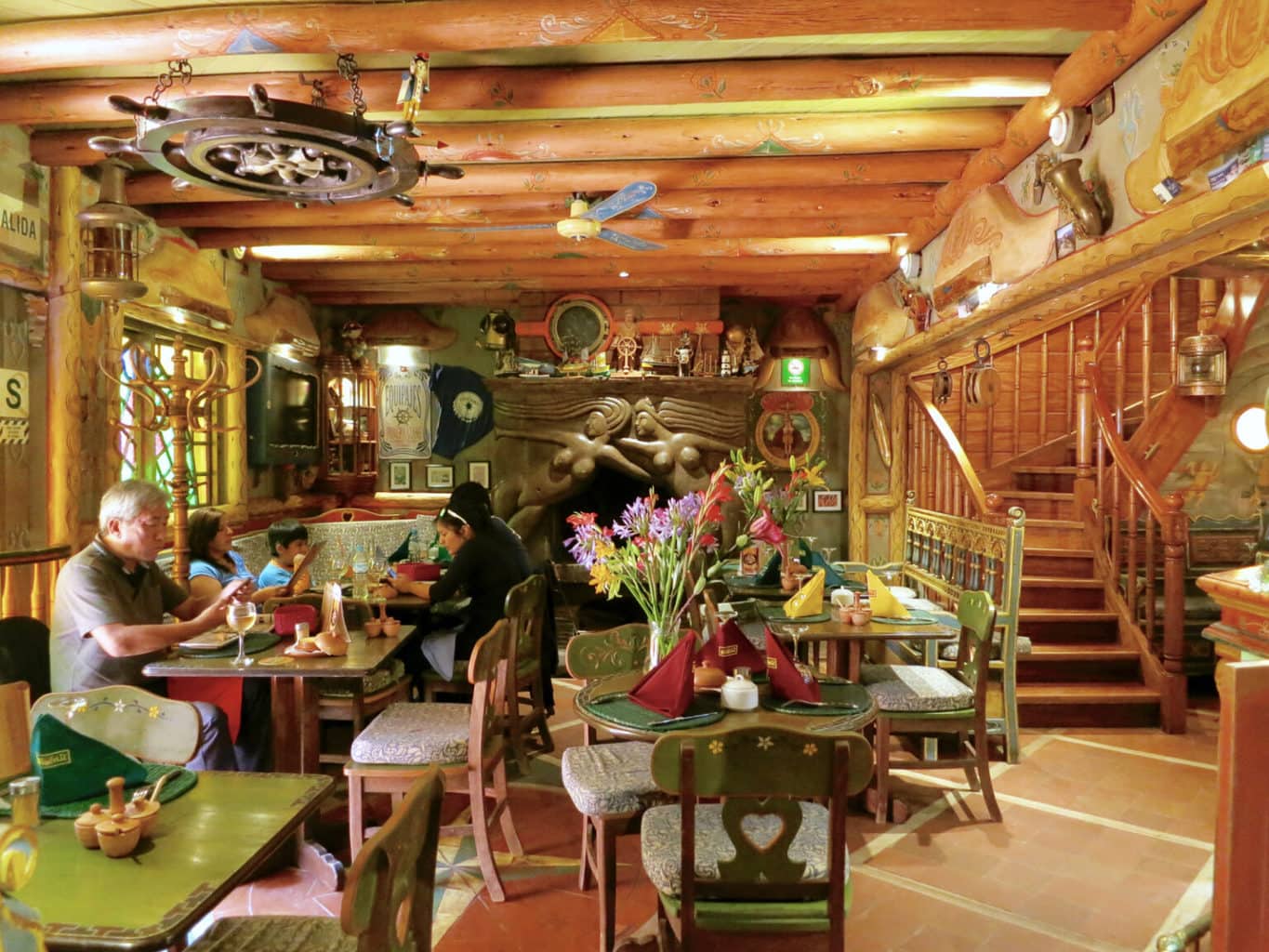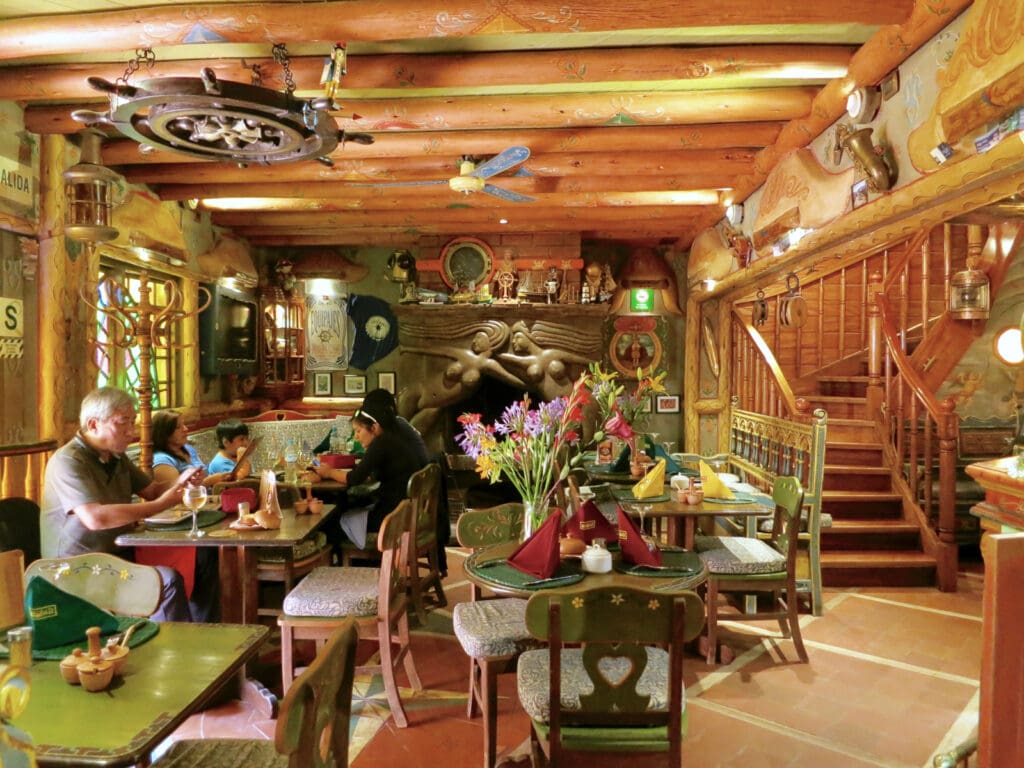 This is one of those crazy-cat, business cards as wallpaper, funky found objects and avant-guarde art scattered places where tourists seem to gather. This is partly due to the food, which is excellent and creatively plated, and partly due to its raucous atmosphere.
Where to Stay in Cusco and the Sacred Valley
Rooms are basic, with upscale appointments like flat screen TV's, and often confusingly laid-out. But the location can't be beat (two blocks from the main square), included breakfast is good and varied, and it's got the nicest, kindest staff around.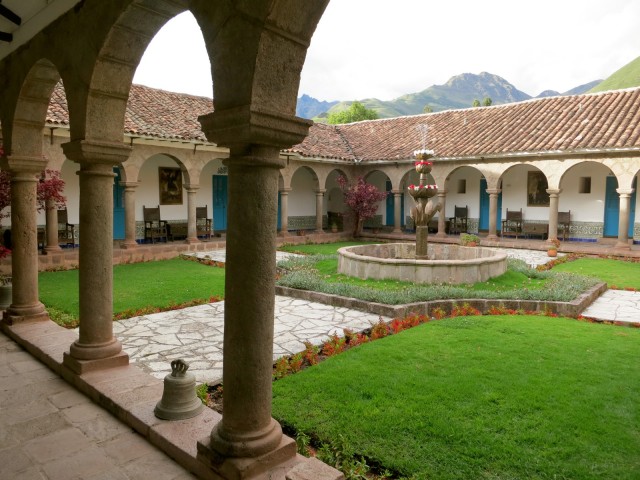 The bell-tower is still intact in this former monastery. And the inn's property, replete with many garden courtyards, is enchanting.
It's quite a retreat from a town with one or two decent restaurant and not much more. Cute, colorful rooms are set around garden courtyards and feature modish bathrooms with one of the best showers in the Andes.