WHY GO: The beaches are expansive and beautiful – in Erie PA! Ohio is not the only state that gets to bask in the fresh waters of Lake Erie.
Erie's got maritime history and one fine maritime museum, which is home berth to a Flagship of the War of 1812, the US Brig Niagara. With a waterside Sheraton hotel and fine B&B downtown, Erie welcomes maritime history buffs, beach-goers, and those who love them.
Things to Do in Erie PA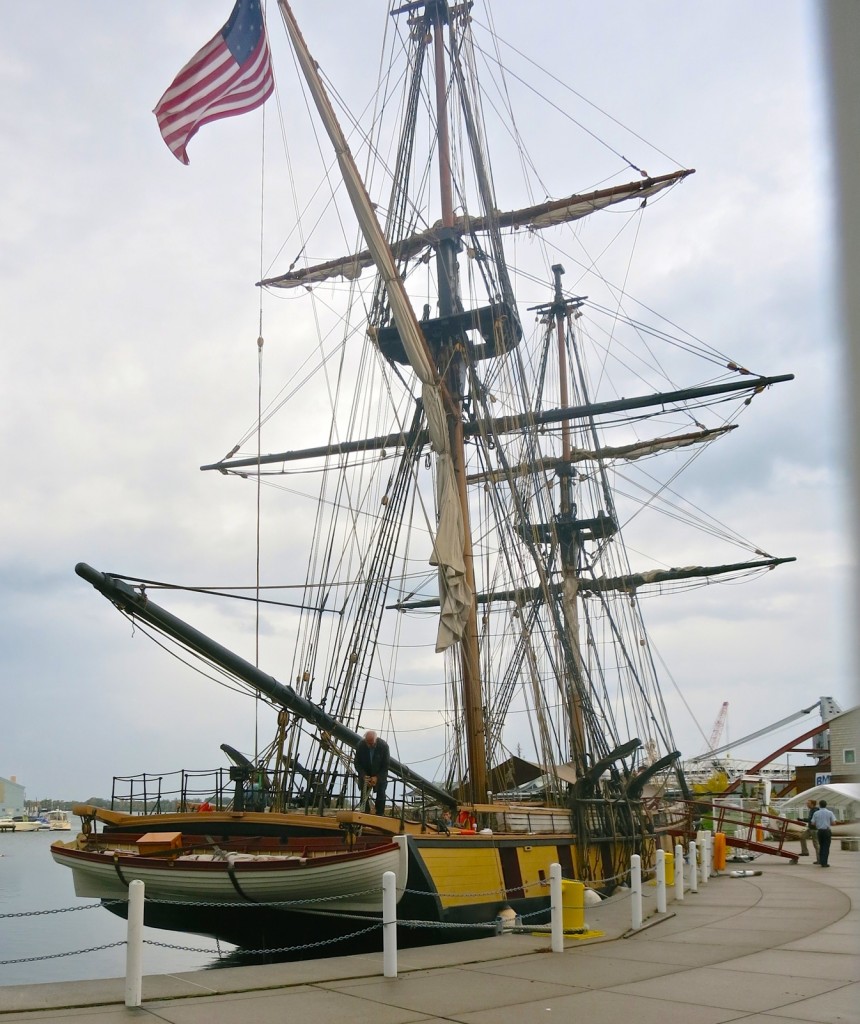 Parts of what was once the 1813 warship, U.S. Brig Niagara still exist in its current, reconstructed form. Scuttled in Lake Erie right after the war, the Flagship was raised out of the muck in 1912. It was spiffed up for the 100th anniversary of the September 10th 1813 battle.
Rebuilt with preserved pieces in 1988, a 40 minute guided tour provides a good idea of life onboard during one of America's least understood wars. The tour is just one delight in a museum stuffed to the gills with commercial and military mementos from Lake Erie, as well as history of the area.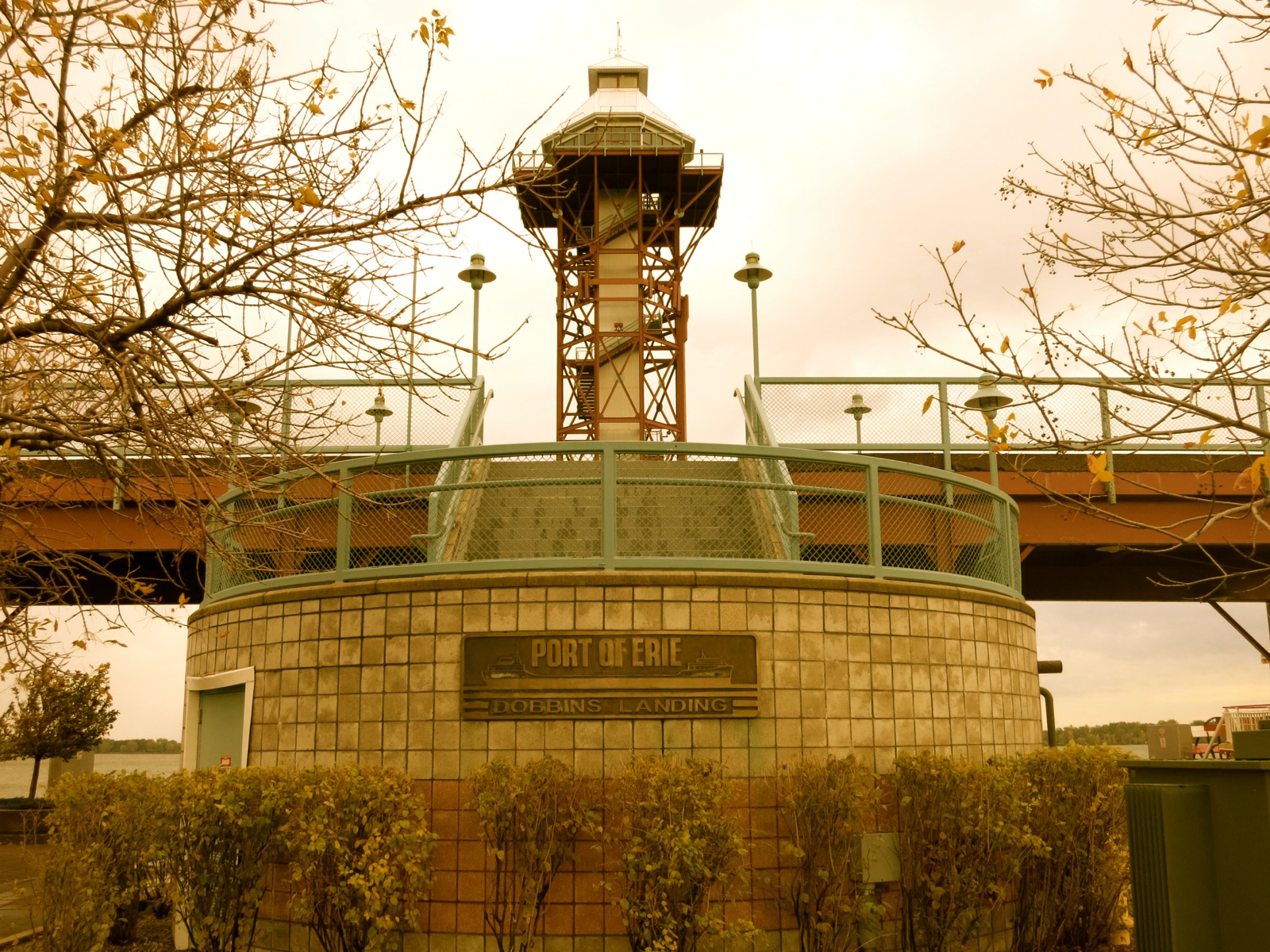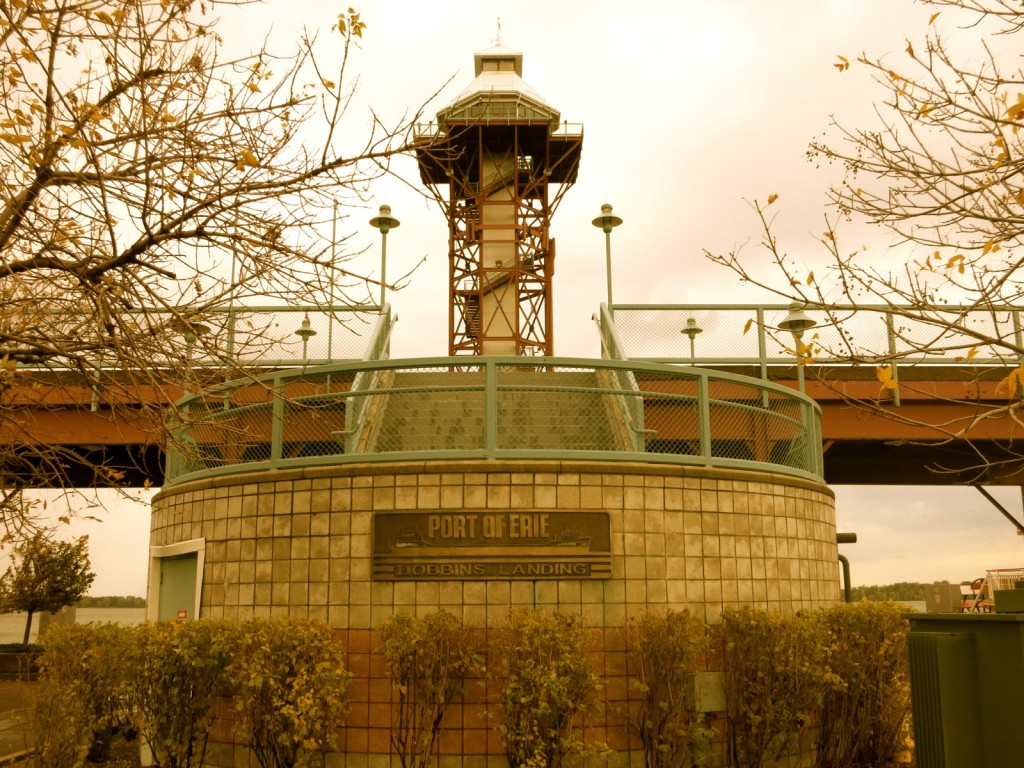 The Erie Maritime Museum, carved in 1998 out of the former Erie Power Station, stands where six ships in America's first Naval squadron were built in 1812 – a fraction of the ships the British Navy had at their disposal at the time.
"We entered the War in a total state of unpreparedness," Walter Rybka, Museum Director, mused.
As the fledgling United State's first Declaration of War, debate over going toe to toe with the heavily armed British Army and Navy was heated, garnering the largest number of votes of dissent ever on record (40%).
Check out the graphic poster that asks the question "What Were They Thinking?" It's an in-your-face illustration of how our new country was outnumbered on sea and land by many multiples.
For the Brits, however, "this war doesn't even register," said Rybka. "It was just a side skirmish of the Napoleonic Wars."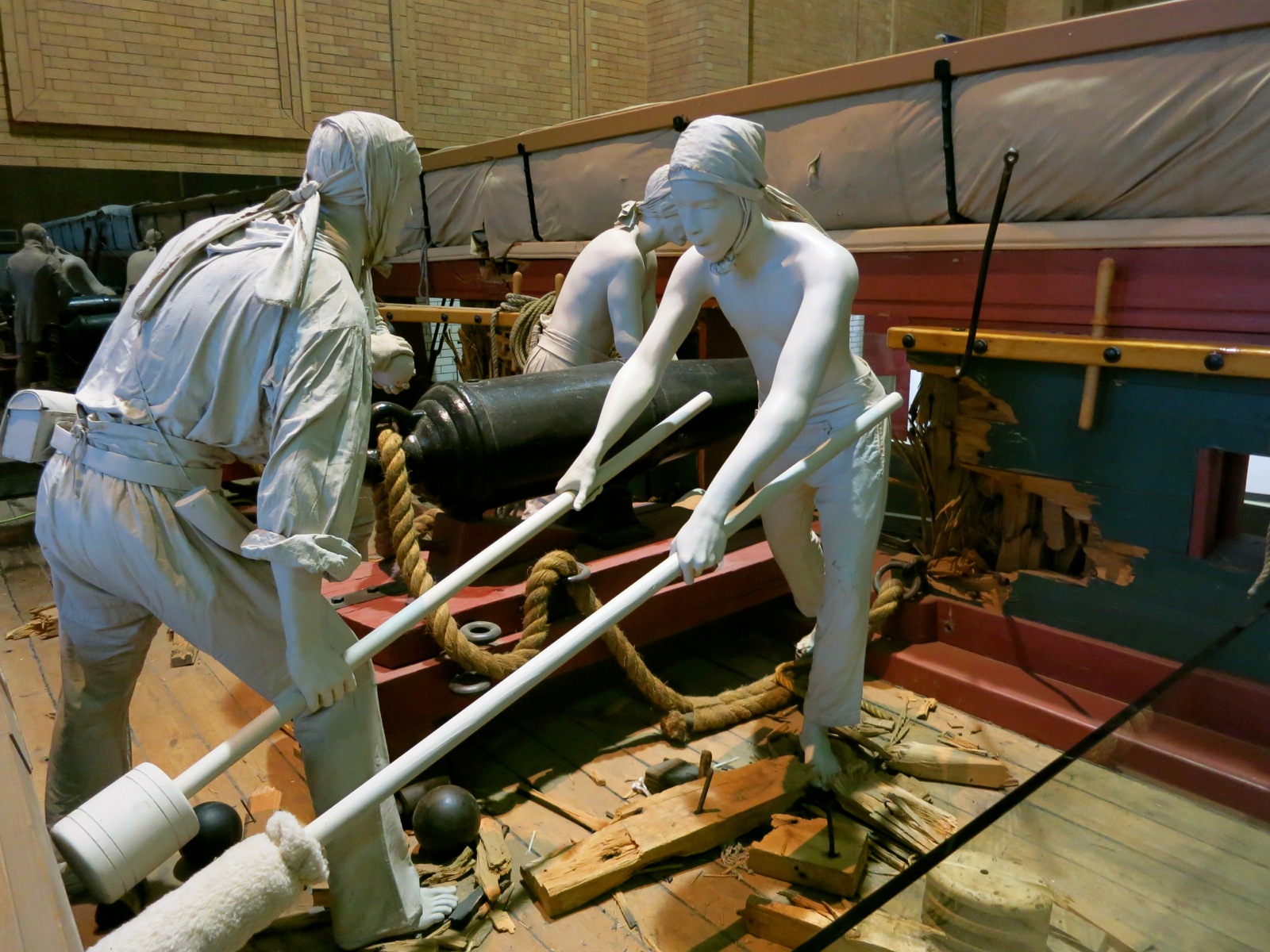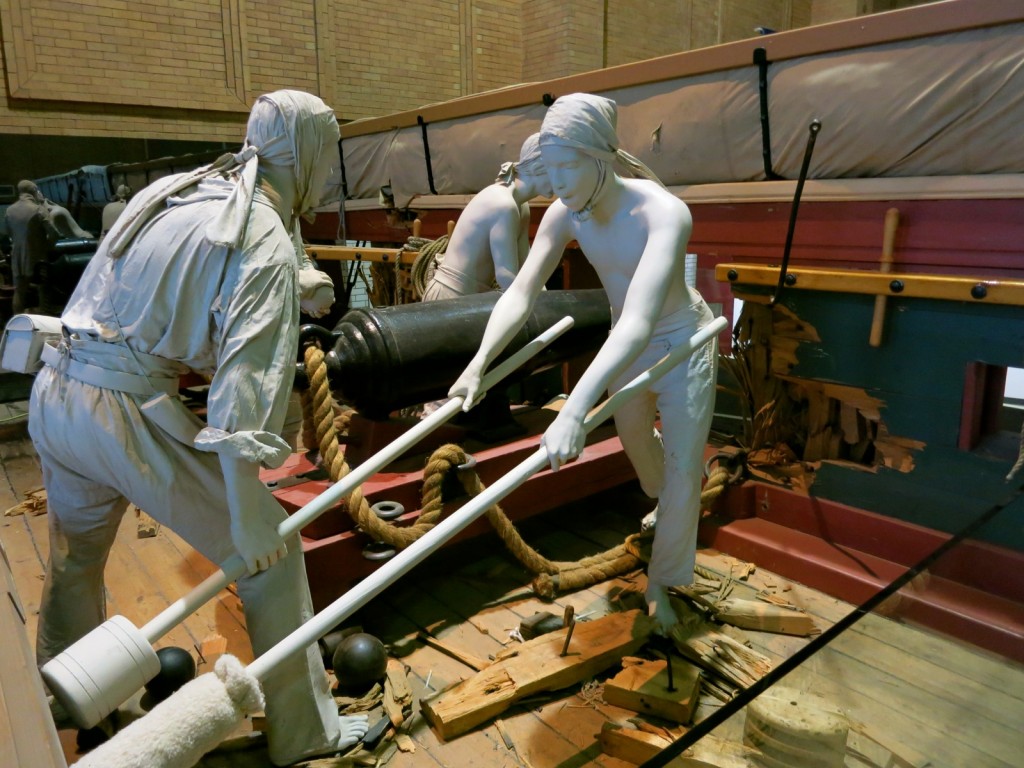 Don't miss the life-size model of the US Brig Lawrence. Under the command of Commodore Oliver Perry, it sustained devastating damage in the Battle of Lake Erie.
Scientifically Re-Creating the Battle
Scientists and historians used the same wood with the same thickness as in the original ship and calculated range, weight of shot, and type of guns to create this detailed diorama.
The museum's depiction of the splintered wood and holes in the hull is an accurate illustration of how the Lawrence would most likely have appeared after the battle. Perry managed to leave the US Lawrence and board the Niagara, from which he commanded a decisive victory over the British fleet.
Right after the smoke had cleared, Perry scrawled a message on an envelope to Major General William Henry Harrison. "We have met the enemy and they are ours."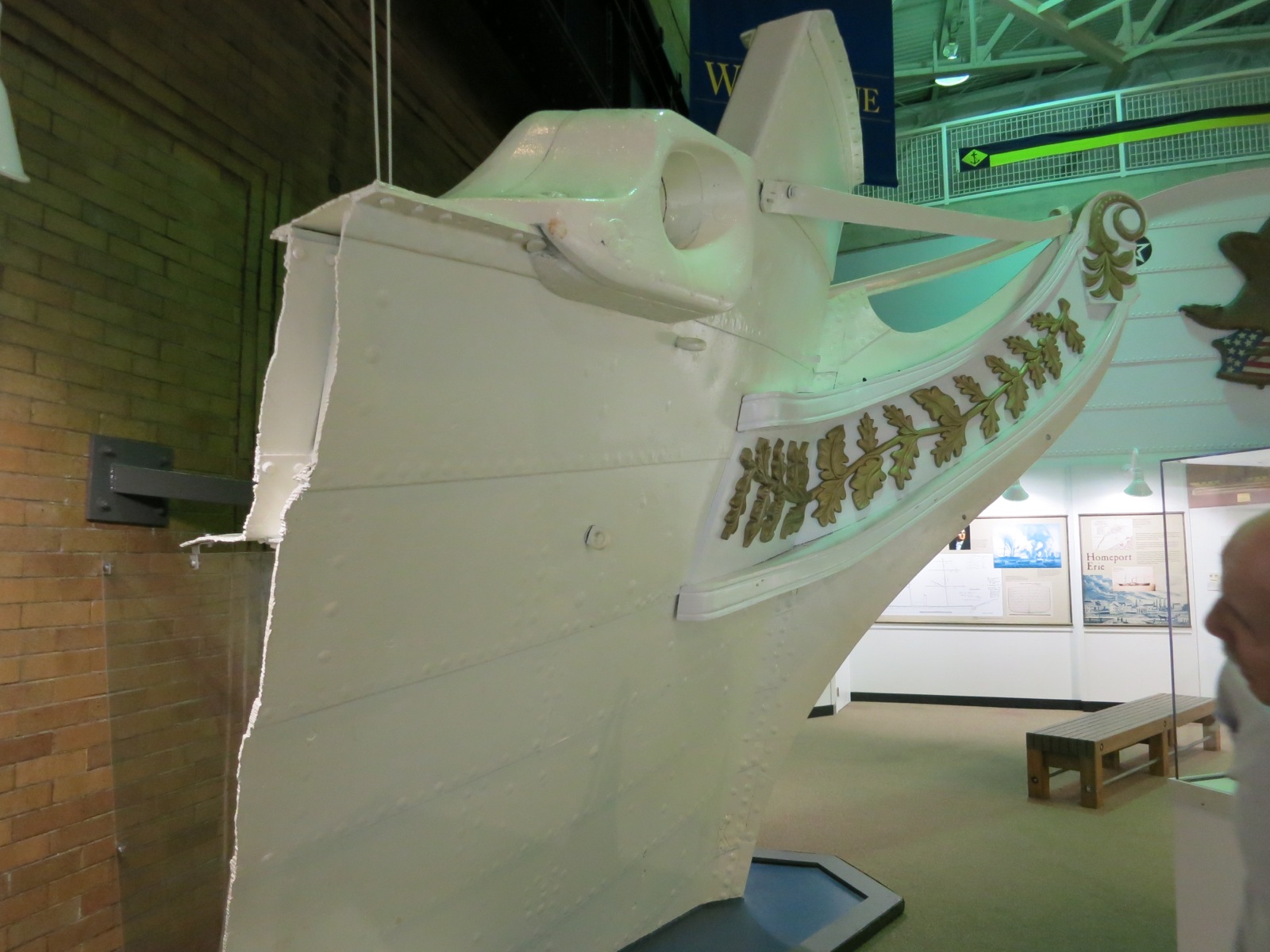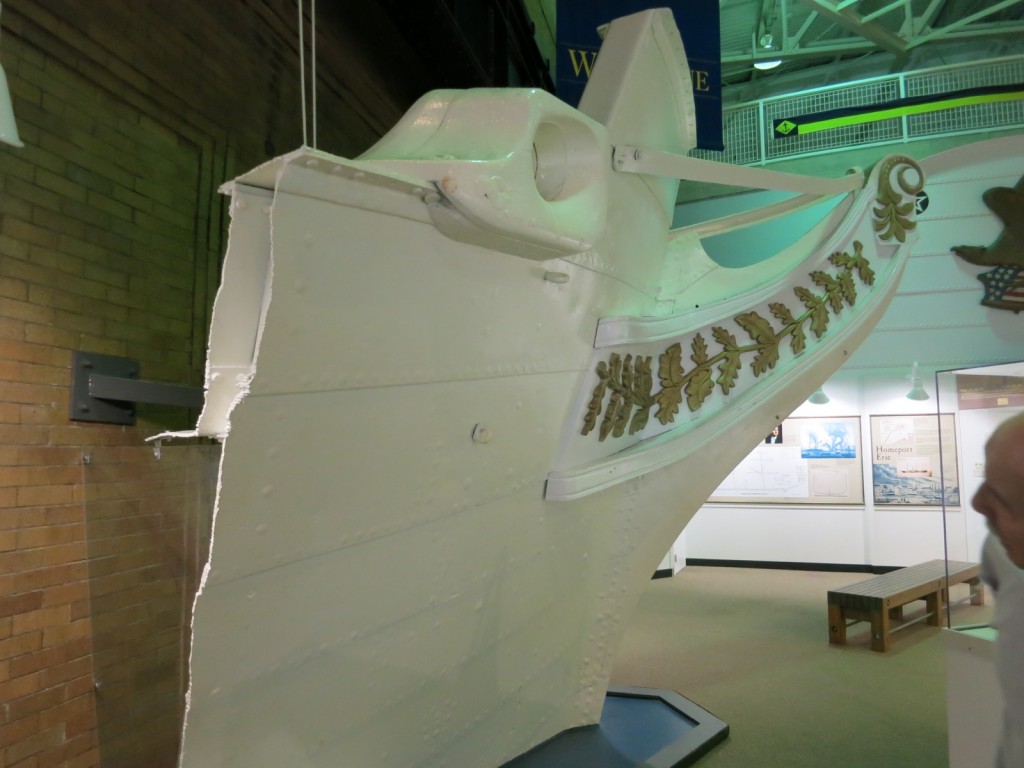 Upstairs, you'll find the prow of the USS Michigan. Built in 1842, the Michigan was the US Navy's first iron hulled and most sophisticated warship, assigned to Lake Erie due to fears of another British war.
Despite preservation efforts, the ship – which had been renamed USS Wolverine and used for civilian purposes– was sold for scrap in 1949. The prow is all that is left. April – Sept, Open Mon-Sat 9-5, Sun noon-5. Nov-March Thur-Sat 9-5. $10 adults, $5 kids.
With a $10 million LEED-status expansion, including a funky four story black and white mural in the stairwell, the Erie Art Museum is cool to see. Most exhibits rotate, but the 80,000 sq ft. museum focuses on community building through Folk Art. A folklorist is on staff and there's plenty of programming. Open Tues-Sat. 11-5, Sun. 1-5, $7 adults, $5 kids.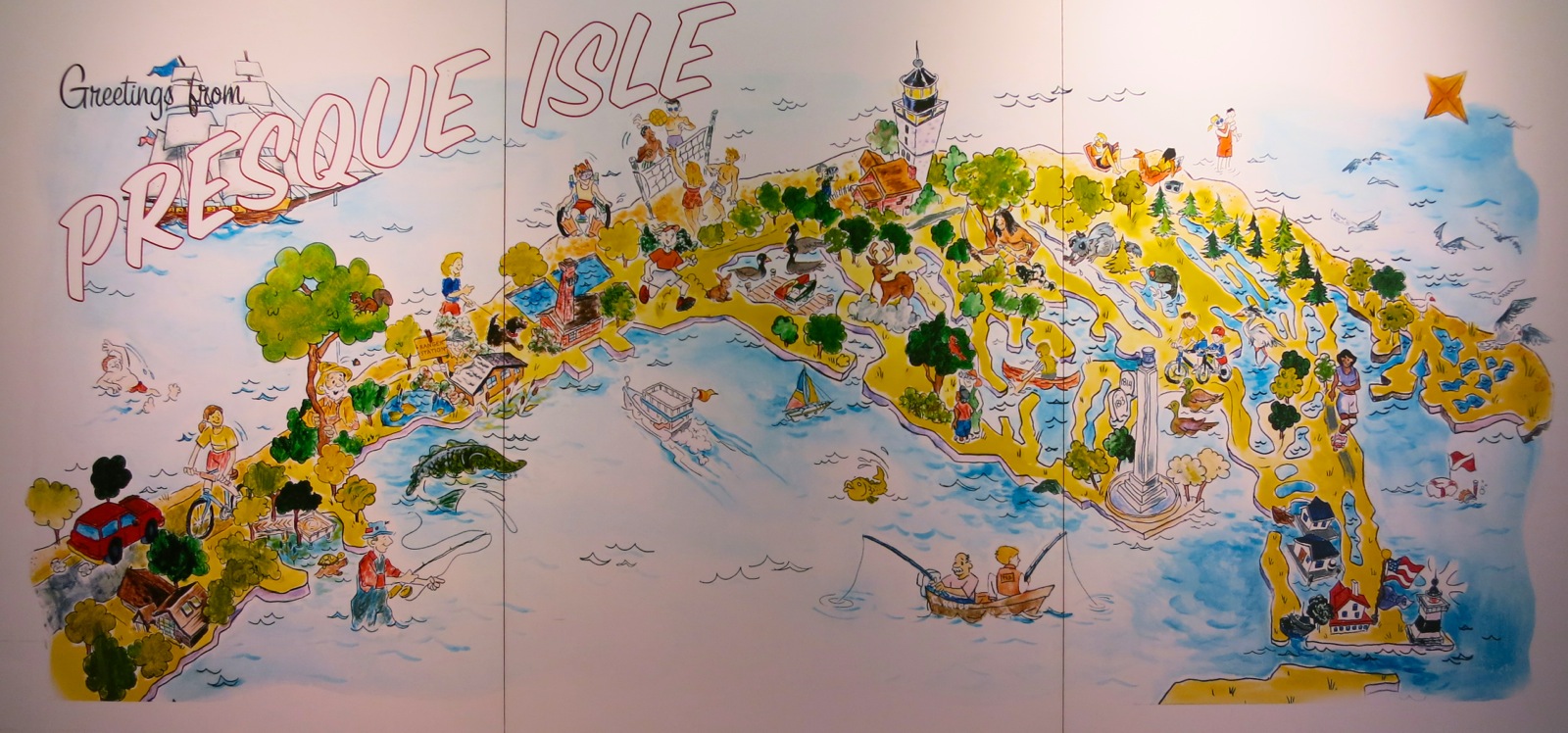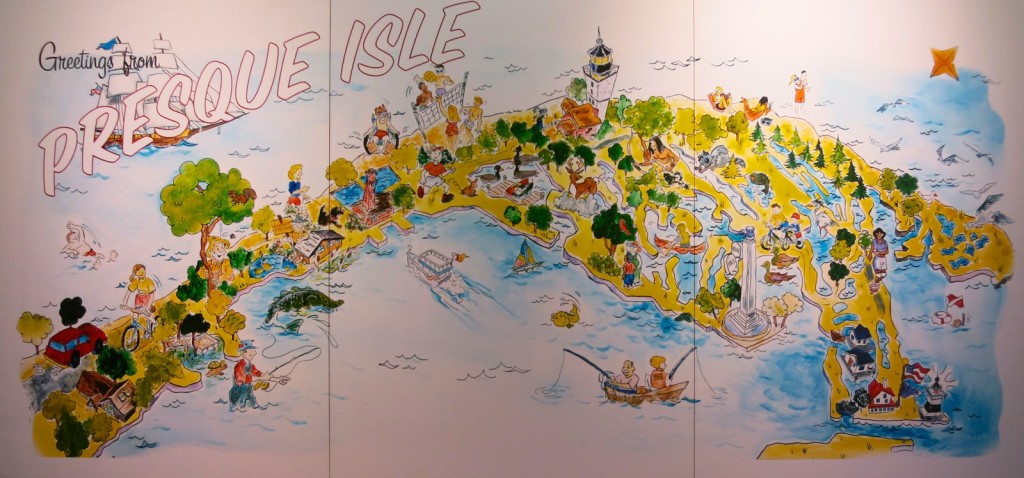 It will take a good hour to drive through this 3,200-acre "Almost Island," as the French termed it, and most of a weekend if you want to do everything.
Presque Isle is linked to the mainland by a thin arrow of earth. Here, you'll find, on this resort of a State Park, miles of running trails, kayak rentals and launch areas, boat tours, two lighthouses, a Coast Guard Station, a prominent monument to Commodore Oliver Perry, and clean, enticing beaches.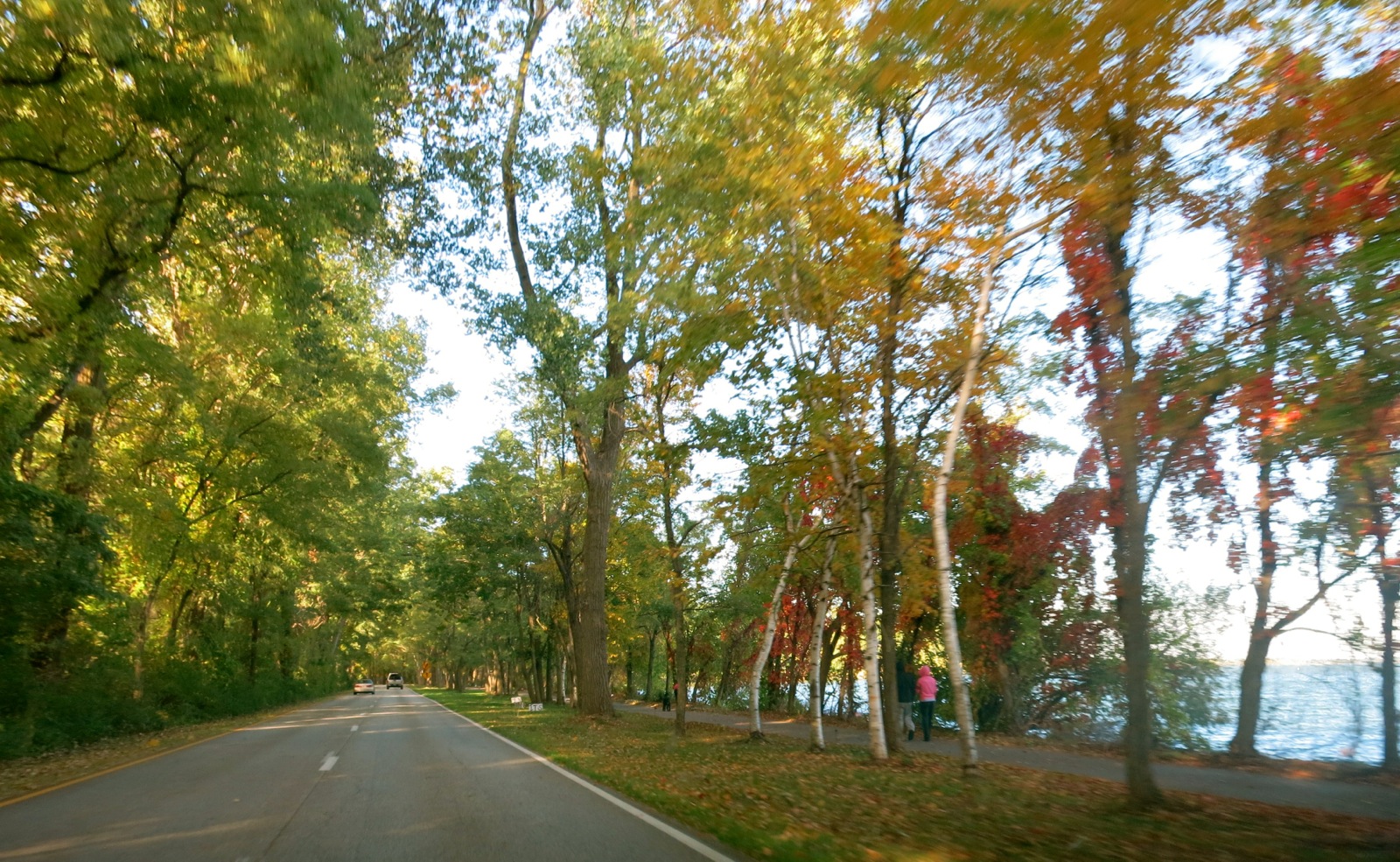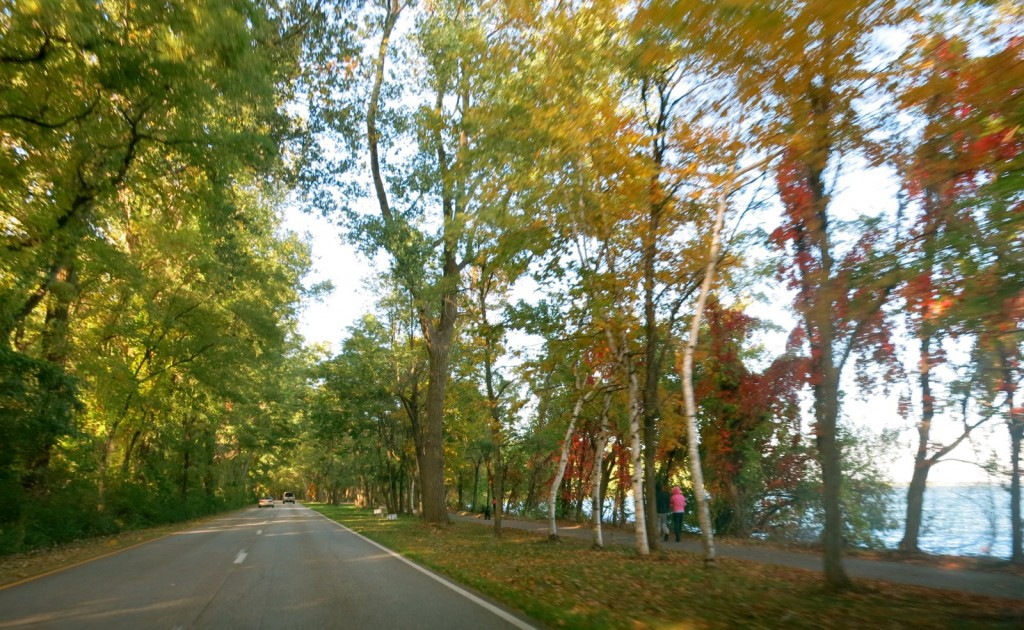 In fact, this National Historic Landmark is Pennsylvania's only "seashore" and habitat for more endangered, threatened and rare species than any other area of comparable size in Pennsylvania. The Park creates Presque Isle Bay, the harbor for the City of Erie, which makes for a scenic kayak or sail.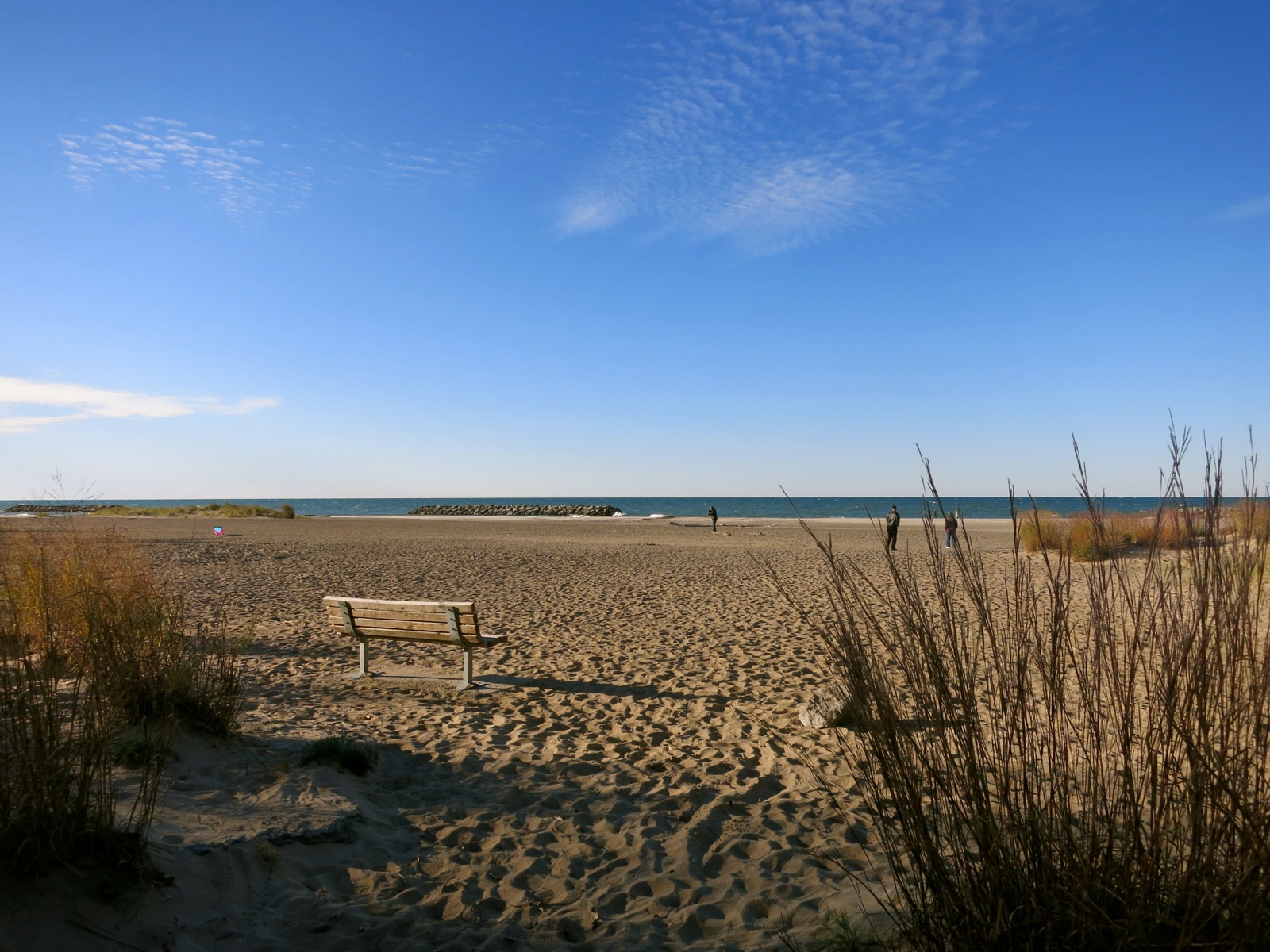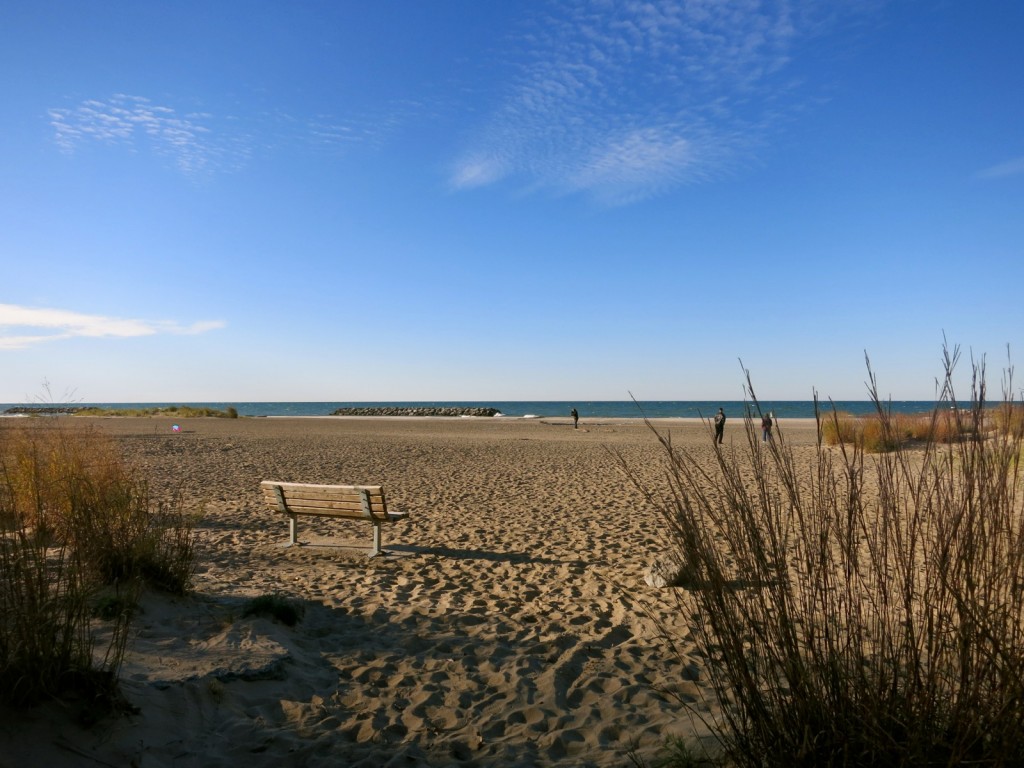 You can rent kayaks, canoes, and small motorboats at Presque Isle Canoe and Boat Livery, and bicycles and surreys in the Waterworks Pumphouse area.
Daily programs abound. Presque Isle is Erie's main draw, though families also swarm to the amusement park, Waldameer & Water World,($35 adults, $25 kids under 48″ combo day), located at the State Park entrance. Open 5am to dusk for activities, roads open until 9pm winter and 11pm summer. Free.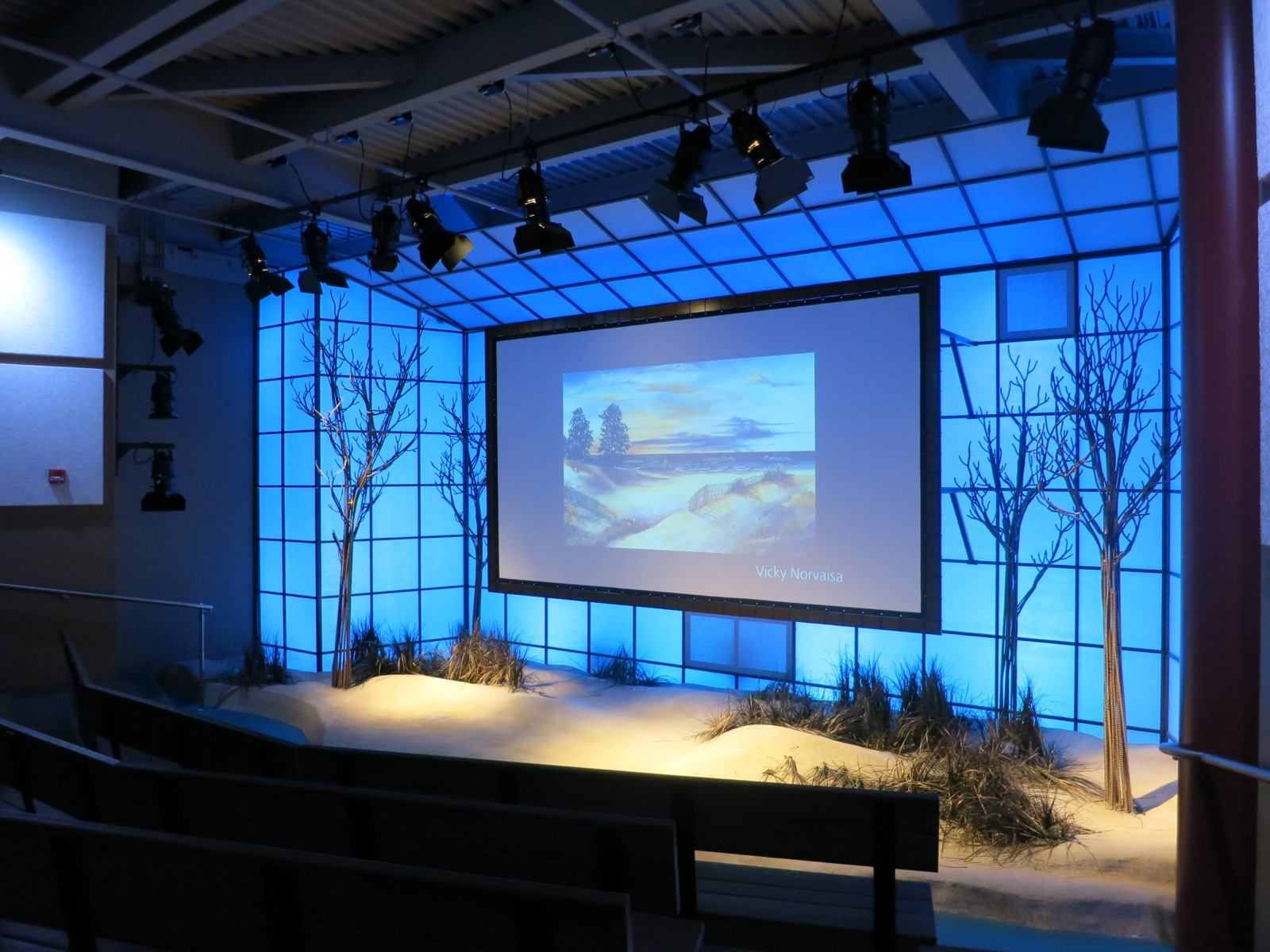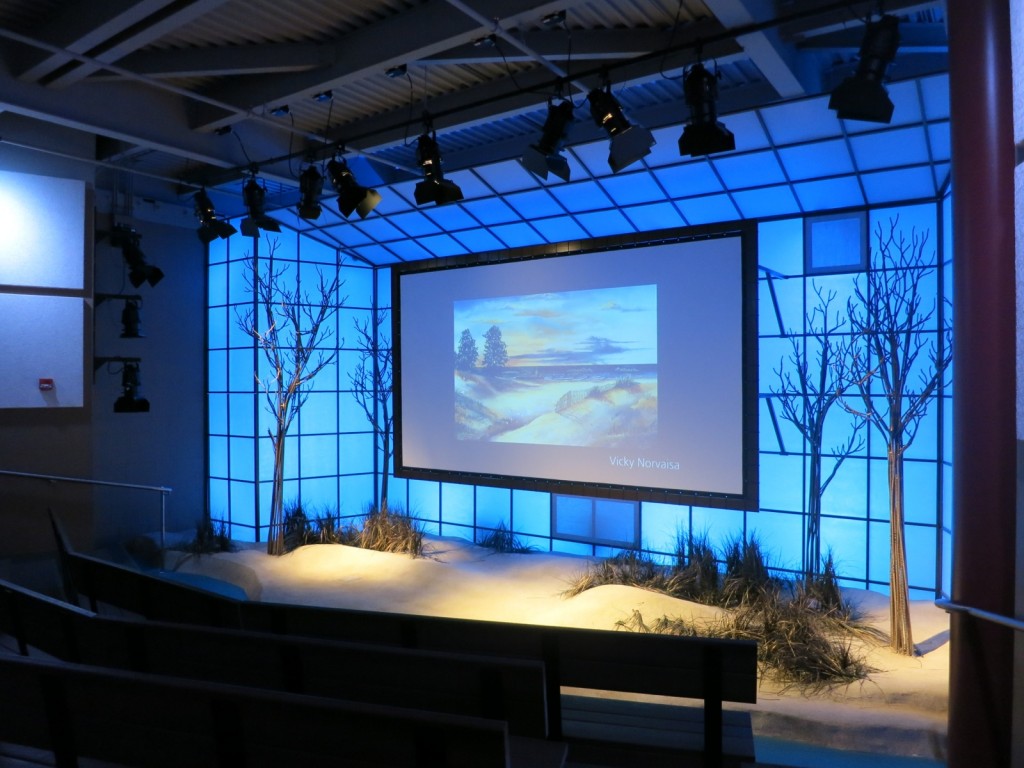 Considered "The Gateway to Presque Island SP, the TREC is a 7,000 sq ft. eye-catching eco-built edifice. Stop in for a few minutes to peruse panels and videos explaining the ecological importance of the State Park and then take the elevator to the top of the observation tower, which is more an observation platform in theory then in reality. Views of both Lake Erie and the city of Erie itself are obstructed by foliage. Open daily 9-6. Free.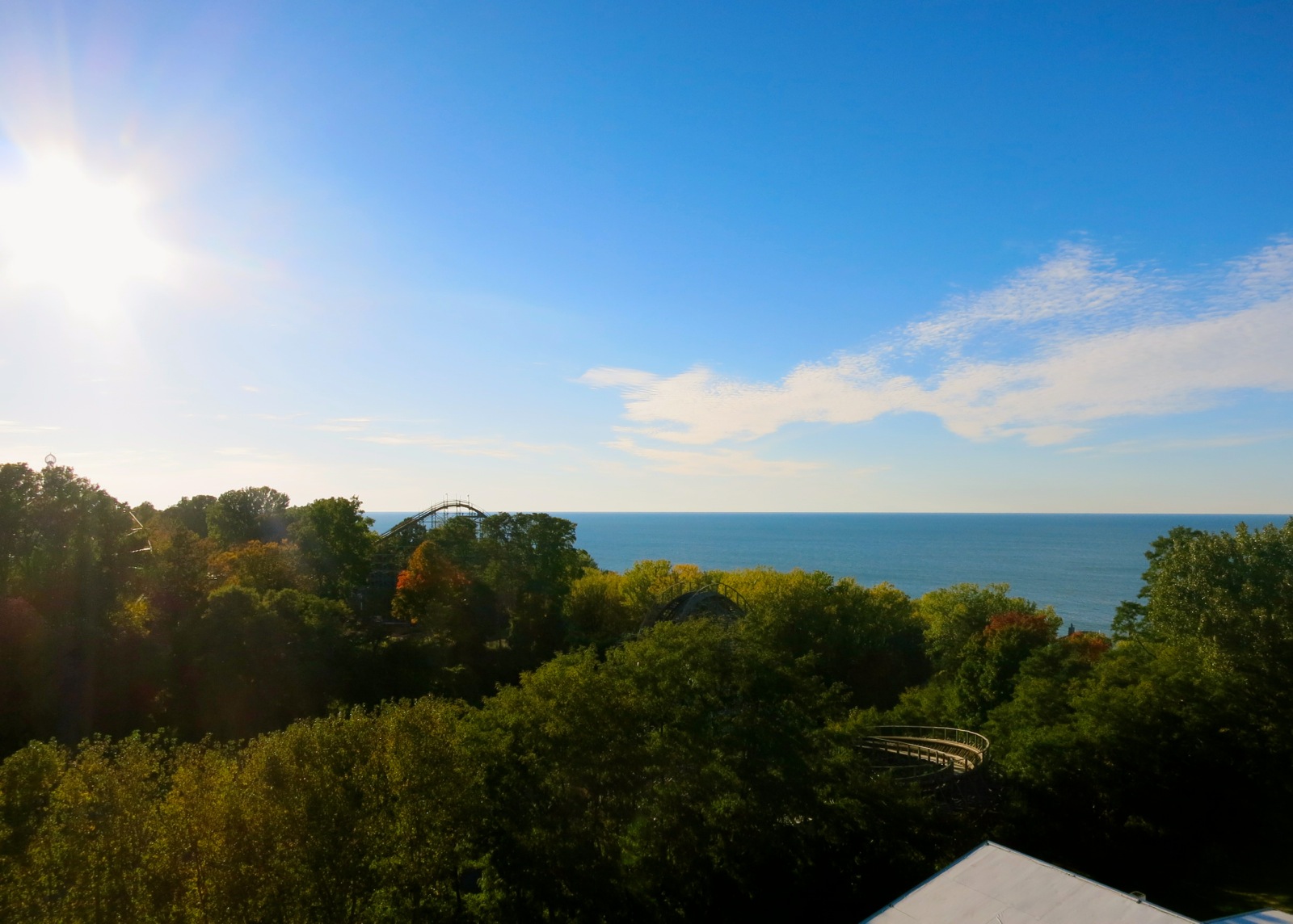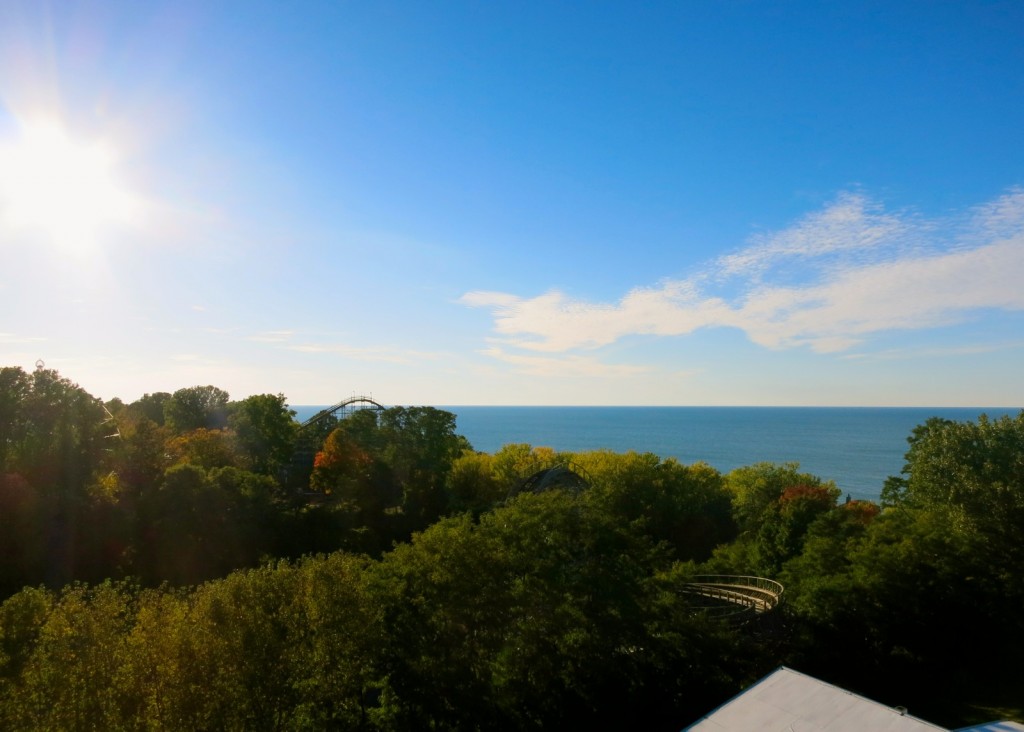 Restaurant in Erie PA
EAT: Locals love
Pineapple Eddie Southern Bistro, Federal Hill Smokehouse, Picasso's The Art of Food, and Firebirds Wood Fired Grill.
Hotels in Erie PA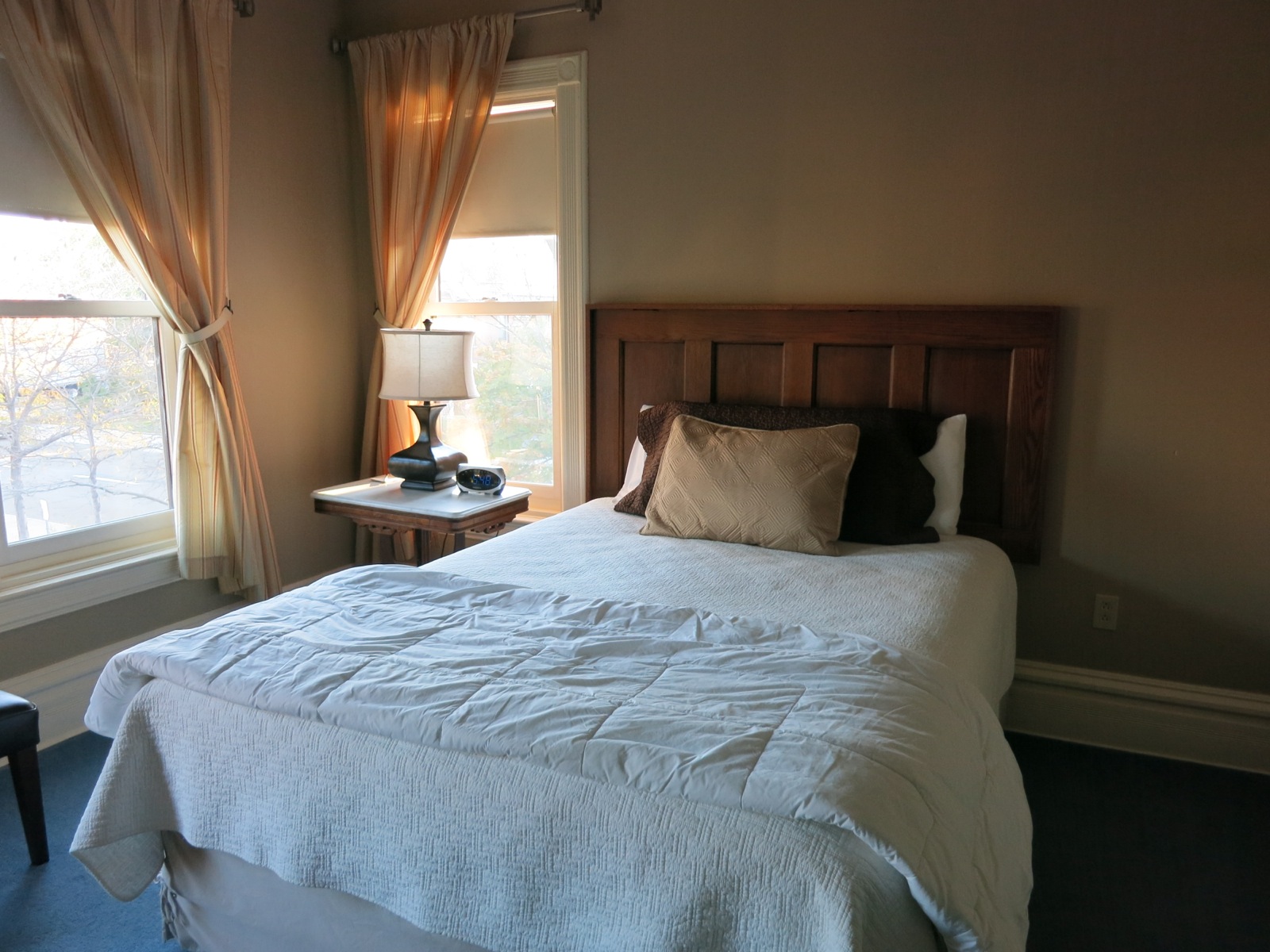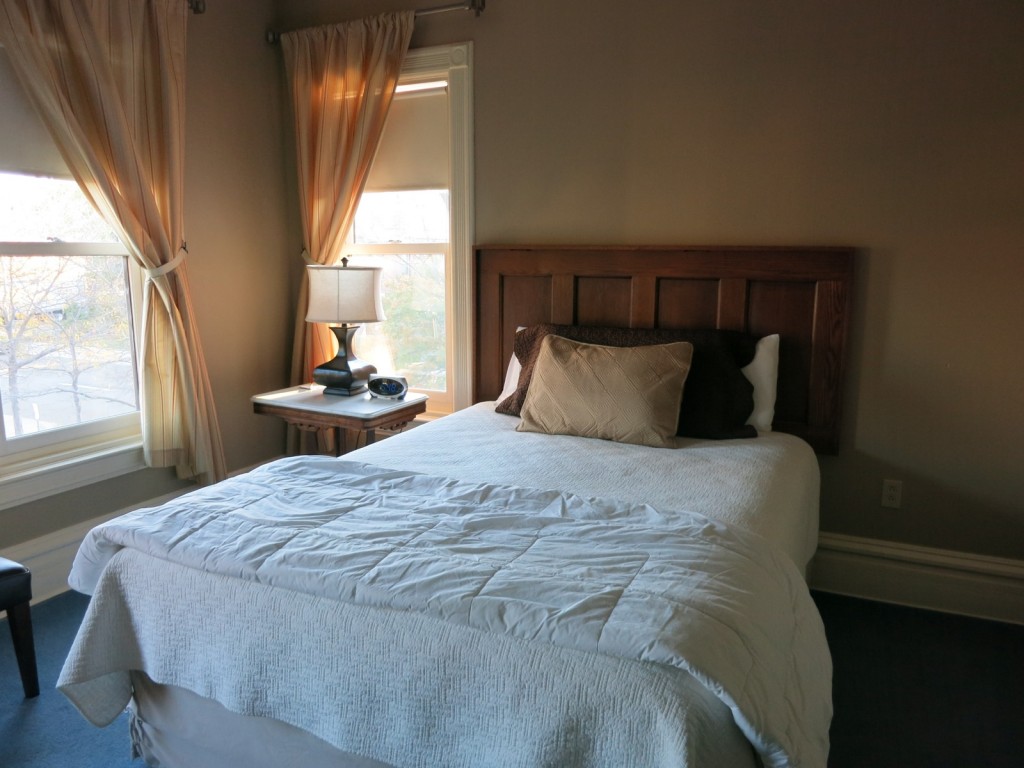 Though the exterior needs a bit of repair (peeling paint), the interior guestrooms are as impeccable as can be. In the renovated home of a lumber tycoon, many architectural elements remain.
Carved wood fireplace mantles, antiques, large windows trimmed in elegant molding, walls painted in neutral taupe, comfy bedding and clean bathrooms with pedestal sink, rooms are quiet and cozy, though not luxurious in the modern sense.
The location is great – downtown within walking distance of the Museum of Art and some good restaurants. This B&B is best for travelers who don't need or want any fussing over and can check in themselves (you are given a keypad code after booking).
Though the owner lives onsite, she "comes and goes," so you may or may not meet her. Incredibly, the very reasonable (budget) price includes a cold Continental Breakfast, snacks, drinks and wi-fi. $75-$105.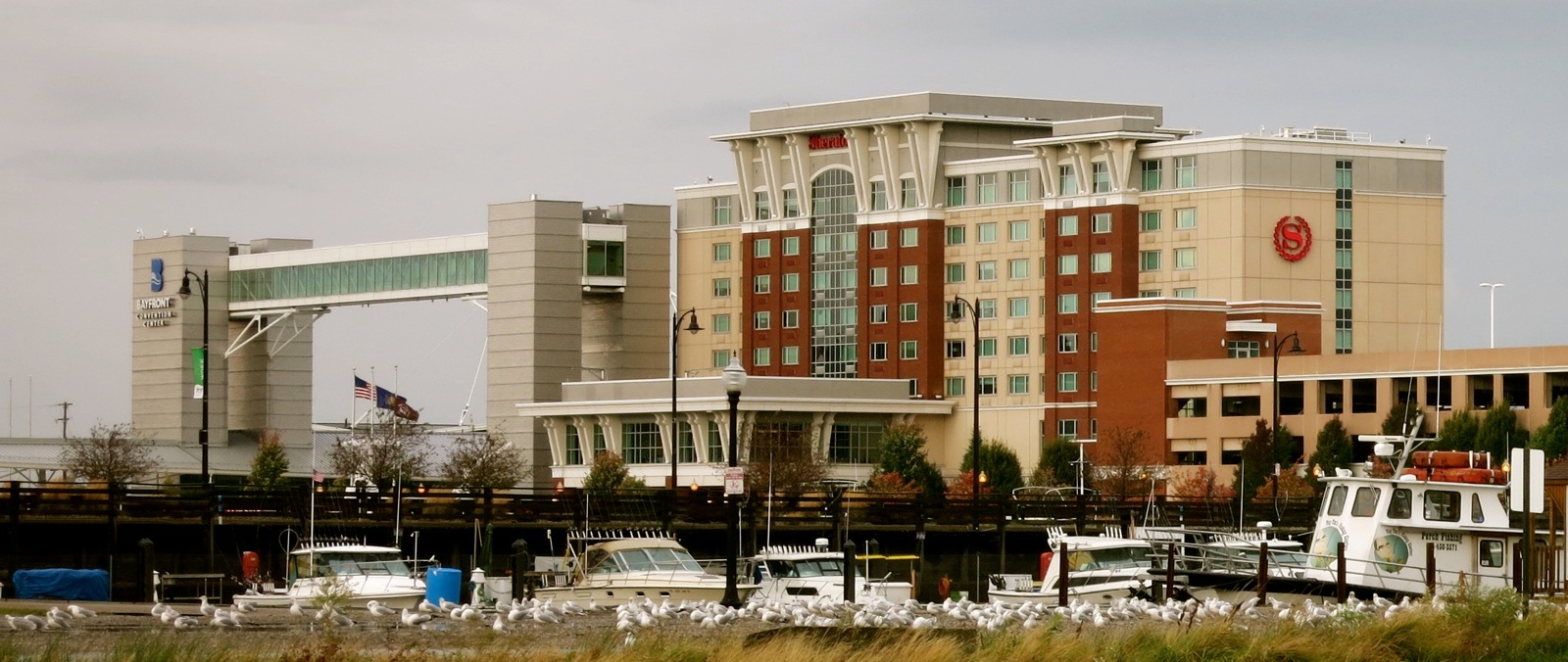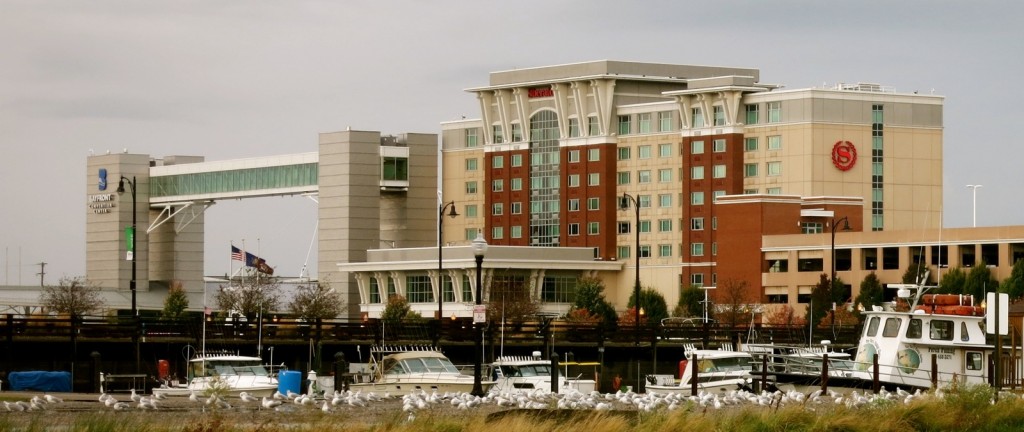 Stylish and new, you'll appreciate lake and marina views from each room. Though a bit removed from downtown, it puts you where the action is if you plan to concentrate on waterfront activities or drive to Presque Isle SP. Rooms $122-$340 depending on season.