WHY GO: Old Ellicott City MD, a former mill town in Howard County Maryland, has been ahead of its time and on the forefront of reinvention for several decades now. You'll feel as if you're in another world as you descend down into town from the ridge above, when all of a sudden, the rough hewn granite buildings of curved Main Street heave into view.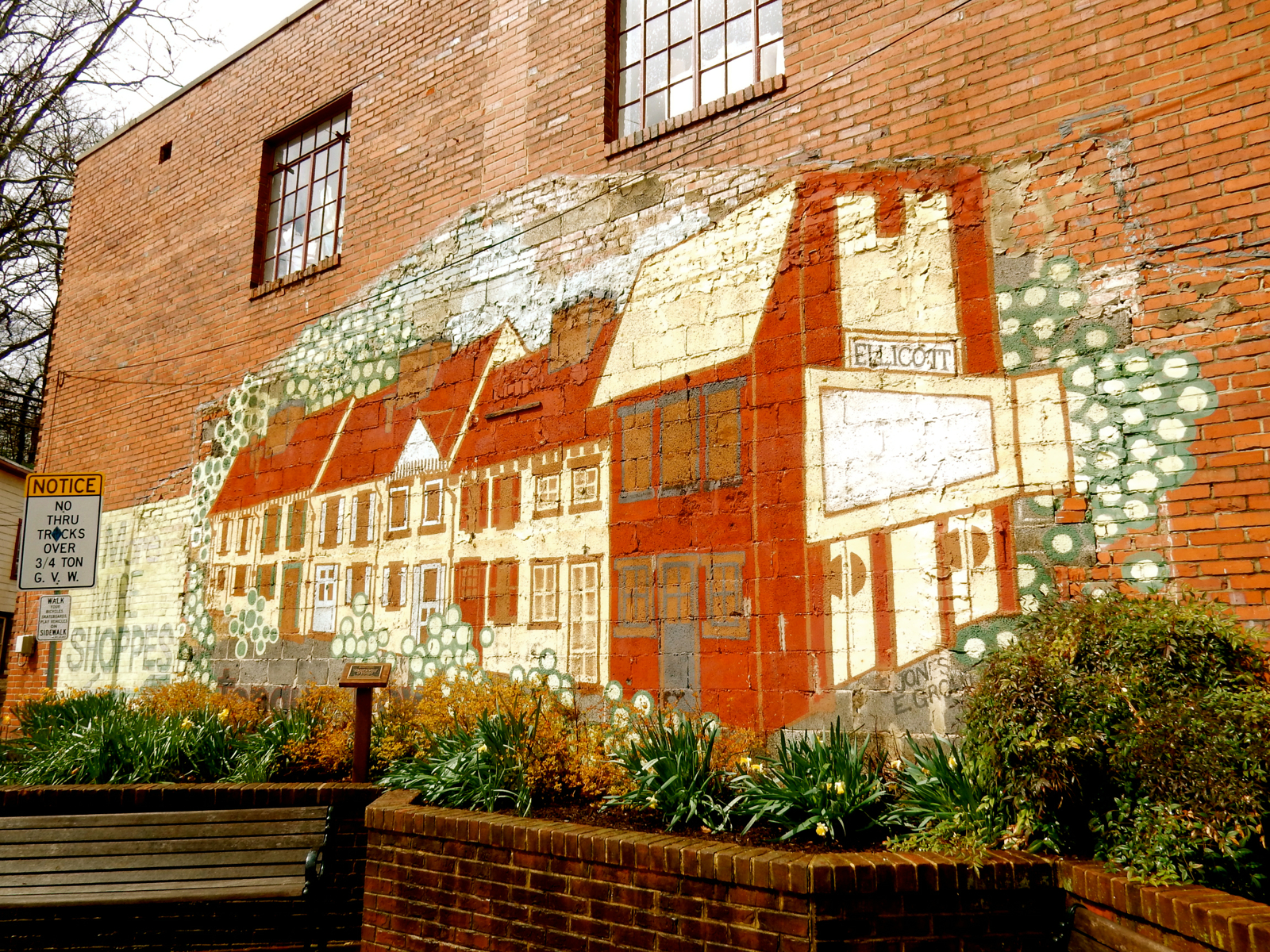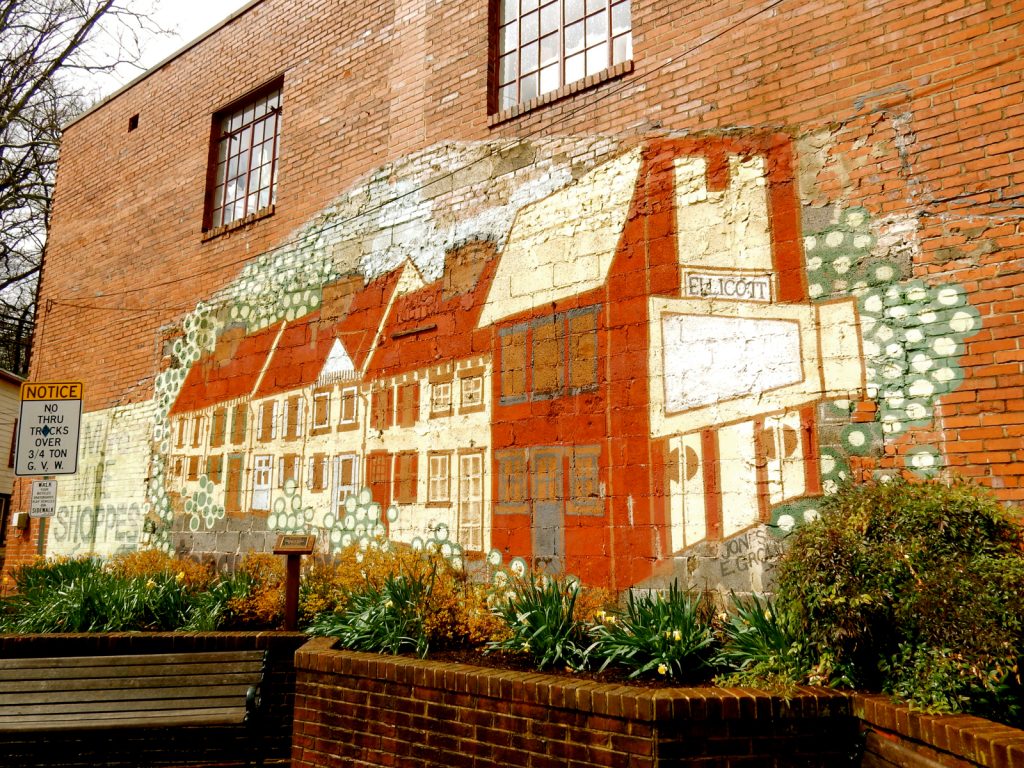 Here there be ghosts. Ellicott City's historic district is home to the B&O's oldest surviving railroad station, a National Road milepost, the ruins of an 1800's girls finishing school, and fantastic shopping in some of the region's first repurposed buildings.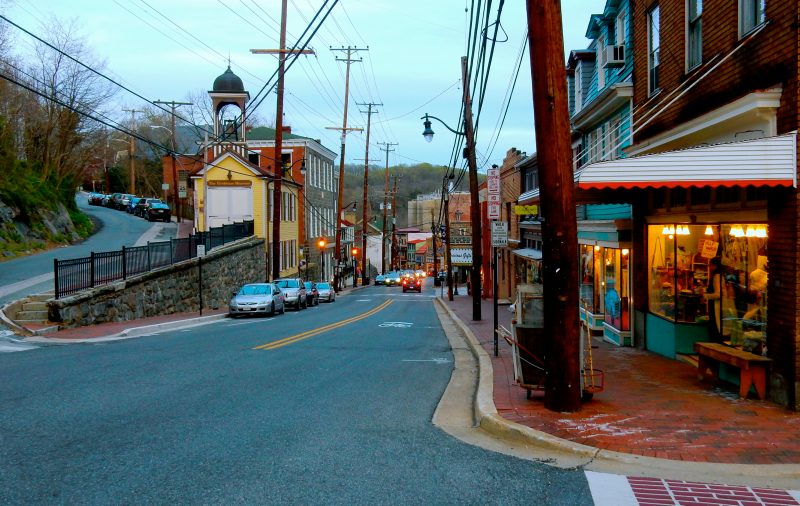 Stay in a stunning 1780 Inn. In nearby Columbia MD – a Rouse Co.'s 1960's planned community – visit one of architect Frank Gehry's first commissions, now a Whole Foods Grocery and Healing Center. Just 13 miles from Baltimore, Ellicott City is a uniquely pleasurable getaway.
Ellicott City is on our list of 17 Best Romantic Getaways in Maryland. Check it out for more adventures with your loved one.
Things to Do in Ellicott City MD and Surrounding Towns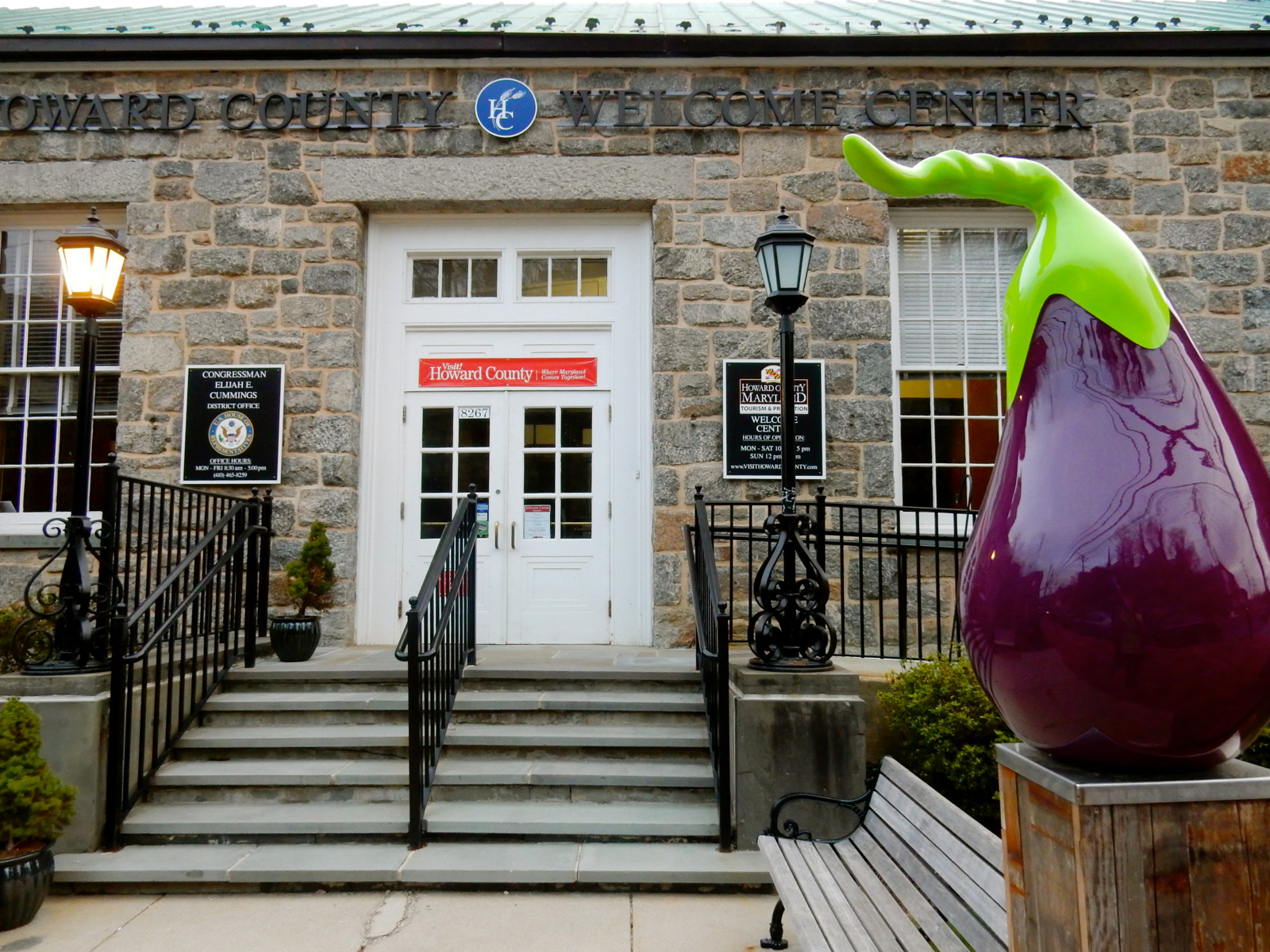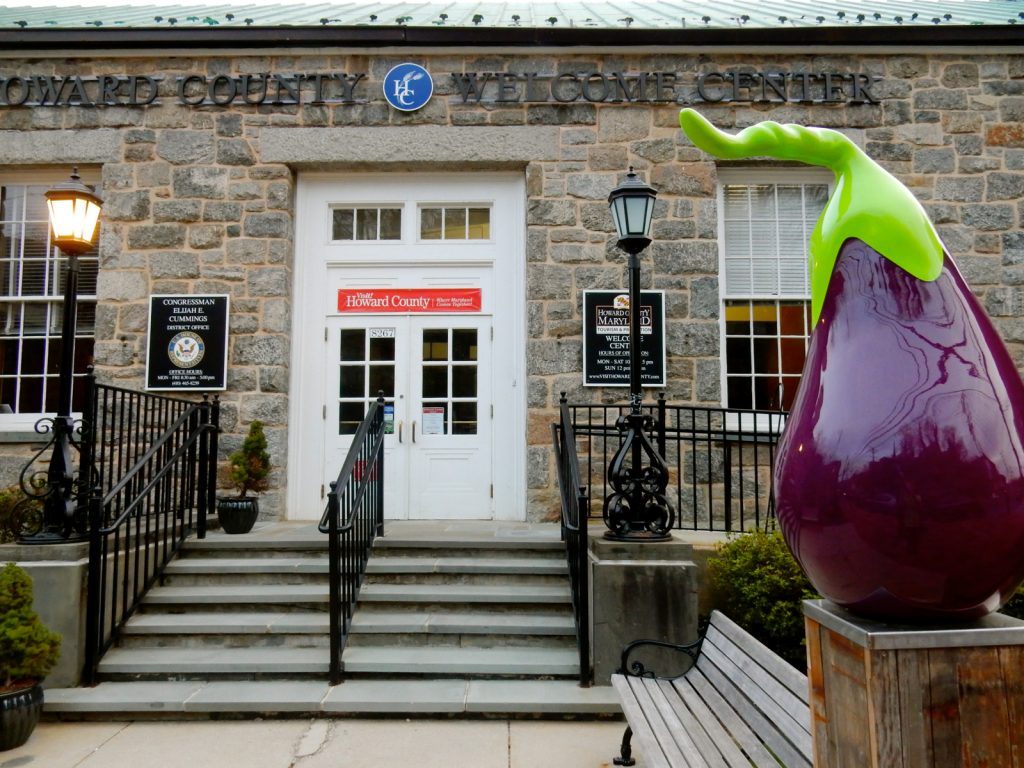 History is preserved in Ellicott City's Post Office turned Visitor's Center. You can still see the 1940's wall murals, the original Post Office vestibule, green marble walls, hefty iron safe, and P.O. Boxes now filled with gifts!
Come in, pick a number and open the corresponding P.O Box for yours! It's a great first stop before you take off on foot to shop in quirky, one of a kind shops, and peruse offbeat museums. Don't forget to take a selfie with the Pink Gingerbread Girl – a remnant from the Enchanted Forest that thrilled little ones in Ellicott City from the 50's – 80's. Open Mon-Sat 10-5, Sun 12-5, free.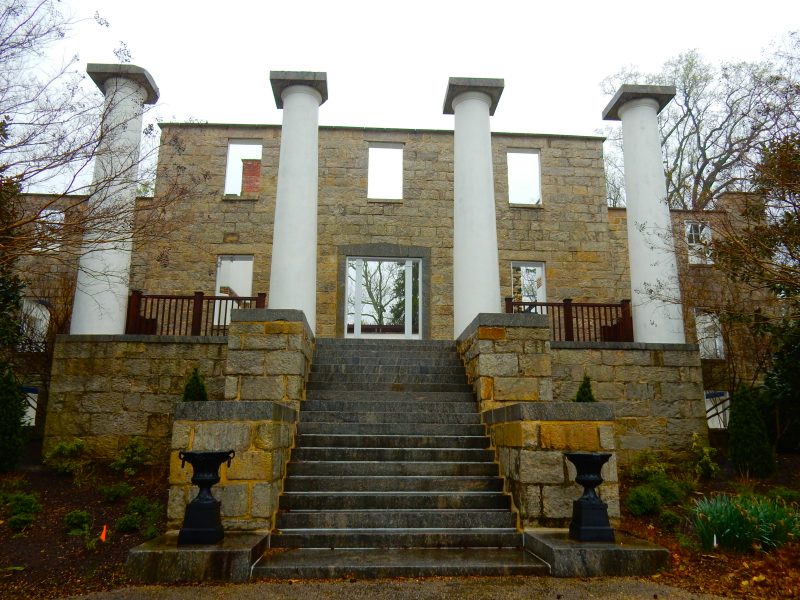 TOUR: Patapsco Female Institute
Now just stabilized ruins, this 1837 finishing school for girls ages 12-18 sat majestically atop a hill overlooking the mill town below. It was progressive for the early 1800's.
But though the school's demise and physical deterioration could be documented over time, much of the building's use and history remains a mystery. Which in itself is mysterious.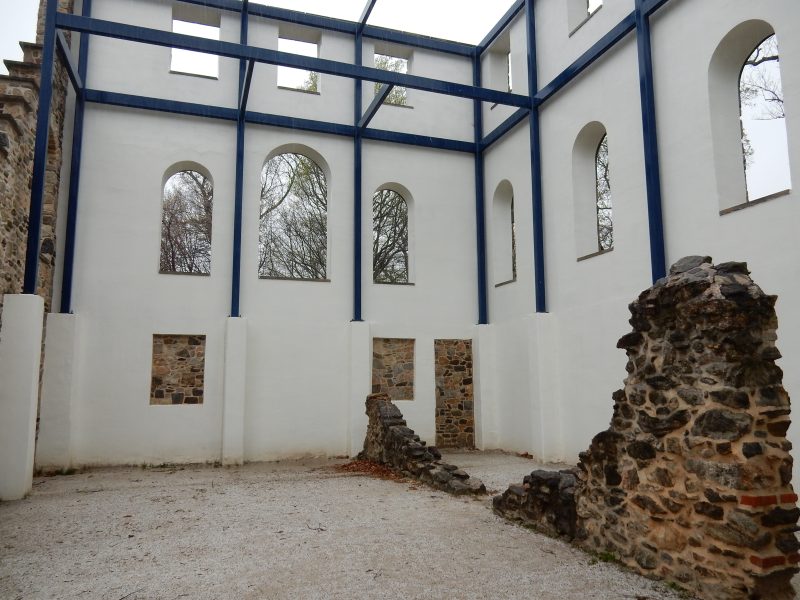 This much is known. The Female Institute expanded greatly in size and reputation between 1841-1855 when the twice-married (once widowed) Elmira Hart Lincoln Phelps was Headmaster. Lincoln-Phelps believed that women should be schooled both in the finer "women's" arts and in the tougher sciences, with a focus on Botany.
The student body drew mostly from the Southern States, as there was a convenient railway station – the first of the Baltimore & Ohio Railroad – at the base of the hill.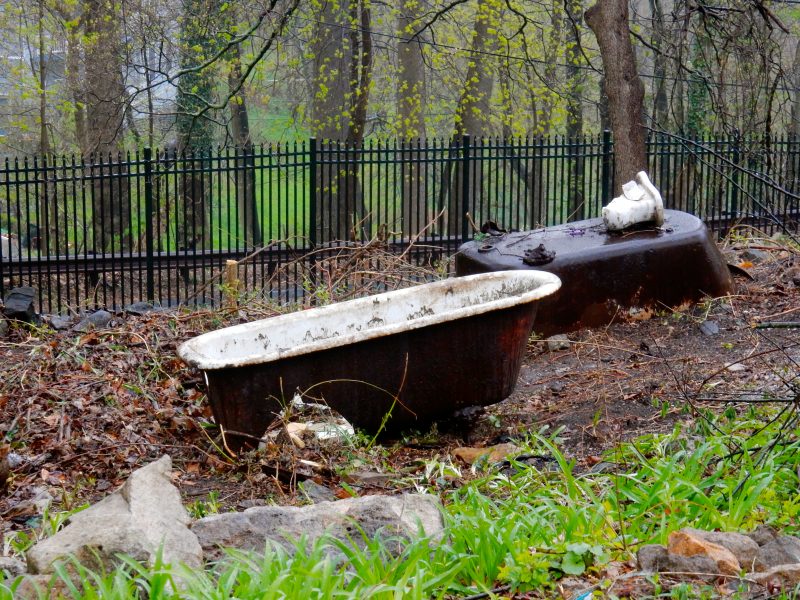 During the Civil War, Southern parents feared for their daughters' safety, and enrollment declined.
The school shuttered in 1891, and the building was briefly turned into a summer hotel until being purchased as a private mansion in 1905.
Since then, the structure was a hospital (during WWI), and a condemned nursing home, until finally it was abandoned and left to decay.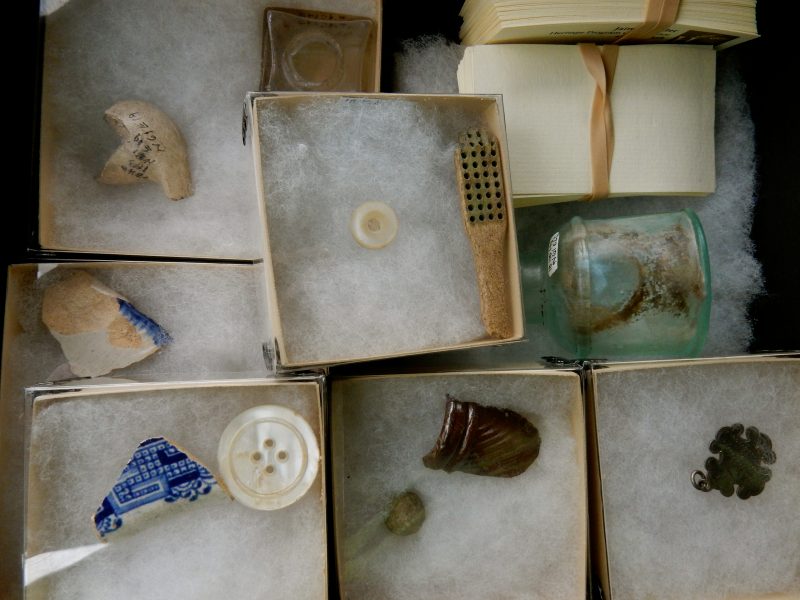 There are some documents, archeological finds, and at least one student journal discovered recently, providing glimpses into the ruin's first iteration as a Girls School. But for the most part, tour guides and historians can only surmise about the day-to-day life at Patapsco Female Institute.
(Here's a call to those with ancestors who attended this school; look for notes and letters that they were required to send home you might find stashed among old papers. These would be extraordinarily important to Ellicott City historians, so check your attics!).   Tours on weekends at 1:30 and by appointment, contact Howard County Visitors Center for information.
"They" say that Ellicott City is one of the most haunted towns in the USA. Learn about spooky goings on and unusual occurrences on these very fun walking tours. $13, April – November, Fri and Sat 8:30pm.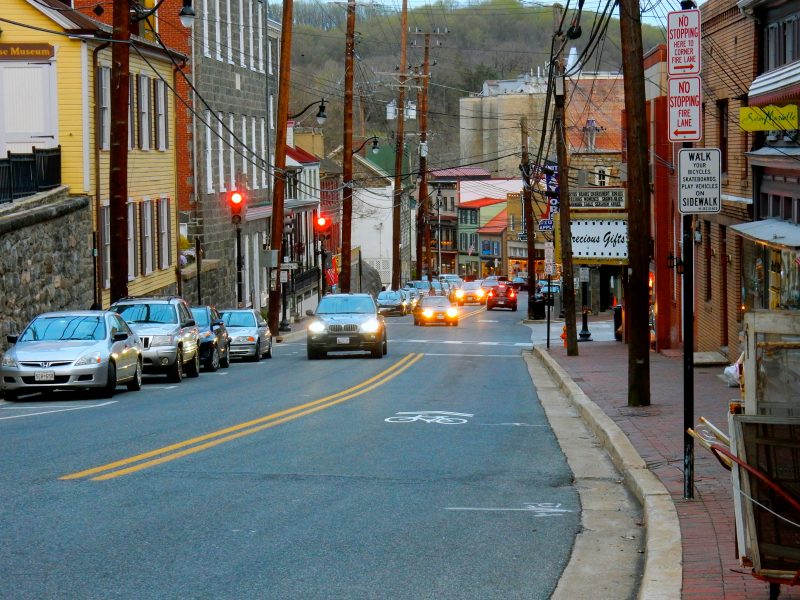 WALK/SHOP: Main Street
There isn't a Big Box chain store on the block. These indie-owned gift shops, boutiques and designer stores don't stock schlock. You'll find things here you won't see anywhere, which makes Ellicott City one of the Maven's favorite shopping towns bar none. Here are some standouts: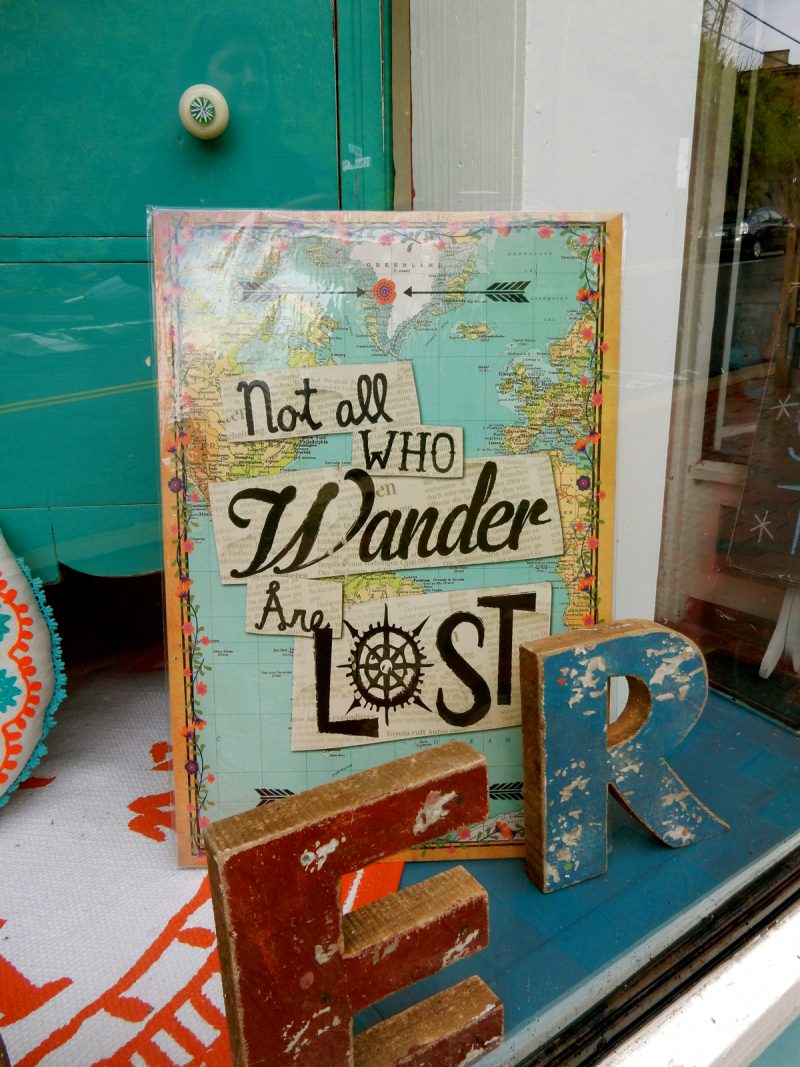 Journey From Junk – for vintage and upcycled clothing and furnishings.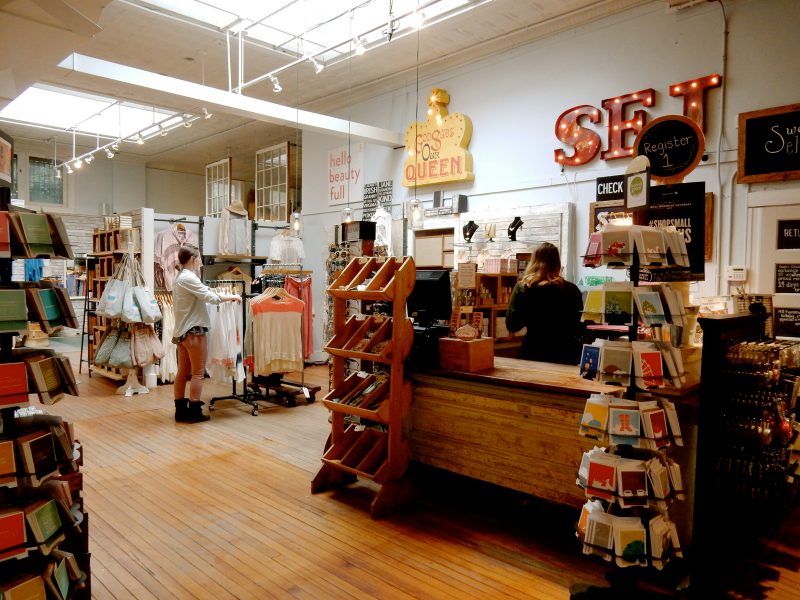 Sweet Elizabeth Jane (in the former Caplan's Department Store) – for innovative housewares, soaps, clothing, pillows, and tools you never knew existed.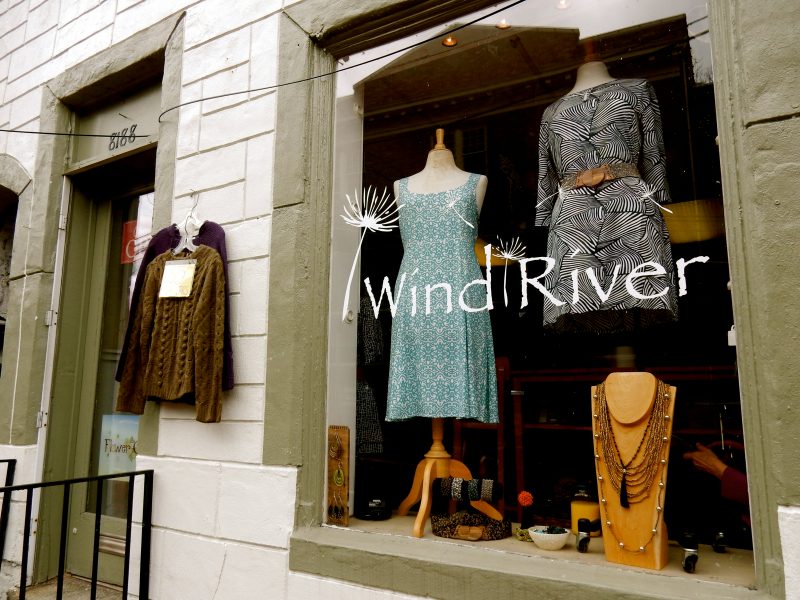 Wind River Outlet – yes, the owner/founder of Wind River lives right here in Ellicott City, and oh my gosh, most items in the store are $5 and $10. A little known secret.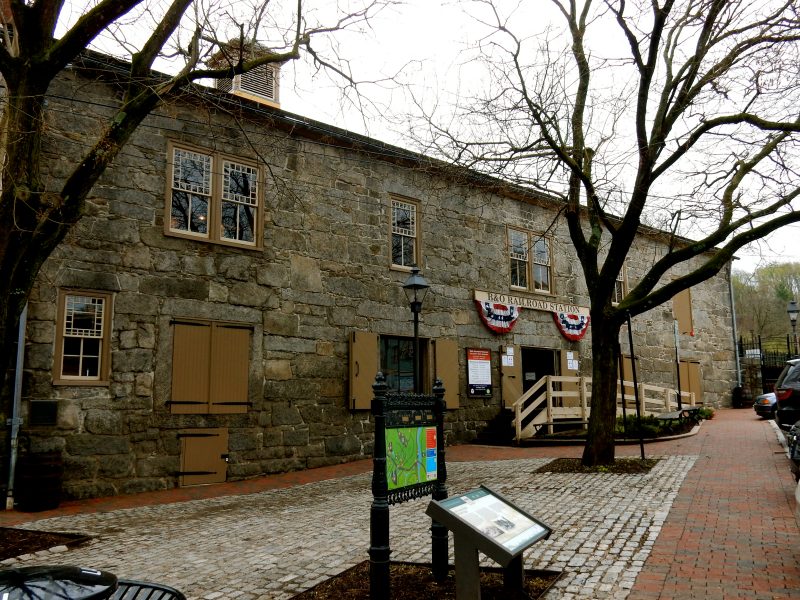 At the bottom of Main Street, this is the original terminus of the first 13-mile commercial railroad in the country. The original 1830 depot still stands and is well preserved. $8, open Wed-Sun 11-3:30.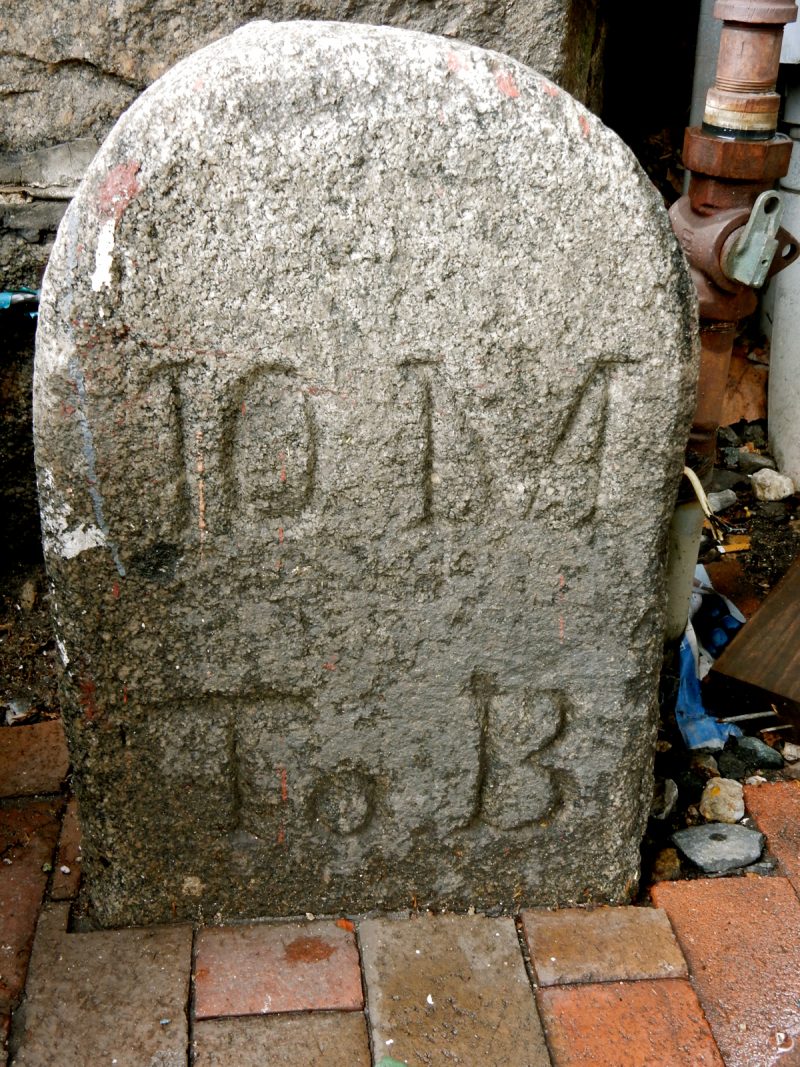 PHOTO OP: National Road Marker
You'll find this mile-marker on the corner at the bottom of Main St, across from the B&O Railroad Museum and in front of a shop. "10 M to B" – ten miles to Baltimore. Clear as day.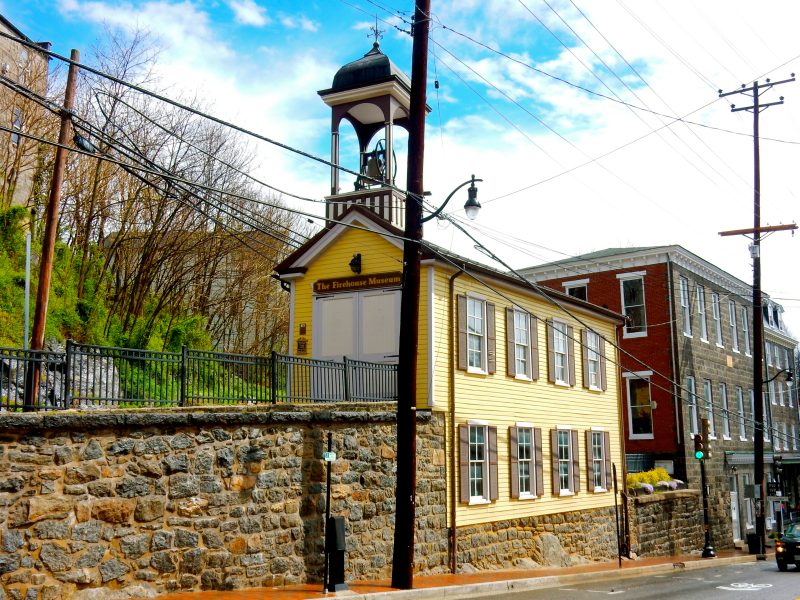 Wedged on a sliver of land between Main and Church St., Howard County's first Firehouse now houses artifacts and toys from firefighting days gone by. Open Sat, Sun 1-4, April-Dec.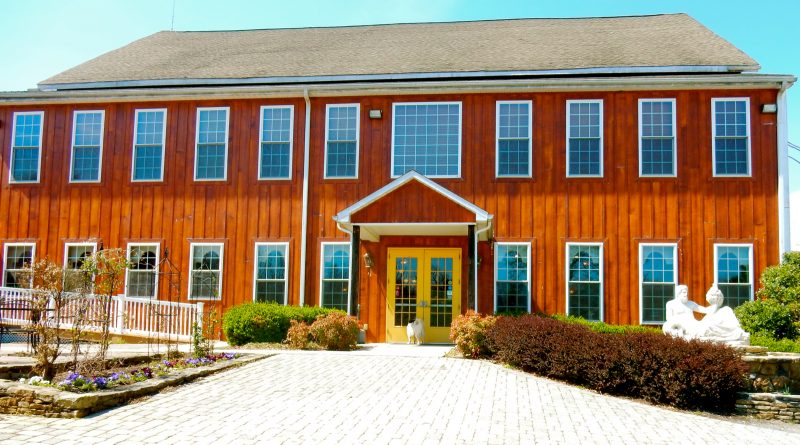 A 40 minute drive from Ellicott City, this multi-purpose facility on undulating farmland is just on the edge of Howard County and worth a drive.
The vineyard of the oldest family-owned winery in Maryland slopes down to cow pastures, with wine and beer tasting rooms high on a hill.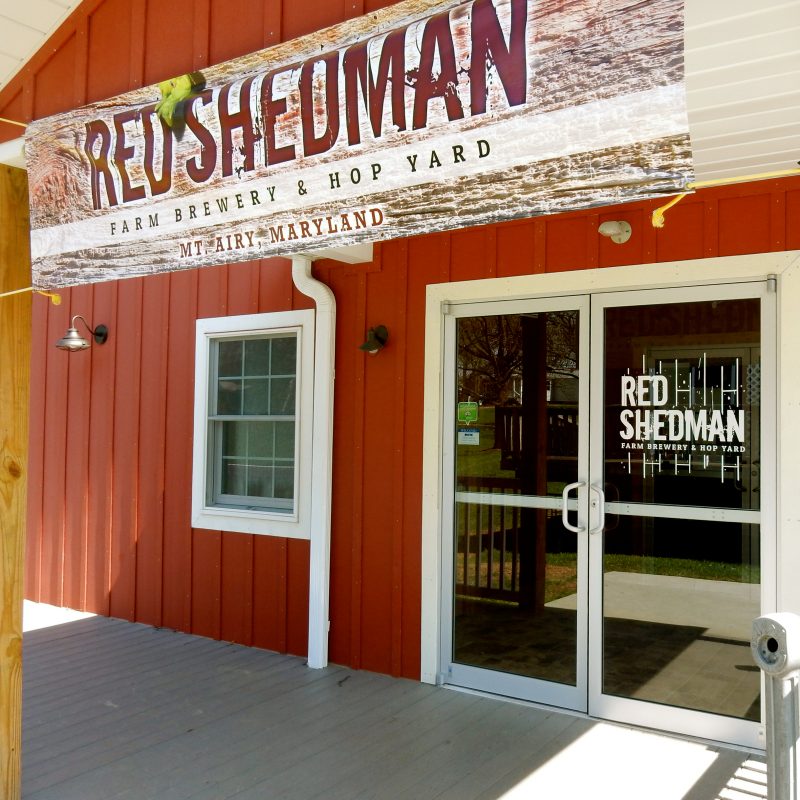 Jack Aellen and his wife, Lucille, purchased what was a 230-acre dairy farm in 1971. They moved their New York family to this "strict Baptist neighborhood," and "became instant farmers."
They soon planted their first grapevines and opened the winery to the public in 1977. "People came up but wouldn't drink," says their son, Anthony, who took over the operation in the early '80's. "They wanted Elderberry Wine."
So, against their original intentions to make sophisticated wines, Linganore Vineyard fermented 50 gallons of Elderberry Wine the first year. And 500 gallons the next.
Over the years, Linganore did make those wines that the Aellen family first intended to make, and then some. Unlike many wineries that concentrate on European vinifera grapes, Linganore makes use of domestic varieties, like Cayuga, for its best selling Terrapin and other vintages.
Fans of dessert wines will love Blackberry Kiss, a sweet but not cloying blast of fermented blackberries from Catoctin Mountain Orchard.
A true family operation, older brother, Victor Aellen runs the onsite brewery, Red Shedman. A reference to the boogie-man that frightened the Aellen kids when they first went rural, Red Shedman opened in 2014, just steps from the wine shop.
Wine tasting $10-$12 for 12 wines. Open Sun-Thurs 12-5pm, Friday/Saturday 12-6pm.
Restaurants in Historic Ellicott City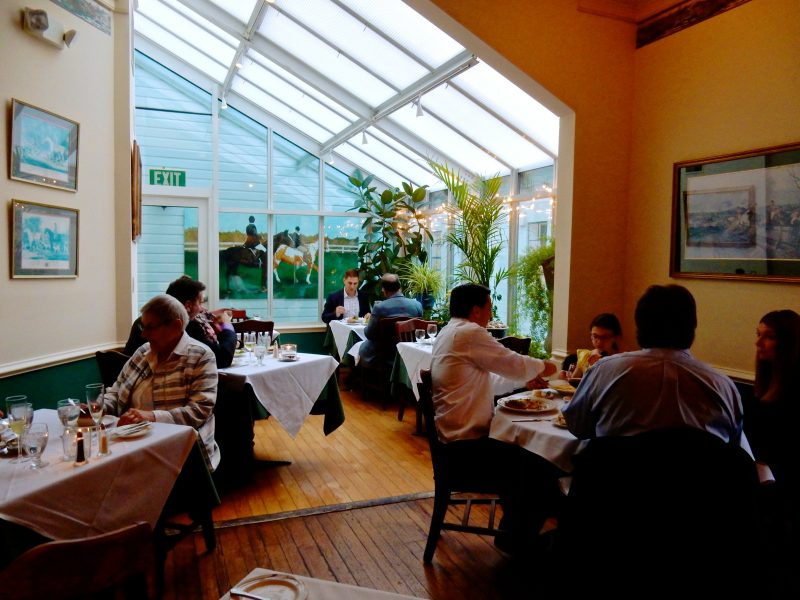 If you're looking to impress someone or want to celebrate, head to this unassuming restaurant. You'll find it next door to the former Post Office (now the Howard County Visitor's Center) on the top of Main Street.
Imbued with French Country elegance, Tersiguel's has been Ellicott City's first choice for fine dining for 40 years. Of course, excellent cuisine is but one reason that Tersiguel's has been in business so long.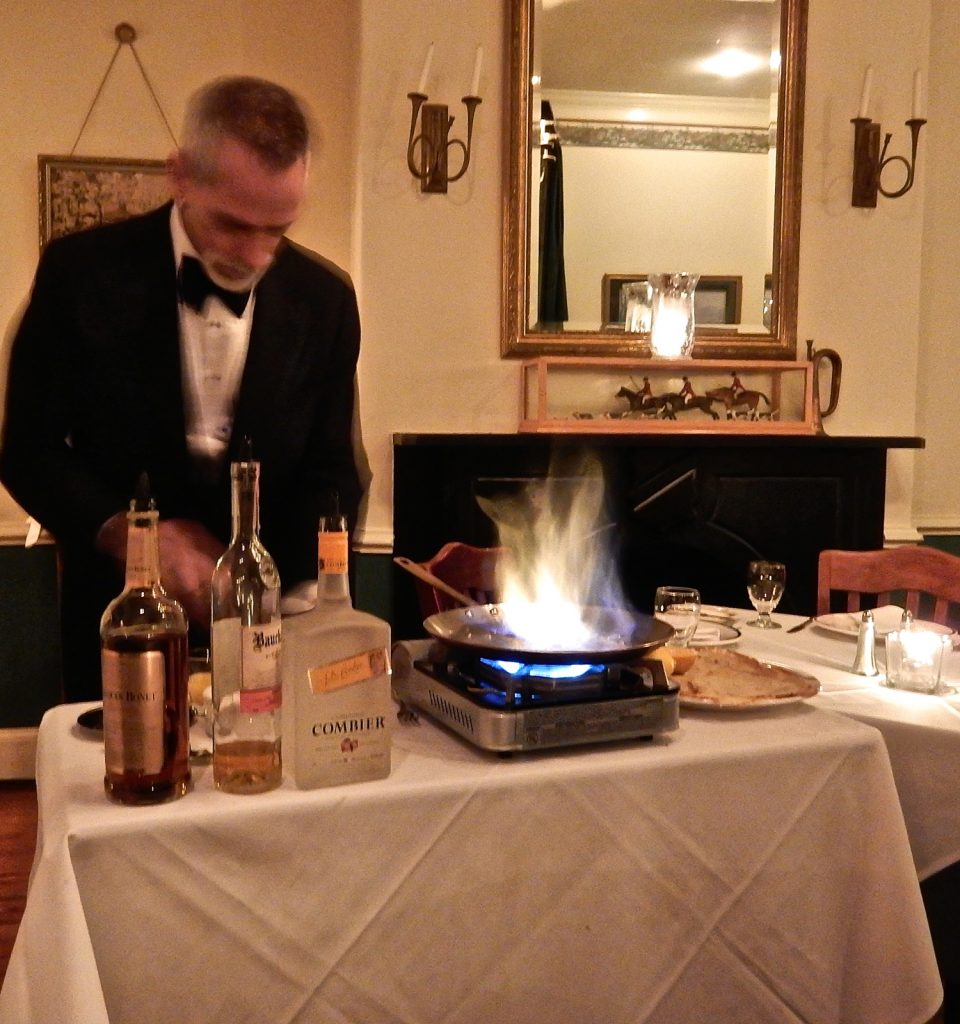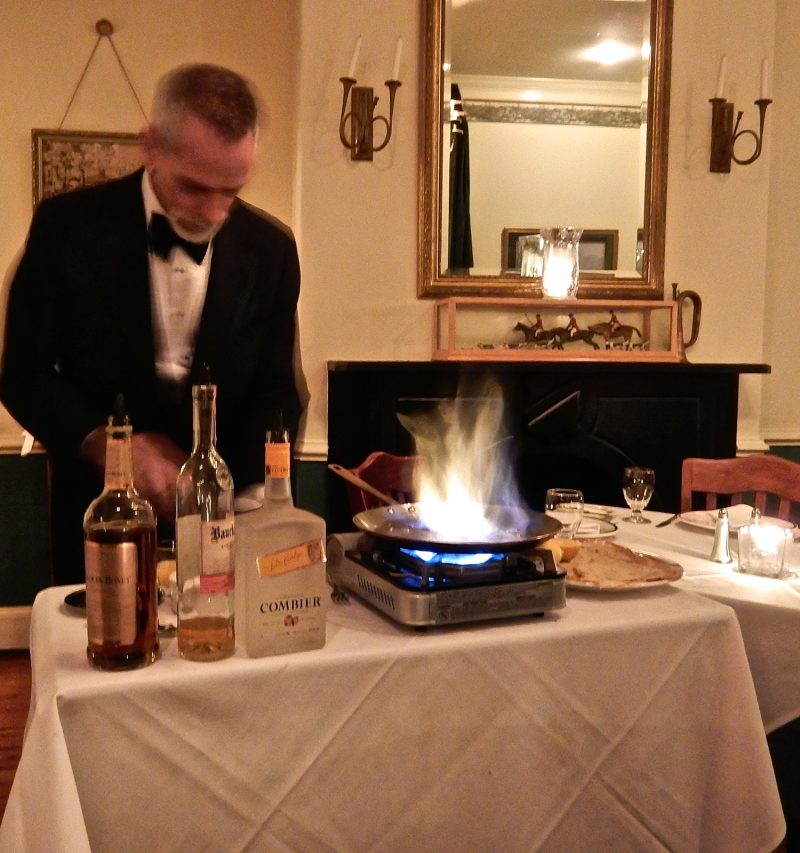 A close second is the restaurant's Old World vibe and table-side food prep. If you're lucky, you'll get Charlie as your waiter/table-side chef. He's as astute about wine as he is in the making of Crepes Suzette (a must dessert).
You can order classics like Escargot de Bourguignon and Coquille St. Jacques. But unless you're vegetarian, opt for a meat dish, which is cooked and carved at the table. And don't forget to leave room for that Crepes Suzette.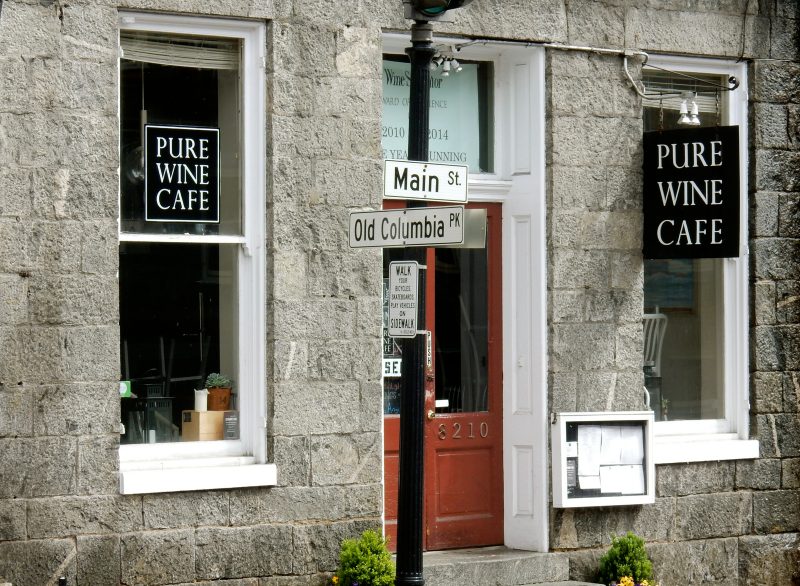 EAT:  Pure Wine Cafe
Ellicott City residents recommend Pure Wine Cafe for locally-sourced tapas.
Hotels in Ellicott City MD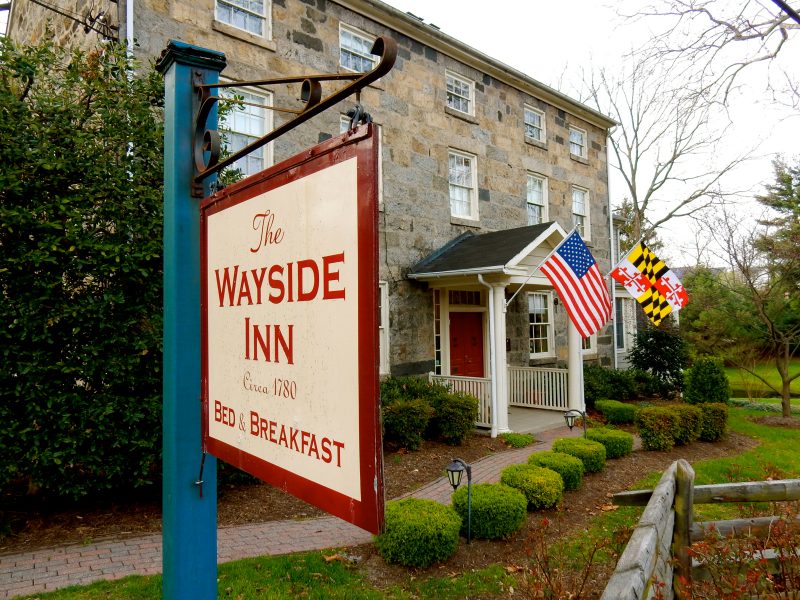 Before prior owners, Dave and Susan Balderson, opened The Wayside Inn, it required extreme infrastructure renovation. So they stripped the 60's décor and hired an interior designer to find authentic and reproduced Colonial-era furnishings.
The Wayside Inn, just two miles from Historic Ellicott City, opened as a B&B in Fall 1999.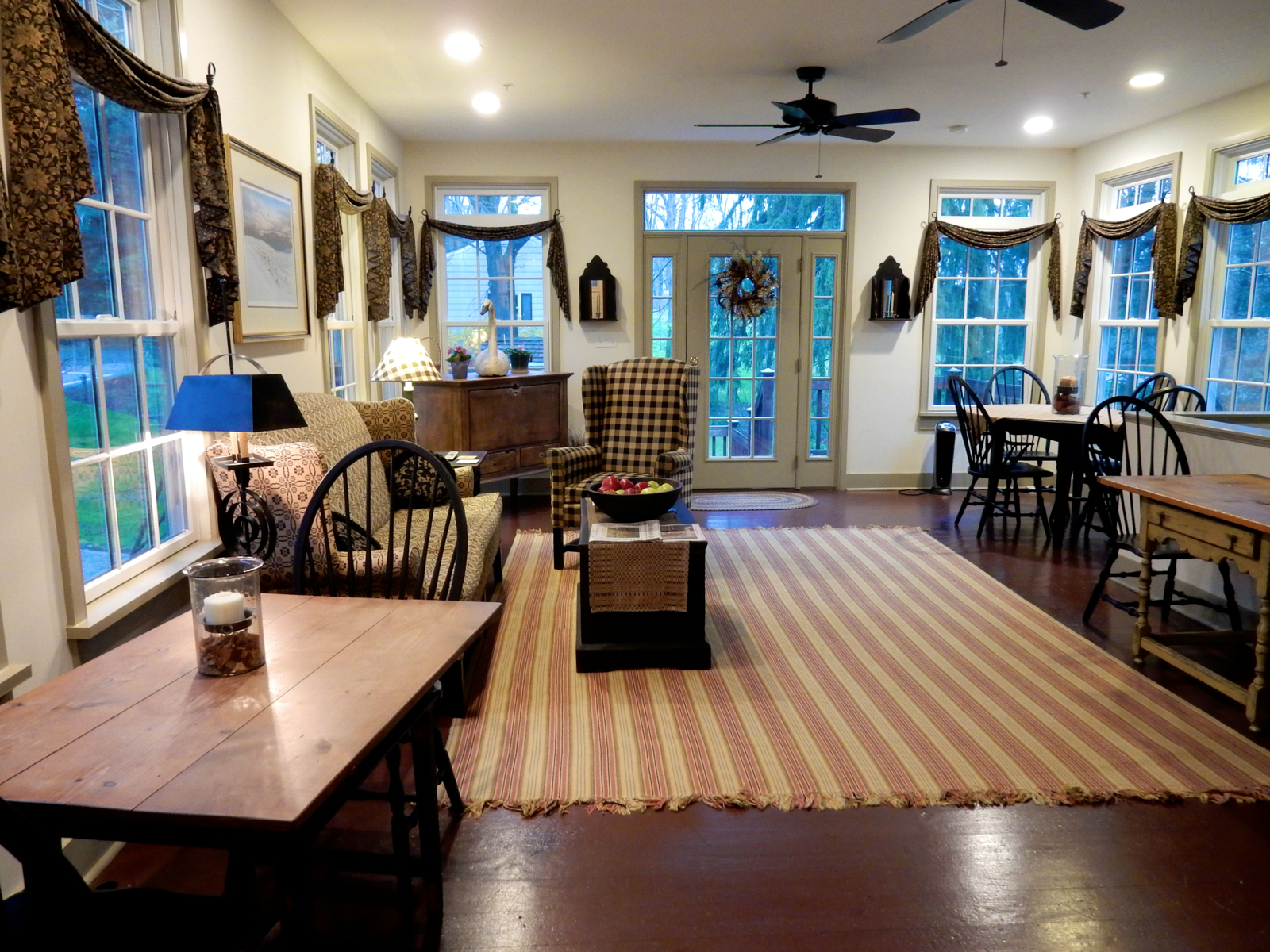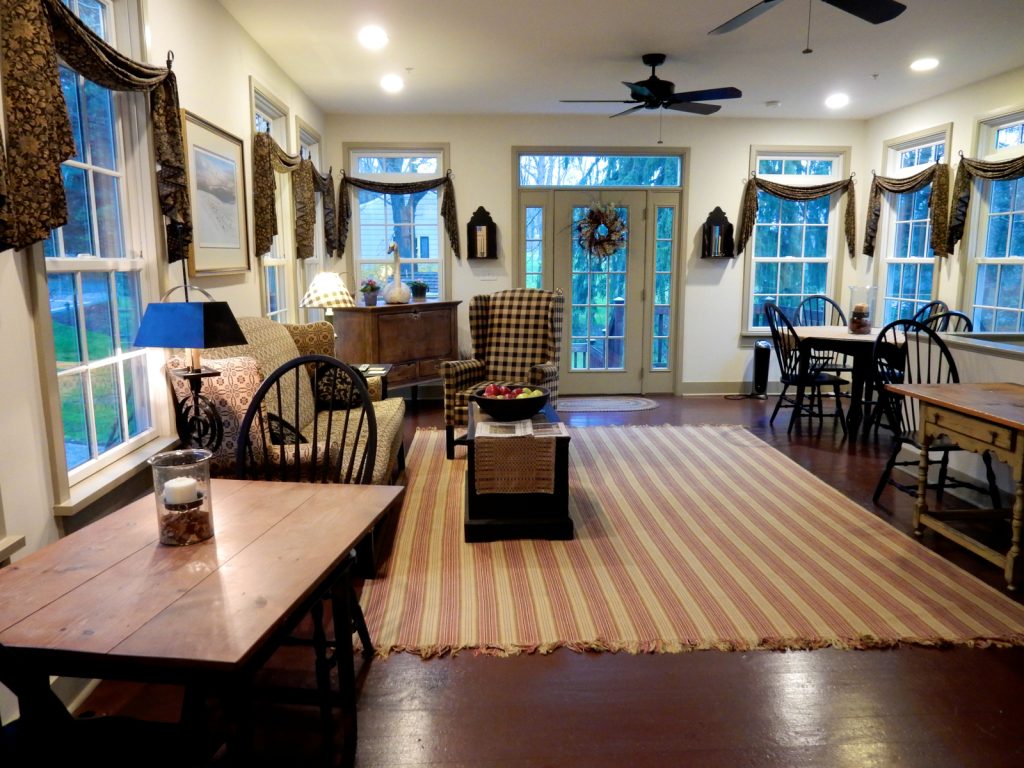 Jinxing Liu  purchased the property in September 2018, and has been running it ever since.
First Impressions of The Wayside Inn
You'll know you've arrived at Wayside Inn as soon as you see it. On a busy road, lined with modest homes, this stately stone building stands out.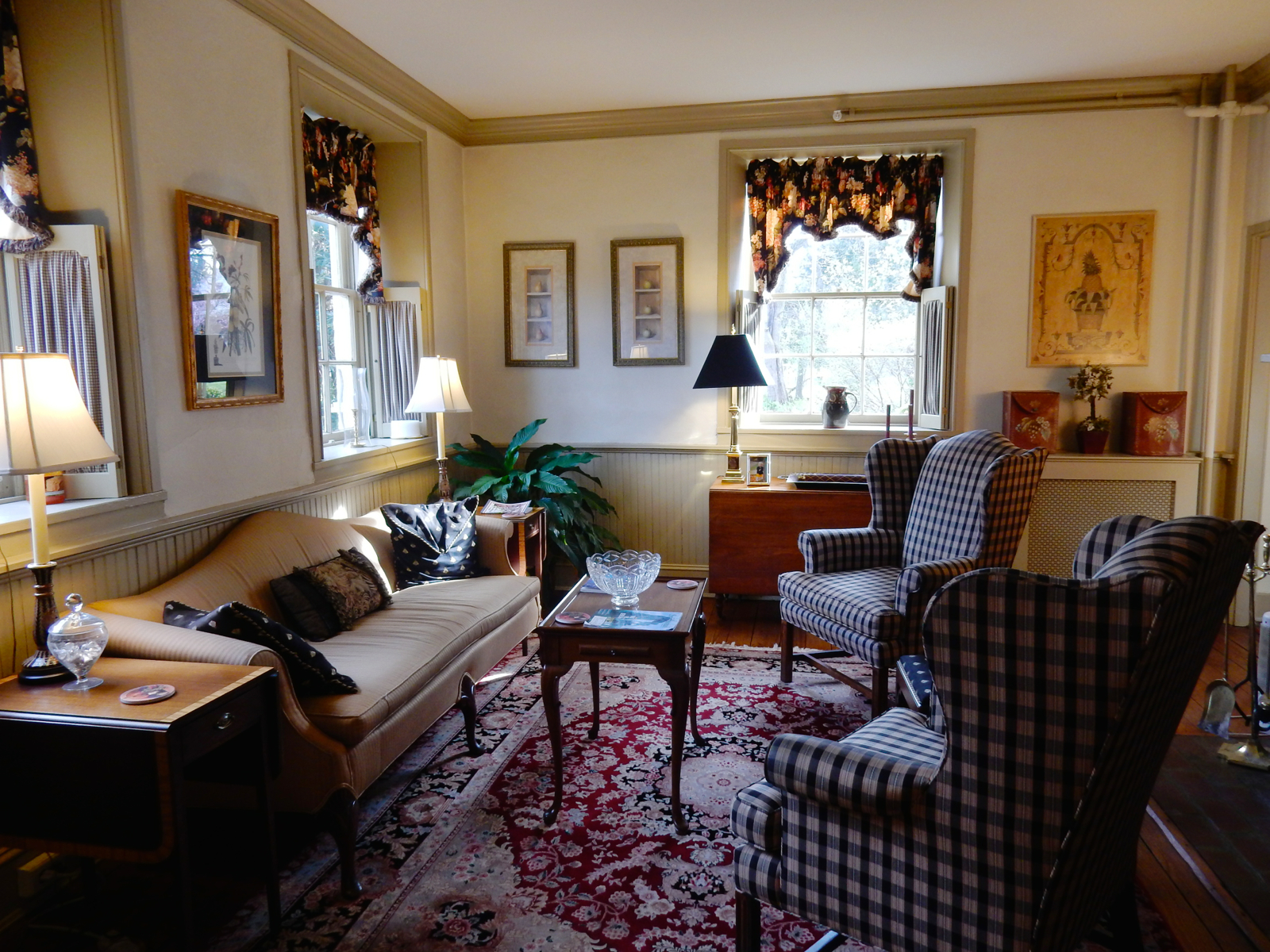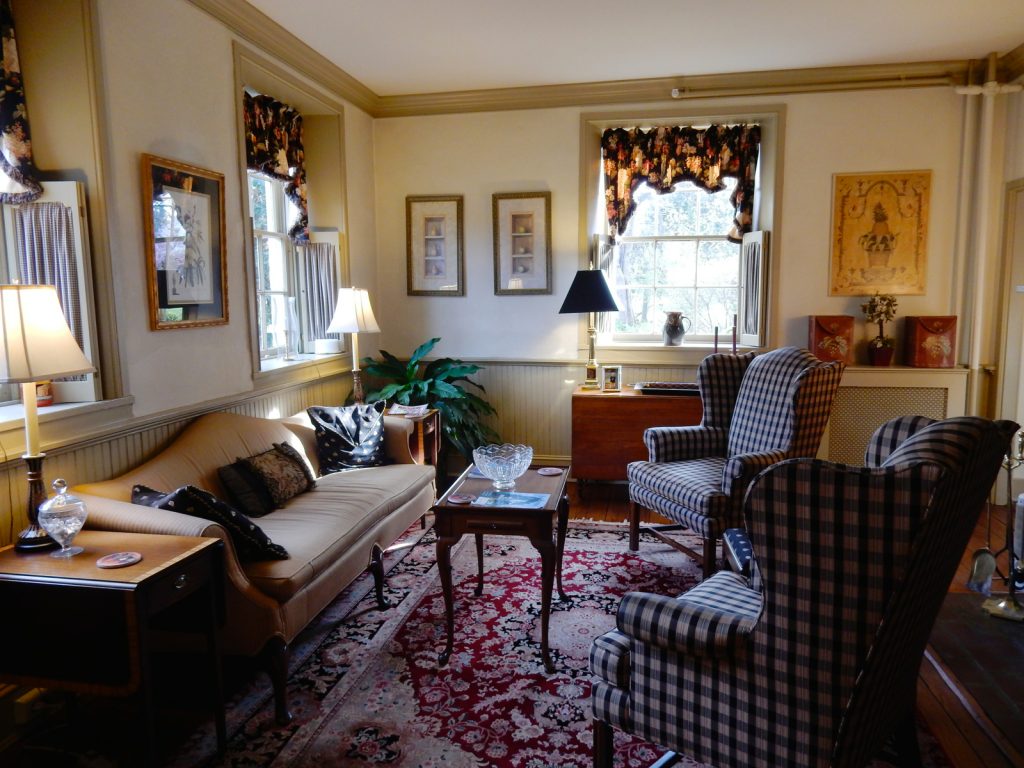 Common rooms are Federalist-chic, with upholstered wingback chairs in plaid prints, wooden spindle seats, and floral rugs.
The large dining room table, in smooth dark wood, was actually made custom for the room, but wouldn't look out of place in a 1700's home.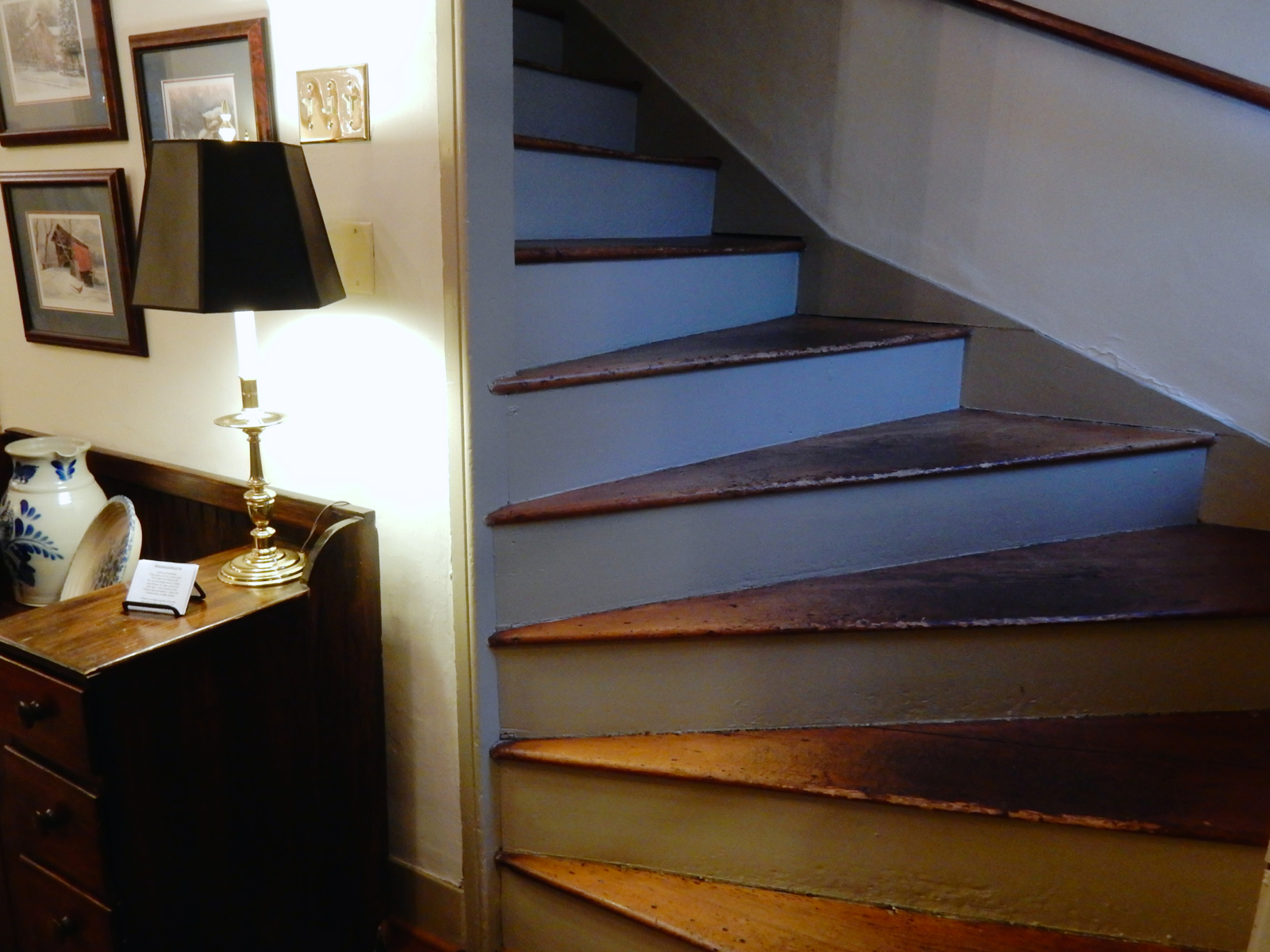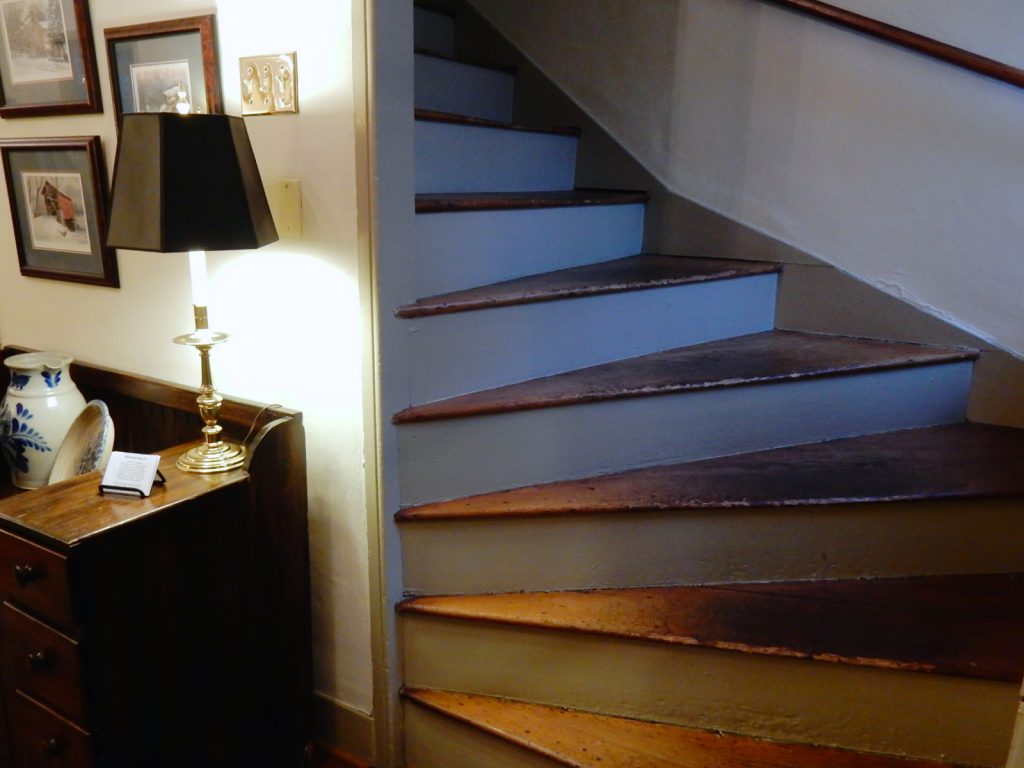 The original staircase bears the mark of centuries. Its narrow steps are bowed and worn from over 200 years of use. If only these floorboards could talk….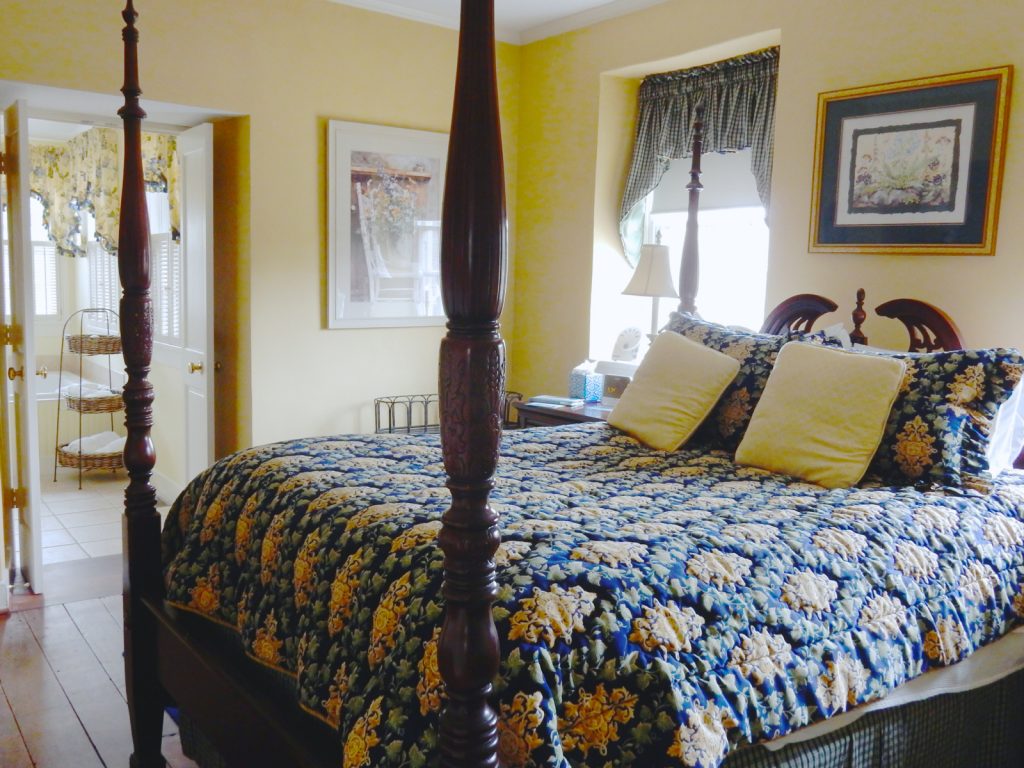 Rooms at The Wayside Inn
You need a running start to hop into the carved four-poster beds, topped with rich dark floral bedspreads and those oh-so-soft and cosseting "Comphy Sheets."
Botanical prints and other period art hang on walls painted in Williamsburg shades. Naturally, there are ample outlets and a flat-screen tv, though you may want to unplug and enjoy the historic ambience.
Bathrooms are modern, with Italian terra cotta tiled rain-showers and modern amenities. Room rates from $175-$240. Includes wi-fi, parking, water and hearty hot breakfast for two.