Last Updated on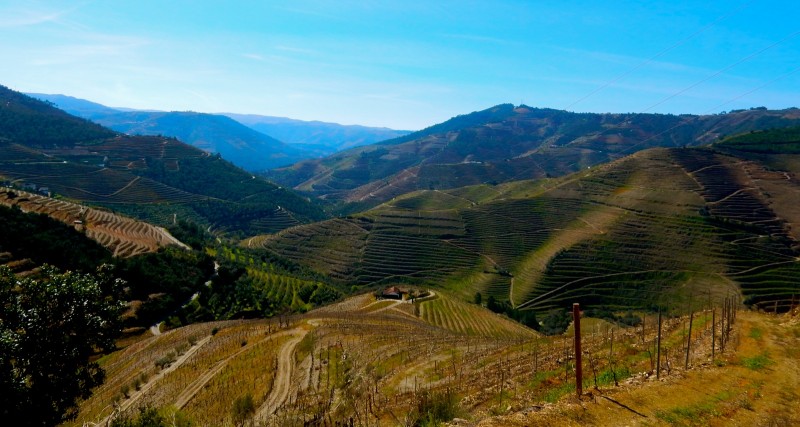 WHY GO: The Douro Valley in northern Portugal might not be on the mind of every wine-lover, but the way things are going, it soon will be. Home to some of the best Ports in the world (Dow's 2007 Vintage Port, 100 Points, Wine Spectator Magazine), and a growing number of acclaimed Reds, the Douro Valley is  witnessing a budding "Tuscany" moment. But why stop at the Douro Valley? Drive north, and you'll start to see groves of olive trees clinging to mountainsides, supplanting the vineyards to the south. Portuguese Olive Oil producers are also having a moment – and you are welcome to visit.
The photos below provide an overview of towns, wineries, restaurants and a former King's palace, now a stunning boutique hotel.
Things to Do in Douro Valley and Northern Portugal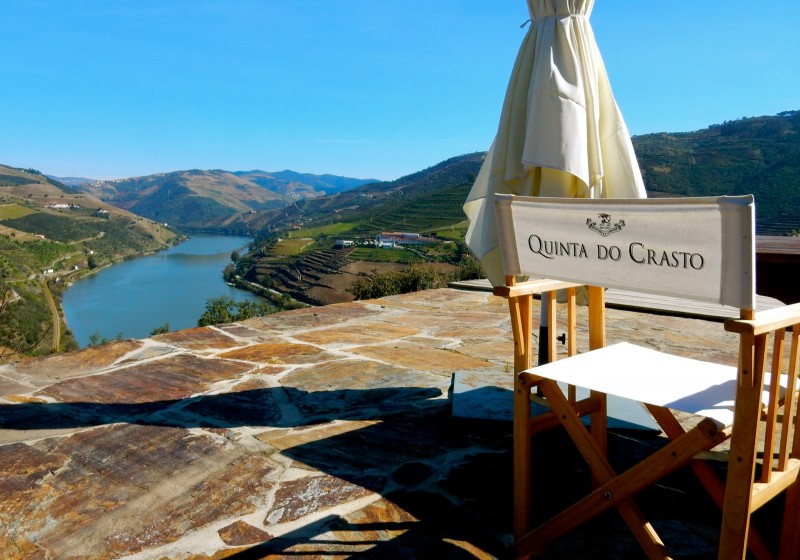 Plan an intimate wine-pairing lunch at a private winery estate home. Quinta Do Crasto wines are some of the best on the planet, and you are invited to try a few of the best vintages in a magazine-photo-shoot-ready estate home – complete with starchatect-designed infinity pool – overlooking the Douro River and vineyard studded hills.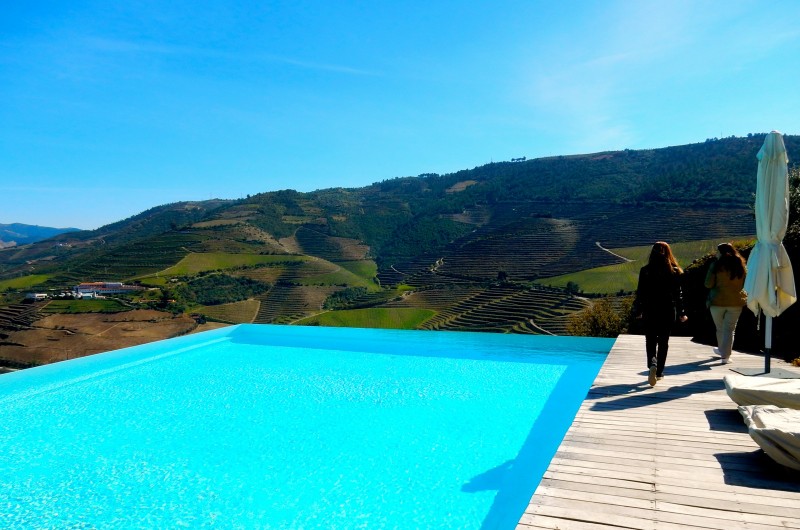 Your visit begins with a tour of the grounds, and, if chilly out, ends inside a small antique home where nibbles are set out before a warm fireplace.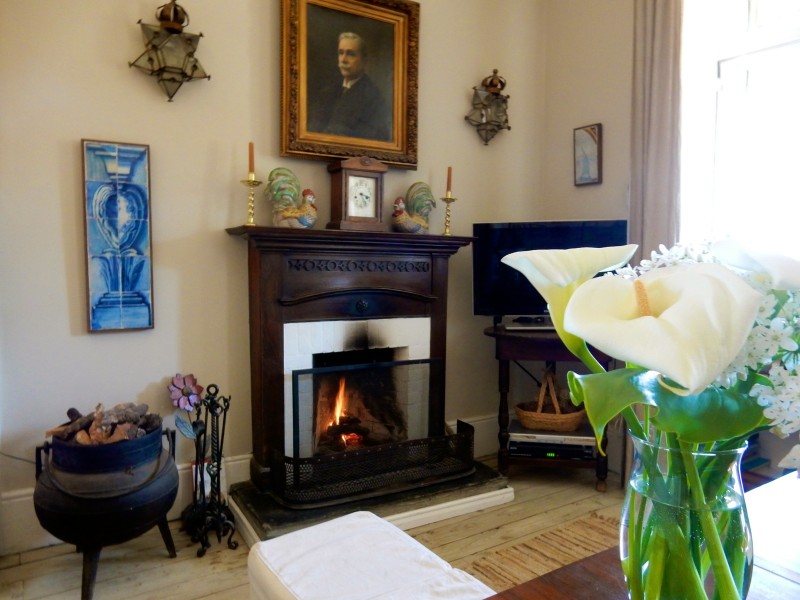 And wine flows like water. (10-people maximum, 62 Euro per person for tour, wine and extensive lunch).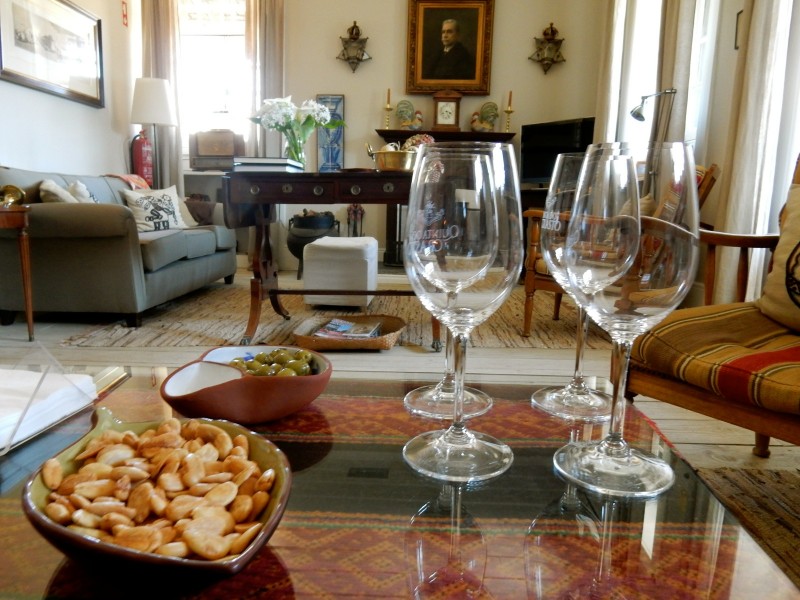 You can continue from there to other tasting rooms around the valley. Stop at Symington's Quinta Do Bomfim, the winery that brings you some of the best Port Wines in the world.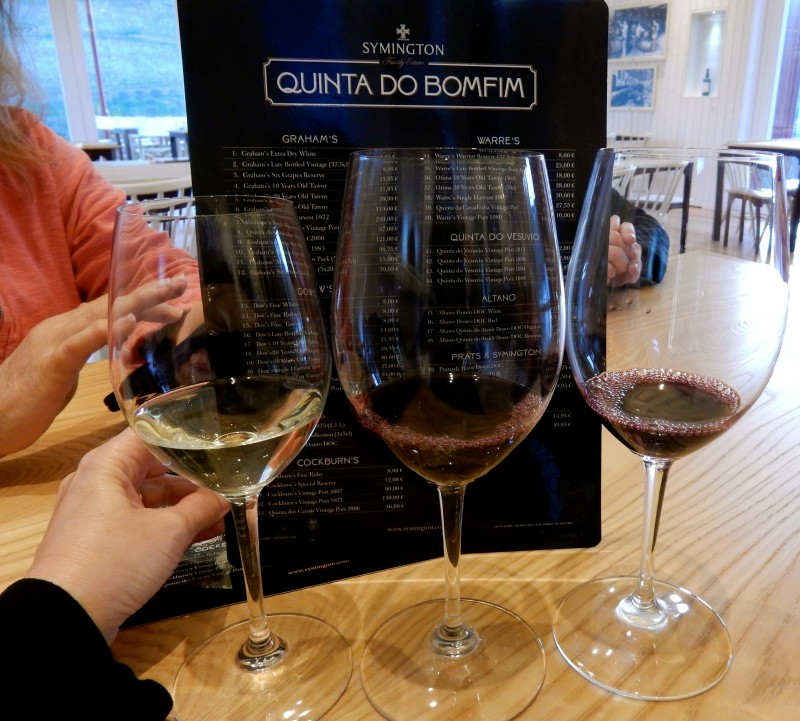 These establishments are tough to find (some not even on GPS), especially if you are "trying" lots of wines, so it helps to have a guide.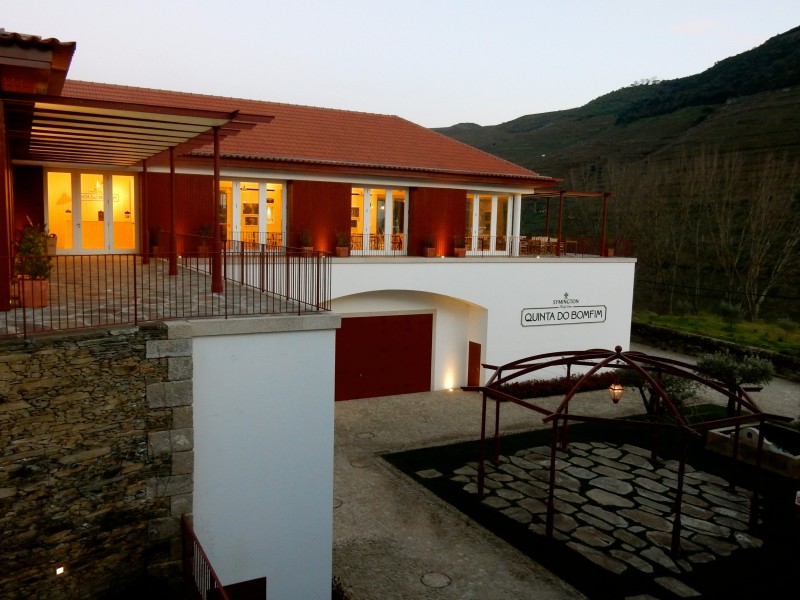 Plan another day in a rustic northern town, like Romeu, which was renovated after falling to seed.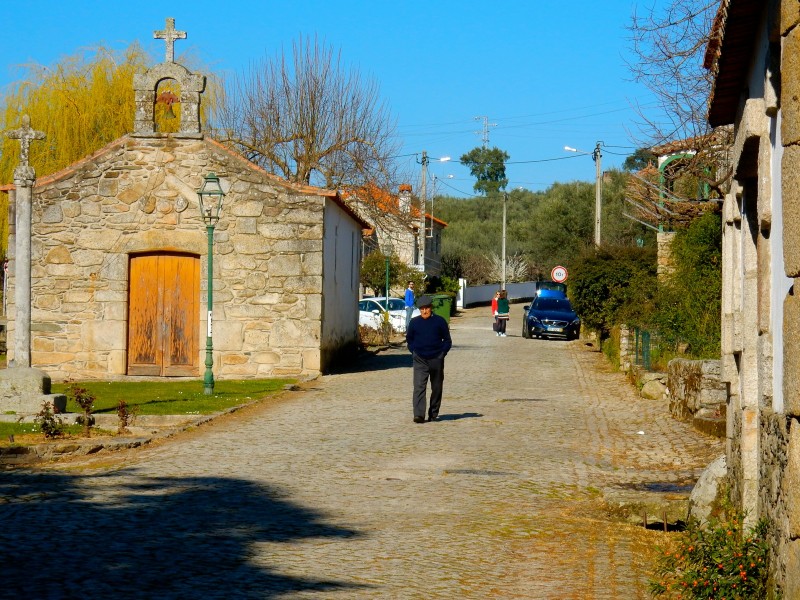 Romeu is sleepy and picturesque, with a small "Museum of Curiosities" and a fantastic stone restaurant, Maria Rita. (See Where to Eat below).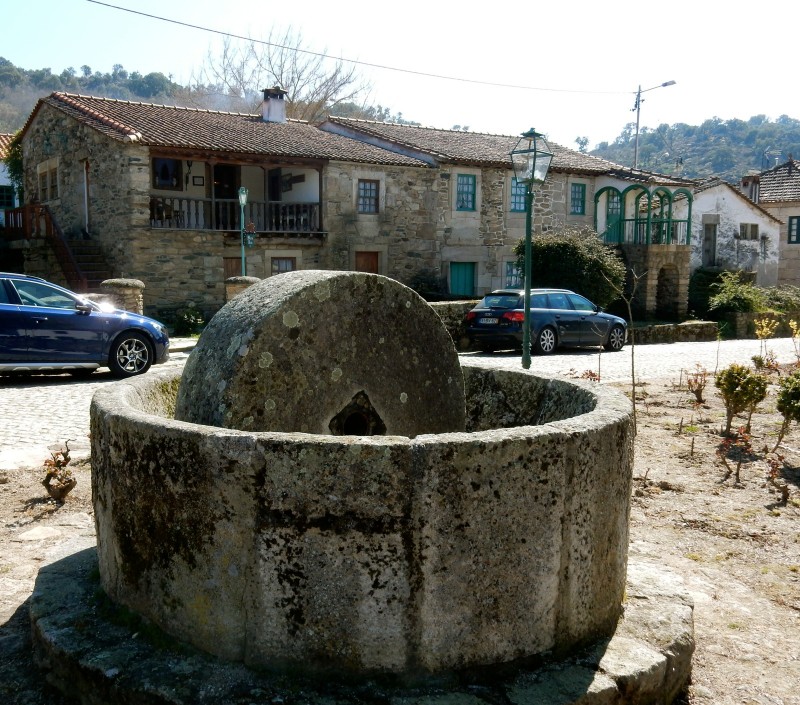 From Romeu, it's a short ride to the somewhat larger town of Mirandela, home to Casa De Santo Amaro Olive Oil Producers. Just "knock on the door" and someone will give you a tour – and it just might be an associate obtaining his PhD in oil sensory properties at a top Portuguese University (yes, they take their Olive Oil that seriously here). You also might be privy to seeing busloads of countrymen buying 5 liter jugs of Virgin Oil for the incredible price of 16 Euro.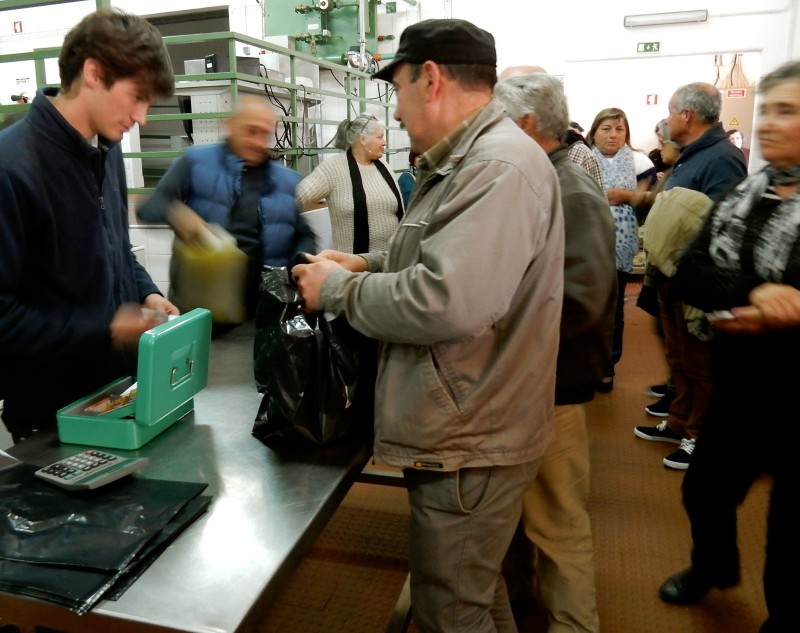 Where to Eat in Northern Portugal and Douro Valley
Maria Rita Restaurant in Romeu, Portugal. Wines and olive oil set out for guest don't get more local than this. You may need to stop a few times to ask for directions, but it's well worth snaking uphill for a couple of miles to find this gem.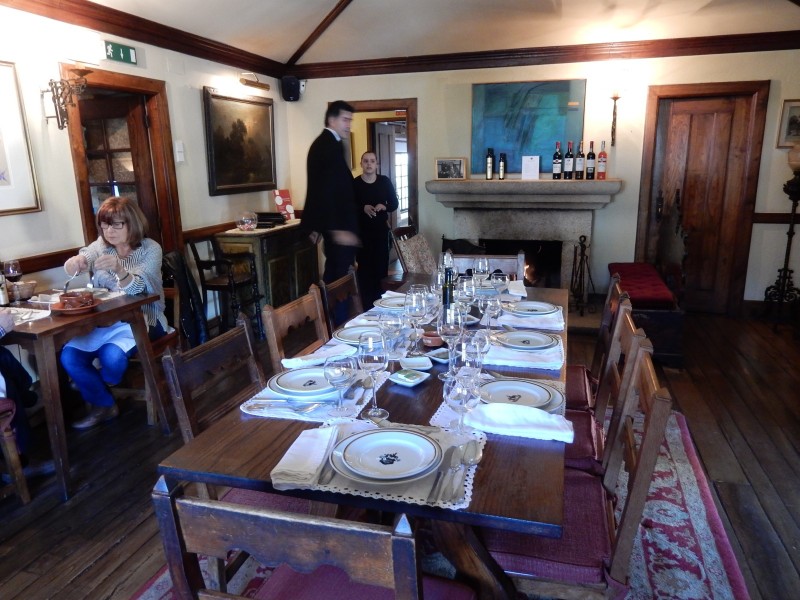 And, back in the Douro Valley, you'll find the modern yin to Maria-Rita's rustic yang – the DOC Restaurant.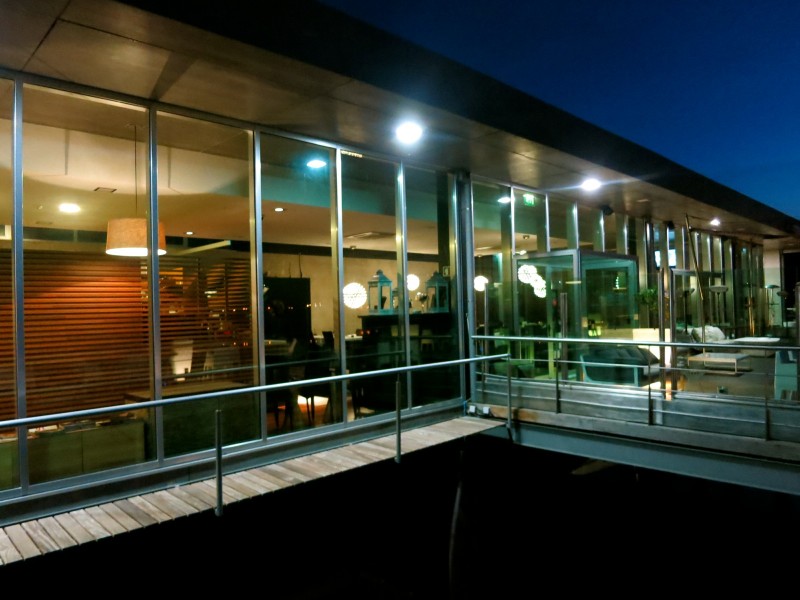 A contemporary rectangle of a space set right on the Douro River, DOC serves up some of the most exciting and innovative dishes this side of Lisbon, including this Pop-Rock laced "explosion of Grapefruit" intermezzo.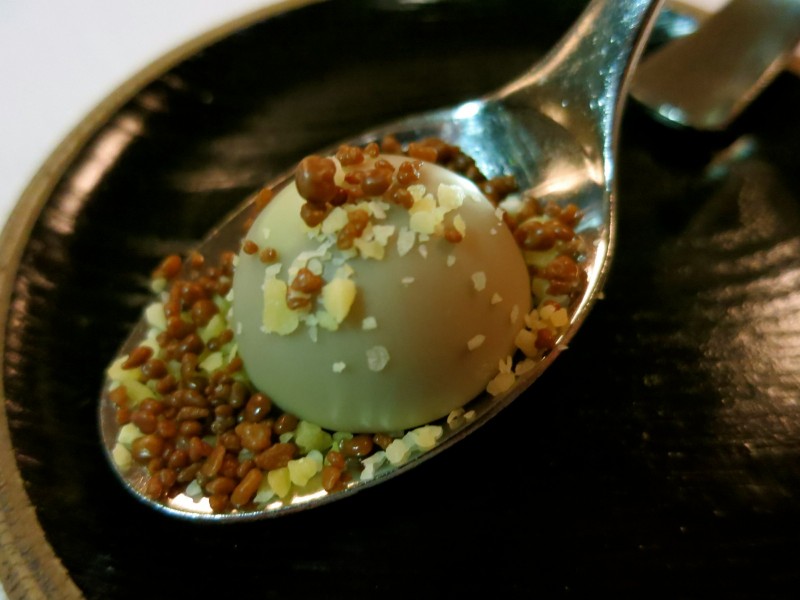 Where to Stay in Duoro Valley and North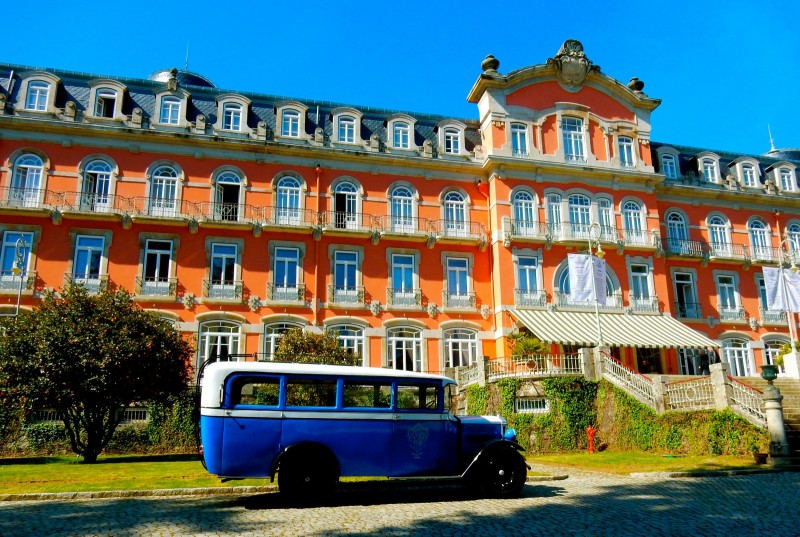 There are two standouts in this area of Portugal – Six Senses in the Douro Valley near Porto and Vidago Palace about one and a half hour drive from Porto. Our Girlfriend Group chose the Vidago Palace for its spa, beautiful surroundings and service. See a pictorial overview HERE.