Some would question romantic getaways in Cleveland, Ohio. Once called the "Mistake on the Lake," this Lake Erie city, however, has become a Millennial darling, and deserves a few days to explore.
For those driving the transcontinental US Route 6, Cleveland is a Route 6 city through and through. The thoroughfare is actually the main avenue, thrusting right into the city center as Superior Ave and exiting as Detroit Ave. (Consult this post for more about the complete US Route 6). If you're thinking about driving the whole route coast to coast, check out this Driving Route 6 post.
Want to keep on road tripping? Here are all the best stops on Ohio Route 6.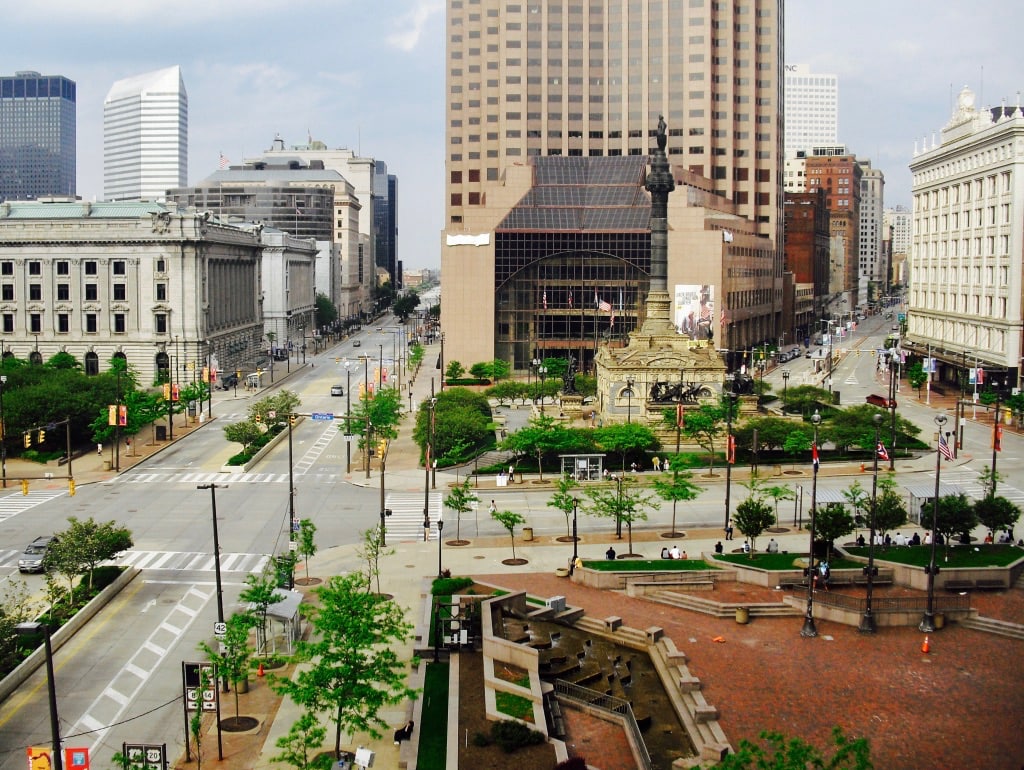 Like Baltimore MD and Providence RI in the late 1990s, Cleveland has reemerged as a great place to visit. Check out the pedestrian-only E. 4th St., the Warehouse District, the "Ohio City Brewery District," and University Circle to start.
Regarding restaurants, we'll let you in on some great newcomers and old standbys that have stood the test of time (and which are often excluded from the latest Best Eats lists). The Getaway Mavens tell you what's what on this Great Lakes city Getaway.
Things to Do in Cleveland Ohio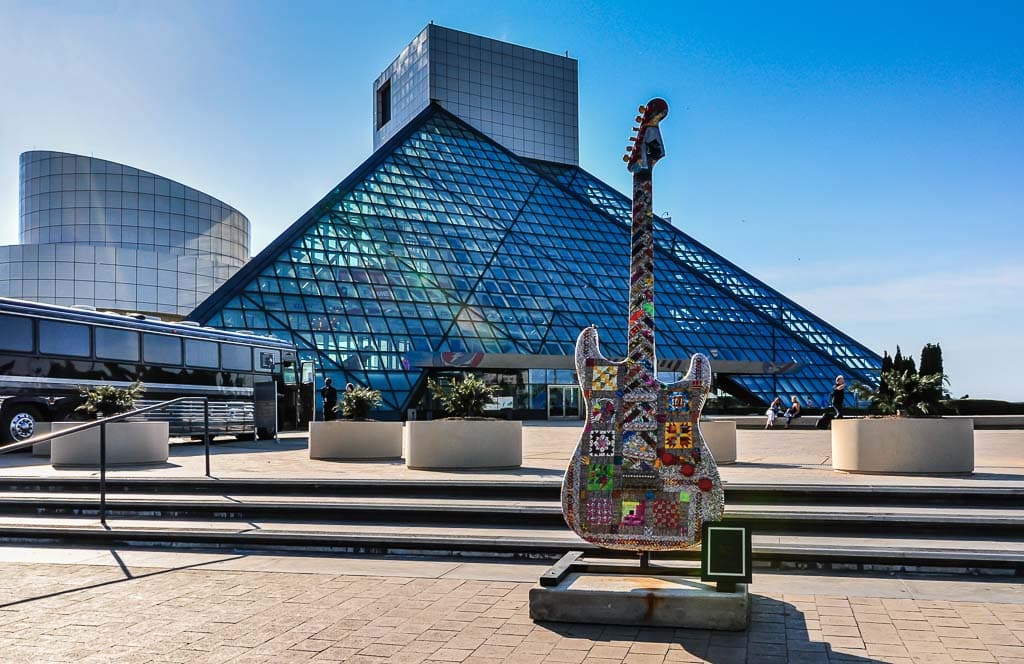 TOUR: Rock and Roll Hall of Fame
If Cleveland is just a pit stop, you can't leave without experiencing its premier attraction, the Rock and Roll Hall of Fame. Designed by "Starchitect" I.M. Pei with angular walls and cantilevered balconies constructed from 150,000 sq. feet of glass, the museum rises above the shores of Lake Erie like a dazzling Pyramid of Giza.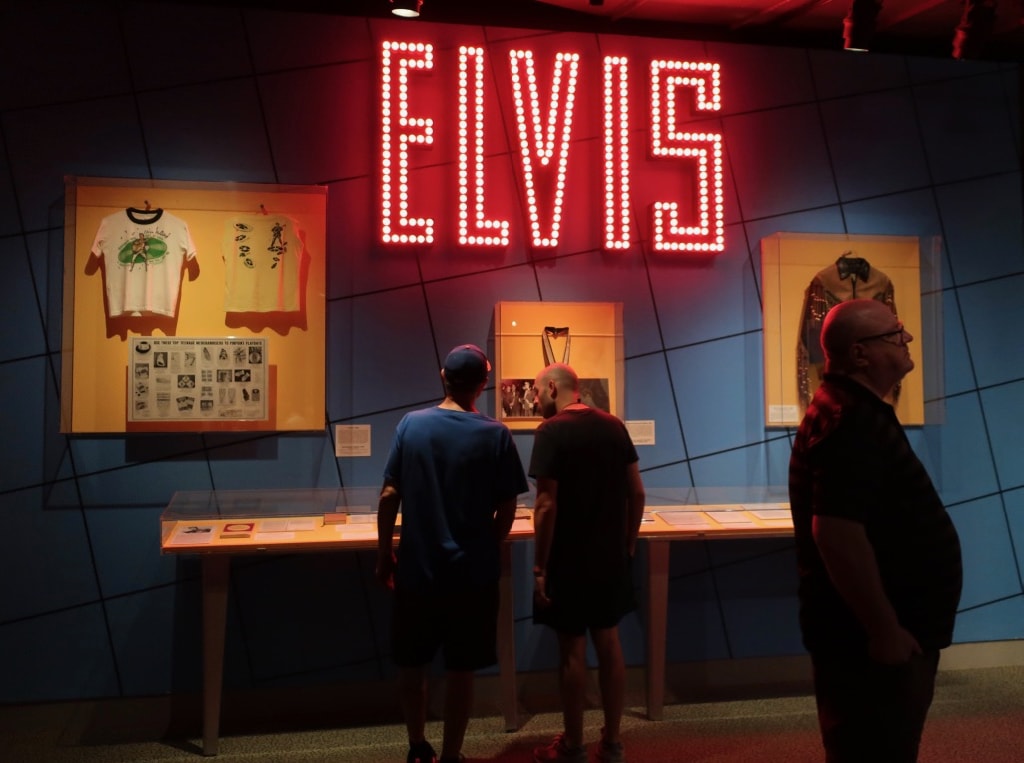 You can easily spend a day, music blaring, as you make your way around exhibits. See John Lennon's report card, Little Richard's stage jacket, Michael Jackson's white glove, Elvis's costumes, and a load of famous song lyrics scratched on the fly in notebooks and restaurant menus, among thousands of other rock and roll artifacts.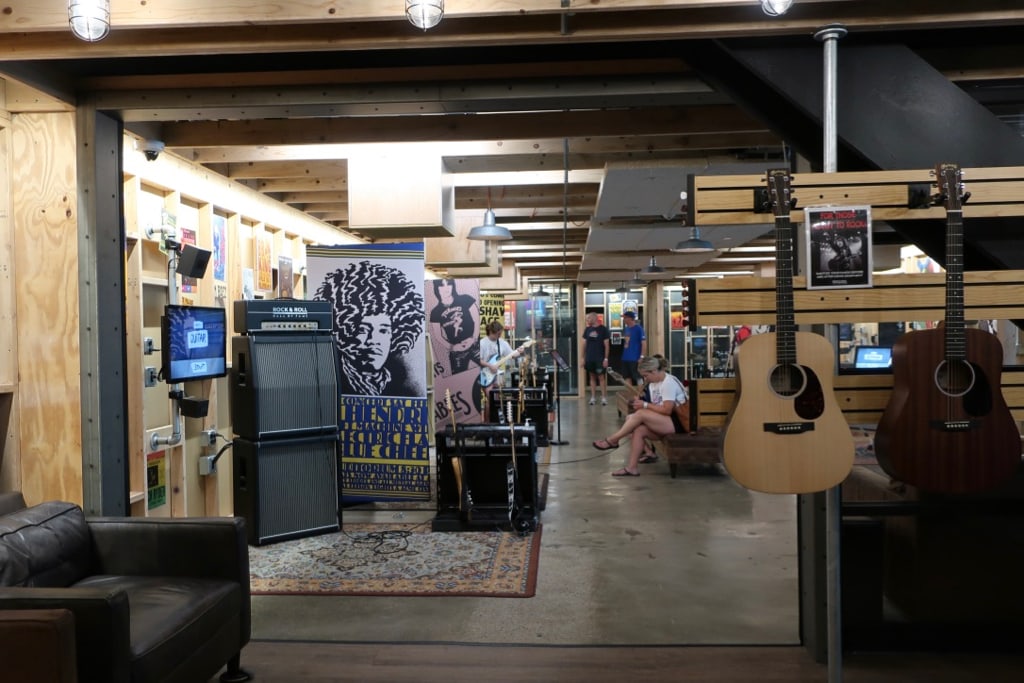 Downstairs, videos flicker, and interviews roll endlessly. It's a feast for the senses. But what really captivates is the movie looping in the Hall of Fame Induction Theater; a montage of inductees from each year since 1989. Over 1½ hours long, you may find yourself staying for the whole thing. (For now, Induction Theater closed due to Covid). Sun – Wed, 10-5, Thur-Sat 10-8. $30 adults, $20 kids.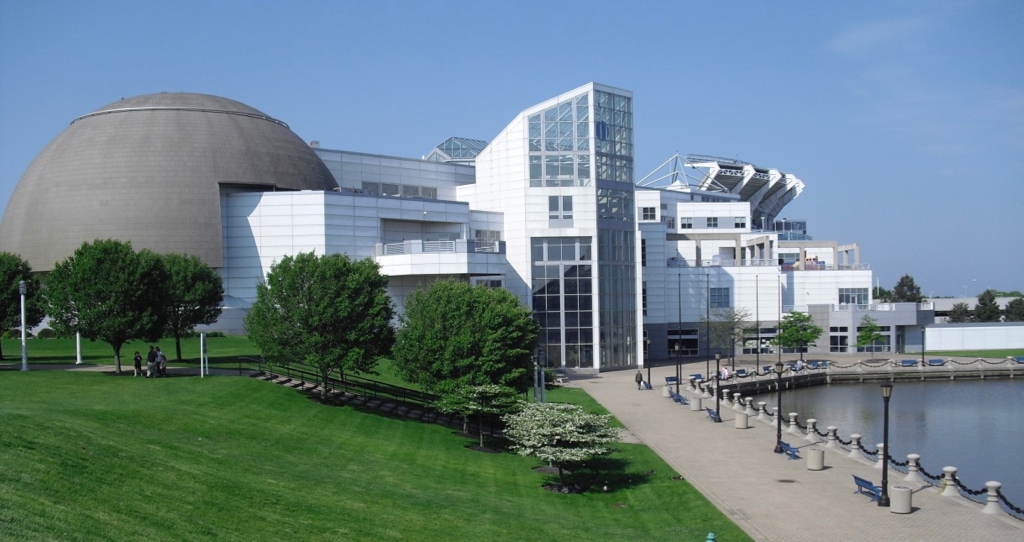 It's a hop, skip, and jump from Rock Hall to the multi-story, contemporary Great Lakes Science Center, also right on Lake Erie. Turn your kids into STEM stars (or become one yourself), at this incredibly fun and interactive museum.
Try on a space suit in the NASA Glen Visitor Center. Control a prosthetic arm. Dive into the world of nanotechnology. And there's so much more. Mon-Sat 10-5, Sun 12-5, $17 adults, $14 kids.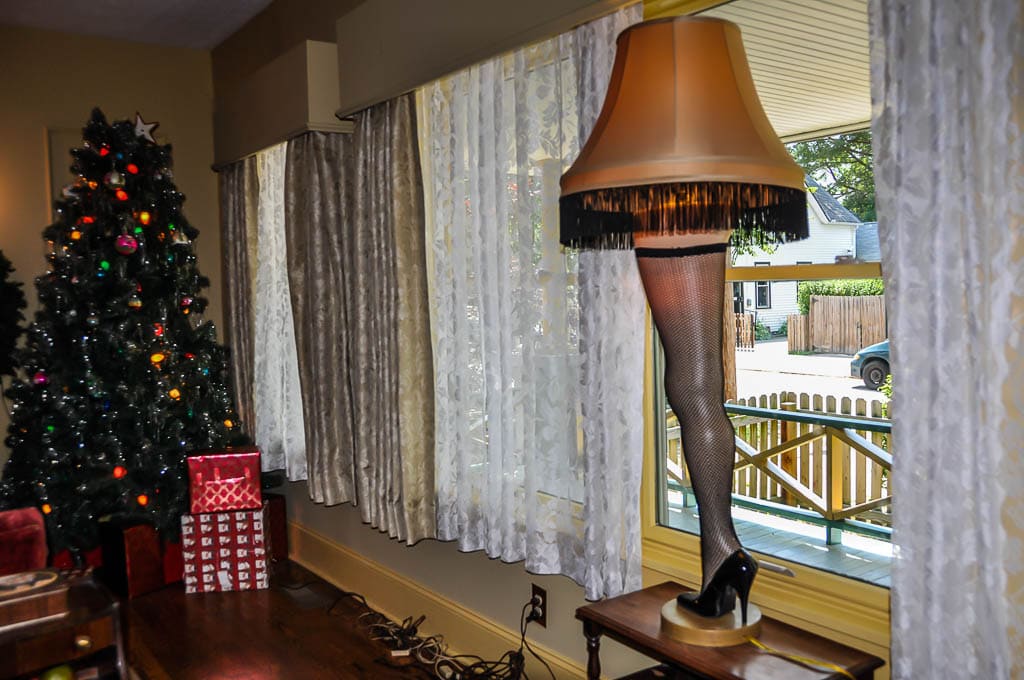 Do you remember Ralph's tongue getting stuck on a flagpole? Or the fishnet-hose-covered leg lamp? Revisit fond memories on the set of one of America's most popular films.
The quirkiest of Cleveland's tourist attractions, the Christmas Story House & Museum hides away on a quiet, residential street in the historic Tremont neighborhood. Definitely not a place you would find, unless you're looking for it. It's a miracle that director Bob Clark's scouting crew found the perfect house for a working class of the 30s and 40s in the first place. If not for Higbee's (an actual department store in Cleveland at the time of filming) decision to allow the movie to be filmed inside the store, they might have kept on looking for a film location closer to the story's setting in Indiana.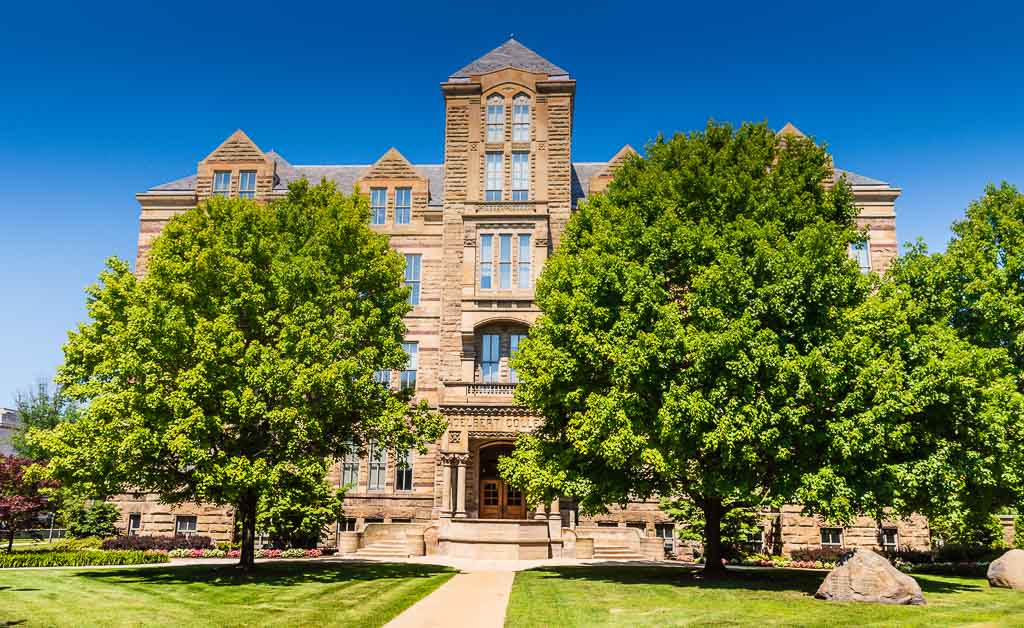 Cleveland is rich in art, thanks to hometown boy, John D. Rockefeller, who endowed most of the museums on University Circle, another section of town with visitor's attractions, residences, restaurants, and shops. University Circle is considered to be the most highly concentrated and wealthiest square mile of cultural institutions in the United States. Park your car once, and you can visit these world-class museums.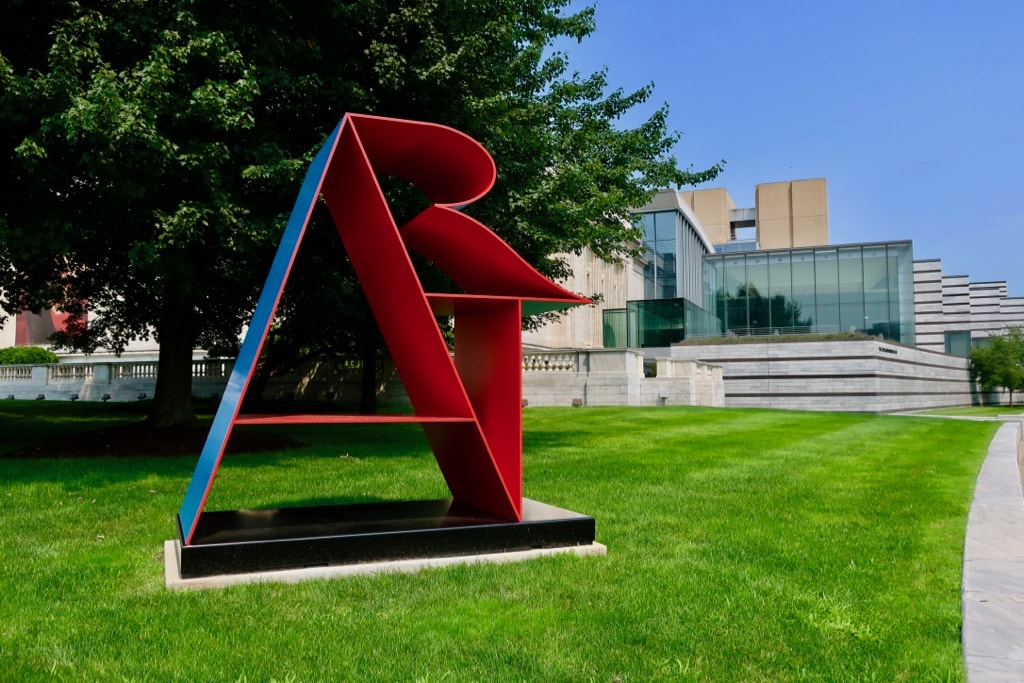 If you only have an hour or two, take a break from the cold winter temps or sultry summer air in the venerable Cleveland Museum of Art, always FREE admission, where you'll find everything from medieval tapestries and knight's armor to Renoir, Monet and Picasso to O'Keefe, Warhol, and Calder. Seventeen new galleries, showcasing collections from late antiquity, opened in 2011. Tues, Thurs, Sat., Sun, 10-5, Wed, Fri 10-9. Free.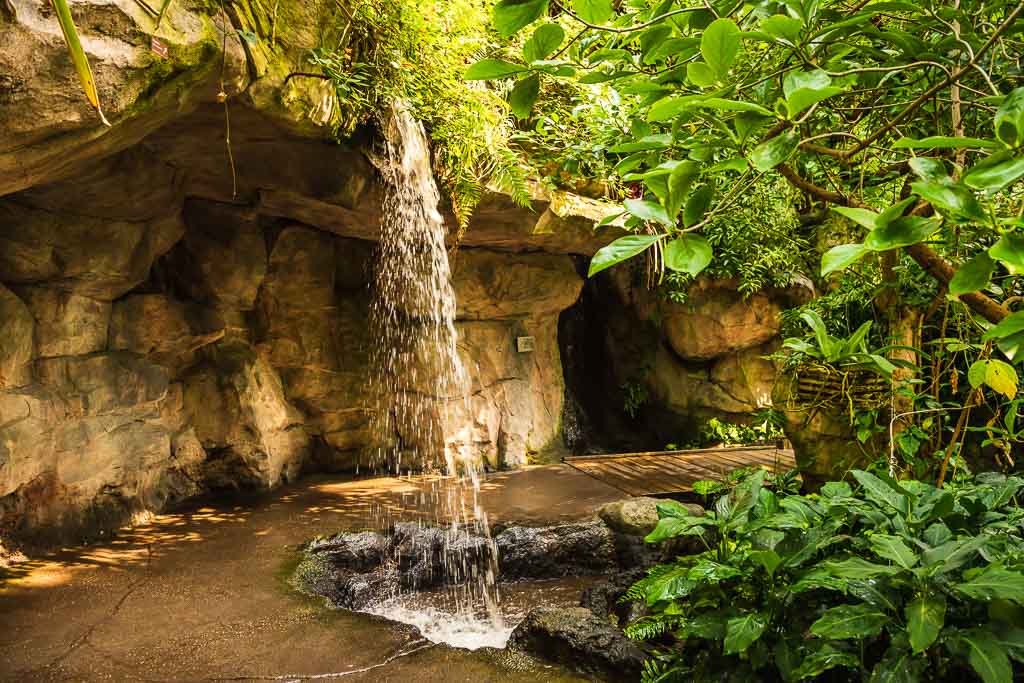 The Cleveland Botanical Garden has come a long way from its roots as one of the original American city garden centers. It now encompasses ten acres of garden, plus the 17,000-square-foot Eleanor Armstrong Smith Glasshouse. Home to two biomes, desert and rainforest, you'll discover a jungle waterfall stop that practically demands that couples pause for a smooch.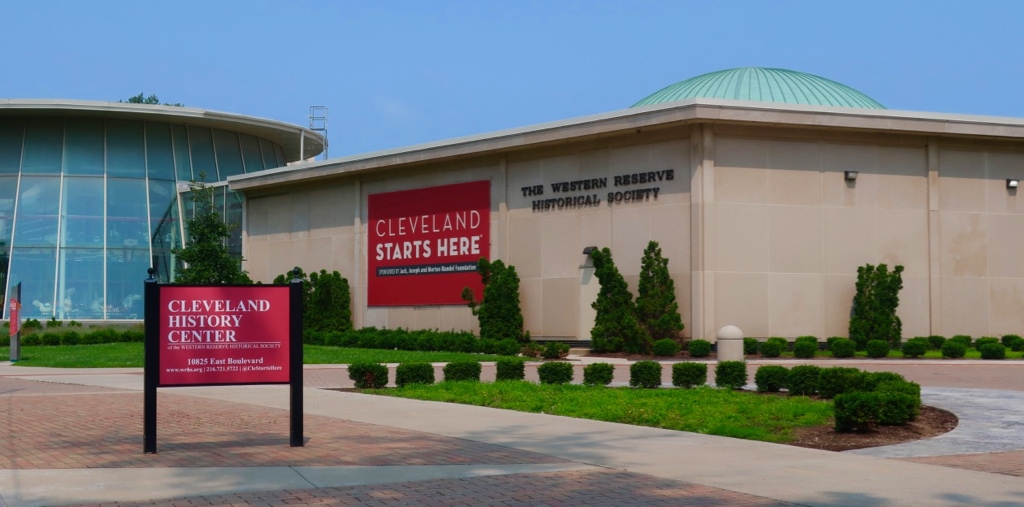 GO: Cleveland Sport Centers
Sports fans love Cleveland's stadiums; mostly because both of them stand right in the city center. No need to drive for miles only to lose your car in a campus-sized lot.
Formerly "Brown Stadium," it's still the home of the Cleveland Browns.
Formerly Quicken Loans Arena (the "Q"), the FieldHouse is home to the Cleveland Cavaliers.
In the Ohio City Brewery District, this 100 year old large multi-vendor food market is open only on Mon, Wed. Fri and Sat. when ice was delivered to town and stored there. Now, also open on Sundays.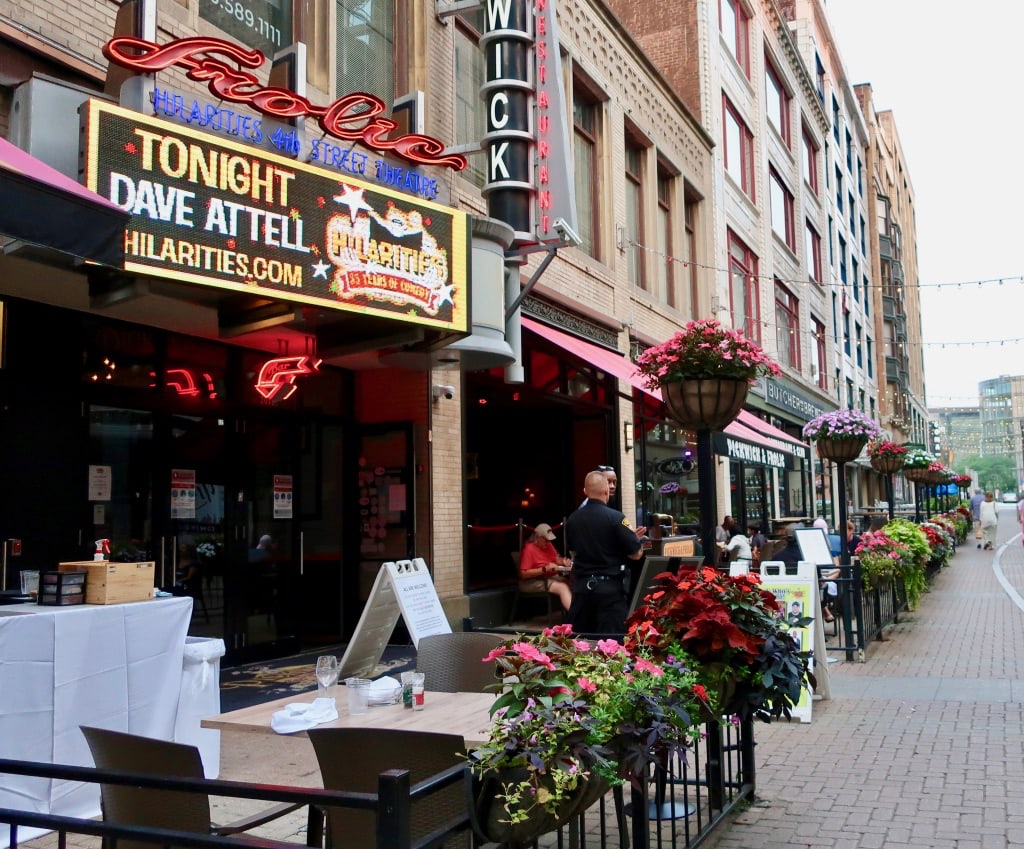 This unique 4th Street eatery features both food and "Hilarities" menues. Come for the laughs, stay for surprisingly good grub. P &F draws big names like Lewis Black and Kevin Nealon, as well as up and comers.
Where to Eat On Your Cleveland OH Getaway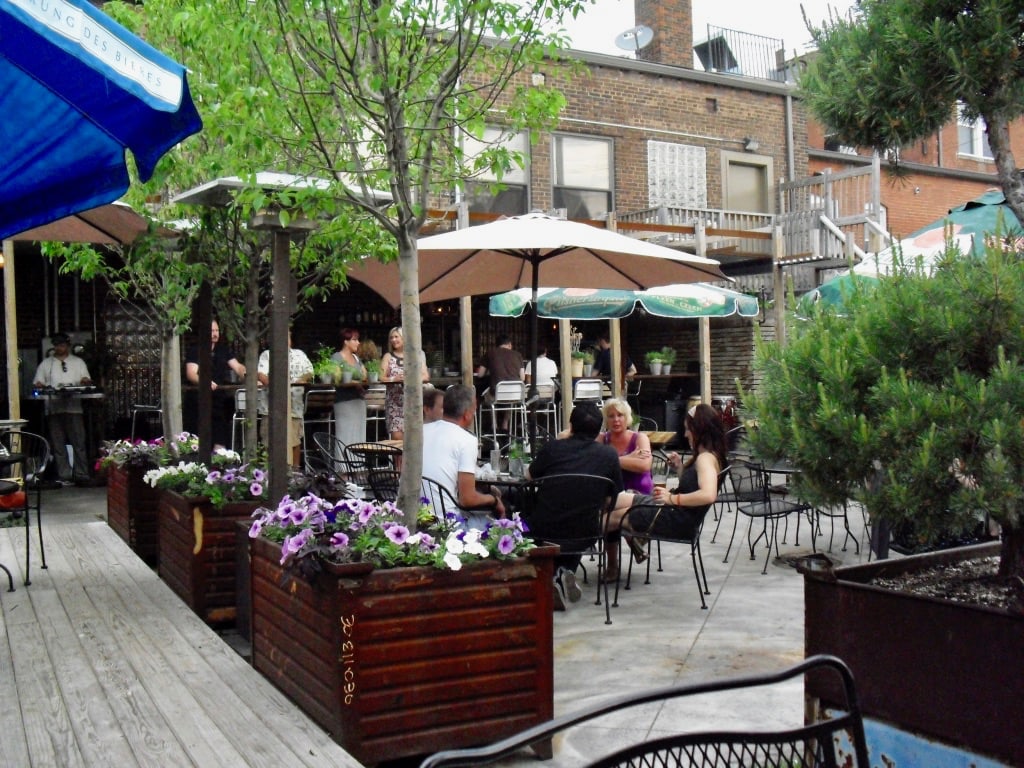 Established in the late 'aughts, Luxe, a funky, fun, and happy place, has stood the test of time. A sparkly chandelier hangs from a stamped tin ceiling, the open kitchen bustles, and weekends are particularly lively on the patio out back.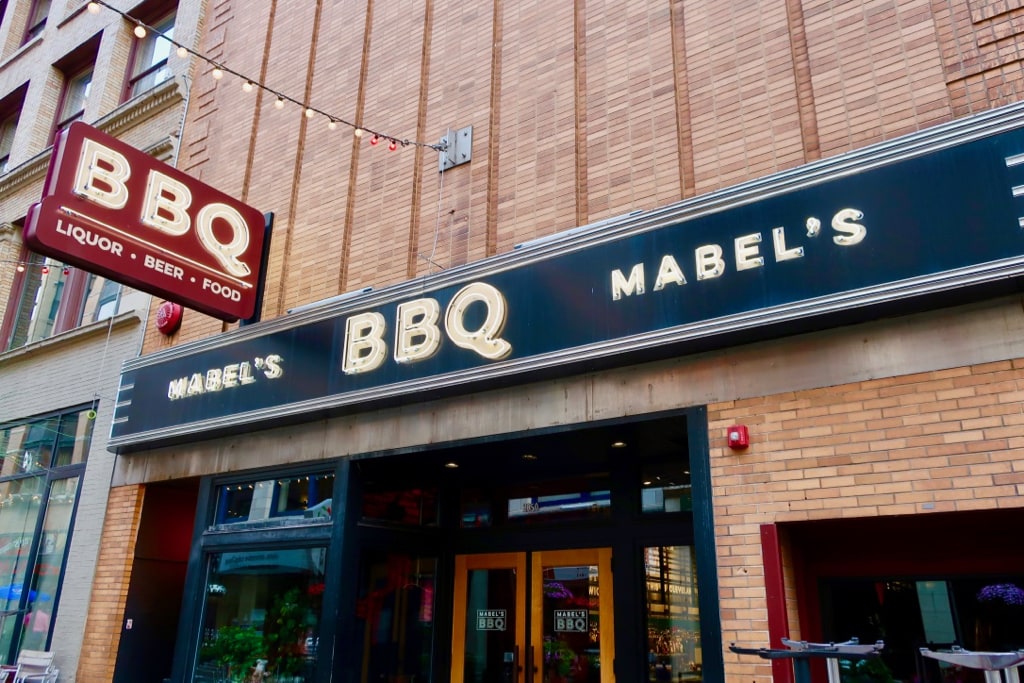 Lola's, Michael Symon's hot restaurant on 4th St., has closed. But his barbecue spot next door, Mabel's, is still dishing out phenomenal smoked meats and sides.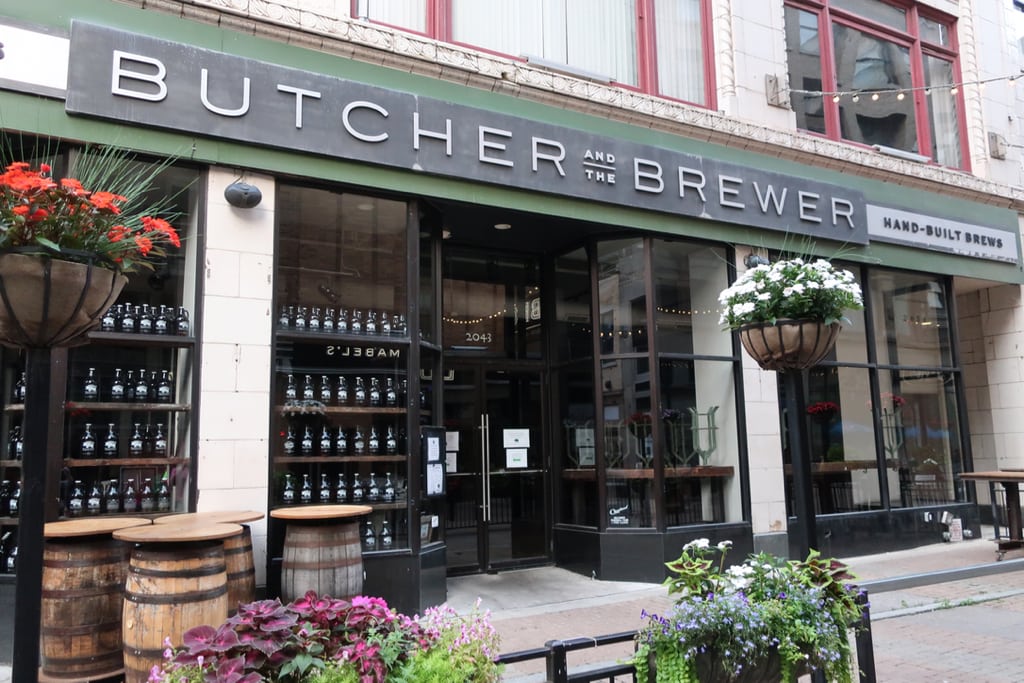 Fans come for the sliders, huge pretzels, and the beer, of course. A popular spot "before the game."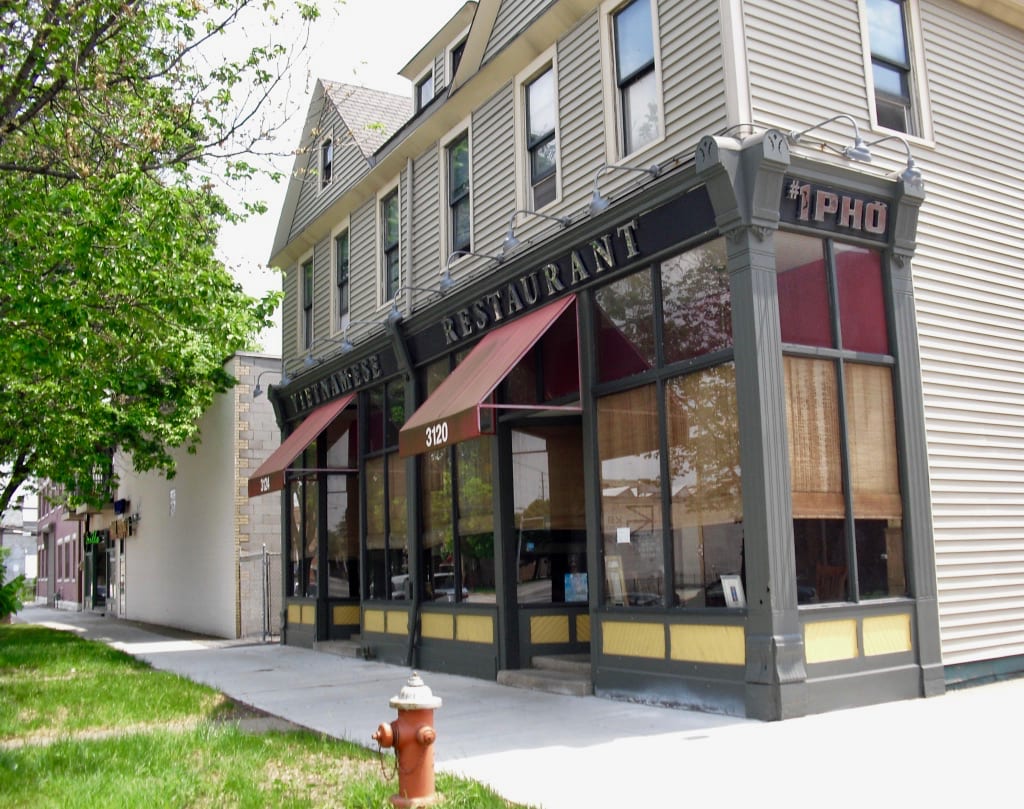 Michael Symon once claimed that Cleveland has the best pho (Vietnamese noodle soup) in the country. #1 is one good place to get it. Try the Vermicelli Korean Meatball bowl. Each overflowing tureen can feed at least 3 – 4 people, making the $8 per dish a very affordable and tasty lunch.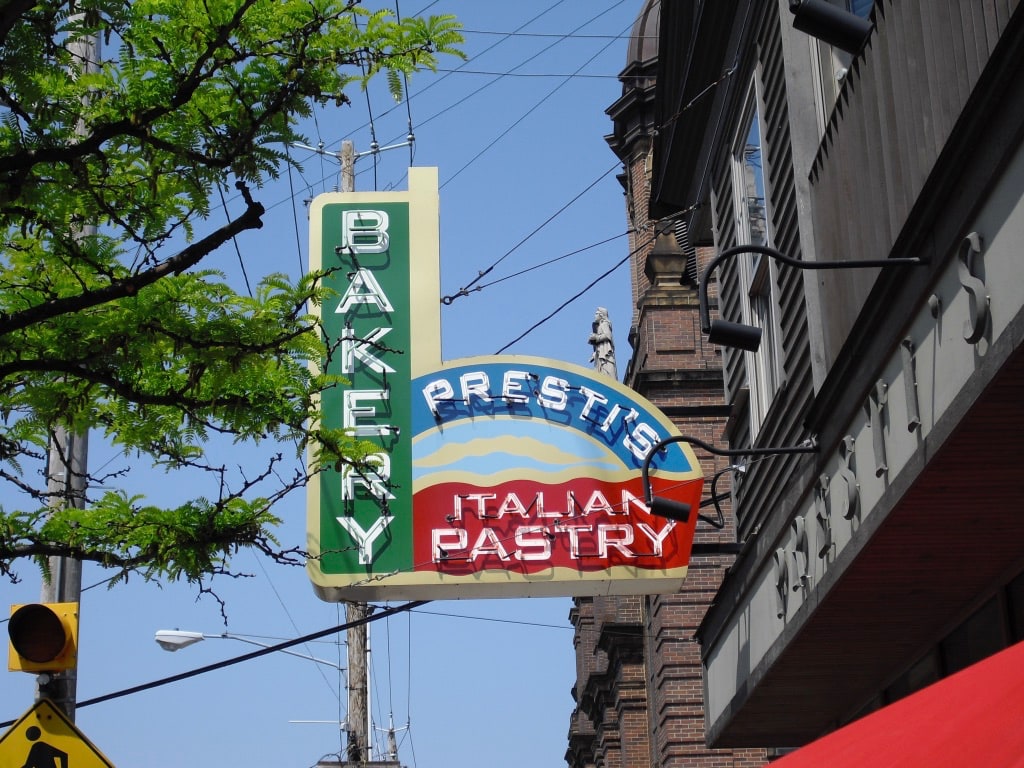 An old school Cleveland OH getaway would not be complete without a stop at Presti's. Crowds stand in line for coffee and pastry at this popular and long-lasting (since 1903!) bakery/deli in Cleveland's Little Italy. Try the caramel/chocolate/nut "Turtle" cookies and a java for a mid-day stamina boost.
Come for dessert! You'll go into diabetic shock just reading a lengthy menu that includes the signature Chocolate Mint Martini and S'more's Dessert among hundreds of alcoholic and non-alcoholic treats.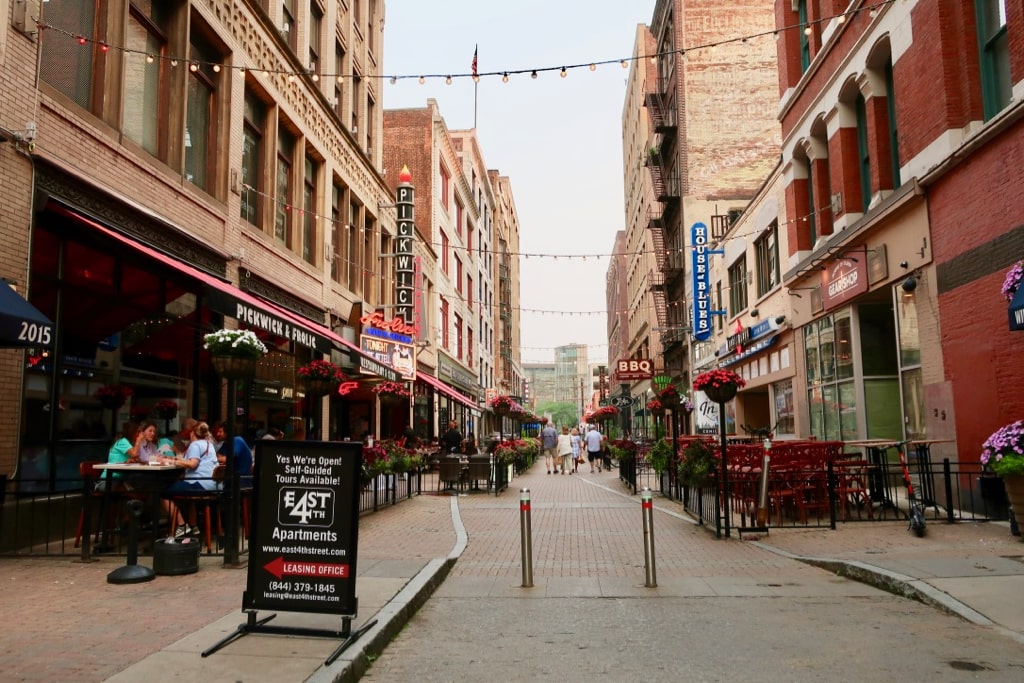 EAT: Locals Love
Salt, for small plates and craft cocktails, Il Rione for chewy-crust pizza, Lock, Stock, and Brisket for deli sandwiches, Nobel Beast Brewing, and a bevy more. The roster keeps growing.
Where to Stay on a Cleveland OH Getaway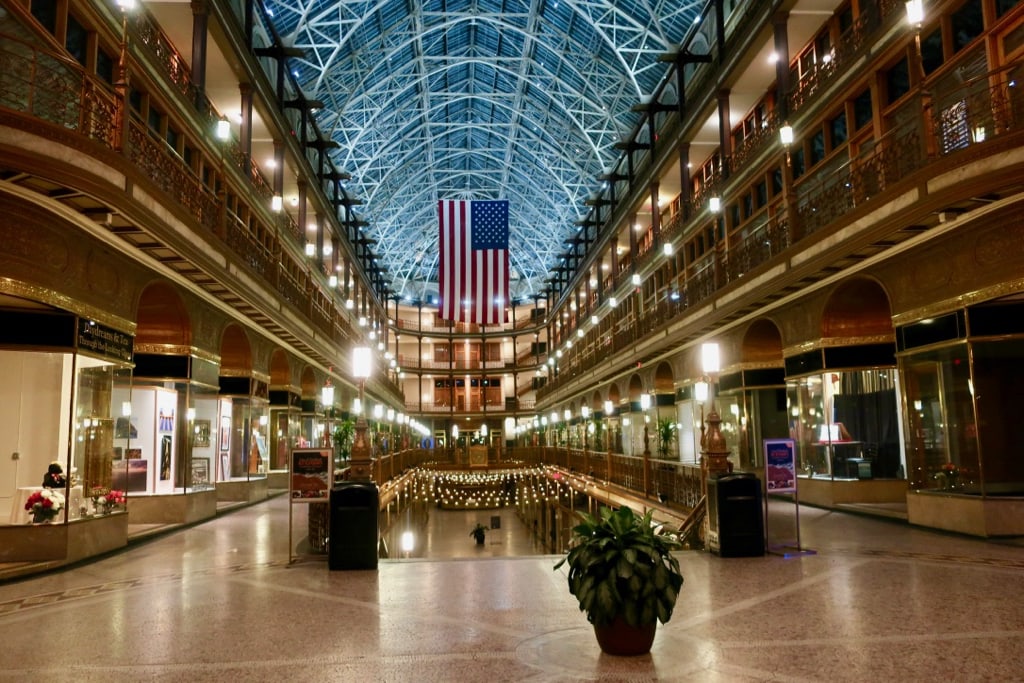 STAY: Hyatt Regency Cleveland Arcade
If you're looking for an historic Cleveland OH getaway, plan to stay in this wow of a hotel.
Built in 1890, the gilded, glass-topped, wrought iron Arcade was the first multi-level indoor shopping mall in the country. Hyatt purchased this historic Victorian Romanesque Revival building in 2001, and transformed it into a dramatic flagship hotel.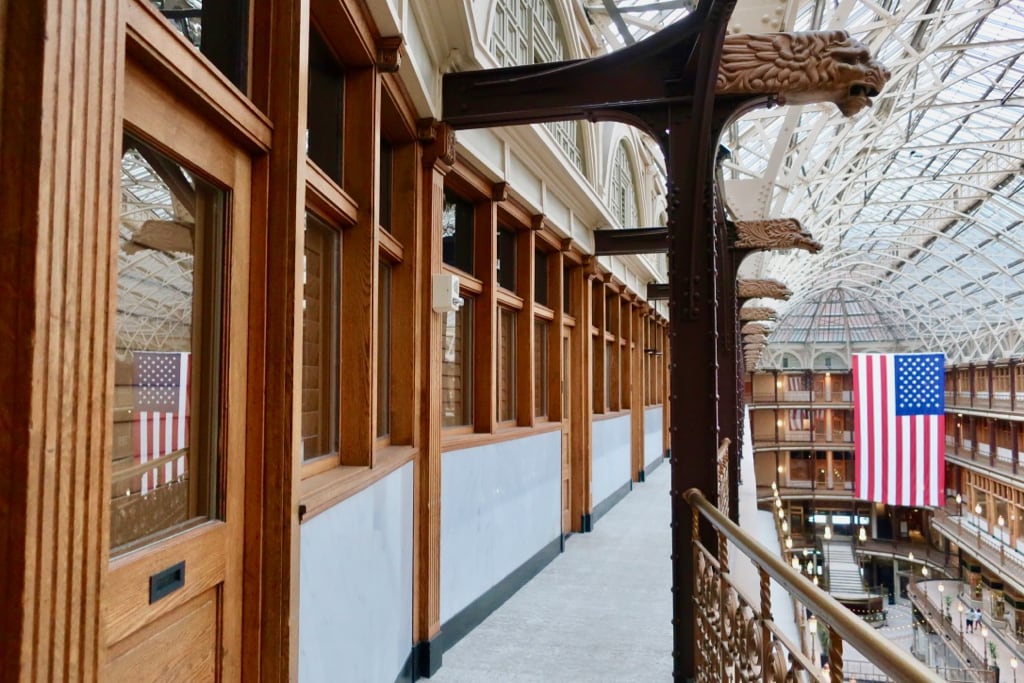 Rooms are pleasingly earth toned with smushy down-filled bedding, and granite counter bathrooms. If you get a room overlooking the "place to eat and party" – East 4th St.- enjoy listening to the crowds outside. It's the sound of Cleveland having fun again.
STAY: Other High-End Cleveland Hotels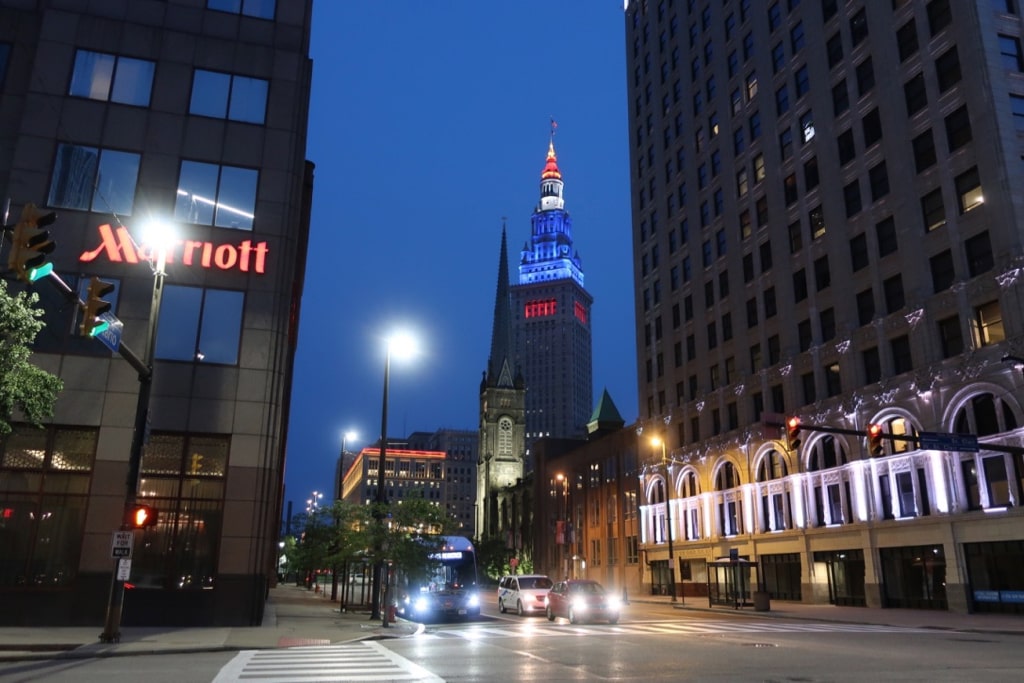 The Cleveland Marriott Downtown at Key Tower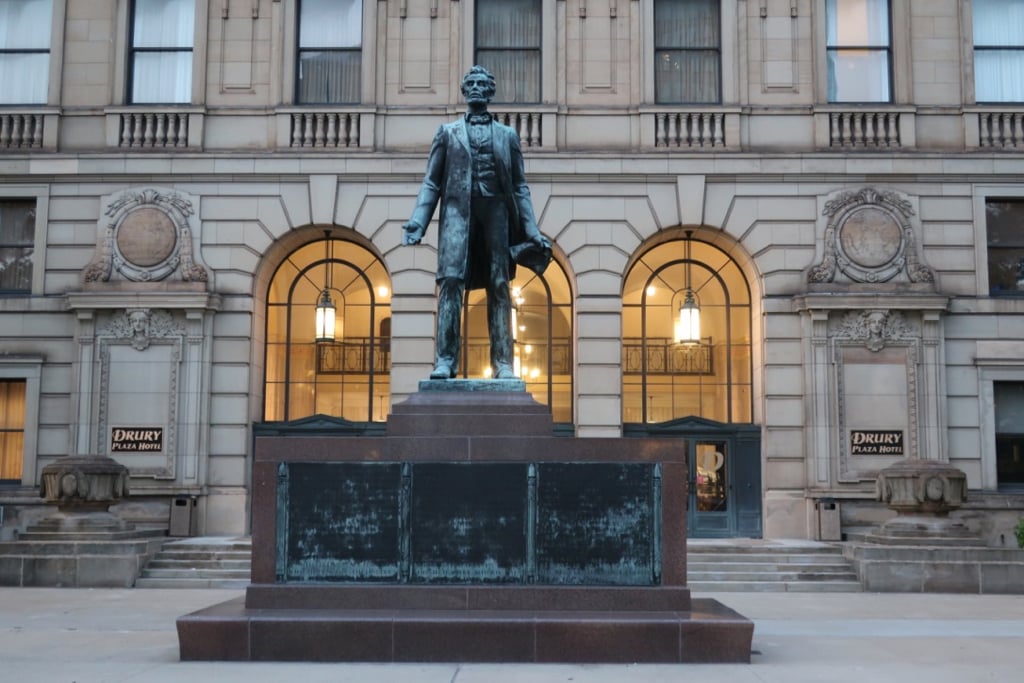 Drury Plaza Hotel
And, of course, Hilton, Intercontinental, Kimpton, Autograph Collection, are all in the running for top places to stay.