Last Updated on
WHY GO: Many small American towns may boast that they bleed Red, White and Blue, but the little coastal town of Bristol RI really does.  At least on its main street, where the center line isn't white or double yellow, but striped in the colors of the American Flag. In 2015, Bristol celebrated its 230th Fourth of July Parade, an event, some residents say, that's "better than Christmas." But Bristol has a darker side, and a Hollywood side as well – and you'll discover all facets of it on this perfect seaside Getaway where the residents are so nice, you just might feel compelled to move or at least get married here. By virtue of its stunning waterside mansions and gardens, little Bristol happens to be one of the country's top wedding destinations.
Things to Do in Bristol RI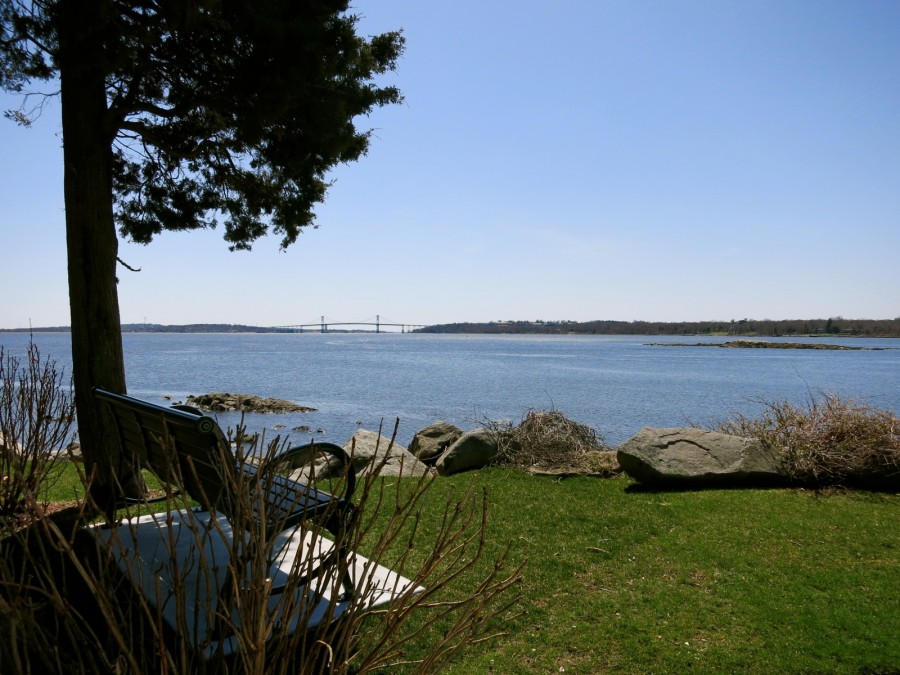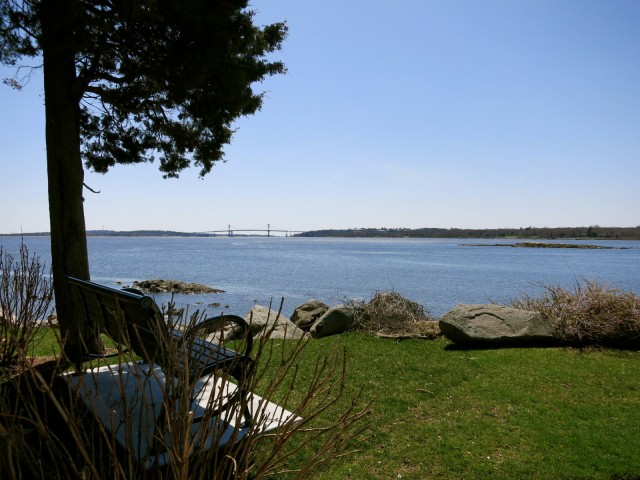 VISIT: Mount Hope Farm. This land harks back to the Pilgrims, and so I'll begin at Mount Hope Farm. As the summer camp and tribal meeting place of the same Native American tribe that greeted the Mayflower in Plymouth, it is likely that the first "American Thanksgiving Feast" was held on this property. A forest rock outcropping identified by a small stone monument was the "seat" where tribal meetings, led by Pokanoket leader Metacomet, better known as "King Philip," were held (and also where Metacomet died during King Philip's War in 1676). A hundred years later, in 1776, the British burned down most of Bristol, RI, but outlying farm homes, like the Governor Bradford House built in 1745 on Mount Hope property, were spared. The Haffenreffer family (of Brown University and beer fame) lived here from 1908 until the 1980's and in fact, some artifacts on exhibit at Brown University's Haffenreffer Museum of Anthropology came from this very spot.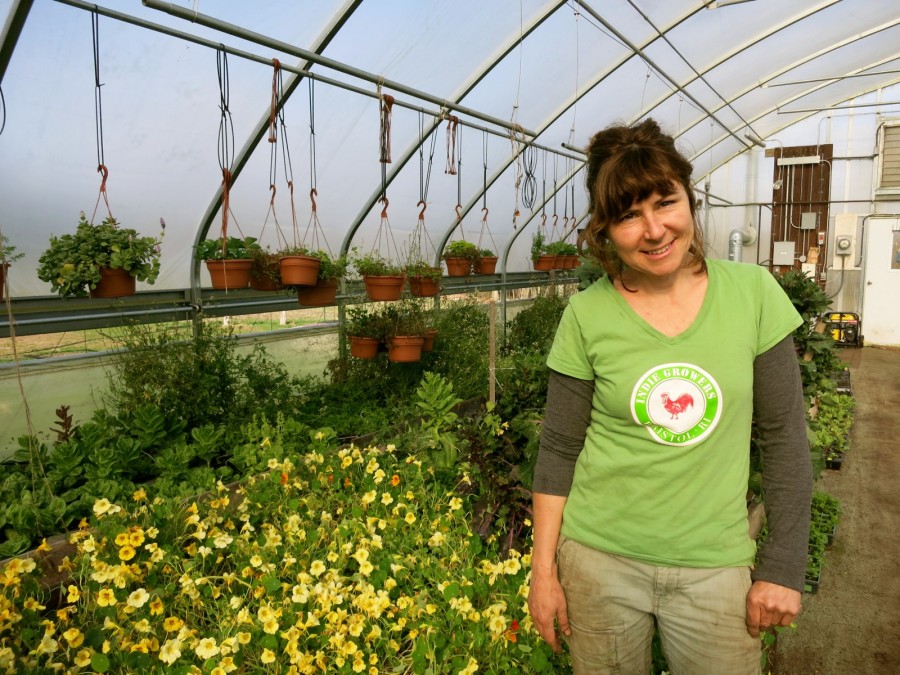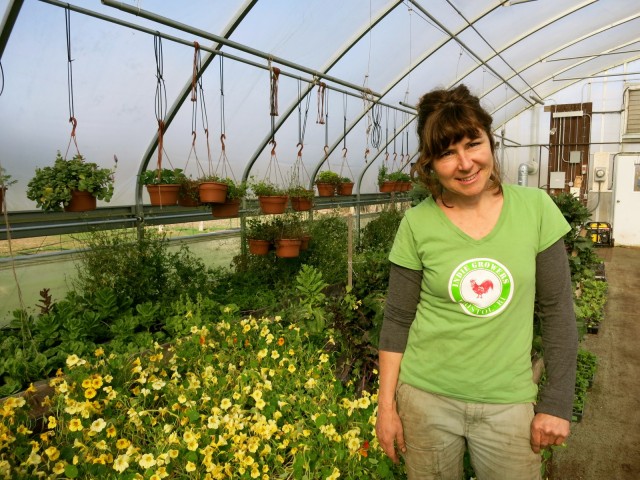 Even if you don't appreciate American History, come to walk the 200 acres on paths that wind by sheep, hens and goats, around two ponds, along Narragansett Bay and through woodlands and fields. Or munch on a peppery flower inside Lee Ann Freitas' greenhouse on Mount Hope property. Lee Ann is the sole owner of Indie Growers– which supplies the most colorful, healthful, fresh-grown chemical-free micro-greens to the best restaurants in New England. "I feel we should all eat pretty," Freitas says. Access to Mount Hope Farm property is free.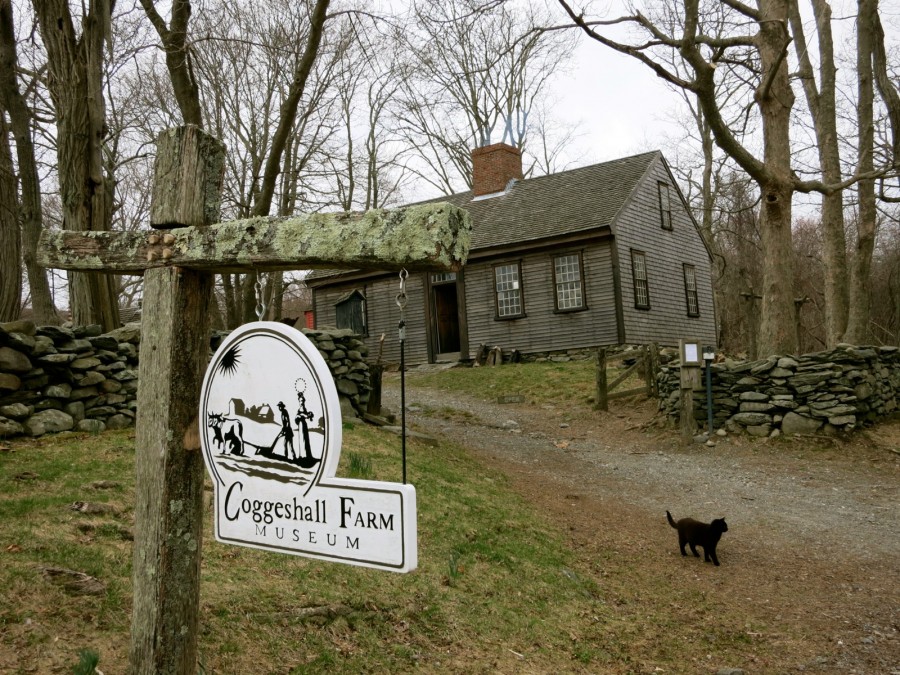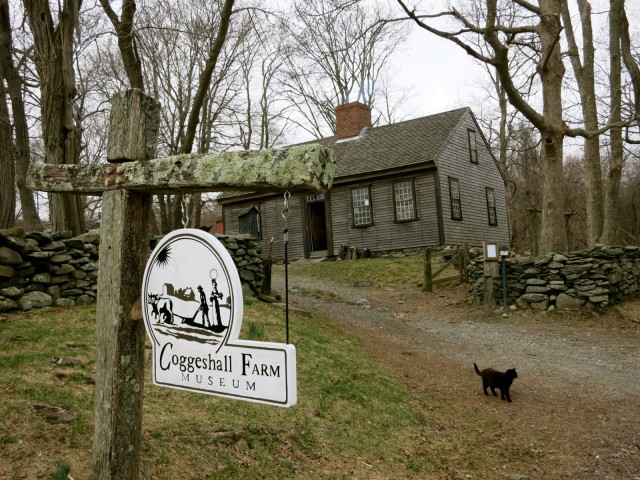 TOUR: Coggeshall Farm and Living History Museum. Your experience at this stunningly set salt marsh farm is as immersive as it gets. On 48 acres, this little-known attraction, interpreted by educated costumed docents, preserves four things. One – the nondescript house, built around the 1780's, one of the only surviving homes of its era and witness to a time when the average American lived in these humble circumstances. Two – rare Heritage Breeds, like Milking Devon cows (there are only 600 left in the world), and the Dominique Rooster: smart, self-sufficient breeds, capable of finding their own food and avoiding predators, that made sense in pre industrial farming. Three – an Heirloom Garden, with fast-disappearing varieties of plants where guests can source seeds.  And Four – exposure to the way of life of ordinary Americans at the end of the 18th Century.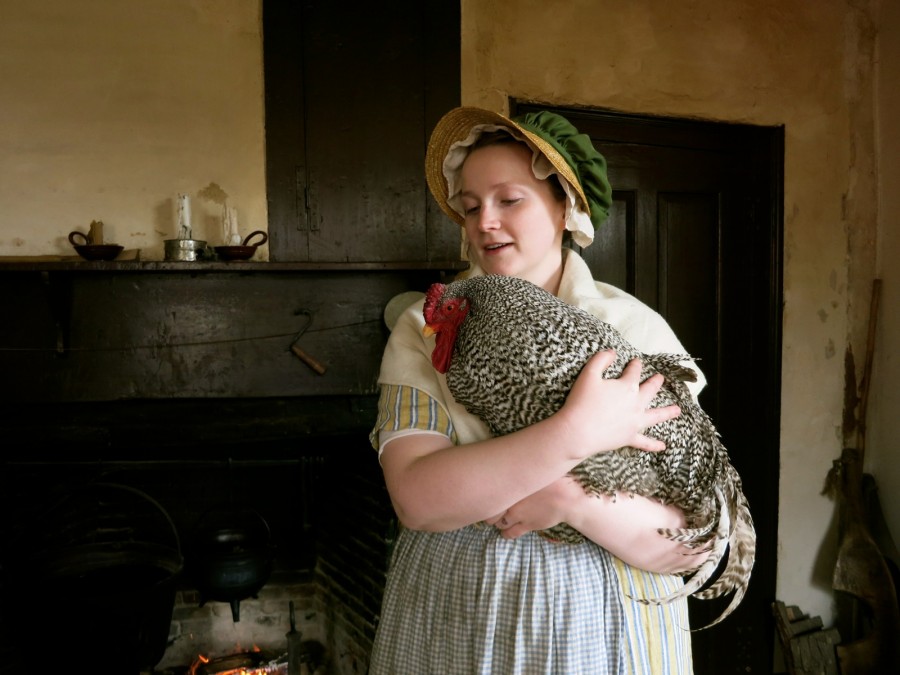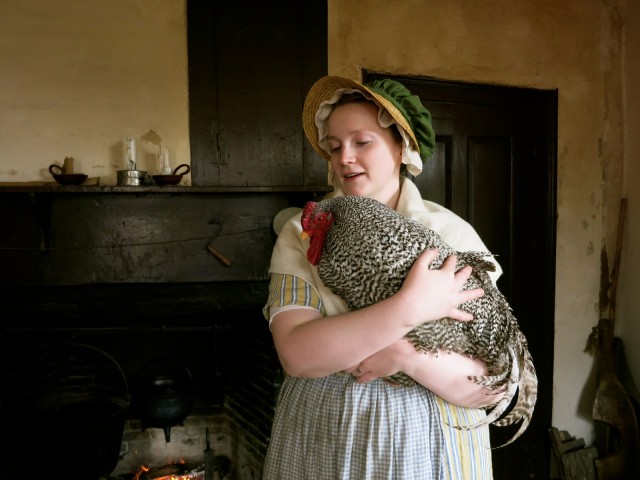 Run into a volunteer working in the garden and you'll be put to work as well. The program Breakfast In the Barnyard enables kids to milk cows by hand, then walk to the barn to make johnnycakes with the milk ($10 adults, $6 kids 9am Saturdays May-Nov).  And here's an idea for a romantic foodie couple: cook from the first American cookbook, the 1796 Amelia Simmons Cookbook during a Hearth Cooking Workshop ($60 per person Sundays at 4-8pm). Eating the meal is up to you. Museum open Tues-Sun 10-4, $5, adults, $3 kids.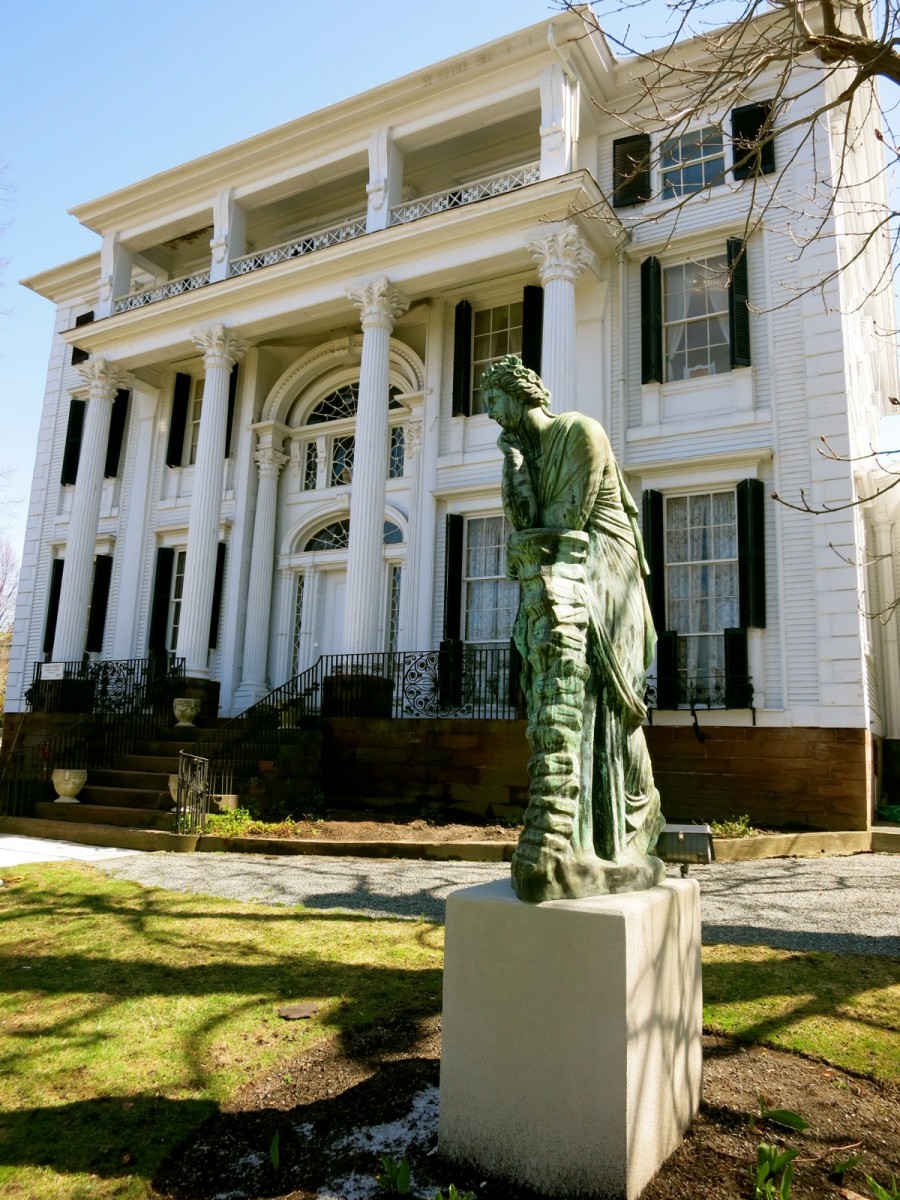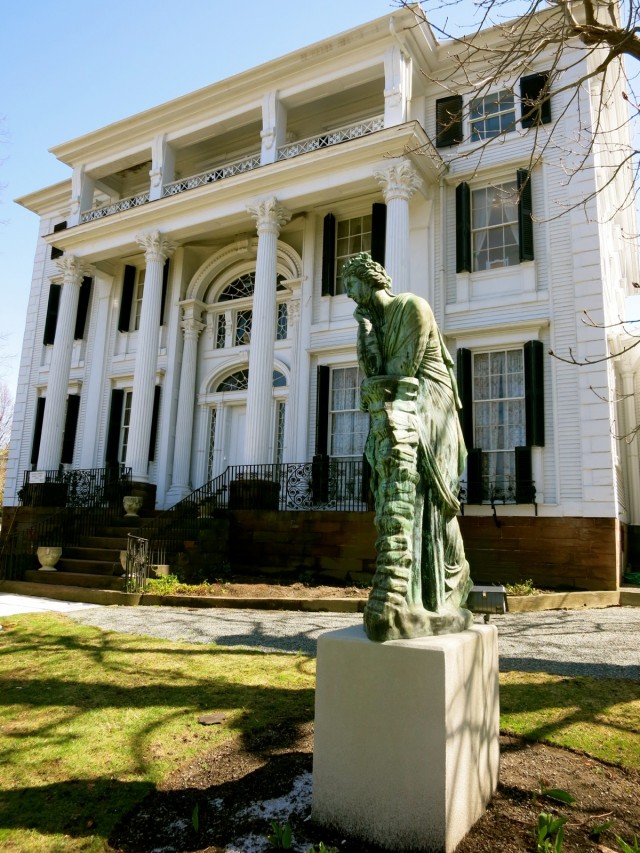 VISIT: Linden Place. Now we move into the early 1800's and Bristol's shameful history. No visit would be complete without a self-guided (or special guided) tour of this home.
Owner of Cuban sugar plantations, slave ships and rum distillery, George DeWolf, the poster boy for despicable behavior in a long line of such DeWolf's, flagrantly disregarded the 1808 Rhode Island law against human trafficking. He commissioned architect Russell Warren to build his Southern-style mansion in 1810 borrowing Madoff amounts of money from most of his neighbors.  In 1825, a sugar crop collapse led to DeWolf's own financial collapse and that of all the townspeople who had invested in his nefarious endeavors. Furious, they swarmed George's mansion (after he, his wife and six children absconded in the middle of a snowy winter's night) and took everything that wasn't nailed down – and in some cases, even those. The home passed to nephew William Henry, who, in true DeWolf form, abandoned his kids and wife, Sara. Forced to take in boarders, Sara converted rooms into apartments and the sunlit conservatory room into a barbershop.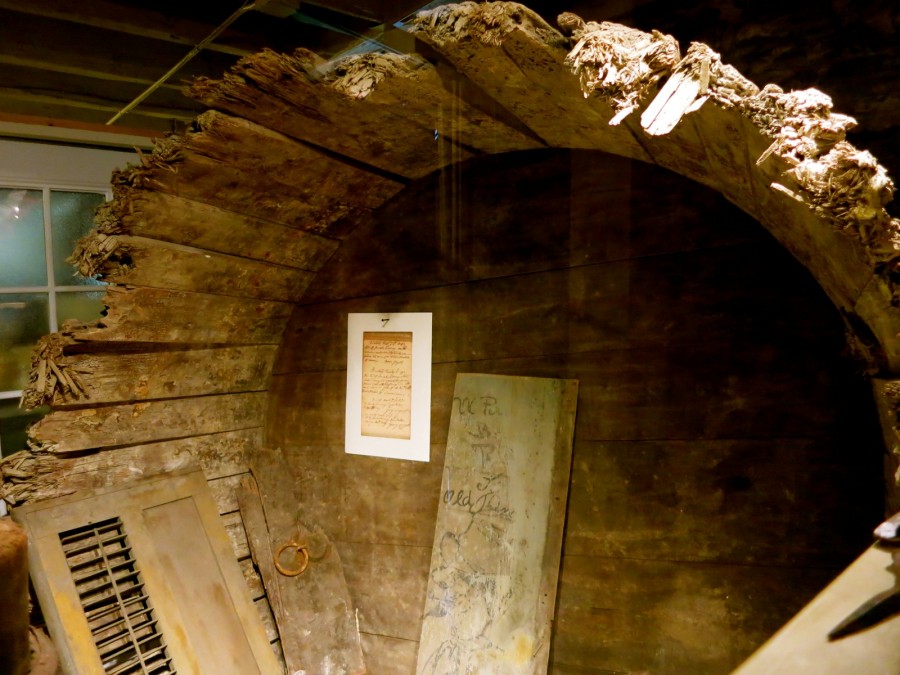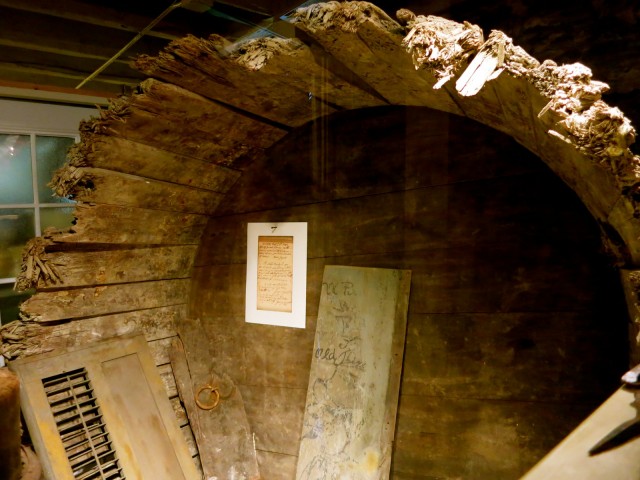 After Sara died, Christopher Colt, brother of the inventor of the Colt 45, purchased the home. Unbeknownst to town residents who were still reeling over the DeWolf fiasco, Colt's wife was none other than Theodora DeWolf, one of the six children smuggled out of town in 1825. She named the home Linden Place – to distance it from the DeWolf name. The Colts restored wealth to Bristol, and in turn, the townspeople returned most of the items taken from the home in 1825.
Upstairs you'll discover the Hollywood connection. Academy Award-winning Ethel Barrymore married Russell Colt, and they spent many summers and raised three children here. Most of the furniture in several rooms belonged to her. Their daughter, Ethel, Jr. lived at Linden place until 1977. (Several grandchildren are still alive and have visited. Great Grandniece Drew has yet to show up). And if the exterior of the house looks a bit familiar, it's because Mia Farrow's Daisy and Robert Redford's Gatsby danced in the front yard in the 1974 version of The Great Gatsby. Linden Place open May – mid-Oct Tues-Sat 10-4. $8 adults, $5 kids over 6.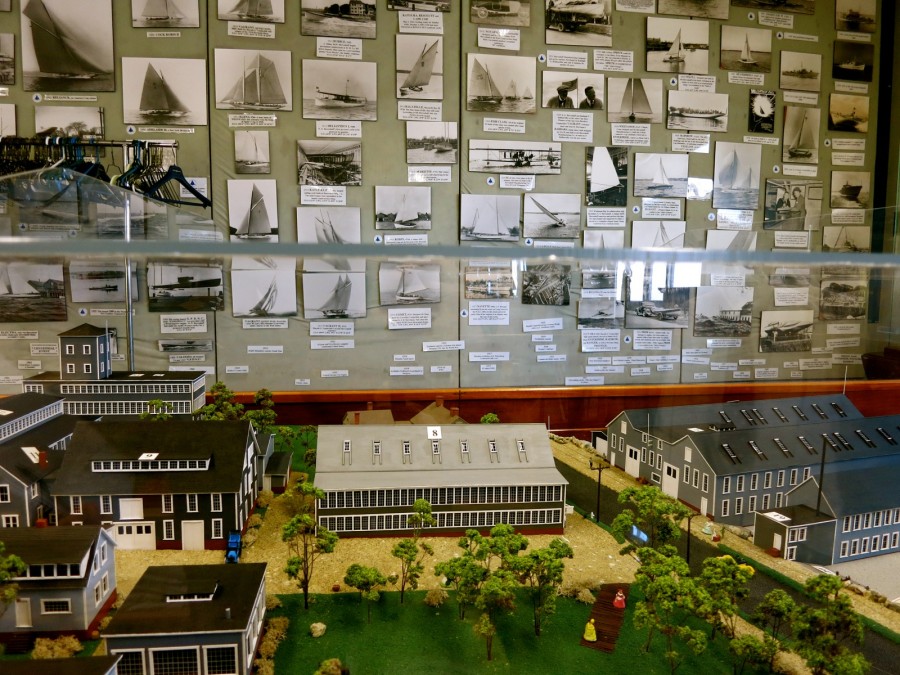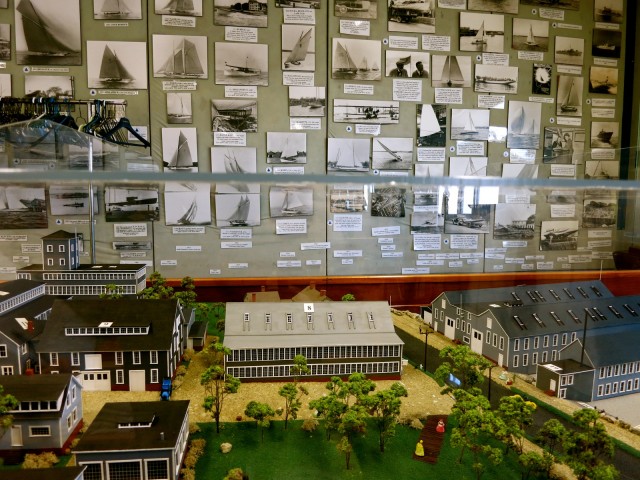 TOUR: Herreshoff Marine Museum and America's Cup Hall of Fame. This unassuming museum is nirvana for anyone the least bit interested in competitive yachting and entrepreneurial boat building.  John Herreshoff, who lost his sight at age 15, was the financial brain (and apparently a scandalous womanizer according to an 1889 piece in the Gawker of the day, The Journal of Society), and his brother Nathanael the visionary of their ship-building company whose use of steel, copper and aluminum in boat design drew the attention of Henry Ford. In its heyday in the mid 1800's to early 1900's, Herreshoff employed 300 artisans, built eight victorious America's Cup boats (from 1893-1934), six of which were designed by Nathanael.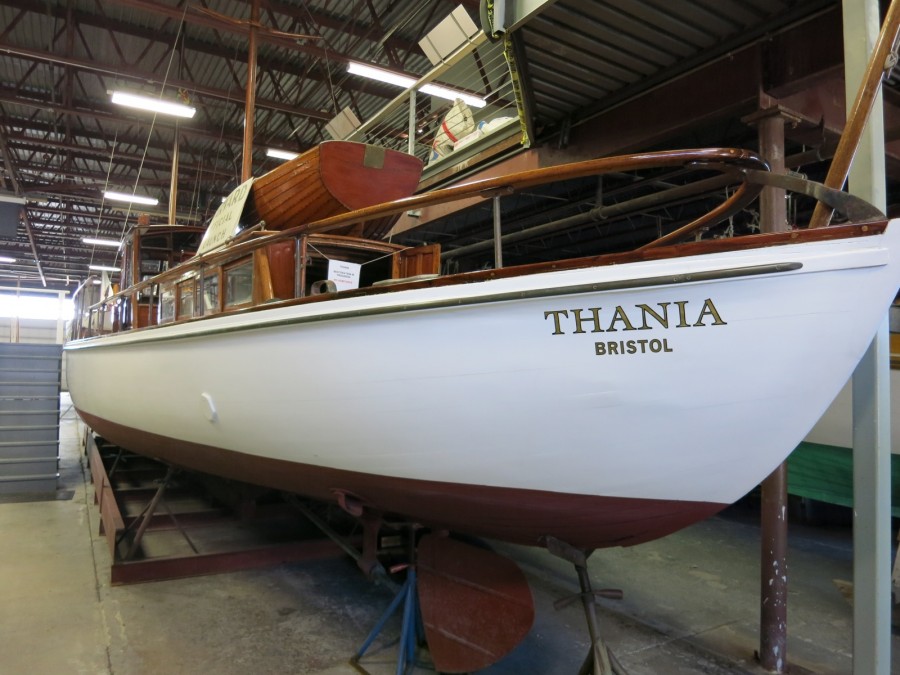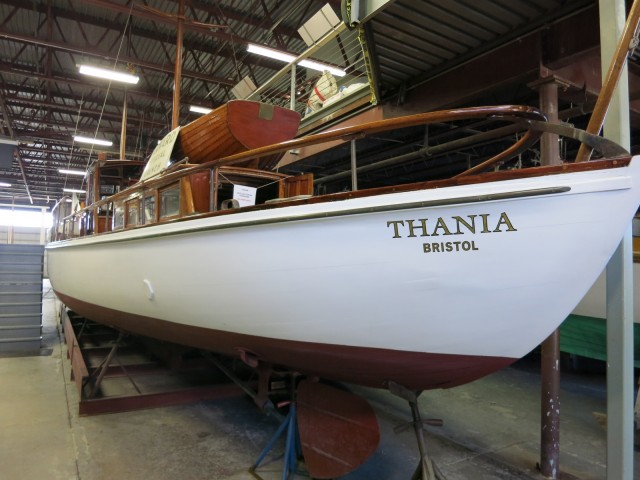 The sixty boat collection includes the believe-to-be "Oldest boat in Rhode Island" and the oldest catboat in the country – the 1860 Sprite built by ten year old Nathaniel, his brother John, and their father. You'll also see a 1934 Class B Frostbite Dinghy in perfect shape that was stored until recently in a garage in Bartlesville, OK. A donation of the 60ft. Thania (once painted grey to serve as a submarine tender in Newport during WWII) established the museum in 1970.  All 535 Herreshoff boat design models are kept in a special climate controlled room – each one lovingly made by hand – some even from the hand of blind John Herreshoff himself, who "saw the shape of the boat in his mind." Open late April – Christmas. Open 10-5 5 days a week in May and daily starting June, $12 adults, $5 students. Special events offer trips out on Herreshoff boats when available.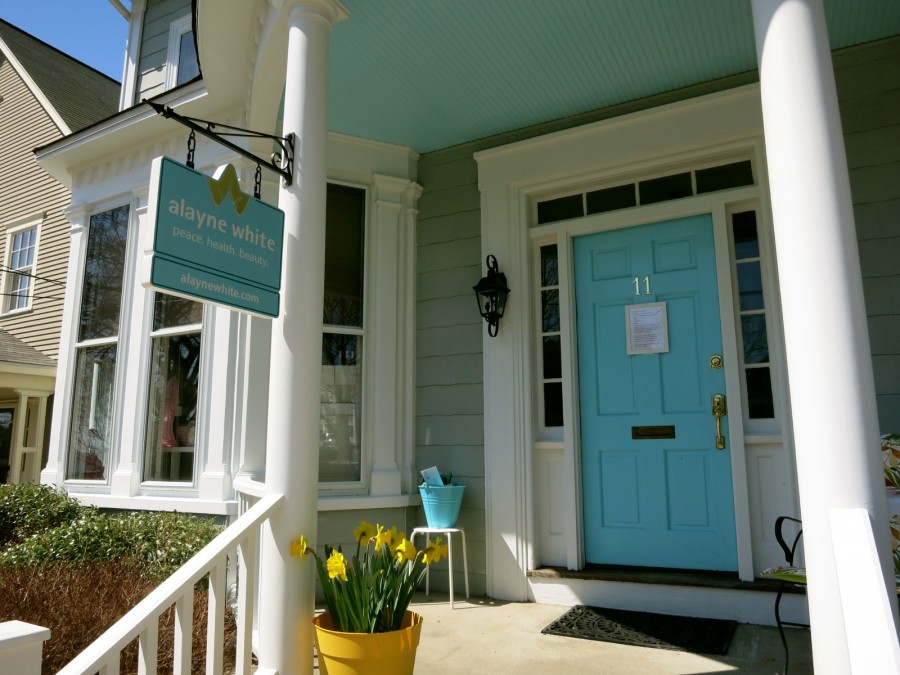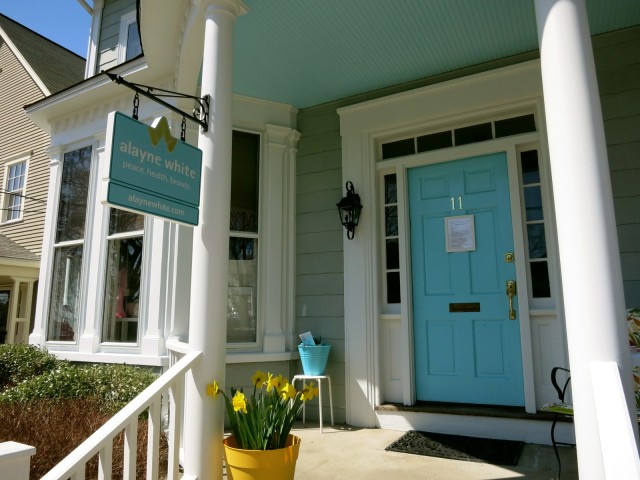 DO: Spa Treatment at Alayne White Spa. As I approached the door of this sweet little brightly colored town home turned Spa, a woman was just leaving.  "How are you?" I asked politely.  "I'm fine. Now," she answered.  And that's all you need to know about one of the best transformative "lifestyle experience" oasis in Rhode Island. Treatment rooms are royally appointed, with heated massage beds, low light, world-spa music, a small meditation room where you can ommm through headphones on a chaise lounge. Alayne has a wonderful sense of whimsy: toilet seats bear painted images of Wonder Woman, and treatments are aptly named. The two plus hour "Delicious" ($225) melds "The Best Facial You Will Ever Have" with the hot oil "Spassage" – a double whammy that has the effect of a week on a Caribbean beach. "Fine, now" indeed.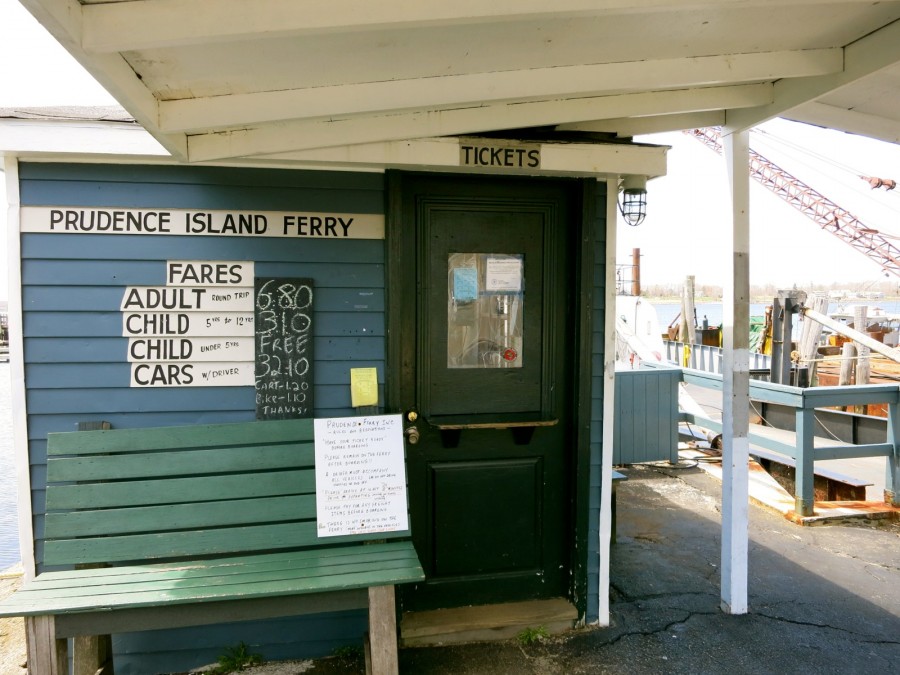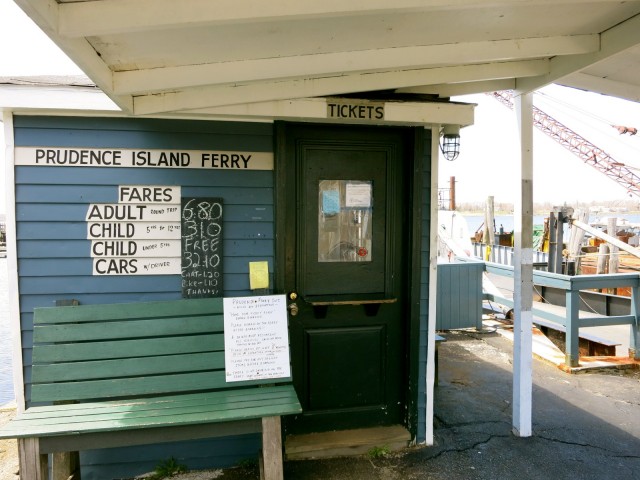 BIKE: Prudence Island. Bring your bike and take the back-in-time Prudence Island Ferry ($7.40 round trip plus $1.10 per bike) to the small residential island. It's quiet, sleepy, right in the Bay, and perfect for peddling.
SHOP: Bristol brims with independently owned shops run by some of the nicest people you'll ever meet. Lynn Shaw makes her own line of soaps, face tonics and lotions for her shop, Harbor Bath and Body, in scents like "Monkey Farts" and "Blueberry Muffin." You'll also find anything for beach (sand mats, cover-ups) and afterwards (p.j.'s, jewelry) in this bright, happy place.
The Knotty Dog refuses to jack up prices for tourists.  Yes, there are plenty of adorable dog gifts, but also rope jewelry, inspirational signs, tea towels and gorgeously handmade nautical cutting boards perfect for your friend's Boat-warming party.
Best Places to Eat In Bristol RI
TAKE TEA: Blithewold Mansion, Gardens and Arboretum. Take tea on china in a Downtown-Abbey-worthy dining room inside a grand 1908 home, built with Van Wickle family Pennsylvania coal money, then adjourn for a tour. Augustus and Bessie Van Wickle raised their two spirited daughters, Marjorie (watercolorist, intrepid world traveler) and Augustine (more of a girly girl) on this stunning property known more for its gardens than for the mansion. As other estates on this shoreline avenue were left to children who sold them off to developers, Marjorie, at her death in 1976, left Blithewold to be enjoyed by the public in perpetuity.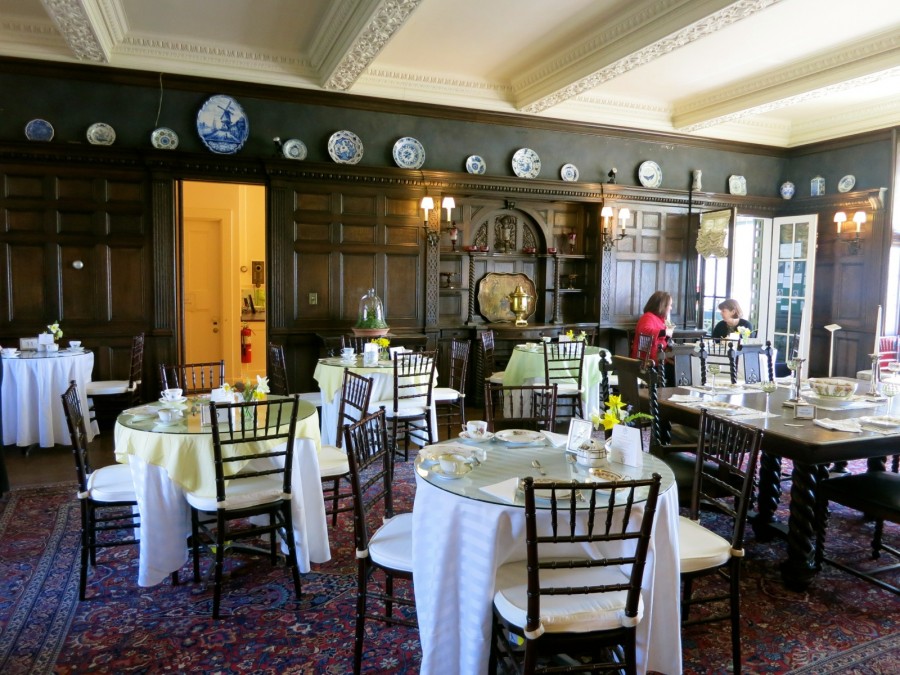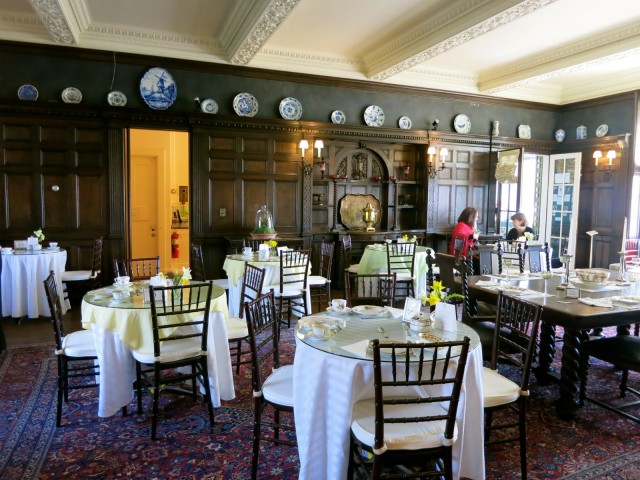 The landscape was restored to its original design using photos from the home's archives, and incorporates forests, groves, a working greenhouse, and sweeping views of the water. If you visit in April/May or December, plan to spend an hour murmering quietly over traditional afternoon tea. $32 adult, includes a fresh baked scone, cucumber sandwiches and other sweets and savories, and of course, an endless pot of tea, served by gracious volunteers. April, Dec. Tues-Fri. 1pm and 3pm sittings. Price of tea also includes entrance to house and gardens. Music at Sunset on Wednesdays in July, Aug. $7 per person. Home open Mid-April through Columbus Day, Tuesday through Saturday, 10 am to 4 pm, Sundays, 10 am to 4 pm and most Monday holidays. Grounds open year round daily 10-5, $11 adults, $3 kids.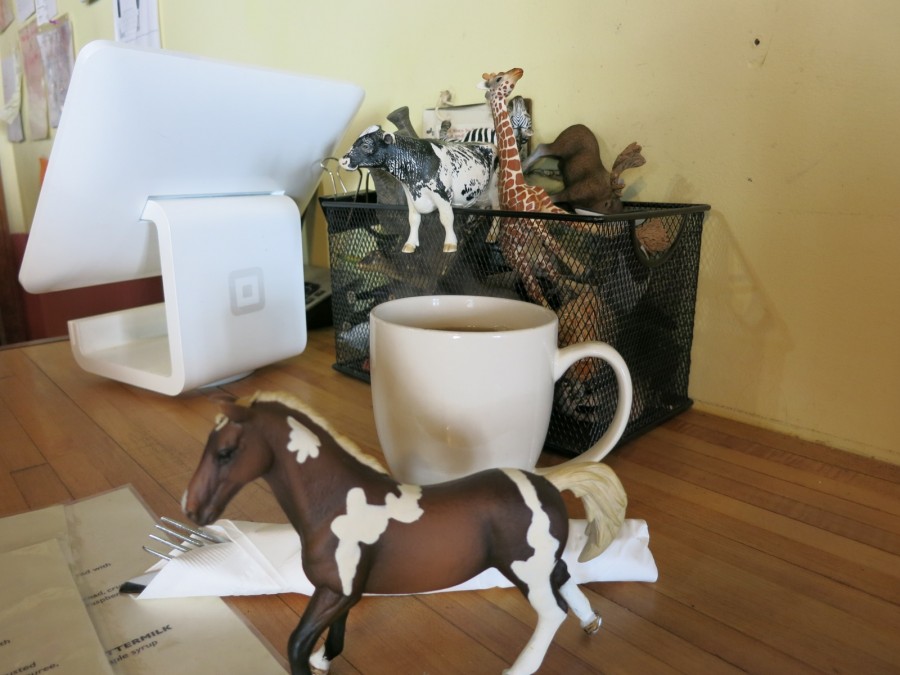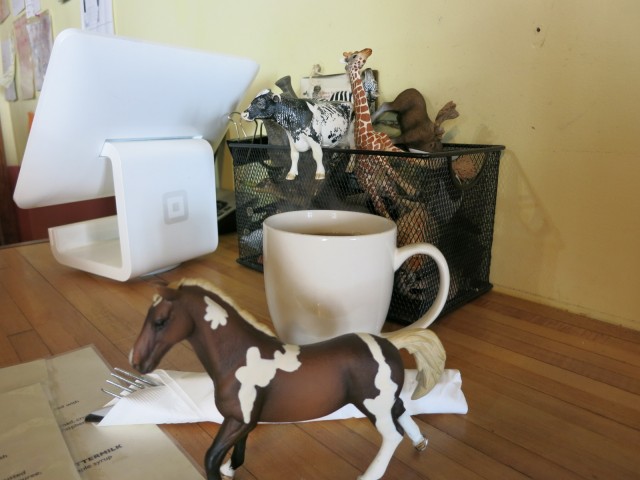 EAT/BREAKFAST: Beehive Café. Chances are there will be a long line out the door anytime in the morning. But hang in there until you get your own identifying little plastic animal that lets waitstaff know who gets what order. Choices range from the "umm-granola" Butternut Squash Sandwich on Flaxseed Bread – to the downright decadent Bacon Brown Sugar Pancakes ($4 for one). Those naughty boys will put a crimp in your diet for sure, and will spoil your appetite for other pancakes in the process.
EAT/BREAKFAST: Sunset Café. This is the morning "Cheers." It's an old fashioned, linoleum on floor, cuppa coffee, everyone knows your name kind of place, with a twist. Owner Maria Lopes is Portuguese and so her menu includes a few traditional dishes made with house-cooked chourico – a Portuguese sausage she adds to omelets and scrambles. Sunset Café slings everything from breakfasts to burgers ($8.75) and is a hangout for local Roger Williams college kids.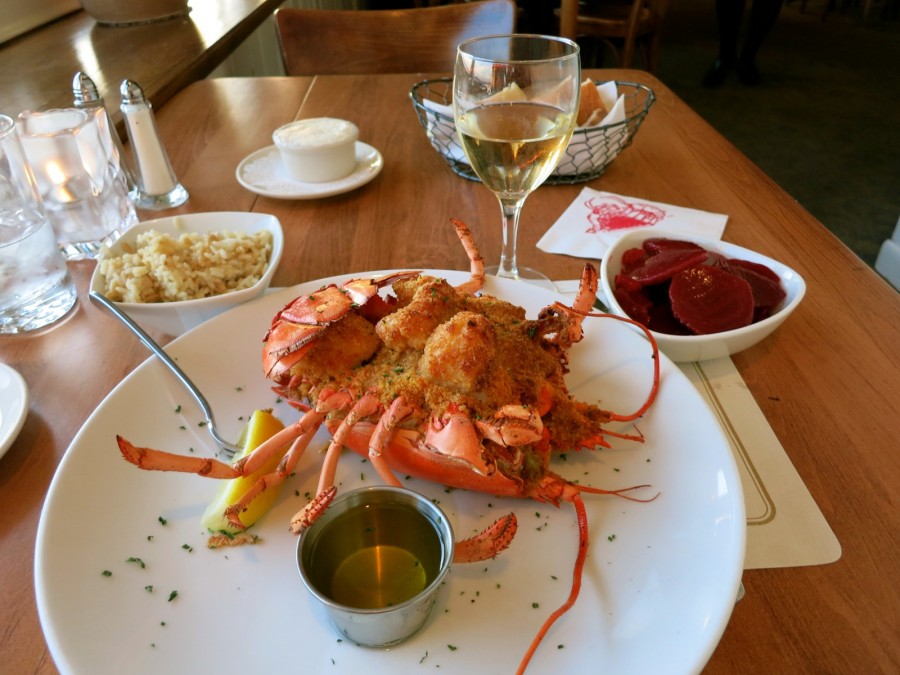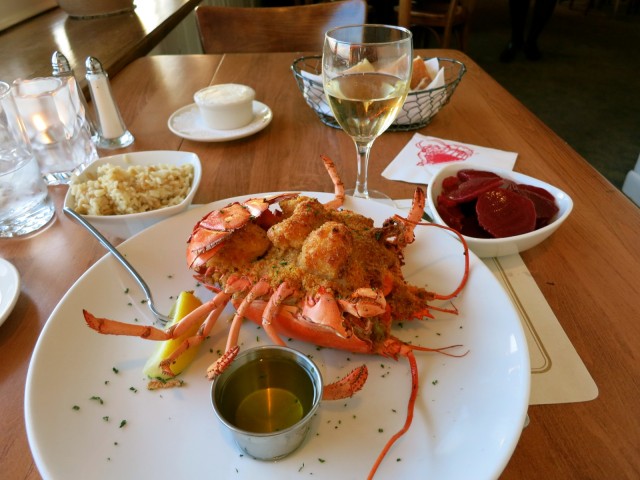 EAT: The Lobster Pot. Opened in 1929, it's nowhere near ritzy, but the Lobster Pot is a magnet for generations of families. Set right on the water, you can actually see lobster pots from your window table! A change of chef has brought a bit of finesse to the kitchen, but James Alexander has otherwise left most of the house favorites alone. Naturally, you can get the restaurant namesake boiled, broiled, grilled or "sautéed," but the crowd-pleaser is Baked Stuffed Lobster: easy to eat, packed with light and airy breading, fresh scallops and chunks of lobster (market), it's a perfect dish to accompany a stunning sunset over the harbor.
EAT: Redlefsen's Rotisserie & Grill. Known for its Calamari Schnitzel (pounded thin and tenderized) and Ultimate Grilled Cheese with Fig Puree on Sourdough ($11.95) , this is not your grandpa's German cuisine.  As a matter of fact, Redlefsen's calls its menu "Eclectic European With a Concentration on German Food" – particularly German beer on tap and all manner of Wursts and Schnitzels. Vivid stained glass windows and wall murals put you in mind of being on the inside of an elaborate beer stein. Actor Anthony Quinn had a house nearby and was a regular customer. Flight of 4 beers is a mere $5, but if you've got a sweet tooth, you might want to go straight to the Schofferhofer Grapefruit ($5.75), a red grapefruit and Heferweizen blend.
EAT: DeWolf Tavern: Set inside the 1818 warehouse where rum, distilled next door for the "Triangle Trade" was stored, DeWolf Tavern displays a semi-intact rum barrel in the lobby uncovered during renovations and worth a look even if you don't eat here. Original stone walls are African granite taken from slave-ship ballast. Now, the chef/owner is Indian and his eclectic menu reflects that. Ask for one of the smoky-charred Naan Pizzas ($10): My favorite is the smoked salmon with sour cream and mustard oil. Or the subtle Seafood Chowder, a light rendition of salmon, clam, rock shrimp, potatoes and onions in a lobster stock.
EAT: I couldn't possibly get to all of the recommended restaurants here, but these are the ones that came up often in conversation with locals. Roberto's  – for great "piccata's" and Bread Salad, Quito's for fried clams and stuffed quahogs, Pomodoro for inexpensive Italian comfort food and Le Central for "nothing fancy" Steak Frites.
Great Places to Stay in Bristol RI
STAY: Bristol Guest Suites. Three studio suits, my favorite is the Sailor's Loft – a complete studio apartment above a detached garage. Right in town, it has views of both the harbor and Main Street, and is a study in nautical hardwood floors, muslin seating, fresh white bedding and galley kitchen. All suite are "self-catering" (read: go out for breakfast) and offer no daily housekeeping, but rates are amazing off-season and respectable in. $90/night Nov-March. $175/night April-Oct includes free parking and wi-fi.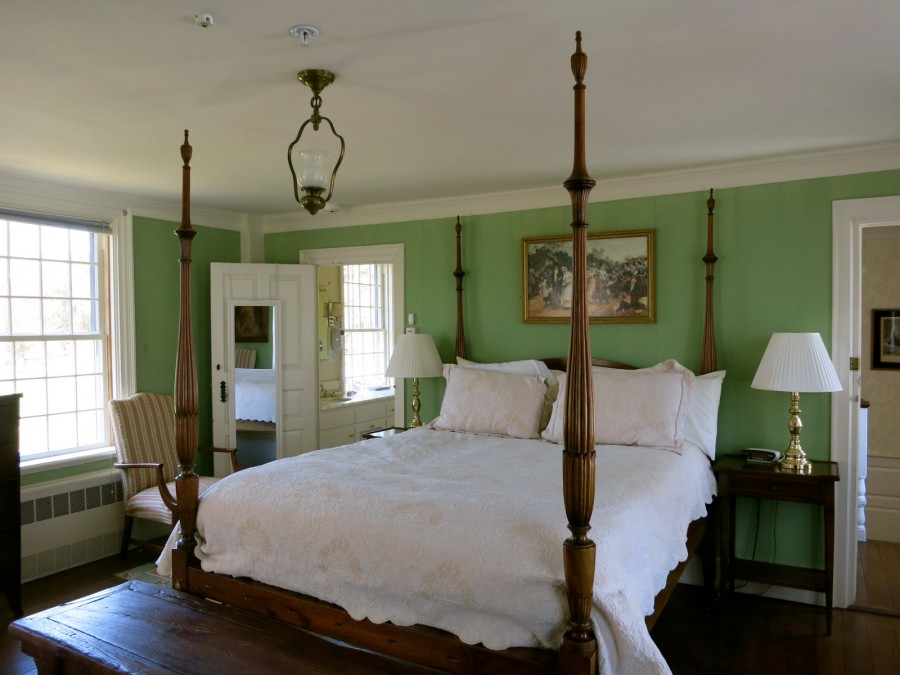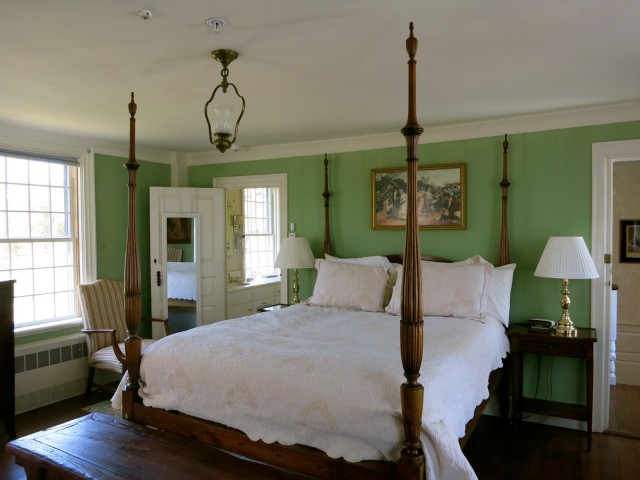 STAY. Governor Bradford Inn at Mount Hope Farm.  A National Historic site, this non-profit (yes, you read correctly) inn on a 127 acre working farm set right on Narragansett Bay is a feel-good place to stay. Fine rooms with décor leftover from a recent design show feature eclectic traditional luxury. A hot gourmet breakfast might be stuffed French Toast, frittatas or omelets with mix-ins picked straight from the garden out back. $99-$275 per night depending on room and season includes hot gourmet breakfast, wi-fi, parking, run of grounds – plus, all profits go back into running the farm.