Driving from Nebraska, US Route 6 in Colorado begins in the scrubby flatlands of the East, ascends into the majestic Rocky Mountains in the center, and ends out west in an arid, surprisingly bountiful, fruit and wine-region.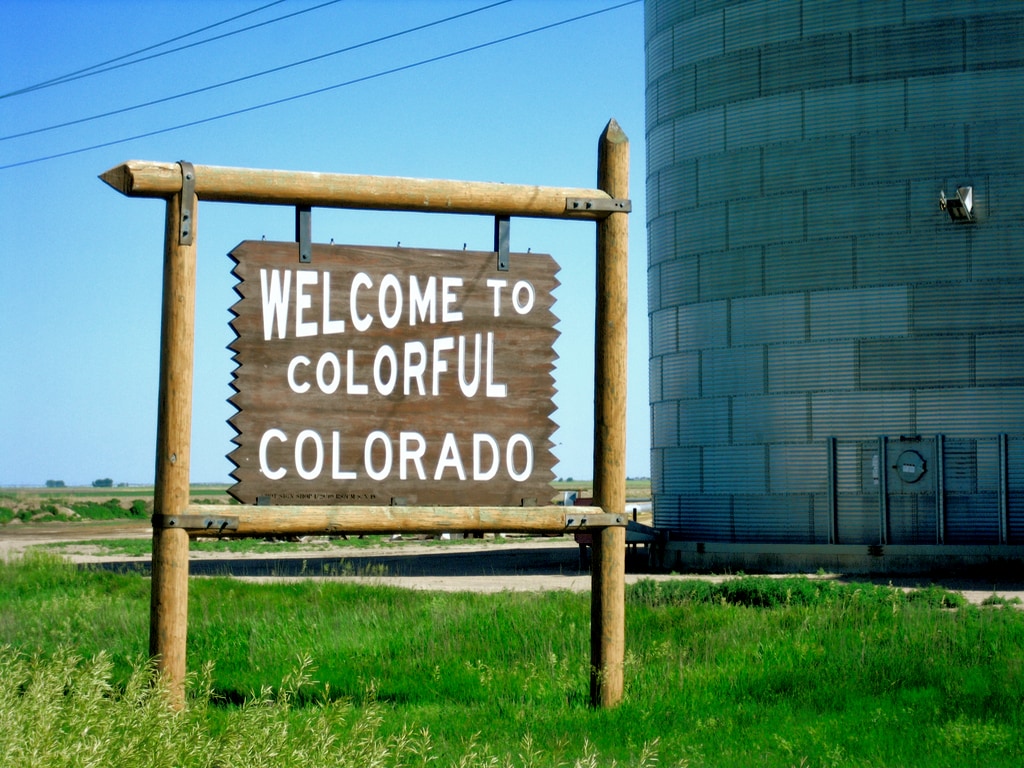 To many, a week-long road trip, especially in this spectacular western mountain state, is romantic in itself. But the Getaway Mavens choose what we feel are the best stops for spirited, well-read couples.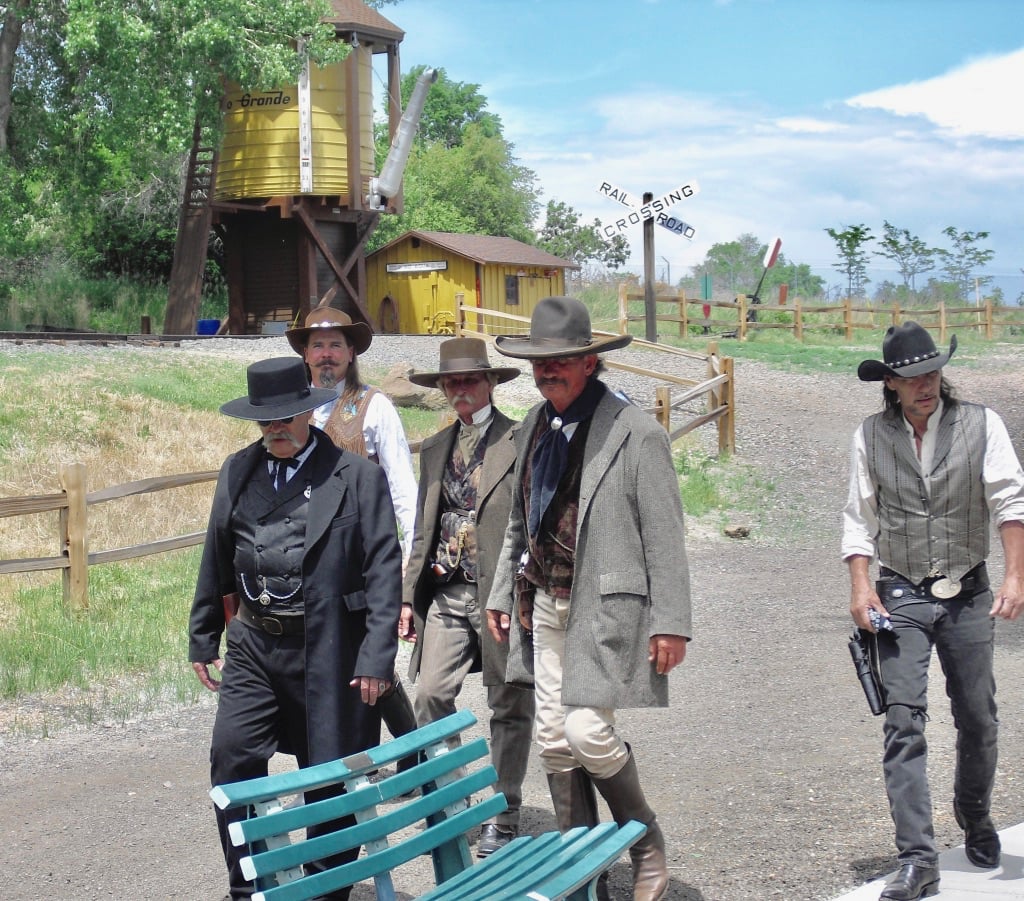 So, if you find minuscule towns alluring; if you are bewitched by nature's carvings; if you find weird US History and engineering marvels tantalizing; if you're seduced by wineries and remote high-end restaurants – we've got you covered.

Of all the Route 6 states, Colorado is the most frustrating when it comes to signage. While all other states include the Route 6 shield on signposts, CDOT signs only primary routes, and others that pair with them are merely implied.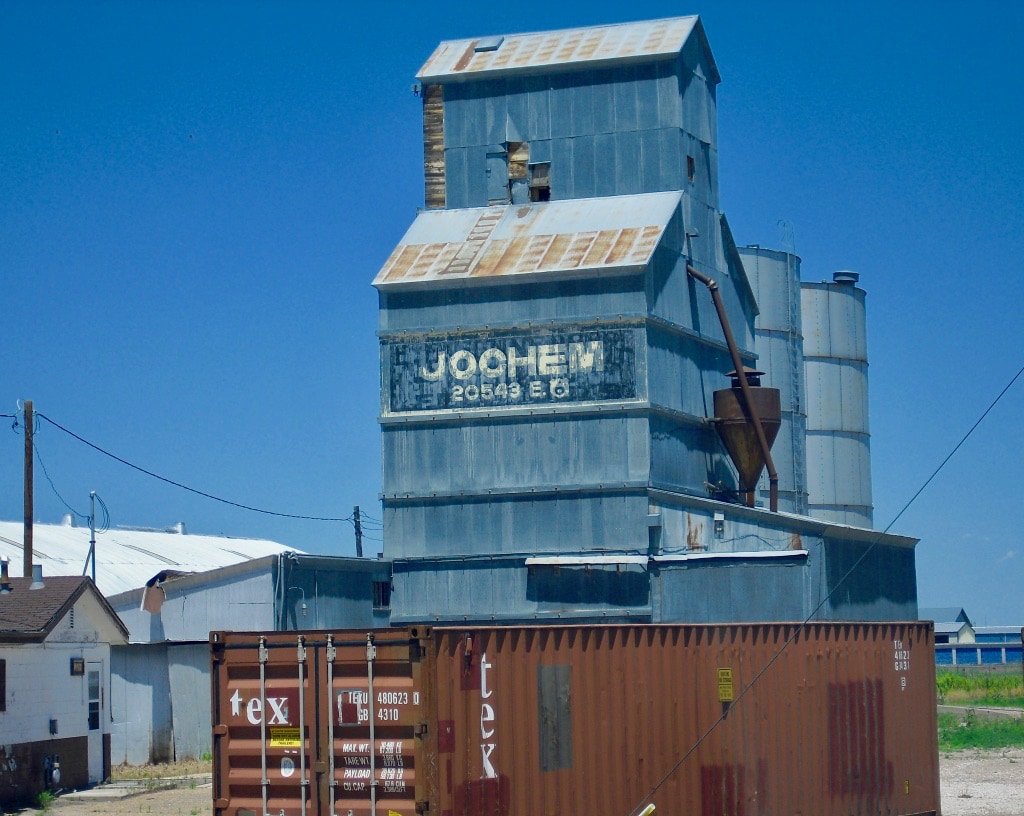 And so, west of Hillrose, Route 6 seems to have been swallowed up by Route 34 without a word. I-76 and I-70 are also devoid of the Route 6 shield, though from time to time you will see an exit indicating a Route 6 portion. So, just be aware.
If interested in driving coast to coast on Rt. 6, check out our Transcontinental US 6 Road Trip here.
20 Best Stops For Romantics on US Route 6 CO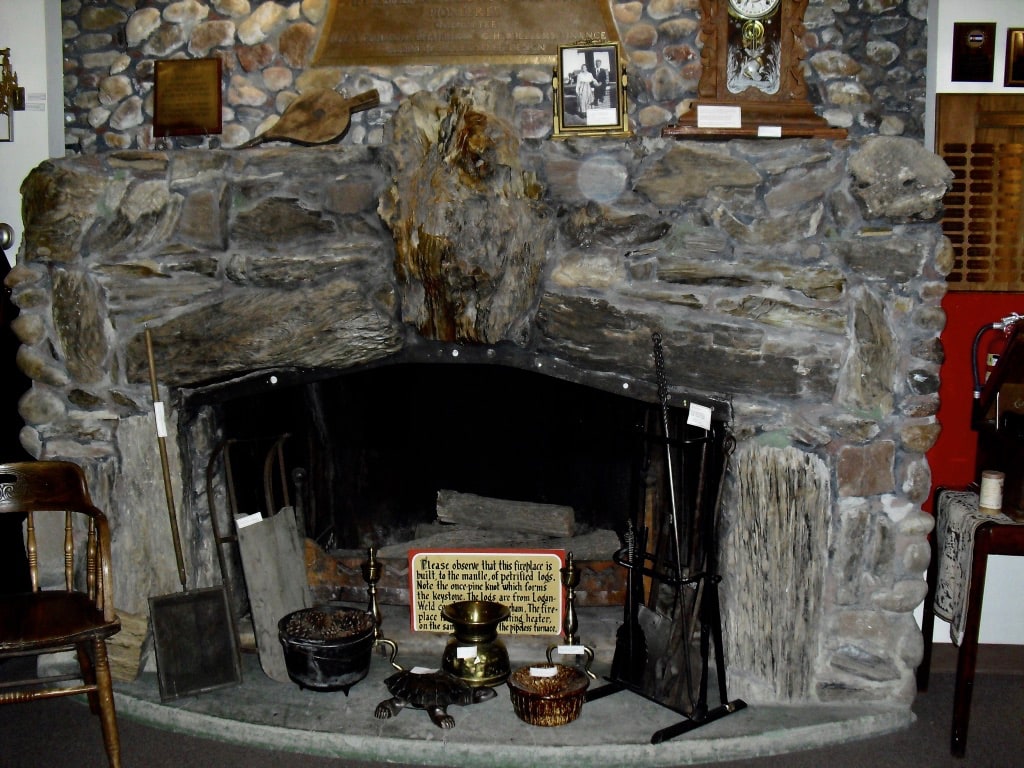 James Michener, Buffalo Bill, and the Gold Rush Trail
From the NE/CO border, it's 65 miles to Sterling, passing through Holyoke, a small farming town, and dusty hamlets like Paoli, Haxton, and Fleming. US Route 6 runs straight under I-76 in the comparatively large town of Sterling – a lively place mainly because it's an exit off the interstate.
Start your Colorado adventure here, at the Overland Trail Museum, which records the history of the Overland Trail – the road that led to the goldfields of California. This 1936 WPA-project building was constructed of native rock from the Platte River. And, the original fireplace was formed from pieces of petrified wood.
It is said that the Overland Trail was the heaviest traveled road in America, maybe even in the world, between 1862 and 1868. This westernmost region of the prairie is the demarcation line between ranch and mining. Some Easterners who struck out in search of gold found wealth in farming and cattle instead.
Study up on the last Battle fought in the Colorado Territories in 1869 – the Battle of Summit Springs – fought here by enlisted US Army officer, Buffalo Bill Cody, who later depicted this very skirmish in his world-famous Wild West Show. This area of the country is also rich in fossils. Many ancient animals met their fate in the quicksand of the Platte River, where James Michener researched and set his novel, Centennial.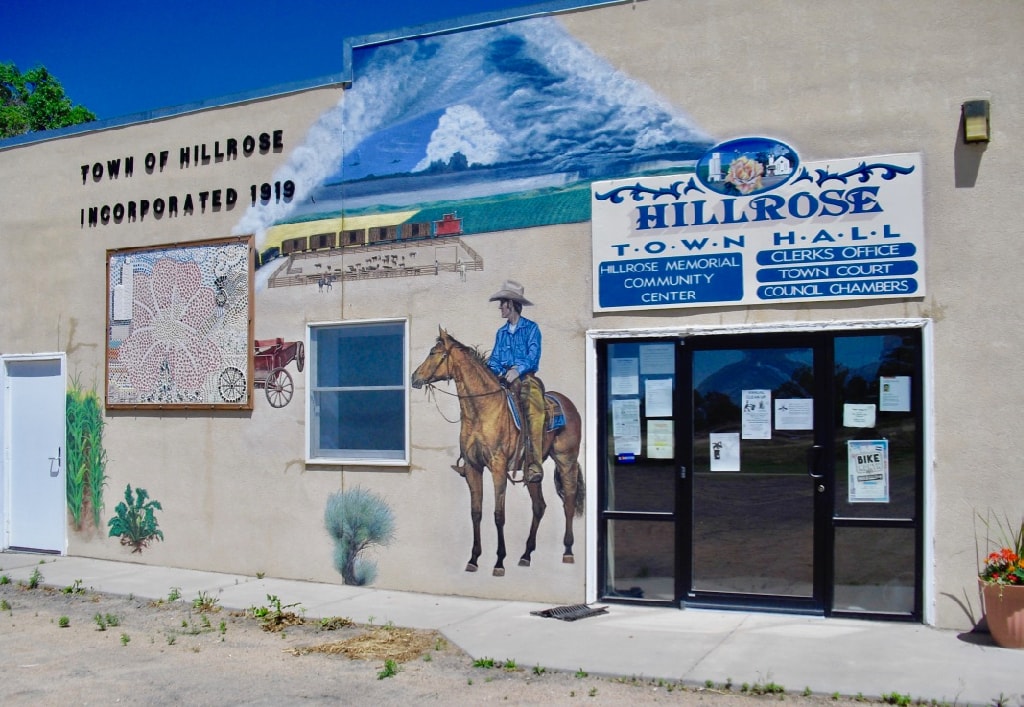 Eastern CO Town With Unpaved Main Street: Hillrose
From Sterling, it's 30 miles to Hillrose CO (pop 291) – a remnant of off-the-grid West. The Lilliputian Town Hall bears a small cowboy mural– and there's not much else to the place. The main street is still unpaved.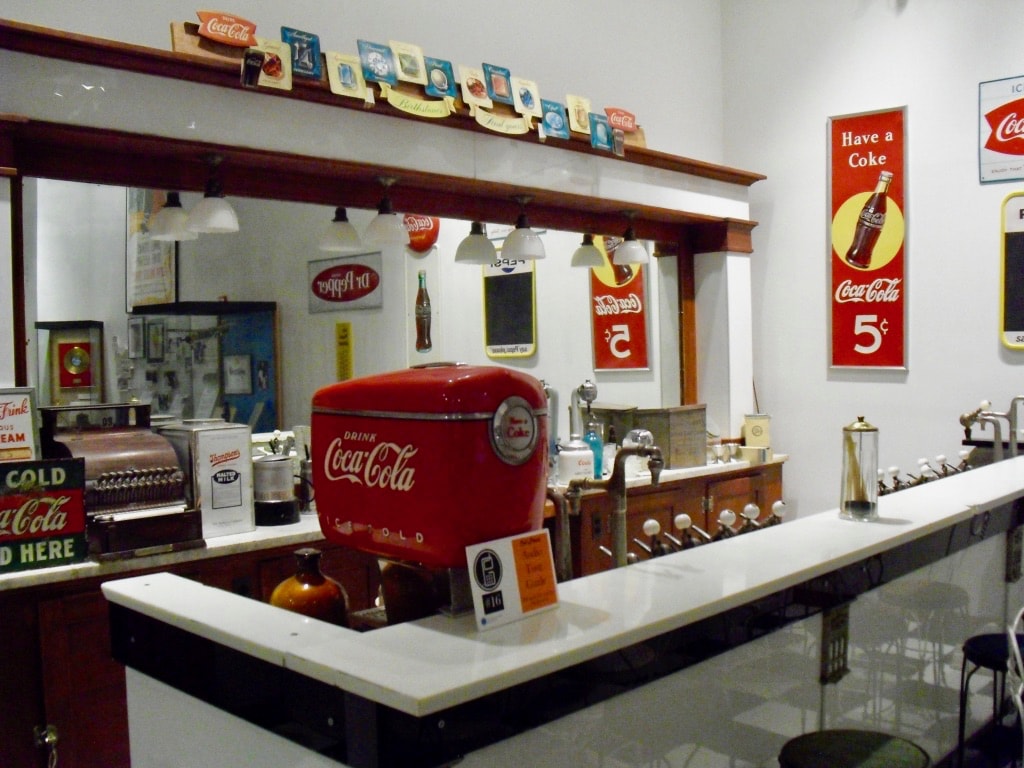 Freshen Up And Learn Something At Fort Morgan Library
For 19 miles, on your way to Fort Morgan, street signs show 34W and eventually I-76Bus. It continues this way to the beautiful downtown Fort Morgan, with Western Sugar Cooperative (Beet Sugar) plant buildings on your approach into town.
Step into the friendly and modern Fort Morgan Library and Museum to pick up information about the area, and tap into free wi-fi.
The small museum offers a cell-phone audio tour that covers a bit of everything from natural history to battles and skirmishes with Native Americans to the thriving local Beet Sugar industry. The museum also contains the whole preserved Hillrose Soda Fountain. (So, THIS is where Hillrose went!)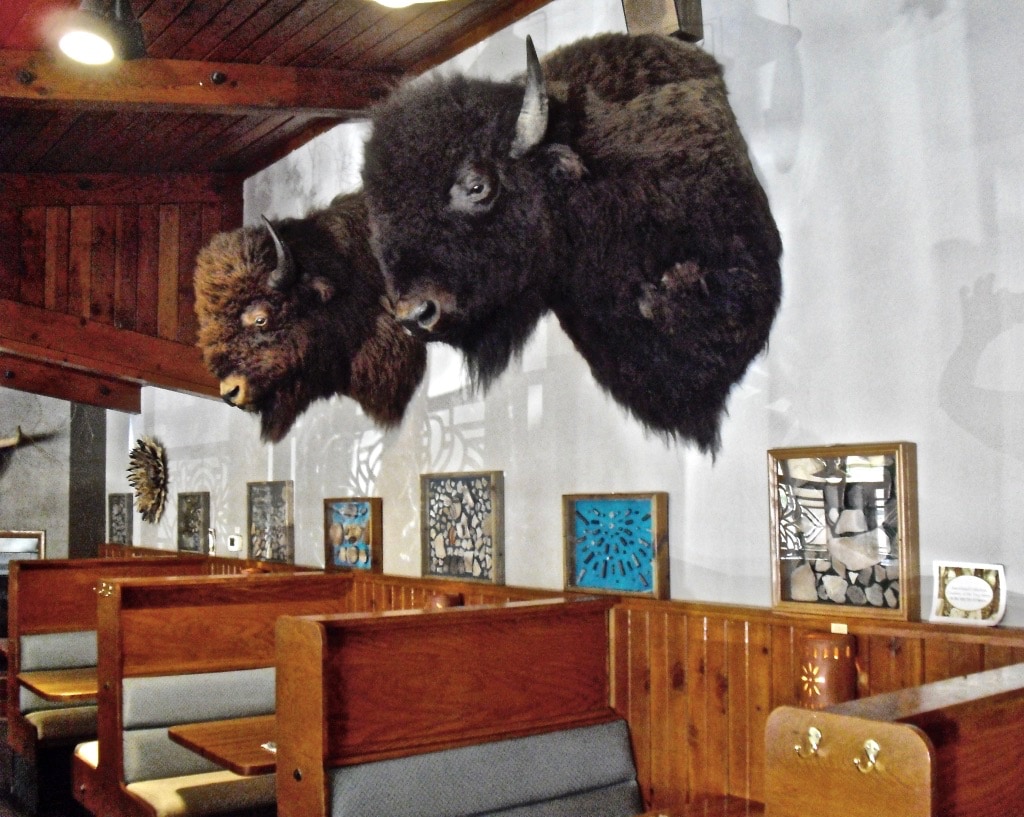 C.I.A. Trained Chef Helms Kitchen at Hudson CO Restaurant
West of Fort Morgan, stay on I-76 when 34 peels off at Exit 66B (in Wiggins, about 13 miles from Fort Morgan), and from there, its a quick 32 miles to Hudson, CO on I-76. Be sure to stop for a meal at the unassuming Pepper Pod Restaurant: family owned since 1913, and a fabled roadside institution.
Amy, graduate of Culinary Institute of America (CIA) – is the latest generation in the kitchen. Feast beneath the gaze of several buffalo heads; a reminder of the animal that once dominated this land. The Pepper Pod is as good and unpretentious as it gets.
More To Do in Denver CO
Want to explore Denver and its outskirts further? Check out the Getaway Mavens Denver post.
Crazy Routing of US Route 6 CO Through Denver
Following Route 6 through Denver requires strict attention. From Hudson, take I-76W and you'll soon see the Route 6 Exit towards Adams and Commerce City. Route 6 is Vasquez Blvd., so drive until you see signs to get onto I-70W. Once you merge onto I-70W, you will see a couple of signs indicating that, yes, this is also Route 6.
As soon as you see signs for I-25S, stay left and jump on it. In a few miles, you'll find the familiar Route 6 shield, indicating that it's time to get off on Highway 6 towards Lakewood. You are now heading out of Denver. For timing's sake, it's about 30 miles from Brighton to Lakewood through Denver.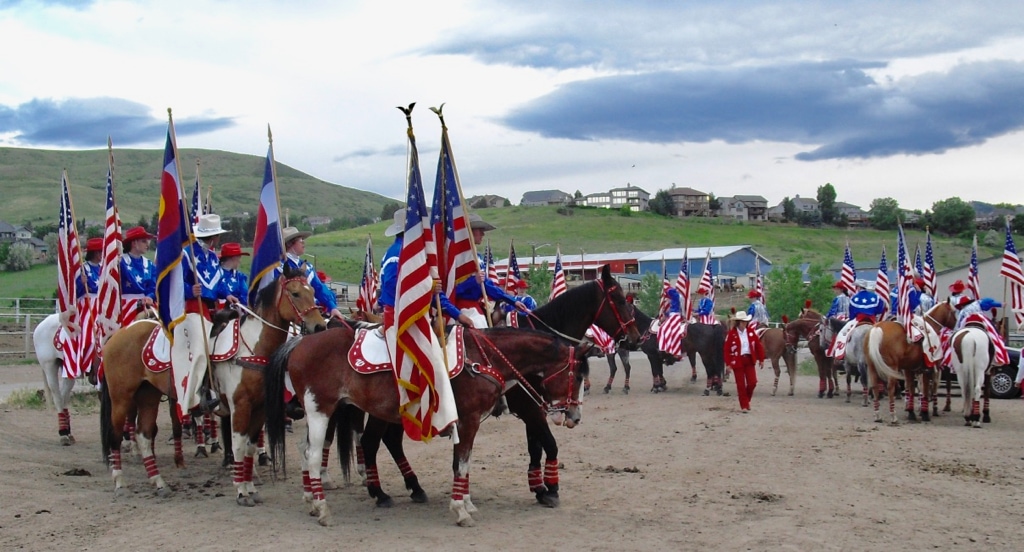 Watch Precision Riders Drill in the Glory of a Rocky Mountain Sunset
If you arrive in Lakewood on a summer weekday around sunset, you must make time to watch The Westernaires practice precision riding at break-neck speeds – a highlight of any US Route 6 road trip. These impressive 9-19 year olds will give you goose bumps and make you proud of our Country's youth.
The Westernaires, learn and practice drills at Fort Westernaire -a complex of indoor and outdoor arenas, classrooms, and a phenomenal museum, the Orrin C. Curtiss Westernaires Museum of Western and Riding History (complete with a carriage that carried both Abe Lincoln and Buffalo Bill), that you can peruse if you're here on a Saturday (also a practice day throughout the year).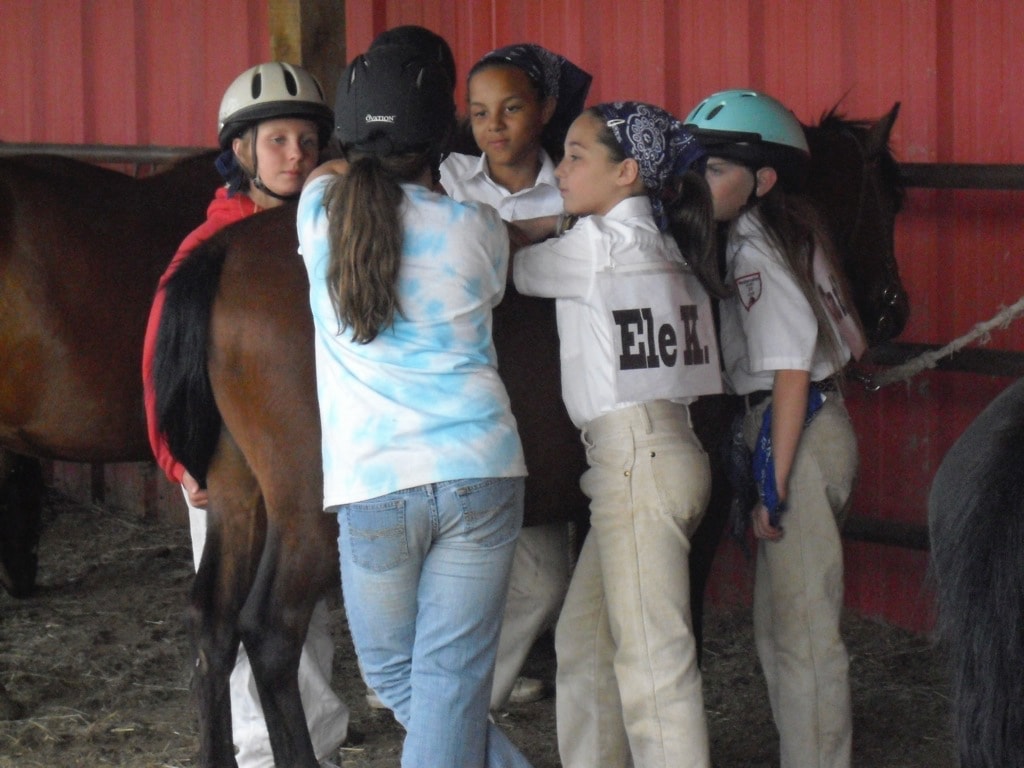 Excelling at precision riding, rough riding, authentic Cavalry Riding and Liberty Riding (no saddle or harness), the Westernaires are one of the best (if not the best) trick-riding teams in the United States, and merit the slogan "Best At Speed."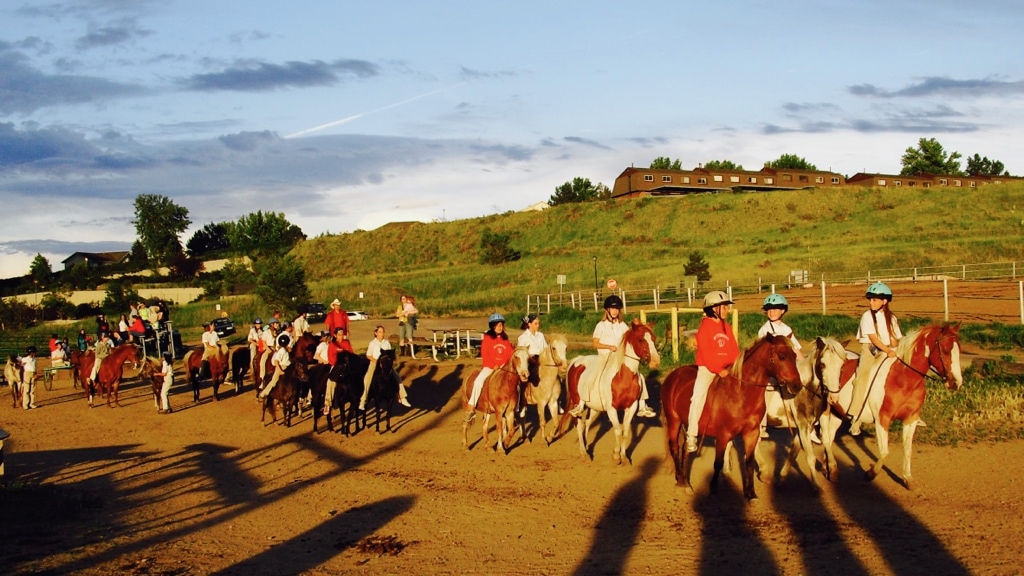 It takes determination, tenacity, attention to detail and teamwork, plus lots of heart, sweat and tears to pull off effectively. If you time it just right, watch the Westernaires drill against the backdrop of the Rocky Mountains and the setting sun, there is nothing that compares to it.
FYI – The Westernaires ask that if you'd like to attend any of their practices, please reach out so that they can answer and questions you might have, help navigate parking, let you know their schedule of who rides where and when, and provide a tour if you'd like. Email prior to coming at info@westernaires.org
Grab a Bite in One of Elvis's Favorite Restaurants, Lakewood
Lakewood, CO is also home to one of Elvis's favorite restaurants, an unassuming dive called Nick's Café. Nick made the peanut butter and banana sandwiches that Elvis grew to love, and now pictures and letters from the rock n' roll icon plaster the walls here. Nick still slings the home-cooked meatloaf, gyros and breakfast items that keep locals coming through the door. Most want to keep this place a secret. Sorry.
Explore Golden CO
There's so much to do here, we covered Golden CO separately in this Post.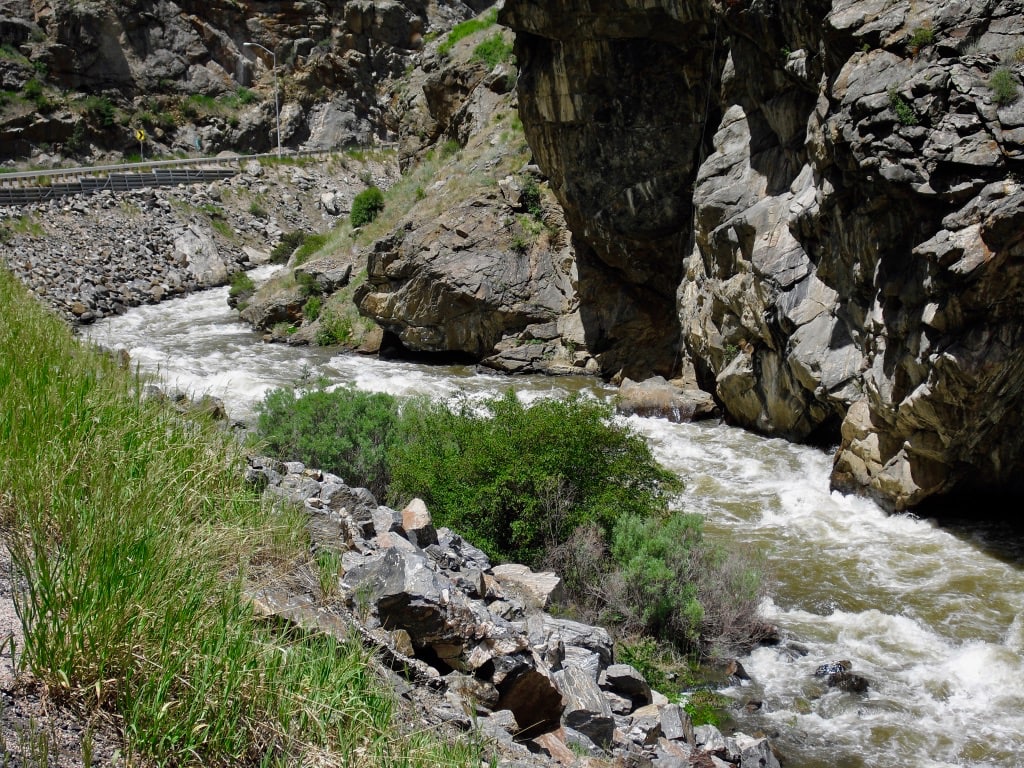 Drive Through the Breathtaking Clear Creek Canyon
The 19-mile portion of US Route 6 between Golden, CO and Idaho Springs – Clear Creek Canyon – is one of the most stunning stretches of this transcontinental highway. This area of the country is all about the scenery: the main attractions being rock, river and sky in ever unfolding manifestations.
You may find yourself catching your breath at the wall of evergreens coming at you at 50MPH or at the white-water creek barreling alongside the car. It is truly overwhelming, geologically speaking.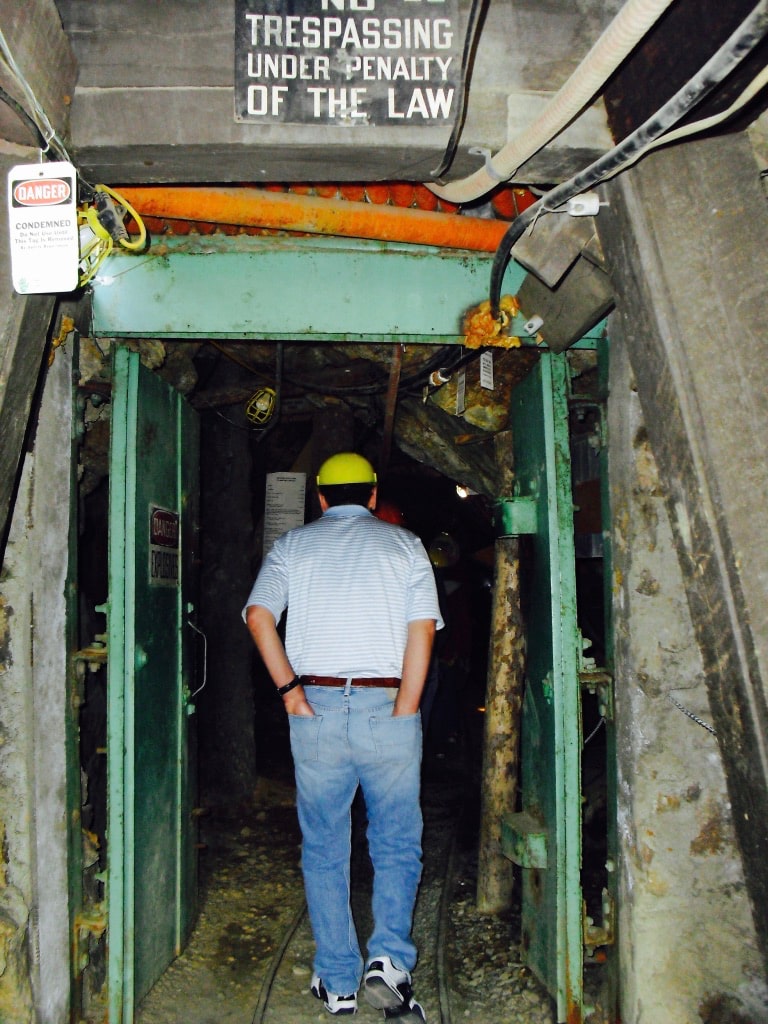 Tour A Once-Operating Gold Mine, Idaho Springs
Route 6 climbs back onto I-70W a few miles east of Idaho Springs, CO. In 3 miles, take Exit 241A for a taste of a real western mining town – a central player during the Pikes Peak Gold Rush.
Since 1859, Colorado mines have produced more than 45 million ounces of gold. You're in the heart of gold and silver mining country. What should you do? Sign up for a tour at the 1871 Phoenix Gold Mine. Don a hard-hat and follow small rail car tracks right into what was up till the 1940's a functioning gold, silver, and copper mine.
There's no denying that the work was deadly and arduous, and yet potentially led to riches. You'll get to handle the old chisels used to make holes for dynamite along with jackhammers, rock-breakers, and of course, the reason you came; the glittery veins of rock, left there when it was more expensive to extract the gold than the stuff was worth.
Sure, run your fingers over it, but don't pluck anything out. A sign warns, "Theft of high-grade ore is punishable by 20 years in prison and a $20,000 fine. Take pictures only."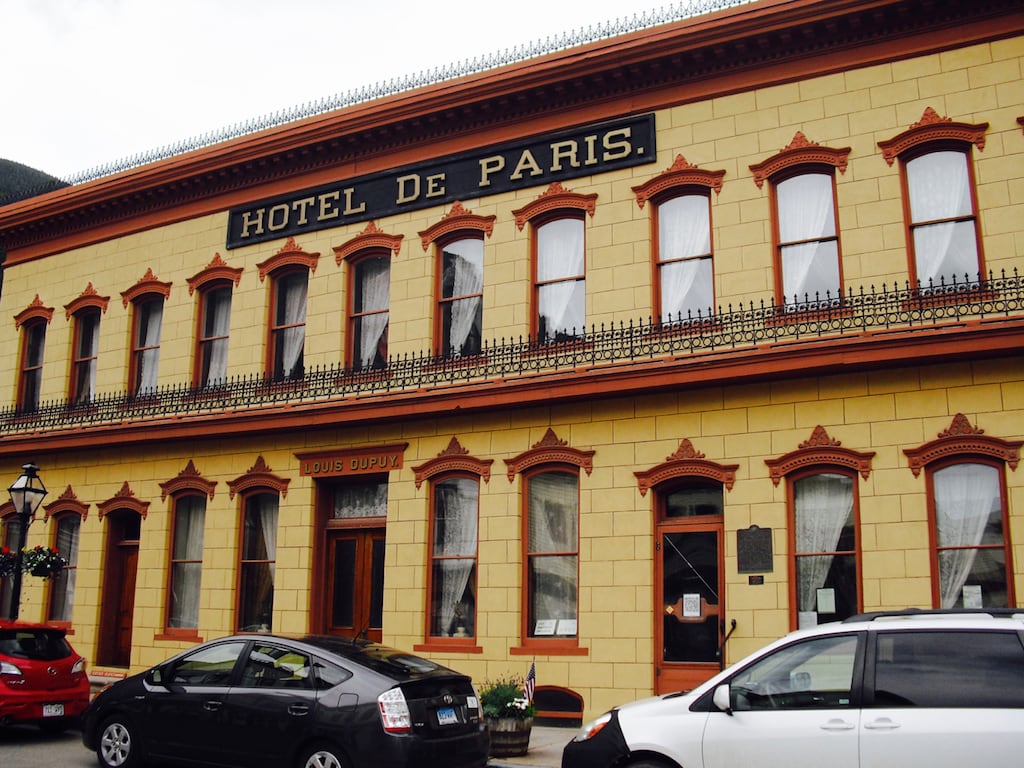 Tour What Was the Most Posh Hotel in the Victorian-Age West
From Idaho Springs, drive 13 miles to Georgetown (Exit 228), for a tour of the former Hotel De Paris. Georgetown is another old silver mining town, once much larger than Denver, and as such, a prime destination for traveling salesmen who sought to tap a growing nouveau riche population.
Built by entrepreneur Louis Dupuy in 1875, The Hotel De Paris served these journeymen beginning in the 1880's, when successful sliver-mining tycoons sought culture and sophistication in the Wild West.
Salesmen arriving by rail (The newly established Georgetown Loop), would set up temporary "retail" shops, take orders, and then wire back to New York or Chicago for fulfillments.
The hotel was draped in finery, featuring in-suite bathrooms (very rare for the day), hot and cold running water and central heating. And the restaurant was a five-star revelation, known for its seafood – which was displayed in an ice-laden fountain in the center of the dining room – and its meat, which came from Dupuy's own cattle ranch nearby. The 30-minute tour is definitely worth a stop and Georgetown itself is a charming, boutique and gallery studded hamlet in the Rocky Mountains.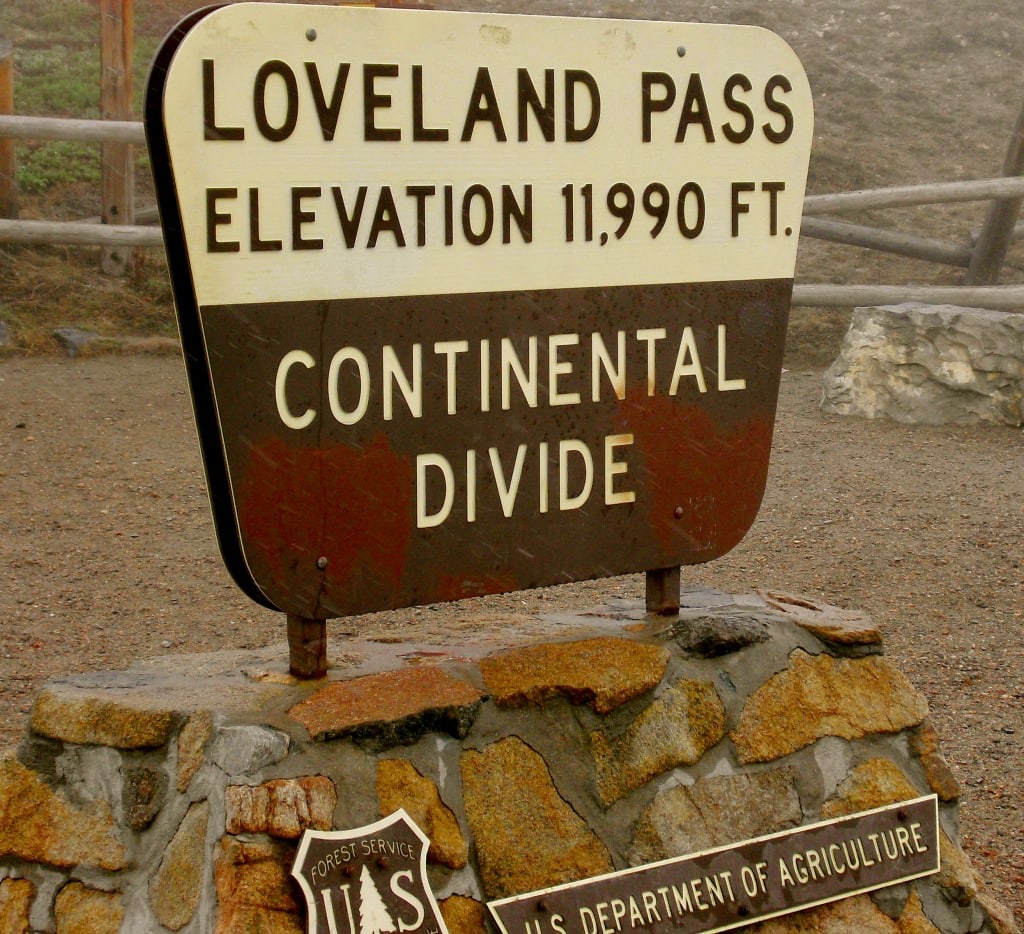 Loveland Pass and the Continental Divide: Photo OP!
Back on I-70, drive a bit over 11 miles to Loveland Pass/Route 6 Exit 216. The switchbacks, hairpin turns and heart-stopping drop offs are all part of the fun as US Route 6 Colorado winds up and over the Continental Divide in a 22-mile stretch called Loveland Pass, which bypasses the Eisenhower Tunnel down on I-70.
The Tunnel prohibits tanker trucks, so those big-rigs have to negotiate these hairpin turns and switchbacks along with you. The drive can feature pea-soup fog and icy precipitation, even in the middle of June.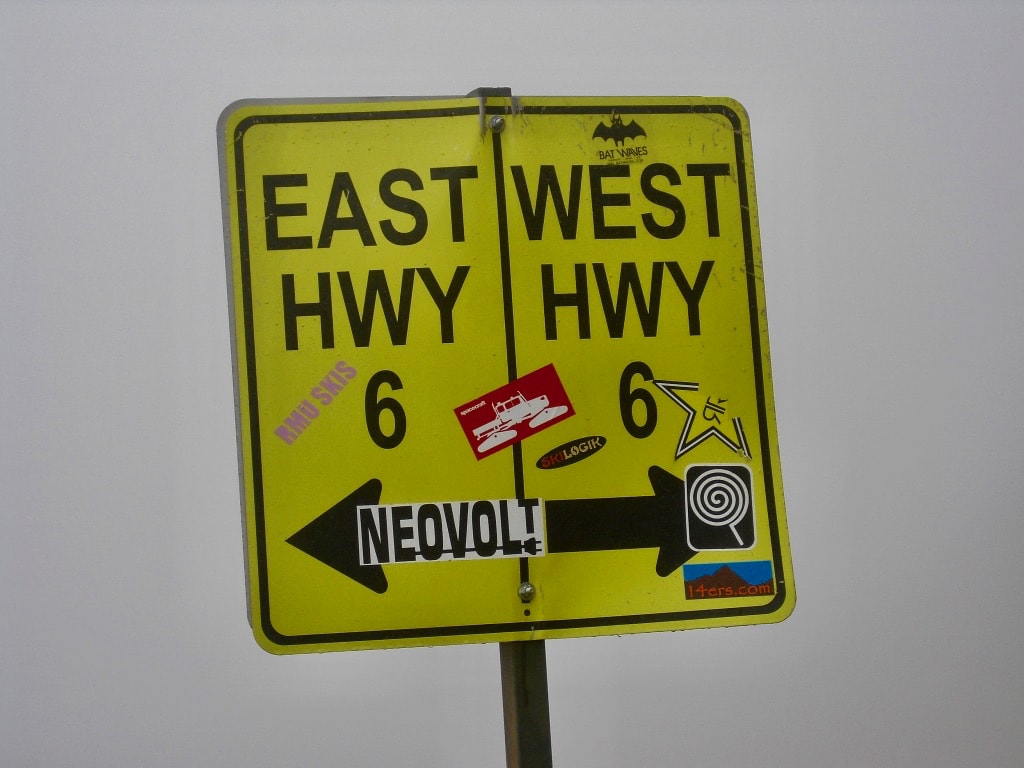 At the summit of Loveland Pass, be sure to take a photo of the Continental Divide plaque – the very highest point of Route 6 at 11,990 feet above sea level – before switchbacking your way down to the second ski area on Loveland Pass, Keystone Ski Resort (the first is Arapahoe).
A Concentration of the Country's Best Ski Resorts on US Route 6 Colorado
In Dillon, merge onto I- 70W again at exit #205. Chug by some of the best ski areas in the country: Copper Mountain, Bighorn, and Vail. US Route 6 takes you off of I-70 in 34 miles at Exit #171, where you'll pass the entrance to the Beaver Creek Ski Resort. Here, meandering between the Eagle River and I-70 for over 30 miles, you may be relieved to be rid of the interstate, coasting along at 35MPH – no trucks, pretty piney hills, and the runways of the Eagle County Regional Airport to keep you company. Route 6 once again merges onto I-70 at Exit #140 in Gypsum.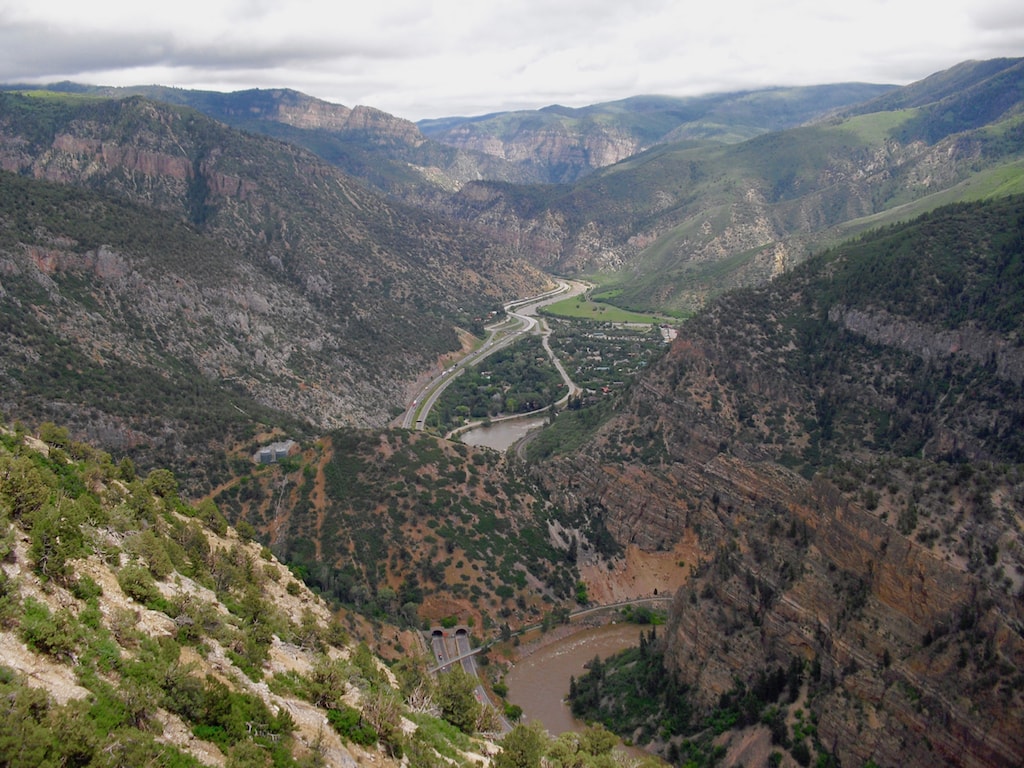 Wind Through An Engineering Marvel – I-70 Through Glenwood Canyon
The word spellbinding falls way short in describing this portion of I-70/US Route 6. Craggy rock-faces, the Colorado River, and Union Pacific freight trains compete for your attention as you wend and twist through this muscular Rocky Mountain road – an engineering marvel of the first degree.
In about 10 miles, the imposing Glenwood Canyon portion of I-70 (aligns with US Route 6 Colorado), completed in 1992, heaves into view. Part of the Glenwood Canyon roadway is cantilevered over the Colorado River, and follows its serpentine path like a 14-mile side-winding snake.
If you're lucky, you'll see a long freight train hugging the canyon wall on the opposite side of the river; automobiles and train-cars mirroring each other in strangely graceful dance.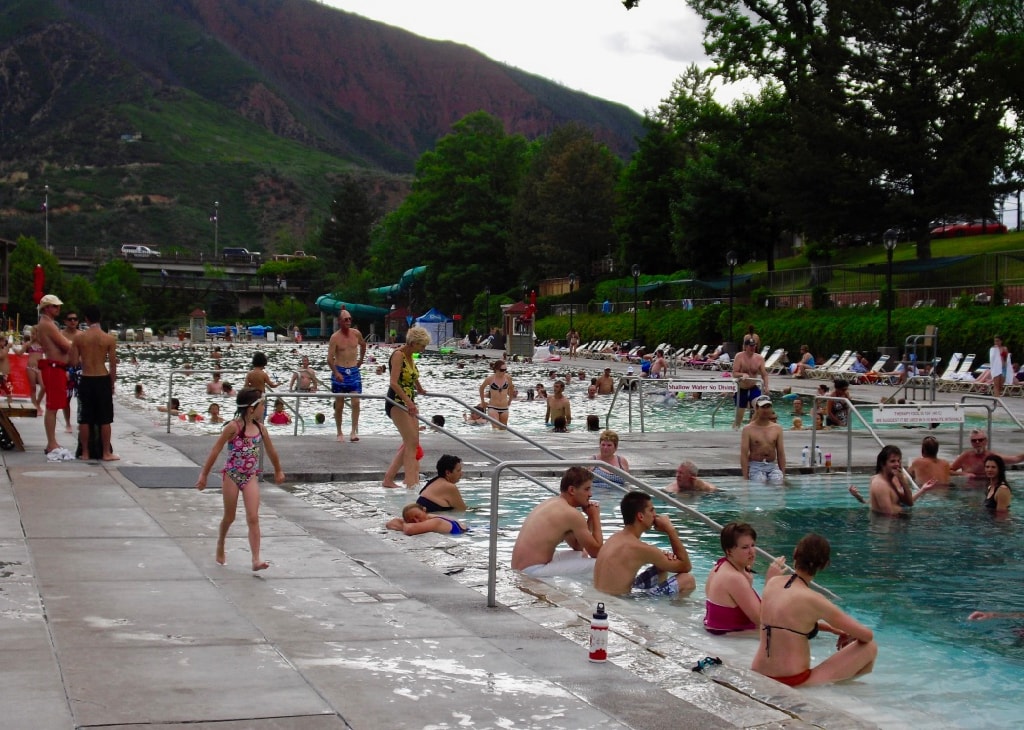 Explore A Cave, Then Take A Dip in Glenwood Hot Springs
Leave I-70 at Exit 116 to get to Glenwood Springs, CO- a resort town since Day One; first for the ancient Ute Indians, then, in the late 1800's for everyone else. Though it was tough to get here, Easterners would stay for the summer – principally to take in the piping hot "curative" waters but also to behold new technology.
In 1886, Glenwood Springs was one of the first areas in the country to offer electricity to its citizenry – with power generated by a new hydroelectric plant built on the Colorado River.
If you've only got a day to spend here, plan to see Glenwood Caverns – one of the "Top 10 Caves in the USA" – according to USA Today, and to take a dip in the town's namesake – the Glenwood Springs Pool.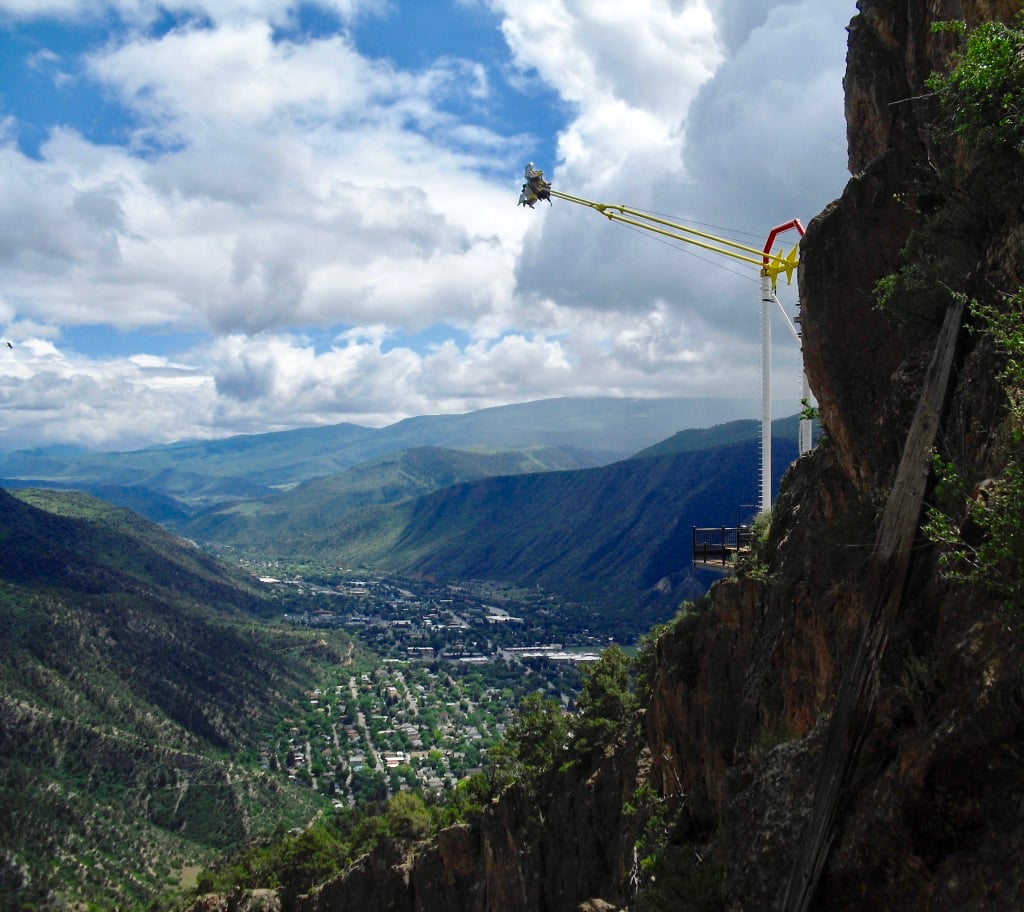 To get to the Caverns, ride a tram up to Glenwood Caverns Adventure Park, a mountaintop Frontier-themed amusement park with mostly human-and-gravity-propelled rides. You can Zipline, Bungee Jump, ride an Alpine Roller Coaster, climb a rock wall, play laser tag, and test your mettle on the Giant Canyon Swing, which propels riders 1,300 feet over the Colorado River.
Or – you can do none of these and just take the cave tour, in itself worth the cost and ride up. On the 70-minute walk through this subterranean world, chirpy guides point out unusual crystalline formations in underground rooms both claustrophobically small and, well, cavernous. In 1896 Glenwood Caverns was the first tourist cave attraction in the world to feature electric lights, and as such a global sensation.
Loosen up your tense driving muscles in the "The World's Largest Hot Springs Pool." At 100 feet wide and 405 feet long, it's the length of 2 ½ Olympic-sized pools. There's nothing like doing a slow backstroke and staring up at snow-capped mountains while couples, friends and families cavort about. Stay within steps of the hot springs pool, at Glenwood Hot Springs Lodge, located right across the street from the Hot Springs Pool, where room rates include unlimited pool access.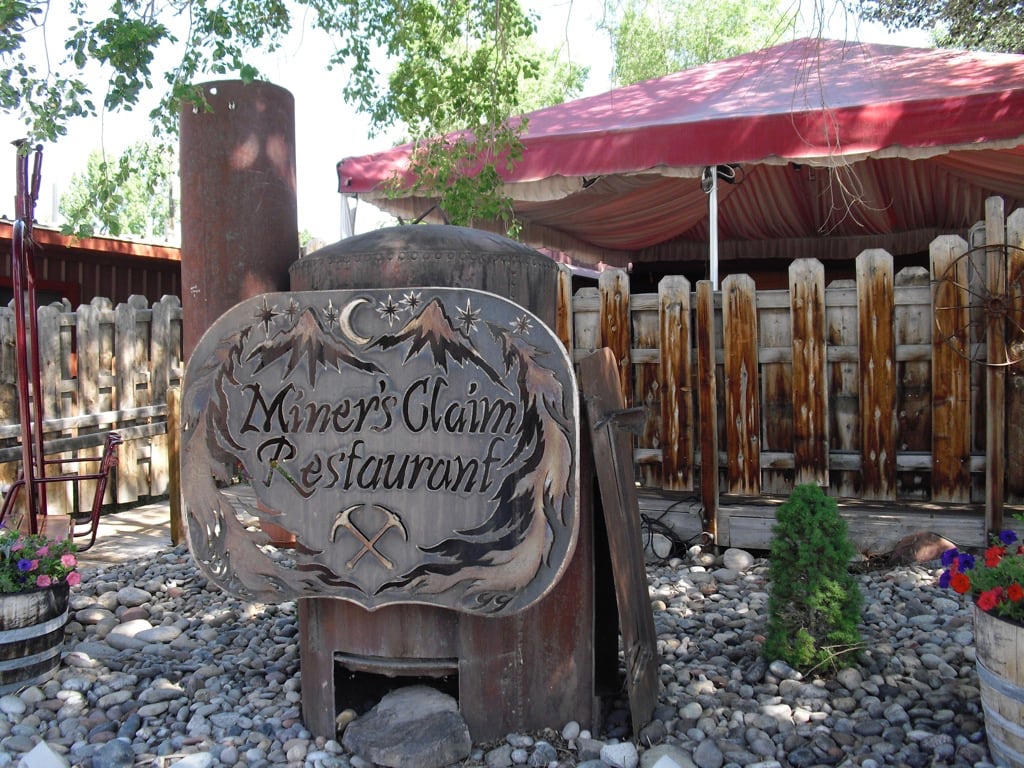 Chance Upon A Venerable Restaurant In The Tiny Town of Silt
US Route 6 Colorado continues west joining up with Hwy 24, paralleling I-70. Amid the rust-colored clay hills, it's cool to drive slowly on this frontage road, watching the trucks on I- 70 riding up the bumpers of smaller cars.
You'll meander this way for 13 miles to Silt, CO – a typical old Western movie set of a town if there ever was one. Silt is home to the Miner's Claim Restaurant, a standout eatery where you'd least expect it. Patrons, including celebrities, have discovered it, and will drive hours just to have a meal here.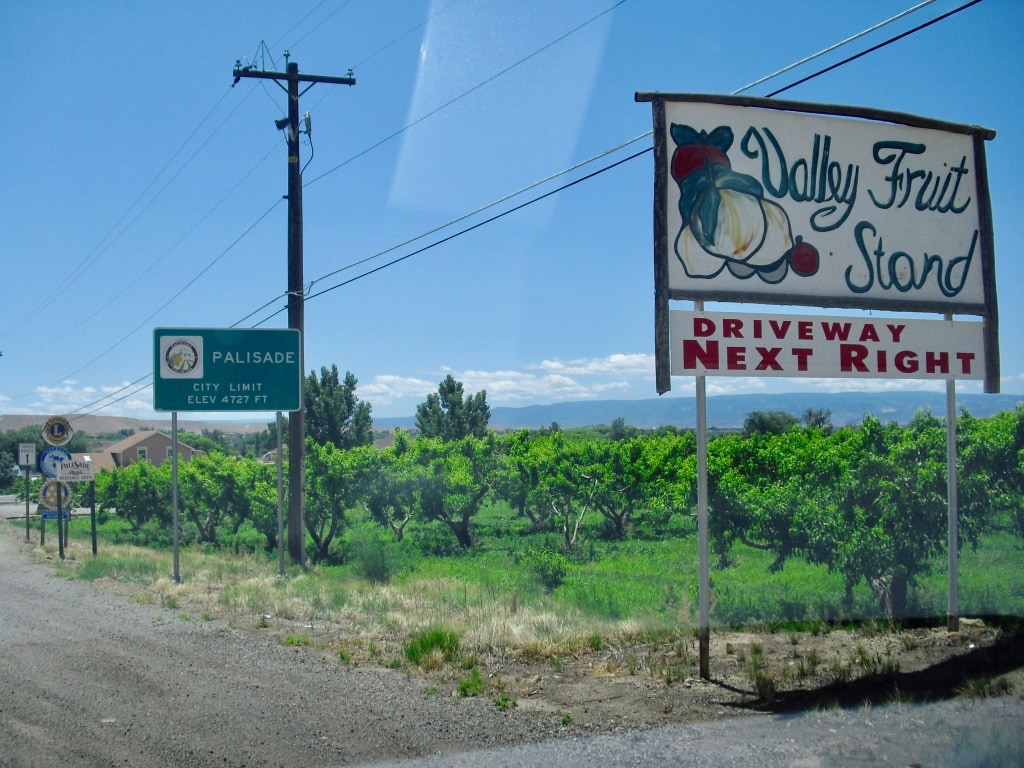 Bookcliffs and Fruit In Colorado's Inconceivable Wine Region, Palisade
It's 7.5 miles to the dusty town of Rifle before Route 6 merges right back onto I-70. Then another 50 miles on I-70 through Parachute, amid desolate, scrubby, sandstone hills before you exit onto US-6W Exit 44 and arrive in the inconceivable wine region of Palisade CO.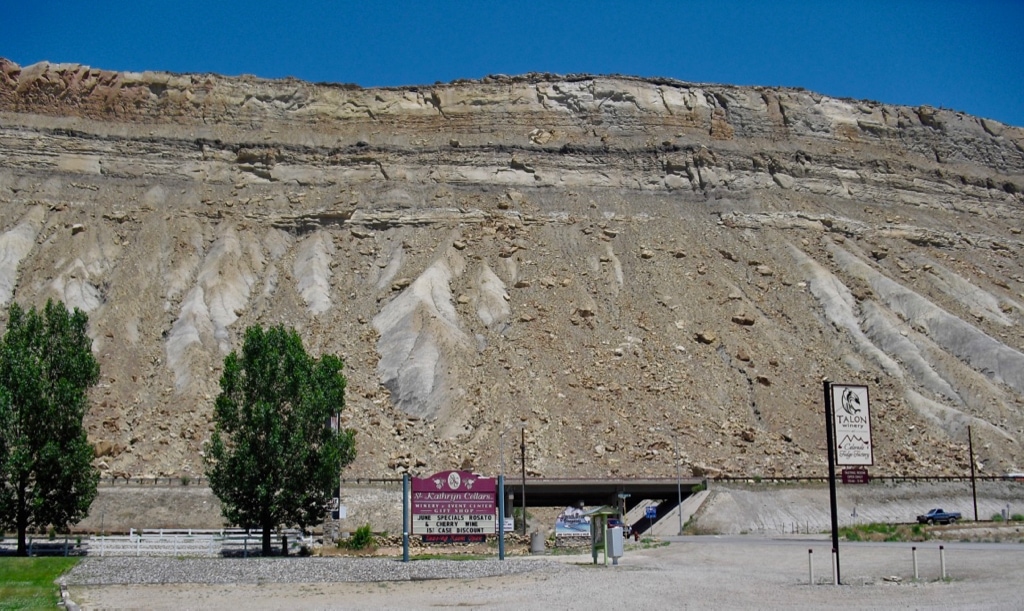 Grapevines apparently thrive at the base of the imposing Bookcliffs – a 200-mile long formation of eroded sandstone walls that extend all the way into western Utah – as do peaches. And so a fruit industry has literally risen from the rocky mesas out here in Western Colorado.
This is the closest to a Wine Region you will encounter on US Route 6. There are 19 wineries in this unlikely place. Visit the seven closest to US Route 6 CO – all well marked and each a little different from the next.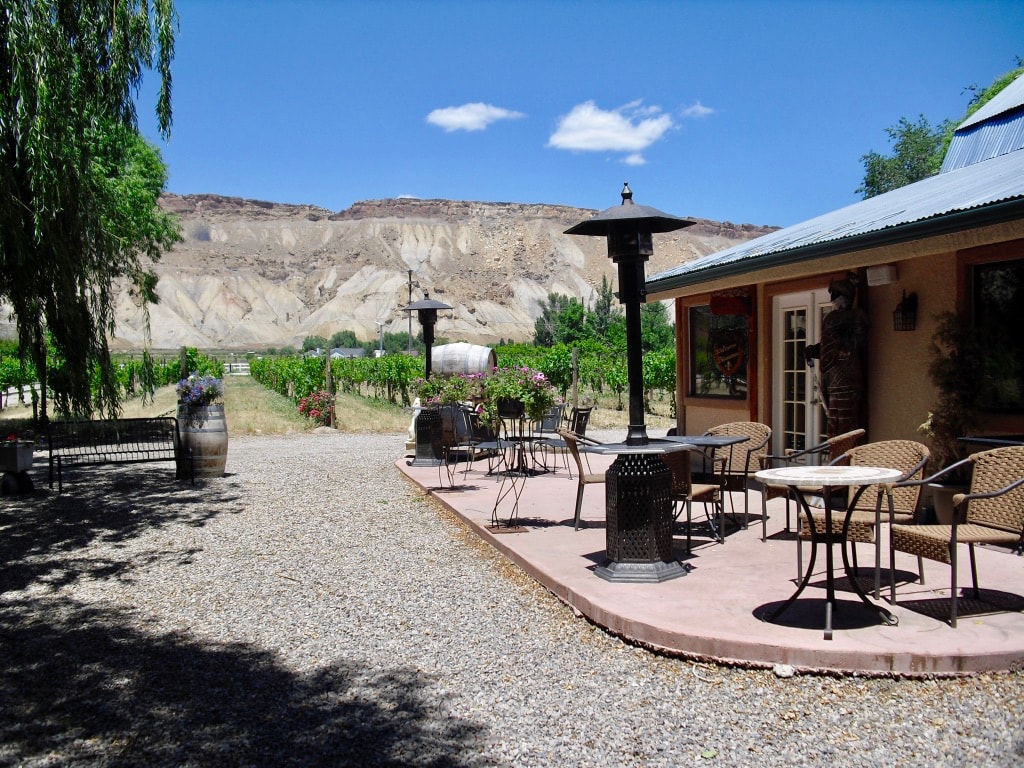 Talon offers a more traditional, drier wine while St. Katherine is known for its sweeter fruit varieties. One of the most unusual "wines" you can taste and purchase in Palisade is fermented at The Meadery of the Rockies. Mead is not a conventional wine at all but a honey brew esteemed by Romans, English and Norse as "the drink of the gods."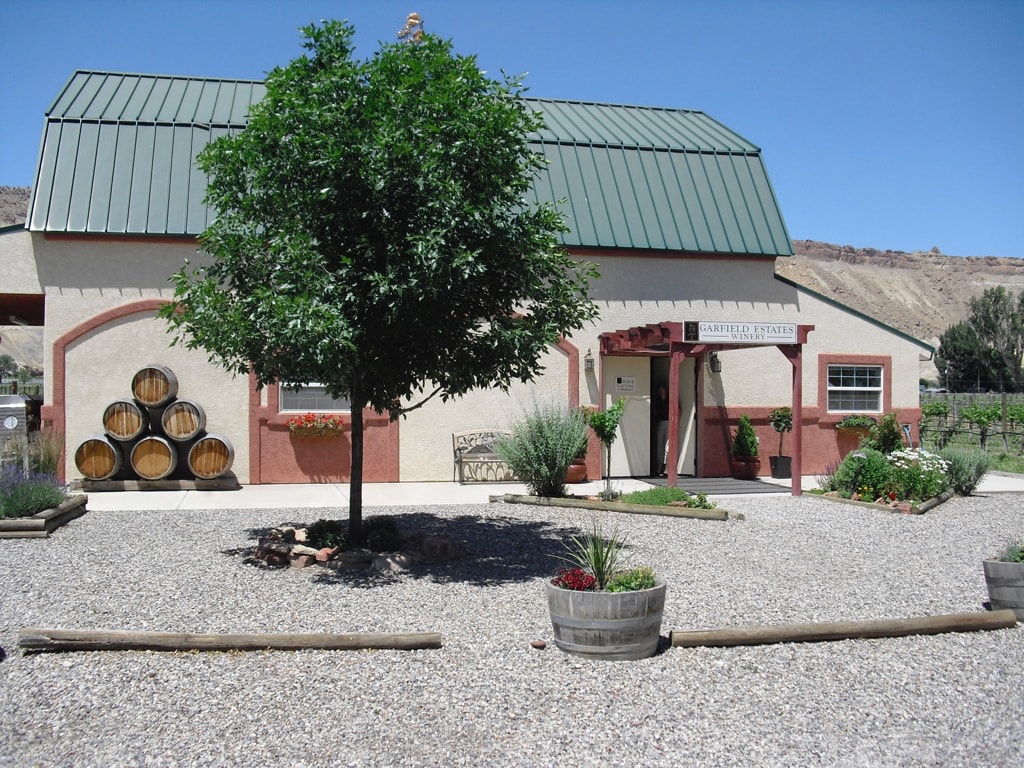 The French-Chateau influenced tasting room at Plum Creek is arguably one of the most attractive in town. Plum Creek has won awards for its Meritage, Rose and Reislings. Next up – a little slice of France in the arid-high-region of Western Colorado, Maison La Belle Vie Winery.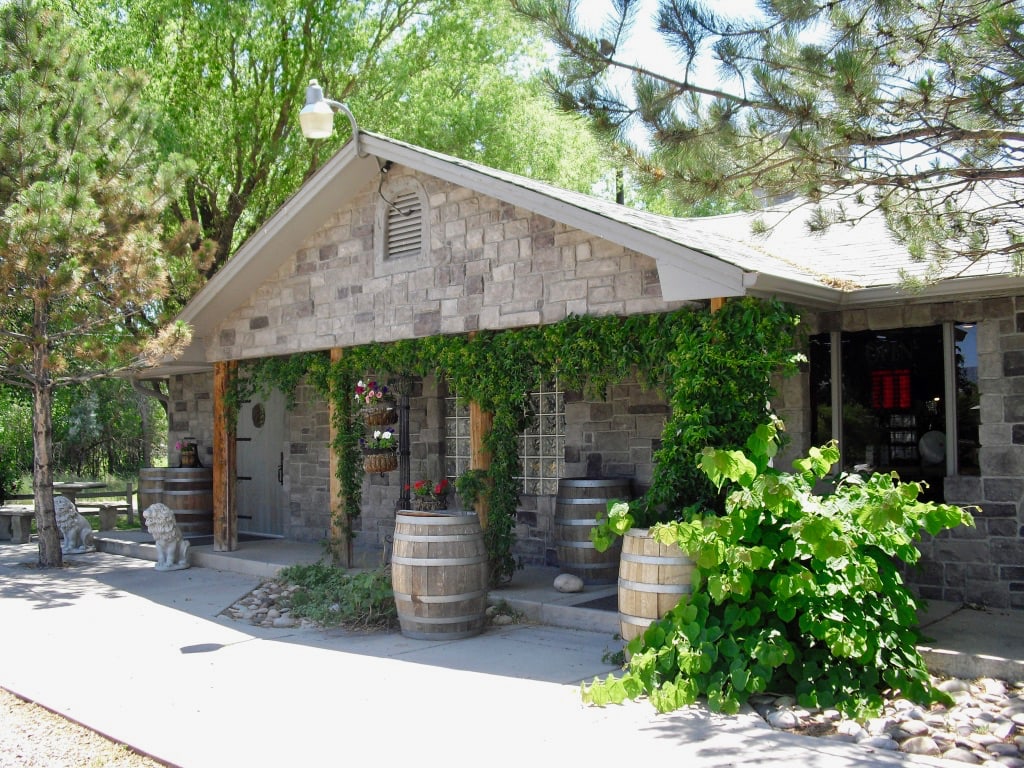 Rustic Carboy Winery – formerly Garfield Estates was once an alfalfa farm where guests now can taste award-winning Fume Blanc, Cabernet Franc and Port in a renovated hay barn. Before zooming into Grand Junction stop at the Port-only Graystone Winery, Try the sweet after-dinner drink with bites of bittersweet chocolate; a perfect marriage of tastes.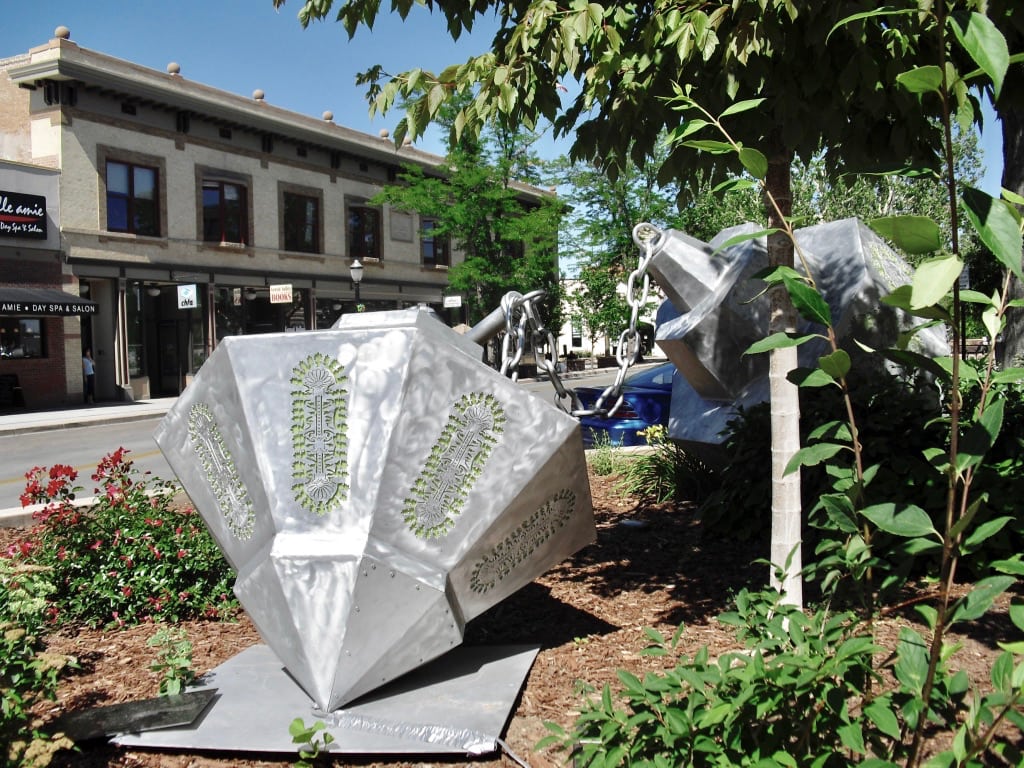 Wander And Dine Along Grand Junction's Sculpture-Studded Main Street
You don't have to get onto I-70 to get from Palisade to downtown Grand Junction CO. All you need to do is follow US Route 6 Colorado 12 miles to Grand Junction features a lovely, sculpture-studded, tree-lined nearly pedestrian mall-like downtown.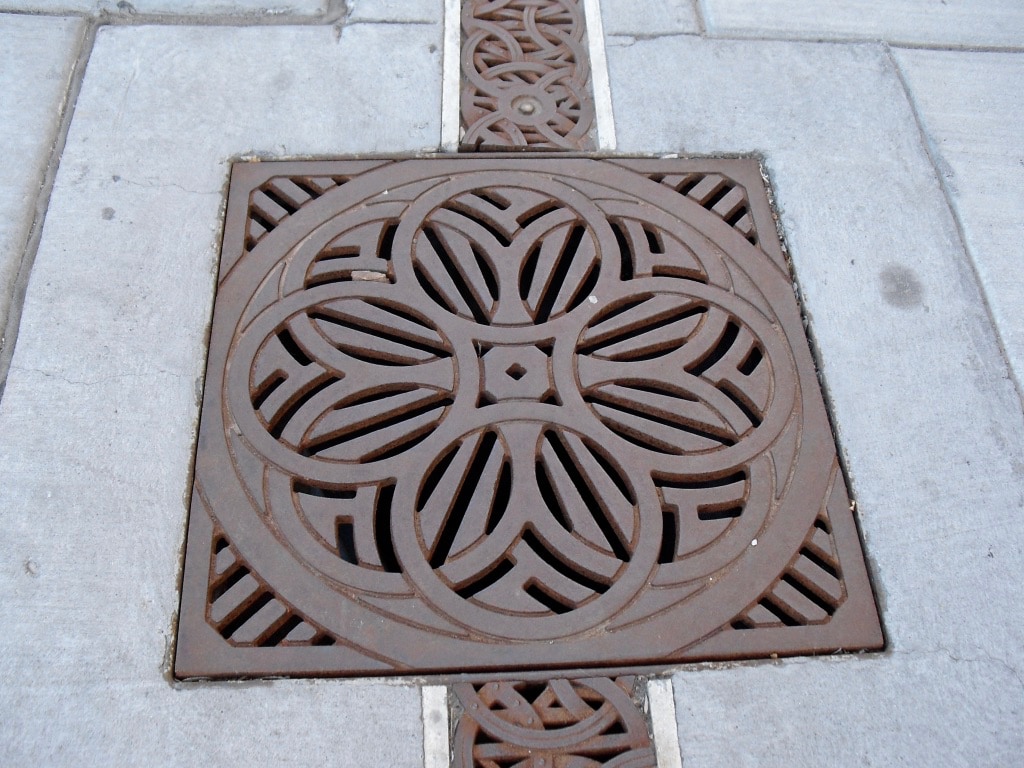 Main Street is so attractive, even the drainage grates embedded in the sidewalk are made of beautifully designed wrought iron. With its artsy downtown, access to the magnificent Colorado National Monument (15 miles west), one of 13 national parks in Colorado, and a cluster of great restaurants (among them, Bin 707, 626 on Rood, Il Bistro Italiano and Spoons Bistro), it's worth it to stay in Grand Junction at least one night.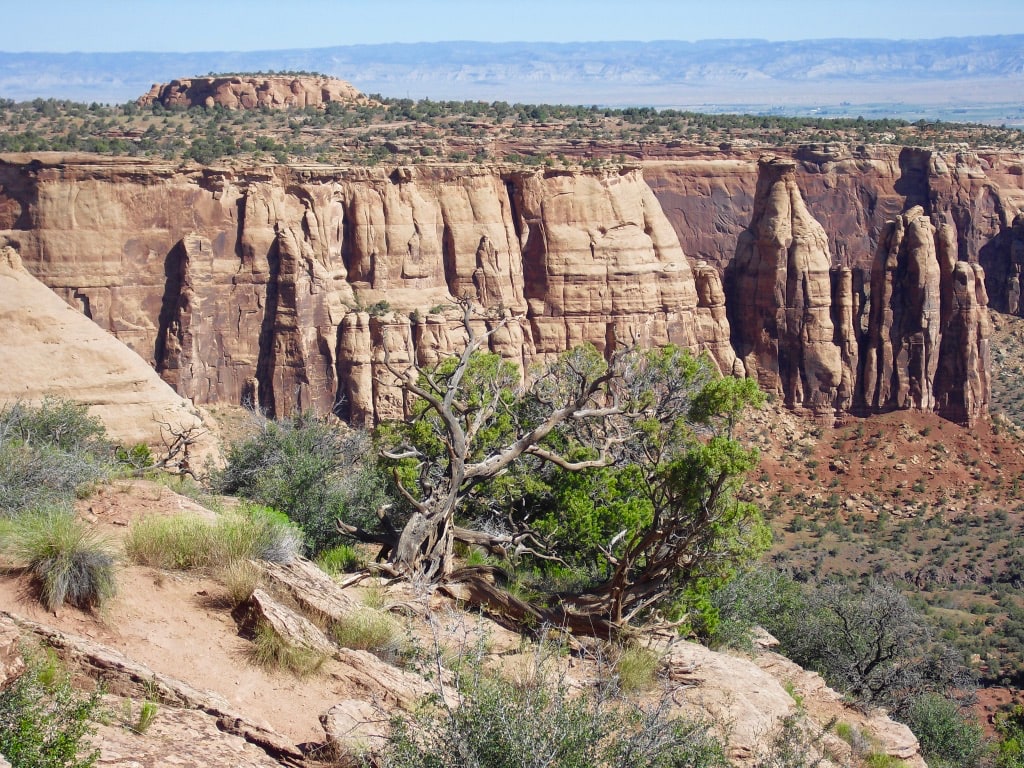 Hike A National Monument That Should Be A National Park
In the morning or afternoon, you will want to experience the grandeur of the Colorado National Monument, 15 miles outside of Grand Junction on Route 340. These magnificent sandstone formations comprise what should be a new National Park. Behold eleven canyons comprised of striated and weathered sandstone on the hypnotic 23-mile paved Rim Rock Drive.
Columns of red and white Navajo sandstone and green shale have eroded to form otherworldly monoliths – Coke Ovens, Window Rock, and other formations – within 32 square miles of rugged and surreal terrain. There are plenty of pull-outs for photography buffs, and an excellent Visitor's Center. Allow for at least 2 hours – more if you wish to get out and hike.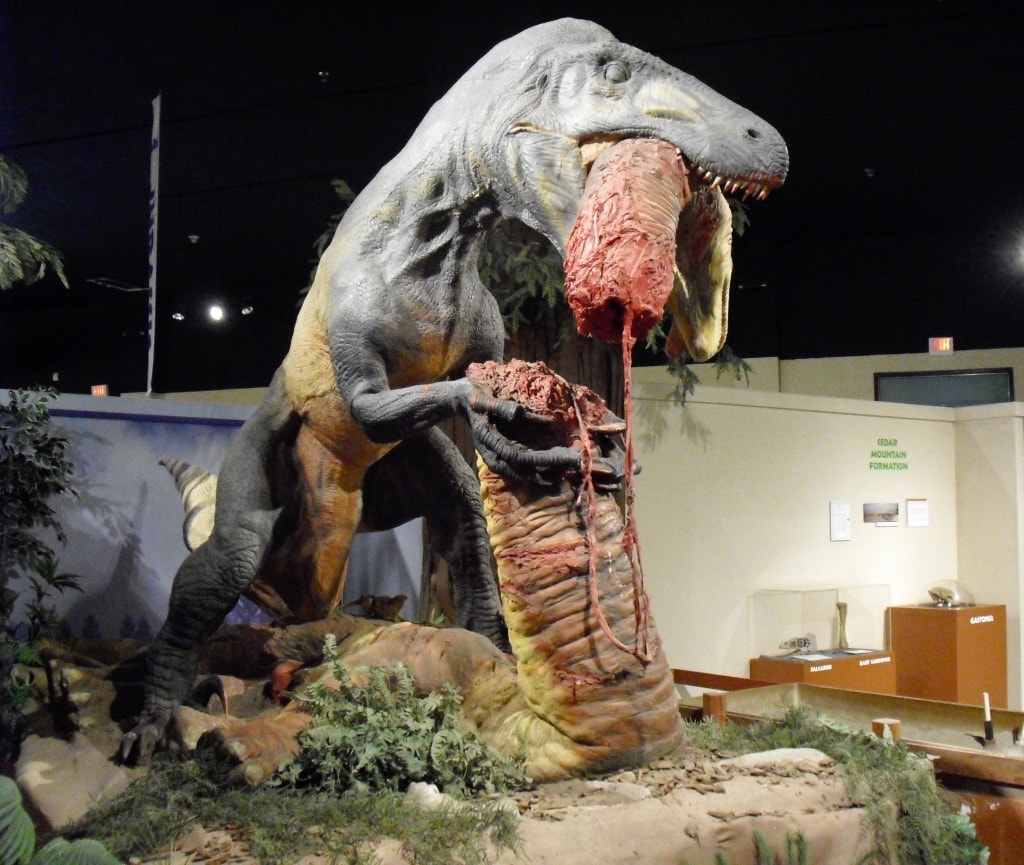 Dino Bones and Mike the Headless Chicken in Fruita – Final Town on US Route 6 Colorado
From Grand Junction, drive 7 miles on Route 6W, which pairs with 70Bus and Route 50 here. You'll see signs for Dinosaur Journey Museum in Fruita, a town that will be forever known for the (true) legend of Mike The Headless Chicken. Despite being decapitated in 1935, this special rooster was left with enough brain stem to live another 18 months – and what exciting months those were.
Mike was featured in Life Magazine and toured the country and overseas before expiring in a hotel room. Now, Fruita celebrates and capitalizes on its quirky piece of history with an annual Mike the Headless Chicken Festival in May. If you're here then, "attending this event is a No-Brainer."
The Dinosaur Journey Museum is loads of fun, and you'll learn something amid the moving, roaring animated T-Rex and spitting Dilophosaurus. Why a dinosaur museum here? This part of the world is rife with the bones of those ancient beasts. Paleontologists come to Western Colorado/ Eastern Utah to dig in the dirt and are richly rewarded.
The museum also contains a cool 5.3 Earthquake Simulator. Stand on it and you'll experience the same magnitude that hit Eastern Colorado in Aug. 2011.