A hybrid between Gateway to the West and Southern Charm, it's the vibrant arts scene that weaves its way through all the fun things to do in St. Louis MO. Premier art museums, quirky outdoor sculptures, and serious jazz venues are just the beginning.
This city break wouldn't be complete without accommodations that place culture on center stage.
Fun Things To Do In St. Louis For Couples
There is a long list of cool things to do in St. Louis for adults, but to make it easier to navigate and plan a weekend getaway, I've listed some of my personal favorites sorted into the main touristic St. Louis neighborhoods.
But if you're looking for things to do with kids, do check out these St. Louis family vacation ideas.
Looking for more artsy getaway ideas? We love the Arts in Baltimore and Films in Pittsburgh, but you can find a whole bunch more in our round-up of art getaways.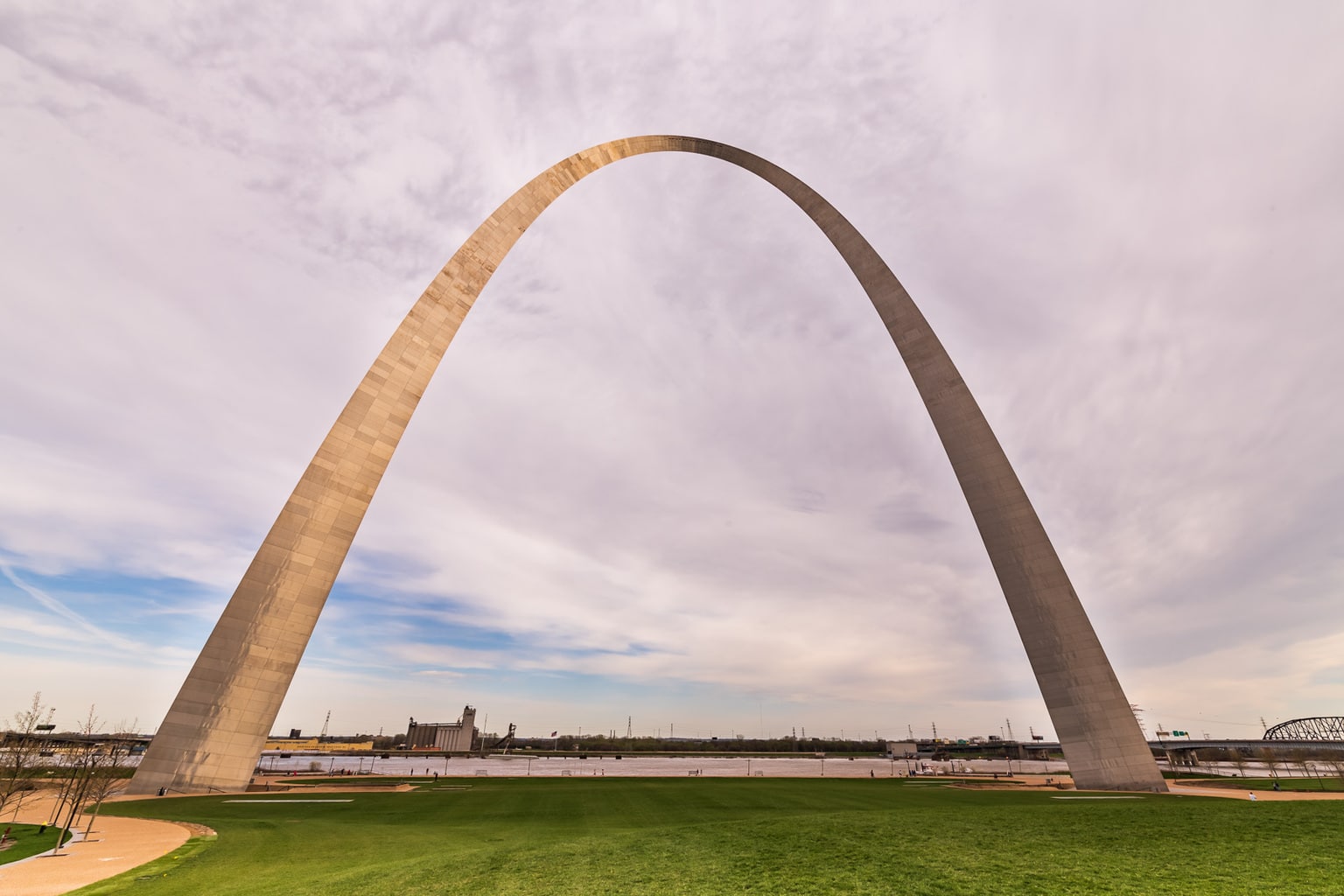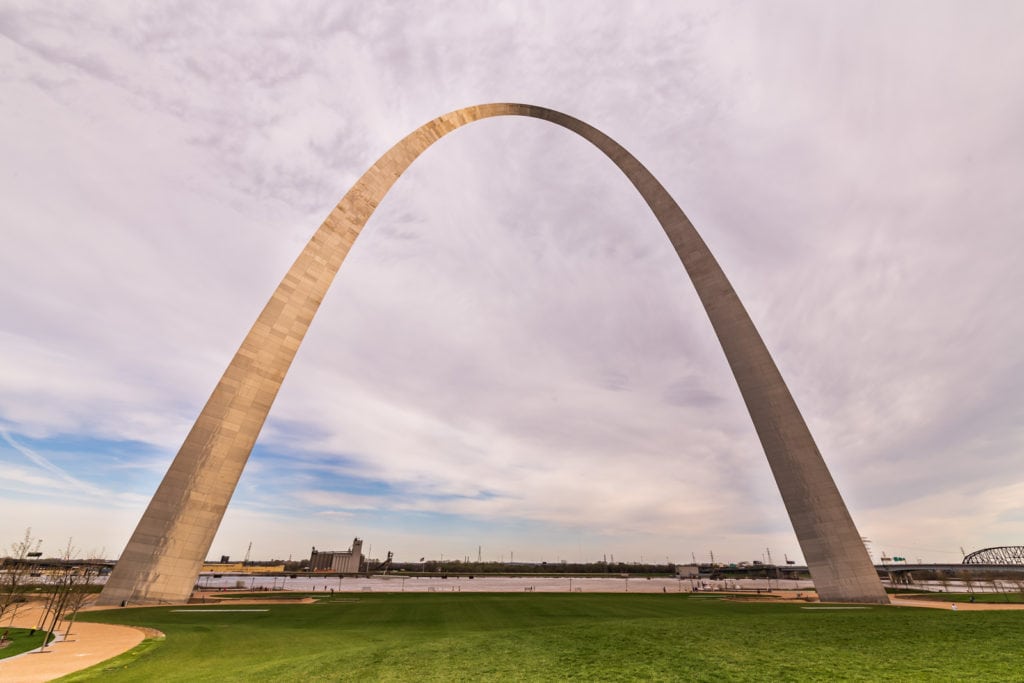 Things To Do In Downtown St. Louis
First-time visitors to St. Louis will want to explore America's tallest monument; a pleasant stroll takes you from the Mississippi River to the Old Courthouse where slaves Dred Scott and his wife sued for their freedom.
With more time, schedule a riverboat cruise, and many themed events are offered seasonally. Plan on at least 45 minutes to complete tram trips to the top of the gateway.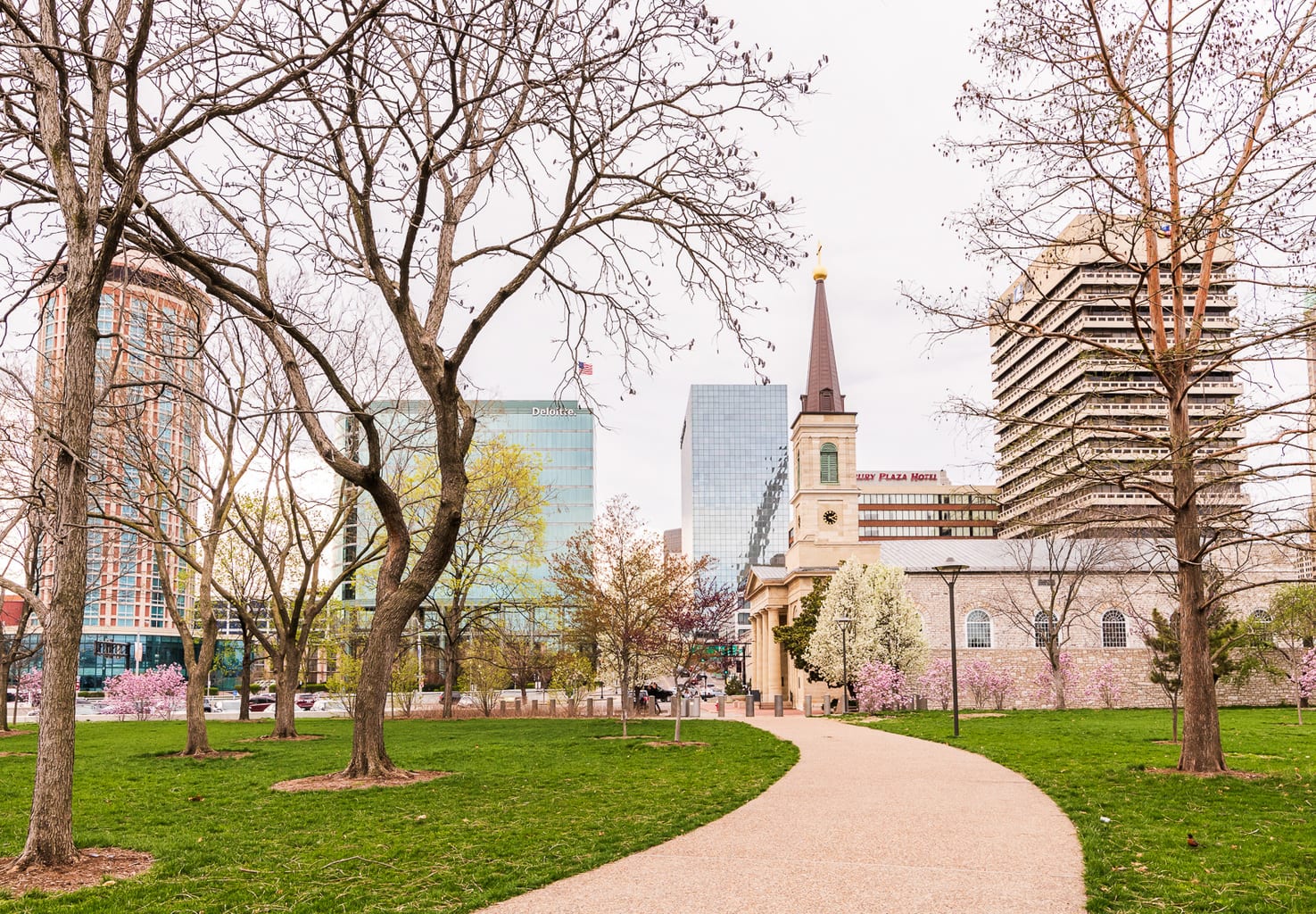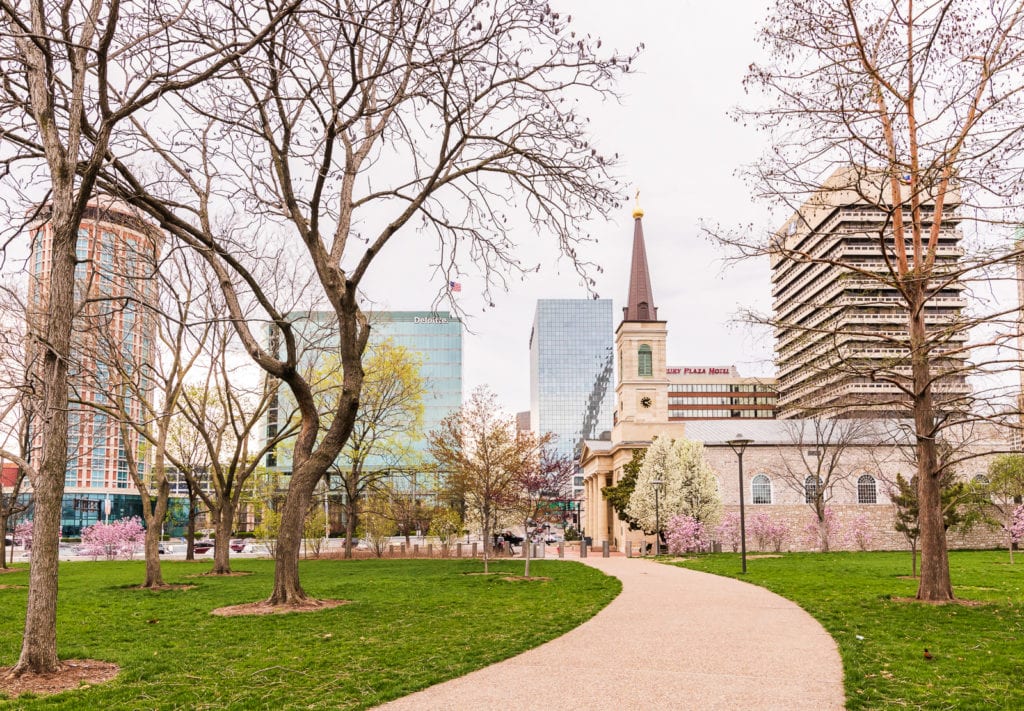 You can't miss seeing the oldest building in St. Louis, the Old Cathedral is practically at the foot of the Gateway Arch. The land was dedicated in 1764, although construction did not begin until 1831.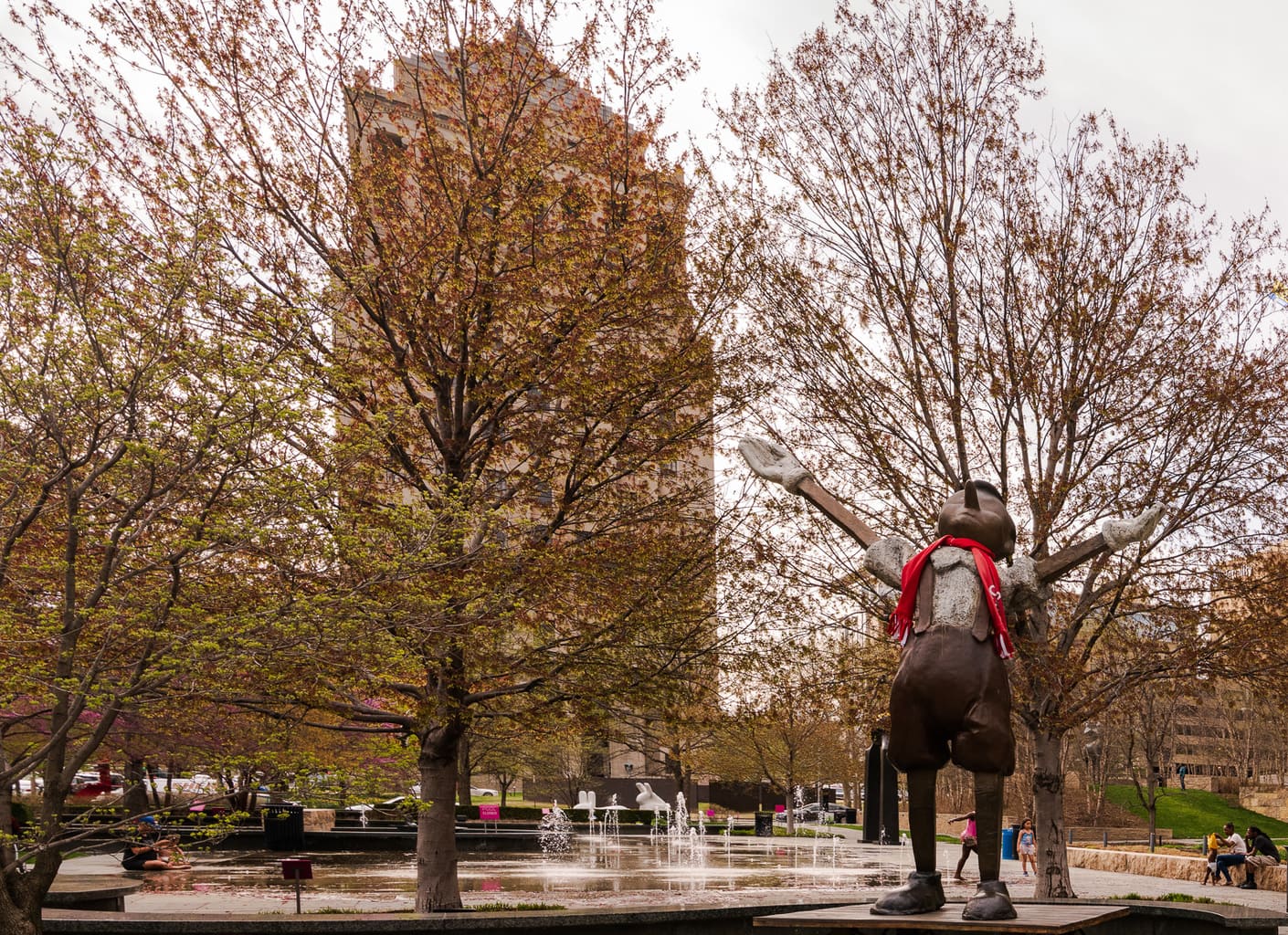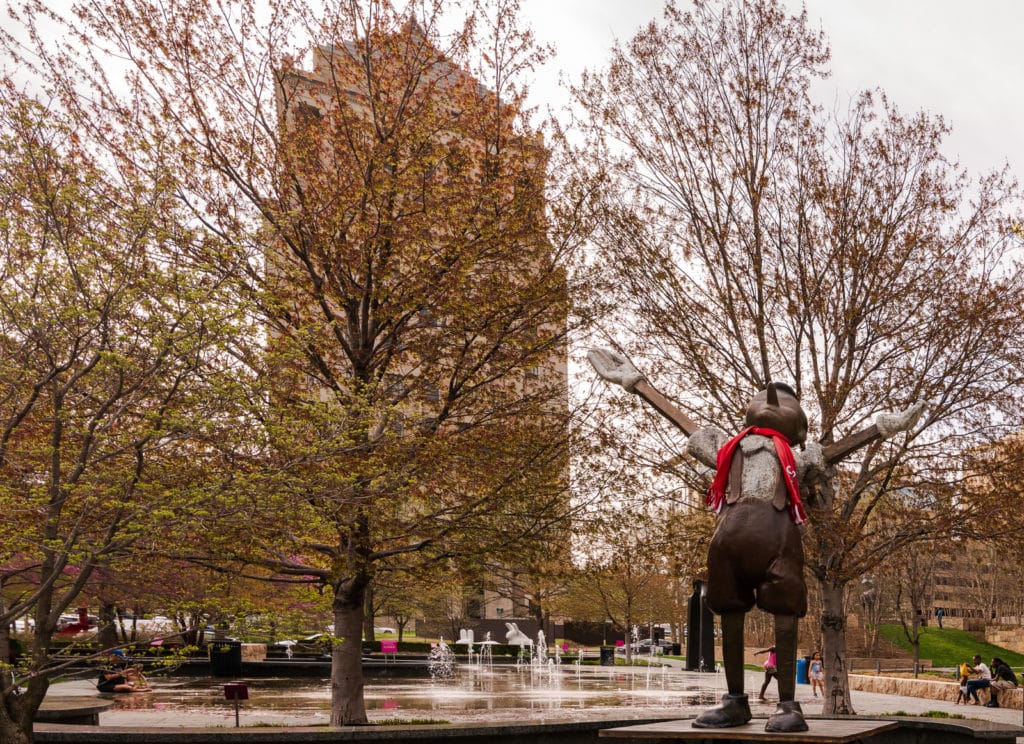 Quirky, fantastical, and more than life-size, sculptures at Citygarden are sure to elicit a few smiles. An outdoor Spray Plaza play place is fun for the kids; adults appreciate grownup beverages at the onsite Kaldi's Coffee.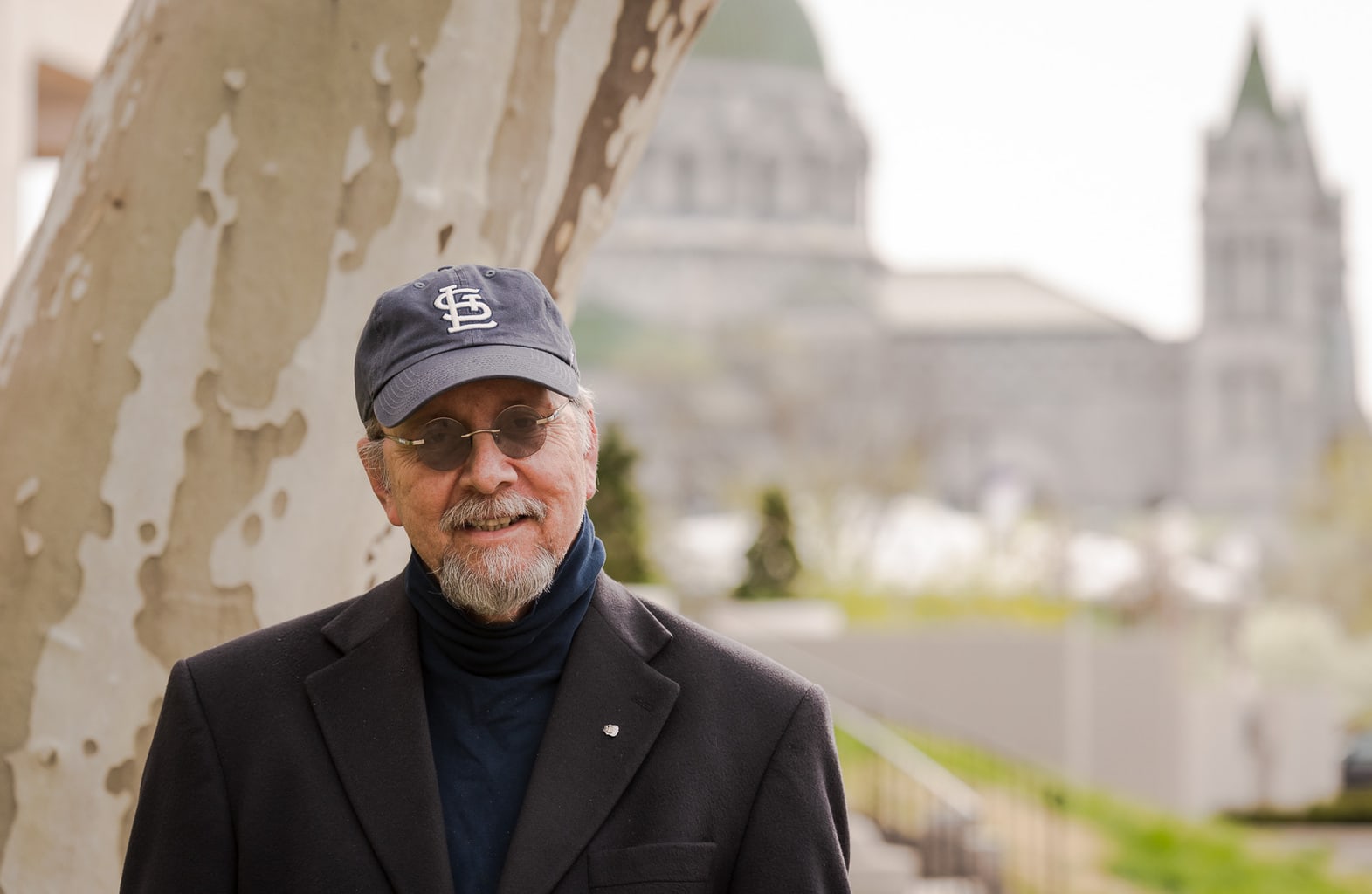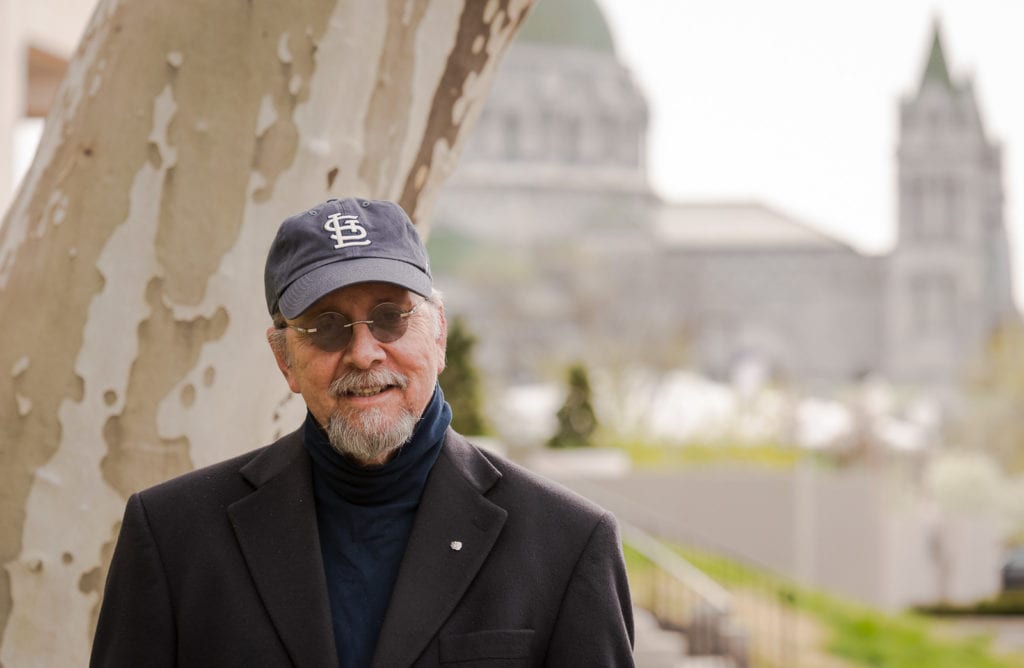 Home to MLB team St. Louis Cardinals, Busch Stadium boasts record-breaking sold-out baseball games. The third iteration of the stadium, a retro-style ballpark that opened in 2006, it now hosts major concerts in addition to its sports lineup.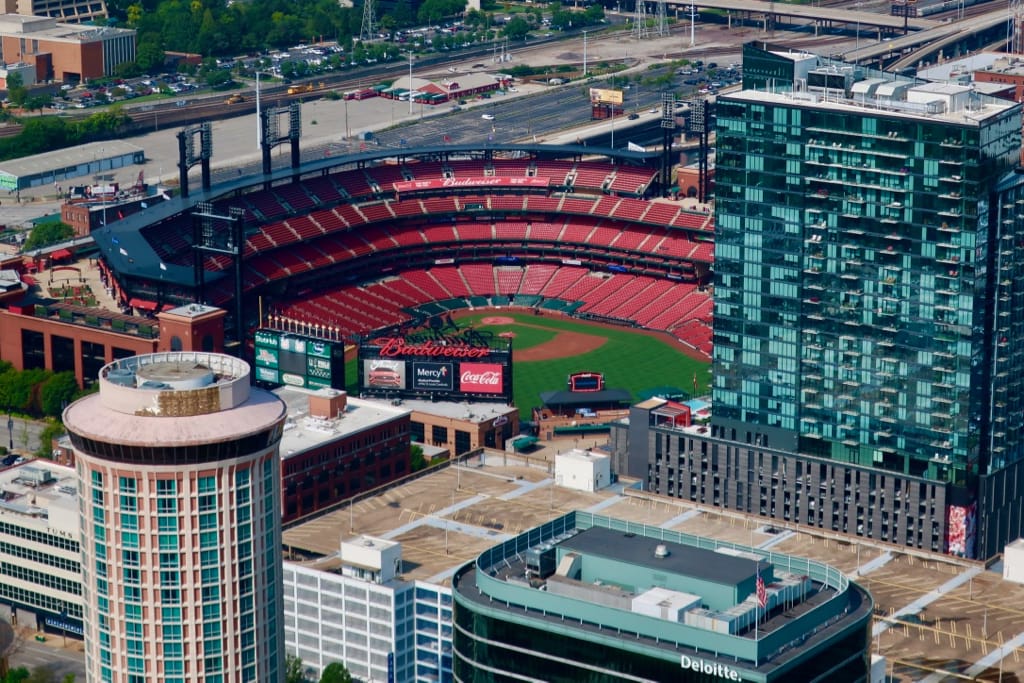 Perhaps all you need to know is that City Museum is Missouri's largest individual purchaser of art glitter. Architectural elements and found objects have been repurposed so that more than 30 slides connect fantastical art installations in a former shoe warehouse.
Focusing on the Blues, interactive exhibits in this small but powerful museum tell the story not just about American music but also its history and culture. Live performances on select days.
Things To Do In Central West End Neighborhood of St. Louis
Almost double the size of New York City's Central Park, you could easily spend several days exploring Forest Park. And many do. With over 13 million visitors per year, it's the sixth most visited urban park in the USA.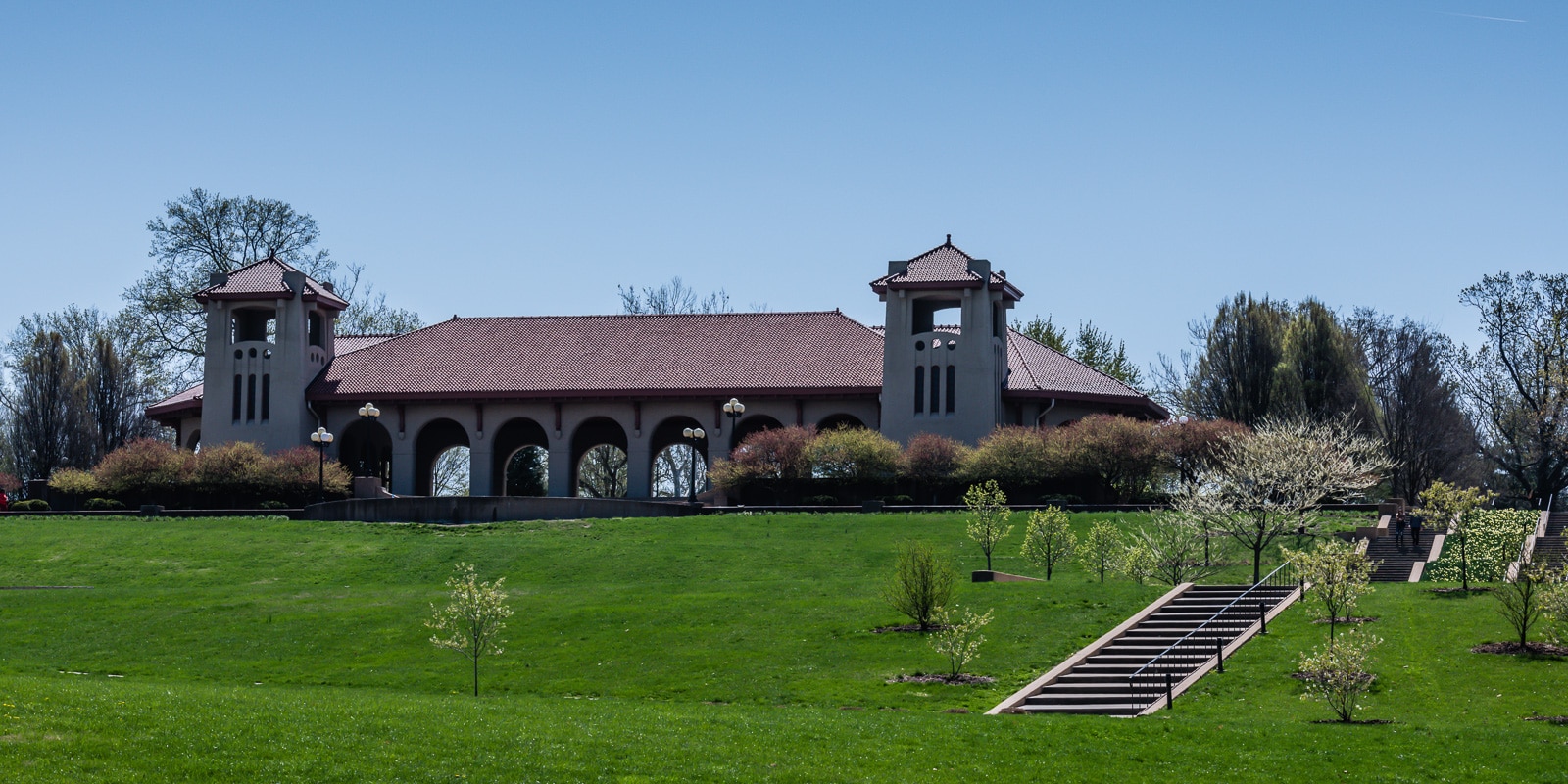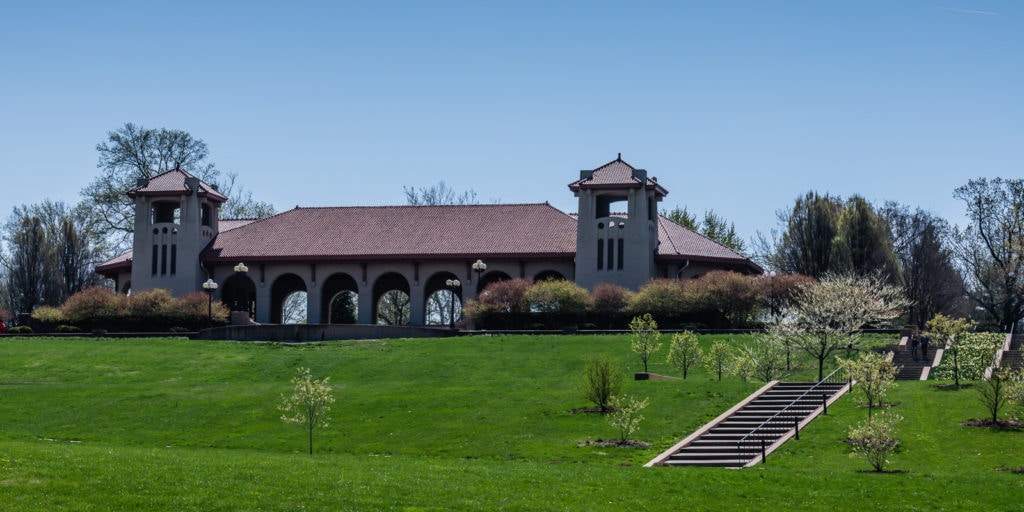 In 1904, Forest Park was the site of the 1904 Summer Olympics, the year when African Americans were first allowed to compete, and the 1904 World's Fair, named the Louisiana Purchase Exposition.
A few highlights of the park include the MUNY, the Saint Louis Art Museum, the St. Louis Zoo, and the Saint Louis Science Center.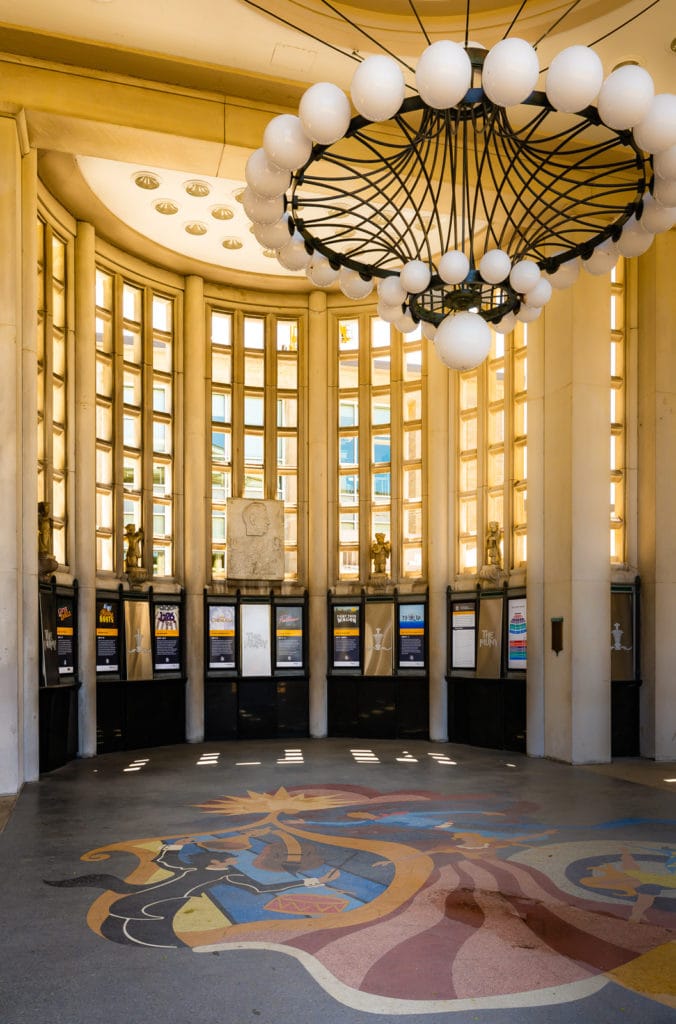 Celebrating over one hundred seasons, St. Louis' Municipal Theater is said to be the oldest outdoor musical theater in America; with seats for 11,000, it's also the largest.
More than 30,000 artworks, ranging from ancient to modern, could inspire multiple themed tours to this world-class art museum. If you only have time for one short stop, head to the European wing to view the 20th-century German paintings: look for pieces the Nazis labeled "degenerate;" plus the world's largest collection of Max Beckman paintings.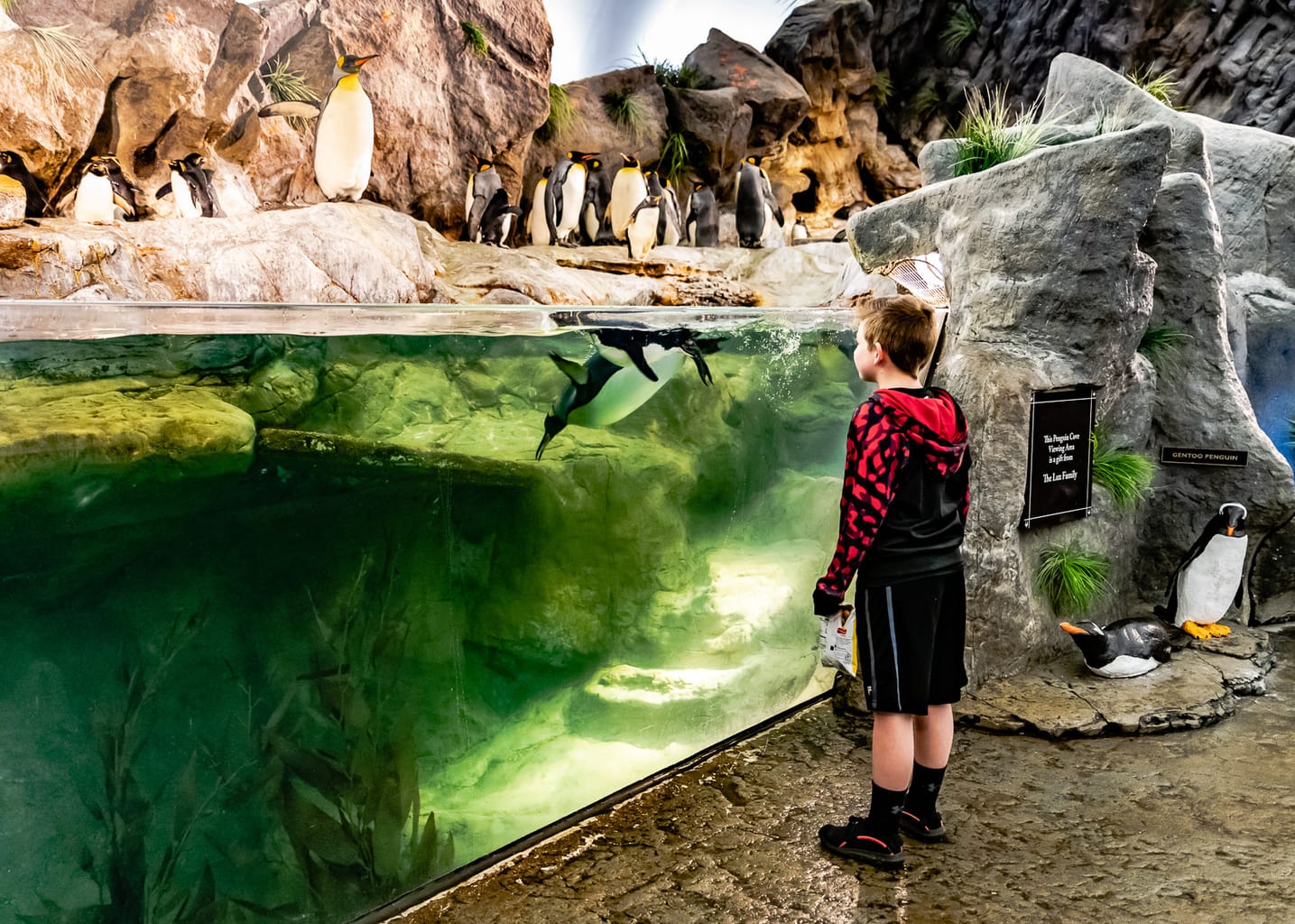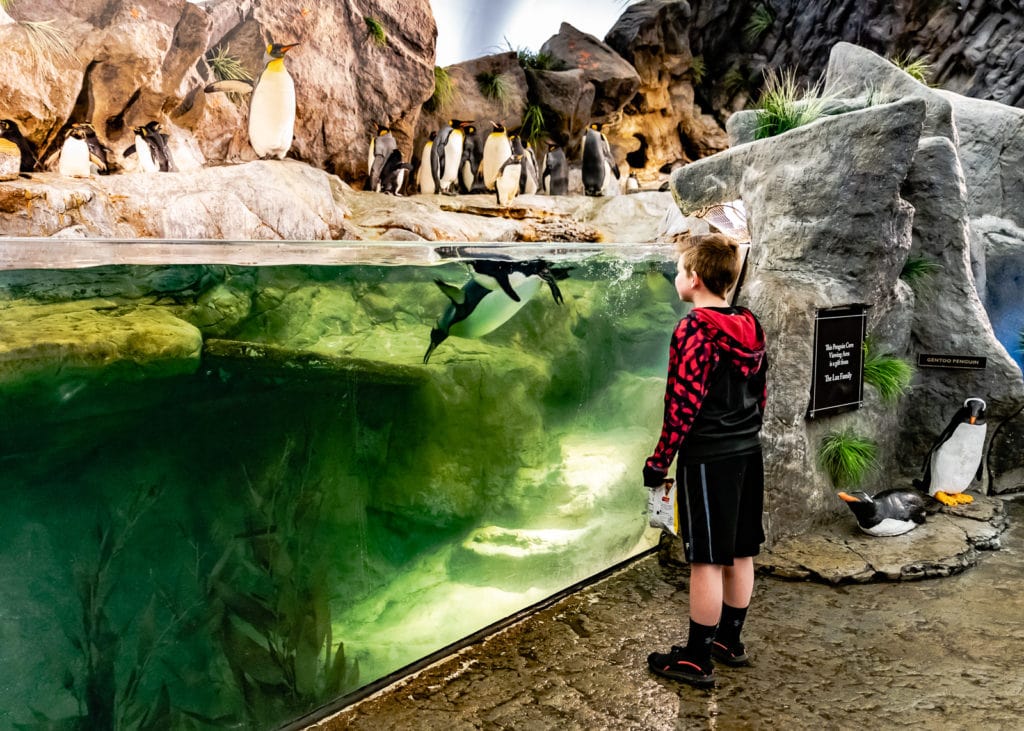 Easily rivaling the world's best zoos, the Saint Louis Zoo beats most on one item alone–it's free. Lots of well-executed animal habitats let you get up close and personal with penguins, polar bears, and hippopotami.
Tip- To see wildlife at their most active, time visits during feeding times.
As one of the top five science centers in the USA, the museum has everything you would expect, including a planetarium, an OmniMax theater, a VR ride/exhibit, and some of the country's most popular traveling exhibitions.
Several buildings, spread over 300,000 square feet, house more than 750 exhibits, making this one of the largest science centers in the country.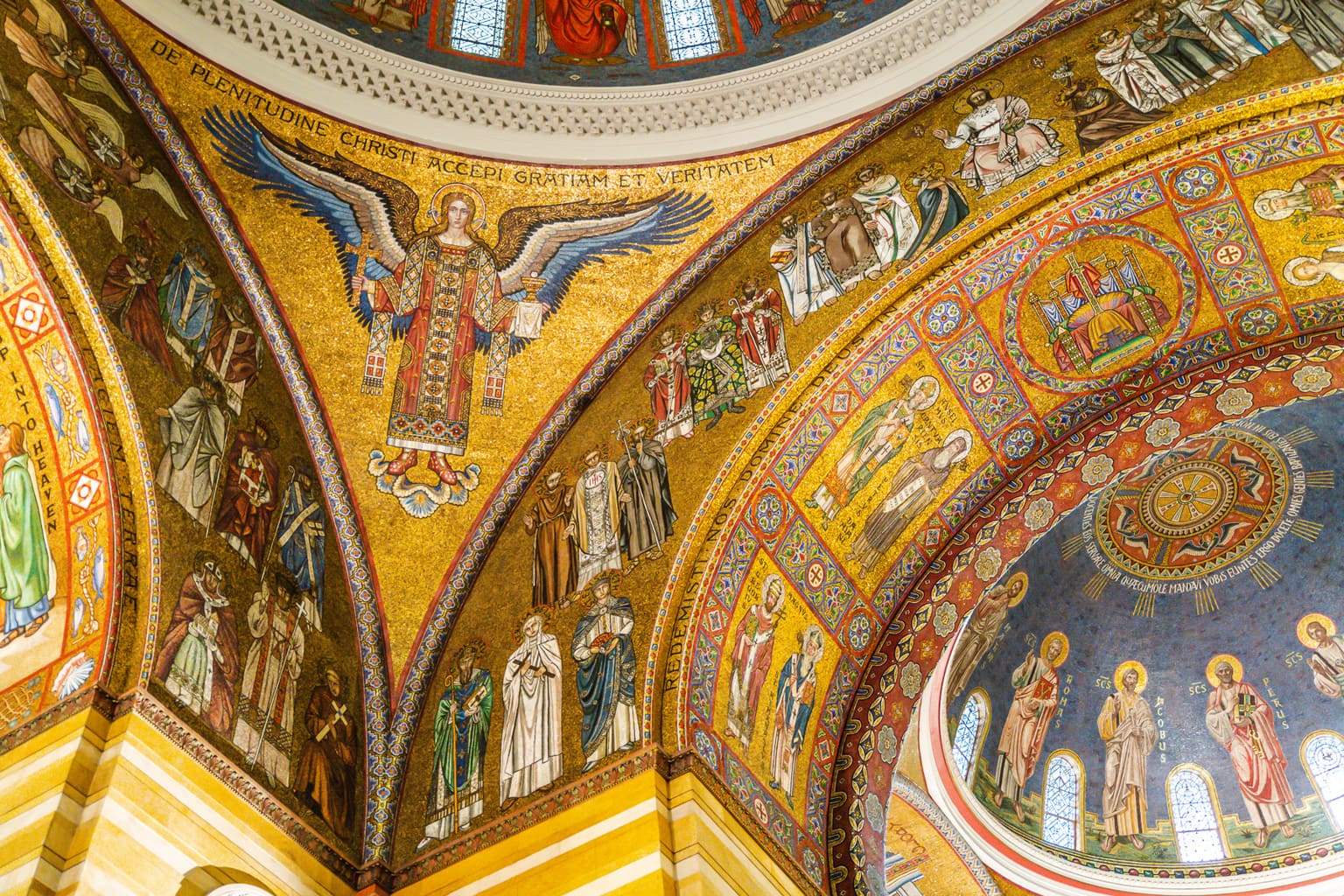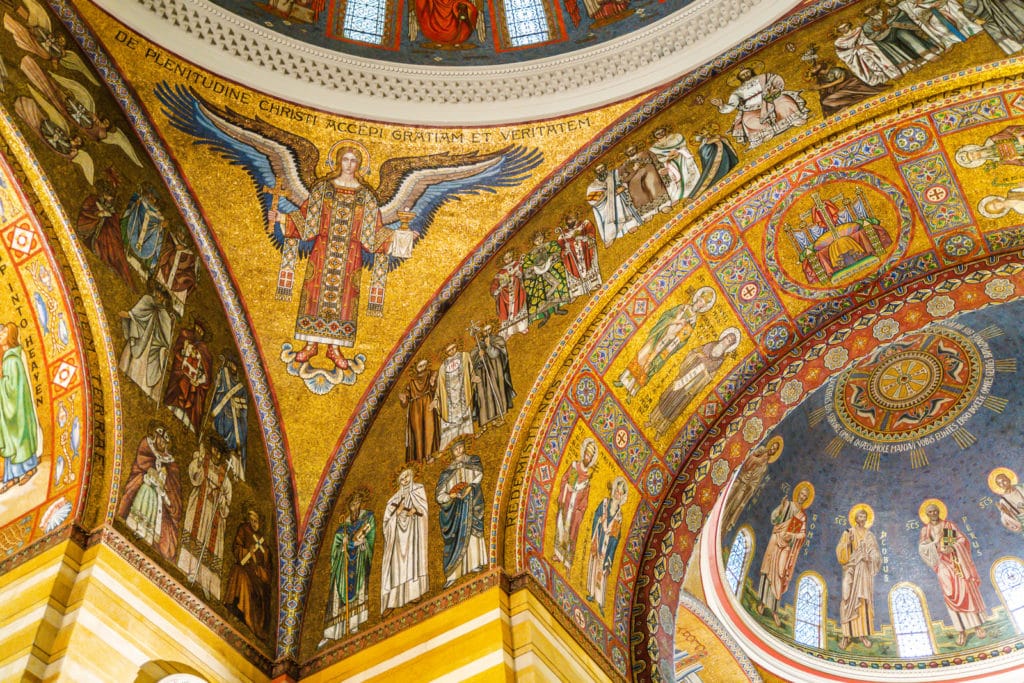 Standing more than 100 years, the Basilica's interior mosaics required more than 41 million pieces of glass tesserae and took nearly 80 years to complete. Daily guided tours; self-guided tours are welcome any time except during Mass or special events.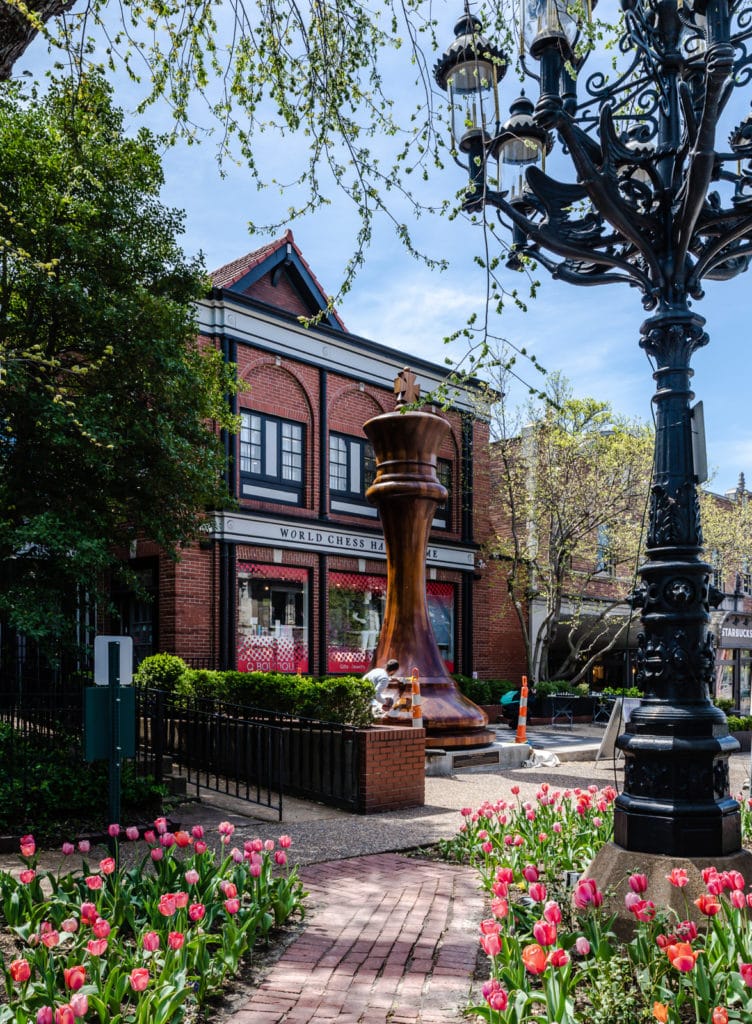 Recent popular exhibitions include Harry Benson's King & Queens and M.C. Escher's Infinite Variations, but you don't even have to enter the premises to appreciate the Chess Campus (a collaboration with the Saint Louis Chess Club, located across the street.)
Standing 20 feet tall, you can't miss the world's largest chess piece standing sentry on the sidewalk. Surrounding it, and on both sides of the road, several tables with built-in boards welcome chess players of all abilities.
Things To Do In Grand Center Arts District
The Garden Center Arts District is an interesting mix of old and new media, with a busy nightlife scene. But it's even livelier on First Fridays when several galleries and museums–including the Sheldon Art Galleries, Contemporary Art Museum of St. Louis, and International Photography Hall of Fame–remain open late with free admission.
One cool and unusual thing to do in St. Louis is to check out the Moto Museum's private collection of motorcycles, spanning one hundred years of cycle history and coming from over 20 countries. But you have to go outside to discover the best secret of St. Louis: hidden art that can only be viewed with a special app from Re+Public.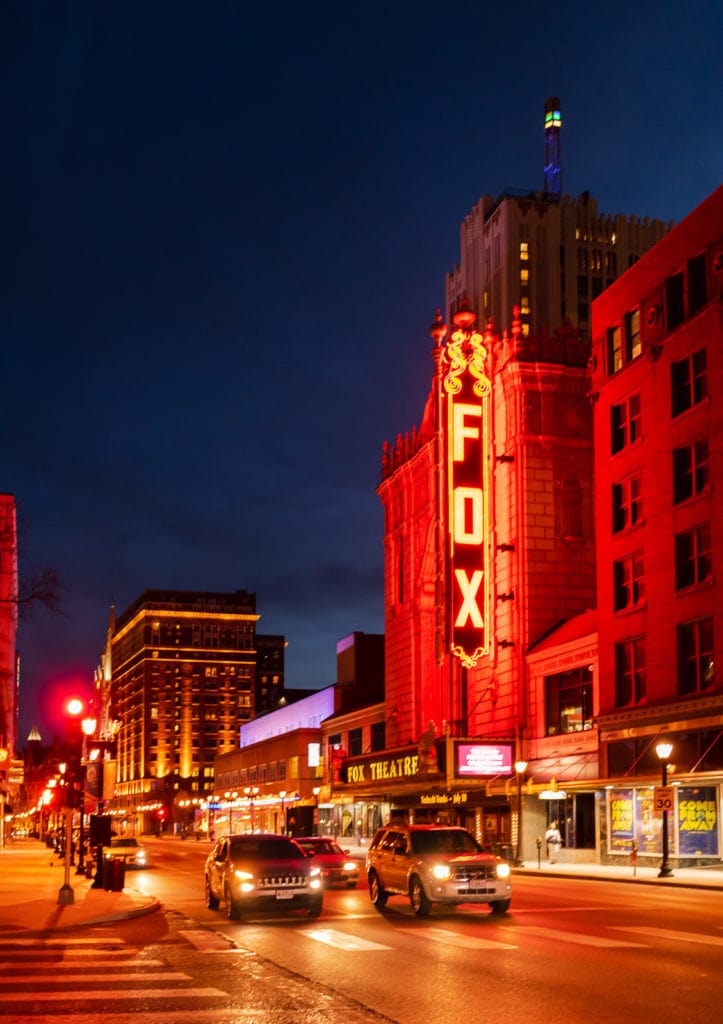 Built in 1929, the Fabulous Fox is one of the legendary Fox Theaters built by William Fox, founder of the Fox Film Corporation. Go behind the scenes on tours scheduled several days a week; Saturday tours include an organ demonstration.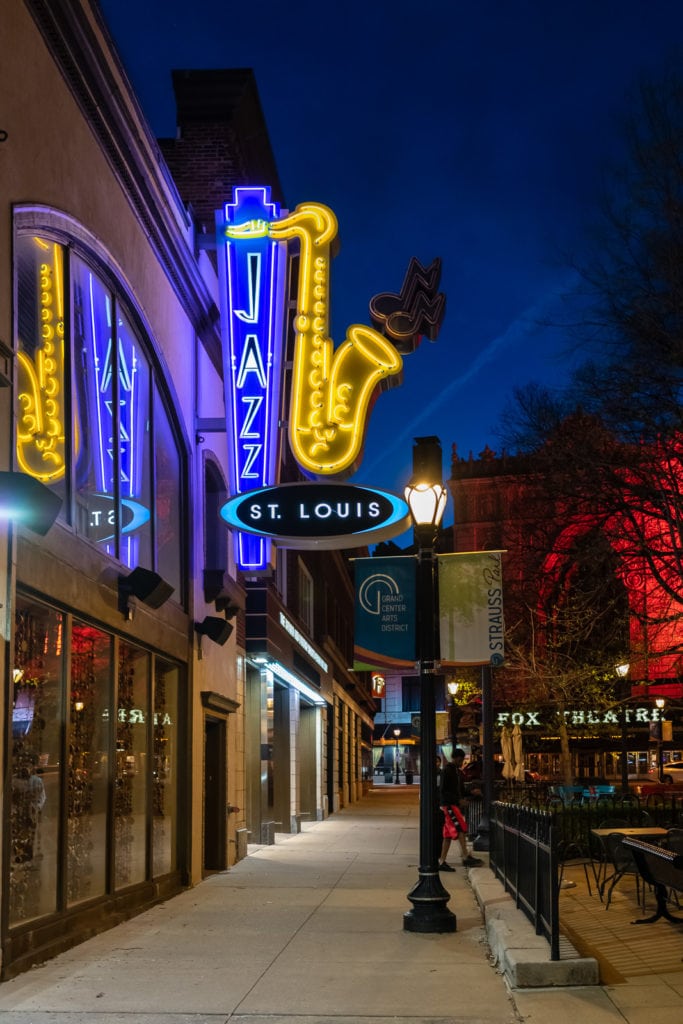 Some of the best jazz artists in the country perform in one of the most acoustically perfect venues, but Jazz St. Louis is more than a performance space. The center runs a whole slew of educational and community programming ranging from a speaker series to artist residencies.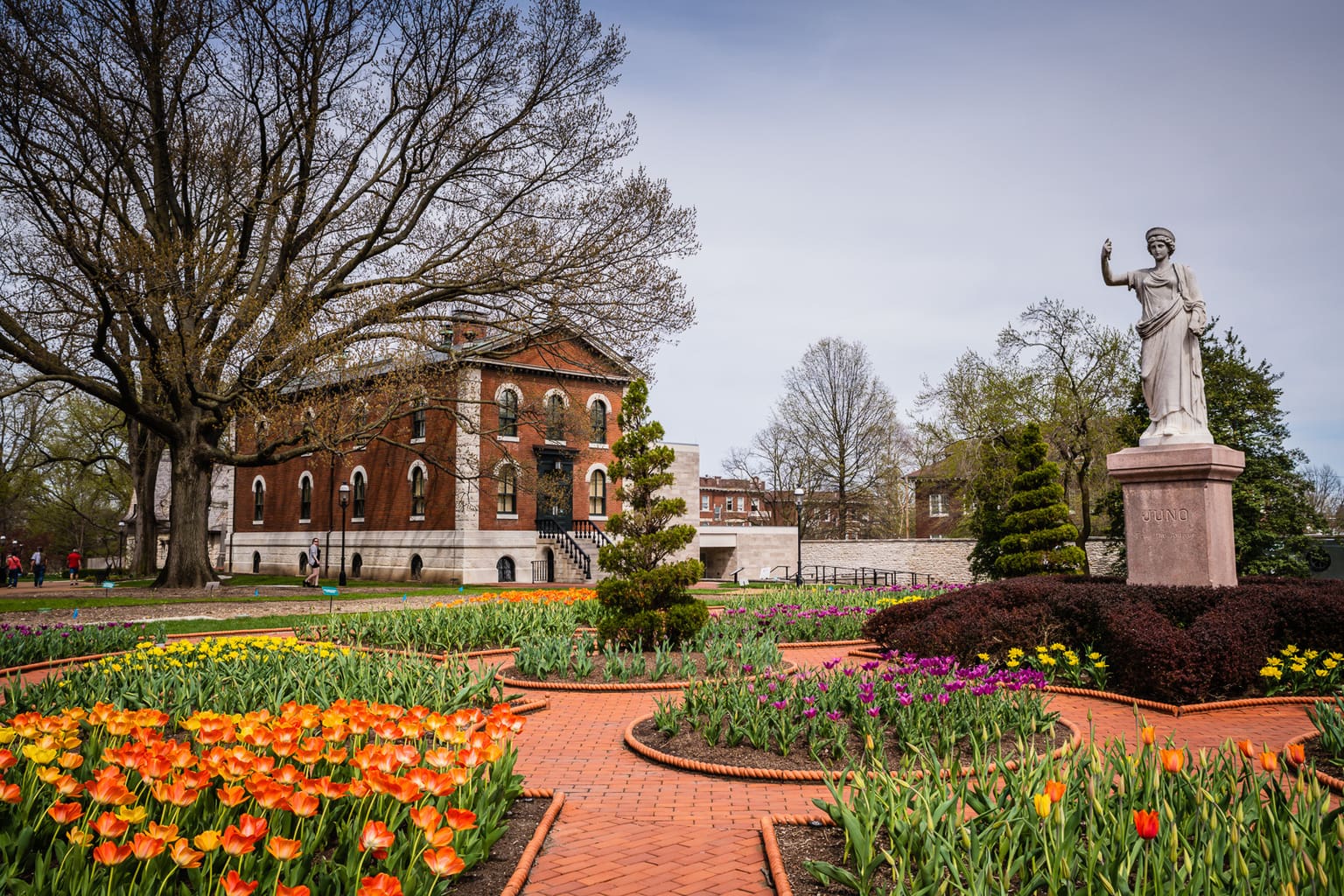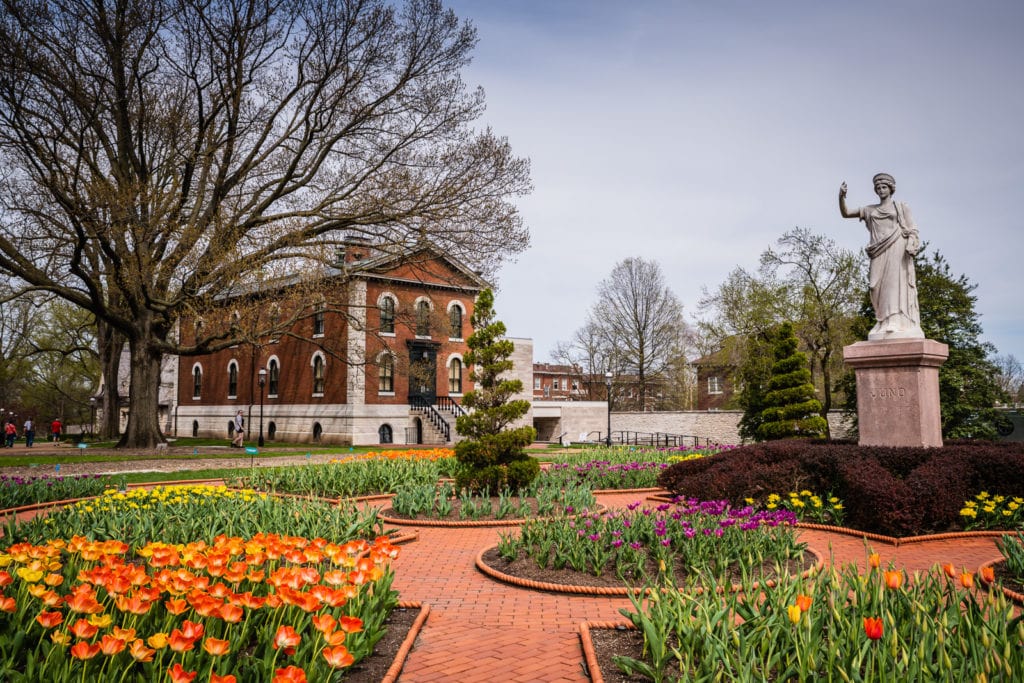 Things To Do In The Shaw Neighborhood Of St. Louis
One of the great American gardens, the Missouri Botanical Garden is a National Historic Landmark and contains the second-largest herbarium in North America. Take a pleasant stroll through indoor or outdoor gardens year-round.
Things To Do In The Soulard Neighborhood Of St. Louis
Whatever you might think of Budweiser beer, there's no denying that Anheuser-Busch has mastered the art of marketing. Certainly, they've got brand recognition down pat. There are multiple tours and experiences available at the historic flagship brewery, including meet & greets with one of the famous Clydesdale horses.
And, if you want to see where they're sent upon retirement, plan a visit to Grant's Farm, just a 30-minute drive away.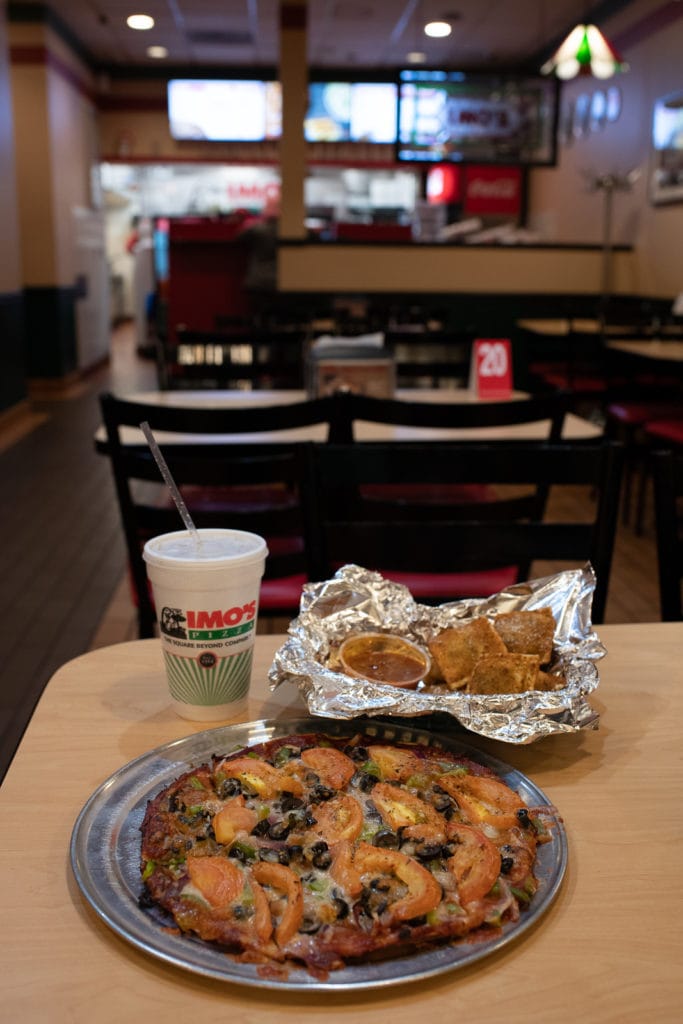 Restaurant In St. Louis
You either love or hate St. Louis-style pizza, the difference is in the Provel cheese, a combination of cheddar, Swiss, and provolone cheeses. Locals recommend getting it at locations throughout the city.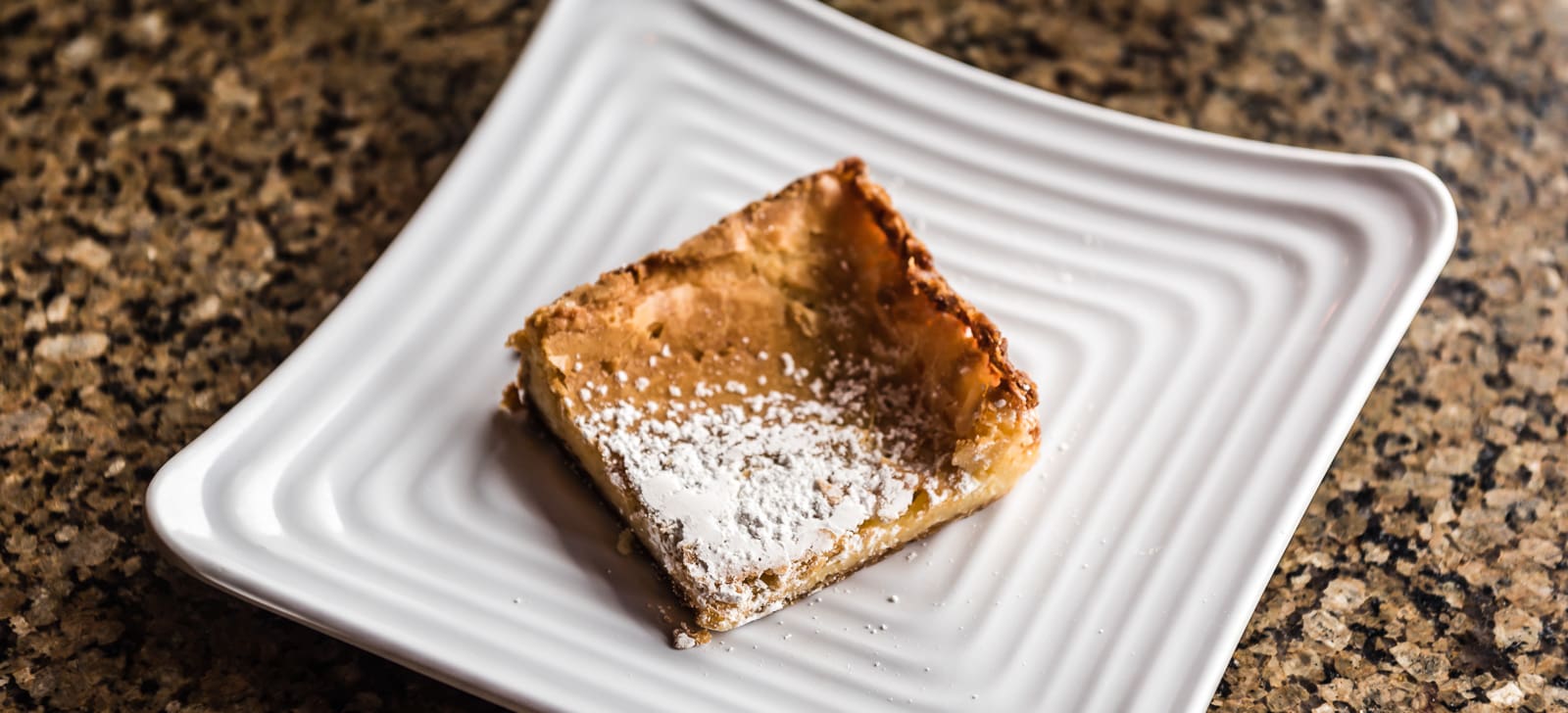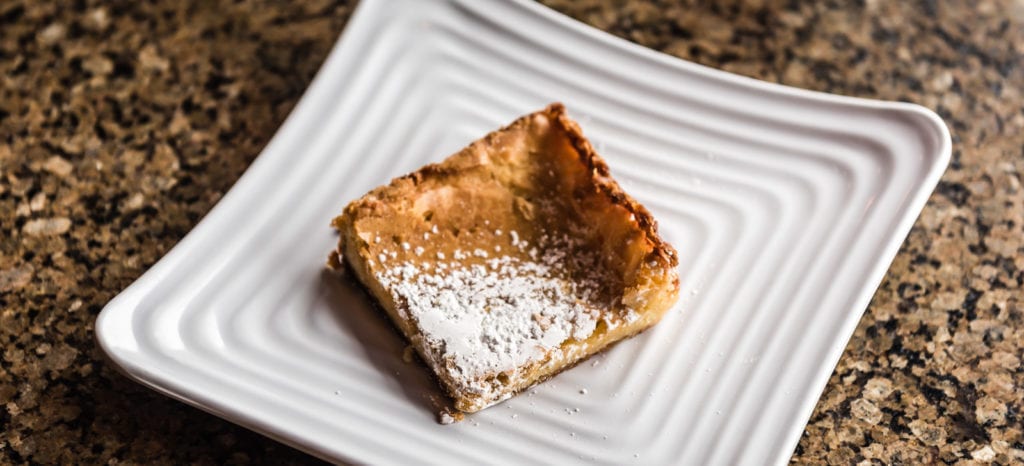 DESSERT: Park Avenue Coffee
St. Louis is also known for two sweet treats: frozen custard, preferably from Ted Drewes; and Gooey Butter Cake, deriving from the region's German heritage, that's outstanding at Park Avenue Coffee by Lafayette Square.
The Citygarden location features a new twist on the classic menu, including beer, wine, and cocktails. It's the perfect spot to grab a snack surrounded by the art and whimsy of the sculpture garden.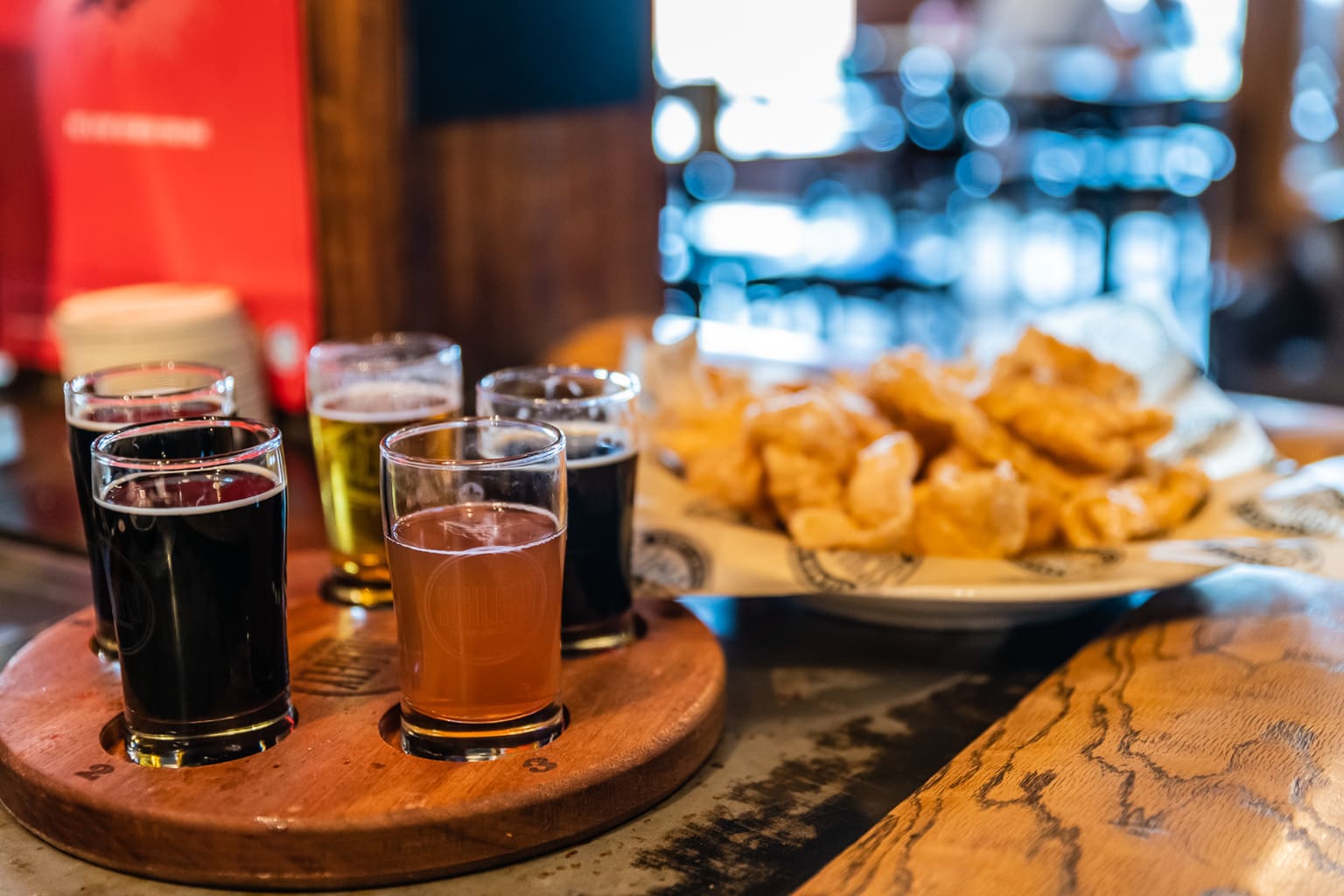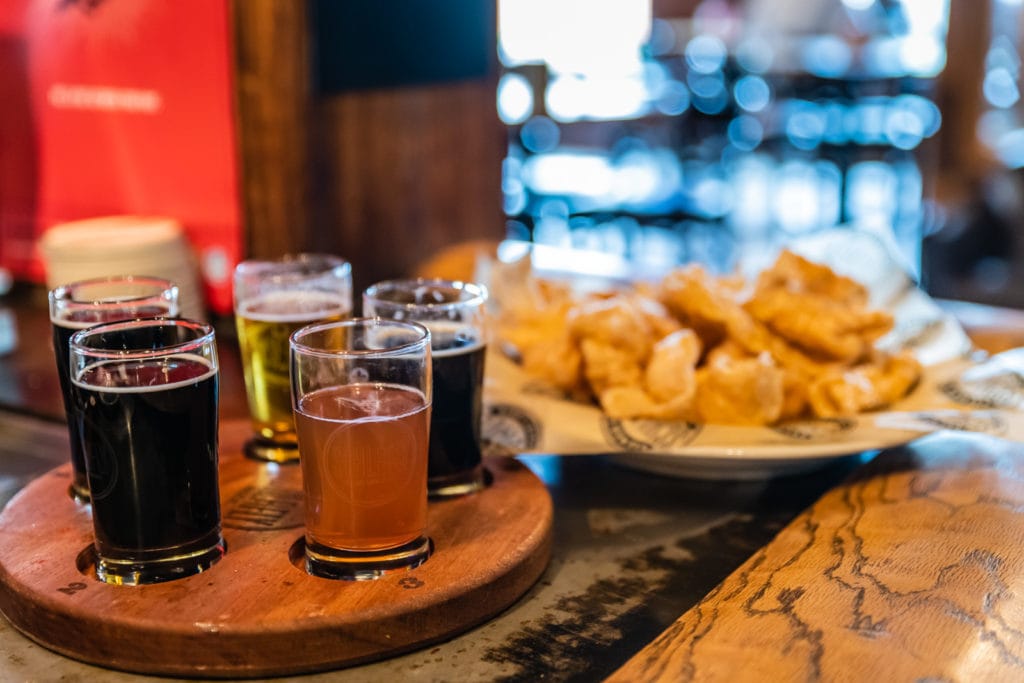 More than one chocolate-infused microbrew makes this brewpub a Maven favorite; house-made pork rinds redefine everything you thought you knew about the snack.
BREAKFAST/LUNCH: Kingside Diner. (CENTRAL WEST END)
Breakfast Salad or Avocado Toast could be a healthy start to your day, but it's hard to resist "The Johnny Cash": Maple cashew butter, bacon, & banana between two pieces of French toast served with fries or hash browns.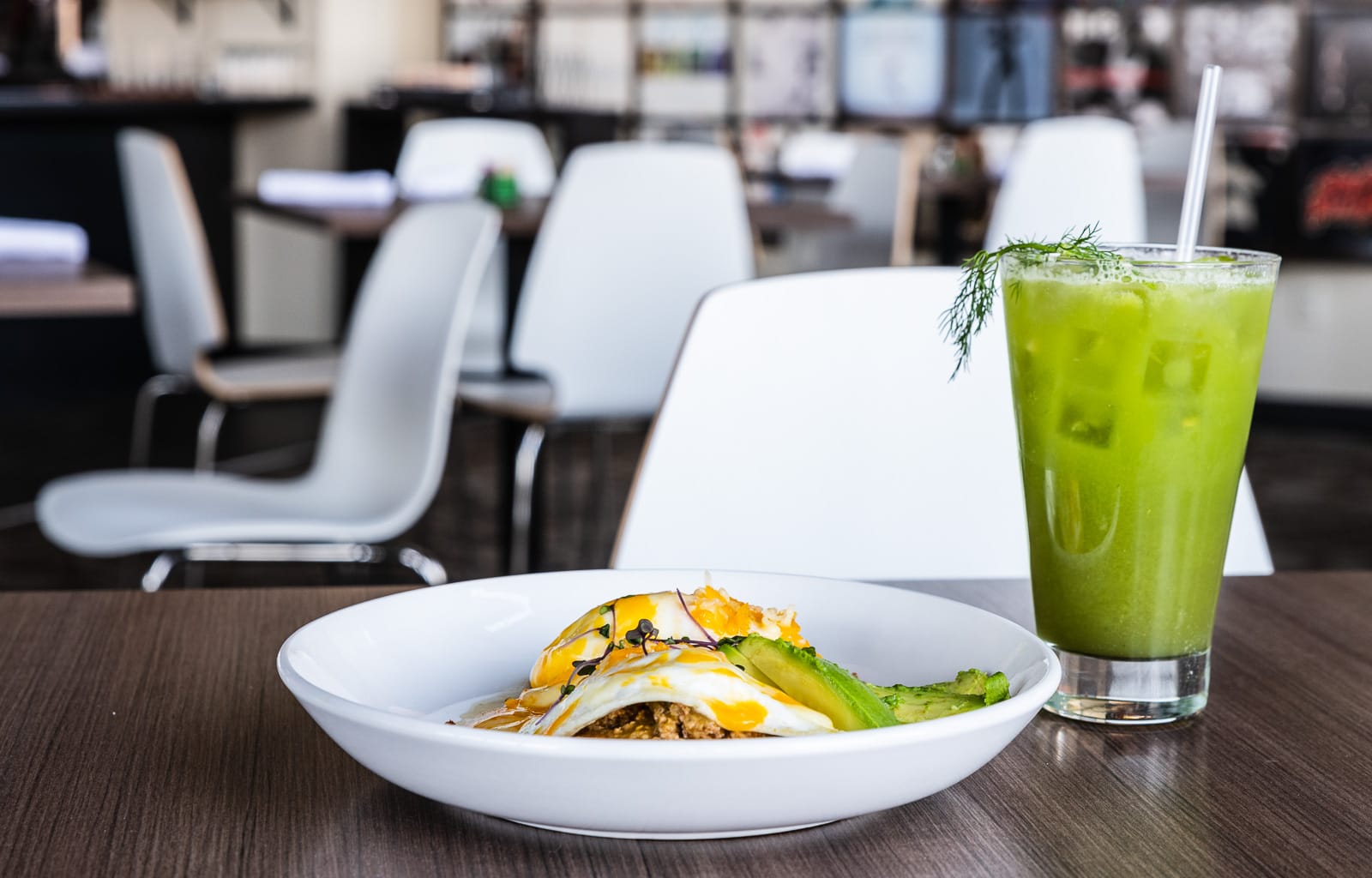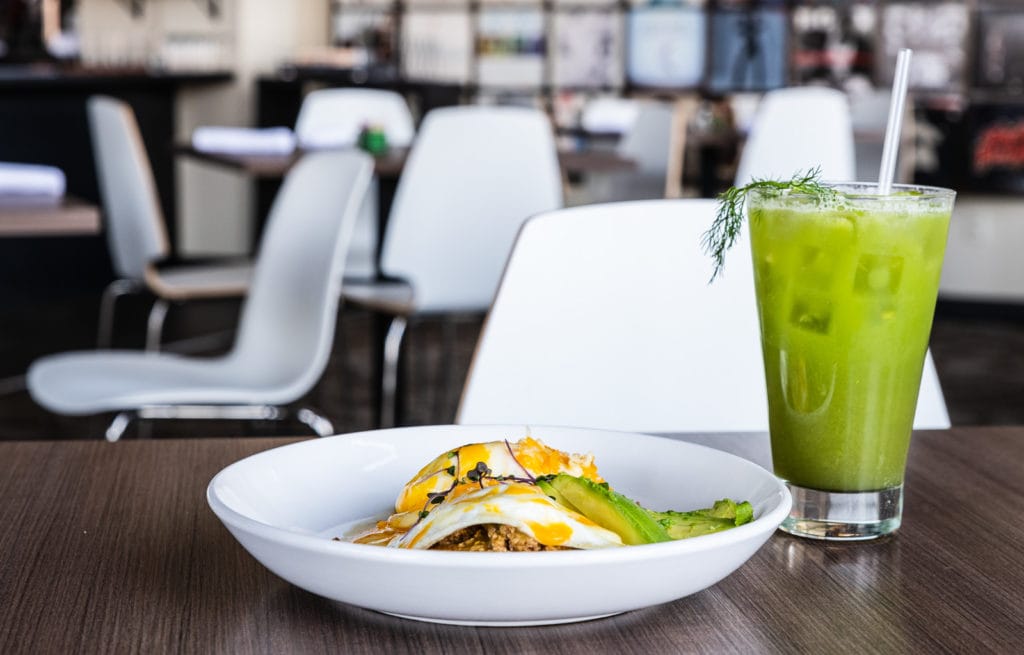 BRUNCH/DINNER: Turn. (GRAND CENTER)
Chef David Kirkland uses local ingredients to build a menu that shifts with the seasons. On a Spring visit, the vegetarian arepa served with house-seasoned match meat chorizo was a standout, as was the Green Smoothie of the day. In keeping with the turn-table theme, dinner guests enjoy DJ-mastered tunes with their meals.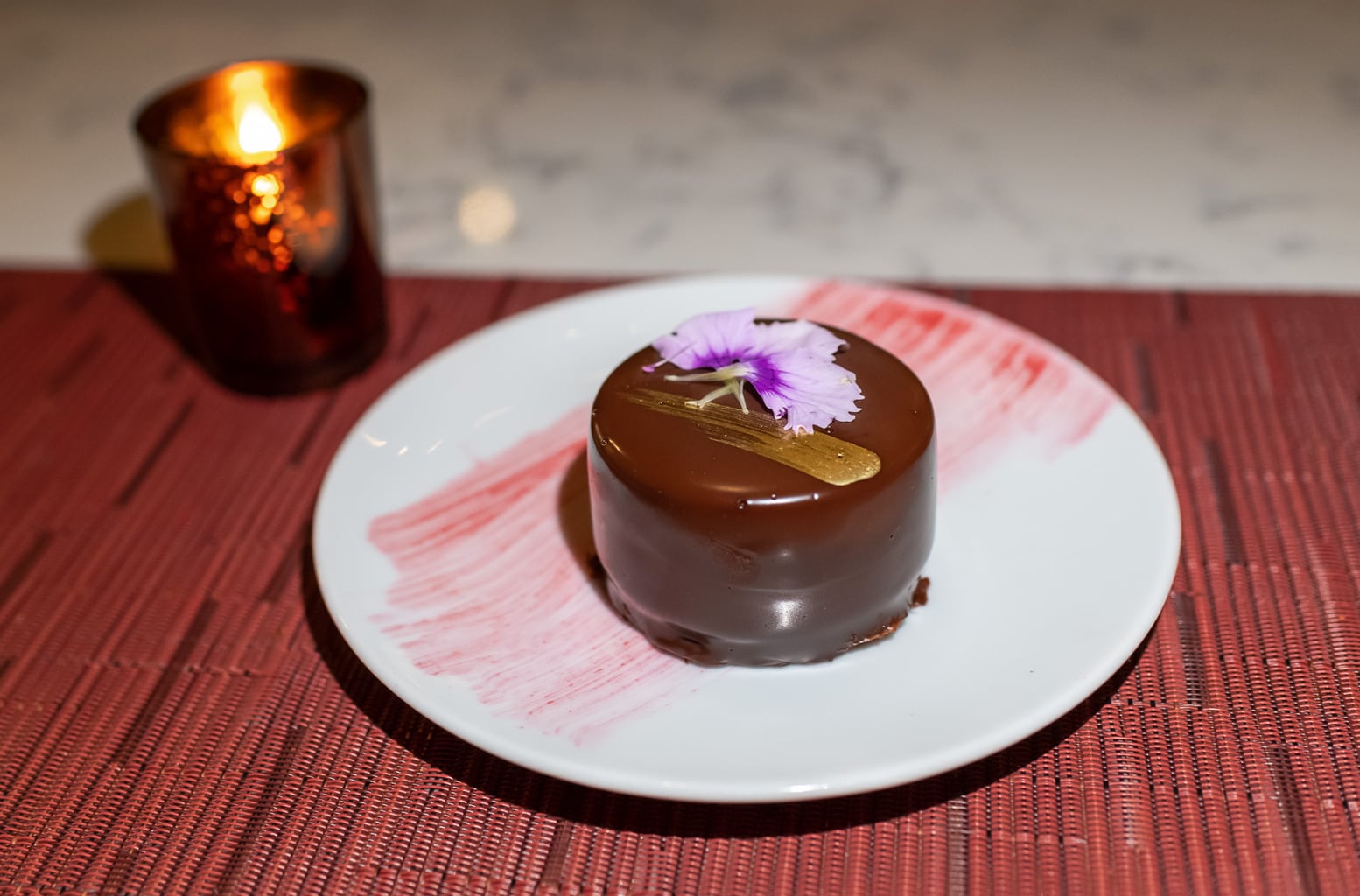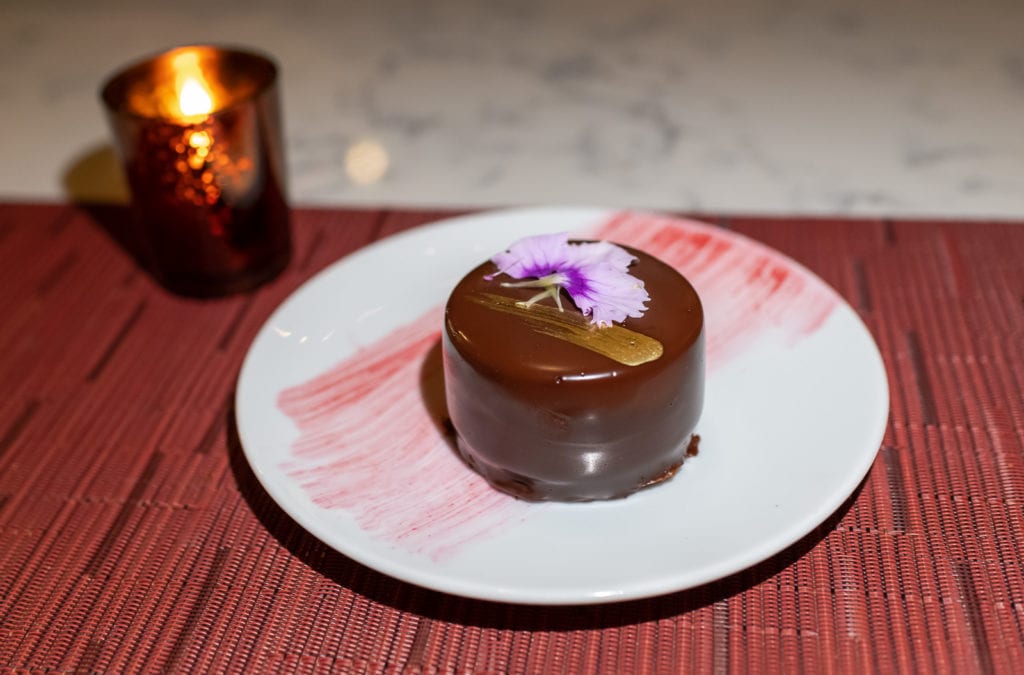 Conveniently located at the Angad Arts Hotel, Grand Tavern serves elevated comfort food. Featuring local farms, folks rave about the "clothesline bacon" appetizers.
In a city where barbecue is practically a religion, there's going to be some contention over the best BBQ joint. Even so, Pappy's Smokehouse always tops the list.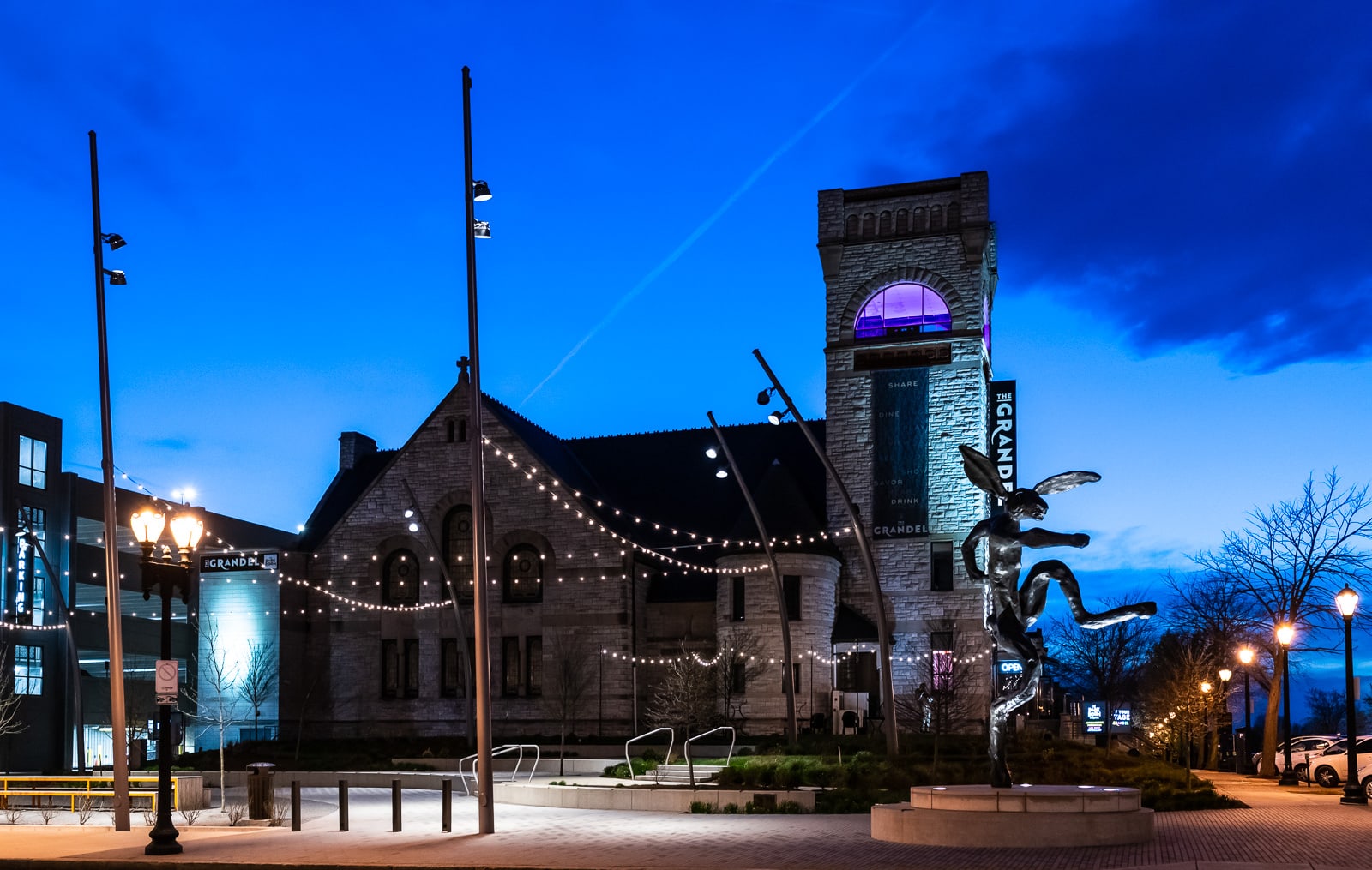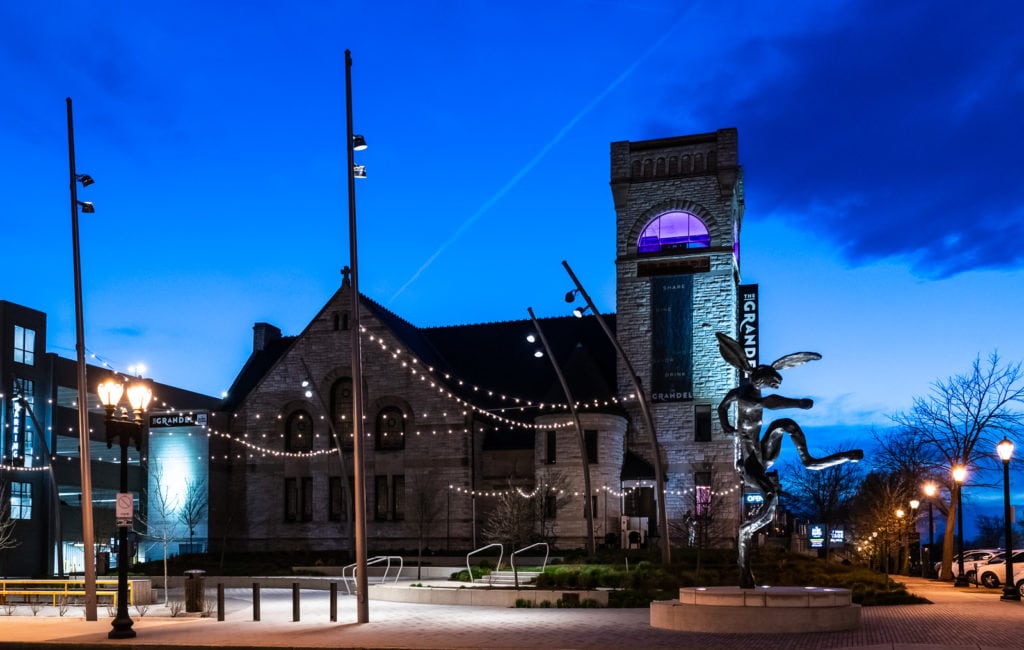 Progressive artisanal wine experience, weekend brunch, dinner, and late-night menu paired with St. Louis Jazz seven days (and nights) a week.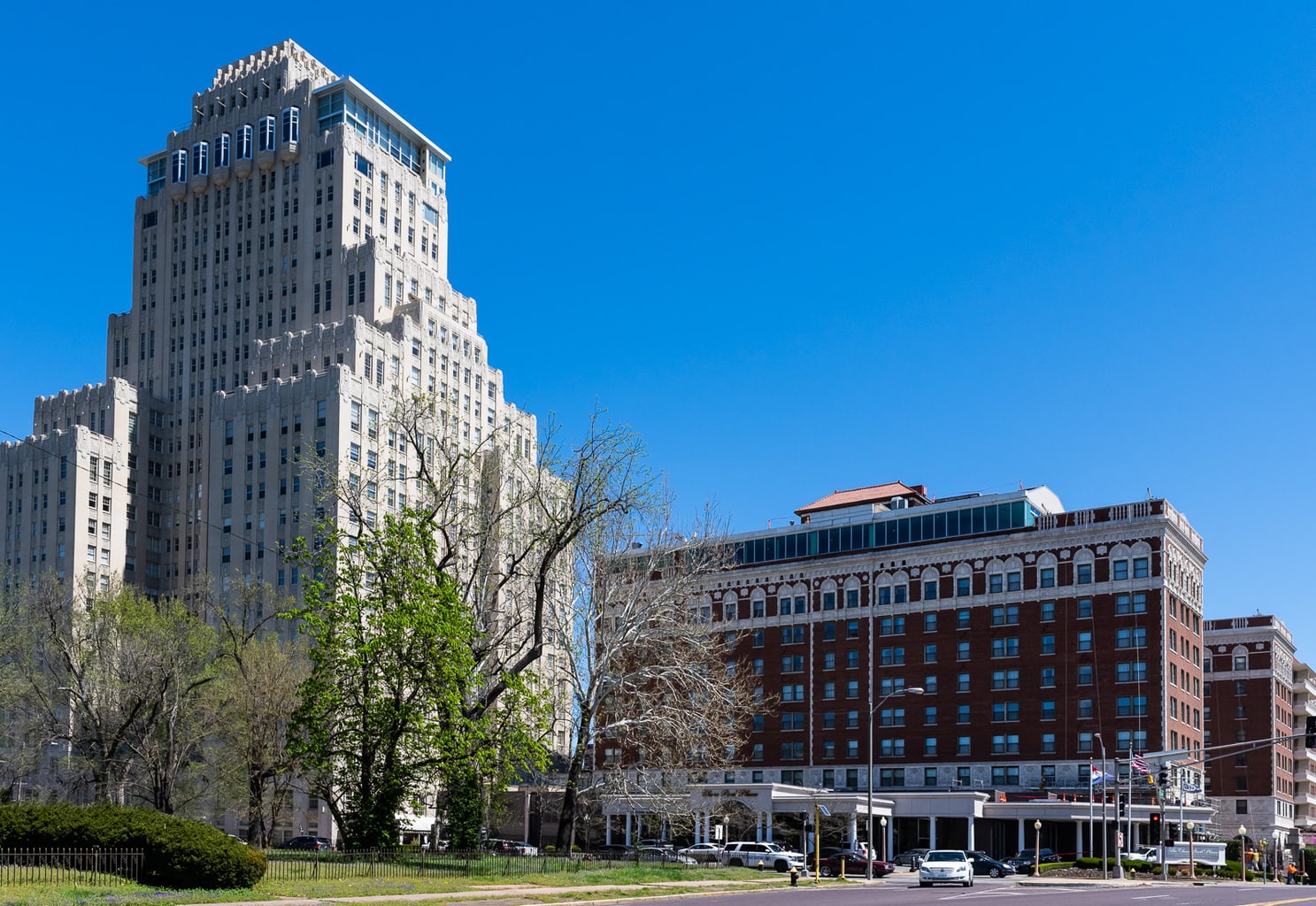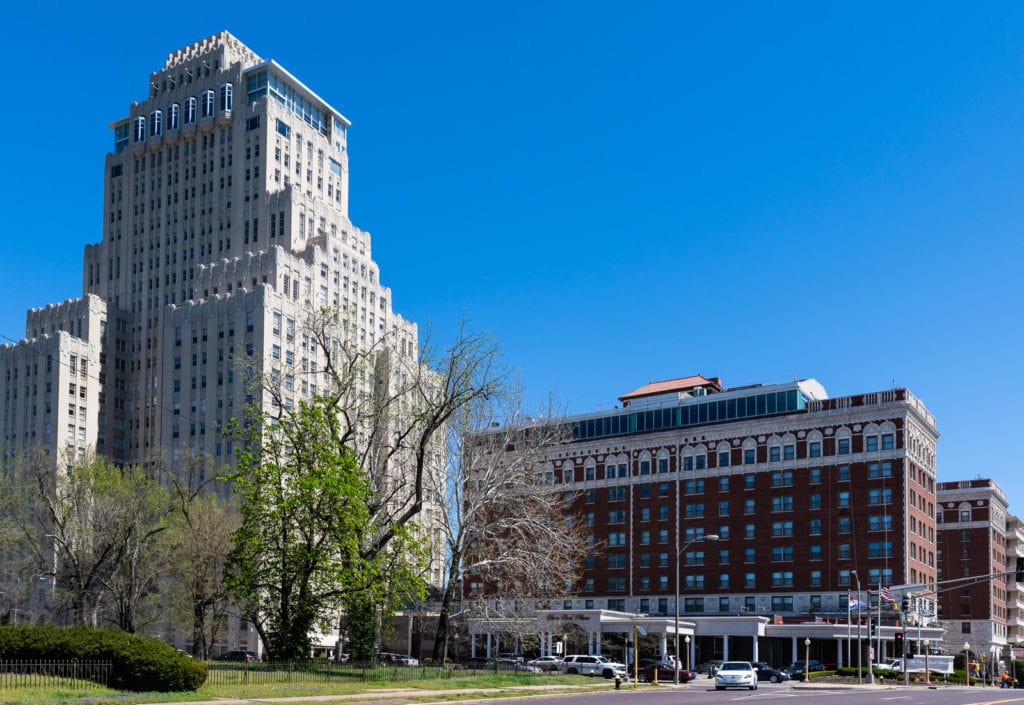 Hotels In St. Louis
Now a Royal Sonesta property, Chase Park Plaza history dates to the early 1920s. Celebrity guests include a long list of American Presidents from Harry Truman to Ronald Reagan, as well as box office stars such as Frank Sinatra and Cary Grant.
In addition to posh rooms, an elegant pool, and several fine dining venues, this hotel is one of only a handful in the world that features its own movie theater on site.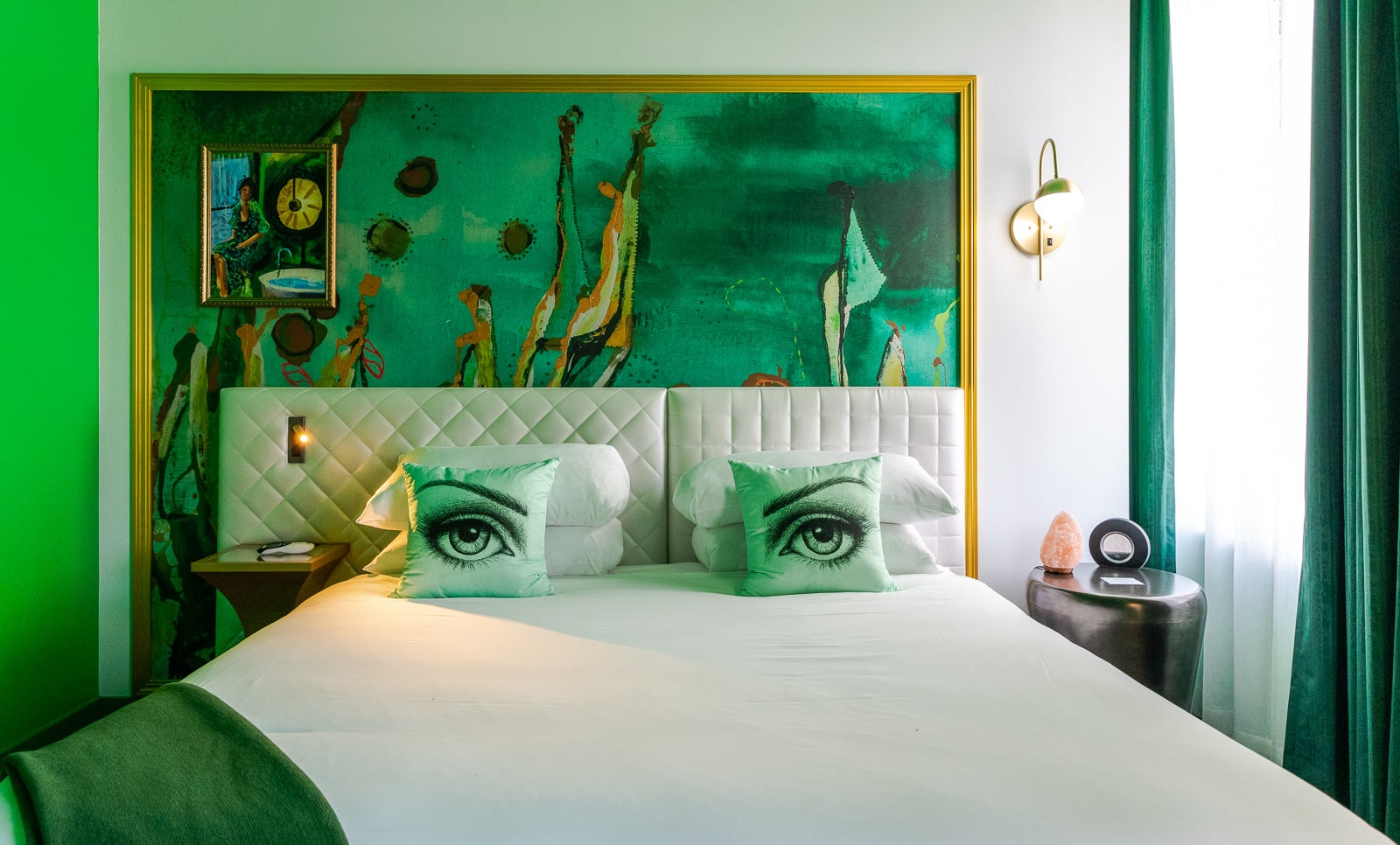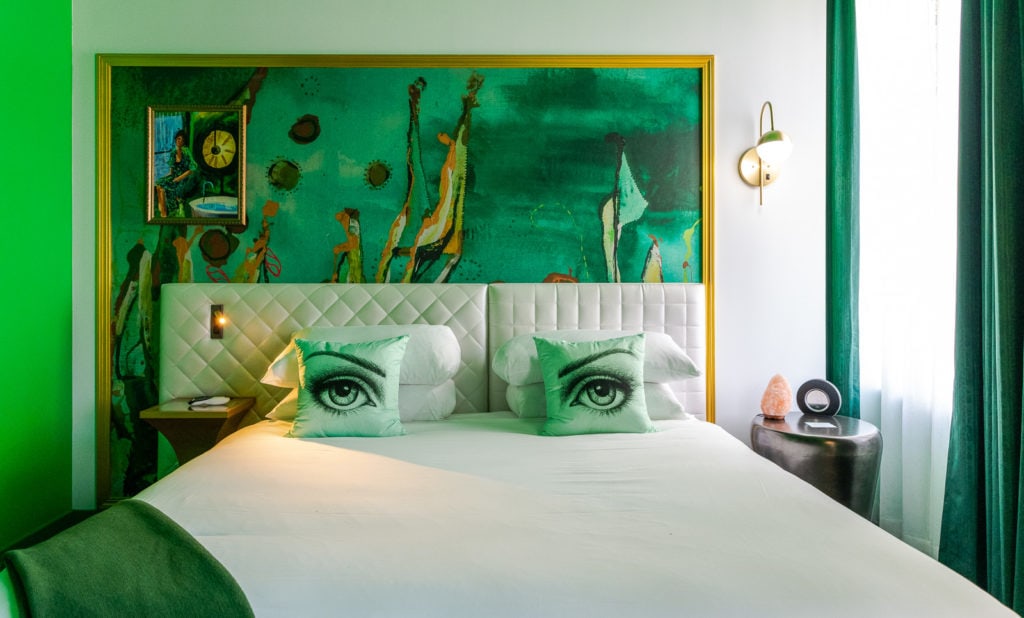 Newly opened, the Angad Arts Hotel could double as an art gallery. In addition to emotion-coded rooms, the hotel displays a number of thought-provoking pieces from its exterior facade through to the lobby where you'll find the giant Chameleon Lamp, a 360-degree video art experience.
Dining options range from the Grand Tavern, 24-hour room service, and phenomenal hand-crafted cocktails on the rooftop Rainbow Terrace bar.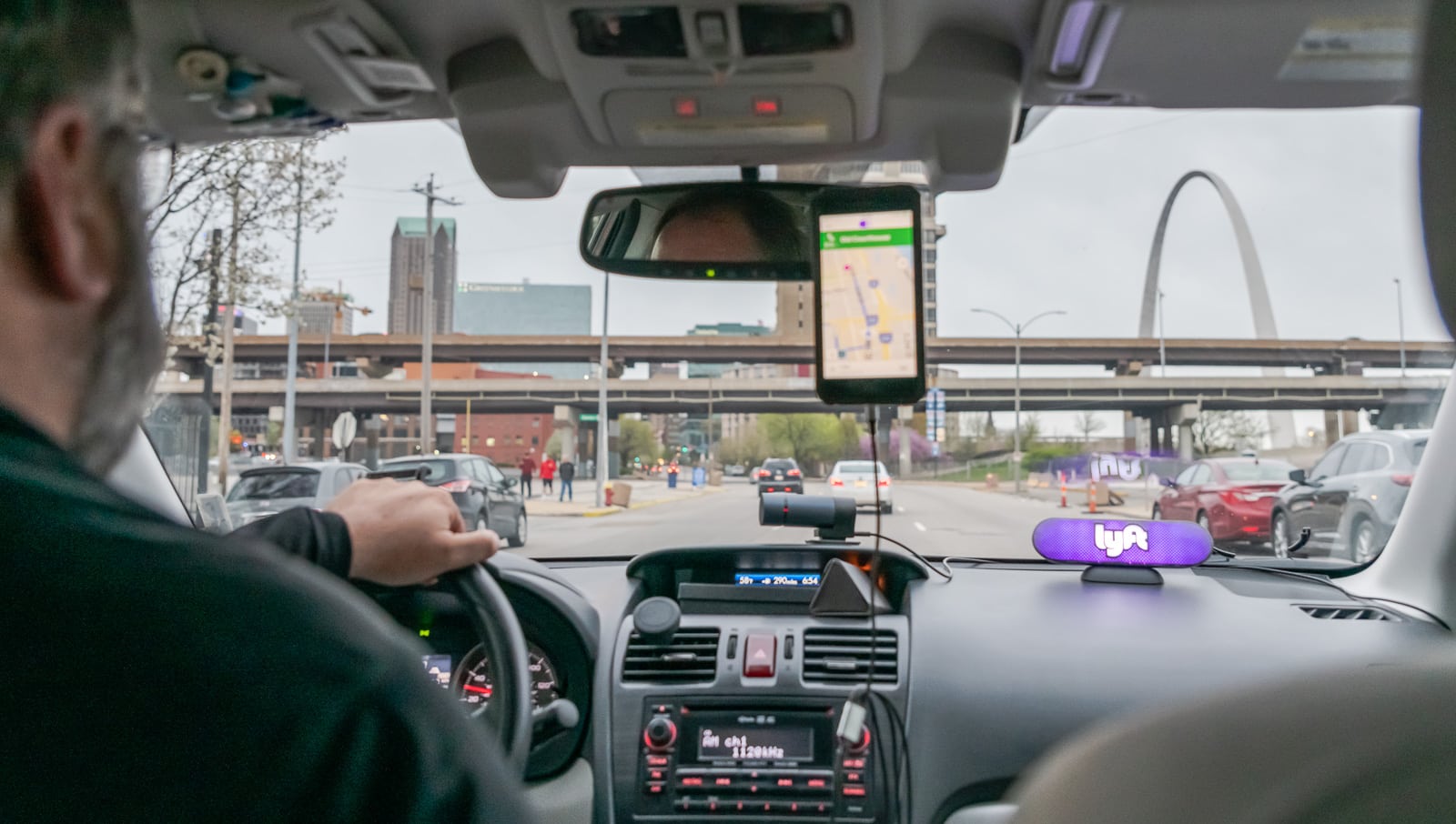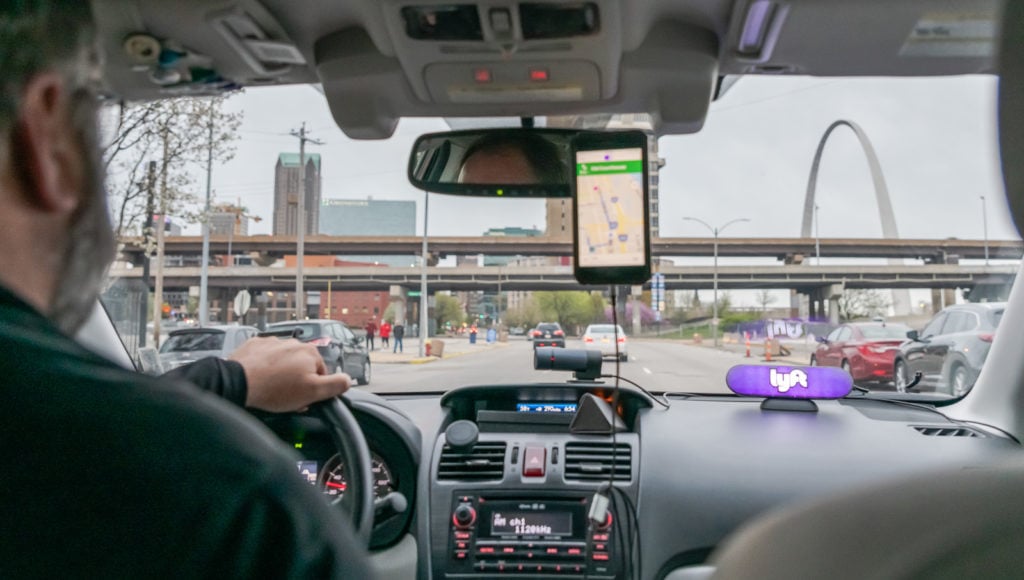 Getting Around St. Louis
A taxi service operates out of the St. Louis Lambert International Airport, but we found more affordable rates using Lyft or Uber rideshare apps.
Metrobus provides service throughout the city, while the Metro Adventure Pass provides all-inclusive rates that include hop-on and off service Downtown and in Forrest Park.