The Sagamore Resort rests on a private disc of land – Green Island – in the midst of Lake George NY. With over three hundred rooms, in both the main hotel and adjacent condo-like lodges, a marina, indoor and outdoor pools, a fitness center, five restaurants (two right on the lake), an airplane-hanger sized indoor "Rec Center" and tennis courts, the resort is the kind of campus many visitors never want to leave.


Under new ownership since 2009, The Sagamore recently emerged from a $150 million renovation – which added two new room wings in the main building, improved the fading lodge rooms, and generally gussied up the property.


Driving up to the rambling white main building is like traveling back in time, when families spent summers in the Grand Resorts peppered around the mountains, lakes and shorelines of the Northeast USA.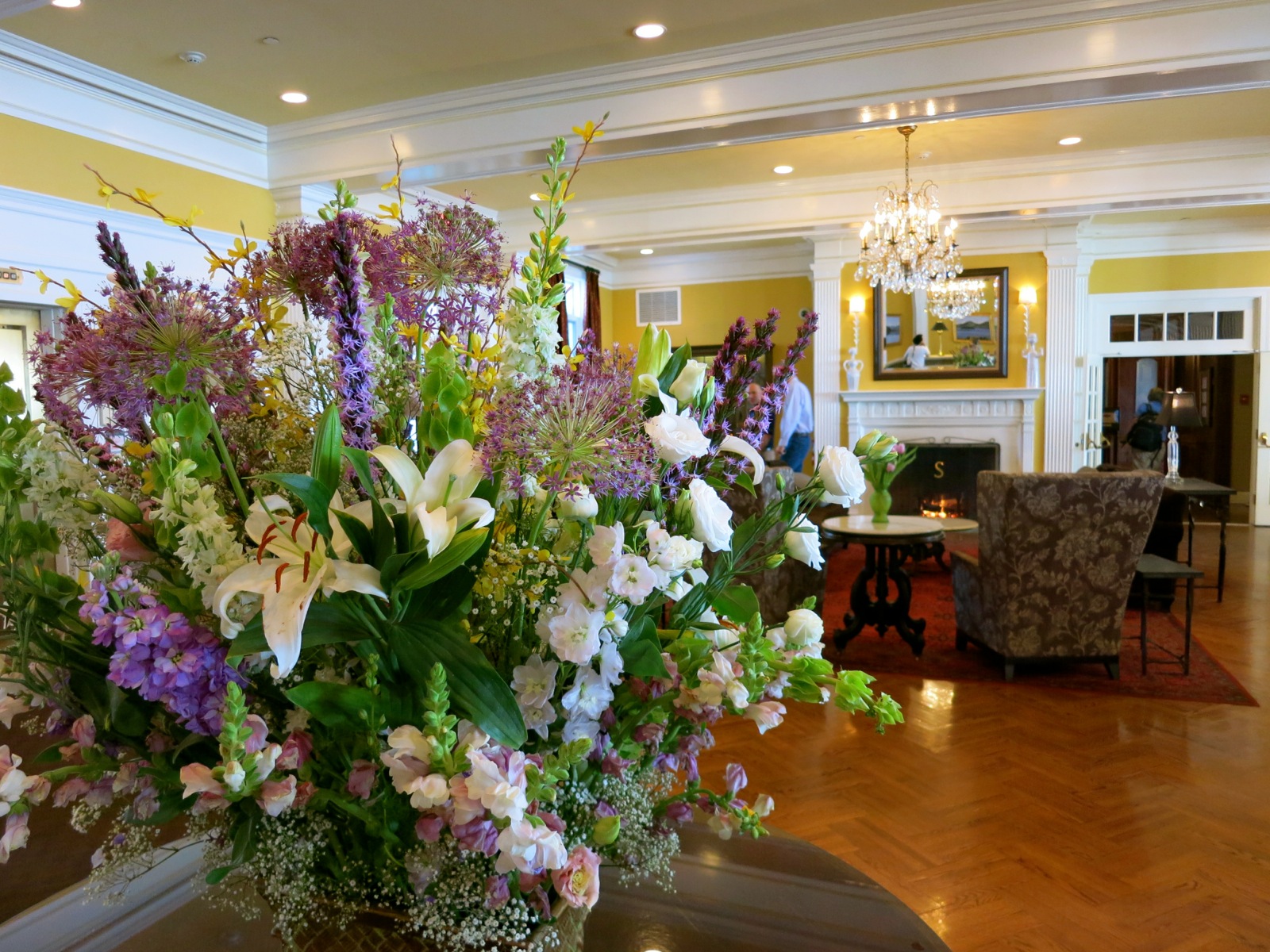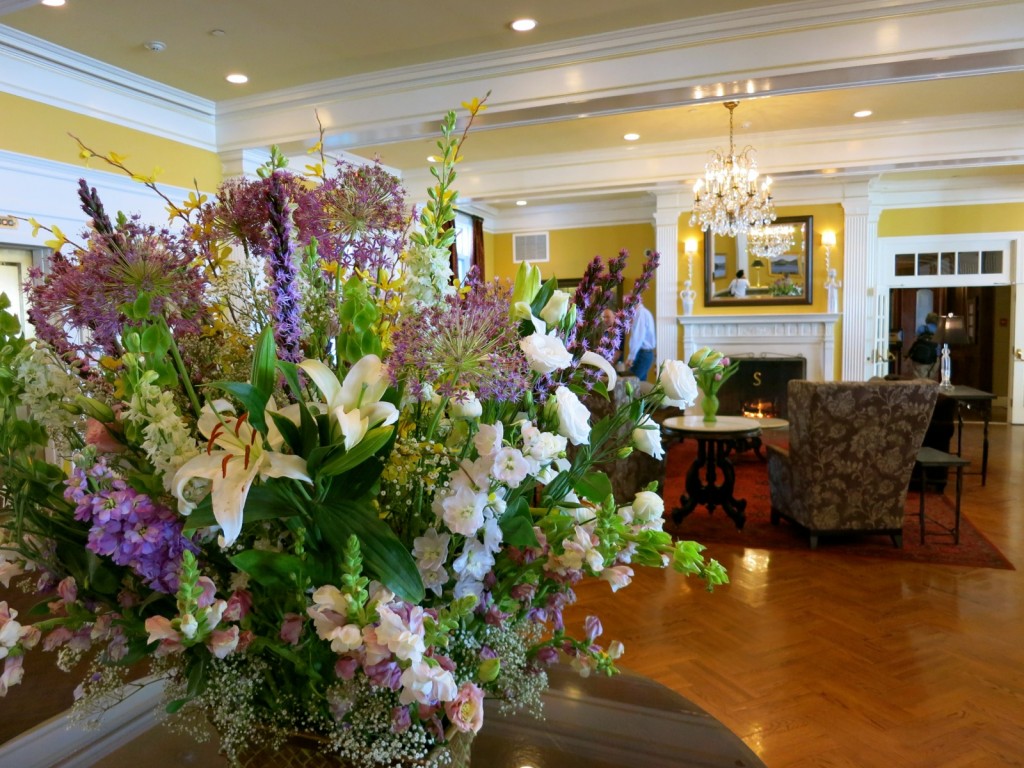 Valet service is swift and friendly. The lobby is beautifully re-done (with fire roaring in the fireplace on a cool early-May morning). And reception staff is warm and accommodating.


But the piece-de-resistance, of course, is the stunning view of Lake George from the back of the main building. Especially in the morning and evening when the sun sets.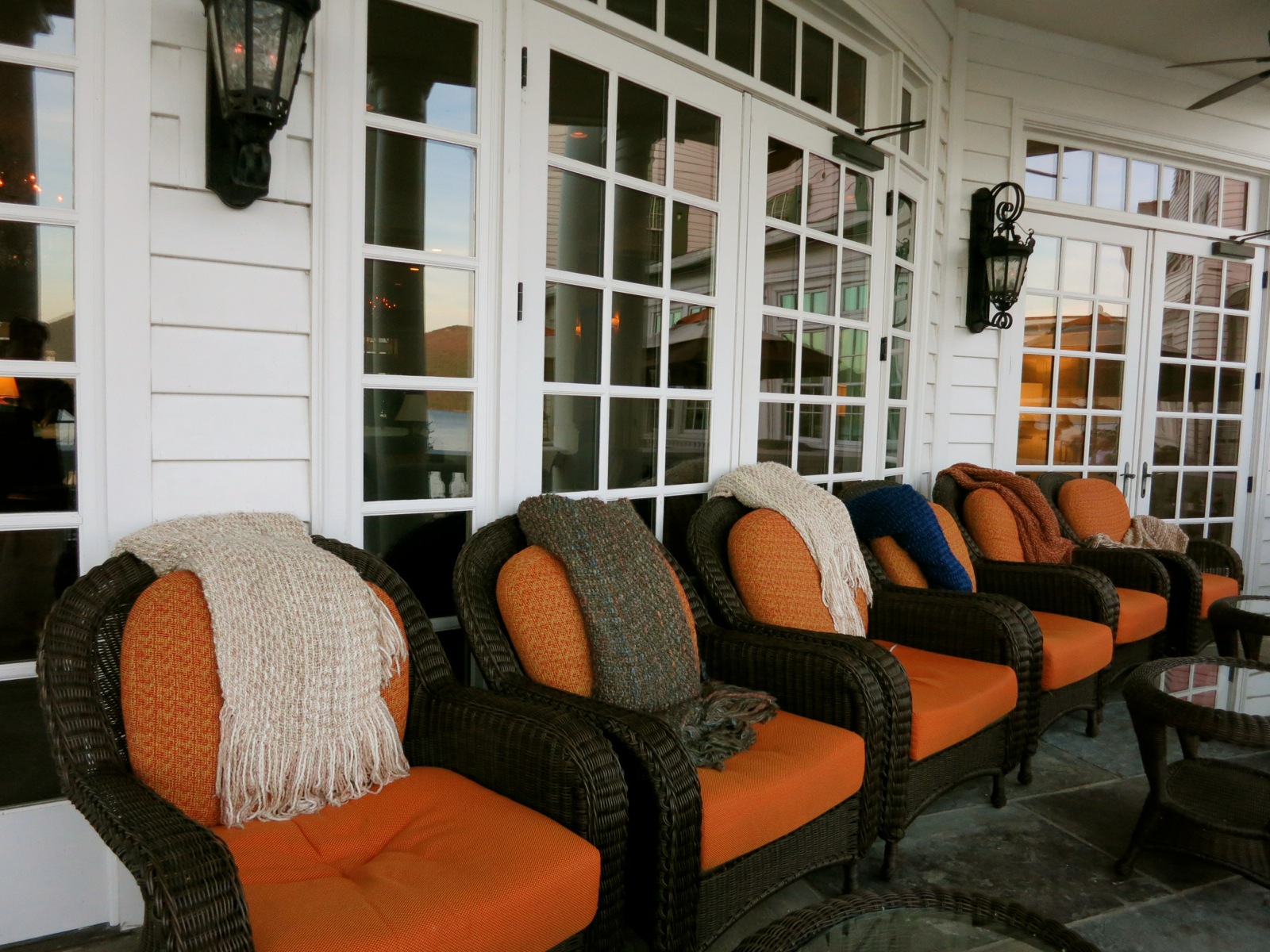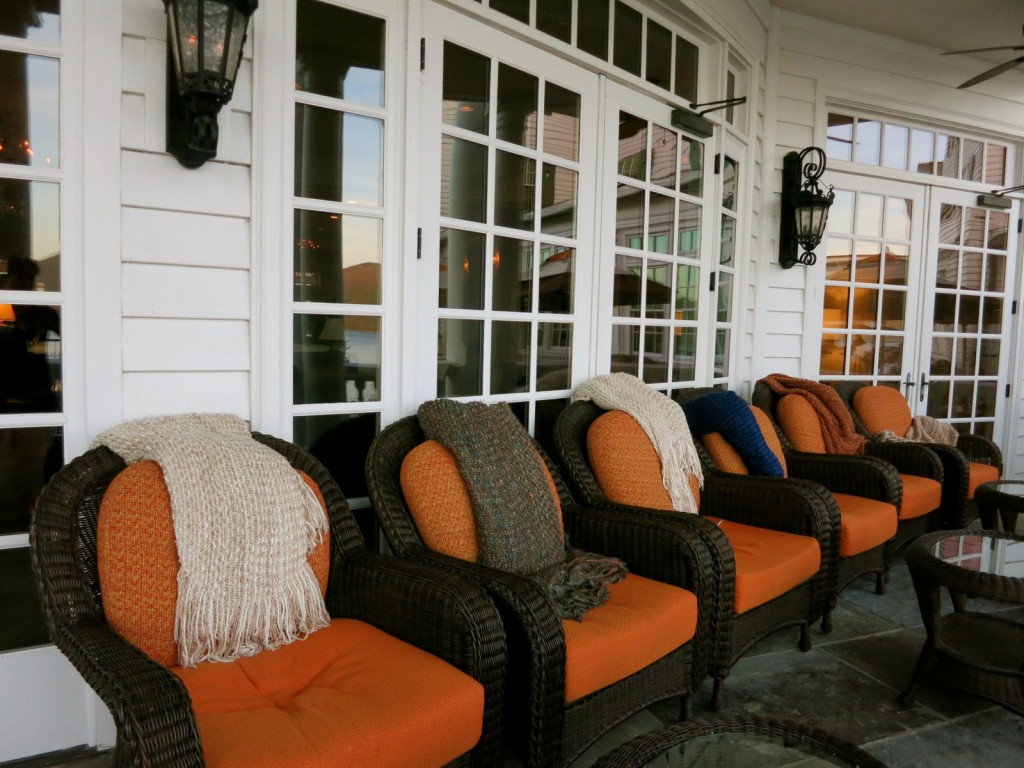 Dozens of inviting wicker and Adirondack chairs, wearing soft chenille throws, are arrayed on terraces that descend to the lakefront. Had I spent more time here, this is where you would find me. With a glass of wine and a good book.
Rooms and Suites at the Sagamore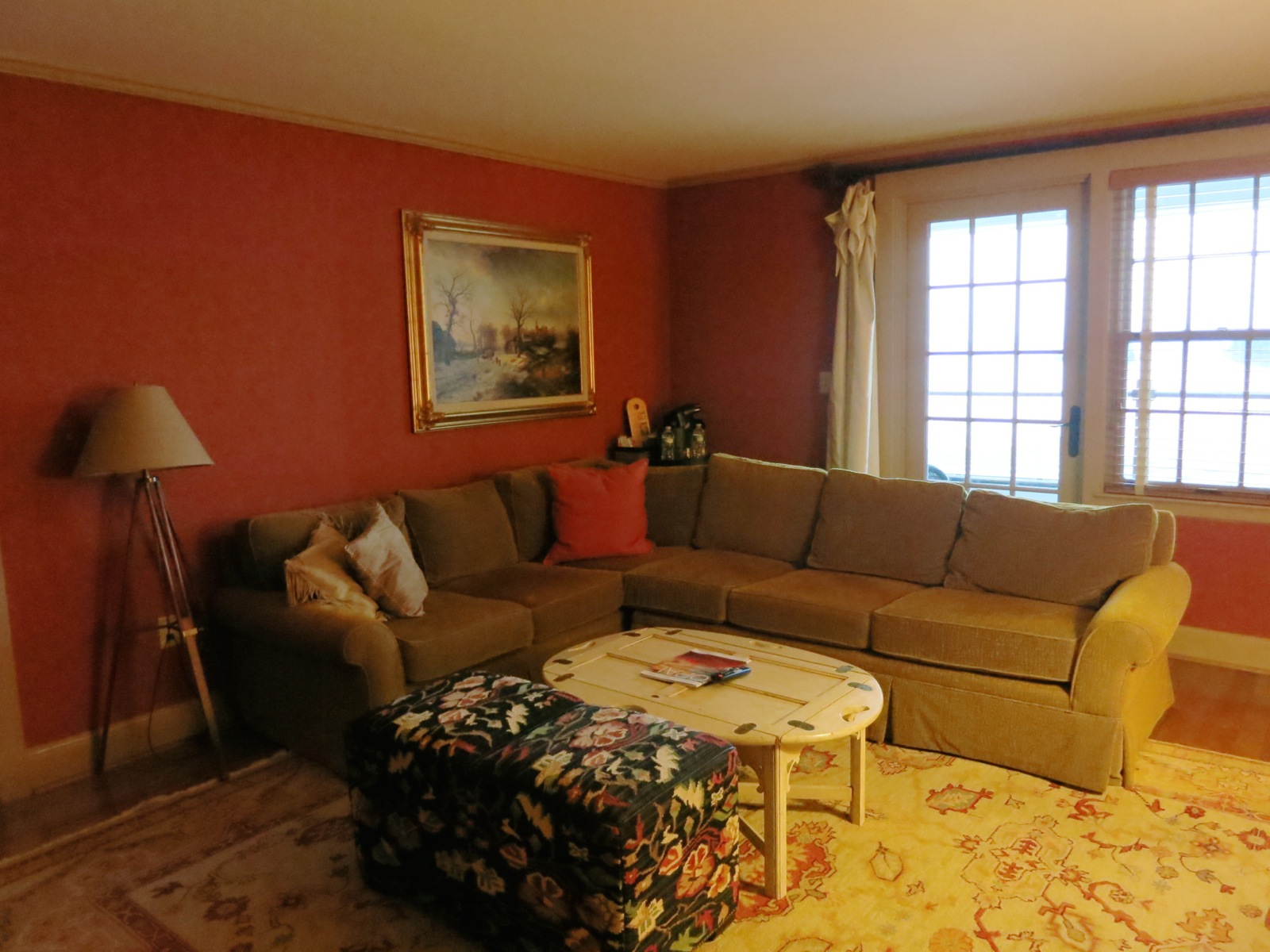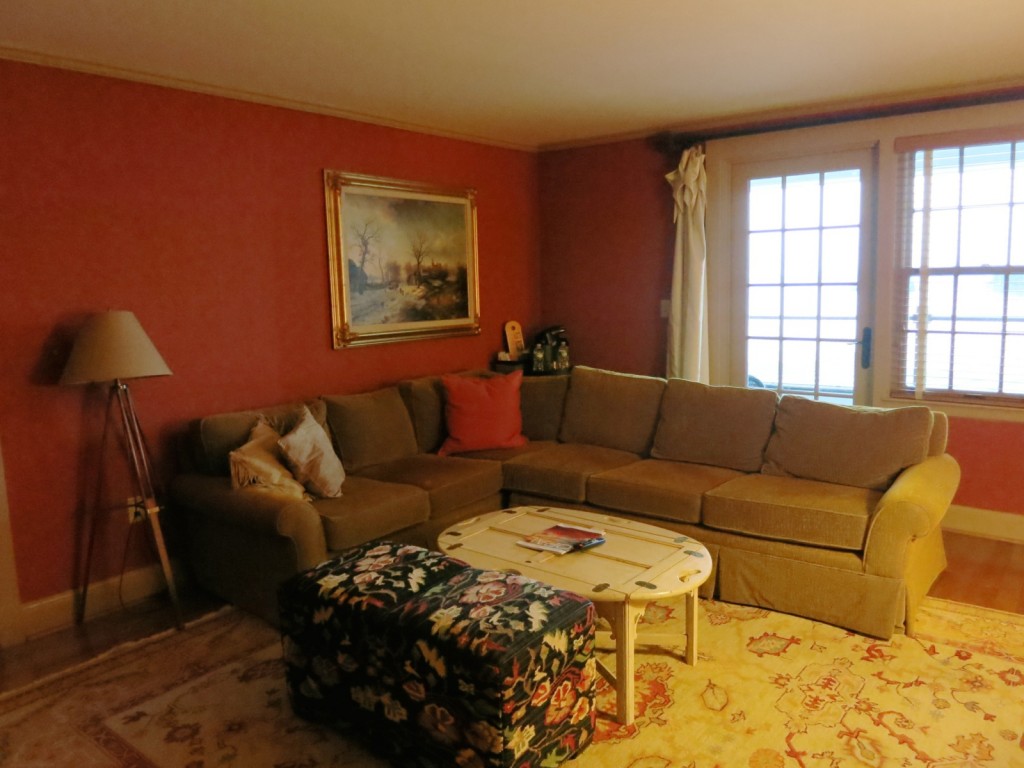 In the main building, you won't find the airy nautical shades of a typical waterfront property. Deep hued walls and upholstered furniture lend old world charm to these rooms and suites.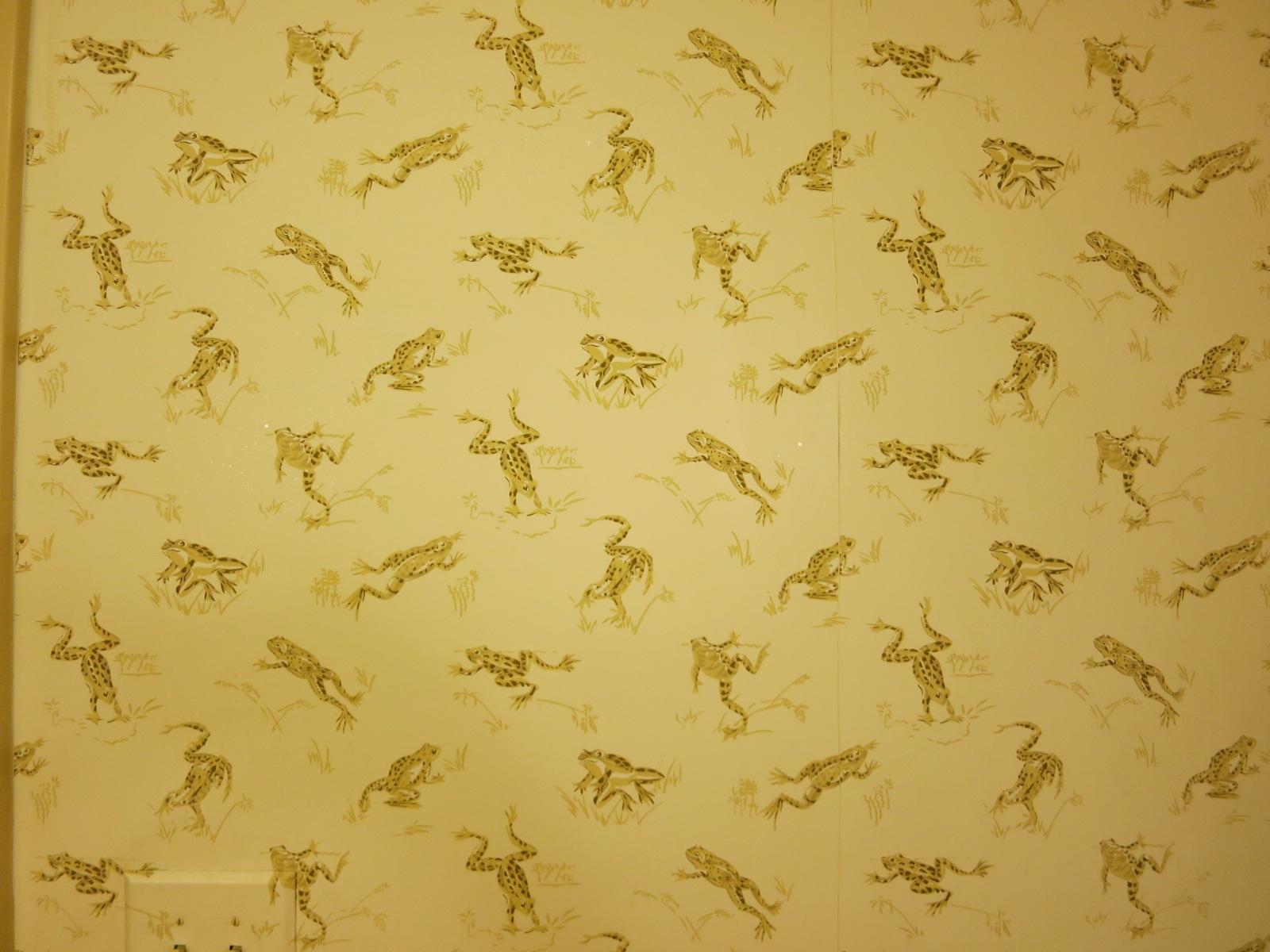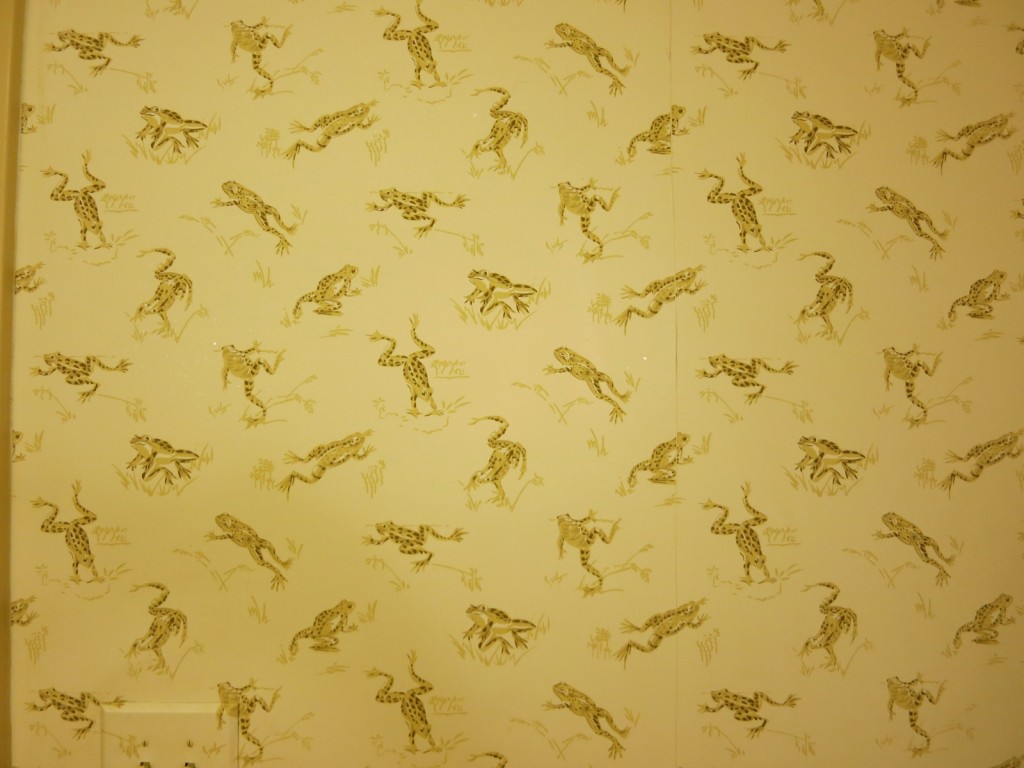 Designers added a touch of whimsy – leaping stag window valences, frog wallpaper in bathrooms (monkeys are so yesterday, bring on the frogs!), along with tufted wingchairs and 19th century landscape paintings.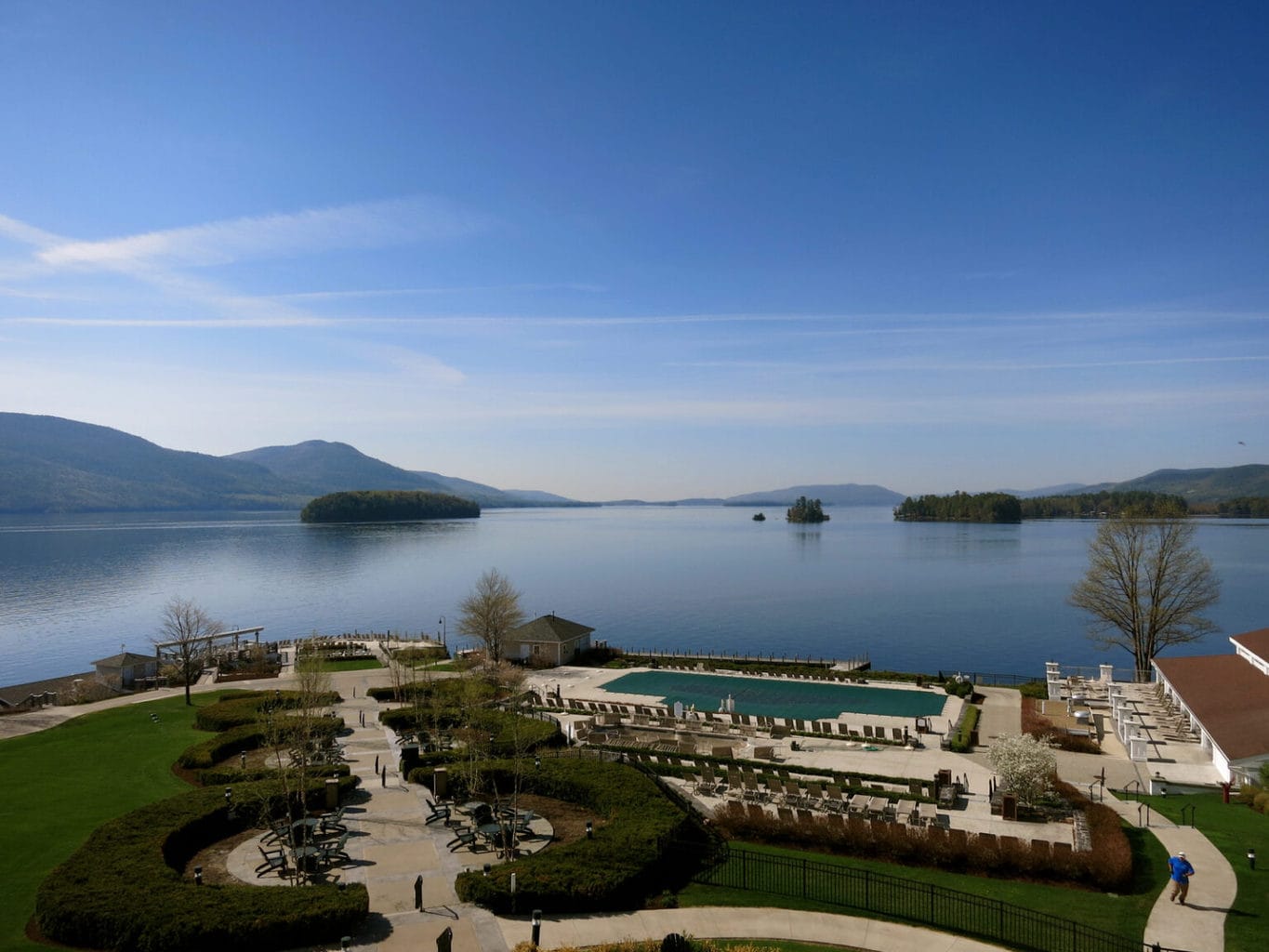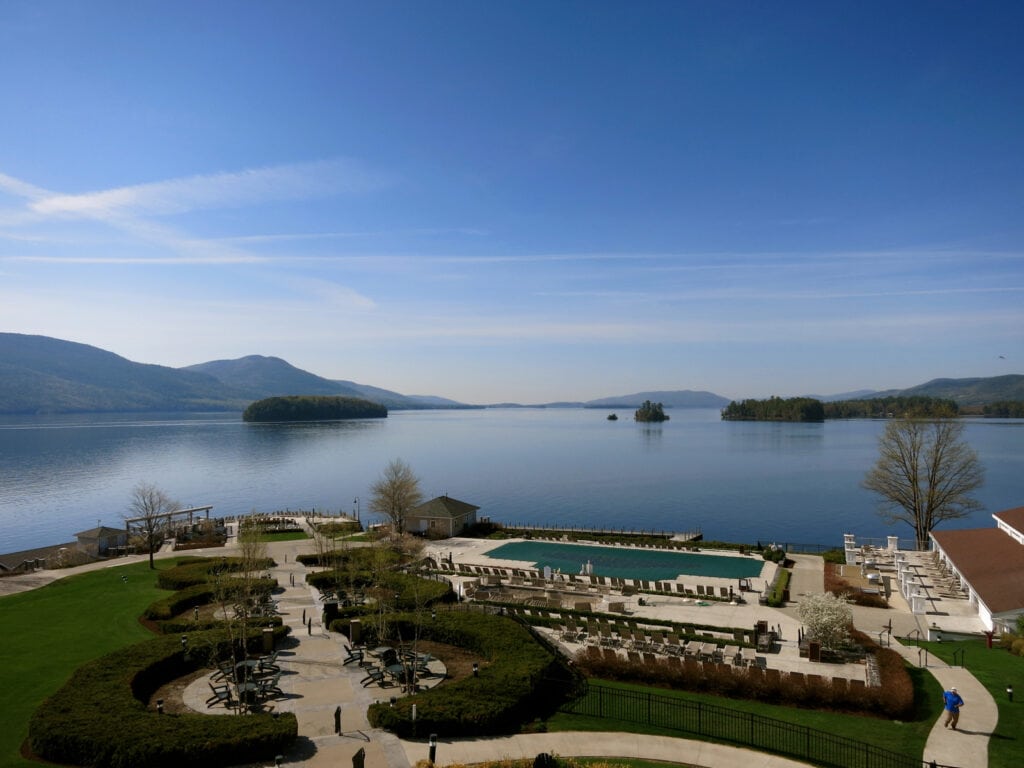 For optimal lake views, splurge on a suite in the main building. There's nothing like rising early in the morning, grabbing a coffee, and sitting on your private balcony overlooking the outdoor pool, marina and Lake George as the sun comes up.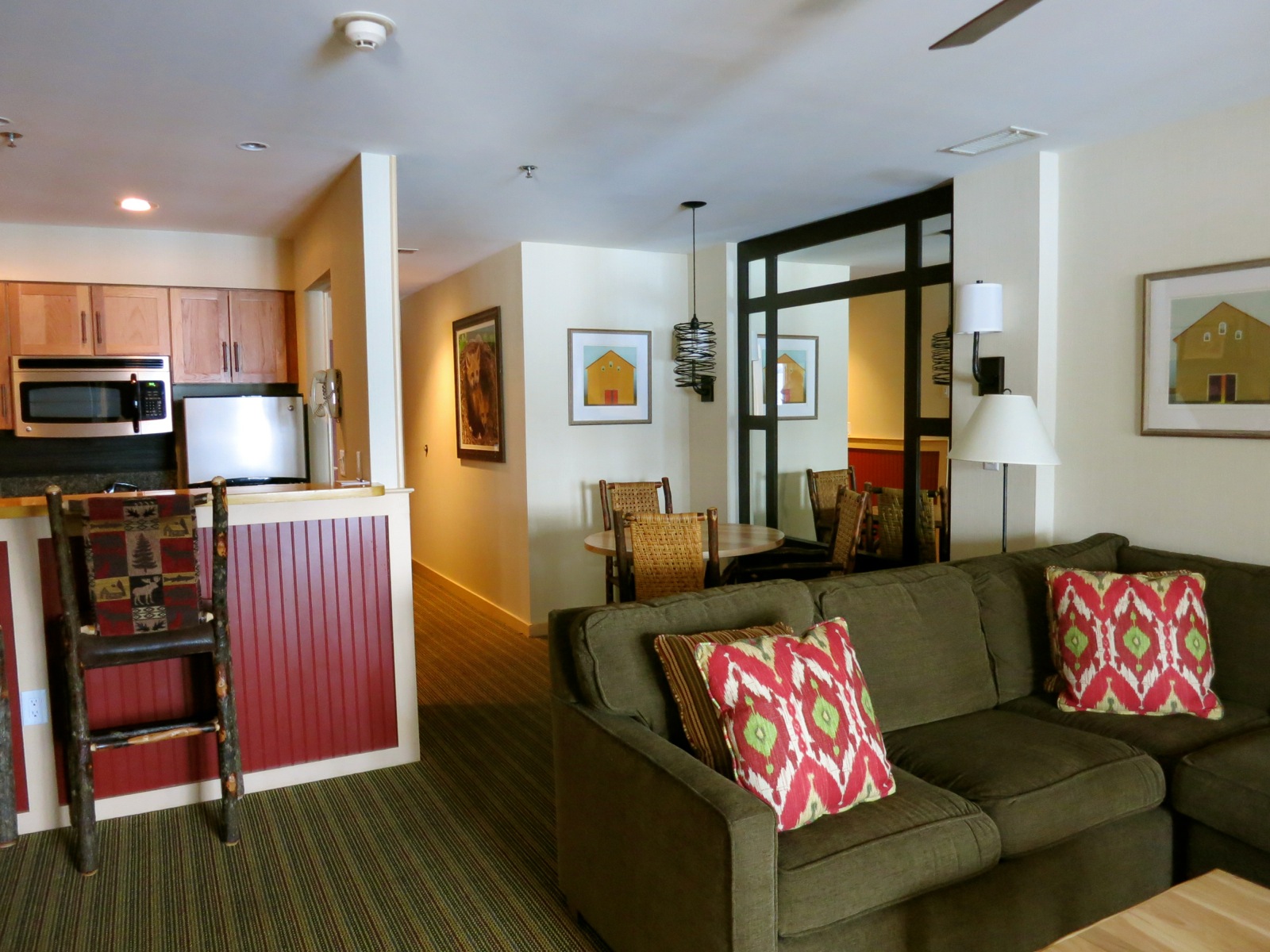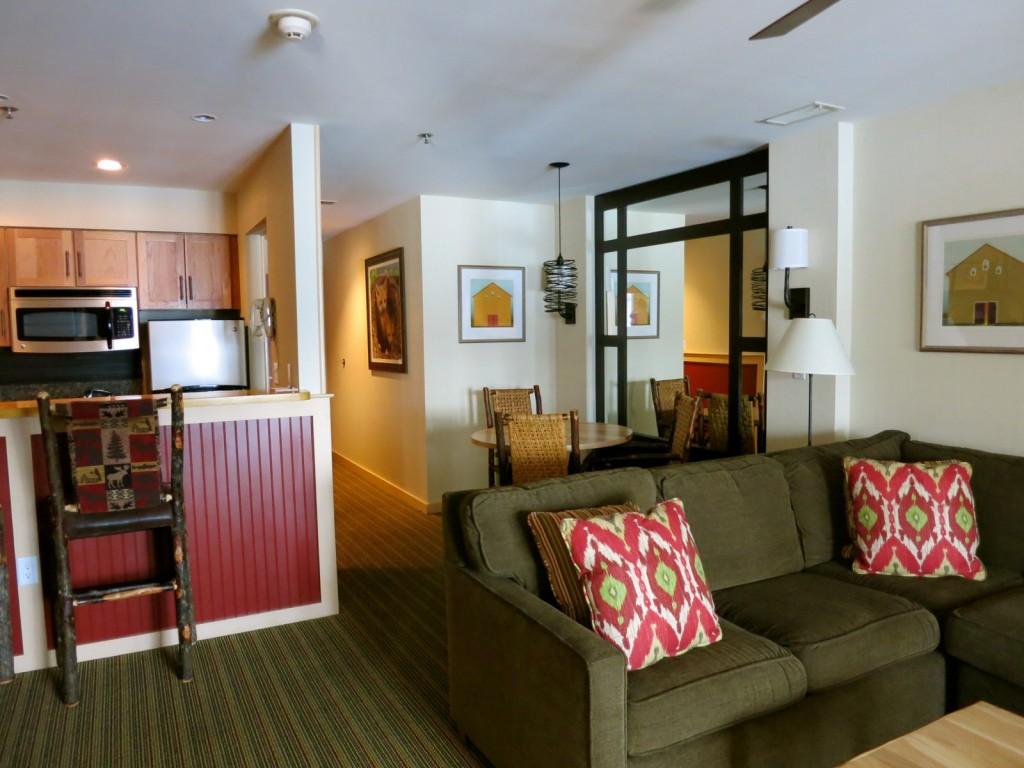 The lodges used to be a bit run-down-motel-ish. But that has changed with this last restoration. One-bedroom suites – with lovely contemporary Adirondack décor and full kitchens – offer rustic lake views.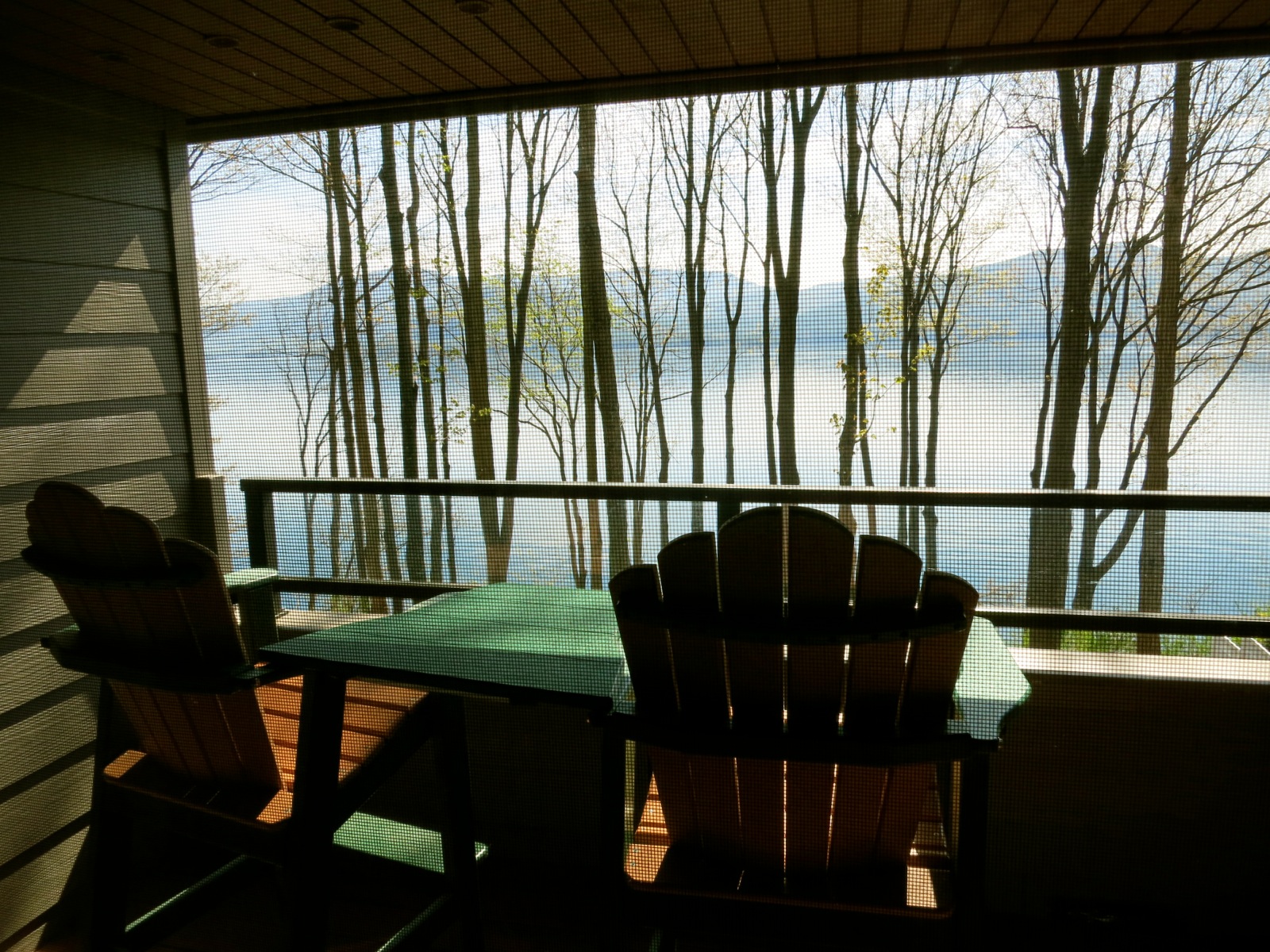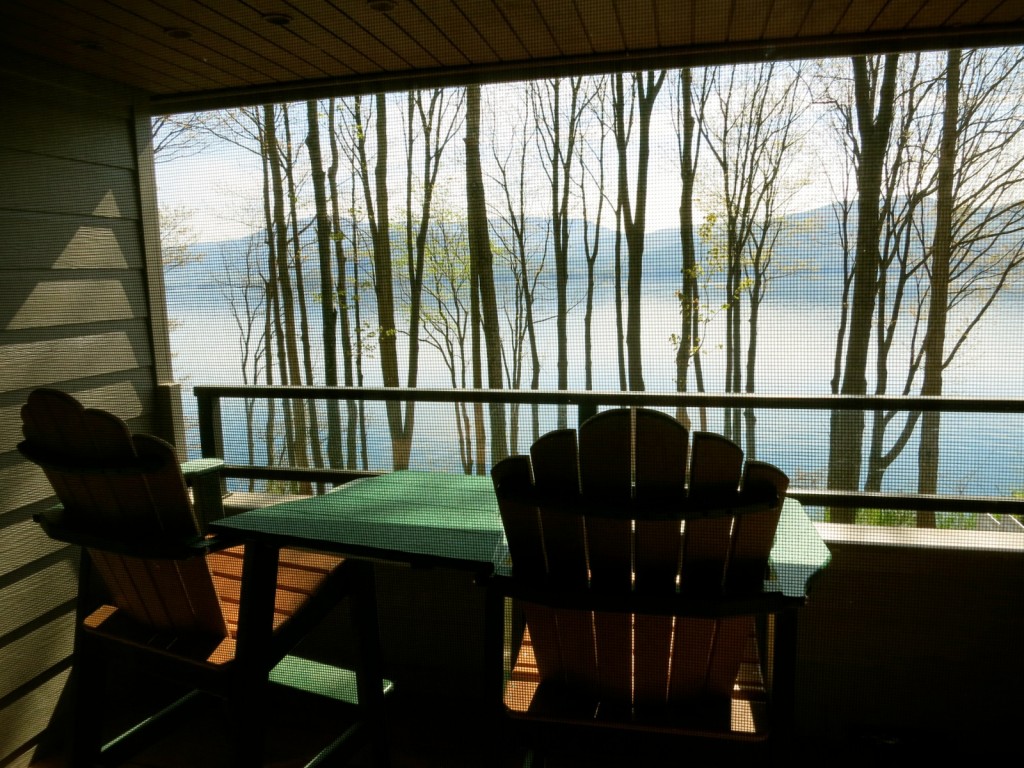 If you plan to bring your own canoe or kayak, rent a room or suite in Building 7. From there, you can walk straight out to the docks. Lower level "land views" units are the least expensive rooms in the whole complex and perfect for guests who'd like to apply their money elsewhere (like renting a boat on the lake for a day).
Resort Amenities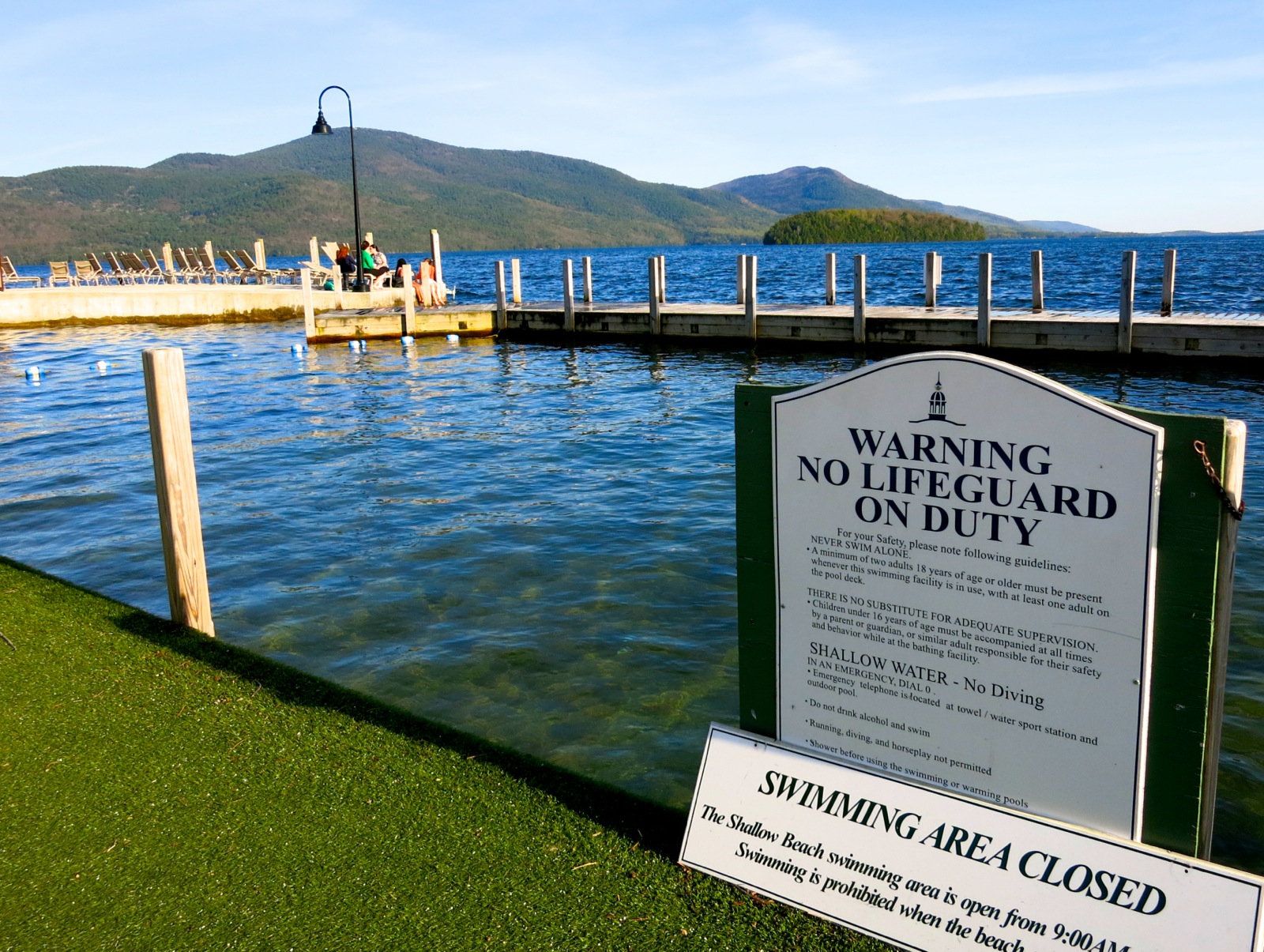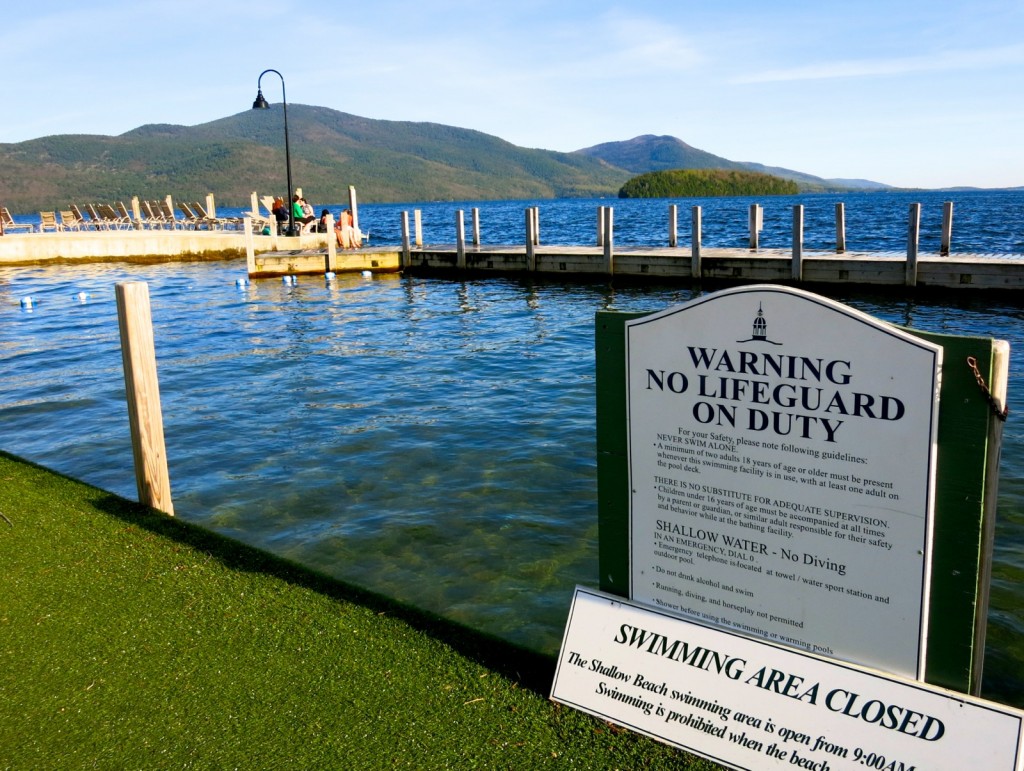 There's so much to do here, but most visitors come for lake time. You can rent a pontoon boat, Boston Whaler or jet-ski directly from the on-site marina, and add banana boats, tubes and waterskis.
There's also parasailing! Take a complimentary cruise on The Sagamore's own wooden cruise vessel, the Morgan (11:30 and 2:30 in season), or just hang out by the large lakeside pool.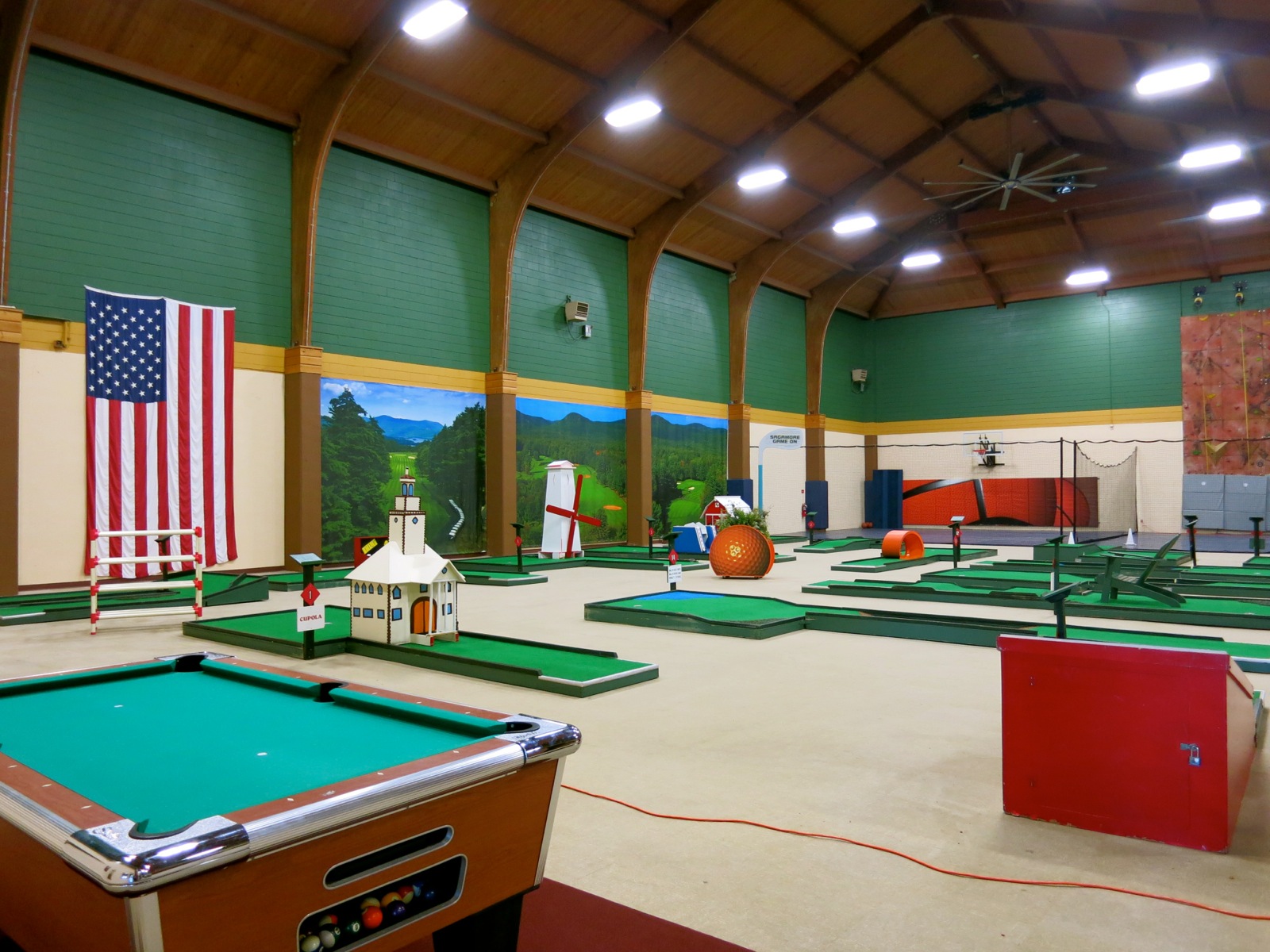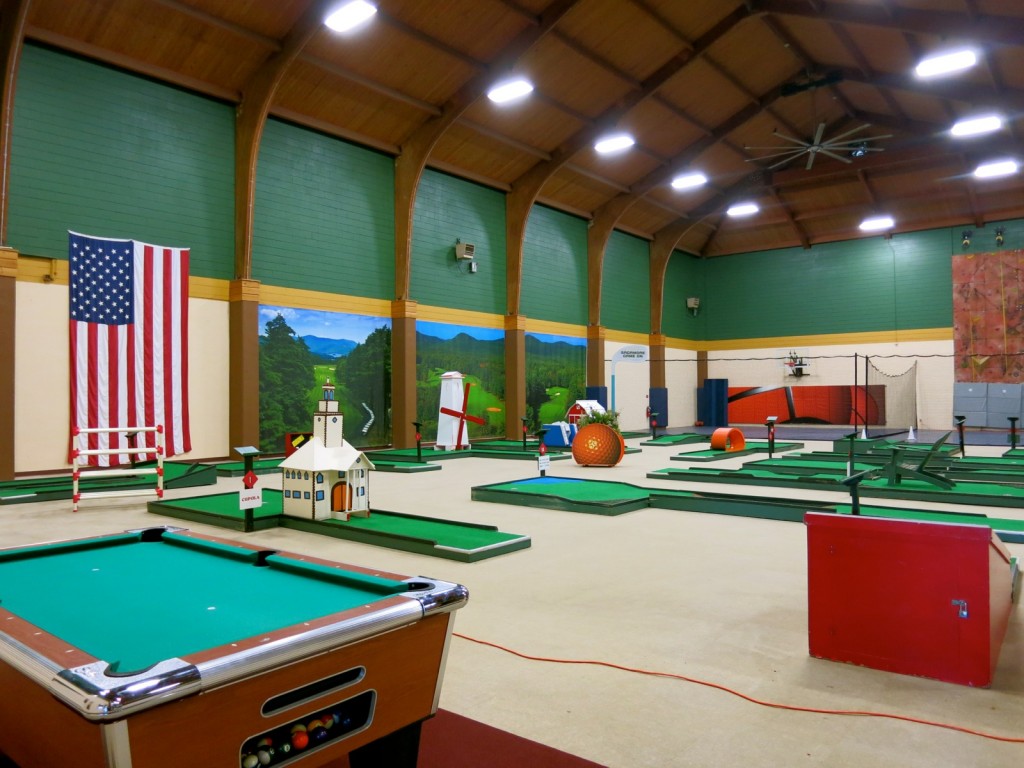 On rainy or cold days, the Indoor Activity Center – affectionately called "The Rec" – teems with kids, teens and adults playing mini-golf (yes, inside), climbing a rock wall, hitting whiffleballs, shooting pool, or playing ping pong, Wi, X-Box and hundreds of games. See a movie – with popcorn! – or sing Karaoke.
The Rec Center is where you'll drop off your tots for the complimentary "Kids Camp." Yes, you and your honey can have some alone time, knowing that your kids are happily engaged. (In season only).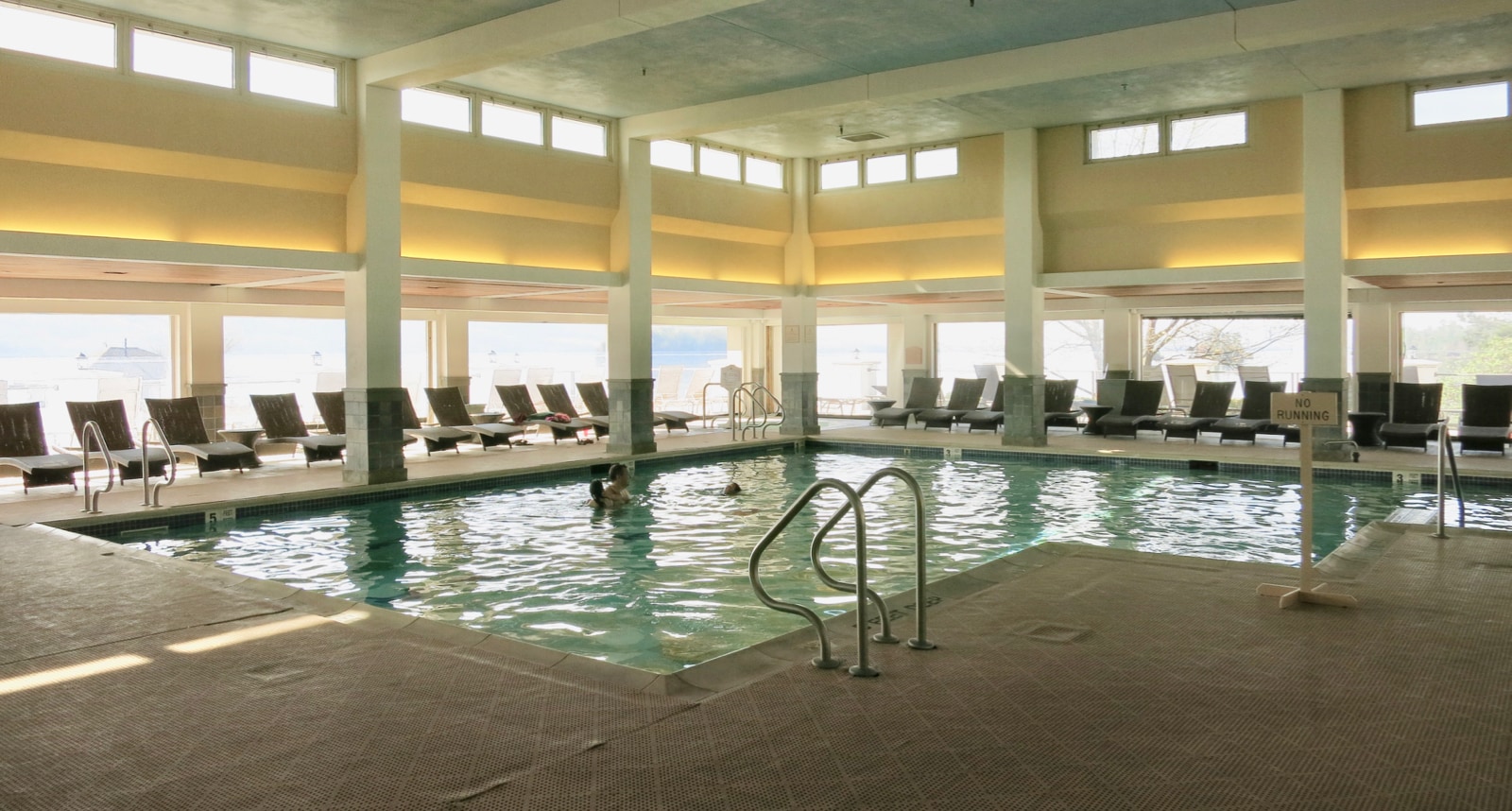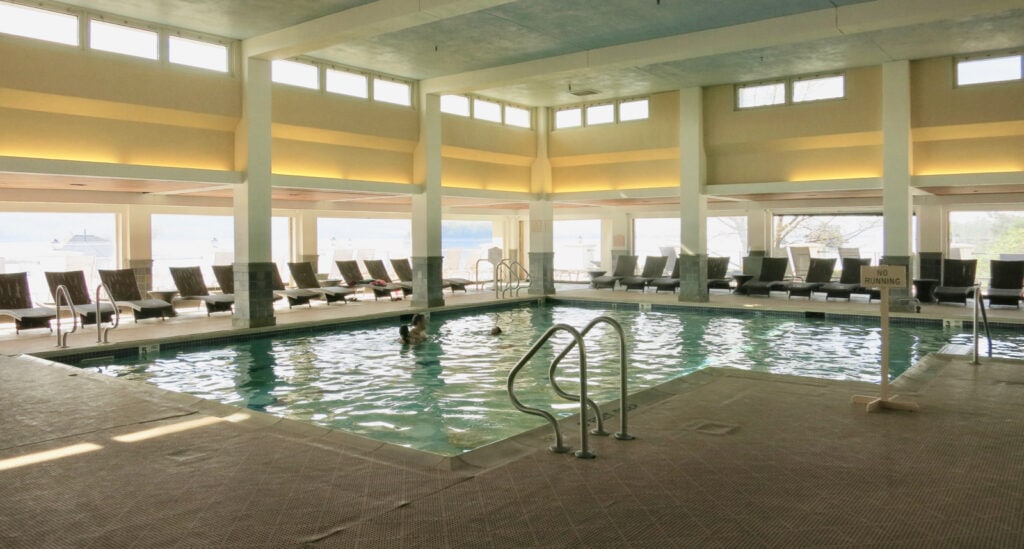 Of course, the Sagamore has more and more: indoor pool, Zumba and Yoga classes, a spa, tennis courts, and a challenging offsite mountainside Golf Course.
The Donald Ross designed course is long and narrow – built into the mountains that rise above Lake George. First built in 1928, it was restored in 1985 and is considered the "Fifth Best Public Golf Course" in NY State by Golf Digest. Green fees between $75 and $140.
Dining at The Sagamore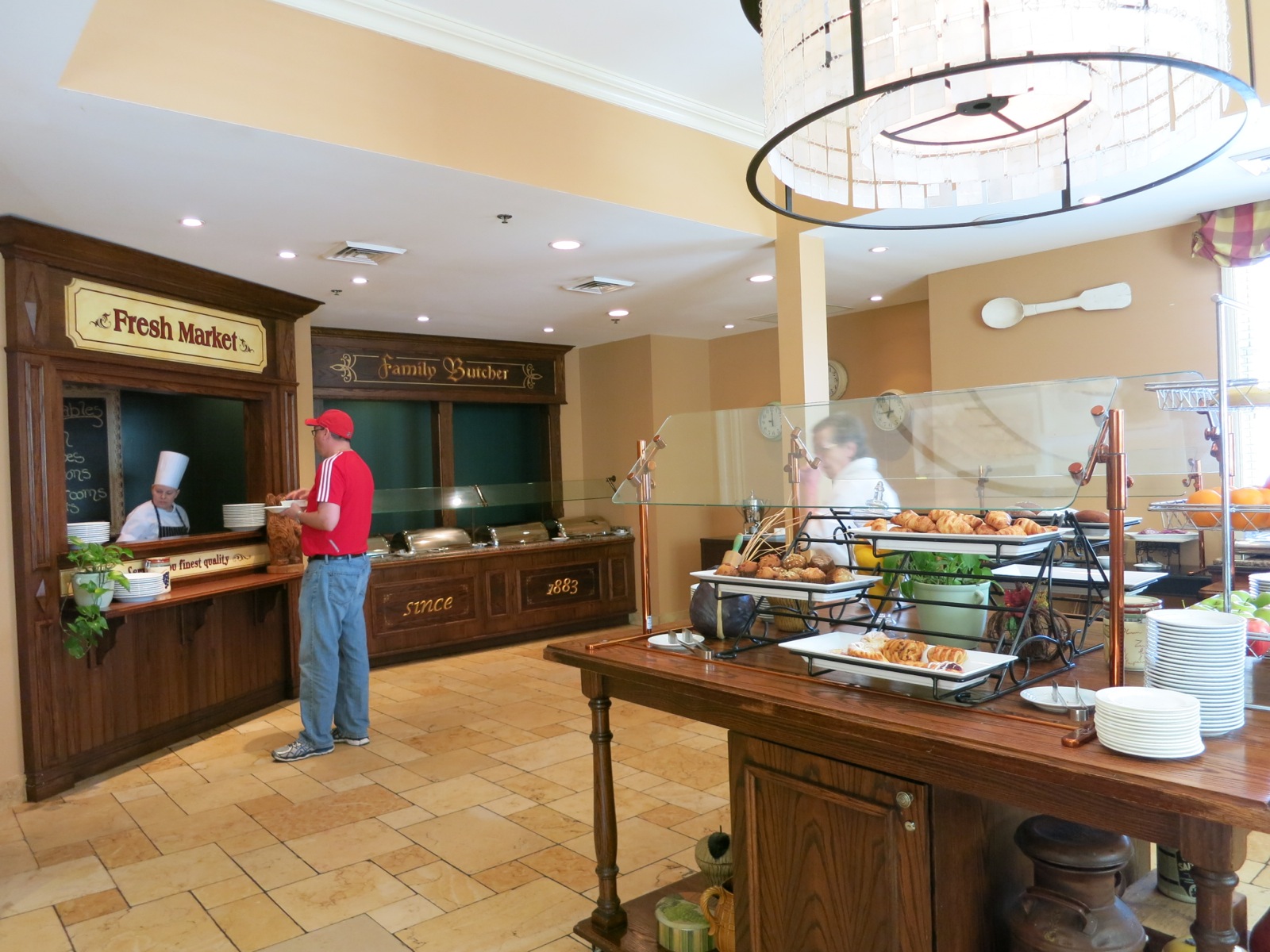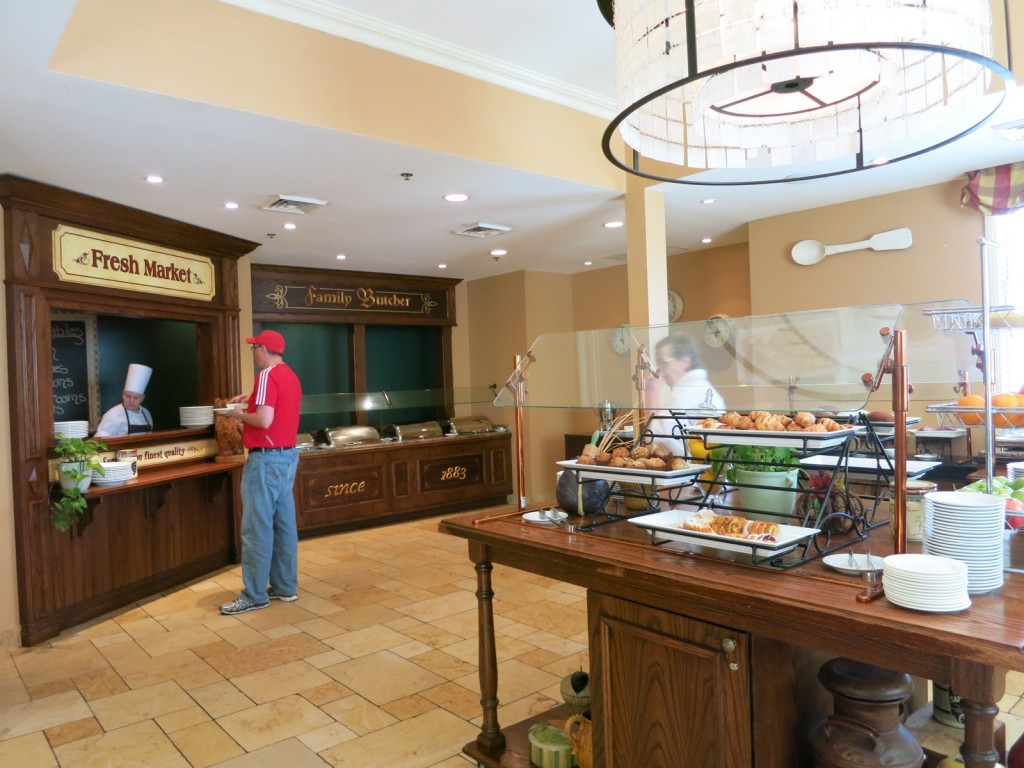 There are plenty of dining options at the Sagamore. Sing with a guitarist daily (in season) at Mr. Brown's Pub. Get social with complimentary coffee in Caldwell's Lounge (also popular
But for full-on lake views, nothing beats The Pavilion – a burger spot by day and steak and lobster restaurant by night; right on the waterfront.
Just the Facts
Shoulder season, mid-May, June and September, is the best time for comparatively low rates. The weather is warming and crowds are scarce. In season, even the very modest, no view lower-level lodge rooms are $300. With suites going for over $1,000 per night.
But off-season rates range from $200-$850 (for a two-bedroom condo) per night. Balcony Kings in the main building range from $500-$800 low to high season – and have pull-out Queen couch in the sitting room. Resort fee $30 per night per room in season. $25 off season includes wi-fi, bottled water, use of all resort facilities, shuttle, parking, Kids Club, cruise on the Morgan.