The Ranch at Laguna Beach Review
The Ranch at Laguna Beach, located snuggly at the bottom of a seaside canyon, is a Beyond Green Hotel, a sub-brand of Preferred Hotels, modeled on three Pillars of Sustainability.
What do Beyond Green Hotels hope to accomplish? 1 – Engage in Environmental and Conservation Stewardship; 2 – Protect Cultural Heritage; and 3 – Promote Social and Economic Well-Being, through hiring locally and working in conjunction with nearby businesses and community organizations.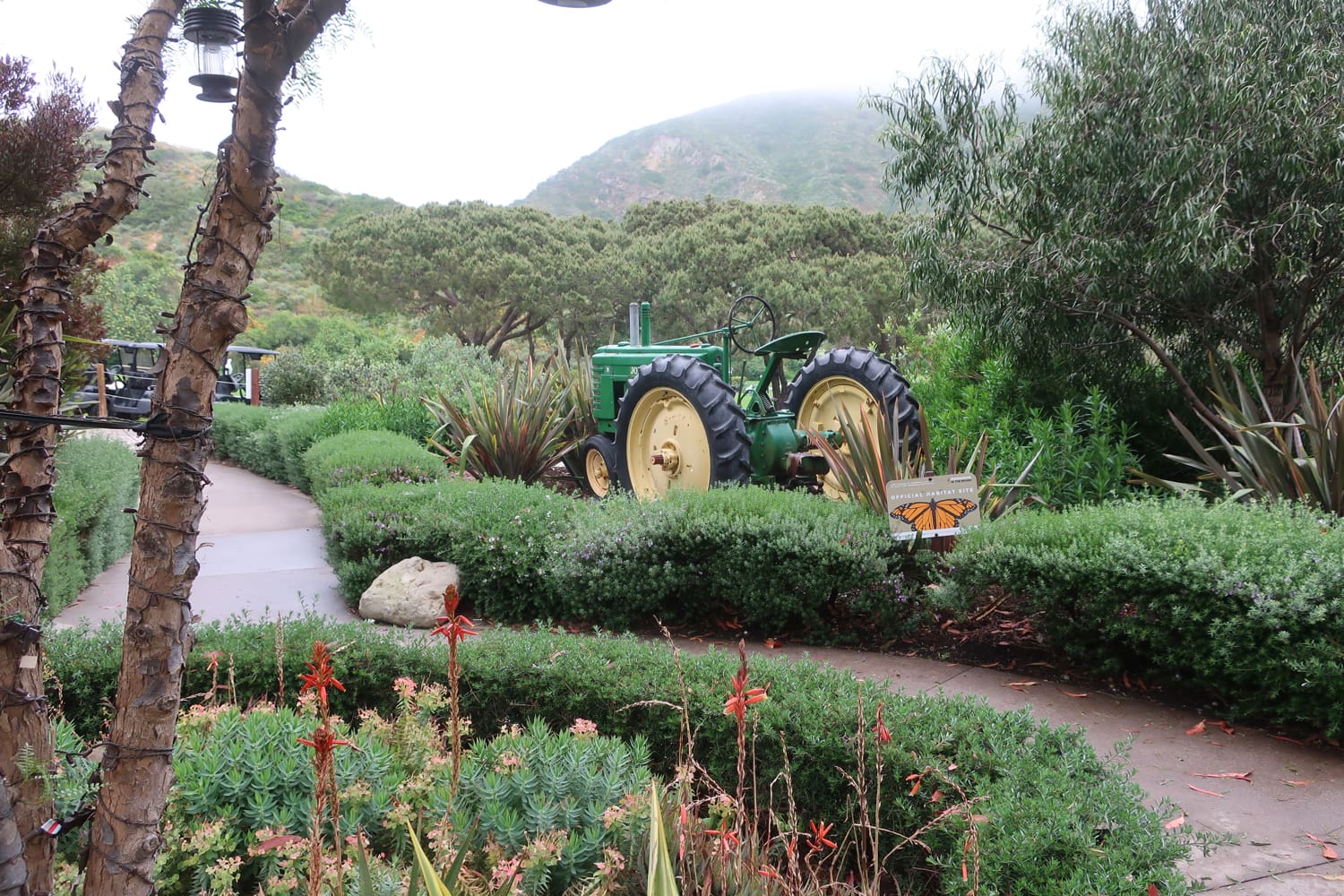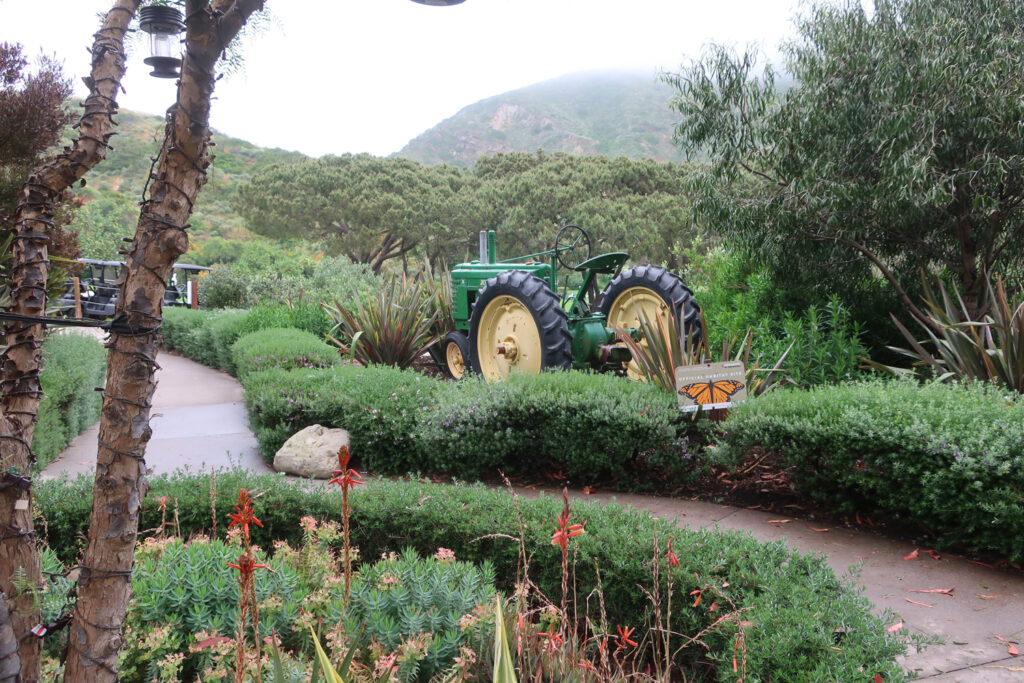 Sure, the list is ambitious. But The Ranch meets and even exceeds all of these tenets. And, it does so while offering exemplary service in stunning and luxurious surroundings.
So, you won't find plastic bottles, straws, or any packaging that isn't biodegradable. Or big gas-guzzlers squiring guests around. What you will find are ingenious initiatives like the "Bottles to Bunkers" recycling project.
All glass bottles are sent to a maintenance building where they are ground to sand; which is then added to golf course bunkers. From sand glass is born, and to sand it returns. At The Ranch, anyway.
(The Ranch LB is one of 5 hotels highlighted in Getaway Mavens 5 Luxury Green Hotels in the USA post).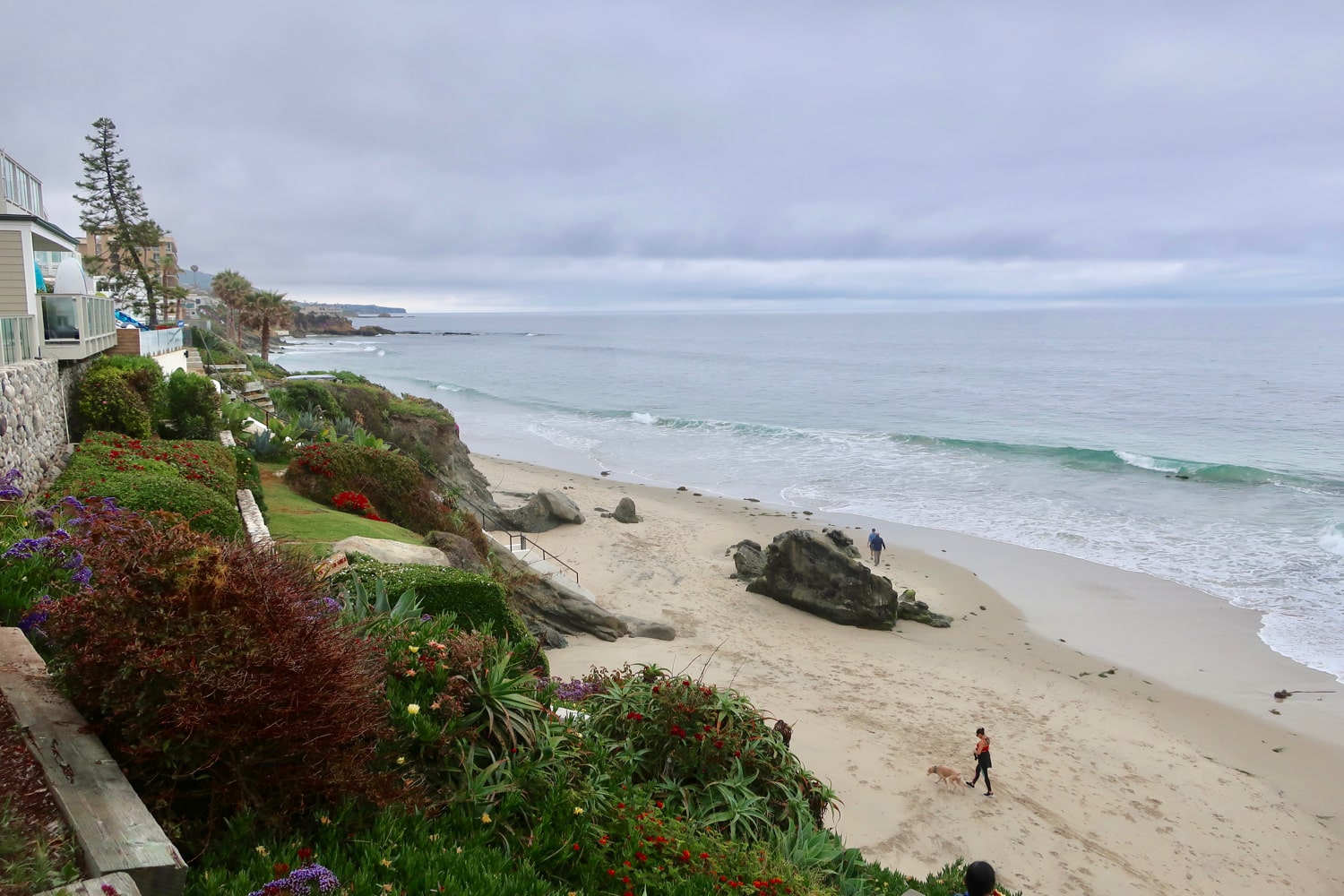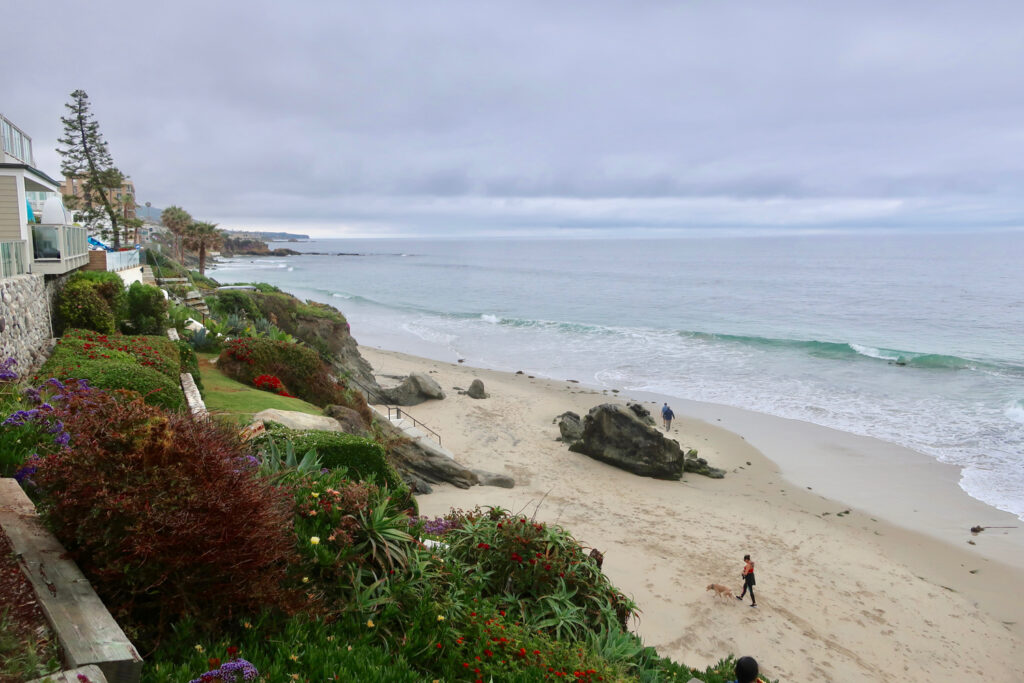 First Impressions of The Ranch at Laguna Beach
You might draw the conclusion that a resort with its own beach in Southern California would be on the sandy side of the Pacific Coast Highway (which runs through the town of Laguna Beach). But, no. You must pull into a street on the opposite side of the road, and drive into Aliso and Wood Canyons, to find check in.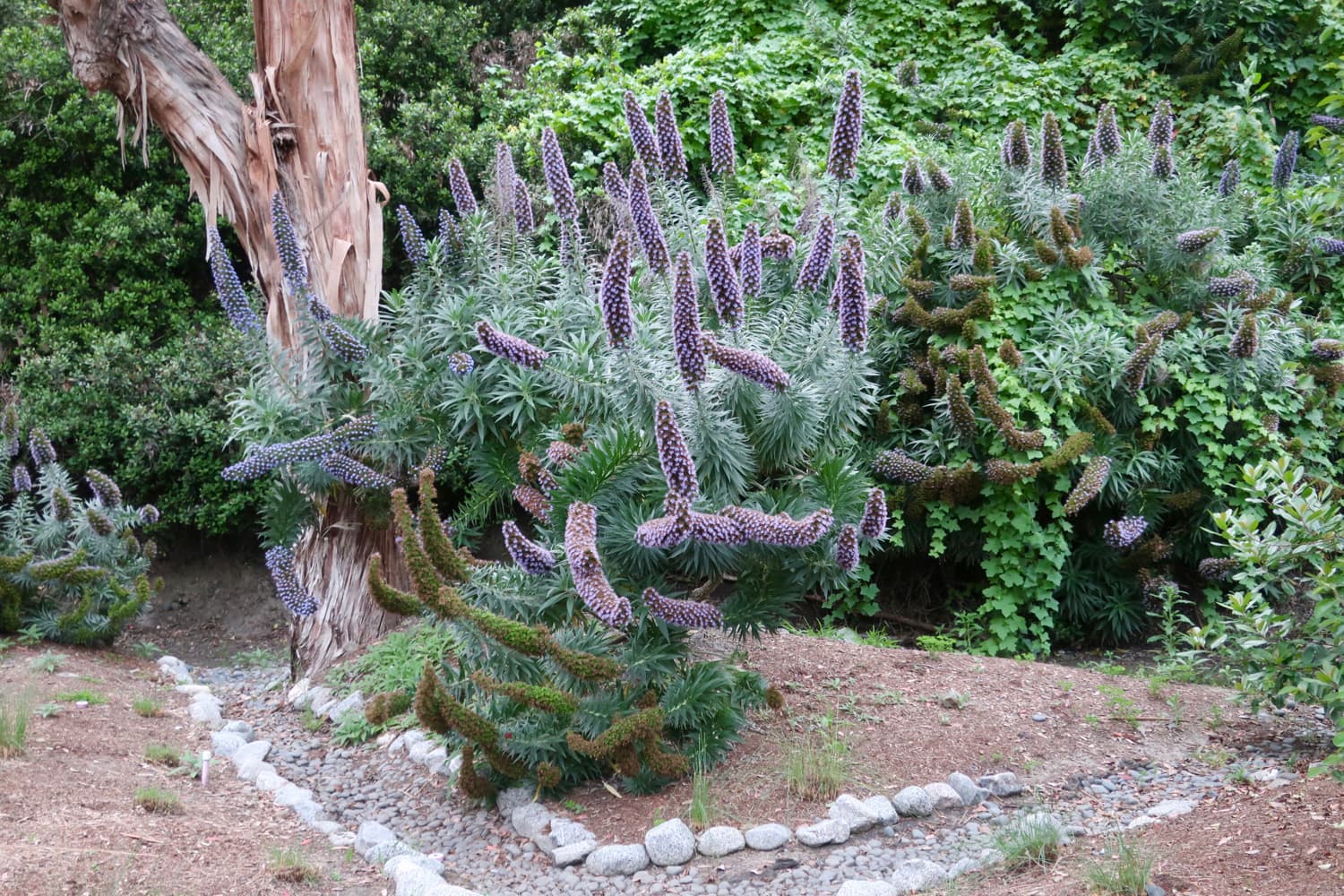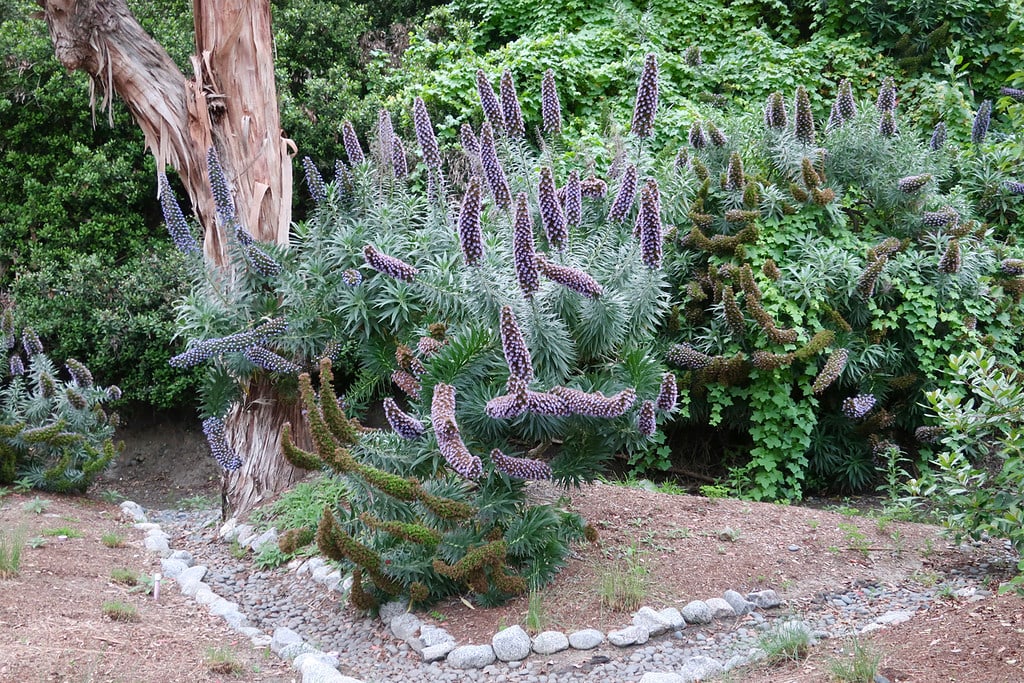 Back-country land with a rich history, there is little left of the single, roughly constructed "Homestead" built in the mid 1800's. Or, for that matter, of the Girl Scout Camp that stood on this Orange County CA property from the 1920's – 1950's. In their place, there's a sustainable, luxury hotel with 97 rooms.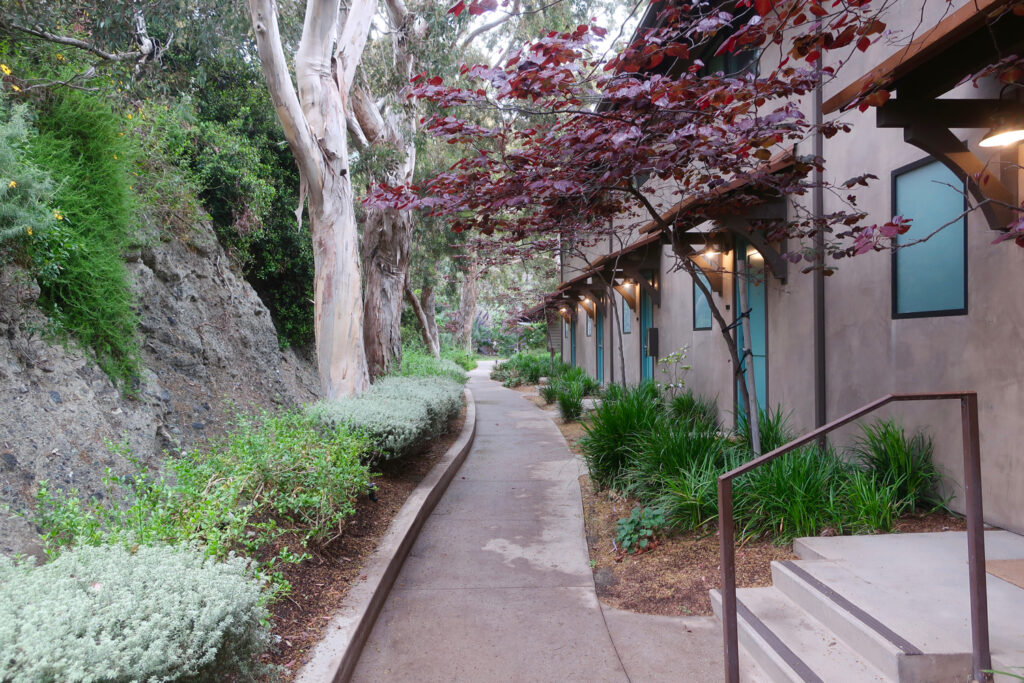 Hotel reception is on the uppermost level of a multi-story building that includes the exemplary destination restaurant, Harvest, and several conference and event rooms – all of which overlook the golf course right outside.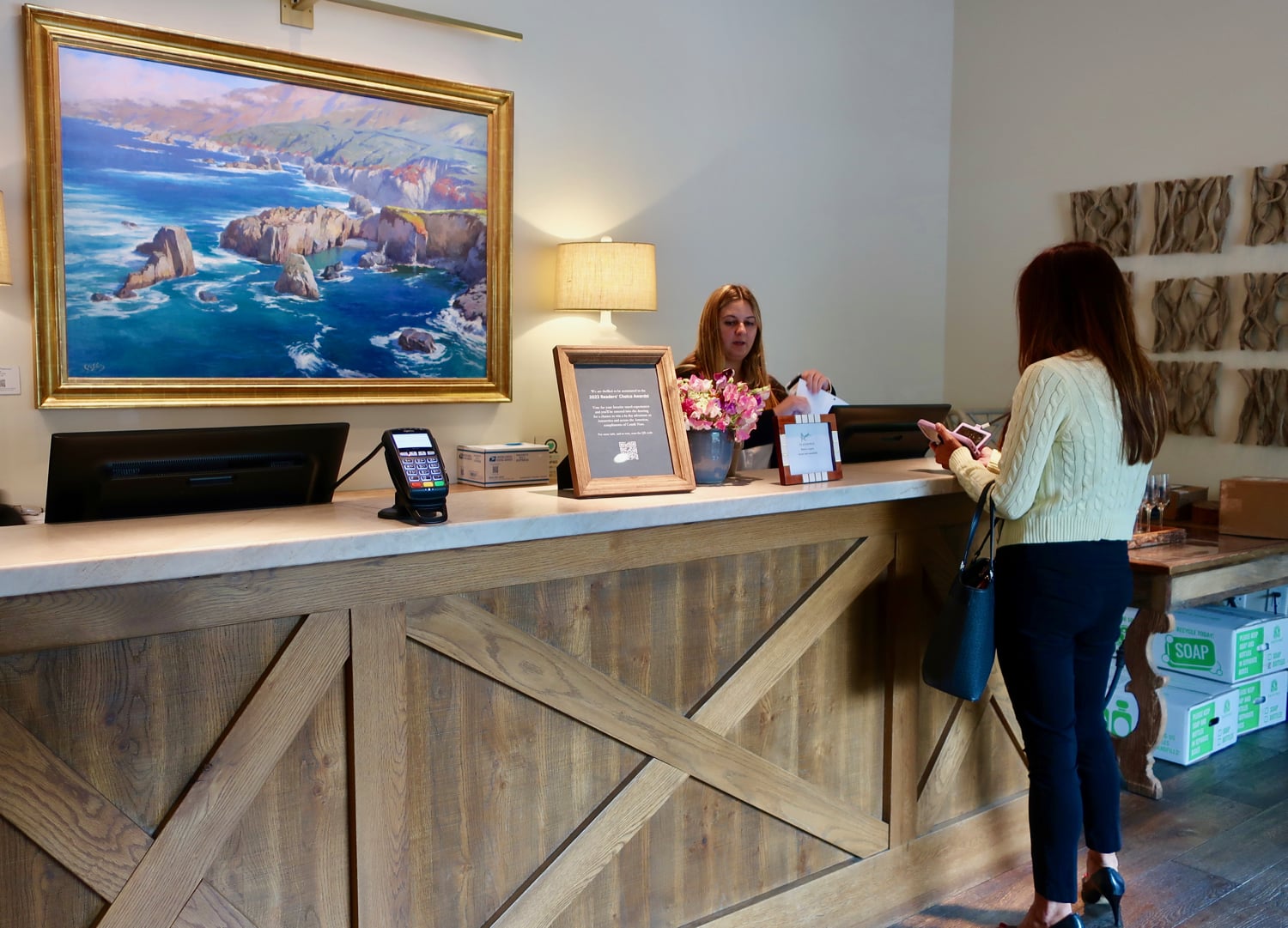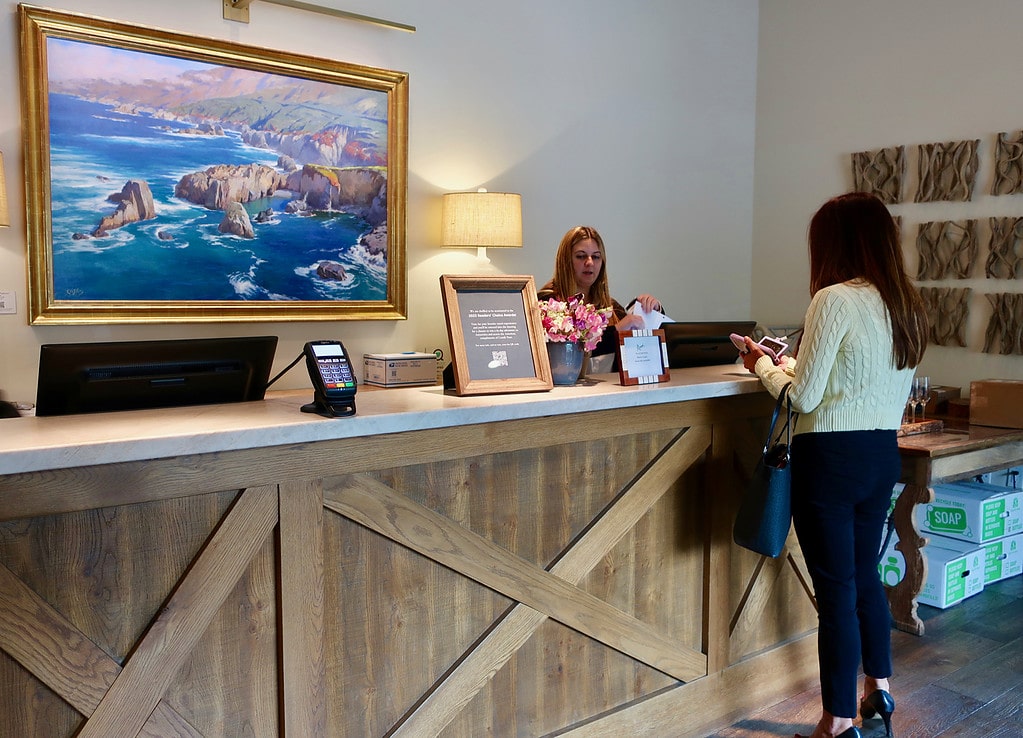 In fact, chances are, as you drive up to check in, you'll be jockeying for valet along with golfers eager to get to the first tee – just a few steps away. Literally. The tee sits a few feet from the front door of the main building.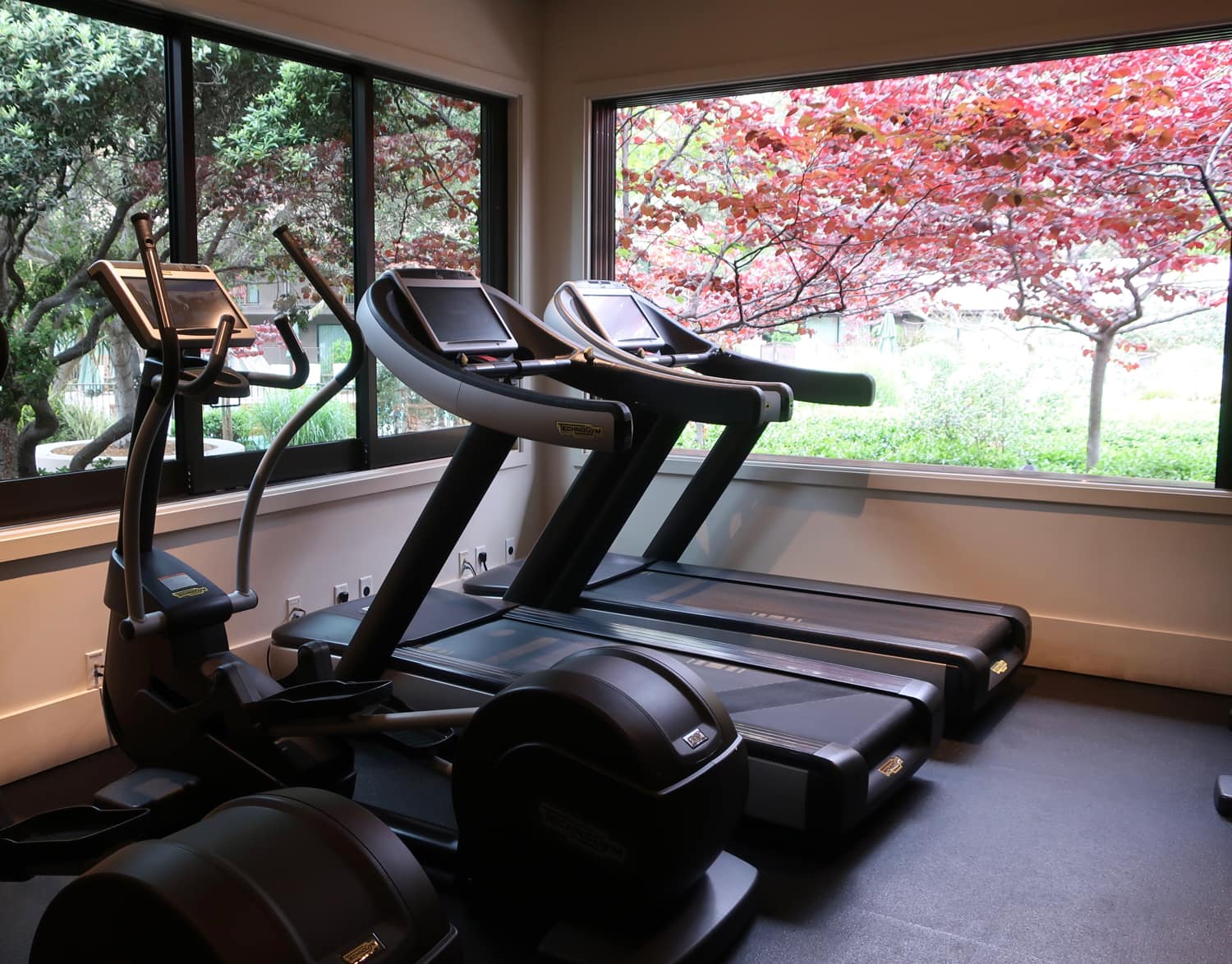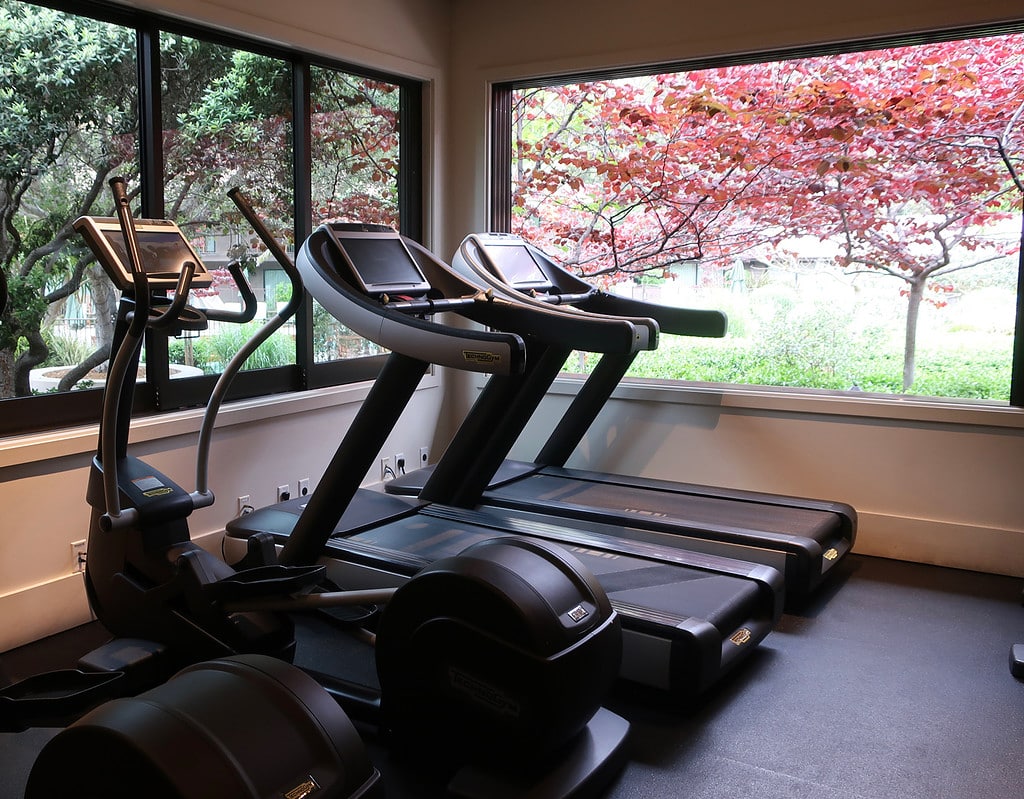 Reception staff are friendly, and quick to show you on a map where your room is located. (If they notice your anxiety rising, they will make sure a bell-person carts you to the door).
You'll also learn about The Ranch's green practices, which include the issuance of a refillable steel water bottle to each and every guest. As a true green hotel, you won't find any disposable plastic on site.
FYI – this being in a canyon, cell service is basically non-existent. If you can call via wi-fi, you're OK, as the property is wired up. Otherwise, you must drive into downtown Laguna Beach just a minute or two away.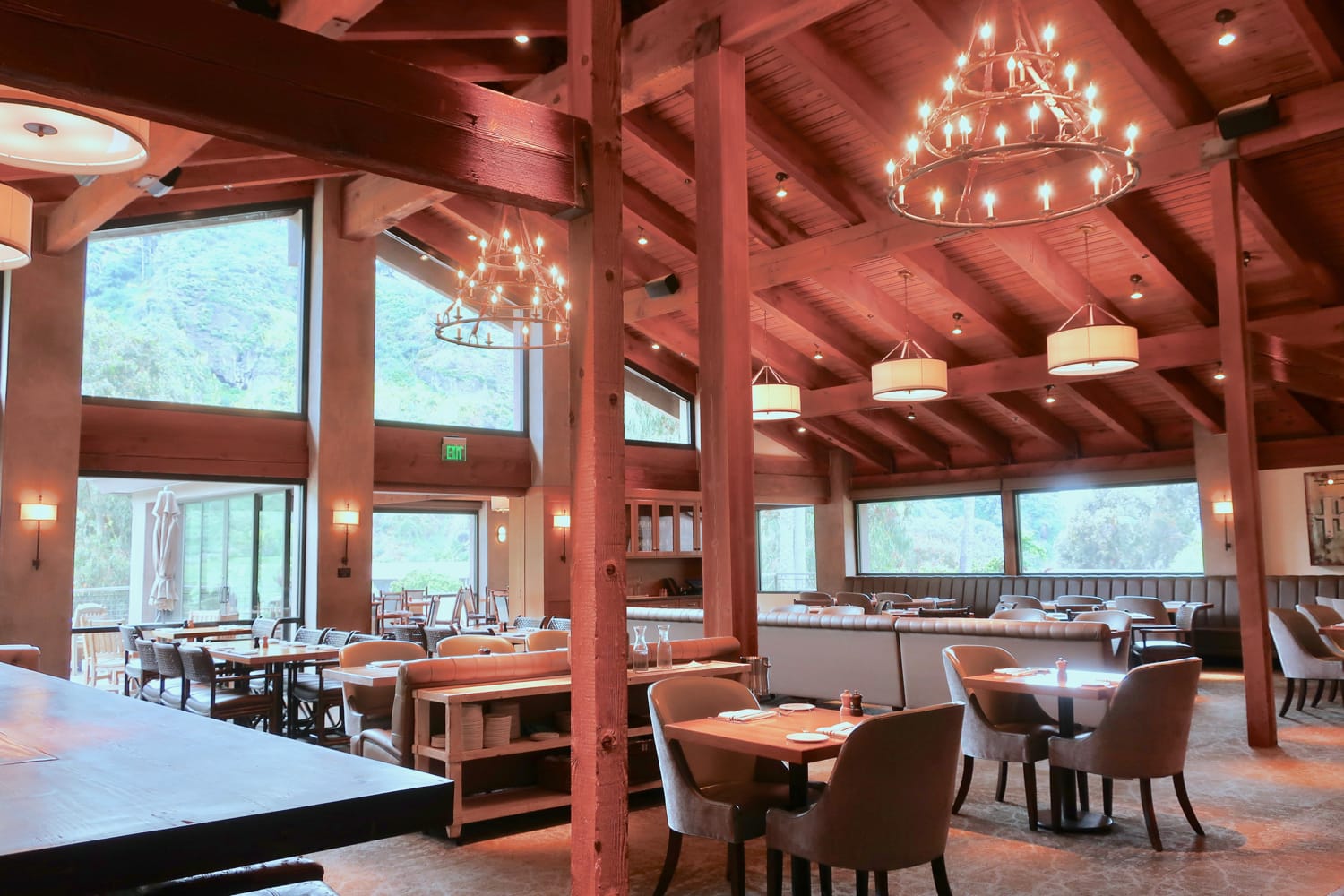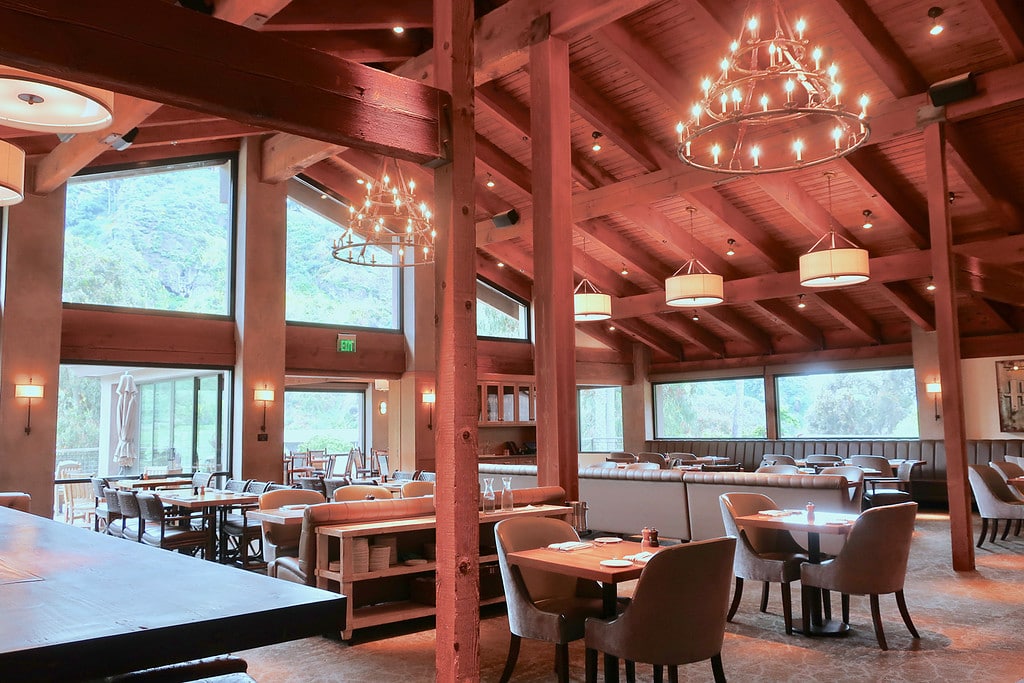 Dining at The Ranch
You've got your pick of places to eat on property – and off.
Harvest
Harvest, in the main building, is as farm to table as it gets – as there's a small farm located at the far end of the golf course. (More on that later). What "Farmer Leo" doesn't grow, he and Chef Kyle St. John source from other farms nearby.
The interior of Harvest screams luxury lodge: reclaimed wood, stone fireplace, cathedral ceiling. In warm seasons, floor to ceiling windows slide open, allowing for open-air dining without fear of getting drenched in bad weather.
Many consider Harvest to be the best restaurant in Laguna Beach. Based on my experience, I'd tend to agree it's definitely one of the best. Every dish, drawing from sea and land, is fresh, flavorful, and well balanced.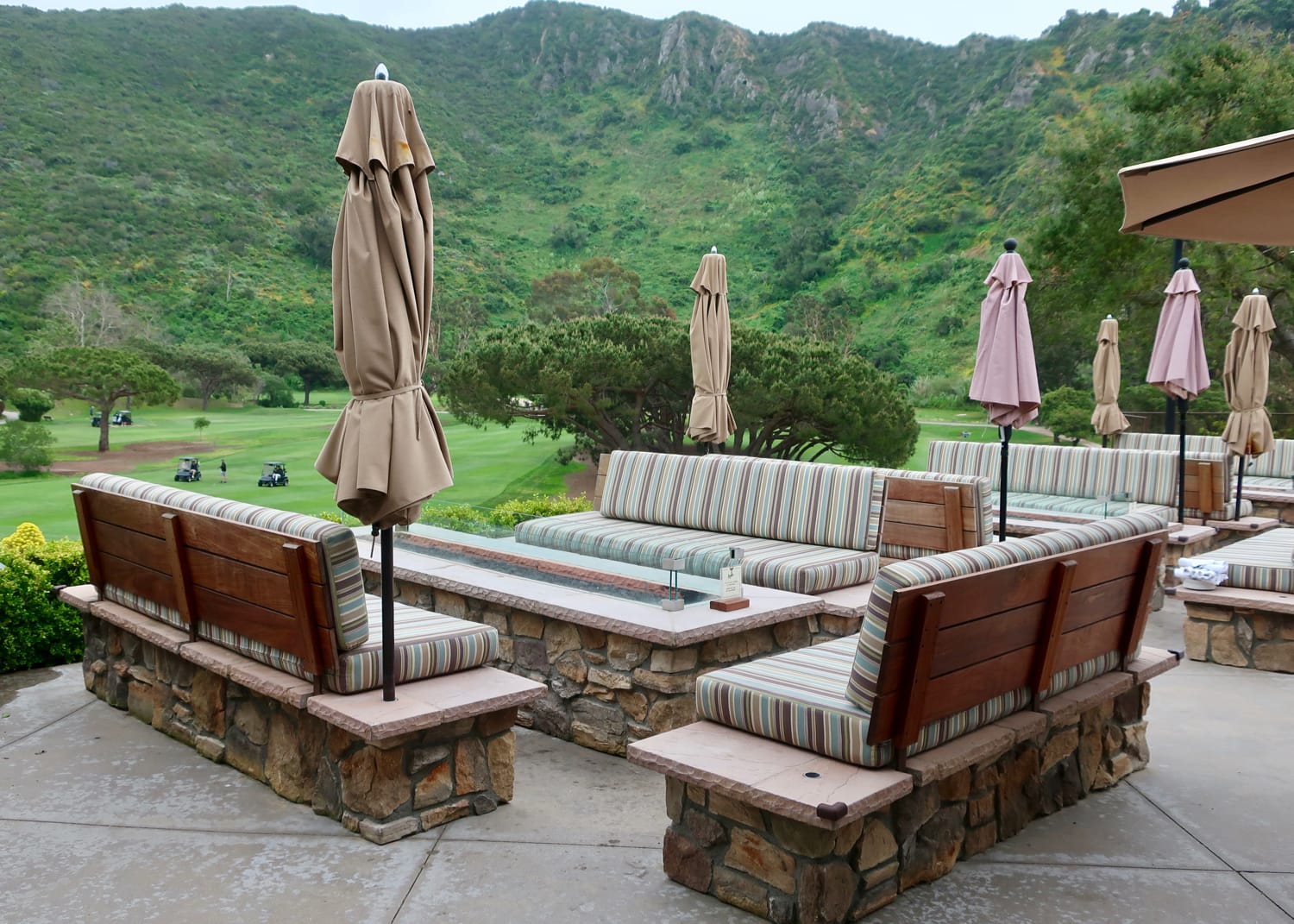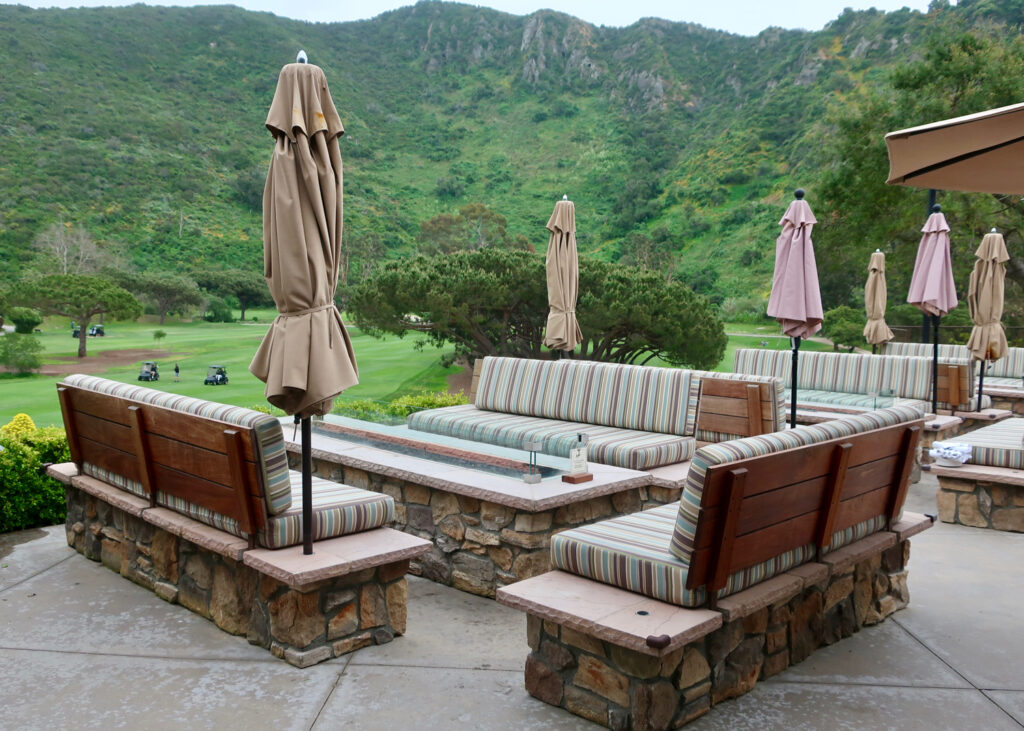 The Porch
At 6:30am, hard-core golfers are already lined up at The Porch – a coffee-breakfast-sandwich-cocktail stand adjacent to the Golf Shop. There's room for around 200 at tables and chairs. And groups are welcome to reserve six private fire pits for up to 10 people (for a $200 minimum), overlooking the first and ninth tee of the golf course. Come between 4pm and 8pm for live music. It's a scene.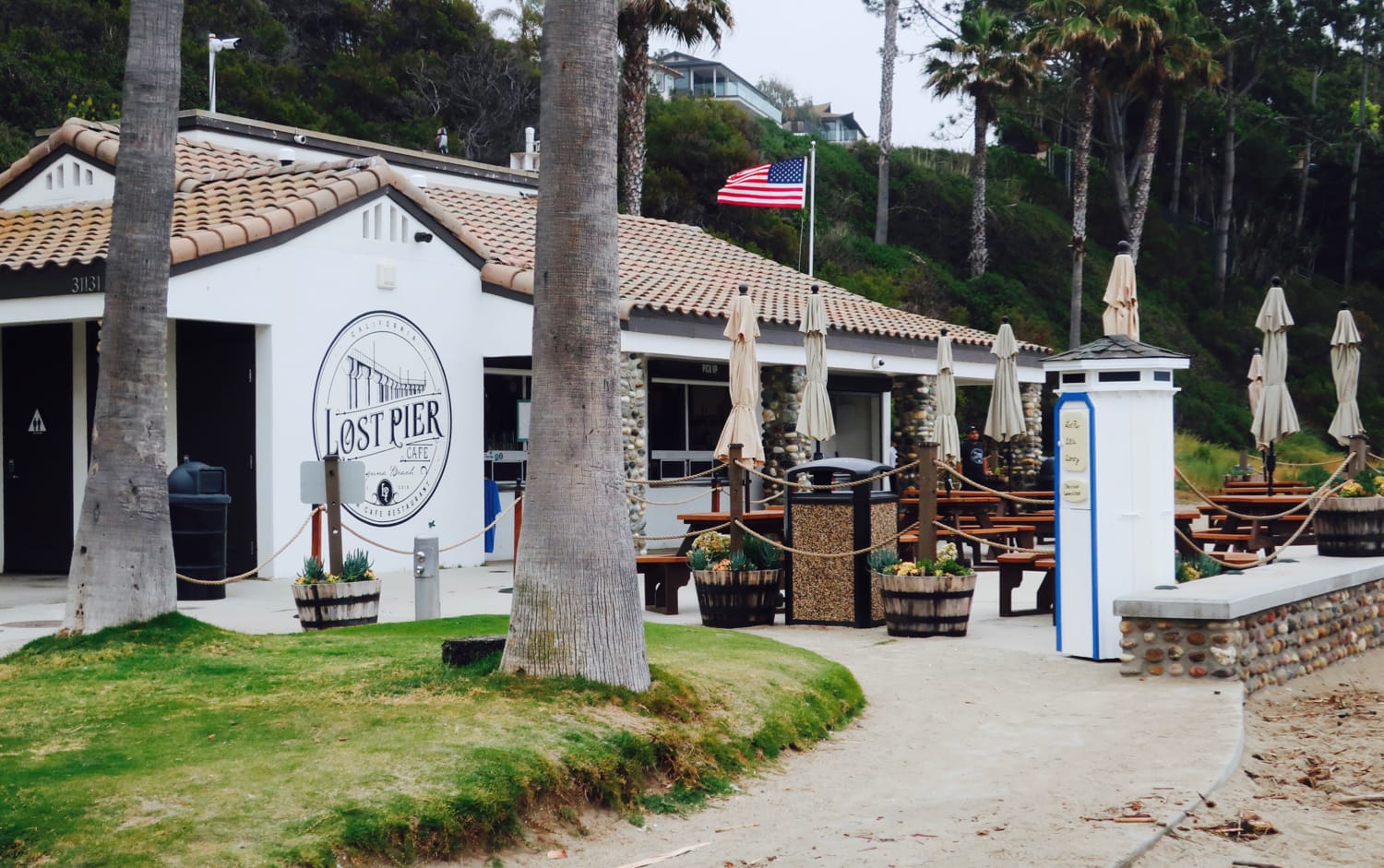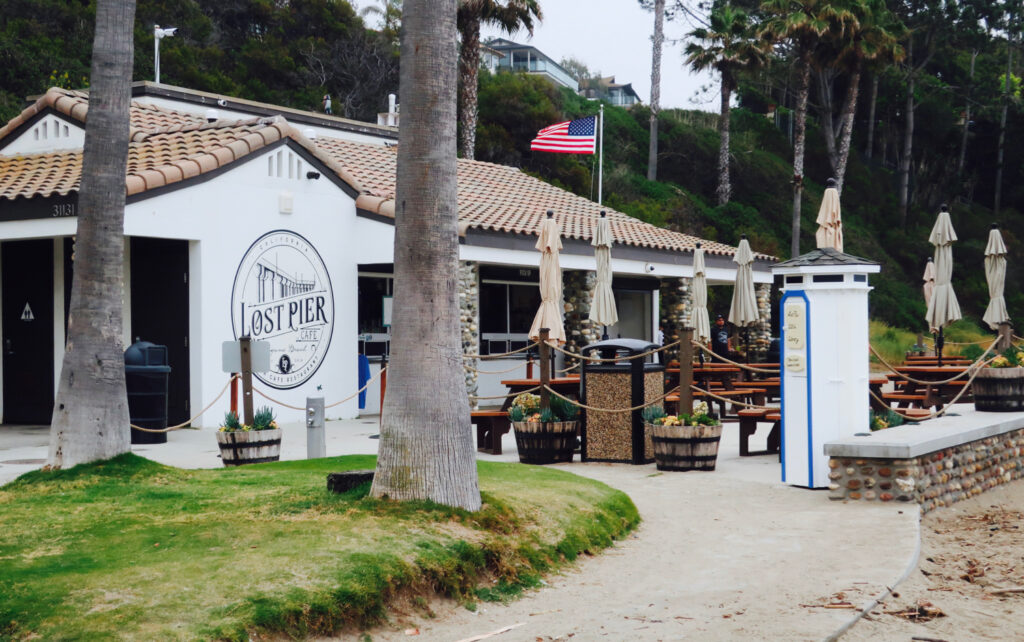 The Lost Pier on Aliso Beach
Watch surfers, skim borders, and Ti Chi groups as you down your coffee, breakfast, and lunch at this "Barefoot beach cafe serving up fresh California cuisine + iconic palm-fringed Pacific views."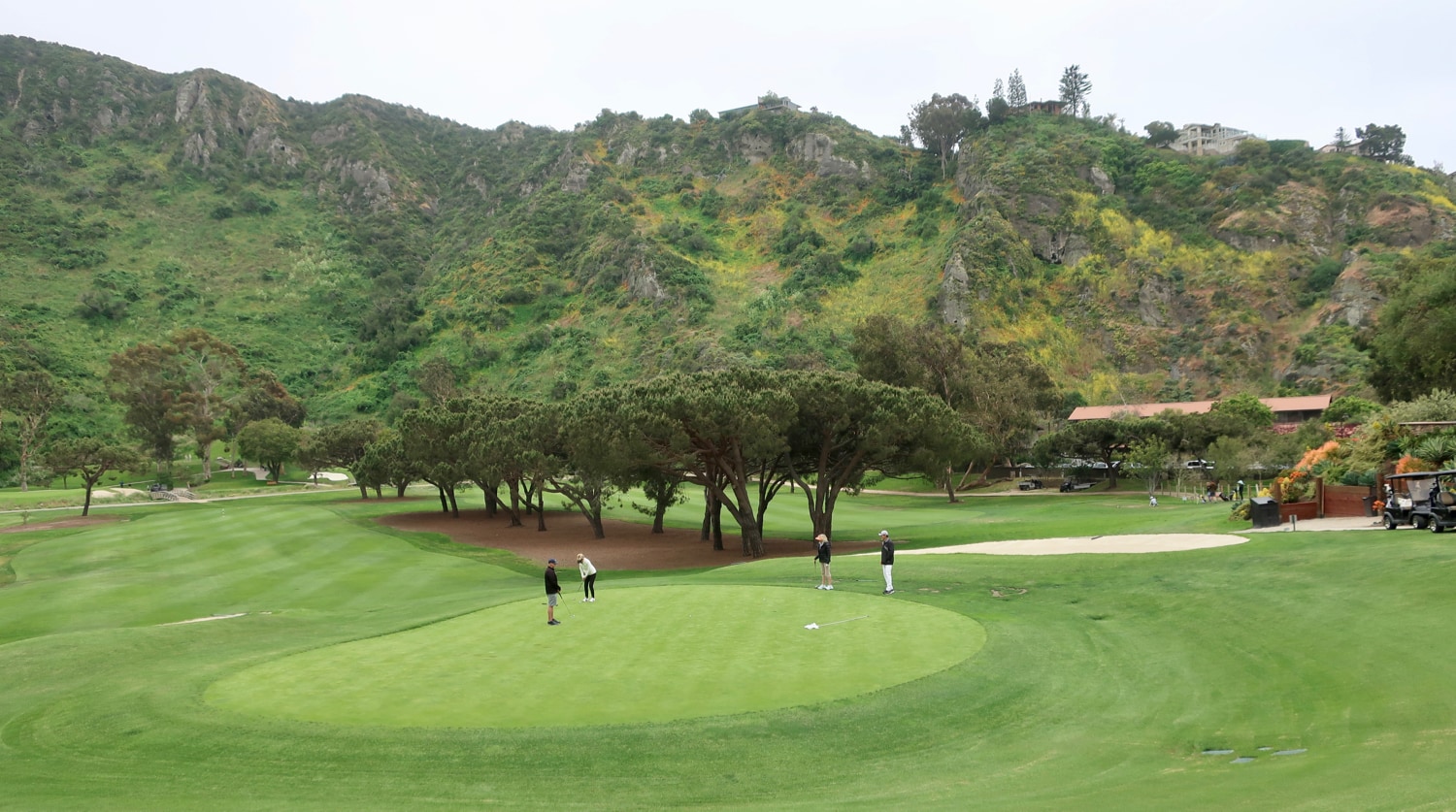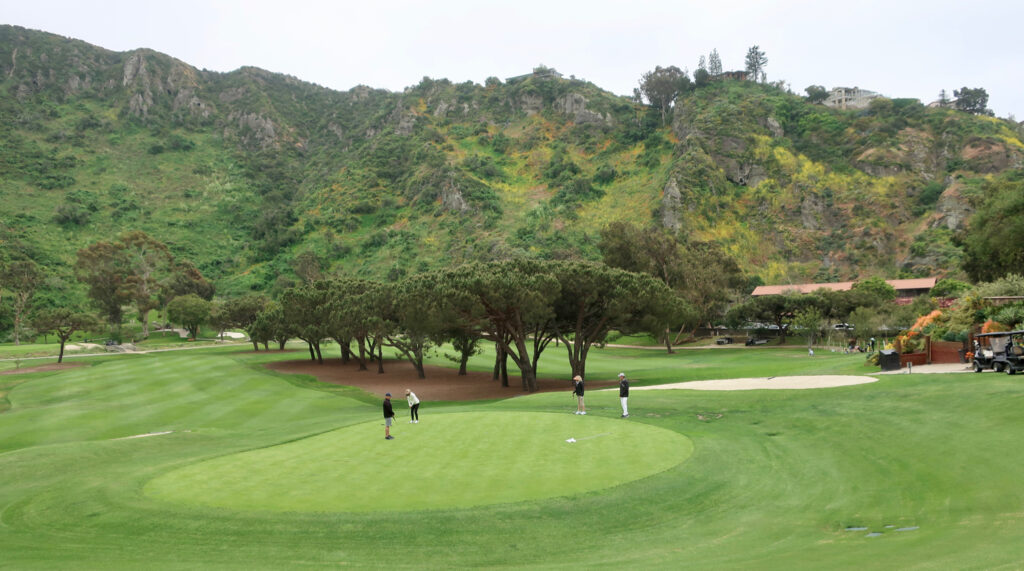 9-Hole Golf Course At The Ranch
Most people are introduced to the Ranch at Laguna Beach though golf. Open to non-guests as well, the Ranch's golf course, though only nine holes, is probably the most exquisite course you'll ever swing a club on. It's worth walking its length even if you're not into the sport. (Just heed the signs to stay out of range of errant balls.)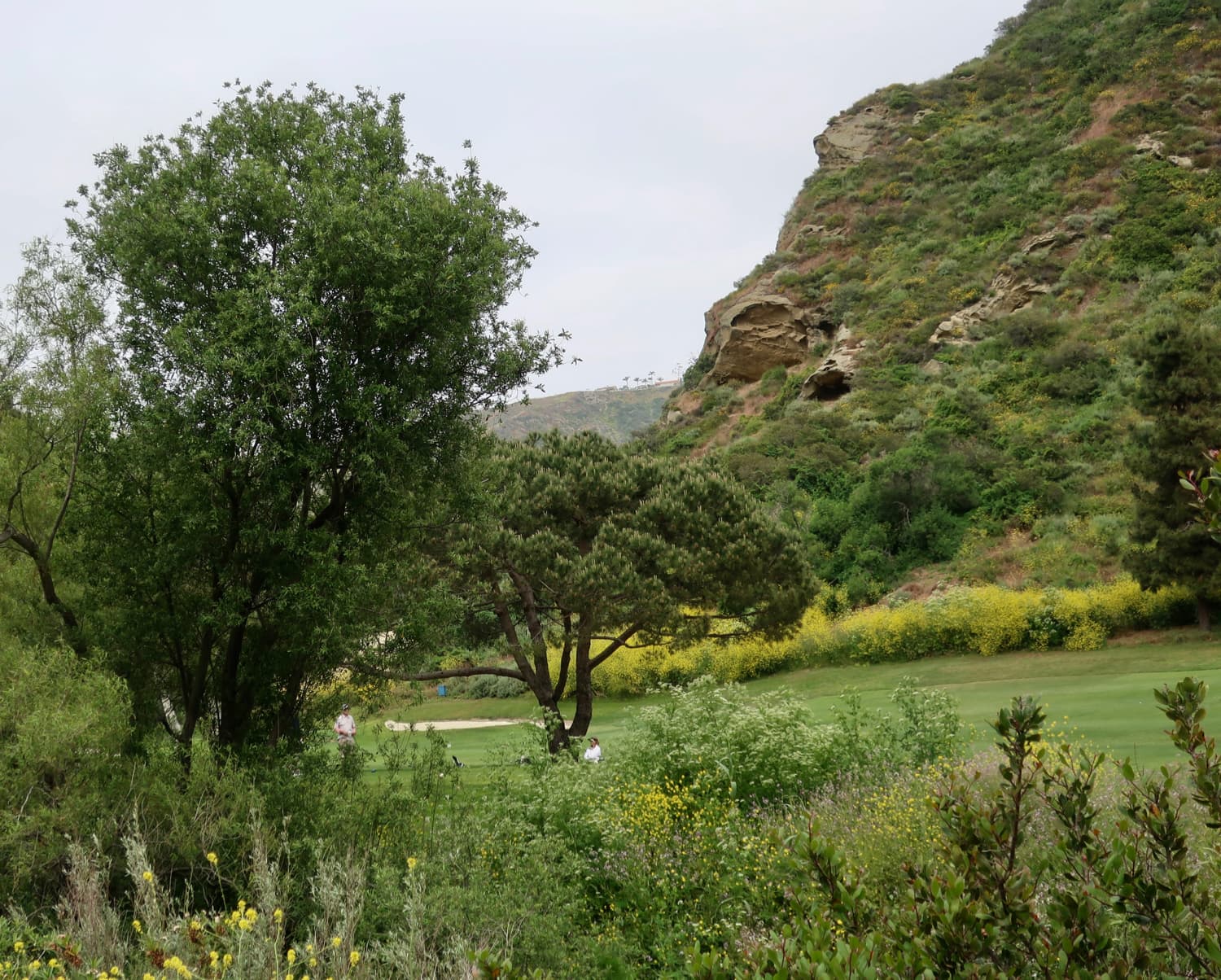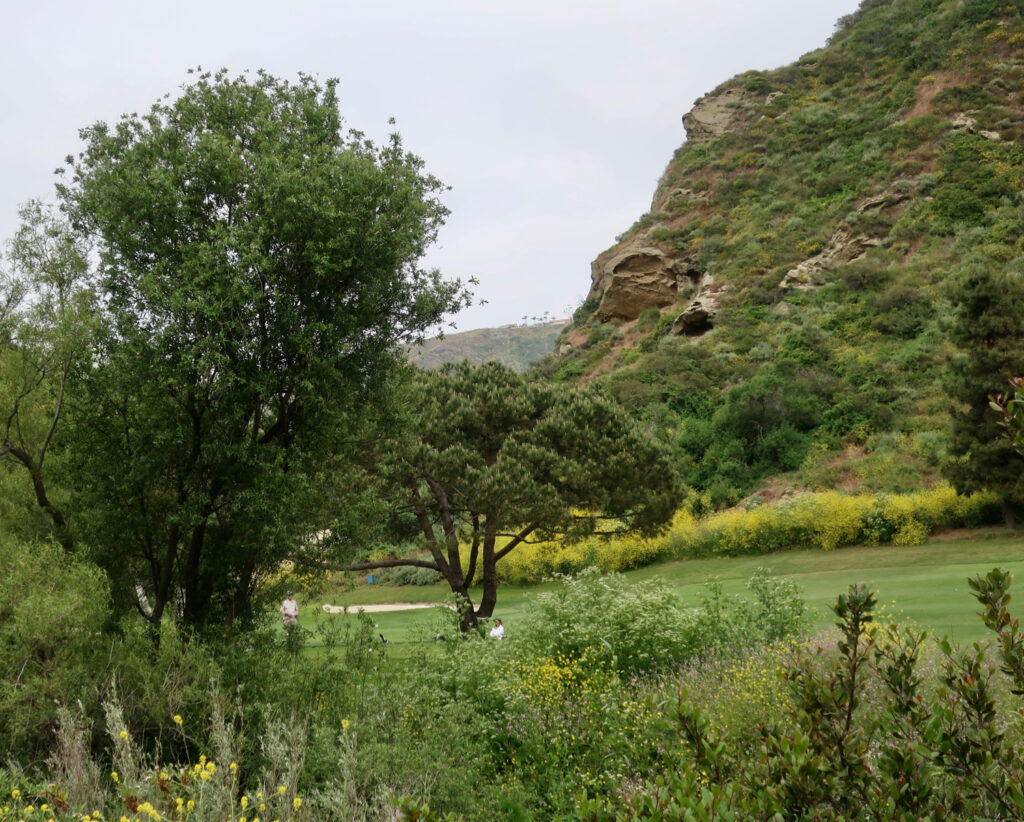 A par 32, the course doubles back on itself, with 1st and 9th tee at one end and 4th and 5th at the other. There's wildlife in abundance, and landscaping; and natural features so gorgeous, you can't be blamed for missing a shot or two.
Laced with copses of towering, gnarly trees, and abundant flowering plants that tumble down canyon walls, the course is idyllic and freakishly wild. Some guests have compared it to "Jurassic Park."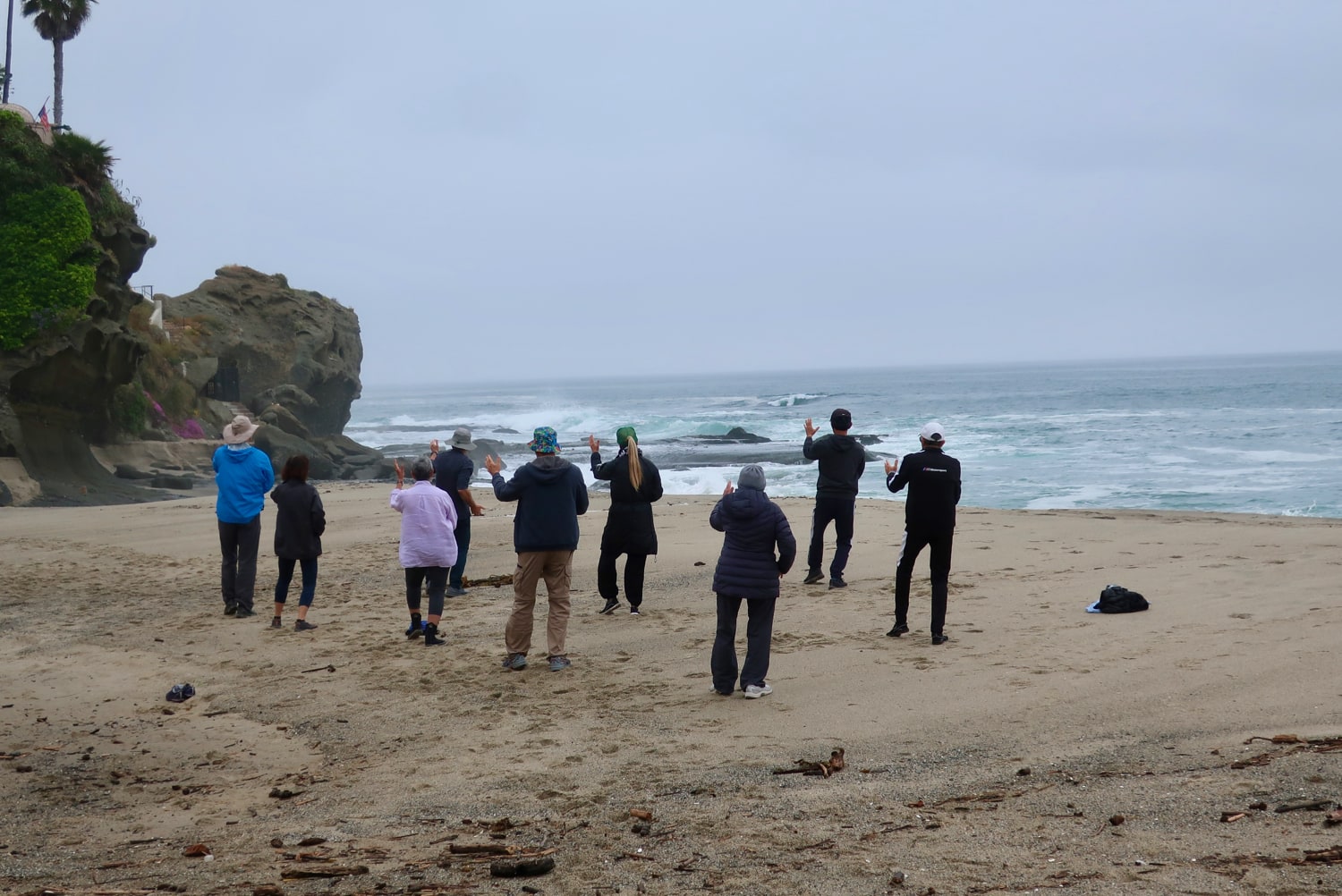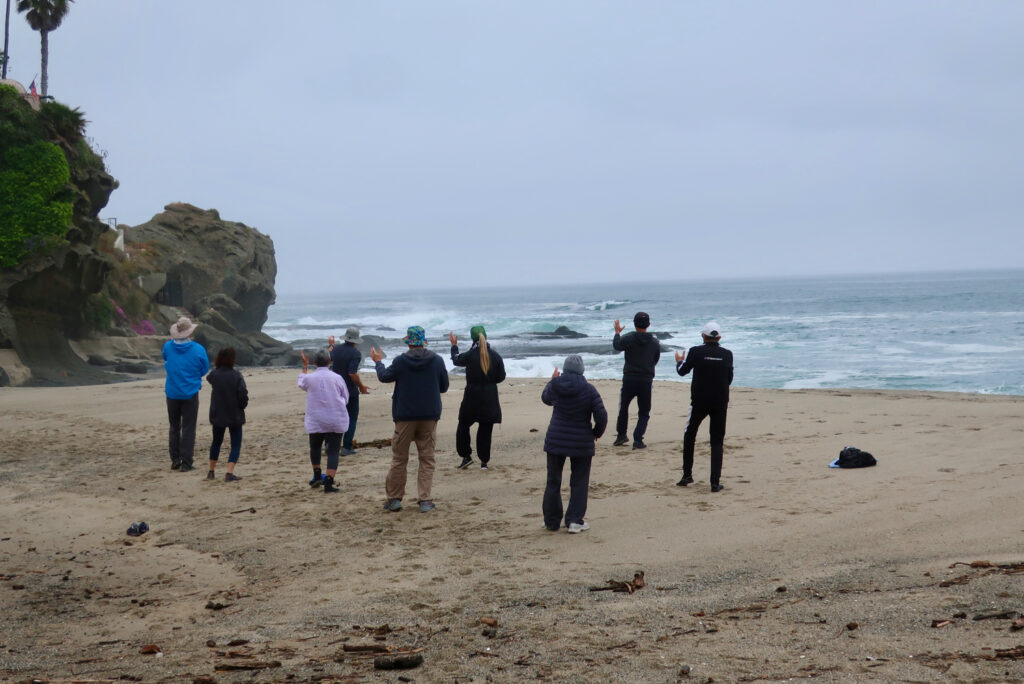 Aliso Beach
The ocean-pounded Aliso Beach is just 350 yards from The Ranch's main campus via a beach path that continues through a tunnel under the Pacific Coast Highway.
A public beach, the Ranch offers its own beachside café, The Lost Pier, serving short-ribs sandwiches to Poke Bowls, and other California cuisine. Yes, you can charge your meal to your room at this outpost.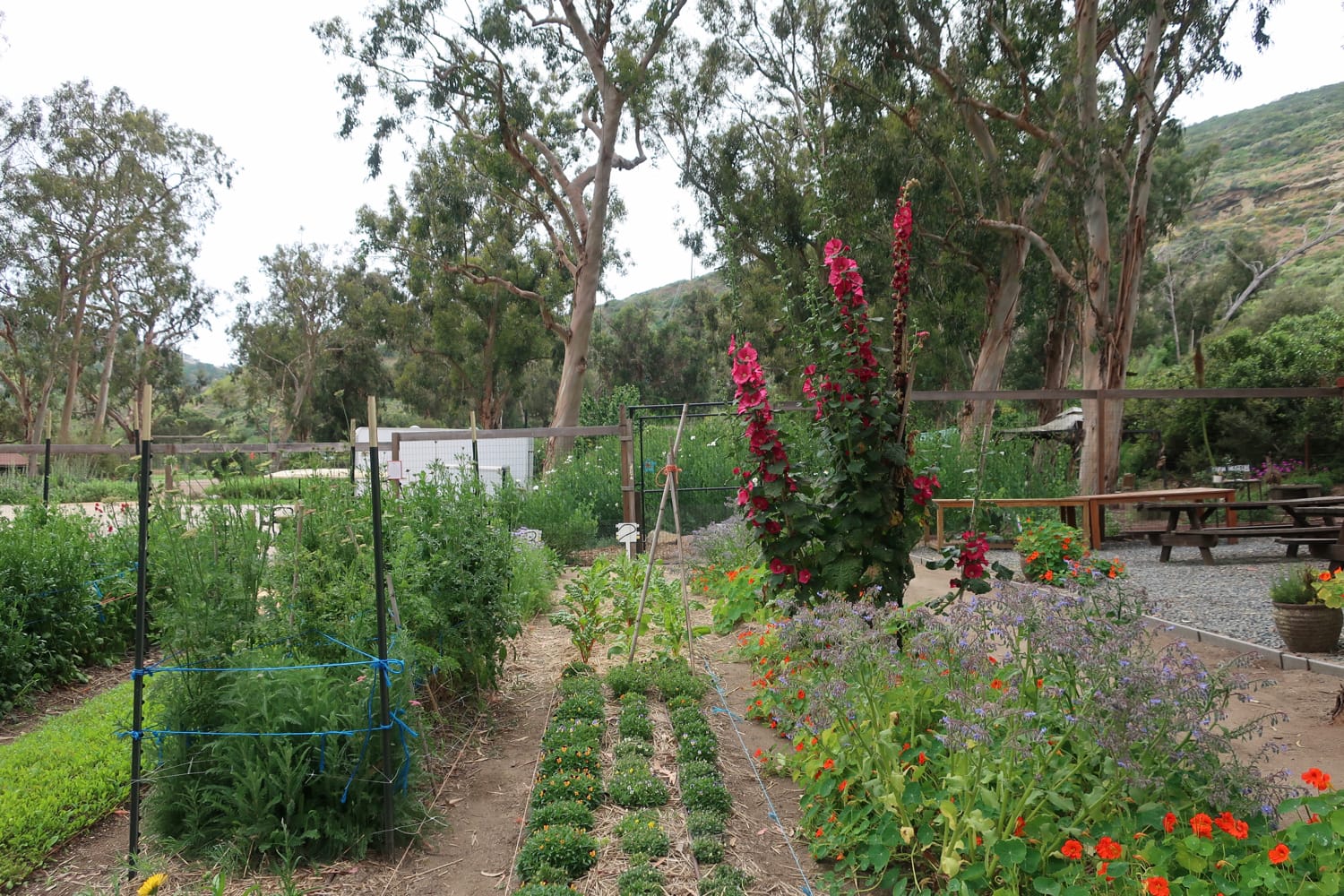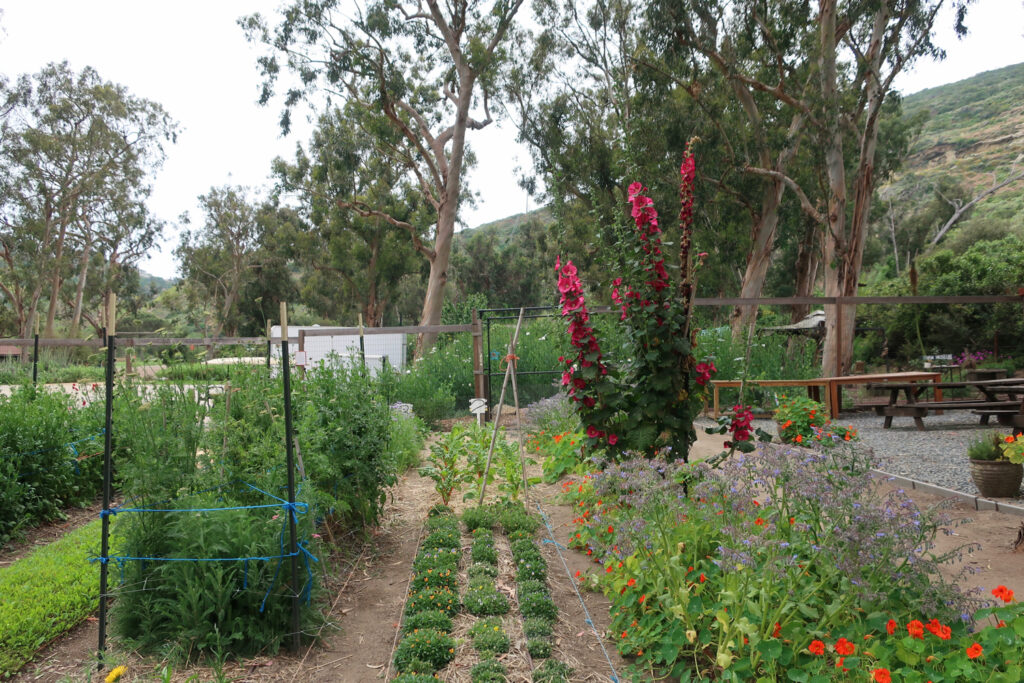 The Farm at The Ranch
Everything harvested from Farmer Leo's tiny plot of land, plus all eggs from 29 chickens, is used to create dishes, adorn plates, and create seasonal displays at The Ranch. Chef Kyle collaborates with Farmer Leo to purchase unusual seed varieties. Incredibly, every herb, flower, and vegetable plant is grown from seeds.
Although a small footprint (you can cross "the farm" in a few strides), Farmer Leo takes pains to explain the origins and use of each plant that he coddles like a child. There are sugar snap peas in Spring; fava beans all winter; flowers for plates; and flowers for bouquets.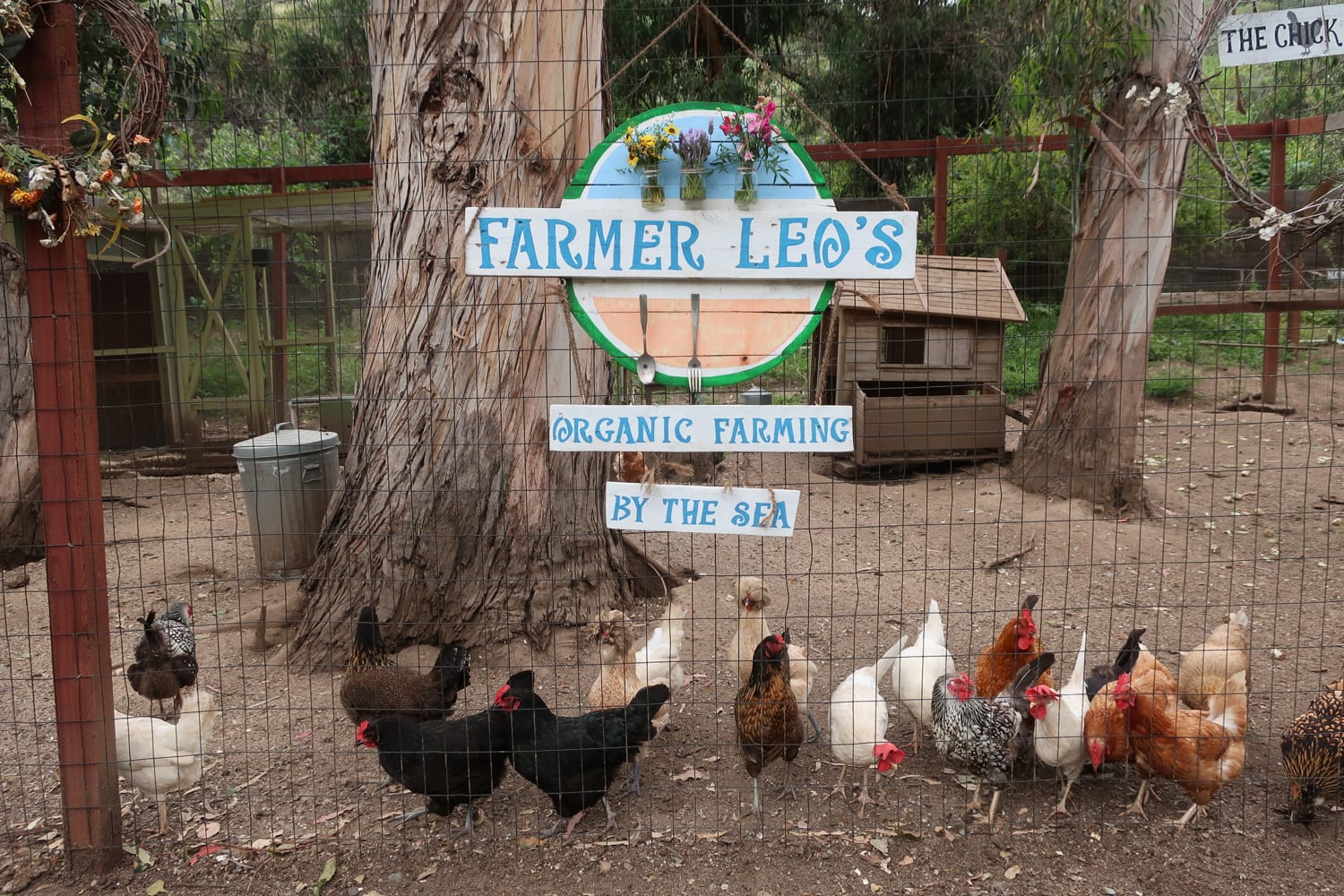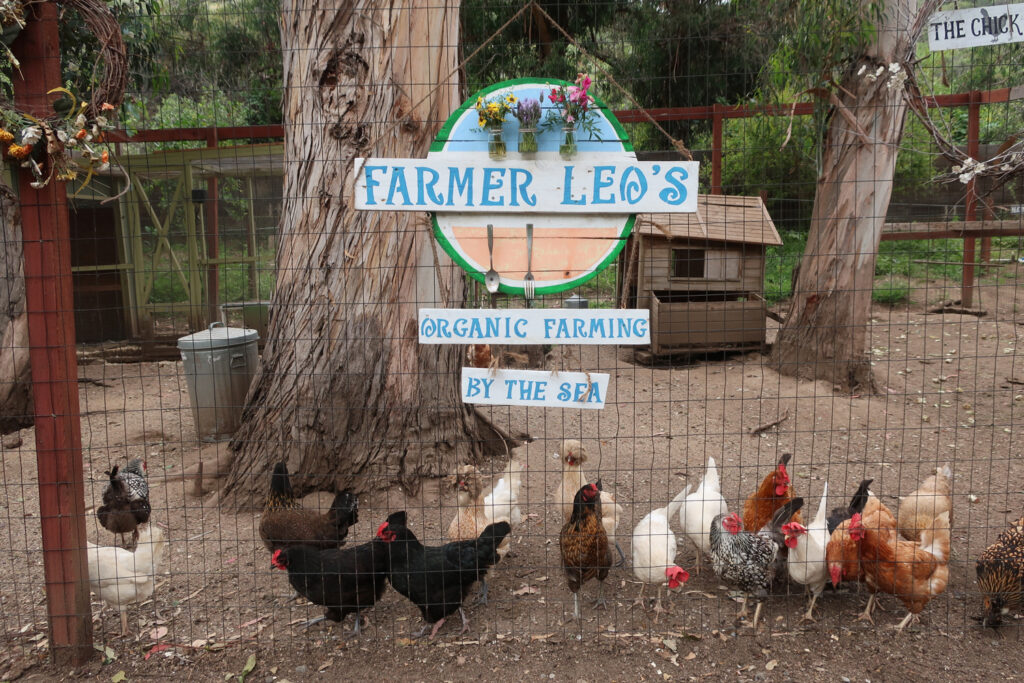 Oh, and the chickens! All 29 laying hens rush up to the fence at once, yakking away, hoping to get your attention. Several, with fluffy heads, are the most hilarious. Each one has a name. (Black with blond fluffy head is Phyllis Diller, brown with blonde fluffy head is Tina Turner, etc.). I was transfixed. With a big smile on my face.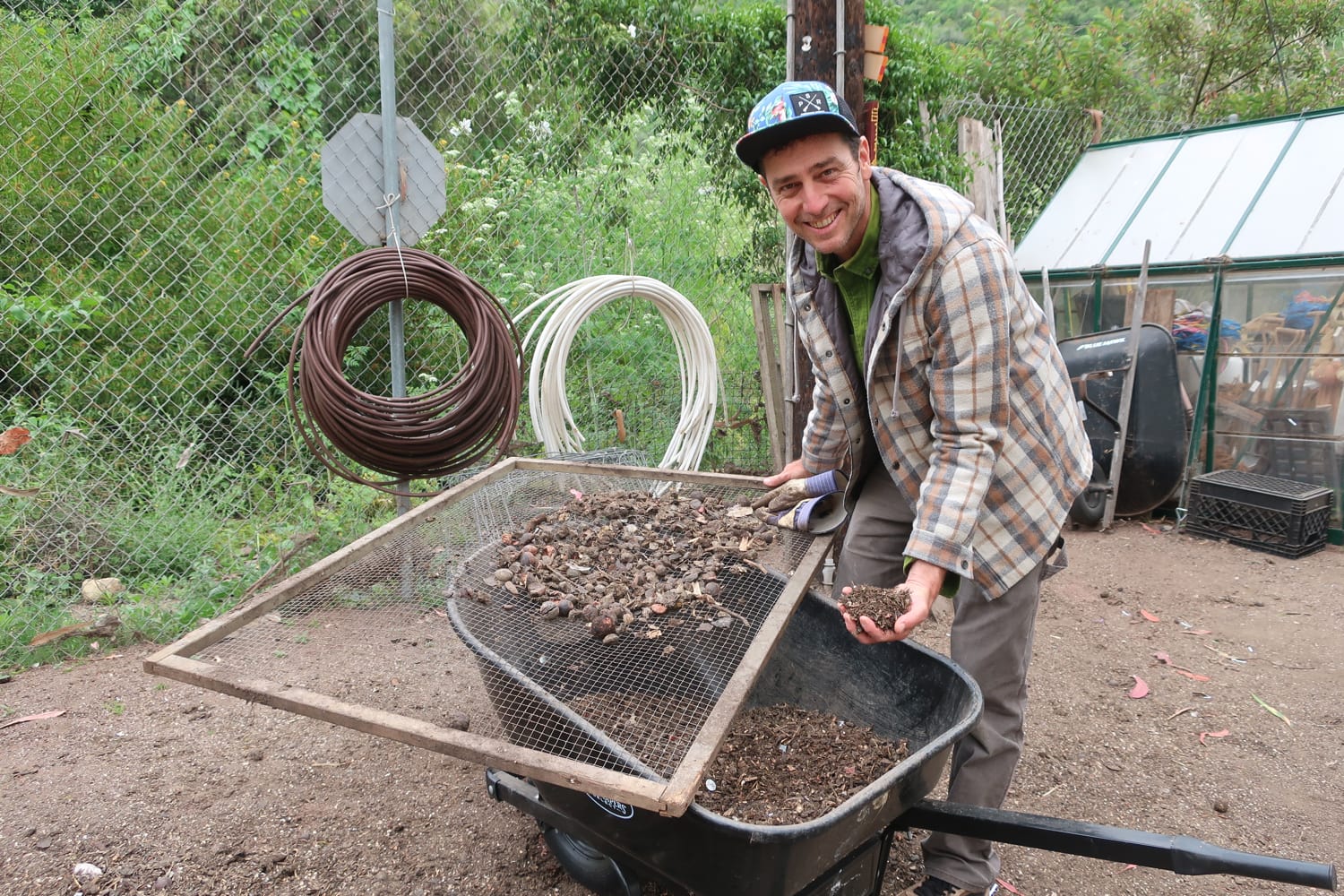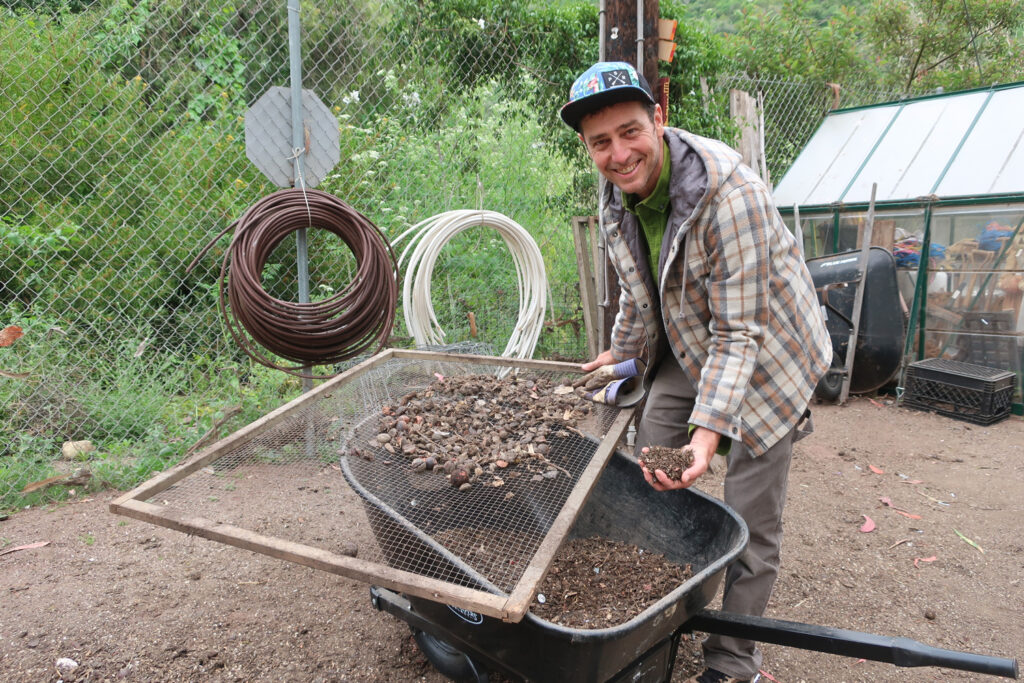 As each chicken lays about one egg per day, those two dozen or so eggs are used to make Harvest Restaurant's homemade pasta every day. Nothing is wasted – even the waste – which returns as scraps from the kitchen (three bins per night) and is used to generate rich soil (to enhance sandy California dirt) via Leo's pride and joy: his compost heap.
Farmer Leo leads tours of his farm twice a week (Wed & Sat for now), and invites groups for breakfast at select times. There's nothing better than eating within a few feet of the source of your morning salad, and inches from those funny, muttering chickens.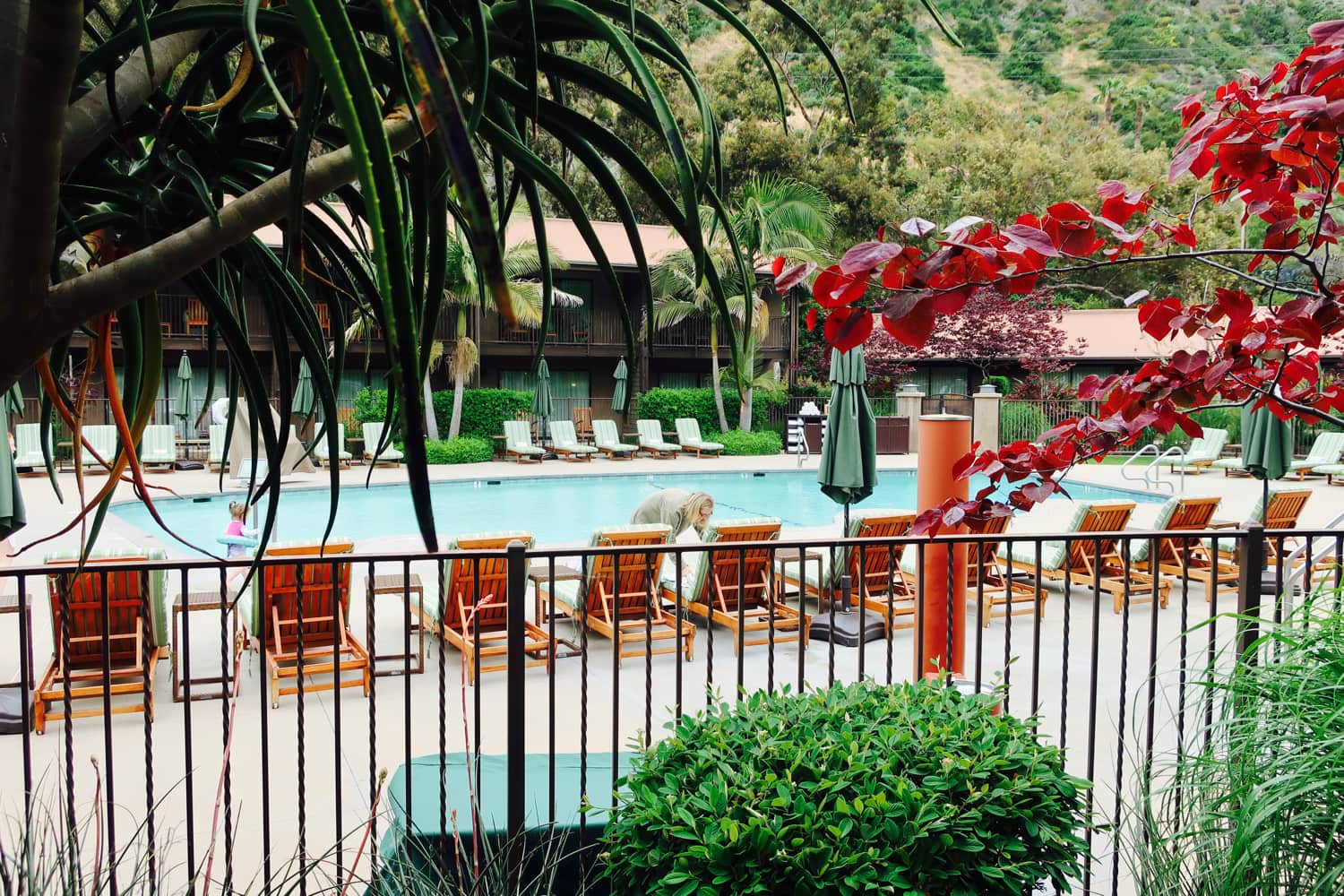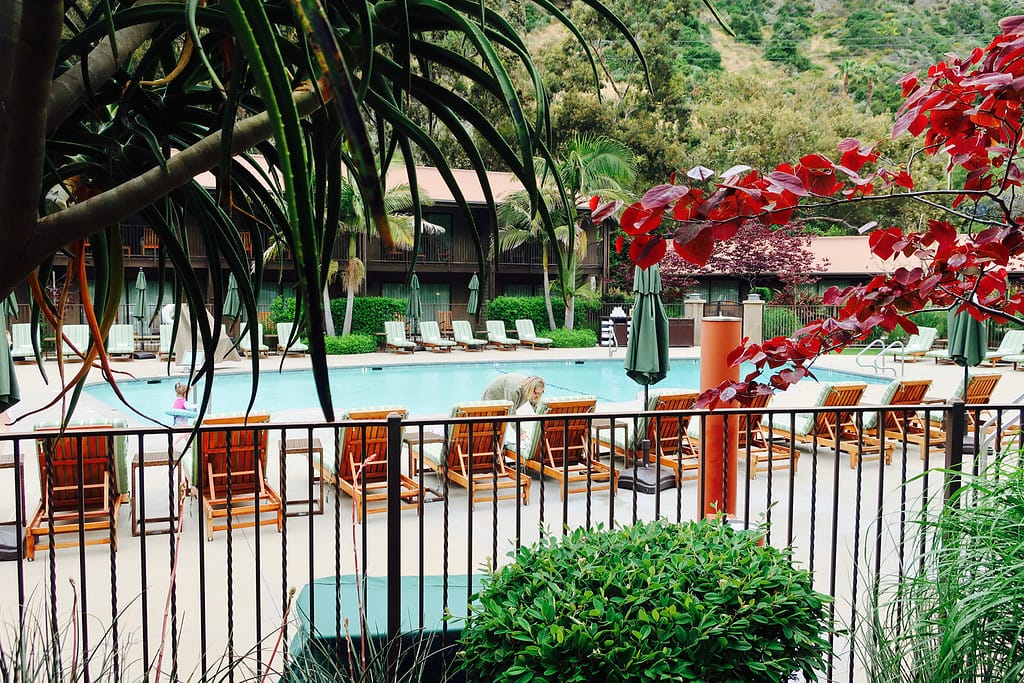 Sycamore Spa, Fitness Room & Pool
The large outdoor saline pool thrums with families in summer and holidays. So, for a couples retreat, plan to come off season, or when school is in session. You need not leave your lounge chair for a drink. There's a bar right on site.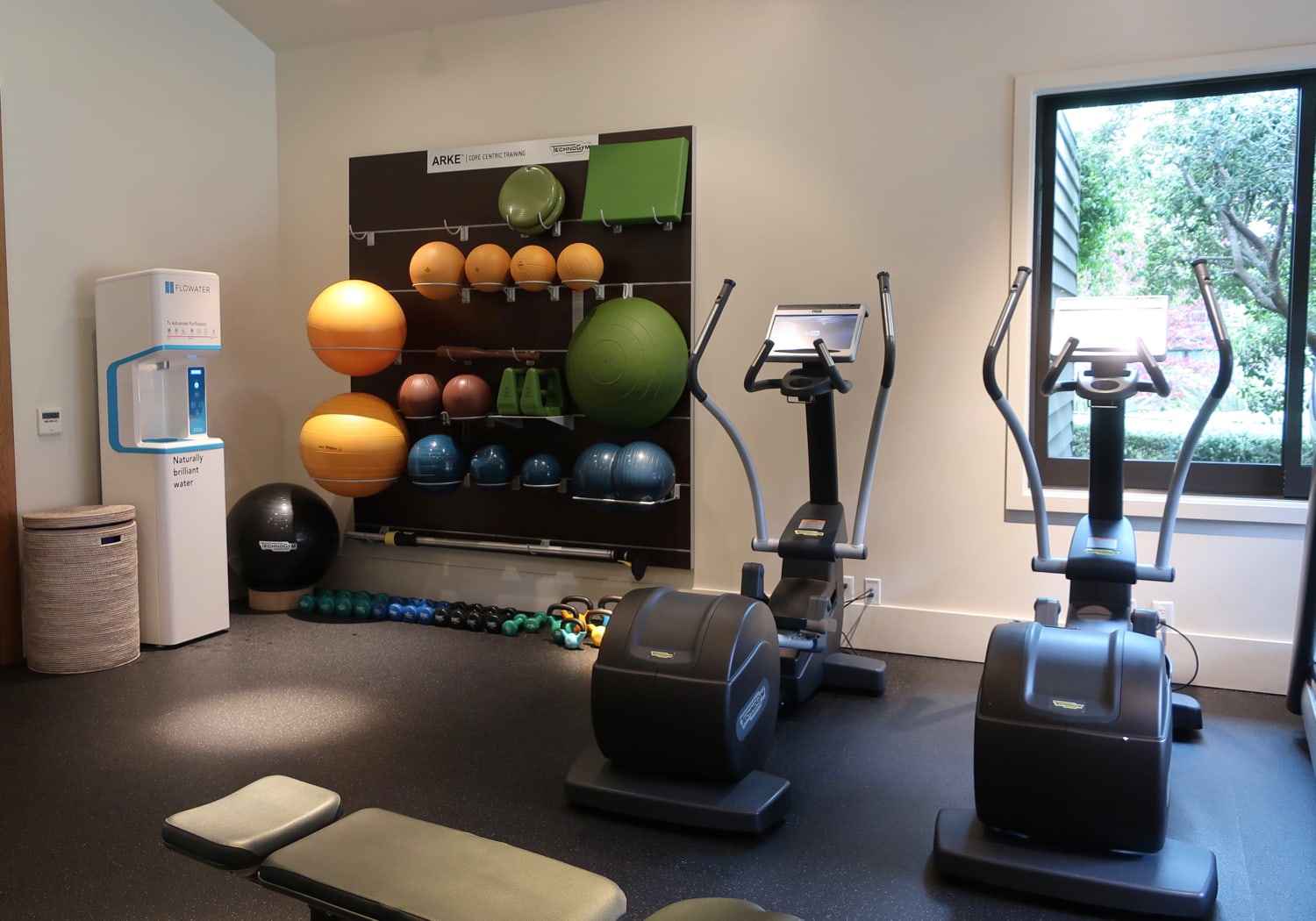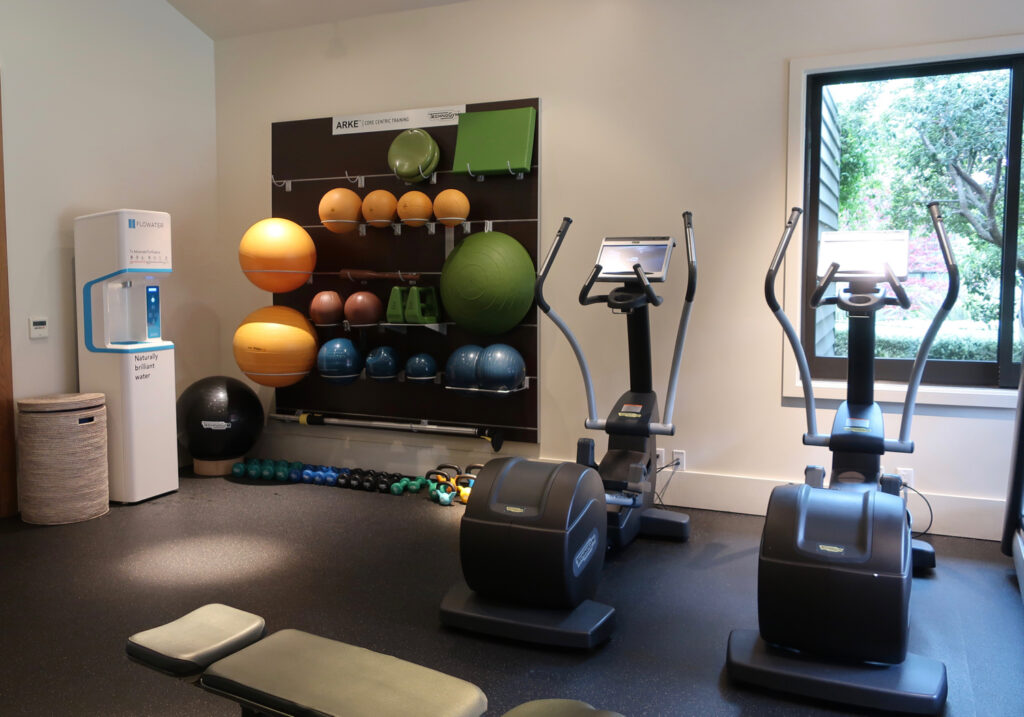 In addition to a well-stocked gym, and many body treatments, the Sycamore Spa offers couples massages in private outdoor tents. It also has a large infrared sauna – a proven way to de-stress, improve blood circulation (and, possibly, sweat away the common cold).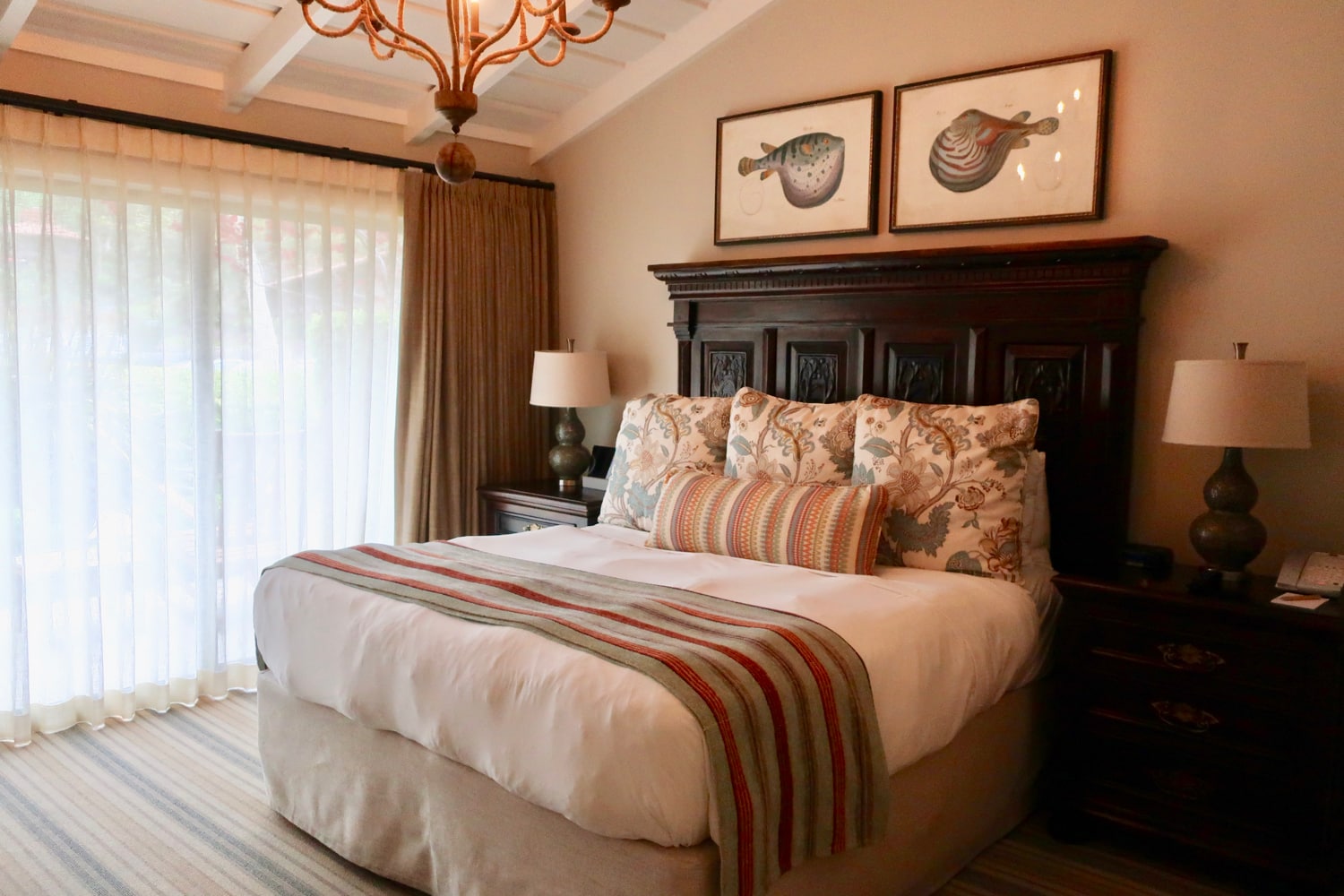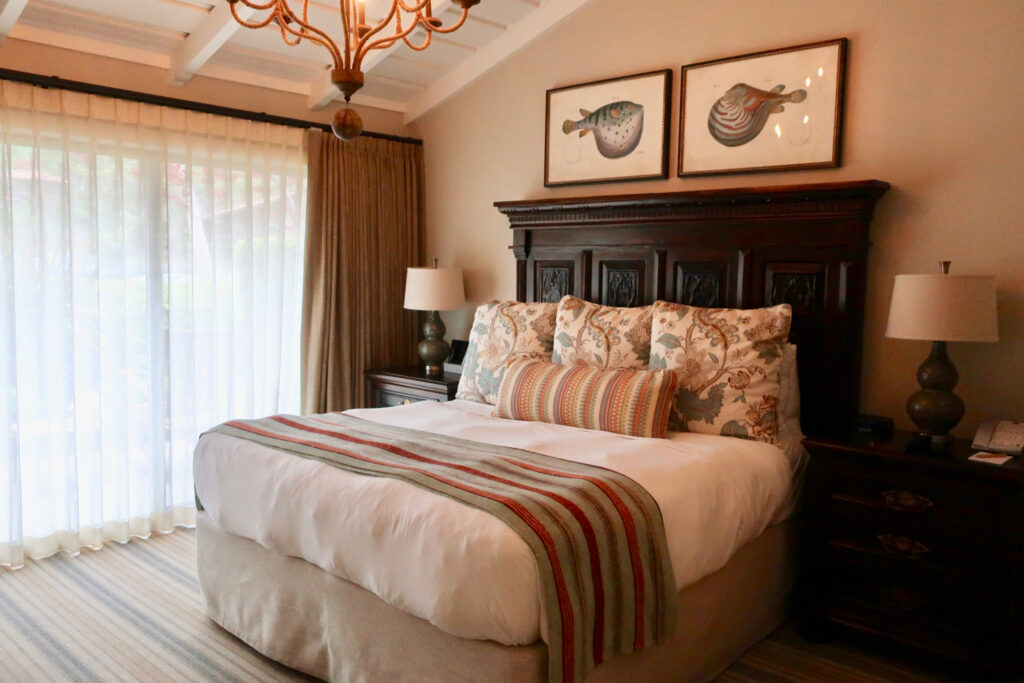 Rooms at the Ranch
Guest rooms and suites are found in buildings scattered throughout the property. Some abut the pool, some are near the golf course, others are on "the fringe." (Close to the entrance). But all are within a short (uphill) walk of Reception/Harvest Restaurant. If you just can't walk another step, employees are at the ready with golf carts.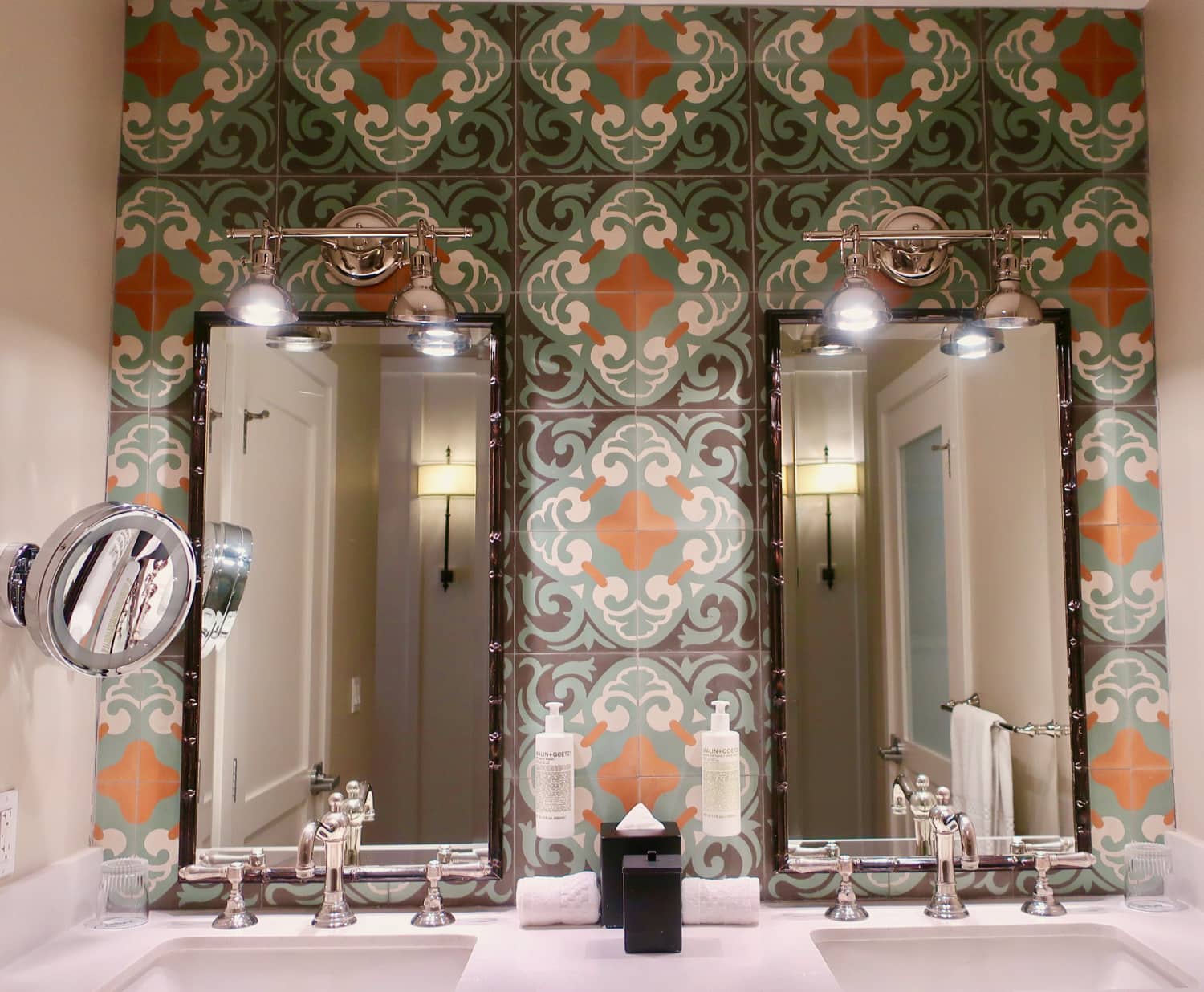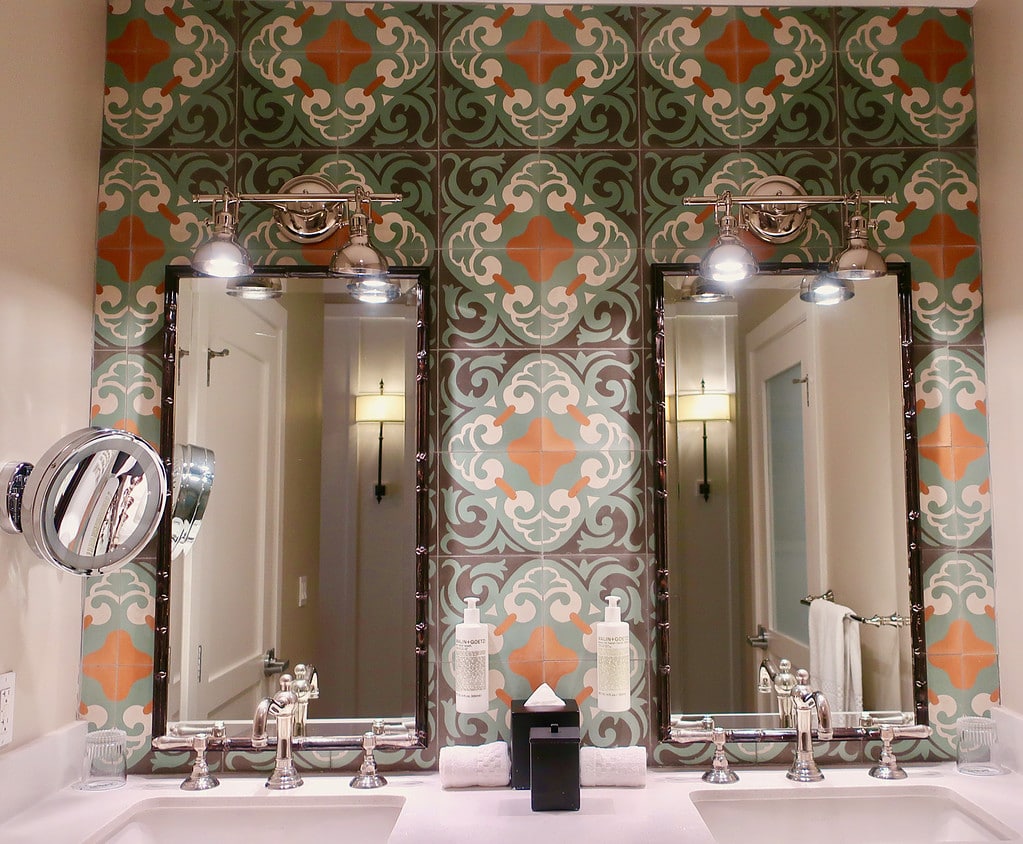 I'd call the design of all guest rooms, Canyon-Country. Marketing calls it, "Where the Canyon Meets the Sea." With interiors clad in upscale-rustic furniture, an eclectic blend of cabin-chic meets French antique, and Spanish tile, this isn't your average, nautically decorated beach hotel.
Single rooms – in one story buildings – sport rustic rope chandeliers hanging from cathedral ceilings, a back porch, and huge stone tile showers (with incredibly strong water pressure – a bonus!).
Two story buildings house two-story suites, with a living room on the main floor and two bedrooms upstairs. Perfect for families.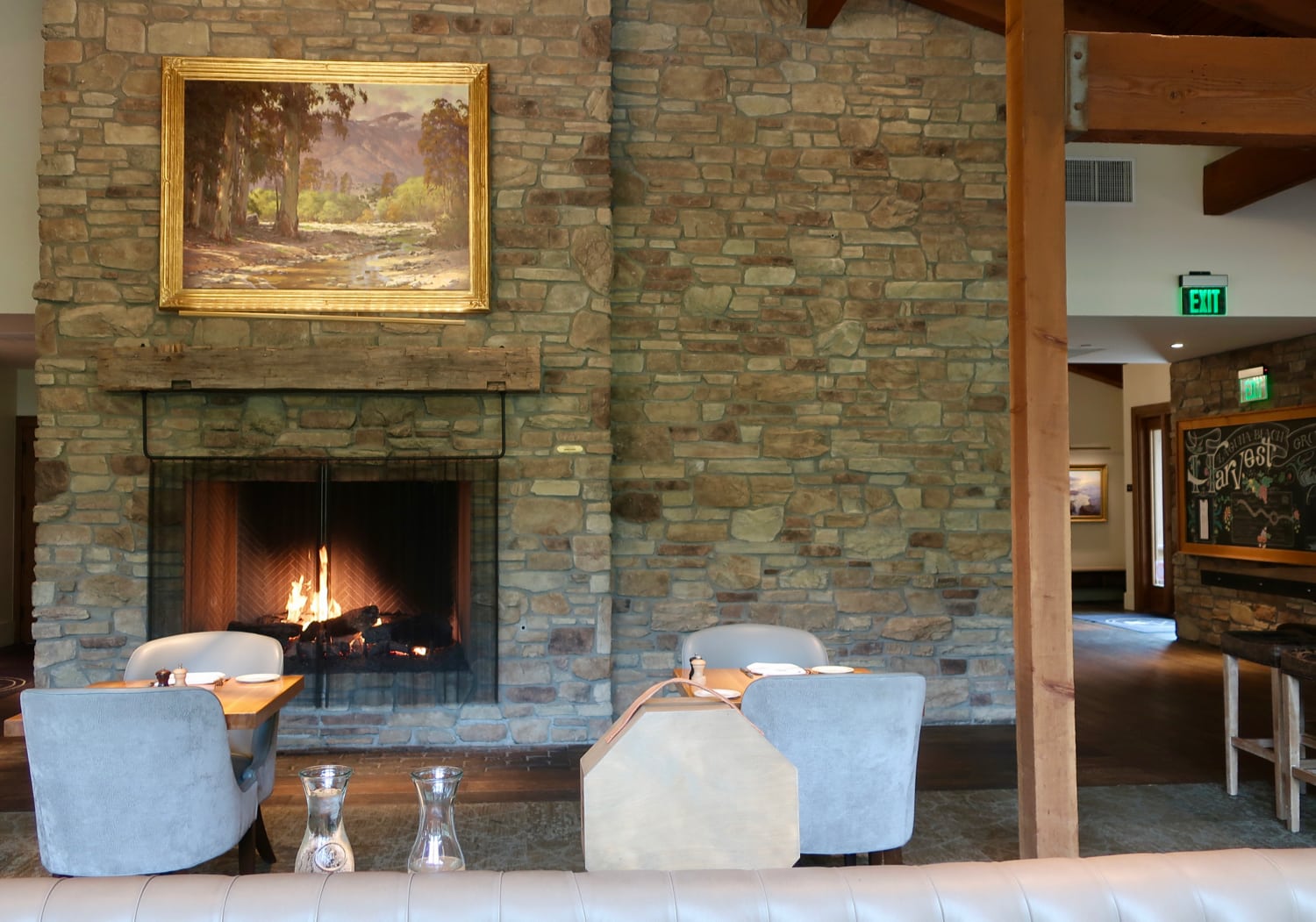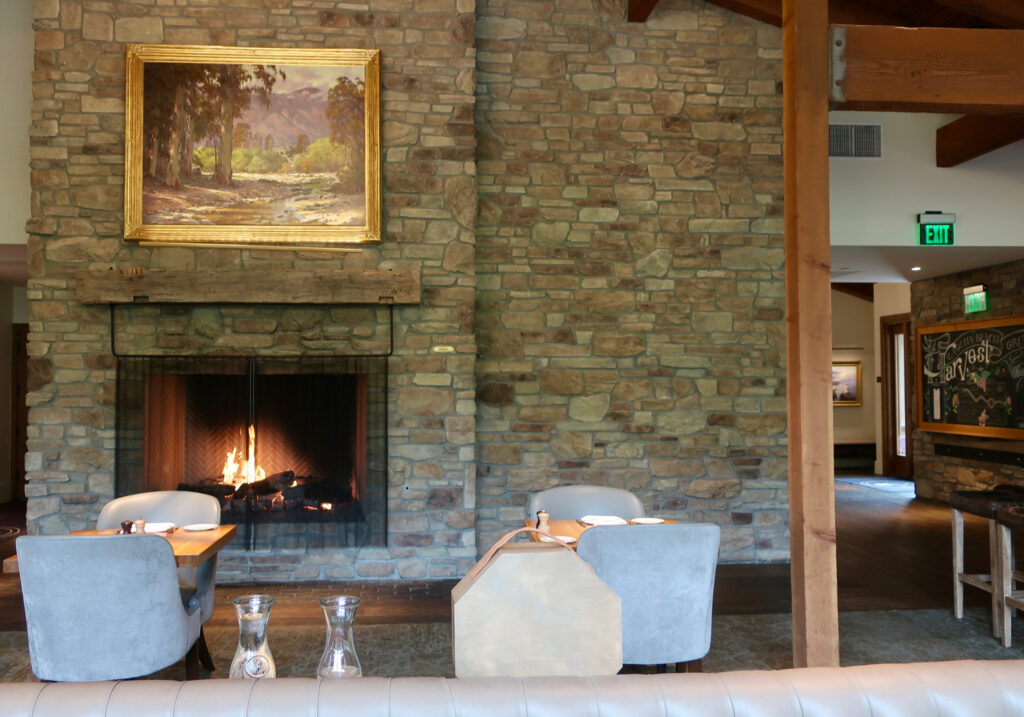 Programs and Sports at The Ranch At Laguna Beach
Eye-catching impressionistic shoreline land and seascapes, painted by en plein air artist John Cosby, festoon common area walls. If you like Cosby's art, you can learn from the master himself. (His pieces routinely fetch $5k, $10K and more). One of The Ranch's most popular offerings is a lesson and lunch with the artist.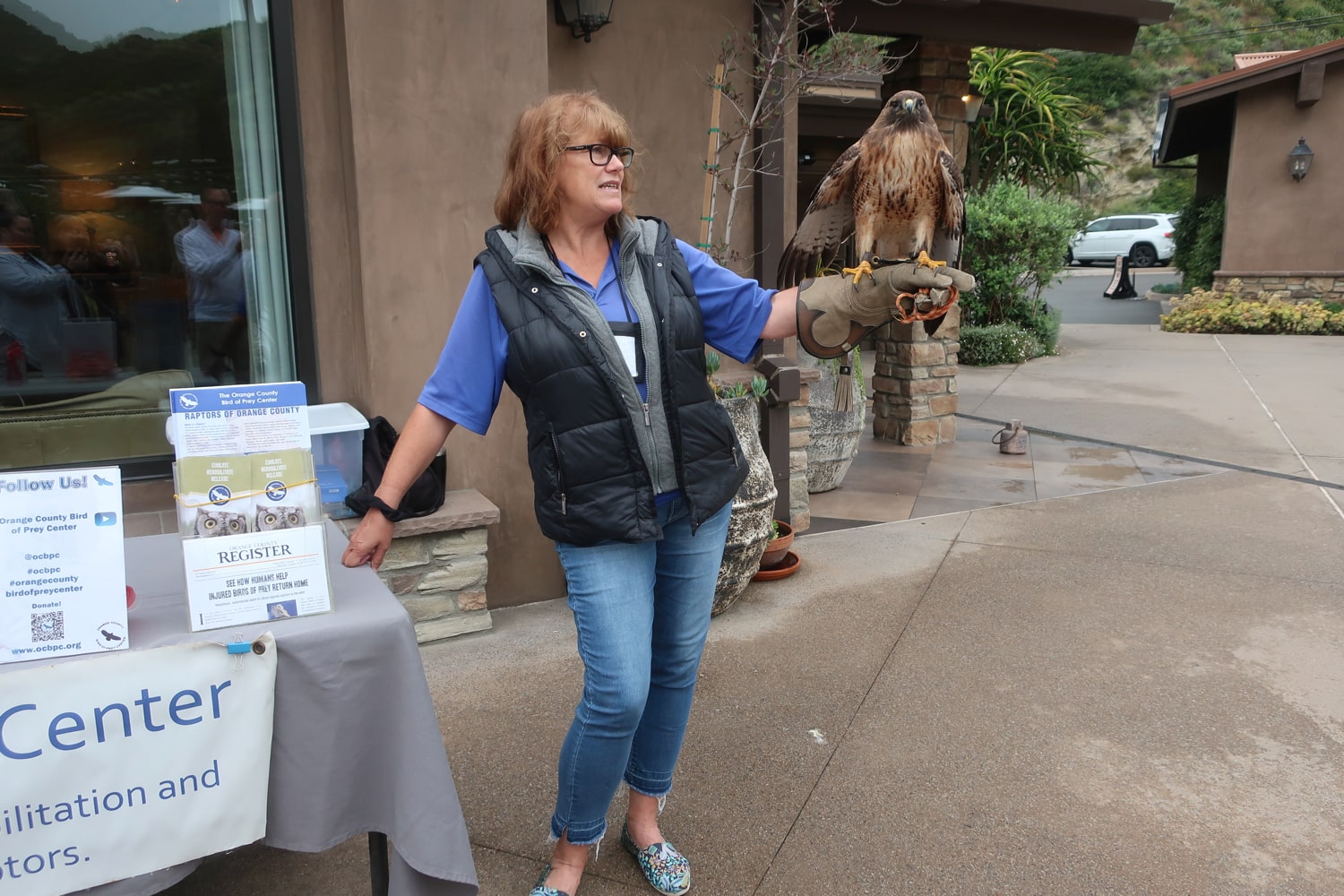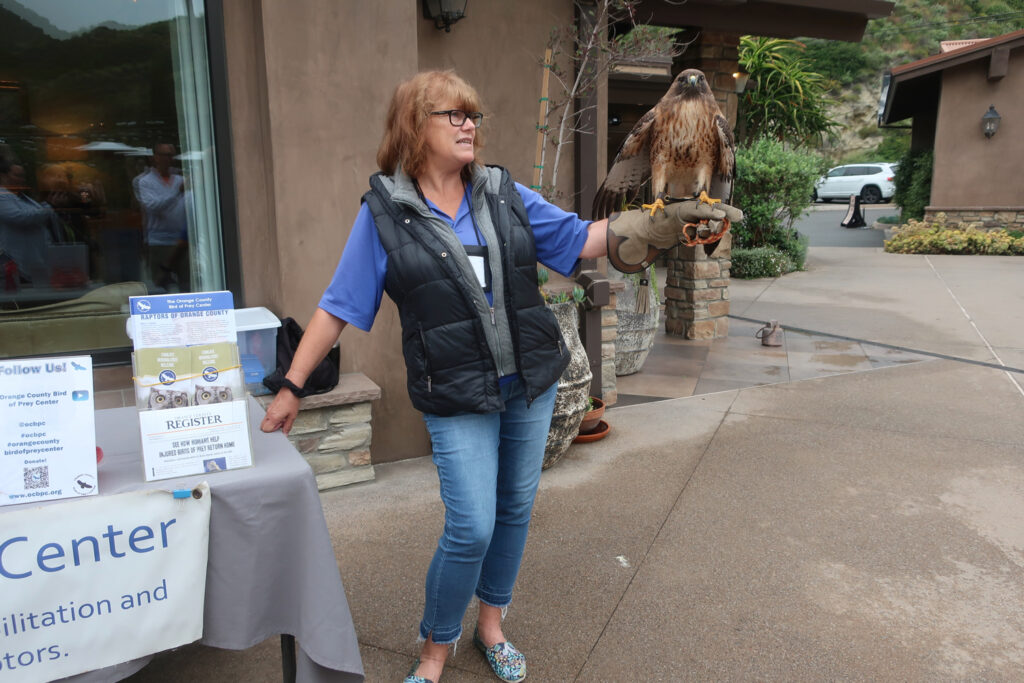 Saturday with Raptors and Owls from the Orange County Birds of Prey Center
Friday Night Stargazing with a master astronomer, free.
Sand Volley Ball Court – no need to walk to the beach. There's one on site.
Bocce Ball Court
Room rates start at $500, plus resort and parking fee, and includes steel water bottle to take home, access to gym, and use of pool, bocce court, and sand volleyball court.