Last Updated on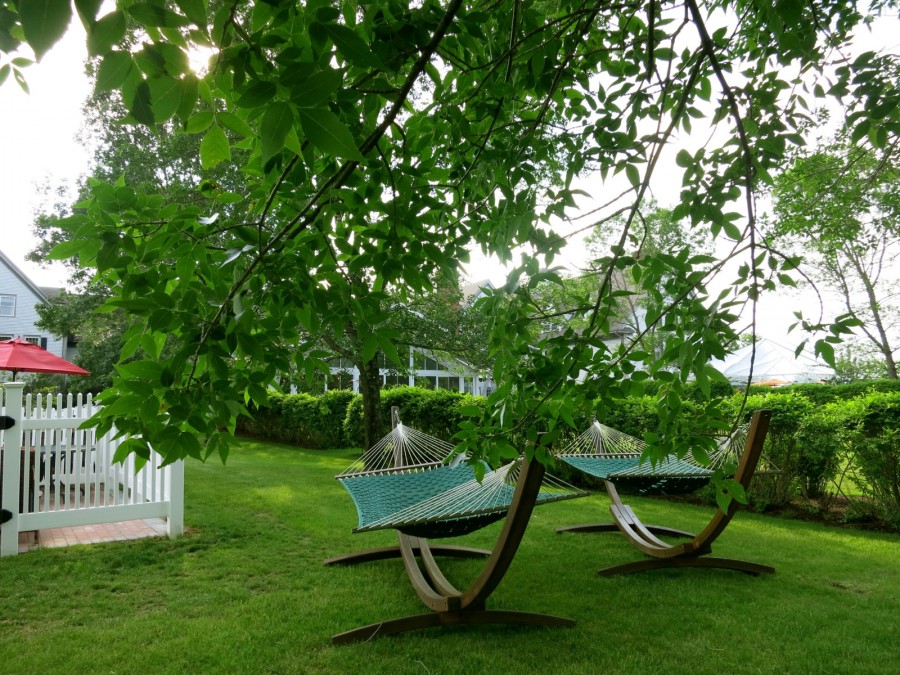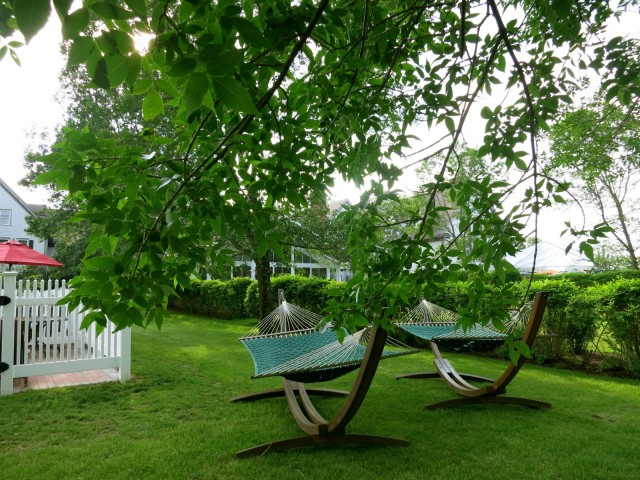 Food at The Essex is extraordinary – which is as it should be considering this is a "Culinary Resort." What does that mean? In this case, it means that this property was once a satellite campus of the prestigious New England Culinary Institute until 2009 (when it was consolidated in Montpelier), with the teaching ethos, training kitchens and equipment intact. Since then, the resort has built a world-class spa, kitchen gardens, a beautifully landscaped pool, and is in the process of upscaling guestrooms. With two great restaurants on site – not to mention private kitchens for that "special" event (proposals, anniversaries, etc.) – The Essex is a unique destination resort.
First Impressions of The Essex
Although it's got the curb appeal of a condo complex, a  lobby that doesn't exactly shout "The Ritz," this unique lodging won me over with its:
Friendliness
Food
"Backyard" beauty
Spa Facilities
Culinary emphasis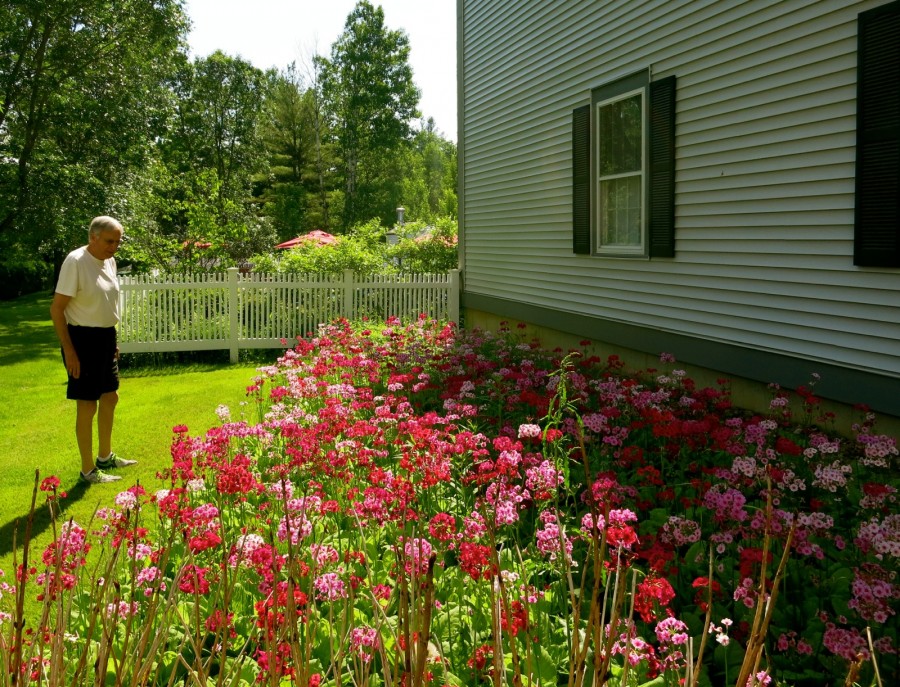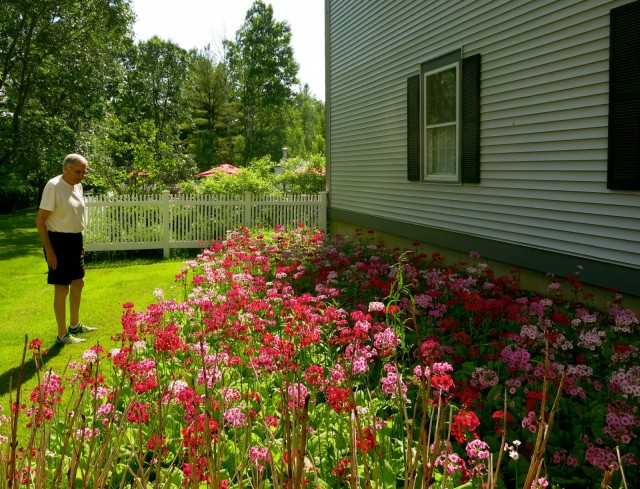 Guestrooms at The Essex
Rooms have been renovated in earth tones with vivid colors for punch, comfy furniture and bedding, terrazzo tile bathrooms, glass showers, double-Jacuzzi tubs, gas fireplaces, and large flat screen TV's.
Dining at The Essex
There are two restaurants on site – and multiple opportunities to "cook your own."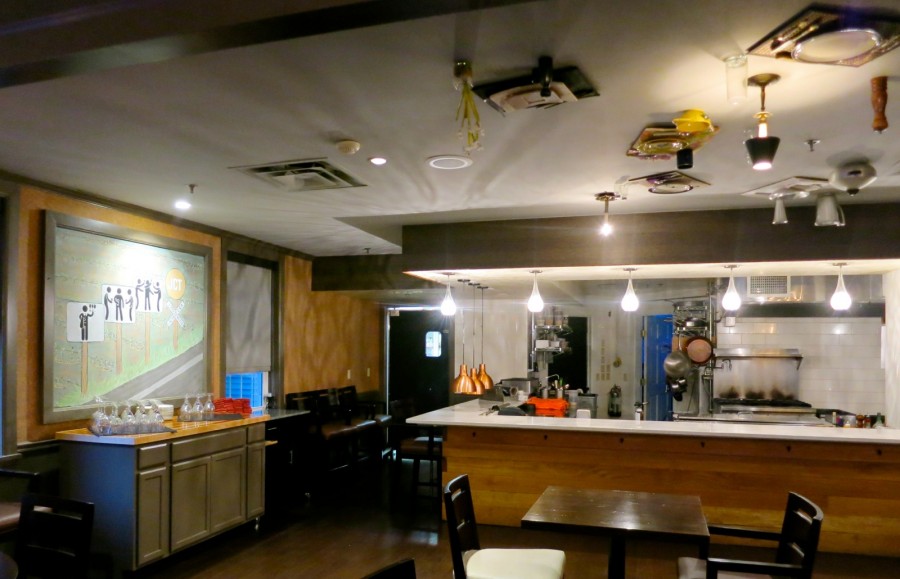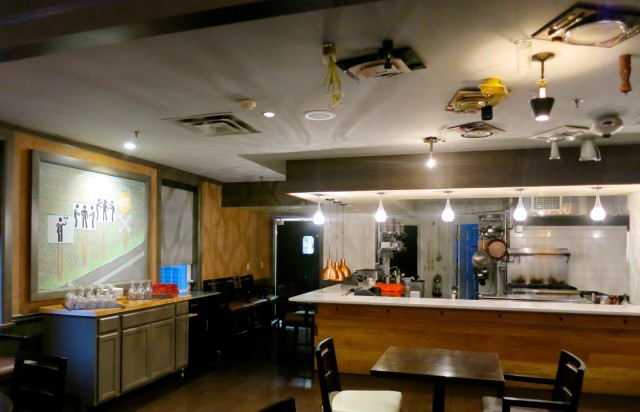 Foodies have discovered the quirky, inventive, and phenomenal Junction – with open kitchen and dinnerware festooning the ceiling. Fine and whimsically plated cuisine elevates this hotel restaurant to destination dining.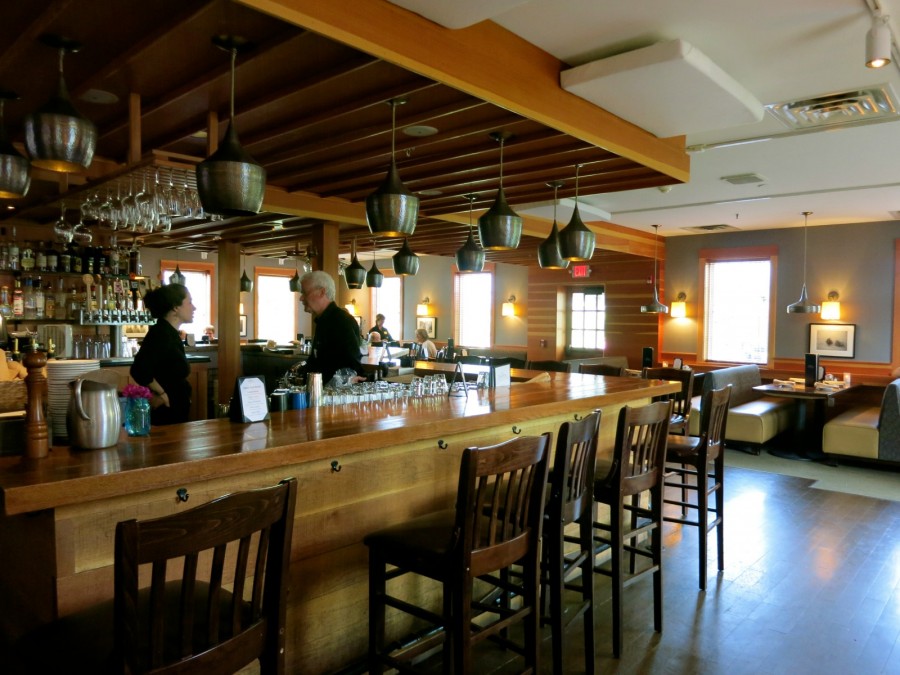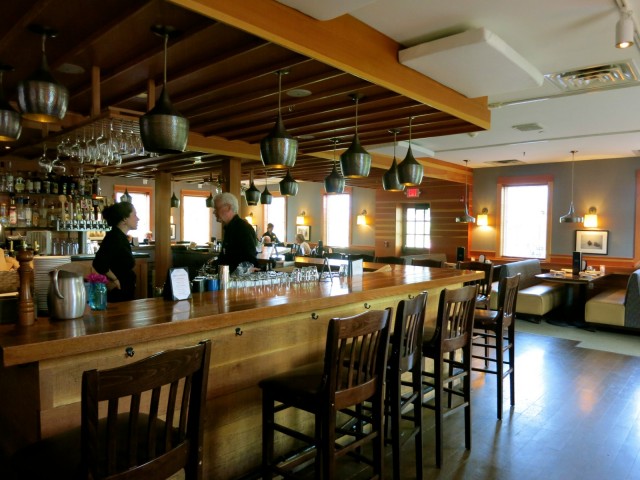 I had dinner in The Tavern, where "Pub Grub" the likes of Deviled Egg With Maine Lobster ($6), 3 Lucky Bird Burger (ground chicken, turkey, duck, $15) and Duck Gravy Potato Skins ($12 to share) take tavern food to a different level. I polished off a toothsome Grilled Romaine ($8) and Statler Chicken ($24) with addictive homemade Garlic-Parmesan Potato Chips (comes with the meal).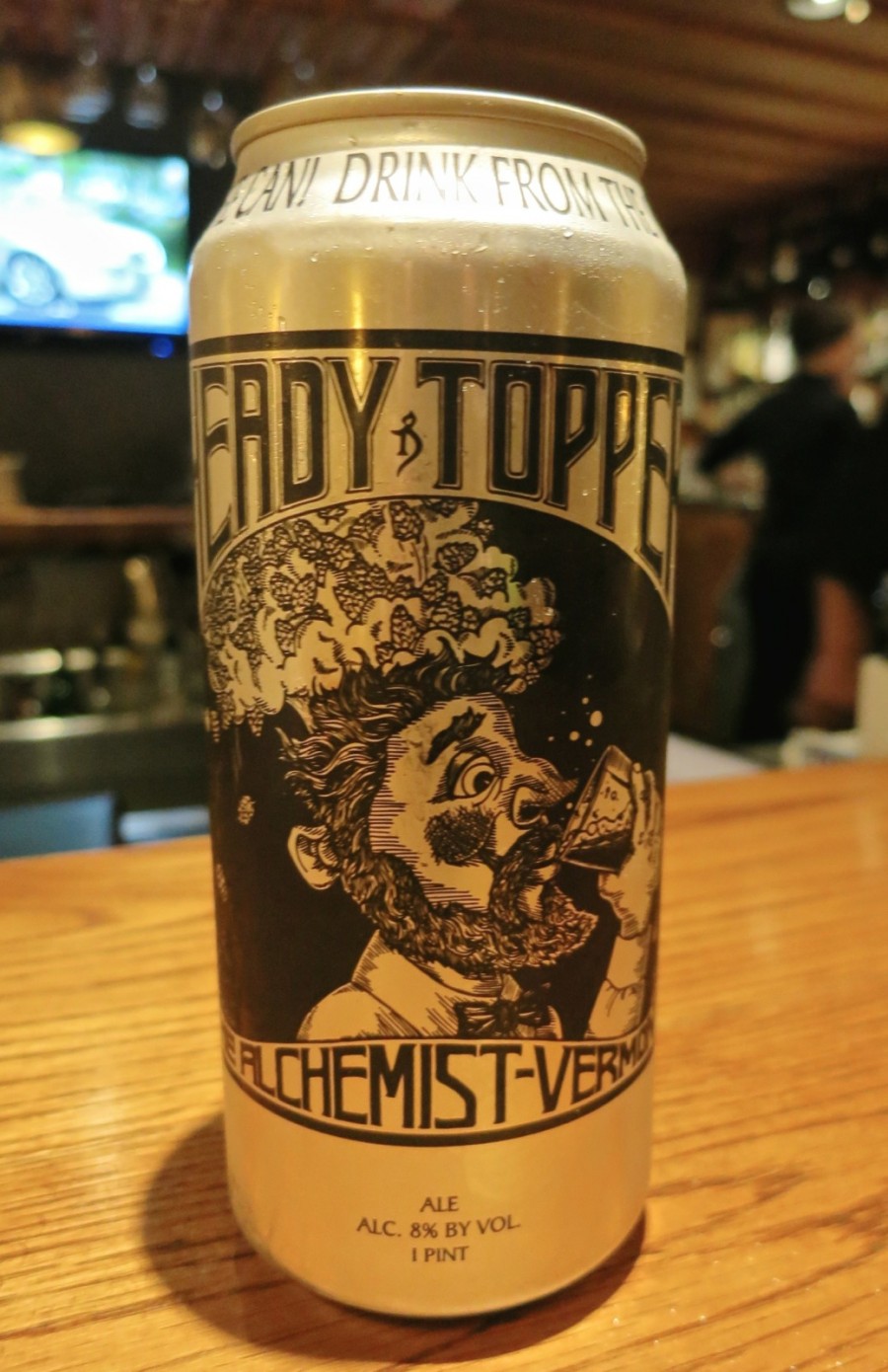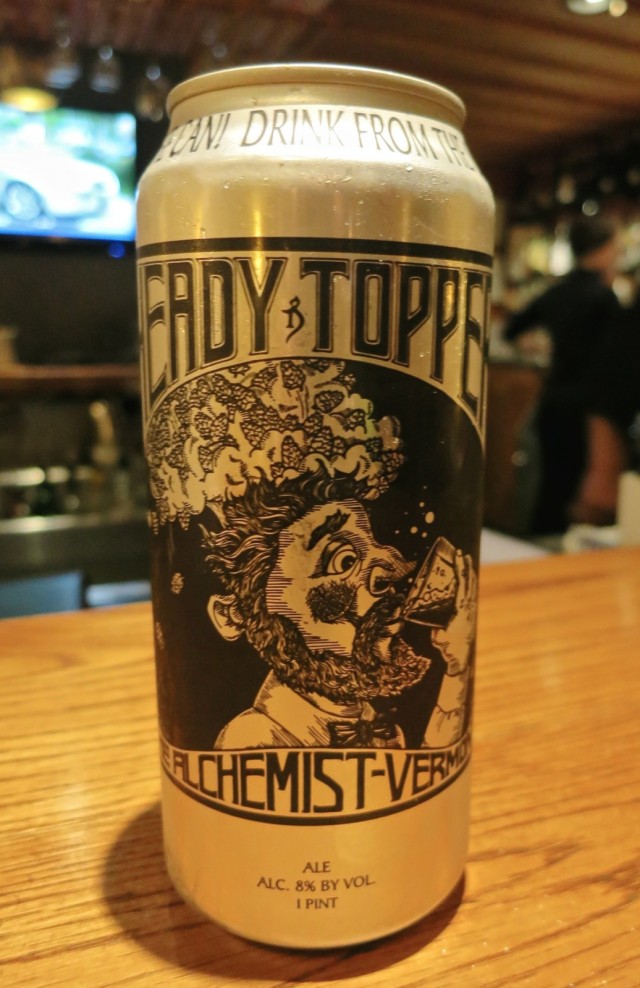 The food is great here, but what drives repeat visitors is the bartender, Ray, who is a ray of sunshine for solo diners. He jokes, he laughs, he brings people together. If you happen to be alone or need a pick-me-up, Ray's your guy. Besides, he can bring you a cold can of impossible-to-get Heady Topper, purportedly the #1 Beer in the World. One caveat – it has to be opened right here in the bar.
Take a Cooking Class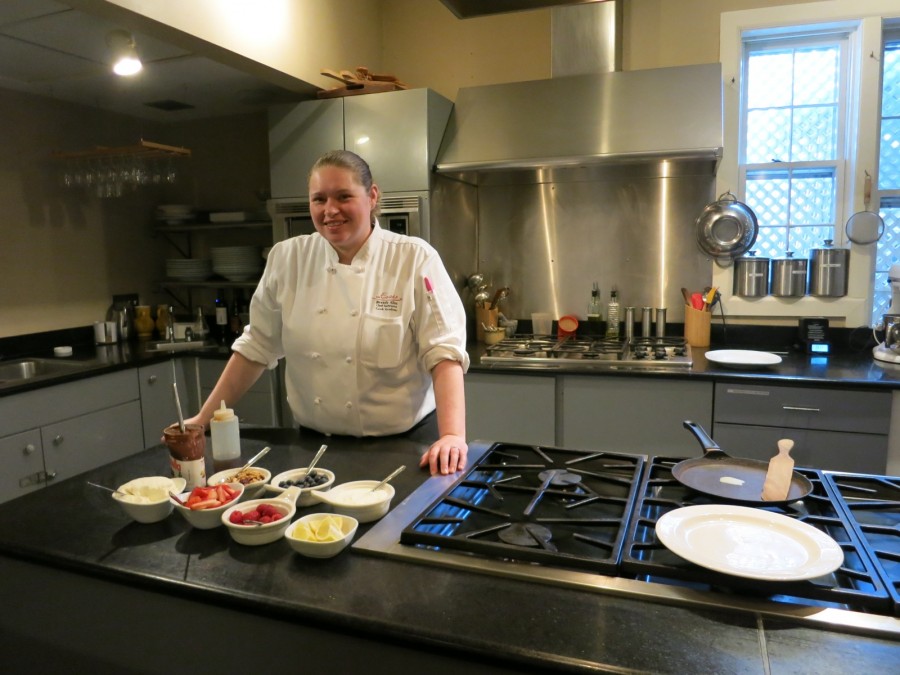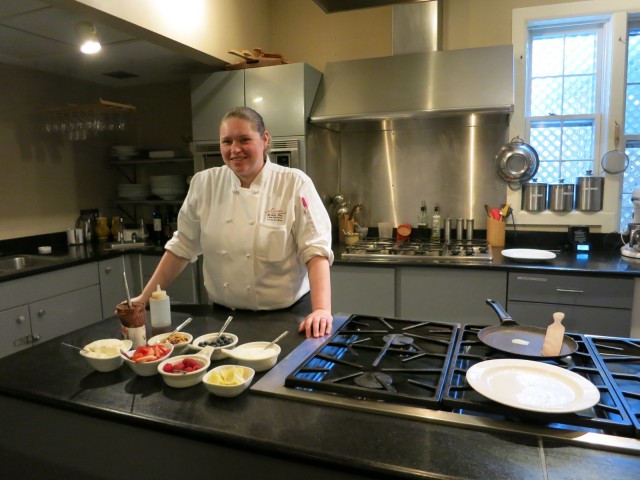 Couples and small groups (up to 6) will love the smaller kitchen – where instructor Brandy Alan showed me how to make the best crepes. This cooking class – and larger classes held in a larger kitchen downstairs, are hands-on and fun, covering a variety of dishes, menus and skills. The best part? You get to eat the fruits of your labor. (Classes range from $25 to $98 per person – Crepe-Making is $25).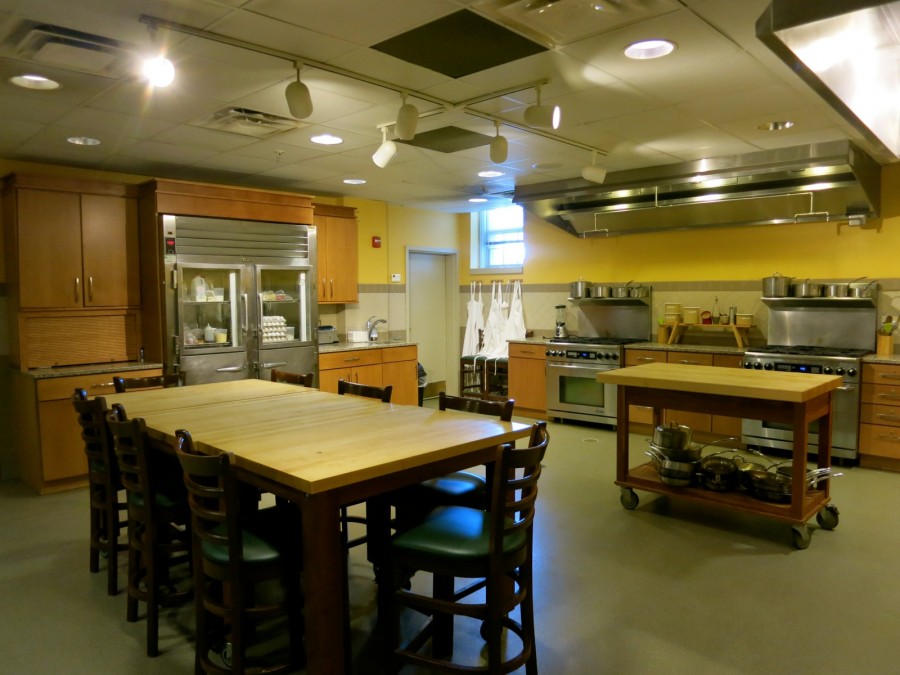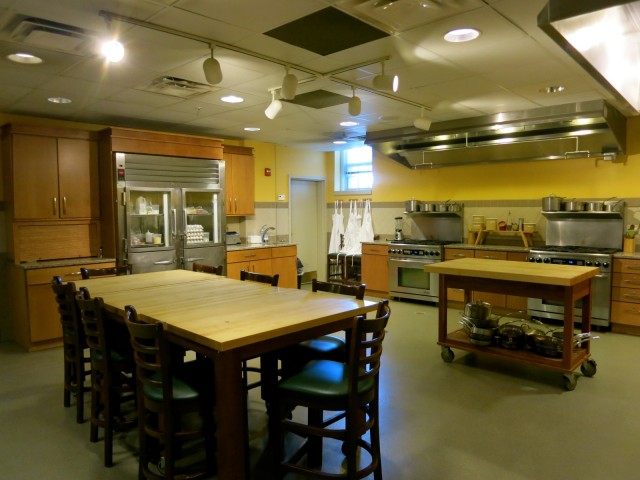 Every summer, The Essex hosts "Camp Cook" for kids ages 11-16, Monday-Friday sessions throughout the summer. Kids learn kitchen skills, how to select ingredients, and have use of the pools, indoor and out. $435 per week per child.
Other Nibbling Opportunities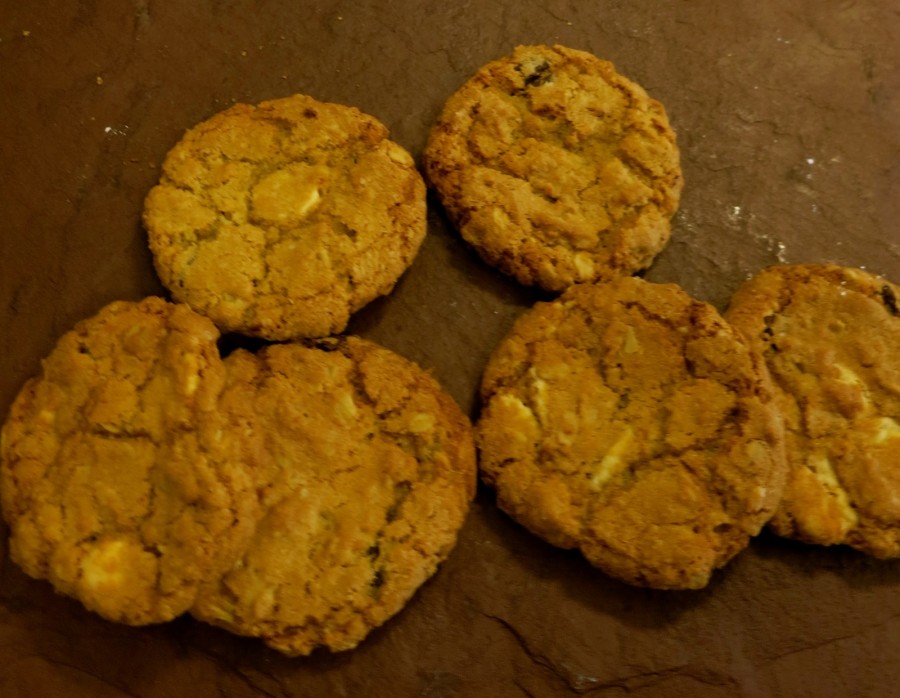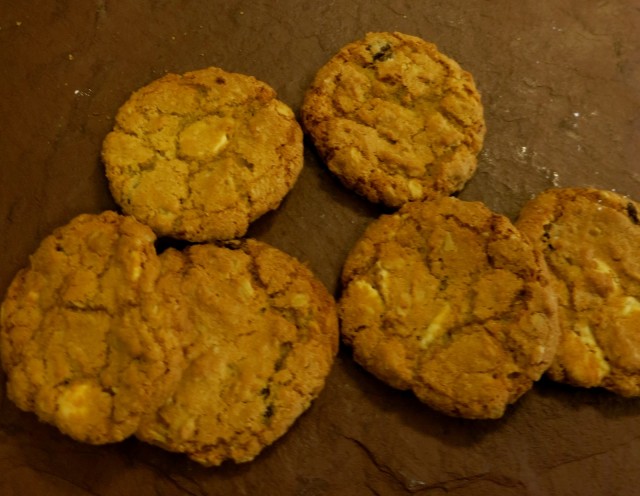 There is always something to try here. Baked goods from the basement baking kitchen – aka The Bakeshop at 11am daily – cheese and crackers or other "welcome snacks" midday, fresh-baked gourmet cookies in the afternoon. Honestly, it's tough to diet in the face of these warm cookies.
The Spa at The Essex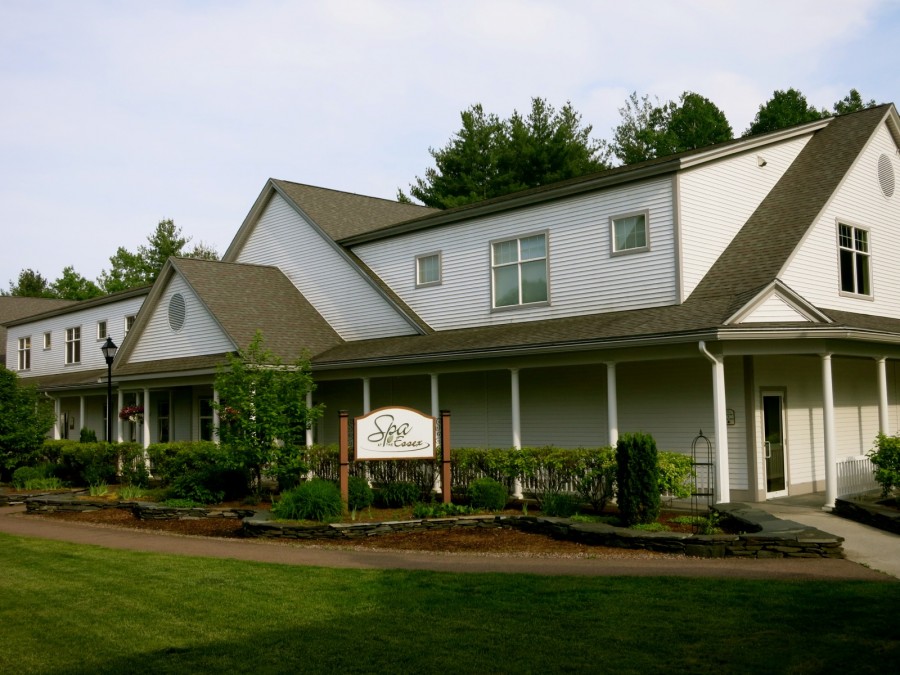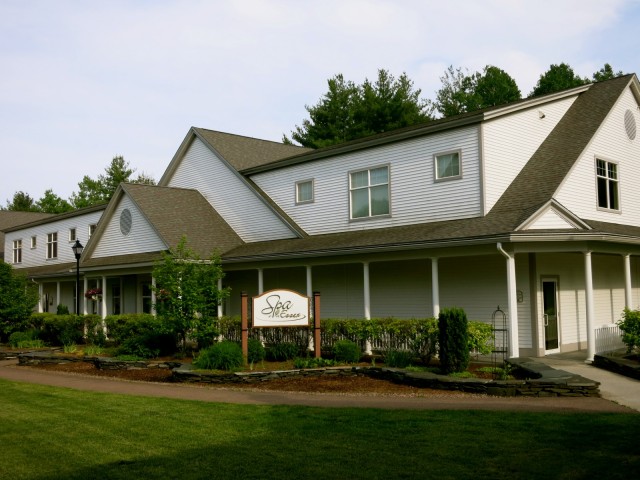 Treatments are "the best we've had anywhere" claimed several visiting round-the-world spa-goers. The spa includes a large fitness center, long indoor pool, and nice clean changing rooms.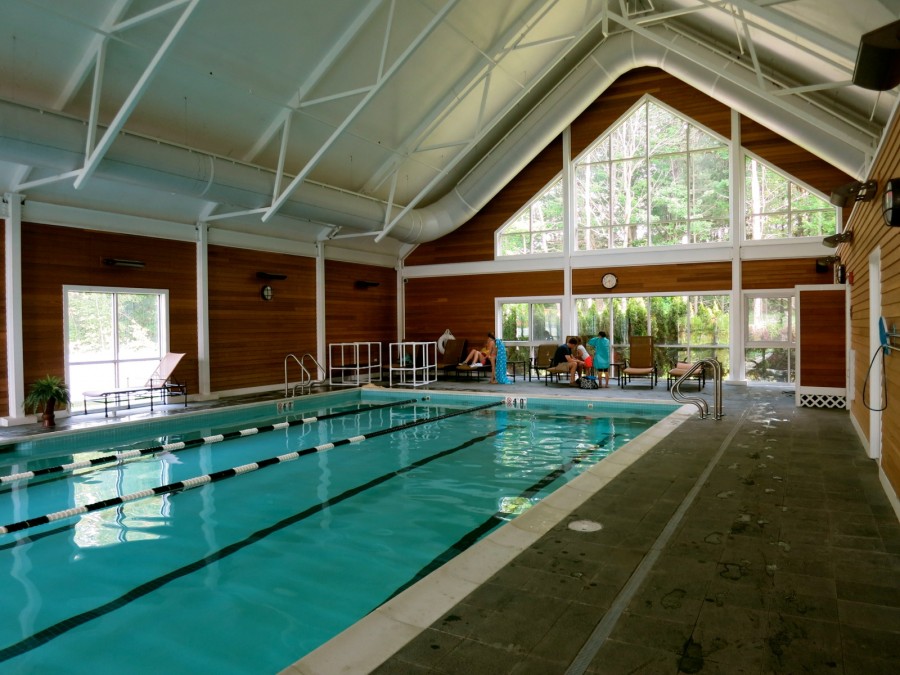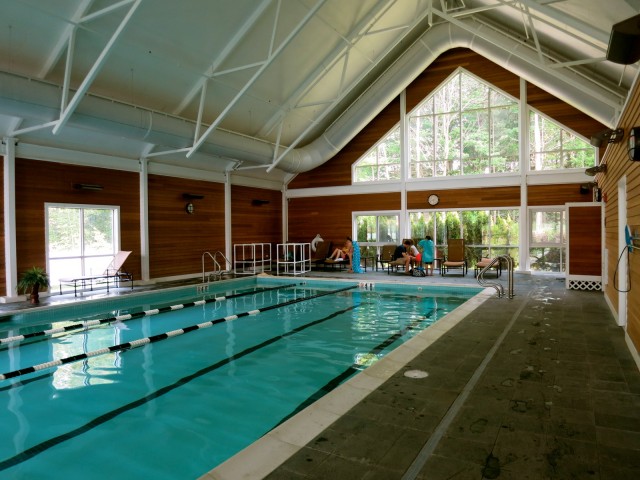 The Essex Grounds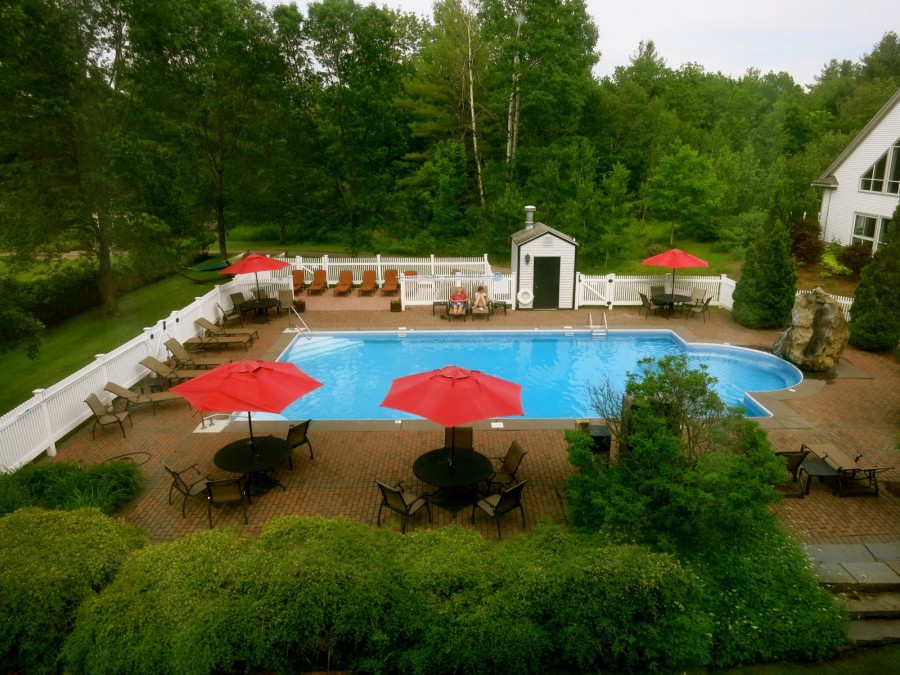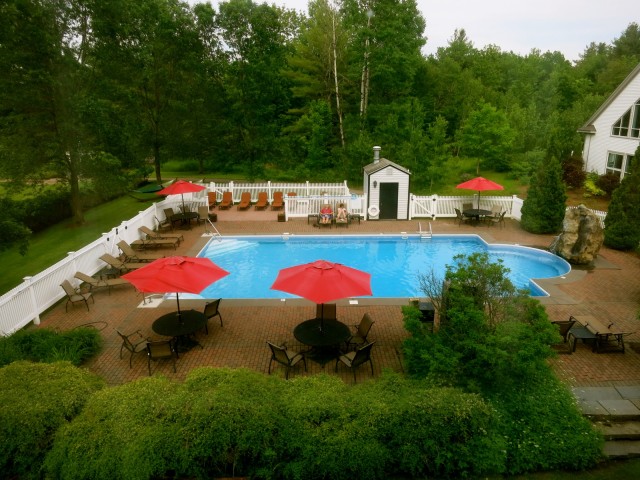 The seasonal outdoor pool is beautifully landscaped – and offers poolside food and beverage service.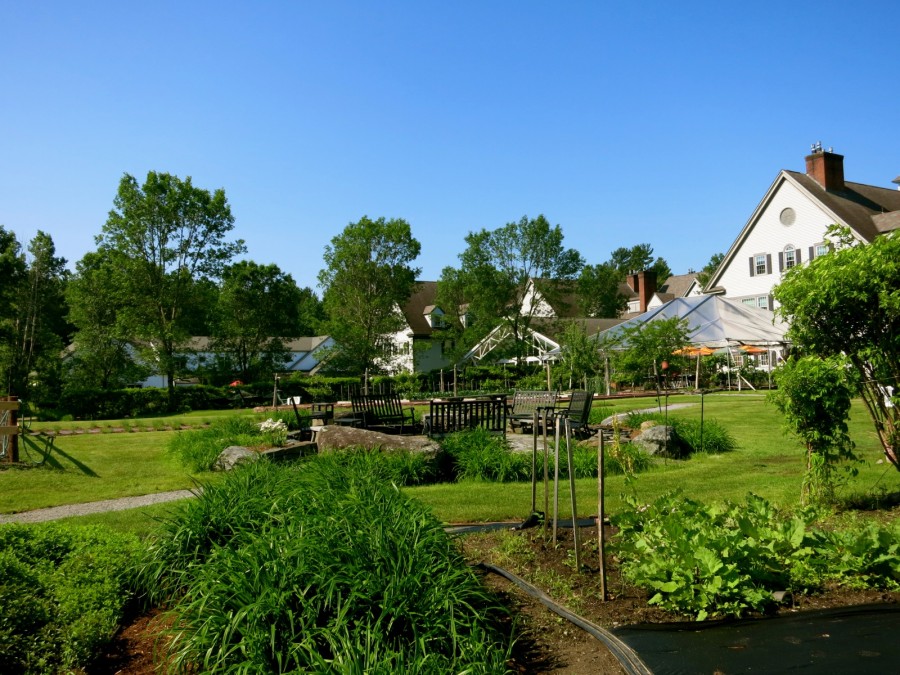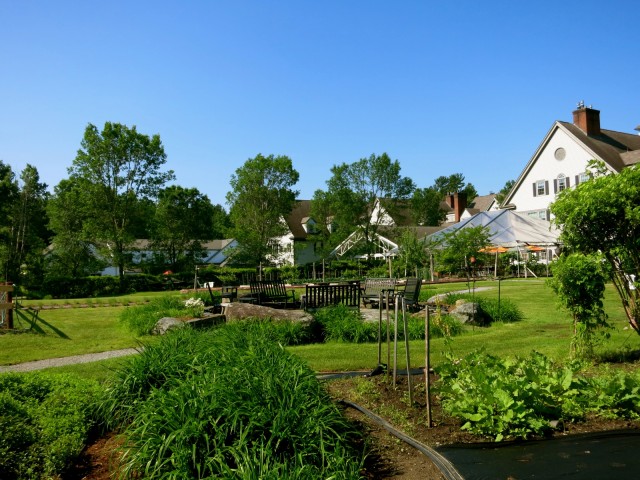 Chefs don't have to go far to source food. They forage for many ingredients in the large backyard gardens, where seasonal greens and veggies of all kinds grow. There's even a "Chocolate Mint" plant that tastes just like a Thin Mint candy. Resident cooks are really excited about the new fig and plum trees that offer the makings for sweet jam.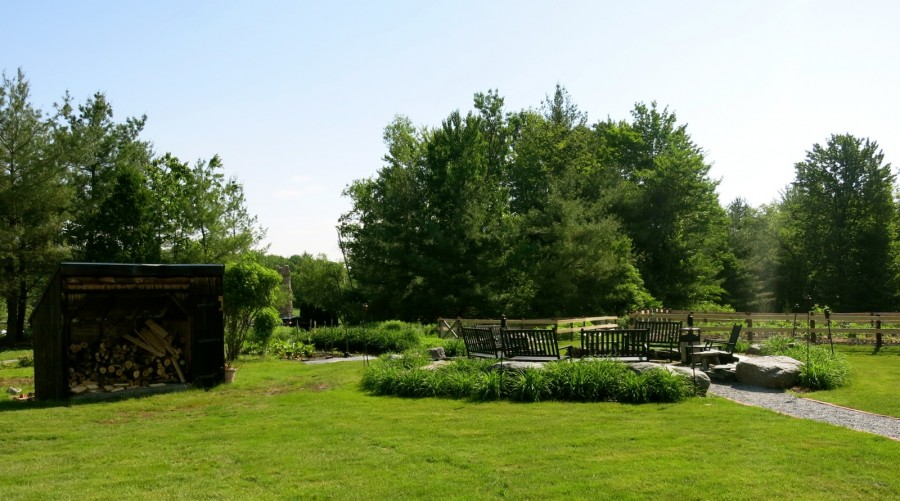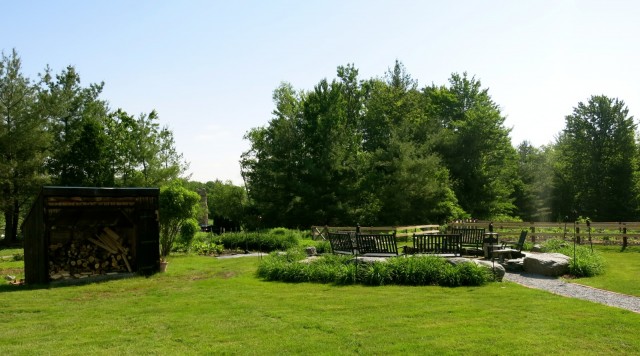 Cords of wood are at the ready for the backyard Fire Pit, ablaze every Saturday Night throughout the year (very festive in Winter). Complete with S'mores of course.
Doggie Certified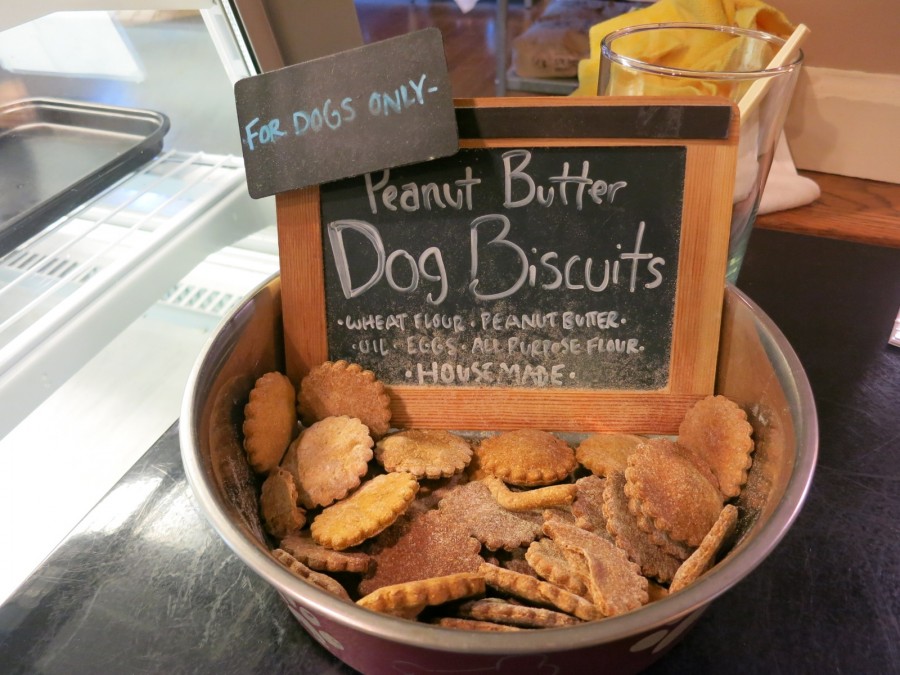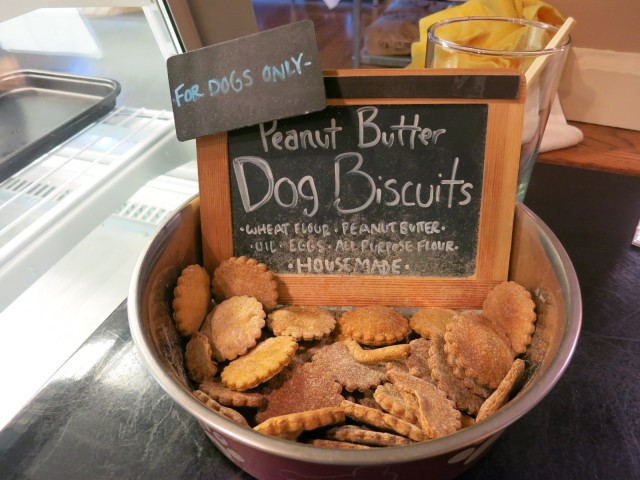 The Essex is a "Pet Friendly" hotel, with rooms reserved for humans traveling with their beloved animals.
Just the Facts
Rooms start at $99 for room only and can go up to $400+ for nicer suites with dining packages. Check online, where you'll also find sign up pages for cooking classes, cooking camp and various food-oriented escorted daytrips.