Last Updated on September 24, 2022 by Malerie Yolen-Cohen and Sandra Foyt
WHY GO: Where do Philadelphia folk go when they've had enough of the city? To towns along the Perkiomen Trail!
For over a hundred years, they've trekked 30 miles West to recreate in the hills of Montgomery County PA. The train tracks that once carried them have been turned into a lovely paved and graveled bike and jogging rail trail along the Perkiomen and Schuylkill Rivers.
In winter, learn to shred on the Mom and Pop slopes of Spring Mountain for a fraction of what you'd pay at larger ski resorts, and then reward yourself (following a factory tour), with a hefty package of discounted "Hurt Chocolate" at Asher's Chocolate Factory. This area draws the food-passionate as well, with an epicurean reputation surprisingly high for the 'burbs.
Things To Do on or Near Perkiomen Trail
Bring your bike (or cross-country skis in snowy winter), and wheel 19.5 miles along scenic Perkiomen Creek. In Spring and Summer you'll meet up with plenty of locals who can't believe that this treasure is in their back yard. On your way, pull off in a number of towns for food and snacks.
The trail follows Perkiomen Creek and connects with the Schuylkill Trail. It's just a 35 mile, 1 ½ hour ride into Philadelphia from Schwenksville.
Though it's the highest point in Montgomery County, Spring Mountain remains a beginner and snowboard-features Mom and Pop ski slope. Attracting a diverse group of folks, Spring Mountain is a welcoming, multicultural example for all mankind.
Come summer, the mountain turns into a Downhill Bike Park, BMX Competition Center, GEOCache area and Zipline Canopy-Tour-Ropes Course Park. Plan on 3 hours for the Ropes and Zip Line Course – 70-250 lbs allowed. Ski lift tickets are $38 weekdays, $48 weekends. Zip Line Canopy Tour – $60 per person.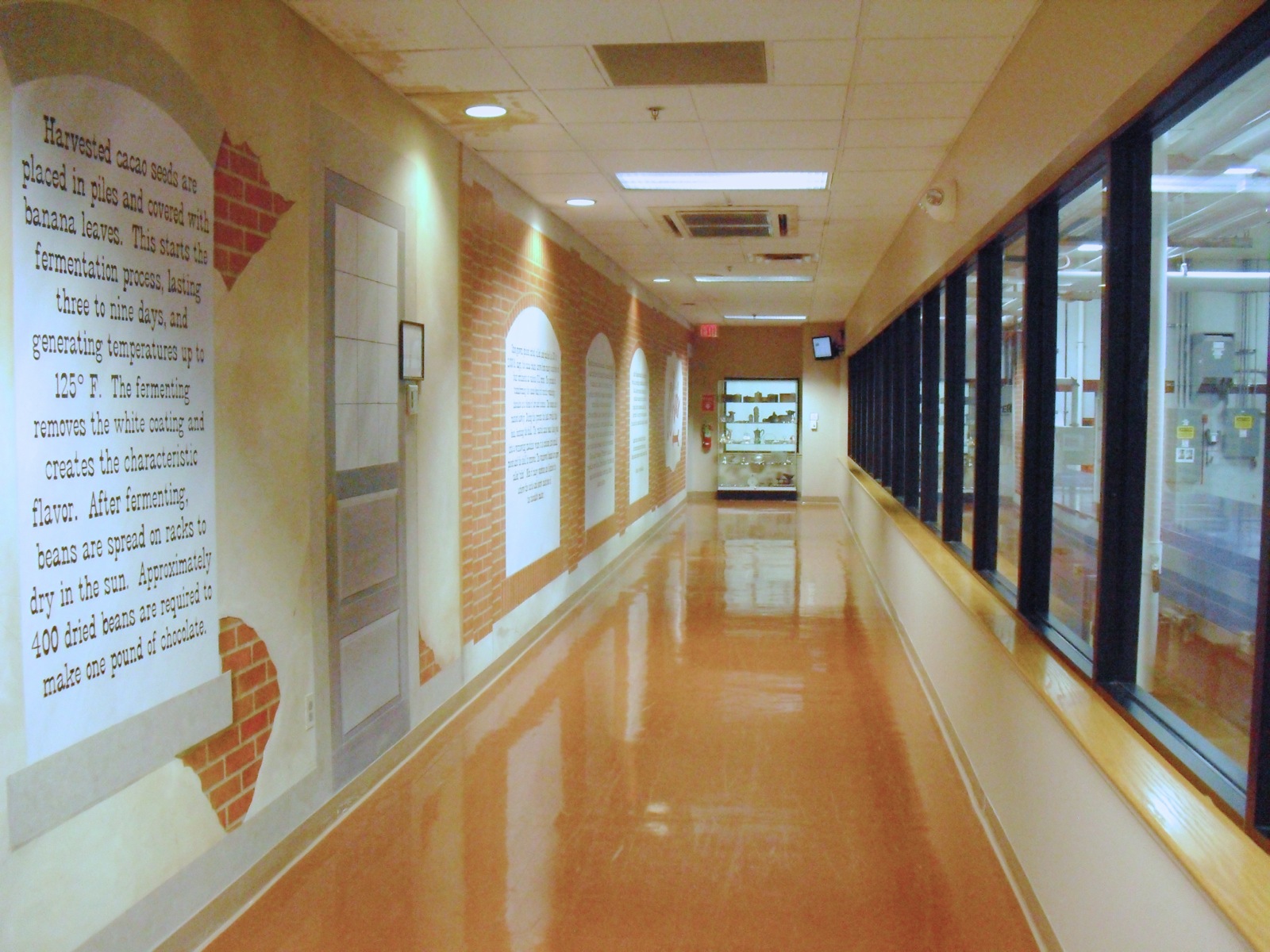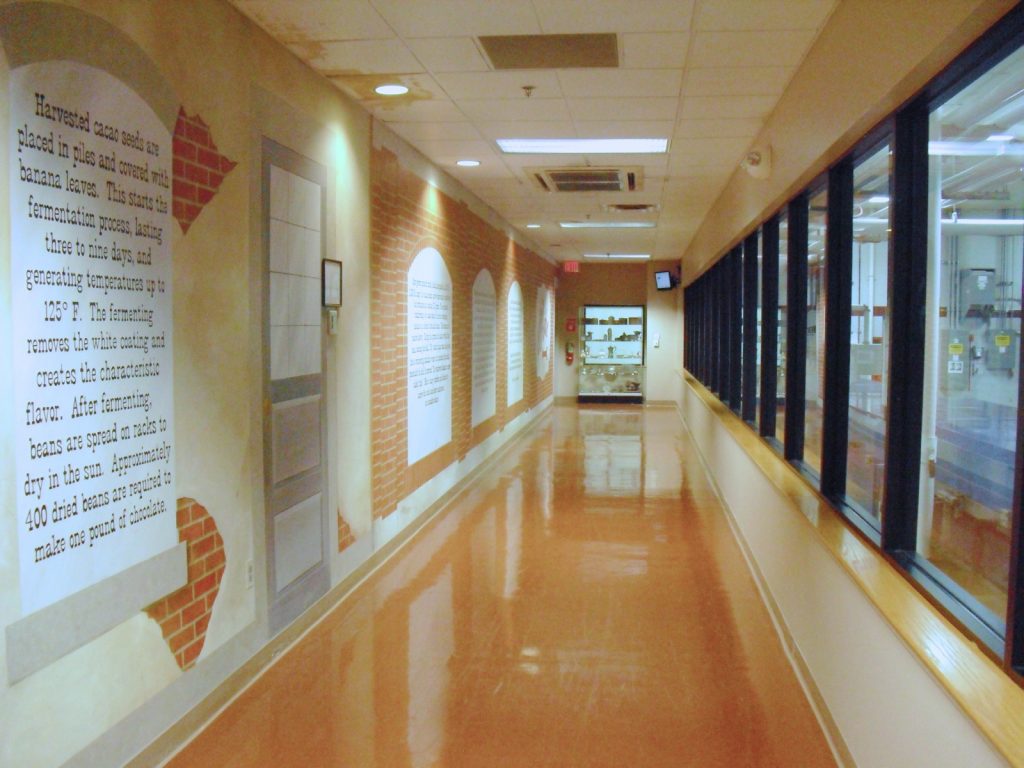 You can't help but think of I Love Lucy stuffing bonbons in her mouth as they come rushing down the conveyer belt, but Asher's employees know how to keep the chocolates moving without packing on pounds.
Start in the Candy Store, dangerous in and of itself, then learn about the art of factory-made chocolates from videos shown above picture windows that overlook machines, conveyor belts, overhead pipes labeled "Milk Chocolate" and employees at work.
In the shop, regulars make a beeline to the "Hurt Chocolate" bins; deeply discounted packages of chocolate covered pretzels (best seller) and other confections deemed "not pretty enough" for retail.
Asher's, which pioneered the Sugar Free market in the 1960's, sells a total of eight million pounds a year in all fifty states and nine countries and is the only company to offer sugar-free cherry cordials (PS; what's the best way to eat a cherry cordial? Upside down to keep the cherry in the cup.). Tours are free; Mon-Fri. 10-3:30.
George Washington and the Continental Army may have marched through this quaint little hamlet, but you'll want to stick around the eighty or so individually owned stores and restaurants that bring heart back into the shopping experience.
If you're in the market for a sentimental childhood toy, Native American ceremonial drum, Smoked Olive Oil and plenty more, you'll find it in this collection of antique homes-turned indie establishments.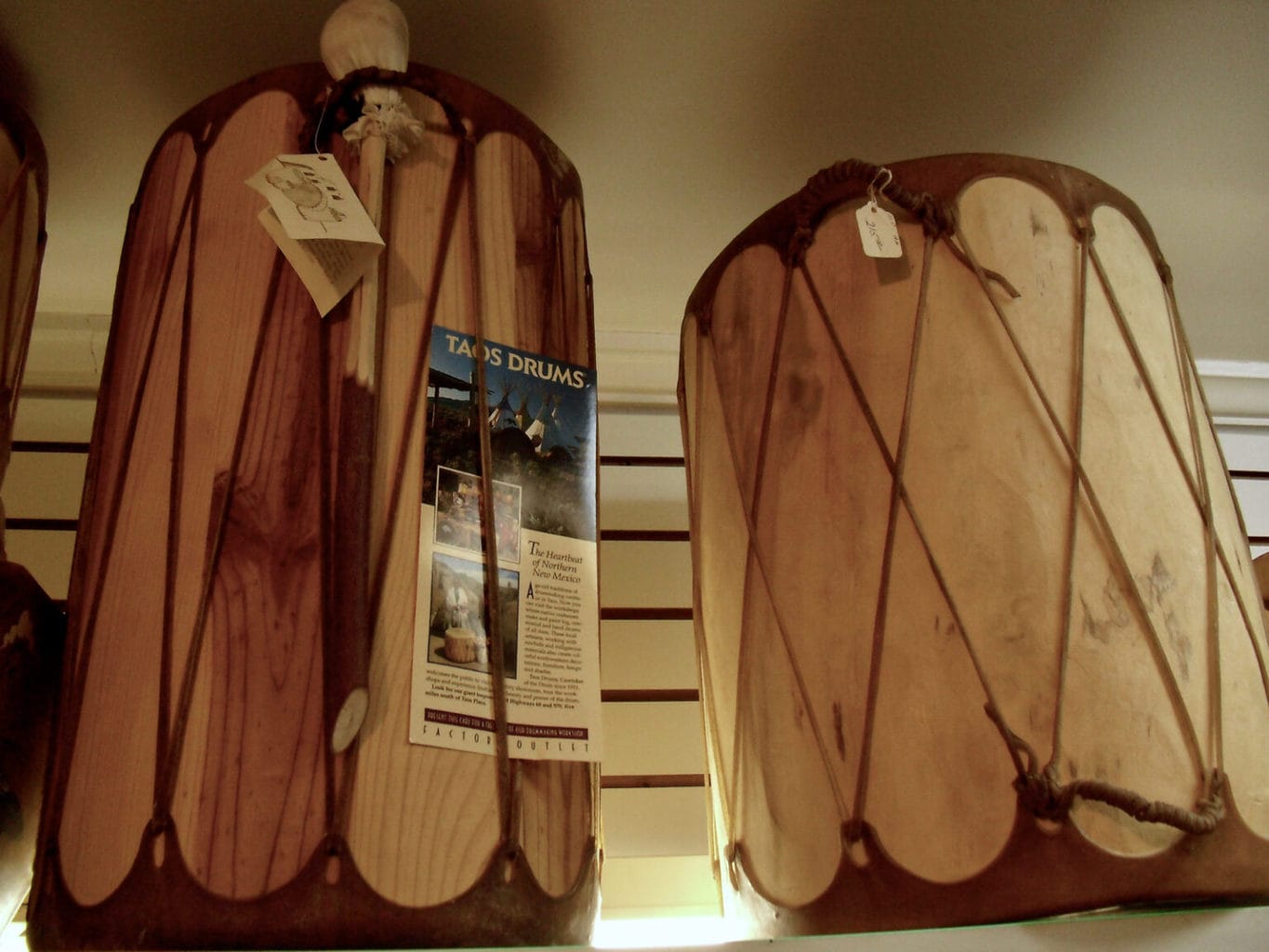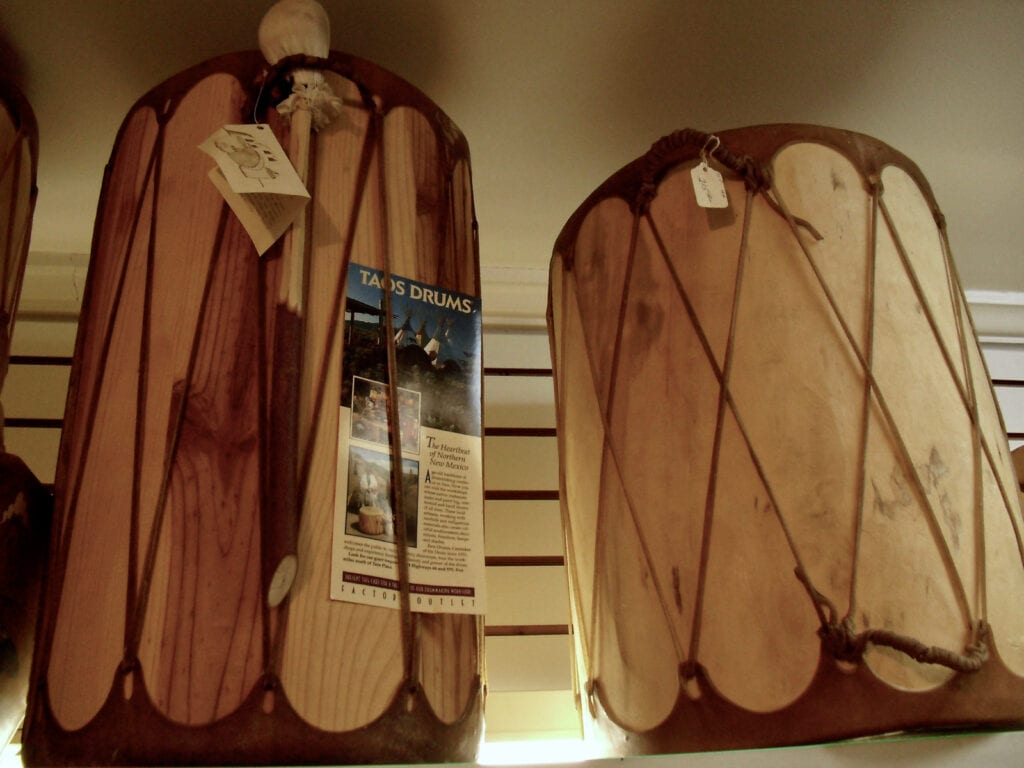 Find authentic Native American drums at Southwest Trading Post, along with a cornucopia of gifts and goodies while strolling the sweet streets of Skippack.
Restaurants on or near the Perkiomen Trail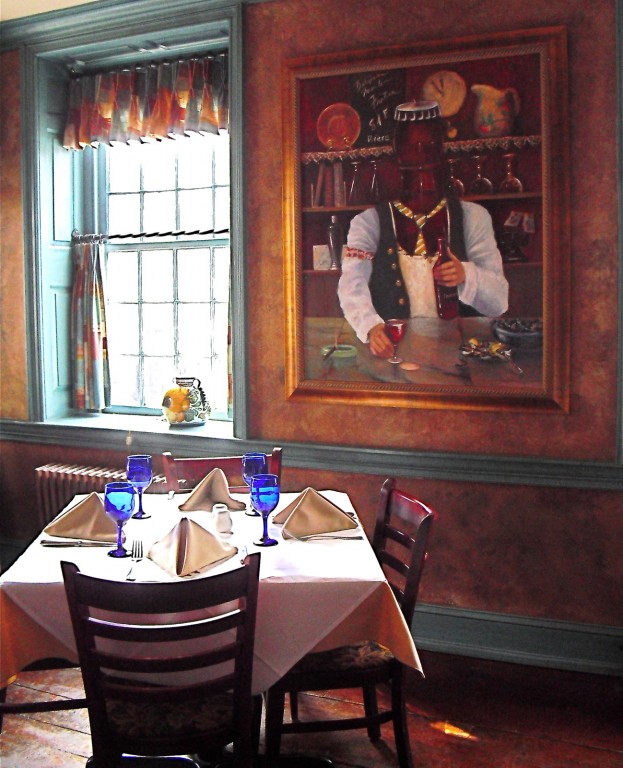 Decked out with sponged walls, large oil paintings, and country rooster carvings, the dining rooms may convey it, but the menu items at Parc Bistro are not a rendition of the "Italian, French, Country" indicated on its sign. Talented Chef Bill Tschoepe is free to innovate at the range, and avoids pigeonholing his cuisine. "Merry Mussels streamed in Belgian Ale with honey goat cheese," ($14.50) and Ahi Tuna B.L.T. on brioche with Asian Salad ($13.50) represent a winning – and extremely delicious – menu.
Where To Stay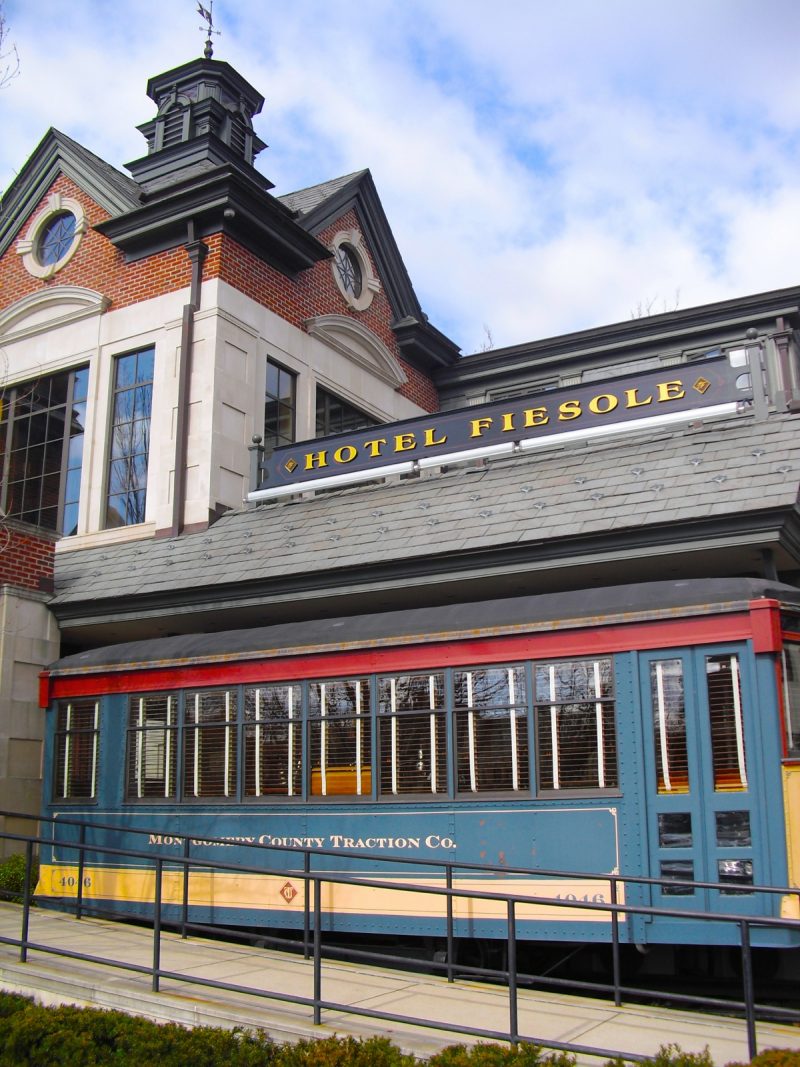 STAY: Hotel Fiesole, Skippack Village
Modeled after the hotel of the same name in Tuscany, this stately inn in the center of boutique-shop Skippack is elegant and styled for a mostly corporate clientele who don't like cookie-cutter chain hotels. An atmospheric library room with stained glass domed ceiling is particularly swanky. There's a hierarchal level of dining; main floor is fine, middle floor casual, and the basement, aka "rathskeller" blasts live music. Rooms $179-$375.