WHY GO: Come by car…..or boat. Milford CT is one of the very few harbors in Connecticut situated in a downtown – one with good restaurants and a lively night scene.
The town dock, Milford Landing, can accommodate 40 sizable boats on any given night – and with eager dock-hands, "Welcome to Milford" discount goodie-bag, and adjacent commercial fishing boats that sell wholesale to boaters before shipping the catch off to NYC, it's a wonderful introduction to this Long Island Sound town.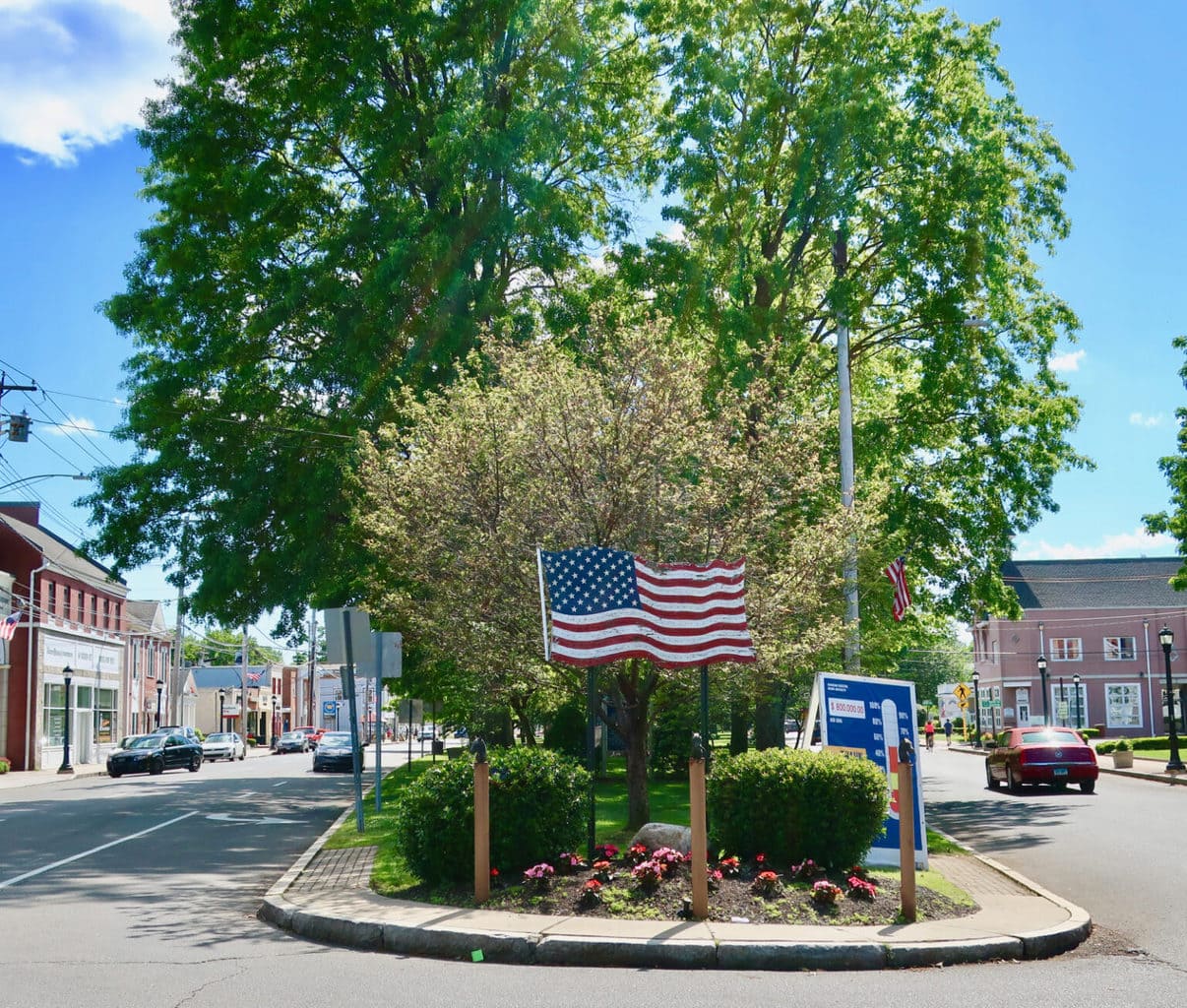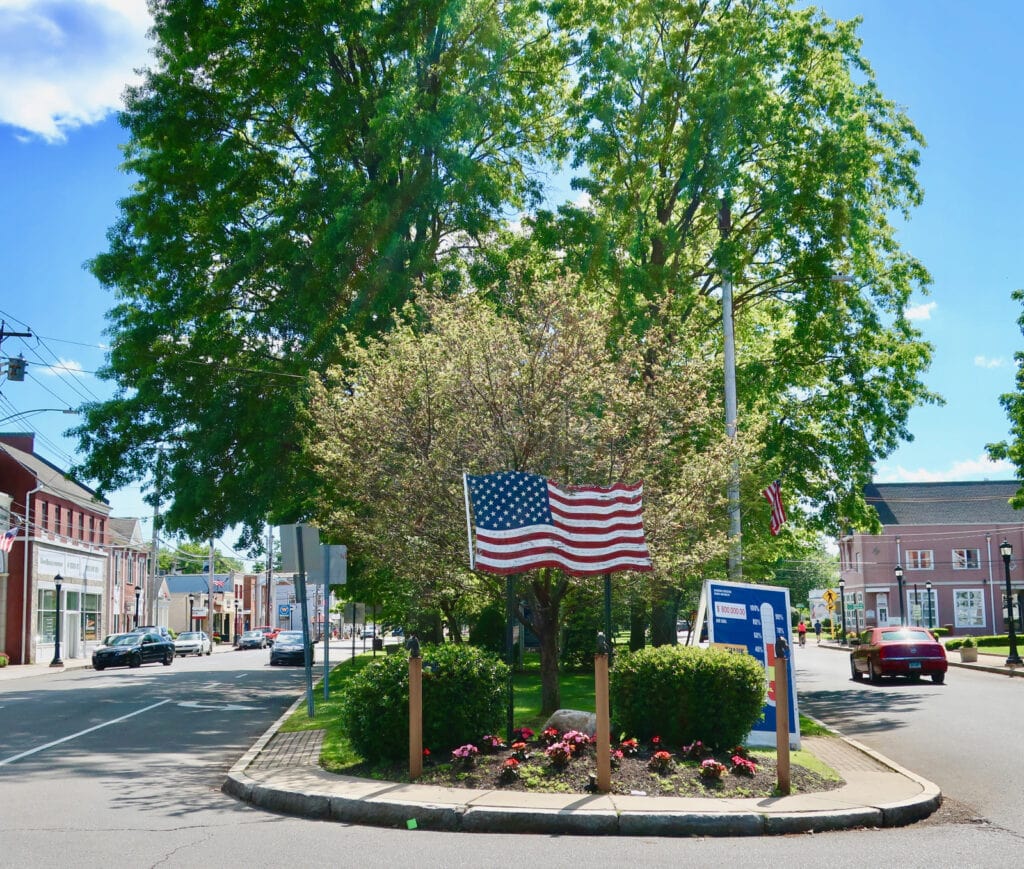 Downtown Milford features shops and restaurants, seven small waterfalls, a duck pond adjacent to the pristine brick City Hall where families have been throwing stale bread to waterfowl for ages, and the longest town green in New England which swarms with people almost every weekend in the spring and summer.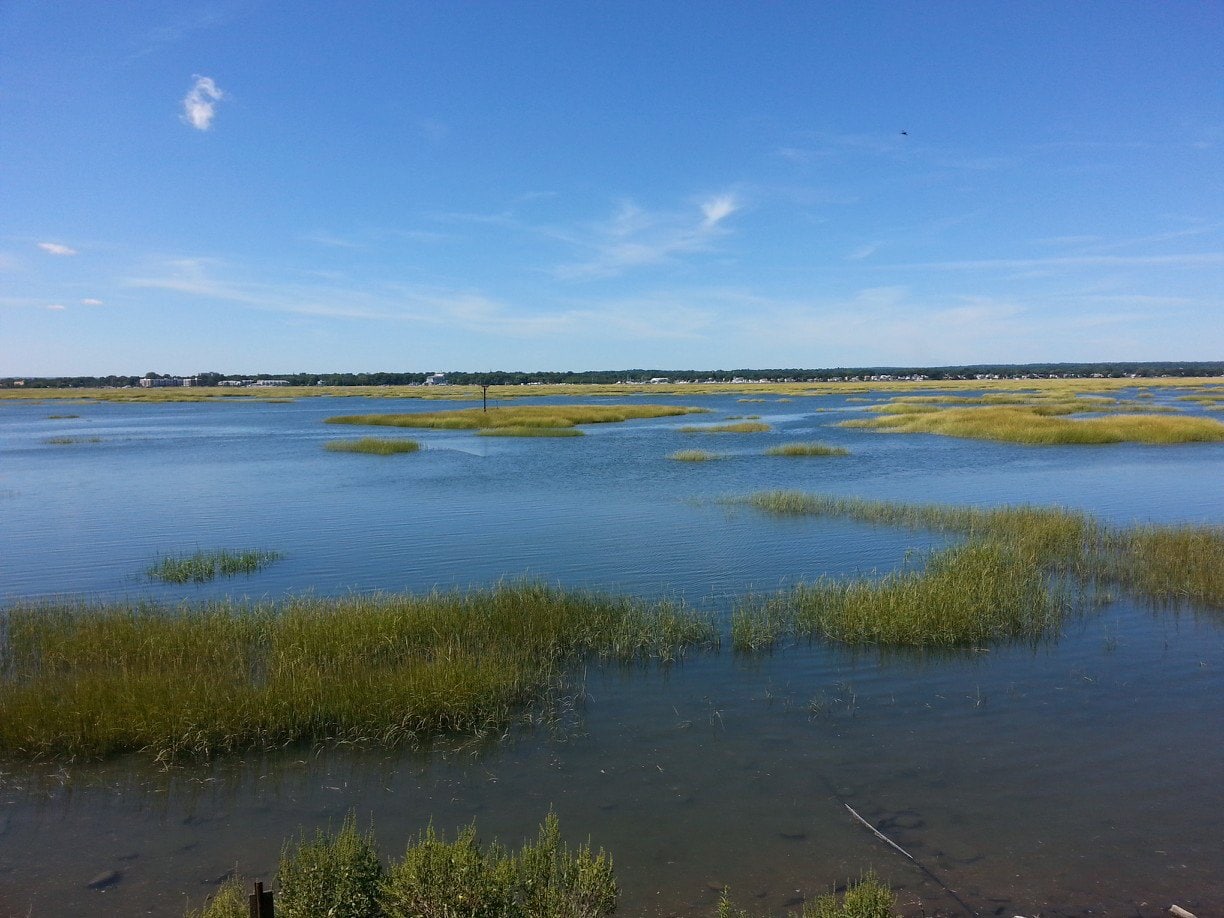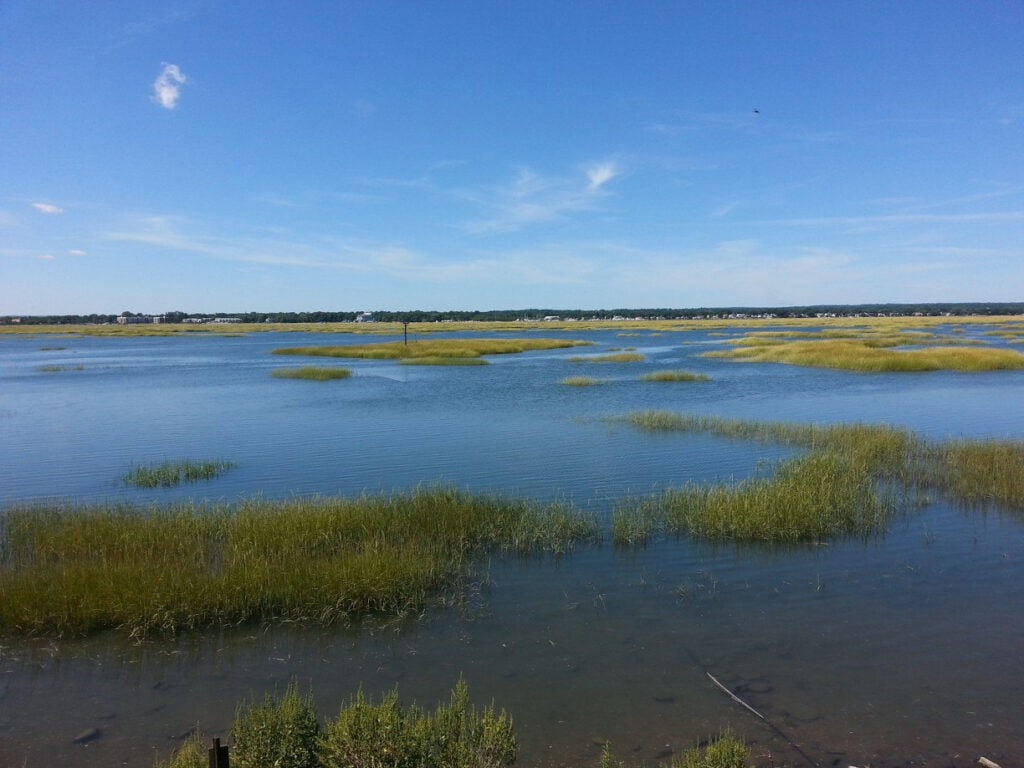 Milford's got 17 miles of shoreline, so bring a bike or rent one. Explore neighborhoods, beaches, bird sanctuaries and then come back to the docks for some of the best ice cream around.
Things to Do in Milford CT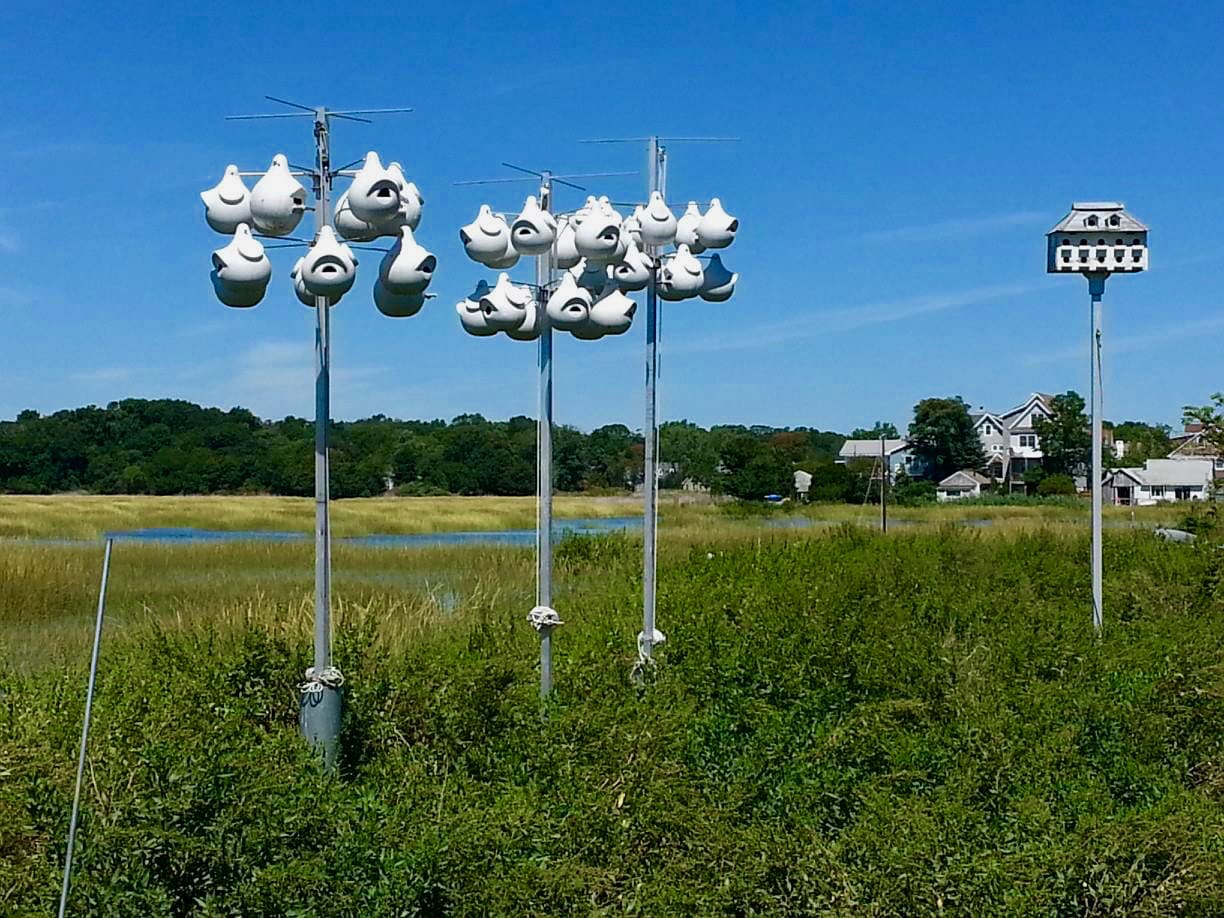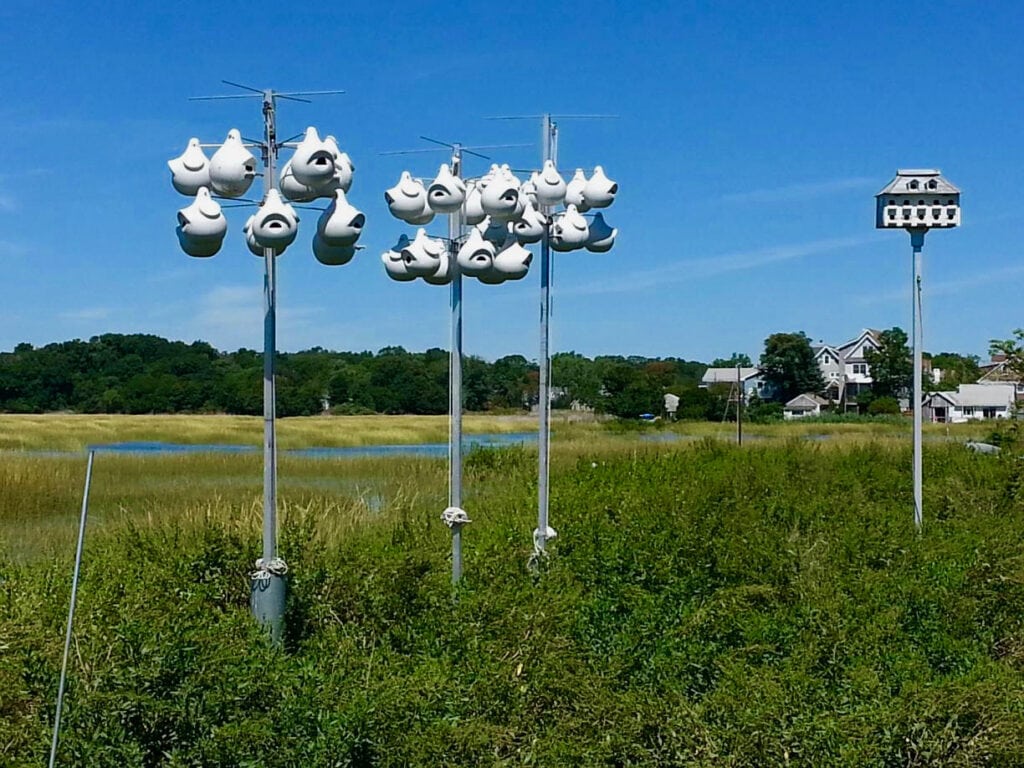 Mudflats with tufts of grass and tri-pod osprey nests lend a Seussical air to the landscape. Located on a migratory route, the center swarms with birds, but the stars of the show are Ospreys, upon which a web cam is trained 24-7.
You'll get a literal bird's eye view of Mom nodding off while waiting for Pops to fly home. From an observation deck atop the center, enjoy a stunning 360-degree vista of Long Island sound and the patchwork mudflats of the river within a neighborhood of small, beautifully maintained waterfront homes. Tues-Sat 10-4, Sun 12-4.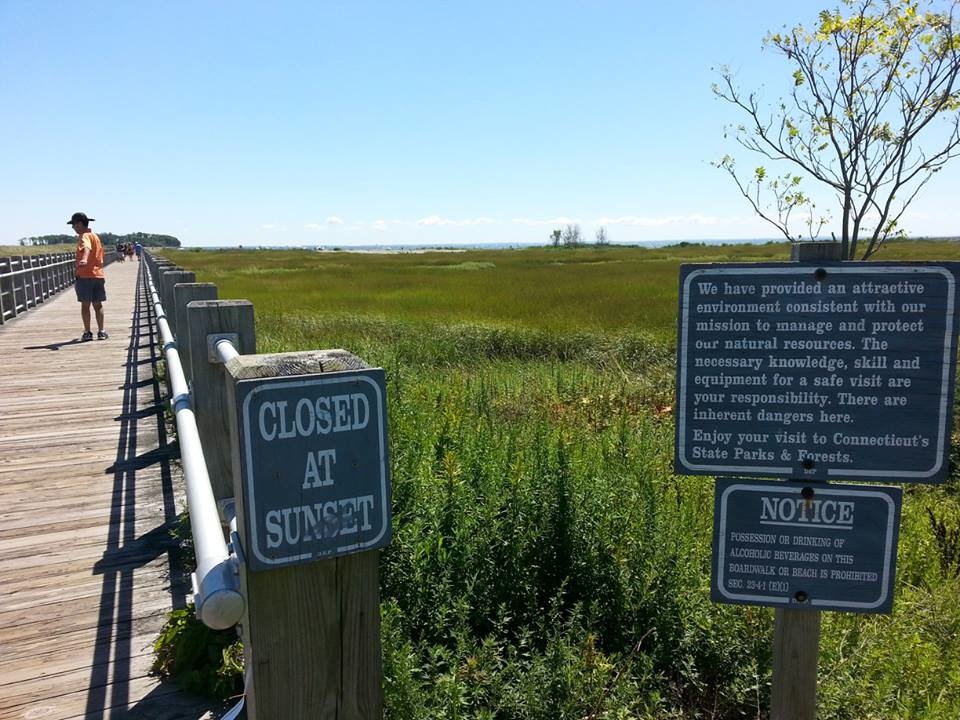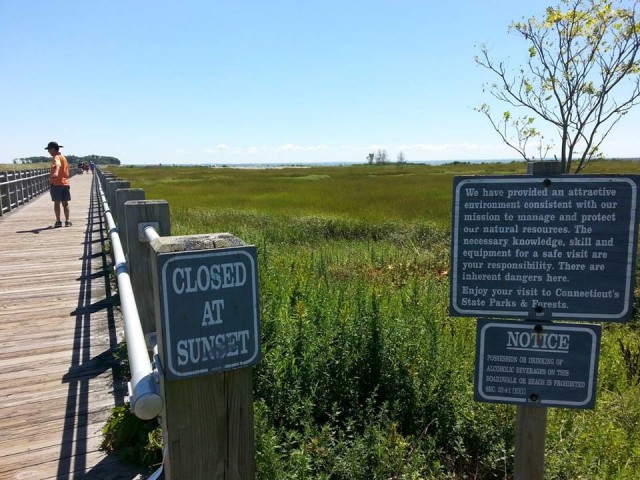 Walk the new boardwalk to a neighboring beach, check out the brand new buildings going up after an early 2019 fire, then take advantage of the low-tide sandbar to hike out to Charles Island, a state protected bird sanctuary.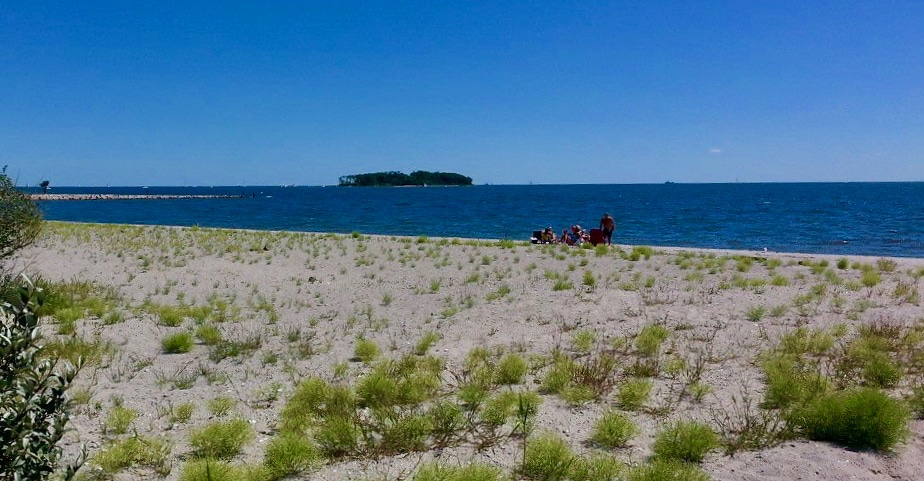 About half the Milford population has stories of being stuck out on Charles Island at high tide, so pay strict attention to the time and tide charts.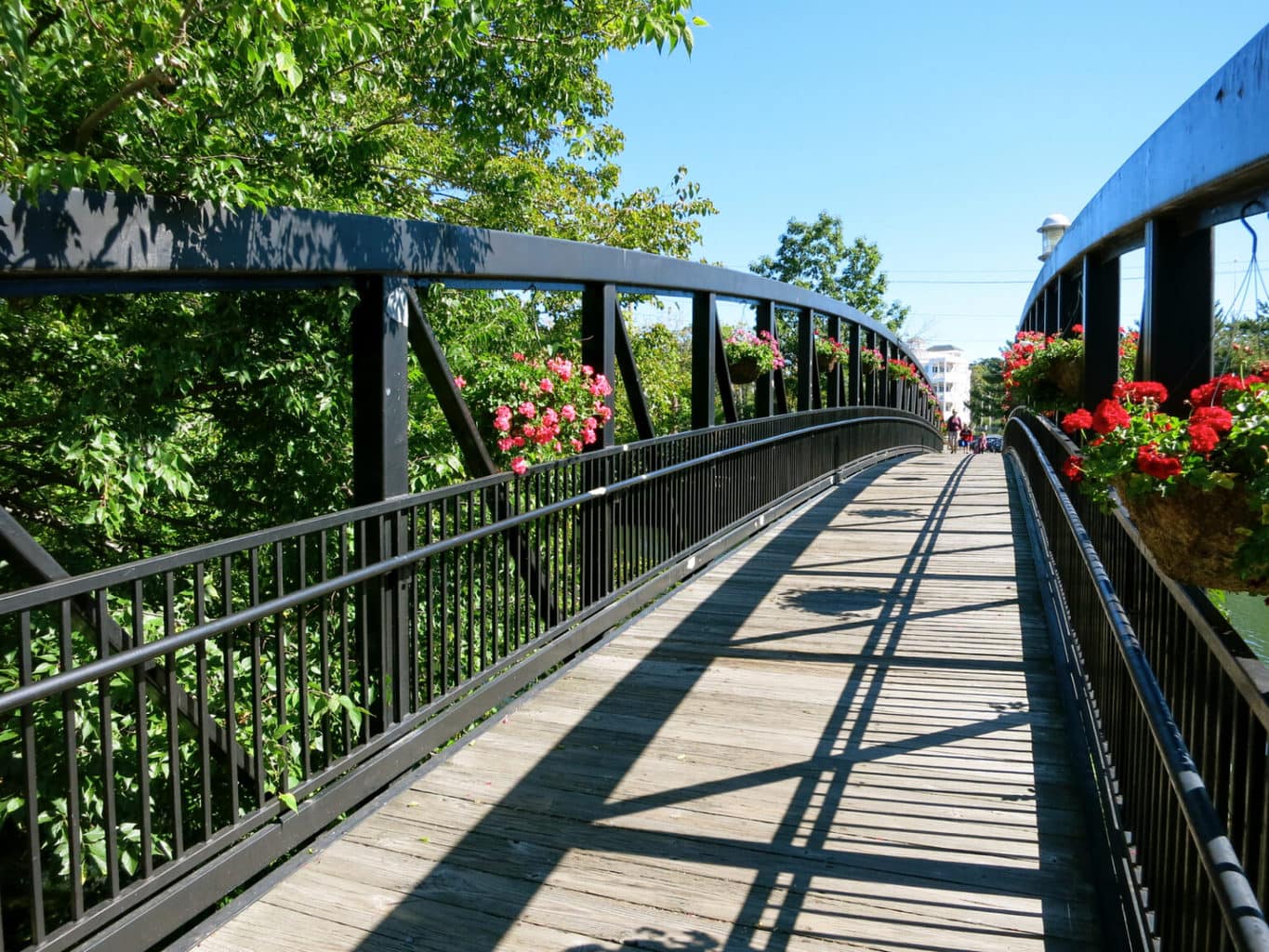 WALK: Across Hotchkiss Bridge
This eye catching pedestrian bridge links the harbor front to town, and is a popular spot to stroll.
Open every day from Memorial Day to Labor Day, Scoot and Paddle invited you to join a group paddle or rent a kayak, SUP, or bike to use on your own. Most popular are the Full Moon Paddles, Fireworks Paddle, Singles Night, Eco Tours, Stand-Up Paddleboard Yoga, Paddle and beach yoga events, Scoot Scavenger Hunt and more available throughout the summer – so if you're planning to join any of these, it's best to RSVP. Bike rentals are reasonable – $12 per hour or $35 for the whole day.
CHECK OUT: Gulf Beach
A pebbly patch of sand with sweeping views of Long Island Sound, Gulf Beach is popular with families. Across the street a wooden platform was built on the edge of Gulf Pond – a protected tidal wetland and bird sanctuary, where you're apt to see Osprey parents feeding their young 'uns in season.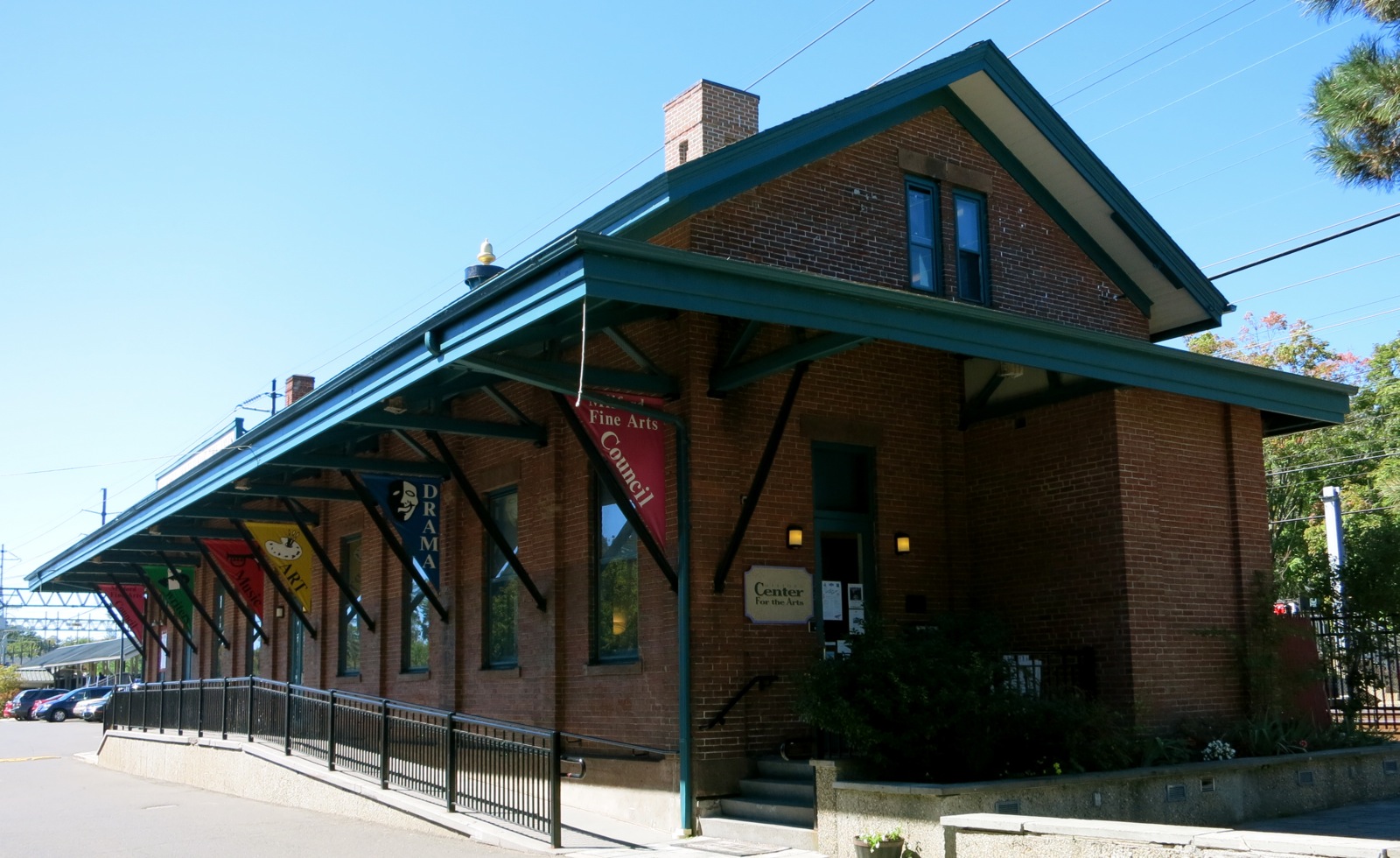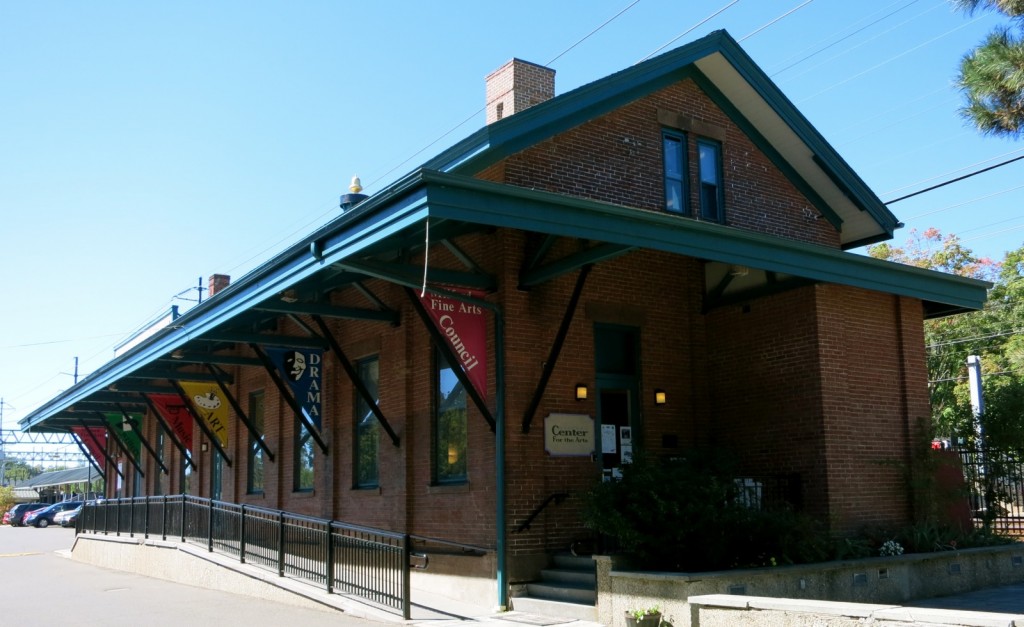 Housed in the former Milford train station the Milford Arts Council is a thriving entity.
Check out all the goings on; major theatrical productions, a jazz series, Friday night coffee, beer, and wine gatherings, photo shows, student exhibits, guitar classes, classical music, sand sculpture competitions, and much more.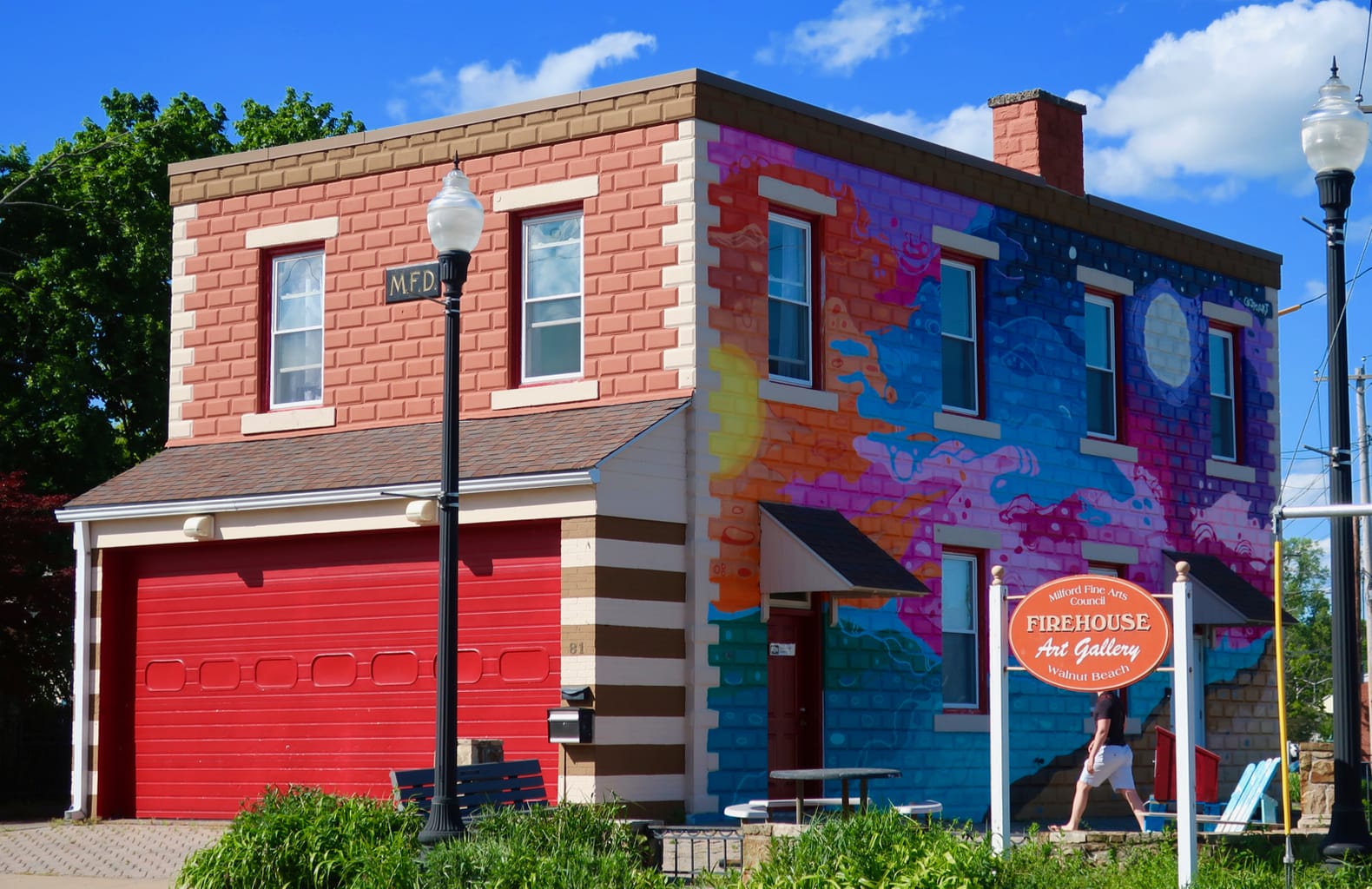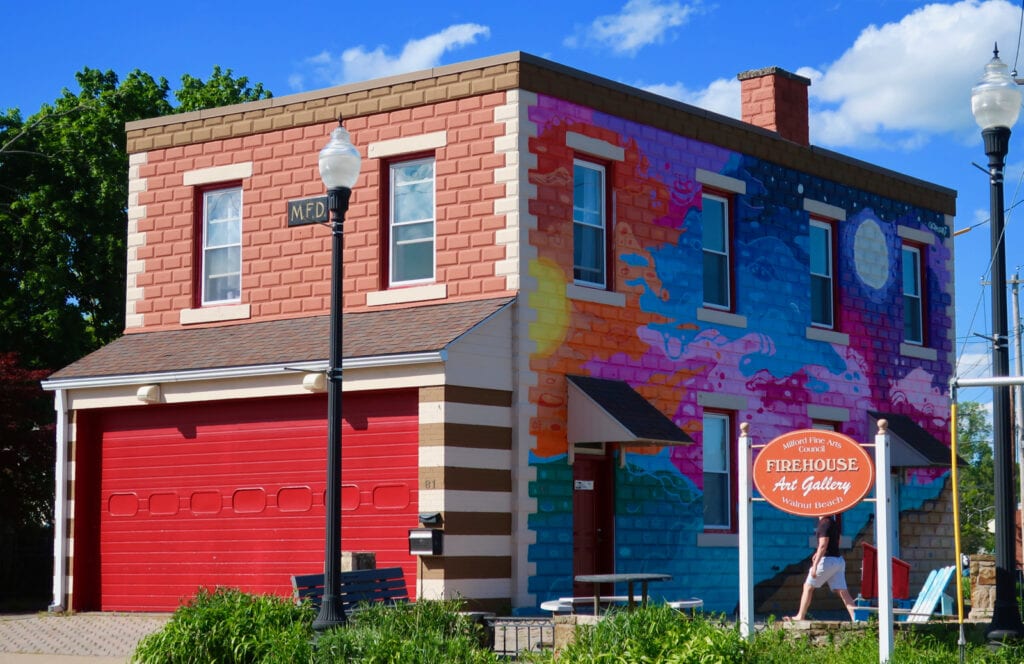 In the Walnut Beach neighborhood, The Firehouse Gallery in a renovated a firehouse serves as exhibit hall for local artists
A Milford icon, Seven Seas is where the "hoy maties" come for satisfying Fish and Chips. This place has been around forever, and is the perfect place to duck into for a midday beer.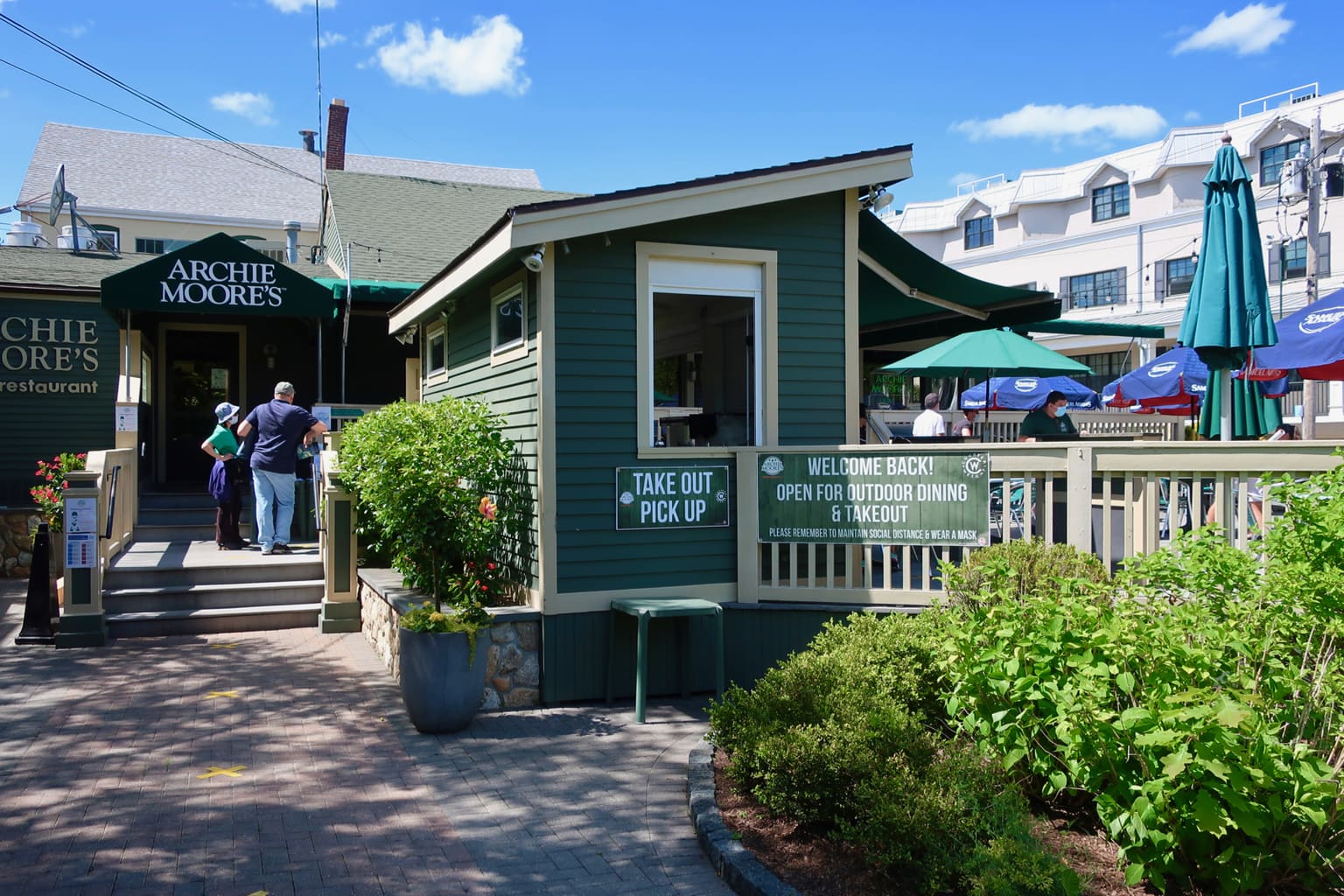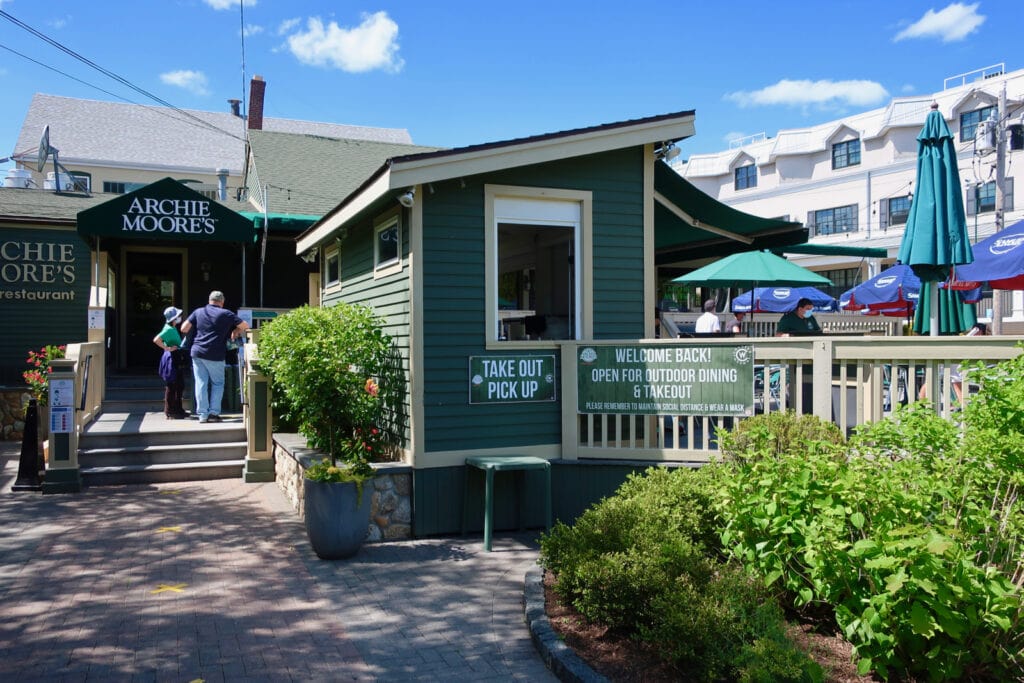 Wing fans are well served at this Connecticut institution. The original Archie Moore's opened in 1898 in New Haven. Now, there are 4 locations – all serving the same Buffalo Chicken Wings to put BDubs to shame.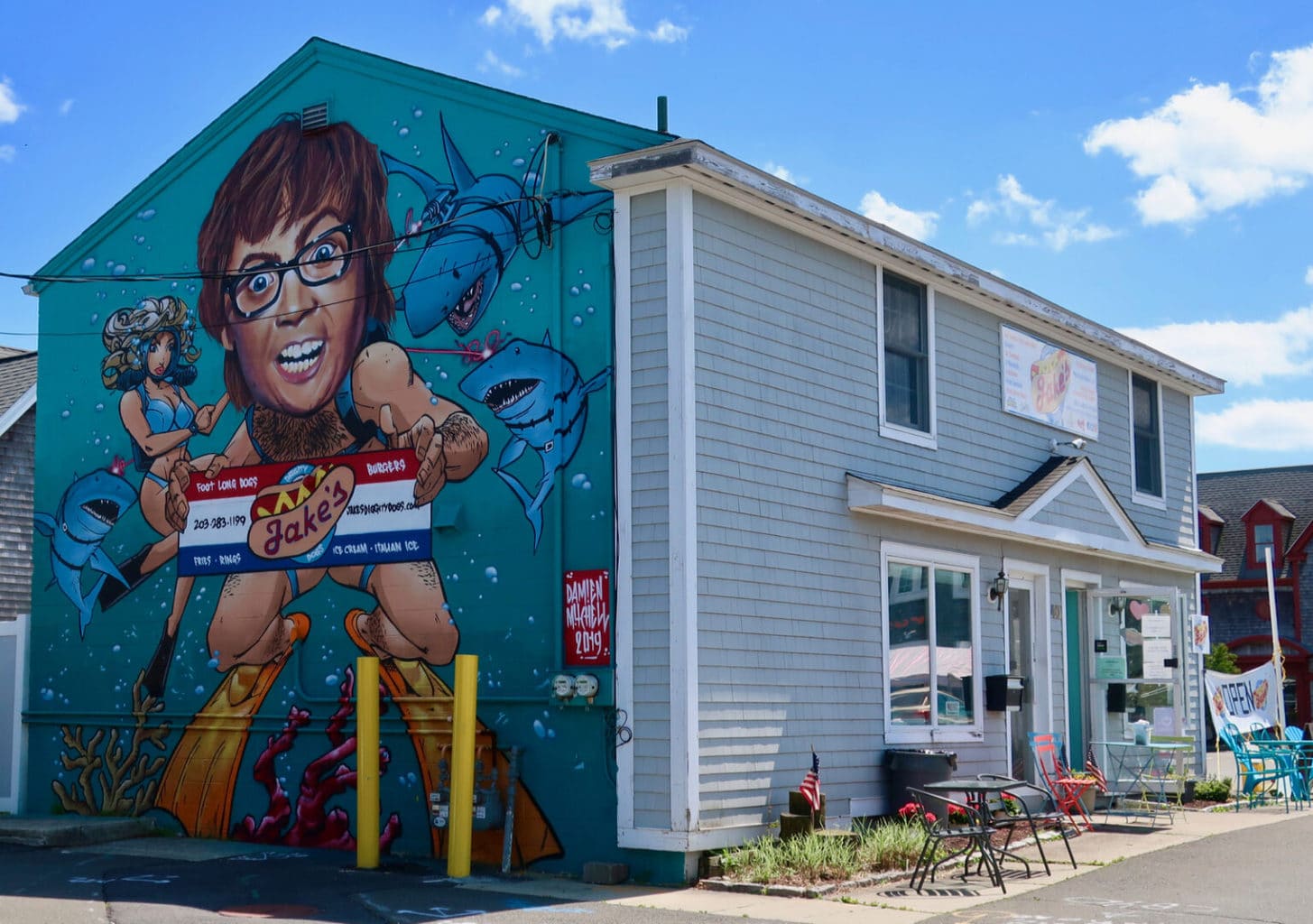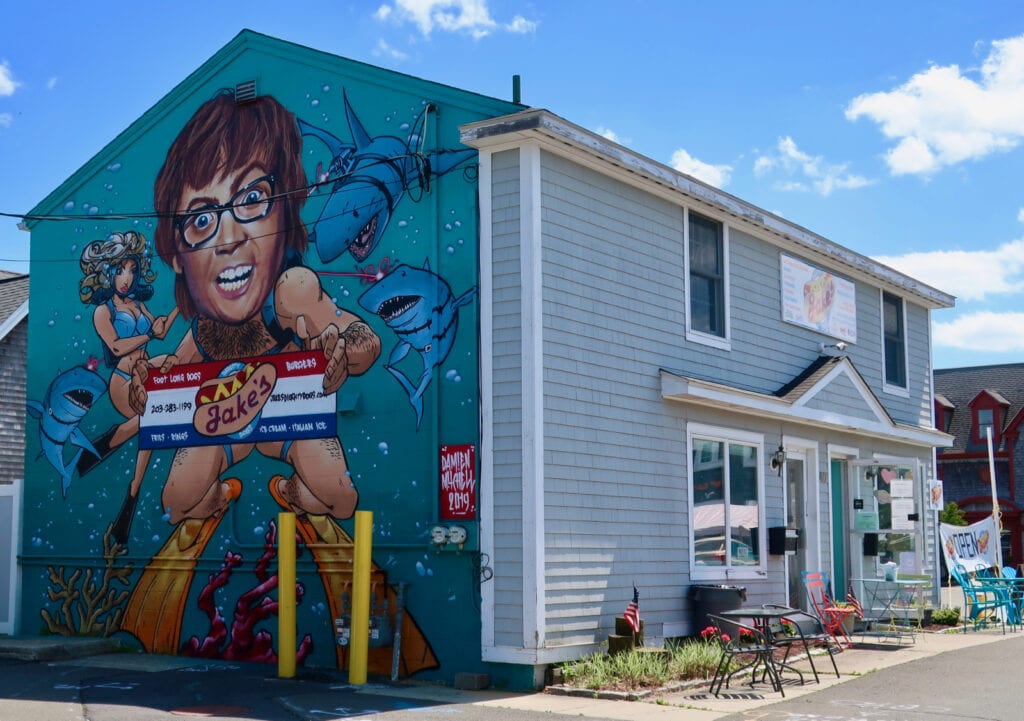 EAT/HOT DOGS: Jake's Diggity Dogs
You can't miss the mural on the building – sharks shooting laser beams from their eyes at….Austin Power (?) holding a "Jake's" card. Wild. The all beef franks (Hebrew National) hit the spot.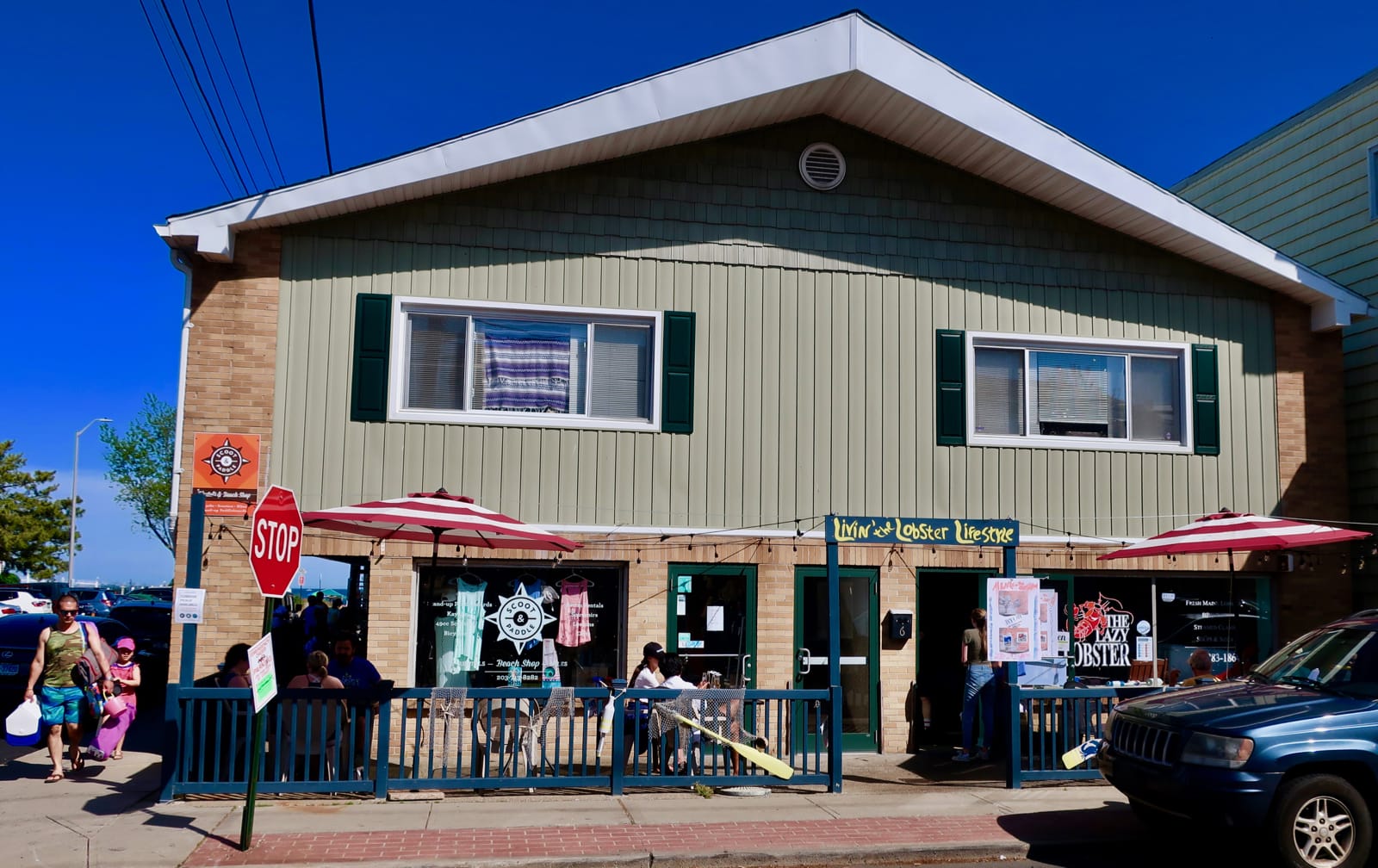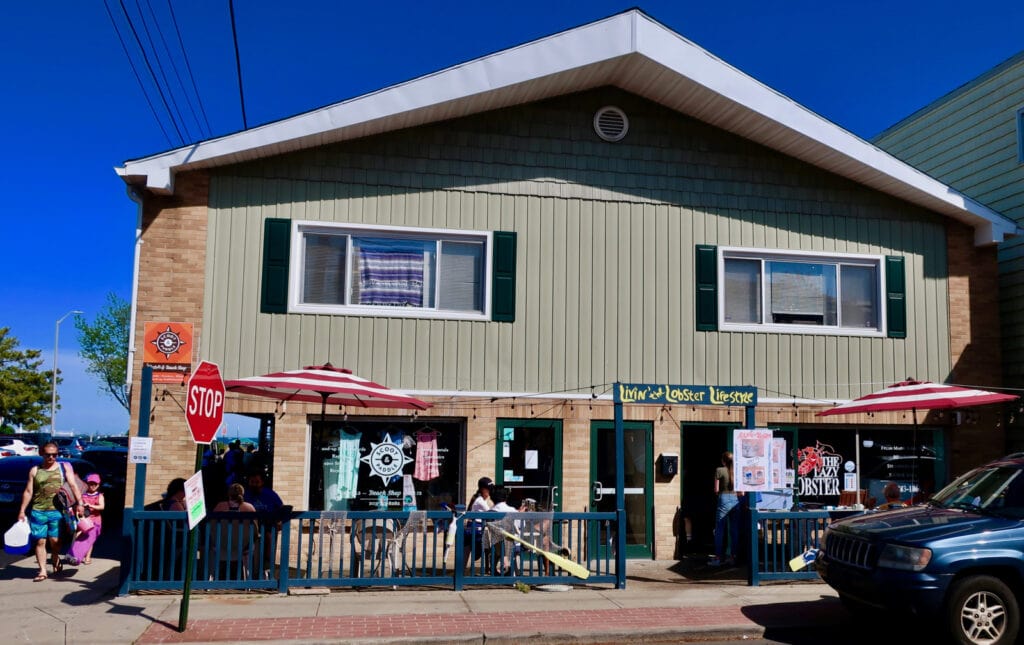 A terrific and quirky little restaurant, the Lazy Lobster turns into a scene on summer weekend nights. Patrons bring their own blenders (it's bbyo). And owner Scott Wiseman occasionally hauls plastic tables down to the beach.
Besides specialty organic coffees, Café Atlantique serves up signature crepes and paninis. A notice board sports business cards and ads for belly dancing classes, tattoo parlors and Reiki Masters. Come on Friday and Saturday nights for live music and movies in the summer.
ICE CREAM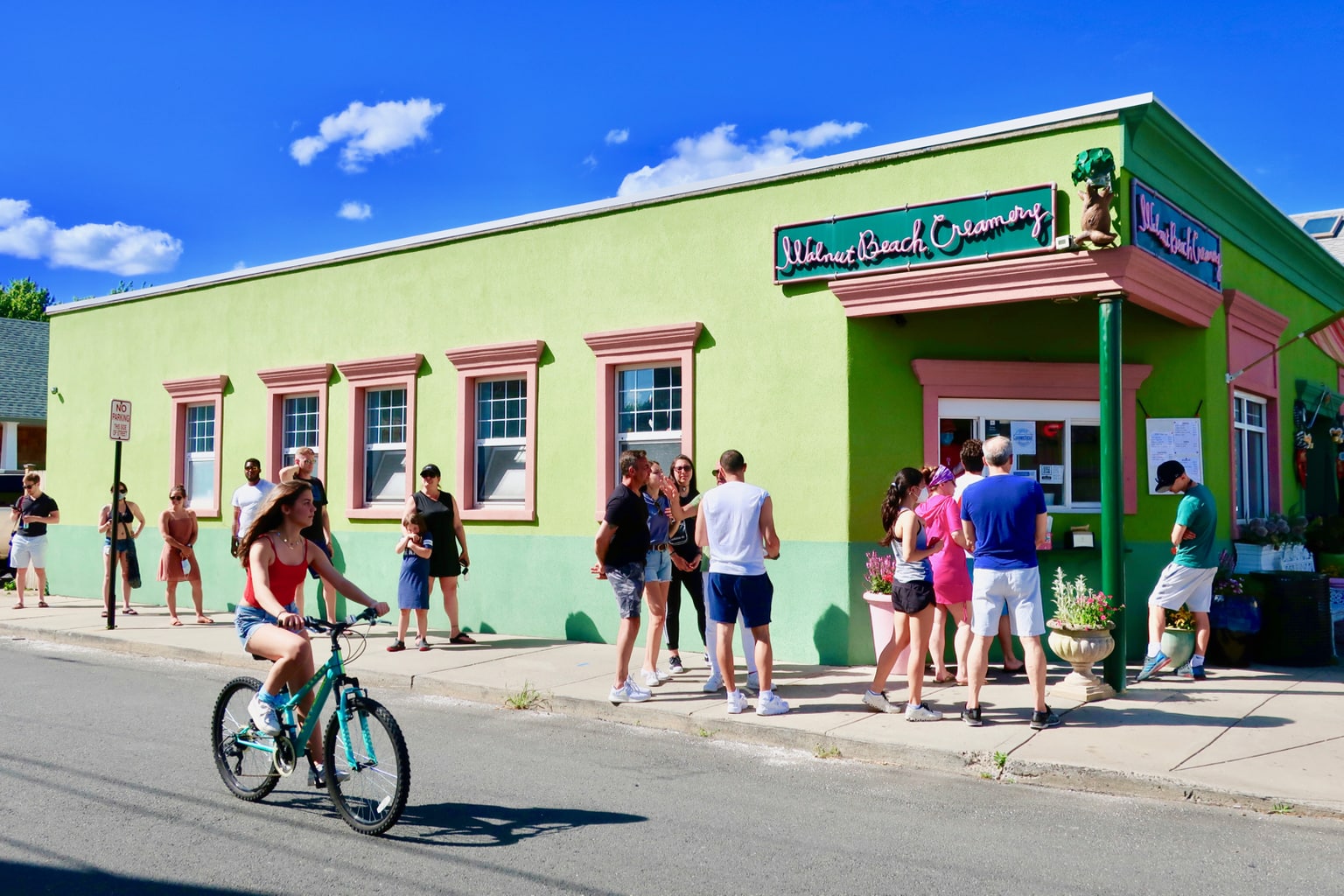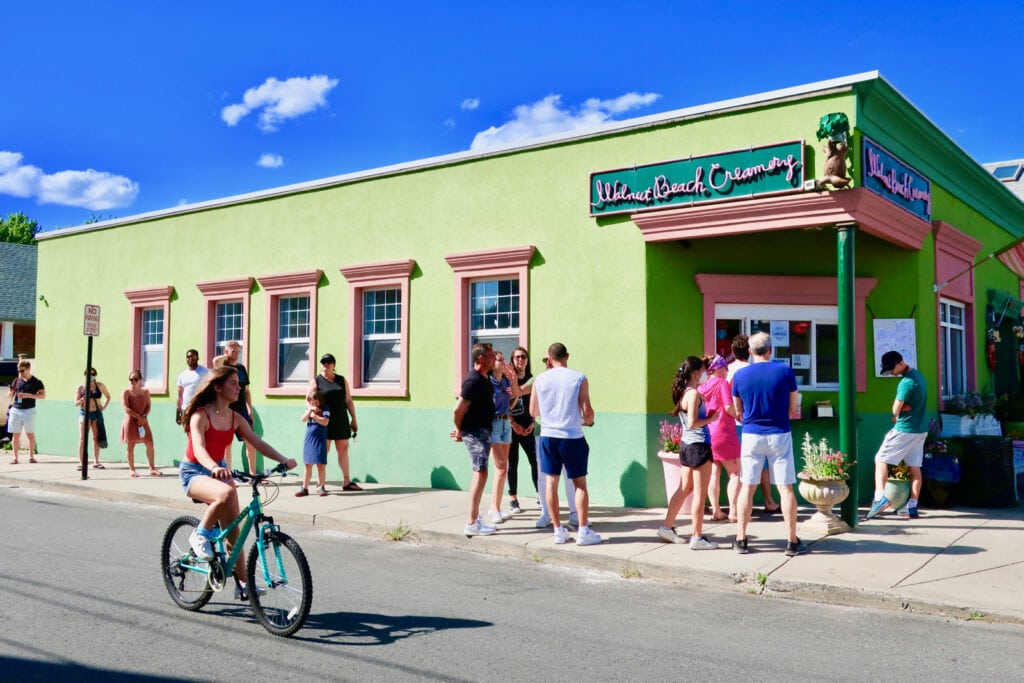 Susan Patrick (wife of ESPN's Dan Patrick) churns out "Nutty Yankee", "Mad Mollye" and other homemade ice-cream flavors in her Walnut Beach Creamery.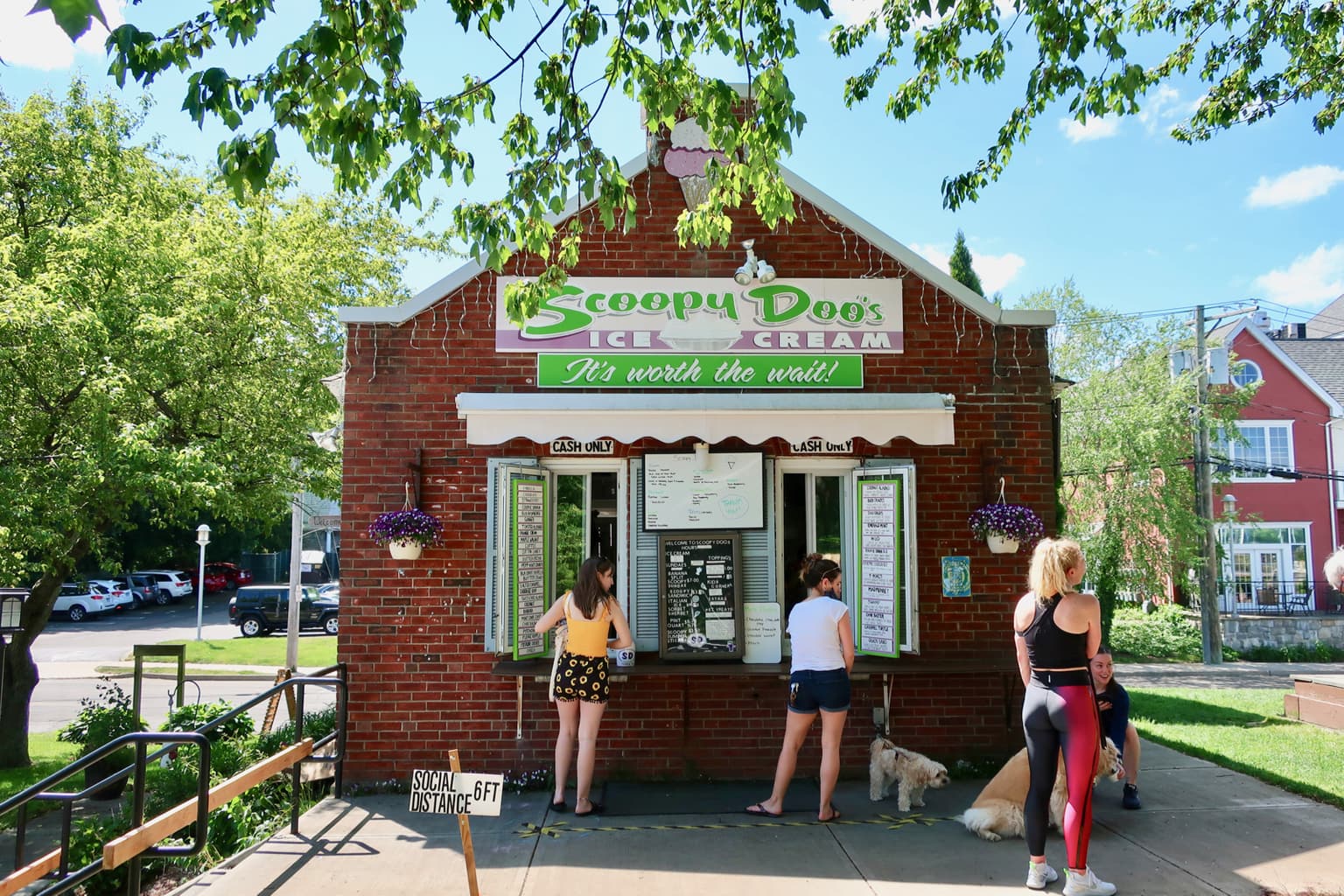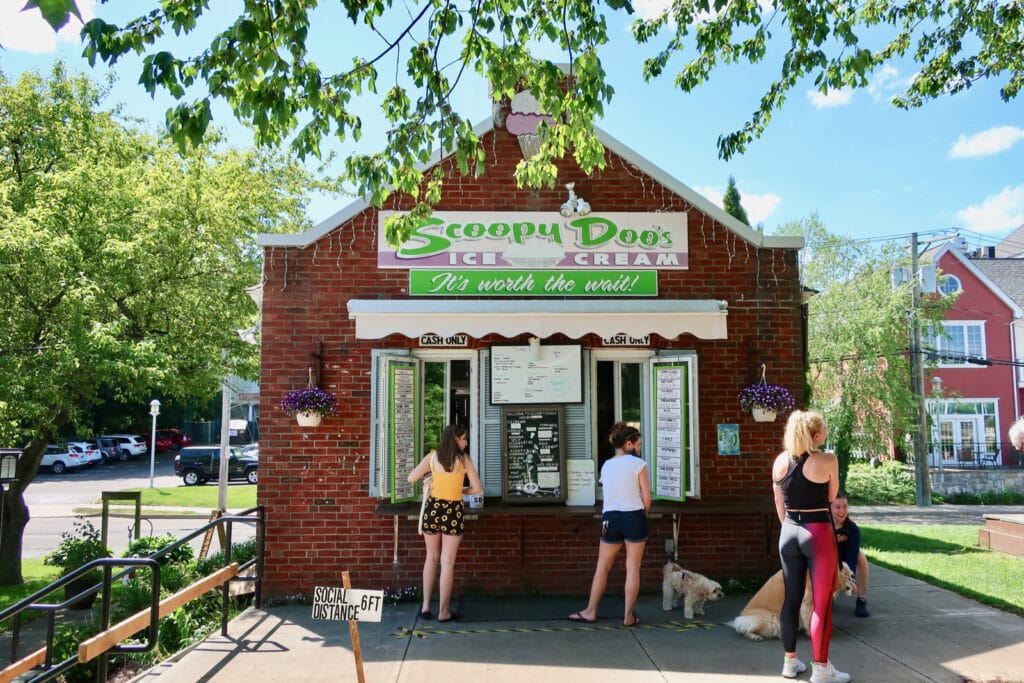 Downtown near the Town Dock, join the queue for the cash-only Scoopy Doo's. Though Milford isn't a resort down, Scoopy's sure makes it feel like one.
Where to Stay in Milford CT
For now, there are no independent inns in Milford CT. But you can choose from a slew of mid-price and budget hotels nearby right off of I-95.